New Age Islam News Bureau
31 January 2021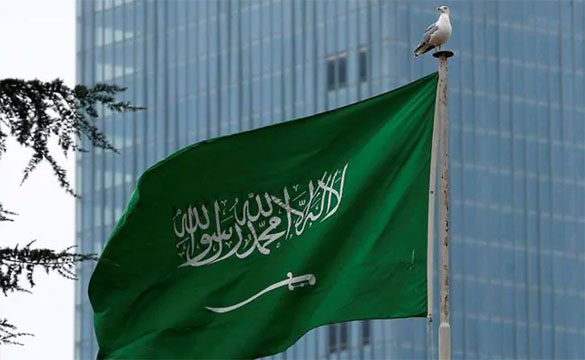 Some concerns about anti-Semitic themes remain in Saudi Arabia's books (Representational)
-----
• Saudi Textbooks Slowly Scrubbed Much Of Anti-Semitic, Misogynistic Passages, Such As that of Sodomy And Adulations Of Jihadi Martyrdom
• 'Muslims Are Not Safe In India', Claims Former Vice President Hamid Ansari
• Osama Bin Laden Used To Support, Fund Nawaz Sharif: Pakistan's Former Ambassador To The US
• One Of The Earliest Mosques Unearthed In Israel Indicates Muslims, Jews, And Christians Lived In Harmony
• Prime Minister Sheikh Hasina: Refrain From Unnecessary Criticism
• Family And Friends Had No Clue Of 16-Year-Old Singaporean's Violent Plans To Attack Mosques, Kill Worshippers
• Bishop in Spain: Christians in Iran live a peaceful & happy life
• Muslim Brotherhood Infiltrates U.S. Congress In The Name Of The Egyptian Revolution
'Look Africa' policy yields $5m orders from Sudan
-------
Arab World
• Saudi Textbooks Slowly Scrubbed Much Of Anti-Semitic, Misogynistic Passages, Such As that of Sodomy And Adulations Of Jihadi Martyrdom
• Saudi leadership in Islamic finance set to continue into 2021: expert
• Saudi Arabia announces death of Prince Turki bin Nasser bin Abdulaziz Al-Saud
• Saudi Arabia's Jabal Al-Lawz blanketed in snow
--------
India
• 'Muslims Are Not Safe In India', Claims Former Vice President Hamid Ansari
• Areas Dominated By Miya Muslim Will Not Vote For BJP In Assembly Polls: Assam Finance Minister
• MP High Court Issues Notice to State Govt on Petition against Love Jihad Law
• 'Love Jihad' Ordinance Is Symbolic of Social Fabric Being Aggressively Changed: Justice A.P. Shah
• A crude bomb detonates near Israeli embassy: India
--------
Pakistan
• Osama Bin Laden Used To Support, Fund Nawaz Sharif: Pakistan's Former Ambassador To The US
• Ragheb Naeemi calls for simplifying mosques' registration
• PPP to reject bill on open ballot in Senate polls: leader
• Nadra cancels 240 promotions on minister's direction
• Federal govt to join review proceedings in Pearl case
---------
Mideast
• One Of The Earliest Mosques Unearthed In Israel Indicates Muslims, Jews, And Christians Lived In Harmony
• Turkish Students Depict Sacred Islamic Site Alongside Rainbows. They're Detained And Dubbed 'Deviants' By Ministers
• Israel And Sunni States Must Work Together As Biden Brings Change
• Turkey's Erdogan Posts Photo Of Armenian Church In Kars As Mosque
• Imam Khamenei to receive eulogists on Hazrat Zahra birth anniversary
• Israeli occupation authority continues to impose restrictions at Ibrahimi Mosque
• The Turkey-Pakistan entente: Muslim middle powers align in Eurasia
--------
South Asia
• Prime Minister Sheikh Hasina: Refrain From Unnecessary Criticism
• Middle Eastern ISIS group moves to Afghanistan: SCO
• Rohingya Relocation: Life getting better in Bhasan Char
• 14 Afghan security forces killed in Nangarhar blast
• EU in Afghanistan called for an 'end to violence'
• Taliban should fulfill previous obligations: Waheed Omar
• NDS busts deputy shadow governor for Kabul, Taliban deny the allegations
• ANP nabs, kills two Taliban assassins in Kabul
---------
Southeast Asia
• Family And Friends Had No Clue Of 16-Year-Old Singaporean's Violent Plans To Attack Mosques, Kill Worshippers
• Activists: Ismail Sabri 'endorsing' condo managements' Covid-19 test for foreign residents will encourage discrimination
• Azmin, in response to voters suit, claims Anwar's 'immoral sexual practice' among reasons he quit PKR
----------
Europe
• Bishop in Spain: Christians in Iran live a peaceful & happy life
• Muslim boy, 4, was referred to Prevent over game of Fortnite
• Man fighting for life after 'targeted stabbing' at Sheffield mosque
• Volunteers at mosque battle snow to hand out 2,000 meals to vulnerable
--------
North America
• Muslim Brotherhood Infiltrates U.S. Congress In The Name Of The Egyptian Revolution
• Canada: Course on Ahl-ul-Bayt teachings planned for children in Edmonton
• Manitobans mourn victims of 2017 Quebec City mosque shooting in virtual vigil
• Canada: Course on Ahl-ul-Bayt teachings planned for children in Edmonton
• Trump parts ways with impeachment lawyers
---------
Africa
• 'Look Africa' policy yields $5m orders from Sudan
• Iran opens innovation, technology centre in Kenya, first in Africa
• Sultan, Miyetti Allah meet to address herdsmen challenges
• DHQ bungled opportunity to end Boko Haram war — Retired Col Stan-Labo
• Army thwart Boko Haram attack on Borno community
Compiled by New Age Islam News Bureau
URL: https://www.newageislam.com/islamic-world-news/saudi-textbooks-slowly-scrubbed-anti/d/124189
------
Saudi Textbooks Slowly Scrubbed Much Of Anti-Semitic, Misogynistic Passages, Such As that of Sodomy And Adulations Of Jihadi Martyrdom
By Taboola
January 31, 2021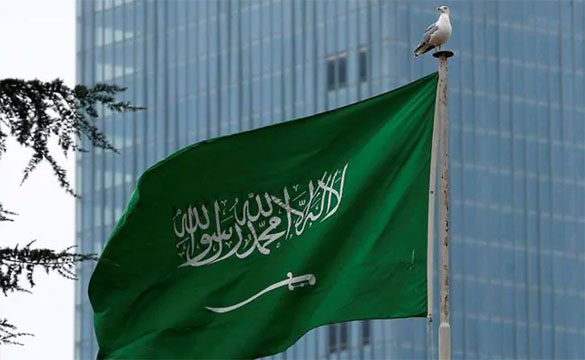 Some concerns about anti-Semitic themes remain in Saudi Arabia's books (Representational)
-----
Beirut: Saudi Arabia has been sharply criticized over the decades for school textbooks that preach women's subservience to men, anti-Semitism and a general enmity toward religions other than Islam. But those textbooks have been slowly scrubbed of much of this objectionable content, with particularly significant revisions made in the fall.
Gone is a section on sodomy that was supportive of capital punishment for homosexual relations. Gone are most adulations of jihadi martyrdom. Anti-Semitic references and calls to "fight Jews" are now far fewer.
The Institute for Monitoring Peace and Cultural Tolerance in School Education (IMPACT-se), an Israel-based group that monitors school curriculums, welcomed the changes. The group's chief executive, Marcus Sheff, called them "quite astonishing."
But some concerns about anti-Semitic themes remain. One textbook still includes a story about a Jewish boy who is saved from hell by being converted to Islam.
Another passage refers to a religious text that describes God changing a group of Jews into "real monkeys." A review by IMPACT-se in December said the Saudi textbook ruled out "other, gentler interpretations" of this episode that treat the passage metaphorically.
"Some of the most demonizing passages about Christians, about Jews and about Shiite Muslims have in some places been removed or toned down," said David Weinberg, Washington director for international affairs at the Anti-Defamation League. Particularly of note, said Weinberg, is that the books no longer endorse the death penalty for men having sex with men and for apostasy, sorcery and adultery.
But Saudi Arabia and Israel have yet to establish diplomatic ties, and the textbooks continue to reflect the decades-old animosity as well as the kingdom's traditional support for the Palestinian cause. "There's still a very heavy focus on enmity with Israel and Zionism - which sometimes involved anti-Semitism," Weinberg said, adding that maps in textbooks do not include Israel. "Old hatreds die hard." Although the Saudi government has recently been softening its tone, he said anti-Israel passages in the textbooks will probably be the last to be removed.
Saudi textbooks have long inveighed against anything that diverts from the hardline Sunni Muslim beliefs that govern the kingdom. Non-Muslims - and in particular, Jews, who are singled out - are considered infidels and have been the most-targeted groups. The practices of Shiites, who follow another branch of Islam and are a minority in Saudi Arabia, have also been heavily criticized.
The Koran, Islam's holy book, is written in complex, archaic Arabic, leaving adherents to depend on interpretations and rulings by religious experts. Conservative sheikhs tend to issue harsher edicts, while liberal sheikhs issue more tolerant or lenient ones.
The textbook editions introduced in 2019 had already made strides, removing lessons that alleged Jewish plans for world domination.
Instead, themes of female empowerment, especially in education and employment, were introduced. One seventh-grade textbook cartoon featured a smiling woman saying, "I think adding material on economics in the course is a positive thing," and a scowling man responding: "What is this opinion? Who even are you to express such an opinion!!!" Underneath, in red, is printed a question - "What is noteworthy in Ahmad's answer?" - to encourage students to critique his response.
But schoolbooks in 2019 still emphasized women's subservience to men and continued to demonize Jews, followers of other religions and gays, and continued to emphasize men's dominion over women.
IMPACT-se completed a report on the Saudi curriculum in early 2020 and it was transmitted to the Saudi royal court and the Ministry of Education, according to representatives of the monitoring group.
Sheff said Saudi Arabia then demonstrated a clear institutional effort to make the content more moderate. The revised curriculum introduced in the fall still labels non-Muslims as infidels and continues to criticize Shiite practices. But IMPACT-se's review in December found there had been notable progress.
Saudi Arabia has been going through a period of dramatic change, ushered in by Crown Prince Mohammed bin Salman. While his ascent to power has brought worsening human rights abuses, he has also sought to modernize the kingdom with a certain amount of cultural liberalization and ambitious economic initiatives. Educational reform has been part of that.
The U.S. government has long turned a critical eye toward the Saudi curriculum, especially after the attacks of Sept. 11, 2001, in which Saudi nationals played a prominent role. U.S. officials have expressed concerns that the curriculum contains what Rep. Ted Poe, R-Texas, chairman at the time of the House subcommittee on terrorism, non-proliferation and trade, said was "the very ideology that is at the root of many terrorist organizations like ISIS and al-Qaida." His panel held a 2017 hearing focused on the Saudi curriculum and educational content, which he said was "full of anti-Semitism, conspiracy theories, and calls to violence that have incited students both at home and across the world."
Weinberg of the ADL testified at that hearing. Three and a half years later, he said he is amazed by the transformation. "Finally, after years of unremarkable changes, they've finally excised some of the hate and incitement in very real ways," he said. "I sure hope they don't treat the current outcome as sufficient, though, because it's simply not."
A State Department official praised the revisions, saying, "We are encouraged by the positive changes in influential textbooks used throughout Saudi Arabia." The emailed statement added: "In addition to supporting textbooks free of intolerance and violence, the Department is supporting the development of a pilot teacher training program for Saudi teachers."
He said textbooks have outsize influence in the Middle East, where students see the curriculum as communicating messages formulated by the state and delivered by government employees in the form of teachers.
"And so there is a true understanding of the direct link between textbooks' power to radicalize young people, and it works the other way around: Textbooks have this power to act as a barrier to radicalization, even if young people are getting messages from social media or a crazy uncle at the dinner table," Sheff said.
https://www.ndtv.com/world-news/saudi-arabia-is-scrubbing-its-textbooks-of-anti-semitic-misogynistic-passages-2360632
-----
'Muslims Are Not Safe In India', Claims Former Vice President Hamid Ansari
Tanweer Azam
Jan 31, 2021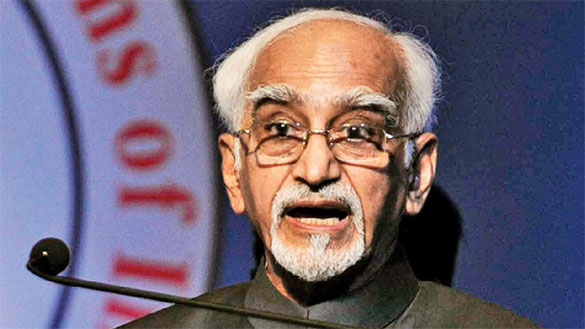 Former Vice President Hamid Ansari
-----
Former Vice President Hamid Ansari has finally reacted to his statement that 'minorities are feeling insecure in India'. Ansari has spoken at length about secularism, safety of Muslims in India and other topics in an exclusive interview with Zee Media.
During the interview, Ansari said that secularism has "almost disappeared" from government's official vocabulary. He added that most of his views on secularism emanates from Bombai Judgement, which was delivered by Supreme Court.
https://www.dnaindia.com/india/report-zee-exclusive-muslims-are-not-safe-in-india-claims-former-vice-president-hamid-ansari-2871974
----------
Osama Bin Laden Used To Support, Fund Nawaz Sharif: Pakistan's Former Ambassador To The US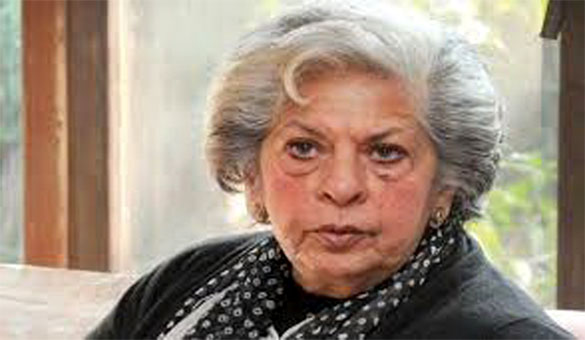 Pakistan's former ambassador to the United States Abida Hussain
-----
Staff Report
JANUARY 31, 2021
Pakistan's former ambassador to the United States Abida Hussain Saturday revealed that Osama bin Laden had supported and funded former prime minister Nawaz Sharif.
"Yes, he (Osama Bin Laden) supported Mian Nawaz Sharif at one time. However, that is a complicated story. He (Osama) used to extend financial assistance (to Nawaz Sharif," she said in an interview with a private television channel. Abida, also a former cabinet member of Nawaz Sharif's government, recalled that at one time, Osama Bin Laden was popular and liked by everyone including the Americans but later, he was treated as a 'stranger'.
She said she was appointed as an ambassador during the first premiership of Nawaz Sharif, after she lost the election. She said during her stint as envoy to the US, most of her communication used to be with the then president Ghulam Ishaq Khan. "Khan had tasked me to keep the Americans engaged in talks till Pakistan completes its nuclear program in 18 months," she said, adding that the US administration, including the diplomats, senators and congressmen, used to advise Pakistan against the execution of nuclear program.
To a question, she said though she used to be spied in the US, she had no such suspicious activities which could be used against her by the intelligence agencies. Asked about the mode of communication between her and President Ishaq Khan in the absence of modern tools, she said during the 18 months, she visited Pakistan for five times to brief the president. "However, I used to avoid using phone knowing that it could be tapped," she added.
As the nuclear program was under the purview of the president, she said, most of her conversation used to be with him, not the prime minister. This is also because President Ghulam Ishaq Khan did not trust anyone, she added.
Asked whether being prime minister, Nawaz Sharif did not feel bad over being bypassed in communication with the president, she said, "He never expressed it."
Abida Hussain said though Pakistan had started its nuclear program in 1983 during Ziaul Haq's regime, it was completed in 1992. She also revealed that she was made ambassador on the president's recommendation.
According to Abida Hussain, she would receive directions about foreign policy directly from President Ishaq Khan. "Prime Minister Nawaz Sharif was not aware about the nuclear program of Pakistan during my stint as US ambassador," she said. "I would give briefings only to the president and had never met Nawaz Sharif over the issue of nuclear program," she added.
It may be noted that it has been reported many times that former prime minister Nawaz Sharif had received funds from Bin Laden for a no-confidence motion against Prime Minister Benazir Bhuttto in 1989. Earlier, Osama's confidante Khalid Khawaja and former president had also confirmed such reports. Former president Asif Zardari had also alleged the same. However, this is the first time that someone who has been part of Nawaz Sharif's close circles at that time has confirmed the relationship of former prime minister Nawaz Sharif with Osama bin Laden.
https://dailytimes.com.pk/718986/osama-bin-laden-used-to-support-fund-nawaz-sharif-abida-hussain/
----------
One Of The Earliest Mosques Unearthed In Israel Indicates Muslims, Jews, And Christians Lived In Harmony
Mia Jankowicz
Jan 30, 202
The remains of an ancient mosque have been unearthed in Israel in a find that archaeologists say indicates historically harmonious relations between Muslims, Christians, Jews and Samaritans.
The mosque foundations date back to a generation after the life of the Prophet Mohammed, putting them among some of the oldest ever found, the Associated Press (AP) reported.
Dr Katia Cytryn-Silverman, a specialist with the Institute of Archaeology at the Hebrew University, oversees the dig site in the city of Tiberias, just south of the Sea of Galilee, also called Lake Tiberias, Kinneret, or Kinnereth.
Scholars previously thought the area centered around an old marketplace, according to Haaretz. But investigation further, Cytryn-Silverman's team found it to be the remains of an 8th-century mosque - and then, below that, an even older one dating back to the 7th century, the newspaper reported.
Researchers figured out the time in which the mosque was in use by examining detritus like coins and pottery fragments on-site, the newspaper reported.
Mohammed died in 632 AD, putting him within a generation's reach of the site's earliest remains. Other, similarly-aged ancient mosques - such as the Prophet's Mosque in Medina or the Al-Aqsa mosque in Jerusalem - are in present-day use and cannot be excavated for archeological study.
One of the earliest mosques has been unearthed beside the Sea of Galilee and indicates Muslims, Jews, and Christians lived in harmony
The Tiberias mosque was built during a time when the Islamic empire was spreading across the Levant and Mesopotamia - roughly akin to what is today referred to as the Middle East.
The development phases of the ruins suggest that - contrary to what some scholars previously thought - the Muslim rulers of the area had not been in a hurry to stamp their authority over the other religious groups at the time, Cytryn-Silverman told the AP. The older structure was smaller and "more humble," Cytryn-Silverman told the AP, before being replaced by a grander mosque around 50 years later.
"You see that the beginning of the Islamic rule here respected very much the population that was the main population of the city: Christians, Jews, Samaritans," Cytryn-Silverman told the AP.
"They were not in a hurry to make their presence expressed into buildings," she added. "They were not destroying others' houses of prayers, but they were actually fitting themselves into the societies that they now were the leaders of."
She also told Haaretz: "This was an area that was multireligious and a very moving symbol of regional coexistence."
https://www.businessinsider.in/science/news/one-of-the-earliest-mosques-has-been-unearthed-beside-the-sea-of-galilee-and-indicates-muslims-jews-and-christians-lived-in-harmony/articleshow/80604942.cms
--------
Prime Minister Sheikh Hasina: Refrain From Unnecessary Criticism
January 31, 2021
Unb, Dhaka
Prime Minister Sheikh Hasina yesterday asked people to refrain from unnecessary criticism of the results of the HSC and its equivalents.
She said futile discussions would only mount pressure on the students who were already under huge mental pressure due to the closure of educational institutions for a long time.
"The negative comments regarding the results will put psychological pressure on the students. I request those making such comments to refrain from doing it," she said while announcing the results of last year's HSC and its equivalents.
The results were officially announced at the International Mother Language Institute in the capital's Segunbagicha. The PM joined the event through videoconferencing from the Gono Bhaban.
Since no exam took place last year amid the pandemic, the results were prepared based on the candidates' results in the Junior School Certificate (JSC), Secondary School Certificate (SSC) and equivalent exams. The results were published after coordinating 75 percent marks from the SSC and 25 percent marks from the JSC-JDC results.
Hasina said many people are saying many things. "But I think it would be better not to make unnecessary comments or create bitterness."
"Already, they are not being able to go to schools, colleges, and universities. This has created a big obstacle to their lives. In this situation, any negative comment regarding their results and its system will put mental pressure on them," the premier said.
About not holding the HSC and equivalent exams last year, she said the government was compelled to look at the health safety of the students, teachers and other employees and make this decision.
"Many people are making sentimental comments, but who will take the responsibility if anyone gets infected while doing this job [holding and attending exams]?" the PM questioned.
Talking about reopening of educational institutions, Hasina said if everybody follows the health safety guidelines properly, then the pandemic situation will come under control and the government will be able to reopen educational institutions very soon. "The government will observe the situation in February as it spread massively in the country in March last year."
"If a good situation prevails in February, then we will take steps to reopen educational institutions on a limited scale…we have a plan like that."
The Higher Secondary Certificate (HSC) and its equivalent examinations were postponed in October last year due to the pandemic situation.
The HSC batch of 2020 is the first batch of students who are getting certificates without taking the exams as it is the first time in Bangladesh's history that a public examination has been cancelled.
The prime minister said it was a tough job to publish the results without holding any examination. She thanked the education ministry and all concerned for doing that job properly.
"We never want that a precious year gets wasted from the lives of students. Let their academic life continue… we want that. Hope, all will be happy with their results and continue their studies," Hasina said.
Regarding the Covid-19 vaccine, the premier said the government has already procured vaccine doses and the vaccination programme has started in the country.
She said the government has asked the authorities concerned to ensure quick vaccination of teachers and the other people concerned.
https://www.thedailystar.net/frontpage/news/refrain-unnecessary-criticism-2036581
-------
Family and friends had no clue of 16-year-old Singaporean's violent plans to attack mosques, kill worshippers
ByNG WEI KAI
JANUARY 31, 2021
SINGAPORE - The 16-year-old student who planned to attack Muslims here had spent time online researching hate material and sourcing weapons.
But his school friends and family had no clue of his online activities and anti-Muslim beliefs, the Internal Security Department said in a briefing last Wednesday (Jan 27).
His source of inspiration was Australian white supremacist Brenton Tarrant, who killed 51 people in Christchurch mosque attacks in 2019 with weapons including several rifles.
The teenager in Singapore had picked the second anniversary of the shootings in New Zealand — March 15 — to attack Muslims at two mosques here. He also tried, but failed, to buy a rifle online.
And like Tarrant, who was sentenced to life in jail without parole last August, the teenager had planned to leave behind a manifesto.
Dr Adrian Wang, a psychiatrist who runs his own practice at Gleneagles Medical Centre, said: "The differentiating factor is the fact that this boy is 16 - teenagers are impressionable and if they are socially isolated or lack self-confidence and don't have close ties, he or she may be more easily influenced by online propaganda."
"It (the online community) becomes an echo chamber where they are not receiving any guidance from authority figures," added Dr Wang.
Dr Natalie Pang, a senior lecturer in the communications and new media department at the National University of Singapore, listed others, such as strong beliefs and anger towards certain topics or groups.
"These are warning signs that should be taken seriously and the first step is to have someone that the child or youth trusts to talk to them," she added.
But it may not be so easy if the individuals are socially withdrawn or if they have no strong peer group, said Associate Professor Jason Tan from the National Institute of Education.
"People or educators would then tend to think they are behaving normally, nobody will notice anything out of the ordinary and there are no warning signs," he added.
Given these difficulties, mental health professionals said it is important to build trust between youth and their caretakers, so extreme views can be expressed and dealt with instead of being left to fester on their own.
Dr Wang said: "The Asian approach is always to instruct and to demand respect... but you have to take an interest in their interests and not dismiss them."
Incontact Counselling and Training psychotherapist and counsellor Aarti Mundae said there is also a need to aid the process of empathy for children towards one another, and minimise any kind of exclusion in academic institutions.
Ms Tan Siew Hua, a retired teacher who taught English and history in secondary schools for more than 30 years, said schools must be willing to conduct conversations on difficult topics.
"Schools must be open and not hush things up. We have a culture of suppressing information, being afraid of tarnishing the school's reputation, instead of having open conversations," she added.
The Sunday Times spoke to some experts, who gave a few signs that concerned parents can look out for.
1. Strong beliefs or anger towards certain topics or groups.
2. Spending long hours online while remaining secretive and unwilling to talk about their use of the Internet.
3. Obsessiveness about certain topics that the youth bring up repeatedly in school or at home.
4. Increased isolation from family and friends.
5. Open expressions of desire to commit violent acts.
Parents and educators should also be aware that violent or extreme thoughts may not be expressed verbally but through drawings or writing.
1. Remain calm: Experts stress that reacting with anger or additional control - such as restricting devices or Internet access - may push the youth away from parents and increase their sense of isolation.
2. Engage rather than dismiss: Do not dismiss their thoughts or ideas but try to understand them and provide alternative points of view.
3. Seek professional help: If parents feel out of their depth, they should get help from mental health professionals.
https://www.asiaone.com/singapore/family-and-friends-had-no-clue-16-year-old-singaporeans-violent-plans-attack-mosques-kill
--------
Bishop in Spain: Christians in Iran live a peaceful & happy life
Source : ICRO
January 30, 2021
The Bishop and High Representative of the Syrian Surani Orthodox Church in Spain, in a meeting with Iranian Cultural Attaché, in reference to the life of Christians community in Iran, said Christians in Iran experience a peaceful and tranquil life.
The cultural envoy of the Islamic Republic of Iran in Spain, Mohammad Mehdi Ahmadi met with Nicholas Matti Abdel-Ahad, Bishop and representative of the Syrian Surani Orthodox Church in Spain.
The top Iranian cultural official in Madrid said the Syrian people are our brothers and wherever they are, we see them very close to us adding that we are interested to do cultural work together in Spain.
Ahmadi continued by saying that Islam and Christianity are the religions of peace and they try to look at the world from a good and beautiful perspective. In another part of his speech, while pointing to the atmosphere of pessimism and fear created by the United States against Iran in the region, Ahmadi noted that the reason for this is the interests that the United States is pursuing in our region. If we had not stood up to the United States, Washington would not have launched such negative propaganda.
Nicholas Matti for his part said we Christians have lived alongside Islam for centuries adding the misleading of the people in the West has created the wrong idea in this country that Islam is the enemy of Christianity and its opponent, and it is violent towards Christians. This idea is wrong. We have never had such a problem in Syria. Everyone has the right to worship God in any way he wishes.
Referring to Iran he said I have been studying Iran for many years and I know that Christians in Iran are enjoying peace and tranquility in Islamic Republic of Iran.
https://en.abna24.com/news//bishop-in-spain-christians-in-iran-live-a-peaceful-happy-life_1110417.html
--------
Muslim Brotherhood infiltrates U.S. Congress in the name of the Egyptian Revolution
January 30, 2021
BY: Dalia Ziada
Since its establishment, in Egypt, almost a century ago, the Muslim Brotherhood group relied on playing the victim and fabricating delusional grievances, in order to recruit new members, mobilize local and international supporters, and use as a justification for waging violent jihad against state institutions and officials, and also against civilians, who reject the misleading rhetoric of the group.
Recently, the Muslim Brotherhood decided to use the Egyptian Revolution of 2011 as their own grievance, with the purpose to influence policymakers in the United States, under the new Biden Administration.
Muslim Brotherhood members living in the U.S., such as Mohamed Soltan, has already started talking in the name of the Egyptian revolution and the Egyptian people to public media and members of Congress. This time, the Muslim Brotherhood is playing their grand deception game on the new Biden Administration; not through introducing themselves as a political opposition party suppressed by the Egyptian regime, but through claiming the role of a civil society group concerned with improving human rights in Egypt.
Unfortunately, the prevailing media rhetoric in Egypt, over the past few years, which insists on claiming that Egypt's 2011 revolution was nothing but a foreign conspiracy, and the constant denial of the heroic role of the Egyptian liberal democratic youth in toppling Mubarak's dictatorship, gave the opportunity, today, to the members of the Muslim Brotherhood to use the name of the revolution, which they did not even participate in creating, to legitimize their Islamist agenda in the west and beautify their ugly truth.
To perfect their deception game, last week, Mohamed Soltan tweeted that his recently established organization "Freedom Initiative" cooperated with two Democrat members of Congress, Don Beyer and Tom Malinowski, on forming "Egypt Human Rights Caucus" in Congress to mark the 10th anniversary of the Egyptian Revolution. Among the other human rights organizations involved with the new Caucus: Human Rights Watch, Amnesty International, and POMED; all of which are, allegedly, funded by Qatar and hires employees directly and indirectly affiliated with the Muslim Brotherhood.
The names of the two Congressmen forming the Caucus and the history of the human rights organizations they are cooperating with for this purpose, raises a lot of doubt around the real intentions of this Caucus. The Caucus looks more like a Congressional advocacy group defending the interests of the Muslim Brotherhood inside the American Congress against the interests of the Egyptian state, more than it is a group sincerely interested in advancing human rights in Egypt.
When he was working for the Bureau of Democracy, Labor, and Human Rights at the U.S. State Department, Malinowski advocated for Soltan's release from prison in Egypt, in 2015, wherein he was accused of inciting violence, along with other Muslim Brotherhood members, including his father Salah Soltan who is a famous leading figure at the international organization of the Muslim Brotherhood. After Malinowski quit diplomacy to become a member of Congress, he helped Soltan and his group organize congressional hearings and other events at Capitol Hill to attack the Egyptian state, and indirectly promoting the Muslim Brotherhood rhetoric about Egypt, under the umbrella of defending human rights.
There are published reports claiming that Malinowski received money from Qatar, through Al-Jazeera and its affiliated offices, to play this suspicious role in supporting the Muslim Brotherhood group at American policymaking bureaus, especially after 2017, when some Congress members were publicly condemned for meeting with members of the Muslim Brotherhood at Capitol Hill. Yet, let us assume, in good faith, that all these reports are wrong and that Malinowski provides this continued support to Soltan and his group only because he believes in human rights, and because he believes that Soltan is really a human rights activist and not a member of the Muslim Brotherhood as Soltan claims about himself.
Nevertheless, there are some difficult questions that one can hardly find a logical persuasive answer, in this regard:
(1)Why would an American Democrat Congressman, and a former diplomat, like Tom Malinowski, work at the service of a Muslim Brotherhood member like Mohamed Soltan and his affiliates?
(2)why does Malinowski advocate for human rights in Egypt, through Soltan and his affiliates only, despite the fact that Soltan has zero experience working for human rights in Egypt or elsewhere before being arrested in Egypt in 2013?
(3)Why would Malinowski, the American democrat support members of an Islamist organization that is threatening the national security of his own country, according to what is legally proven by FBI investigations and court decisions which found that the Muslim Brotherhood's ultimate goal in the U.S. is to "sabotage America from within" to replace the democratic system of governance with an Islamist regime?
Until we get clear answers to these questions, the sincerity of the activities of Congressman Malinowski in support of the Muslim Brotherhood activist Mohamed Soltan, shall remain a matter of doubt and suspicion.
https://thelevantnews.com/en/2021/01/muslim-brotherhood-infiltrates-u-s-congress-in-the-name-of-the-egyptian-revolution/
--------
'Look Africa' policy yields $5m orders from Sudan
Staff Reporter
January 31, 2021
An official announcement by the Ministry of Commerce said that the orders are the outcome of the Trade Development Authority of Pakistan (TDAP) International Trade Fair at Khartoum which was held from Jan 21 to 28, 2021. This participation has opened up new avenues for trade and economic cooperation between Pakistan and Sudan. The event generated business of around $2 million, the announcement said. Agriculture machinery, pharmaceutical, glass Industry, and fruit industry received big orders.
Moreover, deals worth $3m are under process and will very soon be matured between the Pakistani exporters and Sudanese buyers. New exporters from PVC, corona-related personal protection equipment (PPEs) and beauty products also received a very encouraging response.
The 'Look Africa Plan' was launched in 2017. Under the policy, top 10 African countries including Nigeria, Kenya, South Africa, Morocco, Algeria, Egypt, Sudan, Senegal Tanzania, and Ethiopia were selected for trade promotions. All these countries constitute 78pc of the total African gross domestic product (GDP), according to the IMF in 2017-18.
The announcement said figures for export orders from Sudan were discussed in a consultative meeting — chaired by Commerce Adviser Razak Dawood — at the TDAP in Karachi.
Being the marketing arm of the commerce ministry, the role of TDAP in implementation of the Look Africa Policy was crucial, Mr Dawood said.
He was of the view that Africa has immense potential for engineering and pharmaceutical products. Although the numbers are small, the products and direction are right, he said.
Mr Dawood advised the TDAP to strive even harder to promote local exports in new geographies like Africa so that the geographic basket of markets for Pakistan is diversified.
https://www.dawn.com/news/1604604
---------
Arab World
Saudi leadership in Islamic finance set to continue into 2021: expert
CHRISTOPHER HAMILL-STEWART
January 30, 2021
LONDON: Saudi leadership in the Islamic finance economy looks set to continue into 2021, according to a senior industry expert, who explained that the end of the GCC rift and growing emphasis on green finance both boost the Kingdom's credentials.
"The region, and specifically I would say Saudi Arabia, is leading the Islamic finance market globally," Fitch Ratings' Global Head of Islamic Finance Bashar Al-Natoor told Arab News.
Across the five key sectors of Islamic finance — Islamic banks, Sukuk, Takaful, fund management and Sharia-compliant corporate sectors — Saudi Arabia was historically known only to lead in countries where there was dual Islamic and conventional financing.
The Kingdom has started to lead the Sukuk market: "The Kingdom has previously carried out the largest ever Sukuk offering internationally — we expect this trend to continue."
Saudi Arabia is also chasing the top spot in the fund management sector, where, alongside Malaysia, it has the most fund managers dedicated to Islamic finance.
Across Sukuk, fund management, Takaful, and the wider Islamic finance world, Al-Natoor said "you find that Saudi Arabia is leading."
The normalization of ties between the GCC bloc and Qatar, Al-Natoor explained, not only increased investors' confidence in the region and eliminated a political risk, but also provided a material boost to the Sukuk market.
"With the end of the GCC-Qatar rift, we expect Qatari sovereign entities to slowly re-enter the wider Sukuk market," Al-Natoor said.
He said the relatively shallow investor pool for Sukuks, compared with traditional bonds, means that, for Qatari entities, the importance of accessing the Saudi Arabian and Emirati markets are even more significant.
In addition to the favorable political conditions that have cemented Saudi leadership in Islamic finance, their experience in sustainable, green finance will also be instrumental in the future.
Saudi Arabia, Al-Natoor said, issued its first ever green Sukuk last year when the Saudi Electric Company issued over $1.3 billion in Shariah-compliant bonds to assist in the company's green transition.
Green financing, whether conventional or Islamic, is still at an early stage of adoption globally, Al-Natoor explained, but green Sukuks represent a smart way for issuers to attract more investors.
"Because issuers are trying to widen their investment bases, we have seen the mix of green and Islamic coming to the forefront. Whether in Saudi Arabia, the UAE, or multilateral organizations like the Islamic Development Bank, we expect this trend to continue."
Fitch Ratings released their Global Sukuk Outlook Dashboard earlier this month. Their report warned that some Sukuk issuers in the Middle East had taken a hit to their credit ratings due to the pandemic's economic conditions and the drop in oil prices.
The report said: "In 2021, we expect global sukuk supply to accelerate, as issuers seek to refinance maturing debt, fund large budget needs, and as GCC investment restrictions ease following the normalisation of relations between Qatar and its neighbors."
https://www.arabnews.com/node/1800876/business-economy
-------
Saudi Arabia announces death of Prince Turki bin Nasser bin Abdulaziz Al-Saud
ARAB NEWS
January 31, 2021
DUBAI: Saudi Arabia has announced the death of Prince Turki bin Nasser bin Abdulaziz Al-Saud, state news agency SPA reported.
The Royal Court said funeral prayers will be held on Sunday in the Kingdom's capital, Riyadh.
https://www.arabnews.com/node/1801216/saudi-arabia
-------
Saudi Arabia's Jabal Al-Lawz blanketed in snow
ARAB NEWS
January 31, 2021
JEDDAH: Residents of the Kingdom are enjoying a rare snowy escape this Saudi Winter Season.
One of the season's destinations is Jabal Al-Lawz, Almond Mountain, which takes its name from the large number of almond trees growing on its slopes. Located in the northwest of the Kingdom and rising to more than 2,600 meters above sea level, Jabal Al-Lawz is blanketed in snow every winter and this year, the Saudi Tourism Authority (STA) has chosen the area as one of its 17 destinations.
The snowfall on the granite terrain of Jabal Al-Lawz makes the mountain a perfect winter destination, especially for adventure lovers. For those who haven't experienced snow before, this winter season is a great opportunity to head up north.
The Saudi Tourism Authority (STA) has provided a wide variety of touristic activities within the Saudi Winter Season, for citizens, residents and visitors of GCC countries, to create long-lasting memories and unforgettable family experiences.
The mountain offers fun activities such as skiing, snow boarding and tubing — and who can resist a snowball fight? The areas are also great for camping on the snow-covered soft sands.
The gentle snow-covered tracks and starlit sky is nature's way of inviting residents of Tabuk and visitors from across the Kingdom to enjoy the magic of the Saudi winter season.
The Saudi Tourism Authority (STA) has provided a wide variety of touristic activities within the Saudi Winter Season, for citizens, residents and visitors of GCC countries, to create long-lasting memories and unforgettable family experiences.
During the season, which will run until the end of March, visitors will be able to choose from more than 300 experiences and packages by more than 200 tour operators and tourism companies, to discover the Kingdom's geographical and climate diversity.
https://www.arabnews.com/node/1801116/saudi-arabia
--------
India
Areas Dominated By Miya Muslim Will Not Vote For BJP In Assembly Polls: Assam Finance Minister
By Bikash Singh
Jan 30, 2021
Guwahati: Assam finance minister Himanta Biswa Sarma said the areas dominated by Miya muslim will not vote for BJP in assembly polls of this year.
Assam is likely to go to assembly polls in April this year.
Talking to mediapersons on Saturday Sarma said, "In areas where there is large number of Miya muslim BJP will not get votes. We will put up candidates for there are people who do not identify themselves with this culture and they will get option to vote for BJP and Asom Ga ..
https://economictimes.indiatimes.com/news/politics-and-nation/areas-dominated-by-miya-muslim-will-not-vote-for-bjp-in-assembly-polls-himanta-biswa-sarma/articleshow/80605232.cms
---------
MP High Court Issues Notice to State Govt on Petition against Love Jihad Law
NEWS18 MINIS
30, 2021
The Madhya Pradesh advocate-general's office said on Friday that the high court has issued a notice to the state government while hearing a petition against the anti-religious conversion law.
The court was hearing a public interest litigation (PIL) filed by Amratansh Nema, a student from Bhopal, Hindustan Times reported. The PIL said that that provisions of the ordinance are a "grave violation of constitutional provisions and a blatant attack on the religious autonomy of individuals".
Purushaindra Kaurav, the state advocate general sought time for instructions and for filing a counter-affidavit on behalf of the government. The bench comprising chief justice Mohammad Rafiq and judge Vijay Kumar Shukla gave the government eight weeks to submit its reply.
The Madhya Pradesh Freedom of Religion Ordinance, 2020, provides for ten years in jail in some cases. It has several provisions that are similar to the ordinance issued by the BJP government in Uttar Pradesh against fraudulent conversions. Any marriage solemnized in violation of this law will also be considered null and void.
There is a provision of three to 10 years of imprisonment and a fine of Rs 50,000 in cases of marriage carried out by hiding religion. In cases involving religious conversion of members of Scheduled Castes, Scheduled Tribes and minors, a provision has been made for imprisonment of two to 10 years and Rs 50,000 fine. The parents, legal guardian or custodian and brothers and sisters of the converted person can lodge a complaint in this regard.
Those willing to convert will need to apply to the district administration 60 days in advance. The victim women will be entitled to get maintenance under the law. The children born out of such marriages would be entitled to inherit the fathers properties.
https://www.news18.com/news/india/mp-high-court-issues-notice-to-state-govt-on-petition-against-love-jihad-law-3367157.html
---------
'Love Jihad' Ordinance Is Symbolic of Social Fabric Being Aggressively Changed: Justice A.P. Shah
A.P. Shah
31-01-2021
Through the preamble of the constitution of India, the citizens of India are assured that four things will be secured for them: first, justice, which is social, economic and political justice; second, liberty of thought, expression, belief, faith and worship; third, equality of status and of opportunity; and fourth, fraternity, where the dignity of the individual and the unity and integrity of the nation are protected.
This last promise, that is, of "fraternity", with its roots in the Latin for "brother" or "brotherhood", points to a desire for a harmonic coexistence of people of all kinds. But when the idea of fraternity becomes fragile and on the verge of disintegration, the existence of democracy itself is threatened.
Unfortunately, this idea of fraternity is what is especially being tested the most in India today. We are watching this attack on this most fundamental of democratic principles play out in our backyard, through the Uttar Pradesh Prohibition of Unlawful Conversion of Religion Ordinance, 2020.
This ordinance has been promulgated to combat the perceived threat of "love jihad", a term commonly used by the Hindutva political leadership to describe interfaith relationships and marriages. The ordinance makes it a criminal offence for a person to convert another by coercion, misrepresentation, fraud, and so on.
There is nothing objectionable in that in itself. But it grossly violates the freedom of conscience and the fundamental right to practise religion guaranteed under Article 25 and also strikes at the right to life and liberty guaranteed under Article 21.
Furthermore, and perhaps more troublingly, this ordinance operates on the presumption of, and even reinforces, the notion of exclusion. It presumes that some categories of the Indian population must be excluded and "othered", and through this, reinforces the idea of communalism as a desirable end in itself.
To worsen matters still, it thrives on and perpetuates the emotion of fear: certain people are effectively being told, through such ordinances, laws and policies, that transgression will invite criminal sanction and accompanying ostracism.
How does it do this? It does in the way the law is structured, with its broad sweep, and turning many accepted principles of criminal law on their head.
Ordinarily, in any criminal case, the burden of proof is on the prosecution. Under this ordinance, however, every religious conversion is presumed to be illegal. The burden of proof (presumption of guilt) now lies on the person accused of illegal conversion to prove that it is not illegal. The offence is cognisable and non-bailable, so the police can arrest the accused without a warrant.
The ordinance requires that a person intending to convert to another religion will have to approach the district magistrate who would conduct an inquiry on the conversion.
If the conversion is for an "allurement", or an "inducement" then it is illegal. The term "allurement" is defined very broadly. The ordinance spans the sacred and the profane. A gift, gratification, easy money or material benefit, the promise of a better lifestyle, the illusory wrath of divine displeasure or otherwise – any or all of these can amount to an allurement.
Interestingly, reconversion is not illegal even if it is caused by fraud or force. So, if a person is converted voluntarily, then he might be arrested, but if he's forced to reconvert, then there is no criminal offence.
Sentencing is most problematic. One to five years' imprisonment is the ordinary term, and if the victim is a minor, a woman or a member of a Scheduled Caste or Tribe, the term is up to ten years. If a woman is a professor, and converts to another religion, the accused is liable to be sentenced to ten years imprisonment.
Finally, an aggrieved person can lodge a complaint against anyone, including parents and siblings. A lot of people can be brought under this net. This law is capable of great public mischief.
I find it difficult to believe that such a law could be passed by the government in a country that is governed by rule of law and the Constitution.
Anti-conversion laws are not new. Such laws are already in force in eight Indian states, namely, Arunachal Pradesh, Odisha, Madhya Pradesh, Chhattisgarh, Gujarat, Himachal Pradesh, Jharkhand, and Uttarakhand. However, these laws do not pertain to interfaith marriages.
A version of anti-conversion laws in interfaith marriages was floated over a century ago in a 1909 book by U.N. Mukherjee. The Hindu Mahasabha tried to gather support around the idea that Muslim men are waging "jihad" in India through love marriages. This "love jihad" is a deliberate campaign which claims that Muslim men use love, seduction and trickery to convert Hindu (and Christian) women to Islam.
Khap panchayats also follow a similar philosophy. The objective is essentially to subjugate women. A Khap leader even went so far as to infamously say that "only whores choose their partners".
In reality, this is all wrong. There were NIA (National Investigation Agency) inquiries carried out in cases in Karnataka and Kerala, for instance, in Hadiya's case, all allegations of "love jihad" – that Muslim men are waging jihad through such marriages – has been proven to be wrong.
Actually, interfaith marriages are still a rarity. Over 90% of marriages in India are still arranged marriages or approved by families, and involve persons of the same faith or religion. Very few marriages are inter-caste (I believe less than 5%), and an even smaller number (around 2-3%) are interfaith.
Further, according to reported 2011 census data, 79.80% of the population of India is Hindu, 14.23% Muslim, 2.30% Christian, 1.72% Sikh, 0.70% Buddhist, and 0.37% Jain. So, in practical terms, this ordinance is aimed at the smallest percentage. This brings us back to full circle to the concept of exclusion and fear that such laws are attempting to prop up.
In truth, this ordinance runs contrary to the spirit of interfaith and inter-caste harmony that has been advocated for decades in India. Ambedkar was a big votary of this and recorded it emphatically in his Annihilation of Caste. Indeed, Ambedkar is also credited with demanding that the word "fraternity" be included in the Preamble to our constitution, which ties in closely with notions of interfaith and inter-caste harmony.
I have personally experienced it when a Muslim college friend decided to marry a Hindu girl from an influential family, which made all efforts to thwart the relationship, including bringing the police in. The matter eventually reached the Bombay high court, where Justice G.N. Vaidya quashed all kidnapping and other charges, and in a very emotional moment, delivered the judgement, giving them his blessings.
Indeed, my own marriage is interfaith, as is among one of my children. Such relationships should be celebrated. Instead, we are criminalising them.
The next obvious question to ask is, with the executive and the legislature having failed us on this front, what can the third arm of government, that is, the judiciary, do?
The ordinance has already taken its toll. There are large scale arrests of people. Every day one reads stories of separated couples. It is clear that the ordinance must be struck down immediately, and certainly not permitted to be enacted into statute. At least three other BJP-ruled states are contemplating the adoption of similar laws. We need to stop this utter destruction of freedoms guaranteed by the Constitution. This can only be done by the judiciary.
As ever, high courts in India have held their own and have delivered stellar judgements that reinforce the principle that individual autonomy is all that matters in interfaith marriages.
In a recent case, even a division bench of the Allahabad high court in Uttar Pradesh held that "marriage is a matter of choice, and every adult woman has the fundamental right to choose her partner". Even if such a decision encourages other important decisions, including the choice of religion, the state cannot intervene. It overruled an earlier decision of a single judge holding that conversion to Islam was valid only when it was predicated on a change of heart and on an honest conviction.
Indeed, at least two high courts (Allahabad and Gujarat) have shown great courage in granting relief under such discriminatory laws. As far as I am aware, even the Himachal Pradesh high court has held that the requirement under the Special Marriage Act of giving prior notice of 60 days is not mandatory.
If we look at Supreme Court jurisprudence on Article 25, of the Constitution of India, which guarantees the freedom to profess, practise, and propagate one's religion, in the 1954 case of Ratilal Panachand Gandhi versus State of Bombay, the court held that:
"Every person has a fundamental right under our Constitution not merely to entertain such religious belief as may be approved of by his judgment or conscience but to exhibit his belief and ideas in such overt acts as are enjoined or sanctioned by his religion and further to propagate his religious views for edification of others."
In a 1977 decision in Rev Stainislaus versus State of Madhya Pradesh, the Supreme Court examined whether the right to practise and propagate one's religion also included the right to convert. The court upheld the validity of the earliest anti-conversion statutes: the Madhya Pradesh Dharma Swatantraya Adhiniyam, 1968, and the Orissa Freedom of Religion Act, 1967.
"It has to be remembered that Article 25(1) guarantees "freedom of conscience" to every citizen, and not merely to the followers of one particular religion, and that, in turn, postulates that there is no fundamental right to convert another person to one's own religion because if a person purposely undertakes the conversion of another person to his religion, as distinguished from his effort to transmit or spread the tenets of his religion, that would impinge on the "freedom of conscience" guaranteed to all the citizens of the country alike."
It has to be appreciated that the freedom of religion enshrined in the Article [25] is not guaranteed in respect of one religion only, but covers all religions alike, and it can be properly enjoyed by a person if he exercises his right in a manner commensurate with the like freedom of persons following the other religions. What is freedom for one, is freedom for the other, in equal measure, and there can therefore be no such thing as a fundamental right to convert any person to one's own religion."
In my opinion, the decision in Stanislaus is flawed and must be revisited. However, this is not the subject of discussion today. Neither of these Supreme Court cases dealt with the question of freedom of choice in the context of religion and marriage. Most recently, in the now well-known Hadiya case, the Supreme Court said that the Kerala high court had transgressed on Hadiya's constitutional rights by questioning her right to marry.
Already the Supreme Court has refused to stay this ordinance. The Chief Justice of India has made some observations about whether falling in love is a crime, etc., but nothing beyond that.
Unfortunately, there seems to be no parity when it comes to the exercise of power by the Supreme Court. Some issues, like farm laws and Maratha reservations capture the court's attention, but others, like the Citizenship Amendment Act, Article 370 and Kashmir, electoral bonds, and this "love jihad" ordinance, mysteriously do not evoke a response.
Hadiya is an individual case. My fear is that the Supreme Court may not be as proactive when it comes to the larger question of the constitutionality of the ordinance itself. It may end up just sitting on the issue when it comes up before the court.
Our Supreme Court is regarded as one of the most powerful courts, but is it really, especially regarding constitutional protections?
The ordinance itself is mostly rhetoric. This is a mechanism for the ruling party and politicians to pander to vote banks and create factions in society. So we should treat all this with appropriate caution and wariness.
More than whom it targets, the ordinance and the accompanying rhetoric is symbolic of how social fabric is being aggressively and fundamentally changed by the sheer brute force of the executive. I think this is what should be troubling us.
You can see that overall, the ordinance does at least four things: first, it reinforces the idea of a patriarchal society, a patriarchal Hindu state, to be precise. Patriarchy and "manhood" feel threatened as women get liberated in modern society.
The current BJP-led government has had a long infamous history of revivalism, seeking to return to some imagined glories of ancient Indian civilisation. This takes the form of cultural nationalism, where anyone celebrating "western" festivals such as Valentine's Day or even couples merely holding hands are ostracised and attacked.
As religious nationalism, it endorses the two-nation theory, which envisages a nation under Hindu rule, a Hindu Rashtra in Akhand Bharat (a United India). As Sarvakar propounded, "Hindu Rashtra (state), Hindu Jati (race) and Hindu Sanskriti (culture)." In this context, Muslims and Christians are viewed as foreigners, who are not indigenous to the territory of India, and whose religion originated in a separate holy land.
The government is operating with a stated, explicit communal agenda – of pitting community against community, whether it is in the Citizenship Amendment Act protests, where it was Hindus versus Muslims, or in the case of the ongoing farmers' agitation, where it is being portraying as a dangerous Khalistani revival.
This brand of nationalism that is being practised in India today is no longer about merely harassing people for public displays of affection. It is much much more grave, and slowly creeping into every aspect of our lives.
People are being forced to sign up to a singular ideology. The beef ban and protests against cow slaughter are ways to prevent people from eating the food they want and effectively forcing a life choice on them.
What our leaders and their sycophants forget is that enforced nationalism cannot promote true culture. When a practice is arbitrarily prescribed and foisted, creative freedom is suppressed or vanishes completely. Only free souls can create abiding cultural values
Second, this ordinance pursues a regressive agenda. It demands that individual autonomy and free will must always be subjugated to community purpose. And of course, that community purpose itself is defined by a few individual men, who are presumed to know what is best for the rest of society.
The ordinance discusses only third party conversion of a person. It ignores a person's own right to convert to another religion, which, surely, is far more important. Even if no conviction takes place, this has the effect of evoking fear in the minds of the minority.
Third, and for me, most troublingly, it denies agency to at least half, if not more, adult members of the population. Besides minors, the ordinance specifically identifies women and members of a Scheduled Caste or Tribe as "vulnerable" individuals. Clearly, it means that a woman cannot think for herself, however educated or accomplished or experienced she might be. This attitude is chauvinistic and reeks of male supremacy. If this is not lawmaking at its paternalistic worst, I do not know what is.
And fourth, the ordinance and those who support it, effectively support divisiveness. It creates an unnecessary communal rift in a peaceful society.
https://thewire.in/law/love-jihad-ordinance-communal-rhetoric-divisive-justice-ap-shah
-----------
A crude bomb detonates near Israeli embassy: India
By Khaama Press
30 Jan 2021
An explosion occurred near the Israeli embassy in the Indian capital, Delhi.
Reports indicate the blast was mild and left no injuries except damaging the nearby vehicles.
BBC reported the blast intensity was very low, the incident was regarded as a "terrorist incident" by Israeli officials.
The crude bomb was placed in a flower pot on the road divider, but a letter was found nearby that described the blast as a "trailer", and referred to two Iranians killed "Qasem Soleimani and Mohsen Fakhrizadeh", the Indian Express reported.
Indian Express quoted unknown sources, that "Forensic experts have found broken pieces of a cold drink can and ball bearings from the spot. Prime facie it appears that explosives and ball bearings were stuffed in the can. It was planted in such a manner that the impact was felt towards the road. The ball bearings hit the cars. Police have not found any device or battery at the spot,".
The bomb is said to have went off at around 5 pm in the evening on Friday.
https://www.khaama.com/a-crude-bomb-detonates-near-israeli-embassy-india-445444/
--------
Pakistan
Ragheb Naeemi calls for simplifying mosques' registration
Our Correspondent
January 30, 2021
LAHORE: Noted scholar and principal Darul Uloom Jamia Naeemia Dr Ragheb Hussain Naeemi has asked the government to make easy registration process of mosques and religious institutions.
He also called for taking into confidence the respected religious institutions, organizations and scholars while evolving the registration process. Initial period should be extended for registration of mosques and institutions, he said while addressing a gathering on Friday.
He said a regular advertisement campaign should be started by the government for registration and number of fines imposed on the organizers for late registration should be reduced. The penalty on non-provision of information should also be reduced to a reasonable extent.
He said that instead of putting registration of mosques under the Department of Industries, it should be given under the Department of Auqaf. To avoid any Shia-Sunni dispute, sects must be mentioned in the form issued by Auqaf during registration, he said, adding that a sect should be mentioned in the registration form of mosques and madrassas also so to avoid inter-sectarian disputes. A separate directorate should be set up in the Auqaf Department for more than 52,000 mosques and more than 2,500 madrassas and other properties of Auqaf and staff should be appointed accordingly.
The Auqaf Department should not take over madrassas, mosques on personal lands or the betterment of madrassas and mosques, he said, adding that amendments to the 1979 Ordinance have become indispensible and Punjab Charity Commission (which was set up to oversee the financial affairs of NGOs) was not made functional and even after passing of one year its advertisements for registration are still being published. He said an effective strategy should be adopted to get the registration of mosques and Waqf properties with the Auqaf Department.
https://www.thenews.com.pk/print/782222-ragheb-naeemi-calls-for-simplifying-mosques-registration
----------
PPP to reject bill on open ballot in Senate polls: leader
Amir Wasim
January 31, 2021
ISLAMABAD: Even before discussing the matter in the party's Central Executive Com­mittee and four days before a meeting of the heads of the 10-party opposition alliance Pakistan Democratic Move­m­e­nt, Pakistan Peoples Party (PPP) vice president Sherry Rehman declared on Saturday that her party would "reject" the government-proposed constitution amendment bill for open balloting in Senate elections when it would be put to vote in the upper house, where the opposition has a majority.
In a statement, Ms Rehman questioned the government's move to bring the constitution amendment bill in the parliament at a time when the Sup­reme Court is hearing a presidential reference on the issue.
"The bill is being moved with a mala fide intention and in haste," said Ms Rehman, who is also the parliamentary leader of the PPP in the Senate.
The statement of the PPP senator came two days after the National Assembly Standing Committee on Law and Justice, headed by Riaz Fatyana of the ruling Pakistan Tehreek-i-Insaf, approved the constitution amendment bill for open balloting in the Senate elections, scheduled in March.
The committee in its meeting, which lasted less than half an hour, considered the Constitution (Twenty Sixth Amendment) Bill 2020 and recommended with majority that the bill be passed by the National Assembly.
The opposition members of the committee had opposed the sudden voting and protested over what they termed "bulldozing of the bill".
Later, Adviser to the Prime Minister on Parliamentary Affairs Babar Awan had said at a press conference that three amendments to the constitution would be presented in the parliament next week ahead of the coming Senate elections.
Mr Awan said that through the bill, a roadmap had been given to the political parties in the parliament to stop horse trading and buying of votes in elections.
He said that Nawaz Sharif and Benazir Bhutto had signed the Charter of Democracy in May 2006 and one of its points was that indirect elections should be open and identifiable votes should be cast in them.
He was of the view that reforms were a national agenda and nobody would want to get senators elected through use of money or corruption.
Mr Awan, who had previously served as law minister in the PPP government under the then president Asif Zardari, urged the opposition parties to support the government in undertaking electoral reforms in the parliament.
On the other hand, Ms Rehman said electoral reforms could not be carried out through just an amendment and only days before the Senate elections.
"Presenting such a bill only days before the Senate elections shows that the government is in a panic," she said, adding that Prime Minister Imran Khan did not have confidence in his party's lawmakers.
Ms Rehman, who is among those senators who are retiring on March 11 after completing their six-year term, said that on one hand, the prime minister was accusing the opposition of stealing the Senate elections and, on the other, he had himself "fixed a price of the members of the provincial assemblies by announcing Rs500 million development funds for each of them".
Terming the prime minister's announcement regarding the development funds for the MPs "political bribe", she alleged that by doing so, the prime minister had himself made an attempt to steal the Senate elections.
Ms Rehman said that the coming Senate elections would be held in accordance with the law and the constitution and not on the wishes of Imran Khan.
According to the proposed amendment to Article 59(2) of the Constitution, an open vote will be cast instead of the single transferable vote in the Senate election.
Through another amendment to Article 63(1)(c), dual nationals will be able to contest elections of the parliament and provincial assemblies in future.
In case a dual national wins an election he will have to give a clear proof before taking oath as the legislator that he has renounced his foreign citizenship. If he will lose the elections, the dual national will not need to renounce his foreign citizenship.
Expressing apprehensions and casting doubts on the federal government's decision to move a constitution amendment bill for holding Senate polls through open vote, both the PML-N and the PPP have termed it a "delayed move".
Before the PPP, the PML-N had hinted that it might oppose the bill when it would be put for a vote in the National Assembly and the Senate.
"The constitution amendments are not piecemeal. If you think there are faults in the election system, then you need to bring a whole package," PML-N senior vice-president Shahid Khaqan Abbasi had said while commenting on the recent decision of the federal cabinet to table the bill in the parliament to amend the constitution for holding Senate polls through open vote.
"Such things are not done in haste," the PML-N leader said, suggesting that if the government was sincere about electoral reforms, then it should bring it in the form of a package and the opposition would also come up with suggestions. He said such matters were also negotiated among political parties and recalled that the PML-N government during its previous tenure had constituted a parliamentary committee to discuss electoral reforms and the committee had even accommodated those parties which had only one member in the parliament.
https://www.dawn.com/news/1604613/ppp-to-reject-bill-on-open-ballot-in-senate-polls-leader
---------
Nadra cancels 240 promotions on minister's direction
Iftikhar A. Khan
January 31, 2021
ISLAMABAD: The National Database and Registration Authority (Nadra) has reversed promotion of its 240 employees earlier identified as top performers by withdrawing its recent order on the direction of Interior Minister Sheikh Rashid Ahmad.
The office order, which was issued on January 25 only to be cancelled four days later, stated: "Chairman Nadra is pleased to promote 240 employees (who were top performers of NIS in Promotion Board 2018) to next grade along with salary fixation and 2 increments w.e.f. 1st July, 2021 in recognition of their efforts (except those who were awarded any penalty related to promotion)."
The interior minister told Dawn that the promotion orders had been withdrawn on his direction, because it was 'inappropriate' for the chairman to take such a decision towards the end of his three-year term expiring on Feb 8.
Asked as to who will be the next chairman of Nadra, the minister said the next chairman would be appointed through a merit-based process. He said the senior most officer of the authority would get acting charge of the post during the process for selection of the new chairman.
He said an advertisement would shortly be published inviting applications for the position of Nadra chairman. After procedural formalities, three names would be sent to the federal cabinet which would finalise one of them.
The minister referred to Section 3(7) of the Nadra Ordinance which reads, "Chairman shall be an eminent professional of known integrity and competence with substantial experience in the field of computer science, engineering, statistics, demography, law, business, management, finance, accounting, economics, civil or military administration, or the field of registration."
In a related development, the promotion board for senior officers of Nadra had also been deferred, informed sources told Dawn.
They said the promotion board, which was due in July 2020, was delayed initially due to stay orders by the courts of law and then again was put off until the appointment of a new chairman.
The sources said the decision to defer promotion board had been taken as the interior minister saw promotions given close to expiry of a department's head as a favour and wanted it to be done after the new comer assumed responsibility.
They said the outgoing chairman had tried to convince the minister that promotion of 240 employees was under a decision of performance-based benefits to the workforce, but the timing had made the decision 'controversial'.
The sources said former Nadra chairman Tariq Malik, who had resigned after developing differences with then interior minister Chaudhry Nisar Ali Khan, and incumbent chairman Usman Yusuf Mobin, who is serving for the second consecutive term were most likely to be the hot contenders for the post.
Mr Malik is currently Chief Technical Adviser of the United Nation's Development Programme, and was recently on a visit to Pakistan to support the country in its agenda for digital transformation.
https://www.dawn.com/news/1604615/nadra-cancels-240-promotions-on-ministers-direction
---------
Federal govt to join review proceedings in Pearl case
Nasir Iqbal
January 31, 2021
ISLAMABAD: The federal government intends to join the review proceedings initiated by the Sindh government against the acquittal of the accused ordered by the Supreme Court in the murder case of US journalist Daniel Pearl.
A spokesman for the Attorney General Office on Saturday announced that it would be filing an application with the Supreme Court seeking permission to join as a party the proceedings before the top court to seek review and recall of its Jan 28, 2021 Supreme Court judgement of acquitting Ahmed Omer Saeed Sheikh — believed to be the mastermind of the murder of Mr Pearl — and the co-accused.
By a majority of two to one, the Supreme Court had ordered release of Sheikh and the co-accused by extending the benefit of the doubt if they are not wanted in any other case.
Immediately after the pronouncement of the judgement, the parents of the slain journalist, namely Ruth Pearl and Judea Pearl, termed the order "travesty of justice" and said the release of the alleged killers put in danger journalists everywhere and the people of Pakistan.
In response, the Sindh government immediately moved a set of petitions seeking review and suspension of the Supreme Court order to release Sheikh.
The review petitions under Article 188 of the Constitution were filed by Prosecutor General of Sindh Dr Fiaz Shah with a request to the Supreme Court to suspend the Jan 28 short order and stop the release of Sheikh from the Central Prison Karachi.
Now the Attorney General office says that the federal government will also file an application for constitution of a larger bench of the Supreme Court to hear the review petitions.
Meanwhile, Mr Pearl's parents in a statement also expressed the intention to file a review petition against the majority decision of the Supreme Court to ensure that Sheikh and his "co-conspirators" were brought to justice for the kidnapping and murder of their son.
"It is beyond belief that Omar Sheikh — who, after 18 years of lies, had finally admitted in a handwritten letter to the court his role in the kidnapping for ransom of Daniel Pearl — has been given a clean slate and let loose once again upon the world to continue his international terrorist activities," the statement said.
"We appreciate the continuing efforts of the Pakistani government, the Sindh provincial government and the US government to ensure that the killers of Daniel Pearl are punished and kept in custody," Mr Pearl's parents said.
"We also appreciate the minority judgement of Justice Yahya Afridi for his independence and courage in bringing to justice Omar Sheikh and Fahad Naseem.
"Let there be no doubt that our fight for justice for Daniel Pearl is not merely a personal struggle but a struggle for the independence of all journalists and all innocent victims of terrorism in Pakistan and worldwide.
"Our voice for justice may have suffered a temporary setback by this travesty of justice but it will never be silenced, and we remain committed in our quest for justice for Daniel Pearl," the parents of Mr Pearl said.
In addition to the review petition, a different three-judge bench of the Supreme Court, headed by Justice Umar Ata Bandial, will consider whether it should suspend the Dec 24, 2020 Sindh High Court (SHC) directive to the extent of the Sindh government seeking the court's prior permission before issuing any preventive detention order against Sheikh.
The bench, also consisting of Justice Sajjad Ali Shah and Justice Munib Akhtar, has fixed the hearing on Monday to hear the point of view of the other side, including Additional Attorney General Sajid Ilyas Bhatti and Mehmood A. Sheikh, a lawyer representing Sheikh.
At the last hearing on Jan 28, Advocate General of Sindh Salman Talibuddin had pleaded before the Supreme Court that the high court order was an intrusion on the executive power to issue a detention order in respect of any individual considered to be an "enemy alien" within the meaning of Article 10(9) of the Constitution.
The SHC through its verdict had ordered the provincial government to immediately release Sheikh and other accused from the jail since the first and the second preventive detention orders of April 2 and July 1, 2020 had expired.
The short order of the high court had also struck down the June 29, 2020 notification of placing all the accused on the IVth Schedule of the Anti-Terrorism Act pursuant to section 11-ee since it was found to be issued without lawful authority and therefore of no legal effect.
The high court had observed that none of the accused was found to be an "enemy alien" as contemplated under Article 10(9) of the Constitution and as such their detention under this provision was also found to be illegal and without authority.
Through its appeal, the Sindh government had pleaded before the Supreme Court to explore the true meaning of the "enemy alien" within the meaning of Article 10(9) of the Constitution – a term also used by the high court in its order.
The Sindh government had argued that Sheikh fell within this category for which they had provided evidence and material to prove the point but the high court rejected their plea.
The AG of Sindh had also contended that the high court through its order had also barred the provincial government from exercising its authority under Article 10 of the Constitution except with the permission of the high court when this authority was vested by the constitution in the Review Board which was always headed by Supreme Court judges.
This directive of the high court had divested the provincial government from its powers to issue any detention order in this regard, the government had argued.
https://www.dawn.com/news/1604616/federal-govt-to-join-review-proceedings-in-pearl-case
---------
Mideast
Turkish students depict sacred Islamic site alongside rainbows. They're detained and dubbed 'deviants' by ministers
JOSH MILTON
JANUARY 30, 2021
The Kaaba is the most sacred site in Islam, being a building in the centre of the Masjid al-Haram mosque in Mecca, Saudi Arabia.
Tensions have simmered at Boğaziçi University in Instanbul after a supposed loyalist of Turkey's governing party, the Justice and Development Party, was appointed as a senior official by president Recep Tayyip Erdoğan.
Student-led pushback erupted earlier this month, as demonstrators, many holding LGBT+ Pride flags, argued that the presidential appointment of professor Melih Bulu as rector went against the university's 158-year-long history of electing its own.
According to Ahval, yet another fever pitch in the weeks-long outcry was sparked when four students allegedly laid down a piece of artwork that depicted the Kaaba alongside rainbow symbols commonly associated with LGBT+ Pride.
The Istanbul Chief Public Prosecutor's Office accused the students of "laying a photo of the Kaaba on the ground in a Boğaziçi University exhibition".
The tinderbox act ignited fierce condemnation from top Turkish officials. After all, rainbows and other so-called LGBT+ symbols have been reduced by decision-makers into a volatile culture war.
Indeed, Turkey's interior minister, who helms the country's internal affairs such as public security and election conduct, lampooned the demonstrators.
"Four LGBT deviants, who disrespected the Islamic holy site, the Kaaba, have been detained at Boğaziçi University," tweeted Süleyman Soylu Friday evening (29 January).
In Turkey, the sight of tear gas, water cannons and plastic riot shields squelching Pride events in Istanbul has become a regretful annual tradition.
The country's president, Erdoğan, as well as lawmakers, religious leaders, heads of major humanitarian agencies and even clothing retailers have launched vicious attacks against the country's embattled LGBT+ community.
Retail giant LC Waikiki announced earlier this year that it will ban rainbows, unicorns and other "LGBT+ images" from being used in its clothing designs.
Meanwhile, government advertising regulators launched their own chilling clampdown by claiming rainbows "negatively affect children's mental health" – so rainbow merchandise must come with an 18+ warning as a result.
https://www.pinknews.co.uk/2021/01/30/turkey-four-students-artwork-arrested-deviants-interior-minister-bogazici-university-kaaba/?utm_source=feedburner&utm_medium=feed&utm_campaign=Feed%3A+Pinknews+%28Pink+News%29
--------
Israel and Sunni states must work together as Biden brings change
Michael Milshtein
01.30.21
Israel and the Sunni Arab world have experienced some anxiety over the election of U.S. President Joe Biden, primarily due to the anticipated negotiations between his administration and Tehran over the agreement to limit Iran's nuclear activities that was brokered in 2015 by Barack Obama and abandoned in 2018 by Donald Trump.
The biggest concern is that the negotiations between Washington and Tehran will only serve to give the Islamic Republic a confidence boost, encouraging it to further entrench itself across the Middle East through its various proxies.
The flags of the United States, Israel, United Arab Emirates and Bahrain are projected on a section of the walls surrounding Jerusalem's Old City
Jerusalem fears that, unlike Trump and his cozy pro-Israel policies, the Biden administration will have a far more draconian approach to the conflict with the Palestinians.
Meanwhile in the Arab world, especially in Egypt and the Gulf states, there is a growing fear that America will endorse the advancement of democracy and human rights in Arab countries in a way that serves to weaken the authority of certain leaders.
What comes to mind is Obama's 2009 speech in Cairo about the furtherment of comprehensive reforms in Arab countries. Many believe that it was this speech that served as the kindling for the wildfire of the 2011 Arab Spring.
It is for this reason that several Arab countries are doing all they can to turn down the heat on regional crises that could possibly trigger some friction with the Biden administration.
Several other Arab countries have also begun working to develop or otherwise strengthen their lobbying efforts in Washington, all while attempting to improve their public and political image in the United States, mainly among Democrats.
All of this is geared at finding favor with the Biden administration, which entered the White House with a strategy based on a set of stringent views and ideologies - mainly concerning Iran.
And while it seems as though the strategy of this new administration is indeed set in stone, Israel and the Sunni states may yet succeed in changing the new administration's attitude towards Tehran, embarking on joint effort to emphasize the potential dangers of giving Iran too much power.
This will almost certainly be a better strategy than expressing harsh criticism of the new White House or projecting unending waves of anxiety.
The Arab world's concern about the new U.S. administration can also be leveraged to improve the reality of the Palestinian people - and by extension Israel.
Countries like the UAE and Saudi Arabia can be persuaded to deepen their influence and involvement in the Palestinian political system, mainly through economic assistance, which will surely paint them as a benevolent presence in the eyes of the U.S.
Employing the assistance of the Gulf states with the Palestinians will also create competition for Qatar, which on the one hand attempts to stabilize the Palestinian arena with financial aid, but on the other is in a strategic alliance with the Hamas terrorist organization and Turkish President Recep Tayyip Erdogan.
Their aid will also strengthen the stability of the Palestinian Authority's government and improve the overall quality of life for the people in the Palestinian territories, calming the West Bank and paving the way for more amicable negotiations between the PA and Israel.
And while the next four years may be tougher and less flexible than the days of the Trump administration, this new government is by no means a threat.
It may actually be the best solution for issues such as the Palestinians, which are growing more and more complicated with each passing day.
https://www.ynetnews.com/article/r1L3v4lxO
--------
Turkey's Erdogan posts photo of Armenian church in Kars as mosque
30.01.2021
Turkish President Recep Tayyip Erdogan posted a photo of the Armenian Arakelots (Apostles) Church in Kars, with the Kars Fortress on the background, on his Telegram account.
And as attachment to this photo, Erdogan made a note dedicated to Friday, which is considered to be the main day of Islamic prayer.
The Armenian Arakelots Church in Kars was built in the 10th century and was a functioning church until October 30, 1920. After capturing Kars, the Turks turned it into an oil depot and arsenal, then left it to the whim of fate, and in the 2000s it was turned into a mosque and renovated. On the walls of this church there are frescos and crosses of the Apostles.
https://news.am/eng/news/626225.html
--------
Imam Khamenei to receive eulogists on Hazrat Zahra birth anniversary
Source : Mehr
January 31, 2021
Leader of Islamic Revolution Ayatollah Seyyed Ali Khamenei will receive religious eulogists and panegyrists on Wednesday through an online video conference.
The meeting will be held on the occasion of the birthday anniversary of Hazrat Fatima Zahra (PBUH), the daughter of Prophet Mohammad (PBUH), which is celebrated in Iran as National Women's Day and Mother's Day.
This year's meeting, however, will be held via video conference due to the coronavirus pandemic.
The meeting will be broadcast live on state TV channels.
https://en.abna24.com/news//imam-khamenei-to-receive-eulogists-on-hazrat-zahra-birth-anniversary_1110753.html
--------
Israeli occupation authority continues to impose restrictions at Ibrahimi Mosque
Source : Palestine Info
January 31, 2021
The Israeli occupation authority (IOA) in the Old City of al-Khalil only allowed, for the second consecutive week, the manager of the Ibrahimi Mosque and 15 Awqaf employees to observe the Friday khutba and prayer at the Islamic holy site.
The Palestinian Authority ministry of Awqaf and Religious Affairs said that the IOA continued to impose tight entry restrictions on Muslim worshipers at the Ibrahimi Mosque.
In addition, the IOA has been preventing, for over a week, al-Khalil rehabilitation committee from finishing important renovation and maintenance works at the Ibrahimi Mosque, claiming that it needs special permits from the Israeli competent authorities.
https://en.abna24.com/news//israeli-occupation-authority-continues-to-impose-restrictions-at-ibrahimi-mosque_1110777.html
---------
The Turkey-Pakistan entente: Muslim middle powers align in Eurasia
January 29, 2021
Arif Rafiq
In the 1950s, at the onset of the Cold War, Pakistan and Turkey were part of the Central Treaty Organization or CENTO, a pro-Western bloc of Muslim-majority states. Today, the two countries — both with troubled relations with the United States — are Muslim middle powers with a growing entente in a multipolar Eurasia.
In recent years, cooperation between Pakistan and Turkey has strengthened not just in the defense, diplomatic, and economic realms, but also in the cultural space, causing geopolitical ripple effects in the Himalayas, the Arabian Peninsula, and the South Caucasus.
The emerging Pakistan-Turkey entente now has the buy-in of Pakistan's leading political parties and three military services, as well as the Turkish leadership. The partnership aids and, at times, complicates the quest of both countries for strategic autonomy as options in the West narrow. However, the potential of the Pakistani-Turkish entente will be constrained by the economic precarity of the two countries and the limited prospects for growth in trade in the near term.
On Jan. 23, at a ceremony for Turkish-built naval vessels, including a corvette for the Pakistan Navy, President Recep Tayyip Erdoğan spoke of the "great potential" for defense industrial cooperation between Pakistan and Turkey, which he described as "brotherly countries."
Indeed, as its domestic arms industry has grown rapidly, so too has the profile of Ankara's defense deals with Islamabad, quickly shifting from the upgrading of Pakistani hardware originally procured from other NATO countries — American F-16s and French Agosta 90-B subs — to the sale of arms made in Turkey.
Turkish arms transfers to Pakistan totaled $112 million from 2016-2019, according to the Stockholm International Peace Research Institute (SIPRI). During this period, Turkey was Pakistan's fourth-largest source of arms, surpassing the United States, and Pakistan was Turkey's third-largest arms export market, according to SIPRI. These numbers will grow as Turkey fulfills recent orders from Pakistan exceeding $3 billion, including the purchase of four MILGEM Ada-class corvettes, two of which will be built in Pakistan, and 30 T-129 Atak helicopters.
Pakistani and Turkish aspirations for defense autarky were both born from bitter experiences of being sanctioned by the West. Continued Western compellence also drives — and problematizes — Pakistan-Turkey defense cooperation. The T-129 helicopter deal has been in limbo as Congress has blocked export licenses to Turkey for its American-British designed LHTEC T800-4A turboshaft engine. Turkey is developing a replacement for the T800-4A, the TEI TS1400, which could salvage the deal should U.S.-Turkey relations remain cold. But the TS1400 is currently in the prototype stage — years away from service.
While China will remain Pakistan's main source of imported defense hardware, Turkey too provides an alternative to increasingly inaccessible American and French equipment, and modestly eases Islamabad's dependence on Beijing. The T-129s are intended to replace Pakistan's aging fleet of American AH-1F Cobras. Pakistan has also purchased Turkish armaments for its JF-17 fighter jet, jointly manufactured with China.
Pakistan-Turkey defense relations go beyond purchases of Turkish arms by Islamabad. Ankara has procured training aircraft, drone parts, and bombs from Islamabad. And the two countries are also increasingly pursuing technological cooperation. The MILGEM Ada-class ship deal, for example, involves the transfer of technology. Turkish Aerospace Industries (TAI) has also secured an agreement with Pakistan's premier engineering school, the National University of Science and Technology, for research and development cooperation and faculty and student exchanges. TAI has also agreed to set up shop at Pakistan's National Science and Technology Park, a section of which will focus on defense projects, including cyberwarfare, drones, and radar technology.
Earlier in January, Azerbaijan, Pakistan, and Turkey held the second round of foreign minister-level trilateral talks in Islamabad, issuing a joint statement reflecting alignment on the disputes in Cyprus, Kashmir, and Nagorno-Karabakh.
Azerbaijan and Pakistan have for some time sided with one another on their main territorial disputes. And Turkey has long been a supporter of Azerbaijani sovereignty over Nagorno-Karabakh. But Turkey's embrace of the Kashmiri cause is relatively new. In recent years, Erdoğan has vocally advocated a negotiated settlement to the Kashmir conflict, including at the U.N. General Assembly, where he called for the dispute to be resolved "within the framework of the U.N. resolutions" and "in line with the expectations of the people of Kashmir."
Erdoğan's language has angered New Delhi, which bristles at any outside attempt to internationalize the Kashmir dispute. And Erdoğan has won hearts in Pakistan, which has struggled to gain diplomatic support, including from Muslim-majority countries, for its position on Kashmir.
Driven in part by a desire to expand ties with New Delhi, a leading energy importer, Abu Dhabi and Riyadh have distanced themselves from support for the Kashmiri cause. But Pakistan, particularly after India's effective annexation of Kashmir in 2019, sees Kashmir as an existential issue. As a result, it has doubled down on alignment with Turkey, even initially partnering with Iran, Malaysia, and Turkey to hold an Islamic summit in Kuala Lumpur in December 2019. This angered Abu Dhabi and Riyadh, resulting in Islamabad backing out of the summit. Despite Pakistan's compliance, months later, after Erdoğan's state visit to Islamabad, Saudi Arabia asked Pakistan to repay short-term loans meant to bolster its precarious foreign exchange reserves.
The Turkish-Pakistani bloc has also ruffled feathers elsewhere. In October, Armenian Prime Minister Nikol Pashinyan gave an interview with an Indian news channel partly owned by a member of the country's Hindu nationalist ruling party and, without evidence, accused Pakistan of sending mercenaries to Nagorno-Karabakh.
Turkey's diplomatic reach into Pakistan extends into the soft power space as well. An Urdu-language version of the series, "Diriliş: Ertuğrul," which chronicles the rise of the father of the founder of the Ottoman Empire, is a hit in Pakistan.
The Turkish state television-produced show airs in primetime on the state-run Pakistan Television. Views of its first episode on YouTube alone exceed 90 million and the show's Turkish cast members are now celebrities in Pakistan. The success of "Ertuğrul" has spurred discussions between the two countries on the development of a new series, "Turk Lala," profiling a man from present-day Pakistan who migrated to Turkey in 1920 and fought in support of the embattled Ottoman Empire.
Muslim nationalism, both as a contemporary sentiment and a historical narrative, now colors a relationship rooted in realpolitik.
Alongside rising arms sales, Turkish economic investment in Pakistan has grown in the past decade. Turkish foreign direct investment in Pakistan since 2009 has exceeded $300 million. Zorlu Energy, a Turkish company, has constructed a series of renewable independent power projects. In 2016, Arçelik, the home appliance subsidiary of the Turkish conglomerate Koç Holding, bought the Pakistani company Dawlance for $258 million. Lahore's waste management has also been outsourced to two Turkish companies since 2012.
While Turkish investment in Pakistan has risen, bilateral trade between the two countries has remained stagnant over the past decade, peaking at around $1.1 billion in 2011, according to U.N. Comtrade, partly due to Ankara's protectionism. Talks over a free trade agreement have also stalled.
Late last year, Turkey's transport minister said that a rail line connecting Iran, Pakistan, and Turkey could become operational in 2021. But policies that inhibit trade and the abysmal state of Pakistan's rail network will have to be addressed for their economic connectivity aspirations to go beyond rhetoric.
Pakistan and Turkey have rapidly formed a strategic partnership in recent years amid a very fluid global order. The two countries share important elements of national power — strong militaries, strategic locations, and sizeable populations — that will drive defense, diplomatic, and technological cooperation in the years to come.
But the two countries also share some vulnerabilities: their economies are in their worst shape in two decades and both countries are net energy importers. In the case of Pakistan, the structural economic weaknesses are far more deep: chief among them, the dismal state of human development.
For both Pakistan and Turkey to succeed in their respective quests for strategic autonomy and leverage their partnership into firm geostrategic gains, sustained economic growth is absolutely essential.
https://www.mei.edu/publications/turkey-pakistan-entente-muslim-middle-powers-align-eurasia
---------
South Asia
Middle Eastern ISIS group moves to Afghanistan: SCO
By Khaama Press
30 Jan 2021
Faryab, Naqibullah Fayaq, the provincial governor said Juma Bay, an Uzbek national-led Daesh group is also operating in the region, adding that the group has been living with their families, most of the Daesh leaders are stationed in Faryab province.
Earlier on Friday, Vladimir Norov, Secretary-General of Shanghai cooperation group in a webinar organized by Islamabad Policy Research Institute said, That the Daesh-ISIS has moved from the middle east to Afghanistan, which poses a serious threat to the region.
"According to the SCO regional anti-terrorist structure, the numbers of fighters arriving in the north of the country [Afghanistan] are growing", he added, the pose a threat to the SCO member states.
Norov stressed that the group uses information and communication technologies to promote their ideology in the region, recruit and manage the group's sleeper cells.
Jumakhon Giyosov, the SCO Director of the Executive Committee of the Regional Anti-Terrorist Structure, also said "There is an increase in the number of militants arriving in northern Afghanistan, whose leaders are actively interacting with the leaders of the other terrorist organizations,".
Faryab Governor, also added that the Taliban are now equipped with Iranian-made armor-piercing sniper (Haidar).
This comes as Captain Mohammad Hanif, Chief of Crime Branch for Zaranj district was shot and killed by his subordinate during a security patrol.
Source on anonymity told Pajhwok News, that the incident happened in Nimroz province on Friday, as police patrolled the city.
The perpetrator fled the area but was later captured by the security forces in the region.
According to the report, the incident occurred on Friday evening, and an investigation is ongoing to determine the motive behind the attack.
https://www.khaama.com/middle-eastern-isis-group-moves-to-afghanistan-sco-44554544/
---------
Rohingya Relocation: Life getting better in Bhasan Char
January 31, 2021
Mohammad Al-Masum Molla
Khaleda Begum had little to do other than helping her mother with household chores. The 17-year-old would spend most of her time indoors, back at the Rohingya camp in Cox's Bazar.
Being from a conservative family, she had not expected her life to change much but surprisingly it did, and it did for the better.
Khaleda has been learning to tailor dresses and operate sewing machines since her arrival at Bhasan Char. She is feeling a drive within herself to become solvent.
"At least I've got something to do now. I will be able to make my own dresses and earn in the future by doing it for others," she told this correspondent at the island, around 40km off Noakhali, a couple of days ago.
Like Khaleda, Noor Jahan is also learning tailoring and sewing.
"In the last four days I have learned how to cut blouse pieces. I'm also learning sewing. It's exciting. I want to learn how to make other dresses too," she said.
Khaleda, Jahan and other Rohingya women, who have recently been relocated to the island from the refugee camp in Cox's Bazar, are taking tailoring and sewing lessons from two lady trainers.
Trainer Ruhani Taskin said the Rohingya women have great interest in their work and that they were quick learners.
These activities are part of a project taken up by the Bangladesh government to train Rohingya men and women on the island on various activities, like sewing, poultry rearing, cattle rearing and vegetables farming.
Bangladesh Rural Development Board has been providing various training to the Rohingyas to ensure their livelihood.
Officials said all the adult males and females who have the capability to work would be given training in phases.
"Currently, we are providing training to five batches. Each batch has 50 people and they will be trained for five days," Shankar Kumar Paul, project director of BRDB, told The Daily Star.
He said an assessment would be done after the basic training to find out which profession suited a trainee. Then extensive training will be provided to them.
Ijjat Ullah, a Rohingya man, was learning how to cultivate land and grow vegetables in a scientific way.
"There is huge land. If we get land, we can cultivate our own vegetables and can sell them too," Ijjat Ullah said adding that he would like to take training on fishing too.
He said there were 120 ponds and two big lakes at Bhasan Char and those can be used for fishing.
The BRDB started the training activities on January 27.
A total of 39 NGOs are working at the island. Some are giving poultry assistance while some farming training.
AA Mamun Chowdhury, project director of Ashrayan Project-3, official name of the Bhasan Char project, said a coordinated effort was needed among the NGOs so that the work could be done smoothly.
"The government and various NGOs are working to ensure the Rohingyas' livelihood. The more organised the work is, the more beneficial it will be for the Rohingyas," he added.
Yesterday, the third batch of Rohingyas -- 1,466 -- reached Bhasan Char, while 1,776 had arrived on Friday.
The people with luggage, chickens, ducks, goats, solar panels, food and other belongings had left in ships from Chattogram around 9:00am. They were given breakfast and lunch on the way.
Four ships carrying the third batch of Rohingyas arrived at Bhasan char around noon.
https://www.thedailystar.net/frontpage/news/rohingya-relocation-life-getting-better-bhasan-char-2036573
---------
14 Afghan security forces killed in Nangarhar blast
Source : Tolo news
January 30, 2021
At least eight security force members were killed in a car bomb explosion that targeted a civil order forces unit in Shirzad district of the eastern province of Nangarhar on Saturday morning, the provincial governor's office confirmed.
The civil order forces unit operates under the Afghan National Army, according to local officials.
The explosion happened in the Gandumak area in Shirzad district, a statement by the Nangarhar governor's office read.
Meanwhile, Obaidullah Shinwari, the deputy head of the provincial council in Nangarhar, said that at least 14 security force members were killed in the attack.
Taliban claimed responsibility for the attack.
https://en.abna24.com/news//14-afghan-security-forces-killed-in-nangarhar-blast_1110521.html
--------
EU in Afghanistan called for an 'end to violence'
By Khaama Press
31 Jan 2021
The European Union's special envoy to Afghanistan, Ronald Kobia, has called for an immediate end to violence in Afghanistan and a ceasefire.
He tweeted, that "If some parties don't like the term «ceasefire», call it truce, cessation of hostilities, moratorium, silent period. Whatever the semantics until it stops rivers of Afghan blood. You have an opportunity with new US administration to show you -really- want peace. Now".
Without naming anyone or party, he stated there is a good opportunity with the new U.S administration but political parties in Afghanistan have to demonstrate how much they are intended to have a prolonged peace.
This comes as the recent peace talks have been hampered in Doha, current hotly debated issue at the moment is the formation of the interim government, a recent Taliban demand.
Taliban said the ceasefire will only happen on the day when Ashraf Ghani resigns from his post.
Both the Afghan government and the international allies rejected their demand and stressed that an interim government would lead to bloodshed.
https://www.khaama.com/eu-in-afghanistan-called-for-an-end-to-violence-443344/
---------
Taliban should fulfill previous obligations: Waheed Omar
By Khaama Press
31 Jan 202
Ashraf Ghani's advisor and Director general of the Office of Public and strategic affairs, Waheed Omar, that the Taliban should meet their previous commitments before laying down new demands.
Omar said that the Taliban so far haven't taken even a small step towards peace, adding that the Afghan government has taken six major steps in an intention to reach peace.
He called on the Taliban to fulfill its previous obligations, instead of imposing new conditions.
A peace deal between several political figures or "elite peace" will never be sustainable.
Omar exclaimed by saying – Ask the Talibab what they have done for peace! he also added that Afghanistan will not go back to its darkest eras.
Earlier, Taliban claimed that that the main "hurdle for the peace process" is Ashraf Ghani's government and demanded his resignation.
Taliban called for an interim government, on which Ghani replied that responding to the Taliban's remarks expressed early in the day who blamed the incumbent government for hindering the efforts to end the conflicts through a political settlement.
Talking to ASPEN Security Forum on Friday, President Ghani stressed that the creation of an interim government means "bloodshed", he also expressed himself as a champion of Afghanistan peace.
President Ghani rejected the establishment of the interim government saying, "We've had interim governments. They have led to bloodshed," President Ghani said, and interim setup would be detrimental and inimical.
"The citizens of Afghanistan must be empowered… Where would I get the authority to dissolve the Republic? I have sworn to uphold the constitution," Ghani added.
Peace talks in Doha is facing an uncertain fate, and the second rounds of talks have not yet come up with a result.
https://www.khaama.com/taliban-should-fulfill-previous-obligations-waheed-omar-454333/
--------
NDS busts deputy shadow governor for Kabul, Taliban deny the allegations
By Khaama Press
30 Jan 2021
National Directorate of Security confirmed, that the Taliban's deputy shadow governor & military chief for Kabul, Mohammad, also known as Haji Lala, has been arrested by NDS forces in a special operation.
According to the NDS, Mohammad had joined the Taliban through Jabbar Agha, one of the Taliban commanders, and Shadow governor for Kabul.
Haji Lala was initially appointed as a senior member of the Taliban and was in charge of a 10 men unit.
NDS indicated, that Mohammad was appointed as the acting military chief in Kabul after Jabbar Agha left for Pakistan.
Following his appointment, the detainee traveled from Kandahar province to central Kabul, where he was captured and arrested.
Media outlets reported, the Taliban denied NDS' allegations, saying he is neither Haji Lala nor he is the Taliban's deputy governor for Kabul.
This comes as an Afghan security force member was killed and four others including civilians were wounded in an explosion in Kaldar district of northern Balkh province on Saturday, local officials confirmed.
https://www.khaama.com/nds-busts-deputy-shadow-governor-for-kabul-taliban-denies-allegations-445544/
--------
ANP nabs, kills two Taliban assassins in Kabul
By Khaama Press
30 Jan 2021
Kabul police said an active member of the Taliban has been killed by security forces in PD12 of Kabul city.
Ministry of Interior affairs tweeted, that ANP members killed a member of the Taliban following a special operation.
The killed Taliban member was assigned for a series of targeted killings and assassinations in Kabul, and another assailant involved with him in his actions was detained.
This comes as the Taliban attacks have increased in the capital and a number of provinces.
The rage of violence in the country comes as peace talks between the Taliban delegation and the Afghan government in Doha, Qatar are ongoing, but since the start of the second round, there are still no outcomes from the peace process.
https://www.khaama.com/anp-nabs-kills-two-taliban-assassins-in-kabul-565656/
-------
Southeast Asia
Activists: Ismail Sabri 'endorsing' condo managements' Covid-19 test for foreign residents will encourage discrimination
BY EMMANUEL SANTA MARIA CHIN
31 Jan 2021
KUALA LUMPUR, Jan 31 — Activists and rights groups here fear that Datuk Seri Ismail Sabri Yaakob endorsing the management of strata properties' right to screen "foreign" residents for Covid-19 before being allowed entry will fan the flames of xenophobia.
The Senior Minister's "support" could easily be used as ammunition to discriminate against the non-Malaysian community given its ambiguity, they added.
Adrian Pereira, director and founder of human and minority rights group, the North-South Initiative (NSI), told Malay Mail that such discrimination towards migrant workers and even refugees has long existed even before Ismail's controversial statement.
His worry is that this would serve to exacerbate the current situation as many Malaysians already wrongly equate migrant workers as carriers of Covid-19.
Pereira even cited a comment made by the United Nations secretary-general Antonio Guterres who called for an end to the "tsunami of hate and xenophobia" sparked by the Covid-19 pandemic to back his fear.
Some of these abuses include foreign tenants being forced by the property's security guards to produce swab test results or risk being denied entry, he added.
Pereira even gave examples of refugee families who were forced to remain indoors by their building management and made to take Covid-19 tests, purely out of discrimination.
"More cases like these are going to come up because of Ismail Sabri's very misinformed statement. I don't know what he was thinking, I don't know who is advising him, but it doesn't look good for the country's management," he said.
"What is the role of the National Security Council (NSC) if your spokesperson is talking rubbish? So it's a very risky thing to do and say, irresponsible also," he added.
Concurring with Pereira is Galen Centre for Health and Social Policy's chief executive officer, Azrul Mohd Khalid, who said such vague statements being made by the minister would only give condominiums and apartments unjust authority and encourage vigilantism.
"Will we see groups of righteous and self-anointed citizens standing at the gates of condominiums or knocking on doors of homes, demanding to see test results and claiming the right to do so in the name of collective protection, safety, and security?" he questioned.
Azrul warned that should such measures take place, even Malaysians might not be spared from the extreme vetting method, adding how it could open the door to potential widespread abuse.
Also weighing in is human rights activist K. Sudhagaran Stanley, who penned a statement outlining the illegality of condominium managements enforcing such requirements, and the adverse effects towards the non-Malaysian community.
Stanley said despite Ismail Sabri's vague statement potentially being an inconvenience to both locals and non-Malaysians, non-Malaysians here being pushed against the wall in a country other than their own already puts them at a disadvantage.
"Malaysians generally know their rights and will be able to tell off the management. However, the migrants would be in fear due to a lack of support system and many not being well-versed with their rights and the law.
"The statement by Ismail Sabri is going to cause huge havoc in many condominium facilities, problems between owners, migrants and the management body," he wrote.
"I urge any property owner who is being barred to enter their property, to make a police report and take the management to court. In any way, they have no right to bar you from entering your units, it's your right to enter your property," he added.
Pereira added that despite Ismail Sabri's statement not singling out non-Malaysians, the usual knee-jerk reactions of Malaysians almost always end up with foreigners being discriminated against.
"Knowing Malaysia and from the current abuse cases we are receiving, we know that the backlash is going to be felt largely by the migrant and refugee population," he opined.
Galen Centre's Azrul also pointed out that endorsing such overzealous measures on those just looking to enter their homes would only fuel actions that are based on fear and stigma.
"Covid-19 stigma is already causing prejudice, widening inequalities, increasing vulnerabilities to violence, harassment, and ostracisation, and working against public health objectives intended to manage the epidemic.
He also questioned the potential impact of such misconceptions towards larger families having to bear compounded costs needed for testing their entire household.
Meanwhile, Stanley said making such unfounded statements could see an unnecessary surge in individuals seeking to be tested, which could overburden the healthcare system and lead to other strains in public healthcare efforts.
"It is better to reserve the testing for close contacts and suspected cases to reduce the strain on the system and help related people get their test results faster.
For Pereira, Ismail making such ill-informed statements could trigger effects that go beyond society and also affect the country's economy.
"When the country cannot prove that it's managing Covid-19 well, investors are also going to say what's wrong with these guys, you can't manage the spike in cases, you call for an Emergency and then you are making misinformed ad-hoc statements," he said.
All the activists were in agreement that Ismail should retract his statement to prevent further confusion and avoid abuses stemming from misinterpretations.
"He should retract the statement, get proper legal advice, and make it very clear the JMB has no business to force people to take Covid-19 tests.
"They especially have no right to harass migrants and refugees regarding health because it is not under their purview," said Pereira, using the acronym for joint management body (JMB) which oversees the management of condominiums.
"Condominium and apartment committees should instead focus their collective efforts on educating their residents, improving adherence to SOPS, and ensuring good hygiene practices.
https://www.malaymail.com/news/malaysia/2021/01/31/activists-ismail-sabri-endorsing-condo-managements-covid-19-test-for-foreig/1945634
-------
Azmin, in response to voters suit, claims Anwar's 'immoral sexual practice' among reasons he quit PKR
By Syed Jaymal Zahiid
30 Jan 2021
KUALA LUMPUR, Jan 30 — Datuk Seri Azmin Ali claimed Datuk Seri Anwar Ibrahim was widely known to have engaged in "immoral acts or sexual practices" in a response to a suit filed by his voters, who are suing the Gombak MP for alleged breach of fiduciary duties.
Azmin, who once vouched for Anwar's innocence when the PKR president was tried twice for sodomy, cited the allegation as one of many reasons for his exit from the Pakatan Harapan party.
The international trade and industries minister said Anwar's "devious sexual behaviour" made him unqualified to be prime minister. Azmin pointed to the allegation made by Yusoff Rawther to support his claim.
"Defendant (Azmin) states that apart from the struggle for power, practice of nepotism and factional politics in PKR, the defendant's resignation as deputy president and member of PKR was based on the fact that DSAI (Anwar)...is wholly unqualified/or is suitable to lead PKR or become prime minister," the reply said.
"The claim is supported by several concrete allegations regarding his behaviour/or sexual practices that is immoral as a Muslim, especially since DSAI returned (from jail) to become PKR president and was free to move."
Yusoff filed a police report alleging Anwar had sexually assaulted him in 2018 and later swore by the allegation through a statutory declaration signed in November 2019.
Anwar had refused to take a polygraph test and did not sue Yusoff despite accusing the latter of lying, Azmin noted in his response.
"DSAI had initially announced that he would file a libel suit against Yusoff Rawther, thus it was just drama and/or an act that was merely DSAI's dirty tactic to prove otherwise in a bid to gain trust from the public and particularly party members," the Gombak MP said in his reply.
Azmin also highlighted a similar allegation by Aidil Azim bin Abu Adam who also signed a statutory declaration that Anwar had sexually assaulted him.
Gombak voters filed a lawsuit at the High Court on November 27, 2020, alleging Azmin's role of "orchestrating, participating or otherwise being involved in" the "Sheraton Move" plan which caused the PH government to collapse in February last year.
In their lawsuit, the 10 Gombak voters claimed Azmin had made false representations and had deceived them to gain their votes.
They further claimed that Azmin, now a member of Parti Pribumi Bersatu Malaysia, had breached his fiduciary obligations and duties towards them after they had entrusted him to be their elected representative.
Under the constitutional oath, MPs swear to faithfully discharge their duties to the best of their abilities and to preserve, protect and defend the Federal Constitution.
https://www.malaymail.com/news/malaysia/2021/01/30/azmin-in-response-to-voters-suit-claims-anwars-immoral-sexual-practice-amon/1945476
-------
Europe
Muslim boy, 4, was referred to Prevent over game of Fortnite
Mark Townsend
A four-year-old boy's referral to the government's anti-extremism Prevent strategy after talking about the popular Fortnite video game at his after-school club has prompted fresh calls to abolish the controversial scheme. The boy, who is from the West Midlands and is a Muslim, was referred to Prevent in September 2019 after saying that his father had "guns and bombs in his shed".
However, transcripts of a conversation with a club worker reveal that the reference to weaponry was linked to Fortnite. The child's mother believes that if her boy were white and not a Muslim he wouldn't have been considered at risk of radicalisation.
In the first (anonymous) interview from a parent of an under-six referred to Prevent, she described her upset at police turning up at the family home at 10.30pm. "It could have gone really wrong. I worry armed police could have come to my house and, you know, arrested the parents, with social services getting involved."
The case has amplified disquiet over the scheme, which has been labelled anti-Muslim and called discriminatory and divisive. Last week, the anti-extremism strategy was criticised again after the appointment of William Shawcross, a former head of the Charity Commission, to lead the ailing review of Prevent that was announced two years ago this month.
He has made a number of contentious comments about Islam. Almost 10 years ago, when he was director of neoconservative thinktank the Henry Jackson Society, he said: "Europe and Islam is one of the greatest, most terrifying problems of our future."
Meanwhile, figures obtained under freedom of information laws by the Observer reveal that the four-year-old is one of 624 under-sixes referred to Prevent between 2016 and 2019 . During the same period, 1,405 children between the ages of six and nine were also referred to the scheme.
The scale of referrals is linked to the obligation on public bodies, including nurseries and schools, to report concerns about radicalisation, which in itself had provoked fears that the scheme had become too intrusive.
William Shawcross, currently reviewing the Prevent programme, is previously on record as saying 'Europe and Islam is one of the greatest, most terrifying problems of our future.' Photograph: Dominic Lipinski/PA
Following the four-year-old's referral, it was soon established that he had been at his father's house the previous night, where his cousin was playing Fortnite, which has more than 350 million registered players and involves characters collecting guns and bombs.
After making the Fortnite comment, he told a worker at the care club about his cousin playing the game. "The office sent me all the information, including the transcript of that conversation. It's quite clear he mentioned Fortnite," said his mother. "He's just a little boy with an imagination. The teachers should know in this setting that [children] have imagination. They know exactly what kids are like, and what young boys are like. I do think that if it was a white boy, they wouldn't have actually gone to that extreme of referring him to the Prevent scheme."
Latest Home Office figures reveal that the largest number of referrals related to far-right extremism. The police officer who turned up at the boy's house appeared, according to the mother, uneasy but explained he had to "follow the Prevent flowchart".
She added: "But he was in the same place as me really. You know: 'Why have they done this?'. He said if they had any major concerns, they wouldn't have sent him by himself."
Referrals thought to pose a real risk are escalated to the Channel programme, which involves counter-terrorism police. Between 2017 and 2019, only 42 of the under-sixes referred to Prevent were moved on to Channel.
"Prevent gives a bad image of Islam. For people who don't really know much about Islam and Muslims, they just believe what they hear in the media, it is all very negative," said the mother.
Layla Aitlhadj, director at the community outreach project Prevent Watch, said: "It's difficult to fully appreciate the impact this experience can have on a family." She said that rather than Shawcross's review pressing ahead, her group wanted the scheme to be abolished.
Tabetha Bhatti, spokesperson for the Muslim Council of Britain, said: "These latest figures and the example of the four-year-old Muslim boy reaffirm our view that Prevent is a flawed policy, presenting fundamental issues that must be subjected to a robust and truly independent review.
"Rosalind Comyn, Liberty policy and campaigns manager, said: "We should all be free to express ourselves and go about our daily lives without being monitored for what we think or believe – and to grow up in a society where we feel safe to express our thoughts and opinions.
"That's why it's so worrying that hundreds of children barely old enough to tie their own shoelaces are being profiled as potential future criminals based on things like the video games they play or the perceived views of their families."
A Home Office spokesperson said: "Where someone is concerned a child may have been deliberately exposed to harmful terrorist narratives, it is right that they refer them to the necessary authorities. Prevent is first and foremost about safeguarding, and through this referral, the child will be able to receive the vital support they need."
https://www.theguardian.com/uk-news/2021/jan/31/muslim-boy-4-was-referred-to-prevent-over-game-of-fortnite
--------
Man fighting for life after 'targeted stabbing' at Sheffield mosque
ByStephanie Finnegan
30 JAN 2021
A man has been taken to hospital with life-threatening injuries after a 'targeted' stabbing at a Sheffield mosque.
The 35-year-old was stabbed at Markazi Jamia Mosque on Industrial Road in the Darnall area this afternoon (Saturday).
Police were called to a report of a man being stabbed at 3.30pm.
Emergency services attended the scene and he was taken to hospital with life-threatening injuries.
A 20-year-old man has been arrested on suspicion of attempted murder.
A spokesperson for South Yorkshire Police said: "Enquiries are ongoing and officers remain at the scene. It is believed to be a targeted attack at this time."
Anyone who saw what happened or has information that could help the investigation should call the police on 101, quoting incident number 606 of January 30.
https://www.examinerlive.co.uk/news/west-yorkshire-news/man-fighting-life-after-targeted-19736782
---------
Volunteers at mosque battle snow to hand out 2,000 meals to vulnerable
Josh Layton
30 Jan 2021
Even before the relief effort run from a Birmingham mosque began, people began arriving in the biting cold outside a side door.
They included laid-off workers who were asked to observe social distancing and given shelter inside Green Lane Masjid and Community Centre as they waited patiently for food and essential supplies.
Hundreds of families are turning to the mosque every week after it became of hub of support for some of the most disadvantaged people in the city.
The annual 'Winter Freeze' campaign, run by the mosque and the Islamic Relief UK charity, has taken on heightened importance during the pandemic.
Around 200 bags of supplies and more than 100 hot takeaway meals of biryani were prepared in the red-brick Victorian building this morning before being handed out in the city centre.
Another 300 parcels were either distributed through the mosque's on-site foodbank or delivered to the homes of vulnerable people.
Islamic Relief, which began in Birmingham, said the equivalent of 2,000 substantial meals were handed out overall.
The first people to turn up to the foodbank – arriving half-an-hour before it opened in a metal container in the car park – had similar stories.
https://metro.co.uk/2021/01/30/volunteers-at-mosque-battle-snow-to-hand-out-meals-to-vulnerable-13993333/
---------
North America
Canada: Course on Ahl-ul-Bayt teachings planned for children in Edmonton
Source : Quran News
January 30, 2021
The Imam Hussein (AS) Islamic Center in Edmonton, Canada, plans to organize an online course on Ahl-ul-Bayt's (AS) teachings for children.
The center said the educational program is held at the request of a group of parents who wish their children to get acquainted with religious teachings.
It has invited those who have children aged 5 to 10 to register at https://forms.gle/c۳dafQ۶ccXjcmWxu۵.
The course will start on February 6 and the classes will be held every Saturday from 10:30 to 11:30 a.m. local time.
"Treaties of Rights" of Imam Sajjad (AS) will be taught to the children during the first 10 weeks of the course.
https://en.abna24.com/news//canada-course-on-ahl-ul-bayt-teachings-planned-for-children-in-edmonton_1110435.html
--------
Manitobans mourn victims of 2017 Quebec City mosque shooting in virtual vigil
Nicholas Frew
January 30,2021
Dozens of Manitobans gathered virtually Friday evening to honour the victims of the Quebec City mosque shooting, a tragedy fuelled by Islamophobia that occurred four years ago to the day.
Around 8 p.m. Jan. 29, 2017, a gunman opened fire on people practising evening prayer at the Quebec Islamic Cultural Centre. Mamadou Tanou Barry, Azzeddine Soufiane, Abdelkrim Hassane, Ibrahima Barry, Aboubaker Thabti and Khaled Belkacemi were killed, and five others were critically injured.
"This is a way for us to come together to remember, to honour and to reflect," said Shahina Siddiqui, executive director of the Islamic Social Services Association (ISSA) in Winnipeg, one of the groups that organized Friday's vigil.
Four years ago, when Siddiqui first heard news of the mosque shooting in Quebec City, she was shocked — but not overly surprised, she said.
Since the Twin Towers fell in New York on Sep. 11, 2001, Siddiqui experienced many instances of Islamophobia, she said. Before the shooting in Quebec City, she felt something was going to happen, but didn't expect the incident would be in Canada.
Six men died in the attack on the Quebec Mosque. They are, clockwise from left, Mamadou Tanou Barry, Azzedine Soufiane, Abdelkrim Hassane, Ibrahima Barry, Aboubaker Thabti and Khaled Belkacemi. (CBC)
Since then, the Muslim community has come together each year on this day. More than 60 community members and leaders, and politicians at all levels in Manitoba, from various backgrounds and faiths, attended and spoke at this year's vigil.
"We are stronger when we collaborate, we cooperate, we stand with each other," she said. "It's not only that it gives support. It also gives a message to the hate mongers, to the right-wing supremacist groups, that you cannot get away with this. We are all together and we reject the othering of people."
"That's very important for us, as Canadians, to come together and not let a community suffer in silence, or by themselves — and to recognize that today it's me, tomorrow it could be someone else."
Harold Shuster, of Independent Jewish Voices (Winnipeg), spoke during Friday's ceremony. Marginalized people of different faiths and races cannot only be concerned about discrimination against themselves, he said.
"Racial violence and discrimination, no matter who the victim or who the perpetrator, must be confronted with equal force and determination. We cannot allow ourselves to be divided or silenced in our struggle for equality," Shuster said.
"We recognize that for us to feel safe and secure to live our lives, for our children to not know fear and hatred, our fight to end anti-Jewish racism must be part of an overall fight to end all forms of racism and discrimination."
The federal government announced Thursday that Jan. 29 will forever be a national day of remembrance for the victims of the Quebec City mosque shooting, and a day of action to combat Islamophobia.
Federal NDP Leader Jagmeet Singh also says the party is drafting legislation that will target white supremacists and hate groups — though he did not say what it would include, nor when it would come.
ISSA, among many Muslim community organizations across the country, had called for the day of remembrance since the tragedy occurred. The announcement validated the community, said Siddiqui, with federal recognition that Islamophobia exists in Canada.
Even still, Siddiqui worries that increased polarization caused by social media, and the rise of hate groups such as the Proud Boys and The Base, could lead to another event like what happened in Quebec City.
"I am not fully at ease to think that this will not happen again, unless, of course, we truly – each and every Canadian –stand up against hate. That we don't turn the other way, that bystanders intervene, that Islamophobia doesn't become a political ping pong ball."
https://www.cbc.ca/news/canada/manitoba/manitoba-vigil-quebec-city-mosque-shooting-1.5894479?cmp=rss
---------
Canada: Course on Ahl-ul-Bayt teachings planned for children in Edmonton
Source : Quran News
January 30, 2021
The Imam Hussein (AS) Islamic Center in Edmonton, Canada, plans to organize an online course on Ahl-ul-Bayt's (AS) teachings for children.
The center said the educational program is held at the request of a group of parents who wish their children to get acquainted with religious teachings.
It has invited those who have children aged 5 to 10 to register at https://forms.gle/c۳dafQ۶ccXjcmWxu۵.
The course will start on February 6 and the classes will be held every Saturday from 10:30 to 11:30 a.m. local time.
"Treaties of Rights" of Imam Sajjad (AS) will be taught to the children during the first 10 weeks of the course.
https://en.abna24.com/news//canada-course-on-ahl-ul-bayt-teachings-planned-for-children-in-edmonton_1110435.html
---------
Trump parts ways with impeachment lawyers
Gulf Today Report
31-01-2021
Former President Donald Trump has parted ways with his lead impeachment lawyers just over a week before his Senate trial is set to begin, two people familiar with the situation said on Saturday.
The move has left Trump's legal strategy in disarray as the two lead lawyers were working on his defence for his Senate impeachment trial.
Butch Bowers and Deborah Barbier, both South Carolina lawyers, are no longer with Trump's defence team. One of the people described the parting as a "mutual decision" that reflected a difference of opinion on the direction of the case. Both insisted on anonymity to discuss private conversations, according to Reuters.
Three other lawyers associated with the team, Josh Howard of North Carolina and Johnny Gasser and Greg Harris of South Carolina, also parted ways with Trump, another source said.
A third source said Trump had differences with Bowers over strategy ahead of the trial. The president is still contending that he was the victim of mass election fraud in the Nov. 3 election won by President Joe Biden.
The upheaval injects fresh uncertainty into the makeup and strategy of Trump's defense team as he prepares to face charges that he incited the insurrection at the US Capitol on Jan. 6. However, all but five Senate Republicans this week voted in favor of an effort to dismiss the trial before it even started, making clear a conviction of the former president is unlikely regardless of his defense team.
It leaves Trump's defense team in turmoil as he prepares for a trial starting on Feb. 9 to consider an article of impeachment passed by the House of Representatives charging Trump with inciting the Jan. 6 storming of the US Capitol by his followers.
It was unclear who would now represent the former president at the trial. His White House lawyers at his first impeachment trial last year, Pat Cipollone and Patrick Philbin, are not expected to be a part of the proceedings.
"The Democrats' efforts to impeach a president who has already left office is totally unconstitutional and so bad for our country," said Trump adviser Jason Miller.
"In fact, 45 senators have already voted that it is unconstitutional. We have done much work, but have not made a final decision on our legal team, which will be made shortly," Miller said.
Forty-five Senate Republicans backed a failed effort last Tuesday to halt Trump's impeachment trial, in a show of party unity that some cited as a clear sign he will not be convicted of inciting insurrection at the Capitol.
https://www.gulftoday.ae/news/2021/01/31/trump-parts-ways-with-impeachment-lawyers
--------
Africa
Iran opens innovation, technology center in Kenya, first in Africa
Source : Hausa TV
January 30, 2021
Iranian officials inaugurated an innovation center in the Kenyan capital of Nairobi on Wednesday, as the first center in Africa.
Iran's Vice-President for Science and Technology, Sourena Sattari, who headed a 40-member business delegation to Kenya, officially opened the House of Innovation and Technology (IHIT), IRNA reported on Wednesday.
The center serves as a base for the creation of innovative ideas, the commercialization of these ideas, and the export of Iranian knowledge-based products and services to the East African market.
The IHIT, by supporting innovative ideas, holding technological and innovative events will be a platform for the development and promotion of Iranian knowledge-based companies, startups, and creative industries.
In the first step, this Innovation House will host the Techstars Startup Weekend event as a start for innovative and technological activities in East Africa, with creative and innovative teams.
The Techstars event, as the first activity of the Iran House of Innovation of Technology, will be held from February 29 to 30 to pave the way for interaction and innovative cooperation among the two countries.
At the event, innovative idea owners, programmers, knowledge-based companies, startups, creative industries, marketers, and graphic designers come together to come up with innovative ideas to convert ideas to services.
Despite sanctions putting pressure on Iran, a unique opportunity was provided for business development and the activity of knowledge-based companies in the country.
Currently, some 5,000 knowledge-based companies are active in the country, manufacturing diverse products to meet the needs of the domestic market while saving large amounts of foreign currency.
The fields of aircraft maintenance, steel, pharmaceuticals, and medical equipment, oil, and gas are among the sectors that researchers in technology companies have engaged in, leading to import reduction.
In recent years, Iran's government has been supporting knowledge-based companies active in the production of sanctioned items.
Last year, Iranian companies achieved a record sale of 1.2 quadrillion rials (nearly $28.5 billion at the official rate of 42,000 rials), which is expected to increase by 40 percent this year."
To date, 42 knowledge-based companies with a total value of 2.8 quadrillion rials (nearly $66.6 billion) have been listed on the stock exchange and they will soon turn into the biggest businesses in the county.
https://en.abna24.com/news//iran-opens-innovation-technology-center-in-kenya-first-in-africa_1110426.html
--------
Sultan, Miyetti Allah meet to address herdsmen challenges
By Ripples Nigeria
January 29, 2021
The Sultan of Sokoto, Alhaji Sa'ad Abubakar, on Friday met with the leadership of the Miyetti Allah Cattle Breeders Association of Nigeria (MACBAN) on the challenges confronting herdsmen in the country
In his address at the meeting held in Abuja, the Sultan expressed concern that many Nigerians have continued to associate Fulani herdsmen with crimes in the country.
He urged the leadership of MACBAN to find a workable solution to security and socio-economic challenges faced by members of the association and urged them to shun any act that would tarnish their reputations.
The National Secretary of the association, Baba Ngelzarma, urged the Federal Government to come up with social support programmes for herdsmen and train them in other skills in addition to cattle rearing.
He said: "Even the cattle rearing are they getting money? Their cattle are not competing with the ones you have in other parts of the world that weigh 700 to 800 kilograms.
"The milk output is also not competing with the ones we have in other parts of the world where one single cow gives an output of 50 litres per day.
"We still hold the outdated species of cow that are weighing between 100 and 120 kilograms and given out an output of milk that is not more than three to five litres per day."
https://www.ripplesnigeria.com/sultan-miyetti-allah-meet-to-address-herdsmen-challenges/
-------
DHQ bungled opportunity to end Boko Haram war — Retired Col Stan-Labo
JANUARY 31, 2021
By Chris Onuoha
Col Hassan Stan-Labo is a veteran and retired officer with a wealth of combat operational experience spanning his duty tour of Liberia, Sierra Leone, The West Darfur and Bakassi Peninsula as part of the Army's Elite Infantry (Special Forces) Corps. Now a security consultant, defence strategist, resource fellow and Convener, 'FIX NIGERIA NOW!', Stan-Labo speaks on the replacement of Service Chiefs.
Presidential spokesman Femi Adesina described the exit of the former Service Chiefs as timely, contrary to the views in many circles that it was long overdue considering the level of insecurity in the country. Adesina quoted President Buhari as congratulating them for their efforts to bring enduring peace to Nigeria. What is your view of that assessment?
You were among those who strongly believe the ousted Service Chiefs should have gone long time ago. How did you feel when you heard the announcement that they had been finally removed?
To me, their replacement was the right thing to do though coming belatedly. But rather late than never, it was only necessary that they pave way for fresh hands, fresh thinking and ideas to come on board. Their continuous stay had become inimical to the career progress of other subordinate officers itching for self-expression. Unfortunately for the rest of us, the President's men believed Nigeria was safe and so we were just noise makers bent on bringing down the administration by insisting on a change. Since they had the President's ears, it became difficult convincing Mr. President of the need for the change of Service Chiefs.
When they assumed office way back in 2015, it was like there was a spark against insecurity especially with the relocation of General Buratai to Borno, the epicenter of Boko Haram insurgency, and we began to hear about the terrorists being defeated or degraded. Was that really the situation at that time? Were the terrorists really degraded?
The Service Chiefs on assumption of office actually brought some level of operational boost to bear on our fight against insurgency. They succeeded in routing the terrorists and got us temporary relief. That was the stabilization phase of the operation in which our troops gained some operational stability to return to the field.
It was a situation that called for immediate consolidation. That would have been the right time to appoint a new team of commanders with the requisite attributes for consolidation. This team would have by now be preparing for the final onslaught while we continue our deepening effort on winning the hearts and minds of the people through humanitarian and social welfare initiatives. Unfortunately however, we wasted so much time and suffered so much loss in traction and momentum while the belligerent force recouped, reorganised and regained control.
The terrorists apparently returned with renewed vigour with attacks and killings here and there. At what point did the Service Chiefs get it wrong and what were the problems? And could the problems have been fixed?
I don't see the fault of the former Service Chiefs in the way we bungled an opportunity to end this war. The Defence HQs did not have its eyes on the ground. Its interpretation of the operational situation was wrong based on its faulty reading of the battle.
If only the Defence HQs had got its reading right, it would have been absolutely clear that the battle was already transiting from the stabilization to consolidation phase and this would have informed changes in command as consolidators would have to come on board. We saw this during the Gulf War under Desert Shield and Desert Storm where Force Commanders were regularly replaced by the Pentagon to take on the various cycles of command in the theatre as the war progressed.
YES it could be fixed despite all time wasted subjecting a purely military matter of replacement of Service Chiefs to a national debate. While the debate was on, we lost traction and momentum to the belligerent force. Now steps are being taken to fix it.
Many people including the National Assembly were vociferous in calls that the Service Chiefs should be removed. Were you surprised that President Buhari, being the Commander-in-Chief and a retired general, decided to turn deaf ears to the calls and the Service Chiefs spent more than five years in office in spite of the killings?
My surprised rather is that the President finally yielded to the pressure to change his Service Chiefs. Since the President listens only to his aides, and take their pronouncements as sacrosanct, changing his opinion could be a herculean task. More so when all he hears on a daily basis is that
"Oh Nigeria is Safe", "Oh the situation today is better than it was in 2015", "Oh corruption is on the decrease", "The call for restructuring is aimed at bulkanizing Nigeria" bla, bla, bla. Anything outside that automatically makes you an enemy of the administration and by extension the state.
The military was apparently overwhelmed. How do you assess the ousted Service Chiefs' handling of kidnapping and banditry especially in the North-West?
There is no doubt the security agencies including the military were overwhelmed under the present situation. The military is presently engaged in several fronts in about 34 states of the federation thus creating a big distraction to its level of commitment in the North-East. These additional engagements were not initially expected and so not factored into the initial grand plan. The Service Chiefs did their very best but got weighed down by several factors:
https://www.vanguardngr.com/2021/01/dhq-bungled-opportunity-to-end-boko-haram-war-retired-col-stan-labo/
--------
Army thwart Boko Haram attack on Borno community
By Njadvara Musa
31-01-2021
Suspected Boko Haram terrorists in gun trucks and motorcycles attacked Dikwa military post, Friday, forcing residents to flee the community for safety.
The border community with Cameroon was attacked severally, before the military recaptured it, including the Shehu's palace in 2016.
Confirming the incident, yesterday, in Maiduguri, Abba Fantami and a Civilian JTF disclosed that the insurgents came from the Dikwa/Bama Gulumba Forest.
He said though there was no loss of life, the insurgents attempted to occupy the late Shehu of Dikwa's palace that was recaptured by the Army.
"The Army's superior fire power, however, prevented the insurgents from torching some Dikwa houses and a palace," he said.
He added that some of the residents that fled for safety had to return Saturday morning.
"On hearing gunshots, I had to flee along with my family members to the nearest bush for safety," said Bukar Modu, while lamenting the incessant attacks on their community.
Fantami said the attack occurred a week after Marte military post was overrun by insurgents, but were killed with the destruction of eight gun trucks.
He said normalcy had returned to the community, while residents continue with their farming and business activities.
https://guardian.ng/news/nigeria/national/army-thwart-boko-haram-attack-on-borno-community/
--------
URL: https://www.newageislam.com/islamic-world-news/saudi-textbooks-slowly-scrubbed-anti/d/124189
New Age Islam, Islam Online, Islamic Website, African Muslim News, Arab World News, South Asia News, Indian Muslim News, World Muslim News, Women in Islam, Islamic Feminism, Arab Women, Women In Arab, Islamophobia in America, Muslim Women in West, Islam Women and Feminism