New Age Islam News Bureau
2 Jun 2017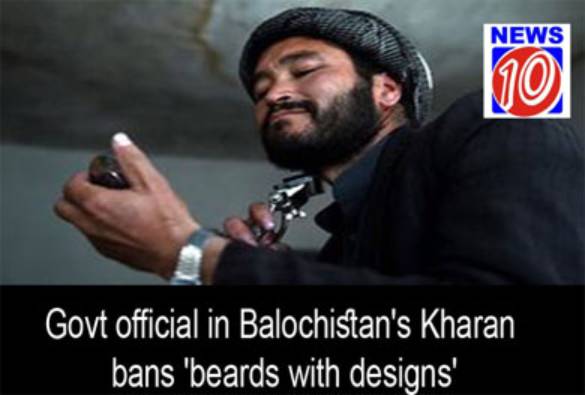 • Saudi-Owned TV Drama Fights Islamic State Propaganda
• Govt Official in Balochistan's Kharan Bans 'Beards With Designs'
• 44 Migrants, Including Babies, Die Of 'Thirst' In Niger Desert
• RSS Affiliated Muslim Rashtriya Manch to Begin March to Educate Muslims about Quran
• Trump Asks Supreme Court to Reinstate Muslim Travel Ban
Arab World
• Saudi-Owned TV Drama Fights Islamic State Propaganda
• In Iraq, ISIS Seals Off Area around Symbolic Mosque in Mosul
• ISIS fires at fleeing Mosul civilians, killing 7, wounding 23
• Car bomb hits predominantly Shia city in Saudi Arabia
• US-Backed Terrorists Start Operations against Syrian Army in Badiyeh
• ISIL Commanders Hold Secret Talks with US-Backed Forces to Leave Raqqa
• US-Led Coalition Bombers Continue Massacring Civilians in Syria
• ISIL's Last Stronghold in Eastern Aleppo Walled in by Syrian Soldiers
• Russian Fighter Jets Halt Terrorists' Operations in Syria's Badiyeh
• Damascus Dispatches More Soldiers, Military Equipment to Dara'a
--------
Pakistan
• Govt Official in Balochistan's Kharan Bans 'Beards With Designs'
• A Calculated Saudi Snub to Pakistan
• SC judges' Sicilian Mafia remark 'regretful', govt says
• Growing Pakistan ties won't affect links with India: Putin
• Pakistani troops not to be deployed outside KSA
• Kabul asked to stay away from anti-peace elements
--------
Africa
• 44 Migrants, Including Babies, Die Of 'Thirst' In Niger Desert
• Seif Al-Islam, the Story of the Most Controversial Man in Libya
• Is Egypt bombing the right militants in Libya?
• Libya's National Accord govt shuts down office of 'Mufti of Qatar
• Nigeria: How Masquerades Invaded Mosque, Attacked Worshippers in Ekiti
--------
India
• RSS Affiliated Muslim Rashtriya Manch to Begin March to Educate Muslims about Quran
• Let Handler in India to Direct Terrorist Attacks: Intelligence Input
• Kashmiri Boy Back Home a Week after Joining Terror Outfit
• With terror, Pakistan 'successfully prevented' talks: Arun Jaitley
• Indian Mujahideen co-founder Yasin Bhatkal denies role in 2008 Delhi serial blasts
• Hizbul Mujahideen militant, five Lashkar operatives arrested in Kashmir
--------
North America
• Trump Asks Supreme Court to Reinstate Muslim Travel Ban
• Ohio State Attacker Faulted 'Moderate' Muslims
• US embassy in Israel not being relocated to Jerusalem, for now
• Trump pulls US out of 'draconian' climate deal
• US Air Force Vet jailed 35 years over ISIS bid
--------
South Asia
• International Pressure on Sri Lanka to Stop Hate Crime against Muslims
• Ghani Issues Execution Order Of 11 Haqqani And Taliban Prisoners after Kabul Attack
• Taliban suffer heavy casualties in Uruzgan drone strike
• ISIS suicide attacks plan foiled in Jalalabad city of Afghanistan
• Senior police officials suspended after deadly Kabul attack
• Afghan intelligence foil coordinated suicide attack in Nangarhar
• Taliban warn against retaliation over Kabul attack
• Afghan capital mourns victims of truck bomb blast as anger swirls
--------
Mideast
• US Assures Turkey over Arming Kurds in ISIS Fight
• Strategic Sea Trade Routes near Yemen under Threats from Houthi Militias
• Israeli official's election to UN post 'whitewash' of regime's crimes: Hamas
• ISIS announces the death of senior leader Turki al-Binali
• 50 years on, NGOs slam global inaction in face of Israeli occupation
• Israeli forces killed 3,000 Palestinian minors since Second Intifada: PA
--------
Europe
• Jeremy Corbyn: 'Recent Rise In Anti-Semitic And Islamophobic Attacks Underscores How Far We Still Have To Go'
• Slovenia: EU-Turkey refugee deal should not collapse
--------
Southeast Asia
• The World's Biggest Majority-Muslim Nation Grapples with Rising Radicalism
• Air Strike on Rebel Positions Kills 10 Gov't Troops in Philippines
• Gunman on loose at casino in Manila, but nobody shot
• Police get tougher, arrest 2 in persecution of 15-year-old boy in E. Jakarta
'• They're Looking for Weak Targets': Victim of Mob Justice Speaks Out
Compiled by New Age Islam News Bureau
URL: https://www.newageislam.com/islamic-world-news/saudi-owned-tv-drama-fights/d/111388
--------
Saudi-owned TV drama fights Islamic State propaganda
Jun 1, 2017
* Drama by Saudi-owned TV aims to counter IS propaganda
* Kingdom sees itself as leader in countering extremism
* Grim subject matter departure from escapist drama
* Targets peak Ramadan viewership
By Tarek Fahmy and Noah Browning
DUBAI, June 1 (Reuters) - A Saudi-owned television channel has launched a drama series portraying the brutality of life under the Islamic State to counter sleek propaganda from the jihadist group which has won it recruits worldwide.
Beamed across the Arab world by satellite channel MBC, the $10-million project reflects the kingdom's self-appointed role at the forefront of a Muslim bulwark against extremism which was underlined in a May 20-21 visit by U.S. President Donald Trump.
"Black Crows" shows women and children living under the jihadists and is the first television drama to tackle subjects such as mass murder and rape, contrasting sharply with the idyll of heroism and holy war projected by IS on social media.
"The main audience we target, the most important and dangerous, are those who are prone to support and even join terrorist organisations," MBC spokesman Mazen Hayek told Reuters in an interview.
"Media is part of their (IS) offensive strategy. Thus media organisations have the right, actually the duty, to face such an offensive - which is well-funded and on the internet and social media - with this series," he said.
Actors and MBC staff have told local media they received death threats online from IS supporters because of the show.
Filmed in Lebanon, the more-than-20-part series that started on Saturday follows the widow of an Islamic State commander turned leader of a women's morality police force. There are scenes of gutted homes, mass graves, big explosions and gunmen waving black flags.
Plot-lines include women from the Yazidi religion being captured and forced into sex slavery, child-soldiers and a woman with a forlorn love-life moving to territory held by the group to become a "jihadi bride".
Since Islamic State launched its lightning offensive across Iraq and Syria staging beheadings and releasing carefully crafted films to draw in new recruits, Arab and Western governments have sought to counter their message.
BATTLING RADICALISM
During Trump's Riyadh visit, Saudi King Salman unveiled a Global Center for Combating Extremism to monitor and rebut extremist material online, and now maintains a new Ideological War Center within its defense ministry.
"The media alone is not enough, we need religious institutes, clerics and mosques to work with the media in combating radicalism," said Najat AlSaeed, a Saudi analyst who has written a book on Arab satellite TV.
"There is progress, but it's slow and is not enough for the reformists or the global community."
The show will aim to reach a big audience of Muslim viewers as they break their fast in the evening for the holy month of Ramadan - a prime season for TV dramas. MBC together with its sister entertainment and movie channels are the most watched network in the Arab world. The subject matter strays widely from traditional programmes: Middle East period drama or romantic soaps.
However, Syrian actress Dima Al Jundi who plays the morality enforcer says only art can convey the depth of human suffering the group has wrought in a way viewers need to see.
"If you open YouTube, you'll find videos of murder or suicide bombings. But the details of their daily life, how they recruit kids, how they abuse women - this you wouldn't know."
Saudi Arabia follows the ultra-conservative Wahhabi school of Sunni Islam, but sees the Islamist militants as posing a threat to its own stability. IS denounces the al Saud family as ungodly rulers for their alliance with the United States and has staged attacks in the country.
Senior Wahhabi clerics, whose influence in Saudi society forms part of a covenant with the royal family dating to the kingdom's founding 250 years ago, endorse execution by beheading for offences that include apostasy, adultery and sorcery, oppose women driving or working and describe Shi'ites as heretics.
The clerics sharply differ, however, from al Qaeda and Islamic State Sunni militants in opposing violent revolt against the government.
Saudi Arabia crushed a campaign of al Qaeda attacks in 2003-06 but has been hit by Islamic State bombings in the past two years. Saudi security police closely monitor Saudis with suspected connections to militants and have detained more than 15,000 suspects in the years since al Qaeda's campaign. (Editing by William Maclean and Peter Millership)
http://timesofindia.indiatimes.com/business/international-business/saudi-owned-tv-drama-fights-islamic-state-propaganda/articleshow/58947612.cms
--------
Govt Official In Balochistan's Kharan Bans 'Beards With Designs'
Ismail Sasoli
Jun 02, 2017
A government official in Balochistan's Kharan district has banned residents from styling their beards in different designs.
A handwritten notification issued by Assistant Commissioner Kharan Mohammad Bakhsh Sajidi, dated May 29, says barbers are "strictly barred" from styling customers' beards in different shapes or clipping them into designs.
Styling beards "is contrary to Islamic instructions and has been opposed by local and international scholars", said the notice.
It said the barbers found violating the order would be "fined heavily".
The assistant commissioner has instead directed barbers to trim beards in a 'simple' fashion that is free of showy designs or patterns.
https://www.dawn.com/news/1336750/govt-official-in-balochistans-kharan-bans-beards-with-designs
--------
44 migrants, including babies, die of 'thirst' in Niger desert
Jun 02, 2017
At least 44 Libya-bound migrants, including women and babies, died of thirst after their vehicle broke down in the scorching Sahara desert of northern Niger, local officials said Thursday.
"The number of migrants who died in the desert is 44 for now," said Rhissa Feltou, the mayor of Agadez, a remote town on the edge of the Sahara that has become the smuggling capital of Africa.
A security source who asked not to be named said "the sub-Saharan migrants, including babies and women, died of thirst because their vehicle broke down".
The arid dusty town in central Niger is a major transit point for migrants seeking work in Libya or Algeria or trying to reach the sea to sail to Europe.
Last year, the International Organisation for Migration (IOM) recorded 335,000 migrants heading northwards out of Niger.
Many perish while trying to cross the desert in crammed pick-up trucks with often meagre provisions of water as jerrycans carrying fuel take priority.
To protect themselves from the sand and sun, the migrants cover up from head to toe, most wearing hoods, sunglasses, jackets and gloves.
Temperatures in Agadez currently hover around 40 degrees Celsius but have hit almost 50 degrees (122 Fahrenheit) in the past.
The Red Cross, which said "at least 44 migrants have died", dispatched a team to the site "to gather information" on the circumstances.
Rape, kidnappings common
The 750-kilometre (465-mile) trip from Agadez to the Libyan border takes between two and three days with only very short petrol and toilet stops on the way.
In early May, eight migrants from Niger, five of them children, were found dead in the desert while heading to Algeria.
Also in May, soldiers on patrol in northern Niger rescued around 40 migrants from various west African countries who had been abandoned in the Sahara by smugglers they had paid to get to Libya.
The group included people from The Gambia, Nigeria, Guinea, Senegal and Niger, all of them hoping to reach the Libyan coast and from there cross the Mediterranean to Europe.
Many migrants are kidnapped by traffickers or bandits and often subjected to sexual and other abuse.
Hunger, fever, fractured limbs and dehydration are also common problems. Accidents are frequent on the rough tracks used by smugglers who drive for hours without stopping across the desert and the dunes.
Libya has long struggled to control its 5,000 kilometres (3,000 miles) of southern borders with Sudan, Chad and Niger, even before the 2011 uprising that toppled dictator Moamer Kadhafi.
In the chaos that followed, traffickers stepped up their business, with tens of thousands of people each year making the perilous crossing to Italy just some 300 kilometres away.
Germany and Italy last month called for an EU mission to be installed on the border between Libya and Niger to reduce the migrant flow.
By mid-April this year, Italy had registered nearly 42,500 migrants coming by sea, 97 percent of them arriving from Libya.
http://nation.com.pk/international/01-Jun-2017/44-migrants-including-babies-die-of-thirst-in-niger-desert
--------
RSS Affiliated Muslim Rashtriya Manch to Begin March to Educate Muslims about Quran
JUN 02, 2017
KOLKATA: The RSS affiliated Muslim Rashtriya Manch will launch a Kashmir to Kanyakumari to Amritsar 'padyatra' a day before Eid al­Fitr to 'educate' Muslims on sections in Quran that MRM claims have been 'consistently ignored and misinterpreted'.
The route will cover 12,000 km in two phases. The aim of the yatra is to 'reinterpret' Quran and Hadith in the RSS way.
Several MRM supporters are expected to join the yatra as it passes through cities and towns. The Yatra would start from Leh and end in Kanyakumari in the first phase. In the second phase, it will restart from Kanyakumari and end at Amritsar.
"The march has been organised to spread awareness among Muslims to respect religious sentiments of other communities. In the Quran, it is written that Muslims should not hurt the religious sentiments of their neighbours. And people who do such things are not Muslims. So, there are certain things in the Quran that need to be properly interpreted.
And this Yatra is to unite our Muslim brothers," Sahid Akhar, the national convener of MRM, told ET.
MRM chief Indresh Kumar had in his Ramazan message said "according to last Rasul of Hadith, beef carries illness while milk has healing powers. So let us save the cows and stop spreading of illness. Islam never says that the cows have to be slaughtered and sacrificed. We demand a complete ban on cow slaughter. There should not be any controversy over this. And it will bring greater good."
The MRM yatra would be led by Faiaz Khan, a senior MRM functionary. Around thousand people will be there during the launch while more will join as it passes through states. The Manch has been distributing cow milk during Iftar. The next Iftar will be organised in Hyderabad, which Indresh Kumar will attend. He is likely to attend a similar programme in Kolkata too http://economictimes.indiatimes.com/news/politics-and-nation/muslim-rashtriya-manch-to-begin-march-to-educate-muslims-about-quran/articleshow/58952626.cms
--------
Trump asks Supreme Court to reinstate Muslim travel ban
June 2017
WASHINGTON: President Donald Trump's administration asked the US Supreme Court on Thursday to reinstate its controversial ban on travelers from six Muslim majority nations despite repeated setbacks in the lower courts.
In its filing, the government asked the highest court in the land to rule on the legal standing of Trump's order, appealing a ruling by the federal Fourth Circuit Court of Appeals that upheld a nationwide block of the travel ban.
"We have asked the Supreme Court to hear this important case and are confident that President Trump's executive order is well within his lawful authority to keep the nation safe and protect our communities from terrorism," Justice Department spokeswoman Sarah Isgur Flores said.
"The president is not required to admit people from countries that sponsor or shelter terrorism, until he determines that they can be properly vetted and do not pose a security risk to the United States."
The Trump administration's filing came just one week after the Fourth Circuit Court of Appeals ruling dealt a fresh blow to the government's effort.
The court said it "remained unconvinced" that the part of the measure naming the specific countries -- Iran, Libya, Somalia, Sudan, Syria and Yemen -- had "more to do with national security than it does with effectuating the president's promised Muslim ban."
It added that it was unclear whether the government's security concerns outweighed the plaintiffs' concerns about discrimination.
"The stakes are indisputably high: the court of appeals concluded that the president acted in bad faith with religious animus when, after consulting with three members of his cabinet, he placed a brief pause on entry from six countries that present heightened risks of terrorism," the government's filing read.
"The court's decision creates uncertainty about the president's authority to meet those threats as the Constitution and acts of Congress empower and obligate him to do."
Trump issued his initial travel ban by executive order in January, but that measure -- which banned entry to nationals from seven countries for 90 days and suspended the nation's refugee program for 120 days -- was quickly halted by the courts.
A revised executive order announced in March, meant to address the issues raised by the federal judges, deleted Iraq from the list and removed an indefinite ban on Syrian refugees.
It earned widespread scorn nevertheless, including from human rights activists and states led by Democrats.
A district court judge in Maryland issued a nationwide block on the ban's core provision concerning travel from the shortlist of countries, sending the issue to the Fourth Circuit.
Given the case's high-profile nature, the full appeals court in Richmond heard the arguments -- bypassing the usual initial three-judge panel -- for the first time in a quarter of a century.
Thirteen of the court's 15 active judges took part. Two recused themselves over potential conflicts of interest.
http://www.newindianexpress.com/world/2017/jun/02/trump-asks-supreme-court-to-reinstate-muslim-travel-ban-1612016.html
--------
Arab World
In Iraq, ISIS seals off area around symbolic mosque in Mosul
1 June 2017
ISIS militants have blocked the area around a highly symbolic mosque in Mosul's Old City where the group's leader made his first and only public appearance in 2014, a resident said Thursday.
The move came as US-backed Iraqi forces are pushing to recapture the city's remaining pockets.
The militants have ordered families living near al-Nuri mosque - also known as the Great Mosque - to leave their houses and sealed all the roads leading to it, said the resident who lives in the ISIS-held sections of Mosul.
Abu Bakr al-Baghdadi delivered a Friday sermon in al-Nuri mosque in 2014 after IS seized almost a third of Iraq and declared an Islamic "caliphate" on territory it controlled in Iraq and neighboring Syria.
The iconic 840-year-old "Crooked Minaret," which leans somewhat like Italy's Tower of Pisa, survived destruction by ISIS militants as residents formed a human chain to protect it when the militants came to blow it up. The extremists demolished dozens of historic and archaeological sites in and around Mosul, saying they promote idolatry.
"The militants are not moving in groups anymore, we see one or two from time to time in the streets as a majority of them are moving through the houses, using the holes they made in the walls," he told The Associated Press, speaking on condition of anonymity for fear for his safety.
According to UN estimates, more than 100,000 people are still trapped in their houses in IS-held areas. Mosul's Old City is an ancient district of narrow alleyways and tightly packed homes, two main challenges to security forces.
"We are dying slowly with no water and no food," the resident said of the deteriorated situation in their areas.
Meanwhile on Thursday, the UN special mission to Iraq said violence killed at least 354 civilians and wounded 470 others in Iraq last month. Of those, there were 160 civilians killed and 52 wounded in Nineveh province, where Mosul is provincial capital.
The Iraqi government last October launched a wide-scale military offensive to recapture Mosul and the surrounding areas, with various Iraqi military, police and paramilitary forces taking part in the operation. The city's eastern half was declared liberated in January, and the push for the city's western section, separated from the east by the Tigris River, began the following month. Since then, the ISIS hold on Mosul has shrunk to just a handful of neighborhoods in and around the Old City district.
https://english.alarabiya.net/en/News/middle-east/2017/06/01/ISIS-militants-seal-off-Mosul-s-Nuri-mosque-preparing-for-last-stand.html
--------
ISIS fires at fleeing Mosul civilians, killing 7, wounding 23
1 June 2017
At least seven civilians were killed and 23 wounded by ISIS mortar shells as they tried to flee Mosul's militant-controlled Zanjili district on Thursday, Iraqi police said.
Zanjili is part of the enclave that remains in the hands of ISIS in the northern Iraqi city, alongside the Old City center and the Medical City hospitals complex.
US-backed Iraqi government forces retook eastern Mosul in January and began a new push on Saturday to capture the enclave where about 200,000 people are trapped, regularly dropping leaflets telling families to flee.
The wounded from Zanjili were taken to a field clinic, a police officer told Reuters, adding that more people could have been killed while trying to flee. They were part of the first group of civilians who have managed to escape.
Several dozen other civilians managed to reach government-held lines unhurt, using the same exit route, the officer said.
The population in ISIS-held enclave live in harrowing conditions, running low on food, water and medicine, and with limited access to hospitals, the United Nations said on Sunday.
Militants move prisoners
The militants began moving their prisoners out of the Medical City district as Iraqi forces advanced on them, two residents speaking by phone said, asking not to be identified.
ISIS used basements in the Medical City as jails for former army and police officers and also people violating a code of conduct which forbids such activities as selling cigarettes and smoking.
The militants ordered dozens of families living in Zanjili district to move into the Old City to prevent them escaping towards the Iraqi forces, a resident told Reuters on Wednesday.
The Mosul offensive, now in its eighth month, has taken much longer than expected, with Iraqi government advances slowed by the need to avoid civilian casualties.
The fall of the city would, in effect, mark the end of the Iraqi half of the "caliphate" declared in 2014 over parts of Iraq and Syria by ISIS leader Abu Bakr al-Baghdadi, in speech from a historic mosque in Mosul's old city.
In Syria, Kurdish forces backed by US-air strikes are besieging ISIS forces in the city of Raqqa, the militants' de facto capital in that country.
The militants have been countering the offensive with suicide car and motorbike bombs, snipers, booby-traps and mortar fire.
Full report at:
https://english.alarabiya.net/en/News/middle-east/2017/06/01/ISIS-fire-at-fleeing-Mosul-civilians-kills-7-wounds-23.html
--------
Car bomb hits predominantly Shia city in Saudi Arabia
Jun 1, 2017
A car bomb has exploded in the predominantly Shia city of Qatif in Saudi Arabia's Eastern Province, with initial reports of casualties.
The blast took place on Thursday, Saudi-owned Al-Arabiya television reported, without giving any details on casualties.
Sources affiliated to Saudi Shia Muslims said two people were killed in the bombing that happened near Qatif's Sheikh Hussein al-Omran Mosque. They said the explosive-packed car went off after it came under RPG fire.
"The explosion was very huge," a witness told AFP, adding that armored and other police vehicles sealed off the scene of the bombing after the explosion.
Videos and photos posted on social media showed a vehicle engulfed in flames and black smoke rising around it. There were also images showing at least one charred body lying beside the vehicle.
No group has claimed responsibility for the attack yet.
Daesh terrorists have killed more than 40 Shia Muslims since the Takfiri group began a campaign of bombings and shootings in Eastern Province in 2014.
Qatif has witnessed anti-regime protests since 2011, with demonstrators demanding free speech, release of political prisoners, and an end to economic and religious discrimination.
Full report at:
http://www.presstv.ir/Detail/2017/06/01/523887/Saudi-Arabia-Qatif
--------
US-Backed Terrorists Start Operations against Syrian Army in Badiyeh
Jun 01, 2017
Members of Ahmad Abdu and Jeish Aswad al-Sharqiyeh terrorist groups, affiliated to the US-backed Free Syrian Army (FSA), declared that they have started military operations against the army soldiers.
The operations were launched after the army troops could liberate 5,000km of Syrian territories of Badiyeh region in their massive military operations codenamed al-Fajr al-Kobra.
Field sources reported on Monday that simultaneous with the rapid advances of the Syrian Army troops towards al-Tanf border-crossing the US-led coalition warplanes dropped thousands of leaflets over the army-controlled region calling on them to retreat from Southern Syria.
The sources said following the Syrian army's advances towards al-Tanf border-crossing and their arrival in al-Shahmi region along the Damascus-Baghdad highway, the US-led coalition warplanes dropped thousands of leaflets, warning the Syrian units deployed in positions 55km away from al-Tanf to pull their forces back towards Zaza region.
Meanwhile, the Syrian Army troops fortified their positions in Syria's Badiyeh in order to get ready for launching the next phase of their military operations against terrorists and sealing the border with Iraq.
A military source confirmed that the Syrian army troops have been fortifying their positions along battlefronts towards al-Tanf border-crossing region, adding that the arm men, meantime, have restored security to regions near the Palmyra city up to Zaza triangle and its Northern direction, stablishing security to regions 30km away from al-Tanf.
Field sources also said that the Hashd al-Shaabi (Iraq's Popular Mobilization Forces) is ready to fight against ISIL along with the Syrian Army troops to free the strategic al-Tanf border-crossing.
Full report at:
http://en.farsnews.com/newstext.aspx?nn=13960311000635
--------
ISIL Commanders Hold Secret Talks with US-Backed Forces to Leave Raqqa
Jun 01, 2017
The sources said that the SDF forces have held talks with the ISIL to encourage the militants to withdraw from Sad al-Rashid area as well as the towns of al-Mansourah and Hanidah in Western Raqqa without any resistance, and move towards Badiyeh.
They added that the talks were held after the SDF forces fully surrounded the gates of the two towns.
Reports indicated that Washington prefers to occupy Raqqa immediately without major casualties on the US-backed forces. Also, if the ISIL leaves Raqqa without any clashes, the US will not need the SDF to occupy the city and the territories can be filled with other terrorist groups which are called by the US as moderate militants.
The Russian Defense Ministry announced in a statement on Thursday that the ISIL militants continue to cross the Euphrates River in Syria from their stronghold of Raqqa despite being encircled by Kurdish and US-led coalition forces.
"At the same time, the SDF stopped its offensive, resulting in ruptures in the ISIL's ring of encirclement. Using this, the terrorists cross the Euphrates and seek to transfer their formations in the southern direction of Syria," it said.
"The command of the Russian grouping of forces in the Syrian Arab Republic will continue to take all necessary measures to prevent the breakthrough of the ISIL units from Raqqa to the provinces of Homs and Hama," it added.
According to Moscow, Russia's Aerospace Forces thwarted two attempts by ISIL to break through to Palmyra from Raqqa in the past week.
"The first convoy of terrorists from Raqqa heading to Palmyra was destroyed by the Russian Aerospace Forces on May 25. IS militants made another attempt to break through to the Palmyra area on the night of May 29 to 30. Three motorcades left Raqqa under the cover of darkness and took several routes southward," the ministry said in a statement.
Full report at:
http://en.farsnews.com/newstext.aspx?nn=13960311000492
--------
US-Led Coalition Bombers Continue Massacring Civilians in Syria
Jun 01, 2017
Local sources said that 7 civilians were killed in al-Jame al-Qadim district of Raqqa by the US warplanes.
The US fighter jets had also last week pounded the villages of al-Baroudeh and Dabsi Afnan in Western Raqqa, killing 18 civilians.
Pentagon chief James Mattis has recently said that the US is "accelerating the tempo" of the fight against ISIL, and that civilian deaths should be anticipated as a "fact of life".
The comments came after new figures from war monitor the Syrian Observatory for Human Rights found that the last four-week period was the deadliest for Syrian civilians on record since the US-led coalition bombing campaign began in 2014.
Meanwhile, UN Emergency Relief Coordinator Stephen O'Brien announced that over 100 Syrian civilians have been killed as a result of the airstrikes of the US-led international anti-terrorist coalition in the provinces of Raqqa and Deir Ezzur in recent weeks.
Based on reports, since the first days of 2017 hundreds of civilians have been killed in the US-led coalition's airstrikes in Syria and Iraq.
The US army had previously claimed that only 220 civilians were killed in the air attacks of the coalition under its command in Syria and Iraq since 2014.
The US command also noted that it could not investigate all reports of possible civilian casualties using "traditional investigative methods," which involves interviewing witnesses and examining the site of the strike.
Instead, the coalition interviewed pilots and servicemen that took part in combat missions to draw results. The US command also reviewed strike surveillance videos and analyzed government and non-governmental organizations' traditional and social media content.
In the meantime, Iraq Body Count's website disclosed that 2,316 civilians were killed in air raids of the so-called anti-ISIL coalition only in Iraq since September 1, 2014 till September 1, 2016.
The US army declared estimates of 220 casualties fall far below the number voiced by some monitoring groups.
The Airwars monitoring group, reckoned that at least 2,463 civilians have been killed by coalition air strikes.
Amnesty International's figures sharply contradict Washington's assessment as well.
"We fear the US-led coalition is significantly underestimating the harm caused to civilians in its operations in Syria," said Lynn Maalouf, Deputy Director for Research at Amnesty International's Beirut regional office.
A Military Times investigation had also revealed that the US Central Command also misled the public when it failed to account for nearly 6,000 strikes dating back to 2014, when the US-led coalition launched its first airstrikes against ISIL terrorist targets.
In October, a senior politician and member of Syria's Democratic Union blasted the wrong reports given out by different US and world bodies on the number of the civilian victims of the US airstrikes on Syria, disclosing that Washington's air assaults on his country claimed the lives of over 5,000 civilians since 2014.
"The recent accusation leveled by Amnesty International against the US-led coalition for its reckless attitude towards civilian lives in its operations since the second half of 2014 is right, but this report mentions wrong figures for the relevant death toll," Mohammad Khalaf Qandil, a senior politician and member of Syria's Democratic Union, said.
He reiterated that the number of the civilian casualties of the US-led airstrikes in the last two years was by no means any less than 5,000.
Full report at:
http://en.farsnews.com/newstext.aspx?nn=13960311000589
--------
ISIL's Last Stronghold in Eastern Aleppo Walled in by Syrian Soldiers
Jun 01, 2017
The Syrian soldiers could retake control of the village of al-Far in the Southwestern parts of Maskanah after clashes with the ISIL terrorists.
Based on field reports, Maskanah is now encircled by pro-gov't forces via the Northern, Western and Eastern directions.
Also, the Syrian army's front line positions overlook Maskanah-Tabaqa-Raqqa road which is now the only remaining way for the ISIL militants to withdraw from the strategic town.
Other reports from Eastern Aleppo also said that a large number of ISIL members have fled Maskanah to save their lives, adding that they have planted dozens of mines in the region to slow down the Syrian army's advance and the town's collapse.
The Syrian army troops, backed up by the country's Air Force, had launched anti-ISIL operation in Eastern Aleppo on Wednesday too and managed to capture more strategic regions en route to the town of Maskanah, the terrorist group's last stronghold in the province.
The army units engaged in hours of fierce clashes with ISIL and managed to recapture the town of al-Alwah after inflicting major losses on the terrorists.
A military source said that the army soldiers are advancing towards Maskanah from the three Western, Southern and Northern directions, adding that blocking ISIL's supply lines to Maskanah to prevent transfer of arms and fresh forces is the main objective of the army's multi-front operation in the region.
Full report at:
http://en.farsnews.com/newstext.aspx?nn=13960311000267
--------
Russian Fighter Jets Halt Terrorists' Operations in Syria's Badiyeh
Jun 01, 2017
The US-backed Free Syrian Army (FSA) members said that 6 fighter jets launched airstrikes against their positions while they were advancing towards Zaza checkpoint near the town of al-Sab Bayar, adding that the heavy airsrikes brought their advance to a halt.
The militants stressed that the air raids were staged by the Russian air force, arguing that Syrian pilots fly at lower altitudes.
Sa'ad al-Haj, the spokesman of FSA-affiliated Aswad al-Sharqiyeh terrorist group, also said that the Russian forces targeted his comrades after they broke the first defense lines of the Syrian army in the region and as they were approaching Zaza checkpoint.
Other reports said that the Syrian fighter jets also participated in the operations as well.
Local sources said on Tuesday that the Syrian Army troops fortified their positions in Syria's Badiyeh (desert) in order to get ready for launching the next phase of their military operations against terrorists and sealing the border with Iraq.
The sources confirmed that the Syrian army troops have been fortifying their positions along battlefronts towards al-Tanf border-crossing region, adding that the arm men, meantime, have restored security to regions near the Palmyra city up to Zaza triangle and its Northern direction, stablishing security to regions 30km away from al-Tanf.
The sources said that the army soldiers have pinned down terrorists behind their positions in Eastern Qalamoun so strictly that the militants cannot prevent the army's advances in the region.
The source further added that the army men will soon do the same with terrorist groups in Sweida countryside.
Full report at:
http://en.farsnews.com/newstext.aspx?nn=13960311000734
--------
Damascus Dispatches More Soldiers, Military Equipment to Dara'a
Jun 01, 2017
The fresh forces joined their comrades on Wednesday as the Syrian army had earlier dispatched two other convoys of soldiers to Dara'a.
Hundreds of Syrian forces and a large batch of military supplies were sent to Dara'a province as it seems that pro-gov't forces are preparing to start a new anti-terrorism operation in the region.
According to military sources, the pro-government forces are now in the preparation stage for a special operation to completely liberate the Dara'a city and recapture Jumrak border crossing to Jordan.
Media sources reported on Tuesday that unprecedented angst has covered the entire terrorist-held regions in Dara'a city after arrival of a large number of fresh Syrian Army soldiers and armored vehicles in the Southern city.
Media sources affiliated to the terrorist groups said that arrival of a huge number of army men and armored vehicles in Dara'a city has pushed the militants in different neighborhoods of the city into deep fear.
They added that the terrorists are worried about the army plan to recapture al-Manshiyeh neighborhood and Dara'a al-Balad district in the Southern part of Dara'a city.
According to a report on Monday, a long convoy of the Syrian Army vehicles from Damascus headed to the provincial capital of Dara'a province.
The army, supported by the air force, repelled an offensive launched by the al-Nusra Front (also known as Fatah al-Sham Front or the Levant Liberation Board) last month, killing a large number of militants, including several commanders.
The Syrian soldiers repulsed the terrorists' attacks against their positions in al-Manshiyeh and Sajneh in Dara'a city in Southern Syria after heavy clashes with the militants.
The clashes left a large number of terrorists dead and wounded and destroyed one of their tanks.
Full report at:
http://en.farsnews.com/newstext.aspx?nn=13960311000862
--------
Pakistan
A Calculated Saudi Snub to Pakistan
By Karamatullah K Ghori
June 2017
For long, Saudi Arabia has had a special status in the perception of Pakistanis, high and low alike.
A liking bordering on infatuation for Saudi Arabia is anchored in the common Muslim's belief that it's the cradle of Islam—the official religion of Pakistan as enshrined in its constitution.
But this tenet of faith has been added on to with a political dimension since the Kingdom's ruling royals arrogated to themselves the highly-vaunted title of 'Guardians of the Two Holy Cities' of Islam, in Mecca and Medina.
That makes the haughty Saudi royals, with all their well-known foibles and angularities, as people who should be looked up to as the gate-keepers of the 'kingdom of faith.' That, at the very least, is the myth informing an average Pakistani's mind-set.
And who, amongst the Pakistanis, should claim to know the Saudi royals better than Prime Minister Nawaz Sharif, with his well-earned fame of being their blue-eyed boy?
Not that his repute of a Saudi hireling is without foundation.
They were the ones who, back in 1999, literally saved his skin and aborted his date with the gallows when Musharraf, who had overthrown him and usurped political power for himself, was on the verge of signing his death warrant.
Instead, Musharraf was coaxed by Nawaz's Saudi mentors to let go of him in a deal that sent Nawaz into political wilderness for 10 years. The Saudis guaranteed the deal and whisked their ward off to a plush exile in Jeddah, where he was mollycoddled like one of the thousands of Saudi princes.
With that experience of royal treatment under his belt Nawaz must have had a gruelling time at the Summit in Riyadh, last May 21, where he was, at best, given the run-of-the-mill protocol of one of the 'also attended' leaders from 50-plus Islamic countries.
There was no special billing for Nawaz at the Saudi-sponsored, first-ever, Arab-Islamic-American Summit organised at the behest of the Saudi royals at their capital, Riyadh.
Donald Trump, out on his maiden overseas voyage as the new occupant of the White House, was the star of the show. It was his welcoming party hosted by the Saudis, who also summoned their loyal friends from the global Muslim comity of nations, or Ummah, to be there, in tow behind them, to greet and pay their own obeisance to Trump. Calling it a summit was just a foil; it was more in the style of a Roman emperor out on a safari to receive pledges of loyalty and fidelity from his tributary vassals and surrogates.
Trump's munificent Saudi hosts, with extra-deep pockets, did indeed make the gilded assembly seem like a court of tributaries by pledging to purchase American arms and ammunitions to the hefty tune of $110 billion dollars—the largest weapons sale in US history to any one country.
Trump had more reason to smile all the way back to Washington when his Saudi minions also sweetened his pot by pledging another $260 billion in investments into American infrastructure projects.
Nawaz wouldn't have minded being counted amongst acolytes of America—Pakistan, in fact, is in a double jeopardy by being a known Saudi acolyte too—had he been given a chance to express his solidarity with the Saudis and their American friends out loud at the conclave.
But what cut him up, and Pakistanis at large, was that he was only conspicuous by his absence at the speakers' podium.
Rubbing salt into Pakistani wounds was the calculated Saudi affront of giving the podium to the president of Indonesia, supposedly representing the non-Arab part of the Muslim Ummah.
Technically, Pakistan should've no room for grouse at Indonesia's honour to speak for the non-Arab Muslims. Indonesia is, on the basis of population, the largest Muslim state.
http://www.newindianexpress.com/opinions/columns/karamatullah-k-ghori/2017/jun/02/a-calculated-saudi-snub-to-pakistan-1611795--1.html
--------
SC judges' Sicilian Mafia remark 'regretful', govt says
Sanaullah Khan
Jun 02, 2017
The government has denounced a Supreme Court judge's statement likening the attorney general to a representative of the 'Sicilian mafia', saying that the comments were "against the code of conduct" of the apex court.
"The comments made by the judge damaged Pakistan's reputation and integrity on an international forum," read a statement attributed to a government spokesperson, issued Thursday evening.
During the opening of a case against PML-N Senator Nehal Hashmi regarding his outburst against the judiciary, the Supreme Court bench hearing the case had a particularly fiery exchange with Attorney General Ashtar Ausaf.
"Congratulations Mr Attorney General: it seems that your government has joined the Sicilian Mafia," Justice Sheikh Azmat quipped as he addressed the AG on Thursday.
"We have faced military dictatorships, but even they did not dare threaten our children," Justice Afzal said to the AG. "Our children are being threatened under your government," he observed.
Expressing "deep regret" over the remarks, the government spokesperson said the SC judges levelled "unfounded allegations" against the government.
Curiously, the handout issued by the government bore no letterhead or signature, while the government spokesperson in mention was not identified with a name.
"The prime minister's actions against a PML-N member were neglected during the hearing," the spokesperson's statement said.
The spokesperson added that records available in print and social media 'proved' that the government swiftly expressed its anger when Hashmi's inflammatory speech came to light, which showed that the government's policies were not in line with Hashmi's remarks.
The spokesperson also noted that Minister of State for Information and Broadcasting Marriyum Aurangzeb had clarified that Hashmi's remarks had no link with PML-N and its policies.
Full report at:
https://www.dawn.com/news/1336754/sc-judges-sicilian-mafia-remark-regretful-govt-says
--------
Growing Pakistan ties won't affect links with India: Putin
June 02, 2017
ST PETERSBURG - Russian President Vladimir Putin asserted on Thursday that Russia's "trust-based" relations with India - which he described as one of its "closest friends" - will not be diluted by Moscow's growing ties with Pakistan and other countries.
During an interaction, Putin told Indian news agency, PTI, that there is no other country in the world that Russia has "deep cooperation" in delicate areas such as missiles, and it benefits from cooperation with India.
But at the same time, Putin sidestepped a question on Kashmir, and said "it is up to you" to assess whether Pakistan is fuelling terrorism in the Indian state. "But no matter where the threat comes, it is unacceptable and we will always support India in its fight against terrorism," he added.
Putin further said that just because Russia has a "special relationship" with India, it means India should be restricted in having contacts with other "partnering countries. This is ridiculous."
"We do not have any tight (military) relations with Pakistan. The US, do you have (close relations)?" he said, speaking through an interpreter. "And for sure our relations with Pakistan have no impact on trade between India and Russia."
Sitting around a rectangular table with a select group of global news agency editors, the 64-year-old Russian leader took questions one by one on subjects related not only of interest to the editors' countries but also of wider global concerns such as Syria, US President Donald Trump and the future of an emerging multi-polar world.
"India is a huge country of more than 1 billion population. Russia is also a huge country. Both Russia and India have a lot of context and mutual interests. We are respectful toward all Indian interests," he said, citing the deep defence relations between the two countries.
"I don't think we should push figures here in our military cooperation because it has an unprecedented level in its volume and quality. (But) there is no other country in the world that we have such deep cooperation in delicate areas such as missiles, and we benefit with cooperation with India. And this results from our trust-based relations with India," he said.
Full report at:
http://nation.com.pk/national/02-Jun-2017/growing-pakistan-ties-won-t-affect-links-with-india-putin
--------
Pakistani troops not to be deployed outside KSA
June 02, 2017
ISLAMABAD - Pakistan on Thursday reiterated it will adopt a balanced policy in line with the recommendations of the Parliament with regard to its participation in Saudi-led Islamic Military Coalition (IMC).
Making a policy statement in the Senate, Prime Minister's Adviser on Foreign Affairs Sartaj Aziz assured the upper house that Pakistan would follow a balanced-policy approach once all member countries themselves decide which activity they want to carry out.
These activities, he said, include political consultation, intelligence sharing, capacity building, counter-narrative and military cooperation. Aziz said Pakistan maintains a balanced position on regional conflicts and fully supports Saudi Arabia's territorial integrity and protects the sanctity of Harmain Sharifain.
Responding to a call-attention notice of Senator Farhatullah Babar, he said the 34-country alliance was announced in December 2015, but later it was redefined as Islamic Military Coalition as clarified by the Saudi foreign minister.
Babar moved the call-attention notice regarding statements of Saudi authorities that the Islamic Military Alliance will not restrict only to terrorist organisations like ISIS and Al-Qaeda but also take action against the rebel groups posing threat to any member country, on the request of that country, as reported in the media. Aziz said it had been decided that programmes and mechanism of IMC will be decided during a meeting of the defence ministers of the member countries, which has not yet happened.
He clarified that as and when the terms of reference (ToRs) are finalised, they will be presented before the house prior to their ratification by the government.
He rejected the impression that any statement from Saudi authorities can be the terms of reference. He said the mandate of the IMC is to counter terrorism and any statement from a Saudi dignitary will not affect Pakistan's foreign policy. The adviser made it clear that Pakistan will never deploy its troops outside Saudi Arabia.
Aziz assured the house that the alliance will not affect Pakistan's policy, adding it is not correct to say that the coalition is against Iran.
Senator Babar said it is becoming apparent that the Saudi Arabia-led military alliance, headed by former army chief Raheel Sharif, is against Iran and asked the government if it is going to recall the retired general. "We were told that the alliance is against terrorism, but it appears it is against Iran," Babar said during a Senate session.
Earlier this week, the PPP senator had placed the call-attention notice on the agenda for Thursday's Senate session to draw the attention of the prime minister's adviser on foreign affairs to the media reports that quoted Saudi authorities as saying the alliance will not restrict its activities to terrorist organisations Islamic State (IS), but will also take action against rebel groups posing a threat to any of its member countries on the request from the country concerned.
"Now when the cat is out of the bag, will the government call Raheel Sharif back?" Babar asked, pointing out that one of the conditions of Sharif's appointment as head of the alliance was that he could be recalled at any time. He further asked why the government had issued a no-objection certificate to Sharif before the alliance's ToRs were finalised.
"The king of Saudi Arabia has said the alliance is against Iran," Rabbani said. He wondered whether the government had disowned Sharif because the stance of the alliance towards Iran is contradictory to Pakistan's own relations with the neighbouring country.
Rabbani reiterated Babar's questions, asking whether the government had recalled the former army chief. "Has the government disowned Raheel Sharif?" the chairman asked, adding the alliance's ToRs should be presented to the Senate once they are unveiled and prior to their approval from the federal cabinet.
Responding to another call-attention notice moved by Sehar Kamran, Aziz said activities of India very close to Pakistan's border in Afghanistan are a source of concern for Islamabad. He said India continues to support subversive activities in Pakistan.
He said the arrest of Indian spy Kulbhushan Jadhav and reported deaths of some Indians in the recent blast in Nangarhar province of Afghanistan, which is close to Pakistan's border, clearly shows continuing Indian presence in the neighbouring country, which was orchestrating terrorist attacks in Pakistan.
He said this state terrorism by India was condemnable and needed to end forthwith. He said Pakistan was cognizant of the nefarious designs of New Delhi and was actively taking complete action in this regard. He affirmed Islamabad has effectively highlighted Indian interference in Pakistan at the international fora.
Full report at:
http://nation.com.pk/national/02-Jun-2017/pakistani-troops-not-to-be-deployed-outside-ksa
--------
Kabul asked to stay away from anti-peace elements
Jun 02, 2017
ISLAMABAD - Pakistan Thursday asked Afghanistan to stay away from anti-peace elements who want to pit the Muslim-majority neighbours against each other, saying blame game was unhelpful for peace efforts.
Addressing a weekly news briefing here, Foreign Office Spokesperson Nafees Zakaria said the Afghan allegations after this week's terror attack in Kabul were baseless.
"We reject the baseless allegations. The accusatory approach is unhelpful towards efforts for peace. Pakistan has suffered from the menace of terrorism and has made unparalleled sacrifices," he added.
Zakaria said Pakistan had done more than any other nation in the world in the fight against terrorism. "Pakistan has the highest stakes in peace and stability in Afghanistan. No country gets affected more than Pakistan due to instability in Afghanistan. Pakistan's commitment to peace and stability in Afghanistan is, therefore, beyond any doubt," he added.
The spokesperson said it was disappointing that some elements, who had no interest in peace in Afghanistan and want to damage Pak-Afghan relations, had been maligning Pakistan for their own agenda. "Pakistan, as the most sincere friend and well-wisher of Afghan people, has contributed to the Afghan-owned and Afghan-led peace process, whenever requested," he said.
As Kabul pointed fingers towards Pakistan, Islamabad is set to attend the multilateral Kabul peace conference next week. Afghan President Ashraf Ghani had proposed the peace conference which is largely seen as an initiative of the United States. At the June 6 conference – to be participated by the United States, India, Saudi Arabia, Japan, the United Kingdom, Russia, the United Arab Emirates, Qatar, Turkey, Germany, France, China, the European Union and the representatives of the United Nations – Pakistan will get a chance to speak its mind and hold meetings on the sidelines.
Zakaria said all recent independent assessments on the situation in Afghanistan suggested that the factors responsible for the deteriorating security situation are internal to Afghanistan.
He referred to many reports in this regard such as UN's Study of 2014, General Nicholson's annual assessment report on Afghanistan, published on December 5, 2016 and US Special Inspector General for Afghanistan Reconstruction reports of January 2017.
"These reports have amply identified the risks and obstacles in the way to peace and reconciliation in Afghanistan as internal to Afghanistan. Therefore, mere rhetoric of blaming others to hide their failures in Afghanistan will not solve the problem," he said.
Zakaria said Afghanistan was in war situation for almost forty years and there were elements active there who are inimical to Pakistan-Afghanistan relations.
"The vacuum created in Afghanistan due to war has given space to those forces which do not want to see peace in the neighbouring counrt. What you do not see is the relationship between the people of the two countries. Millions of Afghans are currently residing in Pakistan besides the refugees, and thousands have been travel across the border daily for ages," he said.
With Iran, he said: "We also have a common border and relations are very cordial as manifested in the exchange of numerous high-level visits from both sides. Wherever there are common borders, there are issues."
Zakaria said there was an institutionalised consultative mechanism called Joint Border Commission, which meets periodically to review situation at the border and sort them out amicably.
"There are criminal gangs involved in drug and human trafficking along the Pak-Iran border, which are using the route Afghanistan-Pakistan-Iran onward to Europe. It is not about the failure of foreign policy. You have to understand and fully comprehend the dynamics and ground realities. Sovereign countries remained mindful of how they conduct their relations," he said.
Responding to questions regarding Kashmir dispute, the spokesperson said peace, stability and development will remain elusive in the region without the resolution of the outstanding dispute between Pakistan and India.
He said India was escalating tension on the border and committing ceasefire violations in order to divert attention from the Kashmir dispute. He said the latest Indian unprovoked firing on the line of control resulted in the martyrdom of two civilians and injuries to seven others.
The spokesperson said India was using different tactics to malign the purely indigenous freedom movement of Kashmiri people. He, however, said India will never succeed in its attempts as the movement is being led by the Kashmiri people.
He said Pakistan will continue to extend moral, political and diplomatic support to the Kashmiri people in their just struggle for right to self-determination.
Zakaria said the world community should play its due role in resolution of Kashmir dispute in line with the UNSC resolutions.
He said India historically had problems with all its neighbours. "The problem is its hegemonic designs and ambitions. It had also scuttled the South Asian Association for Regional Cooperation (SAARC) Summit, which was to be held in Islamabad last year. India continues to be the problem in South Asia and it has to change its attitude and approach towards all its neighbours to have peace and development," he said.
Zakaria said Pakistan has always called for amicable settlement of disputes between the countries in this region and beyond in the larger interest of regional peace and stability. India has double standards when it comes to contentious issues. "To serve its own interests, India would not hesitate in violating even the Security Council Resolutions and International Agreements, which it has signed," he added.
To a question, the spokesperson said China-Pakistan Economic Corridor was a regional connectivity project which will link the Central Asian states, South Asia and the Middle East. He made it clear that the project was not against any other country. He said India itself was inviting investment from different countries in the areas which are under its illegal occupation or are the disputed territories.
Zakaria said India was perpetrating and financing terrorism in Pakistan. He added: "We have caught their agent Kulbhushan Jadhav who has made confession twice in which he admitted that he was sent by his government to destabilise Pakistan."
He said the Indian media called International Court of Justice's letter dated May 8, 2017 - the day India filed its petition - to Pakistan as 'Stay on Kulbhushan Jhadev's execution.
"This is a lie. ICJ noted that lie. The ICJ stated clearly that its decision on provisional measures was not concerned with jurisdiction/merits. The Court considered that Commander Jadhav would not be executed until the full hearing. This is nothing unusual," he said.
He said irrespective of ICJ's stay, Commander Jadhav would remain alive, until he has exhausted the right to request for clemency, initially with the army chief and later with President of Pakistan.
Zakaria said suspicions were created regarding Khawar Qureshi's competence. You may note that he is consistently rated by the Legal Directories as one of the UK's top international lawyers.
"He was the youngest advocate to appear in the ICJ in 1993 in the Genocide case (for Bosnia against Serbia). He has undertaken hundreds of cases involving various international governments (US, Russia, Italy, Kazakhstan to name a few) before all levels of the English courts, as well as international arbitral tribunals and the International Court of Justice. He has acted or advised on matters involving around 80 different jurisdictions. As an English Barrister he is bound to represent any client without discrimination," he added.
About a US military general's statement that surge in the troops in Afghanistan will be a message for Islamabad, he said, Pakistan has continued to emphasise that "we desire lasting peace and stability in Afghanistan. Pakistan is affected by instability in Afghanistan more than any other country."
Full report at:
http://nation.com.pk/national/02-Jun-2017/kabul-asked-to-stay-away-from-anti-peace-elements
--------
Africa
Seif Al-Islam, the Story of the Most Controversial Man in Libya
1 June 2017
Seif al-Islam Qaddafi, the son of late Libyan leader Muammar Qaddafi, spent around 6 years in prison until a Libyan court recently ordered his release.
Issa al-Saghir, the attorney-general of the Ministry of Justice in the Libyan interim government, said on Tuesday that Saif al-Islam has been released by power of law. Saif has been the most controversial man in Libya ever since the revolution which erupted against his father's rule in 2011.
The revolution killed his father and brothers and pushed his family members to flee the country. However many Libyans and tribes remained loyal to the Qaddafi regime and although Saif was arrested in November 2011 near the town of Ubari, south of the country, while he was trying to flee the country, he remained these people's hope to restore the regime.
Seif was born in 1972 in Tripoli to Moammar Qaddafi and his second wife Safia Farkash. He went to study in London and returned home with many liberal ideas which allowed him to promote the image of the moderate and open man.
He was the closest to his father and influenced many decisions and he was viewed as his father's heir. People also believed he was capable of achieving reform and change in the country especially after he defended human rights and performed charity work.
Seif holds a PhD in Economics from the London School of Economics, and he is fluent in English and French. His father tasked him with negotiating with international officials on several matters and he mediated to secure the release of political detainees in the country.
Seif headed the Qaddafi International Charity and Development Foundation which was founded in 1998. He was granted the rank of major in the Libyan army although he did not join any military institution. When the revolution erupted, he led an army battalion to fight the rebels but was eventually defeated by NATO forces.
In November 2011 and as he was in the desert traveling to flee to Niger, a Zintan-militia captured him. The Appeal Court in Tripoli ordered executing him for murdering protestors and abuse of power but the Zintan-militia refused to hand him over. He then benefitted from the general amnesty law issued by the parliament in 2015 but he remained imprisoned in Zintan because the International Criminal Court still pursued him.
Also read: Exclusive: Qaddafi's cousin condemns death sentence of Saif al-Islam
During his time in prison, the ICC sought to have him transferred to try him for war crimes and crimes against humanity but Libya refused to hand him over. During this time, Tripoli's court held several sessions to try him for corruption and war crimes but he did not attend the sessions for security reasons.
Despite all the charges against him, Saif al-Islam managed to become free again. His presence is a matter of controversy in Libya as some think it's important for him to be present in the political scene while others don't.
Many tribes which fought by his father's side see him as Libya's savior and the atmosphere for his return to political work has been prepared by establishing a party for him to lead.
https://english.alarabiya.net/en/News/north-africa/2017/06/01/Saif-al-Islam-the-story-of-the-most-controversial-man-in-Libya.html
--------
Is Egypt bombing the right militants in Libya?
Jun 02, 2017
Egyptian President Abdel Fattah al-Sisi was quick to launch air strikes on militants in Libya in response to a deadly attack on Coptic Christians in Egypt - but the attacks do not seem to be targeting those responsible.
The response was popular with many Egyptians. The country's state-owned and private news media celebrated it as swift justice, but the president has been vague about exactly who he is attacking.
The strikes have been directed at Islamist groups other than Islamic State, which claimed responsibility for Friday's massacre of dozens in the southern province of Minya, and seem to be intended to shore up Sisi's allies in eastern Libya.
"The attacks in Minya were claimed by Islamic State, and there are Islamic State elements active in Libya, but the reports coming indicate Cairo is targeting other groups," said H.A. Hellyer, senior nonresident fellow at the Atlantic Council.
In any case, analysts say the strikes will not do much against Islamists in Cairo, Sinai and Upper Egypt, where they have had a stronghold since the 1990s and have been attacking tourists, Copts and government officials.
Bombing the camps in Libya is seen as a diversion for a failure to defeat Islamists inside Egypt.
"It's easier to strike a terrorist camp in Libya by air than it is to clean up serious problems inside Egypt; sectarianism, radicalization, that led to this and other attacks," said Michele Dunne, director of Carnegie's Middle East program.
"All the horrific terrorism that is happening inside Egypt has purely domestic drivers and probably would be happening if Islamic State did not exist. It is not all that different from the home-grown terrorism Egypt experienced in the 1990s, before Al Qaeda or Islamic State even existed," she said.
LIBYAN ALLY
Egyptian and Libyan officials said strikes had been launched on camps and ammunition stores belonging to the Derna Mujahideen Shura Council (DMSC). Areas targeted include the western entrance to Derna, Dahr al-Hamar in the south, and al-Fatayeh, a hilly area about 20 km (12 miles) from the city.
Yet the DMSC has never been involved in attacks outside Libya and in fact mostly limits its activities to Derna, rarely fighting in larger conflicts within Libya, according to Mohamed Eljarh, an Atlantic Council political analyst in Libya.
The group has denied taking part in attacks inside Egypt.
In fact, many suggest the air strikes had been planned in advance to shore up support for Sisi's main Libyan ally, Khalifa Haftar and his self-styled Libyan National Army (LNA), and that the Minya massacre was used as a pretext to launch them.
Forces loyal to Haftar, a military strongman like Sisi, have long been fighting the DMSC, cutting off supply routes to the city and hitting it with occasional air strikes. Despite the LNA's siege, the military situation in Derna has been in stalemate for months.
Egypt has also carried out strikes in Jufra, where the LNA has been fighting Islamists who fled Benghazi as well as forces linked to the U.N.-backed government in Tripoli.
The LNA lost dozens of men there in a surprise attack on an air base earlier in May, but has since consolidated control.
The Minya attack was a catalyst for those inside the Egyptian government and military who are in favor of military intervention in Libya, said Mokhtar Awad, who researches extremism at George Washington University.
"This is Egypt taking action not because of the Minya attack but ... to drive out as many extremists as possible from the east," he said.
'THEY ARE ALL TERRORISTS'
Egypt says it does not target specific groups but that it goes after all militants who could be a threat to its security. A military spokesman told state media on Monday that all the groups targeted have the same ideology as those who carried out the Minya massacre, which is reason enough to bomb them.
"Names are not important for us, they are all terrorists. Those who carried out the Minya operation do not necessarily have to be in these camps but their followers are," an Egyptian intelligence source told Reuters.
Eljarh also said it was likely the air strikes has been planned in advance and that the Minya attack was an opportunity to carry them out, as part of a larger policy towards supporting Haftar, with Egypt bombing groups that constitute the strongest opposition to him.
Egypt sees any militant activity in eastern Libya, which is near its border, as a threat to its national security. One of the reasons Sisi has supported Haftar since 2014 is to ensure that all Islamists are driven out of eastern Libya.
Sisi is getting more involved now because of improved relations with Washington, Eljarh said. He believes U.S President Donald Trump has given him the green light to fight jihadists in Libya and elsewhere.
Full report at:
http://nation.com.pk/international/01-Jun-2017/is-egypt-bombing-the-right-militants-in-libya
--------
Libya's National Accord govt shuts down office of 'Mufti of Qatar
1 June 2017
The Libyan Government of National Accord has closed Dar al-Ifta, which was headed by extremist Mufti Sadiq al-Ghariani, and confiscated all its contents.
Ghariani was issuing constant fatwas that incite violence against the national army and politicians. He is believed to have Qatar's financial and political support.
The clashes were not limited between the pro-government of accord forces and al-Ghaweel unrecognized government in the capital of Libya Tripoli; the clashes reached Dar al-Ifta headed by Libyan extremist Mufti Sadiq al-Ghariani, who is accused of having ties with the Muslim Brotherhood and other extremist organizations.
He is known for his provocations against the Libyan National Army and the Presidential Council of Government of National Accord.
Some Libyans called Ghariani as the Mufti of Qatar due to his constant justifications and defenses regarding Doha's intervention in the Libyan conflict and its unlimited support for extremist militias.
Qatar was also known for supporting several extremist militias in Libya, namely the Military Council in Tripoli, led by Abdel Hakim Belhadj, the Libyan Fighting Group led by Ali al-Sallabi, the recently banned Ansar al-Sharia that was dismantled recently, the Benghazi Revolutionary Shura Council and the Mujahideen of Derna Shura Council.
Full report at:
https://english.alarabiya.net/en/News/middle-east/2017/06/01/Accord-government-shuts-down-Dar-al-Ifta-in-Libya.html
--------
Nigeria: How Masquerades Invaded Mosque, Attacked Worshippers in Ekiti
1 JUNE 2017
By Rotimi Ojomoyela
The Imam of Ikun-Ekiti Central Mosque in Moba Local Government Area of Ekiti State, is currently at the Ekiti State University Teaching Hospital, Ado-Ekiti, receiving treatments after he was attacked by masquerades Tuesday night.
Muslim faithful had gathered in the mosque to break their Ramadan fast in preparation for the evening prayer by 7p.m., when the masquerades struck.
The masquerades attacked the worshippers with cudgels, stone and iron, inflicting injuries on them.
About five of the worshippers were said to have sustained varying degrees of injury.
The hoodlums also vandalised two cars parked at the mosque's premises.
The Imam, Alhaji Abdul-Rasak Abubakar-Bello, who was rushed to the Teaching Hospital, Ado-Ekiti, received stitches on his head.
Speaking from his hospital bed, he told Vanguard that the Muslims were held hostage in the mosque for four hours by the masquerades, who threatened to kill them.
Ima's story
He said: "There was no way we could escape because they were waiting for us outside after initially attacking us inside the mosque with iron rods and woods. When we succeeded in locking ourselves inside the mosque, they started throwing stones at us."
Bello accused the Divisional Police Office of ignoring the rescue calls made to him by the Muslim community.
Meanwhile, the Muslim community accused a traditional ruler of masterminding the attack on them.
But at press time, the said monarch neither picked calls nor responded to a text message sent to him on the attack.
Condemning the attack, the National Council of Muslim Youth Organisations, NACOMYO, accused the king and the police of complicity in the attack on the Muslims.
In a statement by the state Coordinator, Tajudeen Ahmed, and the Secretary, Musa Tijani, NACOMYO stated that the king had earlier warned the Muslims to keep their women away from the mosque on Tuesday, being the grand finale of their masquerade festival.
Full report at:
http://allafrica.com/stories/201706010220.html
--------
India
LeT handler in India to direct terrorist attacks: Intelligence input
Jun 2, 2017
NEW DELHI: The central intelligence agencies and police in Punjab and Jammu & Kashmir are on their toes following an input that a highly trained handler of Lashkar-e-Taiba from Pakistan, identified as Hanzia Anan, is present in India to direct attacks against civilian and military targets.
According to a fairly specific alert shared with the security forces, Anan's plans could include parts of Srinagar, Vijaypur railway station in Jammu, industrial areas in Samba and Bari Brahmana, boys hostel at Jammu Dental College, areas along Gurdaspur-Brahmana Road to Tibri near the Indian Army camp and Gurdaspur and Dinanagar in Punjab.
Intelligence agencies have not been able to establish Anan's location yet but sources said that he may have sneaked into India recently and could be helped by local operatives to carry out the attacks.
The dental college was affected by protests last year when the national flag was burnt there following India's loss to West Indies in a T-20 World Cup semi-final. With regard to Bari Brahmana and Samba industrial areas, sources said Pakistan-based groups are keen to disrupt economic activities in J&K.It is not known yet whether the LeT operative came to India alone or along with other cadres, but the input on his presence has seen security at all locations being increased and efforts are being made to trace him.
Terrorists have carried out attacks in Gurdaspur, Udhampur and Pathankot in the recent past and Punjab police has been asked to remain on alert. The Border Security Force and Army is also gearing for a difficult season along the international border and LoC as Pakistan is expected to try and push in as many terrorists as possible as the snow is melting and it looks to keep law and order in J&K - as well as Punjab - in a state of disorder ahead of the Amarnath Yatra.
http://timesofindia.indiatimes.com/india/let-handler-in-india-to-direct-terrorist-attacks-intelligence-input/articleshow/58953194.cms
--------
Kashmiri boy back home a week after joining terror outfit
Jun 1, 2017
SRINAGAR: A teenaged Kashmiri boy, who had joined a terror outfit just a week back, is back home, state police said on Thursday without sharing details.
Tufail Mir (19), a student of Degree College Bemina, went missing from his home a week ago and had reportedly joined a terror outfit.
"He is at his home, with his people," Deputy Inspector General (DIG) of police, central Kashmir range, Ghulam Hassan Bhat, told reporters here when asked about his status.
He, however, did not share any details whether Mir was arrested or had he surrendered.
When asked, Bhat said, "Why should we tell you whether it was arrest or surrender?"
In recent months, a number of locals have joined terror groups, particularly the Hizbul Mujahideen outfit.
Tufail, a resident of Parimpora area on the outskirts of Srinagar, was believed to be the fifth youth from Srinagar to have joined terror group in the last one year.
Full report at:
http://timesofindia.indiatimes.com/india/kashmiri-boy-back-home-a-week-after-joining-terror-outfit/articleshow/58946769.cms
--------
With terror, Pakistan 'successfully prevented' talks: Arun Jaitley
Jun 1, 2017
NEW DELHI: Defence minister Arun Jaitley on Thursday accused Pakistan of scuttling the environment that must exist for bilateral talks between the two neighbours even as he asserted that Kashmir situation is better than is being perceived.
He further said that while India has taken several significant steps to ease tension, Pakistan responded by terror attacks at Pathankot, Uri and mutilating the bodies of Indian soldiers.
"The government of India has taken significant steps to ease the situation in the past... The fact that our Prime Minister dropped in at Lahore at a social function in Prime Minister Nawaz Sharif's family, were all steps intended to ease the tension.
"But each one of these have been responded by, let us say, a Pathankot or a Uri or by mutilation of two of our soldiers. And, therefore, that environment which must exist for a talk has been successfully prevented by Pakistan," Jaitley said.
Addressing the media on completion of three years of the Modi government, Jaitley said the Indian Army and the BSF are "dominating" the Line of Control (LoC) irrespective of where the troubles are being created by foreign insurgents or domestic terrorists.
The Indian Army had last week said it launched "punitive fire assaults" on Pakistani positions across the LoC, inflicting "some damage", days after two of Indian soldiers were beheaded.
It had also released a video of the military action which showed some structures in a forested area crumbling in a heap under the impact of repeated shelling.
Admitting that the situation in challenging in South Kashmir, he said it is normal in the rest of the state and recently the two-day meeting of the GST Council was held in Srinagar.
Full report at:
http://timesofindia.indiatimes.com/india/with-terror-pakistan-successfully-prevented-talks-arun-jaitley/articleshow/58944338.cms
--------
Indian Mujahideen co-founder Yasin Bhatkal denies role in 2008 Delhi serial blasts
June 1, 2017
Indian Mujahideen (IM) co-founder Yasin Bhatkal on Thursday denied before a court his involvement in serial blasts in Delhi in September 2008 that claimed 26 lives and left 135 people injured. Bhatkal told Additional Sessions Judge Siddharth Sharma the allegation by the Special Cell of Delhi Police that he had hatched a conspiracy for carrying out the blasts, was unsustainable.
He refuted the allegation by the police that he purchased nails and aluminium sheets from a hardware shop at Udupi in Karnataka while his associate Asadullah Akhtar had bought cycle ball bearings from Lucknow in Uttar Pradesh which were used for the blasts.
"The police have yet not produced any forensic evidence that proves that the nails and other materials allegedly purchased from Karnataka and ball bearings from Lucknow were similar to those used for the blasts," his counsel M S Khan told the court.
The two separate charge sheets were filed in connection with the blasts at Karol Bagh, which claimed 21 lives and left 64 injured, and the twin explosions at Greater Kailash here. Nine people were injured in the twin blasts at M-block market in Greater Kailash-I.
The police had said that Bhatkal and Akhtar, along with others, were part of conspiracy to carry out the blasts at several places in Delhi on September 13, 2008. They had claimed that the accused had waged war against India by carrying out the terror attacks.
The charge sheets alleged the offences were punishable under various sections of the Indian Penal Code, the Explosive Substances Act, the Unlawful Activities (Prevention) Act and the Information Technology Act. Bhatkal was arrested by the National Investigation Agency from Indo-Nepal border on the night of August 28, 2013. Later, Delhi Police took his custody in blast case at Greater Kailash-I.
Full report at:
http://indianexpress.com/article/india/indian-mujahideen-co-founder-yasin-bhatkal-denies-role-in-2008-delhi-serial-blasts-4684816/
--------
Hizbul Mujahideen militant, five Lashkar operatives arrested in Kashmir
June 1, 2017
A Hizbul Mujahideen militant and five Lashkar-e-Taiba (LeT) operatives were arrested on Thursday from two separate places in Kashmir, news agency PTI reported. Claiming to have busted a module of the LeT, police said that the five operatives of the outfit were apprehended during checking of vehicles at Khusarpora Hajin axis in Bandipora in north Kashmir. Police added that ten hand grenades, two AK rifle magazines and 27 AK rounds were recovered from their vehicle.
According to PTI, an official said that during preliminary investigation, the accused claimed they were working for LeT as "over-ground workers" (OGWs). A case has been registered regarding the same.
Meanwhile, Suhaib Ahmad Bhat, the alleged Hizbul Mujahideen militant was apprehended by the security forces from Manigam area of Qazigund. An official said that security forces recovered one pistol, one pistol magazine and eight pistol rounds from Bhat's possession, who is a resident of Chursoo Awantipora in Pulwama district.
The Indian Army has also released a list of the 12 most-wanted terrorists active in Jammu and Kashmir. The list includes top Lashkar-e-Taiba (LET) and Hizbul Mujahideen (HM) Commanders.
Earlier on Thursday, two militants who belonged to Hizbul Mujahideen and were behind an attack on a police party, were killed by security forces in an encounter in Baramulla district's Sopore area on Thursday.
Full report at:
http://indianexpress.com/article/india/kashmir-hizbul-mujahideen-militant-five-lashkar-operatives-arrested-4684570/
--------
North America
Ohio State Attacker Faulted 'Moderate' Muslims
June 1, 2017
COLUMBUS, Ohio (AP) — The man responsible for a car-and-knife attack at Ohio State University last year left behind a torn-up note in which he urged his family to stop being "moderate" Muslims and said he was upset by fellow Muslims being oppressed in Myanmar, The Associated Press has learned.
Abdul Razak Ali Artan also told his parents in the note, reassembled by investigators, that he "will intercede for you in the day of Judgment," according to the investigative case file of the attack obtained through an open records request.
"My family stop being moderate muslims," says a transcription of the handwritten note made by investigators and found by Artan's bed in his family's apartment.
"Oh! Ummah we are not moderate muslims, we are muslims," the note continues, using the word referring to the Muslim community.
ADVERTISING
Artan also wrote: "In the end, I would like to say that I pledge my allegiance to 'dawla,'" an Arabic word that means state or country and a likely reference to the Islamic State group. "May Allah bless them."
He concludes by saying he's leaving his property to his beloved "but yet 'moderate mother.'"
Artan's family was mystified by that note, which caused them a great deal of anguish, said Bob Fitrakis, a Columbus attorney representing the family. To this day, the family has no idea why Artan took those actions, he said Thursday.
"The family is mystified by what happened. They're absolutely clueless," Fitrakis said.
The 18-year-old Artan was shot and killed by an Ohio State officer moments after driving into a crowd on Nov. 28 and then attacking people with a knife.
The records show Artan asked to drop all his classes at Ohio State on Nov. 16, saying he had "No regrets whatsoever."
In a series of Facebook rants previously reported, Artan nursed grievances against the US. "If you want us Muslims to stop carrying lone wolf attacks, then make peace" with the Islamic State group, he warned in those posts in which he also railed against U.S. intervention in Muslim lands.
Artan posted those comments at 9:49 a.m. on Nov. 28, just three minutes before the attack began, according to an unclassified FBI report showing the time line of the attack that was released through the open records request.
One of his brothers saw those comments and tried too late to contact him, thinking maybe it was a joke or his account had been hacked, Fitrakis said.
That timeline and other FBI records also show that Artan went to Washington, D.C. a few days before the attack where he also made unidentified purchases at a Walmart. The family didn't realize he'd traveled there, has no idea why he went, and urges anyone with information about that trip to contact authorities, Fitrakis said.
The day before the attack, Artan left his job at a nearby Home Depot, saying he was tired, a co-worker told investigators. This was unusual, "as he never left early from work," the co-worker said. Artan had told the co-worker several times that fall he was disgruntled with school and wanted to drop out, according to the records.
The morning of the attack, Artan bought a set of knives, a tomato and a cucumber at 7:20 a.m. at a Walmart on the west side of Columbus.
The "suspect was pleasant and very polite during the checkout process," the Walmart cashier later told investigators. Artan wanted to buy a chicken breast as well but didn't have enough money, the file said.
At 7:50 a.m., Artan dropped his sister at a high school near their home on the city's west side. He paid a brother $40 he owed him around 9:30 a.m., when the brother last saw him, according to FBI records.
After arriving on campus, Artan drove his brother's Honda Civic over a curb and into a crowd of people and crashed it into a planter. Artan then got out and started slashing at people with an eight-inch knife, records show. In a coincidence, a nearby building had been evacuated because of a reported gas leak.
"I'm going to . . . kill you," Artan told one female student, using an expletive, the records show.
OSU officer Alan Horujko, on the scene because of the gas leak, saw the crash, then chased Artan as he slashed at people, yelling at Artan to drop the weapon, according to Horujko's account of the attack. Artan eventually stopped and came toward the officer, according to the report.
"The suspect was looking directly at me as he charged toward me, but I could see no expression or emotion in his eyes," Horujko said in his account. "I believed the suspect was going to attack me with the knife, and I was in fear for my life."
Horujko shot and killed Artan moments later. His actions were cleared by a grand jury.
Artan came to the U.S. in 2014 as the child of a refugee. He had been living in Pakistan from 2007 to 2014.
Authorities believe Artan's attack was partly inspired by an American-born cleric killed in a U.S. drone strike in Yemen.
Ohio State's student newspaper, The Lantern, ran an interview in August with an Artan in which he criticized the media's portrayal of Muslims and expressed concern about how he would be received on campus.
___
Andrew Welsh-Huggins can be reached on Twitter at https://twitter.com/awhcolumbus. His work can be found at http://bigstory.ap.org/content/andrew-welsh-huggins
Copyright 2017 The Associated Press. All rights reserved. This material may not be published, broadcast, rewritten or redistributed.
https://www.usnews.com/news/us/articles/2017-06-01/apnewsbreak-ohio-state-attacker-faulted-moderate-muslims
--------
US embassy in Israel not being relocated to Jerusalem, for now
Anwar Iqbal
JUNE 2, 2017
WASHINGTON: US President Donald Trump announced on Thursday that he would not relocate the US Embassy in Israel from Tel Aviv to Jerusalem, at least for now, thereby reversing a promise that he made to his conservative supporters during the election campaign.
"I hereby determine that it is necessary, in order to protect the national security interests of the United States, to suspend (the move) for a period of six months," he wrote in a letter he sent to the US secretary of state.
"The suspension set forth in this determination shall take effect after you transmit this determination and the required accompanying report to the Congress," he added.
As America's chief diplomat, the secretary of state issues the order for moving an old mission or building a new one.
A 1995 law — the Jerusalem Embassy Act — requires the US State Department to relocate its embassy in Israel from Tel Aviv to Jerusalem. But every president since 1995 has signed the suspension order at intervals of six months. The last suspension order, signed by former president Barack Obama, expired on Thursday.
In a separate statement issued with the suspension order, the White House said that "no one should consider this step to be in any way a retreat from the president's strong support for Israel and for the United States-Israel alliance".
Full report at:
https://www.dawn.com/news/1336868/us-embassy-in-israel-not-being-relocated-to-jerusalem-for-now
--------
Trump pulls US out of 'draconian' climate deal
June 02, 2017
Washington - President Donald Trump on Thursday said he will withdraw the United States from the landmark 2015 global agreement to fight climate change, spurning pleas from US allies and corporate leaders in an action that fulfilled a major campaign pledge.
"We're getting out," Trump said at a ceremony in the White House Rose Garden in which he decried the Paris accord's "draconian" financial and economic burdens.
"In order to fulfill my solemn duty to protect America and its citizens, the United States will withdraw from the Paris climate accord," Trump said. But he added that the United States would begin negotiations to re-enter either the Paris accord or "a new transaction on terms that are fair to the United States, its businesses, its workers, its people, its taxpayers."
With Trump's action, the United States will walk away from nearly every nation in the world on one of the pressing global issues of the 21st century. The pullout will align the United States with Syria and Nicaragua as the world's only non-participants in the accord.
The United States was one of 195 nations that agreed to the accord in Paris in December 2015, a deal that former US President Barack Obama was instrumental in brokering.
Supporters of the accord condemned Trump's move as an abdication of American leadership and an international disgrace.
"At this moment, when climate change is already causing devastating harm around the world, we do not have the moral right to turn our backs on efforts to preserve this planet for future generations," said US Senator Bernie Sanders, who sought the Democratic presidential nomination last year.
Full report at:
http://nation.com.pk/national/02-Jun-2017/trump-pulls-us-out-of-draconian-climate-deal
--------
US Air Force Vet jailed 35 years over ISIS bid
1 June 2017
A former US Air Force mechanic was sentenced to 35 years in prison on Wednesday for attempting to provide material support to ISIS and for obstruction of justice.
The 49-year-old veteran and Muslim convert was convicted at trial in New York last March, having being arrested in New Jersey in January 2015.
Prosecutors said Tairod Pugh tried to join the ISIS group by traveling from Egypt to Turkey in early 2015 with the intent of entering Syria. He was detained at Istanbul airport, sent back to Egypt and deported home.
Pugh spent the previous 18 months living in the Middle East, mostly in Egypt, and allegedly tried to travel to Syria weeks after being sacked as a plane mechanic.
In Egypt, he allegedly told Egyptian authorities that he would rather be deported anywhere in the Middle East because "the US doesn't like black Muslims."
The felon, who converted to Islam in 1998, served in the US Air Force from 1986 to 1990 as an instrument specialist and was trained in aircraft engine, navigation and weapons systems maintenance.
During the trial prosecutors presented evidence obtained from Pugh's laptop and social media posts. The computer showed he had searched the internet for crossing points into Syria and downloaded terror-related videos.
The government also introduced a letter that Pugh wrote shortly before leaving Egypt.
It said: "I will use the talents and skills given to me by Allah to establish and defend the ISIS. There is only 2 possible outcomes for me. Victory or Martyr."
Full report at:
https://english.alarabiya.net/en/News/world/2017/06/01/US-Air-Force-Vet-jailed-35-years-over-ISIS-bid-.html
--------
South Asia
International pressure on Sri Lanka to stop hate crime against Muslims
Jun 01, 2017
Sri Lanka-based Western diplomats Thursday urged Colombo to investigate a wave of anti-Muslim violence in the Buddhist-majority island following repeated arson attacks targeting shops, mosques and a cemetery in the past month.
The European Union delegation chief Tung-Lai Margue urged the government to ensure perpetrators were prosecuted swiftly as the envoys visited a mosque in Sri Lanka's capital to express solidarity with Muslims in the wake of the attacks.
"It is important that the government and the police ensure that there is no impunity for hate crimes," Margue said in a statement after Thursday's visit to the Dewatagaha mosque in Colombo.
Margue was accompanied by top diplomats from Australia, Canada, the Netherlands, Norway, South Africa and Switzerland.
Rights groups have accused Sri Lankan police of failing to stop a series of hate crimes and not prosecuting a controversial Buddhist monk who went into hiding last week.
Police have yet to make any arrests in connection with the arson attacks targeting Muslims.
Activists have warned that police inaction could spur communal unrest similar to the anti-Muslim riots in 2014 that left four dead.
The riots in mid 2014 -- led by a hardline Buddhist group -- were widely seen as the catalyst that led to then president Mahinda Rajapakse's downfall in January 2015.
Muslims account for just 10 percent of Sri Lanka's 21 million population and have emerged as king makers in a country where the majority Sinhala-Buddhist community is split down the middle between two national parties.
http://www.hindustantimes.com/world-news/international-pressure-on-sri-lanka-to-stop-hate-crime-against-muslims/story-X2TcHOZH4ydFV1ajEarOqM.html
--------
Ghani issues execution order of 11 Haqqani and Taliban prisoners after Kabul attack
Jun 01 2017
President Mohammad Ashraf Ghani has issued an order for the execution of eleven Taliban and Haqqani terrorist network prisoners after deadly Kabul attack.
Sources privy to the development have said the step by the President was taken after the deadly attack in Kabul that left at least 80 people dead.
The Afghan intelligence said late Wednesday that credible intelligence information confirms the attack was carried out by the network on direct instructions and with the support of the Pakistani military intelligence, Inter Services Intelligence.
The incident in the diplomatic area of Kabul took place around 8:30 am local time after a vehicle packed with explosives was detonated, leaving at least 80 dead and nearly 400 others wounded.
Full report at:
http://www.khaama.com/ghani-issues-execution-order-of-11-haqqani-and-taliban-prisoners-after-kabul-attack-02842
--------
Taliban suffer heavy casualties in Uruzgan drone strike
Jun 01 2017
The Taliban insurgents suffered heavy casualties during the airstrike in southern Uruzgan province of Afghanistan.
According to the local security officials, the airstrike was carried out late on Wednesday night in the outskirts of Tarinkot city, the provincial capital of Uruzgan.
A commander of the first brigade of the Afghan National Police Malik Zainullah said the US forces based in Afghanistan carried out airstrike on Taliban insurgents, leaving at least twenty five of them dead.
He said a local leader of the group was among those killed and at least twenty more were wounded in the airstrike.
Zainullah further added that several vehicles, motorcycles, and weapons belonging to the Taliban insurgents were also destroyed in the airstrike.
The Taliban insurgents group has not commented regarding the report so far.
Uruzgan is among the relatively volatile provinces in southern Afghanistan where the Taliban insurgents and militants belonging to the other insurgent groups are actively operating in its various districts.
This comes as over 50 insurgents were killed in airstrikes conducted in Tarinkot city last month.
The Afghan forces have also stepped up counter-terrorism operations amid rampant Taliban-led insurgency across the country.
The Taliban insurgents have increased to their attacks in key cities and provinces of the country since they announced their spring offensive last month.
Full report at:
http://www.khaama.com/taliban-suffer-heavy-casualties-in-uruzgan-drone-strike-02843
--------
ISIS suicide attacks plan foiled in Jalalabad city of Afghanistan
Jun 02 2017
The Afghan security forces have foiled a plan by the Islamic State of Iraq and Syria (ISIS) terrorist group to carried out a series of suicide attacks in Jalalabad city, the provincial capital of Nangarhar province.
Provincial governor's spokesman Ataullah Khogyani said the group had plans to carry out suicide attacks on key governmental, security, and political establishments in this province.
Khogyani further added that a member of the ISIS terrorist group identified as Alef Gul was looking to transfer suicide bombers from Haska Mina district to Jalalabad city for the attacks.
According to Khogyani, Gul, originally a resident of Kot district, was arrested as he was attempting to transport four suicide bombing vests from Hafiz Kodi's house in Bati Kot district to Haska Mina so that the suicide bombers could be equipped and transferred to Jalalabd city to execute the plan.
He also added that Gul was arrested during a joint operation of the Afghan intelligence and army soldiers in Kot district and the suicide bombing vests were confiscated from the vehicle belonging to him.
Nangarhar is among the relatively calm provinces in eastern Afghanistan but the anti-government armed militant groups have recently increased their insurgency activities in some parts of the province during the recent years.
Full report at:
http://www.khaama.com/isis-suicide-attacks-plan-foiled-in-jalalabad-city-of-afghanistan-02846
--------
Senior police officials suspended after deadly Kabul attack
Jun 01 2017
The duties of four senior police officials were suspended after the deadly attack in capital Kabul that left around 80 people dead.
The Ministry of Interior spokesman Najib Danish said the four senior officials belonged to the police station of the 10th police district.
He said the duties of the commander of the 10th police district police station Mahmood Majedi, the head of the counter-terrorism of 10th police district Major Mohammad Zahir, the head of the regional control of the 10th police district Jamaluddin, and the commander of the 3rd brigade of the 10th police district Rahmatullah were suspended by the Minister of Interior Taj Mohammad Jahid.
Danish further added that a thorough investigation is underway regarding the deadly attack in Kabul and any other official found guilty of negligence will face legal actions.
The Afghan intelligence said late Wednesday that credible intelligence information confirms the attack was carried out by the network on direct instructions and with the support of the Pakistani military intelligence, Inter Services Intelligence.
Full report at:
http://www.khaama.com/senior-police-officials-suspended-after-deadly-kabul-attack-02845
--------
Afghan intelligence foil coordinated suicide attack in Nangarhar
Jun 01 2017
A coordinated suicide attack was foiled by the Afghan intelligence operatives in eastern Nangarhar province of Afghanistan.
The National Directorate of Security (NDS) said a group of six insurgents were arrested in connection to the attack plot.
NDS further added that a suicide bomber was among those arrested as they were planning to carry out the attack in a busy city of Nangarhar.
A suicide bombing was also confiscated by the intelligence during the operation which was conducted in Behsud district, NDS said, adding that the insurgents were deployed by Taliban's Peshawar council for the attack.
Nangarhar is among the relatively calm provinces in eastern Afghanistan but the anti-government armed militant groups have recently increased their insurgency activities in some parts of the province during the recent years.
Both the Taliban insurgents and ISIS loyalists are active in this province and often carry out insurgency activities.
This comes as the Afghan civilians and security personnel suffered casualties in a suicide car bomb attack in this district earlier today.
Full report at:
http://www.khaama.com/afghan-intelligence-foil-coordinated-suicide-attack-in-nangarhar-02844
--------
Taliban warn against retaliation over Kabul attack
June 02, 2017
KABUL - The Taliban warned the Afghan government on Thursday against harming any of their prisoners after reports that President Ashraf Ghani would order the execution of 11 militants on death row in revenge for the devastating truck bomb attack in Kabul. Ghani's fragile and divided government has come under increasing pressure over its failure to provide security following a series of high-profile attacks that have killed hundreds of soldiers and civilians so far this year.
Wednesday's blast ripped through a traffic-clogged street, packed with people on their way to school or work during the morning rush hour, causing hundreds of casualties in an instant and sending a tower of black smoke into the sky.
One of the worst such attacks since the US-led campaign to oust the Taliban in 2001, it was only the latest in a grim series that has killed thousands of civilians over the years.
The Taliban have denied responsibility. But the National Directorate for Security, Afghanistan's main intelligence agency, has blamed the Haqqani network, an affiliate group directly integrated into the Taliban.
With growing public anger over the chronic lack of security, Afghan television station Tolo News reported that Ghani had signed execution orders in a repeat of last year's hanging of six Taliban prisoners after an earlier suicide attack.
Two senior Afghan officials confirmed that a list had been drawn up of prisoners, all convicted members of the Taliban or the Haqqani network, but said no order had been signed.
In a statement, the Taliban, who repeated their denial of involvement, responded to the reports by threatening retaliation against the Kabul government and the justice system in particular if any prisoners were harmed.
Full report at:
http://nation.com.pk/national/02-Jun-2017/taliban-warn-against-retaliation-over-kabul-attack
--------
Afghan capital mourns victims of truck bomb blast as anger swirls
Jun 02, 2017
Kabul on Thursday mourned victims of a powerful truck bomb that killed at least 80 people and wounded hundreds amid growing public anger at the government's failure to prevent yet another deadly attack in the heart of the Afghan capital.
Wednesday's blast, at the start of the Muslim holy month of Ramadan, ripped through a traffic-clogged street, packed with people on their way to school or work during the morning rush hour, causing hundreds of casualties in an instant and sending a tower of black smoke into the sky.
In scale, it was one of the worst such attacks since the U.S.-led campaign to oust the Taliban in 2001 but in kind, it was only the latest in a grim series that has killed thousands of civilians over the years.
President Ashraf Ghani made a televised address late on Wednesday, calling for national unity in the face of the attack, which his National Directorate for Security blamed on the Taliban-affiliated Haqqani network, but he faces an increasingly angry public.
"For God's sake, what is happening to this country?," said Ghulam Sakhi, a shoemaker whose shop is close to the site of the blast. "People leave home to fetch a loaf of bread for their children and later that evening, their dead body is sent back to the family."
The explosion occurred near the German embassy at one of the entrances to Kabul's unofficial Green Zone, a haphazard warren of concrete blast walls and sandbagged check points that has grown up around the diplomatic quarter over the years as the insurgency has intensified.
While the sewage tanker carrying the bomb was stopped from entering the zone, it was unclear how such a large quantity of explosives could get through the ring of checkpoints set up around Kabul to protect the capital.
A huge crater ripped into the ground at the site of the blast and shattered windows in houses more than a kilometer away were testament to the power of the explosion, which was set off by a bomb concealed in the tanker.
Several embassies were damaged and a number of foreigners wounded, but the majority of victims were, as ever in such attacks, Afghan civilians.
"Right now, thousands of our people are in mourning. Why and for how long do we have to suffer this situation?" said shopkeeper Enayatullah Mohammadi. "We want our leaders to ensure security in the country and if they can't, they should resign."
Deputy Interior Minister Murad Ali said on Thursday that 80 people had been killed and 463 wounded in the attack.
Full report at:
http://nation.com.pk/international/01-Jun-2017/afghan-capital-mourns-victims-of-truck-bomb-blast-as-anger-swirls
--------
Mideast
US assures Turkey over arming Kurds in ISIS fight
2 June 2017
The US military offered assurances to Turkey on Thursday over supplying arms to Kurdish fighters against ISIS, after Ankara called the move "extremely dangerous."
"We are being transparent with Turkey on the details on what we are providing," said Baghdad-based Pentagon spokesman Colonel Ryan Dillon.
"We are maintaining full accountability of the weapons we are providing the SDF," he said, referring to the Syrian Democratic Forces, a Kurdish-Syrian Arab alliance now moving in on the ISIS's Syria stronghold of Raqqa.
The SDF includes fighters from the Kurdish Peoples' Protection Units (YPG), which Turkey links to Kurdistan Workers' Party (PKK) separatists it calls a terror group. In May, US President Donald Trump approved arming the YPG to support the assault on Raqqa.
Turkey on Tuesday said arming the YPG was an "extremely dangerous" move and urged Washington to reverse its "mistake." The arms going to the SDF could include anti-armor weapons like rocket-propelled grenades or TOW missiles, in addition to vehicles, AK-47s and small-caliber machine guns.
Dillon said any arms provided will be recorded by serial number. "We will maintain that in our database, and we will share that information with allies to the north that are concerned about the weapons we are providing," he said.
https://english.alarabiya.net/en/News/middle-east/2017/06/02/US-assures-Turkey-over-arming-Kurds-in-ISIS-fight.html
--------
Strategic sea trade routes near Yemen under threats from Houthi militias
1 June 2017
Strategic sea trade routes near Yemen have come under increasing threats after Houthi militias attacked an oil tanker on Wednesday in the latest flare-up in an area through which much of the world's oil passes.
Al Arabiya correspondent reported that militias fired rocket-propelled grenades at the tanker before breaking off their assault on the Marshall Islands-flagged tanker MT MUSKIE in the southern Bab al-Mandab Strait. The tanker is 70,362 tons deadweight.
The EU Naval Force said in a statement that the attack did not appear to have been launched by pirates and was likely related to "continuing instability at sea off the coast of Yemen."
Vessels near Yemen's southern coast have been attacked in recent months by Houthi militants.
Full report at:
https://english.alarabiya.net/en/News/gulf/2017/06/01/Houthis-attack-Oil-tanker-in-key-shipping-lane-off-Yemen.html
--------
Israeli official's election to UN post 'whitewash' of regime's crimes: Hamas
Jun 1, 2017
Hamas has condemned the recent election of an Israeli to a position at the United Nations General Assembly, saying the move is part of attempts to whitewash Tel Aviv's crimes against Palestinians.
Danny Danon, Israel's ambassador to the UN, was elected on Wednesday as vice president of the 72nd session of the General Assembly.
On Thursday, Hamas spokesman, Abdullatif al-Kanou, described Danon as a war criminal who has shed the blood of the Palestinians.
"Danon's very hands are tainted with Palestinians' blood as he had served as a deputy war minister and has been involved in crimes and carnage against the Palestinian people," Kanou said.
He also urged a firm response to such a "serious step" and appealed to all human rights and humanitarian organizations to pressure the UN to backtrack on its latest appointment.
Danon was elected to the position as a representative of the Western European and Others Group (WEOG). He will begin his one-year term in September with the opening of the General Assembly.
Danon served as Israeli deputy minister of military affairs between March 2013 and July 2014.
He was fired from his position after publicly criticizing Prime Minister Netanyahu's handling of the latest Israeli aggression against the Gaza Strip. Danon had blasted what he called Israel's restraint in the 2014 war on Gaza.
Full report at:
http://www.presstv.ir/Detail/2017/06/01/523874/Israel-Hamas-Danny-Danon
--------
ISIS announces the death of senior leader Turki al-Binali
1 June 2017
ISIS confirmed the death of the grand Mufti and prominent leader of its Bahraini branch Turki al-Binali after a coalition air raid targeted militiants in Raqqa, Syria.
Binali was also known as Abu Humam al-Athari, Abu Sufyan al-Salim and Abu Hudhayfah al-Bahraini.
Binali was one of the most prominent leaders of ISIS in the Libyan city of Sirte, where he lectured and prepared religious sessions in the mosques for ISIS members.
He moved to Sirte in Libya in 2013, and preached at the Rabat Mosque in October 2013, when he urged the residents of the city to pledge allegiance to the leader of ISIS, Abu Bakr al-Baghdadi. He then appeared in the city of Raqqa in July 2015 where he performed the Eid prayer before returning to Libya again.
Binali returned to Sirte after the death of al-Anbari in an American raid in the east of Derna in 2015, in order to reorganize the ranks of ISIS and make administrative arrangements on behalf of Baghdadi.
Binali (34 years-old) grew up in the Bahraini city of Muharraq. He pursued his elementary and complimentary education at al-Iman School and then completed his secondary education at the literature department of al-Hidaya school.
He then went to the College of Islamic and Arabic Studies in Dubai for a year and a half, until the UAE government raided his house in Sharjah and arrested him before deporting him to Bahrain.
Full report at:
https://english.alarabiya.net/en/News/gulf/2017/06/01/ISIS-announces-the-death-of-senior-leader-Turki-al-Binali.html
--------
50 years on, NGOs slam global inaction in face of Israeli occupation
Jun 2, 2017
Pro-peace and charitable NGOs blast the international community for having lost countless opportunities to end Israel's occupation of the Palestinian territories over the past 50 years.
Catholic NGO Pax Christi International and Oxfam, which groups humanitarian bodies, made the remarks in separate statements on Thursday in the run-up to the 50th anniversary of Israel's invasion and occupation of the Palestinian territories of the West Bank and East Jerusalem al-Quds, which will be falling on June 5.
Ever since, Israel has dotted the territories with over 230 illegal settlements, which by now accommodate some 600,000 settlers.
Since the onset of the occupation, Pax Christi wrote, "the international community has been witness to the denial of human rights and the deterioration of conditions throughout the occupied Palestinian territories."
It quoted a statement by UN Special Rapporteur on human rights in the occupied Palestinian territories Michael Lynk from earlier this month, which detailed the "systemic human rights violations that accompany this occupation -- collective punishment, confiscation of property, excessive use of force and unlawful killings, lack of freedom of movement and steady settlement expansion, among others."
"We are commemorating a sad milestone this month with 50 years of devastating occupation. It is urgent that it is resolved," said the NGO's Co-President Marie Dennis.
Oxfam official Chris Eijkemans said, "There are few examples of poverty or injustice in the OPT (Occupied Palestinian Territories) that do not stem from the occupation. If it weren't for the occupation, most aid agencies would not need to be here."
"The issues facing Palestinians are enormous and complex, but on each count, despite the billions of dollars invested, the lives of Palestinians cannot meaningfully improve as long as the occupation persists," he added. "Israel has no incentive to end the occupation while it bears no tangible cost for its violations."
On June 5, 1967, remembered by Palestinians as "Naksa (Setback) Day," Israeli forces also captured Lebanon's Shebaa Farms, Syria's Golan Heights, Egypt's Sinai and Palestine's Gaza Strip.
Full report at:
http://www.presstv.ir/Detail/2017/06/02/523931/Israel-Palestine-Pax-Christi-International-Oxfam
--------
Israeli forces killed 3,000 Palestinian minors since Second Intifada: PA
Jun 1, 2017
Palestinian officials say Israeli military forces have killed 3,000 Palestinian minors and injured many more since the Second Intifada (uprising), also known as the al-Aqsa Intifada, took place in September 2000.
In a report published on the occasion of the International Day for Protection of Children marked on June 1, the Palestinian Ministry of Information, announced that 13,000 children have sustained injuries ever since.
The report noted that as many as 72 Palestinian minors have lost their lives since October 2015, when a new wave of tensions broke out in the occupied territories in the wake of Israeli forces' restrictions on the entry of Palestinian worshipers into the al-Aqsa Mosque compound in East Jerusalem al-Quds.
The youngest victim was identified as eight-month-old Ramadan Mohammad Faisal Thawabta, who died on October 30, 2015 due to inhaling excessive tear gas fired by Israeli military forces during clashes with Palestinian protesters in Beit Fajjar town south of Bethlehem.
The Palestinian Ministry of Information added that some 12,000 Palestinian children have been arrested by Israeli troopers over the past 17 years, adding that an overwhelming majority of them have been beaten or tortured while in Israeli custody, handcuffed, blindfolded and forced to confess in the absence of a lawyer or guardian.
According to Palestinian prisoners rights group Addameer, Israeli forces have imprisoned 300 Palestinian minors since April.
Moreover, Palestinians, including minors, could face severe penalties, including up to 20 years in prison, if charged with throwing stones at Israeli military vehicles and a minimum prison sentence of three years for throwing a stone at an Israeli settler.
Full report at:
http://www.presstv.ir/Detail/2017/06/01/523866/Israel-Palestinian-minors-Second-Intifada
--------
Europe
Jeremy Corbyn: 'Recent rise in anti-Semitic and Islamophobic attacks underscores how far we still have to go'
JUNE 2, 2017
Jeremy Corbyn has highlighted the recent rise in anti-Semitic and Islamophobic hate crime as an illustration of "how far we have to go" as a society.
Mr Corbyn pitched Labour as "the party of equality" as he launched its race and faith manifesto at an event in Watford, accusing the Tories of "holding back" black, Asian and minority ethnic people.
The Labour leader's specific mention of anti-Semitism comes after criticism of the party for its response to racism against Jewish people.
Last month, more than 100 Labour MPs signed an open letter calling on the party to expel Ken Livingstone from the party over controversial remarks on Adolf Hitler and Zionism.
In October, the Home Affairs Select Committee accused Mr Corbyn of failing to provide "consistent leadership" in tackling anti-Semitic abuse within Labour ranks.
Labour's manifesto also specifically commits to try to "build a society and world free from all forms of racism, anti-Semitism and Islamophobia".
Mr Corbyn said: "Labour is the party of equality.
"We were built on the values of social justice, internationalism and human rights.
"Our values are rooted in the fundamental truth that whatever your background, wherever you are from, you should have the means and opportunity to fulfil your potential.
"People continue to be treated unfairly due to their ethnicity or faith. The recent rise in hate crimes, including anti-Semitic and Islamophobic attacks, underscores how far we still have to go.
"Labour will repair the damage done by the Conservative Government, which has sown the seeds of division in our communities.
"Only Labour can be trusted to unlock the talent of black, Asian and minority ethnic people, who have been held back by the Conservatives. We will guarantee equality is at the heart of our programme for government.
"Labour will implement a comprehensive strategy for racial equality, one that effectively challenges the disadvantage many black, Asian and minority ethnic communities suffer.
We will work every day for a fairer society, where every person is enabled to get on in life, regardless of race, faith or ethnicity, to build a Britain that works for the many, not the few."
Labour's manifesto also commits to extending the powers of the Equality and Human Rights Commission and reinstating public sector equality duties, with an aim of extending them to the private sector.
http://www.asianimage.co.uk/news/15317917.Jeremy_Corbyn___Recent_rise_in_anti_Semitic_and_Islamophobic_attacks_underscores_how_far_we_still_have_to_go_/?ref=ebln
--------
Slovenia: EU-Turkey refugee deal should not collapse
01 June 2017
The refugee deal between Turkey and the European Union should not collapse, Slovenian Deputy Prime Minister Karl Erjavec said on Thursday.
"Relations between the European Union and Turkey are vital for the stability of the region [Balkans]," Erjavec, who is also a foreign affairs minister said.
"In case Turkey abandons refugee deal, peace and stability will be badly affected. So, dialogue needs to continue," he added.
In March 2016, Turkey and the EU signed a refugee deal which aimed at discouraging irregular migration through the Aegean Sea by taking strict measures against human traffickers and improving the conditions of the nearly three million Syrian refugees in Turkey.
Turkish authorities previously said the refugee deal could collapse if the EU fails to provide Turkey with the promised visa liberalization by the end of this year.
Turkey has so far met most requirements for visa liberalization, but the EU's demands for change in Ankara's anti-terrorism laws led to a deadlock in negotiations.
Praising Turkey's contribution to the recent refugee crisis, Slovenian deputy premier said: "Both the EU and Turkey should take responsibility on this field."
Erjavec also stated that the recent financial crisis in Europe, refugee crisis and terror incidents have badly affected the EU's enlargement policy.
Full report at:
http://www.worldbulletin.net/europe/190294/the-economist-citing-brexit-rejects-main-parties-in-uk-vote
--------
Southeast Asia
The world's biggest majority-Muslim nation grapples with rising radicalism
June 1, 2017
A SURGE of hard-line Islamist sentiment has shaken Indonesia, the world's most populous Muslim-majority nation and a long-standing model of religious moderation and tolerance. Whether the country's political leadership is able to steer a genuinely pluralist course through local and presidential elections over the next two years poses a critical test of whether the secular government in Jakarta will remain a bulwark against Islamic radicalism.
Home to roughly 209 million Muslims, about 13 percent of the world's total, plus influential Christian, Buddhist and Hindu minorities, the Southeast Asian country has staked a plausible claim to its national motto: "Unity in diversity." That hard-won achievement is now at risk, as is the stability of the world's fourth-most-populous nation.
A particularly worrying episode was the recent conviction on blasphemy charges of Jakarta's governor, Basuki Tjahaja Purnama — a Christian and Indonesia's most prominent ethnic Chinese politician of the past 20 years. His offense, as he campaigned last fall to retain his post, was to warn Muslim voters not to be fooled by Islamist voices who were citing a Koranic verse suggesting a prohibition against voting for Christian or other non-Muslim candidates.
Mr. Purnama, a no-nonsense anti-corruption campaigner, was a clear electoral front-runner until then, but his remark triggered a backlash, including violent demonstrations led by extremist Islamist groups demanding he be prosecuted. Concerningly, a number of establishment politicians sought to appease the extremists. In a runoff election, Mr. Purnama was ousted in April as governor of Jakarta, a city of 10 million.
That opened the door to Mr. Purnama's conviction last month and his sentence to two years in prison, which is a travesty. A U.N. group of experts has appealed to Indonesian authorities to release Mr. Purnama, but that looks unlikely.
Now, some Islamist hard-liners, emboldened by their victory, are starting a push to impose sharia law nationwide, hoping for further gains in dozens of local and provincial elections next year, and even plotting strategy to capture the presidency in 2019. If successful, that would mark a sweeping reversal of Indonesia's relatively easygoing pluralist democracy, in which millions of Christians, Buddhists, Hindus and others, who enjoy equal status with Muslims in Indonesia's constitution, have felt comfortable amid the Islamic majority. Race, religion and ethnicity are now wielded as cudgels by opportunistic Islamist hard-liners hoping to capitalize on a sluggish economy, widespread corruption and popular resentment of ethnic Chinese tycoons regarded as cozy with the nation's governing elite.
It's a fragile political moment, made more volatile by fake news designed to exacerbate working-class Muslim resentments and by mainstream politicians who have been willing to coddle extremists in a misguided attempt to co-opt them. The country's long-standing communal and religious fault lines threaten to become open divisions, and many ethnic Chinese are particularly worried. It will take inclusive leadership by the incumbent president, Joko Widodo, and other moderates for Indonesia to steer away from bitter sectarianism.
https://www.washingtonpost.com/opinions/global-opinions/the-worlds-biggest-majority-muslim-nation-grapples-with-rising-radicalism/2017/06/01/9897ef04-40cb-11e7-8c25-44d09ff5a4a8_story.html?utm_term=.abdf0cfec5a7
--------
Air Strike on Rebel Positions Kills 10 Gov't Troops in Philippines
Jun 02, 2017
Manila. An air strike during Philippine military operations to drive Islamist rebels out of a southern city has killed 10 government troops, the defense minister said on Thursday (01/06), in a major blow to efforts to defeat fighters linked to the Islamic State group.
Seven other soldiers were wounded on Wednesday when two air force SF-260 close air support planes dropped bombs on a target in the heart of Marawi City, Defense Secretary Delfin Lorenzana told a news conference. The first plane hit the target but the second missed.
"It's very sad to be hitting our own troops," Lorenzana said. "There must be a mistake somewhere, either someone directing from the ground, or the pilot."
The armed forces have used a combination of ground troops and rocket strikes from helicopters since the weekend to try flush rebels of the Maute group out of buildings. Wednesday was the first day the SF-260 planes were deployed.
The pro-Islamic State Maute group has proven to be a fierce enemy, clinging on to the heart of Marawi City through days of air strikes the military has said are "surgical" and on known rebel targets.
The Maute's ability to fight off a military with greater numbers and superior firepower for so long will add to fears that it could win the recognition of the Islamic State leadership in the Middle East and become its Southeast Asian affiliate.
The deaths of the soldiers takes the number of security forces killed to 38, with 19 civilians and 120 rebel fighters killed in the battles in Marawi over the past nine days.
Lorenzana said militants who were Saudi, Malaysian, Indonesian, Yemeni and Chechen, were among eight foreigners killed fighting with the Maute rebels.
In an earlier text message to reporters, he said of the "friendly fire" incident: "Sometimes that happens. Sometimes the fog of war ... The coordination was not properly done so we hit our own people."
The unrest started on May 23, when Maute rebels ran amok, torching and seizing buildings, stealing weapons and police vehicles, taking hostages, and freeing prisoners to join their fight.
Philippine President Rodrigo Duterte is concerned radical ideology is spreading in the southern Philippines and it could become a haven for militants from Southeast Asia and beyond.
Lorenzana said the military might suspend air strikes, describing the rebels as a small force that "cannot hold that long."
Full report at:
http://jakartaglobe.id/international/air-strike-on-rebel-positions-kills-10-govt-troops-in-philippines/
--------
Gunman on loose at casino in Manila, but nobody shot
Jun 2, 2017
MANILA: A gunman was on the loose at a casino complex in the Philippine capital on Friday after firing an assault rifle in a gambling room, but nobody has been reported shot or taken hostage, the national police chief said.
People ran screaming out of Resorts World Manila, which is across a road from one of the main terminals of the Philippines' international airport, after the man fired what police chief Ronald dela Rosa said was an M4 assault rifle.
"There hasn't been anyone shot... there are only injuries from people who tried to escape in a stampede or from smoke," Dela Rosa said on DZMM radio.
Dela Rosa said he could not say if it was terrorist attack, but emphasised the gunman did not shoot anyone and there had been no reports of hostages being taken.
However the gunmen had not been found, Dela Rosa said at 4:30 am on Friday, (2030 GMT Thursday, more than four hours after the shooting occurred.
Dela Rosa said the man, who appeared to be acting alone, walked into one of the gambling rooms and fired the rifle at a large television screen then poured gasoline onto a gambling table and set it alight.
He said the man then fired again at a stock room containing gambling chips and filled a backpack with them.
The man then left the room and went upstairs to a hotel section of the complex, according to dela Rosa.
"We have cleared the rooms (on the floor of the hotel the gunman was last seen) but we don't see where he is," dela Rosa said.
The Islamic State group immediately claimed responsibility.
IS said "lonewolf soldiers" from its group carried out the attack, according to the SITE Intelligence Group that monitors terrorist organisations.
But dela Rosa said: "We cannot attribute this to terrorism."
He said it may have just have been an attempted robbery, pointing out the gunman tried to steal the gambling chips.
People inside the casino recounted feelings of terror when the shooting occurred.
"I was about to return to the second floor from my break when I saw people running. Some hotel guests said someone yelled 'ISIS'," Maricel Navaro, an employee of Resorts World, told DZMM radio.
ISIS is another acronym for the Islamic State group.
"Guests were screaming. We went to the basement locker room and hid there. People were screaming, guests and employees were in panic," Navaro said.
"When we smelled smoke, we decided to go for the exit in the carpark. That's where we got out. Before we exited, we heard two gunshots and there was thick smoke on the ground floor."
Philippine President Rodrigo Duterte imposed martial law last week across the southern region of Mindanao to crush what he said was a rising threat of Islamic State there.
He declared martial law shortly after militants went on a rampage through the southern city of Marawi, which is about 800 kilometres (500 miles) south of Manila.
Security forces are still battling the militants in Marawi, and the clashes there have left at least 171 people dead.
Duterte said last week he may need to declare martial law across the rest of the country if the terrorism threat spread.
A Muslim separatist rebellion in the southern Philippines has killed more than 120,000 people since the 1970s.
Full report at:
http://timesofindia.indiatimes.com/world/rest-of-world/explosions-gunshots-heard-at-resort-in-manila/articleshow/58951989.cms
--------
Police get tougher, arrest 2 in persecution of 15-year-old boy in E. Jakarta
June 2, 2017
National Police chief Gen. Tito Karnavian has instructed his subordinates to take stern action against those involved in the persecution and harassment of a 15-year-old boy in East Jakarta.
Two men have reportedly been arrested and detained for questioning.
"If something like this happens again, I have urged all police officers to not fear [taking stern action against the perpetrators]. I will back them [the officers] up in accordance with the prevailing laws," Tito said on Thursday evening.
He said the National Police were focused on efforts to crack down on online persecution by hard-line groups.
"[The hard-line groups] should not take the law into their own hands," Tito asserted.
Regarding the men involved in the harassment of the 15-year-old boy in East Jakarta, Tito told East Jakarta Police chief Sr. Comr. Andry Wibowo to arrest and detain the alleged culprits.
Andry confirmed that two men, identified as M and U, had been detained in relation to the case.
Full report at:
http://www.thejakartapost.com/news/2017/06/02/police-get-tougher-arrest-2-in-persecution-of-15-year-old-boy-in-e-jakarta.html
--------
'They're Looking for Weak Targets': Victim of Mob Justice Speaks Out
Jun 02, 2017
Jakarta. Fiera Lovita, a medical doctor in Solok, West Sumatra, who suffered threats and intimidation after she criticized an Islamic cleric on Facebook, said the group who forced her to sign a letter of apology and flee Solok for Jakarta is looking for more weak targets to bully and persecute.
"They're looking for weak targets. They won't attack men. The intimidation against me was very well planned," Fiera said during a press conference at the office of the Indonesian Legal Aid Foundation (YLBHI) in Central Jakarta on Thursday (01/06).
A group of people allegedly from the hardline Islamic Defenders Front (FPI) in Solok had forced Fiera to sign a letter of apology for her posts on Facebook — which reportedly criticized firebrand FPI cleric Rizieq Shihab for fleeing the country after being charged with a pornography case — and upload the letter on her Facebook account on May 22.
"If you're not guilty, why avoid [police summons]? Don't you have 300 lawyers and 7 million followers ready to defend you? Please don't run away," the mother of two apparently said about Rizieq in three separate Facebook posts on May 19-21, as she explained at the YLBHI press conference accompanied by Southeast Asia Freedom of Expression Network (SAFEnet) activist Damar Juniarto, head of YLBHI Asfinawati and Anti-Defamation Society of Indonesia (Mafindo) coordinator Astari Yanuarti.
The Facebook posts led first to online threats from members of the Islamic Defenders Front (FPI), the Defenders of Indonesian Ulema Council's Fatwas (GNPF-MUI) and the Front of Islamic Advocates (FMPI) in West Sumatra. The groups are known as loyal supporters of Rizieq.
"Fanaticism has blinded these people. You [Rizieq] have fled overseas after being charged with something that is [also] forbidden in Islam, [and yet] your supporters still admire and try to protect you," Fiera said.
"Your followers are in denial that your indecency has been exposed. And now you don't dare to face police investigation," she added.
Fiera said the groups who disagreed with her Facebook posts had shared them accompanied by hateful comments to turn the public against her, accusing her of insulting Islam and Muslim clerics. "They threatened to kill me, called me a slut, called me a communist," Fiera said.
Fiera said she received scant support from her colleagues at the Solok General Hospital or from her own community and left the city to seek protection in Jakarta earlier this week.
"I decided to get out of Solok. I have no other choice. No one will protect me there, and I don't feel comfortable working at the hospital anymore," she said, adding that the pressure on her comes almost non-stop and seems to be well-organized.
Prominent lawyer and rights advocate Todung Mulya Lubis said he will take on the mantle as Fiera's defense counsel.
"I will defend Fiera from intimidation and persecution," Todung said on Monday (29/05), as quoted by Beritasatu.com.
Cases of mob justice have come to the surface in Indonesia in the past couple of weeks, the latest of which on May 28 involved FPI members storming the house of a 15-year-old student in East Jakarta who they also accused of insulting their leader Rizieq on Facebook.
Full report at:
http://jakartaglobe.id/news/they-are-looking-for-weak-targets-victim-of-persecution/
--------
URL: https://www.newageislam.com/islamic-world-news/saudi-owned-tv-drama-fights/d/111388
New Age Islam, Islam Online, Islamic Website, African Muslim News, Arab World News, South Asia News, Indian Muslim News, World Muslim News, Women in Islam, Islamic Feminism, Arab Women, Women In Arab, Islamophobia in America, Muslim Women in West, Islam Women and Feminism