New Age Islam News Bureau
30 May 2014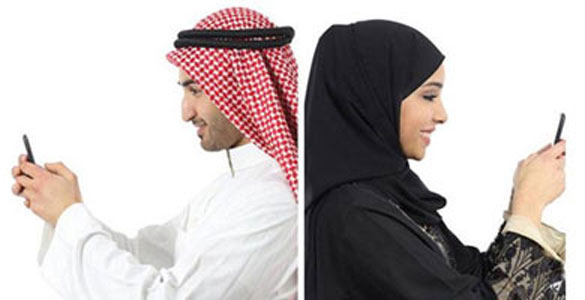 A member of the Saudi Committee of Senior Scholars said that chatting online through social networks falls under the forbidden 'Khalwat Shutterstock
----------
Arab World
• Saudi Cleric Says Chatting Online Is Haram
• New Syrian jihadist body formed to fight ISIS
• Syrian opposition denies Nasrallah claim it collaborates with Israel
• Egypt's president cancels Morsi's pardons for 52 Islamists
• Iraq PM calls for "jihad" against Anbar jihadists
• El-Sisi vows to build national partnership, include youth
• Muslims in Mecca denounce bloodshed in name of Islam
Pakistan
• Tahirul Qadri, PML-Q leaders meet in London today in bid to form anti-govt alliance
• Imran Khan gave free hand to Taliban in Khyber Pakhtunkhwa: ANP leader
• N. Waziristan Taliban revokes peace accord; tell locals to leave
• Hamid Mir 'won't apologize' to the ISI
• Shah warns PML-N against revenge politics
• Pakistan's envoy to India called for consultations: FO
• Meera urges Nawaz Sharif to 'protect' her
Africa
• Kenya's Ethnic Clashes Kill Eleven People
• Boko Haram kills 35 in Nigeria's restive north: Military
• Dismay in Libya capital as 'liberators' vie for power
• Jihadists returning from Syria pose threat to Morocco
• Two protesters killed in CAR capital amid rise in violence
• South Sudan rebel leader in Kenya for talks
• Islamic fundamentalists create terror in Nigeria
• Nigeria's leader vows to 'do everything possible' to bring girls home
North America
• US Senator Thanks Assad: You Followed Your Father by Protecting All Sects
• U.S. says the case of Sudanese woman sentenced to death is 'horrific'
• Cop Who Refused To Attend Mosque's Police Appreciation Event Loses Appeal
• US: Suicide Bomber in Syria is an American from Florida
• Muslim immigration officer's bias suit will proceed
Mideast
• Turkey's top court rules YouTube ban violates freedom of speech
• Palestinian-Led Sharia Movement Rallies at Al-Aqusa Mosque
• 'Men and Women Who Hold Divorce Parties Are Definitely Satanic,' Iranian Cleric Declares
• Israeli and Palestinian presidents to pray for peace together in Vatican on June 8
'• Islamic Movement in Israel serving as front for Hamas activities at Temple Mount'
• Iranian commander says collapse of US Empire is near
South Asia
• NATO airstrike leaves 8 rebels dead in Paktika province
• Police foils truck bombing plot in capital Kabul
• Jamaat trial: ICSF disagrees with law minister
• IMF approves US$140.9m ECF for Bangladesh
• Digital Bangladesh Task Force formed
Australia
• Muslim community 'too lax' on jihad risk: head of the NSW CTS
India
• Saeed calls followers to wage jihad against India
Southeast Asia
• Insisting products still 'Halal', Cadbury says will meet with Muslim leaders
• Najib: Appreciate ability to celebrate blessings of fellow Malaysians
• Ipoh Court orders Muslim convert to return child or face jail
Europe
• Tajik Mullah's Remarks on Jihad Spark War of Words
• Sharia-compliant green energy investment project is 'world's first'
• Burma Drop Draft Religion Law: Human Rights Watch
• "Islam-Christianity Mutual Understanding" Forum Planned in Bosnia
• UK calls for inclusive governance from Egypt's new president
• Kazakh Terrorist Faces Jail After Fighting in Syria
Compiled by New Age Islam News Bureau
URL: https://www.newageislam.com/islamic-world-news/new-age-islam-news-bureau/saudi-cleric-says-chatting-online-is-haram/d/87275
----------
Arab World
Saudi Cleric Says Chatting Online Is Haram
30 May 2014
A prominent Saudi cleric has declared that online conversations between men and women are religiously forbidden and has warned that they may lead to committing sin.
According to Saudi daily al-Eqitisadiya, Sheikh Abdullah al-Mutlaq, a member of the Saudi Committee of Senior Scholars, said that chatting online through social networks falls under the forbidden "Khalwat" (a religious term describing a situation where a man and a woman are alone in a private area).
Sheikh al-Mutlaq, speaking on a local Saudi radio show, warned that "the devil would be present when women talk to men" and urged women not to talk to males, even if the purpose of the discussion is to obtain guidance and advice.
Saudi social media users took to the Internet to express mixed reactions regarding his statement.
Whilst some users praised the cleric and said that he was right, most other users ridiculed him and his views by saying things such as "why don't they (religious clerics) just ban women all together?"
Meanwhile, others wondered if direct messages could cause accidental pregnancy.
http://english.alarabiya.net/en/variety/2014/05/29/Saudi-cleric-says-chatting-online-is-haram-.html
----------
New Syrian jihadist body formed to fight ISIS
30 May 2014
Does the agreement between 12 factions in Deir ez-Zor to form a unified Shura Council point to a new escalation in the eastern region? Or is it just a media stunt aimed at lifting morale? Is there a relationship between the formation of the Shura Council and the "revolutionary honor code"? How will the formation of the Shura Council affect the fate of Jabhat al-Nusra in the eastern region and the relationships among its multiple currents, whose disagreements have started showing more clearly?
The available information about the formation of the Shura Council indicates that it was the culmination of efforts by the general mufti of al-Nusra, Abu Maria al-Qahtani. During the last period, Qahtani made extensive calls with faction leaders to persuade them to find a solution before the Islamic State of Iraq and al-Sham (ISIS) breaks into his main stronghold of al-Shahil. Earlier, ISIS made progress and started knocking on the doors of al-Shahil by controlling Tall al-Atal, which overlooks al-Shahil.
But informed sources confirmed that the step to form the Shura Council is about more than facing the threat against al-Nusra's stronghold. According to these sources, there was a consensus in the countries supporting the factions, most notably Turkey, to prevent ISIS from controlling Deir ez-Zor, whatever the cost, because otherwise there would be high danger and losses for Turkey. Also, Ankara and other governments want to preserve the role of the Islamic factions that are close to them and not have the rug pulled from under them on the pretext of fighting terrorism.
In this context, there are leaks confirming that several meetings were held in Kuwait and included sheikhs from different currents (the al-Sourouria current, the Umma Party and the Muslim Brotherhood), businessmen and intelligence officers. They discussed how to stop the advance of ISIS in the eastern region, and these meetings produced the idea of uniting the factions under one banner with the aim of unifying the effort and preventing it from being duplicated.
Observers believe that without regional pressure, it would not have been possible to unite these factions, which have nothing in common and are in fact considered to have contradictory thoughts and methods. It should be noted that the same forces and countries that stood behind the formation of the Islamic Front late last year are the same ones today who stood behind the formation of the unified "jihadist Shura Council" in the eastern region. The goal is the same: to fight ISIS, polish the image of the factions and show that they are fighting terrorism.
There have been different opinions about why the Shura Council was formed. Some said it was a media stunt to boost morale. This theory is based on the fact that all the factions that signed on had already been fighting ISIS, and therefore forming the council would make no difference on the ground. Others said that forming the council portends a major escalation in Deir ez-Zor soon, and that this escalation will be a major offensive led by the council to break the siege on Deir ez-Zor and then to attack ISIS in its Raqqa bastion.
But the most important point not mentioned by those theories, according to sources, is the relationship between the formation of the Shura Council and the "revolutionary honor code" signed two weeks ago by five factions, including the Islamic Front. They said the "revolutionary honor code" is not a minor step in the history of the Syrian crisis, but is a foundation stone to build a united front of Islamist factions having different currents and designed to compete with Jabhat Thuwwar Suria and its allies, which have started to gain the trust of the West and the supporting countries, and also to fight ISIS, a fight that has become a top priority at this stage.
This is likely because announcing the Shura Council's formation coincided with an important message by Abu Maria al-Qahtani to both al-Nusra and Ahrar al-Sham, two groups that have been bickering about the "revolutionary honor code." There was a disagreement between Qahtani and al-Nusra leaders in the south about the honor code. In his message, Qahtani didn't criticize the honor code and asked both sides to sit down with each other, pointing out that what happened doesn't spoil the relationship. But "al-Nusra's mufti in Daraa," Sami al-Aridi, characterized the honor code as "prostration and weakness."
There is no doubt that sending a message about the honor code hours before the announcement of the Shura Council's formation points to a link between the two. It also shows that there are differences within al-Nusra about the position toward the honor code and its signatories.
The formation of the Shura Council raises questions about the fate of the factions in it, especially "Jabhat al-Nusra in the eastern region." Does the council's formation mean that the factions merged and that their names and independent presence has ended, or that they formed an alliance?
Although the statement did not clarify that point, historical experience indicates that factions forming a joint body eliminates their independent presence and integrates them into the new entity under a new name and a new symbol. That's what al-Qaeda's leader in Iraq, Abu Musab Zarqawi, did when he founded the mujahedeen Shura Council. It eliminated the previous name of the organization, Qaeda al-Tawhid wal Jihad.
So, has al-Nusra abandoned its branch in the east to form the Shura Council? Did Jabhat al-Nusra in the east dissolve inside the new council? Or is it the start of an attempt by al-Qaeda to dominate the factions in the council while avoiding its errors in Iraq, which led to permanently removing al-Qaeda from among the effective actors there?
Twelve of the largest armed factions in the eastern region agreed to form what they called "the Shura Council of the Mujahedeen of the Eastern Area." That name was shortened to the acronym Mishmish, taking the first letter of each word in Arabic. Mishmish was formed to face the current phase and "the great challenges now threatening the eastern region in general, especially the city of Deir ez-Zor, which is under siege from all sides," according to the video statement announcing the council's formation.
The factions that signed the statement are: Jabhat al-Nusra in the eastern region, the Army of Islam, Ahrar al-Sham, the Army of Ahl al-Sunni wal Jamaa, Jabhat al-Asala wal Tanmiya, al-Qaaqaa, Jabhat al-Jihad wal Bina, Bayareq al-Shaaitat, Liwa al-Qadisiya, the Army of Maoata al-Islami, the Army of al-Ikhlas and the Muhajirin and al-Ansar Brigade.
http://www.al-monitor.com/pulse/security/2014/05/syria-new-jihadist-body-unified-shura-council-fight-isis.html#ixzz33By4wCKy
----------
Syrian opposition denies Nasrallah claim it collaborates with Israel
30 May 2014
The Syrian opposition denied a claim made by Hezbollah leader Hassan Nasrallah in a speech on Sunday that it was cooperating with Israel.
"What Nasrallah said is absolutely incorrect. All that happened was the transfer of some humanitarian cases, who were aided by their families in the occupied Golan territory," Hisham Marwah, a senior member of the Gulf and Western-backed Syrian National Coalition, told the London-based newspaper Asharq al-Awsat in a report published on Wednesday.
In his comments, Nasrallah said that his ally Syrian President Bashar Assad looks set to win a fight against the rebels, who are being supported by Israel.
"Today, they are having ties with the Israelis and holding meetings with the Israelis. There is cooperation on the Golan borders and logistical and fire support," he claimed.
"There are targets belonging to the Syrian Arab Army which the Israelis are bombarding on behalf of the armed opposition."
Marwah went on to say that Nasrallah's comments were "more of a motivational, inaccurate speech by a military commander seeking to encourage his fighters."
Qasim Saad al-Din, a spokesman for the Supreme Military Council of the rebel Free Syrian Army, said that in reality it is Assad who "is the guardian of the security of Israel."
"No secret or public meetings have been held with Israeli leaders, and if this took place, we would have announced it. [The] Syrian opposition deals with Israel as a usurper and occupier of Syrian land, and we will liberate it through negotiations with the UN," he added according to the report.
http://www.jpost.com/Middle-East/Syrian-opposition-denies-Nasrallah-claim-it-collaborates-with-Israel-354852
----------
Egypt's president cancels Morsi's pardons for 52 Islamists
30 May 2014
Egypt's interim President Adly Mansour issued a presidential decree on Thursday cancelling Mohamed Morsi's presidential decree to pardon over 50 Islamists imprisoned on terrorism-related charges.
Morsi – ousted by the army in July of last year amid mass protests against his rule – issued six presidential decrees while in office from 2012-2013 that pardoned 52 Islamists, including nine leading members of the now outlawed Muslim Brotherhood and 18 jihadists convicted for a 1995 assassination attempt on then-president Hosni Mubarak in Addis Ababa.
The Muslim Brotherhood was designated a terrorist organisation last December by Egypt's interim authorities.
Mansour issued the decree on Thursday after it was approved by the cabinet.
A legal source in the cabinet told Reuters's Aswat Masriya that the government had found some of the pardoned Islamists to have been implicated in terrorism related crimes.
The source added that Egypt would issue arrest warrants against the nine Brotherhood figures and that the 18 jihadists would be re-arrested. The time the jihadists spent outside jail will be considered as part of their jail terms, according to the anonymous legal source.
http://english.ahram.org.eg/NewsContent/1/64/102521/Egypt/Politics-/Egypts-president-cancels-Morsis-pardons-for--Islam.aspx
----------
Muslims in Mecca denounce bloodshed in name of Islam
30 May 2014
Muslims living in Islam's holiest city say they cannot comprehend how some of their fellow Muslims justify terrorist acts or violence on religious grounds.
During a visit to Mecca, home of the annual Hajj pilgrimage in Saudi Arabia, residents from different walks of life expressed to Khabar South Asia both anger and dismay at how a handful of people twist the meaning of the tenet of jihad and take it to such extremes.
Hotel manager Zaki ud-din, said he asked himself this very question: since Islam is a religion of peace endorsing no violence whatsoever, why is there confusion about the interpretation of jihad?
"Hajis (pilgrims), with whom I interact day in and day out, come here and pray for peace," he told Khabar. "I wonder why some Muslim groups are adamant on carrying out violence? If they believe they are right, then they have misunderstood Islam."
Sheikh al Tayab al Madni, a fellow with the Higher Institute for Promotion of Virtues and Prevention of Vice, housed at Umm al-Qura University in Mecca, offered an academic perspective.
Full report at:
http://khabarsouthasia.com/en_GB/articles/apwi/articles/features/2014/05/30/feature-03
----------
Iraq PM calls for "jihad" against Anbar jihadists
30 May 2014
Baghdad, Asharq Al-Awsat—Iraqi Prime Minster Nuri Al-Maliki called for "jihad" against the Islamic State of Iraq and Syria (ISIS) in Iraq's restive western Anbar province on Wednesday, pledging to crush the Islamist insurgency before the Muslim holy month of Ramadan that is set to be begin in late June.
In his weekly speech from Baghdad, Maliki also called for a "national dialogue" on Anbar, stressing that the Iraqi people must "stand with the security forces," and that residents of Anbar must work with "their brothers from the tribes of Anbar and the local and central governments to accelerate the cleansing of Anbar" of ISIS militants.
"Everybody must unite and return to the ranks of jihad to fight against ISIS and its offshoots, as well as the conspirators who are manipulating the fate of the people of Anbar," he said.
ISIS forces took control of Iraq's largest province in December 2013, seizing the towns of Ramadi and Fallujah amid mass popular discontent in the Sunni-majority province towards the central government over perceived bias on the part of Baghdad.
Full report at:
http://www.aawsat.net/2014/05/article55332719
----------
El-Sisi vows to build national partnership, include youth
30 May 2014
Egypt's next president, former military chief Abdel-Fattah El-Sisi, told a Kuwaiti news website that he will not allow a return to the autocracy of the past during his term.
In his first public comments since unofficial vote tallies showed that he had won in excess of 90 percent of the votes in this week's presidential election, El-Sisi told Al-Jornal website that he would fight until he "fulfills the priorities of security and stability," pledging not to exclude anyone when appointed president.
The retired field marshal had previously said he would "finish off" the Muslim Brotherhood of ousted president Mohamed Morsi if he were to become president.
In a bid to allay such fears, El-Sisi promised "no going back [to the past days]. We will move forward. We have no time for differences and engaging in battles."
Full report at:
http://english.ahram.org.eg/NewsContent/1/64/102527/Egypt/Politics-/ElSisi-vows-to-build-national-partnership,-include.aspx
----------
Pakistan
Tahirul Qadri, PML-Q leaders meet in London today in bid to form anti-govt alliance
30 May 2014
LAHORE: London has become the hub of Pakistan's political activities as the Chaudhrys of Gujrat and Dr Tahirul Qadri meet there on Friday to kick off efforts to forge a 'grand anti-government alliance'.
The chief of the Pakistan Awami Tehreek, Dr Tahirul Qadri, has arrived in London from Canada and Chaudhry Shujaat Hussain, Pervaiz Elahi and Moonis Elahi of the PML-Q from Pakistan to discuss the framework for the proposed alliance with regard to electoral reforms, allegations of rigging in last year's general elections and demonstrations in Pakistan to press the PML-N government to accept their demands.
In the next stage, they will hold meetings with the leadership of the Pakistan Tehreek-i-Insaf, Jamiat Ulema-i-Islam-Fazl, Muttahida Qaumi Movement, Jamaat-i-Islami, the Pakistan Sunni Tehreek and Sheikh Rashid's Pakistan Awami League.
Full repor at:
http://www.dawn.com/news/1109493/tahirul-qadri-pml-q-leaders-meet-in-london-today-in-bid-to-form-anti-govt-alliance
-----------
Imran Khan gave free hand to Taliban in Khyber Pakhtunkhwa: ANP leader
May 30, 2014
LONDON- Awami National Party (ANP) leaders have strongly criticized Imran Khan over rigging allegations and unnecessary protests. The ANP leaders said Khan is playing politics of allegations in order to divert attention from Khyber Pakhtunkhwa.
ANP leader and former provincial information minister Mian Iftikhar said the allegations by 'Captain' (Khan) are a bundle of confrontation. He claimed that PTI leader had given free hand to Taliban in Khyber Pakhtunkhwa, where the militants were regaining various areas. He warned that nobody including Khan would gain anything if the democratic system was harmed.
http://www.nation.com.pk/national/30-May-2014/imran-khan-gave-free-hand-to-taliban-in-khyber-pakhtunkhwa-anp-leader
--------
Hamid Mir 'won't apologize' to the ISI
May 30 2014
Pakistani journalist, Hamid Mir, who was injured following an attack last month in Karachi city, has said he still stands by his claims and wont comprise despite new death threats.
Mir had accused his country's most powerful intelligence agency – Inter-services Intelligence (ISI) of orchestrating an assassination attempt on him.
He was injured along with his brother, a fellow journalist, following the attack which took place on April 19, and accsued ISI and its chief Zaheer ul Islam of carrying out the assassination attempt.
His claims were publicly endorsed by his employer, Geo TV, which is Pakistan's largest commercial news channel.
According to Mir's aides, his stance against ISI for their alleged role in the kidnappings of thousands of people in southern Balochistan province had irked the agency.
Full report at:
http://www.khaama.com/hamid-mir-wont-apologize-to-the-isi-6169
----------
N. Waziristan Taliban revoke peace accord; tell locals to leave
By Zahir Shah Sherazi
30 May 2014
PESHAWAR: The North Waziristan Taliban led by Hafiz Gul Bahadar have formally revoked the peace accord with the Pakistani government, a pamphlet distributed by the group in the tribal region said.
The faction, as the pamphlet sent to media by Bahadur's spokesman Ahmadullah Ahmadi said, is now preparing to fight against what it said was the security forces' planned operation, giving locals until June 10 to leave the area and move to safety.
The pamphlet distributed Friday read that the government had broken the peace accord with the North Waziristan Taliban by launching air strikes with a full-fledged operation being planned for the tribal region.
"The Shura Mujahideen has decided not to tolerate this aggression anymore and has opted to fight and defend Waziristan," the pamphlet added.
The group also warned locals to refrain from seeking refuge in government-established camps. Instead, it directed them to move to areas close to the Afghan border whereby they could easily travel to Afghanistan.
The group has also demanded locals to sever all ties with the government and military officials by June 10. It has warned that action would be taken against those who do not heed the militants' warnings, adding that no one would be allowed to go to the military camps and government offices after the deadline.
The group also announced to stop all its operations in Afghanistan after June 10, adding that it would not send any fighters across the border and would focus on defending North Waziristan, calling upon the tribesmen to either leave the area or join hands with the militants.
Full repor at:
http://www.dawn.com/news/1109540/n-waziristan-taliban-revoke-peace-accord-tell-locals-to-leave
-------------
Shah warns PML-N against revenge politics
30 May 2014
KARACHI: Leader of the Opposition in the National Assembly Syed Khurshid Shah on Friday said that the Pakistan Peoples Party (PPP) was being targeted and the politics of revenge was at play, DawnNews reported.
He added that if the government continued on this path, the opposition would have to seriously reconsider its stance in supporting the democratic set-up existing in its current form.
The senior PPP leader, who was speaking to media personnel in Sukkur, was visibly upset over the issuance of non-bailable warrants against party leaders Makhdoom Amin Faheem and Yousaf Raza Gilani.
The PPP leader's comments came a day after an anti-corruption court issued arrest warrants for former Prime Minister Gilani and former commerce minister Faheem in a multi-billion trade subsidy scam.
Shah said his party was trying to save the democratic process but it appeared that the Pakistan Muslim League - Nawaz (PML-N) was adamant on engaging in the politics of revenge.
Commenting on the recent split of the Khan Said Sajna group from the central set-up of the Tehreek-i-Taliban Pakistan (TTP), Shah said the government should capitalise on the opportunity and improve the country's law and order situation.
The opposition leader, elected to the National Assembly from NA-199 (Sukkur-II), moreover said that Sindh forked out one and half times as much in electricity bill payments than Punjab did and therefore it should not be subjected to power outages.
http://www.dawn.com/news/1109537/shah-warns-pml-n-against-revenge-politics
-------------
Pakistan's envoy to India called for consultations: FO
30 May 2014
As follow up to Prime Minister Nawaz Sharif's visit to India, Pakistan's High Commissioner to the neighbouring country, Abdul Basit, has been called to Islamabad for consultations. On the agenda is finalising the date and a range of issues for the foreign secretary-level talks between the two countries.
Foreign Office spokeswoman Tasneem Aslam confirmed Basit's summon to Islamabad for "routine consultations".
The decision for talks between foreign secretaries of the two states was taken in the first formal meeting between Prime Minister Sharif and India's newly-elected premier Narendra Modi in New Delhi.
The last round of talks held in New Delhi between Pakistan's former foreign minister Hina Rabbani Khar and her Indian counterpart S. M. Krishna took place in 2011, after which talks between the two sides seem to have stalled.
To get properly briefed on issues that may come up during the secretary-level talks, Basit met Foreign Secretary Aizaz Ahmed Chaudhry, Prime Minister's Adviser on Foreign Affairs and National Security Sartaj Aziz and Prime Minister's Special Assistant on Foreign Affairs Tariq Fatemi
Upon returning to India, Basit will meet Indian Foreign Secretary Sujatha Singh to share a possible date decided by Islamabad for the talks as well as the issues to be taken up in the secretary-level dialogue.
It was also learnt that both foreign secretaries may possibly meet in September before the UN General Assembly session where both prime ministers are expected to meet again.
http://www.dawn.com/news/1109543/pakistans-envoy-to-india-called-for-consultations-fo
-------------
Meera urges Nawaz Sharif to 'protect' her
30 May 2014
Dubai- Pakistani actress Meera, is in Dubai after an armed attack on her house in Lahore, and says she will not return to Pakistan until the state gives her foolproof security.
"My life is in danger and I request Prime Minister Mian Nawaz Sharif to be kind enough to order security for me," she said.
Full repor at:
http://www.nation.com.pk/national/29-May-2014/meera-urges-nawaz-sharif-to-protect-her
--------
Africa
Kenya's Ethnic Clashes Kill Eleven People
30 May 2014
At least 11 people have been killed and several others wounded in fighting between rival clans in Wajir in Kenya's remote northeast, police said Friday.
The fighting broke out on Thursday when the attackers raided a settlement of the local Degodia clan. Kenyan media reports said the attack was believed to have been carried out by a militia from the rival Garre clan.
"We are told the attackers raided the village and they started shooting randomly. They also torched several houses. I can confirm 11 people dead and seven wounded," police spokeswoman Zipporah Mboroki told AFP. "Some of the victims were thrown into a trench and burnt to death," she added.
Reports said the attack was as revenge for the deaths of three men killed by bandits believed to be from the rival Degodia clan, and local media put the death toll at as high as 18.
Officials said security has been tightened in the area, one of Kenya's poorest regions. The region is situated close to the border with war-torn Somalia and awash with guns.
http://www.almanar.com.lb/english/adetails.php?fromval=1&cid=21&frid=21&eid=154020
----------
Boko Haram kills 35 in Nigeria's restive north: Military
30 May 2014
Boko Haram gunmen killed 35 people in attacks on three villages in Nigeria's restive northeast Borno state near the border with Cameroon, a military source and residents said Thursday.
Dozens of Boko Haram gunmen dressed in military uniform stormed Gumushi, Amuda and Arbokko in all-terrain vans and motorcycles, opening fire on residents and torching homes with petrol bombs, they said.
http://english.ahram.org.eg/NewsContent/2/9/102494/World/International/Boko-Haram-kills--in-Nigerias-restive-north-Milita.aspx
----------
Dismay in Libya capital as 'liberators' vie for power
30 May 2014
Residents of the Libyan capital complain the armed groups they hailed as liberators for toppling Muammar Gaddafi have become their oppressors as opposing alliances back rival governments in their struggle for power.
A city that was ultra-safe during Gaddafi's four-decade dictatorship has become a place of fear, constantly on tenterhooks for a new eruption of fighting between the competing former rebel militias, many of them from outside Tripoli.
The battle for control of Libya's oil and gas wealth has intensified as preparations step up for a June 25 general election with competing caretaker governments laying claim to power, one from the cabinet office, the other from a five-star hotel.
One is backed by Islamists and militia from Libya's third city Misrata to the east. The other is backed by liberals and fighters from the hill town of Zintan to the southwest.
Full report at:
http://english.ahram.org.eg/NewsContent/2/8/102537/World/Region/Dismay-in-Libya-capital-as-liberators-vie-for-powe.aspx
----------
Jihadists returning from Syria pose threat to Morocco
30 May 2014
Hundreds of Moroccans have joined the ranks of Salafist and jihadist groups fighting in Syria; their numbers were limited to a few dozen in 2012. A major fighting brigade consisting almost entirely of Moroccans has participated in the intense and fierce battles in Syria, and its popularity keeps growing. The participation of fighters in Syria puts them at risk for bloody deaths, and raises concerns about their return after having participated in a civil war.
"He died a martyr in the battle while fighting with courage." This is the message that often appears on Twitter accounts and websites of Salafist and jihadist groups in Syria when announcing the death of one of their fighters.
Full report at:
http://www.al-monitor.com/pulse/security/2014/05/morocco-jihadists-fighting-syria-risks-return.html#ixzz33BxvKe4N
----------
Two protesters killed in CAR capital amid rise in violence
30 May 2014
Two people were killed during anti-government protests in the Central African Republic on Friday following a wave of violent clashes across the capital Bangui.
Troops and police fired warning shots in a bid to stop thousands of protesters who had gathered in different parts of Bangui on Friday calling for the interim government to resign, witnesses and military sources told AFP.
They were also demanding the removal of the Burundian contingent of the African peacekeeping forces amid charges it has permitted attacks on Christians.
Meanwhile, the United Nations increased the toll from a deadly attack on a church in Bangui on Wednesday and said 27 people had been kidnapped.
Full report at:
http://english.ahram.org.eg/NewsContent/2/9/102526/World/International/UPDATED-Two-protesters-killed-in-CAR-capital-amid-.aspx
----------
South Sudan rebel leader in Kenya for talks
30 May 2014
The leader of South Sudan's rebels, former vice president Riek Machar, is in Nairobi for talks on regional efforts to end his country's nearly six-month-old civil war, officials said Friday.
Machar met with Kenyan President Uhuru Kenyatta on Thursday and was set for more talks on Friday, rebel spokesman Mabior Garang told AFP.
A statement from the Kenyan presidency said Machar had expressed "his desire to pursue peace for South Sudan", but gave no further details.
Machar's rebels have been fighting forces loyal to President Salva Kiir since December 15, when fighting between rival army factions broke out in the capital Juba. The two sides agreed a ceasefire in January and again earlier this month, but the truces have not held.
The war in the world's youngest nation has claimed thousands -- possibly tens of thousands -- of lives, with more than 1.3 million people forced to flee their homes. Some 75,000 people are also sheltering inside UN bases in fear of ethnic violence.
Peace talks are scheduled to resume in the Ethiopian capital Addis Ababa next Wednesday, with the East African regional bloc IGAD providing mediation.
http://english.ahram.org.eg/NewsContent/2/8/102540/World/Region/South-Sudan-rebel-leader-in-Kenya-for-talks.aspx
----------
Islamic fundamentalists create terror in Nigeria
30 May 2014
The recent kidnapping of three hundred Nigerian school girls has brought world's attention to the perennial problem of fanaticism in the north eastern region of Nigeria. This region has been known to be the hotbed of religious fundamentalism and insurgency for decades. Terrorist groups like Maitasin and its successor, Boko Haram operate with impunity causing mass casualties among the innocent civilian population. These knuckleheads continue to use violence as a method to achieve their esoteric demand. The group's mantra, "western education is evil," reflects the mind set and the aspiration of many Muslims around the globe. For instance, whether it is honor killing of women in Palestine, or women wearing the burka in Afghanistan and even women driving cars in Saudi Arabia, the birthplace of Islam.
This insurgency in north eastern Nigeria has important dimensions to reckon with, namely historical, political, religious, international and ethnical. Historically, northern Nigeria is predominantly Muslim, while the southern part is Christian. During the creation of Nigeria, these diametrically opposed regions, north and south protectorates were yoked together by the British in spite of their differences in culture and religion.
Full report at:
http://www.standard.net/Letters/2014/05/28/Islamic-fundamentalists-create-terrorism-in-Nigeria.html
----------
Nigeria's leader vows to 'do everything possible' to bring girls home
30 May 2014
ABUJA, Nigeria – Nigeria's leader vowed on Thursday to "do everything possible to bring our daughters home," referring to the mass abduction of more than 300 schoolgirls, and said that the Islamic extremists who kidnapped them threaten the country's democratic gains.
"It is a sad fact that as I address you today, all the gains of the past 15 years of democratic governance in our country are threatened by the presence of international terrorism on our shores," President Goodluck Jonathan said in a speech marking Nigeria's transformation from decades of military dictatorship. He also blamed the Islamic uprising on "extremist foreign elements" and offered amnesty to those who renounce violence.
He said he has instructed security forces "to launch a full-scale operation to put an end to the impunity of terrorists on our soil" but gave no details, not of what is being done to rescue the girls who the military claimed this week it has located. The military says it fears that using force to rescue them could instead get them killed. Jonathan has ruled out swapping the girls, who were kidnapped from a school in the town of Chibok on April 15, for detained insurgents.
Full report at:
http://www.foxnews.com/world/2014/05/29/nigerian-president-blames-extremist-foreign-elements-for-islamic-uprising/
------------
North America
US Senator Thanks Assad: You Followed Your Father by Protecting All Sects
30 May 2014
.The Syrian president Bashar al-Assad received a letter from U.S. Senator Richard H. Black in which the latter thanked him for respecting all the sects in Syria, hailed the heroic operations of the Syrian army in Qalamoun and described the militant groups as savage war criminals.
Black wrote, "You have followed the practice of your father by treating with respect all Christians and the small community of Jews in Damascus. You defended their churches and the Jewish synagogue, and you have permitted them to worship freely according to their beliefs. I am grateful for that."
Virginia Senator also thanked Syrian President Bashar Al Assad for Saving the Lives of Christians
"My personal thanks to the Syrian Arab Army and Air Force for protecting all patriotic Syrians, including religious minorities, raped, tortured, kidnapped and beheaded at the hands of the foreign militants."
Full report at:
http://www.almanar.com.lb/english/adetails.php?eid=153910&cid=23&fromval=1&frid=23&seccatid=20&s1=1
----------
U.S. says the case of Sudanese woman sentenced to death is 'horrific'
30 May 2014
The United States described as "horrific" Thursday the case of a Christian Sudanese woman who has been sentenced to hang for converting from Islam.
High-level U.S. officials have raised the plight of Meriam Yahia Ibrahim Ishag, 27, with top Sudanese counterparts and U.S. embassy officials have been attending her public hearings and will monitor the appeals process in Khartoum.
"We're concerned about this horrific case, and we've expressed that many, many, many times," State Department spokeswoman Jen Psaki said.
Ishag's husband Daniel Wani is a U.S. citizen, and he told AFP on Tuesday that he was trying to visit his wife in the women's jail in Khartoum's twin city of Omdurman after she gave birth to their second child, a baby girl.
Full report at:
http://english.alarabiya.net/en/News/africa/2014/05/30/Case-of-Sudan-s-Meriam-Ibrahim-horrific-U-S-.html
----------
Cop Who Refused To Attend Mosque's Police Appreciation Event Loses Appeal
30 May 2014
A Tulsa, Oklahoma, police captain who refused to set foot in a mosque hosting a police appreciation ceremony was rightfully punished for disobedience, a federal appeals court has ruled.
Paul Fields had sued the city of Tulsa and its police department for infringing on his civil rights after he was suspended and docked 10 days' pay, transferred and relegated to the graveyard shift. He had been ordered to attend a thank-you function at the Islamic Society of Tulsa or send subordinates in his place, according to court records, but he claimed the request infringed on his religious beliefs. A district court ruled against him.
On Thursday the 10th U.S. Circuit Court of Appeals concurred with the original judgment, pointing out that if Fields felt attendance violated his religious rights, he could have gotten others to go instead of him. In addition, the court ruled, "No informed, reasonable observer would have perceived the order or the event as a government endorsement of Islam." The ruling notes that the department routinely attends "community building" events hosted by religious organizations.
Full report at:
http://www.huffingtonpost.com/2014/05/28/paul-fields-mosque_n_5405032.html
----------
US: Suicide Bomber in Syria is an American from Florida
30 May 2014
Top United States intelligence officials believe a suicide bomber in Syria was an American citizen from Florida, reports said on Thursday.
Abu Hurayrah Al-AmrikiAmerican officials are reviewing a video that reportedly shows a truck being loaded with shells and driving towards its target. "The truck was loaded with munitions, then driven up a hillside in northern Syria. Moments later, there was a massive blast followed by cries of "Allahu Akbar," or "God is great" in Arabic, and the rattling of gunfire," CNN said.
The man called by the nom de guerre Abu Hurayra Al-Amriki was a U.S. citizen, who grew up in Florida and went to school there. He's the first American to carry out a suicide attack in Syria.
Full report at:
http://www.almanar.com.lb/english/adetails.php?eid=154031&cid=31&fromval=1&frid=31&seccatid=91&s1=1
----------
Muslim immigration officer's bias suit will proceed
30 May 2014
A federal appeals court has cleared the way for a Muslim immigration officer's workplace discrimination lawsuit to go to trial, saying the officer showed "telling evidence" of unfair practices at US Immigration and Customs Enforcement in Boston.
The US Court of Appeals for the First Circuit in Boston ruled last week that Tahar Ahmed and his supervisors should present their opposing sides to a jury. The action overturned a decision by a lower court judge, who said Ahmed did not provide enough evidence of discrimination to move forward.
Ahmed said in court records that he was passed over for a promotion to deportation officer in favor of three less qualified white men because he is Muslim, Arab, and a native of Algeria. ICE supervisors denied there was any discrimination and said they promoted the others because they were better qualified for the job.
Full report at:
http://www.bostonglobe.com/metro/2014/05/28/appeals-court-sends-ice-discrimination-suit-trial/KgGP3ECx7lT0sJHupTVkUK/story.html
----------
Mideast
Turkey's top court rules YouTube ban violates freedom of speech
30 May 2014
The Constitutional Court ruled on May 29 that the ruling to block YouTube violated the rights of users and freedom of speech.
The Constitutional Court reviewed three separate appeals on the ban imposed on March 27 without a court decision on the YouTube. One of the applications is filed by the company itself, while the others are filed by President Metin Feyzioglu of the Union of Turkey's Bar Associations (TBB) and scholar Kerem Altiparmak.
The court will send its decision to the Transportation and Communication Ministry and to the Telecommunications Directorate (TIB) with a clear demand of the removal of the blocking.
A local court had already granted a stay of execution for the ban on YouTube in April but the TIB said that it will not unblock YouTube while "criminal content" remains on the popular video-sharing website, contradicting the latest April 9 court ruling. The criminal content the TIB referred to is a recording of a key security meeting on Syria that was leaked online.
The ban on YouTube, less than a week after a similar move against Twitter, added more fuel to the outrage against the government's tightening grip on the Internet after it empowered the TIB with the authority to block access regardless of a court order.
Full report at:
http://www.hurriyetdailynews.com/turkeys-top-court-rules-youtube-ban-violates-freedom-of-speech.aspx?pageID=238&nID=67172&NewsCatID=339
----------
Palestinian-Led Sharia Movement Rallies at Al-Aqsa Mosque
30 May 2014
Palestinian-founded and led sharia law movement Hizb Al-Tahrir, the Party of Liberation, hosted thousands of Muslims for Friday prayers last week atop the Temple Mount, at the Al-Aqsa Mosque, where footage showed its leadership denigrating Jews and calling for the Pakistani Army to emerge from under the thrall of America to liberate Jerusalem.
On Thursday, MEMRI, the Middle East Media Research Institute, posted the video and a translated transcript from the rally.
Beginning with a deafening call and response from attendees, the speakers at the event exhorted sharia law-laden themes, including a call for a universal caliphate.
The call and response began, "Oh the army of Pakistan!" followed by, "Come for the sake of the rule of the Koran!" Then, "Oh nation of millions!" followed by "Awaken to support your religion!" Then, "Oh our imprisoned Al-Aqsa Mosque!" followed by, "We bear the glad tidings of liberation!"
Full report at:
http://www.algemeiner.com/2014/05/28/palestinian-led-sharia-movement-rallies-at-al-aqsa-mosque-calls-for-pakistan-army-to-liberate-jerusalem-video/
----------
Israeli and Palestinian presidents to pray for peace together in Vatican on June 8
30 May 2014
Israeli President Shimon Peres and Palestinian President Mahmoud Abbas will meet at the Vatican and pray for peace together at an unprecedented gathering on June 8, the Vatican said on May 30.
In one of his boldest political gestures since his election in March, 2013, Pope Francis invited the two leaders to come to the Vatican and hold a joint prayer meeting with him during the pontiff's trip to the Holy Land last week.
Vatican spokesman Father Federico Lombardi said the two had accepted that the meeting would take place on a Sunday afternoon. That morning the pope will be presiding at a Pentacost Sunday service in St Peter's Square.
The pope, who made the surprise invitation at the end of a Mass in Bethlehem last Saturday, told reporters on the plane returning to Rome that he was not getting directly involved in the stalled Mideast peace process, something he said would be "crazy on my part."
Courage 'only path for peace'
Full report at:
http://www.hurriyetdailynews.com/israeli-and-palestinian-presidents-to-pray-for-peace-together-in-vatican-on-june-8.aspx?pageID=238&nID=67174&NewsCatID=359
----------
'Men And Women Who Hold Divorce Parties Are Definitely Satanic,' Iranain Cleric Declares
30 May 2014
TEHRAN, Iran (AP) — A senior Iranian cleric on Friday called divorce parties a "satanic" Western import and a "poison" for Islamic society.
Ayatollah Mohammad Emami Kashani, Tehran's Friday prayer leader, was referring to the Western phenomenon of holding parties to celebrate the dissolving of a marriage, a practice that has recently emerged in the Islamic republic.
Kashani told worshippers that marriage is a sacred bond and that Western practices like divorce parties undermine family values.
Iranian media in recent days have reported on extravagant preparations for such parties, including black roses and cakes.
"Unfortunately, divorce parties are being organized as of recently... This is very dangrous. It's a poison for the Islamic civilization and society," Kashani said in his Friday prayer sermon, which was broadcast live on state radio.
Full report at:
http://www.huffingtonpost.com/2014/05/28/divorce-parties-satanic-iran_n_5380347.html
----------
'Islamic Movement in Israel serving as front for Hamas activities at Temple Mount'
30 May 2014
The Shin Bet (Israel Security Agency) announced Thursday that a senior Hamas operative, who was arrested at the Allenby Bridge last month, revealed during his interrogation that Hamas uses the Islamic Movement in Israel as a front to advance its activities and goals in Jerusalem.
The operative, Mahmoud Toama, is a member of Hamas's General Shura Council, headed by Khaled Mashaal, which is the body responsible for making all of the organization's policy decisions in all fields, including military decisions, according to the Shin Bet.
Hamas uses the Islamic Movement to transfer money to projects in Jerusalem, such as paying for Arab youths to remain constantly on the Temple Mount in the guise of religious students in order to prevent Jewish pilgrimage to the holy site, Toama told the Shin Bet.
Full report at:
http://www.jpost.com/Defense/Islamic-Movement-in-Israel-serving-as-front-for-Hamas-activities-at-Temple-Mount-354812
----------
Iranian commander says collapse of US empire is near
30 May 2014
The deputy commander of Iran's Revolutionary Guard, Brig.-Gen. Hossein Salami said that the US's status in the world has deteriorated and that its collapse is near.
"Today nowhere in the Muslim world" does anyone pull out "a red carpet for American officials and that's why [US President Barack] Obama secretly" showed up at Bagram military base in Afghanistan without first letting President Hamid Karzai know, said Salami according to a report by Iran's Fars news agency.
"And this shows that the US empire is coming to an end," he said.
Obama made a surprise visit to Afghanistan on Sunday and spoke to the Afghan president, but did not meet with him.
Full report at:
http://www.jpost.com/Iranian-Threat/News/Iranian-commander-says-collapse-of-US-empire-is-near-354818
----------
South Asia
NATO airstrike leaves 8 rebels dead in Paktika province
May 30 2014
According to local authorities in eastern Paktika province, at least eight militants were killed following a NATO airstrike in this province.
The provincial police chief, Gen. Nabi Jan Malakhel said the airstrike was carried out late Thursday night in Yahya Khel district.
Gen. Malakhel further added that a vehicle carrying insurgents was targeted in the airstrike.
The anti-government armed militant groups have not commented regarding the report so far.
Paktika is among the volatile provinces in eastern Afghanistan where anti-government armed militants groups including the Taliban militants and Haqqani Network insurgents are actively operating in its various districts.
Full report at:
http://www.khaama.com/nato-airstrike-leaves-8-rebels-dead-in-paktika-province-6171
----------
Police foils truck bombing plot in capital Kabul
May 30 2014
Afghan police forces foiled a truck bombing plot in capital Kabul by confiscating a truck packed with explosives.
Deputy interior minister for security, Gen. Ayub Salangi said Friday that the truck was seized in Ghazni province, while it was on its way to Kabul city.
Gen. Salangi said the militants were looking to use the truck with explosives for terrorist attack in capital Kabul.
The anti-government armed militant groups have not commented regarding the report so far.
This comes as an explosion targeted a vehicle carrying the Afghan defense ministry employees in capital Kabul last Monday.
At least two people were killed and nine others were injured following the blast which took place in Qala-e-Zaman Khan are of Kabul city.
http://www.khaama.com/police-foils-truck-bombing-plot-in-capital-kabul-6170
----------
Jamaat trial: ICSF disagrees with law minister
Tribune Online Report
30 May 2014
The International Crimes Strategy Forum (ICSF) has disagreed with the law minister's comment that the trial of Jamaat-e-Islami was not possible under the existing ICT Act.
The organisation has issued a press release in this regard on Friday, a day after the minister said Jamaat cannot be tried now under the tribunal law as it lacks provision for the purpose.
The press release read: "Law Minister Advocate Anisul Haque's comment regarding Jamaat's trial has come to the ICSF's attention. The ICSF disagrees with law minister on the basis of his stand regarding the trial."
It further stated: "The law minister claimed there is no provision in the amended in Iinternational Crimes Tribunal [ICT] Act 1973 under which any political party can be tried. But, in 2009, the ICT has included the provision of trying any organisation by amending section 3(1) of the act.
Full report at:
http://www.dhakatribune.com/bangladesh/2014/may/30/jamaat-trial-icsf-disagrees-law-minister#sthash.Ify2rkpe.dpuf
----------
IMF approves US$140.9m ECF for Bangladesh
30 May 2014
The International Monetary Fund (IMF) has approved disbursement of US$140.9m to Bangladesh under its Extended Credit Facility (ECF) programme.
The Executive Board of the IMF gave the approval on Thursday at a meeting held at its headquarters in Washington DC, USA, according to an IMF press release.
The Executive Board's decision enables the immediate disbursement of an amount to Bangladesh, reports BSS.
This would bring total disbursements under the arrangement US$704.3m. The decision was taken without a formal Board meeting.
The three-year ECF arrangement for Bangladesh was approved by the Executive Board on April 11, 2012 for a total amount equivalent to US$986m, or 120% of quota.
Full report at:
http://www.dhakatribune.com/development/2014/may/30/imf-approves-us1409m-ecf-bangladesh#sthash.a83bAiFE.dpuf
----------
Digital Bangladesh Task Force formed
Mohosinul Karim
30 May 2014
The 19-member executive committee includes public servants, IT experts and business leaders
The government has formed the Digital Bangladesh Task Force headed by Prime Minister Sheikh Hasina, according to a gazette notification issued by the Cabinet Division yesterday.
Its executive committee will be led by Abdus Sobhan Sikder, principal secretary to the prime minister, says another gazette notification.
The gazettes say the committees aim to enhance the technology-based development in the country to reach the goal of Digital Bangladesh as well as export software products.
The task force comprises 23 members, including ministers, parliament members, public servants, IT experts, business leaders and university teachers.
The 19-member executive committee includes public servants, IT experts and business leaders.
Full report at:
http://www.dhakatribune.com/bangladesh/2014/may/30/digital-bangladesh-task-force-formed#sthash.FPPh139K.dpuf
-----------
Australia
Muslim community 'too lax' on jihad risk: head of the NSW CTS
30 May 2014
THE Muslim community has failed to grasp the serious threat posed by young men travelling to the battlefields of Syria and has become "passive" in the face of a growing problem, one of Australia's top police officers has warned.
The head of the NSW Counter Terrorism Squad, Assistant Commissioner Peter Dein, has issued a rare rebuke to senior members of the Sunni Muslim community, saying they have not done enough to discourage young Muslim men from joining the Syrian jihad.
With the number of extremists travelling to Syria believed to be escalating, Mr Dein said the Muslim community had failed to grasp the serious threat posed by returning fighters.
"The community is being very passive about the problem,'' Mr Dein told The Australian. "They're not openly discouraging fellow community members from travelling. There are some that do, but some community spokespeople who are well respected are not necessarily taking an active role in trying to convince the community not to travel and get involved.''
More than 150 Australians are believed to be actively involved in the conflict in Syria. Almost all are fighting with one of two rebel jihadist groups: Jabhat al Nusra or the Islamic State of Iraq and Syria. Both are banned terror groups.
Full report at:
http://www.theaustralian.com.au/national-affairs/policy/muslim-community-too-lax-on-jihad-risk/story-e6frg8yo-1226935154168#
----------
India
Saeed calls followers to wage jihad against India
30 May 2014
The man India holds responsible for engineering the 2008 Mumbai terrorist attacks that killed 166 people moves freely in Pakistan.
On Wednesday, Jamat-ud- Dawa chief Hafiz Saeed delivered a fiery speech as thousands of followers joined him at the famous Aabpara Chowk - situated just a few hundred yards from the ISI headquarters - and asked them to get ready as the "time has come to perform the final jihad against India to free Kashmir from Indian occupation".
"Are you ready to help Kashmiri brothers and sisters? Would you join me for this noble cause?" Saeed asked the gathering. Thousands of his followers responded to their leader by assuring him that they were ready to fight India.
"Kadam badhao Hafiz Saeed, hum tumhare sath hain (Lead the way Hafiz Saeed, we are with you)," an energetic crowd of roughly 7,000 to 10,000 chanted.
On Wednesday, as Pakistan marked the 16th anniversary of the nuclear test, Saeed swept into the Capital city for a rally arranged by the JuD titled 'Takbeer Convention'.
He was followed by former ISI director general Hamid Gul, Senator Talha Mehmood and former head of right wing political party Jamat-e-Islami. Saeed, who drove-in in his bullet-proof jeep in a heavy security cover, was received with rose petals.
Full report at:
http://www.dailymail.co.uk/indiahome/indianews/article-2642123/Saeed-calls-followers-wage-jihad-against-India.html#ixzz33C4Y1sTT
-----------
Southeast Asia
Insisting products still 'halal', Cadbury says will meet with Muslim leaders
30 May 2014
KUALA LUMPUR, May 30 ? Cadbury Malaysia affirmed today the halal status of its chocolates, and said it will meet with key Muslim leaders here to reassure the community that all its products are safe for Muslim consumption.
The confectionary giant acknowledged efforts by the National Fatwa Council to convince consumers of Cadbury chocolate's halal status, and said it remains committed to the Department of Islamic Development Malaysia's (Jakim) halal regulatory guidelines.
"Our extreme focus on this matter continues," Cadbury's head of corporate affairs Raja Zalina Raja Safran said in a statement here.
"And we are meeting with stakeholders and leaders in the Muslim community to reassure them of our commitment to making products that meet the needs of Malaysian consumers."
Last week, Cadbury's Malaysian outfit was forced to recall two batches of chocolate products after it was found tainted with porcine DNA by the Health Ministry.
In an earlier statement, the company said it was informed that samples of its Cadbury Dairy Milk Hazelnut and the Cadbury Dairy Milk Roast Almond that had been sent to the ministry had "tested positive for traces of porcine DNA".
Full report at:
http://www.themalaymailonline.com/malaysia/article/insisting-products-still-halal-cadbury-says-will-meet-with-muslim-leaders#sthash.URorRcBd.dpuf
--------------
Ipoh Court orders Muslim convert to return child or face jail
30 May 2014
KUALA LUMPUR, May 30 ? Muslim convert Mohd Ridzuan Abdullah was ordered by an Ipoh High Court today to return his six-year-old daughter to his estranged ex-wife M. Indira Gandhi by next week or face imprisonment, lawyer New Sin Yew said.
According to New, Judicial Commissioner Lee Swee Seng decided that Mohd Ridzuan was guilty of contempt of court when he failed to comply with a 2010 ruling granting custody of Prasana Diksa to Indira.
At the time, Mohd Ridzuan had made off with the then one-year-old, later relying on a ruling by the Shariah Court, granting him custody of the couple's three children.
"Now he (the judge) temporarily suspended the warrant of committal until next Friday, 12pm for the husband to deliver the child to Kula & Associates's office.
Full report at:
http://www.themalaymailonline.com/malaysia/article/ipoh-court-orders-muslim-convert-to-return-child-or-face-jail#sthash.0UUJeJSB.dpuf
----------
Najib: Appreciate ability to celebrate blessings of fellow Malaysians
30 May 2014
KUALA LUMPUR, May 30 — Prime Minister Datuk Seri Najib Razak said multi-ethnic Malaysians should appreciate their ability to celebrate each other's cultures and traditions.
In a message to Malaysians of the Kadazandusun and Dayak heritage celebrating Kaamatan and Gawai, he noted that Malaysia was a melting pot of cultures, blessed with resources that all Malaysians could be thankful for.
"We must be appreciative of the realities where all Malaysians regardless of background, race, religion and political affiliation can come together and have the privilege to celebrate the blessings of our fellow Malaysians, together," he said on his blog.
He said the annual celebration of the harvest of rice was greeted with a manifestation of thanksgiving to express gratitude and appreciation for another good harvest and was also a time to plan for the new farming season or other endeavours ahead.
Najib said that even as Malaysians consumed rice daily, they had the tendency to overlook the importance of rice.
"Paddy growers require an ample amount of water to cultivate rice and Malaysia is blessed with just the right amount of rainfall to grow rice," the prime minister said.
Full report at:
http://www.themalaymailonline.com/malaysia/article/najib-appreciate-ability-to-celebrate-blessings-of-fellow-malaysians#sthash.pTSI3AJh.dpuf
----------
Europe
Tajik Mullah's Remarks On Jihad Spark War Of Words
30 May 2014
A video has appeared on the Internet that purports to show a Tajik militant in Syria condemning a pro-government mullah's stance on the issue of jihad.
The four-minute clip features a self-described militant angrily denouncing remarks made by prominent Tajik mullah Hoji Mirzo Ibronov, who recently expressed concern that young Tajiks were being brainwashed and recruited to fight alongside Islamist rebels in Syria.
In an exclusive interview with RFE/RL's Tajik Service published on May 14, Ibronov argued that there was no jihad, or holy war, in Syria, despite the claims of those intending to lure Tajik migrants to join the fight.
A video posted on the Russian social-media site Odnoklassniki this week features a bearded man -- surrounded by some two dozen gun-wielding masked men -- directly countering Ibronov's claim.
Speaking in colloquial Tajik, he accuses the mullah of misleading people. "The mullah says, 'There is no jihad in [Syria].' I didn't believe Hoji Mirzo would say such things until I listened to his voice," the man says. "How can you say there no jihad here? Children are being killed here."
Full report at:
http://www.rferl.org/content/tajikistan-syria-war-words/25400717.html
----------
Sharia-compliant green energy investment project is 'world's first'
30 May 2014
A Sharia-compliant green energy investment scheme, claimed to be the first of its kind in the world, has been launched in the UK.
The Enterprise Investment Scheme (EIS) is looking to raise £3m to purchase a large-scale solar PV plant and allow investors to sell government-backed green energy certificates and electricity to the grid, according to Simply Sharia, the UK-based independent financial advisers that have helped develop the project along with Gardner Asset Management LLP (GAMllp) and Shariyah Review Bureau (SRB).
EISs offer tax relief to investors who purchase shares in companies and are used to channel funds into green energy companies or other businesses deemed to be high risk. However, they do not conform to Sharia law followed by some parts of the Islamic community because they result in interest payments, hold cash in interest-bearing accounts, and are covered by insurance policies.
Full report at:
http://www.businessgreen.com/bg/feature/2346770/sharia-compliant-green-energy-investment-project-is-worlds-first
----------
Burma Drop Draft Religion Law: Human Rights Watch
30 May 2014
(New York) – Burma's parliament should scrap a proposed religion law that would encourage further repression and violence against Muslims and other religious minorities, Human Rights Watch said today. The draft law on religious conversions, published in the state-run media on May 27, 2014, would impose unlawful restrictions on Burmese citizens wishing to change their religion.
"Burma's government is stoking communal tensions by considering a draft law that will politicize religion and permit government intrusion on decisions of faith," said Brad Adams, Asia director. "Following more than two years of anti-Muslim violence, this law would put Muslims and other religious minorities in an even more precarious situation."
Under the draft law, any Burmese citizen who plans to change religion must seek a series of permissions from local representatives of government departments, including the Ministries of Religion, Education, Immigration and Population, and Women's Affairs, and wait 90 days for permission to be granted. Penalties for failing to obtain government permission to change one's religion are not stated. Proselytizing, forcing someone to convert, or insulting another religion would become punishable by up to one year in prison.
Full report at:
http://www.hrw.org/news/2014/05/29/burma-drop-draft-religion-law
----------
"Islam-Christianity Mutual Understanding" Forum Planned in Bosnia
30 May 2014
Approaches to reach mutual understanding of Islam and Christianity will be investigated in a forum to be held by the Iranian Cultural Center in Bosnia and Herzegovina.
The capital city of Sarajevo will host the two-day program on June 10 and 11.
It will be organized in cooperation with the Center for Dialogue among Religions and Civilizations affiliated to the Islamic Culture and Relations Organization.
Promoting dialogue among Muslims and Christians, stressing the importance of mutual understanding and its role in coexistence of religions, methodology of mutual understanding of Islam and Christianity and the necessity of creating a common religious literature between Islam and Christianity are among the objectives of the forum.
There are around 3 million Muslims in Bosnia and Herzegovina, taking into account the large diaspora that had left the country during the Bosnian War in the 1990s. An estimated 1.55 million reside in their native Bosnia and Herzegovina where they constitute 40 percent of the country's overall population.
http://www.abna.ir/english/service/europe/archive/2014/05/29/612000/story.html
----------
UK calls for inclusive governance from Egypt's new president
30 May 2014
The British government has described the Egyptian presidential election as important step towards a democratic transition in Egypt.
However, officials refused to comment on the unofficial results, which indicate a landslide victory for former army chief Abdel-Fattah El-Sisi.
"The Egyptian election is important for the process of the democratic transition and return to forming an elected government in Egypt," a Foreign Office spokeswoman told Ahram Online.
The UK says the new president faces a lot of future challenges, including bringing long-term stability, which "will be achieved only through inclusive governance which represents all parties."
The UK is calling for a "full and functioning democracy in all its aspects, including an independent judiciary, a vibrant civil society and a free media" in Egypt.
Ahram Online understands that the British government is consulting its European Union partners on the results of the Egyptian presidential election, which will be announced on 3-4June.
Full report at:
http://english.ahram.org.eg/NewsContent/1/64/102531/Egypt/Politics-/UK-calls-for-inclusive-governance-from-Egypts-new-.aspx
----------
Kazakh Terrorist Faces Jail After Fighting in Syria
30 May 2014
A court in Kazakhstan has sentenced a local man to seven years in prison for engaging in "terrorist" activities in Syria and for calling his compatriots to join him in the jihad, a news report said.
An Almaty city court found Kamil Abdulin, 29, guilty on all charges, including leading a terrorist group, promoting terrorism and inciting religious hatred, a court spokesperson said, Interfax reported Wednesday. The court also ruled in its Tuesday verdict that Abdulin's property would be confiscated, the spokesperson said.
Kazakhstan — a predominantly Muslim nation in Central Asia — has strived to build a secular state while reviving religious freedoms after the post-Soviet collapse, but some have expressed concerns over the rise of radical Islam in the country.
A video posted online last fall created a stir by purporting to show a Kazakh "family" of 150 people, including women and children, preparing for jihad in Syria, BBC reported.
Kazakhstan's National Security Committee's Nurgali Bilisbekov said at the time that his government was "worried" about Kazakh citizens joining Islamist rebels who fight against the government of Syrian President Bashar Assad, Interfax reported.
At least four men in Kazakhstan were trialled on terrorism charges this spring, after traveling to Syria to fight on the side of the rebels, RIA Novosti reported.
http://www.themoscowtimes.com/news/article/kazakh-terrorist-faces-jail-after-fighting-in-syria/501029.html
----------
URL: https://www.newageislam.com/islamic-world-news/new-age-islam-news-bureau/saudi-cleric-says-chatting-online-is-haram/d/87275