New Age Islam News Bureau
21 Apr 2014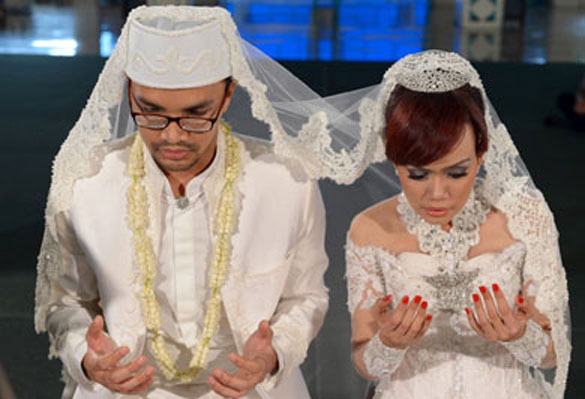 This picture taken on November 30, 2012, shows Indonesian Muslim Shiites at a temporary shelter in Sampang. (AFP Photo/Adek Berry)
--------------
Arab World
• Saudi Arabia Trains Chechens to Operate in Syria: Report
• Suicide bomber kills 10 in central Iraq
• Air strikes kill dozens in Syria's Aleppo: Monitor group
• 30 Morsi loyalists given 3.5 years in jail for illegal protesting
• Saudi Arabia sentences five to death for Al-Qaida expat attack
• Peace our greatest weapon: Al-Sudais
• Kuwait court shuts two newspapers over coup articles
• UAE commended for peace, religious tolerance
• Despite war, Syria presidential vote set for June
• Syria jihadists rattle staunch U.S. ally Jordan
• Adapting to the digital challenge in era of citizen journalism
• Prisoner assaulted after 'saviour of Islam' claims
Mideast
• US drone strikes in Yemen kill 40 Al Qaeda militants
• Religious people invited to Turkey's first atheism association
• Erdoğan 'becomes first prime minister to sue state in history'
• IAF bombs terror sites in Gaza after tense morning
• Fatah officials set to head to Gaza for unity talks
• Iranians Carry 'Death to Israel' Signs As Rouhani Tells Crowd He Supports Dialogue
• 'Unemployment has reached a critical level in Iran'
South Asia
• 40 Taliban militants killed or injured Afghan operations
• ACC files charge sheet against Hefazat-e-Islam Mufti Izhar
• Hefazat-e-Islam denies claim of negotiations with government
• Maldives Islamic minister completes first official visit to India
Europe
• Young Britons being recruited through social media to fight jihad in Syria
• UK Pakistanis want Hamid Mir attackers exposed
• Paris: Piece of Kiswa on display in Haj expo
• British PM criticised for saying UK is Christian country
• Putin signs rehabilitation act for Crimean ethnic minorities
Africa
• From Dawa to Hisbah: the strange evolution of Ansar al-Sharia
• Libyan jihadist group parades sobbing hostage
• Nigeria: Islamic Group Accuses SSS of Religious Bias
• CAR: Islamic jihadists murder Catholic priest, mutilate corpse
• Sufi festival inspires young Moroccans
India
• Justice to Riot Victims, Not the Skull Cap, Is Important: Jamiat Ulema-e-Hind
• T-State Led To More Hindu-Muslim Polarisation: Survey
• Evict Muslims from Hindu areas: Pravin Togadia
Pakistan
• Pak-China friendship is 'sweeter than the sweetest honey': Nawaz
• Jamaat-i-Islami wants permanent TTP ceasefire
• Army to take legal action against Geo TV for maligning ISI
• Women desks to be set up at all 500 KP police stations: K P CM
• Special units to respond if Taliban restart bombings
• Country cannot afford dictatorship: opposition leader
• Five killed, one injured in Karachi violence
• Three people gunned down in Quetta
• Pakistani Hindus submit memorandum to UN
North America
• Washington not planning to suspend Afghan cooperation with Moscow
• Obama denies entry to all engaged in terrorism against US
Southeast Asia
• Calls for Jihad, Purges Emerge at Hate-Filled Anti-Shiite Gathering in Indonesia
• We will oppose Hudud as it is not part of Pakatan agreement, says Guan Eng
• Meeting Obama would have been helpful, says Anwar
• Hundreds of Migrant Kids Languishing in Indonesian Centers
Compiled by New Age Islam News Bureau
URL: https://www.newageislam.com/islamic-world-news/new-age-islam-news-bureau/saudi-arabia-trains-chechens-to-operate-in-syria--report/d/76659
---------
Arab World
Saudi Arabia Trains Chechens to Operate in Syria: Report
April 21, 2014
Syrian Opposition sources and Western analysts agreed that Saudi Arabia has facilitated the recruitment of more than 1,000 Islamist fighters from Russia's autonomous Chechnya in preparation for being sent to Syria, the American World Tribune newspaper reported.
Analysts said the Chechens significantly bolstered their presence in the Sunni revolt in Syria since Riyadh assumed responsibility for the war against the President Bashar Assad in late 2013.
"One group of foreign fighters is especially worth noting," David Kilcullen, chairman of Caerus Associates, told the Senate Foreign Relations Committee on March 26.
"Chechens from the Caucasus, Uzbeks from Central Asia, and Tatars from the Crimea have traveled to Syria in recent years to fight a key Russian ally, learn military skills and participate in the jihad at a time when Russian operations, and those of Russia's local allies, have made it harder to operate in the Caucasus."
Chechnya face Russia in a long-term struggle for independence since the nineteenth century, and modern warfare began between Russians and Chechens in the mid- nineties where Dmoatan wars broke out with Russia in 1994 and 1999 .
With the Syrian war outbreak, dozens of Chechens moved to the Levant and became influential in different Brigades.
Moreover, a report by the British Broadcasting Corporation said last year that Chechen fighters in Syria are divided into two main categories: the first includes Chechen students studying Arabic and Islam in the Arab countries, and the second constitutes of Chechens who came from the Pankisi Gorge, northeast Georgia.
It is noteworthy that the Islamic Emirate of Caucasus expressed reservations on the fighters' travel to Syria, but urged them to join the opposition armed mercenaries in the North Caucasus.
A source in the North Caucasus revealed the reasons behind their desire to go to Syria, saying: "You application remains suspended for a year until you are accepted, then you begin to move between apartments and get martyred before reaching the mountains. Also there is no training camps such as the one in Syria, and there isn't enough support to accommodate everyone, so Syria became a utilized training field."
Syria was hit by a violent unrest since mid-March 2011, where the Syrian government accuses foreign actors, mainly the Saudi Arabia and Turkey, of orchestrating the conflict by supporting the militant opposition groups with arms and money.
Today hundreds of armed groups, including terrorist takfiri brigades affiliated with Al-Qaeda, are battling both the national army and each other, complicating any efforts to reach a political settlement.
http://www.almanar.com.lb/english/adetails.php?eid=147189&cid=31&fromval=1&frid=31&seccatid=91&s1=1
---------
Suicide bomber kills 10 in central Iraq
21 April 2014
A suicide bomber detonated a vehicle rigged with explosives at a police checkpoint in central Iraq on Monday, killing 10 people, an officer and a medical source said.
The blast, which hit the Suweirah area, south of Baghdad, also wounded 35 people.
The attack came a day after violence in Iraq, including a suicide bombing at a university in Baghdad, killed at least 16 people.
The violence comes less than 10 days before the April 30 parliamentary election and will be a major test for security forces.
It will be the first parliamentary election since American troops quit Iraq at the end of 2011.
While they were able to keep violence to a minimum during provincial polls last year, security forces have failed to halt a surge of unrest this year.
The heightened violence has been driven principally by widespread anger among the Sunni Arab minority, who say they are mistreated by the Shiite-led government and security forces.
It has also been fuelled by the bloody civil war in neighboring Syria, which has bolstered militant groups.
Violence has killed at least 490 people in Iraq this month and upwards of 2,700 this year, according to AFP figures based on security and medical sources.
http://english.alarabiya.net/en/News/2014/04/21/Suicide-bomber-kills-10-in-central-Iraq.html
---------
Air strikes kill dozens in Syria's Aleppo: Monitor group
April 21, 2014
Dozens of people have been killed in air strikes on the northern Syrian city of Aleppo, a monitoring group said on Monday, including at least 29 people in a single neighbourhood.
Also on Monday, state news agency SANA said two people were killed when mortars struck central Damascus.
The opposition Syrian Observatory for Human Rights said air strikes killed 29 people on Sunday, including women and children, in the southern Al-Ferdous district of Aleppo, a city that was once Syria's largest and a major commercial hub.
Another 14 people were killed in the Baeedeen neighbourhood in "barrel bomb" attacks - strikes in which helicopters drop highly destructive improvised explosives - the group said. A further five died in barrel bomb attacks in the village of Tlajabin, it added.
Western powers have condemned the use of barrel bombs as a war crime, but they continue to fall nearly every day in Aleppo and other parts of Syria.
SANA said two people were killed in Damascus when mortars fired by "terrorists" - its term for rebel fighters - hit the Al-Salihiya neighbourhood of the capital and a nearby area.
More than 150,000 people have been killed in Syria's conflict, which started as a peaceful protest movement against President Bashar al-Assad's rule in March 2011 and turned into civil war after a government crackdown.
http://english.ahram.org.eg/NewsContent/2/8/99513/World/Region/Air-strikes-kill-dozens-in-Syrias-Aleppo-Monitor-g.aspx
---------
30 Morsi loyalists given 3.5 years in jail for illegal protesting
April 21, 2014
A Cairo misdemeanor court has sentenced 30 supporters of ousted president Mohamed Morsi to three-and-a-half years in jail for rioting and illegal protesting, according to Al-Ahram's Arabic news website.
The convicted were arrested during clashes between security forces and pro-Morsi protesters last December at the Supreme Constitutional Court in downtown Cairo during one of several trials for the ousted president.
Prosecutors had accused the 30 defendants of illegal protesting, rioting, purposefully destroying public and private property, resisting arrest and belonging to a terrorist organisation with goals of disturbing Egypt's security and social peace – a reference to the Muslim Brotherhood, from which Morsi hails, which was deemed a terrorist group last December by Egyptian interim authorities.
Thousands of pro-Morsi demonstrators have been sentenced in recent months for defying a controversial new protest law issued in November which bans all protests not pre-approved by the police.
http://english.ahram.org.eg/NewsContent/1/64/99472/Egypt/Politics-/-Morsi-loyalists-given--years-in-jail-for-illegal-.aspx
---------
Saudi Arabia sentences five to death for Al-Qaida expat attack
April 21, 2014
A Saudi Arabian court on Sunday sentenced five men to death for their involvement in a suicide attack on expatriate residential compounds in Riyadh in 2003, the state news agency reported.
Another 37 people were sentenced to terms of three to 35 years for assisting the attacks in northeastern Riyadh, which were part of a three-year campaign by Al-Qaida that killed hundreds and was aimed at destabilising U.S. ally Saudi Arabia.
Riyadh crushed the campaign in 2006, detaining more than 11,000 people in its security prisons, it has said.
Full report at:
http://www.haaretz.com/news/middle-east/1.586527
---------
Peace our greatest weapon: Al-Sudais
Apr 21, 2014
There some individuals who misuse Islam to achieve personal goals and spread violence and terrorism, said Sheikh Abdul Rahman Al-Sudais, chief imam of Makkah's Grand Mosque. He was addressing the Dubai International Peace Convention on Saturday.
"Such misuse is incorrect as Islam seeks to build and not destroy, to improve life for humankind and not worsen it."
The three-day convention, which concluded on Saturday, attracted about 70,000 people of varied nationalities from across the UAE and the wider Gulf region.
Notably, Dutch filmmaker Arnaud Van Dorn's son embraced Islam and changed his name to Ali on second day of the convention. Arnaud Van Dorn had embraced Islam last year.
"Peace in Islam represents health and security. Peace also means a collective and individual behavior, which ensures that Muslims live for the betterment of society through commitment to goodness, harmony, dialogue and compassion while rejecting violence, corruption and terrorism," Al-Sudais said.
Full report at:
http://www.arabnews.com/news/558746
---------
Kuwait court shuts two newspapers over coup articles
2014-04-21
KUWAIT CITY: A Kuwaiti court has temporarily suspended the publication of two independent newspapers over articles about a secret probe into allegations of a coup plot to overthrow the Gulf monarchy's government, the official state news agency reported Sunday.
KUNA carried a statement by the Information Ministry saying it notified Al Watan and Alam Al Yawm newspapers of the suspension because they had violated a prosecutor-ordered media blackout of the investigation.
According to the ministry, a judge ordered the newspapers to stop printing for two weeks.
The deputy editor-in-chief at Al Watan, Waleed al-Jassim, said his newspaper regrets the decision and plans to contest the ruling.
Full report at:
http://www.dawn.com/news/1101164/kuwait-court-shuts-two-newspapers-over-coup-articles
---------
UAE commended for peace, religious tolerance
April 21, 2014
ABU DHABI: The Egyptian Coptic Orthodox Church has commended the leading role of the UAE under the leadership of His Highness Sheikh Khalifa Bin Zayed Al Nahyan, President of the UAE and Ruler of Abu Dhabi, in consolidating the concepts of the policy of religious tolerance and brotherhood among religions and working to spread the values of love and peace throughout the Arab region and the world.
During the celebration of Easter last night in the cathedral in Abu Dhabi, Father Isaac Al Anba Bishoy, Pastor of the Cathedral of Saint Antony for Coptic Orthodox in Abu Dhabi, extended his thanks and appreciation to Sheikh Khalifa, His Highness Sheikh Mohammed Bin Rashid Al Maktoum, Vice President and Prime Minister and Ruler of Dubai, their Highnesses the Rulers of the Emirates and to General Sheikh Mohamed Bin Zayed Al Nahyan, Crown Prince of Abu Dhabi and Deputy Supreme Commander of the UAE Armed Forces. They have made tireless efforts to achieve equality and brotherhood among the peoples of all religions.
Full report at:
http://gulftoday.ae/portal/e4f1998f-6bf7-4d60-ae72-8cb23d5f28bd.aspx
---------
Despite war, Syria presidential vote set for June
21 April 2014
Despite a brutal civil war that has killed more than 150,000 people, Syria will hold presidential elections on June 3, the country's parliamentary speaker said on Monday.
"Elections for the president of the Syrian Arab Republic for Syrians resident in the country will be held on June 3 from 7:00 am to 7:00 pm," Mohammad al-Lahham said during a special session of parliament.
http://english.alarabiya.net/en/News/2014/04/21/Syria-presidential-vote-set-on-June-3.html
---------
Syria jihadists rattle staunch U.S. ally Jordan
By Reuters
Apr. 21, 2014
Jordanian Islamist Ahmad Mahmoud fought with rebels in Syria for six weeks earlier this year, then slipped back across the border to seek treatment for a war wound - even though the authorities had warned him not to return.
Within a week the bearded 23-year-old fighter found himself in the dock at a military court, facing terrorism charges filed by authorities who are taking an increasingly tough stance against homegrown militants fighting in Syria's civil war.
Their rising numbers have rattled the Hashemite kingdom, a U.S. ally against Islamist militancy. Amman treats returning jihadists as a security threat to be nipped in the bud and, with an eye to Syrian President Bashar al-Assad's potential to tough out the uprising against him, wants to keep channels open to a government with which it retains diplomatic and trade ties.
Full report at:
http://www.haaretz.com/news/middle-east/1.586466
---------
Adapting to the digital challenge in era of citizen journalism
Apr 21, 2014
When Arab News launched its first website at the dawn of the new century Google was three years old and had just been awarded a patent for its now dominant PageRank search mechanism. Facebook and Twitter would not be founded for another few years.
There was a sense of excitement about the possibilities that digital publishing offered especially to the common man or woman.
It was a time where traditional media was no longer the gatekeeper to getting published.
A different way of personal publishing began to emerge. Blogging was its new name.
The masses finally had a voice and it was theirs without the filter of an editor who decides what could and could not be said.
Full report at:
http://www.arabnews.com/news/558986
---------
Prisoner assaulted after 'savior of Islam' claims
April 21, 2014
HAFR AL-BATIN — A 26-year-old Saudi prisoner had to be hospitalized after other inmates reportedly assaulted him for claiming he was the prophesied redeemer of Islam. The man was treated for minor injuries but returned to prison the same day.
Sources said he claimed he was the Mahdi, whose appearance is said to coincide with the second coming of Prophet Isa (Jesus, peace be upon him). They said the prisoner, who is believed to be mentally ill, was originally arrested for attacking security officers but had not been sentenced yet.
http://www.saudigazette.com.sa/index.cfm?method=home.regcon&contentid=20140421202537
---------
Mideast
US drone strikes in Yemen kill 40 Al Qaeda militans
April 21, 2014
An "unprecedented" US and Yemeni aerial campaign on the weekend in Yemen has killed more than 40 al-Qaeda militants in a bid to thwart attacks by the network's local affiliate, officials said.
Al-Qaeda in the Arabian Peninsula (AQAP) has been linked to a number of failed terror plots against the United States, and its leader recently appeared in a rare video in which he vowed to attack Western "crusaders" wherever they are.
A top Yemeni official told AFP the "unprecedented" weekend operations came after "information that al-Qaeda was plotting attacks on vital installations, military and security, as well as foreign interests in Yemen."
The official, who requested anonymity, spoke after three militants, one of whom may have been a senior commander, were killed in a drone strike in southern Yemen on Monday, the latest in an accelerated series of raids against AQAP.
The US is the only country operating drones over Yemen, but US officials rarely acknowledge the covert drone programme.
Full report at:
http://voiceofrussia.com/news/2014_04_21/US-drone-strikes-in-Yemen-kill-40-Al-Qaeda-militans-6855/
---------
Religious people invited to Turkey's first atheism association
April 21, 2014
The top official of the first ever Atheism Association founded in Turkey has invited religious people to become members too, ruling out atheist proselytizing.
Tolga İnci, interim chair of the association based in Istanbul's Kadıköy neighborhood, told daily Hürriyet that they had 11 founders and 90 supporting members so far. He said their doors "are open to everybody."
"You don't have to be an atheist to come. Anybody who understands and accepts the charter of our association can become a member. Even religious people should come and see what kind of people atheists are," İnci said, stressing that his association would not get involved in politics.
Full report at:
http://www.hurriyetdailynews.com/religious-people-invited-to-turkeys-first-atheism-association.aspx?pageID=238&nID=65320&NewsCatID=339
---------
Erdoğan 'becomes first prime minister to sue state in history'
April 21, 2014
Prime Minister Recep Tayyip Erdoğan made an application to the Constitutional Court on April 18 over the failure to implement court rulings requesting the removal of content violating his rights, according to a senior official from his office. Erdoğan is seeking 50,000 Turkish Liras in compensation, Reuters reported.
The move has been described as a "first of its kind" by the Union of Turkish Bar Associations (TBB) head Metin Feyzioğlu, who said the prime minister of Turkey had never before filed a lawsuit against the state.
"There is no precedent for the Prime Minister of the Turkish Republic to sue the Turkish Republic and demand compensation. This is happening for the first time," said Feyzioğlu.
He also described Erdoğan's application to the Constitutional Court as "unlawful," on the grounds that domestic remedies had not yet been exhausted.
Full report at:
http://www.hurriyetdailynews.com/erdogan-becomes-first-prime-minister-to-sue-state-in-history.aspx?pageID=238&nID=65303&NewsCatID=338
---------
IAF bombs terror sites in Gaza after tense morning
April 21, 2014
The Israel Air Force bombed three terrorist targets in the Gaza Strip on Monday following an attack on IDF forces and rocket attacks on Israel.
Fighter jets struck three targets accurately and returned to base, the IDF Spokesman's Office said. There were no reports of casualties in Gaza.
Earlier on Monday, terrorists in Gaza fired 7 rockets into Israel.
The first 3 projectiles struck uninhabited areas in the Sha'ar Hanegev Regional Council and set off sirens and caused no damage.
Another two rockets were launched and caused light damage in Sderot.
In addition, the IDF reported that early Monday morning an RPG was launched toward IDF forces on the border but caused no injuries.
IDF later shot warning shots into Gaza. The shots caused no reported injuries inside Gaza.
http://www.jpost.com/Defense/IAF-bombs-terror-sites-in-Gaza-after-tense-morning-350010
---------
Fatah officials set to head to Gaza for unity talks
April 21, 2014
A delegation from Fatah is set to head to Gaza on Monday to negotiate a deal that would reunite the two factions, Palestinian news agency Ma'an reported on Monday.
The Fatah delegation will meet with Hamas leaders Ismail Haniyeh and Mousa Abu Marzouq.
Officials said that the Fatah delegation will enter Gaza though the Rafah crossing in Egypt.
Senior Fatah official Azzam al-Ahmad told Ma'an that he is optimistic about the upcoming talks and believes they will likely yield results.
As a gesture to the PA, Hamas said they will release ten 'Fatah-affiliated' prisoners, signalling warming ties between the factions.
Full report at:
http://www.jpost.com/Diplomacy-and-Politics/Fatah-officials-set-to-head-to-Gaza-for-unity-talks-350005
---------
Iranians Carry 'Death to Israel' Signs As Rouhani Tells Crowd He Supports Dialogue
Chanting "Allahu Akbar," moderate Iranian troops parade missile carriers bearing banners saying "Death to America" and "Death to Israel"
Reuters
April 21, 2014
Iranian president touts Tehran's military might but tells crowd at an annual parade that country supports dialogue, not war.
Iranian President Hassan Rouhani said the Islamic Republic had the might to deter any attacks as its military displayed a range of drones and missiles at an annual parade in Tehran, state television reported.
Chanting "God is Greatest", troops paraded missiles carriers, some bearing banners saying "Death to America" and "Death to Israel", armoured personnel carriers and unmanned surveillance aircraft as well as small submarines with men wearing aqua-lungs alongside.
Unlike hardline predecessor Mahmoud Ahmadinejad, Rouhani did not use his speech to lash out at the United States and Israel, which Tehran refuses to recognize.
Full report at:
http://www.jpost.com/Iranian-Threat/News/Iranians-carry-death-to-Israel-signs-as-Rouhani-tells-crowd-he-supports-dialogue-349859
---------
'Unemployment has reached a critical level in Iran'
April 21, 2014
TEHRAN – The unemployment rate in Iran has reached a critical level, Iranian First Vice President Es'haq Jahangiri said.
He criticized the administration of President Mahmoud Ahmadinejad for paying huge amounts of loans to small businesses, saying that the former administration's hasty decision has led to 800 trillion rials (about $32 bilion) in bad loans, the Mehr news agency reported on Sunday.
He referred to unemployment as the main challenge facing the administration, adding that the problem will be resolved just through boosting economy and raising investments.
The Statistical Center of Iran has announced that the average unemployment rate for the past Iranian calendar year, which ended on March 20, 2014, hit 10.4 percent.
Iran must create 8.5 million new jobs in the next two years, Iranian Finance and Economic Affairs Minister Ali Tayyebnia said in November.
Full report at:
http://www.tehrantimes.com/economy-and-business/115225-unemployment-has-reached-a-critical-level-in-iran
---------
South Asia
40 Taliban militants killed or injured Afghan operations
Apr 21 2014
At least 40 Taliban militants were killed or injured following military operations by Afghan national security forces in the past 24 hours, interior ministry officials said Monday.
According to a statement released by interior ministry, the militants were killed or injured during operations conducted in Samangan, Faryab, Zabul, Uruzgan, Logar and Helmand provinces.
The statement further added that the Afghan national police (ANP) forces conducted the operations in cooperation with the Afghan national army (ANA) forces and Afghan intelligence – national directorate of security (NDS) operatives.
Interior ministry said at least 29 militants were killed, 11 militants were injured and 3 others were detained during the operations.
Full report at:
http://www.khaama.com/40-taliban-militants-killed-or-injured-afghan-operations-3604
---------
ACC files charge sheet against Hefazat-e-Islam Mufti Izhar
April 21, 2014
The Anti-Corruption Commission (ACC) has pressed a charge sheet against Hefazat-e-Islam Nayeb-e-Ameer Mufti Izharul Islam Chowdhury in a case filed for not submitting his wealth statement.
Investigation Officer, also ACC Deputy Director H M Akhteruzzaman filed the charge sheet with Chittagong Metropolitan Magistrate Court in the morning.
ACC lawyer Mahmudul Hoque confirmed about the submission of the charge sheet to the Dhaka Tribune.
On July 4, last year, ACC issued a noticed asking Mufti Izhar to submit his wealth statement befored it.
On September 17, 2013, ACC Deputy Assistant Director Shirajul Islam Hoque filed a case with Khulshi police station against him for not getting any response regarding the wealth statement.
http://www.dhakatribune.com/bangladesh/2014/apr/21/acc-files-charge-sheet-against-mufti-izhar#sthash.pGrMy5fR.dpuf
---------
Hefazat-e-Islam denies claim of negotiations with government
April 21, 2014
The leaders of the radical Islamist platform Hefazat-e-Islami Bangladesh said yesterday that neither Anas Madani, the son of their chief Shah Ahmed Shafi, nor any other leaders have been engaged in any negotiation with the government.
"A section of print and electronic media have been spreading baseless propaganda saying that Hefazat leaders have been negotiating with the government," claimed a statement issued by the Hathazari madrasa-based group.
It added that those who had been engaged in such activities were actually implementing the agenda of the atheists.
"This is a conspiracy to create confusion among the Hefazat leaders and activists by raising different allegations against Anas, who is also the publicity affairs secretary of the organisation," said the statement.
Full report at:
http://www.dhakatribune.com/politics/2014/apr/21/hefazat-e-islam-denies-claim-negotiations-government#sthash.moDGyfFy.dpuf
---------
Maldives Islamic minister completes first official visit to India
By Ahmed Rilwan | April 20th, 2014
After concluding his official visit to India – the first by a Maldivian Islamic minister – Sheikh Mohamed Shaheem Ali Saeed has said that building a close relationship with the Indian Muslim community will be beneficial to the Maldives.
"I saw that the Indian Muslim community is a community of service. As per information I have received officially India has, after Indonesia, the second biggest Muslim population in the world. There are 140 million Muslims living there. So I think having a close relationship between the Indian Muslim community and Maldives will be a very good move." He said.
Shaheem said that his trip had brought solutions were found for many concerns, particularly to "comments made by some people in the international community stating that there are Maldivians who support religious extremism".
Full report at:
http://minivannews.com/politics/islamic-minister-completes-first-official-visit-to-india-83102
---------
Europe
Young Britons being recruited through social media to fight jihad in Syria
By Ben Glaze
April 21, 2014
British teenagers are being ­radicalised and lured to the bloody Syrian battleground through Twitter and Facebook, a Sunday Mirror investigation has discovered.
A call to arms through social media is encouraging youngsters to fight jihad – the struggle – and seek martyrdom.
Spurred on by heroic tales from older fighters who achieve idol status, as many as 500 British Muslims may have gone to Syria in the past two years, with at least 20 known to have died in battle.
The youngest and most recent is 18-year-old student Abdullah Deghayes, nicknamed Dooley, from Brighton, East Sussex.
The devout teenager, outraged by reports of unspeakable atrocities, told no one he was going to Syria to join the fight to free its people from the brutality of president Bashar al-Assad's regime.
Full report at:
http://www.mirror.co.uk/news/world-news/twitter-terrorists-young-britons-being-3434275#ixzz2zSMsd5KB
---------
UK Pakistanis want Hamid Mir attackers exposed
April 21, 2014
LONDON: Condemnations poured in as British Pakistanis strongly slated the gruesome murder attempt on Pakistan's leading anchor and Geo TV's senior anchor Hamid Mir who was ambushed and shot by unidentified shooters in Karachi shortly after he left the airport.
Civil society activists, journalists, mayors, councillors and politicians from Muslim League, Pakistan People's Party, Tehreek-e-Insaf, Muttahida Qaumi Movement, Awami National Party, Jamiat Ulema Islam, community figures and various religious organisations called on the Government of Pakistan to investigate the attack and demanded the formation of a high level judicial commission to look into the attack on Hamid Mir, which was clearly aimed at killing the top journalist who has enemies within the extremist Taliban circles as well as within some parts of the establishment where his views on human rights and democracy are disliked.
Speaking to The News, both Malala Yousufzai and her father Ziauddin Yousufzai expressed their shock at the brazen attack on Hamid Mir. Malala said Hamid Mir was the pride of Pakistan and he deeply cared about a moderate and democratic Pakistan which guaranteed rights for all classes.
Full report at:
http://www.thenews.com.pk/Todays-News-2-245555-UK-Pakistanis-want-Hamid-Mir-attackers-exposed
---------
Paris: Piece of Kiswa on display in Haj expo
April 21, 2014
MAKKAH — A piece of Kiswa, thick black cloth with intricate embroidery of Qur'anic verses in gold, that covers the door of the Kaaba will be on display at the second Saudi Haj Exhibition in Paris from today onwards, Makkah Daily reported.
Mohammed Al-Jabri, an official of the Presidency of the Affairs of the Two Holy Mosques, said that for the first time a piece of the Kaaba will be displayed internationally.
The four-month exhibition will also feature other antiquities, an old frame of the Black Stone, a door of the dais of the Prophet's Mosque and a number of Qur'anic texts which were written on some walls in the Grand Mosque.
The official also revealed that a worker from the Kaaba Kiswa factory in Makkah will show viewers materials used in stitching the Kiswa and will also show a live demonstration of how the cloth is laced and embroidered.
The first Haj Exhibition was held in London two years ago, however artifacts from the Two Holy Mosques were not on display then.
http://www.saudigazette.com.sa/index.cfm?method=home.regcon&contentid=20140421202511
---------
British PM criticised for saying UK is Christian country
April 21, 2014
British Prime Minister David Cameron was accused on Monday of sowing sectarianism and division after stressing in an Easter message that Britain was still a "Christian country".
The criticism came in an open letter signed by 55 public figures, including writers Philip Pullman and Terry Pratchett and the Nobel Prize-winning scientists John Sulston and Harold Kroto.
Cameron, a member of the established Church of England, has been increasingly vocal about his beliefs recently, and in an article published last week urged Christians to be "more evangelical" about their faith.
Commentators suggest he is trying to build bridges with the Church, which opposed government plans to introduce gay marriage, and following vocal criticism from many clergy about the impact of the government's austerity measures.
"Some people feel that in this ever more secular age we shouldn't talk about these things. I completely disagree," the Conservative prime minister wrote in the Church Times, an Anglican newspaper.
Full report at:
http://www.hurriyetdailynews.com/british-pm-criticised-for-saying-uk-is-christian-country.aspx?pageID=238&nID=65331&NewsCatID=351
---------
Putin signs rehabilitation act for Crimean ethnic minorities
April 21, 2014
Russian President Vladimir Putin has signed a decree on the rehabilitation of ethnic minorities who suffered during the repression of the Stalin era.
"I would like to inform you that a decree was signed by me on the rehabilitation of the Crimea-Tatar populations of Crimea, the Armenian population, Germans, Greeks and all those who suffered during the Stalin repression," Putin said on Monday during a joint state council and presidential committee meeting on priority national projects and demographic policy.
Other Crimean ethnic groups repressed by Stalin would also be rehabilitated, he said, listing Armenians, Germans and Greeks among them in a move reaching out to some 250,000 mainly Sunnite Tatars in a modern Crimea home to about 300 Muslim communities today.
http://voiceofrussia.com/news/2014_04_21/Putin-signs-rehabilitation-act-for-Crimean-ethnic-minorities-8028/
---------
Africa
From Dawa to Hisbah: the strange evolution of Ansar al-Sharia
April 21, 2014
Having long relied on dawa, the Ansar Al-Sharia movement has replaced peaceful preaching with violence to assert its vision of the future.
The movement's links to terrorism put them in the cross-hairs of Maghreb governments.
Last August, Tunisia officially designated Ansar al-Sharia as a terrorist organisation tied to al-Qaeda in the Islamic Maghreb (AQIM). Tunisian authorities recently identified fifty associations with links to Ansar al-Sharia. The leaders of about twenty of these are either fighting amongst terrorists abroad or have despatched young recruits to areas of instability.
The banned group is indeed fertile hunting ground for foreign terror entities.
When the Islamic State of Iraq and the Levant (ISIL) declared its intention a fortnight ago to recruit Maghreb jihadists for the Syria conflict, it specifically noted its interest in attracting members of Ansar al-Sharia.
Full report at:
http://magharebia.com/en_GB/articles/awi/reportage/2014/04/18/reportage-01
---------
Libyan jihadist group parades sobbing hostage
21 April 2014
A hostage kidnapped from the Tunisian embassy in Libya was seen sobbing in a video released on Monday by a jihadist group claiming his capture.
The hostage, Mohammad ben Sheikh, is seen calling on Tunisia's president to help rescue him from his plight as he cries the five minute video posted to social networking sites. Sheikh is being held by a largely unknown group calling themselves Shabab al-Tawhid, according to Agence France-Presse.
"Mr. President, why do you want to deprive me of life?.. There are no negotiations, they will not release me," he says.
"Mr. President, negotiate with them. I want to return to Tunisia. They can kill me at any time."
At the end of the video, the captors, in a message to the Tunisian government, claim: "As you imprison ours, we imprison yours. As you kill ours, we kill yours."
Authorities in Tunis are demanding the release of Libyans sentenced for their role in a 2011 "terrorist operation" in which two police officers died.
Full report at:
http://english.alarabiya.net/en/News/middle-east/2014/04/21/Libyan-jihadist-group-parades-sobbing-hostage.html
---------
Nigeria: Islamic Group Accuses SSS of Religious Bias
April 21, 2014
A rights group, Muslim Rights Concern [MURIC], has accused the Department of State Services, DSS (alias SSS), of bias against Nigerian Muslims.
In a statement Thursday by its Executive Director, Ishaq Akintola, a professor, MURIC accused the spokesperson of the SSS, Marilyn Ogar, of making statements discriminatory of Muslims.
Ms. Ogar was quoted to have, during a press briefing this week, called on churches around the country to be alert and security conscious during this Easter period.
MURIC has now faulted the statement, saying it created the impression that Christians alone were victims of the Boko Haram insurgency in the country.
"The truth of the matter is that both Christians and Muslims are victims of the Boko Haram onslaught and the security agencies should treat both groups equally," Mr. Akintola said. "Both should be given a sense of belonging. Fighting terrorism is a collective effort. Our security agencies should not divide Nigerians along religious lines otherwise the battle will be lost before it begins.
Full report at:
http://allafrica.com/stories/201404210184.html?viewall=1
---------
CAR: Islamic jihadists murder Catholic priest, mutilate corpse
April 21, 2014
(AGI) Vatican City- A Catholic priest, Father Labbe Christ Formane Willbona, was murdered in the north of the Central African Republic, allegedly by a group of armed shepherds of the Fulani ethnic group, considered to be close to the former rebel group of the Seleka. The news was released by Vatican Radio. Father Willbona was returning to the hamlet of Paoua, where he was the parish priest of St. Kisito church, when armed men opened fire. Local security sources reported that the corpse was mutilated before being
http://www.agi.it/english-version/world/elenco-notizie/201404191557-cro-ren1022-catholic_priest_is_killed_in_central_african_republic
---------
Sufi festival inspires young Moroccans
April 21, 2014
The Fes Festival of Sufi Culture, which runs through Saturday (April 19th) in Morocco's spiritual capital, is more than just entertainment.
At a time of growing fundamentalism and radicalism, Sufi Islam can combat backward ideology, participants and visitors agree.
The annual celebration "allows people to discover the spiritual heritage of Sufism in Morocco and the world in its various cultural, spiritual and social forms of expression", festival director Faouzi Skalli explains.
Dozens of artists and visitors of various nationalities come every year to celebrate peace and tolerance," says Curro Piñana, a performer from Spain.
The eighth edition of the week-long event is dedicated to Arab-Andalusian mystic and philosopher Muhyiddin Ibn Al Arabi.
But the many Sufi brotherhoods, including the young singers from the Tariqa Boutchichiya, are the heart of the festival.
The goal of all participants is to encourage peace and tolerance, says Abdelwahed Afilal, a member of the national Samaa ensemble.
Full report at:
http://magharebia.com/en_GB/articles/awi/features/2014/04/18/feature-03
---------
India
Justice To Riot Victims, Not The Skull Cap, Is Important: Jamiat Ulema-e-Hind
Apr 21, 2014
So what if Modi doesn't wear a skull cap, even I won't sport a Tilak, says Maulana Mahmood Madani
Siding with Narendra Modi for not accepting skull cap, leading Muslim leader Maulana Mahmood Madani has said such an act amounts to "politics of symbolism".
Maulana Madani, however, said the Gujarat Chief Minister should take steps to mend relations with the community by ensuring justice to those affected in 2002 riots so that a "relationship can be built."
"It is alright for Modi to not accept a skull cap as even I will not sport a Tilak… Accepting or wearing skull cap is politics of symbolism and political parties should desist from doing such things. By resorting to this, the pseudo-secular parties merely show-off.
"Instead they should look at solving problems of the community," Maulana Madani, who is the general-secretary of Jamiat Ulema-e-Hind, said.
Mr. Modi had sparked off a controversy after he refused to accept a skull cap few years back. In a recent interview, he sought to justify his act saying he does not believe in "politics of appeasement."
Full report at:
http://www.thehindu.com/news/national/other-states/justice-to-riot-victims-not-the-skull-cap-is-important-jamiat-leader/article5934118.ece
------------
T-state Led to More Hindu-Muslim Polarisation: Survey
April 21, 2014
A survey of Telangana Muslims, commissioned by the People's Pulse, a Hyderabad-based organisation, has found that after the formation of Telangana state, polarisation between Muslims and Hindus has become sharper.
The survey done by Ajay Gudavarthy of the Centre for Political Studies, JNU, indicated that this phenomenon was on account of sizeable and concentrated population of Muslims in the state. The dominant Hindus community is looking at the Muslims' demand for socio-economic benefits and political representation as an aggressive re-assertion, after remaining subdued in the united Andhra Pradesh.
Ajay collected opinions from various sections of the Muslim community which constitutes 12.5 percent of the population in Telangana, as per 2001 census. The survey sought to know the Muslims' perception of their own state of Telangana; whether there are sections opposed to statehood; whether Telangana will become prone to communal polarisation or will people become more secular and identity with the composite culture, often referred to as Ganga-Jamuna Tehzeeb.
Full report at:
http://www.newindianexpress.com/cities/hyderabad/T-state-Led-to-More-Hindu-Muslim-Polarisation-Survey/2014/04/21/article2180781.ece
---------
Evict Muslims from Hindu areas: Pravin Togadia
Vijaysinh Parmar,TNN | Apr 21, 2014
RAJKOT: Vishwa Hindu Parishad's (VHP) president Pravin Togadia sent temperatures soaring in Bhavnagar on Saturday evening with a hate speech that targeted Muslims for buying properties in Hindu areas.
At night, Togadia joined a group of VHP and Bajrang Dal members on a street protest outside a house purchased by a Muslim businessman near Meghani Circle. While saffron groups have been regularly organizing 'Ram Dhuns' and 'Ram Darbars' to thwart such deals, Togadia went a step further by asking the protesters to take complete control of the house and put a 'Bajrang Dal' board on it.
Togadia told the gathering that there were two ways to stop such deals. One is to pressurize the state government to bring in Disturbed Areas Act in Bhavnagar, which prevents inter-community sale of immovable property. The second is to take forcible possession of the house and fight a legal battle later which will go on for years.
Full report at:
http://timesofindia.indiatimes.com/india/Evict-Muslims-from-Hindu-areas-Pravin-Togadia/articleshow/34017292.cms
------------
Pakistan
Pak-China friendship is 'sweeter than the sweetest honey': Nawaz
April 21, 2014
GUDDU: Pakistan-China friendship "is sweeter than the sweetest honey in this world," stated Prime Minister Nawaz Sharif at the inauguration ceremony of two gas turbines of 243 megawatts (MW) each in Guddu, Sindh.
The new turbines were installed within the grounds of the existing Guddu power plant complex.
These units are part of the 737MW Combined Cycle Power Project which was planned by the government in 2012. The project also includes one steam turbine of 261MW.
During the ceremony, Nawaz thanked the Chinese firm, Harbin Electric Company, which was awarded the power project.
Taking pride in the close friendship between the two countries, the premier further stated that their relationship is "deeper than the deepest sea in the world, and is higher than the highest peak in this world."
Full report at:
http://tribune.com.pk/story/698409/pak-china-friendship-is-sweeter-than-the-sweetest-honey-nawaz/
---------
Jamaat-i-Islami wants permanent TTP ceasefire
2014-04-21
RAWALPINDI: The Jamaat-i-Islami (JI) has called for the announcement of a permanent ceasefire by the Taliban and urged the government to make every effort to continue peace talks.
"We want permanent ceasefire from Taliban and are in favour of continuation of the peace talks. The government should also respond positively. Logical arguments should be exchanged instead of bullets," JI chief Sirajul Haq said while addressing a public meeting at Liaquat Bagh on Sunday.
He said the real problem facing the country was political and economic terrorism. "To get rid of the political and economic terrorism, there is a dire need to eliminate corruption and dictatorship," he said.
The JI leader said merit was not enforced and the rich were getting protection, while the poor had been left at the mercy of thieves and dacoits.
He said a handful of people had ruled the country after serving the imperial forces during the British rule.
Full report at:
http://www.dawn.com/news/1101216/ji-wants-permanent-ttp-ceasefire
---------
Army to take legal action against Geo TV for maligning ISI
21 April 2014
The Pakistani Army is set to take legal action against Geo TV for maligning the country's premier intelligence agency for attack on senior journalist Hamid Mir.
The chief military spokesperson said that Pakistan Army would take legal action in accordance with the law and Constitution for the baseless allegations leveled by Geo TV against the Inter-Services Intelligence (ISI).
According to the Express Tribune, Director General of the Inter-Services Public Relations (ISPR) Maj-Gen Asim Saleem Bajwa said that the army was evaluating the baseless allegations levelled against the (ISI) from all aspects and there should be no doubt that a legal action will be taken against Geo TV.
He said that one particular channel has been repeating baseless allegations against the ISI and DG ISI since Saturday, which is misleading and unfortunate.
He added that the way these allegations were levelled against an organisation like ISI has brought a bad name to Pakistan.
Bajwa said both Pakistan Army and ISI are responsible and honourable institutions, and levelling baseless allegations against them is not tolerable, but they are tantamount to weakening the country and they should end.
Meanwhile, Bajwa welcomed the establishment of a three-member commission by the prime minister to probe the attack Mir. (ANI)
http://www.siasat.com/english/news/pak-army-take-legal-action-against-geo-tv-maligning-isi-post-hamid-mir-attack
---------
Women desks to be set up at all 500 KP police stations: Khyber Pakhtunkhawa CM
014-04-21
PESHAWAR: Khyber Pakhtunkhawa Chief Minister Pervez Khattak has announced that women police desks would be established at all 500 police stations of the province to facilitate the province's female population.
Speaking at a ceremony in the provincial capital city, Khattak announced the establishment of Model Police Stations at Gulbahar, Faqirabad and University Town areas under a pilot project which would be later extended to other police stations across the province.
The chief minister also announced the establishment of jury or jirga system at the model police stations. The system is to comprise of three independent individuals from the relevant area to settle local disputes before the registration of any FIR or case.
Full report at:
http://www.dawn.com/news/1101348/women-desks-to-be-set-up-at-all-500-kp-police-stations-cm
---------
Special units to respond if Taliban restart bombings
April 21, 2014
LAHORE - Special units of the security services will take out the militants in the tribal belt through targeted operations if outlawed Tehreek-e-Taliban Pakistan (TTP) restarts any aggressive armed campaign against the state, The Nation has learnt.
Well-placed sources told this correspondent on Sunday that that government was pursuing back-channel efforts to reach a negotiated settlement with the TTP, however in case of failure special units of the security services would neutralise all the militant elements.
A senior government peace committee member told The Nation that next few days would decide the fate of TTP talks. He was of the opinion that main reason behind Taliban refusal to extend the ceasefire was to cover their internal differences, which surfaced after the fighting in South Waziristan for territorial control between two groups – one of whom supports talks with government while other is opposed to it.
Full report at:
http://www.nation.com.pk/national/21-Apr-2014/special-units-to-respond-if-taliban-restart-bombings
---------
Country cannot afford dictatorship: Khursheed Shah
2014-04-21
LAHORE: Leader of Opposition in the National Assembly Syed Khursheed Shah has said the country cannot afford a dictatorship and that the judiciary will not endorse any 'misadventure'.
"The current situation in the country does not allow any dictatorship and the judiciary will also not endorse any misadventure," Mr Shah said while talking to journalists at the airport here on Sunday.
Referring to strong reaction from the army on some speeches made recently in the parliament, the PPP leader said "minor mistakes" made by legislators should be tolerated and overlooked.
When asked whether the PPP supported the PML-N government or the army in the "tiff between the two", Mr Shah said his party was "with the masses".
Full report at:
http://www.dawn.com/news/1101217/country-cannot-afford-dictatorship-khursheed
---------
Five killed, one injured in Karachi violence
2014-04-21
KARACHI: Five people were killed and one injured in different incidents of violence in Karachi, DawnNews reported.
Four bodies were recovered near Dhabeji area of Karachi's National Highway. The victims were killed as a result of firing.
One person was also gunned down and another sustained injuries due to firing near Gharibabad underpass.
Targeted Operation
The Rangers and police personnel conducted targeted operation in several areas of Karachi and arrested at least 12 suspects including an alleged target killer.
The raids were carried out in the areas of Pathan Colony, Gulshan-i-Iqbal, Millat Colony, Chaman Colony, Mansehra Colony, Afghan Basti and North Karachi.
The suspected target killer was allegedly involved in the killings of 10 people, police sources said.
Full report at:
http://www.dawn.com/news/1101333/five-killed-one-injured-in-karachi-violence
---------
Three people gunned down in Quetta
2014-04-21
QUETTA: Armed motorcyclists killed three people on Quetta's Munir Mengal Road on Monday, the police said.
Superintendent of Police (SP) Sariab road area Imran Qureshi told Dawn.com that armed motorcyclists began firing indiscriminately at a Land Cruiser vehicle killing on spot the two people who were inside the vehicle.
One passerby also sustained serious bullet wounds. "The injured was being shifted to hospital when he succumbed to his injuries," Qureshi said.
The assailants sped away on their motorcycles after the attack. The bodies were shifted to Civil Hospital Quetta for postmortem.
Police and the personnel of other law enforcement agencies reached the spot and started investigating into the incident.
Full report at:
http://www.dawn.com/news/1101334/three-people-gunned-down-in-quetta
---------
Pakistani Hindus submit memorandum to UN
April 21, 2014
A delegation of Pakistani Hindus and the VHP Wednesday submitted a memorandum to the UN explaining the violation of their rights in Pakistan, and requesting rehabilitation in India.
"We have requested the UN to provide relief to the Pakistani Hindus as they are being attacked and tortured there. We have submitted a memorandum," Rajiv Gupta, one of the VHP representatives, told IANS.
Holding placards and tricolours in their hands, several Pakistani Hindus gathered outside the UN Information Centre at Lodhi Road and raised slogans, demanding that they be allowed to stay in India.
Full report at:
http://www.newindianexpress.com/world/Pakistani-Hindus-submit-memorandum-to-UN/2013/04/17/article1549329.ece
---------
North America
Washington not planning to suspend Afghan cooperation with Moscow
April 21, 2014
The United States is not considering the possibility of suspending its cooperation with Russia over Afghanistan under current conditions, said Eileen O'Connor, Deputy Assistant Secretary of State for South and Central Asia, Interfax reports.
"The US-Russian cooperation on Afghanistan sufficiently shows how effectively we can work in the region with other members of the community. The U.S. and Russia cooperate not only on the functioning of the northern distribution network, but in countering drug trafficking as well. Stability and peace in Afghanistan is in our, as well as Russia's interests and those of the other countries in this region," said O'Connor during her working visit to Uzbekistan, according to a statement posted on the US Embassy's website.
Full report at:
http://voiceofrussia.com/news/2014_04_21/Washington-not-planning-to-suspend-Afghan-cooperation-with-Moscow-US-diplomat-4679/
---------
Obama denies entry to all engaged in terrorism against US
April 21, 2014
US closes borders for anyone who has engaged in terrorist activity against the US or its allies in the past. The move was triggered by Iran sending Hamid Aboutalebi, who was involved in the 1979 taking of Americans hostage in Tehran, as its UN ambassador.
President Barack Obama signed the bill brokered by Sen. Ted Cruz on Friday, albeit he admitted the regulation is still "advisory". Cruz immediately responded with a thank-you address, saying this was a great moment of clarity from the House, Senate, and White House, as all would be thus engaged in defending national security against "virulent Anti-Americanism."
Interestingly, this was indeed a rare moment of consensus in DC, experts argue, as Obama's sign-off comes after the bill's unanimous passage in the Senate and House last week.
"Acts of espionage and terrorism against the United States and our allies are unquestionably problems of the utmost gravity, and I share the Congress's concern that individuals who have engaged in such activity may use the cover of diplomacy to gain access to our nation," Obama pointed out. "Nevertheless 'curtailing by statute my constitutional discretion to receive or reject ambassadors is neither a permissible nor a practical solution.' I shall therefore continue to treat section 407, as originally enacted and as amended by S. 2195, as advisory in circumstances in which it would interfere with the exercise of this discretion," the president remarked.
Full report at:
http://voiceofrussia.com/news/2014_04_21/Obama-denies-entry-to-all-engaged-in-terrorism-against-US-7526/
----------
Southeast Asia
Calls for Jihad, Purges Emerge at Hate-Filled Anti-Shiite Gathering in Indonesia
April 21, 2014
Bandung. A planned declaration in Bandung to denounce the Shiite community turned into a fiery call for jihad, or holy war, against the much-maligned minority group.
Thousands of people showed up for the event on Sunday hosted by the Anti-Shia Alliance, a gathering of hard-line Sunni Muslim organizations.
Ahmad bin Zein Al Kaff, the head of one of those organizations, the Anti-Heresy Front, said that Indonesia must be cleansed of Shiite teaching to prevent sectarian strife between Shiites and Sunnis — all the while inciting violence against Shiites.
"It's time that we declared jihad against them," he said in an impassioned speech to the crowd gathered at Bandung's Al Fajar Mosque.
"We should not tolerate them any more because we can't hold any more dialogues with them."
West Java Governor Ahmad Heryawan, who has made no secret of his distaste for minority religious groups, was expected to attend the declaration but stayed away at the last minute, instead sending his assistant for welfare, Ahmad Hadadi, who expressed support for the alliance's cause.
Full report at:
http://www.thejakartaglobe.com/news/calls-jihad-purges-emerge-hate-filled-anti-shiite-gathering/#.U1RhB4ZdgXA.twitter
---------
We will oppose Hudud as it is not part of Pakatan agreement, says Guan Eng
April 21, 2014
DAP has put its foot down against PAS's plan to table a private motion on hudud in Parliament, saying that Pakatan Rakyat's (PR) common policy platform and general election manifesto does not include the formation of an Islamic state.
In stressing that the coalition's policy has not changed, DAP secretary-general Lim Guan Eng (pic) said this was further reaffirmed by opposition leader Datuk Seri Anwar Ibrahim.
"Pakatan Rakyat's common policy platform and the 2008 as well as 2013 general election manifestos do not include the implementation of the hudud or the establishment of an Islamic state. This has been agreed to by all the component parties of PAS, PKR and DAP in Pakatan Rakyat.
"PR's position has not changed because DAP's position in opposing the implementation of the hudud has not changed. Under PR, there must be consensus by all three parties on policy matters," he said in a statement today.
Lim said as DAP does not support the implementation of the hudud, the issue of PR supporting the hudud does not arise.
Lim, who is the Bagan MP, said while all the component parties can adhere to their respective objectives within the democratic framework, the focus and priority should be on PR's common policies that have been agreed to by all three parties.
Full report at:
http://www.themalaysianinsider.com/malaysia/article/we-will-oppose-hudud-as-it-is-not-part-of-pakatan-agreement-says-guan-eng
------------
Meeting Obama would have been helpful, says Anwar
APRIL 21, 2014
Opposition leader Datuk Seri Anwar Ibrahim (pic) said today a meeting with US President Barack Obama during a coming visit to Malaysia would have been "consistent with US democratic ideals", after Washington said there would be no such encounter.
But Anwar, who was convicted of sodomy in March and whose opposition is engaged in a fierce political battle with Malaysia's longtime government, stopped short of criticising the US president.
"I am not upset," he told AFP, but he added that a meeting would have been "helpful" and "consistent with US democratic ideals and its foreign policy of promoting freedom and justice."
US officials said Friday that Obama did not plan to see Anwar while he is in Kuala Lumpur, marking the first visit by a sitting US president to the Southeast Asian nation in nearly half a century. They did not rule-out a lower level meeting.
Full report at:
http://www.themalaysianinsider.com/malaysia/article/meeting-obama-would-have-been-helpful-says-anwar
-----------
Hundreds of Migrant Kids Languishing in Indonesian Centers
Apr 21, 2014
Jakarta/Makassar. Saleem Ali, not his real name, was just 13 when his mother decided that paying strangers to smuggle him through several countries in the hope of reaching Australia was safer than keeping him with her and his sisters in Quetta, southwestern Pakistan.
The family had sought sanctuary in Quetta from the persecution they faced in Afghanistan as Shia Muslim Hazaras but, according to Ali, "my brother was killed by terrorists and [my mother] didn't want the same to happen to me." Raising the smugglers' fee was difficult, he added. "She had to borrow the money."
Another brother had made it to Australia a year earlier using the same route that Ali's smugglers used through Thailand, Malaysia and, finally, Indonesia. "I was very scared," Ali told IRIN. "I traveled with strangers." He assumed, though, that he would soon join his brother in Australia.
Full report at:
http://www.thejakartaglobe.com/news/hundreds-migrant-kids-languishing-indonesian-centers/
---------
URL: https://www.newageislam.com/islamic-world-news/new-age-islam-news-bureau/saudi-arabia-trains-chechens-to-operate-in-syria--report/d/76659