New Age Islam News Bureau
7 March 2020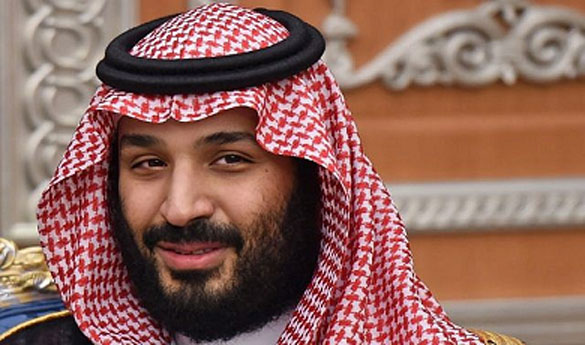 • Indian Church and Media Pundits Calls on Christian Journalists to Stand for Truth
• 'We Only Found My Brother's Foot': The Aftermath of Delhi's Brutal Mob Attacks on Muslims
• In New Audio, Masood Azhar Calls US Deal with Taliban A Bid To 'Escape Afghanistan'
• Pakistan Does Not Want Any Security Role of India in Afghanistan
• PM Modi's Visit to Bangladesh: Simmering Tension over CAA, NRC to Take Centre Stage
• Protesters Took To the Streets in Various Cities of Afghanistan on Friday against the Oppression of Muslims in India
• In Battle for the Muslim Vote, Sanders Destroys the Competition: Poll
• Myanmar's Suu Kyi Stripped Of Human Rights Award
• Iran's Khamenei asks India to stop attacks on Muslims after deadly riots
Arab World
• Saudi Arabia Detains Three Royal Princes, Including King's Brother, And Nephew over 'Coup Plot': Reports
• Saudi King Orders Opening Mataf around Kaaba in Mecca for Non-Umrah Worshipers
• Top Iraq cleric Sistani's sermon cancelled over coronavirus, a first since 2003
• Fifteen dead after clashes in Syria's Idlib despite ceasefire: Report
• Kuwait Emir directs 'standing by' Iran in the face of coronavirus: FM
• Lebanon lodges UN Security Council complaint over Israeli violations
• Education Ministry unveils measures to tackle coronavirus in Saud Arabia
--------
India
• Indian Church and Media Pundits Calls on Christian Journalists to Stand for Truth
• 'We Only Found My Brother's Foot': The Aftermath of Delhi's Brutal Mob Attacks on Muslims
• 'I Cannot Find My Father's Body': Delhi's Fearful Muslims Mourn Riot Dead
• Not All Muslim Nations Love Modi. This Is Why Iran, Malaysia, Turkey Don't
• UP Muslim Man To Gift Ancient Coin For Ram Temple
• Don't question Sikhs helping Muslims. We know what hate is and does
• NIA arrests two more people in Pulwama attack case
• Two civilians killed, another injured in J&K twin terror attack
• 19-year-old among two held by NIA in Pulwama attack case
--------
Pakistan
• In New Audio, Masood Azhar Calls US Deal with Taliban A Bid To 'Escape Afghanistan'
• Pakistan Does Not Want Any Security Role of India in Afghanistan
• Pakistan: Religious party against no-trust vote to depose premier
• PTI, PML-N on same page on women's march, says PPP
• Pakistani Christians Speak Up For Riot-Hit Indian Muslims
• Govt to support Aurat March with strings attached
• Balochistan assured of help in fight against coronavirus
• Qureshi says US must keep eye on elements seeking to disrupt Afghan peace
• IHC bins plea seeking restrictions on Aurat March
--------
South Asia
• PM Modi's Visit to Bangladesh: Simmering Tension over CAA, NRC to Take Centre Stage
• Protesters Took To the Streets in Various Cities of Afghanistan on Friday against the Oppression of Muslims in India
• Deadly ISIS attack on Mazari's memorial gathering in Kabul killed or injured over 100 civilians
• Dozens killed as gunmen attack Afghan political rally
• Gunmen kill at least 27 at memorial for Afghan Shiite leader
• Taliban ready for intra-Afghan talks if peace deal provisions implemented: Shaheen
• Afghanistan confirms 3 more positive cases of Coronavirus in Herat
• Gunmen attack Afghan gathering attended by senior figures
• Daesh-claimed attack in Afghanistan kills dozens
--------
North America
• In Battle for the Muslim Vote, Sanders Destroys the Competition: Poll
• Biden Campaign Urged To Remove 'Modi Supporter' As Muslim Outreach Coordinator
• Taliban Could 'Possibly' Seize Power after US Leaves, Warns Trump
• Joe Biden is 'devout Zionist, in the back pocket of Israel lobby': Analyst
• Rashida Tlaib calls on Michigan's Muslim-Americans to back 'Ammu Bernie'
• Ilhan Omar's Republican contender Dalia al-Aqidi refuses to appear on Al Jazeera
• US scraps plans to buy Israeli Iron Dome missile systems
• Pro-Trump US group moves to prevent medicine sales to Iran
• US announces more than $59M in aid for Rohingya
--------
Southeast Asia
• Myanmar's Suu Kyi Stripped Of Human Rights Award
• Indonesia to Host Taliban at Afghan Peace Talks
• For Australia's Muslims, Indonesian seafaring history gives a sense of belonging
• Malaysia's worrying turn to right-wing politics
• Vote against Muhyuddin akin to vote against King: PAS president
• COVID-19: Indonesian Mosque Council tells ailing Muslims to pray at home
• Chinese province reports 17 new coronavirus infections imported from Iran
--------
Mideast
• Iran's Khamenei asks India to stop attacks on Muslims after deadly riots
• Iranian IRGC commander killed in Syria: Reports
• Chinese province confirms 17 new coronavirus cases imported from Iran
• Turkish military posts in Syria's Idlib will stand after ceasefire
• Iranian authorities threaten use of 'force' to halt travel amid coronavirus
• Two of Iran's Khamenei advisors, vice presidents infected with coronavirus
• Iranian MP Fatema Rahbar in 'critical condition' due to coronavirus
• Over 1,200 Israeli soldiers quarantined amid coronavirus outbreak
• Erdogan calls for revision of Turkey-EU migration regulations
• Turkey accused of forcefully moving migrants to Greek border
• Al-Qaeda suffers heavy losses in Yemen conflicts
• Turkish defense minister sees no violations of ceasefire in Syria's Idlib
--------
Europe
• Russia Condemns Israel's Plan for West Bank Settlements
• EU criticizes Turkey on migration as border clashes resume
• EU violates rights of asylum seekers: Turkish group
• Turkish, German leaders discuss Idlib, migrants
• UN food agency welcomes agreement on Idlib cease-fire
--------
Africa
• Blast Targets US Embassy In Tunisia, Policeman Dead
• Explosion hits near US embassy in Tunisia, one killed
• Suicide bombers kill police officer, wound five people in Tunis
• Boko Haram will be wiped out soon, says NEDC chairman
• US drone strike kills Al-Shabaab operative in Somalia
Compiled By New Age Islam News Bureau
URL: https://www.newageislam.com/islamic-world-news/saudi-arabia-detains-three-royal/d/121253
--------
Saudi Arabia Detains Three Royal Princes, Including King's Brother, And Nephew over 'Coup Plot': Reports
Mar 7, 2020
RIYADH: Saudi authorities have detained three princes including King Salman's brother and nephew on charges of plotting a coup, the US media reported Friday, signalling a further consolidation of power by the kingdom's de facto ruler.
The detentions cast aside the last vestiges of potential opposition to Crown Prince Mohammed bin Salman and come as the kingdom limits access to Islam's holiest sites in a highly sensitive move to contain the fast-spreading coronavirus.
Prince Ahmed bin Abdulaziz al-Saud, a brother of King Salman, and the monarch's nephew Prince Mohammed bin Nayef were accused of treason and taken from their homes early Friday by black-clad royal guards, the Wall Street Journal reported citing unnamed sources.
The Saudi royal court has accused the two men, once potential contenders for the throne, of "plotting a coup to unseat the king and crown prince" and could face lifetime imprisonment or execution, the newspaper said.
The New York Times also reported the detentions, adding that Prince Nayef's younger brother, Prince Nawaf bin Nayef, had also been detained.
Saudi authorities did not immediately respond to requests for comment.
The detentions mark the latest crackdown by Prince Mohammed, who has consolidated his grip on power with the imprisonment of prominent clerics and activists as well as princes and business elites.
Prince Mohammed has also faced a torrent of international condemnation over the murder of critic Jamal Khashoggi inside the kingdom's Istanbul consulate in October 2018.
Already viewed as the de facto ruler controlling all the major levers of government, from defence to the economy, the prince is widely seen to be stamping out traces of internal dissent before a formal transfer of power from his 84-year-old father King Salman.
"Prince Mohammed is emboldened — he has already ousted any threats to his rise and jailed or murdered critics of his regime without any repercussion," Becca Wasser, a policy analyst at the US-based RAND Corporation, said of the latest crackdown.
"This is a further step to shore up his power and a message to anyone — including royals — not to cross him."
Prince Ahmed, said to be in his 70s, had returned to the kingdom from his base in London in the aftermath of the Khashoggi scandal, in what some saw as an effort to shore up support for the monarchy.
Just before his return in October 2018, the prince had courted controversy over remarks he made to protesters in London chanting against Saudi royals over the kingdom's involvement in the ongoing conflict in Yemen.
"What does the family have to do with it? Certain individuals are responsible... the king and the crown prince," he said, according to a widely-circulated online video of the incident.
The comment was seen by many as rare criticism of the kingdom's leadership and its role in Yemen, but Prince Ahmed dismissed that interpretation as "inaccurate".
Prince Mohammed had edged out Prince Nayef, the former crown prince and interior minister, in 2017 to become heir to the Arab world's most powerful throne.
At the time, Saudi television channels showed Prince Mohammed kissing the hand of the older prince and kneeling before him in a show of reverence.
Western media reports later said that the deposed prince had been placed under house arrest, a claim strongly denied by Saudi authorities.
The detentions come at a sensitive time as Saudi Arabia bars Muslim pilgrims from Islam's holiest sites to contain the novel coronavirus.
The kingdom has suspended the "umrah" year-round pilgrimage over fears of the disease spreading to Mecca and Medina, raising uncertainty over the upcoming hajj — a key pillar of Islam.
The oil-rich kingdom is also grappling with the plunging price of crude, its major source of revenue.
https://timesofindia.indiatimes.com/world/middle-east/saudi-arabia-detains-two-senior-royals-including-kings-brother-sources/articleshow/74521375.cms
--------
Indian Church and Media Pundits Calls on Christian Journalists to Stand for Truth
March 3, 2020
Church leaders and media pundits in India have urged Christian journalists to stand for the truth and the voiceless as the country goes through a difficult phase.
More than 100 media persons and students of communication from all over India attended the 25th National Convention of Christian Journalists in the national capital on Feb. 29.
"Media is a vocation and a mission, so Christian journalists have a duty to stand for the truth and speak for Dalits, tribals, the downtrodden and the voiceless," Archbishop Anil Joseph Thomas Couto of Delhi said during his keynote address.
"Unfortunately, the watchdog has become a lapdog in the race for sensationalism, sometimes not even checking the facts, and it is very dangerous for a democratic country. The role of the media is to tell the truth and only the truth, but it has become a casualty. It is sad that they have diverted from their responsibilities. Some media have even become cheerleaders of the ruling government.
"India has dropped to 140 out of 180 countries in the World Press Freedom Index. The recent assault on journalists in the ongoing protests in northeast Delhi does not augur well for the media in the country."
The convention, organized by the Indian Catholic Press Association (ICPA), addressed the theme "Journalism today: Pragmatism triumphs over principles."
"Not only journalists but civil society is also under tremendous pressure because they feel that they have lost freedom of expression. If you criticize the government, you will be branded anti-national or if you speak for tribals you will be called urban naxals [commumists]," said H.K. Dua, former chief editor of the Indian Express and the Hindustan Times.
"But we should not run away from the truth because that is our calling, to serve as torchbearers of the truth and to keep hope alive because one day the dark clouds will disappear and the truth will prevail."
"Everyone is afraid of the truth because it demands action, and action involves pain," ICPA president Ignatius Gonsalves said. "No one wants to hear or speak the truth these days."
An association of Catholic newspapers and periodicals, news agencies and publishing houses, journalists and teachers of journalism, the ICPA is one of the oldest and most active Catholic press organizations in Asia.
Founded in 1963 by the editors of three dailies (Deepika, Kerala Times and Thozhilali) and of five weeklies (The Examiner, The New Leader, The Herald, Sanjivan and Raknno), the ICPA now has over 110 members, including some of the country's leading Catholic periodicals and publishing houses and several Catholic journalists and teachers of journalism.
Patna Jesuit Father John Barrett, the founder-editor of Hindi Catholic weekly Sanjivan, brought together the editors of these Catholic periodicals in Delhi to launch the association.
Since 1975, annual general meetings (AGMs) have been regularly held, except in 1982 when the meeting due to be held in Goa was called off at the last minute as the envisaged funds had not come.
From 1995, AGMs have been preceded by a National Convention of Christian Journalists. In 2002, the ICPA decided to invite delegates from other South Asian countries to attend the convention.
The ICPA was a member of the now defunct International Catholic Union of the Press (UCIP) based in Geneva, Switzerland. It was also a member of the South Asian Catholic Press Association, affiliated to UCIP, composed of representatives of the National Catholic Press Associations of Bangladesh, India, Pakistan, Nepal and Sri Lanka.
https://www.ucanews.com/news/indian-church-calls-on-christian-journalists-to-stand-for-truth/87356
--------
'We Only Found My Brother's Foot': The Aftermath of Delhi's Brutal Mob Attacks on Muslims
By Fahad Shah
Mar 6 2020
DELHI — Imran Khan was walking home from selling cloth on the streets of New Delhi when a mob of men stopped him and asked his name. As soon as he said Imran — an identifiably Muslim name — more than a dozen men began pummelling him with iron rods, hammers, and batons.
Two hours later, Khan awoke in a garbage-filled canal close to his mostly Hindu neighborhood of Shiv Vihar.
"They tied a rope around my neck and thought I was dead. Then I was thrown into the canal," Khan told VICE News three days later from a hospital bed.
The 30-year-old father of two was less than half a mile from his home, and he stumbled there in the dark, covering his bleeding head with both hands. His wife and mother had been waiting, terrified, with his 5-year-old daughter and infant son. From their house they could hear a mob chanting Jai Shri Ram — Hail Lord Ram.
The right-wing Hindu pogroms against Muslims erupted in India's capital city of New Delhi on February 23, after months of tension and protests over two anti-Muslim policies supported by the national government. India has a long history of tension between Muslims and Hindus, and flashes of anti-Muslim violence, but Islamophobia has been stoked by the Hindu nationalist government of Prime Minister Narendra Modi.
The attacks in Delhi started after a member of the ruling Bhartiya Janta Party (BJP) told police to clear protest sites in an area of northeast Delhi. Thousands of Muslims, mostly women, had been protesting the Citizenship Amendment Act and the National Register of Citizens. The first gives citizenship to non-Muslims from Afghanistan, Bangladesh, and Pakistan. The second, which is in use in the state of Assam and may soon go national, requires all Indians to prove their citizenship. Muslims have been disproportionately stripped of their citizenship rights through the program in Assam.
Just an hour after police were instructed to clear out the protesters, Hindu mobs took over the streets, including in Shiv Vihar. Over the next four days, they covered their faces with masks and wore helmets as they beat people to death and burnt houses, shops, schools, mosques. Some Muslims fought back.
Over four days, at least 52 people, including several Hindus, were killed, and more than 350 people injured.
Khan was attacked on February 24. He made it home to his family, but they couldn't get him to a hospital; mobs were still roaming the streets of the neighborhood, threatening people and burning houses.
"We were stuck for two days – there was nobody to treat my wounds. My mother put cloth on my head." They ran out of food and milk, so they moistened chapati, an Indian flatbread, with water to feed the children.
"We were so scared that they would have killed us if they had known we were inside. I forced my child not to cry by keeping him on a cloth, to swing him, play with him," Khan said.
When they finally emerged, they saw the damage to their neighborhood. "They burnt everything — we could hear the blasts of gas cylinders," Khan said.
Khan's family brought him to Al Hind hospital on February 27. He was diagnosed with a concussion and skull fractures, and had deep cuts on his head and body.
The private hospital didn't charge patients affected during the crisis, but Khan has no idea how much it will cost him to fully recover. He and his family are afraid to go home to even retrieve their belongings, and Khan won't be able to work for the foreseeable future.
He's still at Al Hind almost a week after the attack, sharing a bed with an injured young man. This tiny hospital, which has 15 beds and three doctors, became the only destination for the injured from all the riot-hit areas.
Dr. M. Ahtesham Anwar, who started Al Hind two years ago as a walk-in medical clinic, said more than 600 people came to the hospital with injuries in four days. Two people were dead, one shot, and another stabbed by knives.
"It was so crowded here. Body parts were lying around; some people's hands or fingers were severed from the body. There was blood everywhere; my own clothes were drenched in blood," Dr. Anwar said.
There were so many people that they lay scattered in an upstairs hallway, he said. The staff didn't have enough IV stands, so they tied a rope between pillars and hung bags of fluids from it to administer to patients.
"We had no expectation that such a carnage would happen here; we live in the capital city," Dr. Anwar said.
On Friday a doctor said Khan's wounds weren't healing, and he needed to be transferred to a hospital with more facilities.
Dr. Anwar said many of those who came to Al Hind were seriously injured and in need of care at a better-equipped hospital. But the government's response had made that impossible for days, which he said ultimately led to worse injuries and even potentially avoidable deaths.
On February 25, two days after the attacks started, the hospital was overwhelmed. But police were guarding the exit and entry points of the neighbourhoods, blocking ambulances from getting in. Dr. Anwar called everyone he knew in the health department, but he got no help.
"Ambulance was not allowed – we tried every possible way," Dr. Anwar said. "Drivers told us that the police stopped ambulances at barricades. When I sent a few injured by foot with paramedics to get into an ambulance, standing on main road, they called me saying, 'Police are not letting us cross barricade.' They made injured people wait for over 45 minutes."
At 9:30 that night, his hospital joined the chorus on social media demanding the government act.
About four hours later, a local court issued an emergency order directing the police "to ensure the safe passage of the injured victims to the nearest available government hospitals."
Local doctors, paramedics, and medical-supply store owners also went to Al Hind to volunteer. Two days into the attacks Al Hind hospital had 15 doctors serving the injured, and medicine was brought from drugstores in the area.
The violence finally ended on the 27th. Days after their relatives were killed, at least a dozen families were still waiting outside the mortuary of the 2,500-bed Guru Tegh Bahadur hospital, which is five miles away from Al Hind.
The family of 58-year-old Anwar Qassar, who was killed in the riot in Shiv Vihar, was one of them. Qassar's daughter, Gulshan, 27, her husband, who is blind, and his brother Saleem, cried and consoled each other outside the mortuary doors.
"The mob gathered outside and dragged my brother out. Then they destroyed everything in his house, making a big fire in the street out of his things."
Then, Saleem said, they killed Anwar. He saw it happen from a Hindu neighbor's home where he and his family were hiding. "They shot three bullets at him; then they threw him inside the fire. They burned my house down, too. I was watching everything through a window but couldn't do anything."
"We only found my brother's foot," Saleem said. "We are waiting here to take that as his body."
Late at night, Saleem's neighbor helped him escape by putting a vermilion stripe on his forehead and wrapping a saffron-colored cloth — which is mainly used by Hindu nationalists — around his neck. "We walked fast until we reached the Muslim-dominated area," Saleem said.
Dr. Anwar said that while some of the injured will recover, every patient and family he saw was traumatized.
"These wounds are not healed quickly." Anwar said Muslims are now afraid when they see any indication of Hindu nationalism — uniforms, slogans like Jai Shri Ram, even the vermillion stripe many Hindus wear on their foreheads.
"They are terrorized. When such a tragedy happens, you lose faith in humanity."
https://www.vice.com/en_us/article/7kzd8b/we-only-found-my-brothers-foot-the-aftermath-of-delhis-brutal-mob-attacks-on-muslims
--------
In New Audio, Masood Azhar Calls US Deal with Taliban A Bid To 'Escape Afghanistan'
Mar 7, 2020
Days after Pakistan declared Jaish-e-Mohammad chief Maulana Masood Azhar "missing" before the crucial plenary Financial Action Task Force (FATF) in Paris, the mastermind behind several terror attacks in India, including Pulwama and Pathankot, has released an audio on the February 29 US-Taliban peace deal.
In the seven-minute audio, latest evidence that Azhar is alive and in command over JeM, he is heard taking a swipe at the US, saying, "Afghanistan ko dekh le...40 saal main kaise halat guzar gaye. Soviet Union ka andhera, America ka andhera...Islamiya ki roshni...Europe main azaane goonji...fir Qatar ke shahr Doha main woh hua jiska tasawur kisi ko nahi tha...(Look at Afghanistan, how the last 40 years have passed. First Soviet Union, then US tried to conquer...But what happened in Doha ...is unbelievable."
It was in Doha that the US recently signed a peace deal with Taliban, which has already shown rapid signs of unravelling. Azhar then adds that he will ensure the world never forgets the Taliban and that there will be a dawn of Islam. Azhar regularly uses the JeM's Telegram account to release audios with messages.
In the latest audio, Azhar congratulates the previous and present Taliban leadership but raises uncertainty on whether the peace deal would continue if Donald Trump is re-elected as the US president later this year, or whether Afganistan president Ashraf Ghani would honour it.
Azhar describes the US peace deal as a victory which "America has made to escape from Afghanistan".
Pakistan, which was placed under the grey list in 2018 by the terror watchdog, has been struggling to get itself removed from FATF for not having done enough to combat money laundering and terror financing. The new audio released by Azhar, who is a designated terrorist by the UN, weakens Pakistan's attempts at this. North Korea and Iran are already there in the FATF black list for two years.
https://timesofindia.indiatimes.com/world/pakistan/in-new-audio-masood-azhar-calls-us-deal-with-taliban-a-bid-to-escape-afghanistan/articleshow/74521406.cms
--------
Pakistan does not want any security role of India in Afghanistan
Mar 6, 2020
ISLAMABAD: Foreign minister Shah Mahmood Qureshi has said Pakistan does not want any security role of India in Afghanistan as he accused New Delhi of playing the role of a "spoiler" in the war-torn country, according to a media report. After months of negotiations, the US and Taliban signed a landmark peace deal in Qatari capital Doha on Saturday, effectively drawing curtains on the United States' 18-year war in Afghanistan since 2001.
Speaking in the Senate on Wednesday, Qureshi said that Pakistan neither desires "any security role of India in Afghanistan" nor wants presence of terrorist organisations - Al-Qaeda and the ISIS - in the landlocked country, The Nation reported.
The foreign minister told the Upper House that India had always played role of a spoiler, the report said.
"There were spoilers in the past and they are even today, within and outside Afghanistan, who want to get their own objectives," Qureshi said.
India has been a key stakeholder in Afghanistan as it had already spent around $2 billion in reconstruction of the war-ravaged country.
India has been maintaining that care should be taken to ensure that any peace process does not lead to any "ungoverned spaces" where terrorists and their proxies can relocate.
Ahead of the peace deal, India conveyed to the US that pressure on Pakistan to crack down on terror networks operating from its soil must be kept up though Islamabad's cooperation for peace in Afghanistan is crucial.
Qureshi on Sunday also warned that "spoilers" could try to sabotage the peace process in Afghanistan.
He also said that Pakistan wanted to resolve all issues with Afghanistan bilaterally.
Reiterating that Pakistan was never part of the peace talks and their role "has always been and will always be" that of a facilitator, the minister said Pakistan cannot give guarantee or take responsibility to peace in Afghanistan.
"This is a shared responsibility, and all (stakeholders) will have to play their role. There are many powers, interests and motives (involved)," he said.
He said that the true test of the Afghan leadership begins now as Afghan people want peace.
https://timesofindia.indiatimes.com/world/pakistan/pakistan-does-not-want-any-security-role-of-india-in-afghanistan/articleshow/74506117.cms
--------
PM Modi's visit to Bangladesh: Simmering tension over CAA, NRC to take centre stage
Mar 6, 2020
Prime minister Narendra Modi will have to work hard to assuage uncertainties and hurt feelings inside Bangladesh when he visits Dhaka on March 17 to deliver the keynote address at the Mujib centenary celebrations.
This week, the Speaker of the Bangladesh parliament was the latest to cancel her visit to India. Shirin Sharmin Chowdhury was leading an 18-member delegation to India on the invitation by her counterpart Om Birla. The cancellation was attributed to the preparation needed for a special session of the Bangladesh parliament on March 22-23. The cancellation of her trip also coincides with protests in Bangladesh this week against the Delhi riots, which left several people injured. The opposition party BNP has also opposed Modi's visit.
Modi's visit is likely to include some bilateral agreements on connectivity, for instance, on inland waterways, increasing frequency of trains etc. But the focus of his visit will be on the centenary celebrations which holds a special significance for Sheikh Hasina.
But lurking below the surface will be the tensions in that country over India's CAA-NRC moves. Some of their apprehensions were allayed by foreign secretary Harsh Shringla when he was in Dhaka last week, the first high level visit to that country after the CAA was passed. The Indian government including the Indian mission in Dhaka has been criticized for poor outreach to not only the government but regular Bangladeshis to explain the new citizenship law to them.
Shringla said, in an address in Dhaka, "The National Register of Citizens (NRC) exercise is "a process that is entirely internal to India. Therefore, there will be no implications for the Government and people of Bangladesh. You have our assurance on that count."
But in a reminder that politics rules not only India but Bangladesh as well, the Bangladesh foreign minister, A.K. Abdul Momen urged India not to do anything that would hurt Bangladesh. ""We are a political government. We were elected by people's votes. India should not do anything so that we have to answer people for their actions," he cautioned this week.
India and Bangladesh have untangled some bureaucratic hurdles that will now allow Bangladesh to procure defense equipment from India.
https://timesofindia.indiatimes.com/india/pm-modis-visit-to-bangladesh-simmering-tension-over-caa-nrc-to-take-centre-stage/articleshow/74516656.cms
--------
Protesters Took To the Streets in Various Cities of Afghanistan on Friday against the Oppression of Muslims in India
Shadi Khan Saif
KABUL, Afghanistan, 06.03.2020
Protesters took to the streets in various cities of Afghanistan on Friday against the oppression of Muslims in India.
The largest demonstration against the killing of Muslims in the recent New Delhi riots was held in the western Herat province that borders Iran.
A rally participant told Anadolu Agency the protesters burnt Indian flags and raised slogans against Indian Prime Minister Narendra Modi, while urging Muslims across the world to unite against the injustice.
Mujeeb Rehman Ansari, a prayer leader at a local mosque, led the demonstration.
Similar rallies were held in other major urban centers of Afghanistan, including a protest by a leftist party in the capital Kabul.
According to local media, over 50 people were killed in violent riots in India's capital that started last week after clashes between pro- and anti-citizenship law protesters.
Police registered over 250 cases and arrested or detained over 900 people in connection with the violence.
India passed the controversial citizenship law last December.
The legislation grants citizenship to only non-Muslim religious minorities escaping persecution in three neighboring countries -- Pakistan, Afghanistan, and Bangladesh.
Since then, protests against the new law have been continuing across India.
https://www.aa.com.tr/en/asia-pacific/afghan-protesters-decry-persecution-of-indian-muslims/1757371
--------
In battle for the Muslim vote, Sanders destroys the competition: poll
By Sheren Khalel
6 March 2020
US presidential candidates made unprecedented efforts to court the Muslim vote in the lead-up to Super Tuesday, but according to a recent poll, Bernie Sanders won that battle in a landslide.
Sanders took 58 percent of the overall Muslim vote on Super Tuesday, according to a poll released by the Council on American-Islamic Relations (CAIR) released on Friday.
Meanwhile, Elizabeth Warren, who dropped out on Thursday, came in at just five percent despite a concerted last-minute push in her Muslim outreach efforts.
Joe Biden, who compared to his progressive counterparts has done little in terms of targeted Muslim outreach, came in with 27 percent, according to CAIR.
In terms of actual election results from Super Tuesday, Biden is now the frontrunner with 627 total delegates. Sanders is second with 551, and Warren, before dropping out, had a lacklustre 64.
In order to win the nomination, a candidate needs 1,991 of the 3,979 total delegates.
Muslims in Michigan
The next set of primaries will take place on Tuesday in the states of Michigan, Washington, Missouri, Mississippi, Idaho and North Dakota.
With 125 delegates, Michigan alone accounts for more than a third of the delegates up for grabs, making it a make-or-break state in the hotly contested primary.
Sanders has held numerous rallies, town halls and other outreach events targeted at the Muslim population of Detroit, a city that boasts the largest Muslim population in the country.
While Muslims only make up one percent of the US population, they constitute around 2.75 percent in Michigan.
"Muslims are never going to be a swing vote for a general election, but they could meaningfully impact certain states, especially in the primaries, Michigan being the best case in point," Youssef Chouhoud, a political science professor at Virginia's Christopher Newport University, told MEE.
One million Muslims
Total voter turnout among Muslims on Super Tuesday was 73.9 percent, according to CAIR.
With the voting power of Muslims increasing over the years, it makes sense that two of the top campaigns in this year's race chose to invest in extraordinary Muslim-American outreach efforts.
"These survey results show exactly why several 2020 presidential candidates have made unprecedented attempts to court American Muslim voters," CAIR government affairs director Robert McCaw said in a news release accompanying the survey's findings.
"The interconnectedness of the American Muslim community and its more than 1 million registered voters makes Muslims a strong and increasingly critical voice in American politics."
According to the ISPU, a think-tank focused on American Muslims, their voter registration was up from 60 percent in 2016 to 73 percent in 2019.
Petra Alsoofy, Outreach and Partnerships Manager at ISPU, told MEE it would be a mistake for candidates to not take the needs of American Muslims into account during the campaign season.
"American Muslims are not sitting on the sidelines anymore," Alsoofy said.
"American Muslim voters are a growing demographic that in certain states - like Michigan - and can give candidates the edge they need," Alsoofy continued.
"Candidates that don't recognise that will lose the American Muslim vote."
Courting the Muslim vote
In the days leading up to Super Tuesday primary vote, progressive presidential candidates Sanders and Warren both put Muslim Americans at front and center in their outreach efforts.
The hashtag #MuslimsForBernie was trending on Twitter on Monday, just days after Warren's campaign released an extensive policy plan aimed at Muslim Americans.
While Warren did not start pushing hard for the Muslim vote until last month, the Sanders campaign had been building support from the Muslim-American community since his last presidential campaign.
As the first frontrunner in a presidential election to openly criticise Israel, coupled with his on-the-ground outreach, Bernie enjoyed significant support from the Muslim-American community from the start of the 2020 campaign.
Sanders has endorsements from the first two Muslim women elected to Congress, Rashida Tlaib and Ilhan Omar. He has also received endorsements from prominent Muslim political groups Emgage PAC and the Muslim Caucus of America.
Prominent faith leaders, including Omar Suleiman, founder of the Yaqeen Institute in Texas, and Johari Abdul-Malik, a Washington-based imam, have also signed on to the Sanders campaign.
Biden, meanwhile, has taken some recent heat for his chosen director of Muslim outreach, Amit Jani, an avid supporter of Indian Prime Minister Narendra Modi and his Hindu-nationalist BJP party.
Jani took to Facebook in May to celebrate the reelection of Modi, whose party has encouraged massive anti-Muslim protests in India and backed a discriminatory Citizenship Amendment Bill that threatens the existence of the country's 200 million-strong Muslim population.
A search on Twitter for "Biden Muslim outreach" brings up nothing but pages of criticism for his pick of Jani as his outreach coordinator.
Bloomberg backs Biden
Biden also landed an endorsement on Wednesday from Mike Bloomberg, who last week said spying on Muslims and mosques while mayor of New York was the "right thing to do".
Sanders has been an ardent critic of both Modi's anti-Muslim protests and Bloomberg's racist surveillance programme.
For her part, before dropping out of the race this week, Warren released a detailed policy plan that dove deeply into Muslim issues.
Iram Ali, a senior content strategist and point person for Muslim engagement on the Warren campaign, told MEE earlier this week that Warren made sure to tap experts from different Muslim communities to provide feedback and ensure their concerns and ideas were heard within the policy package.
The Warren campaign last month had also launched its Muslims With Warren Twitter page and hosted a virtual roundtable with Muslim communities to discuss her wealth tax.
Warren chose to come back to Detroit to ring in Super Tuesday, and on Friday, Sanders scrapped his plans to rally in Mississipi, instead choosing the city for one of his last campaign efforts before the pivotal vote on Tuesday.
On Saturday Sanders plans to hold a rally in Dearborn, a town within the Detroit metropolitan area that has a 30 percent Muslim population.
Biden plans to visit Detroit on Monday, a day before the six-state vote.
https://www.middleeasteye.net/news/muslim-vote-super-tuesday-bernie-sanders-outreach
--------
Myanmar's Suu Kyi Stripped Of Human Rights Award
Karim El-Bar
06.03.2020
LONDON
Myanmar's Aung San Suu Kyi has been stripped of a human rights award by the City of London for the country's brutalities against the Rohingya community, local media reported on Friday.
Suu Kyi, the de facto leader of Myanmar, received the City of London Corporation's (CLC) Honorary Freedom award in 2017 in recognition for her struggle for democracy and peace.
The CLC is the body that runs London's historic center and financial district.
It said the honor was revoked for her "close association" with the government of Myanmar and her appearance at the International Court of Justice, where she defended her country against accusations of mass killings of the Rohingya.
The corporation originally voted to take back the award last January, but then decided to suspend, rather than revoke, the honor.
In a statement, Sir David Wootton, chairman of the CLC's Freedom Applications Committee, said: "Today's unprecedented decision reflects the City Corporation's condemnation of the humanitarian abuses carried out in Myanmar, which have been detailed during the recent genocide hearing in The Hague.
"The Freedom Applications Committee concluded that the argument for the removal of the award had been much strengthened by Aung San Suu Kyi's close association with Myanmar's government at the hearing, as well as her lack of response to letters from the Freedom Applications Committee."
In 2018, Amnesty International stripped Suu Kyi of its highest award over the Rohingya genocide in Myanmar.
https://www.aa.com.tr/en/europe/myanmars-suu-kyi-stripped-of-human-rights-award/1757445
--------
Iran's Khamenei asks India to stop attacks on Muslims after deadly riots
MARCH 5, 2020
At least 44 people were killed and hundreds injured in the worst communal riots in the Indian capital in decades, triggered by clashes between supporters of a new citizenship law and those against it.
"The hearts of Muslims all over the world are grieving over the massacre of Muslims in India," Khamenei said in a tweet in English, just days after New Delhi rebuked Iran's foreign minister for commenting on the same issue.
"Iran condemns the wave of organized violence against Indian Muslims," Foreign Minister Mohammad Javad Zarif tweeted on Monday, in response to which New Delhi summoned the Islamic Republic's ambassador and lodged a protest.
"We do not expect such comments from a country like Iran," ministry spokesman Raveesh Kumar said in a statement later.
The citizenship law provides non-Muslims from Afghanistan, Bangladesh and Pakistan a fast track to Indian citizenship.
Prime Minister Narendra Modi's Hindu nationalist government says this is required to help minorities from those mainly Muslim countries.
Critics argue the law discriminates against Muslims and violates the spirit of India's secular constitution.
Hundreds of thousands of people have taken part in protests since December.
Earlier this week, the office of the U.N. High Commissioner for Human Rights said it intended to approach India's Supreme Court about the citizenship law.
https://www.reuters.com/article/us-india-citizenship-protests-iran/irans-khamenei-asks-india-to-stop-attacks-on-muslims-after-deadly-riots-idUSKBN20S1VG
--------
Arab World
Saudi King orders opening Mataf around Kaaba in Mecca for non-Umrah worshipers
7 March 2020
King Salman bin Abdulaziz issued a royal order to allow the opening of the Mataf, the area for circumambulation around Islam's holiest site the Kaaba, for non-Umrah worshipers starting from the dawn of Saturday, state news agency SPA reported citing the General President of the Grand Mosque and Prophet's Mosque Affairs Sheikh Abdurrahman bin Abdulaziz Al-Sudais.
The "Mataf" as it is known in Arabic, refers to the open white area immediately around the Kaaba where Hajj and Umrah pilgrims perform the "tawaf" or circumambulation.
Part of any Hajj or Umrah pilgrim's duties during their pilgrimage is to circle the Kaaba in a counter-clockwise direction seven times.
Al-Sudais stressed the need to adhere to the precautionary procedures and to cooperate with all the workers in the Grand Mosque to serve its visitors.
Saudi Arabia re-opened early morning Friday the two holy mosques after they were temporarily closed for sterilization amid the coronavirus outbreak.
Al Arabiya English
✔
@AlArabiya_Eng
Aerial footage shows the Grand Mosque in Mecca as it was briefly closed to the public for disinfection overnight. The mosque has re-opened for Friday prayers. #Mecca #Coronavirus
More here: https://english.alarabiya.net/en/News/gulf/2020/03/05/Coronavirus-Mecca-s-Grand-Mosque-to-briefly-close-overnight-amid-cleaning-measures.html …
Embedded video
65
4:28 PM - Mar 6, 2020
Twitter Ads info and privacy
38 people are talking about this
The Grand Mosque in Mecca and the Prophet's Mosque in Medina were closed after Thursday's night prayer for cleaning and sterilization.
Saudi Arabia had announced on Wednesday temporarily banning entry of its nationals and residents to Mecca to perform Umrah pilgrimage or to visit the Prophet's Mosque in Medina to prevent the spread of coronavirus.
That came a week after the Kingdom suspended entry of international travelers aiming to perform Umrah pilgrimage in Mecca or to visit the Prophet's Mosque in Media, in addition to tourists traveling from countries where the coronavirus poses a risk as determined by the Kingdom's health authorities.
https://english.alarabiya.net/en/News/gulf/2020/03/07/Saudi-King-orders-opening-Mataf-around-Kaaba-in-Mecca-for-non-Umrah-worshipers.html
--------
Top Iraq cleric Sistani's sermon cancelled over coronavirus, a first since 2003
6 March 2020
Representatives of Iraq's top Shia cleric did not deliver his weekly sermon in Karbala on Friday, a first since the fall of Saddam Hussein, due to fears of spreading the novel coronavirus.
Religious authorities had already closed the shrine of Imam Hussein, grandson of the Prophet Mohammed, where the sermon is usually delivered, to mitigate the risk of contagion.
On Friday, representatives who usually read Grand Ayatollah Ali Sistani's address, broadcast live on state television, did not appear.
Check out our dedicated coronavirus site here.
The 89-year-old Sistani is based in the Shia holy city of Najaf, south of Karbala, and never appears in public.
An official at the site in the holy city of Karbala told AFP that "the cancellation of Friday prayers at the Imam Hussein shrine is a first since 2003," the year an American-led invasion toppled veteran dictator Saddam Hussein.
Sources close to Sistani's office confirmed the unprecedented nature of the decision.
Iraq has reported three coronavirus deaths and 38 infections.
Authorities are particularly worried about coronavirus spreading via Shia holy sites, which attract millions of pilgrims including many from neighboring Iran which has seen the world's second-deadliest outbreak.
But on Friday numerous pilgrims flocked to the area near the Karbala mausoleum, and a road linking two shrines in the city was still open to pilgrims, AFP journalists said.
Provincial authorities have barred non-residents from entering Karbala province from Friday.
Sistani had dedicated part of his last two sermons to the health situation in the country of 40 million.
The virus has fueled panic among Iraqis who say the war-ravaged country's health system cannot handle the epidemic.
In Najaf, the mausoleum of Imam Ali, son-in-law of the Prophet Mohammad, was open to the public on Friday after Shia cleric Moqtada Sadr personally pushed for it to be re-opened.
Hundreds of his supporters gathered for prayers in the nearby town of Kufa -- Sadr's birthplace -- on Friday, AFP journalists reported.
Sadr did not attend, but sent a representative to deliver his sermon.
In Samarra, another holy Shia site north of Baghdad, religious authorities cancelled a second pilgrimage in the space of a week.
Full report at:
https://english.alarabiya.net/en/News/middle-east/2020/03/06/Top-Iraq-cleric-Sistani-s-sermon-cancelled-over-coronavirus-a-first-since-2003.html
--------
Fifteen dead after clashes in Syria's Idlib despite ceasefire: Report
6 March 2020
Fifteen people were killed on Friday in clashes between Syrian government forces and extremist insurgents in southern Idlib province on Friday, hours after a Russian-Turkish ceasefire came into effect, a war monitor said.
The Syrian Observatory for Human Rights said the clashes took place in the Jabal al-Zawiya region. Six Syrian soldiers and allied fighters were killed, as well as nine fighters from the insurgent Turkistan Islamic Party, it said.
https://english.alarabiya.net/en/News/middle-east/2020/03/06/Fifteen-dead-after-clashes-in-Syria-s-Idlib-despite-ceasefire-Report.html
--------
Kuwait Emir directs 'standing by' Iran in the face of coronavirus: FM
6 March 2020
Kuwait's Foreign Minister Sheikh Ahmad Nasser al-Sabah conveyed on Friday Kuwait's empathy to Iran's situation in the face of coronavirus, during a phone call with his Iranian counterpart Mohammad Javad Zarif.
Click here for our dedicated coronavirus site.
The minister also conveyed Kuwait's Emir's "directives to stand by Iran in this difficult health situation, as well as providing all that is needed to help limit the spread of the virus," state news agency KUNA reported citing a foreign ministry statement.
Iran confirmed on Friday a total of 4,747 cases of coronavirus in the country and the official death toll stood at 124. The country has become the epicenter of the coronavirus outbreak in the Middle East, with the highest death toll outside of China.
Full report at:
https://english.alarabiya.net/en/News/gulf/2020/03/06/Kuwait-Emir-directs-standing-by-Iran-in-the-face-of-coronavirus-FM.html
--------
Lebanon lodges UN Security Council complaint over Israeli violations
06 March 2020
Lebanon has condemned incessant Israeli violations of its airspace, and filed a complaint at the UN Security Council over serious and numerous breaches of the Lebanese sovereignty and UNSC Resolution 1701.
On Friday, Lebanese Minister of Foreign Affairs and Emigrants Nassif Hitti discussed the latest developments in southern Lebanon as well as Beirut's commitment to the resolution during a meeting with the United Nations Special Coordinator for Lebanon, Jan Kubitsch.
Hitti then expressed his great resentment over violation of Lebanon's airspace by the Israeli regime.
Syria's official news agency SANA, quoting an unnamed military source as saying, reported early on Thursday that Syrian air defenses had intercepted Israeli missiles over strategic Quneitra province in the country's southwest.
"At 00:30 on Thursday our air defense monitored Israeli warplanes coming from northern occupied Palestine toward Saida, and several missiles were fired from Lebanese airspace toward the central area," the source added.
The missiles were intercepted successfully, he pointed out.
Israel violates Lebanon's airspace on an almost daily basis, claiming the flights serve surveillance purposes.
Lebanon's government, the Hezbollah resistance movement and the UN Interim Force in Lebanon (UNIFIL) have repeatedly condemned the overflights, saying they are in clear violation of UN Resolution 1701 and the country's sovereignty.
UN Security Council Resolution 1701, which brokered a ceasefire in the war of aggression Israel launched against Lebanon in 2006, calls on Tel Aviv to respect Beirut's sovereignty and territorial integrity.
Full report at:
https://www.presstv.com/Detail/2020/03/06/620279/Lebanon-UN-Israel
--------
Education Ministry unveils measures to tackle coronavirus in Saud Arabia
March 07, 2020
RIYADH: Saudi education and health chiefs have announced a package of measures aimed at preventing the spread of the killer coronavirus.
The action plan to combat the virus includes issuing information to all education departments in the Kingdom on admission procedures for students returning from China and other countries with recorded cases of COVID-19 infection.
The measures will also involve coordination with every district's health department to implement training workshops and meetings for school health workers to inform them of school responsibilities and roles, including cleanliness, ventilation, safety of drinking water, quality of food in cafeterias, and the need for teachers to closely monitor the health of students.
https://www.arabnews.com/node/1637821/saudi-arabia
--------
India
'I cannot find my father's body': Delhi's fearful Muslims mourn riot dead
by Hannah Ellis-Petersen and Shaikh Azizur Rahman
6 Mar 2020
As Mohammad Arshad's body was brought into the courtyard, his lifeless face covered in a white shroud, the wailing began. The 22-year-old house painter, who had been beloved by his six sisters and would always bring them fruit when he finished work, had died a brutal death two days earlier. He had been killed because he was Muslim.
Several of Arshad's sisters reached out to touch his cold bruised cheeks. "Please wake up, brother," they cried. "Wake up. Please open your eyes."
Arshad's death is just a small fragment of the devastating legacy of the riots that engulfed Delhi last week – the worst religious violence in the capital in decades. For four consecutive days, Hindu mobs of thousands roamed the streets of north-east Delhi, destroying Muslims' houses and shops, and lynching or killing Muslim residents. The bodies of the dead are gradually being returned to families but the thousands of Muslims who fled their homes in the riots are mostly still too afraid to go back.
While there was retaliation on both sides, the majority of the violence was carried out against Muslims. A senior Delhi government health department official told the Guardian that of the 49 found dead so far from the violence, 35 were Muslim. More bodies were still being recovered from the drains more than a week on.
Last Wednesday had begun as a normal day for Arshad, who had left for work on his motorcycle accompanied by two Hindu friends. But in the Delhi neighbourhood of Karaval Nagar, a mob of around 30 Hindus had descended, demanding to know their religion. According to a witness, Arshad kept quiet, so the mob forced down his trousers. On seeing he was circumcised, as is common among Muslims in India, the mob instantly beat him to death. His bloodied body was later found in a gutter, his pants still around his ankles.
At his funeral on Monday, held in his uncle's hometown of Ghaziabad, Uttar Pradesh, Arshad's 15-year-old sister Ayesha broke into a furious, grief-ridden rage and began pointing her finger angrily at an onlooker she presumed to be Hindu.
"Why have you killed my brother?" said Ayesha. "His body bears many torture marks. You tortured my brother brutally and murdered him. Do you know what a nice person he was? Did you not hesitate to kill him? I know you killed him just because he was Muslim. Why do you hate some people in society? Does your religion teach you to kill people of other religions? Shed the hatred from your heart."
While the violence may have abated, the hatred and fear that the riots stirred up among communities in Delhi, where Hindus and Muslims had until last week lived peacefully side-by-side, remains potent. In the aftermath, even in unaffected areas of Delhi, an exodus of Muslim families began this week, with swathes packing up their bags and returning for good to their home villages, fearing for their safety in the capital.
In a prayer ground in Mustafabad, a makeshift relief camp had been set up for over a thousand Muslim families who had fled the violence and still could not return home, out of fear over their safety or simply because their houses and all their worldly possession had been looted, destroyed or burned. Food, shelter and medical care was being given out to those who had lost everything.
Noor Jahan, 48, who lived in Shiv Vihar, said she did not feel she could go back to her home. She had run away as the mobs descended but not before hearing the taunts of the rioters, that she said still haunted her. "They shouted 'come out, come out, we will fuck you and you will give birth to [Hindu gods] Ram and Hanuman'," she recalled with a shudder.
"How can I go back, it is not safe there," said Jahan. "People are saying that the rioters were outsiders but they had local knowledge, they knew which houses were the Muslim houses to attack, so it means local people helped them, my Hindu neighbours helped them. So I plan to either go back to my village or move to a Muslim-majority area in Delhi."
Many once affluent families suddenly found themselves ruined overnight. Mohammad Akhtar had built up his successful business as a milkman from nothing. But his 14 water buffalo, worth millions of rupees, were stolen in the riots, his family house was looted and destroyed, and his whole family was sheltering in the camp, reliant on donations. Having lived in a Hindu-majority area, most of his customers had been Hindus. "We own our house so we have to go back, but I am scared it will be unsafe for us to live there," said his wife Raseena Akhtar, 40. "We have nothing left now."
For the children who witnessed the violence, the trauma was evident. Sehliza Naaz, nine years old, lay under a makeshift tent looking pallid and staring blankly into the middle distance. She and her family had fled their house in the neighbourhood of Shiv Vihar around midnight on Tuesday as the buildings around them had begun to be set on fire by Hindu mobs. They had walked over an hour to Mustafabad, which is a Muslim-majority area.
"She is not sleeping and she keeps repeating the same question – 'why did they burn the mosques'," said her grandmother Shahida Begum,as she gently stroked her granddaughter's forehead.
In Shiv Vihar, from where they and many others had escaped, almost every Muslim home lay in blackened ruins, and two mosques looked like bomb sites. For three days, Hindu rioters attacked Shiv Vihar's Muslim localities and ran mayhem without any resistance from police. The mobs repeatedly used gas canisters as weapons, setting them alight and exploding them in Muslim properties so that the walls crumbled entirely.
Abdul Kalam, a Muslim man who fled Shiv Vihar on Tuesday night, described how "over 1,000" men had arrived in the neighbourhood on trucks. "Most of them wore helmets to hide their identity and shield their heads from possible stone attacks… Apart from being armed with pistols, iron rods, crowbars, hammers and other heavy tools, the attackers also carried gas cylinders, big jerry cans of acid and petrol," said Kalam.
The families sheltering in Mustafabad and other neighbourhoods spoke repeatedly of their fears of returning to the places they had called home. Hasmata, 75, said her son had gone back to their house this week to pick up some possessions and had been confronted by Hindu neighbours. "They said to him: 'Why have you come back? You should not be here anymore'. Even though that is our home, they chased him away."
One week on, some are still looking for relatives who went missing, and living with the agony of uncertainty. Sitting outside GTB hospital, where most of the bodies were taken, Gulshan, 27, wept freely as she waited for the DNA results to confirm that a body brought in was that of her father. His body had been so badly burnt that only his right leg was found. "I depended on my father for everything," she said. "What will I do now?"
Meanwhile, Mohammad Nawab, a rickshaw driver, said he had been frantically searching for his father for days. His father had gone to an Islamic congregation at Kasabpura, New Delhi last Tuesday, in an area that was hit by violence, and had not been seen since.
"Many people are searching for the bodies of their relatives," said Nawab." I am searching for my father's body too. I visited morgues of two hospitals. I could not find my father's body there. Every day one or two bodies are being recovered from drains and other places. I shall keep visiting the morgues until I find his body."
"He was a pious man, he never harmed anyone," he added.
Nawab said he was packing up his life in Delhi and returning with his family to his village in Uttar Pradesh. "I cannot sleep at night whenever it comes to my mind that my father might have been lynched for being a Muslim," he said. "I have decided to leave Delhi and return to my village. Delhi is unsafe for all Muslims."
https://www.theguardian.com/world/2020/mar/06/how-can-i-go-back-delhi-fearful-muslims-mourn-riot-dead
--------
Not All Muslim Nations Love Modi. This Is Why Iran, Malaysia, Turkey Don't
ASIM ALI
6 March, 2020
Congress cannot digest the fact that Muslim nations support me," Prime Minister Narendra Modi had said in a fiery speech last December, when his government was facing nationwide protests led by Muslims against the Citizenship (Amendment) Act. "They feel if the world's Muslim countries love Modi so much, how will we create fear about him among Indian Muslims." Modi added.
This was before riots would break out in Delhi.
Modi has repeatedly brandished his good relations with the Gulf countries to underscore the point that his anti-Muslim image was a domestic political conspiracy. He emphasised that India has "the best ever relations with Gulf countries in its history" and that the Maldives and Bahrain have bestowed their highest honours on him.
Do Muslim majority countries really 'love Modi'? The real picture, however, is far more unflattering, to put it mildly.
Pakistan Prime Minister Imran Khan tweeting about the Delhi riots may not bother Modi, but rebuke from Iran, Turkey and protests in Bangladesh may trigger a rethink.
If we look closely, there is a pattern in Muslim majority countries' relations with Modi's India.
The Muslim majority countries, which are relatively democratic, or at least where foreign policy is responsive to public opinion, have taken a clear stand against Modi's perceived anti-Muslim policies. The more autocratic countries, which have more room to manoeuvre in terms of purely pursuing strategic interests, and ignoring Modi's human rights record, have chosen to either stay silent or actively fete Modi.
Criticism of long-standing partners
In fact, in many parts of the Muslim world, Modi appears to be the most intensely disliked Indian Prime Minister ever. Iranian Supreme Leader Ayatollah Khamenei tweeted Thursday: "The hearts of Muslims all over the world are grieving over the massacre of Muslims in India. The govt of India should confront extremist Hindus & their parties & stop the massacre of Muslims in order to prevent India's isolation from the world of Islam." This denunciation (highlighted with the hashtag #IndianMuslimslnDanger) came on the heels of Iranian Foreign Minister Zawad Jarif castigating "organized violence against Indian Muslims" and an Iranian newspaper front page painting Modi as the "butcher of Delhi".
Turkish President Recep Tayyip Erdogan used the same phrase "widespread..massacre of Muslims" to condemn the Delhi riots. And last month, Erdogan explicitly sided with Pakistan's stand on Kashmir while addressing a joint session of the Pakistani Parliament. The Turkish strongman reminded his Pakistani interlocutors how Turkey had raised the Kashmir issue in the General Assembly in the wake of Article 370 nullification, and held 'unilateral steps' as responsible for the 'suffering of the Kashmiri people' — a barely veiled criticism of India.
Earlier, Malyasian PM Mahathir Mohamed questioned the necessity of the CAA, claiming 'people are dying' because of it. This was part of an extended altercation which started with Mahathir slamming India's Article 370 move by declaring that India had "invaded and occupied" Kashmir. This prompted a diplomatic spat in which India drastically cut down Malaysian palm imports but Mahathir stuck to his guns. The Malaysian PM vowed to keep speaking out against 'wrong things' even if it means financial loss.
The usually reticent Indonesian government also joined in by expressing "concerns" over the riots to New Delhi, as "anger mounts in the predominantly Muslim country over what local Islamic groups say is anti-Muslim violence in India," according to the Jakarta Post.
Even Bangladesh PM Sheikh Hasina, one of Modi's closest allies in South Asia, felt obligated to rebuke the Indian government by terming the CAA as "unnecessary".
What is perplexing, therefore, is not the Gulf monarchies' celebration of Modi (they celebrate US President Donald Trump even more) but the criticism of these long-standing partners. India has historically had good relations with all these countries. Former diplomat M.K. Bhadrakumar reacted to Khamenei's tweet by terming the confrontation as a "serious rift", and pointing out that "in 1994, it was Iran who helped India to beat back an OIC resolution on Kashmir at the UNHRC".
A fast-changing image
Professor Raymond Hinnebusch writes in his book The International Politics of the Middle East: "In the Middle East public opinion normally plays little direct role in foreign policy formulation, which is the special business of top elites." This is because in the Gulf States "political opposition is typically repressed and press controlled" and people are "inattentive and uninformed" and extremely dependent on the patronage of the oil-rich states.
It is hard to accurately gauge Arab public opinion on Modi, but if one barometer is the coverage of Al Jazeera, the portrait is increasingly dismal. So, it is almost certainly not the case of these countries 'loving Modi so much', rather it is the case of their regimes humouring Modi, probably in the face of adverse public opinion, for strategic trade and economic interests.
In contrast, the Iranian regime is hard-pressed to provide jobs and basic services to its people, especially under punishing US sanctions. So, the Iranian regime is much more sensitive to domestic public opinion, and draws its legitimacy from being seen domestically as a regional hegemon striving for justice in the Muslim world. This also explains why Iran has staunchly maintained its hard-line stance on Israel, even as its Gulf neighbours have warmed up to the Jewish state.
Similarly, Turkey under Erdogan has nursed its neo-Ottoman dreams of springing back to the centre of the Muslim world, a grand protector of the 'Muslim ummah'. Therefore, Erdogan feels compelled to speak out against injustices to Muslim populations, from Palestine to Egypt to India.
Malaysia and Indonesia are relatively free countries where foreign policy, of necessity, has to reflect public opinion, if for nothing else than to shore up the public image of the incumbent.
Full report at:
https://theprint.in/opinion/not-all-muslim-nations-love-modi-this-is-why-iran-malaysia-turkey-dont/376591/
--------
UP Muslim Man To Gift Ancient Coin For Ram Temple
March 06, 2020
Azamgarh (Uttar Pradesh): Syed Mohd Islam, a Muslim man living in Uttar Pradesh's Azamgarh district has decided to gift an ancient coin made of 'ashtadhatu' (eight metal alloy) for the Ram temple construction in Ayodhya.
The coin has an image of Lord Ram, Sita and Hanuman inscribed on it and its value is said to be several lakhs of rupees.
According to Islam, who lives in the Sitaram locality, he has found the coin while he was reconstructing his ancestral home in the village.
"On November 30, 2019, when the plinth of the house was being dug, we found these two coins. I decided to gift them for the temple construction. I will soon be going to Ayodhya and will hand over the coin to Mahant Nritya Gopal Das who is the chairman of the Ram Teerth Kshetra Trust that will construct the Ram temple," he said.
However, recently, when he went out for some work, his wife Kaneeza Fatima went to a local jeweller and sold off one coin for Rs 3 lakhs. Islam further said that he will request the Mahant to sell the coin and use the amount in construction of the temple.
Full report at:
https://www.ndtv.com/cities/uttar-pradesh-muslim-man-syed-mohd-islam-to-gift-ancient-coin-for-ram-temple-2191281
--------
Don't question Sikhs helping Muslims. We know what hate is and does
KAIRVY GREWAL
6 March, 2020
What do India's Sikhs have to gain by supporting Muslims? Why do Sikhs even care to protest against the Citizenship (Amendment) Act, when their citizenship in India is guaranteed?
Many asked these questions after two Sikhs, Mohinder Singh and his son Inderjit Singh used their trusty Bullet bike and Scooty to transport over 60 Muslims to safety during the northeast Delhi riots. In the same city, Akal Takht jathedar constituted a six-member committee to go on the ground and get a first-hand account of what happened in the riots and set up food counters for displaced people.
Even at the anti-CAA protests in Shaheen Bagh, Sikhs and Muslims prepared langar together. There were videos of Sikh and Muslim men exchanging their headdresses and clicking selfies together.
Naturally, these raised several questions about the Sikh community's solidarity with India's Muslims. To them, I say one thing: we're united by grief. And we don't want to precipitate another partition of the minds.
Remembering without hating
When I was a child, my mother used to boast of the havelis her family owned in Pakistan. She told me about my Sikh grandmother, the jewellery she was unable to wear and the train she was never able to take back.
On some days, she recalled the sacks of sand my grandmother had to hide behind during train journeys. My grandfather often joked about how he is well-versed in Urdu but has no friends to talk to in that language anymore.
I once asked one of my uncles why he didn't wear a turban. I still remember his very matter-of-fact answer: "I had to cut my hair during 1984."
After years of pondering on all my relatives' seemingly detached narrations of gruesome incidents, I understood exactly what my family wanted to convey. To remember, but without the hatred.
Futility of hate
India's Partition uprooted families, disrupted lives, communalised harmonious neighbourhoods. Sikh families, apart from Bengalis, were the worst affected by its aftermath and unarguably so. My ancestors picked themselves up only to fall back again in 1984. We faced extreme brutality at the hands of our fellow countrymen after former Prime Minister Indira Gandhi was assassinated by her trusted Sikh bodyguards.
Full report at:
https://theprint.in/opinion/pov/dont-question-sikhs-helping-muslims-we-know-what-hate-is-and-does/376520/
--------
NIA arrests two more people in Pulwama attack case
Mar 6, 2020
SRINAGAR: Two more persons, including the one who procured chemicals online for making the IED used in the Pulwama attack, were arrested by the NIA in the case on Friday, an official said.
Forty Central Reserve Police Force (CRPF) personnel were killed in the deadly terror attack in south Kashmir's Pulwama district last year after a suicide bomber rammed an explosive laden car in the paramilitary force's convoy.
Waiz-ul-Islam (19) of Srinagar's Bagh-e-Mehtab locality and Mohammad Abbass Rather (32) of Hakripora village in Pulwama district were arrested by the National Investigation Agency (NIA), the official said.
The number of people arrested in the case now stands at five.
Earlier, a father-daughter duo and a close aide of the suicide bomber were arrested in two separate operations.
"During initial interrogation, Islam disclosed that he used his Amazon online shopping account to procure chemicals for making IEDs (Improvised Explosive Devices), batteries and other accessories on the directions of Pakistani Jaish-e-Mohammad (JeM) terrorists," the official said.
He said Islam personally delivered the items to JeM terrorists after procuring the incriminating material online from the delivery portal as a part of the conspiracy to carry out the Pulwama attack.
"Rather is an old over-ground worker (OGW) of the JeM. He has disclosed that he gave shelter at his home to Jaish terrorist and IED expert Mohd Umar after he came to Kashmir in April-May 2018," the official said.
Rather also harboured JeM terrorists – suicide bomber Adil Ahmad Dar, Sameer Ahmed Dar and Kamran, a Pakistani - at his house a number of times in the run up to the Pulwama attack, he said.
"He also facilitated safe shelter for the JeM terrorists, including Adil, at the house of accused Tariq Ahmed Shah and his daughter Insha Jan of Hakripora, who were arrested on March 3," the official said.
He said Islam and Rather will be produced before the NIA special court in Jammu on Saturday, while further investigation in the case continues.
The NIA took over the case to probe the conspiracy behind the February 14, 2019, attack in Pulwama.
The last video of Adil, which was released by the JeM from Pakistan after the terror attack, was filmed at the residence of Tariq Ahmed Shah. On February 28, the NIA achieved a major breakthrough in the case when it arrested 22-year-old Shakir Bashir Magrey, a furniture shop owner and resident of Hajibal in Pulwama's Kakapora.
Magrey had provided shelter and other logistical assistance to suicide bomber Adil. He was introduced to Adil in mid- 2018 by Pakistani terrorist Mohammad Umar Farooq and he became a full-time OGW of the JeM.
The explosives used in the attack were determined through forensic probe to be ammonium nitrate, nitro-glycerin and RDX. During investigation into the attack, the identity of the suicide bomber to be Adil Ahmad Dar was confirmed through DNA matching with that of his father.
Full report at:
https://timesofindia.indiatimes.com/india/nia-arrests-two-more-people-in-pulwama-attack-case/articleshow/74517464.cms
--------
Two civilians killed, another injured in J&K twin terror attack
Mar 6, 2020
SRINAGAR: Two civilians were killed and another injured in two separate terror attacks in Kashmir on Friday. The twin attack comes barely two days after an SPO and a 22-year-old Kashmiri youth were killed and a police constable injured after terrorists opened fire at a police party in Baramulla's Warpora area on Wednesday.
In south Kashmir's Pulwama district, Tral resident Shabir Ahmad Bhat was shot outside his residence by terrorists on Friday evening. Bhat was rushed to a nearby hospital in a severely injured condition where he succumbed during treatment. Tral DSP Aijaz Malik confirmed the death, adding that a search operation has been launched to trace the unidentified attackers.
Later in the day, a 62-year-old man was killed and another was injured after terrorists lobbed a grenade in Mahraj Gunj area of old Srinagar. Both civilians had sustained splinter injuries in the explosion and one of them — identified as Ghulam Nabi Ahanger of Aishan Sahab in Zaina Kadal area — succumbed. The other injured, Muhammad Rafiq Shalla (42) of Kanimazar area in Nawa Kadal, is still under treatment.
Full report at:
https://timesofindia.indiatimes.com/india/two-civilians-killed-another-injured-in-jk-twin-terror-attack/articleshow/74519335.cms
--------
19-year-old among two held by NIA in Pulwama attack case
by Deeptiman Tiwary
March 7, 2020
The National Investigation Agency (NIA) on Friday arrested two more people in connection with the Pulwama attack case. Those arrested include a 19-year-old who allegedly used his Amazon account to order material for making the explosive used in the attack.
The two arrested have been identified as Waiz-ul-Islam (19) from Bagh-e-Mehtab in Srinagar and Mohammed Abbas Rather (32) from Hakripora in Pulwama. Rather, it is alleged, provided shelter to planners and executers of the attack last year that killed 40 CRPF personnel.
"During initial interrogation, accused Waiz ul Islam has disclosed that he used his Amazon online shopping account to procure chemicals for making IEDs, batteries and other accessories on the directions of the Pakistani JeM terrorists. He also personally delivered the items to the JeM terrorists after procuring the incriminating material online as a part of the conspiracy to carry out the Pulwama attack," the NIA said in a statement.
According to the agency, Rather is an old OverGround Worker (OGW) of JeM. "He has disclosed that he gave shelter at his home to Jaish terrorist Mohd Umar (IED expert) after Umar came to Kashmir in April-May 2018. Further, he also harboured JeM terrorists namely Adil Ahmad Dar, Sameer Ahmed Dar and Kamran (Pakistani) at his house a number of times in the run up to the Pulwama attack," the NIA said.
According to the NIA, Mohammed Umar Farooq, a Pakistani JeM terrorist, was key conspirator in the Pulwama attack. He was killed in an encounter in Kashmir later. Adil Ahmed Dar was the suicide bomber who drove the bomb-laden car and exploded it near the CRPF convoy.
The agency claimed that Rather also facilitated safe shelter for the JeM terrorists, including Dar, and others at the house of the accused Tariq Ahmed Shah and his daughter Insha Jan of Hakripora in Pulwama. The two were arrested by NIA on March 3 for allegedly providing shelter to the accused.
Full report at:
https://indianexpress.com/article/india/19-year-old-among-two-held-by-nia-in-pulwama-attack-case-6303081/
--------
Pakistan
Pakistan: Religious party against no-trust vote to depose premier
Mehmet Ozturk and Islamuddin Sajid
06.03.2020
PESHAWAR, Pakistan
Jamaat-e-Islami (JI), Pakistan's main religiopolitical party, has said it is not in favor of removing Prime Minister Imran Khan through a no-confidence vote in parliament.
In an exclusive interview with Anadolu Agency, the party chief Sirajul Haq said his party does not support the idea of 'in-house' change and demands fresh elections to lead the country out of the crises it faces today.
"We do not support the idea of in-house change and will resist any such move against the government," Haq said.
"Our demand is for fresh free and fair elections; the people must be given the chance to elect their true representatives."
He criticized the Pakistan Tehreek-e-Insaf (PTI)-led government for the soaring inflation in the country and said premier Khan had completely failed to fulfill his promises to the public.
The JI chief also cast doubt on the transparency of Pakistan's electoral process, referring to how the security establishment -- the military and its affiliated organizations -- is believed to distribute parliamentary seats among its favorites.
Haq, 57, who was last year elected as the party's chief for a second five-year term, is known in the country's political circles for his simplicity and down-to-earth personality.
He is one of the very few top politicians who do not even own a house, and lives with his wife and seven children in a party-owned apartment in Lahore.
He is JI's fifth emir since its inception in 1941, succeeding Syed Munawar Hassan, Qazi Hussain Ahmad, Mian Tufail Ahmad, and party founder Maulana Abul Aala Maududi.
Haq has extensive experience in Pakistan's parliamentary politics. He was twice elected as a member of the Khyber Pakhtunkhwa provincial assembly -- in 2002 and 2013 -- and served as the provincial finance minister during both terms.
During his first term as finance minister, the Asian Development Bank declared KP the country's most financially disciplined province.
Currently he is a member of the Senate, or upper house of Pakistan's parliament.
Anadolu Agency: You have been the party's chief since 2014 and were elected for a second term last year. Could you tell us where JI stands right now?
Sirajul Haq (SH): First, I welcome you to Peshawar. As you know, JI is a democratic Islamic party that believes in the development of society, individuals, and the country through democratic means.
We are an ideological party; our struggle is for the establishment of a welfare Islamic state, where people can lead happy and peaceful lives in accordance with Islamic principles.
We are happy that a large number of people support our party and we have good presence across the country.
We have representatives in parliament who are playing a very active role in Pakistan's politics.
Recently, Pakistan Institute of Legislative Development and Transparency conducted a survey on the performance of parliamentarians, and I am happy to say that four of our members were ranked among the top 10 lawmakers.
So, our numbers in parliament may be less, but we are among the best in terms of performance.
Q: As party chief, what is your strategy for the next five years and how is JI preparing for the next elections?
SH: As you know, the election process in our country is not free or fair.
Unfortunately, before every election, the establishment is believed to distribute seats among its blue-eyed parties, which does not allow the people to elect their true representatives.
This is the reason that people have no trust in the election process, which is very dangerous for Pakistan. JI is against such conspiracies and we don't believe in relying on underhand tactics to reach the corridors of power.
We want to come to power through the public's support and its votes. For the next general elections, our party has started preparations to nominate candidates for all constituencies.
They will start planning their campaigns to reach out to the public and share our vision of a welfare state. They will try to make people realize that if they want real change and real reforms in Pakistan, they must support JI.
Q: So, do you believe people will support your party this time around?
SH: Inshallah [if God wills], we will have a good position this time because the people have no other choice. If the people want Pakistan to come out from its current economic and political crises, then JI is the best and only choice for them.
Q: How do you plan to take away public support from the three major parties; PTI, Pakistan Muslim League – Nawaz (PML-N), and the Pakistan People's Party (PPP)?
SH: PML-N and PPP have already lost the public's trust, and the PTI government has also failed miserably in fulfilling the promises Imran Khan made during his election campaign.
Khan had promised the nation that he would eliminate corruption, create jobs, and make life easier for the poor and the middle class. But today, corruption has increased, inflation is at one of the highest-ever points, and our currency has been devalued.
Khan has also now lost public support, so I am confident the people will see that JI is the only choice and will support us.
Q: If your party comes to power, how do you plan on leading Pakistan out from the current financial crisis, given the huge existing foreign debt?
SH: We have a very good team. I served as KP finance minister twice and we proved ourselves there. We repaid all of KP's debts within two years.
The World Bank and the Asian Development Bank praised our economic policies. It was the first time the province saw real reforms in health, education, and other sectors; we actually provided relief to the masses.
Secondly, Pakistan has immense natural resources, including beautiful tourist spots, and ample land and water for agriculture. So, there is no need to worry; we will use these resources to easily pay off our debts and also establish a true Islamic welfare state.
This country only needs a sincere and honest ruler. We are the only party that can fulfill that requirement; not a single charge of corruption has ever been proven against any of our lawmakers, ministers, and officials.
Q: There has been discussion around a possible in-house change to remove the PTI government to lead Pakistan out of the economic and political crises. Will your party support such a move in parliament?
SH: No, we are against such conspiracies. In-house changes only promote horse-trading and weaken democracy.
We will resist any such move inside and outside the parliament. The best way to lead Pakistan out of these crises is through fresh elections.
I demand free and fair elections, where people get the right to choose their true representatives.
'Selected' elections can destroy democracy and the country; we are witnessing that disaster today.
Q: Since the party was established in 1941, people have accused it of being a proxy of Pakistan's powerful security establishment. If so, then why does your party always win a few seats in parliament?
SH: I reject that accusation; we have never been the establishment's party. We supported the Pakistani army in the 1971 war [with India] for the unity and sake of our country.
Also, if we are the establishment's party, then why does it not want us in power? You know democracy is controlled here and they [the establishment] decide who gets to rule the country.
JI is a party of honest and upright people and they know that no one can ever blackmail us. That is why the power brokers do not want us to have a majority in parliament.
Q: Jamaat-e-Islami is seen as a right-wing party. Do you agree with that categorization?
SH: No, we don't believe in these right-wing or left-wing categories.
We only believe in 'Sirat-al-Mustaqim' [the straight path], which is the right way and the way of our Holy Prophet (PBUH). So that is the path we are following.
Q: Jamaat-e-Islami is known as a party of educated people, but it has no representation of women at the central level. Why?
SH: That is not true. JI has the largest women's wing among all political parties, and it is very active.
We have elected women to our central shurah [executive council] and they have been involved in the party's most important decisions.
We are big supporters of women's rights; we truly believe that no society or country can progress without its women.
We have even advised the Election Commission of Pakistan to make it mandatory for every election candidate to submit an undertaking to give his sisters and daughters their due share in inheritance and properties.
Q: How do you see the ruling party's performance and its internal and external policies?
SH: You know the PTI's election campaign was all about bringing change to Pakistan.
Unfortunately, it has completely failed to fulfill its promises to the people.
The PTI has damaged Pakistan's institutions, destroyed the economy, and handed over the country to the IMF [International Monetary Fund].
Over the past 18 months, the country's GDP [gross domestic product] has decreased from $315 billion to $280 billion.
Unemployment has increased, the currency has been devalued, the stock market crashed, and legislation has slowed down.
IMF officials are now running our Finance Ministry and Central Bank, and they have increased the interest rate from 5% to 13.5%.
People have lost their confidence in the PTI; even overseas Pakistanis who were big supporters of the party are disappointed by its performance.
Around 35% of the economy is undocumented and people do not pay taxes because they do not trust the government.
Also, the PTI is not an ideological party; most of its leaders have come from other parties for personal interests. That is why Imran Khan has failed to deliver.
Q: If you come to power, what is your plan to resolve these issues?
SH: As I told you earlier, I served twice as KP finance minister and we proved our performance and good governance there.
First, through our performance, we will restore public confidence and encourage people to pay their taxes; 35% of our economy is undocumented and those people are not paying taxes because they do not trust the government and its institutions.
Secondly, we have huge natural resources and we can bring the country out of the economic crisis by properly utilizing those resources.
Also, we will not go to the IMF. We can get support from overseas Pakistanis, who are currently sending around $20 billion to the country. They will support us.
Q: Islamophobia is growing around the globe. How can the Muslim world counter this negative trend?
SH: The reason for the worsening situation is that some politicians, particularly in western countries, have spread hatred against Muslims for political gains.
Islam is a religion of peace and harmony, but they have presented Islam and Muslims like their enemies.
All Muslim countries of the world should join hands and present the real Islam to the world.
I appreciate the stance of Turkish President Recep Tayyip Erdogan; he has persistently raised his voice against Islamophobia and is playing an important role in presenting the true face of Islam to the world.
Other Muslims leaders should join hands with President Erdogan to counter this baseless propaganda against Muslims.
Q: Muslims in India are facing a particularly difficult situation ever since the government introduced the new citizenship law. What do you think about the actions of Indian Prime Minister Narendra Modi and his government?
SH: Unfortunately, Muslims in India are divided and have no unity among themselves; otherwise, they are a major power in India.
But Modi's actions are now bringing them together.
I am sure the people of India will not accept Modi's agenda against Muslims.
If Indians do stand behind Modi, then India will be divided into many parts.
We strongly condemned the Modi government's actions in Kashmir and India, where it has already made over two million Muslims stateless through the controversial citizenship law.
Q: In your view, how can Turkey-Pakistan relations be further improved?
SH: Turkey and Pakistan are like two brothers.
We already have strong diplomatic relations and we are lucky that our people-to-people relations are also very good.
Our people love each other and that is a strong base for our brotherly relations.
Pakistani people also love President Erdogan; his bold leadership has increased love and respect for him across the Muslim world.
We stood with Turkey during the 2016 failed coup attempt and we will always stand with our Turkish brothers in every difficult time.
https://www.aa.com.tr/en/asia-pacific/pakistan-religious-party-against-no-trust-vote-to-depose-premier/1756709
--------
PTI, PML-N on same page on women's march, says PPP
Asim Yasin
March 7, 2020
ISLAMABAD: The Pakistan People's Party termed the Pakistan Muslim League-Nawaz and Pakistan Tehreek-e-Insaaf on same page saying that both are having the conservatives thinking of anti-women march.
"PML-N and PTI are on the same page with regards to women's march and have been exposed as an anti-women alliance as the PTI has come out openly against women and the silence of PML-N on women's rights march shows its conservative thinking," said Senator Mustafa Nawaz Khokhar, the spokesman to the Chairman PPP Bilawal Bhutto Zardari in a statement on Friday.
Senator Mustafa Nawaz Khokhar said that Imran Khan was awarded the title of "good looking Jammat-e-Islami" and now it is proved that it is a modern Jammat-e-Islami.
He said that these people are supporting theocracy which has no connection with Islam. "They have a history of accusing wrongly any rights movement," he said. He said whenever the issue of rights of women, labourers and poor growers comes to the fore then the entire conservative forces stand together against them.
Senator Khokhar said that PPP Chairman Bilawal Bhutto Zardari is the only leader who has openly supported women's march and voicing for the rights of women.
He asked the people of Pakistan to strengthen Bilawal Bhutto Zardari for a progressive and enlightened Pakistan.
Full report at:
https://www.thenews.com.pk/print/625158-pti-pml-n-on-same-page-on-women-s-march-says-ppp
--------
Pakistani Christians speak up for riot-hit Indian Muslims
March 3, 2020
Church leaders in Pakistan have appealed to the Indian government to ensure the safety of minority Muslims as they held a peace program in the wake of last week's anti-Muslim riots in New Delhi.
At least 42 people, mostly Muslims, were killed and 250 injured when mobs of Hindus attacked Muslim areas in the northwest part of New Delhi in the three-day riot that began on Feb. 23.
"The Indian government must take immediate action to ensure the safety of all of its citizens, regardless of faith," Cardinal Joseph Coutts, archbishop of Karachi, said at the peace program in Karachi on March 1.
Police and the administration were accused of complacency when men armed with bricks, iron rods and wooden sticks attacked Muslims on the streets and set fire to Muslim homes, vehicles and shops.
"We are concerned over the incidents taking place in New Delhi," said Cardinal Coutts, the only cardinal in the Muslim-majority nation, while attending the program organized by the Catholic Church's National Commission for Justice and Peace (NCJP).
Religious leaders and civil rights groups gathered in Karachi Press Club as part of the program and later held a peaceful march through the port city holding a banner and a crucifix.
Father Saleh Diego, vicar general of Karachi and archdiocesan director of the NCJP, urged Christians in Pakistan to "fast and pray" on March 6 for peace in India.
Tension has been simmering in India since Dec. 11 after the federal government amended a law to grant citizenship to migrants to India from Afghanistan, Pakistan and Bangladesh. The law, however, excluded Muslims from the provision, triggering protests.
The riot began when a group of Hindus who supported the amendment attacked a group of people, mostly Muslims, who were demonstrating on a public road in Delhi.
Secularists and church groups also oppose the law, saying it not only discriminates against Muslims but also violates the secular principles of the Indian constitution. They also accuse the government of the pro-Hindu BJP party of trying to turn India into a Hindu-only nation with such policies.
The first Indian law that explicitly targets India's 180 million-plus Muslims has caused nationwide protests.
Sabir Michal, a university professor and human rights activist, said that India's ruling party and Prime Minister Narendra Modi had violated many international conventions.
"India's international reputation has taken a beating after it unleashed a reign of terror on its Muslim minority population," he said.
Lawyer Yunus Khan, president of the minority wing of Jamiat-e-Islami, an Islamist political party in Pakistan, thanked the Catholic Church for its initiatives.
Cardinal Coutts, in a statement, appreciated Sikhs and Christians in New Delhi opening their gurdwaras and churches to riot-affected families. He noted that even some Hindu families sheltered Muslims.
Father Diego also appreciated Pakistan Prime Minister Imran Khan for taking a "strong stand" in the aftermath of the Delhi riots.
Anti-Muslim riots in India often have a spillover effect on Hindus in Muslim-majority Pakistan.
"Be aware! Our minorities are equal citizens of this country," Imran Khan tweeted.
Father Diego said Khan's statement "strengthened not only Hindus but also all the minorities in Pakistan."
Hindu-Muslim violence has been part of subcontinental history as Hindus consider Muslims as descendants of those who invaded their land, looted and attacked their people since the 11th century.
The hostility between the communities resulted in the partition of British India as Pakistan and India in 1947.
Hindu-Muslim riots continued in India, which has some 180 million Muslims among its 1.2 billion people, 80 percent of them Hindus.
In contrast, Hindus form only 8 million or just 4 percent of some 200 million people in Pakistan, where Muslims constitute some 95 percent.
Full report at:
https://www.ucanews.com/news/pakistani-christians-speak-up-for-riot-hit-indian-muslims/87361
--------
Govt to support Aurat March with strings attached
March 07, 2020
ISLAMABAD: The government on Friday announced its support for Aurat March on the occasion of International Women's Day on Sunday and expressed the hope that the participants of the march would not harm honour and dignity of the country.
The opposition Pakistan Muslim League-Nawaz (PML-N) also backed the march programmes, but asked the organisers to take a stance which was culturally acceptable to society.
The Pakistan Peoples Party (PPP), however, announced complete support for the march with no strings attached. It accused both the Pakistan Tekreek-i-Insaf (PTI) and PML-N of being on the same page on the issue of women's march.
Speaking at a ceremony on Friday, Special Assistant to the Prime Minister on Information Dr Firdous Ashiq Awan said the government would give full support to the march on Sunday provided it "does not trample on the country's honour".
She said that strengthening women was the PTI government's most important mission. She, however, wondered what kind of power did (women marchers) want by coming out on roads and raising slogans not permitted by "values of our society, religion and family".
"We will have to trace who are those handful people who possess this mindset and why they are busy in misleading the entire nation, especially women," she said.
The special assistant did not elaborate what she was meant by the "mindset" which, she claimed, was misleading the people.
Dr Awan said the Constitution provided full protection and rights to women and that it was the aim of the government to make women independent.
The women march last year caused some controversy over some of the placards held by activists of the march which were inscribed with slogans which opponents of the march claimed "violated Islamic principles" and were "disrespecting women".
They said that placards and banners of the march "violated the country's cultural values".
Speaking at a press conference, PML-N leader Shahid Khaqan Abbasi said that his party always supported the struggle for basic rights of women and always fought for freedom of expression in the country.
He said that a slogan which had become controversial in society was actually written in English, but when it was translated into Urdu, it gave a different meaning.
He advised the organisers of the march to adhere to "Islamic and cultural" norms of the country.
"The organisers must raise and write culturally acceptable slogans with utmost care," the PML-N leader said.
PPP Senator Mustafa Nawaz Khokhar, who is also spokesman for PPP chairman Bilawal Bhutto-Zardari, alleged that the opposition PML-N and the ruling Pakistan Tehreek-i-Insaf were on the same page on the issue of women march as the two parties had formed an undeclared "anti-women" alliance.
He said the PTI had come out openly against women and the "silence" of the PML-N on the women's rights march showed the party's "conservative thinking".
"Chairman Bilawal is the only leader who has openly supported the women march and he has raised his voice for the rights of women in the country," the PPP leader said, adding that the people of the country should strengthen hands of PPP chairman Bilawal for a progressive and enlightened Pakistan.
Mr Khokhar said that whenever issues of rights of women, labourers and poor growers came to the fore, all conservative forces formed an unholy alliance and united front against them.
"Imran Khan used to be called the good-looking Jamaat-i-Islami and now it is proved that the PTI is the modern form of Jamaat-i-Islami," the PPP leader said.
He claimed that these people had been supporting theocracy which had no connection with Islam and they had a history of calling any rights movement un-Islamic.
Full report at:
https://www.dawn.com/news/1538978/govt-to-support-aurat-march-with-strings-attached
--------
Balochistan assured of help in fight against coronavirus
March 07, 2020
QUETTA: Interior Minister Ejaz Shah has said the federal government will extend all-out help and cooperation to the Balochistan government to deal with the situation created after the return of pilgrims from Iran where coronavirus has left over 100 people dead.
Speaking at a press conference after a day-long visit to the provincial capital on Friday, he said the purpose of his trip was to review the preventive measures taken by the federal and provincial governments and the departments concerned in Balochistan. "The federal government has provided maximum possible assistance to the Balochistan government to tackle the hazard of novel coronavirus and both the governments are jointly working to face this challenge," Mr Shah said.
He said the federal government had decided to equip Balochistan with all machineries and resources in order to carry out screening of pilgrims returning from Iran, while health facilities would be ensured at Taftan border.
Full report at:
https://www.dawn.com/news/1538971/balochistan-assured-of-help-in-fight-against-coronavirus
--------
Qureshi says US must keep eye on elements seeking to disrupt Afghan peace
March 7, 2020
ISLAMABAD: Foreign Minister Shah Mahmood Qureshi on Friday, condemning the attack in Kabul during a political rally earlier in the day, said that the move was made by those who are against the establishment of peace in Afghanistan and seek to use the country for their own gain.
He said that a close eye will have to be kept on those that are sabotaging the peace process, calling on US and other global powers to keep an eye on such elements.
The foreign minister said that the exercise is one that will test our patience but that there is no other solution but to remain steadfast in the pursuit of peace.
He regretted that for the past 19 years, the country had been witnessing such incidents and noted that the people of Afghanistan truly desire peace.
"The attack is extremely regrettable and condemnable," he said, adding that the Taliban had denied any involvement in it.
"Those who seek to disrupt peace are in Afghanistan and also outside of it," he said, without elaborating further.
The foreign minister pledged Pakistan's support in whatever assistance it can provide.
Twenty-seven people were reportedly killed and 29 were wounded when a political rally led by Afghanistan leader Abdullah Abdullah was attacked by gunmen.
The Taliban immediately denied responsibility for the assault, which occurred at the commemoration ceremony for Abdul Ali Mazari — a politician from the Hazara ethnic group.
Interior ministry spokesman Nasrat Rahimi said gunfire had erupted from a construction site near the ceremony in the city's west.
The ceremony was attended by many of the country's political elite, including Abdullah Abdullah. The interior ministry later confirmed to reporters that "all the high-ranking officials were safely evacuated from the scene".
The incident comes less than a week after the US and Taliban signed a deal that would pave the way for the complete withdrawal of foreign troops in 14 months.
Full report at:
https://www.pakistantoday.com.pk/2020/03/06/qureshi-says-us-must-keep-eye-elements-seeking-disrupt-afghan-peace/
--------
IHC bins plea seeking restrictions on Aurat March
March 7, 2020
ISLAMABAD: The Islamabad High Court (IHC) on Friday binned a petition seeking restrictions on Aurat March– slated to be held on March 8 to mark the International Women's Day — and termed it non-maintainable.
The court had questioned the petitioners' interpretation of slogans they had objected to while reserving the verdict earlier in the day.
During the proceedings, the petitioners' lawyers told the court that they sought restrictions on the Aurat March and shared three slogans that women would chant at such an event.
During the hearing, IHC Chief Justice Athar Minallah said various Islamic laws were being violated in Pakistan and that the court hoped these petitioners would also approach it for the enforcement of all these laws.
"The women's slogans are that they be given the rights that Islam grants them. Can we interpret their slogans by ourselves?" the judge questioned. "It is important that you see the Aurat March in a positive light. On your own, how can you interpret these slogans?"
He said the petition was akin to seeking prior relief from the court and assured that legal action would be taken if anything against the law happened on March 8.
He said yesterday in a press conference, Aurat March organisers said they were asking for the rights granted to them in Islam.
"When they made themselves clear in their press conference then how can we have different interpretations?" Justice Minallah asked, adding that the press conference had been broadcasted all across the media.
"Who ended the practice of burying girls alive?" the IHC chief justice inquired, in response to which the petitioners' lawyer said Prophet Muhammad (PBUH) had done so.
"In our society, the birth of a girl is still not considered good," he added.
The judge also questioned the petitioners' counsel on how many women in the country were given the right to an inheritance, alluding to the difficulties they face despite clear Islamic laws in place.
During today's proceedings, the petitioners' lawyers told the court that they completely supported women's rights, adding that they were not opposed to the march or to the rights of women.
Full report at:
https://www.pakistantoday.com.pk/2020/03/06/ihc-bins-plea-seeking-restrictions-on-aurat-march/
--------
South Asia
Deadly ISIS attack on Mazari's memorial gathering in Kabul killed or injured over 100 civilians
06 Mar 2020
ISIS gunmen stormed Mazari's memorial ceremony in the western part of Kabul city on Friday.
Gunshots disrupted the memorial ceremony of Abdul Ali Mazari, a renowned Hazara leader on Friday morning while Mohammad Karim Khalili was delivering a speech.
Key politicians including Abdullah Abdullah, Haji Mohammad Mohaqeq and Mohammad Karimi Khalili managed to escape the site without harm, however, the incident have left dozens killed or injured.
The Ministry of Interior (MOI) confirmed the death of 32 civilians and said 81 others including 2 journalists have been injured.
Soon after the attack, the Taliban published a statement rejecting their involvement in today's attack.
"Today's attack on a gathering in Kabul city has nothing to do with the Taliban", Zabihullah Mujahid, a Taliban spokesperson tweeted.
But, later on, the ISIS released a statement claiming the responsibility of the incident.
The Presidential palace condemned the incident on Friday calling it a crime against humanity.
"The Afghan government condemns this attack in the most severe terms," the president's spokesman, Seddiq Seddiqi, tweeted.
https://www.khaama.com/casualties-feared-as-gunmen-stormed-mazaris-memorial-ceremony-in-kabul-879070/
--------
Dozens killed as gunmen attack Afghan political rally
Mar 7, 2020
KABUL: Dozens of people were killed when gunmen opened fire at a political rally in Kabul on Friday, the deadliest assault in Afghanistan since the US signed a withdrawal deal with the Taliban.
The attack, claimed by the Islamic State group, highlights a glaring lack of security in the Afghan capital just 14 months ahead of the scheduled withdrawal of all foreign forces.
It also calls into question a key element of the US-Taliban deal signed February 29 -- whether the Taliban can stop jihadists such as IS from running amok in Afghanistan after US forces pull out.
In a statement, IS said two brothers had targeted a "gathering of apostates" with machine guns and grenades.
The gunmen inflicted devastating carnage at the crowded event in west Kabul, killing 32 people and wounding 58 others, health ministry spokesman Wahidullah Mayar told AFP.
Interior ministry spokesman Nasrat Rahimi put the toll at 29 dead, with an additional 61 wounded. He said special forces units eventually killed the two gunmen.
The assault occurred at a commemoration ceremony for Abdul Ali Mazari -- a politician from the Hazara ethnic group, most of whom are Shiite Muslims.
The Sunni-extremist IS had claimed an attack on the same ceremony last year, when a barrage of mortar fire killed at least 11 people.
Rahimi said gunfire had erupted from a construction site near the event.
Several top political officials were at the ceremony, including Afghanistan's chief executive Abdullah Abdullah.
The interior ministry later confirmed that all the high-ranking officials had been "safely evacuated."
"We left the ceremony following the gunfire, and a number of people were wounded, but I do not have any reports of martyred people for now," Hazara leader Mohammad Mohaqiq told Tolo News.
President Ashraf Ghani condemned the massacre as a "crime against humanity".
The attack came less than a week after the US and Taliban signed a deal that would result in the complete withdrawal of foreign troops in 14 months.
The withdrawal however depends heavily on the Taliban being able to control jihadist forces such as al-Qaeda and IS.
If such groups remain, so too does the US military.
A US Forces-Afghanistan spokesman said the response to the attack was "Afghan led," but US personnel gave medical aid to the victims.
US Secretary of State Mike Pompeo insisted that despite the attack, violence in Afghanistan was "significantly down".
"The violence levels, they're still lower than they have been in the last five or six years," Pompeo told CNBC television.
"We see the path forward towards a peace and reconciliation opportunity."
He later condemned the "despicable" attack, saying in a statement that the peace process "presents a critical opportunity for Afghans to come together to build a united front against the menace of ISIS."
But since the deal was signed in Doha fighting has continued across Afghanistan, raising questions over whether the agreement would reduce violence and lead to talks between the Taliban and the Afghan government.
Afghan government officials and the Taliban are supposed to meet in Oslo next week, but talks are likely to be delayed over disagreement about a prisoner release.
The US-Taliban deal calls on the Afghan government to release as many as 5,000 Taliban prisoners before March 10, when talks are supposed to start. President Ghani however has rejected that commitment.
The Taliban's political spokesman Suhail Shaheen said that the insurgents were ready for talks -- but only if the prisoners were released.
"If the negotiations are delayed beyond the stated date, the responsibility will rest with the others," Shaheen tweeted.
The Islamic State group, which follows a radical Sunni interpretation of Islam, first became active in Afghanistan in 2015.
It has claimed responsibility for a string of bombings, including several in Kabul targeting the city's Shiite community.
In recent months the group has suffered mounting setbacks after being hunted by US and Afghan forces, as well as Taliban offensives targeting their fighters.
Full report at:
https://timesofindia.indiatimes.com/world/south-asia/dozens-killed-as-gunmen-attack-afghan-political-rally/articleshow/74520721.cms
--------
Gunmen kill at least 27 at memorial for Afghan Shiite leader
Mar 6, 2020
KABUL: Gunmen killed at least 27 people and wounded 29 more in Afghanistan's capital on Friday at a remembrance ceremony for a minority Shiite leader, officials said.
Heath Ministry spokesman Wahidullah Mayar said the victims were taken to local hospitals.
Several prominent political leaders escaped the ceremony unhurt, including Abdullah Abdullah, the country's chief executive and a top contender in last year's presidential election.
Afghan security forces were still trying to flush the gunmen out of a half-finished apartment building, Interior Ministry spokesman Nasrat Rahimi said.
The Taliban denied involvement in the attack. It came just days after the United States and the Taliban signed an ambitious peace deal that lays out a conditions-based path to the withdrawal of American forces from Afghanistan.
The Islamic State group has attacked Afghan Shiites in the past, and views the religious minority as heretics. Any U.S. troop pullout would be tied in part to promises by the Taliban to fight terrorism and IS.
Friday's ceremony was held in the mostly Shiite Dasht-e-Barchi neighborhood of the capital, Kabul.
Full report at:
https://timesofindia.indiatimes.com/world/south-asia/at-least-27-killed-in-attack-on-afghan-political-rally-officials/articleshow/74512181.cms
--------
Taliban ready for intra-Afghan talks if peace deal provisions implemented: Shaheen
07 Mar 2020
The political office of the Taliban group in Qatar has announced that the group is prepared for intra-Afghan talks provided that the provisions of the agreements are implemented.
In an online statement posted on Friday, Shaheen said the Taliban group is prepared to participate in intra-Afghan talks on 10th of March.
"If the provisions of the agreements are implemented and prisoners are released, the Islamic Emirate is prepared for intra-Afghan negotiations on March 10," Shaheen said in a Twitter post.
Shaheen further added "Our negotiation team and agenda are ready and will go ahead as agreed."
However, he said "If the negotiations are delayed beyond the stated date, the responsibility will rest with the others."
This comes as the U.S. and Taliban group recently signed a peace deal after observing a 7-day reduction in violence. The two sides signed the agreement after almost 18 months of negotiations in Qatari capital of Doha.
The release of 5,000 Taliban prisoners was reportedly included in the agreement as a prerequisite for the launch of intra-Afghan talks.
However, President Mohammad Ashraf Ghani said only the Afghan government can decide regarding the release of Taliban prisoners.
Full report at:
https://www.khaama.com/taliban-ready-for-intra-afghan-talks-if-peace-deal-provisions-implemented-shaheen-04479/
--------
Afghanistan confirms 3 more positive cases of Coronavirus in Herat
07 Mar 2020
The Ministry of Public Health (MoPH) confirmed three more positive Coronavirus cases in western Herat province of Afghanistan.
Wahidullah Mayar, a spokesperson for the Ministry of Public Health (MoPH) said the ministry reviewed 36 samples of the suspected Coronavirus patients in the past 24 hours.
Mayar further added that the ministry confirmed 3 positive cases while the results on 33 other suspected cases returned as negative.
He also added that the Ministry of Public Health has so far recorded 4 positive cases of Coronavirus across Afghanistan, including the three new cases it recorded in Herat.
According to Mayar, the ministry has dedicated an isolation ward for the four patients and further details will be publicized later.
https://www.khaama.com/afghanistan-confirms-3-more-positive-cases-of-coronavirus-in-herat-04478/
--------
Gunmen attack Afghan gathering attended by senior figures
06 March 2020
Afghan political leader Abdullah Abdullah has escaped unhurt after gunmen attacked a ceremony in the capital Kabul, that left at least 27 people dead and dozens injured.
The gathering attended by senior Afghan figures, including Chief Executive Abdullah, came under gun and rocket attack on Friday, according to his spokesman.
"The attack started with a boom, apparently a rocket landed in the area, Abdullah and some other politicians ... escaped the attack unhurt," Fraidoon Kwazoon was quoted as saying by Reuters.
Interior ministry spokesman Nasrat Rahimi said women and children were among the dead with an additional 29 wounded.
Soon after the attack, police forces and police special forces units rushed to the scene. Rahimi said special forces units are carrying out clearance operations against the attackers.
President Ashraf Ghani condemned the attack, calling it "a crime against humanity."
The Taliban denied responsibility for the attack.
Several people were killed in a similar attack, claimed by the Daesh terrorist group, on the same gathering held last year to commemorate the anniversary of the death of Shia Hazara leader Abdul Ali Mazari.
The Friday attack came less than a week after the Taliban and the US signed a deal to end the two-decade war in Afghanistan.
The agreement, signed on Saturday in Qatar, sets out a timetable for the foreign forces to quit Afghanistan within 14 months.
On Wednesday, however, the United States carried out its first airstrike on Taliban fighters since the two sides signed the troop withdrawal agreement.
The incident in southern Helmand province came hours after President Donald Trump spoke by phone with chief Taliban negotiator Mullah Baradar Akhund on Tuesday, the first known conversation between a US leader and a top Taliban official.
The US invaded Afghanistan to overthrow a ruling Taliban regime in 2001. The Taliban now control or hold influence over more Afghan territory than at any point since then.
American forces have remained bogged down in the country ever since.
Trump has long expressed eagerness to bring American soldiers back home and to end the war as he seeks re-election in 2020.
Full report at:
https://www.presstv.com/Detail/2020/03/06/620248/Afghan-attack-Taliban-US-peace-Abdullah-Abdullah
--------
Daesh-claimed attack in Afghanistan kills dozens
March 06, 2020
KABUL, CAIRO: Dozens of people were killed when gunmen opened fire at a political rally in Kabul on Friday in the deadliest assault in Afghanistan since the US signed a withdrawal deal with the Taliban.
The attack highlights a glaring lack of security in the Afghan capital just 14 months ahead of the scheduled withdrawal of all foreign forces under an agreement signed on February 29 by the US and militants.
Health Ministry spokesman Wahidullah Mayar said 32 people had been killed including five women, while another 58 people were wounded.
Interior Ministry spokesman Nasrat Rahimi put the death toll at 29, with an additional 61 wounded. He said special forces units had carried out clearance operations, killing the two gunmen who conducted the attack. Rahimi said gunfire had erupted from a construction site near the ceremony in the city's west, which is largely Shiite.
Daesh claimed responsibility for the attack, the group's Amaq news agency reported on Friday on its telegram channel.
The group claimed they killed and injured 150 people, without providing evidence.
The Taliban immediately denied responsibility for the assault, which occurred at a commemoration ceremony for Abdul Ali Mazari — a politician from the Hazara ethnic group, most of whom are Shiites.
Photos on social media showed several dead bodies being collected from the scene.
President Ashraf Ghani condemned the massacre, calling it a "crime against humanity."
The ceremony was attended by many of the country's political elite, including Afghanistan's chief executive Abdullah Abdullah.
The Interior Ministry confirmed that "all the high-ranking officials were safely evacuated" from the scene. "We left the ceremony following the gunfire, and a number of people were wounded, but I do not have any reports of martyred people for now," Hazara leader Mohammad Mohaqiq told Tolo News.
The mass shooting comes less than a week after the US and Taliban signed a deal that would pave the way for the complete withdrawal of foreign troops in 14 months.
The withdrawal hinges to a great extent on the Taliban being able to control terrorists such as Daesh.
If such groups remain, so too does the American military.
A spokesman for US Forces-Afghanistan said the response to Friday's attack was "Afghan-led," but the Americans provided medical assistance to the victims.
Since the much-trumpeted deal signing in Doha last weekend, fighting has continued to rage across Afghanistan, casting a pall over hopes the agreement would lead to a reduction in violence and talks between the Taliban and the Afghan government.
Kabul and the Taliban are supposed to meet in Oslo next week, but these discussions look likely to be delayed by a disagreement over a mass prisoner release.
Full report at:
https://www.arabnews.com/node/1637636/world
--------
North America
Biden campaign urged to remove 'Modi supporter' as Muslim outreach coordinator
By Azad Essa
6 March 2020
Pressure is mounting on Joe Biden's presidential campaign to replace its Muslim outreach manager following revelations he has strong connections with India's right-wing Hindu government.
Sources have told Middle East Eye that the Biden campaign is scrambling to find a replacement for Amit Jani, as the number of candidates vying for the Democratic presidential nomination has whittled down to two.
Several Muslim-American political advisers have been approached to help find a new candidate to secure the American Muslim vote amid concerns that Jani's continued presence will alienate Muslims from backing Biden's White House bid, the sources said.
On Friday, more than 30 prominent academics, activists and organisations signed a letter calling for Biden to fire Jani.
"It is unacceptable for the AAPI Outreach Coordinator of a Presidential candidate to have ties with Hindu fascists, for it jeopardises his relationships with the entire AAPI community," read the letter, signed by academics and activists including Cornel West, Steven Salaita and Sanaa Abrar.
"The AAPI community has been weathering attacks on our religious freedom, immigration rights, xenophobia, and increased hate crimes. Biden should be hiring an AAPI Coordinator that can speak to all of our needs, not someone in bed with a violent Hindu nationalist movement."
Both Amit Jani and the Biden press team campaign did not reply to multiple requests for comment.
Jani's family has a relationship stretching back decades with India's right-wing BJP government, and Indian Prime Minister Narendra Modi in particular.
According to news reports, Jani's late father, Suresh, come from the same village as Modi and they originally met at a meeting organised by the Hindu paramilitary organisation, the Rashtriya Swayamsevak Sangh (RSS).
Suresh later became one of the founders of Overseas Friends of BJP (OFBJP) in the United States, and the family hosted Modi at their home in New Jersey in 1993.
Following the re-election of Modi, Jani posted images on Facebook celebrating the BJP's victory.
After India revoked Kashmir's semi-autonomy in August 2019, triggering a security lockdown leaving millions under a continued military occupation, Jani helped organise an event that "celebrated" the Indian government's move.
Since September, when Axios reported that Jani had joined the Biden team as the Asian-American Pacific Islander national vote director, there had been concern among some Democrats over his appointment.
Then in Februrary, when Muslim Matters revealed that Jani had also been appointed Biden's Muslim outreach coordinator, pushback began.
After the results of Super Tuesday, which threw Biden into pole position in the race for Democratic party's presidential nomination, sources told MEE that a need for Biden's campaign to address Jani's role had become paramount.
"Having fascist surrogates like Jani in such a role suffocates Muslim voices," said Sana Qutubuddin, an activist with the Alliance for Justice and Accountability, an umbrella group of progressive organisations in the US.
"There should be no space for those who normalise Modi," Qutubuddin told MEE.
'Lack of empathy towards Muslim suffering'
With Anti-Muslim sentiment simmering in India, competing petitions were published on Change.org earlier this week, one urging Biden to fire him and the other in support of Jani.
Each petition had ammassed about 3,000 signatures by Friday.
Ghazala Salam, president and co-founder of the American Muslim Caucus, told MEE that the hiring of Jani by Biden was "further evidence of how some campaigns continue to tokenize American Muslims".
"Firstly, having an Asian-American Pacific Islander (AAPI) person do outreach to the Muslim community implies that American Muslims are AAPI, which is absolutely not true.
"Secondly, the fact that the campaign has not dismissed this person shows the lack of empathy they have towards the pain and suffering of Muslims, not just here in America, but globally," Salam said.
Even though Muslims make up little more than one percent of the population, their relevance in US politics is growing. And the visibility of Muslims in the Sanders' campaign has been one of the talking points of this election race.
Not only did he appoint a Muslim American as his campaign manager, as well as hiring a dedicated Muslim outreach coordinator early on, but his campaign has focused on several issues held dear by Muslim-Americans, including Islamophobia, income inequality and foreign policy.
Both the Muslim Caucus of America and the Muslim political action committee Emgage have endorsed Sanders, emphasising the appeal of his message.
https://www.middleeasteye.net/news/joe-biden-campaign-scrambling-new-muslim-outreach-coordinator
--------
Taliban could 'possibly' seize power after US leaves, warns Trump
March 07, 2020
WASHINGTON: President Donald Trump on Friday said the Taliban could "possibly" overrun the Afghan government after the United States withdraws from the country, leaving the US-backed authorities to fend for themselves.
"Countries have to take care of themselves," Trump told reporters at the White House. "You can only hold someone's hand for so long." Asked if the Taliban could eventually seize power, Trump said it's "not supposed to happen that way but it possibly will." "We can't be there for the next 20 years. We've been there for 20 years and we've been protecting the country but we can't be there for the next — eventually they're going to have to protect themselves," he said.
Trump said the Afghan government's ability to defend itself from the guerrillas after US forces pull out was unknown.
"I don't know. I can't answer that question," he said. "We'll have to see what happens."When President Donald Trump goes to the polls in November, he clearly wants to tell the American people he has ended the "forever wars" that have become the longest foreign conflicts for the US military. Whether that will truly be the case, however, is a rather different matter.
At the heart of that strategy is this month's tentative peace deal between the United States and Taliban, signed after years of often strained and sometimes secret diplomacy. Under that deal, the US is scheduled to withdraw almost all its 12,000 forces from Afghanistan over the next 14 months — a date that, perhaps through no coincidence, extends well into the next presidential term.
That the six months between now and the US polls will see a significant withdrawal of US forces, therefore, does not seem in doubt. (Washington says it plans to pull out a first batch of 8,600 troops within 135 days of signing the deal.) Much less certain, however, is the fate of the next stage of negotiations with the Taliban, due to meet Afghan government representatives for peace talks in Norway on March 10.
Whether that gathering will happen, however, is in itself uncertain — the Afghan government is decidedly lukewarm on a pledge to free Taliban prisoners stipulated in the accord.
Should that deal unravel, it would be another reminder of the very different priorities Washington and the Afghan government of President Ashraf Ghani.
For the United States, particularly under Trump, what truly happens in the country is scarcely a priority, providing it does not again become a haven for militants such as the militant Islamic State group or Al Qaeda.
Those in charge in Kabul, in contrast, remain in a knife fight for control of a country in which the government only truly holds the cities while vast swathes of the countryside remain under Taliban domination.
Leaving aside the broader geopolitics, the greatest argument for a peaceful settlement in Afghanistan remains that after almost two decades of fighting, it remains distinctly doubtful that either side truly has the ability to change that dynamic.
Full report at:
https://www.dawn.com/news/1539028/taliban-could-possibly-seize-power-after-us-leaves-warns-trump
--------
Joe Biden is 'devout Zionist, in the back pocket of Israel lobby': Analyst
06 March 2020
US Democratic presidential candidate Joe Biden is a "crook" and "devout Zionist" who will lose against President Donald Trump if he is nominated by his party to run against the incumbent Republican president, a political analyst and former US Senate candidate says.
"The utterly amazing thing to me is that the Democrats are putting all of their eggs in the basket of Joe Biden," said Mark Dankof, who is also a broadcaster in San Antonio, Texas.
"Joe Biden in my judgment … is a crook; I think his involvement in this Burisma business in Ukraine is most telling," Dankof told Press TV on Monday.
Biden's son Hunter had served as a director for Ukrainian energy company Burisma when his father was US vice president during the Obama administration.
"He's been involved in many other things that suggest he's an extremely flawed candidate," Dankof added. "Joe Biden is not mentally competent to run for the presidency of the United States."
Democrats in the House launched an impeachment inquiry against Trump in September after a whistleblower alleged the Republican president pressured Ukrainian President Volodymyr Zelensky to investigate Biden and his son over their involvement in Burisma.
Trump and his allies maintain that when Biden was vice president, he wanted Ukraine's top prosecutor Victor Shokin removed in order to end an investigation into Burisma.
The House impeached Trump in December but he was ultimately acquitted by the Senate in February.
Biden emerged from this week's Super Tuesday with wins in 10 of the 14 state primaries, and he is again the Democratic front-runner with the most delegates.
is rebound was followed by endorsements of fellow candidates Michael Bloomberg, Pete Buttigieg and Amy Klobuchar after each departed the presidential race.
A Reuters/Ipsos national opinion poll carried out last week showed US Senator Bernie Sanders was considered the most electable candidate for defeating Trump in November.
"This is the direction that Democrats are going in a desperate attempt to stop Bernie Sanders, but its leaving them wide open for a situation … where Donald Trump will mop up the floor with Joe Biden in the fall election," Dankof said.
"Unfortunately, for those of us who are anti-war and are sick of wars of Israel's behalf, this election does not bode well for us," he added.
Full report at:
https://www.presstv.com/Detail/2020/03/06/620249/US-Biden-Mark-Dankof
--------
Rashida Tlaib calls on Michigan's Muslim-Americans to back 'Ammu Bernie'
6 March 2020
Rashida Tlaib has an outline of Senator Bernie Sanders' hair and glasses attached to her maroon blazer. She points to it with joy and pride - "Do you like my pin?"
As the congresswoman waits to give a speech to worshippers at a mosque in the Detroit suburb of Dearborn Heights, her aides scramble to squeeze her remarks in between the imam's sermon and Friday prayers.
She has a long day of campaigning ahead. After Vice President Joe Biden made big gains in the Democratic presidential primary race, Michigan has become a do-or-die battleground for Sanders' campaign.
And Tlaib - one of America's first two Muslim congresswomen - hopes the Michigan Arab and Muslim communities will play a determining role in a Sanders' victory on Tuesday.
"I sincerely have never seen someone talk about human rights for all, talk about peace and the importance of ending endless wars like he has," Tlaib tells Middle East Eye.
"And he's been consistent about it. It's not rhetoric for him. It's part of who he is and his values."
As a self-described "unapologetic" Palestinian-American, Tlaib has been outspoken and sometimes unfiltered in criticising President Donald Trump.
She has also faced attacks over her support of the Boycott, Divestment and Sanctions (BDS) movement, which seeks to pressure Israel politically and economically to end its abuses against Palestinians.
The congresswoman - who has campaigned for Sanders in several states - says Sanders embraced her support "without hesitation", despite the perception that she may be a controversial figure.
'He sees me as an equal'
Tlaib is also a fierce environmental justice advocate who has spent most of her political career advocating for working-class communities in Detroit.
"He doesn't just see me as a Palestinian or Muslim, he sees me as someone who's also against corporate greed. He sees me as an equal," Tlaib said of Sanders.
She added that the senator is building an inclusive movement.
"Even when people are running away, he's completely unafraid to hug our children, to welcome us," the congresswoman told MEE.
Still, by elevating many Palestinian rights advocates, Sanders has opened himself up to criticism by Israel's supporters.
Last week, the executive director of AIPAC slammed Sanders - without identifying him specifically - for working with Palestinian rights activists. Howard Kohr said he had to "sound an alarm" about some politicians who seek to undermine US support for Israel.
"These political leaders have chosen to deploy several surrogates who have long records of hostility to the Jewish state," Kohr said. "In the rising movement against the US-Israel relationship there are familiar faces, but they are not our friends."
'They'll vote for Senator Sanders'
Tlaib dismissed such attacks against the Democratic presidential candidate, saying that she and the senator - who is Jewish - are not hostile towards Israel.
"We're talking about human rights - that everybody deserves freedom and equality and justice," Tlaib told MEE. "And that's what we're standing up for. That means, we want Israel to be better. That means we're not anti anything; we're pro-human rights."
In her pitch to worshippers at the Islamic Institute of America on Friday, Tlaib cited Sanders' support for Palestinian human rights and push to end the Saudi-led war in Yemen.
Endearingly, she repeatedly referred to the senator as "Ammu Bernie", using the Arabic word for uncle.
"I'm tired of the endless wars. I'm tired of people calling me and saying, 'I can't get my family here because of the Muslim ban'," Tlaib said, switching between Arabic and English from the podium where the imam had delivered his Friday sermon, a navy blue scarf covering her head.
Sayed Hassan Al-Qazwini, a prominent local Iraqi-American imam had introduced her as a "national hero", saying that while it was not common to allow politicians to speak after Friday sermon, Tlaib is the "voice" of the community.
"We are very proud of her outspokenness; we're very proud of her bravery," Qazwini said.
For her part, the congresswoman stressed to the congregants the power of their vote. "No matter what you do for a living, what your background is, when you vote, you become equal to the millionaires, to the billionaires, to everybody that doesn't believe in our community."
Earlier on Friday, she sounded optimistic about the Arab and Muslim turnout as well as Sanders' chances.
Full report at:
https://www.middleeasteye.net/news/muslim-voters-can-deliver-michigan-bernie-sanders-rashida-tlaib-says
--------
Ilhan Omar's Republican contender Dalia al-Aqidi refuses to appear on Al Jazeera
6 March 2020
Dalia al-Aqidi, who is challenging US Congresswoman Ilhan Omar for her congressional seat, tweeted on Friday a screenshot of a message she sent refusing to appear on Al Jazeera, a media outlet she says "supports terrorists."
A show producer from the network's Washington DC bureau contacted the congressional candidate for a television interview.
"Sorry I don't have any intention to appear on Al Jazeera," replied al-Aqidi. "I won't go on a TV that supports Hamas and the Muslim Brotherhood."
Dalia al-Aqidi
@Dalia4Congress
I was asked by Al Jazeera TV for an interview.
My response was 👇
View image on Twitter
2,996
7:23 AM - Mar 6, 2020
Twitter Ads info and privacy
802 people are talking about this
Al-Aqidi told Al Arabiya English her decision to forgo appearances on Al Jazeera is because she is a "person of principle" and that it is important for her, as a congressional candidate, to let people know what she believes.
"I'm a very honest person. People should know about where I stand and what different positions I have about different issues, including the Muslim Brotherhood…I would not go on this channel, ever, the same channel that…praises Hamas and praises the Muslim Brotherhood and other terrorists," the Iraqi-American contender said. "I cannot be on this screen."
Her decision is nothing personal against the people who work for Al Jazeera, al-Aqidi said.
"I stand behind my principle and I fight oppression. I fight against terrorism," she added.
Designating Muslim Brotherhood as a terrorist group
The first thing al-Aqidi said she would do if she wins the 2020 congressional race against Minnesota Congresswoman Omar is to advocate that the Muslim Brotherhood be designated as a terrorist group by the US government.
"Just like it's designated as a terrorist group in Egypt, the place where it was formed, just like it was designated in the UAE, Egypt and Saudi Arabia…this should happen in the United States for the sake of our national security."
Full report at:
https://english.alarabiya.net/en/News/world/2020/03/06/Ilhan-Omar-s-congressional-contender-Dalia-al-Aqidi-refuses-to-appear-on-Al-Jazeera.html
--------
US scraps plans to buy Israeli Iron Dome missile systems
07 March 2020
The United States has decided to scrap its plans to buy two more batteries of the Israeli-made Iron Dome missile system due to concerns about its compatibility with existing American technologies.
The main problem has been Israel's refusal to provide the US military with Iron Dome's source code which is needed to integrate the system into American air defenses, according to the army.
General Mike Murray, head of Army Futures Command, said Thursday that based on some cyber vulnerabilities and operational challenges, the army failed to integrate elements of Iron Dome with the US Army's Integrated Battle Command System.
"It took us longer to acquire those [first] two batteries than we would have liked," Murray said. "We believe we cannot integrate them into our air defense system based on some interoperability challenges, some cyber challenges and some other challenges."
In August 2019, the US Defense Department finalized a deal to buy two batteries of the Israeli-made Iron Dome missile system for its interim cruise missile defense capability.
Soon thereafter, army officials repeatedly requested Iron Dome "source code", according to sources. Israel supplied engineering information but ultimately declined to provide the source code.
"So what we've ended up having was two stand-alone batteries that will be very capable but they cannot be integrated into our air defense system," Murray said.
Because Iron Dome will not be integrated with other elements of the US Army's air- and missile-defense system, the service is cancelling plans to buy a second pair of Iron Dome batteries by 2023.
"So, we're working on a path right now… on a way forward," Murray said. "We anticipate a shoot-off open to US industry, foreign industry, to go after whatever is the best solution to provide that capability."
The US military has already tested the system. In September 2017, Israel loaned the US an Iron Dome battery, which was flown to the missile range in White Sands, New Mexico.
The US Army has been working with Israeli weapons maker Rafael to develop an American version of the interceptor system since 2017.
In order to integrate the missile system, the US military was going to invest $289.7 million in the missile system in the current fiscal year and another $83.8 million for the next fiscal year.
In total, the US Army would spend $1.6 billion for Iron Dome's full integration until 2024.
The Iron Dome has been co-developed by American company Raytheon and Israeli defense firm Rafael. It is partly manufactured in the United States.
The Iron Dome is claimed to be capable of detecting, assessing and intercepting a variety of shorter-range targets such as rockets, artillery and mortars.
Full report at:
https://www.presstv.com/Detail/2020/03/07/620306/Israel-US-Iron-Dome-technology-US-military-air-defense-system
--------
Pro-Trump US group moves to prevent medicine sales to Iran
06 March 2020
A group with close ties to Donald Trump is pressuring pharmaceutical companies not to sell drugs to Tehran despite his claim this week that the US was ready to aid Iran with the coronavirus outbreak.
According online US news publication The Intercept, pro-Israeli United Against Nuclear Iran (UANI) is urging major pharmaceutical companies to "end their Iran business".
The targeted companies include Bayer, Merck, Pfizer, Genzyme, AirSep, Medrad, Becton, Dickinson & Company, Eli Lilly, and Abbott Laboratories, it said.
UANI's efforts are particularly notable in light of the group's close ties to the Trump administration, Saudi Arabia, the UAE, and Israel, and the Republican party's biggest donors, Sheldon and Miriam Adelson.
Senior UANI adviser John Bolton worked for UANI both before and after his stint in the Trump administration as national security adviser.
UANI's umbrella group, Counter Extremism Project United Inc, paid Bolton $240,000 between 2016 and 2017, The Intercept said.
The pressure group is carrying on with its campaign targeting medical trade with Iran amid a massive outbreak of the novel coronavirus in the country, whose access to medicine has already been hampered by the cruel U.S. sanctions.
"US sanctions have had a long-term impact on Iran's ability to freely import medical supplies," said Tyler Cullis, an attorney specializing in sanctions law at Ferrari & Associates.
Last Thursday, the United States said it had issued a license to permit some humanitarian trade transactions to be conducted with Iran's sanctioned central bank.
The US Department of the Treasury announced it would allow its companies to send food, medicine and other critical supplies to Iran through the Swiss Humanitarian Trade Agreement External link (SHTA).
Iran's Foreign Ministry spokesman Abbas Mousavi touched on a Swiss channel announced in December to bring food and medicine to Iran, saying the US government has even been stonewalling efforts to have it up and running.
President Trump said on Saturday the US was willing to aid Iran with its coronavirus outbreak, adding that "all they have to do is ask," just after he authorized the expansion of travel restrictions against Iran.
Iranian President Hassan Rouhani said the offer was insincere, adding Washington had better first lift its sanctions on medical supplies to Iran if it really sought to help the Islamic Republic.
Although food, medicine and other humanitarian supplies are exempt from the sanctions imposed by Washington, the US measures targeting everything from oil sales to shipping and financial activities have deterred several foreign banks from doing business with Iran, including humanitarian deals.
In 2018, Trump withdrew Washington from a 2015 international deal, known as the Joint Comprehensive Plan of Action (JCPOA), reached between Iran and the 5+1 Group - the US, the UK, Russia, China, France, and Germany.
The US then reinstated its sanctions against the Islamic Republic in defiance of the agreement's multilateral nature and the fact that it had been ratified by the United Nations Security Council.
Washington then began forcing other parties to toe its sanctions line. The three European signatories to the JCPOA -- the UK, France and Germany -- have stopped their transactions with the Islamic Republic under the US pressure.
US Secretary of State Mike Pompeo on Thursday urged the UN Security Council to renew the arms embargo on Iran before it expires in October as per a UN Security Council resolution that endorsed the 2015 nuclear deal.
Full report at:
https://www.presstv.com/Detail/2020/03/06/620246/Iran-UANI-medicine-sanctions-coronavirus
--------
US announces more than $59M in aid for Rohingya
Servet Gunerigok
06.03.2020
WASHINGTON
The U.S. announced more than $59 million in additional humanitarian assistance for Rohingya refugees and host communities in Bangladesh on Thursday.
The aid will also cover internally displaced Rohingya and members of other affected communities in Myanmar, State Department spokeswoman Morgan Ortagus said in a statement.
"This funding will help address the emergency needs of more than 900,000 refugees in Bangladesh, many of whom are Rohingya women and children from Rakhine State, Burma, as well as the needs of Bangladeshi host communities.
"This funding will also provide life-saving assistance to internally displaced persons, including Rohingya, and members of other affected communities in Burma, including those affected by the fighting between the Burmese military and the Arakan Army," said Ortagus.
Since Myanmar forces launched a crackdown on the minority Muslim community in August 2017 which forced hundreds of thousands to flee and cross into Bangladesh, the U.S. has provided nearly $820 million with this new funding.
The Rohingya, described by the UN as the world's most persecuted people, have faced heightened fears of attack since dozens were killed in communal violence in 2012.
More than 34,000 Rohingya were also thrown into fires, while over 114,000 others were beaten, the Ontario International Development Agency (OIDA) said in a report titled "Forced Migration of Rohingya: The Untold Experience."
Full report at:
https://www.aa.com.tr/en/americas/us-announces-more-than-59m-in-aid-for-rohingya/1756513
--------
Southeast Asia
Indonesia to host Taliban at Afghan peace talks
March 07, 2020
JAKARTA: Indonesia is set to host Taliban representatives at a religious scholars' conference in support of the Afghan peace process, officials told Arab News.
Their attendance at the event follows the signing of a deal between the armed group and the US last month aimed at bringing peace to Afghanistan. It will be held after Eid Al-Fitr celebrations in May.
"We are planning to (host the conference), everything is in process," Foreign Minister Retno Marsudi told Arab News, adding that the conference sought to strengthen the role of religious scholars for a sustainable peace in Afghanistan. "We were with the Indonesian Ulema Council in Doha two weeks ago to discuss the preparations."
The conference is expected to attract 20 representatives from Afghanistan and 20 from the host country. The first such summit was held in Bogor, West Java, in May 2018. It was a trilateral meeting with representatives from Pakistan, but the Taliban was not present.
Muhyiddin Junaidi, head of the international relations department at the Indonesian Ulema Council (MUI), said that when the council's delegation met Afghan Taliban leaders in Doha they had expressed their readiness to attend the scholars' conference.
"I think this is a good initiative, as Indonesia can contribute to the ulema's capacity-building and diplomacy because the ulema play an important role in Afghanistan and people listen to them," he told Arab News.
Afghan President Ashraf Ghani requested Indonesia's support in the peace process during his visit to Jakarta in April 2017. The initiative to support the process through religious scholars arose after a delegation from the Afghan High Peace Council visited Indonesia in November that year.
While the Afghan Taliban refused to attend the Bogor conference in 2018, last July the group's leadership was in Jakarta and held a series of under-the-radar meetings with then-vice president Jusuf Kalla and leaders of the MUI and Indonesia's largest Muslim organization Nahdlatul Ulama.
This year's ulama conference is expected to involve women as well. According to Marsudi, women's empowerment was part of Indonesia's commitment to peace in Afghanistan.
She was in Kabul on Sunday to launch the Indonesia-Afghan Women's Solidarity Network and said that empowering women means empowering the nation, and that investing in women also meant investing in peace.
During the visit, the Indonesian foreign minister was given the Medal of Malalai by Ghani for her role in the peace process and improving Afghan-Indonesian relations.
"I feel so honored to receive the award. This is actually for Indonesia because conflict resolution remains to be part of our foreign policy, and we contribute whatever we can do. Especially in Afghanistan, we are consistent in focusing on women's empowerment issues," Marsudi said.
https://www.arabnews.com/node/1637956/world
--------
For Australia's Muslims, Indonesian seafaring history gives a sense of belonging
MARCH 6, 2020
GOVE PENINSULA, Australia (Reuters) - Centuries before Captain James Cook claimed Australia for Britain in 1770, Muslim Makassan sailors from Indonesia regularly traveled thousands of kilometers across open sea to trade with Aboriginal people in Australia's far north.
Now, a voyage in a specially constructed replica boat has rekindled ties between the Makassans from Sulawesi island and the Yolngu clan in northeast Arnhem Land, providing a powerful message about belonging for young Australian Muslims.
The project is the brainchild of the Abu Hanifa Institute, an organization promoting education, identity and inclusiveness for Muslims in Sydney.
"We ran a workshop with young people and we asked them what it meant to be an Australian and many people really could not identify with that concept," Abu Hanifa's Sheikh Wesam Charkawi told Reuters.
"They felt that the discourse that they hear on a daily basis - 'Go back to where you came from', 'You don't belong here', 'Love it or leave it' - that it alienated them."
Muslims make up less than 3% of Australia's population and many report experiencing prejudice or hostility regarding their faith.
The story of the Australia's "First Nations'" 60,000 year-plus history on the land and their long and deep relationship with the Makassans resonated with many Muslim youth. The two peoples traded sea cucumbers, exchanged ideas and language, inter-married and lived among each other from the 1500s or possibly earlier, according to historians.
The story helped young Muslims "understand that your religious ancestors had a connection with the First Nations people in Australia from well before 1770," Charkawi said.
The 15 meter (50 foot) vessel was built by Makassan craftsmen on a beach in Sulawesi using traditional methods and local timber.
Launching the boat was just one of many challenges the project had to overcome.
"On the day, we didn't realize how we were going to get it (into the sea) then all of a sudden, hundreds of people turned up and they began pushing this thing, digging the sand with their own hands - not with shovels, but their own hands - to try and push this vessel into the sea," Charkawi said. "Eventually, they made it happen."
With no engine to rely on, the vessel and its 12 Makassan crew sailed for 25 days to make the near-2,000km (1,200 mile) journey to Darwin.
From there, it sailed to the Gove Peninsula, in northeast Arnhem Land, where it was met by hundreds of Yolngu and other Indigenous people from around the area, performing songs and ceremonies of welcome.
Muslim and Aboriginal leaders both wanted to share the history more widely, including getting the story of the Yolngu and Makassan relationship into school curriculums.
"This is a unique and very important thing," said Timmy 'Djawa' Burarrwanga, an Aboriginal leader who shared the Makassan story with visiting young Muslims and helped spark the project.
"They are family, they are people that gave something to us. A special gift," he said at the welcome ceremony.
Charkawi, whose institute is producing a documentary about the project to air later this year, said the arrival was an emotional experience.
Full report at:
https://www.reuters.com/article/us-australia-indonesia-voyage/for-australias-muslims-indonesian-seafaring-history-gives-a-sense-of-belonging-idUSKBN20T01Y
--------
Malaysia's worrying turn to right-wing politics
07 MAR 2020
TAN SRI Muhyiddin Yassin has been sworn in as the new prime minister. Many people were surprised because 94-year-old Tun Dr Mahathir Mohammad, the oldest prime minister in the world, was widely expected to be reappointed for a third time.
Muhyiddin outfoxed the wily Mahathir, because Mahathir made two fatal errors. First, he had resigned, thus creating a vacancy. Second, he made a miscalculation about the king's discretion. The Malaysian king appoints a person he thinks can command the majority in parliament – it has nothing to do with election results or how many MPs support you. In Australia, it's called the "captain's pick".
The king picked Muhyiddin over Mahathir, and that's that. The only way now to remove the new government is via a vote of no-confidence in parliament, which will take months.
The new ruling coalition
Muhyiddin's new ruling coalition consists of three parties: United Malays National Organisation (UMNO), Parti Islam Malaysia (PAS) and Parti Pribumi Bersatu Malaysia (PPBM or United Indigenous Party).
Umno and PAS were the defeated parties in the historic 2018 general elections that produced Malaysia's first regime change since independence. Umno had been the ruling party for nearly six decades before losing to PPBM and Pakatan Harapan (Alliance of Hope). Mahathir had established PPBM specifically to beat Umno, and almost the entire PPBM leadership was ex-Umno.
So now we have an interesting combination. Umno and PPBM are essentially the same parties with similar ideologies, Malay nationalism, combined with PAS, which wants to turn Malaysia into an Islamic state.
But what about the non-Malay and non-Muslim Malaysians who make up 38% of the population? Don't they count?
The short answer is no. While the new administration will appoint a few non-Malays to the administration, make no mistake, this is an all-Malay government and its focus is on the Malay and Muslim community.
Umno is still sore at the Malaysian Chinese and Indian population for voting en bloc against Umno in 2018, which led it to lose government. Now it's payback time. Expect more Malay-centric policies that will punish the Chinese and Indians.
Why are people worried?
Many are worried about the direction Malaysia may be heading in the short term.
First, there is concern that corruption trials relating to the infamous 1MDB scandal involving ex-prime minister Najib Razak may now go nowhere. Najib's wife is also charged with corruption in a different case, along with several other ministers in the last Umno-led government.
In fact, the Umno president, Zahid Hamidi, who is facing 47 charges of money-laundering (the legal term for corrupt money), is trying to get a cabinet post in the new Muhyiddin administration. The attorney-general has resigned and his replacement will probably not go after high-profile Umno individuals now that Umno is back in government.
High-level corruption was one of the main reasons Umno was defeated in 2018 and Umno has not reformed. Now it's back in government, most people expect "business as usual". There is credible fear that Muhyiddin cannot stand up to Umno as Umno is now the largest party among the three core parties. Umno and PAS also have a political pact, which means PPBM will definitely not be able to stop the senior coalition partner if it insists on certain public policy.
Second, people are extremely worried about PAS. Since its founding in 1951, PAS has advocated the idea of turning Malaysia into an Islamic state. It has introduced huhud (Shariah) law at the state level in Kelantan and Terengganu, but cannot enforce the law because it conflicts with Malaysia's federal constitution.
Now that PAS is one of the troika in power, will PAS push the new administration to amend the constitution? There is already talk that PAS will get the government to amend the Syariah Courts (Criminal Jurisdiction) Act, or RUU355. This will indirectly allow for hudud to be implemented.
Third, and perhaps most worrying, the new government has broken the political convention that it always has a significant number of non-Malay voices to represent the diverse population. This government was built purely on the concept of ketuanan Melayu Islam (Malay Islamic supremacy). Non-Malays to be appointed to the new administration will know exactly where they stand – as window dressing.
Where to now for Malaysia?
Despite its racial and religious tensions, Malaysia has always been seen by the international community as a modern, moderate Islamic country with strong Westminster institutions. It was always understood that the political elite would choose the middle path at the end of the day, no matter how heated the politics became.
This may no longer be the case.
If there is a lesson to be learnt here, it is that regime change does not guarantee progress. In May 2018, there was joy that Malaysia had finally joined the club of newly democratising countries via the ballot box. Almost two years down the road we are seeing a complete reversal via an elite game.
Full report at:
https://www.thesundaily.my/local/malaysia-s-worrying-turn-to-right-wing-politics-CH2090532
--------
Vote against Muhyuddin akin to vote against King: PAS president
06 Mar 2020
MARANG: Parti Islam Se-Malaysia (PAS) has criticised Pakatan Harapan's move to propose a motion of a vote of no-confidence against Malaysian Prime Minister Muhyiddin Yassin at the upcoming Dewan Rakyat sitting.
The party's president, Abdul Hadi Awang, said the vote was akin to a vote against King Abdullah Ri'ayatuddin Al-Mustafa Billah Shah, who appointed the Bersatu president as the eighth Prime Minister of Malaysia.
Describing the move as undermining the King's wisdom, Abdul Hadi said PAS left it for the people to assess for themselves the actions and attitudes of Pakatan Harapan leaders.
"They are trying to stir up and start a vote of no confidence in Tuangku. That is the important thing, no confidence in Tuangku ... no confidence in (the King).
"It is up to the people to assess them," he said in a press conference held at the Masjid Rusila on Friday (Mar 6).
Also present at the event was PAS vice-president Dr Ahmad Samsuri Mokhtar.
Abdul Hadi, who is also Member of Parliament for Marang, also commented on the formation of the Cabinet. He said PAS only made suggestions about policies, and decisions on candidates for Cabinet posts were left solely to the discretion of the Prime Minister.
He added that the decision would take into account many factors including the number of seats the component parties had in Perikatan Nasional, including those representing Sabah and Sarawak, which were not part of the coalition.
"PAS is only giving the concept," he said. "Who the Prime Minister wants to appoint is up to him.
"The non-Muslim plural society has to be taken into account, even though not many of them support us, with only two MCA seats.
"At the meeting with the Prime Minister yesterday, I just stressed at Cabinet members must be politicians with integrity, who are clean, possess professional skills, as they have to save the country."
Asked if he was willing to bear the responsibilities of deputy prime minister if appointed, Abdul Hadi said he was open to any discussion made by the Prime Minister as a mark of respect to the mandate given and in the spirit of the coalition.
Full report at:
https://www.channelnewsasia.com/news/asia/vote-against-muhyuddin-akin-to-vote-against-king-pas-president-12510226
--------
COVID-19: Indonesian Mosque Council tells ailing Muslims to pray at home
March 5, 2020
The Indonesian Mosque Council (DMI) has called on Muslims who are ill to refrain from praying at mosques as a precautionary measure to prevent the spread of the coronavirus disease (COVID-19).
DMI chairman and former vice president Jusuf Kalla issued a statement on Tuesday to regional authorities as well as takmir (mosque managements) to participate in COVID-19 containment efforts in Indonesia, which is home to at least 800,000 mosques.
"[We are] requesting that Muslims suffering from cough, fever and flu or common cold to pray at home until they recover," he said.
He also advised that Muslims bring their own sajadah (praying mats) to mosques to prevent infection.
Kalla also called on mosque managements to routinely maintain the hygiene of mosques by disinfecting floors and toilets and cleaning praying mats.
Indonesia recently reported two confirmed COVID-19 cases. The infected patients are currently undergoing treatment at the isolation ward of Sulianti Saroso Infectious Diseases Hospital, Jakarta.
The new strain of coronavirus can spread from person to person through droplets from the nose or mouth when a person with COVID-19 coughs or exhales. It can also be transmitted by touching objects or surfaces where these droplets land before touching the eyes, nose or mouth.
Full report at:
https://www.thejakartapost.com/news/2020/03/05/covid-19-indonesian-mosque-council-tells-ailing-muslims-to-pray-at-home.html
--------
Chinese province reports 17 new coronavirus infections imported from Iran
March 06, 2020
BEIJING: The northwestern Chinese province of Gansu has confirmed 17 new coronavirus cases imported from Iran, bringing the total imported cases to 28, the province's health authorities said late on Friday.
The 17 new patients were among quarantined passengers who entered the provincial capital of Lanzhou on commercial flights from Iran between Mar. 2 and Mar. 5, the Gansu Health Commission said in a statement on its website.
Before the new cases, Gansu had reported 11 imported infections from Iran. A total of 283 passengers arriving from Iran are currently under quarantine, it said.
Last month, Gansu became the first province to lower its emergency response measures from level I to level III, reflecting the lack of new infections.
https://www.arabnews.com/node/1637771/world
--------
Mideast
Iranian IRGC commander killed in Syria: Reports
7 March 2020
Farhad Dabiryan, a commander of Iran's Islamic Revolutionary Guard Corps (IRGC), was killed in Syria Friday night, the semi-official Fars news agency reported.
Dabiryan was killed in Set Zaynab, 10 kilometers (six miles) south of the Syrian capital Damascus, Fars said.
Fars did not give details on how or by whom he was killed.
Dabiryan was "in charge of Set Zaynab and was previously the commander of Palmyra," according to Fars.
https://english.alarabiya.net/en/News/middle-east/2020/03/07/Iranian-IRGC-commander-killed-in-Syria-Reports-.html
--------
Chinese province confirms 17 new coronavirus cases imported from Iran
6 March 2020
The northwestern Chinese province of Gansu has confirmed 17 new coronavirus cases imported from Iran, bringing the total imported cases to 28, the province's health authorities said late on Friday.
The 17 new patients were among quarantined passengers who entered the provincial capital of Lanzhou on commercial flights from Iran between March 2 and March 5, the Gansu Health Commission said in a statement on its website.
Before the new cases, Gansu had reported 11 imported infections from Iran. A total of 283 passengers arriving from Iran are currently under quarantine, it said.
Last month, Gansu became the first province to lower its emergency response measures from level I to level III, reflecting the lack of new infections.
https://english.alarabiya.net/en/News/middle-east/2020/03/06/Chinese-province-confirms-17-new-coronavirus-cases-imported-from-Iran-.html
--------
Turkish military posts in Syria's Idlib will stand after ceasefire
6 March 2020
Turkey's military observation posts in Syria's Idlib will retain their current status with the Russian-Turkish ceasefire deal, President Recep Tayyip Erdogan was cited as saying by his office on Friday, adding the agreement laid the groundwork for the normalization of the region.
Turkey and Russia announced the agreement on Thursday to contain an escalating conflict in Syria's northwest. The deal did not address some key Turkish demands including withdrawal of Syrian government forces from its observation posts.
Speaking on his return flight from Moscow, Erdogan also said the United States could have sent military support to Turkey for Idlib if there was no ceasefire on Thursday, but that no support had been sent yet.
Full report at:
https://english.alarabiya.net/en/News/middle-east/2020/03/06/Turkish-military-posts-in-Syria-s-Idlib-will-stand-after-ceasefire.html
--------
Iranian authorities threaten use of 'force' to halt travel amid coronavirus
6 March 2020
Iranian authorities warned on Friday that they may use "force" to limit travel between cities amid the coronavirus outbreak in the country.
Health Ministry spokesman Kianoush Jahanpour did not elaborate on the threat to use force, though he acknowledged the virus now was in all of Iran's 31 provinces.
The threat may be to stop people from using the closed schools and universities as an excuse to go to the Caspian Sea and other Iranian vacation spots. Semiofficial news agencies in Iran posted images of long lines of traffic of people trying to reach the Caspian coast from Tehran on Friday despite authorities earlier telling people to remain in their cities.
Iran on Thursday announced it would put checkpoints in place to limit travel between major cities, hoping to stem the spread of the virus.
Iran canceled Friday prayers across its major cities. Elsewhere in the region, Iraq canceled Friday prayers in Karbala, where a weekly sermon is delivered on behalf of the country's top Shia cleric.
More than 4,990 cases of the virus, which causes the illness COVID-19, have been confirmed across the Middle East.
Full report at:
https://english.alarabiya.net/en/News/middle-east/2020/03/06/Iranian-authorities-threaten-use-of-force-to-halt-travel-amid-coronavirus.html
--------
Two of Iran's Khamenei advisors, vice presidents infected with coronavirus
6 March 2020
Two Iranian vice presidents and two advisors to the Supreme Leader Ali Khamenei as well as several other ministers and parliament members were among those infected with coronavirus in Iran.
Iran's first vice president Eshaq Jahangiri tested positive for coronavirus and is undergoing treatment, the IranWire news site reported on Wednesday.
Masoumeh Ebtekar, Iranian vice president for women and family affairs also tested positive for the virus on February 27.
Mohammad Sadr, a member of Iran's Expediency Council, was infected with coronavirus, the editor-in-chief of the state-run news website Entekhab, Mostafa Faghihi, tweeted on Thursday.
Earlier this week Mohammad Mirmohammadi, another member of the Expediency Council, had died from coronavirus, the state media reported. The council advises Khamenei, as well as settles disputes between the supreme leader and parliament.
Several senior officials, ministers and parliament members have also contracted the virus in recent weeks.
Hossein Sheikholeslam, Iran's former ambassador to Syria and former advisor to current foreign minister Mohammad Javad Zarif, died from coronavirus on Thursday.
Ahmad Toyserkani, an adviser to the head of the judiciary Ebrahim Raisi died from coronavirus, the semi-official ISNA news agency reported on Tuesday.
Twenty-three Iranian MPs have so far tested positive for coronavirus, deputy speaker of Parliament Abdolreza Mesri said on Tuesday.
Full report at:
https://english.alarabiya.net/en/News/middle-east/2020/03/06/Two-of-Iran-s-Khamenei-advisors-vice-presidents-infected-with-coronavirus.html
--------
Iranian MP Fatema Rahbar in 'critical condition' due to coronavirus
6 March 2020
Iranian MP Fatemeh Rahbar is currently in "critical condition" in a hospital in Tehran due to coronavirus, state media reported on Thursday.
Rahbar served as an MP from 2004 to 2016 and was recently elected again in Iran's February 21 polls.
Follow our latest coverage of the coronavirus here.
Rahbar is "connected to an oxygen tank and doctors have expressed concern about her condition," the semi-official Tasnim news agency reported, while the semi-official ISNA news agency reported that she is in a coma.
Iranian authorities have put the death toll from the coronavirus virus at 107 as of Thursday. Several officials have contracted the virus in Iran, which has the highest death toll in the world outside of China, the epicenter of the outbreak.
Hossein Sheikholeslam, Iran's former ambassador to Syria and former advisor to current Foreign Minister Mohammad Javad Zarif, died from coronavirus, state media reported late Thursday.
https://english.alarabiya.net/en/News/middle-east/2020/03/06/Iranian-MP-Fatema-Rahbar-in-critical-condition-due-to-coronavirus.html
--------
Over 1,200 Israeli soldiers quarantined amid coronavirus outbreak
07 March 2020
The Israeli military says some 1,262 soldiers are quarantined at home on suspicions of a new coronavirus infection as the flu-like virus is spreading across the globe.
The military spokesperson's unit reported on Friday that most of the quarantined Israeli forces had returned from vacation outside the occupied territories, while the remaining came in contact with confirmed carriers of the coronavirus in Israel.
It noted that some 189 additional soldiers had completed their mandatory 14-day quarantine and returned to their original units.
So far, a total of 21 Israelis have tested positive for the coronavirus, known as COVID-19, which is believed to have originated in Wuhan in China's Hubei province.
Israel has banned entry to foreigners from China, Thailand, Singapore, South Korea, Japan, Italy, France, Germany, Spain, Austria and Switzerland in the 14 days prior to arriving.
In addition, all Israelis returning from those states have been instructed to enter self-quarantine for two weeks.
Israel's health ministry has also banned social gatherings of over 5,000 people.
According to the ministry, 3,694 high school students, pre-school children and individuals in the education system have been placed in isolation due to fears that they have contracted the novel coronavirus.
Israel's Channel 12 TV reported that the total number of Israelis in quarantine has reached at least 80,000.
On Wednesday, Israel canceled a major joint military drill with the United States, dubbed Juniper Cobra, over coronavirus fears.
Saudi Arabia restricts entry to kingdom
In a separate development on Saturday, Saudi Arabia limited land crossings with the UAE, Kuwait, and Bahrain to commercial trucks only as a precaution against the spread of the coronavirus.
The Saudi Press Agency (SPA) reported that arrivals from the kingdom's three neighboring countries had been temporarily limited to King Khalid International Airport in the capital Riyadh, King Abdulaziz International Airport in Jeddah and King Fahd International Airport in Dammam.
SPAENG
✔
@Spa_Eng
With regard to the entry of Saudi citizens and expatriates in the Kingdom, who come from the three countries, this procedure will enter into force at 11:55 pm on Saturday March 7, 2020.#SPAGOV
4
7:07 AM - Mar 7, 2020
Twitter Ads info and privacy
See SPAENG's other Tweets
"Whoever wishes to come to the Kingdom by a new visa or a valid visa, from any country where the risk of the spread of the novel Coronavirus (COVID 19) ... must submit the laboratory certificate PCR proven free of infection with COVID 19. This applies to those who resided in those countries during the (14) days prior to entering the Kingdom," the SPA quoted an official source at the Saudi Interior Ministry as saying.
"The air carrier must ensure that the PCR laboratory certificate is valid, and that it is new and issued within the twenty-four hours prior to the passenger boarding," he added.
Saudi Arabia also temporarily closed holy sites in Mecca and Medina to domestic and foreign pilgrims over the coronavirus concerns. Mecca is home to the Kaaba, Islam's holiest shrine at the Grand Mosque.
The kingdom says to date it has at least five cases of the coronavirus infection, whose symptoms are fever, cough and difficulty breathing or shortness of breath.
The illness, which may cause lung lesions and pneumonia, is now spreading in Europe and across the Middle East, sparking fears of a global pandemic.
Full report at:
https://www.presstv.com/Detail/2020/03/07/620307/Israel-coronavirus-quarantine
--------
Erdogan calls for revision of Turkey-EU migration regulations
06 March 2020
Turkish President Recep Tayyip Erdogan has called for a revision of the migration regulations between Turkey and the European Union (EU), days after Ankara opened its borders to outgoing refugees into Europe.
In a phone call on Friday, Erdogan told German Chancellor Angela Merkel that migration regulations between Ankara and Brussels were not working and needed to be revised, according to the Turkish presidency.
Late last month, Ankara said it would no longer prevent refugees from reaching Europe as it had been agreed upon in a 2016 deal with the EU. Greece — which shares a border with Turkey — and the EU have since accused Ankara of deliberately encouraging the refugees to cross the border as a way of pressuring European leaders into offering more financial assistance or backing Turkey's campaign in Syria.
The influx of refugees sparked fears of a repeat of the 2015 refugee crisis, when over one million refugees arrived in the EU, most of them fleeing conflict zones in the Middle East and North Africa, via Turkish territory.
The Turkish decision to allow refugees to cross the border into Europe followed an escalation of clashes in the Syrian province of Idlib.
Russian President Vladimir Putin and his Turkish counterpart Erdogan agreed to a truce in Idlib on Thursday.
Full report at:
https://www.presstv.com/Detail/2020/03/06/620282/Turkey-EU-refugees-Syria-Idlib-migration-regulations
--------
Turkey accused of forcefully moving migrants to Greek border
March 07, 2020
ANKARA: Around 400 refugees from a repatriation center in the Turkish capital Ankara have been forcibly transported to the Greek border since last Saturday, a lawyers' group has claimed.
The move came soon after Turkey said it could no longer stop those who wanted to reach European soil.
Upheaval
Since then thousands of migrants — not only from Syria, but also from other Middle Eastern countries and Afghanistan — have flocked to Turkey's land and sea borders with Greece and Bulgaria.
The EU's Foreign Affairs Council on Friday criticized the ongoing humanitarian crisis along the Turkish-Greek border.
"While acknowledging the increased migratory burden and risks Turkey is facing on its territory and the substantial efforts it has made in hosting 3.7 million migrants and refugees, the EU reiterates its serious concern over the situation at the Greek-Turkish border and strongly rejects Turkey's use of migratory pressure for political purposes," the EU said in a statement.
The chair of the Ankara Bar Association's Migrant Rights Center, Onur Gelbal, said a number of migrants who resisted the deportation had managed to stay on at the Ankara center.
There are 28 repatriation centers throughout Turkey, most established with EU funds, which together can hold a maximum of 20,000 people.
The Turkish Interior Ministry, which is responsible for administering the repatriation centers, has not denied the allegations about the removal of the refugees from the Ankara site, and the Ankara Bar Association is expected next week to formally accuse the ministry of neglect of duty and file a complaint to the prosecutor's office.
"We were informed by our attorney colleagues who received phone calls on Saturday night from their clients who were forced onto buses to be transported to the border," Gelbal told Arab News.
Border tense
The association assigned staff to the Turkish-Greek border to track migrants who had been transported from the Ankara center.
Many of the refugees massed on the border have been pushed back by Greek authorities and now find themselves stranded without any basic facilities.
With only 200 migrants staying back, the repatriation center in Ankara is almost empty. Those repatriated by force were mainly Iraqis and Afghans and included women and children.
Amid the ongoing stand-off between Ankara and Brussels over migration management, one town in northern Turkey has offered free transport to ferry migrants to the Greek border.
Dubbed as a "walk toward hope," several foundations working with migrants in Turkey have also allegedly arranged buses to the border from various Turkish cities including Istanbul where many migrants are located.
However, the Foreign Affairs Council reiterated its commitment to "effectively protect the EU's external borders" and to not tolerate illegal crossings by land or sea.
Full report at:
https://www.arabnews.com/node/1637901/middle-east
--------
Al-Qaeda suffers heavy losses in Yemen conflicts
March 07, 2020
AL-MUKALLA: The Yemen-based Al-Qaeda in the Arabian Peninsula, also known as AQAP, has been weakened by the deaths of its leaders at the hands of US drones, ground attacks by Yemeni troops and rivalry with other groups, experts said.
"Al-Qaeda is going through hard times with its leaders' priority now to hold the group together," Saleh Al-Baydhani, a Yemeni political analyst, told Arab News.
Al-Qaeda's most dangerous branch was established in 2009 and was responsible for dozens of deadly attacks against army and security targets, that claimed the lives of hundreds of soldiers and civilians.
During its heyday that followed, militants stormed many Yemeni cities, including a large swath of land in the southern province of Abyan in 2011, and in 2015 they stormed the city of Al-Mukalla, Yemen's fifth largest city and neighboring regions on the Arabian Sea.
But over the last three years, its ability to expand on the ground has diminished, which many analysts attributed to the killing of the group's leaders and successful military operations.
Setback
AQAP's latest blow was the killing of their leader Qassem Al-Rimi in a US drone strike last month. Analysts argue that the death of Al-Rimi was the last straw that would leave its mark on the group's ability to regroup for years to come.
"Al-Rimi was the last pillar of Al-Qaeda," Saeed Obeid Al-Jumahi, a Yemeni terrorism expert, told Al-Arabyia TV. "The other two pillars were Nasser Al-Waheshi and Saeed Al-Shehri who were killed by US drones."
Since capturing Al-Mukalla in 2015, US forces have managed to kill dozens of militants including several senior leaders. Al-Baydhani said the spiraling number of deaths by drone strikes showed the scale of the US's infiltration of the militants.
"The infiltration has prompted Al-Qaeda to stop recruiting new fighters. They also took a low profile to avoid the drones," said Al-Baydhani, adding that the death of AQAP leaders had left a vacuum which crippled the militants' ability to expand on the ground.
"The last three recordings of alleged spies showed that the group was greatly dented," Al-Baydhani said, referring to recent videos by Al-Qaeda media in which militants execute alleged spies.
New forces
At the beginning of Saudi-led military operations in Yemen, AQAP militants seized control of Al-Mukalla and other areas in Hadramout, exploiting the fall of security and military units.
Many analysts argued at the time that the militants would continue expanding across Yemen during the war. But the predictions did not come true as the coalition helped rebuild Yemen's military and security forces, and backed them during attacks on AQAP.
Backed by air cover from the Saudi-led coalition, Yemeni troops pushed AQAP militants from their strongholds in Abyan, Shabwa, Lahj and Hadramout.
"The coalition-backed forces reached the group's strongholds. The US drones usually hit the leaders from the air without putting troops on the ground," Al-Jumahi said.
In August last year, fighting broke out between army troops and the separatist Southern Transitional Council in the southern provinces of Abyan and Shabwa. Analysts argue that if the fighting had occurred 10 years ago, the militants would have exploited the insecurity to make a comeback.
"At the moment, the organization's priority is maintaining coherence and reducing infiltrations," Al-Baydhani said.
Last week, villagers in the central province of Baydha, where AQAP fighters are thought to be hiding, said that suspected US planes dropped leaflets urging them to help finding three AQAP militants: Khaled Batarfi, the group's new leader; Saad Atef, Al-Qaeda's emir in Shabwa; and Ammar Al-Sanani.
Full report at:
https://www.arabnews.com/node/1637916/middle-east
--------
Turkish defense minister sees no violations of ceasefire in Syria's Idlib
March 07, 2020
ISTANBUL: Turkish Defense Minister Hulusi Akar said on Saturday there had been no violations of the ceasefire agreed with Russia in Syria's Idlib, according to state-owned Anadolu news agency.
Akar said a Russian military delegation will visit Ankara next week, and Turkey had started work on the principles of a safety corridor around M4 road in the Syrian region, Anadolu reported.
https://www.arabnews.com/node/1638026/middle-east
--------
Europe
Russia condemns Israel's plan for West Bank settlements
Elena Teslova
06.03.2020
MOSCOW
Russia on Friday strongly condemned Israel's plans to build new settlements in the occupied West Bank.
At a news conference in Moscow, Russian Foreign Ministry Spokeswoman Maria Zakharova said Israel's plans for new settlements "clearly" violate international law.
"The plans [for new settlements in the occupied West Bank] … clearly contradict the international legal basis for the Israeli-Palestinian settlement. Their implementation will make impossible the territorial continuity of this zone, which is an essential condition for the viability of a future Palestinian state," she said.
Zakharova called the construction work on occupied Palestinian territory "one of the main obstacles" for relaunching direct Israeli-Palestinian talks and stressed that Israel's actions have no legal basis.
"The establishment of settlements by Israel in the Palestinian territory occupied since 1967, including East Jerusalem, has no legal force, and is a violation of international law," she said.
"It is one of the main obstacles to the achievement of a Palestinian-Israeli settlement based on the two-state principle, as well as the establishment of a just, lasting, and comprehensive peace in the Middle East."
On Jan. 28, U.S. President Donald Trump unveiled the so-called "Deal of the Century" to end one of the longest-running disputes in the Middle East.
Under the plan, Trump proposed a patchwork Palestinian state boxed in by illegal Israeli settlements, as well as recognition of Israeli sovereignty over the West Bank and Jerusalem as Israel's "undivided capital".
The so-called peace plan has drawn widespread criticism as it unilaterally annuls previous UN resolutions on the Palestinian issue and suggests giving Israel almost everything it has demanded.
https://www.aa.com.tr/en/europe/russia-condemns-israels-plan-for-west-bank-settlements/1757202
--------
EU violates rights of asylum seekers: Turkish group
Nazli Yuzbasioglu
07.03.2020
A Turkish jurists group has slammed the EU for violating the rights of asylum seekers flocking to the Turkish-Greek border.
"EU countries announced that they support Greece's human rights violations under the pretext of protecting its borders," Necati Ceylan, head of Turkey's International Jurist Union, said in a statement late Friday.
Asylum seekers flocking to the Turkish-Greek borders caused great panic in the governments of European Union countries, he said.
"The United States and EU countries stress the possibility of asylum seekers coming to their countries and affecting their economic well-being, so they do not see asylum seekers as people," he said.
This proves that the EU talk of values and human rights is empty, he argued.
Ceylan also called on international organizations and NGOs "to stop the humanitarian plight and crimes against humanity."
Saying that the EU failed to keep its promises on supporting migrants in Turkey, Ankara recently announced it would no longer try to stop asylum seekers from reaching Europe.
Thousands of asylum seekers have since flocked to Turkey's Edirne province – which borders Greece and Bulgaria –­ to make their way to Europe.
The Greek reaction to the asylum seekers has been harsh, with many battered, attacked, and tear-gassed, and several killed by Greek forces.
Full report at:
https://www.aa.com.tr/en/europe/eu-violates-rights-of-asylum-seekers-turkish-group/1757788
--------
Turkish, German leaders discuss Idlib, migrants
Havva Kara Aydin
06.03.2020
Turkish president and German chancellor held a phone call on Friday to discuss recent developments on northwestern Idlib province of Syria and asylum seekers who want to cross to Greece from Turkey to reach Europe.
With an agreement reached between Turkey and Russia on Thursday about Idlib, the protection of innocent civilians and safety of Turkish soldiers who risks their lives for the peace in the region, were ensured, said Turkish President Recep Tayyip Erdogan.
During the discussion with Angela Merkel, Erdogan mentioned the humanitarian plight on Turkey's land border with Greece.
He slammed Greece's decision to not take into account the EU's foundation agreement and Geneva Agreement and considered it "a violation of international law and values of the EU's foundation agreement".
He also stressed the necessity to revise the arrangements between Turkey and the EU on migration.
Ankara and Moscow agreed to a cease-fire effective as of midnight Thursday amid recent clashes between the Turkish military and Syrian regime forces.
As part of the agreement, all military activities will end in Idlib and a security corridor will be established 6 kilometers (3.7 miles) deep to the north and to the south from the M4 highway.
Joint Turkish-Russian patrols will also begin on March 15 along the M4 highway from the settlement of Trumba -- 2 km (1.2 miles) to the west of Saraqib -- to the settlement of Ain al-Havr, according to the deal.
Turkey announced last week that it would no longer try to stop asylum seekers from reaching Europe.
Thousands of asylum seekers have since flocked to Turkey's Edirne province -- which borders Greece and Bulgaria -- to make their way to Europe.
The Greek reaction to the asylum seekers has been harsh, with many battered, attacked, tear-gassed and several killed by Greek forces.
Turkey's decision to open the border came after 34 Turkish soldiers were martyred last week by forces of the Bashar al-Assad regime in Idlib, northwestern Syria. The Turkish soldiers were stationed there to protect local civilians under a 2018 deal with Russia in which acts of aggression are prohibited in the region.
Turkey, which already hosts nearly 4 million Syrian migrants, more than any other country in the world, says it cannot absorb another refugee wave.
Full report at:
https://www.aa.com.tr/en/europe/turkish-german-leaders-discuss-idlib-migrants/1757437
--------
UN food agency welcomes agreement on Idlib cease-fire
Peter Kenny
06.03.2020
GENEVA
The UN World Food Program on Friday welcomed Turkey and Russia's agreement on a cease-fire in Syria's Idlib province.
"A relative calm is being reported there this morning after weeks of intense fighting which has created a humanitarian crisis with up to one million people displaced," WFP spokeswoman Elisabeth Byrs told journalists at the UN in Geneva.
Ankara and Moscow agreed to a cease-fire effective as of midnight Thursday amid escalating tensions in Idlib.
She said that the lull in the fighting, which does not mention safe zones for civilians, "should allow those caught in the firing line to access to desperately needed humanitarian assistance."
Byrs said that the number of displaced from the Idlib conflict was the highest since the beginning of the Syrian War which is about to enter its 10th year.
"People trapped in northwest Syria are in urgent need of life-saving humanitarian assistance, including food, shelter, and medicines," she said.
Byrs said that food prices in Idlib have risen by 120%, making families wholly reliant on food assistance from WFP and partners.
The region faces delays in delivery and distribution as some of the WFP's partners have themselves been displaced.
It has been extremely difficult to track, identify, and located all displaced people in need of help due to the rapid movement of people in the region.
Full report at:
https://www.aa.com.tr/en/europe/un-food-agency-welcomes-agreement-on-idlib-cease-fire/1757353
--------
Africa
Blast targets US Embassy in Tunisia, policeman dead
6 March 2020
Two militants on a motorbike blew themselves up outside the US Embassy in Tunisia on Friday, killing a policeman and injuring several others in the country's most serious attack in months.
The explosion took place near the embassy's main gate, where a Reuters journalist saw a scorched, damaged motorbike and a damaged police vehicle lying amid debris as police gathered around and a helicopter whirled overhead.
The Interior Ministry said two militants were killed carrying out the attack and five police officers were injured, while a civilian suffered minor injuries. State news agency TAP reported that one policeman was killed.
"We heard a very powerful explosion ... we saw the remains of the terrorist lying on the ground after he went on the motorbike towards the police," said Amira, a shopkeeper.
Sirens could be heard on the major highway linking the Lac district, where the embassy is located, with Tunis and suburbs in the north. The US Embassy in a tweet urged people to avoid the area.
https://english.alarabiya.net/en/News/north-africa/2020/03/06/-Terrorist-blows-himself-up-near-US-Embassy-in-Tunisia-capital-Reports.html
--------
Explosion hits near US embassy in Tunisia, one killed
06 March 2020
A policeman has been killed and several others have been wounded in an explosion outside the United States Embassy in the Tunisian capital, Tunis.
Tunisia's Interior Ministry said two assailants on a motorbike blew themselves up outside the embassy in the Lac district on Friday, adding that that attack also wounded five police officers, while a civilian sustained minor injuries.
Meanwhile, state news agency TAP reported that the blast claimed the life of one policeman.
"We heard a very powerful explosion ... We saw the remains of the terrorist lying on the ground after he went on the motorbike toward the police," Amira, a shopkeeper, told Reuters.
Following the attack, roads around security installations were sealed in some parts of the capital, and some international institutions were put on lockdown or evacuated.
No group has yet claimed responsibility for the explosion. But Tunisia has been hit by a number of deadly attacks by Takfiri terrorists in the past. Last summer, Daesh claimed responsibility for blasts that hit Tunis over the course of a week, including one near the French Embassy that killed a policeman.
https://www.presstv.com/Detail/2020/03/06/620260/Tunisia-explosion-US-embassy
--------
Suicide bombers kill police officer, wound five people in Tunis
March 06, 2020
TUNIS: Suicide attackers struck outside the US embassy in the Tunisian capital on Friday, killing a police officer, wounding six other people and once again shaking a city repeatedly hit by extremist violence.
The latest attack comes despite a state of emergency imposed in the North African nation in 2015 following a string of bloody assaults claimed by Daesh.
An explosion at around midday rocked the Berges du Lac district, where the highly fortified embassy is located, causing panic among pedestrians and motorists.
"Two individuals targeted a security patrol... in the street leading to the American embassy," the interior ministry said in a statement.
There was no immediate claim of responsibility.
Saudi Arabia condemned the attack and affirmed the Kingdom's support for the country against anything that threatens its security.
Police at the scene said the assailants drove to the area on a motorcycle and detonated their explosive devices as they were approached by officers deployed at a roundabout leading to the embassy.
The two attackers died and one officer, identified as 52-year-old father of three Lieutenant Taoufik Mohammed El Nissaoui, died of his wounds.
Five more injured officers and a lightly wounded female civilian were in a stable state, Interior Minister Hichem Mechichi told journalists.
"It was a homemade explosive device and we are looking for those who helped make it," he said.
Local media reported police raids on two working-class neighbourhoods in northern Tunis.
Anti-terrorism prosecutors have opened an enquiry, spokesman Sofiene Sliti said, but no arrests had yet been made and the two attackers have not been officially identified.
"All security units are on high alert," the interior ministry said.
After Friday's blast, police dispatched reinforcements and forensic experts to the area, where body parts were strewn across the ground.
A helicopter buzzed over the Berges du Lac, a district protected round-the-clock by security forces.
"It's tough to have to go on working when your colleagues have been wounded," said a police officer at the scene.
Office worker Haykel Boukraa spoke of widespread panic.
Full report at:
https://www.arabnews.com/node/1637726/middle-east
--------
Boko Haram will be wiped out soon, says NEDC chairman
07 March 2020
Despite the rising killings of soldiers and civilians by insurgents in the North-east region, the Chairman of North East Development Commission (NEDC), Major-General Paul Tarfa (retd), has predicted that the rampaging deadly Boko Haram sect would be wiped out in the nearest future.
Tarfa, who spoke yesterday in Garkida, his hometown in Adamawa State, while inspecting buildings burnt recently by the insurgents, including his private house, said with renewed commitment by the Federal Government, the end of insurgency in the country was very near.
He told journalists that the recent attacks embarked upon by the sect were a confirmation that they would soon be wiped out by the Nigerian military.
"What you are seeing happening now is a clear confirmation that Boko Haram will soon go into extinction. These attacks are desperate actions to register that they will go into limbo considering the new tactics the military are designing," he stated.
The NEDC chairman, who donated relief materials worth millions of naira to victims of the attacks, urged them not to be discouraged about the fight against the insurgents, saying they should rather support government with prayers and remain in unity.
He said the people should reject the religious colouration the insurgents were trying to turn their evil activities into by burning churches, noting that it was signs that they were losing the battle against Nigerians.
Full report at:
https://guardian.ng/news/boko-haram-will-be-wiped-out-soon-says-nedc-chairman/
--------
US drone strike kills Al-Shabaab operative in Somalia
March 7, 2020
MOGADISHU, Somalia - For the third time in as many weeks, US military in collaboration with SNA soldiers raided Qunyo Barrow, an
Al-Shabaab territory in Lower Shebelle on Thursday, US Africa Command said, as part of campaigns to degrade the militants.
The town has drawn US attention in recent weeks, attracting a series of airstrikes aimed at weakening the militants, who have caused havoc in Somalia for a decade.
And Thursday's airstrike, whose assessment established that one Al-Shabaab operative was killed, was the 20th within this year, the highest ever within the same period.
Last year, the US Africa Command under the stewardship of Gen. Stephen Townsend, conducted 63 airstrikes in southern and central
Somalia, killing dozens of militants, State Department said.
Although such airstrikes have left dozens of civilians dead in past outing, AFRICOM added, "We currently assess no civilians were injured or killed as a result of this airstrike".
For instance, Ali Dhere, the Al-Shabaab spokesman, recently claimed that over 80 percent of victims of US airstrikes are poor farmers within Somalia.
Brig. Gen. Miguel Castellanos, deputy director of operations, U.S. Africa Command, said Al-Shabaab is keen to expand it's territory beyond Somalia, thus the concerted effort to crush them.
"Al-Shabaab's leadership recently reiterated its primary focus of attacking American and Western targets beyond Somalia's borders. AlShabaab remains fully committed to exporting violence," he noted.
"We support the international security assistance model in Somalia. Our support, coupled with other international partners, restricts that ambition as the Somali forces continue to grow in capability." In Somalia, the U.S. works closely with our international partners on security sector development efforts, which include the United
Nations, European Union, African Union, AMISOM and other troop-contributing countries.
The militants have been targeting non-locals and security forces although their raids have often led to the deaths of thousands of locals in Somalia. A fortnight ago, Al-Shabaab killed over 20 SNA soldiers in El-Salini military base.
A report by the UN, however, notes that the militants have been fleeing from remote villages for urban centers, due to increased drone strikes.
The US insisted that "we remain committed to Somali-led progress on improving conditions for a well-trained Somali National Army that can assume and sustain security within the country".
Currently, there are about 22,000 peacekeeping forces in Somalia under AMISOM, whose tentative exit plan is scheduled for 2021, after which SNA is expected to take over.
The US has also contributed over 500 special forces, whose main roles among others, is to train SNA troops besides giving them logistical support in sophisticated operations.
With partner and allied forces, AFRICOM said, "we work with on a daily basis are trying to create security conditions to enhance governance and economic development."
Full report at:
https://www.garoweonline.com/en/news/somalia/us-drone-strike-kills-al-shabaab-operative-in-somalia
--------
URL: https://www.newageislam.com/islamic-world-news/saudi-arabia-detains-three-royal/d/121253
New Age Islam, Islam Online, Islamic Website, African Muslim News, Arab World News, South Asia News, Indian Muslim News, World Muslim News, Women in Islam, Islamic Feminism, Arab Women, Women In Arab, Islamophobia in America, Muslim Women in West, Islam Women and Feminism