New Age Islam News Bureau
24 Nov 2017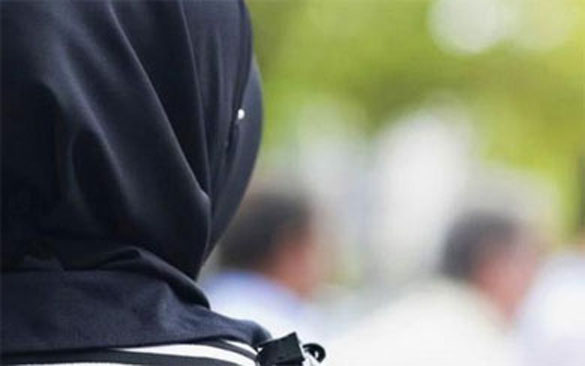 The father of the student concerned, Mohammad R Rizvi, said that his daughter had been studying in the school since kindergarten, and as per Islam tradition, had to cover her hair after reaching the age of nine. (Photo: Representational)
-----
• Saudi Arabia Bans Photos, Videos at Islam's Two Holiest Sites
• Admit Child in Islamic Institution: UP School Prohibits Muslim Student from Wearing Headscarf
• Myanmar and Bangladesh Sign Deal To Repatriate Rohingya Muslims
• Black, Muslim, Trans Teen Battles Hate in Kansas City
• 'Islam Gave Me a Sense of Belonging': Story Of An Aussie Convert
Arab World
• Saudi Arabia Bans Photos, Videos at Islam's Two Holiest Sites
• Oman: Shia, Sunnis and Ibadis Pray Together, Keeping Sectarian Divide at Bay
• Islamic Affairs Ministry Delegation Meets Pope at Vatican
• Saudi policies fracturing Middle East, threatening peace: Qatar
• Iraqi forces flush out Daesh terrorists from desert hideouts in major offensive
• In 'unprecedented' hiatus, IS media offline for a day
• Jeish al-Islam Selling Global Humanitarian Aid to ISIL
• HRW condemns 'abusive' Saudi counterterrorism law
• Iraq launches final sweep to flush out IS
• Syrian Army Seizes US, French Missiles Sent to Terrorists in Eastern Damascus
• Syria opposition agrees to send united delegation to Geneva talks
--------
India
• Admit Child in Islamic Institution: UP School Prohibits Muslim Student from Wearing Headscarf
• Muslim Cleric, His Two Relatives Beaten Up In Train in UP: FIR
• Kerala 'Love Jihad': NIA Files Status Report of Probe in SC
• Nine years after 26/11 attack, India is safer today but still vulnerable
--------
South Asia
• Myanmar and Bangladesh Sign Deal To Repatriate Rohingya Muslims
• 15 ISIS militants beheaded by own comrades in East of Afghanistan
• Top Haqqani network leader among dozens killed in Wardak night operation
• Eight dead in Afghanistan suicide attack
• Pope to meet general in charge of Rohingya clearance operations
• Bangladesh court sentences 6 including JI leader to death
--------
North America
• Black, Muslim, Trans Teen Battles Hate in Kansas City
• Saudi Arabia Shelling Out $7bn More for US Munitions Amid Escalating War against Yemen
• Arming Saudi Arabia part of US foreign policy objective: Analyst
--------
Europe
• 'Islam Gave Me a Sense of Belonging': Story Of An Aussie Convert
• UN Says Ongoing ISIL Threat Needs To Be Annihilated
• Soldier, three gunmen killed in Tbilisi 'anti-terrorism' raid
• Russia to reduce forces in Syria by year-end: Military chief
• US military presence in Syria resembles occupation: Russia
--------
Southeast Asia
• Christians in Sabah Respect Islam as Official Religion, Says Lajim
• Atheism Is Not Unconstitutional, Legal Minds Tell Deputy Minister
• Putrajaya: Freedom of religion does not equal freedom from religion
• Filipino prisoners convert to Islam in Sharjah
• Re-look airlines' business concept, not just headscarf policy
• Organiser for Muslim-only Christology event apologises, will drop 'ex-nun' label
--------
Pakistan
• TTP, Daesh, Jamat ul Ahrar Using Afghan Soil against Pakistan: FO
• JI Leader, Others Booked For Illegal Construction in D-12
• Terror bid foiled in Charsadda
• It's time we work our way towards national unity, says Fazl
• NAB chief seeks report on unlawful appointments made under Aghaz-e-Haqooq-e-Balochistan package
• Bomb kills top Pakistan police officer, security escort
--------
Mideast
• Palestinian Factions Leave Cairo with Little Reconciliation Progress
• Disarming Hezbollah Out of Question: Iran
• Netanyahu talks up 'fruitful coop' with Arabs
• Iran emphasizes maintaining the Revolutionary Guards in Syria
• Yemen minister: Houthis turned courts into military headquarters
• Enemy plots, like Daesh, remain likely: Ayatollah Khamenei
--------
Africa
• In Russia, Sudan's Bashir Asks Putin for 'Protection' From US
• Fighting Between Rebel and Army Kills 27 in South Sudan
• French leader calls migrant trade in Libya inhuman
• Nigeria steps up security measures after deadly attacks
• Analysts, Leaders Say Returning IS Foreign Fighters Are Concern for N. Africa
Compiled by New Age Islam News Bureau
URL: https://www.newageislam.com/islamic-world-news/saudi-arabia-bans-photos-videos/d/113339
--------
Saudi Arabia Bans Photos, Videos At Islam's Two Holiest Sites
November 24, 2017
Saudi Arabia banned visitors from taking photos and videos at Islam's two holiest mosques, a statement said Thursday.
According to the Saudi General Directorate of Press and Information, the decision to prohibit photos and videos in Mecca's Masjid al-Haram, known as the Great Mosque of Mecca, and Medina's Masjid an-Nabawi, or 'The Prophet's Mosque,' was taken by the Saudi foreign ministry on Nov. 12, 2017.
The ban, which applies regardless of the objective and includes representatives of the media, was imposed to protect and preserve the holy sites, the statement said. The ban also applies to the mosques' surrounding areas.
Saudi authorities cited disturbance of worshippers at the mosques as another reason for the introduction of the measure.
"In the event of a violation of the ban, imposed to ensure the carrying out of worship in a healthier way, tools used to take photos and videos will be confiscated and legal action will be taken," the statement said.
Earlier this week, a picture of an Israeli man in The Prophet's Mosque caused uproar on Arab and Muslim social media. Non-Muslims are strictly forbidden from entering Central Medina, where the mosque is located.
https://www.dailysabah.com/religion/2017/11/23/saudi-arabia-bans-photos-videos-at-islams-two-holiest-sites
--------
Admit Child In Islamic Institution: UP School Prohibits Muslim Student From Wearing Headscarf
Nov 24, 2017
Barabanki (Uttar Pradesh): A school in Uttar Pradesh's Barabanki has barred Muslim students from wearing headscarves to class, citing that they don't go with the dress code of the school.
Anand Vihar School is a missionary school that objected to one of its Muslim students wearing headscarf to school. When the student's father asked permission for the same in a written application to the principal, he received back the following reply.
"It is to clarify to you that this is a minority school, but there are many communities in minority category, and one community cannot impose its rules on other communities," the letter read, and further said, "The school will not be able to provide any exemption from its rules."
Principal Archana Thomas also asked him to not "disrupt the school's functioning by asking unnecessary questions."
"If you face any inconvenience, you can admit your ward in an Islamic school," she added.
The father of the student concerned, Mohammad R Rizvi, said that his daughter had been studying in the school since kindergarten, and as per Islam tradition, had to cover her hair after reaching the age of nine.
On being questioned on it, Rizvi wrote to the principal.
"My daughter was asked not to wear headscarf to school, another girl was made to remove it as well. I argued that our Sikh brothers are also allowed even though their turban is not part of the dress code" he said.
Rizvi told that he also met the District Magistrate regarding the school's order, but to no avail.
"It felt like talking to the principal. He didn't hear anything that I had to say, and made it clear that he will not help me in any way. Generally, people at least give an assurance," Rizvi said.
The school's principal meanwhile said that the letter did not imply that the students were told to leave school.
"It said if they have a problem with the rules, they can admit their child in another school, not necessarily an Islamic school," Thomas said.
On the question of differentiating among communities by allowing Sikhs and barring Muslims from practising their beliefs, Thomas said, "Sikhs don't study here."
http://www.asianage.com/india/all-india/241117/admit-child-in-islamic-institution-up-school-prohibits-muslim-student-from-wearing-headscarf.html
--------
Myanmar and Bangladesh sign deal to repatriate Rohingya Muslims
November 23, 2017
Myanmar and Bangladesh signed a deal on Thursday paving the way for the possible repatriation of Rohingya Muslims who have fled violence in Rakhine state, officials said, as global pressure mounts over the refugee crisis.
More than 620,000 Rohingya have poured into Bangladesh since August, running from a Myanmar military crackdown that Washington said this week clearly constitutes "ethnic cleansing".
After weeks of tussling over the terms of repatriation, the two sides inked a deal in Myanmar's capital Naypyidaw on Thursday following talks between Myanmar's civilian leader Aung San Suu Kyi and Dhaka's Foreign Minister A.H. Mahmood Ali.
"Myanmar and Bangladesh signed a memorandum of understanding today," Myint Kyaing, the permanent secretary of Myanmar's Ministry of Labour, Immigration and Population, confirmed to AFP.
He said he was unauthorized to provide more details.
Myanmar government spokesman Zaw Htay also tweeted that an "agreement on repatriation" had been signed, though he could not be reached by phone for further comment.
In brief remarks to the press, Bangladesh's Foreign Minister Ali said: "This is a primary step. (They) will take back (Rohingya). Now we have to start working."
But the scope of the repatriation -- such as how many Rohingya will be allowed back -- and the timeline remain unclear.
Rights groups have raised concerns about the process, including where the minority will be resettled after hundreds of their villages were razed, and how their safety will be ensured in a country where anti-Muslim sentiment is surging.
The signing of the deal came ahead of a highly-anticipated visit to both nations from Pope Francis, who has been outspoken about his sympathy for the plight of the Rohingya.
The stateless Rohingya have been the target of communal violence and vicious anti-Muslim sentiment in mainly Buddhist Myanmar for years.
They have also been systematically oppressed by the government, which stripped the minority of citizenship and severely restricts their movement, as well as their access to basic services.
http://www.thejakartapost.com/news/2017/11/23/myanmar-and-bangladesh-sign-deal-to-repatriate-rohingya-muslims-.html
--------
Black, Muslim, Trans Teen Battles Hate in Kansas City
Nov. 24, 2017
KANSAS CITY, Mo. (AP) — For a 17-year-old, Josephine Hoskins says "I don't want to die" a lot.
It's what she's thinking, she says, when she walks down the street some days. When she has to use a public restroom. When choosing what college to attend next year.
"America is a dangerous place for people like me," she says.
Josephine, or "Josie," is a transgender woman. And black. And Muslim.
The Kansas City Star reports that the Kansas City teen's already challenging existence has become even more difficult in the past year as President Donald Trump has targeted each of those groups she is a part of, she says.
"It's not really an option for me to feel safe or comfortable," Josie says, sitting on a couch in the office of the Kansas City Anti-Violence Project, an organization that advocates for victims of domestic violence, sexual assault and hate crimes in the local LGBTQ community and serves as home base for the KC Passages program for LGBTQ teens. It's one of the few places where Josie feels comfortable and safe.
And where doesn't Josie feel comfortable or safe? Well, take your pick.
Last year while riding the bus to work, a black man "in his late 30s" noticed her black nail polish and makeup and began making crude sexual comments. Startled, she exited the bus. So did the man. She walked a few blocks, making four right turns to see what the man would do. He made four turns as well.
"I just sprinted off running," she says. "I was so terrified. I was paranoid for a month after that."
This summer, during what was supposed to be a peaceful protest rally at the J.C. Nichols Fountain, a "burly" white man accosted Josie and another trans woman, calling Josie several expletives regarding her race, sexuality and gender identity.
For her own safety, Josie dresses more masculine in most places — at school and out and about — wearing clothes like jeans and hoodies. But when she feels safe and welcome, she "passes," presenting what she says is her true feminine identity. She likes to wear makeup, flowing dresses and wigs.
But even spaces Josie considered safe havens have let her down, she says. Last year, while participating in the Louder Than a Bomb slam poetry competition, Josie went to the women's restroom to practice her lines. Louder "was one of the few places where I assumed I could pass and use the restroom safely," Josie says.
But then a young woman — much taller than Josie's slight 5-foot-8 frame — heard her practicing and asked about her deep voice: "Are you sick?" When Josie said no, the woman asked why her voice was so deep.
"I told her I had testosterone," Josie recalls. "She asked what that meant, and when I told her she began screaming at me, filled with rage." The young woman asked why Josie was in the women's restroom and told her she didn't belong there.
Still, Josie maintains hope that the U.S. can work toward a better relationship with people who share her identity as a Muslim and transgender woman of color. She points to the openly transgender candidates elected to public office this month.
"We're getting closer every day to becoming that melting pot that we've always strived to be," she says. "I don't think America believes in boundaries. Not really.
"I think, as a people, every time someone sets a boundary for us, we decide to tear the whole damn thing down."
But, she concedes, reaching that goal will be a struggle.
Josie sees Trump's proposed ban on trans men and women in the military, as well as what some say was his tepid response to the white supremacist rally in Charlottesville, Virginia, as direct assaults.
It was his proposed travel ban on some majority-Muslim countries, Josie says, that alarmed her the most.
"That was the first time he did this crazy thing that I don't think anyone thought he would really do," she says. Though Josie says her Muslim faith is "not a defining characteristic" of who she is, she says it does play a role in her life. She reads the Quran, prays daily and fasts for Ramadan.
She says she embraces "solidarity" with fellow Muslims around the world and their struggle against Islamophobia, and mentions the time she got into a heated argument on Facebook with a man who claimed Muslims are "inherently dangerous" and should wear markers revealing their religion.
But being trans, she says, is the biggest threat to her safety.
With 27 homicides, 2016 was the deadliest year on record for transgender people, according to the Southern Poverty Law Center. In 2017 so far there have been 23 recorded transgender homicides — 21 of them women of color (the other two being Native American Gwynevere River Song and white Missouri teen Ally Steinfeld).
Earlier this year the National Coalition of Anti-Violence Programs listed Missouri as one of the most dangerous cities in the country for trans people.
"The pressure that I really feel is to pass better," to look feminine, Josie says.
Born Josiah Hoskins, Josie says she's always felt a "dissonance" between the gender she was assigned at birth and the gender with which she identifies, and she came to suffer from a psychological distress known as gender dysphoria.
"I used to fear going to sleep." Josie says. "I'd wake up and would feel like I was in this defenseless state where I felt like I was in the wrong body."
It wasn't until she was 12 when she says she learned the concept of being transgender and realized it applied to her. Still, Josie says it wasn't until two years ago that she "put the word trans into action," and began attempting to pass.
Now Josie has begun re-educating herself on the most rudimentary of human functions.
"I've had to learn how to walk," Josie says.
"When you're learning to pass you learn to walk with your feet closer together to give the illusion of hips," she explains. "I just walk through rooms in my house over and over again. . Every time I walk the halls of school there are these tiles we have that are maybe like 5 inches. I make sure my feet are always within those tiles."
Josie is also trying to alter the way she talks.
"I read about how women generally use a lot more adjectives," she says. "For instance someone might say, 'Oh I like that chicken,' but a woman would say, 'I like how amazingly scrumptious that chicken was.'"
Josie is also considering voice therapy so that she can speak in a higher tone.
A graduating senior at Paseo Academy, Josie rarely attempts to pass at school since, like most campuses, she says, Paseo isn't a place that widely accepts her trans identity.
She plans to study computer science at the University of Missouri-Kansas City next year, a place she chose partly because she would feel even more unsafe and lonely anywhere else.
"I decided not to move out of state so that I wouldn't lose my support network," she says.
Josie doesn't try to pass at home either.
She lives with her mother, Tiffany Sykes, twin brother Antonio and four younger siblings ranging in age from 6 to 13.
"My little brothers and sister don't even know I'm trans. I don't think they grasp the concept yet," Josie says. She continues with a laugh, "They just know I wear dresses."
Josie's mother knows. When Josie came out to her earlier this year, Sykes says she went into "a mini breakdown."
"Five sons and a daughter," Sykes said in an interview earlier this year. "I don't have two daughters."
Antonio says their mom has a "conservative outlook," and though she's trying to come to terms with Josie's identity, she is ultimately falling short. Sykes still refers to Josie as Josiah and misgenders Josie with "he" and "him" pronouns.
"It's like losing a child," Sykes had said. "One day I try to accept it, but the next day, I'm struggling."
Josie says her lone bright spot at home is her twin.
In a way, the bedroom that Josie and Antonio share is a microcosm of what she hopes America will become one day.
Nestled in the southwest corner of their home's second floor, the room is sparse, but for Josie and Antonio — both gamers and avid debaters ("we'll argue the hell out of anything," Josie says) — a PlayStation and each other is all they need.
While Josie sits in a chair, wrapped in a blanket playing "Skyrim" on the video game console, Antonio sprawls out on the futon next to her, tapping away at his phone.
The two are at once identical yet clearly distinguishable. Antonio sports short hair and a fuzzy mustache. Josie has her hair cropped into a high-top fade.
And while Josie is a practicing Muslim, Antonio says he is agnostic.
The two differ politically, as well. Josie is a far-left liberal, but Antonio says he "understands where people are coming from" with the 2nd Amendment, conservatism and teaching creationism in schools.
For Antonio, however, the concept of Josie as a woman has been easy to grasp.
"When you're a twin, there's a bond there that's really powerful," Antonio says.
He doesn't slip up and call Josie the wrong name, or use the wrong pronoun. He isn't still "getting used" to his sister's newly announced identity.
"You're just a person. I see it as just that. But I feel like other people see it as this lifestyle or this threat.
"We're all Americans," he says before taking a brief pause. "But that doesn't mean we're all good Americans."
Asked about Trump's policies, Antonio says "they're bad for anyone. But especially seeing my loved ones affected is terrible. . Thinking how the world views Josie and people like her, it makes me sad, scared, confused.
"People like Josie are outspoken, and that's dangerous. . The fact she won't let oppression happen, it's a great trait, I'm proud, but I'm also scared."
In a perfect world, Antonio says, people will look at Josie and others like her with empathy.
"People don't generally try to understand what she goes through," he says. "Saying that her plight isn't real."
Josie says people's fear of "the other" prevents them from seeing the humanity in others. A fear, she hopes Americans can confront by looking inwardly instead of judging outwardly.
"It doesn't cost you anything to empathize," Josie says. "But it does cost you a little bit of your humanity when you see someone and decide that they're not worth it.
"Why should people care about my story? Because mine isn't the only story. I'm a human. We're human. And that's important."
https://www.usnews.com/news/best-states/missouri/articles/2017-11-24/black-muslim-trans-teen-battles-hate-in-kansas-city
--------
'Islam Gave Me A Sense Of Belonging': Story Of An Aussie Convert
November 23, 2017
From a drug addict to a devoted Muslim – a prison sentence opened a new chapter for Robbie Maestracci filled with faith and zeal to be a good human being.
Moving back to Australia after spending a decade in the United States, at 16 Maestracci felt out of place and relied on drugs and partying to get through the year, until 2007 when he was sentenced to 10 months in jail for drug-related offences. "Jail opened my eyes. It wasn't anywhere as bad as I thought it would be, but it's not a goal you set yourself to end up there. It's not a wonderful place or anything."
Dalits threaten to convert to Islam after upper castes deny them haircuts
Somewhere along the way, Maestracci leaned towards spirituality. "I started changing old habits, being honest with myself and other people. I started going to a Baptist church down on the Gold Coast and got involved in feeding needy people in the area."
"Doing things like that made me realise that it wasn't that hard to change – I could change… It was light compared to total darkness."
But he was not contend. "In the back of my mind, I'd always wanted to read the Holy Quran and to go to a mosque."
On a particularly low day, Maestracci reached out to Muhammad, a cab driver he had met weeks earlier. "I called him and asked if I could go to the mosque with him. He asked me why, and I said, 'Look, I need guidance, I need help', so he picked me up and took me there that evening."
Youhanabad lynching: Christian suspects asked to convert in return for release
Speaking to an imam and watching people pray at the mosque brought a sense of belonging. That night he converted to Islam. "Everything changed," said Maestracci. "I no longer had this desire to use drugs, and I've been clean now for five years. It changed my entire life. It gave me the means and the rules and the path to follow to achieve what I'd set out to achieve a year before I converted, which was to strive to become the best version of myself."
"When you're doing that on your own with no rules to follow, it can be a tough process," he stressed.
Maestracci says the strength of the character of the Muslim people appealed to him. "The fact that they didn't use drugs and drink at all was something that really appealed to me. It was the polar opposite of how I'd been living my life and seemed to require such strength of character. As a young man, I was always drawn towards strength."
Speaking on the reactions of people around him after his conversion, Maestracci said 99 per cent were supportive. "No one thought I could change. Whether they agree with the theology or not, they are certainly happy with the results it had in my life."
Three months later, his mother accepted Islam as well. "She has been a massive supporter of anything positive I do in my life but in this instance, she also believes as I believe, and therefore she practices as I do."
Like most Muslims living in non-Muslim countries, Maestracci has been a victim of Islamophobia. "I've been called a terrorist."
"It's like water off a duck's back for me, but if it's directed at someone who I'd consider vulnerable, it makes me angry."
But it amuses him too. "I'm a blue-eyed Aussie bloke with a Southern Cross tattoo, and to be discriminated against for the first time in my life is an interesting feeling."
"It's a weird feeling to have someone hate you, not because of anything you've done to them, or anything about you, other than what you believe. They hate you without knowing you."
Maestracci works in community outreach, reaching out to people who need help. "Predominately, it's kids with legal issues – giving them advice about how to get a solicitor or encouraging them to follow their bail conditions so they don't re-offend and end up in jail."
Ali Kadri, Imam Uzair and Robbie Maestracci will feature in SBS's show The Mosque Next Door.
https://tribune.com.pk/story/1566211/3-islam-gave-sense-belonging-story-aussie-convert/
--------
Arab World
Oman: Shia, Sunnis and Ibadis pray together, keeping sectarian divide at bay
Nov 24, 2017
On a November evening at Sayyida Mazoon mosque in Muscat, worshippers from different Muslim sects ascended the polished marble steps to pray together at sunset.
Oman -- home to Sunnis, Shiites and adherents of the Ibadi branch of Islam, the sultanate's majority sect -- increasingly stands out as a bastion of coexistence in the Middle East.
Respect for other religious sects is not an accident.
It is enshrined in Omani law, a legal system that has also, according to Human Rights Watch, been employed to stifle free speech, with the shuttering of the independent Azaman newspaper.
But the enforced peace is a source of national pride for the country of 4.5 million (some 46 percent of whom are foreigners) as sectarian conflict rocks other parts of the region.
Sayyida Mazoon, an Ibadi mosque named for the mother of ruler Sultan Qaboos, was an oasis of calm away from the bustling streets of capital Muscat on a warm evening earlier this month.
Boys in immaculate white gowns raced across its open-air courtyard before Koran class and men washed their feet in elegant basins as the sun cast its last rays through the arched windows.
A trickle of female worshippers filed upstairs to the women's section.
Ahmed, a 46-year-old Egyptian doctor living in Oman, says he chooses to worship at Sayyida Mazoon even though he is Sunni.
"I feel very close to this mosque. The Omani brothers never make you feel like a stranger," he told AFP. "Here we are all Muslims. We worship one God and don't differentiate.
"When you come to Oman, you understand this," he said.
-'First-class citizens'
Ahmed's friend Yahya Rashidi listened, wearing a traditional Omani cap with yellow embroidery.
Rashidi, a member of the Ibadi majority in his second year studying Islamic law, says tolerance in Oman -- a country roughly the size of Italy -- is reinforced by religious centres of learning.
"At the college we have people from all nationalities and all different sects, from East Asia, East Africa, North Africa. And we have professors from different sects -- not only Ibadi," he told AFP.
"The religious scholars teach this idea of tolerance and freedom of thought," Rashidi explained.
"Sometimes we hear about scholars who are unfortunately very hardline and they forbid learning about the ideas and the sects of others," he said.
He was keen to stress that this was not the case in Oman.
"Coexistence... this was the path of our forefathers and this is the path of Sultan Qaboos," he said.
Qaboos, the longest serving ruler in the Arab world, sets the tone on many aspects of life and has worked to steer Oman clear of regional divisions, political or sectarian.
Ahmad Majidyar, a researcher at the Washington-based Middle East Institute focusing on sectarianism, says Oman deals severely with any threat to religious cohesion.
"From a legal perspective, the country's basic law prohibits all forms of discrimination on the basis of religion," Majidyar said, noting authorities hand down multi-year jail terms to those inciting sectarian divisions and sometimes deny visas to foreign preachers deemed extremist.
Majidyar says this stands in sharp contrast to other countries in the Middle East where prominent Muslim preachers openly incite sectarian divisions.
But more importantly, he says: "The Omani government has successfully integrated its religious minorities into the social, political and economic fabrics of society and has given them no reason to resort to engaging in violent extremism at home or seeking foreign patrons."
Majidyar points to Oman's small Shiite community, who have been treated as "first-class citizens" and exert greater influence than their numbers in business and politics.
Despite being wedged between Shiite-ruled Iran and Sunni powerhouse Saudi Arabia, the regional archrivals have little influence over communities in Oman.
'Afraid for Oman'
Ahead of sunset prayers, Sayyida Mazoon's young imam crossed the courtyard with his little boy running close behind.
An unassuming door on the edge of the courtyard opened to Fahad al-Amri's study, its walls lined from floor to ceiling with Korans and books on how to interpret it.
"Honestly when we look at the problems happening in the world and the neighbouring area, we are afraid it could come to Oman," Amri told AFP.
The imam credited Sultan Qaboos for his policy of non-interference in other countries' affairs and Oman's society for its tendency to solve problems "within the family".
Wearing a white gown and matching turban, with striking brown eyes, the imam reflected on his role in keeping the peace.
"As a religious leader, I have to teach the new generation on the foundation of respect," he said.
"Every person is entitled to his own opinion. Even if you disagree with him you have to respect him," he added.
"If you don't respect him, this is the small spark that will lead to the catastrophe that we are seeing now in some Islamic countries".
As worshippers of different sects began lining up side by side, the imam excused himself and went to lead the sunset prayer.
http://www.hindustantimes.com/world-news/oman-shia-sunnis-and-ibadis-pray-together-keeping-sectarian-divide-at-bay/story-r6Rb8NLBVv1e5Pgi1ztQkK.html
--------
Islamic Affairs Ministry delegation meets Pope at Vatican
November 24, 2017
ROME -- A Saudi official delegation headed by Adviser to Minister of Islamic Affairs, Call and Guidance Dr. Abdullah Bin Fahd Al-Luhaidan met with Pope Francis at the Vatican, Saudi Press Agency said Thursday.
During the meeting, the delegation conveyed the greetings and appreciation of Custodian of the Two Holy Mosques King Salman, Crown Prince Muhammad Bin Salman, deputy premier and minister of defense, the government and people of Saudi Arabia to the Pope.
The delegation stressed that this visit was to express the Kingdom's appreciation to the Pope for his sincere positions and statements calling for peace and coexistence, rejection of linking religions to terrorism and affirming sincere and deep desire to promote a culture of dialogue and peaceful coexistence among all followers of religions and cultures. -- SPA
http://saudigazette.com.sa/article/522591/SAUDI-ARABIA/Islamic-Affairs-Ministry-delegation-meets-Pope-at-Vatican
--------
Saudi policies fracturing Middle East, threatening peace: Qatar
Nov 24, 2017
Saudi Arabia's "impulsive" and "crisis-making" policies are threatening peace and stability in the Middle East, says Qatar's Foreign Minister Mohammed bin Abdulrahman Al Thani, accusing the Riyadh regime of making new crises to cover up its past ones.
"I come from a region brimming with extremism," Thani told a Qatar-sponsored anti-terror conference in London on Thursday. "Although the Middle East was once a region of peace and co-existence, it has unfortunately been transferred into a region of terrorist and authoritarians where extremism flourishes."
Condemning Saudi Arabia's regional policies, he added that the "root cause of terrorism" in the region is "tyranny, authoritarianism and the absence of justice."
The Qatari FM told journalists that Saudi Arabia was directly responsible for causing Yemen's "human catastrophe" that has left thousands of Yemenis dead and destroyed the country's infrastructure since it began in March 2015.
"The political process is at a stalemate and we see the situation is becoming worse," he said of the situation in Yemen
He also accused Riyadh of "trying to pressure" Lebanese Prime Minister Saad Hariri to resign, referring to his seemingly forced resignation statement during a trip to Riyadh earlier this month. The Lebanese PM withdrew the resignation upon returning to Beirut earlier this week.
The results of "all these policies... negative," Thani told journalists.
Finally, the Qatari FM held Riyadh responsible for causing a months-long dispute between Qatar and a Saudi-led quartet of Arab countries—the United Arab Emirates, Libya, Bahrain and Egypt— "without an exit strategy."
"Which policy of theirs has so far produced a positive result? It has all been counter-productive to stability in the region" Thani said of the Riyadh regime's policies.
Full report at:
http://www.presstv.com/Detail/2017/11/24/543281/Qatar-Thani-Saudi-Arabia-Lebanon-Hariri-Yemen
--------
Iraqi forces flush out Daesh terrorists from desert hideouts in major offensive
Nov 23, 2017
Iraqi army soldiers, supported by allied fighters from the Popular Mobilization Units, have liberated dozens of villages across the country as they are engaged in a large-scale military operation to dislodge Daesh Takfiri terrorists from their hideouts in the desert.
The commander of Upper Euphrates and al-Jazira Liberation Operations, Major General Abdul Amir Yarallah, said on Thursday that pro-government fighters, better known by the Arabic name Hashd al-Sha'abi, had established control over Sheikhan and Sheikhanah villages south of al-Hatra district in the northern province of Nineveh, Arabic-language al-Forat news agency reported.
The 26th brigade of Hashd al-Sha'abi also managed to retake an air base southwest of Hatra.
Additionally, the units of the 9th Armored Division as well as the 2nd brigade of Hashd al-Sha'abi retook the Malaha area of Baiji district in the northern province of Salahuddin.
On Thursday noon, the 11th brigade of Hashd al-Sha'abi managed to liberate Zubaidah village in al-Jazira region.
Furthermore, fighters from the 2nd brigade of Hashd al-Sha'abi recaptured the villages of Abdullah al-Abidi and Sabiha al-Badou in Badiya region.
Later in the day, Yarallah stated that government forces and Hashd al-Sha'abi fighters had seized back 77 villages in the second phase of the offensive aimed at clearing the vast desert near the border with Syria, which extends to northern provinces of Nineveh and Salahuddin and the western province of Anbar.
The forces ended the first phase of the offensive on November 17, when they drove out Daesh extremists from the latter's last urban stronghold in Iraq and raised the Iraqi flag over buildings in the western town of Rawah and nearby border areas north of the Euphrates River.
Iraqi Prime Minister Haider al-Abadi visited the newly-liberated town of Qa'im and the nearby Husaybah border crossing in far western Iraq on November 5, and raised the Iraqi flag at the border crossing.
On October 5, Abadi said Iraqi armed forces had liberated Hawijah, driving Daesh Takfiris out of their last bastion in the oil-rich northern province of Kirkuk.
The Iraqi prime minister said on August 31 that the northwestern city of Tal Afar, located 200 kilometers northwest of Kirkuk, and the entire Nineveh province had been purged of the Daesh Takfiri terrorist group.
The recapture of Tal Afar was made possible with the help of the Iraqi army, Federal Police, Counter-Terrorism Service (CTS) units, Hashd al-Sha'abi fighters and the Interior Ministry's elite rapid response forces, the Iraqi prime minister stated.
On July 10, Abadi formally declared victory over Daesh extremists in Mosul, which served as the terrorists' main urban stronghold in the conflict-ridden Arab country.
In the run-up to Mosul's liberation, Iraqi army soldiers and volunteer Hashd al-Sha'abi fighters had made sweeping gains against Daesh.
Full report at:
http://www.presstv.com/Detail/2017/11/23/543240/Iraqi-forces-flush-out-Daesh-terrorists-from-desert-hideouts-in-major-offensive
--------
In 'unprecedented' hiatus, IS media offline for a day
November 24, 2017
BEIRUT - The Islamic State group's online propaganda channels went mysteriously quiet for more than a full day between Wednesday and Thursday, in what analysts said was an "unprecedented" silence.
IS, which uses messaging application Telegram to broadcast daily updates on military operations and claims of attacks, published nothing between 0900 GMT on Wednesday and 1001 GMT on Thursday. Charlie Winter, senior research fellow at the International Centre for the Study of Radicalisation and Political Violence, called the silence "unprecedented."
"The deceleration in the production of IS media has been particularly profound over the last couple of weeks," said Winter. "But there were no 24-hour periods when it was completely silent," he told AFP.
IS's Telegram channels usually post more than a dozen messages each day, ranging from multilingual radio broadcasts on battlefield achievements to pictures of civilian life in the group's self-styled "caliphate."
On Wednesday, however, the group posted in a brief 30-minute window, skipping its usual "daily broadcast" entirely.
It then went dark until Thursday, breaking its silence with a four-minute radio segment on operations in eastern Syria and Iraq, only in Arabic.
In 2017, IS has lost control of Mosul and Raqa, its two main hubs in Iraq and Syria respectively, and in recent days was ousted from the last towns it held in each country.
A US-led coalition backing offensives against IS in both countries has specifically targeted militants involved in media output - which could partly explain the drop-off, said Winter.
"IS media infrastructure has taken a real battering over the last few months and because of that, something is changing," he said.
Full report at:
http://nation.com.pk/24-Nov-2017/in-unprecedented-hiatus-is-media-offline-for-a-day
--------
Jeish al-Islam Selling Global Humanitarian Aid to ISIL
Nov 23, 2017
The Arabic-language al-Hadath news quoted a source in Yarmouk camp as saying on Thursday that based on an agreement between the two terrorist groups, a passageway will be opened to the Yarmouk camp to send the humanitarian aid to the ISIL.
The source added that the government forces had earlier closed al-Qadam passageway and forced the terrorist groups to block al-Aroubeh corridor as Jeish al-Islam and other terrorists smuggled the humanitarian aid sent to Ghouta and sold them at high prices to the ISIL in Yarmouk camp.
According to the report, trade exchanges between the terrorist groups in Ghouta and the ISIL are not merely confined to humanitarian aid and a number of them are also selling different weapons to the ISIL terrorists after a green light from their commanders.
In a relevant development on Wednesday, the Syrian army troops stormed the positions of two main terrorist groups in Eastern Ghouta and pushed them back from more lands, killing a senior militant commander, field sources confirmed.
The sources said that the army men engaged in fierce clashes with Ahrar al-Sham and Faylaq al-Rahman in Vehicles Management Region in the town of Harasta in several flanks and inflicted major losses on the terrorists, retaking control over a number of regions.
A number of terrorists, including notorious field Commander Saleh Antar, were killed in the clashes, the sources added.
Full report at:
http://en.farsnews.com/newstext.aspx?nn=13960902000944
--------
HRW condemns 'abusive' Saudi counterterrorism law
November 24, 2017
DUBAI - Human Rights Watch on Thursday denounced Saudi Arabia's sweeping new counterterrorism law , saying it could further enable authorities in the ultra-conservative kingdom to silence critics.
The law , introduced earlier this month, includes penalties of up to 10 years in jail for insulting the king and crown prince as well as the death penalty for other acts of "terrorism", according to Saudi Gazette and other local media.
"Saudi authorities are already methodically silencing and locking away peaceful critics on spurious charges," Sarah Leah Whitson, HRW's Middle East director, said in a statement.
"Instead of improving abusive legislation, Saudi authorities are doubling down with the ludicrous proposition that criticism of the crown prince is an act of terrorism."
The new law comes as Crown Prince Mohammed bin Salman, the heir to the throne, consolidates power to a degree that is unprecedented in recent Saudi history.
The passage of the legislation, which replaces another widely criticised counterterrorism law introduced in 2014, coincided with a major government crackdown on the kingdom's elites, ostensibly to fight corruption.
The new law includes "overly broad definitions" of acts of terrorism, which are not limited to violent acts, HRW said.
"Conduct it defines as terrorism includes 'disturbing public order', 'shaking the security of the community' and... 'suspending the basic laws of governance', all of which are vague and have been used by Saudi authorities to punish peaceful dissidents and activists," the statement said.
There was no immediate comment on the statement from authorities in the kingdom, which has long been criticised for its human rights record.
Full report at:
http://nation.com.pk/24-Nov-2017/hrw-condemns-abusive-saudi-counterterrorism-law
--------
Iraq launches final sweep to flush out IS
November 24, 2017
BAGHDAD - Iraqi forces launched a sweep through the western desert to flush out remaining Islamic State group fighters on Thursday, an operation the prime minister has said will spell the militants' "final defeat" in the country.
The arid, sparsely populated wastelands between the Tigris and Euphrates rivers are the last refuge of the militants in Iraq after troops and paramilitaries ousted them from both valleys and all urban areas.
"The Iraqi army, the federal police and the Hashed al-Shaabi (Popular Mobilisation paramilitary units) this morning began clearing the Al-Jazeera region straddling Salaheddin, Nineveh and Anbar provinces," the head of Joint Operations Command, General Abdelamir Yarallah, said in a statement.
The Hashed al-Shaabi released live footage from Siniyah in Saleheddin province of bulldozers clearing an earthen barrier to allow heavy armour to advance into the desert.
The tanks bore both the Iraq national flag and that of the paramilitary force, which is made up largely of Shiite militias - a black standard bearing the name of Imam Hussein, one of the faith's most revered figures.
Long lines of pick-up trucks waited to follow.
The Hashed said its forces had already taken control of a dozen villages, destroying a car bomb and defusing dozens of booby-traps planted by the militants.
The Al-Jazeera region is where IS fighters took refuge when Iraqi forces recaptured the last towns they still held in a successful drive up the Euphrates Valley to the Syrian border earlier this month.
That offensive culminated in the lightning recapture of the town of Rawa last Friday and saw Iraqi forces meet up with Syrian forces at the border. "This operation is aimed at clearing the desert of the pockets where the militants took refuge when the towns that they had held were recently liberated," a senior officer in Anbar province told AFP.
The region's dry valleys, oases and steppes make up around four percent of national territory, Hisham al-Hashemi, an Iraqi expert on IS, told AFP last week.
It has been known as a hotbed of militant insurgency and smuggling since the US-led invasion of Iraq ousted Saddam Hussein in 2003, long before the arrival of IS in 2014. "There are some desert areas which Iraqi government forces have not entered since 2003 and the operation is aimed at securing these areas 100 percent," security analyst Said al-Jayyashi told AFP.
"Once the clearance operations have been completed right up to the Iraq-Syria border, forces will redeploy and fortify the frontier," he said.
Iraq's close ally Iran has already declared victory over IS but Prime Minister Haider al-Abadi said on Tuesday that he would not follow suit until the desert had been cleared of remaining militants.
"After the operation has ended, we will announce the final defeat of Daesh in Iraq ," he said, using an Arabic acronym for IS. It is a massive turnaround for an organisation that in 2014 ruled over seven million people in a territory as large as Italy encompassing large parts of Syria and nearly a third of Iraq .
On the Syrian side of the border, IS is under massive pressure too. In the border region, pro-government forces and US-backed Kurdish-led forces are conducting similar operations to clear IS fighters from the countryside north of the Euphrates valley after ousting them from all Syrian towns.
Elsewhere, IS retains a presence in the Yarmuk refugee camp and the Hajar Aswad district just south of the capital Damascus, where the group is battling other militants and pro-government forces.
Full report at:
http://nation.com.pk/24-Nov-2017/iraq-launches-final-sweep-to-flush-out-is
--------
Syrian Army Seizes US, French Missiles Sent to Terrorists in Eastern Damascus
Nov 23, 2017
The cargo was sent from the Northern parts of Sweida province to the terrorists stationed in Eastern Damascus.
A military source said that the seized vehicle was carrying a large number of weapons, ammunition, US-made LAV missiles, the French Milan missiles, at least 3 Konkurs missiles, Czech-made 75-mm RPGs and Soviet-made 22-mm and 26-mm RPGs which were earlier sent from Jordan and supplied to the terrorist groups by the US and Saudi forces.
Meantime, the cargo included 3 air-to-air R60 missiles and it seems that the terrorists intended to make some changes to them to be used for attacking aerial targets from the ground.
In a relevant development on Wednesday, the Syrian army troops stormed the positions of two main terrorist groups in Eastern Ghouta and pushed them back from more lands, killing a senior militant commander, field sources confirmed.
The sources said that the army men engaged in fierce clashes with Ahrar al-Sham and Faylaq al-Rahman in Vehicles Management Region in the town of Harasta in several flanks and inflicted major losses on the terrorists, retaking control over a number of regions.
A number of terrorists, including notorious field Commander Saleh Antar, were killed in the clashes, the sources added.
Full report at:
http://en.farsnews.com/newstext.aspx?nn=13960902000677
--------
Syria opposition agrees to send united delegation to Geneva talks
23 November 2017
Syria's fragmented opposition announced early Friday they had reached an agreement to send a united delegation to next week's UN-brokered peace talks in Geneva.
"We have agreed with the two other (opposition) branches to send a united delegation to participate in the direct negotiations in Geneva," Bassma Kodmani, a member of the negotiating team, told reporters in Riyadh.
Syria's main opposition stuck by its demand on Thursday that President Bashar al-Assad play no role in an interim period under any UN-sponsored peace deal, despite speculation it could soften its stance because of Assad's battlefield strength.
"The participants stressed that this (the transition) cannot happen without the departure of Bashar al Assad and his clique at the start of the interim period," opposition groups said in a communique at the end of a meeting in Saudi Arabia.
The opposition groups held the meeting to seek a unified position ahead of UN-backed peace talks, after two year of Russian military intervention that has helped Assad's government recapture all of Syria's major cities.
The communique said the participants supported a UN based political process that would allow Syria to undergo "a radical political transition" from an "authoritarian system" to a democracy where free elections would be upheld.
The final communiqué included the following points:
- Begin negotiations without preconditions
- The reference to negotiation is the decisions of the Riyadh Conference
- Resolving the crisis in accordance with international resolutions
- Rejecting regional and international interventions, led by Iran
- The departure of Iranian-backed fighters
- Iran is making demographic changes and spreading terrorism
- denouncing Iran's role in destabilizing the region
- Emphasize accountability for war crimes
- Sustaining State institutions, including security and reform
The meeting of over 140 participants from a broad spectrum of the mainstream opposition, including independents and Free Syrian Army military factions, also blamed the Syrian government for the lack of progress in Geneva-based talks held in the past.
"The political process has not achieved its goal because of the regime's violations," the communique said, citing the bombing of civilian areas, the siege of rebel held areas and the detention of tens of thousands of dissidents.
Syria's civil war, now in its seventh year, has killed hundreds of thousands of people and created the world's worst refugee crisis, driving more than 11 million people from their homes.
Full report at:
https://english.alarabiya.net/en/News/middle-east/2017/11/23/Syria-opposition-meeting-in-Riyadh-sees-no-role-for-Assad-in-political-transition.html
--------
India
Muslim cleric, his two relatives beaten up in train in UP: FIR
by AVANEESH MISHRA
November 24, 2017
A MUSLIM cleric and two of his relatives were allegedly assaulted by some unidentified persons on board a Delhi-Shamli passenger train, in Baghpat district on Wednesday night. According to an eyewitness, the attackers said they wanted to remove the head scarves which the victims were wearing.
Station Officer (SO), GRP police station, Sukhpal Singh, said Gulzar, 30; Israr, 25; and Abu Bakr, 21, were on their way to their village in Baghpat when they had an argument with six co-passengers at around 10:15 pm.
"During their altercation, the trio were allegedly beaten up by the group," said Singh.
"We had gone to Delhi to visit Hazrat Nizamuddin and were returning in the train. We were supposed to get down at Ahera station in Baghpat, which is close to our village. As the train was about to reach Ahera, a group of six-seven youths bolted the doors. When we told them that we had to get off at the next station, they said they would let us go after some time," Guddu, 18, who has been named in the FIR as an eyewitness, told The Indian Express.
"We had no argument with these people. They said they would remove the scarves tied around the heads of Gulzar, Israr and Abu Bakr. Since I was wearing jeans and a T-shirt, they did not target me," said Guddu, who is from the same village as the victims.
"Before we could gauge their intentions, they targeted Gulzar, Israr and Abu Bakr, and started beating them up without any provocation. They were carrying a sharp-edged tool, with which they hit Israr, causing injuries," he said.
He said the assailants got off the train at Ahera station. While the victims were also supposed to get off at the same station, they decided to wait for the next station, fearing that they would be attacked again. None of the other passengers came to help even after hearing our screams, said Guddu.
According to SO Sukhpal Singh, Israr suffered a head injury while Gulzar and Abu Bakar sustained minor injuries. "After treatment at the district hospital, they returned to their village, Choulhada, where Gulzar is a cleric at a mosque," he said.
"The victims lodged a complaint at the Baghpat City Kotwali and an FIR was registered under IPC Sections 147 (rioting), 323 (voluntarily causing hurt) and 352 (assault or criminal force otherwise than on grave provocation) against six unidentified assailants," said the SO.
On the cause of the argument, Singh said the victims claimed that they were beaten up for no reason. The SO, however, denied reports that the trio had been thrown out of the train. He said they got off at the Baghpat Road station.
http://indianexpress.com/article/india/muslim-cleric-his-two-relatives-beaten-up-in-train-in-uttar-pradesh-fir-4951731/
--------
Kerala 'love jihad': NIA files status report of probe in SC
Nov 23, 2017
NEW DELHI: The NIA has filed in the Supreme Court its status report on the ongoing probe in an alleged 'love jihad' case in which a Kerala-based woman had converted to Islam before marrying a Muslim man.
The status report has been filed in a sealed cover as a bench headed by Chief Justice Dipak Misra would take up the case for hearing on November 27, when the woman would be brought before it for an interaction.
The top court had on August this year directed National Investigation Agency (NIA) to probe the controversial case of conversion and marriage of the woman.
Shafin Jahan, the alleged husband of the woman, had moved the apex court after the Kerala High Court annulled his marriage, saying it was an insult to the independence of women in the country.
The NIA had earlier alleged in the court that there was a "well-oiled machinery working in Kerala" indulging in indoctrination and radicalisation and 89 such cases have been reported.
It had alleged that this was a case in which the woman was indoctrinated and hence the court could invoke parental authority even if she was a major.
The apex court had yesterday refused to accord urgent hearing on a plea filed by the woman's father, who had urged that interaction with his daughter be conducted in-camera, while referring to the communally sensitive nature of the case and expressed apprehension that radical elements could jeopardise the safety and privacy of his daughter and the family.
The court had then said it would deal with the plea on November 27 itself when the woman is brought before it.
Full report at:
https://timesofindia.indiatimes.com/india/kerala-love-jihad-nia-files-status-report-of-probe-in-sc/articleshow/61773678.cms
--------
Nine years after 26/11 attack, India is safer today but still vulnerable
November 24, 2017
India has become inexplicably safer over the past years since the horrific 26/11 Mumbai terrorist attacks but her vulnerabilities have not diminished, argues Ajai Sahni. Crucially, India's policing apparatus – the 'first responders' in case of terrorist attacks and the most productive sources of counter-terrorism intelligence – remains decrepit, ill-equipped, and substantially unprepared.
India's internal security apparatus continues to move with characteristic and elephantine slowness nine years after the Mumbai 26/11 attacks, when the national leadership had promised it would take all possible measures to ensure that such incidents would never be repeated. A constellation of factors – domestic, regional, and global – have nevertheless worked to ensure that there have been no repeats of the 26/11 attacks since, but vulnerabilities remain endemic. Indeed, speaking of the threat of Islamist terrorism, Union Home Minister Rajnath Singh rightly observed, "There has been a decline in the incidents of extremism. The credit for this should go to the followers of Islam in India."
Nevertheless, despite enveloping deficiencies and deficits, the intelligence and policing establishments have also responded with surprising alacrity and effectiveness. Specifically, with regard to the threat from the Islamic State (Daesh), at least 112 persons have been arrested, including at least 33 in 2017, and another 60 detained, for linkages with, plots connected to, or attempts to travel to join this global terrorist formation. In over three years of strident Daesh and Al-Qaeda in the Indian Subcontinent (AQIS) incitement, one fairly incompetent plot has come to fruition in the form of a low-intensity explosion on the Bhopal-Ujjain Passenger Train on March 7, 2017, which left at least 10 passengers injured. Through 2017, there has been just one fatality relating to Islamist terrorism outside Jammu & Kashmir (J&K), the killing of the leader of the Bhopal-Ujjain train blast conspiracy, Saifullah, in Lucknow. There were 11 such fatalities in 2016 (in two incidents in Punjab, essentially an overflow of the J&K insurgency); 13 in 2015; four in 2014; and 25 in 2013. The sobering reality, however, is that while there have been significant augmentations to technical intelligence capabilities, and these have been reflected in several counter-terrorism successes, the overall capacities of central and state intelligence agencies remain cripplingly inadequate in terms of their growing mandate.
While immediate dangers have been contained, vulnerabilities still persist. This is despite the symbolism of various initiatives to augment capacities in diverse security sectors. Crucially, India's policing apparatus – the 'first responders', we have been repeatedly reminded, in case of terrorist attacks, and the most productive sources of counter-terrorism intelligence – remains decrepit, ill-equipped, and substantially unprepared. Union Minister of State for Home Kiren Rijiju rightly noted, "Most police security systems are old and obsolete... We are slowly adopting a new system."
The problem is that we are doing this much too slowly. Basic capacities are nowhere near adequate. To take the most rudimentary index of capacity, the police-to-population ratio, this remains a fraction of what is actually needed. The Bureau of Police Research & Development, which has now taken over maintenance of data on police strength from the far more stable and reliable databases of the National Crime Records Bureau, appears to be resorting to a measure of fudging to show relatively quick progress. Its 2017 report, for instance, claims that the ratio has gone up from 137.11 as on January 1, 2016, to 150.75 on January 1, 2017. For a population of roughly 1.3 billion, this would imply an addition to strength of over 177,000; further, one may assume a natural rate of attrition – death, disability, and retirement – of about 10 per cent in a force of over 1.9 million: about 190,000. But the report informs us that total recruitment in 2016 was just 78,030 (in one table, however, we are shown an increase in actual strength of 194,581). There is clear deception in much of this. Whatever the case, the exaggerated 150.75 ratio is well below what is necessary even for peacetime policing (projected at 220/100,000).
The 26/11 attacks came from the sea and coastal security has since been projected as a major priority. Despite significant expenditure and acquisitions in this direction, however, vulnerabilities remain undiminished as a result of fitful, poorly integrated, and insufficiently implemented projects.
Many critical projects have been delayed beyond reason. The most crucial of these, the Crime and Criminal Tracking Network and Systems (CCTNS), was originally intended to be completed by March 31, 2012. Despite boastful official claims about large quantities of data in, and online connectivity of, the system, the reality is that the deadline for the 'implementation stage' has annually been pushed back, most recently, to March 31, 2018. Significantly, CCTNS received no budgetary allocations in financial years 2014-15 and 2015-16, and resource allocation has only been restored in the current financial year. Meanwhile, some sources suggest that the technologies acquired for CCTNS are already approaching obsolescence. Another major database project with security implications, the National Intelligence Grid (NATGRID), remained headless for two years between May 2014 and July 2016. NATGRID was originally slated for completion by May 2011 but is yet to be operationalised.
Full report at:
http://www.business-standard.com/article/economy-policy/9-yrs-after-26-11-attack-india-is-safe-despite-continuing-vulnerabilities-117112400170_1.html
--------
South Asia
15 ISIS militants beheaded by own comrades in East of Afghanistan
Nov 23 2017
At least fifteen militants affiliated with the Islamic State of Iraq and Syria (ISIS) terrorist group offshoot, ISIS Khorsan, were beheaded by their own comrades in eastern Nangarhar province of Afghanistan.
According to the local officials, the incident took place recently in the restive Achin district.
The provincial government media office in a statement the incident took place in Surkhab Bazar area of Mamand Dara in Achin.
The statement further added that the ISIS fighters beheaded their 15 comrades after an infighting erupted among them due to unknown reasons.
According to the provincial government, the beheading of the fifteen men has resulted into a major crack among the ISIS ranks in this province and there are fears more violence and infighting among the group.
The anti-government armed militant groups have not commented regarding the report so far.
Nangarhar is among the relatively calm provinces however the Taliban and ISIS militants have increased their insurgency activities in some its remote parts during the recent years.
Numerous incidents of infighting have been reported from this province among the Taliban and ISIS militants but this is the first time an infighting has been reported among the own ranks of ISIS.
This comes as several militants loyal to the terror group were killed in the latest airstrikes conducted by the US forces based in Afghanistan.
The 201st Silab Corps of the Afghan military in the East said the latest airstrikes were carried out in Deh Bala district of Nangarhar province.
The Silab Corps officials are saying that the hideouts of the terror group were targeted by unmanned aerial vehicles in Payin area of the district.
The officials further added at least ten ISIS militants were killed in the airstrikes but no casualties were incurred to the local residents or security personnel.
http://www.khaama.com/15-isis-militants-beheaded-by-own-comrades-in-east-of-afghanistan-03903
--------
Top Haqqani network leader among dozens killed in Wardak night operation
Nov 23 2017
A top leader of the notorious Haqqani terrorist network was killed along with dozens of other militants in an operation in central Maidan Wardak province of Afghanistan.
According to the local officials, the operation was conducted in the vicinity of Nerkh district of Wardak by the Afghan Special Forces.
Provincial governor's spokesman Abdul Rahman Mangsal said the Afghan forces conducted a night operation late on Tuesday night, leaving more than 20 insurgents dead.
He said several commanders of the Taliban group were also among those killed in the operation.
However, another official said more than 30 insurgents including a top leader of the Haqqani terrorist network Qari Qudrullah were killed.
The anti-government armed militant groups including the Taliban insurgents have not commented regarding the report so far.
Maidan Wardak is among the relatively volatile provinces in central parts of the country, located close to capital Kabul.
Full report at:
http://www.khaama.com/top-haqqani-network-leader-among-dozens-killed-in-wardak-night-operation-03904
--------
Eight dead in Afghanistan suicide attack
November 23, 2017
A suicide bomber struck at a crowd of people in the eastern Afghan province of Nangarhar on Thursday killing at least eight, officials said, in an attack that underscored worsening security.
The bomber approached the crowd of dozens on foot in provincial capital Jalalabad as they were demonstrating in support of a local police commander who had been sacked and calling for his reinstatement, provincial spokesman Attaullah Khogyani said.
"Unfortunately, eight people were killed, all of them civilians," he said.
A further 15 people including children were also wounded in the explosion, he added.
The casualty toll was also confirmed by provincial health director Najib Kamawal, who said some of those wounded were in a serious condition.
There was no immediate claim of responsibility for the attack. But the Taliban are active in Nangarhar province, as is the militant Islamic State group.
Afghan and US officials have stepped up their attacks against ISIS and recently said it is steadily losing territory, with fighters largely confined to two or three districts in Nangarhar from around nine in January.
Full report at:
http://nation.com.pk/23-Nov-2017/eight-dead-in-afghanistan-suicide-attack
--------
Pope to meet general in charge of Rohingya clearance operations
November 23, 2017
In a move sure to stir controversy, Pope Francis will hold a private meeting with Myanmar's military chief Min Aung Hlaing at Cardinal Charles Maung Bo's residence in Yangon.
No time has been specified for the Nov. 30 meeting, one of the major changes by the Vatican to the pope's scheduled visit to Myanmar.
The move came after Cardinal Bo suggested three issues during a private audience with the pope in Rome on Nov. 18: to meet with the military chief, to meet with interfaith leaders and to avoid use of the term 'Rohingya.'
Father Mariano Soe Naing, spokesperson for the pope's visit to Myanmar, said the meeting with the military leader was not included in the official program as it was not in line with diplomatic protocol.
"I think the military chief will want to meet with the pope, so the decision depends on the pope. If he (the pope) agreed to meet, no one can hinder him despite it being against protocol," Father Soe Naing told ucanews.com on Nov. 20.
Vatican Radio quoted Cardinal Bo on Nov. 18, saying "the aim for meeting with the military chief is not to promote what he (the general) has done, but to have a dialogue with him. Perhaps he could soften his heart and that could be the first step for peace."
More than 620,000 Rohingya Muslims have fled to neighboring Bangladesh since Aug. 25 following military clearance operations in conflict-torn Rakhine State after attacks on security posts. The Untied Nations termed it "ethnic cleansing."
The military in Myanmar has been harshly criticized by the international community for their bloody campaign against Rohingya Muslims in Rakhine State.
Zaw Htay, Myanmar government spokesman, said both the Vatican and Myanmar have agreed on the schedule of the visit, so he cannot comment on the pope's meetings with the military leader and interfaith leaders. Myanmar's military is yet to comment on the Nov. 30 meeting.
Kyaw Min, chairman of the Democracy and Human Rights Rohingya party based in Yangon, said he sees the meeting between the pope and the general as a positive move as the military is a key player in Myanmar politics.
"I hope the pope will raise issues about peace as he has a strong desire for peace and the meeting could be a step forward towards peace and reconciliation," Kyaw Min told ucanews.com.
The Rohingya politician also said it was good that the pope would meet with Rohingya refugees in Dhaka. "The pope will have a chance listening to the stories of people and their suffering when he encounters them at a first-hand meeting," he said.
Khin Zaw Win, director of the Tampadipa Institute in Yangon, agreed the pope should meet not only civilian leaders but also the military as Myanmar is going through a transition period to proper democracy.
"Pope Francis could raise Rakhine and human rights issues as a religious leader and he could convince the military leader about the important issues of peace and justice," Khin Zaw Win told ucanews.com.
The United States declared on Nov. 22 that the brutal campaign against Rohingya Muslims in Myanmar amounts to ethnic cleansing.
Secretary of State Rex Tillerson said in a statement that "the key test of any democracy is how it treats its most vulnerable and marginalized populations, such as the ethnic Rohingya and other minority populations."
"Burma's government and security forces must respect the human rights of all persons within its borders, and hold accountable those who fail to do so," Tillerson added.
A contentious issue during the pope's visit will be the use of the term "Rohingya" which Myanmar's de facto leader Aung San Suu Kyi has discouraged world leaders from using, arguing it could inflame tensions.
Cardinal Bo has advised the pope not to use the word Rohingya while in Myanmar because it is potentially incendiary as they are not recognized as an ethnic group.
Full report at:
https://www.ucanews.com/news/pope-to-meet-general-in-charge-of-rohingya-clearance-operations/80873
--------
Bangladesh court sentences 6 including JI leader to death
November 24, 2017
Dhaka - A special court in Bangladesh on Wednesday sentenced six men, including a former lawmaker, to death for crimes committed during the country's 1971 war.
The war crimes tribunal in Dhaka handed down the sentences against Abu-Saleh Aziz, the former member of parliament from the Bangladesh Jamaat-e-Islami party, and five others for mass killings, arson attacks and looting during the nine-month armed struggle.
Prosecution lawyer, Syedul Sumon, said three counts, including the killing of 13 elected representatives and a minority Hindu man, and the looting of homes in the northern Gaibandha district, were proved beyond doubt against the accused.
The court also asked the authorities to arrest Aziz, who was a local commander of a wartime vigilante group, and four of his associates, who have been on the run since the trial began in June 2016.
One of the accused was on the dock when a three-member panel of judges pronounced the verdict.
Prime Minister, Sheikh Hasina, set up the tribunal in 2010 to prosecute those accused of atrocities committed in the 1971 war in which some three million people died and about 200,000 women were raped, according to Bangladesh government estimates.
An earlier initiative to try the accused was called off following the 1975 assassination of Sheikh Rahman, Bangladesh's founding leader and father of current Prime Minister Hasina. The defendants allegedly collaborated with the occupying army during the conflict.
Full report at:
http://nation.com.pk/24-Nov-2017/bangladesh-court-sentences-6-including-ji-leader-to-death
--------
North America
Saudi Arabia shelling out $7bn more for US munitions amid escalating war against Yemen
Nov 23, 2017
Saudi Arabia has struck a $7 billion deal with American arms manufactures for precision-guided munitions, sources say, a sign that the kingdom and its allies are adamant in pushing ahead with a years-long war on Yemen despite international pressure.
The weapons deal with Raytheon and Boeing is part of a $110 billion agreement between Washington and Riyadh that coincided with US President Donald Trump's visit to Saudi Arabia in May, Reuters reported on Wednesday.
The US State Department has yet to formally notify the US Congress of the contract, which is expected to draw fire from a growing number of lawmakers who think such deals make the US an accomplice in Saudi Arabia's war against its impoverished southern neighbor.
The unprovoked war, which began in March 2015, has so far killed over 12,000 Yemenis while destroying the country's infrastructure, according to the United Nations.
The Saudi-led coalition began the brutal aggression in an attempt to crush the Houthi Ansarullah movement and reinstate former President Abd Rabbuh Mansur Hadi, who is a staunch ally of the Riyadh regime.
On the ground, however, the outcome has been very different.
The incessant aerial campaign has seen hundreds of schools and medical centers getting destroyed. Saudi-led aircraft have even targeted fuel depots and power plants, according to Yemen's Human Rights Center.
The rights group added that Saudi military assaults have also destroyed airports, docks, harbors, bridges and hundreds of roads across Yemen.
The UN has blamed the airstrikes and a strict blockade on Yemen's only functioning ports and airports as the main reason for deadly outbreak of Cholera in the conflict-ridden country. Some 2,100 people have died of cholera since April and an average of around 2,600 new cases is reported per day.
There are also reports of a diphtheria outbreak in Yemen's southern parts.
UK-based charity Save the Children warned in November that an estimated 130 or more Yemeni children were losing their lives everyday due to the "extreme hunger and disease" resulting from the Saudi-led war.
'Precision-guided weapons'
Stuck in what seems to be a deepening quagmire, the Riyadh regime's outreach for precision-guided munitions is a desperate attempt at convincing observers that civilians were not the target of what many experts believe is a pointless war.
The agreement is likely to be held up in Congress, where Bob Corker, the Republican senator who chairs of the Senate Foreign Relations Committee, has promised to block arms sales to Saudi Arabia, the United Arab Emirates and other members of the (Persian) Gulf Cooperation Council.
This wouldn't be the first time that Washington blocks arms sales to Saudis due to the kingdom's human rights record. In November 2016, the administration of then President Barack Obama halted a $1.29-billion precision guided weapons deal because of concerns about civilian casualties in Yemen.
Starting in 2015, that sale process included more than 8,000 Laser Guided Bombs for the Royal Saudi Air Force. Under the deal the Saudis would receive over 10,000 additional general purpose, or "dumb," bombs, together with more than 5,000 tail kits that could inexpensively convert them into laser or GPS-guided weapons.
The Senate voted 53 to 47 to narrowly defeat legislation that sought to block portions of the 2015 package in June.
http://www.presstv.com/Detail/2017/11/23/543206/Saudi-Arabia-US-bombs-Yemen-civilians-Cholera-Raytheon-Boeing
--------
Arming Saudi Arabia part of US foreign policy objective: Analyst
Nov 23, 2017
Arming Saudi Arabia to counter Iran's growing influence in the Middle East is a foreign policy objective of the United States, an American political activist in Maryland says.
"Very few countries in this world have as horrid a human rights record as Saudi Arabia, but that has not stopped the US from arming it to carry out its foreign policy objectives, regardless of which president sits in the White House or what latest atrocities the Saud family commits.," said Myles Hoenig, who ran for the US Congress in 2016 as a Green Party candidate.
"And with some exceptions in the past, the US administrations have welcomed the opportunities to extend its imperial reach through proxies like Saudi Arabia," Hoenig told Press TV on Thursday.
"Both wings of the imperial US Congress see Iran as a de-stabilizing factor in the Middle East, and its growing strength and prestige need to be checked. Backing Saudi Arabia militarily is their cheap answer, short of sending in its own military more than it is already there," he added.
Saudi Arabia has struck a $7 billion deal with American arms manufactures for precision-guided munitions, sources say, a sign that the kingdom and its allies are adamant in pushing ahead with a years-long war on Yemen despite international pressure.
The weapons deal with Raytheon and Boeing is part of a $110 billion agreement between Washington and Riyadh that coincided with US President Donald Trump's visit to Saudi Arabia in May, Reuters reported on Wednesday.
The US State Department has yet to formally notify the US Congress of the contract, which is expected to draw fire from a growing number of lawmakers who think such deals make the US an accomplice in Saudi Arabia's war against its impoverished southern neighbor.
The unprovoked war, which began in March 2015, has so far killed over 12,000 Yemenis while destroying the country's infrastructure, according to the United Nations.
Full report at:
http://www.presstv.com/Detail/2017/11/23/543266/US-Saudi-arms-Myles-Hoenig
--------
Europe
UN says ongoing ISIL threat needs to be annihilated
23 November 2017
Despite the recent military defeat in the region, ISIL continues to exist as a threat, the UN Representative for Iraq said Wednesday.
"ISIL is defeated but has not been completely finished," the head of the UN mission in Iraq, Jan Kubis said at the United Nations Security Council (UNSC). "I call on the coalition forces, countries in the region and the international communities to annihilate ISIL and to continue military and other efforts to ensure stability in Iraq and the region."
Noting that ISIL has committed war crimes against thousands of Muslim and minority groups, Kubis said 7.5 million people were emancipated after the ISIL terror organization lost 95 percent of the territory it has controlled in Iraq and Syria since 2014.
ISIL suffered a string of crushing defeats in both Iraq and Syria after overrunning vast swathes of territory in both countries in mid-2014.
Recalling that hundreds of thousands of people were killed and wounded in this process, Kubis emphasized that thousands of children, who have been brain-washed are deprived of education, cities were completely destroyed and 6 million were displaced.
http://www.worldbulletin.net/europe/196190/un-says-ongoing-isil-threat-needs-to-be-annihilated
--------
Soldier, three gunmen killed in Tbilisi 'anti-terrorism' raid
by Robin Forestier-Walker
November 24, 2017
Three gunmen and a police officer have been killed during a security operation in Tbilisi, the capital of Georgia.
Shooting broke out late on Tuesday and lasted for almost 20 hours.
Georgia's state security agency said the armed men were not Georgian citizens.
One theory is that they may have been a cell from the restive North Caucasus.
Al Jazeera's Robin Forestier-Walker reports from Tbilisi, Georgia.
http://www.aljazeera.com/news/2017/11/soldier-gunmen-killed-tbilisi-anti-terrorism-raid-171123091121331.html
--------
Russia to reduce forces in Syria by year-end: Military chief
Nov 24, 2017
Russia is set to reduce its troops in Syria by the end of the year after finishing up the remaining "few" missions there, says Chief of the General Staff of the Russian Armed Forces Valery Gerasimov.
"There is very little left to do before the completion of military objectives. Of course, a decision will be made by the supreme commander-in-chief and the deployment will be reduced," Gerasimov said Thursday, on the sidelines of a meeting between President Vladimir Putin and military top brass in the Black Sea resort of Sochi.
When asked about the extent of the drop in the level of troops, Gerasimov said it would "depend on the situation."
"But, obviously, it will be a considerable reduction, with only the reconciliation center, two military bases and a number of structures needed to maintain the current state of things being left," he said.
Russian jets have been conducting air raids against Daesh and other terrorist groups inside Syria at the Damascus government's request since September 2015.
The airstrikes have helped Syrian forces advance against anti-Damascus militants, who have been wreaking havoc in the Arab country since 2011.
Russian military personnel have been operating from the Russian naval facility in the western Syrian port of Tartus as well as the airbase in Hmeimim.
Earlier this week, Putin met his Syrian counterpart Bashar al-Assad in Sochi, telling him that the years-long conflict in Syria was entering "a new stage" after the country had "been saved as a state."
Felicitating Assad on his government's many victories against terrorist groups like Daesh, Putin also told him that the Russian mission was nearing its end.
"A lot should be done to achieve a complete victory over terrorism," Putin said. "But as far as our cooperation in the fight against terrorists in Syria goes, the military operation is really coming to an end."
Full report at:
http://www.presstv.com/Detail/2017/11/24/543277/Russia-Syria-Gerasimov-Assad-Putin-troops
--------
US military presence in Syria resembles occupation: Russia
Nov 23, 2017
Russia says the US military presence in Syria looks like an occupation as it runs afoul of international law and lacks authorization from the Damascus government.
"From the standpoint of international law, the United States of America stay illegally in Syria. They have no appropriate official permission or invitation from Damascus," Russian Foreign Ministry spokeswoman Maria Zakharova said on Thursday.
"They are there against the will of the legitimate government of Syria, without legal basis, so in fact their behavior closely resembles that of an occupation," she added.
On November 13, US Defense Secretary James Mattis said the US would not walk away from Syria until UN-brokered peace talks in the Swiss city of Geneva made progress.
"The enemy hasn't declared that they're done with the area yet, so we'll keep fighting as long as they want to fight," he said, claiming that Washington was conducting military operations in Syria under a UN mandate.
Syria reacted angrily to Mattis' remarks, condemning the US military presence in the country as "an act of aggression."
Russian Foreign Minister Sergei Lavrov also denounced the American intervention as illegal.
"It is quite interesting how the US justifies its presence there, which is illegitimate because it does not rely either on the decision of the UN Security Council or on the invitation of the legitimate government," he said.
Russia has been conducting air raids against Daesh and other terrorist groups inside Syria at the Damascus government's request since September 2015.
On the contrary, the US and its allies back militants fighting to topple the Syrian government. American warplanes have been bombing Syria since September 2014 without any authorization from Damascus or a UN mandate, which has seriously damaged the country's infrastructure.
The airstrikes have on many occasions resulted in civilian casualties and failed to fulfill their declared aim of countering terrorism.
Russian jets hit Daesh targets in Syria
Separately on Thursday, Russia's Defense Ministry said its bombers had targeted positions held by Daesh militants in eastern Syria.
Full report at:
http://www.presstv.com/Detail/2017/11/23/543260/Russia-Syria-US-Maria-Zakharova
--------
Southeast Asia
Christians in Sabah respect Islam as official religion, says Lajim
Tracy Patrick
November 23, 2017
KOTA KINABALU: Sabah opposition leader Lajim Ukin today rapped parties and individuals who attempt to use sensitive issues to gain political mileage.
The Parti Harapan Rakyat Sabah president said the amendment to the Sabah Constitution in 1974 to make Islam the official religion of the state was passed under Usno with the consent of the multiracial and multi-religious leaders in the cabinet at the time, including Christian leaders.
"Why, after 40 years, this issue is brought to the fore again? Religious issue is a sensitive issue. We in Sabah are multi-religious people. I don't understand why a sensitive issue is being played up," he said during a press conference after the adjournment of the Sabah State Legislative Assembly sitting.
Recently, Dewan Rakyat Speaker Pandikar Amin Mulia had challenged Christian opposition leaders in Sabah to clarify if they would remove Islam as the official religion in Sabah if they were to win in the state election.
Pandikar had also asked why, during its nine-year reign between 1985 and 1994, Parti Bersatu Sabah (PBS) had not bothered to 'correct' the issue.
Lajim pointed out that while PBS had a two-third majority at the time, the then chief minister Joseph Pairin Kitingan, who is a Roman Catholic, never intended to amend the State Constitution to change the state's official religion.
"I will defend PBS because at the time, I was in PBS and the minister in charge of Islamic affairs in the state. I can verify that PBS never had any intention to change the official religion. I would have objected too (if they had tried).
"Nevertheless, having Islam as the official religion never stopped our people from practising other religions, so why talk about this? Wouldn't this cause discord among the people, not just Sabahans but also the whole of Malaysia?" he asked
In fact, he said, during his time in PBS, thanks to his suggestion to Pairin, every year between 1990 and 1994, the state government sponsored 300 Islamic religious leaders to perform their Haj.
Even then, he said no Christian had ever come to them to say they wanted to go on pilgrimage to Rome.
"There is an understanding between religions in the state that the Christians will not dispute. We are now living in harmony so why bring issues that could divide the people," he said.
The Klias Assemblyman applauded the government for its openness on the question of the Malaysia Agreement 1963 (MA63) despite the speaker rejecting two motions from Parti Warisan Sabah and Parti Cinta Sabah to discuss the issue.
The issue was debated at length on the second day of the sitting during the question and answer session with Special Tasks Minister Teo Chee Kang taking questions from opposition assemblymen on the issue and spending one hour to reply to additional questions from the bench.
"It seems that Teo agreed we are on the same page and we have the same objective – that is to reclaim our rights under the MA63. It seems that there is openness from the government already.
"And this is our core struggle; to get back the rights of Sabah as provided by the MA63," he said.
Lajim also commended state ministers and other BN assemblymen. He said both sides this time were calmer and more tolerant of each other compared with previous sittings.
He pointed out that Chief Minister Musa Aman, particularly, was more composed and his calmness seemed to have been transmitted to other BN assemblymen.
Full report at:
http://www.freemalaysiatoday.com/category/nation/2017/11/23/christians-in-sabah-respect-islam-as-official-religion-says-lajim/
--------
Atheism is not unconstitutional, legal minds tell deputy minister
November 24, 2017
PETALING JAYA: The Federal Constitution guarantees freedom of religion which includes the right not to practice any religion, a retired judge and a lawyer said.
Former Federal Court judge Gopal Sri Ram and lawyer K Shanmuga, however, said an exception had been made for Muslims following a Federal Court ruling in 2007 that those who wanted to convert out of that religion must get a certificate from the Shariah Court first.
Sri Ram said Article 11 guaranteed freedom of religion, which included the right not to practice any religion.
"Therefore the state cannot compel every citizen to follow some religion, and such direction is unconstitutional," he said.
For example, a non-Muslim can refuse to follow any religion because the constitution does not sanction compulsion of religion.
"It only guarantees freedom of religion. In law, with respect, the deputy minister is wrong." he said.
He was responding to a statement by deputy minister in the Prime Minister's Department, Asyraf Wajdi Dusuki who told the Dewan Rakyat yesterday that atheism had no place in Malaysia as it went against the constitution.
An atheist is a person who does not believe in the existence of God.
"We must understand that in the Malaysian context, freedom of religion does not mean freedom from any religion," Asyraf said in response to a question from Dr Siti Mariah Mahmud (Amanah-Kota Raja) on the government's efforts to curb atheism among Malaysians.
He had also said those who tried to spread ideologies and doctrines that promoted atheism or other beliefs that could tarnish the sanctity of other religions, could be charged under the Sedition Act.
In August, Minister in the Prime Minister's Department Shahidan Kassim warned of action against a group of Malaysians who were part of the group "Atheist Republic".
Asyraf said attempts to block social media pages promoting atheism had been in vain, adding that Facebook had also refused to take down such pages despite a request from the Malaysian Communications and Multimedia Commission (MCMC).
He added that atheism was also against the principle of "Belief in God", one of the five principles of the Rukun Negara.
Sri Ram said he considered Asyraf's statement in the house as his personal opinion "which he is entitled to have and guaranteed to him under the constitution to freely express himself".
Meanwhile, Shanmuga said all legal pronouncements in other Commonwealth jurisdictions, which had similar wordings as that of the Malaysian constitution, allowed citizens to enjoy freedom of religion and this included the right not to be associated with any particular group.
However, he said, the Federal Constitution restricted preaching to Muslims.
"The constitution allows the states in the federation to make laws on who could preach to a Muslim. But I don't think the government can discriminate against someone just because he is an atheist," he added.
He said Muslims could be penalised for believing in another religion or not having any religion.
"Our Federal Court in the case of Lina Joy has declared that Muslims must get a conversion out certificate from a Shariah Court to renounce Islam," he said.
Shanmuga said constitutional and human rights lawyers were of the opinion that the decision in that case needed to be revisited as it was inconsistent with Article 11.
Full report at:
http://www.freemalaysiatoday.com/category/nation/2017/11/24/atheism-is-not-unconstitutional-legal-minds-tell-deputy-minister/
--------
Putrajaya: Freedom of religion does not equal freedom from religion
BY KAMLES KUMAR
November 23, 2017
KUALA LUMPUR, Nov 23 ― A deputy minister today claimed that atheism is a "very dangerous" ideology that goes against not only the Rukunegara that prescribes "believe in God" as one of the tenets, but also the Federal Constitution.
Deputy Minister in the Prime Minister's Department Datuk Asyraf Wajdi Dusuki alleged that the freedom of religion in the Constitution which guarantees the freedom to worship does not include the freedom to not believe.
"We have to understand that in the Malaysian context, our Federal Constitution states that the freedom of religion does not mean freedom from any religion because that is unconstitutional.
"This means we cannot incite someone to leave a religion or promote not having a religion. We cannot order or promote a belief of not having a religion, that is against the Federal Constitution," he said.
The deputy minister in charge of Islamic affairs also said that any individual who practices and spreads atheism can be punished for going against the Constitution.
The senator said atheism can be punished under both Shariah and civil laws.
Despite his claim, Article 3(1) of the Federal Constitution only states that "Islam is the religion of the Federation; but other religions may be practised in peace and harmony in any part of the Federation."
Meanwhile, Article 11(1) states that "Every person has the right to profess and practise his religion and propagate it", subject to clause Article 11(4) that prohibits the propagation to Muslims.
Aysraf said a variety of laws including the Sedition Act can also be used against those who spread the ideology.
"For non-Muslims, as we are informed it goes against the laws relating to public order and peace.
"We also have the Sedition Act for any parties that try to spread ideologies and doctrines like atheism which disrupts the sanctity of other religions," he said.
Asyraf's remark was in reply to Parti Amanah Negara's Kota Raja MP Dr Siti Mariah Mahmud who asked about the steps taken by Putrajaya to curb the spread of atheism among Malaysians, such as the Atheist Republic group that went under media spotlight in August this year.
Asyraf had earlier replied by saying that Putrajaya with the Malaysian Communications and Multimedia Commission had worked together to lodge reports to Facebook against atheists on the social media page.
However, their demands were ignored by Facebook who said the accounts did not contravene any of its rules and regulations.
Last year, Malaysia was rated as "grave violators" of the rights and treatment of the non-religious in the Freedom of Thought Report by the International Humanist and Ethical Union.
Full report at:
http://www.themalaymailonline.com/malaysia/article/putrajaya-freedom-of-religion-does-not-equal-freedom-from-religion#WwWfxGVEMJlFi0KG.97
--------
Filipino prisoners convert to Islam in Sharjah
November 21, 2017
The new Muslims "expressed their happiness over accepting Islam".
Three Filipino inmates at a Sharjah prison have converted to Islam. According to the Sharjah Reformatory and Punitive Establishments (SRPE), the new Muslims "expressed their happiness over accepting Islam".
They said they were "thinking about converting to Islam for a long time" because they saw the "morals of the Muslims" and the good treatment they received at the SRPE.
A top official at the SRPE said the establishment hosts religious lectures in cooperation with the Sharjah Department of Islamic Affairs and Endowments.
https://www.khaleejtimes.com/nation/sharjah//filipino-prisoners-convert-to-islam-in-sharjah
--------
Re-look airlines' business concept, not just headscarf policy
November 24, 2017
PETALING JAYA: The National Union of Flight Attendants Malaysia (Nufam) has praised a minister's suggestion that Muslim flight attendants be allowed to wear headscarves, but says the entire policy of airlines should be re-looked as well.
Adding that it would be hypocritical to look only at amending headscarf policies at airlines, Nufam president Ismail Nasaruddin said the entire business concept should be reviewed if systemic changes were to be made.
"Two things have to be looked into: dress code and whether alcohol is served.
"For certain airlines that serve alcohol, would they want to change uniforms as these have to be standardised? That would take a lot of changes.
"If the airlines serve alcohol, how would the crew with headscarves do it?"
Speaking to FMT, Ismail said airlines would become a laughing stock if the uniform did not fit the concept of headscarves.
If the issue was to be taken seriously, he said, alcohol should not be served.
Ismail was referring to Tourism and Culture Minister Nazri Abdul Aziz, who said in the Dewan Rakyat that Muslim flight attendants from Malaysia Airlines should be allowed to wear headscarves.
Nazri was responding to PAS lawmaker Ahmad Marzuk Shaary, who said the Malaysia Airlines flight attendants had asked to be allowed to wear headscarves at work.
The issue of Muslim women not being allowed to wear headscarves, or hijabs, came to light after a report by the Malaysian Employers Federation (MEF).
MEF executive director Shamsuddin Bardan said he had received complaints from hotel employees regarding the banning of headscarves at the workplace.
Malaysian Association of Hotels chairman Samuel Cheah Swee Hee said it was the standard operating procedure of international hotel chains to prohibit staff manning frontline desks from wearing the hijab.
The urban wellbeing, housing and local government ministry subsequently issued a directive for local authorities to withdraw the licences of hotels which prohibit Muslims from wearing the hijab at work.
Its minister, Noh Omar, said the policy was contrary to the Federal Constitution and human rights.
Speaking to FMT, Ismail said the question of flight attendants wearing the hijab was not an issue with airlines that do not serve alcohol.
For airlines that did serve alcohol, he asked if they could operate without doing so if they allowed flight attendants to wear headscarves.
Full report at:
http://www.freemalaysiatoday.com/category/nation/2017/11/24/re-look-airlines-business-concept-not-just-headscarf-policy/
--------
Organiser for Muslim-only Christology event apologises, will drop 'ex-nun' label
BY IDA LIM
November 24, 2017
KUALA LUMPUR, Nov 24 — The organiser of a two-day Muslim-only event on "Christology" today apologised and said it will remove the "former nun" label used to describe its invited Indonesian Muslim speaker Irena Handono.
Organiser Nur Fitrah said it had received criticism on using the phrase "former nun" by Christians in Indonesia, asserting that this was despite Irena's representative confirming that she was allegedly formerly a nun and chalking this down to a difference in understanding of the label.
"Based on the understanding of Muslims in Malaysia, someone who had declared themselves as a nun and had gone through several training to be a nun is a former nun. This understanding actually contradicts the term among Christians where a nun candidate who stopped from being a nun or a nun who doesn't meet ordination criteria cannot be called a former nun.
"Therefore, to prevent prolonging the dispute, Nur Fitrah will drop the words former nun from the posters advertising our programme," it said in a post on its official Facebook page.
Nur Fitrah was commenting on posters of its upcoming event on December 9 and December 10 titled "Mengenali Kristologi" (Understanding Christology) previously posted on its Facebook page, which drew questions regarding Irena's status.
Christology refers to the field of study within Christian theology on Jesus Christ, whom Christians worship as an aspect of God.
Nur Fitrah, which Malay Mail Online understands was founded about two months ago, said the event is "restricted to Muslims only."
"The official letter and publicity through social media was sent only to the target group of this programme," the Muslim group said.
"We invited Ibu Irena in her capacity as a Muslim pendakwah (missionary) that has knowledge about Christology to share her knowledge and experience. The target of our programme is Muslim students that are learning the knowledge of comparative religion and Muslim missionaries in Malaysia," it added.
Nur Fitrah explained that the poster was posted on its Facebook page as publicity for the newly-established NGO's activity, adding that it did not expect the page to have such a wide reach.
"We apologise if there are any quarters who felt offended by the poster advertising our programme," it said, further thanking all who had expressed concern and given feedback.
The programme was advertised to be held at Kolej Universiti Islam Antarabangsa Selangor (KUIS) with only Irena listed as the speaker, and with two other groups called PERMADA and ALAM KUIS as co-organisers. The fee for students and the public were listed at RM30 and RM100 respectively.
A check by Malay Mail Online showed that Nur Fitrah's three Facebook posts on November 8 and November 18 advertising the event and the accompanying posters have been removed.
Malay Mail Online understands that this event is the first large-scale event by Nur Fitrah.
The Facebook posts on November 18 also carried a line saying "Mengenali dakyah dan pemesongan kristian sebagai persiapan dakwah" (Understanding Christian propaganda and deviation as a preparation for evangelism).
The posters spell Irena's name as Irene, although the Facebook posts also refer to her as Irena.
Irena was part of the controversial seminar on "Kalimah Allah dan Kristologi Nusantra" in May 2014 that was held at Universiti Teknologi MARA's (UiTM) Shah Alam campus, which drew criticism and attracted police reports over the event's alleged "Christian-bashing."
Following the 2014 seminar at UiTM, the Bishops Conference of Indonesia was reported by the now-defunct portal The Malaysian Insider as saying Irena was not a former Catholic nun as alleged as she was only briefly with the Congregation of the Ursuline Sisters as a novice and "never completed" her education.
Full report at:
http://www.themalaymailonline.com/malaysia/article/organiser-for-muslim-only-christology-event-apologises-will-drop-ex-nun-lab#fQqzq610b9kvYh1F.97
--------
Pakistan
TTP, Daesh, Jamat ul Ahrar Using Afghan Soil against Pakistan: FO
Ijaz Kakakhel
NOVEMBER 24, 2017
Foreign Office spokesperson Mohammad Faisal on Thursday said that the Tehreek-e-Taliban Pakistan (TTP), Daesh and Jamatul Ahrar groups were using Afghan soil to carry out terrorist activities in Pakistan.
At a weekly news briefing, the spokesman said Indian intelligence agency RAW's network in Afghanistan was also involved in the terrorist activities inside Pakistan while evidence in this regard had already been shared with Kabul. "Mullah Fazlullah and mastermind of terrorist attack on Army Public School in Peshawar are also in Afghanistan," he said.
The spokesman said the issue of opium cultivation and drugs production posed a serious threat to the socio-economic development, security and stability of not only Afghanistan but the surrounding region also. He said that 43 per cent of Afghanistan's land was under the control of terrorist organizations, including the militant Islamic State (IS) group.
The FO said that the Afghan government needed to take urgent steps for eradication of the menace through enforcement of law, provision of alternative livelihoods and public information campaigns consistent with the international drug conventions.
Responding to a question regarding Pakistan's offer to arrange a meeting between convicted Indian spy Kulbhushan Jadhav and his wife, the spokesperson said Islamabad made the offer purely on humanitarian grounds. He said the Indian request to grant permission to Kulbhushan's mother was under consideration.
To a question, the spokesperson said the US defense secretary was expected to visit Pakistan in the next few weeks as the dates in this regard were being finalised. He mentioned that Pakistan and the US were engaged in discussions on all issues including those relating to the regional peace and security.
To another question, the spokesman said it was regrettable that India continued to politicise humanitarian issues including provision of medical visas for Pakistani patients since May this year. "It is all the more reprehensible as these patients, many of whom had been consulting Indian doctors for a long time, are seeking treatment, often lifesaving, on their own expense without any special discount from India … I repeat on their own expense. No one was fooled by Indian gimmickry. This was not a gesture of compassion but cold blooded politicking under which individuals are picked at will for political mileage," he said.
To another question, the spokesman said that Pakistan would continue to highlight Indian atrocities and human rights violations in occupied Kashmir at the international forums. He condemned the arrest of Hurriyat leaders and fake encounters by Indian security forces in Held Kashmir, calling on human rights defenders to stand up for the rights of the Kashmiri people.
https://dailytimes.com.pk/146019/ttp-daesh-jamatul-ahrar-using-afghan-soil-pakistan-fo/
--------
JI leader, others booked for illegal construction in D-12
November 24, 2017
Islamabad - The Golra police have booked a local Jamaat-e-Islami leader and six others for illegal construction in sector D-12 and for hurling threats at the CDA officials who tried to put a stop to the activity.
The FIR has been lodged on the complaint of CDA inspector, Raza Abbas. According to the complainant, Nazim Shah, Zaigam Shah, Zubair Farooq, Khalid Bhatti, Shabab Khan, Pervez Shah and one other were involved in illegal construction in North Ridge housing society in sector D-12 against the directions of Supreme Court. When the CDA staff tried to stop them, the men warned them of dire consequences. The police have registered the FIR under sections 147, 149, 353, 186, 188, 506 of the PPC and and is yet to arrest the accused.
On the other hand, Mayor Islamabad and Chairman Capital Development Authority, Sheikh Anser Aziz, has directed a massive operation against illegal constructions in Sector B-17. The operation is being supervised by Director Building Control-II, Director Enforcement, CDA Magistrate and officers of concerned formations of CDA / MCI. The Mayor has said that the owners involved in illegal constructions have been served with notices while also being warned through public notices. However, due to non-compliance, CDA has finally started the operation against the constructions, he added. The buildings sealed by CDA on Thursday include Capital Square Plaza, Makka Heights, Rahat Mall and Zaka Mall. CDA is not only sealing illegally constructed buildings in the vicinity but also formulating a strategy of taking action against the owners who do not seek approval of building plan from CDA. The purpose of this act is to discourage illegal construction activities and provision of protection to safe the valuable investment, according to the CDA officials.
Full report at:
http://nation.com.pk/24-Nov-2017/ji-leader-others-booked-for-illegal-construction-in-d-12
--------
Terror bid foiled in Charsadda
November 24, 2017
PESHAWAR: The KP police on Thursday arrested five suspected terrorists and seized a huge quantity of explosive from their possession in Shabqadar area of Charsadda . According to details, the explosive was buried in a graveyard of Shabqadar. Muhammad Arif, a senior police officer, told media persons that 40kg of explosive, seven mortar shells, five remote-controlled receivers, 10 hand grenades, 13 improvised explosive devices (IEDs) and detonators were recovered from the graveyard. Acting on a tip-off, the police raided the graveyard and succeeded to arrest five suspected terrorists, said to be associated with the Bajaur group of the Tehreek-e-Taliban Pakistan (TTP).–STAFF REPORTER
http://nation.com.pk/24-Nov-2017/terror-bid-foiled-in-charsadda
--------
It's time we work our way towards national unity, says Fazl
Nov 24, 2017
PESHAWAR: Head of Jamiat Ulema-e-Islam-Fazl (JUI-F) Maulana Fazlur Rehman has stressed the need for national unity to hold next elections on time and signalled that all the political parties have geared up for the next polls.
Addressing a religious scholars' convention in Peshawar, Fazl said that when a political war is waged in the country, political unrest gets started. However, he added that the JUI was doing jihad in shape of politics.
"It is high time that we work our way towards national unity because, without unity, this nation won't make it through to the elections in 2018," he warned during an address in Mardan. "Terrorism has become Pakistan's main issue but who is responsible for this," he said, adding that the US president has hurled allegations on Pakistan, however, the priorities of the global powers have changed with the passage of the time.
Discussing the US policy for the region, Fazl remarked that the country is 'habitual of talking about negotiations' after it 'wages war on Muslims.'
"The only objection they [US] have is that we made their agenda unsuccessful," he added.
He also alleged that international powers want to destabilise the country. "International powers want to destabilise Pakistan," Rehman stressed, adding that the country should take the path of national unity.
Full report at:
https://www.pakistantoday.com.pk/2017/11/23/fazal-urges-national-unity-for-holding-elections-on-time/
--------
NAB chief seeks report on unlawful appointments made under Aghaz-e-Haqooq-e-Balochistan package
Nov 24, 2017
National Accountability Bureau (NAB) Chairman Justice (retd) Javed Iqbal Thursday sought reports from establishment secretary about the appointments allegedly made on fake domiciles of Balochistan in various departments of federal government under Aghaz-e-Haqooq-e-Balochistan package.
Taking notice of the issue, he directed the Establishment Division to submit a report into the matter, so that further investigation could be conducted over the issuance of fake domiciles of Balochistan and fix the responsibility, a press release said.
The NAB chairman directed to submit the details of people appointed in various federal and Balochistan governments' departments under Aghaz-e-Haqooq-e-Balochistan package.
Full report at:
https://www.pakistantoday.com.pk/2017/11/23/nab-chief-seeks-report-on-unlawful-appointments-made-under-aghaz-e-haqooq-e-balochistan-package/
--------
Bomb kills top Pakistan police officer, security escort
24 November 2017
PESHAWAR, Pakistan: Pakistani police say a powerful bomb has struck a vehicle carrying the deputy provincial chief in the northwest, killing him and his guard.
Police official Shaukat Khan says Friday's bombing targeted Ashraf Noor, who also holds the rank of additional inspector-general of police.
Khan says Noor was going to his office in the northwestern city of Peshawar when the blast took place.
Full report at:
http://www.arabnews.com/node/1198446/world
--------
Mideast
Palestinian factions leave Cairo with little reconciliation progress
November 24, 2017
GAZA CITY - Palestinian leaders left the Egyptian capital Cairo Thursday after fresh unity talks that resulted in calls for elections but provided little clarity about a key transfer of power in Gaza next week.
Analysts said a three-page document agreed between the 13 largest Palestinian political parties Wednesday offered little substantive change, with no steps agreed on key points of difference. They said questions would now be raised over the fate of an Egyptian-brokered reconciliation agreement signed last month between the two largest parties, Hamas and Fatah.
Under that deal, Islamists Hamas are supposed to hand over power in the Gaza Strip to the Fatah-dominated Palestinian Authority by December 1.
Significant issues remain, however, including the future of Hamas's armed wing and punitive measures taken by Palestinian president Mahmud Abbas against Gaza.
Wednesday's statement provided few further details, though it called for Abbas to organise elections by the end of 2018 and backed the October 12 Fatah-Hamas agreement. Hamas has controlled Gaza since seizing the coastal enclave from Fatah in 2007, and its armed wing has since fought three wars with Israel.
In a sign of dissatisfaction, a senior Hamas figure who was in Cairo said Wednesday the talks had resulted in "no practical steps" forward.
In a video published online, Salah Bardawil said Israel and the United States had put pressure on Fatah not to implement reconciliation , and it was therefore unwilling to make concessions to Hamas. Israel and the United States have declared they will not accept a Palestinian unity government including Hamas unless it disarms. "American pressure", Bardawil said, led to a "statement that is not clear and has no practical steps".
He later backtracked, claiming he was emotional and was not aware he was being filmed when he spoke. Measures taken by Abbas to isolate Hamas in recent months, including reducing the subsidy for electricity supplied to Gaza, have also been sources of contention. Sources within the delegations said Fatah was pressed to drop the sanctions as an indication of good will, but it refused.
After the talks, the leftist Popular Front for the Liberation of Palestine said in a statement that the failure to remove the measures "reflects the lack of political will to achieve reconciliation".
Analysts expressed concern that hopes for unity were fading.
"They didn't solve a single issue, even the simplest," said Najee Sharab, professor of political affairs at Azhar University in Gaza.
"The statement by Bardawil, despite his retreating from it, is a strong signal of disagreement."
Several previous reconciliation attempts have failed in the past decade.
"During the last round (of discussions), they raised hopes but there has been no progress in this round," said Ghassan Khatib, a former Palestinian Authority minister.
Wednesday's statement called on Abbas to organise new elections by the end of 2018.
Hamas won the last parliamentary poll in 2006 but the results were rejected by Israel, the United States and other members of the international community.
A year later, following violent infighting, the Islamists forced Fatah out of Gaza.
Since then, Israel has maintained a crippling blockade of the strip, which it says is necessary to isolate Hamas but critics say amounts to collective punishment.
Palestinian and international leaders hope implementation of the unity deal could help ease the hardships of Gaza's two million residents, who suffer from severe poverty and unemployment.
UN special coordinator for the Middle East peace process, Nickolay Mladenov, told the UN Security Council on Monday that, despite the challenges, the reconciliation "must not be allowed to fail".
"If it does, it will most likely result in another devastating conflict," he said.
Hamas has already handed control of the borders with Israel and Egypt to the Palestinian Authority, but December 1 is supposed to see it cede full control in the strip.
Hamas leaders have repeatedly insisted the group will not give up its weapons.
Jihad Harb, a political analyst based in the occupied West Bank, said he expected Fatah and Hamas to hold a meeting on December 1, but little practical change on the ground.
"I do not believe anything substantial towards ending the Palestinian division will happen in early December," he said.
http://nation.com.pk/24-Nov-2017/palestinian-factions-leave-cairo-with-little-reconciliation-progress
--------
Disarming Hezbollah out of question: Iran
23 November 2017
ANKARA: Iran's Revolutionary Guards are ready to help rebuild Syria and bring about a lasting "cease-fire" there, chief commander Mohammad Ali Jafari said, adding that disarming Lebanon's Hezbollah is out of the question, state TV reported on Thursday.
Iranian state television quoted Jafari as saying: "Hezbollah must be armed to fight against the enemy of the Lebanese nation which is Israel. Naturally, they should have the best weapons to protect Lebanon's security. This issue is non-negotiable."
He said: "Iran only provides advisory and spiritual assistance to Yemen ... and this help will continue."
Jafari also praised the success of Iranian allies across the region, hailing a "resistance front" from Tehran to Beirut.
"We directly deal with global arrogance and Israel not with their emissaries...," he said. The term global arrogance refers to the US.
"The guards are ready to play an active role in establishing a lasting cease-fire in Syria ... and reconstruction of the country," Jafari said.
"In meetings with the (Iran) government, it was agreed that the Guards were in a better position to help Syria's reconstruction ... the preliminary talks already have been held with the Syrian government over the issue," Jafari said
Jafari repeated Iran's stance on its disputed ballistic missile work, saying the Islamic Republic's missile program is for defensive purposes and not up for negotiation.
The program was not part of the 2015 nuclear deal with Western powers under which Iran agreed to curb its nuclear program in exchange for the lifting of some sanctions.
"Iran will not negotiate its defensive program ... there will be no talks about it," he said.
"(French president Emmanuel) Macron's remarks over our missile work is because he is young and inexperienced."
Full report at:
http://www.arabnews.com/node/1198236/middle-east
--------
Netanyahu talks up 'fruitful coop' with Arabs
November 24, 2017
JERUSALEM - Israeli Prime Minister Benjamin Netanyahu on Thursday hailed his country's "fruitful cooperation" with Arab nations, as fears over Iranian influence appear to drive one-time adversaries closer together.
"Our fruitful cooperation with Arab countries is in general secret, but I am confident that relations with them will continue to mature and that this will allow us to enlarge the circle of peace," he said in a speech to mark the 44th anniversary of the death of Israel's founder David Ben Gurion. Netanyahu insisted that peace between Israel and Arab countries would "happen in the end, because there are a lot of things going on all the time beneath the surface". Israeli officials have repeatedly said that shared worries with Arab nations over the growing might of Iran could cause a diplomatic reconfiguration across the ME, where Egypt and Jordan are the only two Arab neighbours to have made peace with the Jewish state.
Last week chief of staff Gadi Eisenkot declared in a rare interview with an Arab outlet that Israel was prepared to cooperate with Saudi Arabia to face Iran's plans "to control the Middle East".
This statement fuelled speculation that the two staunch US allies - which do not have diplomatic ties - could hash out some sort of deal to confront Tehran and the Lebanese group it backs Hezbollah.
Full report at:
http://nation.com.pk/24-Nov-2017/netanyahu-talks-up-fruitful-coop-with-arabs
--------
Iran emphasizes maintaining the Revolutionary Guards in Syria
23 November 2017
Iran's elite Revolutionary Guards will play an active role in establishing a lasting "ceasefire" in crisis-hit Syria, its chief commander Mohammad Ali Jafari said, adding that disarming Lebanon's Hezbollah was non-negotiable, state TV reported on Thursday.
"Hezbollah must be armed to fight against the enemy of the Lebanese nation which is Israel. Naturally they should have the best weapons to protect Lebanon's security. This issue is non-negotiable," the television quoted Jafari as saying.
Saudi Arabia has accused the heavily armed Iran-backed Hezbollah of helping Houthi militias in Yemen and playing a role in a ballistic missile attack on the kingdom earlier this month. Iran and Hezbollah both denied the claims.
Jafari repeated Iran's stance on its disputed ballistic missile work, saying the Islamic Republic's missile program is for defensive purposes and not up for negotiation.
The program was not part of the 2015 nuclear deal with Western powers under which Iran agreed to curb its nuclear program in exchange for the lifting of some sanctions.
"Iran will not negotiate its defensive program ... there will be no talks about it," he said.
"(French president Emmanuel) Macron's remarks over our missile work is because he is young and inexperienced."
Full report at:
https://english.alarabiya.net/en/News/middle-east/2017/11/23/Iran-emphasizes-maintaining-the-Revolutionary-Guards-in-Syria.html
--------
Yemen minister: Houthis turned courts into military headquarters
24 November 2017
Yemen's Justice Minister Jamal Mohammed Omar said Houthi militias and forces loyal to ousted President Ali Abdullah Saleh destroyed and looted all courts and prosecution offices they invaded and turned them into military headquarters.
Speaking at the opening session of Arab justice ministers' meeting in Cairo, Omar said members of the judiciary have not received their wages in more than a year, adding that many of them were arrested or excluded by militias thus halting the judiciary's work in most districts they control.
He added that the justice ministry, the supreme judicial council and the Supreme Court now have headquarters in the temporary capital Aden.
Meanwhile, Abdel Raqeeb Fateh, minister of local administration, called on international organizations to deliver humanitarian aid to Yemeni areas via ports and airports, including Sanaa's airport and the Hodeidah seaport, so all needy people in Yemen receive help.
Full report at:
https://english.alarabiya.net/en/News/gulf/2017/11/24/Yemen-minister-Houthis-turned-courts-into-military-headquarters.html
--------
Enemy plots, like Daesh, remain likely: Ayatollah Khamenei
Nov 23, 2017
Leader of the Islamic Revolution Ayatollah Seyyed Ali Khamenei has warned that the US and Israel may hatch a new plot against the Muslim world following the end of the reign of Daesh Takfiri terrorists in Iraq and Syria.
"Although Daesh reached its end in Iraq and Syria, one should not ignore the deception of enemies as the US, Zionism and the lackeys will not stop the animosity against Islam and they may hatch and implement a plot similar to Daesh and the likes in another region," said the Leader.
Ayatollah Khamenei was speaking at a Thursday meeting with a group of scholars who attended an international conference on countering Takfirism in the Iranian capital, Tehran.
The Leader further underlined the Islamic Republic's determination to stand against any plot by Israel and global arrogance to instigate wars among Muslims, noting that Iran will emerge victorious in such a campaign as it did so in its fight against Daesh in Iraq and Syria.
The Leader pointed to Iran's significant progress and its resistance against the hegemonic powers despite four decades of US and Israeli pressure against the country.
"We expressly announce that the Islamic Republic of Iran will provide assistance wherever there is a need for fighting infidelity and arrogance, and in saying so we show no consideration for anyone," he added.
Ayatollah Khamenei underlined the importance of the Palestine issue as "the key to conquering the enemies of Islam," noting that hegemonic powers and Israel have turned Palestine into a "base for disrupting the security of regional countries" since they occupied the Muslim country.
Full report at:
http://www.presstv.com/Detail/2017/11/23/543188/Iran-Leader-Daesh-Iraq-Syria
--------
Africa
In Russia, Sudan's Bashir asks Putin for 'protection' from US
November 24, 2017
SOCHI - Sudanese President Omar al-Bashir, who is wanted by the International Criminal Court for genocide and war crimes, on Thursday asked Russia's Vladimir Putin to protect his country from the United States.
Speaking during his first visit to Russia as president, Bashir also said he wanted to ramp up military ties and praised Moscow's military campaign in Syria.
"We have been dreaming about this visit for a long time," the Sudanese president told Putin at the Black Sea resort of Sochi.
"We are thankful to Russia for its position on the international arena, including Russia's position in the protection of Sudan . We are in need of protection from the aggressive acts of the United States." The Sudanese leader praised his earlier meeting with Russian Defence Minister Sergei Shoigu. "We are currently launching a programme to modernise our armed forces and we agreed with the defence minister that Russia will contribute to this," Bashir said.
Putin said that Russia was keen to intensify economic ties including in agriculture and energy. "There are prospects not only in the hydrocarbon sphere but also in energy," Putin said. "There are many prospects of cooperation." The visit came a month after the United States lifted a trade embargo it imposed on the impoverished African state in 1997 over Khartoum's alleged backing of Islamist militant groups. US President Donald Trump also removed Sudan from a list of countries facing a US travel ban. Sudan's deadly conflict in Darfur broke out in 2003 when ethnic minority groups took up arms against Bashir's Arab-dominated government, which launched a brutal counter-insurgency.
The UN says at least 300,000 people have been killed and more than 2.5 million displaced as a result of the conflict.
Top Sudanese officials including Bashir now claim that the conflict has ended, but the region continues to see regular fighting between numerous ethnic and tribal groups.
Bashir is wanted by the ICC for genocide and war crimes related to the conflict, charges he denies.
http://nation.com.pk/24-Nov-2017/in-russia-sudan-s-bashir-asks-putin-for-protection-from-us
--------
Fighting between rebel and army kills 27 in South Sudan
Nov 23, 2017
Twenty-seven people have been killed when rebels attacked government forces in South Sudan, a local government official says.
Three government soldiers and 24 forces loyal to opposition leader Riek Machar were killed in the fighting in Southern Liech state on Wednesday, Peter Makouth Malual, the region's information minister, told Reuters.
Rebel spokesman Lam Paul Gabriel said the group did not have a death toll for the fighting. He told Reuters he was trying to reach commanders on the ground.
Diplomats and analysts told Reuters earlier this month that it was unlikely peace talks would resume to end a war that has already killed tens of thousands and created Africa's largest refugee crisis.
Crude oil output has been slashed by two-thirds to around 130,000 barrels per day by the violence.
Full report at:
http://www.presstv.com/Detail/2017/11/23/543221/South-Sudan-Rebels-Death-Toll
--------
French leader calls migrant trade in Libya inhuman
24 November 2017
French President Emmanuel Macron on Wednesday called slave trade in Libya a "crime against humanity".
Macron's comments came after CNN aired on Nov. 14 a shocking video footage showing African migrants being sold as slaves for $400.
Speaking at a joint press conference with his Guinean counterpart and current chairperson of African Union Alpha Conde, Macron said it was important to dismantle networks of the traffickers.
He added that human trafficking generates 30 billion euros ($35.39) a year and affects 2.5 million people.
"Women and children make up 80 percent of the victims," he said.
Conde said the grave situation of refugees and migrants stuck in Libya is "unacceptable".
He called on the EU to intervene amid political instability in Libya.
Macron reiterated an earlier announcement by Foreign Minister Jean-Yves Le Drian that France had demanded an emergency UN meeting over the issue.
During a question and answer session on Wednesday at the National Assembly, the lower house of the French parliament, Le Drian said France will seek to implement sanctions if Libyan authorities fail to take action.
Le Drian said he wanted the International Organization for Migration and the UN Refugee Agency to publish details about the trafficking of migrants in the country.
"Libyan authorities, who have been alerted several times, including by myself because I was there in September, have decided to open an investigation into the facts," he said.
Full report at:
http://www.worldbulletin.net/africa/196202/french-leader-calls-migrant-trade-in-libya-inhuman
--------
Nigeria steps up security measures after deadly attacks
23 November 2017
An overhaul of security was announced Thursday following a series of deadly attacks that led to fresh doubts about the safety of Nigerians.
A suicide bombing in Adamawa state on Tuesday left at least 50 Muslim worshippers dead, just hours after 30 mostly women and children were killed in ethnic violence in the northeastern state.
Police said new security measures had been put in place across the northeast, which has suffered for nearly a decade at the hands of Boko Haram terrorists.
Jimoh Moshood, spokesman for the Nigeria Police Force, told Anadolu Agency that extra round-the-clock patrols had been ordered and intelligence-gathering stepped up to prevent further attacks.
He said Inspector General of Police Ibrahim Idris had ordered senior officers "nationwide to be on red-alert... to nip in the bud and prevent the spread of the renewed Boko Haram attacks on soft targets… in the northeast states of Adamawa, Borno and Yobe."
The new measures would also tackle a rise in attacks on herders, following Tuesday's attack on the Fulani village of Numan.
Moshood said other states that had experienced a rise in ethnic attacks between herders and local farmers would also receive added attention.
Special anti-crime and intelligence-gathering squads had been deployed to coordinate with vulnerable communities across the country.
The measures were ordered on Wednesday by President Muhammadu Buhari, who also instituted fresh troop deployments to areas struck by banditry and terrorism.
A new intelligence center in Maiduguri, the capital of Borno state, would orchestrate intelligence-sharing among various security agencies, the president's office said in a statement.
"This phase of the war will be intelligence-driven and the new center is expected to intensify the harvesting and sharing of intelligence so as to bring to an early closure the desperate last-minute activities of the terrorists," the statement added.
Buhari came to power in 2015 promising to end the Boko Haram terror campaign that has resulted in more than 20,000 deaths and displaced millions across Nigeria and neighboring countries.
Full report at:
http://www.worldbulletin.net/africa/196209/nigeria-steps-up-security-measures-after-deadly-attacks
--------
Analysts, Leaders Say Returning IS Foreign Fighters Are Concern for N. Africa
November 23, 2017
Noor Zahid
As the embattled Islamic State terror group has lost much of its territory and strength in Syria and Iraq, governments in North Africa fear many returning fighters from the Mideast battlegrounds could trigger instability in the region.
"The region is threatened ... with the return of foreign fighters," Algeria Foreign Minister Abdul Qader Messahel told reporters in Cairo last week.
"The signs and reports indicate that the [foreign fighters'] return will be in our region," Messahel added.
Thousands of foreign fighters
Recent reports indicate at least 5,600 foreign fighters have left the battlefield following IS defeats in Syria and Iraq. Hundreds of fighters from North African states, including Tunisia and Morocco, have already returned to their home countries, according to a recent report by the Soufan Center, a New York-based think tank following the developments in the region.
North Africa has been a major source of foreign fighters for IS and other terror groups in Iraq and Syria, with thousands of fighters from the region having reportedly joined the conflict in the two troubled countries since 2012.
Analysts think that while some fighters might settle down and join the mainstream in their respective communities, others might move on to the next conflict after the one in the Middle East.
"Foreign fighters returning from ISIS is a very great concern in the West and in the Middle East and North Africa region," David Des Roches, an associate professor at the National Defense University in Washington, told VOA, using an acronym for the militant group.
"This group of radicalized people do not view themselves as defeated, but rather feel they are returning to carry on jihad on a different battlefield," Des Roches added.
Ongoing conflicts
There is also growing concern that the ongoing conflicts in several North African countries provide a fertile ground for the re-emergence of IS in the region.
In Egypt, several militant groups, including Ansar Beit al-Maqdis, which has pledged allegiance to IS, are controlling large swaths of the Sinai Peninsula, which borders the Gaza Strip and Israel, and have established their own rule over the areas under their control.
Ansar Beit al-Maqdis' local affiliates are posing a threat in the neighboring Sahel region of Africa. Last month, IS-linked militants killed four U.S. soldiers in Niger.
Libya is another location that analysts think IS might use as a breathing space and a hub from which to send fighters to neighboring countries in an effort to expand its sphere of influence.
Leaders in North African countries and analysts say the political and military crisis in Libya is providing a springboard for IS fighters moving to North Africa.
"There is every likelihood that squeezed IS fighters will seek to move to a more permissive security environment, and that would be Libya and the states of the Sahel," Jennifer Cooke, director of Africa Program at the Center for Strategic and International Studies in Washington, told VOA.
IS in Libya
Ismael Meraf, an Algerian analyst, told Alhurra, a U.S.-based public Arabic-language satellite TV channel that broadcasts to Middle East and North African audiences, that Libya "has become a fertile land for terrorist groups."
U.S. officials and lawmakers also have warned of IS's growing threat in Africa.
"The more we succeed on the Middle East, the more we are going to see the snakes run to Africa," U.S. Senator Thom Tillis of North Carolina said last month following a classified briefing on the attack on U.S. troops by an IS-affiliated group in Niger.
Senator John McCain of Arizona, chairman of the Senate Armed Services Committee, has warned that "there is no doubt" the fight against IS is now moving to Africa.
General Joseph Dunford, chairman of the U.S. Joint Chiefs of Staff, told lawmakers last month that IS aspires to establish a larger presence "from Libya to Egypt's Sinai to West Africa."
U.S. Africa Command spokeswoman Robyn Mack recently told VOA that the U.S military had launched new airstrikes against IS militants in Libya.
Mack said the strikes occurred November 17 and 19 near Fuqaha "in coordination with the Libyan Government of National Accord."
Several IS militants have been reportedly killed in the airstrikes.
"We are committed to maintaining pressure on the terror network and preventing them from establishing [a] safe haven," Mack said.
Battling IS presence
IS has a presence in Libya's coastal city of Sirte. The U.S and Libyan governments have been battling the terror group to try to prevent it from establishing a hub in the war-torn country.
The military carried out about 500 airstrikes last year against the IS fighters in Sirte.
Experts, however, charge that IS is looking to establish a hub not only in Libya but also in other vulnerable countries.
Des Roches, of the National Defense University, maintains that a comprehensive strategy is needed to counter the threats posed by the returning IS fighters in Africa and elsewhere.
Other than military measures, combating IS and other militant groups in the region requires addressing other factors that enable extremist groups to expand in the region, he added.
Full report at:
https://www.voanews.com/a/analysts-leaders-say-returning-islamic-state-fighters-concern-north-africa/4132719.html
--------
URL: https://www.newageislam.com/islamic-world-news/saudi-arabia-bans-photos-videos/d/113339
New Age Islam, Islam Online, Islamic Website, African Muslim News, Arab World News, South Asia News, Indian Muslim News, World Muslim News, Women in Islam, Islamic Feminism, Arab Women, Women In Arab, Islamophobia in America, Muslim Women in West, Islam Women and Feminism