New Age Islam News Bureau
24 Jan 2012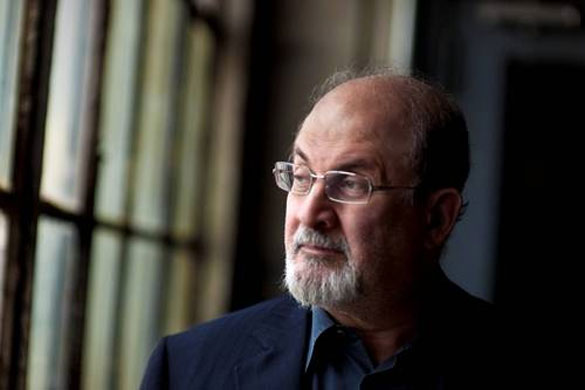 • Salman Rushdie's video link to Jaipur Literature Festival Scrapped
• Pakistan Coup Unlikely, Jaipur Panelist Says
• Turkey PMsays French bill on genocide denial 'racist'
• Human Rights Watch "World Report 2012" published, calls for Arab Spring support
• Human Rights Watch urges West to accept rising Islamist political power in Arab nations
• Muslim Brotherhood Parliament Speaker Creates Worries for Some
• Libya says it, not ICC, will try Gaddafi's son Saif al-Islam
• Tense Tunisia 'Persepolis' trial delayed to April
• Radical Muslim group to launch TV station
• Outrageous! Indonesian Atheist in Danger Because of "Blasphemy"
• Norbert Jousten, head of EU delegation in Uzbekistan
• Uzbekistan accuses Russian citizen of terrorism Unchanged
• Omani Islamic banks to float by June
• Oman may raise government spending in 2012
• Islamic finance industry set for 'a big leap' in Oman
• US to shift top Taliban from Gitmo to Qatar
• Peace in Pakistan stabilizes South Asia: India
• Pakistan: elections to be held on time – Information minister
• Pakistan to hold donors meeting for displaced tribals - report
• Egypt's first freely-elected parliament in decades holds inaugural session
• Gaza Salafists hail success of Egyptian 'brothers'
• Grand mufti: Parliament should decide about Sharia law
• Conference to help in framing Islamic banking rules: Darwish
• Bid for Iran nuclear talks confronts old snags
• Pakistani president Zardari to visit Myanmar, Suu Kyi
• Pakistani diplomat, who speaks Thursday in Portland,says U.S. should reach out to mend relations
• Power dream now reality for Egypt's Muslim Brotherhood
• Bangladesh's War Crimes Trials – Analysis
• Colorado man accused of supporting extremist terror group
• Gingrich-Backer J.C. Watts: 'We've Not Encountered Sharia Law' In Oklahoma
• France: Government Bans Domestic Islamist Group
• US talks to Afghan insurgent group
• Apex court orders return of land to Swat
• Haiti: Two Years After Deadly Earthquake, Life Largely Unchanged
Complied by New Age Islam News Bureau
Photo: Salman Rushdie
URL: https://www.newageislam.com/islamic-world-news/salman-rushdie-s-video-link-to-jaipur-literature-festival-scrapped/d/6459
--------
Salman Rushdie's video link toJaipur Literature Festival scrapped
Jan 24, 2012
JAIPUR: The planned video address by British author Salman Rushdie to the ongoingJaipur Literature Festival was scrapped on Tuesday because of security fears, police said. "(The venue) owners conveyed to police that it was not possible for them to allow the organisers (to hold the video link) in the present situation," deputy commissioner ofJaipur police Vijendra Jhala told reporters.
Earlier nearly 30 angry representatives of various Islamic organisations inJaipur tried to enter the venue of the festival Tuesday noon in protest against the video address by Rushdie, author of the banned book "The Satanic Verses".
The protesters led by All India Milli Council leader, Paiker Farukh, a lawyer, who alleged that "the festival was trying to portray author Salman Rushdie as a hero".
"We have every right to protest in a democratic manner and if the Muslim population ofJaipur comes out in protest, you cannot prevent us. You cannot take us for a ride... we are not fools," Farukh told the media outside the venue at Diggi Palace.
The Muslim organisations had filed a petition at the court of an executive magistrate inJaipur seeking a directive against Rushdie's address following which the court had summoned four organisers of the festival. But the organisers failed to turn up, a representative of the Muslim delegation said.
Police were summoned to placate the protesters. The commissioner of police reassured the protesters that their interests would be taken into account.
"We don't know about the fate of Rushdie's video address," a member of the core committee of the organisers then said.
Rushdie had called off his visit toJaipur citing threats to his life from "paid assassins". But later he accused Rajasthan Police of hatching a plot about hitmen to keep him away from the festival where he was expected to be the star attraction. Some Muslim groups had also protested his proposed visit. But then the festival organisers said he would address the festival through a video link.
At 12 noon on Tuesday, Roy, the producer of the festival, had said, "We are going ahead with the link at 3.45 p.m., it will be the session originally planned -- Midnight's Children -- and his book's adaptation and his life and works and the problems he has faced in the past years.
Roy said some clarifications had been sought by the authorities and these had been responded to.
With inputs from IANS.
http://timesofindia.indiatimes.com/india/Salman-Rushdies-video-link-to-Jaipur-Literature-Festival-scrapped/articleshow/11615863.cms
--------
Pakistan Coup Unlikely, Jaipur Panelist Says
24 January 2012
Yousuf Raza Gilani waved as he left the Supreme Court after adjourning the contempt hearing in Islamabad,Pakistan on January 19.
In a session onPakistan Sunday at theJaipur Literature Festival, the talk steered naturally toward media hype over past weeks about a possiblecoup.
But one participant who is an expert on the country's army thought aPakistan military takeover is extremely unlikely in the present context. India Real Time made the same point recently.
More InJaipur Literature Festival
Is it Illegal to Read 'The Satanic Verses?'
Writing About India's Strivers and Dropouts
Five Tips on How to Write Biographies
Fatima Bhutto Blasts Imran Khan
Trying to Glimpse Oprah inJaipur
Ayesha Jalal, a professor of history at Tufts University, said it was not credible the military was planning to seize power as it has done three times sincePakistan's independence in 1947.
"The point is that I don't think the army wants to take over. Why would it want to take over?" Ms. Jalal said, referring to the huge economic and social problems facing the country.
Ms. Jalal pointed out that the military is more savvy about global opinion than in the past. ThePakistan army knows that acoup would likely further isolatePakistan, especially from the U.S.
Yet Ms. Jalal noted the military plays a larger role in the country's domestic politics than a traditional army in a democracy. "The army will remain final arbiter in years to come," she said.
In some ways, this scenario makes the question of acoup less important, as the army plays an entrenched role in decision-making about a host of issues from defense to foreign policy, and possibly even economic matters.
Ms. Jalal agreed with the point from Karan Thapar, the Indian news anchor who was leading the discussion, that political infighting between civilian and military officials inPakistan has distracted from solving the country's problems.
"We do have a scenario where the army has disrupted the process," she said. That has led to an intense media focus on the likelihood of acoup, over more basic issues like food shortages and electricity blackouts.
Pakistan's envoy to India, Shahid Malik, who was in the audience, agreed with the sentiment during the Q&As.
"I don't see any possibility of acoup taking place," he said.
http://blogs.wsj.com/indiarealtime/2012/01/23/pakistan-coup-unlikely-jaipur-panelist-says/?mod=google_news_blog
--------
Turkey PM says French bill on genocide denial 'racist'
24 January 2012
Turkey's ambassador to France, Tahsin Burcuoglu: "This is a very sensitive issue for Turkey"Continue reading the main story
The Turkish prime minister has said a bill passed by the French parliament on the mass killing of Armenians under Ottoman rule is "racist".
Recep Tayyip Erdogan told the Turkish parliament in Ankara that the bill "murdered freedom of thought".
French President Nicolas Sarkozy is expected to sign the bill into law before the end of February.
Armeniasays that up to 1.5 million people died in 1915-16 as the Ottoman empire split.
Turkey, which rejects the term "genocide", has said the number of deaths was much smaller.
Defenders of the bill point out that it covers all acts of genocide.
'Footsteps of fascism'
"This is a racist and discriminatory approach and if you cannot see this, then you are deaf to the footsteps of fascism in Europe," Mr Erdogan said on Tuesday, a day after the bill was adopted by the French Senate.
"We will wait and see the developments and decide on our reply to them," he added.
It's now likely that Turkey's ambassador to France will be recalled and the French ambassador may also leave Turkey.
Beyond that, Turkey may struggle to find measures that sufficiently show the government's anger.
Economic sanctions can be ruled out as Turkey has a customs union agreement with the EU and Ankara is locked into military relations with Nato.
But French businesses probably will suffer when it comes to getting access to lucrative state contracts.
There are bids open, for example, to build Turkey's first set of nuclear power stations and French companies were hoping to have a chance of that.
It may affect buying aircraft for the state airline, Turkish Airlines, but beyond that the measures are more likely to be symbolic than real.
Earlier, the Turkish foreign ministry warned that Turkey planned to respond with unspecified measures against France.
It appeared to tie the bill to France's forthcoming elections.
"It is further unfortunate that the historical... relations between the Republic of Turkey and France have been sacrificed to considerations of political agenda,'' the ministry said.
An estimated 500,000 ethnic Armenians live in the country.
Correspondents say the French bill threatens to cause a serious rift between France and Turkey, who are Nato allies.
The Turkish government argues that judging what happened in eastern Turkey in 1915-16 should be left to historians, and that the new French law will restrict freedom of speech.
France has already recognised the killings as a genocide but the new bill means anyone denying it faces a year in jail and a fine of 45,000 euros ($57,000).
Armenia, meanwhile, described Monday's vote - by 127 votes to 86 - as "historic".
"This day will be written in gold not only in the history of friendship between the Armenian and French peoples, but also in the annals of the history of the protection of human rights," said Minister of Foreign Affairs Edward Nalbandian.
Continue reading the main story
France and Turkey in figures
France is Turkey's fifth biggest export market and the sixth biggest source of its imports
Volume of trade in 2010: 11.6bn euros with a surplus of 862m euros in France's favour
About 350 French companies were active in Turkey in 2010
About 550,000 Turkish citizens live in France while nearly 930,000 French tourists visited Turkey in 2010
sources: Turkish foreign ministry and Reuters news agency
Ankara froze ties with France after the lower house passed the bill last month.
The proposed law had been made more general - outlawing the denial of any genocide - but still failed to appease Ankara.
Last week, President Sarkozy wrote to Mr Erdogan saying the bill did not single out any country.
He said France recognised the "suffering endured by the Turkish people" in the final years of the Ottoman empire.
French foreign ministry spokesman Bernard Valero called on Turkey not to overreact, saying Paris considered Ankara a "very important ally".
http://www.bbc.co.uk/news/world-europe-16695133
---------
Human Rights Watch "World Report 2012" published, calls for Arab Spring support
Bikya Masr Staff
23 January 2012
Human Rights Watch released its annual "World Report" in Cairo.
CAIRO: International watchdog group Human Rights Watch has released its World Report 2012, a comprehensive 676-page report on the state of human rights in over 90 countries in 2011.
The group highlights a deep concern over the fact that many global leaders have allowed their strategic ties with repressive regimes in the Middle East and North Africa to temper their support for the Arab Spring protests.
Human Rights Watch has conclusively called upon governments to stand firm with the people of the Arab world as they rally for the basic rights and freedoms. The have called upon global leaders to acknowledge the long-term and principled benefits of fostering true democratic change in the region.
"The people driving the Arab Spring deserve strong international support to realize their rights and to build genuine democracies," said Kenneth Roth, executive director of Human Rights Watch.
"Loyalty to autocratic friends shouldn't stand in the way of siding with democratic reformers. International influence is also needed to ensure that the new governments extend human rights and the rule of law to all, especially women and minorities," he continued.
"The events of the past year show that the forced silence of people living under autocrats should never have been mistaken for popular complacency," Roth said. "It is time to end the 'Arab exception' and recognize that the people of the region deserve respect for their rights and freedoms as much as anyone else."
Human Rights Watch said that the best way to ensure regional stability is to give unfettered support to peaceful protesters and government critics as they continue to struggle against their long-entrenched regimes.
"A principled insistence on respect for rights is also the best way to help popular movements steer clear of the intolerance, lawlessness, and revenge that can threaten a revolution from within," said the group in a press statement on Sunday.
The group has also called upon Western leaders to acknowledge that the rise of political Islam does indeed represent the majority preference of many in the Middle East.
"However, the international community should insist that Islamist governments abide by international human rights obligations, particularly with respect to women's rights and religious freedom, as with any government," said the group.
In Bahrain, for instance, where democratic uprisings were brutally oppressed, the United States showed little support, fearing that Iranian influences would have overtaken a power vacuum in the small island nation.
"Rights-respecting governments should support international justice regardless of political considerations. It's misguided to believe that allowing countries to sweep past abuses under the rug will somehow avoid encouraging future atrocities," Roth said.
http://bikyamasr.com/54686/human-rights-watch-world-report-2012-published-calls-for-arab-spring-support/
---------
Human Rights Watch urges West to accept rising Islamist political power in Arab nations
January 23, 2012
Washington, Jan 23 (ANI): A human rights organisation has urged the Western governments to accept that Islamist parties are a rising political power in Arab nations following a wave of popular uprisings in the last year.
Human Rights Watch's Executive Director Kenneth Roth said in the organization's annual report that the West should abandon traditional repressive regimes and begin working with new Islamist politicians on democratic reforms.
"The international community must … come to terms with political Islam when it represents a majority preference. Islamic parties are genuinely popular in much of the Arab world, in part because many Arabs have come to see political Islam as the antithesis of autocratic rule," the report said.
Full report at:
http://truthdive.com/2012/01/23/Human-Rights-Watch-urges-West-to-accept-rising-Islamist-political-power-in-Arab-nations.html
--------
Muslim Brotherhood Parliament Speaker Creates Worries for Some
24 January 2012
Saad el-Katatni embraces another member of parliament after being nominated by the Freedom and Justice Party for the post of the Parliament speaker, 23 Jan. 2012
Egypt's newly elected interim People's Assembly met for the first time Monday, amid heated debate over whom to elect as its new speaker. Muslim Brotherhood's candidate, Saad Katatni, won the post. The Brotherhood won 235 seats in the 498 seat chamber. That is causing worries in some quarters.
The dominance of the Muslim Brotherhood in the new parliament leadership has some Egyptians concerned because of the group's longstanding positions on issues like women's rights, minority rights, and Islamic shariah law.
The Brotherhood, whose slogan is "Islam is the solution," won 47 percent of the vote in three rounds of parliamentary elections, stunning some secular observers. Egyptian publisher Hisham Kassem, a long-time democracy advocate, admits to having been taken by surprise by the strong showing of Islamic fundamentalist groups.
"I never was so off-track as I was with my forecast for the parliamentary elections. I didn't see the Salafi party having any presence. I forecast 10 seats for them and I didn't think the [Muslim] Brotherhood would exceed 20 percent," said Kassem.
Egypt's fundamentalist Salafi party, the Hezb al-Nour or Party of Light, wants the clock to be turned back and life to be lived as it was in the time of Islam's prophet during the Seventh Century. The Muslim Brotherhood and the Salafis agree on some points, but disagree on others.
Full report at:
http://www.voanews.com/english/news/middle-east/Muslim-Brotherhood-Parliament-Speaker-Creates-Worries-for-Some-137897628.html
--------
Libya says it, not ICC, will try Gaddafi's son Saif al-Islam
Mon Jan 23, 2012
(Reuters) - Libya said on Monday that Saif al-Islam Gaddafi would face trial at home, threatening a showdown with the International Criminal Court which may decide to prosecute the son of Libya's former dictator in The Hague.
Minister of Justice Ali Humaida Ashour told Reuters that its application, submitted to the ICC last Friday, to try Gaddafi had been accepted "so the trial will be in Libya under Libyan law."
However, a spokesman for the war crimes court in The Netherlands said it had yet to decide whether it would put Saif al-Islam on trial there, after charging him in June with crimes against humanity over the killing of civilian protesters.
Ashour repeated his assertion when told of the ICC's comments.
The international court was given jurisdiction over the case after the United Nations Security Council referred Libya to the ICC in February in the wake of the uprising that eventually toppled his father, Muammar Gaddafi, in August.
Libya does have the right to put Saif al-Islam on trial under international law, but only if the ICC agrees it is able to mount a fair trial, something Libya's prime minister on Saturday assured it would do.
Full report at:
http://www.reuters.com/article/2012/01/23/us-icc-libya-idUSTRE80M1V820120123
---------
Tense Tunisia 'Persepolis' trial delayed to April
By BOUAZZA BEN BOUAZZA
24 January 2012
TUNIS, Tunisia (AP) — The trial of a Tunisian TV station for airing the prize-winning animated feature "Persepolis" and allegedly insulting Islam was adjourned by a Tunisian court on Monday until April 19.
The controversy over the film illustrates how Tunisia, the country that started the wave of uprisings that have swept through the Arab world this year, is struggling to work out the role of Islam in society after years of officially enforced secularism.
The Nessma TV channel aired the film, dubbed into Tunisian dialect, in October, prompting several angry demonstrations led by ultraconservative Muslims known as Salafis, culminating in the firebombing of the station owner's house.
The trial opened Nov. 17 and was almost immediately adjourned until January when opposing lawyers engaged in heated arguments inside the court.
Iranian director Marjane Satrapi's award-winning adaptation of her graphic novels about growing up during Iran's 1979 Islamic Revolution won the jury prize at the 2007 Cannes Film Festival and contains a scene showing a character representing God. Depictions of God are considered sacrilege in Islam.
Full report at:
http://www.google.com/hostednews/ap/article/ALeqM5iLv7X7HT248iHwqxdPnEBOfJMM-g?docId=c3d58c746ef34b039ad32b125f1e8081
---------
Radical Muslim group to launch TV station
23 Jan 2012
The Islamic Central Council of Switzerland (ICCS) has announced plans to set up an internet TV channel, while it is also in talks with various companies to provide its members with a Swiss-Muslim discount card.
The new TV studios, due to become operational this summer, will play host to a political show, a weekly series on a range of topics seen from a Muslim perspective, and a sermon series, newspaper SonntagsZeitung reports. Sermons are to be given mainly in German, but also in Arabic, Bosnian and Albanian. German subtitles will also be available.
The ICCS is also working towards providing its members with a card that will give discounts of up to 15 percent at a variety of outlets including fitness centres, restaurants and shops.
Health insurance fund Helsana has also confirmed that it is in talks with the organization to give discounts to ICCS members. ICCS president, Nicolas Blancho, is expecting Helsana to give a reduction of 10 percent on insurance premiums, Tages Anzeriger reported on Sunday.
Full report at:
http://www.thelocal.ch/national/20120123_2354.html
---------
Outrageous! Indonesian Atheist In Danger Because of "Blasphemy"
24 January 2012
Posted on23 January 2012. Tags: Aan, Abrahamic God, Alex Aan, Alexander Aan, Allah, Ateis Minang, atheist discrimination, Atheists, blasphemy, Buddhism, catholicism, charges of blasphemy, Confucianism, Council of Ulema, Criminal Code, denouncing Allah, denouncing God, discrimination of atheists, disproving God, Facebook, Facebook atheist, former Muslim, god, God does not exist, Hinduism, human rights, human rights groups, human rights violations, Indonesia, Indonesia atheists, Indonesian atheist, Indonesian Council of Ulema, Islam, koran, Minang Atheists, Protestantism, Quran, ulema, Western atheists
31 year old Alex Aan (pictured), a former Muslim who renounced his faith in 2008 and started to become slightly more open about his atheism on Facebook is now facing legal prosecution for "blasphemy" after he was beaten up by a mob and taken to the police "officially" by the Indonesian Council of Ulema. Already, Aan's story has made headlines and provoked outrage among the international community, both secular and religious alike. Human rights groups claimed that Indonesian authorities were clearly violating human rights in Aan's case.
It all started after Alex Aan, of Dharmasraya in the province of West Sumatra, put up "God does not exist" on a Facebook page he has helped administrated for quite some time now called "Ateis Minang" (or in English, Minang Atheists).
Full report at:
http://inewp.com/?p=10670
--------
Norbert Jousten, head of EU delegation in Uzbekistan
24.01.12
EU Ambassador in Uzbekistan takes up his duties
Norbert Jousten, the Ambassador of the European Union's diplomatic mission in Uzbekistan has presented his credentials to the Ministry of Foreign Affairs and has now officially taken up his duties.
Mr Jousten delivered his credentials to the Ministry on 20th January, almost exactly a year after Islam Karimov signed an agreement during a visit to Brussels on establishing an EU mission in Tashkent.
An official statement from Uzbekistan's Foreign Ministrysays that "the establishment of an EU diplomatic mission in Tashkent will allow us to continue our politico-diplomatic relations and to develop multidimensional and mutually beneficial links."
The opening of the EU mission in Uzbekistan had been the only topic on which President Karimov and the President of the European Commission Jose Manuel Barroso managed to reach agreement, and the only issue the politicians discussed which Tashkent has complied with.
Full report at:
http://www.uznews.net/news_single.php?lng=en&sub=&cid=31&nid=18849
---------
Uzbekistan accuses Russian citizen of terrorism
24 January 2012
The trial has begun in Andijan of a Russian citizen, Sanjarbek Satvaldiev, a native of Andijan, who is accused of belonging to a number of Islamist terrorist organizations including Al Qaeda.
The case began in the Andijan regional criminal court on 13th January.
According to the prosecution, Satvaldiev has been indicted for violating six articles Uzbekistan's criminal code which relate to terrorism and membership of extremist organizations.
Satvaldiev is accused of membership of banned religious organisations Hizb ut-Tahrir, Islamic Jihad and Nursi and the terrorist organisation Al Qaeda, and of maintaining links with the head of the Erk opposition party Muhammad Salikh.
Russian security officers detained Satvaldiev on 15th September 2010 in Moscow. Two Uzbek men, Mamirzhan Yusupov and Akhmajon Bekpulatov, were arrested in Moscow on the same day. All three were transferred to Uzbekistan on 16th September.
All the indictments are contrived and somewhat theoretical – there are no facts, no evidential proof and no witnesses to testify to the charges that have been brought"
Surat Ikramov, human rights activist
Full report at:
http://www.uznews.net/news_single.php?lng=en&sub=&cid=3&nid=18850
---------
Omani Islamic banks to float by June
January 23, 2012
Bank Nizwa, Al Izz to IPO by June, according to central bank sources, with Oman Arab Bank likely to lead the offering.
Oman's two Islamic banks will float 40 percent of their shares by June, the sultanate's central bank Executive President Hamood Sangour al-Zadjali said on Monday.
"Bank Nizwa will issue an initial public offering of 40 percent of its capital of 150 million rials ($389.61 million), while Al Izz International Bank will issue 40 percent of its 100 million rials capital by June this year," Zadjali told reporters on the sidelines of an Islamic finance conference.
Both banks, which are currently under formation, were awarded sharia-compliant banking licences last year – Bank Nizwa in May and Al Izz in August – after the sultanate reversed its position as the only Gulf Arab state which did not allow banks to specifically offer products and services complying with Islamic law.
Bank Nizwa has picked Oman Arab Bank as the issue manager for its IPO, an Omani banking source said, speaking on condition of anonymity because the information is not public.
Al Izz has not mandated anyone to lead its offering, the source added.
Conventional lenders are also allowed to establish Islamic banking windows in the non-OPEC oil producer.
Both Bank Muscat and National Bank of Oman have said they would do so, while Standard Chartered is considering whether to offer sharia-compliant services. ($1 = 0.3850 Omani rials) (Reporting by Saleh Al-Shaibany; Writing by Martin Dokoupil,; Editing by David French)
http://www.kippreport.com/2012/01/omani-islamic-banks-to-float-by-june/
---------
Oman may raise government spending in 2012
January 23, 2012
Oman has no plan to issue sovereign bonds in 2012; Worsening of Iran tensions could have severe impacts; UAE c.bank gov not worried about inflation
Oman may raise state expenditures this year if needed but the government does not plan to issue any sovereign bonds, Finance Minister Darwish al-Balushi said on Monday.
"If there is any need arising during the year, then of course we will (spend more)," he told reporters on the sidelines of an Islamic finance and banking conference.
"As far as a sovereign bond is concerned, we do not have any plan for tapping the market, whether it is Islamic or conventional," he said.
Balushi said earlier this month the sultanate planned to boost budget spending by 26 percent to 54 billion rials ($140 billion) in its five-year plan, which ends in 2015, to create jobs and improve living standards in the Gulf Arab oil exporter.
In November, the consultative Shura Council approved the 2012 budget draft, estimating expenditures of 10 billion rials and revenue of 8.8 billion. State news agency ONA said earlier this month that Sultan Qaboos had signed the budget.
Sultan Qaboos bin Said, a U.S. ally who has ruled Oman for 40 years, promised last year to create 50,000 new jobs to defuse social tensions after public protests over jobs and corruption last year.
Full report at:
http://www.kippreport.com/2012/01/oman-may-raise-government-spending-in-2012/
---------
Islamic finance industry set for 'a big leap' in Oman
AFTAB H. KOLA
24 January 2012
MUSCAT: Oman's First Islamic Finance and Banking Conference opened yesterday with a call to stake holders to take effective steps in promoting Islamic finance in their countries.
Speaking as the chief guest, Darwish bin Ismail bin Ali Al Balushi, minister responsible for financial affairs, said, "with an annual growth of 20 per cent and total assets worth a trillion US dollars the Islamic finance industry is poised for a leap in the coming years and time is opportune to lend it a push. He said that a study conducted in Oman revealed that 85 per cent of people favoured buying Islamic products and 70 per cent would opt for deposits in Islamic savings account whenever they are made available. This suggests the volume of interest shown by people in Oman in pursuing Islamic finance."
The conference is organised by Al Iktissad Wal Amal Group (Lebanon) in association with the Central Bank of Oman.
Full report at:
http://www.timesofoman.com/innercat.asp?cat=&detail=53940&sec=news
---------
US to shift top Taliban from Gitmo to Qatar
By: Maqbool Malik
January 24, 2012
ISLAMABAD - The United States is considering shifting five top Afghan Taliban leaders held at Guantanamo Bay (Cuba) to Qatar as part of confidence-building measures to secure peace in the insurgency ridden Afghanistan.
Well-placed diplomatic sources told The Nation on Monday that agreement to this effect was reached between the US and Afghanistan government in Kabul during the visit of US Special envoy for Afghanistan andPakistan Marc Grossman.
Full report at:
http://www.nation.com.pk/pakistan-news-newspaper-daily-english-online/national/24-Jan-2012/us-to-shift-top-taliban-from-gitmo-to-qatar
--------
Peace in Pakistan stabilizes South Asia: India
January 23, 2012
New Delhi (SANA)India's External Affairs Minister S.M. Krishnasays that developments inPakistan are of 'deep concern' from the point of stability in South Asia. Krishna expressed the confidence that things would get back to normal.
"Peace prevailing inPakistan brings some kind of stability in South Asia," he told reporters at the taluka headquarters town of Sira in Tumkur district of Karnataka. "In that background, the current situation is a matter of deep concern."
But Mr Krishna expressed the confidence that things would get back to normal, saying thePakistani government was working towards that end.
India's External Affairs Minister S.M. Krishnasays that developments inPakistan are of 'deep concern' from the point of stability in South Asia. Krishna expressed the confidence that things would get back to normal.
"Peace prevailing inPakistan brings some kind of stability in South Asia," he told reporters at the taluka headquarters town of Sira in Tumkur district of Karnataka. "In that background, the current situation is a matter of deep concern."
But Mr Krishna expressed the confidence that things would get back to normal, saying thePakistani government was working towards that end.
http://www.sananews.net/english/2012/01/peace-in-pakistan-stabilizes-south-asia-india/
--------
Pakistan: elections to be held on time – information minister
January 23, 2012
SIALKOT, Jan 23 (NNN-APP) —Pakistan Federal Minister for Information and Broadcasting Dr Firdous Ashiq Awan has said general elections will be held on time and dreams of those wanted early elections would be shattered.
The government will complete its constitutional tenure and continue to serve the people with full devotion, she said while addressing a big public meeting at Rangpur Puli on Sunday night.
She said at this critical juncturePakistan could not afford adventurism and there was a great need of unity and solidarity to cope with challenges.
Dr Firdous said some anti democratic forces were trying to weak a process of democracy for their personal gains and busy in floating rumors against the government.
"The PPP-led government is committed to steer the country out of crises and resolving problems and difficulties confronted by the masses across the country", she said.
The minister said power and sui gas issues would be resolved at the earliest and PPP leadership had focused its attention to mitigate the problems of masses. "The PPP is making adequate efforts for strengthening democratic institutions and for promotion of democracy at gross roots level in the country",she said.
Full report at:
http://news.brunei.fm/2012/01/23/pakistan-elections-to-be-held-on-time-information-minister/
--------
Pakistan to hold donors meeting for displaced tribals - report
23 Jan 2012 11:28
By Nita Bhalla
NEW DELHI (AlertNet) –Pakistan will hold a donors conference next month to raise $200 million for the rehabilitation of tribal populations displaced by fighting between government forces and militants in the country's volatile northwest, Dawn newspaper reported.
According to the report, there are still more than 153,000 families who have not been able to return to their homes in the volatile Federally Administered Tribal Areas (FATA), located along the porous border with Afghanistan.
"Key sectors identified in this (rehabilitation plan) include agriculture, food assistance, health and nutrition, water, sanitation and hygiene, education, community restoration, infrastructure and protection," the newspaper quoted a statement by thePakistan government as saying.
About 2.3 million people, mainly in the northwest of the country, were displaced by fighting as thePakistani military moved against Taliban militants in late 2008, creating one of the largest displacements in recent times.
While most have returned home, some continue languish in camps and with host families due to the continued violence or fear that militants will return to so-called "cleared areas" by the army.
http://www.trust.org/alertnet/news/pakistan-to-hold-donors-meeting-for-displaced-tribals-report
---------
Egypt's first freely-elected parliament in decades holds inaugural session
By Leila Fadel
24 January 2012
CAIRO — The inaugural session of parliament opened on Monday, with representatives from Islamist parties filling just over 70 percent of its seats following the first free election in Egypt in six decades.
As legislators took their oaths, some snuck in phrases about the importance of Islamic law and others criticized the military rulers — both signs of sentiment among ordinary Egyptians.
The newly-elected Egyptian parliament holds its first legislative session. Islamists dominated the parliamentary elections, which were held over several weeks in November. (Jan. 23)
Live television coverage of the 12-hour long session made clear the Islamist — and male — domination of parliament. Most members had beards of various lengths. Only a few women were in sight; about one percent of the parliament is female.
Outside, police in riot gear lined up to protect the area as protesters with differing messages filled the streets.
Full report at:
http://www.washingtonpost.com/world/middle_east/egypts-first-freely-elected-parliament-in-decades-holds-inaugural-session/2012/01/23/gIQARxt6KQ_story.html
---------
Gaza Salafists hail success of Egyptian 'brothers'
23 Jan 2012
Islamists win 70% of Egypt People's Assembly party list seats
The meteoric rise of Egypt's Salafists has given fresh hope to Gaza's Salafist minority, who see it as a sign of their future victory and of the rise of an Islamic Caliphate.
In Gaza, the Salafists hold little power, but Egypt's Salafist al-Nur party took nearly 25 percent of the vote, its deputies a significant contingent among those being seated at the beginning of Egypt's parliamentary session on Monday.
Abu Abdullah al-Ghazi, who leads one of Gaza's main Salafist organisations Jaish al-Umma, takes strength from the success of his Egyptian counterparts.
The victory encourages Gaza's Salafists to "prepare for the battle to come between Good and Evil," hesays.
Full report at:
http://english.ahram.org.eg/NewsContent/2/8/32462/World/Region/Gaza-Salafists-hail-success-of-Egyptian-brothers.aspx
--------
Grand mufti: Parliament should decide about Sharia law
Mon, 23/01/2012
Parliament should be allowed to institute Islamic Sharia law, Grand Mufti Ali Gomaa said at a meeting with youth groups on Sunday.
"This is up to the members of Parliament to evaluate," he said.
In recent parliamentary elections, Islamists won the majority of parliament. The Muslim Brotherhood's Freedom and Justice Party won 47 percent of parliament and the ulta-conservative Salafi-oriented Nour Party won 23 percent. Both have issued statements that they intend to push for Sharia law.
Gomaa said that Islamic Sharia law is compatible with a civil state, and that Islamist victories in parliamentary elections reflect the people's wishes. He called for putting differences aside in order to work for the good of religion and country.
"In my capacity as a judge between people, I do not belong to any specific trend," he explained.
Gomaa said peaceful demonstrations are permissible as long as they do not interrupt work or disrupt traffic. He denounced the blockage of roads and railways.
"Demanding your rights should not affect those of others," he said.
He urged the youth to read about other revolutions in history and learn from them.
"You should also concentrate on work in order to improve our economy," he told them.
Translated from Al-Masry Al-Youm
http://www.almasryalyoum.com/en/node/616166
---------
Conference to help in framing Islamic banking rules: Darwish
24 January 2012
MUSCAT The first Islamic Finance and Banking Conference will help develop rules for Islamic banking in the country, said HE Darwish Bin Ismail Al Balushi, Minister Responsible for Financial Affairs, while opening the conference on Monday.
The two-day conference is organised by Al Iktissad Wal-Aamal Group in collaboration with the Central Bank of Oman at the Al Bustan Palace Hotel.
Addressing the gathering, Al Balushi said the conference has a special significance at a time when the Sultanate is taking steps to set up a Islamic banking sector.
He hoped the conference will provide important guidelines for this effort.
Al Balushi said, according to a latest study, 85 per cent of the Omani consumers are ready to buy Islamic finance products and 70 per cent are looking forward to open Islamic savings accounts.
Full report at:
http://www.omantribune.com/index.php?page=news&id=110650&heading=Oman
--------
Bid for Iran nuclear talks confronts old snags
By BRIAN MURPHY
24 January 2012
DUBAI, United Arab Emirates (AP) — The last time Iran's nuclear envoys held talks with the U.S. and other world powers, the negotiations limped along until a parting shot by the Islamic Republic: Its labs boosted the enrichment levels of uranium in reply to demands for a full-scale freeze.
Since then, the standoff has only become tenser. The European Union on Monday joined the U.S. with new sanctions targeting Iran's critical oil exports. Authorities in Tehran fired back with another threat to block tankers in the Persian Gulf — even while offering to restart international talks after a one-year gap.
Yet one thing hasn't changed since the last round of meetings in January 2011. The chances of Iran agreeing to stop enriching uranium — the core dispute between Tehran and its foes — still appear slim.
Full report at:
http://www.google.com/hostednews/ap/article/ALeqM5iDyWzUgQkWFFs2eryfDFNetPYntA?docId=df12fa67955d4643ada970a07a7622e5
---------
Pakistani president Zardari to visit Myanmar, Suu Kyi
Nasir Habib
January 24, 2012
Zardari will discuss economic and trade cooperation, his spokesmansays
He will also visit Nobel Peace Prize winner and democracy icon Aung San Suu Kyi
Thein Sein has introduced reforms since becoming Myanmar's president last year
Islamabad,Pakistan (CNN) --Pakistani President Asif Ali Zardari will leave for Myanmar on Tuesday to discuss economic ties with the country and to visit longtime democracy advocate Aung San Suu Kyi.
During his two-day trip, Zardari will speak with Myanmar President Thein Sein about promoting economic and trade cooperation between the two countries, according to a statement from Zardari spokesman Farhatullah Babar.
The two sides will also consider ways to promote cooperation in oil and gas sector, the statement said.
Zardari will also visit Suu Kyi, a Nobel Peace Prize winner, in Yangoon, Babar said.
Myanmar has been ruled by a military junta since 1962, but the generals are loosening their grip on the country after coming under criticism for their human rights record and as the economy suffered from economic sanctions.
Sein, a former general, became president in March 2011 after elections that were criticized by democracy activists. But his rapid introduction of reforms has raised hopes of a lasting improvement in civil liberties within the country.
http://edition.cnn.com/2012/01/24/world/asia/pakistan-myanmar-visit/
-----------
Pakistani diplomat, who speaks Thursday in Portland,says U.S. should reach out to mend relations
January 23, 2012
By Richard Read, The Oregonian
Riffat Masood,Pakistan's consul general in Los Angeles
Washington should approach Islamabad to break an impasse stemming from U.S. drone attacks and the raid on Osama bin Laden's compound last year,Pakistan's consul general based in Los Angeles said Monday.
Riffat Masood, who's scheduled to speak in Portland on Thursday, made her comments during a phone interview after relations reached yet another low, asPakistan's army slammed Washington's findings on a NATO air strike that killed 24Pakistani soldiers. Masood said anti-American sentiment continues to run high inPakistan, with outrage over the deaths of the soldiers Nov. 26.
"It's very important for the United States, being the larger country, to reach out toPakistan and to talk toPakistan as an equal, rather than talking down atPakistan," Masood said. "If we continue to talk at each other, rather than talk to each other, we will only be helping the terrorists, and that is their aim, actually."
But reconciliation wasn't happening Monday, as the Pentagon rejected Islamabad's version of the Nov. 26 events, continuing a standoff that has damaged diplomatic relations and shut down supply lines to U.S.-led NATO forces in Afghanistan. The troubled relationship is complicating U.S. attempts to explore potential peace talks with Taliban insurgents in Afghanistan.
Full report at:
http://www.oregonlive.com/pacific-northwest-
-----------
Power dream now reality for Egypt's Muslim Brotherhood
Jan 23, 2012
Officials are seen in the People's Assembly in Cairo, Egypt, as final preparations are made for Monday's opening session of parliament. Photo / AP
After decades of dreaming of power, Egypt's Muslim Brotherhood finally comes face to face with the question of how to use it.
As a parliament that it dominates opens today, the fundamentalist group has eased off talk of Islamic-style legislation, saying it will focus on fixing Egypt's ailing economy. It has even backed off introducing further explicit Islamic references in the new constitution it will have a major hand in writing. But it has other tools to push Egypt toward greater religious conservatism.
The Brotherhood's caution in its Islamic rhetoric and parliament agenda reflect its worries of a backlash against it at a time when Egypt's politics are still in major flux. Egyptians are eager to see quick improvements in an economy that has been battered by turmoil and mismanagement since the fall of Hosni Mubarak nearly a year ago.
They also want signs of long-term change in a system where corruption was rife, nearly half the population fell to the edge of poverty or below, young people searched in vain for jobs and for housing and neighborhoods were left to fall into dilapidation as Mubarak's regime built clean new suburbs for the few wealthy.
Full report at:
http://www.nzherald.co.nz/world/news/article.cfm?c_id=2&objectid=10780639
--------
Bangladesh's War Crimes Trials – Analysis
January 23, 2012
By Rajeev Sharma
In my earlier piece, I had referred to secret fortnightly intelligence reports prepared by the Home Ministry of the then EastPakistan government for the central Martial Law administration. More of such reports, which are now in public domain, need to be looked at.
According to these fortnightly reports, Golam Azam was directly involved in ordering the systematic genocide during Bangladesh's Liberation War in 1971. One such report covering the first half of September 1971 mentioned that addressing the workers at a party meeting in Dhaka on September 3, 1971, Azam said, 'We need to restore normalcy in the country by physically eliminating the rebels and anti-social elements' (freedom fighters).
Azam's active role against independence of Bangladesh is clearly evident in another report of the Home Ministry of EastPakistan government. At the inauguration of a 3-dayconference of the Majlish-e-Sura (highest policy making body) of JEI, he said: "Party members need to come forward to defendPakistan's territorial integrity and her ideology,"says the report covering October, 1971. Azam also mentioned, "Few politicians were responsible for the present critical conditions of the country. Now thePakistan government should prepare the federal constitution based on the Holy Quran and Sunnah."
Full report at:
http://www.eurasiareview.com/23012012-bangladesh%E2%80%99s-war-crimes-trials-analysis-
----------
Colorado man accused of supporting extremist terror group
January 23, 2012
Initial court appearance held for a Colorado man charged with supporting extremist terror group
Jamshid Muhtorov, a refugee from Uzbekistan, was arrested in Chicago on Saturday
The FBI said Muhtorov was planning to travel and fight with the Islamic Jihad Union
The IJU has claimed responsibility for numerous attacks in Afghanistan
Jamshid Muhtorov, 35, was taken into custody on Saturday at Chicago's O'Hare Airport. He is charged with providing and attempting to provide material support to a designated foreign terrorist organization, a statement from the Justice Department said.
A criminal complaint against Muhtorov, who is a refugee from Uzbekistan, indicated that he planned to travel overseas and fight on behalf of the Islamic Jihad Union.
The IJU is aPakistan-based extremist group which adheres to an anti-Western ideology and seeks to replace the current regime with a government based on Islamic law, according to the Full report at:
investigation by the FBI's Denver Task Force, said Justice Department officials.
http://edition.cnn.com/2012/01/23/world/meast/colorado-terror-arrest/index.html
---------
Gingrich-Backer J.C. Watts: 'We've Not Encountered Sharia Law' In Oklahoma
By Scott Keyes and Travis Waldron on
Jan 23, 2012
CHARLESTON, South Carolina — Former Oklahoma congressman and Newt Gingrich-endorser J.C. Watts conceded late last week that despite his state's push to ban Sharia law, it has never actually existed in the Sooner State.
Gingrich has a long history of Islamophobic statements, from calling supporters of a mosque in New York City "hostile to our civilization" to saying that he would only support Muslim presidential candidates if "they would commit in public to give up Sharia." This last statement earned approval from notable anti-Muslim pseudoexpert Frank Gaffney, who declared on his radio show that "Newt Gingrich has, in my judgment, rendered a real public service." (You can read more about Gaffney and other Islamophobes behind the Sharia hysteria in the Center for American Progress' recent report: Fear, Inc.: The Roots of the Islamophobia Network in America.)
Yet for all the furor over the "creep of Sharia law" into the American legal system, it's incredibly difficult to find people who have actually encountered it.
Full report at:
http://thinkprogress.org/security/2012/01/23/408989/jc-watts-sharia-law-oklahoma/
----------
France: Government Bans Domestic Islamist Group
By SCOTT SAYARE
January 23, 2012
The government has ordered the dissolution of a domestic Islamist group, saying that it was a terrorist organization training its members "for armed combat," Interior Minister Claude Guéant said Monday. The Web site of the group, Forsane Alizza or "The Knights of Pride,"says its aim is to fight Islamophobia. The Web site is laced with anti-Semitic material and postings supporting organizations that are widely deemed to be terrorist groups, including the Afghan Taliban. A recent recruitment appeal by Forsane Alizza called for "soldiers," and the group acknowledges some violent aims, in particular in the defense of Muslim women. The group gained attention last year through demonstrations against a French law banning the wearing of the full facial veil in public. A cofounder of the group, Mohammed Achamlane, said it would contest the dissolution order in court. "This is truly farcical," he said in a telephone interview from Nantes in western France. "They have absolutely nothing against us."
http://www.nytimes.com/2012/01/24/world/europe/france-government-bans-domestic-islamist-group.html?_r=1
---------
US talks to Afghan insurgent group
24 January 2012
ISLAMABAD: Anxious to accelerate peace moves, top-level US officials have held talks with a representative of an insurgent movement led by a former Afghan prime minister who has been branded a terrorist by Washington, a relative of the leadersays.
Dr Ghairat Baheer, a representative and son-in-law of longtime Afghan warlord Gulbuddin Hekmatyar, told The Associated Press this week that he had met separately with David Petraeus, former commander of Nato forces in Afghanistan who is now CIA director, and had face-to-face discussions earlier this month with US Ambassador Ryan Crocker and US Marine Gen. John Allen, currently the top commander in the country.
Baheer, who was released in 2008 after six years in US detention at Bagram Air Field in Afghanistan, described his talks with US officials as nascent and exploratory. Yet, Baheer said the discussions show that the US knows that in addition to getting the blessing of Taliban chief Mullah Mohammad Omar — a bitter rival of Hekmatyar even though both are fighting international troops — any peace deal would have to be supported by Hekmatyar, who has thousands of fighters and followers primarily in the north and east.
Full report at:
http://www.dawn.com/2012/01/24/us-talks-to-afghan-insurgent-group.html
-----------
Apex court orders return of land to Swat
24 January 2012
ISLAMBAD: The Supreme Court ordered authorities on Monday to ensure return of ancestral cultivable agriculture lands to a resident of Swat which were taken away from him, ostensibly by military authorities, after branding him a terrorist when they launched the Operation Rah-i-Rast against Taliban in the picturesque valley.
Headed by Chief Justice Iftikhar Mohammad Chaudhry, the Supreme Court had taken up a petition of Abdul Ghaffar Khan, seeking return of his gardens, ancestral homes and lands he had left behind as an internally displaced person (IDP).
On Jan 12, the Supreme Court had ordered the defence secretary to furnish evidence whether the petitioner was really a terrorist and under which case he was wanted by military authorities.
The Supreme Court ordered that no institution would interfere in the return of possession of lands to Ghaffar Khan whereas the District Revenue Officer of Swat was ordered to submit a report to the Supreme Court on the next date of hearing (Jan 27) that the court's directions had been complied with. Advocate Sanaullah Zahid, representing Ghaffar Khan, told Dawn that the Supreme Court also took exception to the appearance of a section officer of the defence ministry without any report.
This meant, the Supreme Court observed, that the defence ministry had nothing to justify allegations levelled against the petitioner.
According to the petitioner, who belongs to the local brotherhood of "Khan Koori", he owned 500 kanals of agriculture land and gardens in the revenue estate of Kota, Tehsil Barikot in Swat district.
Full report at:
http://www.dawn.com/2012/01/24/authorities-ordered-to-submit-compliance-report-apex-court-orders-return-of-land-to-swat-resident.html
------------
Haiti: Two Years After Deadly Earthquake, Life Largely Unchanged
MONDAY, 23 JANUARY 2012
By Starla Muhammad
(FinalCall.com) – "Occupy" Haiti? Activists argue this is exactly what the U.S., UN and thousands of non-governmental organizations (NGOs) are doing in the world's first independent Black republic after a devastating earthquake shook this Caribbean nation two years ago.
So-called great liberators under the guise of humanitarian aid and rebuilding have become entrenched, calling the shots while the masses of Haitians continue suffering.
Rubble-lined streets, families wallowing in tent cities, cholera, and lack of fresh water is as big a problem today as it was in the immediate aftermath of the 7.0 magnitude quake that decimated Port-au-Prince and other areas of the country, Jan. 10, 2010.
Two years later, nothing has changed, said some activists, in describing the lot of the average Haitian.
Full report at:
http://www.blackvoicenews.com/news/news-wire/47355-haiti-two-years-after-deadly-
URL: https://www.newageislam.com/islamic-world-news/salman-rushdie-s-video-link-to-jaipur-literature-festival-scrapped/d/6459