New Age Islam News Bureau
3 Aug 2017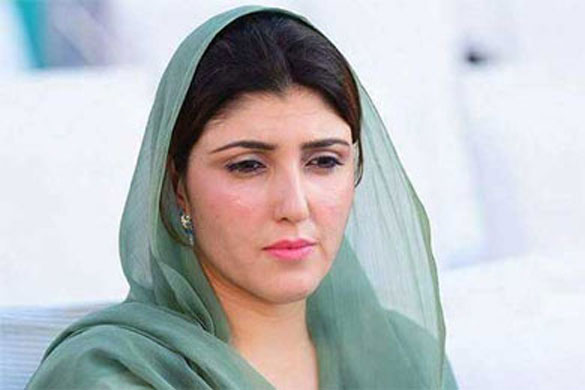 MNA Ayesha Gulalai parts ways with PTI
---
• 'Salafism' and 'Jihad' Should Be Taken Off Curriculum, Afoundation Tells Turkish Ministry
• Indonesia's Religious Pluralism under Threat
• PTI Women Leader Asks Gulalai to Apologise or Face Jirga
• US Court Forbids Mention of 'Islam', 'Muslim' At Public Hearing
• Bangladesh Court Ends MPs' Power to Sack Judges
Mideast
• 'Salafism' and 'Jihad' Should Be Taken Off Curriculum, Afoundation Tells Turkish Ministry
• Crimes at Al-Aqsa Spawn of Israeli-Arab Normalization Bids: Hezbollah Chief
• OIC Communique Vows To Defend Al-Aqsa Mosque
• Al-Qaeda attack kills six soldiers in southern Yemen
• Iran's top priority is to promote ties with neighbors, says Zarif
• Israel completes new stretch of apartheid wall in WB
--------
Southeast Asia
• Indonesia's Religious Pluralism under Threat
• Hizbut Tahrir Ban A Double-Edged Sword For Indonesia?
• China again blocks move to name Masood Azhar a global terrorist at UN
• Malaysia Improves Score In Own Shariah Index
• Seeking a dream, Indonesian family finds nightmare in Raqqa
• FM Calls for International Protection of Al Aqsa Mosque Compound in OIC Meeting
--------
Pakistan
• PTI Women Leader Asks Gulalai to Apologise or Face Jirga
• Pakistan Tightens Noose around Afghan Taliban
• Army to continue efforts to eliminate terror: COAS
• Pakistan condemns suicide attack at Herat mosque
• Alleged terrorists held, explosives recovered
• Quetta rally expresses solidarity with Sharif
--------
North America
• US Court Forbids Mention of 'Islam', 'Muslim' At Public Hearing
• From Private Prayers to Visiting Family, Being Muslim Is Under Attack
• US says 'grave' consequences if Syria's al Qaeda dominates Idlib
• Trump signs Russia sanctions bill, Moscow calls it 'trade war'
• U.S. Muslims maintain faith in nation's pluralism, promise: Guest commentary
• US anti-extremism official resigns amid concerns over White House attitude towards Muslims
--------
South Asia
• Bangladesh Court Ends MPs' Power to Sack Judges
• Attack On Iraqi Embassy Fears ISIS Bringing Iraq War To Afghanistan
• ISIS claims responsibility for deadly mosque bombing in West of Afghanistan
• Taliban and Haqqani network militants suffer heavy casualties in clearance operations
• Taliban militants suffer casualties in a premature explosion in Kunduz province
• Ulema Scholars Slam Herat Mosque Attack, Say It Was Un-Islamic
• Suicide bomber attacks NATO convoy, casualties feared in Kandhar
--------
Arab World
• Saudi Forces Shell Civilians in Awamiyah
• Fresh Tensions Erupt Between Rival Terrorist Groups in Syria's Idlib
• US-led coalition air raids kill 9 civilians in Syrian city
• Syrian Army Utilizing Modern Equipment in War on Terrorism
• Syrian Troops Score More Victories against ISIL in Eastern Hama
• Syrians evacuate Lebanese border camps for rebel-held territory
• Iran's refusal to investigate attacks on Saudi missions slammed
--------
Europe
• San Diego Unified School Board forced to reverse Sharia Indoctrination Policy
• UN urges all countries to keep weapons from terrorist groups
• JNIM claims series of attacks on French forces in Mali
--------
India
• Muslim Groups In UP Welcome Decision to Make Marriage Registration Mandatory
• Indo-Pak border priority, 'smart fence' by March 2018: BSF DG
• Charri Pujan held at Durganath temple: It is symbol of Hindu-Muslim brotherhood: Anil Dhar
--------
Africa
• Haftar Orders Bombing Of Italian Warships Requested By Sarraj
• Boko Haram decapitates Nigerian loggers: local militia
• Libya settlement cuts into Societe Generale profit
Compiled by New Age Islam News Bureau
URL: https://www.newageislam.com/islamic-world-news/salafism-jihad-be-taken-off/d/112075
--------
'Salafism' and 'Jihad' Should Be Taken Off Curriculum, Afoundation Tells Turkish Ministry
August/02/2017
The Cem Foundation, a foundation that represents a portion of Turkey's Alevi sect, has asked the Turkish Education Ministry for the concepts of "Salafism" and "jihad" to be removed from the renewed education curriculum, saying these concepts could make "radical religious groups" feel encouraged.
In a report submitted to Education Minister İsmet Yılmaz on July 27, the foundation suggested there should be a chapter on secularism and Mustafa Kemal Atatürk, the founder of the modern Turkish Republic, for every class level, along with anecdotes from Atatürk himself.
The foundation's report was handed over to Yılmaz during a visit to his office by Cem Foundation chairman Erdoğan Döner, general manger Hıdır Akbayır, Alevi-Islam Religion Services president Eşref Doğan Dede, and Associate Professor Mehmet Dönmez from İnönü University on July 27.
It suggested that students should learn love for Atatürk from religion and ethics teachers, adding that the class should encourage strengthening secularism.
The foundation also touched upon the teaching of Alevism in religion and ethics classes, saying that Alevism should not be taught as a culture, thought, and tradition, but as a "belief."
Accordingly, people determined by the Cem Foundation should also be in the course curriculum committee deciding on which content should go into the religion and ethics classes and how the life of Prophet Muhammed should be taught, according to the report.
In elementary and secondary curriculums, Alevism should be given a place in a chapter separate from the Sunni understanding of Islam, the foundation noted.
The concepts of Bektashism and Nusayrism should be taught in the chapter of Alevism, Alevi rituals should be expressed as "worship," and cemevis as "house of worship," the foundation suggested.
On July 18, Yılmaz gave details about the content of the final version of Turkey's national school curriculum.
The minister noted the new curriculum will be put into execution for first, fifth, and ninth graders starting from this year, and it will extend to other classes in the 2018-2019 academic year.
http://www.hurriyetdailynews.com/salafism-and-jihad-should-be-taken-off-curriculum-alevi-foundation-tells-turkish-education-ministry.aspx?pageID=238&nID=116233&NewsCatID=341
--------
Indonesia's Religious Pluralism under Threat
03 August 2017
AHMADI and Shia Muslims, Christians and other religious minorities are being increasingly targeted by radical Muslims in Indonesia, according to an investigative report by a Christian NGO.
Published on Tuesday, the report documents a trip in May by human rights non-profit Christian Solidarity Worldwide (CSW) to Indonesia – the world's largest Muslim-majority nation – to investigate the situation of minority faith communities.
CSW arrived in Jakarta in May, the day after the city's Christian-Chinese former governor Basuki "Ahok" Tjahaja Purnama was jailed for two years under Indonesia's strict blasphemy laws.
Ahok was found to have insulted Islam due to comments he made about a Quranic verse regarding whether or not Muslims can elect a non-Muslim.
The dramatic toppling of the governor came after a campaign that saw hardline Muslim groups shut down the capital numerous times with mass demonstrations, sparking widespread fears of rising extremism in the traditionally tolerant, religiously diverse nation.
The report cites Ahok's imprisonment – the culmination of the most high-profile blasphemy case in Indonesian history – as a case study to demonstrate the rising influence of hardline Islam at the expense of religious minority communities.
Almost 100 cases of blasphemy have been brought before Indonesian courts since the laws were introduced in 1965 – however, a vast majority (89) of these cases have occurred in the democratic era since the fall of former dictator Suharto in 1998. Conviction rates are extremely high.
"In recent years, Indonesia's strong and proud pluralistic tradition, rooted in the heart of the constitution, has come under threat," reads the report. One member from the Ahmadiyya community told CSW "Ahok's case has become a barometer."
The report also documents the plight of Indonesia's Ahmadiyyas – a Muslim minority sect in predominantly Sunni Indonesia – whose 500,000-strong community has been increasingly targeted since 2005 by violence and state-sanctioned persecution via the outlawing of their religious teachings.
"Our hope is that you remind the government that Indonesia is not an Islamic country. We are based on Pancasila. Remind our government it is not a religious government," one Ahmadi told CSW.
The report claims while the situation of religious minorities continues to deteriorate, "incidents of severe violence" have declined since 2014. Moreover, CSW claimed they observed growing grassroots support for interfaith initiatives promoting harmony and tolerance.
It cites the Islamic-based Wahid Foundation – established in 2004 to "advance the humanitarian vision" of former president Gus Dur – as an example of such civil society action.
Nevertheless, moderate Muslim voices are being drowned out, claims the report. One source told CSW even members of the mainstream Nadhlatul Ulama (NU), an organisation which claims to be the largest Muslim group in the world, are increasingly threatened with violence by radicals.
"Christians face pressure from radical groups and in some cases, they have lost the courage to worship. They feel afraid," said one pastor in Bandung – a city where last Christmas hardline groups targeted festive decorations in malls and forcibly shut down public Christian events.
This sentiment was echoed by a group of pastors in North Sumatra, who told CSW: "We really feel afraid."
http://www.malaysiandigest.com/features/690532-we-really-feel-afraid-indonesia-s-religious-pluralism-under-threat.html
--------
PTI women leader asks Gulalai to apologise or face jirga
August 03, 2017
PESHAWAR - Pakistan Tehreek-e-Insaf (PTI) women wing leader Naeema Naz termed Ayesha Gulalai's allegations against party chairman Imran Khan as a bid to gain 'cheap' popularity and warned to take the issue to traditional tribal jirga if Gulalai failed to tender apology and take back her allegations.
Addressing a news conference at Peshawar Press Club on Wednesday, the PTI's central executive committee member and party women wing provincial president Naeema Naz questioned as to why Gulalai remained quiet for years if she received indecent text messages in 2013. "Levelling such baseless allegations against Imran Khan is condemnable, PTI chief has always been respectful to women", she said.
Flanked by party district council members Zareen Zia, Ayesha Naeem, Kalsoom Kundi, Naz raised questions on Ayesha Gulalai's stance, saying if the PTI dissident legislator received lewd messages four years back in 2013, then why she had been silent on the matter.
She said that PTI was the only political party which was determined to empower women and thus made eight MPAs out of ten as parliamentary secretaries in Khyber-Pakhtunkhwa government by extending them all facilities.
Joining in conversation, PTI's District Council's member Zareen Zia claimed that Gulalai had hurled baseless and false allegations against party chief Imran Khan, saying Imran had always respected women, she added. She rubbished Gulalai's allegations terming them baseless and false.
Naeema Naz also claimed that 'opportunist Gulalai' had demanded party ticket for NA-1 Peshawar, but on refusal she quit the party, adding that she had already left two parties before joining PTI. She also claimed that Gulalai had earlier levelled serious allegations against several other people as well which had no basis and it seemed that she was taking dictation from certain 'blackmailers' as part of well-organised conspiracy against PTI.
Naz said that Gulalai brought a bad name to all women especially women parliamentarians, saying that she could also change her political loyalty without levelling such allegations, but it meant that the woman did it on dictations from PML-N leaders. She alleged that Amir Muqam, the provincial president of PML-N, was behind all this intrigue.
"Tender unconditional apology before the PTI chief Imran Khan and his followers within a week, otherwise, the party women wing would file defamation case against you, besides a tribal Jirga would also be sent to your home as per traditions to seek evidence of the allegations you levelled," she warned Gulalai.
She also urged the government and authorities concerned to put Gulalai's name on Exit Control List (ECL).
PTI district council member Kulsoom Kundi said that Gulalai never complained in party meetings and her attitude towards party chief changed all of a sudden. She said that Gulalai belonged to tribal areas and did not deserve to contest elections from Peshawar on PTI ticket as there were many other competent people in the party.
It is pertinent to mention that on Tuesday, PTI's Member National Assembly Ayesha Gulalai Wazir announced to quit Pakistan Tehreek-e-Insaf (PTI) in a press conference while levelling allegations against Imran Khan that there was no respect for women in the party and the honour of women was not safe in the party because of Imran Khan. She also blamed Imran Khan and his cronies of sending indecent text messages to female members.
Separately at a press conference, Shehzad Khan, a former candidate from PK-8 Peshawar, said that he was witness to the discussion of Gulalai with Imran Khan, saying the situation worsened when the PTI chief declined to assure her party ticket for NA-1 Peshawar in the coming general elections.
"I was leading a delegation of transporters and pushcart owners to meet Imran Khan, when PTI women lawmaker Gulalai also came there and requested us to accompany her in the negotiations with Imran Khan" he said.
Khan said that he was unaware of the demand of Ayesha Gulalai but delegation members astonished when she started demanding party ticket for herself. She also complained for not giving her a chance to speak to 'Yaum-e-Tashakur' public gathering at parade ground in Islamabad, he added.
Besides, he revealed that the stated woman lawmaker had also talked about corruption of some people and Imran Khan had asked her to come with a solid documentary proof. "Imran Khan also asked the MNA to follow the procedure for seeking party ticket through requesting the party's parliamentary board, and also questioned her that why she was least interested to take part in parliamentary and party affairs," Khan maintained.
The PTI former candidate said that the delegation had nothing with Gulalai as the poor transporters and pushcarts owners had to seek support of Imran Khan in acceptance of their own demands. He criticised Gulalai for an act which is against Pakhtun traditions, and urged her to seek apology for what she said against Imran or face defamation suit.
http://nation.com.pk/national/03-Aug-2017/pti-women-leader-asks-gulalai-to-apologise-or-face-jirga
--------
US court forbids mention of 'Islam', 'Muslim' at public hearing
02/08/17
In a settlement agreement which reads more like a declaration of surrender, Bernards Township, New Jersey officials agreed that in addition to a $3.5 million payment to Islamic Society of Basking Ridge (ISBR), residents and citizens of the Township are prohibited from commenting on "Islam" or "Muslims" at the upcoming public hearing to approve the settlement. Astonishingly, a federal judge approved the prohibition as a fully enforceable Order of the Court.
As a result of this suppression of speech, the Thomas More Law Center (TMLC), a national public interest law firm based in Ann Arbor, Michigan, yesterday filed a lawsuit in the New Jersey Federal District Court on behalf of Christopher and Loretta Quick.
TMLC's lawsuit alleges that the Bernards Township's settlement agreement constitutes a prior restraint on speech based on content, as well as a violation of the Establishment Clause because it respects Islam over other religions. The lawsuit asks the court to declare that the settlement agreement is unconstitutional, and to enter a preliminary and permanent injunction against its enforcement.
The Quicks reside within 200 feet of the proposed mosque construction in a zoned residential area. Yet, the settlement agreement prohibits them from describing the many unique features of Islamic worship which will impact design of the building, traffic density, water and sewage, traffic control problems, road construction, and parking arrangements. According to the settlement agreement, ISBR is permitted to make statements concerning Christians and Jews and their places of worship, but in contrast, the Agreement prohibits commentary relating to Islam or Muslims. In fact, ISBR has previously discussed the Christian and Jewish religions and their places of worship.
Richard Thompson, President and Chief Counsel of the Thomas More Law Center, commented: "As we have previously documented, ISBR has taken the extraordinary step of concealing significant links on their website to a radical group named by the federal government as an unindicted co-conspirator in the largest terrorism financing trial in American history, the Islamic Society of North America (ISNA). ISNA is claimed by the Muslim Brotherhood as one of 'our organizations.' According to internal documents seized by the FBI, the Muslim Brotherhood's strategy is to engage in a 'grand Jihad in eliminating and destroying Western civilization from within...'"
Thompson continued, "While claiming that the Township had a religious animus against Muslims, ISBR hid from the public view its animus toward Christians and Jews, by not only hiding anti-Christian and anti-Semitic verses published on its website, but also hiding its significant ties to ISNA. Instead of standing up to defend its citizens against ISBR's hate-filled anti-Semitic and anti-Christian bias, the Township colluded with ISBR's 'Civilization Jihad' by capitulating to payment of millions of dollars to ISBR, allowing the construction of the new mosque and Islamic center in violation of zoning codes, and now even suppressing speech concerning Islam or Muslims at a public meeting."
In March 2016, ISBR filed a lawsuit in the New Jersey Federal District Court alleging that Bernards Township had discriminated against the Islamic Society when it declined to approve the construction of a large mosque on a lot that was far too small to handle the contemplated structure. And in November 2016, the United States represented by the U. S. Justice Department filed a second lawsuit against the Township on similar grounds. The settlement agreement covers both lawsuits.
http://www.israelnationalnews.com/News/News.aspx/233326
--------
Bangladesh court ends MPs' power to sack judges
Aug 3, 2017
DHAKA - Bangladesh's Supreme Court has scrapped parliament's power to sack top judges, in a landmark verdict that lawyers said Wednesday bolstered the independence of the country's judiciary.
The country's top court restored a military rule-era provision which allows only a Supreme Judicial Council, led by the chief justice, to remove judges found to have breached the judicial code of conduct.
The full ruling released Tuesday was quickly hailed by lawyers as a crucial safeguard for the freedom of the Muslim-majority nation's secular judiciary.
"The judgement declares the 16th amendment of the constitution as null and void. It means the highest court scraps the parliament's power to remove top judges," senior lawyer Syed Ahsanul Karim told AFP.
Karim said that because of the "landmark" judgement, the executive "will have no dominant role over the judiciary".
Karim said if the amendment had been left in place, it would have made top judges "subservient" to the government as they would have been under constant threat of removal.
Prime Minister Sheikh Hasina brought the constitutional change allowing parliament - controlled by her ruling Awami League party - to remove top judges in September 2014.
In May last year, the High Court declared the amendment illegitimate after a lawyer filed a public interest challenge.
The Supreme Court led by chief justice S.K. Sinha gave a provisional verdict last month ruling against the government.
"The 16th amendment has raised doubts about the independence of the judiciary and the court boldly struck down that amendment," said Shahdeen Malik, senior lawyer and law professor.
"This indicates the assertiveness of the court to preserve and protect its independence," he said.
The Supreme Court has increased pressure on the government to frame a code of conduct for lower court judges, who experts say are heavily influenced by the government.
Experts say a formal code would curb the government's power to use lower courts to prosecute opposition leaders and activists on trumped-up charges.
The law ministry has drafted rules, but the top court has rejected them.
Since coming to power in 2009, Hasina's government has detained and charged tens of thousands of opposition supporters. Khaleda Zia, former prime minister and leader of the opposition, faces at least 30 charges. Bangladesh was under military rule from 1975 to 1990.
http://nation.com.pk/international/03-Aug-2017/bangladesh-court-ends-mps-power-to-sack-judges
--------
Mideast
Crimes at al-Aqsa spawn of Israeli-Arab normalization bids: Hezbollah chief
Aug 2, 2017
The secretary general of the Lebanese Hezbollah resistance movement says Israel's acts of aggression at the al-Aqsa Mosque compound are the result of bids meant to normalize ties between certain regional Arab countries and the Tel Aviv regime.
Sayyed Hassan Nasrallah said Tel Aviv's measures at the mosque were also the consequences of the so-called peace plan between Israelis and Palestinians.
However, he stressed that Israel's ploy at al-Aqsa Mosque had failed as they were met with widespread condemnation and the massive presence of Palestinians at the holy site.
Nasrallah made the remarks in Beirut during a Wednesday meeting with Hossein Amir-Abdollahian, a special adviser on international affairs to the Iranian parliament speaker.
"Zionists are seeking to use all possible means to normalize their ties with certain countries of the region and the Arab world and at the same time they are taking steps towards the collapse of these countries," he said.
He also warned against plots to partition the Middle East and alter the geographic map of the region and that of the Muslim world, saying such schemes are devised to help the enemy achieve its goals.
The Hezbollah chief also praised the role of Leader of the Islamic Revolution Ayatollah Seyyed Ali Khamenei in recognizing and countering the evil plots of enemies against the region and the Muslim world, saying the issue of resistance in Palestine, Syria and Lebanon is directly linked to regional stability and security.
The Iranian official, for his part, lauded the role of Hezbollah in contributing to the security of the region.
While rendering assistance to the campaign against terrorism, Iran employs all its diplomatic capacities to fully support "realistic and fair" political solutions to the conflicts in the region, including in Syria and Yemen, said Amir-Abdollahian.
Tensions have recently escalated in the West Bank and Jerusalem al-Quds between the Israeli forces and the Palestinians after the Tel Aviv regime imposed restrictions on al-Aqsa Mosque.
Muslims refused to hold prayers at the mosque and prayed on the streets around the Old City of Jerusalem al-Quds for almost two weeks after Israel installed metal detectors at entry points of the holy site following a deadly shooting incident on July 14.
Israeli officials decided to remove the controversial security measures late on July 26.
Israel's recent restrictive measures have drawn widespread international condemnations.
http://www.presstv.ir/Detail/2017/08/02/530491/Iran-Israel-Lebanon-Hezbollah-Hasan-Nasrallah
--------
OIC Communique Vows To Defend Al-Aqsa Mosque
August/02/2017
The Organization of Islamic Cooperation (OIC) on Aug. 2 expressed its determination to defend the al-Aqsa Mosque from all threats by Israel and emphasized the sanctity of the holy site for Muslims from around the Islamic world.
"Israel's recent provocative actions, including the closure of the al-Aqsa Mosque," were condemned by OIC foreign ministers in a final communique issued in Istanbul on Aug. 1 after a meeting on the recent Israeli restrictions on al-Aqsa Mosque in Jerusalem.
"The committee condemns the banning of Palestinian Muslims and Christians from their natural right to worship in the holy sites in al-Quds al-Sharif, through employing collective punishment measures, and the use of lethal and excessive force against peaceful Palestinian worshipers," it said.
"The exemplary religious tolerance established throughout centuries under Islamic rule" at al-Aqsa was also emphasized by the foreign ministers.
The holy mosque was "the first Qibla of Islam and one of its three most sacred masjids; a sanctuary that belongs to Islam," they reiterated.
"The committee reaffirms the centrality of the cause of Palestine and the religious and spiritual character of the city of al-Quds al-Sharif for the entire Muslim Ummah, and its determination to defend it from all threats caused by the colonial Israeli occupation," it said in the communique.
It also emphasized the Arab and Islamic character of al-Aqsa and rejected any attempts susceptible to prejudice "the Palestinian right to full sovereignty over the city of al-Quds al-Sharif [East Jerusalem] as the capital of the State of Palestine."
The organization also condemned recent premeditated Israeli attempts to alter the historic status quo at al-Aqsa Mosque, "including the installation of metal detectors and cameras in and around al-Haram al-Sharif."
It highlighted its future support against any Israeli intervention and warned that "any similar steps in the future would be unacceptable and illegal and shall be confronted by the organization."
The committee also rejected and condemned attempts by Israel "to legislate altering the demographic composition in al-Quds al-Sharif" and said "any measure and/or legislation Israel adopts in relation to al-Quds al-Sharif are illegal, null and void under international law and several relevant United Nations resolutions, including Security Council resolutions."
The OIC thanked Turkey, Jordan and Saudi Arabia for their principled and longstanding and proactive support during the conflict.
Full report at:
http://www.hurriyetdailynews.com/organization-of-islamic-cooperation-communique-vows-to-defend-al-aqsa-mosque.aspx?pageID=238&nID=116228&NewsCatID=352
--------
Al-Qaeda attack kills six soldiers in southern Yemen
3 August 2017
Six soldiers of a new anti-militant force formed by the United Arab Emirates were killed and others were abducted Wednesday in an al-Qaeda suicide bombing in southern Yemen, a Yemeni military official said.
The suicide bomber blew up his vehicle next to a military position recently set up by the Yemeni force in Shabwa province, the official told AFP, speaking on condition of anonymity.
Two vehicles belonging to the force were destroyed in the attack, which left an undetermined number wounded while other soldiers were abducted by al-Qaeda members supporting the suicide bomber, he added.
Also read: Ould Cheikh Ahmed in Muscat for new round of Yemen peace talks
The official said the victims belong to an "elite unit" set up by the United Arab Emirates. Al-Qaeda militants remain active in southern Yemen where they have exploited the security gap created by the conflict between Hadi's supporters and the Houthi militias.
The conflict in Yemen pits Houthi militias and supporters of ex-president Ali Abdullah Saleh against forces loyal to the internationally recognized president Hadi.
Full report at:
https://english.alarabiya.net/en/News/gulf/2017/08/03/Al-Qaeda-attack-kills-six-soldiers-in-southern-Yemen.html
--------
Iran's top priority is to promote ties with neighbors, says Zarif
Aug 2, 2017
Iranian Foreign Minister Mohammad Javad Zarif says the Islamic Republic's top priority is to promote relations with its neighboring countries.
Iran's policy is to have ties with other countries "based on mutual respect and rationality," Zarif told reporters on the sidelines of a cabinet session on Wednesday.
"That does not mean we have problems in our relations with our neighbors. On the contrary, we underscore foreign policy. Our priority has always been [our] neighbors," Zarif said, adding that the next Iranian administration will pursue the same policy.
He said Iran would benefit from a powerful region, whose security is guaranteed without reliance on outsiders.
Asked about a handshake with Saudi Foreign Minister Adel al-Jubeir on the sidelines of a Tuesday meeting of the Organization of Islamic Cooperation (OIC) in Istanbul, Turkey, Zarif described the encounter as a common diplomatic courtesy.
"Although the Islamic Republic opposes many policies of the Saudi government, our policy has always been… to have good relations with our neighbors," Zarif said.
"If our neighbors… do not seek tension in the region, they will surely find Iran as a good partner and a country whose interests lie in the stability and security of the region," he added.
Tensions between Iran and Saudi Arabia further escalated after the kingdom executed a prominent Shia cleric in January 2016.
The execution triggered angry protests in many countries, including Iran. Protesters attacked the Saudi Embassy in Tehran and its consulate in Mashhad. Riyadh cut diplomatic ties with the Islamic Republic in the same month.
Full report at:
Iran blamed the incompetence of Saudi officials for the incident.
http://www.presstv.ir/Detail/2017/08/02/530510/Iran-Saudi-Arabia-Zarif-Jubeir-OIC
--------
Israel completes new stretch of apartheid wall in WB
Aug 3, 2017
Israel says it has completed the construction of part of its controversial separation wall near the Palestinian city of al-Khalil (Hebron) in the southern West Bank.
In a statement released on Wednesday, the Israeli Ministry of Military Affairs announced that it had "installed the final concrete walls, completing a 42-kilometer wall between [the Palestinian village of] Tarkumia and Meitar [crossing]."
Israeli Minister of Military Affairs Avigdor Liberman claimed that "the completion of the wall in the southern Hebron hills is another step in … efforts to significantly increase the security of residents of the area."
Israel began building the 712-kilometer barrier of towering concrete walls, barbed-wire fences, trenches and closed military roads inside the occupied West Bank back in 2002.
Tel Aviv argues that the project is aimed at preventing infiltration into the occupied territories, but Palestinians say the move is yet another violation of their rights and allows for further annexation of their land.
If completed, the barrier will result in the isolation of 9.4 percent of the West Bank, including East Jerusalem al-Quds, according to the United Nations Office for the Coordination of Humanitarian Affairs (OCHA).
According to the UN figures published before Wednesday's announcement, some 214 kilometers of the wall remains to be erected.
The International Court of Justice said in an advisory opinion issued in 2004 that the apartheid wall violates international law and urged Israel to remove it from the occupied territories.
About 600,000 Israelis live in over 230 settlements built illegally since the 1967 occupation of the Palestinian territories.
The continued expansion of Israeli settlements is one of the major obstacles to the establishment of peace in the Middle East.
In recent month, Tel Aviv has stepped up its settlement construction activities in the occupied lands in a blatant violation of international law and in defiance of United Nations Security Council Resolution 2334.
Full report at:
http://www.presstv.ir/Detail/2017/08/03/530544/Israel-Palestine-West-Bank
--------
Southeast Asia
Hizbut Tahrir ban a double-edged sword for Indonesia?
02 Aug 2017
By Amy Chew
BOGOR, Indonesia: The battle lines are being drawn in Indonesia between a group which campaigns for an Islamic caliphate through non-violent means and those who are concerned it is undermining the country's social and religious harmony.
One of the front lines in this battle is Bogor Agricultural University (IPB) in West Java – one of Indonesia's top educational establishments, attracting some of the brightest minds to its campus.
It is also one of the places seen as a recruiting ground for Hizbut Tahrir Indonesia (HTI), the organisation that wants to see the country become a caliphate, operating under strict Islamic code.
"HTI recruits students and others via social media and their bulletins which are widely circulated at the university campus mosque as well as public mosques," Zimanul Adli, a biophysics Masters student from the university, told Channel NewsAsia.
"They aim to get students and the general public to agree with their (concept) of the caliphate," Zimanul added. "Generally, their numbers are not so big but they are militant."
HTI GOAL IS TO DISBAND THE NATION STATE OF INDONESIA: NU
Nahdlatul Ulama (NU), the country's largest Muslim organization, sees HTI as a threat because it seeks to dissolve the pluralistic Republic of Indonesia and replace it with an Islamic caliphate.
"If Indonesia is dissolved, it will have serious implications for the rest of Asean," Yahya Cholil Staquf, secretary-general of NU, told Channel NewsAsia.
"HTI rejects the country's secular constitution and the state ideology of Pancasila (the philosophy of democracy, social justice and unity which guides Indonesian politics). They encourage their followers to disobey the laws of the land," said Staquf.
"To them, the government is an infidel."
HTI, said Staquf, openly articulates ideas against democracy.
"Under the caliphate, there will be no respect for individual rights, no elections and you will not be able to choose your own leader," he said, adding that HTI's ideology will stir up conflict between Muslims and non-Muslims, as well as fellow Muslims who do not share their beliefs.
INDONESIA BANS HTI AMIDST RISING SECTARIAN TENSION
Concerns about HTI have intensified of late, prompting the government to ban the organization last month "to protect the country's pluralistic state" and national unity, said Freddy Haris, director-general at the Ministry of Justice and Human Rights.
HTI was dissolved under the powers of a decree, issued by President Joko Widodo, to ban groups which do not support Indonesia's constitution and state ideology.
The ban comes amidst rising religious extremism and sectarian tension, exemplified by sometimes violent rallies held against former ethnic Chinese Christian governor Basuki Tjahaja Purnama, who was accused of committing blasphemy against Islam.
HTI was part of the movement that organised the rallies.
Human rights groups have criticised the ban, saying it undermined the right to freedom of association and that the decree could be used by the government to crack down on dissent.
Some nationalist figures in the country, however, endorsed the move.
"I support the banning of HTI since the organisation openly campaigned against the concept of Indonesia as defined by our constitution," former environment minister Sarwono Kusumaadmatja told Channel NewsAsia.
"The idea of a caliphate is dangerous since it can lead to sectarian conflict even within our Islamic community. It is also a dangerous utopia," said Sarwono.
HTI TO TAKE LEGAL ACTION AGAINST BAN
However, HTI is not taking the ban lying down. The group called the ban arbitrary and "tyrannical" and vowed to take legal action to challenge it.
"We will not keep silent. We have already filed for a judicial review against the (presidential) decree to the Constitutional Court on 17 July 2017," HTI spokesman Ismail Yusanto told Channel NewsAsia.
"We are currently preparing a suit against the revocation of HTI's legal status which will be filed to the State Administrative Court," Yusanto added.
"Up until today, HTI has not violated any laws and we do not know what we have done wrong as no warning was ever issued to us, as required by the decree. Our legal status was revoked without any prior warning given to us," said Yusanto.
Asked whether HTI's campaign for a caliphate threatened the country's state of unity, Yusanto said: "That is just a made-up excuse."
Although HTI is questioning the ban, its desire to challenge the established Indonesian political system is not in doubt: Earlier this year, HTI held rallies in major cities in Indonesia, including Surabaya and Makassar, where its members paraded with banners calling for an Islamic caliphate.
HTI EXPANDS THROUGH EDUCATION INSTITUTIONS
The challenge for the government in its attempt to limit the influence of HTI is that it has become a well-established entity, with a wide influence.
It operated underground until it was granted legal status during former President Susilo Bambang Yudhoyono's rule from 2004-2014.
As a legal entity, HTI was able to move freely, not only reaching Muslim communities on campuses but also developing its influence in the government bureaucracy.
"Its call for a caliphate was no longer heard only in mosques and university campuses but also in seminar rooms and government offices," wrote Mohammad Iqbal Ahnaf of Gadjah Mada University, in the New Mandala, a site hosted by the Australian National University which provides analysis on Southeast Asia.
"HTI's confidence grew as its reach widened and it began to pursue what it declared to be the final stage in realising the formation of the caliphate, seeking the support of influential figures who would join it in seizing power," wrote Ahnaf.
In its stronghold in Bogor, it has expanded via a network of educational facilities – building nurseries and one large, private Islamic school with thousands of students.
"Their (HTI's) activities in education and prayer sessions bring them huge crowds. They seem to have lots of resources to fund such activities," said Ifan Haryanto, head of NU's Bogor branch.
HTI BELIEVED TO HAVE TWO MILLION SYMPATHISERS
The net result of its activities is that it has significant support. According to the NU's youth wing Ansor, HTI's sympathisers are estimated to number around two million.
"This is an extraordinary figure," Yaqut C Qoumas, head of Ansor, told Channel NewsAsia.
"They have successfully infiltrated among retired military officers, the bureaucracy including state-owned enterprises. They have lots of resources," Yaqut added.
The other key challenge for the authorities is that there are concerns that although it seeks to establish a caliphate through peaceful means, human rights activists say the fact that HTI shares this goal with Islamic State (IS) and preaches intolerance leaves open the possibility that some of its supporters could be tempted to use violence.
"Yes, HTI's teachings have contributed to the strengthening of radicalism because the intolerance that is promoted can be transformed into radical-terror action," said Hendardi, head of the Setara Institute for Democracy and Peace.
HTI is the Indonesian branch of the transnational Hizbut Tahrir (HT), a secretive organization that aims to replace all existing governments with a global Islamic caliphate based on shariah law. HT is banned in many countries including Egypt, Jordan, Saudi Arabia.
According to London-based Quilliam, a counter-extremism organization founded by former senior Hizbut Tahrir members, HT shares the same goals as the Islamic State (IS) terror group.
"The only difference between them (HT) and Islamic State … is that IS uses violence to achieve what they want, HT aren't using violence. They (both) want the same thing," Haras Rafiq, CEO of Quilliam, told Channel NewsAsia.
According to Rafiq, many of HT's members become susceptible to jihadist organisations.
Indonesian Muslim scholar M. Najih Arromadioni and author of the book, The Distortion of the Islamic State's Ideology, say people exposed to HT's ideology are vulnerable to being provoked to commit violence.
"People who have experienced radicalization and militancy, when the time and momentum is right, it is very easy to mobilise them to carry out violence," said Najih.
BAN IS A DOUBLE-EDGED SWORD: SETARA INSTITUTE
It is unclear what impact the ban will have, with the Setara Institute cautioning that it is a double-edged sword that cuts both ways.
"The ban gives rise to two possibilities – extremism strengthens due to disappointment and consolidation amongst those who are opposed to this ban," said Setara's Hendardi.
"Or, extremism can weaken because the ban weakens the group as more firm legal action can now be taken (against extremists acts)," Hendardi added.
NU said there is a need to create awareness of the dangers of extremist movements and that banning them may not be enough.
"We need to consolidate Indonesian movements to make them aware that this kind of movement (HTI) is dangerous," said NU's Staquf.
Former environment minister Sarwono agreed.
"Sectarian ideas are gaining ground. The banning of HTI has to be followed up with programmes to instill a sense of nationhood and to establish good governance," said Sarwono.
http://www.channelnewsasia.com/news/asiapacific/hizbut-tahrir-ban-a-double-edged-sword-for-indonesia-9076924
--------
China again blocks move to name Masood Azhar a global terrorist at UN
Aug 3, 2017
UNITED NATIONS: China has again extended by three months its technical hold on the US, France and UK- backed proposal to list JeM chief and Pathankot terror attack mastermind Masood Azhar as a designated terrorist by the UN.
China had in February this year blocked the US move to designate Azhar as a global terrorist at UN.
The deadline for China to take action on its technical hold was till August 2.
If China would not have extended the technical hold, Azhar would have automatically been designated under the UN as a terrorist. Sources told PTI here that just before the deadline lapsed, China once again sought a three-month extension until November 2 on its technical hold on the proposal.
A veto-wielding permanent member of the Security Council, Beijing has repeatedly blocked India's move to put a ban on the Jaish-e-Mohammed leader under the al-Qaida Sanctions Committee of the Council.
Last year in March, China was the sole member in the 15- nation UN organ to put a hold on India's application with all other 14 members of the Council supporting New Delhi's bid to place Azhar on the 1267 sanctions list that would subject him to an assets freeze and travel ban.
The six-month validity of that technical hold lapsed in September and Beijing then extended it by three more months.
In December last year, after China blocked India's proposal to list the JeM chief, Indian diplomatic sources here had said that the pursuit of terrorism was not a "one-shot affair" for India and that it will continue to pursue issues of terrorism "through all available mechanisms".
Full report at:
http://timesofindia.indiatimes.com/india/china-again-blocks-move-to-name-masood-azhar-a-global-terrorist-at-un/articleshow/59893062.cms
--------
Malaysia improves score in own Shariah Index
BY RAM ANAND
August 3, 2017
PUTRAJAYA, Aug 3 — Malaysia's score in the Shariah Index that it launched two years ago has improved marginally this year, Prime Minister Datuk Seri Najib Razak announced today.
The score for the 2017 Shariah Index was 76.06 per cent in several main policy areas, an improvement of 0.64 percentage points compared to the 2015 score of 75.42 per cent.
Malaysia was ranked as "very good" in the index, scoring above 80 per cent in several areas such as education and legislature.
Najib announced the index score during a gathering of Islamic scholars and NGOs here, during which he also announced a RM2 million fund from Putrajaya for the NGOs.
http://www.themalaymailonline.com/malaysia/article/malaysia-improves-score-in-own-shariah-index#qcvexPkb5f9p4VJh.97
--------
Seeking a dream, Indonesian family finds nightmare in Raqqa
Aug 3, 2017
The 17-year old Indonesian girl made a persuasive case to her family: lured by what she had read online, she told her parents, sisters, aunts, uncles and cousins they should all move to Syria to join the Islamic State group.
Each of her two dozen relatives found something in it for them. Free education and health care for the girls. Paying outstanding debts for her father and uncle, finding work for the youngest men.
And the biggest bonus: a chance to live in what was depicted as an ideal Islamic society on the ascendant.
It didn't take long before their dreams were crushed and their hopes for a better life destroyed as each of those promised benefits failed to materialize. Instead, the family was faced with a society where single women were expected to be married off to IS fighters, injustice and brutality prevailed, and a battle raged in which all able-bodied men were compelled to report to the frontline.
In an interview with The Associated Press, Nurshardrina Khairadhania, now 19, recalled her family's fateful decision to immigrate to the IS stronghold of Raqqa two years ago — and how, only months later, their bid to escape began.
During that time the family endured separation, her grandmother died and an uncle was killed in an airstrike.
"IS shared only the good things on the internet," said the young woman, who goes by her nickname, Nur.
She now lives with her mother, two sisters, three aunts, two female cousins and their three young sons in Ain Issa, a camp for the displaced run by the Kurdish forces fighting to expel IS from Raqqa. Her father and four surviving male cousins are in detention north of there. While the men are being interrogated by the Kurdish forces for possible links to IS, the women wait in a tent in the searing heat, hoping for the family to be reunited and return to their home in Jakarta.
Nur's family is among thousands from Asia, Europe, Africa, North America and the Middle East who chased the dream of a new Islamic society advertised by IS in slickly produced propaganda videos, online blogs and other social media.
Nur recalled calling her family together just months after the extremists' declared their "caliphate" on territory seized in Syria and Iraq in the summer of 2014.
Making her pitch, she recounted the benefits laid out on the IS blogs: her 21-year-old sister could continue her computer education for free. Her 32-year-old divorced cousin, Difansa Rachmani, could get free health care for herself and her three children, one of whom was autistic. Her uncle could get out from under the debt he incurred trying to save a struggling auto mechanic business in Jakarta — and could even open a new one in Raqqa, where mechanics were in high demand to build car bombs, the extremists' signature weapon.
For Nur, the Islamic State seemed to be the perfect place to pursue her desire to study Islam and train to be a health practitioner.
"It is a good place to live in peace and justice and, God willing, after hijrah, we will go to paradise," she recalled thinking, using the Islamic term for migration from the land of persecution to the land of Islam. "I wanted to invite all my family. ... We went to be together forever, in life and afterlife."
The family sold their house, cars and gold jewelry, collecting $38,000 for the journey to Turkey and then on to Syria.
But once in Turkey, the first quarrels began, over how or even whether to sneak into Syria. Seven relatives decided to head out on their own and were detained by the Turkish authorities while trying to cross the border illegally. They were deported back to Indonesia where, the family says, they remain under surveillance because the rest of their relatives had lived in IS territories.
The saga of family separation had only just begun, however.
After arriving in Islamic State group territory in August 2015, the family was divided again: the men were ordered to take Islamic education classes, and ended up jailed for months because they refused military training and service. After their release, they lived in hiding to avoid forced recruitment or new jail sentences. The women and girls were sent to an all-female dormitory.
Nur was shocked by life in the IS-run dormitory. The women bickered, gossiped, stole from each other and sometimes even fought with knives, she said. Her name and those of her 21-year-sister and divorced cousin were put on a list of available brides circulated to IS fighters, who would propose marriage without even meeting them.
"It is crazy! We don't know who they are. We don't know their background. They want to marry and marry," she said.
"IS wants only three things: women, power and money," she and her cousin, Rachmani, said in unison.
"They act like God," Nur added. "They make their own laws. ... They are very far from Islam."
In a separate, monitored, interview with the AP at a security center run by Kurdish forces in Kobani, north of Raqqa, where he and the other male family members were being questioned for possible IS ties, her 18-year-old cousin said that living under the extremists was like living in "prison."
"We (didn't) want to go to Syria to fight," he said, speaking on condition of anonymity for fear of retribution from IS or trouble with the Kurdish authorities or those back home in Indonesia. "We just wanted to live in an Islamic state. But it is not an Islamic state. It is unjust, and Muslims are fighting Muslims."
IS officials ignored Nur's persistent queries about continuing her education in Raqqa. And because they refused to enroll in military service, the men never got the jobs they had been promised. When the battle for Raqqa intensified in June, IS militants set up checkpoints around the city, searching for fighters and came looking for the men.
Rachmani did get free surgery for a chronic neck ailment and her son got attention for his autism and was finally able to walk. Soon after the family's arrival, she was sent to the then-IS stronghold of Mosul in Iraq for the surgery.
"I left my country for my stupid selfish reason. I wanted the free facilities," Rachmani said. "Thank God I got my free (surgery) but after that all lies."
The family searched for months for a way to escape, a risky endeavor in the tightly controlled IS territory.
When the Kurdish-led campaign to retake Raqqa from IS intensified in June, the family finally saw their opportunity. At great personal risk, Nur used a computer in a public internet cafe to search for "enemies of IS," despite the danger posed by frequent raids carried out by IS there. She contacted activists and eventually found smugglers, who, for $4,000, got the family cross the frontline and into Kurdish-controlled territory. They turned themselves in to Kurdish forces on June 10.
An Indonesian Foreign Ministry official said authorities have known for several months about the presence of Indonesian nationals, including Nur's family, in the Ain Issa camp and were investigating their condition.
"However, they have been two years living in the IS area, so the risk assessment of them is required and we have been facing obstacles to reach them as they are in an area not controlled by any official government, either Iraq or Syria," said Lalu Muhammad Iqbal, the ministry's director of Indonesian citizen protection.
Full report at:
http://abcnews.go.com/Lifestyle/wireStory/seeking-dream-indonesian-family-finds-nightmare-raqqa-49004387
--------
FM Calls for International Protection of Al Aqsa Mosque Compound in OIC Meeting
Aug 3, 2017
Jakarta. Foreign Minister Retno Marsudi urged member states of the Organization of Islamic Cooperation, or OIC, to work together and establish international protection for the Al Aqsa Mosque compound in East Jerusalem, during an OIC meeting in Istanbul on Tuesday (01/08).
"The Organization of Islamic Cooperation must collectively work on the international protection for the Al Aqsa complex in order to achieve security, peace and stability in the area and in Palestine," Retno said, as quoted in a statement released by the Ministry of Foreign Affairs.
Foreign ministers of OIC member states gathered for an extraordinary meeting following weeks of unrest around the holy site, venerated by Jews, Christians and Muslims.
Israel implemented new security measures at the compound's entry points after two police officers were killed on July 14.
The new measures quickly increased tensions between Israelis and Palestinians, triggering international unrest and resulting in injuries of more than 1,300 Palestinian demonstrators, according to reports by Al Jazeera.
During her speech, Retno said the violent incidents reflect Israel's policies in Palestine, which often are human rights violations.
"Are we going to stand and allow similar incidents at Al Aqsa Mosque? We cannot let this continue," Retno said, adding that the OIC should make use of international forums and the United Nations Security Council, to urge Israel to change its violent policies and obey existing UN resolutions regarding Palestine.
"What happened in Al Aqsa was not for the first time. It's a form of violent, illegal occupancy and human rights violations that Israel must be held responsible for," Retno added.
The minister also stressed the importance of continuing peace talks between Israel and Palestine for achieving a two-state solution to the conflict.
In a final communique issued in Istanbul following the meeting, OIC foreign ministers condemned "Israel's recent provocative actions, including the closure of Al Aqsa Mosque" and said that any similar missteps by Israel in the future will be "unacceptable and illegal," and will be duly confronted by the organization.
Full report at:
http://jakartaglobe.id/news/fm-calls-international-protection-al-aqsa-mosque-compound-oic-meeting/
--------
Pakistan
Pakistan tightens noose around Afghan Taliban
03-Aug-17
by Tahir Khan
ISLAMABAD: Law enforcement agencies have raided different locations in Balochistan to apprehend the Afghan Taliban, which could be seen an indication of Pakistan's mounting pressure on the Afghan insurgents to come to the negotiation table, Daily Times learnt on Wednesday.
There was no immediate report of any arrest as most of the Taliban have already crossed into Afghanistan, sources said.
Sources say the LEAs conducted raids on religious schools, mosques and some houses in the outskirts of Quetta where they believed the Afghan Taliban could have lived in the past. However, Taliban sources say Taliban leaders had moved to southern parts of Afghanistan that are now under the Taliban control.
There was no word from the officials in Balochistan about the raids.
Afghanistan had long been claiming that Afghan Taliban leaders are living in parts of Balochistan. On its part, Pakistan says militants of the Tehreek-e-Taliban Pakistan and other groups now operate from the Afghan side of the border.
In October 2016 Pakistan arrested three key members of the Afghan Taliban, including Ahmadullah Muti alias Mullah Nanai who served as intelligence chief under Mullah Akhtar Mansoor .
Suleman Agha, the Taliban governor for Daykund province, and Mullah Sani, also known as Samad Sani, chief of a religious school and a trader, who have links with the Taliban, had also been taken into custody. Taliban sources confirmed to Daily Times the Taliban leaders are still in Pakistan's custody.
Pakistan LEAs raided several weeks after Pakistan conveyed to the Taliban leaders to join the political process, however, Taliban reiterated their longstanding stance not to talk to the Kabul administration as according to them it has no powers to make any decision, Afghan sources privy to the discussions have said.
Daily Times has learnt that Sheikh Abdul Hakim, a top Afghan Taliban religious cleric, left Pakistan after Eid and moved to Helmand fearing possible action by the Pakistani authorities.
Sheikh Hakim, the Taliban chief justice, is respected among the Taliban even more than the Taliban chief, Maulvi Haibtullah. Hakim was previously accessible to the Taliban leaders instead of Haibtullah as he has gone into hiding since his nomination as the Taliban chief last year.
Several other senior Taliban leaders, who have quit Pakistan including Sadr Ibrahim, the Taliban military chief and is now leading the Taliban fighters in southern and western provinces.
He has joined the governor of Helmand Mullah Muhammad Rahim, also known as Mullah Abdul Manan Akhund, governor of Kandahar Mullah Muhammadzai, Mullah Gul Agha, in-charge of the financial committee, and brothers of Mullah Akhtar Osmani, who was killed in a US airstrike in Helmand in December 2007.
Sources believe that the raids were conducted as part of understanding between Pakistan and Afghanistan to act against the militants on the basis of the lists both had exchanges in February this year.
In March then Pakistan's foreign affairs adviser Sartaj Aziz and Afghan National Security Adviser Hanif Atmar in their meeting in London had agreed to make progress on the lists of wanted people.
Kabul had been insisting a third-party verification of the action in both countries; however, Pakistan supported on a bilateral mechanism.
Last month Afghan officials had claimed that a high-powered delegation of US senators led by Armed Services Committee Chairman John McCain told Afghan President Ashraf Ghani that Pakistan has agreed to 'joint operations' against terrorist groups in the border region.
Pakistan military spokesman had denied the statement issued by Presidential Palace in Kabul after President Ghani's meeting with the American senators.
http://dailytimes.com.pk/pakistan/03-Aug-17/pakistan-tightens-noose-around-afghan-taliban
--------
Army to continue efforts to eliminate terror: COAS
03-Aug-17
ABBOTTABAD: Chief of Army Staff (COAS) General Qamar Javed Bajwa on Wednesday emphasised that Pakistan Army will continue its efforts to eliminate the menace of terrorism and ensure that the borders remain secure.
"This demands the highest standards of faith, professionalism and perseverance in the service of the nation," he remarked while addressing a special two-day Baloch Regiment Conference held at Baloch Regimental Center Abbotabad, the Inter-Services Public Relations (ISPR) said.
The COAS lauded the proud traditions and contribution of Baloch Regiment which is one of the most decorated regiments of army due to sterling performance over the years. He praised the sacrifices of the martyrs and assured their families that army will never forget those who gave their blood to defend and strengthen the nation.
In the opening session of the conference, the COAS was presented the honour and ranks of Colonel in Chief of Baloch Regiment. The COAS also laid floral wreath at Yadgar-e-Shuhada to pay homage to martyrs of Baloch Regiment for laying their lives for defence of motherland.
Lieutenant General Nadeem Raza, Commander 10 Corps, and large number of serving and retired officers of Baloch Regiment including former COAS Gen Mirza Aslam Beg, Gen Ashfaq Parvez Kayani and former chairmen JCSC Gen Tariq Majid and Gen Rashid Mehmood were also present.
Separately, Chief of Army Staff General Qamar Javed Bajwa expressed his grief over loss of innocent lives in recent terrorist attacks in Afghanistan.
Full report at:
http://dailytimes.com.pk/pakistan/03-Aug-17/army-to-continue-efforts-to-eliminate-terror-coas
--------
Pakistan condemns suicide attack at Herat mosque
August 03, 2017
ISLAMABAD:- Pakistan on Wednesday strongly condemned the terrorist attack at a mosque in Herat resulting in the loss of precious lives and injuries to several people. In a statement, the foreign ministry said that Pakistan had conveyed its deepest sympathies to the bereaved families of those who lost their lives and prayers for speedy recovery of the injured. "Pakistan reiterates its unequivocal condemnation of terrorism in all forms and manifestations. Eliminating the scourge of terrorism requires cooperation among states," it said.–Staff Reporter
http://nation.com.pk/national/03-Aug-2017/pakistan-condemns-suicide-attack-at-herat-mosque
--------
Alleged terrorists held, explosives recovered
August 03, 2017
TOBA TEK SINGH: The Counterterrorism Department (CTD) arrested two alleged terrorists from Dabban Wala railway station area on Wednesday. Sources said both were identified as Irshad Ahmad of Rahim Yar Khan and Abdul Majeed of Jhang. Explosive material and detonators were also recovered from their custody. They belonged to a banned outfit. Both have been shifted to unknown place for investigation.
http://nation.com.pk/national/03-Aug-2017/alleged-terrorists-held-explosives-recovered
--------
Quetta rally expresses solidarity with Sharif
August 03, 2017
QUETTA: Workers of the Pakistan Muslim League-Nawaz took out a procession here on Wednesday to express solidarity with deposed prime minister Nawaz Sharif.
Members of the Balochistan Assembly Asim Kurd, Samina Khan, Anita Irfan, and Jamal Shah Kakar along with the PML-N provincial general secretary Naseebullah Bazai and Deputy Mayor of Quetta Mohammad Younus Baloch spoke on the occasion.
They termed the ousting of an elected prime minister a "conspiracy" against democracy and its institutions, saying that it was the third time a premier and popular leader of the country had been removed from his office despite coming into power by a majority vote.
Samina Khan said Nawaz Sharif would again come into power through majority votes, adding that he had brought the country on the path of development and progress as he gave the gift of the China-Pakistan Economic Corridor to the people.
Echoing similar sentiments, Mr Kurd said Mr Sharif was ousted from the office of prime minister but no one could remove him from the hearts of the people of Pakistan. "Nawaz Sharif is our leader and will remain in our hearts forever," he said.
PML-N leaders and workers from Balochistan would not hesitate to render any sacrifice for Mr Sharif and would continue to struggle for strengthening democracy and its institutions, the speakers said.
The leaders were of the view that the PML-N government, under the leadership of Mr Sharif, had brought the country out of an economic disaster it was facing in 2013, through its strong policies.
They said that all conspiracies against the PML-N and its leadership would be foiled through unity of the party workers.
Resolution against Imran
A condemnation resolution was submitted to the Balochistan Assembly against Pakistan Tehreek-i-Insaf (PTI) chief Imran Khan on Wednesday, a day after departing PTI lawmaker Ayesha Gulalai levelled harassment allegations against Mr Khan.
The resolution, forwarded by Jamiat Ulema-i-Islam-Fazl lawmaker Shahida Rauf, called for legal action against the PTI chief under the Women Protection Act and demanded that Mr Khan be disqualified from the party's chairmanship.
Ms Rauf said in the resolution that Pakistani women had become insecure due to "unethical actions" of Mr Khan, who had committed inappropriate and un-Islamic acts and disrespected the honour of women.
The resolution also demanded that the PTI chief apologise to the nation in front of the media.
Meanwhile, Raja Basharat Mehmood, a lawyer from Rawalpindi, has filed a petition in the Election Commission of Pakistan seeking the PTI chairman's disqualification on the basis of "shameful" allegations of harassment levelled against him by Ms Gulalai.
Full report at:
https://www.dawn.com/news/1349290/quetta-rally-expresses-solidarity-with-sharif
--------
North America
From private prayers to visiting family, being Muslim is under attack
03 2017
Fireworks are fun, but they're fleeting. What makes this country real are the people and communities that form it. As the country celebrates 150 years of nationhood, Metro's national columnist Vicky Mochama set out across Canada to discover how five different groups are creating space here.
This is Part 2 in the After The Party series: Muslim resilience
Away from the crowds, rain and noise of Ottawa on Canada Day weekend, dedicated volunteers fed and supported the city's homeless and needy people.
"When people expect us to do good, we cannot let them down," says Omar Mahfoudhi, executive director of the Islamic Care Centre, the group running the charity outreach while the rest of the city partied.
In a year that began with a tragic attack on Muslims in Quebec, there are places in Canada like this that insist on staying a safe space for everyone, Muslim and non-Muslim alike.
Recently, a non-Muslim father came in to the centre to talk about his daughter's abortion, Mahfoudhi said.
"He said he felt uncomfortable talking to his local church about it," he said. "We were able to let him know that you have to be there for your daughter rather than being someone who is obstructing her future."
He admits interactions like this are rare, but for Mahfoudhi the centre's work isn't solely for the city's Muslim population. By his calculation, they provide a majority of its services to non-Muslims.
"The majority of people who seek us out are usually Muslims. But in reality, if we took the sheer number of people that we reach out to and support, the vast majority are non-Muslim," he said. That community spirit is how, when the centre needed a space for Friday prayers, they ended up in the basement of nearby Knox Presbyterian Church.
By faith, community and goodwill, he insists on taking up space. In this way, and in the regular living-breathing-eating-being way, people of Muslim faith are an indelible part of the fabric of the cities we live in. In my own neighbourhood, there's a Muslim group that hands out food — and a helping hand — on an often desolate and downtrodden corner of the city. It's too easy to pass them by without a second thought.
And it's that long, oft-ignored presence of Muslims that was a point of contention for Omar Yaqub, a senior partner at ALIF Partners, an Edmonton consulting company.
In a conversation with him I mentioned that it came as a surprise to me that the city's Al-Rashid mosque was Canada's oldest. It was built in 1938; the original building stands in Fort Edmonton Park on a wide green park.
"When we say that we're working on integration, that implies that a community isn't already integrated," he said. "Perhaps better stated, isn't integral."
He's right.
There is a tendency to treat minorities as a new presence; by erasure, their long histories and deep legacies are removed from the places they live. I have known, lived with, befriended and loved Muslims, and yet I don't truly know the history of Muslim people in Canada.
That it is also what makes it easy for those who would dare — from politicians to right-wing racists — to target Islam and Muslims, a religious group that has not only been in Canada for decades but has been essential to the country.
When Aisha Ahmad, a professor at the University of Toronto, began tweeting about being attacked while attending the Toronto Symphony Orchestra, something about it felt so very 2017.
Speaking to Metro last month about the attack, Ahmad said, "Our city is remarkable in its diversity, and yet I was the only woman of colour in that entire section, and that made me wonder whether we have these toxic pockets of exclusion that are inconsistent with the spirit of our city."
In the most generous sense, Canadians value inclusion. Along with diversity, multiculturalism and integration, they're the values we claim to hold.
Whether they hold true when racialized people take up space is another thing entirely.
http://www.metronews.ca/views/metro-views/2017/08/02/from-private-prayers-to-visiting-family-being-muslim-is-under-attack.html
--------
US says 'grave' consequences if Syria's al Qaeda dominates Idlib
3 August 2017
The United States warned a takeover of rebel-held northwestern Idlib province by Syrian militants linked to a former al Qaeda affiliate would have grave consequences and make it difficult to dissuade Russia from renewing bombing that recently stopped.
In an online letter posted late on Wednesday, the top State Department official in charge of Syria policy, Michael Ratney, said the recent offensive by Hayat Tahrir al Sham, spearheaded by former al Qaeda offshoot Nusra Front, had cemented its grip on the province and put "the future of northern Syria in big danger".
"The north of Syria witnessed one of its biggest tragedies," said Ratney who was behind secret talks in Amman with Moscow over the ceasefire in southwest Syria announced by US President Donald Trump and Russian President Vladimir Putin in July. It was the first such US-Russian effort under the Trump administration to end Syria's civil war.
"In the event of the hegemony of Nusra Front on Idlib, it would be difficult for the United States to convince the international parties not to take the necessary military measures," the top State Department diplomat said.
Mainly Islamist rebels swept through Idlib province in 2015, inflicting a string of defeats on the Syrian army until Russia stepped in to reverse the tide of the civil war in favour of President Bashar al Assad.
Idlib province, the only Syrian province that is entirely under rebel control, has been a major target of Russian and Syrian aerial strikes that caused hundreds of civilians casualties.
The agricultural region had a respite since a Russian-Turkish brokered accord reached last May approved four de-escalation zones across Syria, among them one in Idlib province.
Many locals fear the militants' hold on Idlib will again make the province a target of relentless attacks by Russian and Syrian forces and turn it into another devastated Aleppo or Mosul.
More than two million people live in Idlib, which has become an overcrowded refuge for many of the displaced, including rebel fighters and their families.
"Everyone should know that Jolani and his gang are the ones who bear responsibility for the grave consequences that will befall Idlib," said Ratney, referring to former Nusra head Abu Mohammad al Jolani who effectively leads Hayat Tahrir al Sham.
In less than three days Jolani's fighters overran their powerful rival, the more mainstream Ahrar al Sham group, seizing control of a strategic border strip with Turkey in some of the heaviest inter-rebel fighting since the start of the conflict.
Ratney told rebel groups, who have been forced to work with the militants out of expediency or for self-preservation, to steer away from the group before it was "too late."
He said Washington would consider any organization in Idlib province that was a front for the a part of al Qaeda's network.
The expanding influence of the former al Qaeda has triggered civilian protests across towns in the province with some calling for the group to leave towns and not interfere in how they are run.
Full report at:
https://english.alarabiya.net/en/News/middle-east/2017/08/03/US-says-grave-consequences-if-Syria-s-al-Qaeda-dominates-Idlib.html
--------
Trump signs Russia sanctions bill, Moscow calls it 'trade war'
3 August 2017
US President Donald Trump grudgingly signed into law new sanctions against Russia on Wednesday, a move Moscow said amounted to a full-scale trade war and an end to hopes for better ties with the Trump administration.
Congress overwhelmingly approved the legislation last week, passing a measure that conflicts with the Republican president's desire to improve relations with Moscow.
Trump signed the bill behind closed doors, without the fanfare that has customarily accompanied his signing of executive orders. He criticized the measure as infringing on his powers to shape foreign policy, and said he could make "far better deals" with governments than Congress can.
Russian Prime Minister Dmitry Medvedev called the sanctions tantamount to a "full-scale trade war," adding in a Facebook post that they showed the Trump administration had demonstrated "utter powerlessness." "The hope that our relations with the new American administration would improve is finished," he wrote.
Trump's litany of concerns about the sanctions, which also affect Iran and North Korea, raised the question of how vigorously Trump will implement them regarding Russia.
"While I favor tough measures to punish and deter aggressive and destabilizing behavior by Iran, North Korea, and Russia, this legislation is significantly flawed," Trump said in a message to lawmakers known as a signing statement. He also issued a statement for the press about the bill.
The new law allows Congress, which passed the measure to punish Russia over interference in the 2016 US presidential election and the annexation of Ukraine's Crimea, to halt any effort by Trump to ease sanctions on Russia.
His hands were tied after the Republican-controlled Congress approved the legislation by such a large margin last week that any presidential veto of the bill would have been overridden.
The legislation provoked countermeasures by Russian President Vladimir Putin, who said on Sunday that the US diplomatic mission in Russia must reduce its staff by 755 people. Russia is also seizing two properties near Moscow used by American diplomats.
Mixed signals on Russia
Republican House of Representatives Speaker Paul Ryan welcomed the signing, saying it would send "a powerful message to our adversaries that they will be held accountable."
In his statements on the sanctions law, Trump complained about what he said was congressional infringement on the president's constitutional power to set foreign policy, saying the law reflected congressional "preferences" rather than a legal mandate.
Vice President Mike Pence, touring Baltic countries adjacent to Russia, has followed a hawkish line. Pence said Trump's signing of the legislation would show that Congress and the president were "speaking with a unified voice" on Russia.
However, Secretary of State Rex Tillerson, like Trump, has been critical of the legislation.
"The action by the Congress to put these sanctions in place and the way they did, neither the president nor I were very happy about that," Tillerson said on Tuesday.
Targeting the energy sector
The sanctions will affect a range of Russian industries and might further hurt Russia's economy, already weakened by 2014 sanctions imposed after the annexation of Crimea.
Besides angering Moscow, the legislation has upset the European Union, which has said the new sanctions might affect its energy security and prompt it to retaliate if needed. Several provisions of the law target the Russian energy sector, with new limits on US investment in Russian companies.
American companies also would be barred from participating in energy exploration projects where Russian firms have a stake of 33 percent or higher. The legislation includes sanctions on foreign companies investing in or helping Russian energy exploration, although the president could waive those sanctions.
Full report at:
https://english.alarabiya.net/en/News/world/2017/08/03/Trump-signs-Russia-sanctions-bill-Moscow-calls-it-trade-war-.html
--------
U.S. Muslims maintain faith in nation's pluralism, promise: Guest commentary
By Hussam Ayloush
08/02/17
The results of a Pew Research Center poll released last week affirm what my staff and I at the Council on American-Islamic Relations have known first-hand since last year's presidential election: Even as American Muslims feel increasingly uncomfortable in Trump's America, we maintain an abiding faith in our country's pluralism and promise.
And we are intent on proclaiming it. Pew reports that 92 percent of respondents agreed with the statement, "I am proud to be American" — this despite a 91 percent spike in hate acts and hateful speech directed at American Muslims. In fact, as the Pew numbers also show, the majority of us continue to believe that our fellow citizens are "generally friendly" toward us.
Why the optimism? I think it owes, in large part, to the solidarity we've seen from our neighbors, our communities, and our allies. Here in Los Angeles, the recently formed Muslim-Latino Collaborative, for example, unites more than a dozen grassroots groups, including churches and mosques, under the banner of "economic, political and social" justice for all. And the L.A.-based K.W. Lee Center for Leadership, named after the legendary Korean-American journalist, recently honored CAIR and the L.A. Muslim community for their commitment to advancing equity in our city.
Our allies have forged common cause with us because the American Muslim struggle reminds them of their own. Each year, for example, we are joined by area Japanese Americans for an annual visit to Manzanar, the internment camp where thousands of Japanese residents were held captive during the Second World War.
The descendants of those held at Manzanar know all too well how the stroke of a pen can upend lives and derail America's promise. That's why, as the Muslim ban hurtled down at us by way of executive order, they joined Americans from all walks of life to form a bulwark against it.
From New York's JFK airport to LAX, chants of "Let them in!" echoed from the rafters to the curbs, making clear that our America — a country dignified by its diversity — would resist exclusion and overcome fear. So, too, with the legal struggle against the Muslim ban. Although much remains to be done, successive court rulings against the order's constitutionality have only reaffirmed our faith in the American judicial system.
Still, many in our community remain anxious, and with good reason: In a recent CAIR survey, more than half of American Muslim students reported being bullied in schools, and in the two years leading up to the last presidential election, CAIR documented a more than 500 percent increase in hate incidents directed at Muslims.
To be sure, these aren't abstract numbers. Just last week, for example, a Muslim family on Long Island reported receiving threats that "the KKK is coming for you." And my own office, in an email directed specifically to us, was threatened with "war" by a self-professed Trump supporter.
For every one of these threats, though, we see more reasons to remain hopeful — about our country and our place in it. In fact, nearly half of American Muslims surveyed by Pew say "someone has expressed support for them because of their religion in the past year" — a percentage that the Pew report says is actually growing.
As the head of an American Muslim advocacy organization, I am not naïve about the perils the other half must face. But I choose to believe, as the Rev. Martin Luther King, Jr. did, that "darkness cannot drive out darkness." We need the light of hope to get us there, and American Muslims, far from succumbing to our fear, are proud to be among the torchbearers.
Full report at:
http://www.dailynews.com/opinion/20170802/us-muslims-maintain-faith-in-nations-pluralism-promise-guest-commentary
--------
US anti-extremism official resigns amid concerns over White House attitude towards Muslims
August 2, 2017
A senior US federal official who oversaw efforts to counter violent extremism has resigned amid continuing concerns about the Trump administration's attitude towards terrorism and Muslims.
The departure of George Selim, who served under three presidents, was immediately welcomed by right-wing commentators who saw him as an holdover from former US president Barack Obama's administration and accused him of funnelling government money to conservative Muslim groups in the United States.
However, others praised Mr Selim's commitment to working with community organisations and warned his departure was a sign of a disconnect between Washington and Muslim Americans.
As such, his resignation illustrates the state of the debate over countering violent extremism (CVE) programmes, as American politicians grapple with the best way of preventing vulnerable people becoming radicalised.
"There were clearly political appointees in this administration who didn't see the value of community partnerships with American Muslims," Mr Selim told The Atlantic in his only public comments since details of his resignation surfaced.
For the past two years, he served as director of the Office of Community Partnerships at the Department of Homeland Security. He was also head of the federal CVE Task Force.
His work came under intense scrutiny by the Trump administration and some congressional Republicans who wanted the programmes to focus on law enforcement rather than community outreach.
When Mr Trump took office, reports circulated that officials were planning to change the name of the programme to "countering Islamic extremism" to reverse what they saw as a policy mired in political correctness. As part of the reorganisation of the programme, it will no longer target white supremacist groups.
Then in May, the White House said it would reduce CVE's US$50 million (Dh183.7m) budget to zero next year. It also froze $10m of grants that had already been announced for 31 organisations tackling extremism.
Several Muslim groups dropped out. And when the reassessed funding was announced, the majority of beneficiaries were police forces, sheriff's offices and other groups with a law enforcement element.
That appeared to reflect the thinking of hard-line figures in the administration such as Steve Bannon and Sebastian Gorka, whose uncompromising views have seen him labelled Islamophobic by critics and made him an outlier among terrorism researchers becoming deputy assistant to the president.
In March, he told NPR that previous efforts to prevent radicalisation were misguided, dismissing the programmes as "jobs for jihadis".
"If poverty and lack of education were the cause of terrorism then half of India would be terrorists," is how he put it.
Professionals working in the field admit there are deep divisions about how best to thwart extremist recruiters. Some Muslim campaigners also believe that CVE programmes are used for surveillance.
Jessica Stern, a terrorism expert who is part of a team at Harvard's School of Public Health investigating the impact of such interventions, pointed out that since 9/11 almost three-quarters of deadly attacks have been carried out by white supremacists, anti-government, and neo-Nazi groups, although jihadi groups have killed more victims.
She added: "According to research by George Washington University's Program on Extremism and ICCT in The Hague, around one third of American recruits to jihadi groups are converts — we're not going to get to those kids if our CVE policies target Muslim communities."
Farah Pandith, who served as the first special representative to Muslim communities and is an adjunct senior fellow at the Council on Foreign Relations, said hard power alone was not enough. Defeating extremist groups meant thwarting their recruiting efforts by taking them on in a war of ideas.
"The form that we take with our strategy to defeat groups like Isis and other extremist groups — whether they be neo-Nazi or al-Qaeda or Boko Haram — we must build a strategy of not just law enforcement and hard power, but we must work diligently to ensure we have a robust and complete strategy around the ideologies that are seeping into our communities and our country and around the world," she said.
In a statement, Elaine Duke, acting Homeland Security, paid tribute to the work of Mr Selim.
Full report at:
https://www.thenational.ae/world/the-americas/us-anti-extremism-official-resigns-amid-concerns-over-white-house-attitude-towards-muslims-1.616456
--------
South Asia
Attack on Iraqi embassy fears ISIS bringing Iraq war to Afghanistan
Aug 3, 2017
KABUL: An attack on the Iraqi embassy in Kabul has reinforced fears that Islamic State militants are seeking to bring the group's Middle East conflict to Afghanistan, though evidence of fighters relocating from Iraq and Syria remains elusive.
Islamic State said it carried out Monday's attack, which began with a suicide bomber blowing himself up at the embassy's main gate, allowing gunmen to enter the building and battle security forces.
The choice of target, three weeks after the fall of Mosul to Iraqi troops, appeared to back up repeated warnings from Afghan security officials that, as Islamic State fighters were pushed out of Syria and Iraq, they risked showing up in Afghanistan.
"This year we're seeing more new weapons in the hands of the insurgents and an increase in numbers of foreign fighters," said Afghan Defence Ministry spokesman Gen. Dawlat Waziri. "They are used in front lines because they are war veterans."
One senior security official put the number of foreigners fighting for both Islamic State and the Taliban in Afghanistan at roughly 7,000, most operating across the border from their home countries of Pakistan, Uzbekistan or Tajikistan, but also including others from countries such as India.
While such foreign fighters have long been present in Afghanistan, there has been growing concern that militants from Arab countries, who have left the fighting in Syria as pressure on Islamic State there has grown, have also been arriving in Afghanistan through Iran.
"We are not talking about a simple militant fighter, we are talking about battle-hardened, educated and professional fighters in the thousands," another security official said.
"They are more dangerous because they can and will easily recruit fighters and foot soldiers here."
The United States, which first came to Afghanistan in 2001 after Al Qaeda's attacks on New York and Washington, is considering sending more troops to Afghanistan, in part to ensure the country does not become a haven for foreign militant groups.
But while Afghan and U.S. officials have long warned of the risk that foreign fighters from Syria could move over to Afghanistan, there has been considerable scepticism over how many have actually done so.
In April, during a visit to Kabul by U.S. Defense Secretary James Mattis, the commander of NATO forces in Afghanistan, Gen. John Nicholson, said that, while ISIS had an "aspiration" to bring in fighters from Syria, "we haven't seen it happen".
U.S. commanders say that, in partnership with Afghan security forces, they have severely reduced Islamic State's strength over the past year with a combination of drone strikes and Special Forces operations.
But according to Afghan intelligence documents reviewed by Reuters, security officials believe Islamic State is present in nine provinces, from Nangarhar and Kunar in the east to Jawzjan, Faryab and Badakhshan in the north and Ghor in the central west.
"In recent operations, we have inflicted heavy losses on them but their focus is to recruit fighters from this area," said Juma Gul Hemat, police chief of Kunar, an eastern province where Islamic State fighters pushed out of their base in neighboring Nangarhar have increasingly sought refuge.
"They are not only from Pakistan or former Taliban, there are fighters from other countries and other small groups have pledged their allegiance to them," he said.
Afghan officials say newly arrived foreign fighters have been heavily involved in fighting in Nangarhar province, Islamic State's main stronghold in Afghanistan, where they have repeatedly clashed with the Taliban.
Security officials say they are still investigating Monday's embassy attack and it is too early to say whether there was any foreign influence or involvement.
Islamic State put out a statement identifying two of the attackers as Abu Julaybib Al-Kharasani and Abu Talha Al-Balkhi, Arabic names that nonetheless suggest Afghan origins. Khorasan is an old name for the Central Asian region that includes Afghanistan, while Balkh is a province in northern Afghanistan.
What little contact is possible with fighters loyal to Islamic State in Afghanistan suggests that the movement itself is keen to encourage the idea that foreign militants are joining its ranks.
"We have our brothers in hundreds from different countries," said an Islamic State commander in Achin district of Nangarhar.
"Most of them have families and homes that were destroyed by the atrocity and brutality of the infidel forces in Arab countries, especially by the Americans," he said. "They can greatly help us in terms of teaching our fighters new tactics, with weapons and other resources."
http://nation.com.pk/international/02-Aug-2017/attack-on-iraqi-embassy-fears-isis-bringing-iraq-war-to-afghanistan
--------
ISIS claims responsibility for deadly mosque bombing in West of Afghanistan
Aug 03 2017
The Islamic State of Iraq and Syria (ISIS) terrorist group claimed responsibility for a deadly bombing on a Shi'ite mosque in western Herat province of Afghanistan.
The terror group issued a statement late on Wednesday claiming that the attack on Jawadia mosque was carried out by two of their suicide bombers identified as Umair Asim and Tayyeb Al-Khurasani.
ISIS claimed that around 50 people were killed in the attack and more than 80 others were wounded in the attack which was carried out using automatic rifles, hand grenades, and suicide bombing vests.
The attack was widely condemned with President Mohammad Ashraf Ghani saying the terrorist groups are revealing their real faces by carrying out attacks on mosques and other religious and sacred places, calling such attacks against the Islamic and humanitarian values.
He condemned the attack in strongest words and urged the religious clerics to raise voices against the atrocities being committed by the terrorist groups.
The NATO Senior Civilian Representative in Afghanistan Ambassador Cornelius Zimmermann said "Attacking a holy place and slaughtering people while they are praying is a despicable violation of fundamental human rights and basic religious principles."
Zimmermann further added "They are not alone. NATO stands with the Afghan people in their continued pursuit of peace and security."
Tadamichi Yamamoto, the Secretary-General's Special Representative for Afghanistan said "This attack deliberately targeting civilians at prayer can have no justification whatsoever."
Full report at:
https://www.khaama.com/isis-claims-responsibility-for-deadly-mosque-bombing-in-west-of-afghanistan-03268
--------
Taliban and Haqqani network militants suffer heavy casualties in clearance operations
Aug 02 2017
Dozens of insurgents including Taliban militants and insurgents of the Haqqani terrorist network were killed during the counter-terrorism and clearance operations.
The Ministry of Defense (MoD) said the militants suffered casualties during the operations of the Afghan forces conducted in the past 24 hours.
A statement by MoD said at least 84 insurgents were killed, 74 were wounded, and 2 others were arrested during the operations conducted in Nangarhar, Kapisa, Paktia, Maidan Wardak, Khost, Ghazni, Kandahar, Uruzgan, Zabul, Ghor, Badghis, Faryab, Baghlan, Badakhshan, and Helmand provinces.
A statement by MoD said the majority of the casualties were incurred to the insurgents in Paktia province where 33 insurgents including 10 Haqqani network militants and 3 of their local commanders were killed.
The statement further added that the Taliban insurgents also suffered heavy casualties in Maidan Wardak operations where at least 30 insurgents were killed and 57 others were wounded.
The Ministry of Defense of also added that the Afghan forces conducted 21 clearance operations, 22 special operations, and 3 night operations in total in the past 24 hours.
According to MoD, the Afghan Air Force also provided logistics support and close air support during the operations and conducted 15 airstrikes during the same period.
Full report at:
https://www.khaama.com/taliban-and-haqqani-network-militants-suffer-heavy-casualties-in-clearance-operations-03267
--------
Taliban militants suffer casualties in a premature explosion in Kunduz province
Aug 02 2017
The Taliban insurgents suffered casualties in a premature bomb explosion in northern Kunduz province of Afghanistan.
The 209th Shaheen Corps of the Afghan National Army (ANA) forces in the north said the incident took place in the vicinity of Dasht-e-Archi district.
According to the Shaheen Corps, a vehicle packed with explosives went off prematurely leaving at least two Taliban insurgents dead and another militant wounded.
It is yet not clear the explosives were fitted inside the vehicle to use as a Vehicle-borne Improvised Explosive Device (VBIED) or the militants were attempting to transport the explosives for the other purposes.
Kunduz is among the volatile provinces in the north where terrorist related incidents are occasionally taking place.
The Taliban insurgents frequently use explosives materials for the roadside bombings and car bombings to target the government staff and security personnel.
However, in majority of such incidents the ordinary civilians are targeted besides such bombings incur casualties to the security personnel and in some cases the Taliban militants themselves are killed or wounded.
Full report at:
https://www.khaama.com/taliban-militants-suffer-casualties-in-a-premature-explosion-in-kunduz-province-03265
--------
Ulema Scholars Slam Herat Mosque Attack, Say It Was Un-Islamic
Aug 3, 2017
Religious scholars have also called on government to improve security at mosques following recent incidents targeting worshipers.
Thumbnail
Prominent religious scholars on Wednesday condemned Tuesday night's suicide bombing on a mosque in western Herat province that killed at least 29 worshipers and injured dozens more.
They said that Islam teaches the lesson of peace and security and no one can justify terror attacks on mosques or on different ethnic groups.
They called on the Afghan government to step up security at mosques.
The attack on the Jawadia Mosque in Herat was against Islamic principles, the scholars said.
"Mosques are safeguarded from disrespect and invasion on the basis of Islam and Sharia law (Islamic law). Islam does not allow the attack on places of worship and mosques," said Mohammad Ayaz Niazi, a religious scholar in Kabul.
Attacks on mosques and religious centers have increased unprecedentedly in Afghanistan over recent months. Many Afghans believe the aim of this is to fuel sectarianism in the country.
"Islam rules out the creation of division. Enemies of Islam are trying to create division and disunity among the Shia and Sunni, but Islam does not accept division and hypocrisy," said another scholar Abdul Hadi Hedayat.
"We expect the government to ensure the security of those mosques which are under threat of terrorist attacks," said scholar Baz Mohammad Rahimi.
Four suicide attackers stormed a mosque in the western province of Herat on Tuesday killing at least 29 worshipers and injuring 64 others. The first attacker blew himself up in front of the mosque and then three others made their way inside the mosque and opened fire on worshipers.
The mosque attack sparked outrage in the country and abroad.
Full report at:
http://www.tolonews.com/afghanistan/ulema-scholars-slam-herat-mosque-attack-say-it-was-un-islamic
--------
Suicide bomber attacks NATO convoy, casualties feared in Kandhar
Aug 3, 2017
Officials said today that a Taliban suicide bomber rammed a vehicle filled with explosives into a convoy of foreign forces in Afghanistan's restive southern province of Kandahar causing casualties.
"At around noon a car bomb targeted a convoy of foreign forces in Daman area of Kandahar," provincial police spokesman Zia Durrani told AFP.
Nato confirmed in a statement that a convoy was attacked and did "cause casualties" but did not immediately give further details.
At least one witness reported seeing three bodies pulled from one of the vehicles.
Mohammad Azim, a shopkeeper, told AFP: "I saw a foreign forces vehicle on fire after the attack. A while later helicopters landed in the area, they took three bodies out of the vehicle and flew away. There were three armoured vehicles in the convoy."
The Taliban, who have a heavy presence in poppy-growing Kandahar province and have launched repeated attacks there, quickly claimed the attack by text message to AFP.
The assault is the latest blow to Nato forces, who ended their more than a decade-long combat mission in Afghanistan at the end of 2014.
Since then Afghan troops and police, beset by soaring casualties, have struggled to beat back the resurgent Taliban, while facing the growing menace of the Islamic State group.
The Taliban have been ramping up their campaign against beleaguered government forces, underscoring rising insecurity in the war-torn country during the summer fighting season when the warmer weather tends to spur an increase in militant attacks.
Full report at:
http://nation.com.pk/international/02-Aug-2017/suicide-attacks-nato-convoy-in-south-afghanistan-causing-causalities
--------
Arab World
Saudi Forces Shell Civilians in Awamiyah
Aug 02, 2017
Twitter activists quoted local sources as saying that the Wednesday clashes in Awamiyah region have left 7 people, including 2 policemen, dead and several others wounded.
Following the clashes, the Saudi army targeted residential areas in Awamiyah with several rounds of artillery and mortar shelling.
According to the sources, the Saudi forces have called on residents in Awamiyah to leave the region or face death.
The social media activists also reported that the people in Awamiyah have no access to mobile or landline and internet, adding that the Saudi army does not even allow transfer of the wounded to the hospital.
Saudi Arabia has put a travel ban on media activists to visit the Eastern parts of the country.
In recent months, Qatif province in Eastern Saudi Arabia has seen a hike in tensions, with Saudi regime forces, equipped with artillery and heavy weapons, launching frequent attacks against the besieged town of Awamiyah to quell the protests under the pretext of clashing with "militants" there.
The protesters in Awamiyah are angry at a plan by the regime to destroy the al-Mosara neighborhood, the old quarter of the town, and turn it into a commercial zone in defiance of warnings both by locals and the United Nations.
Some seven people have been killed by the Saudi military in the town over the past days.
http://en.farsnews.com/newstext.aspx?nn=13960511001572
--------
Fresh Tensions Erupt Between Rival Terrorist Groups in Syria's Idlib
Aug 02, 2017
Local activists reported that Al-Nusra militants stationed at a checkpoint South of Saraqib have intercepted a convoy of four trucks of Faylaq al-Sham terrorist group.
Al-Nusrah militants seized the vehicles which were laden with weapons and ammunitions, and detained Abu Adas, Faylaq's commander who was leading the convoy.
Faylaq al-Sham issued an ultimatum to Al-Nusra to release the convoy and the commander before midnight or wait for bloody clashes.
The showdown comes two weeks after Al-Nusra and Ahrar al-Sham (a close ally to Faylaq) signed a ceasefire following fierce clashes in North Idlib which killed up to 50 militants from all sides.
An Arab media outlet reported last week that hundreds of Ahrar al-Sham terrorist left their positions in Idlib province for militant-held regions in Northeastern Aleppo.
The Arabic-Language Anab al-Baladi news network reported that 400 members of Ahrar al-Sham arrived in the border town of Jarabulus in Northeastern Aleppo after retreating from their positions in Idlib.
In the meantime, Spokesman for Ahrar al-Sham Omar al-Khatab pointed to the arrival of a number of Ahrar militants in Jarabulus and said that more militants would be relocated to al-Ghab plain and Jabal al-Zaviyeh regions in Hama province.
Full report at:
http://en.farsnews.com/newstext.aspx?nn=13960511001419
--------
US-led coalition air raids kill 9 civilians in Syrian city
Aug 2, 2017
A pro-opposition monitoring group says at least nine civilians have been killed in airstrikes by the US-led coalition purportedly fighting the Takfiri Daesh terrorist group in Syria.
The so-called Syrian Observatory for Human Rights said on Wednesday that the air raids hit the Albu Saraya alley in the Old City of Raqqah. The report said tens of civilians were also injured.
The coalition has been conducting airstrikes against what are said to be Daesh positions inside Syria since September 2014, without any authorization from the Damascus government or a UN mandate. The alliance led by Washington has repeatedly been accused of targeting and killing civilians. It has also been largely incapable of fulfilling its declared aim of destroying Daesh.
On Tuesday, at least 60 civilians lost their lives in similar strikes in Dayr al-Zawr province.
Syria's official SANA news agency reported on Wednesday that Damascus had asked the UN Security Council to hold accountable the United States and members of the international coalition for the death of civilians.
In two letters addressed to UN Secretary General Antonio Guterres and the president of the Security Council, the Syrian Ministry of Foreign Affairs and Expatriates complained that the coalition targeted civilians and the country's infrastructure, referring to the Tuesday attacks. The ministry added that the coalition hits those who fight terrorism.
Separately, the observatory said the Daesh terrorists had chemical weapons in their possession in the areas that are still under their control in Raqqah.
The report added that terrorists planned to use the weapons when the battle over the city approached its end and the US-backed Syrian Democratic Forces (SDF) continued to advance in the city.
Daesh captured Raqqah in July 2014 and declared the city its stronghold in Syria.
The SDF forces have retaken more than half of Raqqah from Daesh over the past eight weeks, the observatory said.
Full report at:
http://www.presstv.ir/Detail/2017/08/02/530528/US-airstrikes-civilians-Syria-Raqqah
--------
Syrian Army Utilizing Modern Equipment in War on Terrorism
Aug 02, 2017
The Arabic-language website of Sputnik news agency reported that Chetora-1 Noise System, mounted on T-90 tanks, enjoys an approximate Automatic Navigating System to protect the tank against guided missiles.
The Chitora-1 system jams laser guided systems of the anti-tank missile via giving them false signals, forcing the missile to divert.
Meantime, the Wistinik Mordafi website reported that Chitora-1 Noise System has been used in the Syria war for the first time in the Middle East.
A military source confirmed in mid-July that the army's artillery units were using the long-range model of a new artillery system with an effective range 44km for targeting ISIL's defense lines in Eastern Hama.
The source said that the army was using the M-46 long-rang moveable artillery that was stronger that the other models used by the Syrian army for targeting ISIL's positions in Eastern Hama.
The 130mm caliber M-46 cannons can hit the targets from a 44km distance.
Russian media outlets reported in early July that the army was using an anti-drone electronic warfare system that might also be mounted on any type military vehicle.
Rossiyskaya Gazeta daily reported that the Syrian army's anti-aircraft units were equipped with a new model of electronic cannon that could be used for jamming remote-controlled drones.
The daily added that the electronic system could be mounted on any military vehicle and jams the control waves of the drones.
Full report at:
http://en.farsnews.com/newstext.aspx?nn=13960511001006
--------
Syrian Troops Score More Victories against ISIL in Eastern Hama
Aug 02, 2017
The army men engaged in fierce clashes with ISIL and pushed the terrorists back from several hills and positions overlooking the village of Marina.
The army soldiers also repelled ISIL's heavy attack near the oil pipeline East of the town of al-Salamiyah, inflicting heavy casualties on the terrorists.
In the meantime, the Syrian Air Force targeted ISIL's defense lines in the villages of Qalib al-Thor, Salba, al-Dakiliyeh Shamali, al-Dakiliyeh Janoubi and Abu Hanaya in Eastern Hama, leaving a large number of militants dead or wounded and their pick up vehicles destroyed.
Relevant reports said on Tuesday that four non-Syrian commanders of the ISIL terrorist group were killed in a Syrian Army operation in Eastern Hama
The army soldiers engaged in heavy fighting with ISIL East of the town of al-Salamiyah, and killed four ISIL commanders who came to be known as foreign leaders of the terrorist group.
In the meantime, the army aircraft targeted ISIL's strongholds along the road to Abu al-Hanaya East of al-Salamiyah, killing a number of terrorists and destroying a vehicle.
Full report at:
http://en.farsnews.com/newstext.aspx?nn=13960511001134
--------
Syrians evacuate Lebanese border camps for rebel-held territory
2 August 2017
Buses carrying Syrian militants and refugees left a Lebanese border area bound for a rebel-held part of Syria on Wednesday, under a deal made after Hezbollah routed Nusra Front insurgents in their last foothold at the frontier.
Some 7,000 Syrians including 1,000 militants, their families and refugees are to leave the Lebanese town of Arsal and the surrounding border area and head for Syria's northwestern Idlib province under the deal, Hezbollah-run media outlets said.
The transfer echoes deals struck within Syria in which Damascus has shuttled rebels and civilians to Idlib and other opposition areas. Such evacuations have helped President Bashar al-Assad recapture several rebel bastions over the past year, and are criticised by the opposition as amounting to the forced transfer of populations seen as sympathetic to the opposition.
Ceasefire
The ceasefire took effect last week, just days after Lebanese Hezbollah and the Syrian army launched an offensive to drive Nusra Front and other militants from their last foothold along the Syria-Lebanon border.
Hezbollah's Al Manar television said that 113 buses had begun leaving Arsal town, headed for Fleita on the Syrian side.
At least 26 buses earlier left refugee camps in the nearby Jroud Arsal area and crossed to Wadi Hmeid further northeast in the direction of the Syrian frontier, it said, before their onward journey to Idlib.
Aid agencies with limited access to Arsal were not able to say where many of the Syrian refugees living in the area had originally come from.
Two former residents of Arsal said most refugees originally fled to Arsal when the Syrian army backed by Hezbollah took control of their towns across the border during heavy fighting over three years ago.
Risks
They said they were going to Idlib with many refugees feeling no longer safe to stay in Arsal camps after Hezbollah extended greater influence in the area while a return to government run-areas would also mean they risk being drafted into the army.
Abu Yahya al Qalamouni who was in touch with several refugees said "many wanted to go to a camp where Hezbollah was not in control and not for love of Idlib".
The UN refugee body said in a statement it was not party to the agreement and stressed that "return of refugees should be made free from undue pressure."
"The UNHCR is not in a position to ascertain to what extent refugees, who are civilians by definition, are returning in this movement," it said.
Full report at:
https://english.alarabiya.net/en/News/middle-east/2017/08/03/Syrians-evacuate-Lebanese-border-camps-for-rebel-held-territory.html
--------
Iran's refusal to investigate attacks on Saudi missions slammed
3 August 2017
RIYADH: Saudi diplomats and experts have slammed Iran's refusal to investigate last year's mob attacks on the Kingdom's Embassy in Tehran and its consulate in Mashhad in 2016.
A Saudi Foreign Ministry official recently said Tehran continues to procrastinate about investigating the incidents.
The Saudi ambassador in Sudan, Ali bin Hasan Jaafar, said Iran's behavior violates international laws including the Vienna Convention on Diplomatic Relations (1961), which stipulates protection for diplomatic missions.
Saudi Arabia will take all measures to guarantee its diplomatic rights in accordance with international conventions, he added.
In Jeddah, the head of the Arab Gulf Center for Iranian Studies, Mohammed Al-Salami, said Tehran's procrastination disrespects international conventions and laws.
He cited Iran's long record of violating diplomatic missions over the past four decades, from the attack on the US Embassy in 1979.
Procrastination over last year's attacks supports the possibility of involvement by Iran's Revolutionary Guard Corps (IRGC) and Basij forces, Al-Salami said.
International media specialist Fahd Al-Mulaiki said Iran is a vicious and dangerous country with subversive sectarian ideas aimed at tearing apart Arab society, especially in the Gulf, and supporting terrorist organizations.
The international community is fully aware of the malign regional role of Iran and its terrorist proxies such as Hezbollah in Lebanon and the Houthis in Yemen, he added.
Full report at:
http://www.arabnews.com/node/1138781/saudi-arabia
--------
Europe
San Diego Unified School Board forced to reverse Sharia Indoctrination Policy
August 2, 2017
The below listed article, explains why a coalition of San Diego Patriotic organizations, families of San Diego City School students, San Diego registered voters in the Democrat and Republican parties, leaders of the Christian & Jewish communities, members of Veterans Organizations, retired Law Enforcement Officers, Women Volunteers In Politics, retired military personnel, and the Combat Veterans For Congress PAC came together to support The Freedom of Conscious Defense Fund (FCDF) Federal Law Suit filed by Charles S. LiMandri, Esq. against the San Diego Unified School Board to oppose its partnership with the Council on American-Islamic Relations (CAIR) to indoctrinate impressionable young students in the San Diego City Schools in Islam and Sharia Law.
CAIR was identified as an International Terrorist Organization and outlawed in 2014 by the United Arab Emirates . CAIR was listed by the FBI as an Unindicted Co-Conspirator in the Holy Land Foundation Terrorist Trial for supporting the funding of Terrorist Groups. The Muslim Brotherhood (MB), founded in Egypt in 1928, and its Front Groups have been outlawed and designated as dangerous International Terrorist Organizations by Egypt, Saudi Arabia, Syria, Bahrein, the United Arab Emirates, and Russia. Israel, Canada, and the United Kingdom are considering designating the MB and its Front Groups as an International Terrorist Organization.
The Muslim Brotherhood and CAIR, support ISIS, Al Q'ieda, Hamas, Hezbollah, the Taliban, Al-Shabaab, Boko Haram, and many other Radical Islamic Terrorist Organizations; they have been trying to install Sharia Courts in the US, in order to settle legal disputes under Sharia Law. The Muslim Brotherhood has been able to do install Sharia Courts in England, France, Germany, Sweden, Belgium, Italy, etc.; establishing Sharia Law in the United States would be a violation of the US Constitution.
CAIR formed a partnership with the leftist who they helped elect to the San Diego Unified School Board (SDUSB), to indoctrinate young impressionable San Diego students in Sharia Law and the Islam Religion. The SDUSB presided over the replacement of history books that once accurately spelled out the 240 year History of the United States. The SDUSB purchases new school books with corrupted version of US History.
The new US History books often criticize the US, eliminates courageous stories about the Founding Fathers, does not explain the background about George Washington who was the Father of the nation, does not provide details of the Revolutionary and Civil Wars, does not point out that the US was the first country in history to eliminate slavery, that the US freed millions of people from tyrannical dictators, that the US returned lands it gained control in wars to the people of those countries, prevented the persecution of people because of their religion, empowered subjugated people to seek their right of self-determination, championed freedom of speech, etc.
The new teaching curriculum in Islam and Sharia Law was created, under the false guise that it was required to prevent the bullying of Muslim students. It was not necessary because there had been a very effective anti-bullying regulation in effect in the San Diego City Schools for many years. The Islam indoctrination teaching curriculum was in violation of US Laws and the US Constitution.
The Muslim Brotherhood formed many Front Groups to give itself cover while trying to establish Sharia Law in the US, by creating CAIR, ISNA, NAIT, MSA, ICNA, MAS, MPAC, IIIT, etc. Those Muslim Brotherhood Front Groups are all unified to stealthily supporting the establishment of a Fifth Column, to operate within US Government Agencies, similar to how the Communist Party did so in the 1940s and the 1950s. Over the last 8 years, Obama's appointed thousands of members of the Muslim Brotherhood Front Groups to many very sensitive and highly classified positions throughout the US government (they still populate many agencies of the US government and should be removed).
CAIR's founder Omar Ahmad stated "CAIR must one day dominate the US." He also said "The Koran, the Muslim book of scripture, should be the highest authority in America, and Islam is the only accepted religion on Earth." Linda Sansour, a convicted terrorist and mouth piece for CAIR, called for "Jihad" against the President of the United States, and said Muslims must not assimilate. To assimilation would be to support the universal principles Americans adhere to, by becoming an integral part of the Republic as immigrants have done for over 100 years. Sharia does not support universal principals Americans adhere to, i. e. support women's equality, support freedom of religion, endorse American Patriotism, and support the US Constitution.
According to a Pew Research Study, 20 % of the 900,000 Middle East Muslim Refugees that Obama resettled in 187 US cities over the last 8 years, and their second generation off springs, refuse to assimilate into US society, like millions of immigrants before them have embraced the United States over the last 100 years. The Muslim refugees who refused to assimilate are fertile ground for Radical Imam's, recruited from Pakistan who preach a radical version of Islam in thousands mosques in the US.
Over the last 8 years, many second generation refugees with US passports were recruited, funded to travel to the Middle East and Africa , and trained by ISIS and Al Q'ieda. Instead of immediately arresting those returning newly trained Radical Islamic Terrorist with US passports, they were allowed to reenter the US unimpeded for 8 years.
In Europe the Muslim Brotherhood established thousands of enclaves in many European cities, ruled only by Sharia Law where Sharia Courts had been established. Those courts ruled on legal disputes that occurred in the general population, including rendering decisions that affected Christians, and Jews, with final legal decisions governed only by Sharia Law, not by established civil laws in those European countries.
The Federal Law Suit against the San Diego Unified School Board, discussed below, is the first step in the list of actions necessary to stop CAIR and The Muslim Brotherhood from changing public school teaching curriculum to indoctrinate young impressionable students in Sharia Law and the Islam Religion; the fight to protect American students and the US Constitution is far from over, and will require future vigilance.
Americans citizens should educate their fellow citizens about the serious threat Sharia Law poses to the governing laws of the US and to the US Constitution. We encouraged you to forward this Op Ed to those in your address book, in order to alert them to CAIR and the Muslim Brotherhood's goal to teach Sharia and Islam in city schools, in cities across the nation.
http://sonorannews.com/2017/08/02/san-diego-unified-school-board-forced-reverse-sharia-indoctrination-policy/
--------
UN urges all countries to keep weapons from terrorist groups
3 August 2017
The UN Security Council has unanimously adopted a resolution urging all countries to eliminate the supply of weapons to ISIS extremist group and other "terrorists," including by taking legal action against suppliers and marking arms to improve their traceability.
The resolution, sponsored by Egypt, strongly condemns the continuing flow of weapons, military equipment, drones and improvised explosive devices to ISIS, al-Qaida and their affiliates as well as illegal armed groups and criminals.
It urges the UN's 193 member states "to prevent and disrupt procurement networks for such weapons."
And it urges countries, including those where ISIS extremists are present, to prevent any trade or financial ties with ISIS, al-Qaida and their affiliates.
Tuesday's resolution also urges all countries "to act cooperatively to prevent terrorists from acquiring weapons."
https://english.alarabiya.net/en/News/world/2017/08/03/UN-urges-all-countries-to-keep-weapons-from-terrorist-groups.html
--------
JNIM claims series of attacks on French forces in Mali
August 3rd, 2017
The Group for Support of Islam and Muslims (JNIM), al Qaeda's group in West Africa, has claimed several attacks on French forces in northern Mali in recent weeks.
Earlier today, JNIM claimed an improvised explosive device (IED) ambush on a French patrol near the town of Tessalit in Mali's northern region of Kidal. Local media reported that four French soldiers were wounded in the ambush, which was later confirmed by French officials.
Last week, JNIM claimed a similar incident on a French military vehicle approximately 25 miles north of Kidal. Prior to that, on July 8, JNIM said it wounded three French soldiers with an IED near Tessalit. Late last month, the group issued a statement saying its forces hit a French military convoy with an IED near Menaka in the Gao region. However, these three incidents have not been confirmed by French authorities.
On July 17, the joint French-UN base near Tessalit was also hit by several mortars. While JNIM has not claimed this barrage, the base has been targeted numerous times in the past by JNIM's predecessor groups.
Since the beginning of the year, French troops in Mali have been deliberately targeted at least 12 times by jihadist forces according to data compiled by FDD's Long War Journal. This includes a deadly ambush on a French patrol near the borders with Burkina Faso earlier this year. Two soldiers were wounded while a third was killed, making him the ninth soldier to be killed in France's Operation Barkhane. [See Threat Matrix report, JNIM claims ambush on French troops in Mali.]
Full report at:
http://www.longwarjournal.org/archives/2017/08/jnim-claims-series-of-attacks-on-french-forces-in-mali.php
--------
India
Muslim Groups In UP Welcome Decision To Make Marriage Registration Mandatory
August 02, 2017
LUCKNOW: The Uttar Pradesh Cabinet's approval to a proposal making registration of all marriages, including the Nikaah, mandatory has been largely welcomed by Muslim organisations in the state.
However, the All India Muslim Personal Law Board (AIMPLB) said that there should be no provision that unregistered marriages are equivalent to no marriage.
President of the All India Muslim Women Personal Law Board (AIMWPLB) Shaista Amber said the government's decision was a step in the right direction. "The marriage registration certificate will remain as a proof of marriage, and it will also help family members of bride and groom as well as their children," Ms Amber said.
Welcoming the decision, AIMWPLB general secretary Rabia Sandal said it will go a long way in ensuring social security for women. "This is certainly a good move by the Uttar Pradesh government and we welcome it," she said.
All India Shia Personal Law Board also welcomed the decision to make mandatory registration of all marriages, including the Nikaah, taking place in the state. "It is certainly a good move, and we welcome it wholeheartedly. We believe that this decision will definitely boost the social security of women as many of them after marriage were forced to suffer and face social stigma because of their husbands deserting them," said Yasoob Abbas, spokesperson for the All India Shia Personal Law Board said.
However, All India Muslim Personal Law Board AIMPLB member Zafaryab Jilani said, "See, we have no problem in making registration of marriages mandatory. But, at the same time, there should be no provision which says no registration mean no marriage."
The Uttar Pradesh Cabinet yesterday gave its approval to a proposal making registration of all marriages taking place in the state mandatory. "After the implementation of the Uttar Pradesh Marriage Registration Guidelines-2017, all marriages taking place within the state or where either of the parties is a permanent resident of Uttar Pradesh, will have to be registered," a state government release had said.
Uttar Pradesh cabinet minister Siddharth Nath Singh said, "People from all religions were consulted. People from a particular community said that in Nikaah, there is no photo. The government said that if you have no objection in putting your photo on the Aadhaar card or voter I-card, then why not this."
In a normal Nikaahnama, there is no provision to put a photograph of the bride and groom, Rabia Sandal said.
http://www.ndtv.com/india-news/muslim-groups-in-up-welcome-decision-to-make-marriage-registration-mandatory-1732566
--------
Indo-Pak border priority, 'smart fence' by March 2018: BSF DG
August 2, 2017
Sealing the Indian border with Pakistan is an immediate "priority" and a smart technology-aided fence will be in place along the Jammu sector by March next year, the BSF chief on Wednesday said.
Border Security Force DG K K Sharma, in the same breath, added that as the country's relations with its eastern neighbour Bangladesh are "very good" at present, a similar plan to make the Indo-Bangla border impregnable would be taken up once the "resources" are available.
"My priority is Pakistan, as anything happens here (along the Indo-Pak border), it has grave consequences. We are working to ensure complete sealing of this border and make it more fortified," the Director General said on sidelines of an event to announce the 'BSF half marathon for martyrs' to be held in October this year.
"We are implementing a comprehensive integrated border management (CBIM) plan and are running a pilot project to make our international border (IB) along Pakistan secure," he said.
This project will be in place in the Jammu sector (of the IB) by March next year, Sharma said.
Asked if there were any similar plans for the 4,096-km long India-Bangladesh border, the DG replied "it is a question of priority".
Both the governments of India and Bangladesh have good relations and the ties between the BSF and its counterpart Border Guard Bangladesh (BGB) are also at an all-time high, the DG said.
"We are also conducting simultaneous coordinated patrolling wit the BGB … once we have the resources (after completing the border sealing task with Pakistan), we will do it on the eastern side," Sharma said.
He added that the project to create 'smart fencing' along the Indo-Bangla border has "not started" as of now along the eastern frontier.
The BSF DG's statement comes in variance with that of Union home minister Rajnath Singh who has earlier said that the Assam portion of the Indo-Bangla border (about 200kms) will be completely sealed by the first half of 2018.
He added that the challenges of guarding these large borders on the two flanks of the country are very "dynamic" and hence the security requirements keep changing and nothing can be said to be adequate.
"We are modernising our equipments and the Indo-Pak border will be more fortified by the use of advanced technology. What we keep doing, I am sure, will have to be followed by my successor even," he said.
Talking about the security situation along the Indo-Pak border, the BSF boss said terror "launch pads are always active to infiltrate terrorists from across the border into India".
"We are committed to ensure fool proof security along the border despite all hardships and challenges at these two borders," he said.
Sharma said since the last year, there has been no infiltration from across the IB that is under the absolute control of the force.
He added that these instances instead have taken place from the Line of Control (LoC), where the BSF is deployed under the operational command of the Army.
Talking about the half-marathon, the BSF chief said it will be held in the national capital on October 22, a day after the national police commemoration day, in the memory of its martyrs.
The families of the martyrs will be invited to witness and participate in it and the trophies of the event will be named after those personnel who laid down their lives in the line of duty, he added.
Full report at:
http://indianexpress.com/article/india/indo-pak-border-priority-smart-fence-by-march-2018-bsf-dg-4779460/
--------
Charri Pujan held at Durganath temple: It is symbol of Hindu-Muslim brotherhood: Anil Dhar
Aug 3 2017
The traditional Chhari Pujan was held at Durganath temple at Sonwar here on Wednesday.
As an annual religious function, the Chhari Mubarak was taken from Shri Amreshwar Temple, Akhara Building here and the Pujan was then performed at Durganath temple, said Anil Dhar, vice president National Conference who was the chief guest on the occasion. More than 300 people from all walks of life participated in the Pujan which starts a week before Amarnath Yatra ends. Head of Durganath Trust, Dr OP Nakashi, BB Bhat, Ashok Sahib, secretary National Peace Movement, Ravinder Tikoo social activist also participated in the function.
"This is a symbol of Hindu-Muslim brotherhood in Kashmir. It is an age old tradition in which even Muslims would participate and see of Chhari Mubarak," said Dhar.
He said after performing of Pujan, the Chhari Mubarak was taken onwards to Amarnath Shrine.
http://www.greaterkashmir.com/news/srinagar-city/charri-pujan-held-at-durganath-temple-it-is-symbol-of-hindu-muslim-brotherhood-anil-dhar/256549.html
--------
Africa
Haftar orders bombing of Italian warships requested by Sarraj
2 August 2017
Libyan commander General Khalifa Haftar, head of the Libyan National Army, has ordered the bombing of any Italian warships requested by the prime minister of the Government of National Accord of Libya Fayez al-Sarraj, excluding merchant vessels.
This comes after the government of national accord announced the arrival of the Italian navy ship 'Commandante Prozini' on Wednesday.
On board the Italian ship was a group of experts in various fields en route to the naval base of Tripoli to assist the Libyan navy and Coast Guard in combating illegal immigrants within Libyan territorial waters, off the coast of Tripoli.
Sarraj had asked Rome to assist the authorities in Tripoli to stop illegal immigration through Libya's territorial waters.
This act has angered a number of Libyan activists who considered the move a "violation of Libyan sovereignty."
https://english.alarabiya.net/en/News/middle-east/2017/08/03/Haftar-instructs-bombing-Italian-warships-requested-by-Fayez-al-Sarraj.html
--------
Boko Haram decapitates Nigerian loggers: local militia
Aug 2, 2017
Boko Haram extremists have killed three loggers near a remote village in Nigeria's restive northeast Borno state, local militia assisting the military to fight the extremist group told AFP Wednesday.
"The decapitated bodies of the three loggers were found by the roadside," on Monday, said local vigilante Ibrahim Liman in Maiduguri, the state capital.
"Decapitation is a Boko Haram hallmark," he added.
Boko Haram terrorists have increasingly targeted loggers in their armed campaign, accusing them of spying and passing information to the military and the local militia fighting them, Liman said.
The latest victims were seized with their truckload of firewood near Aisa-Wulomari village, 40 kilometers (25 miles) from Maiduguri, said Musa Ari, another member of the local militia who gave a similar toll.
"The truck and their firewood were also abandoned near the bodies of the loggers," said Liman.
Boko Haram's eight-year campaign of extremist violence has killed over 20,000 people and displaced some 2.6 million from their homes, triggering a dire humanitarian crisis in the region.
Most of the displaced rely on food handouts from aid agencies while others have turned to felling trees from the scanty vegetation in this arid region for firewood which they sell to buy food.
Full report at:
http://www.presstv.ir/Detail/2017/08/02/530503/Nigeria-Boko-Haram-Loggers-
--------
Libya settlement cuts into Societe Generale profit
02 August 2017
French bank Societe Generale on Wednesday said its net profit tumbled by over a quarter in the second quarter of this year due to the cost of settling a lawsuit with Libya's sovereign wealth fund.
The LIA sued the bank in 2014 for $1.5 billion for allegedly channelling bribes to allies of Moamer Kadhafi's son. The case had been about to go to court in Britain.
The charge pushed net profit down to 1.05 billion euros ($1.24 billion), but that still beat the average forecast of 940 million euros of analysts surveyed by financial data firm Factset.
"In a mixed economic and financial environment, Societe Generale posted sound second-quarter results, confirming the good commercial and operating performances achieved by the businesses at the beginning of the year," chief executive Frederic Oudea said in a statement.
Stripped of exceptional items -- including a capital gain of over 725 million in the second quarter last year from the sale of its stake in Visa Europe, the bank's profit rose by 11 percent to 1.16 billion euros.
Operating expenses rose by 1.2 percent as Societe Generale stepped up investments into modernising its French retail bank operations and support growth in its international retail banking operations.
While the profitability of operations at home continued to suffer from the effects of the ultra-low interest rates in the eurozone, retail banking and financial services abroad enjoyed growth and net profit jumped 30 percent to 568 million euros.
Oudea said the bank would present a new strategic development plan in November.
Full report at:
http://www.worldbulletin.net/africa/192489/libya-settlement-cuts-into-societe-generale-profit
--------
URL: https://www.newageislam.com/islamic-world-news/salafism-jihad-be-taken-off/d/112075
New Age Islam, Islam Online, Islamic Website, African Muslim News, Arab World News, South Asia News, Indian Muslim News, World Muslim News, Women in Islam, Islamic Feminism, Arab Women, Women In Arab, Islamophobia in America, Muslim Women in West, Islam Women and Feminism