New Age Islam News Bureau
6 Dec 2017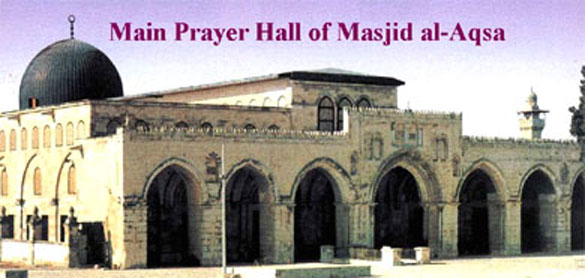 President Trump's controversial plan to recognise Jerusalem as the capital of Israel and move the US embassy there is causing concern across the Muslim world.
----
• Report Reveals How Extremists Narrowly Apply Scripture, Distort Interpretations
• Veiling Is Compulsory In Islam, Debate Unacceptable: Al-Azhar
• HC Seeks Govt Stand on Plea for Changing Muslim Inheritance Law
• Pakistan's Policy of Appeasement of Religious Extremists Advancing It to Challenges, Says Expert
• After Six Years in Jail, Gaddafi's Son Saif Plots Return To Libya's Turbulent Politics
• Houthis 'Murder 200 Prisoners' and Spread Forces across Yemen Capital
Arab World
• Report Reveals How Extremists Narrowly Apply Scripture, Distort Interpretations
• Veiling Is Compulsory In Islam, Debate Unacceptable: Al-Azhar
• Mosque Attack Shows Ideological Vulnerability of ISIS
• Bomb kills seven on bus in Syria's Homs city: Police chief
• Over 110 Militants Receive Gov't Amnesty in Northern Syria
• Muslim Brotherhood 'masquerades' in the mainstream
• Tens of ISIL Terrorists Killed in Syrian Army Advances in Eastern Deir Ezzur
S• audi Arabia's King Salman to Trump: Embassy move would offend Muslims
• Car bomb blast kills eight in Syria's Homs
• Saudi jets continue to bomb Sana'a despite calls for humanitarian ceasefire
--------
India
• HC Seeks Govt Stand on Plea for Changing Muslim Inheritance Law
• Jerusalem' Sacred For Muslim Ummah: Jama'at-e-Islami Jammu and Kashmir
• Babri Demolition 25 Years Later: VHP, Sena to 'Celebrate', Muslim Group To Observe 'Day Of Sorrow'
• Babri Masjid demolition case: From 1528 to 2017 – A timeline
• UAE sides with India in fight against terrorism
--------
Pakistan
• Pakistan's Policy of Appeasement of Religious Extremists Advancing It to Challenges, Says Expert
• Questioning Others' Faith and Beliefs Not Right: Pakistan Ulema Council Chairman
• Word 'non-Muslim' should be used for minorities: SC
• Rulers plotting against Khatme Nubuwwat for rule
• Protected but Stifled, Hazaras in Quetta Feel Unsafe
• Political cohesion imperative for timely elections: Fazl
• 3 labourers killed in Balochistan's Harnai district
• 6 killed, eight injured in North Waziristan blast
--------
Africa
• After Six Years in Jail, Gaddafi's Son Saif Plots Return To Libya's Turbulent Politics
• Cameroon: Ex-Boko Haram Fighters Hardly Finding Peace
• Nigeria: Buhari Returns to Abuja after Attending Counter-Terrorism Summit in Jordan
------
Mideast
• Houthis 'Murder 200 Prisoners' and Spread Forces across Yemen Capital
• Turkey Could Break Off Ties with Israel over Jerusalem: Erdogan
• Several Saudi Military Men Killed in Clashes with Yemeni Army
• Israeli-Backed Terrorists Prevent Civilians' Return to Southern Queintra
• Exiled son of Yemen's Saleh vows revenge against Houthi militia
• Saudi ministers hope uprising in Sanaa will help rid Yemen of Houthi militias
• Iranian politician: There's no ISIS in Yemen, so why should we intervene?
• Yemeni demonstrators call for unity against Saudi aggressions
--------
North America
• U.S. to Recognize Jerusalem as Israel's Capital, Trump Says, Alarming Middle East Leaders
• SC Allows Trump's Travel Ban to Go Fully Into Effect
• US bans employees from travelling to Jerusalem al-Quds, West Bank
• Pentagon declares 'conditions-based' presence in Syria
• Canada will not move embassy to Jerusalem, federal government says
--------
Europe
• Former French PM: 'Jihadists Act in the Name of Islam'
• Terror Plot To Kill British PM Theresa May Foiled: What We Know So Far
• Interior and Islamic Affairs Ministries Hunt for Extremist Books in Moroccan Bookstores
• UNSC calls on all sides in Yemen to 'de-escalate'
• Claims of war crimes by UK forces in Iraq have reasonable basis: ICC
--------
South Asia
• NATO Supports US Commander's Message to Taliban to 'Reconcile or Die'
• Bangladesh Moves Ahead With Plan to Relocate 100,000 Rohingya
• Qaeda, Taliban leaders killed in Afghanistan
• Dhaka-London discuss Rohingya return execution
• Taliban reacts at the killing of a top Al-Qaeda leader in Afghanistan
• Pak army chief reiterates opposition to India's role in Afghanistan
--------
Southeast Asia
• Muslim-Owned Companies Must Follow Shariah Laws, Court Told
• Muslim Students, Too, Should Learn From Other Religions
• Indonesians Called On To Vote for Only Muslim Leaders
• Lawyer says Muslim distributor has duty to decide if books are un-Islamic
• Duterte declares communist rebels 'terrorists':
• Indonesian Wife of IS-Linked Terrorist Arrested in S. Philippines: Police
Compiled by New Age Islam News Bureau
URL:https://www.newageislam.com/islamic-world-news/report-reveals-how-extremists-narrowly/d/113476
--------
Report Reveals How Extremists Narrowly Apply Scripture, Distort Interpretations
5 December 2017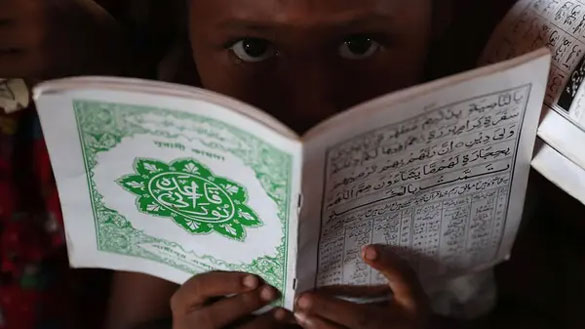 The research report says that much of the current counter-narrative literature falls short of competing directly with these distortions. (Reuters)
-----------
Islamist extremists narrowly apply scripture and distort interpretations from the mainstream to further their agenda on a regular basis, a new research report has revealed.
The research report says that much of the current counter-narrative literature falls short of competing directly with these distortions.
According to the report – Struggle Over Scripture: Charting the Rift Between Islamist Extremism and Mainstream Islam – released by the Tony Blair Institute for Global Change, there is a deficiency in evidence-based research into how the ideology that drives this violence warps mainstream religious principles.
The political Islamism practiced by groups such as the Muslim Brotherhood, across its use of scripture, scholarship, and content, is far closer to the ideology of violent extremism espoused by ISIS and al-Qaeda, than it is to the religious mainstream, says the report.
Mainstream text
The report says that extremists rely on Hadith considerably more than the mainstream does to justify their theological arguments, largely echoing the relative usage of the Quran across these categories.
It says that the data reveals a 50 percent crossover between the 50 most referenced verses of the two samples. In contrast, there is only a 16 percent and a 14 percent similarity when comparing mainstream content with Islamist texts, respectively.
Violent and apocalyptic Hadith verses are often held up as examples of the Islamic origins of ISIS' and al-Qaeda's ideology. It is therefore significant that mainstream use of Hadith is statistically distinct from that of extremists, says the report.
Tracing the schism
In his foreword, Dr Emman El-Badawy, Head of Research, Co-Existence, Tony Blair Institute for Global Change, says through its analysis of the use and application of scripture, religious scholarship, and doctrinal concepts, this research traces the schisms and overlaps between mainstream and fringe interpretations of Islamic doctrine and dogma.
"As the findings for scripture and scholarship also attest, Islamists' attempts to present themselves as part of the religious mainstream are not borne out by our conceptual analysis".
"This research also exposes that much of the current counter-narrative literature falls short of competing directly with these distortions, often missing the balance between broad and targeted scriptural rebuttals," he says.
https://english.alarabiya.net/en/features/2017/12/05/New-report-highlights-rift-between-extremism-and-mainstream-Islam.html
--------
Veiling is compulsory in Islam, debate unacceptable: Al-Azhar
December 5, 2017
Egypt's Al-Azhar, the Sunni Muslim world's main religious institution, asserted on Monday in a fatwa, or religious decree, that it is compulsory for women in Islam to wear the veil, while those who deny this are "extremist" and "abnormal".
Through a statement released by The International Electronic Center for Fatwas of Al-Azhar, the institution said the veil, or hijab, is an obligatory duty imposed by the teachings of Islam, and any debate on the topic is unacceptable.
"It is not acceptable that anyone from the public or non-specialized people, regardless of their culture, to voice their opinions on the matter. The hijab […] aims to preserve [women's] feminine nature, " the statement read.
It went on to say that the fact that the veil is compulsory in Islam helps women to become successful and productive in society while preventing them from just being seen as a body.
It added adding that in different countries around the world such as India, China and Japan women wear clothes similar to Islam's veil as they are keen to follow the nature's of their nations.
The statement concluded by calling on all who deny that the veil is compulsory in Islam to stop spreading their opinions or issuing fatwas on the matter as they are not specialized or authorized to speak on the issue.
http://www.egyptindependent.com/veiling-is-compulsory-in-islam-debate-unacceptable-al-azhar/
--------
HC Seeks Govt Stand on Plea for Changing Muslim Inheritance Law
DECEMBER 06, 2017
Women discriminated on issues related to property, says PIL
The Delhi High Court sought the Centre's response on Tuesday on a petition seeking to amend the Muslim personal law on inheritance, claiming that Muslim women were discriminated on issues relating to sharing of property.
The court asked the Law Ministry to examine the issue raised in the plea and submit its stand before the next date of hearing on April 9. During the hearing, the Centre said the Law Commission is already examining the issue.
Statutory law
Social organisation Sahara Kalyan Samiti had moved court seeking equal inheritance rights for Muslim women. It had alleged that Muslim women were discriminated against as far their right to inherit is concerned compared to their male counterparts. It said the discrimination, based on customary and statutory laws, was violative of their fundamental right to equality.
A bare perusal of the law shows that a wife can receive 1/8th of the property belonging to her husband on his death if they have children, the petition said. In case there are no children borne out of the marriage, she is entitled to 1/4th of the property. A daughter can receive half of the son's share. On the other hand, a man can receive 1/4th of his wife's property on her death if they have children. In case there are no children borne out of the marriage, he is entitled to half the property. A son can receive double the share of the daughter, the plea said.
"Thus, it is clearly perceivable that women under the present Islamic law in force are, by the mere factum of their being women in the nature of a wife or a daughter, are only entitled to half of the share of their male counterparts," it said.
http://www.thehindu.com/news/cities/Delhi/hc-seeks-govt-stand-on-plea-for-changing-muslim-inheritance-law/article21269795.ece
--------
Pakistan's policy of appeasement of religious extremists advancing it to challenges, says expert
6 December 2017
Pakistan's concession to religious extremists - be it freeing global terrorist Hafiz Saeed or bowing down to Khadim Hussain Rizvi, who had exhorted his supporters to violence across the country - will advance it to a more challenging situation in coming days, says an expert.
Washington Post's foreign correspondent, Pamela Constable, in an analytical piece titled 'Pakistan is making concessions to religious extremists. What's the cost?', writes, "In the past ten days, two dramatic events - the government's capitulation to a violent protest by radical Muslims and the release from the house arrest of an anti-India militia leader - have crystallised the sway that hard-line Muslim groups increasingly hold in Pakistan, a nuclear-armed state whose military leaders claim to be fighting extremist violence." Constable emphasised that freeing of Saeed came as no surprise as he already enjoyed a celebrity status in Paksitan despite being a United Nations-designated terrorist.
"The freeing of Hafiz Saeed, an Islamist cleric accused of masterminding a deadly rampage in Mumbai nine years ago, came as no surprise. Although denounced as a terrorist by the United Nations and the United States, Saeed enjoys a large following in Pakistan as a fiery champion of Muslim rights in Kashmir, the disputed border region with India," she said. She added, "He has been repeatedly detained and released by the courts, a sign of Pakistan's often contradictory efforts to secure at once domestic Muslim loyalty and international support."
Constable pointed out, "Unlike Saeed, Rizvi is not associated with armed militant groups. His movement is built around reverence and love for Muhammad as Islam's final prophet," adding, "On Friday night, just days after the angry protests subsided, Pakistani Muslims everywhere jubilantly celebrated Muhammad's birthday, thronging streets hung with dazzling lights and gathering around tents where devotees recited chants glorifying him."
The expert further stated that the movement led by Rizvi was so harsh that it convinced people to execute blasphemers. "Rizvi's movement is also harsh and extreme in its views. It has built a cult around a man who assassinated a provincial governor for religious reasons, believes blasphemers should be executed and crusaded against Ahmedis, a small religious minority that follows a later prophet," Constable wrote.
The author further suggested, "The protests were raised against a change in the electoral laws that softened requirements for candidates to avow Muhammad as the final prophet - a move Rizvi's group suspected was aimed at increasing the political participation of Ahmedis." The journalist went on to quote the Pakistani leaders and commentators, as saying, that strengthening the fanatical Muslim groups would weakens the civilian authority, which would posess conflicts and increasd military intervention.
"It is the abject surrender of the constitutional government to a lawless mob whose leaders seek to gain power through the facade of religion," the article said. "Others suggest that the episode signifies a growing confluence of interest between hard-line religious groups and the military, whose leaders have vowed to stay out of politics but are known to be unhappy with the ruling party and its top electoral rival, the movement led by cricket legend Imran Khan," it added.
Constable concluded by saying that the policy of appeasement seemed to have backfired. "Both Saeed and Rizvi fielded candidates in the October race to fill Sharif's seat in Parliament - and both won far more votes than expected. Now, the successful protests have put Rizvi's group in a position to challenge Sharif's party on its home turf and play a central role in next year's polls," she wrote.
http://www.catchnews.com/world-news/pakistan-s-policy-of-appeasement-of-religious-extremists-advancing-it-to-challenges-says-expert-91651.html
--------
After six years in jail, Gaddafi's son Saif plots return to Libya's turbulent politics
6 December 2017
Saif-Islam Gaddafi, the son of the former Libyan dictator, is seeking to make a comeback after years in detention, and claims to be leading a military campaign against terrorist groups around Tripoli.
Gaddafi was freed in June after six years as the prisoner of a militia in the town of Zintan following the Nato-supported uprising in 2011 that led to the killing of his father, Muammar Gaddafi, and the fragmentation of the country.
Saif Gaddafi was once the heir apparent of the Libyan regime, a London School of Economics graduate touted as a moderniser who mixed with British high society. Now, he stands accused of ordering the killing of protesters as the Gaddafis fought desperately to hold on to power.
But in recent weeks he has told a longstanding US contact he was gathering a force that had taken control of the coastal town of Sabratha – and claimed he would fight his way to Tripoli.
"Saif al-Islam is inside Libya and is committed to his word, which he gave to all Libyans in 2011, when he said that he will remain in Libya to defend its territory or die a martyr for it," a spokesman for Gaddafi said in a written statement, supplied through the US contact who had extensive dealings with him before the fall of his family's regime.
"The forces who fought in Sabratha against Isis, the gangs of illegal immigrants and the oil-smuggling mafias were mainly members of the tribes who support Saif al-Islam, and those who were part of the former Libyan army, also loyal to Saif Gaddafi."
It is unclear, however, to what extent Gaddafi is claiming credit for military operations carried out by others. Much of the recent fighting has been between tribal militias vying for control of smuggling routes. Observers said they doubted the dictator's son would be able to muster sufficient loyalists to pose a serious threat to the capital.
The Warshefana tribal militia, Gaddafi loyalists who controlled some of the area around Tripoli, were routed last month by rival forces from Zintan – former allies who appear to have been angered by Warshefana attempts at extortions at road checkpoints.
"Developments on the ground have not been in his favour," said Mattia Toaldo, a senior policy fellow at the European Council on Foreign Relations. "He can dream, but he can't get anywhere."
Observers say Gaddafi could still emerge as a political force if elections are held next year and he is allowed to stand despite his 2011 indictment from the International Criminal Court (ICC) for alleged crimes against humanity. He was also sentenced to death by a court in Tripoli in 2015, though that trial was conducted in absentia and was widely criticised by international human rights groups.
A diplomat involved in election preparations said the ICC indictment against Gaddafi would not necessarily stop him from standing, or winning.
"We don't control who stands in the election. That is up to the Libyans," the diplomat said, pointing to the precedent of Uhuru Kenyatta's 2013 presidential election win in Kenya despite ICC charges . "You can see he has popularity on the ground, particularly in the south."
Gaddafi is seeking to benefit from the chronic sense of uncertainty and insecurity since his father's fall. Libya has two rival parliaments, and a kaleidoscope of competing fiefdoms run by warlords and militias. A tenuous UN agreement designed to hold the nation together is wearing thin and its critics claim it will expire on 17 December, the anniversary of its signing.
If there is no agreement between the factions to amend and extend the agreement, there are fears that the current most powerful military figure, General Khalifa Haftar, head of the Libyan National Army (LNA), which holds sway in the east, will seek to capture Tripoli, and oust the UN-backed prime minister Fayez al-Sarraj and his Government of National Accord (GNA).
Haftar has backing from Egypt, Russia and the United Arab Emirates (UAE). Russia is reported to have established a small military presence in western Egypt, and Cairo and Moscow have come to a preliminary agreement this week that would allow Russian warplanes to use Egyptian airspace.
Advertisement
Haftar is also reported to have held talks in Paris last month with militia leaders based in Tripoli, on whom Sarraj depends for his security, seeking to persuade them to stand down or defect. The outcome of those contacts is unclear, but they are likely to have increased Sarraj's nervousness about his future.
The prime minister met Donald Trump on Friday, but his requests for a more active US role, including a guarantee of personal security for himself and his government, were rebuffed.
"They wanted a military guarantee from the United States that we would basically defend their block in Tripoli," a US source familiar with the talks said. He added that there were deep misgivings about corruption in the GNA and the human rights record of the militias protecting it.
"Is the US going to use military force against actors against the UN plan in Libya? Absolutely not."
However, the fact Trump met Sarraj at all – and has held at least two meetings on the situation there in the past month – is itself being seen as a step forward as it marks the first time he has taken a direct interest in the country since taking the presidency.
"When Trump came into office there was a fear his perceived preference for strongmen would lead him to back Haftar," Jason Pack, executive director of the US-Libya Business Association. "This visit puts paid to that myth. Trump is lock, stock and barrel backing the UN process."
But the UN-brokered agreement signed in December 2015 has failed to bind Libya's divisions. It created a presidency council in Tripoli that was supposed to form a unity government, and the house of representatives in eastern Libya was supposed to approve the unity government, but it has yet to do so.
The UN special envoy, Ghassan Salamé, has been seeking to keep the peace process alive with a new action plan to reconfigure the transitional government to make it more effective in delivering services, convening a national conference early in 2018 to be followed in theory by elections.
There are serious doubts over whether elections are feasible in the current climate of general insecurity, and Salamé acknowledged over the weekend those elections might not take place in 2018 as planned if the conditions were not met.
If or when a vote does go ahead, Libya observers said Saif Gaddafi could benefit from general weariness of political divisions and nostalgia for the relative stability of the Gaddafi era.
Salamé has said that any election law adopted by Libya should be "open for all" including loyalists from the old regime and Saif Gaddafi.
Wolfgang Pusztai, a former Austrian defence attaché in Libya and Tunisia, described Gaddafi as a polarizing figure, but one with outside support.
"There are businesses in the west who were dealing with the old regime who would like to see Saif back," Pusztai, now a security consultant who writes extensively about Libya, said. "But if he joined the political landscape it would make it even more divided."
https://www.theguardian.com/world/2017/dec/06/saif-gaddafi-libya-politics-son-muammar
--------
Houthis 'Murder 200 Prisoners' and Spread Forces across Yemen Capital
5 December 2017
The Houthi militia killed 200 people who were taken as prisoners in the civil war during an attack on slain former President Ali Abdullah Saleh's home and neighbourhood, according to local reports.
These reports also stated that the Houthis ambushed the homes of Saleh's relatives and killed a few of his supporters and leading figures in his General People's Congress (GPC) Party.
This follows the killing of former president Ali Abdullah Saleh at the hands of the militia in the south of Sanaa on Monday.
Al Arabiya has also learned that the Houthi militia has carried out raids and arrested several leaders and members of the GPC in Sanaa on Monday.
Meanwhile, Arab coalition fighters launched several raids on the presidential palace amid heavy over flights over Sanaa, while Houthi militias created an undeclared a state of emergency in Sanaa hours after the death of former president Ali Abdullah Saleh. The militia has also spread its armed forces into different areas in the capital, as well as adding new checkpoints and increasing guards at their headquarters.
https://english.alarabiya.net/en/News/gulf/2017/12/05/Houthis-murder-200-prisoners-and-spread-forces-across-Yemen-capital.html
--------
Arab World
Mosque Attack Shows Ideological Vulnerability of ISIS
December 4, 2017
The Nov. 24 attack on a mosque in Sinai, Egypt, marked not only the country's deadliest terror act but also the largest against Sufi Muslims, who are increasingly targeted by Islamic extremists.
Between 25 and 30 militants stormed the al-Rawdah mosque, where they set off explosives and shot people as they attempted to flee. Witnesses shared gory details of how the militants went through the carnage to fire extra bullets into anyone who was still breathing or moving. At least 305 people died and another 128 were injured. No group claimed responsibility, but Nabil Sadeq, Egypt's chief prosecutor, in a statement said one of the militants carried a black banner matching those carried by Islamic State (ISIS).
Sufi Muslims practice a form of Islam often called mysticism that focuses on a spiritual search for God and promotes tolerance. Peter Gottschalk, a professor of religion at Wesleyan University, said Sufi practices typically involve "more inward, contemplative focus than many other forms of Islamic practice." They also venerate the tombs of saints—a practice extremist groups view as idolatrous.
ISIS, with its stronghold in the Sinai Peninsula, has increasingly targeted Egyptian Coptic Christian churches and their members over the past year. Friday's attack marked the first time the group targeted a mosque, but it made multiple threats against Sufis in the past. Residents near the al-Rawdah mosque said ISIS warned villagers not to participate in rituals commemorating Muhammad's birthday this coming Thursday. Mohammed Ibrahim, a university student from the village, said the militants told residents days before Friday's attack not to collaborate with security forces. They also distributed leaflets ordering villagers to abandon Sufism, he said.
In 2016, ISIS released a video of the purported beheading of an elderly Sufi cleric for "professing knowledge of the occult" and cautioned Sufis to renounce their beliefs. In Pakistan, ISIS in February killed more than 80 people who gathered at the tomb of a Sufi philosopher to pray.
Mohannad Sabry, an Egypt-based political analyst, told Al Arabiya the Sufis pose a threat to ISIS because they offer a conflicting view of Islam and remain one of the communities most loyal to the Egyptian state. "The Sufis are succeeding in drawing hundreds of youths from the terrorist organization in a way the military hasn't been able to do," Sabry said. "And I believe that the most important point, for ISIS, is to eliminate their ideological rival rather than their military rival."
Millions of Sufis mark Muhammad's birthday by gathering for rituals in mosques and shrines across the country. Abdel Hady al-Qasaby, head of Egypt's Supreme Council for Sufi Orders, told The Guardian they canceled all outdoor celebrations but will hold activities inside mosques across the country. "We will only cancel the annual Sufi parade as we are mourning our martyrs," al-Qasaby said. The Egyptian military said in a statement Sunday that it carried out airstrikes at some terrorist hideouts in response to the attack, and law-enforcement followed up by combing through the bombed areas.
Ebrahim Deen, an analyst with the South Africa–based Afro Middle East Center said the attack was largely in response to "perceived cooperation" between the Sufis and Egyptian security forces. Deen said ISIS is increasingly losing support among Islamic tribes in the Sinai Peninsula—a move that could herald more attacks. "ISIS will continue trying to carry out these attacks to remain relevant," he said.
https://www.christianheadlines.com/blog/mosque-attack-shows-ideological-vulnerability-of-isis.html
--------
Bomb kills seven on bus in Syria's Homs city: Police chief
December 05, 2017
A bomb blast killed seven people and injured eight others on a bus in Syria's Homs city on Tuesday, the Homs police chief said.
"Security agencies are constantly chasing sleeper cells," he told state-run Ikhbariya TV. The bomb exploded on a passenger bus in the Akrama neighbourhood of the government-held city, state media said earlier.
http://nation.com.pk/05-Dec-2017/bomb-kills-seven-on-bus-in-syria-s-homs-city-police-chief
--------
Over 110 Militants Receive Gov't Amnesty in Northern Syria
Dec 05, 2017
The sources said that 114 gunmen that had surrendered to the army and applied for amnesty in the town of Qamishli have received pardon from Damascus and returned to normal life.
The Russian Reconciliation Center for Syria based in Humeimim reported on Sunday that militants in Arjoin in Homs province turned in to the army men and joined the peace agreement, adding, "The total number of regions, towns and villages that have thus far joined the nationwide reconciliation plan stands at 2,291."
Full report at:
http://en.farsnews.com/newstext.aspx?nn=13960914000472
--------
Muslim Brotherhood 'masquerades' in the mainstream
6 December 2017
LONDON: The doctrine of the Muslim Brotherhood is far closer to the extremist ideology espoused by Daesh than the religious mainstream, said a report released today.
The Muslim Brotherhood's "use of scripture, scholarship, and content is demonstrably distant from mainstream Islam," said the "Struggle Over Scripture" research study released by the Tony Blair Institute for Global Change.
Using natural language processing tools, expert analysis and machine learning techniques, the study scanned over 3,000 documents from extremist and mainstream Muslim sources, including brochures, books and articles by scholars.
It found that only eight percent of the 50 most quoted Quranic verses in what was described as "Salafi-jihadi" material used by extreme groups, were prevalent in mainstream texts.
Milo Comerford, who co-authored the report with Rachel Bryson, said that extremists were "much more likely" to quote parts of the Qur'an that centered on the "creation of a caliphate and rally for military jihad" than mainstream Muslims.
Comerford told Arab News: "The Muslim Brotherhood and 'ISIS' both view Islam through a political lens. They share an ideology that promotes Islam as an exclusive guider. The idea of a caliphate appears in both 'ISIS' and Muslim Brotherhood texts."
Dr. Emman El-Badawy, head of research, Tony Blair Institute for Global Change, said: "The ideology of the Muslim Brotherhood and other Islamist groups directly undermines efforts of the mainstream majority to assert a positive and peaceful Islam, at ease with the modern world."
She added: "The politicized Islamism of such groups projects a sense of division, anger, sectarianism and conflict. The vast majority of Muslims who worship freely in the West or happily mix with those of other religions in Muslim majority countries, totally reject this extreme interpretation of their faith."
El-Badawy continued: "The evidence now shows that there is considerable ideological overlap in how Islamic scripture is used by Islamists, like the Muslim Brotherhood, and violent jihadists, such as ISIS and Al-Qaeda.
"The fact remains that extremist voices have had an impact on Islam that is wildly disproportionate to their numbers, and their distortions as traced in this report, must be uprooted."
The report found that religious "counter-narratives" are currently failing to tackle the key arguments peddled by extremists, only taking on 16 percent of the scriptural references prominently used by "Salafi-jihadis."
Extreme interpretations of scripture are completely at odds with mainstream Islamic readings — and central mainstream tenets, such as fasting, prayers, and preaching, are relegated in extremist texts in favor of violence, it said.
The report recommended that policy makers should robustly affirm universal values such as pluralism, the rule of law, religious freedom, and gender equality that are under attack from extremists. This will ensure that the battle against extremist ideas is not against mainstream religious belief, it said.
The report also advised, "Counter extremism policy makers should empower credible Muslim voices to speak up and rebut distortions of their faith. Building strategic communications expertise on understanding audiences, effectively engaging the media, and presenting powerful religious arguments will amplify the many community voices that convey an interpretation of Islam that is rooted in mainstream religious principles."
Comerford said the research really highlighted the huge difference in interpretation of texts:
"For example, Syed Qutb (the late Muslim Brotherhood scholar) had more militant commentary on the Qur'an than comparable texts. He emphasized the fact the Jews, Christians and Muslims couldn't co-exist."
Comerford said an "evidence based approach" was necessary to stop extremist Muslim parties "masquerading" as mainstream Muslim parties.
"They are masquerading as mainstream Muslim Islam .. it's important that we look at this in more detail. Some extremist parties are very powerful and can play a very clever game. This report has shown the quantity of the difference between the two."
Full report at:
http://www.arabnews.com/node/1204461/middle-east
--------
Tens of ISIL Terrorists Killed in Syrian Army Advances in Eastern Deir Ezzur
Dec 05, 2017
The army men continued their fight against ISIL Southeast of the town of al-Mayadeen towards the town of Albu Kamal in Southeastern Deir Ezzur and captured Jabal (mount) al-Narousiyeh, Tal (hill) al-Khanzir, Tal al-Bani and Moweiha al-Mowaja.
The army men also took control over the towns of al-Taresh, al-Abbas and al-Mar'ei Shamar and Shamar Farm and al-Tutehiyeh region on the Western bank of the Euphrates River.
Tens of the ISIL members were killed and a number of their military and bomb-laden vehicles and a large volume of their arms and ammunition were seized by the army men in the clashes Southeast of al-Mayadeen.
The army men are now just 13 km away from their comrades in the town of al-Asharah West of Albu Kamal.
Earlier reports said that the army troops continued to advance against ISIL in Eastern Deir Ezzur and managed to drive terrorists out of three more regions.
The army men engaged in fierce clashes with ISIL along the road to al-Mayadeen and imposed control over Kharita Abbas, Shamou Farm and al-Qata'a region.
Full report at:
http://en.farsnews.com/newstext.aspx?nn=13960914000640
--------
Saudi Arabia's King Salman to Trump: Embassy move would offend Muslims
5 December 2017
Saudi Arabia's King Salman bin Abdulaziz received a telephone call from US President Donald Trump on Tuesday to discuss the latest regional developments.
During the conversation, King Salman, affirmed Saudi Arabia's continued support for the historic rights of the Palestinian people.
The King further assured Trump that any declaration on Jerusalem before a settlement would harm the ongoing Palestinian-Israeli peace negotiations.
He added that an embassy move to Jerusalem is a dangerous step that would negatively affect and offend Muslims around the world.
The telephone conversation followed a call from Saudi Arabia's ambassador to Washington on Monday who said that any announcement on Jerusalem's status before a final settlement of the conflict may increase tension in the region.
"Any American announcement on the status of Jerusalem before a final settlement is reached will harm the peace process and increase tension in the region," Prince Khalid bin Salman bin Abdulaziz, the Saudi ambassador to the United States, said in a statement.
"The Kingdom's policy has been and continues to be supportive of the Palestinian people, and this has been transferred to the US administration," said Prince Khalid.
Full report at:
https://english.alarabiya.net/en/News/middle-east/2017/12/05/Saudi-Arabia-s-King-Salman-to-Trump-Embassy-move-would-offend-Muslims.html
--------
Car bomb blast kills eight in Syria's Homs
5 December 2017
An explosives-laden bus blew up Tuesday in a predominantly pro-government neighbourhood of the central Syrian city of Homs that has been repeatedly targeted, killing eight people, a monitor said.
The blast rocked a street in the Akrama neighbourhood mostly inhabited by members of the Alawite minority to which President Bashar al-Assad belongs, the Syrian Observatory for Human Rights said.
"At least eight people died when a mini-bus exploded on the edge of the Akrama neighbourhood," the head of the Britain-based monitor, Rami Abdel Rahman, told AFP.
The attack, for which there was no immediate claim, was confirmed by Syrian state media and officials.
Full report at:
https://english.alarabiya.net/en/News/middle-east/2017/12/05/Car-bomb-blast-kills-eight-in-Syria-s-Homs.html
--------
Saudi jets continue to bomb Sana'a despite calls for humanitarian ceasefire
Dec 6, 2017
The UN has stressed that despite calls for a humanitarian ceasefire in Yemen, Saudi Arabia continues to bomb the capital Sana'a.
"Airstrikes have continued while ground fighting and shelling have been reduced," said UN spokesman Stephane Dujarric on Tuesday.
He added that Saudi Arabia had bombed the capital over 25 times in less than 24 hours, adding that some of the strikes had hit close to the UN's compound in the city.
Dujarric added that UN food supplies in Yemen were running out, and that seven vessels carrying food requirements are blocked by Saudi-led coalition from entering Hudaydah and Salif ports.
Meanwhile, the UN Security Council also stressed that humanitarian situation in the country was "dire," and that the country "stands at the brink of catastrophic famine."
The spike of airstrikes seems to be related to the death of former Yemeni president, Ali Abdullah Saleh, was killed on Monday while attempting to escape Sana'a to Ma'arab Province. This came shortly after he broke ranks with the Houthi Ansarullah movement in favor of the Saudi-led military coalition, which has been pounding Yemen to reinstall its former Riyadh-allied government.
Full report at:
http://www.presstv.com/Detail/2017/12/06/544612/yemen-sanaa-saudi-arabia-saleh
--------
India
Jerusalem' Sacred For Muslim Ummah: Jama'at-e-Islami Jammu And Kashmir
Dec 6 2017
Jama'at-e-Islami Jammu and Kashmir on Tuesday said that some western powers led by the world imperialist so-called super powers have hatched a vicious conspiracy to declare Jerusalem as the capital of Israel and shift the US Embassy to it. This will be a great injustice to the entire Muslim community of more than 15 billion people throughout the globe.
In a statement issued, advocate Zahid Ali, chief spokesperson of Jama'at-e-Islami said that the Jerusalem has always been a sacred place of the Muslim Ummah and a part of the Muslim Caliphate. "It was forcibly occupied by the European crusaders but Salah-ud-Din Ayubi conquered it back. But under a well-oriented plan of Balfour Agreement, 1917, Palestine was invaded by the Jews in 1948 with the help of the world powers and Jerusalem was once again occupied by force with the exodus of almost entire Muslim population from there. This holy city of Muslims was divided into East and West parts and the sacred Masjid-e-Aqsa was forcibly occupied by the Jews."
http://www.greaterkashmir.com/news/kashmir/jerusalem-sacred-for-muslim-ummah-jama-at-e-islami/268115.html
--------
Babri Demolition 25 Years Later: VHP, Sena to 'Celebrate', Muslim Group to Observe 'Day Of Sorrow'
by Lalmani Verma
December 6, 2017
The Vishwa Hindu Parishad (VHP), Shiv Sena and two petitioners in the Ayodhya issue will be organising separate events in Ayodhya city on Wednesday to observe the 25 years since the Babri Masjid's demolition. The Supreme Court on Tuesday had heard cross-appeals against the Allahabad High Court verdict that partitioned the disputed site in Ayodhya among three parties.
Petitioner Haji Mehboob said that he, along with other members of the Muslim community, will observe 'Yaum-e-Gham' (Day of sorrow) at his residence in Ayodhya, where people with black bands tied to the arms will assemble. "They will express their sentiments about the demolition of the Babri Masjid on Wednesday," Mehboob told The Indian Express, adding that while Hindu groups will celebrate, the mood among Muslims was more of sorrow.
Litigant Iqbal Ansari, whose father late Hashim Ansari was the oldest litigant in the Babri Masjid-Ram Janmabhoomi title suit, will also hold an assembly of members of the community at his home. "We want peace and harmony between Hindus and Muslims. We will not to do anything that can provoke others. First, the Quran will be recited by the gathering. Later, lawyers of Muslim parties associated with the cases, will brief everyone about developments in the case in court over the past year. Today's development in the Supreme Court will also be told to the gathering so that they can remain updated about the matter," Ansari said on Tuesday.
Meanwhile, the VHP will be holding a "Shaurya Sankap Sabha" at its campus, Karsevakpuram, to "celebrate" the demolition. "That is a routine programme that we hold every year. There we will take a pledge that only Ram temple should be built and there will be no mosque at the site of dispute. Seers and VHP office-bearers from different parts of the state will address the gathering," said Sharad Sharma, VHP spokesperson. He added that similar programmes will be organised across the country. Head of Ram Janmabhoomi Nyas, Nritya Gopal Das, will preside over the programme in Karsevakpuram.
Sharma said VHP has also appealed to the people of Ayodhya to light earthen lamps outside their homes and in temples in their vicinity on Wednesday evening to celebrate the 25th anniversary. VHP will also organised a similar programme in Lucknow, where saints from across the state as well as Uttarakhand and newly-elected mayor Sanyukta Bhatiya will be special guests. "The issue of Ram Janmabhoomi will be highlighted through bike rallies and padyatras too in the coming days to create an atmosphere in support of the Ram temple," said a VHP leader in Lucknow.
The Shiv Sena will also observe "Vijay Diwas" in Ayodhya on Wednesday. Party workers will assemble at the 'Samadhi' of Ramchandra Das Paramhans, who was head of Ram Janmabhoomi Nyas, near the Saryu river. "We will offer floral tributes to Paramhans, to those karsevaks who sacrificed their lives for the Ram temple movement. There, we will raise the demand for BJP to declare the beginning of construction of the Ram temple. Then we will visit the makeshift Ram temple for Darshan," said Anil Singh, the Sena head in UP.
Full report at:
http://indianexpress.com/article/india/ayodhya-babri-demolition-25-years-later-vhp-sena-to-celebrate-muslim-group-to-observe-day-of-sorrow-4969750/
--------
Babri Masjid demolition case: From 1528 to 2017 – A timeline
December 6, 2017
The Supreme Court bench, headed by Chief Justice of India Dipak Misra and Justices Ashok Bhushan and S Abdul Nazeer, on Tuesday adjourned the hearing in the Ayodhya case for February 8, 2018. The stakeholders in the case had moved the top court after the Allahabad High Court directed the Sunni Waqf Board, the Nirmohi Akhara and the Lord Ram Lalla to settle for a three-way division of the disputed site.
Citing political ramifications, senior counsel Kapil Sibal, appearing for the Uttar Pradesh Sunni Central Wakf Board, asked the apex court to hear the matter only in July 2019. Appellant Muslim parties, meanwhile, questioned the reason for hearing the case now and wondered if there was some kind of "hurry".
Sibal told the top court, "Why was it not heard earlier? Why suddenly now? …This is perhaps the most important litigation in the history of India because it will decide the country's future… It has serious ramifications… So send it to five or seven judges… Please hear the case which has ramifications on polity of India… for July 2019."
On December 6, 1992, a large crowd of Hindu kar sevaks demolished the Babri Masjid in Ayodhya. The Vishwa Hindu Parishad (VHP) and the Bharatiya Janata Party (BJP) had organised a rally at the site involving 1,50,000 volunteers, known as 'kar sevaks'. The rally turned violent, and the crowd overwhelmed security forces and tore down the mosque.
A subsequent inquiry into the incident found 68 people responsible for the demolition, including several leaders of the BJP and the VHP. The demolition also resulted in several months of inter-communal rioting between the Hindu and Muslim communities, causing the death of at least 2,000 people.
December 5, 2017: Supreme Court defers the commencement of final hearing in the Ayodhya dispute matter to February 8, 2018. The stakeholders had moved the SC after the Allahabad High Court directed the Sunni Waqf Board, the Nirmohi Akhara and the Lord Ram Lalla to settle for a three-way division of the disputed site. READ MORE
August 11, 2017: Supreme Court schedules hearing of 13 appeals in the Ramjanmabhoomi-Babri Masjid title dispute on December 5, 2017, the eve of the 25th anniversary of the demolition of the 15th century mosque.
August 8, 2017: Uttar Pradesh Shia Central Waqf Board informs the Supreme Court that they would settle for a masjid located in a "Muslim-dominated area at a reasonable distance from the most revered place of birth of Maryada Purushottam Sri Ram."
May 30, 2017: Senior BJP leaders LK Advani, Murli Manohar Joshi, Uma Bharti and Vinay Katiyar charged with criminal conspiracy in the Babri Masjid demolition case.
April 19, 2017: Supreme Court revives conspiracy charges against LK Advani, Murli Manohar Joshi and 13 others in the 25-year-old Babri Masjid demolition case.
April 6, 2017: Supreme Court indicates it will use its extraordinary powers under Article 142 of the Constitution to transfer the Babri Masjid demolition related trial in Rae Bareilly against top BJP leaders LK Advani and Murli Manohar Joshi to Lucknow, where a CBI court was hearing conspiracy and other serious criminal charges against "lakhs of unknown kar sevaks" for the actual act of razing down the 15th century mosque.
March 23, 2017: A Supreme Court Bench of Justices PC Ghose and Rohinton Nariman posted for detailed hearing the CBI appeal against the dropping of the criminal conspiracy charge against veteran BJP leader LK Advani and other top party leaders after two weeks.
March 21, 2017: Suggesting an out-of-court rapprochement among rival parties in the 68-year-old Ramjanmabhoomi-Babri Masjid title dispute, Chief Justice of India JS Khehar advises peace negotiations instead of a pitched court battle, even offering help to settle the fight amicably.
December 25, 2014: Mohammad Farooq, the oldest litigant in Babri Masjid case passes away. Farooq, a resident of Ayodhya, was one of the seven main litigants from Muslim side in the 1949 Babri Masjid case.
May 9, 2011: Supreme Court stays Allahabad High Court verdict on Ayodhya dispute.
February, 2011: CBI moves Supreme Court, argues that "the actual demolition of the Babri Masjid and the continuous assault on media persons form a single connected transaction and can well be a concerted conspiracy."
September 30, 2010: The Allahabad High Court distributes the 2.77 acres of the Babri Masjid-Ram Janmabhoomi site into three parts, giving each to Nirmohi Akhara sect, the Sunni Central Wakf Board, UP, and Ramlalla Virajman.
September 28, 2010: Supreme Court rejects petition for deferment and gives the nod to the Allahabad High Court to deliver the judgment. The High Court chooses September 30 as verdict day.
September 23: The plea for an out-of-court settlement reaches Supreme Court and the apex body says it would hear it again on September 28.
July 26, 2010: The bench reserves its judgment and advised all parties to solve the issue amicably. But no one was keen.
June 30, 2009: The Liberhan Commission, constituted soon after the Babri Masjid demolition by the P.V. Narasimha Rao-led government, submits its report. In its report, retired High Court Judge MS Liberhan concluded that several BJP leaders had a role in the incident.
August 31, 2003: All India Muslim Personal Law Board says it would challenge the ASI report.
August 22, 2003: ASI submits its report to the Allahabad High Court, saying it had found features of a 10th century temple beneath the site of the masjid.
March 5, 2003: The Allahabad High Court orders the Archeological Survey of India (ASI) to excavate the disputed site in order to determine whether a temple existed where the mosque stood.
May 4, 2001: Special Judge SK Shukla drops conspiracy charge against 13 accused, including Advani and Kalyan Singh. Bifurcates Crimes 197 and 198.Allahabad HC upholds May 4, 2001 special court order, dismisses the CBI's revision petition for a direction to proceed with the conspiracy charge against Advani and others.
December 6,1992: The disputed structure was brought down by kar sevaks and a makeshift temple was placed in its place. The PV Narasimha Rao-led Congress government then moved court for status quo.
November 1990: Advani's rath is stopped and he is arrested in Samastipur, Bihar. Dissatisfied with the development, the BJP withdraws its support to the VP Singh government, triggering fresh elections. The saffron party makes giant strides in the assembly elections by winning a majority.
September 25,1990: Advani launches a rath yatra (pilgrimage procession) from Somnath to Ayodhya to galvanise support for the issue countrywide.
1989: Then Prime Minister Rajiv Gandhi allows shilanyas or a ground-breaking ceremony in an undisputed site close to the structure. The hearing of the case is subsequently shifted to the High Court.
February 1, 1986: Faizabad district judge orders the gates of the structure be opened for Hindus to offer prayers. Babri Masjid Action Committee is formed soon after this.
1984: The Vishwa Hindu Parishad constitutes a group to continue the movement as BJP leader L K Advani is made the leader of the campaign.
1961: Sunni Central Board of Waqfs in Uttar Pradesh files a case claiming the mosque, and argues that the surrounding area was a graveyard.
1959: Nirmohi Akhara, one of the main parties to the dispute, and others file a case and sought permission again to conduct prayers.
1950: Mahant Paramhans Ramchandra Das, the chief of Ram Janmabhoomi Nyas, and Gopal Singh Visharad file suits in Faizabad, seeking permission to pray before the installed idols. The puja was allowed though the inner courtyard gates remain locked.
1949: Towards the end of December 1949, idols of Lord Ram appeared inside the mosque, allegedly put there by Hindus. It led to widespread protests and both communities filed cases, Hashim Ansari for Muslims and Mahant Paramhans Ramchandra Das for Hindus. The government declared the site as disputed and locked the gates to it.
Full report at:
http://indianexpress.com/article/india/ram-mandir-ayodhya-babri-masjid-demolition-case-sequence-of-events-4970181/
--------
UAE sides with India in fight against terrorism
Dec 6, 2017
NEW DELHI: After the recent release of Jamaat-ud-Dawa chief and Mumbai attacks mastermind Hafiz Saeed by Pakistan, the UAE on Tuesday said it stood with India in the fight against terrorism and also against individuals who have been designated as 'terrorist' by the UN.
"We denounce terrorism, we denounce extremism. We work very closely with India, with many different countries in the world, to counter-attack all those organisations that have been listed either by the UN or by some other countries or our own country as terrorist organisation and extremist organisation, and we work together to fight those organisations," UAE's ambassador to India Ahmed Al Banna said.
This is significant because Saeed has been designated an international terrorist by both the UN and the US.
"We exchange information and have created a mechanism in terms of dissemination of information and its exchange," Al Banna said in response to a question at a media briefing here.
On India-UAE economic ties, Al Banna said his country has committed $75 billion to India's National Investment and Infrastructure Fund (NIIF) and of this, $1 billion was transferred two months ago.
Full report at:
https://timesofindia.indiatimes.com/india/uae-sides-with-india-in-fight-against-terrorism/articleshow/61940028.cms
--------
Pakistan
Questioning Others' Faith and Beliefs Not Right: Pakistan Ulema Council Chairman
Staff Report
DECEMBER 6, 2017
LAHORE: Pakistan Ulema Council Chairman Hafiz Muhammad Tahir Mehmood Ashrafi said on Tuesday that it was not right to ask other Muslims to provide evidence of their faith. Talking to visiting delegates of different religious sects on Monday, Hafiz Tahir Ashrafi underlined that it was not rightful to act on the policies of a religious sect to label fellow Muslims as infidels. "It is not customary to ask Muslims to give evidence to prove their faith. A pre-planned conspiracy was hatched in the country by amending the text of the electoral reform bill," said Tahir Ashrafi, adding that some elements had tried to spread anarchy in the country. "Teachings of Quran-o-Sunnah have categorically defined in details all the tenants of Islam. Pakistan Ulema Council has been endorsed by all the religious organisations and religious sects. Only those are entitled for religious decree who fulfill all the requirements of 'Afth' decree. The government f Pakistan has been authorised to take action against all those in accordance with the National Action Plan who unlawfully use religious decrees," he said.
https://dailytimes.com.pk/153550/questioning-others-faith-beliefs-not-right-tahir-ashrafi/
--------
Word 'non-Muslim' should be used for minorities: SC
December 06, 2017
ISLAMABAD - The Supreme Court on Tuesday said the word 'non-Muslim' should be used for the religious minorities living in Pakistan.
A three-judge bench headed by Justice Ejaz Afzal heard the suo motu case regarding the rights of minorities . Former chief justice Tassaduq Jillani had taken the suo motu notice after the Peshawar church bomb blast and had passed a judgment.
Justice Dost Muhammad said: "Now the majority has also become a minority because a minority (group), whenever it wants, holds them hostage. The judge said the word non-Muslim should be used for religious minorities as per the Constitution.
The deputy attorney general said worship places of the minorities were being protected, adding a Hindu Samadhi and a temple had been restored. The Sindh advocate general told the court that the Hindu Marriage Act had been passed.
Justice Afzal said minorities should be protected like a special child. The minorities should know their rights had been protected well, he said.
The Balochistan advocate general informed the court they had taken all measures to protect the minorities' rights.
The court disposed of the case after hearing the arguments.
Ex-CJP Jillani had ordered formation of a special police force with professional training to protect the worship places of the minorities .
The judgment had further said that in all cases of violation of any of the rights guaranteed under the law or desecration of the worship places of minorities , the law-enforcing agencies concerned should promptly take action, including registration of criminal cases, against the delinquents.
Full report at:
http://nation.com.pk/06-Dec-2017/word-non-muslim-should-be-used-for-minorities-sc
--------
Rulers plotting against Khatme Nubuwwat for rule
December 06, 2017
MULTAN- PTI Vice Chairman Makhdoom Shah Mehmood Qureshi claimed on Tuesday the PML-N inked a deal with international powers hatching conspiracies against Muslim Ummah to abolish Khatme Nubuwwat laws for remaining in power and escaping punishment for his corruption.
He was addressing the participants of a Milad Rally organised by Pasban Rickshaw Taxi Driver Union here at Aziz Hotel Chowk. Mr. Qureshi added that the amendment in Khatme Nubuwwat declaration was a vicious conspiracy but the faithful thwarted it. He said that the rulers achieved their international interests but lost their reputation in Pakistan. He said that the rulers played a shameful game but the lovers of the Holy Prophet (SAWW) foiled their vicious attempts. Earlier, the participants of the rally took rounds of different city roads. Riding cars, rickshaws and motorbikes, the participants of the rally waved green flags and chanted anti-government slogans. They pledged to safeguard Khatme Nubuwwat laws and oust the rulers .
http://nation.com.pk/06-Dec-2017/rulers-plotting-against-khatme-nubuwwat-for-rule
--------

Protected but stifled, Hazaras in Quetta feel unsafe
Dec 06, 2017
QUETTA: Ali Haris dreamed of getting a college degree and a well-paid job. Instead, he had to quit his education after high school. Going to Balochistan University, the only public university in the area that he could afford, would require him to travel through areas unsafe for him, putting his life at risk.
"At that time, around 2013-14, there was no chance that if we went there we would come back alive," he told Voice of America. He wasn't alone in giving up the prospects of a comfortable future.
"Out of my class in school, almost 70-80 per cent quit higher education," he added. Some who could afford it migrated to other cities or other countries. The ones left behind were doing odd jobs in the area.
The 21-year-old belonged to the Hazara community, a minority Shiite sect that primarily resides in Pakistan, Afghanistan, and Iran. For years, Sunni militant groups in Pakistan have targeted Shiites across the country for their faith, but the Hazaras seem to have an extra-large target blazed on their backs, and for good reason.
While it is usually hard to physically distinguish between Shiites and Sunnis, the Hazaras are an exception. Their distinctive facial features, a mixture of Mongolian and Central Asian ancestry, make them easily identifiable. In addition, many of them live in two large clusters in Quetta, the capital city of Pakistan's restive Balochistan province, making attacks easier to plan.
Over the last 10 or so years, hundreds have been killed in suicide bombings or targeted attacks. Stories of near death experiences are aplenty.
"We were saved just because the car took a turn. If we were a few seconds late, we would be gone," said Daud Changezi, describing the day when a massive blast ripped through Quetta's Alamdar road, killing more than 90 people. In the car with Changezi were his wife and four kids.
He now works from home, consulting for various NGOs, but feels his professional growth has stagnated.
"The favourite part of my job was field work. Now I can't go out," he said, although he still feels he is one of the luckier ones—at least he has a job. Many of his friends were less fortunate.
"My friend Abdul had a mobile phone shop in the main bazaar, but he closed his business and left the country. He is now in Indonesia, in a transit center for refugees," Changezi said.
PROTECTION FOR HAZARAS:
After several particularly heinous attacks in 2013, the government started providing Hazaras extra protection. A paramilitary force called the Frontier Corps set up check posts at main entrances to Hazara areas. Anyone going inside is now stopped, their identity documents checked. Peripheral entrances are blocked by thick walls.
While these measures have helped stem attacks on Hazaras, they have also stifled the community's social and economic life. The designated safe areas for Hazaras mean the rest of the city is inherently unsafe for them.
"We've been economically strangled. We had a lot of shops around town. Now there are none. We had a successful transport business across town. Now we are limited to our own areas," said Ahmed Ali Kohzad, a politician and a member of the Hazara Democratic Party.
Many have left their jobs because they feel unsafe traveling to work. Haris recalled how one of his friends was called for a job interview. It could be a lucrative career in a government office. But he was the only son and the family decided against sending him.
Others, like a local journalist Qadir Nayel, complained of social isolation.
"While the city is multi-cultural, our kids are learning only one culture and one language. They are not getting ready for the world," he said.
The government says it has taken remedial steps and the situation has significantly improved as a result.
Since the beginning of the violence, several thousand Hazaras from Pakistan have tried to migrate to other countries, sometimes illegally. Several thousands of them are languishing, along with Hazaras from Afghanistan and Iran, in transit camps in Indonesia, waiting, sometimes for years, for the UNHCR to help them settle in another country. Meanwhile, since Indonesia does not recognise refugees, they cannot enroll in a school, work, or travel.
Meanwhile back in Pakistan, the young Hazara men who once hoped to support families are now struggling to support themselves.
Full report at:
https://www.pakistantoday.com.pk/2017/12/06/protected-but-stifled-hazaras-in-quetta-feel-unsafe/
--------
Political cohesion imperative for timely elections: Fazl
Dec 06, 2017
TANK: Jamiat Ulema Islam-Fazl (JUI-F) central leader Maulana Fazl-ur-Rehman Tuesday called for political cohesion for timely general elections and political stability in the country.
Talking to media here, he said JUI-F desires timely general elections in the country instead of dissolving of assemblies before the elections or a delay in general elections, terming both harmful to democracy. He said the issue of constituencies is lingering due to insufficient strength in the Senate.
Referring to the revival of Muttahida Majlis-i-Amal (MMA), he said no religious party declined the revival, adding that foreign forces are conspiring against a revival of MMA, and JUI-F will foil the nefarious designs.
To a question, he said Jamiat Ulema-i-Islam-Sami (JUI-S) was attending all the meetings regarding the revival of MMA, adding that a meeting of the standing committee was convened in Lahore on December 8 on the matter. "Some important decisions would also be taken in Karachi meeting," he added.
Full report at:
https://www.pakistantoday.com.pk/2017/12/05/political-cohesion-imperative-for-timely-elections-fazl/
--------
3 labourers killed in Balochistan's Harnai district
Syed Ali Shah
December 06, 2017
Three labourers were killed and another injured when suspected militants opened fire on them in Balochistan's Harnai district on Tuesday evening, Levies officials said.
The firing incident took place in Naks area of Harnai district, the officials said, adding that the victims were repairing the railway track in Harnai when they were targeted by the miscreants.
As a result of firing, three labourers died on the spot while the injured was rushed to District Headquarter Hospital (DHQ) Harnai for emergency medical treatment.
Initial reports suggested that the victims belonged to Balochistan's Zob district. The miscreants escaped unhurt after the firing.
Levies and Frontier Corps personnel rushed to the spot and initiated an investigation into the firing incident.
Full report at:
https://www.dawn.com/news/1374746/3-labourers-killed-in-balochistans-harnai-district
--------
6 killed, eight injured in North Waziristan blast
Staff Report
DECEMBER 6, 2017
PESHAWAR: At least six civilians were killed and eight others, including three security personnel, injured in a remote controlled blast in Mir Ali tehsil of North Waziristan on Tuesday.
Official sources informed that a motorcycle laden with explosives, parked on a roadside in Khadi area of Mir Ali exploded as an Army convoy traveling from Miranshah to Bannu passed through the area. "The bomb exploded exactly at the time when a vehicle carrying security personnel was reached the spot. Six persons were killed on the spot. The injured included three security recruits," an official said on condition of anonymity. One source reported that three of the dead were civilians traveling on a motorcycle rickshaw. An unconfirmed report suggested that that the other three persons killed in the attack were recruits traveling on the targeted military vehicle. The injured were shifted to the Agency Headquarters Hospital in Miranshah, the administrative headquarters of North Waziristan. Heavy contingent of law enforcers reached the blast site and cordoned off the area. A search operation was launched immediately after the attack.
Full report at:
https://dailytimes.com.pk/153603/6-killed-eight-injured-north-waziristan-blast/
--------
Africa
Cameroon: Ex-Boko Haram Fighters Hardly Finding Peace
5 DECEMBER 2017
By Moki Edwin Kindzeka
The U.N. is working with the governments of Cameroon, Nigeria and Chad to encourage communities to reintegrate rehabilitated ex-Boko Haram fighters and people held captive by the militant sect. The initiative faces continued resistance.
Two hundred women and children said to be ex-Boko Haram militants are in a makeshift camp here at Kolofata on Cameroon's northern border with Nigeria.
The women say most of them were captured and kept in the Sambisa forest where they served as cooks and were subjected to rape and sexual slavery. They were eventually forced to join Boko Haram as fighters, spies and suicide bombers. Their sons were trained to fight and daughters became suicide bombers.
Among the ex-militants is Mamouni Adji, a 34-year-old mother of three. She said they were saved from Boko Haram training camps after troops from Cameroon, Chad and Nigeria operating under a multi-national joint task force attacked Sambisa for three consecutive weeks in May 2017.
She lost her remaining daughter in the attack. Two others went as suicide bombers and have never returned.
Adji said she returned home hoping to find peace, but instead met violence from people who consider the returnees Boko Haram militants. She said her nightmare is not over.
Adji said if she had not gone to buy food two weeks ago, she would have been killed in the fire that burned her house. She said she is left with nothing but a copy of her identity card that proves that she is a citizen of her village.
Boko Haram forcibly recruited thousands of youths in Nigeria, Cameroon, Chad and Niger in its effort to create an Islamic state in West Africa.
Muhammad Djamil, president of Nigerian Muslim youths, said communities should accept the returning fighters and stop stigmatization, which may make them more radical. He said the military should also stop persecuting them as if they were still fighters.
"The law enforcement agents are using excessive force on these people such that even the innocent people are being killed alongside the militants and that is giving the innocent citizens the thinking that the government is not for us, it is against us and now they lend more support to the extremist. Give them cover, so we should reduce the force that we use in curtailing this. Dialogue, inclusive dialogue is what will solve this and not force," said Djamil.
Villagers said the ex-fighters and captives may be returning with Boko Haram ideology or be spies.
Mohammed Chambas, the U.N. special representative in West Africa, said the worries of the population are legitimate.
But Chambas said Cameroon, Nigeria and Chad should promote deradicalization centers to help re-integrate the former fighters and victims.
"They have succeeded in pushing Boko Haram back. So on that security front there has been good success and we all commend the military efforts that have been taken. At the same time let us address issues of governance, of bringing on board women and youth to tackle the root causes of violent extremism in central Africa, in west Africa, in the Sahel," he said.
Cameroon and the U.N. have been distributing seeds, goats, sheep and pigs to the returnees and asking their communities to welcome them.
http://allafrica.com/stories/201712050249.html
--------
Nigeria: Buhari Returns to Abuja After Attending Counter-Terrorism Summit in Jordan
5 DECEMBER 2017
President Muhammadu Buhari has returned to Abuja after participating in a two-day counterterrorism retreat, co-hosted by Jordan and Nigeria.
The News Agency of Nigeria (NAN) reported that the president's aircraft which left the King Hussein International airport at 9.38a.m local time, landed at the Nnamdi Azikiwe International Airport, Abuja, at about 2.p.m.
While in Aqaba, President Buhari met with King Abdullah II of Jordan where both leaders discussed bilateral issues concerning Nigeria and Jordan.
President Buhari, during the meeting, stressed the need for inter-regional cooperation and information sharing towards tackling terrorism across the world.
According to him, these factors are important in checkmating the threat of violent extremism to global peace and security.
The president used the opportunity to thank the Jordanian king for his support and assistance to Nigeria especially with the recent donation of armoured vehicles and other military equipment to fight terrorism and insurgency in Nigeria.
In his remarks, King Abdullah advocated broader measures especially the use of cyber security in checking the influence of terrorists.
He pledged the continued support of the Kingdom of Jordan to Nigeria in its war against violent extremism.
President Buhari, who also spoke at the counter-terrorism retreat, urged leaders to speak up against the violent extremism committed by deranged people in the name of Islam.
According to him, all nations, irrespective of religion should partner effectively in implementing national, regional and global action plans to counter violent extremism.
Mr. Buhari reiterated the commitment of Nigeria to playing a leading role in bringing together countries of the West African subregion in a collective security arrangement.
He said that Nigeria was ready to share its experiences with a view to fashioning out comprehensive action plans in tackling the scourge of violent extremism in the region.
He, therefore, called for a stronger collaboration among the member countries of the Aqaba Initiatives to check violent extremism across the world.
Full report at:
http://allafrica.com/stories/201712050222.html
------
Mideast
Turkey could break off ties with Israel over Jerusalem: Erdogan
December 05, 2017
ANKARA: President Tayyip Erdogan said on Tuesday Turkey could go as far as breaking off diplomatic ties with Israel if the United States formally recognises Jerusalem as the Israeli capital, a move he said would be a "red line" for Muslims.
US officials have said Trump is likely to give a speech on Wednesday unilaterally recognizing Jerusalem as Israel's capital, a step that would break with decades of US policy and could fuel violence in the Middle East. Israel captured Arab East Jerusalem in the 1967 Middle East war.
It later annexed it, declaring the whole of the city as its capital, a move not recognised internationally. Palestinians want Jerusalem as the capital of their future state. "I am saddened by the reports that the US is getting ready to recognise Jerusalem as Israel's capital," Erdogan said.
"Mr. Trump, Jerusalem is the red line of Muslims. It is a violation of international law to take a decision supporting Israel while Palestinian society's wounds are still bleeding," he told a parliamentary meeting of his ruling AK Party. "…this can go as far as severing Turkey's ties with Israel . I am warning the United States not to take such a step which will deepen the problems in the region."
Israeli government spokesmen had no immediate reaction, but Education Minister Naftali Bennett, a senior partner in Prime Minister Benjamin Netanyahu's coalition government, brushed off Erdogan's comments. "There will always be those who criticize, but at the end of the day it is better to have a united Jerusalem than Erdogan's sympathy," he said.
http://nation.com.pk/05-Dec-2017/turkey-could-break-off-ties-with-israel-over-jerusalem-erdogan
--------
Several Saudi Military Men Killed in Clashes with Yemeni Army
Dec 05, 2017
A military source was quoted by al-Manar news channel as saying that 4 Saudi military forces were killed in the village of al-Qawi in Jizzan on Tuesday.
Also, a personnel carrier of the Saudi army was destroyed by the Yemenis' missile strike in a region between the villages of al-Qarn and al-Qawi.
Meantime, the Yemeni army's artillery units bombed the Saudi military men's positions in al-Karas and al-Beit al-Abyadh regions as well as the village of al-Qawi in Jizzan and Abbaseh base in Najran.
Also, Mohammad al-Halheli, one of the ringleaders of the militant groups, and 5 of his comrades were killed when their car was blown up in Sarawah region of Ma'arib province. Four other militants were also killed in different parts of Ma'arib.
Saudi Arabia has been striking Yemen since March 2015 to restore power to fugitive president Mansour Hadi, a close ally of Riyadh. The Saudi-led aggression has so far killed at least 15,000 Yemenis, including hundreds of women and children.
Despite Riyadh's claims that it is bombing the positions of the Ansarullah fighters, Saudi bombers are flattening residential areas and civilian infrastructures.
According to several reports, the Saudi-led air campaign against Yemen has driven the impoverished country towards humanitarian disaster, as Saudi Arabia's deadly campaign prevented the patients from travelling abroad for treatment and blocked the entry of medicine into the war-torn country.
The cholera outbreak in Yemen which began in April, has also claimed over 2,200 lives and has infected 900,000, as the nation has been suffering from what the World Health Organization (WHO) describes as the "largest epidemic in the world" amid a non-stop bombing campaign led by Saudi Arabia. Also Riyadh's deadly campaign prevented the patients from traveling abroad for treatment and blocked the entry of medicine into the war-torn country.
According to reports, the cholera epidemic in Yemen, which is the subject of a Saudi Arabian war and total embargo, is the largest recorded in modern history.
Meanwhile, the United Nations has described the current level of hunger in Yemen as "unprecedented," emphasizing that 17 million people are now food insecure in the country.
It added that 6.8 million, meaning almost one in four people, do not have enough food and rely entirely on external assistance.
A recent survey showed that almost one third of families have gaps in their diets, and hardly ever consume foods like pulses, vegetables, fruit, dairy products or meat.
Full report at:
http://en.farsnews.com/newstext.aspx?nn=13960914001612
--------
Israeli-Backed Terrorists Prevent Civilians' Return to Southern Queintra
Dec 05, 2017
The Arabic website of Sputnik news agency reported that the terrorists prevented civilians from passing through Jaba Um Batenah corridor to enter their villages.
The Syrian army had earlier opened Jaba Um Batenah humanitarian passageway to give service to the residents of Southern Quneitra.
One of the officials in the corridor underlined that the terrorists have threatened the civilians with weapons and didn't allow them to approach the passageway.
He said the terrorists take order from Israel and have control over the villages in Southern Quneitra, "hence, civilians are not allowed to enter their homes via this corridor".
The footages of Sputnik's report have also been released in the media
Israel is known to have assisted Golan-based militants of the Al-Qaeda-linked Al-Nusra Front (Tahrir al-Sham Hay'at or the Levant Liberation Board) with medical aid and military equipment since as early as 2013.
Photos released on social media in August showed that the Israeli Defense Forces (IDF) medical personnel have been recovering wounded terrorists from the Syrian side of the Golan Heights and then treated them in medical centers on the Israeli-occupied side of the region.
According to sources, the militants have been treated by the IDF Israel's medical centers only to then be sent back into Syria were they continue to commit terrorist acts.
Full report at:
http://en.farsnews.com/newstext.aspx?nn=13960914001366
--------
Exiled son of Yemen's Saleh vows revenge against Houthi militia
6 December 2017
The powerful exiled son of Yemen's slain ex-president Ali Abdullah Saleh vowed on Tuesday to lead a campaign against the Houthi movement that killed his father after he switched sides in the civil war.
The intervention by Ahmed Ali Saleh, a former leader of the elite Republican Guard once seen as a likely successor to his father, gives the anti-Houthi movement in Sanaa a potential figurehead, after a week of fighting that saw the Houthis rout Saleh's supporters in the capital.
In a statement sent to Reuters by an aide, his son said his father was killed at "the hands of the enemies of God and the country". Ahmed Ali said he would "confront the enemies of the homeland and humanity, who are trying to obliterate its identity and its gains and to humiliate Yemen and Yemenis".
In an earlier statement carried by Saudi state media, Ahmed Ali said he would lead "the battle until the last Houthi is thrown out of Yemen ... the blood of my father will be hell ringing in the ears of Iran."
Full report at:
https://english.alarabiya.net/en/News/gulf/2017/12/06/Exiled-son-of-Yemen-s-Saleh-vows-revenge-against-Houthi-militia.html
--------
Saudi ministers hope uprising in Sanaa will help rid Yemen of Houthi militias
5 December 2017
Saudi Arabia's King Salman bin Abdulaziz chaired a meeting held by the kingdom's council of ministers on Tuesday where the monarch briefed them on the results of his talks with British Prime Minister Theresa May last week.
Saudi Minister of Culture and Information Dr. Awad bin Saleh Al-Awad said in a statement that the cabinet discussed a number of reports on developments in the region and the world.
The ministers welcomed a joint statement issued by the international meeting on the Yemeni crisis in London. The statement affirmed the full support of Saudi Arabia in its legitimate right to defend itself against threats to its security and stability. The statement also stressed that the firing of ballistic missiles by the Houthis toward the Kingdom constitutes a threat to regional security and prolongs the conflict.
The council pointed out the developments in the Yemeni capital Sanaa and noted the statement made by the leadership of the coalition supporting the legitimacy in Yemen in this regard.
Awad expressed the hope that "the uprising of the Yemeni people against the Houthi-backed sectarian militias supported by Iran will rid Yemen of the abuse, death threats, and the appropriation of public and private properties".
Full report at:
https://english.alarabiya.net/en/News/gulf/2017/12/05/Saudi-ministers-hope-uprising-in-Sanaa-will-help-rid-Yemen-of-Houthi-militias.html
--------
Iranian politician: There's no ISIS in Yemen, so why should we intervene?
5 December 2017
Mostafa Tajzadeh, a veteran Iranian politician, has attacked the Revolutionary Guard for its intervention in Yemen, saying that there was "nothing to make of Yemeni territory that have any strategic importance for Iran".
"Yemen is not occupied by ISIS and it has no holy places, it is not a neighbor of Israel to be considered, by the Iranian regime leaders, with a strategic importance for the Islamic Republic," Tajzadeh tweeted on Monday.
Tajzadeh refers to the efforts of the Iranian regime to intervene in the internal affairs of Arab countries, where Iran intervenes militarily in Syria and Iraq. Their presence in one is focused on fighting ISIS while in the second to defend Shiite shrines in both countries, where it calls its militias in Syria and Iraq "Defenders of al-Haram."
Iran is also intervening in Lebanon's affairs by supporting the terror group Hezbollah militias, arguing that this country is the first front against Israel.
On Nov. 23, Revolutionary Guards Commander Mohammad Ali Jafari announced what he called an "advisory support" council of his "forces to Yemen", which meant the Houthi militias were being supported politically, financially and militarily by Tehran.
Tajzadeh is an Iranian reformist politician who was deputy for the interior minister in political and security affairs under the former Iranian President Mohammad Khatami.
Full report at:
https://english.alarabiya.net/en/features/2017/12/05/Iranian-politician-There-s-no-ISIS-in-Yemen-so-why-should-we-intervene-.html
--------
Yemeni demonstrators call for unity against Saudi aggressions
Dec 5, 2017
Tens of thousands of Yemenis have staged a demonstration against the Saudi-led war against Yemen, calling for unity among all the factions in the country.
People took to the streets of the capital city of Sana'a on Tuesday, calling for an end to the devastating Saudi-led war against the impoverished nation.
The demonstrators called for dialogue among all the warring sides in Yemen in an attempt to counter the existing plots against the country.
More than 12,000 people have been killed since the onset of Saudi Arabia's deadly campaign against Yemen in March 2015. Much of the Arabian Peninsula country's infrastructure, including hospitals, schools and factories, has been reduced to rubble due to the war.
According to the UN, the country is experiencing "the worst humanitarian crisis on the planet."
A member of Yemen's Ansarullah movement who was addressing the gathering pointed to the recent conflicts in the country which led to the killing of the former Yemeni president, Ali Abdullah Saleh, and said that the movement does not seek revenge for any of its members killed during the conflict.
He said that Ansarullah movement has a series of documents which prove that Saudi Arabia and the UAE have been hatching plots against Yemen and warned that the movement will reveal those documents if Riyadh and Abu Dhabi continue their hostile policies against the Yemeni nation.
Saleh was killed on Monday while attempting to escape Sana'a to Ma'arab Province. This came shortly after he broke ranks with the Houthi Ansarullah movement in favor of the Saudi-led military coalition, which has been pounding Yemen to reinstall its former Riyadh-allied government.
According to Yemen's Interior Ministry, Yemeni forces, backed by fighters from the popular Ansarullah Houthi movement, are in full control of all positions previously held by Saleh's militias in Sana'a.
Earlier on Monday, Saudi Arabia unleashed a fresh wave of aerial bombardments against targets in Yemen's capital in an apparent effort to support forces loyal to Saleh. According to the UN, the capital city came under at least 25 airstrikes overnight.
The International Committee of the Red Cross said on Tuesday that as many as 234 people have been killed and another 400 injured during the clashes between Ansarullah fighters and supporters of Saleh's General People's Congress (GPC) in Sana'a over the past month.
Since November 29, armed clashes sparked by forces loyal to Saleh, have continued against Houthi forces that are at the forefront of a retaliatory war against the Saudi-led military coalition. Saleh loyalists accused the Houthi fighters of raiding their bases across Sana'a and beyond, an allegation that Ansarullah Leader Abdul-Malik al-Huthi has strongly denied.
Saleh stepped down following a 2011 uprising after being in power for 33 years. His resignation in 2012 paved the way for Abd Rabbuh Mansur Hadi to assume power as Yemen's president. Hadi, however, resigned in 2014 and fled the country to Saudi Arabia.
The Houthi movement assumed responsibility for running state affairs after Hadi's escape threw Yemen into a state of uncertainty and threatened a total security breakdown in the country, where an al-Qaeda affiliate was present.
Later on, Saleh joined forces with the Houthis and the Yemeni army to defend the country against the brutal Saudi aggression, which started in March 2015.
Full report at:
http://www.presstv.com/Detail/2017/12/05/544573/Yemen-demonstration-Saudi-Arabia
--------
North America
U.S. to Recognize Jerusalem as Israel's Capital, Trump Says, Alarming Middle East Leaders
By MARK LANDLER and DAVID M. HALBFINGER
DEC. 5, 2017
WASHINGTON — President Trump plans to recognize Jerusalem as the capital of Israel and move the American Embassy there, upending nearly seven decades of American foreign policy and potentially destroying his efforts to broker peace between Israel and the Palestinians.
Mr. Trump's decision, a high-risk foray into the thicket of the Middle East, was driven not by diplomatic calculations but by a campaign promise. He appealed to evangelicals and ardently pro-Israel American Jews in 2016 by vowing to move the embassy, and advisers said on Tuesday he was determined to make good on his word.
But the president, faced with a deadline of this past Monday to make that decision, still plans to sign a national security waiver to keep the embassy in Tel Aviv for an additional six months, even as he set in motion a plan to move it to Jerusalem. Officials said the process would take several years.
More significantly, Mr. Trump is to announce his formal recognition of Jerusalem as the Israeli capital in a formal speech at the White House on Wednesday, when he will become the first American president to take that step since the founding of Israel in 1948.
Mr. Trump spent Tuesday morning explaining the policy change in telephone calls with Prime Minister Benjamin Netanyahu of Israel; Mahmoud Abbas, the Palestinian Authority president; and to Arab leaders who warned him that it would disrupt the peace process, perhaps fatally, and could unleash a new wave of violence across the region.
"Moving the U.S. embassy is a dangerous step that provokes the feelings of Muslims around the world," King Salman of Saudi Arabia told Mr. Trump in their call, according to Saudi state television.
Late on Tuesday, Palestinian national and Islamic groups issued a joint statement calling for three days of "popular anger" to protest Mr. Trump's move, beginning on Wednesday throughout the Palestinian territories and in demonstrations at United States embassies and consulates around the world.
Fearing attacks, the American consulate in Jerusalem barred employees and family members from going to the Old City or the West Bank, while the State Department urged embassies around the world to tighten their security.
Jerusalem is one of the world's most fiercely contested swaths of real estate, with both sides disputing each other's claims. West Jerusalem is the seat of Israel's government, but the Palestinians view East Jerusalem as the capital of a future Palestinian state, and most of the world considers it occupied territory. Jerusalem's Old City has the third-holiest mosque in Islam and the holiest site in Judaism, making the city's status a sensitive issue for Muslims and Jews worldwide alike.
Mr. Trump's decision drew applause from some in Israel and the United States, even if Mr. Netanyahu and the Israeli government were studiously silent in advance of the president's speech.
"The U.S. recognizing Jerusalem as Israel's capital is a positive and important step, particularly amid Palestinian efforts to undermine the historic ties between the Jewish nation and the City of David," said Amos Yadlin, executive director of Tel Aviv University's Institute for National Security Studies.
Morton Klein, president of the Zionist Organization of America, said, "It is high time to move the embassy to Jerusalem." He added, "Not moving it to Jerusalem for 22 years has not brought us closer to peace."
White House officials said Mr. Trump remained committed to what he has called the "ultimate deal" between Israel and the Palestinians. The decision, they said, was "recognition of current and historic reality." They said it could hasten, rather than impede, peace negotiations by removing a source of ambiguity from the American position.
Mr. Trump, officials said, would make clear that the United States is not taking a position on whether, or how, Jerusalem is divided between Israel and the Palestinians. He will also not take a position on a disputed area of the Old City, known as the Temple Mount to Jews and the Haram al-Sharif to Muslims, which has been a flash point for tensions.
But even with those caveats, Mr. Trump's decision seems likely to disrupt, if not dissolve, the peace effort. Administration officials said they expected the Palestinians to walk away from the process, at least for now. The White House is girding itself for an eruption of violence, coordinating plans with several agencies to protect American citizens abroad.
"You can finesse this all you want, but Jerusalem doesn't allow for any finesse," said Martin S. Indyk, a former American ambassador to Israel. "They can try to limit the damage all they want, but they won't be able to, because Jerusalem is such a hot-button issue."
To some extent, Mr. Trump's willingness to take such a risk underscores how little progress his peace negotiators — led by his son-in-law, Jared Kushner — have made. Six months ago, when the president last had to decide whether to sign a waiver to keep the embassy in Tel Aviv, Mr. Kushner prevailed on Mr. Trump to do so, in the interest of the peace process.
Since then, however, the administration's efforts have shown little evidence of narrowing the differences between Israelis and Palestinians. Mr. Kushner and Jason D. Greenblatt, the president's special envoy, supported Mr. Trump's decision, officials said.
Mr. Trump's pledge was extremely popular with evangelicals and pro-Israel backers, including the casino magnate Sheldon Adelson, who donated $25 million to a political action committee supporting Mr. Trump during the presidential campaign. Mr. Adelson expressed anger when Mr. Trump signed the waiver in June to keep the embassy in Tel Aviv.
The White House, which has done little to lay the groundwork for the move, on Tuesday contacted pro-Israel leaders from the Jewish and Christian communities to invite them to a conference call set for Wednesday afternoon, according to an invitee who spoke about it on condition of anonymity because he did not want to jeopardize his relationship with Mr. Trump's team.
Mr. Klein was among several supporters who questioned why the embassy move would take several years. Former diplomats have said that the United States could relocate the embassy simply by hanging a new sign outside the American consulate in Jerusalem.
White House officials, however, said the administration's lawyers concluded that would not be in compliance with a 1995 law, under which Congress instructed the president to move the embassy and required him to sign a waiver every six months to delay it. Legally, the officials said, the United States would have to move embassy staff into the building as well.
Reaction to Mr. Trump's move in the Arab world was swift and negative, even from normally friendly leaders.
King Abdullah II of Jordan strongly cautioned against the move, "stressing that Jerusalem is the key to achieving peace and stability in the region and the world," according to a statement from the royal palace in Amman. The Hashemite Kingdom of Jordan is the custodian of Al Aqsa Mosque in Jerusalem.
"King Abdullah stressed that the adoption of this resolution will have serious implications for security and stability in the Middle East, and will undermine the efforts of the American administration to resume the peace process and fuel the feelings of Muslims and Christians," the statement said.
Few details of the conversation between Mr. Trump and Mr. Abbas were released, but a spokesman for the Palestine Liberation Organization said the call had given shape to the worst fears of Palestinians.
"It's very serious," said the P.L.O. spokesman, Xavier Abu Eid. "Things look very bad." The Palestinian news agency, WAFA, quoted Mr. Abbas's spokesman, Nabil Abu Rudeineh, as saying that Mr. Abbas will continue his contacts with world leaders to prevent such "unacceptable action."
King Abdullah also spoke with Mr. Abbas, assuring him of Jordan's support for the Palestinians "in preserving their historic rights in Jerusalem and the need to work together to confront the consequences of this decision," it said.
Mr. Trump, officials said, assured Mr. Abbas that the administration would protect Palestinian interests in any peace negotiation with Israel. He also invited the Palestinian leader to visit him in Washington for further consultations. Mr. Abbas said he could not come for a while.
Mark Landler reported from Washington, and David M. Halbfinger from Jerusalem. Julie Hirschfeld Davis contributed reporting from Washington.
https://www.nytimes.com/2017/12/05/world/middleeast/american-embassy-israel-trump-move.html?mtrref=www.google.co.in&gwh=D776A54B51605DF66333302E42211888&gwt=pay
--------
SC allows Trump's travel ban to go fully into effect
December 06, 2017
WASHINGTON - The US Supreme Court said Monday that the government could fully enforce a revised ban on travelers from six mainly Muslim countries pending appeal, backing President Donald Trump in the year-long battle over the controversial measure.
The court stayed October rulings from two lower courts that had blocked implementation of the ban on visitors from Chad, Iran, Libya, Somalia, Syria and Yemen while legal challenges to it continued.
The third version of Trump 's travel ban , unveiled in September, drew immediate challenges in federal appeals courts in Richmond, Virginia and San Francisco, California.
Plaintiffs argued that the measure targets Muslims in violation of the US Constitution and did not advance security goals as the government claimed.
The challengers convinced the lower courts to put implementation on hold while they and government lawyers fight out the legality of the policy. But the Trump administration, which says the ban is crucial to protect US national security and deter terror attacks, secured strong support from the Supreme Court in a 7-2 vote to let the government move ahead while the appeals continue. "We are not surprised by today's Supreme Court decision permitting immediate enforcement of the President's proclamation limiting travel from countries presenting heightened risks of terrorism," the White House said.
"The proclamation is lawful and essential to protecting our homeland. We look forward to presenting a fuller defense of the proclamation as the pending cases work their way through the courts," it added.
The Council on American-Islamic Relations, the nation's largest Muslim civil rights and advocacy organization, criticized the ruling.
"This decision ignores the very real human consequences to American citizens and their families abroad imposed by President Trump 's Muslim Ban 3.0," said CAIR National Litigation Director Lena Masri.
The Supreme Court justices said they expect the lower appeals courts to expedite their decisions, leaving open the possibility that the policy could return to the Supreme Court in yet another legal challenge to the White House.
The San Francisco court will hear the case on Wednesday and the Richmond court on Friday.
The ban also covers people from North Korea and a selection of senior officials from Venezuela, but its main focus is travelers from the six mainly Muslim countries.
Trump has battled to implement a travel ban since just after he became president on January 20, after having repeatedly promised during last year's election campaign to ban all Muslims from entering the United States.
Those promises have undermined the administration's argument in a series of court challenges that its policy is not Muslim-focused but rather based on security needs.
After Monday's court ruling the Department of Homeland Security said: "the administration's common sense travel restrictions on countries that do not meet basic security standards and do not share critical information with us about terrorists and criminals are designed to defend the homeland and keep Americans safe."
The initial ban was to be for 90 days, ostensibly to give the US and the targeted countries time to implement tougher and more thorough vetting procedures for visitors.
After rolling court battles, the 90 day ban was finally allowed in June. Meanwhile, vetting for US-bound travelers from every country has intensified.
But when the six-country ban expired in September, the administration sought to replace it with an open-ended ban, with Chad added to the list while Sudan was removed, and North Korea and Venezuela appended as well.
Immigration and civil rights activists maintain it still essentially targets Muslims, which would violate the US Constitution's guarantees of religious rights.
When Trump last week retweeted three video clips from an extremist British group that vilified Muslims, his critics said it supported the idea that his immigration policies were anti-Muslim.
"President Trump 's anti-Muslim prejudice is no secret - he has repeatedly confirmed it, including just last week on Twitter," said Omar Jadwat, director of the Immigrants' Rights Project at the American Civil Liberties Union.
Full report at:
http://nation.com.pk/06-Dec-2017/sc-allows-trump-s-travel-ban-to-go-fully-into-effect
--------
US bans employees from travelling to Jerusalem al-Quds, West Bank
Dec 6, 2017
The US State Department has ordered government employees to avoid Jerusalem al-Quds and the West Bank as protests are anticipated regarding the prospective move of the US embassy from Tel Aviv.
The department also warned US citizens on Tuesday of traveling through areas with crowds and where there is increased military or police presence.
The measure was prompted after US President Donald Trump told Palestinian President Mahmoud Abbas earlier about his intention to relocate the US embassy from Tel Aviv to Jerusalem al-Quds and to declare it as Israel's "capital."
In a statement, Abbas, for his part, warned Trump of the dangerous consequences that could result from the decision on the peace process, stability and security in the Middle East.
A senior US administration official, speaking on condition of anonymity, said Trump would make the landmark announcement at 1 pm (1800 GMT) from the White House on Wednesday.
"He will say that that the United States government recognizes that Jerusalem is the capital of Israel," the official said. "He views this as a recognition of reality, both historic reality and modern reality."
This comes as the anticipated decision has sparked warnings and reactions from several world leaders. Turkey, Egypt, France and the EU have voiced their opposition to such a move.
The entire Jerusalem al-Quds is currently under Israel's control, while the regime also claims the city's eastern part, which hosts the third holiest Muslim site.
The city has been designated as "occupied" under international law since the 1967 Arab War, which Palestinians want as the capital of their future state.
Since the US Congress ruled in 1995 that the embassy be relocated from Tel Aviv, every president has deferred the troublesome measure by issuing a six-month waiver
Most of the world does not recognize Jerusalem al-Quds as Israel's capital and the city is considered occupied territory.
Palestinians are seeking to create an independent state on the territories of the West Bank, East al-Quds and the Gaza Strip, with East al-Quds as the capital.
Full report at:
http://www.presstv.com/Detail/2017/12/06/544611/US-embassy-Tel-Aviv-Jerusalem-Donald-Trump-Mahmoud-Abbas
--------
Pentagon declares 'conditions-based' presence in Syria
Dec 5, 2017
The US military forces are poised to stay in war-ravaged Syria for "as long as we need to," says a Pentagon official.
"We are going to maintain our commitment on the ground as long as we need to, to support our partners and prevent the return of terrorist groups," Pentagon spokesman Eric Pahon told AFP on Tuesday.
The Department of Defense spokesman on Iraq and Syria also repeated Washington's stance that the US and its allies are fighting the Daesh Takfiri group there.
Pahon (pictured above) further announced that there would be no timeline to determine if and when they may leave as their presence is "conditions-based."
"To ensure an enduring defeat of ISIS, the coalition must ensure it cannot regenerate, reclaim lost ground, or plot external attacks," he said. "This is essential to the protection of our homeland as well as to defend our allies and partners.... The United States will sustain a conditions-based military presence in Syria to combat the threat of a terrorist-led insurgency, prevent the resurgence of ISIS, and to stabilize liberated areas."
The US-led coalition of 68 nations has been conducting airstrikes against what are said to be Daesh targets inside Syria since September 2014 without any authorization from the Damascus government or a UN mandate. Such air raids began in Iraq in August of the same year.
Full report at:
http://www.presstv.com/Detail/2017/12/05/544607/Pentagon-declares-conditionsbased-presence-in-Syria-
--------
Canada will not move embassy to Jerusalem, federal government says
Dec 6, 2017
The Trudeau government says it will not move the Canadian embassy in Israel to Jerusalem amid reports U.S. President Donald Trump will relocate the American embassy to the holy city and recognize it as the country's capital.
A government official told The Globe and Mail on Tuesday that Canada will keep its embassy in Tel Aviv. The official also said Canada still does not recognize Jerusalem as Israel's capital city, despite reports Mr. Trump will declare the U.S. does during a speech on Wednesday.
Mr. Trump told Arab leaders on Tuesday that he intends to follow through with his election-campaign promise to move the U.S. embassy to Jerusalem. Mr. Trump disappointed the pro-Israel, right-wing base that helped him win the presidency when he delayed the embassy move in June.
The move risks fuelling violence in the Middle East and breaks with decades of U.S. foreign policy that Jerusalem's status must be decided in negotiation with the Palestinians, who want to make East Jerusalem the capital of their future state.
The international community, including Canada, does not recognize Israel's annexation of East Jerusalem, which Israel captured in the 1967 Six-Day War. Asked about Mr. Trump's plan to recognize Jerusalem as the Israeli capital, a spokesperson for Foreign Affairs Minister Chrystia Freeland said Canada's position on Jerusalem has not changed.
"Canada's long-standing position is that the status of Jerusalem can be resolved only as part of a general settlement of the Palestinian-Israeli dispute. This has been the policy of consecutive governments, both Liberal and Conservative," press secretary Adam Austen said in a statement Tuesday.
"We are strongly committed to the goal of a comprehensive, just and lasting peace in the Middle East, including the creation of a Palestinian state living side-by-side in peace and security with Israel."
Conservative Leader Andrew Scheer's spokesperson Jake Enwright said "it's up to sovereign governments to make decisions about where they will locate their foreign embassies." In a tweet, NDP foreign affairs critic Hélène Laverdière said Mr. Trump's decision to name Jerusalem the capital is "dangerous, misguided, and will undermine attempts for a peace process," and urged Ms. Freeland to inform her U.S. counterparts of Canada's concerns.
Jerusalem is home to Muslim, Jewish and Christian holy sites, as well as Israel's democratically-elected parliament, independent supreme court and national government. David Cape, chair of the Centre for Israel and Jewish Affairs, said the organization has long called on Canada to recognize Jerusalem as the Israeli capital.
"Jerusalem has been central to Jewish identity since it was established as the capital of the Jewish nation three thousand years ago," Mr. Cape said.
"We have always maintained that Canada should formally recognize Jerusalem as the capital of Israel."
Former prime minister Joe Clark attempted to move the Canadian embassy in Israel from Tel Aviv to Jerusalem in 1979, but abandoned his election pledge after an Arab uproar. In a brief statement at the time, Mr. Clark said the plan was seen as "prejudicing" Middle East peace talks. Mr. Clark's plan to move the embassy endangered contracts with Canadian businesses, including a multibillion-dollar project involving Bell Canada in Saudi Arabia, and threatened to bring more drastic retaliatory measures against Canada, according to a Washington Post report from October, 1979.
Full report at:
https://www.theglobeandmail.com/news/politics/canada-will-not-move-embassy-to-jerusalem-federal-government-says/article37219576/
--------
Europe
Former French PM: 'Jihadists Act in the Name of Islam'
5 Dec 2017
Former French prime minister Manuel Valls has insisted that not only do jihadists act in the name of Islam, but denying terrorists are true Muslims removes the responsibility of other Muslims to act.
Mr. Valls, who served under Socialist President François Hollande, made his comments in a recent interview in which he stressed the importance of helping moderate Muslims combat radical Islamic extremism, L'Express reports.
"To say that Islam and Islamism have nothing to do with it is to deny any responsibility to act to our fellow Muslims. We must help them, we must help them to fight within themselves these totalitarian ideologies of Salafism or the Muslim Brotherhood," Valls said.
Valls, who is now a member of President Emmanuel Macron's Republic on the March party (LREM), slammed comments by French journalist Edwy Plenel, who claimed that he, along with satirical magazine Charlie Hendo, was "at war" with Muslims.
"We do not make war on them [Muslims], we fight a fight against Islamism, against this terrorism that also kills Muslims," he said.
In October last year, former president Hollande was revealed to have expressed concern about Islam in private discussions, saying: "It's true there's a problem with Islam, it's true. It's not in doubt."
Hollande is also said to have commented that in the future, a burqa-clad woman could become the symbol of France due to mass migration and Islamisation.
The French right has been much more vocal in their opposition to radical Islamic extremism, with Front National leader Marine Le Pen being one of the loudest voices against Islamisation.
The conservative Republicans have also become tougher on the issue, with a group of Republican politicians recently confronting Muslims in the Paris suburb of Clichy who have been praying in the street every week for several months. The public prayers were a protest against the city which forced the worshippers out of an illegal mosque earlier in the year.
http://www.breitbart.com/london/2017/12/05/former-french-pm-insists-jihadists-act-name-islam/
--------
Terror plot to kill British PM Theresa May foiled: What we know so far
December 6, 2017
Security officials in Britain reportedly thwarted an Islamist terror plot to kill Prime Minister Theresa May by two alleged terrorists who were arrested last week. Andrew Parker, Director of the British security service MI5, told UK Cabinet ministers that suspects had planned to launch improvised explosive devices at Downing Street first and then kill May in the chaos that followed, reported Sky News.
The duo were arrested on November 26 in a joint operation by MI5 and counter-terrorism police officers from Scotland Yard and the West Midlands, The Guardian reported. The men, who had been charged with terrorism offenses, would appear in Westminster Magistrates' Court on Wednesday. They were identified as Naa'imur Zakariyah Rahman, 20, of north London, and Mohammed Aqib Imran, 21, of south-east Birmingham. The Metropolitan police said on Tuesday the two had been charged "with the intention of committing acts of terrorism" and they with "engaging in conduct in preparation for giving effect to that intention".
The news of Theresa May's alleged assassination comes against a backdrop of claims from security officials that Britain is facing a heightened terrorist threat, with Parker claiming in a recent speech that it is the worst he has known in his 34-year career. Currently, the official terror threat level in Britain is at severe which means that an attack is likely. On Tuesday, May's spokesperson said Britain had foiled nine terror attacks in the past 12 months.
Full report at:
http://indianexpress.com/article/world/theresa-may-murder-terror-plot-uk-pm-assassination-4970133/
--------
Interior and Islamic Affairs Ministries Hunt for Extremist Books in Moroccan Bookstores
By Amira El Masaiti
December 5, 2017
Commissions from both ministries have begun a campaign in bookstores around the kingdom to search out religious extremist books, especially those whose authors are preachers known for praising terrorism and radicalism, reported the daily Al Massae daily on December 4.
The Minister of the Interior, Abdelouafi Laftit, has sent a confidential letter to the territorial directorates to list bookstores specializing in selling extremist works and to note the titles of books of that glorify Shia Islam or contain extremist ideologies.
These measures seek to protect Moroccan youth from religious radicalism and to prevent them from falling into the criminal hands of terrorist organizations, said the daily.
The ministries have explained that these measures "in no way constitute any obstacle to freedom of thought and expression."
However, there is no direct relationship between extremist religious ideology and Shia Islam, and some of the most well-known terrorist groups, including Daech and Al-Qaeda, purport to follow the Wahhabi movement of Sunni Islam.
In recent years Morocco has concentrated its efforts on the promotion of moderate Islam, in order to eliminate some of the root causes of terrorism and extremism.
This strategy has included developing curricula for imams, promoting scholarly research through the Mohammedan League of Ulema on the nation's Islamic values, and engaging youth in religious and social issues.
Full report at:
https://www.moroccoworldnews.com/2017/12/235411/interior-islamic-affairs-ministries-hunt-extremist-books-moroccan-bookstores-extremism/
--------
UNSC calls on all sides in Yemen to 'de-escalate'
December 06, 2017
UNITED NATIONS - The UN Security Council called Tuesday on all sides in war-torn Yemen to "de-escalate" and return to talks as the conflict there took an ominous turn with the killing of ex-president Ali Abdullah Saleh.
"The members of the Security Council call all sides to de-escalate and to recommit and re-engage without preconditions in the UN-led political process to achieve a durable ceasefire," Japanese ambassador Koro Bessho, the council's president, said after a closed-door meeting on the situation. The UN on Tuesday called for a "humanitarian" truce in air strikes and fighting in Yemen as it seeks to deliver aid to people trapped in the capital Sanaa.
As the UNSC prepared to discuss Yemen on Tuesday, several international aid agencies chimed in to condemn a surge in violence in the war-torn country, and demanded unimpeded access to civilians.
"I... sent a message asking for a truce, a peace pause, a humanitarian pause, for the parties to stop shooting, stop fighting, stop air strikes, so the people can go to hospitals, can go to seek safety ... and go to also find a place for water and food," UN humanitarian coordinator Jamie McGoldrick told reporters in Geneva by phone from Sanaa. "Our ability to get to people over the last five days has been impeded because of the air strikes, because of the fighting, and our life-saving support activities were blocked," he said.
Meanwhile, Yemen's Huthi rebels moved to cement their grip on the capital Tuesday after killing former president Ali Abdullah Saleh as he fled the city following the collapse of their uneasy alliance.
Residents reported a few minor clashes between the Huthis and Saleh supporters late on Monday in southern districts which had been loyal to the slain strongman.
But there was no repetition of the heavy fighting that had rocked Sanaa for the five previous nights.
A least 234 people were killed and 400 wounded in those clashes, the International Committee of the Red Cross said on Tuesday.
New checkpoints manned by rebels sprung up across Sanaa as their leaders hailed their control of the capital.
"We declare the end of security operations and the stabilisation of the situation," senior Huthi official Saleh al-Sammad told the rebels' Almasirah television channel late on Monday.
Sammad said he had ordered the security forces to "take steps against the saboteurs and all those who collaborated with them".
The capital was awash with unconfirmed rumours of widespread arrests of suspected Saleh supporters in the army and the rebel government.
The former strongman retained the loyalty of some of the best equipped units of the army after he was forced to step down as president in 2012.
Saleh, who ruled Yemen for three decades, had joined forces with the Huthis in 2014 when they took control of large parts of the country, including the capital.
But that alliance unravelled over the past week as the former leader reached out to the Saudi-led coalition that has waged an air campaign against the Huthis since March 2015.
In a sign of confidence, the Huthis called a mass rally for Tuesday afternoon to celebrate their "foiling of the plot" hatched by Saleh to change sides in Yemen's devastating civil war.
The Saudi-led coalition stepped up its bombardment of the capital on Monday night, carrying out at least seven strikes on the rebel-held presidential palace, witnesses said.
There was no immediate word of any casualties.
Yemen's war has left thousands dead, led to one of the world's worst humanitarian crises and deepened tensions between Middle East rivals Saudi Arabia and Iran.
Iranian President Hassan Rouhani warned on Tuesday that those attacking Yemen would regret it.
"The people of Yemen will make their aggressors regret their actions," he said in a televised speech.
The commander of Iran's elite Revolutionary Guards, Mohammad Ali Jafari, said Saleh was killed because he had been trying to overthrow the Huthis.
"The traitor Saudis are seeking to create insecurity in the region under orders from the United States and working alongside Israel... We witnessed their attempt to launch a coup against (the Huthis), which was strangled at birth," Jafari said.
Arab League chief Ahmed Abul Gheit condemned Saleh's killing, saying that the "way it was done reveals to everyone the criminal nature" of the Huthis.
Saleh was forced to step down in 2012, after his forces waged a bloody crackdown on peaceful Arab Spring-inspired protests calling for his ouster.
The 75-year-old had survived civil war, rebellion in the north, an Al-Qaeda insurgency in the south and a June 2011 bomb attack on his palace that wounded him badly.
The Huthis announced his death on Almasirah, and a video provided to AFP by the rebels showed what appeared to be a dead Saleh with a severe head injury, his body wrapped in a floral-print blanket.
A military source said the Huthis had stopped their four-car convoy about 40 kilometres (25 miles) south of Sanaa and shot dead Saleh and two other officials.
In a televised speech on Monday, rebel chief Abdul Malik al-Huthi made no mention of Saleh's death but expressed his satisfaction at the day's events.
Full report at:
http://nation.com.pk/06-Dec-2017/unsc-calls-on-all-sides-in-yemen-to-de-escalate
--------
Claims of war crimes by UK forces in Iraq have reasonable basis: ICC
Dec 5, 2017
The chief prosecutor of the International Criminal Court (ICC) has announced that there is "reasonable basis" to believe British troops committed war crimes in Iraq during the US-led military invasion of the West Asian country.
"The [prosecutor's] office has reached the conclusion that there is a reasonable basis to believe that members of the UK armed forces committed war crimes within the jurisdiction of the court against persons in their custody," Fatou Bensouda said on Monday in her conclusion on the long-running inquiry into the role of British soldiers in Iraq between 2003 and 2008.
The announcement was made in a 74-page report delivered in New York to the annual assembly of state parties to the jurisdiction of the court.
It would mean that The Hague-based ICC will press ahead with a probe into reports that British military forces abused and murdered their Iraqi prisoners after the US-led invasion, UK-based daily The Guardian reported.
According to the report, Bensouda's conclusion reaffirms "interim conclusions made by the court when it ended a previous, preliminary investigation into similar allegations in 2006," when the ICC pointed to seeing evidence suggesting that British forces did commit war crimes in Iraq, "namely willful killing and inhuman treatment" of individuals.
However, the ICC concluded at the time that it should not take further action since there were fewer than 20 allegations. Its probe was subsequently reopened by Bensouda in 2014 after receiving new information from the Birmingham law firm, Public Interest Lawyers (PIL), among others.
The PIL, the daily added, "represented the family of Baha Mousa, the Iraqi hotel receptionist tortured to death by British troops in 2003."
Bensouda's report further examined the controversy over the claims and referred to the Iraq Historic Allegations Team (IHAT).
It also said that "amid concerns of political interference, the defense secretary (Michael Fallon) announced the closing of IHAT ahead of the originally scheduled time frame by 30 June 2017, citing IHAT's own forecasts that the unit's caseload was expected to reduce to around 20 investigations by the summer 2017."
British military authorities had previously expressed confidence that the ICC would not move to the next stage and declare a formal probe, mainly because the UK is capable of investigating the allegations on its own.
According to a UK government spokesperson quoted in the report, "We have a legal responsibility to investigate credible allegations of wrongdoing by UK forces, and that is what we are already doing as part of service police legacy investigations, which is reviewing the relatively small number of remaining cases after the closure of IHAT."
Full report at:
http://www.presstv.com/Detail/2017/12/05/544531/International-Criminal-Court-ICC-Teh-Hague-Iraq-the-UK-British-military-forces-war-crimes
--------
South Asia
NATO supports US commander's message to Taliban to 'reconcile or die'
Dec 05 2017
The NATO Secretary General Jens Stoltenberg has said the alliance supports the recent message of the NATO and US forces commander General John Nicholson to the Taliban to 'reconcile or die'.
Speaking to reporters in Brussels, Stoltenberg said " I support the message from United States, from NATO, which we convey together, and that is that we need to strengthen our military presence with more trainers, with more advice, strengthen our trainer system, advice mission in Afghanistan to break the stalemate, to enable the Afghan Forces to regain territory, to send a clear message to the Taliban and to the terrorists that they will not win on the battlefield. So they have to sit down at the negotiating table and find a negotiated solution."
Speaking to reporters in Pentagon via teleconference from Kabul, Gen. Nicholson said "We'll have to continue to apply the three types of pressure, engage within the region and leverage all of the instruments available to meet our goals."
He also added "In the face of this pressure, the Taliban cannot win. Their choices are to reconcile, live in irrelevance, or die."
Gen. Nicholson was briefing the reporters regarding the impact of the new US strategy for South Asia.
The US President Donald Trump announced the new US strategy for South Asia and Afghanistan late in August this year as he emphasized on continue US presence to counter terrorism and help support the Afghan security forces.
http://www.khaama.com/nato-supports-us-commanders-message-to-taliban-to-reconcile-or-die-03975
--------
Bangladesh moves ahead with plan to relocate 100,000 Rohingya
December 6, 2017
Bangladesh is moving ahead with a controversial plan to move Rohingya refugees to a low-lying island, with construction of facilities to begin "very soon."
About 100,000 of the one million or so Rohingya refugees living in Bangladesh will be moved to Thengar Char, a remote, flood-prone island in the Bay of Bengal by November 2019, according to details of the $278 million plan released by the office of Mustafa Kamal, Bangladesh's minister of planning.
Some 626,000 mainly Muslim Rohingya have arrived in Bangladesh since August, joining an existing Rohingya refugee population of up to 300,000. They say they've fled widespread violence perpetrated by the military in the north of Myanmar's Rakhine State.
The Myanmar military denies wrongdoing and says it's targeting terrorists responsible for killing security forces. The United Nations, the US and the UK have called the situation in Rakhine State "ethnic cleansing" and on Tuesday the UN human rights chief suggested that genocide "cannot be ruled out."
Biting criticism
The international community has praised Bangladesh for taking in the refugees but its plan to move some of them to Thengar Char has been met with biting criticism.
The plan was approved by Bangladesh's Prime Minister, Sheikh Hasina, on November 28 and the same day Amnesty International called upon the Bangladeshi government to abandon the proposal, calling it a "terrible mistake."
"Having opened its doors to more than 600,000 Rohingya over the past three months, the Bangladesh government now risks undermining the protection of the Rohingya and squandering the international goodwill it has earned. In its desperation to see the Rohingya leave the camps and ultimately return to Myanmar, it is putting their safety and well-being at risk," said Biraj Patnaik, Amnesty International's South Asia director.
The island is about 30,000 hectares (about 74,000 acres) in size, more than 37 miles from the mainland, officially uninhabited and mostly flooded during heavy rain or monsoon season, District Forest Officer Amir Hossain Chowdhury told CNN in January.
In response to complaints from human rights groups, the Bangladesh Navy conducted a study which found that the island could be habitable with land reclamation and work to the shore line. Eventually, the government plans to build nearly 1,500 barrack houses and 120 shelter centers on 60 hectares (150 acres) of land on the island.
"Although the land is flooded due to tidal effect of sea, it is very much controllable by land development and shore protection work. Many countries in the world reclaim the land in the sea by the same process," Kamal's statement said.
Bangladesh is also building a 3,000-acre refugee camp at Kutapalong, near the border with Myanmar, where most Rohingya are currently living in makeshift camps.
Is genocide taking place?
The UN Human Rights Council held an emergency meeting in Geneva Tuesday to discuss the Rohingya crisis, during which Zeid Ra'ad Al Hussein, the High Commissioner for Human Rights suggested that genocide may have been committed against the Rohingya.
"Witnesses in different locations have given concordant reports of acts of appalling barbarity committed against the Rohingya, including deliberately burning people to death inside their homes; murders of children and adults; indiscriminate shooting of fleeing civilians; widespread rapes of women and girls; and the burning and destruction of houses, schools, markets and mosques," Zeid said in Geneva.
"Can anyone rule out that elements of genocide may be present?"
He added that it's up to a court to determine whether genocide has taken place. The UN has a detailed definition of genocide, which it describes as acts committed with an "intent to destroy, in whole or in part, a national, ethnical, racial or religious group."
Some international legal experts argue that once a situation is defined as genocide, the UN Security Council is then obliged to intervene. Former UN Secretary-General Kofi Annan endorsed that legal position in 2004.
The Burmese government doesn't use the word Rohingya and considers them illegal immigrants even though some Rohingya families can trace their roots in Rakhine State back decades.
Full report at:
http://edition.cnn.com/2017/12/06/asia/rohingya-bangladesh-myanmar-intl/index.html
--------
Qaeda, Taliban leaders killed in Afghanistan
December 06, 2017
KABUL - A senior Al-Qaeda leader on the Indian subcontinent and the head of the Taliban's "special forces" in southern Helmand have been killed in recent days in Afghanistan , Afghan and US forces said Tuesday.
"Both leaders are responsible for the deaths of many innocent Afghans, and their removal will both disrupt the terrorist operations of their respective organisations and improve overall security of the country," the US command said in a statement.
According to Afghan intelligence services, and a spokesman for US forces in Kabul, "Omar Khetab, number two in the al-Qaeda network for the Indian subcontinent" was killed on Monday.
"He was directly involved in fighting against the Afghan government and foreign troops and had a role in advising in the use of heavy weapons such as rockets, mortars and training for Taliban night attacks," the US command's statement added.
"This operation is a testament to the real growth the Afghan forces have achieved over the past year," said General John Nicholson, commander of US forces and Operation Resolute Support NATO, quoted in the statement. The US also announced the death of the leader of the "Red Unit" -- the Taliban's "special forces" in Helmand, a southern province where insurgents control ten of its 14 districts. "Mullah Shah Wali, aka Haji Nasir, commander of the Red Unit in Helmand, was killed on 1 December by a strike, with one of his deputies and three of his men".
According to the spokesman, "Wali and his 'Red Unit' are responsible for planning numerous suicide bombings, IED attacks, and coordinated assaults against civilians, Afghan and coalition forces." The statement noted: "The Taliban in Helmand province are responsible for poppy cultivation and opium trade that funds their activities."
At the end of November, the Americans began a series of raids against heroin laboratories in Helmand. US Forces began identifying drug labs to hit after President Donald Trump's strategy announcement in August made it easier for American air power to proactively target the Taliban and its sources of revenue and infrastructure.
Full report at:
http://nation.com.pk/06-Dec-2017/qaeda-taliban-leaders-killed-in-afghanistan
--------
Dhaka-London discuss Rohingya return execution
December 06, 2017
The United Kingdom has assured Bangladesh of continuing its support over Rohingya issue.
The two countries also discussed implementation of Rohingya return document signed with Myanmar recently.
The issue came up for discussion when State Minister for Foreign Affairs M Shahriar Alam met British Prime Minister's Special
Representative on Preventing Sexual Violence in Conflict and Minister of State for the Commonwealth and the UN at the Foreign and Commonwealth Office Lord Ahmad in Geneva on Tuesday.
"The UK reiterated its support to Bangladesh over Rohingya issue," Shahriar Alam said.
He also said despite the fact arrangement signed, UK will continue to keep the pressure on Myanmar.
He said they also discussed the implementation of recently signed document between Bangladesh and Myanmar on return of Rohingyas from Bangladesh to their homeland.
The meeting was held on the sidelines of UN Human Rights council meeting in Geneva.
The State Minister also held meeting with UN human rights chief Zeid Ra'ad Al Hussein.
Shahriar Alam appreciated Zeid's speech saying the UN rights chief appreciated efforts taken by Sheikh Hasina government.
The UN rights chief also assured Bangladesh of staying beside the country on Rohingya issue.
Earlier, Zeid Ra'ad Al Hussein condemned "widespread, systematic and shockingly brutal" attacks against the Rohingya, as well as decades of discrimination and persecution.
Full report at:
http://www.thedailystar.net/rohingya-crisis/dhaka-london-discuss-rohingya-repatriation-execution-1500994
--------
Taliban reacts at the killing of a top Al-Qaeda leader in Afghanistan
Dec 06 2017
The Taliban group has reacted at the killing of a top Al-Qaeda leader in a joint Afghan and US forces operation in Afghanistan.
The group's spokesman Zabiullah Mujahid issued a statement calling the killing of the militants in ZZabul, Ghazni, and Paktia a propaganda.
Mujahid further added that no foreign or local militants were killed during the operations in the three provinces as claimed by the security institutions.
This comes as the Afghan security authorities said Tuesday that a top leader of the Al-Qaeda terrorist network has been killed along with at least 80 other militants during the operations of the Afghan and US forces.
The Afghan Intelligence, National Directorate of Security (NDS), the militants were killed during the operations conducted in Ghazni, Zabul, and Paktia provinces.
According to NDS, the senior Al-Qaeda leader killed during the operation has been identified as Omar Khetab who was also famous was Omar Mansoor.
Khetab is among the several top Al-Qaeda network leaders who have been killed during the counter-terrorism operations so far.
A U.S. counter-terrorism airstrike conducted March 19 in Paktika Province, Afghanistan, resulted in the death of Qari Yasin, a well-known al Qaida terrorist leader responsible for the deaths of dozens of innocent victims, including two American service members.
Full report at:
http://www.khaama.com/taliban-reacts-at-the-killing-of-a-top-al-qaeda-leader-in-afghanistan-03984
--------
Pak army chief reiterates opposition to India's role in Afghanistan
Dec 05 2017
The Chief of Army Staff of Pakistan General Qamar Javed Bajwa reiterated Islamabad's opposition to India's role in Afghanistan, claiming that Pakistan is concerned regarding the threats emanating from Indian use of Afghan soil.
"He said that Pakistan has done much more than its due share despite capacity constraints but shall remain committed for peace as a responsible member of international community," a statement by the military wing of the Pakistani military said.
The statement further added that Gen. Bajwa reiterated Pakistan's support to peace and stability in the region and highlighted Pakistan's concerns emanating from Indian use of Afghan soil, the necessity and right of Afghan refugees for a respectable & early repatriation and the existence of terrorist safe havens across the border in Afghanistan.
Full report at:
http://www.khaama.com/pak-army-chief-reiterates-opposition-to-indias-role-in-afghanistan-03976
--------
Southeast Asia
Muslim-owned companies must follow shariah laws, court told
V Anbalagan
December 5, 2017
KUALA LUMPUR: Companies operated by Muslims must adhere to shariah laws as Islam is the official religion of the federation, the High Court heard today.
Lawyer Sulaiman Abdullah said the deeming provision in Article 3 of the Federal Constitution meant that corporate entities managed by Muslims had a religion.
"The applicant (Mohd Ezra Mohd Zaid) has to go to the Shariah Court and argue whether he can be charged as director of his company," he said.
Sulaiman, who is appearing for the Selangor Islamic religious authorities, said this in reply to submission by Mohd Ezra's lawyer K Shanmuga earlier that it was unlawful for his client to stand trial in the Selangor religious court.
Sulaiman said companies were operated through human personalities who were the "controlling mind and muscle" of the corporate entity.
He said Mohd Ezra must be prepared to face the consequence for the sale, distribution and possession of a book that was against the teachings of Islam.
Sulaiman said it was trite law in Malaysia that Muslims were subjected to shariah and civil legislation.
Mohd Ezra , who is also ZI Publications owner, is scheduled to face trial in the Shah Alam shariah court on Feb 22 for selling 180 translated copies of Canadian author Irshad Manji's book Allah, Kebebasan dan Cinta (Allah, Liberty and Love).
The books were seized during a raid by the Selangor Islamic Religious Department (Jais) on ZI Publications' office on May 29, 2012.
The son of DAP member Zaid Ibrahim, Mohd Ezra was charged on March 7, 2013, under Section 16 of the Shariah Criminal Enactment.
He risks a fine of up to RM3,000, a two-year jail term or both if convicted.
Mohd Ezra filed a judicial review in 2012 to determine whether the Selangor Shariah enforcement and prosecution authorities could charge him for the offence in his capacity as proprietor and director of a company .
ZI Publications and Mohd Ezra had named the Selangor Islamic Religious Department, its director-general, enforcement chief, Selangor Syarie prosecution chief, the Selangor government and the Malaysian government as respondents.
The applicants, among others, want an order to nullify the action by the department's officers who conducted the raid and for confiscating the books.
Besides that, they also applied for a certiorari order to nullify the arrest, on May 29, and prosecution of Mohd Ezra by the department.
Senior Federal Counsel Shamsul Bolhassan, who represented Putrajaya, said the Federal Court in 2015 had ruled as valid Section 16 of the enactment which punished Muslims for publishing and disseminating religious books that were against Islamic law.
Shamsul said the civil court should not interfere in the jurisdiction of the Shariah Court by virtue of a demarcation under Article 121.
He said the religious authorities had the power to arrest Muslims, and seize items, just like conducting raids to nab those who allegedly committed khalwat (close proximity) or ate during the fasting month, even if such incidents took place in non-Muslim outlets.
"In this case, Ezra can file a civil claim if he believes the book seizure is wrongful," he added,
Shanmuga said the religious authorities' action was irrational and unreasonable, as they had no jurisdiction over a business entity even though operated by Muslims.
"Shariah authorities only have enforcement powers over Muslim individuals," he said, adding that the civil court should interfere to uphold justice.
Shanmuga said the enactment did not provide for punishment to directors, unlike the Employees Provident Fund Act and Income Tax Act, for any violation of the laws.
He noted that policemen always accompanied shariah enforcement officials to conduct raids on non-Muslim outlets.
Justice Kamaludin Md Said will deliver his ruling on Jan 17.
http://www.freemalaysiatoday.com/category/nation/2017/12/05/muslim-owned-companies-must-follow-shariah-laws-court-told/
--------
Muslim students, too, should learn from other religions
Dec 06, 2017
This is the state of Malay/Muslim politics now. We have one Malay potentate accusing another of being a kleptocrat and in return, the alleged kleptocrat accuses his accuser of concealing, cheating and abetting in a financial scandal that occurred decades ago. With this in mind, what can we make of Pahang Umno chief's contention that non-Muslim students "are aware of Islamic teachings that emphasise on building character in every aspect of life."
Apparently, Pahang Umno condemns any quarters who attempt to politicise this issue of schools in Kuantan compelled to hold after-school prayers before Muslim students can go home. Well, if non-Muslim students are not allowed to leave school until after these prayers, then you bet your last ringgit that someone like me, and hopefully the parents of those non-Muslims students caught in this ruling, would speak up.
We do not politicise religion in this country. Political elites politicise religion in order to maintain hegemony. Religion is politicised when the state claims that it is the sole arbiter of what defines Islam in this country. Religion is politicised when schools are compelled to hold after-school prayers. Religion is politicised when the state sanctions Muslims who offer different interpretations from state-sanctioned dogma. Religion is politicised when non-Muslims are banned from using certain words deemed sacred to Muslims (only) in Malaysia. Religion is politicised when non-Muslims are warned not to interfere in Islamic affairs when it intrudes in their lives.
Forcing non-Muslim students (if this is the case) of staying in school while their Muslim contemporaries recite their prayers does not foster mutual understanding and tolerance. Instead what it demonstrates yet again, non-Muslims have to abide by Islamic dictates in public spaces.
Deputy Minister in the Prime Minister's Department Asyraf Wajdi Dasuki (photo) reminds us (again) that "good moral values", not a comprehensive legal system, will curb corruption. Here is the thing. He is only half-correct and where he is wrong he is very wrong.
What will curb corruption are independent systems of enforcement and an electorate which believes that independent branches of government will save Malaysia. What will not curb corruption is a majority of the electorate that believes that their religion and race are under threat and politicians who assure them that that belief is justified to ensure that the cookie jar will not snap shut on their hands.
Asyraf reminds Malaysians that although there are issues of "weaknesses and leakage" - why not just say corruption - that Malaysia is not a failed state. Really? A few months ago, 21 children died in a religious school fire in a safety hazard set ablaze by other young people and this was the response of the government –
"The Umno establishment response to the problem is to throw more money at these religious schools, some of which are undocumented. How much money - our tax ringgit - has been lost because of leakages over the long Umno watch? How much money has been lost because religious confidence men and women have played the system and profited from it?"
With a straight face, we are told that the government wants to produce a generation of Muslims who are balanced in the matters of the world and hereafter. With a straight face, we are told that this generation would be better suited to developing this country in a balanced manner. Who does the deputy minister think he is talking to when he makes these claims?
I could hazard a guess, but what would be the point?
Khalwat at Umno AGMs
When we have a former Puteri Umno member now turned PAS acolyte reminding us that incidents of khalwat are rife in Umno general assemblies, this is something that has been an open secret for years. Say what you want about PAS but either they are better at hiding their illicit activities during their general assemblies or maybe they are just too busy plotting how to turn this country into an Islamic paradise, but incidents of illicit behaviour are not as overt as they are in Umno shindigs.
Indeed, she is absolutely correct. Why are the state religious departments suddenly quiet? The answer is in our voyage to become an Islamic paradise – "Muslims are at the mercy of state religious departments. Muslims are subjected to the whims of the syariah courts. Of course, this is also class dialectic. Muslims elites do not face the kind of Islamic music that their average, less economically advantaged brethren get."
What politicians (opposition and establishment) should understand is this. Using religion because you are ethically bankrupt or intellectually incapable of formulating policies that would actually save Malaysia is not something that is productive in the long term. If the establishment thinks that is fooling their rural vote banks, they are mistaken. What it is really doing is making them resentful and filled with righteous belligerence that the state has failed them and only retreating to an austere form of Islam will save Malaysia.
Meanwhile, urban Muslims caught in the crossfires of racial hegemons vying for power are left voiceless and stranded by the wayside. Coupled with Islamic agitators carrying grievances from who knows where, the result is a tinderbox of clashing expectations and economic anxieties which is fertile ground for non-state sponsored Islamic extremism.
Maybe Muslim students can learn something about the religions of non-Muslim students. Maybe this could help save Malaysia since mainstream interpretations of the state-sponsored religion have brought us to two men defining the other as traitor to their race and religion.
Surely there is something in Christianity, Hinduism, Buddhism and Sikhism that Muslim students could discover that emphasises character building? Certainly, there must be something is those religions and our communities that makes non-Muslims economically successful and not dependent on state welfare and in a better socio-economic position than the privileged majority of this country.
Full report at:
https://www.malaysiakini.com/columns/404485
--------
Indonesians called on to vote for only Muslim leaders
December 5, 2017
Leaders of hard-line Islamic groups in Indonesia have called on Muslims to only vote for co-religionists in elections for public office.
The rationale was that not electing non-Muslims would improve the implementation of Islamic teachings.
On Dec. 2 about 40,000 Muslims from Jakarta and West Java gathered to commemorate a rally held a year ago targeting former Jakarta governor Basuki Tjahaja Purnama, a Christian also known as Ahok.
Ahok was sentenced to two years in prison for blasphemy after challenging claims that the Quran required Muslims to be led only by fellow Muslims.
He essentially claimed that the Quranic verse at the center of the row was misinterpreted by his Muslim electoral opponents.
The Dec. 2 commemorative rally was coordinated by various Muslim groups including the Islamic Defenders Front, which claims 7 million members.
The aim was to promote Muslim leaders ahead of 2018 provincial, district and municipal elections as well as a presidential election due in 2019.
Various speakers called on voters to seek advice from Muslim clerics before casting ballots.
"Now Indonesia is in need of more Islamic leaders from national to regional levels, who can defend Islam and make sure that Islamic teachings are applied," Ahmad Sobri Lubis, chairman of the Islamic Defenders Front, told ucanews.com after the event.
"We don't want people like Ahok to lead."
However, some radical Muslims have criticized Indonesian President Joko Widodo for targeting groups who are religiously intolerant, including by banning the militant Hizbut Tahrir group.
Slamet Ma'arif, a coordinator of the 2016 anti-Ahok rally, also expressed frustration with the present government, even though a Muslim leads it.
"Muslims have been fragmented and only good Muslim leaders can unite them, by putting forward Islamic teaching," he said.
"I believe that can overcome the nation's problems."
Meanwhile, Islamic Defenders Front fugitive leader Muhammad Rizieq Shihab, who has been in exile in Saudi Arabia since Indonesian police named him as a primary suspect in a sex scandal, could only greet his supporters via a video teleconference.
"Let's fight for an Indonesia that is based on sharia," he said when referring to Islamic law that can entail severe punishments for perceived wrongdoing.
"That's the only way to save the country and protect its religions from blasphemy and harassment."
Mitha Aulia, 23, a former member of dissolved Hizbut Tahrir Indonesia, said she joined the rally because she was disappointed with Widodo for disbanding her group.
"I'm here to show concern that Indonesia is in desperate need of a leader who can unite all Muslims," she told ucanews.com.
However, Mafud, 21, a Muslim student who participated in the rally, said not all Muslims agreed with the calls to elect only Muslim leaders.
"We need leaders who can advance Indonesia, no matter what religion he belongs to," he said.
Bonie Hargens, a political analyst at the University of Indonesia, said the rally on Dec.2 was politically motivated to target Widodo.
"After Ahok, now they aim for President Joko Widodo," he said, adding that their calling on Muslims to vote only for Muslim leaders is their right.
"This is a democratic country," he said.
Full report at:
https://www.ucanews.com/news/indonesians-called-on-to-vote-for-only-muslim-leaders/80984
--------
Lawyer says Muslim distributor has duty to decide if books are un-Islamic
BY IDA LIM
December 5, 2017
KUALA LUMPUR, Dec 5 — Mohd Ezra Mohd Zaid as the Muslim director of a publishing firm must decide if its books are consistent with Islamic law and can be prosecuted without notice if these turn out to be un-Islamic, lawyer Sulaiman Abdullah told the High Court today.
Sulaiman, who acted for Selangor's religious enforcement chief and Selangor's chief Shariah prosecutor, cited the High Court's 1962 decision in the case of Mohamed Ibrahim v PP to support his client's argument.
"My clients are saying you, as a Muslim, decide whether this book contains anything against Islamic law and if you decide wrongly, then we charge you and prosecute you," he said today.
Sulaiman was presenting arguments in a lawsuit filed by Mohd Ezra and his publishing firm to challenge the Selangor Islamic Religious Department's (Jais) arrest and prosecution of him over the Bahasa Malaysia version of Canadian writer Irshad Manji's book Allah, Liberty and Love, as well as raid and seizure of copies of the book.
Earlier, Sulaiman argued that the authorities did not need to give prior notice that a book was unlawful before taking action.
"The law is it's up to every individual to decide whether his conduct is lawful or not and take consequences of that action," he claimed, citing the same case that was reported in 1962.
Sulaiman said the 1962 case involved a bookseller who had argued that the authorities had only banned a book after taking action and that he should therefore not be charged. He noted that the judge in the case had indicated that individuals should not wait for the government to read through all published books and ban them, but should decide themselves whether such books were obscene.
Ezra's lead counsel, K. Shanmuga, disputed this by saying the 1962 case and his client's were not comparable.
"Mohamed Ibrahim is a High Court case where it was a charge under the Penal Code for the possession of obscene books," he said, noting that "obscene" publications is "clearly defined" in the law.
On the Shariah charge against Mohd Ezra, he said it revolved around publications that are contrary to Islamic law, adding that the term "Islamic law" was "so wide" that prior notice should be given if it was deemed unlawful.
"That is why the Court of Appeal has said it is irrational to charge without notice," he said, having earlier referred to the appellate court's 2014 decision in the related case of Berjaya Books.
In the Berjaya Books case involving the same book in Ezra's case, the Court of Appeal had said the Federal Territory Islamic Affairs Department (Jawi) had acted in bad faith and unconstitutionally by prosecuting the manager of the Borders bookstore branch it raided simply because she was Muslim, also ruling that it would "offend the sense of justice" to prosecute an individual when the public did not know the book was illegal.
In that case, Jawi had conducted the raid and seized copies of Irshad's books even before it was banned by the Home Ministry, and also arrested the bookstore branch manager Nik Raina Nik Abdul Aziz before the book ban was gazetted and came into effect. There was also no fatwa or notification by the Federal Territories religious authorities that the book was contrary to Islamic law.
Shanmuga said it was Sulaiman's clients who have taken it upon themselves and were given the power by law to decide whether publications are against Islamic law, believing that the latter did not mean to say that every Muslim has "the right" to decide whether a publication is contrary to Islamic law.
Shanmuga said the Selangor religious authorities and Selangor government sued by Ezra "did not make any prior notice" through methods such as a fatwa that Irshad's book was contrary to the Muslim faith or Islamic laws, before a series of enforcement action on his clients such as raiding, book-seizing and arresting.
The judicial review filed by ZI Publications and Ezra in July 2012 is against six parties: Jais, its director, the chief Selangor religious enforcement officer, Selangor's chief Syarie prosecutor, the Selangor government, and the Malaysian government.
In the civil suit, ZI Publications and Ezra are seeking for a number of court orders, including the quashing of Jais' raid and seizure on May 29, 2012 of 180 copies of the BM book, and an order for the return of the books seized.
High Court judge Datuk Kamaludin Md Said today fixed January 17 for the delivery of his decision.
On November 23, the Petaling Jaya Shariah Subordinate Court decided that Ezra's trial over the book will proceed on February 22 next year, despite an application by his lawyers to stay the Shariah trial until the conclusion of this case at the civil courts challenging his Shariah prosecution.
On March 7, 2013, Ezra was charged as ZI Publications' director under Section 16(1)(a) of the Syariah Criminal Offences (Selangor) Enactment 1995 with two alternative counts of publishing and distributing the Allah, Kebebasan dan Cinta book, as well as a third alternative count under Section 16(1)(b) for possession of 180 copies of the book.
Anyone convicted under Section 16(1) — which makes it an offence to print, publish, disseminate, or possessing for sale or for dissemination books "contrary to Islamic law" — is liable to a maximum RM3,000 fine or maximum two-year jail or both.
Full report at:
http://www.themalaymailonline.com/malaysia/article/lawyer-says-muslim-distributor-has-duty-to-decide-if-books-are-un-islamic#MqPXICT4hvtiqRE2.97
--------
Duterte declares communist rebels 'terrorists':
December 06, 2017
MANILA - L Philippine President Rodrigo Duterte Tuesday declared communist rebels "terrorists", his spokesman said, weeks after cancelling peace talks with groups waging one of Asia's longest-running insurgencies.
In an attempt to boost negotiations, Duterte last year freed top rebel leaders from prison and met them at the presidential palace, but the peace process quickly soured after deadly attacks against soldiers and police angered the president.
Duterte signed an order Tuesday declaring two communist groups "terrorist organisations", but it would require court approval to go into effect, his spokesman Harry Roque told reporters.
Full report at:
http://nation.com.pk/06-Dec-2017/duterte-declares-communist-rebels-terrorists
--------
Indonesian Wife of IS-Linked Terrorist Arrested in S. Philippines: Police
November 06, 2017
Jakarta. The National Police has received information from its Philippine counterpart about the arrest of Indonesian national Minhati Madrais, the wife of Omar Khayyam Maute, along with her six children on Sunday (05/11) at the Steele Makers Village in Tubod, Illigan City, Philippines, a police official said.
"Minhati Madrais is an Indonesian national from Bekasi [West Java] and is the wife of one of Maute group's leaders, Omar Khayyam Maute, who was previously killed during a military operation in Marawi," National Police spokesman Insp. Gen. Setyo Wasisto told the Jakarta Globe.
According to Cagayan de Oro Police, Minhati and her children – four daughters and two sons – were captured Sunday morning by a joint team comprising members of the Philippine Armed Forces (AFP) and the Philippine National Police (PNP), Setyo said.
The team seized four blasting caps, two detonation cords and one time fuse at the residence where Minhati and her children were staying. Officials also seized Minhati's expired Indonesian passport.
Mihnati and her children are currently being interrogating by at the Illigan City police station, Setyo confirmed.
"Densus 88 plans to conduct a follow up in coordination with Philippine authorities," the general said, referring to one of Indonesia's elite counter-terrorism unit.
AFP chief Gen. Eduardo Año confirmed in October the death of Omar Maute and Isnilon Hapilon, both high profile Islamic State-affiliated militants, during a firefight.
President Rodrigo Duterte announced the liberation of Marawi City from IS-linked militants shortly after news of the deaths of Maute and Hapilon became public.
The Philippines also granted the Indonesian Embassy in Manila access to interview Muhammad Ilham Syaputra, a militant and alleged Indonesian national, on Friday.
Ilham was arrested in the southern city of Marawi for having links to Islamic State, an official said on Monday (06/11).
Full report at:
http://jakartaglobe.id/news/indonesian-wife-linked-terrorist-arrested-s-philippines-police/
--------
URL: https://www.newageislam.com/islamic-world-news/report-reveals-how-extremists-narrowly/d/113476
New Age Islam, Islam Online, Islamic Website, African Muslim News, Arab World News, South Asia News, Indian Muslim News, World Muslim News, Women in Islam, Islamic Feminism, Arab Women, Women In Arab, Islamophobia in America, Muslim Women in West, Islam Women and Feminism