New Age Islam News Bureau
12 Oct 2014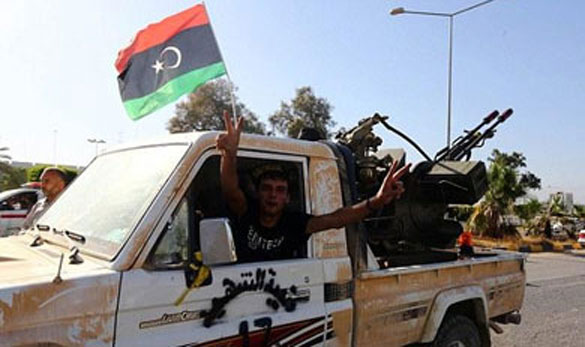 The clashes on Saturday and Sunday left 21 people dead and more than 60 wounded, officials at a local hospital said. (File Photo: AFP)
----------
Australia
• Radical Muslim Cleric Tells Supporters a New World Order Is Coming
Arab World
• ISIS Rallies '10,000 Militants' At Gates of Baghdad
• Three Car Bombs Kill 25 North of Iraq's Baquba
• 22 ISIL Terrorists Killed in Anbar Province
• Kurds thwart IS in Syria town but Iraq forces on back foot
• Saudi Scholarship Students 'Who Travel for Jihad Are Traitors'
• GCC Islamic finance prospects bright in spite of growth hiccups
• Resolution of Israel-Palestine conflict 'duty to next generation', says El-Sisi
• ISIS 'misleads' Iraqi jets with smokescreens
• Saudi Grand mufti slams nasty tweets on Haj
Africa
• Kenyan Airstrike Kills 60 Militants in Somalia
• Libya Tribal Clashes Kill At Least 21
• Ministry: Algerian army kills 5 Islamist gunmen
• Boko Haram still controls Nigeria's Bama: Senator
India
• Kanchi Seer Meets Muslim Cleric, Discusses Ayodhya
• New Video Surfaces of Indian Jihadist Killed In Afghanistan
• In Azamgarh Madrasa, Talk Revolves Around TV, WhatsApp, Higher Studies
• Pakistan continues ceasefire violations; 3 injured
• India-Pakistan diplomacy: Border barriers broken on Skype
Pakistan
• Pakistan Writes to UN Chief, Seeks Intervention on Kashmir
• 21 Killed In N Waziristan, Khyber Agency Airstrikes
• Three Suspected Militants Killed In Swat Encounter
• Exit Islamabad: Qadri hints at taking 'Inqilab' across Pakistan
• 'Age factor behind Imran's demand for early poll': Asif Ali Zardari
• Bilawal invites Malala to join hands for Sindh education cause
• Pakistan on the verge of bankruptcy, says Imran
• Rangers, police kill five Lyari 'gangsters' in Karachi
South Asia
• 4 Taliban militants killed while planting IEDs in Ghazni
• President's Yameen's administration has failed, contends Nasheed
• Survey: Bangladeshis optimistic about next generation's prospects
Mideast
• Iranian Speaker: US, Zionists, ISIL Collaborating to Undermine Islamic Awakening
• Turkey's Erdoğan, Russia's Putin discuss ISIL threat
• Abbas urges support for UN resolution to end occupation
• Iran wants serious cooperation from Pakistan in preventing infiltration: ministry
• Gaza reconstruction needs Israel consent: FM minister Lieberman
Europe
• Britain Sends Army Trainers to Iraq to Help Kurdish Peshmerga Fighters
• UK Muslims Set Up Funds For Family of Hostage Killed By IS
• 'Jihadi-cool' language luring young British Muslims to IS: Salman Rushdie
• 20,000 Kurds protest against ISIL in Germany
• In surprise Libya trip, U.N. chief calls for halt to fighting
• AFP, BBC win awards for Syria war coverage
• Germany regrets 'mistakes' in Afghanistan mission
North America
• Egypt, U.S. urge Israel to consider Arab peace initiative
• Hagel cites progress in Turkey talks about Syria
• Majority of Muslims think alcohol consumption morally wrong
Southeast Asia
• Stay away from PasMa faction, PAS clerics warn members
• After backlash, Isma retracts article titled 'Islam on top, infidels below'
• Utusan forced to say sorry after running fake story of Catholic priest's conversion to Islam
• In Dealing With Past Abuses, New President Needs to Show Courage
Compiled by New Age Islam News Bureau
URL: https://newageislam.com/islamic-world-news/radical-muslim-cleric-tells-supporters/d/99482
----------
Australia
Radical Muslim Cleric Tells Supporters a New World Order Is Coming
Oct 12, 2014
RADICAL Muslim cleric Ismail al-Wahwah told supporters at the Hizb ut-Tahrir headquarters in Lakemba last night that if the West sent troops into Iraq troops would be sent to Australia and elsewhere.
The Hebron-born preacher addressed more than 50 supporters with three of the Muslim flags that have become the symbol of IS behind him.
Mr al-Wahwah, known in the Muslim community as Abu Anas, is the Australian leader of pan-Islamic organisation Hizb ut-Tahrir.
The group supports the establishment of an Islamic state, or caliphate.
"They send their troops to Iraq to bomb Iraq to spread democracy. We will send our troops to Australia, to France to Germany," he said and the crowd roared loudly.
"We believe the world deserves another world order. We are ready to sacrifice everything for our concept.
"I am not a terrorist, I never will be."
Mr al-Wahwah said his movement would help bring a "new civilisation this world deserves".
"We will expose the true face of capitalism, a dictatorship in the name of freedom," he said.
"To do a change you have to pay price. Politics is lying, Your politicians are criminals, your government is criminal. Your civilisation will pay the price."
Al-Wahwah singled out the recent anti-terror raids for "humiliating" Muslim women by pulling them out of bed at 4am in the morning.
He said Muslims were not weak and had a "good memory".
In a Facebook post, the Muslim cleric also accused politicians, media and police of being part of a conspiracy to "cover up crimes" and "portray themselves as being saviours".
The preacher suggested the Abbott government was part of a "crusader invasion" led by the US.
"The current crusader invasion led by America and the previous onslaughts target Islam and Muslims," Mr al-Wahwah's Facebook post said.
"And America fabricates narratives and seeks justifications to cover up its crimes and real motives."
Mr al-Wahwah defended his extremist frontmen Uthman Badar and Wassim Doureihi, suggesting anyone who did not publicly support Muslims were "enemies" and "traitors". Mr al-Wahwah told supporters at Sefton mosque it was the job of police to "convince people that politicians do things well".
"My position, my role, my duty is to tell people the truth that your politicians are criminals — they are going to kill hundreds of thousands of people," he said.
Mr Abbott has called Hizb ut-Tahrir "un-Australian".
HIZB UT-TAHRIR
Ideology: Pan-Islamic political party supports establishment of an Islamic State or Caliphate
Founded: 1953
Membership: Exact numbers unknown but has been estimated up to one million across more than 40 countries, including Australia, UK and US.
Background: Established by Palestinian Islamic scholar Taqiuddin al-Nabhani as a Sunni organisation. The "Liberation Party" was created to impose Islamic law through the creation of an Islamic Caliphate.
Global Leader: Ata Abu Rashta (Palestinian civil engineer)
http://www.dailytelegraph.com.au/news/nsw/radical-muslim-cleric-ismail-alwahwah-tells-supporters-a-new-world-order-is-coming/story-fni0cx12-1227086878686
---------
Arab World
ISIS rallies '10,000 militants' at gates of Baghdad
12 October 2014
An Iraqi senior government official claimed that up to 10,000 Islamic State of Iraq and Syria (ISIS) fighters are on the outskirts of Baghdad ready to attack the capital, the Telegraph newspaper reported on Saturday.
As Iraqi officials continue to urge the United States to deploy ground troops into the war-stricken country, a roadside bomb killed the police chief of Iraq's battleground province of Anbar on Sunday, officials were quoted by Agence France-Presse as saying.
"Major General Ahmed Saddag was killed by an IED (improvised explosive device) blast targeting his convoy this morning," Faleh al-Issawi, the deputy head of the provincial council, told AFP.
"The police chief was leading forces involved in an operation to retake Twei" from ISIS, Colonel Abdulrahman al-Janabi said.
He said clashes between government forces and the militants had erupted in the area on Saturday evening.
Anbar in crisis
Sabah al-Karhout, president of the provisional council of Anbar Province, said most of his province, adjacent to Baghdad, is now under ISIS control.
Two of Anbar's largest cities, Ramadi and Falluja are known as the "graveyard of the Americans," making it unlikely that the Pentagon would authorize the redeployment of ground forces, the British daily reported.
However, should the entirety of the province fall under ISIS control, it would facilitate an advancement by the militants into Baghdad where a team of almost 1,500 U.S. troops are mentoring a stressed Iraqi army.
As fighting rages between Syrian Kurds and ISIS militants over control of the Syrian border town of Kobane, Iraqi officials claim the Anbar province is on the verge of collapse.
Government forces in the provincial capital of Ramadi fought back an ISIS offensive on Saturday, but U.S. officials warned that the city remains in a "tenuous" position.
"I think it's fragile there now," one senior U.S. defense official told Agence France-Presse.
"They are being resupplied and they're holding their own, but it's tough and challenging," the official explained.
ISIS's heightened activity led to speculation that the group's offensive to control Kobane was only a decoy architectured by Abu Bakr al-Baghdadi, the self-proclaimed ISIS "caliph."
Observers, the Telegraph reported, say that while an ISIS-controlled Kobane would not greatly benefit the group strategically, the capture of Ramadi and other cities in Anbar would, as it would be catastrophic for both the Iraqi government and the U.S.-led coalition hoping to contain the group.
http://english.alarabiya.net/en/News/middle-east/2014/10/12/10-000-ISIS-militants-near-Baghdad-Report.html
----------
Three car bombs kill 25 north of Iraq's Baquba
12 October 2014
Three car bombs killed 25 people at a government compound near Baquba city in Iraq on Sunday and the Anbar province police chief died on patrol when suspected Islamic State militants blew up his convoy, hospital and security sources said.
Insurgents have been carrying out a wave of bombings as the government continues to fight against IS jihadists who four months ago seized major cities in northern Iraq.
The death toll at the compound in Qara Qubah, 80 km north of Baquba, included both civilians and soldiers, hospital sources said. Another 60 people were wounded.
In a separate incident, two improvised explosive devices detonated at a local market in the Dur al-Dhubat district in southern Baquba, killing six civilians and wounding 10, a police source said.
In the village of al-Bu Risha, 15 km west of the city of Ramadi, Anbar police commander General Ahmad Sadak al-Dulaymi was killed when suspected IS fighters targeted his convoy with two improvised explosive devices on Sunday, a security source said.
"The general was out on patrol in the military parameter of al-Bu Risha, checking on the sectors where the confrontations with Islamic State insurgents are taking place. His convoy was targeted by two IEDs," the source told Reuters.
http://english.alarabiya.net/en/News/middle-east/2014/10/12/Three-car-bombs-kill-25-north-of-Iraq-s-Baquba.html
----------
22 ISIL Terrorists Killed in Anbar Province
October 12, 2014
Iraqi troops inflicted heavy losses on the ISIL terrorists, as the Iraqi Army killed 22 members of the Takfiri group in Anbar province.
A military source told National Iraqi news agency that the army soldiers claimed the lives of large numbers of the terrorists in a series of operation carried out in the western province on Saturday.
The ISIL Takfiri terrorists currently control parts of Syria and Iraq. They have threatened all communities, including Shiites, Sunnis, Kurds, Christians, Ezadi Kurds and others, as they continue their atrocities in Iraq.
Senior Iraqi officials have blamed Saudi Arabia, Qatar, and some Persian Gulf Arab states for the growing terrorism in their country.
The ISIL has links with Saudi intelligence and is believed to be indirectly supported by the Israeli regime.
http://english.farsnews.com/newstext.aspx?nn=13930720000618
----------
Kurds thwart IS in Syria town but Iraq forces on back foot
October 12, 2014
Islamic State jihadists met dogged Kurdish resistance in the high-profile Syrian battleground town of Kobane Sunday but they put Iraqi forces under heavy pressure, prompting the first US-led relief drops.
A roadside bomb killed the police chief of the Iraqi province of Anbar, between Baghdad and the Syrian border, where Pentagon officials have voiced concern about the vulnerability of government troops to a renewed offensive by the jihadists.
And further north, around the key oil refinery town of Baiji, the Iraqi army and its Sunni Arab tribal allies came under fresh attack by the Islamic State (IS) group, prompting a maiden resupply operation by US-led coalition aircraft.
In Kobane, where IS is battling Kurdish fighters under the gaze of the international media massed just across the border with Turkey, the jihadists were taking heavy losses, the Syrian Observatory for Human Rights said.
On Saturday alone, the jihadists lost at least 36 fighters in the battle with Kurdish militiamen for the town, said the Britain-based monitoring group, which has a wide network of sources inside Syria.
Full report at:
http://english.ahram.org.eg/NewsContent/2/8/112886/World/Region/Kurds-thwart-IS-in-Syria-town-but-Iraq-forces-on-b.aspx
----------
Saudi Scholarship Students 'Who Travel For Jihad Are Traitors'
October 12, 2014
RIYADH — Member of the Senior Scholars Commission and consultant at the Royal Court Sheikh Abdullah Bin Menaie said Saudi scholarship students who travelled to Syria for jihad are traitors, Al-Eqtasadiah business daily reported.
Sheikh Menaie said the Saudi government sends students abroad so they can continue their education and they betray their government's trust in them if they give up their studies and travel to Syria for jihad.
He said he considers anyone fighting in Iraq, Syria, Libya or Yemen as "followers of Satan".
"If they want to wage jihad, they should do so in Palestine, which has been occupied for more than 100 years," he said.
He explained that the events in Iraq, Syria, Libya and Yemen are not considered jihad, but are the work of evil, and the Prophet Muhammad, peace be upon him, has said that if two Muslims fight each other, they will both end up in hell.
Menaie also said using Zakat funds to pay for blood money is impermissible, especially in cases where murder is premeditated.
Full report at:
http://www.saudigazette.com.sa/index.cfm?method=home.regcon&contentid=20141012220878
----------
GCC Islamic finance prospects bright in spite of growth hiccups
October 12, 2014
JEDDAH – The GCC Islamic Finance industry is expected to maintain its rapid growth over the coming years despite mixed results across sectors in 2014, according to Standard & Poor's Ratings Services (S&P).
The industry's expansion is expected to be driven by the GCC's robust economic prospects, continued infrastructure needs and rising issuance from governments and government-related entities. Current and expected trends in Islamic finance, especially the increasing role of regulation in shaping market development will be key themes of a conference to be hosted by S&P in Dubai on Oct. 14, 2014.
Stuart Anderson, Managing Director & Regional Head, Middle East, Standard & Poor's, said: "We remain upbeat on the outlook for the GCC Islamic Finance industry, but we have seen mixed fortunes across sectors this year and a broad spectrum of structural issues continuing to pose challenges. Despite growth, the industry remains a demand-driven market, with limited supply. The expansion and enhancement of existing Islamic Finance centers in the GCC, and a more transparent regulatory environment are critical to accelerate growth. S&P's 3rd Annual Islamic Finance Conference will discuss the outlook for the industry with a focus on the role of regulation in facilitating its development."
Full report at:
http://www.saudigazette.com.sa/index.cfm?method=home.regcon&contentid=20141012220943
----------
Resolution of Israel-Palestine conflict 'duty to next generation', says El-Sisi at Gaza aid conference
October 12, 2014
Egyptian President Abdel-Fattah El-Sisi has opened the Gaza aid conference by emphasising that ending the Israel-Palestine conflict is a duty to the next generation.
El-Sisi described the conference in Cairo as "an inevitable step,'' and praised international leaders for "accepting the invitation" and attending such a gathering in order to "assert our solidarity with the Palestinian people in its crisis."
"We assert at today's conference our support for the Palestinians and their legitimate government so they can rebuild the Gaza Strip, which represents a crucial part of Palestine," he added.
Egypt made "tireless efforts" to conclude a Palestinian-Israeli ceasefire agreement during the recent Israeli offensive.
The president said these endeavours had continued even after the announcement of an armistice deal as Egypt had backed the implementation of the agreed terms and conditions.
He also stated that Cairo had worked to end inter-Palestinian divisions and return the Palestinian Authority (PA) to Gaza in order to "emphasise the unity of the Palestinian territories."
Full report at:
http://english.ahram.org.eg/NewsContentP/1/112856/Egypt/UPDATED-Resolution-of-IsraelPalestine-conflict-dut.aspx
----------
ISIS 'misleads' Iraqi jets with smokescreens
12 October 2014
Militants of the Islamic State of Iraq and Syria have recently adopted a tactic that involves burning dozens of old tires in order to create a smokescreen to "mislead" warplanes targeting their positions, a military official told Al Arabiya News.
"Apparently, this idea came to ISIS militants through some former Iraqi army officers, because it resembles one of the ways used by Saddam Hussein," said Army General Mohamed al-Askary , spokesman for the Iraqi Defense ministry, said Saturday.
"This trick has not worked back in the old days," he said, referring to a tactic employed by the deposed former Iraqi leader in the 2003-U.S. invasion.
Full report at:
http://english.alarabiya.net/en/News/middle-east/2014/10/12/ISIS-uses-smokescreens-to-mislead-Iraqi-warplanes-.html
----------
Saudi Grand mufti slams nasty tweets on Haj
October 12, 2014
Grand Mufti Sheikh Abdulaziz Al-Asheikh, chairman of the Council of Senior Ulema and the General Presidency of Scholarly Research and Ifta, criticized tweeters who are focusing only on the negative issues of Haj 2014 without seeing the pluses, describing such social network users as "
mean and ill-mannered."
During his sermon on Friday at Imam Turki bin AbdulLah Mosque, the grand mufti said humans are not perfect and mistakes are bound to happen. "The human mind has its limitations and it is wrong to assume that it has full knowledge of everything," he said, adding that owing to this limitation, humans can be right about something while at other times they may totally miss the point.
He stressed that true believers and those who have faith in Islam are able to see both sides of a picture: the positive and the negative.
"It is unfair to point to a small error and overlook the great efforts having been made for a successful Haj season," he said, adding that tweeting using bad language is wrong and shows that the tweeter has no ethics or principles.
http://www.arabnews.com/featured/news/642981
----------
Africa
Kenyan airstrike kills 60 militants in Somalia
World Bulletin/News Desk
October 12, 2014
At least 60 militants from Al-Shabaab group were killed Saturday in a Kenyan airstrike on Gulagadud in Somalia's Jubba region, south-west of the capital Mogadishu, the Kenyan army said.
"Initial battle assessment indicates that 60 Al-Shabaab militants have been killed in the attack," the Kenya Defense Force said in a statement.
According to the statement, several militants were injured in the attack, while others retreated to Jilib, 100km north of Somalia's Indian Ocean port town of Kismayu, which is controlled by African peacekeepers.
Saturday's airstrike came less than four months after Kenya forces launched airstrikes on Anole and Kuday towns in Lower Jubba region, south of Middle Jubba, killing at least 80 Al-Shabaab militants.
Kenya first deployed its troops in Somalia in 2011 following the kidnapping of foreign tourists by Al-Shabaab militants.
Full report at:
http://www.worldbulletin.net/world/146014/kenyan-airstrike-kills-60-militants-in-somalia
----------
Libya tribal clashes kill at least 21
12 October 2014
At least 21 people were killed and more than 60 wounded in tribal clashes west of the Libyan capital over the weekend, hospital sources said on Sunday.
Witnesses said nationalist militia from the hill town of Zintan, southwest of Tripoli, attacked the neighboring town of Kekla which supports their Islamist-led Libya Dawn rivals.
The clashes on Saturday and Sunday left 21 people dead and more than 60 wounded, officials at a local hospital said.
http://english.alarabiya.net/en/News/middle-east/2014/10/12/Libya-tribal-clashes-kill-at-least-21-.html
----------
Ministry: Algerian army kills 5 Islamist gunmen
2 October 2014
Algerian soldiers killed five Islamist gunmen Saturday not far from where the suspected hideout of extremists who beheaded a French hostage was destroyed two days earlier, the defence ministry said.
"A detachment of soldiers on Saturday eliminated five terrorists in the Mount Mokrani area," a statement said.
Two Kalashnikov assault rifles, a semi-automatic pistol and ammunition were recovered, the ministry said.
On Thursday, the army announced it had destroyed a camp in the Djurdjura mountains, 150 kilometres southeast of the capital, believed to have been used by militants who beheaded 55-year-old French hiker Herve Gourdel last month.
Full report at:
http://english.alarabiya.net/en/News/middle-east/2014/10/12/Ministry-Algerian-army-kills-5-Islamist-gunmen-.html
----------
Boko Haram still controls Nigeria's Bama: Senator
World Bulletin/News Desk
October 12, 2014
Nigeria's northeastern Bama town remains in the grip of Boko Haram militants with several locals still trapped in the enclave, a federal lawmaker from other area has said.
"Nothing has changed. Bama remains effectively in the hands of the militants and our people are dying of hunger and diseases," Senator Ahmed Zannah, who hails from Bama town, told Anadolu Agency on Sunday morning.
"The military has refused to liberate Bama months after the terrorists had taken it over," he said.
Boko Haram seized Bama in the first week of September reportedly after a fierce battle with soldiers that lasted days and claimed many lives on both sides.
But the army has always disputed the claim, insisting that soldiers are in charge of the commercial town located nearly 60km from Maiduguri, the provincial capital of the Borno State.
Full report at:
http://www.worldbulletin.net/todays-news/146066/boko-haram-still-controls-nigerias-bama-senator
---------
India
Kanchi seer meets Muslim cleric, discusses Ayodhya
Ashish Tripathi & Arshad Afzal Khan,TNN | Oct 12, 2014
LUCKNOW: Kanchi Kamakoti Peetham Shankaracharya Jayendra Saraswati on Saturday met All-India Muslim Personal Law Board (AIMPLB) general secretary Khalid Rashid Firangi Mahali and sought his help for initiating fresh dialogue between Muslim and Hindu leaders for a possible out-of-court settlement of the Ram Janambhoomi-Babri Masjid dispute.
The seer had unsuccessfully held talks with AIMPLB to resolve the dispute in 2002 and 2003 on then Prime Minister Atal Bihari Vajpayee's request.
He told Mahali that courts would be unable to sort out the dispute as it involves faith and that the solution can be reached only through dialogue between the two communities.
Mahali said the seer had come with a request to begin a fresh dialogue. He said he assured him of all help for a peaceful settlement of the dispute.
The Muslim cleric called on the need for confidence building measures to bring Hindus and Muslim closer before the dialogue. "Please talk to people, who are vitiating atmosphere through misinformation campaign on issues like love jihad, cow slaughter and madarsas. You are highly respected and tall religious figure, I am sure such people will listen to you," Mahali told the seer.
Full report at:
http://timesofindia.indiatimes.com/india/Kanchi-seer-meets-Muslim-cleric-discusses-Ayodhya/articleshow/44787593.cms
----------
New video surfaces of Indian jihadist killed in Afghanistan
Praveen Swami, October 12, 2014
New video footage has emerged of the last message of Anwar Husain 'Bhatkal', an Indian jihadist killed in combat while attacking an Afghan military outpost earlier this year. The video was released online on Saturday by the Tauheed-ul-Ansar, a group of Indian jihadists operating from the Afghan-Pakistan border in alliance with the Taliban.
Flanked by two unidentified men, one with his face digitally-masked, Husain cradles a Kalashnikov assault rifle as he tells his parents: "I am here because jihad is an obligation on all of us, (but) I must seek permission for it from my parents, not my wife or children."
"I want you to know," he continues, "that I have come here of my own free will, not because anyone either incited me to do so or forced me. I am here because I want God to accept me, not because I seek money or fame or power."
The narrator in the videotape briefly describes Husain's journey from the coastal Karnataka town of Bhatkal to Dubai and on to the jihad in Afghanistan. The video quotes a masked commander he served with as saying: "The mujahideen are almost all very pious people but brother Husain was ahead of all in piety, character and courage.
Full report at:
http://indianexpress.com/article/india/india-others/new-video-surfaces-of-indian-jihadist-killed-in-afghanistan/99/#sthash.CoNtzNdg.dpuf
----------
In Azamgarh Madrasa, Talk Revolves Around TV, WhatsApp, Higher Studies
Written by Seema Chishti
October 12, 2014
Only 4 per cent of Muslim children go to madrasas in India, as per the Sachar committee report. That was a fact BJP's Unnao MP Sakshi Maharaj didn't mention when, addressing a meeting in Kannauj last month, he alleged that madrasas across the country are imparting "education of terror" and "love jihad".
Deep in Saraimeer, a much-talked-about part of Azamgarh since many alleged Indian Mujahideen activists were traced to it, is Madrasatul Islah, the oldest and one of the largest madrasas in the area, with about 1,500 students. Set up in 1908, it once had on its rolls leading Islamic scholars such as Shibli Nomani and Hamiduddin Farahi.
This day, its senior-most class is attempting to answer a more basic question on the blackboard — "Who was the first Indian to use the mobile phone?" Several students spring to their feet with the answer to that little-known fact: "Jyoti Basu, in March 1995".
Full report at:
http://indianexpress.com/article/india/india-others/in-azamgarh-madrasa-talk-revolves-around-tv-whatsapp-higher-studies/99/#sthash.2LVEF5a7.dpuf
----------
India-Pakistan diplomacy: Border barriers broken on Skype
Reuters | Oct 12, 2014
BANGALORE: It's India-Pakistan diplomacy with a difference: two groups of students, one in Bangalore and one in Islamabad, talking fashion, film and politics over homemade curry and steaks.
By dining together over Skype calls, the students might knock down the cultural and political barriers that divide them. That's the dream of Eric Maddox, founder of the Virtual Dinner Guest initiative. "It is harder to ignore, vilify or harm those with whom we have broken bread," said the 36-year-old American, who has spent the last three months in the tech hub of Bangalore.
Maddox came up with the idea of Virtual Dinner Guest during field research in the West Bank as part of his degree in international conflict resolution. Typically, the groups share a 60- to 90-minute dinner and ask questions, inspired by newspaper articles selected as source material.
Full report at:
http://timesofindia.indiatimes.com/tech/tech-news/India-Pakistan-diplomacy-Border-barriers-broken-on-Skype/articleshow/44788132.cms
----------
Pakistan
Pakistan writes to UN chief, seeks intervention on Kashmir
PTI | Oct 12, 2014,
ISLAMABAD: Stepping up its attempts to internationalise the Kashmir issue, Pakistan has written to UN chief Ban ki-moon on the security situation along the LoC and the International Border with India and sought the world body's intervention in resolving the issue.
In a letter to UN chief Ban ki-moon, adviser to the Pakistan prime minister on national security and foreign affairs Sartaj Aziz accused India of "deliberate and unprovoked violations of the ceasefire agreement and cross-border firing" over the past weeks.
"I write to bring to your urgent attention the deteriorating security situation along the line of control in Jammu & Kashmir, as well as along the International Border between Pakistan and India...
"As you are aware, the Jammu & Kashmir dispute is one of the long outstanding issues on the agenda of the UN security council, whose resolutions promising the holding of a plebiscite, under the auspices of the United Nations, for self-determination of the people of Jammu & Kashmir, remain valid though unimplemented to date," Aziz wrote in the letter which was released by Pakistan foreign office here.
Full report at:
http://timesofindia.indiatimes.com/india/Pakistan-writes-to-UN-chief-seeks-intervention-on-Kashmir/articleshow/44789940.cms
----------
21 killed in N Waziristan, Khyber Agency airstrikes
October 12, 2014
RAWALPINDI: At least 11 suspected militants were killed in military airstrikes on Sunday in the restive North Waziristan tribal region, a statement said.
According to Inter-Services Public Relations (ISPR), two militant hideouts were also destroyed. These claims, however, could not be independently verified as journalists have limited access to the tribal agency.
Earlier on August 30, at least 32 suspected militants had been killed and three militant hideouts were destroyed by army aviation's gunship helicopters in a remote area of Bangidar in North Waziristan.
In separate airstrikes in the Khyber Agency's Kuki Khel area, at least 10 suspected militants were killed, an ISPR statement said.
Full report at:
http://www.dawn.com/news/1137498/21-killed-in-n-waziristan-khyber-agency-airstrikes
----------
Three suspected militants killed in Swat encounter
October 12, 2014
PESHAWAR: At least three suspected militants were killed in a clash with security forces on Sunday in Charbagh area of Swat district.
Official sources said that armed militants had attacked the house of Village Defence Committee member Ayub Khan and shot him dead late Saturday.
Security forces launched a search operation soon after the incident and traced the attackers, following which a gunbattle took place in Mangal Tan area of Charbagh, leaving three of the attackers dead, sources said.
The army declared Swat, once known as the "Switzerland of Pakistan", back under control in July 2009, after defeating radical cleric Fazlullah and his Taliban fighters who waged a two-year campaign of terror in the region.
The operation was arguably Pakistan's most successful offensive to date against the homegrown insurgents who have bombed and killed thousands across the country for the last seven years.
http://www.dawn.com/news/1137496/three-suspected-militants-killed-in-swat-encounter
----------
Exit Islamabad: Qadri hints at taking 'Inqilab' across Pakistan
October 12, 2014
ISLAMABAD: Following Pakistan Tehreek-i-Insaf's (PTI) drift from the red zone, Pakistan Awami Tehreek (PAT) chief Tahirul Qadri on Sunday hinted at taking his party's 'Inqilab March' to other parts of the country, saying that his party "never believed in protests sitting at one place".
"A revolution has different phases," Qadri said adding, "It is a continuing process. Our first stop is Faislabad."
Giving today's rally the title of 'Inquilab in Faisalabad', Qadri said the day would prove that the Islamabad sit-in has been successful. He did not elaborate as to how this success would be proven.
"We want to change the system, we had been suffering atrocities for more than 65 years," he said.
Full report at:
http://www.dawn.com/news/1137497/exit-islamabad-qadri-hints-at-taking-inqilab-across-pakistan
----------
'Age factor behind Imran's demand for early poll': Asif Ali Zardari
October 12, 2014
LAHORE: PPP co-chairperson and former president Asif Ali Zardari says PTI Chief Imran Khan is in a hurry as he thinks he is getting older and may not be able to become premier if elections are not held now.
"Actually Imran Khan is getting older. That is why he wants elections now to become prime minister. Time. Though the current political actor desires to create a political vacuum in the country through resigning from assemblies and other tactics, we will participate in every by-election," Mr Zardari told the Khyber Pakhtunkhwa PPP office-bearers, leaders and activists here at Bilawal House on Saturday.
He said the PPP could easily do Imran Khan-like politics, but it didn't want anarchy in the country for the sake of strengthening democracy and revival of Pakistan's economic situation.
In an obvious reference to Imran Khan and Shahbaz Sharif he said: "I am surprised that one leader wears dupatta (scarf) and another breaks mike just to become Bhuttoo. So I just want to tell them to learn well about politics of Bhuttoo that was based on ideology. And that was without any (outside) support," he deplored.
Full report at:
http://www.dawn.com/news/1137442/age-factor-behind-imrans-demand-for-early-poll
----------
Bilawal invites Malala to join hands for Sindh education cause
October 12, 2014
KARACHI: Pakistan Peoples Party (PPP) patron-in-chief Bilawal Bhutto Zardari on Saturday congratulated Malala Yousafzai over telephone on winning the prestigious Nobel Peace Prize and invited her to work with him for transformation of education system in Sindh.
In a telephonic conversation, he said his late mother Benazir Bhutto was alive in the shape of Malala, adding that every girl of Pakistan had the potential to become Benazir.
After winning the prestigious global award, the teen education rights campaigner had dedicated her Nobel peace prize to "voiceless" children around the world on Friday.
Malala moved to Britain for medical treatment after being shot in the head by a Taliban fighter in October 2012, an attempt to silence her vocal advocacy of the right of girls to go to school.
Bilawal said that education was the best tool to eradicate extremism from the society and Malala could play a pivotal role in this regard as a torch-bearer.
The young PPP leader said Malala has given hope to him and the entire country and she is the voice of 'real youth' of Khyber Pakhtunkhwa and Pakistan.
"This daughter of Pakistan is the ambassador of peace and our national heroine," he concluded.
http://www.dawn.com/news/1137323/bilawal-invites-malala-to-join-hands-for-sindh-education-cause
----------
Pakistan on the verge of bankruptcy, says Imran
October 12, 2014
ISLAMABAD: Pakistan Tehreek-e-Insaf (PTI) Chairman Imran Khan on Saturday said the country is at the verge of bankruptcy while the prime minister is busy with his foreign tours.
"The government has crippled the country's economy by borrowing loans in huge amounts unprecedented in Pakistan's history and the country has gone nearly bankrupt," Kaptaan said while addressing his supporters at D-Chowk.
The skipper said Nawaz Sharif paid 14 foreign visits after assuming power last year. "Nawaz Sharif said he went abroad frequently to bring foreign investment. Where's foreign investment? The country's economy has collapsed. Where are all those tall claims?" asked Kaptaan whose protest movement against Nawaz Sharif has been participated by a huge number of people for nearly two months.
The PTI chairman said the government's overwhelming reliance on foreign debts with no emphasis to facilitate and strengthen Pakistan's indigenous industry was the prime reason of the crippled economy.
http://www.dailytimes.com.pk/national/12-Oct-2014/pakistan-on-the-verge-of-bankruptcy-says-imran
----------
Rangers, police kill five Lyari 'gangsters' in Karachi
October 12, 2014
KARACHI: Five alleged members of a Lyari gang were killed in joint action by police and the Rangers in Malir and Lyari, Geo News reported Sunday.
According to a report, four suspects associated with Baba Ladla group were killed near the shrine of Bhawan Shah in Malir.
Sources said that ringleader of the notorious Lyari gang doctor Shoib was also killed in the shootout.
The bodies were moved to Jinnah Hospital for medico-legal formalities.
A member of Uzair Baloch faction was killed in exchange of firing with Rangers in Lyari
http://www.thenews.com.pk/article-162301-Rangers,-police-kill-five-Lyari-gangsters-in-Karachi-
--------
South Asia
4 Taliban militants killed while planting IEDs in Ghazni
Oct 12 2014
At least four Taliban militants were killed while they were planting improvised explosive device (IED) in southeastern Ghazni province.
Sediq Sediqi, spokesman for the Ministry of Interior (MoI) said Sunday that the militants were killed in Giro district.
Sediqi further added that a Taliban militant was killed by police fores while he was planting an IED on roadside.
He said three more Taliban militants were blown up while they were trying to remove the dead body of the Taliban militant from the area.
The Taliban militants group has not commented regarding the report so far.
Taliban militants frequently use improvised explosive device (IED) to target Afghan and coalition security forces, but the civilians are mostly targeted in IED attacks.
At least 5 civilians were killed and 14 others were injured following an IED attack in central Uruzgan province on Friday afternoon.
http://www.khaama.com/4-taliban-militants-killed-while-planting-ieds-in-ghazni-8792
----------
President's Yameen's administration has failed, contends Nasheed
By Ahmed Naish | October 12th, 2014
President Abdulla Yameen's administration has failed to deliver on campaign pledges to improve the economy and ensure public safety, former President Mohamed Nasheed contended last night (October 11).
Speaking at a Maldivian Democratic Party (MDP) rally in Fuvahmulah, Nasheed said the government was unable to explain or show how it would create the promised 94,000 new jobs after almost one year in office.
"One of the most important reasons for the bleakness we are seeing is the lack of employment opportunities. And we cannot see a plan or project from this failed government to increase employment opportunities," the opposition leader said.
Referring to the Special Economic Zone (SEZ) Act, Nasheed claimed foreign multi-national companies were reluctant to invest in the Maldives.
President Yameen has hailed the SEZ Act as a "landmark law" that will "transform" the economy through diversification and mitigate the reliance on the tourism industry.
The government maintained that SEZs with relaxed regulations and tax concessions were necessary to attract foreign investors and launch 'mega projects' for economic diversification, which would create jobs and elevate the economy to a "new production frontier."
Full report at:
http://minivannews.com/politics/presidents-yameens-administration-has-failed-contends-nasheed-90403
----------
Survey: Bangladeshis optimistic about next generation's prospects
October 12, 2014
More than two-thirds of Bangladeshis believe their children will be better off than they are, according to a survey carried out by a US-based think tank.
Seventy-one percent of Bangladeshis are optimistic that the next generation will have a higher standard of living than they have, according to research conducted by the Pew Research Centre released on Thursday. Nineteen percent believe their children will be worse off.
The survey, conducted from March 17 to June 5 this year, involved 48,643 respondents in 44 countries.
In Bangladesh the organisation took face-to-face interviews of 1,000 adults between April 14 and May 11.
Researchers said optimism was linked with recent national economic performance.
"Countries that have enjoyed relatively high levels of growth in recent years also register some of the highest levels of confidence in their children's economic futures," the report said.
Full report at:
http://www.dhakatribune.com/bangladesh/2014/oct/12/survey-bangladeshis-optimistic-about-next-generation%E2%80%99s-prospects#sthash.Shf0gvCZ.dpuf
----------
Mideast
Iranian Speaker: US, Zionists, ISIL Collaborating to Undermine Islamic Awakening
October 12, 2014
Iranian Parliament Speaker Ali Larijani warned that the US, the Zionists and the Islamic State of Iraq and the Levant (ISIL) terrorist group are making joint efforts to push back the waves of Islamic Awakening in the Muslim world.
"Today the international stream of Zionism, the extremist ISIL stream and the US are all moving on one path towards their shared goal of the annihilation of the Islamic Awakening," Larijani said, addressing the inauguration ceremony of the first 'Islamic Awakening House' in the Central city of Isfahan on Saturday evening.
Stressing that the US and other western states aren't seriously fighting the ISIL, he said Muslims should rely on their own capabilities to continue the Islamic Awakening movement.
Also, addressing another ceremony in Isfahan city on Sunday, Larijani underlined that in addition to collaboration among the US, Zionists and the ISIL to stop or divert the Islamic Awakening movement, the West-led wars in the region, specially in Afghanistan, Syria and Yemen, are the results of the world powers' political desire games in the region and the spread of a fanatic terrorist culture.
In relevant remarks in September, Vice-Chairman of Iran's Experts Assembly underlined that the US and its protégés in the region have supported the Takfiri and extremist movements after the 1979 Islamic Revolution to counter Iran's Islamic Revolution and the tidal waves of Islamic Awakening.
Full report at:
http://english.farsnews.com/newstext.aspx?nn=13930720000611
----------
Turkey's Erdoğan, Russia's Putin discuss ISIL threat
October 12, 2014
Turkish President Recep Tayyip Erdoğan and his Russian counterpart Vladimir Putin discussed threats posed by jihadists from the Islamic State of Iraq and the Levant (ISIL), while Erdoğan also voiced his concerns over troubles faced by Crimean Tatars.
Erdoğan initiated a telephone conversation with Putin late on Oct. 11, sources from his office told the state-run Anadolu Agency, noting the main motive of the phone call was extending condolences to the Russian head of state for the recent suicide bombing in Grozny.
Contact between Erdoğan and Putin came within days after Moscow warned Ankara that any plan to set up a buffer-zone in Syria, as Turkey has urged, would need to be approved by the United Nations Security Council.
"The discussion covered bilateral issues in view of the fifth High-Level Russian-Turkish Cooperation Council summit, to be held at the end of the year in Turkey. The two presidents spoke out for the further development of trade and economic ties between Russia and Turkey, including in agriculture and high technologies," the Kremlin said in a statement. "The discussion of international affairs focused on the threat posed by the ISIL terrorist group," the Kremlin added.
Full report at:
http://www.hurriyetdailynews.com/turkeys-erdogan-russias-putin-discuss-isil-threat.aspx?pageID=238&nID=72848&NewsCatID=510
----------
Abbas urges support for UN resolution to end occupation
World Bulletin/News Desk
October 12, 2014
Palestinian President Mahmoud Abbas on Sunday has urged international support for a U.N. resolution on a timetable to end the Israeli occupation of Palestinian land.
"There must be a new approach to end the Palestinian-Israeli conflict, end the Israeli occupation and produce a Palestinian state with East Jerusalem as its capital," Abbas said at the opening of an international conference for Gaza reconstruction in Cairo.
"The international community is now required - now more than ever – to support our request for a U.N. resolution that would put in place a timetable for the end of Israeli occupation," he added.
Abbas said that the Israeli occupation is preventing Palestinians from benefiting from 60 percent of the West Bank lands and inflicting $3 billion in annual loss to the Palestinian economy.
He also warned of the consequences of Israel's failure to abide by the international resolutions and the two-state solution, saying it could drive the region into a cycle of violence and conflict.
Full report at:
http://www.worldbulletin.net/headlines/146064/abbas-urges-support-for-un-resolution-to-end-occupation
----------
Iran wants serious cooperation from Pakistan in preventing infiltration: ministry
October 12, 2014
TEHRAN – Iran's Ministry of Interior Affairs on Sunday held Pakistan accountable for the terrorist attacks that claimed lives of several policemen in southeastern parts of the Islamic Republic recently.
"We don't expect from Pakistan to allow terrorist operations against Iran from its soil," ministry's spokesman Hossein Ali Amiri told journalists here in the Iranian capital. He called on Iran's Ministry of Foreign Affairs to take active measures in contacts with Pakistan in order not to allow their country become a launch pad for terrorist operations against Iran.
He said the terrorist attacks did not have any military value as they were only some hit-and-run operations by the terrorists who sneak into Iran from a neighbouring state, carry out terrorist operations and then escape to the same country. He called for serious cooperation from Pakistan in preventing terrorists' infiltration into the Iranian soil, and said that Pakistani should be held accountable for the terrorist operations.
Full report at:
http://www.dailytimes.com.pk/national/12-Oct-2014/iran-wants-serious-cooperation-from-pakistan-in-preventing-infiltration-ministry
----------
Gaza reconstruction needs Israel consent: FM minister Lieberman
October 12, 2014
The foreign minister of Israel, which was not invited to an international conference Sunday in Cairo on rebuilding Gaza, said any such effort would need his country's consent.
"Gaza cannot be rebuilt without the cooperation and participation of Israel," Avigdor Lieberman said in an interview with news website Ynet.
Israel, which has enforced a strict blockade on the Gaza Strip since 2006, can block the entry of construction materials or funds into the Palestinian territory.
The Jewish state insists on guarantees that international aid will not be diverted to military ends by the Islamist movement Hamas, against which it fought a devastating 50-day war in July and August.
However, Lieberman said Israel would be "receptive" to plans for "the reconstruction of civilian infrastructure in Gaza".
Full report at:
http://english.ahram.org.eg/NewsContent/2/8/112872/World/Region/Gaza-reconstruction-needs-Israel-consent-FM-minist.aspx
---------
Europe
Britain sends army trainers to Iraq to help Kurdish peshmerga fighters
October 12, 2014
LONDON: Britain said it had deployed a team of army trainers to Iraq to help Kurdish peshmerga fighters maintain and use heavy machine guns against Islamic State (IS) militants.
Britain announced the move as Kurdish fighters battling IS militants in the besieged Syrian town of Kobani called on Turkey to open up corridors to allow volunteer fighters and weapons to enter to reinforce their out-gunned forces.
Britain's Ministry of Defense said the team, which local media reports said was 12-strong, had deployed to Erbil for around a week to help Kurdish fighters operate the guns which Britain gifted to them last month.
"We are continuing to scope assistance to the Iraqi security forces, further training teams addressing soldiering skills, medical and counter-explosive device knowledge will follow," the ministry said in a statement.
A spokeswoman stressed the army trainers were fulfilling a non-combat role.
Although Britain's parliament has sanctioned the Royal Air Force taking part in air strikes on IS militants inside Iraq, Prime Minister David Cameron has repeatedly said there was no question for now of deploying ground forces.
http://www.arabnews.com/middle-east/news/643036
----------
UK Muslims set up funds for family of hostage killed by IS
October 12, 2014
WASHINGTON: The killing of Alan Henning, a British hostage held by Islamic State (IS) militant group, has caused anger and turmoil for many who knew him, and many who didn't. Notably, many of the most prominent voices of anguish have come from Britain's Islamic community.
That's largely because Henning was not a Muslim, yet was working with a charity when he traveled to Syria. The IS appears to have targeted him over his colleagues because of this. A number of British Muslims had written a letter asking for Henning's release, and the organizer of the trip on which Henning was kidnapped released an emotional plea for clemency to the IS.
The calls for Henning's release apparently fell on deaf ears: Video of Henning's killing was released last Friday. Now Muslims in Britain have declared their support for fundraising efforts that would go to Henning's wife and two children as well as the causes he has supported.
According to the Bolton Record, on Tuesday, a Muslim group from Henning's home town released a statement announcing their support for the fundraising projects. "We would now like to support the funds set up to help provide financial support for Alan's family and other ongoing projects to benefit those in need to ensure his legacy continues," a statement from the Bolton Council of Mosques read.
Full report at:
http://www.arabnews.com/world/news/642701
---------
'Jihadi-cool' language luring young British Muslims to IS: Salman Rushdie
PTI | Oct 12, 2014,
LONDON: Eminent British Indian author Salman Rushdie has attacked the "mangled" language of religion which is turning British Muslims towards extremism.
"The language of religion has been horribly mangled in our time, by Christian extremists in America and by Hindu extremists in India but the overwhelming weight of the problem lies in the world of Islam, and much of it has its roots in the ideological language of blood and war emanating from the Salafist movement within Islam, globally backed by Saudi Arabia," the Booker Prize winner said while accepting the PEN/Pinter prize this week.
Mumbai-born Rushdie said he fears that the language of "jihadi-cool" is seducing young British Muslims, many via Twitter and YouTube, into joining the "decapitating barbarianism" of IS.
Rushdie defined "jihadi-cool" as "the deformed medievalist language of fanaticism, backed up by modern weaponry", saying, "It's hard not to conclude that this hate-filled religious rhetoric, pouring from the mouths of ruthless fanatics into the ears of angry young men, has become the most dangerous new weapon in the world today".
Full report at:
http://timesofindia.indiatimes.com/world/uk/Jihadi-cool-language-luring-young-British-Muslims-to-Islamic-State-Salman-Rushdie-says/articleshow/44791862.cms
----------
20,000 Kurds protest against ISIL in Germany
October 12, 2014
More than 20,000 Kurdish immigrants have protested in Germany against the Islamic State in Iraq and the Levant (ISIL) to condemn the jihadists onslaught against the Kurdish town of Kobane in northern Syria.
Police said the demonstration Oct. 11 in the western German city of Düsseldorf was peaceful with people marching through the city's downtown area and waving large Kurdish flags.
Meanwhile, two people were seriously hurt after radical Muslims attacked a Kurdish demonstration in the west Austrian city of Bregenz, according to a police spokesman.
The attack came a few days after clashes between Kurds and radical Muslim groups in the northern German cities of Hamburg and Celle left more than 20 people injured earlier this week.
Full report at:
http://www.hurriyetdailynews.com/20000-kurds-protest-against-isil-in-germany.aspx?pageID=238&nID=72843&NewsCatID=351
----------
In surprise Libya trip, U.N. chief calls for halt to fighting
October 12, 2014
U.N. Secretary General Ban Ki-moon landed Libya's capital of Tripoli and is due to meet political parties in a bid to bolster talks aimed at ending spiraling unrest in the North African nation.
Shortly after his arrival, he called for all sides in the conflict-plagued country to stop fighting.
"Let me be clear: if violent confrontations do not cease immediately, if sustainable peace is not restored, prosperity and a better life will be a distant dream," Ban said according to an official transcript of his remarks.
Ban's visit Saturday is his first to Libya - the highest-level visit of a foreign diplomat for three months - and comes after the U.N. launched a dialogue late last month to mediate between the warring Libyan groups.
He called on "all groups to stop fighting", referring specifically to forces loyal to retired general Khalifa Haftar and the Islamist Ansar al-Sharia militia group that he has been battling in the eastern city of Benghazi since May, Agence France-Presse reported.
Disputed legitimacy
Full report at:
http://english.alarabiya.net/en/News/middle-east/2014/10/11/U-N-chief-arrives-in-Libya-amid-militia-violence.html
----------
AFP, BBC win awards for Syria war coverage
12 October 2014
AFP photographer Mohammad Al-Shaikh and the BBC's Lyse Doucet were among the winners at the annual Bayeux-Calvados awards for war correspondents announced on Saturday in Bayeux, northwestern France.
Three of the seven prizes went to coverage of the conflict in Syria, where a devastating civil war has raged for the past three and a half years.
The international jury, chaired by U.S. veteran foreign correspondent Jon Randal, awarded the first prize in the photo category to AFP's Al-Shaikh for a series of striking images covering violent demonstrations in Bahrain, which began in 2011.
In the written press category, The Times' Anthony Loyd – who was beaten and shot at by rebels in Syria – won top honors for his work highlighting the dangers of reporting from the country.
Full report at:
http://english.alarabiya.net/en/media/print/2014/10/12/AFP-BBC-win-awards-for-Syria-war-coverage-.html
----------
Germany regrets 'mistakes' in Afghanistan mission
October 12, 2014
Germany's foreign minister said Sunday that Berlin had made serious mistakes in its military engagement in Afghanistan since 2001 and warned against a hasty withdrawal.
Ahead of the end of US-led NATO combat operations in the war-ravaged country this year, Frank-Walter Steinmeier offered a sobering assessment of the 13-year mission.
"There is a lot to indicate that our biggest mistake was to create expectations that were too high," he wrote in a column for the weekly Frankfurter Allgemeine Sonntagszeitung.
"We not only wanted to snuff out the security threat that Afghanistan represented but also lead the country at high speed into a future according to our own vision."
He said that despite progress in Afghanistan, the country was still plagued by a thriving drug trade and rampant corruption.
Full report at:
http://english.ahram.org.eg/NewsContent/2/9/112889/World/International/Germany-regrets-mistakes-in-Afghanistan-mission.aspx
----------
North America
Egypt, U.S. urge Israel to consider Arab peace initiative
World Bulletin/News Desk
October 12, 2014
Egypt, which brokered a ceasefire between Israel and the Palestinians in Gaza after a 50-day war, used a reconstruction conference in Cairo on Sunday to call for a wider peace deal based on a 2002 Arab initiative.
Egyptian President Abdel Fattah al-Sisi opened the meeting by calling for peace and putting the biggest Arab nation's weight behind the plan, put forward by Saudi Arabia at an Arab League summit in Beirut in 2002.
"We should turn this moment into a real starting point to achieve a peace that secures stability and flourishing and renders the dream of coexistence a reality, and this is the vision of the Arab peace initiative," said Sisi.
The plan, rejected by Israel, offered full recognition of the Jewish state but only if it gave up all land seized in the 1967 Middle East war and agreed to a "just solution" for Palestinian refugees.
Full report at:
http://www.worldbulletin.net/headlines/146057/egypt-us-urge-israel-to-consider-arab-peace-initiative
--------
Hagel cites progress in Turkey talks about Syria
October 12, 2014
U.S. Defense Secretary Chuck Hagel said Oct. 11 the U.S. is making "considerable progress" in its negotiations with Turkey over the plan to train and equip moderate Syrian rebels in their fight against militants of the Islamic State in Iraq and the Levant (ISIL).
A senior U.S. official confirmed that Turkey has agreed to train the Syrian moderates inside Turkey. The official was not authorized to discuss the negotiations publicly and spoke on condition of anonymity.
Hagel said he spoke at length Saturday with the U.S. envoy for the Syria and Iraq mission, retired Gen. John Allen. He said that Allen continues to work to get other international partners, including those in the Middle East, involved in the training program.
Hagel, who is in Santiago for meetings with leaders, also said the U.S. continues to use airstrikes to go after Islamic State militants in the Syrian border town of Kobane. But he said extremists are still threatening the town and are occupying part of the outskirts.
"It's a dangerous situation," he said, adding that the U.S. is doing what it can from the air and, "in fact, there has been some progress made in that area."
He gave a more upbeat assessment of the security situation in Baghdad. He said Iraqi security forces are "in full control" of the capital and that the U.S. continues to add military support to that region
Full report at:
http://www.hurriyetdailynews.com/hagel-cites-progress-in-turkey-talks-about-syria.aspx?pageID=238&nID=72838&NewsCatID=510
-------
Majority of Muslims think alcohol consumption morally wrong
World Bulletin / News Desk
October 12, 2014
In April 2013, The Pew Research Center, in Washington, published a well-rounded report on religion and public life as part of The Pew Forum. The report, consisted of five chapters pursuant to the world's Muslims within the scope of religion, politics and society. It's trying to answer to the questions of what the Muslim world believes, on everything from alcohol to honor killings, in 8 maps, 5 charts.
The report gives a sum of information connected with the beliefs about Sharia, such as introducing some comparisons between views on current laws and their realtion to Sharia. Within the fraim of religion and politics, some concepts are pointed out such as democracy, religious freedom, religious leader's role in politics and Islamic parties.
The report also exclusively points out beliefs, marriage, the family and beliefs about family honor within the context of morality. In report's fourth chapter, research focuses on some sociological and religious concepts such as women and veiling, wives role, women and divorce, inheritance rights for women (by referring women's views), sharia and women rights women in society.
Full report at:
http://www.worldbulletin.net/todays-news/146060/majority-of-muslims-think-alcohol-consumption-morally-wrong
----------
Southeast Asia
Stay away from PasMa faction, PAS clerics warn members
OCTOBER 12, 2014
KUALA LUMPUR, Oct 12 — PAS's powerful decision-making Syura Council warned party members today against joining Persatuan Ummah Sejahtera Malaysia (PasMa) — a critical pressure group within the Islamist party causing rumblings among the rank-and-file.
Viewing the group as a threat towards the party's unity, the council of Islamic clerics also urged members to report those involved with PasMa to either itself or the party's equally powerful central committee.
"In line with the PAS president's reminder during the winding up of 2014's annual congress against a congregation within a congregation, a party within a party, the Syura Council advises members to not involve themselves in any PasMa's activity," it said in a statement.
"Division and state liaison bodies are also advised to lodge written reports to the PAS central committee and Ulama Syura Council if such behaviours happen as well as at their respective levels, so further action can be taken."
The council also reminded PAS members of a so-called international movement allegedly trying to weaken Islamic movement by removing Islamic elements from Islamic parties.
Central committee member Nik Abduh Nik Abd Aziz claimed last week that there is an "international conspiracy" trying to topple president Datuk Seri Abdul Hadi Awang and undermine the Syura Council.
Full report at:
http://www.themalaymailonline.com/malaysia/article/stay-away-from-pasma-faction-pas-clerics-warn-members#sthash.a1rnUlAs.dpuf
----------
After backlash, Isma retracts article titled 'Islam on top, infidels below'
OCTOBER 12, 2014
KUALA LUMPUR, Oct 12 — Faced with scrutiny, Islamist group Ikatan Muslimin Malaysia (Isma) took down today an article published yesterday on its website, which had argued that "infidels" are to always remain below Muslims.
The group initially posted a correction to the article after wrongly attributing it to Isma central committee member Abdul Halim Abdullah, but later deleted the article from its website after it was picked up by news portals The Malaysian Insider and Malaysiakini.
"On October 11, ISMAweb has published the article and now ISMAweb has retracted the article," said the group's statement today, referring to its portal
"ISMAweb apologises for what happened," it added without further explanation.
The article titled "Islam di atas, kafir di bawah" [translated: Islam on top, infidels below] was penned by a self-styled "Isma fighter" identified only as "Rijal", and claimed that the world had only been in peace when Islam reigned 1,300 years ago.
"That was why our ancestors martyred themselves to chase Christian Invaders away from Tanah Melayu. They were not willing for Christian Invaders to be on top or to have supremacy on this blessed land," the article had said.
Full report at:
http://www.themalaymailonline.com/malaysia/article/after-backlash-isma-retracts-article-titled-islam-on-top-infidels-below#sthash.EvCm62yi.dpuf
----------
Utusan forced to say sorry after running fake story of Catholic priest's conversion to Islam
OCTOBER 12, 2014
LUMPUR, Oct 12 — Umno-owned daily Utusan Malaysia published a public apology on its website today after it ran a fake news story from satirical website World News Daily Report (WNDR) of a Catholic priest who converted to Islam.
The story ran by the Malay daily alleged that the Christian clergyman from Muslim-majority Java, Indonesia changed his religion after waking up from a 17-month long coma.
"Utusan apologises for any difficulties and confusion which resulted from the news based on that website," the Malay-language paper published on its website.
The fake news story however has since spread, resulting in ridicule for Utusan from some astute online readers who pointed out that WNDR has repeatedly published hoaxes and fake news involving Malaysia.
WNDR describes itself as "an American Jewish Zionist newspaper based in Tel Aviv and dedicated on covering biblical archeology news and other mysteries around the Globe."
But WNDR also publishes a disclaimer on its website stating that it is "a news and political satire web publication, which may or may not use real names, often in semi-real or mostly fictitious ways."
Full report at:
http://www.themalaymailonline.com/malaysia/article/utusan-forced-to-say-sorry-after-running-fake-story-of-catholic-priests-con#sthash.lQfGrXD1.dpuf
----------
In Dealing With Past Abuses, New President Needs to Show Courage
October 12, 2014
My father, Hersri Setiawan, was imprisoned without formal charge or trial, let alone conviction, for ten years. Between 1969 and 1979 he was held at various places in Indonesia, including on the infamous Buru Island. After his release, he married my mother, Jitske Mulder — who would later publish a book, "Quartering" ("Selamat Tinggal Indonesia" in Indonesian) — on her experiences being married to a former political prisoner.
To put it differently: 1965 — or more accurately, the story of what happened to my father in the years that followed — was never kept secret from me. In fact, I cannot imagine my childhood without these stories.
My father recalled his ordeal in a matter-of-fact way, and often with humor. I laughed about his stories about nasi kepala ('head rice'): rice which was cooked with so much water (or with very little rice) that you could see your own face reflecting in the bowl; and was fascinated by a request my father received from a military officer to write the officer's thesis, which my father did, just so he could read books and write, instead of doing hard labor.
Full report at:
http://thejakartaglobe.beritasatu.com/opinion/dealing-past-abuses-new-president-needs-show-courage/
----------
URL: https://newageislam.com/islamic-world-news/radical-muslim-cleric-tells-supporters/d/99482