New Age Islam News Bureau
11 Jul 2020
• Turkey's President Formally Makes Iconic Hagia Sophia A Mosque
• UK Showers Saudis With Apologies Hastily After Criticizing Riyadh Regime's Rights Record: Report
• Taliban, Despite 'Peace' Talks, Led the World by Far In 2019 Terrorist Attacks, Study Finds
• Tablighi Jamaat: Court Allows 62 Malaysians,11 Saudis To Walk Free on Fine of Rs 7k And Rs 10K
• Think Tank Expresses Alarm at Anti-Transgender Sentiment by Islamic Affairs Minister
• Mass Grave Uncovered In Former ISIS Territory Of Northern Iraq
• Troops Kill 92 Boko Haram Terrorists, Rescue 35 Captives
------
Pakistan
• Persecuted Pakistani Hindus Demand Justice, Protest At UN Council Against Fundamentalists, Imran Khan Government
• E-7 Seminary Dispute Temporarily Defused After Former Lal Masjid Cleric Leaves
• Minorities enjoy equal rights in Pakistan: Tahir Ashrafi
• Justice Isa's wife makes public her reply to FBR
• Pakistan Ensuring Completion Of FATF Action Plan: Shaikh
• ATC to indict Uzair Baloch in eight more criminal cases
--------
Mideast
• Turkey's President Formally Makes Iconic Hagia Sophia A Mosque
• Turkey's Erdogan may be seriously pursuing his nuclear ambitions: Expert
• Iran says not surprised by Western concerns about strategic ties with China
• Iran to Retaliate Once Foreign Hand Proven in Natanz Incident
• Rouhani Calls for Re-enforcement of Virus-Related Restrictions
• Macron asks Israeli PM Netanyahu to drop West Bank annexation plans
• Hundreds gather in West Bank for funeral of Palestinian shot by Israeli soldiers
• Iran executes man for drinking alcohol: Rights group
--------
Europe
• UK Showers Saudis With Apologies Hastily After Criticizing Riyadh Regime's Rights Record: Report
• Bosnia Muslims Mourn Their Dead 25 Years After Srebrenica Massacre
• French jihadist to be retried as prosecutors seek life term
• Russia rejects 'unscrupulous speculation' alleging offer of bounties to Taliban
• Turkey, UK 'very close' to free trade deal
--------
South Asia
• Taliban, Despite 'Peace' Talks, Led the World by Far In 2019 Terrorist Attacks, Study Finds
• Kuwait may charge Bangladesh envoy in human trafficking case
• Bangladesh says Rohingya refugees can't leave island
• 28 Georgian soldiers infected with coronavirus in Afghanistan
• Explosion reported close to a ministry compound in Kabul city
• Roadside bomb kills, wounds 5 children in South of Afghanistan
--------
India
• Tablighi Jamaat: Court Allows 62 Malaysians,11 Saudis To Walk Free on Fine of Rs 7k And Rs 10K
• Muslims From Malerkotla, Punjab, Offer 330 Quintal Wheat for Langar At Golden Temple
• A New Temple and A Mosque Would Be Constructed in The New Secretariat Complex, Says Telangana CM
• Temple, Mosques at Telangana Secretariat Razed, Congress, BJP Say Superstitious KCR's Days Are Numbered
• NIA names IS operative in TN cop's murder case
• J-K: Army foils infiltration attempt along LoC; 2 militants killed
• J&K News Portal Editor Summoned Again Over HizbGunfight Coverage
--------
Southeast Asia
• Think Tank Expresses Alarm at Anti-Transgender Sentiment by Islamic Affairs Minister
• Come meet Agong with me to talk interfaith harmony, federal unity minister tells Sarawak DCM
• Perak Islamic religious council sponsored students have until July 17 to decide on varsity offer
--------
Arab world
• Mass Grave Uncovered In Former ISIS Territory Of Northern Iraq
• Saudi-led coalition in Yemen says explosive-laden boats destroyed
• UN Rights Chief Says Lebanon 'Spiralling Out of Control'
• Iraq PM Kadhimi pays respects to slain scholar's family, calls him 'hero'
• SDF continues pressure on ISIS remnants in northeast Syria
• Egypt army drill 'sends a message to Erdogan'
• OIC, GCC chiefs discuss boosting cooperation
--------
Africa
• Troops Kill 92 Boko Haram Terrorists, Rescue 35 Captives
• Burkina Faso's Volunteer Fighters Are No Match for Jihadists
• Libya's Parliament Speaker Aguila Saleh Issa arrives in Geneva for ceasefire talks
• Libya: Haftar's army of foreign mercenaries growing
--------
North America
• US Court Orders Iran To Pay $879 Mln To Saudi Arabia's Khobar Bombing Survivors
• UN Official: 700 People Died in Syrian Camps for IS Families
• Biden as president will raise Kashmir issue with India, says his adviser
• Pentagon chief confirms he was briefed on intelligence about Russian payments to the Taliban
URL: https://www.newageislam.com/islamic-world-news/persecuted-pakistani-hindus-demand-justice/d/122347
--------
Persecuted Pakistani Hindus demand justice, protest at UN council against fundamentalists, Imran Khan government
Jul 10, 2020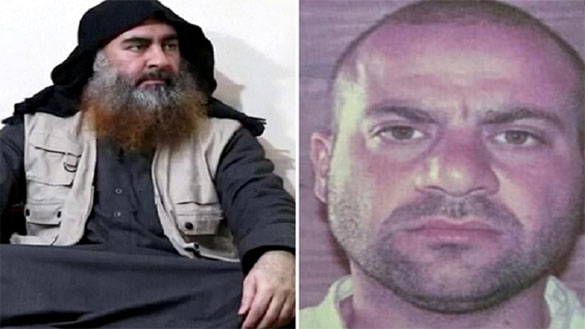 Persecuted Pakistan Hindus demand justice, protest at UN council against fundamentalists, Imran Khan govt
-----
GENEVA: Highlighting the plight of Hindus in Pakistan, a group of protesters on Friday (local time) gathered at UN Headquarters in Geneva during the 44th session of UN Human Rights Council to protest against the persecution faced by them at the hands of the Islamic fundamentalists supported by Imran Khan government.
"Hindus in Pakistan are systematically marginalised, persecuted and discriminated which led to an increased level of violence notably religiously motivated kidnapping, assault, sexual crimes and murder. Hate messages against Hindus, who form a minuscule minority in Pakistan, are routinely expressed by Pakistan lawmakers and politicians," said the protesters.
Moreover, the hard-line radical Islamists in Pakistan oppose the construction of the Hindu temple claiming that it is contrary to the idea of the Islamic nation. Recently, one Hindu temple in Sindh was brutally attacked by an Islamist mob.
"These attacks are often orchestrated by Islamists leaders who enjoy patronage and protection by the Pakistani government. And Twitter, Facebook is filled by people glorifying this act," the protesters said.
For decades, the minority communities in Pakistan, including Hindus, Sikhs and Christians, have been attacked by the Islamist fundamentalists. The protesters informed that Pakistan's persecution of minorities was recently exposed in a poster put up by a leader of Prime Minister Imran Khan's party, Pakistan Tehreek-e-Insaf (PTI), giving an open threat to the Hindus.
In May, the Human Rights Commission in a tweet had condemned the razing of houses of people from the Hindu and Christian communities in Punjab province's Bahawalpur city. The houses were allegedly brought down by local authorities with political influence.
"HRCP is gravely concerned at reports that houses belonging to the Hindu and Christian communities of Yazman in Bahawalpur have been demolished, allegedly by local authorities with political influence," Human Rights Commission of Pakistan tweeted.
"Evictions, the demolition of people's houses, and land grabbing, especially when such communities are doubly vulnerable, are highly condemnable. HRCP will conduct an independent fact-finding exercise to investigate," HRCP added.
Pakistan is a well-known perpetrator of such human rights violations. On several occasions, it has promised to safeguard the interest of minority communities in the nation. However, continuing attacks on minorities narrate a different story.
Islamabad has been discriminating against its religious minorities. This is manifested in various forms of targeted violence, mass murders, extrajudicial killings, abduction, rapes, forced conversion to Islam, etc., making Pakistani Hindus, Christians, Sikhs, Ahmadiyyas, and Shias the most persecuted minorities in the region.
https://timesofindia.indiatimes.com/world/pakistan/persecuted-pakistani-hindus-demand-justice-protest-at-un-council-against-fundamentalists-imran-khan-government/articleshow/76899950.cms
--------
Turkey's President Formally Makes Iconic Hagia Sophia A Mosque
11 July 2020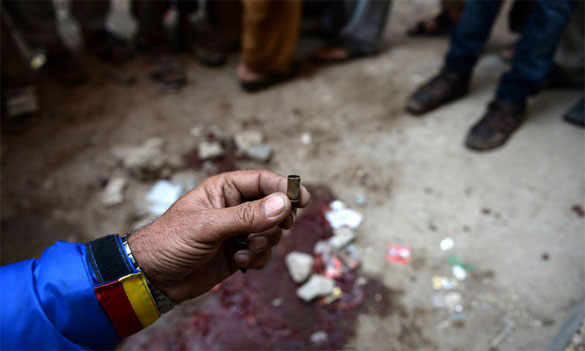 Muslims offer their evening prayers outside the Byzantine-era Hagia Sophia, one of Istanbul's main tourist attractions in the historic Sultanahmet district of Istanbul, following Turkey's Council of State's decision, Friday, July 10, 2020. Turkey's highest administrative court issued a ruling Friday that paves the way for the government to convert Hagia Sophia - a former cathedral-turned-mosque that now serves as a museum - back into a Muslim house of worship. The Council of State threw its weight behind a petition brought by a religious group and annulled a 1934 cabinet decision that changed the 6th century building into a museum. (AP Photo/Emrah Gurel)
----
Turkish President Recep Tayyip Erdogan on Friday formally reconverted Istanbul's sixth-century iconic Hagia Sophia into a mosque and declared it open to Muslim worship, hours after a high court annulled a 1934 decision that had turned it into a museum.
The decision to reconvert Hagia Sophia — a former cathedral that was turned into a mosque after Istanbul's conquest by the Ottoman Empire and had served as a museum for 86 years — sparked deep dismay among Orthodox Christians.
But there was jubilation outside Hagia Sophia. Dozens of people who awaited the court's ruling outside chanted "Allah is great!" when the news came out.
Turkey's high administrative court threw its weight behind a petition brought by a religious group and annulled the 1934 Cabinet decision that turned the site into a museum. Within hours, Erdogan signed a decree handing over Hagia Sophia to Turkey's Religious Affairs Presidency.
Erdogan has demanded that the the hugely symbolic world heritage site should be turned back into a mosque despite widespread international criticism, including from the United States and Orthodox Christian leaders. The move could also deepen tensions with neighboring Greece.
Cypriot Foreign Minister Nikos Christodoulides, a Greek Cypriot, posted on his official Twitter account that Cyprus "strongly condemns Turkey's actions on Hagia Sophia in its effort to distract domestic opinion and calls on Turkey to respect its international obligations." Christodoulides said Turkey's "escalating, flagrant violation of its international obligations is manifested in its decision to alter the designation of Hagia Sophia, a world heritage site that is a universal symbol of the Orthodox faith."
Nationalist and conservative groups have long been yearning to hold prayers at Hagia Sophia, which they regard as part of the Muslim Ottoman legacy. Others believe the UNESCO World Heritage site should remain a museum, as a symbol of Christian and Muslim solidarity.
The group that brought the case to court had contested the legality of the 1934 decision by the modern Turkish republic's secular government ministers and argued that the building was the personal property of Ottoman Sultan Mehmet II, who conquered Istanbul in 1453.
The court ruled that Hagia Sophia was the property of a foundation managing the Sultan's assets and was opened up to the public as a mosque.
The Istanbul-based Ecumenical Patriarch Bartholomew I, considered the spiritual leader of the world's Orthodox Christians, warned in late June that the building's conversion into a mosque "will turn millions of Christians across the world against Islam."
Patriarch Kirill, the leader of the Russian Orthodox Church, called for "prudence" and the preservation of the "current neutral status" for the Hagia Sophia, which he said was one of Christianity's "devoutly venerated symbols."
In a statement this week, he said: "Russia is a country with the majority of the population professing Orthodoxy, and so, what may happen to Hagia Sophia will inflict great pain on the Russian people." U.S. State Secretary Mike Pompeo said last month that the landmark should remain a museum to serve as bridge between faiths and cultures. His comments sparked a rebuke from Turkey's Foreign Ministry, which said Hagia Sophia was a domestic issue of Turkish national sovereignty.
Erdogan, a devout Muslim, has frequently used the Hagia Sophia issue, which sits at the heart of Turkey's religious-secular divide, to drum up support for his Islamic-rooted party.
Some Islamic prayers have been held in the museum in recent years and in a major symbolic move, Erdogan recited the opening verse of the Quran in the Hagia Sophia in 2018.
Built under Byzantine Emperor Justinian, Hagia Sophia was the main seat of the Eastern Orthodox church for centuries, where emperors were crowned amid ornate marble and mosaic decorations.
Four minarets were added to the terracotta-hued structure with cascading domes and the building was turned into an imperial mosque following the 1453 Ottoman conquest of Constantinople — the city that is now Istanbul.
The building opened its doors as a museum in 1935, a year after the Council of Ministers' decision.
Mosaics depicting Jesus, Mary and Christian saints that were plastered over in line with Islamic rules were uncovered through arduous restoration work for the museum.
Hagia Sophia was the most popular museum in Turkey last year, drawing more than 3.7 million visitors.
News reports have said the conversion could occur in time for prayers on July 15, when Turkey marks the quashing of a coup attempt in 2016.
A poll conducted in June by Istanbul Economy Research showed 46.9% of respondents favored Hagia Sophia being opened to Muslim worship while 38.8% said it should remain a museum. 13% said it should be open to worship for all religions.
https://www.outlookindia.com/website/story/world-news-turkeys-president-formally-makes-iconic-hagia-sophia-a-mosque/356443
--------
UK showers Saudis with apologies hastily after criticizing Riyadh regime's rights record: Report
10 July 2020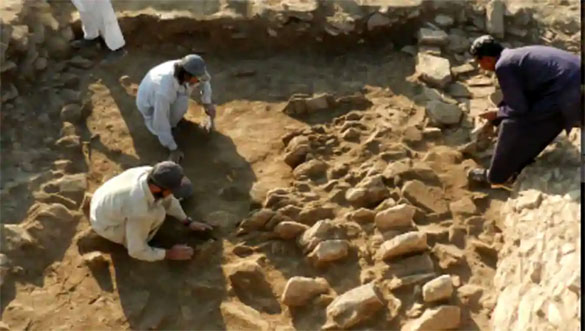 Slain US-based dissident Saudi journalist Jamal Khashoggi (L) and Saudi Crown Prince Mohammed bin Salman (Photo via Twitter)
----
The United Kingdom has reportedly offered Saudi Arabia profuse apologies, only days after London publicly leveled criticism against the ultra-conservative kingdom over its human rights abuses and imposed sanctions on the Riyadh regime in this regard.
According to a report published by the online publisher The Independent, British officials "called to apologize" to the Riyadh regime on Monday after the government imposed economic sanctions on 20 Saudi nationals held responsible for the killing of US-based dissident journalist Jamal Khashoggi.
Khashoggi, a 59-year-old Washington Post columnist, was killed at the Saudi consulate in Istanbul on October 2, 2018. Turkish officials said his body was dismembered by the killers and his remains have yet to be found.
Turkish prosecutors indicted 20 Saudi nationals over the gruesome murder, including several with close ties to Saudi Crown Prince Mohammed bin Salman (MbS).
Some Western governments and intelligence services, as well as the CIA, say they believe MbS, Saudi Arabia's de facto ruler, ordered the killing.
British Defense Secretary Ben Wallace is understood to have discreetly telephoned the Saudi crown prince, who is also the kingdom's Saudi defense minister, on Wednesday to reiterate the UK's support for the Riyadh regime and its work.
The call was not publicized by the British government, but Saudi Arabia's state-run news agency SPA boasted about it in a press statement released on Wednesday.
"His Royal Highness Prince Khalid bin Salman bin Abdulaziz, Deputy Minister of Defense, received yesterday a phone call from His Excellency British Defense Secretary [sic], Mr. Ben Wallace, during which the partnership between the two countries was discussed, especially in the defense field, and the efforts made by the two countries to enhance regional and international security," the statement read.
Layla Moran, a candidate in the ongoing Liberal Democrat leadership contest, told The Independent, "It looks like the UK government took action against Saudi individuals one day, then called to apologize privately the next."
"This sends completely the wrong message to nations and individuals involved in human rights abuses around the world," she said.
"The government needs to decide once and for all what kind of global nation they intend the UK to be: a global champion of liberal values or an apologist for human rights abusers," Moran pointed out.
The report of the call comes as the UK is going to resume weapons sales to Saudi Arabia despite international concerns the munitions could be used in the years-long war on Yemen.
Opposition legislators and campaigners against the arms trade slammed the "morally indefensible" decision by Prime Minister Boris Johnson's Conservative government.
Last year, a court ruling concluded that the UK's licensing of arms sales to Saudi Arabia was unlawful. The verdict was passed after campaigners argued that British officials had failed to make a proper assessment of humanitarian risks.
Saudi Arabia and a number of its regional allies launched a devastating war on Yemen in March 2015 in order to bring Saudi-backed former president Abd Rabbuh Mansur Hadi back to power and crush the popular Houthi Ansarullah movement.
The US-based Armed Conflict Location and Event Data Project (ACLED), a nonprofit conflict-research organization, estimates that the war has claimed more than 100,000 lives over the past five years.
More than half of Yemen's hospitals and clinics have been destroyed or closed during the war by the Saudi-led coalition, which is supported militarily by the UK, US and other Western nations.
https://www.presstv.com/Detail/2020/07/10/629310/UK-showers-Saudis-with-apologies-hastily-after-criticizing-Riyadh-regime%E2%80%99s-rights-record-Report
--------
Taliban, despite 'peace' talks, led the world by far in 2019 terrorist attacks, study finds
11 Jul 2020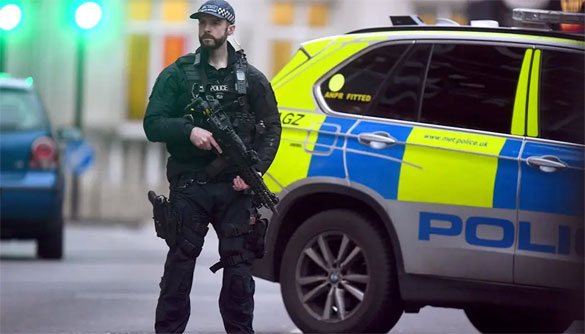 Members of a Taliban delegation leaving after peace talks with Afghan senior politicians in Moscow in May 2019. (REUTERS/Evgenia Novozhenina)
----
Almost 8,500 terrorist attacks took place in 2019, killing more than 20,300 people – some 5,460 were known perpetrators and 14,840 were victims, according to a report released this week by the University of Maryland's National Consortium for the Study of Terrorism and Responses to Terrorism (START) as part of its Global Terrorism Database (GTD).
But even as talks intensified between the United States and the Taliban in Doha to ink a "peace deal" in Afghanistan – which was ultimately signed in February and involves an immediate drawdown of American troops – the insurgency was by far the highest executioners of attacks throughout all of last year, sustaining a "longstanding upward trend."
"The behavior of organizations engaging in peace talks can involve a variety of strategies," Erin Miller, the GTD program manager, told Fox News. "Increasing violence may derail peace talks, but in some cases, it's the escalation of violence that pushes parties to the negotiating table – when that violence reaches intolerable levels – and the organization may view that as leverage in the negotiations."
According to the data, the number of terrorist attacks in Afghanistan increased 2 percent between 2018 and 2019, and the number of victims killed in attacks carried out by the Taliban increased 9 percent between 2018 and 2019, "essentially sustaining the escalation that has taken place in Afghanistan in recent years."
The number of perpetrator deaths in Taliban attacks decreased by 31 percent, and the number of victim deaths increased 9 percent.
"While the Taliban engaged in peace talks with the United States, Afghanistan experienced 21 percent of all terrorist attacks worldwide in 2019, and 41 percent of all people killed in terrorist attacks (including assailants) in 2019 were killed in Afghanistan," the report surmised. "The Taliban in Afghanistan was responsible for more terrorist attacks in 2019 than any other group by a wide margin, and those attacks resulted in more deaths than the next ten deadliest perpetrator groups combined."
While Afghanistan endured the biggest chunk of assailants at 21 percent, it was followed by Yemen at 9 percent, Iraq at eight percent, India at 7 percent, Nigeria at 6 percent, and the Philippines at 5 percent. Pakistan and Somalia both stood at 4 percent, followed by Syria, the Democratic Republic of the Congo and Colombia at 3 percent and Nepal and Burkina Faso at 2 percent.
Aside from the Taliban, several of the perpetrator groups that increased terrorist violence in 2019 included Houthi extremists in Yemen (55 percent increase in attacks; 11 percent increase in total deaths; 54 percent increase in victim deaths), Boko Haram (43 percent increase in attacks; 47 percent increase in total deaths; 37 percent increase in victim deaths); and the Communist Party of Nepal – Maoist – Chand (148 percent increase in total attacks; seven people were killed in 2019 including one perpetrator, up from zero in 2018.
And in the United States in 2019, there were some 64 attacks deemed to be acts of terror – killing 51 people.
"Terrorism in the United States continued to be characterized by diverse, sometimes complex, and often ambiguous ideological influences, typically without clear ties to formal, named organizations," the report continued. "Perpetrators of the ten lethal terrorist attacks in the United States in 2019 included white supremacists/nationalists, anti-Semitic extremists linked to the Black Hebrew Israelite movement, an al-Qaida in the Arabian Peninsula operative, and a conspiracy theory extremist."
However, the report also underscores that the "vast majority of terrorist attacks in the United States in 2019 were non-lethal – some 84 percent, excluding the perpetrator deaths," and documented to have been motivated by "diverse ideological influences, including antifascist, anti-government, anti-LGBT, anti-Muslim, anti-Semitic, anti-white, left-wing, pro-choice, and white supremacist/nationalist extremism."
By comparison, between 2015 and 2019, 286 people were killed in terrorist attacks in the United States – excluding assailants. The report also indicated that 95 percent were killed in attacks involving firearms and that guns were the weapon of choice in 27 percent of terrorist attacks in America during that time period.
The United States seemingly mirrors a global downward trend in terrorist attacks, with the new report highlighting that 2019 was the fifth consecutive year of declining global terrorism since terrorist violence peaked in 2014 at nearly 17,000 attacks and more than 44,000 total deaths. The total number of terrorist attacks worldwide decreased by 50 percent between 2014 and 2019, and the total number of fatalities decreased by 54 percent.
In 66 percent of all terrorist attacks that took place last year, information on the perpetrator was identified. Moreover, in 59 attacks, "the individual perpetrator or perpetrators were identified, but they were not known to be affiliated with a particular group or organization."
"This represents a decline in the number of attacks carried out by unaffiliated individuals, which peaked at 102 in 2017. The lethality of attacks carried out by unaffiliated individuals also decreased, from more than 200 victims killed in 2016 to 98 in 2019," the report noted.
But while the analysis concluded that there had been an overall drop in terrorist attacks globally, it detected an uptick in terrorism in a number of African countries and a rise in "racially and ethnically motivated terrorism."
"Several important trends emerged in African countries in 2019, including in Nigeria, where terrorist violence overall decreased due to a reduction in attacks by Fulani extremists, but terrorist violence carried out by Boko Haram increased," the report asserted. "Boko Haram also increased terrorist activity in Cameroon, Chad, and Niger. In addition, Mali saw a 16 percent decrease in attacks in 2019, but a 41 percent increase in total deaths due to multiple (6) mass-casualty terrorist attacks in which more than 30 people were killed, compared to zero such attacks in previous years."
The GTD is widely considered the most comprehensive unclassified database of terrorist attacks in the world, and the 2020 update includes details of more than 200,000 events that took place worldwide over 50 years, from 1970 to 2019, according to the University of Maryland.
The GTD research team combines artificial intelligence and analysis to systematically identify violent events that meet the definition of terrorism and record a wide range of information about each event. The database, which is sourced by news media articles published around the world, includes more than 100 variables documenting the date, location, weapons, tactics, targets, perpetrators, and casualties and outcomes of each attack.
https://www.foxnews.com/world/taliban-terrorist-attacks-peace-talks-2019?utm_source=iterable&utm_medium=email&utm_campaign=1350743_
--------
Tablighi Jamaat: Court allows 62 Malaysians,11 Saudis to walk free on fine of Rs 7k and Rs 10K
Jul 10, 2020
NEW DELHI: A Delhi court Friday allowed 62 Malaysians and 11 foreigners from Saudi Arabia to walk free on payment of fine of Rs 7,000 and Rs 10,000 each respectively, after they accepted mild charges, under the plea bargain process, related to various violations including visa norms while attending Tablighi Jamaat congregation here during the Covid-19 lockdown. A lawyer, who appeared for the foreign nationals, said that Metropolitan Magistrate Siddharth Malik passed the order after the Malaysians sought lesser punishment under plea bargain process by accepting mild charges.
They were allowed to walk free after the Sub-divisional magistrate of Lajpat Nagar, who was the complainant in the case, Additional commissioner of Police of Lajpat Nagar and Inspector of Nizamuddin, said they have no objection to their pleas.
Senior advocate S Hari Haran, said another Metropolitan Magistrate Ashish Gupta passed the order in the case of foreign nationals from Saudi Arabia who accepted mild charges in exchange for lesser punishment under the plea bargain process.
Under plea bargaining, the accused plead guilty to the offence praying for a lesser punishment.
The Criminal Procedure of Code allows plea bargaining for cases where the maximum punishment is imprisonment for seven years, where offences don't affect the socio-economic conditions of the society and when the offences are not committed against a woman or a child below 14 years.
The court had on Thursday allowed 60 Malaysians to walk free on payment of Rs 7,000 fine each after they accepted a few mild charges under plea bargain process.
They were granted bail on July 7 on furnishing a bail bond of Rs 10,000 each.
They were charge sheeted for attending the religious congregation at Nizamuddin Markaz event in the national capital by allegedly violating visa conditions, indulging in missionary activities illegally and violating government guidelines, issued in the wake of Covid-19 outbreak in the country.
https://timesofindia.indiatimes.com/india/tablighi-jamaat-court-allows-62-malaysians11-saudis-to-walk-free-on-fine-of-rs-7k-and-rs-10k/articleshow/76897970.cms
--------
Think tank expresses alarm at anti-transgender sentiment by Islamic affairs minister
11 Jul 2020
BY JERRY CHOONG
KUALA LUMPUR, July 11 — Independent think-tank Galen Centre for Health and Social Policy today expressed concern at the recent remarks by Religious Affairs Minister Datuk Zulkifli Mohamad Al-Bakri permitting the Federal Territories Islamic Religious Department (Jawi) to take action against the transgender community.
Its founder cum chief executive officer AzrulMohdKhalib said this sends a terrible signal which may cause an escalation of harmful and discriminating actions, both institutional and vigilantism, against the transgender community.
"It is a fact which has been thoroughly documented that transgender persons in Malaysia encounter harassment, discrimination and subject to physical assaults," he said in a statement.
Despite the injustice and demonisation faced by the transgender community, Azrul said perpetrators of abuse against them often act with impunity and escape unpunished pointing out that in some extreme cases, transgender persons have become seriously injured or lost their lives.
"The minister should consider withdrawing his statement. I am reminded that Zulkifli during his time as Federal Territories Mufti had in fact promoted a message of compassion, empathy and understanding towards the transgender community with the intention of helping and providing assistance.
"In 2017 he engaged in dialogue with a group of them at a Chow Kit drop-in centre. In 2018, as Mufti, Zulkifli hosted a delegation of transgender women at his office for discussions and called for reforms," he said.
Azrul noted that the then-Mufti's main message at the time was that people should not condemn, judge or punish the community, but rather to find a common ground.
"Now, he is calling for their 'tangkap' or arrest. What happened? We are also concerned that this message from a minister will also create obstacles and barriers for transgender people needing health services.
"Fear and discrimination discourage them from seeking treatment and care. They may have trouble finding alternative healthcare services if they are turned away. Everyone is equally entitled to the rights and protections provided for under Malaysian law and that includes being able to walk about without having to fear of being prosecuted for who we are, being beaten up or subject to physical harm," he said.
Yesterday in a Facebook post, the Minister in the Prime Minister's Department said Jawi would not merely be conducting arrests but also provide religious education so that the transgender community can "return to the correct path".
"We do not want to just arrest them, but what is most important is tarbiah (educate) them wisely so that they will come back to the right path.
"Islam is a religion that seeks to educate. This requires coordinated efforts from all agencies under the religious affairs department in the prime minister's department," Zulkilfi wrote.
https://www.malaymail.com/news/malaysia/2020/07/11/think-tank-expresses-alarm-at-anti-transgender-sentiment-by-islamic-affairs/1883522
--------
Mass grave uncovered in former ISIS territory of northern Iraq
July 10-2020
Numerous human remains were recently uncovered from a suspected mass grave in the northern Iraqi village of Humeydat, part of the territory formerly controlled by Islamic State militants.
Local officials found the grave, which extended over hundreds of meters, filled with bones, skulls, clothing and shoes. The remains are believed to be those of Shiite prisoners who were executed in June 2014 after ISIS gained control of Mosul, though an investigation is needed to confirm.
An estimated 1,500 prisoners, both Shiite and Sunni, from Badoush were taken to the desert and separated, according to a Human Rights Watch investigation. ISIS allegedly executed 600 prisoners in this area, most of whom were Shiite.
Experts performed an initial investigation, but further excavation has been halted due to the ongoing coronavirus pandemic, officials told The Associated Press. The Iraqi government task force that investigated mass graves prior to the pandemic had ongoing issues including understaffing and inadequate resources to store and identify remains, according to a November 2018 report from the United Nations.
https://www.militarytimes.com/flashpoints/2020/07/09/mass-grave-uncovered-in-former-isis-territory-of-northern-iraq/?utm_source=iterable&utm_medium=email&utm_campaign=1350743_
--------
Troops kill 92 Boko Haram terrorists, rescue 35 captives
10 July 2020
Troops of the Armed Forces of Nigeria killed 92 Boko Haram terrorists in the past week, according to Defence Headquarters.
DHQ spokesperson, Major-General John Enenche, disclosed during a media briefing on Thursday, July 9, 2020 that troops had at least 17 recorded encounters with the Islamic sect terrorising the northeast region.
He noted that troops of 25 Task Force Brigade killed 17 terrorists while on clearance operations along Damboa-Maiduguri Road, Borno State on Tuesday, July 7.
Even though he had in a previous statement announced that two soldiers were killed in the encounter, Premium Times has reported that as many as 37 soldiers were killed, according to military sources.
Boko Haram's reign of terror in the region commenced in 2009 and has led to the death of over 30,000, abduction of tens of thousands, and displacement of over 2.5 million people.
The Islamic State West African Province (ISWAP), a major Boko Haram faction, has carried out direct attacks on military troops for the past two years.
Enenche further reported in his Thursday briefing that 75 other terrorists were killed in other encounters with troops in the northeast theatre.
Four terrorists also surrendered to troops while 'some criminal elements and spies' were arrested.
Enenche said a total of 35 people who had been kidnapped by Boko Haram terrorists were also rescued by troops.
Troops destroyed structures and equipment, while also capturing large arms and ammunition, as well as vehicles and equipment, according to the major-general.
He disclosed that massive air strikes also destroyed Boko Haram structures used as meeting venue at Mainyakare Village on the fringes of Sambisa Forest.
Mina along the GulumbaGana-Kumshe axis in the northern part of Borno was also hit by air strikes.
The air strikes were carried out by the Air Task Force of Operation Lafiya Dole, the anti-Boko Haram theatre launched in 2015.
https://www.pulse.ng/news/local/troops-kill-92-boko-haram-terrorists-rescue-35-captives/5cy1s5n?utm_source=iterable&utm_medium=email&utm_campaign=1350743_
--------
Pakistan
E-7 seminary dispute temporarily defused after former Lal Masjid cleric leaves
Jul 10 2020
ISLAMABAD: Former Lal Masjid cleric Maulana Abdul Aziz has vacated the E-7 seminary Jamia Fareedia, temporarily defusing the standoff that had emerged there.
Capital administration and police officials told Dawn on condition of anonymity that Mr Aziz, his family and his students have left the E-7 seminary and moved to Jamia Hafsa in G-7.
Mr Aziz reportedly left Jamia Fareedia after he was assured by local ulema and government officials that the matter that brought him there would be resolved.
The police presence around the seminary has also been minimised, the officials said, as the situation has been defused until exams - which are scheduled to begin in seminaries on July 11 - are completed.
The officials said that Mr Aziz and Jamia Fareedia administrator Maulana Abdul Ghaffar have both claimed ownership of the seminary. Mr Ghaffar used to be a close aide to Mr Aziz, but they have since developed differences.
Mr Aziz appointed Mr Ghaffar administrator of Jamia Fareedia in the 2000s, they said, but he lost control of the seminary to Mr Ghaffar.
Mr Aziz, his family and 200 Jamia Hafsa students moved to Jamia Fareedia a few days ago. They told Mr Ghaffar and his companions to vacate the premises, leading to a standoff between both parties when they both refused to leave.
Administration and police officials also became involved, but since the dispute was a private one their focus was on maintaining law and order in the area.
An equipped police contingent was stationed around the seminary. Ulema approached the two clerics at the administration's request and asked them to settle the matter through talks.
Government officials accompanied the ulema and assured Mr Aziz that the rightful owner of the land and seminary would get possession of them, the officials said, adding that the government does not own the land or the seminary, and was simply trying to avoid a confrontation between both parties.
The ulema were made guarantors and asked for a month to resolve the issue, while Mr Aziz vacated the seminary. The police are still deployed around the seminary as a precaution, but the number of personnel has been decreased, they said. The officials said Mr Aziz' father had acquired the land and constructed the seminary on it in the late 1970s. Mr Aziz' nephew Haroon Rasheed confirmed that Mr Aziz has left the premises and moved to his home in Jamia Hafsa. He said capital administration officials and the ulema sought a month to resolve the dispute.
https://www.dawn.com/news/1568007/e-7-seminary-dispute-temporarily-defused-after-former-lal-masjid-cleric-leaves
--------
Minorities enjoy equal rights in Pakistan: Tahir Ashrafi
Asim Yasin
July 11, 2020
ISLAMABAD: The Pakistan Ulema Council (PUC) Chairman Hafiz Muhammad Tahir Ashrafi said on Friday that Constitution of Pakistan has categorically defined rights for Muslims and non-Muslim population and all the minorities residing in Pakistan own equal rights like majority population.
"Non-Muslim population of Pakistan since freedom of the country has been playing very positive and effective role for stability of Pakistan," he said while talking to media persons here. Tahir Ashrafi said the issue of Islamabad temple is in the court and before Islamic Ideology Council, adding that DarulAfta Pakistan and Pakistan Ulema Council will present its suggestions to the Council. "Non-Muslim population in Pakistan is being protected and enjoy all rights as categorically defined in the Constitution of Pakistan," he said.
Tahir Ashrafi said dozens of worship places have been established in the country for minorities, adding that in recent times, government has constructed Kartarpur Corridor for Sikh pilgrims and many other worship places have also been constructed all over the country.
He also announced that PUC with coordinated support of World Peace Council is going to host a convention in Islamabad, which will be attended by representatives of different religious schools of thought. "The convention will also issue a joint declaration following this convention on overall situation of the country," he said. The PUC chairman also underlined that any organisation, group or individual will not be allowed in Pakistan to seize rights of minorities living in the country.
Responding to a query, Tahir Ashrafi stated that some conspiring elements in the past accused their opponents of blasphemy for their vested interests, adding that during last two years as many as 26 blasphemy cases were settled with peaceful talks.
He said that strict action should be taken against elements who coined blasphemy allegations against their opponents in pursuit of vested interests. He said that Muthahida Ulema Board has resolved 105 such cases in last one year. Hafiz Tahir Ashrafi said the PUC and Muthahida Ulema Board own explicit stance that blasphemy allegations against any innocent person will not be ratified.
https://www.thenews.com.pk/print/685065-minorities-enjoy-equal-rights-in-pakistan-tahir-ashrafi
--------
Justice Isa's wife makes public her reply to FBR
Nasir Iqbal
Jul 11 2020
ISLAMABAD: Cerina Isa, the wife of Justice Qazi Faez Isa, on Friday released the statement she had submitted along with required documents to the Federal Board of Revenue (FBR) a day ago, in compliance with the latter's notice in an attempt to remove the propaganda against the judge's family.
She said she continued to face harassment, humiliation and propaganda and expressed the hope that the FBR officials would not allow themselves to be used or bullied as she asked them to apply the same law to Prime Minister Imran Khan, Law Minister Farogh Nasim, former attorney general Anwar Mansoor and Assets Recovery Unit chairman Shahzad Akbar and their families.
"Every day we are told that they [the government] were striving for the 'MadinakiRiyasat', therefore I am sure these gentlemen will be only too happy to inform an ordinary taxpaying woman about how much tax they pay and the status of their wives and children's properties and if not then I may have to ask them questions," she said.
The copies of her statement were released at the National Press Club (NPC), Islamabad, through her counsel along with annexures regarding the three offshore properties.
She said she had to present the X-ray films before the media to negate the offensive propaganda that she was pretending that she was not well by using a walking stick at the FBR office.
In reply to Commissioner (IR) AEOI Zulfikar Ahmad, Mrs Isa wondered should FBR not ask Prime Minister Imran Khan why he paid less tax than her and yet somehow managed to buy very expensive properties and lives in a 300-kanal massive mansion.
Should the FBR not ask the PM, ARU chairman, law minister and ex-AG how they "illegally obtained her past income tax records and then disclosed the same", she questioned.
"I did not want to drag anyone into this but I have had enough of being spied on, abused and harassed for the last year and made to feel like a common criminal," she stated. "Please do not blame me if all that I ask FBR to provide me copies of the income tax records of the prime minister, Abdul WaheedDogar (the original complainant), Mirza Shahzad Akbar, FaroghNaseem, Anwar Mansoor, Dr Moh­a­mmad Ashfaq Ahmed, and whether they show the properties of their wives and children in their income tax papers.
"Please provide copies of their returns from when they started paying income tax till now, as they had obtained and disclosed my records, she said adding they should not have objections if FBR treats them similarly.
"I'm sure as dedicated professional you will apply the law with an even hand and not allow yourself to be used or bullied," she observed.
Mrs Isa said she paid tax of Rs576,540 in 2018 from the taxable income of Rs4 million while for the year 2019 she paid Rs809,970 on the income of Rs5.3 million. It was said she was not receiving FBR notices on June 25, she said, adding that the very day she had lost her father. This false pretext of not receiving the notices was then used to paste notices on the gate of her residence to humiliate her in front of her household staff and everyone in the neighbourhood, she alleged.
She disclosed that when she was in Quetta with her husband, they had not only received threats but also terrorists carried out an attack. "I feared that the next terrorist attack may be successful and I wanted to secure my children's future," the statement said, adding she helped them buy two properties in a relatively cheap area on the outskirts of London.
"My son worked in an estate agency and also did some private contractual work," the statement said, adding her son-in-law was working for the UK Ministry of Justice and her daughter-in-law worked as a financial analyst in London.
"If I wanted to conceal our ownership of properties we could have easily purchased them using a sham offshore company to hide the properties 'real owners'. If you don't believe me, please ask Prime Minister Khan and his well experienced coterie as to how they concealed their own ownership properties abroad," she alleged.
"FBR also asked for the money trail for the properties," she said, adding she didn't know what the FBR meant by money trail. "Please explain and identify the provision in the Income Tax Ordinance (ITO) 2001 where money trail is mentioned so that she can understand and answer the question."
She also enclosed along with her statement to FBR return of income, wealth statement and foreign income and assets statement for the year 2018, 2019, certificate issued by UBL, Sta­ndard Chartered Bank's certificate in respect of the foreign currency account of December 2019 showing deposits for the year 2003 to 2013 amounting to pounds 671,490 and remittances abroad during the years 2003 to 2013 amounting to pounds 698,002.
Moreover, she also annexed investment position certificate of the National Saving Centre (NSC), different tax deduction certificates issued by NSC, the property registers maintained by the Land Registry showing the date and price of all the three properties, pictures of the envelopes attached to the gate and returning the open original envelopes with notices to her daughter and son.
https://www.dawn.com/news/1568226/justice-isas-wife-makes-public-her-reply-to-fbr
--------
Pakistan ensuring completion of FATF action plan: Shaikh
Jul 11 2020
ISLAMABAD: Adviser to the Prime Minister on Finance and Revenue Dr Abdul Hafeez Shaikh on Friday said Pakistan as a responsible member of the international community continued to ensure the earliest completion of the Financial Action Task Force (FATF) Action Plan through increasing the effectiveness of its AML/CFT regime.
In a keynote speech thro­ugh Zoom to a high-level panel on International Fina­n­cial Accountability, Trans­pa­rency and Integrity (FACTI), Dr Shaikh said Pakistan had already addressed 14 out of 27 FATF Action Plan items while substantial progress had been made in addressing the remaining 13 ones, according to a press release issued here by the finance ministry.
The FACTI panel discussed, among others, the overall efforts undertaken by member states to implement comprehensive international frameworks related to financial accountability, transparency and integrity critical to financing the Sustainable Development Goals.
Dr Shaikh told the panel that Pakistan had made considerable progress in addre­ssing the recommended act­ions of Mutual Evaluation Report, which included 15 legal amendments to meet technical compliance, update of National Risk Assessment on ML/CT, implementation of Anti-Money Laundering/Combating the Financial Terrorism (AML/CFT) measures on DNFBPs, CDNS and Pakistan Post, broadening the sanction regime, etc.
Similarly, he said, Pakis­tan had taken various measures in recent years to contain illicit financial flows through strengthening of the AML/CFT regulations on Customer Due Diligence and Know Your Customer and other AML/CFT instructions to financial institutions have been brought in line with FATF standards.
To further align with the international standards, he said, the AML Act had been amended to include tax offences as predicate offen­ces. A range of predicate offences had been added to the schedule of AML Act to include serious offences, including corruption, narcotics, terrorism and human trafficking, he added.
Dr Shaikh said violations of Section 4(1) (unauthorised FX business) and Section 5 (illegal transfers) of Foreign Exchange Regulation Act (FERA), 1947, had been incorporated into the schedule of Anti-Money Laundering (AML) Act, 2010 in terms of which those offences might also be punishable. He said amendments to the Protection of Economic Reforms Act (PERA) 1992 had been incorporated to restrict feeding of foreign currency accounts by non-tax filer Pakistani residents.
The adviser said the government had launched the Pakistan Remittances Initiative (PRI) to facilitate inflow of home remittance into the country through formal channels. Resultantly, Pakistan had registered growth in remittances during the last decade, rising from $6.4 billion in FY08 to $23bn in FY20.
https://www.dawn.com/news/1568230/pakistan-ensuring-completion-of-fatf-action-plan-shaikh
--------
ATC to indict Uzair Baloch in eight more criminal cases
Jul 11, 2020
KARACHI: An anti-terrorism court on Friday resumed hearing eight criminal cases against Uzair Baloch.
The ATC judge provided copies of charge-sheets filed in these cases to the Lyari gangster for his likely indictment at the next hearing. The cases pertaining to the attack, murder and kidnapping of police officials were registered at Chakiwara and Kalakot police stations.
He was presented in court at Central Jail, Karachi amid tight security with his head covered and both hands cuffed. Rangers personnel were deployed in and outside the court to prevent any untoward incident.
Earlier this week, the anti-terrorism court had indicted Baloch in a case related to the kidnapping and murder of a trader. The judge framed charges against the accused who denied having any role in the abduction and murder of Abdul Samad and opted to contest the charges.
The court issued notices to the investigation officer and witnesses to turn up at next hearing for deposition.
According to jail authorities, 54 criminal cases, including the Arshad Papu murder case, are pending against Baloch.
https://www.pakistantoday.com.pk/2020/07/10/atc-to-indict-uzair-baloch-in-eight-more-criminal-cases/
--------
Mideast
Turkey's Erdogan may be seriously pursuing his nuclear ambitions: Expert
10 July 2020
Turkish President Recep Tayyip Erdogan may be seriously pursuing nuclear weapons, according to non-proliferation expert John Spacapan.
Spacapan who is a fellow at the Non-proliferation Policy Education Center in Washington DC, wrote in an article published on the Bulletin of the Atomic Scientists on Tuesday that despite Turkey being party to the Treaty on the Non-Proliferation of Nuclear Weapons (NPT), there are three warning signs suggesting Ankara is seeking to acquire nuclear weapons.
For all the latest headlines follow our Google News channel online or via the app.
First: Erdogan has explicitly said it was unacceptable that Turkey couldn't have its own nuclear weapons. In September 2019, he told his party members: "Some countries have missiles with nuclear warheads, not one or two. But (they tell us) we can't have them. This, I cannot accept."
Second: "Erdogan is often bombastic, but on nuclear energy he's taking action. Along Turkey's Mediterranean coastline, the Russians are building four large civilian nuclear power reactors at the Akkuyu Nuclear Facility," Spacapan said.
Ankara said that the purpose of the plant was to reduce Turkey's dependence on gas imports to meet electricity demand, but Spacapan said that didn't ring true for Turkey.
"The Akkuyu facility doesn't make Turkey less dependent on foreign powers. Russia will own and operate the facility, and it is well-established that Moscow uses all of its energy assets—not just fossil fuels—for coercion," he said, adding that the nuclear facility is a "bad investment" because Russia will only pay for the first reactor in the facility and the Turkish government will have to secure the financing for the other three reactors.
Spacapan also added that from market point-of-view, "natural gas and renewables beat nuclear," and brought the natural gas drilling deal Turkey struck with Libya's Government of National Accord (GNA) last year.
"What's worrisome is Turkey could exploit nuclear power as a cover to procure bomb-related technology and hardware. The technology transfer is already occurring. Since the Akkuyu project began, Turkish engineering students have become the second largest national group studying nuclear sciences in Russia, where hundreds of Iranian and North Korean scientists came before them," he said.
Third: Turkey is collaborating militarily with Pakistan, a nuclear-armed country that is nowhere near Turkey's borders. Spacapan notes that while Turkish-Pakistani ties were "warm but superficial," Erdogan "tightened the ties considerably" since 2018 and is supplying Pakistan's military with "sophisticated weapons."
"Erdogan's current clout in Islamabad exceeds that of North Korea, Iran, and Libya, all of which received nuclear bomb help from Pakistan," he said.
The non-proliferation expert said: "Since nuclear power provides much of the technology for bomb making, and in Turkey's case makes little economic sense, the United States should be trying to steer Turkey away from nuclear energy."
https://english.alarabiya.net/en/News/middle-east/2020/07/10/Turkey-s-Erdogan-may-be-seriously-pursuing-his-nuclear-ambitions-Expert.html
--------
Iran says not surprised by Western concerns about strategic ties with China
Friday, 10 July 2020
Iran says it comes as no surprise to see Western countries expressing concern about Tehran's strategic cooperation with Beijing, as they are terrified that Iran would be linked to China's global potentialities.
Gholam-Reza Ansari, the Iranian deputy foreign minister for economic affairs, says some of the criticisms recently raised about a 25-year strategic cooperation deal between Tehran and Beijing are "ridiculous".
Speaking in a televised interview on Thursday night, Ansari referred to the US State Department spokesperson's comments about the deal, and said Washington expresses sympathy with the Iranian nation while it has imposed the harshest sanctions ever against the Islamic Republic even at the time of the coronavirus outbreak.
"Since Iran's relations with China are serious, and that forms the basis of economic and strategic cooperation between the two states in the 25-year document, it is quite normal for Western countries to be worried about such relations," he noted.
Ansari said China is currently the only country in the world which is buying Iran's oil officially.
"The policy of the US and Britain—Anglo-Saxons in general—is to focus on pressuring Iran in a bid to keep it away from China and Russia," he added.
'Western countries terrified by Iran-China ties'
AlaeddinBoroujerdi, the former chairman of the Iranian Parliament's National Security and Foreign Policy Commission, says the West is terrified that Iran's growing capacities are connected to the huge global potentialities of China.
"This is why they have increased their efforts to undermine Iran-China relations following the announcement of talks between the two countries on a long-term deal," he added.
The major agreement between Iran and China was announced in a joint statement during a visit to Tehran by Chinese President Xi Jinping in 2016.
The cooperation roadmap consists of 20 articles, covering Tehran-Beijing ties in "Political," "Executive Cooperation," "Human and Cultural," "Judiciary, Security and Defense," and "Regional and International" domains, according to the statement released back then.
In a post on his Twitter account on Tuesday, Foreign Ministry Spokesman Abbas Mousavi rejected the "lies" and rumors recently spread about the Sino-Iranian Comprehensive Strategic Partnership.
Mousavi described the agreement as a "transparent roadmap" and "principled" guideline for the future of relations between the two key states.
He said China is expected to emerge as the world's leading economic power in the near future, while Iran will turn into the great power in the West Asia region.
The two sides will thus be able to "ensure common interests and resist the pressure of bullies through their complementary relations and independent from monarchical and hegemonic Western powers," he said.
https://www.presstv.com/Detail/2020/07/10/629308/Iran-china-cooperation-deal-boroujerdi-Ansari
--------
Iran to Retaliate Once Foreign Hand Proven in Natanz Incident
Jul 10, 2020
"It is still too early to make any judgment on the main cause of the blast [in Natanz], and relevant security bodies are probing into every detail of the incident," Mousavi said on Friday.
If Iran concludes that foreign elements were involved, it will be announced, and there will be repercussions, he added.
Mousavi pointed to the media hype over Israel's role in the blast, and said such reports are aimed at portraying the "hollow" Israeli regime as powerful.
Israelis claim responsibility for any incident in every corner of the world, he said, downplaying the claims that Tel Aviv is involved in the Natanz explosion.
Last week, Spokesman of Iran's Supreme National Security Council (SNSC) KeyvanKhosravi said that the cause of the incident at Natanz nuclear facility has been found, but will not be declared now for security reasons.
Experts from different organizations attended the facility since the early hours of the incident and determined the main cause of the incident, but it will be announced later, Khosravi said, and added that there were no nuclear materials in the place, and the issue of leakage of radioactive material has been rejected.
His remarks came after an incident at Natanz nuclear facility on June 2. Spokesman of the Atomic Energy Organization of Iran (AEOI) Behrouz Kamalvandi said on the same day that the incident which occurred at the country's Natanz nuclear facility caused no major damage and the site is operating as usual.
Kamalvandi said that an incident occurred in one of the under-construction sheds in Natanz nuclear facility.
One of the under-construction sheds in the open area of Natanz nuclear facility was damaged this morning and investigation into the case is underway, he added.
This incident did not have any casualties and has not inflicted any damage on the current activities of the facility either, Kamalvandi stated, noting that since this nuclear facility has been inactive, there is no worry about the possibility of contamination.
Presently, the Organization's expert teams are at the scene of incident and are investigating the causes behind the incident, Kamlvandi added.
A picture released by the AEOI from the shed shows minor damage.
The Natanz Fuel Enrichment Plant, covering 100,000 square meters and built eight meters underground, is one of several Iranian facilities monitored by the UN nuclear watchdog.
https://en.farsnews.ir/newstext.aspx?nn=13990420000385
--------
Rouhani Calls for Re-enforcement of Virus-Related Restrictions
Jul 10, 2020
Rouhani urged the governors-general of provinces to reinstate lockdown where they consider it necessary.
Fortunately, with accurate and practical implementation of the plans, coordination among all institutes, as well as the ceaseless efforts of the medical staff, the first wave of coronavirus was controlled and we reached relative calm in May and June, he added.
President Rouhani, meantime, lauded the nation's achievements in fighting the disease in recent months, as it led to the World Health Organization's admiration, as most countries asked for Iran's experiences in fighting the virus.
The Social-Security Committee of the National Anti-Coronavirus Campaign Headquarters should carefully prevent holding of various gatherings, as the main cause of spread of the disease, he stressed.
The Iranian health ministry announced on Thursday that 2,079 new coronavirus cases have been identified in the country during the past 24 hours, adding that 221 patients have passed away since yesterday.
"2,079 new patients infected with COVID-19 have been identified in the country during the past 24 hours and 995 patients have been hospitalized," Iranian Health Ministry Spokeswoman Sima Sadat Lari said on Thursday, adding, "The total number of the COVID-19 patients reached 250,458."
"Unfortunately, 221 patients lost their lives in the past 24 hours, increasing the number of the dead to 12,305," she added.
Sadat Lari expressed pleasure that 212,176 patients have recovered or been discharged from hospitals.
Meanwhile, the spokeswoman expressed concern that 3,324 coronavirus patients are in critical conditions.
Sadat Lari added that 1,897,803 diagnostic tests have been conducted across the country.
She warned that Khuzestan, Hormozgan, Bushehr, Kermanshah, Kurdistan, Ilam, East Azarbaijan, West Azarbaijan and KhorsanRazavi provinces are in red conditions, while Golestan, Alborz, Kerman, Yazd, Hamedan, Ardabil, Isfahan, Tehran, Mazandaran and Sistan and Balouchestan provinces are in a status of alert.
Iranian President Hassan Rouhani said last month that over 1,000 medical centers in the country have received necessary equipment to conduct tests on people suspected of infection to coronavirus, and added that Iran ranks first in the Muslim world in scientific achievements.
"Based on a report [by the health ministry], 1,200 centers across the country are ready to take samples and tests from people and 17,500 nursing and health homes are also prepared to provide hygiene and treatment services to people," Rouhani said, addressing a meeting of the national coronavirus campaign headquarters in Tehran.
Also, earlier this month, he said that the country will increase the number of its hospital beds to 8,000 by the end of the current Iranian year (March 19).
"We will add 8,000 hospital beds by the yearend," Rouhani said.
He added that 1,500 hospital beds for special cases have also been added to the capacity of the country's medical system since the outbreak of coronavirus in the country, noting that 2 drug production lines are also added every month to the country's pharmaceutical capacity.
The coronavirus COVID-19 is affecting approximately all countries and territories around the world. The virus was first reported in the central Chinese city of Wuhan late last year. It has so far killed more than 557,000 people and infected over 12.3 million others globally.
The Iranian foreign ministry declared that despite Washington's claims of cooperation to transfer drugs to Iran via the new Swiss-launched payment mechanism, the US is troubling the process amid the coronavirus outbreak in the country.
Although US claims that medicines and medical equipment are not under sanctions, they have practically blocked the transfer of Iran's financial resources in other countries into the Swiss Humanitarian Trade Arrangement (SHTA), Iranian Foreign Ministry Spokesman Seyed Abbas Mousavi said.
As the death toll from the virus surges, Iran intensifies its preventive safety measures. Closures of schools and most universities have been extended until further notice.
https://en.farsnews.ir/newstext.aspx?nn=13990420000112
--------
Macron asks Israeli PM Netanyahu to drop West Bank annexation plans
10 July 2020
Emmanuel Macron asked Israel's Prime Minister Benjamin Netanyahu to refrain from annexing Palestinian territory in the West Bank and elsewhere during a telephone call between the two leaders, the French president's office said on Friday.
Macron "emphasized that such a move would contravene international law and jeopardise the possibility of a two-state solution as the basis of a fair and lasting peace between Israelis and Palestinians," his office said in a statement after the call on Thursday.
It was the latest move by European leaders pressing Netanyahu to drop plans to annex Jewish settlements in the West Bank and the strategic Jordan Valley.
The controversial move was endorsed in a Middle East plan unveiled by US President Donald Trump in January.
Israel's government had set July 1 as the date when it could begin taking over the Palestinian areas, where the population of Israeli settlers has grown since the 1967 Six-Day War.
For all the latest headlines follow our Google News channel online or via the app
The foreign ministries of France and Germany, along with those of Egypt and Jordan -- the only Arab states to have peace deals with Israel -- warned this week that any annexation could have "consequences" for relations.
But Macron told Netanyahu that France remained committed to Israel's security and "expressed his attachment to the friendship and confidence that links France and Israel", his office said.
https://english.alarabiya.net/en/News/middle-east/2020/07/10/Macron-asks-Israeli-PM-Netanyahu-to-drop-West-Bank-annexation-plans-.html
--------
Hundreds gather in West Bank for funeral of Palestinian shot by Israeli soldiers
10 July 2020
Hundreds of people gathered in the occupied West Bank on Friday for the funeral of a Palestinian man shot by Israeli soldiers a day earlier.
Israel's army said troops opened fire after the Palestinian and another man started throwing fire bombs at a guard post near the town of Nablus.
Palestinian officials dismissed the report and said the man had been walking with friends when he was shot dead.
People at the funeral in the village of Salfit carried Palestinian flags and chanted "Allahu Akbar," or God is greatest.
Tensions have been high in the West Bank in recent weeks as Israel weighs a plan to annex part of the territory that Palestinians seek for a future state.
https://english.alarabiya.net/en/News/middle-east/2020/07/10/Hundreds-gather-in-West-Bank-for-funeral-of-Palestinian-shot-by-Israeli-soldiers.html
--------
Iran executes man for drinking alcohol: Rights group
10 July 2020
A man in northeast Iran was executed on Wednesday for consuming alcohol, a rights group reported on Thursday.
For all the latest headlines follow our Google News channel online or via the app.
The man, reportedly 55, married, and father of two, was executed in the city of Mashhad after getting caught drinking alcohol for the sixth time, Oslo-based rights group Iran Human Rights (IHR) said citing the executed man's lawyer.
"With this execution, the Islamic Republic's judicial system has once again proven that its views are no different from those of ISIS," IHR director Mahmoud Amiri-Moghaddam said.
In a statement released later, the Iranian judiciary confirmed the man's execution.
There is no official data on the number of executions due to alcohol consumption in Iran.
"Due to the lack of transparency in the Islamic Republic's judiciary, most executions in Iran are not declared officially by the authorities," according to IHR.
Alcoholic drinks have been banned in Iran since the establishment of the Islamic Republic in 1979.
Despite the ban, many Iranians consume alcohol in private.
Individuals convicted of drinking or being in possession of alcoholic drinks in Iran are often sentenced to flogging. Those convicted more than twice, risk the death penalty.
In February, a tourist was lashed 80 times in eastern Iran for drinking alcohol, according to state media.
https://english.alarabiya.net/en/News/middle-east/2020/07/10/Iran-executes-man-for-drinking-alcohol-Rights-group.html
--------
Europe
Bosnia Muslims mourn their dead 25 years after Srebrenica massacre
11 Jul 2020
SREBRENICA, Bosnia and Herzegovina: Bosnian Muslims on Saturday mark 25 years since the Srebrenica massacre, the worst atrocity on European soil since World War II, with the memorial ceremony sharply reduced as a result of the coronavirus pandemic.
Organisers said the number of people attending the anniversary - usually in the tens of thousands - is likely to be lower than usual because of lockdown measures aimed at stemming the spread of COVID-19.
Proceedings are scheduled to start in the morning.
Then, at 1100 GMT, the remains of nine victims identified over the past year will be laid to rest at the memorial cemetery in Potocari, a village just outside Srebrenica that served as the base for the UN protection force, FORPRONU, during the conflict.
On Jul 11, 1995, after capturing the ill-fated town, Serb forces killed more than 8,000 Muslim men and boys in Srebrenica in a few days.
The episode - labelled as genocide by two international courts - came at the end of a 1992-1995 war between Bosnia's Croats, Muslims and Serbs that claimed some 100,000 lives.
So far, the remains of nearly 6,900 victims have been found and identified from more than 80 mass graves.
Bosnian Serb wartime military chief general Ratko Mladic, still revered as a hero by many Serbs, was sentenced to life in prison by a UN court in 2017 over war crimes including the Srebrenica genocide. He is awaiting the decision on his appeal.
Radovan Karadzic, another Bosnian Serb wartime political leader, was also sentenced to life in prison in The Hague.
WAR AGAINST DENIAL
The Srebrenica massacre is the only episode of the Bosnian conflict to be described as genocide by the international community.
And while for Bosnian Muslims recognising the scale of the atrocity is a necessity for lasting peace, for most Serbs - leaders and laypeople in both Bosnia and Serbia - the use of the word genocide remains unacceptable.
In the run-up to the anniversary, Serbian President Aleksandar Vucic described Srebrenica as "something that we should not and cannot be proud of", but he has never publicly uttered the word "genocide".
Several thousand Serbs and Muslims live side by side in impoverished Srebrenica, a lifeless town in eastern Bosnia with just a few shops in its centre.
On Friday, the town's Serbian mayor MladenGrujicic - who was elected in 2016 after a campaign based on genocide denial - said that "there is new evidence every day that denies the current presentation of everything that has happened".
Bosnian Serb political leader Milorad Dodik has also described the massacre as a "myth".
But on Friday, the Muslim member of Bosnia's joint presidency, SefikDzaferovic, said: "We will tirelessly insist on the truth, on justice and on the need to try all those who have committed this crime".
"We will fight against those who deny the genocide and glorify its perpetrators," he said at the memorial centre where he attended a collective prayer.
In order to avoid large crowds on Saturday, organisers have invited people to visit the memorial centre over the whole month of July.
A number of different exhibitions are on display, including paintings by Bosnian artist SafetZec.
Another installation, entitled "Why Aren't You Here?" by US-Bosnian artist Aida Sehovic, comprises more than 8,000 cups of coffee spread out on the cemetery's lawn.
"We still haven't answered the question why they are no longer here," she told AFP.
"How could this have happened in the heart of Europe, that people were killed in such a terrible way in a UN protected area? Not to mention the fact that the genocide is still being denied."
https://www.channelnewsasia.com/news/world/srebrenica-massacre-anniversary-bosnia-muslims-12923562
--------
French jihadist to be retried as prosecutors seek life term
09/07/2020
A French jihadist given a 30-year jail term last week for crimes committed in Syria, will be retried after prosecutors appealed Thursday seeking life imprisonment.
On Friday, a court jailed Vilus, 30, for crimes committed between 2013 and 2015 when he was a senior figure in the Islamic State extremist group, including overseeing the execution of two prisoners.
Vilus was found guilty of all the charges against him, including membership of a terror organisation, heading a group of IS fighters, and "aggravated murder".
The judges handed down a 30-year prison term, of which Vilus would have to serve at least two-thirds, or 20 years, before parole can be considered.
France's National Anti-Terror Prosecutor's office had sought a life sentence, with a minimum 22 years to be served, and said Thursday it had filed an appeal against the ruling.
The appeal automatically gives rise to a retrial in front of a court that will be specially constituted as this concerns a terror case.
At the original trial, public prosecutor Guillaume Michelin sought the highest sentence arguing Vilus "hasn't changed one bit" since his time with the Islamic State.
"All the steps in the accused's journey are interlocked with the construction of the caliphate," said the prosecutor, referring to the Islamist-ruled area that IS had carved out in Syria and Iraq.
"It is your responsibility to put a definite end to the bloodshed," he told the court at the time.
But the presiding judge said he wanted to leave the convicted man with "a glimmer of hope" and an opportunity to "evolve".
The trial court found that Vilus had supervised executions as a member of the religious police in the north-eastern Syrian town Ash Shaddadi, close to the Iraqi border.
In a 2015 video released by the Islamic State's media department, a man alleged to be Vilus is two metres away as two kneeling and blindfolded prisoners -- one belonging to the Free Syrian Army rebel fighters and the other a member of Syrian President Bashar al-Assad's army -- are executed with a bullet to the head.
His arrest and trial were seen as a major coup for the French security services, as Vilus is believed to have known many French jihadists in Syria.
Vilus had admitted to being in contact with Abdelhamid Abaaoud -- the man French secret services believe is the mastermind of the November 2015 terror attacks in Paris.
https://www.france24.com/en/20200709-french-jihadist-to-be-retried-as-prosecutors-seek-life-term?utm_source=iterable&utm_medium=email&utm_campaign=1350743_
--------
Russia rejects 'unscrupulous speculation' alleging offer of bounties to Taliban
10 July 2020
Russian Foreign Minister Sergei Lavrov has dismissed "unscrupulous speculation" about alleged Russian ties with the Taliban militants in Afghanistan.
Russia's top diplomat blamed media reports about the issue on internal political fights in the United States, the Interfax news agency reported Friday.
Last month, The New York Times said in a controversial report that a top-secret unit within the Russian military intelligence, the GRU, allegedly offered monetary rewards to Taliban-linked militants who would kill US troopers in Afghanistan last year. Other outlets have since carried reports about the allegation.
Late last month, the Pentagon said it could not validate the reports.
Moscow has denied the allegation. So has the Taliban group.
Meanwhile, the RIA news agency quoted Lavrov as saying that he was not optimistic that the New START nuclear arms control treaty between Russia and the United States would be extended.
He acknowledged, however, that the risks of nuclear confrontation had seriously increased.
"I agree that nuclear risks have recently increased substantially, that the security situation, international strategic stability are openly deteriorating. The reasons are also obvious to everyone: the US wants to regain global dominance and achieve victory in what they call the rivalry of the great powers," Lavrov said on Friday.
Washington and Moscow have been negotiating to extend the New START, which will expire in 2021.
Under the treaty, which was signed in 2010, the two sides agreed to halve the number of their strategic nuclear missiles and restrict the number of deployed strategic nuclear warheads to 1,550.
The New START can be extended for another five years with mutual agreement.
The US President Donald Trump administration had earlier unilaterally withdrawn from another treaty with Russia, the so-called Intermediate-Range Nuclear Forces (INF) Treaty.
https://www.presstv.com/Detail/2020/07/10/629319/Russia-Taliban-bounty-Afghanistan
--------
Turkey, UK 'very close' to free trade deal
Ahmet GurhanKartal
10.07.2020
LONDON
Turkey and the UK are "very close" to signing a free trade agreement for the post-Brexit era, according to Turkish Foreign Minister Mevlut Cavusoglu.
An article by the Financial Times quoted Cavusoglu as saying negotiations between the two countries on a trade deal covering manufactured goods, agriculture, and services are "going very well and we are close to finalizing it."
Cavusoglu visited London on Wednesday to hold talks with Prime Minister Boris Johnson and Foreign Secretary Dominic Raab.
"If you look at the volume of our bilateral trade, 95% of it is industrial products, and we agreed on that . . . and 5% is agriculture and services," Cavusoglu said.
The daily underlined that the UK is Turkey's second-biggest trading partner after Germany with a trade volume of £18.8 billion ($23.7 billion) and more than 2,500 UK companies are operating in Turkey, including BP, Shell, Vodafone, Unilever, BAE Systems, HSBC, Aviva, and Diageo.
Turkey and the UK have been holding trade talks which gained speed after Britain's exit from the EU on Dec. 31, 2019, and the UK is getting ready to sign trade deals with a few third countries straight after the exit transition period, which is unlikely to be extended beyond the end of this year.
The article underlined that Turkey is a member of the EU customs union, meaning a deal with the UK "could be implemented only once Britain has secured an [exit] agreement with the European bloc."
The trade deal between the UK and has yet to be finalized, as the latest round of talks went ahead this week in London.
$20B bilateral trade target
The article said: "If the two sides are unable to secure a deal by the end of the year, Ankara could face a dilemma over whether to push ahead with the agreement with Britain and risk breaching EU rules. Mr Cavusoglu acknowledged that would be a 'bizarre situation', while adding that the UK was a 'strategic ally'."
"We agreed already with the UK that in the post-Brexit era we will increase our bilateral trade; in volume we set a $20 billion [bilateral trade] target," Cavusoglu said.
The daily also said British officials from the UK's Department for International Trade said talks are "progressing well" and that International Trade Secretary Liz Truss and Trade Minister Ranil Jayawardena will meet their Turkish counterparts next week for talks.
Cavusoglu said Ankara is hoping to negotiate a separate immigration deal that would grant Turks special status when the UK implements new migration rules, according to the report.
"We have been negotiating two separate agreements, one is the FTA [free trade agreement], one is similar to the Ankara Agreement," said Cavusoglu, referring to a visa scheme pact for Turkish businesspeople predating Britain joining the EU.
On Wednesday, Cavusoglu said during the meeting with Raab and Johnson that they spoke on relations in the post-pandemic era, a bilateral post-Brexit free trade agreement, cooperation in tourism, health tourism, and the defense industry, as well as other international and regional issues, including Libya, Syria, and NATO.
He stressed in a briefing with Turkish reporters that Turkey and the UK would cooperate in many fields after Brexit, adding that "even if the UK departs from the EU, it will continue to be one of the most important parts of the European continent."
Cavusoglu said that along with the bilateral trade pact, they also took up the future of the Ankara Agreement to prevent Turkish citizens from getting caught in any possible Brexit fallout.
https://www.aa.com.tr/en/economy/turkey-uk-very-close-to-free-trade-deal/1905885
--------
South Asia
Kuwait may charge Bangladesh envoy in human trafficking case
July 10, 2020
Details of human trafficking in Kuwait which saw the arrest of an MP from Bangladesh suggests that the scandal is not simply a case of one single rouge lawmaker. It now seems that Dhaka's very own ambassador to the Gulf state is embroiled in criminal activity normally associated with the criminal underworld.
Bangladesh's Foreign Minister AK Abdul Momen was forced to issue a warning against the country's Ambassador to Kuwait, SM Abul Kalam, for his alleged involvement in human trafficking, which saw the arrest of Mohammad Shahid Islam in June for a host of offences.
Momen warned earlier this week that Bangladesh would not spare its ambassador if Kuwait were to bring charges against him over alleged human trafficking. "The government maintains zero tolerance against money laundering and human trafficking." Punishment is a must, no matter which party they belong to, Momen is reported saying.
Kalam's appointment to Kuwait is said to be coming to an end this month which will mean that the ambassador will return to Bangladesh, Momen said. "We have finalised the next Ambassador for Kuwait."
On 6 June, Kuwait's Criminal Investigation Department arrested Bangladesh lawmaker Mohammad Shahid Islam Papul. Kuwaiti prosecutors charged him with human trafficking, money laundering, and exploiting his compatriot workers, Gulf News reported at the time. His arrest came after testimonies of five Bangladeshis, who confirmed that they had paid amounts of up to 3,000 dinars ($9,743) in exchange for coming to Kuwait, and that they were also paying annual sums for renewing their residency visas.
Among the complaints submitted against the suspected Bangladeshi MP, is that he is believed to have provided five luxury cars as bribes to government officials in Kuwait, so that he could obtain contracts for the company he runs there.
Kuwaiti media has also accused him of trading visas and siphoning off money to the US for laundering. One source reported that the suspect is a member of a three-man racket whose other members include a Bangladeshi MP, whose wife is also an MP.
https://www.middleeastmonitor.com/20200710-kuwait-may-charge-bangladesh-envoy-in-human-trafficking-case/
--------
Bangladesh says Rohingya refugees can't leave island
Jul 10, 2020
Hundreds of Rohingya refugees on a flood-prone island in the Bay of Bengal will not be allowed to leave unless they agree to return home, Bangladesh authorities said Thursday.
The 306 Muslim Rohingya from Myanmar were put on Bhashan Char island in April after being taken off two boats trying to traffic them to Malaysia.
Their plight has been taken up by the United Nations, an international rights group, and community leaders, who want them moved to more established refugee camps on the mainland.
"They will stay at Bhasan Char until they are repatriated to Myanmar," Mohammed KhorshedAlam Khan, administrator for the district covering the island, told AFP.
He said the refugees are well taken care of and have better facilities than in the overcrowded camps in Cox's Bazar where 700,000 Rohingya fled in 2017 to escape a Myanmar military clampdown.
In April, Bangladesh authorities said the Rohingya would be kept on the island in order to stop the spread of coronavirus in the sprawling refugee camps.
But Human Rights Watch (HRW) questioned that motivation and said the refugees were not being treated well.
"Bangladesh authorities are using the pandemic as an excuse to detain refugees on a spit of land in the middle of a churning monsoon sea while their families anxiously pray for their return," said Brad Adams, the organisation's Asia representative.
He also asked why Bangladesh authorities were not giving aid workers access to the island settlement.
A Rohingya leader from the Cox's Bazar camps said relatives of those on the island wanted to hold talks with Bangladesh's refugee commissioner.
"We request the authorities to send our children to our families," said Mohib Ullah, head of the Arakan Rohingya Society for Peace and Human Rights, which lobbies for the Rohingya.
HRW said it had received reports that refugees on Bhashan Char had little freedom of movement or adequate access to food, safe water and medical care.
A government official involved with the case rejected the criticism but admitted some refugees wanted to be reunited with their families.
https://www.wionews.com/south-asia/bangladesh-says-rohingya-refugees-cant-leave-island-312409
--------
28 Georgian soldiers infected with coronavirus in Afghanistan
11 Jul 2020
At least 28 Georgian soldiers have reportedly contracted the novel coronavirus (COVID-19) in Afghanistan, it has been reported.
The local Georgian media outlets, quoting the country's Ministry of Defense, reported that the Georgian defense authorities have moved the infected soldiers out of Afghanistan.
The reports further added that the infected soldiers are currently undergoing treatment in a military hospital in Georgia.
The NATO alliance in Afghanistan under which the Georgian forces operate have not commented regarding the reports so far.
According to reports, the alliance reported the spread of the novel coronavirus among certain NATO forces in Afghanistan about four months ago.
This comes as the public health officials reported Friday that almost 34,000 people have contracted the novel corovirus in the country since its outspread.
According to the Ministry of Public Health, the virus has so far killed at least 1,000 people across the country.
https://www.khaama.com/28-georgian-soldiers-infected-with-coronavirus-in-afghanistan-08952/
--------
Explosion reported close to a ministry compound in Kabul city
11 Jul 2020
An explosion went off close to the Ministry of Public Works in Kabul city earlier today with the preliminary reports indicating the blast wounded at least two people.
A security source confirmed the explosion took place close to the Ministry of Public Works in Kabul city earlier today, wounding at least two people.
The source further added that a magnetic improvised explosive device went off close to the ministry compound.
The eyewitnesses earlier reported that the explosion took place close to Abdul Haq Square.
Photos published on social media indicate white plumes of white smoke rising from the site of the explosion.
No individual or group including Taliban has so far claimed responsibility for the incident.
https://www.khaama.com/explosion-reported-close-to-a-ministry-compound-in-kabul-city-08951/
--------
Roadside bomb kills, wounds 5 children in South of Afghanistan
11 Jul 2020
An Improvised Explosive Device (IED) explosion killed or wounded at least five children in southern Zabul province of Afghanistan.
The 205th Atal Corps in a statement said the terrorists had planted an Improvised Explosive Device on a roadside in Qalat, the provincial capital of Zabul.
The statement further added that the terrorists had planted the roadside bomb to target the Afghan National Defense and Security Forces.
However, the 205th Atal Corps said the explosion killed three children and wounded two others who were later transported to health facilities by security forces.
The anti-government armed militants including Taliban have not commented regarding the incident so far.
Taliban and other armed militants frequently use improvised explosive devices to target the security forces but majority of such attacks inflict casualties on ordinary civilians.
https://www.khaama.com/roadside-bomb-kills-wounds-5-children-in-south-of-afghanistan-08950/
--------
India
Muslims From Malerkotla, Punjab, Offer 330 Quintal Wheat for Langar At Golden Temple
Jul 10, 2020
AMRITSAR Muslims from Malerkotla town on Friday offered 330 quintals of wheat to Guru Ram Das Langar, the community kitchen of Golden Temple here.
The delegation that brought the foodgrain was led by Sikh-Muslim SanjhaManch president Nasir Akhtar. They paid obeisance at Darbar Sahib and also met acting Akal Takht jathedarGiani Harpreet Singh. They also partook of langar at the community kitchen.
For offering the wheat, Golden Temple chief manager Mukhtiar Singh and additional manager Rajinder Singh Ruby honoured the delegation members with siropas. "Cooperation between Sikhs and Muslims has prevailed since the times of Gurus. There is a dire need of enhancing the same," said Akhtar, who was accompanied by Anwar Khan, Shabir Khan, Mohammad Arphan, Mohammad Liyakat, Sadaq Ali and Mohammad Hanif.
Appreciating the services being rendered at the community kitchen for needy people, he said, "The people irrespective of their faith, colour, caste and creed, are distributed free food here. This is the greatness of Guru Darbar."
Shiromani Gurdwara Parbandhak Committee (SGPC) president Gobind Singh Longowal thanked the delegation for their kind gesture saying, "The Muslim community of Malerkotla has set a rare example and such efforts promote communal harmony."
https://www.hindustantimes.com/cities/muslims-offer-330-quintal-wheat-for-langar-at-golden-temple/story-mOE8YfGTBrYkQmS8IFRApM.html
--------
A New Temple and A Mosque Would Be Constructed in The New Secretariat Complex, Says Telangana CM
Jul 11, 2020
Hyderabad: Before the controversy over demolition of NallaPochamma temple and a masjid on the old secretariat premises could escalate further, chief minister K Chandrasekhar Rao on Friday announced that a new temple and a mosque would be constructed in the new secretariat complex.
The CM's assurance came after several religious leaders expressed unhappiness at the manner in which the temple and the mosque were brought down during the demolition of buildings in the old secretariat.
Expressing regret, the CM said: "I will meet with the temple and mosque organisers soon. This incident (damage to the religious structures) happened unexpectedly and everyone should understand that there was no prejudice." He said Telangana is a secular state and will always remain one.
KCR said the government would not hesitate to spend crores of rupees on the temple and masjid.
The mosque was located adjacent to the C Block where the CM used to function, while the temple was standing right opposite to the CM's chambers. Official sources said before taking up the demolition in the early hours of Tuesday, officials performed homam at the temple.
Assuaging the feelings of the religious heads, the CM further said: "I came to know that during demolition of the multi-storey old buildings, the temple and mosque adjacent to the old blocks got damaged as debris on them."
The CM said the government's intention was to build a new complex by demolishing the old blocks without causing damage to the temple or the mosque.
https://timesofindia.indiatimes.com/city/hyderabad/temple-mosque-to-be-built-at-new-secretariat-says-cm/articleshow/76901114.cms
--------
Temple, Mosques at Telangana Secretariat Razed, Congress, BJP Say Superstitious KCR's Days Are Numbered
Ashish Pandey
July 11, 2020
The demolition of NallaPochamma Temple and two mosques at the secretariat complex in Hyderabad has turned into a political war with opposition BJP and Congress calling it a 'Black Day' in the history of Telangana.
Congress working president and MP A Revanth Reddy has alleged that Chief Minister K Chandrasekhar Rao has shown that his own sentiments and superstitions were much above the religious sentiments of all other communities.
"Secretariat complex, along with NallaPochamma Temple and two mosques, were being demolished only to satisfy the superstitious beliefs of Chief Minister K Chandrasekhar Rao (KCR) who wants his son K Tarakarama Rao (KTR) to become the next CM," said the Congress MP.
Reddy also claimed that it's a superstitious belief that all chief ministers who worked from "vaastu unfit" secretariat were unable to provide a safe political carrier for their son and this is the actual reason behind the demolition.
The Congress leader has further said that as per the directions of Supreme Court, no permanent structure can be built near Hussainsagar and announced that he would move the Supreme Court against the demolition.
He also questioned on Hyderabad MP and AIMIM president Asaduddin Owaisi for not protesting against the demolition of mosques. He also demanded that Secunderabad MP and Union Minister G Kishan Reddy must speak on this issue.
Pointing at the historic significance of the secretariat building, Reddy said 16 chief ministers of the state carried out their duties from the same secretariat complex without any hindrance.
"By demolishing the old secretariat, KCR has tried not only to erase the history, but also attacked the heritage, culture, beliefs and popular sentiments," said Revanth Reddy.
He also pointed out that while most of the blocks in the secretariat were recently constructed or renovated at a huge cost and they were in perfect working conditions, now crores of public money were turned into debris.
The Congress leader has alleged that the demolition was carried out without taking any environmental clearances while National Green Tribunal (NGT) norms were also ignored.
Meanwhile, addressing a virtual rally BJP national general secretary P Muralidhar Rao also lashed out at the KCR government and said that his days are numbered.
"Demolishing NallaPochamma temple will be a curse which will haunt the KCR government and with this action he has lowered the life span of his own government," said Muralidhar Rao.
He also questioned the hasty demolition move when the state is in the middle of a global pandemic.
https://www.indiatoday.in/india/story/bjp-congress-slam-kcr-govt-over-temple-mosque-demolition-1699370-2020-07-11
--------
NIA names IS operative in TN cop's murder case
Jul 11, 2020
The National Investigation Agency (NIA) has filed a charge sheet naming an Islamic State operative from Tamil Nadu's Cuddalore — Khaja Mohideen and five others in the killing of a police officer in Kanyakumari in January this year as part of Mohideen's plan to revive Jehad, the agency said in a statement on Friday.
Apart from 53-year-old Mohideen, those charge sheeted include Abdul Shameem and Y Thowfeek of Kanyakumari; Jaffar Ali (Cuddalore); Mahboob Pasha and Ejas Pasha of Bengaluru.
NIA spokesperson DIG Sonia Narang said the charge sheet was filed in the murder of Wilson, Special Sub-Inspector (SSI) of Kaliyakkavilai police station, who was shot and stabbed to death on January 8 by Shameem and Thowfeek while the officer was on duty at Kaliyakkavilai market road check post. She added that the accused revealed their intention of creating terror in the minds of people as part of waging a violent jihad.
The NIA took over the case on February 1 from the Tamil Nadu Police and during investigation, the roles of Mohideen, Mahboob, Ejas and Jaffer in the larger conspiracy were revealed and they were arraigned as accused.
Narang said Mohideen, a member of the ISIS, had radicalised Shameem and Thowfeek on the jihadi (violent extremist) ideology since May 2019, and recruited them into his terrorist gang to carry out violent attacks.
https://www.hindustantimes.com/india-news/nia-names-is-operative-in-tn-cop-s-murder-case/story-cwz2nHEHgrO9TOKv4PJEHK.html
--------
J-K: Army foils infiltration attempt along LoC; 2 militants killed
July 11, 2020
Two militants were killed on Saturday as the Army foiled an infiltration attempt along the Line of Control (LoC) in Naugam sector of Jammu and Kashmir, a defence spokesperson said.
Early in the morning, suspicious movement was detected by the troops along the Line of Control at Naugam sector in north Kashmir's Kupwara district, defence spokesperson Colonel Rajesh Kalia said.
The troops swiftly launched an ambush which led to the killing of the two militants, he said, adding that two AK-47 rifles and war-like stores were seized from the spot.
https://indianexpress.com/article/india/jammu-and-kashmir-infiltration-bid-naugam-sector-militants-killed-6500339/
--------
J&K news portal editor summoned again over Hizb gunfight coverage
by Adil Akhzer
July 11, 2020
Jammu and Kashmir Police has summoned Fahad Shah, editor of 'The Kashmir Walla' website, in connection with coverage of the gun-battle in which top Hizbul Mujahideen militant Junaid Sehrai was killed in Srinagar in May.
"On 9 July, The Kashmir Walla's editor received a formal summon from Safakadal police station saying that 'your presence is necessary for the purpose of enquiry into the offence committed under section 147, 307, 109, 501, 505 IPC'," the website said in a statement on Friday.
Shah was earlier summoned by Cyber police station in Srinagar on May 19.
Srinagar SSP Haseeb Mughal said on Friday, "There is [an] FIR registered and the police station concerned is doing investigation as per law."
https://indianexpress.com/article/india/jk-news-portal-editor-summoned-again-over-hizb-gunfight-coverage-6499968/
--------
Southeast Asia
Come meet Agong with me to talk interfaith harmony, federal unity minister tells Sarawak DCM
10 Jul 2020
BY SULOK TAWIE
KUCHING, July 10 — Federal Minister of National Unity Datuk Halimah Mohamed Sidique today invited Sarawak Deputy Chief Minister Datuk Douglas UggahEmbas to a discussion on ways to improve interfaith harmony in the country.
She said she had spoken to the Yang Di-PertuanAgong about Sarawak's Unit For Other Religions (Unifor) and how it worked to promote cooperation, understanding and mutual respect between Islam and other religions and hoped Uggah could elaborate on its achievements.
"I am inviting Deputy Chief Minister Datuk Amar Douglas UggahEmbas to attend this meeting over high tea.
"He can then brief our King on the formation and role of Unifor," she said during a courtesy call on Uggah, who is also the minister in-charge of Unifor.
Halimah said she will be meeting the King again soon, together with the national heads of all religions in the country and heads of religious organisations.
Unifor was set up in 2016 by former Sarawak chief minister, the late Tan Sri AdenanSatem to take care of non-Islamic religions.
"We have learnt and are continuing to learn a lot from Sarawak in terms of promoting and strengthening racial and religious tolerance, unity and harmony," Halimah stressed.
Halimah, on her first official visit since her appointment in March, was accompanied by her deputy Senator Datuk Ti Lian Ker, the ministry's secretary-general Datuk Wan Suraya Wan Md Radziand director-general Datuk HisamuddinMohdSujak.
She said her ministry would work very closely with Unifor and to learn from its wide experience in dealing with all religious issues.
"We want to adopt and adapt the concept of the unit into our community harmony committee," she said.
Uggah said Unifor had played its role in further enhancing solidarity among Sarawakians.
"They now feel they have a place to bring up their problems.
"We have solved what we can do for them and there is no discrimination," he said in his speech.
He added that Unifor is also a bridge between Islam and the various religious groups where issues which can bring the people into conflict are amicably discussed and resolved for the benefits of all.
He said it is in the national interest too if Sarawak continues to enjoy racial and religious harmony and solidarity.
Earlier, Unifor director Richard Lon, in his briefing to Halimah, said out of Sarawak's 2.6 million population (2013), about 1.1 million or 42.6 per cent are Christians, 837,200 or 32.2 per cent Muslims, 351,000 Buddhist or 13.5 per cent and 304,000 or 11.7 per cent practising other faiths.
He said there are about 2,335 churches and temples.
He said the state government since 2016 had provided grants totalling RM115 millions to Unifor which had enabled 520 religious projects to be carried out.
Lon also said the state government has allocated a 1. 2-hectare site at Ong TiangSwee Road here for Unifor to build its office complex.
https://www.malaymail.com/news/malaysia/2020/07/10/come-meet-agong-with-me-to-talk-interfaith-harmony-federal-unity-minister-t/1883350
--------
Perak Islamic religious council sponsored students have until July 17 to decide on varsity offer
10 Jul 2020
IPOH, July 10 — Perak Islamic Religious Council & Malay Customs (MAIPK) sponsored students in the Middle East, who have returned home following the Covid-19 pandemic, have until July 17 to accept or reject the offer to study at Universiti Sultan Azlan Shah USAS in Kuala Kangsar.
USAS vice-chancellor, Tan Sri Prof Dr NordinKardi said students could give their decision by filling the reply form online or they could obtain the printed form at MAIPk or the university.
"The details on the offer are available at the MAIPk and those involved are only required to inform of their decision as other matters will be settled by USAS and MAIPk. Lectures are scheduled to start next week as soon as the students have registered," USAS said in the statement today.
According to the statement, a special briefing was given by Nordin to about 60 MAIPk sponsored students who returned to Malaysia, at the USAS Auditorium which was also attended by MAIPk chief executive officer, Shahrul Azam Shaari.
Nordin said MAIPk and USAS took the initiative to facilitate registration, credit transfer and related matters so that the affected students could immediately continue their studies through this special programme.
USAS is a private university owned by the Perak state government. Established in 1999, it was first known as Kolej Islam DarulRidzuan (Kisdar) and was later renamed as KolejUniversiti Islam Sultan Azlan Shah (KUISAS) in 2013. Three years later the university college was further upgraded to full university status.
Since February, 285 MAIPk students from various universities in the Middle East including Egypt, Saudi Arabia, Jordan and Morocco have returned to Malaysia.. — Bernama
https://www.malaymail.com/news/malaysia/2020/07/10/maipk-sponsored-students-have-until-july-17-to-decide-on-usas-offer/1883373
--------
Arab world
Saudi-led coalition in Yemen says explosive-laden boats destroyed
9 Jul 2020
The Saudi-led military coalition fighting the Houthi group in Yemen has destroyed two explosive-laden boats in the Red Sea on Thursday, the coalition's spokesperson said.
The two remotely controlled boats belonged to Houthi forces and were threatening navigation, according to the spokesperson's statement carried on Saudi state news agency SPA.
The boats were destroyed 6km (3.7 miles) south of the Yemeni port of Salif.
Arabic media cited a spokesman for the Saudi-led coalition, Turki al-Malki, as saying the Houthis' boats had posed an "imminent threat to sea lines of communication, international trade and regional and international security".
"[The boats] were prepared to imminently execute hostile and terrorist actions in the Bab Al Mandab Strait and Southern Red Sea," said al-Maliki.
Al-Maliki added the operation had not violated recently agreed ceasefire deals, and "all precautionary measures" were taken to protect civilians.
However, Yahya Sarea, a Houthi armed forces a spokesperson, said on Twitter the boats were civilian vessels and called the coalition attack a 'major aggression' which violated the Stockholm peace deal, a UN-brokered agreement reached in December 2018.
Saudi offensive
The latest developments come after the kingdom announced the start of a new military operation in Yemen earlier this month, with fighter jets belonging to the Saudi-led coalition launching dozens of air raids on several Yemeni provinces.
Saudi television reported at the time the coalition had begun a military push against the Houthis after the group stepped up cross-border missile and drone attacks on the kingdom.
The Houthis denounced the air raids and pledged to continue military operations inside Saudi Arabia, as Houthi-run Al Masirah Media Network reported air raids on the capital, Sanaa, as well as Marib, al-Jouf, al-Bayda, Hajjah and Saada provinces.
Last year, Saudi Arabia was targeted with dozens of attacks using ballistic missiles and drones, including a devastating assault on two facilities of oil giant Saudi Aramco that temporarily knocked out half the kingdom's crude output.
Yemen has been locked in conflict since 2014 when the Houthis seized much of the country's north, including Sanaa.
Fighting escalated in March 2015 when the Western-backed military coalition intervened to restore the government of President Abd-Rabbu Mansour Hadi.
The long-running war has killed tens of thousands of people, mostly civilians, and forced millions from their homes in what the United Nations has called the world's worst humanitarian crisis.
In June, the UN's humanitarian chief Mark Lowcock warned that Yemen will "fall off the cliff" without significant financial support.
In April, the coalition announced a truce to enable work to halt the spread of coronavirus. Saudi Arabia has accused the Houthi group of breaking the ceasefire thousands of times since it was implemented.
https://www.aljazeera.com/news/2020/07/saudi-led-coalition-yemen-explosive-laden-boats-destroyed-200709151347988.html?utm_source=iterable&utm_medium=email&utm_campaign=1350743_
--------
UN Rights Chief Says Lebanon 'Spiralling Out of Control'
10 July 2020
Lebanon's economic crisis is getting out of hand, the UN rights chief warned Friday, calling for urgent internal reforms coupled with international support to prevent further mayhem.
"This situation is fast spiraling out of control, with many already destitute and facing starvation as a direct result of this crisis," Michelle Bachelet, the United Nations High Commissioner for Human Rights, said in a statement.
https://english.alarabiya.net/en/News/middle-east/2020/07/10/UN-rights-chief-says-Lebanon-spiraling-out-of-control-.html
--------
Iraq PM Kadhimi pays respects to slain scholar's family, calls him 'hero'
10 July 2020
Iraqi Prime Minister Mustafa al-Kadhimi paid his respects on Wednesday to the family of slain scholar and government advisor Hisham al-Hashemi, pledging to "avenge" his death.
Hashemi, 47, was a specialist in extremist movements and had developed a vast network of top decision makers, armed groups, and rival parties, often mediating among them.
He was shot dead outside his Baghdad home on Monday night by gunmen on motorcycles, leaving behind a wife, three sons, and a daughter.
For all the latest headlines follow our Google News channel online or via the app.
On Wednesday, Kadhimi paid his respects to the family, calling Hashemi – a personal friend and advisor – a "hero."
"Those afraid of a word can only be described as cowards. Hisham did nothing but try to help Iraqis through his words," said Kadhimi, hugging the deceased's tearful three sons Issa, Moussa, and Ahmed.
Their names translate in Arabic to Jesus, Moses, and another name for the Prophet Mohammed.
The three boys had rushed outside their home on Monday after hearing gunshots and helped neighbors pull their father's bullet-riddled body from his car.
"This behaviour is not Iraqi. Iraqis don't kill Iraqis," Kadhimi said.
"I will avenge him, and God willing his killers will not go free. I am your brother, and Issa, Moussa, and Ahmed are my children," the premier told Hashemi's widow.
"This is my duty and the state's duty," he added.
Hashemi was a renowned researcher on ISIS and had more recently become outspoken against rogue armed actors in Iraq.
He was no stranger to intimidation efforts, but those close to him told AFP he had received more serious threats from Iran-backed groups in recent weeks.
Experts have voiced fear that Hashemi's killing would usher in a dark era in which prominent voices critical of political parties and armed groups would be violently silenced.
Already, there has been no accountability for more than 550 people killed in protest-related violence since October, when mass rallies slammed Iraq's government as corrupt, inept, and beholden to neighboring Iran.
Among them are around two dozen activists who were shot dead, often by masked assailants on motorcycles.
https://english.alarabiya.net/en/News/middle-east/2020/07/10/Iraq-PM-Kadhimi-pays-respects-to-slain-scholar-s-family-calls-him-hero-.html
--------
Egypt army drill 'sends a message to Erdogan'
July 10, 2020
CAIRO: A major Egyptian army exercise near the border with Libya is being viewed by military and strategic experts as a message of deterrence to Turkish President Recep Tayyip Erdogan over his backing for the Government of National Accord led by Prime Minister Fayez Al-Sarraj and supported by militia groups.
The combat exercise, codenamed "Hasm 2020" (Firmness 2020), was carried out by Egypt's Western Region units together with armed forces formations and special troops, including paratroops and SEAL teams.
The drills included strategic incursions by land forces and land-sea operations by troops in coastal areas of the Western Region near the border with Libya. Other exercises focused on the threat from mercenary or terror groups.
Air defense and artillery maneuvers were also carried out during the exercises, which lasted several days.
African affairs and national security expert Gen. Mohammed Abdel-Wahed said the Hasm 2020 exercise "carries many internal and external messages of assurance to our brothers in Libya and deterrence to some regional parties."
The drill "was a message of deterrence to anyone who thinks he can threaten Egyptian national security" and "a simulation of war," he added.
According to an army statement, the drill's main phase was attended by Egyptian Minister of Defense Mohamed Zaki, and included live artillery and weapons fire.
Strategic expert Gen. Samir Farag said: "What happened was not an ordinary drill because the forces attacked mercenaries. Our army always fights a regular army. What is different about this drill is training to combat mercenaries. One of the training tasks is to carry out attacks to eliminate mercenaries in cooperation with the air force."
Farag said the drill "is a message that we will operate on the coasts if they are under threat."
He said the Egyptian air force succeeded in providing air supplies, "meaning that we have forces capable of going anywhere."
Farag said that the Western Region had been carefully selected as a location for the exercises.
"We closely monitor any drill carried out by any of our enemies," he said, adding that Hasm 2020 had been studied and followed up by some countries in the region.
Egyptian MP and journalist Mustafa Bakry said that "every Egyptian should be proud of their armed forces and their extensive preparation to counter any attack on Egypt or threaten its national security."
Bakry said that Hasm 2020 sent "a clear message to anyone who attempts to threaten Egypt or its people."
The Libyan cities of Sirte and Al-Jufra are a red line, he said, adding that "Egypt will never leave Libya and its brotherly people as an easy prey to the Turkish invader."
https://www.arabnews.com/node/1702876/middle-east
--------
OIC, GCC chiefs discuss boosting cooperation
July 10, 2020
RIYADH: The secretaries-general of the Organization of Islamic Cooperation (OIC) and the Gulf Cooperation Council (GCC) met in Riyadh for talks on further strengthening ties between the two bodies.
Head of the OIC, Dr. Yousef Al-Othaimeen, congratulated his GCC counterpart, Dr.Naif bin Falah Al-Hajraf, on his appointment to the position earlier this year.
During the meeting, they discussed joint implementation mechanisms for the OIC-GCC cooperation agreement and exchanged views on regional issues relevant to member states of both organizations.
Meanwhile, Al-Othaimeen spoke by phone with the former GCC secretary-general and current Bahraini minister of foreign affairs, Dr. Abdullatif bin Rashid Al-Zayani. Their conversation touched on the OIC's efforts to help stop the spread of the coronavirus disease (COVID-19) pandemic in member states.
In relation to the organization of this year's Hajj season, Al-Zayani praised the decisive actions of Saudi Arabia aimed at protecting Muslim pilgrims from the health threat posed by the COVID-19 outbreak.
https://www.arabnews.com/node/1702896/saudi-arabia
--------
Africa
Burkina Faso's Volunteer Fighters Are No Match for Jihadists
July 9, 2020
KONGOUSSI, Burkina Faso — Armed only with a knife, Issa Tamboure was no match for gun-wielding jihadists who attacked his village in northern Burkina Faso in March.
So Tamboure, 63, rounded up his family — including his 13 children — and ran, eventually reaching a camp for people displaced by violence.
But Tamboure was not a typical civilian fleeing the extremists linked to al-Qaida and the Islamic State organization who have been dramatically escalating their attacks in the West African nation in recent years. He is among the volunteers who signed up with Burkina Faso's military to help fight the militants.
But his plight shows the program's weakness: With little training, few weapons, and dwindling means amid an economic downturn fueled by the coronavirus pandemic, volunteers now say they are unable to adequately battle the well-armed extremists.
"When you don't have enough to eat, you don't have enough strength to use a rifle," said Tamboure, running his fingers over the family's tattered tent in a makeshift displacement camp in Kongoussi, about 15 miles (25 kilometers) from his home. He said the number of volunteers who patrol a swath between his village and the camp at night has fallen in recent months to around 200 from 500.
For years, Burkina Faso was spared the kind of Islamic extremism that hit neighboring Niger and Mali, where a 2013 French-led military intervention dislodged jihadists from power in several major towns. But deaths from attacks in the country have risen from about 80 in 2016 to over 1,800 in 2019, according to the United Nations. Burkina Faso's military has struggled to contain the violence despite training and aid from the French and U.S. militaries.
In an attempt to bolster the army, the government passed a law to arm civilians in January. Many towns have no government or military presence, leaving only this corps of volunteers to protect their villages.
Armed with a few hunting rifles and knives, the fighters patrol the surrounding bush and escort displaced civilians back to their villages to plant crops or pick up belongings or to other areas to visit relatives. In Kongoussi last month, residents told The Associated Press they were grateful for the patrols.
"Even if I'm a little afraid, I feel safer with the volunteers," said Souleiman Soule, 44.
But several volunteer fighters in hard hit areas in the north and west of the country told the AP that because of the economic downturn caused by the pandemic they no longer have money to buy gas for their motorbikes to conduct patrols.
Analysts are concerned that restrictions on movement imposed to control the virus will make it harder for the volunteer fighters to receive equipment and supplies, thus emboldening the militants, especially in rural areas.
"The security forces are already overwhelmed, under-resourced, and have a bad reputation," said Laith Alkhouri, an intelligence specialist who researches violent extremists in West Africa. "Any shortage or delays in manpower will require the army to divert important resources to fill the gap of the volunteer groups, making them unable to get in front of the violence."
Meanwhile, the volunteers have been targeted by the jihadists. In the western region of Boucle du Mouhoun last month, several people told the AP that volunteer fighters were being killed in the markets.
Such attacks were predictable, say experts.
"As long as you decide to establish community defense mechanisms, they're systemically going to become threats and the targets of these (extremist) groups," said William Assanvo, senior researcher with the Institute for Security Studies.
A ragtag group of volunteers won't be able to stop Burkina Faso's cycle of violence, he said. And there's some evidence they are contributing to it.
The proliferation of armed men across the country — including the military, the government-sanctioned volunteers, and also ad hoc community defense groups — has led to an increase in extrajudicial killings, say rights groups.
Graves containing at least 180 bodies and remains were found in Djibo, and there is evidence suggesting government security forces were involved in the slayings, Human Rights Watch said this week. Djibo is home to many Fulanis, an ethnic group whose members are predominantly Muslim and have been targeted over allegations they are affiliated with Islamist groups.
Allegations of human rights abuses by volunteers have also been "rampant," said Ousmane Diallo, West Africa researcher for Amnesty International.
"Volunteer fighters are problematic and have led to more violence and reprisal," said Diallo.
Neither the government nor the army responded to repeated requests from the AP for comment.
But fighters struggling to protect their communities say they need more government support.
In the northern town of Ouahigouya, an 18-year-old said his community received arms to help the army fight extremists in November — before the government officially began its volunteer program — but then soldiers took back the weapons, leaving villagers with little to defend themselves and now marked as targets for retaliation. The teen, who helped fight, spoke on condition of anonymity because he is afraid for his safety.
"These tactics make us vulnerable to terrorists," he said, hanging his head. "We think the soldiers are creating more problems than solutions."
https://www.nytimes.com/aponline/2020/07/09/world/africa/ap-af-burkina-faso-volunteer-fighters.html?utm_source=iterable&utm_medium=email&utm_campaign=1350743_
--------
Libya's Parliament Speaker Aguila Saleh Issa arrives in Geneva for ceasefire talks
10 July 2020
The speaker of Libya's eastern-based parliament Aguila Saleh Issa arrived in Geneva on Friday for discussions over how to resume the ceasefire talks aimed at ending the ongoing conflict in the country.
Saleh is expected to meet with Stephanie Williams, the American deputy head of the United Nations Support Mission, and European officials.
Saleh heads the Libyan parliament which recognizes the Libyan National Army (LNA) led by Khalifa Haftar, which has been fighting against the Turkish-backed Government of National Accord (GNA) for control of the country.
For all the latest headlines follow our Google News channel online or via the app.
The GNA recently gained ground against the LNA, breaking the siege of Tripoli and capturing the Watiya airbase. It now threatens the LNA-controlled strategic city of Sirte.
Turkey has sent thousands of Syrian mercenaries to support the GNA.
The LNA is backed by Egypt, the UAE, France, and Russia.
https://english.alarabiya.net/en/News/north-africa/2020/07/10/Libya-s-Parliament-Speaker-Aguila-Issa-Saleh-arrives-in-Geneva-for-ceasefire-talks.html
--------
Libya: Haftar's army of foreign mercenaries growing
EnesCanli
10.07.2020
TRIPOLI
Libyan warlord Khalifa Haftar, who attempted to capture the capital Tripoli and was defeated, has stepped up efforts to recruit members of gangs, militias accused of genocide and Russian-backed mercenaries in a desperate attempt to recoup battlefield losses.
Haftar's illegal forces in eastern Libya tried to take advantage of the administrative gap in the country after a coup attempt in 2014. After taking over southern regions of Libya at the beginning of 2019, Haftar chose Tripoli as his new target with the support of foreign powers.
While Libya was preparing to hold a national consensus conference under the UN and all groups had accepted a ceasefire, Haftar ordered an attack to take over Tripoli on April 4, 2019 and seize the Government of National Accord (GNA), Libya's UN-recognized legitimate administration.
But upon failing to achieve his objectives after 14 months, Haftar needed a constant stream of human resources in order to continue his war.
He struggled to gather fighters under a single roof with promises.
Sudan's government launches operation to nab mercenaries
The Sudanese government announced on June 28 that 122 mercenaries who were preparing to go to Libya had been arrested in an operation.
The presence of Sudanese fighters who were deceived by the United Arab Emirates-based security company Black Shield Security Services and taken to Libya is also widely mentioned in UN reports.
Syrian mercenaries from Assad regime's side increase
Russia also increased its efforts to bring mercenaries from Syria under the control of the Assad regime to Libya, according to local sources.
Moscow has sent 300 mercenaries, most of them Syrians who are fighting for the regime, from the city of Deir ez-Zor. Among the new fighters, there are also some Iranian and Afghan nationals.
The mercenaries were taken to Russia's military points in Latakia, Syria for training.
Eight former members of Daesh, also known as ISIS, were among the fighters Russia sent to Libya.
It is estimated that the number of mercenaries sent by Russia to Haftar from various provinces in Syria has reached nearly 2,000.
Thousands of Wagner Group mercenaries fighting on frontline
Russia's Wagner Group is one of the most controversial groups among the mercenaries. It is owned by Yevgeny Prigozhin, a catering magnate who is also known as "Putin's chef" due to his close ties to Russian President Vladimir Putin.
The firm is known for its mercenaries and political activities in Syria, Ukraine, Libya and other African countries.
Wagner is known for its support of Russia's illegal annexation of Crimea and separatist groups in eastern Ukraine as well as the activities of its mercenaries in Syria, Ukraine and African countries.
According to UN reports, Wagner is working for Haftar with more than a thousand mercenaries.
Wagner's presence in Libya becomes visible
Mercenaries from the Wagner Group turned the military balance in favor of Haftar after intervening in the conflict in Libya. The group's military presence had remained uncertain for a long time.
Video footage of thousands of mercenaries reportedly affiliated with Wagner was captured while they were withdrawing from the front lines in the capital to areas under Haftar's control and revealed the security company's activities in Libya.
Anadolu Agency teams monitored the places where the Wagner Group withdrew from and proved the presence of the group on the ground in Libya with many notes scribbled in Russian on the walls of civilian homes as well as Russian books left behind.
Libya's National Oil Corporation (NOC) announced on July 5 that the Al-Sharara oil field had been occupied by Wagner mercenaries. NOC said it had video and sound recordings of this as proof.
Additionally, NOC reported that foreign mercenaries entered Sidra oil port in eastern Libya just a few days ago and that they are working to make it a military center.
The United States Africa Command (AFRICOM) has released satellite pictures of Russian MiG-29 and Su-27 fighter jets that landed in Libya, stating they are likely to be used by Wagner Group mercenaries.
Ill-famed Janjaweed militias from Darfur
The Janjaweed militia, which is accused of genocide in the conflict in Darfur, Sudan, was at the forefront of the war in Libya alongside Haftar's forces.
Libyan Interior Minister FathiBashagha said Haftar gave a military base in Libya to the UAE and emphasized that foreign fighters from the Wagner Group, Janjaweed militia and Chadian fighters fought together.
The UN Security Council's reports also highlighted that there are many foreign fighters from Darfur on the ground in Libya.
Although Haftar denies the presence of foreign fighters in his ranks, his activities in Libya's Oil Crescent region and reliance on foreign fighters from Darfur to provide security in Jufra district were highlighted in the UN Security Council's various reports on Libya.
Moreover, non-state actors from Darfur who obtained weapons and power in Libya became involved in activities such as arms trade and human trafficking.
ICC issues arrest warrant for Haftar commander
Extremist Medhali Salafists advocate the view that rulers should be obeyed. They consider Saudi Arabia as their ruler, so they fight for Haftar, who is backed by Riyadh.
The Nida Battalion, the most prominent among Salafist movements, is commanded by Mahmoud al-Werfalli, who is wanted by the International Criminal Court for committing war crimes.
Haftar announced in July that he had promoted Werfalli from a so-called major to lieutenant colonel.
Werfalli is accused of executing many people in Benghazi, capturing the entire act on video.
Al-Qaniyat units in Tarhuna
On June 5, the Libyan army liberated the city of Tarhuna, which was being used as an operation and supply center by militias loyal to Haftar.
Hundreds of corpses were found in the city hospital, a container belonging to the hospital and a water well near the city.
The most tragic part in Tarhuna came to light when mass graves were excavated as part of investigations opened by the Libyan government.
Additionally, some 30 corpses have been found on farmland in Tarhuna.
Al-Qaniyat units are accused of indiscriminately targeting tribes and families which they considered opponents during their domination of the city.
The units, located in Tarhuna city, 90 kilometers (56 miles) southeast of the capital, are under the control of the Qani brothers. The vast majority of the units consist of ex-soldiers of Libyan late leader Muammar Gaddafi's army.
These units previously worked for Libya's UN-recognized GNA in Tripoli but were cast aside due to their links to Haftar.
They leaked information to Haftar's forces and made the occupation of some neighborhoods south of the capital possible.
https://www.aa.com.tr/en/africa/libya-haftar-s-army-of-foreign-mercenaries-growing/1905456
--------
North America
US court orders Iran to pay $879 mln to Saudi Arabia's Khobar bombing survivors
10 July 2020
A United States federal court has ordered Iran to pay $879 million to the survivors of the 1996 terrorist bombing of the Khobar Towers in Saudi Arabia, where US forces lived, according to a law firm press release.
For all the latest headlines follow our Google News channel online or via the app
The court found that Iranian defendants had directed and "provided material support" for the attack in which members of the Iran-backed Hezbollah al-Hejaz organization detonated a 5,000-pound truck bomb at the complex located in the Dhahran region, the MM-LAW LLC law firm said in the press release carried by the Associated Press.
Nineteen US Air Force members were killed in the attack and more than 400 others were injured.
"The passage of over two decades since the Khobar Towers attack has not thwarted our efforts," lead attorney Adora Sauer said in the press release. "We will continue to seek to hold the Government of Iran accountable for this terrorist attack as long as is necessary."
The attorneys said they intend to "pursue enforcement of the judgements through litigation intended to seize Iranian assets.
The lawsuit was brought against the Islamic Republic of Iran, the country's Islamic Revolutionary Guards Corps (IRGC) and the Iranian Ministry of Intelligence and Security, according to the law firm.
The 14 injured US Air Force members and 21 immediate family members who brought on the lawsuit "will be eligible for partial payments from the United States Victims of State Sponsored Terrorism Fund."
"The funds are obtained from fines and forfeitures levied against companies caught illegally laundering money for sanctioned countries and persons," according to the press release.
https://english.alarabiya.net/en/News/middle-east/2020/07/10/US-court-orders-Iran-to-pay-879-mln-to-Khobar-bombing-survivors-Press-release.html
--------
UN Official: 700 People Died in Syrian Camps for IS Families
July 10, 2020
UNITED NATIONS — The U.N. counterterrorism chief said his office received information that 700 people died recently in two camps in northeast Syria, where about 70,000 mainly women and children connected to Islamic State fighters are detained in "very dire conditions."
Vladimir Vorontsov told a news conference Thursday that the people, including children, died of "lack of medicine, lack of food" at the al-Hol and Roj camps, which are overseen by Kurdish-led forces allied with the United States who spearheaded the fight against the extremist group.
He said the deaths in the camps created "feelings of anger."
Vorontsov urged the international community to tackle "the huge problem" of what to do with these people, saying keeping them in camps "is very dangerous."
He warned that "they could create very explosive materials that could be very helpful for terrorists to restart their activities" in Syria and Iraq.
The Islamic State, which once controlled large swathes of Iraq and Syria, lost its last Syrian strongholds in early 2019. But despite the loss of its self-styled caliphate, U.N. experts said earlier this year that the extremist group is mounting increasingly bold attacks in Syria and Iraq and is planning for the breakout of its fighters in detention facilities.
In addition to the al-Hol and Roj camps, the Kurdish fighters are guarding thousands of IS fighters and boys in prisons.
After IS militants lost control of the oil-rich northeast, Turkey invaded areas along its borders last October and now controls slivers of land in the very complex region. There are tensions between the Turkish-allied fighters and Kurdish groups, which Ankara considers terrorists. In addition, hundreds of U.S. troops remain in northeast Syria.
The International Crisis Group reported on April 7 that there are 66,000 women and children in al-Hol and 4,000 in Roj, most of them relatives of IS extremists, "but some former affiliates of the group themselves." The Brussels-based think tank said that the majority are either Syrians or Iraqis, with the numbers roughly split, and around 13,500 are from other countries.
The group said humanitarian workers described the detention sites "as ridden with tuberculosis and perilously overcrowded, with one speaking of `dramatic mortality rates'."
Vorontsov said "no country would like to have these people back, with this very negative and very dangerous terrorist background."
But he said there are about 9,000 children and the first priority should be to save those under 6 years old, "because in this period of time children are absolutely not in the position to be indoctrinated."
Vorontsov said the U.N. Office of Counter-Terrorism, which he heads, is pushing the issue very strongly with countries whose citizens are detained.
Only a small number are repatriating their citizens, including Central Asian countries, the United States and Russia, he said.
Women are "a more difficult story," Vorontsov said.
There are "victims of terrorism" who didn't understand what they were doing when they accompanied the men in their families to Syria and Iraq, he said, "but there are a lot of radicalized women among detained people in camps."
Vorontsov said he believes the way forward is to prosecute the women and then rehabilitate and reintegrate them into society, but he conceded that it's "a very challenging issue."
https://www.nytimes.com/aponline/2020/07/10/world/middleeast/ap-un-united-nations-syria-islamic-state.html?utm_source=iterable&utm_medium=email&utm_campaign=1350743_
--------
Biden as president will raise Kashmir issue with India, says his adviser
Anwar Iqbal
Jul 11 2020
WASHINGTON: The Biden administration, if elected, will raise the issue of Kashmir with India and would also convey its concerns on a recent Indian law that discriminates against Muslims, says the Biden campaign's foreign policy adviser, Antony Blinken.
In a Thursday afternoon dialogue on American foreign policy at the Hudson Institute, Washington, Blinken also said that the Trump administration's Iran strategy had "backfired in a massive way".
Blinken, who is a former deputy national security adviser and deputy secretary of state, has been tasked with drafting the foreign policy of the Biden campaign. As moderator Walter Russel Mead noted, Blinken's views have become increasingly important because former vice president Joe Biden's victory in the November election has moved from "a possibility to a likelihood".
It was Mead who raised the issue of Kashmir in the conversation, pointing out that India had some serious human rights and democracy issues, particularly with Muslims, in Kashmir and elsewhere.
"We obviously have challenges now and real concerns, for example, about some of the actions the Indian government has taken, particularly in cracking down on freedom of movement and freedom of speech in Kashmir, and about some of the laws on citizenship," said Blinken while responding to the moderator.
Blinken declares that concerns on recent Indian law that discriminates against Muslims will be conveyed to Delhi
"You are always better in engaging with a partner, and with a vitally important one like India, when you can speak frankly and directly about areas where you have differences, even as you are working to build a greater cooperation," he added.
Blinken said that this would be the Biden administration's approach while discussing Kashmir and other issues with India because "we have seen evidence that it works".
Mead noted that while India was a democracy, "it has somewhat a different view of what that might mean than we do".
Blinken pointed out that while tearing up the US-Iran nuclear agreement in May 2018, the Trump administration claimed that it would negotiate a better deal and the abrogation would make the Middle East a safer place, but it failed to achieve both objectives.
"In fact, the opposite has happened," said Blinken, adding that the action isolated the US from the partners who helped negotiate the agreement.
"And much more importantly, Iran is restarting dangerous components of its nuclear programme, putting itself in a position where it has a greater capacity to develop a nuclear weapon now than it did when it signed the agreement," he said.
The Biden administration, he said, would avoid "schizophrenic see-saw" of the Trump administration on Iran, which has brought the world to the brink of a conflict.
https://www.dawn.com/news/1568227/biden-as-president-will-raise-kashmir-issue-with-india-says-his-adviser
--------
Pentagon chief confirms he was briefed on intelligence about Russian payments to the Taliban
July 10, 2020
(CNN)Secretary of Defense Mark Esper confirmed Thursday that he had been briefed on information regarding Russian payments to the Taliban, seemingly acknowledging that Russia's support for the militant group in Afghanistan is not a "hoax," as President Donald Trump has claimed. However, Esper also made clear that he has not seen intelligence that corroborates claims that American troops were killed as a result of the "bounty" payments, walking a delicate line between acknowledging a well-known threat and potentially clashing with the President.
Esper's comments came during a long-awaited appearance before the House Armed Services Committee, where lawmakers had their first opportunity to ask the defense secretary and Chairman of the Joint Chiefs of Staff Gen. Mark Milley about their knowledge of intelligence on Russia offering bounties to the Taliban for killing US troops in Afghanistan.
It was clear that both men attempted to carefully navigate questions from lawmakers, but Esper admitted exercising particular caution while addressing inquiries about whether he had been briefed on the matter and when.
Responding to a very narrow line of questioning from Rep. Mike Turner, an Ohio Republican, Esper initially told lawmakers that he did not recall a briefing that included the word "bounty," but less than an hour later he clarified that answer when pressed by a Democratic member of the panel.
At that time, Esper explained that his response to Turner's question had been tailored to address whether the word "bounty" had ever been included in any briefing he had received and that he had refrained from elaborating further at the time in an effort to avoid politicizing the issue.
He went on to tell lawmakers that he had seen intelligence about Russian payments to the Taliban in February but added that his top generals did not believe those initial reports were credible at the time, a claim that appears to clash with comments made by one of those commanders on Tuesday, who called the reports "very worrisome."
While that distinction does not explicitly address lingering questions about the exact nature of the intelligence cited in recent reports or explain the Trump administration's seemingly muted response to concerns about Russia's support for the Taliban, it does, at very least, undercut the President's claim that the issue is simply a "hoax" perpetrated by Democrats.
Still, there appears to be a gap between Esper's assessment of the intelligence and that of other top military commanders.
The top US general overseeing operations in the Middle East and Afghanistan said Tuesday that the intelligence concerning Russian operatives offering bounties to Taliban-linked militants was "very worrisome" but that it wasn't solid enough to hold up in a court of law.
Gen. Frank McKenzie, the commander of US Central Command, told a small group of reporters while traveling to the region that he was not convinced that the Russian bounty program was directly responsible for the deaths of US personnel.
"The intelligence wasn't proved to me. It was proved enough to worry me. It wasn't proved enough that I'd take it to a court of law. That's often true in battlefield intelligence," McKenzie said, according to a transcript provided by the Defense Department.
'We're going to get to the bottom of all that'
Still, Esper and Milley assured members of the committee Thursday that the military is looking into the reports of Russian bounties for killing US troops in Afghanistan.
"We're going to get to the bottom of all that, but I can assure the families that the force protection of our force is -- not only for me, but for every commander all the way down the line -- that's the number one priority for every one of us. Absolutely," Milley said.
The top US general also emphasized that Russia's support for the Taliban in Afghanistan has been well known for years and that its involvement remains a concern despite the fact that he has not seen intelligence corroborating specific claims about bounties on American forces.
"We're going to find out if in fact it's true. And if it is true, we will take action," Milley said. "We've known for years that the Russians have been involved, for their own national security interests, in Afghanistan. And the Russians are not our friends. And their involvement is worrisome."
Esper told lawmakers he agreed with that assessment and stressed that the military continues to prioritize force protection.
"I share the same views as the chairman. The Russians have been involved, and many many other countries, and many other players -- you know, non-state players -- in Afghanistan for a long time," he said.
"We take all that into account. And I can tell you on other occasions we have adapted force posture, we have adapted authorities, equipment, you name it, rules of engagement, to make sure that our forces are well protected and able to accomplish their mission," Esper added.
While there are still unanswered questions about intelligence on Russian bounties after Thursday's hearing, the testimony from top military leaders will likely reinforce bipartisan concerns about the broader US effort to deter Russia and other foreign governments from supporting militant groups in Afghanistan.
Milley acknowledged that the Trump administration was "perhaps not" doing "as much as we could or should" to deter Russia and other foreign governments from supporting militant groups in Afghanistan.
Specifically, Milley said he believes there is not currently a viable military response but suggested the US could take additional strategic action to better address Russia's support for the Taliban.
Lingering concerns
Esper's and Milley's testimony comes as several former national security officials also voiced concerns about the need for a response should claims about Russian bounties be verified.
Celeste Wallander, former special assistant to the President and senior director for Russia/Eurasia at the National Security Council, said Thursday that the Russians offering bounties for US troops is an escalation because "if true, it is an act, a policy of the Russian Ministry of Defense and political leadership, to have American soldiers killed."
"Normally the United States and Russia seek to deconflict in theaters, like in Syria," she noted during the House Foreign Affairs Committee hearing. "Even during the Cold War, the Soviet Union and the United States, when they were involved in conflicts in the same region, took great care to not kill one another's soldiers because of the potential escalatory implications."
"So that's why it's significant," she said. Wallander added that she believed the motivation for Russia to want to kill US troops was tied to it trying to drive the US out of Afghanistan.
"They don't want us there. They don't want NATO there," she said, adding they would use bounties because "they want to exploit the deniability, the asymmetric operations. They want to have the benefit of the action without the costs."
During the hearing, retired Gen. John Nicholson, the former commander of US Forces Afghanistan, said the information -- if validated -- "calls into question the good faith of the Taliban" and he called for the US force presence to remain steady.
"I think that this level of 8,600, we should hold there until the Taliban deliver on their portion of the peace agreement and we move to the next stage," he said.
However, Nicholson pointed to Russia's provision of small arms to the Taliban, saying that "specifically offering bounties is a small step from what they were already doing." He said he has "no doubt" that small arms from the Russians were used by the Taliban "against Afghan units with American advisers, especially in the Kunduz area."
Nicholson called on the Taliban to sever ties with al Qaeda, begin the peace talks and lower their levels of violence.
https://edition.cnn.com/2020/07/09/politics/esper-briefed-russian-payments-to-taliban/index.html?utm_source=iterable&utm_medium=email&utm_campaign=1350743_
--------
URL: https://www.newageislam.com/islamic-world-news/persecuted-pakistani-hindus-demand-justice/d/122347
New Age Islam, Islam Online, Islamic Website, African Muslim News, Arab World News, South Asia News, Indian Muslim News, World Muslim News, Women in Islam, Islamic Feminism, Arab Women, Women In Arab, Islamophobia in America, Muslim Women in West, Islam Women and Feminism