New Age Islam News Bureau
14 Dec 2019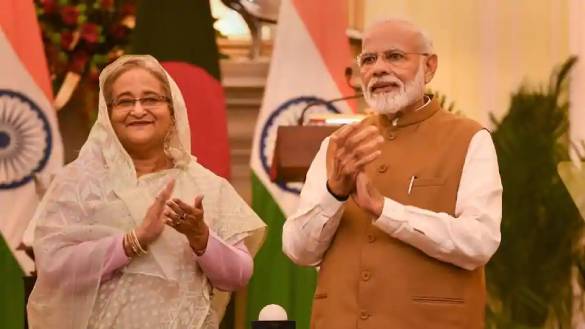 Bangladesh's political leadership and diplomats have followed the debate in India on the National Register of Citizens (NRC) and Citizenship (Amendment) Bill [CAB] with growing wariness over the past few months.(PTI Photo )
-------------
• People Can Preach Good Islam, but Can't Allow Those Who Preach Hate: Former Maldives President on Zakir Naik
• Bangladesh Worried CAB-NRC Will Hit Golden Chapter in Delhi-Dhaka Ties
• Citizenship (Amendment) Act: Jamia Millia Islamia Turns into War Zone
• Citizenship Law: Bangladesh Protests after Convoy of Envoy Attacked In Assam
• Islamic Group Reacts As CJN Calls For Constitution Amendment to Accommodate Sharia Law
• Record Number of Muslim MPs Elected In 2019 General Election
• Citizenship Amendment Bill: US Urges India to Protect Rights Of Religious Minorities
• Islamic Banks Q3 Profit Up Twofold To Rs46bln
• Was Myanmar's Lawyer Caught on Tape Calling Crimes against Rohingya Muslims Genocide?
• Egypt Urges Decisive Action against States Backing 'Terror'
• How Middle East Cities Can Meet the Sustainability Challenge
--------
South Asia
• 'Living Standards Better Here, Why Would Anyone Go to India': Bangladesh Slams
• Reading a Book in Prison Can Reduce 6-Day Jail Sentence In Afghanistan
• US in Denial: The Detrimental Stubbornness and the Unending Afghan War
• Cross-border insurgency root cause for disturbance in Afghanistan, says Afghan envoy
------
India
• Anticipating Nationwide NRC, Karnataka Waqf Board Directs Mosques To Help Muslims Preserve Documents
• Citizenship (Amendment) Act: Muslim Bodies Hold March for Dignity
• Amid Citizenship Act Debate, Congress's Rajya Sabha Member Raises Issue Of Ahmadiyyas
------
Africa
• Islamic State Kills Dozens of Soldiers In Niger
• Muslims body seeks urgent intervention against crimes
• Islamic Movement in Nigeria marks anniversary of Zaria massacre
------
Europe
• Man and Woman Arrested In Birmingham on Suspicion of 'Islamist-Related Terrorism'
• 15 Indian-origin MPs in new UK Parliament
• New Brand of American Islamists Wins Big in 2019 Elections
• Anti-Islam activist 'Tommy Robinson' announces he's joined the Tories
• A prayer by the Archbishop of Canterbury, the Chief Rabbi and Senior Imam to remember the Holocaust
• Germany's Mesut Özil condemns Muslim silence over Uighurs
• British Muslims 'fear for their future' under Boris Johnson government
• We waited for a contest in Britain, we got a massacre
------
North America
• Pelosi Meets with Islamist Groups about Overturning 'Muslim Ban,' Impeaching Trump
• Panel Looks Likely to Overturn Ban on Anti-Muslim Ads
• After Losses, Islamic State Plots Comeback
------
Pakistan
• Pakistan Making Efforts for Uniting Muslim States: FM Shah Mehmood Qureshi
• No 'criminality' involved in property tycoon's case, says PM's aide
• Pakistan hopes for end to 'pause' in Afghan peace talks
• 15 Candidates of Pakistani Descent Elected To UK Parliament
• Zardari arrives in Karachi 6 months after NAB arrest
• One dead, 13 injured as students group clash in Islamabad university
------
Southeast Asia
• A simple way to resolve TAR UC issue
• New quit rent burning holes in pockets, says group
------
Arab World
• Minister of Islamic Affairs Meets with Egyptian Minister of Endowments in Jordan
• Saudi youth join world interfaith conference on peace, sustainable development
• Saudi Hajj Ministry widens plans for Egypt, Sudan pilgrims
• US delegation studies Saudi aviation projects
• Saudi Ministers Hail Saudi Arabia's Role in Serving Islam and Spreading Moderation and Tolerance, In A Number Of Countries In The Islamic World
------
Mideast
• Jordan Slams Israeli Measures In Al-Aqsa Mosque As "Provocative To All Muslims"
• Commander: Iran Leading World in Defence Technology
• Official: US to Fail to Find Iran's New Ways for Selling Crude
• What next after Turkey's former PM launches new party?
• Pompeo says US stands with Lebanese people as Hezbollah chief warns of delay in forming government
• In face of US opposition, UN renews agency helping Palestinian refugees
• Turkish football star Ozil criticises Muslim silence over Uyghurs
• Iraq's top Shia cleric condemns protester killings and calls for gun controls
Compiled By New Age Islam News Bureau
URL: https://www.newageislam.com/islamic-world-news/people-preach-good-islam-allow/d/120527
------
People can preach good Islam, but can't allow those who preach hate: Former Maldives President on Zakir Naik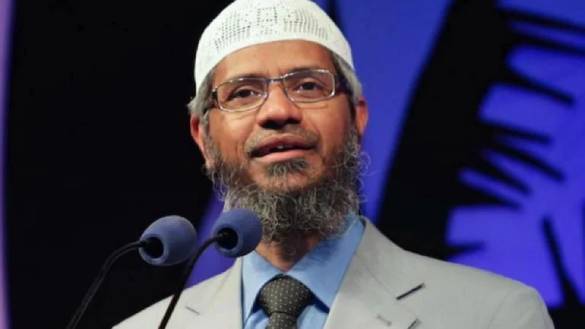 People can preach good Islam, but can't allow those who preach:Times of India
----------
New Delhi, Dec 14 (ANI): In an interaction with ANI, Maldives Parliament Speaker Mohamed Nasheed has said that the country has no issue with people who preach good Islam but can't allow those who preach hate. Speaking on Zakir Naik, Nasheed said, "We allowed him in 2009 as there were no issues with him then that we knew of.
Recently, government refused entry to him. We've no issue with people who preach good Islam but if you want to preach hate, we can't allow that and we should not allow that." Nasheed, former president of Maldives, is currently on a five-day visit to India on the joint invitation of Rajya Sabha Chairman M Venkaiah Naidu and Lok Sabha Speaker Om Birla.
https://www.business-standard.com/multimedia/video-gallery/general/people-can-preach-good-islam-but-can-t-allow-those-who-preach-hate-former-maldives-president-on-zakir-naik-95999.htm
------
Bangladesh worried CAB-NRC will hit golden chapter in Delhi-Dhaka ties
Dec 12, 2019
Rezaul Hasan Laskar
With Bangladesh foreign minister AK Abdul Momen postponing his scheduled visit to India, in the backdrop of the passage of the Citizenship Amendment Bill, the state of Delhi-Dhaka ties is back in focus.
Bangladesh's political leadership and diplomats have followed the debate in India on the National Register of Citizens (NRC) and Citizenship (Amendment) Bill [CAB] with growing wariness over the past few months. It is unlikely that they missed public comments by Indian leaders in Parliament this week about the deportation of all illegal migrants and the "persecution" of minorities in neighbouring countries.
Some 1.9 million were excluded from the final NRC for Assam, one of the states in India's strategically important North-east, and Bharatiya Janata Party (BJP) leaders in the state have often spoken about the deportation of these people. While these public remarks don't usually name the country to which such people will be deported, it is assumed by almost everyone that the destination will be Bangladesh.
The NRC issue figured during Bangladesh Prime Minister Shiekh Hasina's meeting with her Indian counterpart Narendra Modi in New Delhi in October, with Bangladesh foreign secretary Shahidul Haque saying after the talks that Dhaka takes comfort from New Delhi's assurances that the implementation of NRC is an internal matter but will keep a close eye on developments.
After the contentious debate in Parliament on CAB, it is now obvious that the discomfort in Dhaka is increasing, especially at a time when India-Bangladesh relations are going through what leaders on both sides describe as a "shonali odhyay" (golden chapter).
Even before CAB was passed by the Rajya Sabha, Bangladesh foreign minister AK Abdul Momen took umbrage at Indian home minister Amit Shah's remarks about the oppression of the Hindu minority in Bangladesh, including their reported inability to undertake religious activities.
Momen told Dhaka Tribune on Tuesday: "What they are saying in regards to torture on Hindus is unwarranted as well as untrue."
He added: "There are very few countries in the world where communal harmony is as good as in Bangladesh. We have no minorities. We are all equal. If he [Amit Shah] stayed in Bangladesh for a few months, he would see the exemplary communal harmony in our country."
Noting that India has "many problems" of its own, Momen added, "As a friendly country, we hope that India will not do something that affects our friendly relationship."
Even before CAB reached Parliament, Bangladesh's outgoing high commissioner to India, Syed Muazzem Ali, bristled at suggestions that people from his country were sneaking into India's North-east in search of better economic prospects.
"There has been so much criticism of Bangladesh in North-east India because of alleged illegal immigration from our side, but let me tell you that a person of my country would rather swim in the ocean and reach Italy instead of coming to India. A citizen of Bangladesh would like to go to a place where he can earn more but as you know the per capita income in India is not that high," Ali said at a farewell news conference at the Press Club of India.
Ali's stand is buttressed by the fact that the Asian Development Bank (ADB) recently revised Bangladesh's GDP growth rate for 2019 from 8% to 8.1%, making it one of the fastest-growing economies in the region, and several projections suggest that Bangladesh's per capita income could outpace India's by 2020.
Bangladesh's diplomats are concerned about the potential for issues such as NRC and CAB to cause disquiet among their country's population.
In other interactions with Indian journalists, Ali has pointed out that Bangladesh has surpassed the US in sending foreign tourists to India – 2.8 million Bangladeshis visited the country last year – and that thousands of Indians now work in Bangladesh.
"We have noted India's stand that these are internal issues, but our people see the public comments by India's leadership on deportations, especially during election campaigns, and are worried. What do we tell them?" a senior Bangladeshi diplomat said during a recent interaction, asking not to be named.
A second Delhi-based Bangladeshi diplomat, who too declined to be named, said: "We are your closest friend in South Asia. It's a little hard for Bangladesh to understand why a friend like India is treating us this way on things like NRC."
Since she assumed power, Prime Minister Hasina has worked closely with India on both development and security issues. The successful resolution of the land and maritime border issues gave a boost to ties despite the lack of progress on the sharing of the waters of the Teesta river, a strategic and emotional issue for Dhaka.
https://www.hindustantimes.com/india-news/bangladesh-worried-cab-nrc-will-end-golden-chapter-in-delhi-dhaka-ties/story-4jnC04ABmgjvZQdZV85OPK.html
------
Citizenship (Amendment) Act: Jamia Millia Islamia turns into war zone
Dec 14, 2019
NEW DELHI: The violence related to protests against the Citizenship Amendment Act (CAA) and National Register of Citizens in parts of India moved to Delhi, with Jamia Millia Islamia becoming a battleground on Friday. At the protest against the legislation called by Jamia Teachers' Association (JTA), hundreds of students gathered and began a march to Parliament, but violence broke out, forcing police to resort to a baton charge. The demonstrators retaliated by pelting stones at the cops, in turn forcing them to use teargas.
"We had rejected citizenship based on religion in 1947, but the government is now saying CAA was necessitated by Partition," a JTA member said. "We think the government believes Partition is incomplete and wants to throw out all Muslims from India."
The teachers said that Jamia had participated in the freedom movement and was justified in railing against CAA and NRC. "The Act is against the spirit of the Constitution," said Majid Jamil, secretary of JTA. The rally began peacefully enough, but many students called for a protest march from the Jamia campus to Parliament. Around 3pm, hundreds of students took to the road but ran into a police barricade near MAK Pataudi Sports Complex at the university's Gate No. 3.
As the cops pushed them back, the marchers began to throw shoes at them, prompting the policemen to use their canes. As the news spread, locals rushed to the spot and began pelting stones at the men in uniform. This forced police to use tear gas to disperse the crowd. While the crowd thinned, many students and locals continued to throw brickbats at the cops, hitting a few journalists in the process.
Police sources said later that 12 policemen received injuries, two of them seriously. Some cars were also damaged. A total of 42 people, including local residents, were detained, but were released later. Jamia officials said that around 30 students were sent to Holy Family Hospital in the neighbourhood for treatment of minor injuries. "One student was sent to AIIMS Trauma Centre," disclosed a member of the Jamia administration.
DCP Chinmoy Biswal said that police officers met the students at the barricade and advised them not to march towards Lutyens' Delhi because it would create traffic problems. "We asked them to protest peacefully," Biswal said. "However, the students got agitated, broke through the barricades and started pelting stones."
Mohammad Meherbaan, a student of journalism at Jamia's MCRC, claimed to have been "protesting peacefully" when the police used batons and teargas. Another student alleged that the cops beat them and even threw stones at them.
Some faculty members arrived and forced the students to form a human chain, bringing the violence to a halt. The area MLA, Amanatullah Khan, also reached the spot and spoke to police officers. Sloganeering continued till well after 7pm. Around 8pm, the demonstrators, still awaiting the release of the detained students, again tried to break past the barricades.
JTA condemned the police action. "Police entered the campus and fired teargas on the campus. This disturbed many students writing their exams," said Majid Jamil.
https://timesofindia.indiatimes.com/city/delhi/citizenship-jamia-turns-into-war-zone/articleshow/72552363.cms
------
Citizenship law: Bangladesh protests after convoy of envoy attacked in Assam
December 14, 2019
Written by Shubhajit Roy
On Wednesday, as protests broke out in Guwahati, the convoy of Bangladesh's Assistant High Commissioner in Guwahati — a mid-level diplomat — was reportedly attacked, and two signposts of the Bangladesh Assistant High Commission were vandalised. Protesting against these incidents, Bangladesh's Acting Foreign Secretary Kamrul Ahsan, in a rare move, summoned Indian High Commissioner to Bangladesh Riva Ganguly Das at the Bangladesh Foreign Ministry on Thursday evening and requested extra security for the mission.
Bangladesh Foreign Secretary Shahidul Haque is at The Hague for the ICJ hearing on the Rohingya issue.
According to officials, the security vehicle escorting Shah Mohammad Tanvir Monsur, Bangladesh's Assistant High Commissioner in Guwahati, was attacked by protesters on Wednesday. Some protesters also tore down two signposts of the Bangladesh Assistant High Commission, close to the chancery premises.
Follow LIVE updates on protests over Citizenship Amendment Bill (CAB)
"Monsur landed in Guwahati, after consultations in Delhi, on Wednesday and was stranded at the airport along with Assam Chief Minister Sarbananda Sonowal. He was escorted out of the airport by security personnel; on his way to the mission, some protesters targeted one of the police escort vehicles. Monsur was not harmed, nor was his vehicle attacked," said a source.
"The authorities asked him to shift to a hotel if he wanted, and assured that security would be provided there. But he did not shift to a hotel, and has been staying at his residence," said the source.
Sources said the Indian High Commissioner to Bangladesh assured the authorities in Dhaka that New Delhi was being immediately alerted to enhance the security of the chancery and residential premises of the Bangladesh Assistant High Commissioner in Guwahati.
"The appropriate Indian authorities have already taken enhanced security measures to protect the Assistant High Commission's premises, its personnel and members of their families," the Bangladesh Foreign Ministry said.
It said the "government of Bangladesh believes that the attack on the convoy of the Assistant High Commissioner and vandalisation of the signposts was a one-off incident, and will not affect the excellent bilateral relations that Bangladesh and India enjoy".
On Thursday, two top ministers in the Sheikh Hasina-led government — Foreign Minister A K Abdul Momen and Home Minister Asaduzzaman Khan — cancelled their visits to India. Momen said on Wednesday that the new citizenship law could weaken India's character as a secular nation and rejected allegations that minorities were facing religious persecution in his country.
https://indianexpress.com/article/india/citizenship-law-bangladesh-protests-after-convoy-of-envoy-attacked-in-assam-6166007/
------
Islamic group reacts as CJN calls for constitution amendment to accommodate Sharia law
December 13, 2019
By John Owen Nwachukwu
The Muslim Rights Concern (MURIC) has reacted to the Chief Justice of Nigeria (CJN), Justice Muhammad Tanko's call for constitutional amendments to accommodate some peculiarities of Shariah law which have been ignored for so long.
The CJN made the statement while declaring open the 20th Annual Judges Conference at the Ahmadu Bello University (ABU), Zaria, Kaduna State, yesterday.
The CJN was represented by Justice Muhammad Danjuma, the Grand Khadi of Niger State.
MURIC backed the CJN's suggestion, adding that the current constitution was a child of British colonial Christianisation of the country which had failed to take into consideration the multi-religious nature of the Nigerian nation.
MURIC spoke through its director, Professor Ishaq Akintola, who issued a press statement to DAILY POST on the matter, Friday.
The statement added, "The CJN has our full backing on this. The British colonial government bequeathed a legacy of Christianisation to the Nigerian nation. Muslims were not comfortable with it but the British did not listen.
"The British did not give a damn. The Northern Muslims resisted and the British invaded the North.
"Muslim resistance was brutally broken by the ruthless massacre of thousands of Muslim freedom fighters in Hausaland, particularly in Burmi (1903), Satiru (1906) and Zinder (1917).
"Even those who surrounded were not spared as they were mowed down with machine guns. Thereafter, the British victors curtailed Islamic landmarks.
"Islam had arrived in Karnem Borno in the year 1085 (818 years before the invasion of the North by the British) during the reign of King Humi Jilmi while Christianity was first preached in 1842 (757 years after the advent of Islam) under the Agacia tree in Badagry.
"As far as we are concerned, therefore, the British who brought Christianity to Nigeria spread their religion by force after invading the North, after intimidating the South West and after subdueing the Muslims who had been practicing their faith for more than 800 years. They used excessive force against the Muslims and carried out barbaric and extra-judicial killings.
"The bombardment of Lagos in 1851 by Commodore Captain R. W. Bruce during the 'Boiling Battle' (Ogun Ahoyaya) and the subsequent surrender of the city was the first operation 'shock and awe' designed to cow Southerners. It was equally intended to send a strong message to the North.
"The booming of cannon shells and other bombs was hitherto unknown to the city. Lagos quickly put its tail between its legs like a frightened dog and other cities in the South West took the cue.
"It was a fait accompli. The Muslim population cautioned its membership against courting the ire of the colonial masters. This surrender paved the way for the creation of the Lagos Colony ten years later (1861).
"From then onwards, the city of Lagos which by 1775 had more than fifty Islamic schools, opened the floodgate to the intimidation and coercion of Muslim children in colonial schools. This persecution has lasted to date.
"We have gone down the lanes of history because today was born from the wombs of yesterday. Muslims in Yorubaland put up no armed resistance to colonial invasion and forceful conversion whereas Northern Muslims died in their thousands resisting colonial invasion.
"This resulted in the bold and ruthless conversion of Muslims to Christianity in the South West whereas the colonialists exercised caution in their dealing with Northern Muslims.
"This situation also informed British adoption of indirect rule in the North. Nobody should ask MURIC to forget the history of Nigerian Muslims. Brutalisation of Muslims by the British marauders is part of our history just as the forceful abandonment of Islamic landmarks as ordered by the British Christian evangelists.
"It was after the British had killed all Muslims who resisted their occupation of Northern Nigeria and after they had imposed restrictions on the Shariah that they established a Christian-oriented administration.
"Western education through which thousands of Muslims were forcefully converted was also introduced to replace Islamic education which was already popular before the arrival of the British.
"This was the situation until Nigeria obtained independence in 1960 and the Muslims continued to bear the brunt of subjection to a Christian-oriented system.
"Unfortunately successive regimes in post-independence Nigeria have failed to review the system after the exit of the British in spite of repeated demands. As a result of this, the Muslims remain unintegrated, unaccommodated and displeased.
"Without attempting to justify violent uprisings, it is our contention that this lop-sidedness is partly responsible for the interreligious clashes which Nigeria has experienced to date, including, of course, Boko Haram insurgency.
"The system we run in this country is not only alien to Muslim culture, it has marginalised the Muslim population. Our democracy is deceptive in as much as Muslims who form the largest segment of the population are not integrated into the system. Participatory democracy is the global best practice. But not in Nigeria.
"Nigeria's democracy excludes the Muslims. Our weekends shut Muslims out. It is the entire monopoly of Christians. Saturday and Sunday are free but Friday is not.
"The Muslim girl-child goes to school with tears in her eyes because she must not enter the school with hijab on her head. There is no single Shariah Appeal Court in the entire South West and Muslims in that sub-region are subjected to Christian common law in all civil matters.
"Muslim marriages conducted inside mosques are not recognised but those held in churches are sacrosanct. This democracy is fraudulent.
"Christian women enjoy the monopoly of recruitment into the army, navy, police, civil defence, traffic wardens, immigrations, customs, etc but Muslim women cannot because those uniformed agencies will not recruit users of hijab. Yet Muslim police women and soldiers use hijab in Britain, United States, Ireland, etc. Female Muslim graduates therefore remain jobless and impoverished while their Christian counterparts smile to the banks.
"Yet it was not so ab initio. It was the British Christian colonialists who changed the system to favour Christians only. This is not good enough and we need to sit down like neighbours to renegotiate our nationhood.
"It is always better to jaw-jaw than to war-war. If we all condemn the Boko Haram style, what alternative have we put forward?
"MURIC therefore embraces the CJN's idea of the need for constitutional amendment. It is even belated. It is part of restructuring.
"We hope the restructuring camp will welcome the CJN's idea because it is not going to be about Muslim demands alone but a comprehensive one. We call for objectivity in this matter.
"Those who always oppose anything which is likely to benefit Muslims are urged to consider this initiative with an open mind. Constitutional amendment has all the potentials to usher in peace and tranquillity if we approach it with sincerity."
https://dailypost.ng/2019/12/13/islamic-group-reacts-as-cjn-calls-for-constitution-amendment-to-accommodate-sharia-law/
------
Record number of Muslim MPs elected in 2019 General Election
In the 2017 general elections, 15 Muslim MPs were voted in – 12 from the Labour Party and three from the Conservatives.
However, with yesterday's landslide Tory victory with a huge 365 majority, and with Labour losing many historic safe seats in the north and the Midlands, the number of Muslim MPs increased to 18.
From the 15 sitting Muslim MPs elected in 2017, 14 held on to their seats with exception to Labour's Faisal Rashid who lost in Warrington South to the Conservatives.
Labour Party
Rushanara Ali kept her seat in Bethnal Green & Bow with 44,052 votes (72% of vote share).
Yasmin Qureshi kept her seat in Bolton South East with 21,516 votes (53% of vote share).
Shabana Mahmood kept her seat in Birmingham Ladypool with 33.355 votes (79.2% of vote share).
Naz Shah kept her seat in Bradford West with 33,736 votes (76.2% of vote share).
Imran Hussein kept his seat in Bradford East with 27,825 votes (63% of vote share).
Khalid Mahmood kept his seat in Birmingham Perry Barr with 26,594 votes (63.1% of vote share).
Mohammed Yasin kept his seat in Bedford with a majority of 145 votes (43.3% of vote share).
Tulip Siddiq kept her seat in Hampstead & Kilburn with 28,080 votes (48.9% of vote share).
Rupa Huq kept her seat in Ealing Central & Acton with 28,132 votes (51.3% of vote share).
Rosena Allin-Khan kept her seat in Tooting with 30,811 votes (52.7% of vote share).
Afzal Khan kept his seat in Manchester Gorton with 34,583 votes (77.6% of vote share).
Newly elected
Apsana Begum won Poplar & Limehouse with 38,660 votes (62% of vote)
Zarah Sultana won Coventry South with 19,544 votes (43.4% of vote share).
Tahir Ali won Birmingham Hall Green with 35,889 votes (67.8% of vote share).
Conservative Party
Rehman Chishti kept his seat in Gillingham & Rainham with 28,173 votes (61.3% vote share).
Nusrat Ghani kept her seat in Wealden with 37,043 votes (60.8% vote share).
Sajid Javid kept his seat in Bromsgrove with 34,408 votes (63.4% vote share).
Newly elected
Saqib Bhatti won Meriden with 34,358 votes (63.4% of vote share).
2019 general election map
Voter turnout for the 2019 general election was down from two years ago.
After 648 constituency results out of the 650 seats up for grabs were announced, the turnout stood at 31,897,334.
This equated to a voter turnout of 67.23% in comparison to 68.7% in 2017.
https://5pillarsuk.com/2019/12/13/record-number-of-muslim-mps-in-2019-general-election/
------
Citizenship Amendment Bill: US urges India to protect rights of religious minorities
December 13, 2019
The US has urged India to protect the rights of its religious minorities in keeping with its Constitution and democratic values as it continues to monitor the developments in various Indian states related to the contentious Citizenship (Amendment) Bill.
"We are closely following developments regarding the Citizenship Amendment Bill. Respect for religious freedom and equal treatment under the law are fundamental principles of our two democracies," a State Department spokesperson said on Thursday.
"The US urges India to protect the rights of its religious minorities in keeping with India's Constitution and democratic values," the spokesperson said.
The Citizenship Amendment Bill (CAB), which seeks to provide Indian citizenship to non-Muslim migrants from Pakistan, Bangladesh and Afghanistan, was passed by Rajya Sabha on Wednesday. Lok Sabha cleared the Bill on Monday.
The parliament nod to the bill has led to protests by the people in various states of the country, especially in the Northeastern region.
India's Ministry of External Affairs said the Bill provides expedited consideration for Indian citizenship to persecuted religious minorities already in India from certain contiguous countries.
It asserted that every nation has the right to enumerate and validate its citizenry, and to exercise the prerogative through various policies.
https://indianexpress.com/article/world/citizenship-amendment-bill-us-urges-india-to-protect-rights-of-religious-minorities-6164787/
------
Islamic banks Q3 profit up twofold to Rs46bln
December 14, 2019
KARACHI: Islamic banking sector's profit before tax for the third quarter of 2019 increased twofold year-on-year, primarily owing to a robust improvement in financing as well as deposits, a central bank report said on Friday.
Islamic banks' pre-tax profits swelled to Rs46 billion in July-September this year, compared to Rs23 billion in the same period last year. The State Bank of Pakistan (SBP), in its Islamic banking bulletin for the period under review, said profitability ratios like return on assets and return on equity before tax were recorded at 2.1 percent and 33.2 percent, respectively.
During the period, operating expense to gross income ratio was recorded at 52.5 percent, compared to 52.6 percent in the previous quarter, which was lower than that of overall banking industry ratio.
Assets of Islamic banking industry increased to Rs2.995 trillion in the third quarter of 2019, compared to Rs2.458 trillion a year ago, while in the previous (April-June) quarter of 2019, the assets were recorded at Rs2.992 trillion.
"Market share of Islamic banking assets and deposits in the overall banking industry were 13.8 percent and 16.1 percent, respectively by end September, 2019," the SBP said.
Deposits at Islamic banks increased 20.1 percent to Rs2.407 trillion.
The SBP's report also stated that net investments of Shariah-complaint lenders stood at Rs595 billion in July-September 2019, compared with Rs606 billion in the previous quarter. "Lack of Shariah compliant investment avenues can be one of the major reasons for decline in investments of the Islamic banking industry during the period under review," it mentioned.
Financing and related assets of Islamic banks industry increased Rs2 billion to reach Rs1.546 trillion. In terms of mode-wise financing, Diminishing Musharaka continued improving its share in overall financing of Islamic banking industry with its share recorded at 35 percent, followed by Musharaka (20 percent) and Murabaha (13 percent).
In terms of sector-wise financing, production and transmission of energy remained the leading sector with a share of 18.3 percent in overall financing of Islamic banking industry, followed by textiles (11.9 percent) and individuals (11.4 percent) by end September 2019.
Review of client-wise financing reveals that corporate sector accounted for 73.6 percent share in overall financing of Islamic banking industry, followed by commodity financing with a share of 11 percent and consumer financing 10.4 percent.
The share of small and medium enterprises financing and agriculture financing in overall financing of Islamic banking industry were recorded at 3.3 percent and 0.4 percent, respectively.
https://www.thenews.com.pk/print/583021-islamic-banks-q3-profit-up-twofold-to-rs46bln
------
Was Myanmar's lawyer caught on tape calling crimes against Rohingya Muslims genocide?
14 Dec, 2019
Canadian lawyer William Schabas, an international scholar on genocide, has been criticised by friend and foe for first researching crimes against the Rohingya Muslims [1] of Myanmar [2], and now defending the state accused of perpetrating them.
Schabas helped research a report in 2010 on systematic attacks against the Rohingya, which concluded that they met the international threshold of crimes against humanity.
Three years later, in an Al Jazeera documentary, he was filmed saying: "Denying their history, denying the legitimacy of their right to live where they live, these are all warning signs that mean that it's not frivolous to envisage the use of the word genocide."
This week Schabas stood alongside Myanmar leader Aung San Suu Kyi [3] at the International Court of Justice in The Hague and denied genocide took place during a military campaign in 2017 in which thousands were killed and raped and hundreds of thousands displaced.
"William Schabas is basically selling out the Rohingya for some Myanmar [government money]. Really the worst sort of behaviour, how totally immoral and two-faced," Phil Robertson, Deputy Asia Director at Human Rights Watch said on Twitter on Thursday.
Schabas has rejected the criticism, however.
"I am an international lawyer. I do international law cases," he said at a book launch after three gruelling days in court where he argued the crimes did not constitute genocide.
"Both sides have a right to have competent representation. If people don't understand that, that's not my problem," he said.
Stephen Rapp, a former United States [8] war crimes ambassador who works at the Holocaust museum, was among colleagues who criticised Schabas.
"We have heard this morning from my friend Bill Schabas, I was just with him 10 days ago. I prosecuted genocide, we obtained convictions for this crime. He is wrong about the law: this was a genocide," Rapp told journalists and NGOs in The Hague on Wednesday evening.
In court the following day, Schabas tried to clarify his 2013 remarks in the Al Jazeera documentary The Hidden Genocide.
Schabas said he was responding to a hypothetical, not the real situation in Myanmar.
"The journalist persistently tried to get me to apply the word genocide … And I just as persistently refused, cause I've never said that genocide was taking place in Myanmar."
At the book launch, Schabas also countered criticism of his views about the events in Srebrenica, Bosnia, when around 8,000 Muslim men and boys were massacred by Bosnian Serb forces in July 1995.
"He, frankly, doesn't think Srebrenica was [genocide] and that was found by the courts [to be genocidep," said Rapp. "The position he takes on genocide is in my view entirely too restrictive".
Schabas said he has accepted that Srebrenica was genocide.
"I am not arguing with anybody about whether genocide took place in Srebrenica. That has been decided. That train has left the station and the fact that I had an opinion about it before the decisions were reached seems to me to be quite normal and understandable," he said.
His distinct interpretation of the crime of genocide has led some people to call him a genocide denialist, a criticism he rebuffed.
"If you discuss genocide and you suggest that this probably doesn't fit the definition of international law, very quickly some people say you are denying, they say you're denying genocide, as if you're, you know, a Nazi sympathiser whose claiming that Auschwitz didn't exist, which most of the time is not the case.
"Your old debate about Srebrenica was not whether it happened or not, it's not about that. It's about whether the legal qualification should be crimes against humanity rather than genocide," Schabas said.
Defending a party accused of genocide is never going to be a popular job, said Sareta Ashraph, an international lawyer who believes genocide in Myanmar is ongoing.
"For him a genocide has to involve a substantial number of dead, he relies on body count," she said. "I think he's actually the perfect person for that case, although I disagree with his arguments. It's not an absurd argument, it's just very, very conservative on genocidal intent".
"What he is saying is that what is being described [in Myanmar] is crimes against humanity, not genocide," Ashraph said.
In 2015, Schabas was forced to resign as the head of the United Nations [9] Commission of Inquiry on the Gaza Conflict after a complaint from Israel about his prior work for the Palestine Liberation Organisation.
UN Watch director Hillel Neuer said he told Schabas at the time that he "had breached his duty of impartiality as head of the UN Human Rights Council inquiry" because he had made prejudicial statements "including his call to indict Israel's prime minister as his 'favourite' defendant …"
Genocide, Schabas said, is a subject of great sensitivity to people "and the debates can be not only quite robust, but people get angry very quickly."
He said his decision to stand in Myanmar's corner was not emotional, but professional. "I am hired as a lawyer, they're my client."
https://www.scmp.com/print/news/asia/southeast-asia/article/3042088/was-myanmars-lawyer-caught-tape-calling-crimes-against
------
Egypt urges decisive action against states backing 'terror'
Dec 13, 2019
CAIRO: Egypt's president on Wednesday called for "decisive'' and "collective'' action against countries supporting "terrorism" in an apparent reference to Turkey and Qatar, who back the Muslim Brotherhood group, which is outlawed in Egypt.
The three countries also support opposing factions in the war-torn Libya.
Addressing a two-day forum on peace in Africa in the southern city of Aswan, Abdel-Fattah el-Sissi also said achieving sustainable development in Africa is needed, along with efforts to fight militant groups in Egypt and the Sahel region that stretches across Africa south of the Sahara Desert.
"There should be a decisive response to countries supporting terrorism and a collective response against terrorism, because the terrorist groups will only have the ability to fight if they are provided with financial, military and moral support,'' he said.
The gathering in Aswan was attended by the leaders of Niger, Chad, Nigeria and Senegal along with officials from the U.S., Britain and Canada.
The Sahel region is home to al-Qaida and Islamic State group-linked militants. El-Sissi said Egypt could help train forces and provide weapons to countries in the region to fight extremists.
Egypt has for years been battling an Islamic State-led insurgency that intensified after the military overthrew an elected but divisive President Muhammad Morsi in 2013, a member of the Muslim Brotherhood, amid mass protests against his brief rule.
Militant-related violence in Egypt has been centered on the Sinai Peninsula, as well as in the country's vast Western Desert, which has witnessed deadly attacks blamed on militants infiltrating from neighboring Libya.
Since Morsi's ouster, tensions have grown between Egypt and Turkey and Egypt and Qatar. The political party of Turkish President Recep Tayyip Erdogan is an offshoot of the Muslim Brotherhood, which Cairo designated as at terrorist group in 2013.
El-Sissi also said a "comprehensive, political solution would be achieved in the coming months'' for the conflict in Libya, which descended into chaos after the 2011 civil war that ousted and killed long-time dictator Moammar Gadhafi. He did not elaborate.
He said that would put an end to a "terrorist hotbed that pushes militants and weapons to (Libya's) neighboring countries including Egypt.''
El-Sissi apparently was referring to an international summit in Berlin that aims to reach an agreement on actions needed to end the conflict. The conference had been scheduled for October, but it has apparently been postponed.
After the 2011 civil war that ousted and killed long-time dictator Moammar Gadhafi, Libya descended into chaos and split in two, with a weak UN-supported administration in Tripoli overseeing the country's west and a rival government in the east aligned with the Libyan National Army led by Gen. Khalifa Hifter.
El-Sissi's comments came amid heightened tensions with Turkey after a controversial maritime border agreement it signed last month with Libya's Tripoli-based government.
Greece, Egypt and Cyprus, which lie between the two geographically, have denounced the deal as being contrary to international law, and Greece expelled the Libyan ambassador last week over the issue.
Hifter has for months been fighting an array of militias allied with the Tripoli authorities to wrestle control of the capital. He is backed by the United Arab Emirates and Egypt, as well as France and Russia, while the Tripoli-based government receives aid from Turkey, Qatar and Italy.
https://timesofindia.indiatimes.com/world/rest-of-world/egypt-urges-decisive-action-against-states-backing-terror/articleshow/72546730.cms
------
How Middle East cities can meet the sustainability challenge
CALINE MALEK
December 13, 2019
DUBAI: As the cities of today grow into those of the future, they will encounter daunting sustainability challenges.
Arguably, the most significant factor that all urban centers will have to take into account is climate change.With temperatures projected to rise, new infrastructure and operational challenges will have to be tackled by city authorities.
"We need to manage our greenhouse gas emissions while managing our economy," said Fahed Al-Hammadi, director of climate change at the UAE's Ministry of Climate Change.
"We must understand future trends in the region and how we will be affected in different sectors. We must engage with the private sector because we can't work as a government alone," he added.
"We need to attract more 'green' investors, and ensure that the capacity of renewable energy we're transitioning to can cope with the transformation."
Speaking at a recent summit in Dubai on emerging technologies, Al-Hammadi visualized cities of the future contributing to a reduction in emissions — transportation currently contributes a third of total emissions — and thus helping governments achieve their emission-reduction targets.
Cities' sustainability will prove a major challenge in the Middle East, a region with a growing population and diminishing water resources.
"Climate change is happening and there are future challenges, but it's very important, with the structure we have in modern cities, to have an understanding of the impacts and the changes we're going to experience," Al-Hammadi said.
One tool that is becoming increasingly important for urban authorities planning for future challenges is data.
Carlo Ratti, director of Senseable City Lab at MIT, said that reliable data is essential for a better understanding of the cities we live in.
He is working on collecting data from the movement of cars to understand transport patterns in a city and how it can be improved.
With the average number of car sensors today ranging from 2,000 to 3,000, Ratti told the EmTech MENA conference that the "ambient sensing platform" can be scaled up to include taxis and used for monitoring a city's "structural health" (bridges and other infrastructure). Pilot projects are currently being conducted in collaboration with Uber in Singapore, he said.
"You can radically change the way we move in a city," Ratti added. "In the US today, a car is parked on average 95 percent of the time. It uses valuable space in our cities as well. But a self-driving system can change that."
Ratti offered the example of the 1.37 million parking spots in Singapore, 70 percent of which can be cut with autonomous cars.
His work encompasses traffic lights as well, whereby cars will be able to detect intersections, removing the need for such lights.
Meanwhile, in Amsterdam self-driving boats that can be used as floating platforms for temporary bridges are being deployed to configure the city in an increasingly dynamic way.
"The beauty of technology isn't about creating new needs. It's about doing things in a different and better way," Ratti said.
Experts have jumped to cities' defense by trying to make them more resilient as they face the twin onslaughts of overpopulation (55 percent of the planet's 7.4 billion people live in urban areas) and climate change (rising sea levels due to global warming threaten to wipe out many coastal cities).
The health sector will need an overhaul to cater for the evolving needs of the cities of the future.
A pioneer in this area is BioBot, a US biotech company that measures the concentration of drugs that are excreted in urine and collected in sewerage systems.
"We measure opioids in sewage to estimate consumption in cities, counties and states," says BioBot's website. "We map this data, empowering communities to tackle the opioid epidemic in real time."
By mapping a city's wastewater network and studying the demographic information associated with that data, more effective public-health policies can be created, said Newsha Ghaeli, the company's co-founder and president.
"A human health crisis affecting communities, such as measles, polio, obesity or diabetes, is only heard about when the crisis turns into a catastrophe," Ghaeli said.
"But it doesn't have to be this way. We imagine a city where every person can contribute to a database about our health and we're building it, based on a concept called wastewater epidemiology."
For instance, human urine is an important pathological sample, and so can be regarded as a rich source of information embedded in city sewers.
"You need a lot of different disciplines and industries working together to make sense of this data, like engineers, chemists, biologists, public health, urban planners, water and sewers, elected officials, data scientists and public works," Ghaeli said. "So we're the first company in the world to commercialize data from sewage."
Hardware units are installed inside manholes, hanging a few feet above the sewer flow, with tubes that capture bacteria and study the chemical profile. BioBot's team of scientists then looks at the human bacteria, viruses and chemicals.
"There's so much we can learn from wastewater," Ghaeli said. "We chose to tackle, first, the opioid epidemic, which is the leading cause of accidental death of Americans under 50."
However, recent studies have shown that less than 1 percent of those who suffer from opioid use disorder are dying.
"So it doesn't matter how you slice or dice the data, we just don't have the information," Ghaeli said. "What's clear is that we're measuring the wrong thing, so we are now measuring 30 different drugs and looking at emerging trends in drugs."
The first town to test the system was Cary in North Carolina, where overdoses decreased by 40 percent last year for the first time in half a decade, Ghaeli said.
During a six-month pilot program, BioBot was also able to create a heat map to pinpoint areas where overdoses were concentrated.
Despite such technological breakthroughs, and the fact that an estimated 33 percent of the world's energy is now derived from renewable sources, many of the world's most densely populated cities are ailing.
"Cities have been built for machines — cars and planes — and some have forgotten about the people," said Laurence Kemball-Cook, CEO of Pavegen.
The technology company has developed paving slabs to convert energy from citizens' footsteps into "energy, data and rewards."
He said: "I'm on a mission to try to make our cities greener. There is a big challenge in urban areas."
To achieve his goal, Kemball-Cook turned to kinetic energy, capturing the energy from pedestrians' footsteps to power streetlights.
So far, the kinetic-energy system has been used in Nigeria, London, Abu Dhabi Airport, Thailand and Birmingham, as well as on a running track in Hong Kong.
"We're excited about the vision of the future city," he said, adding that he hopes to take Pavegen's technology to Expo 2020 in Dubai and Neom in Saudi Arabia.
"The potential of using human power in our cities is huge. The technology in a city has to work with the people," Kemball-Cook said.
"A city isn't just about finding a new energy solution, it has to be about wellness, smart (practices), fun, sustainable and connecting into the Internet of Things data layout," he added.
https://www.arabnews.com/node/1598556/middle-east
------
South Asia
'Living Standards Better Here, Why Would Anyone Go to India': Bangladesh Slams 'Misleading' Claims Over Citizenship Issue
Sujit Nath
December 13, 2019
The passage of the Citizenship (Amendment) Bill is likely to have lasting repercussions on India's relationship with Bangladesh. Though Bangladesh has maintained that no one from their country migrated to India illegally after 1971, Union Home Minister Amit Shah made repeated references to "infiltrators" from the neighbouring countries and said that they will be thrown out of the country.
A day after the passage of the Bill, the Bangladesh Home Minister Asaduzzaman Khan and Foreign Minister AK Abdul Momen calling off their respective visits to India.
In an interview with News18, Khan said that his visit was called-off because of the "law and order situation" in the Northeast. He, however, rubbished the narrative of illegal migration from Bangladesh calling it a "big lie".
Read the excerpts from the interview here.
You cancelled your trip to Shillong where you were supposed to attend an event linked to the Bangladesh Liberation War of 1971. What prompted you to cancel your official tour?
Yes, I cancelled my trip. What to say? You know the situation is not conducive in the northeastern region due to the protests over the Citizenship Act. We thought that it is not the ideal situation for me to visit India. I will reschedule my trip only after the normalisation of the law and order situation. Bangladesh has nothing to do with the CAB. It is purely India's internal matter and we hope that India will also maintain this line.
Being the Home Minister of Bangladesh, what do you think about the Citizenship Act, which was passed in the Indian parliament?
I am aware of the CAB but I would like to stress that no one from Bangladesh had moved to India after 1971. It is purely an internal matter for India and we have nothing to do with this. I repeat, Bangladesh has nothing to do with CAB and we hope that India will maintain this stand. We are fortunate that since the inception of Bangladesh, India is with us in all kind of situations. Our relationship with India is 'magical'. India is our friend but as far as CAB is concerned, I can say with full responsibility that no one from Bangladesh went to India after 1971. I don't think that the Indian government will push them towards Bangladesh.
There are BJP leaders, who are claiming that in the last seven-eight years, a large number of Bangladeshi nationals entered and settled illegally in India? What you have to say about this?
This is a big lie. They are misleading people. I don't want to go into the details of who is saying what. All I can say is that before the liberation war, some Hindus migrated to India but no Muslims went to India illegally after 1971. I think there is a big conspiracy by someone to spoil our relationship with India for some hidden interest.
Bangladesh is not a poor country that people will migrate illegally to India. Our economic growth was 8.15% in fiscal 2018-19. Our current Gross Domestic Product (GDP) growth is 8.13% and our per capita income stands at $ 2000. You tell me, why would someone from Bangladesh illegally go to India when the living standards there is better?
You will be shocked to know the amount of business we are giving to India in terms of tourism, medical treatment and education. This has become possible because of the healthy economic growth of Bangladesh. Our people are giving business to India and they are accusing Bangladeshis of migrating illegally for better livelihoods. I would like to request them (the Indian politicians), not to spread lies that will affect the relationship between India and Bangladesh.
So, you are sticking to your point that no one has migrated to India illegally after 1971?
Yes, I repeat, no one had.
There are reports especially from the bordering areas that people from Bangladesh are entering India illegally in search of jobs and better livelihoods. What do you have to say about this?
See, people from both countries entering each other's territories is nothing new. People from Bangladesh visit India on special occasions and come back to Bangladesh. Similarly, people from India come to Bangladesh.
During Durga Puja, you will see several Indians celebrating the festival at Cox Bazaar. This is something different. Before, the Liberation War, several Muslims from India migrated to Bangladesh and lived here. But after liberation, no one went to India illegally. As far as better livelihoods are concerned, why will someone from Bangladesh go to India? You know, we have made significant progress towards reducing poverty. Our poverty declined from 44.2% in 1991 to 13.8% in 2016-17. Several foreigners are working in Bangladesh. People from European countries, India, Pakistan are working in Bangladesh for better prospects. I think we should highlight these issues rather than make claims of illegal migration from Bangladesh to India.
Don't you think, considering the present situation (due to the CAB), Bangladesh should immediately initiate a dialogue with India?
See, we believe that India is our good friend and we hope that there shouldn't be a situation that spoils our relationship with India. We always stood for India in times of crisis and we expect India to do the same. The citizenship issue is purely an internal matter that they have to resolve. We are no one to comment on this issue. After the 1971 partition, few people left Bangladesh and those who left are now settled across the world.
Every time such a situation arises, it is unfair to broach the belief that they are Bangladeshis and need to be pushed back. As far as dialogue is concerned, it can happen any time. I think there are people who are trying to spoil our relationship with India. We have full faith that India will not do anything to hamper our relation with them.
https://www.news18.com/news/india/hope-our-relationship-remains-unaffected-bangladeshs-apprehension-as-protests-over-citizenship-act-gains-momentum-2423433.html
------
Reading a book in prison can reduce 6-day jail sentence in Afghanistan
Saturday, 14 Dec 2019
The Home Ministry of Afghanistan is working on an interesting concept, being drafted, to promote 'reading culture' amongst the 'prisoners'.
According to this draft if the prisoners read books, they will receive daily jail sentence discount.
A statement published by the Ministry of Interior Affairs on Friday, informs if a prisoner reads a minimum 100- page book and provides at last a 10-minute information about it, he/she will receive 6 days prison sentence discount award.
"For the purpose of identifying and continuing to develop and encourage the talents of prisoners, every prisoner who reads a hundred-page book and then provides information about it, will receive a 6-day jail discount," the statement said.
According to reports, there are over 35K prisoners in Afghanistan prisons.
Pul-e-Charkhi is the largest prison in Kabul with over ten thousand prisoners at a time. This prison opened in 1980s and is managed by the Ministry of Interior Affairs.
https://www.khaama.com/reading-a-book-reduces-6-day-prison-sentence-in-afghanistan-8765/
------
US in Denial: The Detrimental Stubbornness and the Unending Afghan War
Friday, 13 Dec 2019
The revelation of Afghanistan Papers, a trove of documents regarding the Afghan war, by Washington Post is another twist in the intricate puzzle and the decade-long unending cycle of violence, predicament, and destruction. The documents that were publicized after a strenuous legal battle over a period of three years have ignited public fury in the United States and initiated a new discussion about the unwinnable Afghan War. The documents, containing 400 interviews of senior military and government officials, have elucidated that the successive US governments misled the public about the ground situation and gloomy prospect of war in Afghanistan— the war that has cost more than a $1trillion, 2400 American lives, extermination of tens of thousands Afghan civilians and troops and with no certain end to it.
Since the first day of American military invasion in Afghanistan, the US military generals and the top echelon of the Bush administration knew that even disengagement, let alone a clear military victory, from this region would be difficult if not impossible. The war that was initiated as a result of a quick reaction to the terrorist incidents in the United States is taking nearly two decades to reach a conclusion. Even the top American military strategists and policymakers misapprehended the strategic culture of Afghans, the uniqueness of its geography, the uneasy history of foreign interventions, the complexity of heterogeneous ethnic composition and the fact that entering Afghanistan is easy but the exit extremely tricky.
Recent years have not only witnessed an alarming decline in American public support to the US engagement in Afghan War, believed to be an unnecessary entanglement in a foreign war, but also a swift rise in suspicions about the ambiguous US objectives in Afghanistan and American war effort against terrorism. The massive support of the Afghan populace towards a peace process, which will possibly ensure considerable dwindling down of US footprint if not inclusive exit of US troops, suggest that they are weary of the foreign intervention. The skepticism of the Afghan public is substantiated by the rising toll of civilian casualties resulting from the airstrikes.
After the death of Osama bin Laden in Abbottabad and the comprehensive obliteration of Al Qaeda networks from Afghanistan and the transition of security to the Afghan National and Defense Forces, it has been a while that such questions have been floating in Afghan politics and regional media with no heed of US officials: Why is US still present in Afghanistan if it can't defeat Taliban? What are the common objectives of the US and its host Afghanistan? Why is the US recalcitrant to accept defeat in an unwinnable war? Why lie about perpetual failed strategies and ignore the Afghan civilian casualties? Why are the US military generals so obsessed with military solution to the Afghan quagmire?
Despite the fact that Pentagon has renounced the allegations misleading the congress and American public about the Afghan war, it not only shows the accurateness of revealed documents but also becomes interesting when we link it to the nonsensical tweets of President Trump killing 10 million Afghans to win the war in a week. These Papers authenticate the helplessness and desperateness of Trump and his military generals.
The publication of papers took place in a time when Donald Trump' special envoy for the Peace process with Taliban, Zalmay Khalilzad, is near more than ever to ink an agreement—probably till Christmas—about the withdrawal of US troops from Afghanistan. If Khalilzad champions a US-favored peace deal and President Trump succeeds in bringing the US troops home by this Christmas, this extraordinary feat, in which his predecessors clearly failed, will attribute enormous popularity to a president who is battling impeachment. It might even secure a re-election for office for the besieged Donald Trump. What they need is the courage to accept failure and go on. Denial and stubbornness won't help either United States or Afghanistan it has further complicated the situation.
There is no sense in keeping the public in delusion and factitious hope. The escalation of an unwinnable war has resulted in further destruction of Afghanistan and the loss of American lives. There is no shame in accepting defeat it is rather a trait of brave. Ultimately, The American Generals will have to submit to the fact, like their predecessor Brits and Soviets, that the Afghan geography can't be conquered.
https://www.khaama.com/us-in-denial-the-detrimental-stubbornness-and-the-unending-afghan-war-98760/
------
Cross-border insurgency root cause for disturbance in Afghanistan, says Afghan envoy
Geeta Mohan
December 12, 2019
Even as Afghanistan is embroiled in the controversy related to the recently held presidential elections, the Afghan envoy to New Delhi, Tahir Qadiry spoke to Indian Today TV on Wednesday about the continued strong ties between India and Afghanistan.
The recently announced seven-point plan of Afghan President Ashraf Ghani comes at a time when the world leaders gathered in Istanbul to discuss the situation in Afghanistan at the 'Heart of Asia' conference.
Speaking of the "substantive" plan of his administration, Qadiry said, "His Excellency the President came out with a seven-point plan which is very inclusive. It includes talking to our neighbouring countries like Pakistan, to form a regional consensus and have all countries that have a stake in Afghanistan onboard. It also includes talking to different institutions to get their support, holding talks with the US, the Taliban and also improving and strengthening institutions at the national level."
Speaking on the issue of cross-border terrorism and the issue of state-sponsored foreign terrorists raised by Union minister Gen (retd) VK Singh at the Heart of Asia conference, the Afghan envoy said, "Senior Afghan official have always been saying that cross-border insurgency needs to be curbed because that is the main reason for insurgency and disruptions in Afghanistan. A senior American official said if countries across borders don't give safe havens to the Taliban and terrorists, the Taliban would be eliminated within two weeks."
He emphasised on the fact that a secure and peaceful Afghanistan means a peaceful region.
On the fight against terrorism, Afghanistan has been on the frontline and is trying to find ways to defeat terror networks that have grown into many splinter groups, he said.
"As far as the security situation is concerned, we are at the frontline of fighting international terrorists. Apart from the three big insurgent groups-the Al Qaeda, Taliban and Daesh-Afghan security forces are also fighting 23 other international networks. So, imagine over the last one year our brave security forces were able to arrest some 700 foreign terrorists coming from different countries to fight in Afghanistan," the Afghan envoy said.
Afghanistan is striving towards self-reliance and therefore a major thrust of the current administration is increasing trade, particularly with India.
To a question on how have US sanctions affected Indo-Afghan trade through the Chabahar port in Iran, Ambassador Qadiry said, "I wouldn't just focus so much on Chabahar. We have got so many other avenues that we can talk about. Chabahar was a great milestone for all the countries, especially Afghanistan because our country in the past was called a landlocked country. We now call it a land-bridged country. Thanks to our Indian partners, the trade is increasing. There have been some problems regarding trade through Chabahar, but our Indian partners are still interested in increasing trade and we are trying to solve those problems. Wheat is coming to Afghanistan and fruits would go to India through Chabahar. Apart from Chabahar, the air corridor has also been a success."
"Our government is moving towards self reliance and that's why Afghanistan is moving from being an aid-recipient country to a partnership nation. India being a prime location for Afghan products is why there is so much focus on trade with India", he said.
https://www.indiatoday.in/world/story/cross-border-insurgency-root-cause-for-disturbance-in-afghanistan-says-afghan-envoy-1627806-2019-12-12
------
Anticipating nationwide NRC, Karnataka Waqf Board directs mosques to help Muslims preserve documents
As the central government plans to implement the National Register of Citizens (NRC) in the near future, the Karnataka State Board of Waqfs has urged the state mosques to create awareness among the local Muslims to keep all the required documents ready to prove their citizenship.
In order to keep the local Muslims updated with the necessary legal documents to prove their domicile, the board have asked mosques to create registers with information on local Muslim families, along with certified, updated documents.
A circular has been issued by the board regarding the same.
"There is a need to preserve the important documents individually and collectively at Masjid level for convenience and easy accessibility for the community." the circular read.
"In order to equip ourselves with relevant convincing data, it is proposed to have a register in every Masjid containing the details of all Muslim residents in the jurisdiction of Masjid along with the certified documents," it added.
The circular has also stated that the government will conduct a fresh census in 2020, and the Muslim population will be deprived of many important schemes if they fail to produce proper documents.
According to the circular, the mosques have been directed to issue a self-assessment form for the Muslims which refers to every document required to prove their citizenship. The Muslims are required to fill the form and submit it at the earliest.
Home Minister Amit Shah and various other prominent BJP leaders have time and again reiterated their commitment to implement nationwide NRC.
NRC has been implemented in Assam, and the final list was published on August 31 which excluded 1.9 million people and a total of 3,11,21,004 persons were found eligible for inclusion in the final list.
The people who have not been included in the list can still apply to the designated Foreigners' Tribunals within 120 days for their cases to be heard.
https://www.dnaindia.com/india/report-anticipating-nationwide-nrc-karnataka-waqf-board-directs-mosques-to-help-muslims-preserve-documents-2805479
------
Citizenship (Amendment) Act: Muslim bodies hold march for dignity
Dec 14, 2019
NEW DELHI: Muslim organisations led by Jamiat Ulama i-Hind held a protest march at Jantar Mantar on Friday demanding the scrapping of the Citizenship Amendment Act. They said the legislation was an attack on the dignity and fundamental rights of Indian Muslims and sent a memorandum to the President of India expressing opposition to the newly enacted law.
Mahmood A. Madani, general secretary of the Jamiat, described CAA as "communally inspired" and alleged it used religion as a legal criterion to determine Indian citizenship. He said the new law was "against the Constitution of India", but exhorted the Muslim youth to maintain peace and tranquillity at this time. "To live a life of dignity we have to display courage as well as patience," he advised.
A memorandum submitted to the President of India later said the unstated objective of the legislations appeared to be to create a division in society on the basis of religion. "This violates the pluralistic fabric of India," declared Madani.
Larib Akram, a protester, added that the idea of India that had emerged from the independence movement was diminished by CAA. Another participant, Chandresh Kumar, who is pursuing his studies in the US, said the law was draconian and would unnecessarily alienate certain communities. "We cannot have a law prosecuting people on the basis of their religion," asserted Kumar.
Police said that a thousand people had been permitted to gather at Jantar Mantar, while the rest had to be stopped at Ranjeet Singh Flyover.
In a statement later on Friday, the Jamiat said similar protests were held in cities and towns across the country. After the demonstrations ended, a memorandum was submitted to President Ram Nath Kovind through the district magistrates, district collectors and sub-divisional magistrates of the protest areas. In the memorandum, the Jamiat denounced the Citizenship Amendment Act, 2019. "The stated intent of the legislation is to provide refuge to persecuted minorities from Pakistan, Bangladesh and Afghanistan, but it seems to camouflage discrimination and division on the basis of religion," the memorandum stated.
The protesters requested the President of India to use his good office to "stop the injustice" against Muslim community. Jamiat also appealed to the Supreme Court to take suo motu notice of the Act.
https://timesofindia.indiatimes.com/city/delhi/muslim-bodies-hold-march-for-dignity/articleshow/72552421.cms
------
Amid Citizenship Act Debate, Congress's Rajya Sabha Member Raises Issue Of Ahmadiyyas
Dec 14, 2019
Chandigarh: Congress's Rajya Sabha member Partap Singh Bajwa on Friday raised the issue of Ahmadiyya, who have been left out of the Citizenship (Amendment) Act.
Bajwa wrote to Prime Minister Narendra Modi, saying, "I bring to your attention the details about the Ahmadiyya community, a persecuted religious sect found in Pakistan. The Ahmadiyya community has a very strong connection with our country. It was Qadian in Punjab where the founder of the sect Mirza Ghulam Ahmad was born and began his teachings. The community, while they consider themselves as Muslims, in Pakistan their status is not so."
The Ahmadiyyas of Qadian, he added, were one of the most persecuted sects in Pakistan. In 1974, the Pakistan government under Zulfikar Ali Bhutto had passed a constitutional amendment declaring these individuals as non-Muslims. Since then they have faced a litany of attacks in Pakistan. As recently as 2010, 94 Ahmadiyyas were massacred during Friday evening prayers, with over 120 injured in Lahore. In 2014, three women including an eight-month-old girl was murdered from the sect.
"Just like Kartarpur and Nankana Sahib are for Sikhs, Qadian is for the Ahmadiyya community. I seek that we allow these individuals a refuge, and a home away from persecution, so that they may return to their place for birth," he said, adding that the spiritual and foundational home of Ahmadiyyas still remained Qadian.
https://timesofindia.indiatimes.com/city/chandigarh/partap-singh-bajwa-raises-issue-of-ahmadiyya-muslims/articleshow/72558165.cms
------
Africa
Islamic State kills dozens of soldiers in Niger
BY CALEB WEISS
December 13, 2019
At least 71 Nigerien soldiers were killed on Wednesday in a complex Islamic State attack on their base near the borders with Mali. The assault marks one of the deadliest attacks in Niger.
According to local officials, hundreds of Islamic State gunmen assaulted a remote outpost near the locale of Inates. The jihadists utilized motorcycles, mortars, and several suicide car bombs to briefly overrun the base. Nigerien reinforcements were sent, which regained control later in the day.
Nigerien officials have confirmed the number dead at 71, while another 30 were still unaccounted for as of the time of publishing. They also added that several militants were also killed in the battle.
Yesterday, the Islamic State officially took credit for the raid. In its statement (above), it claimed that the battle "resulted in the destruction of at least 100 soldiers and wounded dozens others."
The claim also noted that the jihadists captured weapons and ammunition, as well as 16 vehicles, before withdrawing from the base. No photos have yet to be released from the scene.
Like most other recent attacks in the Sahel, the assault was claimed under the Islamic State West Africa (ISWA) moniker. The Islamic State's men in the Sahel – colloquially known as the "Islamic State in the Greater Sahara" – are now grouped into this branch of the Islamic State.
This is not the first time that the Islamic State has targeted the Inates base. In July, at least 18 Nigerien soldiers were killed when the group launched a separate assault on the outpost. That region has become of the main focal points of ISWA in the Sahel.
Last month, the group killed over 50 Malian soldiers just across the border in In-Delimane. Much like this week's raid, that assault saw the combined use of motorized infantry via motorcycles, mortar fire, and the use of several suicide car bombs.
While earlier this year, 28 Nigerien soldiers were killed near Tongo Tongo after the Islamic State-loyal militants ambushed them following a patrol after a jihadist prison break in Niamey. This is also the region where four US Special Forces soldiers were killed in 2017.
Earlier last year, the pro-Bamako Tuareg groups, Imghad and Allies Self Defense Movement (GATIA) and the Movement for the Salvation of Azawad (MSA), conducted sustained operations against the Islamic State in this region.
Despite the campaign, which was backed by France and Mali, this area straddling the border between Mali and Niger, continues to be one of the main area of operations for the Islamic State in the Sahel.
While further north in Mali's Gao region, the Islamic State killed two dozen Malian soldiers in an assault late last month. Malian officials have also stated that at least 17 jihadists were also killed in that attack, however.
Security in the Sahel has rapidly deteriorated in recent years, as violence stemming from both al Qaeda and the Islamic State, and from communal tensions, has rocked Mali, Burkina Faso, and Niger. State responses, as well as actions taken by non-state actors, have also added to the perilous security situation across the region.
Caleb Weiss is a contributor to FDD's Long War Journal.
https://www.longwarjournal.org/archives/2019/12/islamic-state-kills-dozens-of-soldiers-in-niger.php
------
Muslims body seeks urgent intervention against crimes
December 13, 2019
The Lekki Muslim Ummah (LEMU) in Lagos State has appealed to governments to address insecurity.
It noted that despite deployment of security forces to protect citizens, the country is still challenged with threat from criminals.
At its Dawah Workshop to address insecurity, LEMU President Dr. Kamoru Omotosho said governments should adopt new strategies in combating crimes.
Omotosho said: "Nigerians apparently live in fear. The situation is so bad that some of us cannot venture travelling to our villages for fear of being waylaid by criminals.
''From the horrendous savagery of Boko Haram to the menace of kidnapping, one-chance, cultism, rape, armed robbery and cruelty of organ harvesters, no place is safe …security agencies do not seem to be winning the war against criminality …despite huge amounts committed… annually."
A retired military officer and former Special Adviser on Security to the Nasarawa State Government, Brig-Gen Muhammad Ibn Umar Adeka said the Federal Government must go after sponsors of terrorism and bring them to justice .
Adeka noted that if the sponsors of terrorism were prosecuted, terrorists would run out of financial support to procure weapons and vehicles, among other logistics.
He said: "There is a principle of war called interdiction. When you are fighting an enemy, you prevent the enemy from getting… support.
"Now, assuming you are seated here as the leader of this family. Then, a hoodlum or terrorist comes out with a rifle and you kill him, two more come out with two rifles, you kill them also, then, four come out with four rifles and you kill them. What will be your concern? Who is giving them the rifles? This is because you know these misguided youths don't have money to buy rifles. They don't know where it is bought.
''So, to stop this attack, you have to find out those sponsoring them with either the funds to buy the weapons or the gun dealers themselves. Those are the active sponsors of terrorism. They decide the target to be attacked."
Former Lagos State Commissioner of Police and Special Adviser on Security to the Oyo State government, Mr Fatai Owoseni said kidnapping was one of the biggest challenges in the country.
Represented by Deputy Commissioner of Police (DCP) Olatunji Disu, Owoseni said kidnapping thrives due to unemployment, corruption and low rates of education.
"There is poverty in our land, people are suffering. Some greedy people taught one of the best ways they can make money is by abducting people to obtain a ransom. The number of unemployed people hanging around in joints where alcoholic drinks are sold in the early morning is much," he said.
https://thenationonlineng.net/muslims-body-seeks-urgent-intervention-against-crimes/
------
Islamic Movement in Nigeria marks anniversary of Zaria massacre
December 14, 2019
AhlulBayt News Agency (ABNA): Supporters of Sheikh Ibrahim al-Zakzaky held a peaceful protest in Abuja to commemorate the fourth anniversary of the 2015 Zaria Massacre where over 345 people were killed at the hands of the Nigerian army.
On that occasion, Nigerian soldiers attacked the worship center of the Islamic Movement and the home of Sheikh Zakzaky in the northern town of Zaria, detaining the cleric and his wife.
Thursday's peaceful protest did not end well as Nigerian police clashed with demonstrators. They fired live rounds and used tear gas to disperse protesters.
Supporters of Sheikh Zakzaky called on the international community especially the International Criminal Court in The Hague to take action and hold the Nigerian government to account for its crimes against the Islamic Movement and its supporters.
Meanwhile, the Islamic Movement has issued a statement demanding the arrest and prosecution of the military officers involved in the 2015 Zaria Massacre.
The statement condemned the continuous detention of Sheikh Zakzaky and the persecution of his supporters by security forces.
https://en.abna24.com/news//islamic-movement-in-nigeria-marks-anniversary-of-zaria-massacre_993640.html
------
Europe
Man and woman arrested in Birmingham on suspicion of 'Islamist-related terrorism'
ByStephanie Balloo
13 DEC 2019
Two people have been arrested in the city on suspicion of terrorism offences.
A man, aged 25, and a 23-year-old woman were arrested at an undisclosed location in Birmingham this morning (Friday, Dec 13).They are being detained at a West Midlands Police station on suspicion of the commission, preparation or instigation of acts of terrorism.
The arrests, linked to Islamist-related terrorism, were pre-planned and intelligence-led.
Police said they are not linked to the London Bridge terror attack - which left two dead.
Enquiries into the alleged terrorism offences were already underway before the devastating incident on November 29 .
As part of the investigation, officers are also carrying out a search of an address in the city.
A spokesman said: "A 25-year-old man and a 23-year-old woman were arrested in the city on suspicion of the commission, preparation or instigation of acts of terrorism under section 41b of the Terrorism ACT (2000).
"The two are being detained at a West Midlands Police station.
"The arrests, linked to Islamist-related terrorism, were pre-planned and intelligence-led. They are not linked to the London Bridge terror attack and enquiries into this matter were underway prior to the incident on 29 November.
"As part of the investigation, officers are also carrying out a search of an address in the city. "
In the wake of the arrests, West Midlands Police released key advice to anyone who may suspect acts of terrorism.
Their statement reads: "Every year thousands of reports from the public help police tackle the terrorist threat.
"If you see or hear something that doesn't seem right, trust your instincts and ACT by reporting to police in confidence at gov.uk/ACT
"Reporting won't ruin lives, but it could save them. Action Counters Terrorism.
https://www.birminghammail.co.uk/news/midlands-news/man-woman-arrested-birmingham-suspicion-17414923
------
15 Indian-origin MPs in new UK Parliament
Dec 13, 2019
LONDON: The House of Commons will have 15 Indian-origin candidates after four new Indian-origin candidates - including a PIO set to be Britain's youngest-serving MP - won seats in Thursday's general election and all 11 PIOs defending their seats retained their seats.
The Tory PIO MPs all saw an increased majority, whilst PIO Labour MPs generally saw their majorities slashed as several fought battles with other PIO candidates.
Gagan Mohindra, 41, swept to victory in Hertfordshire South West. A Hindu born in the UK to Punjabi parents, he has been serving as a councillor and chairman of Essex Conservatives. He replaces David Gauke, a high-profile Tory MP who had held the seat from 2005 but who resigned from the Cabinet on July 24, 2019, following the Conservative Party leadership election saying he could not serve under Boris Johnson.
Claire Coutinho, 34, also swept to victory in Surrey East with a majority of 24,040, similar to what the previous incumbent, Sam Gyimah, had had. Coutinho, who lives in the stockbroker belt of Surrey, worked for two years as adviser to Rishi Sunak, chief secretary to the Treasury. An Oxford graduate, she started her career in banking, working on a trading floor where there were just eight women out of 200 people. She voted Leave in the EU Referendum. Her parents, both doctors, came to the UK from India in the 1970s with just £100, thinking Britain would give them a better life.
Labour saw two new Indian-origin MPs. Hate crime worker and left-wing activist Punjabi Nadia Whittome won Nottingham East with a majority of 17,393, becoming at age 23 the youngest serving MP and also Nottingham's first BAME MP. She stood after the incumbent Chris Leslie defected to Change UK-TIG this year. It has been a Labour stronghold 1992. She said: "I'm looking forward to using my platform to connect with disenfranchised young people, especially young people of colour, and amplify their voices."
Navendu Mishra took Stockport with a majority of 10,039 but had 4,438 votes less than the Tories had in 2017. Mishra was selected to stand for Labour after Ann Coffey defected to Change UK earlier in the year and then quit as an MP.
Of the Tory MPs defending their seats, Suella Braverman increased her majority to 26,086. Shailesh Vara beat Labour's candidate with 7,975 more votes than his majority at the 2017 election. The multi-millionaire son-in-law of Indian billionaire and Infosys co-founder N R Narayana Murthy, Rishi Sunak, increased his majority to 27,210. Home secretary Priti Patel saw her majority increase to 24,082. Agra-born Alok Sharma, who had a fight on his hands against the hard Left and a Muslim pressure group, both targeting his seat, managed to double his majority to 4,117.
It was a very close fight between Tory candidate Bengali Sanjoy Sen, 45, in Alyn and Deeside in Wales and his Labour rival. Sen, a chemical engineer, born in the UK to parents in West Bengal, who was standing for the first time, got 18,058 votes, just 231 less than Labour candidate Mark Tami, considerably slashing the Labour majority.
There was another close fight in Bradford South, which has one of the highest concentrations of South Asians in Britain, between UK-born British Sikh PIO barrister Narinder Singh Sekhon, son of self-made millionaire Nirmal Singh Sekhon who came to the UK from India aged 15. Sekhon lost by 2,346 votes but considerably slashed the Labour majority from 6,700 to 2,346.
In Brent North, too, PIO Councillor Anjana Patel helped slashed Labour MP Barry Gardiner's majority to 8,079 from 17,061.
In Keith Vaz's former seat Leicester East, which has a high number of Hindus, newcomer Bhupen Dave, of Gujarati descent, considerably slashed the Labour majority after a non-Indian, Claudia Webbe, was parachuted in from Islington. He brought the Labour majority down from 22,428 to 6,019. He had been supported by Operation Dharmic Vote which attacked Labour's stance on Kashmir.
Labour's Valerie Vaz, 64, a Remainer, managed to hold on to her Leave-leaning Walsall South seat, despite a tough fight from Punjabi Gurjit Bains who had worked for the Vote Leave campaign. Bains slashed Vaz's majority by 5,436 votes to 3,456. Seema Malhotra, 47, saw her majority slashed in half down to 7,859. Lisa Nandy, too, saw her majority slashed from 16,02 to 6,728 in a traditional safe Labour seat of Wigan.
Virendra Sharma, 72, saw his majority cut down from 22,09 to 16,084.
But in Slough former Miss India British Sikh Kanwal Toor Gill failed to make any inroads into 41-year-old Tanmanjeet Singh Dhesi's majority and British Sikh Preet Gill also held onto her Birmingham Edgbaston seat.
Ranil Jayawardena, who is half Indian, retained his Hampshire North East seat with a majority of 20,211. In Bristol West, the Labour candidate, Thangam Debbonaire, who was born to a father of Indian and Sri Lankan heritage and an English mother, saw her majority get slashed by 9,117 votes.
https://timesofindia.indiatimes.com/world/uk/15-indian-origin-mps-in-new-uk-parliament/articleshow/72550708.cms
------
Anti-Islam activist 'Tommy Robinson' announces he's joined the Tories
FRIDAY, DECEMBER 13, 2019
FAR-RIGHT businessman Stephen Yaxley-Lennon – infamous as "Tommy Robinson" – has announced that he has joined the Conservative Party following its general election victory.
In a message to his subscribers on Telegram, an online messaging service popular with the far right, Mr Yaxley-Lennon wrote: "OK, I have just joined the Conservative Party.
"Good work everyone that went out and voted for the Conservatives today.
"We have just thwarted our country becoming a socialist dump."
The anti-Islam activist has also praised Prime Minister Boris Johnson's adviser Dominic Cummings, telling him: "Your country salutes you."
Mr Yaxley-Lennon was a founder member of the English Defence League, an anti-Islam street organisation, and was also an adviser to Ukip's Gerard Batten when the latter led the hard-right party.
He was a supporter of Mr Johnson throughout the election campaign.
Speaking in November outside the High Court, where he was awaiting a trial for libelling a Syrian child refugee, Mr Yaxley-Lennon said: "Everyone should vote for Boris Johnson.
"If we want Brexit … if we believe in democracy, we have to have Brexit, so yeah, go Boris!"
In the same interview, he said he was "so happy" at Brexit Party leader Nigel Farage's campaigning for Britain's withdrawal from the EU, adding: "He should attack the Labour heartlands."
The Tories were backed by other far-right figures, such as anti-Islam commentator Katie Hopkins and the Britain First group, which is known for its uniformed marches and "direct action" attacks on halal butchers' shops.
https://morningstaronline.co.uk/article/b/anti-islam-activist-tommy-robinson-announces-he-joined-the-tories
------
A prayer by the Archbishop of Canterbury, the Chief Rabbi and Senior Imam to remember the Holocaust
Thu 12 Dec 2019
A prayer written jointly by the Archbishop of Canterbury Justin Welby, the Chief Rabbi Ephraim Mirvis and Senior Imam Qari Asim remembers the six million Jews killed in the Holocaust "with heavy hearts".
The faith leaders have written the prayer ahead of the 75th anniversary of the liberation of the Auschwitz-Birkenau concentration camp, which is being commemorated on Holocaust Memorial Day on January 27.
Olivia Marks-Woldman, Chief Executive of Holocaust Memorial Day Trust said: "It's fantastic to see that Jewish, Christian and Muslim faith leaders are standing together and encouraging others to do so too.
"Holocaust Memorial Day is significant for people of all faiths and backgrounds and each year there are hundreds of faith and interfaith activities organised to mark the day.
"On Holocaust Memorial Day in January, we will remember those murdered during the Holocaust, under Nazi Persecution and in more recent genocides, as well as challenging people to stand together to create a safer, more respectful world today."
The theme of 2020's Holocaust Memorial Day is 'Stand Together', with communities up and down the country being invited to stand together to stop division and prevent the spread of hate in society.
The prayer penned by the three faith leaders remembers the horror of the Holocaust and the consequences of "destructive prejudices".
It calls on people of all faiths and none to work together to protect and support the marginalised.
It reads:
A prayer for Holocaust Memorial Day
Loving God, we come to you with heavy hearts, remembering the six million Jewish souls murdered during the Holocaust.
In the horrors of that history, when so many groups were targeted because of their identity, and in genocides which followed, we recognise destructive prejudices that drive people apart.
Forgive us when we give space to fear, negativity and hatred of others, simply because they are different from us.
In the light of God, we see everyone as equally precious manifestations of the Divine, and can know the courage to face the darkness.
Through our prayers and actions, help us to stand together with those who are suffering, so that light may banish all darkness, love will prevail over hate and good will triumph over evil.
https://www.christiantoday.com/article/a-prayer-by-the-archbishop-of-canterbury-the-chief-rabbi-and-senior-imam-to-remember-the-holocaust/133811.htm
------
Germany's Mesut Özil condemns Muslim silence over Uighurs
Former Germany international footballer Mesut Özil expressed support for Uighurs in Xinjiang, China, on Friday and criticized Muslim countries for their unwillingness to speak out on the poor treatment faced by the Uighur people, a Muslim minority group.
"Qurans are being burnt. Mosques are being shut down. Muslim schools are being banned. Religious scholars are being killed. Brothers are forcefully being sent to camps," the Arsenal player posted in Turkish on Twitter and Instagram.
"The Muslims are silent. Their voice is not heard," he wrote on a background of a blue field with a white crescent moon, the flag of what Uighur separatists call East Turkestan.
Beijing has received international condemnation for creating a series of camps in Xinjiang in northern China aimed at homogenizing the Muslim group to reflect China's majority Han culture.
Arsenal, Özil's current team, distanced itself from the player's remarks.
"The content published is Özil's personal opinion," the club said in a statement. "As a football club, Arsenal has always adhered to the principle of not involving itself in politics."
China: Camps are education centers to prevent terrorism
Over a million Uighurs and people of other mostly Muslim minorities have been rounded up in the camps in the tightly controlled region, according to human rights organizations and other experts.
China described the camps as educational centers aimed at combating potential terrorism.
Turkey, which takes its name from Turkic people who migrated from central Asia, is home to a Uighur community as well and has regularly highlighted the plight of the Muslim peoples.
Özil added: "What will be remembered years later would not be the torture by the tyrants but the silence of their Muslim brothers."
The 31-year-old has become a controversial figure, particularly in his homeland, Germany, in recent years. In 2018 he was photographed with Turkish President Recep Tayyip Erdogan, raising questions about his loyalty to the national team on the eve of the World Cup in Russia. Germany made an early exit from the tournament and Özil subsequently quit the national team, accusing German football officials of racism.
Earlier this year, the attacking midfielder courted further controversy when he invited Erdogan to his wedding as his best man.
https://www.dw.com/en/germanys-mesut-%C3%B6zil-condemns-muslim-silence-over-uighurs/a-51667549
------
British Muslims 'fear for their future' under Boris Johnson government
Faye Brown
Friday 13 Dec 2019
British Muslims say they fear for their future under a Boris Johnson government after his landslide win in the general election. The Muslim Council of Britain (MCB) has called on the Prime Minister – who has been personally accused of Islamophobia – to reassure British Muslims of their place in Britain. Harun Khan, Secretary General of the MCB, said that as the Tory party celebrated their win, there was a 'palpable sense of fear' among Muslim communities around the country. He said: 'We entered the election campaign period with long standing concerns about bigotry in our politics and our governing party. Now we worry that Islamophobia is 'oven-ready' for government. 'Mr Johnson has been entrusted with huge power, and we pray it is exercised responsibly for all Britons.' Harun Rashid Khan the Secretary-General of The Muslim Council of Britain, says people in his community are scared after the Boris Johnson victory (Picture: Getty) The Tory party won a comfortable majority of 74 and the party's best showing in a parliamentary election since Margaret Thatcher triumphed in 1987. The warning from MCB came as Baroness Warsi, a former Tory co-chair and cabinet minister, said the party 'must start healing its relationship with British Muslims'. In a tweet, she said: 'Endorsements from #TommyRobinson & #KatieHopkins & colleagues retweeting both is deeply disturbing. Independent Inquiry into #Islamophobia is a must first step. The battle to root out racism must now intensify'. The senior tory peer has previously criticised Mr Johnson for failing call an inquiry into Islamophobia within the Tory ranks, instead opting for a more general investigation into 'all forms of prejudice'. During the general election campaign the PM apologised for hurt caused to the Muslim community by his party, but stopped short of saying sorry for offensive comments in his journalism which included comparing Muslim women who wear the burqa to letterboxes. In his acceptance speech today, Mr Johnson urged the nation to 'let the healing begin'and said he will work to 'unite and level up' the whole of the UK under his 'one nation Conservative government' With the 2019 General Election campaign being the most divisive in living memory, Mr Khan called on the PM to stay true to his promise and ramp up efforts to bring communities together. He said: 'We understand that the Prime Minister insists that he is a One Nation Tory. We earnestly hope that is the case and urge him to lead from the centre and engage with all communities. 'We must all redouble our efforts to heal the country and bring communities together'. Prime Minister Boris Johnson said it was time for the country to heal in his acceptance speech (Picture: EPA) Meanwhile, the Labour Against Antisemitism group said the election result – which saw the Labour suffer their worst losses since their worst since 1935, was a 'damning verdict' on Jeremy Corbyn's leadership of what they called an 'institutionally racist' party. They said; 'The next leader must be prepared to take all necessary measures to deal with Corbyn's legacy of anti-Jewish hatred, including cooperating fully with the Equalities and Human Rights Commission investigation. Failure to do so will only lead to further electoral catastrophe for the Labour Party.'
https://metro.co.uk/2019/12/13/british-muslims-fear-future-boris-johnson-government-11903980/
------
We waited for a contest in Britain, we got a massacre
By Saeed Naqvi, The Milli Gazette Online
Published Online: Dec 14, 2019
The evening began disastrously not only because Boris Johnson won by a landslide but because our host, Lord Meghnad Desai, could not cook us a meal, having hurt his right hand (it is in plaster); our collective viewing of the election results was thrown into further disarray because his TV burnt out. Inexhaustibly stocked row of three refrigerators came in handy: smoked salmon, Italian bread and pizzas. At 10 pm he switched on his IPad. Exit polls had given Boris the biggest victory since Margaret Thatcher in 1987.
A member of the Labour party for 49 years, one would have expected him to become quiet and reflective. Instead he broke into song, wriggling what in leaner bodies would be the waist. We asked for a mini cab. The driver turned out to be a big, burly, black young man with a beard which I find disagreeable when it comes without a moustache. He was from Conakry, Guinea, the peaceful West Asian country that I have travelled through in the past to reach Sierra Leone. He opened up because of my name. "We have lived peacefully here" he said, taking one hand off the steering wheel. "Now we shall live timidly."
London remains the cosmopolitan hub, where Boris has not made much of an impression. Scottish nationalism always had a mellowness of single malt, lilt of the bagpipes and the quaintness of kilts. This nationalism is not claustrophobic because it also reaches out to the EU. In Northern Ireland, Republicanism has gained – so Dublin becomes closer, not farther from Belfast.
The very first to greet Johnson has been Donald Trump, his business cohorts smacking their lips at the prospect of a burgeoning Anglo-Saxon club, particularly now that France's Emmanuel Macron is thumbing his nose at Trump's America. And Macron is not alone.
The scale of Boris Johnson's victory boosts what I call Bannonism sky high. Let me explain. George Soros and Steve Bannon who is a friend of Trump and the KKK, have been shuttling around Europe trying to divert popular anger away from socialism which contemporary capitalism paints in lurid colours. It is McCarthyism to its tips. While Soros, a liberal capitalist, seeks an integrated Europe to thwart "leftism", Steve Bannon, Trump's conscience keeper, is keen for Italy's Matteo Salvini, France's Marine Le Penn, Spain's Santiago Abascal and Britain's Nigel Farage to clasp hands and shift Europe so far right as to be teetering on Fascism. This school received a boost last night.
It would be irresponsible to describe Johnson as closet fascist but his friend Farage is. If one surveys the rise of anti-migrant, anti-semitic parties from Victor Orban of Hungary to leaders in Austria, Germany, Poland – it is a depressing list. In the presence of Secretary of State Mike Pompeo, Benjamin Netanyahu and others, the Israeli Foreign Minister Yisrael Katz accused the Polish leadership of antisemitism in almost abusive language: "Poles suckle anti-Semitism from their mother's milk." This, from a public platform in Warsaw.
The Warsaw incident came to mind as soon as I saw Tory leader Michael Gove appear behind the microphones at the Tory headquarters to prime up the mood before Boris Johnson made his first appearance after the historic victory. It was the sort of time in the morning when people want bed tea. Suddenly, a stern looking Gove is brought slowly into focus. And, lo and behold, the only community he mentions are Jews. "Through this campaign, our Jewish citizens have been living in fear." Then a Churchillian pause: "no longer will Jews live in fear," he thundered. Why this outburst?
There is a background to this inexplicable intervention. Baroness Sayeeda Warsi, former Co-Chair of the Conservative Party has been fairly regular in complaining that "anti-Muslim" prejudice had "poisoned" the party. The principal "culprits" in her line of fire were Boris Johnson, Michael Gove and Zac Goldsmith. Gove's generosity of expression in favour of Jews, at the moment of Tory triumph, is designed to send a message to the Warsis in the party: like it or lump it. How can the Tories have forgotten Gove's brazenly anti-Muslim book Celsius 7/7 published in 2006? Corbyn was battered and bruised not only through this campaign but over the years as a "danger to Britain," "traitor," a friend of Hugo Chavez, Fidel Castro and other "devilish" characters. By sheer incantation, some of it sank in. Ofcourse, Johnson's message was simpler: "get Brexit done."
What the mainstream media will keep mum about, alternatives like London Economic, a digital newspaper, publishes and with increasing credibility. The news portal exposed that one of Britain's leading barristers, Jolyon Maughan QC, director of Good Law Project, alleged that the BBC indulged in showing "coded negative imagery" of Labour leader Jeremy Corbyn since his election in 2015.
It is universally proclaimed that Johnson, lies, fiddles expense accounts, is seen at European airports in a daze after late night parties but he remains the darling of the electorate, as result 2019 has shown.
Another London Economic analysis shows that people generally have another perspective when presented with policy options but the very same people vote in a completely different direction. Why? Because the media is bombarding the voter with high level, right wing propaganda.
Lord Rothermere, a billionaire living in France, owns the Mail and the Metro. Rupert Murdoch, billionaire US citizen own the Sun, Fox News, B Sky B, News corp. Alexander Evgeny, ex-KGB Russian billionaire, owns the Independent, Evening Standard. Richard Desmond, a billionaire, did own the Daily Star and if it has passed onto someone else, it certainly is not to the socialist international. In brief, 80 percent of media is owned by billionaires. For those of us grieving in India on this score, is there not a pattern? As the late Bobby Talyarkhan used to sign off his column: "Do you get me, Steve?"
http://www.milligazette.com/news/16843-we-waited-for-a-contest-in-britain-we-got-a-massacre
------
North America
Pelosi Meets With Islamist Groups About Overturning 'Muslim Ban,' Impeaching Trump
By Kyle Shideler
DECEMBER 13, 2019
House Speaker Nancy Pelosi took time out during the House's ongoing impeachment effort to meet with a group of Muslim activists. The activists were seeking support for legislation to oppose the president's executive order 13780, banning travel from countries of national security concern. Critics insist on identifying the executive order as a "Muslim ban" despite that it affects only seven countries, two of which—North Korea and Venezuela—are not Muslim. The executive order was upheld by the Supreme Court in a 5-4 ruling.
Pelosi attended a meeting on December 10 organized by Muslim Advocates, which led lawsuits against the travel ban. The group is known for opposing even the most reasonable counter-terrorism efforts, and played a key role in undermining Customs and Border patrol efforts to screen for radical Islamists during the Obama administration.
Pelosi met with a number of Muslim organizers and politicians from around the country, with both Sunni and Shia groups represented. A representative of the Open Society Foundation was also present, according to pictures of the meeting provided by Muslim Advocates.
The meeting was organized to encourage Pelosi to support H.R. 2214, the so-called No Ban Act, introduced by Rep. Judy Chu (D-Calif), which seeks to prevent the president from enforcing the travel ban and seeks to extend other limitations on the president's authority to restrict immigration for national security reasons. Chu has a history of close ties to Islamist lobby groups. The bill currently has 205 co-sponsors, all Democrats.
Among the participants was Virginia state Del. Ibraheem Samirah, an anti-Israel boycott, divestment, and sanctions activist who won election to the Virginia House of Delegates despite a controversy over a history of antisemitic remarks made on social media, and ties to known Hamas fundraisers. Samirah drew national attention after he was physically removed from President Trump's speech at the celebration of the 400th anniversary of Jamestown after loudly disrupting the speech while displaying a sign that read "Reunite my family."
Samirah's father, a spokesman for the Jordanian Muslim Brotherhood, a terrorist organization, who once led an organization the U.S. government described as a propaganda front for terrorist organization Hamas, was once banned from re-entry to the U.S. for national security reasons but later granted readmittance during the Obama administration.
Other participants included the CEO of Emgage Foundation, a Muslim Voters activation group founded by former Council on American Islamic Relations (CAIR) leader Khurrim Wahid. Wahid, an outspoken supporter of convicted Palestinian Islamic Jihad organizer Sami Al-Arian, was himself on a terrorism watch list, and served as a lawyer for a number of convicted terrorists. Emgage specializes in backing Muslim candidates running for office. It took credit for helping Samirah win in Northern Virginia, and for helping Democrats "Sweep in Virginia Elections," according to an Emgage press release.
For at least one participant the meeting was about more than showing the importance of Muslims as an electoral force. On social media, Shia Muslim activist Mohammad Ali Naquvi for the Husayn Center for Social Justice described the meeting with Pelosi as explicitly linked to House Democrat's impeachment effort.
Naquvi wrote: "Strategically, pushing this new legislation while impeachment proceedings are going on provides another reminder (in terms of optics), why Trump needs to be impeached, so hopefully that will be enough impetus for Pelosi to put her weight behind it."
Naquvi's views seems to be shared by at least some Democratic proponents of impeachment, notably Rep. Al Green, who cited the travel ban in his proposed articles of impeachment and in an op-ed for The Hill back in July.
In addition to discussing the travel ban, the group spoke to Pelosi about perceived "anti-Muslim bigotry." After the meeting, participant Qasim Rashid said, "We had the opportunity to speak with Speaker Pelosi and discuss the anti-Muslim violence we're seeing through social media accounts."
Rashid clearly has adopted the progressive tendency to conflate speech with violence. Interestingly, Rashid does not indicate that he used the opportunity with Pelosi to address inter-Muslim violence and hate speech. Rashid is an Ahmadiyya Muslim, a minority sect that often faces threats of violence and discrimination from Islamist groups, even in the United States.
Pressuring social media companies to engage in censorship has long been part of Muslim Advocates' agenda. In early November, Muslim Advocates Executive Director Farhana Khera met with Facebook CEO Mark Zuckerberg about the issue, and later celebrated the banning of figures like Laura Loomer and Alex Jones from the platform. The group routinely blames Trump's social media for anti-Muslim sentiment.
The meeting between Pelosi and the Muslim Advocates-led group represents yet more evidence of the alignment of Islamists as full members of a leftist political resistance to Trump which views him as a fundamentally illegitimate president. Despite having won at the Supreme Court, the administration's travel ban is treated as de facto evidence for impeachment, and every presidential tweet as a coded message to white supremacists.
Despite domestic Islamists positioning themselves as implacable foes of the president and all his policies, there's been little evidence that the Trump administration has reciprocated. Having so far declined to fulfill an early campaign promise to establish a Commission on Radical Islam, instead the administration continues to fund and meet with Islamist groups who are overt opponents of such a commission.
The meeting with Pelosi suggests that while the Trump administration may be confused about how committed America's leading Muslim organizations are to his political defeat, the Democratic leadership has no illusions about whose side the Islamists are on.
Kyle Shideler is the director of the Counter Islamist Grid, an initiative of the Middle East Forum. Kyle has written for numerous publications and briefed legislative aides, intelligence, and law enforcement officials and the general public on national security issues.
https://thefederalist.com/2019/12/13/pelosi-meets-with-islamist-groups-about-overturning-muslim-ban-impeaching-trump/
------
Panel Looks Likely to Overturn Ban on Anti-Muslim Ads
KEVIN KOENINGER
December 13, 2019
CINCINNATI (CN) – A conservative free speech group appeared successful Friday at persuading a Sixth Circuit panel that a Detroit-area public transit authority cannot ban its anti-Muslim ads for being overtly political.
The American Freedom Defense Initiative sued the Suburban Mobility Authority for Regional Transportation in 2010 in an attempt to get its "Refuge From Islam" ad on the sides of public transit vehicles in metro Detroit.
The Potter Stewart U.S. Courthouse in Cincinnati, home of the Sixth Circuit Court of Appeals. (AP Photo/Dan Sewell)
The ad reads: "Fatwa on your head? Is your family or community threatening you? Leaving Islam? Got questions? Get answers! RefugefromIslam.com." It was rejected by the transit authority, known as SMART, as being political speech.
Although a federal judge initially granted AFDI's motion for a preliminary injunction, the Sixth Circuit overturned the injunction in a 2012 ruling and told the district court that SMART's ban on political advertisements is both reasonable and constitutional.
Upon remand, both parties conducted discovery and filed motions for summary judgment.
U.S. District Judge Denise Hood sided with SMART, ruling in March that because the public transit vehicles are a nonpublic forum, the speech contained in the ad is afforded less protection under the First Amendment.
AFDI appealed the decision, which returned the case to the Sixth Circuit for Friday's arguments in front of a different panel of judges.
Attorney Robert Muise argued on behalf of AFDI, and cited a pair of recent U.S. Supreme Court decisions throughout his argument – the 2017 case Matal v. Tam and the 2018 case Minnesota Voters Alliance v. Mansky.
In Tam, the nation's high court found the Lanham Act's disparagement clause, which prohibits scornful or offensive speech in trademarks, is viewpoint-based and violates the First Amendment, while Mansky found a ban on political apparel at polling places was unconstitutional.
U.S. Circuit Judge Eric Murphy, an appointee of President Donald Trump, asked Muise if there would be any limitations on the ads allowed on buses if the panel struck down SMART's restrictions, including whether the KKK could advertise on vehicles.
"Hard cases oftentimes made bad law," Muise responded, adding that if SMART wanted to eliminate potentially political advertising, "they don't have to permit advertising."
The attorney told the panel that while banning campaign ads is an objective standard, SMART's sliding restrictions on what constitutes political speech is subjective and allows "unfettered discretion" on behalf of the government agency to dictate speech.
Attorney Christian Hildebrandt argued on behalf of SMART and faced a barrage of hypotheticals from Murphy, who pounced on a deposition witness' definition of political as anything that produces divided viewpoints in society.
"You can't get our society to agree on anything," the judge said, and asked about putting a "Go Bucks" sign in a bus, referencing the college football rivalry between the Ohio State Buckeyes and Michigan Wolverines.
Murphy pressed on, asking whether Planned Parenthood or the National Rifle Association would be allowed to advertise on SMART's buses.
Hildebrandt said it would depend on the ads, and that such groups could advertise but not advocate specific positions. He added that examples like the "Go Bucks" ad take the matter to "illogical extremes."
"The point of Mansky," the attorney told the panel, "was that it was as haphazard standard."
Murphy pointed out that SMART's standard seems to be continually changing, and that the agency's definition of "politicized speech" took it out of the realm of politics entirely.
Hildebrandt responded that SMART analyzes the proposed ad, as well as the advertiser's website, before it makes a final decision.
"I completely feel for you," Murphy said, "but we have these recent Supreme Court decisions."
The judge added that the point of a definitive standard is to make answers to hypothetical scenarios straightforward.
"It's not clear to me what the answer would be to a lot of these hypotheticals," he said.
In his rebuttal, Muise said SMART's restriction is unlawful on its face.
"The standard is utterly unworkable," he said. "This is Mansky in spades."
Muise said in an interview after the hearing that he "would be surprised if we don't prevail," based on the precedents set in Tam and Mansky.
Hildebrandt declined to comment after the argument.
Chief U.S. Circuit Judge R. Guy Cole Jr., an appointee of Bill Clinton, and Senior U.S. Circuit Judge Eugene Siler Jr., a George H.W. Bush appointee, also sat on the panel.
No timetable has been set for the court's decision.
https://www.courthousenews.com/panel-looks-likely-to-overturn-ban-on-anti-muslim-ads/
------
After Losses, Islamic State Plots Comeback
Dec 13, 2019
By Aaron Zelin
The Islamic State (also known as IS, ISIL or ISIS) was dealt serious blows with the loss of its territorial caliphate in March 2019 and death of its leader, Abu Bakr al Baghdadi, in October 2019. How have IS members and affiliates responded to the losses?
For IS, the loss of territory was not necessarily a shock. Since 2016, it has had a plan to survive the loss of its caliphate that drew on lessons from setbacks between 2007 and 2009. In a speech in May 2016, then IS spokesman Abu Muhammad al Adnani prepared the group's supporters to endure another tactical defeat. "Victory is the defeat of one's opponent," he said, "Were we defeated when we lost the cities in Iraq and were in the desert without any city or land? And would we be defeated [if we lost] Mosul or Sirte or Raqqa? Certainly not! True defeat is the loss of willpower and desire to fight."
IS also prepared its followers for the possibility that Abu Bakr al Baghdadi would be killed. In November 2016, Baghdadi warned, "Know that if some of your leaders are killed, then God will replace them with those who are equal or better than them. God will not neglect you, so do not be disheartened. Truly, God is with us."
The most hardcore IS supporters are unlikely to be deterred by these setbacks. However, the loss of territory has hampered its ability to recruit new followers locally and globally to the same degree witnessed in 2012-2015, when their message of winning and momentum propelled them to new heights on top of the Caliphate announcement.
How has IS dealt with the losses in its messaging?
In March 2019, when IS was losing the Syrian town of Baghuz, its last sliver of territory, then spokesman Abu al Hasan al Muhajir declared, "By God's grace, the sons of the Caliphate continue to prove that they are the firm and solid rock on which will break the alliance of infidels...They will retreat...in disgrace and shame." He said this in the context of explaining that the loss was just a test from God to help purify the group's ranks: "Victory comes with patience, comfort comes with suffering...With patience comes certainty in the promise."
Baghdadi responded to the loss of territory in his April 2019 video message, which was only the second time he showed his face during his nine years as leader of IS. He praised those who fought in the way of God against what he described as the "brutality of the Crusaders." He reiterated that the current fight "is one of attrition" that will hinder the "enemy" in the long run. Abu Bakr also highlighted the activities that its external wilayat (provinces) were undertaking outside Iraq and Syria to illustrate the continued resolve of the organization and that the loss of territory was not the end to IS. He said it was just a new phase.
How have the losses affected IS's ability to recruit fighters—or keep its forces intact?
In the aftermath of IS's territorial losses, it started a video campaign entitled "And The [Best] Outcome Is For The Righteous" to reaffirm pledges of allegiance to al Baghdadi. The purpose was for affiliates within IS's global network to show that they remained with the organization. The campaign garnered support from core branches in Iraq, Syria as well as outlying provinces and supporters in Bangladesh, Yemen, the Democratic Republic of Congo, Mozambique, Somalia, Tunisia, Turkey, Libya, Azerbaijan, Afghanistan, Chechnya, Philippines, Egypt and Nigeria.
After Baghdadi's death, IS again launched a picture essay campaign showing fighting forces in its "provinces" pledging baya (religious oath of allegiance) to the new IS leader Abu Ibrahim al Hashimi al Qurashi. They included branches in Egypt, Bangladesh, Somalia, Pakistan, Yemen, Syria, Afghanistan, Tunisia, Nigeria, Philippines, Democratic Republic of Congo, Mozambique, Mali, Burkina Faso, Iraq, Libya, Indonesia, and Azerbaijan.
IS launched the campaign for two reasons. First, pledges are leader-specific rather than group-specific and thus need to be renewed with each succession. Secondly, it was a way to legitimize al Qurashi's rule and create a media event so that the group could promote itself as it transitioned to a new phase. The process was important for the legitimacy of its leadership and to weed out potential insubordination before it manifested into something larger, as it had when IS rebelled against al Qaeda in the past.
Is there any evidence of ISIS splintering or defecting to other groups, including al Qaeda affiliates?
No, there has not been any evidence of this thus far.
In 2019, the Pentagon estimated that 14,000 to 18,000 IS fighters remained in Iraq and Syria. What are they doing? What are their goals?
IS has continued to operate as an insurgency in both countries. They are biding their time to try and breakout prisoners and potentially retake territory. Through a war of attrition (istinzaf), they believe they will wear out their enemies. They are also taking advantage of any spaces that are out of the reach of the central government or sit on political, ethnic, or religious fault lines, which they hope to exploit.
Between the fall of Baghuz at the end of March 2019 and December 12, IS claimed responsibility for more than 1,500 operations in Iraq and Syria. In Syria, it claimed:
● 424 attacks in Deir al Zour,
● 129 in Hasaka,
● 115 in Raqqa,
● 37 in Homs,
● 20 in Daraa,
● 11 in Aleppo,
● and 3 in Damascus governorates.
In Iraq, the group claimed:
● 336 attacks in Diyala,
● 133 in Kirkuk,
● 111 in Nineveh,
● 111 in Baghdad,
● 107 in Anbar,
● 54 in Salah al Din,
● and 27 in Babil governorates.
The numbers might seem impressive, but the group is not nearly as active as it was at its height from 2014 to 2016. As of November 2019, the number of monthly attacks in Iraq was at its lowest since the U.S. invaded Iraq in 2003, according to Joel Wing, a specialist on Iraq.
Where are they most active? Are there new bases of operations or concentrations of fighters?
IS has been most active in Deir al Zour province in Syria and Diyala province in Iraq. The group has taken advantage of areas with weak governance and used them as bases to rebuild. IS outlined its insurgent strategy goals in a series of articles in its weekly al Naba newsletter in late spring 2019.
IS has been focused on:
● intelligence operations
● surprising enemy forces in weak areas
● appearing and disappearing at will
● nighttime infiltration operations
● assaults on security forces
● taking over locations for short periods of time for supplies and executing enemies (village elders, tribal leaders, those working with their enemies)
● gaining spoils of war after inflicting harm on the enemy
● freeing prisoners
● harassment of those being sent in as reinforcements via improvised explosive devices (IEDs) and ambushes,
● planning safe withdrawal methods and knowing the proper exits
● returning to safe shelters.
What is known about Baghdadi's successor, Abu Ibrahim al Hashemi al Quraishi? Are there any other leaders of note emerging?
Little is known about IS's new leader except that he is a member of the Quraysh tribe (the tribe of the Prophet Muhammad), which provides him lineal credibility to become a caliph. Abu Ibrahim is described by Abu Hamzah al Qurashi, IS's newest official spokesperson, as a religious scholar ('alim min al 'ulama) who "fought against the protector of the Cross, America," probably in Iraq. His religious and military background provides credibility among IS supporters. There are rumors that Abu Ibrahim could be the nom de guerre of Amir Muhammad Sa'id 'Abd al-Rahman al-Mawla (Hajji 'Abd Allah), although it has yet to be confirmed.
How is IS financing its operations, paying its staff, and buying materiel given the loss of assets and control of Syrian oil fields?
IS no longer has as many expenditures since it's not running a state. But the group "is left with significant residual wealth, estimated to be as much as $300 million… [and] encouraging increased financial self-sufficiency throughout its [wilayat]," according to a U.N. report in July 2019. Since it lost its last stronghold in Baghouz, IS has reinvested its funds in legitimate businesses, such as real estate and car dealerships. A number of them have been in Turkey, according to the U.S. Treasury, which has designated IS individuals and transfer/exchange companies. In September 2019, Turkey broke up some of these networks.
IS has also maintained extortion schemes through kidnapping-for-ransom; taxing human trafficking and oil supply line routes; selling different assets on the black market; taking advantage of corruption from reconstruction efforts in western Iraq; and requiring zakat (obligatory religious almsgiving tax) payments from locals when they take over towns for short periods of time.
Aaron Y. Zelin is the Richard Borow Fellow at the Washington Institute for Near East Policy and a visiting research scholar at Brandeis University. He is the author of the forthcoming book Your Sons Are At Your Service: Tunisia's Missionaries of Jihad (Columbia University Press). Zelin is also the founder of the website Jihadology.net and its podcast, JihadPod.
https://www.wilsoncenter.org/article/after-losses-islamic-state-plots-comeback
------
Pakistan
Pakistan making efforts for uniting Muslim states: FM Shah Mehmood Qureshi
December 14, 2019
MULTAN: Foreign Minister Shah Mehmood Qureshi said Pakistan was always making efforts for uniting Muslim countries.
Talking to media Friday, he said not only Pakistan but all the Muslim countries should play their role in forging unity among Ummah. He said Pakistan has cordial relations with Turkey, Malaysia, Iran and Saudi Arabia. He slammed India for introducing discriminatory Citizenship Amendment Bill, even Bangladesh rejected the bill, which is not only against the human rights but was unethical and illegal.
India has imposed military lockdown in Held Kashmir for the last 131 days and Pakistan was exposing Indian aggression around the world, he added. Qureshi said Pakistan was playing its role for long-lasting peace in Afghanistan and it would continue its efforts in this connection. He said he had held meeting with Zalmay Khalilzad in Islamabad regarding Afghan peace process.
He said the government has opened Torkham Border round-the-clock on Afghanistan's demand. He said JUI-F chief Maulana Fazlur Rehman was just bragging that the government was packing up in a month.
Earlier, the Maulana claimed that prime minister was going to resign, but his claims proved false, he added. To a query about setting up of South Punjab Secretariat, he said he endorses Jahangir Tareen's claim that secretariat would be established soon. Multan is the most suitable place for South Punjab Secretariat keeping in view the merit and facts based on statistics, he further added.
Qureshi said the Treasury members and the Opposition should show a positive attitude towards the appointment of chief election commissioner and the parliament committee was working on it. He was hopeful on developing consensus on the appointment of CEC. He said the government was waiting for detailed court judgment on extension in COAS tenure.
The government may approach Opposition after assessing the detailed court verdict. He said the CPEC was a game changer in the region, adding all rumours about halting CPEC would prove baseless. He said Switzerland would share Pakistanis accounts with the government.
However, the government would investigate sources of income of account holders. To a query about Punjab Institute of Cardiology incident, he said no culprit would be spared whether he is a nephew of the premier.
https://www.thenews.com.pk/print/583287-pakistan-making-efforts-for-uniting-muslim-states-fm-shah-mehmood-qureshi
------
No 'criminality' involved in property tycoon's case, says PM's aide
December 14, 2019
ISLAMABAD: Special Assistant to the Prime Minister (SAPM) on Accountability Mirza Shahzad Akbar on Friday said no "criminality" was committed in the case under which the UK's National Crime Agency (NCA) had frozen nine bank accounts of real estate tycoon Malik Riaz and handed over the money to Pakistan.
"No criminality was committed in it, as it was solely a civil matter and not a criminal case," Mr Akbar told a press conference in response to the question why no action was being taken against the real estate tycoon under Pakistani laws if money laundering was committed and the UK froze nine accounts of Malik Riaz.
While the presser was held apparently in reference to Pakistan Muslim League-Nawaz (PML-N) leader Marriyum Aurangzeb's remarks in the National Assembly about the performance of Assets Recovery Unit (ARU) that he heads, the PM's aide evaded most questions by journalists regarding the 190 million pounds recovery from the real estate tycoon by the NCA.
He kept hiding the inside story under the pretext of "an agreement of confidentialities" between the parties concerned and the NCA. He reiterated that no "criminality" was involved in the case, as it was solely a civil matter.
In reply to another question about the worth of London property being sold at the cost 50m pounds, Mr Akbar said: "The worth of the property was 15m pounds when it was sold by Hussain Nawaz, son of ex-premier Nawaz Sharif, who are also in London these days. However, he [Hussain] had overvalued the property at the time of its sale to Malik Riaz.
"The property has so far not been sold under NCA's decision," he added.
The PM's aide gave credit of what he said 'recoveries' made by the Punjab Anti-Corruption Establishment (PACE) and National Accountability Bureau (NAB) over the past one and a half years to the ARU.
During the press conference, he shared with the media written replies to the questions of Ms Aurangzeb and said the federal cabinet approved ARU's establishment on Sept 5 last year to bring all anti-corruption departments under one umbrella for centralised monitoring.
He said this had been done on the recommendation of a task force constituted by the Supreme Court in 2018. He said under ARU supervision, the Anti-Corruption Establishment (ACE) of Punjab managed to retrieve state land worth Rs129 billion in one year. "Although NAB is an independent organization, it also made recoveries during last year," he added.
The PM's aide said Ms Aurangzeb instead of questioning ARU's performance through 'concocted statements' should seek answers to the question that he had asked her party president Shahbaz Sharif.
Ms Aurangzeb, he said, had been provided full information on ARU's achievements, its administrative expenditure, details of the tours made by the ARU officials including himself and expenses incurred on them, and the authority under which the same were conducted, besides any proposal to carry out performance-based audit of such unit.
Responding to other allegations, Mr Akbar said PML-N leader Khurram Dastagir had criticised the Anti-Corruption Department of Punjab, only because it had retrieved state land from his illegal possession. The PML-N leader had established a petrol pump on the land in his hometown, Gujranwala, he added.
He said Ms Aurangzeb's queries had no substance as she had no knowledge of ARU's structure and its working. "The ARU has representatives of Federal Investigation Agency (FIA), NAB, Federal Board of Revenue (FBR), State Bank of Pakistan (SBP) and private sector," he added.
The SAPM said the ARU was in fact a coordinating unit that provided a platform to law enforcement agencies and relevant institutions to trace new cases and fast track all existing cases of off-shore assets made with unlawfully acquired wealth at home and their repatriation.
"The afore-mentioned agencies and organizations eventually recover the looted public money either through taxation, plea bargain or direct recovery, as the case may be," he explained.
The government was looking for better cooperation and information sharing on money laundering with the UK regime, he said, adding that Pakistan had also handed over three wanted persons from the country to the UK authorities.
Responding to a question about Prime Minister Imran Khan's nephew Hassaan Niazi who was among the lawyers who attacked Punjab Institute of Cardiology, Lahore, he said raids were being conducted for his arrest. "This is happening for the first time that police are conducting raids for the arrest of PM's nephew," he boasted.
https://www.dawn.com/news/1522177/no-criminality-involved-in-property-tycoons-case-says-pms-aide
------
Pakistan hopes for end to 'pause' in Afghan peace talks
Baqir Sajjad Syed
December 14, 2019
RAWALPINDI: Chief of the Army Staff Gen Qamar Javed Bajwa exchanging views with US Special Envoy Zalmay Khalilzad during a meeting at GHQ on Friday.—PPI
ISLAMABAD: Pakistan hopes that the latest 'pause' in negotiations between the United States and Taliban will end soon and progress towards a political settlement of the conflict can be resumed.
This was conveyed by Foreign Minister Shah Mehmood Qureshi to US Special Envoy for Afghan Reconciliation Zalmay Khalilzad here on Friday.
The US envoy was visiting Islamabad a day after the United States paused the resurrected peace talks with Taliban in Doha over the attack on Bagram airbase in Afghanistan.
Two Afghan civilians were killed and another 70 injured when Taliban on Wednesday attacked the largest US military facility in Afghanistan. No coalition service members were killed in the attack.
Reacting to the attack, Ambassador Khalilzad tweeted: "When I met the Talibs today, I expressed outrage about yesterday's attack on Bagram, which recklessly killed two and wounded dozens of civilians. Taliban must show they are willing & able to respond to Afghan desire for peace. We're taking a brief pause for them to consult their leadership on this essential topic."
The pause represents the latest interruption in the US-Taliban negotiations. The dialogue had resumed last Saturday after remaining suspended for almost three months. President Donald Trump had declared the process dead and ended all contacts with Taliban in September when an American soldier was killed in an attack claimed by the insurgent group.
US special envoy Khalilzad discusses reconciliation process with Qureshi, Gen Bajwa
One of the main issues discussed in the most recent round of talks was reduction of violence. The US wants Taliban to commit to violence reduction before any agreement is signed between them.
Mr Qureshi, in his meeting with Mr Khalilzad, reaffirmed Pakistan's commitment to facilitating the peace process. "Pakistan would continue to sincerely facilitate the Afghan peace process as a shared responsibility," the foreign minister said.
A statement on the meeting said the US envoy briefed the foreign minister on the discussions with the Taliban representatives.
Ambassador Khalilzad also met Army Chief Gen Qamar Bajwa at GHQ.
"Regional security situation with particular reference to [the] ongoing Afghan reconciliation process was discussed," a spokesman for the army said.
Cooperation with Kabul
Talking to reporters in Multan, Foreign Minister Qureshi said Pakistan did not interfere in the Afghan presidential election rather facilitated it. He said the Afghan government had requested that crossing points and cargo transit from Torkham border be kept opened during the election which Pakistan did and was still acting upon this decision. He said Pakistan was also supporting Afghanistan in democratic and peace process.
"If the US-Taliban negotiations are successful there will be a need of intra-Afghan dialogue for which Pakistan is providing support as well," he said.
Mr Qureshi said Pakistan was sometimes unnecessarily criticised by Afghanistan, but instead of responding to the criticism it preferred to remain silent in the larger interest. "Conducive environment is our wish that's why several times we preferred to remain silent though we had answers as our thinking is positive and our wish is peace and stability of which the entire world is admiring us," he said.
He said Pakistan welcomed the Switzerland government's decision to share financial details of Pakistanis with Islamabad as it would help improve the accountability process in the country, besides curbing corruption.
The foreign minister said he had informed US Acting Assistant Secretary of State for South Asia Alice Wells in Istanbul that Pakistan's bilateral trade with Afghanistan would benefit both countries, while Islamabad would also welcome an increase in its trade with Kabul. He said there was nothing wrong if someone shifted the legitimately earned wealth abroad through proper channel instead of money laundering.
Lahore incident
He said the entire nation was saddened over the Lahore incident in which lawyers and doctors clashed. "It is our desire that the issue should be resolved amicably between the both segments of society as both are vital for society. Clash between both groups is creating hardship for the common people," he said.
Mr Qureshi said he was agreed with the point of view of senior PTI leader Jahangir Tareen that the issue of establishment of south Punjab secretariat should be resolved soon. "We both are agreed that secretariat should be established in Multan which is logical and to prove it we have fact and figures as well."
He said Pakistan had friendly ties with Muslim countries, particularly Saudi Arabia, Iran, Malaysia and Turkey. He said that during his recent visit to Saudi Arabia, he had met its Foreign Minister Faisal Bin Farhan Al Saud and informed him about the situation in India-held Kashmir.
Mr Qureshi said he did not agree with the point of view of JUI-F chief Maulana Fazlur Rehman that the government was going to be dissolved within one month. "In the past Maulana made several predictions which were proved false and hopefully this one will also prove wrong," he said.
Shakeel Ahmed in Multan also contributed to this report
https://www.dawn.com/news/1522166/pakistan-hopes-for-end-to-pause-in-afghan-peace-talks
------
15 candidates of Pakistani descent elected to UK parliament
Atika Rehman
December 14, 2019
LONDON: A record number of British-Pakistanis are set to become Members of Parliament (MPs) after achieving success in their respective constituencies during the United Kingdom's general election which witnessed a dramatic victory for the Boris Johnson-led Conservative party.
Although the Labour party performed poorly overall, with only 203 seats as compared to the Tory tally of 365, 10 of the seats were won by British-Pakistanis for Labour and just five for the Conservative party.
Successful candidates from Labour party were Naz Shah from Bradford, Khalid Mehmood from Birmingham, Yasmin Qureshi from South Bolton, Afzal Khan from Manchester Gorton, Tahir Ali from Birmingham Hall Green, Muhammad Yaseen from Bedford, Imran Hussain from Bradford East, Zarah Sultana from Coventry South, Shabana Mahmood from Birmingham Ladywood and Rozina Ali from Tooting.
From the Conservative party, the five successful candidates were Nusrat Ghani from Wealden, Imran Ahmed from Bedfordshire, Sajid Javid from Bromsgrove, Rehman Chishti from Gillingham and Saqib Bhatti from Meriden.
Ten of them belong to Labour and five to Conservative party
This election witnessed a significant surge in British-Pakistani candidates as compared to the polls in 2017. While the previous election saw 40 Pakistani-origin candidates, the latest vote saw 70 such candidates who were given tickets by the Conservative, Labour and Liberal Democrat parties.
Some British-Pakistanis also ran as independent candidates. The breakdown of the candidates is as follows: 20 for Conservative, 19 for Labour, 12 for Lib Dems (they have never had a Pakistani-origin MP), five for Brexit Party, four for Green Party and 10 independents.
There are more than one million people in the UK of Pakistani ancestry, making it the second largest overseas Pakistani population after Saudi Arabia. The West Midlands is home to 172,000 people of Pakistani ancestry, more than any other British region.
There are an estimated 163,000 people of Pakistani ancestry in London, 163,000 in the Yorkshire area and 133,000 in the North West of England.
It is estimated that by 2031 there will be at least 2.63 million people of Pakistani ancestry in the UK.
https://www.dawn.com/news/1522171/15-candidates-of-pakistani-descent-elected-to-uk-parliament
------
Zardari arrives in Karachi 6 months after NAB arrest
Dawn.com | Qazi Hassan
December 13, 2019
Former president Asif Ali Zardari arrived in Karachi on Friday evening, a day after his release on bail on the orders of the Islamabad High Court (IHC).
The PPP leader flew to Karachi from Islamabad on a special aircraft and was accompanied on the flight by Sindh Chief Minister Murad Ali Shah.
He was welcomed at the old terminal of the Quaid-i-Azam International Airport by PPP leaders, including chairman Bilawal Bhutto-Zardari, and dozens of jubilant party workers.
The former president was shifted to Bilawal House in Karachi. A six-member medical board has been constituted in Karachi for his treatment, DawnNewsTV reported.
Zardari was released from the Pakistan Institute of Medical Sciences (Pims), which had been declared a sub-jail, on Thursday, a day after the IHC granted him bail in the Park Lane and fake bank accounts cases on medical grounds.
The PPP leader was arrested by the National Accountability Bureau on June 10 after the cancellation of his pre-arrest bail by the IHC in the fake bank accounts case, prompting a strong reaction from the opposition and sporadic protests by PPP workers in various parts of the country, mostly in Sindh province.
Bilawal had termed his father's arrest an act of "political victimisation" by the PTI government, and declared it a negation of Article 10-A of the Constitution that guarantees the right of fair trial to every citizen.
The IHC bench had also cancelled the bail of Zardari's sister Faryal Talpur, a co-accused in the case, and she was also arrested a few days later.
Zardari remained in the anti-graft watchdog's custody for 68 days before being sent to Adiala jail in August on judicial remand. During his incarceration, the health of the former president started deteriorating. After a couple of months, Zardari was taken to Pims for treatment on the recommendation of a medical board. He had been under treatment at the hospital since October 22.
The case against Zardari and Talpur was originally registered with the Federal Investigation Agency and was filed before a banking court in Karachi. Later, NAB got the case transferred to its Rawalpindi directorate, a decision which was criticised by the PPP.
https://www.dawn.com/news/1522066/zardari-arrives-in-karachi-6-months-after-nab-arrest
------
One dead, 13 injured as students group clash in Islamabad university
December 12, 2019
ISLAMABAD: Two student groups in the International Islamic University Islamabad clashed on Thursday, leaving one student dead and 13 others injured.
According to the police, one of the groups had organised a book fair in the university. The clash broke out after harsh words were exchanged between the two groups.
Police arrived at the university to restore order.
"There was a clash between two student bodies in a University. Unfortunately one student died because of the skirmish. We have taken over the security. Police and Magistrates are on site. Rangers has been called. Compound is being searched. Anyone having info may plz call on 15," tweeted the deputy commissioner of Islamabad.
https://www.thenews.com.pk/latest/582442-one-dead-13-injured-as-students-group-clash-in-islamabad-university
------
Southeast Asia
A simple way to resolve TAR UC issue
Kenny Ng Bee Ken
December 14, 2019
Last night, on my way out of Lahore, Pakistan, using my mobile phone, I read the fascinating article by Sabah MCA leader Dr Pamela Yong titled "Contractual obligation of federal government to TAR UC remains unfulfilled".
Before I proceed, I must disclose that I am an interested party in this current TAR UC issue as an alumnus of TAR UC, an independent member of the Audit Committee of TAR UC Education Foundation Bhd (TARUCEF), the legal adviser to the TARcian Alumni Association, and also as an appointed independent trustee of the newly formed TAA Education Trust Fund.
The article prompted me to, using the same mobile phone, immediately raise with Pamela three pertinent points which I believe she may have inadvertently overlooked in her research on this issue.
Over the past 50 years of its existence, the TAR UC board of governors (BOG) and its board of trustees (BOT) have raised funds from the Chinese community, now with cash in hand of almost RM700 million and other assets worth a few billion ringgit. However, I must hasten to add, this is the fiduciary responsibility and legal duty of all concerned in the administration and management of TAR UC as the custodians and public trustees under both the common law and various other statutes.
Hence, Pamela rightly pointed out that TARUCEF is rigidly and strictly structured and governed by various laws, and under three different ministries to ensure there is transparency, accountability and proper corporate governance all round as imposed in their licensing requirements to TAR UC.
The article also explains why the management of TAR UC is professionally managed without party political interference in its day-to-day operation and that the BOG has independent members as stakeholders from the government, representatives from its two alumni bodies etc.
However, Pamela may have overlooked three basic points. Firstly, it has to be placed on record that the BOT, and not the BOG, is the highest and ultimate decision making body in the corporate structure of TARUCEF. BOG is merely involved in administration because the owner and ultimate decision-maker is the BOT. The BOT can override the TAR UC management and the BOG.
Strangely, nothing is mentioned by Pamela that from day one in 2013, when TAR UC was privatised, it has failed to comply with the requirement that at least 50% of the membership of the BOT must not be connected to its founders (meaning the two former presidents of MCA, or MCA itself), or TARUCEF itself (meaning the membership of TARUCEF and whose membership, incidentally, comprises MCA leaders).
This is a fundamental condition imposed in its incorporation by the Companies Commission of Malaysia, or SSM, under the domestic trade and consumer affairs ministry, the tax exempt status granted to TARUCEF by the finance ministry, and the licensing as a private university college by the higher education ministry.
For the record, since day one, the membership of the BOT is a subset of the entire membership list of TARUCEF. I need not have to remind Pamela that in 2013 that fundamental condition of not being tied or connected to any political party, a basic requirement, was imposed by none other than the BN government itself. Sadly, TARUCEF and BOT stand out for the breach, instead of compliance, to this fundamental condition.
Such a fundamental condition imposed by the government and the law is the norm for any foundation meant for a public purpose, like TARUCEF, on the grounds of public policy considerations. Otherwise, a foundation with a tax exempt status can be easily abused as a vehicle for tax evasion, money laundering activities, and even criminal breach of trust or CBT. We may note that currently someone powerful has been charged in court with allegedly abusing his foundation for some of these crimes.
Secondly, like any public institution of higher education, public funding was rightly given by the federal government from 1969 until 2013 as it was a public institution during that period. But TAR UC was privatised in 2013 and given to TARUCEF, controlled totally by MCA, without the payment of even a single sen when it was upgraded to become a private university college – which Pamela has overlooked.
Hence, the need for at least the aforesaid 50% independent representation in its BOT for public policy consideration of transparency, check and balance, accountability and good corporate governance since TARUCEF is the trustee and custodian of public money and assets by the billions in ringgit terms. Since 2013, TAR UC, as a private institution of higher learning, like any of its private counterparts, is technically not entitled to any public funding.
Lastly, notwithstanding TAR UC is now a privatised entity, the federal government in 2013 still promised a matching grant of up to RM60 million per annum, but strictly only on a best endeavour basis depending on its financial condition, and also subject always to the compliance of the fundamental conditions imposed right from the start in 2013 of not being tied or connected to any political party.
This RM60 million was reduced to RM30 million by the BN government under the 2017 and 2018 Budgets without any protest from MCA. Unfortunately, to date, TARUCEF – effectively MCA – has failed to comply with the aforesaid minimum 50% independent representation in its BOT and not being tied or connected to any political party, as required for its approval as a private institution of higher education by the higher education ministry.
In conclusion, my simple solution to Pamela is this: comply with the basic legal requirement of the TARUCEF Charter itself and its licensing requirements of not being tied or connected to any political party.
With that compliance, I earnestly hope all unnecessary political drama arising out of this TAR UC funding issue can finally be put to rest. Then, the poor hawkers who are legitimately and honestly trying to raise funds for TAR UC can also be spared from these unnecessary theatrics by some politicians trying to cover up their errors.
https://www.freemalaysiatoday.com/category/opinion/2019/12/14/a-simple-way-to-resolve-tar-uc-issue/
------
New quit rent burning holes in pockets, says group
Predeep Nambiar
December 14, 2019
GEORGE TOWN: A pressure group calling itself Ratepayers Penang has decried the parcel quit rent system introduced nearly a year ago, saying many affected property owners are being hit hard.
The leader of the group, KN Lee, told FMT owners of stratified properties were having to pay a lot more than they used to in quit rent because of the use of a formula that removes burden-sharing from the calculation.
She said the resultant hike was "unfair and excessive" and would be even more intolerable with an increase in city council assessment rates that is expected next year.
She urged the state government to revert to the previous system, under which dwellers in high rise buildings shared the quit rents.
The parcel rent is a form of land tax that owners of stratified properties pay directly to the land office instead of through their management boards, as was the practice before the system was introduced.
The amount the owner of a unit pays depends on the unit's floor space, and rates vary according to the location of the building. Previously, the rent was based on the size of the lot a building stood on and the amount charged was divided among the owners of units.
In Penang, the parcel quit rent system has been in effect since Jan 1. The Penang Land and Mines Department has waived this year's late penalties in consideration of the newness of the system.
The state expects to collect RM11.1 million, about double the amount collected under the old system.
Lee said estimated calculations had shown that the quit rent for commercial and retail properties were now significantly higher.
Even regular shophouses were not spared, she added.
She gave the example of a three-storey shophouse paying RM300 in quit rent under the old system. Due to the multiplier effect of the parcel rent, she said, the same shophouse would now have to pay RM900.
"If a building is 50 storeys high, it will be 50 times the collection without taking into account the spaces for the lifts, corridors and common areas."
Lee said the state government owed it to ratepayers to explain how it would spend the increased collection for their welfare.
https://www.freemalaysiatoday.com/category/nation/2019/12/14/new-quit-rent-burning-holes-in-pockets-says-group/
------
Arab World
Minister of Islamic Affairs Meets with Egyptian Minister of Endowments in Jordan
2019/12/13
Amman, Dec. 13, 2019, SPA -- Minister of Islamic Affairs, Call and Guidance Sheikh Dr. Abdullatif bin Abdulaziz Al Sheikh received here today Minister of Endowments Egypt Dr. Muhammad Mukhtar Juma, as part of his current visit to chair the meeting of the Executive Council of the Conference of Ministers of Endowments and Islamic Affairs in the Islamic World in the 12th session of the work of the Council.
During the meeting, the two officials discussed the relations between the Kingdom of Saudi Arabia and the Arab Republic of Egypt through, as well as the joint cooperation in various fields.
https://www.spa.gov.sa/viewfullstory.php?lang=en&newsid=2010722
------
Saudi youth join world interfaith conference on peace, sustainable development
December 14, 2019
VIENNA, Austria: Twenty young Saudis have traveled to Europe to represent the Kingdom at a world interfaith conference aimed at promoting peace and sustainable development.
The group of male and female graduates from the first two rounds of the country's Salam for Cultural Communication program joined hundreds of high-profile delegates in the Austrian capital Vienna for the gathering organized by the King Abdullah bin Abdul Aziz International Center for Interreligious and Intercultural Dialogue (KAICIID).
The event, running under the title "Dialogue for Achieving the Sustainable Development Goals," was inaugurated on Wednesday in the city's Platinum Hall and will continue until next Sunday.
More than 220 invitees, including diplomats, religious leaders, and representatives of civil society organizations from various countries around the globe, are taking part in the conference.
The meeting aims to raise awareness about the importance of interfaith and intercultural dialogue in achieving sustainable development goals, promoting global peace, and emphasizing the importance of involving women in decision-making processes.
A peace delegation participated in the graduation ceremony for the fifth batch of the International Fellowship Program, which offers training applications to enhance intercultural dialogue, coexistence and peace, and help build bridges of communication between various societies throughout the world.
In addition, a program of cultural visits prepared by KAICIID employees, included a number of Vienna landmarks.
The program aims to monitor the Kingdom's image and track reports published by international organizations and research centers. It also has integrated databases on key international influencers and organizations interested in the Middle East and Saudi Arabia, and issues in-depth research and studies on issues related to the Kingdom.
Another major function of the program is to provide a platform for dialogue, open communication, and positive understanding between Saudis and other societies, in a bid to promote global understanding and awareness of different cultures.
https://www.arabnews.com/node/1598666/saudi-arabia
------
Saudi Hajj Ministry widens plans for Egypt, Sudan pilgrims
December 14, 2019
MAKKAH: Saudi Arabia's Ministry of Hajj and Umrah has signed agreements with Egypt and Sudan in preparation for next year's Hajj season.
Saudi Minister of Hajj and Umrah, Mohammed Salih Bentin, met Maj. Gen. Ashraf Muslim Gawish, Egypt's assistant minister of interior and head of pilgrims affairs, and Nasreddine Mufreh Ahmed, Sudan's minister of religious affairs and endowments, on Thursday to discuss Egyptian and Sudanese pilgrims' requirements.
The meeting was also attended by the Kingdom's Deputy Minister of Hajj and Umrah, Abdulfattah bin Sulaiman Mashat, and several officials.
Under the agreements, the arrival and needs of pilgrims from Egypt and Sudan will be overseen by service agencies as part of the pilgrims services system.
https://www.arabnews.com/node/1598636/saudi-arabia
------
US delegation studies Saudi aviation projects
December 14, 2019
RIYADH: A high-level delegation of CEOs of US airports and air and security service companies concluded its visits to the General Authority of Civil Aviation (GACA) and three Saudi airports on Thursday.
The delegation visited Riyadh's King Khalid International Airport (KKIA), Dammam's King Fahd International Airport (KFIA) and Jeddah's King Abdul Aziz International Airport (KAIA). The visits began on Dec. 8 at the invitation of the US–Saudi Arabian Business Council.
At KAIA, the delegation was welcomed by Sulaiman bin Ahmed Al-Bassam, GACA's assistant chief operating officer, Abdullah Al-Rimi, assistant to GACA's president for Hajj and Umrah services, and Essam bin Fouad Nour, the airport's general manager.
The delegation was briefed about KAIA's capacity and services, and examined the latest technologies used at the airport and its most important investment opportunities.
At the other two airports, the delegation toured the halls, examined the latest development projects and held meetings with airport officials.
The aim of the visits was to introduce the delegation to the Saudi market, discuss partnership opportunities and exchange industry experience.
The visits are in line with the Saudi Vision 2030 reform plan, which aims to improve the air transport industry according to the highest international standards.
https://www.arabnews.com/node/1598626/saudi-arabia
------
Saudi Ministers Hail Saudi Arabia's Role in Serving Islam and Spreading Moderation and Tolerance, In A Number Of Countries In The Islamic World
2019/12/13
Riyadh, Dec. 13, 2019, SPA -- A number of endowments and religious affairs Ministers in a number of countries in the Islamic world praised the great role that Saudi Arabia plays in serving Islam and Muslims, and in combating terrorism and rejecting extremism, spreading moderation and tolerance in the world.
They appreciated the great efforts made by the Government of Custodian of the Two Holy Mosques, King Salman bin Abdulaziz Al Saud and His Royal Highness the Crown Prince in the service of the Two Holy Mosques, pilgrims, and Umrah performers, through the major projects implemented in the holy sites.
This came in statements, on the sidelines of their participation in the eleventh session of the meeting of the Executive Council of the Conference of Ministers of Endowments and Islamic Affairs in the Countries of the Islamic World that was held in Jordan under the chairmanship of Minister of Islamic Affairs, Call and Guidance Sheikh Dr. Abdullatif bin Abdulaziz Al-Sheikh and the participation of eight ministers representing members of the Council.
Minister of Endowments in Egypt Dr. Muhammad Mukhtar Juma praised Saudi role in spreading the correct thought and confronting extremist thought, praising the work of the Government of the Custodian of the Two Holy Mosques and His Royal Highness the Crown Prince in the service of holy sites, islam and mulsim in the world.
For his part, Minister of Religious Affairs of Pakistan Dr. Noor Al-Haqq Qadri, commended the role of the Kingdom of Saudi Arabia in serving Muslim issues and causes, and Saudi Arabia's efforts in combating terrorism and spreading moderation and tolerance in the world.
https://www.spa.gov.sa/viewfullstory.php?lang=en&newsid=2010729
------
Mideast
Jordan slams Israeli measures in Al-Aqsa Mosque as "provocative to all Muslims"
BY DENIS BEDOYA
DECEMBER 13, 2019
AMMAN, Dec. 12 (Xinhua) — Jordan on Thursday slammed Israeli measures in Al-Aqsa Mosque in Jerusalem as "provocative to all Muslims," state-run Patra news agency reported.
The remarks were made by Minister of Awqaf and Islamic Affairs Mohammad Khalaileh at the opening of the 12th conference of ministers of awqaf and Islamic affairs in the Arab world.
Khalaileh said the conference comes at a time of rising violations by Israel against the Jerusalem shrine.
He called for unified efforts to support Jerusalem and the citizens of the holy city.
Meanwhile, Saudi Minister of Awqaf Abdul Latif Al Sheikh said more cooperation was required among the Islamic nations for the challenges facing the Muslim community.
https://infosurhoy.com/news/jordan-slams-israeli-measures-in-al-aqsa-mosque-as-provocative-to-all-muslims/
------
Commander: Iran Leading World in Defense Technology
Fri Dec 13, 2019
TEHRAN (FNA)- Commander of the Islamic Revolution Guards Corps (IRGC) Aerospace Force Brigadier General Amir Ali Hajizadeh highlighted that his country's indigenized production of defensive systems and equipment has turned it a leading manufacturer of the field in the world.
Across many areas, the world's state-of-the-art technology has been indigenized by the agency of Iran's capable defensive technologists, said Brigadier General Hajizadeh on Thursday.
He was addressing a plenary meeting of the commanders and senior officers of the IRGC's Khatam al-Anbiya Construction Headquarters, an engineering hub.
He added the Islamic Republic's defensive systems and equipment boast a thoroughly indigenous production process, noting that the military hardware's quality has turned the country into one of the world's defense technology leaders.
Had it not been for the Headquarters' now-30-year-old services, sanctions employed against the country would have come to inflict considerable damage on its various industrial, energy, and economic sectors, he said.
"Thanks to the diligence exercised at the Headquarters, not only have many of the oppressive sanctions been rendered ineffective, but also they have been turned into an opportunity for growth and fruition of the country's domestic capability and capacity," the commander hailed.
The Headquarters has been contributing heavily to Iran's industrial and economic spheres, including by playing a significant role in its efforts to exploit its oil wealth.
In February, the country opened the third phase of its Persian Gulf Star Refinery, where the Headquarters has been contributing to construction efforts. The development marked the country's self-sufficiency in gasoline production with a total output standing at more than 100 million liters per day.
Ever since the victory of Iran's Islamic Revolution in 1979, the United States and its allies have been taking the country under indiscriminate economic and trade sanctions.
The US lifted the nuclear-related ones among the bans after conclusion of a multi-national nuclear accord between Iran and world powers in 2015. Last year, however, it unilaterally and illegally left the deal and returned the sanctions.
Tehran has denounced Washington's violations as "economic terrorism," but has vowed to defy the measures, continue to harvest and sell crude, and not join any new negotiation unless the bans are removed.
In September, Brigadier General Hajizadeh said that Iran is among the top 5 countries of the world with superior technology for manufacturing drones.
"Today, 40 years after the victory of the Islamic Revolution we are witnessing hugs advancements in different areas and now we are among the top 5 countries of the world which possess the technology for manufacturing advanced Unmanned Aerial Vehicles (UAV)," he added.
A week before that, India's Defense Minister Rajnath Singh, in a meeting with Iranian Ambassador to India Ali Chegeni, reiterated that New Delhi is determined to further expand defense and military cooperation with Tehran.
Referring to the historical and friendly relations between Iran and India, Singh welcomed promotion of defense relationships, specially in the fields of defensive science and education, exchange of experiences and information on counterterrorism, piracy and rescue in the Persian Gulf and the Indian Ocean, as well as exchange of delegations at various levels.
Late in July, reports emerged that India was impressed by Iran's defensive capabilities which led to the downing of an American spy drone in the Strait of Hormuz.
Downing of the US Global Hawk drone by Iran in the Persian Gulf prompted a rethink within the Indian military establishment, led by the air force, over the acquisition of American-made armed drones on account of their cost and questions over their survivability.
India's three services had planned to buy 30 drones from the United States at a cost of $6 billion. The plans were for the air force and the army to acquire 10 Predator-B drones each and the navy to buy long-distance surveillance versions.
https://en.farsnews.com/newstext.aspx?nn=13980922000374
------
Official: US to Fail to Find Iran's New Ways for Selling Crude
Fri Dec 13, 2019
TEHRAN (FNA)- Tehran is going to sell up to one million barrels per day (bpd) of crude in the next Iranian calendar year starting late March, Deputy Head of Plan and Budgeting Organization Hamid Pourmohammadi announced, adding that Washington will assuredly fail in identifying the new mechanisms of the Islamic Republic.
Pourmohammadi said on Thursday that the government would manage to sell up to one million barrels per day (bpd) of crude in the next Iranian calendar year starting late March based on targets defined in a budget bill presented to the parliament last week.
He said the United States would fail to spot and identify Iran's tricks for getting round the sanctions.
"The announcement for export of 1 million bpd of oil for the next year is a realistic figure," Pourmohammadi said while responding to a question about the feasibility of government plans for oil exports in the face of growing US pressure on the industry.
The official said the target defined for the sale of oil was based on Iran's ability to devise mechanisms that would circumvent the American sanctions.
The US continues to impose harsh penalties on countries buying Iran's oil through normal mechanisms while Washington uses every channel to obtain intelligence and information that could expose Iran's efforts to circumvent the sanctions and deliver its crude to major customers.
"It's correct that the enemies have become familiar with (our) previous methods of circumventing sanctions," Pourmohammadi said, adding, "But as soon as they would know of our new methods, we would have attained our goal."
The Iranian government on Sunday presented an annual budget bill to the parliament which many believe is largely free of financing mechanisms that normally rely on oil exports.
The target of 1 mln bpd for the next year budget is significantly lower than figures seen in similar budget laws adopted for years that span 2016 and 2017 when Iran sold more than 2.5 million bpd.
Last Monday, Iranian First Vice-President Eshaq Jahangiri said that his country has been able to bypass the US sanctions by finding different methods to sell crude.
"Despite maximum psychological and economic pressures, the Americans have failed to zero Iran's crude exports and we sell crude through different methods," Jahangiri said, addressing a forum in Tehran.
He warned that the US has focused its maximum pressure on Iranian people's living, meantime, saying that the situation in the country is better than what the Americans intended.
Iranian President Hassan Rouhani has several times since last year said that American officials had admitted their incapability to stop Iran's crude sales, and the US sanctions would only leave negative impacts on imports of foodstuff, medicine and medical equipment.
"What the Iranian officials said that the US is not able to zero Iran's oil exports was proved with the US recent admission," President Rouhani said after a trilateral meeting with the parliament speaker and judiciary chief in Tehran on November 10, 2018.
"The US announced that it cannot zero Iran's oil sales because the oil prices will rise to $150; this is what we had said (before). In this region, either Iran's oil is exported or others will be in trouble as well," he added.
President Rouhani referred to the US lies that the foodstuff, drugs and medical equipment were exempted from Washington's sanctions against Iran, and said, "This is incorrect. When the banking system is sanctioned, everything is affected."
Also, in August, President Rouhani blasted the US economic terrorism which has targeted the ordinary people in Iran, warning that attempts to zero his country's oil exports may put the international maritime shipping in danger.
"The world powers should know that in case of imposing comprehensive sanctions on Iranian oil and pushing the country's oil exports down to zero, international sea routes cannot remain as safe as before," Rouhani said in a meeting with Supreme Leader of the Islamic Revolution Ayatollah Seyed Ali Khamenei along with his cabinet members in Tehran.
He added that "unilateral pressures on Iran cannot be in their favor and secure their safety in the region and the world".
https://en.farsnews.com/newstext.aspx?nn=13980922000263
------
What next after Turkey's former PM launches new party?
MENEKSE TOKYAY
December 14, 2019
ANKARA: Turkey's former Prime Minister Ahmet Davutoglu held the long-awaited publicity meeting for his new political party, the Future Party (Gelecek Partisi) on Dec. 13 in Ankara, a day after he registered it with the Turkish Interior Ministry.
The press conference was broadcast with English and Arabic simultaneous translations.
Davutoglu has previously attached high importance to ties between Turkey and the Arab world, and has repeatedly called for a reengagement with major Arab countries.
The party is expected to erode support for the ruling Justice and Development Party (AKP) and President Recep Tayyip Erdogan, diminishing his grip on the Turkish Parliament.
Gelecek Partisi is the first breakaway party from the AKP, which will be followed by a second, formed by Erdogan's ex-economy tsar, Ali Babacan, with his technocrat and liberal team expected to launch in the first week of January.
Disgruntled voters
Paul T. Levin, director of the Stockholm University Institute for Turkish Studies, said Davutoglu may well have some success in siphoning disgruntled AKP voters away from Erdogan with Babacan.
Davutoglu, once a close ally of Erdogan, gave many references in his address to the bad political management of Turkey. He underlined his support for freedom of religion and belief, liberty, equality, the fight against nepotism and corruption, transparency in party financing, the rule of law, and the return to the parliamentary system.
"Today we establish the party by saying: The future belongs to our people, the future belongs to Turkey," he said.
According to Levin, unlike the clique that now rules the AKP, Davutoglu does not have the reputation of being mired in corruption and nepotism.
"He has strong Islamist credentials and his outspoken criticisms of the AKP's authoritarian turn may entice some religious conservatives dissatisfied by the AKP to switch in protest," he told Arab News.
The council of the party's founders, which has 155 members, symbolizes different segments of Turkish society, with hijab-wearing women, Christians, Kurds, Alevites and others all represented.
It is the first time in Turkish history that Turkish citizens with Greek, Armenian and Assyrian roots have taken part in a founders' council. Several associations of Roma, Caucasus and Arab-origin communities were also present.
Ayhan Sefer Ustun, former head of the parliamentary Human Rights Commission, is one of the 18 former deputies from Erdogan's AKP who initiated the party.
Future Party
He said they launched Future Party because the AKP drifted from its core principles like liberty, pluralism, and participative democracy.
"Our party is a new breath into Turkish politics. The participation of so many members to the council shows that there is a need for such a political move. It is an alternative for the voters," he told Arab News.
The Future Party has the support of wealthy businesspeople and civil society representatives as well as academics.
Davutoglu, 60, resigned from the AKP in September, saying Erdogan's party was unable to solve Turkey's immediate problems because each intra-party criticism was labeled as "treason."
His rebellion within the AKP was mainly triggered by the party's critical losses in nationwide local elections in March, especially in Istanbul and Ankara, as well as other normally safe areas.
Levin said Davutoglu lacked the broad popularity of his rival, though, which could hinder him.
The next elections in Turkey are set for 2023, but there is a growing expectation for a snap election next year.
According to Turkish law, a political party is eligible to stand if it completes the establishment of local branches in at least half of the cities throughout the country, and holds its general congress six months before elections.
"Would Davutoglu be able to climb above the single digits in the polls? It would greatly surprise me and most other observers. Granted, the next election is scheduled for 2023, and that is exactly three lifetimes in Turkish politics, so never say never," Levin said.
On the day of the party's launch, the newly established nationalist Good Party's leader, Meral Aksener, announced that it would support the Future Party with deputies to help make it into Parliament at the next election.
It is almost certain that the new breakaway parties will enter an alliance with relatively established political parties to overcome the 10 percent electoral threshold.
https://www.arabnews.com/node/1598546/middle-east
------
Pompeo says US stands with Lebanese people as Hezbollah chief warns of delay in forming government
December 13, 2019
BEIRUT: US Secretary Mike Pompeo said on Friday that the US supported the Lebanese people in their fight against government corruption and terrorist threats.
Pompeo took to Twitter on Friday, where he posted: We stand with the people of #Lebanon to fight against corruption and terrorism. Today we designated two prominent Lebanese businessmen whose illicit financial activity supports Hizballah. We will continue to use all the tools at our disposal to counter the threat Hizballah poses.
On Friday, the US Treasury Department imposed new sanctions against two alleged Hezbollah money launderers and financiers, including a diamond trader who collected art.
It accused Lebanon-based Nazem Said Ahmad, whose art collection includes works by Pablo Picasso and Andy Warhol, and his companies of helping to launder large sums of money for the group.
"Ahmad, who has a vast art collection, is one of Hezbollah's top donors, generating funds through his longstanding ties to the 'blood diamond' trade," it said.
A second man based in the Democratic Republic of Congo, Saleh Assi, was sanctioned for laundering money through Ahmad's diamond business and supporting another alleged financier already under sanctions.
Pompeo's comments came as the head of Hezbollah, Hassan Nasrallah, warned that the formation of a new cabinet desperately needed to redress a tumbling economy could take time.
Lebanon has been swept by unprecedented nationwide protests since October 17, demanding the complete overhaul of a political class deemed inept and corrupt.
The government stepped down on October 29, but bitterly divided political parties have failed to agree on a new premier ever since.
Hezbollah chief Nasrallah spoke ahead of parliamentary consultations to nominate a new prime minister on Monday.
"The consultations are supposed to take place on Monday and we hope that whoever receives most votes will be designated to form a government," he said in a televised address.
"But the formation will be no easy feat," he warned.
In a multi-confessional country often in political deadlock, the name of the new prime minister is frequently picked before symbolic parliamentary consultations.
"Until now the parliamentary blocs have not agreed on a name" for the new premier, Nasrallah said.
He said it was likely each bloc would "name who it wanted without any prior agreements."
The protesters have demanded a government made up solely of experts not affiliated to the country's traditional political parties, but analysts have warned this could be a tall order.
Nasrallah said he would support a "government of national partnership," and one with "the widest possible representation" that did not exclude any of the major parties.
He said it could be headed by outgoing premier Saad Hariri or someone the outgoing premier designated.
The names of various potential candidates have been circulated in recent weeks, but the Sunni Muslim establishment on Sunday threw their support behind Hariri returning.
The international community has urged for swift cabinet formation to implement key economic reforms and unlock international aid.
The World Bank estimates a third of Lebanese live in poverty and this could rise to half.
It has projected a recession of at least 0.2 percent for 2019.
A sworn enemy of neighboring Israel, Hezbollah is the only faction not to have disarmed after Lebanon's 1975-1990 civil war.
The United States considers Hezbollah a "terrorist" organization, but the movement is also a key political player with ministers in the outgoing government and seats in parliament.
The United States has targeted the Shiite party with tough sanctions, ramped up under the administration of President Donald Trump.
Nasrallah lambasted comments by US officials, including Secretary of State Mike Pompeo who Wednesday said the Lebanese were aware of the "risk" of Hezbollah being in their country.
Nasrallah suggested the United States might be "blackmailing" the Lebanese, and only offering to help in a time of economic crisis if they first dealt with that "danger."
He alleged the US had been unable to neutralize the movement despite actions including "sanctions."
https://www.arabnews.com/node/1598541/middle-east
------
In face of US opposition, UN renews agency helping Palestinian refugees
December 13, 2019
NEW YORK: The UN General Assembly on Friday overwhelmingly renewed the mandate for a UN agency supporting Palestinian refugees for another three years amid misconduct allegations and a cash shortfall triggered by a halt in US funding.
The mandate of the UN Relief and Works Agency for Palestine Refugees (UNRWA) was extended until June 30, 2023, with 169 votes in favor and nine abstentions, while the US and Israel voted against.
UNRWA, which as established in 1949, provides education, health and relief services as well as housing and microfinance assistance to more than 5 million registered refugees in the West Bank, Gaza Strip and East Jerusalem, as well as in Jordan, Lebanon and Syria.
The agency has faced budgetary difficulties since last year, when the US — its biggest donor — halted its aid of $360 million per year. The US and Israel have both accused UNRWA of mismanagement and anti-Israeli incitement.
Hamas, which runs the Gaza Strip, hailed the UN vote as a defeat for the US and a failure of its attempts to pressure UN member-states against UNRWA.
"We welcome the decision to renew the international mandate to UNRWA and we see it as another failure to hostile US policies to the Palestinian rights," Hamas official Sami Abu Zuhri told Reuters.
The US mission to the UN did not immediately respond to a request for comment on the vote.
Last month UNRWA Commissioner-General Pierre Krahenbuhl resigned amid an investigation into misconduct allegations. Krahenbuhl has denied wrongdoing and said his agency was the victim of a political campaign designed to undermine it.
Switzerland, the Netherlands and Belgium suspended payments to UNRWA over the inquiry, deepening the budget crisis set off last year by the US. UNRWA hopes the management shake-up will help pacify donors, said a source with knowledge of the organization's thinking.
The US has advocated shifting the agency's relief services to refugee host countries. But UNRWA counters it provides a humanitarian lifeline and that it safeguards and advances Palestinians' rights under international law.
Hanan Ashrawi, a senior Palestine Liberation Organization official, praised the UN vote on Friday and said it was the UN's responsibility to combat what she called US and Israeli attacks on Palestinian refugees.
"All attempts at trying to limit UNRWA's mandate or defund it or attack it have failed, and we hope that the international community will continue to come to the rescue," she said.
https://www.arabnews.com/node/1598531/middle-east
------
Turkish football star Ozil criticises Muslim silence over Uyghurs
December 13, 2019
England's Premier League club Arsenal star Mesut Ozil on Friday accused Muslims of staying silent over what he called China's persecution of Uyghurs in Xinjiang.
On his Instagram account, the Turkish international wrote under the headline, "East Turkistan: Bleeding Wound of Islamic Ummah," calling Uyghurs "warriors who resist persecution… Glorious believers who put up a fight alone against these who forcefully move people away from Islam."
China is accused of carrying out repressive policies against the Uyghur, a Turkic Muslim group, and restraining their religious, commercial and cultural rights.
China's Xinjiang region is home to around 10 million Uyghurs. The Turkic Muslim group, which makes up around 45% of Xinjiang's population, has long accused China's authorities of cultural, religious and economic discrimination.
Up to one million people, or about 7% of the Muslim population in Xinjiang, have been incarcerated in an expanding network of "political re-education" camps, according to US officials and UN experts.
In a report, last September, Human Rights Watch accused the Chinese government of carrying out a "systematic campaign of human rights violations" against Uyghur Muslims in Xinjiang.
https://www.middleeastmonitor.com/20191213-turkish-football-star-ozil-criticises-muslim-silence-over-uyghurs/
------
Iraq's top Shia cleric condemns protester killings and calls for gun controls
December 13, 2019
BAGHDAD (Reuters) — Iraq's top Shia Muslim cleric on Friday condemned recent killings of anti-government protesters and urged full state control over the use of weapons in the country following one particular deadly attack by masked gunmen in Baghdad.
Grand Ayatollah Ali al-Sistani rarely weighs in on politics except in times of crisis but holds massive influence over public opinion in Shia majority Iraq. Prime Minister Adil Abdul Mahdi pledged to quit last month hours after Sistani withdrew his support for the government.
Iraqi security forces have shot dead scores of demonstrators protesting against the government's failure to satisfy their demands for an overhaul of the country's political system, halting corruption and an end of deep-rooted Iranian influence over state institutions.
Sistani has addressed the unrest in every Friday sermon since the protests began on Oct. 1, calling on security forces to deal peacefully with demonstrators and also urging protesters to shun violence.
This week's comments followed an attack by heavily armed, masked gunmen who killed more than 20 people at Baghdad's main protest site. They roamed the streets for hours afterwards, threatening further violence.
"We strongly condemn the killings, kidnappings and assaults that took place in all forms," he said in a Friday sermon in the holy city of Kerbala, read out by his representative.
"We call on all concerned parties to take responsibility," added Sistani, calling for an urgent investigation into the "horrific crimes".
Sistani said that all weapons should be brought "under the control of the state".
Paramilitary groups, including many backed by regional Shia power Iran, make up a formal branch of Iraq's security forces, but some operate semi-independently. Many Iran-backed Iraqi militias have ties to powerful figures in Iraq's parliament and government.
Sistani on Friday, the cleric warned against outside interference in Iraq, urging state security forces to be loyal to the nation.
"We must reiterate the necessity to build the army, and Iraq's other armed forces, on solid professional foundations, so that they are loyal to the homeland and can defend against external aggression," he said.
Sistani has long opposed foreign interference, as well as the Iranian model of senior clergy being closely involved in running state institutions.
Tens of thousands of protesters have been demanding an end to Iraq's post-2003 political system, underpinned by endemic political corruption. More than 440 people, mostly unarmed protesters but also some members of the security forces, have been killed since Oct. 1, according to a Reuters tally.
Protesters blame Iran-backed militia groups for a spate of other killings including assassinations. Many activists have been arrested or have disappeared, local rights groups say.
Paramilitary groups have denied any role in attacking protests. Government security forces also deny using live ammunition against peaceful protesters.
As demonstrations enter their third month, violence is spiraling with an increase in threats, kidnappings and killings of activists and protesters, according to activists and security sources.
On Thursday, a young man was lynched in central Baghdad as dozens of onlookers recorded the incident on their phones, local media and rights activists reported. Reuters has been unable to verify the circumstances surrounding the incident, which was widely circulated on social media.
Iraq's independent human rights commission blamed unidentified gangs and a lack of intervention by security forces.
Reporting by Raya Jalabi and John Davison; Writing by Raya Jalabi; Editing by Pravin Char
https://www.egyptindependent.com/iraqs-top-shia-cleric-condemns-protester-killings-and-calls-for-gun-controls/
------
URL: https://www.newageislam.com/islamic-world-news/people-preach-good-islam-allow/d/120527
New Age Islam, Islam Online, Islamic Website, African Muslim News, Arab World News, South Asia News, Indian Muslim News, World Muslim News, Women in Islam, Islamic Feminism, Arab Women, Women In Arab, Islamophobia in America, Muslim Women in West, Islam Women and Feminism