New Age Islam News Bureau
1 March 2014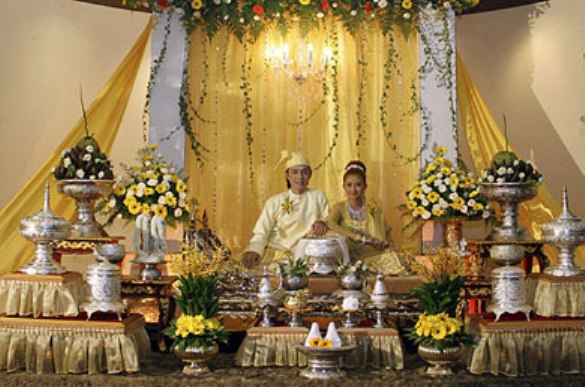 Photo: Myanmar to mull interfaith marriage law
-----------
Pakistan
• Pakistani Clerics Seek Military Action to Eliminate Taliban
• Bomb blast kills 20 in Pakistan
• Three soldiers, six rebels killed in south-western Pakistan
• Ending terrorism: Army should step in if govt fails, says Altaf
• Pakistani Taliban announce month-long ceasefire
• Call for greater representation of minorities in state organisations
• Pakistan arrests 11 foreigners in raid to recover Iranian guards
• Pak set to get Chinese submarines amid sub crisis in India
India
• After defence MoU, Saudi Arabia and India eye diverse areas for tie-ups
• 'Gap widening between Muslims, advantaged sections in education
'• Indian Mujahideen planned new hideouts in Tibet, Nepal'
Mideast
• Turkish PM Erdoğan calls protesters atheists, leftists, terrorists
• Turkey approves financial aid to Myanmar Muslims
• Senior Cleric Downplays Effectiveness of West's Sanctions against Iran
• Beliefs stop Iran from pursuing nukes: Rouhani
• Middle East peace talks in focus at Palestinian development meet
Europe
• Russia 'puzzled' by West calling Syrian Islamists 'moderate'
• Illicit trade is driving crime and instability in transitional Libya: USIP
• UN readies help for displaced N. Waziristan people
• Britain pledges support in fight against militancy
• Chechen Authorities' Hidden War against Militants
• Football fan ripped up pages of the Quran 'we hate Muslims'
Arab World
• Radical faction quits Syrian region after threat by rivals
• Egyptian regime, Muslim Brotherhood accuse each other of being 'Jewish'
• Saudi Arabia hits back at Russia criticism on Syria arms
• Syrian air strikes kill three near Lebanese border
• Syria Islamists chop off man's hand in live Twitter update
• From Riyadh to Beirut, fear of Syria blowback
• Anti-polio drives Islamic, killing polio workers un-Islamic: Muslim scholars
• Mass grave found in Syria's Aleppo
• Friday sermon in Mecca delivered in English and Urdu
• UN says 703 Iraqis killed in violence in January
South Asia
• Myanmar considers law restricting interfaith marriage
• 21 Christian families in panic as church attacked twice: Bangladesh
• US drone kills five in Afghanistan's Kunar
• Afghan rebel leader calls on supporters to vote
• Maldivian leaders hail strong Saudi support
• China may very well be Afghanistan's only true friend
Africa
• Maghreb to tighten noose on Syria-bound jihadists
• Arab League builds 15 villages in Darfur: envoy
• West Africa Welcomes Moroccan Spiritual Diplomacy
• Libya will use Interpol red notices to arrest criminals: Zeidan
• US to withdraw military aid to S. Sudan as tension escalates
North America
• US Lawmakers Rally to Protect Islamic World's Ahmadi
• Google loses appeal to keep anti-Islamic video online
• Move afoot to form 'right-wing' pro-Israel lobby in US
• Sharia to be topic of annual open house at Orono mosque
• Aga Khan lauds Canada's leadership in advancing pluralism, warns against rise of extremism
• Detroit Jury Awards Muslim Man A Record $1.1M In Discrimination Case
Southeast Asia
• Activist clarifies photo of 'Muslim apostates in church' taken at Islamic centre
• Kit Siang wants silent majority to take on extremists and 'save Malaysia'
• PAS maverick continues Christian outreach as Putrajaya stands firm on 'Allah' ban
Compiled by New Age Islam News Bureau
URL: https://www.newageislam.com/islamic-world-news/new-age-islam-news-bureau/pakistani-clerics-seek-military-action-to-eliminate-taliban/d/45976
-----------
Pakistan
Pakistani Clerics Seek Military Action to Eliminate Taliban
1 March 2014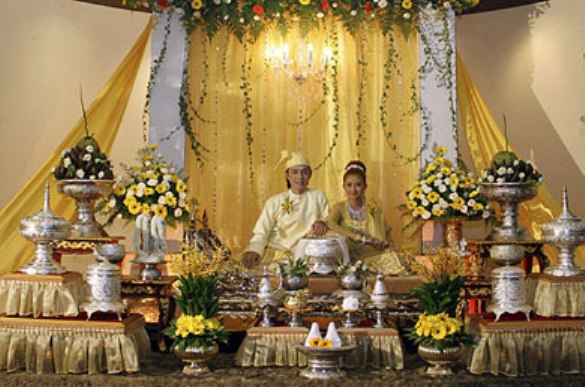 Photo: Myanmar to mull interfaith marriage law
-----------
March 01: Muslim scholars from different schools of thought have asked the Pakistani military to eliminate the Taliban, saying the civil-military leadership should take bold decisions on the issue.
Shia and Sunni groups observed Friday as "Anti-Taliban Day" across the country to show solidarity with the armed forces fighting terrorists.
The groups, including Pakistan Sunni Tehreek (PST), Sunni Ittehad Council (SIC), Majlis-e-Wahdat-ul-Muslimeen (MWM) and Tahaffuz-Namoos-e-Risaalat Mahaz (TNRM), held small rallies in different parts of the country.
The clerics from different schools of thought demanded the government should initiate a massive military action to flush out the Taliban and asked the civil-military leadership to make bold decisions, The Nation daily reported.
They also criticised peace talks with the Taliban and described negotiations with militants as unconstitutional.
The Pakistan government recently suspended a peace process with the Taliban after a militant faction executed 23 troops abducted in 2010. Since then, combat jets have carried out air strikes on militant hideouts in the country's northwest, killing some 100 terrorists.
http://www.siasat.com/english/news/pakistani-clerics-seek-military-action-eliminate-taliban
----------
Bomb blast kills 20 in Pakistan
Mar 1, 2014
Twenty people, including 14 security troops, have been killed and 14 others injured in a series of roadside bomb blasts and firing in northwest and southwest Pakistan on Saturday, officials said.
Eleven Para military troops were killed and 8 injured in two separate bomb blasts in Khyber Agency, which borders war-stricken Afghanistan.
The blasts -one after another- hit the security vehicles who provide security to anti-polio workers in Lashora town of Khyber Agency, Shahab Ali Shah, the administrator of Khyber agency, better known as 'Political Agent', told reporters.
The dead included one child, Shah said.
The blasts are interpreted as revenge for the killing of three fighters belonging to a pro-Taliban Lashkar-e-Islam group on Thursday, by security forces.
"Three security personnel were killed on the spot, while 8 succumbed to their wounds at the hospital", Shah said.
"The anti-polio workers remained unhurt as they took refuge in a nearby house after the blasts," he added.
Rebels also fired at the security personnel after the blasts, however it is premature to say how many were killed in firing and how many in blasts, Political Agent said.
Khyber agency is one of the seven semi-autonomous tribal areas in Pakistan along Pakistan-Afghan border, which are considered strongholds of Taliban.
In another incident, three security personnel were killed and 6 injured in a roadside blast near a security convoy in southwestern Baluchistan province.
The incident occurred in the remote Washuk district, located some 300 kilometers north of Quetta, the provincial capital.
"The security convoy was moving towards Qallat (a nearby district) when it was struck by an IED (Improvised Explosive Device), planted along the highway, " Abdul Wasey, a spokesman for Frontier Constabulary, a Para military force in the troubled districts of mineral-rich Baluchistan province to maintain law and order, told Anadolu Agency (AA).
No group has so far claimed responsibility for the attack, however security forces have pointed the finger at Baluch separatists who have been fighting for the 'liberation' of the province; according to them, the area has been forcibly incarcerated in Pakistan since 1947, at the time of partition of India.
http://www.worldbulletin.net/headlines/129948/bomb-blast-kills-20-in-pakistan
-----------
Three soldiers, six rebels killed in south-western Pakistan
Mar 1, 2014
Three soldiers and six rebels were killed on Saturday in separate incidents of violence in Pakistan's Balochistan province, officials said.
A bomb planted in Sorab area of provincial capital Quetta targeted the Frontier Corps, spokesmen Khan Wasseh said.
"Three soldiers were martyred and six others injured," he said.
Nobody took responsibility for the bombing. Baloch separatist groups often target the security forces in the province.
Elsewhere, a security official said six insurgents were killed in Sui area of the province in a clash with paramilitary troops.
He said the identity of the killed rebels was not immediately known.
Baloch rebels fighting for independence accuse the government of depriving the mineral-rich province of its natural resources.
http://www.thehindu.com/news/international/south-asia/three-soldiers-six-rebels-killed-in-southwestern-pakistan/article5739842.ece
-----------
Ending terrorism: Army should step in if govt fails, says Altaf
March 1, 2014
KARACHI: Muttahida Qaumi Movement chief Altaf Hussain has once again said the army should step in if the government fails to come up with a clear policy against terrorism.
"If the government cannot announce a straightforward and clear-cut policy against terrorism, then in order to save the state, I would be forced to say that the army should takeover and get rid of the terrorists," Altaf said while addressing a gathering held to mark the 27th Foundation Day of the party's labour division on Friday.
The MQM chief expressed immense support for the army and law enforcement agencies, saying an entire institution cannot be blamed for the wrongdoing of a few officers.
On the other hand, Altaf demanded the government arrest the killers of two MQM workers from the Gulbahar sector who were gunned down on Friday. He said other MQM workers, particularly from the party's labour division, had also been gunned down in the past.
The MQM chief also condemned the death of a man at the hands of Rangers officials in Karachi on Friday.
http://tribune.com.pk/story/677507/ending-terrorism-army-should-step-in-if-govt-fails-says-altaf/
-----------
Pakistani Taliban announce month-long ceasefire
2014-03-01
PESHAWAR/ISLAMABAD: The outlawed Tehreek-i-Taliban Pakistan militant organisation on Saturday announced a month-long ceasefire, a development likely to break a deadlock in peace talks with the Pakistani government.
According to TTP spokesman Shahidullah Shahid, the umbrella organisation has directed all groups to honour the ceasefire.
"The government gave a positive reply to the recommendations we gave our negotiations committee for ending the deadlock in peace talks, and we have been given satisfactory assurance that the recommendations will be implemented," the TTP spokesman said.
He said that the TTP top leadership has directed all groups to fully honour the ceasefire with the government, and to "refrain from all Jihadi activities during this period".
Sources told Dawn.com that the the TTP leadership took the decision after consultation with members of the Taliban nominated committee for peace talks.
Full report at:
https://www.dawn.com/news/1090330/pakistani-taliban-announce-month-long-ceasefire
---------
Call for greater representation of minorities in state organisations
March 01, 2014
Karachi: Representatives of major political parties have stressed upon the need for greater representation of minorities in state institutions and called for the proper implementation of party manifestos.
The issue was the focus at a panel discussion on Right to Expression, Association and Thought (REAT), organised by South Asia Partnership Pakistan's (SAP-Pakistan) Sindh chapter on Thursday. This was the third program organised by SAP to highlight the issue, with the previous ones involving media persons and parliamentarians.
Nihal Hashmi, a member of the ruling Pakistan Muslim League – Nawaz, cited the prevalence of a feudal mentality as the main reason for unjust treatment of minorities, women and the poor. He suggested that politicians and representatives of the program should meet with feudal lords and teachers of religious schools and try to improve their ways through constructive dialogue.
"Sindh has always been the land of peace but, unfortunately, the treatment met out to minorities here is far worse in comparison with Punjab, Khyber Pukhtunkhwa and Baluchistan," said Hashmi, while also urging provincial and federal governments to increase minorities' representation.
Full report at:
http://www.thenews.com.pk/Todays-News-4-235501-Call-for-greater-representation-of-minorities-in-state--organisations
------------
Pakistan arrests 11 foreigners in raid to recover Iranian guards
2014-03-01
QUETTA: Frontier Corps have arrested 11 foreign nationals during a raid for the recovery of kidnapped Iranian border guards near Pakistan-Iran border, an official said on Saturday.
Khan Wasey, a spokesman for the Frontier Corps, said security forces launched an operation near Pak-Iran border for recovery of five abducted Iranian border guards. He said the forces arrested 11 foreign nationals including two Tanzanians and a man of Yemeni origin.
"The identity of the remaining eight foreigners is yet to be confirmed," he said.
Wasay said security forces were interrogating the foreigners regarding their identities.
The FC also recovered 13 rockets and other arms and ammunition from the possession of the arrested foreign nationals.
Full report at:
https://www.dawn.com/news/1090331/pakistan-arrests-11-foreigners-in-raid-to-recover-iranian-guards
------------
Pak set to get Chinese submarines amid sub crisis in India
Saibal Dasgupta,TNN | Mar 1, 2014
BEIJING: India's submarine crisis comes just around the time China has begun arming two other neighbors, Pakistan and Bangladesh, with submarines. China has also introduced new nuclear submarines that have caused a flutter in Washington.
Jane's weekly quoting a senior Pakistani official says China is set to sell up to six submarines to Pakistan by end of 2014. China has also signed an agreement with Pakistan to sell two Type 035G Ming-class diesel-electric submarines to Bangladesh, reports from Dhaka said recently. The New Age newspaper said the deal was valued $206 million. China has promised to deliver the submarines to Bangladesh Navy by 2019.
Full report at:
http://timesofindia.indiatimes.com/world/china/Pak-set-to-get-Chinese-submarines-amid-sub-crisis-in-India/articleshow/31191301.cms
----------
India
After defence MoU, Saudi Arabia and India eye diverse areas for tie-ups
SANDEEP DIKSHIT
Mar 1, 2014
India and Saudi Arabia on Friday resolved to provide more diversity to their economic and political ties, two days after signing a breakthrough MoU on defence cooperation.
A joint statement released after talks between the visiting Saudi Arabian Deputy Prime Minister and Crown Prince Salman Bin Abdulaziz Al-Saud and the Indian leadership, including President Pranab Mukherjee, Vice-President Hamid Ansari and Prime Minister Manmohan Singh, took note of the two high-level interactions over the past eight years that have charted the relationship into new areas. These include the visit of King Abdullah to India in 2006 and Dr. Singh's visit to Riyadh in 2010.
While the MoU on greater cooperation in the defence industry, science, technology and transfer of technology signalled the development of state-to-state trust, the Crown Prince's meetings also laid emphasis on greater participation by the private sector, especially the cash-flush Saudi-based investment funds by speeding up consultations on a framework agreement between Saudi Arabia's General Investment Authority and Invest India. This pact will facilitate investments by the private sectors, especially in petrochemicals, pharmaceuticals and medical equipment. They also took note of the issues affecting growth and flow of investments and promotion of trade.
Full report at:
http://www.thehindu.com/news/national/after-defence-mou-saudi-arabia-and-india-eye-diverse-areas-for-tieups/article5737390.ece
----------
'Gap widening between Muslims, advantaged sections in education
1 March 2014
March 01: The gap between Muslims and the advantaged sections of Indian society in the field of education has been widening since the 80s, according to a report presented at a seminar at Aligarh Muslim University.
In the paper presented today at the seminar on 'Traditional versus Modern education in Muslims', chairman of Institute of Objective Studies Mohammad Manzur Alam said "Muslims have the highest percentage of individuals who have never attended any school."
This was "most prominent amongst Muslim OBC children in the age group of 6 to 14," he said.
However, he said that "some improvements have been recorded in certain spheres in recent years but it will take generations for the Muslim community to achieve present targets."
The two-day seminar which was attended by academician from all over the country has called for the "implementation of the Sachar Committee recommendations.
http://www.siasat.com/english/news/gap-widening-between-muslims-advantaged-sections-edu
----------
'Indian Mujahideen planned new hideouts in Tibet, Nepal'
Deeptiman Tiwary,TNN | Mar 1, 2014
NEW DELHI: Indian Mujahideen (IM) harboured audacious plans to free its operatives lodged in various jails apart from expanding its footprint across Asia. From ramming bulldozers to bring down jail walls to creating hideouts in Tibet and Azerbaijan, IM had a range of activities on its drawing board.
IM operatives discussed a fidayeen attack on Sabarmati Jail in Gujarat to free their associate Mohammed Saif who had managed to write a letter to them from jail. In a December 5, 2012 chat, IM's India operations chief Ahmed Siddibappa alias Yasin Bhatkal told outfit's founder Riyaz that he was learning how to operate bulldozers.
The 277-page NIA chargesheet filed against Yasin last week says: "Yasin informed Riyaz that he had learnt to operate bulldozer. It drinks 200 litres per day, but can be used to break wall of the jail."
Full report at:
http://timesofindia.indiatimes.com/india/Indian-Mujahideen-planned-new-hideouts-in-Tibet-Nepal/articleshow/31192843.cms
-----------
Mideast
Turkish PM Erdoğan calls protesters atheists, leftists, terrorists
Mar 1, 2014
Prime Minister Recep Tayyip Erdoğan has said those who have taken to the streets in protest at corruption and graft allegations are "atheists and terrorists," speaking at a rally in the western province of Balıkesir.
"We opened a boulevard in Ankara on Monday [Feb. 24] despite the [protests of] leftists, despite those atheists. They are terrorists, but the [main opposition Republican People's Party] CHP is calling them 'our youth,'" said Erdoğan at the Feb. 28 rally.
Erdoğan described the probe as a plot against his government, orchestrated by the Islamic scholar Fethullah Gülen, who has been residing in the United States for the past 15 years.
In the Balıkesir rally, Erdoğan also criticized Gülen for allegedly telling female students to remove their headscarves in order to be able to attend schools during the Feb. 28, 1997, post-modern coup attempt.
Full report at:
http://www.hurriyetdailynews.com/turkish-pm-erdogan-calls-protesters-atheists-leftists-terrorists.aspx?pageID=238&nID=63068&NewsCatID=338
-----------
Turkey approves financial aid to Myanmar Muslims
World Bulletin / News Desk
Turkey and UNICEF agreed on Friday to send US$1.82 million in humanitarian aid to support displaced Rohingya Muslims in Myanmar.
The money is planned to be used to provide clean water and to improve hygiene conditions for Rohingya Muslims who have been forced live within Internally Displaced Peoples (IDP) camps.
The sum was collected through a humanitarian aid campaign for Rohingya Muslims organized by Turkey's Disaster and Emergency Management Presidency.
Senior UNICEF official Dominique Hyde said the organization is grateful to Turkey for delivering aid to the displaced Rohingya population in Myanmar and also congratulated Turkey for its open door policy for Syrian refugees.
Full report at:
http://www.worldbulletin.net/news/129923/turkey-approves-financial-aid-to-myanmar-muslims
-----------
Senior Cleric Downplays Effectiveness of West's Sanctions against Iran
Mar 1, 2014
Tehran's provisional Friday Prayers Leader Ayatollah Seyed Ahmad Khatami downplayed the effectiveness of the western sanctions against Iran, and said that the Iranian nation can overcome the US-led embargos through resistance economy as proposed by Supreme Leader Ayatollah Seyed Ali Khamenei.
Addressing a large and fervent congregation of the people on Tehran University campus on Friday, Ayatollah Khatami said, "Resistance economy is one that will enable the Iranians to resist in confrontation with enemies, and annul the magic of the imposed sanctions."
He said that the resistance economy depends on indigenous sciences and technologies and is justice-based.
Full report at:
http://english.farsnews.com/newstext.aspx?nn=13921209000658
---------
Beliefs stop Iran from pursuing nukes: Rouhani
AP | Mar 1, 2014
TEHRAN, Iran: Iran's president says the Islamic Republic rejects the manufacture of nuclear weapons out of principle, not because it is prevented so by treaties.
Hassan Rouhani also said that, had Iran wanted weapons of mass destruction, it would be easier for it to make chemical or biological weapons. He made the comments Saturday while addressing Iran's defense ministry officials.
Rouhani said that Iran's "beliefs" and commitment to "ethical principles" prevent it from making a bomb.
Full report at:
http://timesofindia.indiatimes.com/world/middle-east/Beliefs-stop-Iran-from-pursuing-nukes-Rouhani/articleshow/31206399.cms
-----------
Middle East peace talks in focus at Palestinian development meet
Press Trust of India | Jakarta | March 1, 2014
Representatives of 22 nations met in Jakarta on Saturday to discuss Palestinian development, with co-chairs Japan and Indonesia reiterating their support for a two-state solution.
The second Conference on Cooperation among East Asian Countries for Palestinian Development (CEAPAD) is aimed at boosting infrastructure and supporting the private sector in the Palestinian Territories. But a looming deadline for a full Middle East peace deal brokered by US Secretary of State John Kerry is expected to feature prominently in talks.
"We still believe that the two-state vision can be envisaged and realised. And here I must commend the… efforts of Mr John Kerry," Palestinian prime minister Rami Hamdallah said during the conference's opening. Kerry, who coaxed the two sides back to the negotiating table in late July after a three-year hiatus, said on Wednesday a full deal would likely slip past the April 29 deadline.
Full report at:
http://indianexpress.com/article/world/middle-east-africa/middle-east-peace-talks-in-focus-at-palestinian-development-meet/
-----------
Europe
Russia 'puzzled' by West calling Syrian Islamists 'moderate'
March 01, 2014
Russia's Foreign Ministry on Saturday issued a statement saying that it was surprised by some of Russia's foreign partners presenting radical Islamists in Syria as the "moderate" opposition. "The international public has recently been shocked by reports coming from the Syrian city of Raqqa, which has been under total jihadists' rule for nearly one year. There, the so-called 'fighters for the bright future of Syria' from the Islamic State of Iraq and the Levant have imposed a head tax – jizya – on all the remaining Christians. According to the information posted on the website of this gang, all 'unbelievers' who refuse to convert to Islam will be forced to pay tax in gold," the ministry's statement said. "Within the given context, Moscow is puzzled by attempts of some of our foreign partners, who like to reason on respecting human rights in all the corners of the world, to flirt with Islamist gangs in Syria, presenting some them as 'moderate' powers fighting the 'regime' of [Syrian President] Bashar Assad," the statement said.
http://rt.com/news/line/2014-03-01/#56014
----------
Illicit trade is driving crime and instability in transitional Libya: USIP
Mar 1, 2014
A report on illicit trade in Libya published last Monday by the United States Institute of Peace concludes that illicit trade is driving crime and security and political instability, with regional ramifications, in transitional Libya.
This report, authored by Mark Shaw and Fiona Mangan, which draws from more than two hundred interviews across Libya, says it seeks to improve the understanding of the nature of illicit trafficking and smuggling in the country and to identify emerging patterns of organized crime and their impact on state consolidation and stability.
It goes on to say that its goal is to help define possible policy options, including ways the international community might support stability and development for the country and the region.
Full report at:
http://www.libyaherald.com/2014/02/26/illicit-trade-is-driving-crime-and-instability-in-transitional-libya-usip/#ixzz2ul6ClX5u
-----------
UN readies help for displaced N. Waziristan people
2014-03-01
UNITED NATIONS: About 20,000 people, mostly women and children, have been displaced during the army operation against the TTP in North Waziristan and the United Nations is ready to help them.
UN Secretary General's spokesman Martin Nesriky told reporters at a briefing: "Although the Government of Pakistan has not requested international assistance so far, the Office for the Coordination of Humanitarian Affairs is in contact with the authorities and is following the situation closely."
He said some local non-government organisations are providing emergency aid including food supplies and medical assistance to the displaced.
The OCHA said its team in Afghanistan reported on Friday that more than 90 people have crossed from northern Pakistan into Afghanistan.
https://www.dawn.com/news/1090248/un-readies-help-for-displaced-n-waziristan-people
-----------
Britain pledges support in fight against militancy
March 1, 2014
ISLAMABAD: Britain is standing 'shoulder-to-shoulder' with Pakistan in the fight against terrorism and discussions are already under way on how London can help Islamabad enforce the recently announced internal security policy, the country's high commissioner Philip Barton said on Friday.
Barton was speaking to the media men a day after he officially presented his letter of credentials to President Mamnoon Hussain as Britain's top envoy to Pakistan.
The envoy said it was not for him to comment on policies devised by the government of Pakistan to tackle militancy. "[But] we stand shoulder-to-shoulder with the Pakistan government as they tackle terrorism in the country and we will support the government as it takes forward its efforts in this area," he said.
Full report at:
http://tribune.com.pk/story/677501/bilateral-ties-britain-pledges-support-in-fight-against-militancy/
-----------
Chechen Authorities' Hidden War Against Militants
Mairbek Vatchagaev
Mar 1, 2014
In the past week, many people in Chechnya saw an anonymous video of clashes at the administrative border between Chechnya and Ingushetia. The video was apparently recorded by a Chechen police officer, but the authorities, trying to conceal the clashes from the public, disliked the fact that people in Chechnya kept forwarding the video file to one another over the Internet. Currently, there is only circumstantial evidence that the clashes actually took place; officially, the situation in Chechnya is entirely peaceful and stable.
In November 2013, there was an incident in which a jet made an emergency landing in the city of Voronezh (http://ria.ru/incidents/20131113/976674706.html). There would have been nothing especially interesting about this event, had it not been for the fact that the jet was carrying Russian military personnel who were wounded in Chechnya and required emergency evacuation to Moscow for medical treatment (http://www.chr.aif.ru/voronezh/incidents/1023131). Overall, six servicemen were evacuated to Moscow, instead of to the military hospital in Vladikavkaz or in Rostov, indicating they had suffered very serious injuries. Yet there were no reports of any clashes in Chechnya in which six Russian soldiers were injured, and they were certainly not included in the list of Russian casualties in the North Caucasus. So had there been no emergency landing of the jet, the public would not have known about the six servicemen having been wounded in Chechnya.
Full report at:
The Jamestown Foundation
-----------
Football fan ripped up pages of the Quran 'we hate Muslims'
Mar 1, 2014
A football fan who ripped up pages torn from a the Quran at a football match, and told a steward 'we hate Muslims'
Middlesbrough fan Mark Stephenson, 25, was at an away game in Birmingham when he was handed pages of the Muslim holy book by a fellow supporter.
He proceeded to rip up the pages, and gestured with a lighter as if he were about to set them on fire.
The 'through and through fan', part of a group of 20 attending a championship game between Middlesbrough and Birmingham City, was asked by a steward what the book was.
Stephenson, who had been drinking, replied: 'It's the Muslim Bible, we hate Muslims.'
Stephenson, a season ticket holder, was fined £235 by magistrates, who heard he was 'shocked and appalled' at his own actions.
Full report at:
http://www.dailymail.co.uk/news/article-2570302/Football-fan-ripped-pages-Quran-telling-steward-away-game-hate-Muslims.html#ixzz2ukYWobWg
-----------
Arab World
Radical faction quits Syrian region after threat by rivals
2014-03-01
BEIRUT: Radical jihadists began withdrawing from parts of northern Syria on Friday after a threat from rivals, in a bid to protect their stronghold in the east of the war-ravaged country.
Al Qaeda-affiliated Al-Nusra Front has threatened the Islamic State of Iraq and the Levant with all-out war if it does not submit by Saturday to mediation by an Islamic court over allegations ISIL assassinated an Islamist commander with close Al Qaeda links.
Since January, ISIL has been battling a coalition of moderate and Islamist rebels angered over its abuses of rival fighters and civilians, but Al-Nusra had largely stayed out of the fray.
The prospect of the powerful Al-Nusra joining forces with ISIL's opponents appears to have prompted the group to pull back to its stronghold in the eastern city of Raqa, the only provincial capital lost by the regime in the three-year civil war.
Full report at:
https://www.dawn.com/news/1090225/radical-faction-quits-syrian-region-after-threat-by-rivals
-----------
Egyptian regime, Muslim Brotherhood accuse each other of being 'Jewish'
Mar 1, 2014
The violent struggle for power in Egypt between the Muslim Brotherhood and supporters of Egyptian army chief Field Marshal Abdel Fattah al-Sisi has led to mutual accusations of being Jewish and implementing The Protocols of the Elders of Zion.
Supporters of the current regime have compared the Brotherhood to Jews and Zionists, even claiming that the group's founder, Hassan al-Banna, was Jewish, according to a new report by the Middle East Media Research Institute (MEMRI).
In a report in the daily Al-Wafd, writer Magdi Salama said the Brotherhood was carrying out The Protocols of the Elders of Zion.
"In their Protocols, the Zionists are mainly concerned with destroying governments in every country, sowing the seeds of strife and quarrel in all countries and changing the [atmosphere] in the countries from one of tolerance to one of political and religious radicalism. This is precisely what the Muslim Brotherhood has currently undertaken to do in Egypt," MEMRI quoted Salama as writing.
Full report at:
http://www.jpost.com/Middle-East/Egyptian-regime-Muslim-Brotherhood-accuse-each-other-of-being-Jewish-343835
-----------
Saudi Arabia hits back at Russia criticism on Syria arms
Mar 1, 2014
RIYADH: Saudi Arabia has hit back at Russian criticism of its reported plans to supply shoulder-launched missiles to Syrian rebels, saying it was Moscow's support for Damascus that was prolonging the conflict.
A spokesman told the official SPA news agency that the foreign ministry had been "astonished by Russian criticism of Saudi Arabia for its support of the Syrian people".
He said it was persistent Russian backing for Syrian President Bashar al-Assad, and its repeated use of its veto at the UN Security Council, that was blocking a peaceful solution.
"This support is the principal reason for the barbarity of the Syrian regime and for the conflict dragging on for three years without hope of a settlement or of an end anytime soon to one of the most serious humanitarian crises of our time."
Full report at:
http://www.arabnews.com/news/533131
-----------
Syrian air strikes kill three near Lebanese border
Mar 1, 2014
Syrian air strikes near the Lebanese border town of Arsal killed three people and wounded seven on Friday, security sources said, in further spillover from Syria's civil war that has raised tensions across Lebanon.
The sources said the dead were believed to be rebels involved in Syria's conflict but their nationality remained unclear. Mainly Sunni Syrian insurgents and Sunni allies from Lebanon are fighting to topple President Bashar al-Assad and they often use Arsal as a border crossing.
Rockets fired by Sunni militants inside Syria later in the day wounded a woman and her two children in the Lebanese town of Britel, a stronghold of the pro-Assad Shi'ite Muslim militant group Hezbollah, 35 km (20 miles) south of Arsal.
Full report at:
http://english.ahram.org.eg/NewsContent/2/8/95517/World/Region/Syrian-air-strikes-kill-three-near-Lebanese-border.aspx
-----------
Syria Islamists chop off man's hand in live Twitter update
Mar 1, 2014
A group of Islamist militants fighting in Syria posted a series of photographs of a man having his hand cut off in a live-update on Twitter, the Daily Mail reported on Friday.
Apparently carried out in the northern town of Maskanah, near Aleppo, the live-feed amputation was re-tweeted by other Jihadist social media channels.
According to the responsible group, the Islamic State of Iraq and Syria, the man was a thief and had requested to be punished by having his had cut off.
According to the Daily Mail, it was not immediately possible to verify his alleged guilt and the photographs and accompanying tweets have now been removed from Twitter.
One photo showed a blindfolded man whose hand was held down on a table by militants as a sword was held to his right hand.
Full report at:
http://english.alarabiya.net/en/News/middle-east/2014/03/01/Syria-Islamists-chop-off-man-s-hand-in-live-Twitter-update.html
-----------
From Riyadh to Beirut, fear of Syria blowback
March 01, 2014
BISARIYEH, Lebanon: The once-tranquil, religiously mixed village of Bisariyeh is seething: Two of its young men who fought alongside the rebels in Syria recently returned home radicalized and staged suicide bombings in Lebanon.
The phenomenon is being watched anxiously across the Mideast, particularly in Saudi Arabia, where authorities are moving decisively to prevent citizens from going off to fight in Syria.
The developments illustrate how the Syrian war is sending dangerous ripples across a highly combustible region and sparking fears that jihadis will come home with dangerous ideas and turn their weapons against their own countries.
Full report at:
http://www.dailystar.com.lb/News/Lebanon-News/2014/Mar-01/248910-from-riyadh-to-beirut-fear-of-syria-blowback.ashx#ixzz2ulMctLya
-----------
Anti-polio drives Islamic, killing polio workers un-Islamic: Muslim scholars
Mar 1, 2014
Islamabad, Feb 28/Nationalturk – Backing the anti-polio drives and condemning attack on polio workers, Islamic scholars have termed anti-polio immunization as Islamic and labelled killing of polio workers as un-Islamic.
According to Saudi newspaper, Arab News, Muslim ulemas and scholars of Islamic Advisory Academy (IAA), Fiqa Academy Jamia Al Azhar and Islamic Development Bank, Imam of Grand Mosque in Saudi Arabia in a meeting convened by Islamic Advisory Group (IAG) at the headquarters Organisation of Islamic Cooperation (OIC) in Jeddah yesterday adopted a "Jeddah declaration".
Full report at:
http://www.nationalturk.com/en/anti-polio-drives-islamic-killing-polio-workers-un-islamic-muslim-scholars-47890
-----------
Mass grave found in Syria's Aleppo
World Bulletin / News Desk
Mar 1, 2014
A mass grave has been found in an Aleppo district previously controlled by the Islamic State of Iraq and the Levant (ISIL) forces, activists said Friday.
A Syrian Observatory for Human Rights (SNHR) spokesman, Ahmad Muhammad Ali, told Anadolu Agency that other possible mass graves were also discovered in Aleppo's Azzaz district in the wake of ISIL's withdrawal from the area.
Ali also said ten corpses were removed in the Jabal Bursaya region in northern Aleppo.
A recent SNHR report said ISIL was responsible for killing nearly 200 civilians and arresting over 2,000 over an eight-month period up to January.
The group, mainly based in Raqqah and Aleppo, is said to have tensions with many factions among the Syria regime's opposition, while mostly avoiding confrontation with forces loyal to President Bashar al-Assad.
http://www.worldbulletin.net/headlines/129927/mass-grave-found-in-syrias-aleppo
----------
Friday sermon in Mecca delivered in English and Urdu
World Bulletin / News Desk
Mar 1, 2014
The sermon of congregational Friday prayers at the Ka'bah in Mecca, Islam's holiest site, has been delivered with live translations for the first time.
The Arabic sermon was translated into English and Urdu for non-Arabic speakers, who were given earphones to listen to the sermon in their chosen language as it was being read.
The new scheme, which is currently being tested at the holy mosque in Mecca, may soon make its way to the Prophet's Mosque in Medina, Islam's second holiest site.
Transmitting the live translations via FM frequencies, the imam used the opportunity to promote Saudi King Abdullah's new charity campaign for Syrians affected by the country's civil war.
http://www.worldbulletin.net/todays-news/129957/friday-sermon-in-mecca-delivered-in-english-and-urdu
---------
UN says 703 Iraqis killed in violence in January
AP | Mar 1, 2014
BAGHDAD: The United Nations said on Saturday that a total of 703 Iraqis were killed by violence in February, excluding deaths of insurgents and those from an embattled western province.
The figures issued by the UN's mission to Iraq is close to that of January's toll of 733 and shows that a surge of violence, that began 10 months ago with a government crackdown on a Sunni protest camp, is not receding.
A total of 564 civilians and 139 members of the security forces were killed. UNAMI added that 1,381 more Iraqis, including 1,179 civilians, were wounded.
The capital, Baghdad, was the worst affected with 239 people killed. Two predominantly Sunni provinces — central Salaheddin with 121 killed and northern Ninevah with 94 killed — followed.
Full report at:
http://timesofindia.indiatimes.com/world/middle-east/UN-says-703-Iraqis-killed-in-violence-in-January/articleshow/31220553.cms
-----------
South Asia
Myanmar considers law restricting interfaith marriage
AFP
Mar 1, 2014
Myanmar's President, Thein Sein, has asked parliament to consider an intermarriage law, spearheaded by an extremist monk, that is aimed at "protecting" Buddhists.
The move follows several waves of anti-Muslim violence that have coincided with a groundswell of Buddhist nationalism.
While the proposals from Thein Sein, in a letter seen by AFP, are vaguely worded, they appear to call for some kind of restrictions on inter-faith marriages.
The proposals include a law "to give protection and rights for ethnic Buddhists when marrying with other religions", as well as a ban on polygamy and legislation to "balance the increasing population".
Full report at:
http://www.abc.net.au/news/2014-03-01/an-myanmar-considers-law-restricting-interfaith-marriage/5292534
-----------
21 Christian families in panic as church attacked twice: Bangladesh
Mar 1, 2014
People of 21 Christian families at Boomka village in Mogholhat union under Lalmonirhat Sadar upazila are passing days amid panic as criminals attacked their church "Faith Bible Church of God" on February 19 dawn and then again on February 21 dawn.
The miscreants' vandalised fences, windows and door of the corrugated iron made church and took away seven copies of the Bible from there, said church pastor Levio Bishwas and caretaker Badsha Bishwas.
Since its setting up in January 2007, the community people have been conducting prayers peacefully at the church that keeps open on Sunday every week, said church pastor Levio Bishwas.
Full report at:
http://www.thedailystar.net/country/21-christian-families-in-panic-as-church-attacked-twice-13335
-----------
US drone kills five in Afghanistan's Kunar
Mar 1, 2014
At least five people have lost their lives in a US killer drone attack in Afghanistan's eastern province of Kunar, Press TV reports.
Local sources said on Saturday that the airstrike hit the Ghazi Abad village on Friday evening.
Meanwhile, Afghan authorities said the victims were members of the Taliban militant group.
The Taliban, however, have made no comments on the fatal incident so far.
On February 24, a nine-year-old Afghan boy was killed in an airstrike carried out by the US-led forces in the southern province of Helmand. His father and sister were also injured in the assault.
Full report at:
http://www.presstv.ir/detail/2014/03/01/352753/us-drone-kills-5-in-afghanistan/
-----------
Afghan rebel leader calls on supporters to vote
World Bulletin / News Desk
Gulbuddin Hekmatyar, the leader of Afghanistan's Hezb-e Islami faction, has urged his followers to participate in the upcoming Afghanistan national elections.
While his former Qutbuddin Hilal has already announced his candidacy on behalf of the government, Hekmatyar is now encouraging his supporters to show their favor to Hilal.
The former Taliban-associated rebel fighter Hekmatyar, who fought against both the Soviet Union and US occupying troops, instructed his followers in a letter to "Obtain voting cards and vote for individuals who are either related to the party or are its supporters. Try to prevent the victory of bad candidates."
Full report at:
http://www.worldbulletin.net/headlines/129951/afghan-rebel-leader-calls-on-supporters-to-vote
----------
Maldivian leaders hail strong Saudi support
Mar 1, 2014
Challenges facing the Islamic world with special reference to a joint move to boost Saudi-Maldivian ties topped the agenda of the official talks held between Crown Prince Salman, deputy premier and minister of defense, and Maldivian President Abdulla Yameen Abdul Gayoom in the Maldivian capital Male.
Crown Prince Salman arrived in Male on Friday afternoon.
"The talks between Saudi officials led by Crown Prince Salman and Maldivian officials also touched regional issues including Middle East peace process and Syria," said Ali Nasser, a spokesman of the Maldivian Foreign Ministry, while speaking to Arab News via phone from Male. He said trade, commerce and tourism relations topped the agenda of the official talks held at the Maldivian president's office.
Full report at:
http://www.arabnews.com/news/533116
-----------
China may very well be Afghanistan's only true friend
March 1, 2014
ISLAMABAD: Chinese Foreign Minister Wang Yi paid an official visit to Afghanistan last Saturday, the first ever since the country's American invasion. The visit comes at a time when the war-ravaged country needs its neighbours to play a positive role in maintaining peace, supporting smooth elections and stability in the region.
The foreign minister, flanked by his Afghan counterpart Zarar Ahmad Osmani, told a news conference in Kabul on February 24 that Beijing is ready to play a constructive role in Afghanistan to achieve political reconciliation and economic revival, Chinese state news agency Xinhua reported.
Full report at:
http://tribune.com.pk/story/677428/china-may-very-well-be-afghanistans-only-true-friend/
-----------
Africa
Maghreb to tighten noose on Syria-bound jihadists
Mar 1, 2014
Maghreb governments are cracking down on jihadists and people with travel history to Syria.
"We do not have exact figures for those who have returned, but they are estimated to number around 400," said Tunisian Interior Minister Lotfi Ben Jeddou on Monday (February 24th).
"But we are following them very closely. We have built up a database [...] They have acquired experience and training and must be monitored," he said after meeting with lawmakers.
Ben Jeddou's declaration came on the heels of the escape of a wanted terrorist to Libya after national guard units and counter-terrorism agency teams failed to apprehend him after they surrounded Ettawba mosque in Tunis' Jebel Lahmer neighbourhood last month.
Ansar al-Sharia's second-in-command Kamel Zarrouk has now arrived in Syria to join the "Islamic State of Iraq and the Levant" (ISIL).
Zarrouk, in his 40's, made his first appearance as a khatib in 2011. He started to travel and give lectures, from Bizerte to Sousse to Zaghouan, including one in which he likened Osama Bin Laden to the prophet's companions.
Full report at:
http://al-shorfa.com/en_GB/articles/meii/features/2014/02/27/feature-02
-----------
Arab League builds 15 villages in Darfur: envoy
Mar 1, 2014
The Arab League representative in Khartoum, Salah Halima, stated that the regional organisation built 15 villages in Darfur as part of efforts to bring peace in the region.
Halima made his remarks in a meeting with Darfur Voluntary Organisations Network (DVON) to discuss humanitarian, rehabilitation and recovery projects in the western Sudan region.
In a statement released after the meeting the Arab League and the pro-government network agreed to revitalize humanitarian activities and implement development projects to encourage voluntary return of internally displaced persons (IDPs) and refugees.
The meeting also agreed to hold donors conference to support humanitarian aspect.
Sudanese government since March 2009 expelled 10 major aid groups working in Darfur and tasked local groups with the distribution of humanitarian assistance.
Halima stressed that Arab League would continue its efforts to achieve peace and security in Darfur. He added that the regional body built 15 model villages besides establishing 6 agricultural projects and several development and services projects in the war-ravaged region.
Full report at:
http://www.sudantribune.com/spip.php?article50131
-----------
West Africa Welcomes Moroccan Spiritual Diplomacy
Mar 1, 2014
Spiritual Diplomacy has been defined by many experts as an attempt to resolve conflicts between nations and within state borders by relying on the peoples' spiritual values. This may be the only remaining strategy that provides a true key to the survival of the human race.
unnamed (3)In fact, it is the one last realistic chance to find peace on this Earth. It proposes a practical way for reaching peace and understanding. Spiritual Diplomacy will not make opponents love each other right away, but will teach tolerance. The flowers of love will have a chance to blossom from the roots of tolerance. Morocco, as a nation known for its tolerant, Malikit Islam is more and more sollicited by many African countries to develop training programs for their preachers and scholars in an attempt to counter extremist ideologies that seek t hatred, violence and intolerance.
Full report at:
http://www.spyghana.com/west-africa-welcomes-moroccan-spiritual-diplomacy/
-----------
Libya will use Interpol red notices to arrest criminals: Zeidan
Mar 1, 2014
Prime Minister Ali Zeidan repeated his claim that the authorities are making efforts to rebuild the security environment in Libya after the 17th February Revolution.
Speaking at yesterday's press conference on the back of the "inhumane" execution-style murder of seven Egyptians in Benghazi on Monday, Zeidan said that he had just been at a meeting in the east of the country to put in effect security measures all over Libya against such acts.
The Prime Minister condemned the executions and paid condolences and apologized to Egypt for the incident.
"We have made an effort to establish a police and army and I have ask them to take up their security roles", the Prime Minister added, referring to his earlier complaints in previous statements that many paid-up security personnel refuse to turn-up for work.
Full report at:
http://www.libyaherald.com/2014/02/26/libya-will-use-interpol-red-notices-to-arrest-criminals-zeidan/#ixzz2ul557NEb
-----------
US to withdraw military aid to S. Sudan as tension escalates
Mar 1, 2014
The United States has reportedly taken a decision to withhold its military aid to war-torn South Sudan, despite officials in the new nation saying it had not been notified about the new development.
The spokesperson of South Sudan's foreign affairs ministry told Sudan Tribune on Friday that it has not received any official communication from the US or its affiliated financial institution about reports that the latter had decided to withhold military aid to the conflict-ridden East African nation.
"There is no official communication that I know from the government of the United States notifying the government of the Republic of South Sudan about its decision to withhold any assistance," said Mawien Makol.
Full report at:
http://www.sudantribune.com/spip.php?article50123
-----------
North America
US Lawmakers Rally to Protect Islamic World's Ahmadi
Mar 1, 2014
Washington. US lawmakers announced a caucus to fight for the rights of the Ahmadi minority, which has faced attacks in Pakistan, Indonesia and elsewhere in the Islamic world.
The creation of a caucus — a group in the US Congress that shares an agenda — is primarily symbolic in itself but lays the groundwork for lawmakers to be more active.
Republican Representative Frank Wolf, the co-chair with Democrat Jackie Speier, said the Ahmadiyah Muslim Caucus would press for the rights of Ahmadis in trouble in Pakistan, Indonesia, Saudi Arabia and elsewhere.
"We have an obligation. America cannot be silent," Wolf told an event at Congress launching the caucus.
Imam Naseem Mahdi, national vice president and missionary in charge of the Ahmadiyah Muslim Community USA, said that the caucus would advocate not just for Ahmadis but "for the rights of all persecuted religious communities in the world."
Full report at:
http://www.thejakartaglobe.com/international/us-lawmakers-rally-to-protect-islamic-worlds-ahmadi/
----------
Google loses appeal to keep anti-Islamic video online
1 March 2014
Google Inc lost its bid to keep an anti-Islamic film on its YouTube video sharing website while it appealed a federal appeals court order that the company said would have "devastating effects" if allowed to stand, Reuters news agency reported Friday.
Earlier this week, a panel of the 9th U.S. Circuit Court of Appeals voted 2-1 to reject Google's assertion that the removal of the film "Innocence of Muslims," which sparked protests across the Muslim world, amounted to a prior restraint of speech that violated the U.S. Constitution.
Google argued in a court filling on Thursday that the video should remain accessible to the public while it asks that a larger, 11-judge 9th Circuit panel review the issue. Google called this week's opinion "unprecedented" and "sweeping."
However, the 9th Circuit on Friday rejected Google's request in a brief order. Google representatives could not immediately be reached for comment.
Full report at:
http://english.alarabiya.net/en/media/digital/2014/03/01/Google-loses-bid-to-keep-anti-Islamic-video-online-during-appeal.html
-----------
Move afoot to form 'right-wing' pro-Israel lobby in US
Mar 1, 2014
The new organization would aim to dilute the influence of J Street, which is viewed as a lobby that is sympathetic with the left.
Right-wing Jewish hawks in the United States are considering the formation of a new pro-Israel lobby that would directly compete with AIPAC and J Street.
The new organization, which has been tentatively called Z-Pac, would aim to dilute the influence of J Street, which is viewed as a lobby that is sympathetic with the left. Its goal would be to serve as a genuine, right-wing alternative that would solicit influence and donations in order to counter the US administration's attempts to pressure the Israeli government into accept Secretary of State John Kerry's peace proposals.
Full report at:
http://www.jpost.com/Diplomacy-and-Politics/Move-afoot-to-form-new-right-wing-pro-Israel-lobby-in-US-343903
-----------
Sharia to be topic of annual open house at Orono mosque
Mar 1, 2014
ORONO, Maine — The Islamic Center of Maine will hold its fifth annual open house on March 22.
Guest speaker Corey Saylor, legislative director for the Council on American-Islamic Relations in Washington, D.C., will address the topic: "Is Shari'a Compatible with Democracy?"
"Sharia is a very misunderstood term," Saylor said Thursday in a telephone interview. "It is a term for the Islamic religious principles including how you pray and the dietary laws. They are not codified but very open to ongoing interpretations."
Seven states over the past several years have passed laws prohibiting judges in those states from applying religious law in their decisions. In January 2012, a federal appeals court upheld a block on a proposed constitutional amendment in Oklahoma to ban Sharia from being applied by judges in that state, according to a report published in the Washington Post.
The Oklahoma law was struck down because it specifically banned Sharia, Saylor said Thursday. Laws in other states were not.
Full report at:
http://bangordailynews.com/2014/02/27/living/sharia-to-be-topic-of-annual-open-house-at-orono-mosque/
-----------
Aga Khan lauds Canada's leadership in advancing pluralism, warns against rise of extremism
Mar 1, 2014
OTTAWA, /CNW/ - His Highness the Aga Khan today praised Canada's efforts to reduce instability across the world and emphasized the role of strong civil society, education and good governance in fostering development of societies and in mitigating conflict.
The Aga Khan made the remarks in a historic address to a joint session of parliament at the invitation of the Right Honorable Stephen Harper, Prime Minister of Canada.
The 49th hereditary Imam of the Ismaili Muslims and Founder and Chairman of the Aga Khan Development Network (AKDN) cited Canada's civil society as exemplary and expressed gratitude for the longstanding partnership between Canada and the AKDN.
"In sum, I believe that Civil Society is one of the most powerful forces in our time - one that will become an increasingly universal influence, engulfing more countries, influencing, reshaping and sometimes even replacing ineffective regimes," he said. "And I also believe that Civil Society around the world should be vigorously encouraged and wisely nurtured by those who have made it work most successfully - Canada first amongst all," he added.
Full report at:
http://www.digitaljournal.com/pr/1763385#ixzz2ujtk62Fk
-----------
Detroit Jury Awards Muslim Man A Record $1.1M In Discrimination Case
Mar 1, 2014
DETROIT (WWJ) - A jury in Detroit federal court has awarded one of the largest verdicts in an employment discrimination case to a Muslim American.
Ali Aboubaker, 56, came to Michigan over two decades ago, chasing the American dream. But he never expected what would happen, according to his attorney Shereef Akeel.
"He had come from overseas from Tunisia and became a naturalized citizen," Akeel told WWJ's Charlie Langton. "He came to America for a better life and he was fired after 17 years, wrongfully fired."
Akeel said Aboubaker was fired from his job as a maintenance worker with Washtenaw County partially because of his religious mark of manhood.
"He's Muslim, he has a scruffy beard down to his chest, he looks like he just came from Afghanistan, he's African American because Tunisia is in Africa, I mean this man had every strike against him," he said.
Full report at:
http://detroit.cbslocal.com/2014/02/28/detroit-jury-awards-muslim-man-a-record-1-1m-in-discrimination-case/
-----------
Southeast Asia
Activist clarifies photo of 'Muslim apostates in church' taken at Islamic centre
Mar 1, 2014
A rights group advocate has earned notoriety when a picture of him supposedly in a church where Muslims were said to have just been baptized surfaced on the internet.
Women's Aid Organisation advocacy officer Yu Ren Chung said he was shocked when his schoolmate alerted him of the picture, which were in fact taken when he attended a forum by the National Population and Family Development Board at the International Institute of Islamic Thought and Civilisation (Istac) office in Bukit Tunku.
"Recently, two years after I attended the forum, my friend alerted me that there were allegations being spread on certain blogs and forums in Indonesia that many Muslims in Malaysia were Murtad (apostate)," Yu said in his blog posting yesterday.
He added that the blog posts carried a picture of him, with his friends and others who attended the forum on February 29, 2012.
Full report at:
http://www.themalaysianinsider.com/malaysia/article/activist-clarifies-photo-of-muslim-apostates-in-church-taken-at-islamic-cen
-----------
Kit Siang wants silent majority to take on extremists and 'save Malaysia'
Mar 1, 2014
DAP has called on Malaysians to pay no heed to Prime Minister Datuk Seri Najib Razak's call to "ignore extremist groups" but instead stand together to rescue the country from those who are bent on seeing the country go up in smoke.
Its adviser Lim Kit Siang (pic) said moderates in Malaysia must "unite to isolate extremists and traitors" in the country who want to create chaos by inciting racial and religious hatred, conflict and tension.
"The silent majority must not pay heed to Najib's ridiculous and even atrocious advice to 'ignore' instigators and extremists but must become an articulate majority to support a nation-wide 'Love Malaysia, Save Malaysia' campaign to rescue the country from a small group of anti-Malaysian elements who want to pit race against race and religion against religion to set the country aflame," he said in a statement today.
Full report at:
http://www.themalaysianinsider.com/malaysia/article/kit-siang-wants-silent-majority-to-take-on-extremists-and-save-malaysia
-----------
PAS maverick continues Christian outreach as Putrajaya stands firm on 'Allah' ban
Mar 1, 2014
Immediately after Friday prayers yesterday, PAS MP Datuk Dr Mujahid Yusuf Rawa visited a Sungai Petani church to meet Christians with his message of peaceful coexistence and that Allah was for all, unlike the day's sermon that preached the word was only for Muslims.
The Putrajaya decision was political, not theological, the Parit Buntar MP put it succinctly to the packed room at the Church of Christ the King for his dialogue "An Afternoon in Harmony, Mercy for All" in his second time at the church. His first was three years ago after he started his interfaith dialogue.
"Islam is the religion of the Federation but non-Muslims have the freedom to profess and practise their religions. Only propagation to Muslims is prohibited. The setting is already there for interfaith relations.
Full report at:
http://www.themalaysianinsider.com/malaysia/article/pas-maverick-continues-christian-outreach-as-putrajaya-stands-firm-on-allah
-----------
URL: https://www.newageislam.com/islamic-world-news/new-age-islam-news-bureau/pakistani-clerics-seek-military-action-to-eliminate-taliban/d/45976