New Age Islam News Bureau
14 Apr 2012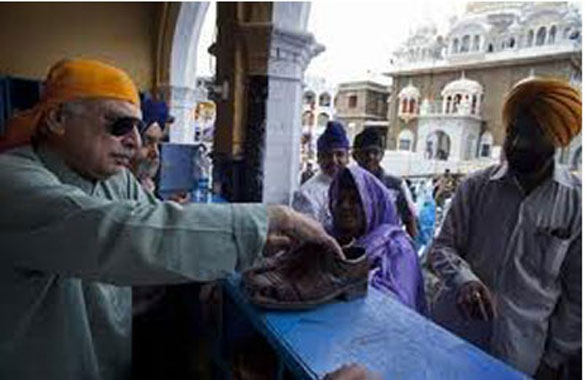 • Conversion to Islam growing dramatically in Austria
• Hafiz Saeed backed group says it won't allow any NATO supplies
• Nigeria Police Rescue Pregnant Girls from Baby Factory
• Zahra Lari, 'the figure skating ice princess' in the Hijab
• Al Shabab, al Qaeda partner wants Somalia free of Christians
• Protecting gay rights undermines society, claims Malaysian academic
• Muslims handcuffed and harassed about their religion by US agents at gunpoint
• Islam is religion of tolerance, love: Imam of the Grand Mosque in Kuwait
• Iran nuclear talks 'positive' after 15-month break
• Al Qaeda-allied fighters open new bases in Somalia's north
• 8 killed in sectarian attack in Pakistan's Quetta
• Pakistani textile brand to open 200 stores in India
• New liberal visa regime with Pakistan soon: India
• Mumbai attackers were trained in paramilitary courses: US attorney
• Judicial commission to probe Gilgit-Baltistan violence, Pak
• Research on India-Pak trade makes scholar suspected militant
• Pakistan asks US for India-like N-deal
• Indian Home Minister parries question on Hafiz Saeed
• No profiling or pattern in Shah Rukh Khan's detention, US says
• Malaysian PM promises development for Indians in his country
• US: Muslim opposition grows to religious freedom nominee
• Truce marred as 5 killed in Syria violence
• Roadside Bomb Kills 2 Policemen in Iraq
• Tension grips Karachi again, three killed
• Mentally unstable Indian man languishes in Lahore jail
• Tripoli: Convicted Lockerbie bomber taken to hospital
• Pak national sentenced to 12 years for supporting Lashkar in US
• New checkpost at Indo-Pak border to facilitate trade
• Drone strikes 'may' come up in talks with Pakistan: US officials
• Seeking Nuclear Insight in Fog of the Ayatollah's Utterances
• Pak livestock on Punjab CM's wish list
• American lawmaker seeks scaling back US aid to Pakistan
• Ex-Pak Foreign Secy Salman Bashir named new envoy to India
• Pakistan: 33 Indian prisoners handed over to BSF
• Zardari asks Manmohan to send Chisty back
• Newly Muslim women Haleema Bibi (Aasha Kumari) appears in Pakistan SC
• US calls Saturday vote for Syria mission resolution at UN
• Barack Obama approves aid package to Syrian rebels
• Fresh violence in Bahrain after F1 gets go-ahead
• US man given 17½ years on terror counts
• Afghan corruption feeding unrest: experts
• Bangladesh: Nation greets Pahela Baishakh
• Agencies warn poor rains threaten Somalia's recovery
• Saudi leaders, Turkish premier focus on security and stability
• Umm Al-Qura University launches innovation incubator for geographical information
• Jailed sponsor pays SR70,000 in back wages for Indian maid
• Pakistan to deport bin Laden family to Saudi Arabia
• Pakistan should hand over Saeed to improve ties, Indian Opposition Party says
Complied by New Age Islam News Bureau
Photo: Pakistani cleans shoes to atone for beheading
URL: https://newageislam.com/islamic-world-news/new-age-islam-news-bureau/pakistani-cleans-shoes-at-sikh-shrine-to-atone-for-beheading/d/7063
---------
Pakistani Cleans Shoes at Sikh Shrine to Atone for Beheading
Apr 14, 2012
HASAN ABDAL: Thousands of Indian pilgrims barely registered the man in the orange bandanna and Ray-Ban sunglasses taking their shoes and storing them in wooden cubbyholes before they entered the Sikh shrine in this town in northwest Pakistan.
The unassuming 62-year-old tending to the shoes is a top government lawyer and devout Muslim. At the shrine, he is on an unusual solo quest — taking on menial jobs to atone for the beheading of a Sikh by terrorists.
Over the past two years, Muhammed Khurshid Khan has travelled to Sikh shrines in Pakistan and India, volunteering to polish shoes, clean bathrooms, cook meals and do other chores. Such service is known as "seva" — selfless service — in Sikhism, and it holds a special place in the faith.
Attacks against Sikhs, Christians and Hindus have spiked in Pakistan in recent years as the Taliban and their allies gained strength. Atrocities by terrorists against religious minorities now are so common that they rarely illicit more than routine condemnation by officials, much less collective contrition or shame.
In helping Sikhs, Khan is reaching out to an extremely small minority in predominantly Muslim Pakistan — the government estimates there are 30,000 Sikhs in the country of 180 million people.
"I have a desire to serve the Sikh community because my community has done them serious harm, and that hurts me," said Khan, taking a break from his work at the shrine in Hasan Abdal, 45 kilometres northwest of the capital, Islamabad.
Khan, one of two dozen deputy attorney generals in Pakistan, began his mission in 2010 after terrorists kidnapped three Sikhs returning from Afghanistan to their homes in Pakistan. The terrorists demanded some $240,000 — an amount the families could not afford. Two of the captives were freed in a commando raid, but 30-year-old Jaspal Singh had already been beheaded.
"That news pierced my heart," said Khan. "How could Muslims do such harm to such a peaceful community?"
A day after Singh was beheaded, Khan went to the dead man's home in the northwest city of Peshawar to offer condolences. He sat on the floor with Singh's relatives, but they became wary once they realised Khan was a government official.
Khan then visited a Sikh shrine in Peshawar and asked religious leaders if he could perform seva to atone for the beheading. After two weeks his request was approved, and for the next four months he went to the shrine in Peshawar every day after work, polishing worshippers' shoes for hours.
Handling the shoes of devotees is considered a particularly worthy form of seva because it shows humility and a belief that all people, rich and poor, are equal in the eyes of God. "When I was permitted to do seva, that day felt like the happiest day of my life," said Khan.
He said he initially hid his quest from his family because he worried they would be embarrassed and ask him to stop, but they are now supportive. He also avoided media interviews until a reporter reminded him that Islam tells followers to publicise good deeds as an example to others.
"My message is love and peace," said Khan, who also visits Hindu temples and Christian churches to reinforce that religious minorities should be protected.
http://www.dailytimes.com.pk/default.asp?page=2012\04\14\story_14-4-2012_pg7_17
---------
Conversion to Islam growing dramatically in Austria
April 14, 2012
Official records suggest a dramatic growth in conversions from Christianity to Islam, in the predominantly Christian European country of Austria, Press TV reports.
"We see that people have spiritual longing that they feel there is something missing in their lives, if there is no dimension, no horizon as to the hereafter, or where am I? Why am I here?" Says Mr. Bagajati, an Austrian convert to Islam.
Austria is a predominantly Catholic Christian European country of over eight million people with strong and deep historical roots in Christianity.
Many Christians express that they were disillusioned and had lost their faith in Christianity, and of course the recent recurring sexual scandals of Catholic Church has played a major role in their exodus, which at the end led to many of them convert to Islam, where they could find comfort.
Most non-Muslim, European citizens have always been presented with an ugly and awful image of Islam, linked mainly to extremism and fundamentalism, by the Western culture.
Meanwhile, Ms. Bagajati believes that it is the "perfect time" for Islam to show its "peaceful nature" to non-Muslims, in a time when the United Nations has expressed concerns over growing religious discrimination and violence against religious groups.
Estimations show that almost half a million Austrian Christians have converted to Islam since roughly two years ago, with the numbers of conversions keeping thriving.
http://presstv.com/detail/236028.html
---------
Hafiz Saeed backed group says it won't allow any NATO supplies
April 14, 2012
PTI: The Defa-e-Pakistan Council, a grouping of 40 radical groups cobbled together by LeT founder Hafiz Saeed, has warned that it will not allow even food supplies for NATO forces in Afghanistan to pass through the country.
DPC chairman Maulana Sami-ul-Haq, popularly known as the "father of the Taliban [ Images ]", told reporters in Peshawar on Thursday that even the conditional restoration of NATO supply routes would mean the acceptance of slavery to the Americans.
This is unacceptable to the people of Pakistan, he contended.
The outfit said any move to reopen supply routes will mean the acceptance of "slavery" and "US supremacy".
"We will stop NATO supplies and if there is any mishap, the responsibility will be with the government as the Americans, on the pretext of providing protection to its supplies, will try to push its forces into Pakistan," Haq claimed.
Haq said the food items transported to US troops in Afghanistan were "un-Islamic" as the supplies included liquor and pork.
The US troops also "kill Muslims for no fault of theirs", he contended.
A meeting that the DPC plans to hold on April 15 would be a warning to "pro-US people" in Pakistan, Haq said.
The DPC was cobbled together by Lashkar-e-Tayiba founder Saeed last year, and has organised a series of protests and rallies against the US and India in recent months.
Pakistan closed the supply routes to Afghanistan in November after a cross-border NATO air strike killed 24 Pakistani soldiers.
The government also forced American personnel to vacate Shamsi airbase, considered a hub for CIA-operated drones, and ordered a review of relations with the US.
A joint session of Pakistan's parliament on Thursday adopted a resolution with guidelines for resetting ties with the United States.
The resolution recommended that the government should allow only non-lethal NATO supplies to be transported through Pakistan.
DPC chairman Haq said it was regrettable that NATO supplies had continued during the regime of former military ruler Pervez Musharraf and that the current government was giving it legal shape through parliament's consent.
He claimed parliament had no right to frame policies that went against the wishes of the people and national interests.
Jamaat-e-Islami leader Mohammad Ibrahim said his party would fully support the DPC's efforts aimed at ridding Pakistan of US slavery. He asked the government to withdraw the decision to restore NATO supplies to prevent protests by the people.
http://www.rediff.com/news/report/saeed-backed-group-says-it-wont-allow-any-nato-supplies/20120413.htm
---------
Nigeria Police Rescue Pregnant Girls from Baby Factory
Apr 14, 2012
LAGOS: Nigerian police have raided an alleged illegal orphanage where they rescued young women thought to have been forced to bear children with the aim of selling them, a spokesman said Friday.
"We discovered the baby factory in Uruah local government area of the state during a raid following a tip-off," assistant police superintendent Oyekachi Orji told AFP of the operation in southern Akwa Ibom state.
He said seven women between the ages of 18 and 20, including three who were pregnant, were freed from the home during the April 4 operation. No babies were discovered.
Three suspects including the owner, his wife and another accomplice were arrested, he said.
"The suspects usually lure young girls to get pregnant with a promise of 70,000 naira (340 euros, $445) after having their babies, which they sell to ritualists," he said.
A number of such "factories" have been discovered Nigeria, often intending to sell children to childless couples.
One of the young mothers said that she had contacted the owner of the home with the intention to have an abortion but he convinced her to stay until she gave birth.
"The doctor gave me 70,000 naira," the Nigerian press quoted the woman as saying. She also said the baby was taken away from her right after the birth.
This was not the only baby factory uncovered in Nigeria.
In October last year police found 17 pregnant teenagers in a home in the southern state of Anambra.
Several months earlier 32 pregnant teens were discovered in southern Nigeria in places run by a foundation that has been accused of forcing young women to give up their children for sale.
Human trafficking is widespread in west Africa, where children are bought from their families to work in plantations, mines and factories or as domestic help.
Others are sold into prostitution, and less commonly they are tortured or sacrificed in black magic rituals.
http://timesofindia.indiatimes.com/world/rest-of-world/Nigeria-police-rescue-pregnant-girls-from-baby-factory/articleshow/12661146.cms
---------
Zahra Lari, 'the figure skating ice princess' in the Hijab
April 14, 2012
CANAZEI, Italy (AFP) - From the sand dunes of the Rub al Khali desert to the snow-capped peaks of the Dolomites in northern Italy, Emirati teen Zahra Lari made figure skating history this week.
The 17-year-old not only became the first figure skater from the Gulf to compete in an international competition but the first to do so wearing the hijab, an Islamic headscarf.
"In my country women don't do much sport and even less figure skating," the quietly-spoken teenager told AFP after competing alongside skaters from 50 countries in the European Cup.
A practising Muslim, her black headscarf and sober costume, stood out among the flashy orange tutus and fluorescent pink tights.
"I skate with the hijab, my costume is in line with Islamic tradition," she explained.
"The other girls are very nice to me. I think they accept me very well. I haven't had any problems, people are open. It's not a question of an exhibition, but of sport and my father is in agreement."
Lari's American-born mother Roquiya Cochran admitted that it had taken some time to convince her husband to let their daughter compete.
"I had to convince him. In the beginning he saw it as his daughter dancing in front of a male audience
"But he came along to watch, he saw how beautiful she was on the ice, and he loves her, he wants her to be happy. She's covered, she hasn't done anything anti-Islamic."
Lari explains that her love of the ice began when she watched a Disney movie at the age of 11.
"I watched The Ice Princess over a 100 times, I loved it! I said to myself 'That's what I want to do'."
Full report at:
http://au.news.yahoo.com/entertainment/a/-/entertainment/13419360/zahra-lari-the-ice-princess-in-the-hijab/
---------
Al Shabab, al Qaeda partner wants Somalia free of Christians
Peter Grady
April 14, 2012
Al Shabab, a Muslim group in Somalia, wants to rid the country of all Christians and is specifically going after Christian converts from Islam.
The group which recently partnered with al Qaeda desires to implement Sharia law in the country just as another Muslim group, Boko Haram, wants to do in Nigeria.
In an indicator of what Sharia law under al Shabab would look like, the group released a video in September 2008 that shows the brutal beheading of 25-year-old aid worker, Mansour Mohammed. His crime? Mohammed converted to Christianity in 2005.
Under Sharia law, converting from the Islamic faith, or attempting to convert a Muslim is punishable by death under blasphemy laws.
The attempts by the Somali group to eliminate Christians are similar to what is happening in Nigeria where another Muslim group, Boko Haram, is attempting to purge the country of its Christian population.
In America, the Council on American Islamic Relations has vigorously fought every attempt to pass legislation ensuring that Sharia law cannot be used as the basis for court decisions.
Full report at:
http://www.greeleygazette.com/press/?p=14160
---------
Protecting gay rights undermines society, claims Malaysian academic
BY DEREK YIU
14 APRIL 2012
Constitutional professor Shamrayahu Abdul Aziz says approving of gay rights allows human whims and fancies to take over society
A Malaysian constitutional expert has claimed in a recent conference that condoning gay rights would see criminals taking charge of society.
But two other speakers at the intellectual forum titled "Homosexuality: Crime or Right" begged to differ from Dr Shamrayahu Abdul Aziz, who was expressing the view at her International Islamic University Malaysia (IIUM).
Shamrayahu, an IIUM associate professor, sees homosexulaity as a 'sin and crime' punishable under the Islamic hudud law, stressing there is no framework to protect gay rights in the country even after separating religion from country.
She cited articles ten and 11 of the constitution as saying cetain rights that interfere with public morality cannot be allowed.
Without ethics as a touchstone to uphold 'civilization', she said, 'I am worried that drunkards will be bus drivers and rapists will be taking care of playgrounds.
'It's not about Islam, but about all religious Malaysians. We just want peace and you will not have peace if the majority isn't happy,' she said, describing protecting homosexual behaviour in public upset people.
Before other lawyers and activists alike refuted her comments, Dr Farouk Musa, chairman of Islamic Renaissance Front, questioned state intervention in matters of personal morality at the forum.
Full report at:
http://www.gaystarnews.com/article/protecting-gay-rights-undermines-society-claims-malaysian-academic140412
---------
Muslims handcuffed and harassed about their religion by US agents at gunpoint
Apr 14, 2012
DETROIT: Detroit-area Muslims have been held at gunpoint, handcuffed and repeatedly harassed about their religion when returning to the US from Canada, according to a lawsuit that seeks to bar government agents from asking questions about religion.
The Michigan branch of the Council on American-Islamic Relations said border agents and the FBI are violating the US Constitution and a 1993 federal law that guarantees freedom to practice religion.
"Since the tragedy of 9/11, we have seen a steady erosion of civil liberties of Muslim-Americans," CAIR director Dawud Walid said today, a day after a lawsuit was filed in federal court in Detroit.
Full report at:
http://timesofindia.indiatimes.com/world/us/US-agents-harassing-Muslims-at-border-Lawsuit/articleshow/12657011.cms
---------
Islam is religion of tolerance, love: Imam of the Grand Mosque in Kuwait
April 14, 2012
Dubai: Sheikh Mishary Bin Rashid Al Afasy, Imam and preacher of the Grand Mosque in Kuwait, led more than 60,000 worshippers during Friday prayers at the Dubai World Trade Centre as part of the second day of the Dubai International Peace Convention.
Sheikh Mishary attended the proceedings on Thursday as a guest of honour at the opening ceremony of the convention and led a chant, themed "The chant of peace."
In his speech, he stressed the importance of the convention as it comes against the backdrop of a world that urgently needs solutions for peace.
He also noted that peace is one of the focal points of the Islamic religion. He elaborated on the objectives of the event, which aims to preserve civil peace and security as a whole, and he cited a set of verses and Hadiths in this regard.
Sheikh Mishary explained that Islam is a religion of tolerance, love and cordiality between different races. Therefore unity is the foundation on which humanitarian initiatives can create a climate of harmony and peace to give humanity a better life for generations to come.
Full report at:
http://gulftoday.ae/portal/1d076980-c2a6-4d02-b4e3-4f5575cf9967.aspx
---------
Iran nuclear talks 'positive' after 15-month break
14 April 2012
Key talks on Iran's controversial nuclear programme, which have resumed after a 15-month impasse, have been described as "positive".
Six world powers - the US, UK, France, China, Russia and Germany - and Iran are meeting in Istanbul in Turkey.
Iran says its nuclear programme is peaceful, but critics suspect it of seeking to develop nuclear weapons.
Israel has hinted in recent months that it could carry out a pre-emptive strike on Iran to prevent that happening.
Michael Mann, a spokesman for EU foreign policy chief Catherine Ashton, said the talks were "totally different" from the last session 15 months ago.
"There is a positive atmosphere... contrasting with the last time," he said.
The BBC's James Reynolds, in Istanbul, says the envoys had earlier set the bar pretty low - saying they did not expect detailed, substantive proposals from either side.
Full report at:
http://www.bbc.co.uk/news/world-middle-east-17706248
----------
Al Qaeda-allied fighters open new bases in Somalia's north
Apr 14, 2012
NAIROBI: Somalia's al Qaeda allied Shabab have urged followers to open a new front in the northern breakaway region of Puntland, as the rebels find themselves encircled by regional armies in the south.
Influential hardliner Sheikh Abdulkadir Mumin, who issues Islamic decrees for areas under the command of the extremist gunmen, left in recent days the Shabab-held Afgoye region outside Mogadishu for the north. "The people of Puntland must join the struggle like the people of southern Somalia to defend the will of God," Mumin said Friday in a broadcast on the Shabab's Radio Andalus.
Mumin, one of the most senior Shabab leaders to leave the insurgent's southern Somali heartlands, was "accompanied by a large number of young fighters who come from the Puntland regions," the broadcast added. "Men and women, merchants and intellectuals, must take up their guns," added Mumin, who is believed to be now based in the rugged Golis mountains.
Full report at:
http://www.dailytimes.com.pk/default.asp?page=2012\04\14\story_14-4-2012_pg4_8
---------
8 killed in sectarian attack in Pakistan's Quetta
Apr 14, 2012
ISLAMABAD: At least eight persons, including seven members of the minority Shia Hazara community and a policeman, were killed in three separate incidents of firing in Quetta city of southwest Pakistan on Saturday, officials said.
The first incident occurred on Brewery Road, where gunmen riding a motorcycle ambushed a taxi carrying members of the Hazara community.
Six persons were killed instantly. The attackers managed to escape, police and witnesses said.
In the second incident, gunmen fired at a group of people on Sabzal Road. A Hazara man was killed and another injured, police said.
In yet another incident, a police constable was gunned down in Shalkot area on the outskirts of Quetta, the capital of Balochistan province.
Quetta has been rocked by several incidents of sectarian violence this week.
Members of the Hazara community were the target in most of these incidents and over a dozen Shias have been killed.
Full report at:
http://timesofindia.indiatimes.com/world/pakistan/8-killed-in-sectarian-attack-in-Pakistans-Quetta/articleshow/12661695.cms
---------
Pakistani textile brand to open 200 stores in India
Apr 14, 2012
NEW DELHI: Pakistan-based fashion house Sefam, which already has a store in the capital's Greater Kailash market, is planning to expand its network in India with 200 stores in the next five years.
"Owing to impressive demand for Pakistani dress material in India, we are targeting at significantly strengthening our presence in the country through a dynamic product range," Zain Aziz, international business head, Sefam Private Limited, said in a statement.
"From dress materials to ready-to-wear, we are planning to launch our collection in more than 200 brand stores in Delhi, Mumbai, Chandigarh and Ludhiana by 2015," added Aziz.
Sefam, established in 1985, is participating in the ongoing Lifestyle Pakistan Expo here, which is hosting 93 designers from across the border.
The brand has its retail presence in over six countries, including Norway, Canada, the UAE, Britain, and Malaysia. They are also opening their stores in Saudi Arabia and Kuwait soon.
Full report at:
http://timesofindia.indiatimes.com/business/india-business/Pakistani-textile-brand-to-open-200-stores-in-India/articleshow/12664533.cms
----------
New liberal visa regime with Pakistan soon: India
SARABJIT PANDHER
Apr 14, 2012
It will benefit businessmen, elderly, children and spouses, says Chidambaram
Union Home Minister P. Chidambaram on Friday said New Delhi and Islamabad could soon sign a more liberal bilateral visa regime after the Pakistan Cabinet cleared it. He appealed for expeditious dismantling of all trade barriers.
He was addressing a gathering after inaugurating the Integrated Checkpost at Attari, 33 km from Amritsar. The state-of-the-art facility, established on 118 acres at a cost of Rs.150 crore, was dedicated to the "nation and India-Pakistan peace and harmony."
Full report at:
http://www.thehindu.com/news/national/article3312248.ece
---------
Mumbai attackers were trained in paramilitary courses: US attorney
Apr 14, 2012
WASHINGTON: The 26/11 Mumbai attack was carried out by highly trained terrorists who were given training into paramilitary courses by Lashkar-e-Taiba (LeT), a US attorney has said.
"...this (Mumbai attack) was, in fact, the handiwork of highly trained terrorists who had gone through the LeT paramilitary courses," US attorney Neil H MacBride said in a submission to a US District court in Virginia, which sentenced 24-year-old Pakistani national Jubair Ahmad for aiding LeT.
Ahmad was sentenced to 12 years of imprisonment on Friday for providing material support to LeT by making a propaganda video for the terror group, helping it with recruitment and fundraising.
Based in US for the past few years, Ahmad had himself received two levels of LeT training and was in regular communication with Talha Saeed, the son of the LeT founder Hafiz Saeed.
Full report at:
http://timesofindia.indiatimes.com/india/Mumbai-attackers-were-trained-in-paramilitary-courses-US-attorney/articleshow/12661902.cms
---------
Judicial commission to probe Gilgit-Baltistan violence, says Rehman Malik
Apr 14, 2012
ISLAMABAD: Interior Minister Rehman Malik Saturday said a judicial commission will be constituted to probe recent incidents of violence in Gilgit-Baltistan.
Talking to newsmen here, Malik said consultations will also be held with Ulema of all schools of thought to bring the situation under control in the region.
He said situation has now improved in the GB.
Meanwhile, Maulana Amin Jan Shaheedi has announced to end sit-in in front of Parliament House after negotiations with the interior minister.
http://dawn.com/2012/04/14/judicial-commission-to-probe-gb-violence-says-malik/
---------
Research on India-Pak trade makes scholar suspected militant
Apr 14, 2012
ATTARI: Professor RS Ghuman felt embarrassed while visiting Pakistan High Commission in New Delhi at the height of militancy in Punjab in late seventies. "Though once I felt hurt when intelligence people suspected me but they got convinced about my intention, yet now I feel vindicated when India and Pakistan move on a trade path," the professor of economics who authored a book on India-Pak trade relations told The Times of India recalling his fight for promoting trade between the two neighbours.
No data and information was available but Pakistan High Commission allowed the professor to use its library and arranged few books from Lahore in 1979.
Ghuman had to stay in Delhi for six months to use the Pakistan library. The professor expresses confidence, his research has opened policy options of allowing free trade now when the country faced resource crunch. "If trade brings understanding between the two South Asian neighbours, Pakistan can drastically reduce its defence budget from between 5% and 7% to take care of more urgent needs of the welfare of the people," the economist said.
When he tried to examine the issue, Punjab was in turmoil as a result, he had to take permission from the external affairs ministry to visit the Pakistan High Commission. Ghuman tried to visit Pakistan but visa was denied to him. Ghuman has an advice for the two countries, "Explore transit routes so that both countries can benefit tapping Gulf and Central Asian markets."
Full report at:
http://timesofindia.indiatimes.com/india/Research-on-India-Pak-trade-makes-scholar-suspected-militant/articleshow/12643335.cms
---------
Pakistan asks US for India-like N-deal
Apr 14, 2012
ISLAMABAD: Approving new guidelines for resetting the country's troubled ties with the US, Pakistan's parliament has asked the government to seek from America a civil nuclear deal similar to the one extended to India.
A resolution adopted unanimously late on Thursday by a joint sitting of the national assembly and the senate contended that the Indo-US civil nuclear agreement had "significantly altered" the strategic balance in the region. It called for Pakistan to seek from US and other countries a similar facility.
The resolution, which contained 14 recommendations made by the Parliamentary Committee on National Security for ties with the US and overall foreign policy, also said that Pakistan's strategic position vis-a-vis India on the Fissile Material Cut-off Treaty "must not be compromised and this principle be kept in view in negotiations". Though most of the proposals were related to Pakistan's ties with US, Nato and ISAF, some focussed on relationship with India.
http://timesofindia.indiatimes.com/world/pakistan/Pakistan-asks-US-for-India-like-N-deal/articleshow/12657362.cms
---------
Chidambaram parries question on Hafiz Saeed
14 APRIL 2012
Home Minister P Chidambaram on Friday parried a question on Pakistan's claim that there was no proof against LeT founder Hafiz Saeed's involvement in terrorist activities in India, saying issues of disagreement should not be discussed on happy occasions.
After inaugurating a modern Integrated Check Post (ICP) along the India-Pakistan border, a Pakistani journalist asked Chidambaram why the issue of Saeed should not be put to rest as there was no proof against him, the Home Minister said "Today is a happy occasion. We talk about matters of agreement and not about matter of disagreement".
"I take note of your question and I will send you my answer in writing," he told the reporter. Saeed is one of the most wanted persons in India for his involvement in various terrorist acts in the country, including 26/11 Mumbai terror attack which claimed 166 lives.
The US had also announced a bounty of USD 10 million for information leading to his arrest and conviction in terror charges.
Chidambaram also vowed to stamp down heavily on those carry Fake Indian Currency Note (FICN) and indulge in smuggling of drugs from across the border.
http://dailypioneer.com/nation/57544-chidambaram-parries-question-on-hafiz-saeed.html
---------
No profiling or pattern in Shah Rukh Khan's detention, US says
Apr 14, 2012
WASHINGTON: Caught on the wrong foot over the detaining of Bollywood star Shah Rukh Khan at a US airport twice, Washington has asserted it was not a case of racial profiling or a pattern.
Suggesting that Khan was not "detained", but "simply delayed", State Department spokesperson Mark Toner told reporters Friday: "I wouldn't necessarily look at this as some sort of pattern but rather two separate incidents."
"Obviously, we've expressed our regret about the incident and recognize that he's a very renowned artist and humanitarian," he said.
Toner also sought to paint the detaining of Khan at New York's White Plains airport on Thursday when he arrived to receive the prestigious Chubb fellow award at Yale University as a "delay", saying "he was temporarily delayed before admission" to the US.
However, he dismissed the suggestion that it was racial profiling. "I mean, I think we all know that that's clearly not the case. The fact of the matter is tens of thousands of Muslims travel to and from the United States every day and are not detained or delayed."
Full report at:
http://timesofindia.indiatimes.com/world/us/No-profiling-or-pattern-in-Shah-Rukh-Khans-detention-US-says/articleshow/12660622.cms
---------
Malaysian PM promises development for Indians in his country
Apr 14, 2012
Malaysian Prime Minister Najib Razak on Friday promised the minority Indian community in his multi-ethnic country that no section will be "left out" under his government's development programmes, as he greeted Tamils, Malayalees and Sikhs on the New Year.
In a message on his Facebook page, Mr. Najib noted that at this time of the year, Malaysians from the Indian community were getting ready to celebrate "Putthandu", a Tamil festival, and "Vishu", the Malayalese New Year. Mr. Najib also noted that the Malaysian Sikh community is celebrating 'Vaisakhi', while pledging his government's endeavour to be a partner of the minority Indian community.
"We are firmly committed to the principle that under the Malaysian sky, no community will be left out," Mr. Najib, known to be very tech savvy, wrote on his page.
Full report at:
http://www.thehindu.com/news/international/article3311971.ece
---------
US: Muslim opposition grows to religious freedom nominee
By Lauren Markoe|
Apr 14, 2012
WASHINGTON — More than 50 Muslim and non-Muslim civic and religious groups asked leading senators on Thursday (April 12) to rescind the appointment of an outspoken Muslim activist, Zuhdi Jasser, to the U.S. Commission on International Religious Freedom.
Jasser, a Navy-trained physician, is decrying the effort — and others to oust him from the independent watchdog panel — as a "smear tactic."
A separate online petition that began circulating last week, also asking for his ouster, has garnered more than 2,000 signatures.
"Their letter is patently dishonest, deceptive, and continues their unprofessional unbridled smear campaign against anyone who chooses to take on Islamic reform against Islamist ideologies and groups regardless of whether we are observant traditional Muslims," Jasser wrote in an email to Religion News Service.
The signatories to the letter, sent to three key senators, argue that Jasser's rhetoric and activism contribute to a culture that treats Muslims as suspects, and that he would subvert the work of the bipartisan commission, which advises federal officials on the status of religious freedom abroad.
"His consistent support for measures that threaten and diminish religious freedoms within the United States demonstrates his deplorable lack of understanding of and commitment to religious freedom and undermines the USCIRF's express purpose," they wrote.
Full report at:
http://www.washingtonpost.com/national/on-faith/muslim-opposition-grows-to-religious-freedom-nominee/2012/04/12/gIQARrfSDT_story.html
---------
Truce marred as 5 killed in Syria violence
Apr 14, 2012
BEIRUT: Four protesters were shot dead in Syria on Friday and an army officer was killed as the opposition tried to stage protests after Friday prayers, marring a ceasefire brokered by UN-Arab League peace envoy Kofi Annan with the Assad regime.
Syrians took to the streets across the country in small demonstrations after prayers, trusting that the truce, now in its second day, would protect them from the army bullets that have frightened off peaceful protesters for months. Security forces shot dead at least one person in Hama as demonstrators tried to converge on a central square, the British-based Syrian Observatory for Human Rights said.
http://timesofindia.indiatimes.com/world/middle-east/Truce-marred-as-5-killed-in-Syria-violence/articleshow/12657344.cms
---------
Roadside Bomb Kills 2 Policemen in Iraq
Apr 14, 2012
BAGHDAD (AP) — Iraqi officials say a roadside bomb targeting a security patrol has killed two policeman in the western province of Anbar.
An Iraqi policeman says the blast Saturday morning also wounded a policeman and destroyed a police vehicle in the Sunni-dominated town of Khaldiyah, 90 kilometers (55 miles) west of Baghdad. A medic at nearby al-Ramadi general hospital confirmed the casualties.
Both officials spoke on condition of anonymity because they were not authorized to release the information.
Insurgents often launch attacks against security forces in an attempt to undermine Iraq's Shiite-led government.
http://www.nytimes.com/aponline/2012/04/14/world/middleeast/ap-ml-iraq.html?ref=global-home&gwh=5F2BF2FD148246CA0023500AFF248C40
---------
Tension grips Karachi again, three killed
Apr 14, 2012
KARACHI: Three people were killed in firing and a hand grenade attack in Karachi's Gulbahar area on Saturday, DawnNews reported.
Additionally, incidents of firing were reported in Lyari and Garden area on Saturday morning.
The armed men stopped all traffic and forcibly closed all business centres.
However, police and frontier corps (FC) have been deployed in the area.
A tortured body was also discovered in a gunny bag in the city's area of Soldier bazaar.
http://dawn.com/2012/04/14/tension-grips-lyari-again/
---------
Mentally unstable Indian man languishes in Lahore jail
AMRUTA BYATNAL
Apr 14, 2012
The release of Pakistani prisoner Khalil Chishti (80) from Ajmer's central jail this week, after the Supreme Court granted him bail on humanitarian grounds, has rekindled the hopes of families of Indian prisoners languishing in Pakistani jails.
One such prisoner is Bhanudas Karale from Ahmednagar in Maharashtra. Bhanudas (58), was arrested on August 28, 2010, for illegally entering Pakistan. He was granted bail on September 21 that year. Since then, he has been waiting to get out of the Kot Lakhpat jail in Lahore.
On November 2, 2011, the Lahore High Court ordered the immediate release of Bhanudas and 74 other foreign prisoners, including 32 Indians, who had finished their sentence. Since then, 10 prisoners have been released, human rights activists say. The fate of Bhanudas and 21 others now hangs on the thin string of hope that lawyers and activists call political will, which they believe should be strong with Dr. Chisti's release.
Official sources say the Indian High Commission in Pakistan is yet to complete the "verification" of the identity of the prisoners, which will hopefully lead to their release.
Full report at:
http://www.thehindu.com/news/national/article3311976.ece
---------
Tripoli: Convicted Lockerbie bomber taken to hospital
Apr 14, 2012
TRIPOLI: The former Libyan intelligence officer convicted of the 1988 Lockerbie bombing that killed 270 people was transferred to hospital on Friday after his health deteriorated quickly, his brother said.
Abdulbasit Al-Megrahi was taken from his Tripoli home to a private hospital, his brother Abdulhakim told Reuters. "His health began to deteriorate quickly and we were worried about him, so took him immediately to the hospital where he is receiving a blood transfusion," he said.
Megrahi was convicted in 2001 of the 1988 bombing of Pan Am Flight 103 as it flew to New York from London. All 259 people aboard the airliner were killed and 11 others on the ground in the Scottish town of Lockerbie died from falling wreckage.
Britain freed him in 2009 on compassionate grounds because he was suffering from advanced terminal prostate cancer and thought to have months to live.
His release angered many relatives of the victims, 189 of whom were American, and the Obama administration criticized the decision. A number of US politicians have pressed for his extradition to the United States, something Libya's ruling National Transitional Council said it would not do.
Megrahi, who served as an intelligence agent during the rule of Libyan dictator Muammar Qaddafi, denied any role in suspected human rights abuses in his home country before Qaddafi's fall and death in a popular uprising last year.
http://arabnews.com/middleeast/article612485.ece
---------
Pak national sentenced to 12 years for supporting Lashkar in US
Apr 14, 2012
WASHINGTON: A 24-year-old Pakistani national has been sentenced to 12 years in prison by a US court for providing material support to Lashkar-e-Taiba by making a propaganda video for the terror group, helping it with recruitment and fundraising.
Jubair Ahmad, who pleaded guilty in December, was on Friday sentenced to 12 years of imprisonment followed by seven years of supervised release by the US District Court in Virginia.
"Jubair Ahmad was deeply committed to LeT's violent aims, which he promoted through online propaganda, recruiting others and fundraising for the terrorist organisation responsible for the deadly 2008 attack in Mumbai, India, which killed 160 people, including two Virginians," US Attorney for the Eastern District of Virginia Neil H MacBride said after the verdict.
At sentencing, the government also presented evidence that Ahmad, while in the US, also conspired to recruit others to attend LeT training camps, conspired to raise funds for it and expressed his intention to return to Pakistan to complete the LeT commando training course and be launched on a martyrdom mission.
Ahmad admitted that in September 2010, while at his residence in Woodbridge, he communicated with Talha Saeed, the son of LeT founder Hafiz Saeed.
The US State Department had recently announced a bounty of USD 10 million for any information that leads to Hafiz Saeed's arrest and conviction in any court of law.
Full report at:
http://timesofindia.indiatimes.com/world/pakistan/Pak-national-sentenced-to-12-years-for-supporting-Lashkar-in-US/articleshow/12660687.cms
---------
New checkpost at Indo-Pak border to facilitate trade
Apr 14, 2012
ATTARI: The inauguration of Integrated Check Post (ICP) at Attari on the occasion of Baisakhi on Friday turned into an international commitment for progress as leaders of both India and Pakistan showed keenness to remove hurdles in the way of trade. Commerce minister Anand Sharma asked his Pakistani counterpart to put on list around 5,000 tradable items to be taken through land route instead of just 137 allowed currently.
The grand opening was conducted in the presence of dignitaries, businessmen and media persons from both the countries at the border. Confirming TOI's story of allowing kids and elderly visa on arrival, home minister P Chidambaram indicated that a new and liberal visa regime was going to be implemented once the Pakistan Cabinet approves certain measures which India has already approved.
Without going into the specifics, Chidambaram made it clear that the new visa regime will be very liberal to children, elderly, business and spouses. Chidambaram also said legislators of both the countries will have an easier visa regime. The demand was made by Punjab chief minister Parkash Singh Badal.
Full report at:
http://timesofindia.indiatimes.com/india/New-checkpost-at-Indo-Pak-border-to-facilitate-trade/articleshow/12656297.cms
---------
Drone strikes 'may' come up in talks with Pakistan: US officials
Apr 14, 2012
WASHINGTON: The United States has indicated that the issue of drone strikes may also come up for discussion in future talks with Pakistan, although a State Department official noted that Washington never encourages public discussions on intelligence matters.
On Tuesday, a joint parliamentary committee in Islamabad unanimously adopted new rules of engagement for rebuilding Pakistan's ties with the world's only remaining superpower.
The recommendations call for an immediate halt to drone strikes in Fata and promise to reopen supply routes for US and Nato forces in Afghanistan, provided those are not used for brining weapons.
The recommendations also demand an unconditional apology from the US over the Nov. 26 airstrike on a Pakistani military post that killed 24 soldiers and caused the closing of supply routes.
Full report at:
cooperation" between the two countries had continued without interruption.
http://dawn.com/2012/04/14/drone-strikes-will-go-on-in-pakistan-us-officials/
---------
Seeking Nuclear Insight in Fog of the Ayatollah's Utterances
By JAMES RISEN
Apr 14, 2012
WASHINGTON — C.I.A. analysts studying the geopolitical gamesmanship now at play over Iran's nuclear program have expensive and highly classified tools at their disposal, but one of their best sources is free and readily available: the public utterances of Iran's supreme leader, Ayatollah Ali Khamenei.
Like much of the information about Iran's secretive and enigmatic government, Ayatollah Khamenei's remarks are sometimes contradictory, and always subject to widely different interpretations. But as negotiations over the country's nuclear program begin on Saturday in Istanbul, efforts to divine where Ayatollah Khamenei really stands on the nuclear issue have taken on critical importance.
Underscoring Ayatollah Khamenei's direct involvement in the issue, Iran's chief negotiator, Saeed Jalili, arrived in Turkey with a new title: "personal representative of the supreme leader."
Full report at:
http://www.nytimes.com/2012/04/14/world/middleeast/seeking-nuclear-insight-in-fog-of-the-ayatollahs-utterances.html?ref=global-home
---------
Pak livestock on Punjab CM's wishlist
Apr 14, 2012
ATTARI: There was much bonhomie, both in words and actions, as Punjab chief minister Parkash Singh Badal asked his Pakistan Punjab's counterpart Shahbaz Sharif to send him dumbae (Afghan sheep) which Shahbaz had gifted Badal about 13 years ago when he had visited Pakistan along with former prime minister Atal Bihari Vajpayee.
"I need Afghan sheep and cows of the Sahiwal breed," said Badal during the inauguration of India's first integrated check post (ICP) at Attari.
Turning nostalgic in his speech, Badal told Sharif and other Pakistani dignitaries of his college days spent in Lahore. "Open the gates, there is no danger," he said while looking at Union home minister P Chidambaram. "The one who has not seen Lahore was not born at all," he added.
In a reciprocal gesture, Sharif said, "Badal I forgot to bring chicken for you from Lahore."
Full report at:
http://timesofindia.indiatimes.com/india/Pak-livestock-on-Punjab-CMs-wishlist/articleshow/12656834.cms
---------
American lawmaker seeks scaling back US aid to Pakistan
Apr 14, 2012
WASHINGTON: A powerful American lawmaker has sought to scale back the US civilian aid to Pakistan unless Islamabad makes satisfactory action against the militant groups, in particular the Afghanistan-based Haqqani network.
Congresswoman Ileana Ros-Lehtinen has also sought to end US foreign assistance to countries like India, China and Brazil who are economically viable enough to maintain their own assistance programmes.
Ros-Lehtinen, chairwoman of the powerful House Foreign affairs Committee, expressed her views in a letter to Congressmen Paul Ryan and Chris Van Hollen, who are respectively chairman and ranking member of the house committee on budget.
"Countries, such as China, Brazil, South Africa and India, have transitioned from being recipients of foreign aid to substantial donors, funding major foreign assistance programs and investments of their own. US assistance should not be provided to countries that are economically viable enough to maintain their own assistance programs," she wrote.
Ros-Lehtinen said few relationships are as complex and challenging as that between the US and Pakistan.
"While there is some hope for modest improvements in the relationship this year, such gains will likely be tactical and incremental - not strategic game changers," she wrote.
Full report at:
http://timesofindia.indiatimes.com/world/pakistan/American-lawmaker-seeks-scaling-back-US-aid-to-Pakistan/articleshow/12661580.cms
---------
Ex-Pak Foreign Secy Salman Bashir named new envoy to India
Apr 14, 2012
ISLAMABAD: Pakistan's former foreign secretary Salman Bashir, who has been part of the post-26/11 Indo-Pak dialogue process, is the country's new high commissioner to India.
60-year-old Bashir has been appointed as the new envoy to India in place of Shahid Malik, foreign office spokesman Moazzam Ahmed Khan announced today. Bashir had served as foreign secretary from 2008 to March this year, when Jalil Abbas Jillani took over from him. The former Pakistan Foreign Secretary has been part of the Indo-Pak dialogue process following the 26/11 Mumbai attacks.
He also served as the ambassador to Denmark, Lithuania, China and Mongolia and did a stint at Pakistan's mission to the United Nations in Geneva. Bashir had travelled to New Delhi when president Asif Ali Zardari made a day-long private visit to India on April 8.
During the visit, Zardari had met Prime Minister Manmohan Singh over lunch and offered prayers at the Sufi shrine of Khwaja Moinuddin Chishti in Ajmer.
http://timesofindia.indiatimes.com/india/Salman-Bashir-new-Pakistani-envoy-to-India/articleshow/12664034.cms
---------
Pakistan: 33 Indian prisoners handed over to BSF
Apr 14, 2012
LAHORE: Pakistani officials on Friday handed over 33 Indian prisoners, including 26 fishermen, to the Indian Border Security Force (BSF) officials at Wagah. The fishermen, who were arrested on different occasions for violating Pakistan's maritime boundary, were released from the Malir District Prison, Karachi, on Thursday, Rangers officials said. The other Indians prisoners were jailed for crossing the border between the two countries, they said, adding that the government of Pakistan had released Indian prisoners as a goodwill gesture.
http://www.dailytimes.com.pk/default.asp?page=2012\04\14\story_14-4-2012_pg7_7
---------
Zardari asks Manmohan to send Chisty back
April 14, 2012
Mohammad Khalil Chisty, 80, who has been granted bail by the Supreme Court should be sent to Pakistan on humanitarian grounds, President Asif Ali Zardari has said in a letter to Prime Minister Manmohan Singh.
India's apex court on Monday granted bail to Chisty who is undergoing
life imprisonment in a jail in Ajmer for involvement in a clash that resulted in the death of a person.
Zardari has appealed to Manmohan Singh to send Chisty to Pakistan, reported Geo News.
Chisty's issue was discussed during Zardari's meeting with Manmohan Singh on Sunday in New Delhi.
Zardari has also directed interior minister Rehman Malik to make all arrangements to bring Chisty to Pakistan.
All expenditures of Chisty's return to Pakistan will be borne by the government, said an interior ministry statement.
Chisty, a virologist at the Karachi Medical College, is accused of killing a man during a brawl in April 1992 in Ajmer. He was in the city to offer prayers at the famous dargah (shrine) of Sufi saint Hazrat Khwaja Moinuddin Chisti when the incident happened.
The bail to him was granted a day after Zardari arrived in India on a day-long visit that saw him meeting Manmohan Singh in New Delhi and paying obeisance at Khwaja Moinuddin Chisti's shrine in Ajmer.
http://www.hindustantimes.com/world-news/Pakistan/Zardari-asks-Manmohan-to-send-Chisty-back/Article1-840339.aspx
---------
Newly Muslim women Haleema Bibi (Aasha Kumari) appears in Pakistan SC
April 14, 2012
ISLAMABAD, (SANA): Newly Muslim women Haleema Bibi (Aasha Kumari) who had been abducted from Jacobabad a district of Sindh appeared in supreme court on Friday accompanied with her husband and filed an application.
In her application she stated that she has embraced Islam on her will and no body forced her to embrace Islam and got married with a Muslim youth, adding that she wants to spend her life according to her wishes but she is being forced to leave Islam. I would never leave Islam, she added.
She said that after leaving her house she went to Karachi there she embraced Islam and got married, adding that I have no link with the protests in Jacobabad.
It is worth mentioning here that two Hindu girls, who got married after embracing Islam namely Faryal Bibi (Rinkle Kumari) and Dr Hifza (Lata Kumari), have been shifted to Shelter House in Karachi by the Supreme Court on March 26; meanwhile apex court ordered IG police Sindh to make assure the recovery and protection of third Hindu girl Aasha (new name is Haleema) who had been abducted from Jacobabad a district of Sindh.
Haleema Bibi appeared herself with Husband and few persons of Mian Mitho were accompanied in the court.
Full report at:
http://www.sananews.net/english/haleema-bibi-aasha-kumari-appears-in-sc/
---------
US calls Saturday vote for Syria mission resolution at UN
Apr 14, 2012
UNITED NATIONS: The United States has called for a vote Saturday on a UN Security Council resolution allowing a ceasefire observer mission in Syria even though Russia is not certain to back the text.
The 15-member council will hold the vote at 1500 GMT on Saturday. Russia's UN ambassador Vitaly Churkin said he was not "completely satisfied" with the talks held however. Russia and China have vetoed two previous resolutions on Syria.
http://timesofindia.indiatimes.com/world/us/US-calls-Saturday-vote-for-Syria-mission-resolution-at-UN/articleshow/12658294.cms
---------
Barack Obama approves aid package to Syrian rebels
Apr 14, 2012
WASHINGTON: US President Barack Obama has approved non-lethal US aid, including communications equipment and medicines for Syria's rebels, and plans to increase the package over time, a US official said Friday.
The administration had previously indicated it would take such a step, in line with an initiative by the international "Friends of Syria" group to bolster opponents of President Bashar al-Assad's regime.
"Consistent with our longstanding efforts to support the peaceful opposition in Syria, the US is providing non-lethal material assistance to the non-violent, political opposition," the official said.
The medical supplies and communications equipment includes items the opposition asked for to help civilians in need and to organize themselves to combat "brutality" by government forces, the official said.
"It's likely deliveries of this assistance will increase over time."
The rebels are badly outgunned by Syria's armed forces but the White House has said that it does not favor arming them, arguing that further "militarizing" the conflict would worsen civilian bloodshed.
Washington has also ruled out unilateral military action in Syria, and says there is no coalition for multilateral action like that which ousted Libya's Moamer Kadhafi last year.
Full report at:
http://timesofindia.indiatimes.com/world/us/Barack-Obama-approves-aid-package-to-Syrian-rebels/articleshow/12656983.cms
---------
Fresh violence in Bahrain after F1 gets go-ahead
Apr 14 2012
Manama : Violence erupted in Bahrain between police and protesters on Friday, hours after Formula One boss Bernie Ecclestone declared the Gulf nation safe to host a grand prix next week.
All 12 teams told Ecclestone on Friday they were happy to travel to the tiny kingdom despite the ongoing political unrest and no extra safety precautions being put in place.
"There's nothing happening (in Bahrain),'' Ecclestone said in Shanghai ahead of the Chinese Grand Prix. "I know people that live there and it's all very quiet and peaceful.''
But clashes broke out after the funeral of activist Ahmed Ismail, who authorities say was killed late last month by gunfire during a protest, although it is still unclear who fired the shots.
"No F1, no F1 ... they killed my son in cold blood,'' sobbed Ismail's mother, Makyia Ahmed, who said her son had been a volunteer at previous F1 races.
Firebombs were hurled Friday by some protesters, who were chanting anti-government slogans, and riot police fired tear gas and bird shot to clear the crowds. Several people were injured by the bird shot pellets.
Full report at:
http://www.indianexpress.com/story-print/936720/
---------
US man given 17½ years on terror counts
Apr 14, 2012
A Massachusetts man convicted of conspiring to help al Qaeda was sentenced on Thursday to 17½ years in prison after giving an impassioned speech in which he declared his love for Islam and said, "This is not terrorism; it's self-defense." Tarek Mehanna, 29, an American who grew up in the
wealthy Boston suburb of Sudbury, was found guilty in December of traveling to Yemen to seek training in a terrorist camp with the intention of going on to Iraq to fight US soldiers there. Prosecutors said that when that plan failed, Mehanna returned to the United States and began translating and disseminating materials online promoting violent jihad.
"In your eyes I'm a terrorist. I'm the only one standing here in an orange jumpsuit," Mehanna said in US district court in Boston. He later added: "America will change and recognize this trial for what it is."
Mehanna was sentenced on four terror-related charges and three counts of lying to authorities. His family and supporters gave him a standing ovation and called out "we love you" as he was led from the courtroom.
During the sentencing hearing, Mehanna gave a sweep of history and compared the suffering experienced by Muslims at the hands of Americans to the oppression inflicted on American colonists by the British. He mentioned Paul Revere, Malcolm X and Nelson Mandela, among others, and said he came to appreciate the plight of the oppressed against their oppressors as a 6-year-old boy reading comic books.
At times, he held up the picture of a 14-year-old Iraqi girl who had been raped by an American soldier and asked how anyone could not be angry about something like that.
Full report at:
http://www.hindustantimes.com/world-news/NorthAmerica/US-man-given-17-years-on-terror-counts/Article1-839812.aspx
---------
Afghan corruption feeding unrest: experts
Apr 14, 2012
Corruption is enabling the drug trade to thrive and pushing Afghans towards the Taliban, analysts warn — fuelling the two drivers of instability in the war-torn country
AFTER a decade of war and billions of dollars in Western aid, Afghanistan is drowning in a tide of corruption that is exacerbating conflict and stifling economic development, experts say. Corruption is enabling the drug trade to thrive and pushing Afghans towards the Taliban, analysts warn — fuelling the two drivers of instability in the war-torn country.
Mohammad Shafiq Hamdam, head of the Afghan Anti-corruption Network, said graft lies at the heart of most of the country's problems. "If there are cases of infiltration in the army, it's corruption. If there are cases of smuggling heroin out of the country, within the country, it's corruption," he said. In January, an Afghan soldier killed five of his French trainers at a base in Kapisa, in the country's northeast. According to the US news website McClatchy, he bribed a recruiter first to join the Afghan army and then again to rejoin after deserting.
Full report at:
http://www.dailytimes.com.pk/default.asp?page=2012\04\14\story_14-4-2012_pg14_7
---------
Bangladesh: Nation greets Pahela Baishakh
Apr 14, 2012
Hundreds of thousands of revellers thronged in and around the capital's Ramna Batamul area at dawn on Saturday to greet the Bangla New Year 1419 amid a colourful festivity.
The festivity in the city began after sunrise with the people swarming the banyan tree at Ramna Udyan, the focal point of celebrations in the capital, where artistes of cultural organisation Chhayanaut sang the traditional Pahela Baishakh song of Rabindranath Tagore--"Esho hey Baishakh esho esho"--to welcome the Bangla New Year.
Women wearing colourful saris and men in punjabi and pyjama turned out early in the morning to dance and sing at major centre points in the capital that also include Suhrawardy Udyan, Shahbagh and Dhaka University campus.
Institute of Fine Arts of Dhaka University brought out Mangal Shobhajatra, a colourful procession, from the institute gate in the morning.
Besides, cultural functions are being held at Ramna Udyan, Institute of Fine Arts and elsewhere in the capital.
Full report at:
http://www.thedailystar.net/newDesign/latest_news.php?nid=37069
---------
Agencies warn poor rains threaten Somalia's recovery
Apr 14, 2012
Poor rainfall forecast for Somalia threatens its recovery from last year's devastating famine, aid agencies say.
Famine warning system Fewsnet says the March to May rains are forecast to be late, below average and poorly spread.
A report by 17 agencies in Somalia says the worst case scenario of 60% of average rainfall would cause major crop failure in the Horn of Africa's east.
They have called on the international community to do more to build local capacity for response.
The agencies said the world did not listen to early warnings of the 2011 crisis in the Horn of Africa and the response to the disaster was too late. Thousands of deaths could have been prevented, they said.
Continuing conflict
Full report at:
http://www.bbc.co.uk/news/uk-17703317
---------
Saudi leaders, Turkish premier focus on security and stability
Apr 14, 2012
Custodian of the Two Holy Mosques King Abdullah held wide range of talks yesterday with the visiting Turkish Prime Minister Recep Tayyip Erdogan yesterday at the royal resort at Rawdat Khuraim, a favorite camping spot 100 km north east of Riyadh.
The Turkish premier also met with Crown Prince Naif, deputy premier and minister of interior, at the Riyadh Air Base and they discussed regional, international and topics of mutual concern.
As with his talks with the King, security and stability of the region and the recent developments in Middle East also figured in their discussions.
The king hosted a luncheon in honor of the visiting premier and his delegation at the resort.
The banquet was attended by Foreign Minister Prince Saud Al-Faisal, Prince Faisal bin Mohammed bin Saud Al-Kabeer, Chief of Intelligence Prince Muqrin, Education Minister Prince Faisal bin Abdullah, Deputy Foreign Minister Prince Abdul Aziz bin Abdullah, members of the royal family and senior government officials.
During the meeting, the two leaders discussed recent developments in the region as well as in the international arena.
Full report at:
http://arabnews.com/saudiarabia/article612568.ece
---------
Umm Al-Qura University launches innovation incubator for geographical information
Apr 14, 2012
Makkah's Umm Al-Qura University claims it has launched the first innovation incubator for geographical information systems with the objective of encouraging patents and technological innovations from both university students and teachers.
University president Bakri Assas opened the ambitious project at a ceremony held in the university campus on Sunday.
Several prominent figures, including Nabeel Koshak, undersecretary for business & knowledge innovation at the university, Osama Al-Amri, dean of the Haj and Umrah Research Institute, Khaled Al-Matrafi, director of business & knowledge innovation, and other university officials attended the function, the Saudi Press Agency reported.
The university's Business & Knowledge Innovation Agency set up the incubator in cooperation with the departments of computer science, geography and engineering and the Haj and Umrah Research Institute.
Full report at:
http://arabnews.com/saudiarabia/article612572.ece
---------
Jailed sponsor pays SR70,000 in back wages for Indian maid
Apr 14, 2012
A Saudi sponsor paid SR70,000 in salary dues to an Indian maid who was in a virtual jail for two decades, the Indian Embassy said yesterday.
Mumtaz Begum,45, of Anna Nagar in Tanjore district of Tamil Nadu, came to the Kingdom 20 years ago to support her family. The Saudi sponsor gave her salary only during the first 12 months of her stay in the Kingdom. She did not get a single riyal for the 19 years she spent in the household looking after her sponsor's 20 children born to his two wives.
Mohammed M. Aleem, information and labor welfare officer of the Indian Embassy, told Arab News that the mission started taking action on Begum's matter following a complaint sent by a Muslim organization in Tamil Nadu.
Pleace India-Pravasi Indian Aid Cell, an Indian social service organization based in Riyadh, also brought this matter to the notice of Indian Ambassador Hamid Ali Rao at the open forum organized by the mission in February this year. Pleace India also took up the matter with the Saudi Human Rights Commission, which raised the issue with the governorate in Hail.
Full report at:
http://arabnews.com/saudiarabia/article612537.ece
---------
Pakistan to deport bin Laden family to Saudi Arabia
Apr 14 2012
Islamabad : Pakistan will deport slain al-Qaeda chief Osama bin Laden's three widows and children to Saudi Arabia next week after the end of their jail term.
Their lawyer Mohammed Amir Khalil told the media that the 45-day jail term given to the widows and two grown-up daughters will end on April 17 and all members of the slain al-Qaeda chief's family would be deported the following day.
But, there was no official word on the issue and no indication whether Saudi Arabia had agreed to accept them.
The three widows and children are currently serving jail sentence for illegally entering and living in Pakistan.
Two of the widows are from Saudi Arabia and the third from Yemen. It could not be ascertained why the Yemeni widow would be deported to Saudi Arabia.
Earlier this month, a civil judge sentenced the five women to 45 days in prison for illegally entering and staying in Pakistan.
He said the prison term would begin from March 3, when they were formally arrested.
The judge further said the family should be deported after the prison sentence ends.
Bin Laden's widows and children were detained by Pakistani intelligence agencies after he was killed in a covert US raid in Abbottabad on May 2 last year.
The family is currently being held at a house in Islamabad.
http://www.indianexpress.com/story-print/936735/
---------
Pakistan should hand over Saeed to improve ties, BJP says
Apr 14, 2012
CHANDIGARH: Until Pakistan hands over LeT founder Hafiz Saeed to India bitterness in ties between the two countries cannot end, BJP today said. "We favour better India-Pakistan relations, but want the neighbouring nation to address the core issue of terror that includes handing over Hafiz Saeed and others responsible for Mumbai terror attacks," BJP spokesperson Shahnawaz Hussain told a news conference here.
Hussain said Saeed was "enjoying patronage of ISI and Pakistan Army, and was giving anti-India statements without any fear". "Talk of better relations with India when Pakistan is extending patronage to a person like Saeed cannot go hand-in-hand. Pakistan must hand him over to us along with others whose names figure in the 'list of wanted' India has given to them.
We believe till then, bitterness that is there in our relations cannot end," he said. Full report at:
http://timesofindia.indiatimes.com/india/Pakistan-should-hand-over-Saeed-to-improve-ties-BJP-says/articleshow/12664239.cms
----------
URL: https://newageislam.com/islamic-world-news/new-age-islam-news-bureau/pakistani-cleans-shoes-at-sikh-shrine-to-atone-for-beheading/d/7063