New Age Islam News Bureau
13 Apr 2015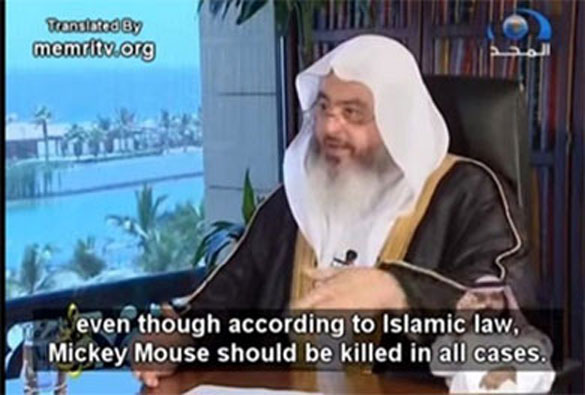 Egyptian families celebrate Sham El-Nessim in 2013 at a park in Cairo. Credit: Amru Salahuddien
------------
Pakistan
• Pakistan Terrorist groups Say They Will Go Protect Saudi Arabia If Pak Army Won't
• 13 Militants behind Labourers' Massacre Killed In Turbat
• Forces kill 10 terrorists near Afghan border
• Five alleged terrorists killed in Orangi Town
• Musharraf opposes joining in Yemen war
• April 23 will be doomsday for hooliganism in Karachi: Jamaat-e-Islami
• Kamaruzzaman execution: Pakistan carefully monitoring situation
• New Pakistan nukes chief was Abbottabad garrison commander when bin Laden was killed
Arab World
• Salafists Say Celebrating Easter, Sham El-Nessim Is Forbidden For Muslims
• Military Committee: 38 ISIS Militants Killed Near Baiji Oil Refinery
• 6 Suicide Bombers Killed in Salahuddin
• Five children dead in air strike on school in Syria's Aleppo
• Iraqi Army Kills 2 ISIL Terrorists in Anbar
• Second Sinai blast raises death toll to at least 13
• Yemen 'doesn't belong to Iran': Saudi FM
• Saudi Arabia dismisses Iran calls for Yemen ceasefire
India
• Human Sperm Bank Un-Islamic, Say Ulema at All India Fiqhi Conference
• Jamaat-ul-Mujahideen's ISI, al-Qaida links on NIA radar
• Flout Family Planning, Lose Voting Right, Advocates Shakshi Maharaj
• Law Is Equal for All Religions: Man Must Pay Maintenance To Wife, Kids And Parents
South Asia
• 33 Afghan Army Soldiers Martyred, Wounded In Badakhshan Attack
• 12 insurgents killed in military operations
• Bangladesh: 4 suspected militants held with arms, ammo
• Attorney General: More war crimes appeals cases to be settled this year
North America
• Islamic State Threatens To Repeat 9/11 in New Video Warning to America
• US Cautiously Expands Involvement in Saudi Campaign against Yemen Rebels
• Canada quietly backed away to host Afghan leaders, says report
• Deal or not, many US states will keep sanctions grip on Iran
• Report: US reporter held in Iran facing 'espionage' charges
• American Muslim teen wins race relations prize
Mideast
• Turkish President: ISIS Is the Greatest Enemy of Islam, Muslims
• Saudi Bombers Hammer Hospital in Yemen's Ma'rib
• Iran Suspends Pilgrimage Flights to Saudi Arabia over Sexual Assault Allegations
• Hamas: Abbas is preventing our reconciliation with Fatah, he should step down
• Yemen tribal fighters take Houthi hostages
• 'World must push for end to Gaza blockade'
• Mankind 'Failing' Multiculturalism: Turkey's Top Cleric
Europe
• 'More than 6,000' European Jihadists in Syria
• Culture of Fear: Suspicion of Muslims Growing, Survey Suggests
• Number of civilians killed in Afghan ground fighting on the rise: UN
• Bosnia to send ammunition to Iraq
• HRW: Egypt Muslim Brotherhood verdicts 'blatantly unjust'
• UN chief calls for resumption of Yemen peace process
Africa
• Kenya Tells UN to Close Refugee Camp for Somalis Over Alleged Al-Shabaab Recruitment
• Sudan begins voting in election al-Bashir expected to win
• Nigeria: 66 violent incidents in governorship poll?
• Former Boko Haram captive tells of abducted schoolgirls' acts of defiance
• ISIS loyalists say they bombed Moroccan embassy in Libya
Southeast Asia
• Groups Insist Hudud Affects All, Not Just Muslims
• China hackers spying on Malaysia, says report
• Thai police suspect Muslim rebels behind southern killings
Compiled by New Age Islam News Bureau
URL: https://www.newageislam.com/islamic-world-news/new-age-islam-news-bureau/pro-saudi-clerics-say-they-will-go-protect-harmain-sharifain-if-army-won't/d/102438
----------
Pakistan
Pakistan Terrorist groups Say They Will Go Protect Saudi Arabia If Pak Army Won't
13 April, 2015
ISLAMABAD: Ahle Sunnat Wal Jamaat (ASWJ) chief Maulana Muhammad Ahmad Ludhianvi has decried the resolution passed by the parliament on Yemen as "against the will of the people" and "a waste of time".
"We have to give unconditional support to Saudi Arabia to save the honour of Ummul Momineen Hazrat Ayesha Siddiqa. We will not allow anyone to disrespect the Haramain Sharifain," he declared at a rally staged by ASWJ outside the National Press Club on Sunday.
Maulana Ludhianvi, who had been leading the pro-Saudi rallies in the federal capital over the last week, announced that more such public meetings would be held in Islamabad, Karachi and Lahore before an all-party conference is called to finalise plans "save the Harmain Sharifain".
"If our government does not take the decision, we will go to Saudi Arabia, just like Ameer Ansar Ul Ummah Fazal-ur-Rehman Khalil went to Afghanistan," he said.
Maulana Ludhianvi said some elements were stirring up the Shia-Sunni schism to divert the attention of the Pakistanis away from Saudi Arabia.
However, when the participants of the ASWJ rally started chanting slogans against the parliamentarians, he stopped them. He said he will soon be rejoining the parliament so they should not criticise the lawmakers.
In his address to the rally, Maulana Fazal ur Rehman Khalil said Saudi Arabia has always supported Pakistan and now it is time Pakistan supported Saudi Arabia.
There is no difference between protecting "the Haramain or the Sheikhain" but there is a clash between ideologies, he said.
"Moreover, the war is not between two countries but it is a war against rebels," he said.
"Those who want ceasefire in Yemen favour operations against Tehreek-e-Taliban Pakistan," he added.
Leader of Jamiat Ulema-e-Islam (JUI) Maulana Abdul Rauf Farooqi said the whole nation is willing to defend Haramain Sharifain and that the defence line extended from the Saudi border to Haramain.
"We reject the resolution of Parliament as it cannot decide whether troops should be sent to Saudi Arabia. It is now the army's decision to make," he said.
Maulana Farooqi asked the army to dispatch troops "unconditionally and without further delay". He also demanded for the Organisation of Islamic Cooperation to be activated.
Another religious leader, Maulana Ashraf Ali, felt disappointed at the statements of political parties regarding Baitullah (holy Kaaba). "Our army and all our resources should be devoted to the Haramain Sharifain," he said.
Pir Saifullah Khalid observed that although Allah has taken the responsibility to protect the Baitullah, "we have to prove how devoted we are to His house".
Participants of the ASWJ rally gathered at Lal Masjid and marched to the National Press Club chanting slogans. Strict security measures were taken by the police and roads leading to the Press Club were closed to traffic.
http://www.dawn.com/news/1175586/pro-saudi-clerics-say-they-will-go-protect-harmain-sharifain-if-army-wont
----------
13 militants behind labourers' massacre killed in Turbat
13 April, 2015
QUETTA: At least 13 suspected militants belonging to the banned Baloch Liberation Front (BLF) were killed on Monday in a raid by security forces near Turbat in Balochistan's Kech district.
The dead militants allegedly include the perpetrators of Saturday's massacre in which 20 construction workers were gunned down in the area.
Acting on a tip-off, Frontier Corps (FC) personnel and intelligence agencies forces carried out a raid against alleged militants in Gogdan, an area situated at a distance of 15 kilometres from Turbat. In the gun battle that ensued, 13 suspected militants were killed and these allegedly include those involved in the latest attack on labourers in the province.
Spokesperson FC Khan Wasey said search operations were conducted in different parts of Turbat after the gun attack on labourers and 13 miscreants including one key militant commander Hayat was killed. Another key militaznt commander Zareef was arrested during the operations, he said.
Wasey said several miscreants were injured in the operation. The miscreants belonged to the proscribed BLF, he added.
According to security officials, levies and police personnel were also called over in wake of the encounter.
Twenty construction workers were killed and three others were injured on Saturday when unidentified gunmen opened fire on them in a pre-dawn attack on a labourers' camp near Turbat.
The victims belonged to Sindh and Punjab, Balochistan Home Minister Sarfaraz Bugti had said at the time, adding that they were working for a private construction company and building a bridge over a stream in Gogdan.
The attack also saw security forces launching a massive operation in Turbat in pursuit of the killers.
Turbat is considered as among the sensitive districts in Balochistan. It is also the home town of Chief Minister Dr Abdul Malik Baloch.
http://www.dawn.com/news/1175672/13-militants-behind-labourers-massacre-killed-in-turbat
----------
Forces kill 10 terrorists near Afghan border
13 April, 2015
PESHAWAR: Security forces killed as many as 10 terrorists near the border with Afghanistan.
Ten unidentified bodies were recovered near the Pak-Afghan bordering area in Mohmand Agency on Sunday. Political administration sources said that bullet riddled bodies of 10 persons were found in tehsil Baizai of Mohmand Agency, the area located near the Pak-Afghan border. The bodies were shifted to Ghallanai Hospital for medico-legal formalities and identification. Some sources said that the deceased were killed in a clash between criminal tribal gangs while others feared that they were kidnapped, killed and bodies dumped in the said area. Political administration of Mohmand Agency was investigating into the matter.
Pakistan has been carrying out a military operation in the tribal areas to clear it of Pakistan Taliban militants. Chief of Army Staff General Raheel Sharif earlier this month reviewed progress of operation Zarb-e-Azb in Khyber Agency. According to DG ISPR Major General Asim Salim Bajwa, the COAS visited frontline troops amidst an ongoing operation in Khyber Agency. He reviewed phenomenal progress so far in eliminating terrorists. General Sharif was briefed that that 263 hard-core terrorists have been killed after being surrounded in Tirah and Khyber from all sides.
http://www.dailytimes.com.pk/national/13-Apr-2015/forces-kill-10-terrorists-near-afghan-border
----------
Five alleged terrorists killed in Orangi Town
13 April, 2015
KARACHI: Five alleged terrorists affiliated with al-Qaeda were killed during an action by Counter Terrorism Department (CTD) in Karachi.
SP Raja Umer Khattab said CTD team launched action against terrorists in Khairabad area of Orangi Town, where it engaged in an exchange of fire with the militants. He said at least five accused were killed during the action.
Huge cache of arms and explosives were seized from the possession of the terrorists.
http://www.thenews.com.pk/article-181282-Five-alleged-terrorists-killed-in-Orangi-Town
----------
Musharraf opposes joining in Yemen war
13 April, 2015
KARACHI – Former President Pervez Musharraf advised the government of Pakistan Muslim League-Nawaz (PML-N) not to participate in Yemen war as Pakistan has lost a lot in countering terrorism.
In a statement, Musharraf stated that China can play an important role in overcoming the tension between Yemen and Saudi Arabia and further claimed that Zardari government had not followed his instructions regarding Swat situation during his regime.
He further revealed that India was continuously using Afghanistan against Pakistan to escalate war in the region. Moreover, Musharraf also lauded the efforts of Pakistan Army over Karachi operation.
http://www.dailytimes.com.pk/national/12-Apr-2015/musharraf-opposes-joining-in-yemen-war
----------
April 23 will be doomsday for hooliganism in Karachi: Jamaat-e-Islami
13 April, 2015
KARACHI: Amir Jamaat-e-Islami (JI), Sirajul Haq Sunday said that Karachiites have had enough and April 23 will prove to be doomsday for hooliganism of sector in-charges.
"The people of Karachi now want to breathe in an atmosphere of freedom," Sirajul Haq said while addressing a public rally here at Aisha Manzil area, located in NA-246 Constituency which has become a political battleground for three parties- JI, Muttahida Qaumi Movement (MQM) and Pakistan Tehreek-e-Insaf (PTI).
Full report at:
http://www.thenews.com.pk/article-181250-April-23-will-be-doomsday-for-hooliganism-in-Karachi:-Sirajul-Haq
----------
Kamaruzzaman execution: Pakistan carefully monitoring situation
13 April, 2015
Pakistan had been "carefully monitoring the situation" with regard to internal developments in Bangladesh over the execution of the condemned war criminal Muhammad Kamaruzzaman.
In a press release published on the website of the Ministry of Foreign Affairs of Pakistan said this on Saturday.
It also said: "We have taken note of the execution of the Bangladesh Jamaat-Islami leader Mr. Muhammad Kamarr-u-zaman." "As stated earlier, we have also noted the comments by the international community on the ongoing trials in Bangladesh."
The statement adds: "In our view, values of reconciliation, harmony and forward looking approach should guide us towards the future of peace and prosperity."
It also mentioned that Bangladesh as a fellow Muslim country and SAARC member, Pakistan has mutually beneficial relations with the people of Bangladesh.
http://www.dhakatribune.com/bangladesh/2015/apr/12/kamaruzzaman-execution-pakistan-carefully-monitoring-situation#sthash.pN2OoFmp.dpuf
----------
New Pakistan nukes chief was Abbottabad garrison commander when bin Laden was killed
13 April, 2015
After the latest reshuffle in the senior ranks of Pakistan Army last week, Lt General Mazhar Jamil has been appointed the director general of Strategic Plans Division (SPD). The head of SPD is a sensitive post as he controls the research, development, production and deployment of Pakistan's nuclear weapons. Its importance can be gauged from the fact that Lt General Jamil is only the third person to hold this post since Pakistan openly went nuclear in 1999.
The man who stayed from the beginning till 2013 was Lieutenant General Khalid Kidwai. Even though Kidwai retired from the army in 2007, he got an unheard of 12 extensions to remain in charge of Pakistan's nuclear arsenal. Last month, speaking at a conference in Washington DC, Kidwai had threatened India by highlighting Pakistan's development of battlefield nuclear weapons. As reported by The Indian Express, Kidwai had argued that Pakistan has developed the 2,750 km range Shaheen-3 missile to prevent India from gaining a second-strike nuclear capability from Andaman and Nicobar islands.
Full report at:
http://indianexpress.com/article/world/neighbours/new-pakistan-nukes-chief-was-abbottabad-garrison-commander-when-bin-laden-was-killed/
----------
Arab World
Salafists Say Celebrating Easter, Sham El-Nessim Is Forbidden For Muslims
13 April, 2015
Egypt's Salafists have released a 'Dawah' (guideline) that has declared celebrating Easter and Sham El-Nessim as prohibited for Muslims.
Released to members of the Salafist Call, the pamphlet states that going to parks, paintings eggs, eating feseesk (an Egyptian delicacy consumed during Sham El-Nessim) and other holiday-related activities are prohibited, reported independent Arabic newspaper Al-Masry Al-Youm.
According to AMAY, Salafist Call's Yasser Borhamy had previously issued a fatwa prohibiting the eating of feseekh (salted fish) on the day as it acknowledges the Ancient Egyptian and Christians' feasts.
The Salafist Call believes that Muslims should only celebrate Eid and are prohibited from acknowledging the holidays of other faiths.
WHAT IS SHAM EL-NESSIM?
Sham El-Nessim (Smelling of the Zephyr) has been celebrated in Egypt as early as 4,500 years ago. The national holiday marks the beginning of spring and falls on the Monday after the Coptic Easter.
Full report at:
http://egyptianstreets.com/2015/04/12/salafists-say-celebrating-easter-sham-el-nessim-is-forbidden-for-muslims/
----------
Military committee: 38 ISIS militants killed near Baiji oil refinery
13 April, 2015
ERBIL, Kurdistan Region – At least 38 ISIS fighters were killed Sunday while trying to take control of the key Baiji oil refinery in northern Salahaddin province, the Military Committee for Iraq Joint Operations reported.
"We killed at least 38 ISIS terrorists when the group was trying to enter the refinery. Our forces also destroyed four of the group's armored vehicles during the operation," the committee announced in a Monday statement.
Meanwhile, U.S.-led coalition airstrikes backed Iraqi forces and targeted at least 19 key ISIS position in the area, the statement added.
The so-called Islamic State released a video via social media showing what it claims are its fighters controlling parts of the Baiji oil refinery Sunday.
Despite months of heavy battles between ISIS and Iraqi forces since last year, ISIS fighters have fought on seeking to impose their control around the extensive oil facility, Iraq's largest.
http://rudaw.net/english/middleeast/iraq/130420151
----------
6 Suicide Bombers Killed in Salahuddin
13 April, 2015
Six suicide bombers targeting a concentration center of the Iraqi volunteer forces of al-Hashd al-Shaabi in Salahuddin province were killed.
Al-Hashd al-Shaabi forces and tribal fighters killed 6 suicide bombers wearing explosive belts in al-Fatha area North of Tikrit, a security source said on Sunday.
Iraqi security forces pressing ahead with their huge offensives to completely liberate Salahuddin and Anbar provinces from the control of the ISIL terrorist group.
http://english.farsnews.com/newstext.aspx?nn=13940124000532
----------
Five children dead in air strike on school in Syria's Aleppo
13 April, 2015
A Syrian regime air strike hit a school in the main northern city of Aleppo on Sunday killing five children and four other civilians, a monitoring group said.
"Military aircraft struck a school in east Aleppo city and killed five children, three female teachers, and one man," said Rami Abdel Rahman, head of the Syrian Observatory for Human Rights.
On Saturday, at least 35 civilians were killed as government forces and rebel fighters exchanged fire in Syria's main northern city of Aleppo, a monitoring group said, according to Agence France-Presse.
Full report at:
http://english.alarabiya.net/en/News/middle-east/2015/04/12/Five-children-dead-in-air-strike-on-school-in-Syria-s-Aleppo.html
---------
Iraqi Army Kills 2 ISIL Terrorists in Anbar
13 April, 2015
Two terrorists of the Islamic State of Iraq and the Levant (ISIL) group were killed in clashes between the Iraqi army troops and the terrorists in al-Karmah city in Anbar province on Sunday.
The Iraqi army clashed with ISIL terrorists in al-Karmah city to the East of Fallujah, a security source said, adding that 2 terrorists were killed.
The ISIL Takfiri terrorists currently control shrinking swathes of Syria and Iraq. They have threatened all communities, including Shiites, Sunnis, Kurds, Christians, Ezadi Kurds and others, as they continue their atrocities in Iraq.
Senior Iraqi officials have blamed Saudi Arabia, Qatar, and some Persian Gulf Arab states for the growing terrorism in their country.
The ISIL has links with Saudi intelligence and is believed to be indirectly supported by the Israeli regime.
http://english.farsnews.com/newstext.aspx?nn=13940123001397
----------
Second Sinai blast raises death toll to at least 13
13 April, 2015
Two separate bomb attacks targeting security forces in Egypt's Sinai peninsula killed at least 13 people and wounded dozens on Sunday, the latest in a wave of violence in a region hit by an Islamist insurgency.
Egypt's military said a roadside bomb detonated by militants killed six soldiers and wounded two others in an attack on an armored military vehicle in the town of Sheikh Zuweid. Two of those killed were officers, it said.
The army said in a statement that "terrorist and extremist elements" were behind the blast and that two of those killed were officers.
A Twitter feed that describes itself as the official account for Sinai Province, a militant group that has pledged allegiance to Islamic State, claimed responsibility for the attack.
North Sinai is the epicenter of an insurgency that has killed hundreds of members of the security services since mid-2013, when then-army chief Abdel Fattah al-Sisi ousted Islamist president Mohamed Mursi after mass protests against his rule. Sisi was overwhelmingly elected president last year.
Full report at:
http://english.alarabiya.net/en/News/middle-east/2015/04/12/Blast-near-town-in-Egypt-s-north-Sinai-kills-five-.html
----------
Yemen 'doesn't belong to Iran': Saudi FM
13 April, 2015
The Kingdom is not at war with Iran, Foreign Minister Prince Saud Al-Faisal said on Sunday, insisting that Saudi Arabia's decision to fight Houthi rebels was solely in response to the call of Yemen's legitimate ruler to restore legitimacy. He hoped Tehran ends its support to the Houthis.
The prince was addressing a joint press conference with his French counterpart Laurent Fabius.
The foreign minister also said that Iran has no right to tell the Kingdom to stop the war since Yemen does not belong to Iran.
"We are there to help the lawful ruler to restore legitimacy in the country," he noted, pointing out that the international coalition campaign to defend legitimacy in Yemen is going well according to set goals targeting the Houthi militia and the forces of the former Yemeni President Ali Abdullah Saleh.
Full report at:
http://www.arabnews.com/featured/news/731501
----------
Saudi Arabia dismisses Iran calls for Yemen ceasefire
13 April, 2015
Saudi Arabia dismissed Iranian calls to end air strikes on neighbouring Yemen on Sunday as Saudi-led attacks hit a military camp in the Yemeni city of Taiz, killing eight civilians according to a medical source.
Riyadh said Tehran should not interfere in Yemen, where Saudi Arabia and its Arab allies began air strikes against Iranian-allied Houthi militia fighters over two weeks ago to try and prevent them making further advances.
The air raids on the central Yemeni city targeted a site held by soldiers loyal to former Yemeni President Ali Abdullah Saleh who have joined up with Houthi fighters against local militias in the south, the source said.
"How can Iran call for us to stop the fighting in Yemen?" Saudi Foreign Minister Saud al-Faisal said in the Saudi capital Riyadh at a news conference with his French counterpart Laurent Fabius. "We came to Yemen to help the legitimate authority, and Iran is not in charge of Yemen."
Full report at:
http://www.thehindu.com/news/international/saudi-arabia-dismisses-iran-calls-for-yemen-ceasefire/article7095799.ece?widget-art=four-rel
----------
India
Human Sperm Bank Un-Islamic, Say Ulema at All India Fiqhi Conference
13 April, 2015
"Availing oneself of the facility of human sperm bank is not permissible in Islam." This is one of the 35 edicts pronounced by the All India Fiqhi conference organised by the Jamiatul Mominath, a girl's seminary, here.
At the end of the three-day conference, the edict on sperm banks said banking on them was akin to prostitution and would invite the wrath of the almighty. Surrogacy and mothers' milk bank too were unIslamic. For Muslim women it was illegal to donate milk or make use of milk bank for their children. The conference was attended by Islamic scholars and Muftis, both men and women.
The Muftis upheld a wife's right to annul the marriage if her husband was suffering from AIDS or any dreaded disease. But the husband was not allowed to exercise the same right. He would have to go for second marriage instead of divorcing the first wife. With regard to the present trend of giving divorce through email, Internet and mobile phone, the theologians said that such a divorce was valid if the person sending the message was identified as 'husband'.
http://www.thehindu.com/news/national/human-sperm-bank-unislamic-say-ulema/article7081999.ece
----------
Jamaat-ul-Mujahideen's ISI, al-Qaida links on NIA radar
Neeraj Chauhan,TNN | Apr 13, 2015
NEW DELHI: The NIA's probe into the Bardhaman blasts could soon uncover the role of Pakistan's spy agency Inter-Services Intelligence and terror fount al-Qaida in helping Jamaat-ul-Mujahideen Bangladesh (JMB) run its operations, top sources said.
The agency is set to receive crucial documents from Bangladesh on the funding, membership and association of JMB with other groups which it believes would shed light on the outfit's links with ISI and al-Qaida. JMB has already established a substantial base in West Bengal, Assam and Jharkhand.
An official said the 39 bombs recovered from the hideouts of JMB members in Bardhaman were possibly funded by ISI and al-Qaida.
A senior counter-terror expert said, "JMB is basically used by ISI to reduce Indian influence in Bangladesh. They have been active in India since 2007-2008, they have had funding from different channels. It is important to crack the whole network with the help of Bangladesh to avoid any future bomb blasts by JMB in India."
Full report at:
http://timesofindia.indiatimes.com/india/Jamaat-ul-Mujahideens-ISI-al-Qaida-links-on-NIA-radar/articleshow/46901733.cms
----------
Flout Family Planning, Lose Voting Right, Advocates Shakshi Maharaj
Sakshi maharaj for strong population control law
Abhinav Malhotra,TNN | Apr 13, 2015
UNNAO: Bharatiya Janata Party leader and Unnao MP Sakshi Maharaj on Sunday demanded a strong law for population control and family planning and suggested that voting rights of those flouting the law be revoked. He then waded into controversy by stating that while Hindus opted for vasectomy and tubectomy, Muslims avoided it. "This is wrong as law should be same for everyone," he said.
When asked about Shiv Sena leader Sanjay Raut's article in party mouthpiece 'Samana' that suggested revocation of Muslims' voting rights if they do not participate in family planning, the Unnao MP said, "Family planning is a Government of India initiative to check population growth. But Muslims do not adhere to it. At the time of independence, country's population was only 30 crore. Today we are 130 crores. Who is responsible for it."
Full report at:
http://timesofindia.indiatimes.com/india/Sakshi-maharaj-for-strong-population-control-law/articleshow/46905123.cms?
------------
Law is equal for all religions: Man must pay maintenance to wife, kids and parents
Dhananjay Mahapatra,TNN | Apr 13, 2015
The Supreme Court on April 6 allowed a petition by a divorced Muslim woman for enhancement of maintenance from her ex-husband. The thrust of the verdict was that the quantum of maintenance should be such as to enable a divorced woman to live a life with dignity.
Indians attach a great deal of significance to any judicial verdict touching Muslim personal law. A leading economic newspaper ran a report with a screaming headline: 'All the Shah Banos get right to maintenance'.
The report said right to maintenance of a woman was absolute and that it applied to divorced Muslim women as well. The Supreme Court has been consistently ruling on these lines for almost 30 years.
Full report at:
http://timesofindia.indiatimes.com/india/Law-is-equal-for-all-religions-Man-must-pay-maintenance-to-wife-kids-and-parents/articleshow/46901870.cms
----------
South Asia
33 Afghan army soldiers martyred, wounded in Badakhshan attack
13 April, 2015
At least 33 service members of the Afghan National Army (ANA) were martyred, wounded or kidnapped following an attack by the Taliban militants in northeastern Badakhshan province.
Gen. Zahir Azimi, spokesman for the Ministry of Defense (MoD), confirmed that 33 soldiers of the Afghan National Army (ANA) were martyred, wounded or kidnapped in the attack.
He said at least 20 militants were killed and 7 others were injured during the clashes with the Afghan security forces.
Gen. Azimi further added that a foreign militant commander was also among those killed during the clashes.
In the meantime, another military official, said at least 14 Afghan National Army (ANA) soldiers were kidnapped by the Taliban militants.
The official speaking on the condition of anonymity said the militants have so far beheaded four of the hostages.
The coordinated attack by the Taliban militants was launched late on Friday night in Jurm district which lasted for several hours.
http://www.khaama.com/33-afghan-army-soldiers-martyred-wounded-in-badakhshan-attack-9998
----------
12 insurgents killed in military operations
13 April, 2015
12 insurgents have been killed in separate military operations in past 24 hours across the country, a statement issued on Monday by the Ministry of Interior states.
According to the statement the operations were conducted in Sar-e-Pul, Kandahar, Uruzgan, Logar, Khost, Paktika, Helmand, Faryab, Jowzjan and Kapisa provinces jointly by Afghan National Police, Afghan National Army and personnel from the National Directorate of Security (NDS) – Afghanistan's intelligence agency.
The statement further states that five insurgents were also wounded and two others arrested during the operations.
Eight IEDs were also discovered and defused by the security forces in Takhar, Balkh, Laghman, Zabul, Farah and Kandahar provinces.
According to a UNAMA report published yesterday eight percent increase is recorded in civilian casualties in Afghanistan in the first quarter of 2015 with the second cause behind it the Improvised Explosive Devices (IEDs).
http://www.khaama.com/12-insurgents-killed-in-military-operations-3161
----------
Bangladesh: 4 suspected militants held with arms, ammo
13 April, 2015
The Rapid Action Battalion (RAB) members have detained four suspected militants with 10 firearms and huge cache of ammunition from a hill in Lotmoni area under Banshkhali upazila in Chittagong.
Of the detainees, one is identified as Mozaher, an arms supplier.
RAB 7 media wing In-Charge ASP Sohel Mamun said: "They were detained during an overnight drive in the area with five AK22 rifles, five foreign pistols and huge cache of ammunition early Monday."
He, however, did not disclose further information regarding the drive.
A press conference is scheduled to be held at 2:30pm in this connection, added the official.
http://www.dhakatribune.com/crime/2015/apr/13/4-suspected-militants-held-arms-and-ammo#sthash.ksVHecVG.dpuf
----------
Attorney General : More war crimes appeals cases to be settled this year
13 April, 2015
Attorney General Mahbubey Alam, the top law officer of the country, has expressed hope that several appeals moved by the convicted war criminals with the Appellate Division will be disposed of this year.
Currently, appeals of eight war criminals are pending with the Appellate Division bench led by Chief Justice SK Sinha.
The appeals of Jamaat Secretary General Ali Ahsan Mohammad Mujaheed and BNP leader Salauddin Quader Chowdhury, both given death penalty by the International Crimes Tribunal, are now on the cause list for hearing. Arguments on these appeals would begin within the next few weeks, he said.
Full report at:
http://www.dhakatribune.com/bangladesh/2015/apr/13/ag-more-war-crimes-appeals-cases-be-settled-year#sthash.KcZQmmNJ.dpuf
----------
North America
Islamic State threatens to repeat 9/11 in new video warning to America
13 April, 2015
Islamic State of Iraq and the Levant's social media have launched a new campaign threatening to repeat 9/11 and bring war to America.
The campaign, given the hashtag #WeWillBurnUSAgain, is accompanied by a video compilation showing some of Isil's "greatest hits", including the beheadings of the American journalists James Foley and Steven Sotloff.
"America thinks it's safe because of the geographical location," its voiceover says. "Thus you see it invades Muslim lands, and thinks that the army of jihad won't reach in their lands.
"But the dream of Americans to have safety became a mirage."
The hashtag campaign was announced on April 8, last Wednesday, and launched on Saturday, when pro-Isil accounts posted thousands of tweets with the hashtag with variations on the same theme, of America's vulnerability to lone wolf and other attacks.
Altogether, the hashtag has been used more than 15,000 times, according to Site, the terrorism and extremism monitoring group.
Full report at:
http://www.telegraph.co.uk/news/worldnews/islamic-state/11532266/Islamic-State-threatens-to-repeat-911-in-new-video-warning-to-America.html
---------
US cautiously expands involvement in Saudi campaign against Yemen rebels
13 April, 2015
In a bid to push back the advance of Iran-backed Houthi rebels in Yemen, the US is carefully expanding its support for the Saudi-led campaign, though still avoids joining fully.
In a report by the Wall Street Journal, the US has recently intensified its weapon searches on Iranian ships headed for Yemen. April 1 marked the first time forces from the US navy boarded and searched a Panamanian vessel suspected of carrying Iranian weapons to Houthi rebels in Yemen.
Additionally, the US has been aiding the Saudis in searching out appropriate military targets, the Journal report said.
Still, US skepticism remains regarding Saudi Arabia's intentions in Yemen. The US has been encouraging the Saudis to limit their bombings of rebels and political targets, hoping to avoid an open-ended campaign. However, Saudis countered the calls to dial the campaign back prematurely by saying that Yemen is "a tribal society which respects the strong."
According to the report, American officials are looking to find a quick diplomatic solution to the in-fighting in Yemen in order to return the US focus to targeting al-Qaida militants in the country.
Full report at:
http://www.jpost.com/Middle-East/US-cautiously-expands-involvement-in-Saudi-campaign-against-Yemen-rebels-396909
----------
Canada quietly backed away to host Afghan leaders, says report
13 April, 2015
According to reports the government of Canada quietly backed away from a plan to host the Afghan President Mohammad Ashraf Ghani and Chief Executive Officer Dr. Abdullah Abdullah as the two leaders were preparing to stop in Canada following their trip to Washington.
Sources in Ottawa, Washington and Kabul, quoted in a report by the Canadian Broadcasting Corporation have said a plan for a two-day stopover was sketched out by the Canadian Embassy in Kabul and the Afghan foreign ministry.
The sources further added President had "responded positively" to the idea of a two-day trip for talks with Prime Minister Stephen Harper.
However, the proposal fell apart on — or around — March 23 when Canadian officials balked at the size of the delegation of up to 75 people — something that would have required state visit-style preparation, the report added.
Stephen Lecce, a spokesman for the Canadian Prime Minister's, denied anything official had been prepared for the new president who was elected following a closely fought campaign last year.
Full report at:
http://www.khaama.com/canada-quietly-backed-away-to-host-afghan-leaders-says-report-1000
----------
Deal or not, many US states will keep sanctions grip on Iran
13 April, 2015
WASHINGTON - As the United States and Iran come closer to a historic nuclear deal, many US states are likely to stick with their own sanctions on Iran that could complicate any warming of relations between the long-time foes.
In a little known aspect of Iran's international isolation, around two dozen states have enacted measures punishing companies operating in certain sectors of its economy, directing public pension funds with billions of dollars in assets to divest from the firms and sometimes barring them from public contracts.
Full report at:
http://www.jpost.com/Middle-East/Deal-or-not-many-US-states-will-keep-sanctions-grip-on-Iran-396910
----------
Report: US reporter held in Iran facing 'espionage' charges
13 April, 2015
TEHRAN, Iran (AP) — A Washington Post journalist detained in Iran for over eight months is accused of "espionage" and "acting against national security," the semiofficial Fars news agency reported Sunday.
The report did not elaborate on the source of the information, but the agency is regarded as close to Iran's hard-liners.
Iranian officials have previously said Jason Rezaian is facing "security" charges and that he will stand trial before the Revolutionary Court — which mainly hears sensitive cases involving national security.
Rezaian's lawyer, Leila Ahsan, declined to comment on the specific charges against her client, but told The Associated Press she had finished studying the text of the indictment and would brief Rezaian's family in the coming days. Ahsan added that she visited Rezaian in prison last month.
Full report at:
http://news.yahoo.com/report-washington-post-reporter-facing-espionage-charges-153601391.html
----------
American Muslim teen wins race relations prize
13 April, 2015
An American Muslim high school student has been awarded the 2015 Princeton Race Relations race relations prize for promoting cross-cultural understanding in New Jersey.
"To promote cross-cultural understanding, and raise awareness for a dangerous trend that has unfortunately become ubiquitous among Muslim youth communities, I completed a series of three short stories that presented the negative psychological effects of bullying on post 9/11 Muslim-American youth," Adam Mohsen-Breen, of Moorestown Friends School, told Burlington County Times.
Founded in 2003, the Princeton Prize in Race Relation grants the first place winner an award of $1,000. The prize, sponsored by Princeton University, honours high school-age students who have done notable work in advancing the cause of race relations.
The 17-year-old student won the award for the three children's books he authored about Islam in order to challenge Muslim stereotypes and discourage bullying.
Full report at:
http://tribune.com.pk/story/868749/american-muslim-wins-race-relations-prize/
-----------
Mideast
Turkish President: ISIS is the greatest enemy of Islam, Muslims
13 April, 2015
President Recep Tayyip Erdoğan on Sunday highlighted that terrorist organizations such as the self-proclaimed Islamic State of Iraq and al-Sham (ISIS) are the greatest enemy of Islam. He spoke at a program organized by the Directorate of Religious Affairs in Istanbul to celebrate the birth of Prophet Muhammad, and gave messages of unity amongst Muslims.
"The devastation caused by terrorist organizations like ISIS has reached a level surpassing that of the enemies of Islam," Erdoğan said and noted that such organizations do not serve any beneficial purpose. He added that they subject Muslims to great sufferance and create a wrong and negative perception of Islam.
Full report at:
http://www.dailysabah.com/politics/2015/04/13/turkish-president-erdogan-isis-is-the-greatest-enemy-of-islam-muslims
---------
Saudi Bombers Hammer Hospital in Yemen's Ma'rib
13 April, 2015
Saudi warplanes hammered a hospital in Yemen's Ma'rib with their heaviest air strikes yet on Monday, after the Ansarullah fighters gained new territory in the Southeastern province.
As the Saudi military aggression entered its 19th consecutive day, the Saudi aircraft bombed the Sarwah countryside hospital in the city of Ma'rib, East of the capital Sana'a.
The exact number of the casualties has not been reported yet, but the massive attacks left large groups of civilians trapped inside the hospital and surrounding areas dead and injured.
Saudi Arabia started its unauthorized aerial bombardments on Yemen on March 26. The Saudi-led attacks have drawn international criticism after claiming the lives of at least 1042 people, mostly women and children, and razing thousands of housing units to the ground.
Also, more than 2,500 people have been injured during the attacks as the Saudi offensive enters its 19th consecutive day.
Some western countries, including the US, have backed the Saudi aggression despite international calls for a swift halt to the attacks.
http://english.farsnews.com/newstext.aspx?nn=13940124000530
----------
Iran Suspends Pilgrimage Flights To Saudi Arabia Over Sexual Assault Allegations
13 April, 2015
The Iranian government on Monday suspended all pilgrimage flights to Saudi Arabia over allegations that Saudi security officials sexually abused two Iranian teenagers at Jeddah's international airport last month. The latest move comes just two days after hundreds of Iranian protesters gathered outside the Saudi embassy in Tehran and called for its closure.
"The Organization of Hajj was ordered to temporarily suspend Umrah pilgrimage until the criminals are tried and prosecuted," Iran's Culture Minister Ali Jannati said, according to a report by the Iranian Students' News Agency (ISNA). The Umrah, sometimes called the "lesser pilgrimage" to Mecca, can be performed by Muslims at any time of the year, unlike the Hajj, which is undertaken only during the last month of the Islamic calendar.
Full report at:
http://www.ibtimes.com/iran-suspends-pilgrimage-flights-saudi-arabia-over-sexual-assault-allegations-1879070
---------
Hamas: Abbas is preventing our reconciliation with Fatah, he should step down
13 April, 2015
Hamas renewed its call to Palestinian Authority President Mahmoud Abbas to "quit the political scene," saying he remains an obstacle to achieving national unity.
Salah Bardaweel, a senior Hamas official in the Gaza Strip, accused Abbas of acting like a dictator "who lives in a state of personal intransigence and total refusal to share powers."
Bardaweel called on Abbas to step down and accused him of dominating legislative, executive and judicial powers. He also accused Abbas of "hijacking" Fatah and the representation of the Palestinian people, as well as refusing any attempt to end the dispute between Fatah and Hamas.
Full report at:
http://www.jpost.com/Arab-Israeli-Conflict/Hamas-Abbas-is-preventing-our-reconciliation-with-Fatah-he-should-step-down-396889
----------
Yemen tribal fighters take Houthi hostages
13 April 2015
Tribal fighters in Yemen's Shabwah province and the governorate of Abyan took 15 Houthi militias as hostages, Al Arabiya News Channel reported on Sunday.
Preparations to expel Houthi militia from Ataq, Shabwah's main city, were ongoing, the commander of a coalition of tribes in Shabwah said, adding that forces allied to deposed Yemeni president Ali Abdullah Saleh facilitated the entry of Houthis into the city.
Meanwhile, scores of Houthis were killed in Taez in two ambushes set up by the Popular Resistance Committees, local tribes allied with Yemen's exiled President Abdrabbu Mansour Hadi.
Full report at:
http://english.alarabiya.net/en/News/middle-east/2015/04/13/Yemen-tribal-fighters-take-Houthi-hostages-.html
----------
'World must push for end to Gaza blockade'
13 April 2015
Reconstruction of thousands of homes and businesses destroyed in last summer's Israel-Hamas war in Gaza has barely begun and living conditions in the territory have only worsened six months after donor countries pledged $3.5 billion for the task, a coalition of international aid groups said Monday.
The Association of International Development Agencies (AIDA) urged the international community to adopt a new approach to Gaza, including by pressuring Israel to lift its border blockade of the Hamas-controlled territory. The blockade, also enforced by Egypt, has been in place since the Islamic militant group Hamas seized Gaza in 2007.
Full report at:
http://english.alarabiya.net/en/News/middle-east/2015/04/13/-World-must-push-for-end-to-Gaza-blockade-.html
---------
Mankind 'failing' multiculturalism: Turkey's top cleric
13 April, 2015
All religions, beliefs and cultures are intertwined, Turkey's Religious Affairs Directorate (Diyanet) head Mehmet Görmez said on April 11, adding with "regret" that mankind is failing to manage this multiculturalism.
"People's worlds are intertwined and distances have shortened, but people's tolerance toward each other has reduced," said Görmez, speaking at an event in the Lanxess Arena in the German city Cologne to commemorate the birth of the Prophet Muhammad.
"Muslims in Baghdad, Damascus, Cairo and all over the world are in difficult situations," he added, calling on all those who profess love for the Prophet to turn this love into social peace and justice.
Full report at:
http://www.hurriyetdailynews.com/mankind-failing-multiculturalism-turkeys-top-cleric.aspx?pageID=238&nID=80956&NewsCatID=393
----------
Europe
'More than 6,000' European jihadists in Syria
13 April 2015
The number of Europeans fighting with jihadist groups in Syria could exceed 6,000, a top EU official told a French newspaper Monday.
"At the European level, we estimate that 5,000-6,000 individuals have left for Syria," EU Justice Commissioner Vera Jouriva told Le Figaro in an interview, adding the true number was likely to be far higher due to the difficulty of tracking foreign fighters in the conflict.
"At the time of the attacks in Paris and Copenhagen, we decided not to allow ourselves to be guided by fear," she said, referring to January's twin Islamist attacks in the French capital and the subsequent deadly shootings on a cultural center in Denmark.
Focusing on those seeking to leave for Syria to wage jihad, or those returning from the conflict, meant intervening "too late", she said.
Full report at:
http://english.alarabiya.net/en/News/middle-east/2015/04/13/-More-than-6-000-European-jihadists-in-Syria.html
----------
Culture of fear: Suspicion of Muslims growing, survey suggests
13 April, 2015
Community relations between Muslims and non-Muslims in the UK have deteriorated in recent years due to higher levels of suspicion and hostility, a new survey has found.
One-third of British Muslims say they experience more distrust in their community than they did a few years ago, while some 44 percent of non-Muslims in the UK said they feel more hostility towards the religious community.
The survey of 1,000 British Muslims found nearly three-quarters believe Islam is compatible with British society.
When the same question was put to non-Muslims in the UK, pollsters found 52 percent believe the religion is not compatible with British values.
Full report at:
http://rt.com/uk/248541-culture-fear-muslims-survey/
----------
Number of civilians killed in Afghan ground fighting on the rise: UN
13 April, 2015
KABUL: A report released by the UN mission in Afghanistan shows an eight per cent rise in the number of civilians killed or wounded as a result of ground battles between security forces and militants.
The findings released on Sunday reflected the movement of militants into built-up areas in the three months since Nato forces ended their combat mission.
The report by the UN Assistance Mission in Afghanistan said ground fighting killed 136 civilians and wounded another 385 in the first three months of the year. It said ground fighting remained the leading cause of conflict-related deaths for women and children.
It said total civilian casualties declined by two per cent during those three months compared to the same period last year, to 655 dead and 1,155 wounded.
http://www.dawn.com/news/1175581/number-of-civilians-killed-in-afghan-ground-fighting-on-the-rise
----------
Bosnia to send ammunition to Iraq
13 April, 2015
Bosnia is to donate 572 tons of ammunition to Iraq to help the fight against ISIL, Bosnia and Herzegovina's Defense Ministry has said.
The ministry said in a statement on Wednesday a shipment of about 15 million rounds of 7.9mm and 400,000 14.5 mm caliber bullets from surplus ammunition owned by the Armed Forces of Bosnia and Herzegovina would be sent to the country.
The ministry said: "Bosnia and Herzegovina has been a member of the coalition in the fight against the Islamic state since 2014 and, in addition to political and diplomatic support, Bosnia and Herzegovina had decided on concrete assistance in the form of a donation of surplus ammunition to the government of Iraq."
The order was issued by the Presidency of Bosnia and Herzegovina after the United States requested Bosnia and Herzegovina join the fight against Daesh, previously referred to as the Islamic State in Iraq and the Levant.
While no exact date was announced by the ministry, it said the U.S. embassy would provide assistance in distributing the ammunition.
Since the end of Bosnian War, the country has held 16,000 tons of surplus ammunition and 40,000 items of weaponry which it intends to dispose of by 2020 as it becomes increasingly unreliable.
http://www.worldbulletin.net/balkans/156453/bosnia-to-send-ammunition-to-iraq
----------
HRW: Egypt Muslim Brotherhood verdicts 'blatantly unjust'
13 April, 2015
CAIRO - An Egyptian court's decision to sentence 14 men to death and jail 37 others accused of ties to the outlawed Muslim Brotherhood was "politically motivated" and "blatantly unjust", Human Rights Watch (HRW) said on Sunday.
The court condemned Muslim Brotherhood leader Mohamed Badie and 13 other senior members of the group to death on Saturday. American-Egyptian Mohamed Soltan, the son of a Brotherhood preacher who received a death sentence at the same hearing, was among those sentenced to life in jail.
The men were among thousands of people detained after freely elected Islamist president Mohamed Morsi was toppled in 2013 by the military under Abdel Fattah al-Sisi, who is now president. Sisi describes the Brotherhood as a major security threat.
http://www.jpost.com/Breaking-News/HRW-Egypt-Muslim-Brotherhood-verdicts-blatantly-unjust-396872
----------
UN chief calls for resumption of Yemen peace process
13 April, 2015
UN Secretary General Ban Ki-moon on Sunday pleaded for the resumption of peace talks in Yemen and called for an end to all military action in the war-torn country.
"There should be a cessation of military moves as soon as possible," said Ban, who was speaking in Doha on the sidelines of a UN crime conference. "Let the peace process be resumed, the United Nations stands ready."
http://english.ahram.org.eg/NewsContent/2/8/127489/World/Region/UN-chief-calls-for-resumption-of-Yemen-peace-proce.aspx
----------
Africa
Kenya tells UN to close refugee camp for Somalis over alleged al-Shabaab recruitment
13 April, 2015
The United Nations High Commission for Refugees has three months to close a refugee camp in eastern Kenya and send the more than 400,000 Somalis living there back to their country or else the Kenyan government will relocate them, Kenya's Deputy President William Ruto has said.
The Kenyan government says the Dadaab refugee camp in eastern Kenya has become a recruitment center for the extremist group al-Shabaab whose gunmen last week killed 148 people at the country's Garissa College University. Ruto said in a rally on Saturday that Kenya must be secured at all costs.
Full report at:
http://www.foxnews.com/world/2015/04/13/kenya-tells-un-to-close-refugee-camp-for-somalis-over-alleged-al-shabaab/
----------
Sudan begins voting in election al-Bashir expected to win
Apr 13, 2015
Sudan began voting on Monday in an election expected to be won by President Omar al-Bashir, the world's only sitting leader wanted on genocide charges.
Voters slowly began arriving to polling places in Sudan's capital, Khartoum. Opposition parties, citing a lack of freedom of speech and assembly in the African country, are boycotting the vote, which includes electing candidates for the country's legislative council.
Voter lists hung on walls at polling stations. Some police officers and soldiers lined up with civilians to vote.
Ahmed Sulieman, a university professor, was one of a handful of voters at the polling place in St. Francis School in downtown Khartoum. He described voting as the only way for a "peaceful transition of power" in this country of 35 million people.
Full report at:
http://www.thehindu.com/news/international/world/sudan-begins-voting-in-election-albashir-expected-to-win/article7098441.ece
----------
Nigeria: 66 violent incidents in governorship poll?
13 April, 2015
Nigeria's electoral body reported on Sunday tens of violent attacks during Saturday's governorship and state assemblies elections, but insisted that the exercise went largely peaceful.
"Independent National Electoral Commission (INEC)'s records show that there were 66 reports of violent incidents targeted at polling units, INEC officials, voters and election materials," INEC spokesman Kayode Idowu said in a statement.
A total of 16 such incidents were reported in the Rivers State alone.
"The Commission is investigating these incidents and will do everything within in its powers to bring culprits to justice," said Idowu.
Full report at:
http://www.worldbulletin.net/headlines/157759/nigeria-66-violent-incidents-in-governorship-poll
----------
Former Boko Haram captive tells of abducted schoolgirls' acts of defiance
13 April, 2015
In the brief moments when their Boko Haram guards were gone, the abducted schoolgirls committed a small and hurried act of defiance: They recited Christian prayers.
The girls from Chibok were thin and haggard and clothed in the Islamic attire that their captors forced them to wear, according to a woman who was held captive with them. When their overseers were gone, the schoolgirls hugged, cried and prayed. They talked mostly about one subject: how to escape.
This is the harrowing account of a former Boko Haram captive who says she spent several weeks with the Chibok girls late last year in Gwoza, a Boko Haram stronghold in northeastern Nigeria. Her account is difficult to verify, but was detailed, credible and partially corroborated by reports from other former captives.
Full report at:
http://www.theglobeandmail.com/news/world/former-boko-haram-captive-tells-of-kidnapped-schoolgirls-acts-of-defiance/article23892110/
----------
ISIS loyalists say they bombed Moroccan embassy in Libya
13 April, 2015
An explosion hit the front gate of the Moroccan embassy in the Libyan capital Tripoli on Monday morning, according to Reuters. Militants loyal to the Islamic State (IS) claimed responsibility on social media. No injuries were reported, but the gate and the nearby residential building were damaged. On Sunday, IS said it was behind an assault on the South Korean embassy in Tripoli, which killed two guards. The UN Secretary General Ban Ki-moon condemned the attack.
http://rt.com/news/line/2015-04-13/#86041
---------
Southeast Asia
Groups insist Hudud affects all, not just Muslims
13 April, 2015
KUALA LUMPUR, April 13 — Kelantan's hudud will affect Malaysians of all faiths despite the "lie" that it will only concern Muslims, a coalition of 93 NGOs said today.
Saying this meant non-Muslims are also stakeholders in the debate, they added that it would be "tyranny" to limit discourse on the enforcement of hudud to within Islamic circles.
"Stop the lie that non-Muslims are not affected!" said Wong Chin Huat, a political analyst at the Penang Institute and consultant for the civil society group Engage.
"Non-Muslims are certainly affected, and claims that they are not are irresponsible."
Dr Ahmad Farouk Musa of the Islamic Renaissance Front warned that the Kelantan's hudud enactment risked a gridlock in Malaysia's parallel legal systems.
"It will create two sets of laws — one for Muslims and one for non-Muslims. This will violate Article 8 of the Federal Constitution which says that everyone is equal under the law," he said.
Full report at:
http://www.themalaymailonline.com/malaysia/article/groups-insist-hudud-affects-all-not-just-muslims#sthash.RGm4Dadh.dpuf
----------
China hackers spying on Malaysia, says report
13 April, 2015
KUALA LUMPUR, April 13 — Government-backed hackers from China have been running a cyber-espionage operation targeting Malaysia and other Southeast Asian countries for at least a decade, a US cyber security company has said.
FireEye Inc said in a report released today that the hackers dubbed APT30 target governments, companies and journalists across Southeast Asia, India and more to gain intelligence on regional political, economic and military issues, such as the conflicting territorial claims over the South China Sea between China, Malaysia and other countries.
"This evidence leads us to believe that APT30 serves a government's needs for intelligence about key government and industry entities in Southeast Asia and India," said FireEye in its report called "APT30 and the Mechanics of a Long-Running Cyber Espionage Operation".
Malaysia is among the countries that are confirmed targets of the hackers who have been running the cyber-attacks on various sources, possibly including classified government networks, since at least 2005, said the report.
Full report at:
http://www.themalaymailonline.com/malaysia/article/china-hackers-spying-on-malaysia-says-report#sthash.rGGHtTJt.dpuf
----------
Thai police suspect Muslim rebels behind southern killings
13 April, 2015
Police suspect Muslim separatists are behind six killings in Thailand's far south that have come as the country celebrates its traditional New Year.
Two rubber farmers were shot dead on their plantation in Yala province on Monday, and four people in two neighboring houses were killed Sunday night in Narathiwat province.
More than 5,000 people have been killed in Narathiwat, Yala and Pattani provinces since an Islamic separatist insurgency erupted in 2004.
Authorities are still investigating the attacks, but police Lt. Weerachai Parnnu said they believe they were carried out by Muslim insurgents because intelligence indicated there would be attacks on Buddhists during the New Year festival, known as Songkran.
Thailand's three southernmost provinces are the only ones with Muslim majorities in the predominantly Buddhist country.
Full report at:
http://www.thejakartapost.com/news/2015/04/13/thai-police-suspect-muslim-rebels-behind-southern-killings.html#sthash.QAdlhSDY.dpuf
----------
URL: https://www.newageislam.com/islamic-world-news/new-age-islam-news-bureau/pakistan-terrorist-groups-say-they-will-go-protect-saudi-arabia-if-pak-army-won't/d/102438