New Age Islam News Bureau
5 May 2018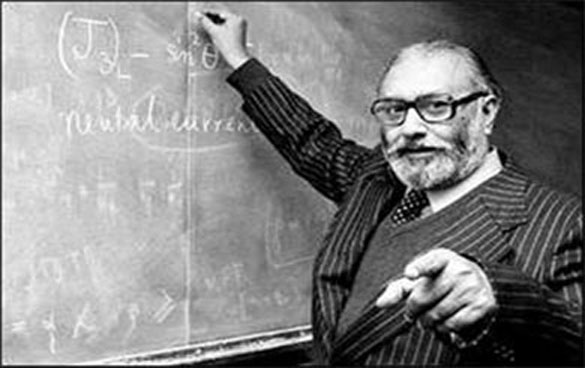 Remove Allah's name from his tombstone, remove his name from the QAU's physics department, Dr Abdus Salam will always be Allah ka woh banda jinhon ne God's Particle discover kya tha.
Saluting the first Nobel Laureate, our very own Dr Abdus Salam
-----
• Pakistan Removes Nobel Laureate Dr Salam's Name from University
• How the Islamic State Is Gaining Turf in Afghanistan by Kidnapping Sex Slaves
• 'Salafism Ignorant Of Spiritual Side of Islam': Prominent Sunni Leader
• Extremist Ideologies Must Be Countered, Says Muslim World League Chief
• Islamophobia Prompts Muslims to Engage In US Democracy: Report
Pakistan
• Pakistan Removes Nobel Laureate Dr Salam's Name from University
• Strong Pakistan-Turkey Ties Guarantee of Peace in Region: Mamnoon
• Teachers, Scholars Protest Renaming Of QAU Physics Dept
• Enemies of Pakistan sponsoring terrorism to sabotage CPEC: Ahsan
• 766th annual Urs celebrations of Lal Shahbaz Qalandar to start on Saturday
• Bilawal assures support for Hazaras, condemns Quetta killings
• Quran Education Up To Matric Is Compulsory Now
--------
South Asia
• How the Islamic State Is Gaining Turf in Afghanistan by Kidnapping Sex Slaves
• Trump Assures Bangladesh of US Support amid Rohingya Crisis
• Taliban overrun Afghan district headquarters
• Civilians kidnapped by ISIS militants rescued in East of Afghanistan
• Jamiat Islami declares final stance regarding e-NIC roll-out by Ghani
• US forces kill five ISIS militants in Nangarhar province
• Taliban seize Kohistan district in northern Afghanistan
--------
India
• 'Salafism Ignorant Of Spiritual Side of Islam': Prominent Sunni Leader
• Tomb to Temple in South Delhi: Govt Starts Probe, Says Zero Tolerance
• An Eerie Calm Grips Gurgaon After Men Disrupt Friday Namaaz
• Philippines-based Islamic State recruiter was in touch with Indians reveals NIA probe
• J&K: Terrorists hurl grenade at police station in Pulwama
• J&K: One killed in Sopore's Baramullah, two bodies recovered from Hajin
• Enquiry ordered into Aligarh Muslim University violence
--------
Arab World
• Extremist Ideologies Must Be Countered, Says Muslim World League Chief
• Report: US Plotting For New Chemical Attack In Syria
• Al Sistani: Iraqis should prohibit the return of corrupt people to power
• Syrian govt. forces discover Israeli-made arms smuggled to terrorists
• Saudi Arabia and Egypt seek increased trade, cooperation
• Hundreds Prepare to Leave Militant-Held Regions in Southern Damascus
• Militants Start Handing over Heavy Weapons to Syrian Army in Homs Province
• Syrian Kurds: US Intends for Arab States to Deploy Military Contingent to Syria
• Russian Air Force Pounds Terrorists' Positions in Northwestern Syria
• Palestinians are not Saudis, we better defend ourselves: Former Saudi general
--------
North America
• Islamophobia Prompts Muslims to Engage In US Democracy: Report
• Trump Pick for UN Migration Job Says He Is Sorry For Anti-Muslim Tweets
--------
Mideast
• Israel's Mossad Spy Agency Shrouded In Mystery and Mystique
• Dozens of Palestinians Wounded By Israeli Fire in Border Protest
• Children in Gaza Strip main victims of Israeli violence: UNICEF
• Israeli forces shoot, injure 1,100 protesters in Gaza
• Kuwait blocks UN Security Council statement criticizing Palestinian leader
• Israel pulls out of race for UN Security Council seat
• Palestinian leader Abbas offers apology for remarks on Jews
--------
Africa
• Don't Politicise Killings By Insurgents, Muslim Group Tells Media
• Boko Haram: Group shutdown UNICEF over alleged sex reports in IDP camps
• Libya: Election Plans Thrown Into Turmoil after Suicide Attack
• Libyan army advances in Darnah in preparation to free it completely
--------
Southeast Asia
• Racial And Religious Politics at a Crossroads in Malaysia's General Election
• Indonesia to Host Trilateral Afghan Peace Meeting
• Malaysia election: Staid Kelantan tilts towards bringing back BN
• Can Nik Omar bridge PAS-Amanah divide?
• Indonesia destroys more than two tonnes of crystal meth
• West Java Police drop defamation charges against FPI leader
--------
Europe
• Former ISIS Fighter Warns Islamic State Ideology Will Make a Comeback
• US pullout from Iran deal could mean war: France
Compiled by New Age Islam News Bureau
URL: https://www.newageislam.com/islamic-world-news/pakistan-removes-nobel-laureate-dr/d/115156
--------
Pakistan removes Nobel laureate Dr Salam's name from university
Omer Farooq Khan
May 4, 2018
ISLAMABAD: In yet another slight to the persecuted Ahmadi community, the ruling Pakistan Muslim League-Nawaz (PML-N) passed a resolution in the national assembly to remove the name of Professor Abdus Salam from Centre for Physics at Quaid-i-Azam University.
The ousted Prime Minister Nawaz Sharif had named the Physics centre after Abdus Salam, the only Pakistani Nobel laureate and Ahmadi by faith, in December 2016.
Sharif had also approved a grant for five annual fellowships, called the Professor Abdus Salam Fellowship, for Pakistani PhD students.
However, the latest resolution to remove Dr Salam's name from Centre for Physics in Physics department and replace it with al-Khazini, the Byzantinian astronomer, however, was tabled by Sharif's son-in-law and lawmaker, retired Captain Muhammad Safdar, less than a month ahead of the completion of five-year term of the incumbent government.
The move apparently seems to be an attempt to combine right-wing politics and populist rhetoric and themes before the next general elections.
"Another dark moment in Pakistan as we try to remove the very best from our history to replace him with a person who is irrelevant to our history," said Syed Isa Rasan, an observer.
Following the renaming of the National Centre of Physics for recognition of services of the country's greatest scientist, places of worship and properties of his community were attacked by charged mobs in different parts of the country.
The Islamic Council of Ideology, a constitutional body responsible for legal advice on matters related to Islam, had also flayed the government decision to honour Dr Salam.
After Dr Salam's death in 1996, the local administration had asked the Ahmadi community to remove the word 'Muslim' from the inscription on his grave which said "the first Muslim Nobel laureate". The word has been painted over, and it now reads as "the first Nobel laureate."
Around 600,000 Ahmadis, who consider themselves Muslims but were declared non-Muslim in 1974 through a constitutional amendment, live in Pakistan. They were persecuted further through additional constitutional amendments by former military dictator General Zia-ul-Haq in 1984.
Now, under Pakistani law, members of Ahmadi community face three years imprisonment if they are heard calling themselves Muslims. They were also barred from calling their places of worship as mosques and call to their prayers as "azaan".
From targeting their congregations to attacking their graveyards, the Ahmadis have seen the worst face of intolerance in Pakistan.
According to Saleemuddin, spokesperson of Ahmadi community, since the controversial blasphemy laws were amended in 1984 to include several Ahmadi-specific clauses, more than 350 members of the sect have been killed.
https://timesofindia.indiatimes.com/world/pakistan/pakistan-removes-nobel-laureate-dr-salams-name-from-university/articleshow/64032476.cms
--------
How the Islamic State is gaining turf in Afghanistan by kidnapping sex slaves
May 4, 2018
When Mohammad Shah realized his family would never be able to afford the $15,000 demanded by his fiancee's father for a traditional Afghan wedding, he turned to the one group he knew would help: the Islamic State.
The 23-year-old left his village in the northern province of Jowzjan about four months ago to join the militant group, which has seen a recent influx of foreign fighters bolster its presence in Afghanistan. Soon afterward, Shah and other Islamic State fighters stormed his fiancée's house and kidnapped her at gunpoint. They later married in a ceremony at a mosque.
"I'm really not happy with what my son did," said Jamaluddin, Shah's father, who fled his home in the district of Darzab to escape the Islamic State and now lives in a single, unbaked-brick room in Sheberghan, the provincial capital. "I have never heard from him since — he's not my son anymore."
The episode shows how Islamic State is replenishing its ranks in Afghanistan as fighters from a range of nations regroup after leaving battlefields in Syria and Iraq. Besides helping Afghan men marry in exchange for their loyalty, the group is terrorizing locals by closing schools, beheading enemies and kidnapping young women and girls to serve as sex slaves.
The influx of foreign Islamic State fighters complicates U.S. President Donald Trump's efforts to end the 17-year conflict that has cost the U.S an estimated $714 billion. Trump last year said 16,000 U.S. troops would remain in Afghanistan indefinitely to deny terrorists a haven and support President Ashraf Ghani's attempts to negotiate peace with the Taliban, a home-grown group that controls and contests nearly half of the country.
While U.S. officials say the Islamic State has suffered losses over the past few months — including Qari Hikmatullah, its leader in northern Afghanistan — the group still has the capacity to carry out brutal attacks. Islamic State claimed responsibility for back-to-back bombings in the capital Kabul on Monday that killed 29 people — including nine journalists — in the deadliest strike on Afghanistan's media since 2001.
The Islamic State's recent growth in Jowzjan is partly due to U.S. efforts to target the group's stronghold in Nangarhar, an eastern province bordering Pakistan, according to a State Department official who asked not to be identified discussing confidential information. Still, the official said the U.S. is focused on countering the group's recruiting efforts, particularly among poor villagers.
As many as 600 Islamic State militants — including 150 foreigners from Sudan to China to France — are fighting coalition and Afghan forces and training new recruits in Jowzjan, said police chief Faqir Mohammad Jowzjani. They operate in deep tunnels to avoid air strikes and live in hidden rock homes in the mountains of Darzab district, he said.
The bulk of them arrived via Pakistan in recent months, adding to 3,000 Islamic State fighters already based in Afghanistan, Jowzjani said. Most came after the group released a propaganda video in March telling soldiers in Syria and Iraq — and sympathizers elsewhere — to migrate to Afghanistan and Pakistan.
"If Daesh remains here for the long term, it's possible it could build a new caliphate," Jowzjani said in an interview at his office in Sheberghan, using the Arabic name for Islamic State. "They are boosted by the arrival of the foreigners, which suggest Daesh here has a direct link with bosses in Syria and Iraq."
Islamic State fighters, which first gained a foothold in Nangarhar in 2015, spread out to other districts in Afghanistan after the U.S. dropped its biggest non-nuclear bomb on their caves a year ago. The group controls or contests several districts in eastern and southern Afghanistan, in addition to two districts in Jowzjan — where the Taliban has about twice as many men.
Local officials can't do much to stem the rise of militant groups. Afghanistan's military suffered a "sharp decline" in numbers last year, losing about 10 percent of its troops, according to a report released Monday by the Office of the Special Inspector General for Afghanistan Reconstruction.
"The government does not have sufficient military personnel to stamp them out," Lotfullah Azizi, governor of Jowzjan province, said in an interview at his office. "If they weren't beaten, for sure, it will be a very serious danger which can threaten the survival of the whole province and the northern provinces."
'Everyone's Frightened'
The Islamic State has built training camps in Darzab and is recruiting unemployed locals, mostly men under 20. Some join for survival, some are lured by the group's ideals and others are hired guns who run extortion, smuggling or kidnapping rackets. Foreigners serve as trainers and advisers, Jowzjani said.
In Darzab, Islamic State shut down and burnt around 40 schools, depriving around 30,000 students from education. Islamist fighters have gone from house to house in insisting families reveal how many daughters they have. Four daughters? Four flags must be flown.
About 15 percent of the district's 70,000 families have fled to neighboring provinces and the outskirts of Sheberghan city about 100 kilometers (62 miles) away. The Uzbek-dominated outpost of about 170,000 people near the Turkmenistan border is an important trading post where locals import vehicles, medicine and food.
"Everyone is frightened here" said Naeem Jamal, 32, a shopkeeper in the city. "Daesh is more aggressive than the Taliban and has no pity for anyone."
Mubarak Shah fled to Sheberghan five months ago after a group of Islamic State fighters wearing black turbans broke into his house after midnight and kidnapped his two daughters, ages 16 and 18. The 48-year-old shopkeeper couldn't find them despite enlisting the help of tribal elders and mullahs, and now assumes they were sold as sex slaves.
"I felt so guilty because I was helpless to save my lovely kids," he said, crying. "They have kidnapped lots of young girls even aged 12 to serve them sexually. I don't know what awful situation my two little kids are going through now."
http://nationalpost.com/news/world/how-the-islamic-state-is-gaining-turf-in-afghanistan-by-kidnapping-sex-slaves
--------
'Salafism Ignorant Of Spiritual Side of Islam': Prominent Sunni Leader
MAY 04, 2018
Prominent Sunni leader and general secretary of Jamia Markaz Kanthapuram A.P. Aboobacker Musliyar has said that the so-called reforms that started based on 'imprudent thoughts' of Salafis caused Muslims to lead miserable lives, both socially and religiously.
He was delivering the keynote address at the grand scholars meet and the 55th anniversary of his teaching of the Hadith book Bukhari here on Thursday.
He said that Mujahid establishment and Jamaat-e-Islami came into existence in Kerala in the 20th century influenced by Salafi thoughts that was completely ignorant of the spiritual aspects of Islam.
Large gathering
Five thousand Saqafi scholars from different districts of the State participated in the conference. Sayyid Ali Bafakhi Thangal, president of the Markaz, presided over the function.
E. Sulaiman Musliyar, chairman of Samastha Kerala Jamiyyathul Ulama, inaugurated the conference.
http://www.thehindu.com/todays-paper/tp-national/tp-kerala/salafism-ignorant-of-spiritual-side-of-islam/article23766049.ece
--------
Extremist ideologies must be countered, says Muslim World League chief
May 05, 2018
JEDDAH: Terrorists, extremists and those with political agendas should not be allowed to exploit religion and to distort religious texts to serve their own narrow self-interests.
So said the secretary-general of the Muslim World League (MWL), Mohammed bin Abdul Karim Al-Issa, in a speech at a gala organized by the Washington Institute for Near East Studies in Washington on Thursday.
Al-Issa joined Robert Satloff, the executive director of the Washington Institute, on a panel where he was questioned about the best way to counter violent extremism.
Asked about whether he agrees with the notion of a "moderate Islam", Al-Issa said that it is important to acknowledge that there are extremist Muslims who have distorted the moderate and tolerant essence of true Islam.
He added that all that extremist ideologies must be countered, including Islamophobia. Daesh is the biggest beneficiary of Islamophobia because it allows it to recruit more followers, he added.
He also said that Islam unequivocally forbids the targeting of civilians "anywhere on earth."
http://www.arabnews.com/node/1296796/saudi-arabia
--------
Islamophobia prompts Muslims to engage in US democracy: report
by Dalia Hatuqa
May 5, 2018
Washington, DC - American Muslims reported a higher number of incidents of discrimination this past year than any other religious group, but growing Islamophobia has pushed them to become more politically engaged, according to Muslim leaders, pollsters and activists.
The third annual poll published this week by the Institute for Social Policy and Understanding (ISPU), a think-tank based in Washington, DC, and Michigan, found that hate crimes against Muslims increased to an unprecedented level during Donald Trump's presidential campaign and following his election in late 2016.
Measuring the level of anti-Muslim sentiment in the US through its first-ever national Islamophobia Index, the survey, titled Pride and Prejudice, showed that while Muslims only comprise one percent of the population, their community occupies an outsized role in the American popular psyche.
The poll of approximately 2,500 Americans from different faiths debunked some of the most incendiary and widely believed tropes about American Muslims, such as their responsibility for most "terrorist" attacks in the US - the majority of which are carried out by white supremacists.
One of the ways of pushing back against Islamophobia, US Muslims have found, is becoming more politically active and engage in electoral politics to change what they see as a biased shift in their country.
"The bright side of all of this is that over the past several years Muslims have climbed steadily in the percentage that report being registered to vote," said Dalia Mogahed, ISPU's director of research and former adviser on Muslim affairs during the Barack Obama administration.
"While things have gotten a lot harder, the response in many cases is greater engagement, not isolation ... Muslims are less satisfied with the direction of the country but they are more politically engaged."
The poll found that almost 75 percent of Muslims said they were registered to vote, an increase of seven percentage points over last year's numbers. That reflects a steady increase, as the last tally itself was eight percentage points higher than the 2016 mark, the report said.
More than 90 American Muslims, nearly all of them Democrats, are running for public office across the country this year, an unprecedented number that marks an exceptional rise for a diverse group that typically has been underrepresented in American politics.
"We are experiencing - for the first time - the level of discrimination that we would talk about for a decade as a community," Hamza Khan, a Democratic candidate for state delegate in Maryland and director of the Pluralism Project, a hybrid Political Action Committee (PAC) established in 2017 to support Muslim and other progressive candidates.
A hybrid PAC is part traditional political action committee and part super PAC - a group that can accept unlimited political donations.
"Now that we are physically experiencing the after-effects of not participating in democracy, people are realising that the only way to protect themselves is to be a part of democracy," Khan said.
The Pluralism Project is supporting various candidates across the US, including Rashida Tlaib, a Michigan Democrat, who in 2008 became the first Muslim woman to be elected as state representative.
Now, she is coming for the seat of Michigan Congressman John Conyers Jr, who, following sexual harassment allegations, retired in 2017 after serving for more than 50 years.
If elected, Tlaib would be the first Muslim woman in Congress. But it will be a steep battle since she is running against about a dozen other contenders, including the former congressman's son and nephew.
Other Muslim candidates participating in various elections across the country - for posts at city councils, gubernatorial seats and everything in between - include former Obama administration officials and longtime political activists, but also a diverse array of doctors, lawyers and business people.
But the struggles of running while Muslim are evident in the smear campaigns, outright hostility and even death threats that some candidates are subjected to. A case in point is the gubernatorial race in Michigan where physician Abdul El-Sayed has proudly displayed his religion in campaign ads.
Last week, El-Sayed was the subject of a smear campaign by a Republican contender who claimed he had ties to the Muslim Brotherhood and accused him of plotting to engage in "civilisation jihad".
Regina Mustafa, a Democrat from Rochester, Minnesota, withdrew from a congressional race in October after she received death threats and hate mail. Zainab Baloch, who ran for a seat at the city council of Raleigh, North Carolina, had a swastika, an ethnic slur and "Trump" sprayed on a campaign sign of hers.
There has never been a Muslim governor or senator in the country's history, but there are two Muslims currently serving in Congress: Keith Ellison of Minnesota and Andre Carson of Indiana, both Democrats.
Change could still come about with Tlaib and three other candidates - Nadia Hashimi, 40, of Maryland; Sameena Mustafa, 47, of Illinois; and Fayrouz Saad, 34, of Michigan - running for the House, while Deedra Abboud, 46, of Arizona, or Jesse Sbaih, 42, of Nevada, could be the first Muslim senator.
Media depictions
Often accused of having an innate propensity for violence, Muslims are more likely to reject violence than the general public, the ISPU survey found.
It also showed that Muslim Americans are, in fact, devoted citizens: despite feeling stigmatised, most identify strongly with America and express pride and happiness in their faith identity.
These stereotypes, the report said, may have been fed by the US media's depiction of Muslims as more prone to violence. "Someone perceived to be Muslim and accused of a terror plot will receive seven and half times the media coverage as someone not perceived to be Muslim," the report said.
It also cited a 2017 Georgia State University study, which took into account target type, fatalities and whether or not the perpetrator was arrested, and discovered that attacks by Muslims received 357 percent "more coverage than other attacks".
The report detailed portrayals of those representing Islam in films and television as overwhelmingly being that of fighters, while protagonists representing other faith groups were shown as religious leaders.
However, animus towards Muslims in the US is not explained solely by mainstream media or Hollywood's skewed representation, observers say, but that it is also elected officials and legislation that have asserted Islam as intrinsically tied to "terrorism". "In terms of the dangers of today, it's not just President Trump - he sets the message," said John Esposito, professor of religion, international affairs and Islamic studies at Georgetown University.
Trump has narrowed the people with whom he interacts, noted Esposito, who also directs Georgetown's Bridge Initiative, a multiyear research project on Islamophobia that collaborated with the ISPU on the study.
"Look at the sea of people [around Trump]: the first national security adviser, [Michael] Flynn, the current adviser, [John] Bolton, [Mike] Pompeo … Jeff Sessions [and others]," Esposito said, referring to some of the president's past and more recent appointees, who have been accused of bigotry and espousing anti-Muslim sentiment.
Flynn once called Islam a "vicious cancer"; Bolton had chaired an anti-Muslim think-tank; Pompeo, who was confirmed as secretary of state last week, received the highest honour by ACT for America, a "counter-jihad" group presided over by Brigitte Gabriel, while Sessions slammed Islam as a "toxic ideology".
But these anti-Muslim views permeating in Washington, the ISPU study found, are backfiring, pushing more Muslims into public life. In states like Maryland, where Khan is running, more Muslims are becoming engaged, with partial thanks to the Trump administration.
"We're seeing Muslims taking a more active role in politics this year, particularly in Maryland - which I think has the largest number of Muslims running right now," Khan said.
"The Trump administration has just done a fantastic job at galvanising everyday Americans to care about democracy mostly because they are horrified of what happens when you don't pay attention."
https://www.aljazeera.com/news/2018/05/islamophobia-prompts-muslims-engage-democracy-report-180504053910672.html
--------
Pakistan
Strong Pakistan-Turkey ties guarantee of peace in region: Mamnoon
MAY 5, 2018
ISLAMABAD: President Mamnoon Hussain Friday said close and fraternal relations between Pakistan and Turkey are the guarantee of stability and prosperity in the region.
Talking to Chief of the General Staff of Turkish Armed Forces General Hulusi AKAR who called on him at the Aiwan-e-Sadr, the president pointed to the deep brotherly relations between Pakistan and Turkey and said Turkey was playing a very positive role towards the resolution of different international issues. He said Turkey has dealt with the Middle East crisis and especially the issue of refugees in a very positive manner.
The president said Turkey has always supported Pakistan's stance on the issue of Kashmir and "we are grateful to our Turkish brothers for it." He said Pakistan unconditionally supports Turkey's stance on the issue of North Cyprus and underscored that Pakistan strongly condemns terrorism in all its forms and manifestations.
He also praised the leadership of Turkish President Recep Tayyip Erdogan and said that he was a brave leader of the Islamic World who always takes a just and fair stand for the resolution of challenges face by the Muslim Ummah.
The president also expressed his pleasure on close cooperation between the two countries in different fields including defence which would further grow in the coming days. He also conveyed his best wishes to Turkish President Recep Tayyip Erdogan.
Chief of the General Staff Turkish Armed Forces General Hulusi AKAR thanked the president and said that Pakistan has always supported Turkey in difficult time for which Turkish nation is grateful to the people of Pakistan.
https://dailytimes.com.pk/236232/strong-pakistan-turkey-ties-guarantee-of-peace-in-region-mamnoon/
--------
Teachers, scholars protest renaming of QAU physics dept
Kashif Abbasi
May 05, 2018
ISLAMABAD: Former and current teachers at the Quaid-i-Azam University (QAU) on Friday staged a protest against the National Assembly's resolution for changing the name of the physics department at the university.
Noted scholars, including Pervez Hoodbhoy, A.H. Nayyar, Sarwar Bari and Dr Sajid Awan, protested against the resolution which was passed on Friday calling for naming the physics department after Muslim scientist Abu Al-Fath Abd-Al Rahman Mansour-al-Khazini.
The resolution, which was presented by MNA retired Capt Mohammad Safdar, calls for changing the name of the physics department and not of the Dr Abdus Salam Physics Centre, which are two separate entities.
Mr Safdar has been demanding over the last year for removing the name of Dr Abdus Salam from the centre, which has led to confusion among people who think Friday's resolution was meant to change the name of the physics centre.
Speaking on the occasion, Mr Nayyar said Dr Salam is the pride of Pakistan and that his work and contributions to the field of physics uphold Pakistan's name across the globe.
Prof Hoodbhoy also criticised the government for its move and said Dr Salam is respected across the world and that there is also a centre named after him in Italy.
"Those trying to erase Dr Salam's name will themselves be forgotten but [Dr Salam's] name will be remembered by history," he said.
"This [resolution] is political expediency and was taken to appease the religious vote bank. We condemn such acts of the government as Dr Salam is the pride of the country," Mr Bari said.
The protesters demanded that the government take back the resolution.
The resolution was signed by representatives of various parties and read out by Capt Mohammad Safdar, who is the son-in-law of Nawaz Sharif.
In 2016, the then prime minister, Nawaz Sharif, had approved renaming of the National Centre for Physics at Quaid-i-Azam University after physicist Dr Abdus Salam.
Full report at:
https://www.dawn.com/news/1405652/teachers-scholars-protest-renaming-of-qau-physics-dept
--------
Enemies of Pakistan sponsoring terrorism to sabotage CPEC: Ahsan
May 05, 2018
Minister for Interior Ahsan Iqbal has said enemies of Pakistan are sponsoring terrorism activities to create unrest and sabotage China-Pakistan Economic Corridor (CPEC) project, reported Radio Pakistan.
Talking to a private news channel, he said, since banned outfits are not organized here, foreign funded targeted activities against Hazara community in Quetta is conspiracy to create chaos.
He said such activities are planned across the border. He said Pakistan Muslim League Nawaz (PML-N) government took security of the country as a challenge in 2013 and achieved success by improving overall situation of law and order throughout the country. https://nation.com.pk/05-May-2018/enemies-of-pakistan-sponsoring-terrorism-to-sabotage-cpec-ahsan
--------
766th annual Urs celebrations of Lal Shahbaz Qalandar to start on Saturday
May 5, 2018
HYDERABAD: The 766th three-day annual Urs celebrations of Hazrat Usman Marvandi Lal Shah Qalandar are going to start from May 05 (Saturday) at Sehwan Town district Jamshoro.
The district administration Jamshoro has claimed the finalization of all arrangements to facilitate tens of thousands of devotees including men, women and children who started arriving Sehwan town from all over the country.
The well to do devotees hiring the houses from local residents on rent while the others who brought tents with them have started setting up the tents at the open places in the town.
Similarly, the makeshift bazaars having stalls of readymade garments, digital and electronic appliances, artificial jewellery, "Chaddars", flowers wreaths and garlands and sweets are also under preparations along with roadsides leading towards the mausoleum of Hazrat Lal Shahbaz Qalandar. The restaurants and tea shops have also been decorated with colourful buntings to attract and welcome the visitors.
The Mela Organizing Committee, headed by the Deputy Commissioner Jamshoro has made arrangements to facilitate the devotees by establishing cold drinking water camps, medical camps.
Various activities including traditional Sindhi wrestling "Malakhra", Horse and Cattle Show, Agro-Industrial Exhibition and musical concerts are the parts of three-day Urs celebrations and will be organised by Mela Organizing Committee in collaboration with the concerned provincial government departments.
Besides, Literary (Adabi) Conference, "Sugharan-Ji-Katchery" and Shahbaz Award Ceremony will also be organised by the Mela Organizing Committee.
According to district administration Jamshoro, strict security arrangements have been made with installation of CCTV cameras and walk through gates in order to provide security to devotees during the Urs celebrations.
Full report at:
https://www.pakistantoday.com.pk/2018/05/05/766th-annual-urs-celebrations-of-lal-shahbaz-qalandar-to-start-on-saturday/
--------
Bilawal assures support for Hazaras, condemns Quetta killings
May 5, 2018
QUETTA: Pakistan People's Party (PPP) Chairman Bilawal Bhutto Zardari said on Friday that his party's politics was based on honouring martyrs, assuring the marginalised Hazara community that their martyrs will never be forgotten.
Addressing a party rally in Quetta, he said, "[PPP] cannot forget the blood of martyrs. People of Balochistan you're martyred will not be forgotten. We can't forget the deaths of our followers during Zia's regime. We can't forget the Karsaz martyrs. We will not forget how my mother was killed in Pindi and FATA."
Recalling the martyrdom of his grandfather Zulfiqar Ali Bhutto, Bilawal said 'Bhuttos' have been killed in every decade.
He said that his party will continue to raise its voice until the complete implementation of National Action Plan, adding that Pakistan would have to bring an end to the militancy.
The PPP supremo held meetings with the Hazara community members after arriving in the provincial capital on Friday. He said thousands of innocent people were slaughtered in the country, but no one pays heed until hunger strikes are staged.
While criticising the political rivals, Bilawal said that Imran Khan and Nawaz Sharif's basic priority is to get power.
"Who would talk about the missing people? Who would talk about the lynched bodies? Politicians don't care about anything other than power."
The PPP always takes everyone forward with it, said Bilawal, lamenting that they don't get due share of the National Finance Commission Award.
"They keep us underprivileged, then come here to ridicule our condition," said Bilawal.
The PPP chief said that efforts to turn central Punjab as the hub of country's politics in the wake of coming elections would be foiled. "Efforts are being made to make GT Road a centre of political activities," he added.
Balochistan remained top of the PPP government's agenda when the party was in power, said Bilawal, adding that the ruling PML-N, on the other hand, had done nothing for the people of the province.
Full report at:
https://www.pakistantoday.com.pk/2018/05/04/bilawal-assures-support-for-hazaras-condemns-quetta-killings/
--------
Quran education up to matric is compulsory now
May 05, 2018
LAHORE - The Punjab Assembly on Friday unanimously passed two bills including the one relating to compulsory education of Holy Quran up to matriculation.
The House witnessed complete chaos following refusal of Law Minister Rana Sannah to tender apology on indecent remarks against female workers of PTI participating in Minar-e-Pakistan rally.
The proceedings started one hour and 15 minutes beyond the scheduled time with Speaker Rana Muhammad Iqbal in the chair.
The House unanimously passed private bill presented by JI's Dr Waseem Akhtar- The Punjab Compulsory Teaching of the Holy Quran Bill 2017. The legislation has made teaching of the Holy Quran part of curriculum from Class 1 to matriculation. The House also passed The Punjab Sound Systems (Regulation) (Amendment) Bill 2018 that allow use of four loudspeakers at mosques only for call for prayers, sermon in Arabic during Juma and Eid prayers. These speakers can also be used for reciting Darood Sharif and announcement for missing children or deaths. Hate speeches will not be allowed.
On a point of order, PTI's Dr Nausheen Hamid drew attention of the House towards indecent remarks of law minister against female political workers. She said that it was decided in the House two days back that explanation would be sought from the law minister for objectionable remarks and he would be asked to tender apology.
Rana Sanaullah said that the Opposition was making hue and cry on one word out of 20 minutes media talk. He said that the talk was outside the assembly and not on floor of the House. He said that he has already taken back words and there was no issue of saying sorry. He said that he would not even utter letter s of sorry. He said that insistence of opposition on apology would take the issue far away.
Opposition leader Mian Mehmoodur Rasheed said that apology after taking back words would not lower the stature of law minister. He said that thumping desks from treasury on speech of Rana Sanaullah was not a good tradition.
Treasury legislator Rana Muhammad Arshad said that Gulalai and Tyran were also daughters of someone. Treasury legislators started chanting slogans 'Tyran ko papa do, pirini chor and chor chor'.
The opposition started raising slogans of shame shame. Mian Mehmoodur Rasheed staged a walkout against attitude of ministers and the treasury benches. Chaudhry Sher Ali and Malik Nadeem Kamran convinced the opposition leader to come back and become a part of the proceedings.
The chair pended questions relating to Higher Education Department due to absence of the Secretary from officials gallery. Questions relating to Agriculture were also pended due to absence of minister and parliamentary secretary.
Full report at:
https://nation.com.pk/05-May-2018/quran-education-up-to-matric-is-compulsory-now
--------
South Asia
Trump Assures Bangladesh of US Support Amid Rohingya Crisis
May 05, 2018
Dhaka. United States President Donald Trump has assured Bangladesh of US support in dealing with the Myanmar Rohingya refugee crisis, a Bangladeshi official said on Friday (04/05).
A letter from Trump was handed to Bangladeshi Prime Minister Sheikh Hasina at a meeting with US Ambassador Marcia Bernicat in Dhaka on Thursday, said Ihsanul Karim, the prime minister's press secretary, and a US Embassy official.
"The United States will continue to pressure Myanmar to create necessary conditions for the safe and voluntary return of the Rohingya people to their homeland," Trump said in the letter, according to Karim.
Last month, Hasina said more international pressure was needed on Myanmar to take back Rohingya refugees.
UN officials say some 700,000 mostly Muslim Rohingya have fled into Bangladesh from Myanmar's Rakhine State to escape a military crackdown since August, amid reports of murder, rape and arson by Myanmar troops and Buddhist vigilantes in actions which the United Nations has likened to "ethnic cleansing."
Myanmar has denied nearly all allegations, saying it has been waging a legitimate counterinsurgency operation.
In the letter, Trump also said those in Myanmar responsible for instigating the crisis must be held accountable, Karim said.
He said Hasina reiterated her call for the international community to continue to pressure the Myanmar government to repatriate its people from Bangladesh.
http://jakartaglobe.id/international/trump-assures-bangladesh-us-support-amid-rohingya-crisis/
--------
Taliban overrun Afghan district headquarters
May 05, 2018
FAIZABAD - Taliban militants after fierce fighting have overrun the district headquarters of Kohistan district in the northern Badakhshan province, a local official said Friday.
"Following a massive offensive, the Taliban rebels captured the headquarters of Kohistan district on Thursday evening," the official told Xinhua but refused to be identified saying authorised officials would talk to media.
Meantime, a security personnel Ahmad Jawed has confirmed the presence of Taliban militants in the headquarters of Kohistan district but asserted that the security forces would soon launch counter-offensive to "evict militants" from the area.
Confirming the incident, Sanaullah Ruhani the spokesman for police in provincial capital Faizabad said that "fighting has been continuing close to the district headquarters" to evict the insurgents. Neither Taliban outfit nor senior security officials have made comment. Taliban militants have already control over Yamgan and Wardoj districts in Badakhshan province.
INTERPRETERS TO REMAIN IN UK
AFP adds: Four hundred Afghan interpreters who served British armed forces in 13 years of combat operations will be allowed to remain in Britain free of charge, government ministers said in London on Friday.
Home Secretary Sajid Javid made the announcement in one of his first moves in the post - after a scandal over threatened deportations of Caribbean immigrants forced his predecessor Amber Rudd to step down.
"The local Afghan interpreters worked in dangerous and challenging situations, regularly putting their lives at risk," he said in a statement.
"We have always been clear that they will be able to stay in the UK with their families and today I have announced that they will be able to do this for free."
After being appointed on Monday, Javid had promised a "fair and humane" immigration system.
Previously Afghan interpreters - who performed their services sometimes at risk to themselves and their families - faced a fee of £2,398 ($3,248) to secure permanent settlement.
More than 150 translators who served in Helmand province - which saw some of the fiercest combat in Afghanistan from 2001 to 2014 - wrote to ministers saying they had been "left in limbo" by the "shameful and indefensible policy", according to British media. In total, the interior ministry says 400 interpreters are in Britain after being made redundant when the "military drawdown" of combat forces in Afghanistan started at the end of 2012. They were offered relocation as they "faced particular danger in their role", the ministry said.
Now those interpreters who have been in Britain for five years, as well as their families, will have the costs waived.
Full report at:
https://nation.com.pk/05-May-2018/taliban-overrun-afghan-district-headquarters
--------
Civilians kidnapped by ISIS militants rescued in East of Afghanistan
May 05 2018
At least ten civilians who were kidnapped by the militants affiliated with the ISIS terrorist group have been rescued in eastern Nangarhar province of Afghanistan.
The provincial government media office in a statement said the civilians belonged to Chaparhar district of Nangarhar province and were abducted six days ago.
The statement further added that the ISIS militants had abducted the civilians from Cheni village six days and had shifted them to Haska Mina district.
According to the provincial government, all ten abducted civilians have been rescued safely and have returned to their homes.
At least two of the hostages were released on the same day they were kidnapped while three others were rescued on Wednesday, the statement added.
The provincial government also added that five others were rescued on Thursday.
The local officials are saying that the ISIS militants are attempting to spark fear among the local residents by kidnapping ordinary civilians.
Full report at:
https://www.khaama.com/civilians-kidnapped-by-isis-militants-rescued-in-east-of-afghanistan-05071/
--------
Jamiat Islami declares final stance regarding e-NIC roll-out by Ghani
May 04 2018
The Jamiat Islami party led by Salahuddin Rabbani and Ata Mohammad Noor declared its final stance regarding the roll-out of the electronic National Identity Cards (e-NIC) by President Mohammad Ashraf Ghani.
The party says the roll out of the electronic ID cards by the Presidential Palace is not appropriate due to the pending controversies in its contents.
According to a statement released by Jamiat Islami, the country is on the verge of holding the parliamentary and district councils elections and needs security and unity more than anything else.
The statement further adds that the roll out of the electronic ID cards with the pending controversies will distract people from voter registration and will harm the elections process.
The party believes that there is no need to specify the nationality of identity card holders since the title of the identity card "Identity Card of the Islamic Republic of Afghanistan" is enough to specify the nationality of the ID holder and has been approved and passed in 1393 law.
Jamiat Islami also claims that the majority of the lawmakers in the Lower House of the Parliament emphasize that the contents of the electronic ID cards are illegal and oppose with its roll out.
Full report at:
https://www.khaama.com/jamiat-islami-declares-final-stance-regarding-e-nic-roll-out-by-ghani-05069/
--------
US forces kill five ISIS militants in Nangarhar province
May 04 2018
At least five militants affiliated with the Islamic State of Iraq and Syria (ISIS) terrorist group were killed during the airstrikes of the US forces in eastern Nangarhar province of Afghanistan.
The local officials are saying that the militants were killed during the airstrikes conducted over the past 24 hours in this province.
The officials further add that some heavy and light weapons belonging to the terror group have also been destroyed during the airstrikes.
The provincial government media office in a statement confirmed Thursday that the US forces carried out airstrikes using unmanned aerial vehicles in Haska Mina district.
The source further added that five ISIS militants were killed and some weapons, including heavy and light weapons, were destroyed during the airstrikes.
The anti-government armed militant groups including ISIS militants have not commented regarding the report so far.
Full report at:
https://www.khaama.com/us-forces-kill-five-isis-militants-in-nangarhar-province-05068/
--------
Taliban seize Kohistan district in northern Afghanistan
May 4, 2018
Taliban have seized a district in a remote area of northern Afghanistan following several days of fierce fighting in the wake of the group's annual spring offensive that began last month.
Local officials said on Friday that it was Kohistan district, located north of Fayzabad, the capital of Badakhshan province.
Sanaullah Rohani, provincial police spokesman, said the Thursday night seizure came after security forces failed to receive reinforcements and pulled out of the district police headquarters.
A number of security posts in Teshkan district, to the south of Fayzabad, were also abandoned to the militants.
Meanwhile, Zabihullah Mujahid, the Taliban spokesman, said at least 15 members of Afghan security forces had been killed and 14 wounded with three pickup trucks and a large number of weapons seized. Two Taliban militants were also killed.
Taliban have been making inroads in Badakhshan and the seizure of Kohistan brings to three the number of districts the militants control in the province.
Fierce fighting across Afghanistan has intensified in recent weeks with the return of warmer weather, putting government forces under pressure in several areas, including the capital Kabul.
On May 1, two back-to-back bomb blasts hit near government buildings in Kabul during the morning rush hour, leaving at least 25 people dead.
Afghanistan is preparing to hold long-delayed parliamentary and district council elections due in October.
Voter registration has been underway across Afghanistan but many people have been reluctant to sign up for fear of attacks on voter centers by Taliban, which is opposed to the elections.
Taliban are active in two thirds of the country and fully control four percent of it. The Daesh Takfiri terrorist group has also recently established a foothold in the eastern and northern parts of Afghanistan.
The latest report from the Special Inspector General for Afghanistan, a US congressional watchdog, shows that in terms of districts, the Afghan government controls or influences 56.3 percent of the country, the second lowest level since at least 2015.
Full report at:
http://www.presstv.com/Detail/2018/05/04/560618/Taliban-northern-Afghanistan
--------
India
Tomb to temple in South Delhi: Govt starts probe, says zero tolerance
by Somya Lakhani
May 5, 2018
Ordering an inquiry into the damage caused to the 15th century tomb in Safdarjung's Humayunpur, Deputy Chief Minister Manish Sisodia in a letter to the Delhi government's Art, Culture and Language (ACL) Department said, "the reported incident should be handled with zero tolerance by the department as it not only violates heritage related laws but is also an attempt to disturb peace and harmony in the area".
Sisodia took cognizance of a report in The Indian Express on Friday about how Gumti, the small domed Tughlaq-era tomb, which is a state-notified heritage structure, had been turned into a temple, with idols placed inside, in March.
The Delhi Chapter of Indian National Trust for Art and Cultural Heritage (INTACH) was supposed to restore the monument last year in collaboration with the Department of Archaeology. Vikas Maloo, Head of Office (Department of Archaeology) said, "When INTACH and our department went to the site in June last year, there was trouble by the residents, so we approached police…they asked us to wait. When we approached the monument again in March, we were told that due to sealing drive in Delhi, the police force could not be deployed here. We also wrote a letter to DCP (South) regarding this."
DCP (South) Romil Baaniya said, "The department concerned wrote a letter which requested us to provide police protection as and when required to officials of the department and INTACH who are undertaking conservation work of the monument. But they never approached us when exactly they needed assistance. So far, we have not got any information on the future steps but whenever it comes, we will provide due assistance."
The Archaeology Department, which falls under the ACL, has submitted a report to them, said Maloo. In his letter, Sisodia said, "It is the duty of the State Archaeology department to ensure the protection of heritage monuments listed under them and take strict action in case of a lapse." He has directed Manisha Saxena, secretary of ACL department, to submit a detailed report by Saturday.
A day after The Indian Express visited the tomb, which has been painted white and saffron, the two benches that bear the name of the area's BJP Councillor Radhika Abrol Phogat, had been removed. A fibre glass has been placed at the entrance of the temple. "In the morning, some people came and removed the chairs and covered the entrance of the temple," said Anil (52), a resident of the area.
http://indianexpress.com/article/cities/delhi/tomb-to-temple-in-south-delhi-manish-sisodia-gumti-intach-arvind-kejriwal-5163973/
--------
An Eerie Calm Grips Gurgaon After Men Disrupt Friday Namaaz
May 5, 2018
Gurgaon: Amid the usual hustle bustle of the millennium city, Irshad takes a break from his job and arrives at a nearby ground. It's yet another Friday, but Irshad is hesitant as he spots policemen in the vicinity.
It all began on April 20 when a group of men gathered at the ground to offer Friday prayers but were disrupted by men shouting "Jai Shri Ram", who asked the namaazis to dismiss. The video went viral and a week later, on April 26, six men were arrested for violence.
This Friday, there is an unusual calm in the area, which has given rise to Irshad's hesitation as he prepares for juma.
Not a single man can be found on that plot in Wazirabad village near the high rise Ardee City, where Irshad usually offers namaaz.
In the wake of the April incident, policemen have been deployed in the area. This is the second time that they had to offer namaaz with nearly six police officers guarding the area. The first time they saw the police team on the ground was on April 27, a day after the arrests.
Irshad and the others, who have arrived at another nearby plot to namaaz, know that the policemen have come for protection but can't ignore their presence.
"It's odd. We have been peacefully offering our prayers for more than a decade now and have never had issues. Now also we have had no incidents of violence but with cops surrounding us is weird," Irshad says.
This plot of land has close to 200 people coming in for their namaaz every Friday. Since last week, however, Irshad and the others said that the number had increased.
"We think those who offered their prayers on the other plot (where the violence took place) have moved here," says the imam who had conducted the namaaz.
Another man says that he was asked by someone to not enter that plot. "I was merely crossing that plot to get here but someone on a bicycle told me not to go there. I don't know who he was," the man says.
The men assembled on this plot near sector 57 said that the villagers in the area had always helped them with water facility for their namaaz.
"The owner of this plot is also kind and has told us that we are free to conduct our prayers," the imam adds.
There is a mosque nearby but it is always full. The mosque conducts the Friday prayer in two batches yet is always full, the imam further says, adding that hence many Muslims are forced to offer prayers outside.
As more men pour into the plot to offer their namaaz, policemen, including lady officers, start moving outside the plot of land to give the men more space on the plot. One of the top officers says that everyone in the department knew who was behind such attacks on Muslims.
"These people from right wing organizations like VHP, Bajrang Dal and RSS keep saying why Muslims are offering prayers on public land. That is their problem. Kehte hai woh apne ghar mai pooja karte hai, toh Musalmaan log kyu nahi kar sakte (they ask why Muslims can't offer their prayers inside their houses like most Hindus do)," the official says, on condition of anonymity.
Irshad, however, has a different take on things. "Islam has survived even when it wasn't practiced so much. People used to offer their namaaz in secrecy. It will continue," he says. Another man joined in. "But let's face it, even if we want to build a mosque, it's a huge task. We can't build a mosque just like one builds a temple," the man says.
Full report at:
https://www.news18.com/news/india/an-eerie-calm-grips-gurgaon-after-men-disrupt-friday-namaaz-1738845.html
--------
Philippines-based Islamic State recruiter was in touch with Indians reveals NIA probe
May 4, 2018
Investigations by India's premier anti-terror probe agency, the National Investigation Agency (NIA), has revealed that many Indians were in alleged contact with an Islamic State recruiter and motivator based in Philippines. The agency is believed to have interacted with the recruiter to go into details about the Indians involved.
An Inspector General-led team of NIA visited Manila between April 24 and April 28 to question Karen Aisha Al Muslimah alias Karen Aisha Hamidon, identified as a recruiter and motivator. The agency said in a statement that they have got leads about suspected Indians who were in touch with her and were looking forward to joining the Islamic State.
"The questioning of Karen Aizha Hamidon y Abuan by NIA officials has resulted in confirmation of several facts revealed during the investigation and also provided significant leads about her associates in India, who were active online, to propagate the ideology of the ISIS and also about a few Indians residing abroad who have helped her financially. The leads obtained are being investigated," NIA said in a statement.
It was during the interrogation of Mohammed Naseer, a Tamil Nadu techie, by the agency that Hamindon's name sprang up. Naseer was deported from Sudan in 2015, when he made an attempt to reach Syria to fight for the 'Caliph'. Naseer told the agency that Hamindon influenced him to join the IS.
According to sources, Naseer came in contact with Hamindon through a WhatsApp group, 'Islam Q&A', reportedly run by Hamidon. Also part of this group were Mohammed Sirajuddin, who was arrested on December 10, 2015, a Sharjah resident named Yusha Kashmiri and an Indian named Salman Munabbar.
According to the NIA, Hamindon was running different Facebook pages, WhatsApp groups and Telegram channels for motivating, radicalising and instigating her online associates from different countries including India to fight on behalf of ISIS in conflict zones. She was also in telephonic contact with many other Indian nationals, the agency said in its statement.
The questioning of the aforesaid accused and data retrieved from the digital devices seized from them at the time of their arrest had revealed the name of one Karen Aizha Hamidon y Abuan @ Karen Aisha Al Muslimah @ Karen Aisha Hamidon, a resident of Manila, Philippines, the NIA said, adding that Hamildon was one of the most active ISIS operatives based in Philippines between 2014 and December 2015.
"She was running different Facebook pages, WhatsApp groups and Telegram channels for motivating, radicalizing and instigating her online associates from different countries including India to fight on behalf of ISIS in conflict zones. She was also in telephonic contacts with many other Indian nationals," the NIA statement reads.
The investigation is significant and is a part of the measures India has deployed to check the spread of Islamic State in the country. NIA reached Philippines after making requests under Letters Rogatory, issued by the Special Courts of NIA, and was forwarded through proper channels to the Competent Judicial Authority, Philippines, seeking legal assistance in the investigation.
Full report at:
https://www.financialexpress.com/india-news/national-investigation-agency-india-has-revealed-that-many-indians-were-in-alleged-contact-with-an-islamic-state-recruiter-in-philippines/1155639/
--------
J&K: Terrorists hurl grenade at police station in Pulwama
May 4, 2018
SRINAGAR: terrorists on Friday lobbed a grenade towards a police station in Pulwama district of Jammu and Kashmir, a police official said.
He said some aerial shots were fired by a sentry after the explosion. There was no loss of life and property.
The official said the area has been cordoned off and a manhunt has been launched to nab the attackers.
https://timesofindia.indiatimes.com/india/jk-terrorists-hurl-grenade-at-police-station-in-pulwama/articleshow/64033051.cms
--------
J&K: One killed in Sopore's Baramullah, two bodies recovered from Hajin
by Mir Ehsan
May 5, 2018
An unidentified gunmen on Friday night killed a 35-year-old man and injured his wife at Harwan Bomaii village in Baramulla district's Sopore area. In a statement, the police offical said that the attack was carried out by militants and the cause is yet not known. In the attack Mohammad Ashraf Mir and his wife Saleema were seriously injured. Both were taken to hospital, however Mir succumbed to his injuries and wife Saleema was referred to Srinagar
"The police has taken up investigation. The cause of attack is not known,"said the police.
Meanwhile in Hajin, two more civilians were killed on Friday night and the bodies were recovered early morning on Saturday. The police said that during the encounter militants barged into the houses of Gh Hassan Dar (45 years old) alias Hassan Rassa son of Jabbar Ah Dar and Bashir Ahmad Dar (26 years old) son of Abdul Rehman Dar (A sumo Driver) and abducted them. Both are resided at Gulshan Mohalla ,Shahgund Hajin.
The spokesman said at about 3:30 am Saturday, both of them were shot dead. "The dead bodies were found by the locals near a mosque at Raheem Dar Mohalla ,Shahgund, Hajin. Gh Hassan was the uncle of Bashir Ahmed Preliminary investigation suggest the involvement of outlawed terror outfit LeT in the incident," the spokesman said.
Full report at:
http://indianexpress.com/article/india/jk-one-killed-in-sopores-baramullah-two-bodies-recovered-from-hajin-5164073/
--------
Enquiry ordered into Aligarh Muslim University violence
MAY 04, 2018
The Aligarh District Magistrate (DM) Chandra Bhushan Singh on Friday ordered a magisterial enquiry into the reasons for violence in the Aligarh Muslim University on Thursday. Additional District Magistrate Bacchu Singh has been asked to conduct the enquiry and submit a report in two weeks.
The administration deployed heavy security in and around the campus even as hundreds of AMU students gathered in protest to one side of the locked Bab-e-Syed gate, named after the varsity's founder. They demanded the arrest of members of the Hindu groups , who had allegedly forcibly entered the campus on Thursday to remove the portrait of Mohammad Ali Jinnah in the students union's office.
District Magistrate Chandra Bhushan Singh said that the administration was taking steps to maintain peace. "It came to the administration's notice that some anti-social elements could vitiate communal harmony by spreading fake news, rumours and videos. Hence, internet services have been suspended from 2 p.m. on Friday to 12 noon on Saturday," an order issued by the DM said.
Several companies of the Provincial Armed Constabulary (PAC) and Rapid Action Force (RAF) have been tasked with maintaining law and order.
Tensions simmer
Speakers at the students' protest said their agitation was to press for the filing of a First Information Report (FIR) and the arrest of the Hindu groups' workers that had broken law and order.
Sajjad S., AMUSU's vice president, said, "Jinnah was a founder-member of the University Court and a donor as well. AMUSU gave membership to Jinnah in 1938. Pictures of all the life members of the AMUSU are placed in its office."
Meanwhile, HJM State leaders Umakant and Avinash Rana, and HJMYV's State president Amit Chaudhary reached Aligarh, and held a meeting at the local Rashtriya Swayamsevak Sangh (RSS) office attended by over 150-200 workers.
Sanju Bajaj, HJMYV's State secretary, said, "Our demand is very clear. Either you remove Jinnah's portrait from the AMUSU office or we will remove it. We will also raise this issue at the national level."
Full report at:
http://www.thehindu.com/news/national/enquiry-ordered-into-aligarh-muslim-university-violence/article23776453.ece
--------
Arab World
Report: US Plotting for New Chemical Attack in Syria
May 04, 2018
The US intelligence is planning a provocative measure by using prohibited substances in the Syria, the Arabic-language service of Sputnik news agency quoted an informed source in Syria's intelligence apparatus as saying.
"The operation which will be directed by former senior ISIL terrorist member, Mishan Edris al-Hamash, will be a show of chemical attack against the civilians to go under media spotlight," the source added.
He noted that preparations for the attack have been underway since April 23, and said, "The chemical attack show will be conducted in al-Jufreh region in Eastern Deir Ezzur where the US military base in located."
The source underlined that the residents of the Western flank of the Euphrates River are to be transferred to the region under al-Hamash's command to take part in the scenario.
"Al-Hamash is also going to have his brother named Mohammad Ramazan al-Edris and his family members participate in the false-flag," he added.
Earlier, the so-called White Helmets and other non-government organizations alleged that Syrian government troops had dropped a chlorine bomb on civilians in the city of Douma in Eastern Ghouta. The allegations were used by the United States, France and the United Kingdom as a pretext to deliver a massive airstrike on Syria on April 14.
The Pentagon has admitted that it does not have any solid proof of the attack but had still teamed up with the French and the British and launched over 100 missiles on Syria on the very day a team of OPCW experts was slated to enter Douma.
Damascus, Moscow and Tehran branded the move as aggression against Syria's sovereignty.
Footage presented by the White Helmets has been proven fake by a boy who was filmed and his father, as well as another boy who got food for participating and a doctor at Douma's hospital where the shooting took place.
Russian servicemen have found no trace of any attack at the site, but discovered a militant laboratory equipped for manufacturing chemical weapons. The Russian General Staff had correctly predicted a false flag attack with ensuing aggression against Syria a month before it actually occurred.
In a relevant development in late April, a military diplomatic source said that further provocations with improvised chemical weapons are not excluded in Syria to justify a possible Jabhat al-Nusra-led offensive on government troops in Southern Syria.
Jabhat al-Nusra (Al-Nusra Front) alone and affiliated units of the Free Syrian Army (FSA) have pulled more than 12,000 militants and hundreds of hardware pieces to stage an offensive on government troops' positions. The offensive will follow allegations that government troops violate the ceasefire, According to the source, TASS reported.
"To stage an offensive on government troops' positions, Jabhat al-Nusra alone and affiliated units of the Free Syrian Army (FSA) have pulled more than 12,000 militants and hundreds of hardware pieces, dozens of multiple missile launcher systems they received via corridors controlled by illegal armed groups along the border with Israel and Jordan," the source stated, adding that the offensive would be grounded by militants' statements about alleged ceasefire violations of the Syrian army.
"To magnify the effect, it is not ruled out than more provocations with the alleged use of improvised chemical weapons against civilians will follow," the source stressed.
The ultimate goal of the operation is to establish an autonomous territorial entity with a capital city in Dara'a as is in the case of territories controlled by the Syrian Democratic Forces in the Northeast of Syria, according to the source.
The source noted that the situation in Southern Syria had dramatically deteriorated in the recent weeks and, despite the United States' statements, "key roles" in the Yarmouk valley are played not only by the Free Syrian Army but also by Jabhat al-Nusra and ISIL groups.
"Truck convoys with alleged humanitarian cargoes regularly reach this area across the Jordanian border. But no one knows what kind of cargoes are actually delivered. All deliveries of the so-called humanitarian assistance are controlled only by the Americans," he said.
In his words, US and Jordanian officers from the monitoring center in Amman regularly report militants' attacks on government forces in these areas.
"But no measures are being taken to stabilize the situation and exterminate terrorists," he added.
http://en.farsnews.com/newstext.aspx?nn=13970214000240
--------
Al Sistani: Iraqis should prohibit the return of corrupt people to power
4 May 2018
On Friday, and in an unprecedented statement made by him about politics, Iraq's Shiite figure, Ayatollah Ali al-Sistani, stated that Iraqis should prohibit the return of corrupt people to power, those who have failed the country in the past amid the expected election on May 12th.
During the Friday sermon in the southern city of Kerbela, the representative of the Supreme leader Ayatollah al Sistani stated that: "The voters should inspect the professional achievements of the candidates and the head of the lists, mainly those who were in office during the past sessions.
He also stated that he is keeping the same distance from all the candidates of the May 12th elections.
For Seven days, the Iraqi political scenes were awaiting Sistani's statement during the Friday's sermon to explain the "the experimenter does not experiment", in which he advised against candidates who enjoy external support, whether financial or in the media as well as candidates who were in office and have wasted public money in an unprecedented way.
The spokesperson stressed the need to keep away from foreign agendas while inspecting the professional careers of the candidates and heads of lists. Especially, since many of them held positions in previous sessions, adding that Najaf confirms that it stands at the same distance from all of the candidates and lists and does not support any person or party and that it is important to not allow people who exploit ideas such as conservatism or any other that might affect the Iraqis.
Special sources told Al Arabiya.net that a number of Shiite candidates are preparing their withdrawal from the elections.
Political analyst Abdul Allah al-Ansari said that Sistani's statement carried clear messages to the Iraqi people not to opt for lists with relations, foreign support and other lists whose presidents were at the top of the power hierarchy such as ministers or those who were in governmental positions in the past.
Al Ansari further explained that: "If we want to draw the conclusions from the statement, we would notice that al Sistani advised against the majority of the important lists, because most of those who are on top of them have held positions in all the previous elections during the past 15 years."
Full report at:
https://english.alarabiya.net/en/News/middle-east/2018/05/04/Al-Sistani-Iraqis-should-prohibit-the-return-of-corrupt-people-to-power.html
--------
Syrian govt. forces discover Israeli-made arms smuggled to terrorists
May 4, 2018
Syrian government forces have discovered considerable amounts of Israeli-made munitions, including chemical warfare, digital equipment and drugs, destined for foreign-sponsored Takfiri militants and Daesh terrorists in the country's central province of Homs as well as the southwestern province of Rif Dimashq.
The Arabic service of Russia's Sputnik news agency reported that Syrian army troopers launched a clean-up operation in the southern part of Homs, located 162 kilometers (101 miles) north of the capital Damascus, and uncovered a huge cache of ammunition and explosives, where were meant to be distributed among anti-government extremists groups.
Elsewhere in al-Hajar al-Aswad city, located just four kilometers south of Damascus, Syrian soldiers found Israeli-made weapons stashed inside a network of secret underground tunnels.
This is not the first time that Syrian government forces have made such findings from terrorists' hideouts across the war-ravaged Arab country.
On April 3, Syrian troops carried out operations in the villages of al-Salihiyah, al-Dweir, al-Kishma and Sabikhan in the country's eastern province of Dayr al-Zawr near the border with Iraq, and discovered Israeli-built chemical substances, explosive materials and weapons there.
Syrian soldiers also uncovered several artillery shells produced by some members of the US-led North Atlantic Treaty Organization (NATO).
An unnamed Syrian military source said many rocket-propelled grenades were found inside the Daesh arms cache in Salihiyah, while the depot in Dweir contained rocket launchers as well as mortar shells of different kinds.
In September 2016, Israeli legislator Akram Hasoon accused the Tel Aviv regime of directly providing military assistance to members of the Jabhat Fateh al-Sham Takfiri terrorist group, formerly known as al-Nusra Front, in the Israeli-occupied Golan Heights.
Hasoon, in a post published on his Facebook page, said the extremists were shelling the Druze village of Khadr under the generous support and protection of Israeli Minister of Military Affairs Avigdor Lieberman.
He wrote that Israel had offered advanced technological equipment to Jabhat Fateh al-Sham militants in order to give them the upper hand in clashes with Syrian government forces.
'Hundreds of journalists killed while covering Syria crisis'
Meanwhile, the so-called Syrian Network for Human Rights (SNHR) says a total of 682 journalists, including eight foreign nationals, have been killed while covering the developments of Syrian conflict.
The SNHR announced in a statement that 64 Syrian reporters and three foreigners were killed by Daesh terrorists, and four Syrian reporters were killed by US-backed Kurdish People's Protection Units (YPG) militants.
The statement added that 25 reporters were killed during heavy clashes between Syrian army soldiers and foreign-backed militants.
One reporter was killed by the so-called US-led coalition purportedly fighting Daesh Takfiri terrorist group, and 35 others lost their lives at the hands of Takfiri terrorists.
On January 17, a field correspondent for the press office of the Syrian army lost his life while covering territorial advances made by government forces and allied fighters from popular defense groups in battles against foreign-sponsored Takfiri terrorists on the eastern outskirts of the capital Damascus.
Syria's official news agency, SANA, reported that Lieutenant Colonel Sharaf Walid Khalil was killed as army troops and their allies were moving deeper into the city of Harasta.
He was killed three months after Syrian cameraman Mohammed Milad working for state television lost his life when an explosive device went off in the central province of Homs.
Daesh Takfiris had reportedly mined the area heavily in an attempt to slow the advance of Syrian forces.
On November 12, 2016, Mohsen Khazaei, an Iranian reporter for the Islamic Republic of Iran Broadcasting (IRIB), was killed in the Minyan district of Syria's northwestern city of Aleppo amid fierce fighting between government forces and terrorists. His cameraman sustained injuries.
On October 13, 2016, Polish freelance journalist Patryk Skolak was killed in Aleppo.
Full report at:
http://www.presstv.com/Detail/2018/05/04/560611/Syrian-govt-forces-discover-Israelimade-arms-smuggled-to-terrorists
--------
Saudi Arabia and Egypt seek increased trade, cooperation
May 05, 2018
JEDDAH: Trade and coordination of joint positions in international and regional forums were highlighted during the 16th Saudi-Egyptian Joint Committee meeting that concluded in Riyadh on Thursday.
Following a series of bilateral meetings over the past two days, five working groups were formed to discuss issues in the economic, commercial, investment, industry, cultural, educational and training fields.
The two sides stressed the importance of continuing coordination of joint positions in international and regional forums, especially within the framework of the World Trade Organization, the Arab League and the Organization of Islamic Cooperation.
They also highlighted the importance of enhancing cooperation in the intra-trade movement between the two countries and small and medium enterprises.
The volume of trade exchange between the Kingdom and Egypt for 2016 amounted to $5.841 million. The Kingdom's exports for the same year reached about $3.726 million while imports amounted to $2,841 million.
The meeting was co-chaired by Saudi Minister of Commerce and Investment Majid bin Abdullah Al-Qassabi and Egyptian Minister of Trade and Industry Tariq Qabil in the presence of a number of senior officials of both countries.
Al-Qassabi stressed the efforts exerted by the governments of both Saudi Arabia and Egypt to improve trade relations and exploit investment opportunities, overcome the obstacles and difficulties hindering the flow of bilateral investments and increase the volume of trade exchange between the two countries.
Full report at:
http://www.arabnews.com/node/1296806/saudi-arabia
--------
Hundreds Prepare to Leave Militant-Held Regions in Southern Damascus
May 04, 2018
The departures come two days after a similar deal was reached to evacuate fighters once linked to al-Qaeda from Yarmouk, a Palestinian camp in Southern Damascus, massdar news reported.
Also, Syrian state news agency SANA reported on Thursday that empty buses were entering Babila, Yalda and Beit Saham regions to be filled up with rebels and civilians who would head to militant-held parts of Northern Syria.
"Around 5,000 terrorists and their families are expected to leave, fulfilling an agreement reached on Sunday between the Syrian government and the militant groups," the agency said.
The deal was reached after "negotiations between figures from the three towns on one side, and Russia and Damascus on the other," according to the Syrian Observatory for Human Rights, a Britain-based war monitor.
Those rebels who wanted to leave for the North could do so, and those who wanted to stay would abandon their weapons and have their status with the Syrian state regularized.
Beit Saham, Yalda, and Babila had for several years fallen under a "reconciliation" agreement with the Syrian state, meaning they remained in rebel hands but a local ceasefire was enforced.
But after capturing the Eastern Ghouta rebel stronghold outside Damascus last month, the Damascus forces have sought to secure the entirety of the capital and its surroundings with a blend of military operations and negotiated withdrawals.
They first seized control of other "reconciled" towns East of Damascus, then began a military operation against Yarmouk.
The camp was mostly held by ISIL but also had a small presence of fighters from Al-Qaeda's former Syrian affiliate, Tahrir al-Sham Hay'at (Al-Nusra).
Under military pressure, the Al-Nusra fighters agreed to quit Yarmouk with their families earlier this week. The Al-Nusra said late Wednesday the deal saw 141 of its fighters reach northern Syria.
In exchange, it said, 18 wounded people and their relatives were allowed to leave a pair of government-controlled towns besieged by hardline militants in Northwestern Syria.
Full report at:
http://en.farsnews.com/newstext.aspx?nn=13970214000382
--------
Militants Start Handing over Heavy Weapons to Syrian Army in Homs Province
May 04, 2018
The militants, deployed in Northern Homs, have started handing over their heavy and semi-heavy weapons to the army.
Some of the militants moved their vehicles and heavy military equipment to al-Rastan bridge region and handed them over to the army.
Based on the agreement, those terrorists who do not intend to join the peace agreement must leave the region for Idlib or the town of Jarabulus in Northeastern Aleppo and the remaining pockets of the militants are allowed to apply for government amnesty.
Media sources reported on Wednesday that the terrorists in Northern Homs and Southern Hama reached a peace agreement with the Syrian army to leave the region after negotiations.
Syria's SANA news agency reported that the army reached an agreement with the militants in Northern Homs and Southern Hama so that the terrorists who oppose the peace agreement, evacuate the region completely.
Based on the agreement, the terrorists who opposed peace would surrender all military weapons and equipment to the Syrian army and will leave for Jarabulus and Idlib along with their family members within 3 days; other terrorists would receive amnesty from the government.
The Syrian army and governmental organizations and institutes would enter the region after the terrorists leave Northern Homs.
A day-long ceasefire was declared in Northern Homs on Tuesday after militants' request for talks pursuing their heavy defeats in clashes with the Syrian Army.
Full report at:
http://en.farsnews.com/newstext.aspx?nn=13970214000213
--------
Syrian Kurds: US Intends for Arab States to Deploy Military Contingent to Syria
May 04, 2018
The source was quoted by Sputnik as reporting that countries such as Egypt and Jordan are opposed to such a step.
Earlier, Mazlum Abdi, commander of the SDF, gave an interview to Arab media in which he stressed willingness to cooperate if Arab forces under the banner of the international coalition are deployed to Syria instead of US units.
In turn, one of the leaders of the Kurdish Democratic Union Party, Ewwas Eli, in an interview with Sputnik said, "Based on the information we have received, which has not yet been officially confirmed, the US intends to deploy a number of Arab states to the north of Syria as part of the development of a further foreign policy strategy in the region."
He went on to say that "The goal of the US is to prevent increased pressure on itself in the region from Turkey, and to strengthen its Syrian policy by attracting the Arab states to its side."
Full report at:
http://en.farsnews.com/newstext.aspx?nn=13970214000301
--------
Russian Air Force Pounds Terrorists' Positions in Northwestern Syria
May 04, 2018
The sources said that the Russian jets reportedly bombed the militant-held towns in Jisr Al-Shughour region in Western Idlib near the border with Turkey and nearby al-Ghaab Plain, which is partially under the control of militant groups.
According to a military source in nearby Lattakia, the warplanes have been heavily targeting areas under the control of Tahrir al-Sham Hay'at (the Levant Liberation Board or the Al-Nusra Front) and the Turkestan Islamic Party (TIP) in the provinces of Idlib and Hama.
The Arabic-language al-Masdar news agency quoted local sources in Tartous region as saying on Thursday that Su-25SM3 fighter jets recently landed at Humeimim airbase in Southwestern Lattakia.
The new fighter jets were capable of conducting operations at night in all weather conditions.
Full report at:
http://en.farsnews.com/newstext.aspx?nn=13970214000475
--------
Palestinians are not Saudis, we better defend ourselves: Former Saudi general
May 4, 2018
A former Saudi general has added fresh fuel to Riyadh's campaign of defending the Israeli regime against the Palestinians, saying Saudi Arabia is not obliged to defend the people of Palestine against the Israeli occupation.
Anwar Eshki, who currently serves as chairman of the Middle East Center for Strategic and Legal Studies in Saudi Arabia, said Thursday that Riyadh has no extra duty to protect the Palestinians against the Israelis, adding Palestinians do not deserve such protection from Riyadh as much as the Saudi citizens do.
"If your house and your neighbor's are set on fire, it is natural you rush to extinguish the fire engulfing your house," said Eshki in an interview with BBC Arabic.
However, faced with recurrent questions about Saudi Arabia's historic responsibility to counter Israeli occupation and aggression against the Palestinians, the former Saudi general clearly patronized Israel and said the regime in Tel Aviv never invaded Saudi Arabia to deserve a response from the kingdom.
"Israel is (merely) suspected of animosity," said Eshki, who is known for his repeated visits to the occupied Palestinian territories, especially in recent months.
The former military commander used the opportunity to heap the blame on Iran for regional conflicts, saying it was Iran, and not Israel, that the Saudis were supposed to counter.
The comments are the latest from Saudi Arabia as the kingdom apparently seeks closer relations with Israel as a way of countering Iran which it views a regional rival.
Senior Saudi official, including Crown Prince Mohammed bin Salman, have openly sought to justify Israel's way of treating the Palestinians on the issue of peace.
On a trip to New York last month where he met with several Jewish leaders, bin Salman said that Palestinians should either accept peace proposals or "shut up".
Full report at:
http://www.presstv.com/Detail/2018/05/04/560586/Saudi-Arabia-Palestinian-cause-Israel-Eshki
--------
North America
Trump pick for UN migration job says he is sorry for anti-Muslim tweets
May 5, 2018
United Nations (CNN)A Trump administration nominee to lead the United Nations migration agency faced an onslaught of questions from reporters Friday about his anti-Muslim tweets and the sharing of others.
Ken Isaacs, a veteran refugee coordinator who has helped migrants from Iraq to Myanmar, has an extensive history of tweets reviewed by CNN's KFile, which include "Islam is not peaceful" and one comparing Islam to the People's Temple, the Jim Jones mass murder cult in Guyana.
Isaacs told reporters at the United Nations Correspondents Association event: "There's nothing that I can say to change what I said. I've apologized for the hurt that I've caused. I have hundreds of Muslim friends around the world, and I've had them for years. So I do not believe that Islam is a violent religion, and I have no distinction, no discrimination against anybody of any religion or no religion."
Isaacs is in a three-way race to lead the International Organization for Migration, based in Geneva. US Ambassador to the UN Nikki Haley hosted a reception this week for Isaacs in New York so that he could meet some of the people who may decide if he is elected.
Isaacs told reporters he met with representatives of 90 countries in the last two days. But the tweets can't be dodged, especially inside the UN, with dozens of Muslim countries as members.
Isaacs said his online comments and retweets sometimes were made at home and when he had no idea that they would come under scrutiny, as they have since his nomination. He said his Internet bio says at the top that "tweets aren't endorsements" and that a lot of retweets are to "stimulate conversation."
The man who once tweeted Austria and Switzerland should consider building a wall in the Alps to "control their borders from refugees," said, "What I apologized for was that I did not mean to hurt anyone's feelings. That's not in my nature to hurt people." He said much of what he tweeted was taken out of context. "I will have to say that Twitter, 140 characters, is not a very good way to make comments, but it's also not a good way to capture the context of what was said ... Would I tweet again? No, I wouldn't. But if I'm elected the director general or if I'm not, I believe in the human rights of the individuals. I believe every individual is unique, has a valuable life, and they all deserve equal and fair treatment."
The election is June 29 in Geneva. Isaacs' competitors are the current deputy secretary-general of the International Organization for Migration, Laura Thompson of Costa Rica, and Antonio Vitorino, a former deputy prime minister of Portugal.
If he wins, Isaacs vows to be in the field during crises
"You probably will not see me at a lot of diplomatic meetings, but you will see me at every disaster in the world. You will see me on the front lines where migration is going on. You will see me on the front lines where immigration and human suffering is going on," said Isaacs, who is vice president for programs and government relations for Samaritan's Purse, a worldwide humanitarian relief organization.
CNN's KFile has reported it reviewed more than 140 previously unreported tweets from Isaacs before he was nominated. Isaacs on Friday there were only 15 that were controversial.
Toward the end of the press conference, Isaacs said he would not take any more questions about his Twitter account. Asked whether he had advice for younger political or humanitarian hopefuls. Isaacs said: "You better be careful on social media."
https://edition.cnn.com/2018/05/04/world/un-migration-agency-nominee-isaacs-islam/index.html
--------
Mideast
Israel's Mossad spy agency shrouded in mystery and mystique
May 4, 2018
JERUSALEM: Israel's seizure of Iran's purported nuclear program archive and the dramatic display of the documents taken from a facility in the heart of Tehran marked a rare case of Israel going public about the operations of its top-secret Mossad spy agency.
The Mossad, long shrouded in mystery and mythology, is legendary in international intelligence circles for being behind what are believed to be some of the most daring covert operations of the past century. Only a few have come to light and often only years later. Israel is typically wary of exposing the exploits of the global arm of its vaunted intelligence community out of fear of revealing its well-cultivated sources or undermining its mystique.
On Monday, Prime Minister Benjamin Netanyahu displayed what he said was a trove of Iranian nuclear documents collected by Israeli intelligence. Amos Yadlin, a former chief of Israeli military intelligence, said the seizure was a "very impressive" coup that sent a message that Israeli intelligence can penetrate Tehran's deepest secrets.
"The counterintelligence in Iran will work very hard to close this gap," he said.
More often than not, the Mossad's actions have become known only when something has gone wrong.
A look at some of its successes and failures:
CAPTURING ADOLF EICHMANN
Lifting a half-century veil of secrecy, the Mossad opened its archive in 2012 to reveal the full story behind its most legendary operation _ the daring 1960 capture of Nazi mastermind Adolf Eichmann.
On May 11, 1960, a seven-man Mossad team waited near the Buenos Aires bus station where Eichmann arrived each evening from his job at a Mercedes-Benz factory, where he worked under the alias Ricardo Klement.
After he got off the bus, agents jumped him, with one shoving a gloved hand inside Eichmann's mouth in case he had a cyanide pill hidden in a tooth, as some former top Nazis were known to have to foil their capture.
Eichmann was held in a safe house for nine days until the group flew out in an El Al plane. Eichmann was drugged, dressed in an El Al uniform, seated in first class and passed off as a crew member who was ill.
Eichmann's trial in Jerusalem the following year featured gripping testimony of more than 100 Jews who survived torture and deprivation in concentration camps and brought to life the horrors of the Nazi "Final Solution," of which Eichmann was the architect.
He was convicted of war crimes and crimes against humanity and was hanged in 1962, the only time Israel has ever carried out a death sentence.
INFILTRATING SYRIA'S LEADERSHIP
One of the Mossad's first major achievements was placing one of its men inside the top echelon of Syria's leadership. Eli Cohen managed to forge close contacts within the political and military hierarchy of Israel's archenemy in the early 1960s, ultimately rising to become a top adviser to Syria's defence minister. He obtained top-secret intelligence that is widely credited with helping Israel prepare for its swift victory in the 1967 Middle East war.
In 1965, Cohen was caught radioing information to Israel. He was tried and hanged in a Damascus square. His remains have yet to be returned to Israel, where he is regarded as a national hero.
CAPTURING A NUCLEAR WHISTLEBLOWER
After Mordechai Vanunu, a former technician at an Israeli nuclear plant, leaked sensitive details and pictures of Israel's alleged nuclear weapons program to a British newspaper in 1986, the Mossad was given the task of bringing him to justice. A female Mossad agent, masquerading as an American tourist, lured Vanunu to Italy where he was drugged, abducted and secretly transported by boat to Israel.
Vanunu served 18 years in an Israeli prison. Israel neither confirms nor denies its nuclear capability.
THE ASSASSINATIONS
The Mossad is believed to be responsible for the assassinations of a long string of Palestinian militants around the world.
Only in 2012 did Israel finally acknowledge killing Yasser Arafat's deputy in a joint Mossad-military special operations raid in Tunisia in 1988. Khalil al-Wazir, known by his nom de guerre Abu Jihad, was the founder along with Arafat of Fatah, the dominant faction in the Palestinian Liberation Organization. He was blamed for a series of deadly attacks against Israelis. One of the commandos who came after him was disguised as a woman on a romantic vacation, and one of the weapons was hidden in a box of chocolates.
In 1995, the founder of the Islamic Jihad group Fathi Shikaki was gunned down in Malta by a man on a motorcycle in an attack widely attributed to Israel.
The Mossad is also suspected of killing several Iranian scientists working on that country's suspected nuclear weapons program. It is also assumed to have had a hand in the 2008 car bombing in Damascus that killed Imad Mughniyeh, a top commander in the Lebanese militant group Hezbollah.
GOING AFTER BLACK SEPTEMBER
On September 5, 1972, members of the Palestinian "Black September" group attacked Israelis at the Munich Olympics, killing an athlete and a coach and taking nine others hostage.
The hostages died later during a botched German rescue attempt at a military airfield outside Munich. In all, 11 Israelis were killed in the siege that shocked the world and ushered in a new era of global terrorism.
In response, Israeli Prime Minister Golda Meir set up a special Mossad unit with the goal of hunting down all those involved. The reprisals spanned the globe and continued until the agency's first high-profile fiasco: the accidental killing of Moroccan waiter Ahmed Bouchikhi in Lillehammer, Norway. The agents had mistaken him for Black September's chief of operations, Ali Hassan Salameh. Several Mossad men were put on trial in a major blow to the agency's reputation.
THE FIASCOS
In 1997, during Netanyahu's first term, Mossad agents tried to assassinate then-Hamas chief Khaled Mashaal in Amman, Jordan. Two agents entered Jordan using fake Canadian passports and poisoned Mashaal as he left the Hamas offices by placing a device near his ear. They were captured shortly afterward. Outraged by the violation of his sovereignty, Jordan's then-King Hussein threatened to void the still-fresh peace accord if Mashaal died. Israel ultimately dispatched an antidote that saved his life, and the Israeli agents were returned home. Under pressure, Israel agreed to release the spiritual leader of Hamas, Ahmed Yassin, from prison. Mossad chief Danny Yatom resigned following the episode.
In 2004, New Zealand briefly cut ties with Israel after it captured two Israelis suspected of being Mossad agents who were trying to fraudulently acquire a New Zealand passport.
In 2010, Mahmoud al-Mabhouh, a top Hamas operative, was killed in a Dubai hotel room in an operation attributed to Mossad but never acknowledged by Israel. The case drew international attention because many of the supposed assassins were caught on camera and accused of using fake passports. The photographs of 26 suspects and their aliases were subsequently placed on Interpol's most-wanted list.
https://timesofindia.indiatimes.com/world/middle-east/israels-mossad-spy-agency-shrouded-in-mystery-and-mystique/articleshow/64028626.cms
--------
Dozens of Palestinians wounded by Israeli fire in border protest
May 05, 2018
GAZA CITY - Dozens of Palestinians were wounded by Israeli gunfire on Friday as thousands returned to the Gaza border for a sixth week of protests that have seen nearly 50 demonstrators killed.
Medics treated 431 people with various injuries, including 98 wounded by live fire and rubber bullets, the Gaza health ministry said. Black smoke billowed over a protest camp east of Gaza City where Palestinians burned tyres and flew kites, at least one carrying a Molotov cocktail intended to set fire to nearby Israeli fields.
After advancing toward the border fence, protesters would retreat as the Israeli army fired tear gas.
A military spokeswoman said that some of the protesters threw stones at the Israeli forces.
The army also said there was an attempt to "sabotage the security fence and to infiltrate into Israel". It said the attempt was "thwarted" when soldiers arrived at the scene and the Palestinians involved returned to the Gaza Strip.
Forty-nine Palestinians have been killed since protests and clashes began along the Gaza border on March 30, and hundreds of others have been wounded by gunfire.
Crowds were smaller on Friday than in previous weeks, with Palestinians saying they expect a major protest on May 14, when the United States will move its embassy in Israel from Tel Aviv to Jerusalem.
Israel says its soldiers only open fire when necessary to stop infiltrations, damage to the fence and attacks.
No Israelis have been hurt in the weeks of protests and the military has faced international criticism for its use of live ammunition.
Shifa Abu Qadous, 28, whose family is originally from Jaffa, part of Tel Aviv, was bringing water to protesters near the border fence. Wearing a headscarf and a dust-mask hanging around her neck, she said she came to the protests every week. "I'm not afraid, there's only one death," she said. "Today or tomorrow or after that we will return to our homes."
In central Gaza, protesters gathered east of the Bureij refugee camp. Youths met behind a series of bunkers reinforced with sandbags in the area leading up to the border with Israel, while older demonstrators remained further back at protest tents.
Early in the day, a group of Palestinian youths threw stones in the direction of Israeli soldiers, who had taken up position some 50 metres (yards) away on the other side of the fence.
Meanwhile, President Mahmud Abbas was reelected head of the Palestine Liberation Organization Friday, as the veteran leader seeks to strengthen his control over politics in the occupied West Bank. A four-day meeting of the PLO's parliament, the Palestinian National Council (PNC), which was not attended by Abbas's Islamist rivals Hamas, backed Abbas and selected a new leadership of the PLO's executive committee.
"President Abu Mazen (Abbas) was nominated and unanimously approved as the president of the State of Palestine," senior Palestinian official Nabil Shaath told AFP.
Palestinian president Mahmud Abbas apologised Friday over alleged anti-Semitic comments that drew global condemnation.
"If people were offended by my statement at the Palestinian National Council, especially people of the Jewish faith, I apologise to them," he said in a statement, days after appearing to suggest Jewish behaviour, including money lending, led to their persecution in Europe.
The English-language statement added he wanted "to reiterate our long held condemnation of the Holocaust, as the most heinous crime in history".
Full report at:
https://nation.com.pk/05-May-2018/dozens-of-palestinians-wounded-by-israeli-fire-in-border-protest
--------
Children in Gaza Strip main victims of Israeli violence: UNICEF
May 5, 2018
The United Nations Children's Fund (UNICEF) says children in the besieged Gaza Strip are the main victims of Israeli atrocities in the Palestinian sliver, amid an escalation of violence perpetrated by the Tel Aviv regime against some 1.8 million inhabitants of the coastal enclave.
"The escalating violence in Gaza has exacerbated the suffering of children whose lives have already been unbearably difficult for several years," said Geert Cappelaere, the regional director for the Middle East and North Africa at UNICEF, in a statement on Friday.
He added that apart from the physical injuries children sustain in Israeli attacks, they are increasingly showing symptoms of severe distress and trauma.
According to figures provided by the UN agency, over the past five weeks, five children lost their lives and hundreds more were wounded in largely peaceful protest rallies held along the border with the occupied Palestinian territories. Furthermore, at least half of the total child population in Gaza depend on humanitarian assistance, and one in four needs psychosocial care.
Cappelaere also said minors "belong in schools, homes and playgrounds" and hence, they should "never be targeted."
Late last month, UN High Commissioner for Human Rights Zeid Ra'ad al-Hussein called on Israeli forces to curb the use of "lethal force against unarmed demonstrators" during protests, wondering "how children… can present a threat of imminent death or serious injury to heavily protected security force personnel."
Nearly 50 Palestinians have lost their lives in clashes with Israeli forces during protests along the Gaza border since March 30. The Israeli regime has faced international criticism over its use of live fire.
The Palestinian rallies, known as the "Great March of Return," will last until May 15, coinciding with the 70th anniversary of Nakba Day (Day of Catastrophe), when Israel was created. Every year on May 15, Palestinians all over the world hold demonstrations to commemorate the day, which marks the anniversary of the forcible eviction of hundreds of thousands of Palestinians from their homeland by Israelis in 1948.
The Gaza Strip has been under an Israeli siege since June 2007, causing a decline in living standards as well as unprecedented unemployment and poverty there.
In addition, the Israeli regime has imposed increasing power cuts and shortages in fuel in the sliver, hugely disrupting water and sanitation services. Medicines and health equipment are also in dire short supply, straining an already fragile health system.
Full report at:
http://www.presstv.com/Detail/2018/05/05/560660/Palestine-UNICEF-children-Gaza-Israel-violence
--------
Israeli forces shoot, injure 1,100 protesters in Gaza
May 4, 2018
Israeli forces have fired live rounds at Palestinians during anti-occupation protests and clashes along the border between the besieged Gaza Strip and occupied territories.
Medical sources said at least 82 people were shot and wounded, three of them critically, and over 800 more were treated for gas inhalation and other injuries along the Gaza side of the 40-kilometer border fence.
Palestinian youths reportedly rolled burning tires to within 500 meters of the fence, using the smoke as a screen to counter Israeli sharpshooters on the other side.
"If it wasn't for the occupation, we would have lived as free as people like in other countries," said Ahmed, 24, at a protest site east of Gaza City. "If they don't allow us back, at least they should give us a state."
Nearly 50 Palestinians have lost their lives in clashes with Israeli forces during protests along the Gaza border since March 30.
The Israeli regime has faced international criticism over its use of live fire.
The Palestinian rally, known as the "Great March of Return," will last until May 15, which coincides with the 70th anniversary of Nakba Day (Day of Catastrophe), when Israel was created. Every year on May 15, Palestinians all over the world hold demonstrations to commemorate the day, which marks the anniversary of the forcible eviction of hundreds of thousands of Palestinians from their homeland by Israelis in 1948.
Since 1948, the Israeli regime has denied Palestinian refugees the right to return, despite UN resolutions and international law that uphold people's right to return to their homelands.
Israel occupied the West Bank, East Jerusalem al-Quds and parts of Syria's Golan Heights during the Six-Day War in 1967. It later annexed East Jerusalem al-Quds in a move not recognized by the international community.
Full report at:
http://www.presstv.com/Detail/2018/05/04/560638/Israel-Gaza-protest
--------
Kuwait blocks UN Security Council statement criticizing Palestinian leader
5 May 2018
Kuwait blocked the U.N. Security Council on Friday from issuing a U.S.-sponsored statement sharply criticizing Palestinian President Mahmoud Abbas for what Washington called "vile anti-Semitic slurs and baseless conspiracy theories."
Kuwait is the Arab representative on the 15-member council and two diplomats said it opposed the press statement on grounds that it was not comprehensive. The diplomats spoke on condition of anonymity because consultations were private.
Abbas issued an apology earlier Friday over remarks in his speech Monday to the Palestine Liberation Organization parliament, which was sharply condemned as anti-Semitic by Israel, the U.S., U.N., European Union and others.
In the lengthy speech, he said it was the Jews' "social function," including money lending, which caused animosity toward them in Europe. He also described the creation of Israel as a European colonial project, saying "history tells us there is no basis for the Jewish homeland."
U.S. Ambassador Nikki Haley was sharply critical of the Security Council's failure to respond.
"Disgusting anti-Semitic statements from the Palestinian leadership obviously undermine the prospects for Middle East peace," she said in a statement. "When the Security Council cannot reach consensus on denouncing such actions, it only further undermines the U.N.'s credibility in addressing this critical issue."
The proposed statement, obtained by The Associated Press, would have expressed the Security Council's "firm and unequivocal rejection of anti-Semitism and Holocaust denial" and called on Abbas "to refrain from anti-Semitic comments."
The draft would also have recalled "that anti-Semitism has historically contributed to threats to international peace and security, mass atrocities, and widespread violations of human rights."
The U.S. circulated the statement Friday as several thousand Palestinians staged a sixth weekly protest on the Gaza-Israel border.
The protests every Friday are part of a campaign organized by Gaza's Hamas rulers aimed, in part, at breaking a decade-old blockade of the territory that imposed by Israel and Egypt after the Islamic militant group took control there in 2007, and at 70 years of Israeli occupation of land the Palestinians want as their state.
Since late March, 40 Palestinians have been killed and more than 1,700 wounded by Israeli army fire.
Last week, Haley accused Hamas of using women and children as human shields but made no mention of deaths or injuries to Palestinians by the Israeli military.
Riyad Mansour, the Palestinian ambassador to the U.N., said in a letter to the Security Council and Secretary-General Antonio Guterres late Friday that more casualties in the latest protests reinforce the "sense of despair and anger" in the face of what he called "this ruthless occupation."
Full report at:
https://english.alarabiya.net/en/News/middle-east/2018/05/05/Kuwait-blocks-UN-Security-Council-statement-criticizing-Palestinian-leader.html
--------
Israel pulls out of race for UN Security Council seat
5 May 2018
Israel dropped out Friday of a race for a Security Council seat in 2019 and 2020 following a campaign by Arab states at the United Nations to block the bid.
The decision clears the path for Belgium and Germany to take the two seats allocated on a regional basis when the General Assembly holds the elections next month.
"After consulting with our partners, including our good friends, the state of Israel has decided to postpone its candidacy for a seat on the Security Council," said a statement from the Israeli mission.
It was Israel's first attempt to win a seat at the 15-member council.
No reason was given for the withdrawal, but diplomats said it had appeared clear in recent weeks that Israel would lose to Germany and Belgium in the General Assembly vote on June 8.
Palestinian foreign minister Riyad al-Maliki last month said Arab countries were "doing everything possible to convince as many countries as possible to block the vote on Israel's bid for a seat at the Security Council."
Speaking on the sidelines of an Arab summit in Riyadh, Maliki said he was confident that Arab and Muslim states would muster enough votes to block Israel's candidacy.
South Africa and the Dominican Republic are set to win two of the five seats up for election.
Indonesia and the Maldives will be competing for one seat representing the Asia-Pacific group of countries.
The Security Council is made up of five permanent members -- Britain, China, France, Russia and the United States -- while the 10 other seats are filled by elected members that serve two-year stints.
"We will continue to act with our allies to allow for Israel to realize its right for full participation and inclusion in decision-making processes at the UN," the Israeli mission said.
"This includes the Security Council as well as an emphasis on areas related to development and innovation."
Even if a country is put forward as the region's candidate for a seat, it still needs to secure more than two thirds of the overall vote in the 193-nation assembly.
That would have made it difficult for Israel to secure enough votes at the assembly.
Full report at:
https://english.alarabiya.net/en/News/middle-east/2018/05/05/Israel-pulls-out-of-race-for-UN-Security-Council-seat.html
--------
Palestinian leader Abbas offers apology for remarks on Jews
4 May 2018
Palestinian President Mahmoud Abbas on Friday offered an apology after he was accused of anti-Semitism for suggesting that historic persecution of European Jews had been caused by their conduct, not by their religion.
Abbas condemned anti-Semitism and called the Holocaust the "most heinous crime in history" in a statement issued by his office in Ramallah after a four-day meeting of the Palestinian National Council (PNC), at which he had made the remarks.
"If people were offended by my statement in front of the PNC, especially people of the Jewish faith, I apologize to them," Abbas said in the statement.
"I would like to assure everyone that it was not my intention to do so, and to reiterate my full respect for the Jewish faith, as well as other monotheistic faiths."
Abbas, 82, was excoriated by Israeli and Jewish leaders and diplomats who accused him of anti-Semitism and Holocaust denial for his remarks on Monday during his opening speech to the PNC, the de facto parliament of the Palestine Liberation Organization.
In a lengthy section about history, he said that Jews living in Europe had suffered massacres "every 10 to 15 years in some country since the 11th century and until the Holocaust".
Hatred
Citing books written by various authors, Abbas said: "They say hatred against Jews was not because of their religion, it was because of their social profession. So the Jewish issue that had spread against the Jews across Europe was not because of their religion, it was because of usury and banks."
Israeli officials had no immediate comment on Abbas' statement of apology on Friday.
On Wednesday, Prime Minister Benjamin Netanyahu had accused Abbas of grave anti-Semitism and Holocaust denial, calling on the international community to condemn him.
Rabbis Marvin Hier and Abraham Cooper of the US-based Jewish human rights organization the Simon Wiesenthal Center said Abbas' speech was the words of "a classic anti-Semite".
Full report at:
https://english.alarabiya.net/en/News/middle-east/2018/05/04/Palestinian-leader-Abbas-offers-apology-for-remarks-on-Jews.html
--------
Africa
Don't politicise killings by insurgents, muslim group tells media
05 May 2018
The apex Islamic body in the north, Jamaatu Nasril Islam (JNI) has criticised Nigerian media over their silence on the massacre of Muslims by herdsmen in the country.The JNI, led by the Sultan of Sokoto, Alhaji Sa'ad Abubakar 111, said yesterday that often, when Muslims are attacked, especially in mosques, nothing is heard and the report is downplayed entirely by the media.
The Islamic group, however, warned against politicising the killings going on in some parts of the country, saying doing so would serve nobody any good.JNI, in a statement issued in Kaduna by its Secretary General, Dr. Khalid Abubakar, regarding the recent bomb blasts in Mubi, Adamawa State, which killed over 20 Muslims, called on all Nigerians to be more vigilant, so as to stop enemies of peace engaged in senseless killings of innocent citizens.
Scores were killed in last Tuesday's terrorist attack in Mubi.The JNI noted that the continued killings in Benue, Borno, Kaduna, Nasarawa and Zamfara states have become intolerable and must be brought to an end.
"It seems the security outfits in the areas and the public have lowered their guards and relaxed, a situation taken advantage of by the insurgents.It stated: "Therefore, there is obviously the need for continued vigilance, especially by the members of the public, so as not to allow unscrupulous elements continue to wreak havoc in the society.
"It is also high time the security agencies reappraise their mode of operations to meet up with dynamic challenges of criminality, as the criminals continue to change tactics."Government should move in with all seriousness and take definite position on criminals in all ramifications and bring these gory incidences to a final end.
"We call on the public to intensify prayers and continuously seek Allah's forgiveness to emancipate us from these recurring terrible situations."We should not relent in intensifying good deeds especially now that the month of Ramadan is fast approaching."We commiserate with the people of Benue, Borno, Kaduna, Nasarawa and Zamfara states over the repeated loss of lives as a result of coordinated attacks by enemies of peace."
https://guardian.ng/news/dont-politicise-killings-by-insurgents-muslim-group-tells-media/
--------
Boko Haram: Group shutdown UNICEF over alleged sex reports in IDP camps
May 4, 2018
By John Owen Nwachukwu
A group, the Coalition for Peace in Nigeria, CFPN, has called on President Muhammadu Buhari-led government to sanction leadership of the United Nations International Children's Fund, UNICEF.
The group, in a statement issued to DAILY POST on Friday during a protest in Abuja alleged that there were suspicious plots by UNICEF to embolden and promote terrorism in the country.
CFPN wondered why a reputable organization like UNICEF would allow some of its staff to enlist in the club of undercover agents of foreign forces against Nigeria, in disguised support for terrorism.
UNICEF had alleged recently that the Nigerian military has raped over 20 girls in IDP Camps in Borno State.
The development forced the Nigerian Army to declare three persons working for the agency persona non grata in the North East, Nigeria. The persons include Priscillia Hoveyda, Maher Farea and Milen Kidane.
CFPN during the protest lamented the alleged attempts by some international organizations to destabilize, polarize and divide Nigeria.
The National Convener of the CFPN, Comrade Danesi Momoh, who spoke on behalf of the group during the protest, slammed the current leadership of UNICEF from deviating from the vision of its founding fathers.
Momoh said, "We are aware of the many attempts by some international organizations that have rendered themselves to do some disgusting undercover jobs for foreign forces which have sworn to destabilize, polarize and divide Nigeria.
"It is no secret that such organizations are laying the template for the country's total breakup through terrorism by often manufacturing and fabricating outright falsehoods, timed to rhyme with the periods the Nigerian military is breaking grounds in the war against terror, particularly in the Northeast.
"However, what never occurred to us is the possibility that a reputable organization like UNICEF would allow some of its staff to enlist in the club of undercover agents of foreign forces against Nigeria, in disguised support for terrorism.
"Of course, you are aware of the latest sensational report cooked by three staff of UNICEF, namely; Priscilla Hoveyda, Maher Farea and Milen Kidane, who are working in the Northeast. The trio conspiratorially released a report alleging Nigerian troops raped 20 girls in IDP camps in Borno state.
"This transparently condemnable, false and malicious report against Nigerian troops, yawningly betrayed the satanic motives of the crafters or originators. And we believe it is intended to denigrate the Nigerian military, project a bad image about Nigeria before the comity of nations and dampen the morale of troops on the warfront against terrorists and nothing more. We know these paid agents have designed the report to undermine the fighting spirit of troops, to enable remnants of terrorists regain lost grounds to the pleasure of the sponsors.
"Furthermore, the timing of this fictional and imaginary report is to halt or frustrate the sale of Tucano jets to Nigeria, at a time the Nigerian Government has reached advanced stages in actions over the contract with the United States Government for the purchase of 10 Tucano jets to assist the military battle terrorism in the country.
"The report from the UNICEF staff has understandably provoked outrage from Nigerians, especially the coalition of Civil Society Organizations (CSOs) who have demanded a retraction and an apology from UNICEF to the Nigerian military and the Government of Nigeria.
"We are amazed that UNICEF has forgotten its main briefs in the Northeast. The organization has declined from responding to the humanitarian crisis and needs as it affects children in IDP camps. It has fortuitously become an alarmist and a pillar of covert support of sponsors and agents of terrorists tormenting our country. It is inexplicable to think that after abandoning their noble mandates, they would rather prefer to serve as ransom negotiator and cover for Boko Haram terrorists.
"We wish to remind the apparently compromised UNICEF staff that in the not too distant past, the same organization commended the Nigerian military for its perfect professional outings, especially in the Northeast.
"We recall that in February 2017, this positive recommendation came from UNICEF's Country Representative, Mr. Mohammed Fall when he visited the Acting General Officer Commanding (GOC) 7 Division of Nigerian Army in Maiduguri, Brig.-Gen. Victor Ezugwu.
"Mr. Fall specifically said, "Thank you for protecting civilians and by extension protecting children which is part and parcel of our mandate.'' It is the same military some odious staff of UNICEF are attempting to denigrate and defame now with a mischievous and fake report.
"Like other CSOs have separately and jointly emphasized, we lend our voice to this cause. We demand for the immediate withdrawal of that report on our military as it contains nothing, other than baseless lies, fabrications, and unfounded or insane outbursts crafted to sabotage the ongoing war on terror in the country.
"UNICEF and the staff fingered in this aberration have 21 days ultimatum to retract the repulsive report. Any thought of disregarding this ultimatum by refusal to issue a corresponding rebuttal of the infamous report within the stipulated time frame, we shall have no option than to return to permanently occupy UNICEF office in Abuja, until they are forced to vacate Nigeria.
"No Nigerian is ready to tolerate any attempt by any individual or organization to prolong the pains and agony of innocent children and women in the hands of Boko Haram even for one extra day. The gains on the war on terrorism cannot be reversed either, with such grand plots and conspiracies against the Nigerian military.
Full report at:
http://dailypost.ng/2018/05/04/boko-haram-group-shutdown-unicef-alleged-sex-reports-idp-camps/
--------
Libya: Election Plans Thrown Into Turmoil After Suicide Attack
4 MAY 2018
By Edward Yeranian
Various Libyan factions are accusing each other of trying to postpone parliamentary and presidential elections, following the suicide-attack against the headquarters of the country's electoral commission Wednesday in Tripoli. The Islamic State group claimed responsibility for the bombing, while the military spokesman in the east of the country downplayed that claim.
The suicide bomber attack Wednesday against Libya's electoral commission headquarters left a trail of death and destruction. Libyan TV showed the charred remains of the badly damaged building and reported more than a dozen people had been killed.
Arab media said the so-called Islamic State group claimed responsibility for the attack.
Colonel Ahmed al-Masmari, military spokesman for the self-styled Libyan National Army in the east of the country, was skeptical of the claim.
He says that there are "gangs" from the Muslim Brotherhood and al-Qaida that were behind this attack. He says the "Islamic State" group claimed responsibility, but they claim they are behind everything. He says for the Libyan Army, the Muslim Brotherhood, IS, and al-Qaida are the same thing.
Masmari said the Muslim Brotherhood is attempting to postpone presidential and parliamentary elections in Libya by tying them to a separate vote on revising the constitution.
University of Paris Political Science Professor Khattar Abou Diab also is skeptical about the alleged "Islamic State" claim of responsibility for the bombing.
He says these terrorists do exist, and they have their own independent networks, but they frequently are manipulated by various countries. He notes that at one point it appeared that "IS" was infiltrated by former Gadhafi elements, and now it looks like certain countries are manipulating them. One needs to look at who profits from the crime, he insists.
Arab League head Ahmed Aboul Gheit said earlier this week certain countries have stepped up funding to various local militia groups.
U.N. Libya envoy Ghassan Salame said the internal and external tangents of the Libyan crisis need to be tackled.
He says the United Nations is working to resolve the internal conflict, but efforts must be made on the international and diplomatic front to reduce negative meddling and increase positive intervention.
Washington-based Middle East analyst Theodore Karasik tells VOA recent reports that eastern Libyan military commander General Khalifa Hafter was on his deathbed demonstrate the extent of outside propaganda by certain countries.
"What Hafter's trip to Paris exposed was how aggressive the Qatari-Turkish-Pro Muslim Brotherhood info-war campaign is. This campaign that focused on Hafter's health and his imminent [death] was illustrative of how aggressive Ankara and Doha still are in Libya," he said.
Full report at:
http://allafrica.com/stories/201805040206.html
--------
Libyan army advances in Darnah in preparation to free it completely
5 May 2018
The Libyan army began to mobilize more troops around the town of Darnah in eastern Libya, in preparation for launching a large-scale military operation to free it completely from terrorist groups loyal to al-Qaeda organization, one day after it seized control of important sites that were under the control of extremists.
The Public Information Office of the General Command said in a statement that "the army is advancing steadily to liberate Darnah, and that soon the armed forces will enter the city, after the eradication of all the terrorists."
The operations room of Omar al-Mukhtar, which is under the general command of the army announced on Thursday, the control of a number of strategic sites, which were taken by the militant elements of the "Shura Council in Darnah," a place of concentration, the most important of which is "Abu Salim Mosque in the area of Sidi Aziz."
https://english.alarabiya.net/en/News/middle-east/2018/05/05/Libyan-army-advances-in-Darnah-in-preparation-to-free-it-completely.html
--------
Southeast Asia
Racial and religious politics at a crossroads in Malaysia's General Election
05 May 2018
MALAYSIA: Like many of his peers, 66-year-old Abdul Majid Mohd Nor has never been well off. In fact, after he left the military in 1998, he struggled to make ends meet for his family of six.
He had a mortgage to pay and only a monthly pension of RM685 (S$232). So he applied for a RM5,000 loan from Malaysia's National Entrepreneur Group Economic Fund to open a coffee stall in Kedah.
Bumiputeras (sons of the soil) like him enjoy preferential treatment when it comes to university admission, employment, ownership of share capital and even loan applications.
Not only has that helped him to own a small business, but his family also earn extra income from the plantation he inherited from his father-in-law, who had been resettled under a Federal Land Development Authority (Felda) scheme for poor rural families.
That is why Mr Majid remains grateful to Malaysia's ruling coalition Barisan Nasional. "When we had nothing, we were given help, so that we could work and give our children an education," he told the programme Insight. (Watch the episode here.)
Voters like him in the Malay heartlands, BN's traditional strongholds, will play the kingmaker role in the country's ongoing General Election.
After the non-Malays deserted BN in the last two elections, Prime Minister Najib Razak is facing the toughest battle in his political career to win the hearts and minds of the ethnic Malays.
And their vote may determine not only the fate of the ruling coalition and Mr Najib's premiership, but also of Malaysia's race-based policies and politics.
Since its introduction in 1971 as part of the government's efforts to improve the socio-economic status of the bumiputeras, the New Economic Policy has helped to build up a pool of middle-class Malays.
The indigenous people's share of the nation's corporate wealth increased from 2.4 per cent in 1970 to 23.5 per cent since the last elections.
And the policy should remain in place, maintains former Cabinet minister and long-standing United Malays National Organisation member Shahrir Abdul Samad – at least until the bumiputeras are confident enough to compete economically with the other races.
His former Cabinet colleague Syed Hamid Albar agrees. "It has made Malaysia politically stable," he said.
"That's why … the (United Nations') Millennium Development Goals (have) a lot of emphasis on equity and distribution," he added.
To shore up support among the Malay electorate and also within his party, Mr Najib has rolled out new bumiputera economic empowerment programmes, and warned that the Malays would be beggars in their country should the opposition take power.
The results of the 2013 elections, in which UMNO – the linchpin of the ruling coalition – increased its parliamentary presence by nine seats, give BN its confidence in the Malay vote despite having lost the overall popular vote.
Referring to the gratitude of voters like Mr Majid, Iseas-Yusof Ishak Institute visiting fellow Serina Abdul Rahman said: "I think this is part of Malay culture, where you remember people who are kind to you and you never forget that.
"So you always seem to have to pay off some kind of debt to them."
UMNO may also have no other choice but to play the race card and prove itself to be the true champions of the Malays.
Political analyst and Asia Strategy and Leadership Institute senior adviser on international affairs Oh Ei Sun said: "If you look at the urban areas as well as the suburbs, most voters and most constituencies nowadays would go towards Pakatan Harapan.
"So if UMNO and, by extension, BN were to retain their rule over the country, they'd have to indeed win the Malay heartlands."
RACIAL DIVIDE
A survey done by opinion research firm Merdeka Centre has shown that the Malays tend to trust BN more, while the non-Malays place higher trust in the opposition to manage the country.
Surveys have also shown that half of the Malays in the country back the pro-bumiputera policy, compared with a quarter of the Chinese and Indians.
Mechanic and car wash owner Koon Yoon Sin, who hails from Kedah, is among those who have become increasingly critical of the race-based policies.
The 35-year-old feels that the time has come for Malaysia to review these policies that have polarised many Malaysians along ethnic lines.
He said: "To be fair, such policies should help the poor and needy regardless of race. That would be the best scenario."
That remains the Democratic Action Party's stance. "Why racialise the issue? You're just trying to … divide and rule," said its secretary-general and Penang chief minister Lim Guan Eng.
Dr Oh thinks the voting patterns of Malaysia's ethnic minorities will not differ from the previous elections, but he adds a caveat: The millennials may have a "rather unpredictable" political outlook.
"I know some of these millennials feel that the opposition isn't doing enough in terms of trying to overturn all this mistreatment and … questioning the supremacy of race and religion in the country," he said.
"They won't vote for BN. But, for example, (if) they stay home and not come out to vote ... it's going to hurt the opposition."
At the same time, opposition alliance Pakatan Harapan cannot ignore UMNO's fear-mongering over Malays losing their privileges or dominance, which Iseas-Yusof Ishak Institute senior fellow Lee Hwok Aun said "seems to be an effective tool for political mobilisation".
He added: "Pakatan has to respond by giving assurances that it'll look after the different groups, especially the Malays."
DR M IN THE THICK OF THE MALAY BATTLEGROUND
Last year, a Merdeka Centre study found that Malay rights still topped the list of concerns among Malay voters, with 37.4 per cent of them citing the issue as important to them.
Some 17 per cent listed leadership, while another 13.1 per cent said economic performance would be an important factor for them in the elections.
Now, it is up to opposition figures like former Prime Minister Mahathir Mohamad, known as a defender of Malay rights, to help capture votes in BN's traditional strongholds, starting with the northern rice bowl state of Kedah.
One of its residents who remembers him fondly is rice farmer Basir Ahmad Ismail. "He struggled for the people," said the 55-year-old.
"For example, in Kubang Pasu (a district in Kedah), he built a university, a college and a polytechnic. He brought a lot of developments here to provide education for the people."
Beyond his personality, Dr Mahathir brings "his idea of what Malaysia ought to be", said Merdeka Centre co-founder Ibrahim Suffian.
"He also brings along a proportion of dissatisfied BN voters, particularly the Malay voters, who have fallen out with the BN and UMNO leadership at present."
If the 2013 General Election was characterised as a "Chinese tsunami", then Pakatan Harapan hopes to see a Malay tsunami in the heartlands this time.
Dr Norshahril Saat, an Iseas-Yusof Ishak Institute fellow in regional strategic and political studies, said: "I think the opposition is banking on Dr Mahathir's influence here to split the Malay votes and … wrest control of some states."
Those Malay battleground states include Perlis, Kelantan, Terengganu and parts of Johor and Perak too. But with multi-cornered fights between Pakatan Harapan, BN and Parti Islam SeMalaysia (PAS) for most of the seats, Dr Mahathir faces a harder task.
That has also been compounded by the redrawing of electoral boundaries, which has created ethnic supermajorities in some seats, prompting anger among opposition lawmakers.
The assumption is that the new delineations will help BN. But that outcome is not a given, according to Dr Mohamed Nawab Mohamed Osman, who coordinates the Malaysia Programme at the S. Rajaratnam School of International Studies.
"Creating big Malay-majority areas or seats with a stronger Malay presence could also benefit PAS," he said, noting that many Malays in the heartlands voted for the opposition previously, which was "how PAS could capture a large number of seats".
THE ROLE OF RELIGION
While some observers see PAS' role in this election as nothing more than a spoiler, Dr Oh noted that the party trumps all the others in its political use of religion.
In Kelantan especially, which PAS has ruled since 1990, voters like retiree Abdul Wahab Yusoff still hope the state will become an Islamic one some day.
"PAS wants to make Islam great in Malaysia, and because of that, we feel proud," said the 66-year-old. "Islam first … Our race comes second."
Religion may well play a key part in voter decisions beyond Kelantan, given the rise of Islamic conservatism among some segments of Malaysia's Muslim population.
In a Merdeka Centre survey done in 2015, over 60 per cent of Malays identified themselves as Muslim first, compared with the 27 per cent who were Malaysians first and the six per cent who were Malays first.
The findings confirmed that religious consciousness in Malaysia had risen since a Merdeka Centre poll on the issue in 2005. And this will have an impact on the politicians, believes Dr Norshahril.
"They can't just ignore groups demanding for hudud laws in Malaysia. They can't stop groups demanding for greater Islamisation," he said. "If that's the thinking that's dominant, then I think the UMNO politicians would have to give in."
Mr Ibrahim thinks that "nearly all parties … understand the lie of the land" and thus are engaging in some form of "dog-whistle tactics": Sending out messages that they can "better protect the interests of the community".
As far as PAS' political fortunes go, however, Dr Chandra Muzaffar, the founder and president of think tank International Movement for a Just World, believes that it will have little to do with the party's conservative stance.
"I don't think its adherence to hudud, to be very specific, would be a major factor," he said.
"If PAS does well, it would be because it's seen as a party that represents the marginalised within Malay society and also as a party that's prepared to take a strong position against corruption and abuse of power."
That is also a priority of the opposition alliance's Parti Amanah Negara, set up by progressive leaders who broke away from PAS.
"If you're, for example, in power and a good Muslim, you're fighting against corruption, you're fighting for justice," said Amanah deputy president Salahuddin Ayub. "These are the things we can share together."
REGARDLESS OF RACE OR RELIGION
While Dr Norshahril sees a danger of this election becoming ethnically and religiously divided, for example with "unhealthy" talk of ethnic tsunamis, some other analysts think the dynamics do go beyond that.
Mr Ibrahim said: "What we're seeing, perhaps in the last 15 years or three election cycles, have been concerns over governance – how the government conducts itself and how well it managed public funds.
Take, for example, Mr Koon, who is unhappy with not only the government's race-centric policies but also its governance issues.
"I want the election outcome to be balanced, and not heavily tilted towards the ruling party. The opposition needs to be given a voice too. Not everything that the ruling party has done is correct," he said.
To Mr Basir, bread-and-butter issues matter a lot. He said: "The cost of living seems to be increasing, while subsidies for items like sugar and cooking oil have been cut."
Many things could shift the choices of Malay voters, said Dr Nawab. "We don't actually know whether Malay voters will necessarily vote for BN this time round."
What is clearer, however, is that there are young people from all races who want a move away from Malaysia's race-based political system.
"Choosing people to vote into office based on your race and religion is … the worst criteria," said comedian Keren Bala Devan, 32. "It has to be (about) the issues."
It is the inequality that gets to fellow comedian Rizal Van Geyzel, who cited how he would feel if he and Mr Devan had children who were treated differently.
Said the 34-year-old of Malay-Turkish and Chinese-Dutch descent: "They wouldn't have the same rights, yet his family has been here the same time, if not longer, than mine. How's that supposed to be normal?"
Dr Norshahril agrees that many young voters do not believe in race-based politics. He said: "Even the young Malays themselves believe that they can stand on their own, and not need all these privileges."
Still, the reality is that the road to Putrajaya, the centre of the federal administration, must cut across 54 constituencies from the Felda and rubber plantation areas, out of a total of 222 parliamentary seats.
And with less than a week to Polling Day on May 9, it remains unclear where the political pendulum in the Malay heartlands will swing.
Either way, however, Dr Muzaffar believes that the presence of non-Malay parties on both sides of the political divide will help to reduce the possibility of race and religion becoming inflammatory issues.
He said: "You won't be able to push (any ethnic or religious agenda) to the extreme because the coalitions themselves would hold that at bay, given their nature – multi-ethnic, interethnic coalitions."
https://www.channelnewsasia.com/news/cnainsider/race-religion-politics-crossroads-malaysia-general-election-ge-10204120
--------
Indonesia to Host Trilateral Afghan Peace Meeting
May 04, 2018
ISLAMABAD —
Indonesia will host Islamic scholars from Afghanistan and Pakistan on May 11 for trilateral talks aimed at finding a peaceful solution to the Afghan war.
An Afghan presidential aide, Akram Khpalwak, revealed the date Friday night following meetings with leaders in Jakarta.
President Joko Widodo of Indonesia, perceived as a neutral actor in Afghanistan, proposed the trilateral religious meeting in January.
"Renowned scholars from Afghanistan, Pakistan and Indonesia will participate in this conference, discussing peace and stability in Afghanistan," Khpalwak said in a series of tweets.
A 20-member delegation of Afghan Ulema (Muslim scholars) will attend Trilateral Ulema Conference on Friday, he added, and praised Indonesia's "sincere efforts in Afghan peace process."
Goal is 'mutual agreement'
Indonesian leaders say they hope the discussions will result in "a mutual agreement, or a fatwa (edict)," persuading the Taliban to end its violent campaign and enter into peace negotiations with the Afghan government. They also expect insurgent officials to attend the conference.
But the Taliban has already rejected the proposed conference and urged Islamic scholars not to attend it.
In a statement issued in March, the insurgent group alleged the gathering was being arranged to "legitimize the presence of infidel invaders" in Afghanistan, a reference to U.S.-led international troops in the country. It said the "deceptive" effort is aimed at presenting "the sacred jihad" against the foreign "occupation" as "unlawful."
"Do not afford an opportunity to the invading infidels in Afghanistan to misuse your name and participation in this conference as means of attaining their malicious objective," the statement warned.
Pakistan welcomes meeting
About 87 percent of Indonesia's estimated population of 260 million people are Muslims, making it the largest Muslim-majority country in the world.
Afghan officials have sought the support of Indonesian Islamic scholars to rally against the Taliban's religious justification of their war as being against the "foreign infidels and their hirelings."
Pakistan, which is accused of covertly helping the Taliban, has welcomed and supported the Indonesian trilateral meeting.
Islamabad denies any links with the insurgents and maintains peace in the neighboring country is key to Pakistan's own stability.
Taliban rejects invitation
The Taliban has refused to stop fighting and hold peace talks with the Kabul government until all foreign forces leave Afghanistan.
The Islamist insurgency currently controls or contests nearly half of the country's 407 districts and has intensified battlefield attacks in recent weeks. Afghan forces, backed by U.S. airpower and military trainers, have also stepped up counter insurgency operations around the country.
Full report at:
https://www.voanews.com/a/indonesia-to-host-trilateral-afghan-peace-meeting/4378410.html
--------
Malaysia election: Staid Kelantan tilts towards bringing back BN
May 5, 2018
All Muslim women working in the malls in this east coast state must wear the tudung (head covering), there are separate payment counters for men and women in the supermarkets, and the call to prayer is proclaimed loudly five times a day to tell pious men to head to the mosque.
By decree, all shops in the state must display their shop names in Jawi, a Malay script based on Arabic lettering.
"Kelantan is a peaceful place to live in, though people say it is backward. There are no gambling dens. We are not rich, but we can still live comfortably. No one goes hungry here. If you go to the villages, the women are wearing gold bangles," said street vendor Ali Hussain, 36.
As if to confirm the city's Muslim character, a large sign at a prominent street corner proclaims "Kota Bharu Bandar Raya Islam" in Roman letters, or the "Islamic City of Kota Bharu". The word "bharu", or "new", uses an old Malay spelling.
Known widely in Malaysia as Serambi Makkah, or Mecca's Verandah, Kelantan wears religion on its sleeve. This is partly due to the wide influence of Parti Islam SeMalaysia (PAS).
But the east coast state today is roiled by whispers that PAS might lose in the May 9 general election, bringing the return of an old foe turned frenemy, Umno-led Barisan Nasional (BN).
PAS has ruled the poor state for much of the country's modern history since it gained independence. It ruled Kelantan for 18 years from 1959 to 1977, and has now done so for 28 years from 1990 until today.
As PAS sees it, it runs an honest and corruption-free government.
"Kelantan has shown a good model of government administration, governing with integrity," Kelantan PAS secretary Che Abdullah Mat Nawi told some 5,000 party faithfuls gathered at the state capital's football stadium last week.
The party's supporters said that although things might move more slowly in Kota Baru than in Kuala Lumpur, the situation is not so bad.
"It will be very hard for Umno to take Kelantan. PAS is like the air we breathe. Without PAS, there is no Kelantan," said a 43-year-old Kelantanese voter, who declined to be named.
Though PAS leaders often talk about raising an "Islamic state" in Kelantan and Malaysia, so far, its brand is quite separate from that of the Taleban.
The Chinese minority, who form less than 4 per cent of the 1.8 million Kelantanese, are largely left alone to run their businesses from motorcycle repair shops to restaurants to spectacle outlets.
Young Chinese women still don shorts and short-sleeved shirts to go out, and liquor is available at some shops.
A new 36-storey condominium project, with the fancy name of Troika Residences is coming up near the main stadium, with a one-bedroom unit being offered at RM326,000 (S$110,000) against RM400,000 in a typical Petaling Jaya suburb.
Supermarket brands Tesco, Giant and Pacific are available in Kota Baru, with most people ignoring the separate payment counters for men and women.
Air-conditioned restaurants with free Wi-Fi dot the sprawling city, with a cup of latte costing between RM5 and RM12, slightly cheaper than in Kuala Lumpur.
Still, the economic data shows why some Kelantanese are growing impatient with all the preachy talk of Islam.
Located far from the economic hub on the west coast linking Johor, Selangor and Penang, Kelantan had an economic output of RM21 billion in 2016 - the second smallest after Perlis among the 13 states. The economic output of Selangor - Malaysia's most industrialised state - was RM252 billion.
Additionally, annual per capita income in Kelantan was RM12,812 in 2016 - less than a third of the RM38,887 for the whole of Malaysia.
With limited jobs and options in Kelantan, analysts have estimated that up to 30 per cent of its voters work outside the state.
Outside a popular Kota Baru bazaar, batik seller Abdul Rahim said that when he opened his shop in 1990, PAS had just wrested Kelantan from Umno. Business was good for many years.
But today, things are so slow that he sits on a bench outside his shop trying not to doze off.
"I haven't sold anything for days. I am lucky that I have three children working in Kuala Lumpur who send me money. PAS as a government - they don't have the economic know-how or prowess to manage things. Everything is bent towards religion," the 78-year-old told The Straits Times.
Voters who work outside Kelantan want to replicate what they see in Kuala Lumpur, Petaling Jaya and Putrajaya in their home state.
The man leading BN's charge in Kelantan, Minister of International Trade and Industry Mustapa Mohamed, said part of the reason why Kelantan is not developed is that it is geographically disadvantaged, as it lacks resources such as infrastructure, water and electricity, unlike the west coast.
But he also cited "leadership mistakes" for this.
"Twenty-eight years under PAS, the lack of ideas, lack of innovation and resources - the state government is in no position to develop the state. That is why we believe in Umno. It is important for the people in Kelantan to vote for Barisan Nasional for their sake," Datuk Seri Mustapa told The Straits Times.
He said that BN would expand the airport and roads, increase investments in manufacturing, create more jobs and promote tourism in the state.
"Many Kelantan people would like to work in the state, but there are not many job opportunities. Kelantan is still lagging behind in terms of income and infrastructure."
Pollster Merdeka Center said recent surveys have shown that 55 per cent of Kelantan voters support BN today, compared with 35 per cent for PAS, and 10 per cent for Pakatan Harapan, the four-party opposition alliance.
Malay support for BN in Kelantan is estimated to have risen to 54 per cent, almost a 10 percentage point jump since 2013.
Full report at:
https://www.straitstimes.com/asia/se-asia/staid-kelantan-tilts-towards-bringing-back-bn
--------
Can Nik Omar bridge PAS-Amanah divide?
05 May 2018
KUALA LUMPUR, May 5 — Nik Omar Nik Abdul Aziz has faced brickbats from both PAS and his family for choosing to contest under Pakatan Harapan (PH), but some observers believe he may have both the religious credentials and charisma to attract supporters — not least from his own old party.
Incumbent Shah Alam MP Khalid Samad, who himself was among those who left PAS for Parti Amanah Negara, has told Malay Mail that he hoped the eldest son of the late Datuk Nik Abdul Aziz Nik Mat may be able to offer an olive branch to act as peacemaker between the two parties.
"I think what's important is that he gives us some sense of assurance that what we are doing is correct, that it is in line with what his father's vision was.
"For it to come from him, he is obviously more convincing to the people," Khalid on the sidelines of a ceramah featuring Nik Omar in Shah Alam last Thursday.
Khalid even likened the cleric to former prime minister Tun Dr Mahathir Mohamad, who opened the eyes of many Umno members when he formed Parti Pribumi Bersatu Malaysia (PPBM) together with other former party leaders.
"We hope, at the very least, it will diffuse the intensity of the hatred and antagonism that exits between PAS members and Amanah," he added.
But analysts differ on whether Nik Omar can actually court PAS members who are disaffected with the current leadership and allegations of collusion with political rival Umno.
Universiti Malaysia Sarawak political analyst Jeniri Amir was among those who were more optimist about Nik Omar's role, pointing to the latter's charismatic appearance that was partly responsible for the massive turnout at a mega ceramah in Putrajaya Thursday night.
"A lot of PAS grassroots members will move to Amanah due to Nik Omar's popularity, and this will definitely favour Pakatan," the professor said.
He pointed to Nik Omar's ballsy move to quit PAS, the party of which the late Nik Aziz was a spiritual leader, and his younger brother Nik Muhammad Abduh, a central committee member.
"It is not easy for one to leave a party you have been with for a long time, and this shows that he had lost the confidence in PAS under the leadership of Datuk Seri Abdul Hadi Awang," Jeniri said.
Universiti Sains Malaysia analyst P. Sivamurugan was also positive about Nik Omar's magnetism, but suggested that it may not work on hardcore supporters of the Islamist party who are more devoted to its ideology than its personalities.
"His influence would be on those who are interested in personalities over upholding the political ideology," he said.
Sivamurugan, together with geopolitical expert Azmi Hassan, also predicted that even if Nik Omar may be able to lend his late father's legacy to PH, it would inevitably benefit Barisan Nasional (BN) by splitting the support of pro-Islamist voters.
"Since the split votes will affect PAS and Amanah, BN will remain the status quo in terms of the support from voters. While Amanah would not only be present in Kelantan, but overall the move will benefit BN," he said.
"It is true that his presence at PH campaigns, for example in Putrajaya, attracted a crowd, but I am more inclined to believe it was more of a very curious crowd as not much is known about Nik Omar, who did the unthinkable."
Both were also cynical about Nik Omar's chances in the Chempaka state seat in Kelantan, which used to be Nik Aziz's, with Azmi accusing the cleric of "stretching his luck a bit too far".
"It is a huge tactical mistake for him to pick the Chempaka seat since die-hard PAS supporters interpret it as a snub to both to his father's legacy and the Kelantanese because the pride of Tok Guru's legacy is on the line," he said, using Nik Aziz's moniker.
"As for Chempaka, his chances depend on whether he is able to woo PAS supporters to vote for the coalition. The people there see his mother as half of Nik Aziz and highly respect her and her sentiments, which is to see PAS win," said Sivamurugan.
Instead, Sivamurugan said Nik Omar's influence would be more effective in areas with fence-sitters.
Nik Omar has been participating in PH ceramah in the Klang Valley since Thursday, in areas such as Bangi, Batu Caves, Shah Alam, Putrajaya and Sungai Buloh.
Full report at:
https://www.malaymail.com/s/1627571/can-nik-omar-bridge-pas-amanah-divide
--------
Indonesia destroys more than two tonnes of crystal meth
May 5, 2018
JAKARTA • More than two tonnes of crystal methamphetamine was destroyed yesterday as Indonesia stepped up its crackdown on drugs in one of the biggest such operations in recent years.
The South-east Asian country has some of the world's toughest anti-narcotics laws, and imposes the death penalty for trafficking.
The crystal meth had been seized from foreign-registered ships in two separate operations in Indonesian waters near Singapore earlier this year. Four Taiwanese and four Chinese crew members were arrested.
Indonesian Vice-President Jusuf Kalla inspected the drugs wearing protective gloves and a mask before tossing some bags of the crystal meth into an incinerator in Jakarta.
"We respect the police for seizing this... 2.6 tonnes (of crystal meth) has been confiscated but there is still much more out there, so the danger is still real," he said.
Indonesia - the world's most populous Muslim-majority country - has made combating narcotics a top priority and resumed the execution of traffickers in 2015 after an unofficial hiatus.
Eighteen convicted drug smugglers - including 15 foreigners - have been sent to the firing squad under President Joko Widodo, sparking a diplomatic backlash.
Last month, eight Taiwanese drug smugglers were sentenced to death.
Mr Joko has repeatedly defended his tough stance, claiming Indonesia faces a "drugs emergency" and must act to protect the next generation.
Full report at:
https://www.straitstimes.com/asia/se-asia/indonesia-destroys-more-than-two-tonnes-of-crystal-meth
--------
West Java Police drop defamation charges against FPI leader
May 4, 2018
The West Java Police have dropped the investigation into a defamation case involving Islam Defenders Front (FPI) leader Rizieq Shihab, citing a lack of evidence.
"The [West Java Police's] general crime division unit closed the case as of last month, maybe even in late February," West Java Police spokesperson Adj. Sr. Comr. Trunoyudo Wisnu Andiko told The Jakarta Post on Friday.
Rizieq was accused of insulting the state ideology of Pancasila and the nation's founding father, Sukarno, when a video of him comparing the early version of Pancasila drafted by Sukarno and the Jakarta Charter's version went viral on social media.
The original version of the Jakarta Charter's Pancasila, which was formulated by the nine founding fathers, including Sukarno, contains a clause obliging Muslims to abide by sharia.
In the video, Rizieq says: "In Sukarno's Pancasila, faith in God is placed in the butt, but in the Jakarta Charter's Pancasila, faith in God is placed in the head. Which one is better? Sukarno's or the Jakarta Charter's?"
The West Java Police's chief detective, Sr. Comr. Umar Surya Fana, said they had to drop the case because they only had a clip of the video. "The judges want us to provide the video of the whole sermon, which we do not have," he said.
"We have asked the plaintiff to provide the full video, but they are unable to provide it."
The report against Rizieq was made by Sukmawati Soekarnoputri, the third daughter of Sukarno. The firebrand cleric was charged under articles 154a and 320 of the Criminal Code on insulting the state ideology and defamation.
Rizieq's supporters have accused the government of criminalizing their leader. In a meeting with President Joko "Jokowi" Widodo at the Bogor Palace last month, several Islamist groups, including the FPI, asked Jokowi to stop criminal probes into their leaders.
Full report at:
http://www.thejakartapost.com/news/2018/05/04/west-java-police-drop-defamation-charges-against-fpi-leader.html
--------
Europe
Former ISIS Fighter Warns Islamic State Ideology Will Make a Comeback
4 May 2018
In an interview with Fox News conducted from a prison run by the U.S.-backed Syrian Democratic Forces (SDF) coalition, former Islamic State (ISIS) fighter Hamza Nmeie warned that the Islamic State's ideology will survive the collapse of the "caliphate" and inspire new groups obsessed with defeating the United States.
Hamza has a long resume in jihad, having been radicalized by a Salafist group in 2011 when he would have been about 20 years old. The child of Moroccan immigrants to Belgium, he arrived in Syria in 2013 as a recruit for al-Qaeda's Nusra Front. He then became an early convert to the Islamic State in Syria and fought for them until he was captured by the SDF during the battle for Raqqa last year.
Transitioning from gainfully employed resident of Belgium to ISIS jihadi in just two years is a breathtakingly rapid process of militant radicalization. Fox News relates that Hamza would not admit to killing anyone in the name of the Islamic State, but his SDF captors said he was indeed a battlefield operative. He now says he's renounced the Islamic State and considers its leader, Abu Bakr al-Baghdadi, to be an "evil guy."
Hamza's central point was that ISIS is driven by a powerful anti-Western ideology that will survive the defeat of the Islamic State caliphate. He predicted splinter groups would form, much as ISIS grew out of al-Qaeda, animated by a virulent strain of Salafist Muslim ideology that views America as the primary obstacle to establishing a "true" sharia state.
Salafists in general, and militants like ISIS in particular, tend to view other strains of Islam as impure or see them as instruments devised by colonial Western powers to subjugate Muslims. The ISIS strain of this ideology is "obsessed" with America as the "big enemy," according to Hamza. Atrocities such as the murder of American reporter James Foley were portrayed as inspiring victories over the enemy, while battlefield allies against the Syrian regime who worked with the United States instantly became hated enemies to be shot in the back.
Another danger of the Islamic State pinpointed by the recalcitrant jihadi is its long memory. "ISIS is like the Mafia. Once you get in, you never come out," he said. This is an attribute that could help the broken Islamic State reassemble itself by pulling in old assets and absorbing more splinter groups, the way it took in Hamza's Nusra Front cell, or that could keep ISIS ideology alive as it spreads through splinter groups and looks for another opportunity to establish a caliphate.
From Hamza's account, it sounds like the quest for a caliphate will continue, since one of the core promises employed to lure recruits is the notion of establishing the only true sharia state on Earth.
ISIS is rebuilding its strength in Afghanistan, in part by establishing an empire of sexual slavery, much as recruits in Syria and Iraq were tempted with offers of "jihad brides." The Russians reported on Friday the arrest of an ISIS cell that was preparing to launch a wave of gun and bomb attacks. A 17-year-old in Dallas was charged on Wednesday with planning a mass shooting at a shopping mall in the name of ISIS, and he was trying to recruit others to help him.
The Islamic State is flexing its terror muscles in Libya, Iraq, and Tunisia by using terrorism to disrupt elections, in line with Hamza's point about how ISIS ideology portrays other Muslim governments as illegitimate and unwilling to embrace pure sharia law. ISIS still poses such a danger on its old home turf that the Iraqi air force just carried out air strikes on two militant hideouts.
Despite repeated assurances of defeat by the Nigerian government, ISIS affiliate Boko Haram is still carrying out kidnappings, bombings, and paramilitary assaults intended to capture territory. ISIS fighters displaced from Iraq and Syria are moving to the Philippines, where one attempt has already been made to capture and hold territory.
The return of ISIS recruits to Western countries where they hold citizenship still poses a looming security threat. It looms so large over Belgium that Hamza Nmeie seems permanently stuck in his SDF prison because his nominal home government is not eager to take him back. The Islamic State is down but not out, defeated but not destroyed, discredited but not erased.
http://www.breitbart.com/national-security/2018/05/04/former-isis-fighter-warns-islamic-state-ideology-comeback/
--------
US pullout from Iran deal could mean war: France
May 4, 2018
French President Emmanuel Macron has warned that a possible US withdrawal from Iran's nuclear deal could lead to a war.
In an interview with Der Spiegel, Macron pointed to US President Donald Trump's threats to abandon the nuclear agreement, known as the Joint Comprehensive Plan of Action (JCPOA), and said, "That would mean opening Pandora's box, it could mean war," The Hill reported on Friday.
"I do not believe that Donald Trump wants war," Macron added.
"My view — I do not know what your president will decide — is that he will get rid of this deal on his own, for domestic reasons," the French president pointed out.
Such a measure "can work in the short term but it is very insane in the medium to long term," he added.
Iran and the five permanent members of the United Nations Security Council – the US, France, Britain, Russia and China – plus Germany signed the JCPOA on July 14, 2015, and started implementing it on January 16, 2016.
Under the JCPOA, Iran undertook to put limits on its nuclear program in exchange for the removal of nuclear-related sanctions imposed against it.
Trump has described the deal, which was negotiated under his predecessor, Barack Obama, as "the worst and most one-sided transaction Washington has ever entered into," a characterization he often used during his presidential campaign, and threatened to tear it up.
The US president has threatened to pull out of the JCPOA unless Congress and America's European allies help "fix" it by May 12.
In late April, Macron made a visit to the US mainly to persuade Washington to stay in the JCPOA. Following the meeting, the French president told reporters that he thought Trump would decide to exit the deal.
Macron noted that a new deal is needed with Tehran which should incorporate three additional elements, namely Iran's ballistic missile program, the country's regional influence and what happens after 2025 when Tehran will restart part of its nuclear program under the accord.
Iranian leaders, however, have repeatedly stressed that the JCPOA is non-negotiable and dismissed the possibility of continuing with the agreement solely with America's European allies.
Meanwhile, Israeli Prime Minister Benjamin Netanyahu has once again accused Iran of continuing to hide and expand what he called its nuclear weapons program.
On Tuesday, he presented what he alleged was "new and conclusive proof" of violations, and claimed Iran had lied about its capabilities at the time of the agreement's signing.
A day after Netanyahu's allegation, the UN nuclear agency reiterated in a statement that it had "no credible indications of activities in Iran relevant to the development of a nuclear explosive device after 2009," citing its assessments from 2015.
Following Netanyahu's allegations, EU foreign policy chief Federica Mogherini also said any claims on the Iranian nuclear program should solely be assessed by the IAEA.
British Foreign Secretary Boris Johnson also reaffirmed his country's support for the landmark nuclear deal, noting that the JCPOA was "based on tough verification."
Full report at:
http://www.presstv.com/Detail/2018/05/04/560647/Iran-macron-nuclear-deal-US
--------
URL: https://www.newageislam.com/islamic-world-news/pakistan-removes-nobel-laureate-dr/d/115156
New Age Islam, Islam Online, Islamic Website, African Muslim News, Arab World News, South Asia News, Indian Muslim News, World Muslim News, Women in Islam, Islamic Feminism, Arab Women, Women In Arab, Islamophobia in America, Muslim Women in West, Islam Women and Feminism