New Age Islam News Bureau
10 March 2012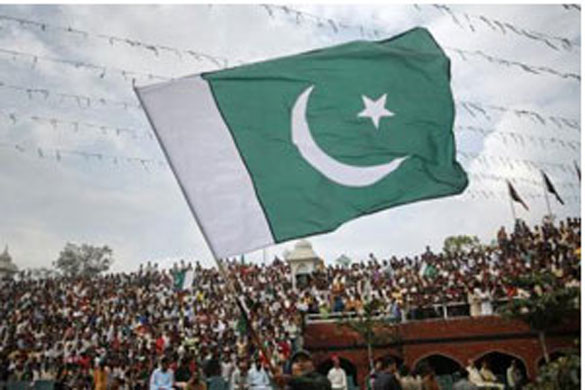 • India Eyes Muslims Left Behind by Quota System
• After US encouragement, Baloch active at the UN
• Balochistan: JuD warns India and US of backlash
• New ISI chief shares tenuous link with Bollywood star Shahrukh Khan
• Syrian forces kill 54 ahead of Annan peace mission
• Lord Yagna Varahan Perumal visits Dargah
• Indian women are an inspiration: Pakistani activist
• Islamic world to form a common water vision
• US awards Maldivian Woman 'International Woman of Courage' award
• Unified Gulf currency by mid-2013
• Taliban kill seven soldiers in North Waziristan
• US missile attack kills 12 in South Waziristan
• Israel Airstrike Kills Militant Leader in Gaza
• Toll in Israel Gaza strikes rise to 12
• Yemen air raids 'target al-Qaeda militants near Bayda'
• Militant hideouts pounded in Orakzai; 21 killed
• 3 Syrian Army officers defect to Turkey
• Protest held outside UN against Balochistan unrest
• Syria opposition chief rejects talks
• Assad firmly in control of Syria: US intelligence officials
• Fai pleads guilty in ISI's Kashmir plot in Washington
• Afghanistan, US sign deal on prison handover
• Afghan foreign minister to visit Qatar to discuss Taliban
• US wants relations with Pakistan on upward trajectory: State dept
• Act on Zardari case, Pak SC tells PM again
• Israel ex-spy chief urges caution on Iran strike
• Registration for Egypt presidential poll kicks off
• US asks nations to sacrifice on oil to exert pressure on Iran
• Fight rages over Kyrgyzstan's flag
• Protests, Investigator Pressure Bahrain
• US aid agency prepares switch to Afghan security
• US could use 13,600 kg bunker buster bomb on Iran N-facility
• Qaeda confirms death of commander in Pakistan
• Two Afghan police, three insurgents killed in attack
• Syrian opposition rejects talks with regime
• Muslim brotherhood dominates in Egypt's upper house vote
• Tunisia, Egypt Islamists signal bigger religion role
• Hamas P M voices support for Syria protests
• Syrian forces committing crimes on orders from top: UN
• Harvard expert to study Saudi architectural developments
Complied by New Age Islam News Bureau
Photo: Pakistan's largest Islamic extremist group Ahle Sunnah Wal
URL: https://www.newageislam.com/islamic-world-news/new-age-islam-news-bureau/pakistan-bans-ahle-sunnah-wal-jamaat-islamist-group/d/6824
----------
Pakistan Bans Ahle Sunnah Wal Jamaat Islamist Group
By Syed Shoaib Hasan, BBC News,
Karachi, 9 March 2012, Pakistan's government has issued orders banning the country's largest Islamic extremist group.
Ahle Sunnah Wal Jamaat was first banned in 2002 by then Pakistani leader Gen Pervez Musharraf.
Activists from the pro-al-Qaeda group formerly known as the Sipah-e-Sahaba (SSP), or Soldiers of the Companions of the Prophet, have been convicted of killing hundreds of Shia Muslims.
The head of the group described the ban as preposterous.
Other minorities, security targets and embassies have also been targeted by members of the group.
The group has also recently been in the forefront of an alliance of extremist groups calling for an end to the country's relationship with the US, the Defence of Pakistan Council (Difa).
'Preposterous'
The notification ordering the ban was issued to relevant security departments two weeks ago but no public announcement has yet been made.
The interior ministry's order says the organisation has been banned for what it calls its "concerns in terrorism", according to a copy of the order obtained by the BBC.
Despite repeated attempts to contact Rahman Malik, the country's interior minister, he was unavailable for comment.
But the head of the Ahle Sunnah Wal Jamaat group, Maulana Mohammad Ahmed Ludhianvi, told the BBC that the group intended to challenge the order in court.
"It's taken us so long so rein in our activists - it will become very difficult to control their emotions if the ban is enforced," he said.
Militant attacks
After the last ban, many of the organisation's activists went underground and allied themselves with other militant groups to carry out attacks across Pakistan.
The SSP has always maintained that these activists joined a splinter faction of the group called Lashkar-e-Jhangvi.
But security officials in Pakistan and beyond maintain that the groups are one and the same.
They allege that beneath the guise of Lashkar-e-Jhangvi, the SSP has been behind most of the major militants' attacks in Pakistan, including the assassination of former Prime Minister Benazir Bhutto.
The group is also said to be responsible for the continuing killing of members of the country's minority communities, particularly Shia, across Pakistan.
Recently, however, the group has attempted a kind of rehabilitation - renaming itself Ahle Sunnah Wal Jamaat and trying to act like a mainstream political party.
As part of the Defence of Pakistan Council, it has held rallies in all of the country's major cities - including Karachi, Lahore and Rawalpindi - and calling on the government to cut off all ties with the US and the West.
The largest rally was recently held in Karachi. Afterwards, the US State Department called on the Pakistan government to implement bans on such groups, in particular Jamaat-ud-Dawa.
It said the group was a front for Lashkar-e-Taiba, which was held responsible for the November 2008 attacks on India's business capital, Mumbai.
Although the Jamaat-ud-Dawa remains absent from the order, it appears some of the US pressure has paid off.
"American and pro-American elements are afraid of the Difa and have orchestrated this ban," Maulana Ludhianvi says.
"In essence, whoever enforces the ban is enforcing their will on Pakistan," he added, pledging that he would never allow that to happen.
http://www.bbc.co.uk/news/world-asia-17322095
---------
India Eyes Muslims Left Behind by Quota System
By JIM YARDLEY
March 9, 2012
MUZAFFARNAGAR, India — Along the narrow lane known as Khadar Wallah, Muslims and low-caste Hindus have lived side by side for years, bound by poverty, if not religion. Yet recently, Muslims like Murtaza Mansuri have noticed a change. Their neighbors have become better off.
Many of the Dalits, the low-caste Hindus once known as untouchables, have gotten government jobs, or slots in public universities, opportunities that have meant stable salaries and nicer homes. And to Mr. Mansuri the reason is clear: the affirmative action quotas for low-caste Hindus, a policy known in India as reservation, which is not explicitly available to Muslims.
"We are way behind them," Mr. Mansuri, who repairs rickshaws for a living, said on a recent afternoon. "Reservation is essential for Muslims. If we don't get education, we will remain backward, while others move forward and forward."
For decades, the issue of affirmative action for Muslims has been a politically fractious one in India. Many opponents, including right-wing Hindu groups, have long argued that affirmative action policies based on religion violate India's Constitution and run counter to the country's secular identity. Quotas, they said, should be strictly reserved for groups that have suffered centuries of caste-based discrimination.
But these arguments have been steadily countered by an undeniable and worrisome byproduct of India's democratic development: Muslims, as a group, have fallen badly behind, in education, employment and economic status, partly because of persistent discrimination in a Hindu-majority nation. Muslims are more likely to live in villages without schools or medical facilities, a landmark government report found in 2006, and less likely to qualify for bank loans.
Now, the issue of Muslim quotas has bubbled to the surface in the recent election in the state of Uttar Pradesh, where the winner, the regional Samajwadi Party, has promised to carve out a quota of jobs and educational slots for Muslims, an idea first raised by the Indian National Congress Party. Legal and political obstacles remain, and some Muslims are skeptical that leaders will muster the political will to push through a quota, even as many consider such preferences justified and long overdue.
"We also fought against the British for Indian independence," said Hafiz Aftab, president of the All-India Muttahida Mahaz, an organization that has led protests on behalf of Muslim preferences. "We lost so many of our brightest people. But after freedom, the government didn't make any efforts to uplift Muslims."
In Uttar Pradesh, the country's poorest and most populous state, all of India's caste and religious demarcations are on vivid display. It was here that one of India's most searing acts of religious violence occurred in 1992, when an ancient mosque was destroyed by right-wing Hindu activists who claimed that it had been built on the site of the birthplace of Ram, the Hindu deity.
Indians in Uttar Pradesh have also witnessed the political rise of the Scheduled Castes, as the Dalits and other "backward" caste Hindus are legally called. Before losing the recent election, Mayawati, the state's powerful Dalit chief minister (who uses one name), dominated Uttar Pradesh and used her position to reward many of her supporters with jobs, housing and other benefits. Dalits still remain overwhelmingly poor and marginalized in many parts of India, but Ms. Mayawati's extensive use of the reservation quota system and other preferential policies in Uttar Pradesh provided opportunity to many Dalits.
"These Scheduled Castes were the most deprived people socially and economically in Uttar Pradesh," said Mr. Aftab in an interview before the state elections. "Now they are the ruling class. This is the result of 64 years of reservation."
India's original reservation policies were codified during the drafting of the national Constitution as quotas for Scheduled Castes and tribal groups. Over the years, other Hindu castes were added at both the state and national level, as different groups agitated for inclusion and politicians saw opportunities to carve out new vote banks. India's modernization, rather than erasing caste, was codifying it.
"In India, the deepening of democracy will not happen by erasing all caste-community boundaries," said Yogendra Yadav, a leading political scientist in New Delhi. "I see it as the next stage of social justice in India."
Most Muslims in India are the descendants of low-caste Hindus who converted over the centuries, often to escape the deprived status to which Dalits were consigned. Yet those caste affiliations never fully disappeared, meaning that a hierarchy lingered among Muslims in India. Two government commissions sought to include "backward" Muslims in the quota system by using their former Hindu caste identity, along with educational and economic indicators.
India's four southern states have managed to extend some affirmative action benefits to Muslims, if not explicitly along religious lines, but elsewhere Muslims have largely been excluded. The 2006 report, known as the Sachar Committee report, found that Muslims who should have qualified for affirmative action were not getting it, even though they were living in greater poverty than some groups that were getting the benefit.
"Our Constitution says we should not provide reservation on the grounds of religion," said Mufti Julfiquar Ali, a Muslim leader in Uttar Pradesh. "But basically, reservation was given on the grounds of religion. A Muslim washerman got no reservation, but a Hindu washerman got one. Hindu carpenters will get reservation, but the Muslim carpenter will not."
Along the lane of Khadar Wallah, Muslims and Dalits last month voiced starkly different opinions about the need for creating a quota to benefit Muslims. Some Muslims had doubts about whether political leaders would fulfill the pledge and whether such a policy could be tailored to truly help them.
But Badruddin, an older Muslim man who uses one name, wanted the benefit. He said affirmative action had enabled many lower-caste Hindus to secure government jobs that provided stability so that their children could remain in school. In many Muslim families, he argued, children must often drop out of school to earn money.
"The Scheduled Castes are better off than we are because they are in government jobs," he said. "Once you have a government job, you will be uplifted."
Several Hindus said quotas for Muslims were unnecessary and would dilute already scarce opportunities for lower-caste Hindus. "Without reservation, we would not have progressed very much because of discrimination," said Boharan Lal, 71, a Dalit, adding: "I do not believe that Muslims are more backward. They are doing better."
Mr. Mansuri, the rickshaw repairman, dropped out of school in the eighth grade, but is still the most educated person in his extended family. "Our only source of income was from my father," he said, explaining why he went to work.
He has watched as his Dalit neighbors have gotten jobs, or college slots, through quotas that, over time, brought better jobs and salaries. He pointed to the renovated homes of some low-caste Hindus as evidence of what affirmative action can bring, and what Muslim families struggle to afford. He said Muslims were also to blame because for too long they did not push their children to stay in school. But that has changed, he said.
His own house was recently refurbished, with smooth concrete walls painted bright green, and is easily as nice as the homes on the alley owned by Dalit families. Asked about it, Mr. Mansuri explained that the house was an example of how his family had benefited from preferential treatment: An agent had contacted him saying that banks were seeking to loan money to Muslims after the 2006 Sachar Committee report detailed discrimination in banking.
"Earlier, if we had applied," Mr. Mansuri said, "we would not have gotten a loan."
http://www.nytimes.com/2012/03/10/world/asia/india-eyes-affirmative-action-for-muslims.html?pagewanted=2&_r=2&nl=todaysheadlines&emc=edit_th_20120310
---------
After US encouragement, Baloch active at the UN
Murtaza Ali Shah
GENEVA: March 10, 2012, Exiled Balochs have stepped up their movement at the international level with a highly visible and vocal presence this year at the 19th Session of UN Human Rights Council.
Pakistani lobbyists, Kashmiri and Gilgiti groups - both for and against Pakistan - are also active organising briefings and meetings, including interventions at the main UN debate on human rights issues, but the Baloch delegates are receiving the most attention from NGOs and delegates from various parts of the world.
This year's session comes soon after the US Congressional hearing which led to the tabling of resolution in the US Congress by congressmen Dana Rohrabacher, Lousie Gohmert and Steve King calling for the right of self-determination of Balochistan.
The US government has distanced itself from the steps taken by these Congressmen but the move has buoyed Baloch diaspora groups who are now actively lobbying the lawmakers at the European institutional level for a similar move.
Bharmadagh Bugti, who has sought asylum in Switzerland and lives a short distance from the UN Human Rights Council building, is regularly holding meetings here with delegates from different countries but many of these meetings are being kept a secret on the request of the visitors. His asylum case is still under consideration but he is involved in active lobbying for his cause.
At a well-attended briefing in Palais des Nations here hosted by Balochistan's representative at the United Nations Mehran Baloch and attended by international observes, including Muttahida Qaumi Movement's (MQM) delegation, a European Parliament member Richard Czarnecki MEP announced that he will table a similar resolution at the EU parliament soon calling for support of the Baloch nationalists. He told The News that he had the support of more than a dozen MEPs and his group will ask their respective law-making bodies to follow suit too.
The session was attended by many parliamentarians who didn't contribute in the general discussion on Balochistan but their presence was important for the reason that it's only now that a great deal of interest is being shown at the United Nations forum.
Human rights campaigner Peter Tatchell urged the International Criminal Court (ICC) to issue "arrest warrants against Pakistani military and political leaders" who are involved in "crimes" in Balochistan.
He called on Pakistan's civil society to join hands with Baloch groups working to highlight the issue at the local and international level.Mehran Baloch called on the UN Human Rights Commissioner to send a fact-finding mission to Balochistan to investigate human rights abuses there.
He said the discovery of dead bodies was a "daily occurrence" and accused that the state agencies were involved in the "genocide" of the Baloch people. He said Rehman Malik's claim that foreign hand was involved in Balochistan was discredited and called on the interior minister to present the evidence. He said the issue of disappeared people needed international attention and called on the UN member states to help the rights activists produce those who may still be alive.
MQM's central Coordination Committee member Muhammad Anwar said that no international player was willing or intent on interfering in Balochistan issue and largely considered it Pakistan's internal issue. He called on Baloch leaders to step down from the position of brinkmanship and consider options and ways of solving the issues through engagement and dialogue. He said everyone sympathised with the genuine Baloch grievances but shutting door of dialogue will not help anyone.
Pakistani NGOs representatives on this occasion called on equal rights for women in Balochistan and said that women were victims of both the military operation as well as the tribal traditions which held them back from the mainstream discourse.
http://www.thenews.com.pk/TodaysPrintDetail.aspx?ID=13058&Cat=13&dt=3/10/2012
---------
Balochistan: JuD warns India and US of backlash
Mar 10 2012,
Lahore : Continuing his tirade against US and India, Jamaat-ud-Dawa chief Hafiz Mohammad Saeed, blamed for the 2008 Mumbai attacks, has warned the two countries to stop their alleged efforts to "separate Balochistan from Pakistan" threatening a backlash.
Addressing a gathering of Defa-e-Pakistan Council, a grouping of over 40 hardline and extremist groups cobbled together by Saeed, he said, "While you are sitting in Afghanistan, you should refrain from making efforts to separate Balochistan from Pakistan by sponsoring moves there.
"So today we are giving you (India and the US) a very hard message to stop this with immediate effect or get ready to face our severe reaction."
The gathering marched from the JuD headquarters at Chauburji to the Data Darbar shrine yesterday to express solidarity with the Baloch people.
Saeed is also founder of the banned terror group, Lashkar-e-Toiba.
http://www.indianexpress.com/news/balochistan-jud-warns-india-and-us-of-backlash/922148/
---------
New ISI chief shares tenuous link with Bollywood star Shahrukh Khan
Mar 10, 2012,
ISLAMABAD: Pakistan's new ISI chief, Lt Gen Zahir-ul-Islam, is the nephew of Indian National Army hero Shah Nawaz Khan and through him, shares a tenuous link with Bollywood star Shahrukh Khan.
Islam's father served as a brigadier in the Pakistan Army and Shah Nawaz Khan, who was a major general in the INA led by Subhas Chandra Bose, was his uncle, leading Pakistani defence analyst Ikram Sehgal told PTI.
"One son of Shah Nawaz Khan went with him at the time of Partition, while another, Mahmood Nawaz, stayed on in Pakistan and became a full colonel. In fact, Mahmood Nawaz went and met his father only after retirement as he could not travel to India while he was in service," Sehgal said, providing details of the new ISI chief's extended family.
For Full Report At :
http://timesofindia.indiatimes.com/world/pakistan/New-ISI-chief-shares-tenuous-link-with-Shah-Rukh-Khan/articleshow/12208084.cms?prtpage=1
--------
Syrian forces kill 54 ahead of Annan peace mission
Saturday, March 10, 2012
AMMAN: Syrian forces killed at least 54 people on Friday as they sought to quell demonstrations against President Bashar al-Assad before a peace mission by UN-Arab League envoy Kofi Annan, opposition activists said.
Tank rounds and mortar bombs crashed into opposition districts in the rebellious central city of Homs, killing 17 people, activists said, while 24 were killed in the northern province of Idlib and more deaths were reported elsewhere. "Thirty tanks entered my neighbourhood at seven this morning and they are using their cannons to fire on houses," said Karam Abu Rabea, a resident in Homs's Karm al-Zeitoun neighbourhood.
One focus of demonstrations was the anniversary of Kurdish unrest in Syria in 2004 when about 30 people were killed.
For Full Report At :
Russia, an old ally of Damascus and its main arms supplier, has defended Assad against his Western and Arab critics, twice joining China in vetoing UN resolutions on Syria. reuters
http://www.dailytimes.com.pk/default.asp?page=2012\03\10\story_10-3-2012_pg7_12
---------
Lord Yagna Varahan Perumal visits Dargah
09 Mar 2012 11:07:41 AM IST
CHIDAMBARAM: Tamil Nadu has set many examples of religious tolerance and one such instance was witnessed near here when Muslims offered a grand welcome to a Hindu deity - Lord Yagna Varahan Perumal (Bhuvaragaswami) - on behalf of their Dargah during Masi Magam festival at Killai on Thursday.
Sufi saint Hazrath Syed Sha Rahmathullah Vali Shuttary, who lived at Killai about 275 years ago, was given around 365 acres of land.
He donated 25 acres of this land to perform poojas to Lord Bhuvaragaswami.
During the procession of the deity to the sea for a holy dip, people from the Muslim community receive the Hindu god in front of the
Dargah by offering a shawl. In turn a garland from the Perumal is placed at the Dargah as a token of religious harmony.
http://expressbuzz.com/states/tamilnadu/perumal-visits-dargah/370903.html
--------
Indian women are an inspiration: Pakistani activist
WASHINGTON, March 10, 2012
Indian women are "bold" and "courageous" and have created better opportunities for themselves in politics as well as financial field, inspiring their counterparts across the border.
"Women in my country seek inspiration from them" said Pakistani award winning rights advocate Shad Begum.
Indian women created better opportunities for themselves and came good in economic activities, Ms. Shad said after receiving the 2012 International Woman of Courage award from U.S. Secretary of State Hillary Clinton in the presence of the First Lady Michelle Obama.
The accolades for the Indian women also came from eminent Myanmarese political activist Zin Mar Aung with both of them stressing that more women should be on the forefront of politics in South Asia.
For Full Report At :
Keywords: International Woman of Courage award, Women's Day
http://www.thehindu.com/news/international/article2978773.ece
---------
Islamic world to form a common water vision
Mar 10 2012,
ISTANBUL- Hürriyet Daily News
Representatives of 57 Muslim countries gathered in Istanbul yesterday in order to create a common "water vision."
Ministers and deputy ministers of participating countries in the Organization of Islamic Cooperation (OIC) gathered in Istanbul to improve cooperation in the access and use of water. "Millions of people are dying because of lack of access to drinkable water, and water is squandered a lot. Our aim is to form a new common vision on water among the OIC countries," Director General of Turkey's Multilateral Economic Affairs, Energy and Environment Mithat Rende told Hürriyet Daily News.
For Full Report At :
http://www.hurriyetdailynews.com/islamic-world-to-form-a-common-water-vision.aspx?pageID=238&nID=15336&NewsCatID=352
---------
US awards Maldivian Woman 'International Woman of Courage' award
By Hawwa Lubna
March 8th, 2012
Former Minister of Gender and Family Aneesa Ahmed has become the second Maldivian woman to win the prestigious 'International Women of Courage Award' presented by the US Secretary of State to honor the courage of extraordinary women worldwide who have played transformative roles in their societies.
Since the establishment of the award in 2007 by the former Secretary of State Condoleezza Rice, 46 women from 34 different countries – including Former ruling Maldivian Democratic Party MDP Chairperson and MP Mariya Ahmed Didi – have been honored for the exceptional courage and leadership shown in advocating for women's rights and empowerment, often at great personal risk.
For Full Report At :
http://minivannews.com/politics/us-awards-aneesa-ahmed-international-woman-of-courage-award-33004
----------
Unified Gulf currency by mid-2013
Akbar Ponani
JEDDAH (SAUDI ARABIA): Mar 10, 2012,, GCC countries are in active discussion to decide upon the name and denominations of the proposed unified Gulf currency and its printing by mid-year in 2013. The year 2015 is proposed for the launch of the unified Gulf currency according to sources at the General Secretariat of the GCC. However, the actual date of the launch will depend on the progress achieved by the monetary council of the GCC (Gulf Co-operation Council).
The governing council of the Gulf Monetary Council includes the governors of the central banks of Saudi Arabia, Qatar, Bahrain and Kuwait. It would meet in Riyadh in the third week of March to discuss the progress made by its technical teams in charge of preparing institutional and regulatory frameworks for the council and follow up the achievements in this regard as the nucleus of the Gulf Central Bank.
For Full Report At :
http://timesofindia.indiatimes.com/world/middle-east/Unified-Gulf-currency-by-mid-2013/articleshow/12210825.cms
--------
Taliban kill seven soldiers in North Waziristan
Saturday, March 10, 2012
MIRANSHAH: Taliban armed with guns and rockets ambushed a military convoy on Friday, killing seven soldiers in the terrorist stronghold of North Waziristan, officials said.
The attack took place at Khar Qamar, 30 kilometres west of Miranshah, the main town in the district that has become the most notorious Taliban and al Qaeda stronghold on Pakistan's border with Afghanistan. Security officials said nine terrorists were also killed in the attack, but there was no independent confirmation of the toll.
"At least seven soldiers were martyred when terrorists fired machine guns and rockets on a military convoy," a senior security official told AFP. Other security officials in Peshawar, the biggest city in northwest Pakistan, confirmed the attack and that the toll had risen from four to seven. "After the ambush, Pakistani military helicopters and troops retaliated and there were reports of deaths of nine militants," an intelligence official said.
For Full Report At :
http://www.dailytimes.com.pk/default.asp?page=2012\03\10\story_10-3-2012_pg7_1
--------
US missile attack kills 12 in South Waziristan
Saturday, March 10, 2012
ISLAMABAD: An American missile attack killed 12 terrorists on the Pakistani side of the Afghan border on Friday, one of only a handful of such strikes this year, Pakistani officials said. The missile struck in the Mandao district of South Waziristan, a rugged terrorist stronghold where the Pakistan Army has staged offensives in the past, the officials said, giving no further details. The officials did not give their names because they were not authorised to speak to journalists. It took place hours after al Qaeda confirmed that a strike last month in North Waziristan killed one of its commanders — a success in a CIA-led campaign, but a major source of tension plaguing the relationship between Washington and Islamabad. The strikes, which began in earnest in 2008, have killed scores of terrorists, including foreign al Qaeda members involved in plotting attacks on the West.
For Full Report At :
http://www.dailytimes.com.pk/default.asp?page=2012\03\10\story_10-3-2012_pg7_2
---------
Israel Airstrike Kills Militant Leader in Gaza
March 9, 2012,
GAZA CITY, Gaza Strip—An Israeli airstrike killed the commander of the militant group behind the abduction of Israeli soldier Gilad Shalit and a second militant in Gaza on Friday in the highest profile attack against the coastal strip in months.
Palestinians look at the remains of a vehicle after it exploded in Gaza City.
The Israeli military confirmed the strike, saying the slain commander Zuhair al-Qaissi was plotting an infiltration attack into Israel similar to one his group carried out in August that killed eight people and injured 40 more. In a statement, the military warned Gaza's Hamas rulers against any retaliation for the strike.
Palestinian witnesses said Israeli drones were seen hovering above just moments before a vehicle exploded into flames, in a southern district of Gaza City.
For Full Report At :
http://online.wsj.com/article/SB10001424052970204603004577271380469163496.html?mod=WSJ_World_LEFTSecondNews
---------
Toll in Israel Gaza strikes rise to 12
By IBRAHIM BARZAK | AP
Mar 10, 2012
GAZA CITY, Gaza Strip: A violent flare-up that began when Israel killed a leading militant commander in the Gaza Strip has so far killed 12 militants, said a Palestinian health spokesman Saturday.
The killing also unleashed a barrage of rockets by furious Palestinian militants from the coastal territory toward Israel's southern border communities. One of those rockets seriously wounded an Israeli civilian and sent families scattering into bomb shelters.
The Palestinian militants were killed in seven airstrikes overnight and on Saturday morning, said Gaza health spokesman Adham Abu Salmiya. He said some 20 more civilians were wounded by flying shrapnel from the exploding missiles, some of which targeted militants deep in civilian areas of the crowded territory.
For Full Report At :
http://arabnews.com/middleeast/article585739.ece
---------
Yemen air raids 'target al-Qaeda militants near Bayda'
10 March 2012
Al-Qaeda targets were struck close to the city of Bayda, some 130km (80 miles) south of the capital Sanaa late on Friday, officials said.
Police and security sources told the AFP the strikes had killed 23.
Officials said the attacks were carried out by Yemeni planes, although some residents thought they were US planes.
However, the BBC's Jon Leyne, reporting from Cairo, says until now the United States has mainly used drones to target members of al-Qaeda in the Arabian Peninsula (AQAP), which has bases in southern Yemen.
Residents in Bayda told Reuters news agency that Friday night's raid targeted bases belonging to AQAP-linked Ansar al-Sharia militants.
A government source told Reuters the warplanes targeted a gathering of "al-Qaeda elements", killing 10 militants, including leaders, and their vehicles.
He said the militants were carrying equipment and weapons in order to launch attacks in Bayda province, Reuters reports.
For Full Report At :
http://www.bbc.co.uk/news/world-middle-east-17324141
--------
Militant hideouts pounded in Orakzai; 21 killed
10/03/2012
KHADEZAI – Pakistani fighter jets bombed four militant hideouts in the Khadezai and Mamozai areas of the northwestern Orakzai tribal region, near the Afghanistan border, killing 21 militants and wounding 23 military officials said.
There was no way to independently confirm the death toll. Militants often dispute official death figures.
Orakzai is one of seven ethnic Pashtun tribal areas where the Pakistani military has carried out offensives to root out insurgent groups.
http://www.dawn.com/2012/03/10/twenty-one-militants-killed-in-orakzai.html
--------
3 Syrian Army officers defect to Turkey
09 MARCH 2012
AP | ANKARA
Two Syrian generals and a Colonel have defected to Turkey, the country's state-run television reported on Friday as the Syrian forces appeared to be targeting more rebellious areas, including the northern province of Idlib near Turkey.
The report of the defections came as UN humanitarian chief Valerie Amos toured Syrian refugee camps along the Turkish-Syrian border before talks with Turkish Foreign Minister Ahmet Davutoglu.
For Full Report At :
http://www.dailypioneer.com/world/48505-report-3-syrian-army-officers-defect-to-turkey.html
---------
Protest held outside UN against Balochistan unrest
Friday, March 09, 2012
Murtaza Ali Shah
GENEVA: A large demonstration was held outside the United Nations here on the occasion of the 19th Session of UN Human Rights Council to condemn the human rights violations in Balochistan and ask for the end of military operation in the restive insurgency-hit province.
The demonstration was organised and led by Mehran Baloch, Balochistan's representative at the United Nations and Noordin Mengal. The participants traveled from London, Germany, Canada, France and Brussels to take part in the protest. World Sindhi Congress, Baloch Human Rights Council and United Kashmir People's National Party also joined the Baloch demonstrators to support their demands.
The demonstrators stood outside the UN building for two hours and held placards calling for the accountability of the intelligence agencies and the provision of justice for the missing persons whose fate is unknown.
For Full Report At :
http://www.thenews.com.pk/Todays-News-2-96765-Protest-held-outside-UN-against-Balochistan-unrest
---------
Syria opposition chief rejects talks
09 MARCH 2012
ZEINA KARAM | BEIRUT
The leader of Syria's main opposition group rejected calls Friday by UN envoy Kofi Annan for dialogue with President Bashar Assad's Government, saying they were pointless and unrealistic as the regime massacres its own people.
As the prospects for diplomacy faltered, Turkey's state-run television TRT said two Syrian generals and a Colonel defected to Turkey on Thursday.
If confirmed, the military defections would be significant as most army defectors so far have been low-level conscripts. On Thursday, Syria's deputy oil minister announced his defection, making him the highest-ranking civilian official to join the opposition. In a telephone interview from Paris, Burhan Ghalioun, who heads the opposition Syrian National Council, told The Associated Press that Annan already has disappointed the Syrian people.
For Full Report At :
http://www.dailypioneer.com/world/48504-syria-opposition-chief-rejects-talks.html
---------
Assad firmly in control of Syria: US intelligence officials
Mar 10 2012,
Washington : President Bashar al-Assad is firmly in control of the situation in Syria even after a year long uprising and is increasingly willing to use militaries on opposition groups, according to senior US intelligence officials.
The officials also said that Assad's inner circle is "remaining steadfast," with little indication that senior figures in the regime are inclined to move off, despite efforts by the Obama administration and its allies to use sanctions and other measures to create a wave of defections that would undermine Assad.
"Assad is very much in charge," said a senior US intelligence official responsible for tracking the conflict.
For Full Report At :
http://www.indianexpress.com/story-print/922150/
---------
Fai pleads guilty in ISI's Kashmir plot in Washington
Mar 10 2012,
US- BASED Kashmiri separatist leader Syed Ghulam Nabi Fai on Wednesday pleaded guilty to federal charges of spying for the Pakistani spy agency, the ISI, and illegally lobbying the Congress to influence the American policy on Kashmir.
Fai, 62, also acknowledged secretly receiving money from the ISI through clandestine routes and causing revenue losses to the US government to the tune of $ 200,000 to 400,000.
Pleading before the US Eastern District Court of Virginia, Fai, head of the Kashmiri American Council ( KAC) pleaded guilty and agreed to the charges of federal prosecutors that he received at least $ 3.5 million from the ISI between 1990 to 2011.
His sentencing is scheduled for March 9. Fai agreed before the court that he was in direct contact with the ISI officials, including the head of its security directorate. The guilty plea was announced by Neil MacBride, US Attorney for the Eastern District of Virginia. He conceded receiving talking points from the ISI regarding what to say and write. He agreed that he received directions from the ISI with regard to which specific individuals to invite for KAC conferences.
For Full Report At :
http://epaper.mailtoday.in/epaperhome.aspx?issue=8122011
---------
Afghanistan, US sign deal on prison handover
Mar 10, 2012,
KABUL: The US military and the Afghan government sealed an agreement Friday on the gradual transfer of control of the main US prison in the country, a last-minute breakthrough that brings the first progress in months in contentious negotiations over a long-term partnership.
The compromise deal came on the day Afghan President Hamid Karzai had set as a deadline for the Americans to hand over the Parwan prison.
The agreement gives the US six months to transfer Parwan's 3,000 Afghan detainees to Afghan control. However, the US will also be able to block the release of prisoners, easing American fears that insurgents or members of the Taliban could be freed and return to the fight.
For Full Report At :
http://timesofindia.indiatimes.com/world/south-asia/Afghanistan-US-sign-deal-on-prison-handover/articleshow/12205342.cms
---------
Afghan foreign minister to visit Qatar to discuss Taliban
Mar 10, 2012
Kabul: Afghan Foreign Minister Zalmay Rasool will visit Qatar to meet government officials to discuss reconciliation with the Taliban, a spokesman said, in a sign the nascent peace process could gain momentum.
Rasool is scheduled to leave for Qatar in under ten days, Foreign Ministry spokesman Janan Mosazai told Reuters.
The Afghan Taliban announced in January that it would open a political office in Qatar, suggesting the group may be willing to engage in negotiations that would be likely to give it Afghan government positions or official control over much of its historical southern heartland.
http://www.firstpost.com/fwire/afghan-foreign-minister-to-visit-qatar-to-discuss-taliban-239779.html
---------
US wants relations with Pakistan on upward trajectory: State dept
Mar 10, 2012
WASHINGTON: As Pakistan conducts a Parliamentary review of its bilateral ties with US, a State Department official said Washington wants to have its relationship with Pakistan always on an upward trajectory.
"We obviously always want our relationship with Pakistan to be on an upward trajectory," the State Department spokesperson, Victoria Nuland told reporters at her daily news conference yesterday.
US, she said, wants to improve its relationship with Pakistan.
However, Nuland refused to answer questions related to the announcement of appointment of a new ISI chief.
Pakistan-US relations have been buffeted by several crises since last year, including the gunning down of two Pakistani men by a CIA contractor in Lahore, the killing of Osama bin Laden by American commandos in Abbottabad and a cross-border NATO air strike that killed 24 Pakistani soldiers in November.
Gilani ordered a Parliamentary review of bilateral relations and new "terms of engagement" for the US will be unveiled after a joint session of the two houses of Parliament that is likely to be held later this month.
http://timesofindia.indiatimes.com/world/us/US-wants-relations-with-Pakistan-on-upward-trajectory-State-dept/articleshow/12206882.cms
---------
Act on Zardari case, Pak SC tells PM again
Omer Farooq Khan, TNN |
Mar 10, 2012,
ISLAMABAD: Pakistan SC has again ordered PM Yousaf Raza Gilani to write to the Swiss to reopen a graft case against president Asif Ali Zardari without seeking legal advice.
The apex court directed Gilani to file his statement by March 19 or appear before it on March 21. "If the PM does not submit a statement, arguments will commence on March 21. If he makes a statement , the final arguments will begin from March 21," Gilani's lawyer Aitzaz Ahsan said.
The PM is facing contempt proceedings over his refusal to write to the Swiss.
http://timesofindia.indiatimes.com/world/pakistan/Act-on-Zardari-case-Pak-SC-tells-PM-again/articleshow/12205818.cms
---------
Israel ex-spy chief urges caution on Iran strike
FRIDAY, 09 MARCH 2012
DANIEL ESTRIN | JERUSALEM
The recently retired head of the Mossad intelligence agency has said Israel must consider alternatives to a military strike on Iran's nuclear facilities, but another expert said Friday an Israeli attack could come within months.
Ex-Mossad director Meir Dagan pointed to a need for caution after Israel's Prime Minister hinted Israel might feel the need to attack. Among the alternative actions he suggested was supporting Iranian opposition groups working for regime change.
"An attack on Iran before you are exploring all other approaches is not the right way how to do it," Meir Dagan said to CBS's 60 minutes, according to a transcript of a programme that airs on Sunday.
For Full Report At :
http://www.dailypioneer.com/world/48501-israel-ex-spy-chief-urges-caution-on-iran-strike.html
---------
Registration for Egypt presidential poll kicks off
March 10, 2012
Egypt's presidential race kicked off on Saturday, with registration open for candidates to run the country after a popular uprising ousted veteran president Hosni Mubarak last year.
Hopefuls must be endorsed by at least 30 members of parliament or 30,000 eligible voters for the
Landmark election on May 23.
The poll comes during a turbulent transitional period during which the military, lionised for not supporting Mubarak during the uprising, has become the target of the crowds who spearheaded the revolt that overthrew him.
Parties represented in parliament, which is dominated by Islamists, can nominate one candidate.
For Full Report At :
http://www.hindustantimes.com/world-news/Africa/Registration-for-Egypt-presidential-poll-kicks-off/Article1-823314.aspx
---------
US asks nations to sacrifice on oil to exert pressure on Iran
Mar 10 2012,
Washington : Secretary of State Hillary Clinton said that US was helping South Korea and other nations look for new energy sources to wean themselves from Iranian oil to put more pressure on Iran to give up its nuclear programme.
"We're not only talking with our friends like the Republic of Korea, but also (with) oil producing partners about boosting production to shore up price stability and offer alternative avenues of supply," Clinton told reporters at a joint media availability with the South Korean Foreign Minister Kim Sung-Hwan.
For Full Report At :
http://www.indianexpress.com/story-print/922126/
---------
Fight rages over Kyrgyzstan's flag
By Tolkun Namatbaeva
March 9, 2012
BISHKEK, Kyrgyzstan — It's blood red with a yellow sunburst in the center that's covered by the top opening of a yurt — and it's the focus of fierce debate in this Central Asian nation.
Kyrgyzstan's flag has flown for 20 years since the country's independence from the former Soviet Union — a tangible representation of the people's history, heritage and pride, full of symbolism and meaning.
There's the rub.
"State symbols are sacred for us, protected by law, and never should be the object of argument and discord," says Abdyrahman Mamataliev, who heads a commission that is examining the issue of changing the flag.
"But now there are a lot of disputes. Part of the population doesn't … accept the flag. We need a flag that the whole nation can unite under, a flag we can be proud of."
Part of the debate centers on what the flag's symbols mean.
The crossed lines over the yellow sunburst represent the view through a tunduk, the chimney-like opening in traditional tents known as yurts.
The flaming yellow sun and red background are symbols of Manas, an ancient warrior hero of Kyrgyz legend who who fought off foreign invaders and then conquered neighboring tribes.
For Full Report At :
http://www.washingtontimes.com/news/2012/mar/9/fight-rages-over-kyrgyzstan-flag/print/
---------
Protests, Investigator Pressure Bahrain
By ALEX DELMAR-MORGAN
March 9, 2012,
DOHA, Qatar—The head of an official inquiry into Bahrain's unrest last year called for the investigation of any senior officials involved in the deaths or torture of protesters, as thousands of demonstrators returned to the streets in one of the nation's largest marches in months.
Cherif Bassiouni, whose report in November found authorities used excessive force and widespread torture to shut down a popular uprising, told The Wall Street Journal that Bahrain's Sunni regime hadn't acted on his recommendation that any members of the government guilty of abuses should face justice.
"If you follow the system of accountability and justice, you follow the evidence wherever it goes and whoever is responsible has to be held accountable," said Mr. Bassiouni, an Egyptian former United Nations human-rights lawyer.
Followers of Shiite cleric Muqtada al-Sadr, seen in the posters, march in anti-Bahraini governments demonstrations while waving Bahrain flags in Basra, Iraq's second-largest city.
Bahrain's King Hamad ordered the independent report into the crackdown in June. Headed by Mr. Bassiouni, the Bahrain Independent Commission of Inquiry concluded that detainees had been subjected to systematic mistreatment included being beaten with rubber hoses, metal rods, electrocuted and threatened with rape. The report outlined proposed reforms to the police and security services.
For Full Report At :
http://online.wsj.com/article/SB10001424052970204603004577271481007329636.html?mod=WSJ_World_LEFTSecondNews
---------
US aid agency prepares switch to Afghan security
10 March 2012
WASHINGTON - The main US foreign aid agency is preparing to switch from private security contractors in Afghanistan to Afghan government-provided security this month under a new policy mandated by Afghan President Hamid Karzai, raising concern in Washington that this could put US civilians at greater risk.
US Agency for International Development Administrator Rajiv Shah says the agency may be able to negotiate waivers from the policy for some major infrastructure projects so that they could continue to have access to private security.
But US AID officials also said this week that only 25 percent of U.S.-funded development projects in Afghanistan require security guards, suggesting the changeover to Afghan government-provided security this month that Karzai has ordered may not be so dramatic.
"Seventy-five percent of our assistance portfolio does not require private security contractors today. So a lot of our partners, and a lot of the way we are doing business is not affected by this at all," Alex Thier, Shah's assistant for Afghanistan and Pakistan programs, said in an interview.
For Full Report At :
http://www.khaleejtimes.com/displayarticle.asp?xfile=data/international/2012/March/international_March373.xml&section=international&col=
---------
US could use 13,600 kg bunker buster bomb on Iran N-facility
Mar 10, 2012
WASHINGTON: A 13,600 kg bunker buster bomb designed to smash through some 65 meters of concrete before exploding is a "great weapon" that could be used by US forces in a clash with Iran over its nuclear program, an Air Force general said late on Thursday.
Lt. Gen. Herbert Carlisle, Air Force deputy chief of staff for operations, said the massive ordnance penetrator, which the military began receiving only last year, is part of the US arsenal available for strikes against countries like Iran, which has some buried nuclear facilities.
"The massive ordnance penetrator is a great weapon. We are continuing to improve that. It has great capability now and we are continuing to make it better. It is part of our arsenal and it will be a potential if we need it in that kind of scenario," Carlisle told a conference on US defense programs.
The Pentagon has begun working on military options if sanctions and diplomacy fail to prevent Tehran from building a nuclear weapon.
For Full Report At :
http://arabnews.com/world/article585558.ece
--------
Qaeda confirms death of commander in Pakistan
Saturday, March 10, 2012
ISLAMABAD: Al Qaeda has confirmed one of its commanders died last month in an American drone strike in Pakistan, a programme that is a major source of tension stalling the relationship between Washington and Islamabad.
The death of Badr Mansoor in the strike along the border with Afghanistan is significant because he was believed to be behind many of the suicide attacks that have killed scores of Pakistani civilians in recent years. It could also be used by supporters of the campaign in Washington and Islamabad as an example of how drone attacks benefit both countries.
The US-based SITE monitoring service said on Friday that the confirmation of Mansoor's death came in a video statement by Ahmad Farooq, al Qaeda's head of media and preaching in Pakistan. The video has been released on an extremist Internet forum.
For Full Report At :
http://www.dailytimes.com.pk/default.asp?page=2012\03\10\story_10-3-2012_pg7_3
--------
Two Afghan police, three insurgents killed in attack
10/03/2012
KABUL: An Afghan police official says insurgents attacked a checkpoint in eastern Afghanistan and that two border policemen and three attackers were killed in the ensuing fire fight.
Regional border police spokesman Edris Mohmand says insurgents assaulted the checkpoint in Lalpur district of Nangarhar province Friday.
The assault resulted in a three-hour gun battle between the police and the assailants.
http://www.dawn.com/2012/03/10/two-afghan-police-three-insurgents-killed-in-attack.html
--------
Syrian opposition rejects talks with regime
BEIRUT, March 10, 2012
A high-profile international mission to end the Syrian crisis is stumbling before it begins as the opposition rejects calls by U.N. envoy Kofi Annan for dialogue with President Bashar Assad as pointless and out of touch after a year of violence.
The dispute that emerged Friday exposes the widening gap between opposition leaders who say only military aid can stop Assad's regime, and Western powers who fear more weapons will exacerbate the conflict.
As the prospects for diplomacy faltered, Turkey reported the defections of three high-ranking military officers two generals and a colonel as well as two sergeants, a significant development because until now most army defectors have been low-level conscripts. A deputy oil minister also deserted Assad's regime this week, making him the highest-ranking civilian official to join the opposition.
The White House welcomed the reported defections as a sign the regime is cracking from within and that Assad will eventually fall.
For Full Report At :
http://www.thehindu.com/news/international/article2981027.ece
--------
Muslim brotherhood dominates in Egypt's upper house vote
SATURDAY 10TH MAR 2012
The Muslim Brotherhood won 58 per cent of the seats up for grabs in the Egyptian parliament's upper house, election officials said Feb. 25, further solidifying their role as the country's most powerful and organised political group. The election commission said that the ultraconservative Al-Nour party came in second with a quarter of the seats in the upper house, known as the Shoura Council, while liberal parties, including the Egyptian bloc and Wafd, came in third with a combined total of 12 per cent of the seats. Islamists also dominated elections that wrapped up earlier this year for the People's Assembly, the more powerful of the two houses of parliament. The Brotherhood, long banned under former President Hosni Mubarak, won nearly half of the seats in that vote – the first since last year's uprising that toppled Mubarak.
The 270-seat upper house has no legislative powers and enjoys only a consultative role. Two-thirds of the seats are filled by elections and the rest are appointed.
http://www.radianceweekly.com/296/8380/allay-muslim-apprehensionsregarding-misuse-of-nctc/2012-03-04/muslim-world/story-detail/muslim-brotherhood-dominates-in-egypts-upper-house-vote.html
--------
Tunisia, Egypt Islamists signal bigger religion role
SATURDAY 10TH MAR 2012
After months of reassuring secularist critics, Islamist politicians in Tunisia and Egypt have begun to lay down markers about how Muslim their states should be – and first signs show they want more religion than previously admitted. Islamist parties swept the first free elections in both countries in recent months after campaigns that stressed their readiness to work with the secularists they struggled with in the Arab Spring revolts against decades-long dictatorships.
With political deadlines looming, a key Tunisian party in the constituent assembly and the head of Egypt's influential Muslim Brotherhood both made statements this week revealing a stronger emphasis on Islam in government. Popular List, the party tasked with writing Tunisia's new constitution, announced on Feb. 20 its draft called Islam "the principle source of legislation" – a phrase denoting laws based on the Shari'ah moral and legal code. On Feb. 23, Egyptian Brotherhood leader Mohamed Badie said his group wanted a president with "an Islamic background." That term is vague, but not as vague as the conciliatory "consensus candidate" talk heard from most parties until now.
http://www.radianceweekly.com/296/8381/allay-muslim-apprehensionsregarding-misuse-of-nctc/2012-03-04/muslim-world/story-detail/tunisia-egypt-islamists-signal-bigger-religion-role.html
--------
Hamas P M voices support for Syria protests
SATURDAY 10TH MAR 2012
The Hamas prime minister on Feb. 24 expressed support for Syrian protesters seeking to overthrow President Bashar Assad, the first time a senior Hamas leader has publicly rebuked the group's longtime patron. Ismail Haniyeh said after Friday prayers at Egypt's Al-Azhar Mosque that Hamas commends "the brave Syrian people that are moving toward democracy and reform."
In Friday's speech, Haniyeh asked the Muslim and Arab world to defend Jerusalem against what he portrayed as Israeli attempts to weaken the Arab identity of the city. With tears in his eyes, he recited an Arabic poem that says that the path to Jerusalem starts in Cairo. Several Brotherhood members stood by Haniyeh as he addressed thousands of worshippers crammed into the ancient mosque, pledging support for the Palestinians and for Hamas.
Hamas leader Khaled Mashaal has said he is ready to embrace nonviolent protests as part of reconciliation with the rival Fatah movement of Western-backed Palestinian President Mahmoud Abbas.
http://www.radianceweekly.com/296/8382/allay-muslim-apprehensionsregarding-misuse-of-nctc/2012-03-04/muslim-world/story-detail/hamas-pm-voices-support-for-syria-protests.html
--------
Syrian forces committing crimes on orders from top: UN
SATURDAY 10TH MAR 2012
Syrian forces have shot dead unarmed women and children, shelled residential areas and tortured wounded protesters in hospital under orders from the "highest level" of army and government officials, the United Nations said on Feb. 23. Independent UN investigators called for perpetrators of such crimes against humanity to face prosecution and said they had drawn up a confidential list of names of commanding officers and officials alleged to be responsible.
For Full Report At :
http://www.radianceweekly.com/296/8383/allay-muslim-apprehensionsregarding-misuse-of-nctc/2012-03-04/muslim-world/story-detail/syrian-forces-committing-crimes-on-orders-from-top-un.html
--------
Harvard expert to study Saudi architectural developments
SATURDAY 10TH MAR 2012
An architectural expert from the prestigious Harvard University was in Dammam on Feb. 22 to study the architecture and development of urban areas in the Gulf. Nader Ardalan of the university's Graduate School of Design was hosted by Dammam University's College of Architecture and Planning. He interacted with the faculty members, researchers and students at the university to get a first-hand knowledge of current architectural developments and rapid urbanisation.
Hani Mohammad Al-Qahtany, faculty member at Dammam University's College of Architecture and Planning, is coordinating the research project in Saudi Arabia, and it was he who introduced Ardalan to local researchers and academics.
Ardalan is a senior research associate for the Gulf Encyclopedia for Sustainable Urbanism (GESU) project. His university is carrying out a multi-faculty and multi-year research on the entire Gulf region, looking at the development in eight countries including Saudi Arabia, Kuwait, the UAE, Oman, Qatar and Bahrain.
For Full Report At :
http://www.radianceweekly.com/296/8385/allay-muslim-apprehensionsregarding-misuse-of-nctc/2012-03-04/muslim-world/story-detail/harvard-expert-to-study-saudi-architectural-developments.html
URL: https://www.newageislam.com/islamic-world-news/new-age-islam-news-bureau/pakistan-bans-ahle-sunnah-wal-jamaat-islamist-group/d/6824