New Age Islam News Bureau
28 Jul 2020
• Separatist Geelani Gets Pakistan's Top Civilian Award
• Turkish Magazine Calls for Founding Islamic Caliphate After Hagia Sophia Conversion
• Hagia Sofia Well Protected by Turks, Greek Priest Says
• Taliban Push to Control Private Companies, Aid Agencies in Afghanistan
• Saudi Arabia's Khalid Bin Salman: We Thank the US for Its Efforts to Protect Region
India
• Pakistan Attempts to Convert Lahore Gurdwara Into Mosque, India Lodges Strong Protest
• Separatist Geelani Gets Pakistan's Top Civilian Award
• Chennai: Two detained under Goondas Act for hurting sentiments of Hindus, Muslims
• In Pakistan's 18-point Kashmir plan for Aug 5, outreach to Turkey, Malaysia and China
• NIA files charges against six people for 'providing logistical support to JeM militants'
• UN report on ISIS in Karnataka: Home Ministry seeks report on security from top official
--------
Mideast
• Turkish Magazine Calls for Founding Islamic Caliphate After Hagia Sophia Conversion
• Hagia Sophia prayers ignites war of words between Turkey, Greece
• FM Spokesman: Iran's Presence in Syria upon Damascus' Request, Netanyahu Prattling
• Minister: Concrete Measures Needed against US Terrorist Regime
• Israeli settlers vandalize, firebomb mosque in West Bank: Palestinian Authority
• Israel, Hezbollah launch attacks near Israel-Lebanon border
• At Red Cross office, Gazans continue support for Palestinian prisoners
--------
Europe
• Hagia Sofia Well Protected by Turks, Greek Priest Says
• 'Greek protest means nothing to us': Turkish party head
• Being Muslim In Germany's Bundeswehr Means No Pastoral Care
• Spain Sees Thaw in Europe-Turkey Tensions on Energy Drilling in Mediterranean
• Turkey hails OSCE pact on eastern Ukraine cease-fire
--------
South Asia
• Taliban Push to Control Private Companies, Aid Agencies in Afghanistan
• Explosion in Kabul city leaves at least 3 dead, wounded
• Taliban killed 580 civilians, wounded 893 others in first half of 2020: UNAMA
• Taliban's deputy shadow governor among 7 killed in Wardak province
--------
Arab World
• Saudi Arabia's Khalid Bin Salman: We Thank the US for Its Efforts to Protect Region
• Lebanon now rated as low as Venezuela after Moody's rating cut to lowest grade
• Saudi Arabia's Crown Prince Mohammed bin Salman reaffirms support for Iraq's security
• Three Syrian regime fighters killed; others injured in car explosion in Syria's Daraa
• Lebanese Hezbollah fighters carry out op against Israel in response to Syria aggression
--------
Pakistan
• Jadhav Case: Pakistan Govt Presents Ordinance in National Assembly
• All businesses to reopen if Covid figures remain low, says PM
• Outcry over Rangers 'raid' on Karachi Press Club
• Consensus among opposition to get rid of PTI govt: Fazl
• Pakistan seeks world help for coronavirus-hit nations
--------
Southeast Asia
• Malaysia Ex-PM Najib Fails to Raise Reasonable Doubt on Abuse of Power Charge: Court
• Malaysia's ex-PM Najib Razak found guilty on all corruption charges
--------
Africa
• Somalia Congratulates Turkey on Reverting Hagia Sophia
• 'Libya, Turkey made clear deal to repel Haftar attacks'
• At least 60 killed in Sudan at fresh Darfur clashes
• Morocco sees travel mayhem after snap movement restrictions to curb coronavirus
--------
North America
• 'People Were in Tears' - Muslim Community's Devastation at Mosque Arsonon Aylsham Road
• US, Europe call for release of businessman jailed in Turkey for 1,000 days
Compiled by New Age Islam News Bureau
URL: https://www.newageislam.com/islamic-world-news/pakistan-attempts-convert-lahore-gurdwara/d/122486
--------
Pakistan Attempts to Convert Lahore Gurdwara Into Mosque, India Lodges Strong Protest
July 28, 2020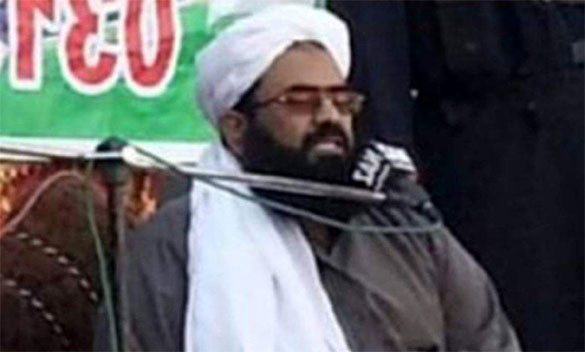 Gurdwara 'Shahidi Asthan'
----
New Delhi: India on Monday lodged a strong protest with Pakistan High Commission over reports of attempts being made to convert a famous gurudwara at Naulakha Bazaar in Lahore into a mosque, a spokesperson in the Ministry of External Affairs (MEA) said.
"A strong protest was lodged with the Pakistan High Commission today on the reported incident whereby Gurdwara 'Shahidi Asthan', site of martyrdom of Bhai Taru Singh ji at Naulakha Bazaar in Lahore, Pakistan has been claimed as the place of Masjid Shahid Ganj and attempts are being made to convert it to a mosque," MEA Spokesperson Anurag Srivastava said.
He said India expressed its concerns, in strongest terms, on the incident and called upon Pakistan to investigate the matter and take immediate remedial measures.
"Pakistan was also called upon to look after the safety, security, well-being of its minority communities, including protection of their religious rights and cultural heritage," Srivastava said, responding to a query on the matter.
He said Gurdwara Shahidi Asthan Bhai Taru Ji is a historical gurdwara where Bhai Taru Ji made supreme sacrifice in 1745.
"The gurdwara is a place of reverence and considered sacred by the Sikh community. This incident has been viewed with grave concern in India. There have been calls for justice for the minority Sikh community in Pakistan," he added.
https://www.firstpost.com/india/india-lodges-strong-protest-over-attempts-to-convert-lahore-gurudwara-into-mosque-8647561.html
--------
Separatist Geelani gets Pakistan's top civilian award
Jul 28, 2020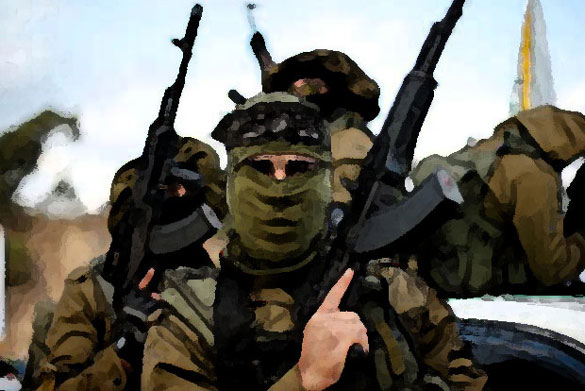 Syed Ali Shah Geelani had last month resigned from All Party Hurriyat Conference. (Photo:AFP File)
------
SRINAGAR/ISLAMABAD: The Pakistani senate on Monday unanimously passed a resolution conferring the country's highest civilian award, Nishan-e-Pakistan, on Kashmiri separatist Syed Ali Shah Geelani, besides proposing an engineering university in his name.
The resolution was moved by Jamaat-i-Islami senator Mustaq Ahmad and passed unanimously with a voice vote. The senate also decided to hold its session in the "legislative assembly" of Muzaffarabad in POK on August 5, which marks the first anniversary of the defanging of Article 370 in J&K.
The resolution lauded Geelani's "the selfless and relentless struggle and sacrifices" of Geelani for the "right to self-determination" of the people of J&K, and proposed inclusion of the 'life and struggle' of Geelani in the country's academic curriculum.
The development comes less than a month after Geelani quit his Hurriyat faction and named Rawalpindi-based Abdullah Geelani as successor amid speculation that he was doing ISI's bidding.
https://timesofindia.indiatimes.com/india/separatist-geelani-gets-pakistans-top-civilian-award/articleshow/77210355.cms
--------
Turkish Magazine Calls for Founding Islamic Caliphate After Hagia Sophia Conversion
27 July 2020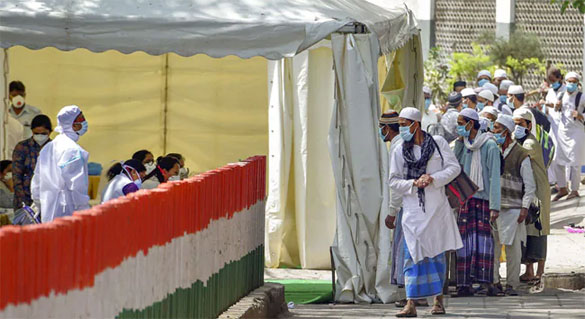 Turkey's President Recep Tayyip Erdogan, accompanied by his wife Emine, poses for photographs in the Hagia Sophia on July 23, 2020. (AP)
-----
A Turkish magazine called for the establishment of an Islamic caliphate on Monday following the conversion of the Hagia Sophia into a mosque.
The latest cover of the magazine "Gercek-Hayat," translated as "True Life" in English, reads "Now Hagia Sophia and Turkey are independent…Get together for Caliphate."
"If not now, when? If not you, who?" it goes on to say, in both Turkish, English, and Arabic. Some have interpreted this as a call for Erdogan to establish Islamic rule that transcends Turkey's borders.
The cover displays the Arabic words of the Islamic declaration of faith known as the shahada.
Earlier this month Erdogan announced the conversion of the ancient Hagia Sophia - originally built as a church in the sixth century – from a museum into a mosque.
It officially opened as a mosque on Friday with Erdogan in attendance for prayers and Turkey's top government imam delivering a sermon holding an Ottoman sword.
Erdogan as 'caliph'
Turkish journalist Abdurrahman Dilipak, who shared the magazine cover on his Twitter account, said last year that Turkish President Recep Tayyip Erdogan has earned the title of "Caliph."
"The Caliphate now rests with President Erdogan," Dilipak said during an interview last March, according to Ahval news outlet.
Erdogan has styled himself to be a global Islamic leader in line with Turkey's Ottoman history, whose rulers used the title caliphs to perpetuate a claim that they are the true rulers of the Islamic world.
The term caliph has been used by terrorist organizations like ISIS to symbolize their desire to control the Muslim world and bring it under an extremist Islamic rule.
Magazine links to the Turkish government
Gercek Hayat is an Islamist weekly magazine that has links to the Turkish government, according to former Turkish parliament member AykanErdemir.
The publishers of Gercek Hayat own one of the leading pro-Erdogan daily newspapers in Turkey, which has received "significant economic support from government and pro-government entities over the years," said Erdemir who is now senior director of the Turkey Program at the US thinktank Foundation for Defense of Democracies.
The magazine has a history of making comments against religious minorities in Turkey including Christians and Jewish people, according to Erdemir.
In May, religious minorities in Turkey condemned the magazine for linking three religious minority leaders – the Chief Rabbi, the Armenian patriarch, and the Greek Orthodox ecumenical patriarch – to terrorism.
The anti-Christian and anti-Semitic incitement in Gercek Hayat is "in-part government-funded and hence government-sanctioned," according to Erdemir.
"If Erdogan's government was truly concerned about Gercek Hayat's targeting of religious minorities, they could have stopped providing economic support to its publishers," he said.
https://english.alarabiya.net/en/features/2020/07/27/Turkish-magazine-calls-for-founding-Islamic-caliphate-after-Hagia-Sophia-conversion.html
--------
Hagia Sofia well protected by Turks, Greek priest says
Ayhan Mehmet
27.07.2020
If the Turks had not protected Hagia Sofia, it would have fallen a long time ago, a Greek Orthodox priest said.
EvangelosPapanikolaou, the priest at Analipseos Church in Rafina near Athens, said in a speech that Turks protected many churches in Greece and did not close them.
"Who would protect a massive building like Hagia Sofia? Turks did," he said, adding that Turks never shut any churches in Crete but many monasteries and churches were closed down in Greece on the orders of Otto I," he said, referring to a Catholic Bavarian prince who was declared the king of Greece in 1832.
Othonas refused to adopt Orthodoxy and remained as a heretic in the eyes of Greek population.
Papanikolaou said people were able to practice their religion under the Turkish rule in Greece.
"That's why [Byzantine] people had said 'I'd rather see Turkish turban than Latin mitre'. I would wish to see none of those two but if I have to make a decision, I would prefer the Turks," he said.
The famous phrase "I would rather see a Turkish turban in the midst of the City (i.e., Constantinople) than the Latin mitre" reflects the suffering of Orthodox Christians in the hands of Catholics following the Great Schism of Christianity on July 16, 1054.
Papanikolaou went on to say that many tourists visited Hagia Sofia in improper clothes while it was a museum but from now on they will take off their shoes and wear long dresses and headscarves in accordance with the attire rules in a place of worship.
"Isn't it a sign of respect?," he asked rhetorically.
"Maybe we need to take this not as a damnation but a correction," he said referring to Turkey's restoring of Hagia Sophia's status as a mosque.
On July 24, Friday's prayers in the Hagia Sophia Grand Mosque marked the first acts of worship there in 86 years.
Some 350,000 Muslims took part in Friday prayers both inside and outside the historic mosque in Istanbul, Turkey's largest metropolis.
On July 10, a Turkish court annulled a 1934 Cabinet decree that turned Hagia Sophia into a museum, paving the way for its use as a mosque.
Hagia Sophia served as a church for 916 years until the conquest of Istanbul, and a mosque from 1453 to 1934 -- nearly 500 years -- and most recently as a museum for 86 years.
In 1985, during its time as a museum, Hagia Sophia was added to the UNESCO World Heritage List.
Besides being a mosque, Hagia Sophia is also among Turkey's top tourism destinations and will remain open for domestic and foreign visitors.
https://www.aa.com.tr/en/europe/hagia-sofia-well-protected-by-turks-greek-priest-says/1924386
--------
Taliban push to control private companies, aid agencies in Afghanistan
Jul 28, 2020
KABUL: The Taliban wants all private companies and aid organisations operating in Afghanistan to register with the hardline Islamists, officials from the group said.
The order was issued last week and comes as the Afghan government and Taliban officials prepare to engage in intra-Afghan talks aimed at ending the fighting in the war-torn country.
The negotiations, slated to be held in the Qatari capital Doha, are part of a February deal between the United States and the Taliban to end the nearly two-decades-old war. Washington is trying to iron out difficulties and bring the Taliban and the Afghan government to the table.
The militant group has been running a armed rebellion since it was toppled from power in a U.S.-led invasion in 2001 and has regained control over thousands of check-points across a broad swathe of the country, with commanders overseeing distribution of foreign aid.
A spokesman for the group said its officials had noticed that some companies and NGOs, including national and international organisations, were pursuing activities that they deemed were against the national interest.
"We will not allow any agency to work against the interest of our beloved Afghanistan, Islam...so we want to register all of them to have information about their activities," said the spokesman, Zabihullah Mujahid.
Foreign aid forms the backbone of Afghanistan's economy and over 2,200 NGOs operate in the country providing education, health and financial support to the poor.
Last year, the Taliban briefly banned the International Committee of the Red Cross and the World Health Organization from operating in the country and accused them of conducting "suspicious" activities during vaccination campaigns.
Afghan government officials said the Taliban was making desperate attempts to assert control over government functions. "Taliban is a terrorist group. They have no right to force companies, NGOs to register themselves with them," said Dawa Khan Minapal, deputy spokesman for Afghan President Ashraf Ghani.
https://timesofindia.indiatimes.com/world/south-asia/taliban-push-to-control-private-companies-aid-agencies-in-afghanistan/articleshow/77210708.cms
--------
Saudi Arabia's Khalid bin Salman: We thank the US for its efforts to protect region
27 July 2020
Saudi Arabia's Vice Minister of Defense Prince Khalid bin Salman thanked on Monday the United States for its efforts to protect the region and for sending forces and defense systems to the Kingdom.
Prince Khalid's comments came after he met with US Chairman of the Joint Chiefs of Staff General Mark Milley in Riyadh.
For all the latest headlines follow our Google News channel online or via the app.
"Met with the US Chairman of the Joint Chiefs of Staff General Mark Milley to confirm our two countries' resolve in securing the region, within the context of our historical partnership with the USA," Prince Khalid said in a tweet.
He added: "I also conveyed to him the Kingdom's leadership's thanks for the efforts of the US in preserving the security of the region by sending forces and defense systems to the Kingdom."
The Saudi Ministry of Defense said the Prince and the US official discussed the military and defense strategic partnership of the two countries and reaffirmed agreement on "confronting all forms of terrorism and threats to the security of the region through advanced defense coordination."
https://english.alarabiya.net/en/News/gulf/2020/07/27/Saudi-Arabia-s-Khalid-bin-Salman-We-thank-the-US-for-its-efforts-to-protect-region.html
--------
India
Chennai: Two detained under Goondas Act for hurting sentiments of Hindus, Muslims
by Janardhan Koushik
July 27, 2020
An anchor of a YouTube channel and a member of political outfit Hindu TamilarPeravai were Monday detained under the Goondas Act, for hurting the religious sentiments of Hindus and Muslims respectively.
Surendra Nataraj alias Nathigan, an anchor for DK-Periyarist YouTube channel KarupparKootam, had been arrested on July 16 by the Chennai police for posting a video "ridiculing" Hindu deity Murugan and Hindu hymn KandhaSasthiKavasam.
The complaint against him was filed by RS Paul Kanagaraj, the head of the state's BJP legal division, on behalf of Tamil Nadu BJP Vice President MN Raja. Other outfits like Hindu MunnetraKazhagam and Hindu MakkalKatchi too demanded stern action against him and the people involved in bringing out the video.
The Cyber Crime Wing has booked Surendra under sections 153, 153 (A) (1), 295 (A), 505 (1) (b), 505 (2) of the Indian Penal Code. Two other persons involved with the channel KarupparKootam have also been arrested. All the videos of the channel have been removed.
The Hindu TamilarPeravai member, SJ Gopal, was arrested on July 17 for circulating defamatory content on Prophet Mohammad. Based on a complaint by the Popular Front of India's Chennai division, which claimed that the defamatory content had been spread over social media with intent to hurt religious sentiments and promote enmity between religious groups, Gopal was arrested by the cyber wing of Chennai police under sections 153 (A), 295 (A), 505 of the IPC.
On Monday, both were detained under the Goondas Act on the orders of Chennai City Commissioner Mahesh Kumar Agarwal.
https://indianexpress.com/article/cities/chennai/chennai-two-detained-under-goondas-act-for-hurting-sentiments-of-hindus-muslims-6526171/
--------
NIA files charges against six people for 'providing logistical support to JeM militants'
July 28, 2020
The National Investigation Agency (NIA) on Monday filed a chargesheet in a special court in Jammu against six people for allegedly providing logistical support to three Pakistan-based Jaish-e-Mohammed (JeM) militants who had infiltrated into the country in January.
The six accused — all residents of Kashmir — were stated to be part of JeM's "infiltration-transportation" module.
They have been identified as Sameer Ahmed Dar, Asif Ahmed Malik, Sartaj Ahmed Mantoo, Suhaib Manzoor, Zahoor Ahmed Khan and Suheel Javid alias Suhail Lone. All have been charged under IPC Sections 120B, 121,121A, 122 and 307 IPC, besides provisions of the UAPA, the Arms Act, the Explosive Substances Act and the Indian Wireless Telegraphy Act.
As per the chargesheet, a truck carrying three Pakistani militants was stopped on January 31 at the Ban Toll Plaza near Nagrota on the Jammu-Srinagar national highway. While Sameer Ahmed Dar, Asif Ahmed Malik and Sartaj Mantoo managed to escape, heavily armed militants hiding inside the the truck opened fire at the police party, before fleeing.
In the ensuing searches, the security forces killed all three Pakistani militants and arrested the truck driver and his two associates. The other three accused were JeMoverground workers (OGWs) and they had provided to the militants shelter, logistics and communications. They had also purchased 'pherans' for the militants to make them look like Kashmiris, and to help them hide their weapons.
https://indianexpress.com/article/india/nia-files-charges-against-six-people-for-providing-logistical-support-to-jem-militants-6526551/
--------
UN report on ISIS in Karnataka: Home Ministry seeks report on security from top official
by Darshan Devaiah BP
July 28, 2020
Taking note of a United Nations report on the "significant numbers" of ISIS terrorists in Kerala and Karnataka, the B S Yediyurappa-led government has sought a report from Director General and Inspector General of Police (DG and IGP) Praveen Sood on the internal security of the state.
The report on terrorism released last week said there are "significant numbers" of ISIS terrorists in the two states and that the al-Qaida in the Indian Subcontinent terror group, which reportedly has between 150 and 200 militants from India, Pakistan, Bangladesh and Myanmar, is planning attacks in the region.
Speaking to indianexpress.com, Karnataka Home Minister Basavaraj Bommai said, "The UN report on ISIS terrorist activities in Karnataka is based on the arrests made by the state police and National Investigation Agency (NIA) in the past year."
"Our government is co-ordinating with the Centre and other neighbouring states and closely tracking the suspected terror groups in the state. However, following the UN report, we have decided to strengthen the internal security of the state and have directed the Director-General of Police to submit a detailed report," he added.
The minister also said that the ISIS is operating via various modules, some of which are active in the southern states of the country. "Along with the NIA, Karnataka has busted two modules in Bengaluru and Udupi districts. We are working closely with Tamil Nadu and Kerala state police," he said.
On July 13, the NIA had filed a chargesheet against 17 ISIS suspects who had allegedly formed a terror group named Al-Hind to carry "out terrorist attacks in South India, especially in Karnataka and Tamil Nadu, and for establishing Islamic Khilafat in India".
According to the investigating agency, Mehboob Pasha, one of the chargesheet accused and a resident of Gurappanapalya in Bengaluru, in association with Khaja Mohideen and Sadiq Basha (another chargesheeted accused), formed a terror group for spreading the ideology and activities of the terror outfit in India through its offshoot known as Al-Hind in Bengaluru.
"They were conspiring with other co-accused at the house and Al-Hind office of Mahboob Pasha in Guruppanpalya and other places in Karnataka and Tamil Nadu since April, 2019, for carrying out terrorist attacks in south India, especially in Karnataka and Tamil Nadu, and for establishing Islamic Khilafat in India," the NIA chargesheet read.
According to the NIA, Pasha and Mohideen recruited vulnerable youths, and procured arms and ammunition and large quantities of explosive materials to make powerful improvised explosive devices (IED).
"They also collected jungle training material to conduct training at an identified place at Shivanasamudra and Gundelpet area and for securing hideouts. The accused persons were also communicating with an unknown foreign ISIS handler through secure chat (Dark Web) for perpetrating ISIS activities," NIA has said.
On February 24, NIA conducted searches at 15 locations in Karnataka in connection with the case. "This case pertains to a criminal conspiracy with an objective of murdering Hindu leaders, creating communal riots and to do anti-national activities by forming a terrorist gang, being inspired by ISIS… The members of the terrorist gang conducted meetings at Bengaluru and other parts of Karnataka, Tamil Nadu and propagated ISIS ideology, procured arms and ammunition and other incriminating material for executing their plans," they said.
https://indianexpress.com/article/india/united-nations-report-isis-kerala-karnataka-home-ministry-6525386/
--------
Mideast
Hagia Sophia prayers ignites war of words between Turkey, Greece
25 July 2020
Neighboring Turkey and Greece have traded barbs over the disputed conversion into a mosque of the UNESCO World Heritage site of Hagia Sophia in Istanbul, a day after Friday prayers were held in the medieval spot for the first time in nearly nine decades.
The iconic site, now officially known as the Great Mosque of Ayasofya, was constructed in the 6th century AD as a cathedral, during the Byzantine Empire, but was converted into a mosque after the Ottoman conquest of Constantinople in 1453.
In 1934, Turkey's cabinet declared it a museum. However, on July 10, Turkey's Council of State, which is the highest administrative court in the country, annulled the 1934 decision, saying the move had been unlawful.
The court ruling has drawn criticism.
Following the court order, President Recep Tayyip Erdogan said that henceforth the monument would serve as a mosque again.
Greece, apart from being at odds with Turkey over a number of issues, has been scathingly critical of Ankara's decision so much so that church bells tolled in mourning across Greece on Friday as Erdogan joined prayers at Hagia Sophia.
"Greece showed once again its enmity towards Islam and Turkey with the excuse of reacting to Hagia Sophia Mosque being opened to prayers," Turkish Foreign Ministry spokesman Hami Aksoy said in a written statement, carried by Turkey's official Anadolu news agency, on Saturday.
He also denounced "hostile" statements by Athens and legislators at the Greek Parliament to what he described as stirring up the public.
Aksoy further lambasted the Greek authorities for allowing a Turkish flag to be burned by far-right Greek extremists in the city of Thessaloniki late on Friday.
"We strongly condemn hostile statements made by members of the Greek Government and Parliament provoking the public opinion and allowing the burning of our glorious flag in Thessaloniki," he said.
"These racist mindsets, who have not drawn the required lessons from history, those who disrespect our glorious flag should remember their fate in the Aegean," Aksoy said.
In response, the Greek Foreign Ministry said in a statement that "the international community of the 21st century is stunned to observe the religious and nationalist fanatic ramblings of today's Turkey."
It also slammed the burning of the Turkish flag, saying the ministry condemned in the "strongest possible terms any act of insulting the national symbol of any country, in this case, Turkey."
Late last week, Turkish presidential spokesman Ibrahim Kalin said in a television interview that mosaics depicting Mary and Gabriel that face Qiblah, the direction in which Muslims stand while saying their prayers, would be covered with curtains or lasers during the upcoming prayers.
"Our goal is to avoid harming the frescoes, icons, and the historic architecture of the edifice," the official said.
There are other such mosaics at the site that would not be covered because they do not face Qiblah, he added.
Turkish authorities say the mosque will be open to all visitors outside prayer time and all mosaics will be uncovered.
https://www.presstv.com/Detail/2020/07/25/630395/Turkey-Greece-Hagia-Sophia
--------
FM Spokesman: Iran's Presence in Syria upon Damascus' Request, Netanyahu Prattling
Jul 27, 2020
"Iran's presence in Syria is upon the request of the Syrian legitimate and lawful government," Mousavi reiterated.
Emphasizing Iran's advisory presence in Syria, he said in view of Iran and many countries it is the very existence of the Zionist regime that is illegitimate as it has occupied and usurped the Palestinian territories.
"Israelis are in no position to talk about Iran's presence," he noted.
Netanyahu said on Sunday that Israel will not "allow" Iran's presence on its "borders", referring to the Syrian borders with the Occupied Lands of Palestine.
In a statement last week, Iranian Ambassador and Permanent Representative to the UN Majid Takht Ravanchi blasted the US unilateral "shameful" sanctions against Syria, and added that all foreign forces who are not permitted by Damascus should leave the country.
Addressing a United Nations Security Council session dubbed as "Middle East: Syria – Political", Takht Ravanchi emphasized that all should fully respect Syria's national sovereignty, political independence, unity and territorial integrity.
https://en.farsnews.ir/newstext.aspx?nn=13990506000868
--------
Minister: Concrete Measures Needed against US Terrorist Regime
Jul 27, 2020
"Approaching a civilian aircraft is a clear violation of the Chicago Convention and all countries are required to comply with it," Eslami said.
The Iranian road and urban development minister retreated that the airplane was flying in its routine route, and this aggression is doomed to failure.
Two US fighter jets approached a Mahan Air Tehran-Beirut flight over the Syrian sky in a highly risky move and the captain of the Iranian passenger plane was forced to make a sudden change of direction and altitude, causing several injuries.
The captain of Mahan Air Flight No. 1152 later said the pilots of the two hostile planes have identified themselves as US army pilots during a radio contact.
A video posted by a reporter of Iran's state-run TV who was aboard the plane showed an F-15 fighter jet from the window of the plane and comments from a passenger who had blood on his face.
In a later interview from Beirut, the reporter said three passengers have been wounded during "the US planes' intentional move".
Iranian Foreign Ministry Spokesman Seyed Abbas Mousavi said Iran's Ambassador to the UN Majid Takht-Ravanchi has informed the UN Secretary-General Antonio Guterres of the incident, and warned that "in case of any incident for this plane on the way back home, the Islamic Republic of Iran will take the United States responsible".
"A similar message has been sent to the Swiss ambassador to Tehran," the spokesman added. The Swiss embassy hosts the US interests section in Iran in absence of formal diplomatic ties between the two countries.
Mahan Air told FNA later that several passengers have been wounded during the incident and have been taken to a hospital in Beirut and others have evacuated the plane sound and safe.
It said the passenger jetliner refueled to fly back to Iran.
The jetliner flew back home early Friday morning.
Minister of Road and Urban Development Mohammad Eslami said threatening of Iran's passenger plane by US fighter jets is a terrorist move, and added that CAOI has filed a complaint at the International Civil Aviation Organization (ICAO).
Speaking to FNA on Friday about the hostile move of the US fighter jets against the Iranian Mahan Airbus late on Thursday, Eslami said, "This is a terrorist act which has been carried out by the US lawless and oppressive government. This is considered an international aggression typical of the lawless American government."
The Civil Aviation Organization of Iran called for urgent investigation by ICAO into the threat posed by the US fighter jets to the Iranian passenger plane.
"Iran considers the US fighter jets' threats as blatant instance of the violation of international law, regulations and aviation standards," the CAOI wrote in a communique on Friday.
Iranian Vice President for Legal Affairs LayaJoneidi also said disturbing a passenger plane is equal to the violation of indispensable international rules and regulations.
Causing of disturbance for a passenger plane amounts to violation of the inalienable principles of international rules, Joneidi wrote in a note on Friday.
"The behavior of the fighter jets against Flight No. 1152 of Mahan Air and creating trouble for the passenger plane, and that in a third country's soil [airspace], is in flagrant violation of aviation security and infringing the principle of freedom of flight for civil planes," she said, and noted, "Furthermore, it is in contrast to article 3 and article 44 of Chicago Convention, the relevant appendices and Montreal 1971 Convention."
Joneindi underlined that the explanations presented by the US are unjustifiable and unconvincing; thus, "the measures taken by these fighters have caused international responsibility for their government and is liable to legal prosecution, including at the ICAO and International Court of Tribunal."
In relevant remarks, Iran's Judiciary Deputy Chief for International and Human Rights Affairs Ali Baqeri said the two US fighter jets' violation and threatening move against Iran's Mahan Air passenger flight is a clear manifestation of aerial piracy, and noted that the body is legally and judicially following up the "systematic breach of international aviation" by the American regime.
Baqeri said that failure to address the issue seriously and effectively will lead to violation of international peace and security.
He referred to the "systematic audacity" of the American regime in blatant violation of international rules and regulations, saying, "Aggression of the terrorist US Army central command [CENTCOM] against Iran's passenger plane over Syria is in violation of freedom of flight for civil airplanes and is also in violation of fundamental principles and regulations of international human rights."
Stressing that the recent aggression of the US fighter jets against the Iranian Mahan Airbus is not the first of such measures by the American terrorist army, the Judiciary Deputy Chief said, "The American drone attack on the convoy of Lieutenant General Qassem Soleimani in Baghdad on January 3, the US Navy's shooting down of Iranian Passenger Airliner over the Persian Gulf in June 1988 and interception of Aseman Airliner in April 2017 indicate that "systematic violation" of freedom of flight and aviation security has turned into a routine conduct of the American criminal regime in the face of international rules and regulations."
https://en.farsnews.ir/newstext.aspx?nn=13990506000303
--------
Israeli settlers vandalize, firebomb mosque in West Bank: Palestinian Authority
27 July 2020
The Palestinian Authority said Monday that a group of Israeli settlers has tried to burn down a mosque near the West Bank city of Ramallah.
Hussam Abu al-Rub, the Palestinian deputy minister for religious affairs, said settlers attacked the mosque after midnight, spray painting anti-Palestinian slogans in Hebrew and then hurling firebombs inside that burned part of the structure.
The mosque in el-Bireh, near Ramallah, is on a hilltop opposite an Israeli settlement. On one of its walls read the slogan: "A siege on the Arabs, not on the Jews."
Abu al-Rub said a firebomb came in through a window and burned part of the bathroom.
"Had the firebomb got to the carpet floor of the prayer hall, the mosque would have burned completely," he said. "The Israeli government is responsible for the attack because they are the ones who opened the way for settlers to take our land and terrorize our people."
Israeli police had no immediate comment and there was no claim of responsibility. But it appeared to be the latest case of the so-called "price tag" attacks that hard-line nationalist Israelis have been known to carry out against Arabs in recent years.
These attacks have mostly been directed at Palestinians in response to militant attacks or perceived efforts by Israeli authorities to limit settlement expansion, while others have targeted Christian and Muslim sites.
https://english.alarabiya.net/en/News/middle-east/2020/07/27/Israeli-settlers-vandalize-firebomb-mosque-in-West-Bank-Palestinian-Authority.html
--------
Israel, Hezbollah launch attacks near Israel-Lebanon border
27 July 2020
Hezbollah carried out an operation against the Israeli military on Monday at the Lebanon-Israel border, Lebanese sources familiar with the operation said.
The Israeli military said there had been a "security incident" on Israel's northern border with Lebanon and Israeli media reported there was an exchange of fire in the area with militants of the Iranian-backed Lebanese Shia group.
For all the latest headlines follow our Google News channel online or via the app.
Israel's N12 TV News said the military had foiled an attack by Hezbollah. The Israeli military ordered residents in the area to stay indoors. There were no immediate reports of casualties.
A Reuters witness in Lebanon counted dozens of Israeli shells hitting the Shebaa Farms area, landing near an Israeli position. Fires were burning and smoke was rising from the area.
A Lebanese source said Hezbollah's attack was made in retaliation for the death of one of its fighters, killed in an apparent Israeli strike on the edge of Damascus last Monday.
"Lebanon and Hezbollah will bear the responsibility for any attack from Lebanese territory," Israeli Prime Minister Benjamin Netanyahu said in broadcast remarks, shortly before the reports of the incident.
Following the killing of two Hezbollah members in Damascus last August, Sayyed Hassan Nasrallah, the group's leader, vowed it would respond if Israel killed any more of its fighters in the country.
Hezbollah has deployed fighters in Syria as part of Iranian-backed efforts to support President Bashar al-Assad in a conflict that spiraled out of protests against his rule in 2011.
Israel sees the presence of Hezbollah and its ally Iran in Syria as a strategic threat and has mounted hundreds of raids on Iranian-linked targets there. It captured the Golan Heights from Syria in the 1967 Middle East war.
https://english.alarabiya.net/en/News/middle-east/2020/07/27/Lebanon-s-Hezbollah-carry-out-operation-against-Israeli-army-Sources.html
--------
At Red Cross office, Gazans continue support for Palestinian prisoners
27 July 2020
In a regular display of solidarity with Palestinians imprisoned by Israel, a sit-in was held at the office of the Red Cross in Gaza City on Monday.
Over 200 Palestinians have died in Israeli prisons since 1967.
The suffering of the prisoners has intensified during the coronavirus pandemic.
On Thursday, Israel's Supreme Court ruled that Palestinians held in Israeli jails have no right to social distancing protection against COVID-19.
During a press conference outside the Red Cross office, the Islamic Jihad's Muhjat al-Quds Foundation for Prisoners accused the Israeli Prison Service (IPS) of endangering the lives of the prisoners.
Palestinian prisoners are subjected to degrading conditions, including administrative detention, solitary confinement, and bans on family visits.
Currently some 5,000 Palestinian political prisoners are reportedly being held in 24 Israeli prisons and detention centers.
https://www.presstv.com/Detail/2020/07/27/630547/Gaza-Palestinian-prisoners
--------
Europe
'Greek protest means nothing to us': Turkish party head
Mehmet Tosun
28.07.2020
Greece flying flags at half-mast and tolling church bells over last week's opening of Istanbul's Hagia Sophia Mosque are its internal matters and no concern of Turkey, said a Turkish opposition party leader on Monday.
Athens seeing some claim over Hagia Sophia Mosque, which is well within Turkey's legitimate and sovereign borders, is proof that Greece is stuck at 567 years ago, when the Ottomans conquered Istanbul, said a statement by DevletBahceli, head of the Nationalist Movement Party (MHP).
Hagia Sophia Mosque was opened through the joint efforts of the People's Alliance made up of the ruling Justice and Development (AK) Party and MHP after a court annulled a 1934 Cabinet decree that had made Hagia Sophia a museum. Before that, it had been a mosque for nearly 500 years.
Bahceli hailed the court ruling as the most important event in recent history, calling the Greek actions in response "fascistic."
"This attitude of Greece does not serve stability, peace, or tranquility," he added.
Hagia Sophia served as a church for 916 years until the conquest of Istanbul, and a mosque from 1453 to 1934 – nearly 500 years – and most recently as a museum for 86 years.
In 1985, Hagia Sophia was added to the UNESCO World Heritage List.
Besides being a mosque, Hagia Sophia is also among Turkey's top tourism destinations and will remain open for domestic and foreign visitors.
https://www.aa.com.tr/en/europe/greek-protest-means-nothing-to-us-turkish-party-head/1924427
--------
Being Muslim in Germany's Bundeswehr means no pastoral care
25.07.2020
"I've had situations where I've thought, 'it's crunch time. It's no longer practice. They are real shots and real missiles being fired at you,'" Nariman Hammouti-Reinke, a 41-year-old soldier in the German army, the Bundeswehr, remembers. When she talks about her Bundeswehr mission, one can sense the pressure and fear from weeks and months of dangerous foreign deployment.
Lieutenant Hammouti-Reinke is Muslim, German-Muslim. The daughter of Moroccan parents, she was born near Hanover in Germany's north. For her, preparing for deployment abroad affected her profoundly on both a personal and religious level.
"I took my own shroud with me," the author of the book "Ich diene Deutschland" (Which translates to: I serve Germany) told DW. "I had to write a sort of manual for my boss in the event I was killed. And I had to think about and arrange who would tell my parents if I died."
Military pastoral care only for Christians and Jews
A Muslim soldier deployed on a dangerous mission needs to plan in detail. Even more so, because there is no Muslim military pastoral care offered in the German army — unlike for Christians and in the near future people of the Jewish faith. "That's still discrimination and unequal treatment," Hammouti-Reinke says.
Things were supposed to be different. At the end of January, Defense Minister Annegret Kramp-Karrenbauer met the Chairman of the Central Council of Muslims, AimanMazyek, at a meeting of high-ranking Jewish and Muslim religious representatives. Kramp-Karrenbauer spoke with one of the rabbis about the agreement to have military rabbis in the Bundeswehr in future. She then turned to Mazyek and said: "And the next step should follow. We will start talks at some point and see how we will achieve that."
Many discussions, no concrete actions
Mazyek isn't the only one who recalls this. Journalists were also present. Half a year on and the Central Council representative tells DW that since the talks, "nothing has happened. They just have to start — take a step and organize pastoral care for Muslims."
Since the historic decision was made one and a half years ago toestablish a Jewish military chaplaincy by the federal government and the Central Council of Jews, there have been negotiations, politicians have talked about it, cabinet ministers and both houses of parliament have deliberated and decided it should happen. The agreement for a Jewish chaplaincy was signed, in the presence of the German President Frank-Walter Steinmeier, by Kramp-Karrenbauer and Josef Schuster, president of the Central Council of Jews in Germany. Sometimes a mumbled sentence was heard that Muslim military chaplaincy should follow. At some point. Without a doubt.
A right to religious pastoral care
The numbers speak for themselves. Almost 185,000 soldiers are currently serving in the Bundeswehr. Of those, around 53,400 are Protestant and almost 41,000 Catholic. Estimates suggest some 300 soldiers are followers of the Jewish faith and some 3,000 are Muslim. Not too long ago, the outgoing Protestant military bishop, Sigurd Rink, estimated there were between 3,000 and 4,000 followers of Islam currently serving in the Bundeswehr.
But there is no Muslim contact person. More than 3,000 soldiers, "that's is a significant number," Lieutenant Hammouti-Reinke says. "Every single soldier is a relevant number. Now Jewish pastoral care is being managed, which was long overdue. But Islamic pastoral care, they just don't seem to want it." A spokesman for the Ministry of Defense told DW that in the armed forces, "more and more soldiers with Muslim religious affiliation are serving in the military. All of them are entitled to pastoral care in their religion."
Bundestag election campaign slows down reform
In principle, Germany's Defense Ministry calculates one pastor for every 1,500 soldiers. It has long been talked about: After all, the right to exercise freedom of religion is laid out in the constitution. Military Bishop Rink recalls talks which took place when the former Defense Minister Ursula von der Leyen was in office.
Von der Leyen, he says, took the issue very seriously soon after taking office, but then the 2017 Bundestag election got in the way of things. The search for a contact person remains, and the ministry is holding back on negotiations with the Central Council of Muslims.
The Defense Ministry spokesman emphasizes that the institution is anxious to expand the offer of pastoral care to "as many denominations as possible" and is currently in talks on the matter. However, "due to the very different organizational forms of Muslim religious associations, a concrete implementation is not foreseeable at present."
In the meantime, the Central Contact Point for Soldiers of Other Faiths (ZASaG), founded in 2015, will provide the "necessary care," he added. Should a German-Muslim be killed in active duty on a foreign mission, one can only speculate that the ZASaG would quickly find an imam. Currently, there are thousands of Muslim soldiers ready to risk their lives for Germany without the state offering them any form of pastoral care.
Assistance to Muslims serving in the US Army
And so the legal pussyfooting remains. Rink spoke of the possibility of finding chaplains who were not necessarily imams. Mazyek finds that odd, and suggests this is another example of the non-integration of Muslims.
Various social groups, including religious groups, are represented on the Bundeswehr's Internal Advisory Council, but there is no one representing the Muslim community. Invitations are handed out personally, not as a group. That could also apply to Nariman Hammouti-Reinke, who fought for Germany in Afghanistan.
"You have to want it," said AimanMazyek, before adding that he could imagine cooperating with the churches on the issue. When it comes to imams working as military pastoral carers, he uses the example of the US Army. Hammouti-Reinke knows of female British soldiers who wear the hijab. And Germany — is still finding its way. Will anything happen before the federal election in the autumn of 2021? It's highly unlikely when you look at the Jewish military rabbis, who everyone wanted but nevertheless still took a year and a half to implement.
"That is unfair," says Hammouti-Reinke. "It says to me that Islam still hasn't arrived in Germany, although we are already serving our country — our country is Germany — and we would also give our lives for Germany."
https://www.dw.com/en/being-muslim-in-germanys-bundeswehr-means-no-pastoral-care/a-54317757
--------
Spain sees thaw in Europe-Turkey tensions on energy drilling in Mediterranean
27 July 2020
Spain's foreign minister said that talks in Turkey on Monday had helped to reduce tensions between some European Union members and Ankara over Turkish energy exploration in the Mediterranean, adding that a one-month pause in drilling was possible.
Foreign minister Arancha Gonzalez Laya, at a news conference in Ankara with Turkish counterpart Mevlut Cavusoglu, said an "inflexion point" had been reached on the dispute over drilling for oil and gas in the eastern Mediterranean Sea.
Turkey is at loggerheads with Greece and Cyprus over overlapping claims for offshore reserves and the two EU members, along with France, have rejected Turkey's plan to explore between Cyprus and Crete.
For all the latest headlines follow our Google News channel online or via the app.
Paris and Athens have called for sanctions against Turkey for what they view as an encroachment on Greek and Cypriot waters, while Berlin has warned Ankara to cease "provocations". Turkey has rejected the criticism and said it is abiding by international law.
The Turkish lira has, meanwhile, slipped to near a record low versus the euro.
"We have reached some inflexion point mainly on the drilling in the eastern Mediterranean and this was a useful dialogue with Mevlut to deescalate tensions that exist," Gonzalez Laya said.
"I think his will to pause exploration for at least a month to give space to dialogue between parties is a signal of confidence," she said.
Cavusoglu did not mention any plans to pause, and Turkey's foreign ministry was not immediately available to comment.
Last week Turkey's navy issued an advisory for seismic surveys at sea in a move Greece said was an attempt to encroach on its continental shelf. The Turkish research ship is still anchored outside Antalya.
Ibrahim Kalin, chief adviser to Turkish President Recep Tayyip Erdogan, said last week that threatening sanctions "will never fly here and will have no impact on Turkey's sovereignty or determination in pursuing the national interest."
Last week, French President Emmanuel Macron said the EU should also take action against Turkey over its role in Libya's conflict.
https://english.alarabiya.net/en/News/world/2020/07/27/Spain-sees-thaw-in-Europe-Turkey-tensions-on-energy-drilling-in-Mediterranean.html
--------
Turkey hails OSCE pact on eastern Ukraine cease-fire
ErdoğanÇağatayZontur
27.07.2020
Turkey has welcomed the consensus within the Organization for Security and Cooperation in Europe (OSCE) on reaching "a comprehensive and lasting" cease-fire on Monday for eastern Ukraine.
"We welcome the agreement reached by the OSCE Trilateral Contact Group on additional strengthening measures to establish a ceasefire in eastern Ukraine as of 27 July 2020," the Foreign Ministry said in a statement late on Sunday.
"We expect all relevant parties to act in line with this agreement," the statement added.
"Turkey will continue to support efforts aimed at ensuring peace in the region on the basis of preserving the territorial integrity of Ukraine and the implementation of the Minsk Agreements," said the statement.
The Minsk Agreement, signed in 2015 by the leaders of Ukraine, Russia, France, and Germany and overseen by the OSCE, was drafted to stop hostilities in eastern Ukraine.
Moscow and Kiev have been at loggerheads since 2014, when Russia annexed Ukraine's Crimea Peninsula, a move widely viewed as illegal, including by Turkey and the UN General Assembly.
Ukraine also blames the Kremlin for separatist violence in Donbass, in the country's east, near its border with Russia, which has claimed some 13,000 lives.
https://www.aa.com.tr/en/europe/turkey-hails-osce-pact-on-eastern-ukraine-cease-fire/1923340
--------
South Asia
Explosion in Kabul city leaves at least 3 dead, wounded
28 Jul 2020
An explosion in Kabul city left one person dead and two others wounded, the officials in Kabul Police Headquarters said.
FerdawFaramuz, a spokesperson for Kabul Police Headquarters, confirmed the incident and said an explosion ripped through a police vehicle at around 7:15 am local time.
According to Faramurz, the explosives were planted in a police vehicle which went off in the outskirts of 4th district of Kabul city.
He also added that the explosion left a security officer dead and two others wounded while the police vehicle was totally damaged.
No individual or group including Taliban has so far claimed responsibility for the incident.
https://www.khaama.com/explosion-in-kabul-city-leaves-at-least-3-dead-wounded-08992/
--------
Taliban killed 580 civilians, wounded 893 others in first half of 2020: UNAMA
28 Jul 2020
The United Nations Assistance Mission in Afghanistan (UNAMA) released its latest report regarding civilian casualties during the first half of 2020, attributing the majority of civilian casualties to anti-government armed militants.
UNAMA said in its report "Anti-Government Elements (AGE's) continued to be responsible for the majority of civilian casualties, with UNAMA documenting a disturbing increase in civilian casualties attributed to the Taliban from pressure-plate improvised explosive devices, as well as from abductions that led to ill-treatment and summary executions."
The report further added that a total of 58 per cent of civilian casualties were caused by AGE's, with the Taliban responsible for 1,473 (580 killed and 893 injured) representing 43 per cent of the total number of civilian casualties in the 1 January-30 June 2020 period.
Meanwhile, UNAMA said civilian casualties attributed to Afghan national security forces increased by nine per cent, mainly due to airstrikes and the use of indirect fire during ground engagements. "Civilian casualties from airstrikes by the Afghan Air Force during the first six months of 2020 have tripled as compared to the same time period in 2019. Afghan national security forces were responsible for 23 per cent of the total number of civilian casualties in the first half of the year, 789 people (281 killed and 508 injured). Pro-Government Forces remained responsible for most child deaths."
UNAMA did not document any civilian casualties attributed to international military forces from active hostilities during the second quarter of 2020.
According to UNAMA the first half of 2020 witnessed fluctuating levels of violence impacting civilians in Afghanistan, which resulted in 3,458 civilian casualties (1,282 killed and 2,176 injured).
https://www.khaama.com/taliban-killed-580-civilians-wounded-893-others-in-first-half-of-2020-unama-08991/
--------
Taliban's deputy shadow governor among 7 killed in Wardak province
28 Jul 2020
The Afghan forces killed the deputy shadow governor of Taliban for central Maidan Wardak province of Afghanistan, the Ministry of Defense (MoD) said.
According to a statement released by MoD, the Taliban militants were planning to launch an attack on security posts in Nerkh district of Maidan Wradak province.
However, the Ministry of Defense said the Afghan forces launched pre-emptive operations to prevent the attack and killed at least 7 militants during the operation.
The statement further added that preliminary indicate the deputy shadow governor of Taliban was among 7 Taliban militants killed during the operation.
The Afghan forces also destroyed a Dshk heavy machine gun of the group during the operation, the Ministry of Defense added.
The Taliban group has not commented in this regard so far.
https://www.khaama.com/talibans-deputy-shadow-governor-among-7-killed-in-wardak-province-08990/
--------
Arab World
Lebanon now rated as low as Venezuela after Moody's rating cut to lowest grade
28 July 2020
Lebanon had its rating cut to the lowest grade by Moody's Investors Service, which said that bond investors will likely suffer major losses on their holdings as the government struggles to secure aid to ease a crippling financial crisis.
Moody's lowered Lebanon's credit score to C from Ca, the same level as crisis-ravaged Venezuela. It reflects Moody's "assessment that the losses incurred by bondholders through Lebanon's current default are likely to exceed 65 percent," the agency said in a statement.
For all the latest headlines follow our Google News channel online or via the app.
Lebanon, which has already defaulted on billions of dollars in debt this year, is struggling to secure an International Monetary Fund loan deal amid sharp domestic divisions over how to tally losses in the financial system.
"The collapse of the currency in the parallel market and the concomitant surge in inflation fuel a highly unstable environment," Moody's said. "In the absence of key steps toward plausible economic and fiscal policy reform, official external funding support to accompany a government debt restructuring is not forthcoming."
https://english.alarabiya.net/en/business/economy/2020/07/28/Lebanon-now-rated-as-low-as-Venezuela-after-Moody-s-rating-cut-to-lowest-grade.html
--------
Saudi Arabia's Crown Prince Mohammed bin Salman reaffirms support for Iraq's security
28 July 2020
Saudi Arabia's Crown Prince Mohammed bin Salman received a phone call from Iraq's Prime Minister Mustafa al-Kadhimi, during which the Iraqi official inquired about the health of Saudi King Salman bin Abdulaziz, state news agency SPA reported on Monday.
During the call, Prince Mohammed reiterated "the Kingdom's keenness on the security and stability of Iraq and on developing the relations between the two countries in various fields," according to SPA.
For all the latest headlines follow our Google News channel online or via the app.
King Salman had been admitted to the hospital last Monday and the Royal Court announced on Thursday that he had a successful laparoscopic operation to remove his gallbladder.
Riyadh and Baghdad had agreed to postpone al-Kadhimi's scheduled visit to the Kingdom until King Salman is released from the hospital.
"The Kingdom appreciates the choice of the Iraqi Prime Minister to visit [Saudi Arabia] as the first country after taking office," Saudi Foreign Minister Prince Faisal bin Farhan had said on Monday.
"To celebrate this extremely important visit and to provide all means for its success, our rational leadership, in coordination with our brothers in Iraq, opted to postpone the visit until the Custodian of the Two Holy Mosques is released from the hospital," he added.
https://english.alarabiya.net/en/News/gulf/2020/07/28/Saudi-Arabia-s-Mohammed-bin-Salman-reaffirms-support-for-Iraq-s-security.html
--------
Three Syrian regime fighters killed; others injured in car explosion in Syria's Daraa
27 July 2020
Three Syrian regime forces were killed and several others were injured when a car exploded Syria's Daraa city, a war monitor reported on Sunday.
This comes after a group of unidentified gunmen stormed the house of a former leader of one of the regime's factions and opened fire, killing five people, the Syrian Observatory for Human Rights said.
For all the latest headlines follow our Google News channel online or via the app.
Attacks in the Syrian city have been on the rise, according to the monitor, several of which have been carried out by using exploding devices.
More than 589 attacks have been carried out since last June, in which over 393 people, including 104 civilians, were killed, the monitor said.
https://english.alarabiya.net/en/News/middle-east/2020/07/27/Three-Syrian-regime-forces-killed-others-injured-in-car-explosion-in-Syria-s-Daraa.html
--------
Lebanese Hezbollah fighters carry out op against Israel in response to Syria aggression
27 July 2020
Israeli military says it has ordered residents along Lebanese border to remain indoors after explosions and exchange of fire were reported between Israeli soldiers and Lebanese forces along Lebanon's southern border.
The Israeli army is also closing major roads and has asked residents to avoid unnecessary trips, as Prime Minister Benjamin Netanyahu said in Jerusalem al-Quds that the Tel Aviv regime is "in the midst of a complicated event."
Meanwhile, Reuters news agency quoted an unnamed Lebanese source as saying on Monday that Lebanon's Hezbollah resistance movement has carried out an operation against Israeli army in Shebaa farms area in response to Israeli attack in Syria in which a Hezbollah member was killed last week.
According to the Lebanese source, Hezbollah has fired a guided missile at an Israeli military vehicle in its operation, inflicting casualties on Israeli troops.
A reporter for the local Arabic-language al-Manar television network reported that Israeli forces were shelling an area of Kfarchouba village in the southern Lebanese province of Nabatieh as Israeli fighter jets flew over occupied Shebaa farms.
Later in the day, United Nations Interim Force in Lebanon, UNIFIL, called for "maximum restraint," adding that the firing had stopped.
"Major General (Stefano) Del Col has been in contact with both parties to assess the situation and decrease tension while urging maximum restraint," UNIFIL spokesman Andrea Tenenti said, adding, "The firing has now stopped."
Last Monday, Syrian media reported a new Israeli aggression in which Israeli forces fired missiles from the Syrian Golan Heights, killing a member of the Hezbollah movement.
The Israeli missiles flew over the Syrian Golan Heights where they conducted raids around the capital, according to a Syrian military spokesman, and that the Syrian air defenses thwarted most of the missiles before reaching their targets and inflicted only "material losses."
Hezbollah said in a statement on Tuesday that one of its members, Ali Kamel Mohsen, had been killed the night before during an Israeli attack near the Syrian capital of Damascus.
Hezbollah had vowed in the past to retaliate for any of its members that were killed by Israeli forces in Syria. The resistance group fired a barrage of anti-tank missiles into the occupied territories in September last year after two of its members were martyred in an Israeli aggression near Damascus.
"The war between us and this enemy [Israel] will continue and this path that the martyrs have taken with their blood will continue," Hezbollah-affiliated Lebanese legislator Sheikh Hassan Ezzedine said during Mohsen's funeral.
Terrified of Hezbollah's retaliation, Israel sent a message to the Lebanese resistance movement saying that it didn't intend to kill Ali Kamel Mohsen in its aggression on Damascus.
In the message, which has been sent to the Lebanese group through the United Nations, Israel has told Hezbollah that it was unaware that its fighters were in the area, the Lebanese Al-Mayadeen channel reported Saturday night.
https://www.presstv.com/Detail/2020/07/27/630517/----------Israeli-military-orders-residents-along-Lebanese-border-to-remain-indoors
--------
Pakistan
Jadhav case: Pakistan govt presents ordinance in National Assembly
Jul 27, 2020
ISLAMABAD: The Pakistan government on Monday presented an ordinance in the National Assembly in view of the International Court of Justice's ruling in the case of Indian death-row prisoner Kulbhushan Jadhav, despite protests by the Opposition parties.
Under the 'International Court of Justice Review and Reconsideration Ordinance 2020', which was enacted on May 20, a petition for the review of a military court's decision can be made to Islamabad High Court through an application within 60 days of its promulgation.
Jadhav, the 50-year-old retired Indian Navy officer, was sentenced to death by a Pakistani military court on charges of espionage and terrorism in April 2017. India approached the ICJ against Pakistan for denial of consular access to Jadhav and challenging the death sentence.
The Hague-based ICJ ruled in July 2019 that Pakistan must undertake an "effective review and reconsideration" of the conviction and sentence of Jadhav and also to grant consular access to India without further delay.
Under the law, the ordinance should be presented in Parliament. The Prime Minister's advisor on parliamentary affairs, Babar Awan, placed the ordinance before the lower house, Geo TV reported.
Last week, a similar effort was foiled by Opposition parties - Pakistan Muslim League-Nawaz (PML-N) and Pakistan People-s Party (PPP) – which staged a walkout by pointing out lack of quorum to transact any business in the house.
Law Minister Farogh Naseem on Friday asked the Opposition parties to 'avoid politics' on the issue and warned them that India would take the matter to the UN Security Council if the ICJ verdict was not implemented.
In a unilateral move, Pakistan last week filed a petition in the Islamabad High Court, seeking appointment of a "legal representative" for Jadhav.
However, the main parties, including the government of India, were not consulted ahead of the filing of the application by the Ministry of Law and Justice under the ordinance.
In New Delhi, External affairs ministry spokesperson Anurag Srivastava on Thursday said Pakistan has once again exposed its "farcical" approach by denying available legal remedies to Jadhav against his death sentence which is also in contravention of the ICJ verdict, and asserted that it will explore further options in the case.
Srivastava said Pakistan has blocked all the avenues for an effective remedy available to India in the case, while noting that New Delhi has so far requested consular access to Jadhav for 12 times over the past one year.
"The whole exercise of not providing documents related to the case even after repeated requests, not providing an unimpeded consular access and some reported unilateral action of approaching the High Court on part of Pakistan again exposes the farcical nature of Pakistan's approach," he said.
The MEA spokesperson said Pakistan is not only in violation of the judgment of ICJ, but also of its own ordinance.
https://timesofindia.indiatimes.com/world/pakistan/jadhav-case-pakistan-govt-presents-ordinance-in-national-assembly/articleshow/77202992.cms
--------
All businesses to reopen if Covid figures remain low, says PM
28 Jul 2020
ISLAMABAD: Prime Minister Imran Khan on Monday said all businesses, including marriage halls, restaurants, educational institutions as well as those associated with the tourism sector, might reopen if the present trend of low Covid-19 cases persisted throughout Muharram.
Addressing the nation, Prime Minister Khan urged citizens to continue taking precautionary measures during EidulAzha and Muharram to prevent a spike in novel coronavirus cases as was seen soon after EidulFitr.
"Be careful. If we pass Eid and Muharram with caution, there are chances that all closed businesses might reopen," the prime minister said.
The country cannot afford another surge in cases as it will hit the country's economy hard and also affect those in the vulnerable age group, Prime Minister Khan said, urging people to observe their animal sacrifice ritual online and follow the standard operating procedures (SOPs) if they had to visit the animal market.
"I urge people to go for online Qurbani and avoid visiting animal markets," he said, adding that in case people do visit these markets, they must adopt all SOPs and wear masks.
"Opt for online sacrifice of animals to avoid gatherings in a bid to control mass spread of the virus," he added.
He also advised shopkeepers and customers against violating the SOPs, asking them to observe social distancing during shopping and not to adopt the same careless approach they did during EidulFitr two months ago.
"If we are not cautious during Eid and Muharram, cases might rise again and the situation can worsen. Allah Almighty has blessed our country as the number of cases is declining," he said in his address.
"If we are not careful, it could prove dangerous for our economy and for the aged and ailing people," he added.
The prime minister gave the example of Australia and Spain where the virus cases had jumped again after initially falling.
"I appeal to everyone not to be complacent about Covid-19; adopt safety measures and do not risk the lives of the elderly and patients," he added.
The prime minister took the credit of going for smart lockdown, saying his government was the first in the world to follow this policy, later adopted by other countries.
"Our government was the first to introduce smart lockdown in March instead of the strict curfew-like measures imposed in India, Europe and China," the prime minister added.
"Despite pressures and criticism by various segments of the society, the government preferred the smart lockdown instead of complete closure as it had realised that Pakistan's situation was nothing compared to that of Europe and China. We had to save our people both from coronavirus and starvation," he said.
The prime minister said since Pakistan was faced with challenges like poverty, slum population, and informal and unregistered labour, smart lockdown was the best option to maintain a balance that allowed the poor and daily-wage labourers to earn their livelihood under the cover of safety SOPs.
He said his government took pride in launching the Ehsaas Emergency Cash Programme through which an unprecedented number of deserving people was given financial assistance after necessary verification from Nadra in a short span of time.
The prime minister lauded his team for giving its best during the difficult situation, adding that construction and agriculture sectors were opened to boost the economy during the crisis.
Later, in a separate meeting, the prime minister was apprised of the food supply situation in the country, especially about wheat and flour. He was informed that permission had been given to import 1.5 million tonnes of wheat to meet the local demand.
https://www.dawn.com/news/1571540/all-businesses-to-reopen-if-covid-figures-remain-low-says-pm
--------
Outcry over Rangers 'raid' on Karachi Press Club
28 Jul 2020
KARACHI: The Karachi Press Club (KPC) on Monday said that Pakistan Rangers personnel barged into its premises, condemning the action and terming it a violation of the sanctity of the KPC.
In a statement, the KPC governing body said law and order and security were matters of special importance but on its basis, 'intrusion' into the KPC premises was a matter of concern.
The Pakistan Federal Union of Journalists (PFUJ) took serious notice of the KPC "raid" by the Sindh Rangers.
The KPC governing body urged the Rangers chief to take action against the personnel involved.
While talking to Dawn, KPC secretary Arman Sabir quoted the KPC staff as saying the paramilitary force personnel entered the club without informing them and conducted some security rehearsal there. He said the KPC had some traditions and they would not compromise on them.
In a statement issued from Islamabad, PFUJ president Sheh­zada Zulfiqar and secretary general Nasir Zaidi termed the raid an act of terrifying the journalist community.
"It's an act which has desecrated the sanctity of the press club and cannot be tolerated," they said.
The PFUJ said that media and journalists could not be deterred by such low and dirty tactics and methods which gave a bad name to the country and raised questions on the capacity of the Sindh and federal governments. They demanded an immediate probe into the incident through a three-member judicial commission of judges of the Sindh High Court. They said the act was unprecedented and had not happened even during any the dictatorships right from Ayub Khan to Zia and from Zia to Musharraf.
"It is the responsibility of the Sindh government to constitute a judicial commission immediately as the raid was conducted under the garb of a security drill at Karachi press club," they said.
The PFUJ also demanded apology from the Sindh Rangers for insulting the sanctity of the press club.
https://www.dawn.com/news/1571551/outcry-over-rangers-raid-on-karachi-press-club
--------
Consensus among opposition to get rid of PTI govt: Fazl
Zulqernain Tahir
28 Jul 2020
LAHORE: The opposition has agreed to get rid of the "incompetent government" of PTI and a strategy for achieving this objective will be made at a multi-party conference to be held after EidulAzha, Jamiat Ulema-i-Islam-Fazl (JUI-F) chief Maulana Fazlur Rehman announced here on Monday after holding a 90-minute meeting with PML-N president Shahbaz Sharif at the latter's Model Town residence.
During the meeting, Maulana Fazl and Shahbaz Sharif discussed the proposed MPC and problems being faced by the masses because of the bad governance of the PTI government.
According to a PML-N source, Maulana Fazl talked about the old issue of PML-N's skipping the JUI-F's Azadi march in Islamabad last year. The Maulana was of the view that had the PML-N joined hands with JUI-F at the latter's march, the PTI government might have been sent packing by now.
"Maulana Fazl complained about the 'lost opportunity' of sending Imran Khan home during the march last year. Mr Shahbaz Sharif, however, assured him that this time the PML-N will not disappoint him (Fazl) and move together along with other opposition parties for a 'common cause'," the source said.
While winding up the three-week Azadi march in Islamabad last year, Maulana Fazl had claimed that he had ended his protest on the assurance that Prime Minister Imran Khan would immediately step down and new elections would be held three months after his resignation.
Talking to reporters after the meeting with PML-N chief Shahbaz Sharif, Maulana Fazl said: "All opposition parties have agreed that no more time would be given to the PTI government that came to power through rigging. Agenda to send the government home will be presented in the MPC," the JUI-F chief said, adding that every segment of society was disappointed with the poor performance of the government.
Mr Shahbaz Sharif said that the PTI government was the worst in the history of the country because of its bad governance.
"The PTI government has done nothing for the masses whose life has become miserable because of unprecedented inflation," he said and lamented that the government had destroyed the economy as one US dollar was equivalent to Rs170.
"Now time has come to send this government home. The meeting of the Rahbar Committee has been called and the MPC will be held after EidulAzha," the PML-N leader said.
When asked if he would oust Mr Khan's government with the help of the umpire (a reference to the powers that be), Mr Shahbaz Sharif said: "Come to the cricket ground then I will tell."
Last week, Pakistan People Party chairman Bilawal Bhutto-Zardari met a delegation of PML-N, led by former National Assembly speaker Sardar Ayaz Sadiq, and agreed to convene the MPC after EidulAzha for making a joint anti-government strategy.
https://www.dawn.com/news/1571537/consensus-among-opposition-to-get-rid-of-pti-govt-fazl
--------
Pakistan seeks world help for coronavirus-hit nations
28 Jul 2020
ISLAMABAD: Pakistan on Monday called for international cooperation to help the countries affected by Covid-19 rehabilitate their economy.
This was stated during a virtual quadrilateral meeting of ministers from China, Afghanistan, Pakistan and Nepal for jointly dealing with the pandemic. The meeting was convened by Chinese Foreign Minister Wang Yi.
"Pakistan was ready to both enhance cooperation in combating Covid-19 and in post-pandemic economic recovery with the participating countries," Minister for Economic Affairs KhusroBakhtiar said. He represented Foreign Minister Shah Mahmood Qureshi at the conference.
Talking of the effects of the pandemic, he said it inflicted a punitive human and economic cost globally and had disrupted the social and political architecture of the world.
Virtual meeting held among ministers from China, Afghanistan, Pakistan and Nepal
MrBakhtiar mentioned the steps taken by Pakistan to curb the spread of the disease, strengthen the health system and alleviate the economic sufferings of the people.
"Pakistan's smart lockdown policy has delivered demonstrable results with new infection and fatality rate substantially going down," he said.
He emphasised on building strong and effective quadrilateral mechanism for joint prevention and control of Covid-19 and urged to take pragmatic and practical steps for economic recovery of the pandemic-stricken countries.
The minister said the China-Pakistan Economic Corridor, a flagship project of the Belt and Road Initiative, could play an important role in boosting regional growth and recovery in the post-Covid-19 period.
Drawing attention to the worsening plight of the people of India-occupied Jammu and Kashmir in the wake of Covid-19, MrBakhtiar called for lifting of the military siege, allowing international health experts to access Occupied Kashmir, and immediately extending requisite medical help to the besieged Kashmiris.
In his video-message for the conference, Foreign Minister Shah Mahmood Qureshi lauded the quadrilateral initiative for joint response to the pandemic and stressed that the global community needed unity, solidarity and multilateral cooperation to fight Covid-19 that knew no boundaries, no religion and no ethnicity.
https://www.dawn.com/news/1571548/pakistan-seeks-world-help-for-coronavirus-hit-nations
--------
Southeast Asia
Malaysia ex-PM Najib fails to raise reasonable doubt on abuse of power charge: Court
Jul 28, 2020
KUALA LUMPUR: A Malaysian judge said on Tuesday the defence team of former Prime Minister Najib Razak had failed to raise reasonable doubt on a charge of abuse of power in the first graft trial linked to scandal-tainted state fund 1Malaysia Development Berhad (1MDB).
When reading out his judgment, high court judge Mohamad Nazlan Mohamad Ghazali did not spell out a verdict but said Najib's lawyers had failed in "rebutting the presumption on the balance of probabilites or raising reasonable doubt" on the charge of abuse of power.
Najib faces seven charges of criminal breach of trust, money laundering and abuse of power against Najib for allegedly illegally receiving nearly $10 million from former 1MDB unit SRC International. He had plead not guilty.
https://timesofindia.indiatimes.com/world/south-asia/malaysia-ex-pm-najib-fails-to-raise-reasonable-doubt-on-abuse-of-power-charge-court/articleshow/77211915.cms
--------
Malaysia's ex-PM Najib Razak found guilty on all corruption charges
28 July 2020
Malaysia's former prime minister Najib Razak has been found guilty of corruption over the misappropriation of state funds.
High Court Judge MohdNazlanMohd Ghazali declared Najib guilty of one count of abuse of power, three counts of criminal breach of trust, and three counts of money laundering on Tuesday.
"I find the accused guilty and convict him on all seven charges," said the judge.
Each charge carries a prison sentence of 15 to 20 years.
Billions of dollars were stolen from the 1MDB state fund and spent on everything from high-end real estate to pricey art in the years leading to 2018.
Najib is facing several 1MDB-linked trials. The first, which began almost 16 months ago, centers on the transfer of 42 million ringgit (9.9 million dollars) from a former unit of the fund into his bank accounts.
Anger at the looting played a large part in the shock loss of Najib's long-ruling coalition in elections in 2018, and he was arrested and hit with dozens of charges following his defeat.
Najib, free on bail, has consistently denied wrongdoing and says the charges against him are politically-motivated.
"This is my chance to clear my name," he said in a Facebook post on Monday night. "Whatever the decision tomorrow at the High Court, it does not end here," he said, adding that both sides would appeal any decision at the federal court.
The former prime minster arrived at the court in Kuala Lumpur to shouts of "Long live Najib!" by hundreds of his supporters who had gathered outside the court.
Najib would still be allowed to keep his parliamentary seat in Pekan Harapan (PH), the former ruling coalition party, but he will not be able to contest in general elections while the guilty verdict stands.
https://www.presstv.com/Detail/2020/07/28/630576/Malaysia-former-prime-minister-Najib-Razak-guilty-1MDB
--------
Africa
Somalia congratulates Turkey on reverting Hagia Sophia
Omer Erdem
26.07.2020
Somalia congratulated Turkey on Saturday on the reopening Hagia Sophia as a mosque after 86 years.
"Somalia Ministry of Endowments & Religious Affairs congratulates the whole Muslim world, and specifically the Turkish public, our brothers; for taking the decision to revert Hagia Sophia to its origins as a mosque," it said on Twitter.
The reopening of Hagia Sophia was celebrated with various events in the capital of Mogadishu.
Hagia Sophia served as a church for 916 years until the conquest of Istanbul, and a mosque from 1453 to 1934 -- nearly 500 years -- and most recently as a museum for 86 years.
One of the most visited historic buildings in Turkey by domestic and international tourists, Hagia Sophia was added to the UNESCO World Heritage List in 1985, during its time as a museum.
A Turkish court annulled a 1934 Cabinet decree July 10 that had turned Hagia Sophia into a museum, paving the way for its use again as a mosque after an 86-year hiatus.
https://www.aa.com.tr/en/africa/somalia-congratulates-turkey-on-reverting-hagia-sophia/1922576
--------
'Libya, Turkey made clear deal to repel Haftar attacks'
28.07.2020
Libya and Turkey last fall forged a clear agreement to repel the attacks of warlord Khalifa Haftar's militias, a top Libyan official said on Tuesday.
Last November's Turkish-Libyan security cooperation pact was in no way imposed on Turkey, said Khalid al-Mishri, the chair of Libya's High Council of State Al- Mishri, speaking in Rabat, Morocco's capital alongside Foreign Minister Nasser Bourita.
He said Libya's Government of National Accord (GNA) asked Turkish forces for help after Haftar was supported by several countries and added that Libya had no power to defend its legitimacy against all of those countries.
Since 2013 Libya has been subjected to military intervention by Egypt and other countries, as well as the United Arab Emirates (UAE), which is against its international rights, he said.
Al-Mishri said Libya had no choice but ask help from Turkey after Haftar was supported by many countries and came to the outskirts of the capital Tripoli.
Libya's High Council of State and the Tobruk-based House of Representatives, allied with Haftar, have the potential to reach a solution, he said.
Bourita also said arrangements need to be made to the 2015 Suheyrat Agreement to allow the UN-recognized Government of National Accord (GNA) to manage the transition process in Libya.
Visiting Morocco at the same time as Al-Mishri, Aguila Saleh Issa, the head of the House of Representatives, met with Bourita and Moroccan Parliament Speaker Habib El Malki.
Libya has been torn by civil war since the ouster of late ruler Muammar Gaddafi in 2011. The government was founded in 2015 under a UN-led agreement, but efforts for a long-term political settlement failed due to a military offensive by forces loyal to warlord Khalifa Haftar.
The UN recognizes the government headed by al-Sarraj as the country's legitimate authority, as Tripoli has battled Haftar's militias since April 2019 in a conflict that has taken more than 1,000 lives.
Turkey continues to support the internationally recognized government, but Haftar has been backed by Russia, France, Egypt and the UAE.
https://www.aa.com.tr/en/africa/libya-turkey-made-clear-deal-to-repel-haftar-attacks/1924492
--------
At least 60 killed in Sudan at fresh Darfur clashes
27.07.2020
At least 60 people were killed and 54 others injured in tribal clashes in Sudan's western Darfur region, the Central committee of the Sudanese Doctors said on Monday.
In a statement, the committee said the clashes erupted in Mesteri village, accusing government militias of involvement in the fighting.
Adam Ahmed, an eyewitness from Mesteri who fled to the Geneina city, told Anadolu Agency over the phone that the clashes erupted on Saturday between Massalit and Zahgawa tribes in the area.
The clashes were still ongoing, he added.
Meanwhile, a local official, who asked not to be named due to restrictions on speaking to the media, said the government has sent military reinforcements to the area from Elgenena, the capital of the state.
He said the situation began to improve after the forces arrived in the village.
Darfur and other parts of Sudan has witnessed an increase in tribal clashes after the ousting of President Omar al-Bashir.
https://www.aa.com.tr/en/africa/at-least-60-killed-in-sudan-at-fresh-darfur-clashes/1924171
--------
Morocco sees travel mayhem after snap movement restrictions to curb coronavirus
28 July 2020
Morocco's roads and transport hubs saw chaotic scenes after authorities announced snap movement restrictions affecting eight cities and towns to curb the spread of the novel coronavirus.
The measures shutting off all entry and exit to the cities, which together account for more than half of Morocco's population, were announced on Sunday, just five hours before they came into effect at midnight (2300GMT).
A joint statement from the interior and health ministries said the new restrictions applied until further notice to economic capital Casablanca and tourist capital Marrakesh as well as port city and second economic hub Tangiers, along with Fez, Tetouan, Meknes, Berrechid and Settat.
Visit our dedicated coronavirus site here for all the latest updates.
Local media reported that there were several road accidents after the announcement, adding there were still traffic jams on the Marrakesh-Ouarzazate mountain route on Monday morning due to the high volume of traffic.
There was mayhem as people converged on Casablanca's main bus station on Sunday evening, while the train station in nearby Mohammedia was still crowded on Monday, AFP correspondents said.
Authorities announced the restrictions after a "considerable rise" in novel coronavirus cases just days before the Muslim Eid al-Adha holiday, when families traditionally come together.
The North African country registered record numbers of new daily infections over the weekend, with 811 cases on Saturday and 633 on Sunday.
The total number of cases in the kingdom reached 20,887 on Monday, including 316 deaths.
The decision was made "in view of the majority of citizens failing to comply with preventive measures" of social distancing and mask-wearing, the statement said.
Earlier this month, authorities had announced an easing of some restrictions imposed in March, with steps to encourage domestic tourism and facilitate travel over the Eid al-Adha holiday.
https://english.alarabiya.net/en/coronavirus/2020/07/28/Morocco-sees-travel-mayhem-after-snap-movement-restrictions-to-curb-coronavirus.html
--------
North America
'People Were In Tears' - Muslim Community's Devastation At Mosque Arson on Aylsham Road
28 July 2020
Firefighters were called to the mosque at the former King Edward VII pub site on Aylsham Road at around 1.40am on Monday, July 27 following reports of a fire.
Following the blaze, which primarily damaged an extension containing the mosque's washing and toilet facilities, police have launched an arson investigation.
Sirajul Islam, inset right, the secretary of the Norwich Central Mosque and Islamic Community Trust, which is in the process of carrying out a £1m renovation of the site, said it was still too soon to know the extent of the damage caused by the blaze.
He said: "We are still in the early stages; the main building wasn't affected but the extension where the toilet and washing facilities are have been."
Mr Islam said he was shocked when he went to the mosque and saw the fire.
"I was really devastated, we have worked hard for the last three, four years to get this building up and running and people put their fortunes into it," he said. "We're still working on the building, we were just working on the car park this week, so it's devastating.
"Some people were in tears, it was shocking, we don't see the point of why someone would do this. They did it out of ignorance, we're not here to cause any problem to anybody this is our faith, we need to practice."
Mr Islam said following the fire the mosque had been overwhelmed by the support of the wider community: "We want to thank everybody for their support - a lot of people have been coming around from the community to show their support and see us," he said. Addressing whoever was responsible for the fire, he said: "Our message is to understand we are doing our practice and what we believe, we are not against anybody or harming anybody, we're here to help the community."
Chloe Smith, MP for Norwich north said on Twitter: "This crime is very concerning. I'm thankful no one was hurt or killed. Norwich is a peaceful, tolerant city and I would encourage anyone with information to assist the police."
Witnesses should contact
Sgt Steve Harrowing at
Norwich North Safer Neighbourhood Team on 101 quoting crime reference 36/50641/20. Alternatively, call
Crimestoppers anonymously on 0800 555 111.
https://www.eveningnews24.co.uk/news/alysham-road-mosque-arson-community-support-1-6765611
--------
US, Europe call for release of businessman jailed in Turkey for 1,000 days
28 July 2020
The United States and Europe called on Turkey to release jailed businessman and philanthropist Osman Kavala, who on Monday marked his 1,000th day in prison without a conviction and despite an acquittal from a previous case.
Kavala has been in jail since November 2017. He was initially accused of financing nationwide protests in 2013, but he was acquitted on those charges in February and was ordered to be released.
For all the latest headlines follow our Google News channel online or via the app.
Hours after the acquittal, however, he was ordered to be detained for another case related to a failed 2016 coup attempt and later formally arrested again. The charge on the same case was changed in March to espionage but an indictment has not been prepared.
US State Department Principal Deputy Spokesperson Cale Brown called for Kavala's release given he has not been convicted.
"We call upon Turkey to comply with its own commitment to justice and rule of law and to release Osman Kavala from detention, while pursuing a just, transparent, and speedy resolution to his case," Brown said in a statement late on Monday.
Nacho Sanchez Amor, the European Parliament's Turkey rapporteur, said Kavala had become a test for Turkey's sincerity with regards to human rights.
"We are pushing and pushing again for real justice in Turkey," he said.
Critics say the independence of Turkey's judiciary from politics has been badly eroded in recent years. President Tayyip Erdogan and his ruling AK Party say the judiciary makes its decisions independently.
In a statement marking his 1,000 days in detention, Kavala said: "A parallel law enforcement system has been set in motion, which enables to keep in prison the persons who 'needed' to be punished, regardless of the established facts and concrete information about their activities."
https://english.alarabiya.net/en/News/middle-east/2020/07/28/US-Europe-call-for-release-of-businessman-jailed-in-Turkey-for-1-000-days.html
--------
URL: https://www.newageislam.com/islamic-world-news/pakistan-attempts-convert-lahore-gurdwara/d/122486
New Age Islam, Islam Online, Islamic Website, African Muslim News, Arab World News, South Asia News, Indian Muslim News, World Muslim News, Women in Islam, Islamic Feminism, Arab Women, Women In Arab, Islamophobia in America, Muslim Women in West, Islam Women and Feminism