New Age Islam News Bureau
31 May 2013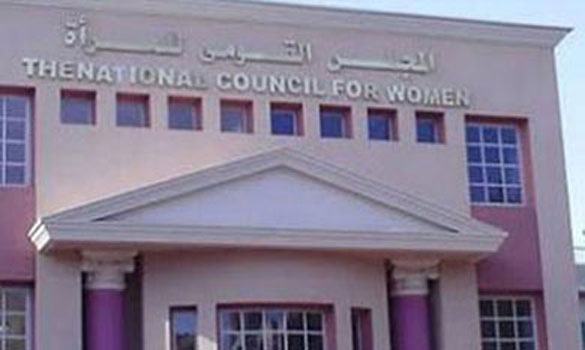 Egypt's National Council for Women (Photo: Ahram)
-----------
Pakistan
• Pak Taliban picks new deputy, Khan Said, 38, after Wali-ur-Rehman
• Three soldiers, 20 militants killed in Taliban attack on Orakzai post
• The Council of Islamic Ideology asks Punjab govt. to include deleted essays in curricula
• Pakistan Taliban vow to avenge Wali ur death
• Blasphemer Guilty until proven innocent
• Drone death a blow to Pakistani Taliban — and to peace efforts
• Two 'TTP men' gunned down in encounter
• Blasts kill one, injure three in Bannu
• Aman Lashkar leader killed in Peshawar blast
• Imran wants Nawaz to debut term with strike at drone
• Sethi's gestures for the good of Punjabi
• Pervez Khattak elected CM Khyber Pakhtunkhwa
• Drones impede Pakistan's role in Afghan peace, says Nawaz
Europe
• UN condemns two-child rule for Myanmar Muslim towns
• Father of Chechen killed in Boston probe wants FBI agents tried
• War crimes court acquits two ex-Serbian security officials
• Russia has not delivered S-300 missiles to Syria: reports
• Some 100,000 Christians killed per year over faith, Vatican says
• Russia to sell at least 10 MiG fighters to Syria
India
• Communal elements make life for Muslims difficult in U.P. villages
• NGO to make Commission's report on the arrest of terror suspect public on June 4
• India, Pakistan want to resolve outstanding issues peacefully: Manmohan Singh
• Everyone recognises and appreciates me now: Faisal Khan as Maharana Pratap
• 12,000 more papers for Emergency Certificates to leave Saudia to be processed
North America
• US urge Myanmar to remove its two child policy for Muslims
• US lifts ban on mobile phones and software for Iran
• India remains subject to violent terrorist attacks: US report
• Boston bombing suspect Dzhokhar is walking, mother says
• Iran's sponsorship of terrorism sees 'marked resurgence': US
Arab World
• Bomb and shooting kill 7 in Iraq
• Salafist MP calls for dissolution of Egypt's National Council for Women
• Panic spreads in Iraq as security forces fail to counter escalating violence
• Syria rebels reinforce in fight for key town of Qusair
• Haia won't tolerate public harassment
• Syrian opposition admits liberals after inconclusive talks
• Egypt Salafists denounce preacher's inclusion on airport watch-list
• Lebanese Hezbollah attacks in Syria draw response
Africa
• Nigeria lawmakers ban gay marriage, set prison sentences of up to 14 years
• Nigeria military dismisses Boko Haram 'propaganda'
• Nigeria military, secret police discovered a 'Hezbollah' arms cache in northern city
• Mauritania activists: Moderate Islam 'Only Way' to End Prejudice
Mideast
• Turkish police 'arrest 12 terror suspects' in raids
• Islamic Banks Flourish in Secular Turkey
South Asia
• Myanmar monastery shelters Muslims from sectarian hate
• Red Cross halts all staff movement after Afghan attack
• Inside the shelter for the Maldives' unregistered expats
• Tourism not included in Islamic Ministry's blessings during Friday prayer in Maldives
• US praise Bangladesh's counterterrorism efforts
Southeast Asia
• Indonesian Terrorists Getting More Web-Savvy
• Ministries reaffirm curbs on Ahmadiyah
• Malaysian Religious Minister to Send Islamic Preachers to South Thailand
Compiled by New Age Islam News Bureau
URL: https://newageislam.com/islamic-world-news/new-age-islam-news-bureau/pak-taliban-picks-new-deputy,-khan-said,-38,-after-wali-ur-rehman/d/11833
-------------
Pakistan
Pak Taliban picks new deputy, Khan Said, 38, after Wali-ur-Rehman
May 31, 2013
Pakistani Taliban militants have chosen a new deputy commander to replace their second-in-command who was killed in a US drone strike in the North Waziristan region, sources in the militant group said on Thursday.
Wali-ur-Rehman was killed in the militant stronghold of North Waziristan, on northwest Pakistan's border with Afghanistan, on Wednesday, Pakistani security officials and militants said.
A Pakistani Taliban committee met late on Wednesday to choose a deputy after he was buried in a low-key ceremony, three Taliban members told Reuters.
The new number two, Khan Said, 38, had served as Wali-ur-Rehman's deputy.
He was involved in planning a 2011 attack on a Pakistani navy base in Karachi in which 18 people were killed and a 2012 jail break in which nearly 400 militant inmates escaped, the members said.
"There was absolute consensus over Khan Said," one Pakistani Taliban member said.
Known as the Tehreek-e-Taliban, the Pakistani Taliban have launched devastating attacks against the Pakistani military and civilians. It is a separate entity to the Afghan Taliban, though allied with them.
Wednesday's drone strike, which killed six other people, was the first in Pakistan since a May 11 election in which strikes by the unmanned US aircraft became a major issue.
It was also the first reported US drone strike since President Barack Obama announced last week that the United States was scaling back the drone programme.
Pakistan's foreign ministry condemned the strike, but a Taliban spokesman, who confirmed Wali-ur-Rehman's death late on Thursday, said the militant group blamed Islamabad for it.
"We hold the government of Pakistan responsible for this killing," Ehsanullah Ehsan told Reuters.
"We will teach a lesson to Pakistan and United States for depriving us of our beloved leader."
Taliban sources said that three other senior militant commanders were also killed in the drone attack.
Peace effort?
While Wali-ur-Rehman's death is a major blow for the militants, it could be also viewed as a setback for incoming Prime Minister Nawaz Sharif's efforts to end violence.
He criticised drone strikes during the election campaign, describing them at one point as a "challenge" to Pakistan's sovereignty. Sharif also offered to hold talks with the militants, something that now looked less likely, according to one senior security official.
"Wali-ur-Rehman was a serious and mature man, his death could hurt prospects for an expected peace initiative considered by the new government," the official told Reuters.
Wali-ur-Rehman had been tipped to succeed Hakimullah Mehsud as leader of the Pakistan Taliban and had been viewed as someone less hostile to the Pakistani military than some other top operatives.
However, many observers said any meaningful settlement with the Taliban was unlikely in any case given Sharif's condition that the starting point for talks be respect for the country's democratic order and institutions.
The White House did not confirm the killing, in line with its practice not to discuss drone strikes.
But its spokesman Jay Carney said Wali-ur-Rehman "has participated in cross-border attacks in Afghanistan against US and Nato personnel and horrific attacks against Pakistani civilians and soldiers".
Drones armed with missiles have carried out numerous strikes against militants in the North Waziristan Pashtun tribal region over the past seven years, sometimes with heavy civilian casualties.
A US drone killed Pakistani Taliban commander Baitullah Mehsud in 2009. There had been several reports that successor Hakimullah Mehsud was killed the same way but they turned out to be false.
North Waziristan has long been a stronghold of militants including Afghan Taliban and their al Qaeda and Pakistani Taliban allies.
http://www.hindustantimes.com/world-news/pakistan/Pak-Taliban-pick-new-deputy-after-drone-strike/Article1-1068508.aspx
-------------
Three soldiers, 20 militants killed in Taliban attack on Orakzai post
ZAHIR SHAH SHERAZI
31 May 2013
PESHAWAR: At least three soldiers were killed and 15 were injured in a clash with militants in the northwestern tribal region of Orakzai on Friday, security sources said.
Officials said more than 100 militants launched the massive assault on a security check post in Samo Kali area of Mamozai in upper Orakzai agency. The clash also left at least 20 militants dead and 13 injured, said Political Tehsildar Hameed Khan.
Sources said the militants had launched the attack to avenge the killing of Tehrik-i-Taliban Pakistan (TTP) No. 2 Waliur Rehman Mehsud in a drone strike in North Waziristan two days ago.
Mamozai is believed to be a stronghold of the TTP led militants affiliated with Hakimullah group.
Security officials have claimed in the past that up to 92 per cent of Orakzai has been cleared of insurgents in the ongoing military offensive in the restive tribal region.
Orakzai is one of Pakistan's seven semi-autonomous tribal regions in the northwest, where the Pakistani Taliban and Al Qaeda-linked militants are said to have carved out strongholds.
http://beta.dawn.com/news/1015142/three-security-personnel-20-militants-killed-in-orakzai-clash
-------------
The Council of Islamic Ideology asks Punjab govt. to include deleted essays in curricula
31 May 2013
Thursday, May 30, 2013 - Islamabad—The Council of Islamic Ideology (CII) Wednesday directed the Punjab Government to include the deleted chapters/ essays from the curriculum of schools of the province. A two day session of Islamic Ideology Council was held with Chairman CII Senator Maulana Muhammad Khan Sherani in the chair. Expressing concern on the excluding certain essays from the curriculum, the council observed that the removed essays/chapters were reflective of the teachings of the Holy Prophet Hazrat Muhammad (PBUH) and ideology of the country so the same must be included in the curriculum of Punjab schools.
The CII observed that curriculum plays vital role in representing the culture ideologue and character building of a nation. The Council directed the education departments of all provinces including Azad Kashmir and Gilgit-Baltistan to send their curriculum from primary to higher classes so that flaws in the curriculum could be pin pointed.
The Council also tasked Allama Hafiz Zubair Ahmed Zaheer to thoroughly persue the curriculums and report to the Council to enable it to purge the curriculums from any flaws in contrary to the ideology of the country and teachings of the Holy Prophet (PBUH), father of the nation Quaid e Azam Muhammad Ali Jinnah and country's ideology. The Council decided to hold a seminar for exterminating contradictions between official and private Ruet-e-Hilal Committees. In the seminar the members of Central Ruet-e-Hilal Committee and Private Ruet-Hilal Committee, Ulema and officials of Ministry of Religious Affairs would be invited so that a unanimous decision could be made on sighting of the Moon.
The council also passed recommendations for introducing amendments in contrary to the interests of women. The council forwarded several recommendation for elimination/amendments in anti women laws. The council approved recommendations for accepting DNA test as evidence in the cases of rape. The council also approved recommendation for introducing amendments in blasphemy act.
The meeting was attended by members of council Mufti Ghulam Mustafa Rizvi, Justice r Nazir Akhtar, Justice r Mushtaq Ahmed Memon, Dr Muhammad Idrees Soomro, Allama Syed Iftikhar Hussain Naqvi, Syed Saeed Ahmed Shah Gujrati, Allama Muhammad Yousuf Awan, Maulana Hafiz Tahir Mehmood Ashrafi.—APP
http://pakobserver.net/detailnews.asp?id=208324
-------------
Pakistan Taliban vow to avenge Wali ur death
Agencies | May 31, 2013
ISLAMABAD: A "shocked" Pakistani Taliban on Thursday confirmed the death of its deputy chief Waliur Rehman in a American drone strike and announced it was withdrawing its offer to hold talks with the new Pakistan government over the killing.
"I confirm the martyrdom of Waliur Rehman in a drone strike on Wednesday. We are shocked at the martyrdom of our leader but are proud of his sacrifices," said Ihsanullah Ihsan, spokesman for the banned Tehrik-e-Taliban Pakistan. Ihsan said the Taliban was withdrawing its offer of a dialogue with the new government, and would take revenge for Rehman's killing.
"We had sincerely offered a dialogue to the government but we strongly believe that the government has a role to play in the drone strikes," he said. The Taliban consider the Pakistan government "fully responsible" for the drone strikes because it was "passing on information" to the US, he said.
Rehman and three senior militant commanders were among six persons killed in the CIA-operated drone strike carried out in Chashma Pul area of North Waziristan Agency. Sources said his death would hit the incoming PML-N government's plans to open a dialogue with the Taliban as mediators were hoping to establish contact with the militants through the relatively moderate Rehman.
The PML-N, which won the general election earlier this month, has said it will hold talks with the Taliban and other militants to usher in peace in the country. Earlier in the day, security officials told journalists in the country's northwest that Rehman was buried at an undisclosed location on Wednesday night. The US had accused Rehman of involvement in a 2009 suicide attack in Afghanistan that killed seven CIA employees. Rehman was carrying a $5 million bounty on his head.
The Pakistani Taliban, formed in late 2007, aims to overthrow the Pakistani government, which it believes is too closely aligned with the US. The militant group has been responsible for hundreds of shootings and bombings across Pakistan that have resulted in thousands of deaths. Earlier this year the group had indicated it was open to the idea of peace talks to end years of fighting if certain individuals including two-time PM Nawaz Sharif were involved.
http://timesofindia.indiatimes.com/world/pakistan/Pakistan-Taliban-vow-to-avenge-Waliur-death/articleshow/20359411.cms
-------------
Blasphemer Guilty until proven innocent
By Rabia Ali
May 31, 2013
KARACHI: Hamid Hussain, 25, lives in a state of constant fear. Life before last March, the month when everything turned upside down, now seems a distant dream.
Hussain was considered a blasphemy suspect, and straight away flung into a cell exclusively for militants and terrorists. He spent several days and nights in solitary confinement – a five-by-five room, a dim light bulb, an overflowing toilet.
The words 'Tauheen-e-Risalat' were stamped outside the cell door.
"Inmates would kick and shout, 'Kafir, we will kill you!'" the bulky, unshaved prisoner recalls in a low voice, speaking through the intercom at Malir Jail, where he was eventually transferred after receiving unending threats in the Karachi Central Jail. "I would lay awake the entire night, waiting for the time that they [the inmates] would slip into my room and slit my throat."
Full report at:
http://tribune.com.pk/story/556883/shackled-guilty-until-proven-innocent/
-------------
Drone death a blow to Pakistani Taliban — and to peace efforts
31 May 2013
ISLAMABAD: The killing of the Pakistani Taliban's deputy leader is a heavy blow to the militants but could also complicate peace efforts due to the loss of a relatively moderate voice, analysts say.
Waliur Rehman, second-in-command of the Tehreek-e-Taliban Pakistan (TTP), was killed in the early hours of Wednesday by a US drone attack in the tribal district of North Waziristan, according to Pakistani security officials.
The TTP has killed thousands in its bloody campaign of gun and bomb attacks in recent years, attacking the Pakistani state for being insufficiently Islamic and for allying itself with the US "war on terror".
Full report at:
http://www.dailytimes.com.pk/default.asp?page=2013\05\31\story_31-5-2013_pg7_6
-------------
Two 'TTP men' gunned down in encounter
31 May 2013
KARACHI: Rangers on Thursday claimed to have killed two alleged members of banned Tehreek-e-Taliban Pakistan during an encounter in Kunwari Colony, an area of Pirabad.
According to details, Rangers officials said they conduct a targeted raid in the area on a tip-off about the presence of the criminal elements. "As our team entered the area, gunmen opened straight fire on our personnel, resulting in an exchange of fire," the spokesman added.
Full report at:
http://www.dailytimes.com.pk/default.asp?page=2013\05\31\story_31-5-2013_pg12_3
--------
Blasts kill one, injure three in Bannu
Zahir Shah Sherazi
31 May 2013
PESHAWAR: Two remote-controlled bombs exploded one after another in the north-western district of Bannu Friday, killing at least one security man and injuring three others.
Official sources told Dawn.com that the blasts killed one security official and injured three others in Bannu's Janikhel area.
The wounded were subsequently shifted to a nearby hospital.
Meanwhile, militants also blew up a girls' primary school in Bannu's Maryan area by planting explosives. However, no casualties were reported in the incident.
In yet another incident, miscreants kidnapped a doctor named Saifurrehman from Khyber tribal region's Bara area. He was kidnapped while he was on his way to the DarandHospital in Akakhel where he was posted for duty.
http://dawn.com/2013/05/31/blasts-kill-one-injure-three-in-bannu/
-------------
Aman lashkar leader killed in Peshawar blast
By Riaz Ahmad
May 31, 2013
PESHAWAR: A member of the Masho Khel Aman Lashker was killed in a roadside bomb blast near Peshawar on Friday morning.
Najeem was riding a bike and was on his way to his fields when he stopped to remove stones from his way. As he removed the stones – placed by militants – the planted device was detonated remotely.
"He died on the spot and was taken to the Lady Reading Hospital," said police.
Police said around five kilogram of explosive material was used in the home made device and Najeem was the target of the blast without any doubt as he was an active member of the local Aman Lashker.
http://tribune.com.pk/story/556984/aman-lashkar-leader-killed-in-peshawar-blast/
-------------
Imran wants Nawaz to debut term with strike at drone
31 May 2013
LAHORE: Pakistan Tehreek-i-Insaf (PTI) Chairman Imran Khan has offered public support to prime minister in waiting Nawaz Sharif to stop drone attacks either through negotiations with the US or by force.
"The Pakistan Muslim League-Nawaz (PML-N) should fulfill its responsibility and begin its tenure from this point," PTI Punjab President Ejaz Chaudhry quoted Mr Khan as saying at a press conference at a local hotel on Thursday.
He quoted Mr Khan as saying that the people of Pakistan had voted against the previous government and Gen Musharraf's policy regarding drone attacks and it was a matter of grave concern that still a drone strike was made on Wednesday and "innocent" people were killed. Mr Khan said people of Pakistan did not tolerate drone attacks in Pakistan.
Full report at:
http://dawn.com/2013/05/31/imran-wants-nawaz-to-debut-term-with-strike-at-drone/
-------------
Sethi's gestures for the good of Punjabi
MUSHTAQ-SOOFI
31 May 2013
Najam Sethi, after taking over as the care taker chief minister of Punjab, took some measure galvanizing the cultural scene that would have attracted little attention in the normal circumstances but as we all know, we do not live under normal circumstances in the cultural sense.
Thus his action is being perceived as very significant in view of the self- induced cultural amentia the Punjab suffers from. In order to appreciate the implications of his cultural activism we need a perspective. The Punjab these days seems to be a cultural wasteland despite having more than 5,000 years glorious history. In view of our intellectual inertia, it will seem hard to believe that it was Punjab that created what we call civilization of the subcontinent as a result of confrontation and interaction between the Dravidians and Arya.
Full report at:
http://beta.dawn.com/news/1015105/sethis-gestures-for-the-good-of-punjabi
-------------
Pervez Khattak elected CM Khyber Pakhtunkhwa
ZAHIR SHAH SHERAZI
31 May 2013
PESHAWAR: Pervez Khattak of Pakistan Tehrik-i-Insaaf (PTI) was elected to the post of Khyber Pakhtunkhwa's chief minister on Friday.
Khattak secured 84 votes in the election and Maulana Lutfur Rehman of Jamiat Ulema-i-Islam-Fazl (JUI-F) garnered 37 votes.
Wajihuzzaman of Pakistan Muslim League-Nawaz (PML-N), who was a candidate for the post, withdrew his nomination at the last minute in favour of the JUI-F candidate.
Full report at:
http://beta.dawn.com/news/1015133/pervez-khattak-elected-cm-khyber-pakhtunkhwa
-------------
Drones impede Pakistan's role in Afghan peace, says Nawaz
By Kamran Yousaf
May 31, 2013
ISLAMABAD: Prime minister in-waiting Nawaz Sharif has said that a solution to the controversial drone campaign in the tribal areas must be sought to win Pakistan's support in the Afghan exit strategy, in a meeting with the new US special representative for Pakistan and Afghanistan James Dobbins on Thursday.
The PML-N president said that a cessation of drone attacks was crucial for such diplomatic and strategic cooperation, sources told The Express Tribune.
Dobbins is the first senior high-ranking American official to visit Pakistan following the May 11 elections that won the PML-N a majority in the National Assembly.
During his election campaign, Nawaz had voiced concerns over the CIA-led drone campaign and said he would raise the issue with the Obama administration.
Full report at:
http://tribune.com.pk/story/556905/new-envoy-drones-impede-pakistans-role-in-afghan-peace-says-nawaz/
-------------
Europe
UN condemns two-child rule for Myanmar Muslim towns
31 May 2013
UNITED NATIONS: The United Nations on Thursday called on Myanmar authorities to end a ban on families having more than two children in two Muslim-majority townships in a troubled state.
UN deputy spokesman Eduardo del Buey said that pressing the policy in Rakhine state, where there have been widespread clashes between Buddhists and Muslims, would infringe "fundamental human rights".
Rakhine authorities say the two-child rule has been reaffirmed in two townships in the state where most people are Rohingya Muslims. The rule was first imposed by Myanmar's military junta.
Del Buey told reporters that the United Nations was aware that Myanmar authorities planned to impose the two-child rule.
"If enacted this policy would be considered discriminatory and would infringe upon the fundamental human rights of the Muslim and the Rohingya communities in those places," del Buey said.
Full report at:
http://www.bbc.co.uk/news/uk-22728523
-------------
Father of Chechen killed in Boston probe wants FBI agents tried
May 30, 2013
The father of a Chechen man shot dead by the FBI during questioning about his links to the Boston Marathon bombers said on Thursday he wanted the agents tried for "executing" his son. Ibragim Todashev, 27, was shot by FBI agents in Florida a week ago during questioning at his home about
his links to one of the Tsarnaev brothers alleged to have carried out the April 15 Boston bombings.
The FBI said the agents had shot Todashev in self defence after the suspect lunged at them during questioning.
Todashev's father Abdulbaki showed reporters in Moscow what he said were pictures of his son's bullet-riddled body.
Full report at:
http://www.hindustantimes.com/world-news/europe/Father-of-Chechen-killed-in-Boston-probe-wants-FBI-agents-tried/Article1-1068488.aspx
-------------
War crimes court acquits two ex-Serbian security officials
Reuters | May 31, 2013
THE HAGUE: International judges on Thursday acquitted two former Serbian secret police officials of involvement in war crimes committed in Bosnia and Croatia, in a ruling welcomed by Serbia but received with disbelief by victims of wartime atrocities.
The acquittal means no Belgrade government official has been convicted of crimes committed during the war in Bosnia, which claimed more than 100,000 lives over three years to 1995.
Judges at the International Criminal Tribunal for the Former Yugoslavia (ICTY) said prosecutors had not proven that Jovica Stanisic, a close ally of late Serbian president Slobodan Milosevic, intended to have paramilitary units commit crimes against humanity.
Full report at:
http://timesofindia.indiatimes.com/world/europe/War-crimes-court-acquits-two-ex-Serbian-security-officials/articleshow/20359354.cms
-------------
Russia has not delivered S-300 missiles to Syria: reports
AFP | May 31, 2013
MOSCOW: Russia has not yet delivered any S-300 air defence missile systems to the Syrian regime and may hold back from shipping the weapons this year or even indefinitely, Russian media reports said on Friday.
Syrian President Bashar al-Assad appeared to imply on Thursday that Russia had already shipped part of the highly controversial consignment.
But the Vedomosti daily cited a Russian defence industry source as saying it was unclear if the weapons would be delivered to Syria at all this year while the Kommersant daily quoted its source as saying that delivery was only planned in the second quarter of 2014.
Full report at:
http://timesofindia.indiatimes.com/world/middle-east/Russia-has-not-delivered-S-300-missiles-to-Syria-reports/articleshow/20364793.cms
-------------
Some 100,000 Christians killed per year over faith, Vatican says
May 29, 2013
A staggering 100,000 Christians are killed annually because of their faith, according to the Vatican -- and several human rights groups claim such anti-Christian violence is on the rise in countries like Pakistan, Nigeria and Egypt.
"Credible research has reached the shocking conclusion that an estimate of more than 100,000 Christians are violently killed because of some relation to their faith every year," Vatican spokesman Monsieur Silvano Maria Tomassi said Tuesday in a radio address to the United Nations Human Rights Council.
Full report at:
http://www.foxnews.com/world/2013/05/29/vatican-spokesman-claims-100000-christians-killed-annually-because-faith/
-------------
Russia to sell at least 10 MiG fighters to Syria
AP | May 31, 2013
MOSCOW: Russia's MiG aircraft maker said Friday it plans to sign a new agreement to ship at least 10 fighter jets to Syria, a move that comes amid international criticism of earlier Russian weapons deals with Syrian President Bashar Assad's regime.
MiG's director general, Sergei Korotkov, said a Syrian delegation was in Moscow to discuss the details of a new contract for the delivery of MiG-29 M/M2 fighters. In remarks carried by Russian news agencies, he said Syria wants to buy ``more than 10'' such fighters, but wouldn't give the exact number.
Full report at:
http://timesofindia.indiatimes.com/world/rest-of-world/Russia-to-sell-at-least-10-MiG-fighters-to-Syria/articleshow/20367668.cms
------------
India
Communal elements make life for Muslims difficult in U.P. villages
After the spate of riots, come kidnappings and rapes of vulnerable Muslim women in villages.
The Milli Gazette
May 31, 2013
By Our Own Correspondent
New Delhi/Azamgarh: Padrauna (Kushi Nagar, U.P.): Zubeda Khatoon of Chaubia Rampur village was kidnapped last month to force her to change her religion. Her kidnapper was a trained member of the Hindu Yuva Vahini, a communal organisation headed by Yogi Adityanath, the BJP MP from Gorakhpur. Members of Hindu Yuva Vahini along with the village Panchayat and police threatened her family members to keep quiet and not disclose to anyone what had happened to her. Reporters of some Urdu newspapers, who came to know about it, brought the matter to the notice of Rashtriya Ulama Council which started protesting and contacting authorities on the district and state levels which led the Police recover the girl on 23 April. She was presented before Magistrate of Kasia town who ordered her restoration to her parents four days later. It is not known what action was taken against the kidnapper.
Full report at:
http://www.milligazette.com/news/7182-communal-elements-make-life-for-indian-muslims-difficult-in-u-p-villages
-------------
NGO to make Commission's report on the arrest of terror suspect public on June 4
New Age Islam News Bureau, May 31, 2013
Lucknow: The leaked copy of Nimesh Commission report on the arrest of terror suspect Tarique Qasmi and Khalid Mujahid (now dead) will be made public on June 4 by the People's Campaign against Politics of Terror. The head of PCPT, Atul Anjan said that the government delayed in making the report public and thus prepared the stage for the death of Khalid Mujahid. He therefore has decided that the PCPT will release the leaked report of the commission on June 4 in Delhi. He further said that the Committee had already put the leaked copy of the report on its website three months ago. He said that the government did not release the report even after nine months of its presentation.
Special secretary to the Home Minister Arun Kumar Mishra only said that the government was taking steps in connection with the report but did not give details.
Tarique Qasmi and Khalid Mujahid were arrested from Barabanki after the serial bomb blasts in Lucknow, Varanasi and Faizabad court complexes in November 2007. The then Chief Minister of UP, Mayawati had ordered an inquiry into their arrests under the Nimesh Commission. The commission had submitted its report on August 31, 2012 to the present Samajwadi government. Khalid Mujahid died in mysterious circumstances while returning after his hearing in Faizabad court. After his death, the kin and the general Muslims have demanded the release of the Nimesh Commission Report.
-------------
India, Pakistan want to resolve outstanding issues peacefully: PM Manmohan Singh
May 31 2013
On board PM's Special Aircraft : Prime Minister Manmohan Singh today said that both he and new Pakistan Prime Minister Nawaz Sharif want to take bilateral relations forward and resolve outstanding issues peacefully.
Singh told reporters on his way back from Japan and Thailand that both leaders had invited each other to visit their countries but dates for this have not been fixed as yet.
Full report at:
http://www.indianexpress.com/news/india-pakistan-want-to-resolve-outstanding-issues-peacefully-pm-manmohan-singh/1123217/
----------
Everyone recognises and appreciates me now: Faisal Khan as Maharana Pratap
Ano Patel, TNN | May 31, 2013
He shot to fame after winning 'DID Li'l Masters 2'. Life took quite a turn when Mumbai boy Faisal Khan, who studies in class IX, won a million hearts with his cute smile and spectacular dance steps. The young gun is all set to make his acting debut on the small screen as the young lead in the historical show, 'Maharana Pratap'. In a hearty chat with TOI, Faisal opens up about his love for acting, and how things are gradually falling in place.
Ask him how life has changed after winning a dance reality show and Faisal replies, "Pehle log mujhe jaante nahi the aur jo jaante the wo bhi zyada puchte nahi the. Now everyone recognizes me and appreciates my dance wherever I go."
Full report at:
http://timesofindia.indiatimes.com/entertainment/tv/Everyone-recognises-and-appreciates-me-now-Faisal-Khan/articleshow/20348342.cms
-------------
12,000 more papers for Emergency Certificates to leave Saudia to be processed
31 May 2013
The verification and delivery process for a third batch of 12,000 applications for Emergency Certificates will start at India's Embassy in Riyadh from Monday, allowing its citizens to leave Saudi Arabia amid concerns over a new labour policy in the Gulf kingdom.
In two earlier phases, the embassy had issued the one-time exit pass to more than 24,000 Indian workers who want to leave Saudi Arabia for good, taking advantage of the three-month grace period announced by the Saudi King.
Full report at:
http://www.thehindu.com/news/international/world/12000-more-saudi-papers-to-be-processed/article4766774.ece
--------
North America
US urge Myanmar to remove its two child policy for Muslims
PTI | May 31, 2013
WASHINGTON: The United States has appealed to Myanmar to immediately shun its plan of a two-child policy for Rohingya Muslims.
"We are deeply concerned over reports that local officials in Myanmar's Rakhine state plan to enforce a two-child limit for Rohingya Muslims," State Department spokesperson Jen Psaki said, asserting that Washington will oppose any such "coercive and discriminatory birth limitation policy".
"We have pressed senior Myanmar government officials to abolish this local order. We urge the government to eliminate all such policies without delay," Mr Psaki said.
Meanwhile, UN Secretary General, Ban Ki-moon has welcomed the agreement reached between the government and the Kachin Independence Organisation after their first meeting in Myanmar since the conflict broke out in June 2011.
Full report at:
http://timesofindia.indiatimes.com/world/south-asia/US-urges-Myanmar-to-remove-its-two-child-policy-for-Muslims/articleshow/20362032.cms
-------------
US lifts ban on mobile phones and software for Iran
31 May 2013
The US has eased restrictions on the sale of mobile phones and other communications devices, software and services to Iranians.
The move is intended to promote Iranians' political freedom, countering what the US describes as Tehran's efforts to "silence its people".
The shift marks the first time Apple's iPhone can be exported legally to Iran.
The US had toughened sanctions in recent years in an effort to force Iran to curb its nuclear programme.
The US believes Iran is enriching uranium to levels that could be used in a nuclear weapon, but Iran insists its programme has peaceful objectives.
Full report at:
http://www.bbc.co.uk/news/world-us-canada-22723722
---------
India remains subject to violent terrorist attacks: US report
PTI | May 31, 2013
WASHINGTON: India continued to be one of the most persistently targeted countries by transnational terrorist groups like LeT, a US report has said, noting New Delhi's concerns about Pakistan-based terror outfits remain the main impediment in normalising Indo-Pak ties.
"While this figure represents a 25 per cent decrease from the previous year, India remained subject to violent terrorist attacks and continued to be one of the most persistently targeted countries by transnational terrorist groups such as Lashkar-e-Taiba (LeT)," the State Department said in its annual Congressional-required Country Reports on Terrorism 2012.
Full report at:
http://timesofindia.indiatimes.com/india/India-remains-subject-to-violent-terrorist-attacks-US-report/articleshow/20363201.cms
-------------
Boston bombing suspect Dzhokhar is walking, mother says
AP | May 31, 2013
MAKHACHKALA (Russia): The remaining suspect in the Boston Marathon bombings has recovered enough to walk and assured his parents in a phone conversation that he and his slain brother were innocent, their mother told Associated Press on Thursday.
Meanwhile, the father of a Chechen immigrant killed in Florida while being interrogated by the FBI about his ties to the slain brother maintained that the US agents killed his son "execution-style."
Dzhokhar Tsarnaev, 19, walked without a wheelchair to speak to his mother last week for the first and only phone conversation they have had since he has been in custody, Zubeidat Tsarnaeva told AP.
Full report at:
http://timesofindia.indiatimes.com/world/us/Boston-bombing-suspect-Dzhokhar-is-walking-mother-says/articleshow/20358769.cms
-------------
Iran's sponsorship of terrorism sees 'marked resurgence': US
May 31, 2013
WASHINGTON: Iran's sponsorship of terrorism overseas underwent "a marked resurgence" in 2012, reaching levels not seen in 20 years, the US State Department charged on Thursday in its annual report on trends in political violence.
The report cited a series of actual and planned attacks in Europe and Asia linked to Hezbollah, Iran's Lebanon-based ally, including a July 2012 bombing in Bulgaria that killed five Israeli citizens and a Bulgarian, and wounded 32 others.
Full report at:
http://tribune.com.pk/story/556969/irans-sponsorship-of-terrorism-sees-marked-resurgence-us/
-------------
Arab World
Bomb and shooting kill 7 in Iraq
May 31, 2013
A bomb exploded amid Sunni worshippers leaving a mosque in west Baghdad, one of two attacks on Friday that left seven dead in Iraq including 3 policemen, officials said.
Police officials said the bomb left by the side of the road at the Omar mosque killed four people and wounded 11 others as they were walking away after Friday prayers.
Meanwhile, police said that earlier, two carloads of gunmen attacked a security checkpoint in the city of Fallujah policemen, killing three. Two other policemen were also wounded in the attack in Fallujah, a former al-Qaeda stronghold 65 km west of Baghdad.
Iraqi security forces are struggling to contain the country's most relentless round of violence since the 2011 U.S. military withdrawal. Over 30 Sunni mosques have been hit in the past two months and over 100 worshippers killed, in addition to attacks on Shiite neighborhoods, security forces, and other targets.
The surge of attacks has sparked fears that the country could spiral into a new round of widespread sectarian bloodshed similar to that which brought the country to the edge of civil war in 2006-2007. Tension stemming from months of protests against the Shiite-led government by Iraq's Sunni minority, many of whom feel they've been marginalised and unfairly treated since the 2003 U.S.-led invasion, escalated sharply last month after a deadly crackdown by security forces on a Sunni protest camp.
In a show of national unity, Shiite and Sunni worshippers held joint prayers on Friday in a Shiite mosque in downtown Baghdad amid tight security measures.
Sunni cleric Khalid al-Mulla urged the government and the Iraqi people to stop the bloodshed by uniting against "the terrorists who want to kill our sons in the name of Islam".
Sunni militants, including al-Qaeda, have long targeted Iraq's Shiite majority and government security forces. But the attacks on Sunnis mosques have raised the possibility that Shiite militias are also growing more active.
"The blood that is being shed is precious Iraqi blood ... so we should say 'Enough' to these killings," Mr. al-Mulla said. Worshippers chanted, "Shiites and Sunnis are brothers."
http://www.thehindu.com/news/international/world/bomb-and-shooting-kill-7-in-iraq/article4769267.ece
----------
Salafist MP calls for dissolution of Egypt's National Council for Women
Shura Council MP and head of Egypt's Salafist Asala Party calls for dissolution of National Council for Women
30 May 2013
Shura Council member and leader of the Salafist Asala Party Adel Afifi on Thursday called for the dissolution of Egypt's National Council for Women (NCW), Al-Ahram's Arabic-language news website reported on Thursday.
Afifi also called for dividing the dissolved NCW's budget between Egypt's National Council for Human Rights (NCHR) and National Council for Childhood and Motherhood (NCCM).
"Before the revolution, these councils didn't play real roles; they were little more than window dressing," said Ashraf Daadaa, head of the Cairo-based Citizenship Human Rights Organisation. "Most of the funds that came from abroad to serve women and children were not spent for this purpose."
Full report at:
http://english.ahram.org.eg/NewsContent/1/64/72765/Egypt/Politics-/Salafist-MP-calls-for-dissolution-of-Egypts-Nation.aspx
-------------
Panic spreads in Iraq as security forces fail to counter escalating violence
May 31 2013
Baghdad: Officials in Iraq are growing increasingly concerned over an unabated spike in violence that claimed at least another 33 lives on Thursday and is reviving fears of a return to widespread sectarian fighting.
Authorities announced plans to impose a sweeping ban on many cars across the Iraqi capital starting early Friday in an apparent effort to thwart car bombings, as the United Nations envoy to Iraq warned that "systemic violence is ready to explode.''
Prime Minister Nouri al-Maliki, meanwhile, was shown on state television visiting security checkpoints around Baghdad the previous night as part of a three-hour inspection tour, underscoring the government's efforts to show it is acting to curtail the bloodshed.
Full report at:
http://www.indianexpress.com/news/panic-spreads-in-iraq-as-security-forces-fail-to-counter-escalating-violence/1123187/
-------------
Syria rebels reinforce in fight for key town of Qusair
31 May 2013
Dozens of fighters have arrived to reinforce rebel units battling to hold off a Syrian government and Hezbollah assault on the key town of Qusair.
A source in Qusair told the BBC the number was far fewer than the 1,000 suggested by the interim head of the main opposition alliance, George Sabra.
But the arrival does contradict state media reports the town is surrounded.
President Bashar al-Assad earlier told Lebanese TV that he was "confident of victory" in the two-year-old conflict.
Full report at:
http://www.bbc.co.uk/news/world-middle-east-22728798
-------------
Haia won't tolerate public harassment
31 May 2013
The head of the Commission for the Promotion of Virtue and Prevention of Vice (Haia) yesterday said it would not allow any of its members to tarnish the organization's image by their offensive and reckless behavior.
"We'll not allow anybody to create chaos and confusion, attack people or do them injustice or harass them in Haia's name," Abdullateef Al-Asheikh, its president, said in comments published by Alsharq daily.
"The doors of my office and home are open to hear your complaints and criticisms before your words of praise," he told heads of field workers. "We look forward to your proposals to improve Haia's activities and reputation," he said.
Full report at:
http://www.arabnews.com/news/453505
-------------
Syrian opposition admits liberals after inconclusive talks
Reuters | May 31, 2013
ISTANBUL: Syria's opposition, under pressure to broaden its Islamist-dominated leadership, struggled to overcome deep rifts on Thursday and form a united front for a proposed international conference to try to end the Syrian civil war.
Delegates at inconclusive talks in Istanbul agreed to add 14 named members of a liberal bloc led by veteran figure Michel Kilo to the 60-member assembly of the Syrian National Coalition, the closest body that President Bashar al-Assad's foes have to an overall civilian leadership in the two-year-old uprising.
Full report at:
http://timesofindia.indiatimes.com/world/middle-east/Syrian-opposition-admits-liberals-after-inconclusive-talks/articleshow/20359588.cms
-------------
Egypt Salafists denounce preacher's inclusion on airport watch-list
Salafist figures demand to know govt agency responsible for adding name of influential preacher Yasser Borhami – godfather of Egypt's Nour Party – to airport watch-list
31 May 2013
Leading members of the Salafist Nour Party have condemned the inclusion of Yasser Borhami – the influential Salafist preacher considered the party's godfather – on Egypt's airport watchlist, which caused him to be briefly held at Alexandria's Burg Al-Arab international airport on Thursday.
Full report at:
http://english.ahram.org.eg/NewsContent/1/64/72809/Egypt/Politics-/Egypt-Salafists-denounce-preacher%E2%80%99s-inclusion-on-a.aspx
------------
Lebanese Hezbollah attacks in Syria draw response
The Associated Press
May 31, 2013
In Shiite towns and villages near the border with Syria, residents who support Hezbollah are bearing the brunt of the militant Lebanese group's growing involvement in the Syrian civil war.
Shells fired by Syria's overwhelmingly Sunni rebels regularly fall on the town, killing civilians, scaring off visitors and keeping schools and many shops shuttered.
Many believe the shelling is a message from Sunni extremists that there would be a price to pay for supporting the Shiite Muslim group.
Full report at:
http://www.lasvegassun.com/news/2013/may/31/ml-lebanon-supporting-hezbollah/#ixzz2Ut1bmM9P
-------------
Africa
Nigeria lawmakers pass bill banning gay marriage, setting prison sentences of up to 14 years
May 30,2013
ABUJA, Nigeria — Nigeria's House of Representatives voted Thursday to ban gay marriage and outlaw any groups actively supporting gay rights, endorsing a measure that also calls for 10-year prison sentences for any "public show" of affection by a same-sex couple.
Representatives appeared to unanimously approve the proposal in a voice vote, sending it immediately to President Goodluck Jonathan for him to potentially sign into law in Africa's most populous nation. It wasn't immediately clear if Jonathan would sign the measure, though gays and lesbians already face public ridicule and possible prison sentences in Nigeria.
Full report at:
http://www.washingtonpost.com/world/africa/nigeria-lawmakers-pass-bill-banning-gay-marriage-setting-prison-sentences-of-up-to-14-years/2013/05/30/7babe116-c938-11e2-9cd9-3b9a22a4000a_story.html?tid=pm_world_pop
-------------
Nigeria military dismisses Boko Haram 'propaganda'
31 May 2013
ABUJA: Nigeria's military yesterday dismissed as "empty propaganda" claims by Boko Haram's leader that soldiers have retreated during an ongoing offensive, insisting the campaign has heavily damaged the militant group. In a video, Boko Haram chief Abubakar Shekau said soldiers have at times "turned and ran" when facing Boko Haram fighters and rejected military boasting about the success of the operation.
"We consider it as empty propoganda," defense spokesman Brig. Gen. Chris Olukolade said of the video.
"To the best of our understanding, at the moment (the insurgents) are in disarray. They are on the run and so many of them have been captured," he told AFP.
Full report at:
http://www.arabnews.com/news/453484
--------
Nigeria military, secret police say they discovered a 'Hezbollah' arms cache in northern city
By Associated Press
31 May 2013
KANO, Nigeria — Soldiers in northern Nigeria uncovered a hidden arms cache that authorities believe belonged to members of the Lebanese political party and militant movement Hezbollah, the military and secret police said Thursday.
Officials showed journalists the weapons, which they said soldiers confiscated from under the master bedroom of a home in Kano, the north's largest city. The weapons had been packed into small coolers and concealed under several layers of concrete, the military said in a statement.
The arms, later shown on the state-run Nigerian Television Authority, appeared to include badly corroded rocket-propelled grenades, land mines, hand grenades, assault rifles and magazines. Some of the weapons appeared to have been charred.
Full report at:
http://www.washingtonpost.com/world/middle_east/nigeria-military-secret-police-say-they-discovered-a-hezbollah-arms-cache-in-northern-city/2013/05/30/f6e207f6-c97a-11e2-9cd9-3b9a22a4000a_story.html
-------------
Mauritania activists: Moderate Islam 'Only Way' to End Prejudice
BY JEMAL OUMAR
31 May 2013
Nouakchott — Mauritanian activists are determined to build bridges between their country's many racial and ethnic groups. A Nouakchott diversity march kicked off the "Season of Brotherhood" initiative, which wrapped up on May 19th.
Magharebia met with "Hand in Hand" director Bedou Ould Salek to learn more about what his NGO aimed to achieve by organising the cultural week in the Mauritanian capital.
Tell us about "Hand in Hand".
Since 2005, our association has staged activities to enhance fraternity between the different components of the diverse Mauritanian society, and bolster national unity.
Full report at:
http://allafrica.com/stories/201305271964.html
-------------
Mideast
Turkish police 'arrest 12 terror suspects' in raids
31 May 2013
Turkish police have arrested 12 people suspected of links to a terrorist organisation, an official says.
Adana provincial governor Huseyin Avni Cos refused to name the organisation, but media reports linked the men to the Syrian jihadist Al-Nusra Front.
The men were arrested in raids in Istanbul and in the provinces of Adana and Mersin, according to Mr Cos.
The Al-Nusra Front is not part of the main rebel grouping but has been active in key anti-regime offensives in Syria.
Full report at:
http://www.bbc.co.uk/news/world-europe-22720647
-------------
Islamic Banks Flourish in Secular Turkey
Steve Dorsey
May 30, 2013
ISTANBUL – Once a negligible sliver of the banking industry, Islamic financial institutions which keep within Islamic Sharia law, are now gaining support in Turkey, a secular republic since its founding in 1923.
This month the Turkish government – controlled by the conservative Islamic-rooted Justice and Development Party (AKP) – issued banking licenses to two new Islamic banks.
The licensing is a move to expand so-called "participation banks" that use Sharia-compliant financial methods, like not charging interest. Islamic banks also avoid investments in products that are not halal (permissible according to Sharia law), or involve alcohol or gambling.
The new banks will join four Islamic banks that comprised more than 5% of the Turkish banking sector. That is leaps and bounds from where the Islamic banks' piece of the Turkish banking sector was when it emerged in the 1980s.struggling for attention. "It always had a small share," Atilla Yesilada, an Istanbul-based consultant with Global Source Partners, an economic and political consultancy firm.
Full report at:
http://themedialine.org/news/news_detail.asp?NewsID=37795
---------
South Asia
Myanmar monastery shelters Muslims from sectarian hate
Reuters
May 31, 2013
LASHIO, MYANMAR // Hundreds of Muslim families sheltered in a heavily guarded Buddhist monastery yesterday after two days of violence in the northern Myanmar city of Lashio that left Muslim-owned properties in ruins and heightened fears over an escalating religious conflict.
About 1,200 Muslims were taken to Mansu Monastery after Buddhist mobs terrorised the city on Wednesday, a move that could signal the resolve of a government criticised for its slow response to previous religious attacks.
The unrest in Lashio shows how far anti-Muslim violence has spread in the Buddhist-dominated country as it emerges from decades of hardline military rule.
One man was killed and five people were wounded during Wednesday's clashes, said Ye Htut, a presidential spokesman.
Full report at:
http://www.thenational.ae/news/world/asia-pacific/myanmar-monastery-shelters-muslims-from-sectarian-hate#ixzz2UrgcEA9T
-------------
Red Cross halts all staff movement after Afghan attack
AFP | May 31, 2013
KABUL: The International Committee of the Red Cross has halted all staff movement across Afghanistan and closed its office in Jalalabad that was hit by a suicide and gun attack.
"All movements have been frozen throughout Afghanistan, there is not a single ICRC delegate or employee that is moving, taking the roads, today," Jacques De Maio, ICRC's South Asia chief, said in a statement released in Geneva on Thursday.
"Our sub-delegation in Jalalabad has been closed, so we are reconnecting with the government and re-connecting with armed groups to determined what happened and why."
The ICRC maintains strict neutrality in the Afghan conflict and was thought to be protected from attack by its working relations with the Taliban and other insurgent groups.
Full report at:
http://timesofindia.indiatimes.com/world/south-asia/Red-Cross-halts-all-staff-movement-after-Afghan-attack/articleshow/20362005.cms
-------------
Inside the shelter for the Maldives' unregistered expats
By Neil Merrett | May 31st, 2013
The Department of Immigration and Emigration's shelter for undocumented workers in Male' was opened earlier this year as part of commitments by the state to provide a more "humane" means of tackling the issue of unregistered foreign workers in the country.
Authorities have previously provided few details to the media concerning the plain white building based on Orchid Magu, or what is beyond the black iron bars that adorn the entrance of the site.
Full report at:
http://minivannews.com/society/behind-bars-inside-the-shelter-for-the-maldives-unregistered-expats-58726
-------------
Tourism not included in Islamic Ministry's blessings during Friday prayer in Maldives
By Ahmed Nazeer | May 30th, 2013
The Maldives Association of Travel Agents and Tour Operators (MATATO) has written to the Islamic Ministry expressing concern that tourism was not among those industry sectors blessed during Friday prayers.
MATATO President Mohamed Khaleel confirmed to Minivan News that a letter had been sent to the Islamic Ministry yesterday (May 29) expressing concern that the country's farming and fishing industries continued to be blessed following Friday prayers, while tourism sector had not received the same courtesy.
Full report at:
http://minivannews.com/society/matato-complains-tourism-not-included-in-islamic-ministrys-blessings-during-friday-prayer-58790
-------------
US praises Bangladesh's counterterrorism efforts
31 May 2013
The US has highly appreciated Bangladesh's role in combating terrorism saying its counterterrorism efforts made it harder for transnational terrorists to operate in or establish safe havens in Bangladeshi territory but said the judiciary moved slowly in processing terrorism and other criminal cases in general.
"…Bangladesh has demonstrated its commitment to combating domestic and transnational terrorist groups," the 'Country Reports on Terrorism 2012' of the US State Department said in its Bangladesh part.
It mentioned that the South Asia remains a frontline in the battle against terrorism.
US assistance supports programmes for Bangladeshi civilian, law enforcement, and military counterparts to build their capacity to monitor, detect, and prevent terrorism.
Full report at:
http://www.thedailystar.net/beta2/news/us-praises-bangladeshs-counterterrorism-efforts/
-------------
Southeast Asia
Indonesian Terrorists Getting More Web-Savvy
By Farouk Arnaz
May 31, 2013
Terrorist networks in Indonesia have abandoned conventional operation methods and have started to utilize the Internet to recruit new members and purchase weapons, an Indonesian anti-terror official said Friday.
"They [terrorists] have purchased weapons using video calls," Petrus Reinhard Golose, the director of operations at the National Anti-Terrorism Agency (BNPT), said on Friday.
"Terrorism also exists on YouTube. We have arrested members of a group that upload their propaganda videos onto the site," he said.
Additionally, terrorists have been known to provide bomb-making information online.
"In the Marriott bombing of 2009, the suicide bomber was monitored by his group via video call out of fear that he would change his mind. Furthermore, terrorists are using social media sites like Facebook to enlist new members," he said.
Full report at:
http://www.thejakartaglobe.com/news/jakarta/indonesian-terrorists-getting-more-web-savvy/
-------------
Ministries reaffirm curbs on Ahmadiyah
May 31 2013
As President Susilo Bambang Yudhoyono prepares to accept the controversial World Statesman Award, a joint-ministerial meeting on the Ahmadiyah issue on Thursday concluded that a 2008 joint ministerial decree, which bans members of Ahmadiyah from propagating their beliefs, is the key to curbing violence against the community.
Four ministers, Coordinating Peoples Welfare Minister Agung Laksono, Defense Minister Purnomo Yusgiantoro, Religious Affairs Minister Suryadharma Ali and Coordinating Political, Legal and Security Affairs Minister Djoko Suyanto attended the meeting on Thursday.
"All elements of the community should work harder to improve the role of provincial, regency and sub-district heads in enforcing compliance of the joint ministerial decree on Ahmadiyah," Agung said after the meeting.
Full report at:
http://www.thejakartapost.com/news/2013/05/31/ministries-reaffirm-curbs-ahmadiyah.html
-------------
Malaysian Religious Minister to Send Islamic Preachers to South Thailand
31 May 2013
Religious Affairs Minister Suryadharma Ali is planning to send Islamic preachers to help address the long-running ethnic separatist insurgency in South Thailand.
"There is an established cooperation between the Indonesian government through the Religious Affairs Ministry and Thailand," Suryadharma said in Yogyakarta on Thursday night as quoted by Antara news agency during a meeting with an official delegation from South Thailand.
"The cooperation is on the education sector and preaching, which will bridge the two nations towards creating peace among the South Thailand society."
Suryadharma said that he would send the preachers to Thailand during the Islamic fasting month, which begins in July.
Full report at:
http://www.thejakartaglobe.com/news/religious-minister-to-send-islamic-preachers-to-conflict-ridden-south-thailand/
-------------
URL: https://newageislam.com/islamic-world-news/new-age-islam-news-bureau/pak-taliban-picks-new-deputy,-khan-said,-38,-after-wali-ur-rehman/d/11833