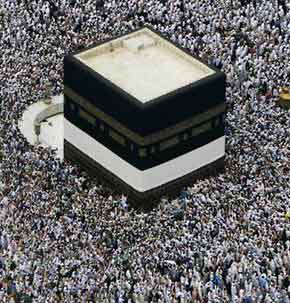 Emerging Stocks, Currencies Decline on Dubai Debt Concern
Norway accuses Iran of confiscating Ebadi's Nobel
Dubai Debt Troubles Push Down Stocks in U.S and Asia
Swiss to vote on mosque minarets ban
Eid al-Adha holiday means travelling for Muslims
Obama sends Haj, Eid greetings to Muslims
Eid-El-Kabir - Doma Urges Muslims to live in peace with one another
India votes against Iran in International Atomic Energy Agency
Iran Censured Over Nuclear Program by U.N. Watchdog
Anti-Taliban Leader Killed in Pakistan
Merkel's former minister resigns over Afghan civilian deaths
Will Obama bow to the inevitable?
Sexual Mutilation Alleged in Philippines Massacre
Saeed slams suicide attacks
Govt spying on Muslims under Prevent agenda
Kashmiri braveheart felicitated in Mumbai
Omar Sheikh posed as Pranab, rang Zardari
Iran Punishes Its People to stifle legitimate dissent
Iran's Supreme Leader Calls for Renewal of Revolutionary Spirit
MARSEILLE, FRANCE -- unease over mosque projec
Indonesia: A new territory falls to radical Islam
Religious and secular groups unite to launch anti-discrimination coalition
GAZA-- Future of Palestinian dialogue unclear: official
KUALA LUMPUR: Council: Why should Banggarma go to the Syariah Court?
Attack on Muslim in Grundy County may not be a hate crime
Grundy Sheriff wants hate crime indictment in beating of Muslim
Rattling the Cage: Welcome, Obama, to the March of Folly
Bangladesh: An obligation of a nation of conscious
Top militant Abdullah Shah Mehsud held
'Pak: Indian media acted hysterically'
Mumbai attacks become lucrative venture
War of words as judge says Kasab lawyer lied
Nine Saudi soldiers missing in Yemen fighting
Islamic bond problems herald due-diligence era
Shalit negotiations suspended for Muslim holiday
Best Buy's Muslim Holiday Thanksgiving Ad Boner
Compiled By New Age Islam News Bureau
URL of this Page: http://www.newageislam.com/islamic-world-news/over-2m-perform-haj--muslims-urged-to-shun-terrorism/d/2159
------
Over 2m perform Haj: Muslims urged to shun terrorism
By Syed Rashid Husain
Friday, 27 Nov, 2009
JEDDAH, Nov 26: Saudi Grand Mufti Sheikh Abdul Aziz bin Abdullah Al Sheikh asked the Ummah on Thursday not to compromise on the issue of terrorism and urged Muslims to unite against suicide attacks.
"There is no place for terrorism in Islam…Muslim intellectuals should address this menace and should take measures to root out this menace, eradicate misunderstandings about Islam and its teachings," the grand mufti declared in his Haj sermon at Masjid-i-Nimra in Arafat where over two million Muslims from across the world had gathered for waqoof, the main pillar of Haj. He said that hostile forces were hatching conspiracies against Islam and Muslims across the world, and doubts were being created in the minds of Muslim youths through modern communication tools.
He urged the Ummah to unite to face the challenges of the contemporary world.
He said it was because of the non-Islamic economic principles that world's largest companies were going bankrupt and the world was looking for refuge. The only refuge, he said, was Islam.
He urged the media not to broadcast programmes that were against moral principles.
The sermon also called upon Muslims to focus on education and learning.
According to some reports, a large contingent among the Iranian pilgrims held a peaceful protest in their camp at Arafat, ignoring Saudi government's warnings against political activities.
They chanted slogans for Muslim unity and against the enemies of the faith.
"Death to America, death to Israel," they chanted inside a huge tent.
The Saudi security forces did not intervene.
http://www.dawn.com/wps/wcm/connect/dawn-content-library/dawn/the-newspaper/front-page/over-2m-perform-haj-muslims-urged-to-shun-terrorism-719
---------
Emerging Stocks, Currencies Decline on Dubai Debt Concern
By Bob Chen and Piotr Skolimowski
Nov. 27 (Bloomberg) -- Developing-nations' stocks dropped the most in a month and currencies weakened as Dubai's attempt to reschedule its debt drove investors away from higher-yielding assets and commodities retreated.
The MSCI Emerging Markets Index fell 2.4 percent to 935.07 as of 1 p.m. in London, extending this week's decline to 3.1 percent. South Korea's Kospi index tumbled 4.7 percent, the most in 10 months, while the won lost 1.7 percent, the biggest slump among 25 emerging-market currencies, followed by the Polish zloty and Russian ruble. Credit-default swaps on developing- nation government and corporate bonds jumped after Dubai World, the investment company burdened by $59 billion of liabilities, sought to delay repayment on debt this week.
"Dubai has prompted a wave of risk aversion globally," said Mitul Kotecha, head of global foreign-exchange strategy at Calyon in Hong Kong. "It's not going to be a huge fallout because Asia looks more solid in terms of fundamentals."
The MSCI gauge of 22 developing countries has lost 4.4 percent in the past two days, as Dubai's debt-delay proposal rattled investors, paring the measure's 2009 gain to 65 percent. The index doubled from a March 2 low to Nov. 16, on signs of a global recovery from recession and financial crisis.
"If Dubai has to default, that could start a wave of defaults in other areas," Mark Mobius, the chairman of Templeton Asset Management Ltd. who oversees $25 billion in emerging-market assets, said in an interview on Bloomberg Television from Hanoi. "This may be the trigger to allow for the market to take a rest and pull back."
Writedowns and losses stemming from the financial crisis have risen to more than $1.7 trillion since 2007, according to Bloomberg data.
'Far Away'
South Korea's financial companies were owed a combined $32 million from Dubai World and its property unit Nakheel PJSC as of the end of September, the MoneyToday newspaper reported, citing the nation's financial regulator.
Full report at: http://www.bloomberg.com/apps/news?pid=20601087&sid=au_yw8pS.SkI&pos=5
--------
Norway accuses Iran of confiscating Ebadi's Nobel
Friday, 27 Nov, 2009
OSLO: Norway accused Tehran on Thursday of confiscating the Nobel Peace Prize awarded to human rights campaigner Shirin Ebadi in 2003 and said freedom of expression was under "great pressure" in Iran.
The foreign ministry said Ebadi's gold Nobel medal and her award diploma had been removed from her bank box together with other personal items.
"This is the first time a Nobel Peace Prize has been confiscated by national authorities," Foreign Minister Jonas Gahr Stoere said in a statement.
"Such an act leaves us feeling shock and disbelief," said Stoere. A Norwegian committee picks the Nobel peace laureates, while Nobels in other categories are chosen in Sweden.
The ministry summoned Iran's charge d'affaires to protest the confiscation and expressed "grave concern" about the treatment of Ebadi's husband, who it said had been arrested in Tehran and severely beaten.
Stoere said the "persecution of Dr Ebadi and her family shows that freedom of expression is under great pressure in Iran", which last year also shut Ebadi's human rights centre.
"Norway will continue to engage in international efforts to protect human rights defenders and will follow the situation in Iran closely," Stoere said.
The 2003 prize also included a cheque for $1.45 million. The statement did not mention the money.—Reuters
http://www.dawn.com/wps/wcm/connect/dawn-content-library/dawn/the-newspaper/international/norway-accuses-iran-of-confiscating-ebadis-nobel-719
---------
Dubai Debt Troubles Push Down Stocks in U.S and Asia
By BETTINA WASSENER
November 27, 2009
Wall Street turned sharply lower at the open on Friday, as traders scrambled to play catch-up after sharp downturns in Asian and European markets over the Thanksgiving holiday.
Investors were spooked by reports that Dubai World, the emirate's investment vehicle, was seeking to suspend repayments on all or part of its $59 billion in debt. That pushed shares down more than 3 percent on European markets on Thursday; Asia markets posted similar declines on Friday.
In early trading the Dow Jones industrial average was down 1.9 percent or 210 points. The broader Standard & Poor's 500-stock index fell 2.3 percent or 26 points, and the technology-dominated Nasdaq slipped 2.4 percent or 53 points. The markets will close at 1 p.m. Friday after being closed Thursday for Thanksgiving. The bond markets close at 2 p.m.
Overseas, in late afternoon trading, the FTSE 100 in London was up 6.92 points, or 0.14 percent, while the DAX in Frankfurt rose 6.04 points or 0.011 percent. In Paris, the CAC 40 increased by 10.51 points or 0.24 percent.
Asian markets fell sharply on Friday. The Hang Seng index in Hong Kong declined 4.8 percent and South Korea's key market gauge, the Kospi, dropped 4.7 percent. The Nikkei 225 index in Japan and the Taiex in Taiwan both sagged 3.2 percent.
While declines in Asia were led by financial stocks, most of those shares rallied Friday in London despite some concerns about heavy exposure to the Dubai debt. Royal Bank of Scotland was 4.3 percent higher; Barclays rose 2.7 percent and HSBC 0.2 percent.
Some traders said they thought Thursday's declines were overdone.
"The Dubai concerns are an issue but not a real shock. It's more a question of timing with the lack of market participants due to the U.S. Thanksgiving holiday yesterday and the Muslim Eid holiday today exaggerating the moves," Mic Mills, a senior trader at ETX Capital, told Reuters.
"Investors were also selling stock across the board yesterday to raise cash to take up Lloyds Banking Group's record rights issue, so this also drained liquidity," Mr. Mills said.
Full report at: http://www.nytimes.com/2009/11/28/business/28markets.html?hp
---------
Swiss to vote on mosque minarets ban
Ian Traynor
Thursday 26 November 2009
Minarets on mosques are 'symbol of political power' claims rightwing campaign denounced by opponents as racist
The Swiss are to decide this weekend whether to ban minarets on mosques, in what is in effect the first direct vote in a European country on Islam and the practices of Muslims.
The controversial referendum on Sunday, accompanied by a prohibition campaign denounced as racist and in violation of human rights, is the latest tussle in Europe over the limits of multiculturalism and immigrant lifestyles.
Pushed by anti-immigrant rightwing populists, it has triggered months of debate in a country that uses direct democracy for single-issue politics. The referendum has turned into much more than a vote on architecture and urban planning.
"The minaret has got nothing to do with religion. It's a symbol of political power, a prelude to the introduction of sharia law," argued Ulrich Schlüer, of the rightwing Swiss People's party, an architect of the campaign.
Two years ago the SPP became the strongest party in Switzerland, with an anti-immigrant election campaign that featured posters of three white sheep kicking a black sheep off a red and white Swiss flag. UN experts and human rights activists condemned the campaign as overtly racist.
This time the SPP has plastered the country with posters showing the same flag as a base for several black minarets, portrayed as missiles, alongside a woman clad in a black burqa. Church leaders, the Jewish community and Muslim leaders have all opposed the campaign. The foreign minister, Micheline Calmy-Rey, warned that a vote in favour risked turning Switzerland into "a target for Islamic terrorism". The city of Basel and other towns have proscribed the incendiary posters.
Amnesty International said: "Freedom of religious belief is a basic human right and changing the Swiss constitution to ban the construction of minarets would clearly breach the rights of the country's Muslims."
Full report at: http://www.guardian.co.uk/world/2009/nov/26/swiss-mosques-minarets-ban-vote
---------
Eid al-Adha holiday means traveling for Muslims
Ashwin Verghese
November 27, 2009
Muslims will be traveling from house to house today in celebration of Eid al-Adha, one of the most important holidays on the Islamic calendar.
"Everybody has food in the house," said Anees Masood, 68. "We go hopping from one house to another."
Masood said she and other local Muslims will exchange greetings and eat lamb and sweets.
Eid al-Adha, the Islamic festival of sacrifice, commemorates the piety of the Prophet Ibrahim — Abraham to Christians and Jews — who was willing to sacrifice his own son as an act of obedience to God.
The three-day holiday comes right after the hajj, which saw Muslims from around the world make a pilgrimage to Mecca this week.
The celebration of Eid al-Adha will begin for many local Muslims today with worship at 9 a.m. at the Dome Arena in Henrietta.
The service is expected to draw more than 1,500 people, said Muhammad Shafiq of Henrietta, imam of the Islamic Center of Rochester.
"It's a huge crowd," Masood said, "and it just gives people the sense that so many people from so many countries, different nationalities and ethnicities and all that, get together and say our prayers together."
Afterward, many Muslims will sacrifice an animal, such as a lamb or a goat, for food.
They will share the meat with friends, neighbors and especially the poor.
"The thing is to distribute as much of it (as possible) to needy and poor people," said Sikandar Shaikh, 63, a retired engineer who lives in Pittsford.
Many Muslims will have their relatives visit for the holiday.
Masood, who lives in Pittsford, said she will have her three children and six grandchildren under her roof today.
Eid al-Adha, she said, "reminds us about being conscious of God."
"It just brings that tradition to life actually every year," she said, "to remind us that we have to share whatever God has given us."
http://rocnow.com/article/local-news/2009911270334
---------
Obama sends haj, Eid greetings to Muslims
ASHINGTON: US President Barack Obama sent greetings on Wednesday on behalf of the United States to pilgrims performing haj in Saudi Arabia, and Muslims worldwide celebrating Eidul Azha. "The rituals of haj and Eidul Azha both serve as reminders of the shared Abrahamic roots of three of the world's major religions," Obama said according to a White House statement. "On behalf of the American people, we would like to extend our greetings during this haj season – Eid Mubarak," Obama said. A sea of pilgrims from around the world began the five-day haj late on Tuesday and early on Wednesday. afp
http://www.dailytimes.com.pk/default.asp?page=2009\11\27\story_27-11-2009_pg7_3
---------
Eid-El-Kabir - Doma Urges Muslims On Peace
Hir Joseph
27 November 2009
Lafia — Nasarawa State Governor Aliyu Akwe Doma has called on Muslims to live in peace with one another, saying they must use the Eid-el-Kabir period to reflect on the virtues of love, harmony and peaceful co-existence.
The governor who made the call in a statement yesterday called on Muslims to follow the teachings of Prophet Mohammed at all times. Governor Doma also prayed for Muslims who are currently performing the holy pilgrimage in Saudi Arabia, asking Allah to accept their hajj and reward them.
"It is also my prayer that Allah grants them journey mercies as they return home at the end of the pilgrimage", he said. The governor advised road users to be cautious, saying the roads were always busy during festive periods. "Let me therefore call on all road users to ensure that they obey traffic rules to avoid unnecessary accidents," he said.
http://allafrica.com/stories/200911270424.html
---------
India votes against Iran in International Atomic Energy Agency (IAEA)
27 November 2009
VIENNA: The UN nuclear agency's board censured Iran on Friday, with 25 nations including India backing a resolution that demands Tehran immediately halt construction of its newly revealed nuclear facility and heed UN Security Council resolutions calling on it to stop uranium enrichment.
Iran remained defiant, with its chief representative to the International Atomic Energy Agency declaring that his country would resist "pressure, resolutions, sanction(s) and threat of military attack."
The resolution - and the resulting vote of the IAEA's 35-nation decision-making board - were significant on several counts.
The resolution was endorsed by six world powers - the US, Russia, China, Britain, France and Germany - reflecting a rare measure of unity on Iran. Moscow and Beijing have acted as a traditional drag on efforts to punish Iran for its nuclear defiance, either preventing new Security Council sanctions or watering down their potency.
They did not formally endorse the last IAEA resolution in 2006, which referred Iran to the Security Council, starting the process that has resulted in three sets of sanctions on the Islamic Republic. Their backing for the document at the Vienna meeting thus reflected broad international disenchantment with Tehran.
It also appeared to signal possible support for any new Western push for a fourth set of UN sanctions, should Tehran continue shunning international overtures meant to reach agreements that reduce concerns about its nuclear ambitions.
Strong backing for the resolution at the meeting was also notable. Only three nations - Cuba, Venezuela and Malaysia - voted against the document, with five abstentions and one member absent.
Full report at: http://timesofindia.indiatimes.com/india/India-votes-against-Iran-in-IAEA/articleshow/5276135.cms
---------
Iran Censured Over Nuclear Program by U.N. Watchdog
By Alan Cowell And David E. Sanger
November 27, 2009
PARIS — One day after the director general of the United Nations nuclear watchdog castigated Iran for blocking inquiries into its nuclear program, the organization's governing body added a further rebuke Friday, demanding that the country freeze operations "immediately" at a once-secret uranium enrichment plant.
In an overwhelming display of disapproval, the governing body also expressed "serious concern" about potential military aspects of Iran's nuclear program.
The resolution censuring Iran was approved overwhelmingly by 25 votes to 3. It came after Mohamed ElBaradei, the head of the International Atomic Energy Agency, declared in unusually blunt language on Thursday that Iran had stonewalled investigators about evidence that the country had worked on nuclear weapons design, and that his efforts to reveal the truth had "effectively reached a dead end."
Dr. ElBaradei is preparing to leave office next week after 12 years at the head of the agency. His remarks refocused attention on Iran's suspected work on weapons design at a moment when the West is debating how to respond after Tehran backed away from a commitment it made in early October to temporarily send much of its nuclear fuel abroad.
The resolution Friday — the body's first against Iran for almost four years — produced a thinly veiled threat from Tehran that the vote would further jeopardize the faltering international negotiations on its nuclear program. But the United States said it was a signal that the world's patience was running out.
In the vote, 6 of the governing body's 35 nations — Afghanistan, Brazil, Egypt, Pakistan, South Africa and Turkey — abstained, and one, Azerbaijan, was absent. The three countries voting against the resolution were Cuba, Malaysia and Venezuela, news reports said. Most significantly, the resolution had unusual backing from Russia and China, broadening the message of international displeasure with Iran that is frequently voiced in the West. It remained unclear, however, whether Moscow and Beijing would go further and support the expansion of sanctions that the Obama administration may promote.
Full report at: http://www.nytimes.com/2009/11/28/world/28nuke.html?hp
---------
Anti-Taliban Leader Killed in Pakistan
27 November 2009
Officials say Shahfur Khan was returning to his home Friday after prayers marking the start of the Muslim holiday Eid al-Adha when the bomb exploded. The blast in Badan village, near the Afghan border, killed Khan instantly and wounded others.
Local officials in northwestern Pakistan say a bomb has killed a key anti-Taliban tribal leader.
Officials say Shahfur Khan was returning to his home Friday after prayers marking the start of the Muslim holiday Eid al-Adha when the bomb exploded. The blast in Badan village, near the Afghan border, killed Khan instantly and wounded others.
Eid officially begins in Pakistan Saturday. However, some people in the Bajur tribal region celebrated the start of the holiday on Friday, when Afghanistan began celebrations.
Khan emerged as a leader in Bajur after militants killed his predecessor in a suicide bombing last year. Militant attacks have surged in Bajur and other northwestern tribal regions since the Pakistani army launched an offensive in South Waziristan last month.
Meanwhile, Pakistan's military said in a statement Friday its troops killed 15 insurgents during a siege on a militant stronghold in the country's northwestern Khyber tribal region.
Journalists and rights groups cannot independently verify the military reports because they are barred from the battlefield.
On Thursday, a roadside bomb exploded in the northwestern Pakistani city of Peshawar, wounding a police chief, his guard and a young girl.
Police say the remote-controlled device targeted police chief Riaz Ulislam and was detonated as he drove by in a private car.
Witnesses say the car was badly damaged, along with a nearby electrical tower.
http://www1.voanews.com/english/news/asia/2009-11-27-Anti-Taliban-Leader-Killed-in-Pakistan-76097662.html
---------
Merkel's former defence minister resigns over Afghan civilian deaths
27 November 2009
Roger Boyes in Berlin
One of Angela Merkel's key cabinet ministers has resigned after fresh information emerged about his role in covering up or at least playing down a German-steered air raid that killed dozens of Afghan civilians.
Franz Josef Jung — who was defence minister last September when up to 142 Afghans were killed on the Kunduz river bank — said that he was "taking over political responsibility for the internal information policy of the defence ministry". The move takes some of the pressure from Chancellor Merkel who is facing demands from the US administration to increase rapidly German military deployment in Afghanistan from its current 4,500 troops to significantly more than 6,000.
The Chancellor will now have an uphill task persuading the German public that it should become more deeply committed to Afghanistan, the country's first large on-the-ground combat mission since the Second World War.
But Mr Jung's forced resignation from his present post of Employment Minister has wrongfooted the Government, which has been in office for barely a month.
"After only four weeks in power the Government has stumbled into a government crisis," said Andrea Nahles, chairman of the opposition Social Democrats.
The Afghan debacle seems likely to haunt the Chancellor for months to come, well beyond January's Afghanistan conference in London. The Jung affair has demonstrated that Germans will only accept a continuing presence in the war as long as the activities of their troops are very precisely circumscribed: the incident on the Kunduz river, when the Germans called in two US F15s to bomb two Taleban-hijacked petrol trucks, was the first case of German military involvement in civilian killing for three generations.
"We are watching with concern how the start of the new coalition government is being handicapped by unresolved issues from the previous government," said Christian Lindner, a senior member of the Free Democratic party. At the time of the Kunduz attack, on September 4, Germany was still being ruled by a coalition of Christian Democrats and Social Democrats. Now it has a Christian Democrat-Free Democrat coalition and many Free Democrats have been urging the Chancellor to pursue a less military-orientated policy.
The latest leaks in the mass-circulation Bild newspaper suggest that the defence ministry — aware of the high sensitivity of civilian deaths — kept the initial reports within a very tight information loop. One memo, passing on the results of an Initial Assessment Team to military headquarters in Potsdam on the day of the attack, carries the note: "Only the closest circle should be informed of the events. No transmission to third parties!"
Mr Jung's self-defence in parliament on Thursday was that he had hedged on the possibility of civilian casualties in his initial report to deputies in September because he did not want the army to be pre-judged and because he had been given information that "the target was Taleban insurgents and their allies".
But as Bild revealed there were many individual reports coming in to the top brass, all clearly pointing to large numbers of dead civilians. Local villagers had been called in by the Taleban to siphon off petrol from their two stranded, hijacked trucks and were killed in the blast.
So the conclusion of the German press was that Mr Jung had either ignored information from the ministry, or was never given it; either way his position had become untenable. The affair has already claimed two heads: Germany's top soldier, Wolfgang Schneiderhan, and a senior official in the ministry, State Secretary Peter Wichert, who both resigned on Thursday.
http://www.timesonline.co.uk/tol/news/world/europe/article6934946.ece
---------
Will Obama bow to the inevitable?
By Dennis Ignatius
Thursday November 26, 2009
IN THE next few weeks or even days, President Barack Obama will announce whether he is going to up the ante in Afghanistan or begin the process of winding down America's involvement. Much hangs upon that single decision.
The war in Afghanistan began in October 2001 when the Bush Administration launched Operation Enduring Freedom. The objective then was to hunt down Osama bin Laden and destroy the al-Qaeda network that was based in Afghanistan. It was intended to demonstrate a clear and decisive response to the 9/11 attacks.
It is now clear that the Bush Administration botched that job. Osama escaped into legend while Bush went chasing after imaginary weapons of mass destruction in Iraq. The Taliban regrouped and is now strongly reasserting itself.
Somewhere along the way, American and Nato objectives also morphed into more grandiose plans to transform Afghanistan into a modern democracy replete with universal suffrage for women.
It has been said that Americans never think that history applies to them, and therefore it has nothing to teach them. It may well be, as George Santayana remarked, that those who cannot learn from history are doomed to repeat it.
If there is one thing that the history of Afghanistan teaches us, it is that Afghanistan is a hard country to subdue. Others have tried it before and failed miserably.
None tried harder than the former Soviet Union which deployed almost 110,000 troops in Afghanistan. Unencumbered by Geneva convention niceties, the Soviets unleashed a brutal offensive to break the back of the Afghan resistance. After nine years of war, and more than 14,000 Russian casualties, they gave up and went home.
On the eve of their withdrawal, one of the Russian commanders mused that perhaps if they had had 500,000 troops, and if they had been able to shut down the infiltration routes from Pakistan, they might have won.
The Americans of course insist that this time it is different, that they are there to liberate the Afghans; unfortunately for them, the Afghans seem to make little distinction between occupiers and liberators. They have an aversion to infidels like no other nation.
As it became clear that they could not win in Afghanistan, the Soviets also desperately sought an exit strategy. They hoped they could hand power to an Afghan state built in their own image.
They built up the Afghan army to a force of more than 300,000 men. It collapsed almost as soon as the Russians withdrew.
Full report at: http://thestar.com.my/columnists/story.asp?file=/2009/11/26/columnists/diplomaticallyspeaking/5188100&sec=diplomaticallyspeaking
---------
Sexual Mutilation Alleged in Philippines Massacre
By CARLOS H. CONDE
November 27, 2009
DAVAO CITY, Philippines — Authorities provided grim details Friday of the massacre in the southern Philippines that shocked the country this week, among them allegations that women among the 57 people killed may have been sexually mutilated.
Speaking on national television, Justice Secretary Agnes Devanadera said "even the private parts of the women were shot at. It was horrible. It was not done to just one. It was done practically to all the women."
Ms. Devanadera said that several of the men accused of participating in the slaughter have surrendered and offered to testify. "They are bothered by their conscience because they thought that only the Mangudadatus would be shot," she said.
The 57 dead included 30 journalists and media workers, according to the National Union of Journalists of the Philippines. The rest were the relatives, lawyers and supporters of Esmael Mangudadatu, a local politician, as well as 15 individuals who were not part of the Mangudadatu group. Investigators said the 15 were killed apparently to eliminate witnesses.
Their vehicles happened to be at the checkpoint along the highway in Ampatuan town, in Maguindanao Province, when the convoy of Mangudadatu supporters and journalists were stopped by police and militiamen loyal to the Ampatuans, the political clan that rules the province.
Ms. Devanadera said the zippers of the women's pants had been undone, some of them pulled down. She said authorities were still trying to determine whether the women had been raped but "it is certain that something bad was done to them."
Twenty-two of the victims were women, among them Mr. Mangudadatu's wife Genalyn, his two sisters and his two lawyers.
At least one witness, according to Ms. Devanadera, told investigators that Andal Ampatuan Jr., the mayor of Datu Unsay town who is the primary suspect in the killings, was on the scene giving out commands but that it was not clear if Mr. Ampatuan himself fired a gun.
Full report at: http://www.nytimes.com/2009/11/28/world/asia/28phils.html
---------
Saeed slams suicide attacks
November 27, 2009
By Hamid Mir
ISLAMABAD: On the first anniversary of the Mumbai attacks, Jamaatud Dawa chief Hafiz Muhammad Saeed has condemned armed activitities and suicide attacks in Pakistan, declaring suicide attacks damaging for the image of Islam and Pakistan.
In a detailed letter written to this scribe, the alleged mastermind of the Mumbai attacks, Hafiz Muhammad Saeed, sympathised with the families of all those who lost their lives in the Mumbai attacks last year and said that Islam does not condone random blasts at public places, nor does it endorses the killing of innocent non-Muslims.
Hafiz Muhammad Saeed is not happy with some Pakistani intellectuals and journalists who are "propagating" against him and expected that the Pakistani media would support him.
Following is the text of the letter:
"Dear Mr Hamid Mir,
As'salaam'u'alaikum'wa'rahmatAllaah
I hope you are doing well. It has been almost a year since the Mumbai attacks took place. I am writing to you because I would like to offer some thoughts in this regard.
As I have just mentioned, in a few days a whole year will have passed since the November 26, 2008 attacks in Mumbai, India. Hundreds of families were affected by these attacks and these families must certainly be in a state of mourning on the anniversary of the attacks. Yet, if a few hundred families were affected by these attacks in India, at least five thousand families in Pakistan have also had to endure momentous suffering. This is so because India placed the entire blame of the Mumbai attacks on the Jamaatud Dawah, and me without any proof at all, and succeeded in having UN sanctions imposed upon us with the active collaboration of the United States. The sanctions resulted in a crackdown on the Jamaatud Dawah and all of the organization's humanitarian and educational projects were shut down, while I, along with a number of my colleagues, was put under preventive detention.
The prime victims of these unreasonable and unmerited sanctions have been those underprivileged families whom the Jamaatud Dawah had been supporting with contributions of five to eight thousand rupees a month. Apart from these severely affected families, scores of other individuals who had been working for the Jamaatud Dawah's humanitarian projects on a monthly remuneration basis, such as doctors, engineers, technicians, teachers, as well as hundreds of volunteers, have been very adversely affected by these unfair sanctions.
I am indeed extremely saddened at the loss of innocent lives in the Mumbai attacks, and I fully sympathise with the families of those who lost their lives, but it remains a fact that India has deceitfully associated me with these attacks. Although India succeeded in associating the Jamaatud Dawah and me with these attacks in the media, yet it has been unable to prove these allegations in any free and independent court of the world.
At the conclusion of the hearings challenging the detention of my colleagues and me, the Lahore High Court had noted in its historical judgment that it had not found any evidence, which associated the Jamaatud Dawah, Hafiz Saeed, or Zaki-ur-Rahman Lakhvi with the Mumbai attacks. The truth is that the government arrested various leaders who endorse Jihad in Kashmir and did so for the sole purpose of pleasing India. These leaders are now enduring in-camera hearings in Anti-Terrorism Court merely because they support the right of self-determination of the Kashmiri people. Almost a whole year has passed since these arrests, yet none of these leaders has been indicted to date.
Full report at: http://www.thenews.com.pk/top_story_detail.asp?Id=25811
---------
Govt spying on Muslims under Prevent agenda
27 November 2009
By Shaahid Jaffer
A newly published report by the Institute for Race Relations entitled 'Spooked – How not to Prevent Violent Extremism' has severely criticised the Government's counter terrorism strategy, particularly the 'Prevent' programme, a self-professed "community-led approach to tackling violent extremism."
The Report, funded by the Joseph Rowntree Trust interviewed hundreds of social workers, community activists, councillors and organisations around the UK in an attempt to investigate 'Prevent'.
Prevent had a 2008/9 budget of £140m, and is a vital part of Government's counter terrorist strategy which focuses on "mobilising communities to oppose the ideology of violent extremism." Since March 2009, the programme has widened its mission statement to include "promoting shared values."
Prevent faced criticism for sponsoring Muslim organisations on "the basis of theological criteria – for example, holding Sufis to be intrinsically more moderate than Salafis." As UN Special Rapporteur on the Freedom of Religion or Belief, Asma Jahangir, pointed out in her 2008 report on the UK, "It is not the Government's role to look for the true voice of Islam or of any other religion or belief...The contents of a religion or belief should be defined by the worshippers themselves."
The programme also came under fire for being ineffective to a large degree. The Report quotes a voluntary sector worker in the Midlands, "A lot of Prevent projects are just recreational activities that don't change anyone's views on anything." Another branded the projects encouraged by Prevent as "touchy feely community cohesion projects, (which) merely give an illusion that some kind of work is going on to prevent violent extremism."
The Report further lambasted Prevent as splitting communities and causing problems between them by focussing only on Muslims.
Full report at: http://www.muslimnews.co.uk/paper/index.php?article=4379
---------
Kashmiri braveheart felicitated in Mumbai
Mohammed Wajihuddin
27 November 2009
MUMBAI: She seems like just another shy girl in her salwar kameez. However, if you look carefully, you will see Rukhsana Kausar, a brave Kashmiri who took on Lashkar-e-Toiba terrorists in September. Rukhsana, along with anti-terrorism crusader M S Bitta and Vishnu Zende, the announcer who saved many lives at CST on 26/11, were felicitated at Burhani College as part of a ceremony.
Rukhsana, her brother Aijaz and their parents were at home in Kalsi village in Rajouri district, 180 km from Jammu, when terrorists struck. They beat her parents and were about to kill them when Rukhsana and her brother put up a fight. She picked up an axe and injured two militants. She then, grabbed the third militant, Abu Osama's AK-47 rifle and killed him.
"They would have killed my parents. I had never picked up a gun before, but I did not hesitate to pull the trigger,'' recalls the 20-year-old. "I did what any daughter would have done. The people's appreciation overwhelms me.''
After Rukhsana's act of bravery, the Jammu and Kashmir police appointed her as special police officer, a temporary job fetching Rs 3, 000 a month. However, she turned down the offer. Now she accompanies Bitta to different cities.
"She is a youth icon. I brought here because I wanted her to share in the grief of the families of 26/11 victims and show her solidarity,'' said Bitta, who has adopted Rukhsana and her brother. "We will not bow to terrorists. I endangered my life to save my parents. Now, I am ready to die for my country.''
http://timesofindia.indiatimes.com/city/mumbai/Kashmiri-braveheart-felicitated-in-Mumbai/articleshow/5273254.cms
---------
Omar Sheikh posed as Pranab, rang Zardari
Azaz Syed
27 November 2009
Islamabad : Pakistani militant Omar Saeed Sheikh, one of the three freed in 1999 by India at Kandahar in exchange for passengers of a hijacked Indian Airlines plane and later arrested for the murder of US journalist Daniel Pearl, was the one who made hoax calls to President Asif Ali Zardari and the Chief of Army Staff, Gen Ashfaq Parvez Kayani, in a bid to heighten Pakistan-India tensions after last year's terrorist attacks on Mumbai, investigators have told Dawn.
"Omar Saeed Sheikh was the hoax caller. It was he who threatened the civilian and military leaderships of Pakistan over telephone. And he did so from inside Hyderabad jail," investigators said.
The controversy came to light after Dawn broke the story, one year ago, that a hoax caller claiming to be then Indian Foreign Minister Pranab Mukherjee was making threatening calls to President Zardari.
It was on the night of November 26 last year that Saadia Omar, Omar Sheikh's wife, informed him about the carnage in Mumbai. Sources said that the information was passed on to Omar in Hyderabad jail through his mobile phone, which he was secretly using without the knowledge of the administration.
Saadia kept updating Omar about the massacre through the night and small hours of the morning. On the night of November 28, when the authorities had regained control over the better part of the city, Omar Saeed, using a UK-registered mobile SIM, made a phone call to Indian External Affairs Minister Pranab Mukherjee.
He told an operator handling Mukherjee's calls that he was the President of Pakistan. Indian officials started verification as part of security precautions and, after some time, the operator informed Omar that the Foreign Minister would get in touch with him soon.
Omar then made a call to President Asif Ali Zardari and another to the Chief of Army Staff. He also made an attempt to talk to the US Secretary of State, but security checks barred his way.
Full report at: http://www.indianexpress.com/story-print/546851/
---------
Iran Punishes Its People
November 25, 2009
Iran's fraudulently elected president, Mahmoud Ahmadinejad, will clearly stop at nothing to stifle legitimate dissent and hold on to his illegitimate power. The most recent horror is the sharp rise in executions since the June presidential elections.
Times Topics: Iran's Nuclear Program
As The Times has reported, many of those capital sentences have been carried out on people charged with criminal, rather than political offenses. But human rights groups and Iranian political experts believe that the rising numbers are meant to frighten anyone who might criticize or openly oppose the government.
Mr. Ahmadinejad's main patron, Ayatollah Ali Khamenei, and their bully boys in the Basij militias and the paramilitary Revolutionary Guards have also opened an ideological re-education campaign designed to reimpose the austere religious fundamentalism of the Islamic Republic's early years.
The government is establishing 6,000 Basij militia centers in elementary schools. A company with ties to the Revolutionary Guards has taken control of the national telecommunications monopoly, giving these ideological enforcers even more power to monitor and restrict land-line telephone service, cellphones and Internet services. As if that were not enough, a new government agency has been set up to monitor the Internet.
Washington has condemned this assault on all traces of reform-minded opposition and free expression. It has sensibly done so in measured tones, not wanting to give Mr. Ahmadinejad another excuse to claim that his opponents are agents of the West, and specifically the United States. Predictably, he has done so anyway.
Full report at: http://www.nytimes.com/2009/11/26/opinion/26thur2.html
---------
Iran's Supreme Leader Calls for Renewal of Revolutionary Spirit
25 November 2009
Iran's Supreme Leader, Ayatollah Ali Khamenei, called for a renewal of revolutionary spirit against outside enemies, who he accused of waging a "soft war" against the Islamic Republic
Iran's Supreme Leader, Ayatollah Ali Khamenei, called for a renewal of revolutionary spirit against outside enemies, who he accused of waging a "soft war" against the Islamic Republic. But he also held out an olive branch to Iran's internal opposition, saying that all opponents are "not counter-revolutionaries."
The Ayatollah told the cheering crowd of Basij militia members to preserve Iran's revolutionary spirit and to continue the struggle against the country's enemies, whom he claimed were "waging a soft war" against the Islamic Republic.
Ayatollah Khamenei urged Iranians to remain "vigilant" against what he called the country's outside enemies, and insisted that the nation's "top priority" was to combat the "soft war" that he alleges being fought against Iran in the Western media.
The Ayatollah said Western nations are using various forms of modern communication and cultural devices to sow divisions and discord among Iranians.
He complains that (Iran's enemies) are constantly looking for ways to sow discord and differences among Iranians, blowing up small quarrels into major ones. He says they use the media to create slander, and play the people off against their leaders and drive a wedge between the different parts of the government.
Ayatollah Khamenei also blasted Iran's opposition movement, charging that the "atmosphere of distrust and disunity" that now prevails in Iran "will profit no one." He warned that those inside Iran who "tried to fight Iran's Islamic system" would fail.
Full report at: http://www1.voanews.com/english/news/middle-east/Irans-Supreme-Leader-Calls-for-Renewal-of-Revolutionary-Spirit-73768702.html
---------
MARSEILLE, FRANCE -- In Marseille, unease over mosque project
By Edward Cody
November 26, 2009
MARSEILLE, FRANCE -- Notre Dame de la Garde, an elegant Roman Catholic basilica, has stood for 150 years on a promontory just south of Marseille's Old Port, looking down protectively as fishermen push out to the sea and symbolizing the irrepressible spirit of this fabled Mediterranean city.
But a new and very different symbol is scheduled to rise soon on another promontory, this one on the north side of the Old Port. It is the $30 million Grand Mosque of Marseille, a place for the metropolitan region's more than 200,000 Muslims to gather and worship and a dramatic reminder of the Islamic heritage that is grafting itself onto France's cultural landscape.
The mosque, which at 92,500 square feet will be France's largest, has become an emblem for the many native French people who feel uncomfortable with an immigrant population that, as its numbers rise, increasingly seeks to live by its own religious and cultural rules rather than assimilate into France's long Christian tradition.
The strain is particularly intense in Marseille, where kebab shops line the once-elegant Canebiere Avenue and North African Arabic seems as prevalent as French on the sunny cafe terraces where residents traditionally do their business and take their aperitifs. But Marseille is not alone; across the wealthy countries of Western Europe, growing communities of Muslim immigrants have created unease among native populations by seeking to affirm their own identities -- by building mosques, for instance, or wearing veils in the street.
Cultural concerns
In Switzerland, voters will go to the polls Sunday for a referendum on a proposal to ban minarets, the towers attached to mosques from which Muslim preachers traditionally call the faithful to prayer by chanting Koranic verses. Polls indicate that the measure will be defeated, but it has underlined the distress of many Swiss people who fear minarets may join cowbells as symbols of their culture.
ad_icon
Full report at: http://www.washingtonpost.com/wp-dyn/content/article/2009/11/25/AR2009112503892.html
---------
A new territory falls to radical Islam
Bhupesh Bhandari
November 26, 2009
At one time in history, there existed in the Far East a tolerant Islam. Unlike India, the word of the Prophet came here not with the conquests of Afghan, Arab and Turk invaders. It was never the only hope of the vanquished to become one with the conquerors. Islam grew from within to supplant Hinduism, Budhism and animist beliefs in the 15th and 16th centuries. Perhaps people found it easy to comprehend. Perhaps Hinduism paid the price of being too other-worldly. Still, these people retained the liberal character of their earlier faith.
indonesia houses the world's largest population of Muslims — more than India, more than Pakistan. As much as 90 per cent of the country's population is made up of Muslims. Many of them still keep Hindu names. Folklores from the Mahabharat are popular. Nobody represents the middle path between traditional belief and Islam better than the people of Java. A Javanese does not even offer a firm handshake — it's aggressive. A limp handshake is good enough. Stanford Raffles, the founder of Singapore, once remarked that the difference between Javanese and Sumatrans is a thousand years of civilisation.
Yet, all of this is changing. That all is not well first came to light with the Bali bombings, which killed over 200, and then there were the Jakarta hotel blasts. The news is that radical Islam has taken roots in the country. Osama bin Laden is a popular hero. People identify with the Chechen and Afghan wars. Into this hardening of society walks journalist Sadanand Dhume. The result is a deft mix of history, travelogue and reportage. He draws a picture of Indonesia with competence. And honesty — there is no attempt to soft-pedal the issue. Dhume tells the whole story, warts and all. He meets people from all walks of life — dancers, teachers, young boys, religious leaders. He does not melt in the background but doesn't obstruct the narrative with his own judgments.
In the company of Herry Nurdi, a Javanese Muslim with strong religious beliefs, Dhume travels to several corners of Indonesia. What he finds is a society in transition. Gentle Islam has begun to make way for the hardliner. Sharia laws have gained ground. Tolerance is down. Democratic values are questioned. Can they be any good because they are not Sharia-compliant?
Full report at: http://www.business-standard.com/india/news/a-new-territory-falls-to-radical-islam/377679/
---------
Religious and secular groups unite to launch anti-discrimination coalition
25 Nov 2009
The campaign for strong equality and anti-discrimination laws received a significant boost yesterday (24 November) with the launch of the Cutting Edge consortium, a coalition of faith groups, human rights campaigns, trades unions and other organisations. They are opposing calls for "religious opt-outs" from the Equality Bill currently going through Parliament.
Religious groups supporting Cutting Edge are taking a different stance from those that have argued that they should be allowed to discriminate in employment, for example on grounds of sexuality.
Christian groups in the coalition include the Lesbian and Gay Christian Movement (LGCM) and the religion and society thinktank Ekklesia. Other members include the Muslim Women's Network, Liberal Judaism, the British Humanist Association (BHA) and the Trades Union Congress (TUC).
The launch meeting at the House of Commons, chaired by Clare Short MP, saw enthusiastic support for equality legislation, along with lively discussion and debate about particular aspects of the current Equality Bill and the nature of discrimination. Speakers included the barrister Sarah Bourke and Maleiha Malik of the Muslim Women's Network.
Maria Exall of the TUC said that "It is vital that progressive faith and secular voices are heard loud and clear supporting the Equality Bill and equal rights for LGBT [lesbian, gay, bisexual and transgendered] people."
Andrew Copson of the BHA said that his organisation was very pleased to be working alongside religious groups.
He said the division on the issue was not between religious and non-religious people, but between "people who believe in non-discrimination and equal treatment" and "people who don't".
Full report at: http://www.ekklesia.co.uk/node/10676
---------
GAZA-- Future of Palestinian dialogue unclear: official
2009-11-25
GAZA, Nov. 25 (Xinhua) -- Resuming Egyptian-sponsored national Palestinian dialogue is unclear as Cairo set no date for it, a Palestinian official said on Wednesday.
"Egypt did not invite the factions to meet in Cairo and discuss the Egyptian proposal," said Saleh Zidan, a leader of the Democratic Front for the Liberation of Palestine (DFLP).
Reports said that the Palestinian parties would resume their reconciliation talks after the Muslim's Eid festival which falls Friday.
Islamic Hamas movement has rejected an Egyptian proposal to reconcile with President Mahmoud Abbas whose authority is confined in the West Bank since Hamas took over Gaza by force in 2007.
Following Hamas' rejection, Egypt has frozen its efforts to broker the Palestinian unity deal.
"So far, there are no information about the mechanism of the dialogue," Zidan said.
Earlier, independent Palestinian mediators said they would be heading to Cairo after the Eid to discuss Hamas' reservations with Egyptian officials.
Abbas's Fatah movement has accepted the Egyptian comprise which calls for holding elections in the middle of 2010 after the two movements take steps to restore political unity to Gaza and the West Bank.
http://news.xinhuanet.com/english/2009-11/25/content_12539418.htm
---------
KUALA LUMPUR: Council: Why should Banggarma go to the Syariah Court?
Thursday November 26, 2009
KUALA LUMPUR: Banggarma Subramaniam, who is trying to register her marriage to her Hindu husband, should not have to go to the Syariah Court to ascertain whether she is a Muslim or not.
This is because Banggarma, 27, also known as Siti Hasnah Vengarama Abdullah, asserts that she has lived as a Hindu for most of her life, said the Malaysian Consultative Council of Buddhism, Christianity, Hinduism, Sikhism and Taoism.
"We object strongly to the suggestion by the Deputy Minister for Islamic Affairs that Banggarma must go to the Syariah Court to ascertain her status," said its president Rev Dr Thomas Philips yesterday.
Married in a Hindu ceremony in 2001, Banggarma has been facing difficulty registering her marriage at the National Registra-tion Department because she is listed as a Muslim.
While Banggarma says a welfare home converted her when she was seven, the home claims it was her father who did so.
Rev Dr Philips said the council also objected to the Welfare Department telling her to settle the matter in the Syariah Court as well as the Penang Islamic Council's statement that she had to go through the standard procedure to leave Islam and to undergo counselling.
"We recall (then) Ikim (Institute of Islamic Understanding Malaysia) director-general Datuk Dr Syed Ali Tawfik Al-Attas was quoted in The Star on May 1, 2007, as saying that a child, deemed ignorant, cannot convert to Islam as the child does not understand the khalimah shahadah and cannot bear witness to his/her own free will and understanding."
Rev Dr Philips said Banggarma should have the freedom to choose her own religion without having to go through any procedure or counselling.
http://thestar.com.my/news/story.asp?file=/2009/11/26/nation/5181955&sec=nation
---------
Attack on Muslim in Grundy County may or may not be a hate crime
November 25
It will be up to a Grundy County grand jury to decide if an attack on a Muslim man was fueled by hate, alcohol, or a bit of both.
Scott Finch, 32, of Diamond, and Luke Harty, 32, of Ransom, are currently charged with aggravated battery for an attack on Faud Nafie, 35.
Nafie works at a Muslim meat processing plant in Kinsman. The plant is owned by a Tahawwur Rana, a Chicago man facing federal terrorism charges. The plant was raided last month as authorities searched for evidence against Rana.
The Sun-Times reports Finch and Harty were drinking in a Kinsman bar Sunday night and they confronted Nafie in front of the bar. Finch allegedly told police he was defending himself and his country from "terrorists". Other racial slurs were allegedly tossed around during the beating. Nafie was seriously injured.
Grundy County Sheriff Terry Marketti (who did not return phone calls today) told the Sun-Times yesterday he doesn't see the incident as indicative of pervasive racism in the area. He said alcohol had a lot to do with the beating. Still, he said, prosecutors will likely ask a grand jury to consider hate-crime charges against Finch and Harty.
http://www.examiner.com/x-7520-Chicago-Crime-Examiner~y2009m11d25-Attack-on-Muslim-in-Grundy-County-may-or-may-not-be-a-hate-crime
---------
Grundy County Sheriff wants hate crime indictment in beating of Muslim
November 25, 2009
MORRIS, Ill. (AP) — Morris County Sheriff Terry Marketti says he plans to seek a hate crime indictment against two 32-year-old men accused of beating a Muslim man outside a tavern in the village Kinsman.
Marketti says Scott Finch of Diamond and Luke Harty of Ransom are already charged with aggravated battery in the early Sunday morning attack against 35-year-old Faud Nafie.
Marketti says Finch said after his arrest that he was defending the nation against terrorists.
Nafie works at a goat and sheep farm and processing plant that slaughters animals according to Muslim tradition in Kinsman. The business was raided last month by FBI agents investigating the plant's owner, Tahawwur Hussain Rana, on federal terrorism charges.
But the plant workers, including Nafie, have not been accused of any wrongdoing.
http://www.wqad.com/news/sns-ap-il--muslimbeating,0,1988007.story
---------
Rattling the Cage: Welcome, Obama, to the March of Folly
By Larry Derfner
Nov 25, 2009
I don't pretend to understand Afghanistan, but I do know it's a big, poor, backward Islamic country in Central Asia with all sorts of warring factions that have been at it for decades, or even centuries. I know that American soldiers have been fighting there for eight years and that the situation is still a huge mess.
And now President Barack Obama, after sending 21,000 more soldiers to Afghanistan in March, is set to announce next week that he's going to send over another 30,000 or so, which will bring the total number of US troops in that big, poor, backward, bewildering, violent Islamic country to about 100,000.
I don't know much about Afghanistan, but I'm pretty familiar with America, familiar enough to know that America is not up for this. I don't know if it's possible to pacify Afghanistan - or Pakistan, Iraq, Iran or anyplace else in the region. I don't know if this can be done even with millions of American troops fighting for 100 years.
But I do know, as I think everyone knows, that America is not ready to fight Islamism like it fought Nazism and Communism, which means that in its wars in the Middle East, America is destined to lose. The only question is how long these futile adventures will last.
Actually, America fought one war in the Middle East that was not futile, not at all - the one in 1991 against Iraq. That was a truly "necessary war," to use Obama's term for the mess in Afghanistan. Back then, Saddam Hussein invaded an American-allied country, he electrified the entire Middle East, he was bidding for control, direct or indirect, over two-thirds of the world's oil - he had to be stopped and turned back.
So president George H.W. Bush set a very clear, reasonable goal - forcing Saddam out of Kuwait - then sent half a million soldiers to do the job, accomplished it in six weeks with minimal allied casualties, then brought the troops home, leaving Saddam and Saddamism in ruins.
Full report at: http://www.jpost.com/servlet/Satellite?cid=1259010982960&pagename=JPost%2FJPArticle%2FShowFull
---------
Bangladesh: An obligation and commitment of a nation of conscious
Moon Taslima from Sweden
Religious Minority Rights: Vision 2021 The U.S. Commission on International Religious Freedom (USCIRF) wrote the following about Bangladesh: "… in Bangladesh, the Commission is concerned that democratic institutions and constitutional guarantees of freedom of religion are threatened by religious extremism and by the country's chronic political strife. Islamic militants have been implicated in violent attacks on politicians, members of religious minorities, particularly Ahmadiyya, Hindus, and Christians, authors who promote different interpretations of Islam, and non-governmental institutions. The perpetrators of these crimes have largely gone unpunished."
Human rights of Bangladesh's minorities have been violated both at the governmental and societal levels. The saddest part of it all is that, this vicious, barbaric campaign has always been state-sponsored. Regardless of who has been in power—the Islamic nationalists/extremists or the secularists—gross violations of human rights and violence against the minorities have been occurring, varying only in terms of the degree of intensity. The Islamic nationalists replaced secularism with Islam through the 5th (1979) and 8th amendments (1988). They not only formally rehabilitated the war criminals of 1971 into national politics but also encouraged them to conduct atrocities against the minorities.
The recent press reports from different parts of Bangladesh on the alleged repression committed against the minority community, the Hindu community in particular is regrettable and anti-human rights. In the last three decades, human rights abuses against the Hindu minority in Bangladesh have largely gone unreported. Sadly, Bangladeshi nationalism has not been fully successful to accommodate the Hindu minority with propriety.
Full report at: http://www.weeklyblitz.net/index.php?id=1125
---------
Top militant Abdullah Shah Mehsud held
Friday, 27 Nov, 2009
ISLAMABAD, Nov 26: Pakistan has paid out the equivalent of nearly $120,000 over the arrest of a leader of Tehrik-i-Taliban Pakistan (TTP), the military said on Thursday.
It is the first time Pakistan has announced the payment of a reward since it offered $5 million for information leading to the capture, dead or alive, of Hakimullah Mehsud and his lieutenants.
"Security forces have arrested wanted terrorist Abdullah Shah Mehsud" in the town of Tank, said the military in a statement. "He had a head money of Rs10 million," the military said in a statement.
"The head money has been paid to the informer."
Abdullah Shah Mehsud was number 17 on a list of wanted militants released on Nov 2 that carried rewards of between Rs10 and 50 million for the leadership of Taliban.—AFP
Our Miramshah Correspondent adds: Army planes on Thursday dropped pamphlets in Mirali to publicise details about the reward for information leading to the arrest of TTP chief Hakimullah Mehsud and his 17 fellow terrorists.
The pamphlets carried three telephone numbers, asking people to give information regarding the wanted militants. It also said that identity of informers would remain confidential.
Residents reported having seen copies of the pamphlet in Pashto. But the pamphlets are being circulated at a time when most of the militants have already left the area.
Sources said that the top leadership of TTP had fled South Waziristan well before the start of military operation and might have taken shelter in North Waziristan.
http://www.dawn.com/wps/wcm/connect/dawn-content-library/dawn/the-newspaper/front-page/top-militant-abdullah-shah-mehsud-held-719
---------
'Pak-Indian media acted hysterically'
By Our Staff Reporter
Friday, 27 Nov, 2009
LAHORE, Nov 26: South Asian free Media School director Khaled Ahmed has said the Indian media highlighted and emphasized the outrage aspect of the public experience during and in the aftermath of the event, challenging the state to retaliate and "teach Pakistan a lesson".
He was speaking at the seminar on "Revisiting Mumbai: Media coverage of the 2008 Mumbai attacks" organised by the South Asian Free Media Association (Safma) to mark the Mumbai terrorist attacks that took place on Nov 26 last year.
As a matter of nationalism, he said, the Pakistani media rejected the Indian media reports. He said the Pakistani media also supported the army, when the civil government decided to merge ISI into interior ministry as well as the government's decision to send ISI chief to India for a dialogue.
He stressed that the media should stop the practices of leveling allegations for the sake of allegations, otherwise the circumstances in both countries would go from worse to worst.
Mr Ahmed said the cost of media war was greater to Pakistan than to India. Ironically, he said, the media in Pakistan still believed that the war it engaged in with the Indian media had been won by the Pakistani media. As a result of this war, the moderate voices on both sides were isolated and subject to accusations of lack of patriotism, he said.
Senior editor Arif Nizami said the media on both sides acted hysterically and did not portray all sides of the story.
Hussain Naqi said the media needed to recognize missteps in their coverage of events and accept that their coverage had been flawed.
He also said that there was a need to introspect and figure out how to operate in times of crisis.
He said the Pakistani media, in reacting to the India media, lost the credibility that it had recently earned.
Human Rights Commission of Pakistan director I.A Rehman said the media should learn from the past and took a more cautious line while reporting such events.
http://www.dawn.com/wps/wcm/connect/dawn-content-library/dawn/the-newspaper/national/pakindian-media-acted-hysterically-719
---------
Mumbai attacks become lucrative venture
Friday, 27 Nov, 2009
NEW DELHI, Nov 26: The Mumbai attacks have spawned books, films, paintings and even comics as India's creative talents look to cash in on an event still fresh in Indian minds.
So far at least 10 books have been published related to the Mumbai attacks, in which 166 people died during a bloody three-day rampage by 10 Islamist gunmen.
One of the books, "Warzone Mumbai," by novelist Mrityunjay Bose, recalls the horror experienced by those caught up in events last year.
nother is called "Mumbai under Siege," written by Indian television journalist Nikhil Dixit and providing a minute-by-minute account of how the assault unfolded.
Soon after the attack, scriptwriters, directors and producers rushed to register over 30 projects with the Indian Motion Picture Producers'
Association, assigning them titles like "The Taj Encounter" and "Taj Terror." One movie "Total 10," focusing on the lone gunman captured during the attacks, Mohammed Ajmal Kasab, is set to hit movie screens soon while a number are in production.
"The Mumbai attacks are still fresh in the mind of people. They'll be attracted to anything made about them," said Sushma Shiromanee, vice president of the association.
Actor Vinod Khanna, who is starring in a made-for-TV film on the attacks that is entitled "For Those Thousands," said the movie looked at "those who lost their near and dear ones — how they coped." He said the film had a personal connection for him.
"I was at my house at that time (of the attacks). Three of my close friends were killed," he told the Times of India.—AFP
http://www.dawn.com/wps/wcm/connect/dawn-content-library/dawn/the-newspaper/international/mumbai-attacks-become-lucrative-venture-719
---------
War of words as judge says Kasab lawyer lied
Kartikeya & Swati Deshpande
27 November 2009,
MUMBAI: The prosecution was expected to finish examining all its witnesses against Pakistani gunman Ajmal Amir Kasab on the first anniversary of 26/11. However, that was not to happen as the trial saw unexpected developments on Thursday with the judge saying Kasab's lawyer had "lied'' to the court and the prosecutor demanding that he tender an "unconditional apology''. This puts a question mark on whether advocate Abbas Kazmi, appointed by the judge himself earlier, will continue to defend Kasab or not.
The twist began when, just before calling the last main witness, special public prosecutor Ujjwal Nikam said he was submitting the evidence of 339 "formal'' witnesses to court through their written statements and not requiring their physical presence in court. He wanted to do so as these witnesses did not implicate or identify any of the accused directly and examining them in court would only have prolonged the trial. These witnesses included victim's family members, claimants of bodies, doctors who conducted post-mortems or certified injuries, surveyors and firemen.
Nikam said that 232 affidavits given by such witnesses were even delivered to
Kazmi on November 17 so that he could read them and decide whether he wanted to summon any of those witnesses to court to cross-examine them.
However, Kazmi told the court that he had no clue that the prosecution was going to rely upon these 339 witnesses' affidavits. "Let prosecution file a formal application first,'' Kazmi said and did not change this stand.
Special Judge M L Tahaliyani took a strong exception to Kazmi's stand. "This is very irresponsible behaviour on your part. I have myself heard the prosecutor say in open court on several occasions that he was going to rely on the affidavits. By denying it, you have made an absolutely false statement,'' Tahaliyani told Kazmi. He earlier told Kazmi, "You are either not following the court or purposely avoiding an answer. If you don't want to take it seriously, I am sorry, I will have to direct you to return all the affidavits to the prosecutor.''
Full report at: http://timesofindia.indiatimes.com/city/mumbai/War-of-words-as-judge-says-Kasab-lawyer-lied/articleshow/5273241.cms
---------
Nine Saudi soldiers missing in Yemen fighting
Friday, 27 Nov, 2009
RIYADH: Nine Saudi soldiers are missing after clashes between the country's forces and Yemeni rebels along the border between the two countries, the Saudi defence ministry said on Thursday.
The Zaidi rebels may have taken the soldiers prisoner, a ministry spokesman told official SPA news agency.
The spokesman, listing the names of the missing people, said the rebels are "entirely responsible for their wellbeing." Saudi media on Thursday published pictures of people said to be "Saudis taken prisoner during the current military operations." The spokesman gave no figures for Saudi soldiers or civilians killed in the fighting.
According to unofficial Saudi estimates, at least nine of the country's soldiers have been killed in the border clashes, along with four civilians.
The Zaidi rebels, also known as Huthis, have been battling Yemeni government troops since August in the latest outbreak of a conflict that began in 2004.—AFP
http://www.dawn.com/wps/wcm/connect/dawn-content-library/dawn/the-newspaper/international/nine-saudi-soldiers-missing-in-yemen-fighting-719
---------
Islamic bond problems herald due-diligence era
Thu Nov 26, 2009
By Cecilia Valente and Frederik Richter
LONDON/MANAMA (Reuters) - Islamic bond defaults and the standstill requested for Dubai's Nakheel NAKHD.UL will transform the market as investors demand more transparency and subject new issues to forensic due diligence.
Investors in real estate developer Nakheel were stunned following the announcement on Wednesday that the company and its owner state-run Dubai World would delay by at least six months repayment on billions of dollars in debt.
Nakheel had a $3.5 billion Islamic bond, the largest ever issued, maturing on December 14, an obligation the market widely expected to be honored.
"If there are lessons to be learned here, it is that due diligence is all important. Compliance to sharia in its structuring does not ensure the success of a sukuk or of any product or business," said Yusuf Talal DeLorenzo, chief sharia officer at fund management company Shariah Capital.
The sukuk market was already jittery before the news from Dubai. Earlier this month prominent Saudi business group Saad SAADG.UL said it would miss the payment of the second bi-annual coupon on its $650 million Golden Belt Sukuk Belt 1 Sukuk domiciled in Bahrain.
In May Kuwait's Investment Dar (TIDK.KW) said it defaulted on a $100 million sukuk.
In its simplest form sukuk are certificates proving ownership of an asset but unlike bond holders, sukuk investors do not receive interest but rather returns generated by the underlying assets pooled under special purpose vehicles (SPV).
The events have shaken the reputation of sukuk as safer and more transparent than their conventional counterparts -- just as the market was recovering from a slump in 2008, with issuance up 40 percent in the first ten months of the year.
They also show that sukuk do not necessarily grant ownership of the underlying assets, which would in theory make investors safe in case of default.
"Clarity on the structure is essential. The Islamic finance industry must do all it can to avoid accusations of mis-selling products," said a senior industry figure, who spoke on condition on anonymity.
Full report at: http://www.reuters.com/article/ousivMolt/idUSTRE5AP33L20091126?pageNumber=2&virtualBrandChannel=11617
---------
Shalit negotiations suspended for Muslim holiday
November 26, 2009
JERUSALEM (JTA) -- Negotiations to free captured Israeli soldier Gilad Shalit have been suspended, according to reports.
The negotiations were reportedly suspended due to the Muslim holiday of Eid al-Adha, Ha'aretz reported Thursday, citing sources in the Hamas organization. The Hamas delegation that had traveled to Damascus to discuss progress with Israel in the negotiations returned to Cairo on Thursday, according to reports.
Shalit was captured and taken to Gaza in a cross-border raid in June 26. Early last month, a one-minute video proving that Shalit was alive was given to Israel in exchange for the release of 20 Palestinian prisoners.
Over the last week, the Prime Minister's Office has downplayed reports that a deal to secure Shalit's release was imminent, saying that reports in the domestic and foreign media were "not credible" and "intentionally distorted."
The negotiations are reportedly hung up over some of the big-name prisoners that Hamas wants released, as well as whether some will be deported and to where,
Meanwhile, the London-based Arabic newspaper Al-Sharq al-Awsat reported Thursday that Israel will release Marwan Barghouti, widely seen as a successor to Palestinian Authority President Mahmoud Abbas, as part of the deal. Barghouti is serving five life sentences in an Israeli prison for his part in planning several terrorist attacks in Israel in which many people were killed.
Full report at: http://jta.org/news/article/2009/11/26/1009408/shalit-negotiations-suspended-for-muslim-holiday
---------
Best Buy's Muslim Holiday Thanksgiving Ad Boner
27 Nov, 2009
As political correctness continues to chip away at America's society, Best Buy is the latest corporate giant to honor a minority religion in America - Islam. Best Buy had "Happy Eid al-Adha" printed on its Thanksgiving holiday advertising circular, and there was no Happy Thanksgiving anywhere in the ad. Some Muslims are happy and many Americans are unhappy. Even saying Merry Christmas and Happy Holidays pisses off minority religions. The bigger question is, who cares?
Best Buy or any other American company shouldn't be pandering to minority religions. Political correctness, also known as pussy cowards, is hindering our nations ability to speak freely. There isn't anything said these days that doesn't make somebody feel bad and it's pathetic. Thanksgiving is an American tradition and Best Buy can't even say Happy Thanksgiving in its ad? What are they hoping to gain by wishing Muslim's a Happy Eid al-Adha?
The internet went haywire on Tuesday after the ad was released. There's nothing wrong with Best Buy wishing Muslims well on their Feast of Sacrifice, but don't sacrifice American holidays for minority religions. It's a tough world for big businesses - they can't do anything without getting castrated, even if their intentions are for the best.
There's nothing wrong with religions having freedom to celebrate and worship - that's what makes America great.
The Loyal Opposition is a contributing editor for Habledash.
http://habledash.com/index.php?option=com_content&view=article&id=364:best-buys-thanksgiving-ad-muslim-holiday-boner&catid=45:the-nook&Itemid=59
Obama greets Muslim pilgrims
November 25,
President Obama continued his outreach to the world's Muslims today, sending greetings to pilgrims to Mecca.
He also noted that his administration is assisting Saudi authorities in preventing the spread of swine flu.
"Michelle and I would like to send our best wishes to all those performing Hajj this year, and to Muslims in America and around the world who are celebrating Eid-ul-Adha. The rituals of Hajj and Eid-ul-Adha both serve as reminders of the shared Abrahamic roots of three of the world's major religions," Obama said in a statement.
"During Hajj, the world's largest and most diverse gathering, three million Muslims from all walks of life – including thousands of American Muslims – will stand in prayer on Mount Arafat. The following day, Muslims around the world will celebrate Eid-ul-Adha and distribute food to the less fortunate to commemorate Abraham's willingness to sacrifice his son out of obedience to God," the president added in the statement, translated on the White House website into Arabic, Persian, Dari, Urdu, Pashto, Russian, and French.
"This year, I am pleased that the Department of Health and Human Services has partnered with the Saudi Health Ministry to prevent and limit the spread of H1N1 during Hajj. Cooperating on combating H1N1 is one of the ways we are implementing my administration's commitment to partnership in areas of mutual interest.
"On behalf of the American people, we would like to extend our greetings during this Hajj season – Eid Mubarak."
http://www.boston.com/news/politics/politicalintelligence/2009/11/obama_greets_mu.html
---------
Fort Hood - The jihad to enhance oneself
By Abed Bhuyan
25 November 2009
If being an educator has taught me anything, it is that the human element of any endeavour cannot be ignored. I don't just teach history–I teach history to 11th graders. Without the students, there'd be no papers to grade, no hoarse voice at the end of the day, no chalk on my pants. I must remain conscious of the wide range of human realities present in my classroom. In fact, I concede that my most serious failures come when I forget not just the humanity of my students, but my own.
As a teacher, it surprises me then that when a Muslim in the military guns down his fellow soldiers, the issue becomes his religion rather than the host of issues that a soldier regularly deals with. In the rush to answer the many questions that Fort Hood raises, the horrid realities of war and gruesome experiences of our soldiers were overlooked. Moreover, little attention was paid to the fact that the base itself was no stranger to violence after two soldiers killed each other at a party as recently as July, a husband killed his wife and himself just last year, and Fort Hood personnel accounted for 76 suicides since 2003.
But, as an American Muslim myself, the "blame Islam" phenomenon is hardly surprising. Islam is often regarded as the culprit of human crime, largely because it is easy to point a finger at something that cannot point back. In this day and age, in our search for quick and easy answers, we overvalue religious text at the expense of both the context and the reader of that text.
Any interpretation of scripture is a reflection of its reader: if the reader seeks to spew hatred, he/she may read this into scripture. No wonder extremists of all stripes use the same Qur'anic verses to bolster their own militant positions, unwittingly reinforcing the claims of their hated opponents.
It is in this context that religious extremists and misinformed media pundits twist the richness of the term jihad to mean holy war. But war is never holy. Indeed, it can only ever be unholy even when it is religiously justified. There is no concept of holy war in Islam as such. Furthermore, nowhere, under any condition, does Islam justify the killing of civilians. Killing someone in any other context than self-defence is by itself sufficient to undermine any attempt to substantiate an armed attack on religious grounds.
Full report at: http://www.english.globalarabnetwork.com/200911253748/Opinion/fort-hood-the-jihad-to-enhance-oneself.html
---------
Harnessing Darwin to Push an Ancient Intellectual Centre to Evolve
By MICHAEL SLACKMAN
Published: November 25, 2009
ALEXANDRIA, Egypt — It is not that Charles Darwin and the theory of evolution are unknown here. But even among those who profess to know something about the subject, the common understanding is that Darwin said man came from monkeys.
Darwin, of course, did not say man came from monkeys. He said the two share a common ancestor. But to discuss Darwin anywhere is not just to explore the origin of man. It is inevitably to engage in a debate between religion and science. That is why, 150 years after Darwin published "On the Origin of Species," the British Council, the cultural arm of the British government, decided to hold an international conference on Darwin in this conservative, Sunni Muslim nation.
It was a first.
"A lot of people say his theories are wrong, or go against religion," said Martin Davidson, chief executive of the British Council. "His ideas provoke, but if we are going to understand each other, we have to discuss things that divide us."
Darwin may be misunderstood here, but in many ways that is but one symptom of a more fundamental problem with education in Egypt and around the region. In a culture that prizes and nurtures conformity, challenging conventions and beliefs is anathema, said writers, political scientists, social workers, students and educators at and beyond the conference.
Education here is based on rote memorization, with virtually no emphasis on creative thinking. Few schools here even teach the theory of evolution.
"Our culture, the whole Arab culture, unfortunately, does not encourage free thinking," said Madiha el-Safty, a sociology professor at American University in Cairo. "You're not encouraged to think freely, you're supposed to be molded into certain forms and frameworks."
In large part because of the emphasis on memorization over critical thinking, many here say, the quality of the education is poor. While countries in the region often spend as much or more than the world average per pupil, the results are frequently far below average.
Egypt, for example, once considered the intellectual capital of the Arab world, was recently ranked 124th of 133 countries in the quality of its primary education by the World Economic Forum, based in Switzerland. Other global assessments have provided equally dismal results.
Full report at: http://www.nytimes.com/2009/11/26/world/middleeast/26egypt.html
---------
---------
Cong befooling Muslims: SP
27 November 2009
Leader of Opposition in the Legislative Council Ahmad Hasan has accused the Congress of befooling the Mulsims and demanded Union Textile Minister Shankar Singh Vaghela be sacked as he is among the 68 persons held responsible for the demolition of the Babri Masjid.
The demand made by the senior SP leader is something which need not be fulfilled as Vaghela, after losing the last Lok Sabha election, is out of the Union Government at the moment. However, Hasan hailing the efforts of the SP high command claimed that had the Congress Government acted as demanded by the SP, the Babri Mosque would have been saved. He said that party supremo Mulayam Singh Yadav has submitted a memorandum to the then President of India requesting him to dismiss the BJP Government in the Uttar Pradesh as it was all set to demolish the Babri Masjid.
Ahmad Hasan said that the Congress always has adopted a biased approach towards the minority community which is is used to being dumped. The reports of various commissions such as Shri Krishna Commission, Ranganath Misra Commission and the fate of the Liberhan Commission would be no different.
http://www.dailypioneer.com/218547/Cong-befooling-Muslims-SP.html
---------
Muslims urged to shun terrorism
By Syed Rashid Husain
Friday, 27 Nov, 2009
JEDDAH: Saudi Grand Mufti Sheikh Abdul Aziz bin Abdullah Al Sheikh asked the Ummah on Thursday not to compromise on the issue of terrorism and urged Muslims to unite against suicide attacks.
'There is no place for terrorism in Islam…Muslim intellectuals should address this menace and should take measures to root out this menace, eradicate misunderstandings about Islam and its teachings,' the grand mufti declared in his Haj sermon at Masjid-i-Nimra in Arafat where over two million Muslims from across the world had gathered for waqoof, the main pillar of Haj.
He said that hostile forces were hatching conspiracies against Islam and Muslims across the world, and doubts were being created in the minds of Muslim youths through modern communication tools.
He urged the Ummah to unite to face the challenges of the contemporary world.
He said it was because of the non-Islamic economic principles that world's largest companies were going bankrupt and the world was looking for refuge. The only refuge, he said, was Islam.
He urged the media not to broadcast programmes that were against moral principles. The sermon also called upon Muslims to focus on education and learning.
According to some reports, a large contingent among the Iranian pilgrims held a peaceful protest in their camp at Arafat, ignoring Saudi government's warnings against political activities.
They chanted slogans for Muslim unity and against the enemies of the faith. 'Death to America, death to Israel,' they chanted inside a huge tent. The Saudi security forces did not intervene.
http://www.dawn.com/wps/wcm/connect/dawn-content-library/dawn/news/world/06-muslims-urged-to-shun-terrorism-rs-06
---------
Spokesman for Islam Comes Forward in Wake of Fort Hood Killings
November 25, 2009
Mikey Weinstein
Mikey Weinstein is best known for defending Jews from alleged bigotry in the U.S. military. In the past few days, however, he's been raising questions about whether there's an anti-Muslim bias in the service as well.
Weinstein, founder and president of the Military Religious Freedom Foundation, says that Maj. Nidal Malik Hasan's alleged killing of 13 soldiers at Fort Hood is inexcusable and reprehensible. But he believes that it's important to investigate reports of harassment that Hasan said he faced as a Muslim in the military, which might have contributed to his mental state.
"There's enough out there" to look into, said Weinstein. "I'm not excusing him, but did it affect him, or was he just a maniac to begin with?"
Weinstein cited media reports quoting Hasan's family, saying that someone had put a diaper in his car and told him, "That's your headdress," and that a camel was drawn on his car with the words, "Camel jockey, get out!"
Weinstein also provided a letter, with the name withheld, from a Muslim woman and wife of a member of the military, in which she described how her best friend on the base, immediately after the shooting, told her that "Muslims shouldn't even be allowed in the U.S. Army," and that she repeatedly heard things like, "Go back to your country" and "F---ing Muslims," as she shopped at the base commissary.
Weinstein, who spent 10 years in the Air Force as a military attorney, or JAG, said that he also doesn't believe that Hasan's colleagues hesitated to report his changes in behavior because of political correctness. In fact, he claimed, Hasan's superiors would have been sympathetic to hearing such charges because of their strong Christian beliefs.
Weinstein would like to see military leaders make an "unadulterated clarion call" that Americans shouldn't "paint all of Islam with a broad brush," as well as emphasize a "zero tolerance policy" of any religious harassment.
Full report at: http://www.jewishexponent.com/article/20075/
---------
Muhammadiyah – A century of Muslim modernization
Friday, November 27, 2009
By Terry Lacey
(Jakarta, Sri Lanka Guardian) The Muhammadiyah, the second largest Muslim mass organization in Indonesia was founded in November 1912 by Ahmad Dahlan, has pursued moderation and modernization. But political Islam and puritanical theology have gained influence alongside nationalist traditions, replicating global trends in contemporary Islam.
M Hilaly Basya, a lecturer in the Muhamadiyah university acknowledged) that earlier on it highlighted modern principles but later it focused more on Muslim purification. (The Jakarta Post 26.11.2009
He sees these trends linked to transnational influences such as Wahhabism. He sees Muhammadiyah as part of the salafist movement calling on Muslims to return to the Koran and the Sunnah (the Prophet´s traditions), noting Wahhabis are not tolerant of diversity and tend to try to purify Muslims away from local customs, culture and traditions.
He concludes "Muhammadiyah showed a more puritan face seeking to establish pure Islam, rather than a progressive face."
So the conservative and progressive trends flow in different directions, while real rather than ritual support for Muslim mass organizations and religion, seem in decline.
So the conservative trend is a reaction to loss of influence, both in Indonesia and globally, while the progressive trend is trying to adapt to globalization.
When the Muhammdiah was founded it faced almost half a century of struggle against colonialism.
Muhammadiah trod the path to national liberation and the founding of the non-aligned movement when Marshall Tito, President Sukarno and Colonel Nasser of Egypt seized the leadership of the "third world" in Bandung in 1955.
In its second fifty years Muhammadiyah has been more influenced by the rise of the Arab and Muslim world, the struggle between Israel and Palestine, the resurgence of Wahhabism and evolution of a reforming and radical political Islam.
The Indonesian Prosperous Justice Party (PKS), the Parti Islam Semalaysia (PAS), the ruling Turkish Justice and Development Party (AP), Hamas in Palestine and the Muslim Brotherhood in Egypt have all attracted support in elections. Political Islam is converging with mainstream politics in Muslim societies and getting into power.
But Hilaly Basya is clear Islamic political movements seeking an Islamic caliphate would destroy democracy and in the Indonesian case would break up the nation.
Full report at: http://www.srilankaguardian.org/2009/11/muhammadiyah-century-of-muslim.html
URL of this Page: http://www.newageislam.com/islamic-world-news/over-2m-perform-haj--muslims-urged-to-shun-terrorism/d/2159