New Age Islam News Bureau
26 April 2022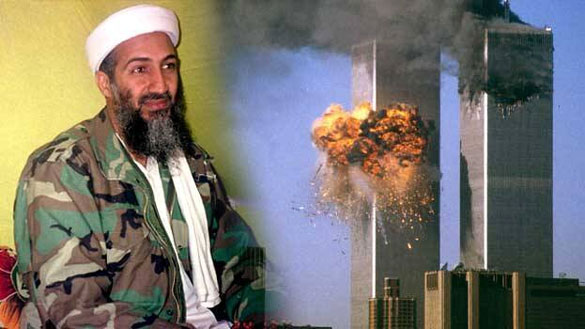 Osama Bin Laden/ Photo: Kaumudi Online
-----
• Muslim Americans Gave $1.8bn In Zakat In 2021, Muslim Philanthropy Initiative Study Finds
• Iran Sentences Two Award-Winning Students To 16 Years In Prison Each On Charges Of "Corruption On Earth": Report
• Tunisian Lawyers Look To Criminalize Normalization Of Relations With Israel
• Uttar Pradesh: Mosque, Temple In Jhansi Pull Down Loudspeakers To Promote Amity
Arab World
• As Crises Loom, It's A Very Different Ramadan In Lebanon
• Sheikh Qassem: Hezbollah Enemies Take Orders From US Embassy
• Official: Turkey Has 'No Agreement, Legal Basis' For Launching Operations In Northern Iraq
• Lebanon rescue teams search Mediterranean for migrant boat disaster survivors
• Yemen's Houthis release crew of seized Emirati cargo vessel: Spokesman
• Saudi Arabia's Hajj and Umrah Ministry fines 10 companies for bad services
--------
North America
• Council On American-Islamic Relations Says Islamophobic Incidents Hit 27-Year High In 2021
• Hundreds attend Lailatul Qadr rituals in New York, Washington
• US Condemns Attacks on Afghan Mosques and Schools During Ramadan
• Saudi Arabia banks on Trump's return to office, snubbing Biden: Report
--------
Mideast
• Quds, Al-Aqsa Mosque Red Line For Islamic Ummah; OIC Calls To Defend Quds And Its Holy Sites Against The Crimes By The Israeli Occupiers
• Spokesman: Rulers in Afghanistan Responsible for Establishment of Security for All Ethnic Groups
• Iran's Top General Asks for Punishment of Culprits behind Terrorist Attacks in Afghanistan
• Islamic Jihad leader: Palestinians creating new equations in confrontation with Zionist enemy
• Major West-Originated Cyberattack against Iranian Infrastructures Thwarted
• Iran arrests three suspects in gun murder of two Sunni Muslim clerics
--------
Africa
• Biden, King Abdullah discuss violence in Jerusalem
--------
India
• Uttar Pradesh: Mosque, Temple In Jhansi Pull Down Loudspeakers To Promote Amity
• MP: HC Orders Police to Offer Security to Muslim Man Booked for 'Love Jihad'
• 3 Muslim Employees Of Khargone Municipal Corporation Sacked Post Khargone Violence, Say No Cause Given
• Muslim Painters Decorate Prakash Parv Celebration Venue In Haryana on the Occasion of Gurpurab
• Don't Buy Gold From Shops Owned By Muslims: Hindu Outfits In Karnataka
• Maharashtra Puts Ball In Centre's Court On Mosque-Loudspeaker Issue After All-Party Meet
• Uttar Pradesh: Political churning among Muslims over Azam Khan factor
--------
Pakistan
• Pakistan's New Govt Issues Passport To Ex-Premier Nawaz Sharif To Return
• Bilawal, Jamiat Ulema-e-Islam Chief Maulana Fazlur Rehman to Accompany PM Shehbaz On Visit To Saudi Arabia
• Cash-strapped Pakistan, IMF agree to extend stalled bailout package, increase loan size to $8 billion
• Two persons convicted in lynching case of Lankan national in Pakistan file appeal against anti-terror court verdict
• Imran Khan thanks his social media 'warriors' for drive against 'US conspiracy'
• PTI's Shireen Mazari Comes Under Fire For 'Using Religion Card' Against Miftah Ismail
• Swat police recover kidnapped Sikh boy
• 'Plot hatched' to get Imran disqualified thru ECP: Qureshi
• Pakistan's current situation 'disturbing and worrying', says ex-Interior Minister
• Pak PM Shehbaz announces 2-month remission in prisoners' jail terms
--------
Europe
• Frankfurt mosque extends Ramadan charity to Ukraine refugees
• Russia warns about threats of Israeli settlement plans in Syrian Golan
• UN Experts Urge US to Unfreeze Afghanistan's Assets
• Russia condemns destruction of Palestinian homes by Zionist regime
• Non-Muslims invited to Iftar meal at mosque in UK's Bolton
• Macron's victory prompts conflicting reactions in Dubai, from detachment to relief and dismay
--------
South Asia
• Taliban Moving Away Terrorists From Pakistan-Afghan Border: Report
• Afghanistan takes Pak air strikes to UN, Taliban turns on its mentor
• Iran Accepts Credentials of Three Afghan Diplomats
• Aims at Addressing Afghan Refugees' Issues, Afghan Delegation to Pay Visit to Iran
• Afghan, Qatari FMs Meet in Doha, Discussing Economic & Political Issues
--------
Southeast Asia
• Women's Rights Groups Condemn Petaling Jaya MP Maria Chin's Jail Sentence For 'Insulting' Islamic Judicial System
• Selangor Sultan Launches Al-Quran With Chinese Translation
• Turning Malaysia's Failure In Education Into Great Success
• Indonesia Must Capitalize On Muslim Fashion Opportunity: Minister
Compiled by New Age Islam News Bureau
URL: https://newageislam.com/islamic-world-news/osama-laden-us-documents/d/126870
--------
Osama Bin Laden Was Planning More Attacks On The US Three Years After 9/11, Documents Reveal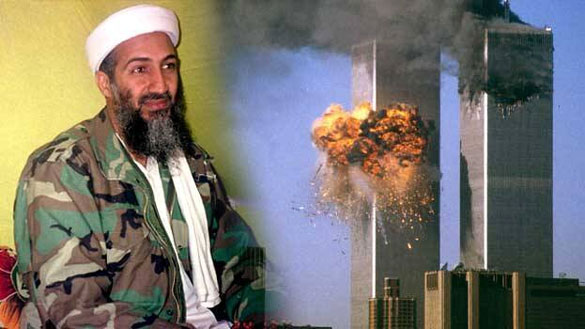 Osama Bin Laden/ Photo: Kaumudi Online
-----
April 26, 2022
LONDON: Osama bin Laden was planning a second terrorist attack targeting the US just three years after masterminding the atrocities of Sept. 11, 2001, according to a report from CBS News.
Letters and other papers obtained after the former Al-Qaeda chief was killed by US Navy SEALs in Pakistan in 2011 revealed that he wanted to launch another attack using similar methods to those employed on 9/11, but using private jets instead of passenger planes.
The plans were discovered by security and terrorism expert Nelly Lahoud when she analyzed the documents. She told CBS that if bin Laden's plan to use private jets proved to be impossible, he wanted to sabotage railway tracks in the US to cause derailments that resulted in large numbers of casualties.
While in hiding after 9/11 to evade capture by US forces, she added, bin Laden remained in contact with other Al-Qaeda leaders and began planning the next attack, using his background in engineering to devise methods for causing as much death and destruction as possible.
"He wanted to have 12 meters of steel rail removed so that, this way, the train could be derailed," Lahoud said. "And we find him explaining the simple toolkit that they could use. He said: 'You could use a compressor, you could use a smelting iron tool.'"
Another of bin Laden's ideas was for undercover Al-Qaeda operatives to blow up small wooden fishing boats at American ports to sink oil tankers in an effort to damage the US economy.
"Bin Laden suggested Al-Qaeda operatives could integrate themselves into the port areas by posing as fishermen," Lahoud said. "He instructed his team on where to buy specific boats to evade radar and detailed how the vessels should be used to transport explosives."
The war in Afghanistan ultimately stymied the ability of Al-Qaeda to carry out other large-scale attacks, she added, and by 2006 the organization only had about $200,000 in accessible funds.
Nearly 3,000 people died in the 9/11 attacks and Lahoud said that bin Laden failed to anticipate the ferocity of the US response it would provoke, including the launch of a full-fledged invasion and subsequent war in Afghanistan.
Source: Arab News
Please click the following URL to read the text of the original story:
https://www.arabnews.com/node/2070566/world
--------
Muslim Americans Gave $1.8bn In Zakat In 2021, Muslim Philanthropy Initiative Study Finds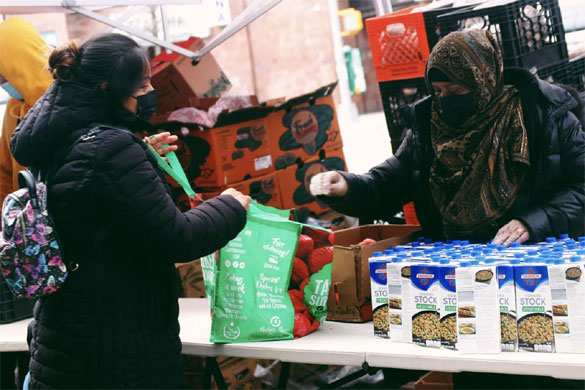 A volunteer hands out food to a person in need at a Muslim-run pantry in Brooklyn (MEE/Zainab Iqbal)
----
By Zainab Iqbal
25 April 2022
Muslim Americans gave an estimated $1.8bn in zakat (an obligatory religious levy) in 2021, a recent study has shown.
According to a report released last week by the Muslim Philanthropy Initiative at Indiana University, the average Muslim in the US donated around $2,070 in zakat.
Shariq Siddiqui, the director of the Muslim Philanthropy Initiative, said it was very likely that much of the $1.8bn was donated or pledged during the Muslim holy month of Ramadan.
During Ramadan, Muslims fast from dawn until dusk, abstaining from food, liquids and smoking. The month is also a time for prayer, reflection, atonement and charity - when rewards for good deeds are multiplied.
"It is critical that nonprofit organisations and charities find meaningful ways to engage with Muslim-American donors around Ramadan," Siddiqui said.
Zakat is obligatory charity in which Muslims are expected to give at least 2.5 percent of their annual wealth to the poor.
One of the five pillars of Islam, zakat is said to purify and increase the remainder of one's wealth. While there is no prescribed time for giving zakat, many Muslims choose to fulfil the obligation during Ramadan when charity is emphasised.
According to the study's findings, the largest portion of zakat, some 25.3 percent, was disbursed to international nonprofits, while 21.7 percent was directed to governments (mostly Muslim-majority countries that collect Zakat via state mechanisms), and 18.3 percent was disbursed to domestic nonprofits.
Around 14.7 percent was given informally, whether in person, to relatives or to others.
'Means to address social ills'
Sharif Aly, the chief executive officer of Islamic Relief USA, which funded the study, said his organisation received around $135m in charity last year. Of that amount, $40m was given by donors to meet their zakat obligations, which was up from $35m the previous year.
"Though Zakat is a religious obligation, it's also a means for us to address social ills in our communities and to address social ills that have impacted people, have impoverished people, have caused difficult lives for people," he told Middle East Eye.
Zakat payments can be a matter of personal choice in many Muslim countries, though it is a religious obligation under Islamic law.
Governments in some countries deduct payments from savings accounts on a pre-determined day. The funds tend to be used to help those in poverty, in debt or refugees.
Shazaib Cheema, a New York-based taxi driver, told MEE he was unable to donate as much this year, in relation to previous years, due to the coronavirus pandemic.
"The beauty of zakat is that it's based on how much we make. It is not a burden, but it's a blessing," he said.
"I don't make a lot of money. But I send zakat to Pakistan. My neighbours from my childhood are very poor. There are two young kids and their dad died. My son gives it to organisations here. It is an obligation and we fulfil it happily."
Eman Fathimah, a college student in New York, told MEE that like many people she knew, she sent her zakat to organisations back home in Yemen because they need the funds most.
Yemen has been gripped by fighting since 2014, when Houthi rebels seized the capital Sanaa and ousted the internationally recognised government.
Saudi Arabia and its allies intervened in March 2015 and have since carried out more than 22,000 air strikes in an effort to roll back the rebels, with one-third striking non-military sites - including schools, factories and hospitals, according to the Yemen Data Project.
Riyadh has been repeatedly criticised by US lawmakers for launching air strikes that have killed civilians - something the Houthis point to as they launch drones, missiles, and mortars into their northern neighbour.
"My parents have always sent both charity money and specifically zakat to a few organisations in Yemen. They tell me that while there are people in need in the US, the government also provides them with many resources, while that is not the case in Yemen" Fathimah said.
"That's not to say I don't donate money here in America, because I do. It's just that there's a literal war in Yemen and people need money desperately."
Source: Middle East Eye
Please click the following URL to read the text of the original story:
https://www.middleeasteye.net/news/us-muslims-gave-18-billion-zakat-2021-study-finds
--------
Iran Sentences Two Award-Winning Students To 16 Years In Prison Each On Charges Of "Corruption On Earth": Report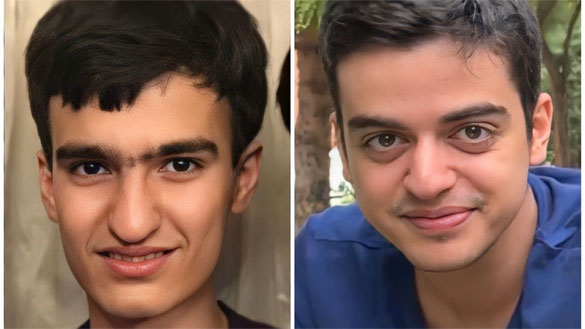 Ali Younesi (R) won gold at the International Astronomy and Astrophysics Olympiad in 2018 in China, while Amirhossein Moradi (L) won silver at Iran's National Astronomy Olympiad in 2017. (Photo via Twitter)
-----
25 April ,2022
Iran has sentenced two award-winning students who have been under arrest for two years to 16 years in prison each, a rights group reported on Monday.
Ali Younesi and Amirhossein Moradi, two students from Tehran's Sharif University, were each sentenced to 16 years in prison on charges of "corruption on earth, conspiracy against the regime, and propaganda against the regime," the Human Rights Activists News Agency (HRANA), a news site run by a group of Iranian human rights advocates, reported, citing a verdict issued by a Revolutionary Court in Tehran.
State news agency IRNA, using only the students' initials, reported on Monday that they were each given 16 years in prison on the same charges reported by HRANA.
In its report, IRNA accused Younesi and Moradi of carrying out "terrorist operations in different parts of Tehran with guidance from" the Iranian opposition group Mojahedin-e Khalq (MEK).
Younesi and Moradi were arrested in April 2020 and have been in detention ever since. A judiciary spokesman accused the two at the time of cooperating with MEK and planning attacks inside Iran.
Younesi's family reject the allegations and have described them as "ridiculous" and "fictional."
Younesi won gold at the International Astronomy and Astrophysics Olympiad in 2018 in China, while Moradi won silver at Iran's National Astronomy Olympiad in 2017.
Amnesty International said in November 2021 that agents from Iran's ministry of intelligence "beat (Younesi and Moradi) and held them in prolonged solitary confinement in harsh conditions to extract forced confessions."
Source: Al Arabiya
Please click the following URL to read the text of the original story:
https://english.alarabiya.net/News/middle-east/2022/04/25/Iran-sentences-two-award-winning-students-to-16-years-in-prison-each-Report
--------
Tunisian Lawyers Look To Criminalize Normalization Of Relations With Israel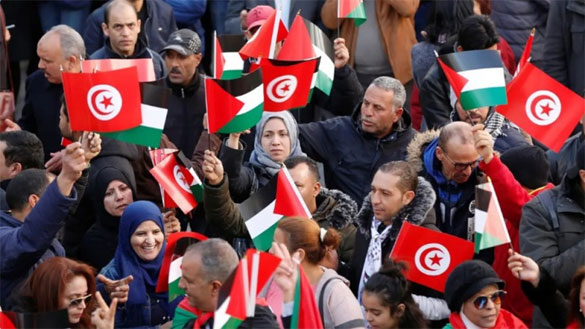 Photo: Pars Today
-----
25 April 2022
Dozens of Tunisian lawyers have strongly denounced the Tel Aviv regime's daily aggression against Palestinian people across the occupied West Bank and the Old City of al-Quds, calling on the North African country's authorities to criminalize normalization of ties with Israel through a clear and transparent ruling.
"The National Bar Association of Tunisia reiterates its outright rejection of all forms of normalization with the Zionist enemy, and calls on state authorities to criminalize the process through explicit legal means," they said in a statement.
"We are seriously following up on the daily acts of aggression and attacks by Israeli forces against the Palestinian nation, and are witnessing their continuation," the lawyers added.
"These violent attacks are carried out amidst unprecedented and utter ignorance, and are in violation of all international principles," the statement said, adding, "The acts of aggression are accompanied by an embarrassing silence on the part of Arab and Muslim countries."
The Tunisian lawyers also slammed the West's double standards as to the rights of nations, stating that the Israeli forces' continued attacks on al-Aqsa Mosque have increased tensions in occupied Palestinian territories and provoked the feeling of all Arabs and Muslims around the world.
Back in late December 2020, the Tunisian Ministry of Foreign Affairs stated that the country will not follow in Morocco's footsteps to normalize diplomatic ties with Israel, and that its position on the Palestinians' legitimate rights will not be affected by any international changes.
The ministry, in a statement published on its official Facebook page, dismissed media reports that Tunisia intended to establish ties with the Tel Aviv regime as unfounded and contrary to its principled and official position vis-à-vis the Palestinian issue.
"Tunisia reiterates the firm stance of the President of the Republic, Kais Saied, who has emphasized on several occasions that the rights of the Palestinian people are inalienable, foremost among which is their right to self-determination and establishment of an independent state with al-Quds as its capital," the statement read.
Tunisians feel solidarity with the Palestinian people and strongly support their rights, which have been recognized by numerous United Nations resolutions and various international bodies, especially the UN Security Council and the General Assembly, it added.
"Tunisia reaffirms its full conviction that a just, lasting and comprehensive peace cannot be established in the region without implementing international decisions regarding the rights of the Palestinian people to recover their stolen land and to establish their independent state," the ministry noted.
"As Tunisia respects the sovereign positions of other countries, it affirms that its stance is principled, and changes in the international scene will never affect it," the statement said.
The foreign ministry concluded that Tunisia will not participate in any initiative that infringes upon the rights of brotherly Palestinian people, and it is not interested in establishing diplomatic relations with the occupying regime of Israel.
Source: Press TV
Please click the following URL to read the text of the original story:
https://www.presstv.ir/Detail/2022/04/25/680985/Tunisian-lawyers-look-to-criminalize-normalization-of-relations-with-Israel
--------
Uttar Pradesh: Mosque, Temple In Jhansi Pull Down Loudspeakers To Promote Amity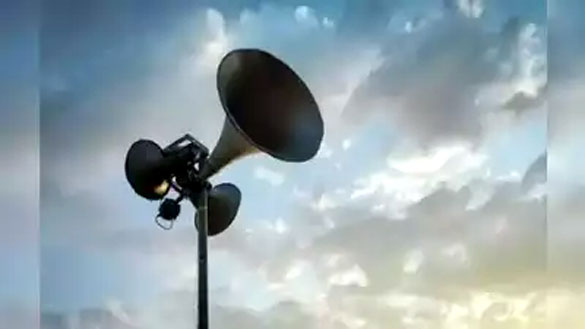 Representative image
-----
Apr 26, 2022
JHANSI: A mosque and a temple each in the Baragaon area of this UP district have mutually decided to pull down their loudspeakers, strengthening the spirit of amity in a region as proud of its "Ganga-Jamuni tehzeeb" as it is of Rani Lakshmibai's legacy of valour.
The initiative came from the Imam Hafiz Mohd Taj Aalam of Sunni Jama Masjid and Mahant Shyam Mohan Das of Ram Janki temple at Baragaon, 15km from Jhansi city.
Das told reporters on Monday that the idea was to set an example of mutual understanding amid an atmosphere of friction over various issues, including the use of louspeakers at religious places, in parts of the country. "Jhansi has always been known for the way people of various communities coexist," he saiid.
"Steps like ours should set the template for others to follow and send out a message of love and respect. " Hafiz Mohd said prayers at the mosque would be broadcast only within the premises through a small soundbox.
Source: Times Of India
Please click the following URL to read the text of the original story:
https://timesofindia.indiatimes.com/city/kanpur/uttar-pradesh-mosque-temple-in-jhansi-pull-down-loudspeakers-to-promote-amity/articleshow/91089169.cms
--------
Arab World
As crises loom, it's a very different Ramadan in Lebanon
April 26, 2022
BEIRUT: For decades, Patisserie Cremino, a popular pastry shop in Beirut braced itself for the high demand of cakes, eclairs, tarts and other delectables during the months of Christmas, Easter and Ramadan.
This Ramadan, however, proved different.
The shop rarely receives customers nowadays. The pastry chef and the owner made a decision to cut down portions and instead focus on maintaining the high quality the patisserie is famous for.
"The more time passes, the worse we all get. We live and work day by day; you don't know if you'll be able to open tomorrow with all the chaos happening and the fuel crisis," Ali, one of the shop's workers, told Arab News
"And this is supposed to be a blessed month. Let's see where we're headed to. No one knows."
For confectioners and local retailers, Ramadan is usually a time to look forward to. The holy month is capped by Eid Al Fitr, the three-day high point where fasting, faith and discipline are rewarded with delightful treats and a fresh new set of clothes.
Shadia, a keeper of a children's boutique called Hello Baby, told Arab News: "What would usually be a busy time for me has evaporated; a woman comes in with her two or three children but can barely afford to get them a few pieces for Eid, and nowadays most walk out without having bought anything. It breaks my heart really."
In the streets of Beirut, candidates' posters are hung alongside decorative yet toned-down Ramadan ornaments. With parliamentary and presidential elections due to start next month, political parties have been campaigning with promises of better living conditions for their citizens.
Lebanon has been mired in an unprecedented economic meltdown since 2019. Its currency has been devalued by more than 90 per cent and soaring prices have turned basic goods and services into a luxury.
Even in a country famed for finding ways of getting by, no matter the circumstance, the continuous crumbling of state institutions has left practically no business unscathed.
A report by Save the Children published early this year revealed that an estimated four million Lebanese citizens have been pushed into poverty, with many children skipping at least one meal a day. Children's diets consist mainly of filling carbs such as rice and potatoes and even that has been cut in half.
Jennifer Moorehead, Save The Children's country director, said that the situation in the country is "rapidly spiraling out of control" facing multiple crises with no sign of relief in sight.
In the Beirut suburb of Dahye, Umm Hassan, a 72-year-old grandmother, lamented at how "politicians have left us in utter humiliation, all of them, no one is exempt from the indignity they've placed upon us."
Source: Arab News
Please click the following URL to read the full text of the original story:
https://www.arabnews.com/node/2070621/middle-east
--------
Sheikh Qassem: Hezbollah enemies take orders from US embassy
26 April 2022
Lebanon's Hezbollah resistance movement says its enemies are instructed by the US embassy, which he said is conspiring to target the Lebanese resistance and render it defenseless.
"Hezbollah enemies gather at the US embassy, take orders to target the resistance, and work to disarm it," Sheikh Naim Qassem, Hezbollah's deputy secretary general, said late Monday.
Some parties in Lebanon are plotting to sabotage the Lebanese resistance, with Hezbollah on top of their target list, he told Lebanon's al-Mayadeen television network.
Qassem touched on violent October 17 protests in Lebanon, saying the US embassy tried to use them to achieve its goals.
A series of protests took place in Lebanon on October 17, 2019 over planned taxes on gasoline, tobacco, and VoIP calls on applications such as WhatsApp. The protests further expanded into a country-wide condemnation of economic stagnation, unemployment, and articulation of concerns over social justice and economic inequality.
Qassem further said Lebanon's parliamentary election will be held on time on May 15, adding that there is no reason to postpone it as sought by the US.
The US embassy, Qassem said, has concluded that the upcoming election will "neither turn the table nor change the existing state of affairs."
It is almost impossible for the other parties to win the majority in the election, he said, adding that his party is not seeking to win the majority of the seats, but rather, "what matters to us to have a balanced presence" within the parliament to "make a noteworthy impact."
Stabbing resistance in the back
Last week, Sheikh Nabil Qaouk, a member and deputy head of the executive council of Hezbollah, censured the United States and Saudi Arabia for intervening in Lebanon's parliamentary elections.
Those who allied with Israel in the 1982 [Lebanon War] are now waiting for an opportunity to "stab the resistance in the back" with financial support and encouragement from foreign embassies, Qaouk said, according to a report by Lebanon's Al Jadeed TV.
"They are on the same side with Israel and share the same goal. Nothing has changed, they have not learned their lessons," he added.
Qaouk further said that some ambassadors "summon senior Lebanese officials, in violation of diplomatic principles and Lebanon's sovereignty," adding that those embassies are unprecedentedly interfering in the upcoming Lebanese election by supporting certain electoral lists.
"We want an election to save the country," he said. However, he continued, they consider the election as a means to fight the resistance, which amounts to "plunging the country into sedition."
According to Qaouk, Hezbollah opinion polls across Lebanon showed the results of the election will be close to the make-up of the current parliament, despite the fact that Hezbollah's adversaries hope to overturn the majority won by the group and allies including President Michel Aoun's Christian Free Patriotic Movement in 2018.
Since late 2019, Lebanon has been mired in a deep financial crisis that has caused the Lebanese pound to lose around 90 percent of its value to the US dollar and led its banking system to collapse, plunging the bulk of Lebanese into poverty.
Source: Press TV
Please click the following URL to read the full text of the original story:
https://www.presstv.ir/Detail/2022/04/26/681012/Hezbollah-enemies-instructed-US-embassy-Deputy-chief
--------
Official: Turkey has 'no agreement, legal basis' for launching operations in northern Iraq
25 April 2022
A high-ranking Iraqi official says Turkey's ongoing operation against members of the Kurdistan Workers' Party (PKK) militant group in the semi-autonomous Kurdistan region is not being carried out under any agreement with the Baghdad government.
The spokesman for the Iraqi Foreign Ministry, Ahmed al-Sahaf, told the Iraqi News Agency on Sunday that there was a pre-2003 agreement between Ankara and Baghdad that temporarily permitted Turkish military forces, under certain circumstances, to cross five kilometers over the border in pursuit of PKK militants for a limited number of days in coordination with the Iraqi government.
However, in 2009, the Iraqi parliament "canceled" all agreements permitting Turkish troop to enter the country, Sahaf noted.
"The Turkish side is carrying out repeated violations [against Iraq] that have no legal basis or agreement," the Iraqi diplomat said.
Sahaf highlighted that even the United Nations' Article 51, which Ankara invariably cites to justify its cross-border operations, must be implemented with "official approval" from Baghdad.
Last week, Turkey announced its latest cross-border incursion into Iraq, codenamed Operation Claw-Lock. The air-and-ground military attacks target suspected PKK positions in the Zab, Basiyan, Avasheen, and Korajiwar districts in the Kurdistan Region.
The Iraqi government summoned the Turkish ambassador, Ali Riza Guney, and handed him a "strongly worded" protest note over the offensive, and called the operation a blatant violation of its sovereignty.
On the other hand, Ankara summoned the Iraqi charge d'affaires and informed him those military operations will continue if Baghdad doesn't take action against PKK members.
Hassan al-Adari, the head of the Sadrist bloc, which has the largest number of seats in the Iraqi parliament, has said that Iraq must take the matter of Turkey's repeated attacks to the United Nations Security Council and the Arab League to establish a "unified stance" on the matter.
Earlier this year, the Iraqi anti-terror Kata'ib Hezbollah group, which is part of the Popular Mobilization Units (PMU) or Hashd al-Sha'abi, denounced the Turkish military strikes on Kurdistan region, calling on the Ankara government to withdraw its forces from the Arab country before it gets "too late."
Kata'ib Hezbollah, in a statement released on February 5, demanded that Turkish authorities stop repeated violations of Iraq's sovereignty and deadly raids on ordinary people and fully withdraw Turkish forces from Iraqi soil.
"Our patience has reached its limit. Disregard for the loss of our compatriots' lives and violations of the state sovereignty were the last straw," the statement read.
"The Iraqi nation, which dispelled the myth about US forces as the world's most powerful military and subjected them to humiliation, can demean you as well. Therefore, you are recommended to pull out your troops before it is too late," Kata'ib Hezbollah warned Ankara.
Militants of the PKK — designated as a terrorist group by Turkey, the United States and European Union — regularly clash with Turkish forces in the Kurdish-dominated southeast of Turkey attached to northern Iraq.
A shaky ceasefire between the PKK and the Turkish government collapsed in July 2015. Attacks on Turkish security forces have soared ever since.
Source: Press TV
Please click the following URL to read the full text of the original story:
https://www.presstv.ir/Detail/2022/04/25/680989/Official--Turkey-has-%E2%80%98no-agreement,-legal-basis--for-launching-operations-in-northern-Iraq
--------
Lebanon rescue teams search Mediterranean for migrant boat disaster survivors
25 April ,2022
Lebanese rescue teams searched the Mediterranean for survivors Monday after an overloaded people-smuggling boat capsized while under pursuit by naval forces, with dozens unaccounted for still missing at sea.
At least seven people died as a result of the disaster, which occurred late Saturday and ignited widespread rage just three weeks before May 15 parliamentary elections.
The body of a woman was retrieved from the water on Monday morning, bringing to seven the number of confirmed deaths in Lebanon's worst such disaster in years.
"The body of a woman from the Al-Nimr family was recovered today from the Tripoli beach," the director general of Tripoli Port Ahmed Tamer told AFP, adding that rescue efforts were ongoing.
The Lebanese army said on Sunday that 48 people had been rescued, but it was not immediately clear exactly how many would-be asylum seekers were crammed onto the boat when it set sail.
The United Nations refugee agency (UNHCR) said the boat was carrying at least 84 people when it capsized, about three nautical miles off the coast of Tripoli.
According to UNHCR figures, that means potentially some 30 people are still unaccounted for.
The passengers included Syrian and Palestinian refugees, but most were Lebanese, the army said.
The circumstances that led the small overloaded craft to sink were not entirely clear, with some survivors claiming the navy rammed into their boat, and officials insisting the smuggler attempted reckless escape maneuvers.
Lebanon was once a transit point for asylum seekers from elsewhere in the region who were hoping to reach the shores of European Union member Cyprus by sea, an island 175 kilometers (110 miles) away.
However, an unprecedented economic crisis that has caused hyper-inflation and plunged millions into poverty is driving growing numbers of Lebanese to attempt the perilous crossing.
The UN says more than 1,500 would-be asylum seekers tried to leave Lebanon illegally by sea since the start of 2021.
Source: Al Arabiya
Please click the following URL to read the full text of the original story:
https://english.alarabiya.net/News/middle-east/2022/04/25/Lebanon-rescue-teams-search-Mediterranean-for-migrant-boat-disaster-survivors
--------
Yemen's Houthis release crew of seized Emirati cargo vessel: Spokesman
25 April ,2022
The Iran-backed Houthis have released the crew of the United Arab Emirates cargo ship RWABEE that was seized on January 3, the group's spokesman said on Monday.
The release of the crew – 11 in all according to sources familiar with the matter – was agreed with the assistance of Oman, spokesman Mohammed Abdulsalam said in a tweet.
He said a detained British man was also released. He did not provide more details. Oman's Foreign Ministry said on Sunday a British man and his wife and child were also released by the Houthis.
The British government earlier identified the man as Luke Symons and said he had been held without charge or trial since 2017.
The Houthis have said the Emirati cargo vessel was carrying military hardware when seized in the Red Sea on January 3. The Arab Coalition fighting the Iran-backed Houthis since 2015 said the ship was carrying medical equipment.
Source: Al Arabiya
Please click the following URL to read the full text of the original story:
https://english.alarabiya.net/News/gulf/2022/04/26/Yemen-s-Houthis-release-crew-of-seized-Emirati-cargo-vessel-Spokesman
--------
Saudi Arabia's Hajj and Umrah Ministry fines 10 companies for bad services
April 26, 2022
Saudi Arabia's Ministry of Hajj and Umrah has fined 10 Umrah companies $13,000 each for failing to provide adequate services to pilgrims.
The companies were fined for negligence, breach of duties, and failure to fulfill their obligations to pilgrims in terms of transportation and housing, the ministry said in a statement on Monday.
The ministry holds regular inspections and monitors all pilgrimage service providers to prevent any breaches, the statement added.
All pilgrims – whether traveling from outside or within the Kingdom – must use licensed Umrah service providers to guarantee their rights, according to the ministry.
Source: Arab News
Please click the following URL to read the full text of the original story:
https://www.arabnews.com/node/2070781/saudi-arabia
--------
North America
Council On American-Islamic Relations Says Islamophobic Incidents Hit 27-Year High In 2021
By Mark A. Kellner
April 25, 2022
Reports of Anti-Muslim or Islamophobic incidents were up 9% last year over 2020 figures to a 27-year high of 6,720 cases, according to an annual report released Monday by the Council on American-Islamic Relations.
CAIR cofounder and executive director Nihad Awad told a news conference that the District-based advocacy group's report, titled "Still Suspect: The Impact of Structural Islamophobia," indicates that "Islamophobia has become mainstream in America. It made its way into the government institutions and public sphere through laws, policies, political rhetoric and other manifestations."
Mr. Awad said the 2021 total represents "the highest number of cases reported to CAIR in 27 years," adding, "this milestone is alarming."
Huzaifa Shahbaz, the group's senior researcher, said there were 2,823 complaints on immigration and travel-related issues, the most common report received for the second year in a row.
One of CAIR's chief targets is the federal watchlist of suspected terrorists.
Robert McCaw, the group's government affairs director, said the rules for the list should be changed to preclude the inclusion of "innocent people, people who have not been arrested, charged or convicted on terrorism-related offenses from being listed."
The group also wants to stop federal officials from sharing watchlist data with "foreign governments, private individuals and corporations and state police officers."
Attorney Justin Sadowski of the CAIR Legal Defense Fund has filed lawsuits in Virginia, the District, Maryland, Texas, and Oregon challenging the constitutionality of the watchlist as well as the "religious questioning that the government will sometimes ask … at the border. We are challenging its effects on banking and on the ability to own and possess a gun."
He added, "Congress has never authorized the watchlist. This is something that the Department of Justice and other government entities did on their own, based on an executive order in the fear and chaos after 9/11."
The group also is pushing back against legislation blocking government contracts for those who advocate for boycotts, divestment and sanctions targeting Israel. He said such rules unconstitutionally punish "political speech in support of Palestine."
Source: Washington Times
Please click the following URL to read the full text of the original story:
https://www.washingtontimes.com/news/2022/apr/25/muslim-advocacy-group-says-islamophobic-incidents-/
--------
Hundreds attend Lailatul Qadr rituals in New York, Washington
April 26, 2022
Hundreds of Shia Muslims attended rituals marking Lailatul Qadr (Night of Qadr) in New York and Washington, DC, on Sunday night.
The participants in the spiritual ceremonies were mostly from Iran, Afghanistan, Uzbekistan, Pakistan, Kuwait, and Iraq.
This is the first time since 2020 that the Lailatul Qadr rituals are held at the centers as they were cancelled in the past two years due to the coronavirus pandemic.
They began with recitation of verses from the Holy Quran followed by recitation of Al-Iftitah Supplication.
Following religious speeches, the participants said congregational Maghrib and Isha prayers and after iftar (breaking of the fast), they recited the Jawshan Kabir Supplication and listened to elegy recitations.
Laylat Al Qadr is considered the holiest night of the year for Muslims and is believed to fall either on the 19th, 21st, 23rd or 27th day of Ramadan.
Source: ABNA24
Please click the following URL to read the full text of the original story:
https://en.abna24.com/news//hundreds-attend-lailatul-qadr-rituals-in-new-york-washington_1251744.html
--------
US Condemns Attacks on Afghan Mosques and Schools During Ramadan
April 25, 2022
STATE DEPARTMENT —
The United States condemns recent attacks at mosques and education centers in Afghanistan that targeted civilians and schoolchildren.
"It's a huge concern to us right now in the middle of Ramadan," said a senior State Department official. It is "inhumane," "unjust" and "unacceptable" to target Afghan women, children and vulnerable populations.
Last Friday, Afghanistan's Taliban authorities said a bomb blast inside a packed mosque in northeastern Kunduz province has killed at least 33 worshipers, including children.
There were no immediate claims of responsibility, though officials suspected Islamic State militants could be behind the bloodshed.
The deadly assault came a day after a bomb ripped through a Shiite Muslim mosque in the northern Afghan city of Mazar-e-Sharif, and days after attacks on the Mumtaz Education Center and the Abdul Rahim Shaheed School in Kabul.
The Taliban recognize that the security in Afghan and the rights of vulnerable populations are issues that the U.S. takes "very seriously," said the official, while stopping short of elaborating on whether there has been direct communication with the Taliban on recent attacks.
Monday, U.S. Special Envoy Rina Amiri spoke to VOA State Department Bureau Chief Nike Ching about women, girls and human rights in Afghanistan.
She said the Taliban "should emphatically be held accountable" for a decision March 23 to renege on their commitment in girls' education, continuing to bar girls in grades seven to 12 from attending school.
The U.S. has made it clear to the Taliban that "they have to implement on concrete deliverables to the Afghan population, including getting girls the right to school," said Amiri when asked if the Taliban's ban on girls' education has made it even less likely for the U.S. to release frozen Afghan funds.
The following are excerpts from the interview. It has been edited for brevity and clarity.
VOA: First, I'd like to get your response on recent attacks against schools and mosques in Afghanistan, where children and civilians were among the victims. How worried is the U.S.?
Amiri: Oh, We're deeply … first, we extend our deep condolences to the families that have suffered so immensely, that are suffering even more devastating losses right now. It's a huge concern to us right now in the middle of Ramadan, and at a time that is holy for Muslims throughout the world. Afghan women, children and vulnerable populations are being targeted is inhumane. It's unjust and it's unacceptable.
VOA: Is there any communication with the Taliban regarding recent attacks?
Amiri: The Taliban recognize that this is an issue that we take very seriously. We are particularly concerned about the situation of the vulnerable populations, ethnic and religious groups that have been under increasing attack. And the situation of women and children are continuing to go in a very negative direction. The longer this continues in this way without robust response from the Taliban, the greater the country is going to suffer more devastating consequences.
VOA: In late March, the Taliban reversed their commitment and barred Afghan girls from attending school beyond sixth grade. You have joined other senior U.S. officials to condemn such [a] decision. But in reality, how would the Taliban be held accountable?
Amiri: The Taliban should emphatically be held accountable. The Taliban made commitments to the Afghan population and the international community that they would open up girls' schools on March 23. They did it repeatedly, they made the statement repeatedly even a week before they reneged on their decision. They had said that they would open up girls' schools.
This is a decision that has been made from the top. And it's coming directly from the Taliban. There is no excuse for it. It's unacceptable. It has put Afghanistan in a reverse position and makes the situation - not just Afghan women and girls, but the population - it puts them at risk of greater poverty, greater suffering and greater instability.
If you look at anywhere in the world, the greatest indicator of a country's ability to progress - at an economic level in terms of peace in terms of stability - is the degree to which women and girls are engaged, are allowed education, are allowed the opportunity to work and to contribute to the viability of their country. You cannot just completely take away the rights of 50% of the population and expect to have a better outcome."
VOA: Why did the Taliban make such [a] decision? Is it a reflection of [an] internal rift?
Amiri: I don't... I cannot speak on behalf of where the Taliban stands on these issues. But what I can say is that the decision that they're making is bad for the country. It's bad for the Taliban as a group, and it's bad for the viability of a secure and stable Afghanistan.
VOA: So this decision has made it even less likely [for the U.S.] to release the frozen Afghan funds?
Amiri: The Taliban understand that not only in the last six, seven months, but for the last several years, what has been very clear to the Taliban is that: They have to deliver on their commitments. They cannot just deliver on in terms of rhetoric. They have to implement on concrete deliverables to the Afghan population, including getting girls the right to school, for women to have the right to work and to create a culture of hope rather than a culture of repression.
The direction that they're taking the country - by making these decisions - that's going to lead to greater instability, greater conflict, greater migration, a greater brain drain. It's a direction that's going to take Afghanistan on an even more negative course.
VOA: On March 14, 12 women received [the] State Department's International Women of Courage Award. But there was not an Afghan honoree, which was rare. How do you respond to critics who [say] it's sending a disappointing message to Afghan women?
Amiri: There's a collective recognition - not just by the U.S., but globally, the international community - that the Afghan women are the bravest women. … Quite honestly, I think what I understand in terms of the deliberations is that it was very hard to come back and say we're going to pick one woman out of hundreds of thousands of brave Afghan women.
VOA: Does the fact that the U.S. does not maintain an embassy in Kabul make it more difficult to recommend an Afghan awardee?
Source: VOA News
Please click the following URL to read the full text of the original story:
https://www.voanews.com/a/us-condemns-attacks-on-afghan-mosques-and-schools-during-ramadan/6545247.html
--------
Saudi Arabia banks on Trump's return to office, snubbing Biden: Report
25 April 2022
Saudi Arabia's decision to reject US President Joe Biden's calls for it to increase oil production as the West tightens energy sanctions on Russia suggests the kingdom is still banking on Donald Trump's return to office, according to a report.
The Biden administration has been pressuring Saudi Arabia to increase oil production as part of efforts to bring down energy prices, which have soared as a result of sanctions targeting Russian oil and gas.
In an apparent change of tone, the White House said on Thursday that the United States had an "iron-clad commitment from the president on down" to Saudi Arabia's security. The Pentagon is also reportedly working on a draft of a new statement of joint security arrangements.
Observers, however, say the new push by the White House is likely to fall short of the kind of security guarantees Saudi Arabia and other Parisian Gulf countries have demanded.
Saudi Crown Prince Mohammed bin Salman, the kingdom's de facto ruler, reportedly declined to take a call from President Biden last month, displaying his displeasure at the administration's decision to restrict arms sales to Riyadh amid the war in Yemen.
Instead, the ambitious prince shows signs of betting on the return of Donald Trump, who had aligned US policy in the Middle East more closely with that of Saudi Arabia, the Guardian reported.
Relations between the United States and Saudi Arabia have plunged to their lowest point in decades over Riyadh's reluctance to increase oil production.
A Saudi wealth fund led by bin Salman has placed over $2 billion to a new and untested investment fund run by Trump's son-in-law, Jared Kushner. The contribution was made six months after Kushner left the White House, in what ethics experts say could be potential payback for defending the controversial prince.
Citing experts on US-Saudi relations, the Guardian said the investment is yet another indication that bin Salman is hoping Trump would make a political comeback in 2024.
"It boils down to something very simple. The Saudis – meaning Mohammed bin Salman – have chosen Trump over Biden, and they're sticking to their bet," said Bruce Riedel, a former senior CIA official who is director of the Brookings Institution's intelligence project.
"It's not an unreasonable proposition. Trump gave them everything they wanted: complete support in Yemen, support over the killing of Jamal Khashoggi, whatever they wanted in terms of access in the United States."
Kushner, who was a senior Middle East adviser to Trump, played a key role at the White House defending bin Salman after US intelligence concluded he was responsible for the 2018 killing of Saudi dissident and journalist Khashoggi.
John Jenkins, a former UK ambassador to Saudi Arabia said he believed the Saudi crown prince "is betting on the Republicans winning big in the midterms and then regaining the presidency – with or without Trump."
"He probably thinks Biden is politically weak and he can therefore afford to spite him," Jenkins told the British daily.
Source: Press TV
Please click the following URL to read the full text of the original story:
https://www.presstv.ir/Detail/2022/04/25/681000/Saudi-Arabia-bet-Trump-return-
--------
Mideast
Quds, Al-Aqsa Mosque Red Line For Islamic Ummah; OIC Calls To Defend Quds And Its Holy Sites Against The Crimes By The Israeli Occupiers
April 26, 2022
The Organization of Islamic Cooperation (OIC) has reaffirmed its commitment and support for the right of the Palestinian people to sovereignty over their occupied land.
The member states of the Organization of Islamic Cooperation (OIC) today, Monday, held an extraordinary meeting in Jeddah and at the end of the meeting, the member states called for coordinating efforts to defend Quds and its holy sites against the crimes committed by the Israeli occupiers.
The OIC member states emphasized that Holy Quds and Al-Aqsa Mosque are a red line for the Islamic Ummah and without liberating it from the occupation of the Zionist Israeli regime, security and stability in the region will not be achieved.
The aggression of the Israeli occupiers against the Palestinian people, especially in the city of ًQuds , and the illegal actions of the Zionist regime in the city with the aim of taking full control over it and trying to change the historical and legal situation in Quds and the Al-Aqsa Mosque were condemned.
In the statement, the OIC member states said that the Zionist regime of Israeli must be held to account for any consequences of the aggression and illegal actions of the occupiers in Quds including the attempt to divide Al-Aqsa Mosque, and demanded an immediate end to the dangerous and illegitimate actions.
Meanwhile, in the opening ceremony of today's session, Secretary-General of the OIC Hissein Brahim Taha, reaffirmed the OIC's total commitment and support for the right of the Palestinian people to sovereignty over their occupied land.
He also underlined the religious and spiritual centrality of the city and the eternal connection of Muslims across the world to the blessed al-Aqsa Mosque.
This was contained in his statement at the opening session of the open-ended extraordinary meeting of the OIC Executive Committee at the level of Permanent Representatives to discuss the ongoing Israeli aggression against the blessed al-Aqsa Mosque, according to the Palestinian WAFA news agency.
Source: ABNA24
Please click the following URL to read the full text of the original story:
https://en.abna24.com/news//quds-al-aqsa-mosque-red-line-for-islamic-ummah-oic_1251811.html
--------
Spokesman: Rulers in Afghanistan Responsible for Establishment of Security for All Ethnic Groups
2022-April-25
Khatibzadeh made the remarks in his weekly press conference on Monday in response to a question about the series of bombings in Afghanistan that have targeted Hazaras and Shiites and that the Taliban appear incapable of providing security in Afghanistan.
"The situation in Afghanistan, including all ethnic and religious groups, has been always important to the Islamic Republic of Iran. It is the sole responsibility of the governing body of Afghanistan to ensure the security of all ethnic groups in the country. They have not yet been able to establish security in some areas," he added.
Also asked about the tension between Iran and Afghanistan on the Dogarun border, Khatibzadeh said, "Our zealous border guards have been stationed on the country's borders with Afghanistan due to the internal situation in Afghanistan. They have a responsibility to prevent any illegal traffic."
He also pointed to the presence of a diplomat from the Afghan governing body in Afghanistan's embassy in Tehran, saying, "Tens of thousands of Afghan people [residing in Iran] per month go to Afghan Embassy in Tehran [for their consular works]. Therefore, a large number of employees are needed in the consular section. So, we should help the embassy in this regard."
"We will not hand over the embassy to any government that we have not recognized, and this is Iran's decision," the spokesman said.
Elsewhere, he referred to the upcoming visit of the Turkish president to Iran, and said, "The date is not yet finalized and there should be some preparations for Erdogan's trip, and meetings must be arranged to determine the date of the trip."
Khatibzadeh also pointed to the fifth round of talks between Iran and Saudi Arabia which was held in Baghdad, terming it positive.
"The talks were serious. We can expect to see serious progress quickly in the various areas if the talks have some progress at the political level."
He also rejected the possibility of a meeting between the foreign ministers of Iran and Saudi Arabia at this level.
Khatibzadeh also referred to the latest developments in Palestine and occupied territories, saying that despite the conspiracies of the Zionist regime, the issue of Palestine is being considered the first issue in public opinion of the Islamic world.
He also added that the issue of Palestine is the main focus of the Organization of Islamic Cooperation (OIC) and all free countries that stand against racism.
Last week, Iranian President Seyed Ebrahim Rayeesi condemned the recent terrorist attacks on innocent people in Afghanistan, and asked the ruling body in the country to punish the culprits and prevent recurrence of such crimes.
Rayeesi warned of the expansion of terrorist threats against Afghanistan and other nations in the region, and emphasized the necessity of providing security for all Afghan people, especially in schools, mosques, and religious centers.
He highlighted the responsibility of authorities in Afghanistan to identify and punish the perpetrators, and said that the Islamic Republic of Iran was ready to deploy all its capabilities to help Afghanistan prevent such threats.
President Rayeesi also expressed Iran's readiness to help in treatment of people injured in recent terrorist attacks.
Also, Khatibzadeh voiced Tehran's deep concern over repeated terrorist attacks in Afghanistan.
"Iran is concerned over the sharp rise in the number of such bitter incidents," the Iranian foreign ministry spokesman said.
Pointing out that the latest bomb attacks in Afghanistan took place in the holy fasting month of Ramadan when mosques are more crowded due to people's presence, he said such terrorist attacks, whose main targets are fasting Muslim prayers, are abhorrent.
Khatibzadeh wished patience for the families of the victims of the terrorist attacks and recovery of the injured ones.
Two powerful explosions hit two mosques in Mazar-i-Sharif, the capital of Balkh province on Thursday.
According to the reports, at least 40 people were killed and 100 injured in the explosion that took place in the largest Shia mosque in Mazar-i-Sharif.
Also, at least 26 people, mostly students, were killed and tens of others wounded after two blasts targeted a boys' school in Kabul's Dasht-e-Barchi neighborhood earlier this week.
Two improvised explosive devices (IEDs) blew up outside the Abdul Rahim Shahid high school in Western Kabul.
Source: Fars News Agency
Please click the following URL to read the full text of the original story:
https://www.farsnews.ir/en/news/14010205000579/Spkesman-Rlers-in-Afghanisan-Respnsible-fr-Esablishmen-f-Secriy-fr
--------
Iran's Top General Asks for Punishment of Culprits behind Terrorist Attacks in Afghanistan
2022-April-25
General Baqeri in a message on Sunday vehemently condemned the recent terrorist attacks in Afghanistan, and expressed sympathy with the families of the victims.
"Adoption of expedient measures as well as serious and practical steps ... to discover the reasons and causes of such disasters in addition to identification and categorical punishment of those groups and elements that are behind them is a necessity," he said.
General Baqeri added that the perpetrators of such terrorist acts have targeted the "security of this Islamic land, including its schools, mosques and [other] religious locations in line with the evil strategy of the White House and enemies of the Grand Prophet [of Islam]".
Afghanistan has been in turmoil since the Taliban, who had previously ruled Afghanistan from 1996 to 2001, took power again on August 15 last year amid a chaotic US troop withdrawal from the war-torn country.
Since then, the country has been the scene of recurrent terrorist attacks, some of which have been claimed by the ISIL terrorist group.
Two powerful explosions hit two mosques in Mazar-i-Sharif, the capital of Balkh province last Thursday.
According to the reports, at least 40 people were killed and 100 injured in the explosion that took place in the largest Shiite mosque in Mazar-i-Sharif.
Also, at least 26 people, mostly students, were killed and tens of others wounded after two blasts targeted a boys' school in Kabul's Dasht-e-Barchi neighborhood earlier this week.
Two improvised explosive devices (IEDs) blew up outside the Abdul Rahim Shahid high school in Western Kabul.
A third blast occurred at an English language center several kilometers away but in the same area.
Iranian President Seyed Ebrahim Rayeesi warned of the expansion of terrorist threats against Afghanistan and other nations in the region, and emphasized the necessity of providing security for all Afghan people, especially in schools, mosques, and religious centers.
He highlighted the responsibility of authorities in Afghanistan to identify and punish the perpetrators, and said that the Islamic Republic of Iran was ready to deploy all its capabilities to help Afghanistan prevent such threats.
Source: Fars News Agency
Please click the following URL to read the full text of the original story:
https://www.farsnews.ir/en/news/14010205000254/Iran's-Tp-General-Asks-fr-Pnishmen-f-Clpris-behind-Terrris-Aacks-in
--------
Islamic Jihad leader: Palestinians creating new equations in confrontation with Zionist enemy
25 April 2022
Secretary General of the Gaza-based Islamic Jihad movement Ziad al-Nakhala says Palestinian people are more energetic than ever before in their confrontation with the Zionist regime.
Nakhala made the remarks in a Monday conference themed "Palestine, the Central Issue of Islamic Ummah," which was held in the Yemeni capital city of Sana'a.
"Our nation is faced with the Zionist regime's onslaught, which seeks to Judaize al-Quds and create new realities on the ground," he said, adding, "The Palestinian nation is creating new equations in its confrontation with the Zionist regime."
Nakhala said the holding of this conference is another proof of Yemen's support for the Palestinian cause and that the aggressors in Yemen are approaching the Zionist regime despite the occupying entity's Judaization moves and the destruction of the Palestinian nation's identity.
"The Zionists use military force and under the guise of international organizations exploit the compromising Arab countries that have recognized the legitimacy of this occupying regime. They also cause conflicts with the Palestinian people in order to take advantage of them," the secretary general of the Islamic Jihad movement said.
Nakhala said Palestinian people are facing plots by an enemy that has never ceased any efforts to dominate al-Quds through the falsification of history and the massacre of people in al-Aqsa Mosque.
"Despite Israeli efforts to Judaize al-Aqsa Mosque and destroy the identity of the Palestinian people, the aggressors in Yemen are trying to get closer to the Zionist regime in any way possible," Nakhala noted.
The Islamic Jihad's chief said it is regrettable that Palestinians have been forsaken and have to fight against arrogance, Zionism and the siege imposed on them by some of their Arab brothers.
"The countdown for the Zionist regime has begun, and today it is rapidly going downhill on the domestic front and in its confrontation with the Palestinian intifadas (uprisings)," Nakhala underlined.
Palestinian officials and resistance groups have repeatedly voiced concerns over the Israeli regime's plot to divide al-Aqsa into Jewish and Muslim sections or set visiting times.
Israeli forces have repeatedly attacked Palestinian worshipers at the site since early April, with the onset of the holy month of Ramadan which coincided with Jewish Passover.
More than 150 Palestinian worshipers were injured when Israeli forces stormed the compound in the holy occupied city of al-Quds' Old City last week. The forces have kept up their violations on the flashpoint site besides cracking down on solidarity protests throughout the occupied West Bank.
The clashes in al-Quds had sparked fears of another armed conflict similar to an 11-day war last year between Israel and Gaza-based Palestinian resistance groups, including Hamas.
Israel waged the war last May in response to Palestinian retaliation against violent raids on worshipers at al-Aqsa Mosque and the regime's plans to force a number of Palestinian families out of their homes in the Sheikh Jarrah neighborhood of East al-Quds.
Source: Press TV
Please click the following URL to read the full text of the original story:
https://www.presstv.ir/Detail/2022/04/25/680983/Palestinians-Islamic-Jihad-movement-Ziad-Nakhala--
--------
Major West-Originated Cyberattack against Iranian Infrastructures Thwarted
2022-April-25
The AFTA Strategic Management Center, an Iranian cyber security institution, announced that its specialists thwarted a large-scale cyberattack originating from IPs in western states against the country's infrastructure.
AFTA added that the cyberattacks were conducted through the security loopholes of an application commonly used at different institutions.
It said the body succeeded in fending off the cyberattack on the back of "timely action" taken by its security operations command center.
"The hackers were planning to exploit the security hole in one of the widely used applications at [Iranian] organizations to get access to the infrastructures and their data, inject them their own malware, and give them their desired commands," AFTA said.
The organization's experts, however, managed to discover the "clues and the behavioral patterns" used in the cyber raid and detect the ultimate targets, which included over 100 important e-services in both state and private sectors of the country.
By detecting the security holes and making the necessary updates, the Iranian experts prevented the access of hackers to "back doors" for "a variety of IP addresses" from the Netherlands, the US, and Britain, the statement added.
Iran's state organizations and nuclear facilities have repeatedly been the target of cyber assaults by Israel and the US.
In 2010, US and Israeli intelligence agencies unleashed a computer worm called Stuxnet on Iranian uranium-enrichment plants in an attempt to disrupt Iran's nuclear program. The Washington Post reported two years later that the US National Security Agency (NSA), its spy service CIA, and Israel's military had worked together to launch Stuxnet against Iran's nuclear facilities.
The act of sabotage was followed by Mossad's assassination of several Iranian nuclear scientists.
In December, Iran's Ambassador and Permanent Representative to the United Nations Majid Takht Ravanchi underlined Tehran's opposition to inference in the internal affairs of the states using ICTs, saying that his country is itself a victim of cyberattacks by the US and Israel.
Source: Fars News Agency
Please click the following URL to read the full text of the original story:
https://www.farsnews.ir/en/news/14010205000353/Majr-Wes-Originaed-Cyberaack-agains-Iranian-Infrasrcres-Thwared
--------
Iran arrests three suspects in gun murder of two Sunni Muslim clerics
26 April ,2022
Iranian police have arrested three suspects in the recent gun murder of two Sunni Muslim clerics, the head of the judicial authority of the northern province of Golestan said Tuesday.
Investigators had found that the three, also Sunnis, had "no connection with terrorist groups," the official, Heydar Asyabi, was quoted as saying by the official IRNA news agency.
The two clerics were shot dead on April 2 outside a seminary in the town of Gonbad-e Kavus, local media reported.
"Less than a month after the crime, the killer of two Sunni clerics and his two accomplices have been arrested," Asyabi said, without naming the suspects, adding that the crime had been motivated by a "personal conflict."
A search of the home of one of the accused uncovered four guns, Asyabi said.
Sunnis make up around five to 10 percent of the nearly 83 million people of Iran, where Shiism has been the state religion since the early 16th century.
The constitution of the Islamic Republic stipulates that Sunnis "are free to perform their religious rites."
Golestan is a half-Sunni province on the Caspian Sea.
Nearly a week after the Gonbad-e Kavus killings, a Sunni extremist, reportedly of ethnic Uzbek origin, killed two Shia clerics in Iran's most revered place of worship in the northeastern city of Mashhad.
Source: Al Arabiya
Please click the following URL to read the full text of the original story:
https://english.alarabiya.net/News/middle-east/2022/04/26/Iran-arrests-three-suspects-in-gun-murder-of-two-Sunni-Muslim-clerics
--------
Africa
Biden, King Abdullah discuss violence in Jerusalem
25 April ,2022
US President Joe Biden and Jordan's King Abdullah spoke on Monday about the recent violence at the al-Aqsa Mosque Compound in Jerusalem, the White House said.
The White House said the two leaders discussed "in detail" the recent efforts to reduce violence in Israel and Palestine.
"The President welcomed recent steps to reduce tensions and expressed his hope that the final week of Ramadan will pass peacefully," a statement from the White House read. Biden also underscored the need to preserve the historic status quo at the Haram al-Sharif/Temple Mount, while he recognized Jordan's role as the custodian of Muslim holy places in Jerusalem.
"The King briefed the President on his recent engagements in the region and the President emphasized the US commitment to the Middle East and regional stability," the White House said.
Source: Al Arabiya
Please click the following URL to read the full text of the original story:
https://english.alarabiya.net/News/middle-east/2022/04/25/Biden-King-Abdullah-discuss-violence-in-Jerusalem
--------
India
MP: HC Orders Police to Offer Security to Muslim Man Booked for 'Love Jihad'
APRIL 25, 2022
The principal bench of the Madhya Pradesh High Court has stayed the arrest of a Muslim man booked on charges of abducting a Hindu girl and ordered the police to offer him security, if need be.
Dindori resident Asif Khan had eloped with Sakshi Sahu, who lived nearby, and the couple got married in Dantewada in Chhattisgarh. Her family had lodged a complaint against Khan and his family, terming their marriage illegal. During the hearing, Sakshi testified that she had consented to the marriage and was not abducted.
Khan had pleaded before the court that the Dindori police acted in partisan manner and booked him on charges of abduction. The man demanded that the irregular first information report (FIR) lodged against him be quashed.
After the FIR, police and administration demolished his house, as part of a bulldozer drive against criminals in the state.
After hearing the matter, the court of judge Nandita Dubey served notices to the police, state government and others. The court also sought a clarification from the Dindori administration on the demolition drive. The HC also ordered them to get married under the Special Marriage Act.
Source: News18
Please click the following URL to read the full text of the original story:
https://www.news18.com/news/india/mp-hc-orders-police-to-offer-security-to-muslim-man-booked-for-love-jihad-5052235.html
--------
3 Muslim Employees Of Khargone Municipal Corporation Sacked Post Khargone Violence, Say No Cause Given
24th April 2022
Following the violence in Madhya Pradesh's Khargone on the occasion of Ram Navami earlier this month, four Muslim employees were laid off for allegedly spreading rumours.
The three employees were identified as Chirag Idris, Masoom Kala, and Ijraeed Raool, who along with their supervisor Akbar Rafiq Khan, were fired from their job. Days after their expulsion from the Khargone Municipal Corporation, the workers are yet to be given a reason.
A mere WhatsApp message saying that they have been removed from work was sent to them by the higher authorities. "I have been fired. My only mistake was following the orders of the Nagarpalika Health Officer Prakash Chitey," a supervisor at the Khargone Nagarpalika was quoted as saying by Maktoob Media.
Media reports suggest that Khan has been suspended, and Chitey added that only the chief medical officer knows the reason for laying him off. Khan was supposed to gather workers to clean up the lake and a few other areas after the Ram Navami procession.
The corporation reportedly fell short of workers, following which Khan arranged for a few workers. Among the newly arranged employees, Idris, Kala, and Raool were travelling on the bike toward their assigned site, when they were stopped by the police, and their pictures were clicked.
Source: Siasat Daily
Please click the following URL to read the full text of the original story:
https://www.siasat.com/3-muslim-employees-sacked-post-khargone-violence-say-no-cause-given-2314729/
--------
Muslim Painters Decorate Prakash Parv Celebration Venue In Haryana on the Occasion of Gurpurab
25th April 2022
Panipat: A team of Muslim painters have been working dawn to dusk to prepare a painting of "Ik Onkar" (there is only one God) to commemorate a grand celebration here on Sunday to mark the 400th Prakash Parv of Sikh Guru Tegh Bahadur.
Mohammad Gulfam, who has been leading the team of 26 Muslim artisans, all hailing from Delhi, said: "Art knows no religion. We work in temples, mosques, and Gurdwaras everywhere. Sometimes we even do decorations in 'jagrans'. Our team has done a lot of decoration work at various religious events organised on the occasion of Gurpurab."
Along with fellow painters, he reached here on April 12 and has been working with reverence for 18-19 hours every day to decorate the venue.
His team members — Sharif, Akram, Nawab Ali, Rizwan, Ayub, etc., had first prepared an iron structure at the main entrance, stage and backdrop. After that, beautiful wood and thermocol art have been done on this structure to give a grand welcome to the devotees.
"Working on religious events that are preaching the message of communal harmony and brotherhood certainly gives him and his team an all different spiritual comfort and inner peace. We all should come together to show religious and communal harmony," added Gulfam.
Led by Chief Minister Manohar Lal Khattar, Haryana is all set to welcome the people converging to mark the celebrations of Guru Tegh Bahadur, also known as 'Hind Di Chadar'.
A grand 'pandal' spread over 25 acres in Panipat has become the centre of attraction. Adequate parking arrangements have been made on 60 acres, an official statement said.
Khattar, his cabinet colleagues, leader of Opposition Bhupinder Hooda, Sant Samaj members and leaders of all other political parties in the state will participate in the event. Sikh musicians, 'ragi' and 'dhadi' from across the country will also be present.
Member of Parliament, Sanjay Bhatia, who is the convener of the programme management committee, said it is a matter of pride for the state as they would be witnessing the grand and historic celebration.
The Information, Public Relations and Languages Department has also made arrangements for the live telecast of the event.
Ahead of the event, a team of the state government visited Amritsar to bring holy water from the Golden Temple Sarovar for the programme.
Haryana has a special connection with Guru Tegh Bahadur as there are more than 30 gurdwaras in the state named after him. The government has been taking decisions from time to time to preserve these historical gurdwaras.
Khattar recently announced the establishment of a 'peeth' in the name of Guru Tegh Bahadur at Kurukshetra University in Kurukshetra.
Source: Siasat Daily
Please click the following URL to read the full text of the original story:
https://www.siasat.com/muslim-painters-decorate-parkash-Parv-celebration-venue-in-haryana-2315536/
--------
Don't Buy Gold From Shops Owned By Muslims: Hindu Outfits In Karnataka
25th April 2022
Bengaluru: With Akshaya Tritiya round the corner, Hindu outfits in Karnataka have urged people not to purchase gold from jewellery shops owned by Muslims on the day of the festival.
Akshaya Tritiya is a Hindu festival which is believed to bring good luck, and people believe that buying gold on this day will turn their fortunes. The festival will be celebrated on May 3.
However, the auspicious occasion has been given a communal tone this time with Hindu outfits urging people not to make any purchase from jewellery shops owned by Muslims. Posts and messages to this effect have gone viral on social media.
Pramod Muthalik, founder of Sri Ram Sena, said on Monday that people should make purchases only from shops owned by Hindus on Akshaya Tritiya.
"The money which you pay for gold jewelleries at Muslim shops will reach organisations working against Hindus. The money will find its way to organisations based out of Kerala, where scores of Hindus have been killed by fundamentalist groups. Your money will help them commit more atrocities on Hindus in Kerala," he said.
T.A. Sharavana, the President of Karnataka Jewellers Association, said that the statements are being made to create unrest in the society.
"It should be left to the discretion of the customer to make purchase of their choice," he said.
Source: Siasat Daily
Please click the following URL to read the full text of the original story:
https://www.siasat.com/dont-buy-gold-from-shops-owned-by-muslims-hindu-outfits-in-karnataka-2315687/
--------
Maharashtra Puts Ball In Centre's Court On Mosque-Loudspeaker Issue After All-Party Meet
Purva Chitnis
25 April, 2022
Mumbai: The Maha Vikas Aghadi (MVA) government in Maharashtra Monday put the onus of resolving the mosque-loudspeaker issue on the Modi government, following an all-party meeting meant to find a solution to the controversy. Opposition BJP boycotted the meeting, called by the Uddhav Thackeray-led MVA.
Ever since the Shiv Sena's alliance with the BJP ended in 2019, the former has pointed to the Centre every time the issue of loudspeakers at religious places has come up. At Monday's meeting, the Shiv Sena's MVA allies — the Congress and the NCP — toed the same line.
Addressing the media, Maharashtra Home Minister Dilip Walse-Patil said the Centre should come up with a policy on loudspeakers, which the state would then follow.
"It is the government's responsibility to maintain law & order. Police will take action if somebody violates it. If the Centre makes a national-level rule over loudspeakers, issues won't come up in states. It was decided that an all-party delegation will meet the Centre and discuss this," Walse-Patil said.
The meeting came amid a raging controversy in the state over the loudspeaker issue, which started with Maharashtra Navnirman Sena (MNS) chief Raj Thackeray's Gudi Padwa address earlier this month.
Raj Thackeray said if the practice of loudspeakers at mosques doesn't end, speakers would blare the Hanuman Chalisa outside the Islamic places of worship. A few days later, at a rally in Thane, Thackeray gave the state government an ultimatum to remove loudspeakers from mosques by 3 May.
Over the weekend, an MP-MLA couple from Amravati — Navneet and Ravi Rana — were arrested over their proclamation that they would play the Hanuman Chalisa outside CM Uddhav Thackeray's residence at Matoshree.
Their announcement led to protests by the Shiv Sena and the couple has since been booked for allegedly creating animosity between communities, and "sedition", among other charges, earning the state government criticism from the BJP.
The BJP said it boycotted the meeting because "the law and order in the state is all over the place".
"We received an invitation from Maharashtra Home Minister Dilip Walse-Patil for an all-party meeting today but we didn't go in view of what happened in the last few days," said Devendra Fadnavis, Leader of the Opposition. at a press conference. "If someone has taken the role of Hitler, it is better to fight instead of communicate," he added.
The meeting was skipped by CM Uddhav Thackeray and chaired by Walse-Patil and Deputy Chief Minister Ajit Pawar. Those in attendance included the Shiv Sena's Aaditya Thackeray and Eknath Shinde, and the Congress' Ashok Chavan and Aslam Sheikh. Representatives from the AIMIM, SP, and AAP attended as well.
Raj Thackeray was absent, but sent MNS representatives.
MNS leader Sandeep Deshpande told ThePrint that they are firm on their stand and Monday's meeting did not achieve anything concrete.
"We had asked them to not allow (mosques) permission to play loudspeakers for all 365 days. That was not accepted. And instead they just said we will ask Centre to make guidelines, which is passing the buck," he said.
Also Read: Muslims must give up azaan by loudspeakers. Even Prophet would have rejected it
What happened at the meeting
Walse-Patil said the state government cannot remove loudspeakers over mosques as the rules in this regard "are very clear".
In 2005, he said, the Supreme Court passed an order issuing certain guidelines, based on which, between 2015 and 17, the Maharashtra government released a government resolution.
The Supreme Court, in July 2005, banned the use of loudspeakers and music systems between 10 pm and 6 am (except in the cases of public emergencies) at public places, citing the serious effects of noise pollution on health of people.
Consequently, the minister said, loudspeakers can be played between 6 am and 10 pm.
The minister said the meeting involved "discussions over playing azaan on loudspeakers".
"But if any decision is taken over one community, it will impact other communities too. Prayers, bhajans are also played publicly in other parts of the state. So, if a decision has to be taken, there should be one similar rule for all communities," he added.
Reacting to the BJP's absence at the meeting, Congress spokesperson Atul Londhe said the BJP has "shown its real face by boycotting a meeting… aimed at maintaining law and order in the state". "Now it is clear that the BJP wants to disrupt harmony in the state and create riots," he added.
Speaking to reporters in Pune, NCP chief Sharad Pawar made light of BJP leaders' comments regarding the "need" for President's rule in the state.
Source: The Print
Please click the following URL to read the full text of the original story:
https://theprint.in/politics/uddhav-govt-puts-ball-in-centres-court-on-mosque-loudspeaker-issue-after-all-party-meet/930390/
--------
Uttar Pradesh: Political churning among Muslims over Azam Khan factor
Apr 26, 2022
LUCKNOW: Jailed SP MLA Azam Khan's simmering despondency for his own party have tuned the arc-lights on politics around the Muslim community which consolidated momentously behind the Akhilesh Yadav-led outfit in the recently concluded UP assembly elections. Political experts maintain that the sullen affliction of Khan as a "victim" of BJP as well as Akhilesh's purported neglect could potentially set a deep-rooted churning among the minority community ahead of the 2024 Lok Sabha elections when BJP would seek to repeat its stupendous performance to hoist PM Narendra Modi back to Delhi throne for the third consecutive time.
Analysts point out that Azam's restlessness towards SP amid a chilling discord between Akhilesh and his uncle Shivpal coincides with the presumably "moderate" stance of CM Yogi Adityanath vis-a-vis restricting use of loudspeakers during religious functions post Jahangirpuri violence in Delhi -- a move, that BJP leaders insist, positions the saffron pantheon to take the guard for a swiftly changing dynamics in politically crucial UP.
While BJP has been maintaining an arm's distance with developments around Azam and SP, party sources confide that the existing situation in the rival camp was "somewhat suitable" for the saffron outfit. Experts said that the discreet silence maintained by the top BJP leaders on Azam and his supporters, too, contributed its bit in diffusing the possible build-up of reactionary propensity in the opposition camp.
"A host of Muslim leaders chastising SP in support of Azam was bound to trigger a churning in the political landscape of UP," affirmed Prof SK Pandey, head of the political science department in Babashaeb Bhimrao Ambedkar University (BBAU). He said that Muslim community's profound political despair for being rendered as a mere vote bank was "showing up". "Already their representation in UP politics has been shrinking following a galactic rise of BJP in 2014 Lok sabha elections," he said.
Experts said that Akhilesh himself has not been very vocal for the Muslim community during the UP elections fearing a possible counter-polarisation -- even though he was at the receiving end of BJP for fielding Nahid Hasan in exodus-hit Kairana and comparing Pakistan founder Mohammad Ali Jinnah with Jawaharlal Nehru and Sardar Patel. Muslim consolidation behind SP, which managed to position itself as the most potent rival of BJP in UP polls, nevertheless, is credited to have helped the regional outfit raise its vote share from around 22% in 2017 to over 32% this year.
Sources said that the SP and its allies, especially the Jayant Chaudhary-led RLD, have been sensing the precariousness of the situation. It was only last week that Jayant reached Rampur to meet the family of Azam. The development attained great pertinence in the backdrop of his consistent efforts to cobble up his core Jat vote voters with the Muslims -- the two communities had entered into acrimonious terms after the 2013 Muzaffarnagar riots.
BSP chief Mayawati, too, has been perceiving a chance to amalgamate her core Dalit voters with the Muslim to throw up a challenge at the BJP. Experts, however, insist that it will not be an easy task for Mayawati who has only been showing signs of rigidity in her strategy.
Source: Times Of India
Please click the following URL to read the full text of the original story:
https://timesofindia.indiatimes.com/city/lucknow/political-churning-among-muslims-over-azam-factor/articleshow/91085461.cms
--------
Pakistan
Pakistan's new govt issues passport to ex-premier Nawaz Sharif to return
Apr 25, 2022
ISLAMABAD: Pakistan's former prime minister Nawaz Sharif has been issued a passport to return to his home country from the UK where he was seeking treatment, a media report said on Monday.
The 72-year-old three-time premier, against whom several corruption cases were launched by the government of former prime minister Imran Khan, had left for London in November 2019 after the Lahore High Court granted him four-week permission allowing him to go abroad for his treatment.
The Express Tribune newspaper reported that he has been issued a passport by the new government headed by his younger brother, Prime Minister Shehbaz Sharif.
The nature of the passport is "ordinary" and it was made in the "urgent" category, Geo News reported.
Sharif, who is the Pakistan Muslim League-Nawaz (PML-N) supremo, last week met Pakistan People's Party (PPP) Chairman Bilawal Bhutto-Zardari in London and discussed the "overall political situation" in Pakistan and vowed to work together on issues pertaining to politics and national interest.
The PPP and the PML-N- the two main political parties- have been alternatively in power when the military was not ruling the country.
The powerful Army has ruled the coup-prone country for more than half of its 75-plus years of existence.
Sharif, before flying to the UK in 2019, had given an undertaking to the Lahore High Court to return to Pakistan, citing his record to face the process of law and justice within four weeks or as soon as he is declared healthy and fit to travel by doctors.
Source: Times Of India
Please click the following URL to read the full text of the original story:
https://timesofindia.indiatimes.com/world/pakistan/pakistans-new-govt-issues-passport-to-ex-premier-nawaz-sharif-to-return/articleshow/91079800.cms
--------
Bilawal, Jamiat Ulema-e-Islam Chief Maulana Fazlur Rehman to Accompany PM Shehbaz On Visit To Saudi Arabia
25 April,2022
ISLAMABAD (Dunya News) – The schedule of Prime Minister Shehbaz Sharif's visit to Saudia Arabia has been issued.
According to the details, PM Shehbaz will visit brother Islamic country on April 28 and Pakistan Peoples Party (PPP) Chairman Bilawal Bhutto Zardari, Jamiat Ulema-e-Islam (JUI-F) Chief Maulana Fazlur Rehman, Akhtar Mengal, Khalid Maqbool Siddiqui and other members of the Assembly including Maulana Asad Mahmood, Shagufta Jamani, Sardar Sardar Khalid Magsi, Siddiqui and Amir Haider. Hoti, Shah Zain Bugti, Aslam Bhootani, Ali Nawaz Shah, Mohsin Dawar, Mahmood Khan Achakzai, Abdul Malik Baloch, Shah Owais Noorani, former Special Assistant Hafiz Tahir Ashrafi will also be a part of the PM's delegation.
The 16 members of Sharif family will also visit, including Hamza Shehbaz, his wife and daughter Samavia, Maryam Nawaz, Capt (R) Safdar, Sabiha Abbas Sharif while Hussain Nawaz and Hassan Nawaz will reach Jeddah from London.
Source: Dunya News
Please click the following URL to read the full text of the original story:
https://dunyanews.tv/en/Pakistan/650231-Bilawal,-Fazl-to-accompany-PM-Shehbaz-on-visit-to-Saudi-Arabia
--------
Cash-strapped Pakistan, IMF agree to extend stalled bailout package, increase loan size to $8 billion
Apr 24, 2022
ISLAMABAD: Cash-strapped Pakistan and the IMF have agreed to extend the stalled bailout package by up to one year and increase the loan size to $8 billion, giving a breathing space to the new government led by Prime Minister Shehbaz Sharif, a media report said on Sunday.
The understanding was reached after the crucial talks between Pakistan's newly-appointed finance minister Miftah Ismail and IMF deputy managing director Antoinette Sayeh in Washington, The Express Tribune reported, citing sources.
Subject to the final modalities, the International Monetary Fund (IMF) has agreed that the program will be extended by another nine months to one year as against the original end-period of September 2022, while the size of the loan would be increased from the existing $6 billion to $8 billion, the paper reported, citing sources.
The IMF is expected to issue a statement on Monday on the development.
Minister of state for finance Dr Aisha Ghaus Pasha, outgoing State Bank Governor Dr Reza Baqir, finance secretary Hamid Yaqoob Sheikh and Pakistan's Executive Director to the World Bank Naveed Kamran Baloch also participated in the meeting with the IMF team.
Ismail was in Washington to renegotiate the $6 billion bailout package that was stalled by the previous Imran Khan regime.
The Pakistan Tehreek-e-Insaf government and the IMF had signed a 39-month Extended Fund Facility (July 2019 to September 2022) with a total value of $6 billion. However, the previous government failed to fulfil its commitments and the program remained stalled for most of the time as $3 billion remained undisbursed.
Before taking Pakistan's case to the IMF Board for approval, Islamabad would have to agree on the budget strategy for the next fiscal year 2022-23, the sources said.
Also, the government of Prime Minister Sharif would have to demonstrate that it would undo some wrong steps taken by the former regime against the commitments that it gave to the IMF Board in January this year.
Cash-strapped Pakistan is passing through a phase of political and economic uncertainty and the decision to stay in the IMF program for longer than the original period would bring clarity in economic policies and soothe the rattling markets.
The release of the fund would be a welcome antidote for the country's sagging economy that is staring at plummeting forex reserves ($10.8 billion) and a current account deficit crisis.
To give a final shape to the extended program, an IMF mission would visit Pakistan likely from May 10, the sources said, adding that the IMF team will be led by its new mission chief, Nathan Porter.
On the successful conclusion of talks, it was expected that both sides would reach a staff-level agreement, a senior finance ministry official said.
The technical staff of Pakistan and the IMF would start engagement from Monday to see the budget position in light of the "irresponsible" decisions made by the previous government.
However, before formally securing the IMF approval for increasing the program size and the cash limit, the government will have to show that it is sincere in making the needed tough policy decisions.
The sources said the IMF had asked Pakistan to withdraw fuel and electricity subsidies that former premier Khan had announced on February 28 in "total disregard for fiscal prudence" and to "gain the lost support" due to double-digit inflation in the country.
Finance Minister Ismail has said last week that the government was giving Rs21 per litre subsidy on petrol and Rs51.54 per litre on high-speed diesel that in the month of April alone would cost the taxpayers Rs68 billion. These subsidies would have to be withdrawn to revive the program.
The newly-formed Shehbaz Sharif government that took over this month also has to deal with spiralling inflation and an economy that simply refuses to rebound.
In its latest report on Pakistan, IMF has predicted an annual growth of 4 per cent, against the country's central bank's estimates of around 4.8 per cent.
On Wednesday, Ismail in his first press conference as the country's finance minister said that the IMF had put forward a list of demands for the revival of the bailout package to be implemented.
These include withdrawal of fuel subsidy, banishing the tax amnesty scheme, increasing power tariff and imposing additional taxation measures.
The subsidies on fuel and power were implemented by Khan, days before he was ousted from power.
A rollback would be an arduous task for the present government, especially at a time when Pakistan's consumer inflation clocked at 12.7 per cent for the month of March.
In Washington, Ismail also held meeting with the World Bank managing director and the two sides discussed the possibility of unlocking about $1.8 billion WB lending that too had stuck up because of either lack of fulfillment of actions promised by the last government or because of the bureaucratic snags, the sources added.
Source: Times Of India
Please click the following URL to read the full text of the original story:
https://timesofindia.indiatimes.com/world/pakistan/cash-strapped-pakistan-imf-agree-to-extend-stalled-bailout-package-increase-loan-size-to-8-billion/articleshow/91056047.cms
--------
Two persons convicted in lynching case of Lankan national in Pakistan file appeal against anti-terror court verdict
25 April, 2022
Lahore, Apr 25 (PTI) At least two persons convicted by a Pakistani anti-terrorism court for their involvement in the lynching of a Sri Lanka citizen in Punjab Province over blasphemy allegations have challenged the court's verdict, claiming "glaring contradictions" between the complainant and the witnesses in the case.
In an appeal filed by the two accused, Taimoor Ahmed and Muhammad Ahmed, their lawyer termed the conviction illegal and said that his clients were not named in the FIR and in a supplementary statement. The lawyer said no identification parade was held, adding that the name of the eyewitness was not even mentioned in the FIR, The Express Tribune newspaper reported, Taimoor was sentenced to death sentence while Muhammad had been handed out eight years of rigorous imprisonment for involvement in the crime, which brought bad name for Pakistan.
The Anti-Terrorism Court in Lahore on April 18 sentenced six people to death and varying jail terms to 81 others for their involvement in the brutal murder of 47-year-old Sri Lankan national Priyantha Kumara, who was a general manager at a private garment factory in Pakistan's Sialkot district, some 100 kms from Lahore.
A mob of over 800 men, including supporters of radical Islamist party Tehreek-e-Labbaik Pakistan, attacked a garment factory and lynched its general manager Kumara and burned his body over allegations of blasphemy on December 3 last year.
Some factory employees had accused Kumara of tearing a poster of TLP inscribed with Islamic verses during his inspection of machines in the factory after which the mob dragged him out of the factory, brutally beat him and killed him before setting the body on fire.
After Kumara's murder, some 200 suspects were taken into custody. However, over 100 of them were subsequently released after no evidence of their involvement in the incident was found.
The appeal filed against the verdict claimed that "there are glaring contradictions between the complainant and other witnesses which makes the case of the prosecution doubtful." According to the appeal, the lynching took place out of reach of the CCTV cameras but the court still admitted "inadmissible evidence of footage of mobile phones". It said the makers of these videos neither appeared before the court nor did they share the original source of the video, the daily said.
Source: The Print
The two convicted persons prayed that the impugned judgement be set aside.
Please click the following URL to read the full text of the original story:
https://theprint.in/world/two-persons-convicted-in-lynching-case-of-lankan-national-in-pakistan-file-appeal-against-anti-terror-court-verdict/930289/
--------
Imran Khan thanks his social media 'warriors' for drive against 'US conspiracy'
25 April, 2022
Islamabad [Pakistan], April 25 (ANI): Pakistan Tehreek-e-Insaf (PTI) chairman and former Pakistan prime minister, Imran Khan has thanked his online supporters for spreading the narrative of the "foreign conspiracy" that is rejected by the ruling party and the country's powerful military.
"I want to thank all our social media warriors who have valiantly taken our fight against US regime change conspiracy forward on all social media platforms," he said in a Twitter post late Sunday night.
"Continue carrying on our movement for Pak's sovereignty & democracy. You are our frontline warriors," he added.
This comes a day after Imran Khan accused Pakistan Muslim League-Nawaz (PML-N) supremo and former Pakistan Prime Minister Nawaz Sharif of hatching a conspiracy to dislodge his government through a no-confidence vote.
In his maiden press conference after being ousted as Prime Minister, Imran Khan said: "Supreme Court should hold an open hearing on threat letter… we will not accept any in-camera hearing."
The PTI chief also claimed that Prime Minister Shehbaz Sharif and Pakistan Peoples Party (PPP) leader Asif Ali Zardari colluded with "foreign conspirators" to remove him from power.
Earlier, Pakistan Muslim League-Nawaz (PML-N) had claimed that the PTI was using botnets to generate coordinated spam activity to artificially boost their trends against the government led by Shehbaz Sharif.
PML-N Vice-President Maryam Nawaz had stated that PTI's "criminal ring" was running a smear campaign on social media against the state institutions after the ouster of the PTI government.
Maryam had said the malicious campaign and "lies" about foreign conspiracy were spread by a handful of people employing hundreds of fake accounts and bots.
Even Pakistan National Security Committee (NSC) said that there was no foreign conspiracy to topple the Imran Khan-led government.
Source: The Print
Please click the following URL to read the full text of the original story:
https://theprint.in/world/imran-khan-thanks-his-social-media-warriors-for-drive-against-us-conspiracy/929942/
--------
PTI's Shireen Mazari comes under fire for 'using religion card' against Miftah Ismail
Apr 24 2022
Former minister for human rights Shireen Mazari has recently come under fire for "using the religion card" against Finance Minister Miftah Ismail.
Taking to Twitter, Mazari shared a video of the finance minister while he was addressing a US thinktank Atlantic Council in Washington and alleged that he "made fun" of some Islamic concepts.
Miftah had departed for Washington in the early hours of Thursday to renegotiate the $6 billion Extended Fund Facility programme with the International Monetary Fund (IMF).
In the video, Miftah could be heard telling journalists about the no-confidence motion that led to the ouster of PTI Chairman Imran Khan from power. He then narrated how the former prime minister built a narrative of good versus evil, where the Opposition was painted as evil.
"The former prime minister essentially then started talking about some Quranic verses called Amr bil Maroof wa Nahi anil Munkar (promotion of virtue and prevention of vices). Somehow, we (the Opposition) were the standards bearers of vice and he was the standard bearer of virtue."
Miftah went on to say that the Taliban also used the same reference during their previous incarnation, adding that they had a ministry with a similar name.
In response to Miftah's statement, Mazari called him out and wrote: "Shame on Miftah Ismail. While flattering America, he is mocking the basic Islamic concepts like Amr bil Maroof."
She added that Miftah's "ignorance was evident from the way he was stuttering during his speech".
"Isn't anything sacred to this gang of thugs?" she said.
Condemnations pour in
Following Mazari's tweet, several journalists, politicians, and civil society members condemned her move of "using religion", with some stating that such rhetoric could incite violence.
Minister for Maritime Affairs Faisal Subzwari, in a tweet, called Mazari out and wrote that one cannot blame the illiterate and ignorant for resorting to extremism when highly-educated and qualified people like her would use the religion card and extreme misrepresentation of facts to attain political gains.
"Please don't put this fire in politics. I am with Miftah Ismail."
Journalist Mubashir Zaidi wrote: "The betrayal card has now upgraded to the blasphemy card ... but remember this fire will burn everyone's house one day".
"Disappointed in Dr Mazari — who knows better than to try to whip up religious sentiment against their opponents," wrote political analyst and commentator Mosharraf Zaidi.
Lawyer and human rights activist Jibran Nasir wrote: "Miftah Ismail: Imran Khan used Islam to paint PMLN corrupt in light of religious scriptures.
Shireen Mazari: Miftah is ridiculing basic Islamic concepts by highlighting IK used religion card against PMLN.
This was our human rights minister, on whom we relied for compassion."
Source: Geo TV
Please click the following URL to read the full text of the original story:
https://www.geo.tv/latest/413407-ptis-shireen-mazari-comes-under-fire-for-using-religion-card-against-finance-minister
--------
Swat police recover kidnapped Sikh boy
April 26, 2022
SWAT: The police on Monday claimed the recovery of a kidnapped Sikh boy and the arrest of his captors.
The Mingora police said Karam Chund, a resident of Mingora, lodged a complaint against his brothers, including Janam Raj and Prem Chand, and his nephew, Jatindar Kumar, for the 'kidnapping' of his son, Taran Kumar.
They, however, said the investigation found the accused to be innocent.
The police said further probe helped them trace the culprits.
DSP (city) Badshah Hazrat told reporters that Taran Kumar was recovered from a 'fake pir', Taj Mohammad of Kedam area, in Lahore.
He said the fake spiritual leader first befriended the Sikh family and then took Taran Kumar to Lahore and kidnapped him there for money.
"No one knew about the whereabouts of Taran Kumar for more than five months. The kidnappers took around Rs5.5 million from his father," he said.
The DSP said the investigation led the police to reach the real culprit and the accomplice, his sister-in-law, who were taken into custody.
Source: Dawn
Please click the following URL to read the full text of the original story:
https://www.dawn.com/news/1686799/swat-police-recover-kidnapped-sikh-boy
--------
'Plot hatched' to get Imran disqualified thru ECP: Qureshi
April 26, 2022
LAHORE: Former foreign minister and Pakistan Tehreek-i-Insaf (PTI) vice chairman Shah Mehmood Qureshi alleges that a conspiracy has been hatched to disqualify Imran Khan and ban the party through the election commission.
He was addressing the PTI workers gathered to welcome him outside the Daulat Gate late on Sunday night. A number of people came out on the roads to welcome Mr Qureshi from Multan airport to his house.
He announced that Imran Khan will address a public rally in Multan on May 29 and asked the workers to start preparations for welcoming Mr Khan.
Mr Qureshi said a conspiracy was hatched to topple the PTI government and impose the 'corrupt' politicians.
Announces rally in Multan on May 29
He announced that the PTI's political committee had decided to stage protests outside the election commission offices while adding that the people of Pakistan had rejected the "imported" government. "The way people are turning out at the PTI rallies is enough to show that they are not happy with the change of faces," he remarked.
He urged the Election Commission of Pakistan (ECP) to simultaneously hear the foreign funding cases against PPP and PML-N, adding if it did not do so, it would be safe to assume that it was part of a conspiracy to ban PTI and declare Imran Khan "ineligible" to contest the elections.
Mr Qureshi further said that the history of these political parties that formed the coalition government at the Centre was an open secret. "Both PPP and Muttahida Qaumi Movement-Pakistan (MQM-P) have seldom been cordial towards each other," he said while adding JUI-F's and PPP's manifestos were not same and one could imagine what forced them to sit together in a coalition.
He said Prime Minister Shehbaz Sharif had once announced to drag the PPP co-chairman on roads for corruption.
Source: Dawn
Please click the following URL to read the full text of the original story:
https://www.dawn.com/news/1686817/plot-hatched-to-get-imran-disqualified-thru-ecp-qureshi
--------
Pakistan's current situation 'disturbing and worrying', says ex-Interior Minister
APRIL 25, 2022
Pakistan's current situation under the newly-formed government of Prime Minister Shehbaz Sharif is "disturbing and worrying", former Interior Minister Sheikh Rashid has said, predicting that the incumbent coalition would be the "shortest one" in the country's history.
Mr. Sharif's Pakistan Muslim League-Nawaz has only 86 seats in the 342-member National Assembly and the rest of the numerical support has come from the coalition partners who apparently have nothing in common except their rivalry for ousted Prime Minister Imran Khan, and it will be a big challenge for him to keep them calm and satisfied.
Mr. Rashid took to social media to predict that Mr. Khan's call for the Islamabad march will surprise the world.
"The incumbent government will be the shortest one in Pakistan's history," he said.
Mr. Rashid termed Pakistan's current situation as "disturbing and worrying" after the removal of Mr. Khan's Government.
"Those who should have been in jails are being appointed to important posts and those who needed to be respected by the country are becoming questionable," he said, in an apparent reference to appointments like that of Pakistan Peoples Party (PPP) Member of National Assembly Abdul Qadir Patel, 53, as the new Health Minister.
Mr. Patel, who is from Karachi, has been implicated in a terrorist facilitation case for allegedly providing treatment to members of the Lyari gangwar. In March, the Islamabad High Court gave protective bail to Mr. Patel in the case pertaining to the treatment and facilitation of terror suspects.
Source: The Hindu
Please click the following URL to read the full text of the original story:
https://www.thehindu.com/news/international/pakistans-current-situation-disturbing-and-worrying-says-ex-interior-minister/article65353744.ece
--------
Pak PM Shehbaz announces 2-month remission in prisoners' jail terms
25.04.22
Pakistan's new Prime Minister Shehbaz Sharif has announced a two-month remission in prisoners' sentences ahead of Eid-ul-Fitr, a relief not applicable to convicts of terrorism cases, including Mumbai terror attack mastermind and banned Jamat-ud-Dawa (JuD) chief Hafiz Saeed.
During his visit to the high-security Kot Lakhpat Jail here on Sunday, Prime Minister Shehbaz announced the remission.
"The two-month remission will not apply to the prisoners convicted in terrorism cases," senior advocate Waheed Shahzad told PTI on Monday.
On April 8, an anti-terrorism court here sentenced JuD chief Saeed to 32 years in jail in two more terror financing cases.
Earlier in five such cases, the 71-year-old radical cleric had already been convicted for 36 years imprisonment in five terror financing cases.
The total sentence of 68 years imprisonment will run concurrently. Saeed may have to spend not many years in jail because his sentence will run concurrently.
However, a lawyer told PTI that Saeed may not have to spend many years in jail as his sentence will run concurrently. Saeed is serving his term in Kot Lakhpat jail.
Saeed, a UN-designated terrorist on whom the US has placed a USD 10 million bounty, was arrested in July 2019 in the terror financing cases.
Saeed-led JuD is the front organisation for the Lashkar-e-Taiba (LeT) which is responsible for carrying out the 2008 Mumbai attack that killed 166 people, including six Americans.
The US Department of the Treasury has designated Saeed as a Specially Designated Global Terrorist.
Shehbaz also visited the barrack at Lot Lakhpat where he remained imprisoned in the money laundering and assets beyond means cases for about eight months.
Sharing his personal experience at the jail, the 70-year-old premier said that jails lack basic facilities for prisoners, including washrooms, laundry and health facilities.
The prime minister also ordered the setting up of a committee headed by Interior Minister Rana Sanaullah to formulate a comprehensive strategy for the provision of basic facilities to the inmates, besides making improvements in the overall system governing the prisons in the country.
"The skill development resources should be used in a manner that prisoners could spend their time in the jail in a positive way and play an effective role in society after completion of their terms," Shehbaz said.
Source: Telegraph India
Please click the following URL to read the full text of the original story:
https://www.telegraphindia.com/world/pak-pm-shehbaz-announces-2-month-remission-in-prisoners-jail-terms-hafiz-saeed-not-benefitted/cid/1862216
--------
Europe
Frankfurt mosque extends Ramadan charity to Ukraine refugees
DAVID KAMPMANN
April 25, 2022
FRANFURT: Since the outbreak of the war in Ukraine millions have fled the country, many of them people from the Middle East.
A mosque in the German city of Frankfurt is doing what it can to provide them with a happy Ramadan.
Abu Bakr Mosque lies in the Hausen quarter, and is one of about 50 mosques in Frankfurt. Since it was built and inaugurated in 2007, it has seen several crises.
Mohamed Seddadi, 51-year-old German Moroccan who is the mosque's administrator, remembers them all. He faced its first crisis after the 9/11 attacks.
Seddadi and his colleagues had finally received the license to build the mosque a year before. Now they were unsure if they should build it at all due to rising Islamophobia.
"Then local politicians, among them the mayor, visited us and told us that now we have to build it more than ever," he told Arab News. "They gave us comfort."
Seddadi came to Frankfurt as a student in 1990. In 1992, he joined a group of Muslim students who would regularly meet for discussions and prayer. He had tried several other Muslim groups before but found none of them appealing.
"This one had no national boundaries so I felt just at home," he said. "Faith shouldn't have any national boundary at all."
It was not just faith but also loyalty to Germany that Seddadi considered a necessity. "I love this country and its freedom. It's my home."
It was a long time before the foundation for a mosque building was laid. In 1996, the group bought an estate in Hausen where the faithful would pray in the building of a former car repair shop.
"We had two major goals at the time: To collect donations to build a mosque, and to get to know the neighborhood," Seddadi said.
Neighbors of all faiths were regularly invited to join meals during Islamic festivities. "It's important to us that we're good neighbors."
The building — comprising two storeys with room for more than 1,000 people to pray — was finished and inaugurated in 2007.
Two imams, from Egypt and Morocco, lead the prayers and hold sermons. Seddadi is hoping for a third, German, imam. "I'd like to have a German imam who was born, raised and educated here," he said.
In the basement, there is a restaurant serving Middle Eastern and North African dishes. "It's open to everyone."
When COVID-19 hit in 2020, the mosque faced another crisis just before Ramadan as its prayer rooms could not run at full capacity.
With both the worries of community members and the need for spiritual guidance rising, Seddadi and both imams would receive about 30 phone calls a day.
The restaurant remained closed, but Seddadi and his colleagues began a new approach: "We'd deliver the menus or offer iftar meals to go."
The most recent crisis has been the war in Ukraine. For Seddadi and his colleagues, it came as a surprise.
"We never would've thought that it could get that serious," he said. "With a war this close, we're needed."
A special meeting of the members of nine mosques in Frankfurt was held. Its participants made several decisions to come to the aid of those who require it.
Since the outbreak of the war, more than 5 million refugees have left Ukraine, with more than 360,000 coming to Germany.
Many of those are from the Middle East and North Africa as Ukraine has a community of tens of thousands from the region.
Seddadi strives to provide them with whatever is possible so they can have a happier Ramadan — just as every year, the kitchen staff of the mosque prepare and cook meals for those in need.
The meals are either directly delivered to the refugee camps in town, or can be picked up by refugees in front of the mosque. To do that, Seddadi and his colleagues closely coordinate with the management of the camps.
To meet these goals, the kitchen staff must prepare 150 meals a day, a number that stretches them to their limits.
"It's difficult," Seddadi said. "But we can't reject the request of anyone who is in need." Volunteers from the neighborhood, including non-Muslims, also help.
The mosque's openness that Seddadi values so much is evident during Ramadan as staff deliver menus to non-Muslims from Ukraine as well. "The concept of iftar and charity is that anyone in need will get something to eat," Seddadi said.
Source: Arab News
Please click the following URL to read the full text of the original story:
https://www.arabnews.com/node/2070176/world
--------
Russia warns about threats of Israeli settlement plans in Syrian Golan
26 April 2022
Russia's Permanent Representative to the United Nations Vasily Nebenzya has once again denounced Israel's occupation of the Golan Heights, stating that the regime's plans for the expansion of its illegal settlements in the strategic region undermine regional stability.
He made the remarks during a UN Security Council session on the situation in the Middle East, including the Palestinian question in New York on Monday.
"Israel's settlement plans in the occupied Syrian Golan threaten to undermine regional stability," Nebenzya said.
In 1967, Israel waged a full-scale war against Arab territories, during which it occupied a large area of the Golan and annexed it four years later – a move never recognized by the international community.
In 1973, another war broke out, and a year later, a UN-brokered ceasefire came into force, according to which Tel Aviv and Damascus agreed to separate their troops and create a buffer zone in the Heights. However, Israel has over the past several decades built dozens of illegal settlements in the Golan in defiance of international calls for the regime to stop its illegal construction activities there.
In a unilateral move rejected by the international community in 2019, former US president Donald Trump signed a decree recognizing Israeli "sovereignty" over the Golan.
Nevertheless, Syria has repeatedly reaffirmed its sovereignty over the Golan, saying the territory must be completely restored to its control.
The United Nations has also time and again emphasized Syria's sovereignty over the territory.
Earlier this year, Deputy Russian Ambassador to the UN Dmitry Polyanskiy said Russia is concerned over Tel Aviv's announced plans for expanding settlement activity in the occupied Golan Heights.
He said the move directly contradicts the provisions of the 1949 Geneva Convention.
"We stress Russia's unchanging position, according to which we do not recognize Israeli sovereignty over the Golan Heights that are an inalienable part of Syria," Polyanskiy said on February 23.
Last December, Israel announced that it intends to double the number of its illegal settlements in the Golan, despite an earlier resolution adopted by the UN General Assembly demanding the regime's full withdrawal from the occupied territory.
Israeli-Russian relations have soured since the beginning of Moscow's military operation in Ukraine. Observers had already predicted that the Russia-Ukraine crisis could put Israel in a difficult position, as the Tel Aviv regime has good relations with both Moscow and Kiev.
Earlier this month, the Israeli regime voted in favor of a United Nations General Assembly resolution suspending the Russian Federation's membership in the UN Human Rights Council.
Reacting to the vote, the Russian foreign ministry called the resolution "unlawful and politically motivated."
It also called the Israeli regime's support for it "a thinly veiled attempt to take advantage of the situation around Ukraine in order to divert the attention of the international community from one of the oldest unresolved conflicts — the Palestinian-Israeli one."
Source: Press TV
Please click the following URL to read the full text of the original story:
https://www.presstv.ir/Detail/2022/04/26/681007/Russia-Israeli-settlements-Golan-threaten-regional-stability
--------
UN Experts Urge US to Unfreeze Afghanistan's Assets
26 Apr 2022
The United Nations experts have expressed concern about Afghanistan's grave humanitarian crisis and have asked the government of the United States to unfreeze the $7 billion of Da Afghanistan Bank, Central Bank of Afghanistan.
The experts said the money release will enable the provision of humanitarian assistance to cover the basic needs of ten million people in the war-torn country.
The press release of the experts read that freezing Afghanistan's assets, drought across the country, and gender-based discrimination by de facto authorities in Afghanistan have immensely impacted the lives of over half of the Afghan population whereas women and children are the most impacted ones.
"We are gravely concerned about the growing humanitarian crisis in Afghanistan, which puts at serious risk the lives of more than half of the country's population, with a disproportionate impact on women and children." Reads the statement.
The experts have echoed the words of UNSG qualifying Afghanistan's situation as an 'epic humanitarian crisis on the verge of development catastrophe' and urged countries to lift their adopted unilateral measures that hinder financial support and humanitarian aid.
Source: Khaama Press
Please click the following URL to read the full text of the original story:
https://www.khaama.com/un-experts-urge-us-to-unfreeze-afghanistans-assets-54576567/
--------
Russia condemns destruction of Palestinian homes by Zionist regime
April 26, 2022
Russia's permanent representative to the United Nations condemned the destruction of Palestinian homes and the confiscation of their property and lands by Israel.
"We condemn any attempt by Israel to create new conditions on the ground, including the demolition of Palestinian homes and the confiscation of their property and land," Vasily Nebenzia told a Security Council meeting on Middle East developments Monday night.
He continued: "We will continue to contact and communicate with Israel and the Palestinians with the aim of resuming the peace talks."
The Russian ambassador added: "Israel's plan to develop settlements in the occupied Golan Heights threatens the stability of the region."
Source: ABNA24
Please click the following URL to read the full text of the original story:
https://en.abna24.com/news//russia-condemns-destruction-of-palestinian-homes-by-zionist-regime_1251755.html
--------
Non-Muslims invited to Iftar meal at mosque in UK's Bolton
April 26, 2022
People of different faiths and backgrounds were invited to take part in an iftar (Ramadan dinner) at the largest mosque in Bolton, a town in Greater Manchester in North West England.
The Zakariyya Jaam'e Masjid in partnership with the Bolton Council of Mosques (BCOM) hosted the iftar (fast-breaking) event which aimed to give people more of an insight into the holy month.
During Ramadan Muslims fast from dawn till dusk but the period is also a time for deep reflection and spiritual development.
Guests included leader of the council, Councillor Martyn Cox, Chief Executive of the Bolton Hospital, Fiona Noden, Assistant director of the hospital, Rachel Hemingway, Yasmin Qureshi MP and Senior Coroner, Timothy Brennand. Also in attendance were representatives from Greater Manchester Police and the local fire service.
The event was opened by the executive member of BCOM, followed by a talk on the virtues of Ramadan by Maulana Talha of the mosque. He spoke about the importance of the fasting month to Muslims, hosted a tour of the mosque and invited people to the iftar meal.
A BCOM spokesman said: "The month of Ramadan brings families and communities together and it is a period of reflection and solace.
"It allows the community to extend a hand of caring and kindness to people from different faiths and bringing them together was a real honor showing strong unity and community cohesion in Bolton.
Source: ABNA24
Please click the following URL to read the full text of the original story:
https://en.abna24.com/news//non-muslims-invited-to-iftar-meal-at-mosque-in-uk%e2%80%99s-bolton_1251747.html
--------
Macron's victory prompts conflicting reactions in Dubai, from detachment to relief and dismay
April 25, 2022
DUBAI: On April 24, French President Emmanuel Macron made history by becoming the republic's first head of state to be reelected for a second term in two decades.
Garnering nearly 58 percent of the votes, he won against far-right candidate Marine Le Pen, whose performance saw an uptick from her 2017 run.
In his victory speech, surrounded by a sea of cheering voters and flags of France and the EU, Macron declared: "Today you have chosen an ambitious, European, social and ecological project, one based on work and creation … From now on, I am no longer the candidate of one party, but the president of all."
France and the UAE have maintained strong cultural and economic ties over the past few years.
In Dubai, there is a population of over 10,000 French nationals, who have set up businesses, raised families and contributed to the financial growth of the multicultural city.
Arab News reached out to members of Dubai's French community to hear their take on the 2022 election and its consequential outcome.
They expressed a mixed bag of reactions, from detachment to relief and dismay.
Some voted while others did not, as they felt it would not directly impact their lives in the UAE.
"I've always voted, but this time, I felt all the candidates were worse than each other," said a French-Syrian entrepreneur, who wished to remain anonymous.
"They were all against everything that we stand for. It was the first time I felt completely disconnected from it," she said.
Five years ago, the female entrepreneur voted for Macron but was not able to cast her vote this time around as she is not registered. Her views on the president have changed over time.
"I prefer Macron over Le Pen — 100 percent — but I'm not happy with the result," she said.
Having lived in Paris, the entrepreneur believes Macron's presidency was flawed, from his unsatisfactory handling of the massive Gilets Jaunes protests to his flip-flop policies during the pandemic.
Meanwhile, another unnamed marketing specialist and parent of two children voted at a Dubai hotel, describing the experience as "quick and well-organized."
However, she was "disappointed" with the final result.
"I found the past few weeks undemocratic with the press criticizing anyone who is not Mr. Macron," she remarked.
She refrained from voting for Macron in both of his runs but did initially think he could be an agent of change.
"When he was elected, I admit thinking that he could be good. We had hope," she added.
In her view, some of his shortcomings include a lack of belief in "French culture and history … He believes that we can only survive by depending on Europe."
Insecurity and uncontrolled immigration were some of his other weak points. However, the marketing specialist does not believe Le Pen is the right official to lead the nation either.
"Some of her claims are too extreme, such as prohibiting the headscarf in public. This is not the battle we should be fighting," she said.
Holding a more optimistic view is business owner Rodolphe Duffour, co-founder of French gourmet food shop Maison Duffour, who supported Macron.
Duffour believes that Macron has a better image and entrepreneurial spirit internationally than his opponent.
"Economic projects would never have been conducted properly if Marine Le Pen were elected president," he said.
Paris-born Duffour has lived abroad for many years but still feels the duty to participate in the French voting system.
"I never miss a chance to vote, since I have the right to do so and to express my voice," he said.
Source: Arab News
Please click the following URL to read the full text of the original story:
https://www.arabnews.com/node/2070456/world
--------
South Asia
Taliban moving away terrorists from Pakistan-Afghan border: Report
APRIL 25, 2022
"Our demand is clear that these groups must be eliminated or dealt with in a manner that they never pose threat to us again," the report quoted an official as saying
The Taliban-led government in Afghanistan has started taking steps to shift terrorist groups away from the regions bordering Pakistan following a series of recent cross-border attacks that killed nearly a dozen Pakistani soldiers and prompted a strong reaction from Islamabad, a media report said on April 25.
Pakistan, in recent months, has been increasingly frustrated by the Taliban government's reluctance to eliminate the terrorist groups, including the banned Tehreek-e-Taliban Pakistan (TTP). The Taliban leadership is not ready to take action partly because these groups fought alongside the Taliban against the U. S.-led foreign forces and also share the same ideology.
A senior Pakistani official familiar with the development told The Express Tribune on Sunday that after the recent spate of cross-border attacks, Pakistan conveyed in clear terms to the Taliban leadership to take action against the terrorist groups or face the consequences.
"Some of the groups have already been moved out of our border regions," said the senior official, who deals with the issue. "Pakistan though does not agree with the approach, it accepts the Taliban's decision to at least stop the immediate cross-border attacks," said the official who did not want to be identified.
"Our demand is clear that these groups must be eliminated or dealt with in a manner that they never pose threat to us again," the report quoted the official as saying.
There has been a surge in cross-border terrorist attacks in recent weeks with a number of Pakistani soldiers getting killed. On Saturday, three Pakistani soldiers were killed in North Waziristan when terrorists from across the border launched an attack. On April 14, seven Pakistani soldiers lost their lives in another terrorist attack.
After that attack, Pakistan reportedly carried out airstrikes in the Kunar and Khost provinces of Afghanistan to eliminate the terrorist hideouts. The foreign office in Islamabad had issued a strong statement in response, condemning the cross-border terrorist attacks. The strongly-worded statement said terrorists were using the Afghan soil with impunity and urged that the Taliban leadership take stern action against them.
Pakistan has been fencing the 2,600km border with Afghanistan since 2017 to end terrorist infiltration and smuggling, despite intense opposition from the neighbouring country. Besides the erection of a fence, the project also includes the construction of border posts and forts and the raising of new wings of the Frontier Corps, the paramilitary force that guards the border.
When the Taliban returned to power last year, Pakistan hoped that the new dispensation would deal with these terrorist groups. Despite promises, the Taliban have not yet taken decisive action to fulfil their commitments, the official said. "It only makes their [Taliban] case difficult as far as the recognition is concerned," the official said.
Source: The Hindu
Please click the following URL to read the full text of the original story:
https://www.thehindu.com/news/international/taliban-moving-away-terrorists-from-pakistan-afghan-border-report/article65353722.ece
--------
Afghanistan takes Pak air strikes to UN, Taliban turns on its mentor
Apr 26, 2022
By Shishir Gupta
Despite former Pakistan Prime Minister Imran Niazi and his then ISI protégé Lt Gen Faiz Hameed playing an active part in installation of the Taliban Islamist regime in Afghanistan in 2021, Kabul has taken Islamabad to UN Security Council for violating its territorial integrity by launching air strikes in Kunar and Khost province on April 16.
While a formal complaint against Pakistan has been filed by Naseer Ahmad Faiq of the previous Ashraf Ghani regime, the Taliban, the Haqqani Network and the Tehreek-e-Taliban, Pakistan have joined hands in opposing the airstrikes in which more than 40 persons including women and children were killed, score injured, and houses destroyed. All three Pashtun factions are opposed to division of their ethnic community by Pakistan by imposing the British Durand Line as the international border and erecting a security fence to demarcate it.
In a letter to President of UNSC, Afghanistan Charge d' Affairs has complained that the air strikes " is a flagrant breach of international laws, including humanitarian laws, the principles of UN Charter, the UNGA and UNSC resolutions, including resolution 1453 (2002) on Kabul Declaration of Good Neighbourly Relations."
"The persistent violation of Afghanistan's territory by Pakistani military forces through cross-border shelling, construction of military posts and fences inside Afghanistan's soil have been going on for over a decade. Particularly of high concern is the cross-border shelling which has caused scores of civilian casualties, displacement, and destruction of public and private properties. These acts are reprehensible and must be stopped. Continuation of these breaches will impact the relations of two nations and it will further destabilize the peace and security in Afghanistan and the region," the April 18 missive stated.
The issue has been raised by Afghanistan previously also via letters dated February 22, 2019, August 22, 2019, and July 17, 2020.
While Pakistan leadership particularly under Imran Khan thought that the Taliban regime in Afghanistan would provide Islamabad with much needed strategic space against India, fact is that the Taliban regime has turned against its erstwhile mentor and handler, the ISI. It was the then ISI DG and hatchet man of Imran Khan who ensured that Haqqani Network captured Kabul by keeping the traditional Kandahar based Islamists at bay. The Afghan complaint has been circulated among the UNSC members with Kabul asking both permanent and non-permanent members to take up the issue.
Source: Hindustan Times
Please click the following URL to read the full text of the original story:
https://www.hindustantimes.com/world-news/afghanistan-takes-pak-air-strikes-to-un-taliban-turns-on-its-mentor-101650947118688.html
--------
Iran Accepts Credentials of Three Afghan Diplomats
26 Apr 2022
Tehran has agreed to accept new Afghan diplomats to Afghanistan's embassy in the city and has accredited three diplomats sent by the Islamic Emirate of Afghanistan to the country, BBC Pashto reported.
Sources on the condition of anonymity told BBC, that the new diplomats included the third secretary of the embassy and the other two are normal employees of the embassy.
Afghanistan's embassy has not been closed yet despite the transformation of government in the country and is led by the previous envoy.
The spokesperson of Iran's Foreign Ministry Saeed Khatibzada said the exchange of diplomats between Afghanistan and Iran is compatible with international conventions and has nothing to do with recognition.
Earlier, Russia, China, Pakistan, Turkey, and Turkmenistan had accredited Taliban-dispatched diplomats but no country in the world has recognized the new Afghan government yet.
Source: Khaama Press
Please click the following URL to read the full text of the original story:
https://www.khaama.com/iran-accepts-credentials-of-three-afghan-diplomats-68576/
--------
Aims at Addressing Afghan Refugees' Issues, Afghan Delegation to Pay Visit to Iran
26 Apr 2022
Following the recent tensions between Iran's border guards and the Taliban forces at the border zone in the western Herat province, an Afghan delegation is all set to leave for Iran.
The visit of the IEA's delegation is also days after Afghan refugees' videos circulated on social media regarding the refugees being mistreated and tortured for no reason by Iranian people and police.
The acting Minister of Refugees and Repatriates Khalilurahman Haqqani said the visit will be carried out in the coming days during which they will try to talk to Iranian officials so that they resolve the difficulties of Afghan refugees residing in the country.
Not only Afghan refugees working as laborers are facing issues in Iran but also Afghan students have issues with extension and issuance of visas, accommodation problems, and employment ones.
Source: Khaama Press
Please click the following URL to read the full text of the original story:
https://www.khaama.com/aims-at-addressing-afghan-refugees-issues-afghan-delegation-to-pay-visit-to-iran-876576576/
--------
Afghan, Qatari FMs Meet in Doha, Discussing Economic & Political Issues
25 Apr 2022
Afghanistan's Foreign Ministry announced that the Afghan delegation led by acting Foreign Minister Amri Khan Muttaqi met with Qatar's Foreign Minister and Deputy Prime Minister Sheikh Mohammad Bin Abdurrahman Al-Thani in Doha on Sunday.
Spokesperson of the Ministry Abdul Qahar Balkhi in a series of Twitter posts said both sides discussed Afghanistan's economic and political situation including the issue of Afghan airports.
"The meeting focused on political & economic issues as well as Afghan Airports Contract provisions that require a final agreement by the two parties. The meeting also identified issues related to the contract that needed further discussions." Reads a Tweet.
Turkey and Qatar are supposed to get in charge of five international airports in Afghanistan including Kabul International Airport the contract of which is in the final stages.
Abdul Qahar Balkhi said that Turkish and Qatari technical teams are intended to work together so that they reach an agreement on the operation of five Afghan airports.
The stalled international flights from Afghanistan that have been in place since August last year is costing the economy-afflicted country millions of dollars.
Source: Khaama Press
Please click the following URL to read the full text of the original story:
https://www.khaama.com/afghan-qatari-fms-meet-in-doha-discussing-economic-political-issues-89687687/
--------
Southeast Asia
Women's rights groups condemn Petaling Jaya MP Maria Chin's jail sentence for 'insulting' Islamic judicial system
26 Apr 2022
BY YISWAREE PALANSAMY
KUALA LUMPUR, April 26 — The Joint Action Group for Gender Equality (JAG) today "strongly condemned" the jail sentence meted out to Petaling Jaya MP Maria Chin Abdullah over her criticism of the Shariah legal system.
In a statement today, the coalition of women's rights groups said that the issue raised by Maria Chin in her 2019 statement, which led to her being sued at the Kuala Lumpur Shariah High Court, is not an isolated incident.
It added that many survivors faced injustices when it came to the protection of their rights under the Shariah legal system.
The group also labelled the decision as "disproportionate and clearly unreasonable".
"As a member of Parliament, Maria has both the right to freedom of expression and the duty to address injustice and inequalities, including that which takes place through any legal system, Shariah or civil. Maria is one of the beacons who speak for gender equality and women's lived realities and her role should not be undermined.
"Prosecuting Maria is not only oppressive and appalling, but it also serves as a form of intimidation, a consistent pattern of silencing women who have faced injustice as a result of legal and religious interpretations of the law," the coalition said.
The Kuala Lumpur Shariah High Court yesterday sentenced Maria Chin to one week in jail for contempt of court over her statement that had reportedly "insulted" the Islamic judicial system.
Free Malaysia Today (FMT) reported that the decision was over Maria Chin's statement on September 5, 2019, in which she remarked that Muslim women in Malaysia are still being discriminated against under the Shariah judicial system.
She had said this in response to a one-week jail term given to Emilia Hanafi, the ex-wife of Naza Group chairman Datuk SM Faisal SM Nasimuddin, for rescheduling his visiting days with their children.
National news agency Bernama reported Syarie judge Mohamed Fouzi Mokhtar as saying that the article published by Maria Chin on September 5, 2019 had belittled, demeaned and insulted the Shariah Court.
Bernama also reported that the judge had granted a stay of execution pending an appeal to be filed at the Shariah Court of Appeal.
Source: Malay Mail
Please click the following URL to read the full text of the original story:
https://www.malaymail.com/news/malaysia/2022/04/26/womens-rights-groups-condemn-petaling-jaya-mp-maria-chins-jail-sentence-for/2055691
--------
Selangor sultan launches Al-Quran with Chinese translation
April 25, 2022
SHAH ALAM: Sultan of Selangor Sultan Sharafuddin Idris Shah today launched the Al-Quran Al-Karim with Chinese translation published by Restu Foundation at the Selangor International Islamic Art Complex here.
Also present was Tengku Permaisuri Selangor Tengku Permaisuri Norashikin.
At the event, the royal couple also visited the Islamic art gallery at the complex.
Restu Foundation executive chairman Datuk Abdul Latiff Mirasa, in his speech, said the Al-Quran with Chinese translation has over 2,000 footnotes to provide the meaning and explanation of the verses.
He said the Chinese language used in the mushaf Al-Quran was easy to understand due to refinement and improvement efforts by the foundation's Chinese Translation Committee, compared to the original translation.
"This Holy Book has been approved by the Department of Islamic Development Malaysia (Jakim) and Home Ministry's Publication and Quranic Text Control Division.
"To facilitate readers, every word that refers to Allah SWT will be in red while those that refer to Prophet Muhammad SAW will be in green," said Latiff.
He said the six-year Al-Quran publication and translation efforts were carried out by Restu Foundation and the Malaysian Chinese Muslim Association, starting with Juz Amma and selected surah and the opening of the Selangor International Islamic Art Complex by Sultan Sharafuddin on May 28, 2016.
Latiff said Restu Foundation was also trying to raise RM4 million in funds to print 50,000 copies of the mushaf Al-Quran.
"Printing will be done in stages starting with the first 5,000 copies while the next printing will depend on the funds raised.
"To ensure its success, the moral and material support from all quarters is very much needed. It is also part of efforts to breathe new life into the field of Al-Quran and enrich Islamic arts in Malaysia," he said. – Bernama
Source: NST
Please click the following URL to read the full text of the original story:
https://www.nst.com.my/news/nation/2022/04/791801/selangor-sultan-launches-al-quran-chinese-translation
--------
Turning Malaysia's failure in education into great success
Murray Hunter
April 26, 2022
Education has always been a very controversial issue in Malaysia. This is because the education system has an enormous impact on the nation's cultural evolution, sustenance of the nation's labour pool and the peoples' critical thinking skills. It is also a major influence on national unity.
Malaysia's higher educational institutions should be on a par with Hong Kong and Singapore, given the similar colonial heritage.
However, according to Times Higher Education 2021 Asia University Rankings, Singapore's National University of Singapore and Nanyang Technical University are ranked 3rd and 5th respectively, while the University of Hong Kong is ranked 4th, Chinese University of Hong Kong 7th, Hong Kong University of Science and Technology 8th, and City University of Hong Kong 19th. Malaysia's top university in the rankings is Universiti Malaya at 49th.
There are a number of factors that will pose challenges to higher education.
Malaysia's birthrate of 1.98 is below the population replacement rate of 2.1. This is well below the world average of 2.4. This means that Malaysia's stock of university places will lead to surplus capacity over the next generation. The sudden loss of international students at private universities at the beginning of the Covid-19 restrictions showed how devastating this can be to the industry. Some private universities have been forced to close down over the last two years.
This coming surplus in capacity, unless met with an influx of foreign students, will require a rationalisation within the public university system. This will mean fewer and/or smaller public universities in Malaysia within the next decade.
Similarly, Malaysia's high graduate unemployment – 202,400 in 2020, representing 4.4% of 5.36 million graduates in 2020 – points to some mismatch in what courses are offered in universities and what is required within the marketplace. This requires an agile reappraisal of what courses are run by universities over the next decade.
These basic structural issues are supplemented with a number of systemic issues.
Industries have long complained about the poor command of English and soft skills by local graduates. Others complain about poor critical thinking and problem-solving skills. From the student side, public universities are experiencing high dropout rates, while pass standards are kept low as a perceived university management solution. Graduate students are having difficulty with PTPTN student loans, indicating issues with the funding system.
Malaysian public university staff mixes are far from representative of the national ethnic structure, where a number of public universities prefer to employ foreign academics over non-Malay academics. UiTM accepts Malay and foreign students but shuts out local non-Malay students. This is very much counter to the philosophy that students need to learn from other cultures to understand each other. In fact, the opposite is occurring.
There is also wide criticism of the lack of university autonomy and a high-handed ministry of higher education. Public universities have the prime mission of enhancing labour utility for industry needs, where students become industrial fodder, rather than nurturing people to become the best they can be.
Restrictions on student political activities is preventing these institutions nurturing Malaysia's leaders of tomorrow.
Public universities have also been criticised for wasteful spending, faculty and chancellery politics, often leading to political appointees, and nepotism. University research has led to intellectual property registrations with little or no commercial utility.
This is not to say there aren't successes within Malaysian public universities. There are some pockets within the system that have world-class recognition and operate with excellence. However, there is more mediocrity than excellence within the Malaysian higher education system today.
Thus, in a post Covid-19 pandemic environment, where the world will once again reopen, and the economy requires new drivers, higher education should have an important role to play. It's now time for us to reimagine what the Malaysian higher education system should be.
The first issue involves preparing young people to enter university. This is a primary and secondary education responsibility. Malaysia must head towards multilingual education, where all students should be able to speak at least two languages fluently upon completion of secondary school. There are very good models of multilingual education systems, such as that of Switzerland, that can be learnt from.
The development of soft skills and critical thinking must also be focused upon. There must be a return to classical education to primary and secondary schools. This needs to be followed up in higher education. The set of compulsory subjects which include courses like Islam and Asian civilisation need to be dropped to provide more class and study time in the disciplinary work involved in the respective courses. Universities should not be indoctrination mills.
Leadership must be nurtured. Now that the voting age is 18, students have a constitutional right to participate in politics, and should be encouraged to while at university. Bans on political activity within university campuses should be immediately lifted. Both political and apolitical club activity on campuses will assist in developing argument articulation and become a good incubator for future leaders.
Malaysian higher education institutions must be decoupled from the ministry of higher education, which formally directs institutions in policy and who they employ. These decisions must go to the institutions themselves. University boards must have student and local citizen representatives. The employment of academic and administrative staff should be based on meritocracy and represent the demographics of general society.
Funding should be provided to institutions on programme-based budget criteria in order to make these organisations run much leaner and more efficiently. Universities should make use of short and other postgraduate courses to raise faculty funds. Research with industry should be encouraged where university-industry consortiums bid for research funds.
The future of Malaysian higher education will heavily involve vocational and community colleges. These should become the education and skill support of Malaysia's SME sector. According to the Malaysian Department of Statistics, SMEs contribute 38.2% to national GDP, 13.6% of export revenue, and employ 48% of Malaysia's workforce. This is the sector set to play a major role in national recovery and needs educational support.
Not only will community colleges play a major role in educating the youth by equipping them with knowledge skills, accrediting them to trades, and developing new trades, they also act as a place where those in mid-career can gain new sets of skills with which they can re-enter the workforce or set up their own SMEs.
Vocational education will be critical for national recovery and nurturing innovation at the SME level. As the scope of SME-based activities are wide, the private sector must jump in to assist in developing this revamped vocational sector. Qualification regulations must be changed where those with trade-based experience can teach part-time under supervision as practical instructors.
Changing the emphasis from university to vocational education could be a real game changer in national economic revival. The concept can be introduced into community centres all around the country, where lifelong skill development is encouraged. In this way rural and urban kampongs can be redeveloped into value-based business communities that develop vibrant local economies. This is very much the sustainable-circular economy highlighted within the 12th Malaysian Plan.
Such changes will require massive political will. It will require a completely different corporate culture within the ministry of higher education. These changes will assist Malaysian education realign to the needs of tomorrow's society. This is also an imperative strategy if Malaysia wants to lessen the need for foreign workers in the country.
Source: Free Malaysia Today
Please click the following URL to read the full text of the original story:
https://www.freemalaysiatoday.com/category/opinion/2022/04/26/reimagining-malaysian-higher-education/
--------
Indonesia Must Capitalize On Muslim Fashion Opportunity: Minister
Jakarta (ANTARA) - Indonesia must take advantage of the Muslim fashion trend, which has currently become a lifestyle, considering the nation's cultural strength, Minister of Trade, Muhammad Lutfi, has said.
In a press statement issued on Monday, he informed that, based on the data that he gathered, Indonesia has a Muslim population of at least 229 million.
The figure is 12 percent of the global Muslim population of 1.9 billion.
The demand for halal products has continued to rise. By 2024, Muslim fashion is projected to contribute 6.04 percent to the global halal industry, whose value has reached US$311 billion.
"To this end, every stakeholder must cooperate to find similarities to create a Muslim fashion ecosystem and to transform the nation into the Muslim fashion center of the world," Lutfi remarked.
This effort must be backed by other parties, such as academicians, to support the ecosystem through education, he said.
"Because in order to become the world's Muslim fashion center, we cannot be fixated on Indonesia's taste, it also has to be universal," the minister added.
The Ministry of Trade is committed to continuing its support for the formation of Indonesia's fashion industry ecosystem, he said.
"It is expected that, before 2024, the cooperation in realizing the ecosystem can proceed within Indonesia's strong collectivity," he remarked.
Speaking about the Muslim Fashion Festival+, or MUFFEST+, Lutfi further said he expects the event to be a stepping stone to the Jakarta Muslim Fashion Week (JMFW) so that the world takes notice of Indonesia.
This year's MUFFEST+ was held by the Indonesian Fashion Chamber (IFC), with the support of the Kinarya Cipta Kreasi, which served as the event organizer.
The event was held from April 21 to 23, 2022, at the Ritz-Carlton Pacific Place's Grand Ballroom, here.
Source: Antara News
Please click the following URL to read the full text of the original story:
https://en.antaranews.com/news/226825/indonesia-must-capitalize-on-muslim-fashion-opportunity-minister
--------
URL: https://newageislam.com/islamic-world-news/osama-laden-us-documents/d/126870
New Age Islam Islam Online, Islamic Website, African Muslim News, Arab World News, South Asia News, Indian Muslim News, World Muslim News, Women in Islam, Islamic Feminism, Arab Women, Women In Arab, Islamophobia in America, Muslim Women in West, Islam Women and Feminism