New Age Islam News Bureau
16 Aug 2013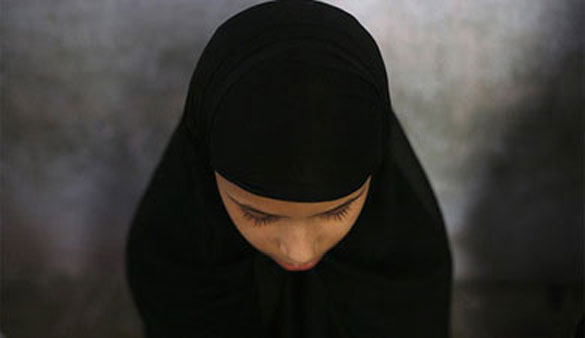 Photo: Gunman Demanding Shariah Keeps Islamabad on Toes for Hours
---------
North America
• Online Forums Provide Key Havens for Terror Plots
• Washington Post says its website hacked by Syrian group
• Protest in NY in support of victims of religious bigotry, hate and intolerance in Pakistan
• Boko Haram hinders Nigeria's development: US diplomat
• 'Not in Mulberry': Group of Mulberry Residents Fight Quran Burning
• CAIR Asks Illinois Law Enforcement to Drop Anti-Muslim Trainer
• Obama on Egypt Crisis: 'We Deplore Violence against Civilians'
• GOP senator: I'm being targeted by an 'environmental jihad'
• US scraps military drills with Egypt, but not aid
Arab World
• 6 dead in new violence as Egypt Islamists demonstrate
• Ikhwan leader describes dispersal of sit-ins as 'war crime'
• Riyadh's Firebrand imam arrested after Eid sermon of waging Jihad
• Army mortar fire kills 14 civilians near Damascus: NGO
• Egypt: Death toll reaches 638 as supporters of Mohamed Morsi try to regroup
• Death toll in Lebanon bombing rises to 22
• 'Brigades of Aisha' claims responsibility for Beirut blast
• Egypt fears more violence as Brotherhood calls 'Day of Rage'
• Kurds reach out to Baghdad to fight surging Al-Qaeda
• Lebanese Grand Mufti warns all Muslims against unrest
• Despite carnage, Muslim Brotherhood wins little sympathy in Cairo
• OIC calls on China over sentencing Uyghur Muslims
• Egypt's Malawi National Museum looted in rioting by Morsi supporters
Pakistan
• Gunman Demanding Shariah Keeps Capital on Toes for Hours
• Imran Khan sends notice to Fazl ur Rehman over 'Jewish Agent' remark
• Assembly told: Terror incidents in 74 days claim 449 lives
• Meeting of PMs will help build trust: Pakistan
• ATC orders cross-examination of witnesses in Mumbai case
• Six persons, including 3 policemen, killed in Karachi encounter
• A close 'encounter' with Khyber Pakhtunkhwa Police
India
• Editor Radiance weekly urges OIC to pressure Dhaka into releasing Jamaat leaders
• Lathi-wielding men of Mahabir Akhada's, provocative messages sparked communal clashes
• Bajrang Dal stoked Kishtwar riots, say intelligence agencies
• 28 militants killed by Indian Army on LoC in nearly 2 months
• India retaliates strongly after unprovoked Pak attack at LoC
• India wants to help Libya "achieve its dreams": Indian ambassador
• After 14 years, Pakistani troops violate ceasefire in Kargil sector
• 11 Indian prisoners in Pakistan jail seek death
South Asia
• Bangladesh arrests nine suspected radical Islamists
• 28 Afghan nationals held under Foreign Act in Pakistan
• 6 Buddhists to face trial over Muslim bus killings
• Uighur's ethnic minority leader condemns China death sentences
• New group out to reorganise Huji
• Malaysian IT Company rubbishes Maldivian Govt.'s reasons terminating their Agreement
• Taliban condemns 'massacre' in Egypt
Africa
• Mauritania: Nouakchott Imam Preaches Against Extremism
• Nigerian priest visits Ashtabula to share story of religious issues his country faces
• Central African Republic Humanitarian Crisis 'Another Somalia In The Making'
• Tunisia crisis festers amid wariness over Egypt turmoil
Europe
• Caucasus Emirate Leader Discusses Chechens in Syria in New Video
• UN reports sudden wave of Syrians fleeing to Kurdish region of Iraq
• France fears extremists will benefit from Egypt violence
• Germany 'condemns in strongest terms' Egypt violence
• UN Security Council to meet on Egypt; death toll now at 638
• 80 percent of Israeli Jews say peace impossible: poll
• Heathrow Airport on high alert over al-Qaida terror threat: Report
Mideast
• 'Allahu Akbar' at Israeli ambassador's Paris residence
• Abbas chooses unpopular peace talks over bruising UN battles
• Israeli envoy panned for comparing Palestinian and Norwegian terrorists
• Fatah threatens 'painful decisions' against Hamas
• Israel extradites alleged genocidaire to Bosnia
• Iran appoints pragmatist Salehi to head nuclear program
Southeast Asia
• Religious Intolerance 'Cannot Be Justified': SBY
• Protesters gather outside mosque to call for demolition of resort Surau
• Indonesia Speaks Out Against Egypt Bloodshed
Compiled by New Age Islam News Bureau
URL: https://www.newageislam.com/islamic-world-news/new-age-islam-news-bureau/online-forums-provide-key-havens-for-terror-plots/d/13054
----------
North America
Online Forums Provide Key Havens for Terror Plots
Lara Jakes and Adam Goldman
Friday, August 16, 2013
WASHINGTON: In secretive chat rooms and on encrypted Internet message boards, al-Qaida fighters have been planning and coordinating attacks including a threatened if vague plot that US officials say closed 19 diplomatic posts across Africa and the Middle East for more than a week.
It's highly unlikely that al-Qaida's top leader, Ayman al-Zawahri, or his chief lieutenant in Yemen, Nasser al-Wahishi, were personally part of the Internet chatter or, given the intense manhunt for both by US spy agencies, that they ever go online or pick up the phone to discuss terror plots, experts say.
But the unspecified call to arms by the al-Qaida leaders, using a multilayered subterfuge to pass messages from couriers to tech-savvy underlings to attackers, provoked a quick reaction by the US to protect Americans in far-flung corners of the world where the terror network is evolving into regional hubs.
For years, extremists have used online forums to share information and drum up support, and over the past decade they have developed systems that blend encryption programmes with anonymity software to hide their tracks.
Jihadist technology may now be so sophisticated and secretive, experts say, that many communications avoid detection by National Security Agency programmes that were designed to uncover terror plots.
"This creates a bit of a cat-and-mouse game between terrorist groups that can buy commercial technology and intelligence agencies that are trying to find ways to continue to monitor," said Seth Jones, a former adviser to US special operations forces and counterterrorism expert at Rand Corp., a Washington-based think tank that receives US government funding. "Some of the technology you can buy is pretty good, and it evolves, and it is a game that is constantly evolving."
A US intelligence official said the unspecified threat was discussed in an online forum joined by so many jihadist groups that it included a representative from Boko Haram, the Nigerian insurgency that has loose ties to al-Qaida. Two other intelligence officials characterized the threat as more of an alert to get ready to launch potential attacks than a discussion of specific targets.
One of the officials said the threat began with a message from al-Wahishi, head of the Yemen-based al-Qaida in the Arabian Peninsula, to al-Zawahri, who replaced Osama bin Laden as the core al-Qaida leader. The message essentially sought out al-Zawahri's blessing to launch attacks. Al-Zawahri, in turn, sent out a response that was shared on the secretive online Jihadi forum. All three intelligence officials spoke on condition of anonymity because they were not authorized to discuss the threat.
Rita Katz, director of the Washington-based SITE Intelligence Group, which monitors jihadist websites, said it's all but certain that neither al-Zawahri nor al-Wahishi would communicate directly online or on the phone.
Al-Zawahri's location is unknown, but he was last believed to be in Pakistan, and al-Wahishi is said to be in Yemen. Given the nearly 2,000 miles between the two men, Katz said it's most likely they separately composed encrypted messages, saved them on thumb drives and handed them off to couriers who disseminated them on secure websites.
Bin Laden, who was killed by US Navy SEALs in May 2011, issued his messages in much the same way.
"These guys are not living in a bubble," said Katz, who has been watching al-Qaida and other Jihadi communications for years. "They live in a reality that is facing the American intelligence interception with the best, most advanced technology that can be created. So they always try to find ways to get away from these interceptions to be able to deliver messages."
Tracking and eliminating al-Qaida operatives in Yemen hasn't been easy for the US It took years for the CIA finally to kill the cleric Anwar al-Awlaki in a drone strike after an intense manhunt. By staying off the grid, al-Wahishi and other senior al-Qaida leaders in Yemen, such as Qassim al-Rimi and top bomb-maker Ibrahim Al-Asiri, have managed to remain alive.
So frustrated was the CIA at one point, the spy agency considered killing the couriers passing messages in an attempt to disrupt the terrorist group's plans, a former senior US official said. The idea was dropped because the couriers were not involved in lethal operations.
Exactly how US spy systems picked up the latest threat is classified, and Shawn Turner, spokesman for National Intelligence Director James Clapper, refused to confirm or deny Katz's analysis on how it might have happened. Intelligence officials have suggested that the plot was detected, in part at least, through NSA surveillance programmes that have been under harsh worldwide criticism for privacy intrusions in the name of national security.
It's not clear, however, that even the powerful US spy systems would be able to crack jihadists' encrypted messages without help from the inside.
Earlier this year, an al-Qaida-linked extremist propaganda organization known as the Global Islamic Media Front released an encrypted instant-messaging system known as "Asrar al-Dardashah," or "Secrets of the Chat." It was a texting version of the organization's end-to-end encryption program that followers had been using for years. End-to-end encryption means messages are put into code so that only senders and receivers can access the content with secure "keys."
After the NSA programmes were revealed in June by former NSA systems analyst Edward Snowden, Jihadi websites began urging followers to also use software that would hide their Internet protocol addresses and, essentially, prevent them from being tracked online. That aimed to add another layer of security to the online traffic.
An Aug. 5 discussion about the US embassy closings on a Jihadi forum that is directly linked to al-Qaida underscored the need for "complete secrecy" in plotting attacks even while jeering at the American response to the message between al-Zawahri and al-Wahishi.
In a post on the Shumukh al-Islam online forum, a writer who identified himself as Sayyed al-Mawqif noted American news reports that said the terror threat possibly was intercepted though phone calls or surveillance of jihadist chat rooms or message boards. Shumukh al-Islam is not an encrypted site, but it requires a password to access and does not frequently accept new visitors.
"Even if there will not be a jihadi operation, it is sufficient that the mujahedeen brothers succeeded in putting fear in the hearts of the disbelievers and the human devils," al-Mawqif wrote, according to a SITE translation of the transcript. "We hope to hear more about psychological wars like this one if there are no actual Jihadi operations on the ground."
Encryption technology was once regulated by the US for national security purposes, but it has been available to the public and used globally since the 1990s, including by human rights and free speech advocates.
Other technology experts believe the government could access encrypted messages with the help of Internet providers.
Depending on what software is used, Internet providers theoretically could be compelled to send the coded messages and their decryption keys to the government instead of to the intended recipient. Unknown vulnerabilities in software may also make it possible for hackers to break into computers and obtain messages.
It's also possible that US intelligence officials used a decidedly low-tech method to intercept the message between al-Zawahri and al-Wahishi by planting a spy in the online forum.
http://www.thenews.com.pk/Todays-News-1-196102-Online-forums-provide-key-havens-for-terror-plots
-----
Washington Post says its website hacked by Syrian group
Aug 16, 2013
NEW YORK: Washington Post said on Thursday that its website was hacked. A group that supports Syrian President Bashar Assad's regime claimed responsibility.
Washington Post managing editor Emilio Garcia-Ruiz said in a statement that for about 30 minutes on Thursday morning, readers of some stories were redirected to the website of the Syrian Electronic Army.
The SEA has taken credit for web attacks on media targets that it sees as sympathetic to Syria's rebels. The group claims to have hacked the Twitter feeds of Associated Press, Al-Jazeera English and the BBC.
Garcia-Ruiz said the hacking incident came a few days after a phishing attack which tried to obtain password information. As a result of the attack, purportedly orchestrated by the SEA, a personal email account of one of the newspaper's staff writers was used to send out an SEA message, he said.
Garcia-Ruiz said the SEA claimed in a Twitter message that it gained access to parts of the newspaper's website by hacking one of its business partners, Outbrain, an Internet company that alerts readers of blogs and media sites to recommended links targeted to their specific interests.
Outbrain tweeted on Thursday that its website was shut down as a result of a cyber attack.
The Post said it has "taken defensive measures", which include the removal of the module affected by the hacking. The company said it doesn't believe there are any other issues affecting the website.
Washington Post Co shares fell $11.53, or 2 percent, to $572.20 in afternoon trading.
http://timesofindia.indiatimes.com/world/us/Washington-Post-says-website-hacked-by-Syrian-group/articleshow/21849668.cms
----------
Protest in NY in support of victims of religious bigotry, hate and intolerance in Pakistan
August 15, 2013
New York: August 15, 2013. (PCP) A powerful protest demonstration was successfully organized on August 14th by Indian American Intellectuals Forum (IAIF) in cooperation with Vishwa Hindu Parishad of America, Hindu Human Rights Watch, Justice for Hindus, India Heritage Foundation, Lansing, Michigan; Human Rights Coalition against Radical Islam, Probasi of Brooklyn and Hindu Mahasabha of America (HMSA) in support of the victims of religious bigotry, hate, intolerance and savagery, near Pakistan Consulate in New York.
The protesters carried banners and play cards saying: "Pakistan is a Living Hell for Hindus, Sikhs and Christians; "Save Hindus, Sikhs and Christians from Islamic Terror"; "Every Month 20 to 25 Hindu Girls are abducted, converted to Islam and forcibly married to Muslim Men"; In 1947 Hindu-Sikh Population in Pakistan was about 25%, now it is less than 2%; "Pakistan is an Apartheid State"; "Pakistan is Epicenter of Islamic Terrorism"; "Close Down 42 Terrorist Training Camps and "Stop Campaign of Vilification, Slander and Use of Blasphemy Laws against Hindus and Christians".
The Memorandum expressing outrage, shock and indignation at the horrific treatment meted out to Hindus, Sikhs and Christians was submitted to the Consul General of Pakistan. The Memorandum, inter alia, stated that the blasphemy laws are used to intimidate, harass and give life imprisonment based on false accusations.
Campaign of vilification and slander continues in connivance with Pakistan government against Hindus, Sikhs and Christians in order to denigrate and demonize their religion.
Radicalization of Pakistani society by Jihadists supported by ISI and other intelligence agencies goes on unchallenged by the government.
Twelve million rupees ($140,000) jizya - the medieval tax – was levied on Sikhs last year in the North West Frontier Province of Pakistan.
Reminding the Consul General that "your forefathers were Hindu before converting to Islam by Arabs", the Memorandum further stated that "you should understand that the hate, violence, and terror are the hallmark of uncivilized brutes. They are part and parcel of the Arabic barbarism. Perhaps you may be aware of the stark reality that even Mr. Mohammed Ali Jinnah, the Father of Pakistan was the grandson of Punjabhai Valjibhai Thakkar, a Hindu. Hence, religious fanaticism of the 7th century is not compatible with the spirit of 21st century.
Addressing the audience, Narain Kataria, organizer of the protest said that Hindus have been terrorized in Pakistan to such an extent that in April-May this year, about 500 Hindus who crossed into India under the pretense of visiting a religious festival, refused to go back to Pakistan and begged government of India to give them political asylum.
Quoting from the last week US Commission report on International Religious Freedom Kataria said that that it has tracked 203 publicly-reported incidents of sectarian violence resulting in more than 1,800 casualties, including over 700 deaths.
http://www.pakistanchristianpost.com/headlinenewsd.php?hnewsid=4441
----------
Boko Haram hinders Nigeria's development: US diplomat
August 16, 2013
ABUJA: Boko Haram's brutal insurgency has stalled Nigeria's development, inflamed ethnic tensions and raised concern among its neighbors, a senior US diplomat said Thursday at the start of bilateral security talks.
Wendy Sherman, US under-secretary of state for political affairs, said the United States was ready to help Nigeria "develop a multi-faceted strategy" to contain the violence, but warned that a military crackdown alone would not work.
The Boko Haram conflict has "increased tensions between various ethnic communities, interrupted development activities, frightened off investors and generated concerns among Nigeria's northern neighbors," Sherman said.
Some of the violence has occurred along the northern borders with Cameroon, Chad and Niger amid fears that Boko Haram fighters could spill into neighboring states.
The rebel group claimed the kidnapping of a French family, including four children, in Cameroon in February. They were released in April.
A state of emergency declared in May remains in place across the northeast, Boko Haram's stronghold, as the Nigerian military pursues a campaign aimed at crushing the group.
Stemming the bloodshed "may require a new social compact with Nigerian citizens," said Sherman, who is leading the US diplomatic and military delegation for the talks.
She added that it was crucial to have "an economic recovery strategy as a complement to the government's security strategy."
Nigeria is Africa's largest oil producer, where American energy giants ExxonMobil and Chevron have a strong presence.
Despite the vast energy wealth, most of the country's roughly 160 million people live on less than $2 a day, with much of the oil revenue squandered over decades through graft.
Poverty in the mainly Muslim north is more acute than in the mostly Christian south. The divide between north and south remains a combustible fault line.
Sherman said the government of President Goodluck Jonathan, a southern Christian, must "garner the support of northern governors and local officials" as it pursues a plan to lift the north out of conflict and poverty.
The Boko Haram insurgency is estimated to have claimed more than 3,600 lives since 2009, including killings by the security forces who have been accused of widespread atrocities.
Sherman restated previous calls by US officials for Nigeria's military to abide by rules of engagement and punish soldiers responsible for civilian deaths.
http://www.arabnews.com/news/461400
----------
'Not in Mulberry': Group of Mulberry Residents Fight Quran Burning
By Ryan E. Little
THE LEDGER
August 16, 2013
MULBERRY | A small group of Mulberry residents are organizing protests against a planned burning of nearly 3,000 Qurans at a home near Mulberry planned for Sept. 11.
Terry Jones, a Florida pastor known for sparking protests in Afghanistan after previously burning one Muslim holy book, said he plans to burn a book for every person killed in the Sept. 11, 2001, terrorist attacks.
The group, whose name says it all, has one message for the world: Not in Mulberry.
"The bottom line is we don't want people to think of ­Mulberry as a racist, hateful town," said the group's organizer, Suzanne Carter-Moore. "We are peace-loving and accepting and love each other."
Carter-Moore, who lives in Lakeland but grew up in and works in Mulberry, first started organizing the group in July after learning of Jones' plans.
She and others started a Facebook page and have gone to organizational meetings. They say they know Jones has a First Amendment right to burn the books but don't want people to associate Mulberry with it.
"I just don't want Mulberry to appear like we are condoning his actions," Carter-Moore said.
"We want a unifying voice that says he does not represent the values of Mulberry."
Jones' church, Dove World Outreach Center, is no stranger to controversy.
Since Jones first made national news in 2010 for threatening to burn a Quran, his church has been the subject of protests in Gainesville, where the church was located, and elsewhere.
Local protests can go a long way toward making sure a city doesn't earn a reputation for a small group's actions and put them in perspective, said the spokeswoman for the Council on American-Islamic Relations, Amina Rubin.
"I think it's important for that area, that city, not to get the reputation of agreeing with him," Rubin said. "Not just to tell Muslims, but also to tell the whole country or the whole world, that this is not what our city is about."
CAIR, a national Islamic advocacy group that promotes mutual understanding, generally tries to ignore Jones and others like him, Rubin said.
"He's kind of part of a group of fringe people in the United States who are kind of making a name for themselves by doing or saying very extremist words or actions," Rubin said.
"These people thrive on the attention they get from that. We do our best to not play into what he is trying to gain in this."
Carter-Moore, too, has weighed concerns over giving Jones more attention by organizing protests but she expects the exposure to pick up by Sept. 11 and thinks her group's message is too important.
"For Mr. Jones to come in, stir the pot of discontent and hatred and then leave it for us to pick it up, that is not right," she said.
The group plans to rally on the corner of State Road 60 and State Road 37 in September and hold smaller "sign wavings" in Mulberry this month.
The group is still looking for more members. They can be reached by email at notinmulberry@gmail.com and on Facebook at facebook.com/notinmulberry.
[ Ryan Little can be reached at ryan.little@theledger.com or 863-401-6962. Follow him on Twitter @LedgerRyan ]
http://www.theledger.com/article/20130815/NEWS/130819530/
----------
CAIR Asks Illinois Law Enforcement to Drop Anti-Muslim Trainer
8/15/13
(CHICAGO, IL, 8/15/13) -- The Chicago chapter of the Council on American-Islamic Relations (CAIR-Chicago) today called on Illinois law enforcement authorities to drop Sam Kharoba, a notorious anti-Muslim bigot, as a counterterrorism trainer.
CAIR-Chicago asserts that Kharoba's training materials on Islam are riddled with inaccuracies, sweeping generalizations and stereotypes, that he is unqualified as a subject matter expert on either Islam or countering violent extremism and that his training has elicited disturbingly prejudiced responses from trainees.
"Counterterrorism training is too important to be left to those who promote a bigoted political or religious agenda," said CAIR-Chicago Executive Director Ahmed Rehab. "Our state's law enforcement agencies should work with credible leaders of the Muslim community to address any issues related to Islam."
Full report at:
----------
Obama On Egypt Crisis: 'We Deplore Violence Against Civilians'
August 16, 2013
President Barack Obama spoke out on the crisis in Egypt on Thursday, saying he's "concerned" by recent events.
"The United States strongly condemns the steps that have been taken by Egypt's interim government and security forces," Obama said. "We deplore violence against civilians."
"Today, the United States extends its condolences to the families of those who were killed and those who were wounded," Obama continued.
Full report at:
http://www.huffingtonpost.com/2013/08/15/obama-egypt_n_3761482.html?utm_hp_ref=world&ir=World
----------
GOP senator: I'm being targeted by an 'environmental jihad'
August 16, 2013
Wisconsin Republican Sen. Ron Johnson fought back against an ad campaign launched by environmental groups that labeled him as "anti-science," accusing the League of Conservation Voters of being on an "environmental jihad."
"The League of Conservation voters is not an organization with a balanced approach to a cleaner environment," Johnson wrote in a fundraising email to supporters. "They are an extreme left group on an environmental jihad."
"The League of Conservation Voters is one of the many attack dog groups used by President Obama, the Democrats and the extreme left to weaken, defeat and silence conservatives," Johnson wrote. "They use TV ads — filled with smears — because they work."
Full report at:
http://dailycaller.com/2013/08/14/gop-senator-im-being-targeted-by-an-environmental-jihad/#ixzz2c7VrxYRe
------
US scraps military drills with Egypt, but not aid
Aug 16, 2013
President Barack Obama scrapped plans for joint American-Egyptian military exercises, announcing the first concrete U.S. reaction to the spiralling violence in and around Cairo but stopping well short of withholding $1.3 billion in annual American military aid.
The measured response on Thursday underscored the Obama administration's concern that revoking financial support could further destabilize Egypt, the Arab world's most populous country and an important U.S. ally in a combustible region. And it was unclear whether the cancellation of the military exercises, known as Bright Star, would have any impact in stemming the violence that threatens the interim Egyptian government's promises of a political transition following the ouster of President Mohamed Morsy.
Full report at:
http://www.thehindu.com/news/international/world/us-scraps-military-drills-with-egypt-but-not-aid/article5028314.ece
----------
Arab World
6 dead in new violence as Egypt Islamists demonstrate
16 August 2013
CAIRO: Thousands of Egyptian Islamists protested across the country on Friday, sparking clashes that killed at least six people after police were authorized to use live fire.
Gunfire was heard at the sites of at least two demonstrations in the capital, witnesses said.
Security sources said five protesters loyal to ousted Islamist president Muhammad Mursi were shot dead in clashes with security forces in the Suez Canal city of Ismailia.
Violence was also reported elsewhere, with state media saying a policeman was killed in an armed attack on a Cairo checkpoint.
And security sources said clashes had broken out between Mursi loyalists and security forces in Tanta, north of the capital.
Marches were also reported in the Mediterranean city of Alexandria, in Beni Sueif and Fayoum, south of Cairo, and in the Red Sea resort town of Hurghada.
Full report at:
http://www.arabnews.com/news/461433
--------
Ikhwan leader describes dispersal of sit-ins as 'war crime'
August 16, 2013
Muslim Brotherhood Supreme Guide Mohamed Badie has described Wednesday's forcible dispersal of two major protest camps set up by supporters of ousted president Mohamed Morsi as "war crimes."
"The people maintain their right to peaceful struggle despite the ferocity of the coup leaders and will continue their peaceful protests until the coup has been ended," Badie said in his weekly Friday sermon.
Full report at:
http://www.worldbulletin.net/?aType=haber&ArticleID=115223
----------
Riyadh's Firebrand imam arrested after Eid sermon of waging Jihad
August 16, 2013
RIYADH — The imam of a Riyadh mosque has been arrested for allegedly encouraging young men to carry arms and go wage jihad in war-torn areas during his Eid Al-Fitr sermon, Al-Hayat newspaper reported Thursday.
The newspaper did not name the imam but said he delivered his sermon at Sheikh Mohammed Bin Abdul Wahab Mosque in Al-Salam district of east Riyadh.
The Ministry of Islamic Affairs, Endowments, Dawa and Guidance has moved in quickly to suspend the imam, who also called for the release of a Saudi woman terrorist nicknamed the "Al-Qaeda Lady", who has been jailed on charges of supporting terrorists.
Full report at:
http://www.saudigazette.com.sa/index.cfm?method=home.regcon&contentid=20130816177008
----------
Army mortar fire kills 14 civilians near Damascus: NGO
Aug 16 2013
Beirut : Mortar fire by the Syrian army on the Mleha district southeast of Damascus killed at least 14 civilians, four of them children, a watchdog said on Friday.
Thursday evening's bombardment came as troops press a months-old offensive in the suburbs of Damascus in a bid to clear the region of rebel rear bases, the Syrian Observatory for Human Rights said.
Full report at:
http://www.indianexpress.com/news/army-mortar-fire-kills-14-civilians-near-damascus-ngo/1156108/
-------
Egypt: Death toll reaches 638 as supporters of Mohamed Morsi try to regroup
Aug 16 2013
Cairo : Weeping relatives in search of loved ones uncovered the faces of the bloodied, unclaimed dead in a Cairo mosque near the smoldering epicenter of support for ousted President Mohamed Morsi, as the death toll soared past 600 Thursday from Egypt's deadliest day since the Arab Spring began. World condemnation widened for the bloody crackdown on Morsi's mostly Islamist supporters, including an angry response from President Barack Obama, who canceled joint U.S.-Egyptian military maneuvers.
Full report at:
http://www.indianexpress.com/news/egypt-death-toll-reaches-638-as-supporters-of-mohamed-morsi-try-to-regroup/1156037/
-----------
Death toll in Lebanon bombing rises to 22
Aug 16, 2013
Lebanon's interior minister says the death toll from the powerful car bomb that struck a south Beirut suburb has risen to 22.
Marwan Charbel also says that officials are conducting DNA tests on Friday on body parts discovered near the vehicle that blew up to try to determine whether the explosion was the work of a suicide bomber.
Thursday's blast struck a bustling street in the Rweiss district in a southern suburb of Beirut that is a stronghold of the Lebanese Shiite militant group Hezbollah.
The bombing was the second in just more than a month to hit a Hezbollah stronghold south of Beirut.
Full report at:
http://www.thehindu.com/news/international/world/death-toll-in-lebanon-bombing-rises-to-22/article5028170.ece
--------
'Brigades of Aisha' claims responsibility for Beirut blast
August 16, 2013
A powerful car bomb struck the southern Beirut stronghold of Lebanon's Hezbollah group on Thursday, killing 20 people, wounding 120 and trapping many others inside damaged buildings, witnesses and emergency officials said.
The blast, a month after a car bomb injured more than 50 people in the same district of the Lebanese capital.
A Sunni group calling itself the Brigades of Aisha claimed responsibility for the attack and promised more operations against Hezbollah.
Full report at:
http://www.worldbulletin.net/?aType=haber&ArticleID=115209
----------
Kurds reach out to Baghdad to fight surging Al-Qaeda
August 16, 2013
BAGHDAD — When hundreds of Al-Qaeda fighters in armored trucks attacked the northern Iraqi town of Shirqat with machine guns last week, the local army unit called for backup and set off in pursuit.
But after a two-hour chase through searing desert heat, most militants vanished into a cluster of Kurdish villages where the Iraqi army cannot enter without a nod from regional authorities.
It was just one example of how distrust between the security forces of Iraq's central government and of its autonomous Kurdish zone helps the local wing of Al-Qaeda, the once-defeated insurgents who are again rapidly gaining ground, a year and a half after US troops pulled out.
Full report at:
http://www.saudigazette.com.sa/index.cfm?method=home.regcon&contentid=20130816177002
----------
Lebanese Grand Mufti warns all Muslims against unrest
August 16, 2013
Mohammed Rashid Qabbani, Grand Mufti of Lebanon, warned both Shias and Sunnis against being dragged into the unrest in the country.
"Those behind the bomb attacks have a goal which is to create unrest between Shias and Sunnis," said Mufti concerning Thursday's terror attacks in Lebanese capital Beirut which killed 21 people and left around two hundred people wounded.
Describing the attack as "terrifying", Qabbani said it had nothing to do with Islam and Islamic values.
Full report at:
http://www.worldbulletin.net/?aType=haber&ArticleID=115202
----------
Despite carnage, Muslim Brotherhood wins little sympathy in Cairo
August 16, 2013
CAIRO: Normally crammed with cars and people, the chaotic streets of Cairo were strangely quiet on Thursday, with many shops still shuttered the day after security forces crushed supporters of the Muslim Brotherhood.
While distraught relatives waited to claim the hundreds of dead, there was little sympathy on show for the Brotherhood among Egyptians who said the Islamists had pushed too far.
The government has imposed a night-time curfew for at least a month and many people had clearly decided to stay home. Some of those who did venture out, pinned the blame on the Brothers.
Full report at:
http://www.arabnews.com/news/461334
----------
OIC calls on China over sentencing Uyghur Muslims
August 16, 2013
The Spokesperson of the Organization of Islamic Cooperation (OIC) on Wednesday expressed concern over sentencing Uyghur Muslims in East Turkistan (Uyghur Autonomous Region)
The Spokesperson of the Organization of Islamic Cooperation, in a statement, expressed his concern over the report of sentencing two Uyghur Muslims to death penalty and jail terms to three, for the alleged involvement in clashes reported to have taken place in the city of Kashgar of the Uyghur Autonomous Region in China on April 23.
Full report at:
http://www.worldbulletin.net/?aType=haber&ArticleID=115159
----------
Egypt's Malawi National Museum looted in rioting by Morsi supporters
Aug 16 2013
Cairo : Rioters damaged and looted Egypt's famous Malawi National Museum during the countrywide clashes this week that has left more than 600 people dead and thousands injured.
The museum, in the Upper Egyptian city of Minya, was allegedly broken into and some artifacts were damaged and stolen, Ahram online reported quoting a statement from the Ministry of Antiquities.
Full report at:
http://www.indianexpress.com/news/egypt-s-malawi-national-museum-looted-in-rioting-by-morsi-supporters/1156144/
----------
Pakistan
Gunman Demanding Shariah Keeps Capital on Toes for Hours
By Kiyya Qadir Baloch
August 16, 2013
ISLAMABAD: The drama involving an armed lunatic and the apparently untrained police – staged in the high-security Red Zone of Islamabad – ended after almost six hours with the arrest of the man, who had been demanding implementation of an Islamic system in Pakistan.
The man, along with his wife and two children had reportedly driven into the Red Zone, breaching all barriers leading to the area.
Pakistan People's Party (PPP) leader Zamurd Khan's role was pivotal in the capture of the gunman, who tried to disarm him and got injured in the attempt. The armed man, who had fired at least five random shots at the Constitution Avenue, Islamabad, was finally arrested by security forces on the directives of Interior Minister Chaudhry Nisar, who had ordered the police to take him in alive. The police also took into custody the armed man's children and wife.
Full report at:
http://www.dailytimes.com.pk/default.asp?page=2013\08\16\story_16-8-2013_pg1_1
--------
Imran Khan sends notice to Fazlur Rehman over 'Jewish Agent' remark
Aug 16 2013
Islamabad : Pakistani cricketer-turned politician Imran Khan has sent a legal notice to Jamiat Ulema-e-Islam chief Maulana Fazlur Rehman claiming damages of Rs 500 million for allegedly defaming him.
The notice, sent on Thursday, said Rehman accused Khan of being a Jewish agent in a TV interview on August 3. He also alleged that Khan has a foreign agenda backed by the Jewish lobby, the media reported on Friday.
Full report at:
http://www.indianexpress.com/news/imran-khan-sends-notice-to-fazlur-rehman-over--jewish-agent--remark/1156128/
---------
Assembly told: Terror incidents in 74 days claim 449 lives
August 16, 2013
ISLAMABAD: In only 74 days, since the new government took office in June, more than 400 people have lost their lives and 1,225 others suffered injuries in various incidents of terrorism. Most of these subversive activities were bomb blasts.
"Between June 1 and August 12 this year, 358 bomb blasts took place in different areas of the country," Minister for Interior and Narcotics Chaudhry Nisar Ali Khan told legislators on Thursday.
Full report at:
http://tribune.com.pk/story/590842/assembly-told-terror-incidents-in-74-days-claim-449-lives/
----------
Meeting of PMs will help build trust: Pakistan
16 August 2013
ISLAMABAD: Pakistan on Friday said a meeting between Prime Minister Nawaz Sharif and his Indian counterpart on the margins of the UN General Assembly would be an "useful opportunity" to build trust and consolidate ties.
The "anticipated meeting" between Sharif and Prime Minister Manmohan Singh in New York next month would be an "opportunity for talks at the highest level", Foreign Office spokesman Aizaz Chaudhry said.
Full report at:
http://timesofindia.indiatimes.com/business/india-business/Meeting-of-PMs-will-help-build-trust-Pakistan/articleshow/21859965.cms
--------
ATC orders cross-examination of witnesses in Mumbai case
August 16, 2013
ISLAMABAD: An anti-terrorism court (ATC) here on Thursday directed the National Crisis Management Cell (NCMC) to arrange visit of Pakistani panel of lawyers to India for cross examining four witnesses of the Mumbai attacks.
The order was passed by the ATC judge Atiqur Rehman on an application filed by the Federal Investigation Agency (FIA) through special prosecutor Mohammad Azhar Chaudhry.
The prosecutor also requested the court for directions to the federal government for making coordination with the Indian authorities to ensure the security of Pakistani lawyers during their stay in India.
Full report at:
http://dawn.com/news/1036185/atc-orders-cross-examination-of-witnesses-in-mumbai-case
----------
Six persons, including 3 policemen, killed in Karachi encounter
Aug 16, 2013
At least three armed men and three policemen, including a Deputy Superintendent of Police, were killed in a gun battle in Pakistan's southern port city of Karachi on Wednesday, officials said.
The incident occurred near Safari Park in Gulshan-e-Iqbal Town area of the city. Sindh Police spokesman Imran Shaukat said three men were killed when they attacked police.
He declined to give the identity of the dead men.
Full report at:
http://www.thehindu.com/news/international/south-asia/six-persons-including-3-policemen-killed-in-karachi-encounter/article5025998.ece
--------
A close 'encounter' with Khyber Pakhtunkhwa Police
SADIA QASIM SHAH
August 16, 2013
PESHAWAR: It is almost 10pm and the wireless set keeps buzzing with terror alerts as the officer, who has just come to a chowki in Peshawar's suburbs after attending a meeting, has alerted the force.
A militant commander has openly challenged police to foil a massive attack as people are out on the streets to celebrate independence of the country.
The fact that such an attack can be made anywhere and hit anyone would now keep the police awake for the entire night.
Full report at:
http://dawn.com/news/1036164/a-close-encounter-with-khyber-pakhtunkhwa-police
----------
India
Editor Radiance weekly urges OIC to pressure Dhaka into releasing Jamaat-e-Islami leaders
August 16, 2013
An Indian Muslim leader has called on the Organization of Islamic Cooperation (OIC) to pressure Bangladesh to release Jamaat-e-Islami leaders in the country and revoke the "arbitrary verdicts" issued by a tribunal based on "false accusations" leveled against them.
"Jamaat-e-Islami is an important national party in Bangladesh and has been doing a great job raising the level of Islamic consciousness among its people. It has made great contributions to the progress and prosperity of the country," said Ejaz Ahmed Aslam, editor in chief of the Delhi-based Radiance weekly.
He told Arab News the ruling Awami League party arrested and tried Jamaat leaders to show their political vendetta against the Islamic party for supporting its rival Bangladesh Nationalist Party. "The so-called international tribunal set up by the Hasina government falls short of UN standards," Aslam said, adding that the move was aimed at winning the next general election by suppressing opposition groups.
Full report at:
http://www.arabnews.com/news/461415
-------
Lathi-wielding men of Mahabir Akhada's, provocative messages sparked communal clashes
Aug 16, 2013
PRASHANT JHA Lathi-wielding men of Mahabir Akhada carried placards mocking Sonia, Manmohan and Nitish suggesting they were catering to 'minority votes'
On Sunday night, a traditional Hindu religious procession on the occasion of Nag Panchami at Bettiah in north Bihar turned violent. There were stone-pelting and clashes between sections of Hindus and Muslims. Local government vehicles, of the District Magistrate and the Superintendent, were burnt down. And curfew had to be imposed.
While there were multiple versions of the exact trigger for the incident, The Hindu now has in its possession photographs, which show that the procession had a strong, explicit, political subtext, with provocative political messages. This, it is alleged, infuriated sections of Muslim residents in a particular area, leading to clashes.
Full report at:
http://www.thehindu.com/news/national/other-states/in-bettiah-provocative-messages-sparked-communal-clashes/article5023094.ece
-------
Bajrang Dal stoked Kishtwar riots, say intelligence agencies
Aug 15 2013
New Delhi : Intelligence agencies have told the government that Bajrang Dal, an affiliate of Sangh Parivar, was involved in stoking communal violence in Kishtwar in Jammu and Kashmir. The Cabinet was informed about this on Monday by Union Finance Minister P Chidambaram.
Amidst the backdrop of growing clamour in the state for disbanding the village defence committees (VDCs), that were set up in 1990s to resist the militancy, Union minister Farooq Abdullah reportedly told the Cabinet that many VDCs comprised "communal" elements. When the VDCs were set up, the affiliations and antecedents of the members were not verified, Abdullah reportedly told the Cabinet and called for taking corrective measures, once the normalcy returns to the area.
Full report at:
http://www.indianexpress.com/news/bajrang-dal-stoked-kishtwar-riots-say-intelligence-agencies/1155693/
--------
28 militants killed by Indian Army on LoC in nearly 2 months
PTI | Aug 16, 2013
SRINAGAR: Army said on Friday it has killed 28 militants on the Line of Control and in the hinterland in Kashmir valley since the June 24 Hyderpora attack and recovered huge cache of arms and ammunition.
"Since the Hyderpora attack of June 24, there have been a series of successful operations both on LoC and in the hinterland area. We have killed 28 terrorists in this period, out of which 18 were eliminated on the LoC and 10 in the hinterland," GOC of Srinagar-based 15 Corps Lt Gen Gurmeet Singh told reporters here.
Full report at:
http://timesofindia.indiatimes.com/india/28-militants-killed-by-Indian-Army-on-LoC-in-nearly-2-months/articleshow/21860532.cms
--------
India retaliates strongly after unprovoked Pak attack at LoC
Aug 16, 2013
JAMMU: Using heavy calibre guns, Indian Army retaliated strongly after Pakistani troops on Thursday resorted to unprovoked and indiscriminate firing with rocket and mortar shell attacks at LoC posts in Jammu & Kashmir's Poonch sector that injured three Army jawans and a civilian.
This is the 11th ceasefire violation by Pakistan in the past five days, Army officials said.
Defence spokesman (Jammu) SN Acharya said in a official release that Pakistani Army started unprovoked firing at Indian forward posts in Mendhar sector from 6.30am.
Full report at:
http://timesofindia.indiatimes.com/india/India-retaliates-strongly-after-unprovoked-Pak-attack-at-LoC/articleshow/21850107.cms
-------
India wants to help Libya "achieve its dreams": Indian ambassador
16 August 2013
India is committed to "friendship and brotherhood" with Libya and wants to do more to help it "achieve its dreams" of reconstruction, development and prosperity, the Indian Ambassador Anil Trigunayat said in Tripoli today.
"We are living through historic times in Libya", he said, speaking to an audience of Indians and Libyans on the occasion of Indian Independence Day this morning, and adding that "transition is not easy anywhere in the world." However, despite the current security issues, there was good news as well. For example, trade and investment between India and Libya were growing fast, he said, and there were increasing contacts.
Full report at:
http://www.libyaherald.com/2013/08/15/india-want-to-help-libya-achieve-its-dreams-indian-ambassador/
--------
After 14 years, Pakistani troops violate ceasefire in Kargil sector
PTI | Aug 16, 2013
NEW DELHI: For the first time in the 14 years since the 1999 war, Pakistani troops violated ceasefire in the higher reaches of Ladakh with its troops opening fire with small and automatic weapons on Indian posts in Drass and Kaksar areas of Kargil sector.
According to official sources, Pakistani troops fired with automatic weapons at Sando Post in Drass area last night which was retaliated by the Indian troops.
Full report at:
http://timesofindia.indiatimes.com/india/After-14-years-Pakistani-troops-violate-ceasefire-in-Kargil-sector/articleshow/21861211.cms
--------
11 Indian prisoners in Pakistan jail seek death
PTI | Aug 16, 2013
HOSHIARPUR: Eleven Indian prisoners languishing in Kot Lakhpat Jail of Lahore have sought death to get rid of their "sorrowful lives".
In a joint communique, addressed to MP Avinash Rai Khanna and media houses, the inmates have requested Indian and Pakistan governments to shoot all of them so that they could get rid of "sorrowful lives, which is like hell without any aim and purpose".
The letter, written in Hindi, has been signed by prisoners Kirpal Singh, Kuldip Singh, Dharam Singh, Mohmmad Farid, Tilak Raj, Makbool Loke, Abdul Majid, Sambhu Nath, Suraja Ram, Mohinder Singh, and Punvasi.
Full report at:
http://timesofindia.indiatimes.com/india/11-Indian-prisoners-in-Pakistan-jail-seek-death/articleshow/21862187.cms
-------
South Asia
Bangladesh arrests nine suspected radical Islamists
August 16, 2013
DHAKA, Bangladesh – Police detained nine suspected extremists during a night raid Wednesday (August 14th) of the Kamdebpur Kaomi Madrassa in southern Jhalokathi district, local media reported.
Police said grenades and jihadist books were also seized during the operation, bdnews24.com reported.
Jhalokathi Superintendent of Police Mojid Ali said Moshiur Rahman, one of the arrested, had several meetings with banned outfit Harkat-ul-Jihad leader Abdur Rouf in prison.
According to officials, the Kamdebpur Kaomi madrassa has been actively involved in fomenting militancy.
"The madrassa imparts lessons on the Holy Qur'an in the morning and at night trained militants from different districts," Ali said, according to The Daily Star.
http://khabarsouthasia.com/en_GB/articles/apwi/articles/newsbriefs/2013/08/16/newsbrief-01
----------
28 Afghan nationals held under Foreign Act in Pakistan
August 16, 2013
QUETTA: Law enforcement personnel detained 28 Afghan nationals under the Foreign Act during checking at Mian Ghundi check post area of the provincial capital on Thursday Police sources said that these Afghan nationals were apprehended from two Karachi-bound passenger coaches after they were checked for necessary documents required to enter Pakistan. Later, the arrested Afghan nationals were handed over to the police for further interrogation.
http://www.dailytimes.com.pk/default.asp?page=2013\08\16\story_16-8-2013_pg7_5
--------
6 Buddhists to face trial over Muslim bus killings
August 16, 2013
YANGON — Six Buddhist men will face trial this month over the lynching of 10 Muslim bus passengers as sectarian unrest convulsed western Myanmar last year, officials said Thursday.
More than 200 people died in violence between Buddhists and Muslim Rohingya in Rakhine state in the days after the June 3, 2012 bus attack — which saw the passengers dragged from the vehicle and killed by a mob.
The apparent trigger for the attack was the rape and murder of a Rakhine woman a few days earlier in Thandwe district, allegedly by Muslims.
The incidents sparked deadly clashes between the two communities, leaving scores dead and displacing up to 140,000 people — the majority of them Rohingya — as villages were razed.
Full report at:
http://www.saudigazette.com.sa/index.cfm?method=home.regcon&contentid=20130816177032
----------
Uighur's ethnic minority leader condemns China death sentences
August 16, 2013
BEIJING — An exiled leader of China's Uighur ethnic minority has condemned the death sentences passed on two people over what authorities called a terrorist attack in the restive western region of Xinjiang.
The pair were sentenced to death and three other people condemned to prison terms ranging from nine years to life on Monday by a court in Xinjiang, home to around 10 million of the mostly-Muslim minority, official media reported. Rebiya Kadeer, leader of the World Uyghur Congress, an exile group which has been condemned by Beijing, called the sentences Full report at:
http://www.saudigazette.com.sa/index.cfm?method=home.regcon&contentid=20130816177034
----------
New group out to reorganise Huji
Arrested leader's diary reveals group's campaign against PM, her party branding them as anti-Islam
August 16, 2013
Julfikar Ali Manik
Some remnants of Islamist militant groups have taken an initiative to reorganise the banned terror outfit Harkat-ul-Jihad-al Islami (Huji) across the country in the name of conducting "the Quran learning course."
A source, who has close link with these groups, disclosed this to The Daily Star yesterday, a day after police in a raid arrested nine suspected militants from a mosque in a remote village of Jhalakathi.
Full report at:
http://www.thedailystar.net/beta2/news/new-group-out-to-reorganise-huji/
----------
Malaysian IT Company rubbishes Maldivian Govt.'s reasons terminating their Agreement
US "terrorist tracking system" will not replace comprehensive border control: Nexbis
By Daniel Bosley | August 15th, 2013 |
Malaysian IT Company Nexbis has released a statement rubbishing the Maldivian government's reasons for terminating their agreement to build and operate a new border control system.
The company has also suggested that human traffickers, fearful of a more comprehensive system, were behind the decision.
"The US PISCES system that is meant to replace the MIBCS is not a border control system nor is it an immigration solution, rather it is a terrorist tracking system that simply captures information of travellers and Maldivians who transit in and out of the country," read the press release.
Full report at:
http://minivannews.com/politics/us-terrorist-tracking-system-will-not-replace-comprehensive-border-control-nexbis-62451
----------
Taliban condemns 'massacre' in Egypt
August 16, 2013
Taliban, a political movement in Afghanistan, has condemned Wednesday's police assault in Egypt which killed hundreds of supporters of the deposed President Mohamed Morsi.
"There was a violent intervention in two major squares of Cairo against protesters who opposed junta," said Taliban spokseman Zabihullah Mujahid in a statement via e-mail, "Those civilians were not obeying the government appointed by the army in an illegitimate way. That was why the security forces opened fire at the crowds including women and children."
Full report at:
http://www.worldbulletin.net/?aType=haber&ArticleID=115212
----------
Africa
Mauritania: Nouakchott Imam Preaches Against Extremism
BY BAKARI GUEYE
16 August 2013
Nouakchott — Mauritania mufti and imam of the Grand Mosque of Nouakchott used his Eid al-Fitr sermon last week to combat radical discourse.
"The misinterpretation of the texts of Islam leads to extremism," Ahmedou Ould Lemrabott Ould Habib al-Rahman said on August 8th. "Some Muslims misinterpret the verse (Qur'an 48:29) 'Mohammed is the messenger of Allah. And those with him are hard against the disbelievers'."
"This verse does not mean that Muslims persecute unbelievers or deprive them of their rights. Rather, it addresses disbelievers who feed hatred against Islam," he said.
"The evidence is this other verse (Qur'an 60:8) which says, 'Allah does not forbid you to be kind and equitable to those who had neither fought against your faith nor driven you out of your homes'."
Full report at:
http://allafrica.com/stories/201308160363.html
--------
Nigerian priest visits Ashtabula to share story of religious issues his country faces
August 16, 2013
ASHTABULA — He has been to the United States many times to visit, but for the Rev. David Bridling, his visits are more of a way to escape the trouble he lives in because of his religious affiliation.
Bridling comes to the U.S. from Maiduguri, Nigeria, located in the northeast region of the country. He is visiting the area, as well as other areas within the Diocese of Youngstown. He is sharing his story and asking for prayers.
Maiduguri has a vast Islamic population and for hundreds of years, Christianity was not welcome, Bridling said.
"Christians were looked on with disrespect," he said. "It was very difficult to buy land, to build schools and to build churches."
Bridling said in some areas, being Christian exposes people to danger. People were persecuted for their religious affiliation, he said.
Full report at:
http://starbeacon.com/local/x125819480/Nigerian-priest-visits-Ashtabula-to-share-story-of-religious-issues-his-country-faces
----------
Central African Republic Humanitarian Crisis 'Another Somalia In The Making'
August 16, 2013
The European Union's commissioner for humanitarian aid is urgently calling for attention to the Central African Republic, where she says there is an "incredibly terrible humanitarian situation." The country has spiraled into chaos after Seleka rebels took control of the government and ousted President Francois Bozize earlier this year, and the United Nations Wednesday declared the country on the brink of collapse.
Kristalina Georgieva, European Commissioner for International Cooperation, Humanitarian Aid and Crisis Response, appeared on HuffPost Live Thursday and described the country as "one of the most destitute places" she has ever visited and called the humanitarian crisis there "another Somalia in the making."
Full report at:
http://www.huffingtonpost.com/2013/08/15/central-african-republic-georgieva_n_3763021.html
-------
Tunisia crisis festers amid wariness over Egypt turmoil
August 16, 2013
TUNIS — Tunisia's political crisis showed no sign of being resolved Thursday, amid warnings against a slide into the carnage that has swept fellow Arab Spring country Egypt since democratic polls.
Rached Ghannouchi, head of the moderate Islamist party Ennahda that heads a coalition cabinet, slammed the opposition as "anarchists" for demanding the resignation of Tunisia's elected government.
Three weeks into a crisis triggered by the assassination of opposition leader Mohamed Brahmi, Ghannouchi ruled out the formation of a government of technocrats as demanded by the opposition.
Full report at:
http://www.saudigazette.com.sa/index.cfm?method=home.regcon&contentid=20130816177006
----------
Europe
Caucasus Emirate Leader Discusses Chechens in Syria in New Video
August 16, 2013
Six years after Doku Umarov publicly rejected the idea of Ichkerian independence in favor of the Islamic state of the Caucasus Emirate, he continues to justify this change.
In a recent video posted on August 8, Umarov responded to questions from people who reside abroad that was taped sometime in July from the militant's base of operation somewhere in Chechnya (www.youtube.com/watch?v=zoRhgTNqjzk). First, he spoke about the numbers of his insurgency, noting that a certain number of militants bear arms while others support them in the cities and villages. According to Umarov, having large numbers of insurgents in the mountains serves no purpose at the moment. The leader of the Caucasus Emirate has a point, because challenging the Russian army in the mountains and suburbs of cities would mean self-destruction for the insurgents. It is no wonder why only the Chechen rebels stay in the mountains. In the past, the Federal Security Service (FSB), police and special forces primarily killed Chechen insurgents in the mountainous and forested areas of the republic, not in the villages and towns. In contrast to Chechnya, the Russian government fights the rebel forces in other republics of the North Caucasus, such as Dagestan, Ingushetia and Kabardino-Balkaria, mainly within the villages and cities. This is the primary operational difference between the Chechen jamaat and other jamaats in the North Caucasus.
Full report at: The Jamestown Foundation
----------
UN reports sudden wave of Syrians fleeing to Kurdish region of Iraq
Aug 16 2013
Geneva (Switzerland) : The Uunited Nations refugee agency reported that an unusually large wave of Syrian families has been pouring into Iraq's Kurdistan region this week.
Adrian Edwards, a spokesman for the Office of the UN High Commissioner for Refugees, says thousands of Syrians, mainly from Syria's largest city, Aleppo, and several poor northeastern Syrian regions, were part of a "sudden, massive movement" into northern Iraq.
He told reporters in Geneva on Friday that up to 7,750 Syrian refugees a day had crossed a bridge on the Tigris River over the border, but said the reasons for the surge were unclear.
Edwards said UNHCR staff saw "scores of buses" dropping people off on the Syrian side. Iraq is already home to more than 150,000 refugees from Syria, where Kurds are the largest ethnic minority.
http://www.indianexpress.com/news/un-reports-sudden-wave-of-syrians-fleeing-to-kurdish-region-of-iraq/1156145/
--------
France fears extremists will benefit from Egypt violence
16 August 2013
Reuters, Paris
France's foreign minister said on Friday the escalating tension in Egypt risked playing into the hands of radical groups and urged all sides to do their utmost to defuse the tension.
Defying criticism from major Western allies, Egypt's army-backed government said on Thursday it would turn its guns on anyone who attacked the police or public institutions.
The Muslim Brotherhood called for a nationwide march of millions on Friday to show anger at a ferocious security crackdown on Islamists in which hundreds were killed.
Full report at:
http://english.alarabiya.net/en/News/middle-east/2013/08/16/France-fears-extremists-will-benefit-from-Egypt-violence.html
--------
Germany 'condemns in strongest terms' Egypt violence
AFP, Germany
16 August 2013
Germany on Friday "condemned in the strongest terms" the escalation of deadly violence in Egypt and urged all sides to avoid further bloodshed and return to dialogue.
The foreign ministry meanwhile widened its travel alert from Cairo and parts of the Nile River Delta to all of Egypt, including Red Sea tourist resorts, advising German citizens to stay away.
"The federal government condemns the violence, which in Cairo and other cities, according to state information, has claimed more than 600 lives, in the strongest terms," said Chancellor Angela Merkel's spokesman Steffen Seibert.
Full report at:
http://english.alarabiya.net/en/News/middle-east/2013/08/16/Germany-condemns-in-strongest-terms-egypt-violence.html
--------
UN Security Council to meet on Egypt; death toll now at 638
August 16, 2013
UNITED NATIONS: The UN Security Council has scheduled an emergency briefing on the latest developments in Egypt following the government's deadly crackdown on supporters of ousted President Muhammad Mursi.
Britain, France and Australia requested the council meeting and the UN spokesman's office said Deputy Secretary-General Jan Eliasson will brief the council behind closed doors at 5:30 p.m. EDT (2130 GMT) on Thursday.
Full report at:
------
80 percent of Israeli Jews say peace impossible: poll
August 16, 2013
Almost 80 percent of Israeli Jews believe a peace deal with the Palestinians is impossible, an opinion poll found on Friday, two days after the resumption of negotiations in Jerusalem.
Asked whether "this time, we will reach a final agreement that will put an end to the
conflict," 79.7 percent of respondents said no, and just 6.2 percent said yes.
Another 14.1 percent expressed no opinion.
The survey, published in rightwing freesheet Israel Hayom, was carried out by Israeli research institute Hagal Hahadash among a representative sample of 500 Israeli Jews.
Full report at:
http://www.hindustantimes.com/world-news/restofasia/80-percent-of-Israeli-Jews-say-peace-impossible-poll/Article1-1108578.aspx
--------
Heathrow Airport on high alert over al-Qaida terror threat: Report
PTI | Aug 16, 2013
LONDON: UK's busiest airport Heathrow has been put on high terror alert after "credible" intelligence emerged that al-Qaida is plotting attacks, including strike by women suicide bombers with explosives concealed in breast implants, a media report said on Friday.
Security checks have been beefed up after intelligence reports surfaced that al-Qaida is plotting attacks on airlines flying out of London, the Mirror reported.
"There are genuine fears over this. We have been told to pay particular attention to females who may have concealed hidden explosives in their breasts. This is particularly difficult for us to pick up but we are on a very high state of alert," an airport staff member was quoted by the daily as saying.
Full report at:
http://timesofindia.indiatimes.com/world/uk/Heathrow-Airport-on-high-alert-over-al-Qaida-terror-threat-Report/articleshow/21858399.cms
---------
Mideast
'Allahu Akbar' at Israeli ambassador's Paris residence
Itamar Eichner
04.09.13
What do Muslim prayers sound like at the Israeli ambassador's residence in Paris? A delegation of imams from the holy land is visiting France, sponsored by the Israeli embassy. On the agenda: A meeting with leaders of the Jewish and Muslim communities, and prayers at mosques throughout the country.
The imams were sent to France by the Foreign Ministry, in association with the Interior Ministry (religious authority), as a delegation including religious leaders from Haifa, Jadeidi, Majd al-Kurum, Jaffa and Rahat, for an official visit that lasts from April 3 – 10.
The visit serves as a reciprocal visit to that of French imams who visited Israel in November, led by the imam of Drancy, Hassen Chalghoumi. He has been active for a number of years in promoting cooperation between Jews and Muslims, and in promoting the integration of Muslims into French society. Due to his unconventional activities, Chalghoumi receives frequent threats to his life and is protected by the French Police's unit for personal security.
The visit of the imams from Israel included meetings with Muslim leaders from Paris, Toulouse and Marseille, a meeting in the Foreign Ministry, a reception at the French National Assembly, and a meeting with leaders of the Jewish communities of various cities. They also met with Muslim community representatives and participated in prayer services at mosques throughout the country.
Among members of the delegation from Israel: Sheikh Muhammad Khuayon, chair of the Imam Association in Israel and Imam of Majd al-Kurum; Sheikh Saliman Al Satal, Imam of Jaffa; Sheikh Rashad Abu Alhag'ah, Imam of the Haifa mosque; Sheikh Jamal Alomra, Imam of the Rahat mosque and manager of 120 mosques throughout the south; Sheikh Dr. Omar Cael, Imam of the mosque in Kfar Jadeidi in the North.
During the visit, the imams met with their French counterparts in the house of the French ambassador Yossi Gal, and prayed for peace. This was the first time that a Muslim prayer was held in the ambassador's home.
A film showing the prayer was posted online and created a storm of controversy in the Muslim community in France. A website associated with the Muslim Brotherhood attacked the religious leaders who visited the house of the Israeli ambassador. On the other hand, another imam who had been against the activities of Chalghoumi was so moved by the meeting that he went to meet the Israeli imams.
Israeli ambassador in Paris Yossi Gal said during the reception held at his residence, "This is a meeting between leaders of the Muslim community in Israel, and French imams who are loyal to their country, citizens who are proud of France, and promote a world view that is based on values of peace, patience and understanding. It is our duty to continue to work together against extremism, violence and hate."
At the reception were representatives of the French government and National Assembly, the Muslim community and non-governmental organizations, including representatives of Amnesty France. The Israeli imams were interviewed by French media, including Radio Monte Carlo, and the interviews were later broadcast in Arab countries.
http://www.ynetnews.com/articles/0,7340,L-4365686,00.html
-----------
Abbas chooses unpopular peace talks over bruising UN battles
August 16, 2013
RAMALLAH: In the three years since Israelis and Palestinians last tried and failed to negotiate an agreement on dividing the land they live on, Palestinian leaders have gained little for their people.
Livelihoods have crumbled and jobs have been shed as dreams of growth ran up against the realities of Israeli occupation.
Construction equipment, kicking up clouds of dust, has carved into West Bank hilltops and capped them with the red-tile roofs of Jewish settler homes by the hundreds, tightening Israel's grip on land that Palestinians want for a future state.
That backdrop, and the threat of even harsher economic isolation, explain why President Mahmoud Abbas has embarked on an unpopular course that some even members of his inner circle see as pointless: returning to talks with Israel in search of a peace agreement and statehood. A second US-sponsored meeting took place in Jerusalem on Wednesday.
Full report at:
http://www.dailytimes.com.pk/default.asp?page=2013\08\16\story_16-8-2013_pg4_10
----------
Israeli envoy panned for comparing Palestinian and Norwegian terrorists
August 16, 2013
Israel's ambassador to Sweden is drawing fire in Scandinavia after comparing Palestinian prisoners released earlier this week to a Norwegian terrorist who killed 77 people in 2011.
Isaac Buchman told Swedish Radio on Tuesday that Israel's freeing of 26 Palestinian prisoners as part of an agreement to launch peace talks was akin to Norway freeing Anders Breivik, a far-right activist who set off a bomb in Oslo and shot up a summer camp on a nearby island in one of the worst terror attacks in the Continent's history.
Full report at:
http://www.timesofisrael.com/israeli-envoy-panned-for-comparing-palestinian-and-norwegian-terrorists/
----------
Fatah threatens 'painful decisions' against Hamas
August 16, 2013
Emboldened by the military coup in Egypt, a senior Fatah official is threatening "painful decisions" against Hamas in a bid to end the political divide that has separated Gaza from the West Bank since 2007.
Azzam Al-Ahmad, head of the Fatah delegation to reconciliation talks with Hamas, told Palestinian radio station Mawtini on Thursday that his movement "will not remain captive to Hamas" and has begun discussing "clear and painful moves" against the Islamist group, which he would not specify.
Full report at:
http://www.timesofisrael.com/fatah-promises-painful-decisions-against-hamas/
----------
Israel extradites alleged genocidaire to Bosnia
August 16, 2013
An Israeli citizen wanted by the Bosnian government for allegedly committing genocide in the former republic of Yugoslavia was flown out of Israel Thursday en route to the Balkan country, where he will be tried.
Aleksander Cvetkovic, who immigrated from Bosnia to the northern city of Carmiel in 2005, was indicted by Israeli courts in 2011 for allegedly participating in the July 1995 massacre of Srebrenica, a Bosnian Muslim town, during the country's civil war.
Over 8,000 people were estimated to have been murdered by the Serbian army over three days of bloodshed.
Full report at:
http://www.timesofisrael.com/israel-extradites-alleged-genocidaire-to-bosnia/
------
Iran appoints pragmatist Salehi to head nuclear program
Friday, 16 August 2013
Reuters, Dubai
Iranian President Hassan Rouhani appointed outgoing Foreign Minister Ali Akbar Salehi to head the Atomic Energy Organisation on Friday, state media said,replacing a hardliner with a pragmatist to take charge of Tehran's nuclear program.
Rouhani, a relative moderate who took office on Aug. 3, has pledged to improve Iran's ties with the outside world and ease stringent international sanctions on the Islamic Republic over its nuclear program.
Appointing Salehi is a further signal that Rouhani intends to pursue a more flexible approach to Iran's nuclear dispute with the West than his predecessor Mahmoud Ahmadinejad.
Full report at:
http://english.alarabiya.net/en/News/middle-east/2013/08/16/Iran-appoints-pragmatist-Salehi-to-head-nuclear-programme.html
--------
Southeast Asia
Religious Intolerance 'Cannot Be Justified': SBY
August 16, 2013
President Susilo Bambang Yudhoyono sought on Friday to defend Indonesia against accusations that the republic was descending into greater religious intolerance.
"It cannot be justified if an individual or a group forces its beliefs onto others," the president said in an speech prior to Independence Day. "And certainly not with threats, intimidation or violence."
The president called on the country's rich diversity, emphasizing that discrimination on religious grounds was contrary to the interests of the country.
"I want to remind all Indonesian people that the state fully guarantees the existence of individual or minority groups," he said. "We have to prevent violence that disturbs the social fabric and national unity."
Human rights organization the Setara Institute recently criticized the government for a lack of grit in cases of religious intolerance, allowing the branches of discrimination to spread and vigilantism to take root.
Full report at:
http://www.thejakartaglobe.com/news/religious-intolerance-cannot-be-justified-sby/
----------
Protesters gather outside mosque to call for demolition of resort Surau
BY YEE XIANG YUN
August 16, 2013
KOTA TINGGI: Villagers and 10 non-governmental organisations staged a peaceful protest outside a mosque in Kampung Bukit here to show their support of the demolition of a resort surau that was used by a Buddhist group.
The protest began after Friday prayers and dispersed about 15 minutes later.
The protestors held banners written with word like "outsiders should leave Johor and Malaysia" while shouting "roboh roboh" (tear down).
Full report at:
http://www.thestar.com.my/News/Nation/2013/08/16/Protesters-call-for-surau-demolition.aspx
----------
Indonesia Speaks Out Against Egypt Bloodshed
August 16, 2013
President Susilo Bambang Yudhoyono on Thursday spoke out against a crackdown against Islamists in Egypt by the country's military, urging conflicting sides to compromise and calling on the international community to take measures to put an end to the bloodshed.
Yudhoyono said he understood that the situation in Egypt was "extremely complex and difficult, with not many options."
"[But] I hope that all sides in Egypt, whether they be the government, military, or Muslim Brotherhood, can exercise the utmost self-restraint and avoid further bloodshed," the president said in Jakarta. "In my view, the use of force, or worse, excessive military arms is contradictory to the democratic values and human rights."
Full report at:
http://www.thejakartaglobe.com/news/indonesia-speaks-out-against-egypt-bloodshed/
----------
URL: https://www.newageislam.com/islamic-world-news/new-age-islam-news-bureau/online-forums-provide-key-havens-for-terror-plots/d/13054