New Age Islam News Bureau
5 Jul 2019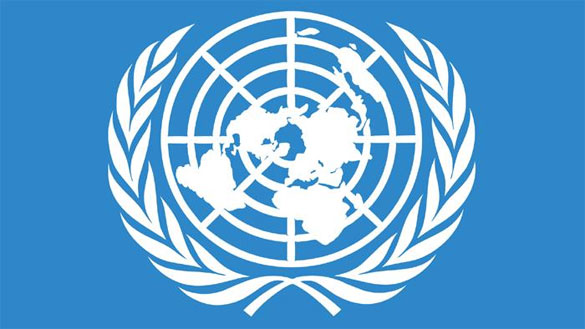 • Now A Representative Muslim Says, 'Azan Is the Voice of Hate', Stokes Controversy in Kolkata
• UN Human Rights Council Listens To Increasing Mob Lynching And Hate Crimes Against Muslims And Dalits In India
• When Get Caught By Lynching Mob, Fight Back, Maulana Madani Advises Muslims
• Wahhabism Confronted: Sri Lanka Curbs Saudi Influence after Bombings
• Mujahid: Standardisation of Shariah Law by End Of Next Year
• Saudi Minister of Islamic Affairs and Tunisia's Grand Mufti Discuss Ways of Propagating Moderation, Compassion
• Hafiz Saeed Will Be Arrested Soon, Say Pakistan Police
• Sudan Military, Opposition Reach Power-Sharing Agreement
• Palestinians Welcome Japan Offer to Mediate In Palestine-Israeli Conflict
India
• Now A Representative Muslim Says, 'Azan Is the Voice of Hate', Stokes Controversy in Kolkata
• UN Human Rights Council Listens To Increasing Mob Lynching and Hate Crimes Against Muslims And Dalits In India
• When Get Caught By Lynching Mob, Fight Back, Maulana Madani Advises Muslims
• Firm Believer of Islam, Respect All Religions: Nusrat Jahan After Attending Rath Yatra Event
• Polluted River in UP Becomes Symbol of Unity, All Faiths Join Hands to Save It
• Real Danger to Kashmir Is Not From Pakistan but From Kashmiri Leaders: Shiv Sena
• Mob Lynching Paralysing India's Growth: Muttahida Majlis e Mashaikh
• Encounter breaks out between security forces, terrorists in J&K's Shopian
• Pakistan booking Hafiz Saeed 'cosmetic step', says India
• No meeting planned between India, Pakistan foreign ministers on sidelines of Commonwealth event: MEA
• Hurriyat forms panel to facilitate return of Kashmiri Pandits
• Supreme Court to hear plea against India deporting Rohingya Muslim refugees to Myanmar
--------
South Asia
• Wahhabism Confronted: Sri Lanka Curbs Saudi Influence after Bombings
• Bangladeshi among 44 Libya Detention Centre Airstrike Victims: Official
• Muslims in Sri Lanka under threat: Rights group
• Afghan Special Forces kill, detain 8 Taliban militants in Khost
• Afghan Special Forces kill 2 ISIS-K militants in Nangarhar province
• Afghan forces foil deadly attack in Kabul city by defusing a car bomb
--------
Southeast Asia
• Mujahid: Standardisation of Shariah Law by End Of Next Year
• China Muslims: Xinjiang Schools Used To Separate Children from Families
• Turkey's Erdogan says solution possible for China's Muslims
• Malaysian Children in Practice Run for Haj Pilgrimage
• Cops warn Kedah group planning to nab amorous Muslim couples
• South Korean man arrested over alleged Daesh terror plot
• WUC Honored with the 2019 Democracy Award in Washington D.C.
--------
Arab World
• Saudi Minister of Islamic Affairs and Tunisia's Grand Mufti Discuss Ways of Propagating Moderation, Compassion
• New Courses At Al-Azhar To Rehabilitate Imams
• Syrian Tribes Oppose Saudi Plots in Support of Disintegration of Kurdish Areas in Deir Ezzur
• Differences Deepen between Russia, Turkey on Idlib
• 28,000 Civilians Still Held Captive by US, Affiliated Terrorists in Al-Tanf
• Syrian regime strikes kill four civilians, hit hospitals
--------
Pakistan
• Hafiz Saeed Will Be Arrested Soon, Say Pakistan Police
• Dawood Ibrahim not in Pakistan, says foreign office
• Pakistan PM Imran Khan to meet US President Donald Trump for talks on improving ties
• Senate panel calls for release of Pakistani prisoners in Saudi jails
• CTD arrests five suspects after bid to blow up train fails
• Maryam's appointment is party's internal matter, PML-N tells ECP
--------
Africa
• Sudan Military, Opposition Reach Power-Sharing Agreement
• UN envoy slams EU blindness to plight of migrants in Libya after strikes on detention center
• UN says Libyan guards reportedly shot at migrants fleeing air strikes
• Haftar forces admit to Libya migrant camp airstrike
• UN Security Council fails to condemn airstrike in Libya
--------
Mideast
• Palestinians Welcome Japan Offer to Mediate In Palestine-Israeli Conflict
• Iran says it can talk to US if sanctions lifted, Khamenei permits
• Arab Coalition intercepts Houthi drones targeting Saudi Arabia's Jazan airport
• Saudi airports come under fresh retaliatory raids by Yemen
• Abbas: Deal of century will not succeed just like Manama workshop
• Saudi air defense forces intercept Houthi drones targeting Jazan airport
• Iran demands Britain's 'immediate release' of tanker in Gibraltar
--------
Europe
• UK Escalating Tension with Tehran On Behalf Of US: Analyst
• Three French women arrested in Turkey for ISIS links
• Europe trade channel with Iran about to operate in coming days: French minister
• Russia blames NATO for destruction of Libya
• Dutch House of Reps adopts resolution for Rohingya
• Sheikh Zayed's legacy lives on in first Arab arts scheme for UK schools
--------
North America
• White House Security Adviser Bolton Hails Seizure Of Tanker With Iranian Oil
• US Navy SEAL receives slap on wrist for posing with dead Iraqi prisoner
• UK's 'illegal' seizure of Iranian oil tanker praised by Bolton
• Turkey slams Washington Post over PKK terrorist's op-ed
Compiled by New Age Islam News Bureau
URL: https://www.newageislam.com/islamic-world-news/now-representative-muslim-says-azan/d/119093
--------
Now a representative Muslim says, 'Azan is the voice of hate', stokes controversy in Kolkata
New Age Islam News Bureau
Jul 5, 2019
When Bollywood singer Sonu Nigam had criticised azaan over microphone, the Muslims had branded him communal and narrowminded but now a prominent Muslim figure of Kolkata has stoked a controversy by saying that "Azan is the voice of hate". More surprisingly, on hearing the sound of azan he uttered 'La haula wala quwwata' to express his displeasure over the azan.
The incident occurred during a meeting of ulema, Muslim intellectuals and representatives of Muslim organisations that had been held to chalk out plans to deal with the issues of mob lynching and other issues facing the Muslims of the country in the present political and social scenario. Among the participants were Imam-e-Eidain Qari Fazlur Rahman, State President of Majlis-e-Ahrar-e-Islam Maulana Sharafat Abrar Dinajpuri and Presdent of Khilafat Committee and member of State Hajj Committee Shakir Randirian and others.
During the meeting, on hearing the sound of azan, Mr Shakir Randirian uttered La Haula Wala Quwwat and said that this was the voice of hate. He further said that our morning begins with this voice of hate everyday. This surprised the participants of the meeting and they warned him against making such statements. After the meeting, the statement spread and Muslims condemned his statement and demanded his ouster from Khilafat Committee. According to reports, Maulana Sharafat Abrar demanded that he should resign from the post of Khilafat Committee President by July 8.
Maulana Noorur Rahman Barkati said that by making a statement against azan, Mr Shakir has committed a big sin and he should renew his iman and nikah. Imam of Nakhoda Masjid, Kolkata also condemned his statement and said that those who criticise azan cannot claim to be Muslims.
Imam of Nakhoda Masjid, Maulana Noor Alam said that Mr Shakir's statement was highly objectionable and he should withdraw his statement.
Qari Fazlur Rahman, however, adopted a cautious approach and said that it might be a slip of tongue. Mr Shakir might have meant that azan on mircrophone creates hatered among non-Muslims as in the dawn, the sound of azan from several mosques reverberates in the atmosphere giving trouble to the people and we should take that into consideration. But he could not express his thought in an appropriate manner. However, he too admitted that uttering La haula wala quwwata on hearing azan was wrong.
Another Imam of Nakhoda Masjid, Maulana Shafiqur Rehman said that uttering La haula wala quwwata and calling azan 'the voice of hate' was unacceptable. Azan is a part of Islam and is called to wake up Muslims for prayers. It says namaz is better than sleep. The followers of all the religions practice their religion and one should not be criticised for following his religion.
However, the "voice of hate" statement of Mr Shakir may again stoke up a debate on the issue of azan. Azan has been criticised by hardline Hindutva sections and also from secular quarters but criticism of the azan by a prominent member of the Muslim community is going to put Muslims on back foot.
--------
UN Human Rights Council Listens To Increasing Mob Lynching And Hate Crimes Against Muslims And Dalits In India
Shabina Akhtar
05 Jul 2019
Kolkata: 24-year-old Tabrez Ansari's name along with that of the Kolkata Madarsa teacher was heard not at the Indian Parliament but at the United Nations (UN)'s Security Council meet held at the UN headquarters in New York on July 1.
Ansari, was lynched by the Hindutva goons at Dhadkidih village in Kharsawan district while the Madarsa teacher was assaulted on a local train in Kolkata for not chanting Jai Sri Ram.
It was interesting to see Paul Newmman Kumar Stanisclavas, representing Center of Africa Development and Progress (an NGO) of South Africa, which is a non-permanent member of UNSC, raise the ever increasing cases of mob lynching and hate crimes being inflicted on Indian Muslims and Dalits. He raised the issue during the 17th Meeting, of the 41st Regular Session, that was held before UN's Human Rights Council.
Paul Newmman Kumar Stanisclavas during the few minutes that he had been allotted maintained that he was raising the issue during the session as India is the signatory to ICCPR and ICSCR. He stated that in the last five years there has been a rise in the number of hate crimes being committed against Muslims and Dalits of India. In last couple of months, Indian Muslims have witnessed raise of hate crimes against their community
He pointed out that since April 2017 at least 10 Muslim men have been lynched publically in India.
Paul started his speech by saying, "In the last five years Muslims in India have seen a rise in hate crimes committed against their community. In the last five years there has been lynching of Muslims and Dalits in India by fanatic Hindu mobs fortisibly for the protection of the holy cow."
He further stated, "The attacks have contributed to a growing sense of insecurity among Muslims and has intensified religious tension. The recent trend is to make Muslims chant Jai Sri Ram. Ten days ago 24-year-old Tabrez Ansari was beaten for hours until he died in the hands of the Hindu mob in the eastern state of Jharkhand for not chanting Jai Sri Ram. Recently a Muslim teacher was attacked o a train for being Muslim. He was heckled to say Jai Sri Ram, when he refused he was beaten and forced to get off the train."
He summed his speech by requesting the UN to remind India to follow its Constitution. He stated, "These fanatic Hindu mobs have been allowed to move around with apparent impunity. The Indian state has remained mute to the cries of the minorities. We urge the UN to intervene and request India to follow the principles laid in its own Constitution."
During his speech even condemned Indian Member of Parliament (MP) Pratap Sarangi for declaring inside the parliament that those who does not chant Hindu slogan Jai Sri Ram should not be allowed to live in India.
Earlier, on June 27, US Commission for International Religious Freedom (USCIRF) had strongly condemned the lynching of Tabrez in Jharkhand and called on the Narendra Modi government to take concrete actions to prevent such violence and intimidation.
In last three years, Jharkhand alone has witness 18 people being lynched to death. However, since June 2019, instances of Muslims being forced to chant Jai Sri Ram have been on the rise. After the lynching of Tabrez, at least half a dozen similar cases have been reported from various parts of India.
https://www.newsclick.in/UN-human-right-mob-lynching-hate-crimes-muslims-dalits-india
--------
When get caught by lynching mob, fight back, Maulana Madani advises Muslims
By Syed Qayam Ali
Jul 04, 2019
Hyderabad: For the first time since the lynching of Muslims got intensified more than five years ago, a leading scholar and political activist have asked his community members to avoid situations where they could be attacked by Hindu mobs of zealots. First, try to escape the life-threatening situation by tact but when failed to defend yourself, he added.
Maulana Mahmood Madani, General Secretary of Jamiat Ulama-i-Hind, said in a recent video interview, that the Muslims should use their right to defend themselves. "God forbid, if you find that you have been caught in a sticky situation, then do not be afraid of death. There is no point in pleading with the mob. It would get emboldened. You have the right to defend yourself. Use it to the full potential," he said.
Siasat.com is reproducing the interview of Maulana Madani:
"One thing I would like to tell the Muslim youth. Exercise caution. Never give up on caution. Avoid going to places where you could be caught alone. If by chance there is an argument, use wisdom, smile and try to leave the place. Do not allow the argument to escalate.
If all your precautions fail and you get stuck then do not be afraid of death. When you try to plead politely, it does not work. They (mob) will get embolden. Then use your right to defend. Then whatever has to happen would happen. Do not give up your right to defend. Fight back with all the force at your disposal," he concluded.
https://www.siasat.com/news/when-get-caught-lynching-mob-fight-back-maulana-madani-advises-muslims-1535674/
--------
Wahhabism confronted: Sri Lanka curbs Saudi influence after bombings
JULY 5, 2019
KATTANKUDY, Sri Lanka (Reuters) - Sri Lanka is moving to curtail Saudi Arabian influence, after some politicians and Buddhist monks blamed the spread of the kingdom's ultra-conservative Wahhabi school of Islam for planting the seeds of militancy that culminated in deadly Easter bomb attacks.
On April 21, nine Sri Lankans blew themselves up in churches and luxury hotels, killing more than 250 people and shocking the country a decade after its civil war ended.
Sri Lanka has since arrested a Wahhabi scholar and is poised to take over a Saudi-funded school. The government also says it will monitor previously unchecked money flows from donors including prominent Saudi families to mosques on the Indian Ocean island.
"Nobody will be able to just make donations now," said Muslim cabinet minister Kabir Hashim, who has urged Muslim communities to look at how radical ideas could have spread. He said the Department of Muslim Religious and Cultural Affairs would oversee donations.
The outcry in Sri Lanka is the latest sign that Wahhabism, which critics deem a root cause of the jihadist threat, is under pressure internationally.
Jihadist organizations, including Islamic State - which claimed responsibility for the Easter bombings - follow an extreme interpretation of Islam's Salafi branch, of which Wahhabism was the original strain.
Saudi Arabia rejects the idea that Wahhabism is problematic and defends its record by pointing to the detention of thousands of suspected militants. Riyadh in June sent back five Sri Lankans allegedly linked to the Easter attacks.
Saudi diplomats in Colombo have expressed "displeasure" over being targeted during a recent meeting with President Maithripala Sirisena, a Sri Lankan official told Reuters.
Sirisena's office, as well as Saudi Arabia's Colombo embassy and the kingdom's communications office in Riyadh, did not respond to requests for comment on the backlash against Saudi influence.
MONKS' INFLUENCE
That backlash has focused on one man in particular - Muhammad Hizbullah, a businessman and politician who was the governor of Sri Lanka's Eastern Province until he resigned in June following protests by hardline Buddhist monks.
The monks, who are influential on the island where 70 percent of the population are Buddhists, and some members of parliament say Hizbullah's links to Riyadh contributed to the spread of militancy in his native Kattankudy, a Muslim-majority town.
Hizbullah's family helped build Saudi-financed mosques and a Saudi-funded higher education institute, Batticaloa Campus, which has not opened yet, in the Eastern Province.
The mosque and school projects were led by the Hira Foundation, a non-profit owned by Hizbullah and his son Hiras.
Its financial statements show income of some $31,000 between 2014 and 2018, though Hizbullah told parliament Hira had received $2 million from foreign donors. He did not respond to a request from Reuters for further financial details.
In an interview with Reuters at his home in the capital, Colombo, Hizbullah, 56, said most funds come from the Juffalis, a leading Saudi merchant family. Reuters also found two wires from other Saudis but was not able to trace them. Hizbullah said they were pooled contributions from smaller donors.
The Sheikh Ali Abdullah Al Juffali Foundation Charity wired some $24.5 million to Batticaloa Campus between 2016 and 2017, bank statements and loan agreements seen by Reuters show.
Hizbullah warned the experience of the Juffalis, who he said have received hate mail, was spooking Saudi investors. He did not identify any investors.
Ongoing investigations have not shown that any Saudi money flowed to the plotters. And critics attribute moves against Saudi influence to burgeoning Islamophobia, including mob attacks on Muslim properties in May.
"Not a single Saudi institution, charity or individual gave even one rupee to terrorists," Hizbullah said.
The charity did not respond to calls or messages seeking comment, and Reuters was unable to find alternative contact details for the Juffalis. The charity's website lists the founders as Ali al-Juffali, a businessman and former member of the kingdom's consultative assembly who died in 2015, and his four sons. The charity says its objectives include supporting orphans and activities that promote religious tolerance.
The Juffalis, who promised a total of $100 million to Batticaloa Campus, have halted loans over the school's uncertain future, Hizbullah said. Construction of the sprawling campus, designed in Islamic architectural style, has been paused, he added.
Hira also connects mosques with donors.
The modest Siharam Mosque, for example, was rebuilt in 2015 thanks to some $56,000 from the Juffalis, according to a mosque plaque and its ex-president M.Y. Adam, who said Hira received a 10% commission. Hizbullah did not respond to questions about mosque funding.
SCAPEGOAT?
In the Reuters interview, Hizbullah also denied allegations made by some monks that he had links to the attacks, and no evidence has surfaced to support that claim.
His critics, however, point to a 2015 photograph that shows Mohamed Hashim Mohamed Zahran, who authorities say led the April suicide bombings and blew himself up at a Colombo hotel, grinning under his beard as he shakes Hizbullah's hand.
Hizbullah said he was seeking support from Zahran, also a Kattankudy native, for a parliamentary election. Back then, Hizbullah stressed, Zahran was just a charismatic preacher who could deliver some 2,000 votes in the devout town of roughly 50,000.
His supporters - and even some opponents - say Hizbullah is a scapegoat. Ameer Ali Shihabdeen, an Eastern Province member of parliament from a rival party, said Hizbullah was being targeted despite a lack of evidence linking him to the attacks.
Wahhabism spread to Sri Lanka's Eastern Province three decades ago, when the area was convulsed by conflict between mostly Hindu Tamil separatists and the Buddhist-dominated government, according to local religious leaders and politicians.
Muslim scholars received scholarships to study in Saudi Arabia, while impoverished farmers escaped clashes by becoming drivers or maids in the Middle East - often returning home with stricter Islamic practices, the sources said.
Saudi-funded mosques mushroomed. Women ditched their saris for all-enveloping black abayas. Some Sri Lankan Sufis, who follow a mystical form of Islam that Wahhabis consider heretical, said they began to be persecuted.
Hizbullah's political career, which included stints in parliament, blossomed during this time. In Kattankudy, his name adorns schools, a public hall and roads.
Batticaloa Campus, the college funded by the Juffalis, initially planned to teach sharia, which some critics say limits women's rights. Hizbullah said sharia only meant the academic subject of Islamic Studies, and that the discipline had been dropped from curriculum plans.
Students would pay half standard tuition fees, which Hizbullah said was partly why this long-neglected area welcomes Arab donors' deep pockets.
A parliamentary committee last month called for authorities to take over Batticaloa Campus and compensate investors, citing incomplete documentation, possible violations of foreign exchange rules, and national security concerns.
No decision has been announced yet, but a presidential spokesman told Reuters that Sirisena, a Hizbullah ally who is on the back foot ahead of presidential elections this year, also favors a takeover.
WAHHABI SCHOLAR BEHIND BARS
Some Kattankudy Sufis link the advent of Wahhabism to the 1990 opening of the Saudi-financed Center for Islamic Guidance, which boasts a mosque, school, and library. Reuters was unable to trace Saudi donors, who had names common in the Middle East, thanked on a plaque at the center.
The center "brainwashed" youth and distributed flyers denouncing Sufism, according to H. M. Ameer, a community spokesman who said his house was destroyed during anti-Sufi unrest in 2004. Persecution intensified with the rise of Zahran, the suspected Easter bombings ringleader, whose followers attacked Sufis with swords in 2017, Ameer added.
Representatives of the center did not respond to requests for comment about the Sufis' allegations. They previously told Reuters the center practiced "moderate Islam".
The center's Riyadh-educated founder, Mohamed Aliyar, was arrested in May for allegedly funding Zahran.
The charge sheet, reviewed by Reuters, details his bank accounts but does not provide evidence of wrongdoing. A police spokesman did not respond to requests for details.
Aliyar's lawyer Abdul Uwais said he was a victim of paranoia over Wahhabism.
Two sources from Kattankudy's Muslim leadership said Zahran voraciously read Wahhabi texts from Aliyar's center, but that the men were not known to be close.
https://www.reuters.com/article/us-sri-lanka-saudi-insight/wahhabism-confronted-sri-lanka-curbs-saudi-influence-after-bombings-idUSKCN1U00LY
--------
Mujahid: Standardisation of Shariah law by end of next year
04 July 2019
PUTRAJAYA, July 4 — The standardisation and co-ordination of Shariah laws nationwide is expected to be able to be realised at the end of next year, said Minister in the Prime Minister's Department Datuk Seri Dr Mujahid Yusof Rawa.
Talking to the media after attending a Department of Shariah Judiciary Malaysia (DSJM) Aidilfitri Open House here today, he said that a progress of 40 per cent had been achieved in the effort or roadmap to achieve the aspiration.
''We are in the process of standardising the Shariah criminal enactment nationwide because today everybody knows that the punishments for the same offences differ from state to state. This is not good to show justice in Islam,'' he said.
In this regard, he said DSJM and the legal division of the Malaysian Islamic Development Department (Jakim) had been asked to implement a co-ordination and standardisation by using the Federal Territories Act 1993 as a model.
Mujahid said that the Council of Rulers had in principle agreed with the move by DSJM to standardise the Shariah criminal laws in the country.
Mujahid said that he would meet with the states' executive councillors responsible for religious affairs to discuss the matter.
''We will also look at the state enactments and will adopt them if we see that they are the best, but the bottom line is that all will eventually be the same and co-ordinated,'' he said.
Mujahid also said that the study on the punishments under the Shariah criminal laws was being done so that the punishments meted out were more rehabilitative in nature.
''Today the punishments are punitive in nature because the judges have no choice because they only have caning and jail. If they take the approach to free with a good behaviour bond, it is not provided under the allocation.
''Since the philosophy is not just to punish people...syarie judges can use punishments which are rehabilitative in nature such as good behaviour bond, community service,'' he said. — Bernama
https://www.malaymail.com/news/malaysia/2019/07/04/mujahid-standardisation-of-shariah-law-by-end-of-next-year/1768356
--------
Saudi minister of Islamic affairs and Tunisia's grand mufti discuss ways of propagating moderation, compassion
July 05, 2019
JEDDAH: The Saudi minister of Islamic affairs, dawah and guidance, Sheikh Abdullatif Al-Asheikh, received Othman Battikh, the grand mufti of Tunisia, on Thursday in Jeddah.
Al-Asheikh praised the good relations that bind Saudi Arabia to Tunisia, and their sharing of common interests with regards to matters of great import for Muslims.
"Saudi Arabia under the leadership of King Salman and Crown Prince Mohammed bin Salman is taking care of Islamic affairs and serving Muslims around the world in line with the Kingdom's leading position in the Islamic world and its special status for Muslims, and the fact that it hosts the Two Holy Mosques," he said.
He also noted that the king and the crown prince have particular concern for the Tunisian people, and assured his visitor of the keenness of the Saudi Islamic Ministry to mend fences with various Islamic leaders, which comes in line with the Kingdom's policy to establish the bases for common Islamic action and to spread moderation.
From his side, Battikh said that the Kingdom is the leader of the Islamic world, and is the sponsor of security and faith, and that it has a longstanding history in serving Islam and Muslims and in uniting them against all that threatens security and stability.
He said that the Kingdom's efforts are evident to everyone, especially since it serves the Two Holy Mosques, pilgrims and visitors, and that the Tunisian people will never forget the Kingdom's stances in supporting Tunisia.
Battikh pointed out that the meeting with Al-Asheikh is part of the continuous joint efforts to benefit from the Kingdom's experience in fighting terrorism and promoting moderation and intellectual security.
The Tunisian mufti concluded by praising the efforts of the Saudi ministry in serving Islamic action around the globe, and in spreading the values of tolerance, and compassion that form an integral part of the Holy Qur'an and the Prophet's Sunnah.
http://www.arabnews.com/node/1520891/saudi-arabia
--------
Hafiz Saeed will be arrested soon, say Pakistan police
Jul 5, 2019
LAHORE: Mumbai attacks mastermind and JuD chief Hafiz Saeed and 12 of his close aides will be arrested "very soon", police said on Thursday, a day after Pakistani authorities booked them for committing multiple offences of terrorism financing and money laundering.
The Counter Terrorism Department (CTD) of Punjab Police on Wednesday registered 23 FIRs against 13 leaders of JuD, including Saeed, on the charges of terror financing.
"The CTD has booked the (13) leaders of JuD and other proscribed organisations on the charges of terror financing. As the FIRs have been registered the suspects will be arrested shortly," Punjab police spokesperson Niyab Haider Naqvi said.
"Saeed is present at Lahore's Jauhar Town and the police are waiting for a green signal from the government to raid his residence to arrest him," a source in Pakistan government said.
https://timesofindia.indiatimes.com/world/pakistan/hafiz-saeed-will-be-arrested-soon-say-pakistan-police/articleshow/70081029.cms
--------
Sudan military, opposition reach power-sharing agreement
5 July 2019
Sudan's ruling transitional military council and a coalition of opposition and protest groups reached an agreement to share power during a transition period leading to elections, mediators said on Friday.
The two sides, which have held talks in Khartoum for the past two days, agreed to "establish a council of sovereignty by rotation between the military and civilians for a period of 3 years or slightly more," African Union mediator Mohamed Hassan said at a news conference at dawn on Friday.
They also agreed to form an independent technocratic government and to launch a transparent, independent investigation into violent events in recent weeks.
The two sides agreed to postpone the establishment of a legislative council. The two sides had previously agreed that the Forces for Freedom and Change coalition would take two-thirds of a legislative council's seats before security forces crushed a sit-in protest on June 3, killing dozens, and talks collapsed.
The dialogue finally resumed Wednesday after intense mediation by Ethiopian and African Union envoys, who have put forward a draft proposal to break the deadlock.
The generals seized power after the army ousted longtime ruler Omar al-Bashir following months of nationwide protests against his rule of three decades, but have resisted transferring power to a civilian administration.
https://english.alarabiya.net/en/News/middle-east/2019/07/05/Sudan-military-council-opposition-reach-power-sharing-agreement-.html
--------
Palestinians welcome Japan offer to mediate in Palestine-Israeli conflict
DAOUD KUTTAB
July 04, 2019
AMMAN: Palestinians welcomed the initiative made by Japan's Foreign Minister Taro Kono in the exclusive interview he gave to Arab News about his country's interest playing the role of an "honest broker" in helping to resolve the Palestinian-Israeli conflict.
Saeb Erekat, the secretary of the executive committee of the PLO, told Arab News that Japan is a country that has shown a 'tremendous commitment' to peace and the two-state solution.
"They have invested in the development of institutions in Palestine and have kept a position against Israeli settlements," Erekat said. "We welcome their position which is consistent with the peace plan presented by President Abbas before the Security Council in February 2018, calling for a group of countries to facilitate the peace process as we are not going to accept the United States to play this role."
Ibrahim Milhem, spokesman of the Palestinian Prime Minister Mohammad Shtayyeh, noted that the premier met a Japanese delegation that included the Middle East peace envoy Masahiro Kono and Japan's head of diplomatic mission in Ramallah Takeshi Okubo. In a statement after the meeting on Wednesday the Palestinian prime minister noted his appreciation of the bilateral relations between both sides. "Shtayyeh praised the continuous political and economic support from Japan, especially their support in the building of the institutions of the state of Palestine," the statement concluded.
Ahmad Deek, political affairs advisor of the Palestinian Foreign Ministry, said that the ministry "welcomes" the calls made by the Japanese foreign minister. In answer to a question by Arab News, Deek said, "we welcome the suggestion made by the foreign minister because we believe that any movement is helpful." Deek noted that Palestinians yearn for peace and welcome support from "our international friends so long as it is not limited to only the Americans."
Hanna Issa, director of Islamic-Christian Commission for Support of Jerusalem, said that Japan's position is the correct one. "Both the Israeli and American positions are constantly changing and therefore it is important to have a country that is neutral like Japan, which supports the two-state solution and has shown its backing on projects in support of Palestinian statehood."
The Japanese delegation to Palestine has met a number of senior Palestinian officials and observed Japanese funded projects. Japan is a major supporter of Palestinian agriculture through its efforts to help agricultural exports, especially from the Jordan valley area. They also attended the first conference on Cooperation among East Asian Countries for Palestinian development (CEAPAD) held in Palestine.
Minister of Foreign Affairs and Expatriates Riyad Malki opened the conference, stressing that CEAPAD is an effective model for building bridges of communication and transferring successful experiences in East Asia to Palestine to support the two-state solution.
Malki said that the initiative of the CEAPAD conference gives hope to the Palestinian people, especially in light of Israel's control over the Palestinian economy.He added that with the help of the countries participating in the conference they hope to move from a state under occupation to a developed country achieving development freely and with dignity.
The first CEAPAD conference was first held in the Japanese capital Tokyo in 2013; the second was in the Indonesian capital Jakarta in 2014, and the third in the Thai capital Bangkok in 2018.
CEAPAD member states include: Japan, Indonesia, Malaysia, Thailand, Singapore, Vietnam, the Sultanate of Brunei and Palestine. The observer countries and organizations are: South Korea, Egypt, Jordan, the International Quartet, UNRWA and the Islamic Development Bank.
http://www.arabnews.com/node/1520736/middle-east
--------
India
Firm believer of Islam, respect all religions: Nusrat Jahan after attending Rath yatra event
July 4, 2019
"I am firm believer of Islam [and] respect all religions," Trinamool Congress MP Nusrat Jahan said today, hitting back at those who criticised her participating in a Rath yatra event organised by Iskcon in Kolkata.
Nusrat Jahan has been in the eye of a storm ever since she was seen in Parliament wearing mangalsutra and sindoor -- this was just days after she married businessman Nikhil Jain in Turkey.
Nusrat, an actress by profession, is being seen in some quarters as part of TMC chief Mamata Banerjee's ploy to reach out to Hindus.
On Thursday, she attended the inauguration ceremony of the Kolkata Iskcon Rath yatra. The 48th edition of the Rath yatra organised by the International Society for Krishna Consciousness (Iskcon) since 1971, was inaugurated by Chief Minister Mamata Banerjee.
ISKCON had invited Nusrat Jahan for the ceremony, saying that her stand on religion and inclusiveness is "in sync" with the Iskcon's spirit of "social harmony".
"Nusarat Jahan represents new India... an all inclusive India. Respect for others religious beliefs and participation in their festivities will make India great again. This is what India stands for and youth like Nusarat Jahan are showing the path forward," an Iskcon spokesperson had said.
Later, Nusrat posted a video thanking Iskcon for inviting her to the inauguration. She also commented on the controversy around her attire in Parliament. "... I still remain a Muslim... And none should comment on what I choose to wear... Faith is beyond attire."
https://www.indiatoday.in/india/story/nusrat-jahan-iskcon-kolkata-rathyatra-mamata-banerjee-1561816-2019-07-04
--------
Polluted River in UP Becomes Symbol of Unity, All Faiths Join Hands to Save It
July 3, 2019
Religious co-existence is a touchy subject around the world. However, the town of Maholi, in Sitapur district of Uttar Pradesh, has been forging a path of co-existence.
The people of various faiths are not just accepting of each other – they are accommodative. From using loudspeakers judiciously, to helping out with arrangements during festivals, the town had a spirit of getting along in every aspect of life.
One particular situation is the perfect example of this harmony – the River Kathina that flows through their town. Polluted and filthy, Kathina's deterioration was worrying members of all faiths – all of whom used the water for their rituals and customs.
Kickstarted by an ashram and the temple administration, the drive to clean up the river immediately saw members of the mosque and the gurudwara join in.
This combined effort encouraged more people to participate, speeding up the process.
Picture for representation only. Source: Maxpixel
"Keeping our rivers clean is our duty and we will continue seva whenever required," Ujagar Singh, a member of the gurudwara community said. To the Sikhs, the cleaning of River Kathina was equivalent to 'seva' or serving the community – an essential tenet of Sikhism.
Together they removed truckloads of hyacinth that was obstructing the flow of water and got rid of garbage like plastic, polythene, human waste, animal carcasses, and even boat wrecks.
It took volunteers three days to clear excrement from the banks! Finally, they managed to clear a one-kilometre stretch.
They now plan to have a proper waste managing system for their small town and have decided to muster support from local administration to prevent littering.
"The challenge is to maintain the cleanliness level of the river. We could clean only a small stretch this time, but we will rally again and take the movement to the second phase," said Abdul Rauf from the mosque committee.
Religious centres – ashrams, temples, mosques, gurudwaras etc., are natural assemblies of people, who can be motivated to do almost anything by their respective leaders and community members. And the actions that led to the cleaning of the Kathina river give ample proof – religion need not come in the way of unity, and the common good.
In our day-to-day lives, we owe it to our fellow human beings and to civilisation in general to judge each person based on how they behave, speak or interact with us rather than their faith.
Let us hate the crime, not the co-religionists.
#EndTheStereotype
This story is part of The Stereotypeface Project, an initiative by The Better India that challenges 26 stereotypes, which continue to exist even today. We are showcasing these stereotypes through all the letters of the English language alphabet.
Stereotypes exist everywhere — they are passed down over generations. Instead of embracing and celebrating what makes us unique, we stand divided because of them!
We've unconsciously learned to stereotype, now let's consciously #EndTheStereotype.
Full report at:
https://www.thebetterindia.com/187829/religious-coexistence-maholi-uttar-pradesh-sitapur-kathina-river-cleaning/
--------
Real danger to Kashmir is not from Pakistan but from Kashmiri leaders: Shiv Sena
July 5, 2019
The Shiv Sena on Thursday said that the real danger to Kashmir is not from Pakistan but from Kashmiri leaders who, it said, are the enemies of Kashmiri people. Party mouthpiece Saamana said that the main issue in Kashmir is not the Assembly polls but the abrogation of Article 370.
In an editorial in Saamana, it said that the Jammu and Kashmir issue is not in Pakistan but in our country. Justifying the extension of Presidential Rule in Jammu and Kashmir, it said, "The environment in the Valley will be made normal. The main issue in Kashmir is not the polls but the abrogation of Article 370."
It criticised Farooq Abdullah and Mehbooba Mufti for their stand against the abrogation of Article 370.
"The people who are saying — Keep Kashmir independent without following Indian laws and Constitution, we have nothing to do with Kashmir and if you don't pamper us, we are ready to sit on the lap of Pakistan — need to understand that the government is led by PM Narendra Modi in Delhi. The days of buying peace in Kashmir has gone," said the editorial.
The Sena said that development works worth crores have been taking place in Jammu and Kashmir under Modi and the previous governments as well. "To generate employment, the industries need to come and tourism business should be run smoothly. To increase the trade and industry in Kashmir, the laws need to be changed and Article 370 needs to be abrogated," the editorial said.
The Sena further said that leaders like Dr Farooq Abdullah have become a burden for the country and Mehbooba Mufti's hatred against India keeps coming out.
Full report at:
https://indianexpress.com/article/india/real-danger-to-kashmir-is-not-from-pakistan-but-from-kashmiri-leaders-shiv-sena-5815886/
--------
Mob Lynching Paralysing India's Growth: Muttahida Majlis e Mashaikh
5 July 2019
Charminar: Muttahida Majlis e Mashaikh, an umbrella organization of Islamic Sufi scholars, organised a protest against mob lynching incidents across the country at its headquarters of Quadria international Organization at Shalibanda in Old city. The board representatives and members condemned the gruesome and barbaric acts of anti-social elements and demanded an immediate action by the governments at national and state level.
Speaking to media persons, Member & President Qadria International Organization Moulana Syed Ahmed Al Hussaini sayeed'ul Qadri said that mob lynching incidents are unacceptable and they should be brought to an end at the earliest. He demanded that the Chief Justice of India should intervene and issue a suo-motto petition on the issue and also issue immediate directions to the central government to stop such incidents.
Moulana Syed Ghulam Samdani Ali Quadri, member & chairman at Seerat'un Nabi Academy, said that India has achieved its independence by the sacrifices of Muslim scholars. He also reminded that the first person who stood for the country's freedom was Allama Fazl e Haq Khairabadi. He pointed out that a particular community cannot claim right over the entire nation, as it equally belongs to all the citizens. He urged the government to take immediate action against the culprits and restore back normalcy in the country.
Full report at:
https://www.thehansindia.com/news/cities/hyderabad/mob-lynching-paralysing-indias-growth-muslim-scholars-543931
--------
Encounter breaks out between security forces, terrorists in J&K's Shopian
Jul 5, 2019
SRINAGAR: An encounter broke out between security forces and terrorists in Shopian district of Jammu and Kashmir on Friday, police said.
Acting on a specific information about the presence of militants in the Narwani area of Shopian district of south Kashmir, the security forces launched a cordon-and-search operation on Friday morning, a police official said.
As the forces were conducting searches of the area, the militants fired upon them, he added.
The forces retaliated, ensuing an encounter, the official said.
The gunfight was going on and there were no reports so far of any casualties on either side, he added.
Full report at:
https://timesofindia.indiatimes.com/india/encounter-breaks-out-between-security-forces-terrorists-in-jks-shopian/articleshow/70084184.cms
--------
Pakistan booking Hafiz Saeed 'cosmetic step', says India
TNN | Jul 5, 2019
NEW DELHI: A day after Pakistan claimed to have filed cases against Hafiz Saeed of LeT/JUD on terror financing, the MEA dismissed them as "cosmetic steps", accusing Pakistan of trying to "hoodwink" the international community.
"Let us not get fooled by such cosmetic steps. Pakistan's sincerity to take action against terrorists and terror groups will be judged on the basis of their ability to demonstrate verifiable, credible and irreversible action against terror groups operating from their soil and not on the basis of half-hearted measures which they undertake sometimes to hoodwink the international community," MEA spokesperson, Raveesh Kumar said, adding that India wants "a normal relationship in an environment free from terror".
"You claim that you have taken action but when it comes to taking action against people who we have demanded you go into denial mode," Kumar said.
Pakistan's counter-terrorism department had on Wednesday said it had filed 23 cases against some top-billed terror leaders. Diplomats had said this was under pressure from FATF and IMF, but the steps did not degrade terror capabilities of these groups.
Full report at:
https://timesofindia.indiatimes.com/india/pakistan-booking-hafiz-saeed-cosmetic-step-says-india/articleshow/70080797.cms
--------
No meeting planned between India, Pakistan foreign ministers on sidelines of Commonwealth event: MEA
Jul 4, 2019
NEW DELHI: No meeting has been planned between external affairs minister S Jaishankar and his Pakistani counterpart Shah Mehmood Qureshi on the sidelines of a conclave of foreign ministers of Commonwealth nations in London next week, a senior official said on Thursday.
Jaishankar will travel to the UK to attend the conclave, external affairs ministry spokesperson Raveesh Kumar said.
Replying to a question during a media briefing, he, however, said no bilateral meeting has been planned between Jaishankar and Qureshi on the sidelines of the Commonwealth event.
Pakistan is also a member of the Commonwealth and Qureshi is expected to attend the meeting of the foreign ministers of the grouping.
"Our foreign minister will be going to the Commonwealth Foreign Affairs Ministers' Meeting which will be in London... But, no meeting has been planned between him and the Pakistan's foreign minister," he said.
The Commonwealth meeting is scheduled for July 10.
Full report at:
https://timesofindia.indiatimes.com/india/no-meeting-planned-between-india-pak-foreign-ministers-on-sidelines-of-commonwealth-event-mea/articleshow/70078685.cms
--------
Hurriyat forms panel to facilitate return of Kashmiri Pandits
by Bashaarat Masood
July 5, 2019
In a first, the All Party Hurriyat Conference has initiated a formal process to facilitate the return of Kashmiri Pandits to the Valley after a group of Pandits held meetings with the separatist conglomerate here.
The APHC formed a committee on Thursday to initiate the process after the second round of consultation between Kashmiri Pandits and Hurriyat leaders.
A team of Kashmiri Pandits, led by Satish Mahaldar, met Hurriyat chairman Mirwaiz Umar Farooq and other leaders at the Hurriyat office in Srinagar's Rajbagh. While the team met Mirwaiz at his residence last month, it is for the first time that a Pandit group has set foot in the Hurriyat office.
"This was our second meeting. We first met on the day of Mela Khirbhawani," Mirwaiz told The Indian Express. "We have agreed to take forward the initiative and facilitate the return of Kashmiri Pandits to the Valley. We have formed a committee to take forward this process."
In an official statement, the APHC said, "A delegation of Kashmiri Pandits led by Satish Mahaldar met the APHC leaders at the Rajbagh office. The meeting was in continuation of the previous meeting the delegation had with APHC chairman Mirwaiz Umar Farooq at his residence last month regarding the return of Pandits to Kashmir and initiating a sustained inter-community dialogue to build mutual trust…"
Full report at:
https://indianexpress.com/article/india/hurriyat-forms-panel-to-facilitate-return-of-kashmiri-pandits-5815665/
--------
Supreme Court to hear plea against India deporting Rohingya Muslim refugees to Myanmar
July 4, 2019
The Supreme Court on Thursday agreed to hear a PIL seeking identification and deportation of all illegal immigrants and infiltrators including Bangladesh nationals and Rohingyas.
A bench headed by Chief Justice Ranjan Gogoi and Justice Deepak Gupta took note of submission of lawyer and BJP leader Ashwini Upadhyay that his plea, which was filed in 2017, be listed for an urgent hearing.
"It would be listed for hearing on July 9," the bench, which also comprised Justice Deepak Gupta, said.
Ashwini Upadhyay, in his plea, has also favoured the Centre's stand to identify and deport to Myanmar around 40,000 illegal Rohingya Muslims staying here.
The plea has sought a direction to the Centre and the state governments to identify, detain and deport all illegal migrants and infiltrators, including Bangladesh nationals and Rohingyas.
"The large-scale illegal migrants, particularly from Myanmar and Bangladesh, have not only threatened the demographic structure of bordering districts but have seriously impaired the security and national integration, particularly in the present circumstances," the plea said.
The plea alleged there was an organised influx of illegal immigrants from Myanmar through agents and touts facilitating illegal immigrants Rohingyas via Benapole-Haridaspur and Hilli (West Bengal), Sonamora (Tripura), Kolkata and Guwahati.
"This situation is seriously harming the national security of the country," it said.
The apex court is also seized of a separate plea of two Rohingya immigrants, Mohammad Salimullah and Mohammad Shaqir, and the plea said that Rohingyas had taken refuge in India after escaping from Myanmar due to widespread discrimination, violence and bloodshed against the community there.
Former RSS ideologue and Rashtriya Swabhiman Andolan leader K N Govindacharaya had also moved the Supreme Court seeking to intervene in the pending PIL filed by Rohingyas.
Full report at:
https://www.indiatoday.in/india/story/supreme-court-to-hear-plea-against-india-deporting-rohingya-muslim-refugees-to-myanmar-1562089-2019-07-04
--------
South Asia
Bangladeshi among 44 Libya detention centre airstrike victims: Official
July 05, 2019
One of the 44 people who were killed in the airstrike that hit a detention centre for migrants near the Libyan capital of Tripoli early Wednesday is a Bangladesh national.
ASM Ashraful Islam, labour counsellor of Bangladesh Embassy in Libya, identified the Bangladeshi as Shahjalal hailing from Mostafapur of Madaripur district.
"The body will be sent to Bangladesh as soon as possible after necessary formalities," he told UNB over phone.
The airstrike claimed the lives of at least 44 people and wounded dozens of others, reports AP.
The Tripoli-based government blamed the attack on forces associated with Gen. Khalifa Hifter, whose Libyan National Army has been waging an offensive against rival militias in the capital of the war-torn North African country since April, according to an AP report.
At the United Nations, the Security Council held a closed emergency session on the airstrike in Tripoli's Tajoura neighbourhood, and Secretary-General Antonio Guterres called for an independent investigation.
https://www.thedailystar.net/country/news/bangladeshi-among-44-libya-detention-centre-airstrike-victims-official-1767055
--------
Muslims in Sri Lanka under threat: Rights group
Riyaz ul Khaliq
05.07.2019
Muslims in Sri Lanka are facing abuses, according to a global human rights body, which has accused the Sinhalese government of complicity in excesses against the community.
In a statement this week, New York-based Human Rights Watch (HRW) said members of the Muslim community are facing arbitrary arrest and other abuses and called on the government to protect the community from violence.
Following a series of interviews with members of the community, HRW said in a report that ever since the Easter bombings on April 21 this year, "Sri Lankan Muslims have faced an upsurge in violations of their basic rights and assaults and other abuses from Buddhist nationalists."
"Sri Lankan officials and politicians should stop endorsing, ignoring, or exploiting hate speech and mob violence directed at Muslims by members of the Buddhist clergy and other powerful figures," HRW's statement said.
At least 250 people were killed and more than 500 others injured in a series of bombings in April which targeted churches and hotels in and around the capital Colombo when Christians were observing Easter mass.
"The Sri Lankan government has a duty to protect its citizens and prosecute those responsible for the terrible Easter Sunday bombings, but it shouldn't be punishing the Muslim community for this crime," said Meenakshi Ganguly, South Asian director at HRW. "It's crucial for the authorities to act swiftly to stop mob violence, threats, and discrimination against Muslims," she added.
HRW noted that since the bombings, the authorities have arbitrarily arrested and detained hundreds of people under counterterrorism and emergency laws.
Sri Lankan lawyers "said their clients had often been arrested without any credible evidence of terrorist involvement, for reasons including having the Quran or other Arabic literature in their possession during searches", the HRW statement added.
The rights group said the Sinhalese government-appointed Human Rights Commission had found in May that the government had failed to protect Muslims during communal rioting.
"Police have repeatedly failed to act properly or prosecute perpetrators. For instance, the manager of a Muslim-owned business who was attacked said the police did not make any arrests 'despite plenty of CCTV footage to identify the perpetrators'," the statement said.
The rights watchdog observed the complicity of the Sinhalese government and officials in the excesses against the Muslim community.
"Officials have made little effort to discourage public campaigns by religious figures that put the Muslim community at greater risk. On May 15, Gnanarathana Thero, one of Sri Lanka's most senior Buddhist monks, called for the stoning to death of Muslims and propagated an unfounded allegation that Muslim-owned restaurants put 'sterilization medicine' in their food to suppress the majority Sinhalese Buddhist birthrate," the statement added.
"Government leaders, instead of fulfilling their duty to protect Muslim citizens, have at times appeared to associate themselves with Buddhist nationalist elements…On May 23, President Maithripala Sirisena pardoned Gnanasara Thero, the leader of the nationalist Bodu Bala Sena (organization), who has long been associated with instigating deadly anti-Muslim violence, freeing him after he had served less than a year of a six-year prison term for contempt of court," it added.
HRW further said that the Sinhalese government has invoked the criminal law to arrest peaceful critics of Sri Lankan Buddhism in violation of their rights to free expression.
"The situation has caused mounting international alarm for the safety of Muslims and other minorities," it stressed.
"The ethnic violence and human rights violations that many Sri Lankans have suffered are now being directed against Muslims," Ganguly said.
Full report at:
https://www.aa.com.tr/en/asia-pacific/muslims-in-sri-lanka-under-threat-rights-group/1523710
--------
Afghan Special Forces kill, detain 8 Taliban militants in Khost
04 Jul 2019
The Afghan Special Forces killed 2 Taliban militants during an operation in south-eastern Khost.
The informed military sources said Thursday that the Special Forces killed the two militants in Sabari district.
Furthermore, the Special Forces arrested six Taliban militants during the same operation.
Meanwhile, the Afghan Special Forces destroyed an IED during an operation in Qala-e-Zal district of Kunduz.
Full report at:
https://www.khaama.com/afghan-special-forces-kill-detain-8-taliban-militants-in-khost-03815/
--------
Afghan Special Forces kill 2 ISIS-K militants in Nangarhar province
04 Jul 2019
The Afghan Special Forces killed 2 militants of the Islamic State of Iraq and Syria (ISIS-K) in Nangarhar province.
The military officials said Thursday that the Special Forces conducted an operation against ISIS Khurasan militants in Deh Bala district of Nangarhar.
Furthermore, the officials said the Special Forces killed 2 militants of ISIS-K terrorist group during the operation.
The anti-government armed elements have not commented regarding the operation so far.
The security situation in Nangarhar has deteriorated during the recent months.
Both Taliban and ISIS militants are active in some districts of the province and often conduct terrorist related activities.
Meanwhile, the Afghan forces routinely conduct counter-terrorism operations against the anti-government armed groups in this province.
Full report at:
https://www.khaama.com/afghan-special-forces-kill-2-isis-k-militants-in-nangarhar-province-03824/
--------
Afghan forces foil deadly attack in Kabul city by defusing a car bomb
04 Jul 2019
The Afghan security forces thwarted militants plot to carry out a deadly attack by detonating a car bomb in Kabul.
The Ministry of Interior spokesman Nasrat Rahimi said the security forces discovered the car bomb in Paghman district of Kabul.
Rahimi further added that the security forces defused the car bomb shortly after discovering it in Paghman district.
The anti-government armed militants including Taliban have not commented in this regard so far.
This comes less than 24 hours after the security forces shot and wounded a suicide bomber in Kabul city.
Full report at:
https://www.khaama.com/afghan-forces-foil-deadly-attack-in-kabul-city-by-defusing-a-car-bomb-03822/
--------
Southeast Asia
China Muslims: Xinjiang schools used to separate children from families
Jul 5, 2019
China is deliberately separating Muslim children from their families, faith and language in its far western region of Xinjiang, according to new research.
At the same time as hundreds of thousands of adults are being detained in giant camps, a rapid, large-scale campaign to build boarding schools is under way.
Based on publicly available documents, and backed up by dozens of interviews with family members overseas, the BBC has gathered some of the most comprehensive evidence to date about what is happening to children in the region.
Records show that in one township alone more than 400 children have lost not just one but both parents to some form of internment, either in the camps or in prison.
Formal assessments are carried out to determine whether the children are in need of "centralised care".
Alongside the efforts to transform the identity of Xinjiang's adults, the evidence points to a parallel campaign to systematically remove children from their roots.
China's tight surveillance and control in Xinjiang, where foreign journalists are followed 24 hours a day, make it impossible to gather testimony there. But it can be found in Turkey.
In a large hall in Istanbul, dozens of people queue to tell their stories, many of them clutching photographs of children, all now missing back home in Xinjiang.
"I don't know who is looking after them," one mother says, pointing to a picture of her three young daughters, "there is no contact at all."
Another mother, holding a photo of three sons and a daughter, wipes away her tears. "I heard that they've been taken to an orphanage," she says.
In 60 separate interviews, in wave after wave of anxious, grief-ridden testimony, parents and other relatives give details of the disappearance in Xinjiang of more than 100 children.
They are all Uighurs - members of Xinjiang's largest, predominantly Muslim ethnic group that has long had ties of language and faith to Turkey. Thousands have come to study or to do business, to visit family, or to escape China's birth control limits and the increasing religious repression.
But over the past three years, they have found themselves trapped after China began detaining hundreds of thousands of Uighurs and other minorities in giant camps.
The Chinese authorities say the Uighurs are being educated in "vocational training centres" in order to combat violent religious extremism. But evidence shows that many are being detained for simply expressing their faith - praying or wearing a veil - or for having overseas connections to places like Turkey.
For these Uighurs, going back means almost certain detention. Phone contact has been severed - even speaking to relatives overseas is now too dangerous for those in Xinjiang.
With his wife detained back home, one father tells me he fears some of his eight children may now be in the care of the Chinese state.
"I think they've been taken to child education camps," he says.
New research commissioned by the BBC sheds light on what is really happening to these children and many thousands of others.
Dr Adrian Zenz is a German researcher widely credited with exposing the full extent of China's mass detentions of adult Muslims in Xinjiang. Based on publicly available official documents, his report paints a picture of an unprecedented school expansion drive in Xinjiang.
Campuses have been enlarged, new dormitories built and capacity increased on a massive scale. Significantly, the state has been growing its ability to care full-time for large numbers of children at precisely the same time as it has been building the detention camps.
And it appears to be targeted at precisely the same ethnic groups.
In just one year, 2017, the total number of children enrolled in kindergartens in Xinjiang increased by more than half a million. And Uighur and other Muslim minority children, government figures show, made up more than 90% of that increase.
As a result, Xinjiang's pre-school enrolment level has gone from below the national average to the highest in China by far.
In the south of Xinjiang alone, an area with the highest concentration of Uighur populations, the authorities have spent an eye watering $1.2bn on the building and upgrading of kindergartens.
Mr Zenz's analysis suggests that this construction boom has included the addition of large amounts of dormitory space.
Xinjiang's education expansion is driven, it appears, by the same ethos as underlies the mass incarceration of adults. And it is clearly affecting almost all Uighur and other minority children, whether their parents are in the camps or not.
In April last year, the county authorities relocated 2,000 children from the surrounding villages into yet another giant boarding middle school, Yecheng County Number 4.
Yecheng County Middle Schools 10 and 11
The image above shows a site being prepared for two new boarding schools in Xinjiang's southern city of Yecheng (or Kargilik in Uighur).
Dragging the slider reveals the pace of construction - the two middle schools, separated by a shared sports field, are each three times larger than the national average and were built in little more than a year.
Government propaganda extols the virtues of boarding schools as helping to "maintain social stability and peace" with the "school taking the place of the parents." And Mr Zenz suggests there is a deeper purpose.
"Boarding schools provide the ideal context for a sustained cultural re-engineering of minority societies," he argues.
Just as with the camps, his research shows that there is now a concerted drive to all but eliminate the use of Uighur and other local languages from school premises. Individual school regulations outline strict, points-based punishments for both students and teachers if they speak anything other than Chinese while in school.
And this aligns with other official statements claiming that Xinjiang has already achieved full Chinese language teaching in all of its schools.
Speaking to the BBC, Xu Guixiang, a senior official with Xinjiang's Propaganda Department, denies that the state is having to care for large numbers of children left parentless as a result.
"If all family members have been sent to vocational training then that family must have a severe problem," he says, laughing. "I've never seen such a case."
But perhaps the most significant part of Mr Zenz's work is his evidence that shows that the children of detainees are indeed being channelled into the boarding school system in large numbers.
There are the detailed forms used by local authorities to log the situations of children with parents in vocational training or in prison, and to determine whether they need centralised care.
Mr Zenz found one government document that details various subsidies available to "needy groups", including those families where "both a husband and a wife are in vocational training". And a directive issued to education bureaus by the city of Kashgar that mandates them to look after the needs of students with parents in the camps as a matter of urgency.
Schools should "strengthen psychological counselling", the directive says, and "strengthen students' thought education" - a phrase that finds echoes in the camps holding their parents.
It is clear that the effect of the mass internments on children is now viewed as a significant societal issue, and that some effort is going into dealing with it, although it is not something the authorities are keen to publicise.
Some of the relevant government documents appear to have been deliberately hidden from search engines by using obscure symbols in place of the term "vocational training". That said, in some instances the adult detention camps have kindergartens built close by, and, when visiting, Chinese state media reporters have extolled their virtues.
These boarding schools, they say, allow minority children to learn "better life habits" and better personal hygiene than they would at home. Some children have begun referring to their teachers as "mummy".
We telephoned a number of local Education Bureaus in Xinjiang to try to find out about the official policy in such cases. Most refused to speak to us, but some gave brief insights into the system.
We asked one official what happens to the children of those parents who have been taken to the camps.
"They're in boarding schools," she replied. "We provide accommodation, food and clothes… and we've been told by the senior level that we must look after them well."
In the hall in Istanbul, as the stories of broken families come tumbling out, there is raw despair and deep resentment too.
"Thousands of innocent children are being separated from their parents and we are giving our testimonies constantly," one mother tells me. "Why does the world keep silent when knowing these facts?"
Back in Xinjiang, the research shows that all children now find themselves in schools that are secured with "hard isolation closed management measures." Many of the schools bristle with full-coverage surveillance systems, perimeter alarms and 10,000 Volt electric fences, with some school security spending surpassing that of the camps.
The policy was issued in early 2017, at a time when the detentions began to be dramatically stepped up. Was the state, Mr Zenz wonders, seeking to pre-empt any possibility on the part of Uighur parents to forcibly recover their children?
"I think the evidence for systematically keeping parents and children apart is a clear indication that Xinjiang's government is attempting to raise a new generation cut off from original roots, religious beliefs and their own language," he tells me.
"I believe the evidence points to what we must call cultural genocide."
https://www.bbc.com/news/world-asia-china-48825090
--------
Turkey's Erdogan says solution possible for China's Muslims
Jul 5, 2019
Turkish President Recep Tayyip Erdogan said a solution could be found to help Muslims interned in Chinese camps "taking into account the sensitivities" of both sides, in comments published on Thursday.
Turkey is one of the only Muslim-majority countries to have criticised China over the detention of an estimated one million ethnic Uighurs and other mostly Muslim minorities in the Xinjiang region.
But Erdogan struck a softer tone after meeting Chinese President Xi Jinping on Tuesday in Beijing.
"I believe we can find a solution to the issue taking into account the sensitivities of both sides," Erdogan told Turkish journalists in Beijing before flying back to Turkey, according to the Hurriyet daily.
Beijing has led an increasingly repressive campaign in Xinjiang following a series of knife attacks and ethnic riots over the past 10 years.
China denies holding people against their will in what it describes as "vocational education centres" aimed at steering citizens away from "religious extremism".
Turkey's foreign ministry in February lambasted China's treatment of Uighurs as "a great embarrassment for humanity", and said those in the centres and prisons were "subjected to torture and political brainwashing".
'Negative impact'
Chinese state media claimed Erdogan said ethnic minorities live happily in Xinjiang, but he made no such comments to Turkish reporters.
Turkey's president warned against those who sought to "abuse" the Xinjiang issue to create tensions with China, a key investor and trading partner.
"This abuse is having a negative impact on Turkish-Chinese relations. It is necessary that we do not give opportunity to such abuse," Erdogan said.
He added that Turkey could "send a delegation to East Turkestan", the name given by activists to Xinjiang.
The president's communications director, Fahrettin Altun, tweeted on Wednesday that the invitation came from the Chinese side.
Full report at:
https://www.aljazeera.com/news/2019/07/turkey-erdogan-solution-china-muslims-190704163630632.html
--------
Malaysian children in practice run for Haj pilgrimage
04 July 2019
KUALA LUMPUR, July 4 — Thousands of Malaysian children took part in a practice run today of the Muslim Haj pilgrimage, marching around a model of the holy Kaaba, Islam's most sacred site.
Dressed in white robes, the youngsters circled the black cuboid in the compound of a convention centre just outside Kuala Lumpur.
The Kaaba sits inside the Grand Mosque in Mecca, Saudi Arabia, and Muslims around the world turn towards it to pray. Part of the Haj involves walking around the Kaaba.
"We are learning how to do the Haj," six-year-old Aqra Izz told AFP, as nearly 6,000 boys and girls took a break after marching under the tropical sun.
"I want to do this when I get older... like my mother and father."
The Haj pilgrimage is one of the five pillars of Islam. Muslims must perform the Haj at least once in their lives, if able, and it marks the spiritual peak of their lives.
Millions of devotees from around the world travel to Saudi Arabia annually for the pilgrimage.
For today's event, called the "Little Haj", buses dropped off the children at the compound as loudspeakers played Muslim-themed songs and prayer chants in Arabic.
Guided by female teachers, the children also took part in a practice of a ritual known as "The Stoning of the Devil", picking up mock stones before throwing them at makeshift pillars.
Organisers said the gathering was aimed at helping Islamic kindergarten students get a better understanding of performing the Haj.
"We do this so the children can understand and easily memorise the various aspects of the pilgrimage," said Roslan Nordin, chief executive of Little Caliphs International, which organised the event.
"When they go through it, they can comprehend many things that can't be taught in a classroom, read in books or learnt from their parents."
Roslan said that other Islamic kindergartens around the country have also been teaching children how to perform the Haj.
"These children are the future leaders," said Sumarti Samsuddin, from an Islamic kindergarten group that took part in today's event.
"We hope that with this programme, what they learn will stay with them," she said.
More than 60 per cent of Malaysia's population of 32 million people is Muslim, although the country also has sizeable Buddhist and Christian minorities.
Full report at:
https://www.malaymail.com/news/malaysia/2019/07/04/malaysian-children-in-practice-run-for-muslim-haj/1768315
--------
Cops warn Kedah group planning to nab amorous Muslim couples
July 4, 2019
PETALING JAYA: Bukit Aman has warned a Kedah-based group known for nabbing amorous Muslim couples not to act against the law amid reports that it is seeking to make a comeback.
In a statement, Deputy Inspector-General of Police Mazlan Mansor said the group, named Skuad Badar, was not a legal religious enforcement body and had no power to carry out enforcement activities.
He was commenting on remarks by the group's founder Azhar Mohamad that the group intended to be active once more and that they would expand their activities nationwide to stop amorous activities among Muslims.
"It must be stressed that any group that is not registered with the Registrar of Societies (RoS) is considered an illegal organisation and action will be taken against those involved."
Previously, in an interview with Malaysiakini, Azhar said the group would make an appearance once more, this time, under the name Skuad Badar al-Qubra.
Skuad Badar's activities had come to a halt in January after Azhar was arrested by the police.
Full report at:
https://www.freemalaysiatoday.com/category/nation/2019/07/04/cops-warn-kedah-group-planning-to-nab-amorous-muslim-couples/
--------
South Korean man arrested over alleged Daesh terror plot
JEFF SUNG
July 04, 2019
SEOUL: A South Korean man with alleged links to Daesh militants was on Thursday arrested on suspicion of plotting acts of terrorism.
The 23-year-old soldier, identified only by his surname Park, had been discharged from the East Asian country's army on July 2 this year, according to South Korean national television channel, KBS.
He was arrested by a police and military task force for having stolen a sparking-plug for explosives in October 2017 while participating in special training on demolition techniques.
The man is accused of having collected video clips of Daesh operations and other related materials to post online. The TV report said investigation authorities had seized emails Park had received from Daesh on how to join the terror group.
South Korean police and military started their probe after obtaining intelligence on Park provided by the US Federal Bureau of Investigation.
If the allegations are found to be true, it would be the second reported Daesh-linked case involving a South Korean national.
In 2015, a 17-year-old South Korean, identified only as Kim, disappeared after telling family he was going to study in Turkey. Authorities suspect he made his way into Syria to try and join Daesh.
Full report at:
http://www.arabnews.com/node/1520806/world
--------
WUC Honored with the 2019 Democracy Award in Washington D.C.
Jul 5, 2019
The World Uyghur Congress, China Aid and the Tibet Action Institute together received the 2019 Democracy Award from the National Endowment for Democracy on 4 June 2019 at the U.S. Capitol in Washington D.C. exactly 30 years after the massacre of pro-democracy demonstrators in Beijing in 1989.
The Democracy Award is given annually by the NED Board of Directors to recognize the courageous and creative work of individuals and organizations that have advanced the cause of human rights and democracy around the world.
The award ceremony was held at the Capitol Hill where the President of NED Carl Gershman opened the ceremony and Speaker of the House Nancy Pelosi made a statement addressing the Uyghur crisis in China.
Congressman Mike McCaul presented ChinaAid President Bob Fu with the first award. Bob Fu made strong statement stressing the importance of religious freedom. Congressman Thomas Souzzi presented Lhadon Tethong, Executive Director of the Tibet Action Institute with the second award. Lastly Congressman James McGovern presented WUC President Dolkun Isa with the Democracy Award.
Around 40 Uyghur representatives and special guests from all around the world attended the ceremony and witnessed this special moment in the history of Uyghur advocacy.
WUC Raises Awareness of Chinese Human Rights Atrocities at D.C. Conference
From 6 to 7 June 2019, the World Uyghur Congress, in cooperation with the Uyghur Human Rights Project, the Uyghur American Association as well as the George Washington University Central Asia Program, organized a conference in Washington D.C. entitled "Confronting Atrocities in China: The Global Response to the Uyghur Crisis". The opening ceremony was held at the U.S. Capitol.
The conference addressed over two days in seven separate panels solutions-based strategies on how to effectively engage China on the atrocities being committed by its government against the Uyghur people in East Turkistan. Speakers from various backgrounds and disciplines discussed a number of key open questions on how to best galvanize further support for Uyghurs, to mount a coordinated campaign to pressure China to close the camps, ensure accountability for those responsible for ongoing abuses, and adopt measures to safeguard fundamental rights.
In the first panel, which dealt with a survey of available evidence on the concentration camp system, Harald Maass, a journalist from Germany, detailed the first-hand experiences from his investigative trip to East Turkistan in 2018, stating that the total surveillance of Uyghurs he witnessed was worse than anything he had ever seen in his long-standing experience reporting from China. Dr. Adrian Zenz, an independent researcher, appealed to the international community to call out China's policy of "transformation through education" policy as brainwashing.
The following panel on mobilization of the Chinese community analyzed the emotional rift going through Han-Chinese intellectual, human rights lawyer and democracy activist communities. Even though they often feel touched by the plight of the Uyghur people and consider their treatment discriminatory, they also insisted that there were no other options than to suppress the Uyghur community due to their alleged secessionist activities, stated scholar Xiaorong and dissident activist Uerkesh Davler (Wu'er Kaixi).
A further panel made up of academics from various backgrounds discussed the Chinese scheme to link Uyghur identity to the terrorism issue (Sean Roberts, Associate Professor and Director, International Development Studies, George Washington University) and the fact that "the CCP has chosen to carry out this detention scheme completely outside China's legal system, unencumbered by any rules", as stated by Donald Clarke, Professor of Law, George Washington University Law School.
The panel on perspectives and solutions from civil society especially raised a large number of recommendations on different kinds of civil society action in favor of Uyghur human rights. Recommendations included calls for economic sanctions (Sophie Richardson, China Director, Human Rights Watch), strengthening the cooperation with Uyghur communities in Central Asia (Ulrich Delius, Director, Society for Threatened Peoples), creating a document for refugees on the dos and don'ts of the asylum process (Lucia Parrucci, Advocacy & Training Coordinator, Unrepresented Nations and People Organization), using any momentum from the public to demand divestment from questionable assets in East Turkistan (Annie Boyajian, Director of Advocacy, Freedom House), and making use of the UN Commission of Inquiry (Lea Perekrests, Deputy Director, Human Rights Without Frontiers).
The witness testimony panel saw a touching and at times gut-wrenching account of a concentration camp survivor, Mihrigul Tursum, as well as of Ferkat Jawdat whose relatives in East Turkistan have been affected by reprisals due to his activism in overseas. Dolkun Isa, President, World Uyghur Congress also gave a statement on the harassment of his family in East Turkistan and the complications instigated by the Chinese government regarding his freedom of movement even outside of China.
A panel on legal perspectives to the Uyghur issue examined the possibility of having China answer to human rights charges in from of the International Criminal Court (ICC) despite not having ratified the Rome Statute. Michael Polack, Barrister at the Church Court Chambers, UK, asserted that the jurisdiction of the ICC would be opened if a member of the Uyghur community were to be forced to leave China for a Rome Statue party state due to fear of deprivation of fundamental rights, torture or enforced disappearance.
The panel dealing with the journalistic take on the Uyghur crisis illuminated the involvement in and crucial contribution of journalism to finding a solution to the hardship faced by Uyghurs on a daily basis. Harald Maass, a journalist from Germany, stated that due to the lack of personalized stories and high-quality pictures, media outlets were not interested in publishing big stories on the Uyghurs. He thus called on his fellow journalists to report on stories which grant their readers a more personally relatable insight into the suffering of China's Uyghur population.
The WUC would like to thank all speakers and guests of the event who filled the conference with lively discussions as well as the co-organizers who made this impactful event possible. The WUC is looking forward to continuing cooperation aimed at the improvement of the dire human rights situation faced by Uyghurs in East Turkistan.
WUC President and Chairman of WUC Executive Committee Attend High-Level Meetings in Washington D.C.
From 30 May to 5 June 2019, the World Uyghur Congress President Dolkun Isa and WUC Chairman of the Executive Committee Omer Kanat held several high-level meetings with policy makers and civil society representatives.
On 30 May 2019, the WUC representatives gave a video interview to the National Endowment for Democracy (NED), who hosted their advocacy trip to Washington D.C. alongside the Tibet Action Institute and ChinaAid.
On 31 May 2019, Mr. Isa and Mr. Kanat met with Randall Schriver, Assistant Secretary of Defense for Indo-Pacific Security Affairs at the Pentagon. The WUC delegation also met at the U.S. Department of State with Deputy Assistant Secretary in the Bureau of Democracy, Human Rights and Labor Scott Busby to discuss the Uyghur issue.
On 3 June 2019, the WUC representatives met with Wendy Coursen, Legislative Fellow for Congresswoman Nita Lowey, Chairwoman, House Approriations Committee. Another meeting was conducted with Congresswoman Lois Frankel, Member of the House Appropriations Committee.
On 4 June 2019, Mr. Isa and Mr. Kanat met with the Washington Post Editorial Board. Furthermore, the WUC delegation had meetings with Congressman Ted Yoho and Congresswoman Dina Titus, both members of the House Foreign Affairs Committee, as well as with Congressman Tom Suozzi, Congressional-Executive Committee on China.
On 5 June 2019, the WUC representatives attended a Senate Foreign Affairs Committee Hearing entitled "Rule by Fear: 30 Years After Tiananmen Square". Mr. Isa and Mr. Kanat, moreover, conducted on this day a meeting with Alex Pinson, Senior Legislative Assistant and Council for Congressman Hal Rogers, Ranking Member of the House Appropriations Committee. The WUC delegation also met with Eddie Linczer, Assistant for Senator Tom Cotton as well as with staff of the Congressional-Executive Commission on China.
WUC Protests Chinese Propaganda at United Nations in Geneva
On Monday, 24 June 2019, the World Uyghur Congress led a protest in front of the United Nations in Geneva, Switzerland. The protest was aimed at countering the speech of the Vice Governor of the Uyghur region, Erkin Tuniyazi (Aierken Tuniyazi), at the occasion of the 41st regular session of the Human Rights Council. Uyghur communities from all over Europe gathered together near the Broken Chair outside the United Nations Geneva office with banners and pictures of their missing loved ones.
In the opening remarks of the protest, Dolkun Isa, President of the WUC, stated that "the fact that Erkin Tuniyazi was invited to speak at the UN at all, is deeply disappointing". The Vice Governor "is actively committing a crime against humanity" he continued. Mr. Isa furthermore stressed that "instead of holding criminals like this responsible for these horrific acts, the UN is increasingly giving them a platform to spread propaganda and hide their egregious human rights violations".
The protest also addressed the fact that the mass arbitrary detention of over one million Uyghurs and other Turkic Muslims in internment camps is being exacerbated by the visit of the UN Under Secretary General for Counterterrorism, Vladimir Voronkov, to the Uyghur region earlier this month. Mr. Isa regretted that no independent fact finding mission under the aegis of the UN High Commissioner for Human Rights, Michelle Bachelet, or under any of the Special Rapporteurs who had requested access to the region was sent by the UN to investigate the camps. Moreover, he asserted that the visit of Mr. Voronkov "has been used by the Chinese government to justify the existence of the camps and to try and cover up their true scale, nature and intention".
Welcoming Event with Uyghur Friendship Group at European Parliament
In Wednesday, 26 June 2019, The World Uyghur Congress held - together with the Unrepresented Nations and Peoples Organization (UNPO), the Belgium Uyghur Association and the Uyghur Friendship Group in the European Parliament - a welcoming event to further spread awareness of the current crisis in East Turkistan.
The event was hosted by the Member of the European Parliament (MEP) Csaba Sogor, the Vice-Chair of the Uyghur Friendship Group. He delivered the opening speech at the event, emphasising how important it was for the European Parliament (EP) to speak out and take action on the persecution of Uyghurs and other marginalized groups.
The Uyghur Friendship Group has been vital in raising the mass arbitrary detention of Uyghurs in internment camps in the EP. In the past year alone, two strong urgency resolutions were passed by the EP addressing the camps and the persecution of Uyghurs. Uyghur Friendship Group member Helga Trüpel also spoke at the event, emphasising the important role that MEPs play in addressing human rights concerns.
WUC President Dolkun Isa also spoke at the event, informing participants about the crimes against humanity being perpetrated against Uyghurs by the Chinese government and the tremendous suffering which the crisis has caused the Uyghur people, inside and outside of East Turkistan.
The WUC and UNPO also thanked the outgoing members of the Uyghur Friendship Group for their important work over the past few years. The EP has been among the most vocal institutions with regards to the crisis in EastTurkistan because of their work. Moreover, UNPO Advocacy and Training Coordinator Lucia Parrucci spoke to participants about the work of the WUC and UNPO in the EP and about the significant achievements of the Uyghur Friendship Group.
The WUC would like to thank all the MEPs, activists, journalists and academics who attended the event. The WUC and UNPO look forward to working with MEPs and the Uyghur Friendship Group to push for the EU to take further action to address the crisis in East Turkistan in the year ahead.
--------
Arab World
New courses at Al-Azhar to rehabilitate imams
MOHAMED EL-SHAMAA
July 04, 2019
CAIRO: A new training course has started at Al-Azhar Foundation to rehabilitate British and Ethiopian Muslim imams to spread the moderate concept of Islam, enhance the presence of Al-Azhar in Islamic territories around the world and counter extreme ideologies. Al-Azhar is known for its enlightened moderate heritage.
The training course for British imams and scholars began at Al-Azhar University in Cairo on June 23 and continues till July 18.
Jurisprudence
Several young Imams and female teachers are attending. They have been briefed on intensive scientific and jurisprudence material summarizing the history of Al-Azhar and the main pillars of its moderate ideology.
Dr. Mohamed Abdel Fadil Al-Quossy, vice chairman of the World Organization for Al-Azhar Graduates, told Arab News that nowadays the Islamic world needs imams and sheikhs who have the tools of advocacy to spread the genuine religion and the spirit of peace and purity, as well as to emphasize good manners and enlighten people minds with the importance of constructive thoughts instead of destructive ones.
He added that the trainees should spread the true Islamic religion, which resists the ideas of extremists.
The course is presented by senior Al-Azhar scholars and includes a number of key topics, including Al-Azhar's moderation, countering extreme ideology and spreading the culture of peaceful co-existence and communication to highlight Islam's tolerance and teaching.
It also provides an integrated and systematic vision to help the sheikhs to understand the issue of extremism at all levels and prepare mosque sheikhs to spread the values of tolerance.
The Azhar imam and supervisor of the courses, Ahmed Hamido, stated that the trainees are learning several sciences and subjects, including "The History of Al-Azhar," "The linguistic miracles of the Qur'an and Sunnah," "Media and Extremism," "Ash'arism and Materedeya" (both are of the main schools of Sunni Islam theology, and considered of the orthodox Sunni creeds) "Belonging and confronting extremism," "Fatwas and solving contemporary issues," and "Jurisprudence of Priorities."
The Azhar sheikh, Saleh Abbas, stated that Al-Azhar and its sponsors help all its students on the course because it represents the symbol of moderation and the lighthouse of science for 1,400 years now, and works on immunizing young Muslims against extreme thoughts and destructive ideas.
The British Imam Asrar Hussein, who is attending the course in Cairo, completed his studies at the University of Karam, an Islamic studies college located in Retford, Nottinghamshire, attached to the branch of World Organization for Al-Azhar Graduates in Britain.
http://www.arabnews.com/node/1520836/middle-east
--------
Syrian Tribes Oppose Saudi Plots in Support of Disintegration of Kurdish Areas in Deir Ezzur
Jul 04, 2019
The Arabic-language al-Watan newspaper reported on Wednesday that al-Jamel tribe in Eastern Deir Ezzur has issued a statement to emphasize its opposition to the appointment of SDF-affiliated Ahmed al-Khabil as the Sheikh of al-Bakir tribes in Eastern Deir Ezzur and the head of Syria's military democratic council.
Al-Jamel tribe has referred in the statement to the terrorist acts by the SDF in Eastern Euphrates region, and said that it does not recognize al-Khabil who has been appointed with the support of Saudi Minister for Persian Gulf Affairs Thamer al-Sabhan and the terrorist militias as the Emir of al-Bakir Sheikhs.
Other Syrian tribes had also earlier stressed their opposition to al-Khabil's appointment.
Meantime, the Arabic-language al-Baladi news website affiliated to the militants reported that one of the leaders of Syria's Arab tribes namely Obaid Khalaf al-Hissan was assassinated in the town of al-Ali Bajeliyeh in Tal Abyadh region in Northern Raqqa after stopping cooperation with the Kurdish forces in Eastern Euphrates.
It added that the SDF commanders had earlier attempted to return him.
Relevant reports also said in June that the Syrian tribes in Deir Ezzur province had stood against a Saudi-US plot to support the Kurds to decompose Eastern Euphrates from Syria.
The Arabic-language al-Ahd news website quoted the leader of al-Moshahedah in al-Jazeerah region in Eastern Euphrates Sheikh Heidar al-Hamadi as saying that all Syrian tribes, except a little number of them, had opposed the recent meeting by al-Sabhan to Kurdish-occupied regions to study plots to separate Eastern Syria from the country's territory.
He underlined al-Sabhan's attempts to coax the tribes in Eastern Syria into implementation of separatist plots, and said most of them want Damascus to retake control of the region.
Meantime, al-Watan newspaper reported that a Swedish delegation, including the country's representative for Syria affairs, the Swedish foreign ministry official for Syria affairs and the official for the agency on international aid, have entered the Kurdish-occupied regions in Eastern Syria and held meetings with a number of commanders in line with the western states' accelerated attempts to interfere in Syria's internal affairs and assist the Syrian Democratic Forces (SDF) in their separatist dreams.
Mohammad al-Akam, a senior Syrian legislator, said that a tripartite coalition has been formed among Saudi Arabia, the Kurdish forces and Israel under the US supervision which pursues pressures on Damascus after gaining victory over terrorist groups, by separating the Northeastern parts of the country.
Head of the politburo of Turkey-backed Lawa al-Mo'etasam-Free Syrian Army terrorists Mostafa Sejari wrote on his twitter page on Monday that Riyadh had stopped financial support for the terrorist groups in Northern Syria in line with a fresh scheme to help Kurds cut off Eastern Syria from the mainland after a Saudi-US delegation met in Deir Ezzur.
He added that Saudi Arabia had decided to cut financial support for the regions occupied by the terrorist groups in Northern Syria.
He added that the measure was adopted after Riyadh started support for the separatist Kurdish groups in Northeastern Syria following a visit by al-Sabhan to Kurdish-occupied regions.
Full report at:
https://en.farsnews.com/newstext.aspx?nn=13980413000182
--------
Differences Deepen between Russia, Turkey on Idlib
Jul 04, 2019
Tahrir al-Sham al-Hay'at (the Levant Liberation Board or the Al-Nusra Front) terrorists stationed near the towns of al-Hawijeh and Shir Maqar in Northwestern Hama targeted the residential areas in the towns of al-Rasid and al-Aziziyeh in Qalat al-Maziq region with rockets, killing two children and wounding several other civilians.
Meantime, the Arabic-language al-Watan newspaper reported on Thursday that the Syrian army's artillery and missile units responded the attacks by destroying the terrorists' positions in the towns of Abu Ra'eideh, Hasraya, al-Latamineh, Kafar Zita, al-Hawijeh and Shir Maqar in Northwestern Hama, inflicting a heavy toll on the militants.
Also, the Syrian air force in several airstrikes bombed Tahrir al-Sham's bases near Khan Sheikhoun, Hasaneh, al-Naqir, Abedin, Kanasfareh, Babolin and al-Habit, smashing a number of them and killing the terrorists inside.
It also quoted analysts as saying that continued dispatch of the Turkish army's military convoys to Northern Syria and Russia's airstrikes against the Ankara-backed militants in the region indicated increased differences between Russia and Turkey on Idlib.
Al-Watan had also reported in June that Turkey ordered Tahrir al-Sham to reinforce strategic military positions in Jbal al-Zawiyeh in Idlib province after it turned down Russia's demand for withdrawing militants from the region.
It wrote that with an aim to confront the Syrian Army in Northern Hama, Tahrir al-Sham has sent large volumes of its military equipment to al-Jolmeh to North of Mahradeh.
"Turkey's intelligence body has asked Tahrir al-Sham and other terrorist groups in Northern Syria to reinforce its defense lines, including 50 towns and villages up to the city of Ariha in Aleppo-Lattakia international highway as clean-up operation by the Syrian and Russian armies in Jabal al-Zawiyeh in Idlib is imminent," al-Watan quoted local and opposition sources in Idlib as saying.
The sources reiterated that Turkey's operations room in Shir Mughar region in Jabal Shahshabou in Northern Hama where terrorists are constantly supported in terms of weapons, ammunition and intelligence has warned terrorists that the Syrian army might soon capture Jbal Shahshabou which overlooks Sahl al-Ghab in Northwestern Hama and towns to the South of Idlib and then advance towards Jabal al-Zawiyeh.
The newspaper also further quoted the sources as saying that Russia had recently asked Turkey to make terrorists retreat from Jbal Shahshabou region in Northwestern Hama and Kabani town in Northeastern Lattakia which are regarded as the Southern and Western gates of Idlib, but Ankara has strongly turned down the demand.
Full report at:
https://en.farsnews.com/newstext.aspx?nn=13980413000208
--------
28,000 Civilians Still Held Captive by US, Affiliated Terrorists in Al-Tanf
Jul 04, 2019
Field sources in Eastern Homs reported on Thursday that a new group of 1,000 civilians could flee al-Rukban camp at the borders with Iraq on Wednesday through Jaliqam corridor in Eastern Homs towards the Syrian army-controlled regions.
Meantime, the medical team affiliated to the Red Crescent in Syria reported that most children who have left the camp are suffering different diseases due to the lack of medical and treatment facilities.
Also, the Russian and Syrian Joint Coordination Committees said that around 28,000 Syrian citizens still remain in al-Rukban refugee camp.
"Most Syrian citizens return from Syria's neighboring states. Every day, between 1,000 and 2,000 people come to the country from Jordan and Lebanon, confirming that the measures have been effective," said a statement signed by the heads of the Russian and Syrian coordination headquarters Mikhail Mizintsev and Hussein Makhlouf.
It added that more than 1.8mln refugees have come back home, including over 1.3mln internally displaced and another 500,000 refugees coming back from other countries.
The Russian and Syrian Joint Coordination Committees had also earlier declared that around 28,000 Syrian citizens are still in al-Rukban refugee camp since they are unable to leave the area.
"About 28,000 Syrians who cannot leave its territory remain in Rukban in appalling conditions due to being hostage to the US-controlled armed groups," read the document signed by the committees' heads Mikhail Mizintsev of Russia and Hussein Makhlouf of Syria.
It stressed that the armed groups demanded up to $1,500 for leaving the camp and "the vast majority of camp residents do not have."
Full report at:
https://en.farsnews.com/newstext.aspx?nn=13980413000278
--------
Syrian regime strikes kill four civilians, hit hospitals
4 July 2019
Regime air strikes Thursday on an anti-government bastion in northwest Syria killed four civilians, two of them children, and hit three hospitals already damaged in previous raids, a monitor said.
A fifth person, another child, was killed in a separate air raid by regime ally Russia also in the Idlib region, the Britain-based Syrian Observatory for Human Rights war monitor said.
The Idlib region is supposed to be protected from a massive regime assault by a September buffer zone deal, but the area housing three million people has come under increased regime and Russian fire since April.
The region is administered by Syria's former al-Qaeda affiliate Hayat Tahrir al-Sham, but other jihadist and opposition factions are also present.
"Regime warplanes again targeted three hospitals in the south of Idlib," which had been hit and damaged in raids in previous weeks, the Observatory said.
There were no casualties in these raids on the village of Hass and the town of Kafr Nabl, it added.
Obeida Dandouch, who heads a rescue group in the area, said the strike in Kafr Nabl damaged a large part of what was still standing at the local hospital.
In May, Amnesty International accused the Syrian regime and Russia of launching "deliberate and systematic" assaults on hospitals in the northwest.
At least 25 hospitals and clinics have been destroyed or damaged by air strikes and shelling since the end of April, according to the United Nations.
Five rescuers were also killed in the last two weeks of June in air strike on the Idlib region.
Thursday's strikes killed four civilians, two of them children, in Kafr Nabl, Hass and the town of Khan Sheikhun in Idlib region, the Observatory said.
A Russian air strike near Al-Bara village killed a little girl and wounded several people, it added.
Full report at:
https://english.alarabiya.net/en/News/middle-east/2019/07/04/Syrian-regime-strikes-kill-four-civilians-hit-hospitals.html
--------
Pakistan
Dawood Ibrahim not in Pakistan, says foreign office
Jul 4, 2019
ISLAMABAD: Underworld don Dawood Ibrahim is not in Pakistan, the foreign office asserted on Thursday, a day after a UK court was informed that the gangster wanted for the deadly coordinated bombings in Mumbai in 1993 is currently in exile in the country.
"Dawood Ibrahim is not in Pakistan," Foreign office spokesperson Muhammad Faisal said in response to a question during his weekly press conference here.
During the ongoing extradition trial of 51-year-old Jabir Moti, a "high-ranking member of D-Company", Westminster Magistrates' Court in London on Wednesday heard that Dawood, wanted for coordinated bombings in Mumbai in 1993 that killed more than 200 people, is currently in exile in Pakistan.
"The head of D Company is Dawood Ibrahim, an Indian Muslim currently in exile in Pakistan. Dawood Ibrahim and his brother and top lieutenant, Anis Ibrahim, have been fugitives from India since 1993, when D Company was implicated in coordinated bombings in Mumbai that killed more than 200 people," according to excerpts of a US Attorney's affidavit for extradition read out by Moti's barrister, Edward Fitzgerald.
"The present investigation has revealed that Jabir Motiwala is a top lieutenant in D Company who reports directly to Dawood," he added.
Fitzgerald was trying to establish that his client being linked by the US authorities to Dawood and D Company would mean he would be subjected to "special administrative measures" (SAMs) at the Metropolitan Correctional Centre in New York, which would involve isolation and put him at the "risk of harm" due to his "suicidal tendencies".
Dawood, who heads a vast and multifaceted illegal business, has emerged as India's most wanted terrorist after the 1993 Mumbai bombings.
According to the US, Dawood maintains close links with terror outfit al-Qaeda. As a result, the US declared him a "global terrorist" and pursued the matter before the United Nations in an attempt to freeze his assets across the world and crack down on his operations.
Dawood's aide Moti faces extradition to the US on charges of money laundering, extortion and conspiracy to import unlawful substances such as heroine.
Moti was arrested by Scotland Yard officers from a London hotel in August 2018 in connection with a US grand jury indictment following an extensive FBI investigation.
https://timesofindia.indiatimes.com/world/pakistan/dawood-ibrahim-not-in-pakistan-says-foreign-office/articleshow/70075612.cms
--------
Pakistan PM Imran Khan to meet US President Donald Trump for talks on improving ties
Jul 4, 2019
SLAMABAD: Pakistan Prime Minister Imran Khan will meet US President Donald Trump in Washington later this month, its foreign office said on Thursday, a visit that could help to ease tensions between the two countries.
Trump late last year accused Pakistan of not doing "a damn thing" for the United States despite billions of dollars in aid, angering Islamabad which has long been at odds with Washington over the war in Afghanistan.
By February, Trump said the United States had developed a "much better" relationship and may set up some meetings with Pakistan.
Khan accepted an invitation to visit Washington and will meet Trump on July 22, the foreign office said in a statement.
"The focus will be to refresh the bilateral relationship," it said.
Pakistan and the United States are officially allies in fighting terrorism but they have a complicated relationship.
Washington depends on Pakistan to supply its forces in neighbouring Afghanistan, where 14,000 U.S. troops are deployed, but ties are strained by allegations that Pakistan offers safe havens to the Afghan Taliban, which Islamabad denies.
Pakistan has played a behind-the-scenes role in supporting U.S. peace talks with the Afghan Taliban, including facilitating travel to negotiations, and is a key player in Washington's plans to end its longest war.
Full report at:
https://timesofindia.indiatimes.com/world/pakistan/pakistan-pm-imran-khan-to-meet-us-president-donald-trump-for-talks-on-improving-ties/articleshow/70075644.cms
--------
Senate panel calls for release of Pakistani prisoners in Saudi jails
Jamal Shahid
July 05, 2019
ISLAMABAD: A Senate committee on Thursday lamented that Pakistani prisoners were languishing in Saudi jails six months after Crown Prince Mohammad Bin Salman announced that they would be released.
The committee met for a briefing by the Foreign Office on the total number of Pakistani nationals jailed in Saudi Arabia due to non-payment of fines.
"The fact that not a single Pakistani prisoner has been released in these several months is quite disturbing. The details of the prisoners have not been shared despite repeated reminders by the Pakistani government," said chairman of the Senate Standing Committee on Human Rights Mustafa Nawaz Khokhar.
"We were all quite hopeful and welcomed the news of Pakistani prisoners being released from Saudi prisons. We hope that the government will take up the matter at the highest level again with the Saudi government," said the chairman.
During his visit in February this year, Crown Prince Mohammad Bin Salman had announced that more than 2,000 Pakistani prisoners would be released after Prime Minister Imran Khan welcomed him to the Prime Minister House. The PM made a "special request" to the crown prince to look into the hardship of Pakistani labourers working in the kingdom, and to "look upon them as your own people".
In April, the opposition had also expressed concern over delays in the release of Pakistani prisoners.
Ministry of Foreign Affairs' additional secretary Mohammad Nadeem Khan informed the committee that during his visit in May, Prime Minister Imran Khan had reminded Crown Prince Mohammad Bin Salman about the latter's promise.
The official claimed that the Pakistani government had repeatedly reminded the Saudi government. "The standard response from the Saudi government is that they will start processing their release soon," Mr Khan informed the members.
Full report at:
https://www.dawn.com/news/1492201/senate-panel-calls-for-release-of-pakistani-prisoners-in-saudi-jails
--------
CTD arrests five suspects after bid to blow up train fails
Jul 5, 2019
The Counter Terrorism Department (CTD) on Thursday arrested five suspects after they failed to derail Karachi-bound Khushal Khan Khattak Express by destroying the track in Rajanpur.
The explosives attached to the tracks were neutralised by the Bomb Disposal Squad, which weighed around 5kg, according to the reports.
It was temporarily halted at the DG Khan station after police sealed off the area and began a search operation. Later in the evening, the CTD notified the arrest of five suspected terrorists from Rajanpur's Giamal area.
The CTD said that additional explosives and some ammunition were recovered from the suspects' possession.
They said that a case had been registered against the suspects on charges of terrorism. Further investigation is underway, and "important disclosures are expected".
According to a statement from the spokesperson of the Punjab CTD, the five arrested were identified as follows: Hussain Bakhsh, aka Bagga Reesh; Bakhsh; Balach, aka Balash; Rahem Ali; Mujahid Din, aka Mojoo.
Full report at:
https://www.pakistantoday.com.pk/2019/07/04/ctd-arrests-five-suspects-after-bid-to-blow-up-train-fails/
--------
Maryam's appointment is party's internal matter, PML-N tells ECP
JULY 5, 2019
The Pakistan Muslim League-Nawaz (PML-N) on Thursday told the Election Commission of Pakistan (ECP) in its reply that Maryam Nawaz's appointment as party's vice president was an internal matter.
A three-member commission headed by Chief Election Commissioner Sardar Muhammad Raza heard the petition by Pakistan Tehreek-e-Insaf (PTI) seeking Maryam Nawaz's removal from the party post. Maryam's counsel Barrister Zafarullah and PML-N lawyer Jahangir Jadoon appeared before the ECP.
The reply submitted by the PML-N stated that the petitioner has no relation with the internal affairs of the party and the plea has been submitted on the basis of dishonesty. The plaintiff is not affected by any means owing to PML-N's in-house decisions.
The commission was told that the Articles 62 and 63 are applicable on party chief, not any member. PML-N not only requested the ECP to dismiss the plea, but also asked to impose heavy fine on petitioner, Malika Bukhari. The lawyer for Pakistan Tehreek-e-Insaf requested the commission to issue copy of the answer submitted by the PML-N. The ECP approved the plea and adjourned the hearing until August 1.
Talking to media outside the ECP, Barrister Zafarullah affirmed that PTI representatives will back off in the next hearing and we will ensure that the ECP fines them after dismissing their petition.
Full report at:
https://dailytimes.com.pk/424077/maryams-appointment-is-partys-internal-matter-pml-n-tells-ecp/
--------
Africa
UN envoy slams EU blindness to plight of migrants in Libya after strikes on detention center
Jul 4, 2019
The UN has lambasted the EU's "blindness" on the plight of refugees in Libya, urging a rethink of returning Europe-bound migrants intercepted at the Mediterranean to the North African country.
UN High Commissioner for Refugees (UNHCR) in the Mediterranean Vincent Cochetel made the remarks on Thursday, two days after airstrikes on a migrant detention center at Tajoura near capital Tripoli killed 44 people.
According to a controversial agreement reached between the EU and the Libyan coastguard, the intercepted migrants must be returned to Libya and held at detention centers, in conditions which the UN has described as "ghastly."
"There is a certain blindness among European countries about the situation of migrants in Libya, which has been deteriorating for months," Cochetel .
The commissioner said the recent fighting in Libya has created an even worse situation. "It cannot be business as usual in terms of this cooperation on returns to Libya," Cochetel said.
The UN says more than 2,300 illegal migrants have been intercepted at sea and brought back to Libya since January.
The airstrikes on Tuesday night, which also wounded 80 people, have been blamed by the detention center's officials on militiamen loyal to the renegade commander of the self-styled Libyan National Army (LNA), Khalifa Haftar.
The ill-fated detention center was in fact a former military camp and it is highly likely that it was mistaken for an operating military camp run by the other warring side in the country.
"This is a tragic event which could have been avoided (as) we had passed on to all parties the GPS coordinates of all the detention camps," Cochetel added.
Libya has been divided between two rival governments, the House of Representatives, based in the eastern city of Tobruk, and the internationally-recognized government of Fayez al-Serraj, or the Tripoli-based unity Government of National Accord (GNA).
Haftar, who is presumably loyal to the government in the east, launched a deadly campaign on April 4 to invade and conquer Tripoli, the seat of the GNA, resulting in repeated fierce clashes, particularly on the southern edges of the capital, leaving over 700 people killed so far.
"We have been repeatedly saying that people should not be returned to Libya because people disappear between the points of disembarkation and the detention centers. Some people are taken to the detention centers where they are mistreated and held arbitrarily while others end up being rented out or sold to business people," Cochetel said.
Separately, the African Union, the EU and the UN jointly issued a statement on the tragic event of Tajoura detention center and called "on all sides in the conflict to respect international humanitarian law and call for an immediate investigation into this attack."
Libya has been the scene of increasing violence since 2011, when former dictator Muammar Gaddafi was toppled from power after an uprising and a NATO military intervention.
His ouster created a huge power vacuum, leading to chaos and the emergence of numerous militant outfits, including the Daesh terrorist group.
https://www.presstv.com/Detail/2019/07/04/600144/Libya-UN-migrants-EU-GNA-LNA-Haftar-Mediterranean
--------
UN says Libyan guards reportedly shot at migrants fleeing air strikes
July 04, 2019
GENEVA: The United Nations said on Thursday it had information that Libyan guards shot at refugees and migrants trying to flee from air strikes that killed at least 53 people, including six children, in a migrant detention centre.
A report from the UN Office for Coordination of Humanitarian Affairs (OCHA) said there were two air strikes late on Tuesday, one hitting an unoccupied garage and one hitting a hangar containing around 120 refugees and migrants.
"There are reports that following the first impact, some refugees and migrants were fired upon by guards as they tried to escape," the OCHA report said.
Bodies were still being recovered from the rubble, the report said, suggesting the death toll could rise.
There are still about 500 people at the detention centre at Tajoura, east of Tripoli, with four Nigerians set for release to the Nigerian embassy on Thursday and a plan for 31 women and children to be sent to the UN refugee agency's departures facility in Tripoli.
Libya is one of the main departure points for African migrants fleeing poverty and war to reach Italy by boat, but many are intercepted at sea and brought back by the Libyan coast guard, with the approval of the European Union.
The 53 dead was the highest publicly reported toll from an air strike or shelling since eastern forces under Khalifa Haftar launched a ground and aerial offensive three months ago to take Tripoli, the base of Libya's internationally recognised government in the northwest of the country.
"The number of civilian casualties caused by the conflict has almost doubled as the result of this single attack," the OCHA report said, a day after UN officials said the air strikes may have constituted a war crime.
The United Nations has repeatedly said Libya is not a safe place for rescued migrants to be sent back to and has called for refugees and migrants to be released and given safe shelter.
Full report at:
http://www.arabnews.com/node/1520621/middle-east
--------
Haftar forces admit to Libya migrant camp airstrike
By Enes Canli
04.07.2019
East Libya-based forces on Thursday admitted to carrying out an airstrike on a migrant camp that left dozens dead.
At least 44 people were killed and 130 others injured on Tuesday in an airstrike on a migrant detention center in the Tajoura suburb of the country's capital, Tripoli.
The location "is actually a base of a military brigade and arms depot," spokesman Ahmed al-Mismari said late Wednesday at a press conference in Benghazi.
Al-Mismari added that this was not the first of such attack on what he described a "legitimate target", claiming the camps had previously been a base for Government of National Accord (GNA) forces.
"We've repeatedly targeted it with airstrikes and artillery," the spokesman said, adding: "In this case, the main responsible ones are those who brought illegal immigrants here."
The Tripoli-based GNA blamed the airstrike on commander Khalifa Haftar's forces.
Libya has remained beset by turmoil since 2011 when a bloody NATO-backed uprising led to the ouster and death of long-serving leader Muammar Gaddafi after more than four decades in power.
Full report at:
https://www.aa.com.tr/en/africa/-haftar-forces-admit-to-libya-migrant-camp-airstrike-/1523301
--------
UN Security Council fails to condemn airstrike in Libya
Umar Farooq
04.07.2019
WASHINGTON
The UN Security Council on Wednesday failed to condemn a recent airstrike in Libya because the U.S. would not support the statement's text, according to multiple reports.
The council met behind closed doors for two hours to discuss the attack, which took place Tuesday, on a migrant detention center in the Tajoura suburb of the country's capital, Tripoli, which killed at least 44 people and injured 130 others.
The emergency meeting was called by Peru, which holds the council presidency in July.
The U.K. reportedly circulated a statement that condemned the attack and called for a ceasefire and return to political talks.
But U.S. diplomats did not approve the statement, saying they would need word from Washington to be able to vote in favor of it, according to reports.
Libya's Government of National Accord (GNA) blamed the airstrike on commander Khalifa Haftar's forces.
UN Secretary General Antonio Guterres said he was outraged over the attack and called for an independent investigation.
The U.S. State Department condemned the attack but did not call for a ceasefire.
In early April, Haftar, who commands forces loyal to a rival government based in eastern Libya, launched a wide-ranging campaign to take the capital, but his forces have failed to achieve their primary objective, although they have captured several strategic towns and cities in the vicinity.
Libya has remained beset by turmoil since 2011 when a bloody NATO-backed uprising led to the ouster and death of long-serving President Muammar Gaddafi after more than four decades in power.
Full report at:
https://www.aa.com.tr/en/africa/un-security-council-fails-to-condemn-airstrike-in-libya/1522793
--------
Mideast
Iran says it can talk to US if sanctions lifted, Khamenei permits
4 July 2019
Iran's intelligence minister said Tehran and Washington could hold talks only if the United States ended its sanctions and Iran's top authority allowed the talks between the arch foes, state news agency IRNA reported on Thursday.
"Holding talks with America can be reviewed by Iran only if (US President Donald) Trump lifts the sanctions and our supreme leaders gives permission to hold such talks," said Mahmoud Alavi on late Wednesday.
"Americans were scared of Iran's military power that is the reason behind their decision to abort the decision to attack Iran."
Trump said last month that he aborted a military strike to retaliate for Iran's downing of an unmanned US drone on June 20 because it could have killed 150 people, and signaled he was open to talks with Tehran.
On Wednesday, President Trump warned Iran that its threats could "come back to bite" after Tehran vowed to exceed the maximum uranium enrichment level allowed by the 2015 nuclear deal.
Rouhani said Wednesday's decision to exceed the enrichment limit was in response to failure by other parties to the deal to keep up their promises and provide Iran relief from the US sanctions.
https://english.alarabiya.net/en/News/middle-east/2019/07/04/Iran-says-can-talk-to-US-if-sanctions-lifted-Khamenei-permits.html
--------
Arab Coalition intercepts Houthi drones targeting Saudi Arabia's Jazan airport
5 July 2019
The Arab Coalition said its forces were able to intercept and destroy drones launched by the Houthi militia toward the airport in the southern Saudi city of Jazan.
The traffic at Jazan airport was normal after it being targeted by the Houthi projectiles.
In a statement, the Arab Coalition spokesman, Col. Turki al-Maliki, said the drones were launched by the Houthi militia from Sanaa in Yemen.
"The Houthi terrorists continue to launch drones to carry out hostile and terrorist acts by targeting civilians and public facilities," al-Maliki said.
On Tuesday, a Yemeni rebel attack on Abha airport left nine civilians wounded, the coalition said.
On June 12, a rebel missile attack on Abha airport wounded 26 civilians.
Full report at:
https://english.alarabiya.net/en/News/gulf/2019/07/05/Arab-Coalition-intercepts-destroys-Houthi-drone-targeting-Jazan-airport.html
--------
Saudi airports come under fresh retaliatory raids by Yemen
Jul 5, 2019
Yemen's Houthi Ansarullah forces have carried out fresh retaliatory strikes against military sites in Saudi Arabia's Abha and Jizan airports after bypassing the kingdom's air defenses.
During the attacks on Thursday night, drones operated by the Yemeni resistance forces once again targeted aircraft hangars and other military positions inside the airports, which have become a regular target for Yemen's retaliatory attacks.
According to a report by Yemen's al-Masirah TV network, the attacks disrupted air traffic and delayed at least four flights in Abha.
Saudi media only confirmed the attacks on Jizan airport and quoted military commanders as saying that the drones had been intercepted without elaborating.
The intensified drone attacks over the past months have proven an effective response to the years-long deadly war waged by Saudi Arabia and its regional allies, including the United Arab Emirates, against the impoverished country.
Tens of thousands of people have been killed since Saudis launched the illegal campaign in March 2015 to drive Houthis out of the capital Sana'a and to restore power to a fugitive president.
The Saudi war, which is propped up by a number of Arab allies and enjoys support from Western governments, have also left hundreds of thousands of Yemenis in dire need of humanitarian assistance.
The Thursday attacks come after the Houthis pledged a firm response to Saudi airstrikes earlier this week that targeted two residential houses in the southern province of Ta'izz, killing eight members of a family.
For long, Yemenis relied on domestically-developed missiles to respond to the Saudi-led aggression.
That strategy worked well on many instances, as they were able to hit targets deep inside Saudi territories, including the international airport in Riyadh, which is some 800 kilometers away from Yemen's northernmost parts.
To reach such targets, the missiles had to bypass layered air defenses that have US-made Patriot missile systems as their backbone.
Drones have opened a new chapter in the war, allowing Yemeni resistance forces to carry out even more precise attacks at much lower costs.
Using the domestic Qasef-2K design, Yemeni forces have been able to deliver devastating blows to various targets across Saudi Arabia.
The one attack that stood out, however, took place in May, when the Houthis targeted two oil pumping stations near Riyadh, forcing Saudi authorities to stop oil flow in one of the country's main pipelines.
Full report at:
https://www.presstv.com/Detail/2019/07/05/600180/Yemen-Saudi-Houthis-Ansarullah-Jizan-Abha-drone-attacks
--------
Abbas: Deal of century will not succeed just like Manama workshop
Jul 4, 2019
Palestinian President Mahmoud Abbas says US President Donald Trump's controversial proposal for "peace" between the Israeli regime and Palestinians, dubbed "the deal of the century," will fail just like a recently concluded US-backed economic workshop in Bahrain.
"We said no to the deal of the century and will not accept it. I will not dare to gamble with the interest of my people and I will not give up on their rights. We do not accept (the United States of) America alone as a mediator. Since Oslo Accords, we have not made any progress at the hands of Americans. If we have made some progress, America has not been a partner in it," Abbas said during a meeting with representatives, senior editors and reporters of Palestinian and Arab media organizations in the occupied West Bank city of Ramallah on Wednesday evening.
He stressed that the Palestinian leadership will not deal with the US administration unless it reverses all decisions it has already taken against the Palestinian issue.
"The Palestinian side wants to implement the international resolutions related to resolving the Palestinian cause. Individual and unilateral decisions do not apply to us and we cannot accept them. If they want to impose the status quo by force, we have the strength of righteousness, which we always adhered to," Abbas underlined.
The Palestinian president further noted that Israeli officials have spared no effort to destroy the Oslo Accords ever since they were signed in 1993, accusing the Tel Aviv regime of canceling all related agreements with the Palestinian Authority.
Abbas emphasized that the Palestinians intend to get to the United Nations Security Council "in order to renew the bid for forming a mechanism and a committee to run the negotiations with Israel based on the international resolutions."
Asked about the economic workshop held in Bahrain late last month, Abbas said, "We said political solution first and then the economic solution, simply because we need dignity, security and an independent state for our people."
The so-called Peace to Prosperity workshop opened in Bahrain on June 25 and ran through June 26.
The Palestinian leadership boycotted the meeting, leading critics to question the credibility of the event.
Palestinians staged rallies across the occupied West Bank in protest against the conference and participation of Arab delegations.
Demonstrators gathered in Ramallah, Bethlehem, Jenin, al-Khalil, Tulkarm, Salfit, Qalqilyah and Ariha, while a general strike was staged in the besieged and impoverished Gaza Strip.
Full report at:
https://www.presstv.com/Detail/2019/07/04/600146/Abbas-Deal-of-century-will-not-succeed-just-like-Manama-workshop
--------
Saudi air defense forces intercept Houthi drones targeting Jazan airport
July 05, 2019
JEDDAH: Saudi air defense forces intercepted weaponized drones launched by Houthi terrorists toward southern Saudi Arabia, the coalition supporting Yemen's legitimate government said early Friday.
In a statement carried by the Saudi Press Agency (SPA), coalition spokesman Col. Turki Al-Maliki said the unmanned aircraft were launched on Thursday night from Yemen, targeting King Abdullah Airport in the border region of Jazan.
Al-Maliki bewailed that the Iran-backed "Houthi criminals" continue to carry out "hostile and terrorist acts targeting civilians and civilian installations" in Saudi Arabia.
The attack on Jazan follows a series of missile and drone strikes launched by the Yemen-based Houthi terrorist militia on the city of Abha in nearby Asir region in the past weeks.
A missile attack on June 12 on Abha airport wounded 26 civilians, drawing retaliatory strikes by the coalition on Houthi positions.
Another attack on June 23 on the same airport killed a Syrian national and wounded 21 other civilians, according to the coalition.
On July 2, an attack on the airport left nine civilians wounded.
Repeated Houthi attacks on Saudi Arabia have been reported since the Kingdom led a coalition intervention in March 2015 to restore the UN-backed Yemeni government of President Abedrabbo Mansour Hadi, which the Houthi militia had ousted.
Full report at:
http://www.arabnews.com/node/1520886/saudi-arabia
--------
Iran demands Britain's 'immediate release' of tanker in Gibraltar
5 July 2019
Iran demanded on Friday that Britain "immediately release" an oil tanker it has detained in Gibraltar, accusing it of acting at the bidding of the United States.
A senior foreign ministry official "described the UK move as unacceptable" in a meeting with the British ambassador, who had been summoned to hear a formal protest, the ministry said in a statement.
He "called for the immediate release of the oil tanker, given that it has been seized at the request of the US, based on the information currently available", the statement added.
The EU and others have imposed sanctions on Syrian President Bashar al-Assad's government over its continued crackdown against civilians. They currently target 270 people and 70 entities.
Full report at:
https://english.alarabiya.net/en/News/middle-east/2019/07/05/Iran-demands-Britain-s-immediate-release-of-tanker-in-Gibraltar.html
--------
Europe
UK escalating tension with Tehran on behalf of US: Analyst
Jul 4, 2019
In an interview with Press TV, political commentator Andre Vltchek says the UK seizure of a tanker carrying Iranian oil is a provocation from London on behalf of Washington.
https://www.presstv.com/Detail/2019/07/04/600168/UK-Iran-US
--------
Three French women arrested in Turkey for ISIS links
4 July 2019
Three French citizens suspected of belonging to ISIS extremist group were detained along with nine children as they tried to enter Turkey from Syria, Turkish media reported on Thursday.
Turkish authorities stopped the three women, sought by Interpol and identified by their initials JC, CA and MD, in the border province of Kilis, according to state news agency Anadolu.
A security source told AFP that JC referred to Jennifer Clain, niece of the brothers Fabien and Jean-Michel Clain, who claimed responsibility on behalf of ISIS for the attacks that hit the Bataclan nightclub and other Paris locations in November 2015.
She is also married to Kevin Gonot, a French citizen sentenced to death in Iraq last May for his role in ISIS.
Anadolu said 12 people had been arrested and were being transferred to immigration authorities awaiting their expulsion from Turkey.
In the first years after the Syrian conflict began in 2011, Turkey was the main point of entry for foreign fighters seeking to join extremist groups.
Full report at:
https://english.alarabiya.net/en/News/middle-east/2019/07/04/Three-French-women-arrested-in-Turkey-for-ISIS-links.html
--------
Europe trade channel with Iran about to operate in coming days: French minister
Jul 4, 2019
French Finance and Economy Minister Bruno Le Maire says he hopes that a special financial mechanism set up by European powers with Iran, known as Instex, will complete the first transaction in the coming days.
"We want Instex to enter into force in a few days and I hope that we will be able to operate in a few days. I hope the first transaction will be completed in a few days," Le Maire said at a press conference in Poland on Thursday.
Initiated by France, Britain and Germany mainly to circumvent unilateral US sanctions on the Islamic Republic, the channel could be funded by future sales of Iran's oil so that trade between Tehran and Europe can continue.
Under Instex, which is exclusive to European businesses, exports to Iran should be compensated by imports from the country. A mirror company in Iran would carry out the same transactions for Iranian companies exporting to and importing from Europe.
"The first transaction will be a limited one but this is a starting point and we expect Instex to be an efficient tool," Le Maire said.
Instex was launched after President Donald Trump unilaterally pulled the US out of Iran's 2015 nuclear deal with world powers, officially known as the Joint Comprehensive Plan of Action (JCPOA), in May last year.
The trade channel, however, has so far failed to revive bilateral trade. Last Friday, the three European signatories to the 2015 nuclear deal - France, Germany and the UK - confirmed that Instex was finally operational, but Iran was not impressed.
The Europeans say the scope of Instex is initially confined to humanitarian goods such as medicine, medical devices and food.
On Tuesday, Iran's Minister of Petroleum Bijan Zangeneh said the mechanism won't be useful if it doesn't allow for oil sales.
"Without oil deal, it's very clear, Instex will not work," he told Bloomberg in Vienna where he was to attend an OPEC meeting.
Iranian officials have said the amount of financial transfers made through Instex is also important to Tehran. They have stated that Iran used to sell about 2.8 million barrels per day of oil and receive the revenues before the US pullout.
After the Europeans announced the official operation of Instex recently, Iran's Deputy Foreign Minister Abbas Araqchi said it was a step forward, but not enough and was not meeting Tehran's expectations.
Full report at:
https://www.presstv.com/Detail/2019/07/04/600159/France-Instex-Bruno-Le-Maire-deal-Iran-US-Trump-JCPOA
--------
Russia blames NATO for destruction of Libya
Senhan Bolelli
05.07.2019
Russian President Vladimir Putin blamed NATO Thursday for the destruction of Libya, saying the result is chaos.
Speaking at a news conference in Rome along with Italian Prime Minister Giuseppe Conte, Putin said it is also important to recall how it started.
"Do you remember who destroyed Libya? It was a NATO decision. It was European aircraft that bombed Libya.
"What we see is chaos and fighting between various armed groups. I do not think that Russia needs to be the main contributor to a resolution of the conflict. Let's ask those who created the problem," he noted.
"We want to tackle this problem. We believe that it is important to talk to everyone. We also think it is necessary to stop the bloodshed as soon as possible. It is necessary to start dialogue as soon as possible," he added.
He said more and more militants and terrorists are moving from Syria into Libya, which is "very threatening".
"We need to work with our EU friends to maintain dialogue with all parties in Libya in order to help the Libyan people restore the functioning of their institutes."
Conte said the international community can unite and help all the involved parties in Libya come to the negotiation table and reach a ceasefire.
Libya has remained beset by turmoil since 2011 when a bloody NATO-backed uprising led to the ouster and death of long-serving leader Muammar Gaddafi after more than four decades in power.
Since then, Libya's stark political divisions have yielded two rival seats of power -- one in Tobruk and another in Tripoli -- and a host of heavily armed militia groups.
Touching on the trade dispute between the U.S. and China, Putin said the global economy will be harmed if the two countries fail to find a way out of the trade frictions.
"The entire global economy will be hurt, with global trade being down by 17% by 2024 and global GDP down by 2%," he said, adding this would be bad for everyone.
"We would like them to reach an agreement that would be beneficial to both of them," he said, adding no efforts must be spared to reach an agreement.
U.S. President Donald Trump and his Chinese counterpart Xi Jinping agreed at the G20 summit Saturday in Osaka to restart trade talks.
Since assuming office in 2017, Trump has been saying that China is waging a trade war against the U.S. by subsidizing Chinese state-owned businesses, stealing U.S. intellectual property for years and pressuring American companies to share trade secrets if they want to do business in China.
Commenting on Russia's extension of retaliatory sanctions on the European Union until the end of 2020, Putin underlined that EU countries are losing millions of dollars due to the sanctions, but ending them mostly depends on the EU.
The EU first imposed economic sanctions on Russia in 2014 over its role in the conflict in Ukraine. In response, Russia halted imports of some European foods and other products.
Ukraine has been wracked by conflict since March 2014 following Russia's annexation of Crimea after an illegal independence vote.
The UN General Assembly voted to proclaim the Russian annexation illegal.
Russia's annexation led Western powers, including the U.S., to impose sanctions on Moscow.
Along with the UN General Assembly, the U.S., EU and Turkey do not recognize Crimea as Russian territory.
Full report at:
https://www.aa.com.tr/en/europe/russia-blames-nato-for-destruction-of-libya/1523713
--------
Dutch House of Reps adopts resolution for Rohingya
Abdullah Asiran
04.07.2019
The Dutch House of Representatives, the lower house of parliament, on Thursday adopted a motion asking the government to investigate Myanmar's genocide against Rohingya Muslims, in order to pave the way to open a case in the International Court of Justice (ICJ).
The resolution which requests the government to gather support of other countries to back the case was accepted by majority of votes.
Rohingya the most persecuted community in the world has long been facing government atrocities in the western Rakhine state of Maynamar.
According to Amnesty International, more than 750,000 Rohingya refugees, mostly women and children, have fled Myanmar and crossed into Bangladesh after Myanmar forces launched a crackdown on the minority Muslim community in August 2017.
Since Aug. 25, 2017, nearly 24,000 Rohingya Muslims have been killed by Myanmar's state forces, according to a report by the Ontario International Development Agency (OIDA).
Full report at:
https://www.aa.com.tr/en/asia-pacific/dutch-house-of-reps-adopts-resolution-for-rohingya/1523637
--------
Sheikh Zayed's legacy lives on in first Arab arts scheme for UK schools
Nicky Harley
July 5, 2019
A UK charity co-established by Sheikh Zayed, the UAE's Founding Father, has launched the first tool for teachers to help educate youngsters across Britain about the Arab world.
The Arab British Centre, founded in 1977, launched the project 18 months ago to help children gain a better understanding of the Arabic world through culture.
The project, Exploring the Curriculum through Contemporary Arab Arts, was launched on Thursday in London and is due to be introduced in schools from September.
The resource for teachers has been made available for free on the centre's website.
"This is our first foray working with schools, largely in response to what teachers and students want," said Nadia El Sebai, the centre's director.
"We have always wanted to work with schools to help change perceptions of the Arab world."
The charity has been working with state schools in Tower Hamlets, east London.
The authors of the resource have worked with youngsters to develop the best way to help them expand their learning.
On Thursday, the charity tried out the activities on teachers from across the country.
Artists include Dubai-based French-Tunisian street artist El Seed, who combines Arabic calligraphy with graffiti; Mona Hatoum, who uses maps in her artwork to challenge preconceptions about the world; musician Cheb Khaled; and rapper Mona Haydar.
The work has been a collaboration with the HEC Global Learning Centre to explore global citizenship.
The programme's author, Alia Al Zougbi, took theatre and art into schools to establish the resource.
"It is not just for children," Ms Al Zougbi said. "We all have the child within us and this is what we are trying to create from this resource.
"We want to tackle important issues through contemporary Arab art."
Ms El Sebai said: "We spoke about the spirit of the work and why we did it.
Full report at:
https://www.thenational.ae/world/europe/sheikh-zayed-s-legacy-lives-on-in-first-arab-arts-scheme-for-uk-schools-1.882982
--------
North America
White House security adviser Bolton hails seizure of tanker with Iranian oil
5 July 2019
White House National Security Adviser John Bolton on Thursday welcomed Britain's seizure of an oil tanker loaded with Iranian oil bound for Syria, saying the United States and its allies will continue to prevent Syrian and Iranian governments "from profiting off this illicit trade."
British Royal Marines seized a giant Iranian oil tanker in Gibraltar on Thursday for trying to take oil to Syria in violation of EU sanctions, a dramatic step that drew Tehran's fury and could escalate its confrontation with the West.
https://english.alarabiya.net/en/News/middle-east/2019/07/05/White-House-security-adviser-Bolton-hails-seizure-of-tanker-with-Iranian-oil.html
--------
US Navy SEAL receives slap on wrist for posing with dead Iraqi prisoner
Jul 4, 2019
A US Navy SEAL, who was acquitted of killing a wounded Iraqi prisoner but convicted of posing with the corpse, has received a light sentence.
Special Operations Chief Edward Gallagher was sentenced on Wednesday by a military jury composed of war veterans to a reduction in rank and four months of confinement.
Charges of murder, attempted murder and other counts stemming from an incident during Gallagher's 2017 deployment to Iraq were dropped by the jury.
The jury ordered Gallagher's rank to be reduced to petty officer 1st class and fined him $10,788 equivalent to four months salary.
The judge then reduced the sentence, capping the pay cut at $5,594.
However, the judge gave Gallagher two months credit for being held in overly harsh conditions before being tried, as well as being deprived of medical treatment for brain injury. In addition, Gallagher also got credit for 201 days of pretrial confinement. The Navy prosecutor had asked for a reduction in rank, and not any prison time.
Gallagher told the jury he was fully responsible for his actions on the day he took photos with the body of the 17-year-old prisoner.
One image showed him clutching the hair of the corpse with one hand and holding a knife in another.
"Got him with my hunting knife," Gallagher wrote in a text with the photo.
The prosecutor, Lt. Brian John, said Gallagher was the platoon chief and should not have been the centerpiece of the photos in which nearly all the members posed with the body. John said Gallagher should have stopped the photos from being taken.
"For that reason, he no longer deserves to wear anchors," the prosecutor said.
President Donald Trump, who intervened earlier this year to get Gallagher a lighter sentence, tweeted congratulations to the SEAL and his family.
"You have been through much together. Glad I could help!" the president wrote.
Gallagher thanked Trump along with Republican Reps. Duncan Hunter of California and Ralph Norman of South Carolina.
"I've made mistakes throughout my 20-year career — tactical, ethical, moral — I'm not perfect," he said. "I put a black eye on the two communities that I love — the US Marine Corps and the US Navy — specifically the SEAL community."
He added that the SEALs in his platoon, who had reported his criminal activities to his military superiors, "in no way, shape or form represent the community that I love."
The most important quality in a Navy SEAL "loyalty, is a trait that seems to be lost," he complained.
Full report at:
https://www.presstv.com/Detail/2019/07/04/600171/US-Navy-SEAL-Edward-Gallagher-Iraq-Daesh
--------
UK's 'illegal' seizure of Iranian oil tanker praised by Bolton
Jul 5, 2019
US National Security Adviser John Bolton has hailed Britain's "illegal" seizure of an Iranian oil tanker in the Strait of Gibraltar.
British Royal Marines stationed in Gibraltar seized the supertanker on Thursday accusing it of carrying crude oil to Syria in violation of European Union (EU) sanctions against the Arab country.
Spain does not recognize the waters around Gibraltar as British.
"Excellent news: UK has detained the supertanker Grace I laden with Iranian oil bound for Syria in violation of EU sanctions," Bolton tweeted on Wednesday.
Excellent news: UK has detained the supertanker Grace I laden with Iranian oil bound for Syria in violation of EU sanctions. America & our allies will continue to prevent regimes in Tehran & Damascus from profiting off this illicit trade.
— John Bolton (@AmbJohnBolton) July 4, 2019
"America & our allies will continue to prevent regimes in Tehran & Damascus from profiting off this illicit trade," he claimed.
Iran condemns 'illegal' tanker seizure
Iran on Thursday condemned the British forces seizure of the tanker, summoning Britain's ambassador to the country.
"We declared to the ambassador that this move amounts to strange unconventionality, because the sanctions that they have announced are not based on the Security Council [resolutions]," Foreign Ministry spokesman Abbas Moussavi said in an interview with the Islamic Republic of Iran Broadcasting (IRIB)'s News Network.
"Iran does not accept this measure (seizure of the tanker)," Moussavi added.
The Iranian official further stated that the Spanish Foreign Ministry has confirmed that the move was made at the request of the US and that the seizure amounted to "implementation of a type of extraterritorial sanctions despite the fact that the European Union has invariably been against such bans."
Experts believe that the measure taken by the British government in seizing the Syria-bound Iranian tanker is illegal and can have serious consequences for the government in London.
Since Iran's tanker was carrying fuel and oil to Syrian people for solely humanitarian purposes, the measure taken by the British government is not only illegal, but also inhumane.
Iran and Syria enjoy vast commercial and trade ties and under the international law, Britain has no right to interfere in their relations.
The US has avowed an intention to reduce Iran's oil exports to "zero" as part of the sanctions that it reinstated after leaving a multilateral nuclear deal with Iran last year. Both Washington's withdrawal from the deal and its reintroduction of the sanctions came while the accord has been ratified in the form of the United Nations Security Resolution 2231.
Bolton's warmongering
Bolton has made several anti-Iran remarks, aimed at discrediting the Islamic Republic.
Iranian Foreign Minister Mohammad Javad Zarif has previously pointed to the belligerence in Bolton's remarks regarding Iran.
"Today, the world's catching on to Amb. John Bolton's chronic warmongering," Zarif tweeted on April 30.
Full report at:
https://www.presstv.com/Detail/2019/07/05/600176/US-UK-Bolton-Oil-Tanker
--------
Turkey slams Washington Post over PKK terrorist's op-ed
Zehra Nur Düz
04.07.2019
Turkey on Wednesday denounced the U.S.-based Washington Post newspaper for publishing an article by Cemil Bayik, one of the leaders of the PKK terrorist organization.
"A head terrorist of the PKK -- listed as a terrorist organization by many countries, including the U.S., and which has brutally massacred tens of thousands of innocent people -- has brazenly engaged in terrorist propaganda by using The Washington Post," the Turkish Foreign Ministry said in a statement.
This publication has violated the principle of "preventing the promotion of terrorism", which is the most important commitment of the international community in the fight against terrorism, the statement said.
The statement also stressed that there should be no discrimination between terrorist organizations in the fight against terror.
It underlined that this approach is a tool for the PKK's terrorist propaganda and is incompatible with the sensitivity displayed towards Daesh, al-Qaeda and other terrorist organizations.
"This approach is a new and serious example of hypocrisy in the fight against terrorism," the statement added.
The Washington Post provided space for a terrorist who is a member of a group listed as a terrorist organization by the U.S. and European Union, openly produces terrorist propaganda and violates U.S. laws, Turkish presidential spokesman Ibrahim Kalin said in a written statement.
Asserting that this article did not fall under the category of freedom of press and expression, Kalin said the daily's actions were tantamount to publishing an article from a member of al-Qaeda or Daesh.
To portray one of the leaders of a terrorist organization as the representative of the Kurds is, above all, an insult to the Kurds, Kalin said.
He stressed that Turkey would continue to fight against all forms of terrorism and its supporters.
Turkey's Ambassador in Washington, Serdar Kilic, said on Twitter that the Post "took the profession of journalism to new lows" by giving a platform to one of the PKK's "bloodthirsty" leaders.
"This is an affront not only to the Turkish people but also to the memories of tens of thousands of innocent men, women and children who became victims of terror at the hands of the PKK," he stressed.
"It should be noted that the U.S. Supreme Court ruled that providing support to even nonviolent activity of a terrorist organization violates the anti-terror laws of the U.S.," Kilic added.
Full report at:
https://www.aa.com.tr/en/americas/turkey-slams-washington-post-over-pkk-terrorists-op-ed/1522770
--------
URL: https://www.newageislam.com/islamic-world-news/now-representative-muslim-says-azan/d/119093
New Age Islam, Islam Online, Islamic Website, African Muslim News, Arab World News, South Asia News, Indian Muslim News, World Muslim News, Women in Islam, Islamic Feminism, Arab Women, Women In Arab, Islamophobia in America, Muslim Women in West, Islam Women and Feminism