New Age Islam News Bureau
19 May 2012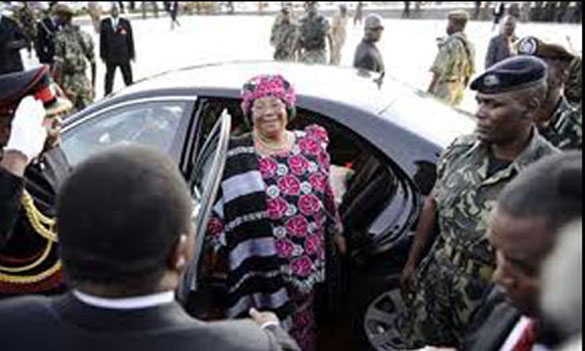 India
• UP: 16 Muslim pilgrims dead as bus collides with truck
• Shia groups clash in Lucknow
• Three injured in militant attack on Sopore police station
• India to step up oil imports from UAE
• Rohingya asylum seekers back in Delhi
• India and Pak beef up security at Wagah following LeT threats
• Jamiat Ulama-e-Hind for removal of minority clause
• Exploitation of Punjabi youth in Iraq, probe ordered
• India to ink more arms deals with US, Panetta comes calling next month
• Can India and Pakistan swap lands to fulfill religious aspirations of Sikhs?
• Upper House Dy Chair throws rulebook at Javed Akhar
• Centre set to put an end to B'desh enclaves exchange dispute
Pakistan
• Pak journalist gunned down
• Who calls the shots in Pakistan? Military or political establishment
• Seven fall prey to Karachi violence
• Pakistan to test-fire nuclear-missile
• US supply trucks cross Afghan-Pakistan border: officials
• Gilani's son involved in brawl on board PIA flight: Report
• Pak Punjab's south belt breeding ground for militants: Sharif
• 'FATA people not terrorists or extremists'
• Fists fly between love marriage couples' families
• Conspiracies against govt will fail, says PM
• SC issues notices to ISI and MI on internment centres
Central Asia
• Turkmenistan frees 1,000 prisoners in amnesty
Europe
• Iran-born singer hiding in Germany after rap prompts online death threats
• This bookseller deserved his incitement to terrorism conviction
Mideast Asia
• Iran's gay community subjected to horrifying treatment: study
• Yemeni troops kill 11 al Qaeda militants in south
• Yemen Army gains in fight against Al-Qaeda
Arab World
• Nine Killed by Syria Car Bomb, 100 Wounded
• Crackdown on Students Stokes Fury within Syria
• Jeddah meet to discuss growth inhibition among kids
• Make use of God's greatest blessing, the Quran: Saudi Scholar
• Syria protests grip Aleppo city
• Egypt's Coptic Christians Fear Discrimination
• KSA Madrasa Annual Meet 2012 Held in Dammam
• Shias rally against closer ties with Saudi Arabia
West Asia
• Turkish Civilian Killed in Attack by Kurdish Rebels
South Asia
• Maldives: MNDF marks Children's Day
• Maldives Prison bones not Abdulla Anees 'Aibalhey', say police
• Maldives Government launches program to promote values of "civilised society"
• President Waheed: "We will not step back in giving MDP "terrorists" their rightful punishment"
North America
• Destroying Mecca: an idea whose time has come and gone?
• Nurses Gather at NATO Summit to Demand Government Fund Health, Not Death
• The Spectacle of Military Commissions for Alleged 9/11 Masterminds
• Al Shabab terrorist recounts time spent in 'haven' Canada in online memoir
• US targets 2 Taliban, Haqqani leaders
• 'Support Afghan forces'
• U.S. ready to strike Iran, says envoy
• US hopes Pak will reopen NATO supply lines: report
• 3 Charged With Terror Conspiracy Ahead of NATO
Africa
• North African Salafists turn on Sufi shrines in Mali
• Malawi president vows to legalise homosexuality
• Flood of Sudan refugees flows into South camp
Southeast Asia
• Indonesia Says New Higher Education Law Will Keep Universities Affordable
• Indonesian Protestant Church Reports Mob Attack during a service
• Ethnic Brawl Sparks Inferno at College Dormitory
• Canadian Muslim gay activist launches book in Malaysia despite 'ban'
Complied by New Age Islam News Bureau
Photo: Malawi president vows to legalise homosexuality
URL: https://www.newageislam.com/islamic-world-news/new-age-islam-news-bureau/north-african-salafists-turn-on-sufi-shrines-in-mali/d/7371
---------
India
UP: 16 Muslim pilgrims dead as bus collides with truck
May 19 2012
Bahraich (UP) : With the recovery of eight more bodies, the toll in the mishap involving a bus carrying pilgrims to Ajmer and a truck in the district rose to 16 today.
Another 12 persons were seriously injured when the bus collided head-on with the truck on Gonda-Bahraich road near Chilwaria village and caught fire last night.
The bus carrying the pilgrims from Ambedkar Nagar to Ajmer Sharif met with the head-on collision with the truck on Gonda-Bahraich road near Chilwaria village and caught fire at around 10.30 pm on Friday.
Chief Development Officer of the district Sukhlal Bharti said 44 passengers of the 54-seater bus, that was carrying 60-70 people, were rescued.
Some pilgrims managed to get out of the bus, said the sources.
Over a dozen pilgrims were taken to hospital.
Rescuers, using gas-cutters, were trying to cut open the twisted metal of the bus to pull out bodies or possible survivors from inside the vehicle.
http://www.indianexpress.com/story-print/951361/
---------
Shia groups clash in Lucknow
May 19 2012
Lucknow : Tension prevailed in Chowk area of the old city after a clash between supporters of Shia cleric Maulana Kalbe Jawad and UP Shia Central Wakf Board chairman Wasim Rizvi on Friday afternoon.
An SUV belonging to a supporter of Rizvi was damaged by a mob outside Bara Imambara. The mob also blocked the Rumi gate road for more than one hour before it was dispersed by the police.
The incident took place around 1.30 pm after the Friday namaz, when two groups, one Rizvi's supporters and the other Jawad's supporters, got involved into a scuffle following an argument. Soon, Rizvi's supporters, who were outnumbered by Jawad's supporters, ran away, abandoning the vehicle.
Later, the other group overturned and damaged the SUV and blocked the road outside Imambara.
An FIR has been registered against five persons - Izhar Alam, Arif, Twinkle, Abid Raza and Urfi - under various sections of the IPC including 323 (voluntarily causing hurt), 147 (rioting), 148 (rioting, armed with deadly weapon), and 506 (criminal intimidation) at Chowk police station on the complaint of Shameel Shamsi, a supporter of Jawad and a resident of Chowk area.
Shamsi alleged that the accused persons had come to Imambara armed with hockey sticks to assault Jawad and started to threaten his supporters and later created a ruckus by getting involved into a scuffle.
Chowk Senior Sub-Inspector Shashikant Yadav said the police had not received any complaint from Rizvi's supporters and the owner of the SUV. He said both groups offered namaz together but later got involved in the scuffle.
Jawad and Rizvi have been at loggerheads ever since Rizvi, after becoming the chairman of the UP Shia Central Wakf Board, removed several Jawad supporters, posted as mutawallis of wakf properties, accusing them of financial bungling. Jawad, too, has alleged that there are serious anomalies in the dealings of the UP Shia Central Wakf Board under Rizvi.
http://www.indianexpress.com/story-print/951303/
---------
Three injured in militant attack on Sopore police station
19 May, 2011
Militants hurled a grenade at the Sopore police station in Baramulla district on Saturday, leaving three persons, including two policemen, injured.
The grenade exploded at the main gate of the police station, 52 km from here, at 9:55 a.m, official sources said.
Two policemen and a civilian were injured, they said.
Security forces have launched a hunt for the assailants, the sources said, adding no militant outfit has claimed responsibility for the attack so far.
http://www.thehindu.com/news/national/article3435482.ece
---------
India to step up oil imports from UAE
SANDEEEP DIKSHIT
19 May, 2011
India and the United Arab Emirates on Friday discussed the prospects of closer energy ties including more import of oil, which could partly offset declining purchases from Iran, and investment in the downstream sector such as refineries.
While visiting External Affairs Minister S.M. Krishna and his visiting UAE counterpart Sheikh Abdullah bin Zayed Al Nahyan discussed investments in India, officials met on a parallel track to build on last year's 16 per cent increase in import of crude from UAE principalities.
Joint task force set up
The main outcome of the Ministerial meeting was the setting up of a joint task force headed by Commerce Minister Anand Sharma and high-ranking UAE official Sheikh Hamad. India is looking for half out of investment potential of $one trillion in India over the next five years. "We would very much like to see a strong UAE presence in that," said Mr. Krishna.
Full report at:
http://www.thehindu.com/news/national/article3433537.ece
---------
Rohingya asylum seekers back in Delhi
BINDU SHAJAN PERAPPADAN
19 May, 2011
Seeking refugee status, they are trickling back "in search of a home and access to better life"
Days after being forcibly evicted from Delhi, several hundred Rohingya asylum seekers, who participated in the protest demanding refugee status in India this past week, are now trickling back into the Capital "in search of a home and access to better life."
"After the Indian government assured us that they will issue long-term visas, it directed the Delhi Police to immediately disperse the protesters and instructed us to return to our place of residence in the country. Several participants who came to Delhi from Rajasthan, Jammu and various parts of Uttar Pradesh were bundled into buses and abandoned at railway stations, bus stands and some people were left on the outskirts of the Capital without food, water or any means of communication with our friends. Many of them are now returning to the Capital to keep up the pressure on the Indian government and the United Nations High Commissioner for Refugees. We feel that being in the Capital gives us more security and better access to food, shelter and healthcare facilities," said Zia-Ur-Rahman, who claims to have managed to return to the Capital to admit his seven-month-old son to a hospital for acute stomach infection.
Full report at:
http://www.thehindu.com/news/national/article3433267.ece
---------
India and Pak beef up security at Wagah following LeT threats
19 May, 2011
India and Pakistan have beefed up security at the Wagah land border crossing after receiving a letter from the banned Lashkar-e-Taiba that threatened to blow up an Integrated Check Post that was recently opened to boost bilateral trade.
The letter warned that the multi-crore rupee
Integrated Check Post would be attacked as Pakistan had increased trade with India before resolving the Kashmir dispute, the Daily Times newspaper quoted security sources as saying.
The sources told the daily that they had received reports about banned groups planning to attack some public personalities or key sites.
This information had been forwarded to concerned authorities so that adequate security measures could be adopted, they said.
India's Border Security Forces, in cooperation with Pakistani authorities, has tightened security at the Integrated Check Post and put rescue teams, ambulances and fire brigade vehicles on alert to deal with any emergency, the report said.
Mahboob Hussain, a spokesman for the Pakistan Rangers that is responsible for security along the border, told PTI that trade points at Wagah were under the army's control and security at these locations was "optimum".
Asked about reported threats from the LeT or any extremist group to sabotage trade between Pakistan and India at Wagah, Hussain said: "I am not aware of any threats".
Full report at:
http://www.hindustantimes.com/world-news/Pakistan/India-and-Pak-beef-up-security-at-Wagah-following-LeT-threats/Article1-857789.aspx
---------
Jamiat Ulama-e-Hind for removal of minority clause
May 19, 2012
NEW DELHI: The Jamiat Ulama-e-Hind will back removal of the minority-specific clause from the communal violence bill at its "general session" at Delhi's Ramlila ground on Saturday in a bid to enhance the proposed law's acceptability.
After internal deliberations, the Jamiat has concluded that insistence that only minority communities be seen as victims of communal violence could mean that the law will be indefinitely delayed given the opposition of BJP and likely legal challenges.
While the Jamiat's rethink is a shift, the bill will still face opposition with regard to its provisions on offences that are seen to be too broad and open to manipulation and arbitrary application.
The Jamiat will also take up "illegal detention of Muslim youth, problems faced by Kashmiris and international Islamic issues like Palestine".
Veering around to the view that a law stipulating penalties for perpetrators of communal violence would be better than not having one at all, the Jamiat plans to endorse a bill that does not discriminate against victims on the basis of community.
"I think the bill is needed and we accept that victims of communal violence can be from any section. After all, it is innocents who fall victim to communal violence," Jamiat leader Maulana Masood Madani said.
The change of heart has come after several experts pointed out that the bill will simply not pass muster with the courts if challenged on constitutional grounds. There have been misgivings in the government as well over a bill that excludes the majority community as likely target of communal violence.
Proponents of the bill have argued that the minority-specific nature of the proposed law is similar to legislation framed to protect Scheduled Castes from caste-based discrimination, insults and violence. Backed by the Sonia Gandhi-led National Advisory Council, the bill's supporters saw the 2002 Gujarat riots as the rationale for the law.
On the other hand, BJP threatened an agitation against an "anti-majority" legislation and also criticized the bill for its sweeping description of what could constitute an offence. This could range from a verbal spat to an individual disagreement.
http://timesofindia.indiatimes.com/india/Jamiat-for-removal-of-minority-clause/articleshow/13277395.cms
---------
Exploitation of Punjabi youth in Iraq, probe ordered
May 19, 2012
CHANDIGARH: Punjab state commission for NRIs has issued a notice to The Protector of Emigrants - responsible for granting emigration clearance to people - for addressing a complaint related to exploitation of a Punjabi youth in Iraq. A Dakoha village (Jalandhar) resident, Om Parkash, has alleged that his son Vicky was sent to Iraq by an agent in the village but is being exploited abroad, never paid, and given just one meal a day.
In a recent order, the commission comprising chairman Justice (retd) Arvind Kumar and member Jagtar Singh asked the police commissioner of Jalandhar to probe the matter and submit a report by May 30.
Om Parkash said, "My son is forced into rigorous work day and night and allowed to eat only once a day. He is suffering from acute fever and is wounded." It has been mentioned in the complaint that unauthorized agents send aspirants abroad, where they work like slaves. The Protector of Emigrants has been asked to appear before the commission.
The commission mentioned that the Protector General of Emigrants is a statutory authority under the Emigration Act that is responsible for the welfare and protection of emigrant workers. It regulates the recruitment through agents.
http://timesofindia.indiatimes.com/india/Exploitation-of-Punjabi-youth-in-Iraq-probe-ordered/articleshow/13278128.cms
---------
India heads towards inking more arms deals with US as Panetta comes calling next month
May 19, 2012
NEW DELHI: India is ready to seal more arms deals and further boost defence cooperation with the US but remains unwilling to ink the foundational military pacts being pushed by Washington for years.
This, in essence, is the message US defence secretary Leon Panetta will get when he comes visiting here next month. Panetta, who will hold talks with PM Manmohan Singh, defence minister A K Antony and national security advisor Shivshankar Menon among others, is slated to be in New Delhi on June 6. "China, Pakistan and Afghanistan will also figure in the discussions,'' said an official.
India has made it clear in the past that it's not ready to ink the Logistics Support Agreement (LSA), Communication Interoperability and Security Memorandum Agreement (CISMOA) and Basic Exchange and Cooperation Agreement for Geo-Spatial Cooperation (BECA) with the US. "The position, more or less, has not changed,'' the official said.
Full report at:
http://timesofindia.indiatimes.com/india/India-heads-towards-inking-more-arms-deals-with-US-as-Panetta-comes-calling-next-month/articleshow/13280518.cms
---------
Can India and Pakistan swap lands to fulfill religious aspirations of Sikhs?
19 May, 2011
AMRITSAR: Can India and Pakistan swap lands to fulfill religious aspirations of Sikhs? Strange it may sound, that too after nearly 65 years of partition but the Member Parliament from Gurdaspur Partap Singh Bajwa has floated the idea of swapping uninhabited land across river Ravi in Gurdaspur district with Gurdwara Kartarpur Sahib situated in Narowal district of Pakistan.
"This seems to be the only plausible solution enabling Sikh devotees to pay hassle free obeisance at Gurdwara Kartarpur Sahib which is part of daily prayer of Sikhs" said Bajwa while talking to TOI on Friday.
Bajwa said he had discussed his proposal with Prime Minister Manmohan Singh. "We can propose to Pakistan that if it is willing to handover India the area where Darbar Sahib Kartarpur Sahib is located, then we will be glad to swap with Pakistan the equivalent potion of uninhibited land which is available across river Ravi in Gurdaspur district."
Full report at:
http://timesofindia.indiatimes.com/india/Can-India-and-Pakistan-swap-lands-to-fulfill-religious-aspirations-of-Sikhs/articleshow/13269501.cms
---------
Upper House Dy Chair throws rulebook at Javed Akhtar
19 May, 2011
The Rajya Sabha on Thursday witnessed a heated exchange between Samajwadi Party leader Jaya Bachchan and Deputy Chairman PJ Kurien.
As Jaya expressed sadness over noted lyricist Javed Akhar being denied a chance to participate in the debate on issue of human rights violation of minorities in Pakistan, Kurien was stern in showing her the rulebook.
Akhtar, who initially didn't give his name for participating in the debate, wanted Kurien to give him a chance to speak on the issue. However, Kurien refused his request due to paucity of time and also being the maiden speech Javed would take at least 20 minutes which was not possible. But unsatisfied with the ruling, Javed lobbied with Jaya and BJP leader Ravi Shanker Prasad both of whom took up his cause requesting the chair to concede his demand.
Full report at:
Only after having his say on the issue did Javed speak about the Copyright Bill.
http://www.dailypioneer.com/nation/66174-rs-dy-chair-throws-rulebook-at-akhtar.html
---------
Centre set to put an end to B'desh enclaves exchange dispute
19 May, 2011
In a bid to settle the decade long dispute on exchange of enclaves with Bangladesh, the Centre is drafting an amendment to the Constitution.
"An amendment to the Constitution is being drafted to enable the exchange of 111 Indian enclaves in Bangladesh and 51 Bangladeshi enclaves in the Indian territory," External Affairs Minister S M Krishna has said.
"Government is committed to the earliest implementation of the Protocol and Land Boundary Agreement (between the two countries) that would result in exchange of enclaves," he said in a letter to CPI leader Prabodh Panda.
The Protocol and the Agreement, signed during Prime Minister Manmohan Singh's visit to Bangladesh in September last year, are subject to ratification by both Governments. "The ratification, therefore, necessitates an amendment of the Constitution. Necessary preparations to place a draft amendment bill before Parliament are underway," Krishna said, adding that these would "enter into force on the date of exchange of Instruments of Ratification" and facilitate the exchange of these enclaves.
Krishna's letter came after Panda raised the issue in Lok Sabha earlier this month asking the Government to take urgent steps to exchange the enclaves and provide much-needed relief to thousands of people living in these areas.
Panda had said 37,100 Indians were living in these enclaves and 14,200 Bangladeshis living here, as per the latest census carried out jointly by both countries. "These large number of people of both countries are deprived of political rights and do not enjoy social facilities that are necessary for development of individuals in a free society," said Panda.
http://www.dailypioneer.com/nation/66167-centre-set-to-put-an-end-to-bdesh-enclaves-exchange-dispute.html
---------
Pakistan
Pak journalist gunned down
19 May, 2011
A Pakistani journalist was shot dead by unidentified gunmen in the restive southwest Balochistan province, the fourth scribe to be killed in as many months in the country ranked by UNESCO as "the second most dangerous" in the world for reporters.
The body of Razzaq Gul was found on Saturday morning in Turbat, a town in Balochistan, his brother said.
Gul had been working for the Express Group of publications, one of the leading media houses in Pakistan. He was associated with the group for 10 years.
The group announced that Gul was killed following his abduction by unidentified men while returning home.
Police found Gul's body near a hospital. His motorcycle was lying near the body.
No group claimed responsibility for the killing.
Police officials said they were trying to ascertain the motive for the murder.
Gul's family said he had no enmity with anyone. His brother said the reporter had not received any threat.
Full report at:
http://www.thehindu.com/news/international/article3435966.ece
---------
Who calls the shots in Pakistan? Military or political establishment?
19 May, 2011
Developments in recent weeks clearly suggest that Pakistan is seeing drastic changes with regard to decision making in foreign affairs policy matters as well as dealing with war against terrorism.
The military establishment, once calling the shots single handedly in past few decades, now seems subservient to the political elite of Pakistan as result of several debacles.
The standoff in past six months with the US due to blockage of supplies and halting some other activities, triggered strong criticism from US. Its real target was the army rather than government and there were no one to defend the army except the cosmetic stereotype reactionary statements by foreign office or by some government officials. For all practical purposes army had been in isolation rather in the eye of the storm in defending their strategy and now forced to accept the new terms of engagement after getting their dictated consent.
Defense of Pakistan Council-DPC, and alliance of more than a dozen religious parties put their entire weight behind the army but, despite applying some heavy pressure, it was unable to help the army to regain their control of the situation.
Gone are the days when establishment was main motivating force behind every decision but now being replaced by the political elite. It is a peaceful power game in the silent corridors of Islamabad that changed the entire chessboard.
Many of those who invested in the army as the only entity are feeling left alone in the middle of nowhere as dealing with the present time rulers is tactically difficult except by western coalition headed by their American masters.
Losses Pakistan suffered during a decade long war against militants and cooperation with Western coalition was mainly credited to armed forces as this impression was endorsed and established by the incidents, such as the Osama Bin Laden killing and matter of missing persons, that helped people to change their opinion with regard to putting responsibilities of these losses.
The departure of President Zardari to Chicago for a NATO summit is also symbolic in that it shows that political elite are, irrespective of how corrupt or incompetent they are, calling the shots now also in the domain which was never considered politicians' ball game.
Even the opposition's Nawaz Sharif and some powerful religious parties are not favoring to give army policy making role any more rather happy that Pakistani political fraternity would be having vast area to play once the army is out of the decision making arena.
Present army Chief General Ashfaq Parvez Kayani, already on extension is largely hailed for his policy of non interference that helped army to restore its impression among the masses especially by retreating from different policy making fronts.
Credit goes to Gen. Kayani for taking the bitter pill of limiting the army into its constitutional role. That is why he also faced criticism from both inside and outside circles of those favoring the traditional role of army imposing its decisions in policy making.
Times have changed. The military establishment is history now and even foreign powers now put their entire weight behind political establishment.
http://www.arabnews.com/who-calls-shots-pakistan-military-or-political-establishment
---------
Seven fall prey to Karachi violence
19 May, 2011
KARACHI: Seven people, including an activist of the Muttahida Qaumi Movement (MQM), were killed in separate acts of target killing in different parts of the city on Friday.
The MQM activist was shot dead near Usman Mosque, Shah Faisal Colony. The victim, 26-year-old Imran, was the resident of Street No 4 Shah Faisal Mohalla. He was standing near the mosque when unidentified armed men, riding a motorcycle, opened fired on him. Imran received three bullets and died on the spot.
Police moved the body to the Jinnah Postgraduate Medical Centre (JPMC) for medico- legal formalities. Scores of MQM workers rushed to the hospital after getting the news of Imran's killing.
Tension engulfed the surrounding areas and major shops and markets were closed. No case had been registered until filing of this report. Imran was the eighth MQM activist to be gunned down in the last three days.
Full report at:
http://www.dailytimes.com.pk/default.asp?page=2012\05\19\story_19-5-2012_pg1_6
---------
Pakistan to test-fire nuclear-missile
May 19, 2012
ISLAMABAD: Pakistan will test fire a new nuclear-capable missile by the end of this month, a media report said Saturday.
Geo News reported that the surface-to-surface 'Nasr' missile has a 180-km range and a high degree of accuracy.
The army has completed preparations for it, said sources.
Pakistan April 25 successfully test-fired an intermediate range nuclear-capable missile, less than a week after India tested a 5,000-km range missile.
The missile was capable of carrying nuclear and conventional warheads.
In March, Pakistan test-fired a nuclear-capable short-range surface-to-surface ballistic missile. The Hatf-2 missile can travel up to 180 km and deliver nuclear as well as conventional warheads with high accuracy.
Pakistan's missile repertory includes Hatf ballistic missiles and its variants, Ghaznavi short-range ballistic missile, Ghauri and Shaheen medium and intermediate range ballistic missiles, Babur cruise missiles and Baktar-Shikan anti-tank guided missile, most of which have been developed with China's help.
http://timesofindia.indiatimes.com/world/pakistan/Pakistan-to-test-fire-nuclear-missile/articleshow/13292416.cms
---------
US supply trucks cross Afghan-Pakistan border: officials
May 19, 2012
PESHAWAR: Pakistan allowed four containers of office supplies for the US embassy in Kabul to cross into Afghanistan for the first time following a six-month blockade, officials said today.
The trucks were permitted to cross as Pakistan President Asif Ali Zardari prepares to meet Nato leaders at a key summit in Chicago, accepting a last-minute invitation after his foreign minister indicated Pakistan was willing to call time on the blockade.
Islamabad closed its Afghan border crossings to Nato supplies on November 26 when US air strikes killed 24 Pakistani soldiers, leaving hundreds of containers of international supplies stranded at the port in Karachi and plunging relations with Washington to a new low.
The four trucks of US embassy supplies crossed Pakistan's northwest Torkham border into Afghanistan, the officials told AFP on condition of anonymity because they were not allowed to release the information to the media.
"I can't give you the exact number but a lot more will go to Afghanistan in coming days. These all are diplomatic shipments, I mean non-Nato supplies," one of the officials said.
Full report at:
http://timesofindia.indiatimes.com/world/pakistan/US-supply-trucks-cross-Afghan-Pakistan-border-officials/articleshow/13277952.cms
---------
Gilani's son involved in brawl on board PIA flight: Report
19 May, 2011
ISLAMABAD: A brawl occurred between Pakistan International Airlines crew members and Prime Minister Yousuf Raza Gilani's son Ali Musa on a flight from Lahore to Karachi, according to a media report on Friday.
Ali Musa, a parliamentarian, insisted that his guard, who had an economy class ticket, would sit with him in the business class, The Express Tribune reported.
The matter was resolved when the captain of the flight intervened and told the premier's son that he would turn the aircraft back to Lahore if he persisted with his demand, which was against the rules.
The threat by the captain worked and Ali Musa gave up his demand, following which the flight continued and landed at Karachi, the report said.
The report did not say when the incident had occurred.
http://timesofindia.indiatimes.com/world/pakistan/Gilanis-son-involved-in-brawl-on-board-PIA-flight-Report/articleshow/13269367.cms
---------
Pak Punjab's south belt breeding ground for militants: Sharif
May 19 2012
Lahore : Pakistan's Punjab province's southern belt, reeling under "extreme poverty and ignorance", is a breeding ground for militants, Chief Minister Shahbaz Sharif's government has said in its first such admission.
"Extreme poverty and ignorance in the area are the main causes of militancy and extremism," Sharif said yesterday.
He said he has opened special schools in south Punjab to prevent the younger generation from falling into the hands of extremists.
Federal Interior Minister Rehman Malik had said many times that southern Punjab had become a breeding ground of terrorists, especially the Punjabi Taliban, but the PML-N government in the province had earlier denied this.
The Punjab government faced criticism after provincial Law Minister Rana Sanaullah was photographed travelling with extremist leaders during the campaign for a bye-election.
Some of the districts in southern Punjab are considered strongholds of the Sipa-e-Sahaba Pakistan and Laskar-e-Jhangvi, both notorious groups known for targeting the minority Shia sect.
The federal government has called for the monitoring of madrassas or seminaries in the area.
Sharif further said that the war against militancy could be successful but only to an extent and socio-economic conditions of the people have to be improved to accomplish the task of rooting out the menace.
He said Britain's Department of International Development and the Punjab government were working on a joint project to improve the lot of people by launching a skill development programme in southern Punjab.
http://www.indianexpress.com/story-print/951365/
---------
'FATA people not terrorists or extremists'
19 May, 2011
ISLAMABAD: Participants of a seminar were of the view that the people of FATA were neither extremists nor terrorists, but victims of terrorism.
The seminar 'Extremism in FATA: Student Perspective' was organised by FATA Research Centre (FRC). FRC Executive Director Saifullah Mahsud headed the session which was also attended by FRC Director Mansur Khan, students of the International Islamic University Islamabad, Quaid-e-Azam University, National Defence University and Iqra University, besides people from other walks of life. Students of Iqra University gave a presentation on overall situation in FATA.
The speakers said that FATA was not exporting extremism or terrorism to other parts of the country or the world; rather extremism was exported to FATA with invasion of the Soviet Union on Afghanistan.
They said that the US encouraged religious extremism in the Tribal Areas with sole intention to avenge the Soviet Union, they said.
The speakers were of the view that Pakhtuns were facing a 'Holocaust' since 1979 while under an international conspiracy being dubbed terrorists and criminals.
Pakhtuns are most humble, polite, cultured and hospitable people and they have not harboured terrorism and extremism but these menaces were imposed on them due to geo-strategic position of the Tribal Areas.
They said Taliban were not representatives of FATA but were representing the forces which wanted to control the region as well as the rest of Pakistan. They supported drone strikes in the Tribal Areas, saying that targeted drone attacks are better as specific targets and persons were being hit, while a military operation results in displacement of thousands of people.
The Soviet invasion in Afghanistan brought the menace of drug production, Kalashnikov culture and prostitution not only in the Tribal Areas but also in Khyber Pakhtunkhwa and other areas of Pakistan, they said, adding that the CIA encouraged the war-lords of that time to start cultivation of poppy and extract heroin from it.
Elaborating the causes of extremism, they said that the people, particularly youth of the Tribal Areas, were forced to adopt the path of extremism as they were deprived of education, job opportunities, economic activities and were even not allowed to utilise their capacities positively. It is important to keep in mind that there was not a single 'Talib' in Tribal Areas at the time of military operation of 2004, but this operation forced people to adopt it as all roads of peace and development were blocked for them, they maintained.
Before talking on extremism and finding solution of this menace, it is imperative to understand the history, culture and traditions of the area, they observed, adding that forces with vested interest had attacked the rich cultural and traditional heritage of the Tribal Areas to meet their desires of causing disturbance not only in Afghanistan but also in Pakistan.
They highlighted the problems of youth in the Tribal Areas, saying that respective governments had failed to give any proper policy to utilise the youth of the Tribal Areas and provide them opportunities of socio-economic uplift.
Addressing on this occasion, Saifullah Mehsud said that nowadays everybody talked about FATA, but they lacked knowledge about the Tribal Areas and their analyses were far away from ground realities. It is the sole aim of the FRC to impart knowledge about FATA and portray its real soft image and traditions.
He further said that Taliban operating in Pakistan were terrorists and not the real Taliban. Real Taliban were those fighting in Afghanistan against external forces, he added.
Taliban operating in Pakistan did not belong to FATA and forces with vested interest were exploiting the sentiments and traditions of the area.
http://www.dailytimes.com.pk/default.asp?page=2012\05\19\story_19-5-2012_pg7_16
---------
Fists fly between love marriage couples' families
19 May, 2011
LAHORE: Separate scuffles between families of two love marriage couples on Friday turned the court into a battlefield, with parties giving each other a good thrashing.
First of the two fights took place among the family members of Laila and Shakoor, residents of Karim Park. Soon after the court allowed Laila to go with her husband, family members of both the individuals turned violent, punching and kicking each other.
Both the parties gave a good thrashing to each other, during which Laila's grandfather got seriously injured and was given first aid at the LHC dispensary. Security personnel at the court stood by during the brawl and only came to the rescue when both the parties had had a good go at each other.
Laila had solemnised nikkah with Shakoor against her family's wishes, upon which her father had lodged a kidnapping case against Shakoor who approached the court for quashment of the case.
On Friday, Laila appeared before the court to get her statement recorded in favour of her husband. She submitted she was not kidnapped, and married Shakoor out of her own free will. She requested the court to allow her to go with her husband.
The second incident occurred inside the courtroom of Justice Shahid Hameed Dar, when he was hearing a petition filed by Tahir Abbas of Chiniot who had contracted love marriage with Iram Shahzadi. The girl's family had lodged a kidnapping case against Abbas.
Full report at:
http://www.dailytimes.com.pk/default.asp?page=2012\05\19\story_19-5-2012_pg13_8
---------
Conspiracies against govt will fail, says PM
19 May, 2011
LAHORE: Prime Minister Yousuf Raza Gilani on Saturday said that conspiracies being hatched to unconstitutionally dismiss the government would not succeed, DawnNews reported.
Addressing students at the convocation ceremony of a university in Lahore, the prime minister announced that the government would provide 100,000 new jobs to youngsters and students.
Gilani said that education was a provincial matter after the passage of the 18th Amendment, but the government intended to open up campuses of Virtual University in every district and IT centers in every union council.
The government intends to open the doors of technology to the people through broadband 3G licences, he said, adding that certain elements wanted to overthrow the government for the same reason. The auction of 3G (high-speed wireless internet) licenses would create countless avenues of employment for the people, he said.
Pointing his guns at the Pakistan Muslim League – Nawaz (PML-N), the prime minister said that distributing laptops was not a big feat. Moreover, Gilani said that he had not come into power "through the back door" and that nobody could remove him from his position as long as he had the support of the people.
http://dawn.com/2012/05/19/conspiracies-against-govt-will-fail-says-pm/
---------
SC issues notices to ISI and MI on internment centres
19 May, 2011
ISLAMABAD, May 18: The Supreme Court issued on Friday notices to the Ministry of Defence, Inter-Services Intelligence (ISI) and Military Intelligence (MI) on a petition challenging a law that allows putting people accused of terrorism in internment centres.
A three-judge bench comprising Chief Justice Iftikhar Muhammad Chaudhry, Justice Jawwad S. Khawaja and Justice Khilji Arif Hussain had taken up an application about the health condition of seven Adiyala prisoners who had been recovered on earlier directives of the court.
The court issued the notices after it had been informed by an official of the internment centre in Parachinar that prisoners Abdul Basit and Abdul Majid could not be released because they were allegedly involved in anti-state activities and attacks on the army.
Full report at:
http://dawn.com/2012/05/19/sc-issues-notices-to-isi-and-mi-on-internment-centres/
------------
Central Asia
Turkmenistan frees 1,000 prisoners in amnesty
19 May, 2011
* Foreigners among those released on national holiday
* President orders work be found for pardoned inmates
ASHGABAT: Turkmenistan has pardoned more than 1,000 prisoners, including 35 foreign citizens, in celebration of a national holiday in the reclusive former Soviet republic, state television reported on Friday.
President Kurbanguly Berdymukhamedov was shown telling a government meeting that all of those pardoned should be allowed home to their families for the holiday. He also ordered that jobs be found for all of those released. "Criminals who have sincerely repented are regularly pardoned in our country," state television showed Berdymukhamedov, a qualified dentist embarking on his second term as president, telling the meeting. The broadcast did not identify the nationality of the foreigners released.
Turkmenistan, a Central Asian state of 5.5 million people that holds more than 4 percent of the world's natural gas reserves, is regularly ranked by human rights groups as one of the most repressive countries in the world. Official data on the number of prisoners in Turkmenistan are not available. Every year thousands of prison inmates are amnestied on big national holidays, a tradition that began under the rule of Berdymukhamedov's predecessor, Saparmurat Niyazov. Though Berdymukhamedov has promised greater economic freedom since coming to power after Niyazov's sudden death in 2006, he holds virtually unlimited powers and has embraced a rising cult of personality.
Known as Arkadag, or The Patron, Berdymukhamedov secured five more years as president in February by winning 97 percent of the vote in an election shunned by OSCE observers for a lack of competition. The country allowed a Red Cross delegation to visit one of its prisons in April, the first such visit since independence from the Soviet Union in 1991.
http://www.dailytimes.com.pk/default.asp?page=2012\05\19\story_19-5-2012_pg14_5
----------
Europe
NRI becomes first Muslim Lord Mayor of UK town
19 May, 2011
London : Indian-origin councillor Abdul Razak Osman has become the first Lord Mayor of the Islamic faith to hold the high office in the multi-cultural town of Leicester, which has a large minority of Indian origin people.
Osman was born in Kenya and arrived in the UK in 1971.
His late father Yousuf Razak worked on the East African Railway, and worked for a local engineering firm after moving to Leicester.
The Lord Mayor is Leicester's first Citizen and has a high profile role maintaining and promoting the interests of the city and its citizens, by attending a variety of civic engagements during the year.
Leicester previously had Hindu and Sikh Lord Mayors, but Osman is the first Muslim to hold the high office.
Incidentally, the office of the Deputy Lord Mayor of Leicester is also held by an Indian-origin councillor, Mustafa Kamal, who hails from Ferozepur, Punjab.
Osman has worked with several charity organisations and was instrumental in fundraising to build two villages and a school in Kutch, Gujarat for orphaned children, following an earthquake in 2011.
Full report at:
http://www.indianexpress.com/news/nri-becomes-first-muslim-lord-mayor-of-uk-town/951038/
---------
Iran-born singer hiding in Germany after rap prompts online death threats
19 May, 2011
BERLIN — An Iranian-born singer who went into hiding after receiving death threats for allegedly insulting a Shiite Muslim saint said Friday he didn't intend to provoke the wrath of religious extremists.
Shahin Najafi, who has lived in Germany since 2005, said he plans to keep writing and eventually performing songs despite the threats against him, which appeared in online forums and his email inbox last week.
"I'm in a safe place, reading and playing my guitar," he told The Associated Press in a telephone call.
The threats began after comments by officials and religious authorities in Iran were taken to mean the 31-year-old singer had committed apostasy with a humorous song titled "Naghi."
In the song, which is featured on an album where the cover showed a mosque's dome shaped like a woman's breast, the singer complains to a 9th century Islamic saint about plastic surgery and Chinese prayer rugs.
Najafi first contacted German police about the threats May 8. A day later, an unknown person posting on a Persian-language website put a $100,000 bounty on his head.
"That's when I realized it was really serious," Najafi said.
Carlo Kreitz, a spokesman for police in the western German city of Cologne, said authorities, too, are taking the threats seriously. He said officers had held a security briefing with Najafi but declined to provide further details, citing safety concerns.
The case has been compared in Germany to that of British author Salman Rushdie, who went into hiding for years after then-Iranian leader Ayatollah Ruhollah Khomeini in 1989 issued an edict sentencing him to death for allegedly insulting Islam.
Najafi denies any intentional insult.
"I wrote a song like I always do. I didn't aim to provoke religious people or Islamic radicals," he said. "I just want to live in freedom."
http://www.greenfieldreporter.com/view/story/270e257ca52341ad9839fb9c33009016/EU--Germany-Iran-Singer-In-Hiding
---------
This bookseller deserved his incitement to terrorism conviction
Matthew Tariq Wilkinson
19 May, 2011
I was a witness in Ahmed Faraz's trial – this is the first time anyone involved has spoken about what really happened
The trial and conviction last December of a Muslim bookseller, Ahmed Faraz, for incitement to acts of terrorism, generated a great deal of suspicion and misunderstanding within the Muslim community.
People with little or no first-hand knowledge of the proceedings spun the events surrounding the trial into a freedom of expression issue. I was an expert witness in Islamic theology called to Faraz's trial and until now, no one directly involved has spoken about what really happened. I am doing so for the first time.
The indictment against Faraz (under Sections 1 and 2 of the Terrorism Act 2006) comprised 30 counts regarding material contained in books and video tapes, many of which had been found in enormous quantities in premises connected to a bookshop, Al-Maktabah, that Faraz managed in Birmingham. Many of these items had also been found in the possession of the 7/7 bombers and other recent terrorists whose attacks mercifully failed or were foiled.
Of the eight books under scrutiny, only one looked like the type that might possibly be found in a school or university library. The other editions were amateurish productions with garish covers, including images of scimitars, machine guns, carrying politicised sub-titles and littered with typographic errors.
The editions went under the names of well-known Muslim figures: these included Ibn Taymiyyah, the 14th-century theologian and jurist; Sayyid Qutb, the Egyptian modernist thinker who was imprisoned by Nasser; and Abdullah Azzam, an ideologue of the Afghan resistance during the Soviet invasion in the 1980s. However, most people – including most Muslims – do not realise that the proportion of the original texts in these editions was often surprisingly small.
For example, of the indicted edition of Milestones: Special Edition by Sayyid Qutb, only 44% was a translation from the original Milestones. The rest was long separate texts included as appendices. Only 39% of The Religious and Moral Doctrine of Jihad by Ibn Taymiyyah was a translation of the original. A great deal of textual material by other writers was presented under the auspices of these well-known authors.
This is important. Much of the media discussion of the trial treated the texts as if they were translations of originals.
In fact, all of the original texts had been doctored or adulterated in extremist ways. For example, appended to the text of item one in the trial, Milestones: Special Edition, was a fatwa by a medieval imam, Ibn Nuhaas, translated by the late al-Qaida ideologue Anwar al-Awlaki. It was a full-scale homily to the cult of "martyrdom". This extra fatwa included sections such as The Virtues of Killing the Non-Believer, which legitimised throwing oneself at the enemy against all odds, using the types of arguments that have become the stock-in-trade of those who promote suicide killing.
Forty-four per cent of item five, The Azzam Edition of The Lofty Mountain by Azzam was, in fact, an added homage to Osama bin Laden praising him in eulogistic terms usually reserved for key Muslim figures such as the Prophet Muhammad. I discovered after the trial that this particular book was found in the possession of Mohammad Siddique Khan, the leader of the 7/7 plot, after he had died. It was also found on both of the leading figures in the 2006 transatlantic airlines bomb plot, Abdulla Ahmed Ali and Assad Sarwar.
The videos featured in the trial employed a toxic mix of propagandist speeches by known terrorists alongside footage glorifying extreme violence. For example, item two was a video entitled Malcolm X – Bonus Disc. It had nothing to do with Malcolm X. It began with a caricatured portrayal of all American forces in Iraq as barbaric torturers and continued with extended footage of a young man being driven on a suicide mission singing songs glorifying his impending "martyrdom" – and then showed him blowing himself up.
Other items included long suicide "martyrdom" videos of the 9/11 bombers Ahmad al–Hawazi and Al Mu'taz Billah, goading the faithful to kill Christians and Jews as "the descendants of apes and swine". Their speeches were interspersed with emotionally harrowing footage of the "infidels" oppressing innocent Muslims in India and Palestine and repeated footage of the "victorious" 9/11 attacks.
Throughout, the authority of the Qur'an and the Hadith (sayings of the Prophet) was invoked in false, de-contextualised ways to justify acts of violence against innocent people. The texts and videos divided the world strictly into the realm of "pure" Islam – godliness, virtue and knowledge – and the world of "pure" disbelief (kufr) – vice, godlessness and ignorance (jahiliyyah). This realm of kufr or jahiliyyah was consistently portrayed as the realm against which "proper" Muslims must be in eternal opposition and committed to destroy by whatever means necessary (without regard for the sharia, international law or basic human decency).
Faraz's case has been falsely spun by those with little or no first-hand knowledge as a trial of freedom of expression. Nothing could be further from the truth. Far from endangering freedom of expression, the outcome of this trial may help protect freedom of expression by protecting the integrity of core Islamic texts, as well as protecting society from acts of gratuitous violence.
http://www.guardian.co.uk/commentisfree/belief/2012/may/18/bookseller-incitement-to-terrorism-conviction?newsfeed=true
-----------
Mideast Asia
Iran's gay community subjected to horrifying treatment: study
19 May, 2011
Tehran : The lifestyle of gay, lesbian, bisexual and transgender people has exposed them to brutal punishments in Iran, according to a study.
The first ever report on Iran's LGBT community has revealed that these people lived under social and state repression, with some forced to exile or even sentenced to death.
According to The Guardian, the study conducted by Small Media, a non-profit group based in London revealed that punishment for mosahegheh (lesbianism) was 100 lashes, but it could lead to death penalty if the act is repeated four times.
The study also said that though transsexuality was legalised in Iran in 1987, "the social stigma attached to trans-sexualism was unwavering and transphobic abuse was prevalent".
Homosexuality is punishable by death, according to fatwas issued by almost all Iranian clerics.
LGBT Iranians were also victims of the confusion prevailing within the society with regard to differences between being a homosexual and a transsexual.
The report said: "LGBT issues are particularly taboo and are seldom discussed in Iran's public sphere. Even if Iran decriminalised homosexuality, it could take decades for it to become socially acceptable in the Islamic Republic of Iran."
Human rights campaigner Peter Tatchell said: "[The Iranian LGBT community] show that, despite state repression and the frequent compromises they are forced to make to protect themselves, many Iranian LGBTs manage to get on with their lives and to forge a sense of community and solidarity."
http://www.indianexpress.com/story-print/951042/
---------
Yemeni troops kill 11 al Qaeda militants in south
19 May, 2011
SANAA: Government troops killed 11 al Qaeda fighters in southern Yemen on Friday, as the army battled its way into the outskirts of a key town under the militants' control, military officials said.
Al Qaeda -linked fighters have taken over a swath of territory and several towns in the south over the past year, pushing out government forces and establishing their own rule.
In recent weeks, the army has launched a concerted effort to uproot the militants from their strongholds – and is closely coordinating with a small contingent of US troops who are helping guide the operations from inside Yemen.
On Friday, Yemeni troops moved in on Jaar in Abyan province, killing eight al Qaeda fighters in clashes about 10 kilometers (six miles) north of the town. Recapturing Jaar would better position the military to take back Zinjibar, the provincial capital that has been under al Qaeda control for more than a year.
Also in Abyan, a Yemeni warplane struck an al Qaeda checkpoint some 70 kilometers (45 miles) east of Zinjibar in an area known as Shoqra, killing three militants and wounding six, officials said.
The fighting in the south, particularly around Jaar, has displaced tens of thousands of civilians.
Town residents said that hundreds of families from the surrounding area flooded into the city on Friday to escape the clashes.
One civilian who fled to Jaar, Al-Muqbala Yasin, said by telephone that the military had bombed his hometown just outside of Jaar. He said that he saw al Qaeda militants burying their dead in what he called "mass graves" there.
Yemen's new president, Abed Rabbo Mansour Hadi, who has vowed to tackle the threat from al Qaeda in the country.
As part of the fight, Hadi is restructuring the military and removing loyalists of ousted leader Ali Abdullah Saleh from key posts, though there are concerns that the former leader, who stepped down in February, is still obstructing reforms and trying to retain influence through his cronies.
On Friday, tens of thousands of protesters took to the streets in more than 18 provinces, calling on Saleh loyalists to step aside and allow security officials appointed by Hadi to take up their posts.
http://dawn.com/2012/05/19/yemeni-troops-kill-11-al-qaeda-militants-in-south/
---------
Yemen Army gains in fight against Al-qaeda
19 May, 2011
ADEN: Yemeni troops advanced yesterday toward the city of Jaar, a bastion of Al-Qaeda in the south of the country where five militants were also killed in clashes with tribesmen, local and military sources said.
"Armed forces have made notable advance west of Jaar" and are near a ammunition depot controlled by Al-Qaeda in the vicinity of the city, the military source said.
The advance comes a day after troops took control of the city of Loder in the Abyan province.
Yemeni forces launched an offensive last Saturday to capture Al-Qaeda controlled areas in the province of Abyan. Apart from controlling Loder and Jaar, the group controls Zinjibar, capital of the province, and also Shaqra, located on the Gulf of Aden.
Full report at:
http://www.arabnews.com/yemen-army-gains-fight-against-al-qaeda
----------
Arab World
Nine Killed by Syria Car Bomb, 100 Wounded
19 May, 2011
At least Nine people have been killed and dozens injured after a car bomb exploded in eastern Syria, reports say.
State television said that the attack was carried out by a suicide bomber in the city of Deir al-Zour.
The blast took place near military intelligence offices, according to a Syrian opposition group.
It is just the latest in a series of blasts near Syrian security agency buildings, which appear to bear the hallmarks of al-Qaeda operations.
Syrian state television has broadcast scenes from the aftermath of the explosion, showing extensive damage to buildings, some still on fire, and mangled vehicles. A large column of black smoke rose above the city.
Full report at:
http://www.bbc.co.uk/news/world-middle-east-18128171
---------
Crackdown on Students Stokes Fury Within Syria
By RICK GLADSTONE
19 May, 2011
Antigovernment anger in Syria escalated on Friday over the harsh repression of students in Aleppo, the country's largest city, where activists reported what they called the most extensive protests there yet in the 15-month-old nationwide uprising against President Bashar al-Assad.
Many thousands of demonstrators, including some government loyalists, participated in the protests, according to dispatches by activists and witnesses interviewed by telephone. Sympathy protests for victims of the crackdown on the students were also reported in several other Syrian cities in what organizers called "the heroes of Aleppo University" demonstrations, and in some cases they were broken up by security forces using live ammunition.
The unrest in Aleppo, Syria's commercial hub, began after a May 3 raid by security forces on the university campus that left four students dead, and it poses a new risk for Mr. Assad's government because the city has remained a core of support for his governing minority Alawite sect throughout the uprising. A change of sentiment in Aleppo could spread in Syria.
Full report at:
http://www.nytimes.com/2012/05/19/world/middleeast/crackdown-on-aleppo-students-stokes-fury-in-syria.html?ref=world&gwh=A63363E064FC9B37512AF6C68B955CD5
---------
Jeddah meet to discuss growth inhibition among kids
19 May, 2011
King Faisal Specialist Hospital and Research Center in Jeddah will organize the Sixth Conference on Growth Inhibition in Children at Park Hyatt Hotel from May 20 to May 22.
Dr. Hiba Atiyyah, chairperson of the organizing committee, said the conference with the theme "How far we reached in quality of services" would discuss the concept of quality of services being extended to children with special needs in medical, rehabilitation, education and community fields.
The conference will also focus on a number of pivotal points, such as fundamentals and regulations for diagnosis and treatment, in addition to designing of programs for treatment and rehabilitation.
According to Atiyyah, the conference will review the efficiency of the programs designed for these children. It will also examine how far these programs are adapted to the conditions, capabilities and requirements of the children and their positive impact on the life of the children and their parents.
Atiyyah said the fifth conference that was held under the patronage of Prince Sultan bin Salman, chairman of the Disabled Children's Association (DCA), made several recommendations.
Full report at:
http://www.arabnews.com/jeddah-meet-discuss-growth-inhibition-among-kids
---------
Make use of God's greatest blessing, the Quran: Scholar
19 May, 2011
The Holy Qur'an, which is full of divine instructions from the Creator, is the greatest of all blessings from God for mankind and is the panacea for all their problems, said Abdul Shukoor Ali, an Islamic researcher, community leader and a patron of cultural organization Thanima Sargavedi, here yesterday.
"The Qur'an brings peace of mind, gives us the right direction and guidance and sets our goal of life. It brought about an incredible revolution among the early followers of Islam during the time of the Prophet. It can still bring change and solve our problems if we follow its wonderful teachings," he said.
Addressing a ceremony to honor winners of top prizes in a Qur'an learning contest, Ali urged Muslims to find time to learn the Qur'an and practice its teachings in all walks of their lives. "Muslims are not ordinary people. They are leaders of the world," he said citing a verse from the Qur'an and called on Muslims to rise up to their responsibility.
"When the jinns understood Qur'an's message, they said it is wonderful. But many Muslims still do not know what Qur'an is. We just read them and we don't know its content. There is no excuse for us for not learning the Qur'an in this age of Internet and information technology," Ali told the gathering. He decried that the lives of most Muslims are far away from the teachings of their divine book.
The companions of the Prophet were quick in implementing the Qur'anic teachings. "When the Qur'an asked them 'is it not time for you to stop drinking alcohol,' they replied, 'O God, we have stopped' and they broke their liquor bottles and cans to win the pleasure of God," he said citing an example.
At the time of Makkah victory, said Ali, the Prophet called Bilal, who was black and a former slave, to get over the Holy Kaaba to declare the victory. "He did not call dignitaries like Abubacker or Omar. Bilal climbed onto the Holy Kaaba with the support of the Prophet, who was thus trying to elevate and empower the downtrodden."
Rahmathunnisa, an English teacher, congratulated the winners and asked more people to join Thanima's Qur'an study centers to attain salvation in this world and the hereafter. The winners honored during the event were: Shabin Hafiz, Bushra Muneeb, Mariyam Imtiyaz, Shamina Saleem, Sajna Abdul Aziz, Abdul Rahman Cholakkal, Shamsuddin, Asma Taher, Zuhra and Munira. K.K. Nissar, head of the Qur'an Study Center, presided over the function and K.K. Muhammad welcomed the participants. Abdul Rahim was the anchor.
http://www.arabnews.com/make-use-god%E2%80%99s-greatest-blessing-scholar
---------
Syria protests grip Aleppo city
19 May, 2011
Syrian security forces today fired tear gas and live ammunition to disperse thousands rallying in the northern city of Aleppo, which activists said saw the largest turnout since the start of the uprising against President Bashar Assad in March 2011.
Thousands across the country also staged anti-government rallies in solidarity with Aleppo, where anti-regime sentiment has been on the rise particularly after a raid on dormitories at the city's main university killed four students and forced the temporary closure of the state-run school earlier this month.
The May 3 raid at Aleppo University was an unusually violent incident for the city, a major economic hub that has remained largely loyal to Assad over the course of the country's 15-month uprising. On Thursday, some 15,000 students demonstrated outside the gates of Aleppo University in the presence of UN observers, before security forces broke up the protest. Even bigger numbers took to the streets on Friday.
Full report at:
http://www.dailypioneer.com/world/66318-syria-protests-grip-aleppo-city.html
---------
Egypt's Coptic Christians Fear Discrimination
19 May, 2011
Egypt's Coptic Christians fear they could face further persecution should an Islamist candidate win next week's presidential elections, as frontrunners vying for leadership stem from the Sharia-leaning Muslim Brotherhood.
One of the major issues on their agenda is a controversial law that puts heavy restrictions on building and maintaining Christian houses of worship.
The emerging top Islamist candidates in the race include Abdul Moneim Aboul Fotouh, a former leading figure in the Muslim Brotherhood; Salafist candidate Hazem Abu Ismail; and the Muslim Brotherhood's own Khairat Al-Shater, who said in April that Sharia should become the ultimate law of the land.
Meanwhile, some Copts are hoping that candidate Ahmed Shafiq, former Egyptian President Hosni Mubarak's prime minister and a former military commander, would be the one to help end the discriminatory rules concerning building churches, Reuters reported this week.
Egypt's Coptic Christians Fear Discrimination
http://www.aina.org/news/20120518103631.htm
---------
Saudi Arabia: KSA Madrasa Annual Meet 2012 Held in Dammam
19 May, 2011
Saudi Arabia, May 18: "Students' Talent Show Programme" on the occasion of KSA Madrasa Annual Meet-2012 was organized during the weekend at Islamic Cultural Center (ICC) Dammam, Saudi Arabia.
Karnataka Salafi Association (KSA) Dammam-Khobar Unit organized this programme in association with the ICC Dammam.
The event, which started after the Jumma prayer at 12.30 and ended in the evening after Maghrib prayer, was inaugurated by Abdul Wahid Mazroui, director of ICC. Addressing the audience, he said that Karnataka Salafi Association (KSA) has been doing a wonderful Dawah works based on the tenets of Quraan, Sunnah /Hadeeth and life fashion of the Salaf Sahabas companions of the prophet Muhammad. The Muslims are required to adhere to the strict tenets of Islam without any deviation in their Aqeedha (faith) and manhaj (way). Abdul Jabbar Madeeni, Daee in ICCC, also addressed the audience. Abdul Majeed S M, Daee in Khobar, spoke in Beary on the topic "Santhaana Paripaalane" (upbringing of offspring).
Egypt's Coptic Christians Fear Discrimination
http://www.daijiworld.com/news/news_disp.asp?n_id=138285
---------
Bahrain protests: Shias rally against closer ties with Saudi Arabia
19 May, 2011
Tens of thousands of Shia protesters demonstrate against further integration between Sunni rulers of Bahrain and Saudi Arabia
Tens of thousands of mainly Shia protesters in Bahrain have joined a march to denounce proposals for closer ties between the unrest-torn Gulf kingdom and neighbouring Saudi Arabia.
There were no immediate reports of violence, but the large turnout on Friday points to strong opposition to further integration between the Sunni rulers of Bahrain and Saudi Arabia. Gulf leaders this week delayed a decision on the proposals.
Bahrain's majority Shia population began demonstrations against unification 15 months ago. They are seeking a stronger political voice in the Sunni-ruled region.
http://www.guardian.co.uk/world/2012/may/18/bahrain-protests-shia-saudi-arabia
------------
West Asia
Turkish Civilian Killed in Attack by Kurdish Rebels
19 May, 2011
DIYARBAKIR, Turkey (Reuters) - A construction worker was killed and three people were wounded when Kurdish militants attacked a military outpost in southeastern Turkey near the Iraqi border, security sources said on Saturday.
Fevzi Altunc was killed late on Friday when gunmen from the Kurdistan Workers Party (PKK) opened fire on the outpost in a remote area in Hakkari province, the sources said.
The three wounded workers were being treated in hospital on Saturday, they said. They had been building the station in the wooded, mountainous area near the village of Yesilova.
Security forces have launched an operation in the area, said Firat News, a website close to the PKK. The website said Altunc was killed and the others were wounded during a firefight between the PKK and Turkish soldiers.
Separately, PKK rebels kidnapped a village leader and five other members of a state-backed militia after stopping their vehicles at a road block in Bitlis province late on Friday, the sources said.
Egypt's Coptic Christians Fear Discrimination
http://www.nytimes.com/reuters/2012/05/19/world/middleeast/19reuters-turkey-kurds.html?ref=world&gwh=1D95B2629D9AE4982C2D7D3E9A334C6F
------------
South Asia
Maldives: MNDF marks Children's Day
19 May, 2011
The Maldives National Defence Force (MNDF) conducted equipment demonstrations and allowed children to handle firearms during an event on Saturday to mark Children's Day.
MNDF Spokesperson Major Abdul Raheem said the National Library requested the MNDF set up a stall as part of the day's events, "so we demonstrated our equipment, and people took photos with it."
Some of those photos – of toddlers handling heavy machine guns and staring down the barrels of pistols – were met with concern by Maldivians on social media channels, who described the images as "just not right", and "sick and wrong". One Maldivian twitter user questioned whether the event was part of the new government's civic education syllabus.
In response to concerns, Major Abdul Raheem emphasised that the event was "very safe".
Egypt's Coptic Christians Fear Discrimination
http://minivannews.com/society/mndf-marks-childrens-day-37274
---------
Maldives Prison bones not Abdulla Anees 'Aibalhey', say police
By Ahmed Nazeer
19 May, 2011
Police have reported that human bones discovered in the site of the former Gaamaadhoo prison on September 19, 2009 do not belong to Abdulla Anees 'Aibalhey'.
Former President Mohamed Nasheed alleged that the human bones discovered in Gaamaadhoo prison matched the age and estimated period of death of Anees, who disappeared while he was serving a sentence in the prison.
Speaking to the press, Deputy Head of Specialist Command Mohamed Riyaz said that police had concluded the investigation into the case launched under former president Nasheed's administration, and decided that Anees had not died while in prison. He had last been seen while he was on an island, sentenced to banishment.
Riyaz said the bones were analysed in Thailand and the US, and were found to be aged between 950-1050 years old.
During the investigation police travelled to different islands where Anees had been and met with his close friends, family members, cell mates and women that he had had relations with to gather information, and had tracked faxes and letters and other documents, Riyaz said.
Egypt's Coptic Christians Fear Discrimination
http://minivannews.com/society/gaamaadhoo-prison-bones-not-abdulla-anees-%E2%80%98aibalhey%E2%80%99-say-police-37284
---------
Maldives Government launches program to promote values of "civilised society"
By Daniel Bosley
19 May, 2011
Following the launch of the government's civic education programme today, Home Minister Mohamed Jameel Ahmed has said a "special campaign" was needed to address a dearth of civic values that are often overlooked when pursuing societal or economic gains.
"There is a general erosion of values and discipline among young people. We are one society, one nation, one religion. We subscribe to certain values as a civilised society," said Jameel.
"This has been the key to surviving as a small society. There is a worrying trend in politics that we can't sit down together," he added.
Speaking at the launch of the campaign, President Dr Mohamed Waheed Hassan is reported to have said that the principles of democracy had been decimated to a point at which the true meaning of the word had been lost.
President's Office spokesman Abbas Adil Riza explained the president's desire to spread the message that democracy is an ongoing process. Abbas explained the president's message that the process is continuous and did not end in 2008 after the nation's first multiparty elections.
The programme was inspired by a paper submitted by the Ministry of Home Affairs to the cabinet. It will be coordinated between the Home Ministry, the Ministry of Education and the Ministry of Islamic Affairs.
The programme's main aims are listed as follows: creating a peaceful environment, strengthening civil society, creating awareness on the right to information, creating awareness on human rights, rehabilitating inmates, making the police more responsible, and making the public more responsible.
Summarising, Abbas said: "It is about educating people on the services of the police, schools, on the responsibilities of teachers and to create awareness of the rights of the individual."
Abbas said that the Ministry of Education will be involved in bringing civic education into the curriculum and also that the programme will work to raise awareness of the rights and responsibilities of the police and non-governmental bodies.
This education drive comes as the Waheed government faces continued pressure domestically and internationally to legitimise itself democratically after a controversial transition from the Maldivian Democratic Party (MDP)-led government under Mohamed Nasheed to a coalition of former opposition parties under the new president.
Dr Waheed argues that his move from the vice-president's office was in accordance with the constitution, while Nasheed claims that the circumstances under which he resigned need to be investigated. Nasheed has also called for fresh presidential elections to be held by this year at the latest to ascertain Waheed's democratic mandate to rule.
Peaceful communities
The government's proposed education programme will place a premium on the development of safe communities and will implement neighbourhood watch campaigns in local communities.
"It is the only way they can bring down crime rates," said Abbas. At today's launch, President Waheed emphasised the importance of just punishment for those found guilty of crimes.
Home Minister Jameel stated that the programme was intended to address "escalating crime trends," mentioning "crimes among juveniles" in particular.
Statistics of crimes logged by the Maldives Police Service (MPS) in the first quarter of 2012 appear to show a rise in the level of vandalism. This rise -81 percent – was found to be particularly high when compared with the same period in 2011, while robbery and vandalism had risen 41 percent and 50 percent, respectively.
The statistics, available on the MPS website also suggested a fall in the rates of assault (9.9 percent) and drug offences (35 percent).
The rehabilitation of prisoners, one of the programmes main areas, is a topic that has come under scrutiny recently after Jameel announced the termination of the Second Chance Programme.
He argued at the time that the programme had been implemented for political reasons and the Nasheed government has used it "to release unqualified criminals under political influence and without any clear procedure"
The scheme involved the early release of prisoners should they attend programmes to promote reintegration, increases their employment opportunities, and prevent the likelihood of re-offending.
With regards to the current civil education programme, Jameel said that convicts "should not be alienated from society. While serving sentences they should be rehabilitated."
http://minivannews.com/politics/government-launches-civil-education-program-to-promote-values-of-civilised-society-36467
---------
MDP "terrorists", says President Waheed: "We will not step back in giving them their rightful punishment"
By Zaheena Rasheed
19 May, 2011
President Dr Mohamed Waheed Hassan has launched a scathing attack on his predecessor Mohamed Nasheed, accusing him of corruption, hijacking the Majlis, destroying the judiciary, and called him "a liar lacking in any sincerity".
Waheed made his remarks at a rally on the island of Kulhudhufushi in Haa Dhaal Atoll on Saturday, after Nasheed's Maldivian Democratic Party (MDP) supporters mobbed his car calling him a "traitor." The MDP alleges Waheed came to power on February 7 following a coup d'état carried out by mutinous elements of the police and military.
Meanwhile, local councils controlled by the MDP have refused to engage with Waheed's administration. Several MDP councilors rejected meetings with Waheed during his tour of Haa Dhaal Atoll over the weekend.
Speaking on Hanimadhoo island before his visit to Kulhudhufushi, Waheed had appealed to local councils to engage with and support his administration in order to continue providing services to the public.
However, Kulhudhufushi Council President Ibrahim Rameez said he was "ashamed" as an elected representative to meet with an "unelected" president. Waheed was Nasheed's Vice- President.
Egypt's Coptic Christians Fear Discrimination
http://minivannews.com/politics/mdp-terrorists-says-president-waheed-we-will-not-step-back-in-giving-them-their-rightful-punishment%E2%80%9D-36855
----------
North America
Destroying Mecca: an idea whose time has come and gone?
19 May, 2011
The United States military came under fire earlier this month when it was revealed that a course taught at the Joint Forces Staff College in Norfolk, Virginia advocated a "total war" against Islam using tactics similar to the fire-bombing of Dresden or the nuclear devastation of Hiroshima against the holy cities of Mecca and Medina (Wired.com, May 10). After the content of the course was made public, it was condemned at the highest levels of the U.S. military as "totally objectionable" and "against [American] values."
While the advocacy of such tactics in the "War on Terror" has become a mainstay on the websites of anti-Islamic extremists, it has also occasionally penetrated the American political mainstream, most notably when Republican Representative Tom Tancredo advocated the destruction of the holy cities in 2005 with the following justification: "When we bombed Hiroshima, when we bombed Dresden, we punished a lot of people who were not necessarily [guilty]. Not every German was a member of the Nazi Party. You do things in war that are ugly" (CNN, July 22, 2005; see also WFLA-AM, July 15, 2005 and AP, July 18, 2005 for similar remarks).
The idea of destroying Islam's holy cities is not a new one, however, and the most serious threats to their existence have actually come at the hands of fellow Muslims. In 930 C.E. a radical Isma'ili sect known as the Qarmatians based in the eastern coast of the Arabian Peninsula attacked Mecca, causing widespread destruction before stealing the Black Stone of the Ka'aba, a pre-Islamic relic that survived the iconoclasm of the Prophet to become a highly revered element of the pilgrimage to Mecca. The Black Stone was eventually ransomed at a great price, but was returned broken into seven pieces.
In the early 16th century Portugal, then a world power, embarked on an aggressive campaign against the Muslim world for control of global maritime trade routes. The fighting was vicious, without quarter and marked by frequent atrocities. The Mamluk empire of Egypt and Syria stood to lose much by Portuguese re-routing of the spice trade but the Mamluks had no navy and little experience in naval matters; most Mamluks, in fact, could only be persuaded to board a ship by coercion or compulsion. To avoid an unfamiliar and expensive naval conflict, the Mamluk Sultan Qansuh al-Ghawri sent monks from the Church of the Holy Sepulchre in Jerusalem to the Pope in Rome to warn him that if he did not persuade the Portuguese to back down, Qansuh would order the destruction of all the Christian sites in the Holy Land. The threat had little impact, as the Portuguese reminded the Pope that pilgrimage to these sites was a major source of revenue for the Mamluks and Qansuh was therefore unlikely to pursue their destruction. In the end Qansuh was forced to build and man a navy with help from the Ottomans and the Venetians to battle the Portuguese in the Indian Ocean. Afonso de Albuquerque, a veteran of the brutal Portuguese campaigns in Morocco and a pathological enemy of Muslims everywhere was sent to establish Portuguese supremacy in the Indian Ocean and Red Sea, where he turned Qansuh's threats around by suggesting the destruction of the Islamic holy cities of Mecca and Medina as well as stealing the body of the Prophet Muhammad. Fortunately for the Muslims, de Albuquerque was unable to carry out his plans, though he did apply fire and sword to expand the new Portuguese Empire as far as the island of Timor in Southeast Asia.
The real destruction of Mecca began with its conquest by the 18th century Islamic reformer Muhammad ibn Abd al-Wahhab (1703-87). Al-Wahhab believed the pure monotheism of Islam had been corrupted through the introduction of bid'a (innovation) and shirk (polytheism), which the Wahhabis saw expressed in the saint worship and religious ritual they believed had no basis in the Islam of the Prophet and his immediate successors (the Salaf). His success as a religious reformer accelerated after he formed an alliance with the ruler of the Najd region of Arabia, Muhammad ibn Sa'ud. The new movement destroyed the holy places of Shi'a Islam in Karbala in 1802 and then turned their attention the next year to the holy cities of the Hijaz, Mecca and Medina. The destruction of many of the tombs, mosques and mausoleums of holy men in Mecca, the conversion of the Baqi' (graveyard of the earliest generations of Muslims) into a garbage dump and the desecration of the Prophet's tomb in Medina (which they intended to demolish) was a humiliation to the Ottomans, who turned to their Viceroy in Egypt, Muhammad 'Ali, to drive the Wahhabists (as they came to be called, though they themselves rejected the term) from the holy cities, which were retaken in 1812. The Egyptian campaign against the Wahhabis continued until their near total destruction in 1818, after which their leader, 'Abdullah ibn Sa'ud, was sent to Istanbul, where his head was crushed in a vice after refusing to recant the teachings of al-Wahhab.
However, the Wahhabi/Sa'udi alliance was far from finished, and once again the Bedouin tribesmen of the Najd took the holy cities in 1925 under the leadership of 'Abdulaziz ibn Sa'ud. The movement promptly began demolishing the extensive Ottoman reconstruction of various holy sites, including mosques and tombs honoring members of the Prophet's family.
In the last 20 years the Saudis have applied Wahhabi principles in destroying most of the remaining historical-religious legacy of the two holy cities in the name of expanding facilities for the ever-growing number of pilgrims, despite frequent protests from Muslims across the world. [1] In 1998 the tomb of the Prophet's mother was bulldozed and the remains set afire with gasoline. Mosques have been dynamited and leveled to make room for parking lots and banking machines while archaeological remains have been bulldozed into oblivion. The Mecca home of the Prophet's first wife Khadijah was replaced by a public toilet for pilgrims (Independent, September 24, 2011). Even the tomb of the Prophet in Medina and his birthplace in Mecca are once more scheduled for demolition. Most of the old city of Mecca has now been obliterated to make room for luxury hotels, shopping malls and banking towers, while the billion dollar expansion of the Grand Mosque in Mecca has wiped out most of the remaining portions of the historic mosque, which were found offensive by Saudi clerics.
In reality, the destruction of the religious legacy of the Islamic Holy Cities, with the exception of the Ka'aba and the tomb of Muhammad (whose ultimate fate is still unsure) has been largely accomplished by their self-proclaimed protectors, the Sa'udi royal family, with the approval of the Saudi religious establishment. Even the most rabid Islamophobe would now find little to destroy that could be authentically described as "Islamic" in these new cities of glass and steel towers built on the bulldozed heritage of Islam.
Note:
1. See Irfan Ahamed, "The Destruction of the Holy Sites in Mecca and Medina, Islamica Magazine 15, http://islamicamagazine.com/?p=424.
http://www.jamestown.org/programs/gta/single/?tx_ttnews%5Btt_news%5D=39387&tx_ttnews%5BbackPid%5D=26&cHash=d491a0bb58faf58cc2324619ea720fd1
---------
Sheikh Bakri Helps Wafa Sultan Educate All Americans on Islam
By Andrew G. Bostom
19 May, 2011
Dr. Wafa Sultan, a remarkably courageous and thoughtful Muslim freethinker, recently debated Sheikh Omar Bakri Muhammad. Dr. Sultan watched passively while the good sheikh expressed without equivocation his pious views -- in full accord with classical, mainstream Islamic doctrine on jihad -- and then politely added her own plain-spoken commentary in response.
This less-than-eight-minute video segment, if viewed objectively and dispassionately, could do much to educate the American public on the theory animating the practice of "Islamic international relations," without any further explanation required.
In brief, the video exchange confirms State Department consul Edward A Van Dyck's didactic characterization from 1880, before the malign influence of postmodern self-loathing crippled the ability of our diplomatic corps and policymaking elites to think and act clearly:
In all the many works on Mohammedan law no teaching is met with that even hints at those principles of political intercourse between nations, that have been so long known to the peoples of Europe, and which are so universally recognized by them. "Fiqh," as the science of Moslem jurisprudence is called, knows only one category of relation between those who recognize the apostleship of Mohammed and all others who do not, namely Djehad [jihad[; that is to say, strife, or holy war. Inasmuch as the propagation of Islam was to be the aim of all Moslems, perpetual warfare against the unbelievers, in order to convert them, or subject them to the payment of tribute, came to be held by Moslem doctors [legists] as the most sacred duty of the believer. This right to wage war is the only principle of international law which is taught by Mohammedan jurists; ...with the Arabs the term harby [harbi] (warrior) expresses not only an unbeliever but also an enemy; and jehady [jihadi] (striver, warrior) means the believer-militant. From the Moslem point of view, the whole world is divided into two parts -- "the House of Islam," and "the House of War;" out of this division has arisen the other popular dictum of the Mohammedans that "all kinds of unbelievers from but one people."
Moreover, Sheikh Bakri reiterates the heinous conception -- and practice -- concordant with mainstream Islamic law, sharia, and the ugly history of Islamic depredations, that the very lives of non-Muslim "harbis" are licit. The great modern Western scholar of Islamic law Joseph Schacht described this "legal" concept, succinctly, as follows:
A non-Muslim who is not protected by a treaty is called harbi, "in a state of war", "enemy alien"; his life and property are completely unprotected by law[.]
Finally, Armand Abel, the renowned Belgian analyst of jihad doctrine, elaborated on the extortion inherent to such "treaties" imposed by Islamic imperialists, lest potential non-Muslim victims suffer worse fates as "harbis" -- points omitted by Sheikh Bakri.
Thus the [Byzantine] Empress Irene [d. 803] "purchased peace at the price of her humiliation", according to the formula stated in the dhimma contract itself, by paying 70,000 pounds in gold annually to the Caliph of Baghdad. Many other princes agreed in this way to become tributaries - often after long struggles - and to see their dominions pass from the status of dar al Harb to that of dar al Sulh. In this way, those of their subjects who lived within the boundaries of the territory ruled by the Caliphate were spared the uncertainty of being exposed arbitrarily, without any guarantee, to the military operations of the summer ghazu and the winter ghazu: indeed, anything within the reach of the Muslim armies as they advanced, being property of impious men and rebels, was legitimately considered their booty; their men, seized by armed soldiers, were mercilessly consigned to the lot specified in the Koranic verse about the sword, and their women and children were treated like things.
Below is the full transcript of the English translation, but I encourage all to watch the video.
Host: Sheikh Omar, what are human rights under the shari'a? Can you explain this for us?
Omar Bakri: The shari'a has defined human rights for Muslims and for non-Muslims. The non-Muslim has chosen not to accept |the judgments of Allah. Therefore, yes, his rights differ from |those of a Muslim. I say that they are not equal. The other party might disagree with me, that's fine. That's her opinion. But Islam gave rights to man, in order to satisfy his needs and take care of his affairs. Muslims and non-Muslims who have previously made a peace treaty or a dhimmi pact, are equal when it comes to citizenship. In other words, they are the same. The Islamic state and the Islamic shari'a, when governed thereby, guarantee their political needs, such as shelter, food, clothing, security, education, and health care, for they are under the care of the Islamic state.
However, this equality does not mean that you are exactly like us. Yes, a non-Muslim under the Islamic shari'a |cannot have any rights except those which Allah has legislated for him. Allah has legislated that he may have his belief, religion, clothes, and everything which is needed by |all citizens, Muslim or non-Muslim.
Now the Muslim has greater rights and respect |because he is Muslim, for Islam is above others, and never below, |so the Muslim is above others, and never below.
Omar Bakri (continues): I don't believe in the equality of man, because men are not equal in the eyes of Allah. He commanded us to not make them equal. For example, I have the right to marry a Christian or Jewish girl, but it is not permissible for a Jewish man |to marry a Muslim girl.
This is correct. I am not calling for equality. When I go to Britain or Europe, I have the same right-- my blood and property are inviolable. In exchange, their blood and property are also inviolable through this peace treaty. Their blood and property have no protection except through a peace treaty or a dhimmi pact. Thus Allah has commanded -- you can either accept it or reject it.
Wafa Sultan: So when you travel to a Western land you consider it the land of Allah, and you want your beliefs to apply there?
Omar Bakri: Yes.
Wafa Sultan: You want to dictate to the native inhabitants |of the country what they can do?
Omar Bakri: I invite them, and if they accept the command of Allah, then they may do so. If they don't accept, and kick me out of the country, then we will fight against them. The relationship between us is either a pact of belief in Allah, or a peace treaty, or war. The general rule is that the blood and property of non-Muslims are permissible for us. Their blood and property are not inviolable. It is in their interest to have a peace treaty or dhimmi pact with me. It is in your interest, you who say that you do not believe in Islam, to accept that there be a peace treaty or dhimmi pact between us. The dhimmi pact falls under the Islamic shari'a, but the peace treaty does not subject you to the shari'a. That's the way it is. Either you accept it, or we live in a state of war. The general rule is that the blood and property |of infidels are permissible for Muslims.
The Prophet Muhammad even said, "I was sent to fight against the people until they testify that there is no god but Allah, |and I am the apostle of Allah." Therefore if he said, "Their blood and property |are inviolable from me," then their blood and property would be inviolable if they believed in Islam or accepted a peace treaty. It is either through faith or a peace treaty that man lives with his neighbor. But a Muslim coexists with an infidel either through a peace treaty, a dhimmi pact, or a state of war. This is the basic relationship between a Muslim |and an infidel.
Host: Thank you, Sheikh Omar. You went over your time, but it helped us gain a complete understanding of the topic. Dr. Wafa, what do you think about what Sheikh Omar Bakri said?
Wafa Sultan: I think that Sheikh Omar Bakri's response should be recorded here. He was clear and frank, and explained the doctrine of Islam to the point that there is nothing left for me to reveal of that repulsive truth.
Muslims here in America boast that the human rights recognized worldwide are the same as the rights under Islam. They boast that men's rights are the same as women's rights. They boast that Muslims' rights are the same as non-Muslims' rights. They boast that the shari'a can coexist with the American constitution. Therefore we should record Sheikh Omar Bakri's response, for he did not dissemble, but instead manifested the truth of his religion in all its ugliness and hideousness.
Under the shari'a he is required to fight against others until they believe what he believes. Is there anything uglier than this shari'a on the face of the earth? Is there anything uglier than that this should be imposed upon me by force, by arms?
When we tell Americans here that Islam was spread by the sword, Muslims scream that this is not true, that it was spread by tolerance and the free word. But I want to stress what Sheikh Omar Bakri said, for he is a true Muslim, and has revealed to us the truth of Islam without equivocation. All the world should take note of the danger of this doctrine and fight against it with all their strength, for we cannot accept that any man on the face of the earth should force us to believe in his god.
http://www.aina.org/news/20120518101655.htm
---------
Nurses Gather at NATO Summit to Demand Government Fund Health, Not Death
By Allison Kilkenny
19 May, 2011
Truthout has been covering the antiwar movement closely for more than ten years. Click here to help us keep doing this work!
Around a thousand individuals, including rocker Tom Morello, gathered at Chicago's Daley Plaza Friday afternoon to demand the US government start properly funding health and stop funding death with an ever-expanding military budget.
Casey Hobbs, a registered nurse for 37 years and part of Nurse Talk Radio, traveled to Chicago from San Francisco in order to protest for the creation of a Robin Hood tax on Wall Street. Participants wore red National Nurses United (NNU) shirts accompanied by green Robin Hood masks and hats in keeping with the theme of a small trading tax in order to raise badly needed revenue.
"[It's] less than half a penny tax on financial transactions. With the billions of dollars we'd get from that, we're gonna heal America. We're going to do that by providing Medicare for all, we're going to provide college educations, we're going to rebuild our infrastructure and put people back to work and give back to the 99 percent."
Egypt's Coptic Christians Fear Discrimination
http://truth-out.org/news/item/9242-nurses-gather-at-nato-to-demand-government-funds-health-not-death
---------
The Spectacle of Military Commissions for Alleged 9/11 Masterminds
By Meghan Chrisner-Keefe
19 May, 2011
Guantanamo - On the edge of my chair, I sat and watched as the alleged masterminds behind the 9/11 attacks were ushered into the courtroom one by one for their arraignment. After almost ten years of detention at CIA dark sites and at Guantanamo Bay, Cuba, Khalid Sheik Mohammed and four alleged co-conspirators were brought before a military commission to be tried on capital charges.
Along with several other non-governmental organizations flown in to observe the hearing, family members of 9/11 victims and members of the press, I observed the commission from Courtroom Two at Camp Justice. The anticipation was that it would be a quick and dirty arraignment, as arraignments tend to be largely procedural. But it went from chaotic to worse over thirteen long hours. It was anything but what I had expected. But that's just it: what exactly was I expecting?
With soundproof glass and a 40-second audio delay standing between me and the accused, the lens through which I observed the arraignment was a foggy one at best. The commission courtroom was bedecked with freshly pressed military uniforms and suits of counsel and guards; the stage was set for an orderly and regimented hearing. The proceedings were, according to the commission judge, Army Col. James L. Pohl, to follow a script which had been rewritten just the day prior and, thus, had not yet been translated into Arabic for the accused. This resulted in a flurry of due process and procedural issues regarding translation and whether the accused were even listening.
Egypt's Coptic Christians Fear Discrimination
http://truth-out.org/news/item/9174-the-spectacle-of-military-commissions-for-alleged-9-11-masterminds
---------
Al Shabab terrorist recounts time spent in 'haven' Canada in online memoir
Stewart Bell
19 May, 2011
TORONTO — Fourteen months ago, officials in Somalia announced that a former Toronto resident turned Islamist terrorist named Omar Shafik Hammami had been killed in Mogadishu, bringing an end to his jihadi adventure.
But his body could not be found and when Hammami resurfaced a month later in a video in which he taunted the U.S. to make him a martyr, ABC News wryly reported that he was not dead "yet."
'We used to have a blast asking the Canadians we met: "How 'bout that hockey eh?'
Perhaps fearing the Americans would soon grant his wish, Hammami, 28, released an autobiography on the web this week. Filling 127 pages, it tells of his life in Toronto, his "temporary haven" while he transitioned to a life of terror.
Unhappy with the U.S., watched by the FBI, and engaged to marry a Canadian, Hammami drove to Toronto in 2004. Crossing the border at Windsor, according to his memoir, The Story of an America Jihadi, was "like entering a new world."
"There are Tim Horten's [sic] fast-food joints all over the place and people speak from their nose," he wrote. "When you enter the restaurant for the first time in your life you'll see that almost every dish is accompanied by coffee and a doughnut!
"We used to have a blast asking the Canadians we met: "How 'bout that hockey eh? Wanna have a coffee at Tim Horten's [sic] or should I get ya a Fresca? Everything is the same but slightly different."
Putting aside its cartoonish portrayal of Canada and adolescent self-indulgence, the autobiography highlights a serious issue: homegrown radicalization.
For reasons that academics and security analysts have been unable to fully explain, a handful of Western youths have found the al-Qaeda ideology so alluring they have either plotted attacks in their home countries, as members of the Toronto 18 did in 2006, or traveled abroad to join terror groups.
A half-dozen young Somali-Canadians followed in Hammami's footsteps in 2009 and left Toronto to join Al Shabab, an al-Qaeda-linked group that is fighting to impose its harsh version of Islamic law on Somalis. At least one of them reportedly died soon after arriving.
Last March, another Somali-Canadian, Mohamed Hersi, was arrested at Toronto's Pearson airport as he was boarding a flight to Cairo. The RCMP alleged the then-25-year-old security guard was on his way to Somalia to join Al Shabab. He was charged with two terrorism offences.
While many of the Canadians who trekked to Somalia and Pakistan are probably dead, there is concern some may return and put their training to use. Last October, Al-Shabab released an audiotape by a Somali-American suicide bomber. In it, he urged "brothers and sisters" to "do jihad in Canada … fight them."
The Canadian government released a national counter-terrorism strategy in February that identified Sunni Islamist extremism as the country's top security threat and vowed to make communities more resilient to the influence of extremist ideologues.
Shortly after that, Ottawa tabled legislation that would make it illegal to leave Canada for the purposes of committing terrorism – an attempt to prevent Canadians from departing to join Al Shabab and like-minded groups.
Hammami was delivering pizzas in Toronto when he felt the urge.
"I used to translate books on the weekdays and deliver pizza on the weekends. It wasn't stressful at all," he wrote in his book, published online Wednesday and distributed by the SITE Intelligence group. "I finally looked at my life and decided that I had to move on."
He began reading what he called Islamic books, he wrote. "I also started to feel my old emotions towards jihad once again." He considered traveling to Syria "and waiting for the jihad to spill over from Iraq." Then his wife got pregnant.
"I started seeing different Muslims in Toronto and checking out different masjid [mosques]. That is where I began reading black-listed books," he wrote. "The fact that I was now living in a multicultural metropolis really helped my attempt of trying new things and melting down the artificial barriers.
'I used to translate books on the weekdays and deliver pizza on the weekends. It wasn't stressful at all'
"I was happy for quite a while until I realized that even this is not enough. Obviously [Toronto] was never a pure Islamic society by any stretch of the imagination, but it served as a temporary haven for me while I digested new information and formed new plans for my future."
Although he liked the Toronto Somali community, he complained about its "Western defects" and said it pained him to see Somalis "imitating the kuffar [non-believers] in almost everything." So he left for Egypt.
"There was a bit of a problem at the airport. We had one-way tickets and I think the disbelievers became scared that we were planning to hijack the flight." From Cairo, he made his way to Mogadishu in 2006.
Since then, Al Shabab has distinguished itself with its cruelty, setting off bombs in Kampala, Uganda, that killed 70, sending a suicide bomber to a graduation ceremony for medical students in Mogadishu and enforcing its rule on Somalis through public executions.
All the while, Hammami has flooded the Internet with puerile monologues. Like Anwar Awlaki and Adam Gadahn before him, Hammami, who was raised a southern Baptist, gained notoriety by using the Internet to encourage English-speaking Western youths to join the jihad.
He released a string of recruitment videos in which he rapped about knocking "America down to her knees" and fighting until "martyrdom or victory." After Navy SEALS killed Osama bin Laden last May, he released a video that called for revenge attacks, declaring "We are all Osama."
Wanted in Alabama, where a grand jury has indicted him on three counts of terrorism, and a divisive figure in Somalia itself, Hammami labeled his autobiography "part one." Part two may end predictably. In the introduction, Hammami signs off with the tag line, "Still alive and well (by May 16 2012)."
http://news.nationalpost.com/2012/05/17/omar-shafik-hammami-the-story-of-an-america-jihadi/
---------
US targets 2 Taliban, Haqqani leaders
May 19, 2012
WASHINGTON: The US has slapped sanctions on two Afghan men linked with the Taliban and the Haqqani network based along the Afghanistan-Pakistan border, barring American citizens from any dealings with them.
Bakht Gul, a Haqqani Network communications official , has been designated for acting for or on behalf of Badruddin Haqqani. Abdul Baqi Bari, a Taliban financier, is being designated for providing financial support for or financial services to, the Taliban , Adam Szubin, director of treasury department's office of foreign assets control said on Thursday.
"By designating these individuals today, treasury is taking another step to ensure all those who perpetuate ongoing violence and terrorist activities in Afghanistan and Pakistan will continue to be marginalized and cut off from the international financial system, and they will find it increasingly difficult to carry out their objectives," Szubin said.
As a result of this action, all property in the US or in the possession or control of US persons in which Bakht Gul or Abdul Baqi Bari has an interest is blocked, and US persons are prohibited from engaging in transactions with them. The treasury said Bakht Gul has been a key Haqqani Network communications official since at least 2009. Gul works directly for senior Haqqani Network leader Badruddin Haqqani and has served as a gatekeeper for Badruddin.
Months after the Pakistani army declared that the Taliban had been flushed out of Bajaur, the outfit's militants have resurfaced in the insurgency-hit tribal region and resumed broadcasts on their illegal FM radio channel warning the women against casting votes.
http://timesofindia.indiatimes.com/world/us/US-targets-2-Taliban-Haqqani-leaders/articleshow/13283989.cms
---------
'Support Afghan forces'
19 May, 2011
The United Nations is urging participants at NATO summit this weekend to provide massive long-term support for Afghanistan's security forces to ensure that the country is never again a base for terrorism.
U.N. envoy to Afghanistan Jan Kubis said that in the run-up to the summit, the U.N. has been sending "a very strong message" to countries that are and are not part of the NATO-led coalition in Afghanistan that the investment of the last 10 years must not be lost. Mr. Kubis spoke on Friday in an interview with The Associated Press.
Ahead of the withdrawal of foreign forces in 2014, he said countries at the summit should deliver "a clear commitment" to contribute as much as possible toward the $4.1 billion yearly goal for Afghan security forces.
http://www.thehindu.com/news/international/article3433291.ece
---------
U.S. ready to strike Iran, says envoy
19 May, 2011
The U.S. has plans in place to attack Iran if necessary to prevent it from developing nuclear weapons, Washington's envoy to Israel said, days ahead of a crucial round of nuclear talks with Tehran.
Dan Shapiro's message has resonated far beyond the closed forum in which it was made — Iran should not test Washington's resolve to act on its promise to strike if diplomacy and sanctions fail to pressure Tehran to abandon its disputed nuclear programme.
Mr. Shapiro told the Israel Bar Association the U.S. hopes it would not have to resort to military force.
"But that doesn't mean that option is not fully available. Not just available, but it's ready," he said.
"The necessary planning has been done to ensure that it's ready."
Iran says its nuclear programme is for peaceful purposes, like energy production. The U.S. and Israel suspect Iran is pursuing nuclear weapons, but differences have emerged in how to persuade Tehran to curb its programme.
http://www.thehindu.com/news/international/article3433298.ece
---------
US hopes Pak will reopen NATO supply lines: report
May 19 2012
Washington : Notwithstanding Pakistan's insistence for an American apology for a NATO raid that killed 24 of its soldiers, the US hopes that Islamabad would reopen the crucial supply routes to the allied forces in Afghanistan without a formal apology from it.
According to the Fox News, the Obama Administration has ruled out any formal apology to Pakistan and hopes that Pakistan would re-open the supply routes without it.
The US had already expressed deep regret over the November 26 incident.
However, Sherry Rehman, the Pakistan Ambassador to the US, told the CNN: "I think that (a formal apology from the US) is not going to go off the table."
Her remarks came when she was asked if Pakistan is still demanding a "formal apology" from the United States.
"Twenty- four coffins draped with our flag, killed at the hands of not an enemy, but a friend, has caused national fury in Pakistan, if you must understand that," Rehman said referring to the November 26 incident when 24 Pakistani soldiers were killed in a cross-border NATO fire.
Egypt's Coptic Christians Fear Discrimination
http://www.indianexpress.com/story-print/951346/
---------
3 Charged With Terror Conspiracy Ahead of NATO
19 May, 2011
CHICAGO (AP) — Three men arrested earlier this week when police raided a Chicago apartment were being held on terrorism conspiracy charges Saturday stemming from allegations that they tried to make Molotov cocktails ahead of the NATO summit, but the first major dress rehearsal of this weekend's large-scale protests was relatively peaceful.
Chicago police Lt. Kenneth Stoppa said the men face a bond hearing later Saturday on charges of conspiracy to commit terrorism, possession of an explosive or incendiary device and providing material support. Stoppa identified the men being held as Brian Church, 20, of Ft. Lauderdale, Fla.; Jared Chase, 24, of Keene, N.H.; and Brent Vincent Betterly, 24, of Oakland Park, Mass.
Their attorney, Sarah Gelsomino, told The Associated Press the men are "absolutely in shock and have no idea where these charges are coming from."
Six others also arrested Wednesday in the raid of the South Side apartment where they were staying were released Friday without charges being filed.
One of those protesters, Occupy activist Darrin Annussek of Philadelphia, denied there were Molotov cocktails in the apartment or that raw materials had been compiled to make them.
Egypt's Coptic Christians Fear Discrimination
http://www.nytimes.com/aponline/2012/05/19/us/ap-us-nato-summit-chicago.html?ref=global-home&gwh=716F703AD959622FAE6ACE05E9CAEC88
------------
Africa
North African Salafists turn on Sufi shrines in Mali
19 May, 2011
The Salafist war on the physical legacy of Sufi Islam has opened a new front in the northern Malian city of Timbuktu, home to a number of ancient mosques and the famous tombs of 333 Islamic "saints."
The May 5 attack on the tomb of Sidi Mahmud Ben Amar (1463-1548) confirmed the fears of many in Mali that the Salafist Ansar al-Din occupiers of Timbuktu would turn their energies towards the destruction of the city's religious heritage. The attackers prevented worshippers from approaching the tomb before tearing off its doors, breaking windows and setting flammable portions on fire. One man who attempted to stop the destruction was bound and forced into a car (al-Jazeera, May 7). The men were reported to have told shocked onlookers: "What you are doing is haram! [forbidden]. Ask God directly [for intervention] rather than the dead." Before leaving they promised to destroy other tombs in the city (Reuters, May 5). An Ansar al-Din spokesman described the leader of the attack as a "new member" of the group (a Mauritanian according to some sources) and suggested that his actions would be investigated (al-Jazeera, May 7).
Sidi Mahmud Ben Amar (1463-1548) was from a family of Godala Berbers from the Atlantic coast of Mauritania. He achieved fame as a qadi (Islamic judge) and his tomb in Mauritania became a major site of pilgrimage after his death. Sidi Mahmud was attributed with many miracles during his lifetime and his descendants were renowned as Islamic scholars, especially his nephew Ahmad Baba al-Doudani, whose tomb is one of the most important Islamic sites in Timbuktu. Sidi Mahmud's tomb is classified as a UNESCO world heritage site, one of 16 such sites in Timbuktu. Mali's military government responded to the unprecedented attack by issuing a statement on national television that condemned "in the strongest terms this unspeakable act in the name of Islam, a religion of tolerance and respect for human dignity" (Reuters, May 5).
A local official told the French press that the Salafists have promised to destroy other tombs as well as take possession of the collection of manuscripts accumulated during the city's days as Africa's most famous center of learning (AFP, May 6). Many of the estimated 100,000 invaluable mediaeval manuscripts kept in Timbuktu are reported to have been removed to private homes for safekeeping until the Salafist occupation of the city ends (Asia Times, May 9). Written both in Arabic and Fulani, the manuscripts cover aspects of science, the arts and theology.
Though many commentators refer to Sufi Islam as the "peaceful, moderate and mystical" face of Islam, it was in fact the Sufist trend that was the greatest proponent of armed jihad before the 20th century, particularly in the Sudanic belt of Africa. In the late 20th and early 21st centuries, however, it is the Salafist trend that has become most closely identified with jihad through its resurrection of the thought of Shaykh Ibn Taymiyya (1263-1328).
The attack in Timbuktu is just part of a growing trend towards the Salafist destruction of Sufi shrines and monuments:
In the Sinai, the shrine of Shaykh Zuwayid in the town named for him was destroyed by a bomb in May, 2011 by Salafists opposed to the Sufi rituals carried out there (Ahram Online, May 14). [1] Shaykh Zuwayid came to Egypt with the army of 'Amr ibn al-'As, a companion of the Prophet Muhammad who conquered Egypt for Islam in 640 C.E. and built the first mosque in Africa.
Elsewhere in Egypt, some 20 Sufi shrines have been attacked by Salafists since the January 25, 2011 revolution. The assaults on Egypt's religious heritage have led Sufi leaders to threaten counter-attacks, raising the possibility of a sectarian conflict within Egypt (Egypt Independent, May 17; al-Masry al-Youm [Cairo], March 30, 2011).
In the North African Spanish enclave of Ceuta, Salafists recently burned down a shrine containing images of Islamic saints from the region (El Pais, April 26).
In Somalia, the militant Salafist al-Shabaab movement has attacked Sufi shrines in Mogadishu and elsewhere, throwing the human remains of Islamic saints into the street while promising to continue "until we eradicate the culture of worshiping graves" (AFP, March 26, 2010). The campaign has spurred recruitment by al-Shabaab's Sufi opponents in the Ahl al-Sunna wa'l-Jama'a militia (see Terrorism Monitor Brief, April 2, 2010).
In Libya, the fall of Mu'ammar Qaddafi was followed by Salafist attacks on Sufi shrines in and around Tripoli that the Salafists claimed were being used for "black magic" (AP, October 13, 2011). Some of the attackers were reported to have come from Egypt for the purpose of destroying Sufi tombs (see Terrorism Monitor Brief, October 20, 2011)
Earlier this month the Nowshera district tomb of Pashtun poet and former leader of the Awami National Party Ajmal Khattak was destroyed by a bomb planted by Pakistani Salafists (Associated Press of Pakistan, May 11; Dawn [Karachi], May 9). Salafists have carried out a broad campaign of destruction of Sufi shrines in Pakistan, often killing scores of worshippers in the process (see Terrorism Monitor, April 22, 2011; Terrorism Monitor Brief, March 19, 2009).
http://www.jamestown.org/programs/gta/single/?tx_ttnews%5Btt_news%5D=39387&tx_ttnews%5BbackPid%5D=26&cHash=d491a0bb58faf58cc2324619ea720fd1
---------
Malawi president vows to legalise homosexuality
19 May, 2011
Joyce Banda's promise to repeal homosexuality laws welcomed by gay rights campaigners across Africa
Malawi's new president has pledged to lift the country's ban on homosexuality, breaking ranks from much of Africa where such activity remains a crime.
Joyce Banda, who came to power in April on the death of her predecessor, said in her first state of the nation address on Friday: "Indecency and unnatural acts laws shall be repealed." She described the measure as a matter of urgency.
Elsewhere in the speech, Banda said her government wanted to normalise relations with "our traditional development partners who were uncomfortable with our bad laws".
But repealing a law requires a parliamentary vote and, although Banda's party commands a majority, it is unclear how much support the move would have in this socially conservative nation.
Malawi was widely condemned for the conviction and 14-year prison sentences given in 2010 to two men who were arrested after celebrating their engagement and were charged with unnatural acts and gross indecency.
The president at the time, Bingu wa Mutharika, pardoned the couple on "humanitarian grounds only", while claiming they had "committed a crime against our culture, against our religion, and against our laws".
Mutharika died from a heart attack in April. Banda, who was vice-president, stepped in to serve out his term, which ends in 2014. She has hit the ground running with a cabinet reshuffle, the sacking of the police chief and sweeping reforms to break from Mutharika's autocratic rule.
Her audacious plan to legalise homosexuality was welcomed by the campaigner Gift Trapence, executive director of the Centre for the Development of People. "If that's what the president said, Malawi is going in the right direction in terms of human rights and meeting international human rights standards, and saying people are equal irrespective of sexual orientation," he said.
Banda has previously demonstrated her liberal attitudes on the issue, he continued. "When she was vice-president she was invited to address a group of religious leaders and she spoke in favour of including LGBT communities in HIV interventions."
Trapence said Banda's stand offers hope in a continent where homosexuality is criminalised in 37 countries. "It has come at the right time as the African Union is coming to attend a summit in Malawi. This sends a good message to the African heads of state who will attend."
Trapence said the gay couple whose engagement caused a storm, Tiwonge Chimbalanga and Steven Monjeza, were no longer together. Chimbalanga gained asylum in Cape Town, South Africa, while Monjeza is serving a three-year prison sentence for theft.
"They will be happy at this decision," he added. "They will look back at how they suffered and were incarcerated and have a smile that at least they did something to influence the sodomy laws under which they were convicted."
Wapona Kita, one of Malawi's leading human rights lawyers, said he welcomed the president's announcement. "She has done the right thing. The repeal of this bad law is long overdue."
The law is "unconstitutional against international human rights standards", he added.
Undule Mwakasungula, executive director of the Centre for Human Rights and Rehabilitation, said: "This is good news for us as we have been advocating for these sodomy laws to be reviewed or repealed as part of all the bad laws. Now that president Joyce Banda has indicated that the sodomy laws will be part of the laws to be repealed, this is very welcome development."
In South Africa, the only African country with laws protecting gay rights, activist Mark Heywood said Banda would have international support. "I hope that she is persuasive enough in her own country," he told the Associated Press. "It's really important for other African countries other than South Africa to move in this direction. Symbolically, I think it is very important for Africa."
A report this week from Kenya and Uganda by the watchdog Human Rights First found that African homosexuals who fled persecution in their countries were abducted, beaten and raped in the places where they sought asylum.
It cited examples including two refugee women in Uganda who were abducted and raped because they had been assisting LGBT refugees, five cases of "corrective rape" of lesbian or transgender male refugees in Uganda and a gay Somali teenager in Kenya who was doused in petrol and would have been set on fire if not for the intervention of an older Somali woman.
Human Rights First, a US-based non-governmental organisation, called on Hillary Clinton, the secretary of state, to help make sure that LGBT refugees gain access to safety and protection from violence.
http://www.guardian.co.uk/world/2012/may/18/malawi-president-vows-legalise-homosexuality
---------
Flood of Sudan refugees flows into South camp
19 May, 2011
An unexploded bomb sticks out of the earth. Foxholes have been dug by aid workers fearing more air strikes from Sudan. Streams of hungry refugees are pouring in.
The Yida camp near the militarised Sudan-South Sudan border now holds 31,000 Nuba refugees — almost double the number of less than two months ago. And the camp is bracing for thousands more, just before seasonal rains could choke off food supplies that are driven in on the roughest of dirt roads.
Back in their homeland, the refugees have been enduring bombardment from Sudanese warplanes and a crisis-level food shortage they blame on Sudan's President. Aid groups say Sudan — a mostly Arab nation — is intentionally trying to starve the African residents of the Nuba Mountains.
The latest arrivals say that in the Nuba Mountains on Sudan's side of the world's newest border people are eating leaves and roots. Food long ago ran out, and many have now eaten even all of their seeds meant for planting.
The new arrivals walk within 20 metres of an unexploded bomb dropped by a Sudanese aircraft in November that landed where the road from the north comes into the camp.
Egypt's Coptic Christians Fear Discrimination
http://www.thehindu.com/news/international/article3433303.ece
----------
Southeast Asia
Indonesia Says New Higher Education Law Will Keep Universities Affordable
May 19, 2012
The Education and Culture Ministry shot down concerns on Friday that a draft law on higher education would make it harder for poor students to attend college.
A ministry official said university fees would remain "affordable" because under the revised law, the ministry would decide the fees.
"Such concerns are baseless. Seat allocation for poor students shall remain," Sukemi, a special staff to the Education and Culture Minister, said on Friday. "The Ministry will also decide how much the education fee for each [state] university will be, and we will keep it affordable."
The new law would establish a minimum seat allocation for poor students at 20 percent, Sukemi said. The government expects lawmakers to pass the bill in July or August, he added.
"Under the revised law, the concept of universities is nonprofit," he said. "With their own autonomy, universities will be more flexible, but we will keep monitoring their finances."
Sukemi said that while the government would not interfere in academic activities, if a university wanted to open a new major it would have to submit an application procedure to the ministry.
Raihan Iskandar, a lawmaker from Prosperous Justice Party (PKS), said the revised law would increase access to higher education to those who cannot afford to pay.
"The last draft [of the law] is designed to provide quality but cheap education," he said. "Students from poor families who qualified to a university must be accepted by the university."
Raihan added that the 20 percent number only a minimum, not a maximum.
http://www.thejakartaglobe.com/home/indonesia-says-new-higher-education-law-will-keep-universities-affordable/518639
----------
Christian Protestant Church Reports Mob Attack during a service
Camelia Pasandaran
May 19, 2012
After being attacked by a mob during a service on Thursday, the Filadelfia congregation of the Batak Christian Protestant Church (HKBP) in Bekasi reported the incident to the National police on Saturday.
"We will report anarchy by the mob, and report the police for handling the attack poorly," Rev. Palti Panjaitan told Jakarta Globe. "For anarchy, inciting violence and spreading hatred, the people [in the mob] should have been arrested. But the police did not do anything to the perpetrators on Thursday."
Hundreds of people — some of whom have been seen wearing Muslim attributes but have not been officially associated with any hardline organization — brutally attacked members of Filadelfia church during an Ascension day service on Thursday.
The crowd, which was reported to be about 300 strong, threw stones, bags of urine and dirty water at churchgoers. Even after the service was over, the mob tried to chase the congregation members. Palti said on Thursday that the police escorted the congregation to a safe area.
"We haven't identified the perpetrators, but we have photos of them," Palti said. "We don't recognize them because they were not local people."
Besides reporting the attack, the church said they would also seek protection from the National Police, as members of the mob threatened to kill Palti. Similar death threats were shouted during another tense stand off in April.
Filadelfia's lawyer Taor Siagian said they made the police aware of the following breaches of law: Violent conduct, preventing people from performing religious duties and making death threats.
In 2009, the Bekasi district head issued a letter banning the members of the congregation from worshiping on the designated church land, forcing the 560 members to hold services along the side of the road fronting the property.
Local residents in Bekasi started to protest against the church in January, several months after the Supreme Court decided overturn the district government's ruling to refuse to issue the church a building permit.
http://www.thejakartaglobe.com/home/filadelfia-reports-attack-to-national-police/518779
----------
Ethnic Brawl Sparks Inferno at College Dormitory
May 19, 2012
Makassar. Fifteen people have been named suspects for setting a dormitory ablaze at Muhammadiyah University in Makassar in the early hours of Friday.
The incident stemmed from a clash between students from the Bulukumba and Palopo regions. The dormitory was inhabited by students from Bulukumba.
"At first there was an attack by a group of more than 10 unidentified people," said Amir, who lives near the dorm.
"Later there was an explosion, probably from a Molotov cocktail. Soon after, the fire broke out."
He said residents tried to put out the fire but failed. Fire trucks arrived an hour later, at 3 a.m., but by then the building had been burned to the ground.
He said no one was injured in the incident because the students had all left the dorm earlier. "It seems like they anticipated [the attack] because they left on Thursday afternoon," Amir said.
Sr. Comr. Chevy Ahmad Sopary, a provincial police spokesman, said 41 students from both groups had been detained for questioning. Police also seized scores of weapons from the students, including firearms, daggers and arrows.
Sr. Comr. Erwin Triwanto, the Makassar Police chief, said 15 of the students had been named suspects in the case, with another 17 likely to follow.
The fire was the culmination of a long-running armed clash between the two groups that broke out last Saturday and continued sporadically until Friday. It remains unclear what sparked the clash, in which seven people were injured.
Additional reporting from Antara
http://www.thejakartaglobe.com/news/ethnic-brawl-sparks-inferno-at-college-dormitory/518701
----------
Canadian Muslim gay activist launches book in Malaysia despite 'ban'
May 19, 2012
A Canadian Muslim gay activist launched her controversial new book on liberal Islam in Muslim-majority Malaysia Saturday despite a government minister's attempts to shut down the event.
Irshad Manji launched "Allah, Liberty and Love" at a hastily arranged event in the capital Kuala Lumpur after two other venues pulled out of hosting her, according to local publisher ZI Publications.
"Fantastic event in KL! Great energy -- except 4 cops who told latecomers that event is banned. Didn't stop us. Congrats 2 all," Manji wrote on Twitter.
Jamil Khir Baharom, minister in charge of Islamic affairs, had said Islamic officials and the Home Ministry would not allow the author's roadshow in the country following complaints.
He was quoted by national news agency Bernama as saying earlier Saturday that the book was offensive to Muslims as was Manji's ideology and openly gay lifestyle, which was deemed to be against Islam.
According to her website, the book, now available in the local Malay language, "shows all of us how to reconcile faith and freedom in a world seething with repressive dogmas... This book is the ultimate guide to becoming a gutsy global citizen".
The book has not been officially banned. Manji was due to fly to New York City late Saturday.
Her previous internationally acclaimed book, "The Trouble with Islam Today", is already banned in Malaysia, ZI Publications said.
Manji also faced problems while touring Indonesia before coming to Malaysia. Police shut down several events after the Islamic Defenders Front group held violent protests condemning her liberal views on Islam and her homosexuality.
It is also not the first time a foreign act has run into trouble in Malaysia.
In February, Malaysia banned a show by American singer Erykah Badu after a photo of her with body art including the Arabic word for "Allah" was published in a daily newspaper.
http://news.ph.msn.com/regional/canadian-launches-book-in-malaysia-despite-ban
----------
URL: https://www.newageislam.com/islamic-world-news/new-age-islam-news-bureau/north-african-salafists-turn-on-sufi-shrines-in-mali/d/7371