New Age Islam News Bureau
27 August 2020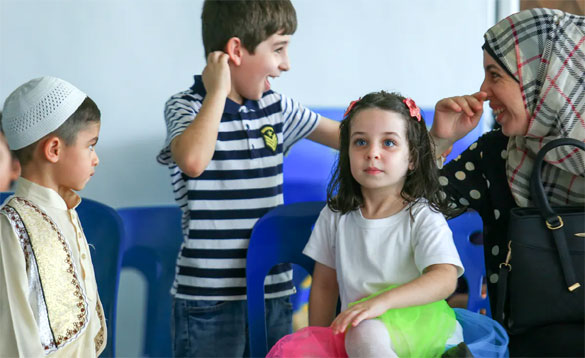 Our new study finds non-Muslim Australians living in areas with high numbers of Muslims are less Islamophobic than the general populations of Sydney and Melbourne
----
• Non-Muslims Australians Who Live Close to Muslims Are Less Likely to Be Islamophobic, Study Shows
• Hyderabad Mosque Turns Clinic, Treats 5L Slum Dwellers of All Religions for Free
• Man Must Pay Mehr To First Wife Immediately for Contracting Second Marriage Without Her Permission: Pakistan SC
• Federal Prosecutors Say Man Who Screamed 'Allahu Akbar' And Stabbed A NYPD Officer with A Knife During BLM Protests in June Was Motivated By ISIS
• UK News Coverage of Terrorism Puts 'Disproportionate Focus on Muslims'
• Radical Muslims Wage War for Control of Nigeria, Christians Suffering 'Massive Attacks'
• Video on Kashmir Released from Turkey: Is This the Beginning of Information Warfare Campaign Against India?
• Life In Prison With NO Chance Of Parole: Court Hands Christchurch Mosque Shooter Harshest
• Myanmar: Arakan State Election Body Rejects Candidacies of Five Muslims
Australia
• Non-Muslims Australians Who Live Close to Muslims Are Less Likely to Be Islamophobic, Study Shows
------
India
• Hyderabad Mosque Turns Clinic, Treats 5L Slum Dwellers of All Religions for Free
• India Formally Writes to UN On Pakistan's False Claim of Making Statement in Security Council
• No Love Jihad Angle in Acid Attack on Aspiring Model
• Defence Seems Bent Upon Delaying Babri Mosque Demolition Trial: CBI Court
• Money put in Pakistan bank accounts of JeM commander before Pulwama blast: NIA
--------
Pakistan
• Man Must Pay Mehr To First Wife Immediately for Contracting Second Marriage Without Her Permission: Pakistan SC
• Army doesn't back PTI's 'vindictive' policy, says PML-N leader
• IHC disposes of petition challenging Shahzad Akbar's appointment as adviser, says it is PM's prerogative
--------
North America
• Federal Prosecutors Say Man Who Screamed 'Allahu Akbar' And Stabbed A NYPD Officer with A Knife During BLM Protests in June Was Motivated By ISIS
• US To Probe Pak's ISIS Terrorists in Syria, May Complicate Imran Khan Woes
• From Jerusalem, Pompeo Invokes Religion, Israel And Iran In Speech to Republicans
• US Secretary Pompeo discusses Libya ceasefire, countering Iran with UAE officials
--------
Europe
• UK News Coverage of Terrorism Puts 'Disproportionate Focus on Muslims'
• Biden campaign calls China's treatment of Uighur Muslims 'genocide' and pressures Trump to 'take action'
-------
Africa
• Radical Muslims Wage War for Control of Nigeria, Christians Suffering 'Massive Attacks'
• Boko Haram Kills 75 Elders Overnight in Nigeria
--------
Mideast
• Video on Kashmir Released from Turkey: Is This the Beginning of Information Warfare Campaign Against India?
• Islamic Scholars Distance Themselves from Statement Endorsing UAE-Israel Normalization Deal
• Ahl Al-Bayt World Assembly warning statement against insulting Holy Qur'an in Sweden
• As Turkey Moves Toward China, Erdogan Silent on Uighur Muslim Genocide
--------
New Zealand
• Life In Prison With NO Chance Of Parole: Court Hands Christchurch Mosque Shooter Harshest • Criminal Sentence In New Zealand History
--------
South Asia
• Myanmar: Arakan State Election Body Rejects Candidacies of Five Muslims
• 6-point demand brainchild of Bangabandhu alone: PM
• Bangladesh should turn to endogenous development for economic recovery
• Ghani Visits Former Jehadi Commander at his Residence
• China fires 'aircraft-carrier killer' missile in warning to US
-------
Arab world
• Saudi Students Working Remotely at Risk from Cyberattacks: Experts
• Saudi agency promotes digital literary dialogue
• Lebanese army's neutrality, legitimacy put to the test amid clashes with protesters
• A collapsing economy and a family feud pile pressure on Syria's Assad
--------
Southeast Asia
• Hadi Awang Hands Over Report On Middle East To PM
• Wan Ahmad Fayhsal says Bersatu Youth adamant vernacular schools abolished in stages
• Indonesia's halal cosmetics pioneer ready for Thailand and Turkey
Compiled by New Age Islam News Bureau
URL; https://www.newageislam.com/islamic-world-news/non-muslims-australians-live-close/d/122733
------
Non-Muslims Australians Who Live Close to Muslims Are Less Likely to Be Islamophobic, Study Shows
August 27, 2020
Val Colic-Peisker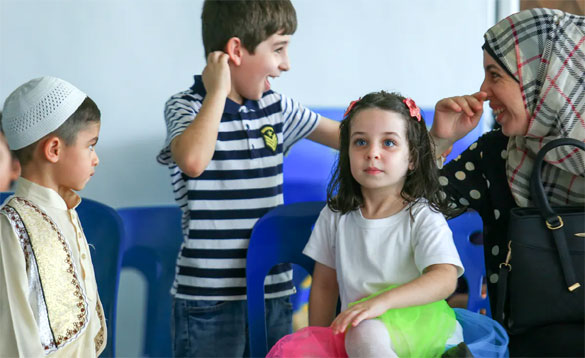 Our new study finds non-Muslim Australians living in areas with high numbers of Muslims are less Islamophobic than the general populations of Sydney and Melbourne
----
The most recent Islamophobia in Australia report shows Muslims continue to be the targets of hostility and violence.
The September 11 terrorist attacks in 2001 propelled them to this unenviable position. More recently, Islamic State has reinforced Western fears of and antipathy towards Islam and Muslims.
Our new study finds non-Muslim Australians living in areas with high numbers of Muslims are less Islamophobic than the general populations of Sydney and Melbourne. This suggests living side-by-side could be an antidote to Islamophobia.
Australians typically know very little about Muslims and their faith. As a result, they tend to lump together this vastly diverse group as backward, gender-oppressive and violent.
The "religious visibility" of some Muslims exacerbates this issue. We see Muslim women wearing hijabs or face veils, and quickly - as well as wrongly - conclude all Muslims are traditional and far too serious about their religion for our modern and secular standards.
Just like any other large population group, Muslims come from a variety of ethno-cultural and socio-economic backgrounds. As sociologist Riaz Hassan noted in 2018, 37% of Australian Muslims are born here, and the rest come from 183 different countries.
In the 2016 Census, more than 600,000 people identified as Muslims, with about three-quarters living in Sydney and Melbourne. They tend to be concentrated in specific suburbs, where they are also visible through ethnic businesses, schools and places of worship.
Our study examined Islamophobia in the top ten Muslim suburbs of Sydney and Melbourne, in comparison with the rest of the two metropolitan areas. The proportion of Muslim residents in the selected areas ranged from 59% in Lakemba, NSW, to 30% in Dandenong, Victoria, according to census data.
Respondents were given a series of statements, such as, "the number of Muslims in Australia is too high," "I am worried about Muslims forming enclaves in Sydney or Melbourne" and "I dislike seeing Muslim women with their hair covered".
They were asked to agree or disagree on a five-point scale, which produced their "Islamophobia score" from one (no prejudice) to five (high prejudice).
Our study found non-Muslims living in Muslim areas were less Islamophobic than the general populations of Sydney and Melbourne, scoring 2.31 compared to 2.80. This adds evidence to the "contact theory", which states that usually, but not always, contact between people of different backgrounds reduces inter-group prejudice.
This is opposed to "threat theory", which proposes encounters between individuals from different groups may, in certain circumstances, increase the feeling of anxiety and threat.
Our study also found Sydneysiders were less Islamophobic than Melbournians. In Muslim areas of Sydney, non-Muslims' Islamophobia score was 2.18, compared to 2.32 in comparable areas of Melbourne.
This could be due to the fact Muslims are more geographically concentrated in Western Sydney and more dispersed in Melbourne - again pointing to the theory that more contact with a minority reduces prejudice.
Younger people were less Islamophobic than older Australians. Those aged 18 to 34 scored 2.32 on the Islamophobia scale, while those over 65 scored 2.80. This is line with previous studies that suggest prejudice increases with age. This is due to social attitudes, particularly those in school curricula and university courses, have significantly changed in recent decades.
Those with more formal education were also less Islamophobic. Those with a university education scored 2.47, compared with 2.90 for those with only ten years of schooling.
People who identified as Christian were more Islamophobic (2.77) than those with no religion (2.48) and those of other (non-Islamic) religions (2.45). This was true in both the target suburbs and the broader metropolitan areas studied - although in the former case, the differences were smaller.
Respondents' satisfaction with income was a stronger predictor of Islamophobia than the level of income itself. Scores dropped from 2.86 for respondents who were "struggling" to 2.49 for those who were "comfortable".
Compared to many other Western countries, Australia is not the worst place to be a minority Muslim. A 2015 survey found only about 10% of Australian respondents were highly Islamophobic.
However, we should not be complacent, especially after last year's Christchurch mosques terrorist attacks, perpetrated by an Australian.
We know media coverage is critical when it comes to Islamophobia. This can expose people to negative portrayals of Islam and Muslims, intolerant statements by political leaders and other opinion makers.
It is therefore highly concerning when prominent figures like One Nation leader Pauline Hanson makes headlines declaring she believes Australia is in danger of being "swamped by Muslims". Or wears a burqa in parliament to raise alarm.
The elegant minarets of Auburn, Meadow Heights and other mosques add character to Australian suburbia. Yet they attract more fear than admiration or curiosity, as shown by anti-mosque protests in Australia and minaret bans in some European countries.
Our study shows when non-Muslims interact with Muslims, they are less likely to be Islamophobic. It suggests an important way to combat Islamophobia is to have more rather than fewer Muslims among us and to learn more about their religion and way of life.
https://theconversation.com/non-muslims-who-live-close-to-muslims-are-less-likely-to-be-islamophobic-study-shows-144680
-------
Hyderabad Mosque Turns Clinic, Treats 5L Slum Dwellers of All Religions for Free
Syed Akbar
Aug 27, 2020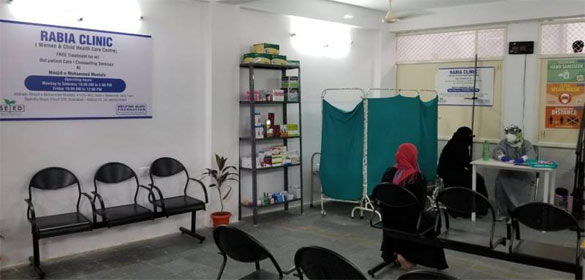 The clinic caters to people from as many as 37slums around Wadi al-Mahmoud in Rajendernagar mandal
-----
Hyderabad: In a first, a mosque in the Old City has opened an exclusive women and child clinic. People of all religions will be provided free medical treatment including laboratory tests. The mosque will also provide free mid-day meal to children below 10 years across religious lines.
The clinic offers facilities like nebulisation, intravenous fluid replacement, wound dressing and free lab facilities. It caters to the needs of people from as many as 31 slums around Wadi-al-Mahmood in Rajendranagar mandal. It will also focus on pregnant women offering them nutritious diet and medicines for normal delivery. It is being run by a city-based NGO, Helping Hand Foundation (HHF), in collaboration with SEED, USA. The clinic is located on the first floor of the mosque.
Women and children living in 31 slums including MM Pahadi, Sulaiman Nagar, Chintalmet, Bhopal Nagar, Hasan Nagar, Indira Nagar, NTR Nagar, and Bara Imam Ki Pahadi will benefit from this initiative. The clinic will cater to nearly five lakh people.
HHF managing trustee Mujtaba Hasan Askari said the clinic will be manned by an all-women team comprising a senior general physician and child specialist, obstetrician, gynaecologist, dental surgeon, dietician, nurses, counsellors and front desk staff. "The clinic provides basic primary care. Free third-party lab services including TIFFA scans for pregnant women during ante natal period will be provided," he said.
He added that all patients visiting the clinic will be assessed in a triage by trained counsellors, who conduct thermal screening and check oxygen saturation levels. They also enter the details in an ICMR developed risk assessment form.
A dental chair has been installed to carry out dental health procedures in women and children.
He further added that the clinic is fully Covid-19 compliant with special cabins for doctors protected with plastic curtains, glass mounted tables to protect front desk staff, a triage at the entry point, pedestal mounted sanitiser stands and large exhaust fans for free air flow.
https://timesofindia.indiatimes.com/city/hyderabad/city-mosque-turns-clinic-treats-5l-slum-dwellers-for-free/articleshowprint/77772878.cms
-------
Man Must Pay Mehr To First Wife Immediately for Contracting Second Marriage Without Her Permission: Pakistan SC
26 Aug 2020
Haseeb Bhatti
The Supreme Court has upheld a judgement of the Peshawar High Court (PHC) ordering a man to immediately pay Mehr (dower) to his first wife for contracting a second marriage without her permission.
The order released on Wednesday was issued on a petition filed by Muhammad Jamil against a 2018 PHC judgement regarding a suit filed by his ex-wife Sajida Bibi seeking the recovery of mehr, dowry articles, gold ornaments and maintenance.
A two-judge bench, comprising Justice Umar Ata Bandial and Justice Sayyed Mazahar Ali Akbar Naqvi, observed in its judgement that Jamil had contracted a second marriage while being married to Bibi without her permission or that of the Arbitration Council.
Section 6 of the Muslim Family Laws Ordinance, 1961, prohibits contracting second marriage without prior permission in writing of the Arbitration Council, the court noted.
It said by entering into the second marriage without the permission of his first wife and the Arbitration Council, Jamil was liable to pay her the dower immediately under Section 6(5)(a) of the Muslim Family Laws Ordinance, 1961.
The said section reads, "Any man who contracts another marriage without the permission of the Arbitration Council shall [...] pay immediate the entire amount of dower whether prompt or deferred, due to the existing wife or wives which amount, if not so paid shall be recoverable as arrears of land revenue."
"It is now abundantly clear that the entire amount of dower fixed at the time of marriage whether prompt or deferred is immediately payable on account of second marriage," the top court said in its judgement.
Noting that the provision of Section 6 of the Muslim Family Laws Ordinance is in consonance with the injunctions of Islam, the judgement noted that the law "has not placed any restriction to contract second marriage, rather it only relates to seeking permission before entering into second marriage in order to regulate the structure of society as a whole".
It said any deviation from the provision of Section 6 might result in a "number of issues" which would "frustrate the fabric of relationship within society".
After hearing arguments from both sides, the SC ruled that the judgement by a single bench of the PHC ordering the immediate payment of dower of five tolas of gold is "quite in accordance with [the] law".
https://www.dawn.com/news/1576586/man-must-pay-mehr-to-first-wife-immediately-for-contracting-second-marriage-without-her-permission-sc
-------
Federal Prosecutors Say Man Who Screamed 'Allahu Akbar' And Stabbed A NYPD Officer With A Knife During BLM Protests In June Was Motivated By ISIS
By Harriet Alexander
27 August 2020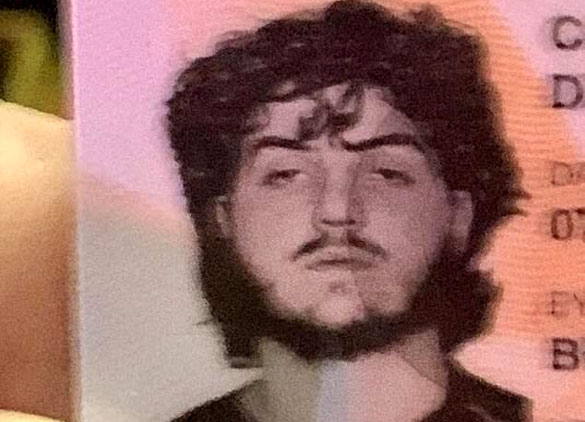 Dzenan Camovic, 20, allegedly stabbed a cop on anti-looting patrols in Brooklyn
------
A man who stabbed a New York City police officer in the neck with a knife in June was motivated by the Islamic State militant group's materials he viewed online, federal prosecutors said on Wednesday.
Dzenan Camovic, 20, a Bosnian immigrant living in Brooklyn, attacked two police officers on June 3, during the chaos during the George Floyd protests.
In the first attack, he allegedly shouted the Islamic refrain 'Allahu Akbar,' meaning God is great, as he stabbed the first cop in the neck. Camovic took the injured officer's gun and used it to shoot a responding NYPD officer.
Camovic was charged with attempted murder on June 6, and on Wednesday additional charges of robbery and weapons offenses were brought against him.
Announcing the charged, Bill Barr, the attorney general, revealed that they had strong suspicion he was radicalized online.
'We know that he possessed a significant volume of materials that demonstrates his interest in and support for violent Islamist extremism, including materials related to the Islamic State of Iraq and al-Sham (ISIS),' said Barr, using an Arabic term for Greater Syria or the Levant.
He said that investigators have met 'evidentiary roadblocks' in their attempts to learn more about Camovic's plans and potential co-conspirators, due to his use of encrypted communications platforms and the dark web.
Prosecutors asked the judge to keep Camovic detained before trial based on his demonstrated 'interest in and support for violent Islamic extremism,' according to court filings.
When Camovic's bedroom was searched, they found CDs and thumb drives containing audio and video files of lectures from Anwar al-Awlaki, as well as ISIS related propaganda, they said.
Several terrorists, including the Boston Marathon bombers, have cited or admitted to listening to the noted jihadist's sermons and speeches.
According to the prosecutor's filing, Camovic told a medical worker at Kings County Hospital on the night of the attacks that he killed two police officers and 'my religion made me do it.'
'I've known him since he was six inches tall. That this is a terrorism, it's illogical,' the relative who declined to share his name said to the New York Post.
The relative was interviewed by federal terrorism investigators on Thursday and said that Camovic never expressed any anti-police sentiment to him.
The relative was seen speaking to two FBI agents outside Camovic's Brooklyn apartment building where he lives with his parents and sister on Thursday afternoon.
'I have the utmost respect for law enforcement, but it's easy to accuse a Muslim of terrorism. It's the first offense that comes to mind when someone mentions Muslim,' he added.
'He might have been attacked yesterday, it could have been provoked and he might have mentioned — like anyone would mention God — he might have said Allah, but no one knows. I just hope law enforcement will do their due diligence,' he said.
While Camovic wasn't on the radar of anti-terror investigators, he had been in contact with people who were and his family may have a 'nexus to terrorism', according to the Post.
https://www.dailymail.co.uk/news/article-8668321/FBI-says-man-screamed-Allah-Akbar-stabbed-NYPD-officer-BLM-protests-motivated-ISIS.html
--------
UK news coverage of terrorism puts 'disproportionate focus on Muslims'
By MEE and agencies
26 August 2020
That is almost nine times more than the amount compared to perpetrators who were identified as "far-right", "neo-Nazi" or "white supremacist", the analysis by the Muslim Council of Britain's Centre for Media Monitoring said.
Rizwana Hamid, director of the council, said there was a "disproportionate focus" on Muslims and that headlines using terms such as "Allahu Akbar" implied that "religion is always the motivator".
"Whilst there now appears to be a recognition of the importance of consistency and the scale of the far-right threat amongst the broadcasters, and most of the press, there is still a long way to go," Hamid said.
"Worst of all, headlines using religious terms such as 'Allahu Akbar' imply that religion is always the motivator, ignoring other factors such as criminal history and mental health issues which may be at play, and which are often mentioned when the perpetrator is not Muslim.
The report, "How the British Media Reports Terrorism", was based on an analysis of more than a dozen terrorist attacks between 2015 and 2020 in America, Britain and Europe as well as the Christchurch attacks in New Zealand.
The Muslim council analysed more than 230,000 articles published in 31 mainstream British news websites, magazines and newswires. It looked into the inconsistencies in the coverage of terrorist attacks depending on the background of the perpetrator.
The report also found that between October and December 2018, at least one in four online articles mentioning one or more identifiers of Muslims or Islam fell under the topic of terrorism or extremism.
A statistical comparison of terror attacks in the past 18 months also showed a "reluctance" to label attacks by white supremacists as "terrorist attacks" compared with "so-called Muslim counterparts", particularly with right-leaning media outlets.
The authors of the analysis did note there had been improvements since the Christchurch attack in March last year, in which shooter Brenton Tarrant killed 51 Muslim worshippers.
It said "significant improvements" had been made in the last year, with the terms "terror", "terrorism" and "terrorist" accompanied by Islam and Muslim only twice as often as "far-right", "neo-Nazi" or "white supremacist" in 2019.
The report sets out a number of recommendations including that UK media outlets adopt a consistent, "transparent and public" definition of terrorism, avoid using headlines with the term "Allahu Akbar" used to identity a motive, and avoid platforming far-right and white supremacist voices except in a space where it can be contextualised and "sufficiently challenged".
"In our interaction with editorial directors, managing editors, security correspondents and senior producers, there has generally been a willingness to reflect, and we hope our recommendations help improve standards for us all," Hamid said.
middleeasteye.net/news/terrorism-coverage-muslims-islam-far-right
-------
Radical Muslims Wage War for Control of Nigeria, Christians Suffering 'Massive Attacks'
08-26-2020
George Thomas
Nigeria is facing a serious threat from Islamic terrorist groups. Militant Muslims are waging an insurgency to overthrow the government and rid the country of Christians.
After losing ground in Syria and Iraq, the top general of US Special Operations Command in Africa is warning that Al Qaeda, ISIS, and other Islamic terror groups are now trying to take over parts of the continent's most populous nation.
Maj. General Dagvin Anderson says Muslim terrorists have set their sights on Nigeria's southern and northwest regions and the U.S is now sharing specific intelligence with the country.
"So this intelligence sharing is absolutely vital and we stay fully engaged with the government of Nigeria to provide them with understanding with what these terrorists are doing," Anderson told reporters during a recent press conference.
Their goal: eventually turn Nigeria into a Muslim country and force Christians, who make up half the country's population, to either leave or convert to Islam.
"Christians are in the eye of the target and they are coming after them," warned Dede Laugesen with Save the Persecuted Christians.
"If you look at what's happening there over the last 20 years, it's just massive, massive attacks against Christians," Jeff King, president of International Christian Concern, told CBN News. "Look, 50 to 70 thousand have been murdered."
For years, the main terror group was Boko Haram, which seeks to overthrow the government here and create an Islamic state.
"They go after Christians and moderate Muslims, they push a hard-line Muslim agenda and it is their intention to establish a caliphate and to rid all of Nigeria and West Africa of any Western influence whatsoever," Laugesen told CBN News.
In Nigeria's so-called "Middle Belt" region, where the Muslim North meets the Christian South- a terror group made up of Muslim Fulani herders are killing thousands of Christians.
"Unfortunately, the secular media are quiet often biased and try to present this a tribal conflict rather than religious," Petr Jasek, who is author of the book, Imprisoned With ISIS: Faith in the Face of Evil.
"The attackers are never captured, they are not prosecuted, the security services respond very slowly, a full day can go on with attacks happening and no security shows up and frequently the government officials will provide cover," explained Laugesen.
Helpless and vulnerable to almost daily attacks, leading Catholic bishops are urging Nigerian Christians to defend themselves.
Human rights groups are asking the White House to appoint a special envoy to help end the persecution of Christians in Nigeria.
"Unless the world takes note and puts pressure, economic pressure, sanctions, visa bans on these officials who are responsible for this travesty and for not reigning in the terror, then Nigeria will continue to be a bloodbath," Laugesen warned.
Meanwhile, King's group is helping more than 3,000 Christians who lost their businesses, homes, farms, or land to Boko Haram and Fulani militant attacks.
"When they get back to work, the family is fed, they have a future, the kids can go back to school," King told CBN News. "It's a restoration of hope, it really is and it's much more than just economics, it's the whole community, it's all the parts of life: the emotional, the physical, the mental, it means a lot to them."
https://www1.cbn.com/cbnnews/world/2020/august/radical-muslims-wage-war-for-control-of-nigeria-christians-suffering-massive-attacks-nbsp
-------
Video on Kashmir Released from Turkey: Is This the Beginning of Information Warfare Campaign Against India?
Srinjoy Chowdhury
Aug 26, 2020
Turkey has been one of Pakistan's close friends. When it comes to building a tanker in Karachi or four corvettes worth $1.5 billion for the Pakistan Navy or other arms and ammunition, Turkey has always been there. And of course, both countries have the US made F16 fighter. So, cooperation at various levels has been continuing.
Of course, Turkey came up in Indian minds when the Bollywood actor, Aamir Khan called on Emine Erdogan, the First Lady.
And now, comes the beginning of an information warfare campaign against India, emanating from Turkey: a 3-minute 15-second video on Jammu and Kashmir on YouTube. Words like "massacre," "endless torture" and "death" come up regularly.
BJP leader goes missing in KashmirJammu and Kashmir: BJP panchayat member goes missing, viral audio tape claims leader killed by terrorists
Jammu and Kashmir Spiteful measures undertaken by Centre on August 5 last year have not fared well in Jammu and Kashmir: NC
After carrying out a recce of an army camp ISIS terrorists were planning to attack itIslamic State module busted in Kashmir, had planned to attack Army camp; five arrested
It was put on YouTube two months ago and since then, at the time of writing, 3.72 lakh people have watched it. The results are worth looking at: about 4,000 people have liked it, all of 1.84 lakh people have disliked what they saw. The number of people who have disliked it is 40 times more.
https://www.timesnownews.com/india/article/video-on-kashmir-released-from-turkey-is-this-the-beginning-of-information-warfare-campaign-against-india/643187
-------
Life in prison with NO chance of parole: Court hands Christchurch mosque shooter harshest criminal sentence in New Zealand history
27 Aug, 2020
A New Zealand court has sentenced mass shooter Brenton Tarrant, who killed 51 Muslim worshipers at a mosque last year, to life in prison without the possibility of parole, the first such ruling ever handed down in the country.
The 29-year-old Australian previously admitted to some 92 charges – 51 for murder, 40 for attempted murder and one linked to terrorism – following the 2019 shooting rampage at two mosques in Christchurch, New Zealand. At Tarrant's sentencing on Thursday, High Court Judge Cameron Mander said the severity of his crimes justified the harsh penalty.
"Your crimes... are so wicked that even if you are detained until you die it will not exhaust the requirements of punishment and denunciation," the judge said while handing down the sentence.
The shooter – who livestreamed the act on Facebook and has been widely described as a 'white supremacist' in media reports due to an online manifesto penned before the attack – showed little emotion during the ruling, according to DW. He had fired his legal team last month, opting to represent himself, but also waived his right to speak during his sentencing.
Though New Zealand no longer has a death penalty, and until Tarrant's case no judge had ever sentenced a criminal to life behind bars with no chance for parole, victims' families urged the judge to issue the harshest punishment possible.
"He deserves not a life imprisonment term of 17, 25 or 30 years, but life imprisonment until his last gasp, his last breath," Hamimah Tuyan, whose husband Zekeriya succumbed to injuries nearly two months after the shooting, told the court on Wednesday.
New Zealand abolished capital punishment for all crimes, including treason, in 1989, decades after eliminating the death penalty for murder. Some 85 people were executed under the country's legal system until that point.
Prime Minister Jacinda Ardern issued a statement following the ruling, saying Tarrant's life sentence "gave me relief, to know that person will never see the light of day."
"The trauma of March 15 is not easily healed, but today I hope is the last where we have any cause to hear or utter the name of the terrorist behind it," the PM went on.
https://www.rt.com/news/499159-christchurch-shooting-life-sentence/
-------
Myanmar: Arakan State Election Body Rejects Candidacies Of Five Muslims
August 27, 2020
By DMG
At least five Muslim candidates in Arakan State have reportedly been rejected in their bids to contest Myanmar's upcoming general election.
Four candidates from the Democracy and Human Rights Party (DHRP) who registered to compete in Maungdaw and Sittwe districts, and a fifth independent candidate looking to run for Buthidaung Township's Lower House seat, were turned down by the state election subcommission.
"They were rejected because their parents and grandparents were not yet citizens when they were born," said the chairperson of the Arakan State election subcommission, Daw Tin Hlaing.
The rejected Muslim candidates are planning to appeal to the Union Election Commission (UEC), said U Abu Tahay, who applied to run for the Buthidaung Township Lower House seat as an independent.
"We will appeal to the UEC because we assume the Arakan State election subcommission's decision is not in accordance with the law," said Abu Tahay, who previously told DMG that his parents and grandparents are citizens.
A total of 386 candidates from 13 political parties have registered to run in the upcoming poll in Arakan State, with 42 independent candidates among the parliamentary hopefuls, according to the Arakan State election subcommission.
https://www.eurasiareview.com/27082020-myanmar-arakan-state-election-body-rejects-candidacies-of-five-muslims/
--------
India
India formally writes to UN on Pakistan's false claim of making statement in Security Council
Aug 26, 2020
by Shivani Kumar
India has formally written to the United Nations about Pakistan's false claim of making a statement in a Security Council meeting on terrorism, which was not open to non-Council members.
India on Monday exposed Pakistan's litany of lies it peddled in the UN after Islamabad's UN envoy claimed to have given a statement in the Security Council meeting that was not open to non-members of the 15-nation UN body.
India has now formally written to the UN and put on record about Pakistan's claim that it had made a statement in the Council, which is false.
India on Monday had put out a strong point-by-point rebuttal of the remarks that Pakistan said it made to the Security Council meeting.
The Pakistan Mission falsely claimed that its UN envoy Munir Akram had given a statement at the Security Council debate on Report of the Secretary General on Threats to International Peace and Security posed by Terrorism Actions.
However, the Security Council meeting on threats to international peace and security was not open to non-members of the Council.
A photograph of the meeting tweeted by the German Mission to the UN showed only envoys of the 15 Security Council members participating in the meeting. Pakistan is not a member of the Council.
"We have seen a statement put out by the Pakistan Mission to the UN, claiming that these remarks were made by the Permanent Representative of Pakistan at the UN Security Council.
"We fail to comprehend where exactly did the Permanent Representative of Pakistan make his statement since the Security Council session today was not open to non-members. Be that as it may, the five big lies of Pakistan lies exposed," India's Permanent Mission to the UN had said.
Calling out Pakistan's lie that it has been a target of cross-border terrorism for decades, India had said "a lie repeated a hundred times will not become truth. The biggest sponsor of cross-border terrorism against India now tries to masquerade itself as a victim of terrorism by India," India's Mission to the UN had said on Monday.
On Akram's claim that Pakistan has decimated al-Qaeda from the region, India said perhaps the Permanent Representative of Pakistan is "not aware that Osama bin Laden was hiding in their own country in plain sight, and it is the US forces which got him inside Pakistan. Nor have they heard their Prime Minister refer to Osama bin Laden as a martyr." Giving a strong rebuttal to Pakistan's lies, New Delhi termed Pakistan's claim that India has hired terrorists as mercenaries to hit them as "laughable".
"Coming from a country which is a known sponsor of cross-border terrorism which has made the world suffer due to its actions, this claim is nothing short of being preposterous!", India said, adding that Pakistan is home to the largest number of terrorists proscribed by the UN and many of the sanctioned terrorists and entities continue to operate with impunity inside Pakistan.
Pakistan Prime Minister Imran Khan himself had admitted at the General Assembly last year about the presence of 40,000-50,000 terrorists inside Pakistan.
Laying bare another lie by Pakistan about Indian nationals in the 1267 al-Qaeda Sanctions List of the UN Security Council, India said the Sanctions List is "public and the world can see none of these individuals are in it.
The 1267 Committee works on the basis of evidence and not random accusations thrown in to divert their time and attention," India said in response to a lie made by Pakistan that it has submitted names of some Indians to be proscribed under the Sanctions List.
In a strong response to Islamabad raking up the issue of Jammu and Kashmir in the remarks it falsely said Akram gave to the Council, India said Pakistan makes "ridiculous assertions" about internal affairs of India.
"This is a country whose minority population has dropped drastically from 1947 to what it is today, which is just about 3 per cent, which is nothing short of systemic cleansing. This is in addition to false allegations about India's sovereign actions in the Union Territory of Jammu and Kashmir, which are for the welfare of the people," India said.
https://www.hindustantimes.com/india-news/india-formally-writes-to-un-on-pakistan-s-false-claim-of-making-statement-in-security-council/story-jfFWalZGZ3ZlyKDFbD2RgK.html
-------
No Love Jihad Angle in Acid Attack on Aspiring Model
Arjun Deodia
August 26, 2020
Love jihad is back in Indian social media discourse after a recent incident involving a Chennai woman who was reportedly kidnapped and converted by her Bangladeshi lover from London.
On social media, a collage of two images — one of a woman, and the other showing her burnt and disfigured face — is going viral, with accompanying claims hinting that she is a Hindu girl who was attacked by her Muslim lover.
An Instagram user posted the picture collage with a claim in Hindi which translates to, "#lovejihad she said her partner was not like the others. Hindu sisters, there is still time, stay away from these people. Jai Shri Ram".
India Today Anti Fake News War Room (AFWA) has found the claim in the post to be misleading. The girl seen in the viral picture is a Muslim, who was attacked by a white man in London in 2017.
Many Twitter users have also shared the collage with claims of love jihad.
The photo gallery was about Reshma Khan, an aspiring model, who along with her cousin Jameel Mukhtar, was attacked by a white man named John Tomlin on June 21, 2017 in Beckton, London. It was Reshma's 21st birthday. John threw acid on the two as they were waiting in their car in traffic.
A BBC report says that in 2018, John was jailed for 16 years after he "admitted intentionally causing the pair grievous bodily harm".
The incident was widely covered by the international media. As per news website "Independent", Reshma's cousin Jameel said that the attack on them was the result of growing Islamophobia in London.
A few months later, Reshma shared some of her pictures of recovery on social media. Her recent photos can be seen on her Twitter and Instagram accounts.
Therefore, it can be concluded that the love jihad claim along with the girl's disfigured face is false. The acid attack victim was a Muslim, who was attacked by a white man in London.
https://www.indiatoday.in/fact-check/story/fact-check-no-love-jihad-angle-in-acid-attack-on-aspiring-model-1715479-2020-08-26
--------
Defence Seems Bent Upon Delaying Babri Mosque Demolition Trial: CBI Court
August 26, 2020
Press Trust of India
Lucknow: The special CBI court holding the Babri mosque demolition trial on Wednesday expressed its exasperation over the defence counsel's failure to submit their written arguments to the court despite twice being granted time for it.
It appears the defence wants to delay the conclusion of trial as it has failed to submit its written arguments despite being given time for it on two earlier occasions, Special Judge S K Yadav said in a terse remark.
While making his exasperation clear, Judge Yadav rejected the defence counsel's requests to grant them time till August 31 for filing written arguments and directed them to ensure filing the same by Thursday.
The court is constrained to speed up proceedings as the Supreme Court has set September-end as the deadline for it to pronounce its judgment in the case.
The court said there are volumes of documents to consider while writing the judgment and as such it would take considerable time to write it but the way the defence is seeking time again and again, it seems it wants to delay the proceedings.
There are 32 accused in the case of the demolition of the 16th-century mosque in Ayodhya in December 1992.
They include former deputy prime minister LK Advani, former UP chief minister Kalyan Singh, BJP leaders MM Joshi, Uma Bharti, Vinay Katiar, Sadhvi Ritabmhara and Sakshi Maharaj besides Ram Teerth Kshetra Trust secretary Champat Rai.
The trial is at the verge of conclusion. This is at present at the stage of arguments. Prosecuting agency CBI has submitted its arguments which the defence counsel have to rebut by filing their own written arguments.
https://www.ndtv.com/india-news/defence-seems-bent-upon-delaying-babri-mosque-demolition-trial-cbi-court-2285843
--------
Money put in Pakistan bank accounts of JeM commander before Pulwama blast: NIA
Aug 26, 2020
by Shivani Kumar
Mohammed Umar Farooq, the nephew of Jaish-e-Mohammed (JeM) chief Masood Azhar, had received Rs 10 lakh in his bank accounts in Pakistan to execute the Pulwama terror attack in which 40 CRPF personnel were killed in February last year, the NIA has said in its chargesheet.
The National Investigation Agency (NIA) probe has shown that Rs 10 lakh in Pakistani currency was credited into three accounts of Farooq, the main accused in the suicide attack case who was later killed in an encounter with security forces, in Allied Bank and Mezaan Bank in that country days before the incident, officials said.
They said the money was deposited by top leadership of the terror group JeM between January and February 2019.
The terrorists had spent around Rs six lakh on procurement of explosives and the Maruti Eeco car used in the attack, the NIA said in its chargesheet filed on Tuesday before a special court in Jammu.
A major chunk of the fund, about Rs 2.80 lakh, was used to procure around 200 kilograms of explosives including ammonium nitrate to trigger a massive car-laden IED attack on the CRPF convoy moving from Jammu to Srinagar on February 14, 2019, they said.
The 200 kilograms of explosives comprised of a lethal concoction of RDX brought from Pakistan, gelatin sticks procured by Mudasir Ahmad, four kilograms of Aluminium powder bought on Amazon by accused Wazi Ul Islam and Calcium Ammonium Nitrate. The IED was fitted into the Eeco car in two containers weighing 160 kilogram and 40 kilograms to trigger the blast, the NIA said.
Charge sheeted accused Shakir Bashir allegedly collected the explosives -- RDX, Gelatin sticks, Aluminium power and Calcium-Ammonium Nitrate -- and stocked them at his house for making the IED, the agency said.
The terrorists had spent another Rs 2.5 lakh on purchasing and modifying the car to be used in the attack which was also parked in the front-yard of Shakir Bashir's house, it said.
Some money was spent on miscellaneous expenses too, which included purchase of containers for fabricating the Improvised Explosive Devices, officials said. The NIA probe has shown three bank accounts of Farooq, the main perpetrator, who received the money from January 2019 till February of the same year. The agency had filed a 13,800-page chargesheet against 19 accused persons in an NIA Special Court at Jammu in connection with last year's terrorist attack on the CRPF convoy at Lethpura, Pulwama, they said.
Jaish-e-Mohammad terrorist Adil Ahmad Dar, who was driving the car laden with explosives, had rammed it into the convoy killing 40 CRPF personnel and grievously injuring eight others. "The investigation has revealed that Pulwama attack was a result of well-planned criminal conspiracy hatched by Pakistan-based leadership of terrorist organisation Jaish-e-Mohammad. The JeM leaders have been sending their cadres to the terrorist training camps of Al-Qaida-Taliban-JeM and Haqqani-JeM in Afghanistan for receiving training in explosives and other terrorist tactics," the NIA said in the chargesheet. The agency said the main accused Umar Farooq was trained in Afghanistan for explosives. He visited Afghanistan in 2016-17 and had infiltrated into India through the International Border at Jammu-Samba Sector in April, 2018, it said.
Farooq took over as the Jaish-e-Mohammad Commander of Pulwama. "Accused Shakir Bashir, Insha Jan, Peer Tariq Ahmad Shah and Bilal Ahmad Kuchey provided all logistics and harboured the JeM terrorists in their houses," the NIA has said.
Bashir allegedly did reconnaissance of the movement and deployment of security forces on the Jammu-Srinagar National Highway. A propaganda video clip of Mohammad Umar Farooq, Sameer Dar and Adil Dar was allegedly prepared at Insha Jan's house which was released immediately after the suicide attack, it said.
The terrorists had prepared the car for the attack by fitting it with the IED on February 6, 2019 but suspended their nefarious plans because of heavy snowfall which led to closing of the National Highway for vehicular movement, the agency said.
They attacked the convoy on February 14, 2019, when the National Highway reopened, they said.
Bashir drove Adil Ahmad Dar till the National Highway, after which Dar drove the car and carried out the blast, it alleged.
Damage to the tune of Rs 32.90 lakh was caused to public property, the probe agency said.
The NIA found that JeM leadership consisting of Masood Azhar, Rouf Asgar and Ammar Alvi alias Chacha alias Chota Masood handled the operation by continuously giving directions and guidance to the Pakistani JeM infiltrators before and after the attack.
https://www.hindustantimes.com/india-news/money-put-in-pakistan-bank-accounts-of-jem-commander-before-pulwama-blast-nia/story-N22wPJaLcqZiNwT1FjMLDO.html
---------
Pakistan
Army doesn't back PTI's 'vindictive' policy, says PML-N leader
27 Aug 2020
Amir Wasim
ISLAMABAD: Accusing Prime Minister Imran Khan of dragging "national institutions" into politics, the main opposition Pakistan Muslim League-Nawaz (PML-N) says the party believes that army is not behind the ongoing policy of the Pakistan Tehreek-i-Insaf (PTI) government to 'victimise' its political opponents.
"We believe that our army and military leadership have nothing to do with the government's actions to take revenge (from its political opponents) as our military and (other) national institutions are non-political and they stay away from politics," said PML-N secretary general Ahsan Iqbal while talking to reporters after appearing before an accountability court here on Wednesday in a case regarding alleged misuse of authority in the Narowal Sports City project.
"The government is giving an impression that our national institutions are partners with it in its victimisation policy, which is not good for national security and I severely condemn it," said Mr Iqbal.
The PTI government, he said, had been repeatedly claiming that it was on the same page with the army leadership "and giving an impression that our national institutions are hands in gloves with the government in all its black deeds and that whatever it is doing, it is doing on their (national institutions) whims." He expressed the hope that the "military leadership will take notice of the government's act of involving it in its cruel acts."
The former interior minister said that to bring Pakistan out of the grey list, the opposition had cooperated with the government with all sincerity in the passage of the legislations as per requirement of Financial Action Task Force (FATF), but it could not allow the government to impose a black law in the country using the name of FATF. "We will not let Pakistan become a fascist state in the name of FATF. We will not let Imran Khan become Pakistan's Hitler using the name of FATF," the PML-N leader declared.
He said the opposition had not defeated the FATF-related bills in the Senate, but it had actually defeated the government's thinking and moved to bulldoze the legislation through which it wanted to put its political opponents behind the bars.
Responding to a question, the PML-N leader said the opposition had suggested a number of amendments to the controversial Anti-Money Laundering Bill which the government had accepted, but at the eleventh hour, it presented a draft of the bill that did not carry those amendments.
He reiterated that the opposition would not allow the government to impose any black laws in the name of FATF and said the opposition was still ready to cooperate with the government on FATF legislation, which was a national security issue. But it could not allow Imran Khan to become Hitler, a reference to the German leader's tyranny and dictatorship.
Mr Iqbal said the opposition had faced military dictator Pervez Musharraf and would not be influenced by the alleged victimisation policy of Mr Khan.
The PML-N leader alleged that as the past experiments of setting up of parties and factions like Convention Muslim League and the PML-Q had failed, "the experiment of the PTI government will also fail".
Talking about the case against him in the accountability court, the PML-N leader expressed his surprise over the allegation of 'misuse of authority' against him when the government could not find corruption in the Narowal Sports City Project. He told the media that if building a sports facility for the country's youth was a crime, he would continue to commit it. Ironically, he added, this was being done at a time when a former captain of national cricket team was in power.
Earlier, his counsel Tariq Mehmood Jahangiri informed the court that National Accountability Bureau (NAB) had failed to file a reference against his client despite the fact that the apex court had also asked them to do so. The judge remarked that if NAB would fail to file a reference, Mr Iqbal would be at liberty whether or not to appear in person on the next date.
In response to Mr Iqbal's remarks, PTI secretary general Aamer Mehmood Kiani said that how could a person facing corruption charges could talk like this and make allegations against others.
In a statement, Mr Kiani said the PML-N had demanded NRO in writing by suggesting unrealistic changes to the NAB laws. He alleged that the main purpose of the opposition to block FATF legislations in the parliament was to make efforts to have a deal with the government to save their corruption. He said the prime minister had categorically declared that he would not give NRO to any corrupt and dishonest person.
https://www.dawn.com/news/1576636/army-doesnt-back-ptis-vindictive-policy-says-pml-n-leader
--------
IHC disposes of petition challenging Shahzad Akbar's appointment as adviser, says it is PM's prerogative
Tahir Naseer
26 Aug 2020
Islamabad High Court on Wednesday rejected a petition challenging the appointment of Mirza Shahzad Akbar as adviser to the prime minister, saying that it is the "exclusive prerogative" of the premier to appoint anyone as his aide.
The high court chief justice was hearing a petition filed yesterday by Advocate Pervez Zahoor that challenged Akbar's appointment as the prime minister's adviser. The petition urged the court to declare Akbar's appointment null and void and argued that Supreme Court judge Justice Qazi Faez Isa had also questioned the aide's credentials and his appointment as adviser on accountability.
Akbar was the special assistant to the prime minister on accountability but was last month appointed as adviser with the same portfolio.
In the nine-page verdict, IHC Chief Justice Athar Minallah said that the Constitution allows the president to appoint no more than five advisers on the advice of the prime minister.
"The prime minister may tender advice to the president to appoint not more than five advisers," the judgement read. Prime Minister Imran Khan currently has five advisers and 14 aides in his cabinet.
"The president is empowered under Article 93 of the Constitution of the Islamic Republic of Pakistan, 1973 to appoint, on the advice of the prime minister, not more than five advisers," it said. "A court cannot substitute its own opinion with that of the prime minister and the matter thus falls outside the ambit of justiciability".
Justice Minallah also noted that the petitioner did not present any record that would prove Akbar's interference in the affairs of the National Accountability Bureau (NAB).
While addressing the petitioner's argument that Akbar "was not eligible" to sit in the meetings of the federal cabinet or the parliament, the high court chief justice said that advisers "have a right to speak and otherwise take part in the proceedings of either house" but are not entitled to vote.
The ruling added that an adviser is not part of the federal cabinet and is not entitled to attend its meetings "except when required to do so by the prime minister and, that too, pursuant to a special invitation". It also observed that an adviser is not "authorised" to act as the government's spokesperson.
Regarding Akbar's position as the chairman of the Assets Recovery Unit (ARU), the IHC verdict said that the matter has been challenged in the Supreme Court and a "detailed judgement in the matter is awaited".
"It is, therefore, obvious that propriety requires this court to exercise restraint to the extent of the aforementioned appointment," the high court ruled.
https://www.dawn.com/news/1576565/ihc-disposes-of-petition-challenging-shahzad-akbars-appointment-as-adviser-says-it-is-pms-prerogative
-------
North America
US to probe Pak's ISIS terrorists in Syria, may complicate Imran Khan woes
Shishir Gupta
Aug 26, 2020
The United States has started an investigation into the role of Pakistanis in the Islamic State movement in Syria, complicating the situation for Prime Minister Imran Khan who is still to emerge from Tuesday's setback to his attempt to get two "critical" FATF-linked legislations enacted, people familiar with the matter said.
The US backed and predominantly Kurd Syrian Democratic Forces have shared a list of 29 Pakistanis among others who are in their custody for fighting for the Islamic State, the ultra-conservative radical Sunni movement that swept Iraq-Syria in the past decade. The shortlist, according to counter-terror officials in Delhi and Washington, include four Pakistanis who had acquired citizenship of another country such as Turkey and Sudan. Nine of the 29 captured ISIS fighters are women.
"The American security forces are currently interrogating these Pakistani nationals including who sent them to fight for IS in Syria and their past affiliations with terrorist groups like the Al Qaida or any other pan-Islamic group based in Pakistan. As the Pakistani deep state is involved with the so-called Islamic State of Khorasan Province in Afghanistan, the interrogation will also reveal its role if any," said a counter-terror official in know of the list.
The reference to the IS presence in Afghanistan is a pointer to the Islamic State-Khorasan Province, or ISKP, which had carried out several attacks on civilian installations including a gurdwara in the heart of Kabul. ISKP chief Aslam Farooqui, also a Pakistani national with clear links to Pakistan's Inter-Services Intelligence, was arrested for this bombing. Farooqui was earlier associated with the terror group Lashkar-e-Taiba before switching over to the ISKP. Farooqui is currently in custody of Afghan government after it rejected the Pakistani request to extradite him.
While Pakistan with the help of China wants to exit out of the FATF Grey List, this new revelation substantiates the Indian claim that Islamabad is the epicentre of terrorism. While two Punjab based terrorist groups—Jaish-e-Mohammed and Lashkar-e-Tayebba—target India, Rawalpindi supports Taliban through Haqqani Network and ISKP to cause mayhem in Afghanistan. The Pakistani involvement in attacks in US, UK and the Middle-East have come out in the open in the past.
While the Islamic State does not hold any territory in Iraq or Syria, the remnant fighters are operating as free-lancers in the Syrian civil war and its ultra conservative Sunni ideology is still radicalizes the Muslim community in the name of puritan Islam.
https://www.hindustantimes.com/india-news/us-to-probe-pak-s-isis-terrorists-in-syria-may-complicate-imran-khan-woes/story-MeMBUffYP8ObWnSxmPNLKO.html
-------
From Jerusalem, Pompeo invokes religion, Israel and Iran in speech to Republicans
26 August 2020
By Ali Harb in Washington
With the skyline of Jerusalem behind him, US Secretary of State Mike Pompeo delivered a speech to the Republican national convention hailing President Donald Trump and his foreign policy record, including moving the American embassy to the holy city.
In an address aired on Tuesday night, Pompeo focused on the Middle East, dedicating almost half of his four-minute speech to the region.
"When Iran threatened, the president approved a strike to kill the Iranian terrorist Qassem Solemani," the secretary of state said.
"This is the man most responsible for the murder and maiming of hundreds of American soldiers and thousands of Christians across the Middle East."
While Iranian-backed militants have targeted American troops in Iraq after the 2003 US-led invasion that toppled Saddam Hussein, it is not clear what Pompeo was referring to when he cited the killing of Christians at the hands of Soleimani.
The Iranian general was involved in the civil war in Syria and the ongoing conflict in Iraq, but there is no evidence of Tehran or Iran-backed groups systematically killing Christians.
In fact, Iran's supporters portray Soleimani as a protector of the Middle East's Christian population because of his role in fighting the Islamic State (IS) group that targeted religious minorities.
"Pompeo's speech was filled with disinformation and embellishment, but his statement that Soleimani was responsible for thousands of Christians being murdered is an eye-popping fabrication," said Ryan Costello, policy director at the National Iranian American Council (NIAC).
"I'm not aware of any evidence that would support it. It seems like he's trying to rhetorically tie Iran in with ISIS, and paint a picture that they're all just one big Muslim menace rather than fierce enemies of one another."
Soleimani led the Quds Force, which is responsible for the regional operations of the Islamic Revolutionary Guard Corps (IRGC) - a branch of the Iranian military and a designated terrorist organisation by Washington.
He was killed in a US drone strike in Baghdad early in 2020, spiking tensions and bringing the two countries to the verge of an all-out war.
In his speech, Pompeo lauded Trump for nixing the Iran nuclear agreement, which saw Tehran scale back its nuclear programme in exchange for lifting sanctions against its economy.
"The president exited the US from the disastrous nuclear deal with Iran and squeezed the ayatollah, Hezbollah and Hamas," he said referring to the administration's "maximum pressure" campaign that saw Washington pile sanctions on Tehran and its allies.
"Iran's nuclear programme has advanced, we've gone to the brink of war twice - including on the eve of a pandemic; the US is isolated at the Security Council, and Iranian hardliners who warned against trusting the US have been vindicated and empowered," he told MEE.
The secretary of state repeatedly invoked religion in his speech. US media reports have speculated that Pompeo may be interested in a presidential run in 2024, when he will need the support of evangelical Christians who are a major Republican primary constituency.
Trump admitted last week that moving the US embassy to Jerusalem - in defiance of the international community that upholds the disputed status of the city - aimed to please his evangelical supporters.
"The president moved the US embassy to this very City of God, Jerusalem, the rightful capital of the Jewish homeland," Pompeo said. "And just two weeks ago, the president brokered a historic peace deal between Israel and the United Arab Emirates. This is a deal that our grandchildren will read about in their history books."
Pompeo's speech had stirred controversy in Washington, with Democrats accusing the country's top diplomat of politicising his office and taking advantage of an official state visit to use Israel as a political prop.
"It is highly unusual, and likely unprecedented, for a sitting Secretary of State to speak at a partisan convention for either of the political parties. It appears that it may also be illegal," Castro said in a letter to the State Department.
Several Jewish-American groups, including pro-Israel organisations, had also spoken out against using Israel in a domestic US political battle.
Pompeo was not the first Republican convention speaker to mention Israel in defence of Trump. On Monday, former UN envoy Nikki Haley slammed Joe Biden and Barack Obama for refusing to block a 2016 Security Council resolution condemning settlements.
Before Pompeo's speech was aired on Tuesday, Trump's son, Eric, cited the embassy move to Jerusalem as one of the president's achievements.
A lobsterman from Maine who mainly praised Trump's efforts to boost the fishing industry also invoked the Jerusalem move when arguing that the president delivers on his promises.
Earlier on Tuesday, a small group of activists with the anti-war organisation Code Pink gathered to denounce Pompeo outside the Andrew W. Mellon Auditorium in Washington, where some of the convention speakers delivered their remarks.
"It's shameful that Mike Pompeo would give an address to the RNC from Jerusalem in a blatant using of religion, a blatant using of Judaism, to curry favor with the evangelicals and to further express this administration's disdain for Palestinian rights," Ariel Gold, national co-director of Code Pink, told MEE.
https://www.middleeasteye.net/news/jerusalem-mike-pompeo-israel-iran-soleimani-republicans
-------
US Secretary Pompeo discusses Libya ceasefire, countering Iran with UAE officials
Emily Judd
26 August 2020
US Secretary of State Mike Pompeo and UAE officials discussed the conflict in Libya and countering Iran during a meeting in Abu Dhabi on Wednesday.
Pompeo met with UAE Minister of Foreign Affairs and International Cooperation Sheikh Abdullah bin Zayed Al Nahyan and National Security Advisor Sheikh Tahnoun bin Zayed Al Nahyan.
The officials discussed "regional and bilateral issues of concern, including mutual support for de-escalation and a lasting ceasefire in Libya, Gulf unity, and countering Iran's malign influence in the region," the US State Department said in a statement.
Since the overthrow of dictator Muammar Gaddafi in 2011, Libya has been embroiled in conflict despite efforts to transition the country to a stable democratic system.
The two dominant parties competing for power are the UN-recognized Government of National Accord (GNA), headed by Fayez al-Sarraj, based in Tripoli, and the Libyan National Army (LNA) headed by General Khalifa Haftar, based in the eastern city of Benghazi.
The rival governments announced in separate statements on Friday that they would cease all hostilities and organize nationwide elections soon.
The United Arab Emirates recently summoned Iran's charge d'affaires in Abu Dhabi in response to a speech by Iranian President Hassan Rouhani that the foreign ministry described as "unacceptable."
The UAE foreign ministry said the speech was "unacceptable, inflammatory, and carrying serious repercussions for the security and stability of the Arabian Gulf region," state news agency WAM reported.
Secretary Pompeo also congratulated the UAE officials on "the monumental achievement" of the country's historic agreement with Israel known as the Abraham Accord.
Pompeo landed in the UAE's capital city Abu Dhabi on Wednesday, the latest stop on his Middle East tour that was prompted by the announcement of the peace deal on August 13.
On Tuesday Pompeo discussed the UAE-Israel agreement with Abu Dhabi's Crown Prince Sheikh Mohammed bin Zayed Al Nahyan over the phone, according to state news agency WAM.
They discussed "the prospects for strengthening [the agreement] in a way that serves the foundations of peace and stability in the region," WAM reported.
https://english.alarabiya.net/en/News/gulf/2020/08/26/US-Secretary-Pompeo-discusses-Libya-Iran-with-UAE-officials.html
-------
Europe
Biden campaign calls China's treatment of Uighur Muslims 'genocide' and pressures Trump to 'take action'
John T Bennett
27-08-2020
The campaign of Democratic presidential nominee Joe Biden is labelling China's treatment of the Uighurs "genocide" and calling on Donald Trump to take action.
The Chinese government long has been criticised by human rights groups and many US lawmakers over its treatment of the Uighur Muslims and other minority groups in its Xinjiang region.
"The unspeakable oppression that Uighurs and other ethnic minorities have suffered at the hands of China's authoritarian government is genocide and Joe Biden stands against it in the strongest terms," Biden campaign spokesman Andrew Bates told Axios.
https://www.independent.co.uk/news/world/americas/us-election/biden-china-uighur-muslim-trump-a9690671.html
------
Africa
Boko Haram kills 75 elders overnight in Nigeria
27.08.2020
Adam Abu-bashal
Boko Haram insurgents killed more than 70 members of a community overnight in northeastern Nigeria, local media reported Wednesday.
Ali Ndume, a senator and chairman of the Senate Committee on the Army, said at a program he was attending in Maiduguri that members of the terrorist group killed 75 elderly people in the town of Gwoza in Borno state.
Noting that the people of Gwoza are in danger due to attacks by the terrorist group, Ndume said that "even as a senator, I still can't go to Gwoza because it's not safe."
The security forces do their utmost in the region, but people die there every day and the situation is very bad in the area, he said.
He said that apart from the attacks, the people of the region faced hunger and that the situation would worsen if there were no NGOs.
More than 50,000 civilians and security personnel have been killed and about 3 million people displaced in over a decade of Boko Haram terror attacks in the country's northeast.
https://www.aa.com.tr/en/africa/boko-haram-kills-75-elders-overnight-in-nigeria/1954534
-------
Mideast
Islamic Scholars Distance Themselves from Statement Endorsing UAE-Israel Normalization Deal
August 27, 2020
By Al Bawaba News
A number of Islamic scholars, including those close to the UAE's leadership, distance themselves from a statement purporting to endorse the disputed normalisation deal between Abu Dhabi and Israel.
Several Islamic scholars have distanced themselves from a statement endorsing the UAE's pact with Israel, which was put out by an Abu Dhabi-sponsored faith forum last week.
The Forum for Promoting Peace in Muslim Societies (FPPMS) put out the statement shortly after the agreement was announced earlier in August.
It praised the "wise" leadership of the UAE's crown prince and de facto ruler, Mohammed bin Zayed (MBZ), and his efforts to establish stability and a "just and permanent peace" in the Middle East.
The statement was signed by the chairman of the FPPMS, Abdullah bin Bayyah, as well as a number of other members of the organisation, including the American Islamic scholars, Aisha al Adawiyah and Hamza Yusuf.
Bin Bayyah, has separately endorsed the normalisation treaty between the UAE and Israel using similar language in his capacity as the head of the Emirati Fatwa Council.
"The Emirates Fatwa Council blesses the wise leadership's acts for the supreme good for the nation and its people," said in the other statement.
However, amid a torrent of criticism, both Adawiyah and Yusuf rejected the statement put out in their name, denied they had ever endorsed it, and restated their support for the Palestinian cause.
Abu Dhabi has tried to spin the deal as a necessity conditioned on Israel stopping its annexation of the occupied West Bank, but Israeli leaders have agreed only to temporarily suspend it, affirming that its plan to integrate the legally Palestinian territory into Israel proper is still on the table.
"I do not engage in or endorse geopolitical strategies or treaties. My allegiance is and has always been with the oppressed peoples of Palestine, whether Muslim, Christian, or otherwise. Anyone who says differently is a liar."
Aisha al Adawiyah went a step further by announcing her resignation from the FPPMS over the "breach of trust", clarifying that she was a "staunch supporter" of the Palestinian people and their liberation from Israel's occupation.
On her Facebook page, she wrote: "In our last board meeting of the Forum, there were no discussions surrounding the topic of Palestine or the UAE's relationship with Israel. Hence, there was no agreement on any kind of support for the UAE's deal with Israel."
Despite Yusuf's repudiation of the FPPMS statement, he was criticised by the Oxford Islamic Studies academic, Usaama al Azami, for not joining Adawiyah by handing in his resignation.
The American scholar has previously faced criticism for his open and tacit endorsement of Emirati foreign policy at a time when Abu Dhabi is accused of propping up despots and destabilising a number of states in the Middle East.
Bankrolled by the UAE, the FPPMS has long served as a rubber stamp body for UAE policy, and has given religious legitimacy to Abu Dhabi's earlier foreign policy adventures, such as its participation of the blockade on the neighbouring Gulf state of Qatar.
A 2019 article by Middle East Eye described how Abu Dhabi has sought to co-opt so-called quietist Islamic scholars, who oppose rebellion against the rulers of a state, as a counterweight to the pro-democracy and religious movements across the Arab world, which sought to remove autocrats.
"The (FPPMS) statement serves only to demonstrate to the wider world the extent to which the moral capital of scholars can be used and abused by those in power for ignoble ends. In this regard, any self-respecting scholar's involvement merely appears to exemplify the act of shooting oneself in the foot."
https://www.eurasiareview.com/27082020-islamic-scholars-distance-themselves-from-statement-endorsing-uae-israel-normalization-deal/
---------
Ahl Al-Bayt World Assembly warning statement against insulting Holy Qur'an in Sweden
August 26, 2020
Source : ABNA24
Ahl Al-Bayt World Assembly issued a scathing statement after anti-Islamists set a date for the burning of the Holy Qur'an in Malmö, Sweden.
Denouncing this inhumane act of anti-Islamists, the Assembly called on the Swedish government and security and law enforcement agencies to prevent the escalating of the situation and the hurting of the feelings of the Muslims worldwide by immediately revoking the permit for this gathering.
A part of this statement reads, "The illegal and unprincipled action of the Swedish political authorities and police in issuing a gathering permit for anti-Islamists, who are devoid of rationality, spirituality, and humanity and have no knowledge of the message of the Muslim holy book - the Holy Qur'an , is deeply regrettable for us."
The norm-breaking and immoral act of a Danish anti-Islamist in announcing a day for "a gathering for burning the Qur'an in Sweden", has angered Muslims and worried many libertarians and justice seekers worldwide.
Such heinous and vile acts are contrary to the principles of respecting the sanctities of other religions, beliefs, and traditions of different nations of the world and would undermine the peaceful coexistence and joint efforts toward constructing peace and friendship among various nations and ethnicities.
As an international non-governmental organization whose mission is to raise the awareness of Islamic societies about their human and divine duties and responsibilities, as well as to strengthen the friendship and peaceful coexistence and respect for cultures, customs, religious beliefs and sanctities of followers of different religions, the Ahl Al-Bayt World Assembly strongly condemns such divisive and hateful acts.
The illegal and unprincipled action of the Swedish political authorities and police in issuing a gathering permit for anti-Islamists, who are devoid of rationality, spirituality, and humanity and have no knowledge of the message of the Muslim holy book - the Holy Qur'an , is deeply regrettable for us.
In addition to strongly denouncing this unwise and criminal act, Ahl Al-Bayt World Assembly calls on the Swedish government and security and law enforcement agencies to prevent the escalating of the situation and the hurting of the feelings of the Muslims in Sweden an all over the world by immediately revoking the permit for this gathering.
The Ahl Al-Bayt World Assembly also urges governments of Islamic countries, the Organisation of the Islamic Cooperation, scholars and sources of emulation, international organizations and forums, and all intellectuals, thinkers, religious leaders and those who have the legal and personal capacity, to carry out actions, such as enlightening public opinion, protesting against any act that insults the sanctities of other religions, as well as inviting the people and government authorities, cultural and religious authorities in Sweden to prevent this tragedy; in every possible way, to openly and strongly express their protest to this inhumane and inappropriate move in a loud and effective manner.
The Assembly also urges the general public - especially Swedish Muslims - to remain calm and refrain from similar actions, to prevent the deteriorating of the crisis; but still in any way possible, such as issuing a statement, denouncing, expressing their protest in the media and protesting strongly on social networks, prevent this inappropriate move.
Islam is the religion of friendship, love, respect, peace and justice, and the protection of the divine sanctities and the holy books - especially the Holy Qur'an - is the duty of every believer and Muslim.
We pray God, the Almighty, to guideand save all nations - including ignorant people who have no knowledge of the soul-nurturing message of Islam and its holy book, and who are captivated by sensual desires and evil temptations and cause sorrow and hurt the feelings of Muslims. We also call on everyone to work for peace and friendship and to strive to expand them around the world. May we witness a day of the flourishing of truth, justice and liberation from the darkness of ignorance and oppression throughout the world.
Rasmus Paludan, the leader of the Danish nationalist and far right party "Hard Line", is invited to burn the Qura'n by Swedish hard liner and racist Dan Park. The Qur'an burning will take place on 28 August in front of a mosque in Malmö's immigrant heavy Rosengård district at the same time as the Muslim Friday prayers.
The gathering, which Swedish authorities have surprisingly authorized to hold, is aimed at protesting what organizers have called the "Swedish Islamization process".
In March 2019, a few days after the massacre of Muslims in two mosques in New Zealand, Paludan burned a copy of the holy Qura'n in a Muslim area in Copenhagen, Denmark, just 100 meters from where Muslims were praying, and caused severe tension at the time.
https://en.abna24.com/news//ahl-al-bayt-world-assemblywarning-statement-against-insulting-holy-quranin-sweden_1065745.html
-------
As Turkey Moves Toward China, Erdogan Silent on Uighur Muslim Genocide
Jack Beyrer
AUGUST 26, 2020
Amid a growing relationship with China, Turkey has remained silent on the country's imprisonment and population control of Uighur Muslims, the Diplomat reported last week.
Last month, a coalition of politicians from Turkish president Recep Tayyip Erdogan's Justice and Development Party helped strike down a resolution in the country's parliament that called for an investigation into China's oppression of Uighur Muslims, who face forced labor, sexual assault, forced marriages, and infanticide in the country's Xinjiang province.
One Turkish opposition statesman said that Erdogan's party had "sold out" the Uighur Muslims for Chinese money. In recent years, Beijing has helped resuscitate Ankara's failing economy through currency exchanges and billions of dollars' worth of infrastructure plans via China's Belt and Road Initiative.
As a sign of Turkey's growing ties with China, Erdogan has also returned Uighur refugees to Chinese authorities by deporting them to third-party countries. Despite being a Muslim-majority country, Turkey offers minimal protections for its Uighur Muslim refugees.
Turkey's friendly relationship with China comes amid Ankara's growing overtures toward anti-American partners. Historically a stalwart member of NATO, Turkey has purchased missile defense systems from Russia and joined Iran to condemn the historic United Arab Emirates-Israel peace deal brokered by Washington. Turkish forces have also recently challenged French and Greek navigation in the Eastern Mediterranean.
As Ankara ramps up cooperation with revisionist powers, some experts have questioned Turkey's future in NATO operations.
"Turkey is a NATO ally and yet is drifting, largely because of Erdogan, away from the United States," Foundation for Defense of Democracies senior director Bradley Bowman told the Washington Free Beacon. "That is not the way an ally should behave, that is an ally not acting like an ally."
https://freebeacon.com/national-security/as-turkey-moves-toward-china-erdogan-silent-on-uighur-muslim-genocide/
-------
South Asia
6-point demand brainchild of Bangabandhu alone: PM
August 27, 2020
Unb, Dhaka
Prime Minister Sheikh Hasina yesterday said the historic six-point demand was solely the brainchild of Father of the Nation Bangabandhu Sheikh Mujibur Rahman and nobody else was involved in formulating this crucial political programme that led the to the county's independence.
"Many people want to say many things regarding the six-point demand … some say it was done following suggestions from that person, some others say it was formulated with the advice from those persons. But I know for sure, it was his [Bangabandhu] brainchild," she said.
The PM was addressing a programme marking the distribution of awards among the winners of a quiz competition, organised on the occasion of the Six-point Demand Day (June 7).
Father of the Nation Bangabandhu Sheikh Mujibur Rahman Birth Centenary Celebration National Implementation Committee organised the event at the capital's International Mother Language Institute. The premier joined the programme virtually from the Gono Bhaban.
Hasina said Bangabandhu was arrested in 1958 and released on December 17, 1969. At that time, politics was banned. Bangabandhu could not go outside Dhaka, and he joined Alfa Insurance Company.
She mentioned that Tajuddin Ahmad was also under arrest at that time. After release, he went to Fatulla of Narayanganj to join his job. Bangabandhu himself went to Narayanganj, brought Tajuddin back to Dhaka and gave him a job at the insurance company.
The premier, who was studying at Dhaka University then, said the Father of the Nation had appointed Mohammad Hanif as his PA at Alfa Insurance Company.
"Bangabandhu used to think, write down those and gave those write-ups to Hanif for typing out. Here only Hanif knew about this [six-point demand] as he typed out that … nobody else would know about it."
Hasina said the six-point demand came from thoughts of Bangabandhu after the 1965 India-Pakistan war that lasted for three weeks and the then East Pakistan (now Bangladesh) was totally left defenseless.
She also said after the arrest of Bangabandhu and other front-ranking Awami League leaders due to the announcement of the six-point demand, Begum Fazilatunnesa Mujib had played a great role in publicising and advancing the movement over these demands.
Talking about the August-15 brutal killings of Bangabandhu and his family members, Hasina said the defeated force had emerged in the country through those killings and they tried to diminish its victory.
"I think there's no scope for that now … history takes its own course ... . Nobody can erase that and that is established today."
Some 100 competitors received certificates, signed by the PM, and prize money for securing various positions in the quiz competition under different categories.
https://www.thedailystar.net/backpage/news/6-point-demand-brainchild-bangabandhu-alone-pm-1951453
-------
Bangladesh should turn to endogenous development for economic recovery
August 27, 2020
Jannat Adib Chowdhury
Ever since the outbreak of coronavirus in March in the country, Bangladesh's economy has been severely affected, particularly because of its overdependence on RMG sector exports and remittance earnings from the migrant workers. These two major economic activity streams seem to be in a very tumultuous position considering the shifts in the global business environment due to Covid-19 shocks, which will continue well into the future.
The current policy consensus is that Bangladesh's post-coronavirus future chiefly rests on its export and remittance earnings, and to achieve this goal, foreign capital and advanced technology must be invited in to generate jobs within the country while alternative labour markets for Bangladeshis should be explored to fast-track its economic prosperity. However, I would like to propose an alternative development approach that will concentrate on the long-term endogenous development of our eight divisional cities—which can be called the true wealth of the country. Before I explain what I mean by endogenous development, let us look at what is the problem with the current policy consensus and how it affects the quality of life in Bangladesh. For example, remittance earnings from the Middle East have definitely improved the standard of life-style amenities of villages from where migrant workers have gone abroad. Nonetheless, the fact remains that despite the money sent from places like Oman, Qatar and Saudi Arabia and the television sets and other imports that it buys, the economic life or ways of making a living mostly remain unchanged in these villages. Rather, men or women from the migrant workers' immediate families live dreary and lonely lives.
Now moving back to the endogenous development issue—this will heavily focus on investment on certain tangible assets, and this will not only allow sustainable economic growth but will also have the capacity to markedly enhance the citizens' quality of life. Proponents of endogenous development divide these tangible assets into seven clusters—these are social, human, cultural, intellectual, natural, environmental and urban assets. These assets are present in all the divisional cities in varying degrees, and only by nurturing them properly can we truly uplift Bangladesh towards a momentum of economic and social stability.
For example, adopting the endogenous development approach for Rajshahi would mean improving its human assets—that is, its people and the quality of life and livelihoods. Human assets mainly indicate basic human needs, adequate housing with secure tenure, educational opportunities for both girls and boys to prepare them for the changing world, considering the advent of the 4th Industrial Revolution, and lastly, access to good health. The satisfaction of these material needs builds the foundation for our most fundamental right which is the right to life. Achieving housing, education and health needs for all the citizens must, therefore, be the aim for every genuine development agenda.
We have seen how the blind acceptance of the operations of market forces at the expense of the interests of ordinary people, coupled with a lack of proper governance system, have created gross inequalities in Bangladesh, allowing those few who already have a foundation in basic assets to pursue a life of dignity while marginalising the majority who lack the foundations for this most precious of human rights.
Again, another example of endogenous development will be improvising Dhaka city's natural assets such as lakes, parks, etc. As we can see, natural assets within and around Dhaka have been horribly squandered through neglect and thoughtless exploitation. Suburbs around this city used to be a serene landscape of agricultural fields, which now have morphed into a fractured, fragmented environment that is neither urban nor rural and seems utterly out of control. However, an endogenous development process will focus on reinventing Dhaka's public spaces as well as restoring its natural resources. Public spaces have the chance to become essential for the cultural identity and pride of a country, when they respond to its natural and geographical resources as well as to local traditions and trends which ultimately enables the citizens to live a meaningful, dignified life. However, it's also worth noting that Dhaka does not have the means to reinvent its urban space in the radical ways as Baron Haussmann did for Paris in the 19th century, or Shah Abbas did for Isfahan in the 16th century.
Naturally, the question is, how can such a development approach be financed? Endogenous development, or a development from within, can only be achieved by steadily investing in the seven clusters mentioned above. This does not necessarily mean mindlessly soliciting investments from global firms into an already underdeveloped asset base in Bangladesh, which can pose the risk of further degradation of these assets. Rather, we should rely on local savings which have the capacity to be substantial even in relatively poor or moderate-sized economies so long as the government is prepared to impose on itself stringent fiscal discipline and vigorously combat corruption.
Ultimately, an increase of social, human, cultural, intellectual, natural, environmental and urban assets will automatically attract foreign investment in Bangladesh. And, this can only be done by adopting an endogenous development approach in the post-coronavirus economic recovery phase in the country. This also means putting trust in the inner potential of citizens to shape the future that lies ahead of us.
https://www.thedailystar.net/opinion/news/bangladesh-should-turn-endogenous-development-economic-recovery-1951333
-------
Ghani Visits Former Jehadi Commander at his Residence
26 Aug 2020
By Mohammad Haroon Alim
Afghan President Mohamamd Ashraf Ghani visited former Jehadi commander Sayaf at his residence, the Presidential Palace said on a statement.
President's personal visit took place Wednesday afternoon in an attempt ask about him and his health, according to the statement.
Both parties discussed the current situation in the country, the statement said, adding Ghani and Sayaf had a detailed conversation on the Afghan peace process.
https://www.khaama.com/ghani-visits-former-jehadi-commander-at-his-residence/
-------
China fires 'aircraft-carrier killer' missile in warning to US
27-08-2020
AL JAZEERA
China has fired two missiles, including one dubbed an "aircraft-carrier killer", into the South China Sea, according to a news report, in a pointed warning to the United States as tensions in the disputed sea lane rise to new levels.
The South China Morning Post (SCMP) reported on Thursday that Beijing fired one intermediate-range ballistic missile, DF-26B, from Qinghai Province and another medium-range ballistic missile, DF-21D, from Zhejiang Province on Wednesday in response to US aerial activities in a "no-fly zone" area.
In response, Mark Esper, the US defence chief, said China has repeatedly fallen short of promises to abide by international laws, noting that China seems to be flexing its muscles the most in Southeast Asia.
The two missiles were reportedly fired in the direction of the area between Hainan province and the disputed Paracel Islands, the Hong Kong-based publication added, quoting an unnamed source.
According to the paper, a US U-2 spy plane had reportedly entered a Chinese-designated "no-fly zone" on Tuesday without permission during a live-fire naval drill conducted by China in the Bohai Sea off its north coast.
In a social media post, Liu Xiaoming, China's ambassador to the United Kingdom, said that the US move "severely disrupted" China's normal exercises and "training activities."
Zhao Lijian, China's foreign ministry spokesman, described the spy plane overflight as "provocative actions" and urged the US to stop.
The DF-26B missile, which was formally launched earlier this month, is capable of hitting moving targets at sea, making it an "aircraft-carrier killer", according to the state-owned Global Times.
Chinese Defence Ministry spokesperson, Senior Colonel Wu Qian, was previously quoted as saying that the missile can carry conventional or nuclear warheads and is capable of launching precision strikes on land and sea targets.
With its range of 4,500km (2,796 miles), DF-26 can reach the West Pacific and the Indian Ocean, as well as American facilities in Guam, the British island of Diego Garcia and even the Australian city of Darwin.
In July, two US aircraft conducted freedom of navigation exercises and military drills with its allies in the South China Sea, prompting an angry response from Beijing.
Speaking on the condition of anonymity to Reuters, a US official confirmed the firing of the two missiles on Wednesday adding that an assessment was under way to determine the type of missile launched.
The Pentagon, meanwhile, confirmed the U-2 overflight, adding that the activity in the Indo-Pacific region was "within the accepted international rules and regulations governing aircraft flights".
News of the missile launches come as the US announced that it was blacklisting 24 Chinese companies and targeting individuals it said are part of construction and military actions in the South China Sea, its first such sanctions move against Beijing over the disputed seas.
The US Commerce Department said the two dozen companies played a "role in helping the Chinese military construct and militarize the internationally condemned artificial islands in the South China Sea."
Separately, the State Department said it would impose visa restrictions on Chinese individuals "responsible for, or complicit in", such actions and those linked to China's "use of coercion against Southeast Asian claimants to inhibit their access to offshore resources".
In July, Washington said it could sanction Chinese officials and enterprises involved in coercion in the South China Sea after it announced a tougher stance rejecting Beijing's claims to offshore resources there as "completely unlawful".
China claims virtually all of the potentially energy-rich South China Sea, but Brunei, Malaysia, the Philippines, Taiwan and Vietnam also lay claim to parts of an area, through which more than $3 trillion of trade passes each year.
The US accuses China of militarising the South China Sea and trying to intimidate Asian neighbours who might want to exploit its extensive oil and gas reserves.
A spokesperson for China's embassy in Washington condemned the US sanctions as "completely unreasonable," and urged the US to reverse them.
"(South China Sea Islands) is an integral part of China's territory, and it is fully justified for us to build facilities and deploy necessary defence equipment there," the spokesperson said.
https://www.aljazeera.com/news/2020/08/zealand-mosque-shooter-sentenced-life-parole-200827022044581.html
-------
Arab world
Saudi students working remotely at risk from cyberattacks: Experts
ASEEL BASHRAHEEL
August 27, 2020
JEDDAH: Saudi students working remotely were on Wednesday urged to protect their computers from the threat of cyberattacks.
Tech experts fear that university students could fall prey to hackers when the new term begins if they fail to follow security protocols.
In a bid to prevent online attacks on learners studying remotely due to measures aimed at stopping the spread of the coronavirus disease (COVID-19) outbreak, the Saudi Computer Emergency Response Team (CERT) has issued a set of guidelines on safe computer use via its Twitter account and website.
The team, a subsidiary of the National Cybersecurity Authority (NCA), said: "The mobility of the devices (students) use to study and connect to multiple networks makes them a target for hackers."
CERT recommended that students should only connect to password-protected networks, install apps from official stores, update devices regularly with the latest operating system and anti-virus software, and double-check websites used for lectures, homework, and research.
It also advised regular scanning of external hard drives before using them, and more commonly, to avoid clicking on links or downloading attachments sent from unknown sources.
NCA consultant, Fatimah Al-Akeel, told Al-Ekhbariya the Learning Securely cybersecurity campaign aimed to educate students, their guardians, and teachers about the etiquette of online learning.
"Remote learning will focus on e-learning platforms that students and teachers can access on the internet, and in itself, the internet is full of cyberthreats. Users need to be fully aware of these dangers, especially phishing and social engineering," Al-Akeel said.
She pointed out that hackers would bait people with their interests, for instance, with students, sharing messages and links related to the e-learning platform their school was using or a log of their grades.
"Teachers and educators play a major role in creating a successful learning experience in classrooms. This could be implemented with cybersecurity. Teachers can teach their students on ways to protect themselves online, how to react to anything out of the ordinary that they see online, and who to report it to.
"In order for such campaigns to succeed, we need to put our efforts together with teachers and guardians, and anyone related to the education process, such as deanships of electronic transactions in universities providing guidelines by CERT or their own. All of these can have an impact on the campaign and help deliver it to its intended audience," Al-Akeel added.
Students of all levels will resume the new school year through remote learning for a period of seven weeks, the Saudi Minister of Education Dr. Hamad bin Mohammed Al-Asheikh has announced.
The decision was made after coordinated discussions with the relevant authorities as Saudi Arabia continued to tackle the ramifications of the COVID-19 pandemic.
As a result of the global health crisis, the Kingdom has accelerated the e-learning process through its accredited platforms. Virtual classes will be given through Vschool.sa as teachers will be required to deliver lessons remotely. School curriculums will be provided on the iEN platform, the Kingdom's national education portal.
Meanwhile, Saudi Arabia on Wednesday announced 33 new COVID-19-related deaths, taking to 3,755 the total number of people in the Kingdom who have so far died from the disease.
There were 1,068 new cases reported, meaning 310,836 people had now contracted COVID-19. Health officials said 22,136 cases were active of which 1,601 patients were in critical condition.
According to the Ministry of Health, Jazan recorded the highest number of new cases in the Kingdom with 84, while Makkah reported 67, and Madinah 57.
Another 1,013 patients had recovered from COVID-19, taking the total number of recoveries in the country to 284,945.
Saudi Arabia has so far conducted 4,850,659 polymerase chain reaction tests, with 58,467 checks having been carried out in the most recent 24-hour period.
https://www.arabnews.com/node/1725186/saudi-arabia
-------
Saudi agency promotes digital literary dialogue
ARAB NEWS
August 27, 2020
RIYADH: The Saudi Literature, Translation and Publishing Commission will organize 11 virtual dialogue sessions with leading intellectuals and thinkers as part of efforts to promote literature in Saudi society.
Sessions will cover literary and intellectual topics related to the Saudi and Arab cultural scene and will be broadcast live on the Saudi Ministry of Culture's YouTube channel.
The first dialogue session, titled "Novel and Philosophy," will be held on Aug. 26. The second session, "Embassy of Writers," is scheduled for Aug. 31.
Panelist Subeika Al-Shihi will speak with writer Hamad Al-Qadi on Sept. 2 in a session titled: "The Journey of the Word."
The other topics include "Literature of the Short Story," "A Believer Mind," "The Cultural Journalism," "Books and Authors' Biography," "What Stories Do to Us," "Storytelling Manifestations" and "Novel Faces."
The sessions will be held from 8:15 p.m. until 9 p.m., except for the debate session, which will be held from 6:30 p.m. till 7:30 p.m. The commission hopes to shed light on literary issues through the sessions, and ensure the continuity of literary dialogue and communication between literary bodies in the industry.
https://www.arabnews.com/node/1725201/saudi-arabia
-------
Lebanese army's neutrality, legitimacy put to the test amid clashes with protesters
Mona Alami
26 August 2020
As Lebanon faces renewed protests, the Lebanese Armed Forces' neutrality and legitimacy is being put to the test, as its members are routinely put in the direct path of protesters. While the army's unity's does not seem to be at risk experts say, the willingness of low ranking officers to repress crowds is diminishing.
And the longer the political and economic crises last, the less willing common foot soldiers will be to carry out the will of the state.
"The army is in a difficult position. On one hand, it is conscious that corruption plagues the political class controlling the state's institutions [has] sway over the army. On the other, it has to protect peaceful protests while preventing any riots," said General Khaled Hamadeh, a retired general and an expert on military affairs.
The historically well-respected institution is under severe pressure, as the situation is tenuous and protesters and security forces have clashed sporadically. The Lebanese parliament granted the army with sweeping power in the wake of the Beirut explosion that killed 181 people and injured over 6,000 others.
The protests that followed the blasts have placed the Lebanese army (LAF) between an angry street and the ruling elite. The explosion was caused by 2,750 tons of ammonium nitrates, which the government knew about, and that had been stored at the port since 2013.
Hezbollah and its Christian ally the Free Patriotic Movement, which have backed the government of PM Hassan Diab at the time of the bombing have been largely the target of the public ire.
"The army is reflective of the country's political divisions. The fact that Christian Patriarch Bechara Boutros Rai is now indirectly blaming (Christian) President Michel Aoun and its ally Hezbollah for the Lebanese disastrous situation will have an impact on the army's Christian leadership," Hamdeh said.
"To that, one has to add sectarian tensions resulting from those who are siding with or against Hezbollah. While this may not affect the army's unity per say, it will reflect on the process of effective decision making," he continued.
Patriarch Rai indirectly attacked this week Lebanon's current political leadership, attributing implicitly the Beirut bomb blast to Hezbollah's weapons caches.
As tensions rise further between the Lebanese political elite and the Lebanese population, the LAF, called into the streets to maintain peace, may find themselves in between the two groups with increasing frequency.
So far, the LAF have attempted to remain above the sectarian and political foray, maintaining a semblance of neutrality, but this has been broken by acts of defiance of retired soldiers.
During the protests, in the wake of the Beirut blast, the Lebanese army drove out a group of demonstrators, led by retired soldiers who had stormed the foreign ministry during the anti-government demonstrations on October 8. The retired army officers were led by former general Samer Rammah, who said he felt that President Michel Aoun, himself a former general, who he once served under in the 1980s, "did not respect his oath."
Other pressure groups are represented by the antigovernment movement National Salvation Front, led by Chamel Roukoz, former brigadier general of the Ranger regiment of the LAF and son in law of President Michel Aoun.
Roukoz said he does not believe in violent action against public institutions. "People have the right to express their opinion and for peaceful demonstrations," he explained. Roukoz warned that protests cannot turn into a direct confrontation with the security forces.
"We are in a very similar situation [compared to] the early years of the Syria war," said a retired soldier on condition of anonymity who hails from Tripoli.
The war in Syria pushed the army to increase coordination with Hezbollah, which supported the regime of Alawite President Bashar al-Assad against a largely Sunni rebellion. This coordination ran parallel of a crackdown on Lebanese extremists in Lebanon. Those who supported the Syrian revolution, particularly those in the Sunni political street, were critical of the coordination between the LAF and Hezbollah.
Because of this perceived coordination, several suicide attacks and bombings also targeted LAF positions between 2012 and 2013 as terrorist groups moved into Lebanon from nearby war-battered neighboring Syria.
"At the time, members of my family fought in Syria and I supported them; I was against the regime of Bashar al-Assad. Today I support the protestors and I do not see how we can repress people who are voicing our concerns and injustices of which we are the victims," added the retired soldier.
The LAF today faces another similar daunting balancing act. This time, divisions are not along political and sectarian lines, but between the ruling elite and an increasingly angry population.
In October 2019, mass demonstrations swept across Lebanon after the government announced new austerity measures set against the backdrop of an unpreceded economic crisis. The August 4, the explosion at the Beirut port which destroyed large swaths of Beirut, only worsened the divide between the population and the political class.
"I think that the security forces can still withstand the pressure on the short term, but as the crisis prolongs, in the backdrop of the state economic failure, LAF elements may start buckling under the strain," said a high former security source, speaking on condition of anonymity.
The Lebanese government defaulted in March on its $1.2 billion Eurobond payment, triggering talks with the IMF to restructure some $90 billion in debt. Since then, the Lebanese pound has lost more than 80 percent of its value and the salary of an average soldier has now reached around $120 a month, said General Hamadeh. Soldiers previously earned around 1,292,000 Lebanese pounds ($855 at the official exchange rate) each month, according to one article from French daily L'Orient Le Jour.
The LAF command is nonetheless wary of the economic threat posed to the army on the long-term, says a source in the Lebanese ministry of defense.
"Soldiers are thus offered increased food, transport and health subsidies," explained the Ministry of Defense source who spoke to Al Arabiya English on condition of anonymity. However, at the end of June, the army scrapped meat from the meals it offers soldiers as food prices have skyrocketed.
Facing pressure from the street, the political class has used the army as a first line of defense under the new state of emergency, giving it the power to declare curfews, refer civilians to military tribunals for alleged security breaches, prevent public gatherings and censor the media.
"The army is going to face increasing problems at the level of how soldiers and commanders choose to execute orders. The less convinced of the orders soldiers are, the more likely they will try avoid executing these orders," said Hamadeh.
https://english.alarabiya.net/en/features/2020/08/26/Lebanese-army-s-neutrality-legitimacy-put-to-the-test-amid-clashes-with-protesters.html
-------
A collapsing economy and a family feud pile pressure on Syria's Assad
Reuters, Beirut
26 August 2020
In May, Syrian tycoon Rami Makhlouf, a cousin and long-time ally of President Bashar al-Assad, took a once unimaginable step.
In a video he published on social media, he lashed out against Assad's "inhumane" state security forces. "Mr. President, the security forces have started attacking people's freedoms," Makhlouf said.
The outburst shocked Syrians and exposed a rift at the heart of the ruling elite. Never before had such a senior figure spoken out against the regime from within Damascus.
Through Syria's 10-year civil war, Makhlouf had helped Assad evade Western sanctions on fuel and other goods vital to his military campaign. He was part of the president's inner circle, accused by the United States of exploiting his proximity to power to enrich himself "at the expense of ordinary Syrians." His business empire spanned telecoms, energy, real estate and hotels, looming large over Syria's economy.
But now the two men were locked in a battle over money. Security forces had recently raided Makhlouf's telecoms company, Syriatel, in a tax dispute and detained dozens of employees for questioning.
Makhlouf's public defiance showed that a threat to Assad's iron rule may ultimately come, not from the battlefield, but from once loyal allies and Syria's collapsing economy. In a nation where criticism of the ruler is rarely tolerated, Makhlouf has been able to speak out, people familiar with the matter say, because of the family connection and because he is well regarded in the Alawite Muslim community that dominates the top echelons of Syria's leadership. Makhlouf and Assad are both Alawite.
Reuters spoke to more than 30 sources - including people close to the Assad and Makhlouf families, local businessmen, and Western intelligence officials - and reviewed official documents to chart the breakdown of a family alliance that stretched back two generations. Many of the sources declined to be named because of the sensitivity of the matter.
• In May 2019, Assad instructed Syria's intelligence chief to track down Makhlouf's estimated billions of dollars of riches stashed abroad.
• After a decade of war, Assad is so desperate for cash that in Sept 2019 the central bank summoned Syrian tycoons to a meeting and ordered them to hand over some of their fortunes.
The Syrian Information Ministry didn't respond to detailed questions for this story. Questions emailed to Makhlouf via his son went unanswered. Syriatel didn't comment.
Assad's father, Hafez, an air force officer from a mountain village, seized power in a military coup in 1970. He turned to Makhlouf's father, Mohamed, to manage the money, derived from state-controlled industries and contract commissions, that would shore up his rule. Mohamed, known as Abu Rami, had financial skills that Hafez lacked.
"The Makhlouf side was generally better educated and refined, so they could help out with the finances, which is something the Assads were not good at and didn't have the education for," said Joshua Landis, a Syria specialist and head of the Center for Middle East Studies at the University of Oklahoma. "They were also better at dealing with the people of Damascus and Aleppo, who dominate Syria's economy."
Makhlouf senior reaped extensive rewards from the relationship. In the 1970s, he was appointed head of the General Organization of Tobacco, which had a monopoly over the industry in Syria. A decade later he expanded his business interests as chief of the state-owned Real Estate Bank and acted as middleman for government contracts.
The sons grew up together and were close. As a young man, Rami Makhlouf "used to go to Assad's residence and open the fridge like any family member," said a former business associate of Makhlouf.
Ayman Abdel Nour met both men at Damascus University in the 1980s when he was a teaching assistant and they were students. Abdel Nour now lives in the United States. Makhlouf and Assad were so close that even their mannerisms were similar, Abdel Nour said. "Rami would sit very calmly, in a way that was similar to Bashar. He copied his personality because they grew up together."
Bashar's mother, Anisa, was Rami's aunt. With a strong personality and deep political influence, she lobbied for her nephew within the family and was instrumental in his rise, said people who know the family. As his father aged, Rami smoothly took over the responsibilities as money manager for the Assads.
In the early 2000s Syria enjoyed rapid economic growth and Makhlouf's business flourished. The jewel in the crown was telecoms firm Syriatel. The company has grown from a few hundred thousand subscribers in the early 2000s to around 11 million, according to Makhlouf. "Rami built Syriatel into a sophisticated business that many of Syria's best and brightest wanted to work for," said Landis.
Makhlouf drew the attention of the United States. In 2008, the US Treasury imposed sanctions on the tycoon, describing him as "one of the primary centers of corruption in Syria." The Treasury alleged he manipulated the justice system and used state intelligence officials to intimidate rivals and acquire exclusive licenses to represent foreign firms in Syria. His ties to Assad brought him lucrative oil exploration and power plant projects, the Treasury said.
"Rami Makhlouf has used intimidation and his close ties to the Assad regime to obtain improper business advantages at the expense of ordinary Syrians," Stuart Levey, then Under Secretary for Terrorism and Financial Intelligence, said at the time.
When protesters took to the streets calling for Assad's overthrow in 2011, their chants were also directed against "the thief" Makhlouf. As the popular uprising turned into a civil war and then a multifaceted conflict, Makhlouf helped power Assad's military campaign with fuel and other imports.
Behind Assad's back, he was also feathering his own nest, said more than a dozen sources with knowledge of the matter. A former business associate and a banker said Makhlouf had created a network of front companies, including in neighboring Lebanon, where he generated his own money separate from the funds Assad asked him to place in safe havens on behalf of the ruling family. They didn't quantify the sums of money involved.
In a post on social media on July 26 of this year, Makhlouf conceded that he set up such firms, but insisted "these companies' role and aim is to circumvent sanctions," not to enrich himself.
Among Makhlouf's interests outside Syria was a Beirut law practice called Middle East Law Firm SAL. Publicly available data show the firm was set up in 2001 by Makhlouf, his brother and Lebanese partners. According to Lebanon's Commercial Register, the law firm continues to operate, and its activities include the management of companies inside and outside Lebanon and foreign trade transactions. Reuters couldn't reach the law firm or its partners for comment, nor could the agency determine whether Makhlouf plays any role there today.
One former business associate with first-hand knowledge said that Makhlouf set up entities in Jersey and the Virgin Islands. "Makhlouf would buy supplies and equipment for the government from companies that he ultimately owns. He would create these shell companies that would be suppliers," said the former associate, a shareholder in Makhlouf's Cham Holding, a real estate developer.
Makhlouf's personal wealth has been estimated by Syrian business associates at between $5 billion and $15 billion. Its true scale is a closely held secret. In one of his recent video appearances, Makhlouf said profits from his businesses were used for charitable causes, such as funding injured war veterans and bereaved families, via a holding company he owns.
Syria's economy is in ruins. The Syrian pound has lost almost 80 percent of its value over a decade of war. The fighting has caused tens of billions of dollars' worth of damage, disrupted agriculture, devastated industry and wiped out foreign currency flows from tourism and oil exports. Inflation is rampant and many Syrians are struggling to afford even basics such as food and power. Eight in 10 people live below the poverty line in Syria, according to the United Nations.
While Russia has backed Assad militarily and with food supplies, its intervention isn't for free. Syria has to pay for much of the Russian wheat it imports and for weaponry.
In recent months, a banking crisis in neighboring Lebanon has cut off a vital source of dollars for the regime, worsening the economic shock and aggravating already strained money relations between Assad and Makhlouf.
While much of Syria lies in ruin, two of Makhlouf's sons have been living lives of luxury. On social media, they posted pictures, many since deleted, of fancy sports cars, a private jet and opulent homes.
In one video, in the summer of 2019, Mohamed Makhlouf, one of Rami's sons, appeared driving a Ferrari in the South of France. The camera zoomed in on the speedometer as he revved the engine. Another video showed him at a beach party on the Greek island of Mykonos. Someone commented beneath the post: "It's been 45 years and they are still stealing from the people."
As the economy imploded, Assad became determined to bring home the billions of dollars held by Makhlouf in offshore companies, said more than a dozen sources. These sources include well-connected people in Syria's financial community, an official with ties to Assad's government and Western intelligence sources.
In the summer of 2019, Assad and his brother Maher, head of the Republican Guard that defends Assad's seat of power in Damascus, met with Ali Mamlouk, the head of Syria's intelligence agency, the General Intelligence Directorate. At that meeting, the Assads told Mamlouk to track down Makhlouf's wealth overseas, said a person allied with the Syrian government and a Western intelligence source who was briefed about the meeting. Reuters couldn't independently verify this account. Syrian authorities didn't respond to questions about the matter.
"It was time to put the house in order" now that the security pressures on the regime had eased after containing the insurgency, said the Western intelligence source.
A first sign of Makhlouf's fall from grace came in December 2019, when Syria's customs directorate accused Makhlouf and some other businessmen of importing goods without declaring their real value. The order, which was reviewed by Reuters, froze the assets of Makhlouf and his wife. It was signed by Syria's finance minister. Makhlouf has since said he paid seven billion Syrian pounds ($3 million) to settle the dispute. Syrian authorities didn't comment.
The sums accumulated abroad by Makhlouf - estimated in excess of $10 billion by members of Syria's business community - are of real economic consequence. One Western diplomat said repatriating the money "is of existential importance for the regime."
Though he caved in the customs dispute, Makhlouf has resisted surrendering his vast holdings. He told the president to seek dollars elsewhere, from other tycoons, said bankers and business associates familiar with the matter.
Starting early this year, Syrian security forces began a campaign of arrests that netted dozens of employees at Makhlouf's Syriatel, without legal explanation. Sources in Syria said people were arrested, sometimes released and then re-arrested. Reuters couldn't determine whether any charges have been brought. A Damascus banker with knowledge of the matter said the employees were questioned about fund transfers to front companies set up by Makhlouf in the British Virgin Islands and Jersey.
"They were interrogating them over the details of offshore companies that have signed management deals with Syriatel," said the Damascus banker. He did not elaborate, and Reuters couldn't determine whether any money had been repatriated.
The rift between Assad and Makhlouf burst into public view on April 30, when Makhlouf posted the first of three videos to social media. In the videos, he said the government had asked him to step down from his companies, including Syriatel. He also spoke of threats by unspecified people in the regime to revoke Syriatel's license and seize its assets if he did not comply.
On May 19, 2020, the finance ministry froze the assets of Makhlouf, his wife and an unspecified number of his at least two children, according to a document reviewed by Reuters. It also ordered that overseas assets should be seized "to guarantee payment of dues to the telecom regulatory authority." The government has said Syriatel owes the telecom regulator 134 billion Syrian pounds ($60 million) relating to the terms of the company's license. Makhlouf insisted in one of his social media posts that he stands ready to pay.
A former business associate said years of acting as Assad's trusted money keeper and family treasurer made Makhlouf feel like a partner. "Makhlouf was telling his cousins (the Assads), 'we are partners,' and it has shocked him they are now telling him, 'no you are not, you are just serving us,'" said the associate, who used to work with Makhlouf.
One powerful man who has emerged at the top of a new elite is Samer Foz, a building contractor turned commodities trader. Foz, a Sunni Muslim, was sanctioned by the United States in June 2019, along with more than a dozen individuals and companies, for providing financial support to Assad.
Samer Foz, his relatives, and his business empire have leveraged the atrocities of the Syrian conflict into a profit-generating enterprise," then Undersecretary for Terrorism and Financial Intelligence Sigal Mandelker, said in a statement. "This Syrian oligarch is directly supporting the murderous Assad regime and building luxury developments on land stolen from those fleeing his brutality."
In September 2019, central bank governor Hazem Karfoul assembled some of Syria's wealthiest players for a closed-door meeting at the Damascus Sheraton. Syrian media have previously reported that the meeting took place, but details of what was discussed are revealed here for the first time.
On the surface, the gathering was projected to the public as an effort to strengthen the struggling currency through donations from Syria's wealthy elite. But the meeting was not about charity, said three sources briefed by people who attended.
The central bank governor listed the businessmen's properties and other assets, and the lucrative deals they had struck. He suggested their fortunes could be seized if they did not give a significant contribution to state coffers.
Foz pledged $10 million, according to the sources. The central bank governor told him that wasn't enough, to which Foz replied, "consider it a first payment," one of the sources said. Foz didn't comment.
"This was to show that these merchants of war were being pressured to do their bit for the country," said a business executive who is close to some of the attendees and a personal friend of the central bank governor. "Everyone knows who they are and how they made their wealth and who they work for."
In recent months, Makhlouf has been projecting himself as a spiritual man, in an apparent attempt to appeal to members of the faith practiced by the minority Alawite sect, an offshoot of Shi'ite Islam, to which Makhlouf and Assad belong. Reuters couldn't determine how Makhlouf's messages are being received in the community. People were reluctant to discuss the matter with Reuters by phone.
The Alawites rose to dominate the political system in majority Sunni Syria after controlling the army following a coup that brought the Baath Party to power in 1963. The Alawites' influence has spread to business, undermining a Sunni merchant establishment that had traditionally dominated commerce.
One of Makhlouf's social media posts after the rift became public was a prayer asking God to end the injustice against him, written in the Alawite dialect.
Commenting on Makhlouf's social media posts and his messaging, a financial adviser involved in transactions with him before 2011 said the videos were clearly made to appeal to the loyalist Alawite camp.
In a recent post, on July 9, Makhlouf remained defiant. Arrests of his employees, he said, hadn't stopped. "Now it's only our women who are left," he said. "Even so, they didn't get what they wanted to force us to surrender."
https://english.alarabiya.net/en/features/2020/08/26/A-collapsing-economy-and-a-family-feud-pile-pressure-on-Syria-s-Assad.html
--------
URL: https://www.newageislam.com/islamic-world-news/non-muslims-australians-live-close/d/122733
New Age Islam, Islam Online, Islamic Website, African Muslim News, Arab World News, South Asia News, Indian Muslim News, World Muslim News, Women in Islam, Islamic Feminism, Arab Women, Women In Arab, Islamophobia in America, Muslim Women in West, Islam Women and Feminism