New Age Islam News Bureau
20 Sept 2018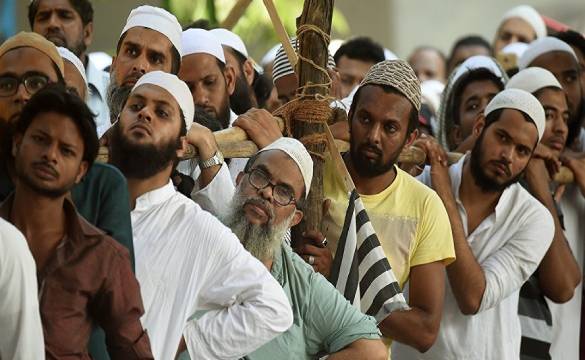 • No Skull Caps and Long Beards, Keep Hindu Names Haryana Village Tells Its Muslims
• Muslim Scholars, Religious Leaders Say Repeal of Section 377A Has 'Worrying • Implications', a Threat to Family Values
• Iraqi Source: Abu Bakr Al-Baghdadi Died of Cancer
• Not India, Terrorism A Bigger Threat, Say Young Pakistani Army Officers
• Pakistan Will Prefer Destabilised Afghanistan to a Strong State: Report
India
• No Skull Caps and Long Beards, Keep Hindu Names Haryana Village Tells Its Muslims
• India Prescribes Punishments in Bid to Stamp out Instant Muslim Divorce
• J&K Local Muslims Disallow Burial of Pak Militants in Their Cemeteries
• Imran Khan Writes to PM Modi, Calls For Resumption Of Peace Dialogue
• Triple Talaq: All-India Muslim Personal Law Board Likely To Go To Court against Criminality Clause in Ordinance
• Jesuit Priest Wins Prestigious Award from Aligarh Muslim University
• Ram temple in Ayodhya will help Hindu-Muslim peace, says RSS chief Mohan Bhagwat
• Afghanistan deports Kerala man who allegedly wanted to join ISIS
--------
Southeast Asia
• Muslim Scholars, Religious Leaders Say Repeal of Section 377A Has 'Worrying Implications', a Threat to Family Values
• Deputy Mufti: Shariah Punishment Only To Teach, Not Harm
• Putrajaya: Stricter Rules for Muslim Child Marriages Not Adopted By All States Yet
• DPM: Child Bride in Second Case 'Consented' To Marriage
• National Movement Needed To Develop Sharia Economics: BI
• PAS politics, not Islam cause of Malay disunity — Mahathir
• Indonesian Islamist groups declare support for Subianto
--------
Arab World
• Iraqi Source: Abu Bakr Al-Baghdadi Died of Cancer
• Saudi Movie 'Joud' to screen at Ithra during National Day celebrations
• 2,600 Bodies of ISIL, US Victims Discovered in Raqqa
• US prolonging Daesh's life in Syria: Nasrallah
• Oman's commitment to peace, message of Islam highlighted in Paris
• US Supplies Kurds with Air Defense System
• Damascus Discovers Terrorists' Hospital Equipped by Israel, US, France in Quneitra
• Bahrain steps up crackdown on Shia mourning rituals
• Iraq court condemns to death 'deputy of Daesh leader'
--------
Pakistan
• Not India, Terrorism A Bigger Threat, Say Young Pakistani Army Officers
• Religious Affairs Minister Discusses Treatment Of Xinjiang Muslims With Chinese Envoy
• Pakistan wishes to help eliminate tensions in Muslim world: PM Khan
• Hafiz Saeed to Approach Court to Retrieve Frozen Assets of JuD, FIF
• Pakistan in talks with India for bilateral meeting between Qureshi, Swaraj at UNGA: Pakistan foreign office
• Pakistan, Saudi Arabia pledge to defeat terrorism
• Nawaz, Maryam and Safdar released from Adiala jail after IHC suspends Avenfield sentences
--------
South Asia
• Pakistan Will Prefer Destabilised Afghanistan to a Strong State: Report
• 47 Militants Killed, Wounded In Separate Operations of the Afghan, U.S. Forces
• PM: Bangladesh will place proposals on Rohingya crisis at UNGA
• Catholic schools dread Bangladesh's education policy
• Afghan Intelligence Forces Detain 8 Key Members of the Taliban and ISIS Khurasan
• President Ghani, PM Modi hold talks on key issues of bilateral interest
• Russia says Taliban ready for Afghan talks in Moscow
--------
Europe
• Islamophobic Hate Crime Injures Muslim Worshipers at North London Mosque
• UK Thanks Turkey for Its 'Longstanding Role' In Syria
• UK: Car hits crowd in Islamophobic attack, 3 injured
• Russia says Taliban ready to attend Afghan peace talks in Moscow - RIA
• London terrorist had grudge against Trump, Theresa May, British inquiry panel is told
--------
Mideast
• US Tags Iran Anew As Top Terror Sponsor, Global Attacks Fall
• 5.2 Million Yemeni Kids on Brink of Famine amid Saudi War: Charity
• Palestinian teen shot dead by Israeli fire in Gaza border clashes
• Iran welcomes Turkey-Russia deal on buffer zone in Syria's Idlib
--------
North America
• Muslim Groups Stand Up To Challenges Facing Refugees, Immigrants In Ohio
• Islamabad Part of Solution In Afghanistan: US
• US removes PYD/YPG from annual terrorism report
• US terror survey blames Iran for 'fomenting violence' in Middle East
• US highlights Saudi Arabia's key role in global fight against terrorism
--------
Africa
• Defence HQ Flays Foreign Media Report Imputing Nigeria Losing War against Boko Haram
• Boko Haram violence spikes in Nigeria's northeast
• Nigerian military struggles against Daesh in West Africa
• Rights group documents fresh South Sudan 'war crimes'
Compiled by New Age Islam News Bureau
URL: https://www.newageislam.com/islamic-world-news/no-skull-caps-long-beards/d/116437
--------
No Skull Caps and Long Beards, Keep Hindu Names Haryana Village Tells Its Muslims
Ashok Kumar
SEPTEMBER 20, 2018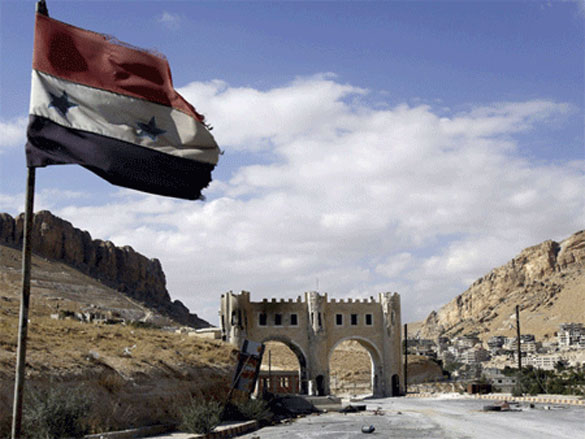 The Singapore Islamic Scholars and Religious Teachers Association issued a statement calling for Section 377A of the Penal Code to be retained.
----
The residents of Titoli village in Haryana's Rohtak district have adopted an oral resolution at a meeting asking the Muslim population to keep Hindu names and to not offer namaz in the open or display visible identity markers such as skull caps and long beards, among others. Half-a-dozen police personnel from the Titoli police post were present at the time of the meeting on Tuesday.
A mob had attacked the house of a Muslim family in the village on August 22 accusing them of killing a calf. Two persons were arrested in this connection under the Indian Penal Code and The Punjab Prohibition of Cow Slaughter Act, 1955.
Sub-Divisional Magistrate, Rohtak, Rakesh Kumar told The Hindu over phone that the matter came to his knowledge on Wednesday evening and a probe would be conducted into it. "It is unconstitutional. I will speak to the village sarpanch in this connection," said Mr. Kumar.
More decisions
Rohtak Tehsil Nambardars' Association president Suresh Nambardar, who was present at the meeting, said it was held on Tuesday evening and the members of all castes and religious communities from the village were present. He said apart from the strictures, it was also decided that the Waqf Board land measuring over an acre in the middle of the village would be taken over by the panchayat and a plot given to the Muslims outside the village for burial.
Mr. Suresh said Hindus and Muslims had been living in harmony in the village for several decades, but some new settlers from Uttar Pradesh have disturbed the peace of the village.
It was also decided in the meeting that Yameen, who faces cow slaughter charges and whose house was attacked in August, would not be allowed to enter the village.
Rajbir, a local Muslim leader, said the community accepted the decisions to maintain harmony. "Anyway, we have been keeping Hindu names since the Partition and do not wear skull caps or keep beards. Since there is no mosque in the village, we travel around 8-10 km to Rohtak city to offer namaz on Fridays and other occasions," said Mr. Rajbir.
He said he also donated ₹11,000 to the village gaushala on behalf of his community at the meeting.
Muslim Ekta Manch president Shahzad Khan condemned the decisions as "unconstitutional" and said the locals were forced to accept it as they had no choice.
https://www.thehindu.com/news/national/other-states/no-skull-caps-and-long-beards-haryana-village-tells-its-muslims/article24990100.ece
--------
Muslim Scholars, Religious Leaders Say Repeal Of Section 377A Has 'Worrying Implications', A Threat To Family Values
By CYNTHIA CHOO
19 SEPTEMBER, 2018
SINGAPORE — A day after the Catholic Archbishop of Singapore spelt out his position on Section 377A of the Penal Code, Muslim scholars and religious leaders here have also expressed publicly their support for the law.
In a media statement on Wednesday (Sept 19), the Singapore Islamic Scholars and Religious Teachers Association (Pergas) said that a repeal of Section 377A could cause "several worrying implications" and "threaten the importance of the traditional family unit as the foundation of a society".
The statement said that Pergas does not support the attempt to repeal the law.
"This stand is based not only on religious grounds, but also due to our concern towards moral and social values, that can affect the family institution as well as the fabric of society," the association said.
It added that the purpose of a family unit is "to give birth to the new generation, as well as to protect the existence of mankind". "To achieve these objectives, Islam emphasises on the formation of a family through legal marriage between a man and a woman."
Pergas also said that another negative implication should Section 377A be repealed is that it would "affirm and normalise the LGBTQ lifestyle", LGBTQ referring to lesbian, gay, bisexual and transgender and queer.
This "conflicts" with "the Government's policy of building strong family units to strengthen the fabric of society", it said, and "it may also cause confusion among the younger generation regarding morality and moral values."
Singapore's population growth — what the association understands as "a major concern of the Government" — will be affected as well, should the law be repealed and same-sex relationships are promoted.
Despite its call for the law to stay, Pergas asked Muslims to be kind when interacting with others, including those from the LGBTQ community.
"Our relationship with those from the LGBTQ community, just as how we interact with others, should be filled with mercy (rahmah) as we extend kindness to all," it said, adding that people should not isolate, exclude or insult those who they feel are LGBTQ.
"Pergas sincerely hopes that members of society, especially the Muslim community, maintain good manners and act wisely in discussing this issue. Avoid insulting others, nor belittling others, as well as their opinions."
https://www.todayonline.com/singapore/muslim-scholars-religious-leaders-say-repeal-section-377a-has-worrying-implications-threat
https://www.indiatoday.in/india/story/marry-muslim-women-and-convert-them-vhp-advice-to-bengali-hindu-men-1344133-2018-09-19
--------
Iraqi Source: Abu Bakr Al-Baghdadi Died Of Cancer
Sep 19, 2018
The Arabic-language Baghdad News quoted a high-ranking security source as saying on Wednesday that Baghdadi was suffering from lung cancer and couldn't make a move in the past few months.
He noted that the ISIL will possibly declare the name of its new chief soon in a bid to boost the morale of the terrorists and then will confirm his death.
The source said that the ISIL commanders are now in rivalry to take al-Baghdadi's place.
In recent months, contradictory reports have surfaced the media on the fate of the ISIL ringleader.
Iraqi intelligence sources had claimed in August that al-Baghdadi had lost his brain functioning, adding that rifts are widening more than ever over his successor.
The Arabic-language Sumeriyeh news quoted the Iraqi sources as reporting that al-Baghdadi has lost his brain functioning due to the injuries he sustained in an Iraqi air raid on ISIL commanders' meeting in Syria in June, adding that Baghdadi cannot move.
It further said that Baghdadi's health condition which means his actual death has intensified unprecedented differences and rows among ISIL commanders over appointing his successor.
The news website further said that some of the non-Iraqi commanders of ISIL have picked up Abu Othman Tunisi as Baghdadi's successor, while Iraqi commanders of the terrorist group have voiced strong opposition to his election.
A report said in May that al-Baghdadi - still the world's most wanted man, with a $25 million bounty on his head - was believed to be very much at large, quite possibly in a desert area of Syria.
Multiple officials said Baghdadi was likely sheltering in a remaining ISIL bastion in the Euphrates River Valley on the Syrian side of the border with Iraq, Fox News reported.
"The last information we have is he is in Al-Hajin in Syria, 18 miles from the border in Deir Ezzur province," Abu Ali al-Basri, director-general of the intelligence and counter-terrorism office at the Iraqi Ministry of Interior, told Fox News.
Al-Basri added that fresh information about Baghdadi's whereabouts came as recently as the last couple of days, and was being used conduct a "multi-force raid" with Russian, Syrian and Iranian troops.
Iraqi Defense Ministry Spokesman Brig. Gen. Yahya Rasool confirmed to Fox that al-Baghdadi was thought to be alive, and that he might be located in the border area East of the Euphrates River, possibly in the town of al-Shadaddah in al-Hasaka province in Northeastern Syria.
"It's not difficult for him to hide in the Syrian desert," the officer added.
Experts also stressed that Baghdadi might not have any contact with other ISIL members, and never remains in areas when the fighting or strikes become too intense.
The Iraqi air force stepped up its attacks against ISIL targets in Syria.
http://en.farsnews.com/newstext.aspx?nn=13970628000388
--------
Not India, terrorism a bigger threat, say young Pakistani Army officers
Sep 19, 2018
Pakistani Army is witnessing a generational shift in the anti-India stance that has long been ingrained in the minds of the military in Pakistan. For the young Pakistani Army officers, the growing internal security threats from a plethora of extremist groups in Pakistan are a bigger worry for the country instead of any military threat posed by India.
The finding is part of The Quetta Experience, written by retired US Army colonel David O Smith, who was an alumnus of the Command and Staff College in Quetta.
"Junior and mid-grade Army officers, particularly those who had served in the Federally Administered Tribal Areas (FATA), tended to view terrorism as a much more immediate threat to Pakistan than India. These officers had spent the bulk of their military careers fighting this new threat, had seen their brother officers and soldiers killed and wounded by the groups, and watched their friends and their families' lives shattered forever," the report states.
The study examines the experiences of US Army Foreign Area Officers who have attended the Pakistan Army Command and Staff College in Quetta, the capital of Baluchistan province. These are the only US personnel ever to have had sustained interactions over an extended period of time with three distinct groups of Pakistan Army officers: senior officers (brigadier and major general), senior mid-level (lieutenant colonel and colonel), and junior midlevel (captain and major).
The study was aimed at examining the attitudes and values of the Pakistan Army officer corps over a 37-year period from 1977 to 2014 to determine if it had changed over time.
The report also states that the fear of 'Islamisation' within the officer corps or its susceptibility to radical religious influence is exaggerated. "Many students joked among themselves about the need to be seen going to the mosque on Fridays, but no one seemed to think the country needed or wanted more Islam than more democracy."
"Nearly all the Pakistani students, including those with more conservative religious views, expressed the attitude that religion is a personal matter that does not influence the performance of military duties. They also see little value in Islamic governance, preferring democracy and civilian governance in overwhelming numbers. There also was no evidence of any friction between Sunni and Shia officers," the report states.
The report also states that the implications of strategic or tactical uses of nuclear weapons are not well understood, and no doctrine for nuclear warfighting is taught at the Staff College.
"Certain aspects of nuclear usage might have been discussed in a Pakistani students-only exercise that has been conducted annually for several years to rehearse plans to deal with an Indian Cold Start (now called proactive operations) attack, but even this is apparently limited to a short briefing by the Strategic Plans Division with no questions or discussion by students being allowed," the study states.
"No doubt because of the absence of any opportunity to discuss nuclear issues, the Students noted a complete lack of awareness about the connection between the tactical use of nuclear weapons, the potential strategic impact of their use given the relatively short distances involved in the India-Pakistan case, and the likely Indian reaction to Pakistani "first use" of any nuclear weapon in a future war," the study adds.
The report also finds that the young Pakistani officers perceived that for the first time in history, the United States had become a serious military threat to them.
"The reasoning was highly emotional: the United States uses Pakistan and then discards her; the United States doesn't respect Pakistani values; the United States is fighting people that Pakistani people support, such as the Palestinians; the United States is leading a "crusade" against Islam; the United States "screwed up Iraq" and "blundered into Afghanistan and made things worse (for Pakistan)," the report adds.
http://zeenews.india.com/world/not-india-terrorism-a-bigger-threat-say-young-pakistani-army-officers-2142191.html
--------
Pakistan will prefer destabilised Afghanistan to a strong state: Report
Sep 20, 2018
WASHINGTON: Pakistan may view a weak and destabilised Afghanistan as preferable to a strong and unified Afghan state, a latest US Congressional report has said.
It asserted that Islamabad may also anticipate that improved relations with Kabul could limit India's influence in the region.
"Pakistan sees Afghanistan as potentially providing strategic depth against India. Pakistan may also view a weak and destabilised Afghanistan as preferable to a strong, unified Afghan state (particularly one led by a Pashtun-dominated government in Kabul)," the bipartisan Congressional Research Service (CRS) said in its latest report on Afghanistan has said.
According to the report 'Afghanistan: Background and US Policy In Brief', some Pakistani leaders have stated that instability in Afghanistan could rebound to Pakistan's detriment. Pakistan has struggled with indigenous Islamist militants of its own, it said.
"Pakistan may also anticipate that improved relations with Afghan leadership could limit India's influence in Afghanistan," said the report by CRS, an independent research wing of the US Congress.
CRS reports are not an official view of the Congress but are prepared periodically by independent experts on hot topics so that lawmakers can make informed decisions.
"While military officials profess greater optimism about the course of the war in 2018, other policy makers and analysts have described the war against the insurgency (which controls or contests nearly half of the country's territory, by Pentagon estimates) as a stalemate," the report said.
Authored by Clayton Thomas, an analyst in Middle Eastern Affairs, the CRS report, dated September 17, said President Donald Trump in his Afghanistan policy last year has sought a greater role for India in Afghanistan.
"In his speech, President Trump also encouraged India to play a greater role in Afghan economic development; this, along with other administration messaging, has compounded Pakistani concerns over Indian activity in Afghanistan," it said.
"India has been the largest regional contributor to Afghan reconstruction, but New Delhi has not shown an inclination to pursue a deeper defence relationship with Kabul. Afghans themselves may be divided on the wisdom of cultivating stronger ties with India," the CRS report said.
https://timesofindia.indiatimes.com/world/pakistan/pakistan-will-prefer-destabilised-afghanistan-to-a-strong-state-report/articleshow/65880055.cms
--------
India
India prescribes punishments in bid to stamp out instant Muslim divorce
20 Sep 2018
NEW DELHI: India on Wednesday (Sep 19) prescribed arrests and jail terms for offenders in a campaign to stamp out instant Muslim divorce, or "triple talaq", as Prime Minister Narendra Modi looks to woo women voters of the South Asian nation's minority community.
The Supreme Court in August last year outlawed the practice that had allowed Muslim men to divorce their wives by simply saying the word "talaq", or "divorce" in Arabic, three times.
Wednesday's move comes months ahead of general elections next year at which Modi's Bharatiya Janata Party (BJP) needs to broaden its support beyond its core Hindu base.
India's cabinet approved a decree making the procedure a punishable offense, as the government had struggled to pass the law in the face of opposition in parliament, even though the practice persists, Law Minister Ravi Shankar Prasad said.
"The instance of triple talaq has continued unabated," Prasad told a news briefing, adding that the government had recorded 201 such divorces after the Supreme Court struck down the law.
"In a secular country like India ... gender justice was given the complete go-by."
The ordinance allows for the couple to reach a settlement if the wife wishes, Prasad said, but how much jail time it prescribed was not immediately clear.
The legislation stymied in parliament sought to make the practice a non-bailable offense, with up to three years in jail.
Prasad said there were instances of men divorcing their wives over the WhatsApp messaging app or for reasons such as their poor cooking.
Muslims constitute just 14 per cent of India's population of 1.3 billion, which is 80 per cent Hindu, the latest census data shows, but critics say the BJP's Hindu nationalist agenda has polarized the groups.
The BJP has struggled to change a perception that it is against minority Muslims and lower-caste people, which could cost it votes in next year's polls, Modi's food minister, Ram Vilas Paswan, told Reuters in March.
"This 'triple talaq' ordinance basically is to try and win over a segment in the Muslim community, to win the women's vote among the minorities," said Sandeep Shastri, a political analyst at Jain University in the southern city of Bengaluru.
The government's executive order would allow Muslim women or immediate relatives to complain to the police, who could then arrest the husband if required, Prasad said, calling the issue one of gender justice and equality.
https://www.channelnewsasia.com/news/asia/india-prescribes-punishments-in-bid-to-stamp-out-instant-muslim-10738882
--------
J&K Local Muslims Disallow Burial Of Pak Militants In Their Cemeteries
Sep 20, 2018
As local Muslims refused to give space to three slain terrorists, believed to be Pakistan nationals, in their graveyards, their bodies were buried in an undisclosed location by the authorities to avoid confrontation.
"The administrators of all cemeteries (in Kakryal area) refused to give space to the slain terrorists. Due to opposition of people, we buried all of them in an undisclosed location," said Superintendent of Police, Katra, Naresh Singh.
Three terrorists of the Jaish-e-Mohammad (JeM) outfit were eliminated during a daylong gun battle on September 13 at Dirthi village in the Kakryal area of Reasi district.
"For the last five days the bodies of the terrorists were laying in the mortuary of a hospital. The civil and police administration earlier tried to bury these terrorists in the nearby graveyards but this move was strongly opposed by the local Muslims," a source said, adding that the local Muslims declared that they would not allow their burial in the surrounding areas as well.
Fearing a backlash, the authorities on September 17 night buried the militants in an undisclosed location.
"Muslims of Reasi district had declared that their cemeteries had no space for terrorists, who have no religion," Tariq Bhat, ex-administrator of Auqaf, Reasi, told The Tribune. "The ideology of terrorists is against the tenets of Islam. They are not only enemies of Islam but of the whole humanity," added Bhat.
He recalled that former Imam of Reasi had refused to perform "namaz-e-janaza" of two Pakistan terrorists killed six years ago.
Full report at:
https://www.tribuneindia.com/news/jammu-kashmir/local-muslims-disallow-burial-of-pak-militants-in-their-cemeteries/655653.html
--------

Imran Khan writes to PM Modi, calls for resumption of peace dialogue
Sep 20, 2018
NEW DELHI: Pakistan Prime Minister Imran Khan has written to PM Narendra Modi seeking resumption of dialogue between the two countries. More specifically, and significantly, Khan has sought a meeting between Sushma Swaraj and Shah Mehmood Qureshi, the Indian and Pakistan foreign minister respectively, on the sidelines of UNGA in New York + later this month. seeking a "meaningful and constructive" engagement between the 2 countries. This was after Khan said in his victory speech that Pakistan would respond with two steps to any step taken by India for normalisation of ties.
There has been intense speculation in the past few weeks on whether or not Swaraj and Qureshi were going to meet at UNGA.
Khan's letter is also the first formal proposal by either side for a substantive engagement between India and Pakistan since government formation in Pakistan last month. In his letter, diplomatic sources said, Khan has called for resumption of the comprehensive bilateral dialogue process which was launched in December 2015 but which couldn't take off because of the Pathankot airbase attack. In that context, Khan said India and Pakistan should look at resolving all major outstanding issues, including terrorism and Kashmir, through dialogue.
It was in December 2015, when Swaraj travelled to Islamabad for a Heart of Asia conference, that India had its last substantive engagement with Pakistan.
The joint statement issued then said that foreign secretaries should work out the modalities and schedule of the meetings under the comprehensive dialogue on issues including "Peace and Security, CBMs, Jammu & Kashmir, Siachen, Sir Creek, Wullar Barrage/Tulbul Navigation Project, Economic and Commercial Cooperation, Counter-Terrorism, Narcotics Control, Humanitarian Issues, People to People exchanges and religious tourism".
The Modi government though wants Islamabad to make the atmosphere conducive for any meaningful engagement by acting against terror groups looking to target India from Pakistan soil. In his letter to Khan, Modi had recalled his earlier phone conversation with him in which they had spoken of "their shared vision to bring peace, security and prosperity in the Indian subcontinent, in order to make it free of terror and violence, and to focus on development.
Khan's letter also comes in the middle of disillusionment which had started to set in India in the past few weeks with the Pakistan government. Several ministers have gone on record saying that they didn't expect things to change under Khan, not least because of his links with the Pakistan army.
This was made manifest most in the controversy over the announcement by Pakistan that it will allow Indian Sikh pilgrims to visit Kartarpur Sahib Gurudwara. Islamabad though never communicated the same officially to Indian authorities leading to the perception here that the new government's outreach to India was limited to speeches and media statements.
After he received Modi's letter last month, Khan had tweeted that "To move forward Pakistan and India must dialogue and resolve their conflicts incl Kashmir".
Full report at:
https://timesofindia.indiatimes.com/india/imran-khan-writes-to-pm-modi-calls-for-resumption-of-peace-dialogue/articleshow/65879017.cms
--------
Triple talaq: All-India Muslim Personal Law Board likely to go to court against criminality clause in ordinance
SEP 20, 2018
NEW DELHI: The legal committee of the All-India Muslim Personal Law Board will deliberate on the proposed ordinance banning instant triple talaq.
The working committee will meet in a few days to discuss the issue, a AIMPLB working committee member told ET. Some board members are also considering legal recourse to contest the 'criminality clause' in the ordinance.
"The way it has been criminalised makes it necessary to approach the court. We will soon decide on how to do it," said AIMPLB working committee member Qasim Rasool Ilyas, adding that the issue will be taken up by the committee soon. The board general secretary and president are expected to call a meeting soon.
"The ordinance was expected as we felt the government did not want to wait for the Rajya Sabha to pass the legislation. This is only to divert the issue," Ilyas added. AIMPLB general secretary Wali Rahmani told ET the board members will read the ordinance and examine it in detail before calling a meeting. "We will decide the future course of action after that." Though AIMPLB has opposed treating instant triple talaq as a crime, the board is divided on the issue. This became apparent in the working committee meeting of the AIMPLB held in Lucknow, when only 19 of 51 members turned up. Further divisions could emerge depending on how the board will react to the issue, a member said.
Another board member Mehmood Pracha, an advocate, said the proposed ordinance did not give women the right to property and imprisonment for three years was a 'mild punishment'.
"There is no threat of arrest. It is a soft act. An ordinance has a life of six months. It is not that the BJP does not have numbers (to pass the bill the RS). We saw in the election of the Rajya Sabha deputy chairman. This is being done only for political benefit, not to give women anything," he alleged.
He however added that the the AIMPLB never filed a revision petition when the court order came although "he gave it in writing that the judgement is anti Islamic and would disturb the system of Islam that is holistic." "Penalising is fine because even under Islamic law, Triple Talaq, if given under unfair conditions becomes a criminal offence. There is nothing anti Islamic in the bill. Mullahs should reject the attack on Islam but instead they are putting Islam on a lesser footing than rights of men. Challenging the bills shows the male chauvistinic attitude of the Mullahs," he told ET.
All India Majlis-e-Ittehadul Muslimeen chief Asaduddin Owaisi, also a member of the board who has been urging the board to come out with better drafts to oppose the centre's moves, said the brunt of the ordinance will be on "poor Muslim daughters in law who will not find support with their families." "It violates the right to equality promised by the Constitution. In Islam marriage is a contract. You cannot add penal provisions.
If the marriage has been dissolved, why is the arrest happening then. How many households will stand with such as daughter in law?
According to the ordinance the marriage would still be subsisting, why should the woman go through that."
Full report at:
https://economictimes.indiatimes.com/news/politics-and-nation/triple-talaq-all-india-muslim-personal-law-board-likely-to-go-to-court-against-criminality-clause-in-ordinance/articleshow/65879901.cms
--------
Jesuit Priest Wins Prestigious Award from Aligarh Muslim University
September 20, 2018
Aligarh: The Aligarh Muslim University in Aligarh, Uttar Pradesh, has awarded German Jesuit theologian Fr. Christian W. Troll the "Sir Syed Excellence Award", a prestigious award given for his excellent work in the field of Islamic studies and Muslim-Christian relations.
Prof. Abdul Kidwai, Head of the Department of Koranic Studies at Aligarh Muslim University, announced that the award will be given on October 17, 2018 during a special celebration organized at Aligarh Muslim University.
Father Troll wrote: "I am really very honored to receive this prestigious award". Fr. Troll in his research on the different traditions of Muslims in South Asia, tried to understand "the burning issues that so many religious leaders have faced in the last 200 years", he said.
On the figure of Sir Syed, a 19th century Muslim Indian philosopher, he affirms: "His figure inspired me, he was a great leader of his people and he did so much to promote human respect, deep understanding and solidarity beyond the strict limits of the confessional lines".
Troll, currently a professor emeritus at the Jesuit School of Theology in Frankfurt, studied at the School of Oriental and African Studies, where he received his doctorate. From 1976 to 1988 he was professor of Islamic studies at the Vidyajyoti Institute of Religious Studies in Delhi. From 1993 to 1999 he was also a lecturer at the Pontifical Oriental Institute in Rome and professor at the Theology Faculty of the University of Ankara. In 1999 he was director of the Forum of Christian-Muslim Relations at the "Katholische Akademie" in Berlin.
From 2001 onwards he taught Islam and Muslim-Christian Relations at the St. Georgen Faculty of Theology in Frankfurt. From 1990 to 2005 he was a member of the Commission for Religious Relations with Muslims, in the Pontifical Council for Interreligious Dialogue of the Vatican.
Full report at:
http://mattersindia.com/2018/09/jesuit-priest-wins-prestigious-award-from-muslim-university/
--------
Ram temple in Ayodhya will help Hindu-Muslim peace, says RSS chief Mohan Bhagwat
Sep 19, 2018
Construction of a grand temple at Ayodhya, considered the birthplace of Hindu god Ram, will eliminate a big reason for disagreements between Hindus and Muslims, Mohan Bhagwat, the chief of the Rashtriya Swayamsevak Sangh (RSS) said on Wednesday.
The RSS is the ideological parent of the ruling BJP.
"Ram is Bhagwan (god) for many, but there are some who consider him as an icon of maryada (moral standard), for some he is imam-e-hind (spiritual leader). This is an issue of faith for all sections of society that where his birthplace is, there should be a temple," Bhagwat said. He was speaking on the last day of his outreach programme in the national capital.
He said it has been proven that there was a temple at the site (where the Babri Masjid stood till it was demolished in 1992) and that the reconstruction would render redundant a contentious issue between Hindus and Muslims.
"The building of Ram mandir will end a major issue of friction between Hindus and Muslims. And if it is done amicably, it will automatically silence those who point fingers at the Muslim community," he said.
Asked if the RSS supports the idea of an ordinance to pave the way for the construction of the temple, Bhagwat said the issue rests with the government.
"The decision to bring the ordinance is of the government's; and the proposal to start a movement on the issue rests with the Ram Janam Bhoomi Mukti Yajan Samiti, I am not part of both. They will have take a call on whether the ordinance can be brought in legally, whether it will be challenged and they will be asked question on whether the decision (to bring the ordinance) was taken with the elections in mind... But as a swayamsevak and the RSS chief, I feel the temple should be constructed soon," he said. The case pertaining to the construction of a temple at the disputed spot is currently being heard in the Supreme Court and the Vishwa Hindu Parishad, an RSS affiliate and one of the main campaigners for the temple has been demanding that the government should consider bringing an ordinance if a solution is not found through the legal route.
Full report at:
https://www.hindustantimes.com/india-news/ram-temple-in-ayodhya-will-help-hindu-muslim-peace-says-rss-chief-mohan-bhagwat/story-HfZlGJCSyS8wHeFzoXC5NL.html
--------
Afghanistan deports Kerala man who allegedly wanted to join ISIS
Sep 19, 2018
In a first, Afghanistan has deported an "ISIS sympathiser" from Kerala who had gone there to join the terror outfit, said the National Investigation Agency (NIA) Wednesday.
"The NIA arrested Nashidul Hamzafar after he was deported to New Delhi from Kabul, Afghanistan. Nashidul was detained by Afghan Security Agencies last year for illegally entering the country to join his associates in proscribed terrorist organisation ISIS/Daish," said the NIA in a statement.
Hamzafar (26) is a native of Kalpetta in Wayanad district of Kerala, the agency added. He had left India on October 2017.
As per reports, as many as 14 people from Kerala's Kasaragod district had left India, or their work places in the Middle East, between May and July, 2016, and reached Afghanistan.
The ISIS has presence in Nangarhar province of Afghanistan.
Full report at:
https://www.hindustantimes.com/india-news/afghanistan-deports-kerala-man-who-allegedly-wanted-to-join-isis/story-Ptq3GIvVk0DlaxSf9RLMIP.html
--------
Southeast Asia
Deputy mufti: Shariah punishment only to teach, not harm
20 September 2018
KUALA LUMPUR, Sept 20 — The punishments meted out under Shariah laws are meant to be educational rather than punitive for both the offender and the society around them, a forum was told today.
Perak Deputy Mufti Zamri Hashim said this is because Islam emphasises on the repentance of the individual and their forgiveness for past transgressions, as well as to inform and raise society's awareness.
"The penalty handed out must not be too destructive, yet it must not be so weak as to leave no impact," he said during the Gerakan Pembela Ummah's (UMMAH) forum on whether Shariah punishments are fair or cruel.
Zamri referred to the recent caning of two women for same-sex relations in Terengganu, adding that punishments in Islam are geared towards building a clean society.
"Those who dirty society's cleanliness ought to be punished accordingly.
"The public should know that Shariah punishments are not as cruel as it is claimed or depicted," he said.
UMMAH chairman Aminuddin Yahya said the recent caning highlighted the importance of punishment as a means of prevention as well.
"The idea is 'amar mahruf nahi mungkar' (Islamic principle of enjoining good, forbidding evil) so that both the accused and witnesses see the error of their ways or the error of others' ways.
"There should be a focus on strengthening the Shariah system instead of attempting to belittle or trivialise it as some others are doing," he said.
Aminuddin added that views on how to strengthen the Shariah system are welcome from all, but reducing its efficacy ought to be opposed.
Muslim Lawyers' Association deputy president Abd Rahim Sinwan said state Islamic laws should be upheld, explaining that many of these laws were in place in some form or another when the Federation was formed.
"The state can proceed in exercising the (Islamic) law which they have validly promulgated via its legislature.
"If the federal government or even an individual feels the law is ultra vires (Latin for beyond the powers) then they have the right to challenge its constitutionality all the way to the Federal Court," he said.
https://www.malaymail.com/s/1674629/deputy-mufti-shariah-punishment-only-to-teach-not-harm
--------
Putrajaya: Stricter rules for Muslim child marriages not adopted by all states yet
20 September 2018
KUALA LUMPUR, Sept 20 — Malaysia now has tighter guidelines for Muslims seeking Shariah courts' approval for child marriages, but such procedures have not been adopted nationwide, Fuziah Salleh said today.
Fuziah, who is the deputy minister in the Prime Minister's Department in charge of religious affairs, said the procedure for Muslim men seeking to marry those under the age of 16 was "not so strict" in the past.
"However, we have introduced an SOP (standard operating procedure), a guideline, very strict procedure that puts the welfare of the child as the central issue. So that procedure is supposed to protect the wellbeing of the child," she said in an interview with radio station BFM this morning.
Fuziah said both an underage girl and her parents would be required under the guideline to seek permission for the Muslim child marriage, with such requests to go through multiple interviews and tests.
"For example, if an underage girl asks for permission to marry, there will be many interviews, many tests, amongst it, reproductive health tests, psychological tests, we even interview the parents.
"Poverty should not be a reason for marriage, pregnancy should also not be an excuse to marry off your daughter, for example if the daughter is raped," she said.
"According to the procedures that have already been presented to all chief Shariah judges of the Shariah courts in the respective states, these SOPs should be implemented, but not every state has adopted it," she later said.
In Malaysia, the administration of Islam in each state falls under the respective states' jurisdiction. It is not known which state in Malaysia has not implemented the tighter child marriage rules.
Fuziah said the responsibility for the welfare of a Muslim child in underage marriages would fall under both the Ministry of Women, Family and Community Development and the Prime Minister's Department, which oversee civil laws at the federal level and Shariah courts at the state level respectively.
"Now we are committed to support the move by the Minister of Women to raise the minimum (marriage) age of girls to 18. However that does not solve the problem of child marriage, because people who want to marry will still want to marry," she said earlier before speaking on the new stricter rules for Muslims.
Malaysia had recently been rocked by the news of two child marriage cases in Kelantan — a June case involving a 41-year-old Malaysian rubber tapper who was fined RM1,800 for marrying an 11-year-old Thai Muslim girl without the Shariah court's approval; and a 44-year-old father of two marrying in July a 15-year-old girl with the Shariah court's approval.
Under local laws, both Muslim and non-Muslim children are allowed to marry.
For non-Muslims, the minimum marriage age for boys and girls is 18, but a non-Muslim girl aged 16 can get married with approval from the state's head of government — the mentri besar or chief minister.
Full report at:
https://www.malaymail.com/s/1674542/putrajaya-stricter-rules-for-muslim-child-marriages-not-adopted-by-all-stat
--------
DPM: Child bride in second case 'consented' to marriage
19 September 2018
PUTRAJAYA, Sept 19 — Deputy Prime Minister Dr Wan Azizah Wan Ismail said the marriage between the 15-year-old bride and a man who is 30 years her senior in the most recent Kelantan case was "consensual".
The women, family and community development minister said based on the findings made by Social Welfare Department officers who met the family, the marriage was allegedly based on a "mutual liking" between the minor and the 44-year-old man.
"My officers had gone there and investigated, and found that they mutually liked one another and that the girl had consented to the marriage," said Dr Wan Azizah after launching the 2018 National Women's Day celebration.
The legal age of consent for sex in Malaysia is 16.
Dr Wan Azizah said the matter was briefly discussed in a Cabinet meeting this morning on the latest development of the case.
She said the Cabinet was informed that the man had divorced his wife four years ago, which makes the child the first wife to the man.
"She is the wife of a divorcee and not the second wife. He had divorced the first wife four years earlier," she said.
Dr Wan Azizah reiterated that the ministry is working on increasing the minimum age of marriage to 18-years-old.
Yesterday, the Pandan MP said the federal government does not have the jurisdiction to intervene in the latest case of the child bride in Kelantan.
She said the federal government must abide the decision of the state Shariah court that allowed the minor's marriage.
It was said that the Muslim solemnisation of vows — between the man, who is a member of the People's Volunteer Corp (Rela), and the 15-year-old who is a secondary school dropout — was done in July at the Masjid Kampung Laut in Tumpat, Kelantan.
The Shariah court had approved the marriage between the girl, who is the youngest daughter of a poor couple with 13 children, and the 44-year-old man who already has two children.
The father, Che Rahim Che Deraman, 60, and his wife, Mariam Hassan, reportedly said they consented to the marriage due to their poverty and desire for a better life for her.
Full report at:
https://www.malaymail.com/s/1674313/dpm-child-bride-in-second-case-consented-to-marriage
--------
National movement needed to develop sharia economics: BI
September 20, 2018
Bank Indonesia (BI) deputy governor Dody Budi Waluyo has said a national movement was needed to develop sharia economics to help develop and stabilize the economy.
Dody said in Jakarta on Tuesday that national movements had been successful in developing sharia economics in other countries.
The other aspects in developing sharia economics included government support, the existence of a special body to coordinate with relevant institutions, improving the country's competitiveness and the availability of a national strategy to develop sharia economics, including sharia finance.
"Sharia economics and sharia finance would not only support economic growth but also address economic problems like the current account deficit," Dody said, as quoted by kompas.com, adding that sharia economics could make the country's economy more resistance to global market instability.
The current account deficit was recorded at US$8 billion, or 3 percent of gross domestic product (GDP), in the second quarter, compared to $5.7 billion or 2.2 percent of GDP in the first quarter.
Dody explained that many countries where the population was not predominantly Muslim had successfully developed sharia economics.
However, Indonesia, the population of which is predominantly Muslim, was struggling to develop sharia economics and sharia finance. "In halal tourism, Indonesia still acts more like a customer rather than a producer," he said in giving an example.
Full report at:
http://www.thejakartapost.com/news/2018/09/20/national-movement-needed-to-develop-sharia-economics-bi.html
--------
PAS politics, not Islam cause of Malay disunity — Mahathir
September 19, 2018
KUALA LUMPUR (Sept 19): Prime Minister Tun Dr Mahathir Mohamad today said that it is the politics of PAS and not Islam which has caused the Malays to split.
He said this action by PAS could not be forgiven because before the emergence of the party, the Malays were not divided because of religion.
"It is only after PAS was established that the Malays were divided and they became bitter enemies. This disunity has weakened the Malays. The Malays grew so weak that PAS was forced to seek the help of the 'infidels'," he said in his latest post on his blog Chedet.
However, he said, PAS had claimed that the party was not 'infidel' despite working with the 'infidel' party because this was considered 'tahaluf siyasi'.
"What is tahaluf siyasi if translated to the Malay language? It means 'political co-operation' and this is the same as what UMNO is doing in working with the MCA and MIC," he said.
The Pakatan Harapan chairman said the Arabic language was clearly used to Islamise the cooperation between PAS and the 'infidels'.
He said the acceptance of the leaders and party's teachings were more important than the teachings of Islam among PAS members and as such they were willing to be enemies with other Muslims even though the Quran mentioned that Muslims were brothers.
"Because of this attitude the Muslims (Malays) in Malaysia have been divided until today," he added.
He said many others in the party were still obsessed with PAS and its teachings although some members have left PAS.
"And the deep disunity among the Malays is ongoing. This will continue for as long as PAS misinterprets and misuses the teachings of Islam.
"This is the reason why I am against PAS," said the Prime Minister.
Dr Mahathir said it was clear that PAS had split the Malay Muslims deeply and to this day there were still separate congregational prayers at the same mosque.
Full report at:
http://www.theedgemarkets.com/article/pas-politics-not-islam-cause-malay-disunity-%E2%80%94-mahathir
--------
Indonesian Islamist groups declare support for Subianto
September 19, 2018
Hard-line Indonesian Muslim groups have declared support for President Joko Widodo's archrival Prabowo Subianto in next year's presidential election.
The groups, many of whom were behind rallies that ousted jailed former Jakarta governor Basuki Tjahaja Purnama last year, also pledged to mobilize all their networks to defeat Widodo, who they claim is hostile to Islam.
They included the Forum of Indonesia Muslims, 212 Alumni and the Islamic Defenders Front, all of which operate under an umbrella organization called the National Movement to Guard the Ulema Fatwa (GNPF).
They declared their backing for Subianto after he signed an "integrity pact" with the GNPF during a meeting on Sept. 16.
The pact contains 17 promises including one to uphold religious values, and another guaranteeing the safe return of one of the country's most controversial religious figures, Muhammad Rizieq Shihab.
Shihab, who heads the Islamic Defenders Front, is in Saudi Arabia after fleeing blasphemy charges brought by Christian groups.
Yusuf Muhammad Martak, the GNPF's chairman, said they would form a working group to garner support for Subianto.
In a video message Shihab urged his supporters to do all they can to ensure Subianto wins the presidency.
"I encourage the ulemas and da'i [preacher]) to make use of our Islamic schools and pulpits to garner enough support to win," he said.
"Let's continue our jihad in the social media, tirelessly and without fear. God will give us victory," he added.
Subianto thanked the groups and the firebrand cleric for their support.
"I promise that I will do what is best for the country," he said.
Widodo supporters shrugged off the move, saying support among mainstream Muslims for the president's running mate, Ma'ruf Amin, remains strong.
Amin is a respected cleric and former chairman of the Indonesia Ulema Council.
"He has a good relationship with ulemas," Raja Juli Antoni, a member of Widodo's campaign team told ucanews.com.
He said the GNPF is not backed by moderate Muslim groups, such Nahdatul Ulama and Muhammadiyah, which have millions of members.
Wempy Hadir, a Catholic political analyst from pollster Indopolling Network, doubted the new alliance would alter the election outcome. Widodo is heavily tipped to win the poll.
A repeat of last year's Jakarta poll in which religious sentiment saw the defeat of Purnama, a Christian, was highly unlikely.
Full report at:
https://www.ucanews.com/news/indonesian-islamist-groups-declare-support-for-subianto/83371
--------
Arab World
Saudi Movie 'Joud' to screen at Ithra during National Day celebrations
September 20, 2018
JEDDAH: The Saudi film "Joud," produced by the King Abdul Aziz Center for World Culture (Ithra), which is now screening in local and international cinemas in the Kingdom, will also be shown at Ithra's own cinema from September 20 to 23, 2018, as part of the center's National Day events.
The film, which dispenses with dialogue to make it more accessible to a global audience, features visuals inspired by classical Arabic poems that reflect the natural heritage and diversity of Saudi Arabia, the discovery of oil and the resultant social change. Scenes filmed in various parts of the Kingdom are accompanied by a lively musical soundtrack, taking viewers on a journey of discovery of the Saudi lifestyle.
The film's producer, and program director of the center, Abdullah Al-Ayaf, said that "Joud" sets a cinematic precedent for the Kingdom, "and we believe that its uniqueness opens the door to discovering more stories preserved in the hearts of our people and our land."
He added that Ithra was keen for Saudi filmmakers to work alongside an international crew during production of the film. For example, assistant director Osama Al-Kharji directed scenes set in Makkah, with director of photography Abdullah Al-Shuraidah and cameraman Fahad al-Dajani, while Hussam Al-Hilweh helped to write the script. Composer Diaa Azouni contributed to the soundtrack, and co-director Osamah Saleh was responsible for behind-the-scenes photography for almost a year.
Andrew Lancaster, the film's director, said that "Joud" "shows how music and natural landscape play a big role in communicating the soul of the movie." He added that it "talks about a deep experience through culture, music and natural landscape. It was a great adventure for me to transfer this to the screen."
Ithra, in Dhahran, aims to set new standards for excellence in the Saudi film industry, and create innovative projects through its relationships with partners and visitors by stimulating the sustainability of creative and cultural communities. Through its diverse programs, the center helps to develop new ways to foster creativity, supporting and promoting national talent by providing an environment for the production and exchange of knowledge, in a manner that respects diversity and promotes different concepts in science and the arts.
http://www.arabnews.com/node/1374941/saudi-arabia
--------
2,600 Bodies of ISIL, US Victims Discovered in Raqqa
Sep 19, 2018
The sources in Raqqa reported on Wednesday that 9 more bodies of civilians killed in the US-led coalition attacks were found in al-Jamili district in Raqqa city on Tuesday.
Meantime, the Kurdish-language Hawar news quoted an official source in Raqqa civil council team as saying that the corpses of over 2,600 people, mostly women and children, have been unearthed in al-Rashid stadium, the city zoo, al-Qadim great mosque and al-Badou district since the liberation of Raqqa last October who were mostly buried by the ISIL in mass-graves.
The bodies of civilians killed in the US airstrikes and the ISIL assaults are every day discovered in mass-graves and under the ruins of buildings in different parts of Raqqa.
Last Sunday, a sum of 13 bodies of civilians killed in the US-led coalition's airstrikes on Raqqa city were found.
Raqqa Civil Council Team discovered bodies of four civilians killed in the air raid in al-Tamovin Garden in al-Kahroba neighborhood in Raqqa city.
Full report at:
http://en.farsnews.com/newstext.aspx?nn=13970628000278
--------
US prolonging Daesh's life in Syria: Nasrallah
Sep 19, 2018
The secretary general of Lebanon's Hezbollah resistance movement has accused the US of prolonging the life of Daesh terrorists in Syria in order to beef up US military presence in the Middle East.
In a televised speech on Wednesday night, Sayyed Hassan Nasrallah stressed that the US has created the Takfiri terrorist group and provided it with every support it needs.
"The US support has prolonged Daesh's presence in some areas in northeastern Syria," the Hezbollah leader stated.
The Hezbollah leader condemned the US' decision to recognize Jerusalem al-Quds as the capital of Israel, adding that the US has proved it is not a friend of the Palestinian people by preventing them from having a state.
In May, the US moved its embassy from Tel Aviv to Jerusalem al-Quds, in a largely solitary but consequential move that further complicated Palestinian aspirations for statehood.
Last week, the Trump White House also announced the closure of the Palestine Liberation Organization in Washington. Palestinian officials said on Sunday that Washington had also revoked the visas of Palestinian envoy Husam Zomlot and his family.
In his speech, Nasrallah also said Washington is helping the Saudi-led coalition in its war on Yemen, and warned all regional actors about the consequences of cooperating with the US in its plots against the region.
Hezbollah to stay in Syria 'until further notice'
Elsewhere in his remarks, Nasrallah said the Lebanese resistance movement will stay in Syria for the fight against terrorism as long as Damascus needs it.
"No one can force us out of Syria... We will stay until further notice," he stressed, adding, "Our presence there is tied to necessity and to the consent of the Syrian leadership."
"We will remain there even after the Idlib accord," Nasrallah added, referring to a Russia-Turkey deal to create a buffer zone in Syria's Idlib province, the last major terrorist bastion in the Arab country.
On Monday, Russian President Vladimir Putin and his Turkish counterpart Recep Tayyib Erdogan announced after their talks in the Black Sea resort of Sochi that they had agreed to create a demilitarized zone of a depth of 15-20 kilometers in Idlib along the contact line between the armed opposition and government troops by October 15.
"Naturally, the calm of the front lines and the decline in threats will have an impact on the numbers present," he said.
"With the Idlib accord, if everything is done correctly, we can suppose that Syria will head towards a great calm, and in concrete terms there will no longer be front lines," said Nasrallah.
He also commended the outcome of a summit on Idlib hosted by Iranian President Hassan Rouhani and attended by his Turkish and Russian counterparts earlier this month in Tehran.
Full report at:
https://www.presstv.com/Detail/2018/09/19/574635/Hezbollah-Nasrallah-Syria-US
--------
Oman's commitment to peace, message of Islam highlighted in Paris
September 19, 2018
Paris: The Sultanate of Oman's commitment to peace among the world's different religions and beliefs was profiled to a global audience at UNESCO headquarters in Paris, France.
Oman's groundbreaking exhibition, "Tolerance, Understanding and Coexistence – Oman's Message of Islam" was on display at UNESCO for the third time as part of the International Peace Conference sponsored by several member states.
A highlight of the conference was a panel discussion moderated by Dr. Samira Moosa Mohammed Al Moosa, Permanent Delegate of the Sultanate of Oman to the UNESCO, Mohammed Al Ma'amari, Scientific Advisor to the Ministry of Awqaf and Religious Affairs, Georg Popp, General Secretary of the German-Omani Association and Managing Director of Arabia Felix, Germany and Riaz Ravat, Deputy Director of St Philip's Centre in the United Kingdom (UK).
The International Peace Conference was initiated by the respected Venerable Master Chin Kung of the Pure Land Buddhist tradition. Master Kung has a global following and commented that, "The exhibition is very important to humanity and I invite you to continue it".
Dr. Samira Al Moosa added, that "Human values are sacred in the teachings of Islam" and Mohammed Al Ma'amari said, "Partnerships for the exhibition are expanding and our responsibility for its renewal and development is growing". The exhibition was organised by the Ministry of Awqaf and Religious Affairs, in cooperation with the Permanent Delegation of the Sultanate of Oman to the UNESCO and continues until 21 September 2018.
The opening ceremony was held in the presence of a number of eminent personalities at the UNESCO. Those attending included a number of ambassadors, heads of religious centres, academics and religious and belief communities from France.
Dr. Samira Al Moosa, welcomed the efforts of the Sultanate under the wise leadership of His Majesty Sultan Qaboos bin Said and his responsibility to promote a culture of tolerance and to firmly distance away from violence.
Mohammed Al Ma'amari gave a speech in which he thanked the UNESCO for hosting the exhibition and the Permanent Delegation of the Sultanate to the UNESCO. He also thanked the Association of the Friends of Master Chin Kung at the UNESCO and the staff in the Sultanate and in Paris for their fruitful and effective cooperation.
Al-Ma'amari affirmed that the partnerships with various organisations and centres in the world are continuing to expand hundreds of applications are received to host the exhibition in different countries.
In his visit to the exhibition, Master Chin Kung who is 92 years old, expressed his thanks and admiration for the cooperation in organising the exhibition, which he said is in the interest of mankind.
He highlighted the need to continue to add new educational publications on the topic of tolerance and dialogue.
The exhibition included paintings, descriptions of Islam in public life, creative sculptures and calligraphy, as well as Omani antiques and historical artefacts.
In addition, the exhibition had electronic displays, which included all the contents of the exhibition in 18 languages, which were browsed and viewed through electronic touchscreens.
The panel discussion on the experience of coexistence, tolerance and understanding in Oman began with an introduction by Dr. Samira Moosa al-Moosa. She was followed by Riaz Ravat who presented a case study about the project's impact in the UK.
This talk also included an interactive quiz, which set out to challenge the audience by encouraging them to think deeper.
Georg Popp spoke about the story of the exhibition since its inception in 2010. He pointed to 117 exhibitions in 35 countries. A remarkable achievement.
Al-Ma'amari then spoke about the values of dignified living and the modern renaissance led by His Majesty Sultan Qaboos bin Said.
He highlighted the foundations of justice, equality and common human values by referring to the Omani cultural heritage, trade, cultural openness and communication based on the exchange of interests.
The exhibition included details about previous campaigns such as 'Global Messages' - a worldwide initiative aimed at spreading a culture of coexistence and peace, tolerance and harmony through the publication of cards expressing these values for social media and websites in different languages. These messages were published via hand-printed cards and were widely disseminated.
Full report at:
https://timesofoman.com/article/141600/Oman/Omans-commitment-to-peace-message-of-Islam-highlighted-in-Paris
--------
US Supplies Kurds with Air Defense System
Sep 19, 2018
The Arabic-language al-Watan newspaper quoted informed Kurdish sources as saying on Wednesday that the US has provided the Syrian Democratic Forces (SDF) with new and state-of-the-art weapons, including air defense systems.
They added that the US forces have told them that they will remain in Syria for an unlimited time and are, hence, reinforcing their military bases and positions on occupied lands in Northeastern Syria.
The US-led coalition has recently reinvigorated its bases in regions occupied by the SDF in Syria.
An Arab media outlet reported last Wednesday that the US forces had started setting up two more military bases in Qamishli region in Hasaka province amid tensions between civilians and the Kurds.
The Arabic-language al-Manar news website reported that the US-led coalition has resumed building two more military bases in the village of Jam'aya East of the town of Qamishli as well as areas West of the town.
Full report at:
http://en.farsnews.com/newstext.aspx?nn=13970628000125
--------
Damascus Discovers Terrorists' Hospital Equipped by Israel, US, France in Quneitra
Sep 19, 2018
The Arabic-language service of RT reported on Wednesday that the Syrian police forces entered the town of al-Bariqeh in Quneitra and took control of a hospital with modern equipment and medication.
It added that the hospital is equipped with different types of x-ray systems, an advanced central heating system, well-equipped beds and a surgery section and a vast storage drugs, including new and advanced medications needed for surgical operations.
A medical source said that a large number of Israeli, US and French equipment and drugs have been found in the hospital, saying that some of the medicines and equipment are not at all available to Syrian citizens.
Quneitra province in Southwestern Syria came under government control around two months ago, when terrorists, mostly from the al-Nusra Front, were forced to withdraw to Idlib. Others agreed to the government peace offer, ended the war of insurgency and received government amnesty.
The hospital is one of the last placed that had remained unknown to the government forces ever since they came in control of the province that neighbors the occupied Golan Heights, but it is not the only instance of the US and Israeli support for the terrorists.
In another instance on Tuesday, the Damascus army launched two separate ambush operations against ISIL in Palmyra (Tadmur) region in Eastern Syria, and discovered a large volume of arms, including American weapons.
The army soldiers ambushed a group of ISIL that tried to move from al-Tanf in Southern Homs towards al-Bayarat al-Qarbi in Palmyra to further move towards Raqqa via al-Taweinan and Wadi Abyaz Dam region.
The army men killed two terrorists and capturd two more, forcing the remaining pockets of the terrorist to flee the battlefield.
The army soldiers also seized a large volume of military equipment and six motorcycles.
In the meantime, other units of the army ambushed another group of ISIL terrorists in al-Forou'a region 70 km Southeast of Palmyra, and captured five terrorists.
Full report at:
http://en.farsnews.com/newstext.aspx?nn=13970628000253
--------
Bahrain steps up crackdown on Shia mourning rituals
Sep 19, 2018
Bahraini regime forces have stepped up their crackdown on Muharram mourning ceremonies, disrupting Shia Muslim gatherings and making arrests among clerics.
On Tuesday, three Shia clerics were arrested for what the kingdom's Public Prosecutor's Office called promoting hatred of the ruling regime and encouraging "acts of terrorism," Bahrain Mirror news website reported.
The detainees were identified as Sheikh Yassin al-Harami, Sheikh Hani al-Bana', and Sheikh Mohammad al-Sahlawi.
Manama's forces also attacked residential areas and houses in more than 10 areas in the capital, Manama, destroying the banners and signs inviting the public to mourning rituals on Thursday.
Shia Muslims worldwide are set to commemorate Ashura, the 10th day of Muharram, which coincides with the martyrdom anniversary of Imam Hussein (PBUH), the third Shia Imam.
Various videos, meanwhile, emerged online showing Bahrainis attending mourning processions on Tuesday, while holding up pictures of those killed during the regime's crackdown campaign on opposition and political activists.
The al-Wefaq National Islamic Society, Bahrain's banned Shia opposition bloc, condemned the clampdown on religious rituals. It called the arrest campaign an outright violation of religious freedom.
The society said the regime's desecration of Ashura's symbols was taking place in complete ignorance of the sentiments of the island's Shia Muslims, who are mourning Imam Hussein's martyrdom.
The regime has been targeting the Ashura rituals every year since 2011, when the public rose in peaceful protests, demanding an end to Manama's suppressive policies.
Bahraini forces have destroyed 38 mosques linked to the majority Shia Muslim population throughout the country since the onset of the demonstrations.
Full report at:
https://www.presstv.com/Detail/2018/09/19/574574/Bahrain-crackdown-Ashura
--------
Iraq court condemns to death 'deputy of Daesh leader'
September 19, 2018
BAGHDAD: An Iraqi court on Wednesday sentenced a prominent militant described as a deputy of Daesh group leader Abu Bakr Al-Baghdadi to death on terrorism charges.
"The Karkh criminal court in Baghdad sentenced to death by hanging one of the most prominent leaders of Daesh, who served as a deputy of Baghdadi," judicial spokesman Abdel Sattar Bayraqdar said.
Ismail Alwan Salman Al-Ithawi was extradited from Turkey earlier this year having fled Syria as the group's self-proclaimed "caliphate" crumbled.
He was tracked and detained through cooperation between Turkish, Iraqi and US intelligence agencies, a senior Iraqi official told AFP in February.
A native of the Iraqi city of Ramadi, Ithawi was accused of holding several positions including Daesh "minister" in charge of religious edicts.
Iraq declared "victory" over Daesh In December after a three-year war against the extremists who once controlled nearly one third of the country as well as swathes of neighboring Syria.
Baghdadi has been pronounced dead on several occasions, but an Iraqi intelligence official said in May that he remained alive in Syrian territory by the Iraqi border.
Full report at:
http://www.arabnews.com/node/1374641/middle-east
--------
Pakistan
Religious affairs minister discusses treatment of Xinjiang Muslims with Chinese envoy
Javed Hussain
September 19, 2018
Federal Minister for Religious Affairs and Interfaith Harmony Noorul Haq Qadri met Chinese Ambassador to Pakistan Yao Xing on Wednesday to discuss bilateral relations and matters of mutual interest, chief among them the treatment of the Xinjiang Muslim community.
"Pakistan's friendship with China is above and beyond any political agenda, the roots of which lie deep within the people," said Qadri.
The federal minister remarked that the CPEC was a matter of national priority and expressed full confidence in it.
Moving onto more urgent matters, Qadri spoke about the Muslims facing numerous restrictions in China's Xinjiang province and demanded that they be given relaxations.
"The placement of restrictions increases the chances of an extremist viewpoint growing in reaction," the minister told the Chinese ambassador, asserting that concrete steps need to be taken to weed out such a mindset and promulgate interfaith harmony.
The two also discussed talks between religious scholars belonging to Xinjiang and Pakistan.
"The Chinese government is the bearer of Sufi and moderate thought and resolves to sort the differences between various religious groups," said the Chinese ambassador.
He invited Qadri for a visit to China which the federal minister accepted.
The Chinese ambassador also provided assurances to facilitate the visit of a Pakistani religious delegation to the Xinjiang province.
"Exchange of viewpoints between religious scholars of both countries is vital for better interfaith relations," Xing remarked.
He said that there were 20 million Muslims living in China who enjoyed complete freedom to practice their faith.
"Pakistan is an important representative of the Muslim world and we want to further strengthen Pak-China relations on an Islamic level," Xing said adding that they will take the Muslim community living in China into confidence for achieving the same.
He expressed China's interest in working with Pakistan to develop an educational curriculum for the Muslim community.
"With Pakistan's cooperation, China desires to work for the social development of the former Fata region and Afghan migrants," he added.
https://www.dawn.com/news/1433886/religious-affairs-minister-discusses-treatment-of-xinjiang-muslims-with-chinese-envoy
--------
Pakistan wishes to help eliminate tensions in Muslim world: PM Khan
Sep 20 2018
KARACHI/DUBAI/RIYADH: The disagreements between Muslims nations were weakening the Islamic fraternity, Prime Minister Imran Khan said Wednesday during an interview with an Arab media outlet.
Speaking to Arabiya TV, Khan commented on how Pakistan wishes to play a role in helping eliminate the tensions in the Muslim world and focus on building understanding between the states.
The premier said Pakistan desires to play the role of a mediator in the Middle East and was willing to play a positive part in ending the Yemen conflict. No one can provide a better expert opinion on terrorism-related matters than Islamabad, Khan said.
He stressed that countries of the Islamic world should not have any differences, noting that Pakistan had already been deeply affected by the tensions between Afghanistan and various other countries.
Khan also vowed to stand strong with Saudi Arabia, mentioning that the Kingdom has always helped Pakistan out of tight spots in the past. Islamabad, therefore, will always continue to stay by the side of and support Riyadh.
Pakistan "always stands by Saudi Arabia," especially against the attacks from Houthi rebels, the PM told Arabiya TV during his maiden visit to the Kingdom. "Saudi Arabia helped Pakistan when Pakistan needed help," he added, according to tweets from the Saudi-based network.
The Pakistani head-of-state also talked about the strong people-to-people relations between the two nations, saying people of his motherland held Saudi Arabia in high respect.
Khan also praised the young Saudi Arabian leadership, saying the Kingdom's anti-corruption campaign was admirable. Pakistan needs to do exactly what Riyadh had implemented to rid itself of corruption.
Ever since he assumed power back in August 2018, the PM continued, he has not taken a day off because he was dealing with existing problems. Due to that, coupled with various other local crises, Khan said he was not supposed to travel abroad for three months but only managed to make an exception for Saudi Arabia since the King Salman bin Abdulaziz had extended an invitation and also, as a Muslim, one should visit Mecca and Medina.
The premier also explained that once he was able to fix the governance issues in Pakistan, it would be easier to spend time with his family.
Neighbourly relations
With regard to the countries that Pakistan shares borders with, Khan commented that Iran was "our neighbour" and that "we should surely have good relations with all neighbours".
The PM underscored his belief that conflicts have political solutions and that he was not in favour of military resolutions. He added that he wished for Pakistan to have good relations with Afghanistan and India based on mutual trust.
Khan noted that he would strengthen state institutions of Pakistan and that no individual was above the institutions.
Full report at:
https://www.geo.tv/latest/211777-pakistan-wishes-to-help-eliminate-tensions-in-muslim-world-pm-khan
--------
Hafiz Saeed to approach court to retrieve frozen assets of JuD, FIF
Sep 19, 2018
LAHORE: Mumbai attack mastermind Hafiz Saeed plans to launch next phase of legal battle to retrieve the assets of Jamaat-ud-Dawa (JuD) and its subsidiary Falah-i-Insaniyat Foundation (FIF) after Pakistan's Supreme Court allowed the two outfits to continue their activities in the country, the JuD's spokesman said on Wednesday.
The government took over around 184 buildings – schools, hospitals and dispensaries – belonging to the JuD and FIF after the promulgation of the presidential ordinance last year and subsequently administrators were appointed there.
The government had also frozen all bank accounts of both organisations and stopped them from collecting funds.
Last week, a two-member bench of the Supreme Court rejected an appeal by the government against an interim order of the Lahore High Court on April 5 which had allowed the two groups to continue their "welfare work".
The high court had restrained the government from interfering with the social work of the two groups and also allowed their legal activities.
"The JuD and FIF have only got the permission for work but its entire infrastructure is still under the government administrative control. The bank accounts are frozen and funds collection dried up. We will move the Lahore High Court to get the control of JuD and FIF properties back and also seek de-freezing their bank accounts," JuD spokesman Ahmad Nadeem told PTI on Wednesday.
He said the Supreme Court's decision has given the JuD hope to get back its properties to resume its "social and charitable" works.
The JuD spokesman said: "Getting all our buildings back, accounts restored and starting collection of funds are major legal challenges for us. We will take legal route, which may be longer – as getting court's permission for charity work almost took seven months – but that is the preferred path for us."
The Pakistani government had taken action against JuD and FIF as they were placed on the United Nations Security Council's (UNSC) sanction list.
Saeed was listed under UN Security Council Resolution 1267 in December 2008. He was released from house arrest in Pakistan in November.
The JuD is believed to be the front organisation for the LeT which is responsible for carrying out the Mumbai attack that killed 166 people. It has been declared as a foreign terrorist organisation by the US in June 2014.
Full report at:
https://timesofindia.indiatimes.com/world/pakistan/hafiz-saeed-to-approach-court-to-retrieve-frozen-assets-of-jud-fif/articleshow/65873356.cms
--------
Pakistan in talks with India for bilateral meeting between Qureshi, Swaraj at UNGA: Pakistan foreign office
Sep 19, 2018
ISLAMABAD: Pakistan on Wednesday said it is "engaged" with India to facilitate a bilateral meeting between Foreign Minister Shah Mehmood Qureshi and his Indian counterpart Sushma Swaraj on the sidelines of the UN General Assembly in New York this month.
Foreign Office (FO) spokesperson Mohammad Faisal said that no decision has been taken on the issue so far.
"We are engaged in the matter," he said when asked about reports that Qureshi and Swaraj may hold a bilateral meeting on the sidelines of the UNGA and whether both sides have formally approached each other.
Swaraj will lead the Indian delegation to the UNGA while Qureshi is expected to head the Pakistani side.
The India-Pakistan ties nose-dived in recent years with no bilateral talks taking place. The ties between the two countries had strained after Pakistan-based terror groups launched attacks in India in 2016.
Responding to a question on the issue of opening the Kartarpur Sahib gurdwara corridor, Faisal said "so far no formal communication between the two countries has taken place".
Earlier, cricketer-turned politician Navjot Singh Sidhu had claimed that Pakistan Army chief Qamar Javed Bajwa told him that the Pakistani government was working for opening of the Kartarpur corridor for Sikh pilgrims from Indian state of Punjab.
Sidhu, a minister in the Punjab government, on Monday met Swaraj and urged her to help initiate dialogue with Pakistan on the opening up of the Kartarpur Sahib corridor.
Gurdwara Kartarpur Sahib is situated in Narowal district of Pakistan's Punjab province. The gurdwara is nearly four kilometres from the international border and is visible on a clear day from Dera Baba Nanak in India.
Full report at:
https://timesofindia.indiatimes.com/world/pakistan/pakistan-in-talks-with-india-for-bilateral-meeting-between-qureshi-swaraj-at-unga-pakistan-foreign-office/articleshow/65875192.cms
--------
Pakistan, Saudi Arabia pledge to defeat terrorism
Iftikhar A. Khan
September 20, 2018
ISLAMABAD: Reaffirming their intention to stand by each other at all times, Pakistan and Saudi Arabia have pledged to continue their decades-old partnership to defeat the scourge of extremism and terrorism.
The two countries reiterated the pledge during Prime Minister Imran Khan's meetings with Saudi leadership in Jeddah on Wednesday.
The PM called on Saudi King Salman bin Abdul Aziz and Crown Prince Mohammad bin Salman and extended an invitation to the Saudi leadership to visit Pakistan at an early date. "The offer was graciously accepted, in principle, by the Saudi leadership," said a statement issued by the Foreign Office.
Acknowledging each other's efforts and sacrifices, the two sides agreed on the need to promote peace and security to ensure progress, development and prosperity.
As the PM briefed the Saudi leadership about Pakistan's successes and sacrifices in its fight against terrorism and highlighted the role of "actors trying to destabilise Pakistan", the latter apprised the former of the steps taken by the Kingdom to curb extremism and terrorism and shared views "on the forces spreading extremist ideologies in the region".
Mr Khan strongly condemned the efforts to promote religious extremism, sectarianism and terrorism.
Both the countries expressed complete solidarity with each other in their "efforts at preserving their sovereignty and territorial integrity".
The two sides agreed to further strengthen bilateral cooperation as well as their collaboration at the regional and multilateral forums to promote peace and security.
Guard of honour
It was the prime minister's first foreign visit after assuming office. He was accompanied by Foreign Minister Shah Mehmood Qureshi, Finance Minister Asad Umar, Information Minister Fawad Chaudhry and Adviser on Commerce Abdul Razzak Dawood.
He was received by King Salman at his palace in Jeddah, where Mr Khan was presented with a guard of honour and a state banquet was hosted for him and his entourage.
In the meeting, the two leaders discussed bilateral relationship, the regional and global political situation and the issues confronting Muslim Ummah, according to a statement issued from the Prime Minister's Office (PMO).
They expressed their desire to further enhance and diversify bilateral cooperation and to continue close coordination on issues of mutual interest.
Crown Prince hosts dinner for Imran
During the visit, the PM also held a meeting with the Saudi crown prince, who hosted a dinner in his honour.
The two leaders accompanied by their ministers and senior officials, held detailed discussions on ways to strengthen bilateral relationship and on the regional political and security situation.
They exchanged ideas on enhancing cooperation in political, defence, economic, commercial and cultural sectors, developing joint ventures in line with their respective developmental needs, strengthening collaboration in human resource sector and addressing the issues faced by Pakistani expatriates in Saudi Arabia.
The Saudi leadership congratulated Pakistan on its successful democratic transition, in a peaceful and fair manner and felicitated Mr Khan on his election as the PM.
Appreciating the PM's idea of transforming his country into a welfare state based on Islamic socio-economic principles, the Saudi leadership assured Pakistan of its maximum assistance.
Pakistan thanked Saudi Arabia for its steadfast and continued support.
Plight of Kashmiris discussed
The PM informed the Saudi leadership about the plight of the Muslims of India-held Kashmir, suffering grievous human rights violations.
Mentioning the report of the Office of the High Commissioner for Human Rights (OHCHR) on the human rights violations in held Jammu and Kashmir, he stressed the need for Islamic solidarity and unity in raising the issue forcefully at the UN Human Rights Council.
The two countries reaffirmed their commitment to the just struggle of the Palestinian people to restore their rights and achieve the independence of the state of Palestine, with East Jerusalem as its capital.
They also stressed that the international community must respect the just struggle of the people living under foreign occupation and the legitimate right to self-determination, as enshrined in the United Nations Charter.
With a view to developing tangible and meaningful bilateral cooperation in key areas, the two countries agreed to intensify consultations and coordination in order to strengthen their strategic partnership.
Pakistan and Saudi Arabia reaffirmed their historical and brotherly ties, rooted in bonds of common religion, shared culture and values and quest for regional and global peace and security.
Both sides expressed satisfaction at the convergence of views on a host of regional and global issues, as well as the issues faced by Muslim Ummah.
They reaffirmed their intention to stand by each other at all times.
Pakistan praised the Saudi leadership on a smooth and successful organisation of Haj this year and acknowledged the eminent position of respect and reverence among the Muslim Ummah enjoyed by the Custodian of the Two Holy Mosques King Salman bin Abdulaziz.
It also commended the visionary leadership of Crown Prince Muhammad bin Salman.
Overseas Pakistanis
Full report at:
https://www.dawn.com/news/1434003/pakistan-saudi-arabia-pledge-to-defeat-terrorism
--------
Nawaz, Maryam and Safdar released from Adiala jail after IHC suspends Avenfield sentences
Malik Asad | Mohammad Imran | Tahir Naseer
September 19, 2018
Ousted prime minister Nawaz Sharif, his daughter Maryam Nawaz and son-in-law Mohammad Safdar, were released from Adiala jail on Wednesday after the Islamabad High Court suspended their respective prison sentences in the Avenfield corruption reference earlier in the day.
PML-N President Shahbaz Sharif along with senior party leaders reached Adiala jail in the evening to receive Nawaz after the IHC issued their release orders.
A large number of PML-N supporters also gathered outside the prison to receive their supreme leader. Television footage showed a security vehicle driving the Sharifs through a massive crowd of supporters, some showering rose petals on the vehicle while others waved party flags and chanted slogans.
The Sharifs were escorted to Nur Khan Airbase, Chaklala, amid tight security from where they were flown to Lahore in a private aircraft. The convoy moved at a slow pace as the route was crowded with supporters and workers of PML-N, who took to the streets to celebrate the release of their leader.
The Sharifs reached Lahore later in the night where a large number of party supporters had gathered outside the Haj Terminal to welcome them. Subsequently, the Sharif family was escorted to their Jati Umra residence located in the outskirts of Lahore.
Earlier in the day, an IHC division bench comprising Justice Athar Minallah and Justice Miangul Hassan Aurangzeb heard the petitions by the Sharifs and Capt Safdar against the verdict announced by the accountability court on July 6.
The judges accepted the convicts' petitions against the Avenfield verdict, ruling that the sentences would remain suspended until the final judgement on their appeals.
"For the reasons to be recorded later on, the petitions of Nawaz Sharif, Maryam Nawaz and Mohammad Safdar are allowed," said Justice Minallah.
A date will now be fixed for the hearing of the appeals.
The court granted bail to Nawaz, Maryam and Capt Safdar and ordered them to pay Rs0.5 million as surety bonds.
PML-N workers present in the courtroom started cheering as the IHC's verdict was announced. Dozens of jubilant supporters chanted "Prime Minister Nawaz Sharif!" outside the court.
Leader of the Opposition and Nawaz's younger brother, Shahbaz Sharif, following the verdict took to Twitter to share a verse from Surah Al-Isra [17:81]: "Truth has come, and falsehood has departed. Indeed is falsehood, [by nature], ever bound to depart."
Javed Hashmi, a former PML-N member who quit the party for Pakistan Tehreek-i-Insaf, also reached Adiala jail after Nawaz's release orders but was reportedly not allowed to enter.
The development is the latest twist in a series of court cases involving the former prime minister, beginning with his ouster from office last year in the Panama Papers verdict to facing multiple corruption references in the accountability court.
The accountability court on July 6 had announced the verdict in the Avenfield properties corruption reference filed by the National Accountability Bureau, handing the ousted prime minister Nawaz Sharif 10 years as jail time for owning assets beyond known income and 1 year for not cooperating with NAB.
His daughter was given 7 years for abetment after she was found "instrumental in concealment of the properties of her father" and 1 year for non-cooperation with the bureau.
According to the verdict, she "aided, assisted, abetted, attempted and acted in conspiracy with her father". "The trust deeds produced by the accused Maryam Nawaz were also found bogus," the judgement had noted.
Nawaz's son-in-law was given 1 year jail time — for not cooperating with NAB, and aiding and abeting Nawaz and Maryam.
Final arguments
The NAB's special prosecutor Mohammad Akram Qureshi concluded his final arguments today, following which the high court reserved the verdict in the case.
Qureshi argued today that after the fixation of appeals against the conviction of the Sharif family in the Avenfield reference, the IHC could not have entertained petitions seeking suspension of sentence.
He further said that since Maryam had prepared a forged declaration of trust in order to rescue her father, "she was equally responsible as she connived to dodge the legal course".
When the court asked him if the forged documents had led to her conviction for owning assets beyond means, the prosecutor replied: "Maryam hatched the conspiracy."
Qureshi further argued that Maryam was living with her father as a dependent and so "the properties in her name presumably belonged to her father".
Justice Athar Minallah remarked that "the NAB, after conducting thorough investigation, couldn't bring any evidence of Nawaz Sharif's ownership of the Avenfield apartments, but you want us to admit his ownership on mere presumption".
Qureshi responded that the "law of evidence empowers the court to presume facts in certain situations".
The prosecutor was reminded that there is room for giving the benefit of the doubt to the accused, and that the precedents of the apex court bound the bureau to follow certain procedures in order to shift the burden of proof on the accused persons.
At this, Qureshi said that "since the properties belong to a foreign jurisdiction, therefore, it is a distinguished case and these were not applicable to this case".
Full report at:
https://www.dawn.com/news/1433868/nawaz-maryam-and-safdar-released-from-adiala-jail-after-ihc-suspends-avenfield-sentences
--------
South Asia
47 militants killed, wounded in separate operations of the Afghan, U.S. forces
Sep 18 2018
At least 47 militants were killed or wounded during the separate operations conducted by the Afghan and U.S. forces in Khost and Maidan Wardak provinces.
The 203rd Thunder Corps of the Afghan Military in the Southeast in a statement said at least 30 militants were killed and 8 others were wounded during the operations and airstrikes in Kohna Dara, Khumar, and Salman Fars areas of Jalrez district.
The statement further added that a Dshk heavy machine gun and two Humvee armored personnel carriers seized by the militants were also destroyed during the operations.
In the meantime, the U.S. forces carried out airstrikes in Sparakai area of Nader Shah Kot district in southeastern Khost province, leaving at least four militants dead.
According to 203rd Thunder Corps, a vehicle was also destroyed during the airstrike while the Afghan forces killed a militant and wounded another one in Sabaro district of the province.
The Afghan forces also repulsed an attack by the militants in Surobi district of Paktika province, leaving at least 3 militants dead while a rocket launcher and a motorcycle were confiscated by the security forces, the 203rd Thunder Corps added.
In other operations, the Afghan forces confiscated three improvised explosive devices in Syedabad district of Maidan Wardak province, the Thunder Corps said.
https://www.khaama.com/47-militants-killed-wounded-in-separate-operations-of-the-afghan-u-s-forces-05985/
--------
PM: Bangladesh will place proposals on Rohingya crisis at UNGA
September 19th, 2018
There is no scope for the Rohingyas to stay long-term in Bangladesh, the premier said in parliament
Bangladesh will place its proposals on future action plans regarding the Rohingya crisis, including the review of progress, in different multilateral meetings during the 73rd United Nations General Assembly (UNGA), Prime Minister Sheikh Hasina told parliament on Wednesday.
"We will also have talks with different important world leaders on the issue on the side-line at the UN General Assembly," the prime minister said replying to a question from Jatiya Party lawmaker Nurul Islam Milon from the Comilla 8 constituency.
The prime minister mentioned that she had placed a five-point proposal aimed at resolving the Rohingya crisis at the 72nd UNGA, which was held shortly after the latest episode of atrocities against the Rohingyas began on August 25, 2017.
"The international community accepted my proposals cordially then," she added.
Hasina said Bangladesh opened its borders and allowed the influx of the forcibly displaced Rohingyas into its territory as a response to the unprecedented humanitarian crisis.
"However, there is no scope for the Rohingyas to stay in Bangladesh for very long. We want to repatriate them at the earliest," the prime minister said.
She further said that safe, respectful and sustainable repatriation of the Rohingyas to their homeland would be possible through the Awami League government's diplomatic efforts.
Mentioning that Bangladesh provided shelter to 1.1 million Rohingyas, she said: "Their stay in Bangladesh has created a risk of human trafficking, drug smuggling and other orchestrated crimes."
The displaced Rohingyas have created a huge negative impact on the local communities and ecology in Cox's Bazar, where the camps are located, and the risk of environmental disaster has emerged due to deforestation in the reserved land and hill-cutting on a massive scale, the prime minister said.
Added to that is the possibility of the breakout of diphtheria, polio, AIDS and other communicable diseases, she added.
The premier said the Rohingya crisis first started in 1978-79, when the influx of Rohingyas to Bangladesh began. But the crisis continued due to the failure of the then military ruler in handling the problem.
In reply to a supplementary question from treasury bench member Dhirendra Debnath Shambhu, lawmaker of the Barguna 1 constituency, the prime minister said Bangladesh experienced another episode of Rohingya influx in the 1980s.
However, in 1991-92, several hundred thousands of Rohingyas entered Bangladesh during the BNP regime. Though Bangladesh was able to repatriate some of the Rohingyas through talks with Myanmar, some of them remained in Bangladesh, she said.
"But our diplomatic success is that we were able to create international opinion that Rohingyas are the victims of injustice, and it is Myanmar's duty to allow them back into their own country," the prime minister said.
She said the International Criminal Court also had taken measures to try those who were involved in the persecution against the Rohingyas, and Bangladesh continues to provide all the information it has regarding the issue to the court as per its request.
Hasina said during her talks at the recent Bimstec summit, Myanmar President Win Myint said they would take the Rohingyas back.
"I hope Myanmar will be forced to take them back in the face of international pressure," she added.
Full report at:
https://www.dhakatribune.com/bangladesh/parliament/2018/09/19/pm-no-scope-for-rohingyas-to-stay-long-term-in-bangladesh
--------
Catholic schools dread Bangladesh's education policy
September 20, 2018
Some of the recommendations included in Bangladesh's education policy — which was formulated in 2010 but has not yet been legally enforced — pose daunting challenges for church-run institutes and could end up seeing some shuttered, Catholic educators say. The decision to extend children's primary education from grade 5 to grade 8, and make secondary education cover grade 9 to grade 12, threatens to squeeze them financially while creating massive infrastructural headaches, they say.
"Upgrading schools requires money, infrastructure and extra teachers, which is why the order to implement the rules has been followed at quite a slow pace so far," said Holy Cross Father Hemanto Pius Rozario, the principal of Catholic-run Notre Dame College in Dhaka.
The priest said some of the nation's Catholic schools have added classes for children in grades 6-8, but no colleges that teach grade 11 and grade 12 have added classes for the two preceding academic years.
"There is no real education law, so for some time now we haven't suffered any pressure due to not having implemented the policy. But this could become a serious headache for us in the future," Father Rozario noted.
Christians represent a tiny minority in Bangladesh, where they account for less than half a percent or roughly 600,000 people in this Muslim-majority nation of 160 million. Most are Catholics.
Yet they have received high praise from Muslims in various sectors of society for their vital contributions in the fields of education, health care and socio-economic development in past decades.
A number of church-run schools and colleges regularly rank among the top educational institutes nationwide in terms of academic excellence, extra-curricular activities, and discipline.
The church runs one university, 12 colleges, 579 secondary and primary schools, and 13 vocational training institutes in the country, according to the Bangladesh Catholic Education Board (BCEB), which falls under the auspices of the Catholic Bishops in Bangladesh.
Altogether, they are responsible for teaching nearly 100,000 pupils a year, mostly Muslims.
Meanwhile, the Catholic charity Caritas runs about 1,000 pre-primary schools for the poorest and most disadvantaged families. It receives funding from the European Union.
Progressive policy
A state-sponsored commission formulated the national education policy eight years ago after significant research, discussions and feedback from stakeholders.
This came two years after the 2008 national election, which saw a 14-party Grand Alliance led by the Awami League (AL) win a landslide victory. Prior to being elected, the AL, one of the nation's two major parties, had made reforming the education sector a cornerstone of its electoral manifesto.
The policy embodies, at least on paper, a series of progressively minded pledges and reformations that align with the country's secular constitution, which promotes liberalism, harmony and inclusiveness, analysts say.
The policy, the sixth of its kind to be introduced since 1974, is still considered one of the best, most practical and most progressive policies the country has seen, and the AL stuck with it when it was reelected in 2014.
The recommendations included the aforementioned overhaul of the sector from pre-primary to higher education levels, and greater regulation of the education system observed at Islamic schools, known as madrasas.
It called for primary education to be made compulsory from grade 5 to grade 8 and requested that a common curriculum be drawn up for students of those ages, while making core subjects like English and Information and Communication Technology (ICT) mandatory.
The guidelines state that more creative and nationalistic subjects should be introduced to dilute the dominance of rote learning, instill a greater sense of patriotism at an earlier age, and promote knowledge of the country's history.
It also suggested radical changes to the way students are evaluated and tested to focus more on their creative capabilities than their power of memory while also highlighting the importance of better teacher training. Church educators have decried the recent boom in private tutoring, which they say disadvantages students from poorer families who deserve a better basic education.
State meddling
Another bone of contention for church-run schools is whether to adopt a state-funded scheme to pay teacher's wages that has been used in government-run and private schools since 1985.
According to the policy, the government would appoint teachers and award them certain benefits under a system known as the Monthly Pay Order (MPO). But church elders have balked at this.
"Under the MPO system, teachers could effectively double their salary," said Jyoti F. Gomes, secretary of the BCEB. "But it also means the government would interfere in the management of the institute, including the formation of its governing body and the appointment of teachers.
"So the dilemma we face is, do we accept it to keep our teachers happy and sacrifice our independence, or just flat out refuse it," he told ucanews.com.
Many church institutes say they are already struggling to attract well-qualified teachers, especially those in rural areas.
Gomes said some have raised their salaries above what a government school would offer and added more long-term benefits like a provident fund. Others are forging links with Catholic Cooperatives to ease their financial burden.
"The problem with raising teachers' salaries is we can't charge students over a certain amount for their tuition fees," Gomes said.
The policy also mandates that a head teacher must have at least 12 years' teaching experience and possess a bachelor's degree in education.
"Admittedly we have a shortage of priests and other religious figures who would qualify for that, even though there is no question about their ability or performance," Gomes added.
"The church and various religious orders have always given high priority to ensuring those members who run such academic institutes are highly skilled, academically, so they are run properly."
Alfred Ronjit Mondol, the head teacher of St. Joseph's High School in Khulna City, which has about 1,800 students and 37 teachers, said two teachers recently left for better salaries elsewhere due to funding shortages.
Fighting over enrollment
The government introduced an online enrolment system for institutes of higher secondary education in 2012 based on the grade point average (GPA) students obtain after grade 10.
This effectively did away with entrance exams and meant that, provided the student's grades were good enough in previous years, all they had to do be enrolled was pay the entry fees.
The government said the old entry system paved the way for widespread corruption. Wealthy or well-connected parents were allegedly able to book placements for their children by paying bribes amid rampant competition for the best schools.
However, three church-run colleges in Dhaka — Notre Dame, Holy Cross, and St. Joseph's Higher Secondary — that are among the most coveted schools in the country refused to accept the system, billing it unfair.
They claimed the new enrolment process deprives students of the right to prove their "true merit" through a proper assessment and admission test.
Finally, the three colleges filed a petition with the High Court seeking permission to ignore the system and the verdict allowed them to continue following their own admission process.
Father Rozario told ucanews.com this remains a source of tension with the government but as of now the colleges are still protected by the court's ruling.
He said there is still a lack of understanding about the mission of Catholic schools insofar as what they aim to achieve.
"Our education is based on values and ideals, to help students to become good human beings," he said. "We aim to enlighten both their minds and their hearts."
"Many outsiders, including government officials, find it hard to believe that we provide this service benevolently and devoid of profiteering," he added.
Backdoor lobbying
Church officials say they have been lobbying the government and contacting the Vatican for years in a bid to reach a compromise on these issues.
"When Prime Minister Sheikh Hasina visited the Vatican earlier this year she was asked to intervene and help find a resolution," Gomes said.
The church has since sent a 10-point proposal to the Education Ministry for consideration, he said, adding Hasina was instrumental in relaying this.
"The government recognizes the great contributions church institutes have made, so we expect a positive response," Gomes said.
Full report at:
https://www.ucanews.com/news/catholic-schools-dread-bangladeshs-education-policy/83302
--------
Afghan intelligence forces detain 8 key members of the Taliban and ISIS Khurasan
Sep 19 2018
The Afghan Intelligence, National Directorate of Security (NDS) forces have arrested 8 key members of the Taliban and ISIS Khurasan group in eastern Nangarhar province of Afghanistan.
Provincial governor's spokesman Ataullah Khogyani quoted in a statement of the provincial government said the NDS forces have also confiscated some weapons, munitions, and explosives from the detained individuals.
Khogyani further added that the militants were killed during the separate operations over the course of past one week.
According to Khogyani, the ISIS Khurasan and Taliban group members have been arrested from Jalalabad city, Bati Kot, Behsud, Khogyani, and Rod districts.
The detained militants hail from Kunar and Nangarhar provinces and have confessed to their crimes, Khogyani said, adding that the suspects have been referred to the judiciary institutions for the trial.
Khogyani also added that the Afghan forces have stepped up efforts to improve the security of the province and emphasized that the national defense and security forces are fully capable of responding to the attacks and threats of the militant groups.
Full report at:
https://www.khaama.com/afghan-intelligence-forces-detain-8-key-members-of-the-taliban-and-isis-khurasan-05995/
--------
President Ghani, PM Modi hold talks on key issues of bilateral interest
Sep 19 2018
President Mohammad Ashraf Ghani met with the Indian Prime Minister Narendra Modi in New Delhi to hold talks on key issues of bilateral interest.
The Office of the President, ARG Palace, in a statement said the leaders of the two countries held talks on further expansion of the bilateral ties between Kabuul and New Delhi, joint fight against terrorism, expansion of bilateral economic and transit relations, regional connectivity, development of Afghanistan-India air corridor, online higher and technical education, and joint investment in various sectors in Afghanistan.
Prime Minister Modi said India is prepared to start work on Shahtoot Dam, solar power and water pumps project, 160 projects for clean drinking water and rural development, transportation system, repair of 350 buses, and provision of one thousand more buses.
He also added that an agreement was reached regarding the deployment of the working teams for the immediate start of works on the mentioned projects.
ARG Palace further added in its statement that President Ghani and Prime Minister Modi also agreed to increase flights as part of the air corridor and establish new routes between Herat and Amritsar and some other key cities.
They also agreed that the working teams of the countries start work on the projects for the process of marbles, export of marbles, and production of medicines.
Prime Minister Modi said the government of India has extended the scholarships program for Afghanistan for another five years and the country would also train the government staff.
He said the Foreign Minister of India would visit Afghanistan in the near future to discuss the strategic cooperation between the two countries.
Full report at:
https://www.khaama.com/president-ghani-pm-modi-hold-talks-on-key-issues-of-bilateral-interest-05996/
--------
Russia says Taliban ready for Afghan talks in Moscow
Sep 19, 2018
The Russian Foreign Ministry says the Taliban militant group is prepared to attend multiparty talks on Afghanistan in Moscow.
On Wednesday, Russian media quoted Afghanistan's embassy as saying that the country's deputy foreign minister was expected to visit Moscow on Thursday to discuss the dates of a new round of Moscow peace talks on Afghanistan.
Russia had been preparing to host the peace talks on September 4 and had invited 12 countries, including the United States, and Taliban representatives to participate.
The talks, however, were postponed following a request by Afghan President Ashraf Ghani.
The Taliban were ousted from power in 2001 following a US-led invasion. That war, which continues to this day, has failed to bring stability to the country despite the presence of thousands of foreign forces.
The militants have recently stepped up their attacks in Afghanistan.
The United Nations said in a recent statement that blasts, attacks and clashes between militants and Afghan forces killed over 1,600 civilians in the first six months of the year, the highest number in the past decade.
While the Taliban militant group has rejected an offer of talks from the Afghan government, it has been holding negotiations with the United States.
Full report at:
https://www.presstv.com/Detail/2018/09/19/574609/Russia-Taliban-Afghan-talks
--------
Europe
Islamophobic hate crime injures Muslim worshipers at north London mosque
Sep 19, 2018
Muslim worshippers leaving a mosque in London have been hit by a car in a possible hate crime that saw the driver hurling Islamophobic slurs at the people taking part in a religious ceremony for the grandson of Islam's Prophet Muhammad.
UK police and officials at the Hussaini Association located in the Cricklewood area of northwest London said the attack began in the early hours of Wednesday.
The alleged assailants were reported in local media to be three men and a woman, all in their mid-20s, taunted and shouted Islamophobic insults, police and Mosque officials said.
Witnesses reportedly saw a red Nissan Juke speeding down Oxgate Lane, mounting the pavement, hitting community members who were making their way home after the program ended.
Authorities said a man in his 50s had been hospitalized to receive treatments for a serious leg injury while two men, in their 20s, also sustained injuries in the attack.
Up to 1,500 worshipers were at the center to mark the martyrdom of Imam Hussein (PBUH), a grandson of Islam's Prophet Muhammad and Shia Islam's third Imam.
The lectures and mourning ceremonies, organized by the Hussaini Association, is the largest of such religious programs in London.
The organizers said the program had just finished and those in attendance were leaving the venue when the suspected vehicle veered onto Oxgate Lane from a side road and sped down towards the Edgware Road junction.
One witness reportedly said the driver "was trying to kill people".
"This was someone who was trying to take out as many people as possible. He swerved left right trying to hit people," said another bystander.
London Metropolitan Police have confirmed they are treating the incident as a suspected 'hate crime' with Police Chief Superintendent Simon Rose describing the attack as a "racist Islamophobic attack".
Balagh Al Balaghi, the spokesperson for the mosque said in a statement that Muslims living in the area would "not let hatred sow division within the community". He emphasized the peaceful message of Imam Hussein, who is honored by Muslims around the world at this time of the year.
The attack comes as anti-Muslim hate crimes and incidents have been steadily rising across the United Kingdom in recent years.
Last year, a man identified as Darren Osborne ploughed into worshipers outside Finsbury Park Mosque in London, leading to the death of 51-year-old Makram Ali.
https://www.presstv.com/Detail/2018/09/19/574599/UK-hate-crimes-Muslims-London-mosque
--------
UK thanks Turkey for its 'longstanding role' in Syria
20.09.2018
By Ahmet Gurhan Kartal
LONDON
The UK officially thanked Turkey on Wednesday for responding to the Syrian refugee crisis and maintaining regional security.
The gesture came during a visit to Turkey by British Minister for the Middle East Alistair Burt.
"Turkey is an important and longstanding friend of the UK, and I was pleased that I was able to offer the UK's thanks to our partners in the Turkish government for their frontline role in tackling the Syrian refugee crisis," Burt said in a statement on the British government's website.
Burt, who visited Gaziantep, Istanbul and Ankara, met with representatives of the Turkish government to discuss efforts to prevent a humanitarian disaster in Syria's Idlib province.
"We are encouraged by this week's agreement between Turkey and Russia to avoid a military offensive by the Syrian regime and its allies," Burt said.
"This agreement, if implemented in accordance with international humanitarian law, will help to avoid a humanitarian catastrophe," he added.
Burt met with Ibrahim Kalin, chief advisor to President Recep Tayyip Erdogan, and Deputy Interior Minister Ismail Çatakli, the statement said.
"He thanked the Turkish government for its important role in supporting over 3.5 million Syrians displaced by the conflict and discussed ways that the UK and Turkey can continue to work closely together," it added.
Burt also met members of the White Helmets, a Nobel Peace Prize-nominated civilian defense group that works tirelessly to protect the lives of civilians caught in the conflict, according to the statement.
"During my visit, I had the privilege of meeting members of the White Helmets, and we thank them for their service, courage and sacrifice which has saved over 115,000 Syrian lives," he said.
"They must be able to continue their vital work without being targeted by the Assad regime."
Burt said he was also deeply impressed by the innovative work of Hala Systems, "a UK aid funded initiative that can offer Syrian civilians valuable minutes to get to safety ahead of airstrikes and which has seen a 27 percent reduction in the number of casualties in areas under heavy bombardment", he added.
Full report at:
https://www.aa.com.tr/en/europe/uk-thanks-turkey-for-its-longstanding-role-in-syria/1259552
--------
UK: Car hits crowd in Islamophobic attack, 3 injured
19.09.2018
By Ahmet Gurhan Kartal
LONDON
British police have launched an investigation after three people were injured in a collision near a Muslim community center in northwest London, a statement said Wednesday morning.
The statement said police are treating the incident outside the Al-Majlis Al-Hussaini Centre at the junction of Oxgate Lane and Edgware Road as a hate crime.
"Two people were taken to hospital for treatment; two of those injured are males in their twenties," Scotland Yard, the headquarters of the London Metropolitan Police, said.
One of the men, in his fifties, remains in hospital and is being treated for a serious leg injury.
"Police have established that at approximately 00:20 hrs security at the community centre were informed of occupants in a car behaving anti-socially, drinking and allegedly using drugs," according to the police.
The car drove near the center and "comments of an Islamophobic nature were allegedly made by the group in the car."
"The car then reportedly sustained minor damage by some of those outside the centre. It proceeded to make off at speed, colliding with three individuals as it left."
Anti-Islamic taunts heard
Appealing for information from the public, the police also said the "incident is not being treated as terror related but a hate crime."
"We are treating this incident very seriously and a number of enquiries are underway to trace the car and those involved," Kelly Schonhage from Brent police said.
"Enquiries into the full circumstances of the collision are ongoing," she added.
The driver was a male and three passengers -- two males and a female -- were of Caucasian origin, according to eyewitnesses.
"They were heard shouting anti-Islamic taunts at the crowd before they started their attack," the Hussaini Association said.
Last year a similar attack killed Makram Ali, 51, and injured a dozen others when far-right extremist Darren Osborne plowed into a crowd of Muslim worshippers outside the Muslim Welfare House in Finsbury Park, London.
Full report at:
https://www.aa.com.tr/en/europe/uk-car-hits-crowd-in-islamophobic-attack-3-injured/1258982
--------
Russia says Taliban ready to attend Afghan peace talks in Moscow - RIA
September 19, 2018
MOSCOW: Russia's Ministry of Foreign Affairs said on Wednesday the Taliban was prepared to attend multilateral peace talks on Afghanistan in Moscow, RIA news agency reported.
Afghanistan's deputy foreign minister is expected to visit Moscow on Thursday to discuss the dates of the talks, the Afghan embassy was cited as saying earlier.
http://www.arabnews.com/node/1374671/world
--------
London terrorist had grudge against Trump, Theresa May, British inquiry panel is told
Sep.20.2018
The man behind London's Westminster Bridge terror attack in 2017 had a grudge against President Donald Trump and British Prime Minister Theresa May, a British inquest into the victims' deaths heard Wednesday.
Khalid Masood, who was ultimately gunned down by authorities after he killed five people by driving an SUV into pedestrians on the bridge and stabbing an unarmed constable on the grounds of Parliament, complained about the "racism and rudeness" of Trump and called May a "liar" and "sick," his children told authorities.
Masood's planning for the March 22 attack began when he researched off-road SUVs and reserved a Hyundai Tucson rental for the days leading up to the violence, the jury conducting the inquiry was told. On March 9 he purchased two Sabatier kitchen knives at a store near his U.K. home.
He looked into using gasoline as part of a car-bomb attack, researched improvised explosive devices, and searched online for the prime minister's activities that day, the jury heard. He also researched speed and crash tests for vehicles.
Masood visited his mother in Wales days before the attack, telling her, "They'll say I'm a terrorist. I'm not." He had tried to convert former colleagues to Islam, applying heavy pressure, authorities said.
By the time the 52-year-old English teacher made the decision in March to plow into pedestrians before heading on foot to the Houses of Parliament, he was at the bottom of a downwared spiral that included debt, unemployment and estrangement from his wife, the panel was told.
In the days before the violence, he stayed at hotels, overstayed the rental period on the SUV and had everything he owned with him. Masood told family—he had four children, his wife, and two ex-wives—he was going to Morocco for a business opportunity, the jury learned.
On the day of the bloodshed, he sent a religious text message with an attached document titled, "Jihad in the Quran and Sunnah," to a random group of contacts, alarming some, authorities said.
"I need to speak with you urgently I called u earlier today," one recipient texted back.
The inquiry, called an inquest in Great Britain, was expected to last for weeks after beginning Sept. 10. The inquest, heard before a jury, learned about Masood's alleged criminal and violent past.
Born Adrian Elms in Kent, England, he was arrested for shoplifting at 14 and for carrying a weapon at 22. He spent a year in jail after a pub brawl at the age of 35. He converted to Islam in jail, the panel learned.
His mother, Janet Ajao, described Masood as angry and said he would go looking for fights in bars and clubs.
"She said she was worried he would kill someone," said Jonathan Hough, an attorney for the coroner.
An ex-girlfriend said Masood was a fraudster who carried a knife, used steroids and introduced her to cocaine. He once grabbed her neck and tried to strangle her, the jury was told.
Masood threatened to rape her mother if she stood by her statements to authorities, the jury was told.
"Adrian was vile," the unnamed woman said in a statement read in court. "He was controlling, violent, obsessive, intelligent and narcissistic. I am amazed he was religious. I honestly believe this was a front, an excuse to hurt people. He will have loved the attention and fear that he caused."
Despite Masood's despair, the attacker found a glimmer of hope in his life, attributing an acquittal in a knife assault and his daughter's survival after being struck by a vehicle to acts of God, the inquest was told.
The stabbing took place in May 2003 when Masood allegedly plunged a knife through his victim's nose, the palate of his mouth, his tongue and into his jaw bone with such force the last inch broke off, the panel heard.
Masood told a colleague he had been dealing drugs when he pulled a knife on a man, the jury was told. He said he had prayed before his court appearance and was found not guilty of attempted murder.
Investigators believe that a trigger for Masood was his failed attempt in 2016 to return to Saudi Arabia with his family. He described the country as a "utopia" with "no discrimination," the jury heard.
Despite an undergraduate degree in economics and experience teaching English, the Saudis requested his criminal history and subsequently rejected his application to return. What's more, a March 11 Skype interview for a job in the kingdom did not result in an offer.
This made him desperate, the inquest was told.
"This is a potentially significant event," Hough, the coroner's attorney, told the jury. "It was clear he was struggling with money and was in debt at the time of his death."
Full report at:
https://www.nbcnews.com/news/world/london-terrorist-had-grudge-against-trump-theresa-may-british-inquiry-n911226
--------
Mideast
US tags Iran anew as top terror sponsor, global attacks fall
19 September 2018
The United States has once again named Iran as the world's leading state sponsor of terrorism, accusing it of intensifying numerous conflicts and trying to undermine governments throughout the Middle East.
The State Department's annual survey of global terrorism released on Wednesday said Iran and its proxies are responsible for fomenting violence in Afghanistan, Bahrain, Iraq, Lebanon and Yemen. The report said Iranian fighters and Iran-backed militias, like Lebanon's Hezbollah, had emerged emboldened from the war in Syria and with valuable battlefield experience they seek to leverage elsewhere.
In addition, the survey reported a 24 percent decrease in attacks around the world between 2016 and 2017. That was due mainly to a sharp decline in the number of attacks in Iraq, where the ISIS group has been largely displaced.
https://english.alarabiya.net/en/News/middle-east/2018/09/19/US-tags-Iran-anew-as-top-terror-sponsor-global-attacks-fall.html
--------
5.2 million Yemeni kids on brink of famine amid Saudi war: Charity
Sep 19, 2018
A UK-based charity has expressed concerns about the humanitarian repercussions of renewed Saudi attacks on Yemen's port city of Hudaydah, saying a total of 5.2 million children are at risk of famine amid the ongoing war in the country.
In a report released on Tuesday, Save the Children warned that any disruption to supplies coming through Hudaydah, which is a lifeline for millions of Yemenis, could "cause starvation on an unprecedented scale."
It also estimated that an extra one million Yemeni children risk falling into famine as prices of food and fuel soar, bringing the total to 5.2 million.
Any closure at Hudaydah "would put the lives of hundreds of thousands of children in immediate danger while pushing millions more into famine," the charity added.
Over the past few months, Hudaydah, through which flows almost 80 percent of Yemen's imports, has witnessed deadly ground and aerial attacks by the Riyadh regime and its allies.
Backed by Saudi airstrikes, Emirati forces and elements loyal to former Yemeni President Abd Rabbuh Mansur Hadi launched the Hudaydah offensive on June 13 despite international warnings that it would compound the impoverished nation's humanitarian crisis.
Saudi Arabia claims that the Houthis are using Hudaydah for weapons delivery, an allegation rejected by the fighters.
"Even the smallest disruption to food, fuel and aid supplies through its vital port could mean death for hundreds of thousands of malnourished children unable to get the food they need to stay alive," said Tamer Kirolos, Save the Children's representative in Yemen.
"It could drive up the price of fuel -- and as a result transport -- to such an extent that families can't even afford to take their sick children to hospital," Kirolos added.
Earlier this month, violent clashes resumed between Houthi fighters and Saudi-backed pro-Hadi militants in Hudaydah after the latest round of peace talks between Yemen's warring sides collapsed in the Swiss city Geneva.
Helle Thorning-Schmidt, CEO of Save the Children International, warned that the war endangers the lives of an entire generation of Yemeni children.
"Millions of children don't know when or if their next meal will come," she said. "This war risks killing an entire generation of Yemen's children who face multiple threats, from bombs to hunger to preventable diseases like cholera," she added.
Last week, The Associated Press reported that many Yemeni families have nothing to eat but leaves.
Saudi Arabia and its allies launched a brutal war, code-named Operation Decisive Storm, against Yemen in March 2015 in an attempt to reinstall Hadi, a staunch ally of Riyadh, and crush the Houthis.
The Western-backed offensive initially consisted of a bombing campaign, but was later coupled with a naval blockade and the deployment of ground forces into Yemen.
The blockade on Yemen has smothered humanitarian deliveries of food and medicine to the import-dependent state.
Full report at:
https://www.presstv.com/Detail/2018/09/19/574568/Yemen-Saudi-Arabia-famine
--------
Palestinian teen shot dead by Israeli fire in Gaza border clashes
20 September 2018
A Palestinian teenager was shot dead by Israeli fire in clashes near the border in southern Gaza late on Wednesday, the health ministry in the enclave said.
The ministry said Mumin Abu Ayeda, 15, was shot along the heavily-guarded border east of Rafah in southern Gaza.
The border between Gaza and Israel has been the scene of weekly Palestinian demonstrations since March 30 and recently, protests have taken place late at night, as was the case on Wednesday.
The Israeli military said earlier that during the day there had been several incidents along the Gaza-Israel border. It said there were no Israeli casualties.
Full report at:
https://english.alarabiya.net/en/News/middle-east/2018/09/20/Palestinian-teen-shot-dead-by-Israeli-fire-in-Gaza-border-clashes.html
--------
Iran welcomes Turkey-Russia deal on buffer zone in Syria's Idlib
Sep 18, 2018
Iran has welcomed a recent agreement reached between Turkey and Russia to create a buffer zone in Syria's Idlib Province, the last major terrorist bastion in the Arab country.
In a post on his official Twitter account, Iran's Foreign Minister Mohammad Javad Zarif hailed the deal as the fruit of "intensive responsible diplomacy" meant to avert a war in Idlib.
Turkish President Recep Tayyib Erdogan held talks with his Russian counterpart, Vladimir Putin, in the Black Sea resort of Sochi on Monday.
Following the meeting, Putin told a joint news conference with Erdogan that they had agreed to create a demilitarized zone of a depth of 15-20 kilometers in Idlib along the contact line between the armed opposition and government troops by October 15.
Separately on Tuesday, Iran's Foreign Ministry spokesman Bahram Qassemi described the Sochi meeting and its outcome as "an important and major step towards cleansing Syria of the remaining terrorists."
He further stressed that the Idlib agreement could help politically resolve the Syria crisis.
"Halting any violence and bloodshed while ridding the region of terrorism is among the most basic and fundamental pillars of the Islamic Republic of Iran's foreign policy," Qassemi added.
The Iranian spokesman also expressed hope that the results of the Sochi summit, which was held within the framework of the Astana peace process, could play an "effective role" in ending the Syrian people's suffering and speeding up the expulsion of "violence-seeking forces" from the country.
The Russia-Turkey deal follows a summit in Tehran, where Iranian President Hassan Rouhani hosted his Russian counterparts.
In a joint statement issued at the end of the Tehran talks, the three sides said the Syria crisis could only be resolved through a negotiated political process, and has no military solution.
Tehran, Moscow and Ankara have recently stepped up their diplomatic efforts to resolve the Syria crisis. The three states serve as guarantors of the Astana process, a track of negotiations which have resulted in the return of a succession of militant bastions to the government fold and movement of civilians to safe zones.
The strategic Syrian province of Idlib hosts several militant groups backed by Turkey and other foreign parties – especially Western states, Israel and their regional allies.
In recent weeks, the Syrian army has been preparing for the liberation of Idlib, drawing support from Iran and Russia, but concerns from Turkey. Ankara fears a fresh influx of Syrian refugees in the wake of the Idlib battle.
Idlib deal 'respects Syrian sovereignty'
Damascus also welcomed the Idlib agreement, saying it was "the result of intense discussions between Syria and Russia."
Syria's official SANA news agency quoted an official source at the Foreign Ministry as saying that the fresh deal has a specific timeframe and is based on the "sovereignty and unity" of Syrian land.
"It is part of previous agreements ... which were based on the commitment to ... liberating all Syrian land, whether from terrorists or from any illegitimate foreign military presence," he added.
Full report at:
https://www.presstv.com/Detail/2018/09/18/574485/Iran-Russia-Turkey-Idlib
--------
North America
Muslim groups stand up to challenges facing refugees, immigrants in Ohio
19 September 2018
COLUMBUS, United States - Wedgewood Village housing complex in Columbus, Ohio, has been dubbed a "hotbed" for crime, but faith congregations and community activists are working to change that.
My Project USA is a group that has devoted recent years to offering services to its residents, many of them Somali immigrants. Last month, the group secured a grant from the Columbus City Council to create a soccer league for the neighbourhood's youth by opening football fields, hiring coaches and putting together an advisory board.
This is one of several steps Zerqa Abid, founder and executive director of My Project USA, is taking to aid Columbus Muslim, refugee and immigrant communities, many of which are targeted by human traffickers, gangs and drug dealers.
Ohio is home to about 500,000 documented immigrants, comprising 4.3 percent of the state's population. In June, Ohio Governor John Kasich announced the creation of an office aimed at helping immigrants integrate.
Since the 1980s, Columbus has resettled more than 17,000 refugees from around the world, including Iraq, Mauritania, Syria, Somalia, Bhutan, Afghanistan and others.
"Twenty-five-thousand Muslim children and youth in Columbus are at risk of drugs, gangs, violence," Abid said. "[We have] an immigrant and refugee population that is traumatised and who have cultural and language barriers.
"The issues we see in our community on a daily basis are domestic violence, trauma, parental abuse and children who are trying to run away. FGM [Female Genital Mutilation] is also a serious problem."
Still, with Islamophobia on the rise, people of minority faiths are hesitant to seek help from authorities, said Imran Malik, outreach and interfaith director at Noor Islamic Cultural Center outside of Columbus.
'Spike in bigotry'
The Council on American-Islamic Relations (CAIR), a leading Muslim civil rights and advocacy group, said that anti-Muslim discrimination incidents and hate crimes are up 83 and 21 percent respectively, compared with the first quarter of this year.
During that time, CAIR documented more than 1,000 reports of potential bias incidents. The numbers include situations involving various government agencies.
This is part of an "overall spike in bigotry targeting American Muslims and other minority communities since the election of Donald Trump as president," said Zainab Arain, a coordinator in CAIR's Research and Advocacy Department.
"The most prevalent trigger of anti-Muslim bias incidents in 2018 remains the victim's ethnicity or national origin, accounting for 33 percent of the total," according to CAIR.
Muslim communities in and around Columbus are traditionally patriarchal societies, which can also make it challenging for women to come forward to confront abuse or discuss other problems.
"The families of victims are coming from a cultural background that is patriarchal. People say: 'This is a new place that I call home, I don't know what the outcome will be [if I call the police], [what will become of my] family shame and honour, I don't want to become the poster child for this type of situation,'" Malik said.
"The challenge is that we have people coming from different places where law enforcement is not very ideal, so for them to get engaged with city officials and community service organisation... there's a mindset of apprehension," he said.
Some are also eluctant to discuss internal problems because they don't want to exacerbate negative stereotypes about their communities.
"Because of that, they don't want to talk about domestic violence, underage marriages, teenage marriages and all the issues that we need to address," Abid said, adding that it's uncomfortable to air dirty laundry when they face external threats that include Islamophobia and xenophobia.
So Islamic organisations are grappling with helping immigrants. Amid limited resources, they are also looking to partner with other groups to help deal with issues like drug abuse, bullying in schools, and domestic violence.
They are also trying to encourage communities to maintain their identity and cultural heritage while pursuing the American dream and using diversity as a point of strength.
"There's an old saying that America is a melting pot," said Malik. "It should be a fruit salad bowl, where people can keep their culture but also be part of the community."
https://www.middleeasteye.net/news/community-groups-stand-challenges-facing-muslims-ohio-neighbourhood-1676807581
--------
Islamabad part of solution in Afghanistan: US
September 20, 2018
WASHINGTON: Pakistan has to be a part of a solution in Afghanistan, says a Pentagon report, summarising the US military chief's recent visits to friendly nations, including Pakistan.
The report, released this week, says that the main purpose of Gen Joseph Dunford's visit to these nations was to "maintaining and building alliances".
Gen Dunford, the chairman of the US Joint Chiefs of Staff, also reached out to "prospective partners to encourage cooperation and interoperability."
The report says that the chairman visited Islamabad early this month because "Pakistan is key to the 'South Asia Strategy' that President Donald Trump espoused in August 2017. Pakistan has to be a part of a solution in Afghanistan."
The report notes that Gen Dunford joined US Secretary of State Mike Pompeo to meet Pakistan's new Prime Minister Imran Khan, Foreign Minister Shah Mehmood Qureshi and Chief of the Army Staff Gen Qamar Javed Bajwa.
The report also includes a quote from Gen Dunford about the US team's meeting with Gen Bajwa. "When we talked to Gen Bajwa on a military-to-military level, we listened to the prime minister very carefully [and] we listened to the secretary very carefully," the US general said. "The objectives were very consistent between the secretary and prime minister. Gen Bajwa and I agreed that we will leverage the military-to-military relationship for the secretary and prime minister and, more importantly, for President Trump's South Asia Strategy."
The report, however, also highlights the need to implement the decisions taken at the US-Pakistan meetings. "Actions speak louder than words and the Pakistani leaders agreed to 'reset' their relationship with the United States," it adds, backing it up with another quote from Gen Dunford.
"What we want to see: the Taliban at the peace table dealing with Afghans," Gen Dunford said. "And we believe the Pakistanis play a unique role in bringing the Taliban to the peace process."
Talking to journalists here earlier this week, Pakistan Navy Chief Admiral Zafar Mahmood Abbasi also said that Islamabad's relations with Pakistan were gradually improving and it was no longer an aid-based relationship.
"Our relationship with the US has turned the corner and is, now moving in the right direction," he said. "It is not on the lowest ebb."
He said that seeking US aid was not Pakistan's primary consideration.
"We want good relations with or without security assistance. We can work without US assistance."
The Pentagon report points out that from Islamabad, Gen Dunford flew to New Delhi to join US Defence Secretary James N. Mattis, and Secretary Pompeo for the 2+2 Talks with Indian Defence Minister Nirmala Sitharaman and Minister of External Affairs Sushma Swaraj.
In India, the US team discussed regional and global concerns, such as Afghanistan, North Korea and terrorism, with Indian leaders.
It also refers to a statement by Ms Sitharaman, saying that the military-to-military cooperation had been a "key driver" of the US-India relationship.
The report includes Secretary Pompeo's quote, saying: "We have a responsibility to advance those shared values: rule of law; national sovereignty; good governance; the protection of fundamental freedoms, rights and liberties; free, fair and reciprocal trade relationships and peaceful resolutions of territorial and maritime disputes."
Full report at:
https://www.dawn.com/news/1434002/islamabad-part-of-solution-in-afghanistan-us
--------
US removes PYD/YPG from annual terrorism report
20.09.2018
By Safvan Allahverdi
ANKARA
The U.S. State Department omitted the PYD/YPG terrorist group from its 2017 Country Reports on Terrorism, which was released Wednesday.
The previous edition of the report noted that Turkey views the Syria-based PYD/YPG as an extension of the PKK militant group.
The report also said that Turkey refers to Fetullah Gulen as the leader of the Fetullah Terrorist Organization (FETO), but the State Department described him as an "Islamic cleric".
"Turkey's counterterrorism efforts were impacted in the aftermath of the July 2016 coup attempt due to the government's investigation of FETO," it said.
According to the report, Turkey continued its intensive efforts to defeat terrorist organizations both inside and outside its borders, including the PKK terrorist organization and Daesh terrorist group.
Full report at:
https://www.aa.com.tr/en/americas/us-removes-pyd-ypg-from-annual-terrorism-report/1259579
--------
US terror survey blames Iran for 'fomenting violence' in Middle East
September 19, 2018
WASHINGTON: The US has once again named Iran as the world's leading state sponsor of terrorism, accusing it of intensifying numerous conflicts and trying to undermine governments throughout the Middle East.
The State Department's annual survey of global terrorism released on Wednesday said Iran and its proxies are responsible for fomenting violence in Afghanistan, Bahrain, Iraq, Lebanon and Yemen. The report said Iranian fighters and Iran-backed militias, like Lebanon's Hezbollah, had emerged emboldened from the war in Syria and with valuable battlefield experience they seek to leverage elsewhere.
"Iran remains the world's leading state sponsor of terrorism and is responsible for intensifying multiple conflicts and undermining US interests in Syria, Yemen, Iraq, Bahrain, Afghanistan, and Lebanon," he said.
All three -- Daesh, Al-Qaeda and Iran -- "have both the capability and intent to strike the United States and our allies," State Department Coordinator for Counterterrorism Nathan Sales said.
The report indicated a general increase in global cooperation to fight terrorism, including tracking and blocking financial flows to the groups.
But this remains a challenge, Sales noted.
"You have got to stop the flow of money to these organizations."
"You have got to stop terrorist travel" as well, he added, pointing to the spread of airport detection systems like biometric face identification as a potent tool.
Full report at:
http://www.arabnews.com/node/1374726/middle-east
--------
US highlights Saudi Arabia's key role in global fight against terrorism
September 20, 2018
WASHINGTON: The US State Department has praised Saudi Arabia for its efforts to combat terrorism, describing the Kingdom as an active and key member in the global coalition to defeat Daesh.
"Saudi Arabia has continued to maintain a strong anti-terrorism relationship with the United States and has supported the strengthening of bilateral cooperation between the two countries," the State Department noted in its annual report on the global state of terrorism. It also highlighted the joint strategic vision between the two countries and a number of new initiatives to counter terrorist messages and disrupt the financing of terrorism launched last year during US president Donald-Trump's visit to the Kingdom.
The report said Saudi Arabia has implemented systems to follow UN Security Council sanctions on groups and individuals linked to Daesh and Al Qaeda, and has expanded existing counterterrorism programs and projects to rehabilitate terrorist fighters who leave extremist groups. It has also adopted laws to counter the financing of terrorist groups.
The State Department pointed out that the Kingdom has achieved a high level of accuracy in its counterterrorism operations, and has carried out a number of arrests and disrupted active terrorist cells throughout the country.
The report referred to terrorist plans that were thwarted in the Kingdom, noting the efforts being made in legislation, law enforcement and border security, as well as the country's positive contribution as a member of the Financial Action Task Force for the Middle East and North Africa, a regional body that imposes financial sanctions on individuals and groups that help to fund terrorism.
"The Kingdom has maintained strict control over the banking sector and tightened sanctions on the financing of terrorism," the report said.
Full report at:
http://www.arabnews.com/node/1374946/saudi-arabia
--------
Africa
Defence HQ flays foreign media report imputing Nigeria losing war against Boko Haram
SEPTEMBER 19, 2018
The Defence Headquarters on Wednesday night stated that the Nigerian Armed Forces is concerned about mischievous reports in certain media aimed at discrediting the efforts of the troops in the North East.
It condemned in strong terms, a report being spearheaded by a particular foreign news agency that the Nigerian Armed Forces is losing the battle against insurgency is not true. A statement by Brigadier General John Agim, Director of Defence Information said, "The report was calculated to dampen the spirit of the troops at the theatres of operation and to demean the successes recorded so far in the war against terrorism.
"It is more worrisome when such an ill-informed report is coming from a supposed credible news agency expected to be a partner in progress. "It agitates the mind whether the reporter is working in isolation or speaking the mind of its sponsors. "Itis a well known fact that terrorism thrives on publicity and propaganda. It is also known that some journalists work for Boko Haram and fraternize with terrorist commanders against the standing forces to whip up sentiments. "At the heat of Boko Haram insurgency in 2013 to 2014 the Nigerian Armed Forces with limited weapon chased Boko Haram out of Abuja and other cities into Sambisa Forest. "How much more now that the military is well equipped with determined troops to take on any terrorist group, be it Boko Haram or Islamic State In West Africa. "If this is still seen as "Struggling" by the purveyors of the false report, then the word may have assumed a new meaning. "The truth remains that the military strategy of drawing out the enemy has been a great success as hundreds of terrorists have met their waterloo in their desperate attempts to recapture some cities in the North East. "This, the Military will continue to do until terrorists and terrorism are completely annihilated. It is however insensible to attempt to rewrite the script and make the military look like the losing side. "Nigerians should be wary of uncomplimentary remarks about our nation and its Armed Forces by sympathisers of terrorist organisations. "Such malicious articles should be disregarded while the military will continue to protect the territorial integrity and sovereignty of the nation. "To this end, the military is assuring Nigerians that the Armed Forces is winning the battle and will not rest on its oars until terrorism is completely wiped out."
https://www.vanguardngr.com/2018/09/defence-hq-flays-foreign-media-report-imputing-nigeria-losing-war-against-boko-haram/
--------
Boko Haram violence spikes in Nigeria's northeast
19.09.2018
By Rafiu Ajakaye
LAGOS, Nigeria
In August, a report came out that appeared aligned with the official Nigerian narrative that says Boko Haram militants have been "technically defeated" in most parts of Nigeria's northeast region.
"In a survey encompassing sites in the Adamawa, Borno and Yobe states, 85 percent of respondents reported witnessing a reduction in the level of violence in their communities," the prominent West African civic group Center for Democracy and Development (CDD) said in the report.
"Nearly 90 percent said they believe the insurgency is subsiding or effectively over."
But developments in the region in the past few weeks now appear to suggest otherwise as reports emerged of militants ambushing government troops. Some have alleged a few of those reports have been promoted by the opposition for political capital.
Cited are the attacks last week in the towns of Gudumbali and Damasak, the bombing of Alau Dam which supplies water to the Borno capital Maiduguri, as well as repeated attacks in the neighboring Yobe State, or raids on different communities on the fringe of Lake Chad.
Some 21 civilians were also recently abducted in the Borno state, but were since freed by Nigerian troops.
"On a daily basis, we get reports of Boko Haram killing one or two farmers cultivating land less than 10 kilometers [a little over 6 miles] from Maiduguri without any corresponding measures," Baba Gana Imam, a community leader, told Anadolu Agency.
"These attacks [...] show that they are very much resilient and bent on proving that their forces have not been routed," added Fred Onuoha, a security analyst and professor at the political science department at the University of Nigeria in Nsukka.
Troop fatigue
Apart from the seasonal rains that make the roads inaccessible to troops while militants hit remote communities, Onuoha said there are other factors to consider for the surge.
The ransom the militants receive in exchange for releasing abductees enables them to restock key supplies like drugs, food, weapons and recruits, according to the analyst.
"Second, and as a corollary to the above, is access to sophisticated weapons likely purchased from ransom money and routinely acquired from raiding of security armory," he added.
Troop fatigue has also been fingered for the recent surge in Boko Haram attacks.
Operatives of the Special Operation forces (SOF), an elite unit of the military credited with curtailing the militants between 2014 and 2015, have recently protested the long deployment in the region, underscoring the low morale within their ranks.
"It is not unlikely that the insurgents may be taking advantage of this morale deficit to launch attacks on mostly military targets," Onuoha said.
Beegeagles, the preeminent defense website in West Africa, agreed.
"There are continuing issues with provisioning and low morale, the latter stemming from inordinately extended tours of duty. Also, the number of troops in the region is clearly inadequate to hold territory and to go on the offensive in tandem," the website administrator, who asked not to be named, told Anadolu Agency.
Militants may also be targeting military installations to access weapons and this could mean that Daesh is planning a major attack and possible territorial raid on one or two towns in rural Borno, Ryan Cummings, a pan-African security analyst based in Johannesburg, told Anadolu Agency.
He said the redeployment of Nigerian and regional military assets to other flash points may also explain the surge.
Troop surge
The Nigerian army has dismissed claims of a resurgence. Instead, its spokesman Texas Chukwu said in a statement last week that troops have continued to clear militants from their camps, resulting in massive casualties among militants.
Fears of Boko Haram overrunning communities persist nonetheless -- a possible throwback to the events of 2013 and 2014 when militants effectively established a caliphate covering a large area of land.
With a number of major roads still not safe and the inkling that the two factions of the insurgency may be papering over their differences to face a "common enemy", analysts said nobody should rule out a surge.
Said this should involve identifying potential new strengths of the Boko Haram factions in the area of funding streams, weapons upgrade and acquisition, membership strength and recruitment drive, and operational and attack patterns.
Onuoha called for heavy investments on air assets as veritable force multiplier for sustained intelligence, surveillance and reconnaissance (ISR) operations, rapid close air support for ground troops in situation of surprised attacks, and for precision pursuit and neutralizing of Boko Haram camps and highly mobile fighters.
"There must be comprehensive revaluation of the psychological state of troops, especially the SOFs, to ascertain readiness posture and addressing trauma or fatigue. This would inform the kind of treatment needed and nature of measured redeployment," said security analyst Onuoha.
Full report at:
https://www.aa.com.tr/en/africa/boko-haram-violence-spikes-in-nigerias-northeast/1258722
--------
Nigerian military struggles against Daesh in West Africa
September 19, 2018
ABUJA: Extremists militants have killed hundreds of soldiers in attacks in northeastern Nigeria in recent weeks, security and military sources say, forcing a turnaround in the course of an insurgency which the government has frequently claimed to have vanquished.
The fatigued, ill-equipped government troops have reached breaking point, they said.
The setback in the war against Daesh in West Africa (ISWA) and the Boko Haram insurgency from which it split in 2016 comes as President Muhammadu Buhari seeks a second term in elections next February.
Buhari came to power in 2015 on a promise to defeat Boko Haram, and security has once again emerged as a main campaign issue.
In the past three weeks, according to military and security sources, ISWA killed 48 soldiers at a military base and, in a separate attack, left 32 dead in Gudumbali — a town to which thousands of refugees were ordered to return in June.
"The situation in the northeast is deteriorating," said one security source, speaking on condition of anonymity. "They are running out of weapons, ammo and basic equipment. They are exhausted."
Now, ISWA is winning almost all its battles with the military, security sources said.
That marks a contrast with the situation in early 2015 when the Nigerian army, backed by troops from neighboring countries, pushed Boko Haram off a swathe of land that the insurgents controlled.
Before the insurgency, Nigeria's northeast, sitting in the arid Sahel that skirts the Sahara's southern border, had for centuries been a hub of cross-continental trade through the desert and one of the country's agricultural breadbaskets.
ISWA's influence extends from the Lake Chad region, including in Niger and Chad itself, and stretches about 100 miles into the Nigerian states of Borno and Yobe, where government has in many areas all but vanished after a decade of conflict. It was not immediately clear how control of that territory has changed in recent months.
Military denies
A military spokesman denied the army was losing most of its clashes with ISWA.
"It's not true," said Brig. Gen. John Agim, adding that no soldiers had died at Gudumbali.
Agim declined to show battle reports or comment on the rest of the situation, other than saying the military did not have enough equipment.
In one of the army's biggest defeats since Buhari came to power, an ISWA attack on a base in July killed at least 100 soldiers, according to people familiar with the matter. Many of the dead were interred in a mass burial, two sources said.
Other gruelling battles have been fought — at least 45 soldiers killed in Gajiram in June, scores dead and missing after a convoy ambush in Boboshe in July, and 17 killed in Garunda in August. These are just some of the recent attacks, according to military and security personnel, that are taking a heavy toll on the military.
With each victory, ISWA gets stronger, collecting weapons, ammunition and vehicles abandoned by fleeing troops. Its tactics have also improved, using trucks mounted with heavy guns to pin down ill-equipped troops, as well as suicide-bombing vehicles.
"Sitting ducks"
"The military are a bit like sitting ducks, waiting for a very mobile and versatile enemy to strike at a weak point or another," said Vincent Foucher, who studies Boko Haram at the French National Center for Science Research.
The military has kept details of its most recent challenges and defeats close, rarely acknowledging them or any loss of life, say security sources who have sought briefings.
Buhari's administration and the military continue to issue statements about victories against an insurgency aimed at creating an Islamic caliphate that dates back to 2009. Normality is returning to the northeast, it says.
"The country has been stable for the past three years," Defense Minister Mansur Dan Ali told Reuters last month.
However, the minister, discussing the Jilli attack, acknowledged that a strong and well-equipped insurgent force was capable of wiping out as many as 200 soldiers.
"A crisis morale"
Soldiers have become terrified of the insurgents, afraid to leave their bases, said a security source and a diplomat. While hundreds have died recently, hundreds more have deserted.
One retired general, speaking on condition of anonymity, described "a crisis of morale," linking the frequent allegations of human rights abuses — rape, torture, shake-downs and extra-judicial killing — to broken spirits.
The Nigerian military denies such accusations, though it set up a panel last year to probe allegations. Its findings have not been made public.
Last month, Nigerian special forces mutinied at an airport, refusing to be deployed after learning that after years in the northeast they were being rotated to another, more dangerous part of the region.
"Many of our troops have been in the theater for over two years," said one captain. "They don't know how their families, their wives and children, are."
Some soldiers said though they do get a few days of leave, it is often barely enough time to go from the field to their families before they must return.
Others said their wages and rations are often embezzled by their commanders, there is too little equipment, and many vehicles are broken and gathering rust. One said his men had to buy blankets from refugees for 300 naira ($1) each to keep warm.
The United States, Britain and France support the military, mostly through training and information-sharing, but it has struggled to secure arms supplies due to human rights concerns.
Full report at:
http://www.arabnews.com/node/1374596/world
--------
Rights group documents fresh South Sudan 'war crimes'
September 19, 2018
NAIROBI: A rights group on Wednesday accused the government of South Sudan and its allied militias of carrying out "war crimes" of "staggering brutality" during an offensive earlier this year.
Amnesty International's report, based on research following a government offensive on Leer and Mayendit counties in the northern Unity State between April and June, catalogued the testimonies of around 100 civilians who escaped the attacks.
"The offensive was characterised by staggering brutality, with civilians deliberately shot dead, burnt alive, hanged in trees and run over with armored vehicles," Amnesty said.
The group also documented "systematic sexual violence," rape and gang-rape as well as abductions of women and girls, and the deliberate killing of young boys and male infants.
The killings echo the type of brutality meted out to civilians that has characterised South Sudan's war since the start.
Amnesty said the latest offensive began in April and continued until early July, "a week after the latest cease-fire was brokered on 27 June."
That cease-fire paved the way for the signing last week of another peace agreement between President Salva Kiir and rebel leader Riek Machar aimed at ending the vicious five-year-old civil war that has killed tens of thousands of people, pushed millions to the brink of starvation and scattered refugees across East Africa.
Battle for power
The battle for power between Kiir, a member of the Dinka tribe, and Machar, a Nuer, meant the conflict quickly took on an ethnic character with civilians targeted by both sides for massacre and widespread rape.
UN rights experts have warned of "ethnic cleansing" and the threat of genocide.
Amnesty blamed a failure to prosecute perpetrators for the continuing violence.
"The only way to break this vicious cycle of violence is to end the impunity enjoyed by South Sudanese fighters on all sides," said Joanne Mariner, Amnesty's senior crisis adviser.
In a rare example of justice, 10 soldiers were found guilty earlier this month of an attack on a hotel in the capital Juba in which five foreign aid workers were gang-raped and a South Sudanese journalist killed.
But commanders and their political masters are not held to account.
A so-called "hybrid court" to try war crimes and crimes against humanity, proposed by the African Union as part of a failed 2015 peace agreement, has not been set up.
Full report at:
http://www.arabnews.com/node/1374436/world
--------
URL: https://www.newageislam.com/islamic-world-news/no-skull-caps-long-beards/d/116437
New Age Islam, Islam Online, Islamic Website, African Muslim News, Arab World News, South Asia News, Indian Muslim News, World Muslim News, Women in Islam, Islamic Feminism, Arab Women, Women In Arab, Islamophobia in America, Muslim Women in West, Islam Women and Feminism