New Age Islam News Bureau
21 December 2021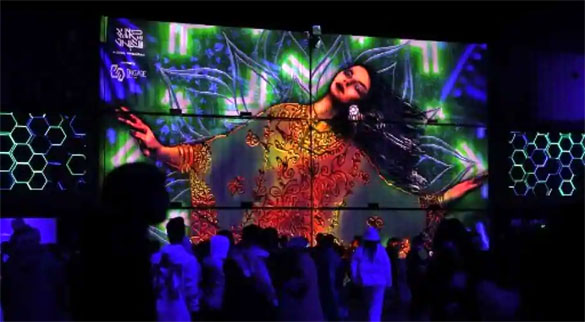 People attend a music festival on the outskirts of Saudi capital Riyadh Photograph:( AFP )
-----
• Muslim Polygamy: Refusing Sex To First Wife Ground For Divorce, Says Kerala HC
• Amid Warming Ties With Muslim World Observers See Bangladesh As Potential Partner For Israel
• New Police Chief In Dearborn To Be First Muslim To Lead Department
• Indonesian Muslim Fashion Industry Ranked Third Worldwide: Ministry
Arab World
• Saudi Arabia Launches VR Initiative Bringing Kaaba's Black Stone To Muslims' Homes
• Iraqi air force strikes Islamic State targets
• Lebanese leaders promise 2022 elections will be held on time, says UN chief Guterres
• Arab Coalition conducts strikes against military targets at Yemen's Sana'a airport
• Syria 'haven' for mercenaries, drug trafficking, terrorism: UN
--------
India
• Lakshadweep Administration Ends System Of School Holidays On Fridays In Muslim-Dominated Island
• Aligarh Muslim University Old Boys' Association Declares List Of Nine Demands From Political Parties
• AMU produced the most successful Muslim personalities in India
-----
South Asia
• Muttaqi Rebukes Karzai, Backs PM Imran's Remarks On Afghanistan
• Taliban destroys Pakistan's barbed-wire erected on Durand Line
• Sri Lankan court bails out Muslim poet Ahnaf Jazeem, after 18 months detention
• US may ease financial restrictions on Afghanistan
• Turkish, Qatari officials plan Kabul trip to discuss airport mission with Taliban
--------
Europe
• Muslim Council Of Britain Reaffirms Archbishops' Concern For Palestinian Christians
• Muhammad; most popular baby name in Kyrgyzstan
• 'Turkey's EU accession perspective should be protected, strengthened'
• UN chief lays wreath at Beirut port, urges accountability for blast
--------
Southeast Asia
• China forced Muslims in Xinjiang to be sterilised and have abortions, concludes tribunal
• I had to engage security round the clock, says Naik
• Nanta: GPS has nothing to do with Facebook account that posted racially offensive remarks
--------
Pakistan
• Moot On Afghanistan Issue Was 'Very Successful': OIC Chief
• Pak PM sparks uproar in Afghanistan over terrorism, graft remark
• Pak Army chief urges for joint international efforts to avoid impending humanitarian crisis in Afghanistan
• Pak PM Imran Khan tries to rake up Kashmir issue at OIC meet on Afghanistan
• IHC to resume hearing Maryam Nawaz's appeal against conviction in Avenfield reference
• JUI-F's surprise win likely to reshape KP's political landscape
-----
Africa
• Gunmen Kill 38 Civilians In Northwest Nigeria In Latest Bloodshed
• Nearly one in four Somalians face acute hunger as drought and conflict ravages: UN
• Libya candidates say presidential election delay is inevitable
• Somali police arrest passenger who attacked Turkish Airlines crew
• One protester killed, at least 125 others injured in anti-coup protests in Sudan
--------
North America
• Brazil Gets Ready For Halal Tourism
• First Muslim international religious freedom ambassador receives promise of prayer from SBC leader
• Casualties in Afghanistan, Iraq much higher than US admitted: NYT
• Biden adviser Jake Sullivan to visit Israel, West Bank this week: White House
• US humanitarian exceptions on Afghanistan sanctions blocked by China
--------
Mideast
• Lira Plunges Again After Erdogan Cites Islam To Defend Interest Rate Cuts
• Rumi cannot be detached from his Muslim identity, expert says
• 70 extremist Jewish settlers defile Aqsa Mosque under police guard
• Iran: No Direct Talks with US in Vienna
• Iran, Pakistan Stress Continued Cooperation in Fighting against Terrorism
• Iran confirms the death of its envoy to Yemen's Houthis after COVID-19 infection
• US national security adviser to visit Israel, Palestine this week
Compiled by New Age Islam News Bureau
URL: https://www.newageislam.com/islamic-world-news/gender-segregation-robes-face-veils-rave-party-saudi-arabia/d/126003
--------
No Gender Segregation Nor Any Full-Length Robes And Face Veils; Men And Women Dance Together In Unusual, Giant Rave Party In Saudi Arabia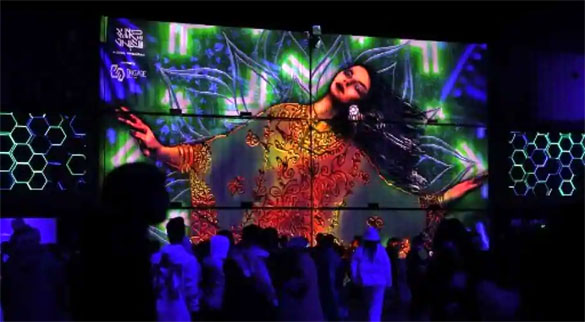 People attend a music festival on the outskirts of Saudi capital Riyadh Photograph:( AFP )
-----
Dec 20, 2021
Saudi Arabia did the unexpected over the weekend as it threw a giant rave party. The four-day electronic music festival complete with psychedelic lights and international DJs was held in the deserts of Riyadh with the blessings and money of the Saudi royal family.
The House of Saud fully endorsed and sponsored the carnival. It was attended by artists from all over the world - Tiesto, Martin Garrix, David Guetta and others as the world's leading DJs performed at the rave.
"It was the first time that there was going to be women and men being able to dance together and you know that was also a very historical moment and I was happy to be part of this," DJ David Guetta said.
There was no gender segregation nor any full-length robes and face veils as the country witnessed a "huge evolution".
There were also no religious restrictions. It was unthinkable earlier in Saudi Arabia just a few years back. The rave party comes close on the heels of the Red Sea international film festival which was the first of its kind to be held in Saudi Arabia.
The festival was a star-studded affair. It saw women strutting the red carpet in sleeveless gowns. A woman filmmaker won the best director award and an openly queer man won the best actor award.
The sands are clearly shifting in Saudi Arabia. The socially conservative kingdom is trying to shake off its regressive image while limiting the role of religion in public life and is pitching itself as a modern, liberal and tourism-friendly kingdom.
It is a welcome change although the critics of Saudi Arabia call it a facade. They insist that Saudi society isn't witnessing any fundamental, meaningful change.
Ever since Mohammed bin Salman was named the Crown Prince he has embarked on a liberalisation drive while loosening gender segregation rules, reopening cinemas and has allowed women to drive and enter stadiums. The Crown Prince has even allowed women to undertake Hajj without a male guardian.
Prince Salman has de-fanged the country's religious police that not too long ago dictated every facet of daily life.
However, they are half measures and have come very late. Some very problematic issues still persist in Saudi society.
The country continues to arrest dissidents and it continues to extend prison terms of activists. It has also detained the rich over allegations of corruption.
There is also constant tinkering of power structures, arbitrary reshuffling of personnel and lawmakers whom the Crown Prince sees as potential challengers.
Political reform remains taboo in Saudi Arabia even as women are now allowed to drive. However, activists continue to languish in Saudi prisons.
The country has promised to remove the death penalty but it remains a world leader in capital punishment. The regime has tried to improve societal freedom but it's yet to punish those who made dissidents disappear.
Source: WIO News
Please click the following URL to read the text of the original story:
https://www.wionews.com/world/men-and-women-dance-together-in-unusual-giant-rave-party-in-saudi-arabia-438562
--------
Muslim Polygamy: Refusing Sex To First Wife Ground For Divorce, Says Kerala HC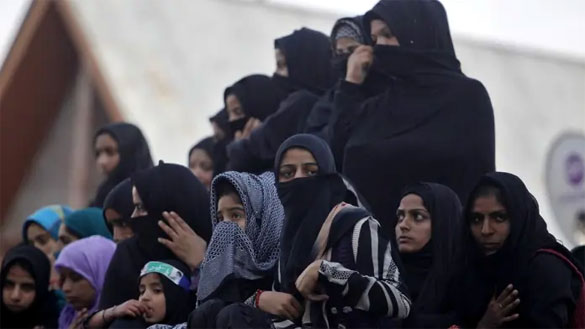 Image Credit : Sabrang India
-----
Dec 20, 2021
KOCHI: A Muslim man refusing to cohabit with his first wife after marrying another woman amounts to unjust treatment and is a valid ground for divorce, the Kerala high court has held.
Bringing to the fore the often-neglected Quranic injunction that Muslim men marrying more than once should treat their wives equally, a division bench comprising justices A Muhamed Mustaque and Sophy Thomas granted divorce to a 50-year-old woman who got married in August 1991.
Thalassery family court had declined to grant divorce on her plea filed in 2019.
The 51-year-old husband, who was abroad, had married another woman and had stopped visiting the appellant since February 2014. The husband did not deny the allegation about his subsequent marriage before the court.
Seeking a divorce, the woman cited section 2(viii)(f) of the Dissolution of Muslim Marriages Act, 1939. It allows a woman to seek a divorce if the husband, who has more than one wife, fails to treat them equitably in accordance with the injunction of the Quran, in verse 3 of the chapter titled 'An-Nisa'.
In the judgment, the court said it is the burden of the husband to prove that he treated his wives equitably. Staying away from the first wife for five years itself would show that he had not treated them equally, the court said.
"The refusal to cohabit and perform the marital obligations with the previous wife is tantamount to the violation of the Quranic injunctions which command equal treatment of the wives if the husband contracts more than one marriage. In such circumstances, we have no hesitation to hold that the appellant-wife is entitled to get a decree of divorce," the court held.
Source: Times of India
Please click the following URL to read the text of the original story:
https://timesofindia.indiatimes.com/city/kochi/muslim-polygamy-refusing-sex-to-first-wife-ground-for-divorce-says-kerala-hc/articleshow/88396171.cms
--------
Amid Warming Ties With Muslim World Observers See Bangladesh As Potential Partner For Israel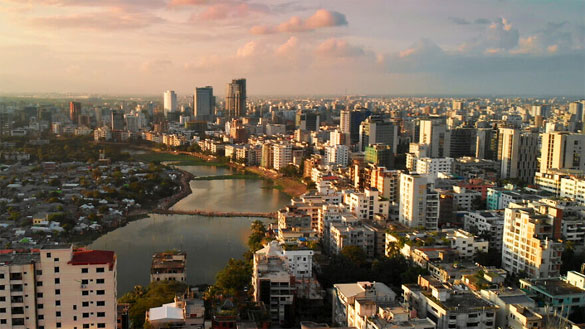 Dhaka, Bangladesh. Credit: Lumenite/Shutterstock.
-----
By Mike Wagenheim
December 21, 2021
Since the signing of the Abraham Accords, there has been a remarkable shift in Israel's relations with the Muslim world. New reports have emerged of the possibility of further breakthroughs in diplomatic ties with former foes like Saudi Arabia, the birthplace of Islam and Indonesia, the world's largest Muslim country.
Another large Muslim country that observers see the possibility of normalizing ties with is Bangladesh. While Bangladesh and Israel have no formal ties, there have been reports of unofficial economic and military cooperation between the countries, and the Muslim country also dropped a key travel restriction to Israel earlier this year (though travel to Israel is still forbidden by law), fueling speculation that normalization may be on the horizon.
"After South Africa was delisted, Bangladesh established relations. Following Taiwan's delisting, Bangladesh established relations. There is every reason to think that this recent change with regards to Israel will lead to the road of normalization and open relations," Salah Uddin Shoaib Choudhury, editor of Weekly Blitz, a Bangladesh pro-Israel, anti-militancy newspaper, told JNS.
Economic and military cooperation is believed to be ongoing between the two countries, regardless of official diplomatic status. Multiple media reports indicate that Bangladesh has purchased Israeli military-grade technology, and the World Bank's World Integrated Trade Solution (WITS) database showed that between 2010 and 2018, Israel imported products worth around $333.74 million that originated from Bangladesh. WITS data shows that Israeli exports eventually making their way to Bangladesh stood at $3.67 million between 2009 and 2015. No data is available after 2015 in the WITS system.
'Our people don't forget'
Despite the lack of ties today, Israel was an early supporter of Bangladesh during its war of independence from East Pakistan in the early 1970s and was one of the first nations to recognize independent Bangladesh. Nevertheless, the country's original leaders shunned Israel in favor of PLO leader Yasser Arafat, who sided with Pakistan.
"In '71, in the most difficult time of our lives, we received an offer from Israel for recognition. We appreciated the offer, we kindly told you, 'Thank you so much, it is OK, our patron India is with us, the Soviet Union is with us.' Our people don't forget, though," former Bangladesh foreign affairs minister and long-time diplomat, told JNS, sounding optimistic that diplomatic relations between Israel and Bangladesh could be on the horizon.
When Pakistan gained independence in 1947 from the United Kingdom, it was comprised of two Muslim-majority regions, East Pakistan (comprising modern-day Bangladesh) and West Pakistan (modern-day Pakistan). However, ethnic and linguistic differences between the two regions were immediate, with West Pakistan imposing political and economic control over East Pakistan, which eventually sparked an independence movement among the ethnic Bengalis in East Pakistan. Seeking to curb the Bengali independence movement, Pakistani forces launched Operation Searchlight sought to eliminate all Bengali opposition, political and military, which lead to the 1971 Bangladesh genocide and eventually the War of Liberation culminating in a Pakistani surrender on Dec. 16, 1971, and the independence of Bangladesh.
Nevertheless, Bangladesh officials insist publicly that the country will not normalize relations with Israel until there is a just solution to the Israel-Palestinian conflict. It's a position some see as perverse given the story of Bangladesh's liberation.
"Yasser Arafat [then the leader of the Palestine Liberation Organization] was comparing our war of liberation as a conflict between Israel and Palestine and branding our freedom fighters as terrorists, while Israel was supporting us. We should have had diplomatic relations with Israel from the very day Israel extended its recognition to Bangladesh," said Choudhury.
Choudhury faced charges of sedition, treason, blasphemy and espionage in part for attempting to attend a conference of the Hebrew Writers' Association in Tel Aviv in 2004. He was beaten, jailed in solitary confinement for 17 months and denied medical treatment, before being released on bail with the help of an American congressman, though the charges against him are still pending.
Choudhury noted that Bangladesh's first foreign minister, Khondaker Mostaq Ahmad, was responsible for turning Israel away. Ahmad later took part in a conspiracy leading to the assassination of Bangladesh's first president, Sheikh Mujibur Rahman, in 1975 with Ahmad taking immediately taking control of the government and declaring himself president.
"The man responsible for our country's original anti-Israel standing was himself an enemy of the state. We have had relations with Pakistan for nearly a half-century—a country responsible for the killing of 3 million of our people. But no official relations with Israel. It makes no sense," said Choudhury.
The lack of official diplomatic relations between the countries does not appear to be borne out of overt anti-Semitism, though it certainly exists in Bangladesh society. However, one of Bangladesh's most revered war heroes was Jewish. Lt. Gen. Jack Farj Rafael Jacob, an officer in the Indian army, played a crucial role in negotiating the surrender of Pakistan in Dhaka during the Bangladesh Liberation War in 1971.
His death was publicly mourned by high-level officials, and he was previously bestowed with the "Friend of Liberation War Honor" award. Louis Isadore Kahn, a Jewish Estonian-born American architect, designed Bangladesh's National Assembly parliament building, looked at as an extraordinary example of modern architecture.
Bangladesh's rapid development has not gone unnoticed by Israeli officials, who publicly welcomed the removal of Israel's printed exclusion on Bangladesh passports and have openly called for warmer ties over the years. Bangladesh is experiencing a GDP growth of 7.9 percent, with a $409 billion economy, and its government structure is quite liberal. Women have led the country for nearly all of the last 20 years, and the current prime minister, parliament speaker and opposition leader are women.
Ilan Sztulman Starosta, head of Mission of the Israeli Consulate in Dubai, recently became the highest-ranking Israeli official to give an interview to a Bangladesh media outlet, telling the Weekly Blitz that, "Bangladesh could be a very important partner for us. Bangladesh has centers of innovation, a big population, resources, and [Bangladeshi] people understand that the next step in business is innovation as the old technologies are cold and spoiled and have a limited lifespan. We're waiting for partnerships with Bangladeshi researchers, universities, companies, and I think that everybody in the region would benefit from this relationship," intimating that mutual ally India could play a critical role in bringing Israel and Bangladesh together.
"In international relations, nothing is permanent. Borders change. Governments change. It's a matter of time," said Rahman.
Source: JNS
Please click the following URL to read the text of the original story:
https://www.jns.org/amid-warming-ties-with-muslim-world-observers-see-bangladesh-as-potential-partner-for-israel/
--------
New Police Chief In Dearborn To Be First Muslim To Lead Department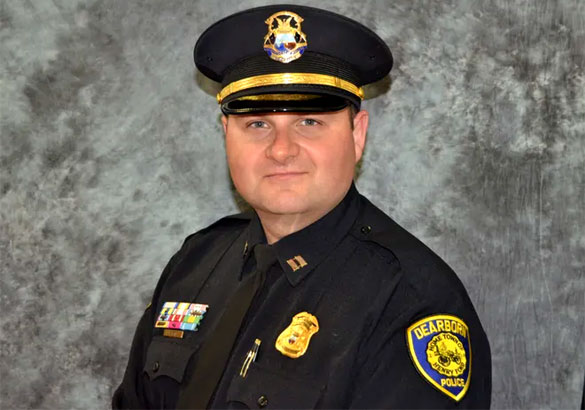 Cmdr. Issa Shahin,New Police Chief In Dearborn
----
A veteran of the Dearborn Police department will be the city's next police chief, Mayor-elect Abdullah Hammoud announced Monday.
Starting Jan. 1, Cmdr. Issa Shahin, who has served with Dearborn Police since 1998, will be the first Muslim to lead Dearborn's Police department. And he is believed to be the first Muslim police chief in the history of Michigan, said local community advocates.
His appointment comes at a time when the city is seeing demographic changes and calls for more diversity in city departments. Hammoud was the first Arab-American and first Muslim to be elected mayor of Dearborn.
Dearborn has one of the largest city police departments in Michigan, in part because of a city requirement approved by voters that it must have a certain minimum level of police officers. In addition to 110,000 residents, Dearborn, where the headquarters of Ford Motor Co. is located, has a daily influx of employees and shoppers that greatly increases the numbers of people in the city.
"Dearborn is a wonderfully diverse city whose residents have shared values and a desire for a safe and welcoming community," Shahin wrote in his letter applying for the role as police chief. "Dearborn deserves a chief who is fully committed to honest, transparent, and meaningful involvement with all its communities."
Hammoud, a state lawmaker who was elected to the mayor's office last month, said in a statement announcing the appointment that "Shahin is the senior most executive commander with a strong track record and good rapport within the department."
"He's committed to building a trusting relationship with residents and delivering equitable policing in a way to best meet today's demands in community policing," Hammoud said."I am confident he will deliver the transparency and accountability residents expect while positioning our police officers for success."
According to his biography, Shahin graduated cum laude from Eastern Michigan University in 1997 with a degree in political science and a masters degree summa cum laude in homeland security and emergency management in 2016. He also attended an international studies program in Middle East and North African Studies at The American University in Cairo from 1995 to 1996 and the executive leadership program for police staff in 2016 at Eastern Michigan University.
Shahin said in his letter that he "firmly believes everyone's voice matters."
"... We will establish and embrace a culture of transparency and accountability to foster trust and legitimacy inside and outside the organization," he wrote. "Moreover, the department can embrace needed police reforms while removing criminals from the streets – the concepts are not mutually exclusive. Providing equitable policing to all communities and concurrently remaining tough on crime is wholly achievable."
More:Dearborn police arresting Black people disproportionately, sparking complaints
More:Dearborn police chief apologizes for liking Facebook post supporting Israel
Shahin worked as a police officer and corporal from 1998 to 2009, according to his resume. He served from 2009 to 2013 as a sergeant in the tactical patrol unit and an ATF Task Force officer, a lieutenant in critical incident and community support from 2013 to 2015, a captain in the investigative and patrol division from 2015 to 2019.
He then became the acting investigative division commander in 2019 and the commander of the investigative division since March. He said he solved all of the 12 homicides under his tenure.
Shahin also worked on outreach to the community on substance abuse programs and developed Dearborn's religious head coverings policy "to protect the rights of Muslim women to wear a head covering while in the custody of the Dearborn Police Department," he said on his resume.
Shahin is a member of the Islamic Society of North America and the American-Arab Anti-Discrimination Committee.
It's unclear how many police chiefs in the U.S. are of the Muslim faith. Last year, Patterson, New Jersey, appointed its first Muslim police chief, reported NJ.com.
Shahin will replace current Dearborn Police Chief Ronald Haddad, who has led the department since 2008 after he had retired in 2007 from Detroit Police Department as a deputy chief.
Haddad, who is of Lebanese descent, was the first Arab-American to be police chief in Dearborn, which is about 47% Arab-American, according to 2019 Census data. Under his leadership, the department increased its diversity, hiring more Arab-American police officers.
Haddad and Dearborn Mayor Jack O'Reilly have said previously that police abuse and use-of-force incidents by police declined over the past decade under their leadership. But some high-profile cases involving police shooting deaths of Black suspects drew protests in recent years, and the department's disproportionate rate of arrests of Blacks has drawn criticism.
Haddad began his career with the Detroit Police Department in 1973 and retired in January 2007 as deputy chief of the northwestern district.
Haddad could not be reached for comment Monday.
"Chief Haddad has served the city of Dearborn honorably for more than a decade, working hard to increase public safety and keep our neighborhoods and residents safe," Hammoud said in a statement. "The city is thankful for his commitment to the job and his years of public service."
Shahin said in a statement: "We've made progress in the department over the past several years, but there's a lot of work to do to strengthen our relationship with residents and incorporate the latest policing practices to best serve the city."
Dearborn is facing problems with reckless driving and like other cities, is concerned about an uptick in crimes over the past year.
"I look forward to working with the new mayor to address the concerns of residents in a meaningful way and tackle key issues such as reckless driving and mental health for residents and first-responders," Shahin said.
Osama Siblani, publisher of the Arab American News, praised the appointment.
"He's a very honest, very hard-working person," Siblani said. "I trust him fully. I believe he's going to do a very good job."
Source: Freep
Please click the following URL to read the text of the original story:
https://www.freep.com/story/news/local/michigan/2021/12/20/first-muslim-police-chief-dearborn-mayor-elect/8976485002/
--------
Indonesian Muslim Fashion Industry Ranked Third Worldwide: Ministry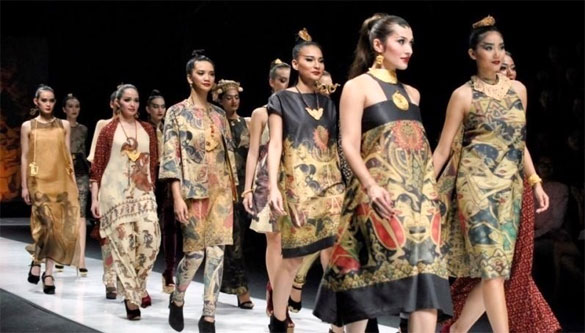 Source: Bisnis Wisata
----
December 21, 2021
Jakarta (ANTARA) - The Indonesian Muslim fashion industry was ranked third globally, thereby indicating that the country's halal industry was developing well and contributing positively to the national economy, according to the Industry Ministry.
The data was quoted from the State of the Global Islamic Economy Report for the 2020-2021 year.
"In the halal pharmaceutical and cosmetics sector, our standing has increased by 19 ranks, so we are currently ranked sixth in the world. Meanwhile, in the modest Muslim fashion sector, Indonesia is currently ranked third in the world," the secretary general of the Industry Ministry, Dody Widodo, noted in a written statement received here on Monday.
In addition, Indonesia is currently ranked fourth in the halal food sector, an increase by eight ranks as compared to the previous rank.
Widodo noted that realization of the national halal industry's investment was the highest in the world. During the 2018-2021 period, 80 transactions were recorded in the form of mergers and acquisitions, private equity, and venture capital with regard to the halal industry.
"These transactions are spread across every sector, with most of it recorded in the halal food and Islamic finance sectors," he pointed out.
Widodo emphasized that his administration was determined to work harder in developing the national halal industry, so that it could be globally competitive. "Thus, we need to accelerate matters to be able to immediately transform from a top consumer market to a top halal exporter," he emphasized.
The ministry had stipulated some policies for development of the halal industry, such as providing halal certification, especially for the small and medium industry sector. Those measures were undertaken as a strategic effort to support development of the halal industry ecosystem in Indonesia.
They are also aimed at establishing the Halal Analysis Agency (LPH) and pushing for better capacity of human resources through facilitation of halal auditor training.
"With experience, as a leading sector in the application of the Indonesian National Standard (SNI) industry, the Industry Ministry can also contribute through the Halal Guarantee System (SJH) in the future," he added.
Moreover, the Industry Ministry has promoted the establishment of halal industrial areas as stipulated in Industry Minister's Regulation Number 17 of 2020 on procedures for obtaining a certificate for the establishment of a halal industrial estate.
"The Industry Ministry issues a Certificate of the Halal Industrial Estate for the Halal Modern Valley that is managed by PT. Modern Industrial Estate in Serang, Banten; for the Halal Industrial Park Sidoarjo managed by PT. Makmur Berkah Amanda in Sidoarjo; and for the Bintan Inti Halal Hub managed by the PT. Bintan Inti Industrial Estate in Bintan, Riau Islands," he elaborated.
The ministry has successfully organized the 2021 Indonesia Halal Industry Awards (IHYA). This activity symbolized the fact that the government lauded industrial activists, academics, and stakeholders that have contributed actively to developing the halal industry in Indonesia.
"Ihya in Arabic means to revive. With this meaning, there is hope that this award event can contribute to efforts to revive, awaken, and strengthen the sharia economic ecosystem, in general, and the halal industry, in particular," he said.
Source: Antara News
Please click the following URL to read the text of the original story:
https://en.antaranews.com/news/205477/indonesian-muslim-fashion-industry-ranked-third-worldwide-ministry
--------
Arab World
Saudi Arabia Launches VR Initiative Bringing Kaaba's Black Stone To Muslims' Homes
By Mustafa Abu Sneineh
20 December 2021
Pilgrimage to Mecca brings millions of Muslims to Saudi Arabia every year. But now the kingdom has launched a virtual reality initiative that it says will allow Muslims to touch the Black Stone, a rock at the south-eastern corner of the holy Kaaba, without leaving home.
Named the "Virtual Black Stone Initiative", the new VR technology would bring Islam's holiest site to Muslims' living rooms at a time when Covid-19 has hampered travel and Saudi authorities have limited pilgrim numbers to tackle the pandemic.
The 30cm-diameter rock at the Kaaba, known in Arabic as al-Hajr al-Aswad, is revered by Muslims, who believe it has fallen from heaven and dates back to the era of Adam and Eve.
Sheikh Abdul Rahman al-Sudais, the imam of the Grand Mosque in Mecca, was the first to experience the scheme, sporting virtual reality goggles for the inauguration last week.
Sudais said that Saudi Arabia has "great religious and historical sites that we must digitise and communicate to everyone through the means of the latest technology".
However, not everyone is happy with the initiative.
Some social media users saw the use of virtual reality technology in holy places as "tampering with religion" and "fiddling with God's Sharia", while others wondered if Muslims will perform pilgrimage, which requires circumambulating around the Kaaba, using VR goggles from their homes instead of going to Mecca.
All able-bodied Muslims are expected to perform Hajj, the major annual pilgrimage to Mecca, at least once in their lives.
In July, Saudi Arabia allowed only 60,000 citizens and residents, who were fully vaccinated, to perform Hajj, a figure falling from 2.5 million pilgrims in 2019, before the pandemic.
Source: Middle East Eye
Please click the following URL to read the full text of the original story:
https://www.middleeasteye.net/news/saudi-arabia-kaaba-black-stone-hajj-vr-muslims-homes
--------
Iraqi air force strikes Islamic State targets
December 20, 2021
The Iraqi air force conducted airstrikes against the Islamic State today following a flurry of attacks.
Iraqi pilots using US-made F-16 fighter jets struck IS outside of Sadiyah in the Diyala province in northeastern Iraq. Iraqi army and police units discovered the bodies of IS fighters, M-16 rifles, destroyed sniper hideouts and more after the strikes, the Security Media Cell said in a statement.
The Islamic State has conducted several attacks on civilians and the Kurdistan Region's Peshmerga forces recently. A total of eight Peshmerga soldiers were killed in a series of IS ambushes in Diyala Nov. 27-29. IS also attacked Peshmerga soldiers and civilians in Makhmour south of the Kurdistan Region capital Erbil on Dec. 2.
The Iraqi air force also hit IS targets in the Hamrin mountains in Diyala on Nov. 22.
Source: Al Monitor
Please click the following URL to read the full text of the original story:
https://www.al-monitor.com/originals/2021/12/iraqi-air-force-strikes-islamic-state-targets?F8FA0BB1-85DC-BA4A-A074-33F47A3B5ECB_kav_cup_C6FA3ED5_6D17_47D1_B6E2_F4B02CC905E0_
--------
Lebanese leaders promise 2022 elections will be held on time, says UN chief Guterres
20 December ,2021
UN Secretary General Antonio Guterres said on Monday that he has received assurances from Lebanese leaders that next year's elections would be held on time.
Source: Al Arabiya
Please click the following URL to read the full text of the original story:
https://english.alarabiya.net/News/middle-east/2021/12/20/Lebanese-leaders-promise-2022-elections-will-be-held-on-time-says-UN-chief-Guterres
--------
Arab Coalition conducts strikes against military targets at Yemen's Sana'a airport
21 December ,2021
The Arab Coalition conducted on Monday precision aerial strikes against legitimate military targets in Yemen's Sana'a airport.
The Coalition lifted the protection off certain sites at Sana'a airport according to international and humanitarian laws. It also stressed that the strikes were in response to the threat presented by the use of the airport's facilities to launch cross-border attacks.
Prior to conducting the strikes, the Coalition had immediately called on all civilians to evacuate the airport, as well as any employees of international and humanitarian organizations.
Coalition spokesman Brigadier General Turki al-Malki said the Iran-backed Houthi militias in Yemen used civilian sites as cover for its military operations.
The strikes targeted six locations used to manage the activities of drones – specifically explosive-laden ones, training drone personnel, housing trainers and trainees, in addition to two warehouses for explosive-laden drones.
Malki stressed that the Coalition strikes will have no effects on the operational capacity of the airport or affect the management of the airspace, air traffic, and ground handling operations.
Yemen's Houthis have in recent months ramped up their attacks on the Kingdom and launched dozens of cross-border aerial attacks on Saudi Arabia.
The Iran-backed militia targeted civilian areas and energy facilities in the Kingdom with explosive-laden drones and ballistic missiles.
Source: Al Arabiya
Please click the following URL to read the full text of the original story:
https://english.alarabiya.net/News/gulf/2021/12/21/Arab-Coalition-conducts-strikes-against-military-targets-at-Yemen-s-Sana-a-airport
--------
Syria 'haven' for mercenaries, drug trafficking, terrorism: UN
Servet Günerigök
21.12.2021
WASHINGTON
Syria has become a "haven" for mercenaries, drug traffickers and terrorism, the UN's special envoy for the country said Monday.
In his briefing to UN Security Council members, Geir Pedersen said the Syrian people have continued to suffer from violence and human rights abuses this year.
"Syria continues to radiate instability -- a haven for mercenaries, drug trafficking and terrorism," said Pederson, adding the war-torn country remains fragmented into several areas which he said are drifting apart.
He also warned that hunger and poverty have escalated as the economy has continued to implode, and 14 million people are in need, the highest number since the conflict began in 2011.
He added that "13 million Syrians remain displaced inside and outside the country – many of their children not knowing their homeland – their prospects for a safe, dignified and voluntary return not improving – and a continuing challenge for Syria's neighbors."
Syria has been ravaged by a civil war since early 2011, when the Bashar al-Assad regime cracked down on pro-democracy protesters.
Over 350,000 people have been killed in 10 years of war in Syria, according to the UN, which it says is "certainly an under-count."
Source: Anadolu Agency
Please click the following URL to read the full text of the original story:
https://www.aa.com.tr/en/middle-east/syria-haven-for-mercenaries-drug-trafficking-terrorism-un/2452964
--------
India
Lakshadweep administration ends system of school holidays on Fridays in Muslim-dominated island
20th December 2021
KAVARATTI: Fridays will no longer be weekly holidays for school students in Muslim dominated Lakshadweep.
The Lakshadweep Education Department has brought out a new calendar declaring Fridays working days and all Sundays holidays for schools in the islands, ending the decades old privilege of the students for having Fridays as holidays in the islands on religious grounds.
Lakshadweep MP Mohammed Faizal said ever since the schools were opened in islands for providing education for students some six decades ago, Friday was holiday and Saturday up to half day was working day.
He said this decision was taken without discussing with any of the bodies of schools, the district panchayat or with the local MP.
"Such a decision is not within the people's mandate. It is a unilateral decision of the administration", Faizal told PTI.
He said whenever a change is brought in the local system, it must be discussed with the people.
Official sources said the administration modified the school timings and regular school activities to ensure "optimum utilization of resources, proper engagement of learners and necessary planning of teaching learning process".
P P Abbas, Vice President cum Counsellor of the Lakshadweep District Panchayat, wrote a letter to the Advisor to Administrator Praful Khoda Patel, requesting him to reconsider the order of the Education Department to address the sentiments of the students and parents.
In his letter, he said that the ethnic population of Lakshadweep are Muslimsand and to their faith, Friday is a holiday and offering Juma Namaz on Friday is considered to be an unavoidable religious practice.
Source: New Indian Express
Please click the following URL to read the full text of the original story:
https://www.newindianexpress.com/states/kerala/2021/dec/20/lakshadweep-administration-ends-system-of-school-holidays-on-fridaysin-muslim-dominated-island-2397805.html
--------
Aligarh Muslim University Old Boys' Association Declares List Of Nine Demands From Political Parties
Dec 20, 2021
Lucknow: Insisting that it was the opportune time for Muslims and other backward communities to bargain, the Lucknow wing of the Aligarh Muslim University Old Boys' Association (AMOUBA) on Sunday declared the list of nine demands from political parties vying for votes of the minority ahead of Uttar Pradesh assembly election.
Demanding representation of Muslims in government bodies proportional to their vote percentage, AMOUBA president Prof Shakeel Ahmad Qidwai said, "All political parties are lobbying to get the vote of backward communities and Muslims in their favour. These communities have been exploited by pseudo secular political parties and have not been given any political importance in the state."
He said that it is the opportune time for them to bargain rather than enter into caste and religion based politics.
"We demand reservation for Muslims (8%) in higher educational institutions in line with West Bengal government which will be in accordance with Sachar Committee recommendations, establishment of good schools, ITI and vocational centres in minority and Dalit dominated areas, establishment of minority university in Lucknow in the name of renowned educationist Sir Syed Ahmad Khan, who should also be conferred with Bharat Ratna posthumously," he added.
Source: Times of India
Please click the following URL to read the full text of the original story:
https://timesofindia.indiatimes.com/city/lucknow/bargain-for-representation-from-political-parties-muslims-told/articleshow/88379289.cms
--------
AMU produced the most successful Muslim personalities in India
20th December 2021
New Delhi: "Aligarh Muslim University: The Making of the Modern Indian Muslim" – a book by the senior journalist Mohammad Wajihuddin – has been inaugurated on Saturday at Delhi Constitution Club.
Those present on the occasion as special guests were: the former Foreign Minister of India Salman Khurshid, Ex-MP Mohammed Adeeb, the former Vice Chancellor of AMU Lieutenant Gen Zameer Uddin Shah, former member of the Planning Commission Syed Syedein Hamid, Islamic scholar Prof. Akhtar Al Wassey and Dr Mujibur Rahman.
The author of the book and the host of the event received the guests who have officially inaugurated the book which examines the critical role played by the AMU in the making of the modern Indian Muslim.
Regarding the emotional connect of Indian Muslims with AMU, Dr. Zakir Hussain, the former President of India and the former Vice-Chancellor of the AMU had once said, "The way Aligarh participates in various walks of national life will determine the place of Muslims in India's national life. The way India conducts itself towards Aligarh will determine largely, the form which our national life will acquire in the future."
Mohammed Wajihuddin is a Senior Assistant Editor with The Times of India, Mumbai. Earlier, he worked with the Indian Express and the Asian Age. A passionate lover of Urdu poetry, he is also a blogger and writes prolifically on issues that are of interest to Indian Muslims. He lives in Mumbai.
Speaking on the occasion, Salman Khurshid the Ex Foreign Minister of India congratulated Wajihuddin on writing this book. " By writing about the past glory of AMU with contemporary issues the author has also fulfilled the long standing demands of his children to become an author." Khurshid said in a lighter vein.
The former MP Mohammed Adeeb said, "While acknowledging the selfless services of Sir Syed Ahmed Khan and his companions the author courageously wrote about the current situation prevailing in the country,"
"I was studying in the AMU in the 60's and after 58 years I have to admit painfully that the AMU is no longer the institution that it used to be in the past. This has been admitted by the author in his book," Adeeb said.
"There were just 20 universities before the partition of the country and now there are more than 700 universities," the ex-Vice Chancellor of AMU Zameeruddin Shah said. "The AMU had maintained a high standard among the universities in the past which is very difficult to bring back."
Prof. Akhtar Al Wassey said the author in his book tried to portray the past Glory and the contemporary reality of the Aligarh Muslim University. "Whatever positions Indian Muslims have in the country today is because of the vision shown by Sir Syed Ahmed Khan 150 years ago in establishing the AMU."
"The AMU completed 100 years in December 2020. In December 1920 – the Mohammedan Anglo Oriental (MAO) College founded by Sir Syed Ahmed Khan in 1877 – was transformed into AMU," wrote Wajihuddin in his book.
"Sir Syed also established the All India Muhammadan Educational Conference to infuse the subcontinent's Muslims with a spirit of modernism. This helped prepare the community, devastated in the aftermath of the Revolt of 1857, for new challenges," the book said.
Source: Siasat Daily
Please click the following URL to read the full text of the original story:
https://www.siasat.com/amu-produced-the-most-successful-muslim-personalities-in-india-2244799/
--------
South Asia
Muttaqi rebukes Karzai, backs PM Imran's remarks on Afghanistan
December 20, 2021
Afghanistan's interim Foreign Minister Amir Khan Muttaqi Monday refuted former president Hamid Karzai's stance on Prime Minister Imran Khan and said that the OIC moot had positive outcomes and one must not take anything negatively.
Disapproving Karzai's statement, Foreign Minister Muttaqi said,"I do not see anything insulting about Imran Khan's remarks that needs an official response. It was a positive conference and there are positive outcomes so we should not take it negatively,".
Upon returning to Kabul from Islamabad where he had also addressed the OIC's session on Afghanistan, Muttaqi told reporters he did not find anything "insulting" about Prime Minister Imran's remarks.
"What's of significance is that Imran Khan slammed former Afghan governments and I believe that officials from the past governments were compelled to show some reaction," the foreign minister said in an apparent rebuke of Karzai.
He added that different views and opinions were shared at the meeting and that every person was responsible for what said.
"[And more] importantly, all participants at the conference spoke in favour of Afghanistan."
It is pertinent to note that Muttaqi's remarks were posted on the official Facebook page of Afghanistan's state media too.
Earlier, Hamid Karzai responded to Prime Minister Imran Khan's speech delivered at the OIC FMs meeting and accused him of making "an attempt to sow discord among Afghans, and an insult to the Afghan people".
It is pertinent to note that Prime Minister Imran while addressing the 17th extraordinary session of the Organisation of Islamic Cooperation's Council (OIC) of Foreign Ministers in Islamabad on Sunday stated that Pakistan faced the threat of the militant Islamic State (IS) group from Afghan soil.
Karzai in a statement on his Twitter, stated that the Pakistan government should "strictly refrain from propagating against Afghanistan and interfering in our internal affairs".
"Pakistan should avoid speaking on behalf of Afghanistan [on] international forums. It should work towards creating positive and civilised relations between the two countries," Karzai added.
Source: Pakistan Today
Please click the following URL to read the full text of the original story:
https://www.pakistantoday.com.pk/2021/12/20/afghan-fm-refutes-hamid-karzais-stance-says-nothing-insulting-about-pm-imrans-remarks-on-afghanistan/
--------
Taliban destroys Pakistan's barbed-wire erected on Durand Line
21 Dec 2021
Special Forces of the Islamic Emirate of Afghanistan in the Gushta district of eastern Nangarhar province destroyed the barbed wire erected by Pakistani forces on Durand Line.
The barbed wire was destroyed and brought to Afghanistan after Pakistani forces reportedly wanted to erect and widen the wire.
Nagarhar province's provincial head of General Directorate of Intelligence (GDI) Doctor Bashir was leading the operation in the bordering district of Gushta.
A video clip from the scene shows that Doctor Bashir is addressing Pakistani forces and threatening them with harsh repercussions if they do so again.
"Next time if you look bad at Afghanistan, I will come and make this area (only hundreds of meters from Pakistan's soil) and will make it my frontline to wage war with you. I swear by Allah that waging war with you makes me happier than waging war with Jewish." Says Doctor Bashir.
Unconfirmed reports say that Pakistani forces launched artilleries on Kunar province on Monday night after the incident in the Gushta district of Nangarhar province.
Source: Khaama Press
Please click the following URL to read the full text of the original story:
https://www.khaama.com/taliban-destroys-pakistans-barbed-wire-erected-on-durand-line-347357/
--------
Sri Lankan court bails out Muslim poet Ahnaf Jazeem, after 18 months detention
December 21, 2021
Ahnaf Jazeem, a young Sri Lankan poet and teacher, who has been detained for over 18 months, was bailed out on December 15 under harsh conditions imposed by a High Court judge at Puttalam in North Western Province.
The 25-year-old poet was arrested on 16 May 2020 by the notorious Crime Investigation Department (CID) on trumped up charges of promoting Islamic extremism and detained under the draconian Prevention of Terrorism Act (PTA).
Despite the judge's order to grant bail, the court registrar flatly refused to give approval for prison officers to release Jazeem, claiming that he faced another case in a Colombo Magistrate's Court. The High Court bail order, however, was applicable to both cases.
Jazeem was transported to the Welikada remand prison in Colombo and finally released the following evening after his lawyer, Sanjaya Wilson Jayasekera, filed a motion in the Magistrates Court. None of the bogus charges have been withdrawn.
The young poet was ordered to deposit three 500,000-rupees (about $US2,500) sureties with the court and will be monitored by the police's Terrorism Investigation Division (TID). He has to report to its office at Puttalam police on the first and last Sunday of every month.
Other bail conditions include: no contact or interference with witnesses involved in the case against him and that the court be informed of any change of his permanent address. The court also ordered the Immigration Department not to issue a passport to Jazeem and that he provide an affidavit that he does not already possess a passport.
The persecution of Jazeem is part of the ongoing racist provocations against Muslim and Tamil communities by the Rajapakse government.
As in other countries, the COVID-19 pandemic has created a deep economic crisis for Sri Lankan capitalism and the Rajapakse regime, which now faces a surge of working-class struggles. Colombo has responded by whipping up racist and communalist tensions in an attempt to divide the working class.
Jazeem is one of many individuals, including artists, journalists, and politicians, who have been falsely accused of promoting Muslim extremism and detained under the PTA. Anti-Muslim communalism was whipped up by all of Sri Lanka's capitalist parties following terrorist attacks on several churches and hotels by a Sri Lankan ISIS-linked terrorist group on Easter Sunday 2019.
The PTA, which was widely used during the 30-year anti-Tamil communal war against the separatist Liberation Tigers of Tamil Elam (LTTE), allows security officers to arbitrarily arrest and detain for months without charge anyone on "suspicion." Confessions extracted by torture can be used as evidence in court hearings against those charged.
Originally from the war-torn northern district of Mannar, Jazeem moved to Puttalam where he taught at the School of Excellence and boarded at "Save the Pearls," a charity home for the education of underprivileged children. The police have attempted to link the charity to extremist propaganda and in April 2020, arrested one of its board members, Hejaaz Hizbullah, a prominent human rights lawyer, on concocted accusations.
The CID arrested Jazeem claiming that Navarasam, a book of his poetry and written under his pen name Manaramudhu Ahnaf, promoted extremism and linked him to the Easter Sunday attack. The book, in fact, condemned the murderous policies of ISIS as well as US-led imperialist wars and promoted peace and ethnic unity.
The poems were wrongly translated and then submitted in a report to the courts which claimed that the book incited violence, aroused sexual feelings, promoted suicide, glorified death, and fuelled hatred against the perpetrators of violence against Muslim.
During his detention the young poet was subjected to mental and physical torture in an attempt to extract statements implicating him in the Easter Sunday attack. He was sleep-deprived and hand-cuffed with his legs tied to a table for several months.
The police officers, who are now witnesses against Jazeem, tried to make him confess that he became a Muslim fundamentalist while studying at the Naleemiah Institute of Islamic Studies. In an attempt to intimidate him, the young poet was shown images of other Muslim detainees being tortured.
Finally, after detaining him without charge for more than 18 months, the TID last month filed a PTA indictment in the Puttalam High Court. The indictment declares that while teaching between October 1 and November 2019, Jazeem had, "by words, either spoken or intended to be read or by signs or by visible representations" had encouraged violence or "religious, racial or communal disharmony or feelings of ill will or hostility between different communities or racial or religious groups."
These wide-ranging charges could be used to indict and frame up anyone. According to the filed indictments, the poet could be imprisoned for 15 to 20 years, if found guilty.
Jazeem was bailed out following widespread protests by workers, young people and human rights groups internationally and in Sri Lanka against his arbitrary arrest.
The Socialist Equality Party (SEP) and Action Committee for the Defence of Freedom of Art and Expression (ACDAE) launched a powerful defence campaign demanding his immediate and unconditional release. Articles and statements were published on the WSWS and the ACDAE also launched an online petition which was signed by more than 1,700 people.
A relative of the poet thanked the SEP and the WSWS for its campaign and said that many people did not loudly condemn the arrest at the beginning because they feared being witch-hunted. The online petition launched by the ACDAE, he said, broke the silence and allowed people to come forward and register their opposition. He called on the WSWS to visit Mannar and Puttalam and write about homelessness and the plight of its poor residents.
Jazeem was given bail amid President Rajapakse's attempts to deflect ongoing international criticism of his government's human right violations, and war crimes committed during Colombo's war against the LTTE. The US and other major western powers have initiated a resolution on these issues in the UN Human Rights Council (UNHRC). UNHRC High Commissioner Michelle Bachelet has also highlighted the arrest of Jazeem and Muslim leaders.
The Washington-led campaign has nothing to do with defending democratic rights in Sri Lanka or exposing war crimes but is being exploited to pressure the Rajapakse government to break its relations with Beijing and line up with US aggression against China.
Last month, the Sri Lankan court bailed out former government minister Rishad Bathiudeen who had been arrested, following claims that he was linked to the Easter Sunday terror attack. The former Western Province Governor Azath Salley was also acquitted after a court hearing revealed that the police had concocted a story to arrest him for promoting extremism. Several other Tamils and Muslims, including journalists, have also recently been bailed out.
Source: WSWS
Please click the following URL to read the full text of the original story:
https://www.wsws.org/en/articles/2021/12/21/ahna-d21.html?E2DE35DF-2F5B-E04E-97A8-0B4700A5FEEB_kav_cup_C6FA3ED5_6D17_47D1_B6E2_F4B02CC905E0_
--------
US may ease financial restrictions on Afghanistan
21 Dec 2021
A US official has been cited as the Biden administration is considering easing financial restrictions on Afghanistan and the country will issue a license to allow financial aids to Afghanistan, reported BBC.
The source has said that the US administration has held a meeting in which easing sanctions on Afghanistan has been discussed in order to allow international aid organizations to deliver humanitarian aids to Afghanistan.
It comes a day after the OIC extraordinary session on Afghanistan concluded in Islamabad and it was unanimously decided to expedite humanitarian aids to Afghanistan to prevent the economic collapse of the country.
US special representative to Afghanistan Thomas West who had attended the session said, the session was productive and had important outcomes.
Thomas West also met Afghanistan's acting foreign minister Amir Khan Motaq on the sideline of the session.
Source: Khaama Press
Please click the following URL to read the full text of the original story:
https://www.khaama.com/us-may-ease-financial-restrictions-on-afghanistan-363736/
--------
Turkish, Qatari officials plan Kabul trip to discuss airport mission with Taliban
20 December ,2021
Turkish and Qatari officials will meet in Doha on Monday night and later travel together to Kabul to discuss a formal deal to operate the Afghan capital's airport with the ruling Taliban, Foreign Minister Mevlut Cavusoglu said.
Turkey has said it would be open to operating Kabul's Hamid Karzai international airport along with Qatar, following the takeover of Afghanistan by the Taliban in August, but only if its security demands are met.
For the latest headlines, follow our Google News channel online or via the app.
The airport is landlocked Afghanistan's main air link to the world at a time when millions in the isolated country face hunger with a harsh winter setting in. On Sunday, Islamic countries pledged to set up a trust fund for Afghanistan.
Ankara has been holding talks on Kabul airport with Doha and said it was working together with Qatar on keeping it operational.
Reuters has reported that the United Arab Emirates also held talks with the Taliban to run the airport.
Cavusoglu said a Turkish company and a Qatari firm had signed a memorandum of understanding on running a total of five airports in Afghanistan, including Hamid Karzai, but did not name the other four.
"In this framework, we will present the interim government of Afghanistan with joint offers. Our colleagues are heading to Doha tonight and they will travel together to Kabul from there to discuss the issue with the interim government there," he told a news conference in Ankara on Monday.
"If our conditions are met, we can operate the airports with Qatar. If the conditions are not met, there is no obligation for us to operate them," he said.
The Qataris have helped run the airport along with Turkey after playing a major role in evacuation efforts following the chaotic US withdrawal in August. But the Taliban had not yet formalized any arrangement, sources familiar with the matter told Reuters in November Turkish and Qatari officials will meet in Doha on Monday night and later travel together to Kabul to discuss a formal deal to operate the Afghan capital's airport with the ruling Taliban, Foreign Minister Mevlut Cavusoglu said.
Source: Al Arabiya
Please click the following URL to read the full text of the original story:
https://english.alarabiya.net/News/world/2021/12/20/Turkish-Qatari-officials-plan-Kabul-trip-to-discuss-airport-mission-with-Taliban
--------
Europe
Muslim Council of Britain reaffirms Archbishops' concern for Palestinian Christians
20th December 2021
Muslim Council of Britain reaffirms Archbishops' concern for Palestinian Christians
The Muslim Council of Britain today welcomed a joint Sunday Times article by the Archbishop of Canterbury and the Anglican Archbishop in Jerusalem who spoke of a "future intertwined with the future prosperity and common good of all communities", as they recounted the alarming experiences of Christian communities in Palestine. The Church leaders warned of a "concerted attempt" by extremist groups to drive Christians away.
Zara Mohammed, Secretary General of the Muslim Council of Britain said:
"The Archbishop of Canterbury and the Archbishop in Jerusalem have taken a brave stance in calling out the actions of extremists who are not only driving out Christians, but also Muslims and other faith communities as well.
This year, we saw continued violations of holy spaces including the Al Aqsa Mosque and the attempted forced displacement of residents of East Jerusalem, most notably in the neighbourhoods of Sheikh Jarrah and Silwan. Only last month, UN experts expressed alarm at the rising rate of violence directed by Israeli settlers towards Palestinians in the occupied Palestinian territory.
Source: MCB
Please click the following URL to read the full text of the original story:
https://mcb.org.uk/general/muslim-council-of-britain-reaffirms-archbishops-concern-for-palestinian-christians/
--------
Muhammad; most popular baby name in Kyrgyzstan
December 20, 2021
Latest statistics indicated that Muhammad has been the most popular boy name in Kyrgyzstan in the year 2021.
Omar, Ali, Amir, Balal, Alikhan, Alinour, Nour-Islam, Emir, and Othman rank next in the list of most popular baby names for boys.
On the other hand, Salehe has been named the most popular baby name for girls while Riana, Ameneh, Fatemeh, Ayayeen, Alieh, Safiyeh, Eruzat, Khadijeh, and Alfieh stand next.
Source: ABNA24
Please click the following URL to read the full text of the original story:
https://en.abna24.com/news//muhammad-most-popular-baby-name-in-kyrgyzstan_1210346.html
--------
'Turkey's EU accession perspective should be protected, strengthened'
Merve Gül Aydoğan Ağlarcı
21.12.2021
Turkey's path towards joining the European Union should be enhanced, according to Ankara's top diplomat in charge of relations with the bloc.
"Turkey's EU accession perspective should be protected and strengthened," said Deputy Foreign Minister Faruk Kaymakci in an interview with the Brussels-based Diplomatic World magazine published Monday.
There is no need to "look for new ideas" to proceed with the country's EU accession, he added.
"We have already the structure: the 18 March [2016 migrant agreement] Statement with all six dimensions," he said while giving the first dimension as the accession negotiations.
"Unfortunately, our EU accession negotiations have been brought to a standstill due to some political issues, even though it is mainly a technical process. Consequently, our accession negotiations did not advance as fast as we wanted. But we are still a negotiating candidate country," Kaymakci said.
Saying that "the more Turkey believes that it will become a member of the EU, the faster the reforms will happen in Turkey and the better Turkey-EU relations will be," he stressed that if "Turkey feels being discriminated among candidate countries, or pushed away from the rest of Europe, then we will have less and less trust towards each other, and this is not helpful."
He stressed that the accession process had to be revitalized without any pre-judgement.
Listing Turkey-EU high-level dialogue meetings as the second dimension, Kaymakci said "we had already established high-level dialogue meetings between the related Turkish ministers and European commissioners on economy, energy, transport and foreign policy. However, they have been suspended by the EU side."
He expressed Turkey's willingness to "hold all these high-level dialogue meetings, both the new and old ones, but also to revitalize already established mechanisms between Turkey and the EU such as the Association Council meetings and Political Directors' meetings."
"Turkey should also be invited to all meetings that candidate countries are regularly invited [to], such as Gymnich meetings and others," Kaymakci added.
As for the third dimension, Kaymakci said updating of the Customs Union is needed for a positive agenda between Turkey and the EU.
"Turkey already implements the EU's trade and competition policy in line with the Turkey-EU Customs Union. Turkey, in terms of trade, economy and competition, can be already considered a member of the EU. No other candidate country has a Customs Union (CU) with the EU," he said.
Stressing that the current Customs Union needs to be updated, he said the updated version "can include services, agriculture, energy and maybe other areas. As Turkey and the EU economies are highly interlinked and interdependent, the modernization of the CU would create a win-win situation for both sides."
Continuing on by listing visa liberalization as the fourth dimension, the Turkish deputy foreign minister recalled Turkey and the EU agreeing to the fulfilling of 72 benchmarks needed for visa liberalization dialogue.
"The EU and Turkey have agreed that when Turkey fulfils 72 benchmarks on visa liberalization dialogue, Turkish citizens should be able to travel freely – we are not talking here about the free movement of labor – within the Schengen Zone. We are working on fulfilling the remaining few benchmarks," he said.
Furthermore, "counter-terrorism is another important dimension, as there is a mistrust issue between Turkey and some of the Western countries," he stressed.
"When we see terrorist organizations like the PKK acting in European capitals, making propaganda, recruiting people, practicing money laundering or getting involved in the narco-business, we are worried for all of us and our common future," Kaymakci noted.
He stressed that good cooperation in the fight against terrorism is needed against "all sorts of terrorist organizations" including the PKK, al-Qaeda, Daesh and the Fetullah Terrorist Organization (FETO).
FETO and its US-based leader Fetullah Gulen orchestrated the defeated coup of July 15, 2016 which left 251 people dead and 2,734 injured.
Kaymakci listed the migration management issue as the final dimension to Turkey-EU relations as he reminded of the "major challenge of irregular migration."
Saying that Turkey currently hosts "4.2 million people, the largest refugee community in the world, of which 3.7 million are Syrians and the rest are Asians, mostly from Afghanistan, Bangladesh, Iran, Iraq, Sri Lanka and Africans," he said: "This is a very heavy burden that we cannot assume alone and we expect the EU side to share this."
"We had some sort of a deal with the EU related to migration. Within the framework of the deal, we gave two promises; preventing illegal crossings and taking back illegally crossed people from the Greek islands. We kept our promises by taking all the people returned by Greece until February 2020 and by preventing more than 2 million additional refugees that could have otherwise gone to other European countries beyond Turkey," he added.
Noting how the "migration burden has so far cost Turkey more than €40 billion," Kaymakci said: "We are talking about only €6 billion of EU support for Syrians in Turkey, and out of this €6 billion, only €4.2 billion has been spent as of today. The flow of the funds is very slow, very bureaucratic, even though it is the fastest mechanism in the EU system."
He stressed that a new migration deal is needed, adding: "Due to the [coronavirus] pandemic, millions of refugees are also expected to head towards Turkey and the rest of Europe. We have to manage this better. Our new migration deal has to focus on dealing especially with the situation in northern Syria, which is also the fourth promise of the EU."
Asked about the link between sports and diplomacy, Kaymakci said sports are "vitally important" in Turkey-EU relations, adding "some Turks do not realize how European they are until their favorite team plays in the European Championships."
Source: Anadolu Agency
Please click the following URL to read the full text of the original story:
https://www.aa.com.tr/en/europe/turkey-s-eu-accession-perspective-should-be-protected-strengthened/2452981
--------
UN chief lays wreath at Beirut port, urges accountability for blast
20 December ,2021
UN Secretary-General Antonio Guterres said on Monday Lebanon needed proper accountability for the August 2020 Beirut port explosion on the second day of a visit aimed at rallying international support for the crisis-hit country.
His comments followed a meeting with Lebanese House Speaker Nabih Berri and a visit to the port, where he laid a wreath at a memorial for the more than 215 people killed when chemicals stored at the port for nearly years exploded.
For the latest headlines, follow our Google News channel online or via the app.
"I know the suffering ... and the will of the people to have proper accountability and I want to express my solidarity to all the victims of that tragedy," he said.
Guterres, who arrived on Sunday, has called on Lebanese leaders to work to address an economic crisis that has left four in five Lebanese poor.
"Seeing the suffering of the people of Lebanon, Lebanese political leaders do not have the right to be divided and paralyze the country," Guterres said after a meeting with President Michel Aoun.
Prime Minister Najib Mikati's government has not met for more than two months amid a push by parties close to powerful politicians charged in connection with the blast to remove the judge leading an investigation.
Guterres said in a video message ahead of his visit that he supported demands of Lebanese for "truth and justice" over the blast.
Many Lebanese blame the blast on the corruption and dysfunction normalized by a political elite that has been in power since the end of the 1975-90 civil war.
Berri also called on Guterres to help expedite indirect negotiations with Israel to resolve a dispute over Lebanon's southern maritime border.
Source: Al Arabiya
Please click the following URL to read the full text of the original story:
https://english.alarabiya.net/News/middle-east/2021/12/20/UN-chief-lays-wreath-at-Beirut-port-urges-accountability-for-blast
--------
Southeast Asia
China forced Muslims in Xinjiang to be sterilised and have abortions, concludes tribunal
20 December 2021
The People's Republic of China is guilty of genocide and crimes against humanity in its treatment of its Uyghur minority, a UK tribunal chaired by a leading international human rights lawyer has concluded.1
The Uyghur Tribunal, based in London, said it was satisfied beyond reasonable doubt that China had subjected the Muslim minority in Xinjiang to forced sterilisations and abortions, approved at the highest levels in Beijing, and was therefore guilty of genocide.
The informal "people's tribunal" pointed out that a finding of genocide did not necessarily involve mass killing. It can be committed by top level perpetrators who commit acts with the intent to destroy a significant part of a national, ethnic, racial, or religious group.
The tribunal was chaired by Geoffrey Nice QC, who led the prosecution in the trial of Slobodan Milosevic at the international tribunal for the former Yugoslavia in the Hague. It heard evidence in June and September and made findings it considered proved beyond reasonable doubt, delivering its conclusions in the form of a judgment. The panel, which included lawyers, doctors, and academics, received oral and written evidence as well as a cache of leaked documents, the Xinjiang papers.
Its findings follow those of a separate tribunal that found forced harvesting of organs from prisoners of conscience in China.2 Geoffrey Nice served on both tribunals.
The Uyghur Tribunal "noted evidence it was possible that young [Uyghur] detainees were used for forced organ harvesting, being killed for their organs to be harvested and sold."
The evidence showed that thousands of people were trained and trained others to do all that was necessary to bring the systems into force, the panel said. Professionals, including doctors, "were content for their skills to be used for such systems."
The tribunal was "satisfied that the PRC [People's Republic of China] has effected a deliberate, systematic and concerted policy with the objective of 'optimizing' the population in Xinjiang by means of a long-term reduction of the Uyghur and other ethnic minority populations to be achieved through limiting and reducing Uyghur births."
Among the facts found proved was that "detainees were forced to take medicines by mouth or by injection that affected the reproductive functioning of women and possibly of men."
The panel found that pregnant women were forced to have abortions even at the last stage of pregnancy. Babies were sometimes born alive and then killed.
In addition, a "systematic programme of birth control measures had been established forcing women to endure removal against their will of wombs and to undergo effective sterilisation by means of IUDs that were only removable by surgical means."
Source: BMJ
Please click the following URL to read the full text of the original story:
https://www.bmj.com/content/375/bmj.n3124.full
--------
I had to engage security round the clock, says Naik
V Anbalagan
December 20, 2021
KUALA LUMPUR: Controversial Muslim preacher Zakir Naik had to fork out RM10,000 a month on 24-hour protection for him and his family after alleged defamatory statements were published against him, the High Court was told today.
This followed publication of the statements by Penang deputy chief minister II P Ramasamy, he said when examined by his lawyer, Akberdin Abdul Kader, on the first day of the hearing of his defamation suits against Ramasamy.
Naik, 56, who is a permanent resident and residing in Putrajaya, said because of his fear, police had advised him to engage security personnel for himself and his family.
"I had to spend RM10,000 a month to engage security guards round the clock just because the defendant made statements to gain political mileage," he said.
Naik filed two suits, separately in October and December 2019, alleging that Ramasamy had issued defamatory statements against him.
On Oct 16, 2019, he sued Ramasamy for allegedly issuing the statements, uploaded on social media sites and news portals between 2016 and 2019.
In his statement of claim, he alleged that Ramasamy had defamed him on April 10, 2016, by calling him Satan on his Facebook page.
He also claimed that he was defamed in a statement issued by Ramasamy and published by Free Malaysia Today (FMT) on Oct 1, 2017.
Naik claimed that on Aug 11, 2019, Ramasamy had "manipulated" a speech he made at an event organised by the Kelantan government, which was also published by FMT the same day.
On Aug 20, 2019, he claimed, Ramasamy again defamed him in a statement published by India Today.
Naik filed his second suit against Ramasamy in December 2019, alleging that the defendant defamed him through comments on the Liberation Tigers of Tamil Eelam posted on The Malaysian Insight portal.
Naik said all the statements caused him mental anguish, trauma and distress as he was exposed to personal harm after Ramasamy's statements incited public anger.
He said the statements also tarnished his image and damaged his reputation in the eyes of the public.
"They also caused me to suffer grave humiliation, untold ridicule and severe embarrassment among the public," said Naik, who admitted that this is the first time he was giving evidence in court.
Naik had filed two police reports in Putrajaya on Aug 16, 2019 against Ramasamy, Ipoh Barat MP M Kulasegaran, Klang MP Charles Santiago, Bagan Dalam assemblyman M Satees and former diplomat Dennis Ignatius.
He said he made a specific report against Ramamasy on Sept 3, 2019.
"While the police were carrying out an investigation on the first report (Aug 16), I found it difficult to continue my daily activities with my family in public as a result of the defamatory statements," he said.
Naik, who spoke loudly as if giving a public lecture, said he had tried to explain to the Malaysian public the true intention and meaning of his speech in Kota Bharu on Aug 8, 2019, by issuing a press statement.
"I had issued an apology to Malaysians as I was in no position to humiliate any race, religion or nation," he said.
He also said about 20% of the people who attended his talks were usually non-Muslims.
"I did not want them to have a negative perception about me. As a preacher, I propagate peace and love to non-Muslims," he said.
He said the apology was not an admission that he was in the wrong but to clarify Ramasamy's allegation, which was "nonsense and rubbish".
Source: Free Malaysia Today
Please click the following URL to read the full text of the original story:
https://www.freemalaysiatoday.com/category/nation/2021/12/20/i-had-to-engage-security-round-the-clock-says-naik/?__cf_chl_jschl_tk__=WHqDCJ034Y6vyrFCOjLuL4_O3z6sivfYkifeRbHddZs-1640071575-0-gaNycGzNDFE
--------
Nanta: GPS has nothing to do with Facebook account that posted racially offensive remarks
21 Dec 2021
KUCHING, Dec 21 — The Gabungan Parti Sarawak (GPS) has categorically denied any involvement and affiliation with a Facebook account, which uploaded a derogatory statement late Sunday that could be taken as inciting hatred and disunity between the Muslims and non-Muslims in Sarawak.
In pointing this out, GPS secretary-general Datuk Seri Alexander Nanta Linggi said the account-holder had abused the GPS name and logo in posting the provocative comment that specifically linked the religion of Islam and the Malay race.
"We believe that this is a desperate attempt by certain quarters that are out to tarnish the image and reputation of GPS following its stunning victory in the just-concluded 12th Sarawak election.
"This irresponsible account-holder is using the subject of religion as a way to provoke the non-Muslims.
Source: Malay Mail
Please click the following URL to read the full text of the original story:
https://www.malaymail.com/news/malaysia/2021/12/21/nanta-gps-has-nothing-to-do-with-facebook-account-that-posted-racially-offe/2030003
--------
Pakistan
Moot on Afghanistan issue was 'very successful': OIC chief
December 20, 2021
Organisation of Islamic Cooperation (OIC) Secretary-General Hissein Brahim Taha has said that the moot on Afghanistan, held in Islamabad on Sunday, was "very successful" and praised the people and government of Pakistan for their hospitality.
Talking to the media person in the federal capital before his departure on Monday, he said the meeting was a success as the OIC managed to set up a humanitarian fund to support Afghanistan, besides appointing Tarig Ali Bakheet as a special envoy to Afghanistan, who will coordinate with international and Afghan stakeholders to avert the looming disaster in Kabul.
Bakheet made his first contact with the Afghan delegation yesterday, he said and expressed hope that the whole world will play a role in providing funds for humanitarian assistance in Afghanistan.
Speaking on the occasion, Minister of State for Information and Broadcasting Farrukh Habib said that the OIC meeting would yield positive results. He thanked the OIC chief for coming to Pakistan and attending the meeting.
Source: Pakistan Today
Please click the following URL to read the full text of the original story:
https://www.pakistantoday.com.pk/2021/12/20/moot-on-afghanistan-issue-was-very-successful-oic-chief/
--------
Pak PM sparks uproar in Afghanistan over terrorism, graft remark
Omer Farooq Khan
Dec 21, 2021
ISLAMABAD: The acting Taliban foreign minister, Amir Khan Muttaqi, defended the latest remarks of Pakistan Prime Minister Imran Khan on corruption, terrorism and cultural diversity in Afghanistan, which had created an uproar in the war-torn country.
Khan had claimed during his keynote address at the OIC meeting o Sunday that Daesh has been threatening Pakistan from Afghanistan. "We have had attacks from the Afghan border, from ISIS, into Pakistan," he had said.
Khan had stated that due to years of corruption in Afghanistan, poverty was widespread in the landlocked country even before the collapse of the former government there. He also spoke on the human rights issue, saying that it should be understood in the context of prevalent cultural values in the country.
"We must understand… when we talk about human rights, every society is different. Every society's idea of human rights and women's rights are different," Khan said. "Culture in Kabul was always different from rural areas, just like we see in Peshawar where it is completely different from the districts on the border with Afghanistan," Pakistan's PM had said.
His remarks on ISIS and human rights drew a sharp response from former Afghan president Hamid Karzai and other Afghan nationals on social media. Karzai called Khan's remarks "an attempt to sow discord among Afghans, and an insult to the Afghan people".
"Allegations that ISIS is active in Afghanistan, threatening Pakistan from Afghanistan, is clear propaganda and in fact the opposite is true. The threat of ISIS has been directed from Pakistan against Afghanistan from the very onset," Karzai said in a series of tweets.
At a presser in Kabul on Monday, the interim Afghan FM said that he believed the Pakistan PM's remarks at OIC's extraordinary session were not an insult to Afghanistan.
Muttaqi said Khan's remarks were critical of the former governments and therefore the former officials felt compelled to react. "Imran Khan criticised the former (Afghan) governments. I think officials of the former governments felt obligated to react, I don't see (Khan's remarks) as insulting."
Source: Times of India
Please click the following URL to read the full text of the original story:
https://timesofindia.indiatimes.com/world/pakistan/afghan-taliban-fm-defends-pm-imran-against-criticism-from-his-countrymen/articleshow/88398961.cms
--------
Pak Army chief urges for joint international efforts to avoid impending humanitarian crisis in Afghanistan
Dec 20, 2021
ISLAMABAD: Pakistan Army chief General Qamar Javed Bajwa on Monday urged for joint international efforts to avoid the impending humanitarian crisis in the war-torn Afghanistan.
Gen Bajwa made the remarks during a meeting with US Special Representative for Afghanistan Thomas West, who called on him at the army headquarters in Rawalpindi.
During the meeting, matters of mutual interest, current security situation in Afghanistan and bilateral cooperation opportunities in the context were discussed, according to a statement issued by the army.
Gen Bajwa said that the "world and the region cannot afford an unstable Afghanistan, stressing upon the need for global convergence to avert a looming humanitarian catastrophe," it added.
Afghanistan's economy is facing a major crisis after the Taliban seized power in Kabul in mid-August, amid a chaotic US and NATO troops withdrawal from the war-torn country.
Following hardline Islamists assuming power in Afghanistan, the international community froze billions of dollars' worth of assets abroad and stopped all funding to the country.
According to UN figures from early November, almost 24 million people in Afghanistan, around 60 per cent of the population, suffer from acute hunger. That includes 8.7 million living in near-famine. Increasing numbers of malnourished children have filled hospital wards.
Gen Bajwa also thanked Thomas West for participating in the 17th extraordinary session of the Council of Foreign Ministers of Organisation of Islamic Cooperation (OIC) on Sunday in Islamabad.
The OIC summit passed a unanimous resolution underscoring the need for concerted efforts to rebuild the necessary capacity of the relevant state institutions of Afghanistan to address challenges posed by terrorism, narcotics, smuggling, money laundering, organised crime, and irregular migration.
Source: Times of India
Please click the following URL to read the full text of the original story:
https://timesofindia.indiatimes.com/world/pakistan/pak-army-chief-urges-for-joint-international-efforts-to-avoid-impending-humanitarian-crisis-in-afghanistan/articleshow/88395548.cms
--------
Pak PM Imran Khan tries to rake up Kashmir issue at OIC meet on Afghanistan
Dec 20, 2021
Pakistan Prime Minister Imran Khan once again brought up the Kashmir agenda during a meeting of the Organisation of Islamic Cooperation (OIC) as he called on member states to make a "unified plan" for the region, a report said on Monday.
Imran Khan said the people of Palestine and Kashmir want to see a unified response from the Muslim world about their democratic and human rights while speaking at the 17th Extraordinary Session of the OIC Council of Foreign Ministers in Islamabad.
Pakistan Prime Minister Imran Khan once again brought up the Kashmir agenda during a meeting of the Organisation of Islamic Cooperation (OIC) as he called on member states to make a "unified plan" for the region, a report said on Monday.
Imran Khan said the people of Palestine and Kashmir want to see a unified response from the Muslim world about their democratic and human rights while speaking at the 17th Extraordinary Session of the OIC Council of Foreign Ministers in Islamabad.
According to The News International, Imran Khan said OIC must play its role to help the world understand the teachings of Islam and "our love and affection for the last Prophet Hazrat Mohammad".
Meanwhile, Pakistan army chief General Qamar Javed Bajwa also said the resolution of the Kashmir issue was important for regional peace and stability.
Gen Bajwa made the comments during a meeting with Saudi foreign minister Faisal bin Farhan Al Saud, who called on him here on the sidelines of the OIC meeting.
The Pakistan army said in a statement on Sunday Gen Bajwa "also emphasised that peaceful resolution of Kashmir dispute is essential for stability in South Asia" and "reiterated that Pakistan wants cordial ties with all its neighbours in pursuit of regional peace and prosperity".
Ties between India and Pakistan deteriorated after New Delhi withdrew the special status of Jammu and Kashmir and bifurcated the state into two Union territories in August 2019.
India has said the issue related to Article 370 was entirely an internal matter of the country and advised Pakistan to accept the reality and stop all anti-India propaganda.
India has also said it desires normal neighbourly relations with Pakistan in an environment free of terror, hostility and violence.
Source: Hindustan Times
Please click the following URL to read the full text of the original story:
https://www.hindustantimes.com/world-news/imran-khan-tries-to-rake-up-kashmir-issue-at-oic-meet-on-afghanistan-report-101639992318118.html
--------
IHC to resume hearing Maryam Nawaz's appeal against conviction in Avenfield reference
December 21, 2021
The Islamabad High Court (IHC) will today (Tuesday) resume hearing the appeals of PML-N Vice President Maryam Nawaz and her husband retired captain Mohammad Safdar against their conviction in the Avenfield reference, nearly a month after Maryam's lawyer filed an application to adjourn the proceedings.
In the last hearing on November 24, the court had accepted the request filed by Maryam's counsel, Advocate Irfan Qadir, to adjourn the hearing without any proceedings because of him being occupied with another case in the Supreme Court.
The court had subsequently adjourned the hearing on the appeals till Dec 21 (today).
It is a routine practice that when a lawyer is supposed to appear before the Supreme Court, he seeks adjournment in cases fixed for hearing before the high courts or trial courts on the same date.
However, Information Minister Fawad Chaudhry had blamed Maryam for seeking 16 adjournments since August 2018 when she filed an appeal before the IHC against her conviction in the Avenfield apartments reference.
"Sixteenth application to seek adjournment from Maryam Nawaz, and organised propaganda against judiciary and armed forces, hence these people are not less than Sicilian Mafia," the minister tweeted.
Conviction and appeal
On July 6, a few weeks before the elections in 2018, the accountability judge of Islamabad, who was working under the supervision of an apex court judge, convicted the Sharif family in the Avenfield apartment reference.
Former prime minister Nawaz Sharif was handed 10 years as jail time for owning assets beyond known income and one year for not cooperating with the National Accountability Bureau (NAB). Meanwhile, Maryam was given 7 years for abetment after she was found "instrumental in concealment of the properties of her father" and one year for non-cooperation with the bureau.
The Sharif family had filed appeals against its conviction before the IHC in the second week of August 2018.
Source: Dawn
Please click the following URL to read the full text of the original story:
https://www.dawn.com/news/1665016/ihc-to-resume-hearing-maryam-nawazs-appeal-against-conviction-in-avenfield-reference
--------
JUI-F's surprise win likely to reshape KP's political landscape
Zulfiqar Ali
December 21, 2021
PESHAWAR: The opposition Jamiat Ulema-i-Islam-Fazl has outperformed both its allies and rivals in the Khyber Pakhtunkhwa local body polls and this victory is likely to reshape the province's political landscape in near future.
Perhaps, the JUI-F has never been in a better position in the province's electoral politics since the landslide victory of the Muttahida Majlis-i-Amal religious alliance in the 2002 general elections.
However, this time around, the party has stunned its allies and opponents on its own compared to the 2002 victory by an alliance of six parties.
The defunct MMA, a conglomerate of six religious parties, swept the 2002 general elections in Peshawar valley and formed the provincial government. On the other hand, its gains have come at heavy cost for both its allies as well as rivals.
Analysts say PTI defeat in LG polls people's reaction to bad governance, inflation
The ruling Pakistan Tehreek-i-Insaf, which emerged as the JUI-F nemesis in the last two general elections in the province, is set to lose heavily from the election.
Both parties have fought bitter war of words, primarily over political ascendency in the province. On the other hand, the Awami National Party despite showing signs of resurgence in different districts has faced the loss of face in its birthplace of Charsadda district at the hand of the JUI-F.
The JUI-F's rival JI has also failed to make its mark in the first phase of local body elections. Maulana's party performance in Peshawar and other parts of central, away from the party power base of southern KP has stunned other political parties.
According to unofficial results, the JUI-F candidates have won 10 seats of tehsil chairman/mayor out of 24 tehsil. Elections have held on 63 tehsil across 17 districts. On the other hand, a large number of party candidates have stood runner in so many tehsil.
In the provincial capital, the JUI-F made inroad amazingly which is major upset for the traditional political forces like PPP and ANP. Its candidate, Zubair Ali, son of former Peshawar mayor Haji Ghulam Ali, has definitive lead of over 12,000 votes over his closest rival of the PTI, Rizwan Bangash.
In another major surprise, the JUI-F candidate stood runner-up in the Mardan mayor election by securing over 49,000 votes.
The questions arises how the JUI-F managed to pull out this feat and what the Maulana did, which others failed to follow. It is too early to pinpoint the exact reasons for the sudden rise of the JUI-F at this moment. However, political observers believe many factors, including geo-political shifts battering the region, failures of the ruling PTI, and Maulana's more than three years efforts to mobilise his electoral base have led to this outcome.
Aurangzeb Khan, a Peshawar-based political analyst, views the issues in the terms of regional geo-political shifts that have brought the religion to the fore the debate in the region.
"KP is a border province and the JUI-F's victory happens at a time when the larger regional shifts marked by the rise of the [Afghan] Taliban and Islamic State [militant group] in Afghanistan is impacting Pakistan's strategic outlook and consequently the space for religious elements in its polity and politics," he said.
Mr Aurangzeb said the trend that harked back to military ruler Pervez Musharraf's Pakistan, where the religious alliance of the MMA were brought to power in the then NWFP during the initial years of the war on terrorism.
He said students of the JUI-F madressahs were the Taliban that took over Afghanistan in 1996 and going even beyond, how religious parties supported 'Gen Zia's and American-Saudi jihad' against the USSR in Afghanistan.
"Among all these instances, three things are common: Religiosity and religious parties, Afghanistan, and the bigger international objectives/dynamics impacting the region (Afghan Jihad against USSR, and the American/Nato led war on terrorism). This time again, we are seeing a coalescing of these trends and in view of this, the JUI-F may have won the local government elections, but to me, it is just a taste of things to come," he added.
Analysts and inner circle of the JUI-F believe that Maulana Fazlur Rehman's steady campaign against Prime Minister Imran Khan was one of the factors that inspired the people to cast vote in favour of the JUI-F.
"There are several factors, which could be attributed to the better performance of JUI-F, but people fully expressed their lack of trust in the PTI due to its poor governance, inflation and delivery of services," said Prof Hussain Shaheed Soherwordi, who teaches international relations in the University of Peshawar.
He claimed that the local body elections in 17 districts could be the "acid test" for the 2023 general elections.
Source: Dawn
Please click the following URL to read the full text of the original story:
https://www.dawn.com/news/1664935/jui-fs-surprise-win-likely-to-reshape-kps-political-landscape
--------
Africa
Gunmen kill 38 civilians in northwest Nigeria in latest bloodshed
20 December 2021
Gunmen in northwest Nigeria have killed at least 38 people in three separate attacks, in a latest spell of violence to hit the troubled region, local reports said.
Samuel Aruwan, commissioner for Nigeria's northwestern Kaduna state, said the assailants raided the villages of Kauran Fawa, Marke and Riheya in Giwa district, killing at least 38 people and setting fire to farms and properties.
"Security agencies have confirmed that 38 people were killed across the locations attacked," Aruwan said in a statement, adding that houses, trucks, and cars were also burned, along with agricultural produce at various farms.
Nigerian President Muhammadu Buhari condemned the "gruesome nature" of the attacks and called upon security and intelligence chiefs to "do everything they can" to nab the perpetrators.
Earlier, on Friday, nine people were killed across three villages in the same province, according to Aruwan. Sunday's attack takes the death toll to 47 in recent days.
The latest spell of violence comes two months after an armed raid at a mosque in Mashegu district killed at least 16 people.
The ongoing violence in Nigeria's troubled northwestern region comes despite authorities deploying thousands of security forces and recent designation of the armed groups as terrorist organizations.
Gangs of thieves and kidnappers have been terrorizing communities in northwest and central Nigeria, where they raid schools, masques, and markets, killing and burning buildings after looting them.
Source: Press TV
Please click the following URL to read the full text of the original story:
https://www.presstv.ir/Detail/2021/12/20/673040/Gunmen%C2%A0kill-38-civilians-in-Northern-Nigeria
--------
Nearly one in four Somalians face acute hunger as drought and conflict ravages: UN
20 December ,2021
Nearly one in four people in Somalia are facing acute hunger as drought ravages the conflict-wracked country, following three seasons of poor rains and a fourth on the way, the United Nations warned Monday.
The crisis is expected to worsen, leaving 4.6 million people in desperate need of food aid by May 2022, the UN said, adding that the country had not seen a third consecutive failed rainy season in over 30 years.
Shortages of food, water and land for grazing have already forced 169,000 people to flee their homes, with that number projected to hit 1.4 million within six months, the UN said in a statement.
In recent years, natural disasters – not conflict – have been the main driver of displacement in Somalia, a war-torn nation that ranks among the world's most vulnerable to climate change.
"It is a perfect storm that is gathering," Adam Abdelmoula, the UN humanitarian coordinator for Somalia, told AFP in an interview, warning that 300,000 children aged five and under were at risk of severe malnutrition in the coming months.
"They will perish if we don't help them in a timely manner," he said, as the UN called for nearly $1.5 billion (1.3 billion euros) in funding to help tackle the crisis.
Some 7.7 million, nearly half the country's population of 15.9 million, will require humanitarian aid and protection in 2022, an increase of 30 percent in a year, the UN said.
At least seven in 10 Somalis live below the poverty line, and the drought has destroyed already precarious livelihoods, with families losing their livestock and grappling with high inflation as crop production falls.
"There is a high risk that without immediate humanitarian assistance, children, women and men will start dying of starvation in Somalia," the country's minister of humanitarian affairs and disaster management Khadija Diriye said.
Somalia's government declared the drought a humanitarian emergency last month.
Failed rains and flooding have also wreaked havoc in Kenya and South Sudan, where farming and livestock-dependent communities are struggling to cope with climate disasters.
Source: Al Arabiya
Please click the following URL to read the full text of the original story:
https://english.alarabiya.net/News/middle-east/2021/12/20/Nearly-one-in-four-Somalians-face-acute-hunger-as-drought-and-conflict-ravages-UN
--------
Libya candidates say presidential election delay is inevitable
20 December ,2021
A group of candidates in war-torn Libya's presidential election said Monday that they expect the polls to be delayed, despite the lack of an official announcement to that effect.
Scheduled for Friday, the vote is meant to cap a United Nations-led peace process after a decade of conflict.
But it has been beset by deep divisions over its legal basis, who may stand and court challenges against prominent candidates.
On Monday, 17 hopefuls issued a joint statement in which they implicitly acknowledged that a delay was inevitable.
The group urged the electoral commission to "reveal the reasons why there will be no election on the date set", and called on it to "publish a final list of candidates."
Multiple observers have predicted a delay, but just days ahead of the vote, there has been no official announcement.
Libya, torn apart by a decade of conflict since its 2011 revolution, has seen a year of relative calm since a landmark October 2020 ceasefire, and the UN has been pushing for elections as part of a multi-pronged peace effort.
But presidential bids by several divisive figures, a controversial electoral law and lack of agreement over the powers of the next government have posed a series of obstacles.
The candidacies of eastern military general Khalifa Haftar and Seif Al-Islam Gaddafi, son of slain former ruler Muammar Gaddafi – both accused of war crimes – have sparked particular opposition from rival camps.
Source: Al Arabiya
Please click the following URL to read the full text of the original story:
https://english.alarabiya.net/News/north-africa/2021/12/20/Libya-candidates-say-presidential-election-delay-is-inevitable
--------
Somali police arrest passenger who attacked Turkish Airlines crew
Mohammed Dhaysane
20.12.2021
MOGADISHU, Somalia
Somali police on Monday announced the arrest of a passenger of Turkey's flag carrier allegedly involved in an attack on a crew member.
Police spokesman Abdifatah Adan Hassan told reporters in the capital Mogadishu that the incident took place late on Sunday and the police were able to respond to the situation at the Aden Adde International Airport after a scuffle between passengers and crew members inside the airline.
"Some of the passengers and crew fought inside the plane shortly after landing and one of the crew members was injured," said Hassan, adding that the injured staff member was "taken to one of the hospitals in Mogadishu and is in good health."
A Somalia-based official of Turkish Airlines confirmed the incident to Anadolu Agency, describing it as small but "unfortunate."
He said the group of passengers involved in the fighting had been deported from Turkey.
"Over 20 passengers who were deported by authorities in Turkey was involved, but some Somali elders onboard intervened before the security forces arrived at the scene and took over the situation."
Source: Anadolu Agency
Please click the following URL to read the full text of the original story:
https://www.aa.com.tr/en/africa/somali-police-arrest-passenger-who-attacked-turkish-airlines-crew/2452484
--------
One protester killed, at least 125 others injured in anti-coup protests in Sudan
20 December 2021
Sudanese security forces have shot dead a protester and injured scores of others during a brutal crackdown on anti-coup demonstrators in the capital, Khartoum and other cities across the African country.
In a statement on Monday, the Central Committee of Sudanese Doctors said that a 28-year-old man -- identified as Majzoub Mohammad Ahmad -- was shot and killed with "a bullet in the chest" in the Sharg al-Nile area across the river from Khartoum on Sunday.
In a separate statement, the committee said that some 331 people have been injured in Sunday's protests, including two who had been shot in the head and dozens of others who had been wounded by teargas canisters.
Sudan's health ministry also said late Sunday that at least 123 people were wounded in the capital during fierce clashes with the country's military forces, adding that two others were injured in the eastern city of Kassala, which has been the scene of the public display of anger during the past few days.
On Sunday, tens of thousands of people filled the streets of Khartoum to express their strong dissent against the October military coup and also mark the third anniversary of the nation's revolt against strongman Omar al-Bashir.
Security forces fired teargas canisters and stun grenades to disperse the large crowds of angry protesters who were chanting slogans against the junta chief Abdel Fattah al-Burhan and military-dominated administration.
Many of the protesters suffered from suffocation after inhaling tear gas during clashes with security forces, as they attempted to hold a sit-in outside the presidential palace.
Security forces also blocked major roads leading to the airport and army headquarters.
Protest rallies were also planned in other cities across the country, including Port Sudan on the Red Sea coast and El-Deain in the western region of Darfur.
In a statement on Monday, Sudan's army said that it backs "the democratic choice for the people" and supports "free and fair elections.
Burhan's media adviser also said, "The blatantly contentious and hostile tone (of protests) could impede a smooth democratic transition," adding that the military and security forces support the people's ambitions for democracy and would maintain the country's security.
More than two years ago, massive anti-government demonstrations hit Sudan, mostly over economy. The protesters, youths for a large part, demanded the resignation of then president Omar al-Bashir.
Bashir was ultimately deposed through a military coup in April 2019, after ruling over the country for three decades. In August the same year, a transitional civilian-military administration was founded to run the country.
However, a military coup, led by Sudan's military chief and de facto leader, Burhan, was staged on October 25 that dissolved the fragile government. Prime Minister Abdalla Hamdok was detained and put under house arrest in a move that infuriated the Sudanese and sparked international outcry, including from the UN Security Council. Other civilian leaders were also held in military detention.
The ensuing crackdown against anti-coup protesters has left at least 45 people dead since October 25.
Hamdok was later released and in November 21 signed a power-sharing deal with the Burhan-led junta, according to which Hamdok would continue his career as Sudan's prime minister, all political prisoners detained during the coup will be released, and a 2019 constitutional declaration would be the basis for a political transition.
According to the deal, July 2023 has been set as the date for Sudan's first free elections since 1986.
Source: Press TV
Please click the following URL to read the full text of the original story:
https://www.presstv.ir/Detail/2021/12/20/673073/Sudan-security-forces-shot-dead-protester-anti-coup-rallies-Khartoum-clashes-crackdown
--------
North America
Brazil gets ready for halal tourism
December 20, 2021
Brazil is increasingly attentive to the needs of Muslim tourists visiting the country, aiming at offering a great experience, while respecting their culture. It is the so-called halal tourism, which has had high attention from the authorities and the tourist industry.
This month, Embratur (Brazilian Tourist Board) participated in the 1st edition of the Global Halal Brazil Business Forum, held by the Árab-Brasileira Chamber of Commerce and the Federation of Muslim Associations of Brazil (Fambras Halal).
Embratur's Manager, Claudine Bichara, attended the discussions about the lifestyle of the Islamic population, known for its high levels of excellence and added value. "Halal products and services cover a wide range of sectors and represent a great opportunity for Brazilian companies," said Bichara.
The halal market respects the lifestyle of the Islamic population and is valued at $4.8 trillion. Approximately 1.9 billion consumers (24.5 per cent of the global population), mainly from Arab, European and Asian nations such as Indonesia, India and Malaysia, are included in this segment.
Issues such as the correct time for prayers, hygiene requests, the need to be directed to Makkah when praying, fasting during Ramadan, among other points are considered when working with this type of tourist. Halal-certified hotels also have praying carpets and no alcohol in the minibar.
"These are details that do not generate great adaptations for those who receive, but that make all the difference for Muslims," Bichara said.
Already within this scenario of opportunities, the city of Foz do Iguaçu, in the state of Paraná, is expected to become the first city to earn halal certificate in Latin America. The certification is under negotiation and will indicate that the city is friendly for the Arab-Muslim population. The main changes will be made in hospitality, services, and gastronomy sectors.
Among these procedures is, for example, the availability in hotels of reserved and well signed spaces aimed at Makkah and the offer of a copy of the Quran in the accommodations.
Source: ABNA24
Please click the following URL to read the full text of the original story:
https://en.abna24.com/news//brazil-gets-ready-for-halal-tourism_1210340.html
--------
First Muslim international religious freedom ambassador receives promise of prayer from SBC leader
By Tom Strode
December 20, 2021
WASHINGTON (BP)—The recently confirmed United States ambassador-at-large for international religious freedom has received congratulations and a promise of prayer from the acting head of a Southern Baptist Convention entity.
The U.S. Senate voted 85-5 in a Dec. 16 confirmation vote for Rashad Hussain, who had been nominated in late July by President Biden. Hussain became the first Muslim to hold the position since it was created in 1998 as part of the International Religious Freedom Act.
In congratulating Hussain, Brent Leatherwood, acting president of the Ethics & Religious Liberty Commission (ERLC), said, "We are praying for his success and we are eager to work with him. Religious freedom is under assault around the globe and his position is vital to confronting those who would undermine this fundamental right."
Hussain, who served this year as director for partnerships and global engagement at the White House National Security Council, served during the Obama administration as special envoy to the Organization of Islamic Cooperation (OIC) and special envoy for strategic counterterrorism communications. The OIC is an intergovernmental organization of 57 largely Muslim countries.
The ambassador-at-large serves as the primary adviser to the secretary of State regarding global religious liberty and also advises the president. He supervises the State Department's office of international religious freedom. Hussain's confirmation makes him the sixth person to fill the post since it was established 23 years ago. Sam Brownback, the previous ambassador-at-large, served during the last three years of the Trump administration.
The chair of the bipartisan U.S. Commission on International Religious Freedom (USCIRF) commended Hussain's confirmation. "With his years of knowledge and experience, Ambassador Hussain is well placed to advance the U.S. government's promotion of international religious freedom," Nadine Maenza said.
Religious Freedom Institute (RFI) President Tom Farr – a leading, veteran advocate for global religious liberty – said, "This is a critically important position in American foreign policy, and Rashad Hussain is eminently qualified to fill it." Hussain "admirably meets [the] qualifications in every respect" that RFI told the Biden administration early this year were needed for an effective ambassador-at-large.
China, the world's most populous country, remains one of the focal points for the United States in its efforts to defend religious freedom around the world.
The Senate confirmed Hussain the same day it passed without opposition a bill to ban the importation of goods made by forced labor in western China amid a genocidal campaign primarily against Uyghur Muslims in the region. The House of Representatives had approved the legislation Dec. 14. The proposal now awaits Biden's signature, which has been promised by the White House.
The campaign by the Chinese Communist Party (CCP) against the Uyghurs has included not only forced labor but detention in "re-education" camps and a coercive population control program of abortion and sterilization.
Messengers to the SBC's annual meeting in June approved a resolution that condemned the CCP's treatment of the Uyghurs and called for the U.S. government to take "concrete actions" to end the genocide. With its passage of the resolution, the SBC reportedly became the first Christian denomination to denounce China's campaign against the Uyghurs as genocide.
Source: Baptist Press
Please click the following URL to read the full text of the original story:
https://www.baptistpress.com/resource-library/news/first-muslim-international-religious-freedom-ambassador-receives-promise-of-prayer-from-sbc-head/?8999C585-56FF-C549-9BB7-CE30836E170E_kav_cup_C6FA3ED5_6D17_47D1_B6E2_F4B02CC905E0_
--------
Casualties in Afghanistan, Iraq much higher than US admitted: NYT
Anwar Iqbal
December 21, 2021
WASHINGTON: Data collected after years of litigation and months of investigation persuaded The New York Times to conclude that civilian casualties in Iraq and Afghanistan were much higher than the United States ever acknowledged.
Summing up its efforts to probe the US wars in the greater Middle East region, the newspaper wrote: "The promise was a war waged by all-seeing drones and precision bombs." But the documents NYT obtained showed "flawed intelligence, faulty targeting, years of civilian deaths — and scant accountability".
The newspaper got access to the Pentagon documents about the war through Freedom of Information requests beginning in March 2017 and lawsuits filed against the US Defence Department and the Central Command.
NYT reporters also visited more than 100 casualty sites and interviewed scores of surviving residents and current and former American officials. The findings, published this week in a two-part report, revealed that the US air war was "deeply flawed" and the number of civilian deaths had been "drastically undercounted", by at least several hundreds, NYT reported.
The document contradicted the Pentagon's claim that the drone technology made it possible to destroy a part of a house filled with enemy fighters while leaving the rest of the structure standing. The NYT report revealed that over a five-year period, US forces executed more than 50,000 airstrikes in Afghanistan, Iraq and Syria, with much less than the advertised precision.
Noting that before launching airstrikes the military must navigate elaborate protocols to estimate and minimise civilian deaths, the report acknowledged that often available intelligence "can mislead, fall short, or at times lead to disastrous errors".
The newspaper pointed out that sometimes videos shot from the air did not show people in buildings, under foliage or under tarpaulins or aluminum covers. Besides, "available data can be misinterpreted, as when people running to a fresh bombing site are assumed to be militants, not would-be rescuers", the report added.
Source: Dawn
Please click the following URL to read the full text of the original story:
https://www.dawn.com/news/1664945/casualties-in-afghanistan-iraq-much-higher-than-us-admitted-nyt
--------
Biden adviser Jake Sullivan to visit Israel, West Bank this week: White House
21 December ,2021
White House national security adviser Jake Sullivan will visit Israel and the West Bank this week to consult on Iran and a wide range of other issues, the White House said on Monday.
Sullivan will meet with Israeli Prime Minister Naftali Bennett while in Israel and will visit Ramallah for talks with Palestinian Authority President Mahmoud Abbas, the White House said.
Talks between Iran and world powers aimed at reviving the 2015 Iran nuclear deal have been put on pause until next week after making no progress.
In his talks with the Israelis, Sullivan will reaffirm the US commitment to Israel's security and "consult on a range of issues, including the threat posed by Iran," the White House statement said.
Source: Al Arabiya
Please click the following URL to read the full text of the original story:
https://english.alarabiya.net/News/middle-east/2021/12/21/Biden-adviser-Jake-Sullivan-to-visit-Israel-West-Bank-this-week-White-House
--------
US humanitarian exceptions on Afghanistan sanctions blocked by China
21 December ,2021
China, backed by Russia, blocked a US draft resolution Monday in the UN Security Council that would have provided a system for humanitarian exceptions to economic sanctions imposed on Taliban-controlled Afghanistan.
"They want the deletion" of a paragraph of the resolution allowing the sanctions committee responsible for Afghanistan to provide "exemptions from the freezing of assets" if it considers that "such a waiver is necessary to facilitate further assistance to Afghanistan," a diplomat told AFP on condition of anonymity.
China, which is "opposed in principle to sanctions," is "against a case-by-case exemption mechanism," another diplomat confirmed.
"Humanitarian aid and life-saving assistance must be able to reach the Afghan people without any hindrance," China's UN Ambassador Zhang Jun said in a tweet Monday. "Artificially created conditions or restrictions are not acceptable."
Washington was hoping for approval on Monday of their draft by the other 14 members of the Security Council, so that they could put it to a vote on Tuesday, diplomatic sources said.
Source: Al Arabiya
Please click the following URL to read the full text of the original story:
https://english.alarabiya.net/News/world/2021/12/21/US-humanitarian-exceptions-on-Afghanistan-sanctions-blocked-by-China
--------
Mideast
Lira plunges again after Erdogan cites Islam to defend interest rate cuts
December 20, 2021
ISTANBUL:
Turkey's troubled lira nosedived on Monday after President Recep Tayyip Erdogan cited Muslim teachings to justify not raising interest rates to stabilise the currency.
Erdogan has pushed the central bank to sharply lower borrowing costs despite the annual rate of inflation soaring to more than 20 per cent.
Economists believe the policy could see consumer price increases reach 30 per cent or higher in the coming months.
But Erdogan said in remarks aired by state television late Sunday that his Muslim faith prevented him from supporting rate hikes.
"They complain we keep decreasing the interest rate. Don't expect anything else from me," he said in the televised comments.
"As a Muslim, I will continue doing what our religion tells us. This is the command."
Islamic teachings forbid Muslims from receiving or charging interest on loaned or borrowed money.
Erdogan has previously cited his religion in explaining why he believes interest rates cause inflation instead of reining it in.
High interest rates are a drag on activity and slow down economic growth.
But central banks raise their policy rates out of necessity when inflation gets out of hand.
The Turkish lira has now lost nearly half its value in the past three months alone.
It was trading down more six per cent against the dollar on Monday afternoon.
A dollar could buy 7.4 liras on January 1. It was worth 17.5 liras on Monday.
"You cannot run a modern economy integrated into the global economy on this basis," economist Timothy Ash of BlueBay Asset Management said in a note to clients.
"Even Saudi Arabia really does not attempt full shariah compliant macro(economic) management."
Fight with big business
Turkey's nominally independent central bank — stacked in the past year with Erdogan's allies and supporters — has used four successive rate cuts to lower its policy rate to 14 per cent from 19 per cent.
Diplomats think the powerful but increasingly unpopular Turkish leader believes that economic growth at all costs will help him extend his rule into a third decade in an election due by mid-2023.
Erdogan last month launched a self-declared "economic war of independence" aimed at breaking Turkey's dependence on foreign investment and the fluctuating cost of imports such as oil and natural gas.
But the policy is meeting increasing resistance from powerful business leaders who had largely rallied around Erdogan during his 19-year rule.
The TUSIAD big business lobby of major exporters issued an unusually firm rebuke of the president over the weekend.
"The policy choices implemented here are not only creating new economic problems for businesses, but for all of our citizens," the big business lobby said.
Source: The Tribune Pakistan
Please click the following URL to read the full text of the original story:
https://tribune.com.pk/story/2334786/lira-plunges-again-after-erdogan-cites-islam-to-defend-interest-rate-cuts
--------
Rumi cannot be detached from his Muslim identity, expert says
DEC 20, 2021
In an exclusive interview with Anadolu Agency (AA), Omid Safi, professor of Islamic Studies at Duke University, answered questions on the works of Mevlana Jalaladdin Rumi and how they are perceived today.
The Masnavi was historically called "The Quran in Persian," as a sign of how thoroughly filled with references to the Quran it is, Safi said speaking on the essence of Rumi's works.
"It is one of the great masterpieces of Islamic literature, written by Mevlana Jalaladdin Rumi, who was called the "offspring of the soul of the Prophet." Its main message is one of bringing humanity from the state of forgetfulness and brokenness to healing, wholeness and becoming that "Insan-e Kamil," complete human being," Safi added.
The Masnavi, a poem boasting more than 50,000 lines, is considered one of the most influential works of Sufism and Persian literature.
Safi argues that there is a different perception of Rumi and his work when it comes to reading him in the West or the East.
"There are, of course, many perceptions of Rumi in the West and many in the East. As a whole, Western perceptions of Rumi place him in the tradition of individualized spirituality and the search for "happiness." Eastern approaches sometimes reach him through other Sufi approaches and wider Islamic teachings," he says.
Commenting on Rumi's popularity in many realms of the life in the West, Safi argues: "Modernity has promised much and delivered little in terms of actual joy, wholeness and harmony in the world. People know somewhere in their own hearts that the way they live is out of touch, out of harmony, and they turn to Rumi for answers."
He adds, however, that despite Rumi's Muslim identity, his work has been secularized, detached from his deep linkage to Islam as a Muslim philosopher.
"Many of the Western translators of Rumi downplay his Muslimness, his deep connection to Islam, sometimes out of a blatant Islamophobia and sometimes through a mistaken impression that to make Rumi more universal, they have to take him out of the particular of his context. Interestingly enough, they don't make the same claim for Shakespeare, the Tao Te Ching or Da Vinci."
Source: Daily Sabah
Please click the following URL to read the full text of the original story:
https://www.dailysabah.com/turkey/rumi-cannot-be-detached-from-his-muslim-identity-expert-says/news
--------
70 extremist Jewish settlers defile Aqsa Mosque under police guard
December 20, 2021
Dozens of extremist Jewish settlers escorted by police forces on Sunday morning desecrated the Aqsa Mosque in Occupied al-Quds (Jerusalem).
At least 70 settlers entered the Mosque in different groups through its Maghariba Gate and toured its courtyards under tight police protection, according to local sources.
During their tours at the Islamic holy site, the settlers received lectures from rabbis about the alleged temple mount and a number of them provocatively performed Talmudic prayers.
Meanwhile, the Israeli occupation police imposed movement restrictions on Muslim worshipers at the Aqsa Mosque's entrances and gates.
The Aqsa Mosque is exposed to daily desecration by Jewish settlers and police forces in the morning and the afternoon except on Fridays and Saturdays.
The Israeli police close al-Maghariba Gate, which is used by Jews to enter the Mosque, at 10:30 am after the settlers complete their morning tours at the holy site. Later in the afternoon, the same gate is reopened for evening tours by settlers.
Source: ABNA24
Please click the following URL to read the full text of the original story:
https://en.abna24.com/news//70-extremist-jewish-settlers-defile-aqsa-mosque-under-police-guard_1210349.html
--------
Iran: No Direct Talks with US in Vienna
2021-December-20
The Iranian negotiation team has not had any direct talks with the US during the recent negotiations in Vienna, Foreign Ministry Spokesman Saeed Khatibzadeh told reporters in a press conference in Tehran on Monday.
"Some messages have been received through (EU Deputy Foreign Policy Chief) Enrique Mora in written and unwritten forms since the beginning of talks in Vienna on the issues of negotiation (and nothing more) and the answers have been given immediately," the spokesman said.
"Despite its claims, the US has not yet made any tangible proposals or text to the G4+1", Khatibzadeh said.
Iran makes any efforts to reach an agreement in the talks, he said, adding that if the other side offers a tangible text, an agreement can be reached in the shortest possible time.
He went on to say that the Iranian team just thinks about achieving results in the talks but they do not trust the US intentions, and unfortunately certain members of the European troika.
"We hope that we will reach a result if the other side removes the sanctions effectively and verifiably", Khatibzadeh stressed.
His comments came after the US national security adviser claimed that he had sent a direct message to Tehran about Iran's nuclear program.
Asked about relations between Iran and International Atomic Energy Agency (IAEA), Khatibzadeh said that as a member of the IAEA, Iran has always adhered to its undertakings under safeguards agreement and the Non-Proliferation Treaty (NPT).
He added that everything that Iran has done has been in accordance with the provisions of Iran's international undertakings, and the Agency has been aware of all our actions.
The level, amount and quality of enrichment is in line with the needs of Iran's peaceful nuclear program, and the Agency was aware of what Iran has done so far, Khatibzadeh noted, adding that Iran will keep the Agency informed of everything in the future.
Iran reached an agreement with the International Atomic Energy Agency to install the IAEA's new cameras at TESA Karaj complex to remove misunderstandings about the country's nuclear program amid the Vienna talks.
Iran voluntarily allowed the IAEA replace the damaged CCTV cameras at Karaj's site with new cameras after reaching an agreement with the UN nuclear watchdog, Nournews, affiliated to Iran's Supreme National Security Council (SNSC), had reported on Wednesday.
It added that Iran's voluntary move was a bid to prevent the possible misunderstandings about the activities at the TESA Karaj brought up during IAEA Director General Rafael Grossi's visits to Tehran in September and December.
Spokesman of the Atomic Energy Organization of Iran (AEOI) Behrouz Kamalvandi said on Sunday that the UN nuclear watchdog will reinstall cameras at TESA Karaj complex in the next few days after meeting Tehran's conditions.
"Today, meetings between the technical and security officials of the AEOI and the inspectors and technicians related to the International Atomic Energy Agency (IAEA) cameras are being held at the AEOI building (in Tehran). In this regard, a morning meeting was held and the second round of the meeting started at 14:30 (local time) and talks are in progress," Kamalvandi told FNA.
He noted that Iran was suspicions that the IAEA cameras might have been used by enemies for the recent sabotage act at Karaj facilities and therefore, after negotiations and writings with the IAEA, the Agency accepted to provide us with a sample camera to answer to the questions of the Iranian technical experts.
Source: Fars News Agency
Please click the following URL to read the full text of the original story:
https://www.farsnews.ir/en/news/14000929000379/Iran-N-Direc-Talks-wih-US-in-Vienna
--------
Iran, Pakistan Stress Continued Cooperation in Fighting against Terrorism
2021-December-20
Amir Abdollahian and General Bajwa held the meeting on Sunday on the sidelines of the 17th Extraordinary Session of the Organization of Islamic Cooperation Council (OIC) of Foreign Ministers.
During their talks, the two sides emphasized the need for continued cooperation between Iran and Pakistan in fighting terrorism.
Amir Abdollahian said the two countries' relations were at a suitable level in such areas as border security, calling for enhanced cooperation in this regard.
Amir Abdollahian and Javed Bajwa also discussed the latest developments in Afghanistan, with the Iranian foreign minister emphasizing the need to establish an inclusive government in the war-ravaged country representing all ethnic groups as the only way to establish peace and security in Kabul.
General Bajwa, for his part, said the two countries have cordial relations based on good neighborliness, adding that terrorism is the common enemy of Tehran and Islamabad.
He called for the activation of a joint border security committee between the two countries given the importance of promoting security on the common border.
He also stressed the need for forging closer cooperation between Iran and Pakistan on Afghanistan, particularly in the battle against terrorism.
In relevant remarks in October, Chief of Staff of the Iranian Armed Forces Major General Mohammad Hossein Baqeri that said Tehran and Islamabad had agreed to work towards the establishment of full security along the common border and improve bilateral military cooperation by holding joint naval drills.
Source: Fars News Agency
Please click the following URL to read the full text of the original story:
https://www.farsnews.ir/en/news/14000929000192/Iran-Pakisan-Sress-Cnined-Cperain-in-Fighing-agains-Terrrism
--------
Iran confirms the death of its envoy to Yemen's Houthis after COVID-19 infection
21 December ,2021
Iran's top diplomat to Yemen died on Tuesday after reportedly contracting the coronavirus, the Iran's Foreign Ministry said on Tuesday.
The death of Ambassador Hassan Irlu came after he was recalled from war-torn Yemen for what Iran described as medical treatment.
The Wall Street Journal earlier reported that Irlu was being removed from his post over growing strains between Iran and the Houthi militia, who hold Yemen's capital, Sanaa.
State-run media in Iran said he had become infected with the virus in Yemen, where a war between Iran-backed Houthis and an Arab Coalition has raged for six years.
The US State Department under then-President Donald Trump had described Irlu as a member of Iran's powerful paramilitary Revolutionary Guard.
As for the latest US diplomatic efforts to resolve the yearslong war in Yemen, State Department Spokesman Ned Price said the Houthis continue to pose a "serious obstacle" to peace efforts.
Source: Al Arabiya
Please click the following URL to read the full text of the original story:
https://english.alarabiya.net/News/middle-east/2021/12/21/Recalled-Iran-ambassador-to-Houthis-Hassan-Irlu-dies-of-COVID-19-State-TV
--------
US national security adviser to visit Israel, Palestine this week
Servet Günerigök
21.12.2021
US National Security Adviser Jake Sullivan will travel to Israel and Palestine this week, the senior official's spokeswoman said Monday.
Sullivan will be joined by Brett McGurk, Deputy Assistant to President Joe Biden and Middle East and North Africa Coordinator, and the State Department's Acting Assistant Secretary for Near Eastern Affairs, Yael Lempert, said Emily Horne in a statement.
"In Israel, Mr. Sullivan will meet with Prime Minister Naftali Bennett and senior Israeli government officials to reaffirm the US commitment to Israel's security and consult on a range of issues of strategic importance to the US-Israel bilateral relationship, including the threat posed by Iran," said the statement.
Sullivan is also expected to co-chair the fourth Strategic Consultative Group (SCG) with his Israeli counterpart, Eyal Hulata.
Source: Anadolu Agency
Please click the following URL to read the full text of the original story:
https://www.aa.com.tr/en/middle-east/us-national-security-adviser-to-visit-israel-palestine-this-week/2452980
--------
URL: https://www.newageislam.com/islamic-world-news/gender-segregation-robes-face-veils-rave-party-saudi-arabia/d/126003
New Age Islam, Islam Online, Islamic Website, African Muslim News, Arab World News, South Asia News, Indian Muslim News, World Muslim News, Women in Islam, Islamic Feminism, Arab Women, Women In Arab, Islamophobia in America, Muslim Women in West, Islam Women and Feminism