New Age Islam News Bureau
28 Jul 2009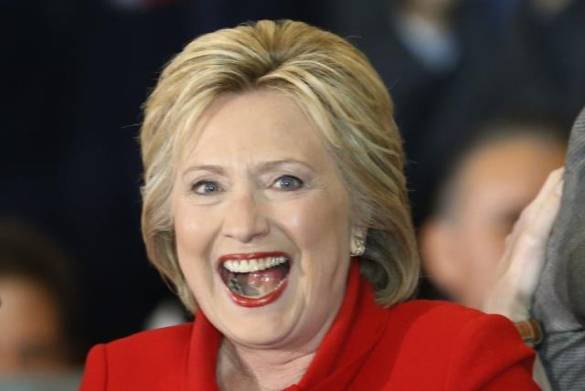 From swimsuit to burqa: Hillary Clinton mural gets makeover - The Jerusalem Post
--------------
• Prophet's picture in textbook stirs row in Uttar Pradesh, India by IANS
• Hafiz Saeed – India's Most Wanted Free in Pakistan by Mukhtar A. Khan
• Wheree did US Ten billion dollar aid to Pakistan go? by Dr Ashfaque H Khan
• Nigerian Islamist Attacks Spread
• Al Qaeda seen gaining new foothold in Yemen by Andrew Hammond
• Nigeria and Al Qaeda by Douglas Farah
• Sufi Soul: A List of Essential Sufi Books
• Hamas dress code aims to make Gaza more Islamic by DIAA HADID
• Global media's war by Manzoor Ali Memon
• Pakistan arts-lovers defy Taliban stage fright by David Loyn
• Ironic similarity of Iranian women to Iranian Baha'i's by Faramarz_Fateh
• German University Takes Step toward Integrating Islamic Education by Bernd Volkert
Compiled by New Age Islam News Bureau
URL: https://newageislam.com/islamic-world-news/no-burqa-clinton/d/1577
------------------------
Prophet's picture in textbook stirs row in Uttar Pradesh
July 28th, 2009 - by IANS
Lucknow, July 28 (IANS) Taking serious note of a picture of Prophet Mohammed published in an officially prescribed textbook, the Uttar Pradesh Minorities Commission Tuesday issued a show-cause notice to the state government.
This followed an uproar among Islamic scholars and the clergy, who consider publication of the Prophet's picture "blasphemy".
"We have asked the state higher education department to clarify how it could give its go-ahead to a textbook, prescribed for B.Ed courses, to carry the picture of the Prophet," newly-appointed minorities commission chairman S.M.A. Kazmi told IANS here.
The textbook is prescribed for the B.Ed course run by the Ram Manohar Lohia Awadh University based in Faizabad.
The book titled "Udayimaan Bhartiya Samaj ke Shikshak" (Teachers in Emerging Indian Society) is authored by Karan Singh, a retired university professor, and published by Lakhimpur-based Govind Prakashan.
Earlier, a meeting of Islamic scholars and clerics was convened at the Islamic Centre of India here Monday evening. Prominent among those who attended the meet were Maulana Khalid Rasheed, the Naib Imam of Lucknow and head of Firangi Mahal, Lucknow's oldest Islamic seminary and Maulana Athar, president of the All India Shia Muslim Personal Law Board.
"Firstly, it was against the tenets of Islam to carry any picture of the Prophet and secondly, no one on this earth has a picture of the Prophet; therefore, sure enough the picture carried in the said book was simply imaginary," observed Maulana Khalid Rasheed.
"Earlier, it was a Danish cartoonist who sought to sketch the Prophet in a derogatory manner and now it is this book. While there was nothing derogatory about the Prophet in the contents of the chapter on him, yet considering the sensitivity of the issue, the book needs to be immediately withdrawn," he stressed.
"The picture of the Prophet needs to be removed from the book before it is brought back into circulation in the market," the Maulana added.
Source: http://www.thaindian.com/newsportal/uncategorized/prophets-picture-in-textbook-stirs-row-in-uttar-pradesh_100223947.html
---
No Burqa For Clinton
By Anne Applebaum
July 28, 2009
"It's time for Barack Obama to let Hillary Clinton take off her burqa." It's a line that brilliantly managed to belittle our female secretary of state under the guise of supporting her, to offend her and "defend" her at the same time: No wonder the insult that Tina Brown lobbed at the White House two weeks ago continues to echo around Washington. Since Brown wrote her article (snidely entitled "Obama's Other Wife"), even Clinton has been forced to respond.
"I don't pay a lot of attention to what is said," she told an interviewer before setting off on a trip to Asia, during which she seemed deliberately to court media attention, and to care a lot about what was said. "I broke my elbow, not my larynx." And then, defensively: "I have been deeply involved in the shaping and implementation of our foreign policy."
Let Hillary take off her burqa. Yes, it was memorable. And yes, it reflected just how hard it is to understand how, exactly, foreign policy gets made in this country. If only President Obama really were sitting in the White House, scheming with his inner circle, dreaming up diabolical plots, sending out detailed instructions to Clinton, Vice President Biden and the director of the CIA -- issuing metaphorical "burqas" -- then at least we'd all find things easier to analyze. But that's how foreign policy gets made in North Korea, not the United States.
The fact is that the post of secretary of state is a fabulously ill-defined job. If she so desires, Clinton can engage the world in multiple ways. She can visit, she can write and she can speak, knowing full well that everyone will hang on her every word. She can hold town-hall meetings in the countries she visits, and indeed she has done so. She has done television interviews, too, both in the United States and abroad. One presumes that she consults with the president on major speeches and key issues, but other than that, she sets her program.
Not only has she not been kept forcibly silent, in other words, she also possesses an extraordinary number of ways to set the agenda and has done so on several occasions. She created a small fuss in February by declaring that human rights debates with China aren't very important because "we already know what they are going to say." Since then she's gone out of her way to talk about human rights and its central importance to Americans. Last week in Asia, she caused a fuss by discussing a "defense umbrella" that the United States theoretically could create to protect the Middle East in case Iran gets nuclear weapons. Since then she, and others, have backpedaled, too: Leaving aside any implications for Iranian nuclear policy, her comments surely came as a surprise to other members of the administration who have been telling other people that missile defense programs are all on hold.
Clinton is not alone in possessing the power to make up policy on the spot, of course. Biden also has this power, and he too has used it to the fullest. Following a recent trip to Ukraine and Georgia, for example, he described the Russian economy as "withering" and its population as "shrinking." Although neither statement was untrue, exactly, Clinton herself felt obliged to publicly reassure the Russians that the United States still views their country as a "great power." It makes one wonder what the Russians really make of it all.
But my point isn't that the United States should have a crystal-clear, perfectly unified foreign policy of the sort that can be made only by dictatorships. My point is that it is largely up to Clinton, not Obama, to determine what kind of secretary of state she will be. And although she can choose her issues and pick her moments, so far she has mostly made headlines by accident. Her recent speech at the Council on Foreign Relations, billed as an important policy statement, was bland and predictable. What we know of her official views on Russia can be encapsulated by Biden's vapid expression "let's press the reset button." She has engaged in some amusing back-and-forth with the North Koreans -- I give her high marks for getting them angry enough to hurl insults ("she looks like a primary schoolgirl and sometimes a pensioner going shopping") -- but we don't know yet how she thinks that problem will be solved.
I'm not sure that Clinton, or any secretary of state, needs to have an overarching "theory" in order to explain her views. But it is up to her to tell us what she thinks is important, and why. If she hasn't done so yet, that isn't the president's fault.
applebaumletters@ washpost.com
Source: http://www.washingtonpost.com/wp-dyn/content/article/2009/07/27/AR2009072701903.html?wpisrc=newsletter&wpisrc=newsletter
---
Hafiz Mohammad Saeed – India's Most Wanted Man Free Again in Pakistan
By: Mukhtar A. Khan, July 27, 2009
The release of Hafiz Mohammad Saeed, founder of proscribed Lashkar-e-Taiba (LeT) and Amir of Jama'at-ud-Da'wa (JuD), from detention last month in Pakistan has raised eyebrows in the West as well as India. He was released from house arrest on June 2 when the Lahore High Court ruled it did not have enough evidence against him on terrorism charges. However, Pakistan's Deputy Attorney General Shah Khawar says that Pakistan's law enforcement and intelligence agencies have enough evidence to suggest that a freed Hafiz Saeed is a continuing security threat. The Punjab provincial government and the federal government of Pakistan have already filed petitions before the Pakistani Supreme Court seeking a reversal of the decision of Lahore High Court. Nevertheless, the federal government continues to struggle to make an adequate case for his preventive detention and the Punjab provincial government has admitted its evidence is insufficient (The News [Islamabad], July 17; Daily Times [Lahore], July 17).
Hafiz was detained by Pakistani security officials last December when India accused him of involvement in plotting the bloody assault on India's main city of Mumbai in November 2008, followed by a UN Security Council resolution that added Hafiz Saeed and his charity organization to a list of individuals and organizations tied to the Taliban and al-Qaeda. After his release from six months in detention, he strongly denied links with al-Qaeda and other terrorist organizations and condemned Pakistan's military offensive in Swat against Taliban. India has shown its strong resentment over the release of Hafiz Saeed and his aide, senior Jud leader Colonel (ret'd) Nafiz Ahmed, while the United States has called on Pakistan to cooperate and bring the perpetrators of the Mumbai attacks to justice. Some U.S. officials have pointed out that the release of Hafiz Saeed indicates a lack of commitment from Pakistan in the fight against extremism. (The News, June 4).
Hafiz Mohammad Saeed was born to a religious family in Sargodha (Punjab province) in the tumultuous years that followed the creation of Pakistan. More than 30 members of his family were murdered in 1947 when his family migrated from Shimla (India) to Punjab (Pakistan) during the partition of India and Pakistan. His father Kamaluddin, a small landlord, gave him both a religious and modern education. Hafiz Saeed is married to Maimoona, the daughter of Hafiz Mohammad Abdullah, his maternal uncle and a famous religious leader in Punjab (Hindustan Times, June 2).
Hafiz Mohammad Saeed first drew attention when the then-president of Pakistan, General Mohammad Zia-ul-Haq, appointed him as research officer in the Council on Islamic Ideology. Then he joined the University of Engineering and Technology as a teacher of Islamic Studies in Lahore. The government then sent him to Saudi Arabia in the early 1980s for higher studies. It was there that he met some Arab jihadi leaders who inspired him to focus his energies on waging jihad in Afghanistan against the Soviet Union.
Hafiz Mohammad Saeed also met with Shaykh Abdullah Yusuf Azzam, an influential Palestinian jihad ideologue and mentor of Osama bin Laden. Azzam influenced him to found the Markaz Dawa-wa'l-Irshad (Center for Call and Guidance) in Muridke, Lahore in 1987. The institution preached jihad and the Wahhabi- Salafi form of Islam. Hafiz Saeed founded LeT in the early 1990s, allegedly with support from Inter-Services Intelligence (ISI), Pakistan's military intelligence agency. LeT then shifted the focus of its jihad from Afghanistan to Indian-administered Kashmir (The Hindu, June 3).
LeT is believed to have been involved in almost all major attacks against India over the disputed territory of Kashmir. Hafiz Saeed stepped down from the leadership of LeT soon after India blamed this group for the terrorist attack on its parliament in December 2001. He handed over leadership of the group to Maulana Abdul Wahid Kashmiri, who is based in Srinagar, part of Indian-administered Kashmir. Shortly after this, Pakistan banned LeT after the United States added it to its list of designated terrorist organizations.
However, Saeed was quick to revive his old Markaz Dawa-wa'l-Irshad organization with a slight modification of its name to Jama'at-ul-Da'wa, beginning as a charity and public welfare organization. It is common practice for militant organizations in Pakistan to rename themselves so as to bypass the law and avoid official bans. The old offices of LeT simply changed the names on their signboards with no significant change to the nature of the activities carried out inside. However, after 9/11, due to changes in Pakistan's policies towards India and pressure from the United States, Hafiz Saeed and his organization stepped back from aggressive jihadi activities in Kashmir. Despite this, several offices of LeT continued to recruit militants for jihad in Pakistan-administered Kashmir (BBC News, June 2).
India has long asked for the extradition of Hafiz Saeed, whom it suspects of being the mastermind behind all major terrorist attacks inside India. However, Pakistan's government wants him to be tried inside Pakistan. So far, Pakistan has not brought sufficient evidence to punish him for his involvement in terrorist activities (Daily Times, June 5). Since 2001, he has been detained three times, but in every instance he was freed due to the apparent lack of evidence against him. In July 2006, India asked the Government of Pakistan to ban the JuD and arrest its leaders, including Hafiz Saeed, for their alleged involvement in the July 11 Mumbai train bombings that killed over 200 people. Pakistan rejected the Indian claims and put Hafiz Saeed under house arrest. He was released a month later (Hindustan Times, June 2).
The latest release of Hafiz Mohammad Saeed by court order might once again ignite the already tense relations between Pakistan and India if the ruling is not reversed by the Supreme Court.
Source: http://www.jamestown.org/single/?no_cache=1&tx_ttnews[tt_news]=35323&tx_ttnews[backPid]=7&cHash=c8bfa43698
---
Nigerian Islamist Attacks Spread
27 July 2009
Islamist militants have staged three co-ordinate attacks in northern Nigeria leaving dozens dead, meaning about 150 have been killed in two days.
A BBC reporter has counted 100 bodies, mostly of militants, near the police headquarters in Maiduguri, Borno State, where hundreds are fleeing their homes.
Witnesses told the BBC a gun battle raged for hours in Potiskum, Yobe State and a police station was set on fire.
Some of the militants follow a preacher who campaigns against Western schools.
The preacher, Mohammed Yusuf, says Western education is against Islamic teaching.
There has also been an attack in Wudil, some 20km (12 miles) from Kano, the largest city in northern Nigeria.
A curfew is in force in Bauchi, the scene of Sunday's violence.
Sharia law is in place across northern Nigeria, but there is no history of al-Qaeda-linked violence in the country.
Nigeria's 150 million people are split almost equally between Muslims and Christians and the two groups generally live peacefully side by side, despite occasional outbreaks of communal violence.
Militants chanting "God is great" attacked the Potiskum police station at about 0215 local time (0115 GMT) - the same time as the raid was launched in Maiduguri.
The police station and neighboring buildings in Potiskum have been razed to the ground, eyewitnesses say.
There are unconfirmed reports of more deaths in Maiduguri, as well as a jailbreak in the town.
Fringe Group
In Wudil, three people have been killed and more than 33 arrested. The senior police officer in Wudil has been wounded.
Security is said to have been beefed up in Plateau State, to the south of Bauchi, where hundreds were killed in clashes between Muslims and Christians last year.
The security forces have confirmed Monday's attacks but have not released any casualty figures.
Medical sources have told the BBC that two police officers have been taken to hospital in Potiskum.
Mr. Yusuf's followers in Bauchi are known as Boko Haram, which means "Education is prohibited".
They attacked a police station on Sunday after some of their leaders were arrested.
Correspondents say the group is seen locally as a fringe group and has aroused suspicion for its recruitment of young men, and its belief that Western education, Western culture and science are sinful.
Source: http://www.truthout.org/072709D?n
---
Nigeria and Al Qaeda
By Douglas Farah
A new wave of radical Islamist attacks in Nigeria point to the spread of wahhabist theology in the region and the significant difficulties facing West Africa's perennial hot spot.
As I have noted earlier, in 2003 Osama bin Laden specifically mentioned Nigeria as a target for the spread of al Qaeda, and shortly thereafter there were a series of smaller scale attacks. But the actions of the "Nigeria Taliban" were widely dismissed as simply jihadist "wannabes" that posed no threat.
The truth is that there is a large and radicalized Muslim population in northern Nigeria, where 12 of the states (out of 36 in all) have imposed Sharia law. The radicalization is mixed with a deep sense of historic grievance against the south and the central government, as well as antagonism toward the sizable Christian minority. Not all Muslim in the north are radicalized, nor are all seeking a violent change in the state system.
But those in the lead of the new, self-proclaimed Taliban, are, and want to push sharia law to a more extreme form. As one of the leaders of the current violence states:
"Democracy and the current system of education must be changed otherwise this war that is yet to start would continue for long."
The Islamist fighters are thought to belong to a group known as Boko Haram, which means "western education is sin". My July 27, 2009
Source: http://counterterrorismblog.org/2009/07/nigeria_and_al_qaeda.php
---
Sufi Soul: A List of Essential Sufi Books
July 27, 12:52 PM
Most people are familiar with Rumi, the great Persian poet of Sufism. Translations of his poems are available in all major book stores and online. But there are many other Sufi poets whose works have been translated into English. Also, many books on Sufism, or mystical Islam, have been written for the Western reader. From Sufi meditation and prayer to theological books about the concepts of Sufism, this is a list for anyone who is interested Sufism and its great tradition.
This is a very short list of books I have read myself and can vouch for. Many great books have not been included here. Let this be a sampling for you of the great wealth of information about Islamic mysticism available today. All these books can be purchased on amazon.com.
1. Essential Sufism by Robert Frager. A book about traditional beliefs and practices of Sufism. Easy to understand, perfect for beginners.
2. The Naqshbandi Sufi Tradition Guidebook of Daily Practices and Devotions by Shaykh Muhammad Hisham Kabbani. A book of daily practices and prayers for the more advanced practitioner. Contains information on the Naqshbandi line of Sufism.
3. The Healing Power of Sufi Meditation by Shaykh Muhammad Nazim Adil al-Haqqani. A guide to practice Sufi breathing and meditations, more suitable for the advanced practitioner.
4. The Illuminated Prayer: The Five-Time Prayer of the Sufis by Coleman Barks and Michael Green. A simple guide to performing the five daily prayers as done by Muslims all over the world. A good book for beginners.
5. Women of Sufism: A Hidden Treasure by Camille Adams Helminski. A historical book about the great women of early Sufism told in stories about their lives and the historical context of the times. For more advanced readers.
6. The Book of Sufi Healing by Hakim Chishti. A very unique book about the healing properties of certains plants and prayers according to Islamic sources. Appropriate for all but some knowledge of Islam a plus.
7. The Sufi Book of Life by Neil Douglas-Klotz. A daily guide for meditation and recitation of certain words considered to have special sacred qualities. Appropriate for the advanced meditator.
8. The Knowing Heart: A Sufi Path of Transformation by Kabir Helminksi. A historical and practical book about Sufism appropriate for everyone.
9. The Garden of Truth: A Vision and Promise of Sufism, Islam's Mystical Tradition by Seyyed Hossein Nasr. A great book for everyone interested in Sufism in its theological exploration.
10. The Gift by Hafez. Book of intoxicating poems by one of the greatest Sufi poets of all time.
Source: http://www.examiner.com/x-17773-Dallas-Muslim-Examiner~y2009m7d27-Sufi-Soul-A-List-of-Essential-Sufi-Boooks
---
Hamas dress code aims to make Gaza more Islamic
By DIAA HADID
GAZA CITY, Gaza Strip — Police order lingerie shop to hide its scantily clad mannequins. A judge warns female lawyers to wear head scarves in court. Beach patrols break up groups of singles and make men wear shirts.
It's all part of a new Hamas campaign to get Gazans to adhere to a strict Muslim lifestyle — and the first clear attempt by the Islamic militants to go beyond benign persuasion in doing so.
It suggests that having consolidated its hold on Gaza in the two years since it seized control by force, Hamas feels emboldened enough to extend its ideology into people's private lives.
Hamas insists compliance with its "virtue campaign" is still voluntary and simply responds to a Gazan preference for conservative ways. But the rules are vague and there are reports of alleged offenders being beaten and teachers being told to pressure girls to wear head scarves.
The campaign highlights the differing trajectories of the West Bank and Gaza — the two parts of the Palestinian state that the Obama administration hopes to midwife. Washington's efforts move into higher gear this week with visits by U.S. Defense Secretary Robert Gates and three top U.S. diplomats.
While Hamas pushes its dress code and Gaza remains impoverished under international embargo, West Bankers are enjoying an economic revival fed by foreign aid. Although most are conservative, there's more tolerance for a fairly large secular minority.
The West Bank's dominant party, Fatah, is making an attempt at a comeback, after suffering a stinging election defeat at the hands of Hamas in 2006.
Next week, Fatah will hold its first convention in 20 years, hoping to show that it has reformed itself, has shed its corruption-tainted image and makes an attractive alternative to Hamas.
Hamas, known for its keen sense of public opinion, pledged after its June 2007 takeover to refrain from imposing Islamic ways.
That is changing, says Khalil Abu Shammala, a human rights activist in Gaza.
"There are attempts to Islamize this society," he said. Hamas' denials "contradict what we see on the street."
The "virtue campaign" is being spread by the Religious Affairs Ministry in a list of do's and don'ts that feature on posters and in mosque sermons. It also calls for gender separation at wedding parties and tells teens to shun pop music with suggestive lyrics. "We have to encourage people to be virtuous and keep them away from sin," said Abdullah Abu Jarbou, the deputy religious affairs minister.
Another Gaza human rights activist, Hamdi Shakour, blamed the border blockade imposed by Israel and Egypt after Hamas ousted the territory's Fatah rulers. He said isolation has bred "extremism and dark ideas."
Gaza maintains small islands of secularism. Foreigners are rarely harassed, and Gaza women in stylish clothes and hairdos, many of them Muslims, frequent a half-dozen up market cafes and restaurants.
But Abdel Raouf Halabi, Gaza's chief Supreme Court judge, this month ordered female lawyers to wear head scarves and dark robes or be barred from courtrooms when their work resumes Sept. 1. "We will not allow people to ruin morals," he explained.
Only about 10 of some 150 female lawyers are affected, reflecting how deeply Islamic values already prevail. One of the unscarred is Subhiya Juma, who said the ruling "is taking away our personal freedom."
Juma said she would not wear a head scarf and hoped a public outcry would pressure Hamas officials to withdraw the order.
In government schools, head scarves for female students are supposed to be optional. But one high school has made robes and head scarves a condition for enrollment. Teachers are now being asked to pressure the girls to put them on, said Education Ministry spokesman Khaled Radi.
Police are enforcing the restrictions on mannequins and salesmen say they ripped off the tags on packages of panties and bras which showed women in underwear.
Other shopkeepers said they were told to remove the mannequins' heads so they don't violate the Islamic ban on copying the human form.
Enforcement is spotty and seems restricted to working-class markets. Most traders said they moved the mannequins back after police left.
Lingerie seller Mohammed Helu, 23, hid his under-clad mannequins but was allowed to display an outfit of a plunging top and miniskirt with the mannequin's head covered by a plastic bag.
On a Gaza beach, Mohammed Amta, 18, said a plainclothes security man told him to put on a shirt, saying his appearance was un-Islamic, and to remove his two silver rings and woven bracelet because they were a sign of Western culture.
A lifeguard said he was told to wear an undershirt and knee-length shorts. "They said that's how Muslims should dress," he said. He declined to be named, fearing he would lose his Hamas-provided job.
Last month, three young men walking on the beach with a female friend said they were beaten by Hamas police, detained and ordered to sign statements promising not to engage in "immoral activities."
The Hamas government condemned the beatings. But it remained silent when a Hamas leader, Younis Astal, accused U.N.-run summer camps for tens of thousands of children of spreading drug use and encouraging "obscene behavior" for teaching swimming and folklore dance.
Abu Jarbou, the deputy minister, insisted that Hamas would move gradually and not impose its views by force. Still, Islamic law is coming, he said.
"In the future, it's inevitable it will be implemented," he said.
Source: http://www.google.com/hostednews/ap/article/ALeqM5hvP2E5vObUa0YAj41y6vDkPvcRZAD99NA1K00
---
Global media's war
By Manzoor Ali Memon
Tuesday, 28 Jul, 2009 | 12:35 AM PST
THE global players claiming to be champions of democracy and freedom of the media are using their media outlets as instruments to further their political, economic and foreign policy agendas.
Interestingly the so-called independent and liberal media of various countries supports them so that they can realize their national objectives. Hence they too are the agents of global political and economic powers.
This can be illustrated by the role of the CNN, BBC and others who supported their governments in the Gulf and Iraq wars. It is a classic example of a 'marriage of convenience' and 'symbiotic relationship' between different forms of power including political, economic, coercive and symbolic media power as identified by John B. Thompson. By closely monitoring the international media one can easily conclude that they are protecting and promoting their national interests. Gone are the days when wars were only fought on the battlefield. Now the media has become an indispensable component of the war strategy. Manipulation of the media by political powers during wartime has altogether redefined the concept and definition of war.
At present, Pakistan is engaged in a media war which is planned and systematic. The country is not only the victim of physical terror but also of media terrorism launched by the foreign media and their sponsors. Often, questionable and baseless stories are aired by the foreign media which besides tarnishing the image of the country are meant to put pressure on the Pakistani government, leading to an environment of uncertainty, fear and political turmoil. Why are VOA and BBC programmed being aired on private Pakistani TV and radio channels? What is the agenda? Are these being run out of altruistic motives? Or is it simply to improve the image of the US and Britain in Pakistan? The public has a right to know under what terms, conditions and arrangements the private channels allow this. It is shocking that our indigenous media should be offering space to foreign and local forces that can be charged with airing programmed against Pakistan's national interest.
The international media doesn't focus on the positive aspects of Pakistan and simply portrays it as an exporter of terrorism. Regrettably, the authenticity and veracity of reports by the foreign media is not checked. A responsible media doesn't unnecessarily create fear among citizens. Instead of becoming a part of the conflict it should find solutions to crises. Its role is to provide information and analyses based on facts and figures and to guide the leadership through expert opinion and healthy discussions and debate on the country's numerous challenges.
Undoubtedly Pakistan is passing through a critical phase of its history as it faces both internal and external threats. Therefore, the Pakistani media must act in a way befitting a period of conflict. The elements of dramatization and sensationalism for improving the ratings of talk shows must take a backseat. It is also about time that the local news media differentiated between national and commercial interest since it has immeasurable power to mould opinion in the country.
The news media should unite the country which is unfortunately divided on ethnic, sectarian and provincial lines. One is confident that the current position is reversible, but not without the help and support of the local news media which should be able to defend the country from the war of words and images imposed from outside. Such confidence is based on precedent. Who can forget the commendable role that the media played in the wake of the devastating October 2005 earthquake in the north? Or how Indian propaganda against Pakistan was countered after last November's Mumbai attack.
Media owners, journalists, anchors and media managers are information warriors and should work together on a two-point agenda i.e. defending Pakistan from a media onslaught and pulling the country out from the current crises. The news media has got unprecedented liberty and if used in a responsible manner this could keep agendas compromising the national interest from prevailing. Thus it devolves on the media to investigate stories fully before running them especially when national interest is at stake. Even John Stuart Mill, the strongest proponent of free speech, conceded that restrictions on free speech may be justified in the interest of public order.
If VOA and BBC can run their programmed on our media channels then why can't our state-run and private media channels get air-time on foreign channels in order to counter any propaganda and give an alternative viewpoint on contentious issues? The government should help our media gain access to popular global media channels to run our programmed on a regular basis in order to promote Pakistan's cause.
manzooralimemon@yahoo.com
Source: http://www.dawn.com/wps/wcm/connect/dawn-content-library/dawn/the-newspaper/editorial/global-medias-war-879
---
Wheree did US Ten billion dollar aid to Pakistan go?
Dr Ashfaque H Khan July 28, 2009
There are many misconceptions about Pakistan's economy which have been either created deliberately or the outcomes of ignorance. One of the misconceptions is about $10 billion "assistance" from the United States. Critiques within and outside Pakistan have always asked as to what happened to the $10 billion US assistance. Only recently my good friend Dr Meekal Aziz Ahmed stated: "No one knows where the $10 billion went." The purpose of this article is to provide some details of $10 billion assistance which Pakistan received from the United States over the last eight years. This is the first time that the readers would know about the details of the $10 billion assistance.
It goes without saying that the United States is and has been one of the major development partners of Pakistan. The Unites States is the largest (23.5 percent, or $4 billion) market of Pakistani products; the single largest source of workers' remittances (22 percent--$1.8 billion) and foreign private investment (34 percent--$1.7 billion). The US played a pivotal role in encouraging the IMF and the World Bank to bail out Pakistan from a sheer default in external payment obligations; and played an equally dominant role in arranging the donors' meeting in Tokyo where they pledged to provide $5.28 billion in economic assistance to Pakistan over the next two years. The economic and financial support by the Unites States to Pakistan is highly commendable.
Let me turn to the subject matter. The total economic assistance provided by the United States since 2001-02 and until November 2008 (the last period I have), that is, during the last seven-and-a0half years, amounted to $10,768 million. Of which $6,062 million (56.3 percent) is the reimbursement of expenditures that Pakistan has incurred against the war on terror. Since the war on terror is being fought on daily basis the expenditures are also incurred on daily basis. At the end of the month the bill is prepared by the Joint Staff Headquarters and shared with the representatives of the US government in Islamabad. After detailed scrutiny of all the expenditures, the bill is then forwarded to the headquarters of the US Central Command and after its approval goes to the Department of Defense for payments. The payment is usually received by Pakistan after a lapse of, on average, six months. Since Pakistan borrows money from domestic sources to finance war on terror expenditure and the reimbursement is made after six months, the interest cost of the borrowing is borne by the government. The interest cost has never been part of reimbursement. Can we treat reimbursement as economic assistance? The answer is certainly no. The over 56 percent of the $10.768 billion is not economic assistance. It is the government of Pakistan's own money which has been reimbursed.
Once we take care of the reimbursement part, the remaining $4,706 billion US assistance needs to be explained. The United States has written off $1,495 million of its debt to Pakistan in 2002-03 ($1,000 million) and 2004-05 ($495 million), thus leaving $3,211 million to be explained. Pakistan has received grants from the US over the last seven-and-a-half years totaling $487 million for the purchase of wheat and soybean oil, governance, economic growth, education and health, and for earthquake relief, law enforcement and population planning. These grants ranged from $0.7 million (2002-03) to $198 million (2006-07). After grants are taken care of, the amount left to be explained is $2,724 million.
When former president Pervez Musharraf visited Camp David in June 2003, then-president George Bush agreed to provide $3 billion economic assistance spreading over five years. This assistance was equally divided into economic and military assistance. In other words, Pakistan was to receive $600 million annually with $300 million as budgetary support and the remaining $300 million as military assistance. Pakistan received military assistance in cash after adjusting the purchase of any equipment from the United States. The total military assistance received by Pakistan in cash over the seven-and-a-half years (that include military assistance under Camp David) amounted to $1,514 million. If we adjust the total military assistance the remaining amount to be explained reduced to $1,210 million.
Under the Camp David agreement Pakistan was to receive $300 million's budgetary support per annum. Pakistan started receiving this money from 2004-05 to 2006-07 at the rate of $200 million per annum and the remaining $100 million was spent on various social-sector projects by USAID in Pakistan directly. Therefore, Pakistan received $600 million in budgetary support during three years period. During the remaining two years (2007-08 and 2008-09) the entire $300 million was spent directly by USAID on social-sector projects identified by the government. In other words, Pakistan did not receive any budgetary support directly under the Camp David agreement in the remaining two years. Altogether, Pakistan has received $1,200 million under budgetary support over the seven-and-a-half years (It received a one-time $600 million budgetary support in 2001-02–immediately after 9/11), thus leaving only $10 million to be explained. Pakistan received the small loan of $10 million in 2002-03.
This completes the total breakdown of $10.786 billion US assistance from 2001-02 to November 2008. In actual terms, Pakistan received $4706 million financial assistance from the United States during the period. If we adjust the amount of debt write off ($1495 million) the total cash that Pakistan received amounted to $3211 million over seven and a half years.
I am confident that at least one misconception on Pakistan's economy will be cleared after this write-up. My good friend Dr Meekal Aziz Ahmed will at least not be asking the same question again. It is my Endeavour to clear up some of the misconceptions about Pakistan's economy through this newspaper going forward.
The writer is dean and professor at the NUST Business School, Islamabad. Email: ahkhan@nims.edu.pk
Source: http://www.thenews.com.pk/daily_detail.asp?id=190209
---
Al Qaeda seen gaining new foothold in Yemen
By Andrew Hammond, 28 Jul 2009
DUBAI, July 28 (Reuters) - The rare murder of foreigners kidnapped in north Yemen has given the Yemeni government a jolt over the resurgence of al Qaeda in the troubled Arabian Peninsula country.
Last month the bodies of two German women and a South Korean female companion were found after they and six other Westerners were abducted in the northern Saada province near Saudi Arabia in an attack that analysts said bore the hallmarks of al Qaeda.
"This is a very disturbing development. It is the first time that foreigners have been kidnapped in Yemen and executed straight away," said Christopher Boucek, an analyst at the Carnegie Endowment for International Peace in Washington.
"The situation is much more suggestive of al Qaeda type violence than has been seen elsewhere (in Yemen)." Yemen has blamed rebels of a Shi'ite sect that is battling the Sanaa government, a claim the group has denied and which analysts see as unlikely despite Shi'ite strength in the north.
Tribesman disgruntled over marginalization by the central government have often abducted foreigners, usually tourists, but rarely does it end in deaths.
"The kidnapping in Yemen has led to immense embarrassment for the Yemeni government and chaos in the fight against terrorism," said Saeed Thabit, a researcher and political analyst in Sanaa.
Despite a large search operation with the help of German and British investigators and government rewards for information, the kidnappers remain at large and the fate of the remaining seized foreigners remains unknown.
"The government has saved no effort and security bodies are doing their job on a wide scale. There is cooperation with the Germans and British," Information Minister Hasan al-Lawzi said at a news conference this month.
Guantanamo Saudis in Yemen
Yemen and U.S. military targeted al Qaeda figures in the impoverished country, the ancestral home of the network's leader Osama bin Laden, after the 9/11 attacks.
An unmanned CIA drone fired a missile that killed al Qaeda's leader in Yemen in 2002.
But in January Yemeni militants announced they had adopted the name Al Qaeda in the Arabian Peninsula and named two Saudis released from Guantanamo Bay as its commanders.
Militants under the al Qaeda banner claimed an attack that killed four South Korean tourists in March as well as mortar attacks on foreign embassies and housing compounds last year.
Yemen's foreign minister last week downplayed the idea that al Qaeda militants were relocating from Iraq and Afghanistan as "exaggerated" -- yet he did not deny the reports.
Rather, he accused al Qaeda, a Sunni militant group, of trying to enflame the Shi'ite rebellion in the north and violence in the south, where secessionist sympathizers have clashed with security forces, to create more destabilization.
Gregory Johnson, an analyst at the Washington Institute for Near East Policy, said a jail break by al Qaeda suspects in 2006 seems to mark the beginning of al Qaeda's revival in Yemen. "The current incarnation of al Qaeda in Yemen has more recruits -- and younger recruits -- than ever," he wrote this month.
Two Yemenis were among a list of 83 wanted militants issued by Saudi authorities in February.
But Boucek said 26 of the men on the Saudi list are believed to be in Yemen and 11 in total are Guantanamo detainees released by Washington to Saudi Arabia who have returned to militancy, information he published after meetings with Saudi officials.
The rest are in Iran, Pakistan and Afghanistan, he said.
"There is a real fear that the newly-formed al Qaeda in the Arabian Peninsula is taking advantage of conditions in Yemen to prepare for attacks in Saudi Arabia," he wrote in the May issue of periodical CTC Sentinel, which researches militant affairs.
SAUDI LINK
Neighboring Saudi Arabia, the world's largest oil exporter, has said it fears instability in Yemen could allow it to become a launch pad for a revival of a 2003-2006 campaign by al Qaeda militants to destabilize the U.S.-allied ruling Al Saud family.
Even if al Qaeda was not behind the killings, they are a sign of the increasing radicalization in Yemen, analysts say.
Hassan Abu Taleb of the Al Ahram Centre for Strategic and Political Studies in Cairo said that despite Saudi fears, its puritanical brand of Sunni Islam had played a key role in creating a fertile environment for al Qaeda in Yemen.
"Over the last 20 years Yemen has been a launch pad for al Qaeda elements and some tribes in the centre of the country have blood and close links with al Qaeda elements," he said.
"Yemeni judges now go to Saudi Arabia for training and come back filled with Wahhabi thoughts," he added, referring to the austere Saudi school of Islam.
Boucek also said that though there was no unified Saudi policy to boost Sunni fundamentalism -- known as Salafism -- in its southern neighbor, Saudi Arabia played a role.
"The importation of Salafi extremists, funding of scientific institutes, return of Yemenis from Saudi, and the radicalization process going on in younger Yemenis have all been problematic and have changed the ideological environment," he said.
(Editing by Samia Nakhoul)
Source: http://www.alertnet.org/thenews/newsdesk/LC346365.htm
---
Pakistan arts-lovers defy Taliban stage fright
By David Loyn 27 July 2009
It would cost a million dollars to stage the Lahore International Arts Festival - not much to restore a sense of hope in a city that sometimes feels under siege.
The last festival was bombed in November last year, so even without the global economic downturn, the big sponsors would have shied away from connection with the event this year.
The Taliban have staged their most spectacular attacks in Pakistan recently on five-star hotels - the Pearl Continental in Peshawar and the Marriott in Islamabad - but it is the Punjab province capital, Lahore that has faced the most constant attention.
Since the festival bombing, targets have included a cafe belonging to the Peerzada family who stage the festival and theatres across the city in co-ordinate overnight raids.
Cultural frontline
Salman Shahid, who has a popular TV chat show, says that every time people go out for the evening, there is a danger that was not there a couple of years ago.
"Somewhere at the back of your mind there is a thought that you are taking a bit of a risk," he says.
To go backstage in one of the theatres that was bombed, I climbed a steep and narrow metal staircase, squeezing along stained walls in a side street in Lahore.
On stage, some of Pakistan's biggest screen stars are playing parts amid the poor lighting and makeshift scenery. Their industry has failed to keep up with Bollywood in recent years.
The theatre's owner Bilal Ahmed said: "The cinema of Pakistan has been facing a lot of crisis. There was a time when Pakistan and India were going neck to neck.
"We do not have the state of the art equipment our neighbor does. It is just hopeless in Pakistan."
Windows broken in the bomb attack have still not been repaired at the front of the theatre, but Mr. Ahmed was not giving up. Like everyone I spoke to on this cultural frontline, he saw his theatre work as having a role beyond mere entertainment.
Bawdy shows
Being able to put on vulgar bawdy shows about Punjab family life was in some way standing up for a civilization in peril from the Taliban.
Although his dancers were clothed from head to foot, their gyrations miming to Bollywood movies have to be passed by the censor, and the police do come and check.
It is as if the theatre is on a tightrope, and could fall off any time.
TV in contrast does not face censorship, and Pakistan has seen fierce competition in recent years. One of the most successful channels, Geo TV, like many institutions in the country, has taken a far harder line against the Taliban this year than before.
The tolerance for brave Islamic fighters was fine when they were fighting foreign wars in Afghanistan and in Indian-controlled Kashmir.
But now that Pakistan faces an internal Islamist threat, the real nature of the kind of life the fundamentalists want has brought a new unity against them.
Younis Butt has launched a comedy show specifically to respond to the Taliban threat, including a spoof Taliban TV channel, complete with a woman singer who sits in silence with her back to the camera, and time-checks made by bullets striking a bell.
Mr. Butt says: "It is the best form of fighting terrorism to expose them, so that normal people will have no sympathy for them. That is only way we can isolate them, then we can fight them."
He says his lampooning of US policy has caused complaints from Americans, too.
Mainstream v mullahs
"Americans say if this truth is by Jon Stewart or by David Letterman then that is good, but if you are doing it in Pakistan then you are not doing good work," he says.
But he believes that if he is getting strong protests from both the US and the Taliban, then he is fulfilling his function as a safety valve for a society that needs to laugh.
The Peerzada family, still hoping against the odds to stage their international festival,
Stress Pakistan's Sufi Islamic traditions as a counter to the Taliban.
Usman Peerzada said: "This is the moment people need the arts, need music to relax. This is the moment that people need to see drama."
Lahore is full of shrines remembering Sufi saints - a type of religion that the Taliban detest.
Faizan Peerzada has been on a long tour of Sufi areas, collecting stories, music and poetry.
'Total war'
And he has promoted a Sufi singer, Sain Zahoor, now internationally famous.
Sain Zahoor sings ancient poetry that tells of past conflicts between the Sufi mainstream and mullahs who wanted a more restrictive vision of Islamic life - a reminder that the Taliban represent an old viewpoint, appearing in a modern guise.
All of these artists are striking back with the only weapons they have - drama, music and above all humor. And the public are responding.
The day after the arts festival was bombed last year, the open-air theatre was packed.
Lahori people walked through the debris, some bringing babies and small children, in defiance of the threat. Those who were there said the atmosphere was electric.
Sadaan Peerzada said: "It is a total war. They are trying to choke and discourage. They are bold. We have to do the same and keep doing it."
Pakistan feels like a country on a hinge of history. This year for the first time it has turned on the extremist version of Islam that it nurtured for so long.
But the decisive battles in its war with the Taliban might not turn out to be on the North West Frontier Province, but on this cultural frontier of hearts and minds, as a nation struggles with its identity in the world.
Source: http://news.bbc.co.uk/2/hi/south_asia/8170803.stm
---
Ironic similarity of Iranian women to Iranian Baha'i's
By Faramarz_Fateh, 27-Jul-2009
For the past 400 years, except for a short period during the reign of the great Reza Shah and his useless son, Iranian women have been second class citizens. From forced wearing of the hijab, whether its full chador or roosari to a whole host of other things that most of us Iranian men have known and know about but haven't given enough crap to correct; examples are laws of divorce, inheritance, jobs, salaries, mandatory husband permission to do many things, custody etc.
Bottom line, if you ask most women in Iran if they feel equal to men, the answer is NO. Women have been systematically oppressed via teachings of Islam and men have benefited from this for at least 4 centuries. But, Iranian women have done everything they could to counter this systematic attempt. Some examples: Hijab has now been transformed to "mAnto and roosari" and the roosari sometimes covers 2/3 of their hair at best. Women now constitute 60% of university students. Women between ages of 28-38 are significantly more computer savy than their male counterparts. A lot more single Iranian women have been able to leave Iran via marriage and attend universities in Europe and Canada, henece making women the "more" educated sex in Iran.
I know that the IRI elements who scoure the web for anti regime info to counter will make this sound as if the IRI actually promoted all these good things for women of Iran; to enable them. But most of us know that is a big crock of crap. Women have done this inspire of the government attempts to oppress them. Ask this of any woman in Iran and you'll get to the truth.
Until the revolution, Bahais were, on a relative scale, more educated than the general public. A somewhat disproportionate % of them were doctors, university profs, architechts and industrialists; Sabet Pasal (first broadcast TV station, Pepsi factory), Arjmand family (Arj HVAC company) were a couple examples. Since the very first weeks of the so called revolution of 1980 and the formation of the Islamic Republic, the government of IRI has systematically done everything possible to make second class citizens out of the Bahais.
The steps taken included but were not limited to: 1) confiscation of real and personal property 2) prohibition of work in public or private enterprises 3) prohibition of entrance into institutes of higher education (public or private universities) 4) creation of an atmosphere of fear and in some cases encouragement to leave Iran.
To some extent the IRI government has succeeded. Until the revolution, 1 out of every 35-45 people in Iran was a Bahai. Now that figure is less than 1 out of every 250-350. There are no university professors, less than 100 doctors and 0 Bahai industrialists in Iran. Less than 25% of Bahai youth can get a university education (Bahais attend online university courses but due to government crack down it takes 7-8 years to finish a BA/BS degree).
If it was any other group besides the Bahais, 95% of them would have left Iran and the other 5% would have lived in destitute.
Just like the Iranian women, the Bahais have persevered 30 years of atrocities and have become stronger.
Like I have said many times before, until and unless women and Bahais are given their due rights, nothing will ever change in Iran.
Source: http://www.iranian.com/main/node/74372
---
German University Takes Step Toward Integrating Islamic Education
By Bernd Volkert, July 27, 2009
The northern German state of Lower Saxony announced recently that it was establishing the country's first academic department of Islamic theology. The department, to be based at the University of Osnabrueck, will provide a place for theological research and will offer training for future imams.
The move reflects fresh efforts across Germany to address concerns about Islam that threaten to overshadow decades-old achievements in integrating Muslims into German society.
Those fears have mounted since the events of 9/11 and their aftermath stirred anxiety among many Germans over a perceived rise in radical Islam.
A perception has persisted that some immigrant-based population groups have already developed "parallel societies" that are inaccessible to the German mainstream but particularly susceptible to outside influence -- in this case, international Islamist groups.
Resulting demands for stronger efforts to integrate Germany's Muslim communities have grown louder and more frequent. Nowhere have they been more acute than in the debate about whether and how to integrate the Islamic religion into the German educational system.
Osnabrueck's new department of Islamic theology looks like one step, then, on what could be a very long road.
'German-Speaking Islam'?
Germany is home to about 4 million Muslims, or about one in 20 people. Many are immigrants who've been in the country for decades and have watched the debate over integration rage the entire time.
A teacher of Islamic religion at the Johann-Wolfgang Goethe University in Frankfurt upon Main since 2006, Oemer Oezsoy, says the notion of opening German academia to Islamic theology is an idea whose time has come.
"I tend to understand 'integration' as the normalization of the situation of Muslims who arrive here in Germany," says Oezsoy, earned his degree in Islamic Sciences in Turkey. "The Muslims are already here, but as long as they're not engaging in theology here, as long as they have to depend on importing professors from abroad, this is a sign that they haven't really arrived -- their theology hasn't arrived here."
Juergen Heumann, a professor of protestant religion and pedagogy at the University of Oldenburg, welcomes the move to establish an academic base for Islamic theology in Germany.
He says he hopes a "German-speaking Islam" adapted to the country's constitutional norms might emerge.
"I think the integration of Islamic theology in German academia, especially of those Muslims who want to integrate in the cultural spheres of Western Europe or Germany, is very good," Heumann says. "It could also lead to a debate within Muslim societies and communities of how much they want to -- and have to -- integrate."
Heumann adds, with special emphasis, that "I believe this will promote integration, because the debate has to take place in public, and not somewhere behind closed doors."
Osnabrueck and four other universities in western Germany already offer courses for people seeking to teach Islam at German schools, but usually only as a supplement to other studies.
Question Of Representation
There is still no obligation to offer classes on Islam at German schools, however.
Islamic programs have been instituted in some German states but are voluntary and meant to test the success of such initiatives.
That approach differs sharply from the way Christianity is taught at German schools. German states are constitutionally required to offer classes in Protestantism and Catholicism in public schools. The churches have the right to approve both the teachers and the curriculum.
But attempts to introduce Islam to the coursework in German schools face legal and procedural hurdles. First among them is the practical question of who speaks for the community. As with Christian faiths, German authorities need a central body with the legitimacy to negotiations on curricula and the appointment of professors and teachers.
But German Muslim groups have generally appeared averse to the idea of such a centralized organization.
The impasse has left attempts to introduce Islamic religion classes to German schools at a standstill for decades.
Call For Pragmatic Solutions
Oezsoy argues for greater pragmatism on the parts of both Muslims and German authorities to ensure that Islam is eventually taught alongside Christian religions in German schools.
"This has to be the aim, in the end -- only then will Muslims feel that they have equal rights and are being treated as equals," Oezsoy says. "So that's the right thing to do. But until we will reach that point, preliminary solutions can be found, like the non confessional and neutral teaching of the contents of Islam."
Heumann agrees, although the protestant professor says he has slightly different ideas about the perfect model for dealing with religion in education.
"I am promoting an even farther-reaching idea concerning religious classes: an integrative subject, where all pupils learn about all religions," Heumann says, conceding that such an option is still a long way off. "As an intermediate step, we are in urgent need of [classes in Islamic religion at German schools]. Once again, I don't think we in this society can afford for children and youth of Muslim faith to enter adulthood without critical information about their religion -- toward which they should keep a sympathetic attitude, nevertheless."
Young Muslim children in Germany will have to wait some time for any realistic chance that they all might attend classes in Islam in German schools.
Aside from the political and legal problems that still have to be overcome, several thousand teachers of Islamic religion have to be provided -- with no educational infrastructure to meet such demand.
Source: http://www.rferl.org/content/German_University_Takes_Step_Toward_Integrating_Islamic_Education/1786580.html
URL: https://newageislam.com/islamic-world-news/no-burqa-clinton/d/1577