New Age Islam News Bureau
19 August 2020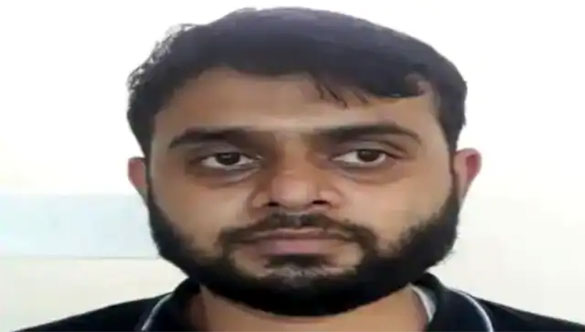 Abdur Rahman, 28, working at MS Ramaiah Medical College, is accused developing a medical application to help injured Islamic State cadres in conflict zones
------
• UAE Starts Crackdown on Opponents of Peace Deal with Israel
• As Bangladesh Cosies Up to China, New Delhi Looks for Path Correction
• Chinese Atrocities on Uighur Muslims Continue as Islamic Community Maintains Strategic Silence
• Facebook Scandal Should Be Probed by US Congress Say Human Rights Organizations
• Pak Submits Initial Draft Report to FATF Ahead of Plenary Meet
• Senior Republican says Europe left US with only one option on Iran arms embargo
India
• NIA Arrests Ophthalmologist, Abdur Rahman, For Developing A Medical and Weaponry-Related Online Application for Islamic State
• Masjid-e-Adam in Godhra Is Now A 50-Bed Covid Care Centre
• Muslim Leaders to Pant: Punish Those Really Involved in Bengaluru Riots
• Telangana: Congress launches signature campaign demanding re-construction of 2 mosques, a temple at secretariat premises
• Pak terrorist linked to J&K BJP neta's killing found dead
• As Dhaka holds talks with Beijing, Foreign Secy meets Hasina
--------
Arab world
• UAE Starts Crackdown on Opponents of Peace Deal with Israel
• Egypt's Parliament Passes Law Shielding Sex Crime Victims' Identities
• Israel's Mossad spy chief visits UAE for security talks
• Bahrain to set up committee to counter money laundering and terrorism
• UN-backed court: One defendant out of four guilty in 2005 murder of ex-Lebanon PM
• Lebanon tribunal convicts Hezbollah member Salim Jamil Ayyash for Hariri assassination
--------
South Asia
• As Bangladesh Cosies Up to China, New Delhi Looks for Path Correction
• Three Years On, Nearly 7,30,000 Rohingya Muslim Refugees Live in Bangladesh Camps
• Key Daesh member killed in Afghanistan: NDS
• Rocket attacks during independence eve kill or injure 19 in Kabul
• Taliban deny US report of Iran bounty for attacks on Americans
--------
Southeast Asia
• Chinese Atrocities on Uighur Muslims Continue as Islamic Community Maintains Strategic Silence
• Religious affairs minister appointed member of Muslim Council of Elders
• Waste of resources, Malaysia's police chief says, as it investigates a new sodomy allegation
• Wife of Indonesia's Most-Wanted Militant Arrested
--------
North America
• Facebook Scandal Should Be Probed by US Congress Say Human Rights Organizations
• US to submit complaint to UNSC on Iran nuclear deal: Sources
• Bolton dodges question on ties with anti-Iran terrorists MEK, calls for 'regime change'
• Ron Paul warns Trump's failed Iran policy may lead to war
• Russia rejected US anti-Iran text after 19 months of negotiation: State Dept. official
--------
Pakistan
• Pak Submits Initial Draft Report to FATF Ahead of Plenary Meet
• No Recognition of Israel Unless Palestine Freed: Imran
• Pakistan Taliban reunite with two splinter groups as army hails battle success
• Pakistan army chief meets Saudi officials amid strained ties
• WHO wants to use Peshawar police hospital as focal point in medical emergencies
• MQM-P accuses Sindh CM of 'sabotaging' proposed committee on Karachi
--------
Mideast
• Senior Republican says Europe left US with only one option on Iran arms embargo
• Rumours swirl about ex-president as potential Erdogan challenger
• Iran Thanks Putin for UNSC Meeting Offer, But Says Initiative Unlikely to Break Ground
• Official: Results of Human Trials of Iran's COVID-19 Vaccine Out by November
• Iran Categorically Rejects CNN's Claim of Paying Bounties to Taliban to Target US Forces
• Israel bombs Gaza, warns Hamas is was risking 'war'
• US Must Swiftly End Catastrophic Presence In Afghanistan: Iran
--------
Africa
• Turkey, Qatar agree to provide GNA mercenaries with Libyan citizenship: Sources
• Mali's president and prime minister held by mutinous troops
• Burkina Faso's new conflict front: Jihadists against jihadists
• Jordan reiterates two-state solution as 'sole path' to peace
• Somalia: UN condemns 'brazen' terrorist attack on beachside hotel
• Attacks Targeting Aid Workers in Niger Are Latest in Worrying Spike
--------
Europe
• Brain Damaged London Bridge Terror Victim Sues Attackers' Estates
• Former Hardline Home Sec Sajid Javid Returns to Corporate World
Compiled by New Age Islam News Bureau
URL: https://www.newageislam.com/islamic-world-news/nia-arrests-ophthalmologist-abdur-rahman/d/122665
--------
NIA Arrests Ophthalmologist, Abdur Rahman, For Developing A Medical and Weaponry-Related Online Application for Islamic State
18 Aug 2020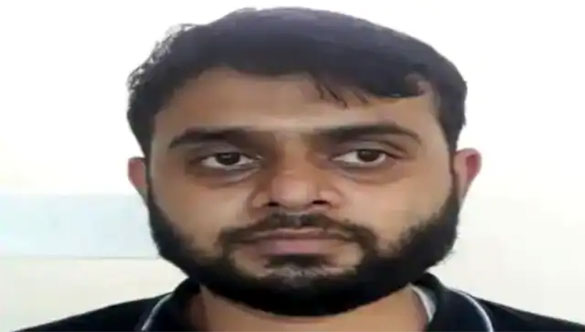 Abdur Rahman, 28, working at MS Ramaiah Medical College, is accused developing a medical application to help injured Islamic State cadres in conflict zones
------
The National Investigation Agency on Tuesday arrested an ophthalmologist at a college in Bengaluru for allegedly "furthering activities" of Islamic State Khorasan Province, a branch of the Islamic State terrorist group, The Print reported.
The NIA said Abdur Rahman was developing a medical and weaponry-related online application for Islamic State members. "He was in the process of developing a medical application for helping the injured ISIS cadres in the conflict zones and a weaponry-related application for the benefit of ISIS fighters," an NIA statement said, according to News18.
The investigation agency raided three premises in Bengaluru after arresting Rahman and seized digital devices, a mobile phone and a laptop containing allegedly incriminating material.
The agency officials said that Rahman had visited an Islamic State medical camp in Syria in 2014 and stayed with the group. "During interrogation, arrested accused Abdur Rahman confessed that he was conspiring with accused Jahanzaib Sami and other Syria-based ISIS operatives on secure messaging platforms to further ISIS activities," the NIA statement said.
The MS Ramaiah College, where Rahman studied and worked, denied any knowledge of his activities outside the campus. "He was admitted to the college in 2017 under the government quota, through the Karnataka Examinations Authority," a college statement said. "The college is not aware of his activities outside the campus."
Rahman was arrested in the same case that the Special Cell of the Delhi Police registered in March, after the arrest of Jahanzaib Sami Wani and Hina Bashir Beigh, a Kashmiri couple from Jamia Nagar in the national Capital. The couple allegedly had links with the Islamic State Khorasan Province and were involved in "subversive and anti-national activities". Further investigations led the NIA to Sadiya Anwar Sheikh and Nabeel Siddick Khatri, who they alleged were carrying out subversive activities in Pune under the garb of anti-Citizenship Amendment Act protests.
The NIA will produce Rahman in a Delhi court and seek his custody to interrogate him.
The Khorasan unit of the Islamic State had attempted a suicide attack in India in 2018 but failed. This unit of the terrorist group, formed in 2015, operates mostly in Afghanistan and Pakistan but has now begun to branch out to other parts of South Asia.
https://scroll.in/latest/970744/nia-arrests-opthalmologist-from-bengaluru-college-for-alleged-involvement-with-islamic-state
--------
UAE Starts Crackdown on Opponents of Peace Deal with Israel
Aug 18, 2020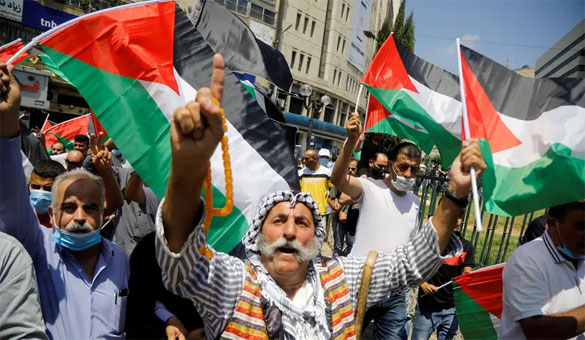 Palestinians take part in a protest against the United Arab Emirates' deal with Israel to normalize relations, in Nablus, West Bank, August 14, 2020. Credit: RANEEN SAWAFTA/ REUTERS
----
Sources in the UAE were quoted by the Younews news website as saying that 7 people, including two Jordanians, 2 Palestinians, 2 UAE citizens and another person whose nationality is not known yet have been arrested by the security forces for showing opposition to the recent peace deal with Israel.
US President Donald Trump on Thursday announced a deal brokered by his government between Israel and the UAE which he said would lead to full normalization of ties between the two.
Critics see the deal as the latest attempt by Trump to save his presidential campaign against the Democrat Joe Biden.
Palestinians have reacted with shock and dismay after Trump unveiled an agreement between the United Arab Emirates and Israel to normalize ties.
The deal pledges full normalisation of relationships between the two countries in the areas of security, tourism, technology and trade in return for suspending Israel's annexation plans in the West Bank.
Both the Palestinian leadership and public were caught by surprise when the announcement came on Thursday.
"We absolutely had no prior knowledge of this agreement," Ahmed Majdalani, the Palestinian Authority's (PA) minister of social affairs, told Al-Jazeera, adding, "The timing and speed of reaching this agreement were surprising, especially that it came at a critical moment in the Palestinian struggle."
Former PA minister Munib al-Masri noted Sheikh Zayed bin Sultan Al Nahyan, who ruled Abu Dhabi for more than 30 years before his death in 2004, had always been a strong supporter of the Palestinians.
"The late Sheikh Zayed was a dear brother to me, I knew how much he was proud of his support for Palestine… I never imagined that in my lifetime I would see the day in which the UAE would simply sell the Palestinians out for the sake of normalisation," al-Masri said, noting, "It's very shameful. I can't believe it until now."
Other Palestinian officials announced though the news came abruptly, it was not much of a surprise.
"We were not surprised that much because the Emirati army was never on the borders ready to fight Israel," said Mustafa al-Barghouti, leader of the Palestinian National Initiative and member of the PA parliament.
"We've been seeing recent strange moves by the UAE such as sending direct flights to Israel, and there were leaks of secret accords between the two in terms of scientific and economic cooperation. It is clear that these were preliminary steps to absorb yesterday's shock," he added.
The PA and all Palestinian factions, including Hamas and the Islamic Jihad, issued official statements denouncing the UAE-Israel agreement. Palestinian leaders who spoke to Al-Jazeera called it a "stab in the back".
"We already knew that there has been normalisation going under the table, but to formalise and legalise it that way at this critical moment is shocking. It's a stab in our back and the back of all Arab nations," stated Majida al-Masri, former PA minister of social affairs.
Al-Barghouti emphasised the deal "doesn't introduce any change or progress, it's far from being genuine peace".
"This is an attempt to enforce the 'Deal of the Century' that aims to liquidate Palestinian national rights, it represents a denial of Palestinian, Arab and Islamic rights," he continued.
Palestinian leaders stated the deal was "a free gift to Israel" and was made to help the re-election of Trump and Israeli Prime Minister Benjamin Netanyahu.
"The UAE's position, in terms of its timing and essence, can only be understood as giving Israel leverage for free," said Wasel Abu Yousef, member of the PLO's Executive Committee and leader of the Palestine Liberation Front, adding, "There's no reasonable justification for it except that it gives more power to the occupation and increases its crimes against the Palestinians."
https://en.farsnews.ir/newstext.aspx?nn=13990528000851
--------
As Bangladesh Cosies Up To China, New Delhi Looks For Path Correction
Seema Guha
19 August 2020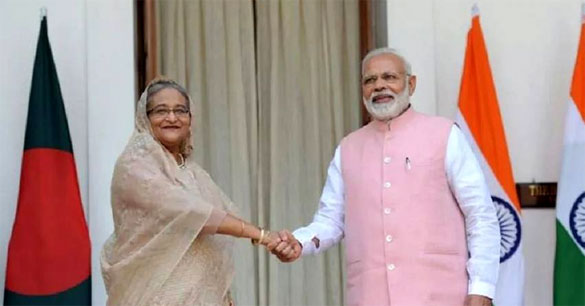 Use of issue of illegal influx of Bangladeshi immigrants as an election plank by the ruling dispensation harms ties with a friendly country.
------
Bangladesh Prime Minister Sheikh Hasina has been a true friend to India. Ever since she came to power, she has been sensitive to New Delhi's security and strategic concerns. India could not have hoped for a better neighbour.
Violence and terrorism in Assam have come down, thanks largely to Hasina's generosity. One of the first acts of her government, when it came to power in 2009, was to hand over leaders of the United Liberation Front of Assam (ULFA) operating out of Bangladesh back to India. Insurgent groups of the northeast had found it easy to slip across the border to escape the Indian security forces. All insurgent camps were shut down and unlike the previous governments in Dhaka, Hasina made it plain that anti-India forces were not welcome. Pakistan's Inter-Services Intelligence (ISI) also got short shrift in Bangladesh. But today, China is spreading its wings in Bangladesh, literally India's backyard. Pakistan's Prime Minister Imran Khan was on the phone with Hasina in an attempt to mend fences with her. The opportunity for China and Pakistan was provided by the ruling party's domestic agenda.
Foreign Secretary Harsh Shringla has rushed to Dhaka on fears of growing Chinese interest in Bangladesh. Earlier Beijing announced tariff exception for 97 percent of exports from Bangladesh. During the pandemic, China sent out a medical team to assist the government. Bangladesh has also allowed a Chinese company to conduct human trials for a vaccine that it is testing. All this was keenly followed by New Delhi. But alarm bells rang out with China's announcement of USD one billion dollar for a project on the Teesta river. Ironically, India and Bangladesh have had major problems about sharing of Teesta waters.
During UPA rule, former prime minister Manmohan Singh's visit to Dhaka in 2011 when a deal was to be signed, West Bengal chief minister put her foot down, and no agreement has so far materialised.
The foreign secretary flew to Dhaka on Tuesday and met Prime Minister Hasina Wednesday afternoon. He is carrying a message from Prime Minister Narendra Modi. Shringla was India's high commissioner to Bangladesh before he moved to Washington on a short stint and returned to head the ministry. Shringla knows Bangladesh well and has a good equation with all the top brass of the ruling Awami League. He would also hold talks with foreign minister A.K. Abdul Momen and other senior ministers. Momen had some time ago complained about the demeaning way a section of the Indian press portrayed Bangladesh.
Fault Lies With India
Much of the fault in the downturn in ties lies with India. Use of issue of illegal influx of Bangladeshi immigrants as an election plank by the ruling dispensation harms ties with a friendly country. It shows little concern for India's strategic interests. But the ruling BJP, including its powerful home minister Amit Shah, has flagged this as a major election issue. Shah has earlier dubbed Bangladeshi migrants as "termites". Dhaka had said not a word at that time. Hasina's government had also not protested the scrapping of article 370 and the crackdown on Kashmir. But Assam's National Register of Citizens and the Citizenship Amendment Act (CAA) are major concerns.
First the CAA. Through this amendment, India decided to fast track citizenship for minorities facing religious persecution in Pakistan, Afghanistan and Bangaldesh. Hindus, Sikhs, Christians, Buddhists could get refuge in India. All but Muslims would be admitted from these three countries. While introducing the bill in the Lok Sabha, home minister Amit Shah spoke of religious persecution in these three countries. Realising that the Hasina government would be offended, Shah clarified in the Rajya Sabha that he was not referring to the current situation in Bangladesh but of previous military rulers of that country. The Awami League government prides itself in being a modern democratic nation not defined by religion. Hindus in Bangladesh today do not fear persecution. So lumping Bangladesh with Pakistan and Afghanistan certainly did not please Dhaka. But again it showed restrain. There were no public comments.
Assam's problem on influx from Bangladesh is perennial. There was a massive popular movement in the early '80s but the agitation did not affect ties with Dhaka. Now, however, with the NRC and loose talk of pushing back foreigners back to Bangladesh is naturally of concern. Though India has repeatedly assured Dhaka that the NRC is a domestic issue, the worry is many of the Bengali-speaking Muslims placed in armed camps could try to escape prison and find their way to Bangladesh. The Delhi riots as well as the general anti-Muslim trend in India, has disturbed many citizens of that country. Students had threatened massive protests when Prime Minister Narendra Modi was scheduled to visit Dhaka to take part in the birth centenary celebrations of Mujibur Rahman, the founder of Bangladesh. The visit was cancelled thanks to the pandemic.
India's constant hammering of illegal immigration from Bangladesh is making the normally friendly Bangladeshi citizens angry. It is not just the opposition but supporters of the Awami League who are disappointed with India. Shringla will do his best and perhaps control the slide, but with elections in West Bengal slated for early next year the Bengali-speaking Muslims and illegal influx will again come up in a big way.
https://www.outlookindia.com/website/story/news-analysis-as-bangladesh-cosies-up-to-china-new-delhi-looks-for-path-correction/358939
--------
Chinese atrocities on Uighur Muslims continue as Islamic community maintains strategic silence
Edited By: Arun Kumar Chaubey
Aug 19, 2020
New Delhi: China's Xinjiang province is known to have a majority population of Muslims, but people here are devoid of every right to follow their religion. The state is 1.5 times the size of Pakistan and 12 times more than Bangladesh, and it also borders eight countries, including India, along with 5 other nations where Islam is the largest religion.
Muslims here, known as Uighur Muslims, are not allowed to grow their beards or observe fast in the month of Ramadan, women are not allowed to wear a burqa, and they cannot celebrate their religious festivals. The DNA report will reveal several other facts in today's analysis and will also let you know why Islamic countries maintain a strategic silence against these atrocities while they have waged a war in other parts of the world in the name of Muslim brotherhood.
Uighur Muslims in Xinjiang province, comprising 50 percent of the population, are considered to be from eastern Turkistan. Till 1949, 90 percent of the population here was from Turkish origin while descendants of the Han dynasty were less than 4 percent. In the ongoing genocide for the last 70 years, the population of Turkish Uighur Muslims is now reduced to 55 percent while Han Chinese people have increased to 45 percent.
China has not only targeted the Uighur Muslims in Xinjiang, but it has also kept 3 million Muslims of Kazakh, Kyrgyz, and Turkish descent in different concentration camps. Islamic community across the world has not opened its mouth against this atrocity in China while they were enraged over cartoons on Prophet Mohammed published in a Paris newspaper Charlie Hebdo and they attacked the newspaper's office in 2015 for insulting Islam.
Muslims of Xinjiang have been continuously saying that they are a free nation, but China has crushed their voice. The people of East Turkistan are also struggling for the last long time, but China has trampled all the protests, as it is now suppressing the voice of democracy in Hong Kong, or had suppressed Tibet.
China had demolished mosques in Xinjiang as it wants to destroy the identity of Muslims living there. Out of about 20 million Muslims living in China, 10 million are Uighur Muslims. According to reports, so far 18 lakh Uighur Muslims have been imprisoned in China, 10 lakh Muslims have been kept in more than 1000 concentration camps, which are called re-education camps.
In these camps, Uighur Muslims undergo all kinds of atrocities and their organs are reportedly smuggled. Muslim women are also raped, men are forced into sterilization, and children are separated from their parents.
In the last three years, 10 to 15 thousand mosques have been demolished in Xinjiang province, according to the Uighur Human Rights project report. But Muslims across the world, including India, have failed to raise voice against atrocities on Uighur Muslims of China.
Many people in India protested when a new law on citizenship law was passed, and recently people belonging to the Muslim community resorted to violent protests in Bengaluru to express their anger against a Facebook post on Prophet Mohammed.
In the year 2017-2018, when Rohingya Muslims were expelled from Myanmar, it was criticized all over the world, but on the question of atrocities on Muslims in China, even the United Nations avoided the criticism of China.
Muslims in China apparently cannot raise their voices, but countries that have raised the banner of Islam are also silent on this matter. Saudi Arabia, which considers itself to be the leader of Islamic countries, has never spoken on this issue.
Turkey, which wants to replace Saudi Arabia in the Islamic world, has rather preferred to send Uighur Muslims to China if they land upon its territory. Pakistan also avoids the issue of Uighur Muslims and maintains a stoic silence. Malaysia, which vociferously raises Kashmir issue along with Pakistan on global forums, has never flayed China stating that China never responds to criticism.
On the other hand, Iran has stated that China is rather serving Islam by suppressing the voice of these Muslims.
Notably, 24% of the world's population, 180 crores, resides in 50 countries where Islam is the largest religion, while believers in Christianity are 250 crores. Islam, therefore, is the second-largest religion after Christianity, but 180 million Muslims never speak against China.
The reasons are obvious: Most of the Islamic countries are afraid of China, which has virtually bought many of these nations through it monetary power. China has invested Rs 4.47 lakh crore in Pakistan. In 2017, China had signed a deal of Rs 5.20 lakh crore with Riyadh, the capital of Saudi Arabia.
Similarly, China is likely to invest Rs 29 lakh crore in Iran, while Malaysia's 45 percent of the total foreign direct investment (FDI) is from China. Not only this, China has also saved the sinking economy of Turkey. China is also the top nation to import oil from Gulf countries, and this primarily is the key reason behind the silence of these countries.
Among the nations that have agreed to be part of China's One Belt One Road project, 30 are Islamic countries.
https://zeenews.india.com/india/chinese-atrocities-on-uighur-muslims-continue-as-islamic-community-maintains-strategic-silence-2303671.html
--------
Facebook scandal should be probed by US Congress say human rights organizations
18 Aug 2020
Washington, DC (August 17, 2020)/Press Release: The "Coalition to Stop Genocide in India", a broad coalition of Indian American and US based civil rights organizations and activists today urged the US House of Representatives to launch a Congressional probe into the functioning of Facebook and the organization's role in amplifying hate and bigotry around the world, especially in South Asia. There exists ample evidence in the public domain that hateful rhetoric online especially by influential groups and individuals, has led to actual violence that has destroyed countless lives in India, Myanmar and other countries.
The coalition has also called on Facebook to fire Ms. Ankhi Das, the company's policy chief in India, as an immediate remedial step. By blocking punitive action against some Facebook accounts belonging to high ranking politicians from the ruling Bharatiya Janata Party, Ms. Das allowed the accounts to continue their hateful and violent rhetoric, acting as an enabler for them to incite hate and mass violence against social and religious minorities.
According to the Delhi Minorities Commission Fact Finding Report on the Delhi pogrom of February 2020, many of the killings were coordinated over WhatsApp, a messaging app owned by Facebook. A hair-raising news report by online magazine Quint documented how Facebook live sessions were used to make open calls to target for Muslims and Dalits. Another report by The Wire, has highlighted how violence against Dalits, Adivasis, and other dissenters was organized using one of the Facebook platforms.
Outrage and calls for a public accountability process of Facebook's role in knowingly enabling the incitement of mass violence in India have grown since the Wall Street Journal's incisive expose, titled "Inside Facebook, Hate-Speech Rules Collide with Indian Politics." Published on Friday, August 14, 2020 on the eve of India's 74th Independence Day, the Wall Street Journal article unequivocally establishes Facebook India as actively complicit in fanning the flames of Islamophobia and caste atrocities in a quest for chasing markets and money at any expense. Facebook executives, most notably Ms. Das in India, knowingly ignored the company's hate speech policy and allowed for openly Islamophobic posts, including those inciting to violence.
Facebook's corrupt enabling of hate speech and Islamophobia has been studied and extensively documented and actually goes far beyond what was highlighted in the Wall Street Journal article. According to a 2019 report by Equality Labs, Islamophobic content accounted for about 40 percent of content on Facebook. This was followed by casteism (13 percent) and gender/sexuality hate speech (13 percent) as the two next largest groups along with disinformation. 43% of hate speech Facebook initially reported was restored within 90 days and 100% of the restored posts were Islamophobic.
The WSJ report highlights how individuals and groups who were flagged "for promoting or participating in violence" by Facebook's internal processes were allowed to stay on the platform, although Facebook's rules required such entities to be expelled. In internal communications, Ms. Ankhi Das justified overruling concerns raised by Facebook's employees, as necessary in order to prevent hurting the company's relationship with India's ruling party, and consequently its business prospects in the country. In addition, Ms. Das played a role in suppressing information that hateful content Facebook did remove from the platform was tied to the BJP.
"We welcome the scrutiny into the scandal announced by India's Parliamentary Standing Committee on Information Technology," said Ms. Sana Qutbuddin, Director of Advocacy at Indian American Muslim Council. "However, a full extent of the corruption within Facebook can only be gauged through a Congressional probe launched by the US House of Representatives," added Ms. Qutbuddin.
"While the rot may run deep, especially within Facebook's corporate offices in India, firing Ms. Ankhi Das would be the right first step Facebook needs to take in order to demonstrate accountability," said Mr. Pawan Singh, director of the Organization for Minorities in India.
Facebook was also found abetting post COVID-19 Islamophobia in India. According to the Wall Street Journal report, Das's team also took "no action" after BJP politicians posted inflammatory content falsely accusing Muslims of intentionally spreading the coronavirus.
A 2019 report by the nonprofit activist network Avaaz accused Facebook of having become a "megaphone for hate" against Muslims in the northeastern Indian state of Assam — where nearly two million people, many of them Muslims, have just been stripped of citizenship by the far-right Hindu nationalist government of Prime Minister Narendra Modi.
Following Facebok's pivotal role platforming hate-speech and violent actors in the Rohingya genocide, the company admitted its part in inciting violence and stated they would do more to provide resources in order to address the abuse of its platform. "Everything is done through Facebook in Myanmar," added Yanghee Lee, the U.N. Special Rapporteur on Myanmar had observed in 2018. "I'm afraid that Facebook has now turned into a beast, and not what it originally intended."
Additionally, as Facebook's on-going role in knowingly permitting and advancing hate speech is exposed amidst an atmosphere where minorities and caste oppressed communities incur routine violence; the United Nations and the European Union should closely monitor Facebook's role in furthering hate speech and disinformation. Regulators in countries around the world need to act on the information and hold Facebook accountable, through fines and criminal prosecution if necessary, for colluding with genocidal entities working to further mass violence.
Facebook was also accused by several independent journalists of censoring political content ahead of 2019 general elections by temporarily suspending accounts, labeling news as "spam", and not permitting news organisations and civil society to promote their original content and investigative stories that would cause damage to the BJP government.
"Online hate has real world repercussions on the lives of millions of people. We urge civil society organizations around the world to join in demanding accountability and implementation of stern processes for monitoring hate speech," said Mr. Raja Swamy of Coalition Against Fascism in India.
The Coalition to Stop Genocide in India includes dozens of organizations, including Indian American Muslim Council (IAMC),Muslim Public Affairs Council (MPAC), Coalition Against Fascism in India,Boston Coalition, Organization for Minorities in India (OFMI), South Asia Solidarity Initiative, Ambedkar Association of North America (AANA), Ambedkar King Study Circle (AKSC), Council for Minority Rights in India (CMRI), India American Center for Social Justice (IACSJ), North American Indian Muslim Association (NAIMA), Ambedkar International Mission, Coalition of Seattle Indian Americans, Guru Ravidas Sabha, Periyar International USA, Ambedkar International Mission Society, Canada, Students Against Hindutva Ideology (SAHI), Hindus for Human Rights (HfHR), International Soceity for Peace and Justice, India Civil Watch International, Free GN Saibaba Coalition and Alliance for Secular and Democratic South Asia.
The "Coalition to Stop Genocide in India" is committed to ensuring that American institutions and discourse are safeguarded from the virulent Hindutva ideology. To that end, the coalition will continue to expose not only Hindutva front organizations in the US but also the role of US based corporations in enabling the human rights abuses and religious freedom violations in India.
https://www.milligazette.com/news/8-international/33660-facebook-scandal-should-be-probed-us-congress-say-human-rights-organizations/
--------
Pak submits initial draft report to FATF ahead of plenary meet
Aug 18, 2020
ISLAMABAD: Pakistan has submitted its initial draft report to the joint group of Financial Action Task Force (FATF), showing compliance of the remaining 13 points out of 27 action points pertaining to terror funding, ahead of the plenary meet scheduled for October, The News International reported on Tuesday.
Top official sources said that Pakistan would share its updated version of the progress report to the FATF review group in the first week of September. The first draft was sent to the FATF on August 6.
"A face to face virtual meeting of FATF review group is scheduled to take place from September 14 to 21 where Pakistauthorities will be given an opportunity to defend their position with full force," a top official was quoted as saying.
In the FATF plenary meet, it would be decided whether Pakistan will be continued to be kept in the grey list or get promoted or demoted to blacklist after verifying the compliance on the majority of the 27-point action plan, the official said.
Federal minister for industries Hammad Azhar, who is also in charge of FATF issues, expressed hope that Pakistan would be declared largely compliant on at least 11 action points. He said Islamabad would have to evaluate simultaneously on account of Mutual Evaluation Report (MER) by Asia Pacific Group (APG), according to The News International.
In June 2018, Pakistan was placed in the grey list by the FATF and has been retained in that category since then, after the global anti-terror financial watchdog lambasted Islamabad over its lacklustre response in curbing terror funding on its soil.
https://timesofindia.indiatimes.com/world/pakistan/pak-submits-initial-draft-report-to-fatf-ahead-of-plenary-meet/articleshow/77610825.cms
--------
Senior Republican says Europe left US with only one option on Iran arms embargo
Joseph Haboush
17 August 2020
A senior US Republican senator Monday reprimanded European allies for standing with Iran's "Death to America regime," days after Washington's efforts to extend the arms embargo on Tehran failed at UN Security Council vote.
Senator Ted Cruz said that the US was now left with enforcing the snapback mechanism as the only option to prevent the arms embargo from expiring.
For all the latest headlines, follow our Google News channel online or via the app.
"It's time for the United States to finally and irreversibly end what remains of the disastrous deal and the benefits that Iran gets from it by invoking the snapback mechanism described in the deal's United Nations resolution," Cruz said in a statement.
The snapback would require Iran to suspend all nuclear enrichment-related and reprocessing activities, including research and development, and ban imports of anything that could contribute to those activities or to the development of nuclear weapon delivery systems.
It would reimpose the arms embargo, ban Iran from developing ballistic missiles capable of delivering nuclear weapons and reimpose targeted sanctions on dozens of individuals and entities. Countries also would be urged to inspect shipments to and from Iran and authorized to seize any banned cargo.
For the snapback to be triggered, the US would have to submit a complaint about Iran breaching the nuclear deal to the Security Council.
The council would then have to vote within 30 days on a resolution to continue Iran's sanctions relief. If such a resolution is not put forward by the deadline, all UN sanctions in place before the 2015 nuclear deal would be automatically reimposed.
After Friday's failed vote, US President Donald Trump already said that he would trigger the snapback of sanctions at the UN.
https://english.alarabiya.net/en/News/world/2020/08/18/Senior-Republican-says-Europe-left-US-with-only-one-option-on-Iran-arms-embargo.html
--------
India
Masjid-e-Adam in Godhra Is Now A 50-Bed Covid Care Centre
by Kamal Saiyed
August 18, 2020
Interiors of a mosque where prayers echoed five times a day and the Islamic Study Centre associated to it where children would attend classes regularly are not the same anymore. The ground floor of Masjid-e-Adam in Godhra is now a 50-bed Covid care centre, under the care of Godhra Civil Hospital.
The facility was set up following a memorandum of understanding (MoU) between the district collector of Panchmahals and the trust of Masjid-e Adam. Out of total medical staffers at the Centre, fifty percent staff is from Godhra civil hospital, while local medical professionals from the community also pitch in.
The facility has patients from various villages of Godhra, Dahod and Jhalod taluka of the district availing treatment free of cost. Part of the mosque is open for devotees with strict enforcement of Covid-19 guidelines.
District Collector of Panchmahals, Amit Arora said, "There was a need for a dedicated Covid Care Centre in Godhra. When the proposal came to us, we sanctioned it. We are getting an average of 20 patients daily."
The two-storey Masjid-e-Adam was constructed by residents of Mujawar road in Godhra five years ago with donations from trust members for daily namaz offerings and to run an Islamic Study Centre (madrasa).
Following the Covid-19 lockdown, the mosque and the madrasa were shut as per state government guidelines. However, the mosque reopened during Unlock-2.
Trustee of Masjid-e-Adam, Ishaq Patel, said, "After prayers on Friday (before the Covid-19 outbreak), even the madrasa hall used to be filled with people for prayers. The hall has been used for Islamic studies for children in the area. However, in view of the pandemic, we decided to turn the hall into a Covid care centre."
The facility has a separate ward for women and includes five BiPap (Bilevel Positive Airway Pressure) facilities with 16 beds connected to oxygen lines. At present, there are 50 patients with mild to moderate Covid-19 symptoms at the centre, with authorities saying that patients are taken in irrespective of their caste or religion.
The hospital has two MD doctors, three MBBS doctors, seven BAMS and DHMS doctors, 25 nurses and other staffers. Patients are provided food by the Al Hayat Trust, formed by local doctors and members of the mosque.
Dr Zuber Mamji, secretary of the trust, said, "There was a need for (another) hospital as the civil hospital had only 100 beds. A few days ago, 150 beds were increased by local authorities. Patients first come to us and once they are examined, we take them to civil hospital for Covid-19 testing and treatment at the centre. We refer severe cases to the civil hospital. The treatment is given free of cost at the centre."
"Till date, we have attended to 200 patients not only from Godhra, but also other villages, talukas and other districts, including Anand. Majority of the patients have fully recovered and were discharged. Only one patient died here so far," he added.
https://indianexpress.com/article/cities/ahmedabad/godhra-mosque-is-now-a-50-bed-covid-care-centre-6560276/
--------
Muslim leaders to Pant: Punish those really involved in Bengaluru riots
19th August 2020
BENGALURU: A delegation of Muslim leaders, including Rajya Sabha MP Syed Naseer Hussain, Shantinagar MLA N A Haris, MLC C M Ibrahim, Narasimharaja MLA Tanveer Sait, KPCC working president Saleem Ahmed and 28 other organisation heads submitted a memorandum to Bengaluru Police Commissioner Kamal Pant on Tuesday, petitioning that "innocents" should not be punished in connection with the Kaval Byrasandra riots.
They urged the commissioner to release innocents if they have been picked up by police. Haris told TNIE, "People there are living in great difficulty and are unable to get their daily needs because of the curfew-like situation. Police should provide details of those arrested to the families. No innocent person should be picked up.'' MP Hussain said, "We condemn the vandalism and have asked police to take action against those who are really involved, and also relax curfew. We urged the government to probe the delay in registering an FIR."
https://www.newindianexpress.com/states/karnataka/2020/aug/19/muslim-leaders-to-pant-punish-those-really-involved-in-bengaluru-riots-2185404.html
--------
Telangana: Congress launches signature campaign demanding re-construction of 2 mosques, a temple at secretariat premises
Aug 18, 2020
HYDERABAD: The Congress members led by former minister Mohammed Ali Shabbir on Tuesday launched a signature campaign from Mallepally here demanding re-construction of the two mosques and a temple at the same site in the secretariat compound.
"Chief minister K Chandrasekhar Rao has hurt the sentiments of both Muslims and Hindus by demolishing their places of worship. A vague and misleading picture of the new secretariat complex design has been circulated to the media. The CM should clarify why the design of the new secretariat building including its internal details was not placed in the public domain so far. Secretariat is a public building and people have a right to know everything about it. KCR can maintain secrecy if he is constructing his own house. But he cannot keep the information pertaining to the secretariat a confidential affair as it is being constructed with public money," Shabbir Ali said.
The Congress leader recalled that both the mosques in the secretariat were renovated when he was the minister in the cabinet of the then chief minister YS Rajashekhara Reddy in the undivided State.
Shabbir Ali said more than two mosques have been demolished since the KCR-government came into office. "Masjid-e-Ek Khana, a heritage structure in Amberpet, was demolished last year in the name of road expansion. Despite several assurances, the State Government has not re-constructed the mosque at the same place," he said.
He charged CM KCR of acting like the head of "T-RSS government" and alleged that the CM has been cheating the Muslim community since beginning. "KCR came to power by promising 12% reservations to them in jobs and education within four months after coming to power. KCR not only forgot this promise, but now he is openly hurting the religious sentiments of Muslim community, he alleged.
Shabbir Ali demanded that CM KCR immediately order the reconstruction of two mosques and a temple at the same site in the secretariat. He warned that the Congress would intensify the agitation.
https://timesofindia.indiatimes.com/city/hyderabad/telangana-congress-launches-signature-campaign-demanding-re-construction-of-2-mosques-a-temple-at-secretariat-premises/articleshow/77618098.cms
--------
Pak terrorist linked to J&K BJP neta's killing found dead
Aug 19, 2020
A soldier, who was critically injured in Monday's anti-terror operation in Kashmir's Baramulla district, succumbed at Army hospital in Srinagar on Tuesday, taking the total death toll in the encounter to eight, reports Saleem Pandit.
An SPO, a soldier, two CRPF constables and three Lashkar-e-Taiba terrorists were killed in Monday's firefight. The security forces destroyed a terrorist hideout and retrieved the body of Pakistani terrorist Usman, a defence spokesperson said.
Usman was involved in the killing of BJP leader Waseem Bari and his father and brother at Bandipora on July 8 this year, Vijay Kumar, Inspector-General of Police (IGP), Kashmir said.
https://timesofindia.indiatimes.com/india/pak-terrorist-linked-to-jk-bjp-netas-killing-found-dead/articleshow/77624722.cms
--------
As Dhaka holds talks with Beijing, Foreign Secy meets Hasina
by Shubhajit Roy
August 19, 2020
ON A two-day visit to Bangladesh at a time that Dhaka is in talks with Beijing for an almost USD 1 billion loan regarding the Teesta river, Foreign Secretary Harsh Vardhan Shringla on Tuesday met Prime Minister Sheikh Hasina and discussed "security-related issues of mutual interest".
Sources described their meeting as "excellent". Receiving her first overseas guest since the Covid-19 pandemic began, Hasina is said to have "greatly appreciated PM Narendra Modi's gesture in sending someone to touch base and convey how the two sides could take their relationship forward".
Sources said the two sides also discussed proposals to facilitate travel for business, official and medical reasons.
A Joint Consultative Commission might meet soon to oversee the relationship, especially projects. Both sides emphasised the importance of enhancing connectivity, taking steps for revival of the economy post-Covid, cooperating on measures to fight the pandemic including therapeutics and vaccine, as well as discussed joint commemoration of Mujib Barsho (to mark the birth centenary of Sheikh Mujibur Rehman).
Sources said Hasina raised the Rohingya issue and the possibility of their safe repatriation to Myanmar.
On Wednesday, Shringla is expected to meet Bangladesh Foreign Minister A K Abdul Momen and Foreign Secretary Masud bin Momen.
India and Bangladesh have not been able to sign the Teesta water-sharing agreement for the past nine years, with West Bengal Chief Minister Mamata Banerjee refusing to sign off on it. Last week, Bangladesh's Ministry of Water Resources said it was trying to secure a loan from China to manage the river.
The project summary seeking a $983.27 million loan for a "Teesta River Comprehensive Management and Restoration Project", points out that floods in the river cause serious erosion of land and destruction of property every year, while in the dry winter months, the country battles a water crisis, as per a report in Bangladesh's leading daily Daily Star.
Teesta is one of the 54 rivers shared by India and Bangladesh. It originates in India, with around 113 km of its 315-km length in Bangladesh.
Ties with Bangladesh have been strained since the Modi government passed the Citizenship (Amendment) Act and announced plans for a nationwide National Register of Citizens. Bangladesh had cancelled ministerial visits after the law was passed in December last year. In early March, Shringla had visited Dhaka to assuage Bangladesh's concerns.
Last month, India handed over 10 broad gauge locomotives to Bangladesh to help it handle its increasing passenger and freight train operations. Sources said that at Tuesday's meeting, Hasina had expressed her gratitude for the same.
Having served as Indian High Commissioner to Bangladesh before, Shringla knows the political and diplomatic leadership in the neighbouring country quite well. It is his first visit abroad since the beginning of the pandemic.
https://indianexpress.com/article/india/as-dhaka-holds-talks-with-beijing-foreign-secy-meets-hasina-6560489/
--------
Arab world
Egypt's Parliament Passes Law Shielding Sex Crime Victims' Identities
18 August 2020
Egypt's parliament on Tuesday gave its final approval to a law protecting the identity of victims of sexual harassment and assault, aimed at encouraging women who fear social stigma to report such crimes.
The measure was proposed by the government after a rare public debate about sex crimes, which followed a social media campaign that led to the arrest of a suspected sex offender.
A new article added to the Criminal Procedure Law would ban investigative authorities from disclosing information about victims in such crimes, except to defendants or their lawyers.
For all the latest headlines, follow our Google News channel online or via the app.
It will take effect once approved by President Abdel Fattah al-Sisi.
"When we observed that there is a reluctance to report specific crimes... and that some of the victims feared for their reputation from being named in such crimes, the government submitted a bill to encourage citizens to report these crimes," Justice Minister Omar Marwan told parliament on Sunday.
Last month the public prosecutor charged Ahmed Bassam Zaki, a university student, with indecent assault of at least three women. He had been the target of a campaign on Instagram from an account that included postings by women accusing him of sex crimes. He is being held pending investigation.
The case drew widespread attention from media, religious figures and women's groups.
Campaigners say a deep-rooted bias in the conservative, Muslim-majority nation means women often face more blame for behavior deemed provocative than men face for sex crimes.
https://english.alarabiya.net/en/News/middle-east/2020/08/19/Egypt-s-parliament-passes-law-shielding-sex-crime-victims-identities.html
Saudi Arabia: Rafik Hariri tribunal verdict beginning of steps to seek justice
Saudi Arabia said the verdict in the Rafik Hariri assassination case marks the start in achieving justice by "pursuing, arresting and punishing those involved," according to a statement from the Kingdom's foreign ministry.
"The Kingdom's government considers the judicial ruling in the case of the assassination of Prime Minister Hariri as the emergence of the truth and the beginning of achieving justice by pursuing, arresting and punishing those involved," the statement from the foreign ministry read.
For all the latest headlines follow our Google News channel online or via the app.
The Saudi Arabian government said it is calling for justice and the punishment of Hezbollah and its terrorist elements while "stressing on the need to protect Lebanon, the region and the world from the terrorist practices of this party, which is considered a tool of the Iranian regime."
A UN-backed tribunal on Tuesday acquitted three Hezbollah members in absentia over the 2005 murder of former Lebanese prime minister Rafik Hariri in a huge suicide bombing.
"The trial chamber finds Hassan Habib Merhi, Hussein Oneissi and Assad Sabra not guilty of all counts charged in the amended consolidated indictment," said David Re, presiding judge of the Netherlands-based Special Tribunal for Lebanon.
https://english.alarabiya.net/en/News/gulf/2020/08/18/Saudi-Arabia-Rafik-Hariri-tribunal-verdict-beginning-of-steps-to-seek-justice.html
--------
Israel's Mossad spy chief visits UAE for security talks
August 18, 2020
DUBAI: Israel's Mossad spy agency chief Yossi Cohen visited the UAE for security talks on Tuesday, only days after the countries agreed to establish diplomatic ties.
The head of Israel's foreign intelligence service discussed "cooperation in the fields of security" with the UAE's national security advisor, Sheikh Tahnoun bin Zayed Al-Nahyan, in Abu Dhabi, Emirates News Agency reported.
The US, Israel and UAE, along with several other Gulf states, have a common foe in Iran, which they accuse of seeking a nuclear bomb, fuelling regional instability and backing militant groups.
Cohen's trip marked the first visit to the UAE by an Israeli official after the announcement last week by US President Donald Trump that the two countries had agreed to normalise relations.
"The two sides discussed prospects for cooperation in the fields of security as well as exchanged points of view on regional developments and on issues of common interest" including efforts to contain the novel coronavirus (COVID-19), the report said.
As part of the landmark deal, the Israel agreed to suspend the annexation of occupied West Bank territories, although Prime Minister Benjamin Netanyahu said the plan was not off the table in the long run.
Trump said leaders from the two countries would sign the historic agreement at the White House in the coming weeks.
Netanyahu last week called Cohen to thank him for the Mossad's assistance "in developing the ties with the Gulf states over the years, which assisted in bringing the peace treaty to fruition," the prime minister's office said.
Palestinians protested the deal which they saw as a betrayal by a major player in the Arab world, which has broadly held that normal ties with Israel are only possible once its dispute with the Palestinians is resolved.
Israel-UAE tensions had run high in 2010 after Mossad was widely blamed for the assassination in a Dubai hotel room of an operative for Hamas, Mahmoud Al-Mabhouh.
The deal is only the third such accord Israel has struck with an Arab country, and raises the prospect of similar deals with other Gulf states.
The Israeli prime minister appeared Monday on Sky News Arabia in his first ever interview with the Abu Dhabi-based network.
"This is a great moment ... we are making history," he said, adding: "This is a combination of limitless possibilities."
Meanwhile, Oman's minister responsible for foreign affairs spoke to his Israeli counterpart on Monday, the first publicised contact since the announcement of the UAE-Israel deal.
Yusuf bin Alawi and Israel's Gabi Ashkenazi spoke via telephone about "recent developments in the region," Oman's foreign ministry said on Twitter.
Oman, along with Bahrain, had already expressed its support for the deal, and Bin Alawi told Ashkenazi that Muscat "clearly reaffirms its position calling for a comprehensive, just and lasting peace" in the Middle East.
Other Gulf countries have so far remained silent on the Israel-UAE agreement.
https://www.arabnews.com/node/1721401/middle-eastc
--------
Bahrain to set up committee to counter money laundering and terrorism
August 17, 2020
Bahrain will form a committee to counter extremism, money laundering and terrorism, under a royal decree announced on Sunday.
Official media said the interior minister, Sheikh Rashid bin Abdulla Al Khalifa, will head the committee, which will propose to the government individuals and entities to be blacklisted.
The degree said the committee will be also tasked with "studying all issues related to extremism and counter-terrorism, funding of terrorism and money laundering".
The committee will report to the council of ministers. Among its members will be the religions affairs minister, governor of the central bank, and heads of intelligence and police.
Bahrain, which has a population of 1.6 million is a Middle East banking centre.
The decree said the committee will specialise in streamlining the government's anti-terrorism efforts and "assessing the dangers of extremist thought."
The committee will work on "proposing laws and special regulations to counter extremism and terrorism and its funding, and combat money laundering," the decree said.
Gulf countries have stepped up measures in recent years to prevent terror financing and money laundering.
Bahrain is a member of the Terrorist Financing Targeting Centre that brings together UAE, Saudi Arabia, Bahrain, Kuwait, Oman and Qatar along with the US.
The TFTC was established in 2017 to co-ordinate US and Gulf sanctions on terrorist groups and members and has so far sanctioned scores of individuals and entities.
Major targets for the group include ISIS and Al Qaeda. In December 2019, Bahrain joined other TFTC countries in designating Iranian backed terror groups as sanctioned parties. It also added Hezbollah of Bahrain, ISIS in Iraq and Syria, the 14 February Youth Coalition, Al Ashtar Brigades, People's Resistance Brigades, Al Mukhtar Brigades and Bahrain Freedom Movement to its terror list, the US annual report on terror financing reported.
Bahrain also has a counter national counter-extremism plan in line with the UN secretary general's roadmap and the country has numerous projects targeted at the youth.
https://www.thenational.ae/world/gcc/bahrain-to-set-up-committee-to-counter-money-laundering-and-terrorism-1.1064626?utm_source=iterable&utm_medium=email&utm_campaign=1448904_
--------
UN-backed court: One defendant out of four guilty in 2005 murder of ex-Lebanon PM
18 August 2020
A special UN-backed tribunal looking into the 2005 truck bombing assassination of former Lebanese Prime Minister Rafik Hariri on Tuesday found only one of the four defendants guilty.
At a hearing that opened with a moment of silence for the victims of the August 4 port explosion that devastated Beirut, and in the presence of family members of those killed in the truck bombing that assassinated Hariri – including his son, Saad Hariri, who also served as Prime Minister before resigning last October – judges from the Special Tribunal for Lebanon read out the long-awaited verdict after a recap of the evidence by trial chamber judges.
For all the latest headlines follow our Google News channel online or via the app.
Salim Jamil Ayyash, Hassan Habib Merhi, Hussein Hassan Oneissi, and Assad Hassan Sabra were charged in absentia with conspiracy to commit a terrorist act.
Ayyash, the convicted lead defendant, was also charged with committing a terrorist attack by means of an explosive device, intentional homicide of Rafik Hariri and the 21 other victims, and attempted intentional homicide of 226 additional people.
The other three defendants were charged with being accomplices in these acts.
A fifth accused, Mustafa Amine Badreddine, who was a top Hezbollah commander, died in 2016 and was subsequently removed from the case.
The tribunal found Tuesday that there was enough evidence to convict Ayyash in absentia of the all the charges against him.
The tribunal found that Ayyash, the chief defendant, had been the user of a cell phone identified by prosecutors as critical in the attack – part of a "red network" of mobile users that appeared based on its movements to be the core team involved in carrying out the attack.
The tribunal was "satisfied beyond a reasonable doubt" that the evidence showed that Ayyash used the phone, Judge Micheline Braidy said, reading a summary of the 2,600-page verdict. While the defense had asserted that Ayyash was outside Lebanon in Saudi Arabia on a hajj pilgrimage at the time of the attack, the tribunal found that in fact, he had postponed the trip and remained in Lebanon.
But the tribunal found that the circumstantial evidence connecting the other three defendants to the attack was not strong enough to prove them guilty beyond a reasonable doubt.
Prosecutors alleged that Hariri's movements were tracked for months before his assassination by a network of co-conspirators using color-coded mobile phones.
The case against the defendants relied heavily on telecommunications evidence showing how the movement of the specific mobile phones tracked Hariri's movements and additional evidence connecting the mobile phones in question to the defendants, including colocation with their personal phones.
The tribunal noted that people who took part in some of the preparations for the attack, including those who were surveilling Hariri, did not necessarily know that they were preparing for an assassination attempt or for a suicide bombing.
The judges noted that Ayyash had an affiliation with Hezbollah and that the accused were all supporters of the group, but the verdict also stopped short of directly pointing to responsibility by Hezbollah in the attack.
While noting that Hariri's killing was "undoubtedly a political act" and that "the growing opposition to Syrian presence in Lebanon (by Hariri's allies) threatened Syria's interests," Judge David Re added that while "the trial chamber is of the view Syria and Hezbollah may have had motives to eliminate Mr. Hariri and some of his political allies; however there was no evidence that Hezbollah leadership had an involvement in Mr. Hariri's murder and there is no direct evidence of Syrian involvement in it."
But Judge Janet Nosworthy said that those responsible for the bombing "must have known that numerous people would have been killed or injured regardless of whether or not it succeeded in killing Mr. Hariri" and evidence shows it was "designed to destabilize Lebanon generally."
The tribunal also addressed the case of Ahmad Abu Adas, a Palestinian man who appeared in a video claiming responsibility for the attack and who has since never been found. Prosecutors had claimed that Merhi, Oneissi, and Sabra had targeted Abu Adas before the attack to find someone who would make a false claim of responsibility.
The judges found that while Abu Adas was not the suicide bomber and the video appeared to be a false claim, the prosecution had not proved beyond a reasonable doubt that the three defendants had been part of the making of the video or that they were involved in Abu Adas' disappearance.
The mood in Beirut was anxious leading up to the reading of the verdict, with many anticipating clashes between Hariri supporters and Hezbollah supporters. The verdict had originally been scheduled for August 7 but was postponed in light of the Beirut port explosion.
Justice after 15 years
For 15 years, debate has swirled over who was responsible for the assassination, with many fingers pointing at Syria or Hezbollah.
Hariri served as prime minister of Lebanon five times following the 1975-90 civil war. A multi-billionaire who made his fortune in construction in Saudi Arabia, he was the dominant Sunni Muslim politician in Lebanon's sectarian system.
He was assassinated on February 14, 2005, after visiting the Parliament building and neabry Café de l'Etoile. As his motorcade passed along the seafront corniche near the St. George hotel, a truck bomb tore through his vehicle, leaving a massive crater and ripping the facades of the surrounding buildings.
The other victims killed included Hariri's bodyguards, pedestrians, and the former economy minister Bassil Fleihan.
By June 2005, an international investigation was underway headed by German prosecutor Detlev Mehlis, and by October it had issued a report implicating high-ranking Syrian and Lebanese officials. Syria always denied any involvement.
In August, four Lebanese generals who were pillars of the Syrian-dominated order were arrested at the request of Mehlis. They were released nearly four years later without charge after the tribunal said there was not sufficient evidence to indict them. They always denied any role.
Hariri and Syria
In the year before his assassination, Hariri had been embroiled in a row over the extension of the term of pro-Syria President Emile Lahoud. Under Syrian pressure, the constitution was amended to allow the three-year extension. Hariri had opposed the move but eventually signed the amendment.
While Hariri is credited with much of Lebanon's post-war reconstruction, he resigned in 2004 as a UN Security Council resolution put pressure on Syria over its role in Lebanon.
The resolution called for a free and fair presidential election, the withdrawal of all foreign forces, and for the disbandment of armed groups in the country, which included the pro-Damascus Hezbollah.
His assassination ignited the "Cedar Revolution," mass protests against the Syrian presence in Lebanon. Under growing international pressure, Syria withdrew its troops in April 2005.
What unfolded after would reshape Lebanon for the next decade and a half until new popular protests would break out in October 2019 that called for an end to the sectarian system.
Hariri's son Saad, who would become prime minister and step down last October, led a coalition of anti-Syrian parties known as March 14, which was backed by Western states and Saudi Arabia. Syria's Lebanese allies, including the Shia Hezbollah, gathered into a rival alliance called March 8. A sectarian divide emerged between Sunnis and Shia.
Lebanon's two main Christian Maronite leaders, Michel Aoun and Samir Geagea, both returned to political life: Aoun returned from exile and Geagea was released from jail.
The March 14 alliance won a parliamentary majority in June.
Several years of political conflict ensued between March 14 and March 8, much of it focused on the issue of Hezbollah's weapons. The tribunal into the Hariri killing was also a point of conflict.
The tension culminated in a brief eruption of civil conflict in 2008 during which Hezbollah took over Beirut.
Blame shifts to Hezbollah
The German prosecutor Mehlis was replaced in 2006, and several personnel resigned. Saad Hariri, who had blamed Syria retracted his accusation in 2010, and in 2011 the tribunal named four Hezbollah members wanted over the killing, none of which have been detained by Lebanese authorities. Hezbollah has said they will not be.
The indictment said they were linked to the attack largely by circumstantial evidence gleaned from phone records. A fifth member of Hezbollah was indicted in 2012.
Hezbollah dismissed the indictment, saying it contained no proof of what it said were fabricated accusations. One of the original four suspects, senior Hezbollah commander Mustafa Badreddine, was killed in Syria in 2016.
Hezbollah Secretary General Hassan Nasrallah has accused the tribunal of trying to undermine his group and has said it is a tool of its enemies in the United States and Israel.
https://english.alarabiya.net/en/News/middle-east/2020/08/18/UN-backed-court-One-defendant-out-of-four-guilty-in-2005-murder-of-ex-Lebanon-PM.html
--------
Lebanon tribunal convicts Hezbollah member Salim Jamil Ayyash for Hariri assassination
NAJIA HOUSSARI
August 18, 2020
BEIRUT: A UN-backed court found one Hezbollah member guilty on Tuesday of the 2005 assassination of former Lebanese prime minister Rafik Hariri, but acquitted three others of involvement in a truck-bomb attack that also claimed the lives of 21 other people.
The verdicts from the UN Special Tribunal for Lebanon in the Netherlands were delivered more than 15 years after Hariri was killed and 13 years after the court began its investigations.
The tribunal ruled that Salim Jamil Ayyash, 56, was "the main criminal in the Hariri assassination and a co-conspirator in a plot to commit a terrorist act." The court said Ayyash "had organizational links with Hezbollah" and that Hezbollah and Syria had "benefited from the assassination."
Three other accused — Assad Hassan Sabra, 43, Hussein Hassan Oneissi, 46, and Hassan Habib Merhi, 54 — were acquitted of any involvement in the crime because of "insufficient evidence."
However, the tribunal ruled that Hariri's killing was politically motivated and an "act of terrorism designed to cause fear in the Lebanese population."
Former Prime Minister Saad Hariri, the murdered man's son, said his family accepted the tribunal's verdict. "The time for political crimes that go unpunished is over. We will not rest until the punishment is implemented," he said. "We will not relinquish our rights. The Lebanese want truth and justice."
Special Tribunal Judge David Re, assisted by other judges, presented a summary of more than 3,000 papers detailing the court's ruling. The verdict was broadcast on all channels in Lebanon, except Hezbollah's outlet.
"The assassination of Hariri was a terrorist act, carried out with the intention of creating a state of panic. Its desired goal was to destabilize Lebanon in general and kill a large number of people," the court said.
"Evidence indicates that the assassination of Hariri had political links, but it does not prove who ordered his assassination. This assassination was a political act directed by those who viewed Hariri as a threat to their activities."
The court found that "Hezbollah and Syria have benefited from the assassination of Hariri, but there is no evidence that the leaders of the party and Syria were responsible for the assassination." Ayyash, who was tried in his absence, will be sentenced on Friday.
Saudi Arabia "views the ruling as the emergence of truth and the beginning of a process of achieving justice by chasing, arresting and punishing those involved," the Foreign Ministry said.
"In calling for Hezbollah and its terrorist elements to face justice and be punished, Saudi Arabia stresses the need to protect Lebanon, the region and the world from the terrorist practices of this group," it said.
https://www.arabnews.com/node/1721226/middle-east
--------
South Asia
Three Years On, Nearly 7,30,000 Rohingya Muslim Refugees Live in Bangladesh Camps
AUGUST 19, 2020
August 25 marks the third anniversary of attacks by Rohingya Muslim insurgents that triggered military retaliation and led to the exodus from Buddhist-majority Myanmar over following days and weeks of about 730,000 Rohingya to Bangladesh.
The insurgents raided 30 police posts and an army base in Rakhine State. At least 12 members of the security forces were killed, the army and government said at the time.
The Myanmar military responded immediately with a sweeping crackdown in Rohingya areas that forced the 730,000 villagers to flee to Bangladesh where they remain in camps.
U.N. investigators later concluded the Myanmar military campaign was executed with "genocidal intent". Myanmar denies that, saying the army was battling the insurgency. The new arrivals in Bangladesh joined more than 200,000 Rohingya already there, who fled earlier violence, most living camps, straining resources in one of Asia's poorest regions.
Here are some facts about the camps in Bangladesh's southeastern coastal district of Cox's Bazar, based on information from the U.N. refugee agency, Bangladesh government and the International Organization for Migration.
— Most of the 1 million or so Rohingya in Bangladesh live in five camps that cover an area equivalent to one third of Manhattan. About half of the refugees are children, and there are more women in the camps than men.
— More than 700,000 live in the world's largest and most densely populated refugee camp, Kutupalong, an area of just 13 square kilometres.
— About 131,000 people live in the Teknaf camp, south of Kutupalong; more than 22,000 people are in the Unchiprang camp; about 22,000 are in Shamlapur and nearly 13,000 in the smallest camp, Chakmarkul.
— Most of the refugees live in shelters made of bamboo and plastic sheets. #8212; U.N. agencies, international and national aid groups and the Bangladesh government provide them with food, healthcare and basic facilities like communal toilets and drinking water.
— Refugees are not allowed to work and cannot leave the camps without the permission of the government.
— Bangladesh late last year restricted access to high-speed internet in the camps, citing national security.
— In January, Bangladesh allowed Rohingya children to formally study up to the age of 14 following the Myanmar curriculum. Those older than 14 will get skills training.
— The first novel coronavirus case was detected in the camps on May 14. As of Aug. 17, a total of 79 cases had been confirmed among the refugees, with six deaths.
— Bangladesh and Myanmar have agreed to complete the return of the refugees but attempts to get a repatriation process going have failed as refugees refuse to go back, fearing more violence.
https://www.news18.com/news/world/factbox-three-years-on-rohingya-refugees-in-bangladesh-camps-2799795.html
--------
Key Daesh member killed in Afghanistan: NDS
19 Aug 2020
The Afghanistan National Directory for Security has said in a statement that the ISIS chief judge for Khurasan state has been killed in one of their operations.
According to the statement published by NDS, Abdullah Orokzai, the chief judge for ISISK was responsible for many complex operations in the Achin and Nazian districts of the Eastern Nangarhar province.
The statement has further clarified that Abdullah Orokzai was also the deputy of Assadullah Orokzai, the intelligence chief of ISIS.
This comes as Mr. Orokzai was also responsible for the Nangarhar prison attack which was undertaken with the help of the Taliban group nearly 3 weeks back.
https://www.khaama.com/key-daesh-member-killed-in-afghanistan-nds-9870987/
--------
Rocket attacks during independence eve kill or injure 19 in Kabul
18 Aug 2020
Photographers take a pictures of a damaged car after a rocket attack in Kabul, Afghanistan, Tuesday, Aug. 18, 2020, Several mortar shells slammed into various part of Kabul on Tuesday morning as Afghans marked their country's Independence Day amid new uncertainties over the start of talks between the Taliban and the Kabul government. (AP Photo/Rahmat Gul)
According to reports, at least 14 rockets were launched over Kabul city during the independence eve on Tuesday which killed or injured 19.
The Ministry of Interior Affairs has confirmed that the incidents have killed at least 3 and injured 16 others.
"We call it a terroristic act", Tariq Arian a spokesperson to MOI said, "We have detained two suspects in relation to the incidents who are being investigated."
According to a report by AFP, 6 members of the Presidential Palace are among those injured on Tuesday.
The rockets were launched during an official ceremony where the Afghan government was celebrating its 101st independence day.
Taliban have declined their involvement in these incidents.
https://www.khaama.com/kabul-under-rocket-attacks-and-on-its-101st-independence-eve-0980987/
--------
Taliban deny US report of Iran bounty for attacks on Americans
SAYED SALAHUDDIN
August 19, 2020
KABUL: The Taliban on Tuesday dismissed a US military report that said Iran had paid bounties to the group's combatants for attacks on American and coalition troops in Afghanistan.
"We strongly reject this allegation that said Iran offered cash to our Mujahideen in our struggle against the occupation," Zabihullah Mujahid, a spokesman for the Taliban, told Arab News by phone. "No country has helped us in our cause nor does the Taliban need any country's persuasion or any type of aid for fulfilling their responsibility," he added.
Citing unnamed US defense and intelligence officials, CNN on Monday reported that Iran's payments to the Taliban were linked to at least six attacks carried out by the group last year. One such attack included a suicide bombing on the Bagram airfield, the largest US base in Afghanistan, which killed two civilians and injured more than 70, including four US personnel, it said.
Mujahid said the report, which comes months after a similar assessment by US intelligence saying Russia had also assisted the Taliban with financial support in recent years for targeting American military, "were false claims to confuse public opinions." He said part of the efforts of those "circulating such claims was to harm the peace deal," which the Taliban struck with Washington in late February in Doha, Qatar this year, making history and resulting in the total withdrawal of US-led troops from Afghanistan by next spring, after 19 years of war.
Iran's embassy in Kabul could not be reached for comment at the time of writing this article, while Afghan government officials refused to comment on the matter.
Afghanistan has been a battleground of direct and indirect wars for both regional and foreign powers for over four decades, with various foreign spy groups, at different junctures in time, helping one side or the other in the conflict.
Iran, a historical US archrival, was among the countries that hailed the US occupation of Afghanistan, which finally led to the Taliban being ousted from power in late 2001. However, there have been accusations from ordinary Afghans and some lawmakers that the Islamic Republic, worried about the prolongation of the US presence in Afghanistan and skeptical of its goals in the region, has provided military aid to the Taliban with the goal of harming US interests in Afghanistan in recent years.
Hamidullah Tokhi, a lawmaker from the southern Zabul province, said that several MPs had voiced their concerns in parliament about Iran giving "sanctuary to the families of Taliban commanders, and offers of weapons and cash" several years ago.
Mirwais Khadem, a legislator from the Helmand province, which lies near the border with Iran, agreed, saying: "Iran has been giving advance arms, mortars and cash to the Taliban in recent years, even after the signing of America's deal with the Taliban."
They were joined by Abdul Sattar Hussaini, an MP from Farah, also located near the border with Iran.
"Apart from harming the US in Afghanistan, Iran also wants to see the continuation of the war in Afghanistan because it cannot afford to see a stable government in our soil," he said, attributing the latter to a historical water dispute between the two countries.
Unlike the other lawmakers, however, Tokhi questioned the "silence" of the US administration over Iran's aid to the Taliban in the past and the "reasons for raising it now."
Experts say it boils down to a regional rivalry between Tehran and Washington.
"There has been a long-term regional competition between the US and Iran, but the rivalry between the two countries has soared since President Donald Trump annulled the nuclear deal with Iran several years back and stepped up sanctions on the Islamic Republic," Nasratullah Haqpal, an analyst on regional affairs, said.
He added that this could be one reason why Iran is "doing whatever it can in the region (to retaliate), especially in Afghanistan, to put pressure on the US."
Taj Mohammed, a former journalist and now an analyst, said the emergence of Daesh in Afghanistan has also brought the Taliban and Iran closer to each other as both see the network as their enemy.
"Iran and the Taliban were hostile to each other (in the past), but the emergence and growth of Daesh here has also prompted them to cooperate in fighting against a common enemy. So, it is not only American forces but also those of Daesh," he said.
Despite claims by the Afghan government of "imparting heavy blows" on Daesh in recent years, the network has claimed responsibility for several deadly attacks in the past few months.
One of these included the firing of rockets during President Ashraf Ghani's inauguration to power in Kabul in March this year, while the other was a brazen strike on a prison in Jalalabad earlier this month, which facilitated the escape of several hundred prisoners, including Daesh fighters.
A similar rocket attack took place on Tuesday when Ghani was marking the country's 101st Independence Day. At least 17 mortars and rockets, fired from two vehicles, landed in various parts of the city, wounding ten civilians, the interior ministry said.
There was no claim of responsibility for Tuesday's rocketing, one of which, according to unconfirmed reports, landed in an area of the presidential palace.
https://www.arabnews.com/node/1721491/world
--------
Southeast Asia
Religious affairs minister appointed member of Muslim Council of Elders
18 Aug 2020
KUALA LUMPUR, Aug 18 ― Grand Imam of Al-Azhar Sheikh Dr Ahmed al-Tayyib appointed Minister in the Prime Minister's Department (Religious Affairs) Datuk Seri Zulkifli Mohamad Al-Bakri as a member of the Muslim Council of Elders.
In a Facebook post today, Zulkifli said he hoped that the appointment would be of great benefit to Malaysia and the Muslim world as a whole.
He also shared a letter he received from Muslim Council of Elders secretary-general Dr Sultan Faisal Al Remeithi.
The letter mentioned that Zulkifli's appointment was made in the hope that continued cooperation with other members of the council could strengthen global peace.
Muslim Council of Elders is an international institution that unites Muslim scholars, experts and dignitaries who are known for their wisdom, sense of justice, independence and moderateness.
They will work together to promote peace, to discourage infighting and to address the sources of conflict, divisiveness and fragmentation in Muslim communities. ― Bernama
https://www.malaymail.com/news/malaysia/2020/08/18/religious-affairs-minister-appointed-member-of-muslim-council-of-elders/1895112
--------
Waste of resources, Malaysia's police chief says, as it investigates a new sodomy allegation
AUG 18, 2020
KUALA LUMPUR (THE STAR/ASIA NEWS NETWORK) - Malaysian police is investigating an allegation contained in a sworn declaration that a prominent opposition politician committed sodomy, a criminal offence in the Muslim-majority country.
The criminal investigation department (CID) has already recorded a statement from a commissioner of oaths who was a witness in the statutory declaration (SD) written by the alleged victim, said police chief Tan Sri Abdul Hamid Bador on Tuesday (Aug 18).
The alleged sex acts occurred seven years ago, news reports said, with the alleged victim paid in the four trysts with the politician.
"This matter is a waste of the police resources, and I am sick of such matters," the Inspector General of Police said. "However, a police report has been lodged, thus an investigation paper has been opened."
He told a news conference after attending an event at police headquarters: "We are also in the midst of recording the statement of the one who made the SD as well."
"Investigations are still ongoing, he added.
The CID's deputy director Mior Faridalathrash Wahid confirmed that a police report had been lodged on the matter.
"We confirm that a report was lodged, and we are investigating the matter from all angles.
"We hope the public will refrain from speculating, as the matter is under investigation," he said when contacted on Tuesday.
It was learnt that the individual who made the SD lodged the report after the document was posted on an online blog recently.
Malaysiakini news site reported that the SD contained explicit details, in which the man claimed he had sex with the politician four times in 2013 at different hotels in Selangor, Kuala Lumpur, Johor and Penang.
He also claimed that for each time, he was given RM300 (S$98) cash.
Malaysiakini reported that the man also alleged that upon the request of the politician, he also introduced a friend to him.
This friend was purportedly sodomised by the politician and paid the same amount.
The SD was dated June 29, 2020.
Malaysiakini also reported that the man who made the SD confirmed a police report was lodged.
https://www.straitstimes.com/asia/se-asia/waste-of-resources-malaysias-police-chief-says-as-it-investigates-a-new-sodomy
--------
Wife of Indonesia's Most-Wanted Militant Arrested
BY FAROUK ARNAZ
AUGUST 19, 2020
Jakarta. A woman believed to be the wife of terror fugitive Ali Kalora has been arrested in Central Sulawesi as she planned to deliver logistics to the militant group, the National Police said on Tuesday.
The woman, identified as Ummu Syifa, 28, was intercepted in southern coast of the provincial capital of Poso in late July, National Police spokesman Brig. Gen. Awi Setiyono said in a statement.
"She was on her way to deliver money amounting to Rp 1,59 million ($107) and food to the East Indonesia Mujahidin (MIT)," Awi said, referring to the militant group blamed for years of attacks in the province and its neighbors.
Ummu is charged under the tough anti-terrorism law for concealing information about a terror fugitive, he added. She could face a lifetime in prison if convicted.
Police have intensified man-hunt operations in the province to capture the remaining members of the MIT, most notably Ali Kalora, following a series of recent attacks.
The Army deployed 150 soldiers on Saturday to join counter-terror operations by the police in Central Sulawesi.
"The army troops will join Operation Tinombala to hunt down East Indonesia Mujahidin members in the mountainous region of Poso," provincial military command chief Brig. Gen. Farid Makruf said, adding the deployed soldiers have proven intelligence and combat capabilities.
Earlier this month, a vehicle carrying medical workers was ambushed and robbed by gunmen. In a separate incident, two farmers were taken hostages and one of them was killed. Police said the MIT was responsible for the attacks.
Operation Tinombala was initiated by the National Police in January to hunt down 13 remaining members of the MIT, whose charismatic leader Santoso was killed in a police operation in July 2016. Ali has since emerged as its new leader.
National Police Chief Idham Azis has extended Operation Tinombala until Sept. 30.
Major Crackdown
Awi, the police spokesman, said at least 72 suspected militants have been arrested in a series of operations in 13 provinces between June and August.
The suspects were believed to be members of homegrown terror network Jemaah Ansharut Daulat, which is blamed for a knife attack that injured then chief security minister Wiranto in October last year.
The United States government designated JAD a terrorist organization in January 2017, in a move to disrupt Islamic State operations in Southeast Asia.
Among the suspects were nine people arrested in the West Sumatra capital of Padang last month for an alleged plot to attack a police post, Awi said.
Another suspect was arrested in Bali on July 23 for spreading "radical contents" about the Islamic State and bomb making tutorial, he added.
https://jakartaglobe.id/news/wife-of-indonesias-mostwanted-militant-arrested
--------
North America
US to submit complaint to UNSC on Iran nuclear deal: Sources
18 August 2020
Following a crushing defeat in the wake of Washington's failed bid to expand an arms embargo on Iran at the United Nations Security Council, the United States is reportedly planning to submit a complaint to the 15-member body over accusations of Iran's non-compliance with the 2015 nuclear deal, even though Washington unilaterally quit the landmark accord in 2018.
Official sources at the UN said US Secretary of State Mike Pompeo would likely travel to New York on Thursday and meet with UN Secretary-General Antonio Guterres to submit the complaint that seeks a return of all UN sanctions on Iran by triggering a snapback provision in the 2015 Iran nuclear deal, known as the Joint Comprehensive Plan of Action (JCPOA).
The sources said the sanctions snapback process would be tough as Russia, China and other countries on the Security Council would challenge the legality of the US move given that Washington is no longer a signatory to the JCPOA after unilaterally withdrawing from the agreement in May 2018.
Diplomatic source tells Al-Jazeera: @SecPompeo will submit a complaint to #UNSC on Thursday, accusing #Iran of violating #nuclear deal. #JCPOA snapback in the making by #US. https://t.co/FfAJh96spp
— Habib Abdolhossein (@HAbdolhossein) August 18, 2020
Once Washington submits its complaint about Iran to the Security Council, the body has 30 days to adopt a resolution to extend sanctions relief for Tehran or else the measures would automatically snapback.
The UN Security Council almost unanimously refused on Friday to support a US-sponsored draft resolution on extending the arms embargo against Iran, which is due to expire in October under the JCPOA.
During the 15-member Security Council vote, the US received support only from the Dominican Republic for its anti-Iran resolution, leaving it far short of the minimum nine "yes" votes required for adoption.
Russia and China, both veto-wielding powers and parties to the JCPOA, voted against the draft resolution and the remaining 11 Security Council members, including France, Germany and Britain, abstained.
A day after the US suffered a humiliating defeat at the Security Council, US President Donald Trump pledged to use the controversial snapback technique, saying, "We'll be doing a snapback. You'll be watching it next week."
"Snapback" was envisioned in the event Iran was proven to be in violation of the JCPOA which Trump unilaterally left in May 2018.
The US circulated a six-page memo last Thursday from State Department lawyers, claiming that the United States remained part of the 2015 Security Council Resolution 2231, and still had the right to use the snapback provision.
However, a spokeswoman for EU foreign policy chief Josep Borrell said on Sunday that the United States is not a party to the JCPOA anymore and therefore cannot force the reinstatement of UN sanctions on Iran.
Iran's Foreign Minister Mohammad Javad Zarif also denounced the US attempts to invoke the snapback mechanism, saying, "American snapback is illegal and unacceptable and the Americans know they cannot use snapback."
https://www.presstv.com/Detail/2020/08/18/632106/US-complaint-United-Nations-Security-Council-
--------
Bolton dodges question on ties with anti-Iran terrorists MEK, calls for 'regime change'
18 August 2020
US war hawk John Bolton has dodged a question about his ties with the anti-Iran Mujahedin-e-Khalq Organization terrorist group, calling for "regime change."
The former national security advisor, who was ousted by US President Donald Trump, spoke at the National Press Club Tuesday about his promise to celebrate regime change in Iran in 2019.
"I didn't hear the excerpt from my speech but I can tell you what I did say in 2018 was that the objective of the United States' policy should be regime change in Iran before the 40th anniversary of the 1979 revolution."
He further claimed that, "the Trump administration never adopted a policy of regime change. I think that's a mistake."
The MKO has conducted many assassinations and bombings against Iranian officials and civilians since the 1979 victory of Iran's Islamic Revolution. It notoriously sided with former Iraqi dictator Saddam Hussein during his 1980-88 war on Iran.
Out of the nearly 17,000 Iranians killed in terrorist assaults since the Revolution, about 12,000 fell victim to the MKO's acts of terror.
The terrorist outfit was on the US list of terrorist organizations until 2012. Major European countries, including France, have also removed it from their blacklists. The anti-Iran terrorists enjoy freedom of activity in the US and Europe, and even hold meetings with American and EU officials.
Europe is home to the rogue entity and American taxpayers' money has funded the atrocities of the corrupt grouplet.
https://www.presstv.com/Detail/2020/08/18/632104/Bolton-dodges-question-on-mko-anti-Iran-terrorist-group
--------
Ron Paul warns Trump's failed Iran policy may lead to war
18 August 2020
Former US congressman Ron Paul has warned that the Trump administration's failed Iran policy was leading Americans to war in the Middle East region.
In an interview attached to a featured article titled Trump's Failed Iran Policy Is Leading Us To War, Paul said Trump's failed hostile "maximum pressure" policy against Iran had received no support by most other countries.
The former Republican congressman and presidential candidate referred to the Trump administration's Iran policy as an example of "arrogance at it greatest", insisting that the use of force, and bullying a country to submit to US demands, was not the right direction for the Iran policy.
"If people really, really cared about it they would be going in a different direction," he said, pointing out that diplomatic relations and trade deals were the right path to peace.
"We should be able to talk to people.We should be able to trade with people," he said.
He noted that America's defeat at the United Nation Security Council (UNSC) was another indicator that the Trump administration was on the wrong path and other members of the UNSC had understood this.
Paul said US Secretary of State Mike Pompeo and Special Representative for Iran Elliot Abrams, who were currently running US foreign affairs, were hawkish neocons (neoconservatives), pursuing the objectives set by the deep state, which were devised to benefit the owners of the military–industrial complex.
"Secretary of State Mike Pompeo has been foaming at the mouth for war with Iran for years, along with the various neocons like Eliot Abrams who serve as cogs in the war machine," the article reads.
According to Paul, Trump's Middle East policies had resulted in an escalation of tensions, driving the region towards war.
"The friction is growing. It is growing very much," he said.
Paul noted that, "It has been aggravated with the recently signed treaty between the UAE and Israel," he said.
Paul noted that the US arms sales to the UAE was being publicized as a positive development.
The former congressman condemned Washington's "imperialistic" ideology, warning that promoting global hegemony was the established bipartisan US foreign policy condoned by both the Democrats and the Republicans.
"We're going to be interventionists, we're going to be imperialistic, we're going to be inflationary, we are going to rule the world until we can't rule the world anymore," Paul insisted.
He cited the seizure of Iranian tanker ships delivering fuel to the suffering people of Venezuela as another example of failed US foreign policy.
He said Americans needed to make efforts to build better relations with other nations, instead of antagonizing them.
https://www.presstv.com/Detail/2020/08/18/632085/US-Trump-Pompeo-Abrahms-Iran-Police-Paul
--------
Russia rejected US anti-Iran text after 19 months of negotiation: State Dept. official
17 August 2020
Russia "refused to negotiate" an anti-Iran text proposed by the US ahead of Washington's embarrassment at the UN Security Council over extension of an arms embargo on Tehran, says a State Department official.
"The United States has for the last 19 months sought to foster dialogue and discussion with Russia and other Security Council members on extending the UN arms embargo," the State Department spokesperson told US News on Monday. "Russia has repeatedly, and puzzlingly, claimed there is no legitimate basis to discuss extending the UN arms embargo at the UN Security Council, and has refused to negotiate on any of the texts we proposed."
Speaking on the condition of anonymity, the official further claimed that Washington has rejected Russian President Vladimir Putin's call for a global summit on Iran because it finds the Security Council "the best place to have discussions" on the issue.
"The United States believes strongly that the Security Council is the best place to have discussions related to extending the UN arms embargo, and we have the benefit of 13 years of Security Council precedent on our side," the spokesperson said in an email.
This is while US President Donald Trump has reportedly told aides he would like to meet with his Russian counterpart in person before the 2020 presidential election in November.
The US faced an embarrassment at the Security Council Friday after even its allies — Germany, France, and Britain — refused to throw their support behind Trump in extending the arms embargo on Iran, set to be lifted in October under the Iran nuclear deal known as the Joint Comprehensive Plan of Action.
https://www.presstv.com/Detail/2020/08/17/632030/-Russia-rejected-US-anti-Iran-text-after-19-months-of-negotiation
--------
Pakistan
No recognition of Israel unless Palestine freed: Imran
19 Aug 2020
ISLAMABAD: Prime Minister Imran Khan has categorically said that Pakistan could not recognise Israel as a state unless it gave freedom to Palestine.
In a two-hour and late-night interview with Dunya TV on Tuesday, he touched upon several issues, from the government's strategy to deal with Covid-19, sugar and wheat crises, poor civic amenities in Karachi, government-opposition relations and FBR reforms to Pakistan's foreign relations.
On foreign policy, the prime minister said: "The Quaid-i-Azam had said in 1948 that Pakistan could not recognise Israel unless it gave freedom to Palestinians.
"If we recognise Israel and ignore tyranny faced by the Palestinians, we will have to give up (the cause of) Kashmir as well, and this we cannot do."
In the context of the UAE, which has recently established ties with Israel, the prime minister said every state had its own foreign policy.
He refuted an impression that Pakistan-Saudi Arabia relations had been shaken over Kashmir issue. "Saudi Arabia is one of our key friends and our relations are still fraternal and unchanged," he said.
The PM said Pakistan's future was linked to China as China defended Pakistan in all difficult times. He said Chinese President Xi Jinping would visit Pakistan in the winter.
Regarding Covid-19, the prime minister gave his government the credit for tackling the issue effectively and keeping a balance between precautionary measures and business activities. "Initially even my party leaders were against my strategy and were asking why strict lockdown was not being imposed in the country," he said. "But our smart lockdown strategy worked and… the country managed to curb the spread of the deadly disease," he said.
On the sugar scandal, he reiterated that he would not spare any "mafia" or anyone who was involved in creating shortage of sugar and hike in its price.
He, however, expressed sorrow over action taken against his close friend and PTI leader Jahangir Tareen, one of the sugar barons. "Jahangir Tareen is a better businessman. The departments concerned will decide his case," he said.
Talking about pathetic civic amenities in Karachi, Mr Khan said the federal government was allocating funds for the city and special attention was being given to it to overcome its problems.
"We want Karachi to be a real metropolitan city as we are also trying to make Lahore and Peshawar metropolitan cities where they have their own elected members, own revenue generation system and independence to spend," he added.
Speaking about Punjab Chief Minister Usman Buzdar and the National Accountability Bureau's cases against him, the PM expressed confidence in the CM and said: "I have checked the cases against Mr Buzdar relating to award of liquor licence and the ring road through Intelligence Bureau and found them baseless with no element of corruption," he added.
The PM admitted the government had mishandled the issue of fake licences of commercial pilots and said: "The fallout of the issue could be minimised by properly handling the matter."
https://www.dawn.com/news/1575192/no-recognition-of-israel-unless-palestine-freed-imran
--------
Pakistan Taliban reunite with two splinter groups as army hails battle success
AUGUST 17, 2020
Jibran Ahmad
PESHAWAR, Pakistan (Reuters) - The Pakistani Taliban have brought two splinter groups back into their fold, they announced in a statement, days after the army said anti-militant operations nationwide had brought "hard-earned success".
The Pakistani Taliban, fighting to overthrow the government and install their own brand of Shariah, are an umbrella of Sunni militant groups called Tehrik-e-Taliban Pakistan (TTP), which has broken into many divisions.
The TTP, designated a terrorist group by the United States, has been in disarray in recent years, especially after several of its top leaders were killed by U.S. drone strikes on both sides of the border, forcing its members into shelter in Afghanistan, or fleeing to urban Pakistan.
"Tehrik-e-Taliban Pakistan welcomes them," the TTP statement said of the two splinter groups, adding that it would like all groups to unite.
The reunion with Jamat-ul-Ahrar (JuA) and Hizb-ul-Ahrar (HuA) appears significant in view of the rise in militant attacks against security forces, most claimed by the TTP, including some suicide bombings.
Pakistani army spokesman Major General Babar Iftikhar said last week however that the military's operations against militants had been very successful.
"The war against terrorism has yielded some hard-earned success," he told a news conference. "More than 18,000 terrorists have been killed and more than 400 tonnes of explosive material seized" in a countrywide anti-militant operation that started in 2017.
The reunion comes at a time when the United States is promoting peace talks between the Afghan Taliban, also seeking to reimpose their strict form of Islamic rule, and the government in Kabul.
The Pakistani Taliban said the two groups pledged allegiance to the TTP chief, Mufti Noor Wali, shown in photos at a ceremony.
It was not clear what side of the border the ceremony took place. Government and military officials did not comment on the merger or the location of the ceremony.
The JuA, which broke from the TTP in 2014, has been involved in major attacks, including the 2016 suicide bombing in a park in eastern city of Lahore that the group said targeted Christians celebrating Easter. It killed more than 70 people.
The HuA, a faction that further split from the JuA, has not been so active.
https://www.reuters.com/article/us-pakistan-taliban/pakistan-taliban-reunite-with-two-splinter-groups-as-army-hails-battle-success-idUSKCN25D1T8?utm_source=iterable&utm_medium=email&utm_campaign=1448904_
--------
Pakistan army chief meets Saudi officials amid strained ties
Aug 19, 2020
ISLAMABAD: Amid strained relations with Saudi Arabia over its pro-India position on the Kashmir issue, Pakistan army chief General Qamar Javed Bajwa has been busy in the Gulf Kingdom meeting their military and defence officials to calm down Riyadh after it threatened with its financial lifeline to Islamabad.
A brief statement by Pakistan army said Bajwa met Saudi Arabia's deputy minister of defence Prince Khalid bin Salman bin Abdulaziz on Tuesday to discuss matters of mutual interest.
Without giving details, the Inter Services Public Relations (ISPR), army's media wing, earlier said that Bajwa had met Saudi's General Fayyad bin Hamid Al-Ruwaili, chairman of the General Staff of the Armed Forces, and other top commanders to discuss military ties, including training exchanges.
Bajwa's Saudi visit comes days after Pakistan foreign minister Shah Mehmood Qureshi blasted the Saudi-led Organization of Islamic Cooperation (OIC) for not actively denouncing India's actions in the Kashmir region.
Pakistan, Qureshi had said, skipped a summit in Malaysia last year with a "heavy heart" because of Saudi Arabia's reservations, so now it was time for Riyadh to step forward. Qureshi's remarks revived Riyadh's anger, forcing Islamabad to pay back $1bn prematurely. It was reportedly demanding another $1bn of the loan.
Last month, Pakistan had to borrow $1bn from China to repay part of $3bn loan from Saudi Arabia to prop up Islamabad's depleting foreign reserves.
A traditional ally, Saudi Arabia gave Pakistan a $3bn loan and $3.2bn oil credit facility to help its balance of payments crisis in late 2018.
The finance ministry last week confirmed that Riyadh was reviewing Islamabad's request for an extension of the oil credit facility, which ended in July.
Huge amounts of money sent by expatriates in Saudi Arabia, the United Arab Emirates (UAE), Kuwait and other Gulf states have a significant effect on Pakistan's economy.
Saudi Arabia and the UAE jointly host more than three million Pakistanis.
Saudi Arabia, where 1.9 million Pakistanis reside, tops the list of countries with the highest remittances to Pakistan at more than $4.5bn annually, followed by the UAE, with over $3.47bn, according to official statistics.
https://timesofindia.indiatimes.com/world/pakistan/pakistan-army-chief-meets-saudi-officials-amid-strained-ties/articleshow/77621421.cms
--------
WHO wants to use Peshawar police hospital as focal point in medical emergencies
Ashfaq Yusufzai
19 Aug 2020
PESHAWAR: Police and Services Hospital Peshawar, which served as the only dedicated hospital for Covid-19 patients in the country, has played an important role in managing the coronavirus patients, according to experts.
Senior health officials and World Health Organisation have expressed satisfaction over the performance of the hospital and want to use it a focal point in case of medical emergencies in future.
The hospital was established before partition and called Civil Surgeon Hospital then. It remained a dedicated coronavirus centre from February 3, 2020 to August 13, 2020 and screened 11,303 suspected patients of whom 1,709 turned positive.
It earned name for itself for being the lone dedicated hospital throughout the country that collected swabs and provided treatment when there was a general fear among the health workers everywhere.
Experts laud country's only dedicated hospital for Covid-19 patients
Medical specialist Dr Asif Izhar, who led the efforts along with medical superintendent, said that a total of 32 staffers also got infected during the pandemic but there was no looking back and all the 297 its workers including doctors, nurses, paramedics and Class-IV employees worked in three shifts to deal with the situation.
He said that their staff visited airports, Chief Minister Secretariat, Governor's House and Civil Secretariat to examine suspected patients and take swabs from them. He said that in the early days, they imparted training to all staff including Class-IV employees and sweepers to ensure better management and corona waste management, because it was a big threat. No professional help was sought from other hospitals, he added.
"We admitted 203 patients and referred 25 serious ones to the medical teaching institutions for intensive care services. During the six-month convid-19 operations, we recorded three deaths," said Dr Asif.
He said that they pioneered Covid-19 screening as suspected people were referred from all MTIs and swabs were collected and sent to Public Health Reference Laboratory at Khyber Medical University. Later in June, HMC and KTH got their own laboratories and started swab collection, he added.
Dr Asif said that the initial days were difficult but staff was given on-job training. Before onset of Covid-19, the hospital received 700 patients on average per day for specialised medical, surgical, gynae, eye, ENT, chest, skin, children, cardiology, radiology and dentistry services. It was re-opened last week for general patients and at the moment patients were seen at OPD only, he added.
"Presently, we are not starting surgeries and admission, keeping in view that if Covid-19 flares up again. So, we are waiting," said Dr Asif.
He said that their dedicated efforts and team work proved that they could deal with any medical emergency in the province.
Dr Asif was not disappointed by lack of appreciation by the government but said that he took pride that it was proven to everyone that the hospital could be used as focal point for any public health emergency in the province.
The hospital didn't receive any special funds or risk allowance for the staffers, who all were involved in Covid-19 work.
He said that originally they had 60 beds but to ensure social distancing, they admitted 30 Covid-19 patients.
The patients along with their attendants received three meals per day that were provided in collaboration with the Al Khidmat Foundation during the pandemic, he added.
"Our Covid-19 management mechanism was in line with the guidelines of the WHO and National Institute of Health (NIH) Islamabad. Our hospital was visited thrice by NIH team, twice by WHO team and once by Dr Palitha Mahipala, the contry representative of WHO, because it was a unique facility in the country," said Dr Asif.
https://www.dawn.com/news/1575124/who-wants-to-use-peshawar-police-hospital-as-focal-point-in-medical-emergencies
--------
MQM-P accuses Sindh CM of 'sabotaging' proposed committee on Karachi
Azfar-ul-Ashfaque
19 Aug 2020
KARACHI: The political consensus among the stakeholders of Karachi appears to be eroding fast as the Muttahida Qaumi Movement-Pakistan on Tuesday accused Sindh Chief Minister Murad Ali Shah of "sabotaging" the recent efforts to find a solution to Karachi's civic and infrastructure problems.
Only on Saturday, the Pakistan Peoples Party, Pakistan Tehreek-i-Insaf and MQM-P had, in the presence of a senior member of the security establishment, agreed to form an advisory committee comprising representatives of the three parties for Karachi in a meeting held at the Governor House.
On Sunday, CM's Law Adviser Murtaza Wahab told the media that the committee would be headed by CM Shah and comprise Sindh ministers Nasir Shah and Saeed Ghani of the PPP, federal ministers Asad Umar and Ali Zaidi of the PTI and Aminul Haque of the MQM-P.
However, speaking at a press conference here at the party's temporary headquarters in Bahadurabad, senior MQM-P leader Khawaja Izharul Hasan said that the chief minister "sabotaged" the process to form the three-party committee when he told a press conference on Monday that "under no condition would Sindh share powers with anyone" and that a committee was formed between governments and not political parties.
"It is beyond our comprehension that why the chief minister had made cleanliness of Karachi a matter of his ego. He [CM] is the head of solid waste department but they cannot even lift garbage from the city. They have deliberately destroyed the local government system of Karachi," he said.
He said the MQM-P believed that the mere formation of committees was not the solution of Karachi's problems as a permanent solution lay only with an empowered local government system under Article 140-A of the Constitution.
'PPP separated Karachi from Sindh'
Responding to the CM's Monday presser, Khawaja Izhar questioned why they made it an issue of Sindh's unity when the MQM-P demanded just resources for their city.
The CM had said at the press conference that the people talking about bifurcation of Sindh were the enemies of Pakistan and that the division of the province was not possible "in our lives".
Khawaja Izhar said that the PPP government had itself separated Karachi from Sindh by dividing the city into six parts.
The MQM-P leader alleged that the PPP had started misleading youths on the pretext of a threat to Sindh whenever the people of Karachi talked about their rights or even demanded just share of water.
He asked youths of Larkana, Qambar-Shahdadkot, Dadu and other rural parts of Sindh to hold their elected representatives accountable for not providing better civic facilities in their areas.
He alleged that the provincial ministers and government officials were minting money and not spending funds even in the rural parts of the province. "The Sindh government has turned Karachi into Larkana and Larkana into Moenjodaro."
Khawaja Izhar, who is also an MPA, said that Karachi needed 1,200mgd water but it was not given even 500mgd. He said that the cost of the K-IV water project had increased from Rs25 billion to Rs125bn because of the "incompetence" of the Sindh government.
He said around 200,000 government jobs of Karachi had been sold to the people of rural Sindh and when questions were raised the PPP termed it an attack on unity of Sindh.
'Karachi Conference' soon
He said that the MQM-P had decided to call an "all-party conference" titled Karachi Conference for the solution of problems of Karachi as well as to strengthen Sindh and Pakistan.
Without giving any date, he said that the MQM would also raise the issues of Larkana and Dadu in addition to the issues of Karachi in its MPC.
He said proposals had been sought from youths, civil society, traders, etc for the proposed conference.
He said that Karachi was deceived in the name of 18th Amendment under which "corrupt rulers" got more powers than the people.
Speaking on the occasion, bureaucrat-turned-politician Javed Hanif said that Karachi was made Pakistan's capital after independence.
He asked why the country's capital was shifted from Karachi, under whose mandate and under which law.
https://www.dawn.com/news/1575170/mqm-p-accuses-sindh-cm-of-sabotaging-proposed-committee-on-karachi
--------
Mideast
Rumours swirl about ex-president as potential Erdogan challenger
August 19, 2020
ANKARA: Rumors are swirling in Turkey about the possibility of former President Abdullah Gul being the opposition's pick to challenge President Recep Tayyip Erdogan in the 2023 elections.
The two men founded the ruling Justice and Development Party (AKP) together in 2001.
Gul was president between 2007 and 2014 when Erdogan was prime minister. But Gul has become a staunch critic of his former ally in the last few years.
In an interview on Aug. 17, the leader of the opposition Republican People's Party (CHP) Kemal Kilicdaroglu said the government was "very scared" about a Gul candidacy.
But Gul has been criticized by some secular sections of society for remaining silent while power became increasingly centralized over the years without any effective checks and balances in place.
He is also known to be steering the newly founded breakaway Democracy and Progress Party, which was founded by the country's former economy czar Ali Babacan.
Kilicdaroglu denied claims he was talking with Gul each week.
"Those who make accusations about 'weekly meetings' are under some others' control and they are psychologically troubled individuals," he said.
Gul is keeping quiet about a potential presidential comeback, although many think Turkey needs a better challenger.
Karol Wasilewski, an analyst at the Warsaw-based Polish Institute of International Affairs, viewed the CHP's possible nomination of Gul as a reflection of the changes the party had undergone under Kilicdaroglu, who decided that the CHP should be more open to conservative values in order to better compete with the AKP. But he thought it was a bad idea to have Gul take on Erdogan for several reasons.
"First of all if they want to have a candidate acceptable to some AKP voters and able to compete with Erdogan, Ankara's opposition mayor Mansur Yavas and Istanbul's opposition mayor Ekrem Imamoglu seem to be far better choices, because of Gul's image as a political impotent due to his constant inability to stand up to Erdogan," Wasilewski told Arab News.
"Gul is not a political fighter able to defeat Erdogan contrary to, for example, the much younger and vigorous Imamoglu."
According to Wasilewski, Gul's nomination would discourage lots of CHP sympathizers from voting and this scenario would directly help Erdogan's chances of winning.
"Lately there has been lots of criticism toward the AKP that it does not understand the younger generation which will most probably be decisive in 2023 elections. The nomination of Gul will show us that the CHP also has no clue as to how to approach younger voters as I can't imagine Abdullah Gul would be able to attract Generation Z voters," he added.
Berk Esen, a political analyst from Bilkent University in Ankara, said although some people portrayed Gul as a compromise candidate who could attract some AKP voters to defeat Erdogan, there was little proof that Gul actually resonated with the AKP base, which had been bombarded with anti-Gul discourse by pro-government media for years.
"Opposition voters also do not trust him due to his complicity in many of the AKP government's measures as well as conspicuous silence since he stepped down from the presidency in 2014," he told Arab News.
According to Esen, a Gul candidacy did not stand much of a chance and would almost certainly generate a challenge from the CHP camp.
Turkey's political landscape changed dramatically after the opposition's victory in last year's local elections.
Esen remarked that the opposition had younger, more competent and credible candidates so it was difficult to contemplate a scenario in which Gul could energize the opposition voters, let alone draw votes from the AKP base.
"This debate around names is not a productive one but may push many in the opposition to contemplate the candidate nomination process. The CHP leadership may be pushed to allow open primaries to choose its candidate," he added.
Dimitar Bechev, a nonresident fellow at Atlantic Council, said that nominating Gul would be a smart move but only if the opposition rallied behind him.
"Lots of secularists have hard feelings against him as Erdogan's enabler," he told Arab News. "He didn't step up against Erdogan during the anti-government Gezi protests either in 2013."
Gul was mostly in favor of dialogue with the protesters and listening to their demands. Bechev said that if the opposition vote consolidated to back him, and some AKP supporters defected, then there would be a runoff.
https://www.arabnews.com/node/1721506/middle-east
--------
Iran Thanks Putin for UNSC Meeting Offer, But Says Initiative Unlikely to Break Ground
Aug 19, 2020
"As explained before, we understand Mr. Putin's good will to decrease tensions but meantime, think that effectiveness of such a meeting is unlikely given the lack of any sincerity in the US government," Government Spokesman Ali Rabiyee said on Wednesday.
He noted that Iran's views are fully clear.
Yet, the spokesman said Iran will study and declare its final view once all the relevant parties officially demand holding such a meeting.
Putin on Friday proposed a video summit with the United States and the remaining parties to the nuclear deal - Britain, France, China, Germany and Iran - to try to avoid further "confrontation and escalation" at the United Nations over Iran.
"The issue is urgent," Putin said in a statement, adding that the alternative was "only further escalation of tensions, increasing risk of conflict - such a scenario must be avoided".
US President Donald Trump, a stern critic of the historic deal, unilaterally pulled Washington out of the JCPOA in May 2018, and unleashed the "toughest ever" sanctions against the Islamic Republic in defiance of global criticism in an attempt to strangle the Iranian oil trade, but to no avail since its "so-called maximum pressure policy" has failed to push Tehran to the negotiating table.
In response to the US' unilateral move, Tehran has so far rowed back on its nuclear commitments four times in compliance with Articles 26 and 36 of the JCPOA, but stressed that its retaliatory measures will be reversible as soon as Europe finds practical ways to shield the mutual trade from the US sanctions.
Tehran has particularly been disappointed with failure of the three European signatories to the JCPOA -- Britain, France and Germany -- to protect its business interests under the deal after the United States' withdrawal.
On January 5, Iran took a final step in reducing its commitments, and said it would no longer observe any operational limitations on its nuclear industry, whether concerning the capacity and level of uranium enrichment, the volume of stockpiled uranium or research and development.
Now the US has stepped up attempts aimed at extending the UN arms ban on Iran that is set to expire as part of the Joint Comprehensive Plan of Action (JCPOA), which has been endorsed by Security Council Resolution 2231.
The US first sought to extend the Iran's arms embargo in a fresh UNSC resolution in contradiction to the contents of the Resolution 2231 in two attempts within a month, but failed.
The United Nations Security Council resoundingly rejected on Friday the second US bid to extend an arms embargo on Iran, which is due to expire in October.
The resolution needed support from nine of 15 votes to pass. Eleven members abstained, including France, Germany and Britain, while the US and the Dominican Republic were the only "yes" votes.
The United States has become isolated over Iran at the Security Council following President Donald Trump's withdrawal from the multilateral Iran nuclear deal 2018.
Iran had said that the US resolution would fail to gain the required support at the Security Council, pointing out that Washington has no legal right to invoke a snapback mechanism to reinstate sanctions against Tehran under the 2015 nuclear deal that the US unilaterally left in May 2018.
In relevant remarks on Sunday, Iranian Foreign Minister Mohammad Javad Zarif said it is by no means justifiable for the US to use Dispute Resolution Mechanism with regard to UNSC Resolution 2231.
"US recourse to Dispute Resolution Mechanism in 2231 has NO LEG TO STAND ON," Zarif wrote on his Twitter page late Sunday.
"AmbJohnBolton has repeated today what he said on May 8, 2018, while National Security Advisor in the Trump administration," he noted, adding, "At least he is consistent—a trait notably absent in this US administration."
Zarif' tweet came in reaction to former US National Security Advisor John Bolton's article in Wall Street Journal where he criticized US' decision to trigger 'snapback mechanism' against Iran, saying, "The agreement [Joint Comprehensive Plan of Action]'s backers argue that Washington, having withdrawn from the deal, has no standing to invoke its provisions. They're right. It's too cute by half to say we're in the nuclear deal for purposes we want but not for those we don't."
https://en.farsnews.ir/newstext.aspx?nn=13990529000169
--------
Official: Results of Human Trials of Iran's COVID-19 Vaccine Out by November
Aug 19, 2020
"Three centers in Iran are working on vaccines and animal trials of the Iranian vaccine have been carried out successfully, and we will probably see the results of the human testing phase in November," Zali said.
He pointed out that one of the top European companies in the field of vaccine production recently said that the coronavirus vaccine can provide safety for only 73 days.
Regarding the restrictions on coronavirus in the Iranian capital, Zali said that many restrictions will stay in place until autumn, adding, "We are trying to prevent an increase in the spread of the disease by holding schools and universities electronically in the autumn."
Pointing to the favorable situation of COVID-19 management in Tehran, he said that at the beginning of the outbreak of the disease, the rate of the observance of health protocols in the capital was 65 percent, but unfortunately with the end of the first wave of the disease, this number declined to nine percent. But currently, the rate of observance of protocols in Tehran is 73 percent
Regarding the buying of the Russian vaccine, Zali said that after the approval of international organizations such as the World Health Organization, Iran will take action to buy this vaccine.
"We have no problem in producing drugs and we produce two drugs, Favipiravir and Remdesivir, and next week the mass production of these two drugs will begin and we are self-sufficient in producing masks," he concluded.
In relevant remarks earlier this month, Head of Pasteur Institute of Iran Alireza Biglari announced that the country's experts are studying the possibility for starting the human trial phase for the home-made coronavirus vaccine following positive animal tests results.
"Fortunately, two of our knowledge-based companies have carried out good studies in this field and their vaccine (formula) is in the phase of animal tests and in case of positive results, they will enter the phase of human trial research," Biglari told reporters.
Meantime, a senior member of the scientific committee of the national coronavirus campaign headquarters, Minou Mohrez, told FNA that the Iranian researchers have made progress in the production of anti-COVID-19 virus.
She said that the Iran-made coronavirus vaccine has successfully passed animal tests, and studies for human trials are being carried out.
In relevant remarks in early August, Iranian Health Minister Saeed Namaki said that the country's medical specialists and scientists are now testing the home-made coronavirus vaccine on humans.
"Along with other world states, we have started work on [coronavirus] vaccine in our knowledge-based companies, Pasteur Institute of Iran and Razi Institute," Namaki told reporters in a virtual meeting.
"Today, I can say that this multilateral cooperation has made some progress in developing three to four vaccines and these vaccines have passed tests on animals and have entered the human trial phase," he added.
Namaki said that the Iranian government has also adopted the necessary action to purchase vaccine from the countries that might manage to develop it sooner than Iran.
Earlier this month, Namaki had announced that 5 groups of specialized researchers in Iran were trying to find the coronavirus vaccine, adding that the clinical studies on the vaccine would start soon.
"At present, at least 5 groups of highly skilled Iranian groups are working on production of [coronavirus] vaccine in Iran and clinical studies on the vaccine's effect on humans is due to start very soon," Namaki said in a video conference with his Nicaraguan counterpart Martha Reyes Alvarez.
He added that Iran has also produced Favipiravir and Remdesivir, two drugs believed to be of help in fighting the coronavirus, saying that the Iran-made Remdesivir will be provided to the patients soon.
Namaki said that Iran produces 97% of drugs needed in the country, stressing readiness to share experiences with Nicaragua in the field of health and hygiene.
https://en.farsnews.ir/newstext.aspx?nn=13990529000424
--------
Iran Categorically Rejects CNN's Claim of Paying Bounties to Taliban to Target US Forces
Aug 18, 2020
"The US has engulfed itself in a quagmire in Afghanistan and the blood of the US soldiers is shed thousands of miles far from their homeland due to the wrong policies of the White House rulers and of course, this has yielded no results for the innocent Afghan people, but years of war and bloodshed," Foreign Ministry Spokesman Saeed Khatibzadeh said on Tuesday.
He strongly dismissed the CNN's report claiming that the "US intelligence agencies determined that Iran paid bounties to the Taliban to target US troops and coalition forces in Afghanistan", and said, "The US government has no answer to the family members of the US soldiers killed in Afghanistan and it wants to cover up its miscalculation in Afghanistan through media hype."
Khatibzadeh called on the US to act responsibly instead of projecting the blame on others and end its catastrophic deployment in Afghanistan as soon as possible.
Khatibzadeh had also on Monday categorically dismissed the recent allegations by the US officials that Tehran was providing weapons to the Taliban in order to fight Washington's influence in Afghanistan.
"The baseless accusations by the US secretary of state are only a projection aimed at distorting the public opinion in Afghanistan from Washington's aides to ISIL terrorists," he said.
"The current situation in Afghanistan is the result of the US' warmongering and interferences in the country," the spokesman said, adding, "The US is yet to inform the Afghan public of the identity of the helicopters that supplied ISIL under the NATO disguise in Afghanistan."
Iran has opposed the US military occupation of Afghanistan, and has expressed readiness to cooperate with any effort for intra-Afghan dialog.
https://en.farsnews.ir/newstext.aspx?nn=13990528001084
--------
Israel bombs Gaza, warns Hamas is was risking 'war'
19 August 2020
Israeli warplanes bombed the Hamas-ruled Gaza Strip overnight after Palestinians fired a rocket into southern Israel, the army said.
The latest exchange came as Israel warned Hamas it was risking "war" by failing to stop fire balloons being launched across the border.
Egyptian security officials shuttled between the two sides in a bid to end the flare-up which has seen more than a week of rocket and fire balloon attacks from Gaza and nightly Israeli reprisals.
For all the latest headlines follow our Google News channel online or via the app.
"Earlier tonight, a rocket was fired and during the day, explosive and arson balloons were launched from the Gaza Strip into Israeli territory," said a military statement released shortly before midnight (2100 GMT).
In response, "fighter jets and (other) aircraft struck additional Hamas military targets in the Gaza Strip.
"During the strike, a military compound belonging to one of the special arrays of the Hamas terror organization was struck," the English language statement added.
There were no reports from Gaza of casualties.
Israeli President Reuven Rivlin issued a warning to Hamas during a visit to firefighters in the border area who said they were called out to 40 blazes caused by Palestinian arson balloons on Tuesday.
"Terrorism using incendiary kites and balloons is terrorism just like any other," Rivlin told them, according to a statement from his office.
"Hamas should know that this is not a game. The time will come when they have to decide... If they want war, they will get war," said Rivlin, whose post is largely ceremonial.
Israel and Hamas have fought three wars since 2008.
Despite a truce last year backed by Egypt, the United Nations and Qatar, Hamas and Israel clash sporadically, with Palestinian incendiary balloons or rocket or mortar fire drawing retaliatory Israeli strikes and sanctions against civilians in Gaza.
A Hamas source told AFP the Islamists had held talks with the Egyptian delegation in Gaza on Monday before it left the territory for meetings with the Israelis and the West Bank-based Palestinian Authority.
The Egyptian delegation was expected to return to Gaza after those talks were concluded, the source added.
In response to the persistent balloon attacks, Israel has banned fishing off Gaza's coast and closed the Kerem Shalom goods crossing, cutting off deliveries of fuel to the territory's sole power plant.
Power had been in short supply even before the shutdown, with consumers having access to mains electricity for only around eight hours a day.
That will now be cut to just four hours a day using power supplied from the Israeli grid.
https://english.alarabiya.net/en/News/middle-east/2020/08/19/Israel-bombs-Gaza-warns-Hamas-is-was-risking-war-.html
--------
US must swiftly end catastrophic presence in Afghanistan: Iran
18 August 2020
Iran has dismissed as "utterly bogus" the claims in some US media reports that other states are offering bounties to Taliban militants for killing American troops in Afghanistan, saying Washington must end its "catastrophic presence" in the war-torn country instead of blaming others for the crisis there.
"The US government — which has no answer to give to the families of its soldiers killed in Afghanistan — is seeking to cover up its miscalculation in Afghanistan through media hype," Iran's Foreign Ministry Spokesman Saeed Khatibzadeh said on Tuesday.
He added that the US is bogged down in a self-created quagmire in Afghanistan, while the blood of American soldiers is shed thousands of miles away from their own country due to the White House's wrong policies, which have brought nothing but "years of war and bloodshed for the innocent Afghan people."
The Iranian officials called on the US to act responsibly and end its destructive presence in Afghanistan as soon as possible instead of pointing the finger of blame at others.
Khatibzadeh also on Monday rejected "baseless" claims by US Secretary of State Mike Pompeo that Tehran arms the Taliban, saying the allegation seeks to deflect attention from the American assistance to Daesh in Afghanistan.
"The accusations leveled by the US secretary of state amount to a type of blame game and an attempt at diverting the public opinion from Washington's instances of assistance to Daesh," he said.
Pompeo claimed last week, "We know that the Russians have armed the Taliban in the past, right. We know that the Iranians continue to arm them today."
Earlier this week, the CNN claimed that Tehran had paid bounties to a Taliban faction, the Haqqani Network, for killing US and other foreign troops in Afghanistan, leading to six attacks last year including a deadly one at the US airbase in Bagram.
In June, the New York Times, citing an unnamed source, claimed that a top-secret unit within the Russian military intelligence, or the GRU, had allegedly offered monetary rewards to Taliban-linked militants to kill US troopers in the country last year.
Russia dismissed the claims as a bunch of "lies."
The United States invaded Afghanistan in 2001 under the banner of following the September 11 attacks in order to wage a "war on terror" thousands of miles away from America's own borders.
The invasion toppled the Taliban militant group, but the group now controls more territory than at any point since being ousted from power and is engaged in peace talks with the United States.
Daesh has also gone from strength to strength, especially in eastern Afghanistan, after suffering crushing defeats in Syria and Iraq.
At the time of Syrian and Iraqi advances, various sources reported and regional officials confirmed that the US military was airlifting Daesh militants from battlefields and transferring them to Afghanistan.
https://www.presstv.com/Detail/2020/08/18/632081/Saeed-Khatibzadeh-Iran-Afghanistan-US-troops-bounties-
--------
Africa
Turkey, Qatar agree to provide GNA mercenaries with Libyan citizenship: Sources
19 August 2020
Turkey, Qatar and Libya's Government of National Accord have agreed to grant Syrian, Somali, and Tunisian mercenaries Libyan passports and integrate them into the GNA forces under Turkish supervision, sources confirmed to Al Arabiya.
"The supervision and training under Turkey will be held within the al-Watiya airbase and Tripoli International Airport with Qatari financial support and assigning them to specific tasks, including securing and protecting government headquarters that belong to al-Wefaq (GNA) so that the government will not be blackmailed by the Libyan local militias," one source said.
For all the latest headlines follow our Google News channel online or via the app.
Qatar and Turkey signed an agreement on Tuesday to send military advisers and instructors for the armed forces of Libya's GNA government.
"We have reached an agreement with Turkish Defense Minister Hulusi Akar and Qatar's (minister) Khalid bin Mohamed al-Attiyah on tripartite cooperation to build a military institute for training," said the GNA's Deputy Defense Minister Salah al-Namrouch.
https://english.alarabiya.net/en/News/north-africa/2020/08/19/Turkey-Qatar-agree-to-provide-GNA-mercenaries-with-Libyan-citizenship-Sources.html
--------
Mali's president and prime minister held by mutinous troops
August 18, 2020
BAMAKO, Mali: Soldiers detained Mali's president and prime minister Tuesday after surrounding a residence and firing into the air in an apparent coup attempt after several months of demonstrations calling for President Ibrahim Boubacar Keita's ouster.
The soldiers moved freely through the streets of Bamako, making it increasingly clear that they were in control of the capital city. There was no immediate comment from the troops, who hailed from the same military barracks in Kati where an earlier coup originated more than eight years ago.
United Nations head Antonio Guterres demanded "the immediate and unconditional release" of Mali's president and members of his government Tuesday after they were seized by rebel soldiers.
"The secretary-general strongly condemns these actions and calls for the immediate restoration of constitutional order and rule of law in Mali," a spokesman for Guterres said in a statement.
The dramatic escalation capped off a day of political chaos in Mali, where the UN and former colonizer France have spent more than seven years trying to stabilize the country since a 2012 coup allowed an extremist insurgency to take hold in the West African nation.
The unrest kicked off earlier in the day in the garrison town of Kati, where the previous coup had originated under similar circumstances eight years earlier. The soldiers took weapons from the armory at the barracks, and then detained senior military officers.
Anti-government protesters cheered the soldiers' actions, some setting fire to a building that belongs to Mali's justice minister.
Prime Minister Boubou Cisse, who was believed to be sheltering with Keita, urged the soldiers to put down their arms and put the interests of the nation first.
"There is no problem whose solution cannot be found through dialogue," he said in a communique.
Earlier in the day, government workers fled their offices as armed men began detaining people including the country's finance minister Abdoulaye Daffe.
"Officials are being arrested — it's total confusion," said an officer at Mali's Ministry of Internal Security.
Mali's president, who was democratically elected and has broad support from France and other Western allies, was believed to be sheltering with the prime minister at the private residence in Bamako's Sebenikoro neighborhood.
As the day wore on, Malians tuned in to state broadcaster ORTM, where the 2012 coup leader announced he was now in charge. The channel only carried classroom lessons and cartoons among other pre-recorded programming.
The regional bloc known as ECOWAS that has been mediating Mali's current political crisis urged the soldiers to return immediately to their barracks in Kati, which is only 15 kilometers (less than 10 miles) from the presidential palace in the capital.
France echoed those concerns, with Foreign Minister Jean-Yves Le Drian condemned the soldiers' actions as did the State Department's special envoy for the Sahel region.
"The US is opposed to all unconstitutional changes of government whether in the streets or by security forces," tweeted J. Peter Pham.
The developments Tuesday bore a troubling resemblance to the events leading up to the 2012 military coup, which ultimately unleashed years of chaos in Mali when the ensuing power vacuum allowed extremists to seize control of northern towns. Ultimately a French-led military operation ousted the extremists but they merely regrouped and then expanded their reach during Keita's presidency.
On March 21, 2012, a similar mutiny erupted at the Kati military camp as rank-and-file soldiers began rioting and then broke into the camp's armory. After grabbing weapons they later headed for the seat of government, led by then Capt. Amadou Haya Sanogo.
Sanogo was later forced to hand over power to a civilian transitional government that then organized elections. Keita emerged from a field of more than two dozen candidates to win that 2013 vote with more than 77 percent of the vote. His popularity, though, has plummeted since his 2018 re-election.
Regional mediators have urged Keita to share power in a unity government but those overtures were swiftly rejected by opposition leaders who said they would not stop short of Keita's ouster.
The current president has faced growing criticism of how his government has handled the relentless insurgency engulfing the country once praised as a model of democracy in the region. The military faced a wave of particularly deadly attacks in the north last year, prompting the government to close its most vulnerable outposts as part of a reorganization aimed at stemming the losses.
https://www.arabnews.com/node/1721381/world
--------
Burkina Faso's new conflict front: Jihadists against jihadists
17 August 2020
When 60 jihadists were killed and 40 captured in Burkina Faso's northern Sahel region one day in April, the country's beleaguered armed forces didn't claim victory: A rival jihadist group did.
The attack was among three reports of infighting in as many days between the al-Qaeda linked Group to Support Islam and Muslims (JNIM) and the Islamic State in the Greater Sahara (ISGS), a regional offshoot of the so-called Islamic State.
The rival organisations, which had previously tolerated each other – appearing to even cooperate on some level – are now in open conflict. And as competition over territory heats up and ideological differences become increasingly pronounced, civilians are bearing the brunt of much of the violence.
The infighting has added a dangerous new dimension to an already multi-sided conflict that has uprooted nearly one million people in Burkina Faso – the vast majority since January last year – and left more than three million severely food insecure, compared to 680,000 by this time in 2019.
More than 90 people have been killed in the country overall this year in 10 separate clashes between the two jihadist groups – up from just one such recorded death in a single skirmish last year, according to the Armed Conflict Location & Event Data Project (ACLED), a conflict monitoring group.
Some hoped the clashes – also occurring in neighbouring Mali – might weaken one or both groups as combatants and resources are allocated away from targeting civilians, military personnel, and local fighters defending their homes and villages against the militants.
But Sahel analysts told The New Humanitarian that people living in affected areas risk being caught in the crossfire and having to flee their homes, while residents who have experienced the violence said they also fear revenge attacks by losing parties.
And as territorial control shifts between the two groups – JNIM are currently in the ascendancy – combatants have increasingly been spotted in areas where they weren't previously known to be active, making it harder for humanitarian organisations in Burkina Faso to know who to engage with.
"When the movement of these groups is so fluid, everything becomes more blurred in terms of mediation, peacebuilding and access, and negotiations for aid groups," said Flore Berger, a Sahel research analyst at the International Institute for Strategic Studies.
"Everything just becomes more difficult."
What started it?
JNIM was formed in 2017 as a coalition of al-Qaeda-affiliated groups that have been the dominant jihadist force in the Sahel since the first emerged in the early 2000s. Led by Malian militant Iyad Ag Ghaly, the group is active in both Mali and Burkina Faso.
ISGS was formed in 2015 as an al-Qaeda splinter, and is led by Adnan Abu Walid al-Sahrawi from Western Sahara. It has gained ground over the past couple of years – even as its parent organisation in the Middle East has experienced the reverse – launching a string of mass attacks in Mali, Burkina Faso, and Niger. French and regional counter-terrorism forces say it is now their main target.
Unlike countries such as Yemen and Syria, where IS and al-Qaeda factions have long been openly hostile to each other, the groups had previously tolerated their coexistence in the Sahel. Some even called the once-cordial relationship the "Sahelian exception".
Leaders with common militant roots met on multiple occasions to discuss possible cooperation, said Berger, of the International Institute for Strategic Studies. At times, they shared intelligence or assisted each other logistically, she said, citing the kidnapping of two French hostages in Benin in May 2019 as one example, and attacks against military positions in Burkina Faso's Sahel region in August of last year as another.
"They deconflicted, or at least opted to not carry out attacks on one another in favour of targeting military and peacekeeping forces in the region," added Julie Coleman, a senior research fellow at The International Centre for Counter-Terrorism.
But turf wars broke out as ISGS expanded into JNIM territory, while ideological differences became more marked as JNIM expressed a willingness to negotiate with the Malian government – an idea opposed by ISGS, which then poached rival fighters who felt their leaders had gone soft.
Small-scale clashes led to a crisis meeting between ISGS and JNIM leaders last September in Mali that was designed to cool things down and define territories. The situation reportedly turned sour when four ISGS members were detained and imprisoned.
The rivalry deepened this year, with both groups intensifying their propaganda messages through radio broadcasts and print media. Islamic State's weekly newspaper al-Naba accused JNIM of waging war against its supporters, while its combatants called rival leaders "fake" and "bad Muslims" in audio recordings heard by TNH.
Several days of clashes in April resulted in 80 deaths in Burkina Faso's Sahel region. And hostilities had worsened by June to the point that JNIM members were pictured in eastern parts of the country wearing turquoise headbands to differentiate friend from foe, signalling "all-out war", according to Heni Nsaibia, a researcher at ACLED.
Caught in the crossfire
While the clashes could weaken one if not both of the groups, they put "civilians remaining in the area (who) haven't fled to refugee camps at risk", said Rida Lyammouri, a Sahel researcher at the Policy Center for the New South, a Morocco-based think tank.
When fighting between JNIM and ISGS erupted in Tongomayel commune in northern Burkina Faso in April, JNIM regained an area previously controlled by its rival, allowing civilians – some of whom view the group as less brutal than ISGS – to return home.
But one resident of the area told TNH that his neighbours now fear ISGS retaliation should the situation change. "If ISGS gets strong again and retaliates, they'll try to show people that they shouldn't be disobeyed," said the man.
Though both organisations target civilians, the local man – whose name TNH is not using to protect his safety – said JNIM is referred to by local residents as "the kind ones", and that people generally prefer living under its control.
After reclaiming territory in the area, the man said JNIM fighters reopened some transport routes that had been blocked; allowed aid to flow into villages; and even apologised to people living in areas that had been attacked by ISGS.
But while JNIM appears to have now pushed ISGS towards Burkina Faso's eastern border with Niger and Benin, ISGS members remain active all over the country, creating operational challenges for humanitarian organisations and danger for civilians who can get caught in the middle of clashes.
For example, on a trip to the northwestern region of Boucle du Mouhoun in May, local security forces told TNH that ISGS was active along the border with Mali – an area typically considered a JNIM stronghold. After losses elsewhere, the Islamic State combatants there appear eager to prove their strength.
Madou, a 27-year-old mechanic from Boucle du Mouhoun, said he was ambushed in May by roughly 30 jihadists outside the northern town of Barani, less than 10 kilometers from the Malian border. Based on accounts of the incident, security analysts told TNH the jihadists were likely ISGS fighters.
The gunmen repeatedly screamed at the captives, insisting they were in control of key towns and large swathes of the North and Sahel regions, despite evidence to the contrary. "They kept shouting… 'we control the whole area'," said Madou, who requested only his first name be used to protect his safety.
The mechanic was set free, but heard that six of his approximately 20 fellow hostages were later killed.
https://www.thenewhumanitarian.org/analysis/2020/08/17/Burkina-Faso-Sahel-conflict-ISIS-al-Qaeda?utm_source=iterable&utm_medium=email&utm_campaign=1448904_
--------
Jordan reiterates two-state solution as 'sole path' to peace
August 19, 2020
DUBAI: Abandoning Israeli annexation of Palestinian territories and a two-state solution are needed to resolve the decades-long conflict and achieve a "just peace" in the region, Jordan's Foreign Ministry said in a statement carried by national daily Jordan Times.
Foreign Minister Ayman Safadi said the "sole path" to ending the conflict is abiding by the two-state solution, which was drawn-up based on international legitimacy resolutions, signed accords, and the Arab Peace Initiative.
Safadi emphasized the need for the international community to intervene and encourage negotiations towards the proposal, adding other alternatives would undermine all peace opportunities.
Secretary of the Central Committee of the Palestine Liberation Organization Saeb Erekat, who had a meeting with Safadi, thanked Jordan for its position on the Israel-Palestine conflict.
https://www.arabnews.com/node/1721616/middle-east
--------
Somalia: UN condemns 'brazen' terrorist attack on beachside hotel
17 August 2020
The UN in Somalia has strongly condemned a terrorist attack that took place on Sunday at the Elite Hotel in the capital Mogadishu, which reportedly killed at least 16 people and left many others injured.
"This brazen attack targeted civilians, including government workers, peacefully enjoying their Sunday evening, causing many casualties", the UN Special Representative for Somalia, James Swan, said on Monday.
"This savagery has no place in the country being built by Somalis and it merits the strongest condemnation", he added.
'Abhorrent attack'
In recent months, the extremist group Al-Shabaab, which claimed responsibility for the attack, has been increasing its assaults across the country.
The latest attack involved a car bomb at the seaside hotel, reportedly followed by an intense gun battle between the terrorists and Somali security forces.
According to news reports, more than 200 people were rescued and five assailants were counted among those killed.
"This abhorrent attack should not and will not deter Somalis, and the entire United Nations family in Somalia reaffirms its commitment to and solidarity with all peace-loving Somalis in the face of such violence", said the Special Representative.
What happened?
News reports detailed that after a car bomb exploded at the gates of the hotel on Lido Beach, a popular destination on the seafront, militants swarmed the hotel's compound and engaged with security forces in a four-hour gun fight.
According to media reports, Ismael Mukhtar Omar, the spokesperson for the Somali Information Ministry, said that Somali special forces stormed the grounds and rescued more than 200 people from inside the hotel. Meanwhile, Somali President Mohamed Abdullahi Farmaajo asked "Allah for quick recovery to all the citizens who have been injured", and called on all Somalis "to stand with their brothers".
The UN in Somalia expressed "its deepest condolences" to the victim's families and wished the injured a speedy recovery.
https://news.un.org/en/story/2020/08/1070342?utm_source=iterable&utm_medium=email&utm_campaign=1448904_
--------
Attacks Targeting Aid Workers in Niger Are Latest in Worrying Spike
By Lisa Bryant
August 17, 2020
PARIS - New findings out Monday show an alarming spike in attacks against humanitarian workers last year, including in part of Africa's Sahel region. That's where some of the latest attacks took place last week against French and Nigerien nationals.
France held a memorial ceremony Friday for six French aid workers killed in Niger on August 9, along with two Nigeriens. It was one of a pair of strikes against French humanitarian activists last week— last Monday, another was gunned down in Guatemala.
The Niger attack took place in a nature reserve outside the capital, Niamey — an area once considered safe for humanitarian activity. But the Sahel region overall is becoming increasingly violent. French troops are working with regional counterparts to fight an Islamist insurgency.
It's not the only area of concern. Worldwide, last year marked the highest number of major attacks against aid workers over the past decade — with 483 workers killed, kidnapped and wounded, according to independent research group Humanitarian Outcomes.
Report co-author Abby Stoddard is a former humanitarian worker.
"Even though there are attacks in dozens of countries, only a handful of the worst conflict environments have numbers in the double and triple digits, and those drive the totals," Stoddard said.
Along with years-long hotspots like Afghanistan, Syria, South Sudan and Somalia, there are also some newcomers — like Mali, right next to Niger, from where the Sahel insurgency spread.
Speaking on French radio last week, Vincent Cochetel, a high-level official with the United Nations High Commissioner for Refugees, agreed aid workers are increasingly becoming targeted in the Sahel and elsewhere.
Cochetel himself spent nearly a year as a hostage in the Caucasus region, in the 1990s.
In and around the Sahel, the humanitarian community is reeling from a spate of recent deadly attacks. Along with the Niger killings, two aid workers were killed in Cameroon. In June, extremist group Boko Haram executed six in northeastern Nigeria's Borno State.
As these attacks become deadlier, they also reflect a frightening new normal. Conflicts once pitting countries against each other are now increasingly splintered, involving a tangle of armed groups — which no longer see aid workers as neutral or beneficial.
"They are associated often with the enemy, so they're seen as legitimate targets — they don't have a moral issue with targeting them," Stoddard said. "But it also allows them to flex their muscles and exercise control over local populations by controlling where the aid goes."
Stoddard says attacking aid workers also brings economic benefits — assailants gain vehicles, humanitarian relief and cash, including through hostage ransoms.
Stoddard and others say aid groups are responding by taking more precautions and adopting new strategies to reduce operating risks. But there is no such thing as zero risk — and in Niger and elsewhere, there are sometimes terrible outcomes.
https://www.voanews.com/africa/attacks-targeting-aid-workers-niger-are-latest-worrying-spike?utm_source=iterable&utm_medium=email&utm_campaign=1448904_
--------
Europe
Brain damaged London Bridge terror victim sues attackers' estates
Thomas Harding
August 18, 2020
A man who suffered severe brain damage three years ago during the London Bridge terrorist attack by an ISIS-inspired gang is to sue the estates of the dead terrorists
Peter Lunt is also taking the same legal action against the insurers of a vehicle rental company after one of its vans was used in the atrocity, in which the extremists killed eight people in 2017.
A claim was taken to the High Court in London by Mr Lunt, 44.
He suffered severe brain damage when the 2.5-tonne Renault van ploughed into crowds walking over London Bridge just before 10pm on the Saturday, June 3.
The van, driven by Khuram Butt, knocked one victim, Xavier Thomas, over the bridge railings and into the Thames, where he drowned.
After hitting Mr Lunt and his wife Tanya and other pedestrians, the three terrorists – Butt, 27, Youssef Zaghba, 22, and Rachid Redouane, 30 – jumped out and went on a knife rampage.
They stabbed people at random in the restaurants and bars around Borough Market, south London.
ISIS later claimed the attack, which happened three months after a similar vehicle-and-knife attack on Westminster Bridge in which a policeman was killed.
The terrorist gang at Borough Market injured another 48 people, including Mr and Mrs Lunt, and four unarmed police officers who tried to stop them.
The rampage, which lasted about 11 minutes, ended when the terrorists, who were wearing fake suicide vests, were shot dead by armed police.
Mr Lunt suffered brain damage and severe injuries down his left side, which required eight months of hospital treatment.
He has submitted a claim to the High Court suing the estates of the two ringleaders of the gang, Butt and Zaghba.
Mr Lunt, from Spalding in Lincolnshire, is also taking legal action against Probus, who were the insurers for the company that rented out the Renault van.
Other victims are taking similar action, The Mail on Sunday reported.
Probus is reported to have this year settled compensation claims with some of the victims and relatives of some of those killed.
Mr Lunt had gone to London with his wife Tanya, 46, for a weekend break. They were crossing London Bridge after watching a comedy show.
Mrs Lunt told the inquest in London after the atrocity that she heard people screaming then someone shouting: "Run, run, there's a van."
"I think Pete shouted at me, 'Run, we've got to run,' and we turned back to run in the direction of the Shard," she said.
"I had a feeling it was a terrorist attack. I was pushed, hit and then everything went black.
"I couldn't see anything, just feel cold metal. I looked for Peter and I could see him lying in the road."
A spokesman for Thompson Solicitors, specialists in pursuing personal injury claims, would not comment when contacted by The National.
https://www.thenational.ae/world/europe/brain-damaged-london-bridge-terror-victim-sues-attackers-estates-1.1064906
--------
Former hardline Home Sec Sajid Javid returns to corporate world
18 August 2020
In a move underlining the revolving door between senior government positions and the corporate world, former chancellor, Sajid Javid has accepted a job with US bank JP Morgan.
The move has come under greater scrutiny than normal because Javid used to work for the JP Morgan office in New York in the 1990s before moving to Deutsche Bank.
It is believed Javid's new role involves acting as a "senior adviser" on the bank's advisory council for Europe, the Middle East and Africa.
The US lender said the following in a statement: "We are delighted to welcome Sajid [Javid] back to JP Morgan as a senior adviser, and we look forward to drawing upon his in-depth understanding of the business and economic environment to help shape our client strategy across Europe".
Javid's new job has been reportedly approved by the UK's Advisory Committee on Business Appointments (ACOBA), which oversees jobs for former ministers and top civil servants.
Ministers are obliged to seek ACOBA's approval if they want a job in the private sector within two years of leaving office.
Javid was effectively forced to resign as chancellor in February after he fell out with Prime Minister Boris Johnson's chief strategist, Dominic Cummings.
Javid is believed to have lost a bitter power struggle with Cummings over his refusal to sack his advisers.
Prior to becoming chancellor, Javid was Home Secretary between April 2018 and July 2019.
Javid was notorious for his hardline policies as Home Secretary, notably his stepping up of citizenship deprivation measures, whereby British citizens are arbitrarily deprived of their nationality often on dubious national security grounds.
Javid is believed to have signed off on at least 150 citizenship deprivation orders.
In addition, Javid undertook a number of anti-Iranian measures as Home Secretary, notably his proscription of the Lebanese Resistance group Hezbollah in February 2019.
As a prominent member of the parliamentary lobby group, Conservative Friends of Israel, Javid is an avowed Zionist and a strong supporter of current Israeli policies.
https://www.presstv.com/Detail/2020/08/18/632086/UK-Sajid-Javid-JP-Morgan-New-Appointment-
--------
URL: https://www.newageislam.com/islamic-world-news/nia-arrests-ophthalmologist-abdur-rahman/d/122665
New Age Islam, Islam Online, Islamic Website, African Muslim News, Arab World News, South Asia News, Indian Muslim News, World Muslim News, Women in Islam, Islamic Feminism, Arab Women, Women In Arab, Islamophobia in America, Muslim Women in West, Islam Women and Feminism