New Age Islam News Bureau
10 September 2020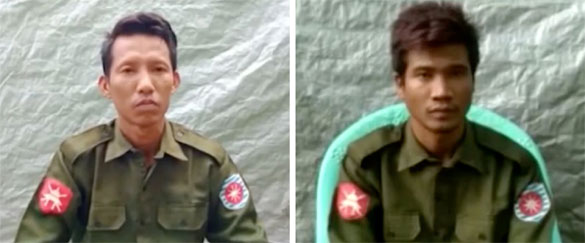 Pvt. Myo Win Tun and Pvt. Zaw Naing Tun.
------
• How the UAE Is 'Keeping Kosher' For Jewish Tourists After Israel Deal
• Terrorists in Jammu And Kashmir Have Been Using Siren-Blaring Ambulances to Travel Undetected to Run Terror Errands
• Pak To Launch Religious Tourism Packages for Sikhs And Hindus
• Iran: Detainees Flogged, Sexually Abused and Given Electric Shocks in Gruesome Post-Protest Crackdown – New Report
• Rights Groups Say Facebook Bias Spurs Violence in India And Demanded the Head of Public Policy There Be Removed
• Boko Haram: 611 Teachers Killed, 910 Schools Damaged in Nigeria By Terrorists – UN
South Asia
• Myanmar Soldiers, Myo Win Tun and Zaw Naing Tun, Testified That They Ordered To 'Kill All You See, Whether Children or Adults'
• Taliban Fighters Attack Previously Spared Afghan Province
• Taliban Have Not Cut Ties with Al-Qaida: Kenneth McKenzie Jr.
• Detainees Swap Hinders Peace Talks: Taliban
--------
Arab World
• How the UAE Is 'Keeping Kosher' For Jewish Tourists After Israel Deal
• Egypt will not stand hands tied facing Turkey's ambitions in Syria, Iraq, Libya: FM
• UAE-Israel relationship is a sovereign decision, not directed against anyone: Gargash
• Lebanon: Hezbollah ally Amal condemns US sanctions on senior member
--------
India
• Terrorists in Jammu And Kashmir Have Been Using Siren-Blaring Ambulances to Travel Undetected to Run Terror Errands
• PM Modi After Phone Call with Saudi King Salman Bin Abdulaziz Al Saud: Tremendous Growth in Our Bilateral Ties
• Omar Abdullah Seeks Time to Vacate Srinagar Gupkar Road Government Bungalow
--------
Pakistan
• Pak To Launch Religious Tourism Packages for Sikhs And Hindus
• PM Imran Khan Plays Politics with Opposition as FATF Verdict Hangs Over Pak
• Graft case: Zardari, Gilani indicted; Nawaz declared proclaimed offender
• Journalist pleads with SC to take fresh look at contempt powers
• Army chief stresses importance of protecting country's interests against 5th generation warfare
• IHC issues notice to govt on petition against diplomatic appointments
--------
Mideast
• Iran: Detainees Flogged, Sexually Abused and Given Electric Shocks in Gruesome Post-Protest Crackdown – New Report
• Arab League Refuses to Pass Palestinian Resolution Against UAE-Israel Normalization Deal
• Ranking Lawmaker Warns: Iran to Discard N. Deal In Case US Trigger Mechanism Comes in Effect
• Turkey sentences five journalists for naming intelligence agents in Libya
• Trump to host signing ceremony for Israel-UAE deal on September 15
• Palestinian Authority pressed to tone down stance on UAE-Israel deal ahead of Arab League meet
• Iran: Prisoner Alireza Samadi Executed in Ardabil Prison
• Amnesty International accuses Iran of widespread rights abuses against protesters
• Iran Airs Televised Confession of Wrestler After Trump Tweet
--------
North America
• Rights Groups Say Facebook Bias Spurs Violence in India And Demanded the Head of Public Policy There Be Removed
• US Blacklists Ex-Lebanese Ministers Over Hezbollah Ties, Vows More Action
• Pentagon to cut US troops in Iraq to 3,000 from 5,200 this month
• After UAE-Israel deal, Trump nominated for Nobel Peace Prize
• Ex-FBI informant in 1993 Islamic terror cell says they would pray for God to 'enhance the explosion' of their bombs
--------
Africa
• Boko Haram: 611 Teachers Killed, 910 Schools Damaged in Nigeria By Terrorists – UN
• Boko Haram Attacks Leave Cameroon Villagers in Need of Aid
• Somalia: Suicide bombing kills 3 in capital city
• Somali military claims killing 14 al-Shabaab militants
--------
Southeast Asia
• Indonesia Urges 'Voluntary Repatriation' Of Rohingya
• Shafie: Mission school, education hub in Keningau if Warisan returns to power
• Malaysian flight attendants recruited to smuggle drugs into Australia, says report
• Govt now fairer, respects Sabah's rights, says STAR president
--------
Europe
• Experts In UN Probe Say West, Iran Arming Yemeni War
• Pro-Haftar militia leader receives treatment in Germany
Compiled by New Age Islam News Bureau
URL: https://www.newageislam.com/islamic-world-news/myanmar-soldiers-myo-win-tun/d/122830
--------
Myanmar Soldiers, Myo Win Tun and Zaw Naing Tun, Testified That They Ordered To 'Kill All You See, Whether Children or Adults'
10 Sep 2020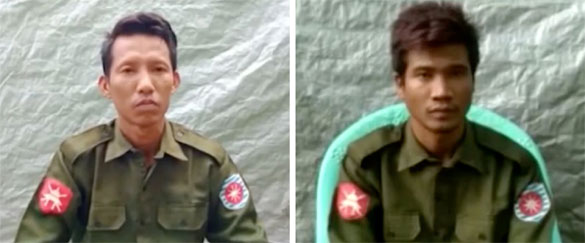 Pvt. Myo Win Tun and Pvt. Zaw Naing Tun.
------
Two soldiers who deserted the Myanmar Army have testified that they were instructed by commanding officers to "shoot all that you see and that you hear" in villages where minority Rohingya Muslims lived, AP reported on Tuesday, citing a human rights group.
The comments are said to be the first public confession by military personnel acknowledging reported incidents of army-led massacres, rapes and tortures against the Rohingya community in the predominantly Buddhist country.
Non-profit group Fortify Rights, which focuses on Myanmar, said the two men admitted to killing villagers in northern Rakhine state. They fled the country last month and are believed to be in the custody of the International Criminal Court in the Netherlands, which is examining the violence against the ethnic community, the group added.
More than 700,000 Rohingya have fled Myanmar to Bangladesh since August 2017 to escape "clearance campaign", as dubbed by the country's military, after a Rohingya insurgent group launched an attack. The United States Human Rights Council called the campaign a "textbook example of ethnic cleansing". The Myanmar government has repeatedly denied allegations of genocide, saying its military operations were targeting Rohingya militants who attacked border police posts.
A video testimony of the soldiers was filmed earlier in July by the Arakan Army, an ethnic group in Rakhine engaged in a conflict with the Myanmar government, Fortify Rights said.
The testimony of the two soldiers corroborate with the evidence of violence and human rights abuses against the Rohingya recorded from over a million refugees, The New York Times reported.
In the video message, according to the newspaper, private Myo Win Tun said that his 2017 order was clear: "Shoot all you see and all you hear." Similarly, private Zaw Naing Tun said his battalion was ordered to "kill all you see, whether children or adults."
Both of them have said they obeyed the orders and took part in the killing of over 30 Rohingya and also burying them in mass graves.
"This is a monumental moment for Rohingya and the people of Myanmar in their ongoing struggle for justice," said Matthew Smith, chief executive officer of Fortify Rights. "These men could be the first perpetrators from Myanmar tried at the ICC [The International Criminal Court], and the first insider witnesses in the custody of the court."
Both the men also gave the names and ranks of 19 direct perpetrators from the Myanmar army, including themselves, as well as six senior commanders, who they claimed ordered or contributed to atrocities against the Rohingya, the human rights group said.
In November 2019, the Gambia had filed a case against Myanmar at the International Court of Justice, accusing it of committing genocide against Rohingya Muslim minority. Gambia asked the international court to urgently order measures "to stop Myanmar's genocidal conduct immediately". The case was supported by the 57-member Organisation for Islamic Cooperation, as well as Canada and the Netherlands.
In June this year, the international court ordered Myanmar to take provisional steps to protect the persecuted Rohingya Muslim community.
In September 2018, the International Criminal Court had launched a preliminary examination into the deportations of Rohingya Muslims from Myanmar to Bangladesh. The court said it can exercise its jurisdiction over allegations of Rohingya deportations as a possible crime against humanity. Although Myanmar is not a part of the court, Bangladesh is, and this gave the court the right to adjudicate since the crimes were committed in Bangladeshi territory.
https://scroll.in/latest/972637/shoot-all-you-see-myanmar-soldiers-confirm-violence-against-rohingya-muslims-says-rights-group
--------
How the UAE Is 'Keeping Kosher' For Jewish Tourists After Israel Deal
Emily Judd
09 September 2020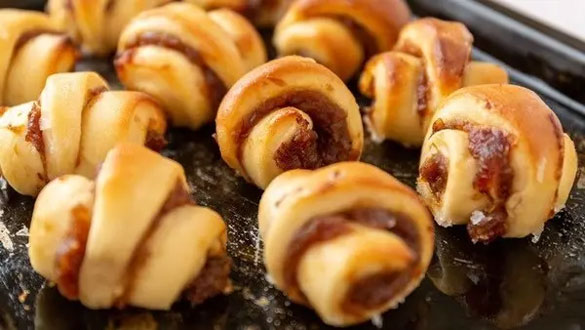 Date, cinnamon and orange blossom water rugelach from Elli's Kosher Kitchen. (Supplied)
-----
As UAE and Israeli officials prepare for the upcoming signing of a bilateral peace agreement, another item is on the menu for discussion: kosher cuisine.
With tourism opening between the countries, the UAE will soon welcome Israelis, many of whom follow Jewish dietary laws, known as "keeping kosher."
Kosher meals follow traditional Jewish dietary laws including the prohibition of pork and shellfish and mixing of meat and milk products, and generally have to be certified by a Jewish religious leader known as a rabbi.
Seventy-five percent of Israeli Jewish people are kosher observant, according to a study by the Israel Democracy Institute.
Here's how residents, hotels, and government agencies are getting ready for kosher observant customers.
Elli's Kosher Kitchen & Habtoor Hospitality
The UAE's homegrown kosher eatery, Elli's Kosher Kitchen, is offering its services to hotels throughout the country, including hospitality establishments at Al Habtoor City.
"For Israeli tourists, the kosher solution does exist in the UAE," said Elli Kriel, founder of Elli's Kosher Kitchen, in an interview with Al Arabiya English.
Habtoor Hospitality announced Thursday it had partnered with Kriel's business to become the first hotel group in the country to offer kosher food and services.
"Every time there is a kosher tour group, the hotel will either buy food from me or I will prepare at it at the hotel with kosher supervisors, in ways that are compliant with kosher food rules and under supervision of a kosher supervisor," said Kriel, who recently signed an agreement with Habtoor Hospitality's general manager.
Elli's Kosher Kitchen is partnering with Orthodox Union, the world's largest kosher certification agency, to ensure kosher food delivery.
Kriel, an integral member of the UAE's local Jewish community, started her kosher food business last year and has gained international attention, especially for her "Kosherati" menu, which adopts local Emirati flavor to Jewish cooking.
Kosher certification company chosen for hotels, Expo 2020
Orthodox Union announced Tuesday that it will be the leading agency of its kind in the UAE "in partnership with the local Jewish community."
"They are going to come here and be my support," said Kriel, who brought in Orthodox Union to certify her cuisine at the high-level Emirati-Israeli delegation dinner in Abu Dhabi on August 31.
The agency will also be involved with Dubai's Expo 2020, which has been rescheduled for next year due to the coronavirus pandemic.
For a kitchen of a business or a restaurant to be certified kosher, a rabbi must supervise the cooking of the meals, ensuring every ingredient – and cooking method - is kosher.
A business is then generally provided an annual certification.
Abu Dhabi advises hotels to offer kosher options
On Tuesday Abu Dhabi's Department of Culture and Tourism sent a memo to general managers at all hotels in the capital city advising them to offer kosher food to visitors.
"To ensure certain foods are available for all visitors and tourists in the emirate of Abu Dhabi, please note that all hotel establishments are advised to include Kosher food options on room service menus and at all food and beverage outlets in their establishments," the letter said.
The government letter advised that hotel establishments "seek kosher certification for handling kosher meals" and designate an area in all kitchens for kosher food preparation.
The guidance benefits guests observing Jewish dietary laws, according to Kriel, who said they will now be able to have kosher foods produced freshly in hotels.
https://english.alarabiya.net/en/features/2020/09/09/How-the-UAE-is-keeping-kosher-for-Jewish-tourists-after-Israel-deal
Yemeni forces pound Saudi Arabia's Abha airport with drones for 4th time in days
Wednesday, 09 September 2020
Yemeni forces have launched a fourth round of drone strikes against an airport in Saudi Arabia's southwestern region of Asir in less than a week.
The spokesman for Yemeni Armed Forces, Brigadier General Yahya Saree, said in a post published on his Twitter page that a squadron of domestically-manufactured Sammad-3 (Invincible-3) combat drones struck with great precision the designated sensitive targets inside Abha International Airport on Wednesday morning.
Saree noted that the retaliatory attacks against the Saudi airport will continue as long as the Riyadh regime presses ahead with its military aggression and siege against its impoverished southern neighbor.
Earlier in the day, Yemeni soldiers and fighters from Popular Committees had launched a series of strikes against Abha airport, using a squadron of Qasef K2 (Striker 2K) drones.
On Tuesday, Yemeni troops and their allies used a number of Sammad-3 unmanned aerial vehicles to pound several targets at the same Saudi airport, leading to the disruption of air traffic.
Also on Monday, Yemeni drones struck sensitive military positions at Abha Airport.
Saudi-led jets target food truck in central Yemen
Separately, Saudi-led warplanes hit a truck carrying food supplies in the Mahliyah district of Yemen's strategic central province of Ma'rib on Tuesday, leaving a number of civilians dead and injured.
Al-Masirah TV reported that Saudi-led military aircraft conducted 15 air raids against the same Yemeni region, and another five against the neighboring district of Rahabah.
There were, however, no immediate reports about the extent of damage caused and possible casualties.
Saudi Arabia and a number of its regional allies launched the campaign against Yemen in March 2015, with the goal of bringing the government of former president Abd Rabbuh Mansur Hadi back to power.
The US-based Armed Conflict Location and Event Data Project (ACLED), a nonprofit conflict-research organization, estimates that the war has claimed more than 100,000 lives over the past five years.
The Houthi Ansarullah movement, backed by the armed forces, has been defending Yemen against the Saudi-led military aggression.
https://www.presstv.com/Detail/2020/09/09/633678/Yemeni-forces-pound-Saudi-Arabia-Abha-airport-with-drones-for-fourth-time-in-less-than-week
--------
Terrorists In Jammu And Kashmir Have Been Using Siren-Blaring Ambulances To Travel Undetected To Run Terror Errands
Sep 9, 2020
SRINAGAR: Terrorists in J&K have been using siren-blaring ambulances to travel undetected through security checkpoints and make a quick getaway back to their hideouts in south Kashmir after carrying out attacks elsewhere, Srinagar SSP Haseeb Mughal told TOI on Wednesday.
The modus operandi came to light after the police last week seized two such ambulances, one of them allegedly registered in the name of Dr Susan Jalali, a doctor attached to Srinagar's Sher-e-Kashmir Institute of Medical Sciences (SKIMS) and the wife of J&K Bank's zonal head Rias Maqbool. The other ambulance is owned by the Momin Welfare Trust at Dulbagh in Soura.
According to SSP Mughal, both ambulances had been used in the May 20 terror attack in which two BSF personnel of the 37 Battalion were fatally shot in the head from close range at Pandach on the outskirts of Srinagar. "One of the ambulances had ferried terrorists of the IS module behind the attack from Bijibehara in Anantnag to Srinagar. The other vehicle took the hit squad back to south Kashmir after the strike," he said.
Two two-wheelers, both of which have also been traced and confiscated, were used by "conduits" of the outfit to flee with the service weapons of slain BSF personnel Rana Mondol and Zia-ul- Haq.
The police pieced together bits of information on how the attack was carried out, including the use of ambulances from the SKIMS fleet, while interrogating five men arrested for helping transport the terrorists who executed the plan. The duo who had opened fire on the BSF personnel were killed in separate encounters with security forces at Zadibal in Srinagar and Bijbehara in Anantnag.
Dr Jalali remains to be questioned on the ownership of one of the ambulances that police say belongs to her and was used in the May 20 attack. The police have written to the SKIMS administration about terror outfits getting access to its pool of ambulances and the possibility of an inside job. "We have yet to get a reply from the institute," the SSP said.
An FIR under the Arms Act and sections of the Unlawful Activities (Prevention) Act has been registered at Soura police station against the arrested men and other unnamed co-conspirators.
TOI reached out to SKIMS director Dr A G Ahangar for comment, but he didn't respond.
https://timesofindia.indiatimes.com/india/jk-outfits-use-ambulances-to-run-terror-errands/articleshow/78025502.cms
--------
Pak to launch religious tourism packages for Sikhs and Hindus
Sep 9, 2020
AMRITSAR: For the first time Pakistan government is going to introduce religious tourism packages to attract both Sikh and Hindu devotees from across the world to visit Pakistan for offering prayers and performing their religious rituals.
While talking to TOI over phone from Islamabad on Wednesday, chairman of Evacuee Trust Property Board (ETPB) Aamer Ahmad informed that ETPB had proposed to introduce different religious tourism packages to attract Sikhs and Hindus to pay obeisances at their religious places.
"The packages can be for three days or for five days etc. , we are working on the modalities and would soon start registration of tour operators " he said, adding that pilgrims from across the world including India could avail benefit of religious packages which would be in addition to the current movement of Hindu and Sikh religious groups from India.
He informed that Sayed Zulfiqar Abbas Bhukhari, special assistant to the Prime Minister Imran Khan, hailed the proposal .
https://timesofindia.indiatimes.com/world/pakistan/pak-to-launch-religious-tourism-packages-for-sikhs-and-hindus/articleshow/78023905.cms
--------
Iran: Detainees flogged, sexually abused and given electric shocks in gruesome post-protest crackdown – new report
2 september - Iran's police, intelligence and security forces, and prison officials have committed, with the complicity of judges and prosecutors, a catalogue of shocking human rights violations, including arbitrary detention, enforced disappearance, torture and other ill-treatment, against those detained in connection with the nationwide protests of November 2019, said Amnesty International in a damning new report published today.
The report, Trampling humanity: Mass arrests, disappearances and torture since Iran's 2019 November protests, documents the harrowing accounts of dozens of protesters, bystanders and others who were violently arrested, forcibly disappeared or held incommunicado, systemically denied access to their lawyers during interrogations, and repeatedly tortured to "confess". They are among the 7,000 men, women and children arrested by the Iranian authorities within a matter of days during their brutal repression of the protests.
Victims include children as young as 10 and injured protesters and bystanders arrested from hospitals while seeking medical care for gunshot wounds, as well as human rights defenders including minority rights activists, journalists, and individuals who attended ceremonies to commemorate those killed during the protests. Hundreds have since been sentenced to prison terms and flogging and several to the death penalty following grossly unfair trials which were presided over by biased judges behind closed doors, frequently lasted less than an hour, and systematically relied on torture-tainted "confessions".
"In the days following the mass protests, videos showing Iran's security forces deliberately killing and injuring unarmed protesters and bystanders sent shockwaves around the world. Much less visible has been the catalogue of cruelty meted out to detainees and their families by Iranian officials away from the public eye," said Diana Eltahawy, Amnesty International's Deputy Regional Director for the Middle East and North Africa.
"Instead of investigating allegations of enforced disappearance, torture and other ill-treatment and other crimes against detainees, Iranian prosecutors became complicit in the campaign of repression by bringing national security charges against hundreds of people solely for exercising their rights to freedom of expression, association and peaceful assembly, while judges doled out guilty verdicts on the basis of torture-tainted 'confessions'. This litany of crimes and violations, committed with total impunity, has been accompanied by a wave of forced televised 'confessions' in state propaganda videos and grotesque statements from top officials who have praised intelligence and security forces as heroes for their role in the brutal crackdown."
Amnesty International has recorded the names and details of more than 500 protesters and others, including journalists and human rights defenders, who have been subjected to unfair criminal proceedings in connection with the protests.
Prison terms meted out to those convicted have ranged from between one month and 10 years for vague or spurious national security charges such as "gathering and colluding to commit crimes against national security", "spreading propaganda against the system", "disrupting public order" and "insulting the Supreme Leader".
Of these, at least three, Amirhossein Moradi, Mohammad Rajabi and Saeed Tamjidi, were sentenced to death for "enmity against God" (moharebeh) through acts of vandalism, and another, Hossein Reyhani, is awaiting trial on a charge carrying the death penalty.
More than a dozen known to Amnesty International have received flogging sentences, in addition to prison terms, and at least two have had their flogging sentences implemented.
The organization believes that the real number of individuals prosecuted and sentenced in connection with the November 2019 protests is far higher, given the large number of arrests carried out and the patterns of prosecution and sentencing in the country in cases of arbitrary arrests and detention involving intelligence and security bodies.
Amnesty International is urging member states of the UN Human Rights Council and the Office of the UN High Commissioner for Human Rights to address the prolonged, systematic impunity for gross violations of human rights in Iran, including by supporting the establishment of a UN-led inquiry with a view to ensuring accountability and guarantees of non-repetition.
The organization is also urging all UN member states to forcefully call on the Iranian authorities to immediately and unconditionally release anyone who continues to be imprisoned solely for exercising their rights to freedom of expression, association and peaceful assembly in connection with the November 2019 protests; quash all convictions resulting from unfair trials, including those that relied on statements obtained through torture or other ill-treatment; and hold those responsible to account.
Torture epidemic
Amnesty International's research found that there was widespread use of torture and other ill-treatment by police, intelligence and security agents and prison officials against men, women and children, both during arrest and later in detention.
Prosecution and judicial authorities failed in their legal obligations to conduct independent and impartial inspections of detention facilities, including those run by security and intelligence bodies, and to ensure that legal provisions banning the use of secret detention and torture and other ill-treatment against detainees are respected.
Torture was used to punish, intimidate and humiliate detainees. It was also routinely used to elicit "confessions" and incriminating statements, not just about their involvement in the protests, but also about their alleged associations with opposition groups, human rights defenders, media outside Iran, as well as with foreign governments.
The organization's research found that victims were frequently hooded or blindfolded; punched, kicked and flogged; beaten with sticks, rubber hosepipes, knives, batons and cables; suspended or forced into holding painful stress positions for prolonged periods; deprived of sufficient food and potable water; placed in prolonged solitary confinement, sometimes for weeks or even months; and denied medical care for injuries sustained during the protests or as a result of torture.
Other documented methods of torture included stripping detainees and spraying them with cold water, and subjecting detainees to extreme temperatures and/or bombardment of light or sound; forcible extraction of the nails from fingers or toes; pepper spraying; forced administration of chemical substances; using electric shocks; waterboarding; and mock executions.
Information received by Amnesty International from primary sources also reveals that interrogators and prison officials perpetrated sexual violence against male detainees, including through stripping and forced nakedness, sexual verbal abuse, pepper spraying the genital area, and administering electric shocks to the testicles.
One victim from Khorasan Razavi province who was subjected to waterboarding told Amnesty International:
"They [my interrogators] would drench a towel in water and place it over my face. Then they would pour water slowly over the towel, which made me feel like I was suffocating… They would stop… until I started to feel better and then they would start torturing me this way again. They also punched, kicked and flogged me on the soles of my feet with a cable."
One man who was subjected to electric shocks recounted:
"The electric shocks were the worst form of torture… It felt like my entire body was being pierced with millions of needles. If I refused to answer their questions, they would raise the voltage levels and give me stronger electric shocks. I would shake violently and there would be a strong burning sensation coursing through my whole body.... The torture has had lasting effects on my mental and physical health. To this day, I still can't sleep at night."
A victim from Tehran province who was suspended from his hands and feet from a pole in a painful method his interrogators referred to as "chicken kebab" told the organization:
"The pain was excruciating. There was so much pressure and pain in my body that I would urinate on myself… My family know that I was tortured, but they don't know how I was tortured. I feel choked with tears because there is no one here I can speak to."
In all cases documented by Amnesty International, victims reported various forms of psychological torture to give forced "confessions", including the use of degrading verbal insults and profanities; the intimidation and harassment of their family members; threats to arrest, torture, kill or otherwise harm their family members, including elderly parents or spouses; and threats to rape detainees or their female family members.
Enforced disappearances
Amnesty International's research shows that many detainees were subjected to enforced disappearance for weeks or even months while held in undisclosed locations run by the security and intelligence bodies including the ministry of intelligence or the Revolutionary Guards. Other detainees were held in overcrowded prisons or police stations, military barracks, sports venues and schools.
Distressed relatives told the organization that they visited hospitals, morgues, police stations, prosecution offices, courts, prisons and other known detention centres to enquire about the fate or whereabouts of their loved ones, but the authorities refused to provide them with information and threatened them with arrest if they kept seeking information or publicly spoke out about them.
In one case documented by Amnesty International, the authorities arrested a family member of two people who were forcibly disappeared for enquiring about their fate and whereabouts.
Amnesty International is aware of three ongoing cases of enforced disappearance, where the authorities continue to conceal their fate and whereabouts from their families. They include brothers Mehdi Roodbarian and Mostafa Roodbarian from Mahshahr, Khuzestan province.
Methodology
The organization's research involved in-depth interviews with 60 victims of arbitrary arrest, enforced disappearance, torture and other ill-treatment or their relatives or close acquaintances; two protesters who were in hiding; and 14 other informed individuals; information received through written messages from several hundred others inside the country and analysis of video footage, official statements and court documents.
https://www.amnesty.org/en/latest/news/2020/09/iran-detainees-flogged-sexually-abused-and-given-electric-shocks-in-gruesome-post-protest-crackdown-new-report/
--------
Rights Groups Say Facebook Bias Spurs Violence in India And Demanded The Head Of Public Policy There Be Removed
September 10, 2020
SAN FRANCISCO: Civil rights groups on Wednesday said Facebook has failed to address dangerous content in India and demanded that the head of public policy there be removed.
A letter addressed to Facebook chief Mark Zuckerberg and his second-in-command Sheryl Sandberg wanted the social network's India policy chief Ankhi Das sidelined pending the results of a civil rights audit.
"Facebook should not be complicit in more offline violence, much less another genocide, but the pattern of inaction displayed by the company is reckless to the point of complicity," the letter stated.
"It is no secret, given the acknowledged and harsh realities of Facebook's role in the Rohingya genocide in Myanmar, that online violence and hate easily spill into violence in real life."
The letter was signed by more than 40 groups including the Southern Poverty Law Center, Witness, Muslim Advocates, and Global Project Against Hate and Extremism.
It comes in the wake of controversy over anti-Muslim remarks posted on the page of a member of the ruling party that were not initially removed.
"The full extent of the harm done by Facebook India is yet to be determined, but even what we know now highlights the urgent and serious nature of these demands," the letter read.
Facebook has acknowledged in the past that it needs to do more to fight hate speech in India. The social network did not immediately respond to an AFP request for comment.
Facebook last week banned an outspoken right-wing Indian politician for spreading hate speech about Muslims as the social media giant battled accusations of bias over its handling of rival parties in the key market.
T Raja Singh, a regional lawmaker for Prime Minister Narendra Modi's ruling party, was blocked "for violating our policy prohibiting those that promote or engage in violence and hate from having a presence on our platform," a Facebook spokesman said at the time.
Raja made headlines for reportedly saying that Muslim Rohingya refugees from Myanmar should be shot.
Facebook has been caught in the middle of accusations of bias from rival sides in India's feverish political battlefield. India is the American firm's biggest market in terms of number of users.
Opposition parties said it favors the BJP after the Wall Street Journal reported that Facebook's Ankhi Das refused to take down anti-Muslim comments by Raja Singh because it could damage the company's business interests.
Social media giant Facebook admitted last month that it has to do better to curb hate speech as it battled a storm over how it handled comments by a member of India's ruling party who called Muslims traitors.
"We've made progress on tackling hate speech on our platform, but we need to do more," Facebook India's managing director Ajit Mohan said in a statement that denied any bias.
https://www.freemalaysiatoday.com/category/world/2020/09/10/rights-groups-say-facebook-bias-spurs-violence-in-india/
--------
Boko Haram: 611 teachers killed, 910 schools damaged in Nigeria by terrorists – UN
September 8, 2020
By Maina Maina
The United Nations, on Tuesday, revealed that from 2009 until December 2018, 611 teachers were killed and 910 schools damaged or destroyed in Nigeria by terrorists.
It, therefore, urged the Nigerian government to prioritise school safety and learners' protection.
The UN stated that education in emergency partners are appealing for $55 million USD to provide emergency education to 3.1 conflict-affected children in the northeast Nigeria this year.
A statement by the United Nations Office for Coordination of Humanitarian Activities, OCHA on the first international day to protect education from attack said, so far this year, only $3.3 million USD, a mere 6 per cent of the total needed has been received.
The statement observed that, protracted conflict in the north-east has had devastating impacts on education.
"From 2009 until December 2018, 611 teachers were killed and 910 schools damaged or destroyed. More than 1,500 schools were forced to close and some 4.2 million children in the north-east are at risk of missing out on an education," the statement said.
It also observed that hundreds of girls have been abducted, some even from their own schools, which are meant to be safe zones. The attacks on schools, communities and education itself are tragic consequences of a protracted conflict that has left a generation of children traumatized.
Speaking on the attack on education, the UN Resident and Humanitarian Coordinator, Mr Edward Kallon said, "As State Governments plan to reopen schools after prolonged closures, building a resilient education system to withstand future shocks should be included in pandemic response plans,"
He noted that prioritising safety in schools for educators and learners is an indication of the Government's commitment to protecting investments in the education sector and a validation of Nigeria's endorsement of the Safe Schools Declaration.
The UN said incessant attacks on schools and learners could reverse the gains on education investments made by government of Nigeria, the UN and other multilateral, bilateral, and private sector partners over years if left unchecked.
"Attacks on schools are a violation of humanity and basic decency. We must not allow these senseless attacks to destroy the hopes and dreams of a generation of children. We must do all in our power to ensure that schools and the children and teachers within them are protected,'' said Henrietta Fore, UNICEF Executive Director.
"As the world begins planning to re-open schools once the COVID-19 pandemic subsides, we must ensure that schools remain safe places of learning, even in countries in conflict."
According to the statement, the government's response to the COVID-19 pandemic is an opportunity to build a resilient education system, invest in human capital and strengthen communities who act as first responders in the event of attacks on schools.
"To deliver for children in Nigeria, education must remain on top of the public agenda while Government should boost efforts to translate its vision for education into real change for children, especially the most vulnerable and disadvantaged learners," the statement added.
https://dailypost.ng/2020/09/08/boko-haram-611-teachers-killed-910-schools-damaged-in-nigeria-by-terrorists-un/?utm_source=iterable&utm_medium=email&utm_campaign=1508464_
--------
South Asia
Taliban Fighters Attack Previously Spared Afghan Province
By Ayesha Tanzeem
September 08, 2020
ISLAMABAD - For the first time in two decades of conflict in Afghanistan, a historically secure province, Panjshir, has come under attack. Authorities say several members of the Taliban kidnapped locals on Tuesday, with residents saying they have taken up arms to help Afghan security forces.
The Taliban struck the outskirts of Panjshir province in northeastern Afghanistan, officials said. The province has never been attacked in nearly two decades of war although the Taliban had a presence in nearby provinces, like Nuristan, Baghlan, Badakhshan, and Kapisa.
Provincial officials said the militants took over several Afghan security force outposts in the Afshar district. District official Mohammad Sohrab told VOA that about 60 militants came from Nuristan province. He also accused the Taliban of taking a number of villagers hostage and holding them in a mosque.
Residents picked up arms and helped the security forces against Taliban, according to one local witness, Mahi Udin.
The attack came at a time when the nation was commemorating the 19th anniversary of Ahmed Shah Masood's death. He was known as the 'Lion of Panjshir.' Ethnically Tajik, the powerful guerrilla commander was considered one of the fiercest rivals of the Pashtun Taliban as they expanded their influence in Afghanistan in the 1990s. He was killed by al-Qaida suicide bombers posing as journalists days before the attacks on the United States on September 11, 2001.
Tuesday's attack in Panjshir also comes at a time when all sides are anticipating talks to start between the Taliban and an Afghan government sanctioned team.
Abdullah Abdullah, the chairman of the High Council for National Reconciliation, said Tuesday that the talks would "begin soon."
Meanwhile Mohammad Naim, the newly appointed Taliban spokesman, said the process of releasing 5,000 Taliban prisoners that had been holding up talks since March was not yet complete.
"Once the prisoner release process is complete, our negotiation team will be ready to begin intra-Afghan talks," he tweeted.
https://www.voanews.com/south-central-asia/taliban-fighters-attack-previously-spared-afghan-province?utm_source=iterable&utm_medium=email&utm_campaign=1508464_
--------
Taliban Have Not Cut Ties with Al-Qaida: Kenneth McKenzie Jr.
By Mohammad Haroon Alim
10 Sep 2020
United States Central Command, Gen. Kenneth McKenzie jr. say, "the Taliban have not cut ties with Alqaeda yet".
He said an article in the U.S-Taliban agreement in February points the group should cut ties with the Al-Qaida, but so far the Taliban maintained connections with the insurgency group.
He hopes the Taliban will completely cut their ties with the Al-Qaida and be ready for the peace dialogues.
US troops will be reduced from 8,600 to 4,500 in Afghanistan, and the remaining troops will be able to deal with the possible future threats in the region, he added.
https://www.khaama.com/taliban-have-not-cut-ties-with-alqaeda-kenneth-f-mckenzie-jr-876875/
--------
Detainees Swap Hinders Peace Talks: Taliban
By Mohammad Haroon Alim
10 Sep 2020
At least 100 Taliban members are still held in prison by the Afghan government, the Taliban claimed, which hinders the implementation of peace talks.
While the group blames Afghan government for impeding Intra-Afghan negotiations, the country's negotiating members said they are ready to move to Doha anytime as soon as Taliban give a green signal for the talks.
Mohammad Naeem Wardak spokesperson for the Taliban's political office, told Aljazeera, that there are 100 remaining members left in the prisons, but they are assured they will be released soon.
He added the Taliban have asked the US government to stand on the implementation of their side of the agreement.
"They keep giving us various reasons for the delay. We are ready to talk as soon as the prisoner release is complete", Wardak said in accordance with the U.S-Taliban agreement.
Javid Faisal, spokesperson to Afghan National Security Council, said to the press, the government has released all of the detainees and the Taliban should stop making excuses, and should move forward to the quick start of Intra-Afghan talks.
Meanwhile, Zalmay Khalilzad, the US Special Representative for Afghanistan Reconciliation met with the Taliban delegations in Qatar Monday, the meeting was aimed at immediate start of the Intra-Afghan talks and the release of detainees.
The Afghan government is said to have still detained some Taliban members with serious charges.
Early Reports indicate, these high profile detainees will be sent to Doha and will remain under the watch of the officials.
https://www.khaama.com/detainees-swap-hinders-peace-talks-taliban/
--------
Arab World
Egypt will not stand hands tied facing Turkey's ambitions in Syria, Iraq, Libya: FM
Tuqa Khalid
09 September 2020
Egypt will not stand by idly with hands tied in the face of Turkey's ambitions in the region, especially in Libya, Syria and Iraq, Egyptian foreign minister Sameh Shoukry said on Wednesday.
The Minister said during the virtual ministerial meeting of the Arab League that the crisis in Libya has direct consequences for Egyptian national security.
For all the latest headlines follow our Google News channel online or via the app.
"We have seen and monitored… the Turkish interventions to destabilize Libya, which involves practices that prolong the conflict, not only in Libya, but in the entire region. This includes Turkey's documented involvement in transporting mercenaries and terrorists from Syrian territory, in an effort to recreate the conditions Turkey established in Syria on the Libyan front," Shoukry said.
Turkey had sent thousands of Syrian fighters to Libya, according to the Syrian Observatory, a war monitor.
"In the face of Turkish ambitions that are evident in northern Iraq, Syria and Libya in particular, Egypt will not stand idly by with hands tied. Instead we have taken a stance, when we declared the Sirte-Jufra frontline a red line we will not accept anyone to cross regardless of their identity, and we thank the brotherly Arab countries for their strong support."
Libya has plunged into chaos since the 2011 toppling of dictator Moammar Gaddafi.
Clashes between the two main warring parties in the country, the LNA, commanded by Khalifa Haftar and the GNA, led by Fayez al-Serraj, have intensified recently.
Many foreign powers have backed different sides of the conflict with varying degrees of support, with the most prominent countries being Turkey backing the GNA and Egypt backing the LNA.
The possibility of further escalating the conflict in the North African country increased after Egypt's parliament authorized the deployment of troops outside the country, allowing Egyptian President Abdel Fattah al-Sisi to act on his threat of military action against Turkish-backed forces in Libya.
Turkish media outlets said Ankara put in place a plan to increase its forces and military equipment in Libya to confront Egyptian forces in case Cairo decides to intervene.
https://english.alarabiya.net/en/News/middle-east/2020/09/09/Egypt-will-not-stand-hands-tied-facing-Turkey-s-ambitions-in-Syria-Iraq-Libya-FM
--------
UAE-Israel relationship is a sovereign decision, not directed against anyone: Gargash
Tuqa Khalid
09 September 2020
The UAE's decision to normalize relations with Israel was a sovereign decision which was not directed against any party, UAE Minister of State for Foreign Affairs Anwar Gargash said on Wednesday.
"It must be stressed that the UAE's decision to normalize relations with Israel is a sovereign one… it is not directed against any party… but rather seeks essentially to distinguish between the political stance and the normal relations that the UAE believes will lead to opening new horizons that support prosperity and stability in the region," Gargash said in a speech during the virtual ministerial meeting of the Arab League, state news agency WAM reported.
For all the latest headlines follow our Google News channel online or via the app.
As part of the US-brokered peace deal, announced at the White House on August 13 following what officials said were 18 months of talks, the UAE agreed to normalize relations with Israel, while Israel agreed to continue with plans to suspend its annexation of the West Bank.
"The UAE has pursued a steadfast policy of supporting efforts to reach a solution to the Palestinian issue and the Arab-Israeli conflict and to establish peace and stability in the region. That has been one of the pillars of the UAE since its inception," Gargash added.
"The UAE's sovereign and strategic decision to announce a peace treaty with Israel includes Israel's agreement to stop annexing Palestinian lands, which constitutes an important achievement and step towards peace, and fulfills of a demand unanimously agreed upon by member states and the international community," the Emirati Minister said.
"This treaty will not be at the expense of the Palestinian cause and the inalienable rights of the Palestinian people," he said.
Palestinians seek a state on land occupied by Israel since the 1967 Middle East war, with East Jerusalem, also captured then by Israel, as their capital. Israel deems Jerusalem to be its eternal, indivisible capital.
https://english.alarabiya.net/en/News/gulf/2020/09/09/UAE-Israel-relationship-is-a-sovereign-decision-not-directed-against-anyone-Gargash
--------
Lebanon: Hezbollah ally Amal condemns US sanctions on senior member
09 September 2020
Lebanon's Amal movement, a Shia Muslim group allied to Hezbollah, said on Wednesday the US move to impose sanctions on one of its senior members was like placing sanctions on the whole Middle East country.
"This (US) decision will not change our convictions and our national and patriotic principles at all," Amal said in a statement after one its top officials, former Finance Minister Ali Hassan Khalil, was placed on a US blacklist.
The United States brands Hezbollah a terrorist group.
https://english.alarabiya.net/en/News/middle-east/2020/09/09/Lebanon-Hezbollah-ally-Amal-condemns-US-sanctions-on-senior-member
--------
India
PM Modi After Phone Call with Saudi King Salman Bin Abdulaziz Al Saud: Tremendous Growth in Our Bilateral Ties
Edited by Niyati Singh
Sep 09, 2020
Prime Minister Narendra Modi reviewed the growth in India's bilateral ties with Saudi Arabia with the crown King Salman Bin Abdulaziz Al Saud on Wednesday during a telephonic conversation.
The two leaders also discussed G20 and challenges being faced due to Covid pandemic.
"Spoke on phone with His Majesty @KingSalman about the important role being played by the G20 under the Saudi Presidency, including against Covid-19. We also reviewed the tremendous growth in our bilateral ties in recent years," PM Modi tweeted.
PM Modi conveyed his appreciation for King Salman for the leadership being provided by Saudi Arabia during its ongoing presidency of the G20 grouping, the Prime Minister's Office said.
The two leaders agreed that the initiatives taken at the level of the G20 had helped in promoting a coordinated response to the pandemic.
He also expressed "special thanks" for the support provided to Indian expatriates by the Saudi authorities during the pandemic.
PM Modi and the Saudi crown king expressed their satisfaction at the state of bilateral relations between India and Saudi Arabia, and committed to further strengthening cooperation in all areas, the PMO said in a statement.
https://www.hindustantimes.com/india-news/tremendous-growth-in-our-bilateral-ties-pm-modi-after-phone-call-with-saudi-king-salman/story-GNw6kNe99ulZUrPSbPVOaI.html
--------
Omar Abdullah seeks time to vacate Srinagar Gupkar Road government bungalow
Sep 9, 2020
SRINAGAR: Former J&K chief minister Omar Abdullah has asked the secretary, hospitality, protocol and estates department, for eight to 10 weeks' time to vacate his palatial government accommodation — comprising two adjacent houses, G-1 and G-5 — in Srinagar's Gupkar Road.
"My letter to the J&K administration. I will be vacating my government accommodation in Srinagar before the end of October. The point to note is that contrary to stories planted in the media last year, I received no notice to vacate & have chosen to do so of my own accord," he tweeted on Wednesday.
"Consequent upon the change in entitlements for former CMs of J&K some months ago, I now find myself in an unauthorised occupation of this accommodation as no attempt has been made to regularise the allotment to me on security or any other grounds. This is a situation that is unacceptable to me," he had said in a July 31 letter to the secretary, hospitality, protocol and estates department.
Omar, also National Conference vice-president, has been in possession of the said bungalows since 2008. The houses were renovated and fitted these with expensive modern gadgetry, which cost the state exchequer, during his time as CM in 2010.
Former CMs of the erstwhile state of Jammu and Kashmir were entitled to retain their government accommodation for life and even enjoy extraordinary privileges under earlier laws framed by Dr Farooq Abdullah and his brother in-law, Ghulam Mohammad Shah, when they were CMs.
Omar Abdullah owns his father's and issueless deceased uncle's houses in Gupkar Road; these are just five houses away from his government-owned accommodation G-1 and G-5. Omar preferred to live separately in his government accommodation, without any interference from the rest of his family members.
Omar, sources claimed, was asked earlier this year to vacate his government houses in view of the new rules brought about by the voiding of Article 370 of the Indian Constitution.
The official residence was first allotted to him in 2002 as MP from Srinagar and then after taking over as CM from 2009 to 2015.
Though another former CM, Mehbooba Mufti, is currently lodged in the "Fairview" government bungalow in Gupkar Road, the authorities have declared the accommodation a sub-jail. Mehbooba Mufti is under detention under the Public Safety Act.
https://timesofindia.indiatimes.com/india/omar-abdullah-seeks-time-to-vacate-srinagar-gupkar-road-government-bungalow/articleshow/78025555.cms
--------
Pakistan
PM Imran Khan plays politics with Opposition as FATF verdict hangs over Pak
Sep 09, 2020
The Financial Action Task Force(FATF) will meet in a few days from now to decide Pakistan's fate with the country on the "grey list".
The grey list means Pakistan doesn't qualify for many international loans and investment projects and a blacklist will sound the death knell for its economy.
However, PM Imran Khan is trying to avoid it. The Pakistan prime minister has been saved so far by friends like China so far but that insurance cover will expire at some point.
Islamabad must show proof of action against terror groups but it played a political game, instead of clamping down on terrorists, it is playing politics.
The Imran Khan government introduced two bills in parliament but the Opposition shot them down. It was the second amendment to the anti-money laundering bill and the Islamabad capital territory Waqf properties bill with both about curbing money laundering and terror financing.
However, both have been voted down by the upper house of Pakistan's Parliament. The result is that Pakistan can show no progress in curbing terror. The FATF's list of demands is clear, earlier this year Pakistan was evaluated on 27 action points and it failed on all 13 of them.
There were four broad parameters on which Pakistan didn't comply - anti-money laundering and terror financing, prosecution and penalising terror financing, transparency and secrecy in financial institutions and implementing an effective national mechanism to check illegal funding of terrorist outfits.
Pakistan failed on all four counts and it remains on the grey list downgraded by the International Monetary Fund, the World Bank, the Asian Development Bank and the European Union.
Now, things will get worse, so Imran Khan is ready with his plan to evade responsibility. He has already blamed the Opposition for Pakistan's poor record. He cannot stop terrorists, but he can certainly go after the Opposition.
The Opposition parties rejected the bills because they believe Imran Khan will misuse them and he will target them, and not the terrorists of Pakistan. Pakistan has two main Opposition parties - Pakistan Muslim League(Nawaz) which is Nawaz Sharif's party and the Pakistan People's Party of the Zardaris both dynasties - both against the bills and at the receiving end of Imran Khan's anti-corruption crackdown.
Some allege that Khan's PTI seeks to gain sweeping powers to arrest anyone suspected of money laundering could be detained without trial for up to 90 days without producing any substantiating evidence in court. The term of imprisonment, they say, could be extended for a further 90 days if authorities deem fit under the proposed legislation.
They particularly oppose one provision in the money laundering bill which says that anyone suspected of money laundering could be detained without trial for up to 90 days and the investigators wouldn't even need to submit any major evidence in court.
The detention can be extended at will which will give the government sweeping powers and they won't let it happen even if it means a FATF blacklist for Pakistan.
Meanwhile, Imran Khan has called for a new session of Parliament next week to pass the bills.
The Pakistan prime minister is desperate to get them through because Pakistan needs more aid and loans without an all clear from the FATF it won't get any aid.
https://www.wionews.com/south-asia/pm-imran-khan-plays-politics-with-opposition-as-fatf-verdict-hangs-over-pak-326384
--------
Graft case: Zardari, Gilani indicted; Nawaz declared proclaimed offender
Sep 9, 2020
ISLAMABAD: An Islamabad-based accountability court on Wednesday indicted former president Asif Ali Zardari and ex-prime minister Yusuf Raza Gilani in the Toshakhana (state gift repository) reference and declared former PM Nawaz Sharif a proclaimed offender over his continued absence from the proceedings.
In March, the National Accountability Bureau (NAB), the country's anti-graft body, had filed a reference with the accountability court against the accused on the alleged violation of rules of the Toshakhana, arguing that it had caused a loss to the national exchequer.
The reference also named Pakistani businessman Khawaja Anwar Majid and his son Khawaja Abdul Ghani Majid.
The anti-corruption watchdog alleged that Gilani, in order to extend illegal benefits to the accused, had allowed Sharif and Zardari to keep luxury vehicles, which were gifted to them by foreign dignitaries, by relaxing the procedures governing their use.
According to NAB, the accused, through dishonest and illegal means for their personal benefit and interest, retained the gifted vehicles against a nominal payment of 15% of their total value.
Zardari has been accused of making the payments through businessman Majid and his son, for which, according to NAB, he has not provided any justification.
When the proceedings resumed, the court indicted all the four accused (Zardari, Gilani, Majid and his son) present in the court, who pleaded not guilty.
"I have never worked against the rules. I approved the summary, which was prepared as per the law," Gilani told the court. The court responded saying that it was not talking about the merits of the case right now. "You should argue this during the trial," judge Asghar Ali told Gilani.
The court also declared Sharif a proclaimed offender and issued a perpetual warrant for his arrest over his continuous absence from court appearance. The court directed authorities to submit details of Sharif's properties within seven days.
After issuing the warrant, the court adjourned the hearing till September 24.
https://timesofindia.indiatimes.com/world/pakistan/graft-case-zardari-gilani-indicted-nawaz-declared-proclaimed-offender/articleshow/78025467.cms
--------
Journalist pleads with SC to take fresh look at contempt powers
Nasir Iqbal
10 Sep 2020
ISLAMABAD: Journalist Matiullah Jan submitted before the Supreme Court on Wednesday that the tweet for which he was facing a contempt charge was only meant to convey his disappointment on an order that had allegedly been criticised by a large section of society.
"If it is being construed as inappropriately worded and has caused any distress to honourable judges, the same is regretted," pleaded the journalist in the reply he furnished before the apex court through his counsel Babar Sattar.
"However, it is reiterated that expression of one's honest and genuine opinion/reaction on a verdict that has already been announced, should be encouraged and commended by the judiciary for its candour and verity rather than punished for being contemptuous," the reply contended.
Matiullah Jan was kidnapped by unknown persons in broad daylight from the federal capital on July 21, but released subsequently in a far-flung area at night after a hue and cry over his abduction. Jan was facing contempt of court proceedings for his tweet against the judiciary.
Expresses regret in case his tweet caused distress to judge
Matiullah Jan appealed to the court to withdraw the July 15 contempt notice and wind up the proceedings. In addition, he challenged the Contempt of Court Ordinance of 2003, contending that it violated Article 19 of the Constitution by infringing upon the constitutionally protected fundamental right of free speech.
The reply pleaded that the Supreme Court should dismiss the contempt notice since the move was "unprecedented and a case of first impression".
The reply argued that due to "heavy-handedness of state institutions" in policing opinions on cable news channels, many journalists, including the respondent, had taken their content to YouTube and Twitter.
"The attraction of online forums is that it provides a globalised exchange of ideas where different opinions of journalists find their way to audiences," the reply said.
"This unprecedented action of seeking to restrict online speech takes away this opportunity from journalists and citizens at large to meaningfully partake in this online marketplace of ideas."
Because the effect of the decision in the contempt proceedings can have widespread ramifications and includes questions that have a bearing on the citizens' and journalists' use of social media, the Supreme Court ought to traverse this uncharted territory extremely carefully, Matiullah Jan argued.
With increased globalisation, and the widespread use of social media as a means of making a living and running of businesses, the apex court ought to take into account the repercussions that may flow from using its contempt powers to police online content, the petitioner contended.
"The new habitat that we occupy, the new reality that confronts us, is that online social media forums are here to stay," the reply noted.
"Progressive societies will adapt themselves to this new reality and use it to propel themselves forward," it said, adding that the Supreme Court should consider whether enforcement of its orders will be possible once it finds a particular social media post to be contemptuous if, for instance, a particular content is first posted by a non-Pakistani living abroad, but that post later finds traction in Pakistan.
The reply pleaded that the bench that initiated the contempt proceedings should not hear this case pursuant to Section 11(3) of the Contempt of Court Ordinance, 2003.
The reply suggested that the matter be placed before the most senior judge for disposal in accordance with Section 11 of the Contempt of Court Ordinance, 2003.
https://www.dawn.com/news/1578897/journalist-pleads-with-sc-to-take-fresh-look-at-contempt-powers
--------
Army chief stresses importance of protecting country's interests against 5th generation warfare
10 Sep 2020
Army Chief Gen Qamar Javed Bajwa on Wednesday stressed the importance of protecting the country from "fifth generation warfare and hybrid application by anti-Pakistan elements against Pakistan's vital interests", the army's media wing tweeted.
The army chief was chairing the Corps Commanders Conference, where participants were briefed about the progress of Operation Radd-ul-Fasad, Covid-19, locusts control measures and the regional situation among other matters.
"COAS stressed upon the need to enhance combat readiness levels in the wake of evolving strategic and regional milieu. Fifth generation warfare and hybrid application by anti-Pakistan elements against Pakistan's vital interests must be safeguarded in synchronisation with government policies, COAS reiterated," a tweet by the director-general of the Inter-Services Public Relations Maj Gen Babar Iftikhar read.
Furthermore, the forum also discussed the increasing number of ceasefire violations that targeted civilians across the Line of Control as well as the "blatant human rights violations in Indian Illegally Occupied Jammu and Kashmir [both of which] were noted as major cause of concern for regional peace and stability".
The impact of Afghanistan's security situation on that of Pakistan also came under discussion.
Gen Bajwa also lauded the armed forces' "operational readiness and sustained efforts" for flood relief as well as security arrangements on Ashura.
"Forum expressed satisfaction over positive developments/indicators in all domains and improved security situation across the country," said a tweet by DG ISPR.
The army chief also "appreciated high state of morale in the army and directed commanders to ensure welfare of troops during prolonged/extensive operational and internal security deployments".
11th Indian quadcopter shot down near LoC
Also on Wednesday, Pakistan Army troops shot down an Indian spying quadcopter in Chakothi sector along the Line of Control, the ISPR said in a tweet.
The quadcopter had intruded 500 metres into Pakistan's side of the LoC, the ISPR said, adding that this was the 11th Indian quadcopter shot down by Pakistani troops this year.
https://www.dawn.com/news/1578769/army-chief-stresses-importance-of-protecting-countrys-interests-against-5th-generation-warfare
--------
IHC issues notice to govt on petition against diplomatic appointments
10 Sep 2020
ISLAMABAD: The Islamabad High Court (IHC) on Wednesday issued a notice to the federal government on a petition filed by an ambassador and a director of the Ministry of Foreign Affairs challenging the appointment of diplomats in alleged violation of policy.
Ambassador Zahid Nasrullah and Director (Public Diplomacy) Majid Khan Lodhy filed the petition through Barrister Zafarullah Khan, which was heard by IHC Justice Miangul Hassan Aurangzeb.
Mr Khan advanced the preliminary arguments. After a brief hearing, the court issued notices to respondents and adjourned the matter.
The petitioners have challenged various transfers and postings of officers in Pakistani missions abroad, including their own transfers, for violating the Policy of Foreign Posting of Officers.
Ambassador Nasrullah joined the Foreign Service of Pakistan in 1987. He served as Pakistani's ambassador in Korea and Afghanistan, while Mr Lodhy has been serving in the Ministry of Foreign Affairs for the last 13 years.
Petitioners say postings to missions abroad have violated 2015 policy
According to the petition, the ministry has devised two types of categories for countries in terms of quality of life and standard of living, and diplomatic significance and political importance.
The first category is for quality of life and standard of living, and ranges from A to D, where A is the highest. The second category is according to diplomatic significance and political importance, which ranges from X to Z, X being the most diplomatically significant or politically important.
The petition said that there have previously been constant complaints of favouritism and nepotism in postings and transfers in terms of the choice of country, with certain officers repeatedly posted to countries in the A and X categories, while some officials were being continuously posted in the C-Z and C-Y category areas.
It said the continuous ad hocism and discretion for foreign postings without any regulated policy created unrest among junior and senior officers in the Foreign Service, which affects motivation, performance and efficiency of officers and forces them to look for patronage and outside influence to obtain sought-after posts.
In 2015, a nine-member committee headed by the special secretary of the foreign affairs ministry was assigned to devise a comprehensive policy for foreign postings, which recommended a draft policy for the posting of officers abroad.
The petition said that the framers of the 2015 policy were aware of the abuse of discretion in transfers and postings of officers abroad, and devised a formula for this purpose so that officers would not be left at the mercy of the whims and wishes of one person. It added that the posting of an officer to a mission abroad is not just a matter of the quality of life and the career of the officer, but is of extreme national importance.
According to the petition, officers were posted according to the policy from 2017-19, but postings in 2020 have violated the policy.
The matter has been agitated with the Ministry of Foreign Affairs time and again, it said, and asked the court to direct the concerned authorities to post officers abroad in accordance with the policy.
https://www.dawn.com/news/1578835/ihc-issues-notice-to-govt-on-petition-against-diplomatic-appointments
--------
Mideast
Arab League refuses to pass Palestinian resolution against UAE-Israel normalization deal
09 September 2020
Failing Palestinians, the Arab League has refused to approve a draft resolution put forth by the Palestinian Authority that would condemn the normalization deal between the United Arab Emirates (UAE) and Israel.
A video conference meeting of Arab foreign ministers was held on Wednesday for talks on the highly controversial Israel-UAE peace deal, which was brokered by the White House last month.
"After a three-hour debate, some Arab countries refused to include [a] statement condemning [the UAE] for abandoning Arab decisions," Palestinian Authority Representative to the Arab League Muhannad al-Aklouk told Ma'an News afterwards, referring to the long-standing Arab consensus over a "two-state solution" to the Israeli-Palestinian conflict along the 1967 borders.
Additionally, he said, "they struck out a clause which discussed the trilateral agreement" between the US, Israel and the UAE, which was announced by the White House on August 13.
Arab League Assistant Secretary General Hossam Zaki also told reporters that the "discussions regarding this point were serious. It was comprehensive and took some time. But it did not lead in the end to agreement about the draft resolution that was proposed by the Palestinian side."
He blamed the Palestinians for the failure of the pan-Arab body to endorse the resolution, claiming they had insisted that they would either accept a condemnation or no statement at all.
"A number of amendments were proposed, and then counter-amendments … and we were at a point in which Palestinian demands had not been realized, and the Palestinians preferred it not to pass rather than have it pass in a manner which they believed to be inadequate," Zaki said.
An earlier report by Reuters had claimed that the Palestinians would tone down their criticism of the UAE's betrayal at the meeting.
Aklouk, however said, the Arab foreign ministers had agreed to emphasize in the meeting's final communiqué on commitment to the 2002 Arab Peace Initiative as well as the so-called two-state solution and the land-for-peace principle as part of any resolution of the decades-long conflict with Israel.
He said some Arab states had attempted to add some provisions to give a form of legitimacy to the normalization deal, Aklouk said.
"In response, Palestine presented a draft resolution that condemns the UAE-Israel normalization deal. The Arab countries, however, voted down the draft."
Addressing the session, Arab League Secretary-General Ahmed Abul Gheit claimed that the Palestinian cause is and will continue to be the subject of Arab consensus, and that the 2002 Arab Peace Initiative remains the road map for a just solution.
"I reiterate our rejection of any plans or arrangements presented internationally that would undermine the Palestinian right, or prejudice the status of the city of Jerusalem [al-Quds], whose case should be resolved within the framework of the final settlement," he said.
Abul Gheit, however, added each country has the "sovereign and indisputable right" to conduct its foreign policy in the way it sees fit.
Palestine reacts with anger: 'Triumph of money over dignity'
After the Palestinian resolution was voted down, Palestinian Foreign Minister Riyad al-Maliki decried the Arab League's uselessness and hypocrisy, noting that Palestinians constantly heard from third parties about Arab officials paying lip service to the Palestinian cause in public while maintaining relations with Israel in private.
"[Other countries] would confirm to us that [Arab League] decisions were nothing more than ink on paper to mollify the Palestinians. It puts us in an embarrassing position," the top Palestinian diplomat concluded.
Additionally, senior Palestinian Authority official Hussein al-Sheikh called the Arab League's failure to condemn the normalization deal "the triumph of money over dignity."
"The Arab League has not produced anything. It has given the entire region condemnations of everyone ad nauseum — except for Israel. This is a thunderous collapse, the use of 'national sovereignty' to justify subservience," he said.
Hazem Qassem, spokesman for the Palestinian resistance group Hamas, also condemned the Arab League's position, stressing, "This inability to condemn the UAE merely tempts Israel and the United States to continue implementing their plan to liquidate the Palestinian cause."
Similarly, Dawood Shihab, spokesman for the Gaza-based Islamic Jihad movement, told Lebanon's al-Mayadeen television network that the Arab League's indifference towards the deal legitimizes Israel's normalization efforts and paves the way for the disintegration of Arab countries through US schemes.
Prior to Wednesday's meeting, Palestinian Liberation Organization (PLO) Secretary General Saeb Erekat said that if Arab League chief Ahmed Aboul Gheit could not condemn the UAE-Israel treaty, he ought to resign.
https://www.presstv.com/Detail/2020/09/10/633740/Arab-League-Palestine-resolution-UAE-Israel-normalization
--------
Ranking Lawmaker Warns: Iran to Discard N. Deal In Case US Trigger Mechanism Comes in Effect
Sep 09, 2020
Fallahi made the remarks on Wednesday after a meeting with Head of the Atomic Energy Organization of Iran (AEOI) Ali Akbar Salehi and Deputy Foreign Minister Seyed Abbas Araqchi at the parliament, also attended by other members of the Nuclear Committee.
"The Iranian MPs and officials present in the meeting said unanimously that the US cannot use the trigger mechanism enshrined in the nuclear deal given its withdrawal from the agreement," she told FNA.
"If the US wants to use the trigger mechanism illegally and illegitimately and other countries, specially the Europeans, accompany it, Iran will leave the nuclear deal and will return to the situation before the nuclear deal in addition to ending all its nuclear deal undertakings," Fallahi said.
She warned that the US and its allies should then account for the consequences of Iran's withdrawal from the nuclear deal.
Iran had warned on Monday that any violation of the UN Security Council resolution 2231 by members of the nuclear deal (France, Britain, China and Russia plus Germany) will force Tehran to leave the agreement.
"If any side wants to violate the resolution 2231 or its undertakings based on the nuclear deal one way or another, Iran's response will be appropriate," Iranian Foreign Ministry Spokesman Saeed Khatibzadeh said.
"Iran has clearly stated that violation of the resolution 2231 by the nuclear deal members means end of Iran's presence in the nuclear deal and they are aware of it and certainly will not play with the last chances for keeping the nuclear deal alive," he added.
US President Donald Trump, a stern critic of the historic deal, unilaterally pulled Washington out of the JCPOA in May 2018, and unleashed the "toughest ever" sanctions against the Islamic Republic in defiance of global criticism in an attempt to strangle the Iranian oil trade, but to no avail since its "so-called maximum pressure policy" has failed to push Tehran to the negotiating table.
In response to the US' unilateral move, Tehran has so far rowed back on its nuclear commitments four times in compliance with Articles 26 and 36 of the JCPOA, but stressed that its retaliatory measures will be reversible as soon as Europe finds practical ways to shield the mutual trade from the US sanctions.
Tehran has particularly been disappointed with failure of the three European signatories to the JCPOA -- Britain, France and Germany -- to protect its business interests under the deal after the United States' withdrawal.
On January 5, Iran took a final step in reducing its commitments, and said it would no longer observe any operational limitations on its nuclear industry, whether concerning the capacity and level of uranium enrichment, the volume of stockpiled uranium or research and development.
Now the US has stepped up attempts aimed at extending the UN arms ban on Iran that is set to expire as part of the Joint Comprehensive Plan of Action (JCPOA), which has been endorsed by Security Council Resolution 2231.
The US first sought to extend the Iran's arms embargo in a fresh UNSC resolution in contradiction to the contents of the Resolution 2231 in two attempts within a month, but failed.
The United Nations Security Council resoundingly rejected last month the second US bid to extend an arms embargo on Iran, which is due to expire in October.
The resolution needed support from nine of 15 votes to pass. Eleven members abstained, including France, Germany and Britain, while the US and the Dominican Republic were the only "yes" votes.
The United States has become isolated over Iran at the Security Council following President Donald Trump's withdrawal from the multilateral Iran nuclear deal 2018.
Iran had said that the US resolution would fail to gain the required support at the Security Council, pointing out that Washington has no legal right to invoke a snapback mechanism to reinstate sanctions against Tehran under the 2015 nuclear deal that the US unilaterally left in May 2018.
In relevant remarks in August, Iranian Foreign Minister Mohammad Javad Zarif said it is by no means justifiable for the US to use Dispute Resolution Mechanism with regard to UNSC Resolution 2231.
"US recourse to Dispute Resolution Mechanism in 2231 has NO LEG TO STAND ON," Zarif wrote on his Twitter page late Sunday.
"AmbJohnBolton has repeated today what he said on May 8, 2018, while National Security Advisor in the Trump administration," he noted, adding, "At least he is consistent—a trait notably absent in this US administration."
Zarif' tweet came in reaction to former US National Security Advisor John Bolton's article in Wall Street Journal where he criticized US' decision to trigger 'snapback mechanism' against Iran, saying, "The agreement [Joint Comprehensive Plan of Action]'s backers argue that Washington, having withdrawn from the deal, has no standing to invoke its provisions. They're right. It's too cute by half to say we're in the nuclear deal for purposes we want but not for those we don't."
https://en.farsnews.ir/newstext.aspx?nn=13990619000212
--------
Turkey sentences five journalists for naming intelligence agents in Libya
09 September 2020
A Turkish court gave jail sentences on Wednesday to five journalists for revealing identities of two security agents who died in Libya where Ankara is helping the Tripoli government fight off an assault by eastern forces, a lawyer said.
The charges centered on articles and social media posts published shortly after President Tayyip Erdogan said in February that "several martyrs" had been lost in Libya.
For all the latest headlines follow our Google News channel online or via the app.
Two journalists were sentenced to three years and nine months in jail, while three were given four years and eight months for violation of National Intelligence Agency law, defense lawyer Celal Ulgen told Reuters after the hearing.
The defendants denied the accusations, saying they were doing their jobs as reporters.
"We will take this ruling to an appeals court. This is not a lawful decision, this is a political decision," Ulgen said.
Two other defendants were acquitted from the charges and the court delayed the case of an eighth defendant.
Turkey's courts do not generally confirm rulings to the media and there was no word on the case from the government.
Critics say Erdogan has eroded the independence of courts and the media since a crackdown following an attempted coup in 2016. Officials say the courts are autonomous and arrests have been necessary due to security risks.
Turkey has given military support and training to Libya's Government of National Accord, helping it fight off an assault on the capital Tripoli by the forces of Khalifa Haftar.
https://english.alarabiya.net/en/News/middle-east/2020/09/09/Turkey-sentences-five-journalists-for-naming-intelligence-agents-in-Libya
--------
Trump to host signing ceremony for Israel-UAE deal on September 15
09 September 2020
US President Donald Trump is reportedly set to host a signing ceremony in mid-September for the recent normalization agreement between the United Arab Emirates (UAE) and Israel, which the Palestinians have decried as "a stab in the back" of the Arab nation.
A senior White House official, speaking on condition of anonymity, said on Tuesday that Israeli Prime Minister Benjamin Netanyahu and UAE Foreign Minister Sheikh Abdullah bin Zayed al-Nahyan would lead the two delegations to the event.
"I am proud to embark next week to Washington, at the invitation of President Trump, to take part in the this historic ceremony at the White House for the foundation of the peace treaty between Israel and the United (Arab) Emirates," Netanyahu wrote in a post published on Twitter.
Trump and other officials from his administration have said they expect Saudi Arabia and several other Arab countries to follow suit in recognizing Israel.
Last week, Trump's son-in-law and White House adviser, Jared Kushner, and other senior US officials accompanied an Israeli delegation on the first-ever direct commercial passenger flight to the UAE. The Israeli flag carrier El Al's plane arrived in Abu Dhabi on August 31 from Tel Aviv's Ben-Gurion Airport in the occupied territories.
After accompanying the Israeli delegation to the UAE, Kushner set off on a tour of other Persian Gulf littoral states the following day, looking for more Arab support for normalization talks with Israel.
The White House announced the UAE-Israel deal on August 13.
While Emirati officials have described the normalization deal with the Tel Aviv regime as a successful means to stave off annexation and save the so-called two-state solution to the Israeli-Palestinian conflict, Israeli leaders have lined up to reject the claim as a bluff.
The Palestinians say the peace treaty runs counter to a long-standing Arab consensus that any normalization of ties with the Tel Aviv regime has to come in the context of the settlement of the Israeli-Palestinian conflict and the establishment of a sovereign Palestinian state.
They believe the UAE, as an important Arab player in the region, has stabbed fellow Palestinians in the back, and that the agreement does not serve the cause of the Palestinians against Israeli occupation.
https://www.presstv.com/Detail/2020/09/09/633685/Trump-to-host-signing-ceremony-for-Israel-UAE-deal-on-September-15
--------
Palestinian Authority pressed to tone down stance on UAE-Israel deal ahead of Arab League meet
09 September 2020
The Palestinian Authority will reportedly put a draft resolution to discussion at an upcoming Arab League session, which will stress the 2002 Arab Initiative on the resolution of the Israeli-Palestinian conflict, but will tone down criticism of the United Arab Emirates (UAE) over normalizing with Tel Aviv under pressure from Manama and Abu Dhabi.
The Palestinian envoy has reportedly presented a draft resolution to the 22-member regional organization, which does not include a call to condemn, or act against, the Emirates over the US-brokered accord.
The motion, a copy of which was seen by Reuters on Tuesday, said the Israel-US-Emirates announcement "doesn't diminish Arab consensus over the Palestinian cause, the Palestinian cause is the cause of the entire Arab nation."
"The trilateral announcement doesn't change the principal Arab vision based on the fact that the two-state solution on the 1967 borders is the only way to achieve peace in the Middle East," read the resolution, which will be debated by Arab foreign ministers during the meeting in Cairo on Wednesday.
The draft has a tone different from that of Palestinian President Mahmoud Abbas, who had denounced the UAE-Israel deal as "betrayal" and a "stab in the back of the Palestinian cause."
In a joint statement issued by the White House on August 13, Israel and the UAE announced that they had "agreed to the full normalization of relations."
It was followed by the UAE scrapping its economic boycott against the Tel Aviv regime, allowing trade and financial accords between the two sides.
Separately on Tuesday, Abbas banned any offensive statements or actions towards Arab leaders, including Emirati rulers.
In a statement carried by the Wafa news agency, Abbas' spokesman Nabil Abu Rudeineh said the Palestinian president "will not accept insulting the national symbols of Arab nations, including the United Arab Emirates."
Two days earlier, the Palestinian Authority had criticized the UAE and Bahrain for blocking a draft resolution that called on Arab states to adhere to the 2002 Arab Peace Initiative before normalizing ties with Israel.
The initiative calls for establishing relations with Tel Aviv in exchange for the regime's withdrawal to the 1967 borders, a just solution for Palestinian refugees, and occupied East Jerusalem al-Quds as the capital of a future Palestinian state.
"While there might not be an immediate move by any other Arab state to normalize ties with Israel formally, there will be more exchanges and engagement with Israel, which is no longer tied to the Palestinian cause," Andreas King, assistant professor of security studies at King's College London told Al Jazeera.
"For the UAE, Bahrain and Sudan, the Arab-Israeli conflict has been relegated to the Israeli-Palestinian problem, which should not be an obstacle to a warming of bilateral ties with Israel," he added.
Additionally, Marwa Fatafta, a policy member with the Palestinian policy network al-Shabaka, stressed that normalization between Israel and Persian Gulf Arab countries has already been in the making.
"Many Persian Gulf states have keen interest in formalizing ties with Israel and the UAE-Israel was the ice-breaker," she said. "What would probably come out from the Arab League is the usual recycled lip-service to the Palestinians."
https://www.presstv.com/Detail/2020/09/09/633679/Palestine-UAE-Israel-Arab-League-
--------
Iran: Prisoner Alireza Samadi Executed in Ardabil Prison
1 September - A prisoner sentenced to qisas (retribution-in-kind) for murder was executed in Ardabil Central Prison.
According to Iran Human Rights, this morning, Tuesday, September 1, a man was executed in Ardabil Central Prison. His identity has been established as 40 year old Ardabil native, Alireza Samadi, who had been in prison for 8 years.
An informed source told IHR: "Alireza Samadi was sentenced to death for the murder of his father."
At the time of publication, the execution of Alireza Samadi has not been announced by domestic media or official sources in Iran.
According to Iran Human Rights' annual report on the Death Penalty in Iran, at least 225 of the 280 of those executed in 2019 were charged with "premeditated murder."
As there are no legal distinctions made between murder and manslaughter, whether voluntary or involuntary in Iran, those charged under the umbrella term of "premeditated murder" will receive the death penalty regardless of intent and the circumstances.
https://iranhr.net/en/articles/4407/
--------
Amnesty International accuses Iran of widespread rights abuses against protesters
2 September - Amnesty International accused Iran's clerical establishment on Wednesday of presiding over widespread abuses of human rights in a security crackdown on nationwide protests last year touched off by fuel price rises.
The London-based human rights group issued a report including allegations of "rape, enforced disappearance, torture and other ill-treatment" of those detained for involvement in the November 2019 unrest that buffeted the Islamic Republic.
The protests began over fuel price hikes but turned broadly political when thousands of mainly working-class demonstrators across the country demanded top officials step down.
"Those arrested included peaceful protesters and bystanders, among whom were schoolchildren as young as 10 years old," said Amnesty's report, citing what it called credible reports by witnesses and victims' families, verified videos and information from human rights activists.
Iranian authorities said some 200,000 people took part in the protests, while the head of parliament's national security committee said at least 7,000 were arrested. Rights groups said the figure was in the thousands. The judiciary said in January that the majority of detainees had been released.
Amnesty's report said Iranian security services used torture against detainees including "waterboarding, beating, flogging, electric shocks, pepper-spraying genitals, sexual violence, mock executions, pulling out nails and solitary confinement, sometimes for weeks or even months".
Iranian officials were not immediately available for comment on the report. In the past, Iran has dismissed criticism of its human rights record as baseless.
Amnesty said 304 men, women and children were killed by security forces during the protests, most from gunshot wounds, but that the true death toll was "likely much higher".
Iranian authorities said the number of those killed in the unrest was 225, including members of the security forces. In December, citing Iranian officials, Reuters reported that some 1,500 people were killed.
Amnesty also said detainees put on trial "suffered grossly unfair judicial proceedings" by being denied access to lawyers and forced to make confessions under torture. Dozens of protesters have been sentenced to long terms in prison.
https://www.reuters.com/article/us-iran-rights/amnesty-international-accuses-iran-of-widespread-rights-abuses-against-protesters-idUSKBN25T22L
--------
Iran Airs Televised Confession of Wrestler After Trump Tweet
6 September - Iran, which has a history of broadcasting suspected forced confessions, aired a statement by a wrestler who faces the death penalty and whose case recently drew a critical tweet from President Donald Trump.
The television segment and authorities accuse Navid Afkari, 27, of stabbing a water supply company employee in the southern city of Shiraz amid demonstrations against Iran's Shiite theocracy in 2018. Afkari's case has drawn the attention of a social media campaign that portrays him and his brothers as victims targeted over participating in those protests.
His case has also revived a demand inside the country that Iran, one of the world's top executioners, stop carrying out the death penalty. Even imprisoned Iranian human rights lawyer Nasrin Sotoudeh, herself nearly a month into a hunger strike over conditions at Tehran's Evin prison amid the coronavirus pandemic, has passed word that she supports Afkari.
Afkari and his brothers were employed as construction workers in Shiraz, a city some 680 kilometers (420 miles) south of the capital, Tehran. All three took part in demonstrations in 2018 that began in anger over Iran's cratering economy and spiraled into direct calls for the overthrow Iran's theocracy. Such unrest has continued sporadically in Iran in the time since, with authorities arresting thousands of people.
Afkari had local fame as a wrestler, a popular sport in Iran. A provincial court in Shiraz sentenced Afkari to death and his brothers Vahid Afkari and Habib Afkari to 54 and 27 years in prison, respectively, over the slaying.
Afkari's case has drawn the attention of an online campaign that's included a video statement from Dana White, the president of the mixed martial arts competition called the Ultimate Fighting Championship.
"He went to a peaceful protest in Iran and he's going to be executed for that," White said in a video Friday. "He's one of us. He could be any of my fighters."
White said he spoke to Trump, who had earlier tweeted out his own concern about Afkari's case.
"To the leaders of Iran, I would greatly appreciate if you would spare this young man's life, and not execute him," Trump wrote Friday. "Thank you!"
Trump has imposed crushing sanctions on Iran after unilaterally withdrawing the United States from the nuclear deal that Tehran struck with world powers. That decision led to Iran breaking all the limits of the deal, as well as a series of attacks across the Mideast that America has blamed on Tehran.
Later Saturday night, Iran responded to Trump's tweet with a nearly 11-minute state TV package on Afkari. It included the weeping parents of the slain water company employee, Hassan Torkaman. The package also showed footage of Afkari on the back of a motorbike, saying he had stabbed Torkaman in the back, without explaining why he allegedly carried out the assault.
The state TV segment showed blurred police documents and described the killing as a "personal dispute," without elaborating. It said Afkari's cellphone had been in the area. It showed surveillance footage of him walking down a street, talking on his phone.
The footage resembled what one report has described as the at-least 355 coerced confessions aired by Iranian state television over the last decade. Those supporting Afkari also have accused police of torturing a confession out of him after finding the surveillance footage.
That comes after a United Nations special rapporteur in a recent report wrote about a "widespread pattern of officials using torture to extract false confessions" from those protesting Iran's government.
"Three separate detainees from the cities of Tehran, Tabriz and Ahvaz all made similar allegations that interrogators physically assaulted them, including by hand, with batons and with electric shocks, and that interrogators tried to force them to confess that entities outside the Islamic Republic of Iran had incited the protests," special rapporteur Javaid Rehman wrote.
That report noted Iran's government told him the "Iranian constitution and penal code forbids and criminalizes torture." Iran's mission to the United Nations did not respond to a request for comment over Afkari's case.
The speed at which Iran broadcast Afkari's televised confession may signal it intends to execute him. Trump earlier this year tweeted about three other men due to be executed who later won a retrial. That has yet to happen in Afkari's case, even as it has renewed a hashtag advocacy campaign in Farsi telling Iran (hashtag)donotexecute.
However, Iran's semiofficial Tasnim news agency dismissed Trump's tweet in a feature story Friday, saying that American sanctions have hurt Iranian hospitals amid the pandemic.
"Trump is worried about the life of a murderer while he puts many Iranian patients' lives in danger by imposing severe sanctions," the agency said.
https://www.nytimes.com/aponline/2020/09/06/sports/ap-ml-iran.html
--------
North America
US Blacklists Ex-Lebanese Ministers Over Hezbollah Ties, Vows More Action
By Reuters
September 09, 2020
WASHINGTON - The United States expanded its sanctions related to Lebanon on Tuesday, blacklisting two former government ministers it accused of enabling Hezbollah and warning that more actions targeting the Iran-backed Shi'ite group were coming.
In a statement, the U.S. Treasury Department said it had designated former Lebanese Transport Minister Yusuf Finyanus and former Finance Minister Ali Hassan Khalil for engaging in corruption and leveraging their political power for financial gain.
"Finyanus and Khalil were involved in directing political and economic favors to Hezbollah and involved in some of the corruption that made Hezbollah's work possible in Lebanon," David Schenker, a senior State Department official for the Middle East, told a briefing call.
"This should be a message both to those who cooperate with Hezbollah, those who enable Hezbollah, but also Lebanon's political leaders," Schenker said. He added that "everyone should absolutely expect" more sanctions.
The Wall Street Journal in August reported that some U.S. officials wanted to designate Gebran Bassil, the son-in-law of President Michel Aoun and a former foreign minister who heads the largest Christian political bloc in the sectarian power-sharing system.
Asked by reporters if Bassil and Riad Salama, Lebanon's central bank governor, were next to be sanctioned, both Schenker and senior U.S. government officials declined to comment.
Mohanad Hage Ali, a fellow at Carnegie Middle East Center described the U.S. move as one to give a message to Lebanon's current political establishment. "This is a kill the chickens to scare the monkey situation, where second rank members of the political elite are placed under sanctions to get things moving on the political level," he said.
French initiative
Tuesday's sanctions freeze any U.S. assets of the two blacklisted and generally bars Americans from dealing with them.
Heavily armed group Hezbollah has risen to become the overarching power in a country that is now badly struggling under a series of crises.
Lebanon's banks are paralyzed, its currency has crashed and sectarian tensions are rising. A port blast last month smashed a large swath of Beirut, killing more than 190 people and causing huge economic damage.
U.S. officials said Washington was coordinating with France on Lebanon but voiced criticism over a recent meeting French President Emmanuel Macron held in Beirut with Lebanese politicians, including a member of Hezbollah, seen as a terrorist organization by the United States.
"We don't believe that people should be meeting, attempting to legitimate or otherwise these organizations or individuals. That said ...we think that the French initiative has a lot of merit."
Macron, whose pressure prompted Lebanon's bickering leaders to agree on a new prime minister, has spearheaded international efforts to set Lebanon on a new course after decades of corrupt rule led to its deepest crisis since the 1975-1990 civil war.
https://www.voanews.com/usa/us-blacklists-ex-lebanese-ministers-over-hezbollah-ties-vows-more-action?utm_source=iterable&utm_medium=email&utm_campaign=1508464_
--------
Pentagon to cut US troops in Iraq to 3,000 from 5,200 this month
09 September 2020
The Pentagon will slash the level of US troops in Iraq to 3,000 this month, a senior general said on Wednesday, as President Donald Trump seeks to honor a pledge to withdraw from foreign conflicts.
General Kenneth McKenzie, the head of the US military's Central Command, said in Baghdad that the decision was "due to our confidence in the Iraqi Security Forces' increased ability to operate independently."
For all the latest headlines follow our Google News channel online or via the app
"In consultation and coordination with the Government of Iraq and our coalition partners, the United States has decided to reduce our troop presence in Iraq from about 5,200 to 3,000 troops during the month of September," he said.
McKenzie said the US would be able to continue supporting the Iraqi military in its fight against the ISIS group, which was driven out of its "caliphate" territory last year but remains scattered around Iraq.
He said the US was committed to its "ultimate goal" of an Iraq where local forces alone can prevent the ISIS from returning and secure "Iraq's sovereignty without external assistance."
"The journey has been difficult, the sacrifice has been great, but the progress has been significant," the general said.
By late 2018, there were an estimated 5,200 American troops still stationed in Iraq, making up the bulk of the 7,500 coalition forces there, according to US officials.
Over the past year, dozens of rocket attacks have targeted those forces, the US embassy and logistics convoys heading to Iraqi bases, killing at least six military personnel -- three Americans, one Briton and two Iraqis.
US officials have blamed the violence on hardline factions close to Tehran, which as Washington's longtime foe has repeatedly demanded US troops leave the Middle East.
Trump is also set to announce further troop withdrawals from Afghanistan in the coming days, a senior administration official said.
Washington currently has 8,600 soldiers deployed in Afghanistan in accordance with a bilateral agreement signed in February between Washington and the Taliban.
Trump, who is trailing Democratic rival Joe Biden in the polls ahead of the November 3 presidential election, has promised to bring troops home in a bid to wrap up what he has called America's endless wars.
https://english.alarabiya.net/en/News/middle-east/2020/09/09/Pentagon-to-cut-US-troops-in-Iraq-to-3-000-from-5-200-this-month-
--------
After UAE-Israel deal, Trump nominated for Nobel Peace Prize
Emily Judd
09 September 2020
US President Donald Trump was nominated for the Nobel Peace Prize on Wednesday for his role in brokering a historic peace deal between the United Arab Emirates and Israel.
Norwegian lawmaker Christian Tybring-Gjedde put forward Trump's name on Wednesday.
"It is for his contribution to peace between Israel and the UAE. It is a unique deal," Tybring-Gjedde told Reuters, adding that Trump's withdrawal of US troops from Iraq was also a factor. The Pentagon said Wednesday it would reduce the number of US troops in Iraq from to 5,200 to 3,000 in September.
The politician is not the first to suggest Trump should receive the award for his role in the agreement, which is Israel's first peace treaty with an Arab country in 25 years.
White House National Security Adviser Robert O'Brien said in a press briefing on August 13 that the agreement "is an example of why [Trump]…should be a frontrunner for the Nobel Peace Prize."
"He brought peace to Israel and the UAE…It wouldn't surprise me if the President is eventually nominated for a Nobel Prize," O'Brien said.
Tybring-Gjedde previously nominated Trump for the award in 2019 for the president's efforts with North Korea and its leader Kim Jong-Un.
Trump's predecessor President Barack Obama was awarded the Nobel Peace Prize in 2009, just months into his first term, for his diplomacy.
Calls for all three leaders to receive the prize
Officials, experts, and media personalities have called for the prize to be awarded to all three US, UAE, and Israeli leaders for their accomplishment of the historic agreement.
Trump, Israeli Prime Minister Benjamin Netanyahu, and Abu Dhabi Crown Prince Sheikh Mohamed bin Zayed Al Nahyan announced on August 13 that Israel and the United Arab Emirates would normalize relations in exchange for Israel's halting of annexation of Palestinian territory.
Middle East expert Ghanem Nuseibeh said at the time that the Nobel Peace Prize should be granted to all three leaders.
"They all deserve it," Nuseibeh said in a post on Twitter.
US media personality Eric Bolling posted a photo of the three leaders on Twitter with the caption: "A Nobel Prize in 3…2…1?"
Netanyahu's son Yair tweeted that the three leaders should receive the Nobel Peace Prize "for bringing the first peace agreement in the Middle East since 1994."
The signing ceremony of the agreement, known as the "Abraham Accord," is scheduled for September 15 at the White House.
https://english.alarabiya.net/en/News/world/2020/09/09/After-UAE-Israel-deal-Trump-nominated-for-Nobel-Peace-Prize
--------
Ex-FBI informant in 1993 Islamic terror cell says they would pray for God to 'enhance the explosion' of their bombs
09 September 2020
A former FBI informant who was embedded in an Islamic jihadic terror cell in New York City following the 1993 World Trade Center bombing said they constantly prayed to God to enhance the explosion of their bombs in their upcoming attacks.
"We used to fantasize about how great that the Hudson River will leak into the Lincoln Tunnel and the whole long tunnel immediately, simultaneously together, my God, Manhattan would be drowning," Emad Salem, the ex-FBI asset, says in Fox Nation's series "The Rising Crescent," which details the decade before September 11, 2001.
In the series, Salem recounts how a loose-knit terror cell connected to Al-Qaeda was operating in the New York area and officials missed many clues that could have prevented 9/11, the deadliest terror attack on U.S. soil.
Three months after the 1993 bombing, which killed six people and injured more than 1,000, the then-informant requested a safe house where he could help the jihadists build the bombs for the next attack.
"You could see them mixing fuel oil and the fertilizer," said Bill Gavin, former FBI deputy assistant director. "They had to pray so many times a day and they'd kneel down and pray and then come back and mix the bombs again."
Salem recounted that, during his time embedded in the terror cell, at least five bombs were planned to go off: across Manhattan at the United Nations, the FBI's building, the Lincoln Tunnel, the Holland Tunnel, and the George Washington Bridge. "They [would] all go off simultaneously to teach America a hard lesson," he said.
"If these five bombs, God forbid, went off, you got five, six city blocks that will be dust," Salem added. "You saw what one bomb did in Oklahoma."
Secretly monitoring the cell mixing the bomb components, the FBI switched out the explosive material with fake material.
Andrew McCarthy, former U.S. Attorney for the Southern District of New York, said the FBI decided to get as many of them aiding in the mixing of the bomb in the warehouse before they fled, fearing if they had, "we would never have been able to get them again."
https://www.foxnews.com/shows/fox-nation/islamic-terror-cell-bombing-fbi-rising-crescent-fox-nation?utm_source=iterable&utm_medium=email&utm_campaign=1508464_
--------
Africa
Boko Haram Attacks Leave Cameroon Villagers in Need of Aid
By Moki Edwin Kindzeka
September 08, 2020
MORA, CAMEROON - Cameroonian villagers along the Nigerian border need humanitarian aid after deadly Boko Haram attacks displaced at least 7,000 people, authorities and rights groups say. Villagers have been fleeing their homes since early August because of attacks, which killed at least 22 people and wounded 29. 
Several humanitarian groups, including the United Nations Food and Agriculture Organization (FAO), handed out goats and bags of rice, among other goods, to more than a hundred people gathered Monday in the town of Mora
Cameroon authorities say a suicide bomber hit the village of Goldavi last week, killing seven people and wounding 14 others. For the past seven years, the village hosted 18,000 displaced people who sought refuge from Boko Haram, according to the United Nations.
Map of Cameroon, Nigeria, Central African Republic
Sixty-four-year-old Cameroonian Maahamat Doudje was among those who fled Goldavi.
He said after receiving three goats and a bag of rice, he is sure of having at least one meal a day for the next few weeks.
FAO representative Fulbert Haiba Daliwa said the group is working to help those whose livelihoods have been disturbed by the militants. Many people, he said, have lost everything to Boko Haram.
Forty-eight-year-old Alida Wakilou, a spokeswoman for female displaced in Goldavi, said the women and children have been living in hunger since last week's attack. They need safe places to go, where they can grow maize, millet and onions to feed their families, she added.
In August, authorities blamed Boko Haram for an attack that killed 17 people and wounded six others in a camp for displaced in the border village of Nguetchewe.
Spokesman for Cameroon's military Cyrille Atonfack said troops have been sent to assist civilians in areas still prone to Boko Haram attacks.
Atonfack said Boko Haram has destroyed hospitals and chased away health workers on Cameroon's border with Nigeria, so the military offers food aid and medical and psychological care to victims.
The U.N. said Boko Haram attacks in the Lake Chad Basin have killed more than 30,000 people and displaced over three million in the past decade.
https://www.voanews.com/africa/boko-haram-attacks-leave-cameroon-villagers-need-aid?utm_source=iterable&utm_medium=email&utm_campaign=1508464_
--------
Somalia: Suicide bombing kills 3 in capital city
Mohammed Dhaysane
09.09.2020
GAROWE, Somalia
At least three people were killed Wednesday evening in a suicide bombing in Somalia's capital Mogadishu, officials said.
Abdifatah Hassan, a police captain in Mogadishu told Anadolu Agency that the attack was caused by a lone suicide bomber targeting a popular restaurant near the heavily protected presidential palace frequented by government officials and security forces.
Ismail Mukhtar Oronjo, a Somali government spokesman, told Anadolu Agency that at least two civilians were among the dead, while seven other people were wounded.
No group has yet claimed responsibility for the attack but authorities have blamed the Al-Qaeda-linked al-Shabaab insurgent group, which has claimed responsibility for other recent attacks in the horn of Africa nation.
The attack comes 24 hours after the Somali military claimed it had killed 14 al-Shabaab militants after an assault in the southern town of Bal'ad some 30 kilometers (19 miles) north of the capital.
On Monday, at least three soldiers were killed, and several injured in a car bombing that targeted a military base outside Kismayo, the administrative capital of Somalia's southern Jubaland state.
https://www.aa.com.tr/en/africa/somalia-suicide-bombing-kills-3-in-capital-city-/1968283
--------
Somali military claims killing 14 al-Shabaab militants
Mohammed Dhaysane
08.09.2020
GAROWE, Somalia
The Somali military killed at least 14 al-Shabaab militants Tuesday, including an operational commander, in an attack in a government-controlled town in southern Somalia, an official said.
Government spokesman Ismail Mukhtar Oronjo told Anadolu Agency that the army repulsed the attack in Bal'ad, Middle Shabelle region.
"The terrorists crossed the river early morning and attacked the town but they were inflicted with huge casualties. One government soldier was killed and six others wounded," he said.
While the al-Qaeda-affiliated group claimed it captured the town, the official said the government restored law and order.
Bal'ad is an strategic agricultural town 30 kilometers (18 miles) northeast of the capital Mogadishu.
In a separate development, the US Africa Command (AFRICOM) said the identity of the senior al-Shabaab leader killed in an Aug. 25 airstrike in Somalia was AbdulQadir Commandos.
"The Al-Shabaab leader was killed in the airstrike near Saakow, Somalia. He held numerous positions within the Al-Shabaab terrorist organization, including recently serving as Al-Shabab commander," said AFRICOM.
On Monday, at least three soldiers were killed, and several injured in a car bomb blast that targeted a military base outside Kismayo.
One US service member was also wounded in the attack, according to AFRICOM.
Al-Shabaab claimed responsibility for the attack, claiming several US soldiers were killed.
Formed in 2004, the organization has been fighting to topple the country's Western-backed government, and establish its own rule.
https://www.aa.com.tr/en/africa/somali-military-claims-killing-14-al-shabaab-militants/1966850
--------
Southeast Asia
Indonesia urges 'voluntary repatriation' of Rohingya
Erric Permana
09.09.2020
Indonesia on Wednesday reiterated the importance of repatriating Rohingya refugees in solving the humanitarian problems they face.
During the 53rd Foreign Minister Meeting of the Association of Southeast Asian Nations (ASEAN), Foreign Minister Retno Marsudi explained that despite Indonesia's temporary acceptance of nearly 400 Rohingya refugees stranded off the Aceh coast in recent months, Jakarta supported "voluntary repatriation" of the Muslim minority group to Myanmar.
"Repatriation is the ideal solution to end the suffering of Rohingya people who often make dangerous journeys across the sea," she said.
Marsudi discussed a repatriation plan with her counterpart from Myanmar and secretary-general of ASEAN, in which she said she "urged voluntary repatriation in safety and dignity."
ASEAN countries, she continued, must work together in prosecuting transnational crimes as Rohingya refugees are vulnerable to abduction and human trafficking.
The Rohingya, described by the UN as the world's most persecuted people, have faced heightened fears of attack since dozens were killed in communal violence in 2012 in Myanmar's western Rakhine state.
According to Amnesty International, more than 750,000 Rohingya refugees, mostly women and children, fled Myanmar and crossed into Bangladesh after Myanmar forces launched a crackdown on the minority Muslim community in August 2017, pushing the number of persecuted people in Bangladesh above 1.2 million.
Since Aug. 25, 2017, nearly 24,000 Rohingya Muslims have been killed by Myanmar's state forces, according to a report by the Ontario International Development Agency (OIDA).
More than 34,000 Rohingya were also thrown into fires, while over 114,000 others were beaten, said an OIDA report titled Forced Migration of Rohingya: The Untold Experience.
As many as 18,000 Rohingya women and girls were raped by Myanmar's army and police and over 115,000 Rohingya homes burned down while 113,000 others vandalized, it added.
https://www.aa.com.tr/en/asia-pacific/indonesia-urges-voluntary-repatriation-of-rohingya/1968399
--------
Shafie: Mission school, education hub in Keningau if Warisan returns to power
10 Sep 2020
KENINGAU, Sept 10 — The Warisan Plus coalition will look into the establishment of a mission school and education hub here in Keningau should they return to power after the state election, said caretaker Chief Minister Datuk Seri Shafie Apdal.
Speaking during the launch of a new hall at the St James The Apostle Church here in Kg Bunsit, Bingkor yesterday, Shafie said that there is a need for the state to implement structural changes, especially in terms of education.
"Last year, although it's not much, I allocated nearly RM200 million (for education purposes).
"But, if we win (the next election), we will increase the allocation for education," he said.
The Parti Warisan Sabah (Warisan) president said he would make efforts to set up a mission school in Keningau.
"It is my wish that the mission school and education hub in Keningau (will be fulfilled)," he added.
He will be asking for an official letter requesting the establishment of the mission school and education hub in the constituency.
It is understood that the hall cost around RM300,000.
Among those present at the event were former chief justice Tan Sri Richard Malanjum, former chief minister Tan Sri Bernard Dompok, the head of the Catholic Archdiocese of Kota Kinabalu, Archbishop Datuk John Wong and Bishop of Keningau, Datuk Cornelius Piong.
John, in his speech, requested the State Government to return the power to administer and manage some of the Catholic schools in Sabah back to the Catholic Church.
"This is for the common good of Sabahans," said John.
There are currently 71 mission schools in Sabah, comprising 47 primary and 24 secondary schools.
Meanwhile, Cornelius said the time had come for the State Government to establish an education hub in Keningau to address the migration of youths who had to leave their homes and families for high-paying jobs due to the state's lack of eduction opportunities of higher learning.
"With our Chief Minister's support together with the State Government, we hope to address the serious problem by inducing renowned universities and colleges of higher learning to set up their campuses in Keningau as the heartland of Sabah.
"The (proposed) Keningau Education Hub will be an epicentre for learning not only for students from Sabah and Malaysia but also from South-east Asia," said Cornelius.
He opined that an education hub in Keningau will be more affordable due to the low cost of living in the district. — Borneo Post
https://www.malaymail.com/news/malaysia/2020/09/10/shafie-mission-school-education-hub-in-keningau-if-warisan-returns-to-power/1901827
--------
Malaysian flight attendants recruited to smuggle drugs into Australia, says report
September 10, 2020
PETALING JAYA: An Australian syndicate recruited Malaysian flight crew members to smuggle drugs into Australia in their underwear, a report said yesterday.
Brisbane Times said the syndicate relied on flight attendants working with cabin crews for Malaysia Airlines and Malindo Air to smuggle heroin into Melbourne and then exchange the parcels for cash at local hotels.
It said the syndicate's head in Melbourne, Michelle Ngoc Tran, paid A$155,000 for each 1kg "ticket" of heroin, and sold them to buyers for A$195,000. She deducted from her profits payments for couriers and other intermediaries.
Tran, 49, a nail technician, was known as the "Queen of Richmond", according to a prosecution summary tendered to the County Court this week, the report said.
During her reign, the syndicate imported 6.6kg of heroin with a street value of up to A$8 million between October 2018 and early January last year. It also trafficked 7kg of ice and 500gm of cocaine during that time.
The report said drug mules recruited in Malaysia were told to "walk with confidence", with parcels of heroin strapped between their legs, in their bras and in their underwear.
They practised for three months with a pillow between their legs before they started to smuggle heroin 1kg at a time, it said.
It said Tran used coded language when speaking with her network of associates. Her supplier in Malaysia was "Mr Hanoi", she deployed her "soldiers" to exchange cash for drugs and asked flight crew members if they were coming to see "Mandy" (Melbourne) or "Sandy" (Sydney).
According to Brisbane Times, Tran claimed she had been in the drugs business for nearly 30 years, her name was famous and one of her "soldiers" held her phone while she spoke.
It quoted prosecutor Jonathan Manning as writing in the court summary that police and other authorities intercepted four of the eight heroin packages in late 2018, but the other four were not intercepted and the drugs were distributed.
On Jan 6 last year, it said, a Malaysian flight attendant was arrested at Melbourne Airport when border patrol officers found parcels of drugs on her.
The 40-year-old was reported to have told police she needed the money to help her sick mother and daughter. She was paid about A$1,700 for every ticket she smuggled and admitted carrying at least 20 into Australia.
She pleaded guilty to one charge of importing a commercial quantity of heroin.
The report said judge Michael Cahill acknowledged that the flight attendant's family predicament would attract a degree of mercy at sentencing next month, although she knew her actions were wrong and the harm drugs caused.
It said the Malaysian's failure to show at a scheduled exchange alerted the syndicate that something was wrong, and Tran and the others were arrested in the following days.
However, three members, all Malaysian nationals, flew out of Australia before they could be arrested.
Tran appeared in court on Monday to plead guilty to importing a commercial quantity of a border-controlled drug and trafficking a commercial quantity of a border-controlled drug. She is due to face a plea hearing next month.
Another four syndicate members also appeared in court on Tuesday and yesterday, and two more had been sentenced by magistrates, the report said.
https://www.freemalaysiatoday.com/category/nation/2020/09/10/malaysian-flight-attendants-recruited-to-smuggle-drugs-into-australia-says-report/
--------
Govt now fairer, respects Sabah's rights, says STAR president
Willie Jude
September 9, 2020
KOTA KINABALU: STAR president Jeffrey Kitingan says the current federal government is not like before, and which only wanted to overpower Sabah.
Speaking at a Perikatan Nasional (PN) assembly here today, Jeffrey said the PN government led by Prime Minister Muhyiddin Yassin is a fair government which respects Sabah's rights.
"For the first time, I believe that the leadership in Kuala Lumpur right now is fair and respects Sabah's rights – which is why I support PN," the deputy tourism, arts and culture minister said.
"We are part of Malaysia, but at the same time, we must understand that we want to be equal partners. We don't want to be colonised or overpowered.
"The government now is not the same as before. Forget about the past, because we are in a new era now. The PN era," he added during his speech at the Sabah International Convention Center (SICC) here today.
Among others present were PPBM secretary-general Hamzah Zainudin, PAS secretary- general Takiyuddin Hassan, Sabah PPBM chairman Hajiji Noor, SAPP president Yong Teck Lee and PBS secretary-general Jahid Jahim.
https://www.freemalaysiatoday.com/category/nation/2020/09/09/govt-now-fairer-respects-sabahs-rights-says-star-president/
--------
Europe
Experts in UN probe say West, Iran arming Yemeni war
Peter Kenny
09.09.2020
A UN-mandated probe said Wednesday that Western countries, including France, the US, Britain, and Canada, along with Iran, continue to supply arms to conflicting parties in Yemen, which has fueled a six-year civil war.
The report by the Group of Eminent International and Regional Experts on Yemen said it had "reasonable grounds" to believe groups involved in Yemen's conflict have committed human rights atrocities, including war crimes.
All parties continue to show no regard for international law or for the lives, dignity and rights of people in Yemen, it said in the 55-page report that covers events in Yemen between July 2019 and June 2020.
Despite strong recommendations by the group in previous reports, "third States, including Canada, France, the Islamic Republic of Iran, the United Kingdom of Great Britain and Northern Ireland, and the United States of America" continued arms transfers, "helping to perpetuate the conflict."
The head of the delegation, Tunisian Kamel Jendoubi, spoke by video at a press conference hosted at the UN Geneva office and said: "After years of documenting this war's terrible cost, no one can say 'We didn't know what happened in Yemen.'"
The group underlined the governments of Yemen, Saudi Arabia, the United Arab Emirates (UAE) and the Southern Transitional Council (STC) were responsible for human rights violations that include killings, arbitrary detention and sexual violence.
Some in the current Yemeni government and coalition -- particularly Saudi Arabia and the UAE -- and the STC have committed "acts that may amount to war crimes."
It includes "murder of civilians, torture, cruel or inhuman treatment, rape, and other forms of sexual violence, outrages upon personal dignity, denial of fair trials, and enlisting children under the age of 15 or using them to participate actively in hostilities."
"Individuals in the coalition, in particular, Saudi Arabia may have conducted airstrikes in violation of the principles of distinction, proportionality, and precaution, acts that may amount to war crimes," said the group.
Yemen has been devastated by a conflict that escalated in March 2015 after Iran-backed Houthi rebels seized the capital of Sanaa and forced President Abdrabbuh Mansur Hadi to flee the country.
Violence has flared between the STC and government forces since the UAE-backed group declared self-rule in Aden and other southern provinces in April.
The Riyadh agreement was signed between the government and STC in November following one month of fighting and included 29 terms to address the political, social, economic, and security situations in Yemen's southern provinces.
https://www.aa.com.tr/en/europe/experts-in-un-probe-say-west-iran-arming-yemeni-war/1968330
--------
Pro-Haftar militia leader receives treatment in Germany
Cuneyt Karadag and Erbil Basay B
10.09.2020
BERLIN
A militia leader fighting for Libyan warlord Khalifa Haftar has received medical treatment in Germany, a local newspaper reported Wednesday.
Abdurrahim al-Kani, who runs a militia with his brothers, is accused of kidnapping, torturing and murdering civilians in Libya's southwestern city of Tarhuna, the Suddeutsche Zeitung daily reported, adding he is also accused of carrying out bomb attacks in the capital Tripoli and other civilian areas.
Al-Kani was treated in January and February this year at the University Hospital Bonn after being injured in an explosion in Libya's northwestern city of Misrata, the report said. The Federal Prosecutor's Office and the Federal Criminal Office were informed about Al-Kani's stay in Germany and the accusations against him.
"Eight mass graves containing at least 230 bodies were found in Tarhuna after government forces recaptured the city in June and the Al-Kani militia fled," the report said.
It said the UN Human Rights Commission appointed an investigative commission on mass graves and UN Secretary General Antonio Guterres demanded that a comprehensive and transparent probe be conducted and that the perpetrators be brought to justice.
The German Foreign Ministry said Al-Kani was given a German visa in 2017 and he was able to enter Germany for cancer treatment, the report said.
It was reported that Al-Kani, who continued his massacres after his return to Tarhuna, personally directed the abduction of three women from a family and that the women were killed after being tortured.
It was also noted that the German authorities, the University of Bonn and the International Criminal Court declined to issue statements on the matter.
Libya has been torn by civil war since the ouster of late ruler Muammar Gaddafi in 2011. The Government of National Accord (GNA) was founded in 2015 under a UN-led agreement, but efforts for a long-term political settlement failed because of a military offensive by Haftar's forces.
The UN recognizes the government headed by Fayez al-Sarraj as the country's legitimate authority as Tripoli has battled Haftar's militias since April 2019 in a conflict that has claimed thousands of lives.
https://www.aa.com.tr/en/europe/pro-haftar-militia-leader-receives-treatment-in-germany/1968500
--------
URL: https://www.newageislam.com/islamic-world-news/myanmar-soldiers-myo-win-tun/d/122830
New Age Islam, Islam Online, Islamic Website, African Muslim News, Arab World News, South Asia News, Indian Muslim News, World Muslim News, Women in Islam, Islamic Feminism, Arab Women, Women In Arab, Islamophobia in America, Muslim Women in West, Islam Women and Feminism