New Age Islam News Bureau
12 Jul 2012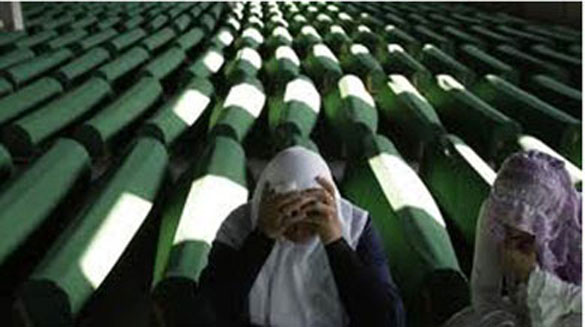 Africa
• Muslims mark 17 years since Srebrenica genocide
• Nigerian fuel tanker fire kills 92: Witness
• Designate Boko Haram As FTO, Christian Association of Nigeria Urges U.S.
• Religious war imminent in Nigeria -World religious leaders warn, Gunmen kill mother, 4 children in Bauchi
• Libyan Islamists Suffer Losses as Final Poll Result Delayed
• Islamists push Tuareg rebels from last bastion in north Mali
• International outrage grows over destruction of Mali shrines
• Ex-Gaddafi spy chief on trial says rights denied
Pakistan
• Cops demolish Ahmadi sects' minarets in Pakistan
• World Militants take villagers hostage in Pakistan
• HRCP shocked at rising violence and bloodshed across Pakistan
• Militants attack building in Lahore, kill 9 Pakistani policemen
• Pak SC sets Jul 25 deadline for PM to reopen graft cases against Zardari
• Pakistan Embassy holds signing ceremony between China, Pakistan schools
• Gunmen kill nine police in Lahore
• Pakistan willing to resolve bilateral disputes with India: Khar
• Pakistani cabinet approves more minority MPs
• Pak parliament passes bill to protect leaders from contempt
• Bureaucracy slows NATO supplies through Pakistan
India
• International Community urged to take serious notice of Indian state terrorism in Occupied Kashmir
• Pakistan soldier arrested in J&K
• Air India landing: Pak dailies laud lack of stuffy protocol
• No ban for Ek Tha Tiger in Pakistan
Arab World
• Mursi's visitto Saudi Kingdom heralds a new era
• Top Syrian envoy defects, urges revolt
Southeast Asia
• MNLF, MILF open to a 'Islamic unity' forum
Mideast Asia
• Hamas militant killed, 2 hurt in Israel strike on Gaza
Central Asia
• Amnesty condemns use of torture in Tajikistan at detention facilities
North America
• US Condemns Destruction of Ancient Muslim Shrines in Mali
• UPS Employee Alleges An Anti-Muslim Work Environment, In Ten years 6,600 Muslims have filed complaints
• US calls on Iran to release Christian pastor
Europe
• Australia to fly families of terror victims to Bali
Compiled by New Age Islam News Bureau
Photo: Muslims mark 17 years of Srebrenica genocide
URL: https://newageislam.com/islamic-world-news/muslims-mark-17-years-since/d/7893
---------------
Africa
Muslims mark 17 years since Srebrenica genocide
Associated Press
July 11, 2012
The pain that seared Srebrenica 17 years ago burned fresh Wednesday as tens of thousands of Bosnian Muslims came to bury their dead in the town whose name is now synonymous with genocide.
In a ceremony broadcast live on television across the country, 520 coffins were placed in the ground as tears flowed like water from family and friends.
On the anniversary of Europe's worst massacre since World War II, 30,000 Muslims traveled to a memorial center in Srebrenica to honor the thousands of Muslim men and boys slaughtered in July 1995 by Serb forces.
Izabela Hasanovic, 27, sobbed over one of the coffins before it was lowered into a freshly dug pit.
"My father, my father is here," she sobbed. "I cannot believe that my father is in this coffin. I cannot accept it!"
Another woman dropped on her knees next to a coffin, pressing her lips against the green cloth covering the wood.
"It's your sister kissing you. It's me," she whispered, caressing the coffin with both hands until others lowered it.
Then the valley echoed with the sound of dirt landing on the coffins from thousands of shovels, as a voice read out the names of the victims and their ages from loudspeakers.
Among them were 48 teenagers as well as 94-year-old Saha Izmirlic, who was buried next to her son who also died in the massacre. On the other side of her grave, an empty space is waiting for her grandson who has not yet been found.
Srebrenica was a U.N.-protected Muslim town in Bosnia besieged by Serb forces throughout Bosnia's 1992-95 war. Serb troops led by Gen. Ratko Mladic overran the enclave in July 1995, separated men from women and executed 8,372 men and boys within days. Dutch troops stationed in Srebrenica as U.N. peacekeepers were undermanned and outgunned, and failed to stop the slaughter.
The bodies of the victims are still being found in mass graves throughout eastern Bosnia. The task has been made even more difficult by the fact that the perpetrators dug up mass graves and reburied remains in other areas to try to cover their tracks. The victims have been identified through DNA analysis and newly identified ones are buried at the Srebrenica memorial center every year.
So far 5,325 Srebrenica massacre victims found this way have been laid to rest. In Washington, President Obama issued a statement honoring the memory of the "innocent men and boys" massacred.
http://www.sfgate.com/world/article/Muslims-mark-17-years-since-Srebrenica-3700832.php#photo-3183534
--------
Nigerian fuel tanker fire kills 92: Witness
Reuters
NIGER DELTA: Jul 12, 2012, At least 92 people including women and children were killed on Thursday after a gasoline tanker crashed on the east-west road in Nigeria's oil-producing Niger Delta and caught fire as people tried to scoop up fuel, a Reuters witness said.
"Early this morning a tanker loaded with petrol fell in Okogbe and people trooped to the scene obviously to scoop the spilled fuel and suddenly there was fire resulting in casualties," Rivers State police spokesman Ben Ugwuegbulam said.
Ugwuegbulam said it was too early to give a casualty figure but a Reuters witness at the scene counted 92 dead bodies of men, women and children.
Hundreds of people crowded around as soldiers and emergency workers lifted bodies into ambulances and police trucks. The fuel tanker was a pile of smouldering ash, twisted metal and melting tyres.
Crashes are common on Nigeria's pot-holed and poorly maintained roads, and in a region where most people live on less than $2 a day the chance to collect spilling petrol is too much of a temptation, despite the high risk of fires.
The east-west road, which runs across the oil-producing region, has been scheduled for development for almost a decade and money is allocated for it in the budget each year.
Nigeria, Africa's biggest oil producer, is plagued by corruption and inefficiency. Most years only about half budgeted programmes are implemented.
http://timesofindia.indiatimes.com/world/rest-of-world/Nigerian-fuel-tanker-fire-kills-92-Witness/articleshow/14849796.cms
--------
Designate Boko Haram As FTO, Christian Association of Nigeria Urges U.S.
BY TOKUNBO ADEDOJA, 12 JULY 2012
President of the Christian Association of Nigeria (CAN), Pastor Ayo Oritsejafor, has made a passionate appeal to the United States government to designate Boko Haram as a Foreign Terrorist Organisation (FTO), saying: "My people are dying every single day."
Oritsejafor's appeal came moments after Assistant Secretary of State for African Affairs, Ambassador Johnnie Carson, said the militant religious sect was out to disgrace, discredit and embarrass the Nigerian government.
A designation as an FTO would trigger a full US government response against Boko Haram, freezing any assets it holds in the United States and making support of the group a crime.
Making the appeal Tuesday evening while appearing at a hearing on Nigeria convened by the US House of Representatives Foreign Affairs Committee, Sub-committee on Africa, Global Health and Human Rights, the CAN president said: "As Boko Haram increasingly turns towards genocide through the systematic targeting of Christians and Christian institutions in pursuit of its goals, history will not forget the actions or the inactions of your great nation."
He said as recently as last weekend, 58 people were killed in Christian villages in Jos, including a federal senator and a state lawmaker, adding that Boko Haram, which claimed responsibility for these attacks, also reaffirmed its position that "for Christians in Nigeria to know peace they must accept Islam as the only true religion".
Describing the attacks as outright terrorism and not legitimate political activity or the airing of grievances, Oritsejafor said: "It is hypocritical for the United States and the international community to say that they believe in freedom and equality, when their actions do not support those who are being persecuted."
"We too, want to have freedom, freedom of religion, freedom to worship as we choose without fear, we want to have justice, based on equality and not driven by discriminatory religious practices," he said at the hearing with the theme, 'US Policy Towards Nigeria: West Africa's Troubled Titan', held in Room 2200 Rayburn House Office Building.
In a vague reference to the fact that the non-designation of the group might have been influenced by the economic relations between both countries, the CAN president said: "Let me remind us that this is not about economics but about an ideology that has a history of sponsoring genocide across the globe."
Noting that Boko Haram is not only a Northern problem, but a Nigerian problem with global implications, he also warned, "It is only a matter of time before the international terrorist links and anti-democratic Islamist agenda of Boko Haram turns its attention to the United States."
He said this may already be a reality because on April 2012, the New York Police Department learnt that a US resident living on the East Coast had sent surveillance, including maps and photographs of lower Manhattan and the Holland and Lincoln tunnels to a suspected member of Boko Haram based in Nigeria.
Noting that the State Department recently named three leaders of Boko Haram as specially designated global terrorists, leaving out the organisation itself, he said this was equivalent to designating Osama bin Laden a terrorist, but failing to designate Al Qaeda a terrorist organisation.
The CAN leader said he was not oblivious of the fact that the designation of Boko Haram as a FTO was not the final solution to all of Nigeria's problems, but stressed that it would be "an important first step towards restoring the confidence of those who support freedom and equality in the eyes of the law".
He also said that by refusing to designate Boko Haram an FTO, the US was sending a very clear message, not just to the Nigerian government, but to the world, "that the murder of innocent Christians and Muslims who reject Islamism, and I make a clear distinction here between Islam and Islamism, are acceptable losses".
Oritsejafor further argued that "the non-designation for the group only serves to hamper the cause of justice, and has emboldened Boko Haram to continue to strike at those who are denied equal protection under the law".
In his own presentation, Carson said only three leaders of the sect were designated global terrorists by the State Department because US believes that "the larger element of Boko Haram was not interested in doing anything but attempting to discredit, disgrace the Nigerian government".
Carson said the terrorist designation made sense for the three leaders -- Abubakar Shekau, Abubakar Adam Kambar and Khalid al-Barnawi -- due to links to Al-Qaeda, but that it would be counterproductive to target the entire movement.
"It would serve to enhance their status, probably give them greater international notoriety amongst radical Islamic groups, probably lead to more recruiting and probably more assistance," Carson said.
He said Boko Haram had grown stronger and increasingly more sophisticated over the past three years, adding that, "defeating the sect would require a sophisticated and comprehensive domestic response."
He added that security efforts aimed at containing Boko Haram's violence must be targeted, tempered and humane.
"The Nigerian government must avoid excessive violence and human rights abuses, and make better use of police and intelligence services to identify, arrest and prosecute those responsible for Boko Haram's violent acts," he added.
He observed that the group thrives because of social and economic problems in the North which the government must also address.
According to him, "A coordinated government effort to provide responsible, accountable governance to all Nigerians, while creating opportunities for economic growth, will diminish the political space in which Boko Haram operates."
Noting how important the stability of Nigeria was to the US and the world, Carson said at 160 million people, Nigeria was home to one out of every five sub-Saharan Africans, the sixth largest Muslim population in the world, the world's largest country to have approximately equal number of Christians and Muslims, Africa's largest contributor to international peacekeeping operations, and the fifth largest in the world.
Earlier in his opening remarks at the hearing, Chairman, Foreign Affairs Committee, Subcommittee on Africa, Global Health, and Human Rights, Rep. Christopher Smith, rejected the view that terrorism is caused by social and economic problems, warning that the State Department underestimates the threat of militant sects which seek to impose Sharia.
Smith said: "Ideology that is highly, highly radicalised may exploit poverty at times, but poor people do not necessarily become terrorists and killers. That is an insult, frankly, to poor people."
The congressman said: "Attacks by the Nigeria Islamic group Boko Haram on Christians, including attacks launched this past weekend, were absolutely unprovoked, and they were unconscionable.
"People of all faiths and all people of good will must demand immediate action against the terrorist organisation."
He said the hearing was aimed at helping Nigeria remain as the continent's most strategic nation, as it currently faces serious security challenges from armed groups.
Smith requested an explanation from Carson on why Boko Haram had not been designated despite the fact that the FBI, Department of Justice, Department of Homeland Security and a congressional committee of the House and some senate members had called for the designation of the sect.
He also requested information on whether the activities of the three designated Boko Haram leaders were at variance with the activities of the sect.
In a related development, an international Christian-Muslim task force Wednesday warned that poverty, inequality and injustice are threatening to trigger a broad sectarian conflict in Nigeria.
In a Reuters report, the task force said clashes between Christians and Muslims have already killed hundreds of people this year alone. But although the violence is the worst between members of the two faiths since the Bosnian war of 1992-1995, the root causes go far beyond religion, the group's report said.
Corruption, mismanagement, land disputes and the lack of aid for victims or punishment for troublemakers have all fuelled tensions, especially in Nigeria's "Middle Belt", where the mostly Muslim North meets the largely Christian south, it said.
Attacks by radical Islamist groups such as Boko Haram that exploit these secular issues and revenge killings by Christian and Muslim gangs have reinforced the religious aspect of the violence.
The 12-member joint delegation was led by World Council of Churches (WCC) General Secretary Olav Fyske Tveit of Norway and Jordanian Prince Ghazi bin Muhammad, chairman of the board of the Royal Aal al-Bayt Institute for Islamic Thought.
The Geneva-based WCC and the Jordanian institute announced they would jointly publish books for Nigerian schools explaining the theology of peace in both religions and draw up a manifesto on interfaith cooperation for Nigerians to sign.
They also said they would seek partners to launch a neutral centre to collect accurate information on the conflict to help find a settlement.
The joint delegation, which met government officials and faith leaders in the strife-torn Kaduna and Plateau States and in Abuja from May 22 to 25, said it wanted to show how Muslims and Christians could work together to foster peace.
"The crisis in Nigeria must no longer be seen as a localised issue," the report said in its conclusion.
http://allafrica.com/stories/201207120578.html
-------
Religious war imminent in Nigeria -World religious leaders warn, Gunmen kill mother, 4 children in Bauchi
Thursday, 12 July 2012
THE current activities of the dreaded Boko Haram sect could trigger a broad sectarian conflict in Nigeria, an international Christian-Muslim delegation said on Wednesday in a report.
The 12-member joint delegation was led by World Council of Churches (WCC) General Secretary, Olav Fyske Tveit, of Norway and Jordanian Prince Ghazi bin Muhammad, chairman of the board of the Royal Aal al-Bayt Institute for Islamic Thought.
"There is a possibility that the current tension and conflict might become subsumed by its religious dimension, especially along geographical 'religious fault-lines," the delegation said in its report, warning that blaming only religion for the strife would make that incomplete view "a self-fulfilling prediction".
The delegation, while tracing the causes of the crisis, stated in the report that clashes between Nigerian Christians and Muslims had led to the death of hundreds of people this year alone. "But although the violence is the worst between members of the two faiths since the Bosnian war of 1992-1995, the root causes go far beyond religion.
"Corruption, mismanagement, land disputes and the lack of aid for victims or punishment for troublemakers as fuel for tension, especially in Nigeria's "Middle Belt", where the mostly Muslim North meets the largely Christian South," the group's report said.
The report identified dozens of separate problems whose resolution could contribute to overall peace.
"The wealth gap between the oil-producing states in the South and the resource-poor North was a leading factor in regional tensions, as were land disputes, such as the lack of recognised grazing land for nomadic Fulani cattle herders.
"Indigenous inhabitants in many Nigerian states enjoy more legal rights than "settlers," who have no access to free health care, education, land and jobs even though some of them moved into those areas generations ago.
"It is an enormous problem that needs to be solved or resolved at the federal and constitution levels, perhaps with a constitutional clarification or amendment," the report said.
It added that tensions arose because Goodluck Jonathan, a Christian southerner, served out the presidential term of northern Muslim Umar Yar'Adua after the latter's death in 2010, then won election in 2011. Some northerners said this broke a power-sharing agreement between the North and the South.
But the report pinpointed the role religion played in fuelling the violence.
"In Nigeria, three things are intertwined — religion, politics and ethnicity — and the three are beclouded with corruption, poverty and insecurity," the report quoted former Justice Minister, Bola Ajibola, one of several Nigerian officials who accompanied the delegation, as saying.
"Religious leaders on both sides have publicly condoned the violence," it said, and "well-funded missionaries for both Islam and Christianity have also fanned tensions."
The Geneva-based WCC and the Jordanian institute announced they would jointly publish books for Nigerian schools, explaining the theology of peace in both religions and draw up a manifesto on interfaith cooperation for Nigerians to sign.
They also said they would seek partners to launch a neutral centre to collect accurate information on the conflict to help find a settlement.
The joint delegation, which met government officials and faith leaders in the strife-torn Kaduna and Plateau states and in Abuja from May 22 to 25, said it wanted to show how Muslims and Christians could work together to foster peace.
"The crisis in Nigeria must no longer be seen as a localised issue," the report said in its conclusion.
Meanwhile, a mother and her four children were reportedly killed on Wednesday in Yong village in Tafawa Balewa Local Government Area of Bauchi State, following an attack launched by gunmen.
Nigerian Tribune learnt that the deceased were on their farm working when they were attacked.
The mother, her son and three daughters were said to have died instantly while the fifth victim, a girl, died after she was rushed to the hospital for medical treatment.
The incident, it was gathered, caused serious pandemonium among residents of the area.
The Commissioner of Police in the state, Mr Mohammed Ladan, who confirmed the incident to newsmen, however said that only four people were killed while the other person sustained injuries and was taken to the hospital for treatment.
Wednesday's attack was the third in one week in the area.
Speaking to newsmen, the father of the victims, Mr Luke Jumtuk said his wife and children were killed while working on their farm.
Jumtuk, who described the incident as unfortunate, added that unless the Federal Government intervened on the recurrent attacks in the area, innocent lives would continue to be lost.
http://tribune.com.ng/index.php/front-page-news/44055-religious-war-imminent-in-nigeria-world-religious-leaders-warn-gunmen-kill-mother-4-children-in-bauchi-
-------
Libyan Islamists Suffer Losses as Final Poll Result Delayed
By Christopher Stephen and Brigitte Scheffer
July 12, 2012
Libya's main Islamist party has recorded further setbacks in the latest results from the country's first free election since Muammar Qaddafi's downfall.
As election officials postponed the final declaration until today or tomorrow, partial tallies showed the Muslim Brotherhood's Justice and Construction party falling far behind the National Forces Alliance of Mahmoud Jibril, a University of Pittsburgh PhD who served both Qaddafi and the rebels that overthrew him.
In results released last night, the Alliance won all four multi-seat constituencies posted by the elections commission, continuing a pattern that has seen it trounce the Brotherhood nationwide. In total, the Alliance polled about 154,000 votes in yesterday's results compared with about 30,000 votes for Justice and Construction. While Jibril's group has triumphed in the party list seats, representing 80 mandates in the new national assembly, Islamists say they will perform better in polling for individual candidates, who will take 120 seats.
Libyans went to the polls on July 7 in their first free national election in more than 40 years, amid political violence that's hampered efforts to rebuild. Libyan Islamist groups had sought to emulate the success of counterparts in Tunisia and Egypt, where the Muslim Brotherhood-backed Mohamed Mursi was elected president last month.
Desert Stand-Off
The Brotherhood's party was pushed into second place in all three multi-seat regions where results were declared on July 9, with the Alliance winning two. Another batch of results the following day showed further overwhelming wins for Jibril's grouping, with the Alliance coming first in three of the four areas declared. The Brotherhood placed first in one southern constituency.
Meanwhile, the challenges facing any new government are on display at the desert town of Bani Walid. One of the country's most powerful armed militias, from Misrata, has taken up positions near the town demanding the release of two journalists.
Yesterday they issued a 24-hour ultimatum for the pair to be freed, a call echoed last night by the country's Transitional National Council. Other militias are reinforcing the Misratan positions today. Authorities in Bani Walid have proposed the journalists be freed in return for the the release of 120 prisoners from their town who were captured by the Misratans during last year's uprising, the Libya Herald newspaper reported.
Militia Clashes
Fragile security in post-revolutionary Libya has been illustrated in recent weeks by clashes between rival militias in in Kufra and Sabha in the south, Benghazi in the east, Zintan in the west and at Zuara on the Tunisian border, while U.S., British and Red Cross targets have been attacked. Protesters last week closed three oil ports, to complain at what they say is economic and political marginalization of Libya's oil-rich eastern province of Cyrenaica, cutting crude exports by about 300,000 barrels a day.
Libya, holder of the biggest oil reserves in Africa, boosted crude production to 1.43 million barrels per day last month, close to prewar levels. Companies operating there include include Total SA (FP), ConocoPhillips (COP) (COP), Repsol YPF SA and Eni SpA. (ENI)
The Justice and Construction party says its been the victim of campaign trickery by opponents and of propaganda during four decades of Qaddafi's rule.
Jibril, who also taught strategic planning at the University of Pittsburgh after his doctorate in 1985, became head of national planning under Qaddafi in 2007 and worked with his son Saif al-Islam on a new constitution. An observant Muslim, he joined the opposition last year, becoming de facto prime minister and helped direct North Atlantic Treaty Organization action that crushed Qaddafi's armed forces. He describes his alliance as pro-business.
http://www.businessweek.com/news/2012-07-12/libyan-islamists-suffer-more-losses-as-final-poll-result-delayed
-----------
Islamists push Tuareg rebels from last bastion in north Mali
BAMAKO, July 12, 2012 (AFP) - Islamist fighters in north Mali have driven Tuareg rebels from their final stronghold, according to witnesses, as the country grapples for solutions to win back territory from the jihadists.
Mali's embattled interim leaders are discussing the formation of a unity government to better deal with a crisis which has seen the destruction of ancient World Heritage treasures in Timbuktu by the hard-line Islamists.
The Islamists have destroyed ancient Muslim shrines in Timbuktu, an endangered World Heritage Site, which they see as idolatrous, prompting a chorus of grief and outrage at home and abroad.
The United States expressed outrage at the destruction of ancient sites, calling it an "assault" on African heritage.
State Department spokeswoman Victoria Nuland called for an "immediate end to these destructive and irreversible acts" and urged all sides to protect the "invaluable cultural heritage" of the sites.
She added that Washington supports the mediation efforts of West African countries and the African Union in returning civilian rule to the country and crushing the rebellion in the north.
In Nouakchott, army chiefs from Mauritania, Algeria, Mali and Niger met on Wednesday to look at ways to help the country win back an area larger than France which has been run by armed groups for over three months.
One of these groups, the Tuareg separatist rebels who spearheaded the collapse of one of West Africa's most stable democracies, have now been fully routed in their own rebellion by the Al Qaeda-linked Islamists.
"The Tuareg rebels were driven out by the Islamists from their last bastion, Ansogo, situated 100 kilometres (60 miles) north of Gao," said a local government official in the town.
He said that while the Tuareg National Movement for the Liberation of Azawad (MNLA) had still controlled part of the zone, "now it's finished, they have run off into the bush".
"Now our whole region is in the hands of Islamists."The information was confirmed by Malian doctor Albert Djigue, who on Wednesday drove to the city of Gao from the Niger border.
"From the Niger border, passing through Ansogo before arriving in Gao, I didn't see a single MNLA fighter. They have all left. It is the Islamists who are in charge," he said.
Djigue said the Movement for Oneness and Jihad in West Africa (MUJAO) had reinforced their positions, taking over the municipality's public works building as well as the Centre for Educational Organisation.
This latest defeat means the Tuareg rebels no longer control any town in northern Mali, and are moving through the Islamist-controlled area in small groups, seeking survival rather than combat.
The MNLA was formed in late 2011, including members of separatist rebel groups who were active in the 1990s.
Boosted by the return of heavily armed Tuareg who had gone to fight for Libyan leader Moamer Kadhafi, the rebels launched their rebellion in January and quickly overwhelmed a demoralised and poorly equipped Malian army.
A group of low-ranking soldiers, angry and frustrated, carried out a coup on March 22 against a government they said was incompetent in dealing with the rebellion.
But the coup only worsened the situation as the unmanned north became easy prey and fell to rebel groups in a matter of days.
The Islamist group Ansar Dine (Defenders of Faith) backed by MUJAO, an offshoot of Al-Qaeda in the Islamic Maghreb (AQIM), appeared fighting on the flanks of the Tuareg rebels in an unclear alliance.
The MNLA was swiftly pushed aside as the jihadists planted their black flags in key cities.
The ideologies and objectives of the armed groups were always at odds: The MNLA want independence for their traditional homeland which they call Azawad, and the Islamists want a state run on strict Islamic law.
Interim authorities who took over from the junta have proved powerless to deal with the occupation, and West African mediators have given them until July 31 to create a "unity government" with a clear timeline to exit the crisis.
After the destruction of the latest two mausolea on Tuesday, members of Timbuktu's Arab community has set up an armed brigade to protect the remaining tombs of ancient Muslim saints.
"We are not going to allow people who know nothing about Islam to come and destroy our treasures," said Tahel Ould Sidy, leader of the unit.
http://www.sundaytimes.lk/index.php?option=com_content&view=article&id=21628:islamists-push-tuareg-rebels-from-last-bastion-in-north-mali&catid=81:news&Itemid=625
--------
International outrage grows over destruction of Mali shrines
By Faith Karimi, CNN
July 12, 2012
(CNN) -- The United States is condemning the destruction of two more tombs in northern Mali as international outrage grows over Islamist militants' attacks on historic and religious landmarks in the nation.
Islamists ordered residents to leave the area and started razing the tombs in Timbuktu this week, witnesses said.
"They were shooting in the air to warn people of going near and entering the area," local resident Allimam Oumar said of the Tuesday attacks. "The militants think the shrines are idolatrous."
The tombs -- a common feature on Timbuktu postcards -- are the latest in attacks on landmarks listed as U.N. World Heritage sites.
Islamic militants have gone on a rampage for months, destroying sacred tombs in the city and vowing to target more. In May, elderly men kept watch over the main library after Islamists burned a different tomb in another attack in Timbuktu.
"We are outraged by the continued destruction of these World Heritage sites and the ongoing intimidation of local populations," said Victoria Nuland, a spokeswoman for the U.S. State Department . "We ... call for all parties to protect this invaluable cultural heritage for future generations. This is an assault not just on Mali but on the heritage of all Africans."
Ancient tombs damaged in Mali Sacred tombs of Timbuktu destroyed
Chaos have rocked Mali since a military ruler overthrew the democratically-elected president in March, shaking one of West Africa's most stable democracies.
The coup leader stepped down in May and transferred power to a civilian transitional government, but uncertainty looms.
Ethnic Tuareg rebels and other Islamist militants have taken advantage of the uncertainty to seize control of the northern portion of the country, including Timbuktu.
Ansar Dine, an al Qaeda-linked group claiming control of the city, is blamed for the attacks on historical landmarks.
The picturesque city of Timbuktu is considered an important destination for Islamic scholars, and features ancient and prominent burial sites.
Islamist militants regard such shrines as idolatrous and thus prohibited in their religion. They especially target Sufi shrines, which they believe are sacrilegious. Sufism is a mystical dimension of Islam considered offbeat and frowned upon by Islamic hardliners. The Sufis, who brought Islam to much of sub-Saharan Africa, dance, pray and preach using drama and humor.
In a similar attack in 2001, the Taliban destroyed ancient Buddhist relics in Afghanistan.
Experts say the mud and wooden structures dating to the 15th century are at the heart of Timbuktu's culture.
"Timbuktu is no ordinary town. The fabled "City of 333 Saints" is an ancient desert crossroads and a historic seat of Islamic learning and faith," said Irina Bokova, who heads the U.N. cultural body, UNESCO.
Attacks on such landmarks translate to the loss of history and the values associated with such sites, according to Bokova.
"It is an attack against the physical evidence that peace and dialogue is possible. This is condemned uniformly by religious leaders across the world," she said.
Last week, the United Nations called for sanctions against the Islamist fighters and warned it is considering a proposal by West Africa states to deploy troops in the troubled country.
It also urged U.N. member states to submit names of those with ties to al Qaeda in northern Mali.
West African leaders proposed plans to deploy troops from member states to Mali, but the Security Council said it needs more details before it can make a decision on the request.
The transitional government has said it is working toward restoring stability in the north.
http://edition.cnn.com/2012/07/12/world/africa/mali-shrines-destroyed/index.html
--------
Ex-Gaddafi spy chief on trial says rights denied
By Ali Shuaib
TRIPOLI (Reuters), Jul 10, 2012, The first former senior official from the Muammar Gaddafi era to be put on trial in Libya said on Tuesday he had been denied the right to meet privately with a lawyer and undergone improper interrogations during 10 months in detention.
Libya's transitional government is keen to try Gaddafi's family members and loyalists at home, but human rights activists worry that a weak central government and a lack of rule of law could rob them of the right to a fair trial.
The trial of Buzeid Dorda, a former intelligence chief arrested shortly after Gaddafi's overthrow by rebels last August, began on June 5 but then adjourned for procedural reasons. He returned to the dock on Tuesday and told the court that his legal case was a mockery of due process.
"I should be allowed the right to a lawyer. Today marks ten months detention (for me) for no real reason especially since no (ordinary) Libyan has raised a charge against me," he said.
"I am interrogated sometimes for more than seven hours at a time, by people not from the prosecutor general's office, and they keep moving me from jail to jail during the process.
"I have asked to meet with the minister of justice because he is in charge of human rights," Dorda added.
Dorda is charged with conspiring to kill civilians during last year's anti-Gaddafi uprising, providing arms for the purpose of killing civilians, conspiring to provoke civil war, denying people their right to protest, unlawful detention and abuse of authority.
The judge on Tuesday postponed Dorda's trial to the end of August at the request of his lawyers, who wanted more time to prepare their case.
Dorda's case amounts to a test of the transitional authorities' ability to try high profile, former Gaddafi loyalists and family members of the ousted dictator.
They want to try Gaddafi's son Saif al-Islam, who was captured in November and is also wanted by the International Criminal Court (ICC) in The Hague. If the ICC rules Libya is unwilling or unable to try Saif al-Islam, who is accused of crimes against humanity over the killing of civilian protesters, it says it will take jurisdiction of the case.
Dorda was with Gaddafi from the time he seized power in 1969. He was known as a technocrat, not an intelligence officer by training. Libyans do not associate him with some of the earlier, bloodiest periods in Gaddafi's autocracy such as the 1980s. He is believed to have taken on his security job in 2009.
A national assembly election was held on Saturday, Libya's first free vote in six decades and one designed to improve the legitimacy of a central government now run by former leaders of the rebels that ousted Gaddafi.
The assembly will appoint a caretaker prime minister and cabinet before preparing for parliamentary elections next year.
(Writing By Hadeel Al-Shalchi; Editing by Mark Heinrich)
http://www.moneycontrol.com/news/wire-news/ex-gaddafi-spy-chieftrial-says-rights-denied_728546.html
----------
Pakistan
Cops demolish Ahmadi sects' minarets in Pakistan
Omer Farooq Khan, TNN
ISLAMABAD: Jul 12, 2012, Pakistani police demolished six minarets of persecuted minority Ahmadi place of worship in the country's Punjab province on Tuesday night.
Reports said the demolition took place at Kharian in Gujrat district on the insistence of a conglomerate of religious organizations. "Members of the organization had filed an application asking the police to take action in accordance with the constitution, which had declared it illegal for Ahmadis to act or look like Muslims, to practice or propagate their faith and to call their worship place a mosque,'' said Raja Basharat, Gujrat's top police officer.
About a million Ahmadis in Pakistan are prohibited by law from identifying themselves as Muslims, and their freedom of religion has been curtailed by a series of ordinances and constitutional amendments.
Another police officer Raja Zahid said that everything was done amicably. "The decision to demolish the minarets and other similar actions taken regarding Bait-ul-Hamd, the place of worship, were done after a mutual consensus of the parties involved. The members of Qadiani (Ahmadi) community were very cooperative," Zahid said.
The Quranic verses and complimentary quotes about Prophet Muhammad written on the front of the worship place's entrance were also removed. Ahmadi community spokesperson Nasir Dar said the police took action on the application of one Saqib Shakeel Ghazi without registering any FIR.
http://timesofindia.indiatimes.com/world/pakistan/Cops-demolish-Ahmadi-sects-minarets-in-Pakistan/articleshow/14833894.cms
--------
World Militants take villagers hostage in Pakistan
KHAR, Pakistan (AP), July 12, 2012, Pakistani officials say dozens of militants coming from Afghanistan attacked a village in the country's northwest and took scores of villagers hostage.
Government official Tariq Khan says the militants appeared to be targeting members of an anti-Taliban militia in Kitkot village near Pakistan's Bajur tribal area. The militants came from Afghanistan's Kunar province Thursday and took hundreds of villagers hostage, including members of the militia.
Khan says the Pakistani army surrounded the village and killed eight militants. The insurgents responded by killing two militiamen. Khan and two security officials say soldiers have retrieved scores of villagers, but dozens more are still held by the militants or trapped in their homes.
The officials spoke on condition of anonymity because they were not authorized to talk to the media. THIS IS A BREAKING NEWS UPDATE. Check back soon for further information. AP's earlier story is below.
Taliban gunmen opened fire on compound housing policemen in eastern Pakistan on Thursday, killing nine of them, officials said. The police who were targeted in the city of Lahore were training to become prison guards, said Habibur Rehman, the chief of police in Punjab province, where Lahore is the capital.
Pakistani Taliban spokesman Ahsanullah Ahsan claimed responsibility for the attack, saying it was revenge for the police torture of their fighters in prison. He spoke to The Associated Press by telephone from an undisclosed location.
The police who were attacked were recruited from northwest Khyber Pakhtunkhwa province, a one-time base for the Taliban, and were brought to Lahore for training, said Rehman. Eight policemen also suffered bullet wounds, said Salman Saddiq, a government official.
One of the wounded, Shafqat Imran, said that eight to 10 attackers, their faces hidden behind hoods, stormed into the compound and started shooting randomly. They shouted "God is great," then shot the policemen one by one, said Imran, speaking from a hospital bed.
The Pakistani military launched a massive offensive against the Taliban in Khyber Pakhtunkhwa's Swat Valley in 2009, and many militants were captured and imprisoned. Police said they suspect the gunmen who attacked the housing compound were the same ones who killed seven soldiers and a policeman at an army camp Monday about 160 kilometres (100 miles) northwest of Lahore. The Pakistani Taliban claimed responsibility for that attack as well.
The Pakistani Taliban have waged a blood insurgency against the government over the past few years, demanding it break ties with the United States and establish Islamic law throughout the country. The militants have killed thousands of soldiers, police and civilians in attacks.
http://www.mail.com/news/world/1423410-militants-take-villagers-hostage-pakistan.html
--------
HRCP shocked at rising violence and bloodshed across Pakistan
Lahore, 12 Jul 2012 (ANI): The Human Rights Commission of Pakistan (HRCP) has said the increasing incidents of violence and bloodshed across the country have not only exposed a propensity by all concerned to resort to violence at the slightest excuse, but also a consistent failure of the state to address inclination towards violence and to bring the perpetrators to justice.
"HRCP is extremely perturbed at the growing incidence and extent of violence in all parts of Pakistan. As many as 18 people were killed by gunmen in Dasht area of Balochistan, close to the Iranian border, last week. It must be investigated whether the motive for this attack was sectarian or ethnic," the Daily Times quoted the HRCP statement, as saying.
"Then there is the attack on an army camp along the Chenab bank in which seven soldiers and a police personnel were killed," it added.
"In another aggravation, faculty members of Sindh University, Jamshoro, were shot at," it further added.
The HRCP statement said that these incidents have two things in common- one, that the attackers are never apprehended, which emboldens them and others to continue; and second, that the entire country is overcome by a propensity for violence to the extent that a reasoned and peaceful discourse has become all but extinct.
The commission said that civil society and political parties with influence must not shirk from condemning bloodshed, and from playing their role in challenging the trends of violence and brutalisation of society. (ANI)
http://www.newstrackindia.com/newsdetails/2012/07/12/259-HRCP-shocked-at-rising-violence-and-bloodshed-across-Pakistan.html
----------
Militants attack building in Lahore, kill 9 Pakistani policemen
PTI
LAHORE: Jul 12, 2012, A group of heavily armed militants on Thursday gunned down nine policemen in this eastern Pakistani city after storming a building where dozens of security personnel were living.
Eight more policemen were also injured in the attack in the densely populated neighbourhood of Ichra this morning, officials said.
The policemen belonged to the prison department of Khyber-Pakhtunkhwa province in the northwest and had come to Lahore for training.
"Nine policemen were killed in the attack," Punjab Police chief Haji Habib-ur-Rehman told reporters after visiting the scene of the attack.
He said at least 30 policemen from Khyber-Pakhtunkhwa had rented the private building that was attacked by a group of about 10 militants.
"The attackers killed a policeman who was guarding the building's entrance and then went through three floors, attacking others who were sleeping," Rehman said.
The attackers were armed with assault rifles, pistols and grenades.
Officials said they had called in the bomb disposal squad to defuse a grenade that had failed to explode.
Footage on television showed policemen breaking down and crying as rescue workers removed the bodies of their dead colleagues from the building.
The attackers came to Ichra in a car and three motorcycles, Rehman said.
He did not rule out the possibility that Thursday's attack was linked to an assault on a Pakistan Army camp near Gujrat city on Monday that killed eight soldiers and a policeman.
"The incident in Gujrat and this one were acts of terrorism. There is a likelihood that the same gang is involved," he said.
He pointed out militants had warned they would carry out attacks following the Pakistan government's decision to reopen NATO supply routes to Afghanistan.
In both the attacks on the army camp near Gujrat and the building in Lahore today, the militants had come to the spot in a Suzuki Cultus car and motorcycles, police said.
No group claimed responsibility for the attack.
http://timesofindia.indiatimes.com/world/pakistan/Militants-attack-building-in-Lahore-kill-9-Pakistani-policemen/articleshow/14842639.cms
--------
Pak SC sets Jul 25 deadline for PM to reopen graft cases against Zardari
PTI
ISLAMABAD: Jul 12, 2012, Pakistan's Supreme Court on Thursday set July 25 deadline for PM Raja Pervez Ashraf to approach Swiss authorities to reopen graft cases against President Asif Ali Zardari, triggering a fresh political crisis over the issue, which had cost his predecessor his job.
A five-judge bench headed by Justice Asif Saeed Khan Khosa directed Ashraf to write to the Swiss authorities without any further consultations on the matter with legal experts or within the government. The apex court had earlier directed the PM to inform it by Thursday whether he would contact the Swiss authorities about the graft cases. The bench said it expected the PM to write to the Swiss authorities and furnish a report on complying with the court's order at the next hearing on July 25.
If the PM failed to do so, the court will take appropriate action under the constitution against him, the bench warned. The same issue had cost Ashraf's predecessor, Yousuf Raza Gilani, his job. Gilani was convicted of contempt in April after he refused to act on the apex court's orders to reopen the graft cases. A bench headed by Chief Justice Iftikhar Chaudhry disqualified Gilani for five years last month. Hours before the apex court issued its latest order to Ashraf, President Zardari signed into law a bill aimed at protecting top government leaders from contempt of court proceedings and countering the court's efforts to pressure the premier to revive the graft cases in Switzerland.
The bench headed by Justice Khosa also rejected Ashraf's response that was submitted through Attorney General Irfan Qadir.
The top law officer said the issue of the graft cases was The top law officer said the issue of the graft cases was discussed by the cabinet at a meeting yesterday and government wanted more time so that the law minister and law secretary, who had recently assumed office, could study the matter.
Earlier in the day, the attorney general told the bench that he had met the PM on Wednesday and told him of the apex court's order. He further said a meeting of the cabinet had discussed the issue.
The government had sought the law ministry's opinion on the apex court's directive, the attorney general said.
He had further asked the bench to put off the case till after the apex court's summer vacation. The development came hours after presidential spokesman Farhatullah Babar said Zardari had given his assent to the Contempt of Court Bill of 2012 after it was passed by the Senate and National Assembly, the two houses of Parliament.
The new law is intended to save Ashraf from possible disqualification by the apex court for refusing to reopen the cases related to alleged laundering of USD 60 million during slain ex-premier Benazir Bhutto's second term in the 1990s.
The law provides blanket immunity to top government functionaries, including the president, prime minister, federal ministers and provincial chief ministers and governors, for executive actions. It can also be used to launch disciplinary proceedings against a judge without such a move coming under the ambit of contempt. The judiciary, especially Chief Justice Chaudhry, has been pushing the PPP-led government to reopen the corruption cases in Switzerland since December 2009, when the apex court annulled a graft amnesty issued by former military ruler Pervez Musharraf that benefited Zardari and over 8,000 others. The government has refused to act, saying the president enjoys immunity from prosecution within Pakistan and abroad.
PPP leaders and legal experts have accused the chief justice of acting in a biased manner by pursing cases only against Zardari and his party.
http://timesofindia.indiatimes.com/world/pakistan/Pak-SC-sets-Jul-25-deadline-for-PM-Ashraf-to-reopen-graft-cases-against-Zardari/articleshow/14850677.cms
--------
Pakistan Embassy holds signing ceremony between China, Pakistan schools
United Arab Emirates PRESS RELEASE
July12, 2012
In his capacity as the Chairman of UAE-based Pakistani schools, Ambassador Jamil Ahmed Khan Tuesday mentored the first-ever formal partnership between a Pakistani and Chinese schoolas a means to further augment the bilateral relations through educational exchanges between the students of the two countries.
Pakistan's envoy Jamil Khan provided leadership support to this visionary initiative, the first of its kind ever, and was facilitated by the Chief Executive of the CEO Clubs, UAE, Mr. Tariq Ahmed Nizami who has instrumental in patching the partnering schools.
The principal of Pakistan's Sheikh Khalifa School in Abu Dhabi and representative of Chinese Cixi Experimental Primary School signed the Memorandum of Understanding (MoU)at a ceremony held at the Pakistan Embassy. Over time, the Embassy intends to enable similar cooperation between the Pakistani and Chinese elementary educational facilities in other provinces.
In his remarks, Pakistan's Ambassador to UAE Jamil Khan observed: "This signing of MoU between the two schools will enable the children of the two countries to virtually interact with each other, so that the future generations can form an even stronger bond through mutual learning and cultural sharing."
The handshake between the two schools is meant to enable educational and cultural exchanges between the students of the two brotherly nations and the initiative include virtually linking the classrooms in Abu Dhabi and China through video link. The virtual classrooms are also meant for interactive language learning exercises in Urdu and Chinese.
Besides the educational endeavours, the students are expected to virtually collaborate with their Chinese counterparts in holding events of cultural significance, such as cooking classes, dress shows and storytelling evenings.
The Chinese Cixi Experimental Primary School has signed off similar agreements with fourteen different schools worldwide -including the US, Europe and Australia- and preferred entering into partnership with its Pakistani counterpart in the Emirates.
http://www.ameinfo.com/pakistan-embassy-holds-signing-ceremony--306198
--------
Gunmen kill nine police in Lahore
By Waqar Hussain
LAHORE, Pakistan — July 12, 12 Gunmen on Thursday shot dead nine Pakistani police prison staff as they slept in Lahore, the second attack on security forces in the country's political heartland since Islamabad reopened a NATO supply corridor.
The Pakistani Taliban claimed responsibility for the dawn raid, in which gunmen stormed a hostel housing officers being trained from the troubled northwest.
The killings, and a similar assault on an army camp on Monday, raise fears of a fresh wave of violence in Punjab, the country's most populous province that will be vital in upcoming elections, and which for the past year had seen a lull in Taliban attacks.
Punjab police chief Habibur Rehman said the attackers came on three motorcycles and one car, armed with Kalashnikov rifles and hand grenades.
They then stormed the building in the densely populated area of Ichra, where around 30 police prison staff were sleeping early Thursday.
One survivor told AFP from his hospital bed that staff jumped frantically onto the roof tops of neighbouring houses to escape the hail of bullets.
"About 15 of us were sleeping on the roof and some were offering prayers when gunfire started downstairs. Some of my colleagues who went down to see what was happening were killed or wounded," Mohammad Rizwan Shah, 23, told AFP.
He said he works in the prison in the north-western city of Peshawar, which houses Taliban and other Islamist militants, and came to Lahore six weeks ago for a training course due to end on July 28.
"I jumped over to the house next door to save my life and fractured my arm. Others too jumped walls and into neighbouring houses," he said.
Police said nine other people were wounded, and the victims were shot as they slept on simple mats now soaked with blood.
Local resident, Mohammad Siddiq, 43, told AFP he saw gunmen fleeing on motorcycles and a blood-drenched body lying in the street at around 5:30 am (0030 GMT).
Pakistan's main umbrella Taliban faction claimed responsibility.
Spokesman Ehsanullah Ehsan told AFP in a telephone call that the attack proved "no place is beyond our reach".
He said five attackers targeted the policemen because Taliban inmates were tortured in prisons in the northwest and said the raid was "part of chain of attacks" that started in Punjab's district of Gujrat on Monday and would continue.
Police also blamed the "same gang" who killed seven security personnel at an army camp in Gujrat, 150 kilometres (100 miles) southeast of Islamabad, on Monday.
Considered Pakistan's cultural capital and close to the Indian border, Lahore is a city of eight million that in 2010 suffered a string of high-profile bombings blamed on Taliban and Al-Qaeda-linked militants.
But since early 2011, it had been largely shielded from violence linked to the Islamist extremists based in Pakistan's border regions with Afghanistan in the northwest.
Tensions have been high among right-wing and extremist organisations since Pakistan last week decided to reopen its Afghan border to NATO supply convoys, ending a seven-month blockade following negotiations with US officials.
The Defence Council of Pakistan, a coalition of right-wing and hardline Islamist groups bitterly opposed to the country's alliance with Washington, has urged people to protest against the resumption of supplies for NATO troops fighting the Taliban in Afghanistan.
Just hours before Monday's attack, thousands from the Defence Council of Pakistan passed through Gujrat on a protest march from Lahore to Islamabad.
Pakistan closed the routes in protest at US air strikes in November last year that killed 24 Pakistani soldiers.
The air strikes plunged ties between Islamabad and the United States, already shaky after the US killing of Osama bin Laden in a Pakistani garrison town in May 2011, to a new low.
After months of negotiations, a rapprochement was achieved when US Secretary of State Hillary Clinton apologised for the November deaths.
http://www.google.com/hostednews/afp/article/ALeqM5iyLdM25kdcZwCt2TdpH67PcOh0yA?docId=CNG.f5f076923056409682365dbb1aa2e343.351
-----------
Pakistan willing to resolve bilateral disputes with India: Khar
Phnom Penh (Cambodia), July 12, 2012 PTI, Strongly pitching for a 'new pathway' to resolve all issues with India, Pakistan Foreign Minister Hina Rabbani Khar on Thursday said the two sides need to show flexibility and honour commitments made to each other having taken 'baby steps' in improving their ties.
India and Pakistan require building their relationship on 'trust' and that sincere efforts must be initiated to ensure that they are able to achieve the "results that we have not been able to achieve so far," Khar told media persons on the sidelines of the East Asia Summit here.
While asserting that solutions to all the issues must be found through dialogue, she said both sides have to bridge the trust deficit so that on the negotiating table 'we don't end up all the time restating the stated position'.
"We have done it far too long. I feel that Pakistan sent a very serious message to its friends in India when it decided to move forward on trade," she said adding the intention behind the message was that it was based on mutual interest
More importantly, "we meant business when we said that we want to move forward in a different way that we were going to try and trade on a new pathway," Khar said.
"I feel that there is a strong commitment from both the political leadership to do so. It has been my strong desire that we are able to solve some of the solvable disputes at least in the near future," she said replying to a question.
"For that in some area, we require flexibility and in other areas we just require to hold on or honour the commitments that we had made to each other. That will give a good message to our people," Khar said.
"I think it is important to recognise that Pakistan has more than one way walked the talk of approaching this from a different lens and we are somewhat satisfied that we have been able to achieve at least baby steps together and 'inshallah' more to come in the future," Khar said.
Observing that serious attempts had been made in the past to improve bilateral ties, Khar said both countries must make efforts so that the next generation does not have to carry the burden of the relationship.
"I think this is the point to emphasise that many people have done the same. So it is important that now people can see what we have been able to achieve between the two countries in the last 60 years and therefore not be bogged by following the same policy in the next 60 years.''
"I think we deserve it to our people. We deserve it to our next generation not to have them carry the burden of a relationship which is hostile, which is based on maligning each other, but a relationship which is based on national interests, on realities, on solving the disputes that we have among ourselves on the negotiating table," she said.
Asked about her meeting with External Affairs Minister S.M. Krishna on the sidelines of a conference on Afghanistan in Tokyo last week, she termed it as 'good' and said both countries must not lose any opportunity to move forward.
Khar also noted that former Premier Yousuf Raza Gilani was keen to receive Prime Minister Manmohan Singh in Pakistan.
"We should be aware of the lost opportunity as we move forward. I know that (it was) the former Prime Minister Yousuf Raza Gilani's strong wish and desire to be able to receive a person who called him 'a man of peace' in his own homeland. Now we missed these opportunities and we hope that going forward that we will not miss such opportunities," she said.
Khar said President Asif Ali Zardari has shown an immense commitment to working with India.
"His recent visit to New Delhi was a testimony to that. The new Prime Minister (Raja Pervez) Ashraf remains committed to this.''
"I believe what we have been able to steer in Pakistan is a system-wide ownership of trying to make a difference of doing it differently," she said adding "I am also proud of the fact. I will give full credit to the Foreign Office and others within the Pakistan system."
http://www.deccanchronicle.com/channels/nation/north/pakistan-willing-resolve-bilateral-disputes-india-khar-958
---------
Pakistani cabinet approves more minority MPs
Staff Report
ISLAMABAD, 2012-07-11, The Pakistani cabinet July 11 approved an increase in the number of seats reserved for religious minorities in the senate and in national and provincial assemblies, media reported.
The federal cabinet meeting, headed by Prime Minister Raja Pervaiz Ashraf, set up a three-member committee for determining the new number of reserved seats.
More seats for minorities are required, given population growth, National Harmony Minister Dr. Paul Bhatti said at the meeting.
http://centralasiaonline.com/en_GB/articles/caii/newsbriefs/2012/07/11/newsbrief-09
-------
Pak parliament passes bill to protect leaders from contempt
PTI
ISLAMABAD: Jul 12, 2012, Pakistan's parliament has passed a bill aimed at protecting top government leaders from contempt of court proceedings and countering the Supreme Court's efforts to pressure the premier to revive graft cases against President Asif Ali Zardari.
The Senate or upper house approved the Contempt of Court Bill of 2012 by a majority after a heated debate late on Wednesday night. The bill was passed by the National Assembly or lower house of parliament on Monday.
The bill is intended to save new Prime Minister Raja Pervez Ashraf from possible disqualification by the apex court for refusing to reopen corruption cases against Zardari in Switzerland.
The Senate passed the bill just a day before the Supreme Court resumed hearing of the case related to the graft charges against the president.
The Supreme Court had given the premier time till Thursday to indicate whether he will ask Swiss authorities to reopen the graft cases against the president.
A bench headed by Chief Justice Iftikhar Chaudhry disqualified former premier Yousuf Raza Gilani on June 19 following his conviction of contempt in April for refusing to reopen the cases.
The Contempt of Court Bill will have to be signed by Zardari to become law.
The bill provides blanket immunity to top government functionaries, including the president and prime minister, for executive actions.
http://timesofindia.indiatimes.com/world/pakistan/Pak-parliament-passes-bill-to-protect-leaders-from-contempt/articleshow/14843045.cms
-------
Bureaucracy slows NATO supplies through Pakistan
Islamabad: July 12, 2012, Bureaucratic delays have largely held up shipments to troops in Afghanistan via its eastern neighbour, Pakistani officials said on Wednesday, a week after the country reopened US and NATO supply lines.
So far, only a handful of supply trucks have crossed the border, which Pakistan closed to the convoys last November after American airstrikes accidentally killed 24 Pakistani border troops.
Islamabad agreed to reopen the supply routes on July 03, after months of negotiations and a US apology over the incident.
Two trucks carrying supplies to US and NATO troops passed through the Chaman border crossing in the southern province of Baluchistan last Thursday, but a Pakistani customs official said that no other trucks have crossed since then.
Four trucks from the port city of Karachi arrived at the border on Wednesday and are expected to cross on Thursday, the official added.
Chaman is one of two border crossings used to transport NATO supplies.
Trucks have yet to pass at Torkham, the second crossing, a regional official in northern Pakistan said. Both officials spoke on condition of anonymity because they were not authorised to speak to the media.
Since official resumption of the supply route, not a single fuel truck has left either of the two main ports in Karachi, said Israr Shinwari, the president of the All Pakistan Tankers Association.
He blamed bureaucracy for the delay, saying that procedures and paperwork must be completed before goods and fuel can even be loaded on the trucks.
Goods shipments appeared likely to resume before fuel supply, Shinwari said, with the tankers expected to move in about a week.
Pakistan is a notoriously bureaucratic country where obtaining permissions or processing paperwork can take a frustratingly long time. Before the closure, about 150 to 200 trucks carrying NATO supplies crossed the border daily.
Few expected shipments to reach those numbers immediately after Pakistan reopened the supply lines, and the delay did not seem to reflect a change of heart on the side of the Pakistani government. The trucks have been waiting in Karachi for months and need maintenance and proper customs clearance before any movement can take place, officials and drivers say.
http://zeenews.india.com/news/south-asia/bureaucracy-slows-nato-supplies-through-pakistan_786969.html
-----------
India
International Community urged to take serious notice of Indian state terrorism in Occupied Kashmir
July 10, 2012
AJK Islamic Ideology Council has called upon international community OIC and world human rights organizations to take serious notice of Indian state terrorism in occupied Kashmir
Azad Jammu and Kashmir Islamic Ideology Council has called upon international community' OIC' Rabita Alme islami' Motmar Alme Islami and world human rights organizations to take serious notice of Indian state terrorism in occupied Kashmir.
They should also play their effective role in resolving Kashmir dispute in accordance with the resolutions of UN Security Council.
The council at its 85th meeting held in Muzaffarabad on Tuesday adopted a resolution condemning the massive human rights violations in occupied Kashmir by Indian forces. The meeting welcomed the resumption of dialogue process between Pakistan and India and urged that Kashmir issue should be the top priority on the agenda. It stressed the need for inclusion of Kashmiris true representatives in the dialogue process to make it result oriented.
The meeting reviewed two Acts' Secrets of the Government Act 1923 and State Awqaf Act 1960 and completed its recommendations. It also expressed satisfaction over the recently held national conference titled Islamic Laws' International Community and world peace organized y by the Ideology council and expressed the hope it will have a positive impact at national and International level.
http://www.radio.gov.pk/newsdetail-23845
-------
Pakistan soldier arrested in J&K
India Blooms News Service
Poonch, July 12, 2012 (IBNS): The Indian army on Thursday arrested a Pakistani soldier in Jammu and Kashmir's Poonch district.
The soldier was identified as Arif Ali.
He belongs to the Frontier Force of the Pakistani Army.
The army officials did not find any weapon from Ali.
However, the army reportedly seized two sim cards and Pakistani currency were recovered from him.
According to reports, Ali said during the interrogation that he came to India to seek asylum in the country as the south Asian nation lacks basic amenties.
Ali is likely to be sent back to Pakistan soon, an Army official said
Police on Wednesday arrested three Pak trained militants who had recently infiltrated back in Handwara.
A joint Naka was established by Srinagar Police and Handwara police at Kulangam, falling under the jurisdiction of Police Station Handwara. During the checking at the Naka, three Pak trained militants who have recently infiltrated back after receiving arms training at Pakistan were apprehended, police said.
However, no arms were recovered from their possession.
http://www.indiablooms.com/NewsDetailsPage/2012/newsDetails120712y.php
--------
Air India landing: Pak dailies laud lack of stuffy protocol
IANS
Islamabad: Jul 12, 2012, The emergency landing of an Air India plane in Nawabshah was handed professionally by India and Pakistan and indicated progress in the relations between the neighbours, prominent Pakistani newspapers said on Thursday.
The emergency landing of an Air India plane in Nawabshah was "accomplished with a minimum of fuss and stuffy protocol", said The News International while Dawn said the incident pointed to "some progress" in the ties between the two countries.
The News International on Thursday said in an editorial that the incident has generated a positive response on both sides of the border. "Problems with an aircraft in midflight require fast decisions rather than protracted diplomacy.
"Pakistan air traffic controllers gave immediate permission to land, the foreign and interior ministries were roused from their beds, the Indian High Commission was alerted and permission was equally swiftly given for a relief flight and Indian engineers to come in and fix the problem. All this was accomplished with a minimum of fuss and stuffy protocol," it said.
The daily said the stranded passengers were offered use of the facilities at Nawabshah.
"The engineers in the relief plane had reportedly left behind their 'Shell' card which would allow them to pay for a tank refill - so we gave them a refill gratis and engineers from the Pakistan CAA (Civil Aviation Authority) helped them fix the problem. It was all over in less than 24 hours," said the editorial.
It observed that there was "an air of faint surprise that Pakistan and India could cooperate when circumstances demanded it. Such circumstances are covered by international protocols regarding air safety, and we followed them to the letter".
"The speedy and satisfactory resolution to the incident lay in good person-to-person communication, professionalism on both sides and a 'can-do' attitude that smoothed the path throughout. An object lesson in how to do it right," said the daily.
An editorial in the Dawn said the emergency landing Monday "does signify some progress in Pakistan-India relations over time".
"That the flight which had developed faults midair while flying from Abu Dhabi to New Delhi was able to land in Pakistani territory at all is an important landmark. On the other hand, the 130 passengers and crew who spent 13 hours inside the plane in Nawabshah can be viewed as a metaphor for the millions who find themselves caught between the governments in Delhi and Islamabad that are tediously slow when it comes to improving ties," it added.
Saying that the "accidental guests could have acted as better-equipped agents of normalisation had they been allowed to experience Pakistani hospitality firsthand", the daily rued that they were made to spend 13 hours inside the parked aircraft.
However, this 'pleasant' stopover has to be marked somehow and it "would be great though if the Pakistani government could sent some 130 gifts to the Air India passengers and crew as souvenirs of their memorable stay in Nawabshah".
http://ibnlive.in.com/news/air-india-landing-pak-dailies-laud-cooperation/270788-56.html
--------
No ban for Ek Tha Tiger in Pakistan
Piyali Dasgupta, TNN | Jul 12, 2012,
The development that has the team of the Salman Khan-starrer Ek Tha Tiger in a flutter is that cable operators in Pakistan have been instructed not to air any promos or trailers of the film.
A letter issued by the neighbouring country's electronic media watchdog says that the film is aimed at tarnishing the image of its spy agency ISI (Inter-Services Intelligence ).The teaser of the film suggests a proxy war between the Indian intelligence agency RAW (Research and Analysis Wing) and Pakistan's ISI.
Ashfaq Ahmed Jumani, regional general manager, Pakistan Electronic Media Regulatory Authority (PEMRA),Sindh Province, sent a letter to all Pakistani satellite TV channels and cable networks on July 6,saying, Ek Tha Tiger is reportedly based on the activities of ISI and RAW.Besides,the basic theme of the story revolves around Inter-Services Intelligence (ISI) agency with the objective to tarnish the image of state owned institution. Keeping in view,all satellite TV channels and distribution networks (Cables TV/MMDS/IPTV) are directed to refrain from airing the promos/reviews of subject movie, till the time it is issued NOC from Central Board of Film Censors. The matter should be given utmost preference and due care be ensured to uphold the country's image and any unintentional lapse in this regard be avoided.
However, when we contacted PEMRA spokesman and general manager Fakhruddin Mughal on Tuesday, he denied the news, saying, No, its not true .I haven't seen the story or heard such news. There is no such letter issued by PEMRA.As per my knowledge, we have not issued any letter to any cable operator regarding this movie. We issue letters to cable operators through broader instruction.It are in our law that no drama/cartoon movies can be aired against the sovereignty of the country. Im surprised that you have a copy of the letter and I'm sitting in the PEMRA office and have no clue about the letter.
However,when Nadeem H Mandviwalla, owner of Atrium Cinemas in Karachi,spoke to us,he said,Yeh galat news hai.Iss movie ko ban nahin kiya gaya hai.Iss news ko misinterpret kiya gaya hai.We have uploaded the letter that has been issued by PEMRA. Its just an assumption, because the trailer of Ek Tha Tiger mentions organizations like ISI and RAW.That is why the government is assuming that till the time the Censor Board allows it,the promotion of the film shouldn't be done.It has not been banned, neither has the government said anything about banning it.It is a reservation and that will be cleared when the film comes out.
He added, The PEMRA letter says the same thing.The rumours online that the movie has been banned are completely wrong.Its basically something that the state has to decide.Every state has its own policy.If the government decides on some policy,then you will abide by your government and we shall abide by ours.Such things keep happening like in the past,the movie Agent Vinod was banned in Pakistan. So its not a big deal.The government has its own reasons and only the government can comment on it.It is very inappropriate if I comment on it.
Kabir Khan Tweets
I will say it once more... #EkThaTiger is NOT anti Pakistan... This is the price we have to pay because unfortunately our industry has made insensitive and jingoistic films in the past... I am absolutely sure that once the censor board of Pakistan sees #Ek-... will be more than happy to show the film in Pakistan I can assure the millions of fans of Salman in Pakistan that #EkThaTiger will release in theatres in their country.
I'm still a newcomer in the industry but see the vast filmography of Yash Chopra & Salman Khan... and you will realize what Im saying.
Trust me.#EkThaTiger has no jingoism,no rhetoric.And it is NOT AN ANTI-PAKISTAN FILM!
In this day and age... its stupid to make films that are insensitive or derogatory to any country or community..
http://timesofindia.indiatimes.com/entertainment/bollywood/news-interviews/No-ban-for-Ek-Tha-Tiger-in-Pakistan/articleshow/14842094.cms
--------
Arab World
Mursi's visit to Saudi Kingdom heralds a new era
JEDDAH: July 12, 2012, Thursday Egyptian President Muhammad Mursi arrived here yesterday for talks with Custodian of the Two Holy Mosques King Abdullah on major regional and international issues, including ways to contain Syrian crisis. They were to explore prospects of strengthening bilateral ties.
On arrival at King Abdul-Aziz International Airport, Mursi was received by Crown Prince Salman, deputy premier and minister of defense, Makkah Gov. Prince Khaled Al-Faisal, Prince Bandar bin Salman, Minister of Commerce and Industry Tawfiq Al-Rabiah, and a number of princes, ministers and senior officials. Mursi and Prince Salman inspected a guard of honor at the airport.
Mursi, who is on his first official visit abroad after taking charge as president on June 30, was expected to discuss a number of important political and economic issues including Saudi investments in Egypt.
Analysts believe Mursi's visit would open a new era in Saudi-Egyptian relations and enable both countries to play a significant role in bolstering regional security and stability. In a statement on the eve of his visit, Mursi reiterated Egypt considered Gulf security a red line that should not be crossed.
He added: "We hold King Abdullah and the Saudi people in high esteem and commend the king's sincere efforts to strengthen Arab cooperation and ensure the success of Arab causes."
Mursi said Saudi-Egyptian relations could be used as a model for Arab cooperation.
He added: "We'll never forget Saudi Arabia's stances in support of Arab countries. Our relations are getting better."
Egyptian Minister of Economy and Trade Mahmoud Eisa highlighted the importance of Mursi's visit, saying it would strengthen economic and commercial ties.
Saudi investments in Egypt will not be affected by the Jan. 25, 2011 revolution, he said.
"We will protect the investment of Saudis and others in Egypt."
According to one report, two-way trade between Saudi Arabia and Egypt reached more than $5 billion in 2011.
Egyptian Ambassador Mahmoud Auf emphasized the importance of the visit saying it would strengthen the strategic relations between the two countries.
He said: "There is nothing strange in President Mursi selecting Saudi Arabia for his first foreign visit. It reflects the important position of Saudi Arabia in the Islamic world."
Auf said the president's visit would open a new era in Saudi-Egyptian relations, benefiting the people of the two countries.
He commended Saudi Arabia's financial support for Egypt to implement development projects.
Saudi Arabia has offered $ 1 billion to Egypt's Central Bank after the election results were announced and another $ 500 million for general economic assistance.
The Kingdom also allocated $ 250 million for natural gas exports to Egypt.
Abdul Wahab Khidr, a well-known Egyptian writer, said: "The visit reflects the historic relations between Saudi Arabia and Egypt."
King Abdul Aziz inaugurated the relations with Egypt by signing an agreement in 1926.
http://www.arabnews.com/mursi%E2%80%99s-visit-heralds-new-era
---------
Top Syrian envoy defects, urges revolt
AFP
BAGHDAD: Jul 12, 2012, Syrian ambassador to Iraq Nawaf Fares, who announced his defection to the opposition, is now in Qatar, foreign minister Hoshyar Zebari said on Thursday.
"The Iraqi ambassador left the country and is now in Qatar," Zebari said in remarks broadcast by Al-Iraqiya television.
Fares defected on Wednesday and urged the army to turn its guns on the regime, becoming the first ambassador to abandon President Bashar al-Assad.
"I announce my defection from my post as representative of the Syrian Arab Republic in Iraq and my withdrawal from the ranks of the (ruling) Baath party," Fares said in a message aired on Al-Jazeera satellite channel.
"I call on all free and worthy people in Syria, particularly in the military, to immediately join the ranks of the revolution," he said. "Turn your cannons and your tanks towards the criminals in the regime who are killing the people."
His remarks were denounced in Damascus.
The foreign ministry issued a statement saying that Fares has been "discharged" and "needs to be legally prosecuted and subjected to disciplinary action" due to his remarks which contradict his duty.
Qatar has been at the forefront of calls to arm the opposition in Syria against the regime of President Bashar al-Assad and took the lead to mobilise the international community against against Damascus over its 16-month crackdown on dissent.
Fares, who hails from a prominent Sunni tribe from eastern Syria, had been the Damascus envoy to Iraq since September 2008 and was a prominent member of the ruling Baath party.
http://timesofindia.indiatimes.com/world/middle-east/Top-Syrian-envoy-defects-urges-revolt/articleshow/14848172.cms
-----------
Southeast Asia
MNLF, MILF open to a 'Islamic unity' forum
By John Unson
COTABATO CITY, Philippines, July 12, 2012 – The Moro Islamic Liberation Front and the Moro National Liberation Front are open to the plan by the Organization of Islamic Cooperation) to create a Bangsamoro Coordination Forum (BCF) as a venue to pursue the MNLF-MILF reunification to hasten the peace process.
The OIC, a pan-Islamic bloc of more than 50 Muslim states, including wealthy petroleum-exporting countries in the Middle East and North Africa, helped broker the Sept. 2, 1996 government-MNLF final peace pact, and is presently an observer to Malacañang's on-going peace talks with the MILF.
The OIC's secretary-general, Ekmeleddin Ishanuglo, announced in a statement read by an emissary during last week's MILF-led Bangsamoro Leaders' Congress that they will establish the BCF to allow the two Moro groups to work out their reunification.
Al-Haj Murad, chairman of the MILF, told reporters they are open to such an initiative and they have no opposition to the plan.
The OIC has been trying its best to fuse the ranks of the MILF and the MNLF to hasten the Mindanao peace process.
Even the late Libyan strongman Muammar Gaddafi repeatedly tried to broker the reunification of the two groups when he was still in power.
Forum
"The OIC is trying to set up a Bangsamoro Coordination Forum between the MILF and the MNLF," said Ishanuglo's statement, read by his representative, Taher Ahmad Saif, deputy director of the OIC's Department of Minority Affairs.
The Moro uprising was started by the MNLF in the early 1970s, but a prominent leader of the group, Ustadz Salamat Hashim, bolted owing to irreconcilable differences with MNLF leader Nur Misuari and subsequently founded the MILF, which is more religious in stature.
The chairman of the MNLF's largest and most dominant faction, Cotabato City Vice-Mayor Muslimin Sema, said they also acknowledge the importance of unity among local Moro communities in achieving lasting peace and sustainable development in the South.
Sema said the disunity among Moro people in Mindanao hampers the political objectives of Mindanao's indigenous Muslim communities.
"The discordant views and perspectives among the Bangsamoro leaders in general molded different viewpoints and added different textures to the problem in southern Philippines, thereby muddling the issues that are truly needed to be addressed," Sema said.
Sema said the conflicting positions of local sectors on the Mindanao Moro issue have confounded the government's manner of dealing with the problem.
"The government, because of the conflicting outlooks, looks at the problem as nothing but an array of social inequality, poor governance, poor economy, poverty, and political discord," he said.
Sema said that owing to such perception, some local groups believe that the government's approach to the conflict in southern Philippines is "superficial" and meant to quell the Moro uprising.
"It must be stressed, however, that the MNLF and MILF are not in disunity, we are united. We are both for the betterment of one people and one territory. These two fronts are both waging a political struggle to secure our posterity as a people and nation," Sema said.
"One nation"
Sema said the MNLF and the MILF agree that the Moro people belong to only one nation, and that the problem is actually both political and historical.
"A nation which lost not only its sovereignty over its territory but has lost its historical territory as well," he said.
The planned creation by the OIC of a forum to forge ahead with the MILF-MNLF unity is not new.
In August 2001, The MNLF and the MILF created a unity mechanism called the Bangsamoro Solidarity Conference.
In 2008, the Bangsamoro Solidarity Council was created by both sides, reaffirmed with imprimatur from the two fronts in October 2011 during a meeting by MNLF and MILF leaders in Camp Darapanan.
"In relation to the call of unity and solidarity between the Bangsamoro Fronts and the rest of the Bangsamoro Leaders, we in the MNLF believe these existing mechanisms can facilitate the realization of the clamor for unity and harmony," Sema said.
Sema added the MILF and the MNLF are not at war with each other.
http://www.philstar.com/nation/article.aspx?publicationsubcategoryid=200&articleid=826749
---------
Mideast Asia
Hamas militant killed, 2 hurt in Israel strike on Gaza
GAZA CITY: Jul 12, 2012, A Palestinian militant from the ruling Hamas movement was killed and two others wounded on Thursday in an Israeli air strike on eastern Gaza City, medics said.
The attack targeted a training ground used by Hamas's armed wing, the Ezzedine al-Qassam Brigades, in the southeastern Zeitun neighbourhood of the city, they said.
The dead man was named by medics as Mahmud al-Hiqi, 27, and the other two, who were moderately injured in the strike, were also identified as Hamas militants.
The military confirmed the strike, saying the Israeli Air Force (IAF) had targeted a militant poised to fire a rocket at Israel.
"A short while ago, IAF aircraft targeted a terrorist in the northern Gaza Strip. The terrorist was concluding preparations to fire a rocket at Israel. A direct hit was confirmed," a statement said.
The incident took place close to an area where three Palestinians had been injured by Israeli tank fire earlier on Thursday.
In the earlier incident, three men who were travelling in a car in Shejaiya, a neighbourhood in the east of the city, were injured when a tank shell struck their vehicle and another landed nearby, medics said.
One of them was critically wounded, while the other two were moderately hurt.
The Israeli military said artillery forces and aircraft had fired at "a Hamas terrorist squad" but Palestinian sources could not immediately confirm if they were militants or civilians.
"The squad was in position to launch an anti-tank missile at IDF soldiers performing routine activity near the security fence," a statement said, referring to the Israel Defence Forces. "A hit was confirmed."
Unrest in and around Gaza flared up last month after a deadly cross-border attack from Sinai which left an Israeli civilian dead.
In six days of tit-for-tat violence which began on June 18, 15 Palestinians were killed and dozens more injured, while militants fired more than 150 rockets at Israel, injuring five.
http://timesofindia.indiatimes.com/world/middle-east/Hamas-militant-killed-2-hurt-in-Israel-strike-on-Gaza/articleshow/14848749.cms
---------
Central Asia
Amnesty condemns use of torture in Tajikistan at detention facilities
By PETER LEONARD
ALMATY, Kazakhstan (AP) July 12,12 - Amnesty International condemned Thursday the routine use of torture and beatings at detention facilities in the Central Asian nation of Tajikistan.
The rights group said in a report detailing a series of cases of abuse that victims of ill-treatment and their families are often afraid of reporting their experiences for fear of police reprisals.
"The torture methods used by the security forces are shocking: electric shocks, boiling water, suffocation, beatings, burning with cigarettes, rape and threats of rape," said Amnesty's Tajikistan researcher Rachel Bugler. "The only escape is to sign a confession or sometimes to pay a bribe."
Earlier this year, lawmakers in the former Soviet republic on Afghanistan's border approved changes to the criminal code that made torture an offense punishable by prison sentences of between five and 15 years.
But Amnesty's Bugler said officials' promises to uphold human rights have not been kept in practice. Bugler said authorities unofficially create incentives for torture by positively assessing law enforcement officers on the basis of the number of cases they solve.
Authorities acknowledge that there have been some incidents of torture, but have denied the problem is endemic in the mainly Muslim nation of 7 million people.
The Prosecutor General's Office has said it received 26 reports of torture last year, of which it confirmed five cases.
Tajikistan has for a number of years undertaken a sustained campaign to clamp down on any perceived signs of Islamic radicalism. Amnesty said members of Islamic groups are included among those subjected to ill-treatment in detention.
In a landmark case for Tajikistan, a court in the southern Khatlon province this week began hearings in the trial of a policeman accused of driving an underage detainee to suicide after subjecting him to mistreatment during interrogations over a case of theft.
Prosecutors said this trial is the first of its kind under recently implemented legislation.
Amnesty's recommendations included notifying detainees of their rights during detention and maintaining proper records to provide safeguards against torture and other ill-treatment in custody. It also called for the creation of an independent body to oversee security forces.
"These are the steps that will bring Tajikistan closer to the rule of law and closer to fulfilling its international obligations," Bulger said.
Copyright 2012 The Associated Press. All rights reserved. This material may not be published, broadcast, rewritten or redistributed.
http://www.whbf.com/story/19006480/amnesty-condemns-use-of-torture-in-tajikistan
---------
North America
US Condemns Destruction of Ancient Muslim Shrines in Mali
July 12th, 2012
The United States has joined many in the international community in condemning the destruction of ancient Muslim shrines by Islamic militants in the northern Malian city, Timbuktu.
The State Department said Wednesday it is "outraged" that the extremists have destroyed the endangered World Heritage Sites, calling it an assault on the heritage of all Africans.
The militants, which include the al-Qaida-linked Ansar Dine, began destroying the 15th and 16th-century mausoleums late last month. The mausoleums contain the remains of Muslim saints. Militants say the sites are idolatrous.
Tuareg separatists and Islamist groups won control of key cities in northern Mali after a March coup in the south. Since then, the Islamist groups have seized full control of the region.
http://blogs.voanews.com/breaking-news/2012/07/12/us-condemns-destruction-of-ancient-muslim-shrines-in-mali/
-----------
UPS Employee Alleges An Anti-Muslim Work Environment, In Ten years 6,600 Muslims have filed complaints
By Claire Gordon
07/11/2012
In the last decade, 6,600 Muslims have filed complaints with the federal government, claiming that their employers discriminated against them because of their beliefs. But Ashraf Sarandah's allegations against the United Parcel Service of America go way beyond the typical religious discrimination charges, according to his lawyers.
Ashraf claims that his boss at UPS called him "a monkey" over instant messenger, because of the color of his skin. And another manager allegedly followed him into the bathroom, mocked him for urinating sitting down, as Ashraf's particular beliefs dictate, and gave him a demonstration in "how we urinate in this country."
On Tuesday, Sarandah's lawyers announced that they were filing a charge with the Equal Employment Opportunity Commission, accusing UPS of discriminating against Ashraf (pictured above with his daughter) because of his race, religion and national origin.
http://www.huffingtonpost.com/2012/07/11/ashraf-sarandah-ups-emplo_n_1666358.html
---------
US calls on Iran to release Christian pastor
WASHINGTON (AFP) 10 JULY 2012, The United States on Monday called on Iran to release Christian pastor Youcef Nadarkhani, who was imprisoned in 2009 and condemned to death for converting from Islam to Christianity.
"Pastor Nadarkhani still faces the threat of execution for simply following his faith, and we repeat our call for Iranian authorities to release him immediately," State Department spokeswoman Victoria Nuland said in a statement.
"Unfortunately, Pastor Nadarkhani is not alone in his suffering. The Iranian regime continues to deny and abuse the human rights of its citizens, in particular those of its many ethnic and religious minorities," it said.
The statement also noted reports of the recent execution of four members of Iran's Arab Ahwazi community, whom it said were put to death "with little due process," as well as "credible reports" that the author Mohammed Soleimani Nia has gone missing after being released from a five-month prison sentence in May.
Nadarkhani, 34, converted from Islam to Christianity at the age of 19 and became pastor of a small evangelical community called the Church of Iran.
He was arrested in October 2009 and condemned to death for apostasy for abandoning his Muslim faith.
Islamic sharia law allows for such verdicts to be overturned if the convicted person "repents" and renounces his conversion, which Nadarkhani has refused to do.
Nadarkhani's conviction was upheld by an appeals court in September 2010, but overturned by Tehran's supreme court, which sent the case back to the lower court in his hometown of Rasht.
The province's vice governor, who is responsible for security and political affairs, has said that Nadarkhani's religious beliefs are not at issue, but that the pastor is "a Zionist, a traitor and has committed security crimes."
Human rights groups fear that he may be executed at any time.
Several other Western countries, including Britain, France, Germany and Poland have also condemned the sentence and called for his release.
http://www.iranfocus.com/en/index.php?option=com_content&view=article&id=25531:us-calls-on-iran-to-release-christian-pastor&catid=5:human-rights&Itemid=27
---------
Europe
Australia to fly families of terror victims to Bali
AP
CANBERRA: Jul 12, 2012, Australia plans to fly relatives of terrorist victims to Bali to commemorate the 10th anniversary of devastating bomb blasts there in a sign that fear of terrorism in Indonesia is waning.
Of the 202 victims of two bomb blasts triggered by the al-Qaida-linked network Jemaah Islamiyah that struck the tourist island on Oct 12, 2002, 88 were Australian.
Prime Minister Julia Gillard announced on Thursday that her government is discussing with the families of victims what financial help they need to attend commemorative events.
Her government in May downgraded its travel warning for most of Indonesia for the first time since the attacks. Previously, Australians were advised to reconsider their need to travel to Indonesia, including Bali.
http://timesofindia.indiatimes.com/world/rest-of-world/Australia-to-fly-families-of-terror-victims-to-Bali/articleshow/14839355.cms
---------
URL: https://newageislam.com/islamic-world-news/muslims-mark-17-years-since/d/7893