New Age Islam News Bureau
19 Apr 2020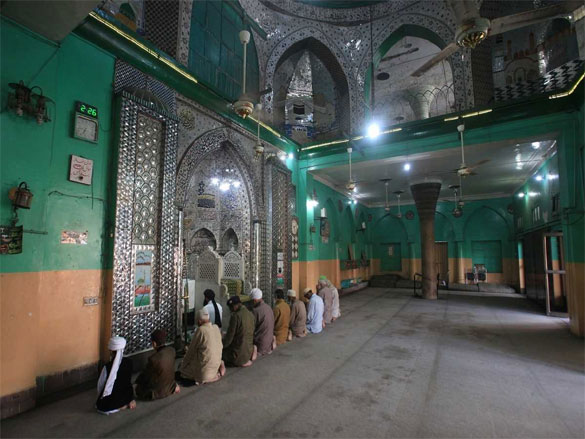 Muslims attend Friday prayer after government limited congregational prayers and ordered to stay home, in efforts to stem the spread of the coronavirus disease (COVID-19), in Lahore, Pakistan April 17, 2020. REUTERS/Mohsin Raza
----------
• Muslims In Bihar And UP Suspect NPR Being Done Under the Pretext of Door to Door Covid-19 Survey
• Pakistan Lifts Limit on Mosque Congregations as Muslim Holy Month Approaches
• Leader of the Islamic Revolution Issues Fatwa on Fasting in Ramadan Amid Pandemic
• Tens of Thousands Defy Bangladesh Coronavirus Lockdown for Imam's Funeral
• Dubai Islamic Affairs: Ramadan Taraweeh Prayers Can Be Done at Home Amid Coronavirus
• Small Heath Birmingham Mosque's Temporary Mortuary for all Faith - How Community Is Pulling Together as Funerals Increase
• Matters Arising as Boko Haram Commanders Beg for Mercy
• Social Distancing Rules Should Be Same for Ramadan, Easter, Says Donald Trump
• COVID-19: No Mosques, Bazaars or Communal Breaking Fast, But Muslims Will Make Do This Ramadan
India
• Muslims In Bihar And UP Suspect NPR Being Done Under the Pretext of Door to Door Covid-19 Survey
• No Entry to Mosques During Ramzan, Follow Fatwa, Appeals Karnataka State Waqf Board
• Covid-19 adds brutal, discriminatory bias towards poor, already 'socially distanced'
• Maharashtra Government Asks Muslim Community To Not Gather For Prayers, Celebrations During Ramzan
• False claim suggests Bandra mass gathering accused Vinay Dubey's father is Muslim
• 'Not Just Denigrated, Muslims Have Been Demonised During COVID-19 Pandemic': RJD's Manoj Jha
-----
Pakistan
• Pakistan Lifts Limit on Mosque Congregations as Muslim Holy Month Approaches
• IHC orders regular inspection of quarantine centres
• Another case registered against Lal Masjid cleric
• 50,000 testing kits imported by Sindh govt arrive via courier service flight
• Rashid claims credit for 'saving' Shahbaz from being arrested
• Patients suffer in KP as private hospitals closed for a month
------
Mideast
• Leader of the Islamic Revolution Issues Fatwa on Fasting in Ramadan Amid Pandemic
• Iran To Receive Coronavirus Aid from World Bank, Islamic Development Bank
• Syria to Shorten Curfew During Ramadan as Algeria Extends Virus Lockdown
• Iran takes necessary measures to strengthen, develop NGOs: Deputy minister of Jihad for Agriculture
• Activists attend online rally for Palestinian Prisoner Day
• Iran's main stock exchange records biggest daily jump ever
• Iran's defense ministry makes mass delivery of new drones to army
• Iran unveils 6 high-tech products in anti-coronavirus field
------
South Asia
• Tens of Thousands Defy Bangladesh Coronavirus Lockdown for Imam's Funeral
• India delivers 600,000 tablets to Afghanistan in a bid to help cure COVID19 patients
• Nimble-footed Reserve Bank of India shows Bangladesh Bank the way to steer the crisis
• Canada's defence minister spoke with Afghan NSA after deadly attack on Sikh temple in Kabul
• Russia points finger at U.S. over recent political crisis in Afghanistan
• Afghanistan records 27 new cases of COVID19 disease in the past 24 hours
------
Arab world
• Dubai Islamic Affairs: Ramadan Taraweeh Prayers Can Be Done at Home Amid Coronavirus
• Egypt's Azhar Says It's Not Permissible to Avoid Fasting in Ramadan Amid Coronavirus
• Ramadan crescent will be born next Thursday at 5:27am: astronomers
• COVID-19: A different kind of Ramadan during coronavirus outbreak
• UAE tennis calendar still on course after Ramadan despite coronavirus
------
Europe
• Small Heath Birmingham Mosque's Temporary Mortuary for all Faith - How Community Is Pulling Together as Funerals Increase
• British Muslims find new ways to be together for Ramadan under lockdown
• UK: Queen cancels birthday celebrations due to COVID-19
• Dundee Muslim community prepare for Ramadan during coronavirus lockdown
-----
Africa
• Matters Arising as Boko Haram Commanders Beg for Mercy
• Kyari sponsored 150 Boko Haram orphans – Kinsmen
• Chinese Embassy in Ghana gives to Muslim communities
• Borno Governor, Zulum gathers Imams, IDPs to pray for Abba Kyari's repose
• 44 suspected Boko Haram jihadis found dead in Chad prison
-------
North America
• Social Distancing Rules Should Be Same for Ramadan, Easter, Says Donald Trump
• Without Evidence, Trump Says Muslims Get Special Treatment During COVID Lockdown
• Muslims Ready for Different Ramadan Celebration
• Donald Trump warns China of consequences if found responsible for Covid-19
• Pompeo, Barr condemn Hong Kong arrests of democracy advocates
------
Southeast Asia
• COVID-19: No Mosques, Bazaars or Communal Breaking Fast, But Muslims Will Make Do This Ramadan
• Coronavirus: Ramadan bazaar sellers turn to online platforms to clear stock and recoup losses
• 'He could've spread the virus': Medan Police investigate cop who allegedly spat at driver
• SMRC survey finds local govts rated higher for COVID-19 response than central govt
• More than a billion Muslims anticipate 'sad and quiet' Ramadan in coronavirus isolation
Compiled by New Age Islam News Bureau
URL; https://www.newageislam.com/islamic-world-news/muslims-bihar-up-suspect-npr/d/121615
------
Muslims In Bihar And UP Suspect NPR Being Done Under the Pretext of Door to Door Covid-19 Survey
New Age Islam News Bureau
18 April 2020
As the Covid-19 is spreading its tentacles in the country and there is no concrete solution in sight, the government is trying to contain the pandemic with whatever resources it has. Since prevention and precaution is the most effective step against Covid-19 so far, the state governments are trying to identify people with symptoms of the disease so that they can be treated early.
The governments of Bihar, Jharkhand and UP have therefore started door to door survey to identify people showing symptoms of Covid-19 like fever and cough. Health workers in these states are going door to door and collecting information about the family members and asking them if any member of the family suffers from fever or cough and cold. They have got a format which they fill based on the information provided by the family members.
However, in some parts of Bihar and UP the minorities, particularly the Muslims have shown reluctance to divulge information to health workers on the suspicion that at the pretext of door to door survey for Covid-19, the government is doing NPR registration and the information collected will be used for NRC. In Darbhanga of Bihar, people opposed the Covid-19 survey and misbehaved with lady health workers. In Mughalpura village, a youth named Javed Mirza tore away the survey form and misbehaved with health workers saying NPR was being done in the guise of Covid survey. He has been arrested. In Ramgarh of Jharkhand also, villagers misbehaved with health workers and did not cooperate with them. In Muslim majority area of Mobarakpur in Azamgarh, UP, Muslims have shown unwillingness to give information about the family members.
Rumours have spread in the area that door to door survey is actually being done for NPR. The rumour is also doing the rounds that the survey was being done only in Muslim areas. To remove the doubts of the people, particularly of the Muslims, the DM of Azamgarh, N.P.Singh released a video statement saying that the door to door survey was not linked with NPR or NRC. He said that it was also not correct that the survey was being done in only Muslim areas but in the whole district. The survey covers the whole urban area and in the rural areas only those clusters where people from other states or other countries have arrived are covered. The villages where markets are held are also covered by this survey. According to him the format collects the names of all the family members and mentions the symptoms if any in any family members. The DM said that no documents or details of parents were demanded. So people should not be worried.
However, people still are wary as to why the names of all the family members are taken if the purpose is to identify only people with symptoms and why families with no symptoms are required to fill the form or give the details of all the family members. The government of Bihar has not tried to remove the fears and misconceptions of people. If the government's intent is only to identify people with symptoms, it does not need the details of the entire family. Seeking the details of the entire family or of the families with no symptoms at all is therefore unnecessary and raises suspicion among the people. The government should remove the misconceptions and fears from the mind of the people to get their cooperation in the fight against Covid-19.
-------
Pakistan lifts limit on mosque congregations as Muslim holy month approaches
APRIL 18, 2020
Asif Shahzad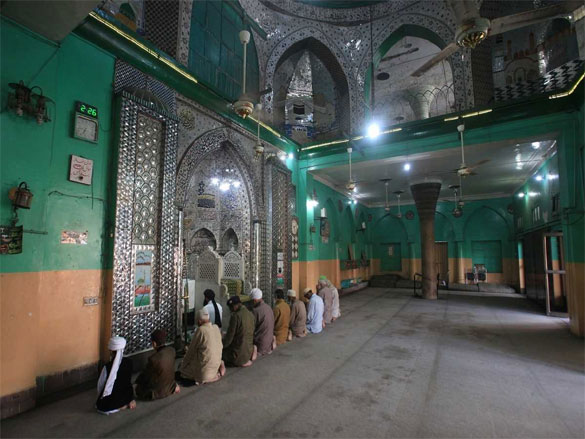 Muslims attend Friday prayer after government limited congregational prayers and ordered to stay home, in efforts to stem the spread of the coronavirus disease (COVID-19), in Lahore, Pakistan April 17, 2020. REUTERS/Mohsin Raza
---------
ISLAMABAD (Reuters) - Pakistan has lifted restrictions on congregational prayers at mosques, but put in place a host of safety conditions to avert the further spread of the coronavirus in the country, a statement said on Saturday.
Muslims attend Friday prayer after government limited congregational prayers and ordered to stay home, in efforts to stem the spread of the coronavirus disease (COVID-19), in Lahore, Pakistan April 17, 2020. REUTERS/Mohsin Raza
The South Asian nation, the second most populous Muslim country in the world, imposed the restrictions less than a month ago, allowing only three to five people at mosques for prayers.
The decision to lift restrictions, taken in a meeting between Pakistani President Arif Alvi and religious leaders, comes less than a week before the Muslim holy month of Ramadan, in which the size of congregations typically increases.
"Mosques are given permission conditional to taking due precautions," a statement following the meeting said, adding that it was mandatory for mosque visitors to wear masks.
Pakistan has registered 7,638 cases of the virus and 143 deaths and health experts warn that congregations pose the biggest threat to the limited healthcare infrastructure of a country of more than 200 million people.
According to the statement it was also decided worshippers would maintain a 6-foot (2-metre) distance from each other instead of the usual Muslim practice of praying shoulder-to-shoulder and that mosque administrations will disinfect premises regularly.
The government had been under pressure to reverse the congregation restrictions, and clashes between mosque attendees and police had been reported in Karachi, the country's largest city.
Earlier this week renowned clerics threatened to violate the restrictions, saying prayers were essential for Muslims and should be allowed as long as safety measures were observed.
While the government has reversed the restrictions, the statement warned that it reserved the right to review the matter if guidelines were violated.
Prime Minister Imran Khan on Tuesday announced a 14-day extension to a countrywide lockdown, but eased curbs on essential industries to counter economic shocks as IMF and the World Bank gave bleak outlooks for the country's economy.
Khan said in a televised briefing on Saturday that Pakistan could see a peak in the spread of the virus in mid May.
https://in.reuters.com/article/health-coronavirus-pakistan-mosques/pakistan-lifts-limit-on-mosque-congregations-as-muslim-holy-month-approaches-idINKBN2200OW?rpc=401&
------
Leader of the Islamic Revolution Issues Fatwa On Fasting In Ramadan Amid Pandemic
Apr 18, 2020
TEHRAN, Apr. 18 (MNA) – Leader of the Islamic Revolution Ayatollah Seyyed Ali Khamenei has answered a question regarding the fasting during the coronavirus outbreak.
"What is the rule for fasting in current circumstances that the coronavirus is spreading?" a person asked the Leader via his office.
"Among the effects of fasting is the emergence of spiritual state and inner purity, individual and social piety, strengthening the resistance against hardships, and its role in the health of the human body, and God has set a great reward for fasting people," answered the Leader.
"Fasting is one of the necessities of religion and the pillars of Islamic law, and it is not permissible to abstain from fasting during the holy month of Ramadan unless one finds a rational suspicion that fasting would cause disease, aggravate a disease, or prolongs the disease's period and postpones recovery," he said, adding that in these circumstances, fasting is void, but it is necessary to make up for it.
"Therefore, if a person has fears and worries about the above-mentioned matters and this fear has a rational origin, there is no obligation for them to fast but they have to keep a fast after Ramadan."
https://en.mehrnews.com/news/157754/Leader-issues-fatwa-on-fasting-in-Ramadan-amid-pandemic
-----
Tens of thousands defy Bangladesh coronavirus lockdown for imam's funeral
APR 18, 2020
DHAKA (AFP) - Tens of thousands of people defied a nationwide coronavirus lockdown in Bangladesh on Saturday (April 18) to attend the funeral of a top Islamic preacher, even as authorities battle a surge in virus cases.
Police had agreed with the family of Jubayer Ahmad Ansari, that only 50 people would attend the funeral in the eastern town of Sarail because of the risk of spreading the disease.
But local police chief Shahadat Hossain said officers were helpless to stop the crowds who came to honour the 55-year-old popular preacher and seminary head, who died on Friday.
Organisers said some 100,000 attended the funeral. Aide to Prime Minister Sheikh Hasina, Shah Ali Farhad, also said more than 100,000 were present.
The health department said the number of cases had risen by more than 300 on Saturday to about 2,200, while nine more deaths in one day took the toll to 84.
The prime minister has called on Bangladeshis to pray at home when the Ramadan festival starts this month. But a group of influential clerics has called on Muslims to turn out in their masses for daily prayers.
Last month at least 25,000 people attended a Muslim prayer meeting in a field in the southern city of Raipur to chant "healing verses" to rid the country of the deadly virus.
https://www.straitstimes.com/asia/south-asia/tens-of-thousands-defy-bangladesh-coronavirus-lockdown-for-imams-funeral
-----
Dubai Islamic Affairs: Ramadan Taraweeh prayers can be done at home amid coronavirus
Tuqa Khalid,
18 April 2020
Muslims can perform Taraweeh prayers at home during the holy month of Ramadan amid the coronavirus pandemic, the Islamic Affairs and Charitable Activities Department (IACAD) of the Dubai Government said on Friday.
Muslims who pray Taraweeh to finish reading the Holy Quran can hold on to the book in their hands and recite while praying, added the department according to local newspaper Khaleej Times.
Dubai extended on Friday the 24-hour lockdown for another week as the authorities continue the national sterilization. Dubai police also tightened restrictions on the movement permits.
The IACAD had announced on Monday the extension of the closure of Dubai's mosques until further notice. The decision came in coordination with the National Crisis and Emergency Management Authority and the General Authority of Islamic Affairs & Endowments as part of the country's efforts to contain the spread of the coronavirus.
Saudi Arabia's Grand Mufti Sheikh Abdulaziz Al al-Sheikh, the highest religious authority in the country, said on Friday that Taraweeh prayers and Eid al-Fitr prayers should be performed at home if the coronavirus outbreak continues, according to state news agency SPA.
Muslims line up, side-by-side, shoulders touching when praying in groups, also known as jamaa'a. However, several Muslim countries including Saudi Arabia, Egypt, the United Arab Emirates and others have suspended group prayers in mosques until further notice to slow the spread of the virus. Egypt officially suspended all public group iftar and activities earlier this month as a precautionary measure as well.
https://english.alarabiya.net/en/coronavirus/2020/04/18/Dubai-Islamic-Affairs-Ramadan-Taraweeh-prayers-can-be-done-at-home-amid-coronavirus.html
------
Small Heath Birmingham Mosque's Temporary Mortuary for all Faith - How Community Is Pulling Together as Funerals Increase
ByJane Tyler
18 APR 2020
Dozens of coffins are stacked up inside a temporary morgue on a Birmingham mosque's car park. No-one knows how soon - or even if - they will be used.
The temporary mortuary, open to all faiths, has opened at Central Jamia Mosque Ghamkol Sharif in Small Heath because of an increase in deaths due to Covid-19.
Volunteers helping to run the sombre facility say the operation is being funded entirely by the mosque's own finances and that morale there is "as expected" during these difficult times
The temporary mortuary is being run in association with Islamic funeral directors, Zia ul Quran Jamia Masjid, in Alum Rock. After receiving a phone call to pick up the deceased from a hospital or home, they are taken to the morgue.
The body is then prepared by being washed, shrouded and placed in a coffin. Under the Islamic faith, burial has to take place as soon as possible.
Social distancing has meant the mosque has had to change its funeral procedures. Now, the funeral prayers are done at the cemetery and not at the mosque. And only six mourners are allowed there.
A volunteer in full protective clothing amongst a store of empty caskets at the temporary morgue at the Central Jamia Mosque Ghamkol Sharif in Small Heath (Image: Birmingham Mail)
One of the volunteers helping to run the temporary mortuary is Munir Hussain. He said under normal circumstances, they only had the capacity to store six bodies ahead of a funeral. That has now massively increased.
Munir said: "After Covid-19 we hired five more industrial fridges. Each one takes between 25 to 30 bodies, so now we have the capacity for around 150 bodies.
He said since the pandemic struck, the mosque had been doing a higher number of funerals - between four and five a day. They were sticking to the strict rules and only allowed six mourners plus the cleric at each one, which lasted between five to 10 minutes.
Munir, who is also a chaplain at the QE and Heartlands hospitals and an Asda delivery driver, said the morgue would be there for as long as it is needed.
"It will be as long as the crisis goes on. When we hired these caskets and fridges there was no specific date set. They are on hire for as long as we need them.
The morgue is being staffed by around four to six paid employees, with the others being volunteers. Many of these are doctors and nurses.
"We take it as professionally as we can, and try not to get too attached - morale is as you'd expect under the circumstances," he said.
He said at the moment, the mortuary was funded entirely from the mosque's own resources. But they were starting to receive donations of PPE, equipment and money from members of the community.
"Community spirit here is quite high. Everyone is now taking it seriously, when perhaps some of them weren't at the beginning, " he said.
"We pray to the almighty he gets rid of this epidemic. We're all in this together, regardless of what faith or cultural background you're from.
https://www.birminghammail.co.uk/news/midlands-news/small-heath-mosque-temporary-mortuary-18112049
----
Matters Arising As Boko Haram Commanders Beg For Mercy
By Abu Duniya
Apr 18, 2020
By Atadoga Atojoko
Since 2009 when the Boko Haram group began a violent campaign in Nigeria, hundreds of lives have been lost and millions displaced. The continued bombings, killings, kidnappings, and the destruction of properties by Boko Haram have become of great concern to the Nigerian government and the international community. The activities of Boko Haram have effects on the economy and the people.
However, the year 2015 marked the beginning of a fresh offensive against the group by the administration of President Muhammadu Buhari. On assumption of office, President Muhammadu Buhari appointed new service chiefs and relocated the military command center dedicated to the fight against Boko Haram to the northeast and probed past weapons procurement.
This move was hailed in many quarters as a proactive approach needed to decimate the Boko Haram terrorist group. And true to the postulations, the Nigerian Military gained ascendency over the Boko Haram terrorist group by reclaiming territories in Nigeria hitherto under the control of the group. The operational headquarters of the group in Sambisa forest was also taken over by the Nigerian troops, and this saw to the Boko Haram group settling at the fringes of the Lake Chad Basin region from where they regroup and lunch offensives in Nigeria.
The Nigerian Army also led search and rescue operations that led to the rescue of a large number of the abducted Chibok girls to the admiration of all and sundry. According to Abel Unwauba, a professor of military History in the Nigerian Defense Academy, he stated that the Nigerian Military was able to gain ascendency over the Boko Haram group due to the commitment of the political leadership in the country at the time.
He further opined that President Muhammadu Buhari got it right with the quality of Service Chiefs who hit the ground running, given the precarious situation of things on the ground.
From 2016 to date, the Nigerian Military has continually engaged the Boko Haram group and, to a large extent, was able to confine their activities to fringes of the Lake Chad Basin region. Their ability to carry out suicidal attacks in most towns and cities were greatly hampered by the various measures put in place and the robust security coordination by the hierarchy of the Nigerian Military. This much was corroborated by the avalanche of commendations that poured in, saluting the efforts of the Nigerian Military thus far.
The recent news coming from the Boko Haram camp is an indication that the Nigerian Military has indeed lived up to expectations as far as the fight against terrorism in Nigeria is concerned. That no Nigerian territory is under the control of the Boko Haram group is an indication that in no distant time the Boko Haram group would be history and normalcy would return to North-East Nigeria.
In some quarters, it has been stated that the Boko Haram group is seeking a pardon from the federal government in the attempt to lay down their arms. The implication of this is that indeed the Boko Haram camp is experiencing a leadership crisis under Abubakar Shekau.
According to Dr. Eugene Iwodi, a lecturer in the department of International Relations of the Obafemi Awolowo University, the fact that some top commanders of the Boko Haram group are seeking for state pardon indicates that the tide has changed and what is left is for the Nigerian Military to go all out in clearance operations.
Dr. Iwodi further opined that the number of deaths recorded in North-East Nigeria due to the insurgency from 2016 to date is a fraction of what was recorded from 2009 to 2015. He stated that for the group to enlist the support of organizations such as the United Nations for state pardon indicates that what is left of the sect is a highly demoralized group of people seeking a way out of their predicament.
This is where the political authorities in Nigeria must be given credit. The administration of President Muhammadu has done well in this regard by ensuring that the Military is up to the task with regards to neutralizing the threats posed by the Boko Haram group.
As it stands, it is common knowledge that the Boko Haram group has been neutralized. This much is evident in the series of overtures extended to President Muhammadu Buhari for a state pardon. It is also on the heels that some of the top commanders of the Boko Haram group have expressly stated that they no longer want to be a part of the group. The implication is that Abubakar Shekau is a lone ranger and there is little he can do but to surrender.
The Nigerian Military must be commended for achieving this feat. Worthy of mention is the Chief of Army Staff, who has been leading the troops from the frontline. This is especially so given the fact that this recent posturing of Boko Haram commanders is occasioned by the recent relocation of the Chief of Army Staff to the Theater of Operations and credited to be leading the onslaught against the Boko Haram group.
It is thus apparent that if this present tempo is sustained, the end of Boko Haram might be in sight. All that is required in this current circumstance is for the military authorities to intensify efforts towards the final decimation of the Boko Haram group. The disposition of the Chief of Army Staff is worthy of commendation. It is hoped that the tempo is sustained to bring to an end to the Boko Haram crisis.
The political authorities' must also take advantage of this present situation of Boko Haram commanders begging for mercy to do the needful in the overall interest of the country and the families and relatives of those that have paid the supreme price in service to fatherland.
https://newsghana.com.gh/matters-arising-as-boko-haram-commanders-beg-for-mercy/
-----
Social distancing rules should be same for Ramadan, Easter, says Donald Trump
Apr 19, 2020
President Donald Trump said Saturday he hopes US Muslims will be held to the same social distancing standards during Ramadan as Christians at Easter, when a number of faithful chafed against coronavirus-related restrictions on large gatherings.
The US president made the comments after being asked to defend a retweet of a conservative commentator who seemed to question whether Muslims would be treated with the same severity as Christians who broke social distancing rules.
"I would say that there could be a difference," Trump said during his daily coronavirus press conference. "And we'll have to see what will happen. Because I've seen a great disparity in this country."
Ramadan, which begins at sunset on Thursday, falls a week and a half after Easter, when some Christians bucked public health regulations to attend illicit services.
Asked whether he thought imams would refuse to follow social distancing orders, Trump responded: "No, I don't think that at all."
"I am somebody that believes in faith. And it matters not what your faith is. But our politicians seem to treat different faiths very differently."
Trump has been accused of anti-Muslim rhetoric in the past and one of his first acts upon entering office was to ban travelers from several Muslim-majority countries.
More than 700,000 cases of coronavirus have been reported in the United States, forcing religious communities across the country to shutter their doors.
The Islamic Society of North America, alongside Muslim medical experts, has urged the suspension of group prayers, among other gatherings.
Jewish Americans were likewise forced to turn traditional Passover seders into virtual affairs when the eight-day holiday began at sundown on April 8.
Despite similar measures taken across much of the Christian community, a Virginia pastor who continued to preach in defiance of stay-at-home rules died a week ago of coronavirus.
And pastors at two megachurches in Florida and Louisiana have been arrested on misdemeanor charges for flouting stay-at-home orders.
"The Christian faith is treated much differently than it was," Trump added on Saturday, "and I think it's treated very unfairly."
https://www.hindustantimes.com/world-news/social-distancing-rules-should-be-same-for-ramadan-easter-says-donald-trump/story-sHGG95ykFJPWWG8fEIjcoJ.html
-----
COVID-19: No mosques, bazaars or communal breaking fast, but Muslims will make do this Ramadan
19 Apr 2020
SINGAPORE: On some days during the holy month of Ramadan, public relations officer Badrun Nisa Abdul Razak, 32, would usually head to her uncle's place to break fast with about 30 members of her extended family.
Aunts, uncles and cousins with their spouses and children would gather over generous plates of bee hoon biryani, roti john and roti jala, catching up and taking turns to play with the young ones.
The elders would sit at the table and the rest would sit on the floor, sometimes playing games until the prayer call rings out to signal it is time to dig in.
"We've always been a close-knit family," Ms Badrun told CNA. "My parents are very close to their siblings, and they've always emphasised the importance of fostering close relationships with our extended family members."
These large gatherings, involving family members from about 15 different households, would take place three to four times during the month. Ms Badrun said they are a way for working adults to bond and spend more time with each other.
But with Singapore's "circuit breaker" measures prohibiting large gatherings and meetings between family members from different households unless necessary, Ramadan this year – which runs from Apr 23 to May 23 – just won't be the same.
Mosques, which hold more significance during a month when worship is extra important, have been closed until further notice. The annual bazaars and Geylang light-up, which add festive cheer ahead of Hari Raya Puasa, have been suspended too.
"It will be very different and a little sad," Ms Badrun said of the upcoming Ramadan. "But you know, we need to be responsible citizens. So, we just make it work with these limitations."
Ms Badrun's family plans to gather over Zoom after breaking fast instead, although she said not being physically together changes things.
"We'll all be in each others' homes and connected via a webcam," she said. "So, you can't touch, take photos and be close to (each other)."
Other Ramadan activities will also transition to virtual spaces. Mosques will shift the usual events online, while e-bazaars and Facebook marketplaces selling Hari Raya food and items have sprung up.
"With the disruption to traditionally observed communal activities of community gatherings and congregational tarawih prayers at the mosques, the community is encouraged to continue observing Ramadan meaningfully at home," the Islamic Religious Council of Singapore (MUIS) said in a statement on Tuesday.
During Ramadan, the Al-Istighfar mosque in Pasir Ris can attract about 1,000 congregants each day, said its chairman Azman Mohd Ariffin, 57.
Congregants would break fast together, participate in the daily evening and supplementary tarawih prayers, and listen to religious lectures.
As with preparation for any big event, Mr Azman and his team started planning for these activities months earlier, since last September. They had gathered volunteers, sourced for caterers and reached out to imams.
But MUIS' announcement on Mar 24 that it would close mosques until further notice to curb the spread of COVID-19 threw a spanner in the works.
"Initially, a few volunteers asked why mosques must close, but we explained to them that this was done in good faith," Mr Azman said, stating that everybody was sad. "As a good practising Muslim, saving lives is more important."
Congregants outside Pasir Ris' Al-Istighfar mosque leave the area after being told of the closure. (Photo: Aqil Haziq Mahmud)
While Mr Azman said he looks forward to praying in congregation and meeting friends at the mosque during Ramadan, there are benefits of praying at home.
"Everyone is saying whatever it is, we should go to the mosque during Ramadan; it's like a calling," he added. "But on the flipside, there will be more time for me to spend with my family and focus on praying with my family."
Mr Azman said his mosque would make lectures and prayer guides for Ramadan available online, while the needy would still get free meals for break fast delivered to their home with the usual safe distancing measures applied.
Safe distancing maintained between each individual during prayers at Al-Istighfar mosque on Mar 23. (Photo: Hanidah Amin)
Planning for this has been less hectic – they're already engaging imams to pre-record prayer guides for airing on each day of Ramadan – but Mr Azman said it's tougher to get things done virtually.
"The difficult part is we cannot meet to plan, so we use Zoom," he said. "It's a different set of challenges, but it's good that we are forced to embrace technology."
Technology also allows the mosque to reach out to groups of people it might have previously overlooked, Mr Azman said. This includes millennials and those who might have been too busy to visit the mosque during Ramadan.
"Usually we focus on those who go to the mosques," he explained. "The plus point is there are now avenues to tap on those who can't. They can still be part of the mosque fraternity."
File photo of vendors selling Muslim food during the month of Ramadan outside the Sultan mosque in Singapore. (Photo: Roslan Rahman/AFP)
Nevertheless, Mr Azman hopes mosques could gradually re-open for the last two weeks of Ramadan. The circuit breaker measures are slated to end on May 4, but the Government has warned it could be extended if the virus is not controlled.
"There will be a lot of differences (this Ramadan), but it's about how we will cope with the differences," he added. "It's a bonus if mosques re-open, if not we can pray at home and strengthen family bonds."
For 29-year-old Alfi Muswaadi Appathi, an auditor at an aviation firm, this strengthening of bonds also involves an almost weekly trip with family and friends to the annual Ramadan bazaar in Geylang.
They would go last-minute shopping for Hari Raya essentials and outfits, try novelty snacks to break fast, and bask in the festive atmosphere of Hari Raya songs booming from every stall.
"It's a nostalgic feeling," he said, noting that he would still visit the bazaar despite knowing how crowded and stuffy it would be. "We have visited it since we were young, a habit cultivated over generations."
Mr Alfi said he had just become a dad and was looking forward to visiting this year's bazaar with his wife and son. But on Mar 18, the People's Association said it would be cancelled to avoid large crowds during the pandemic.
"It is a sad reality," he said. "Ramadan and Hari Raya will not be the same, but it is the safest move and I respect it. It is for the greater good of the nation."
Delicacies from other countries have proven popular at the bazaar, such as traditional Lebanese food at a stall run by Tabbouleh Lebanese Gourmet Cafe and Restaurant. (Photo: Alif Amsyar)
According to lifestyle portal Have Halal Will Travel, two online flea markets and an online bazaar will take place in April and May. The Bazaar Ramadhan Singapore 2020 Facebook group already has more than 35,000 members.
Mr Alfi said he might check these out and get Hari Raya food and outfits delivered instead. "Contactless delivery is a huge thing now," he said.
While Mr Alfi acknowledged the restrictions will make this year's Ramadan "quiet", he is still looking forward to it and setting new religious goals.
"This just gives us Muslims more focus on our spiritual practices in Ramadan, bringing ourselves closer to our creator and the religion without all the entertainment and distractions," he added.
https://www.channelnewsasia.com/news/singapore/covid-19-mosques-bazaars-breaking-fast-muslims-ramadan-singapore-12647656
------
India
No Entry To Mosques During Ramzan, Follow Fatwa, Appeals Karnataka State Waqf Board
19th April 2020
HYDERABAD: The State Waqf Board on Saturday urged Muslims to adhere to a fatwa issued by Jamia Nizamia which urges citizens to offer prayers from homes and avoiding congregations in mosques for Taraweeh or other reasons. Mohammed Saleem, the CEO of Waqf Board said. "Only four-five people will be allowed in mosques -- which includes masjid committee members, imam, and, muezzin. No one else will be allowed. We have issued a circular to all mosques in this regard."
Saleem also said that instructions were given to masjid committee members over the need to maintain social distance and follow the instruction issued by the Central and the State government. He also requested the Centre to issue financial grant to all State Waqf Boards with which they could provide assistance to the poor and needy.
Saleem, while addressing a press conference said that this decision was taken following Union Minority Affairs Minister Mukhtar Abbas Naqvi's video conference with all Waqf Boards from all States. Saleem said Jamia Nizamia and Darul Uloom Debond, and, Muftis from all schools of Islamic thought had issued fatwa and appealed to the Muslim Community to offer Taraweeh prayers at their homes during the Holy month of Ramzan in view of the lockdown all over the county. He added that the Telangana State Waqf Board had sanctioned `2 crore as per the Mansh-e-Wakf to supply food grain kits to the poor facing problem due to lockdown.'
Instructions given to masjid committee members over the need to maintain social distance and follow instruction issued by the Central and
the State governments
https://www.newindianexpress.com/cities/hyderabad/2020/apr/19/no-entry-to-mosques-during-ramzan-follow-fatwa-appeals-waqf-board-2132212.html
-----
Covid-19 adds brutal, discriminatory bias towards poor, already 'socially distanced'
By Nilofar Suhrawardy
Apr 18, 2020
Social distancing has always been practiced in India with an ethnic bias. Now, corona-phase has added a brutal, discriminatory angle against the poor as if they are responsible for it. This includes policemen's stick. Despite this virus having affected largely the rich, with an international travel history, speculations are circulating about possibility of lakhs of Indians falling victim to this virus. These lakhs include India's poverty-stricken people who cannot afford sanitizers or even soaps. In addition to migrant workers, these are domestic help in urban areas, self-employed tailors, barbers, vendors, shopkeepers and numerous others.
The first cases were taken note of in India and United States in January this year. Population density in India is 464 per km (1202 per mile), a much higher figure than in US, which is 36 per km (96 per mile). India is nowhere on the corona-affected list topped by US at present. Nevertheless, it is feared, whatever is expected to be achieved by lockdown may fall victim to immigrants having rushed back to their native villages, giving no importance to "social distancing". Another fear is that "unhygienic" practices in cities' slums and poor areas, home primarily to maids, cab-drivers, vendors and other similar workers, may contribute to stage three and four of this epidemic.
The poor are being assumed to be possible carriers of this virus primarily because of their socio-economic stature. For a moment, reflect on duties performed by maids. These include washing utensils and mopping floors. The focus here is not on their employers being compelled to do this during lockdown. Rather, it is on disinfectants and soaps used more than once by maids while performing these tasks. The majority of these live in one-room houses, which serve as their living, dining and sleeping areas. They don't use wall-to-wall carpets, which are common in rich homes. What is important is that they clean their floors at least once or twice daily. Vacuum cleaners are used for cleaning carpets usually once a week. The implication is obvious: germs, etc in linger around for a longer period in carpeted areas. Besides, poor Indians use their hands to wash their clothes and dry them in the sun. They don't have access to washing machines and dryers normally owned by rich families in the West but not all western homes have their own washing machines and driers. So far, not much has been said on common washing machines/driers being touched by different people throughout the day and thus acting as carriers of this virus.
The disadvantage poor Indians suffer from, that is use of common bathrooms and toilets cannot be ignored. The saving grace here is that these toilets are the traditional, Indian type. The seating arrangement is such that their body doesn't come in contact with structure as it does in western toilet-seats. The risk spelled by the latter is that one doesn't know as to how many persons, with what ailments, may have used the same seat earlier. Besides, Indian practice of using water to clean instead of toilet paper is far more hygienic. Water is used by poor too. Even if they were familiar with toilet-rolls, it would not be in their budget.
Forks and spoons are not used by a majority in India, particularly the poor. Elementary analysis of this is a pointer to their being familiar with the practice of washing hands. Meals prepared – whether in rich or poor homes - contain several spices with medicinal benefits. These include turmeric, cinnamon, cloves, onion seeds and several others. The same can be said about spices used in pickles, which most in West aren't probably familiar with. There is also a world of difference between fresh Indian bread usually cooked at meal-time and that purchased in West for the whole week or even more.
Hugs and shake-hands aren't as common in India as they are in West. "Hi," "Namaste," "Adaab/Salaam," "Sat Sri Akaal" and other greetings are often exchanged without any physical contact.
National lockdown announced by Prime Minister Modi certainly seemed need of the hour. If some advance notice had been given and arrangements made for migrant labourers to return to their respective villages, they may have been spared traumatic suffering of walking back hundreds of miles to reach their homes. Lockdown also spells loss of their income. Certainly, financial loss is better than allowing Covid-19 to reach fourth stage. Yet, while even affluent and middle-classes cannot afford economic crunch for too long, how can poor sections bear the brunt of being without any work, wages and food even for a day?
Overall, some importance should be given to difference in diet, life-styles, etc while comparing stages reached by Covid-19 in India and West. It is possible, Indian habits and spices may check the stage four and perhaps also the stage three of Covid-19. At the time of writing this piece, greater part of India was stated to be in stage 2. Let us keep our fingers crossed, exercise caution and stop holding a biased corona-tagged approach towards the poor. Social distancing is important but not on ground of socio-economic stature of any individual, section or community.
WE HOPE YOU LIKED THIS REPORT/ARTICLE. THE MILLI GAZETTE IS A FREE AND INDEPENDENT READERS-SUPPORTED MEDIA ORGANISATION. TO SUPPORT IT, PLEASE CONTRIBUTE GENEROUSLY. CLICK HERE OR EMAIL US AT SALES@MILLIGAZETTE.COM
http://www.milligazette.com/news/16902-covid-19-adds-brutal-discriminatory-bias-towards-poor-already-socially-distanced
------
Maharashtra Government Asks Muslim Community To Not Gather For Prayers, Celebrations During Ramzan
Apr 18, 2020
The Maharashtra government on Saturday asked the Muslim community to not come out for prayers, iftar and other festivities during the holy month of Ramzan. It has asked the community members to strictly follow the lockdown guidelines and social distancing rules by performing all the religious practices at home.
Following directives from union minority affairs ministry, Jayashree Mukherjee, additional chief secretary of state minority affairs department issued the instructions on Saturday.
"The holy month of Ramzan is starting shortly. During this month, Muslims in large number gather for daily prayers at mosques and at other public places. They also come together for iftar and taraweeh (special evening prayers). However, considering the present situation, such large gatherings are likely to help in spreading Covid-19. This ultimately may lead to large number of deaths. It is in the interest of the Muslim brothers," states the order.
Muslims are expected to follow all the lockdown restrictions issued by the state government even during the Ramzan. They must not gather for daily prayers, iftar, taraweeh and other religious practices at mosques, building terraces, open grounds etc. They must perform daily prayers, taraweeh and have iftar at home only, as all the religious gatherings have been prohibited," it says further.
The state government has also asked all the divisional commissioners to create awareness in the community by taking help of religious heads, social activists, political leaders and NGOs.
State minority affairs minister Nawab Malik said that they are trying to create awareness among the people so that lockdown rules can be strictly followed during Ramzan month as well. "There is already a sentiment in the community that the restrictions should be followed. Many religious heads have also issued appeals on their own level asking the community to offer namaz and other practices at home. We are also trying to create awareness in this regard," Malik said.
Muslim scholars have also welcomed the move. Maulana Mehmood Dariyabadi, general secretary, All India Ulema Council said, "It's a good initiative. We have already issued an appeal to the community to maintain social distancing and not to gather for prayers, iftar and taraweeh at mosques. People can fast and perform prayers at home. There is no need to come out. I believe all the sects of the community are on same page in this regard." The council is an association of religious scholars.
https://www.hindustantimes.com/mumbai-news/state-asks-muslim-community-to-not-gather-for-prayers-celebrations-during-ramzan/story-umr5lztDaULixeAUy3bocN.html
-----
False claim suggests Bandra mass gathering accused Vinay Dubey's father is Muslim
Jignesh Patel
18th April 2020
A photograph of Navi Mumbai-based self-proclaimed labour leader and activist Vinay Dubey, along with a man and a woman, was posted by one Shiv Yadav on Twitter. Yadav claimed that Dubey's mother had married a Muslim man (his father) named Mahmood.
Dubey was arrested along with 10 others including ABP Majha reporter Rahul Kulkarni by the Mumbai police for their alleged role in "rumour-mongering" that led to a mass gathering of migrant workers at Bandra station. He had reportedly made a video which went viral where he asked migrants to assemble at Kurla railway terminus on April 18. While Kulkarni was granted bail by a court in Mumbai, Dubey has been remanded to police custody till April 21.
"Vinay Dubey's mother married a Muslim, Vinay Dubey father's name is Mahmood. He was deliberately named Vinay Dubey so that many Hindu brothers and sisters could be misled to think of him as a Hindu Brahmin. The is an important tactic of Jihadis to damage Hindutva and country," tweeted Yadav on April 16. While Yadav later clarified that the information shared by him was incorrect, his original tweet was retweeted more than 1,100 times.
Facebook user Vinubhai Patel posted the photograph with the same narrative. His post has garnered over 19,000 shares so far.
Alt News found that the claim made along with the image is false. With a Google search, we found the personal details submitted by Dubey when he had filed a nomination for the Kalyan Lok Sabha seat in the 2019 general elections. As per MyNeta's database, Vinay Dubey's father's name is Jatashankar Dubey and not Mahmood as claimed on social media.
https://www.altnews.in/false-claim-suggests-bandra-mass-gathering-accused-vinay-dubeys-father-is-muslim/
-----
'Not Just Denigrated, Muslims Have Been Demonised During COVID-19 Pandemic': RJD's Manoj Jha
Rajat Mishra
18 April 2020
Manoj Jha, a member of the Rajya Sabha and spokesperson of the Rashtriya Janata Dal (RJD), the principal opposition party in Bihar, says the state hasn't received the attention and support it deserves during the Coronavirus outbreak from the Centre as a cooperative federal unit.
In an interview with Outlook's Rajat Mishra, Jha says the message of lockdown was confined to the urban-middle-class of metropolitan cities and it lacked the concerns of subaltern groups, including migrant workers.
Bihar worries me for two reasons. One, lots of migrant workers have returned and except for tokenism, nothing much has happened on the ground. The extent of tests is probably the lowest. And, we all know, the condition of health infrastructure in Bihar and in India. What takes my worry to a higher level is that our chief minister demanded five lakh testing kits and he got 4000-5000. And in this time of crisis, I think Bihar is not receiving the kind of attention or the support it deserves from the central government as a cooperative federal unit.
I think two or three things are very important. First, we just had one centre for testing and now we have five or six. The number of ventilators in Bihar is one of the lowest in India. I can tell you that in a large number of hospitals doctors are managing with gamchas. That puts us in a very precarious situation.
I used to read the difference between India and Bharat... Lakhs of migrants and their plight has given us a feeling that nobody cares for us. I have seen it all myself. I saw when Prime Minister was appealing to the people to stay home, stay safe. Largely, he didn't understand that the idea of home is not simply confined to an urban middle-class. And home is a home. Even if it is a broken home, a dilapidated home, it's a psychological space. And there, not just the government, we all have failed. That's again, a concern for Bihar in particular.
First of all, let me put it very cleary. When governments communicate, they should send their message to everyone. Whether it was the state or the central government, the communication was confined to the urban middle class in metropolitan cities. This communication did not have the language or concerns of subaltern groups, including migrant workers.
While distributing ration, I have seen in Gurugram and in Delhi that 8-9 people live in a 10 by 10 room. Unfortunately, my government terms physical distancing as social distancing, and I disagree with that term. It should be a physical distancing.
Now, how do you want them to maintain physical distance when 10 people live under one roof. Given the nature of communication, PM's address did not have any engagement. I am telling you the address was all about the metropolitan centres. But they missed out on the first section of our population.
As far as financial help by the state government of Bihar or the central government is concerned, are you satisfied with it?
I am not. Let's break Rs 1,000 the government has supposedly given. I raised this matter through different platforms. Look, all these bits of help are linked to Aadhaar card and Aadhaar cards are linked to the mobile number and many workers do not have Aadhaar card linked with a mobile number so such problems are leaving out many. So, in that case, Bihar Bhavan in Delhi should be made the centre which provides help to all stranded people. Now, even from the centre, look at 500-rupee help, comes to Rs 17 per day. And the middle class spends more than 17 rupees on a packet of milk every day. So this help stands nowhere.
So you have also been a vocal critic of a steep cut in Members of Parliament Local Area Development Scheme (MPLAD) fund? Why?
I was not concerned about cutting the MPLAD part. I was saying that if you were fighting Corona pandemic, why not make it specific that the MPs choose one district or two in case of Rajya Sabha. And they build the local health infrastructure in the district and local hospitals because I am not seeing any fundamental change in hospitals situated in my area and districts. Thus my point is that MPs would have consolidated and made the robust health infrastructure in their own constituencies.
Since you are a professor too. How do you see the arrests of university students particularly in such a critical time?
I will tell you very frankly. But you know when the whole world is fighting pandemic. You chose this time to pick up the students, many of them 20-21-year-old students from Jamia and other universities. I mean, what does it show? It shows that you have chosen a time when the courts are not functioning regularly and you are trying to convert it into a police state.
Ever since the Tablighi Jammat event, Muslims all across India have been subjected to denigration and discrimination...
I think they are not only denigrated they have been demonised. You know what I said in the beginning that we have criminalised corona carriers and demonised them as a result of it. I think maybe we will successfully fight this pandemic for different reasons, including God's support but many other pandemics are taking place around us. I hope that we don't come out it as a more divided society, where a section is demonised.
https://www.outlookindia.com/website/story/india-news-not-just-denigrated-muslims-have-been-demonised-during-covid-19-pandemic-rjds-manoj-jha/350998
-----
Pakistan
IHC orders regular inspection of quarantine centres
Malik Asad
April 19, 2020
ISLAMABAD: The Islamabad High Court (IHC) on Saturday ordered the government to provide proper care to people being kept at quarantine centres, particularly those who cannot afford hotel accommodation.
IHC Chief Justice Athar Minallah issued the order on a petition filed by Beenish Khalid, who asserted that her brother, Waqas Khalid, had been shifted to the Haji Camp after his return from Thailand and kept there in deplorable conditions against his will.
The court also directed the deputy commissioner of Islamabad to depute an officer for regular inspection of quarantine centres.
According to the petitioner, those staying at the quarantine centre at state expense are being dealt with as if they had committed some crime.
The petitioner urged the court to order the district administration to release his brother who had been detained against his will at the Haji Camp quarantine centre. She said all the passengers, including her brother, brought from Thailand on April 14 were taken to a hotel after their arrival at Islamabad airport, but later some of them were shifted to the Haji Camp quarantine centre. She described the conditions at the quarantine centre as deplorable.
Sardar Gohar Zaman, Assistant Commissioner (Saddar), Islamabad Capital Territory, appeared in response to the notices issued on Friday and submitted a copy of the Standard Operating Procedures (SOP), which have been prescribed to deal with passengers arriving from abroad. He said all the passengers were given the option of staying at a hotel, but the petitioner's brother preferred to be kept at the Haji Camp quarantine centre on state expense.
According to the SOP, all passengers and crew will be subjected to a minimum of seven-day quarantine period upon arrival in Pakistan. The quarantine can be extended to 14 days based on the result of the passenger's Covid-19 test, which will be conducted during the initial seven-day quarantine period.
"The transportation to the quarantine location shall be arranged by the concerned authorities. No meet and greet at the airport shall be allowed for passengers arriving by international flights.
Passengers will be responsible for all expenses of their stay if they choose to stay in a hotel/paid facility. Government quarantine centres will be free of cost. They will not be able to switch facilities once their quarantine begins unless deemed necessary by the authorities.
While the government will try its best to accommodate passengers according to their preferences, paid facilities are limited and cannot be guaranteed. The authorities on the ground will have the final say on where passengers are quarantined."
However, the petitioner argued that the option had not been given to her brother who was forced to be quarantined for seven days in the quarantine centre at the Haji Camp, Islamabad.
She alleged that those quarantined at Haji Camp were being dealt with as if they had committed some crime, while neither the relevant officials were accessible to the family members of the detained passengers nor adequate information was being provided to them.
The assistant commissioner said utmost effort was being made to ensure the welfare and well-being of all the passengers during their stay at the quarantine centres.
Justice Minallah observed, "It is obvious from the above that pursuant to the policy of the federal government, the citizens who return from abroad are kept in quarantine centres for a minimum period of seven days. Those who can afford are given the option to be quarantined in one of the hotels taken over by the state for this purpose while others are sent to the Haji Camp at Islamabad. The less privileged who cannot afford to be detained in an acquired hotel definitely deserve proper care, because they are completely at the mercy of the state. They cannot be treated less favourably than those who are privileged enough to afford their stay at an acquired hotel.
"The detention is not due to any fault on the part of the returning passengers who are already in distress. It is the exceptional circumstances which deprives them of liberty for a minimum period of seven days. It is, therefore, the duty of the state to ensure that conditions in the quarantine centres meet the minimum threshold of the constitutionally guaranteed rights under Articles 9 and 14 of the Constitution. This duty is more onerous towards the less privileged who cannot afford to be detained in the quarantine centres established in the designated hotels."
"The concerns of the petitioner regarding treating the returning passengers in a manner that stigmatizes the forced detention also does not appear to be misplaced. The challenges are global and not confined to Pakistan. By no stretch of the imagination, the infliction of Covid-19 or its challenges can be treated as a stigma. The threat of outbreak of the virus and its consequences cannot be overstated. The nation states across the globe have taken the challenges seriously that have arisen due to the invisible and deadly virus while those who did not have regretted publicly. But nowhere has the virus or its infliction been treated as a stigma," the court order read.
The court disposed of the petition with the direction that the government "shall prescribe a transparent mechanism to seek options from each returning passenger regarding the quarantine centres established pursuant to the SOPs. The respondents shall ensure that each passenger is treated in accordance with and the conditions at the quarantine centres meet the minimum threshold of the constitutionally guaranteed rights under Articles 9 and 14 of the Constitution. The state and the functionaries owe a duty of care towards every quarantined passenger, particularly those who cannot afford to stay in the designated hotels. The respondents shall, therefore, ensure that the conditions at the Haji Camp, Islamabad are scrupulously monitored and each quarantined passenger is treated in accordance with the constitutionally guaranteed rights, inter-alia, under Articles 9 and 14 of the Constitution.
"The respondents are directed to develop a mechanism so that family members of the detained passengers have access to information.
"The state and public functionaries, pursuant to the duty they owe to the citizens under the Constitution, are required to disseminate effective information to dispel the impression that stigmatises the carriers or suspected carriers of Covid-19 and measures taken to meet its challenges, e.g. putting returning passengers in quarantine centres for seven days."
https://www.dawn.com/news/1550416/ihc-orders-regular-inspection-of-quarantine-centres
----
Another case registered against Lal Masjid cleric
April 19, 2020
ISLAMABAD: Another case was registered against Maulana Abdul Aziz of Lal Masjid for violating the ban on Friday congregations imposed as a part of measures to check the spread of Covid-19.
This is the third case as two more cases were registered against him during the last three weeks, said the police. For three consecutive weeks, he has violated the restriction on Friday congregations.
One of his companions was also booked for displaying arms which is also banned in the capital. However, no one has so far been arrested in connection with the three cases.
A police officer told Dawn that the new case was registered under section 270 (malignant act likely to spread infection of disease dangerous to life) and 188 (disobedience to order duly promulgated by public servant) of the PPC along with the arm ordinance.
The maulana and his companions were asked to stop people from violating the restriction but they ignored, the officer said, adding about 200 to 300 people gathered in the mosque.
In reply to a question, the officer said any move to arrest Maulana Aziz or his companions would lead to a law and order situation.
An officer of the capital administration added that a few ulema were approached to negotiate with the Lal Masjid cleric and convince him to follow the government order.
He said a committee of ulema, which had earlier mediated between the administration and the cleric some weeks ago after he got control of the mosque, was again assisting the administration to get the restriction implemented.
On April 3, a case was registered at the Aabpara police station against Maulana Aziz and six other people on charges of PPC 505 (b) (with intent to cause or which is likely to cause, fear or alarm to the public or to any section of the public whereby any person may be induced to commit an offence against the state or against the public tranquility) and 188 (disobedience to order duly promulgated by public servant).
Officials of the capital administration and police said restriction on the Friday congregations was observed in the city largely. Large gatherings (over 150) were observed at 15pc of the mosques.
Likewise, gathering of 100 to 150 was seen in 20pc mosques while 50 to 100 gathered in 35pc of the mosques.
https://www.dawn.com/news/1550392/another-case-registered-against-lal-masjid-cleric
------
50,000 testing kits imported by Sindh govt arrive via courier service flight
Imran Ayub
April 19, 2020
KARACHI: A consignment of 50,000 testing kits — sufficient for testing suspected Covid-19 patients for the next 15 days — has arrived through the flight of a private courier service after Sindh got "no response from Islamabad" on its request to allow cargo flight operations to bring imported items from China and the United Kingdom, officials and industry sources said on Saturday.
They said the kits imported by the Sindh government would help boost its daily testing capacity, which currently touches the 2,000 mark.
They said the fresh consignment was disbursed fast among health facilities conducting tests of suspected coronavirus patients.
"We want to enhance our capacity to 5,000 [tests] per day by the end of this month," Chief Minister's Adviser Barrister Murtaza Wahab told Dawn. "We have enhanced our capacity within a month and touched a little over 2,000 lately."
He said an international courier and cargo company was hired by the Sindh government and it had brought some 50,000 testing kits. "We have now secured a 15-day testing operation. Arrangements are being made for more consignments."
In a meeting chaired by Prime Minister Imran Khan, he said, it was decided that Sindh would try to reach 5,000 tests per day by the end of the current month and the provincial administration was very much hopeful to meet the target.
The Sindh government had last week claimed that the testing kits for coronavirus it had would only last for less than two weeks. It feared that the imports of such items could be further delayed due to suspension of cargo flights.
In the situation, the Sindh government believed, only Islamabad could help by allowing cargo flight operations to bring the imported consignments from China and the UK. The situation emerged when Sindh Health Minister Dr Azra Pechuho revealed that the province had been left with only 6,000 coronavirus testing kits, which were likely to last for 12 days.
A senior official at the Sindh health department said that the number of testing facilities in Karachi and other parts of Sindh would likely be increased as a few health facilities had recently added value to their system to prepare for the new challenges.
"In Karachi, the Jinnah Postgraduate Medical Centre (JPMC) is likely to offer testing services for suspected coronavirus patients very soon. Similarly, hospitals in a district or two will also start the same service in the next few weeks," said the official.
Currently, the suspected patients of Covid-19 in Karachi are being tested at the Civil Hospital Karachi, the Ojha campus of the Dow University of Health Sciences (DUHS), the Indus Hospital, the Sindh Institute of Urology and Transplantation, PNS Shifa and Dr Ziauddin Hospital.
https://www.dawn.com/news/1550321/50000-testing-kits-imported-by-sindh-govt-arrive-via-courier-service-flight
------
Rashid claims credit for 'saving' Shahbaz from being arrested
April 19, 2020
LAHORE: Railways Minister Sheikh Rashid made a startling claim on Saturday that PML-N President Shahbaz Sharif escaped arrest on Friday after he sent a message to the opposition leader in the National Assembly through some journalists.
"I insufflated (blow a prayer in the air) on Shahbaz and he escaped arrest. I also conveyed him a message through people like you," he told reporters at a press conference on Saturday.
"I can clearly tell you that the cases against Shahbaz and his son Hamza are very serious. I had earlier told you Shahbaz will return to Lahore by March 20, and he did," he added.
Mr Rashid claimed the opposition, especially the PML-N, believed that Imran Khan's government would soon collapse due to the deteriorating economy and coronavirus. In this hope, Sharif returned from London. But the PML-N leader didn't know the prime minister would be able to beautifully handle this situation, including convincing the International Monetary Fund (IMF) to freeze loan payment, he maintained.
"He (PM Khan) has succeeded. Now let's see if Shahbaz, who is presently out (of jail), is going out (back to London) or in (jail)," he stated.
To a question about the sugar and wheat crises, the railways minister said: "If he (Khan) can distance himself from his old friend Jahangir Tareen, imagine what will be the fate of those not so close to him and found involved in the scandal. The PM will not spare anyone (if found involved), as far as I know," he claimed.
Talking about his department, he thanked the army chief for sending 3,000 ration bags for porters, who were currently jobless due to closure of train operations.
Mr Rashid said that on Sunday (today), the department would send a special relief train from Lahore to Chaman (Balochistan) with oxygen cylinders, sanitisers and other items on the request of the National Disaster Management Authority to help the authorities quarantine people at Pakistan-Afghan border.
https://www.dawn.com/news/1550364/rashid-claims-credit-for-saving-shahbaz-from-being-arrested
-----
Patients suffer in KP as private hospitals closed for a month
Ashfaq Yusufzai
April 19, 2020
PESHAWAR: The prolonged closure of private clinics and hospitals in Khyber Pakhtunkhwa due to Covid-19-induced lockdown has adversely affected both patients of chronic problems and staff members.
The privately-owned health facilities have been closed since March 20 to prevent the spread of Covid-19 (novel coronavirus) by ensuring social distancing.
Senior physicians told Dawn that the prolonged suspension of operation had not only caused economic losses to the hospitals, clinics, laboratories and diagnostic centres but it had also affected the chronically-ill chest, kidney, heart, cancer patients and others needing regular treatment.
They said the government should allow such centres to treat people with chronic ailments following the Covid-19 guidelines to save lives.
The physicians said many patients frequently called them to learn about re-opening of hospitals and clinics for follow-up examination and treatment.
They said the number of people, who had died or suffered irreversible physical damage while waiting for treatment, was not known.
According to the physicians, some private hospitals have laid off staff due to declining revenues, slashed salaries by at least 25 percent, and asked staff members to avail themselves of annual leaves, while the others are sending Class III and IV employees on forced and unpaid leaves.
They wondered why patients of chronic diseases were made to suffer when the government had allowed the reopening of grocery and meat shops, general stores, pharmacies and banks though people showed up there in large numbers.
The physicians agreed that free access of patients to clinic and hospitals could lead to the spread of Covid-19 that was currently peaking but they said some controls could be introduced on those premises for the patients needing regular treatment.
"If every private hospital establishes a robust triage and takes appropriate proper measures against coronavirus, limited number of patients should be allowed to go there," a doctor said.
He said the closure of private hospitals and clinics had made patients visit accident and emergency departments at public sector hospitals overburdening those departments, which were required to receive only seriously-ill people and were under tremendous pressure due to the arrival of Covid-19 patients.
According to them, private hospitals are in a very challenging position. With few exceptions, private hospitals are avoiding layoffs as long as possible hoping that the situation will normalise within a few months.
The physicians said the government's decision to close private clinics and hospitals had made things difficult for them unlike Sindh and Punjab, where limited OPDs at public and private sectors were open.
They said the provincial government needed to remember that other health conditions didn't disappear during Covid-19 times and many of those conditions were life-threatening and needed to be cared for.
"Non-coronavirus patients with chronic kidney, cardiac and oncology problems are under a lot of distress, as they require regular follow-up checkup and treatment and hospitalisation. Such patients are at a very high risk due to the government's restrictions. All major health providers in public or private sector should be allowed to cater to these cases while taking adequate preventive measures against the virus," a doctor said.
He said the government had provided support to construction and other sectors and such package also needed to be considered for the private health facilities and their workers and people, who were directly affected by the pandemic could be compensated in terms of taxation relief, interest free loans, waiver and deferring utility bills and other government dues to ensure layoffs are avoided or kept at a minimum.
"Private hospitals are primarily business concerns unlike free service at public hospitals but they cater to 70 percent of the patients," he said.
The health department justified the closure of private hospitals and said if those health centres were allowed to resume work, then the virus spread would accelerate.
https://www.dawn.com/news/1550396/patients-suffer-in-kp-as-private-hospitals-closed-for-a-month
-----
Mideast
Iran to receive coronavirus aid from World Bank, Islamic Development Bank
18 April 2020
The World Bank and the Islamic Development Bank will lend Iran $50 million and €130 million respectively to combat coronavirus, a deputy health minister said on Saturday.
Iran has become the epicentre of coronavirus in the Middle East, with the government reporting 5,031 deaths and 80,686 infections as of Saturday.
"Preparations have been made in coordination with the World Health Organisation for a $50 million loan from the World Bank to purchase equipment needed to fight coronavirus from abroad," the official IRNA news agency quoted Kamel Taghavinejad as saying.
Reuters published on Saturday a list of countries receiving emergency funds from the International Monetary Fund (IMF) and the World Bank to combat coronavirus. Iran was not on the list.
Iran requested a $5 billion emergency loan from the IMF to fight coronavirus in March. The request has been met with US opposition.
The US is worried the Islamic Republic will spend the money abroad on its regional proxies instead of using it to help ordinary Iranians.
Iran rejected US help against coronavirus on more than one occasion and instead launched a campaign calling for the sanctions against the Islamic Republic to be lifted, claiming they hinder Iran's access to medicine and medical supplies amid the coronavirus pandemic – a claim which has been disputed by several Iranian officials, including Health Minister Saeed Namaki.
The US has refused to ease sanctions against Iran, pointing out that humanitarian goods such as medicines are exempt from sanctions.
US officials as well as the Iranian opposition argue that Iranian Supreme Leader Ayatollah Ali Khamenei, whose wealth is estimated to be around $200 billion, has enough money to meet the country's needs during the coronavirus pandemic.
https://english.alarabiya.net/en/coronavirus/2020/04/18/Iran-to-receive-coronavirus-aid-from-World-Bank-Islamic-Development-Bank-.html
-----
Syria to Shorten Curfew During Ramadan as Algeria Extends Virus Lockdown
18 April, 2020
Asharq Al-Awsat
Syria announced Saturday it will shorten curfew hours by 90 minutes a day and allow some shops and small businesses to open on alternate days of the week during the holy month of Ramadan, which starts next week.
Syria, considered a high-risk country by the World Health Organization because of the destruction of its healthcare infrastructure during the nine-year war, has only recorded 38 infections and two deaths in government-controlled areas.
Israel has increased testing in Arab areas in recent days, and the closures appeared to be linked to a spike in cases. Arab citizens of Israel account for 20% of the population and have long faced discrimination.
Israeli authorities have imposed similar closures on some ultra-Orthodox Jewish areas, where cases spiked after many disregarded health guidelines in the early days of the pandemic.
Israel, which imposed nationwide restrictions and ordered all non-essential businesses to close in mid-March, has reported more than 13,000 cases, including 158 deaths.
Elsewhere, Sudanese formed long lines outside bakeries and fuel stations early Saturday ahead of a round-the-clock curfew in the capital, Khartoum, that is set to last three weeks.
The country, which is still reeling from last year's uprising that toppled longtime ruler Omar al-Bashir, has reported 66 cases, including 10 deaths.
An outbreak in Sudan would severely strain the health system, which has been weakened by decades of civil war and sanctions.
Authorities have also banned Friday prayers in Khartoum mosques, a measure taken by several other countries in the region. The transitional government sacked Khartoum's governor, Lt. Gen. Ahmed Abdoun Hamad, after he objected to the ban.
Algeria will extend a lockdown by 10 days until April 29 as it tries to limit the spread of the coronavirus amid increases in deaths and confirmed cases, the prime minister's office said on Saturday.
The government had imposed a full lockdown in the Blida area, south of the capital Algiers, and a night curfew in the country's remaining 47 provinces until April 19.
"All other preventive measures will remain in place," the office said in a statement, referring to measures including the suspension of flights and public transport and closure of universities, schools, restaurants and cafes.
Morocco will extend its national lockdown to contain the spread of coronavirus until May 20, the government said on Saturday.
The decision was made by the government council as the number of confirmed cases rose to 2,685, including 137 deaths and 314 recoveries.
Lockdown measures imposed on March 20 mean people are only allowed to go out to buy food or medicine, and to staff some key jobs. Schools, mosques, non-essential shops and all entertainment venues have been closed.
The government has been paying wages of up to 1,200 dirhams ($120) to households whose main provider is unable to work and deferred taxes and loans for small businesses to ease the economic pain related to the lockdown measures.
https://aawsat.com/english/home/article/2240821/syria-shorten-curfew-during-ramadan-algeria-extends-virus-lockdown
------
Iran takes necessary measures to strengthen, develop NGOs: Deputy minister of Jihad for Agriculture
April 18, 2020
The Deputy Minister of Jihad for Agriculture Hossein Shirzad, based on statistics, explained the duties and prospects of the Office for Organizing Trade Unions and Non-Governmental Organizations in the year of the production leap.
Dr. Shirzad, following the announcement of the performance and vision of the offices of the Central Organization of Rural Cooperatives of Iran, regarding the naming of this year by the Supreme Leader as "Production Leap", explained about the Office of Organizing Trade Unions and Non-Governmental Organizations.
He said: "The Office of Organizing Classes and Non-Governmental Organizations in order to institutionalize the organized participation of farmers and villagers in order to defend the rights and interests of trade union and legal employees and their role in the process of sustainable development of agriculture by creating and developing organized structures in the form of guilds. NGOs and guidance, support and supervision Agricultural organizations (agricultural trade union system, agricultural experts, coordination and support of organizations, non-governmental organizations, trade unions and specialized associations, federations) in order to increase productivity and develop human resources working in agriculture and improve the position of producers and operators to It aims to empower and improve the position of producers and exploiters and plays a role in line with the policies of the Ministry of Jihad for agriculture."
Regarding the office's five goals, he added: "Provide suitable platforms for institutionalization and creation of non-governmental organizations to defend the rights and trade union interests of agricultural workers, provide appropriate platforms for improving the capacity and efficiency of non-governmental organizations and non-governmental organizations." To play a role, policy and planning of the agricultural sector, to provide suitable platforms for identifying employees and jobs in the agricultural sector by organizing and organizing producers and exploiters and standardizing jobs in the agricultural sector, to provide suitable platforms for participation. Organized People's Volunteer Forces and their membership in Classes and non-governmental organizations and the provision of the necessary conditions for capacity building and empowerment of agricultural experts in agricultural policy can be considered as among the goals considered for this office this year.
The Deputy Minister of Jihad for Agriculture further pointed out the strategies of this office in 1399 and explained: Creating suitable conditions for the impact of organizations and classes in agricultural policy through communication and interaction with relevant agencies and organizations. Paying attention to the legal status and structure and capillary network of organizations, increasing the bargaining power and realizing the trade union rights of producers and operators by attending the decision-making authorities by using the legal status of organizations in coordination with relevant organizations and organs. Necessary conditions and grounds for increasing the membership process of human resources working in provincial and provincial levels and strengthening the network structure of trade unions and systems, and compiling and amending drafts of laws and regulations, instructions and executive regulations required in the field of agricultural organizations and classes according to its legal status. In the above documents and following up on its approval, it is also one of the items that have been considered as a strategy and strategy for this office.
According to Dr. Shirzad, strengthening and implementing the tools of monitoring and evaluating organizations by formulating executive regulations and instructions according to their legal status and government duties to increase the effectiveness of agricultural organizations in sector development, advertising and information through documentation , Preparing educational texts, teasers, educational and promotional videos in order to acquaint the employees of the agricultural sector with the goals, duties and functions of organizations and classes with the coordination of relevant organizations and organs., Attracting support and belief in senior managers of relevant ministries and organizations Due to the public belief in the effectiveness of popular organizations in The Agricultural Sector, in coordination with relevant organizations and bodies in order to organize the issuance of licenses and reduce decision-making bodies inside and outside the Ministry in the field of agricultural organizations and organizations, to create the necessary arrangements to increase promotional training programs for provincial agents and members. The board of directors of trade unions and trade unions in order to improve their ability to design and organize the network of trade unions and systems is another strategy of this office this year.
The head of the Central Organization of Rural Cooperatives of Iran emphasized that 10 cases have been considered for this office as the executive policy this year and in this regard, he said: Ministers, organizing non-governmental organizations and facilitating the process of issuing licenses and registering specialized associations of agricultural products and federations, designing, modeling new partner institutions and creating the necessary conditions to increase the productivity of voluntary people's forces, development, interaction and cooperation Agricultural organizations and classes with the Ministry of Jihad Agriculture and other related agencies .
He went on to explain the preparation, elaboration and clarification of laws, regulations, statutes, instructions and directives of guilds and organizations, efforts to validate the licenses of the agricultural trade union system, the use of legal and legal capacities for Providing financial resources and credit lines for the development of activities in the field of agricultural organizations and guilds, monitoring the proper implementation of the rules and regulations of the agricultural trade union system and holding general assemblies and elections and using legal capacities to finance and obtain credit lines for activities.
Dr. Shirzad pointed to 12 programs designed to carry out the tasks of this office and explained: Legalization and necessary measures to strengthen and develop non-governmental organizations, review and determine appropriate models and methods for organizing organizations. Public and non-governmental in the agricultural sector, empowering local community leaders to engage in organized public participation in agricultural development, providing appropriate strategies for delegating tasks to non-governmental organizations in agriculture and development, supporting Supervising the activities of public and non-governmental institutions is one of them.
According to the Deputy Minister of Jihad for Agriculture, planning and development to expand social support such as insurance and social security in agriculture, policy and planning in order to establish, organize and empower agricultural trade unions, compile, amend and propose Rules, regulations, bylaws, guidelines and standards required by the agricultural trade union system , extending and issuing establishment licenses, supervising the holding Meetings of General Assemblies, Elections, Central Council and General Board of the Trade Union System, Identification, Floor Tabling and standardization of agricultural and natural resources in order to improve the system of registration and issue legal permits and the establishment of systems of agricultural trade, as pointed out other tasks intended.
He further explained about the centralized programs of this office: preparation and compilation of executive instructions for amending the executive regulations of the agricultural union system 13 cases, organizing and forming national product and specialized associations 5 cases, organizing and forming the Iranian Chamber of Agricultural Guilds, preparing and compiling Book of standardization and coding of jobs in the agricultural sector, preparation and compilation of the book of identification of agricultural organizations, preparation and compilation of the book of rules and regulations of the agricultural guild system, preparation and compilation of the third volume of the book of agricultural guild system, holding briefings with deputies, heads of organizations. Managers and national agents and Jihad Keshavarzi has 25 items, holding national gatherings, the regions of brokers of organizations and the agricultural union system, 5 cases, and holding meetings of the central council of the agricultural union system, 4 cases have been considered.
He continued: "Education and empowerment of the agricultural trade union system will increase from 34,299 people per day with a growth of 28% to 44,000 people per day, and the membership of the agricultural trade union system in 1398 was 70,950 people, which increased 27% will reach 90,000 this year. The butterfly extension will also increase by 30% from 65,250 last year to 85,000 this year.
According to the Deputy Minister of Jihad for Agriculture, the organization and formation of the city's trade union and the holding of the elections of the city's trade union with a 100% growth in 1399 will create 134 units. Last year, 194 units were supported and equipped by the guild system. This year, 198 units are planned to grow by 2%. The establishment of the secretariat of the city supervision commission last year did not register any case, and with a 100% growth this year, 67 cases will be operational.
Dr. Shirzad further said: the training and empowerment of experts and organizations was recorded last year 2,905 people per day, which will increase by 3% to 3,000 people per day this year. The support and equipment of experts and organizations and the supervision and evaluation of classes and organizations were also zero last year, with a growth of 0.0% this year, 56 and 404 will be operational, respectively. All of the office's operations have grown 62 percent this year compared to last year.
http://www.iran-daily.com/News/267853.html
-------
Activists attend online rally for Palestinian Prisoner Day
18 April 2020
Activists have attended an online rally for Palestinian Prisoner Day this year to demand freedom for Palestinian detainees amid the new coronavirus pandemic.
On Friday, more than 600 people took part in a webinar held by the Jewish Voice for Peace to commemorate Palestinian prisoners. The participants tuned in to hear activists and experts "From Rikers Island to Palestine" speaking about Israeli jails and calling for the release of Palestinian prisoners in the wake of rising cases of infection with the coronavirus in the occupied territories.
The event was interactive, and participants were encouraged to make protest signs to post on Twitter with the hashtag #PalestinianPrisonersDay.
Activists were seen on the video feed holding phones to their ears and making calls to legislators, demanding prisoners be released during the pandemic.
"Today when we talk about Palestinian prisoners, we're talking about a global struggle against mass incarceration. Right now, we are in a moment where nation-states, particularly Israel and the United States, but many others, are using the prison to resolve all of our social contradictions," Marc Lamont Hill, a well-known professor and activist said at Friday's event.
"Poverty, mental illness, drug addiction, political dissent, occupation - all of these things are resolved at the level of imprisonment," he said.
Around 5,000 Palestinians, including women and children, are currently held in Israeli prisons. At least 432 prisoners have not been charged and are being held without trial, indefinitely, under Israel's "administrative detention" mechanism.
"These are people... who have not been convicted of a crime - we're not sure if they've done anything [criminal] even in the eyes of the state - and yet they're still sitting in prison," during a pandemic, Hill said.
Hanan Ashrawi, a Palestinian lawmaker said at least 700 of the Palestinians confined in Israeli jails suffer from chronic illnesses and other underlying health conditions that make them especially vulnerable during the coronavirus pandemic.
He also said Israeli forces have detained a further 357 Palestinians across the occupied West Bank and East Jerusalem al-Quds, including 48 children, since the outbreak of the pandemic.
The new coronavirus, which causes a respiratory disease known as COVID-19, first emerged in the Chinese city of Wuhan late last year, incrementally affecting the rest of the world.
The virus has so far infected over 2,250,000 people worldwide, and over 154,000 have died, according to a running count by worldometers.info.
Palestinians are concerned about the prisoners' health, saying the international community must do whatever it can to prevent an outbreak in Israeli jails.
Rights groups say Palestinian prisoners are systemically subjected to torture and ill treatment. They have warned about a rapid spread of the coronavirus among prisoners while Israel fails to take any concrete measures to protect the prisoners
https://www.presstv.com/Detail/2020/04/18/623268/Palestine-Israel-prisoners-release-Palestinian-Prisoner-Day-coronavirus
-----
Iran's main stock exchange records biggest daily jump ever
18 April 2020
Iran's main stock exchange the TSE has recorded its biggest daily jump as main index in the market tops an all-time high of 668,320 points.
Reports in the local media said Tehran Stock Exchange main index TEDPIX rose by 23,219 points on Saturday, a surge of 3.49 percent compared to figures recorded at the end of the previous day of trade in the market.
The biggest gains on shares were recorded for Mobarakeh Steel (MSC), Iran National Copper (NICICO) and Mapna Energy, said the reports.
TSE's price index, known as TEPIX, also rose 3.52% to hit 233,507 points, as 5.7 billion shares changed hands in more than 804,000 number of trades.
Trades on Saturday added another $380 million to TSE's total value, bringing it to over 25,000 trillion rials (nearly 157 billion).
It comes several days after a major government-run investment holding, known as Shasta, launched its initial public offering in a subsidiary market of the TSE known as Iran Fara Bourse (IFB) to attract 70 trillion rials, or around $440 million, in new finances.
Reports said a total of 1.77 billion shares were traded in the market with a value of nearly 3 trillion rials ($187.5 million). That caused the IFB'a main index IFX to rise by 254 points to reach 8,438 points.
Investing in shares have become very popular in Iran over the past months as many businesses and households are no longer interested in low returns on gold or foreign currencies.
https://www.presstv.com/Detail/2020/04/18/623301/Iran-stock-exchange
-----
Iran's defense ministry makes mass delivery of new drones to army
18 April 2020
Iran's defense ministry has made mass delivery of new combat and surveillance drones, including a jet-powered multipurpose UAV (unmanned aerial vehicle) to Army's Air force and Air Defense Force.
The event took place during an official ceremony at the Iran Aviation Industries Organization (IAIO) in Isfahan with the presence of Defense Minister Brigadier General Amir Hatami and other senior military officials, a day after Iran's Army Day.
Speaking during the ceremony, Hatami said that the multipurpose jet-powered UAV could travel at speeds of 900 kmph and conduct operations at an altitude of 12 kilometers.
Speaking about the Ababil-3 drone, Hatami said that the drone is a medium-range surveillance craft capable of conducting airstrikes within a 150 kilometer radius.
Iran has taken great strides seeking to attain self-sufficiency in producing essential military equipment and defense systems in the face of decades-long US sanctions and arms embargoes on the country.
Navy Commander Rear Admiral Hossein Khanzadi says Iran plans to build nuclear-powered submarines given the growing threats facing the country from the sea.
According to a statement by Iran's Navy commander last week, Iran is also considering the development of nuclear-powered submarines.
https://www.presstv.com/Detail/2020/04/18/623293/US-militants-defect-Syria-Tanf-base
------
Iran unveils 6 high-tech products in anti-coronavirus field
18 April 2020
The Iranian administration has unveiled six products in the field of diagnosing, screening and combating the new coronavirus, as the country's officials press on with containment measures to handle the epidemiological crisis.
The domestic products were unveiled by Iran's Deputy President for Scientific Affairs Sorena Sattari during a ceremony at Shahid Beheshti University of Medical Sciences in Tehran on Friday.
One of the Iranian-manufactured products was the Traffic and Disinfection Gate, which prevents the spread of pathogens by sanitizing individuals and vehicles, and facilitates the detection of body temperature using a temperature detection sensor as well as measuring blood oxygen saturation percentage.
The Ozone Generator, equipped with an ozone measuring sensor, is a device that has the ability to disinfect the air and produce ozone on-site, without using chemicals.
The other product unveiled at the ceremony was Nano Shield, a protective shield with high flexibility that has been specifically designed and manufactured to suit the demands of the Iranian medical staff.
Sattari also unveiled three molecular detection kits for the coronavirus — COVID-19 Quick Diagnosis Kit, COVID-19 Disease Management System and TAK App (Nutrition, Immunity, Corona).
The Iranian government has since last week authorized the so-called low-risk businesses to resume activities across the country, with the exception of the capital Tehran, where they restarted on April 18.
In a meeting of senior officials in charge of the National Headquarters for Managing and Fighting the Coronavirus in Tehran on Saturday, Iran's President Hassan Rouhani hailed the cooperation of the people with the government and said the implementation of smart social distancing rules has hampered the vast spread of the disease in some provinces and created a steady trend in other provinces.
Rouhani said a sizable number of people, as the statistics show, observed the health instructions and were committed to the slogan "Stay at home," and refrained from leaving their houses except for essential needs.
"I still urge the dear and honorable nation to adhere to these principles and pay attention to the observance of health recommendations," the Iranian president underlined.
Rouhani also stated that the relevant organs could introduce in the next step conditions for the reactivation of "medium-risk" businesses to be approved by the country's National Headquarters for Managing and Fighting the Coronavirus.
"In this regard, the Ministry of Health, in cooperation with the Security and Social Committee of the National Headquarters, is obliged to review the conditions for starting medium-risk businesses and present them to the Headquarters."
Iran has confirmed 80,868 cases of the coronavirus infection since the outbreak was reported in the country in late February.
More than 55,980 people have recovered and 5,031 died of the virus, according to the latest updates provided by the Health Ministry on Saturday.
The figures come as Iran has been under draconian US sanctions — particularly on the import of medical equipment — amid the country's fight against the coronavirus, which continues to take its toll across the world.
The United States reinstated its sanctions against Iran in 2018 after leaving a United Nations-endorsed nuclear agreement with the Islamic Republic and five other major powers -- the UK, France, Russia and China plus Germany.
Washington claims that it has exempted foodstuffs and medicine from the bans, something that Tehran entirely disputes.
https://www.presstv.com/Detail/2020/04/18/623290/Iran-high-tech-products-coronavirus-field-Sorena-Sattari
------
South Asia
India delivers 600,000 tablets to Afghanistan in a bid to help cure COVID19 patients
18 Apr 2020
The government of India handed over 600,000 tablets to Afghanistan in a bid to help the Afghan authorities cure the patients of the novel coronavirus (COVID-19) in the country.
"In a series of offerings of critical drugs, India sent 100,000 paracetamol and 500,000 hydroxychloroquine tablets to #Afghanistan through Ariana Airlines today. This is in addition to the 1st consignment of wheat India shipped earlier to bolster food security. Heartfelt thanks!" Tahir Qadiry, Afghanistan's Charge d'Affaires in New Delhi said in a Twitter post.
This comes as global demand for the anti-malarial drug hydroxychloroquine had boosted over the last few weeks after some studies showed that it helped to reduce the viral load in Covid-19 patients, according to Hindustan Times.
The Ministry of Public Health (MoPH) confirmed that the health officials recorded 66 new positive cases of the disease across the country in the past 24 hours.
Waheedullah Mayar, a spokesperson for the Ministry of Public Health, said Friday that 26 of the new positive cases were recorded in capital Kabul.
Mayar further added that the public health authorities recorded 15 new cases in Kandahar, 6 in Balkh, 5 in Kunduz, 5 in Herat, 4 in Helmand, 3 in Laghman, 1 in Nangarhar and 1 in Kunar province.
https://www.khaama.com/india-delivers-600000-tablets-to-afghanistan-in-a-bid-to-help-cure-covid19-patients-04685/
-----
Nimble-footed Reserve Bank of India shows Bangladesh Bank the way to steer the crisis
April 19, 2020
AKM Zamir Uddin
And the way that the Reserve Bank of India, the neighbouring country's central bank, has risen to the titanic challenges brought on, in short notice, by the global coronavirus pandemic, evokes the line written by the great English dramatist some 400 years ago.
Captained by Shaktikanta Das, the RBI's contingency planning began soon after the outbreak of the novel virus in China in January, as a result of which its actions are now seeming dynamic.
To prevent coronavirus from causing much disruption to India's financial system, the RBI has segregated 150 staff of its critical departments such as debt and reserve management and monetary operations. They have been put at in a hotel in the vicinity of the primary data centre.
Although the Indian government is yet to declare its full financial package to fight the economic fallout, the RBI has created the ground for them already.
On March 27, Das unveiled a host of financial programmes to inject a total of Rs 374,000 crore into the financial system, including slashing the policy repo rate by 75 basis points to 4.4 per cent.
The auction of long-term repo operation (LTRO) of 3-year papers to the tune of Rs 100,000 at a floating rate will be conducted too.
Cash reserve ratio (CRR) was reduced 100 basis points to 3 per cent for one year -- a move that released Rs 137,000 crore across the banking system.
Accommodation under the Marginal Standing Facility (MSF) has been increased from 2 per cent of statutory liquidity ratio to 3 per cent until June 30 to release Rs 1.37 lakh crore.
Then on April 17, Das unveiled a second set of measures to ensure better credit flow and enable normal functioning of the financial markets.
With the view to conserving cash, he asked banks and co-operative banks not to make any dividends for the financial year ending March.
On March 26, the Indian government announced a relief package of Rs 170,000 crore for those hit the hardest by the coronavirus-induced lockdown, along with insurance cover for frontline medical personnel.
And it is poised to declare a large financial package to the tune of Rs 9-10 trillion for its industrial and service sector within a day or two. But the RBI's has already taken its preparation for this.
In contrast, the Bangladesh Bank just seems leaden-footed, with its work on softening the fallout from the pandemic did not start until the middle of March, after the announcement of the first confirmed cases of COVID-19.
As per the government announcement, the BB asked banks to give out loans amounting Tk 50,000 crore to large, medium and small enterprises and service sector at a lower interest rate.
It also introduced a pre-shipment credit refinance scheme involving Tk 5,000 crore at a low interest rate. A fresh refinance scheme of Tk 5,000 crore for businesses of the farm sector has been introduced, too.
It has widened its export development fund from $3.5 billion to $5 billion and asked banks not to consider borrowers as defaulters for failure to repay instalments until June 30.
Banks will have to disburse the lion's share of the stimulus package from their own sources. But, they are already mired in cash crunch due to the huge cash withdrawal in recent days.
And this is where the BB's role has been found wanting. It has yet to provide any roadmap on how to supply the required money to both the government and the banking sector to implement the rescue packages.
Poor revenue collection has already forced the government to exceed its annual borrowing limit from banking sources seven-and-a-half months into the fiscal year.
Although the central bank has declared to buy back T-bills and bonds, it has yet to finalise any plan on how much securities will be purchased.
The Indian banks will get term loans in the form of LTRO, whose repayment duration is three years. But such a mechanism is absent in Bangladesh.
There is no denying that the GDP this fiscal year and calendar year will come crashing down by as much as 500 basis points to 2-3 per cent, meaning that the BB will have to inject a large amount of money to keep the demand level up.
The RBI has completed all tasks before the Indian government declared the bailout package, but the BB has issued most of the notices as per the government's instruction.
A good number of BB officials are working round-the-clock, but there has been no coordination among different departments to draw up plans on how to soften the landing.
"The number of monetary experts in the BB is lower than in the RBI. But we should use our limited workforce properly to manage the situation," said a BB official requesting anonymity when informed of the neighbouring country's banking regulator's proactive deportment.
https://www.thedailystar.net/business/banking/news/nimble-footed-rbi-shows-bb-the-way-steer-the-crisis-1894468
-----
Canada's defense minister spoke with Afghan NSA after deadly attack on Sikh temple in Kabul
19 Apr 2020
The Defense Minister of Canada Harjit Sajjan spoke with the National Security Advisor Afghanistan following the deadly attack on Sikh temple in Kabul city.
"I spoke with Afghan National Security Advisor Dr. Mohib following the heinous attack on a Kabul Gurdwara. I'm encouraged by the steps taken to increase security for Afghan Sikhs, Hindus, and all minorities, as they work towards peace," Mr. Sajjan said in a Twitter post.
A group of terrorists attacked the Sikh temple in Kabul city late last month, killing at least 27 people including an Indian national and wounding many others.
This comes as the Hindu and Sikh communities in Jalalabad city, the provincial capital of Nangarhar, recently decided to relocate to a third country following the attack.
A source within the Sikh community in Jalalabad city had earlier told The Times of India that they predict more attacks after deadly attack on Sikh temple in Kabul city.
The source further added that the Sikh community will most likely shift the 'Saroop' of Guru Granth Sahib to Peshawar Gurdwara in Pakistan.
https://www.khaama.com/canadas-defense-minister-spoke-with-afghan-nsa-after-deadly-attack-on-sikh-temple-in-kabul-04687/
-----
Russia points finger at U.S. over recent political crisis in Afghanistan
18 Apr 2020
Russia pointed the pointed the finger of blame at the United States over the recent political tensions in Afghanistan, slamming Washington for recognizing one of the presidential contenders as the winner following the controversial release of presidential elections.
"We note the #US attempts to prevent the disruption of the direct intra-#Afghan dialogue. However, the US played a part in the current aggravation of the political standoff in #Kabul by de facto recognising one of the presidential election candidates as the winner," the Foreign Ministry of Russia said in a Twitter post.
This comes as tensions remain high on political level following the controversial announcement of presidential elections and parallel presidential inaugurations by both Ghani and Abdullah.
Reacting to the tensions, Washington announced late last month that it is cutting $1 billion in aid to Afghanistan, warning that a further reduction of $1 billion would follow if the tensions are not resolved.
The Secretary of State Mike Pompeo arrived in Kabul on an unannounced visit late in March amid growing tensions political level in Afghanistan.
Citing a former senior official and foreign diplomat, the NBC News reported that Pompeo delivered a message from Trump to the feuding leadership of the Afghan government, telling them they should resolve their differences and broker a deal with the Taliban or the president could not only cut $1 billion in financial aid to Afghanistan but also could pull all U.S. troops out of the country.
Meanwhile, Bashir Ahmad Tahyanj, a member of the electoral team of Abdullah Abdullah, has said a plan is under review to form a partnership government with Mohammad Ashraf Ghani.
In a video message released last week, Tahyanj said the key members of the electoral team of Abdullah will review the plan which will later be presented to Ghani.
He did not disclose further information regarding the plan but warned that the supporters of Abdullah are prepared for further actions if Ghani rejects the proposed plan for partnership.
Tahyanj also added that the plan has been prepared based on the repeated request of the international community, specifically the United States.
https://www.khaama.com/russia-points-finger-at-u-s-over-recent-political-crisis-in-afghanistan-04686/
------
Afghanistan records 27 new cases of COVID19 disease in the past 24 hours
18 Apr 2020
Afghanistan recorded 27 new cases of the novel coronavirus (COVID-19) in the past 24 hours, raising the total number of positive cases to 933 across the country, since the outbreak of the virus.
The Ministry of Public Health announced Saturday that the authorities tested 308 people across the country in the past 24 hours.
According to Public Health Ministry officials, the authorities recorded 27 new positive of COVID-19, including 12 in capital Kabul.
The officials further added that the authorities recorded 7 other cases in Paktiya, 4 in Herat, 2 in Herat, 1 in Bamiyan and 1 in Daikundi province.
Meanwhile, the officials say 13 patients recovered in the past 24 hours, including 7 in Kabul, 2 in Herat, 2 in Bamiyan and 2 in Samangan province.
https://www.khaama.com/afghanistan-records-27-new-cases-of-covid19-disease-in-the-past-24-hours-04684/
----
Arab world
Egypt's Azhar says it's not permissible to avoid fasting in Ramadan amid coronavirus
Tuqa Khalid
18 April 2020
Egypt's top Sunni Muslim authority Al-Azhar said early April it is not permissible for Muslims to avoid fasting in the holy month of Ramadan amid the coronavirus pandemic.
Al-Azhar said: "It has not been scientifically proven - up to this point - as stated on the website of the World Health Organization Regional Office for the Eastern Mediterranean - that drinking water is a preventive measure against infection with this disease."
It also added: "There is no evidence that the use of a mouthwash protects against infection with the emerging coronavirus... There are some brands of mouthwashes that may eliminate certain germs for a few minutes in the saliva in the mouth, but this does not mean that they prevent infection with the coronavirus."
Therefore, it stated: "It is not permissible for Muslims to not fast in Ramadan unless it is scientifically proven that failure to drink water has a health effect as a preventive measure for contracting this disease... The decision regarding that is up to credible doctors, since they are the specialists in this matter, and their decisions are binding for every Muslim as to whether or not to fast."
Al-Azhar, however, highlighted the fact that if a fasting Muslim wanted to wet his/her mouth, Islam has permitted gargling with water during Wudu (ablution), on condition they don't overdo it so that water does not enter the stomach, invalidating the fast.
Saudi Arabia's Arabia's Grand Mufti Sheikh Abdulaziz Al al-Sheikh, the highest religious authority in the country, said on Friday that Taraweeh prayers and Eid al-Fitr prayers should be performed at home if the coronavirus outbreak continues.
Egypt officially suspended all public group iftar and activities earlier this month as a precautionary measure as well.
https://english.alarabiya.net/en/coronavirus/2020/04/18/Egypt-s-Azhar-says-it-s-not-permissible-to-avoid-fasting-in-Ramadan-amid-coronavirus.html
-----
Ramadan crescent will be born next Thursday at 5:27am: astronomers
April 19 2020
The Qatar Calendar House (QCH) has announced that according to the calculations by its astronomers the crescent of the holy month of Ramadan for 1441 AH will be born next Thursday, at 5:27am Doha local time (2:27 GMT).
Dr Bashir Marzouq, an expert astronomer at the QCH, said that it is impossible to see or monitor the Ramadan crescent on Wednesday evening with the naked eye or astronomical devices in the skies of Qatar and all the countries of the Arab and Islamic region, because this year the crescent will not be born at sunset on the monitoring day.
The legal decision of the advent of Ramadan remains within the competence of the Moon Sighting Committee of the Ministry of Awqaf (Endowments) and Islamic Affairs in Qatar.
He added that the moonset in Qatar on Wednesday will be at 5:30pm, while the sun will set at 6:1pm
https://www.gulf-times.com/story/661097/Ramadan-crescent-will-be-born-next-Thursday-at-5-2
-----
COVID-19: A different kind of Ramadan during coronavirus outbreak
April 18, 2020
Tariq A. Al Maeena
In less than a week, the holiest month for Muslims across the globe sweeps in. It is the month of Ramadan, the month during which the Quran — the holy book of Islam — was revealed to the Prophet Muhammad [PBUH]. During this time the faithful undergo fasting and abstinence from dawn to dusk, followed by a period of eating, prayers and socialising. A popular theme for the month had been the togetherness that Ramadan brings.
This year in view of the global pandemic sweeping across all countries, Muslims will have to be doing their part to stem the spread of coronavirus. While in the past, most Muslims would fast during the day and participate in group prayers during the appointed prayer times, something that was encouraged. However today this could be dangerous. This Ramadan, it's best that we continue social distancing as recommended by experts and authorities.
The coronavirus has been proved to be transmitted from human to human in close contact and this is precisely why governments in the GCC have banned congregations of the faithful in mosques where traditionally a large gathering of the faithful is expected to flow in during the fasting month. The government has taken this action as a protective measure for all.
Individually, Muslims have to adapt to the current restrictions regarding their mobility, as many countries have introduced lockdown measures to combat the spread of the virus. The traditional ending of the fast with the extended family has to be shelved for now in the interest of all the guests as social gatherings in today's times are extremely discouraged.
Usually, families gather together right before the end of the fast to maintain that spiritual bond and end their fast with each other but no more. One cannot help but remember the case of a family in New Jersey, US, when seven members of a single-family contracted COVID-19 last week, leaving four dead and others in critical condition. This happened soon after they had got together during a Sunday dinner.
Muslims who traditionally flocked into mosques for the traditional Taraweeh prayers will have to undertake those prayers at home in the interest of their communities. There is a fear that traditionally large gatherings where the faithful would stand in proximity of each other, shoulder to shoulder, for over an hour might not be safe in the present context.
This virus knows no barriers. It does not discriminate. Please protect yourself and your loved ones by following the guidelines established by authorities for your protection. This Ramadan, stay indoors and stay safe.
The meanderings of the faithful after Taraweeh to the marketplace, malls or other venues of social gathering into the late hours of the night will have to be also curtailed and limited to within the four walls of one's home.
It is the responsibility of each Muslim, as a member of the human race and as a believer in Islam to ensure that no harm comes to another being through his actions.
What is faith without empathy? What is true faith if the welfare of another being is not of our concern? Islam serves to promote peace and well-being and Muslims would be alert to all calls from the respective authorities and follow the guidelines established to combat the spread of the virus.
Having said that, I am aware that there will be some fundamentalists in many nations who will flatly dismiss what I have suggested. For them, their belief is that they fall under God's protection and therefore need no shutdowns, lockdowns or social distancing. Nothing bad will penetrate their sphere of existence or so they think, and in their ignorance, they are capable of spreading far more harm than good. Examples of such stubbornness have been prominently heralded in several Asian countries.
Surah Al Hijr in the Holy Quran delivers a message of support to the believers: "Allah will guard His revelation, His religion, and His true servants. So, trust Allah, keep on spreading the message and raising awareness about this beautiful religion, and do not fear the backlash."
Some fundamentalists have taken it literally to mean that their category as Muslims will shield them. Statistics have proven them wrong as along with others, Muslims too are falling prey to the virus all over the world.
https://gulfnews.com/opinion/op-eds/covid-19-a-different-kind-of-ramadan-during-coronavirus-outbreak-1.71034746
-----
UAE tennis calendar still on course after Ramadan despite coronavirus
April 18, 2020
Alaric Gomes
Dubai: One of the top officials from UAE governing body Tennis Emirates is convinced there will be minimal disruption in the domestic tennis activities due to the enforced break due to the ongoing coronavirus pandemic.
The UAE tennis season normally runs over an eight-month period from October to May each year with February normally kept free to accommodate the annual Dubai Duty Free Tennis Championships that hosts various activities on the sidelines for youngsters.
In fact, this year was a bit different as the final of the two weeks of the Dubai Duty Free Tennis Championships on February 29 was followed by an additional week to accommodate the six-nation Asia leg of the 2020 Fed Cup.
"Our normal season starts on October 1 and goes on till the end of May when schools have their annual break. But this year it's going to be a little different as we have so far lost just two-and-a-half months due to the COVID-19 situation," Slah Bramly, Technical Director of Tennis Emirates told Gulf News.
"So half of March is gone along with April and May. But then, we have to realise that this year's calendar was a bit different as we had not kept too many competitions during these two summer months, more because of the holy month of Ramadan. So, technically we are good to go and start a fresh calendar from October with various age group competitions," he added.
Tennis Emirates has an entire folder of nearly 250 developmental level events starting with the age group-run UAE Rankings Tennis Circuits. This circuit includes 157 competitions in the development and JTI (Junior Tennis Initiative) category meant for Under-8, 9, 10, 12 and 14 players, along with another 52 competitions for the U-16s and 18s.
In addition, there are another 35 competitions conducted through the year for the adults, including tournaments for men, women and veterans.
"Our goal at Tennis Emirates is very clear at the moment. We simply want to take the next step from being a recreational sport to a performance sport where we can get Emirati youngsters coming through the development system that we have put in place," Bramly noted.
At the moment, of the 142 bodies operating within the country, a mere 41 have been affiliated to Tennis Emirates. Further, of the 250-odd coaches, only 155 have been registered with the governing body making it a huge task to achieve.
"There are some challenges here that we need to deal with. But, these can be attended to later at the government level wherein we can get all involved in tennis on one page. For the time-being our task is to ensure we have a well-planned calendar of events so that our development programmes continue without a break," he observed.
Tennis Emirates also owns and organises development criteriums for U-8s and 10s as part of the UAE Leagues' Team Championships. So far, four of these have been held starting with the first two at Al Nasr Leisureland on January 19 and February 15 followed by another two during the course of the Dubai Tennis Championships in the second half of February.
In addition to the annual Dubai Tennis Championships, Tennis Emirates has a long list of international competitions held during the course of the season, including ITF junior circuit events in Fujairah, Dubai and Abu Dhabi, Asian Tennis Federation competitions, Nations Cup and the Mubadala Exhibition series in Abu Dhabi.
"The board of directors of Tennis Emirates are planning a meeting in the next two days and we will be sure what direction tennis activities for the new season are headed. Next we start with fasting, so the calendar will not be affected all that much," Bramly related.
The next most important activity for the UAE will be their Asia/Oceania Group IV Davis Cup encounter initially scheduled to be held in the first half on June in Ashgabat, Turkmenistan.
https://gulfnews.com/sport/uae-sport/uae-tennis-calendar-still-on-course-after-ramadan-despite-coronavirus-1.71047623
-----
Europe
British Muslims find new ways to be together for Ramadan under lockdown
18 Apr 2020
At Finsbury Park mosque in north London – once a byword for extremism, now a model of tolerance and community outreach – the first night of Ramadan heralds a month of communal praying, eating and charity work. About 2,000 people attend prayers each day. Volunteers cram into its kitchen to prepare iftar, the meal that breaks the Ramadan fast at sunset, for 300 people each night.
Not this year. "We will miss all that," said Mohammed Kozbar, the mosque's general secretary. The building's gates are locked, with only security guards patrolling its prayer halls and community spaces. "I visited last week. It was heartbreaking to see it empty and silent," said Kozbar.
The world's 1.8bn Muslims are facing the most important period of the Islamic year, the holy month of Ramadan, which starts this week, under lockdown because of the global coronavirus pandemic.
Mosques in most countries are shut and gatherings forbidden. The holy sites of Mecca and Medina in Saudi Arabia are under curfew. The al-Aqsa mosque and Dome of the Rock in Jerusalem's Old City are closed and prayers suspended.
In the UK, the Muslim Council of Britain (MCB) called for the suspension of all congregational activities at mosques and Islamic centres on 16 March, a week before the government announced all places of worship must close under the lockdown order.
On Friday, the Mosques and Imams National Advisory Board said Islamic buildings would remain closed during Ramadan until the lockdown is lifted. "It would be deemed extremely irresponsible to congregate for night prayers or hold religious gatherings during this Ramadan in any mosque or houses with people who are not members of the immediate household," said Qari Asim, a Leeds imam and chair of the board.
For Muslims, to be unable to take part in congregational prayers and break the fast with family and friends during Ramadan was "emotionally challenging, frustrating and culturally alien", he added.
Shelina Janmohamed, the author of Generation M: Young Muslims Changing the World and vice-president of Islamic marketing at Ogilvy Consulting, said: "This is going to be the most unusual Ramadan of my lifetime and I think in the living memory of Muslims across the UK."
This Ramadan will be at a slower pace. It will give us more time for reflection and the opportunity to be closer to God
The Islamic holy month was "a time of togetherness and spiritual congregation. Those are the two anchors [of Ramadan], and built into that is a nostalgia around traditions and rituals. Even those who might not normally classify themselves as observant Muslims feel drawn to Ramadan because those feelings of togetherness and community are built into us from childhood."
Like other faiths, Muslims are using technology to meet the challenges of lockdown. Ramadan prayers and the nightly recitation of the Qur'an will move online, and fundraising for charities will also be digital. Platforms such as Zoom are expected to host iftar parties.
Guidance is being drawn up by Islamic scholars on exemptions from fasting for people who are vulnerable to coronavirus. Muslims working long shifts in essential services will "need to be pragmatic in their approach" to fasting, said Harun Khan, secretary general of the MCB.
"This Ramadan will be at a slower pace. It will give us more time for reflection and the opportunity to be closer to God," he said. Instead of visiting different mosques every day, Khan will be spending Ramadan at home with his immediate family.
According to Asim: "There is likely to be a tiny group of zealous people who may try to organise iftar events or congregational night prayers in their homes. My message to them is that selfishness has no place with God."
He also warned that extreme rightwing groups were "trying to use the pandemic to create division" and were scapegoating Muslims for the spread of the virus.
At Finsbury Park mosque, there are plans to distribute iftar meals to people in need or alone who would normally come in person. "People who volunteer with us every Ramadan are calling to say, 'Please, how can we help?'," said Kozbar.
The mosque will be streaming lectures and prayers, offering online counselling and organising members to take food to staff at nearby hospitals. "This lockdown is something new for us, like everyone else. It's a very difficult time, but we want to do our bit."
https://www.theguardian.com/world/2020/apr/18/british-muslims-find-new-ways-to-be-together-for-ramadan-under-lockdown
-----
UK: Queen cancels birthday celebrations due to COVID-19
April 19,2020
LONDON, April 19 -- Queen Elizabeth II will hold no special celebrations for her birthday because of the coronavirus outbreak, Anadolu Agency reported quoting local media source.
Britain's monarch, who will turn 94 later this month, asked that traditional gun salutes fired as part of the ceremony not take place as she felt it would not be appropriate given the circumstances.
At midday every year, gun salutes firing blank rounds take place across Britain: a 41-gun salute in Hyde Park, a 21-gun salute in Windsor Great Parkvand and a 62-gun salute at the Tower of London.
The queen has two birthdays: her birthday April 21, 1926, when the ceremonial gun salutes take place, but an official public birthday is celebrated on the second Saturday of June, in keeping with a 260-year-old tradition when the famous Trooping of the Colour parade takes place.
The parade involves more than 1,400 soldiers, 200 horses and 400 musicians with the Royal Air Force performing an aerial display above Buckingham Palace.
On April 5, the queen gave a special address to the nation -- only the fifth in her reign -- telling the country and the Commonwealth that "by keeping apart we keep other safe."
The Queen's son and heir to the British throne, Charles, Prince of Wales, tested positive for coronavirus last month but recovered.
After originating in China last December, COVID-19 has spread to at least 185 countries and regions across. Europe and the U.S. are currently the worst-hit regions.
The pandemic has killed more than 158,600, with total infections exceeding 2.3 million, while greater than 590,600 have recovered according to figures compiled by the U.S.-based Johns Hopkins University.
https://www.bernama.com/en/world/news.php?id=1833585
-----
Dundee Muslim community prepare for Ramadan during coronavirus lockdown
by Rachel Amery
April 18, 2020
The month of fasting and prayer begins on Thursday, and normally would be marked with large gatherings in the mosque, as well as community meals.
But this year, Ramadan will be completely different, as places of worship are closed and social distancing measures are likely to be in place for weeks to come.
Iman Hamza from Dundee Central Mosque said the community needs to focus on the positives of spending Ramadan in isolation.
"The mosque plays a central role when it comes to Ramadan – we have an environment of praying together and having community iftars (evening meals) to break the fast together.
"It will be painful not to be able to come to the mosque – children look forward to coming and the elderly enjoy the social aspect of it too."
"Fasting can be difficult, but with people now mostly working from home or on furlough, this is a chance to calm things down and relax.
"Traditionally the last 10 days are supposed to be spent in isolation to focus on ourselves – Mohammed and Moses received revelations when in solitude.
Adult muslims observing the month will fast from sunrise to sunset – pregnant women do not have to go without food due to its potential impact on them and their unborn child.
Meanwhile Abi Abubaker, director of Al Maktoum Mosque in Dundee, said people must continue to follow the lockdown rules during Ramadan.
He said: "The mosque has been closed since mid-March after we took government advice, and it looks like the lockdown will be extended so we don't envisage the mosque being open any time soon, perhaps not even during Ramadan.
"It will be very difficult because Ramadan is a time when everyone gets together, and it can be crowded with families and children.
https://www.eveningtelegraph.co.uk/fp/dundee-muslim-community-prepare-for-ramadan-during-coronavirus-lockdown/
------
Africa
Kyari sponsored 150 Boko Haram orphans – Kinsmen
By Olatunji Omirin
Apr 19, 2020
Borno residents expressed shock when news of death of Abba Kyari, the Chief of Staff to President Muhammadu Buhari, got t them yesterday. The Secretary General of Bama Progressive Forum (BPF), Dr. Ali Bakari Mohammed, described him as a role model to future generation. "On behalf of Bama Progressive Forum (BPF) and the good people of Bama L.G.A of Borno State, it is with profound sadness that we condole with the family of the late Chief of Staff to the President, Mallam Abba Kyari, the Governor of Borno State, Prof. Babagana Zulum, and President Muhammadu Buhari. "Mallam Abba Kyari was a man of virtue, honour and a worthy ambassador of Bama and Borno State as a whole. He will be remembered for his hard work, philanthropy, principle and dedication to duty. Above all, he is a worthy role model to emulate by our generation and indeed the future generation." ADVERTISEMENT HOW OVER 5000 NIGERIA MEN HAVE PERMANENTLY OVERCOME TERRIBLE BEDROOM PERFORMANCE DUE TO THIS RECENT DISCOVERY BY MEDICAL CONSULTANTS The proprietor of Future Prowess, Barr. Zannah Mustapha, said he received the news with rude shock while describing him as philanthropic who had sponsored 150 orphans of Boko Haram crisis for 10 years without public knowledge. "He had been sponsoring 150 orphans since 2010 to date. The headmaster, students, one of his friends knew of this sponsorship and wanted us all not to let other people know." Barr. Hannah said. The Secretary, Board of Trustees, Bama Initiative For Human Development, Kachalla Grema Kyari, described his exit as painful especially at the time when his services were needed most in the nation.
https://www.dailytrust.com.ng/kyari-sponsored-150-boko-haram-orphans-kinsmen.html
----
Chinese Embassy gives to Muslim communities
Apr 18 , 2020
The Chinese Embassy in Ghana has supported the Office of the National Chief Imam with relief items worth about GH¢110,000.
The items, which comprised 2,000 bags of rice, 3,000 litres of cooking oil and 6,000 face masks, are to be distributed to residents of deprived Muslim communities in Accra to aid them during the restriction of movement and also for the Ramadan period which is approaching.
The Chinese Ambassador, Mr Shi Ting Wang, said China was aware of the difficulty Ghana was going through in fighting the pandemic, particularly in providing relief items and protective equipment to deprived communities in the country.
He said the embassy decided to support the country in any way it could to augment its efforts in the fight to halt the spread of the virus.
Ghana, he added, had received supplies from China, which included the donation from the Jack Ma Foundation.
That, Mr Shi said, was a clear indication that China was not going to relent in its efforts in ensuring that the long-standing relationship between both countries continued to thrive.
The Spokesperson for the National Chief Imam, Mr Armiyawo Shaibu, expressed his gratitude to the Chinese Embassy for the items.
He said the donation reflected the sincere friendship between Ghana and China, adding that: "Ghana will strengthen cooperation with China to jointly fight this pandemic."
Mr Shaibu said the items came at a time when they were needed most, indicating that most individuals within the beneficiary communities were in urgent need of food supply, particularly as the Ramadan was also approaching.
Hence, he said the items would bring relief to members of the deprived communities during the period of the restriction on movement.
Mr Shaibu said the Office of the Chief Imam would make sure that the items were distributed fairly to ensure they served their intended purpose
https://www.graphic.com.gh/news/general-news/ghana-news-chinese-embassy-gives-to-muslim-communities.html
------
Borno Governor, Zulum gathers Imams, IDPs to pray for Abba Kyari's repose
April 18, 2020
By Maina Maina
Borno Governor, Professor Babagana Umara Zulum on Saturday gathered internally displaced persons at different camps in Ngala local government to offer prayers to God for the repose of Alhaji Abba Kyari, late chief of staff to President Muhammadu Buhari. Kyari hailed from Bama in Borno state.
Governor Zulum received the sad news at Gamboru, a border town in Ngala, where he passed the night, while on a humanitarian visit to supervise the distribution of food, cash, and textiles to about 50 thousand internally displaced persons in different camps.
On Zulum's request, chief Imam of Ngala town, Goni Awari Goni Kadiri led a gathering of other imams and displaced persons to offer prayers of forgiveness and eternal peace in favour of the deceased,
"Inna lillahi wa inna ilayhi raji'un (from Allah we all come from and to Him we shall all return). We have lost one of our own, Alhaji Abba Kyari, chief of staff to the President. It is a big loss for us because Borno has just lost a rock. I was really shocked by the news of his demise. I last spoke with him two exactly weeks ago and he was in good spirits. Abba Kyari was a good man that was misunderstood by many people and whatever it is, his appointed time has come and every human will one day die, no matter how long we live and for this divine reason, good people or those with wisdom, do not celebrate the death of anyone.
"I urge all of us here to pray for one of our own. Someone who was sincerely passionate about the fight against Boko haram towards peace-building and restoration in Borno state, the northeast, and Nigeria. I will this gathering of Imams to lead prayers for the late chief of staff to have eternal peace. May Allah forgive his shortcomings, admit him into aljanna and give his family, other loved ones and the people of Borno state the fortitude to bear his demise" Zulum was quoted to have told the group of imams.
The Governor had made similar calls at different IDP camps in both Ngala and Gamboru towns when he addressed displaced persons.
Following the demise of Alhaji Abba Kyari, Governor Babagana Umara Zulum has shelved his initial plan to spend three days in Ngala local government area for both food distribution and foundation laying of some projects.
Due to humanitarian needs of IDPs however, the Governor went round all the camps to ensure measures were put in place for the state emergency management and other assigned officials to carry on with the transparent distribution of N5,000 cash and wrappers to each of 25,000 women as well as bags of food varieties to 20,000 male heads of households.
https://dailypost.ng/2020/04/18/borno-governor-zulum-gathers-imams-idps-to-pray-for-abba-kyaris-repose/
------
44 suspected Boko Haram jihadis found dead in Chad prison
18.04.2020
A group of 44 suspected members of the jihadi group Boko Haram were found dead in prison in Chad's capital city of N'Djamena on Saturday, the AFP news agency reported, citing police authorities.
The dead were among 58 suspected jihadis who were arrested during a recent operation against the Boko Haram carried out near Lake Chad, the country's chief prosecutor Yousssouf Tom said on national television.
"Following the fighting around Lake Chad, 58 members of Boko Haram had been taken prisoner and sent to Ndjamena for the purposes of the investigation," he said.
An investigation to determine how they died is underway, the prosecutor said. Autopsies had already been conducted on four bodies. Coroners suspect the prisoners ingested a "deadly substance" that induced heart and breathing complications.
The recent operation near Lake Chad was carried out between March 31 and April 8 in response to a large-scale attack on an army base near the lake that left 100 soldiers dead. At least 52 soldiers and 1,000 jihadists were killed in the counter-operation.
Many Boko Haram fighters have hideouts in the area around Lake Chad, where they also have access to the neighboring countries of Nigeria, Cameroon and Niger.
Since 2009, the jihadi group has fought to establish an Islamic state in northeast Nigeria. The fighting has resulted in some 35,000 deaths and displacement for over 2 million people in the region in recent years.
https://www.dw.com/en/44-suspected-boko-haram-jihadis-found-dead-in-chad-prison/a-53176232
-----
North America
Without Evidence, Trump Says Muslims Get Special Treatment During COVID Lockdown
BY HEMANT MEHTA
APRIL 18, 2020
During his propaganda commercial today, Donald Trump threw a bone at his gullible white evangelical base when he pretended that Christians were being persecuted during the pandemic while Muslims were given all the freedom in the world.
He was referring to the fact that law enforcement and journalists have warned pastors against having in-person meetings, including over Easter, while no one's complaining about Muslims.
He's peddling anti-Muslim bigotry while playing into the far-right Christian persecution complex that has no basis in reality.
"I would like to see that," Trump said. As in, he too was wondering if local authorities would treat mosques differently than churches.
"You know I just spoke with leaders and people that love mosques," he continued. "They love mosques! And I'm all in favor of that. But I would say that there could be a difference. And we'll have to see what will happen. Because I have seen a great disparity in this country. I've seen a great disparity… Because they go after Christian churches but they don't tend to go after mosques. And I don't want them to go after mosques! But I do want to see what their event is—"
That's a lie. Just like there's no "disparity" between churches and mosques under the law. Trump sure as hell didn't offer any evidence of it.
Trump also neglected to mention that Muslims in the U.S. aren't as selfish or ignorant as his base of white Christians, so there's been no need to stop Muslims from gathering. They're doing it on their own! They're not staging some rebellion by meeting in person, and no imam is seriously encouraging them to do so. It's a handful of Christians who insist on putting their congregations' lives at risk, not Muslims.
But for what it's worth, yes, the same social distancing rules would apply to Muslims during Ramadan, which begins next week, as Christians right now — and for everyone else who typically gathers in person. No one's suggesting some non-Christian religious groups should be exempted from the rules while Christians are not.
It's just another example of Trump spreading a lie — that Muslims get special treatment — in order to win affection from the most hardcore, ignorant, and racist Republicans in the country. All while Trump himself has routinely oppressed Muslims by calling for a ban on them entering the country if they live in certain countries, suggesting mosques be subject to government surveillance, and insinuating there was something wrong with the previous president by falsely labeling him a Muslim.
https://friendlyatheist.patheos.com/2020/04/18/without-evidence-trump-says-muslims-get-special-treatment-during-covid-lockdown/
------
Muslims Ready For Different Ramadan Celebration
19 hours ago
As the holy month of Ramadan approaches, Calgary Muslims are preparing for an entirely different experience due to the current pandemic affecting the entire globe.
The traditional large gatherings for nightly prayer in communal mosques will not be taking place due to pandemic-related rules that limit the number of people allowed to gather anywhere, while the usual breaking of the fast parties will also be curtailed at the end of this year's celebration.
"This year, Ramadan will be very different — so different (that) we never had this type of Ramadan in our previous lives," said Imam Syed Soharwardy, founder of the Islamic Supreme Council of Canada (ISCC).
Although a few places of worship will remain open in the city, the number of people allowed inside at any one time is being severely restricted and stringent rules regarding physical distancing and hygiene will be enforced.
Dr. Atthar Mahmood, vice president of ISCC and president of Muslims Against Terrorism, said Calgary police and health department officials have visited the city's major location of Islamic worship, the Green Dome Mosque at 4616 – 80 Ave. NE, and have given the OK for very limited prayer services.
"Muslims are just like everyone else. Everyone is essentially locked up in their homes and avoiding interactions in the community. Our mosque has been open for prayers but only under strict conditions from Alberta Health regarding the number of people involved," said Mahmood.
He added that although numbers are restricted provincially to allow only 15 people to gather (who must stay two metres part), the mosque has gone further by implementing its own stricter rules, demanding worshippers do not exceed a dozen in number at any one time and physical distancing be set at nine feet or 2.7 metres.
"People are wearing masks and gloves and are observing only the most mandatory of prayers, which last no more than five minutes, and then they must leave," he said.
"This is our House of God and we want to keep it open and if people follow those directions we can do it, unless the rules change again, of course, and then we would have to close," added Mahmood.
Doorknobs and other high traffic areas will be sanitized before and after every prayer while disposable prayer mats will be used and all washrooms locked and out-of-bounds.
Across Canada, Islamic Supreme Council of Canada's affiliate mosques will stream free lectures and prayer services every night. Followers can get details at their local mosque or at www.iscc.ca
Mosques are also changing the way that another tradition of Ramadan — giving to those less fortunate — is being handled. Mahmood said that a food bank affiliated with the city's major mosque has already helped about 400 families of all faiths.
Anyone who needs help can telephone the mosque and a volunteer will then drop off produce curbside of that person's residence. In this way, no one need visit the mosque and the delivery takes place without human contact.
The 30 days of Ramadan are expected to begin on April 24, subject to the moon being sighted by followers somewhere in Canada.
The celebration of devout prayer marks the month in which Muslims believe Allah revealed the Qur'an to Muhammad, marking Ramadan as the fourth pillar of Islam.
It is the ninth and most important month in the Islamic calendar and it is obligatory for the vast majority of Muslims to fast.
As the Islamic calendar follows the lunar cycle, the fast's start date varies from one year to the next. Each day during Ramadan, Muslims begin fasting well before sunrise and cannot eat or drink until after the sun goes down.
During the month, special evening prayers will begin at 10.30 p.m. at three locations across the city, limited to 12 worshippers at a time. Unlike earlier years there will be no reading of the entire Koran during Ramadan and prayers will be kept short as those already imposed restrictions on numbers and physical distance are followed
https://calgaryherald.com/news/local-news/muslims-ready-for-different-ramadan-celebration/wcm/d227509e-cdf3-4266-ba43-46e99333f240/
------
Donald Trump warns China of consequences if found responsible for Covid-19
April 19, 2020
US President Donald Trump has warned China of consequences if it was "knowingly responsible" for the spread of the novel coronavirus pandemic.
Trump, who as expressed his disappointment over handling of the coronavirus disease (COVID-19) by China, alleged non-transparency and initial non-cooperation with the US on this issue.
"If they were knowingly responsible, yeah, then there should be consequences," he told reporters at a White House news conference on Saturday. "You're talking about, you know, potentially lives like nobody's seen since 1917."
"The relationship was good when we were signing that, but then, all of a sudden, you hear about this. So, it's a big difference.
"You know, the question was asked would you be angry at China. Well, the answer very well might be a very resounding yes, but it depends," Trump said.
The president underlined that there was a big difference between a mistake that got out of control or something done deliberately.
"In either event, they should have let us go in. You know, we asked to go in very early and they didn't want us in. I think they knew it was something bad and I think they were embarrassed," Trump said.
He claimed that China was pitching for former vice president Joe Biden, who is the presumptive nominee of the Democratic Party for the presidential election.
"If sleepy Joe Biden wins, China will own the United States," Trump said, adding that his administration had gained billions of dollars from China due to his assertive trade policies.
"We had the greatest economy in the world by far. China isn't even close. Go back two months. And we're going to keep it that way," he said.
"When I first came in, Iran was going to take over the entire Middle East," he said. "Right now, they just want to survive."
https://www.indiatoday.in/world/story/donald-trump-warns-china-of-consequences-if-found-responsible-for-covid-19-1668570-2020-04-19
-----
Pompeo, Barr condemn Hong Kong arrests of democracy advocates
2 hours ago
By Zen Soo
The United States condemned the arrests of at least 14 veteran pro-democracy activists in Hong Kong on charges of joining massive anti-government protests last year, saying the police action jeopardizes a high degree of autonomy guaranteed the southern Chinese city.
Among those arrested Saturday were 81-year-old activist and former lawmaker Martin Lee and democracy advocates Albert Ho, Lee Cheuk-yan and Au Nok-hin. Police also arrested media tycoon Jimmy Lai, who founded the local newspaper Apple Daily.
The sweeping crackdown amid a coronavirus pandemic is based on charges of unlawful assembly stemming from huge rallies against proposed China extradition legislation that exposed deep divisions between democracy-minded Hong Kongers and the Communist Party-ruled central government in Beijing.
The bill — which would have allowed the residents of the semi-autonomous Chinese territory to be sent to mainland to stand trial — has been withdrawn, but the protests continued for more than seven months, centered around demands for voting rights and an independent inquiry into police conduct.
"Beijing and its representatives in Hong Kong continue to take actions inconsistent with commitments made under the Sino-British Joint Declaration that include transparency, the rule of law, and guarantees that Hong Kong will continue to 'enjoy a high degree of autonomy,'" Pompeo said. He was referring to the 1997 handover of the former British colony to China, which promised the city would enjoy political freedoms not afforded mainland China.
Secretary of State Mike Pompeo speaks during a news conference at the State Department in Washington, Thursday, March, 5, 2020. (Associated Press)
Secretary of State Mike Pompeo speaks during a news conference at the State Department in Washington, Thursday, March, 5, 2020. (Associated Press)
Attorney General William Barr also weighed in with a statement saying these events show how "antithetical the values of the Chinese Communist Party are to those we share in Western liberal democracies. These actions — along with its malign influence activity and industrial espionage here in the United States — demonstrate once again that the Chinese Communist Party cannot be trusted."
"These actions — along with its malign influence activity and industrial espionage here in the United States — demonstrate once again that the Chinese Communist Party cannot be trusted."
Britain's Foreign Office also criticized the arrests, saying "the right to peaceful protest is fundamental to Hong Kong's way of life and as such is protected in both the Joint Declaration and the Basic Law."
Beijing has accused the U.S. and other Western countries of instigating the protests and insists they're China's internal affairs.
Former pro-democracy lawmaker Martin Lee, 81, center, leaves a police station in Hong Kong, Saturday, April 18, 2020. (Associated Press)
The Office of the Commissioner of the Chinese Foreign Ministry in Hong Kong said police were enforcing the law against those suspected of organizing and participating in unauthorized assemblies, and foreign countries have no right to interfere, China's official Xinhua News Agency reported.
"It is completely wrong that the U.K. Foreign Office spokesperson has distorted the truth by painting unauthorized assemblies as 'peaceful protests,' in a bid to whitewash, condone and exonerate the anti-China troublemakers in Hong Kong," the statement said.
Lai, Lee Cheuk-yan and Yeung Sum — a former lawmaker from the Democratic Party who was also arrested — were charged in February over their involvement in a rally on Aug. 31 last year.
The Hong Kong authorities had denied permission for most of the rallies and police increasingly used tear gas and pepper spray against demonstrators, arresting hundreds.
The League of Social Democrats wrote in a Facebook post on Saturday that its leaders were among those arrested, including chairman Raphael Wong. They were accused of participating in two unauthorized protests on Aug. 18 and Oct. 1 last year.
https://www.foxnews.com/world/pompeo-barr-condemn-hong-kong-arrests-of-democracy-advocates
-----
Southeast Asia
Coronavirus: Ramadan bazaar sellers turn to online platforms to clear stock and recoup losses
15 MIN AGO
Hariz Baharudin
SINGAPORE - For the past few weeks, Ms Roselin Khatoon's apartment has looked less like a home and more like a warehouse.
Stocks of bottles of cookies, packs of chips and other Hari Raya snacks she had planned to sell at a Ramadan bazaar are littered all over her three-room Housing Board flat, which now feels like an obstacle course.
And with news last month that all bazaars would be cancelled, the quality assurance inspector at an engineering firm who is in her 50s was prepared to lose some of the $70,000 she had invested in the goods she had ordered.
But this might not now be the case, thanks to new online bazaar platform B.Halal, one of several new platforms providing a channel for Muslim consumers to buy their Ramadan and Hari Raya goods.
To be launchedon Monday (April 20), the platform is an app-based listing of Hari Raya-centric businesses such as Mr Roselin's.
It is started by web designer Muhammad Alkhatib and businessman Hamdan Razali who have partnered veteran bazaar operator En Niche Events and event management company S-Lite Group to organise a virtual marketplace in the wake of the cancelled bazaars.
B.Halal is free for any business to join and will also feature a live-streamed variety show hosted by top celebrities that businesses can pay to be featured on.
Ms Roselin, founder of #IceboxCookies, which is her festive snack business that has been around for more than three years, said of the platform: "Hopefully with this I can clear the stock I have, I have accepted what has happened already but this B.Halal is the best I can do now, and I hope people will want to buy my kuih online."
On March 18, the People's Association (PA) said that all the bazaars it usually organises will not be returning this year, in light of the Covid-19 pandemic and the need to practise social distancing in public venues.
As part of Singapore's circuit breaker measures to curb the spread of the coronavirus, events such as the bazaars, which would see a large numbers of people congregating, will not be allowed to take place.
On Saturday, PA announced it had launched an e-commerce platform intended to replace the bazaar, which will include delivery to customers.
The platform, called GeylangBazaar.Online, will provide a service to collect goods from vendors who have signed on with PA, and arrange for the goods to be delivered.
Platforms such as B.Halal, with its free listing and variety show star-power, are determined to stand apart from the rest.
Mr Mustaffa Shah, founder of En Niche Events, said of B.Halal: "Many of these people who have signed up with us are bazaar regulars who have been in the bazaar business for the longest of times and are solely dependent on the Malay Muslim market."
Another platform looking to stand out is GOBAZA.sg, an online portal for merchants to sign up and be listed for free on its portal.
The portal, which went live on April 13 and has almost 50 merchants listed, is the brainchild of Mr Khairul Yunos, 30, and his two partners.
He told The Straits Times that besides merchants, community partners can also create accounts to upload their Ramadan projects, such as donation drives and distribution of necessities to their needy beneficiaries.
"We hope that all those merchants who are affected by the cancellation of the bazaar this year can leverage on us for their business using our platform," he said, adding that Gobaza will continue to be live even after Ramadan is over.
One such affected merchant is Mr Abdul Hakam Ibrahim, 31, who had planned to sell fried food in three different bazaars this year and had spent about $7,000 on dried goods.
"Our speciality is not delivery, we want to do so but we do not have many riders and we don't have the infrastructure or experience.
"The sales will also not be as good, but this is like survival mode, we have to do what we have to do to get some income," he said.
Also getting a slice of the e-bazaar pie is Nurshahidah Ahmad, 26, who with two other partners created an Instagram page called bazaarrayasg2020.
Business owners such as Ms Zuliza Zulkifli of Nasi Ambeng Asli Jurong West agree that having more platforms to reach out to more customers online is a good thing.
Using platforms like Gobaza is a big change for her but she is determined to look on the bright side, such as not having to commute to the bazaars every day.
She is also glad that there is no rental fee to pay for a stall, which in past years can go for as high as $14,000 a month.
"Of course, the atmosphere is not the same now. I miss no longer being there, and everyone who has been there will miss the noise, the sights and sounds, and smells," she added.
https://www.straitstimes.com/singapore/coronavirus-ramadan-bazaar-sellers-turn-to-online-platforms-to-clear-stock-and-recoup
------
'He could've spread the virus': Medan Police investigate cop who allegedly spat at driver
Apriadi Gunawan
April 18, 2020
The Medan Police in North Sumatra are investigating an incident involving a police officer identified only as RS, a video of whom circulating on social media since last Saturday appears to depict him spitting at a car driver.
Medan Police chief Sr. Comr. Jhonny Eddizon Isir immediately expressed his regret over the incident after watching the video.
"It is such a shame. RS' act has tarnished our institution amid the police's efforts to curb the spread of COVID-19. He could've spread the virus by spitting at the car driver," Jhonny said last Saturday.
The recording was made during an activity that seemed to be a street operation, after the driver allegedly refused to pay hush money to the cop.
The video was recorded by another driver, who was also stopped by RS. The driver who recorded the video claimed that his driving license was detained and later returned by a colleague of RS, identified as WI, who is not a police officer, after the driver handed over Rp 10,000 (US 65 cents).
Jhonny apologized to the public for the dishonorable action conducted by RS. He said he would request a transfer for RS.
North Sumatra Police spokesperson Tatan Dirsan Atmaja said Sunday if proven guilty, RS would be put on disciplinary trial and given sanctions by the Medan Police's division of internal affairs.
"The North Sumatra Police head, Insp. Gen Martuani Sormin Siregar, would not hesitate to punish police officers whose behavior has unsettled the public," he added. (aly)
https://www.thejakartapost.com/news/2020/04/18/he-couldve-spread-the-virus-medan-police-investigate-cop-who-allegedly-spat-at-driver.html
-----
SMRC survey finds local govts rated higher for COVID-19 response than central govt
Alya Nurbaiti
April 18, 2020
The results of a recent survey suggests that the public believes that the central government has been slower at responding to the outbreak of COVID-19 in the country than regional administrations.
The telephone survey on COVID-19 pandemic, which Saiful Mujani Research & Consulting (SMRC) conducted between April 9 and 12, involved 2,230 respondents aged 17 and above across Indonesia.
The majority of respondents (59 percent), felt that provincial administrations had responded quickly in implementing COVID-19 prevention and control measures. In a separate section regarding the central government's response, only 52 percent of respondents felt that it had responded quickly.
The survey also revealed that 61 percent of all respondents were satisfied with the performance of municipal and regency administrations in managing the outbreak. In the section on COVID-19 response at the district and village levels, 65 percent of respondents felt that lower-level administrations had responded quickly.
The majority of respondents in the X provinces surveyed across the nation, excepting those in South Sulawesi and Banten, felt that the central government had responded more slowly than their provincial administrations. However, respondents in South Sulawesi and Banten generally felt that the central government had responded to the outbreak more quickly or just as fast as their provincial governments.
Respondents in Bali and East Nusa Tenggara topped the survey at 82 percent each in terms of crediting their provincial administrations with responding more quickly than the government. They were followed by respondents in Central Java (73 percent), Maluku and Papua (69 percent each), East Java (68 percent) and Jakarta (62 percent).
The survey also showed that respondents across all age groups, education levels and incomes felt that provincial administrations had generally responded more quickly to the COVID-19 outbreak than the central government.
In terms of the central government's overall performance by occupation, 65 percent of ride-hailing ojek (motorcycle taxi) drivers felt that it had not responded quickly, followed by the very poor (65 percent) and wage workers (45 percent).
The survey also found that 67 percent of all respondents had experienced worsening personal finances following the outbreak's emergence – slightly more than double the 38 percent that was reported in a similar survey two weeks ago.
Around 70 percent of respondents across all provinces reported a slump in income after the outbreak emerged in the country. Of this figure, 33 percent – or 25 percent of all respondents –said they could no longer meet their basic needs without taking out a loan.
Meanwhile, 15 percent of all respondents said that their savings had declined to levels that could sustain them for a week at most, while another 15 percent said that they had only enough savings to sustain them for a month at most.
The SMRC survey found that low-income workers, especially those on daily wages, were the group most affected financially during the large-scale social restrictions (PSBB). It also said that this group had the greatest potential of violating the PSBB policy in order to make a living and survive financially during the outbreak.
The pollster also found that 34 to 37 percent of respondents objected to banning ojek from transporting passengers. Applying this percentage to the population would indicate that around 60 million Indonesians might violate the PSBB.
The report suggested that the government immediately offer financial assistance for these vulnerable groups through subsidies and other forms of aid to ensure the enforcement of the PSBB to "flatten the curve" of COVID-19 transmission.
https://www.thejakartapost.com/news/2020/04/18/smrc-survey-finds-local-govts-rated-higher-for-covid-19-response-than-central-govt.html
----
More than a billion Muslims anticipate 'sad and quiet' Ramadan in coronavirus isolation
an hour ago
Some 1.8 billion Muslims around the globe will celebrate the most important month of the Islamic calendar very differently this year due to the COVID-19 pandemic.
Abstaining from earthly desires including eating, drinking and having sex between dawn and sunset for the duration of Ramadan is considered one of the fundamental pillars of Islamic teaching. Muslims believe this instils gratitude and introspection and brings them closer to God.
The majority of Muslims — except those who are exempt including people who are sick, pregnant women, children and the elderly — will fast as usual.
"There are virtual iftars in the planning stages," Shakira Hussein, a researcher at the University of Melbourne's National Centre for Excellence in Islamic Studies, said.
The Ramadan Tent Project each year hosts the "UK's largest open invitation" event, providing Iftar meals to the community in front of iconic landmarks around London.
"We have turned to innovative means to achieve this, allowing people to connect with thousands of others at our virtual iftars, every day of Ramadan," Rohma Ahmed, a spokeswoman for Ramadan Tent Project, told the ABC.
Many religions involve periods of fasting, such as the Muslim month of Ramadan and the Christian month of Lent. There are health benefits, whether you do it for religious reasons or not.
Ms Ahmed said they will broadcast a live call to prayer at sunset marking the time to break fast, invite guest speakers, and provide a platform for people to share their iftar experiences.
"We would advise people to use this time of physical distancing to pause, reflect and reconnect with their spirituality, faith and collective humanity," she said.
Month-long night markets, such as those held at Lakemba in Western Sydney, are a popular feature of Ramadan in many places.
Indonesia is yet to ban the annual mass migration to people's hometowns for Eid al-Fitr — known as mudik — however, a semi-governmental religious authority has declared travelling from virus-affected areas "haram", or forbidden under Islamic law.
Sundown during Ramadan in Indonesia generally sees hawkers flock to the streets with sweet drinks and fried goods for those breaking their fast.
The Ministry of Religion has, however, advised Indonesians to celebrate Ramadan at home this year, following the implementation of large-scale social restrictions in major cities.
Rika Shears, whose family has been running a restaurant in Punclut, West Java for 40 years, told the ABC she anticipates coronavirus restrictions will have major consequences for her business.
Breaking down the latest news and research to understand how the world is living through an epidemic, this is the ABC's Coronacast podcast.
"Since the middle of March, my family's restaurant has been quiet. This has never happened before, since we are located in one of the most popular spots [in the city]," she said.
"I predict we will lose 50 per cent of our revenue, especially in Ramadan. It will be quiet and different with the large-scale restrictions."
Instead, Ms Shears' family is offering food for takeaway and delivery, which she said presents an opportunity to help app-based motorcycle taxi drivers.
The Indonesian Food and Beverage Association said sales will "significantly drop", despite Ramadan usually seeing a spike in consumption.
"We are predicting a drop in sales of around 30 to 40 per cent because there won't be any festivities, resulting in a decrease in consumption," the body's chairman Adhi Lukman told the ABC.
Eid prayers, which are generally also held in congregation, may also need to be held in private if the outbreak continues, he said.
More than 2 million pilgrims typically flock to the holy city for Hajj. Its cancellation would be the first since Saudi Arabia became a country in 1932.
Erwin Renaldi shares his personal experiences making the journey from Australia to Mecca and Medina, Islam's holiest cities, during the month of Ramadan.
Neighbouring countries such as United Emirate Arabs, Egypt, Jordan, and the Palestinian Territories — where Islam's third-holiest site, the Al Aqsa mosque, is located — have also confirmed the closure of mosques during Ramadan.
"Tarawih prayers will be held at home, because reopening the mosque is linked to the end of the coronavirus crisis," Palestinian Mufti Sheikh Mohammed Hussein told the Jerusalem Post.
Earlier this month, Egypt announced the cessation of "all congregational activities", including the provision of free iftar meals at mosques.
Mosques will be reopened when the Health Ministry declares there are no more coronavirus cases in Egypt, local media reported.
For Muslims living with eating disorders, the monthlong fast and nightly feasts of Ramadan pose complex issues and heightened risks.
A mosque in the Indonesian city of Bandung told the ABC they have been planning to adjust their charity program to meet social distancing requirements.
"In our district, more than 200 people lost their jobs. Mainly they are labourers," said Muhammad Iskandar Umar from Al Multazam mosque.
He said the mosque had paired up with local street vendors, who are also experiencing hardship due to the stay-at-home order.
"They will keep running their stalls across from the mosque and we will distribute vouchers for the needy, which can be redeemed in exchange for food from the sellers," Mr Umar said.
Indonesian-born Rachmi Yulianti, who lives in Brisbane, told the ABC that Ramadan this year would be very different for her family and community.
"We will start by making Ramadan and Eid decorations, which we usually buy, but now we will make them together," Ms Yulianti said.
"I think it's still an opportunity to increase piety, self-reflection, and more focusing on the things that really matter to my family," she said.
https://www.abc.net.au/news/2020-04-19/ramadan-during-coronavirus-how-it-will-be-different-in-2020/12150946
------
URL: https://www.newageislam.com/islamic-world-news/muslims-bihar-up-suspect-npr/d/121615
New Age Islam, Islam Online, Islamic Website, African Muslim News, Arab World News, South Asia News, Indian Muslim News, World Muslim News, Women in Islam, Islamic Feminism, Arab Women, Women In Arab, Islamophobia in America, Muslim Women in West, Islam Women and Feminism