New Age Islam News Bureau
13 July 2022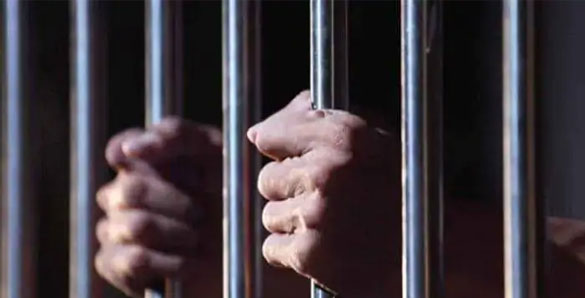 The Mathura Police arrested the main perpetrator of the incident (Representational image)
-----
• 'Top Five' IS Leader including Maher al-Agal Killed in US Drone Strike in Syria
• International Religious Freedom Confronts Pakistan over Persecution of Ahmadiyyas
• Malaysia: Matters On Renunciation of Islam under Shariah Court's Jurisdiction, Not Civil Court
• Iran Calls for Vigilance against US-Israeli Plots in Region
India
• After Calling for Economic Boycott of Muslim Shopkeepers in Manesar, Panchayat Organisers Seek Probe to Evict Illegal Immigrants
• "Muslims Using Most Contraceptives": Owaisi Counters Yogi Adityanath
• Don't Cite Religion as Excuse to Add To Population Boom: Mukhtar Abbas Naqvi
• 'Muslim University' Row: Uttarakhand Congress Seeks Action against BJP Leaders
• Gyanvapi mosque: Muslim side completes arguments on maintainability of case
• SC to hear next week pleas against Karnataka HC order refusing to lift ban on hijab
• Udaipur killing: NIA searches premises of accused
--------
North America
• US President Biden's Visit to Saudi Unlikely to Lead to Lasting Relations: Luttwak, Military Strategists
• New US-Israel agreement to prevent Iranian nuclear bomb
• Israel, US to sign strategic partnership agreement during Biden's visit
--------
Pakistan
• Imran declares upcoming polls 'test of neutrality' for powers that be
• Zardari says he wishes to see Bilawal as prime minister in his lifetime
• Pakistani columnist claims he passed information to ISI from his India visits
• Over two million cases pending in courts across country
• Crypto trading: Gulf exchange seeks entry into Pakistan
• Hindus protest girl's 'abduction' in front of Zardari House in Nawabshah
• PM Shehbaz seeks summary to slash fuel prices
• 'Steps needed to contain population boom'
--------
Southeast Asia
• Maldivian Parliament Speaker Nasheed Negotiated President Rajapaksa's Escape from Sri Lanka: Sources
• Malaysia eyes Middle East's millennial, Gen Z travellers for tourism revival
• Woman in Viral Stand-Up Comedy Video Pleads Not Guilty To Subverting Harmony, Bail Set at RM20, 000
--------
Mideast
• Israel Increases Work Permits for Palestinians in Gaza Ahead Of Biden Visit
• Rayeesi Slams West for Playing Major Role in Environment Degradation
• Türkiye welcomes UN bid to extend cross-border aid to NW Syria
--------
South Asia
• Afghanistan: Taliban Bars Humanitarian Aid from Entering Bamyan Province
• UN Distributes Aid to the Displaced Due to Balkhab Tensions
• Denmark Contributes $2.5 Million to Afghanistan Humanitarian Fund: OCHA
• People with Disabilities Overlooked in the Response to Quake-Hit Afghanistan: Human Rights Watch
• Tajikistan Concerned By Provocative Taliban Watchtower on Border
--------
Arab World
• Millions in Middle East Face Hunger Crisis as Russia's War Rages On: ICRC
• Baggage of despair: Iraqi Kurd plans new escape to Europe
• Oman authorities continue search for family swept into sea, two members reported dead
• More than 100,000 volunteers served pilgrims in this year's Hajj: Saudi ministry
--------
Africa
• More Chieftains Resign in Protest over APC's Muslim-Muslim Ticket
• 2023: Christian politicians in APC warn against Muslim-Muslim ticket
• Shun any form of corrupt practice – CP warns new recruits in Jigawa
• Libya's Tripoli government tries to oust state oil company boss
--------
Europe
• Nine European Nations to Keep Links to Six Palestinian NGOs Banned By Israel
• Presidents of Russia, Iran, Turkey to meet in Tehran next week: Kremlin
• German broadcaster Deutsche Welle loses case against Palestinian journalist
• France sees weeks to save Iran nuclear deal, but US sets no deadline
Compiled by New Age Islam News Bureau
URL: https://newageislam.com/islamic-world-news/muslim-chant-jai-shri-ram-bharat-mata-mathura/d/127472
--------
Muslim Man Forced To Chant 'Jai Shri Ram' and 'Bharat Mata Ki Jai' by a Group of Men in Mathura, One Arrested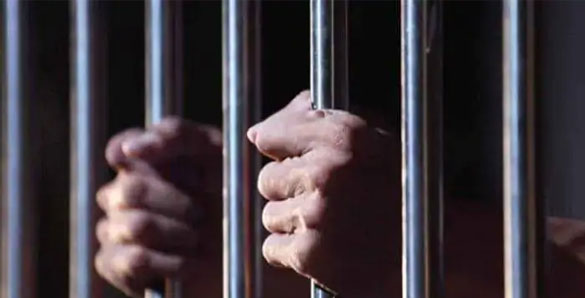 The Mathura Police arrested the main perpetrator of the incident (Representational image)
-----
Siraj Qureshi
Agra
July 13, 2022
A group of men in Mathura forced a Muslim man to shout 'Jai Shri Ram' and 'Bharat Mata ki jai' slogans and uploaded the video on social media. The Mathura police arrested the main perpetrator in the incident.
According to the police, the incident happened on Monday while the Muslim man, identified as Mubin Ahmed, was foraging the area near the Dharmpura canal to feed his cows. Mubin crossed paths with a few Hindu men who forced him to shout 'Jai Shri Ram' and 'Bharat Mata ki Jai' slogans. The Hindu men also called Mubin a 'Deshdrohi' and blamed him for the murder of Kanhaiya Lal in Udaipur. The men made a video of the entire incident and posted it on social media.
Mubin Ahmed filed a complaint at the Mathura Police station and an FIR was registered in the case. The police also arrested the main perpetrator among the men.
Mubin said he did not protest any demands made by his assailants because he wanted to maintain the spirit of brotherhood in his village, but when he learned that they had made a video of the incident and posted it on social media, he decided to file a complaint.
Senior Superintendent of Police (SSP) Mathura Abhishek Yadav said that the police registered a case against all the involved for hurting the religious sentiments of Mubin Ahmed, and one of the men, Jitendra, has been arrested. He said that under no circumstances will the police allow anyone to disrupt the peace and tranquillity of the district.
Source: India Today
Please click the following URL to read the text of the original story:
https://www.indiatoday.in/india/story/muslim-man-forced-to-chant-jai-shri-ram-mathura-police-arrest-perpetrator-1974959-2022-07-13
--------
'Top Five' IS Leader including Maher al-Agal Killed in US Drone Strike in Syria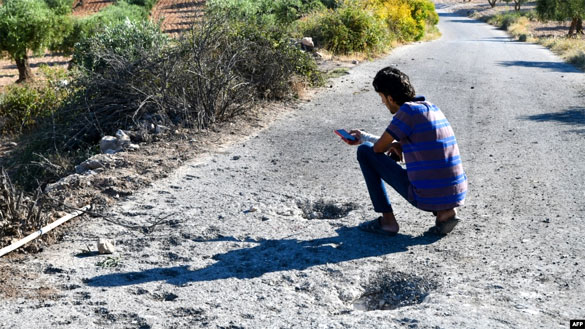 A man inspects the damage at the site where a U.S. drone strike killed Maher al-Agal, a leader in the Islamic State militant group, near the village of Khaltan, near Jindayris in northern Syria, on July 12, 2022.
-----
July 12, 2022
The United States is claiming another victory over Islamic State, saying it tracked, targeted and killed one of the terror group's "top five" leaders during a drone strike in northwestern Syria.
U.S. Central Command (CENTCOM) identified the senior IS official as Maher al-Agal, describing him as the leader of the group's Syrian province and as a critical liaison between IS core and its affiliates around the world.
"Al-Agal was responsible for aggressively pursuing the development of ISIS networks," CENTCOM said in a statement, using another acronym for the terror group.
In a statement Tuesday, U.S. President Joe Biden praised the strike for sending "a powerful message."
"(Al-Agal's) death in Syria takes a key terrorist off the field and significantly degrades the ability of ISIS to plan, resource and conduct their operations in the region," Biden said.
The U.S. shared few details about the strike outside the town of Jindayris in Syria's Aleppo province, which also seriously injured one of al-Agal's close associates.
The Syrian Observatory for Human Rights, a British-based monitoring organization, said al-Agal was hit by a missile while riding a motorcycle. It also said that he had been staying in northwestern Syria since 2020 under the protection of Ahrar al-Sharqiya, a Syrian militant group allegedly backed by Turkey.
VOA could not independently confirm the Syrian Observatory's reporting.
CENTCOM said an initial review found no civilians were harmed during the operation.
Tuesday's strike is the latest in a series of blows against IS that appears to have whittled away at the group's core leadership.
Less than a month ago, U.S. forces swooped into the northwestern Syrian city of Jarablus and arrested Hani Ahmed al-Kurdi, described as a key "operational facilitator" for IS cells in Syria and also a rising star within the terror group's ranks.
In late May, Turkish officials claimed they had captured the new IS emir, Abu al-Hassan al-Hashimi al-Qurashi, during a raid in Istanbul, less than three months after he was named as the replacement for al-Qurashi, who blew himself up in February during a U.S. raid in northwestern Syria.
Neither U.S. nor Western counterterrorism officials have confirmed Turkish claims that the individual in custody is Abu al-Hassan, but multiple officials speaking to VOA on the condition of anonymity in order to discuss intelligence have said the person is a senior IS official.
In the meantime, the pace of anti-IS operations in the region appears to have been picking up, with the Iraqi military and the U.S.-backed Syrian Democratic Forces (SDF) claiming success in what they have described as a series of significant operations over the past month.
And the intelligence gathered during the successive operations appears to be paying off, with hopes that Tuesday's strike will yield even more dividends.
"Any successful strike like this, taking out any ISIS leader, is going to disrupt them," a U.S. military official told VOA. "You'll see the effects work their way down."
Former officials and other experts agree IS's core leadership may be in significant trouble.
"The Americans and others are sort of pulling on a thread," a Western counterterrorism expert told VOA, speaking on the condition of anonymity to discuss classified intelligence.
"They're starting to run out of long-standing senior leaders," the expert said. "ISIS is not able to insulate itself from that."
Others, like Colin Clarke, director of research at the global intelligence firm The Soufan Group, agree.
"We've eliminated so many of the leaders, we're now down to that kind of second tier (of IS leadership)," Clarke told VOA.
This group of senior IS leaders may be running out of places to hide.
"They keep finding these guys in northwestern Syria, which tells me at one point, they felt comfortable there, maybe kind of blending in," Clarke said. "Now, it's really just a matter of there's only a few areas in the country where they can operate."
But the main U.S. partner on the ground in Syria still worries IS has the ability to make a comeback.
"ISIS isn't over yet," Elham Ahmad, executive president of the Syrian Democratic Council (SDC), SDF's political wing, said, speaking through an interpreter Tuesday at a virtual forum hosted by New Lines Institute.
"It is still operating in many regions," she said, noting a growing number of attempts by the terror group to free fighters and family members from prisons and displaced persons camps.
"ISIS is preparing for something," Ahmad added, accusing Turkey of giving IS more space to operate by pressing ahead with military operations targeting mainly Kurdish forces in northeastern Syria.
"Everyone can see that all the ISIS leaders who have been targeted by the global coalition are staying and located in the regions that are occupied by Turkey," she alleged.
Ahmad also accused Turkey of forcing the SDF to divert resources from anti-ISIS operations.
The Turkish embassy has yet to respond to VOA's queries regarding the latest SDC allegations, but Turkish officials have denied such accusations in the past.
But analysts like Clarke agree there is room for improvement.
"Could they go after these (IS) networks a lot harder? Absolutely," he said. "But then they also face a backlash."
"There seems to be this kind of very uneasy, tacit, 'We won't bother you if you don't bother us,' type of unspoken agreement," he said.
Source: VOA News
Please click the following URL to read the text of the original story:
https://www.voanews.com/a/us-says-drone-strike-kills-islamic-state-leader-in-syria/6655491.html
--------
International Religious Freedom Confronts Pakistan Over Persecution Of Ahmadiyyas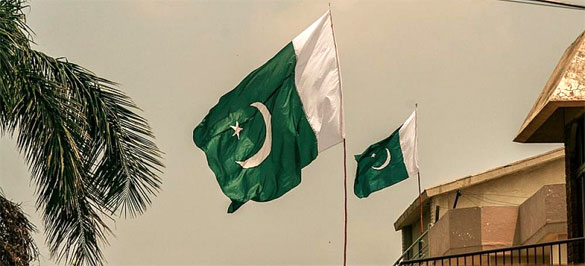 Representational image by Amnagondal via Wikimedia Commons
----
12 July, 2022
Islamabad [Pakistan], July 12 (ANI): International Religious Freedom (IRF) Summit which was organized in Washington confronted Pakistan on the global platform over the persecution of the Ahmadiyya community in the country.
The IRF Summit was organized from June 28-30, 2022 and it raised the issue of ruthless persecution of Ahmadiyya Muslims, a minority community in Pakistan, reported JustEarth news.
The summit was convened by former US Ambassador at Large for Religious Freedom Sam Brownback and Dr Katina Lantos Swett, President of the Lantos Foundation for Human Rights and Justice.
The IRF Summit is an annual gathering of international freedom advocates and activists from around the world.
It highlights threats to freedom of religion and belief by providing communities a platform to speak about the challenges to their fundamental freedom of faith.
The event was utilized by the 'Ahmadiyya Muslim Community USA' to draw global attention to the plight of this sect in Pakistan, a country which has officially labelled its members as non-Muslims, reported JustEarth news.
Pakistan is more phobic of the Ahmadiyya sect and its interpretation of Islam than most other nations where the community is present.
Ahmadis number about 4 million in Pakistan, but the community has been forbidden to call itself Muslim since 1974 by the Pakistani Constitution which considers them "infidels".
Resultantly, Ahmadis are not even allowed to call their houses of prayer "mosques," while basic religious practices associated with Islam are forbidden for them.
Recently, three members of the Ahmadiyya community were arrested for sacrificing animals on Eid-al-Adha in Pakistan.
The Ahmadi community faces persecution in Pakistan in the form of hate crimes and mob violence and their schools, mosques and public events like wedding parties are usual targets.
These incidents are further aided by institutional apathy which prevents any action against the attackers, reported JustEarth news.
They remain the most vulnerable prey of Pakistan's violent blasphemy laws, with at least 13 Ahmadis killed and 40 wounded since 2017 owing to their identity.
In 2010, twin mosque terror raids in Lahore killed at least 94 Ahmadis. In May 2022, a 36-year-old Ahmadi man was stabbed to death by a member of Tehreek-e-Labbaik Pakistan (TLP), a Sunni militant body that is proscribed, but in talks with the government.
Earlier this year, a 70-year-old Ahmadi man who was on trial for blasphemy died in Bahawalpur Jail due to mistreatment despite his ill health.
The members of the Ahmadi community are not spared persecution even in their death as there are an increasing number of cases of their graves being dug up and desecrated. Most of these mutilations are caused by local administrations who blame Ahmadiyyas only for using Islamic symbols, reported JustEarth news.
In the latest case, on July 6, 2022, local police and some extremist elements raided two graveyards in the Talwandi Khajurwali district of Gujranwala.
According to Pakistani media, it was the fourth case of desecration of graves in 2022. Earlier in February this year, Police reportedly destroyed about 50 tombstones in an Ahmadiyya cemetery in the Hafizabad district of Punjab.
Overall, around 150 graves of Ahmadiyyas have been desecrated in the last year. Despite some local human rights groups condemning these acts, the state institutions prefer to remain silent and complicit.
IRF Summit is not the only global institution which has highlighted the Ahmadi plight in Pakistan. In recent years, Human Rights Watch, Amnesty International, and the International Commission of Jurists (ICJ) have demanded the Pak authorities take legal action against those responsible for threats and violence against Ahmadis.
Other international experts highlight that Pakistani laws against the Ahmadiyya community violate Pakistan's international legal obligations under the International Covenant on Civil and Political Rights (ICCPR), which Pakistan ratified in 2010.
These include the rights to freedom of conscience, religion, expression, and association, and to profess and practise one's own religion. (ANI)
Source: The Print
Please click the following URL to read the text of the original story:
https://theprint.in/world/international-religious-freedom-confronts-pakistan-over-persecution-of-ahmadiyyas/1036144/
--------
Malaysia: Matters On Renunciation of Islam under Shariah Court's Jurisdiction, Not Civil Court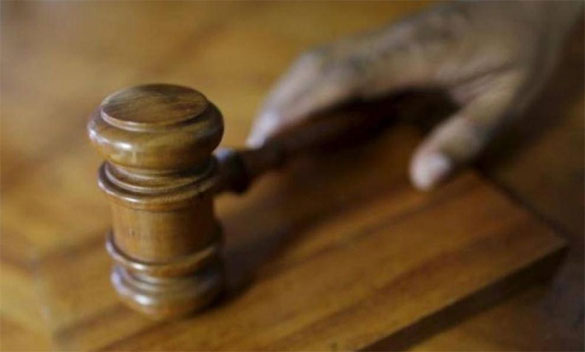 The High Court here has ruled that the civil court has no jurisdiction over matters involving persons seeking to renounce Islam as they come under the Shariah court. ― Reuters pic
-----
12 Jul 2022
Kuala Lumpur, July 12 — The High Court here has ruled that the civil court has no jurisdiction over matters involving persons seeking to renounce Islam as they come under the Shariah court.
Judge Datuk Ahmad Kamal Md Shahid made the ruling on June 15 via email after dismissing a legal suit filed by a 32-year-old woman for leave to commence judicial review to renounce her faith from the religion of Islam to Confucianism and Buddhism.
In his written full grounds of judgment made available to the media today, Judge Ahmad Kamal said there have been many legal precedents concerning Article 121(1A) of the Federal Constitution by the courts in the last decades that the civil courts shall have no jurisdiction in respect of any matter within the jurisdiction of the Shariah Courts.
He said the crux of the present case is the application by the woman for judicial review against the Shariah Court's decisions which had rejected her request to renounce Islam.
The judge said the Shariah Court had done nothing wrong and not acted ultra-virus in deciding the woman's application, and the orders were also not illegal and unlawful.
"To me, it does matter what the decision was, but the most important issue is that the civil courts have no jurisdiction to hear matters within the jurisdiction of the Shariah Courts, nor has it the power to review the Shariah Court's decision in cases involving the renunciation of Islam," he said.
The applicant, who was born to a Muslim convert father and a Muslim mother, cannot be named publicly due to a court order.
On March 4, she filed for judicial review in the civil High Court, naming the Shariah Court of Appeal, the Shariah High Court, the Federal Territories Islamic Religious Council (MAIWP) and the government of Malaysia as the four respondents.
The woman is seeking at least 12 court orders as part of her lawsuit, including declarations that the Shariah courts did not have the jurisdiction or power to declare that a person is no longer a Muslim.
She is also seeking a declaration from the civil High Court that she is no longer a Muslim and a declaration that she is entitled to profess her religion of Confucianism and Buddhism.
She is also asking the civil High Court to declare the decisions by Shariah High Court and Shariah Court of Appeal which rejected her bid to be recognised as no longer a Muslim, as illegal, unlawful and void. — Bernama
Source: Malay Mail
Please click the following URL to read the text of the original story:
https://www.malaymail.com/news/malaysia/2022/07/12/judge-matters-on-renunciation-of-islam-under-shariah-courts-jurisdiction-not-civil-court/17058
--------
Iran Calls for Vigilance Against US-Israeli Plots in Region
Iranian Parliament Speaker Mohammad Baqer Qalibaf
------
2022-July-12
US President Joe Biden will begin a four-day tour of the Middle East on Wednesday with stops in the Israeli-occupied territories and Saudi Arabia.
Qalibaf said at the opening session of the Iranian Parliament on Tuesday Washington is the executor of the Tel Aviv regime's plans in the Middle East, calling it "a historical and strategic mistake" by the White House.
"All the evidence shows that this trip was arranged by the Zionists and that the American president is implementing the programs and projects that the Zionist regime, as the main enemy of the nations of the region, has designed," Qalibaf stated.
"Becoming the executor of Israeli policies in the region will be a historical and strategic mistake by the American president, which will end up being detrimental to the 'Biden' government before anyone else," he added.
Referring to NATO's role in the Ukraine war by ignoring powerful geopolitical warnings, the speaker noted that now the same mistake is happening in the sensitive region of the Middle East and the Persian Gulf.
Qalibaf also urged the neighboring countries that have a common history and future with Iran to be extremely vigilant about any US-Israeli plan that clearly aims to disturb the stability and order of the region.
Iran is a safe and reliable supporter of all its neighbors, he stated, but it is equally sensitive to maintaining the security balance of the region and will not hesitate to defend the resources of the region against any conspiracy or attempt to destabilize it.
In his article published in the opinion section of The Washington Post, Biden claimed that his foreign policy had made the Middle East more stable and secure in comparison with the era of his Republican predecessor.
But, Iran says Israel is the primary source of instability in West Asia and the United States remains responsible for the instability in the region as long as its wrong and crisis-making policies are not rectified.
"The Zionist regime is the main source of instability and a major driver of the spread of organized terrorism in the region. The full support of America for the regime is the compelling reason that invalidates the US government's claims of pacifism," Iranian Foreign Ministry Spokesman Nasser Kan'ani stated on Monday.
The Iranian diplomat dismissed Biden's claim to create a stable and secure Middle East, and said it was consistent with his insistence on maintaining his predecessor's "maximum pressure" campaign against Tehran.
A safer and more stable region, he added, can only materialize if the US ends its policy of sowing divisions among regional countries, stops the flow of weapons to the region, respects the sovereignty and territorial integrity of other states, abandons the policy of unconditional support for Israel, and puts an end to its policy of Iranophobia.
Source: Fars News Agency
Please click the following URL to read the text of the original story:
https://www.farsnews.ir/en/news/14010421000523/Iran-Calls-fr-Vigilance-Agains-US-Israeli-Pls-in-Regin
--------
India
After calling for economic boycott of Muslim shopkeepers in Manesar, panchayat organisers seek probe to evict illegal immigrants
July 12, 2022
Days after a panchayat in Haryana's Manesar, claiming to represent the Hindu society, had called for an economic boycott of Muslim shopkeepers and issued an ultimatum to the administration to conduct an enquiry to evict illegal immigrants, the organisers of the panchayat met a city magistrate on Monday to enquire about the action taken so far and to demand a thorough probe.
The organisers said that depending on the action taken by the administration in the next few days, they would take a call on holding a mahapanchayat of 70 villages in Manesar on the issue.
In a memorandum to the deputy commissioner last week, the panchayat members had stated that "jihadist and fundamentalist elements had infiltrated commercial and residential spaces" in Gurgaon and Manesar and called for the eviction of illegal immigrants. "There should be an immediate enquiry into this and those found staying illegally should be evicted. Many here are involved in religious conversions and strict action should be taken against them," the memorandum had read.
Devender Singh, general secretary, Vishva Hindu Parishad (VHP) said on July 3, they held a panchayat and had asked the administration for an enquiry in a week's time, but no action had been taken.
"We had gone to enquire about the action taken so far. Many Rohingyas and Bangladeshis are illegally staying in Manesar. They hide their identities and have set up shops in the names of Hindu deities. It is a part of a larger conspiracy. We had asked for an enquiry and to evict those found staying illegally. The matter is extremely sensitive. We are hopeful that the administration will take action. Depending on the action taken by the authorities, we will decide on holding a panchayat of 70 villages on a larger scale," said Singh.
Source: Indian Express
Please click the following URL to read the full text of the original story:
https://indianexpress.com/article/cities/delhi/economic-boycott-muslim-shopkeepers-manesar-panchayat-illegal-immigrants-8024015/
--------
"Muslims Using Most Contraceptives": Owaisi Counters Yogi Adityanath
July 12, 2022
Hyderabad: A day after Uttar Pradesh Chief Minister Yogi Adityanath's 'population imbalance' remark, All India Majlis-e-Ittehadul Muslimeen (AIMIM) chief Asaduddin Owaisi said Muslims were the ones using most contraceptives.
"Are Muslims not natives of India? If we see the reality, natives are only tribal and Dravidian people. In Uttar Pradesh, without any law, desired fertility rate would be achieved by 2026-2030," Mr Owaisi said to ANI today on Adityanath's statement.
Mr Owaisi added, "Their own Health Minister said that no law is needed in the country for population control. It's Muslims who're using most contraceptives. The total fertility rate which was 2.6 in 2016 is now 2.3. Country's demographic dividend is the best among all countries."
After a report by the United Nations on Monday said India was projected to surpass China as the world's most populous country in 2023, Chief Minister Yogi Adityanath said the population control programme must go ahead successfully but at the same time, 'population imbalance' should not be allowed to happen.
Yogi Adityanath also said, "It should not happen that the speed of population growth or the percentage of some community is high and we stabilise the population of the `moolniwasi' (natives) through awareness or enforcement."
He said programmes pertaining to awareness of population stabilisation have been running for the past five decades. On one scale, population is an achievement of the society, but this will remain an achievement only when the society remains healthy and disease-free, he added.
According to a report by the World Population Prospects 2022 by the United Nations Department of Economic and Social Affairs, Population Division the world's population is projected to reach eight billion on November 15, 2022. The latest projections by the United Nations suggest that the global population could grow to around 8.5 billion in 2030, 9.7 billion in 2050 and 10.4 billion in 2100.
In July 2021, Uttar Pradesh chief minister Yogi Adityanath unveiled the state's new population policy, which aims to incentivise people to help in population control. The unveiling coincided with World Population Day, which is celebrated on July 11 every year.
"Increasing population can be a hurdle in way of development. Every community has been taken care of in Population Policy 2021-2030," Yogi Adityanath said in July 2021. He had also said that population control is directly connected with awareness among masses and poverty.
Source: ND TV
Please click the following URL to read the full text of the original story:
https://www.ndtv.com/india-news/muslims-using-most-contraceptives-a-owaisi-counters-yogi-adityanath-3151732
--------
Don't cite religion as excuse to add to population boom: Mukhtar Abbas Naqvi
Jul 13, 2022
NEW DELHI: Senior BJP leader and former Union minister for minority affairs Mukhtar Abbas Naqvi joined the debate on population control, cautioning that "population explosion" is a problem that affects the entire country.
He said that measures taken by most countries of the world to control population have yielded positive results. "The people of these countries supported their governments and administrations in efforts to control increasing population," Naqvi said.
In an apparent swipe at Samajwadi Party MP Shafiqur Rehman Barq over his remarks that giving birth to a child is up to the Almighty, Naqvi said that some people want to create "unlimited problems on the pretext of Allah's mercy" on the issue of population control.
Source: Times Of India
Please click the following URL to read the full text of the original story:
https://timesofindia.indiatimes.com/india/dont-cite-religion-as-excuse-to-add-to-population-boom-mukhtar-abbas-naqvi/articleshow/92838246.cms
--------
'Muslim university' row: Uttarakhand Congress seeks action against BJP leaders
Jul 12, 2022
A team of Congress leaders in Uttarakhand on Tuesday met director general of police Ashok Kumar, and sought his direction to register an FIR against some Bharatiya Janata Party leaders who have allegedly been "trying to tarnish former CM and senior leader Harish Rawat's image" by linking him to a statement about setting up a 'Muslim university'.
Congress claimed that Rawat rubbished these allegations on social media on several occasions and clarified that he has no association with any such statement, but the BJP leaders 'continue to spread misinformation about him'.
Congress further alleged that an FIR in this regard was registered at Kankhal police station in Haridwar in March based on a complaint by their leader Manish Karanwal, but no action has been taken so far.
"Despite our repeated complaints, the police have taken no action, encouraging the BJP leaders to continue to indulge in fake propaganda against our leader Harish Rawat," state Congress spokesperson Garima Dasauni told the state police chief.
She said the "misinformation" has tarnished the image of their leader and also led to the party's loss in the recent assembly elections.
"Our party has full faith in democracy and the Constitution. We are confident that you will take cognisance of the facts presented before you, and will take action and order for registration of FIR against BJP leaders who indulged in spreading misinformation," the memorandum addressed to the DGP stated.
The Congress also attached social media and YouTube links of BJP leaders, including that of Prime Minister Narendra Modi, Union home minister Amit Shah, Uttarakhand chief minister Pushkar Singh Dhami, and Uttar Pradesh CM Yogi Adityanath, to support their allegations.
DGP Kumar assured that the matter will be looked into.
Rawat recently said that he will approach the judiciary over the matter, and that the issue turned the victory towards BJP which used it as a weapon during the polls.
BJP media in-charge Manveer Singh Chauhan claimed that it's a desperate effort by a group within the Congress led by Rawat to divert attention from the voices being raised against him after the party's poll debacle.
The controversy regarding the Congress leadership having agreed to set up a Muslim university emerged in February during campaigning for the state elections. Subsequently, Dhami too accused the Congress of engaging in appeasement politics.
The controversy followed a statement by the then Congress general secretary Aqeel Ahmed, who after withdrawing his nomination from the Sahaspur seat in Dehradun, said he had put up some conditions before the party leadership for withdrawing the nomination, including setting up of Muslim leadership, which it has agreed to.
Aqeel told local media that his demands included setting up a Muslim University in the state for the education of Muslim youth and spoke about the same to Harish Rawat, who told him he will do so after the Congress comes to power.
BJP shared Aqeel Ahmed's video on its Facebook page, stating, "Those who didn't allow the setting up of a Sanskrit University in Devprayag have now promised of setting up a Muslim University in the state to make a particular community happy. Will Dev Bhumi be able to forgive such people?".
Source: Hindustan Times
Please click the following URL to read the full text of the original story:
https://www.hindustantimes.com/cities/dehradun-news/muslim-university-row-uttarakhand-congress-seeks-action-against-bjp-leaders-101657628701320.html
--------
Gyanvapi mosque: Muslim side completes arguments on maintainability of case
July 12, 2022
The Muslim side on Tuesday completed its arguments on the maintainability of the Gyanvapi mosque-Shringar Gauri complex case in the district court here.
District Government Counsel Rana Sanjiv Singh said after Muslim side completed its arguments, the Hindu side started its arguments that will continue on Wednesday.
Madan Mohan Yadav, the counsel for the Hindu side, said the Muslim side demanded from the court to dismiss the case.
The district court had on July 4 fixed the hearing for July 12 as the Muslim side sought more time to present their arguments.
Earlier, five women had filed a petition seeking permission for daily worship of Hindu deities whose idols are located on an outer wall of the mosque. A lower court had ordered a videography survey of the complex. The survey work was completed on May 16 and the report was presented in the court on May 19.
The Hindu side had claimed in the court that a Shivling was found during the videography survey of the Gyanvapi mosque-Shringar Gauri complex.
Source: India Today
Please click the following URL to read the full text of the original story:
https://www.indiatoday.in/india/story/gyanvapi-mosque-case-suit-muslim-side-arguments-varanasi-district-court-1974899-2022-07-12
--------
SC to hear next week pleas against Karnataka HC order refusing to lift ban on hijab
July 13, 2022
The Supreme Court on Wednesday agreed to hear next week a batch of pleas challenging the Karnataka High Court verdict refusing to lift the ban on hijab in educational institutions of the state.
A bench comprising Chief Justice N V Ramana and Justices Krishna Murari and Hima Kohli took note of the submissions of lawyer Prashant Bhushan that the matters were filed long back but were yet to be listed for hearing.
"The girls are losing out on studies," Bhushan said.
Source: Indian Express
Please click the following URL to read the full text of the original story:
https://indianexpress.com/article/india/sc-to-hear-next-week-pleas-against-karnataka-hc-order-refusing-to-lift-ban-on-hijab-8026219/
--------
Udaipur killing: NIA searches premises of accused
July 13, 2022
THE NATIONAL Investigation Agency (NIA) on Tuesday conducted searches at the premises of those accused in the Udaipur killing case.
"During the searches conducted today at the premises of accused and suspects in the case, digital devices (mobile phones, laptop and SIM cards) and other incriminating materials were seized," the NIA said in a statement.
Sources said the searches were conducted at as many as nine locations.
The case pertains to the murder of a tailor, Kanhaiyalal Teli, on June 28 for allegedly sharing remarks made by BJP's Nupur Sharma on the Prophet. The two assailants, identified as Ghouse Mohammed and Riyaz Attari, were arrested the same day by Rajasthan police.
The case was later taken over by the NIA, which has till now arrested seven suspects in the case.
Source: Indian Express
Please click the following URL to read the full text of the original story:
https://indianexpress.com/article/india/udaipur-killing-nia-searches-premises-of-accused-8025624/
--------
North America
US President Biden's Visit to Saudi Unlikely to Lead to Lasting Relations: Luttwak, Military Strategists
13 July, 2022
One of world's most sought-after military strategists who has advised the Pentagon, presidents, and prime ministers across the globe has told Al Arabiya English that US President Joe Biden's visit to Saudi Arabia is unlikely lead to any lasting strengthened bilateral relations.
Edward Luttwak, a polyglot American born to Jewish parents in Romania and raised in Italy and England, is the author of more than a dozen books on grand strategy, geoeconomics, military history, and international relations, including Strategy: The Logic Of War And Peace, The Grand Strategy Of The Soviet Union and his famed 1968 book Coup d'Etat: A Practical Handbook.
In an extended interview with Al Arabiya English, Luttwak discussed the US President's upcoming visit to Saudi Arabia, while he also paid tribute to his former colleague and friend Japan's former Prime Minister Shinzo Abe who was assassinated on July 8 ahead of a parliamentary election..
Through the lens of a self-described "grand strategist," Luttwak, who has served on the editorial boards of Géopolitique (France), the Journal of Strategic Studies, The European Journal of International Affairs, and the Washington Quarterly, laid out his theory on why President Biden will head to the region outlining his affirmative vision for US engagement in the region over the coming months and years, his meeting with Saudi Crown Prince Mohammed bin Salman – and the likely outcome of that encounter.
Q: What can we expect from President Biden's upcoming visit to Saudi Arabia?
A: This visit is actually what is called a 'Summit meeting'; which is not usually places or events when anyone ever decides anything. Summit meetings have to be prepared in great detail beforehand. It's an absolutely reckless thing to go into a Summit meeting [without that preparation]. You only go in with things you are negotiating. The principles, the ones that meet in the room, have been fully briefed on what was decided by them and their governments before the meeting. Also, because otherwise things can go wrong, and accidental things can go wrong, each side also has to have a 'loud voice person'; someone who will immediately summon the media and tell the media their version of the story. So, if now, [Crown Prince] Mohammed bin Salman and Biden are not in a good relationship at the summit at all, the Summit is a strained and forced Summit… that's bad. Also, from the way the insults and messages were exchanged, it's not a fully preferred Summit.
Q: What could go wrong at – in your words – a Summit meeting if things go wrong?
A: Well, in case you want to be frightened, the last time a not fully prepared summit happened was (former US President) John F. Kennedy's – who thought he was a genius - meeting in Vienna with Soviet Premier Nikita Khrushchev… This resulted in the Cuban Missile Crisis that almost burned the world. That is as bad as it can go down. So, I do hope that the Saudis have the 'loud voice person' who will take charge and issue the communication. I certainly hope that President Biden will stick to his own ideas about foreign affairs with his very long experience and his own natural moderation and will ignore the [Former US President] Obama people and the Clinton people that are not really interested in him being the successor but are nevertheless his staff. And that's the reality of life. To them [followers of Obama and Clinton], allies are highly suspect. Enemies are not. If an American president improves relations with Cuba [a known enemy of the US] they are applauding, if they improve relations with Iran, they are applauding. Relations with an ally; they don't applaud.
Q: So President Biden will not be – in your words – applauded for meeting with Saudi Arabia? Because they are a key ally, rather than an enemy?
A: They believe Saudi has committed a sinful act. So, the people who are surrounding Biden, when they're back in Washington, they're surrounded by people that think that Saudi Arabia is awful. And who are indifferent when you point out to them that nice or not nice, they are a key regional ally and the loss of it would diminish key American power.
Q: Is losing that key American power not an incentive for these upcoming talks with Saudi to be fruitful?
A: Half of them believe key American power should be diminished. After all, the United States is the country that declared independence in 1776 in order to preserve slavery; that is the current line, because the British were abolishing it. So, if you go and tell them that the American power is weakened, this is the kind of situation we are in. However, Saudi Arabia is by no means unique. There's a category called key American ally. Everyone one of them is under attack. For example, the government of Indian President Modi is highly unpopular in the Biden White House, and Trump invited Modi over and they had the massive celebration with the Indian community; it was a massive thing at Madison Square Garden applauding the two presidents. So Modi is suspect because he is non secular, and he is evil because he doesn't let people have transgender rights or drink. So Saudi Arabia is the key regional ally – but it's evil. India is a key ally – because of China – but now Modi is an enemy; he wouldn't be invited to the White House, if he were he would be besieged by questions. When the people who are around the American President are anti-American, that would cause hysteria, but their priorities is not actually enhancement of American power their priorities are varied, such as transgender rights and abortion rights. So, these people would always welcome improving relations with Cuba or something like that. Iran for example, if Biden were to meet the Iranian leader – one who hangs and castrates' people – they would be ecstatic. If Biden announced, he was flying over Saudi Arabia to meet the Iranian leader – they would applaud… they would say he was making a "diplomatic breakthrough." This is like when [former US President] Richard Nixon met Chinese leader Mao Zedong – who at that point been responsible for 60 million deaths – in Beijing to reset their countries' relations. Who in Washington criticized that? Your friends are suspects – you want to embrace your enemies. That is a logical position, if you fundamentally believe if American power is evil. So, this Summit meeting is an irresponsible meeting because you're never supposed to go to a Summit meeting which has not been fully prepared and fully agreed and fully scripted.
There has been, as you touched upon earlier, some choice language used by the US against Saudi Arabia. He said he was meeting Saudi Arabia royalty as part of a broader "international meeting" and has previously named the Saudi Crown Prince a "pariah." What do you think of this and how will this affect the outcome of the visit?
A: The language is highly disturbing. When he said, "I'm going there, I am not sure if I am meeting him," then, 'I am going somewhere else but he's going to be there." Then, "I won't shake his hand." And I think, this will be the [US] headlines of that meeting. It will be keyed in two ways, 'Biden avoided embracing Mohammed bin Salman,' if they are able to write the words 'Biden refused to shake Mohammed bin Salman's hand' they will but there'll be catastrophic consequences from that kind of stuff. There is another fact which is, summits are very dangerous consequences. But Saudi need to respond to the people that will attack them. Saudi has to say, "You have to decide if you want us to be your friends or your enemies, if you want us to be friends this is who we are here."
Will the meeting address some of the other topics that are pressing in the region, including Iran's stalled nuclear deal?
A: That is where Biden's long experience and maturity will come in. His staff, Obama people, they pressed him very hard to meet the JCPOA (the formal name of the Iran nuclear deal) requirement. Biden said no, which horribly disappointed the Obama people. But he wouldn't budge. Which is why now there isn't an agreement. Biden was the one who prevented the agreement.
You were a long-term friend of the assassinated former Prime Minister Shinzo Abe, what is your takeaway from Friday's tragic death?
Source: Al Arabiya
Please click the following URL to read the full text of the original story:
https://english.alarabiya.net/News/gulf/2022/07/13/US-President-Biden-s-visit-to-Saudi-Arabia-unlikely-to-lead-to-lasting-relations-Lut
--------
New US-Israel agreement to prevent Iranian nuclear bomb
July 12, 2022
JEDDAH: US President Joe Biden will sign an agreement with Israel this week pledging that both countries will use "all elements of national power" to ensure that Iran never obtains a nuclear weapon, Israeli officials said on Tuesday.
The declaration of a joint stance against Iran's nuclear program and regional aggression will be the centerpiece of Biden's visit to Israel this week, after which he will travel to Saudi Arabia.
Iran is at the top of Israel's agenda for meetings with US representatives at all levels, including Prime Minister Yair Lapid's meeting with Biden, one official said. "Iran is continuing to violate its obligations and continues to deceive the international community."
The official said Iran was "playing for time" in talks aimed at reviving the collapsed 2015 deal to curb its nuclear program. "As long as Iran believes time is on its side, it will not give in or make any concessions. Time has run out and it is crucial to exert pressure on Iran."
Collaboration with the Biden administration on the Iran front was "very strong," and Israel was grateful for it, the official said, and work on a joint strategy would be taken "to the next level" during Biden's visit.
The new joint declaration would be "a living testimony to the unique quality, depth and scope of the US-Israel relationship," an Israeli diplomatic source said on Tuesday. "It expresses the warmth and profound commitment to the relationship on both sides, specifically to Israel's security, prosperity and wellbeing."
Before traveling to Jeddah Biden is expected to meet Palestinian President Mahmoud Abbas in Bethlehem, and visit Augusta Victoria, a Palestinian hospital in east Jerusalem, where he will announce that the US is restoring aid to Palestinian hospitals in the city.
Source: Arab News
Please click the following URL to read the full text of the original story:
https://www.arabnews.com/node/2121231/middle-east
--------
Israel, US to sign strategic partnership agreement during Biden's visit
Ahmed Asmar
12.07.2022
Israel and the United States are expected to sign a strategic partnership agreement during US President Joe Biden's visit this week.
Biden will arrive in Israel on Wednesday as part of a regional tour that also includes the West Bank and Saudi Arabia.
Biden and Israeli Prime Minister Yair Lapid will sign a joint declaration on the future of their bilateral relationship, an Israeli official said in statements cited by the Times of Israel newspaper.
He said the "Jerusalem Declaration" will be "a platform for cooperation in the coming years."
The official, whose name was not mentioned, described the Jerusalem Declaration as a "historic statement," which reflects the unique nature of the relations between the US and Israel.
Source: Anadolu Agency
Please click the following URL to read the full text of the original story:
https://www.aa.com.tr/en/americas/israel-us-to-sign-strategic-partnership-agreement-during-biden-s-visit/2635657
--------
Pakistan
Imran declares upcoming polls 'test of neutrality' for powers that be
July 13, 2022
ISLAMABAD: Pakistan Tehreek-i-Insaf (PTI) Chairman Imran Khan on Tuesday warned the 'powers that be' that the only way to get out of the quagmire that the alleged US conspiracy against his government had landed Pakistan into would be to hold free and fair by-elections on July 17, which he termed their "first test" to prove neutrality.
Addressing back-to-back rallies in Bhakkar and Layyah, the former prime minister claimed that the government led by PML-N cannot win by-elections without 'massive rigging'.
"They could only win elections through rigging and fear," he told a charged crowd in Layyah and asked them to guard polling booths on the day of voting.
This is not the first time Mr Khan has hinted at alleged manipulation in the run-up to the by-elections on 20 seats in Punjab later this week. He has also accused the Election Commission of Pakistan (ECP) of being in cahoots with the ruling Pakistan Muslim League-Nawaz (PML-N) in Punjab.
"Mr X is in Lahore … we know what he has been up to," Imran Khan again alluded to the mysterious person who is allegedly rigging elections on behalf of the PML-N. He added that 'Mr X' has been meeting Maryam Nawaz and Hamza Shehbaz, whereas Chief Election Commissioner Sikandar Sultan Raja also "goes and sits in their feet". They are making efforts to pave way for the victory of the PML-N, the PTI chief alleged.
"I want to send a message to all Pakistanis and those who wield real power... these [PTI supporters] are the people who took to streets for the future of Pakistan… they don't want to harm their country. The only option to undo the consequences of the conspiracy [against PTI government] is to conduct transparent polls," Mr Khan said while addressing his supporters in Layyah.
"If attempts are made to rig elections then I am sure Pakistan will face a [political] crisis like Sri Lanka… game will be out of your hands then," he warned the establishment against possible fallout of rigged polls. Mr Khan said people who cared for Pakistan also wanted free and fair polls to be held and by-elections on July 17 will be "your first test" in this regard.
"I have asked my youth to monitor polling stations on the voting day," he said, adding that on Sunday everybody will know where the nation stands.
Bhakkar speech
In his Bhakkar rally, the PTI chief made similar rigging allegations, referring to a 'Mr Y' who had been sent to Multan by 'Mr X' – based in Lahore – to manipulate the upcoming by-elections. "Mr X, I have been told that you have sent Mr Y to Multan to rig the by-election. Mr X and Mr Y, I challenge you that my nation will make you bite the dust and win the polls [on July 17] despite all attempts to manipulate them," the ousted premier stated.
Source: Dawn
Please click the following URL to read the full text of the original story:
https://www.dawn.com/news/1699343/imran-declares-upcoming-polls-test-of-neutrality-for-powers-that-be
--------
Zardari says he wishes to see Bilawal as prime minister in his lifetime
July 13, 2022
DADU: Pakistan Peoples Party co-chairman and former president Asif Ali Zardari has said that he sincerely wishes to see Bilawal Bhutto-Zardari as prime minister in his lifetime.
He said that when Bilawal went abroad as foreign minister he received calls from his old friends who told him Bilawal would brighten the name of the country.
He was speaking to newly-elected candidates of local government and PPP workers at Zardari House in Nawabshah on Tuesday evening.
He said that when he was president, he transferred power to the prime minister and the provinces through constitutional amendments. "Now, Islamabad says you have weakened us but I say I have strengthened the provinces," he added.
He said that he would encamp in Punjab to patronise the party and strengthen it. "This land is mine, I am yours, you are mine. We all have to work hard for the betterment of Pakistan," he said.
Muslim world urged to raise voice for Kashmiris
Pakistan Peoples Party co-chairman Asif Ali Zardari has said Kashmiri people are facing unprecedented oppression, tyranny and barbarism and they are in dire need of diplomatic help at the time.
Congratulating Muslims around the world on the occasion of Eidul Azha, he said that Muslims of India-held Kashmir should be especially remembered on the occasion of Eid. All Muslims must remember them in their prayers, he said.
He said that Kashmiris were in dire need of diplomatic help at this time. Muslims around the world should raise their voice in support of their oppressed brethern and sisters, he said.
He asked people to help the poor and the helpless in the joys of Eid, 'as the day teaches to love and sacrifice'.
He said that PPP had always raised its voice against political and social injustices, and would continue to fight against poverty and the darkness of ignorance
He said: "We are fighting for a society where every citizen has economic and social justice and the state is a paradise for them".
He said that they must all work together to discourage those elements who were trying to mislead the people under the guise of religion.
The former president offered Eid prayers at Zardari House where he met with local party leaders and notables.
Later, he arrived at his ancestral graveyard Baloo Ja Quba where he offered fateha and laid wreaths on the graves of his father Hakim Ali Zardari and other family members.
PPP local leaders Mir Nadir Magsi, Ziaul Hassan Lanjar, Ali Hassan Zardari, Ashiq Ali Zardari and others were also present on the occasion.
Source: Dawn
Please click the following URL to read the full text of the original story:
https://www.dawn.com/news/1699229/zardari-says-he-wishes-to-see-bilawal-as-prime-minister-in-his-lifetime
--------
Pakistani columnist claims he passed information to ISI from his India visits
Jul 12, 2022
ISLAMABAD: Nusrat Mirza, a Pakistani columnist who has visited India many times during the Congress' rule, has boasted on camera that he used to pass on information collected during his visits to Pakistan's Inter-Services Intelligence (ISI).
During a virtual interview with journalist and political analyst Shakil Chaudhary, He shared that "usually when you apply for a visa to India, they only allow you to visit three places. However, at that time, Khurshid Kasuri (Pakistani politician and writer who served as the Minister of Foreign Affairs of Pakistan between November 2002 till November 2007) was the foreign minister who helped me to get a visa for seven cities."
He claimed that he had visited India on several occasions. "I was invited to India at the time of Vice Presidentship of Mohammad Hamid Ansari." Ansari is an Indian politician and retired diplomat who was the 12th vice president of India from 2007 to 2017.
"I have visited India five times. I have visited Delhi, Bangalore, Chennai, Patna and Kolkata as well. In 2011, I also met with the Milli Gazette's publisher Zafarul Islam Khan." Zafarul-Islam Khan is a former Chairman of the Delhi Minorities Commission and Founder-Editor of the Milli Gazette, Indian Muslims' leading news source.
Replying to a question about Pakistan lagging behind on Urdu intellectuals and strategists, Mirza responded in an affirmative however he also registered his disappointment with the leadership in the Pakistan Army and said that they are not considerate of the situation and usually ignore the work of experts.
"Do you know what the problem in Pakistan is? When a new chief comes, he wipes out the work done by the previous chief and starts with a clean slate. Khurshid asked me to hand over the information I had brought to Kayani (General Ashfaq Parvez Kayani, Pakistan's former Army Chief). I said I would not hand over the information to him, but if you want, I am giving you the information. He handed it over to Kayani," he said.
"Later they called me and asked if I could get more information like this. I asked them to work on the information I provided. They have a research wing. They have information. They know about the weaknesses in the leadership in India. But they do not use it," he added.
Continuing Pakistan's 'lackadaisical' approach to handling the intelligence received by him from India, he said, "since FATF came, Pakistan has not done any activity. It has its hands tied up." It is worth noting that Financial Action Task Force's (FATF) terror finance watchlist has been keeping a close eye on Pakistan for not fulfilling the parameters to counter terrorism in the country.
He continued the interview by bragging about how he "fully understands" India and its outlook. He said that though he handed down the information to the Pakistani leadership however no one seemed to pay any attention to it due to leadership issues.
"Though I agree I am not an expert, I understand their (India's) culture. I know about their weaknesses. But the problem is the experience I gathered about India is not being used due to lack of good leadership in Pakistan," he said.
"I think I understand how India functions. I have studied the circumstances in which Indian Muslims live. I am friends with all the editors of Urdu papers in India. Many news channel owners are good friends. Whenever I have visited India, I have given several interviews."
"I know where separatist movements are happening. But no one wants to exploit the information. The separatist movements are happening in all regions of India. There is no doubt about that. I used to say there were 26 movements ongoing, but someone said now there are 67 such movements."
Mirza has also worked as an advisor to the Chief Minister of Sindh. Speaking about former Pakistan Prime Minister Imran Khan he said that the former premier could not even establish himself as a leader within his own party. Pakistan has lost its credibility on the world stage.
Source: Times Of India
Please click the following URL to read the full text of the original story:
https://timesofindia.indiatimes.com/world/pakistan/pakistani-columnist-claims-he-passed-information-to-isi-from-his-india-visits/articleshow/92822409.cms
--------
Over two million cases pending in courts across country
Ishaq Tanoli
July 13, 2022
KARACHI: The country's superior and lower judiciaries are dealing with a huge backlog of 2.144 million cases as 4.102m cases were decided and 4.06m new cases were filed during 2021, it emerged on Tuesday.
The overall pendency at the start of 2021 before all the courts was 2.16m.
The Supreme Court, Federal Shariat Court and five high courts of the country disposed of 229,822 cases and 241,250 new cases were instituted during last year and pending cases stood at 389,549 before the superior courts on Dec 31 while the same tally was 378,216 on Jan 1, 2021.
Similarly, 1,783,826 cases were pending trial at the start of last year before the district judiciary of the country and it adjudicated 3,872,686 cases and 3,822,881 fresh cases were filed during last year and total pendency stood at 1,754,947 before lower judiciary on Dec 31.
According to the statistics gathered by the Law and Justice Commission of Pakistan, at the start of 2021, 46,695 cases were pending before the Supreme Court and at the end of year they stood at 51,766 as 12,838 cases were decided while 18,075 new cases filed at the apex court last year.
Shariat Court
The Federal Shariat Court was established in 1980 by a military regime to examine and decide the question whether or not any law or provision of law is repugnant to the injunctions of Islam and to hear appeals in the cases of rape and unnatural offences. However, there are only 157 cases before the FSC since with the adoption of Protection of Women (Criminal Laws Amendment) Act 2006, the jurisdiction of this court was considerably curtailed, inasmuch as, appeals/applications for revision arising out of trial of offences were taken out from the Offence of Zina (Enforcement of Hudood) Ordinance 1979, and now such appeals are filed before the high courts.
There were 178 cases pending at start of 2021 before FSC and it settled 139 cases and 118 new cases were submitted before it last year.
High courts
The Lahore High Court adjudicated 149,362 cases last year and 148,436 new cases were instituted during the same period and total pending cases were 187,255 on Dec 31 at the LHC.
The Sindh High Court disposed of over 31,000 cases last year, but around 34,000 new cases were also instituted during the same period and total pending cases stood at over 84,000.
Similarly, the Peshawar High Court received 23,941 cases and decided 20,528 cases during 2021 and pendency stood at 44,703 cases.
There were 4,194 cases pending at the Balochistan High Court when the 2021 began and it disposed of 7,287 cases and 7,182 new cases were filed during previous and pending cases are 4,108 at the BHC.
The Islamabad High Court adjudicated 7,918 cases in 2021 and 9,433 new cases were instituted and pending cases were 17,456 at the end of last year.
Lower judiciary
Likewise, the lower judiciary of Punjab disposed of 2,904,745 and 2,826,774 new cases were filed last year and pending stood at 1,313,669 cases.
The district judiciary of Sindh decided 344,701 cases and 346,109 cases were filed in 2021 and total pendency was 117,790 on Dec 31.
The subordinate courts in Khyber Pakhtunkhwa adjudicated 475,927 cases last year, 500,417 cases were instituted during the same period and total pending cases were 256,873.
Similarly, the district judiciary of Balochistan decided 59,652 and 59,289 cases were filed and the total cases pending trial stood at 15,675 while the lower courts at Islamabad disposed of 87,661 cases, 90,292 were instituted during 2021 and total pendency is 50,940.
NJPMC
The National Judicial Policy was formulated in 2009 to reduce the backlog of cases in the judiciary, ensure its independence and eradicate corruption.
It was devised in the aftermath of judges' restoration movement (2007-2009) with a view to improve the performance of the justice sector in order to enhance public trust in the administration of justice.
The NJP, formulated by the National Judicial Policy Making Committee (NJPMC), provided short- and long-term measures for expeditious disposal of the cases and set time limits to decide the matters of different categories and it said that priority should be given to dispose of old cases.
The chief justice of Pakistan is chairman of the NJPMC, while the FSC chief justice and chief justices of the five high courts are its members.
Source: Dawn
Please click the following URL to read the full text of the original story:
https://www.dawn.com/news/1699337/over-two-million-cases-pending-in-courts-across-country
--------
Crypto trading: Gulf exchange seeks entry into Pakistan
Kazim Alam
July 13, 2022
KARACHI: Bahrain-based Rain Financial, a trading platform for cryptocurrencies, is persuading local regulators to issue a legal framework for the formalisation of crypto trading in Pakistan.
Speaking to Dawn in a recent interview, Rain Financial Country General Manager Zeeshan Ahmed said the trading in crypto assets — digital currencies in which transactions are verified and recorded by a decentralised system — currently exists in a regulatory "no man's land".
"There's no law that declares crypto illegal. Have the authorities frowned upon crypto? Yes. But issuing a statement is one thing and translating it into a law is another," he said.
Former central bank governor Dr Reza Baqir said in March the risks of using cryptocurrencies outstripped benefits. Earlier, the central bank issued a formal notice advising the general public to be cautious of, and refrain from, trading cryptocurrencies.
"Negotiations are taking place. These are large-impact decisions involving lots of ideas and proposals," Mr Ahmed said, expressing hope that the authorities will realise the benefits of formalising an activity that's already going on outside of the regulatory ambit.
According to data platform website Chainalysis, Pakistanis booked profits of more than $604 million in crypto trading during 2021. Pakistan is also among the top-ranking countries on the Global Crypto Adoption Index. This is despite the fact that the central bank doesn't recognise cryptocurrencies as legal tender and, as such, hasn't licensed any exchange to facilitate their trading.
Yet Pakistanis trade digital coins on crypto exchanges like Binance in peer-to-peer transactions. In simple words, buyers and sellers agree to trade coins on the exchange's app, which leads to the same assets going into an escrow/frozen account. The buyer then transfers money to the seller within a short time window and produces the proof of payment to the trading platform to gain possession. Alternatively, one can use a hundi/hawala channel to buy or sell coins on a crypto exchange. The unregulated structure of trading means the government gets zero tax on any capital gains booked by investors.
"We believe in regularised, licensed platforms. When we want to move into a market, we first engage the regulator and show it the value-add and benefits (of cryptocurrencies). Unregulated markets like Pakistan face capital flight and risks to individuals and institutions," said Mr Ahmed.
Rain Financial was incorporated in the sandbox of the central bank of Bahrain in 2017 as a crypto asset company. The federal monetary authority issued a crypto policy framework in 2018 and the company received its licence in 2019.
Mr Ahmed said the exchange is a major crypto trading platform in the markets it already operates in. The estimated volume of crypto trading in 2021 was close to $100 billion. "Our share was $2bn. A regional player currently, we're poised to become a global one," he said.
Crypto enthusiasts present digital currencies as a reliable medium of exchange, store of value, hedge against inflation, and a safe investment in the event of a catastrophe — attributes that have conspicuously been missing from the 10,000-plus cryptocurrencies that currently exist.
Rain Financial's bid to enter the Pakistani market couldn't have come at a less opportune time. As much as $2 trillion has been wiped out of the combined market capitalisation of cryptocurrencies over the last six months. The crash is so big that China's Blockchain-based Service Network, a government-linked initiative to promote the commercial adoption of blockchain technology, has called cryptocurrencies the biggest Ponzi scheme in the history of humankind.
Mr Ahmed said momentary setbacks shouldn't be construed as the final verdict of history. The ongoing evolution of cryptocurrencies, in his view, is as consequential an event as the industrial revolution.
"This volatility looks excessive in the short term, but it isn't. The global (crypto) adoption (rate) is only seven per cent," he said, noting that volatility will come down in the long run.
Mr Ahmed expects Pakistan's will be a high-volume, low-transaction market for Rain Financial once the regulators allow formal trading of cryptocurrencies. Around 2m Pakistanis have so far downloaded the apps of crypto exchanges. The number will likely go up four times once the authorities grant legal cover to cryptocurrencies, he said.
Source: Dawn
Please click the following URL to read the full text of the original story:
https://www.dawn.com/news/1699320/crypto-trading-gulf-exchange-seeks-entry-into-pakistan
--------
Hindus protest girl's 'abduction' in front of Zardari House in Nawabshah
July 13, 2022
DADU: Members of Hindu community marched on main roads before staging a protest in front of Zardari House in Nawabshah on Tuesday in protest against what they believed was abduction of a community girl.
Police claimed Shrimati Kareena had eloped with a Muslim boy for love and had contacted marriage with him in a Karachi court.
The protesters chanted slogans against police and demanded former president Asif Ali Zardari intervene to help them recover the girl, who was allegedly kidnapped in Unnar Muhalla, Qazi Ahmed town, six days ago.
But Nawabshah SSP Ameer Saud Magsi said that Shrimati Kareena had not been abducted she had eloped with Khalil Rehman Jono of Meer Mohammad Jono village and had married to him in a court in Karachi.
He said that Asghar Jono, father of Khalil, had been arrested after registration of FIR under Section 365-B on a complaint lodged by Sundurmal. Khalil and his father Asghar were nominated in FIR, he said.
The SSP shared a nikahnama purportedly of Shrimati Kareena and Khalil Rehman Jono and said the girl would be produced in Sindh High Court. The girl would decide to go wherever she wanted, he said.
Hindu Panchayat vice president Lajpat Rai rejected the SSP's claim and said that police had registered an FIR but were rescuing the abducted girl. A delegation of Hindu community met the SSP but he had not helped them, he said.
Manomal, another Panchayat leader, said that the abducted girl was under pressure to change religion and was not being produced in any court.
Source: Dawn
Please click the following URL to read the full text of the original story:
https://www.dawn.com/news/1699230/hindus-protest-girls-abduction-in-front-of-zardari-house-in-nawabshah
--------
PM Shehbaz seeks summary to slash fuel prices
Kalbe Ali
July 13, 2022
ISLAMABAD: Prime Minister Shehbaz Sharif sou­ght a summary from fina­nce and petroleum ministries to suggest a reduction in petroleum prices in the wake of falling global crude oil rates and a few days ahead of Punjab by-elections.
"I have ordered the ministries of petroleum and finance to pass on the reduction in the prices of POL [petroleum, oil and lubricant] products in the international market to people. They have faced economic difficulties and the relief is their right," the premier tweeted late on Tuesday.
The decision, according to Information Minister Mar­­r­iyum Aurangzeb, was made in a meeting chaired by the prime minister and att­ended by senior officials of the Oil and Gas Regula­tory Authority and other min­istries and departments.
According to Reuters, global benchmark Brent crude plunged $7 to below $100 a barrel on Tuesday on the back of a strengthening dollar, demand-sapping Covid-19 curbs in top crude importer China, and rising fears of a global economic slowdown.
A senior official of an oil marketing company told Dawn he expected a Rs15 and Rs30 per-litre decrease in petrol and high-speed diesel prices "if the government does not increase petroleum levy or impose GST on these fuels".
"But these are these are tentative numbers and the prices will be clear by Wednesday (today) evening," he said.
Finance Minister Miftah Ismail also said on Tuesday the summary to reduce petroleum prices would be forwarded to Prime Minister Sharif on Wednesday for necessary action.
"After receiving the summary from the petroleum division, we will try to send it to the PM House," Mr Ismail told a private television channel, according to the state-run wire service APP.
The premier sincerely wanted to give the benefits of low petroleum prices in the international market to people without any delay, the finance minister said.
The PML-N-led coalition government has been increasing petroleum prices since the last week of May as it slashed fuel subsidies to unlock IMF funding.
Source: Dawn
Please click the following URL to read the full text of the original story:
https://www.dawn.com/news/1699344/pm-shehbaz-seeks-summary-to-slash-fuel-prices'
--------
'Steps needed to contain population boom'
Ikram Junaidi | Amin Ahmed
July 13, 2022
ISLAMABAD: President Dr Arif Alvi and other stakeholders have sought measures to restrict population growth in Pakistan by "normalising family planning" as a report by the United Nations suggests that the global population could zoom past 9.7 billion in 2050 with half of the projected increase concentrated in eight countries, including Pakistan.
As the global population will surpass eight billion in November this year, the eight countries, in addition to Pakistan, responsible for this boom are Congo, Egypt, Ethiopia, India, Nigeria, the Philippines and Tanzania, the 'World Population Prospects 2022' report released by the UN a day earlier to mark the World Population Day disclosed.
As per the latest projections, the population could grow to around 8.5 billion in 2030 and 9.7 billion in 2050, before reaching a peak of around 10.4 billion people during the 2080s. "Half of the eighth billion added to the world population as a result of Asia's demographic expansion," the report revealed. It added that India was on its way to surpassing China as the world's most populous country in 2023 whereas the global population will reach eight billion on November 15, it said.
In 1990, Pakistan was in the eighth position among the world's 10 most populous countries; however, in 2022, the country ranked fifth among the top 10 countries, and in 2050 Pakistan is projected to remain in the same position.
UN says 'Asian demographic expansion' to tip world population over 8 billion by November
Global life expectancy at birth reached 72.8 years in 2019, an improvement of almost 9 years since 1990. But in 2021, life expectancy for the least developed countries lagged 7 years behind the global average. In many developing countries, the share of the population at working ages (between 25 and 64 years) has been increasing.
It took hundreds of thousands of years for the world population to grow to one billion — then in just another 200 years or so, it grew sevenfold. In 2011, the global population reached the seven billion mark; it stands at almost 7.9 billion in 2021.
'Population boom not sustainable'
Meanwhile, in Pakistan, the burgeoning population growth is threatening the sustainable lifestyle along with the changes in climate that are compounding the problem faced by the country of over 225 million citizens.
To tackle the problem, the government is exercising all options to sensitise the the general public on negative implications of population growth.
President Dr Arif Alvi, in his message on the population day, referred to the meagre resources and urged awareness among the masses about the importance of containing the population growth rate for the sake of better healthcare, a stable economy, and sustainable social life.
The president cautioned, "If we don't make a serious change, this population is likely to double in the next 30 years."
Source: Dawn
Please click the following URL to read the full text of the original story:
https://www.dawn.com/news/1699313/steps-needed-to-contain-population-boom
--------
Southeast Asia
Maldivian Parliament Speaker Nasheed negotiated President Rajapaksa's escape from Sri Lanka: Sources
Jul 13, 2022
COLOMBO/MALE: Sri Lanka's embattled President Gotabaya Rajapaksa's escape from the country to the Maldives was negotiated by the Maldivian Parliament Speaker and former president Mohamed Nasheed, sources said on Wednesday. The 73-year-old President fled to the Maldives along with his wife and two security officers on a military jet early Wednesday in the face of a public revolt against his government for mishandling the country's economy.
In a brief statement, the Sri Lankan Air Force said that under the Constitution granted to an Executive President, Rajapaksa was flown to the Maldives onboard an Air Force plane early Wednesday morning.
President Rajapaksa's escape from Colombo was negotiated by Majlis (Parliament) Speaker Nasheed, sources in the Maldives capital Male said.
The Maldivian government's argument is that Rajapaksa is still the President of Sri Lanka, and that he hasn't resigned or handed over his powers to a successor. Therefore, if he wanted to travel to the Maldives, it could not have been denied, sources said.
Thirteen people accompanied Rajapaksa to the Maldives. They arrived in an AN32 aircraft, according to TV news channels.
Reports say that initial requests to land a military aircraft in the Maldives were refused by the Civil Aviation Authority in Maldives, but later landing was authorised on the request of Speaker Nasheed.
On Saturday, Rajapaksa announced that he will step down on Wednesday after thousands of protesters stormed his official residence, blaming him for the unprecedented economic crisis that has brought the country to its knees.
Rajapaksa, who enjoys immunity from prosecution while he is president, fled the country before resigning to avoid the possibility of arrest by the new government.
He is expected to be in the Maldives on transit before flying to another destination which is yet to be known.
Rajapaksa is likely to send his resignation letter only after reaching his final destination on Wednesday evening, Sri Lanka's The Morning news portal reported, citing highly placed government sources.
It is learnt that the Rajapaksa's resignation letter would be sent to Speaker Mahinda Yapa Abeywardena at around 8 pm Sri Lanka time, it added.
Source: Times Of India
Please click the following URL to read the full text of the original story:
https://timesofindia.indiatimes.com/world/south-asia/maldivian-parliament-speaker-nasheed-negotiated-president-rajapaksas-escape-from-sri-lanka-sources/articleshow/92843900.cms
--------
Malaysia eyes Middle East's millennial, Gen Z travellers for tourism revival
NOR ARLENE TAN
July 12, 2022
KUALA LUMPUR: Malaysia is focusing its promotional efforts on millennial and Generation Z travelers from the Middle East, the tourism minister told Arab News, as the country sets out to revive its pandemic-wrecked hospitality sector.
The Muslim-majority nation, which markets itself abroad as an ideal holiday destination, with a multi-ethnic culture, lush rainforests and pristine beaches, suffered a heavy blow when it shut its borders to foreign visitors in 2020 and remained isolated until April this year.
Malaysia is popular among visitors from the Middle East and has been ranked as a top destination in the Global Muslim Travel Index since 2015.
To boost post-pandemic arrivals, its marketing efforts are now focused on visitors from the demographic cohorts known as Gen Z — those born between the late 1990s and 2000s — and millennials — born between the early 1980s and mid-1990s.
Tourism Minister Nancy Shukri told Arab News in a recent interview that millennial and Gen Z tourists are "two of the most influential groups of Muslim travelers that will shape the future trends of the market."
As she outlined the country's promotional strategy, the minister said these groups of travelers from the Middle East are "often categorized to be adventurous and more open minded in their choices of holiday activities, while still observing their religious obligations."
Shukri explained that the term "adventurous" extends beyond sports-related activities, such as hiking, climbing and diving," and also refers to "cultural exchanges and interaction with the environment" — from tree planting and birdwatching to participation in local festivals and learning local languages.
To cater to millennial and Gen Z visitors from the Middle East, the country is trying to promote niche tourism products such as ecotourism and adventure travel, but also volunteering, and other activities that are in line with sustainable tourism practices — travel experiences that include concern for social and environmental issues, as well as the welfare of host communities.
"It is observed that Muslim travelers, including (from the) Middle East traveler market, now have a more sophisticated need for spiritually fulfilling and transformative travel experiences that could enrich their lives," Shukri said.
"Activities like volunteering and socializing with the destination's community at local festivals, for example, can create a valuable memory that elevates their travel experience. This is one example of how tourism can be linked to sustainability."
Hopes for attracting Middle Eastern visitors are high after the Arabian Travel Market, an annual tourism event organized in Dubai, which was held on May 9-12.
Malaysia's tourism ministry took part in the event with its Tourism Malaysia and Islamic Tourism Center, as well as local tourism boards, travel agencies, and representatives of resorts and hotels.
"Feedback from ATM 2022 was tremendous and overwhelming," Shukri said, adding that sales of 34.5 million Malaysian ringgit ($7.8 million) were generated during the four-day event.
"Middle East industry players were intrigued with Malaysia's Muslim-Friendly Accommodation Recognition, developed by ITC, which helps tourists to easily identify hotels with Muslim-friendly facilities."
Before the global pandemic, Malaysia received about 400,000 visitors from the Middle East in 2019. Travelers from Saudi Arabia topped the arrivals, accounting for a quarter of the visits.
The number of international visits to the Southeast Asian nation, where tourism had contributed 13 percent of the national economy, dropped significantly during the pandemic, with fewer than 135,000 visitors in 2021, compared with 26.1 million in 2019.
As it seeks to revive its tourism sector, Malaysia has set a 2022 target of 4.5 million visitors and a revenue of $2.5 billion.
Source: Arab News
Please click the following URL to read the full text of the original story:
https://www.arabnews.com/node/2121146/world
--------
Woman in Viral Stand-Up Comedy Video Pleads Not Guilty To Subverting Harmony, Bail Set at RM20, 000
By Zarrah Morden
13 Jul 2022
KUALA LUMPUR, July 13 — Crackhouse Comedy Club open mic participant Siti Nuramira Abdullah, who went viral for a performance deemed offensive to Islam, pleaded not guilty to a charge of causing disharmony and hatred at the Sessions Court here today.
The 26-year-old was charged before Judge Siti Aminah Ghazali with "causing disharmony, disunity, or feelings of enmity, hatred or ill-will, or prejudicing the maintenance of harmony or unity, on grounds of religion", a crime under Section 298A(1)(a) of the Penal Code.
The court allowed her RM20,000 bail with one surety. She was also required to report to the Brickfields police station once a month and must surrender her passport to the court.
Her next court date will be on August 18.
Siti Nuramira's defence counsel argued for bail to be set between RM4,000 and RM5,000 as she was not a flight risk and because of her uncertain financial circumstances.
They also argued that the offence was not serious as grave acts were given imprisonment terms of more than 10 years whereas if she were convicted, she would face imprisonment of only two to five years.
She was represented by Datuk Shaharudin Ali, R. Sivaraj and Ramesh MP Chandran.
Deputy public prosecutors Najihah Farhana Che Awang and Wan Ahmad Hakimi Wan Ahmad Jaafar, however, argued for bail to be set at RM50,000, saying that too low a sum would affect public perception of the judiciary.
The video of Siti Nuramira's allegedly offensive stand-up comedy routine began with her claiming that she had memorised half the Quran, after which she removed her headscarf and baju kurung to reveal a spaghetti strap top and miniskirt.
It was posted on social media, where it blew up after it was reshared with a caption claiming that the routine had insulted Islam leading to backlash from Muslims.
Siti Nuramira's partner Alexander Navin Vijayachandran, who recorded the performance, was charged under Section 233 of the Communications and Multimedia Act (CMA) 1998 for "improper use of network facilities or network service".
Crackhouse Comedy Club in Taman Tun Dr Ismail, which hosted the event, lodged a police report over the incident, and the duo were banned from the venue.
The Kuala Lumpur City Hall (DBKL), however, issued an order to temporarily shut down the venue.
Source: Malay Mail
Please click the following URL to read the full text of the original story:
https://www.malaymail.com/news/malaysia/2022/07/13/woman-in-viral-stand-up-comedy-video-pleads-not-guilty-to-subverting-harmony-bail-set-at-rm20000/17148
--------
Mideast
Israel increases work permits for Palestinians in Gaza ahead of Biden visit
12 July ,2022
Israel on Tuesday increased the number of work permits for Palestinians in Gaza, part of a series of measures affecting Palestinians ahead of US President Joe Biden's arrival in Jerusalem.
An additional 1,500 Palestinians will be allowed to leave the blockaded Gaza Strip to work in Israel, the military said in a statement.
The move was described as part of "a series of measures for building confidence between Israel and the Palestinian Authority" by COGAT, the Israeli defense ministry body responsible for civil affairs in the Palestinian territories.
The extra permits mean a total of 15,500 Gazans will be permitted to work in Israel, where Palestinians often find jobs as laborers on construction sites or farms.
Some 2.3 million Palestinians live in the impoverished Gaza Strip, which has been under an Israeli blockade since Hamas took power in 2007.
COGAT said the latest move came "in advance of the United States president's visit" on Wednesday and followed a rare meeting last week between Israeli Defense Minister Benny Gantz and Palestinian president Mahmud Abbas.
Israel additionally said it would add 5,500 undocumented residents to the Palestinian Population Registry.
Inclusion in the Israeli-controlled database is essential for Palestinians to obtain identity documents or travel abroad.
With no peace process in play since 2014, Israel has adopted a policy known as "shrinking the conflict" with a series of steps to improve daily life for Palestinians.
The latest measures also include approving six construction plans for Palestinians in the West Bank, which Israel has occupied since the 1967 Six-Day War.
Arab Israelis will also be permitted to drive to the city of Jenin in the northern West Bank, COGAT said.
Source: Al Arabiya
Please click the following URL to read the full text of the original story:
https://english.alarabiya.net/News/middle-east/2022/07/12/Israel-increases-work-permits-for-Palestinians-in-Gaza-ahead-of-Biden-visit
--------
Rayeesi Slams West for Playing Major Role in Environment Degradation
2022-July-12
Speaking on Tuesday morning at the "Regional Ministerial Meeting of Environmental Cooperation for a Better Future" which was held with ministers and officials of 11 regional countries taking part at Darabad Museum in Tehran, President Rayeesi thanked the activists in this field and described the concern of environmental protection as an inevitable priority.
"Economic and industrial development is a necessity for all countries, but this development must be marginal compared to environmental protection," he said.
The president stated that until the environment is safe and peaceful for the people, development will not be in the right place in the hearts and souls of the people and in the economic and social system.
"If this condition is not fulfilled, that industrial development becomes a threat to human life, so protecting the environment is a very important and priority issue," he added.
Expressing his satisfaction that friendly and neighbouring countries focused their attention on the important and intergenerational issue of the environment and the need to protect it, Rayeesi said, "I believe that this can be a field for extensive cooperation between countries."
Pointing out that Iran is one of the countries that has paid attention to the issue of the environment in its constitution and has introduced it as a requirement for the growing social life of mankind, the Iran's president clarified, "The destruction of the environment, which in itself is the result of social and political inequalities, as well as the wrong use of nature, are one of the important factors in the violation of human rights."
"Islam considers creation beyond nature, and the humanity is not only responsible for protecting nature, but as an agent within the system of divine creation, any behaviour, deed and even thought is effective in the balance of this system," Rayeesi pointed out.
The current world is facing many environmental problems beyond geographical and political borders, the president said, adding, "In the West Asian region, we are facing many environmental problems, including climate change, dust storms, and pollution of biological resources."
"Undoubtedly, the reduction of biological and food security, the creation of pollution, the indiscriminate harvesting of non-renewable resources and the reduction of biodiversity have led to a decrease in public welfare and a negative impact on the economy and health of the residents of these areas," he continued.
"On the other hand, the greed of the domination system, terrorism, depriving the governments and nations of the region from knowledge, technology and participation in decision-making have caused irreparable environmental challenges," he said.
Rayeesi also described the hegemonic approach of Western governments during the past centuries and their unlimited encroachment on natural resources, especially in countries under colonisation, and the production of various pollutants in different parts of the world to achieve the current economic development, as one of the main factors of environmental problems.
He emphasised that "on this basis, naturally, there is an expectation that they take more responsibility in this field, not to use it as a path for a new type of colonialism in technology and establish a new colonialism".
The president stated that one of the characteristics of tyrants described in the verses of the Quran is the destruction of nature and the human race, and noted, "One of the most central points that I emphasised in last year's video speech at the United Nations General Assembly was the need to preserve the environment and the challenges and disasters that neglecting the environment can create for the world and nature and endanger the human race, and I drew the attention of all countries to this very important and necessary issue."
"The important thing that needs to be addressed in this meeting today is that the issue of environmental protection should be considered as a very important matter, away from the usual administrative and organisational formalities and diplomatic relations between countries," he added.
Pointing out that official discussions between countries are often international formalities and usual diplomacy, the president stated, "I urge the respected head of the Department of Environment, the participating ministers and experts who are present in this gathering to take this issue away from formalities. They should see the usual diplomatic and political views, think about it and design and follow effective solutions to protect the environment, because the usual formalities prevent it from reaching the right and worthy result".
"The Islamic Republic of Iran, by drafting national laws, including the 50th Article of the Constitution, as well as by establishing religious teachings and relying on indigenous knowledge and prioritising values such as justice, equality, contentment and respect for nature, along with membership in assemblies for environmental issues has paid special attention to environmental protection and has taken effective measures to promote and improve environmental conditions and eliminate pollution created in the country," he added.
The Iranian president stated that in the past years efforts have been made to use the scientific and specialised power of the country in the field of achieving sustainability and environmental justice.
"I emphasise that one of the basic dimensions in the type of communication we have with our neighbours and in foreign policy is to respect the right of the neighbour," he continued.
Rayeesi emphasised that everyone should respect the right of the neighbour, and stated, "When it comes to rights, naturally there is also an obligation; Right does not come without obligation. I believe that the right of the neighbour and respecting the environment is one of the rights of the neighbour. The neighbourhood policy and right requires attention to the issue of the environment."
"Dealing with some environmental challenges, including the crisis of increasing dust storms, is a cross-border issue and requires international and regional determination. The mechanism for solving environmental issues depends on regional cooperation and convergence, and the Islamic Republic of Iran welcomes regional cooperation and convergence to overcome these challenges in order to improve the environment," the president continued.
He stated that the desire to hold this meeting is a sign of the Islamic Republic of Iran's will to pursue the issue of environmental protection in the region, and clarified, "I will present some suggestions to this meeting to be examined in task forces and meetings. What is not hidden from anyone is the need for proper cooperation of neighbours to achieve a common vision and action on the issue of the environment".
Pointing out that in order to achieve this view and common action, we need a division of labour between countries, he noted, "Division of labour between countries can strengthen the atmosphere of cooperation and more effectively deal with and eliminate environmental hazards, including dust storms, which is the main concern of the countries of the region today."
"As the largest possessor of clean energy resources, the Islamic Republic of Iran is ready to share its experience and knowledge of biotechnology with other countries, especially its dear neighbours, in order to reduce pollution and protect the environment," he said.
President Rayeesi continued to explain his suggestions and emphasised, "To deal with environmental problems in a sustainable way, the creation of a union or organisation for environmental cooperation of West Asian countries can organise the regional cooperation of these countries."
"Another point of interest for this cooperation is that in order to achieve the goals stated in the UN resolutions, many of which have been carried out with the follow-ups of the Islamic Republic of Iran, it is necessary to establish a regional fund for financial support of executive measures in the field of action," he noted.
"Therefore, the proposals of the Islamic Republic of Iran include the establishment of a mechanism and organisation in the form of a regional union, the creation of a financial fund as a financial support for executive actions, the need to carry out some kind of division of labour between the member countries and the formation of the secretariat of this union in order to diligently follow up on the resolutions, because if there is no secretariat, the resolutions of these organisations will not be followed and implemented as they should be," he continued.
"Any shortcoming in this regard will cause serious and irreparable damage to the people and the environment, which should be avoided. The passage of time is not in our favour and we should make firm and serious decisions in this limited time and seek to implement these decisions and resolutions," Rayeesi said.
Ayatollah Raisi expressed hope that in this meeting, with the serious will of the participants, worthy decisions will be made to protect the environment, and following these decisions, the necessary mechanism will be established with the will of the countries in order to bring about changes in the environmental situation of the region, and these measures can greatly help in protecting the environment of the region.
"I hope that holding this meeting will be a source of blessing for Iran and the countries of the region and a manifestation of solidarity, cooperation and companionship for other regions of the world, so that they can see that this convergence and cooperation has been able to create a new task in the region, to solve environmental problems and make the environment completely calm and safe for people's life and progress," he concluded.
Source: Fars News Agency
Please click the following URL to read the full text of the original story:
https://www.farsnews.ir/en/news/14010421000603/Rayeesi-Slams-Wes-fr-Playing-Majr-Rle-in-Envirnmen-Degradain
--------
Türkiye welcomes UN bid to extend cross-border aid to NW Syria
Ali Murat Alhas
12.07.2022
ANKARA
Türkiye on Tuesday appreciated the UN Security Council for extending its mandate for cross-border aid to Syria by six months.
"We welcome the extension of the UN cross-border mechanism for humanitarian assistance to northwest Syria, albeit for a 6 month period, by the UN Security Council on 12 July 2022," the ministry said in a statement.
The UN mechanism played a critical role in the delivery of urgent humanitarian assistance to some 4.1 million people desperate for aid in the region, it added.
"Continuation of the operations of the UN mechanism ... without interruption is essential for an effective international response to the humanitarian crisis in Syria, as well as regional stability," it said.
For the past two years, Bab Al-Hawa crossing near Türkiye's border has been the only point of entry for UN aid into Syria. The mechanism, which expired on Sunday, was extended earlier in the day.
Source: Anadolu Agency
Please click the following URL to read the full text of the original story:
https://www.aa.com.tr/en/middle-east/turkiye-welcomes-un-bid-to-extend-cross-border-aid-to-nw-syria/2635628
--------
South Asia
Afghanistan: Taliban bars humanitarian aid from entering Bamyan province
13 July, 2022
Kabul [Afghanistan], July 13 (ANI): Taliban's atrocities continue to ascend in Afghanistan as the organization barred humanitarian aid from entering the Bamyan as it denied the presence of displaced people in the Province.
Many displaced individuals are living on the outskirts of Yakawlang district, according to sources in Bamyan, told Khaama Press that the displaced desperately need assistance.
The provision and distribution of shelter and food assistance for the displaced people who live at a height of 2,700 meters in the cold places of Bamyan province are essential and urgent, said UNHCR.
As per the reports by Khaama Press, World Food Program (WFP), recent humanitarian distributions sent by World Food Program (WFP) to the Balkhab were also displaced.
Moreover, the residents of this district have fled or were forced to leave, leaving only the Taliban forces in place.
Taliban forces in Balkhab district had been harassing women, reported local media, adding that more than 27 thousand people have been displaced over the past two weeks following recent fighting in the district of Balkhab in the Sar-e-Pul province in the north of the country.
The United Nations Organization for the Coordination of Humanitarian Aid (UNOCHA), too reported that more than 6,000 people from Balkhab have been displaced and are now moving towards Bamyan where the situation is equally nasty, Khaama Press reported.
The situation of women and girls in Afghanistan reflects systematic violations of rights directly resulting from the wilful adoption of measures and policies by the Taliban, aiming at erasing them completely from all spheres of public life.
Afghan women had enjoyed unfettered freedom in the country for so many years but are now staring at a bleak future due to a number of restrictions imposed by the Taliban governing aspects of their lives within ten months of Afghanistan's takeover.
After the Taliban took over Afghanistan in August 2021, their forces, including military and intelligence officers, have carried out many summary killings and enforced disappearances.
There is no indication that they have held forces responsible for abuses accountable
Taliban security forces in northern Afghanistan's Panjshir province have unlawfully detained and tortured residents accused of association with an opposition armed group, according to Human Rights Watch.
Since mid-May 2022, fighting has escalated in the province as National Resistance Front (NRF) forces have attacked Taliban units and checkpoints.
Source: The Print
Please click the following URL to read the full text of the original story:
https://theprint.in/world/afghanistan-taliban-bars-humanitarian-aid-from-entering-bamyan-province/1036475/
--------
UN Distributes Aid to the Displaced Due to Balkhab Tensions
By Saqalain Eqbal
12 Jul 2022
United Nations High Commissioner for Refugees (UNHCR) has announced that it has distributed relief aid to 3,800 people displaced and affected by the tensions in Balkhab, a district in northern Afghanistan's Sar-e-Pol province.
UNHCR stated that relief aid including blankets, tents, and other household items are distributed to the displaced in Bamyan province's Yakawlang district, on July 11th.
The provision and distribution of shelter and food assistance for the displaced people who live at a height of 2,700 meters in the cold places of Bamyan province, according to the UNHCR, is essential and urgent.
Recent humanitarian distributions to the Balkhab unrest displaced were also made by the World Food Program (WFP).
While this is going on, the Taliban's governor for Bamyan province has denied the presence of displaced people there and has barred aid from entering the province.
The Bamiyan governor's office, on the other hand, referred to the UN report as "unfounded" and "far from reality."
Many displaced individuals are living on the outskirts of Yakawlang district, according to sources in Bamyan, who told Khaama Press that the displaced desperately need assistance.
However, as seen in the circulated photographs from Balkhab, the residents of this district have fled or were forced to leave, leaving only the Taliban forces in place.
Some domestic media even report that Taliban forces in Balkhab district had been harassing women.
More than 27 thousand people have been displaced over the past two weeks as a result of the Taliban's conflict with Mawlawi Mahdi, their "disgruntled" commander,
Source: Khaama Press
Please click the following URL to read the full text of the original story:
https://www.khaama.com/un-distributes-aid-to-the-displaced-due-to-balkhab-tensions-28438/
--------
Denmark Contributes $2.5 Million to Afghanistan Humanitarian Fund: OCHA
By Saqalain Eqbal
12 Jul 2022
Denmark contributes $2.5 million to the Afghanistan Humanitarian Fund, according to the United Nations Office for the Coordination of Humanitarian Aid (UNOCHA).
UNOCHA tweeted its appreciation to Denmark on Tuesday, July 12th, for its commitment of $2.5 million to the Afghanistan Humanitarian Fund (AHF).
A pooled country fund managed by the UN is the Afghanistan Humanitarian Fund (AHF). During humanitarian catastrophes, UNOCHA oversees the global emergency response to safeguard people and save lives.
The United Nations has repeatedly asked other countries and international organizations to contribute humanitarian aid to the people of Afghanistan due to the economic disaster brought on by the Taliban's takeover of the government.
The World Food Program has said that the Taliban's takeover of the government has resulted in hunger striking half of Afghanistan's people.
Once the Taliban was re-established in Afghanistan, international aid was drastically reduced, and the World Bank's funding for reconstruction was severely constricted.
Source: Khaama Press
Please click the following URL to read the full text of the original story:
https://www.khaama.com/denmark-contributes-2-5-million-to-afghanistan-humanitarian-fund-ocha-57383/
--------
People With Disabilities Overlooked in the Response to Quake-Hit Afghanistan: Human Rights Watch
By Saqalain Eqbal
12 Jul 2022
Human Rights Watch stated that people with disabilities had been overlooked in humanitarian relief to the earthquake victims in a report about the recent earthquake in southern Afghanistan.
According to the Human Rights Watch report, there is a paucity of post-earthquake statistics on the needs of disabled persons in Afghanistan, and many of them have been forgotten about when relief was being distributed.
Despite frequently being mentioned as a population at risk, people with disabilities frequently encounter impediments to receiving humanitarian aid such as food, sanitation, and medical help.
Given the Taliban government's egregious breaches of human rights, particularly against women and girls, since the Taliban took power, governments have struggled to provide funds for humanitarian relief to Afghanistan.
In the report, Human Rights Watch makes the observation that meeting humanitarian needs should be maintained separately from the politics of Taliban legitimacy and recognition. If not, the crisis will mostly affect people with disability and other vulnerable groups.
According to an Afghan woman who cofounded a group run by people with disabilities but was forced to leave Afghanistan after the Taliban took control in August 2021, "I think people with disabilities have been left behind during the help and rescue programs because nobody tried to distinguish people with disabilities among all people harmed."
She summed up the humanitarian assistance distribution for the quake-hit disabled people as "a raindrop for a thirsty person."
Source: Khaama Press
Please click the following URL to read the full text of the original story:
https://www.khaama.com/people-with-disabilities-overlooked-in-the-response-to-quake-hit-afghanistan-human-rights-watch-47383/
--------
Tajikistan Concerned By Provocative Taliban Watchtower On Border
July 12, 2022
A watchtower being built on the Afghan-Tajik border that is manned by members of the "Tajik Taliban" has caught the attention of Tajik officials.
The Taliban and Tajik militants who have joined forces with the Taliban are building a new observation post directly across the river from Tajikistan's Darvaz district.
The inscription "M. Arsalon," written in graffiti at the foot of a mountain right next to the watchtower, is viewed by Tajik authorities as a "deliberate provocation."
M. Arsalon is Mahdi Arsalon, the nickname of Muhammad Sharipov, a 27-year-old Tajik citizen from the Nurabad district who the Taliban put in charge of managing the border along the Darvaz district.
Arsalon has been wanted by the Tajik authorities for eight years on terrorism charges. Officials say Arsalon and more than 200 Tajik citizens are in the ranks of the Taliban, forming a group known as the "Tajik Taliban."
A border-guard official in Tajikistan's Gorno-Badakhshan autonomous region, which borders Afghanistan, told RFE/RL on July 4 that the graffiti was a symbolic threat of unrest that the Taliban militants sent to Tajikistan.
"Mahdi Arsalon's name has been demonstratively written in a large font that can be easily read on the soil of Tajikistan, and with this they want to annoy and provoke us," he said, speaking on condition of anonymity.
The official added that the Tajik fighters, citizens of Tajikistan and many of them wanted by police, walk demonstratively along the banks of the Panj River that separates the two countries.
"They come with their cars almost every day to this new observation tower and yell loudly and ostentatiously with a loudspeaker in a Tajik dialect, insulting Tajik authorities," he said.
The official said Arsalon had been responsible for the Taliban-run border guard in five districts of Afghanistan's Darwaz Province, but that he and a group of his fighters had since been transferred to Khwahan district, in the northeastern Badakhshan Province.
Khawan is located just across from Tajikistan's Shamsiddin Shahin district, which is considered the most troublesome area along the Afghan-Tajik border.
Tajik authorities say the Taliban's granting of official duties to the Tajik fighters as they are doing along the border increases distrust in the militant organization and gives the sense of a threat from Afghanistan.
The Taliban does not confirm or deny the presence of Tajik fighters in Afghanistan but emphasize that no groups will use Afghanistan territory to threaten Tajikistan.
Taliban government spokesman Zabihullah Mujahid said in an interview with RFERL's Tajik Service on July 4 that Tajikistan should not worry about the graffiti on the mountain or the presence of any groups there and to send its security concerns to Kabul.
"We will not allow Afghanistan to [be used by groups to] threaten neighboring countries," Mujahid said. "If the Tajik side has any issues or concerns, if they talk to us officially, God willing, they will be satisfied and we will remove the threats.
"Secondly, in any border post where the name [of Arsalon] is written...there is someone who is abusing his power or causing problems. From that point of view, we want the government of Tajikistan to enter into official dialogue with our government, to enter into contact, so that there is trust between the two sides."
But Tajikistan does not recognize the Taliban government and, like other Central Asian countries, has not announced it will cooperate with the militant group since it came to power in August 2021 after ousting the pro-Western government.
Tajik officials have also angered the Taliban by not returning Afghan military jets that flew to Tajikistan last year to avoid capture by the Taliban.
Source: Rferl
Please click the following URL to read the full text of the original story:
https://www.rferl.org/a/tajikistan-border-afghanistan-taliban/31939669.html
--------
Arab World
Millions in Middle East face hunger crisis as Russia's war rages on: ICRC
12 July ,2022
Hundreds of millions of people are at risk of severe hunger in the coming months as extreme poverty, inequality and food insecurity rise in the wake of the Russian invasion of Ukraine, the International Committee of the Red Cross (ICRC) warned on Tuesday.
The crisis will particularly felt in parts of Africa and the Middle East, following shocks in the food, energy and finance systems, Robert Mardini, the director-general of the ICRC, warned.
He said that the conflict in Ukraine has contributed to a sharp increase in fuel, fertilizer and food prices, squeezing household budgets and forcing families to make impossible choices every day.
Despite repeated calls from humanitarian actors, there is still no large-scale solution to alleviate the pressure the war in Ukraine is creating on populations highly dependent on grain exports from Russia and Ukraine, said Mardini.
"We face an urgent and rapidly deteriorating global food security situation, especially in parts of Africa and the Middle East," said Mardini. "Armed conflict, political instability, climate shocks, and the secondary impacts of the COVID-19 pandemic have weakened capacities to withstand and recover from shocks."
"The knock-on-effects of the armed conflict in Ukraine have made an already critical situation even worse."
Mardini described the situation as urgent, adding that "the window of time left to act is narrowing."
"Without concerted and collaborative efforts, this risks becoming an irreversible humanitarian crisis with an unimaginable human cost."
Nowhere are the consequences felt more than in countries already facing humanitarian crises and torn apart by decades of warfare or instability – including those where the ICRC has some of its largest operations, such as Syria, Yemen, Mali, Ethiopia, Somalia, and Afghanistan.
Mardini said children are disproportionately affected by food crises.
In Somalia, for example, the number of children under the age of five suffering from Severe Acute Malnutrition with medical complications admitted to ICRC-run Stabilization Centers has increased by almost 50 percent compared to the same period last year.
Rising food prices push many families to take their children out of school as they can no longer afford the fees.
Cereal prices in Africa have surged because of the slump in exports from Ukraine, sharpening the impact of conflict and climate change.
Russia and Ukraine together constitute 25 percent of the world's production of wheat and grains, while around 85 percent of Africa's wheat supplies are imported. Somalia, for example, gets more than 90 percent of its wheat from Russia and Ukraine.
The spike in global prices has a disproportionate impact on the most vulnerable to shocks, especially subsistence farmers and people in conflict-affected areas, where social protection is weak.
These same communities have seen millions of heads of livestock die this year from drought.
In Yemen, after years of civil war, more than 50 percent of the population – more than 16 million people – is acutely food insecure.
An estimated 346 million people in Africa are facing severe food insecurity, while nearly 10 million people in Sudan and seven million people in South Sudan are highly food insecure.
Even before the escalation of the armed conflict in Ukraine, 90 percent of the Syrian population lived in poverty, two-thirds were dependent on humanitarian aid, and 55 percent were food insecure.
In Afghanistan, the price for wheat flour is up 47 percent over compared with a year ago, while cooking oil is up 37 percent. Afghanistan gets its largest percentage of wheat imports from neighboring Kazakhstan, which has imposed export restrictions due to the conflict in Ukraine.
The World Food Programme estimates that an additional 47 million people will be food insecure in 2022, bringing the global number to 811 million people.
Source: Al Arabiya
Please click the following URL to read the full text of the original story:
https://english.alarabiya.net/News/middle-east/2022/07/12/Millions-in-Middle-East-face-hunger-crisis-as-Russia-s-war-rages-on-ICRC
--------
Baggage of despair: Iraqi Kurd plans new escape to Europe
July 13, 2022
SULAIMANIYAH, Iraq: Iraqi Kurd Haresh Talib says he struggles to get paid and his children's schooling is disrupted in his conflict-riddled country, so he wants to try to flee with his family to Europe — again.
"There is no future here," says the 36-year-old from the autonomous Kurdistan region in Iraq's north.
Talib, his hair gelled back and beard neatly trimmed, lives on the first floor of a pastel yellow house with his wife, two sons and a pet bird in a well-kept neighborhood of Sulaimaniyah, Kurdistan's second-largest city.
Their living room television is showing a British cartoon hit to the great amusement of Talib's eight-year-old son, Haudin.
Outside, his older brother Hajjant dribbles a football.
"I love Real Madrid. I'm a fan of Benzema," the 12-year-old says in English, referring to Real's French star Karim Benzema.
On the surface it might seem the picture of a contented middle-class family, but Talib says they will soon be packing their belongings and hitting the irregular migration trail.
They, and thousands of other Iraqi Kurds, have done it before.
He declines to reveal how he and his family will travel or by what route, but says he wants to reach Britain where he has friends.
"But if that doesn't work I will go to Germany."
In November, at least 27 migrants, most of them Iraqi Kurds, drowned when they tried to cross the English Channel from France to Britain in an inflatable boat.
Despite the risks, Talib says he wants to try again — not so much for his own sake, but for his sons, whose schooling is frequently interrupted by teachers' strikes over unpaid salaries.
"In those countries there is work. You can guarantee that children will get an education," he says.
Talib holds down two jobs to help his family get by. He's a printer and a civil servant.
"The government asks us to work but it hasn't paid us on time for years," he complains.
While the rest of Iraq struggles to overcome decades of war, Kurdistan has fashioned an image of a stable region suitable for foreign investors.
But its more than 5 million inhabitants see a different reality.
Unemployment there last year exceeded 17 percent, against 14 percent nationwide, according to Baghdad's Planning Ministry.
Two out of three households in Iraqi Kurdistan rely on a government salary or pension, but payments are chronically late because of tensions between the regional government in Irbil and authorities in Baghdad.
Irbil accuses the central government of not passing along its part of the federal budget for civil servants.
"We've seen over the last several years an economic crisis, along with perceptions of widespread corruption and soaring inequality and political stagnation" in Iraqi Kurdistan, said Shivan Fazil, a researcher with the Stockholm International Peace Research Institute.
These have been "among the main drivers of the latest wave of migration" from the area, he said.
At the same time there is "an increasingly repressive pattern of active curtailment of freedom of expression," through intimidation, arbitrary arrest and other means, a United Nations report said last year.
The threat of conflict, too, is never far away.
In northern Iraq, the Turkish military has been targeting what it says are bases of the Kurdistan Workers Party (PKK), which is listed as a terrorist group by Ankara and its Western allies.
The PKK has been waging an insurgency against the Turkish state since 1984.
Several civilians died in May during strikes by the two sides.
Then there are the local political conflicts between rival clans, the Barzanis of Irbil and the Talabanis of Sulaimaniyah.
Their "struggle for power has nothing to do with the interests of the people," Talib said, citing unspecified "threats" against him.
Last autumn, thousands of Iraqi Kurds found themselves on the doorstep of the EU, stuck in bitterly cold conditions on the Belarus border.
The West accused Minsk of luring them there in revenge for sanctions against its regime.
Talib and his family were among the crowds after having flown to Minsk by plane.
Between October and December, Talib twice paid a smuggler to help get him and his family into Poland.
In one failed effort, "a dog from the border guards jumped on my son, so I hit the dog. Then the police beat me and we were arrested," Talib said.
On a third attempt they used false Greek passports. That, too, led to their detention.
Source: Arab News
Please click the following URL to read the full text of the original story:
https://www.arabnews.com/node/2121401/middle-east'
--------
Oman authorities continue search for family swept into sea, two members reported dead
12 July ,2022
The Royal Oman Police continued their search on Tuesday for three missing expats who were swept into the sea by strong currents on Sunday.
A family of eight Asian expats fell into the sea after they crossed the fence at Mughsail Beach in the Dhofar governate, Oman's Civil Defense and Ambulance Authority (CDAA) said on Sunday.
Three of those who fell were rescued shortly after, the authority reported, while emergency care was readily available.
Two members of the family, one of who was a child, were reportedly found dead on Tuesday by the CDAA.
Three people are yet to be found. Photos shared by the Omani authorities show a Royal Air Force helicopter assisting a team of rescuers in search of the missing three.
A national search and rescue team was also dispatched to the Dhofar governate, where they set up an operations center to support the local authorities.
This incident is one of many reported across Oman, where adults and kids alike were caught by strong currents in the country's many valleys and beaches owing to the strong downpour of rain over the long Eid holiday weekend.
On July 10, the CDAA announced a closure of tourist sites to avoid further deaths or accidents.
"Due to the large number of reports, indifference and nonadherence to instructions, directives and warning, [the CDAA] calls upon all citizens, residents and visitors to Oman visiting tourist attractions, that until this situation ends, such sites will be closed, and they will not be allowed to be approached," a statement from CDAA said.
Numerous valleys were on red alert and declared unsafe to cross.
Source: Al Arabiya
Please click the following URL to read the full text of the original story:
https://english.alarabiya.net/News/gulf/2022/07/12/Oman-authorities-continue-search-for-family-swept-into-sea-two-members-reported-dead
--------
More than 100,000 volunteers served pilgrims in this year's Hajj: Saudi ministry
July 13, 2022
JEDDAH: Saudi Arabia's Ministry of Human Resources and Social Development on Tuesday announced that 100,570 volunteers had taken part in this year's Hajj season to serve pilgrims in completing their rituals with ease.
The ministry also said that more than 35, 000 volunteer opportunities were available this year, and the initiatives are meant to contribute to achieving the Kingdom's Vision 2030.
It added that the forms of volunteer work and assistance provided to the pilgrims during the Hajj season varied in a large number of areas, most notably health, organization, services, community, education, and awareness.
The ministry said that young men and women volunteers had been active in helping pilgrims in more than one location from the moment of their arrival, in coordination with the concerned authorities at land and sea ports, airports, grouping and screening points, all the way to the Grand Mosque and the holy sites in Mina, Arafat, Muzdalifah, and the central area surrounding the mosque.
They also aided in the pilgrims' housing to provide them with all means of comfort without trouble or hassle.
The ministry is working to attract volunteers according to their experiences and skills to participate in initiatives in the Grand Mosque and the holy sites, to provide the best field, organizational, and hospitality services to pilgrims.
Source: Arab News
Please click the following URL to read the full text of the original story:
https://www.arabnews.com/node/2121366/saudi-arabia
--------
Africa
More chieftains resign in protest over APC's Muslim-Muslim ticket
13 July 2022
• Amaechi's ally, Princewill, Nollywood actor, Okonkwo, Bwala dump ruling party
• Omokri: Those who tried Muslim-Muslim ticket never became president
• We cannot campaign for Muslim-Muslim ticket in our constituencies–Northern APC Christian leaders
• Garba dumps YPP, returns to APC to campaign for Muslim-Muslim ticket
• PDP's killing of zoning dangerous than Muslim-Muslim ticket, says Nabena
• Gombe governor backs Tinubu, says ticket best for APC
The cacophony of voices, for and against, the all-Muslim ticket of the ruling All Progressives Congress (APC) continued to heat up the polity yesterday ahead of September 28, when presidential campaigns are expected to begin, officially for the 2023 general elections.
Expectedly, the Muslim-Muslim ticket has attracted a barrage of outcry, leading to the exit of key members from the APC.
In sharp opposition to the selection of former governor of Borno State, Senator Kashim Shettima, as running mate to Asiwaju Bola Tinubu, a former governorship candidate of the party in Rivers State and close ally of the immediate past Minister of Transportation, Rotimi Amaechi, Prince Tonye Princewill, yesterday, dumped the party, to compound the woes that have befallen the party in Rivers, which has seen more chieftains continue to exit.
Tonye, in his resignation letter addressed to the Chairman of APC, Ward 3 (Royal Ward) in Buguma city of Asari Toru Council, said he could not defend the decision of his party to field a Muslim-Muslim ticket against public outcry by well-meaning Nigerians.
"I can't argue for equity in my state and defend inequity in my country," Tonye said, adding that under such a situation that the country finds itself presently, he could not continue to remain in a party that is "totally insensitive", adding that even if APC wins next year's election, it "will prove bad for good governance."
This is coming a day after another chieftain of the party, Daniel Bwala, joined the league of members who announced their resignation after the party's presidential candidate, Tinubu, announced his running mate.
Bwala, in a post on his Twitter account on Monday, noted that he is dumping the ruling party on principles and convictions that he holds dear.
He further stated that at this point, "what Nigeria needs is for us to work towards uniting the country."
Also, the lawmaker representing Adamawa North Senatorial District, Ishaku Abbo, who described Tinubu's decision to pick a Muslim as his running mate as irresponsible, resigned his membership of a Tinubu support group.
Abbo said: "For Tinubu now to be given the ticket and turn around to do what he couldn't achieve in 2015, despite opposition from Christian leaders is extremely irresponsible. Buhari fought a civil war and understands the consequences of a divided nation. When Tinubu wanted to be VP in 2015, Buhari said no because he understood the importance of unity."
Yesterday, popular Nollywood actor, Kenneth Okonkwo, also resigned his membership of APC, after condemning Tinubu's decision and asking God to "deliver the country from the hands of power grabbers who elevate the quest for power above the pursuit of purpose."
He stated that APC's Muslim-Muslim ticket would permanently destroy the political viability of Christians in the North if allowed to stand. He added that he resigned his membership in the interest of equity, justice, fairness and peaceful co-existence among Nigerians.
He said: "These ideals are now alien to the APC, with their unfortunate decision to paint our Muslim brothers in lousy light by insinuating that the Muslims in Nigeria will not accept or vote for a Northern Christian as Vice-President to pair with a Southern Muslim. If Muslims could vote voluntarily for Southern Christian presidents, it is a fallacy to insinuate that they cannot accept Northern Christian Vice-President."
RENO Omokri, a former aide to ex-President Goodluck Jonathan and staunch critic of the APC, has said those who had tried to be Nigeria's leader on a Muslim-Muslim ticket never achieved it. He, then, said Tinubu's case would not be an exception, stating that those who tried it in the past either lost or were never sworn in.
Omokri said this on his verified Twitter handle @renoomokri on Tuesday. He tweeted: "Nobody should be too worried about the Tinubu Muslim-Muslim ticket. Everyone who has tried it in Nigeria has either lost or was never sworn in. Everybody. No exception. Yesterday and today are pregnant with what will happen to Tinubu. Nigeria has left that bus-stop!"
He added that Nigeria, currently, is too divided to operate on same religion ticket, with an assertion that the country needs balance and peace.
"Nigeria is too divided for a same religion ticket. It is just like a same sex marriage. As a nation, we are not ready for both same sex marriages and same religion political marriages. Nigeria needs peace. Nigeria needs balance!"
APC Christian political leaders in the 19 Northern states have threatened to withdraw their support for the party during the general elections if the Muslim-Muslim ticket is not dropped.
In a statement made available to journalists in Kaduna and signed by three of the leaders, Prof. Doknan Sheni, Dr. Ishaya Bauka and Prof. Saudi Ibrahim, "the meeting noted with concern the resignation of some high profile Christians from the APC across the country as a consequence, with more to follow unless concerted efforts are made to redeem our party from hate mongers and those who seek to exploit religion to perpetuate their self-interests as opposed to national interest.
"After extensive deliberations, the meeting came to the conclusion that as Christians within the APC, we cannot in all fairness to our consciences and faith go to our various constituencies to campaign for a Muslim-Muslim ticket. Nigeria is a multi-religious and a constitutional democracy, not a
theocracy with religion as a major national fault line, which cannot be whimsically manipulated without dire political consequences on our peaceful co-existence as a people.
"If the APC said a Muslim-Muslim ticket would be injurious to the health of our nation in 2015, what has therefore radically changed to make it good for the health of our nation in 2023? That the rejection of a Muslim – Muslim ticket by Christians would undermine the electoral fortunes of the APC and its candidates across all constituencies where Christians enjoy numerical advantage. By so doing APC has recklessly thrown its Christian candidates under the bus."
They, however, urged President Muhammadu Buhari to intervene in correcting the issues before it destroys the party.
HOWEVER, popular businessman and politician, Adamu Garba, has returned to the APC. Garba, who made headlines weeks ago after he defected to the Young Progressives Party (YPP) over the N100 million nomination form, announced yesterday that he has 're-decamped' to the ruling party.
He noted that he would do more harm to Nigeria if he does not support the combination of a great strategist and a great tactician on a single ticket.
The former presidential aspirant expressed his support for the presidential ticket of Tinubu and Shettima.
He also defended the Muslim-Muslim ticket, saying: "It's not all together about not having a competent Christian in the North, there are, many of them indeed. But how many of those competent ones are able to build any political capital beyond their immediate environment? Politics is very practical, it's not about whims."
ALSO in defence of the party, a former Deputy National Publicity Secretary of APC, Mr. Yekini Nabena, argued that the decision by the Peoples Democratic Party (PDP) to pick its presidential candidate from the North is more harmful to the unity of Nigeria when compared to the Muslim-Muslim ticket of APC.
GOVERNOR Muhammadu Yahaya of Gombe State has described Tinubu's choice of Shettima as a masterstroke. A statement by the governor's Director General (press affairs), Ismaila Misilli, noted: "As a committed and loyal party man, Shettima is a great asset to the ruling party and will add immeasurable value to the APC presidential ticket.
Source: Guardian Nigeria
Please click the following URL to read the full text of the original story:
https://guardian.ng/news/more-chieftains-resign-in-protest-over-apcs-muslim-muslim-ticket/
--------
2023: Christian politicians in APC warn against Muslim-Muslim ticket
July 12, 2022
By Maina Maina
Christian politicians in the nineteen Northern States within the All Progressives Congress, APC have warned of dire consequences of the Muslim-Muslim ticket ahead of the 2023 presidential poll.
The party's presidential candidate, Ahmed Bola Tinubu had on Sunday announced former Borno Governor, Kashim Shettima as his running mate.
Reacting to the Choice of the former Governor of Borno State, the group stressed that the country's unity is of utmost importance and not any other thing.
It further explained that without unity it would be impossible to build.
In a Communique issued at the end of its meeting on Monday night, the Christian politicians said it would be difficult for them to sell the party candidates to their constituencies.
In the document signed by Prof Doknan DD Sheni and General Ishaya G Bauka, Chairman and Secretary respectively, the group argued that the situation of the country now cannot be compared to what it was in 1993 when the people settled for a Muslim-Muslim ticket.
They added, "The selection of a Moslem vice presidential candidate portrays insensitivity to Christians in the country.
"The fear of the Christians in the north and the nation, in general, is that the APC will be viewed as an Islamic party."
They further argued that if it was not possible in 2015, now is not the best time to introduce it.
"More so, that we are apprehensive that the person picked might have had a hand in the Chibok girls saga and other terror activities
"Moslem -Moslem ticket would undermine the election chances of Christian candidates in APC in the various states in the North.
"The Christians in the north and the whole nation are highly aggravated.
"The Chairman of the party is a Moslem, Deputy Chairman north, a Moslem, the President of the Senate, a Moslem, the Speaker and Deputy, Moslems and now both the Presidential and Vice-presidential candidates are Moslems. Apart from violating the constitution in section 14 subsection 3, if this was to be reversed, that all these were Christians, can any Moslem in the North sell the APC presidential tickets to any Moslem ummah?
The group warned that "If this selection of a Moslem Vice President candidate is not changed, there will be serious and grave consequences."
Source: Daily Post Nigeria
Please click the following URL to read the full text of the original story:
https://dailypost.ng/2022/07/12/2023-christian-politicians-in-apc-warn-against-muslim-muslim-ticket/
--------
Shun any form of corrupt practice – CP warns new recruits in Jigawa
July 12, 2022
By Khaleel Muhammad
The Nigeria Police Force has warned the newly recruited personnel to exhibit a high level of professionalism and shun any corrupt practice.
Jigawa State Police Commissioner, CP Aliyu Sale Tafida gave the warning when he received the 344 new constables deployed to the state at headquarters, Dutse.
He said the personnel were redeployed to Jigawa State Police Command, after having six (6) months of intensive and rigorous training at Police College Kaduna (PCK), and Police Training School Bauchi (PTS).
Represented by DCP Emanuel O. Toluse psc, he warned them to be disciplined, loyal, fair, just and dedicated.
"You must have a high level of professionalism and shun any corrupt practice".
Source: Daily Post Nigeria
Please click the following URL to read the full text of the original story:
https://dailypost.ng/2022/07/12/shun-any-form-of-corrupt-practice-cp-warns-new-recruits-in-jigawa/
--------
Libya's Tripoli government tries to oust state oil company boss
12 July ,2022
Libya's western-based government has said the state oil company's board must be dissolved and that its long-standing chairman, Mustafa Sanalla, should step down, according to several people familiar with the matter.
The Government of National Unity, based in Tripoli, has appointed a new board for the National Oil Corp., with Farhat Omar Bengdara, a former central bank governor, as chairman, the people said.
It's unclear if the NOC and Sanalla will accept the decision because Libya's mired in political chaos and has rival prime ministers, each of which claims to be the OPEC member's legitimate ruler.
For the latest headlines, follow our Google News channel online or via the app.
The Tripoli administration has tried and failed at least once in the past year to dismiss Sanalla, who's been in his role since 2014.
The standoff could further destabilize Libya's energy sector. Protesters calling for the ouster of Abdul Hamid Dbeibah, the head of the GNU, have forced the NOC to shut several oil fields and ports since mid-April.
That has caused the country's crude production to slump by roughly 50 percent to 600,000 barrels a day, exacerbating a supply shortage in global markets.
The NOC, Sanalla and the GNU didn't immediately respond to requests for comment.
Libya was meant to hold presidential elections in December, but they were delayed and no new date has been set.
Source: Al Arabiya
Please click the following URL to read the full text of the original story:
https://english.alarabiya.net/News/north-africa/2022/07/12/Libya-s-Tripoli-government-tries-to-oust-state-oil-company-boss
--------
Europe
Nine European nations to keep links to six Palestinian NGOs banned by Israel
12 July ,2022
Nine European nations including Germany and France said Tuesday they will maintain cooperation with six Palestinian human rights organizations branded "terrorist" by Israel.
The foreign ministries of Belgium, Denmark, France, Germany, Ireland, Italy, the Netherlands, Spain and Sweden said Israeli accusations that the NGOs were linked to the left-wing Popular Front for the Liberation of Palestine (PFLP) had been "treated with the utmost seriousness."
"No substantial information was received from Israel that would justify reviewing our policy towards the six Palestinian NGOs on the basis of the Israeli decision to designate these NGOs as 'terrorist organizations'," in October 2021, the ministries said in a joint statement.
"Should evidence be made available to the contrary, we would act accordingly. In the absence of such evidence, we will continue our cooperation and strong support for the civil society in the OPT (occupied Palestinian Territories)."
"A free and strong civil society is indispensable for promoting democratic values and for the two-state solution," for Israel and the Palestinians, the statement said.
Israel's move against the human and prisoner rights groups was strongly criticized by the Palestinian Authority and the United Nations.
Source: Al Arabiya
Please click the following URL to read the full text of the original story:
https://english.alarabiya.net/News/middle-east/2022/07/12/Nine-European-nations-to-keep-links-to-six-Palestinian-NGOs-banned-by-Israel-
--------
Presidents of Russia, Iran, Turkey to meet in Tehran next week: Kremlin
12 July ,2022
Russian President Vladimir Putin will travel to Tehran next Tuesday where he will attend a trilateral meeting with Iranian President Ebrahim Raisi and Turkish President Recep Tayyip Erdogan, the Kremlin said.
Putin will also meet separately with Erdogan while in Tehran, Kremlin spokesman Dmitry Peskov said.
Boosting economic ties between Iran and Russia will be the main priority of Putin's visit to Tehran next week, an Iranian lawmaker said.
"Planning for the development of economic cooperation between Iran and Russia will be the priority of the consultations between [Putin and Raisi]," Iran's official IRNA news agency quoted Mohammadreza Pourebrahimi, head of the Iranian parliament's economic committee, as saying.
US and European sanctions on Russia over its invasion of Ukraine have made Moscow "in need of economic cooperation with Iran more than ever," Pourebrahimi said.
Iran views Russia as a strategic ally. Tehran did not condemn Russia's invasion of Ukraine and has blamed the war there on the US and its European allies.
On Monday, US National Security Advisor Jake Sullivan said Iran was preparing to provide Russia with "several hundred" drones to use in its war on Ukraine.
"Our information indicates that the Iranian government is preparing to provide Russia with up to several hundred UAVs, including weapons-capable UAVs on an expedited timeline," Sullivan said.
Source: Al Arabiya
Please click the following URL to read the full text of the original story:
https://english.alarabiya.net/News/middle-east/2022/07/12/Putin-to-travel-to-Tehran-for-Raisi-Erdogan-summit-on-July-19-Kremlin
--------
German broadcaster Deutsche Welle loses case against Palestinian journalist
Birol Tan
13.07.2022
COLOGNE, Germany
A labor court in Germany's Bonn ruled against Deutsche Welle (DW) on the dismissal of Palestinian journalist Maram Salim.
The Bonn Labor Court on July 6 ruled that her termination of employment at Deutsche Welle was invalid, unlawful, and that her Facebook posts were not anti-Semitic.
On Facebook, Salim said she has been an advocate of women's rights, human rights, animal rights, and that Deutsche Welle's accusations trembled her.
She called on German broadcaster to publicly apologize and retract its accusations.
Deutsche Welle has the right to appeal the decision within a month but it has to pay court costs of €36,000 ($36,133).
In early February, Deutsche Welle announced that it fired five journalists from its Arabic service after a two-month investigation into allegations of anti-Semitism.
The organization has long been criticized for biased coverage of the Israeli-Palestinian conflict.
But management at Deutsche Welle has argued that Germany bears special responsibility for the country, due to Nazi crimes committed against Jews during World War II.
Source: Anadolu Agency
Please click the following URL to read the full text of the original story:
https://www.aa.com.tr/en/europe/german-broadcaster-deutsche-welle-loses-case-against-palestinian-journalist/2635850
--------
France sees weeks to save Iran nuclear deal, but US sets no deadline
13 July ,2022
France's new foreign minister said on Tuesday there were only a few weeks to revive Iran's 2015 nuclear deal with world powers, although a senior US official made clear Washington had set no such deadline.
Catherine Colonna told lawmakers the situation was no longer tenable. She accused Iran of using delaying tactics and, during talks in Doha two weeks ago, of going back on previously agreed positions while forging ahead with its uranium enrichment program.
"There is still a window of opportunity ... for Iran to finally decide to accept an accord which it worked to build, but time is passing," Colonna said, warning that if Iran kept on its current trajectory it would be a threshold nuclear arms state.
"Time is passing. Tehran must realize this," she said, adding that the US mid-term elections would make it even harder to seal a deal.
"The window of opportunity will close in a few weeks. There will not be a better accord to the one which is on the table."
Asked if the US concurred with Colonna's view, a senior US official pointed to Monday's comment by White House national security adviser Jake Sullivan to reporters that "we have not marked a date on the calendar."
Speaking on condition of anonymity, the senior US official acknowledged that the chances of reaching a deal were dwindling and said Washington had not heard anything new from Tehran since the indirect talks in Doha.
"Every day that goes by without a deal makes reaching a deal less likely," the official said. "We have not heard anything since Doha that is a change from Doha."
Last week, the US envoy for the talks said Iran had added unrelated demands during the latest indirect discussions and had made alarming progress on enriching uranium.
Under the 2015 nuclear pact, Iran limited its uranium enrichment program, a potential pathway to nuclear weapons, though Tehran says it seeks only civilian atomic energy, in return for a lifting of international sanctions.
In 2018, then-US President Donald Trump abandoned the deal, calling it too soft on Iran, and reimposed harsh US sanctions, prompting Tehran to breach the nuclear limits in the pact about a year later.
Source: Al Arabiya
Please click the following URL to read the full text of the original story:
https://english.alarabiya.net/News/middle-east/2022/07/13/France-sees-weeks-to-save-Iran-nuclear-deal-but-US-sets-no-deadline-
--------
URL: https://newageislam.com/islamic-world-news/muslim-chant-jai-shri-ram-bharat-mata-mathura/d/127472
New Age Islam Islam Online, Islamic Website, African Muslim News, Arab World News, South Asia News, Indian Muslim News, World Muslim News, Women in Islam, Islamic Feminism, Arab Women, Women In Arab, Islamophobia in America, Muslim Women in West, Islam Women and Feminism