Age Islam News Bureau
5 Jul 2017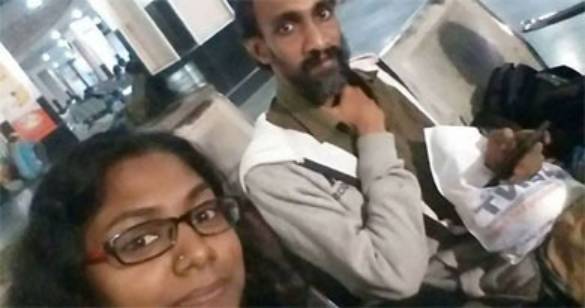 Olive Residency Hotel, Bengaluru, turns away interfaith couple because 'Hindus don't marry Muslims' Image credit: Shafeek Subaida Hakkim/Facebook
-----
• Muslim Man Dons Burqa to Escape Lynching, Cops Baffled
• Bengaluru Hotel Turned Us Away, Says Hindu-Muslim Interfaith Couple
• Turkey Bans the Teaching of Evolution in Public Schools
• Saudi Arabia Has 'Clear Link' To UK Extremism, Report Says
• Daesh Executes 200 Iraqis Summary-Style near Mosul: Report
India
• Muslim Man Dons Burqa to Escape Lynching, Cops Baffled
• Bengaluru Hotel Allegedly Denies Room to Interfaith Couple, Says Hindu and Muslim Can't Stay Together
• Kashmir: 4 Hizbul militants killed in Pulwama
• ATS questions Chennai man over Islamic State 'links'
• As PM Modi visits Israel, Chorus from Gaza: 'He should have come to Palestine'
-------
Mideast
• Turkey Bans the Teaching of Evolution in Public Schools
• UNESCO Slams Israel's 'Illegal' Acts in East Al-Quds as Occupying Power
• General Soleimani: Yemen War Result of Lack of Common Sense among Saudi Leaders
• Iran Stresses Increased Coordination with Russia to Block US Intervention in Syria
• Iranian helicopters seen in Taliban dominated areas in Afghanistan
• Iran raps Canada's recognition of US courts rulings
• Iran urges UN technical aid for Syria de-escalation zones
-------
Europe
• Saudi Arabia Has 'Clear Link' To UK Extremism, Report Says
• London Muslims 'Scared To Leave Homes' Amid Online Panic Over Acid Attacks
• Germany must brace for more attacks by radicalized Muslims: officials
• Too many foreigners in France and Islam not compatible, majority of French say
• US terror attacks received five times more media coverage when perpetrator was Muslim: Study
-------
Arab World
• Daesh Executes 200 Iraqis Summary-Style near Mosul: Report
• Qatar Shows Mettle, Offers Compromise As Gulf States Prepare Meeting
• Iraqi General Denies US Partnership in Mosul Liberation
• Top Aide of ISIL's Baghdadi Killed in Joint Operation of Russian, Syrian Forces
• UK NGO: Civilian Death Toll in Raqqa War Much Higher than US Claims
• Several Turkey-Backed Militants Killed in Clashes with Kurdish Forces in Northern Syria
• Remaining Daesh terrorists 'fight to death' in Mosul's Old City: Iraqi army
• US-backed forces breach IS defences in heart of Syria's Raqa
• Saudi soldier killed, three wounded in explosion
• Syrian Army Makes Fresh Gains in Eastern Damascus, Inflicts Heavy Casualties on Terrorists
• Volunteer Forces: Using Infamous Blackwater Firm Threatens Iraq's National Security
• Syrian Army Makes Fresh Gains in War on Terrorism in Homs Province
• Russia may deploy military in Syrian buffer zones within weeks
• Qaradawi's daughter, husband sent to separate prisons pending investigation
-------
Africa
• Nigeria: Communal clashes leave 150 dead
• Over half of migrants uprooted from West and Central Africa are children: U.N.
• Nigeria: Expose Anti-Islamic Tendencies of Newsmen, Tella Tells Muslim Journalists
• Trump does have a plan for Africa and it doesn't look good
• Liberia: National Muslim Heritage Foundation Endorses Joe Boakai Candidacy
• Gambia: U.S. Denies Visa to School Robotics Team
-------
North America
• US Leaves Assad's Fate in Russia's Hands to Focus on Islamic State
• Canada rewards terrorists; Israel punishes them
• McCain: We are not on a course to success in Afghanistan
• Quebecers demand separation of church and zoo after Parc Safari Muslim prayer video goes viral
-------
Pakistan
• After ISIS Killings In Pakistan, China Blames The Victims
• Pakistan High Commission Seeks Release of Hindu Family Arrested In India
• McCain calls for support of Pakistan to eliminate militancy in Afghanistan
• Pakistan proposes joint border ops with Kabul
• Kamal demands action against rulers producing 'terrorists'
-------
South Asia
• 18 Taliban Insurgents Surrender to Afghan Forces after Killing Their Commander
• Afghanistan optimistic new US strategy will also focus on terrorists sanctuaries
• Blast in Bangladesh garment factory kills 10
• 4 IS militants killed in US air strike
• Bangladesh urges Myanmar to repatriate Rohingya refugees
• Afghanistan agrees with joint operations along the Durand Line monitored by US
-------
Southeast Asia
• Indonesia, Malaysia Muslim Groups Call For Starbucks Boycott over LGBT Stance
• Singapore repatriates two 'radicalised' maids to Indonesia: Home Affairs Minister
• UM to host tribunal on atrocities against Rohingya
• Police Investigate Islamic State Flag Incident in South Jakarta
Compiled by New Age Islam News Bureau
URL: https://www.newageislam.com/islamic-world-news/muslim-man-dons-burqa-escape/d/111788
-------
Muslim man dons burqa to escape lynching, cops baffled
Jul 5, 2017
AGRA: Paranoid over the recent lynching of Muslims, a 42-year-old assistant engineer in Aligarh's Kasimpur power station was caught at the railway station on Sunday afternoon wearing a burqa. Alerted by other travellers, GRP men observed his suspicious movements for some time before they detained him. When questioned by police and intelligence officials, Nazmul Hassan told them that he wanted to conceal his identity as he was scared of being lynched for being a Muslim man.
Hassan told police officials that he had to frequent Delhi to take care of an ailing cousin and had accidentally pushed a man while alighting at the Aligarh railway station last week. According to Hassan, the man insulted him and his religion in full public view and threatened him openly, as others joined in, that they would not allow him to live in the city. "I had read about Junaid's killing in a train in Ballabhgarh a few days ago. I was scared for my life after the threat, but couldn't avoid travelling. So I thought of wearing a burqa," Hassan told cops.
Though he was released by police after questioning, his act left senior police officials wondering about the extent of insecurity among minorities.
Senior superintendent of police Rajesh Pandey said they had verified Hassan's claims and have so far found nothing amiss in them. He said, "When Hassan was handed over to the GRP, he was crying and shaking and kept repeating that he is a simple man who has never done anything wrong." Pandey said Hassan was released after questioning and they are in touch with him.
Hassan said as he had to go to Delhi on Sunday to visit his ailing cousin. He was scared to travel alone but he could not find anyone to accompany him. Senior sub-inspector (GRP), who is also the investigating officer in Hassan's case, said, "We found nothing suspicious in his statement to police. Different agencies verified that his act of wearing burqa was born out of his fear following the incident that occurred with him at the railway station last week."
http://timesofindia.indiatimes.com/city/agra/muslim-man-dons-burqa-to-escape-lynching-cops-baffled/articleshow/59449360.cms
-------
Bengaluru Hotel Turned Us Away, Says Hindu-Muslim Interfaith Couple
Jul, 05 2017
It seems some Indian hotels have forgotten the age-old principle of 'Atithi devo bhava (guest is equivalent to God)'. Nearly two weeks after a woman was denied a room in Hyderabad for being single, a hotel in Bengaluru has reportedly denied a room to an interfaith couple.
Shafeek Subaida Hakkim and Divya DV, a married couple from Kerela, were denied a room in Olive Residency Hotel at Annipuram Main Road in Sudhama Nagar in Bengaluru. According to the couple, the receptionist denied them a room after he saw their ID cards, reported NewsX.
"He noted the names in the register and then realised that I am a Muslim, while my wife is Hindu. He asked us if we were married as we follow different religions. When I confirmed that we were in fact married, he refused to give us a single room saying that it is not acceptable for a Muslim and a Hindu to stay together," The News Minute quoted Shafeek as saying.
Earlier, Nupur Saraswat, an Indian-origin spoken word artist from Singapore, was denied a room in Hotel Deccan Erragadda in Hyderabad because she was a "single woman". The hotel had a policy of not allowing locals, unmarried couples and single ladies.
Unhappy with the bad experience, the NRI woman instantly took to social media, describing her situation. After her post went viral, Goibibo, a travel portal through which she had made her reservations, tendered an apology. In a statement, Goibibo had assured her that they that they take such issues very seriously and have delisted the hotel pending investigation.
In an another incident, Tailin Lyngdoh, a woman from Meghalaya, was shunted out of the Delhi Golf Club (DGC) for wearing a Jainsem, a traditional dress worn by the indigenous Khasi women in Meghalaya.
http://www.firstpost.com/india/bengaluru-hotel-allegedly-denies-room-to-interfaith-couple-says-hindu-and-muslim-cant-stay-together-3777485.html
-------
Turkey Bans the Teaching of Evolution in Public Schools
July 04, 2017
Turkey has historically prided itself on being a secular state.
Amendments to the constitution during the 1920s and 1930s separated religion and government policy.
Since that time, debates about the role of religion in public life have continued in the Muslim-majority country.
Evolution in Turkish schools
In a recent decision, the government banned the teaching of evolution in high school.
This action means that Turkish students entering high school will no longer learn about the theory of evolution. The theory comes from the work of Charles Darwin, the famed British naturalist.
His ideas are considered to be the basis for the scientific study of life on Earth.
The government said its decision was not about teaching Islam. Instead, officials said high school students "don't have the necessary scientific background and information-based context" to understand the theory of evolution.
Alpaslan Durmus is the head of the education ministry's curriculum board. Durmus said members of the board thought the theory should be taught to higher-level students.
"We tried to leave out some of the controversial issues from our students' agenda," Durmus added.
Critics of the decision
Critics of the decision say that Turkish children will not get the education they need.
Scholar Alaattin Dincer told VOA "The Turkish education system is very weak concerning the fundamental sciences. Both in domestic and international exams; be it math, physics, chemistry and biology, our students have very low passing grade percentages. It is actually terribly low."
Dincer added that the next generation of Turkish students should learn about evolution and Darwin. "If you raise them [students] without learning those subjects, how can you argue that we are a scientifically enlightened country that can produce the scientists of the future?" Dincer asked.
This week, Turkey's main teachers' union, Egitim Sen, said it was taking the issue to court.
Mehmet Balik is the chairperson of Egitim Sen. He criticized the decision to ban the teaching of evolution and a new policy that requires schools to have a prayer room. These actions "destroy the principle of secularism and the scientific principles of education," he said.
Other critics say the government's ban on teaching evolution is part of a plan by President Erdogan to push an Islamic identity onto Turkish society.
International perspectives on the teaching of evolution
Similar debates about the teaching of evolution have taken place in other countries, including the United States.
In the late 1990s, the state of Kansas famously banned the teaching of evolution in public schools. The School Board reversed its decision in early 2001 amid public criticism.
In the mid-2000s, at least 16 U.S. states were considering changes to the teaching of evolution in schools.
Religion and science
Although critics say religion and science are at odds, some Islamic theologians say evolution and Islam can exist together quite easily.
Ihsan Eliacik is a Muslim theologian. He told VOA, "If evolution is scientific truth that exists in nature, nobody can stand against it…Besides, by my religious faith, scientific truth means religious truth. The two are not contradictory."
I'm Jonathan Evans.
Kevin Enochs reported on this story for VOA News. John Russell adapted the story with additional materials for Learning English. Hai Do was the editor.
https://learningenglish.voanews.com/a/turkey-bans-teaching-of-evolution-in-public-schools/3926756.html
-------
Saudi Arabia has 'clear link' to UK extremism, report says
4 July 2017
audi Arabia is the chief foreign promoter of Islamist extremism in the UK, a new report has claimed.
The Henry Jackson Society said there was a "clear and growing link" between Islamist organisations in receipt of overseas funds, hate preachers and Jihadist groups promoting violence.
The foreign affairs think tank called for a public inquiry into the role of Saudi Arabia and other Gulf nations.
The UK's Saudi Arabian embassy says the claims are "categorically false".
Ministers are under pressure to publish a report on UK-based Islamist groups.
The Home Office report into the existence and influence of Jihadist organisations, commissioned by former Prime Minister David Cameron in 2015, has reportedly yet to be completed amid questions as to whether it will ever be published.
Qatar crisis: After the deadline, what next?
May defends UK ties with Saudi Arabia
Reality Check: Why does the Prevent strategy divide opinion?
Critics have suggested it could make uncomfortable reading for the government, which has close and longstanding diplomatic, security and economic links with the Gulf, particularly Saudi Arabia.
Wednesday's report says a number of Gulf nations, as well as Iran, are providing financial support to mosques and Islamic educational institutions which have played host to extremist preachers and been linked to the spread of extremist material.
At the top of the list, the report claims, is Saudi Arabia. It alleges individuals and foundations have been heavily involved in exporting what it calls "an illiberal, bigoted Wahhabi ideology", quoting a number of examples.
In a minority of cases, the report alleges institutions in the UK that receive Saudi funding are run directly from Saudi Arabia, although in most instances the money appears to "simply buy foreign donors' influence".
'Violent extremism'
In a statement, the Saudi embassy in London said any accusations that the kingdom had radicalised "a small number of individuals are baseless and lack credible evidence".
And it pointed out that the country has itself been subject to numerous attacks by al-Qaeda and so-called Islamic State.
It added: "We do not and will not condone the actions or ideology of violent extremism and we will not rest until these deviants and their organizations are destroyed."
The BBC's security correspondent, Frank Gardner, said the report's release comes at a sensitive time with Saudi Arabia, the UAE, Bahrain and Egypt all accusing Qatar of supporting extremism - a charge the report says is hypocritical.
Arab foreign ministers are meeting in Cairo on Wednesday to discuss possible further sanctions on Qatar, while the Qatari foreign minister will be making his own country's case at a press conference in London.
'Worrying' links
Endorsing the report, Labour MP Dan Jarvis said it shed light on "very worrying" links between Saudi Arabia and the funding of extremism and he called for the government to release its report on foreign funding.
"In the wake of the terrible and tragic terrorist attacks we have seen this year, it is vital that we use every tool at our disposal to protect our communities," he said.
"This includes identifying the networks that promote and support extremism and shutting down the financial networks that fund it."
He said the proposed Commission for Countering Extremism, a new body intended to expose examples of extremism in civil society, should make the foreign funding of UK institutions a priority.
Prime Minister Theresa May, who visited Saudi Arabia in April, has insisted the UK's historic relationship with the desert kingdom is important for British security and trade.
Labour leader Jeremy Corbyn has called for the immediate suspension of UK arms exports to Saudi Arabia because of its human rights record and involvement in military action in Yemen.
http://www.bbc.com/news/uk-politics-40496778
-------
Daesh executes 200 Iraqis summary-style near Mosul: Report
Jul 5, 2017
Daesh is reported to have killed as many as 200 Iraqi civilians in a summary execution spree as they attempted to flee the Takfiri terrorist group's remaining turf near the northern Iraqi city of Mosul.
Iraq's al-Sumariah news network cited a local source as saying that Daesh carried out the executions on Tuesday as the civilians were trying to flee the city of Tal Afar, located 63 kilometers west of Mosul, to government-controlled areas in Nineveh Province.
Separately, Commander of Iraqi Federal Police Ra'ed Shaker Judat said at least 60 Daesh terrorists had died as Iraqi forces advanced through Mosul's Old City, the last district controlled by the group in the city.
He said the Iraqi forces had also seized explosive belts, rockets, and rocket launchers from the terrorists.
Judat further said that Iraqi forces had also raided three residences used to make bombs, discovering several booby-traps and explosive-laden vehicles, defusing all the devices.
Daesh named Mosul as its so-called headquarters in Iraq back in 2014, the year it launched a terrorist campaign inside the Arab country.
Iraqi forces have now pushed Daesh into a shrinking rectangle no more than 300 by 500 meters in area beside the Tigris River.
Also on Tuesday, Iraq's Prime Minister Haider al-Abadi congratulated Iraqi forces fighters on "the big victory in Mosul."
"Praise be to God, we managed to liberate (Mosul) and proved the others were wrong, the people of Mosul supported and stood with our security forces against terrorism," he said.
http://217.218.67.231/Detail/2017/07/05/527476/Iraq-Tal-Afar-Daesh-summary-executions
-------
India
Kashmir: 4 Hizbul militants killed in Pulwama
by Mir Ehsan
July 5, 2017
FOUR HIZBUL militants were killed in a two-day encounter at Behmoona village in Pulwama district that ended on Tuesday morning, security officials said. Police have recovered bodies of three of the militants. Two of them were identified as Kifayaat Khanday of Behmoona village and Jahangir of the neighbouring Kellar village.
Search is on for the body of the fourth militant which is under the debris, police said. Several villagers were injured when they tried to disrupt the operation, the police said. Inspector General of Police Muneer Ahmad Khan said: "Four militants have been killed. Today, we retrieved the body of the third militant, while the fourth body is still under the debris. We have recovered three AK-47 rifles and one SLR rifle."
The Army said that there is a chance that the bodies of two more militants could be under the debris. "We had information that five militants were hiding in the village… three bodies have been retrieved and the search operation is on," an officer said.
Khan said the militants were associated with the Hizbul Mujahideen. "Four jawans were also injured," he added. Based on a tip-off , the Army, police and CRPF launched a joint operation on Monday in Behmoona. The Army's elite para commandos were also called in and three of them were injured in the gun fight.
Locals said the Army used mortars and IED to counter the militants and four houses were damaged in the operation. The police said efforts were on to ascertain the identity of the two other militants who were killed on Tuesday.
Dozens of villagers had tried to disrupt the operation when it was launched on Monday, pelting the security personnel with stones. The police used pellets for crowd control, leaving more than a dozen injured. Some of the injured were shifted to the SMHS Hospital in Srinagar.
http://indianexpress.com/article/india/kashmir-4-hizbul-militants-killed-in-pulwama-4736037/
-------
ATS questions Chennai man over Islamic State 'links'
by Mohammad Hamza Khan
July 5, 2017
The Rajasthan Anti-Terrorism Squad on Tuesday "summoned" a 36-year-old suspect for his alleged links to Islamic State (IS) and its sympathisers, particularly suspected IS financier Mohammad Iqbal who was arrested from the Tamil Nadu-Andhra Pradesh border on February 4.
"Haroon Rasheed, a resident of Chennai, has joined us in investigations today. We had summoned him and not arrested or detained him. He flew in from Chennai today and is staying on his own. We are questioning him and his role is being ascertained. He was summoned in connection with the arrests of Iqbal and Ahmed," Rajasthan ATS chief Umesh Mishra said.
The ATS zeroed in on Rasheed following the arrests of Iqbal and Jameel Ahmed. Iqbal, 32, allegedly had a smuggling network, mainly in South East Asia, and used it to send money to IS. Ahmad, 41, originally from Rajasthan and an assistant financial manager with a Dubai firm, had been allegedly funding the group "through various channels" since 2014, according to the Rajasthan ATS. Iqbal was arrested in February while Ahmed was arrested in November last year.
"Rasheed's name had come up in the interrogation notes. We had been monitoring him closely for the past 6-7 days and following sufficient evidence we served him a legal notice," said Vikas Kumar, ATS Superintendent of Police. "There are some issues on which he is to be questioned. The course of action depends on his cooperation with the investigation."
Full report at:
http://indianexpress.com/article/india/ats-questions-chennai-man-over-islamic-state-links-4736041/
-------
As PM Modi visits Israel, Chorus from Gaza: 'He should have come to Palestine'
by Shubhajit Roy
July 5, 2017
Inside a windowless room near the Erez border crossing between Israel and the Hamas-controlled Gaza Strip, 85 km from Jerusalem, Fathi Tobail is a disappointed man. "He should have come to Palestine," says the 53-year-old, shaking his head. "We believe India has good cooperation with Palestine, and we wanted him to come to Gaza as well," says Tobail, wearing the traditional keffiyeh.
Tobail, who owns a multimedia firm, is referring to Prime Minister Narendra Modi, who arrived in Israel Tuesday for the first visit to the country by an Indian Prime Minister. Unlike previous visits by three Indian leaders — foreign ministers Jaswant Singh in 2000, S M Krishna in 2012 and Sushma Swaraj in 2016 — Modi's visit is limited to Israel, and does not include Palestine. Married to an Indian, Tobail says he has stayed in Chandigarh and now produces short films and manages websites in Gaza.
"India can cooperate in the field of electricity. If he had visited Palestine, we would have submitted a request to him about the scarcity of power in Gaza," he says, pointing to the fan that doesn't work. On Tuesday morning, there was no electricity, too. "Power cuts are very common in Gaza," says Tobail.
The one-hour, 20-minute ride to Erez is smooth, on a four-lane expressway, where lush greenery on either side leads to the imposing, concrete crossing at Erez, with a glass facade. On the Israeli side of the immigration facility, a lone woman officer is playing "candy crush" on her cellphone. Two families wait in the lobby, with a little girl chewing on a plastic teddy bear. Photography is not allowed.
The immigration officer takes a hard look at the passport before issuing a stern reminder: "The gates close for foreigners by 3 pm." Informed that the Israeli foreign ministry had specified 3.30 pm, she corrects herself: "Until 3.30 pm."
The "other side" lies past the immigration checkpoints through a narrow labyrinth of grey concrete, and a "tuk-tuk" ride through a tunnel-like path, caged with wire and steel. In Gaza, an officer sits under a poster of Yasser Arafat on the wall, and a map of Gaza Strip. Nearby, the Al Awda cafeteria advertises "free WiFi". The cafeteria also flaunts Bisci chocolate biscuits, date bars, Sirma mineral water and Shuga wet wipes.
Tobail's office is another taxi ride away, past Palestinian immigration, controlled by Hamas. At the office, journalist Suhada Hammad, 25, echoes the disappointment.
"We expected that he will come to Palestine, and to Gaza. He should have come to see the situation here, talk to us about our issues, lives. Unfortunately, this time, it has not happened. Another time, we hope," says Suhada, wearing a blue dress and a head scarf with yellow-and-blue floral prints.
Then there's Ali Mohammad Abushbak, 25, who is keen on getting an admission to Jamia Millia Islamia's mass communications programme. "It's very sad that Modi did not come to Palestine. A lot of people believe the story of Israel, but what about the Palestine story? We are feeling discriminated by this approach of the Indian government," says Ali.
Israeli officials say that Hamas, which controls Gaza, is a terrorist organisation. According to Mark Sofer, a senior official in Israel's foreign ministry, there is no difference between Lashkar-e-Toiba and Hamas.
Israel's concerns resonate in the security checks on the way back. Here, bags are emptied completely — pens, keys, handkerchieves, headphones and open laptops are placed on a large plastic tray, so that each item is visible. Then, there are body scanners and more security checks.
Full report at:
http://indianexpress.com/article/india/as-pm-modi-visits-israel-chorus-from-gaza-he-should-have-come-to-palestine-4736017/
-------
Mideast
UNESCO slams Israel's 'illegal' acts in East al-Quds as occupying power
Jul 5, 2017
The United Nations Educational, Scientific and Cultural Organization (UNESCO) has passed a resolution, denouncing Israel's "illegal" practices in East Jerusalem al-Quds and describing the regime as an "occupying power."
The Jordanian-sponsored resolution was approved during a session of UNESCO's 21-member World Heritage Committee in the southern Polish city of Krakow on Tuesday. Ten countries voted for, three against and eight abstained.
The resolution slammed "the failure of the Israeli occupying authorities to cease the persistent excavations, tunneling, works, projects and other illegal practices in East Jerusalem [al-Quds], particularly in and around the Old City of Jerusalem, which are illegal under international law."
It further called Israel "the occupying power" and reaffirmed UN resolutions that rejected the regime's claims to East Jerusalem al-Quds.
Israel occupied the West Bank and East Jerusalem al-Quds during the Six-Day War in 1967. It later annexed East Jerusalem al-Quds in a move not recognized by the international community.
The vote was originally scheduled to take place next week, but it was advanced, according to reports.
Israeli UN Ambassador Danny Danon reacted to UNESCO's resolution and said, "Nothing is more disgraceful than UNESCO declaring" Israel the occupier of the Western Wall and Jerusalem al-Quds' Old City.
Last year, UNESCO adopted a similar resolution, titled Occupied Palestine and sponsored by several Arab countries.
It "strongly condemns the escalating Israeli aggression and illegal measures against… the freedom of worship and Muslims' access to their holy site al-Aqsa Mosque/al-Haram al-Sharif."
Enraged by such anti-Israel measure, Tel Aviv has cut ties with UNESCO and reduced its UN budget, putting the 2017 payments at $3.7 instead of the original $11 million.
Al-Khalil, an endangered city
Meanwhile, UNESCO is to vote Friday on the inclusion of the old city of al-Khalil (Hebron), where the Ibrahimi Mosque is situated, on its List of World Heritage in Danger.
Plaestine's Ministry of Tourism and Antiquities said the old city of al-Khalil urgently needed protection from "assaults that harm the exceptional international value of the place."
US Ambassador to the UN Nikki Haley wrote to UN Secretary General Antonio Guterres and UNESCO Director General Irina Bokova, claiming that the mosque "is in no immediate threat. Such a designation risks undermining the seriousness such an assessment by UNESCO should have."
She further expressed the hope that other countries would join the UN in opposing the measure.
Palestine's Foreign Ministry hit back at Haley, accusing her of being "racist and anti-Palestinian" and serving as an ambassador for Israel, rather than the US at the UN.
It also condemned "the crude intervention of the US ambassador in the work of UNESCO and the attempt to influence the independence of the UN organization."
http://217.218.67.231/Detail/2017/07/05/527478/Israel-Palestine-UNESCO
-------
General Soleimani: Yemen War Result of Lack of Common Sense among Saudi Leaders
Jul 04, 2017
"If a country possesses lots of crude oil but with no common sense and insanity rules the country, horrible events will happen and crazy things like the war against Yemen will be done," General Soleimani said, addressing a forum in the Southeastern city of Kerman on Tuesday.
He added now the ignorant Saudi leaders are not able to put out the fire that they themselves have ignited in Yemen.
Saudi Arabia has been striking Yemen since March 2015 to restore power to fugitive president Mansour Hadi, a close ally of Riyadh. The Saudi-led aggression has so far killed at least 14,100 Yemenis, including hundreds of women and children.
Meanwhile, a cholera epidemic has killed over 1,500 people in Yemen since late April as, according to the World Health Organization (WHO), the war-torn country is facing the "world's worst cholera outbreak".
Despite Riyadh's claims that it is bombing the positions of the Ansarullah fighters, Saudi bombers are flattening residential areas and civilian infrastructures.
According to several reports, the Saudi-led air campaign against Yemen has drove the impoverished country towards humanitarian disaster.
Full report at:
http://en.farsnews.com/newstext.aspx?nn=13960413000617
-------
Iran Stresses Increased Coordination with Russia to Block US Intervention in Syria
Jul 04, 2017
"Increased coordination between Iran and Russia to prevent the US illegal intervention in Syria and block aggression against the country's territorial integrity and national sovereignty is one of the unavoidable necessities in the path of cooperation between Tehran and Moscow," Shamkhani said in a phone conversation initiated by his Russian counterpart Nikolai Patrushev on Tuesday.
He warned that the US adventurism in Syria can pave the ground for exacerbating tensions in the region and strengthening the terrorist front.
"An obvious trend is witnessed to boost the terrorists' morale and maintain their controlled areas by the US through its attacks on the Syrian army positions which is a violation of the UN Security Council resolutions and the UN Charter," Shamkhani said.
In relevant remarks on Sunday, Iranian deputy Foreign Minister Seyed Abbas Araqchi warned Washington against taking actions in Syria without coordination with the Damascus government.
"The US should avoid acting arbitrarily against the international rules and regulations in Syria," Araqchi told reporters.
The Iranian deputy foreign minister underlined that Iran is acting in coordination with the Syrian government.
Araqchi, meantime, hailed the efforts by the Organization for the Prohibition of Chemical Weapons (OPCW), and called for continuation of the international body's approach towards complete annihilation of chemical weapons across the world.
The Iranian deputy foreign minister expressed concern over access of terrorist groups to chemical weapons, adding that OPCW is in charge of preventing terrorists' access to such weapons.
Full report at:
http://en.farsnews.com/newstext.aspx?nn=13960413000759
-------
Iranian helicopters seen in Taliban dominated areas in Afghanistan
4 July 2017
According to several media outlets, Afghan border police said that on Iranian helicopters were seen on July 1 in Taliban-dominated Farah province.
Previously, security sources in Herat province confirmed that Iran provided financial and military assistance to the Taliban in the provinces of Herat and Farah.
Afghan political analysts have said that the Iranian government sees the Taliban as a "beneficial enemy that strengthens the country's interests in an attempt to weaken American presence in Afghanistan".
"They have said that Iran's recent collaborations with the Taliban means ignoring the government and people of Afghanistan. And Iran's close proximity to the Taliban will force Afghanistan to get closer to the United States and NATO," one analyst said.
During the recent weeks, many reports have emerged that accuse Iran of boosting its engagement with the Taliban in the northern and eastern regions of Afghanistan.
Historically, the Taliban had vowed and worked on cleansing northern Afghanistan from the Shiite tribe of Hazaras.
Full report at:
https://english.alarabiya.net/en/features/2017/07/04/Iranian-helicopters-seen-in-Taliban-dominated-areas-in-Afghanistan.html
-------
Iran raps Canada's recognition of US courts rulings
Jul 4, 2017
The Iranian Foreign Ministry spokesman has criticized a Canadian court's recognition of the US courts' rulings against the Islamic Republic in absentia, saying the US move runs counter to the international judicial norms.
"Principally, the issuance of a ruling against a foreign country runs counter to the principle of equality of states and is in violation of their immunity under international law," Bahram Qassemi said on Tuesday, adding, "The Islamic Republic of Iran reserves the right to oppose and follow up on the ruling."
The Iranian spokesperson emphasized that irrespective of internal power divisions in Canada, the country's administration would be "directly liable for any possible material and spiritual damage [caused] by various branches of the Canadian government as a result of such measures, which are in contradiction to the international law."
A Canadian court on Tuesday accused Iran of supporting terrorism, upholding a previous ruling by a US court, which required the Islamic Republic to pay around $1.7 billion in damages to "American victims of terrorism."
Full report at:
The JVTA allows so-called victims of terrorism to sue foreign states for damages.
http://217.218.67.231/Detail/2017/07/04/527439/Iran-Canada-US-Bahram-Qassemi-court
-------
Iran urges UN technical aid for Syria de-escalation zones
Jul 4, 2017
Iranian Deputy Foreign Minister for Arab and African Affairs Hossein Jabari Ansari has called for the United Nations' technical aid for the establishment of de-escalation zones in Syria.
Jabari Ansari, who is in the Kazakh capital city, Astana, to attend a new round of peace talks on the Syrian crisis, held talks with UN special envoy on Syria Staffan de Mistura on Tuesday.
He said the UN must assist the intra-Syrian talks for the national reconciliation process to start.
Astana hosts the fifth round of talks between the Syrian government and opposition, with Iran, Russia, and Turkey as mediators.
In the last round of Astana talks in May, Iran, Russia and Turkey agreed on the creation of four de-escalation zones in Syria.
De Mistura, for his part, said the UN supported joint efforts by Iran, Russia and Turkey within the framework of the Astana talks on Syria and called on the Islamic Republic to help the UN-brokered Syria peace talks in Geneva.
Six rounds of the Syrian peace talks have been held in the Swiss city of Geneva under the auspices of the United Nations as part of efforts to facilitate a political resolution for the deadly conflict in the Arab country.
Jaberi Ansari and De Mistura also discussed the intra-Syrian talks, the establishment of a permanent ceasefire and peace, and an end to violence in the Arab country.
They also stressed the importance of paying attention to the needs of the Syrian people.
Also on Tuesday, Jaberi Ansari held discussions with Russia's special envoy on Syria, Alexander Lavrentiev, about the Astana peace talks and the latest political developments in Syria, particularly in the four de-escalation zones.
At Damascus' request, Iran has been providing military advisory support to the Syrian military in its counterterrorism operations.
Russia has been also carrying out an aerial campaign in Syria in coordination with Damascus since September 2015 to further boost the Syrian military's anti-terror fight.
Meanwhile, the US-led coalition has been conducting airstrikes against what it claims to be Daesh targets inside Syria since September 2014, but without any authorization from the Damascus government or a United Nations mandate.
The military alliance has repeatedly been accused of targeting and killing civilians. It has also been largely incapable of fulfilling its declared aim of destroying Daesh.
Full report at:
http://217.218.67.231/Detail/2017/07/04/527409/Iran-Russia-UN-Syria-Astana-Hossein-Jabari-Ansari-Alexander-Lavrentiev-Staffan-de-Mistura
-------
Europe
London Muslims 'scared to leave homes' amid online panic over acid attacks
5 July 2017
Rampant reports of acid attacks targeting Muslims are being shared online across the British capital this week, with accompanying warnings for "people of Asian appearance" to be vigilant.
This follows an acid attack in east London last week that left an aspiring model and her cousin with life-changing injuries and is now being treated as a hate crime.
But so far, it has not been immediately made clear whether all the incidents detailed on social media have been reported to police as hate crimes.
A local imam was quoted by British press as saying that despite some acid attacks being classed as robberies and targeting non-Muslims, there was still fear among the Muslim community.
"Even my own wife was saying to me yesterday that she didn't want to leave the house because she might face an acid attack."
On social media, meanwhile, warnings have included: "Please be careful, especially if you're brown. These attacks seem to be targeting south Asians or 'Muslim looking people'."
On Whatsapp, this message is circulating in London: "There are people posing as delivery men going door to door and throwing ACID on Muslims. Please. Be. Safe."
According to The Independent, one attack on a man of Asian origin who had a noxious substance squirted at him and his car stolen was being treated as a robbery.
"There were also social media reports of two attacks in East Ham on Friday – one involving a woman being partially burned on her doorstep by someone pretending to be a delivery man, and the other of a woman being targeted by moped-driving acid attackers in the Plashet Grove area," the newspaper reported.
"In another attack cited on social media, outside Whipps Cross Hospital in Leytonstone on 8 June, the victim, junior doctor Syed Nadeem, 44, said four masked men on mopeds had rushed towards him shouting: 'Give me your money or I'll cut your throat.' Mr Nadeem was sprayed in the face with acid and suffered burns to his face and arms," The Independent added.
Nadeem reportedly said that National Health Service staff had been sent a warning on WhatsApp after Emergency doctors treated three other victims for acid burns in one hour. He said: "We got a text message saying people had been knocking on car windows and when you open it, they throw acid in."
A statement by the Muslim Council of Britain obtained by Al Arabiya has cited the "shocking spate of hate crimes against Muslims in the past few weeks. In particular, two Muslim cousins suffered an acid attack in east London, leaving their faces disfigured for life."
Harun Khan, Secretary General of the Muslim Council of Britain said the attacks underline "the importance to tackle anti-Muslim hate crime seriously.
"The Muslim Council of Britain has been contacted several times about recent attacks on Muslims, and I regret to say that there is a sense of fear amongst some sections of our community, particularly amongst Muslim women.
"It is imperative that not only is there political leadership on ensuring a zero-tolerance policy on Islamophobia and all forms of hate crime – but also that the rhetoric translates into action and the many recommendations in the Hate Crime Action Plan are actually put into practice."
https://english.alarabiya.net/en/features/2017/07/05/London-Muslims-scared-to-leave-homes-amid-online-panic-over-acid-attacks-.html
-------
Germany must brace for more attacks by radicalized Muslims: officials
Jul 4, 2017
Germany should brace for further attacks given growing numbers of potential Islamist militants, top security officials warned on Tuesday, vowing to step up efforts to prosecute, convict and deport suspects.
Germany was hit by five Islamist attacks in 2016, including a December attack on a Berlin Christmas market that killed 12 people, while an additional seven attacks failed or were thwarted, Hans-Georg Maassen, president of Germany's BfV domestic intelligence agency, told reporters.
"We must expect further attacks by individuals or terror groups," Maassen said, citing growing evidence and over 1,000 expressions of concern from the general public about growing risks.
"Islamist terrorism is the biggest challenge facing the BfV and we see it as one of the biggest threats facing the internal security of Germany," he said.
The agency's annual report for 2016 said there were 24,400 Islamists in Germany, including around 9,700 Salafists, and the number of Salafists had increased to 10,100 this year. The total also includes some 10,000 members of the Turkish Islamist Milliu Gorus movement, the report showed.
The total number of suspected Islamists marks a drop from the year earlier, but the report said that did not mean the threat had diminished.
"In fact the opposite is the case," the report said, citing a shift toward "a more violence-prone and terrorist spectrum ..."
The report said hundreds of "jihadists" had entered the country among the over one million migrants who had come into Germany over the past two years.
Altogether, security officials were keeping tabs on some 680 potential Islamist threats, most of whom were influenced by Salafist ideology, Interior Minister Thomas de Maiziere said.
Full report at:
https://www.reuters.com/article/us-germany-security-idUSKBN19P1MY
-------
Too many foreigners in France and Islam not compatible, majority of French say
4 July 2017
Most French people say there are too many foreigners in France, immigrants do not make an effort to assimilate and Islam is incompatible with the French values.
France's new president clearly has some healing to do when it comes to two longstanding divisive issues in France.
Immigration and the place of Islam in society, are still very much contentious questions for the French, a new annual survey has revealed.
A poll by the Ipsos institute for Le Monde newspaper has revealed that a majority of 65 percent of French people say there are too many foreigners in France, a figure that has remained elevated in recent years, with the figure as high as 70 percent in 2017.
Another stat demonstrating a majority of French people are uncomfortable with immigration was the 60 percent of people who agreed with the statement: "Today I no longer feel at home like I did before".
On top of that some 61 percent of French people share the belief that "immigrants in France do not make an effort to integrate".
Some 46 percent of French people believe it's not difficult for an immigrant to integrate.
Unsurprisingly the percentages are far higher among those on the far right - 95 percent of National Front voters believe there are too many foreigners in France compared to those on the left (46 percent of Socialists).
When it came to the other ever divisive issue of the role of Islam, 60 percent of the people questioned for the survey titled "French Fractures 2017", believe the religion of Islam is incompatible with the values of the French Republic".
In a separate question some 78 percent of French people are of the view that Islam "seeks to impose its way of life on others".
Regarding radical Islam, 46% of the French polled said that "even if it is not its main message, Islam still contains within it the seeds of violence and intolerance".
That reflects a jump of five percentage points on last year's survey.
France has been at the receiving end of a string of Jihadist terror attacks in recent years, including the November 2015 attack at the Bataclan which claimed 150 lives.
The repeated terror attacks, which have exposed the deep insecurity around "l'identité nationale", have led to demands for foreigners to assimilate, rather than just integrate into the French way of life and culture.
In September 2016, The Local reported that French politicians were aggressively demanding immigrants drop their own identities and assimilate into French culture and way of life.
Rows over the influence of Islam regularly flare up in France, whether its over the wearing of the veil, school dinners for Muslim pupils or most notably the wearing of burkinis on French beaches, an issue which made global headlines last Summer when the swimwear was banned by around 30 French mayors last year.
France has had a longstanding tradition of demanding immigrants assimilate, dating back to the 19th century when it was used as a policy towards its Jewish population and then towards colonized countries.
Full report at:
https://www.thelocal.fr/20170704/sixty-five-percent-of-french-say-there-are-too-many-foreigners-in-france
-------
US terror attacks received five times more media coverage when perpetrator was Muslim: Study
July 4, 2017
A study conducted by researchers at Georgia State University found that terror attacks in the US between 2011-2015, when perpetrated by a Muslim, received five times more media coverage as compared to terror attacks committed by non-Muslim perpetrators.
"On February 6, 2017, President Trump stated that media neglect to report some terrorist attacks," write Erin Kearns, Allison Betus and Anthony Lemieux who conducted the study. "It turns out that President Trump was right: media do not cover some terrorist attacks at all, while disproportionately covering others," the report adds. The underreported ones, however, turned out to be different sort of attacks than what Trump had been implying, which is, radical Islamic terror attacks.
The analysis of news reports from that period showed that: "Regardless of other factors, attacks perpetrated by Muslims receive a disproportionate amount of media coverage. In the present data, Muslims perpetrated 12.4 per cent of the attacks yet received 41.4 per cent of the news coverage."
The three researchers found that the Boston Marathon bombing of 2013, which was carried about by two Muslim terrorists and took the lives of three, emerged as a hyper salient event in this context. It accounted for a whopping, nearly 20 per cent of the media coverage on terrorism between 2011-2015. Compared to that, a 2012 Sikh gurdwara massacre in the state of Wisconsin which left six people dead and was carried out by Wade Michael Page, a Caucasian man, received just 3.8 per cent coverage. Frazier Glenn Miller's attack on a synagogue in Kansas in 2013 which left three dead accounted for just 3.3 per cent. Similarly, Dylan Roof's attack on an African-American church in Charleston, South Carolina in 2015 where nine people were murdered, received only 7.4 per cent of news reports. What united the latter three attacks was: a caucasian perpetrator and a target group which was both religious and a minority.
"Whether the disproportionate coverage is a conscious decision on the part of journalists or not, this stereotyping reinforces cultural narratives about what and who should be feared," the researchers write. The media narrative thus erroneously suggested that such attacks were more prevalent and propagated a hysteria that is unsubstantiated by facts.
Full report at:
http://indianexpress.com/article/world/us-terror-attacks-received-five-times-more-media-coverage-when-perpetrator-was-muslim-study-4735166/
-------
Arab World
Qatar shows mettle, offers compromise as Gulf states prepare meeting
Jul 05, 2017
Qatar announced plans for a steep rise in Liquified Natural Gas (LNG) production capacity on Tuesday that suggested it was ready for a protracted dispute with Gulf neighbors, but Doha said it was doing all it could to reach agreement.
Saudi Arabia, the United Arab Emirates, Egypt and Bahrain were due to meet on Wednesday to decide whether to continue sanctions they imposed on Qatar on accusations it was aiding terrorism and courting regional rival Iran. Doha denies the charges and has submitted to mediator Kuwait replies to 13 demands that the gathering will consider.
"What Qatar has given in goodwill and good initiative for a constructive solution, based on dialogue, we believe should be sufficient (to show) we have carried out our duties from our side," Qatari Foreign Minister Sheikh Mohammed bin Abdulrahman al-Thani told a news conference in Doha.
"There is a lot of progress that has been made on that front (countering terrorism financing)... but of course there is always room for improvement," he said, describing the sanctions as illegal steps under the pretext of fighting terrorism.
The three Gulf states and Egypt have severed diplomatic and transport ties with Doha in a dispute that has raised concern across the Middle East and beyond. Western states fear a lengthy dispute, besides threatening political instability, could upset supply chains in a region vital for energy supplies.
German Foreign Minister Sigmar Gabriel told the same Doha news conference he felt Qatar had shown restraint in the row which began on June 5 when the Gulf states severed diplomatic and transport ties.
"We hope others will respond in a similar spirit.
Qatar says it is ready to meet any "reasonable" demands.
But the Gulf state, with a population of just over two million to Saudi Arabia's 31 million, may be reluctant to carry out conditions such as the closure of the al-Jazeera television station and removal of a Turkish military base - matters it considers impinge on Qatari sovereignty.
Qatar mounted what appeared to be a show of strength on Tuesday, when the state-owned Qatar Petroleum [QATPE.UL] announced plans to raise liquefied natural gas capacity by 30 percent. Its immediate effect will be to worsen a glut on the LNG market where Australia, the United States and Russia vie.
LNG is natural gas liquified at low temperatures to reduce its volume, thus allowing it to be transported by tanker where pipelines are not feasible.
Qatar Petroleum chief executive Saad al-Kaabi said the firm would increase gas production from its giant North Field, which it shares with Iran, by 20 percent after new gas development.
In April, Qatar lifted a self-imposed ban on development of the North Field, the world's biggest natural gas field, and announced a new project to develop its southern section, increasing output in five to seven years.
That new project will raise Qatar's total LNG production capacity by 30 percent to 100 million tonnes from 77 million tonnes per year in five to seven years, Kaabi said.
The decision will have international ramifications.
With such low production costs and LNG facilities closer to buyers in Europe and Asia, the Qatari move means U.S. producers could struggle to sell their LNG competitively and projects still needing finance could struggle to find investors. So far only Cheniere (LNG.A) exports U.S. LNG, but there are project proposals with a total capacity of some 150 million tonnes/year.
Energy sales have driven Qatar's rapid rise as a regional player, with vast infrastructure projects and widening diplomatic influence as well as a role in the Syrian conflict that is viewed with suspicion by Gulf neighbors.
The Saudi Ambassador to Sudan Ali Hassan Jaafar, speaking at a news conference, said he hoped the Gulf crisis would end "in the coming hours" with the Qatari response to demands.
"We wish well for the people of Qatar and we hope that the rulers of Qatar return to their senses," he said. "We want stability in the Gulf region and in the Arab region. … If these demands are not fulfilled we will defend our security and stability and there will be other measures."
IRANIAN QUESTION
The LNG glut has already driven down prices. Asian spot LNG prices LNG-AS have fallen more than 40 percent this year to $5.50 per mmBtu and by 70 percent from peaks in 2014.
So far, the majority of LNG is supplied via long-term contracts between producers and users which allow little flexibility and in many cases also prevent importers from reselling cargoes. With supplies far outpacing demand, analysts expect more and more LNG to be freely traded.
Many producers have already started to offer contracts without resale or destination restrictions.
Kaabi, alluding to suggestions that the Gulf states may ask trading partners to choose between them and Doha, said the company's operations would not be affected by the crisis.
"Qatar Petroleum will continue working...If some companies decide they don't want to work with QP that's their choice. We will find other foreign companies to work with," he said.
Analysts said the move to boost production was partly to do with added competition in the LNG market, mainly from Australia, the United States and Russia.
"It is also to do with Iran now set to increase production on the South Pars field, which means they can up production from their side of the field (North Field) without destabilizing the geology of the field," said Oliver Sanderson, gas analyst at Thomson Reuters.
Some experts say that, while the Gulf States accuse Qatar of cooperating too closely with Iran, their sanctions could push it to closer cooperation with Tehran on gas production and exports from the shared field.
"Qatar needs the support of Iran now more than any time before. I don't believe it would be possible for Qatar to increase production without the cooperation with Iran, if in the long term the (political) situation stayed same as now," said Reza Mostafavi Tabatabaei, president of London-based ENEXD, a firm involved in oil and gas equipment in the Middle East.
"Also, major (oil) companies may be asked to choose between working in Qatar or Saudi/UAE and Egypt, otherwise there be sanctions against them. That's why I don't think that developing this project by Qatar now will be as easy as before, politically not financially," he added.
Qatar Petroleum's Kaabi said there is no cooperation with Iran on any project in the North Field, but the countries have a joint committee that meets yearly to discuss development of the field.
While QP owns a majority stake, energy firms including Total, Mitsui & Co (8031.T) and ConocoPhillips (COP.N) also possess small stakeholdings. RasGas is a 70/30 percent joint venture between QP and Exxon Mobil (XOM.N).
"Qatar has one of the lowest LNG production costs in the world. It has followed an astute policy of maximizing value from market prices around the world," said Ajay Singh, special advisor at Japan Petroleum Exploration Co and former gas executive at Shell.
"For Qatar, LNG is everything."
http://nation.com.pk/international/05-Jul-2017/qatar-shows-mettle-offers-compromise-as-gulf-states-prepare-meeting
-------
Iraqi General Denies US Partnership in Mosul Liberation
Jul 04, 2017
"All these victories were gained due to our brothers' efforts in Hashd al-Shaabi (Iraqi volunteer forces) and other security forces in the army, the anti-terrorism headquarters and the police," General Abdol Amir Rashid Yarallah said on Tuesday.
"In this battle, all plans for operations, implementing the plans and supervising the operations were carried out by the Iraqis," he added.
Yarallah also appreciated Iran for supporting the Hashd al-Shaabi forces.
In relevant remarks on Saturday, Hashd al-Shaabi Spokesman Karim al-Nouri blasted Washington for its support for the terrorist groups, and said the US played no role in retaking Mosul from the ISIL.
"The (US-led) international coalition has not been serious about fighting against the ISIL because the terrorist group moves in line with the US national security interests. Also, the international coalition doesn't fight against the ISIL and it even sometimes helps them," al-Nouri said.
Stressing that Hashd al-Shaabi has liberated different Iraqi territories without reliance on Americans' assistance, he said, "Washington wants to include itself in the final victory over the ISIL, but I should stress that this victory was gained by the Iraqis and the US has played no role in it (liberation of Mosul)."
After heavy and door-to-door battles for 12 days in Mosul, Iraqi forces captured on Thursday the wrecked historic mosque of Mosul in which the ISIL terrorist group proclaimed its self-styled 'caliphate' three years ago.
Full report at:
http://en.farsnews.com/newstext.aspx?nn=13960413001157
-------
Top Aide of ISIL's Baghdadi Killed in Joint Operation of Russian, Syrian Forces
Jul 04, 2017
Lavdrim al-Mohajeri, the senior Albanian commander of ISIL nom de guerre Abu Abdullah Knosovo'yee, was killed along with six of his guards in an airstrike by the Russian warplanes in coordination with the Syrian Army's Tiger Forces.
The hunted Albanian commander of ISIL was responsible for the massacre and abduction of the people, and the main the mastermind of ISIL's terrorist operation abroad.
Iraqi media quoted Fadhel Abu Raqif, a security expert, as saying that al-Mohajeri was killed in an air raid at Syria's border with Iraq.
Al-Mohajeri that was on a 4-month-long trip to Albania and Kosovo came back to Syrian in May.
The source said that after ISIL lost a number of commanders in clashes with Iraqi and Syrian forces in the last several months, al-Mahajeri was considered as the right hand man of Abu Bakr al-Baghdadi.
Meantime, a local source in Nineveh province reported on Monday that hundreds of leaflets and flyers speaking of the death of ISIL's ring Leader Abu Bakr al-Baghdadi were distributed by unknown people in the Central part of the town of Tal Afar in Northwestern Iraq.
"A number of these leaflets have been distributed along the roads. Some similar flyers have also been found on the walls in trade centers. The leaflets and flyers carry normal logo and emblem of the ISIL. The literature used in them is the same as the one always used by the ISIL, but the terrorist group has gone on alert and launched a search operation to find those that have released and distributed the papers," he said.
Full report at:
http://en.farsnews.com/newstext.aspx?nn=13960413000777
-------
UK NGO: Civilian Death Toll in Raqqa War Much Higher than US Claims
Jul 04, 2017
Airwars, a UK-based group that monitors airstrikes and civilian casualties in Iraq, Libya and Syria, reported it has tracked 119 alleged civilian casualty events at Raqqa, claiming up to 770 deaths, between June 6-29.
The United Nations Commissioner for Human Rights warned at least 173 civilians have been killed by air and ground strikes in Raqqa since June 1, saying this is "likely a conservative estimate and the real death toll may be much higher."
In June, the UN's chair of the Independent International Commission of Inquiry on Syria, Paulo Pinheiro, warned the UN Human Rights Council that the fight in Raqqa shouldn't be "at the expense of civilians," saying it is "gravely concerned with the mounting number of civilians who perish during airstrikes."
Pinheiro said the airstrikes had resulted in a "staggering loss of life."
Media activists reported on Monday that over 200 civilians were killed or wounded in the US-led coalition airstrike or in the missile and mortar attacks of the Kurdish-led Syrian Democratic Forces (SDF) in Raqqa province.
The sources said that 52 civilians were killed and 150 more were wounded in the coalition air raids and in SDF's missile and artillery attack in the neighborhoods of Raqqa city.
In the meantime, five civilians, including a woman and four children, were killed in the warplanes' assault on Jameh al-Atiq region in Raqqa.
Also, 12 civilians, including several women, were killed in the US-led coalition warplanes' attack in al-Dor'iyeh neighborhood in Raqqa city.
Full report at:
http://en.farsnews.com/newstext.aspx?nn=13960413001142
-------
Several Turkey-Backed Militants Killed in Clashes with Kurdish Forces in Northern Syria
Jul 04, 2017
The Turkey-backed militants' mortar and artillery units shelled heavily the villages and towns of al-Shahba, Tal Rifat and Sheikh Issa, causing the Kurdish forces to launch retaliatory attacks on militants' positions in the town of Mare'a.
The Kurdish fighters also targeted a vehicle of the militants carrying Jeish al-Thowar militants along the road connecting Azaz to Mare'a, killing 13 militants.
In the meantime, artillery and mortar units of the Turkey-backed militant groups started to shell the villages of Tal Madhiq, Um Hawsh and Harbel from their positions in the village of Kaljabrin and the center of Azaz.
A commander of the Free Syrian Army (FSA) affiliated to the Turkish army said that the FSA and the Turkish Armed Forces might soon launch a joint operation against the Kurdish military units in the Syrian city of Afrin soon.
The commander of the Syrian opposition said that the operation will have several stages.
"At the first stage, we plan to capture the city of Tal Rifat as well as the local airbase, and then we plan to begin with the siege of Afrin, which is under the control of the Syrian Kurdish People's Protection Units (YPG) forces. Our goal is not to enter the territory of Afrin, but rather to clear the territories located near the Turkish border from the YPG," the commander said.
"We have been getting ready for the operation for 2 months; the last preparations are now underway," he added.
Around 20,000 militants of the FSA and Turkish troops will participate in the new military operation in the Northwestern Syrian Afrin region, which is under control of the YPG.
"The operation can start at any moment. The Turkish forces are stationed in Mare'a, Azaz and in the North of Idlib. Only those FSA units which were previously involved in the Euphrates Shield will take part in the upcoming operation. The US-backed FSA militants won't participate in the fighting in the Afrin area. We don't trust them, as they can pass information on to the Kurdish self-defense units," the FSA commander said.
Nuri Mehmud, an official representative of the YPG, said earlier that the group will defend its territory if there is an attack on Afrin from Turkey.
A well-informed local source in Northern Aleppo reported on Monday that thousands of militants affiliated to the Turkish Army were to kick off an imminent large-scale operation codenamed Seif al-Forat (the Euphrates Sword) in Afrin region.
The source reported that the FSA, backed up by the Turkish soldiers, were ready to carry out a large-scale operation in Afrin region with over 20,000 fighters.
Full report at:
http://en.farsnews.com/newstext.aspx?nn=13960413001484
-------
Remaining Daesh terrorists 'fight to death' in Mosul's Old City: Iraqi army
Jul 4, 2017
Daesh Takfiri terrorists are engaged in a "fight to the death" in Mosul's Old City as advancing Iraqi forces have bottled up the group's remaining elements in a few patches of the Old City, a military commander says.
Staff Lieutenant General Abdulghani al-Assadi, a senior commander in the Iraq's elite Counter-Terrorism Service (CTS), announced the news on Tuesday, adding that army troops were just 250 meters from the Tigris River after recapturing the embattled city's main hospital compound a day earlier.
He further stated that terrorists were increasingly resorting to bomb attacks, including through detonating their explosive vests, speculating that the battle would get even more intense as the militants were pushed closer to the river, which divides the city into the eastern and western parts.
The Iraqi forces took control of eastern Mosul in January after 100 days of fighting, and launched the battle in the west on February 19. The Old City, a densely-populated warren of narrow alleyways, is situated in the western part of the city and its full liberation is predicted to be achieved in coming days.
Iraq's Prime Minister Haider al-Abadi told reporters on Tuesday that the months-long battle to free Mosul had shown that people of Mosul rejected the militants.
"We proved that the people of Mosul are with us and not with terrorism," Abadi was quoted by Iraq's state-run media as saying.
He added that he had given instructions to rebuild and stabilize areas of the city already freed from the militant group.
Meanwhile, Iraq's Rapid Response Division, and the elite Interior Ministry unit, called in precision airstrikes to be carried out just 50 meters away from the government troops. The two sides got so close to one another in some points that in one occasion the terrorists even tossed a hand grenade at the soldiers.
A commander from the division said that some 10,000 civilians remained trapped with little food, water or medicine, in a shrinking rectangular area under the control of a few hundred terrorists. Among the trapped people are civilians, who have been brought from other areas to serve as human shields.
"The presence of civilians has affected the troops' advance a lot. The directions from the commander-in-chief of the armed forces [Prime Minister Haider al-Abadi] are to advance slowly to preserve civilians' lives and this is what we are doing," the officer said on Iraq's state TV without being named.
He added that the Iraqi forces' advance had also been slowed down by plenty of improvised explosives planted by Daesh in narrow and maze-like alleys and densely-constructed buildings.
Government authorities are planning a week of jubilation across the country and Premier Abadi is expected to visit Mosul to formally declare victory. The city, located some 400 kilometers (250 miles) north of the capital, Baghdad, fell to Daesh in June 2014.
The full recapture of Mosul, Daesh's de facto capital in the Arab country, would mark the effective end of the terror group in Iraq.
Full report at:
http://217.218.67.231/Detail/2017/07/04/527423/Iraq-Daesh-troops-Mosul-Old-City-Abadi
-------
US-backed forces breach IS defences in heart of Syria's Raqa
Jul 05, 2017
Raqa - US-backed forces have penetrated the heavily fortified heart of jihadist bastion Raqa for the first time, in a key milestone in the war against the Islamic State group in Syria.
Air strikes by the US-led coalition battling IS punched two holes in the mediaeval wall surrounding the Old City of Raqa, allowing fighters of the Syrian Democratic Forces to breach the jihadists' defences, Washington and the SDF said on Tuesday.
The landmark advance in IS's notorious Syria bastion - the culmination of a seven-month campaign - comes as the jihadists face an expected defeat within days in Iraq's second city Mosul, the other pivot of the cross-border "caliphate" they declared in 2014.
Coalition officials said a few hundred diehard jihadists were making a desperate last stand in just one square kilometre (less than half a square mile) of Mosul's Old City.
The SDF - an alliance of Kurdish and Arab forces that has spearheaded the coalition's fightback against IS in Syria - said its fighters had thrust into the Old City.
It said the two breaches opened by coalition warplanes in the 2.5 kilometre (one and a half mile) wall around the Old City had enabled its fighters to evade the extensive defences the jihadists have put up over the past three years.
"Daesh (IS) have used this archaeological wall to launch attacks, and planted bombs and mines in its gates to hinder the advance of SDF forces," it said on its official Twitter account.
"The precise air strike allowed the opening of two small 25-metre (80-foot) gaps in the wall, allowing the entry of SDF forces avoiding Daesh explosives."
Raqa became infamous as the scene of some of the group's worst atrocities, including public beheadings, and is thought to have been a hub for planning attacks overseas.
The US envoy to the coalition, Brett McGurk, said on Twitter that breaching the wall of the Old City marked a "key milestone in campaign to liberate the city."
US Central Command, which oversees military operations across the Middle East, said the coalition air strike had not only spared lives among the advancing SDF fighters but also reduced civilian casualties and damage to Raqa's architectural heritage.
"Conducting targeted strikes on two small portions of the wall allowed coalition and partner forces to breach the Old City at locations of their choosing," the statement read.
This prevented IS from using booby-traps, landmines and suicide car bombs, while it also "protected SDF and civilian lives, and preserved the integrity of the greatest portion of the wall," it said.
The United Nations has raised concerns for tens of thousands of civilians trapped in Raqa, where it says the jihadists are using many as human shields.
The so-called Rafiqah Wall that surrounds the city's historic heart originally dates back to the late 8th Century, when as capital of the Abbasid caliphate, Raqa was briefly the centre of the Islamic world.
The Syrian Observatory for Human Rights, a Britain-based monitoring group with a wide network of sources on the ground, said the SDF advance had been supported by US special forces.
"This is the most important progress for the SDF since the start of the assault on June 6," Observatory chief Rami Abdel Rahman told AFP.
The US-backed fighters already inflicted a major blow to the jihadists in Raqa on Sunday, crossing the south back of the Euphrates River that flows through the city to establish a bridgehead on the north bank.
The coalition estimates that some 2,500 IS jihadists are defending Raqa.
That is far more than the 200 or so diehard IS fighters, most of them foreign, that Iraqi commanders believe are holed up in the Old City of Mosul.
Iraqi forces were moving in on the last IS-controlled neighbourhoods of the Old City from all sides on Tuesday, commanders said, adding that they expected to announce victory in as few as two days.
"From the early morning, we were able to gain an important foothold in these neighbourhoods," Staff Brigadier General Haidar al-Obeidi, a commander in the elite Counter-Terrorism Service, told AFP.
"In the next two days, we will announce the complete liberation of the Old City, and therefore... the city of Mosul."
Iraqi forces have been closing in on Mosul's Old City for months, but its maze of narrow alleyways combined with a large civilian population has made for an extremely difficult fight.
Iraqi forces are facing a rising number of suicide attacks, including some by female bombers, in the final stages of the more than eight-month-long campaign, commanders said.
But coalition officials said the jihadists were now on their last legs in their two most emblematic strongholds.
"#ISIS terrorists down to less than one square kilometre in #Mosul and totally surrounded in #Raqqa," tweeted US envoy McGurk.
http://nation.com.pk/international/05-Jul-2017/us-backed-forces-breach-is-defences-in-heart-of-syria-s-raqa
Saudi Arabia allows Iran to set up temporary consolates for Hajj
Iran will be allowed to set up temporary consulates in Saudi Arabia during the Hajj pilgrimage despite the absence of diplomatic ties between the two rivals, said Iran's foreign ministry on Tuesday.
"Some officials from the foreign ministry's consular section will be deployed to Jeddah, Makkah and Madina to provide consular services to Iranian pilgrims during the Hajj," spokesman Bahram Ghasemi was quoted as saying by the ISNA news agency.
Iranians were unable to attend the Hajj last year after talks on security and logistics fell apart. But an agreement was reached earlier this year to allow Iranians to take part in this September's Hajj.
Full report at:
http://nation.com.pk/international/04-Jul-2017/saudi-arabia-allows-iran-to-set-up-temporary-consolates-for-hajj
-------
Saudi soldier killed, three wounded in explosion
Jul 05, 2017
Al-Awamiya - A Saudi soldier was killed and three were wounded when suspected militants attacked their convoy in eastern Saudi Arabia, the interior ministry said on Tuesday, the latest in a series of attacks in the troubled region. The town of al-Awamiya, located in the oil-producing al-Qatif province, is a flashpoint between the Sunni Muslim government and minority Shi'ites complaining of discrimination. The soldier was killed by a rocket-propelled grenade in the old part of the town known as al-Musawara and an investigation was underway, the ministry's spokesman told state news agency SPA, but gave no further details.
http://nation.com.pk/international/05-Jul-2017/saudi-soldier-killed-three-wounded-in-explosion
-------
Syrian Army Makes Fresh Gains in Eastern Damascus, Inflicts Heavy Casualties on Terrorists
Jul 04, 2017
The army men engaged in a tough battle with Al-Nusra Front (also known as Fatah al-Sham Front or the Levant Liberation Board) in Jobar and Ein Terma regions, while the army's artillery units opened heavy fire at terrorists' positions behind the frontline. In the meantime, the Syrian Air Force carried out several combat sorties over Al-Nusra's positions in Jobar and Ein Terma.
A military source said the army units have won back several positions in their anti-terrorism operation in Jobar and Ein Terma.
The source pointed to the collapse of the terrorist front and said that 25 members of Al-Nusra were killed in the clashes with the army.
An operation room that coordinated the movements of terrorist groups was also destroyed in the army attacks.
Relevant reports said on Sunday that the army men stormed terrorists' positions in the Northern neighborhoods of Ein Terma region and drove militants out of a number of buildings, including meat-packing company that is one of the most important regions after al-Sonbol petrol station and Zmelka Bridge crossroad.
In the meantime, the army's artillery and missile units opened heavy fire at a gathering center of terrorists near Hazarma region.
A field source, meanwhile, reported that the Syrian army used different tactics, including penetration into terrorist-held regions by armored vehicles, to carry out surprise attacks and night- time operations against terrorist groups.
Full report at:
http://en.farsnews.com/newstext.aspx?nn=13960413000857
-------
Volunteer Forces: Using Infamous Blackwater Firm Threatens Iraq's National Security
Jul 04, 2017
"Blackwater attempts to conceal its identity but we know the firm and its nature and the company's presence in this vital and strategic place threatens Iraq's national security," Spokesman of Iraq's Hezbollah Brigades Mohammad Mohi said on Tuesday.
Warning the Iraqi government against Blackwater's dark record of activities, he said that the country's national security shouldn't be endangered by those who don't attach any importance to Iraq's interests and merely act based on the US and Israel's benefits.
Reports said in May that Blackwater, an American security firm, had signed a contract with Iraq to return to the country 7 years after repeated scandals by the US security companies forced them out of the war-torn country.
The highway from Baghdad to Amman, Jordan, cuts through the insurgent badlands of the Western Iraqi desert, and these days any truck driver risks confrontation with roving groups of terrorists.
As part of an American attempt to secure influence in the Iraq after the fight against the ISIL, the US government has helped broker a deal between Iraq and Olive Group, a private security company, to establish and secure the country's first toll highway. Head of al-Anbar province's council Faleh al-Issawi said at the time that the US firm will start its work on June 15.
The deal would last for 25 years and is known as a concession agreement, meaning the Iraqi government would put no cash upfront. The multimillion-dollar investment by Olive Group, in theory, would be recouped by tolls.
In 2015, three former employees of the US private military contractor once known as Blackwater were sentenced to 30 years in prison and a fourth received a life sentence, closing a sordid chapter of the Iraq conflict relating to the 2007 Nisour Square massacre in Baghdad.
In October 2014, Paul Slough, Evan Liberty and Dustin Heard were found guilty of 13 charges of voluntary manslaughter and 17 charges of attempted manslaughter, while Nicholas Slatten, the team's sniper who was the first to open fire, was convicted on a separate charge of first-degree murder.
Slatten was sentenced to life; Slough, Liberty and Heard got 30 years each.
"In killing and maiming unarmed civilians, these defendants acted unreasonably and without justification," the US attorney's office said in a statement. "In combination, the sheer amount of unnecessary human loss and suffering attributable to the defendants' criminal conduct on September 16, 2007, is staggering."
Full report at:
http://en.farsnews.com/newstext.aspx?nn=13960413000394
-------
Syrian Army Makes Fresh Gains in War on Terrorism in Homs Province
Jul 04, 2017
The army soldiers engaged in fierce clashes with terrorists in the Depth of Syria's Badiyeh near the road that connects the town of Arak to al-Heil oilfield and pushed the terrorists back from several hills overlooking North of the third oil pump station up to Qarah al-Maska hill East of the ancient city of Palmyra (Tadmur).
In the meantime, the army men clashed fiercely with ISIL and captured several heights and a hill overlooking Tal (hill) al-Ramamin West of al-Heil oilfield.
A military source, meanwhile, said that ISIL suffered heavy casualties and its military hardware sustained major damage in the attacks.
Relevant reports said on Sunday that the army troops, the Lebanese Hezbollah fighters and Russian soldiers launched a new wave of offensives in Southeastern Homs, targeting ISIL's positions near the provincial border with Deir Ezzur.
According to battlefield reports, pro-government forces, including the Syrian soldiers, Hezbollah fighters and the Russian army men, started a new phase of large-scale assault in the Humeimeh region, capturing most of the hilltops, while also killing and wounding several Takfiri terrorists along the road to Deir Ezzur province.
Also, two huge army convoys brushed aside ISIL resistance in Eastern Homs and pushed through several kilometers of desert to meet around the ISIL bastion of Humeimeh.
The units took two hills overlooking Humeimeh and forced ISIL to withdraw from the region during the clashes.
Amidst ongoing clashes between pro-government forces and the ISIL terrorist group in areas to the East of Palmyra, footage showed that Russian troops embedded with Syrian Army troops in the frontline in Eastern Homs.
Full report at:
http://en.farsnews.com/newstext.aspx?nn=13960413000298
-------
Russia may deploy military in Syrian buffer zones within weeks
4 July 2017
Russia may deploy its military to police the borders of planned de-escalation zones in Syria within two to three weeks after finalizing an agreement with Turkey and Iran, Russian negotiator Alexander Lavrentyev said on Tuesday.
Moscow hopes to sign the final documents with Ankara and Tehran on Wednesday, he told reporters after a series of meetings in the Kazakh capital, Astana.
Russia and Iran, which back President Bashar Assad's government, and Turkey, which supports some of the rebels, agreed in principle to create four "de-escalation zones" in Syria in a previous round of talks in May, but put off a planned June meeting where they were supposed to work out the details.
Since the May agreement was announced, the rebel-held stronghold of Idlib province in the northwest of Syria has been mostly calm.
But fighting has continued on other frontlines in western Syria, including Eastern Ghouta of Damascus and the southwestern city of Deraa, where government forces and their allies are trying to crush remaining pockets of rebellion.
Lavrentyev told reporters that Moscow and its partners were still discussing detailed maps and other conditions related to the Idlib and southern zones, while the borders of two other zones, in Homs province and near Damascus, had been agreed.
"Overall, (the agreement) provides for the presence of Russian military police in the buffer zones, but once again this matter has not been agreed yet," he said.
Full report at:
https://english.alarabiya.net/en/News/middle-east/2017/07/04/Russia-may-deploy-military-in-Syrian-buffer-zones-within-weeks.html
-------
Qaradawi's daughter, husband sent to separate prisons pending investigation
4 July 2017
Egyptian prosecution finished interrogating Ula al-Qaradawi, daughter of Islamic hardline cleric Yusuf al-Qaradawi, and her husband Hussam Khalaf, member of the supreme council of al-Wasat Party (Center Party) and they were transferred to separate prisons pending investigation.
According to their lawyer, Ahmad Abu al-Ula, Ula was transferred to a women's prison in El Qanater where she will be in solitary confinement while her husband was transferred to a high-security prison in Tora.
Ula refused to answer the investigators' questions unless her lawyer was present. The prosecution addressed the charges made against her and presented some documents it had found in her house and that reveal the details of her connection to the Brotherhood and that she funds them, supports them and incites them to protest, stir chaos and topple state institutions.
Ula and Hussam were arrested earlier this week by Egyptian authorities to investigate their involvement in funding terrorist groups and providing financial support for the Muslim Brotherhood and its affiliates.
The prosecution on Monday decided to hold them under custodial investigation for 15 days on charges of financing the Muslim Brotherhood and joining a terrorist group, which aims to obstruct constitutional provision, defies the writ of the government, violates citizens' personal freedom and harms national unity and peace.
Full report at:
https://english.alarabiya.net/en/News/middle-east/2017/07/04/Qaradawi-s-daughter-husband-transferred-to-separate-prisons-pending-investigation.html
-------
Africa
Nigeria: Communal clashes leave 150 dead
5th Jul 2017
By Rafiu Ajakaye
LAGOS, Nigeria (AA): At least 150 people were killed and several thousand others displaced in communal clashes last week in Nigeria's oil-rich southern Cross River state, an official of the state-run relief agency said Tuesday.
"Between June 27 and June 29 the people of Wanikade and Wanihem communities both in the Yala Local Government Area of the state were involved in a communal war," News Agency of Nigeria quoted John Inaku, chief of Cross River State Emergency Management Agency (SEMA), as saying.
"As a result of the bloody war, 14,000 people have been displaced, 1,233 houses were destroyed, while over 150 persons have lost their lives," he added.
Inaku said over 4,000 of those displaced victims had taken refuge in the Oju local government area of the neighboring Benue state in central Nigeria.
The SEMA boss said the communal clash erupted as a result of a land dispute, adding that it had created an upheaval which led to the fleeing of the inhabitants of about 41 villages to neighbouring communities in Yala and Oju LGAs in Benue State.
Speaking to Anadolu Agency, state police spokeswoman Irene Itohan, confirmed the clashes, which she said have been ongoing over the years.
She could not confirm the death toll put forth by the relief agency, but added: "Over a hundred houses were burnt and several persons were displaced but calm has now returned to the communities."
Cross River, like a few other Nigerian states with multiple ethnic groups, is notorious for intercommunal clashes often caused by disputes over land ownership or sociopolitical rivalries.
In mid-June, over 100 people were killed in similar clashes in the Mambilla plateau area of the northeastern Taraba state.
http://muslimnews.co.uk/news/human-rights/nigeria-communal-clashes-leave-150-dead/
-------
Over half of migrants uprooted from West and Central Africa are children: U.N.
July 5, 2017
More than 7 million children in West and Central Africa are on the move because of violence, poverty and climate change, accounting for over half of all migrants in the region, the United Nations children's agency said on Wednesday. Yet most children seek refuge in other African nations, and only one in five attempt the perilous journey to Europe, UNICEF said in a report.
Half a million people have crossed the Mediterranean from Libya to Italy over the past four years, mainly sub-Saharan Africans who pay smugglers to shepherd them across the desert to Libya, and onward to Europe in unseaworthy dinghies. At least 20,000 migrants are being detained in Libya, the main gateway for those attempting to reach Europe by sea, according to the International Organization for Migration.
"I went to try to provide for my mother," said Malik, a 16-year-old Gambian who travelled to Libya in attempt to reach Italy. Malik said he was 15 when he made the journey, but was kidnapped and held ransom by traffickers in Libya for months.
"I was beaten with sticks, with lead pipes and with a motorcycle chain. Every day they beat me and demanded money," he was cited as saying in the report. "I tell boys about what I have seen. If I can stop one person from going then I will be doing something good," Malik said, who was released with the help of a fellow migrant.
Lack of economic opportunities, wars and climate change have forced over 12 million people in West and Central Africa to migrate, UNICEF said in its report. Climate change is already a harsh reality in many parts of Africa, where rising temperatures and increasingly erratic rainfall have disrupted food production, fuelled widespread hunger, and forced farmers to abandon their land.
"Unless the long-term planning of governments and civil society is equipped to anticipate these climate shocks and subsequent migration, the unmitigated impact of these forces will create detrimental outcomes for children across the region," the report said.
One in five people in Central African Republic – about a million people – have been displaced since conflict began in 2013 between mainly Muslim Seleka rebels and Christian militias, the Norwegian Refugee Council (NRC) says.
In 2016 alone, more than 922,000 people were driven from their homes by conflict within the Democratic Republic of Congo, compared with 824,000 in Syria, according the Internal Displacement Monitoring Centre, which is part of NRC. "Children in West and Central Africa are moving in greater numbers than ever before, many in search of safety or a better life," said UNICEF regional director Marie-Pierre Poirier.
"Yet the majority of these children are moving within Africa, not to Europe or elsewhere. We must broaden the discussion on migration to encompass the vulnerabilities of all children on the move and expand systems to protect them, in all their intended destinations," she said.
Full report at:
http://indianexpress.com/article/world/over-half-of-migrants-uprooted-from-west-and-central-africa-are-children-u-n-4736125/
-------
Nigeria: Expose Anti-Islamic Tendencies of Newsmen, Tella Tells Muslim Journalists
30 JUNE 2017
Veteran journalist, former Managing Director of Monitor Newspapers., Alhaji Liadi Tella has charged Muslim journalists to be courageous in the dissemination of Islamic stories and expose the anti-Islamic tendencies of some reporters.
Alhaji Tella also challenged wealthy Muslims to raise media houses in order to present undiluted message of Islam, lamenting that more than 70 per cent of the media houses in Nigeria are owned by non-Muslims.
Also, the President of Nasrul-Lahi-l-Fatih Society, NASFAT, Engr Kamil Bolarinwa said that his association is the face of Islam in Nigeria.
The duo stated these while speaking with newsmen during a special Iftar/dinner with the Press organised by NASFAT on the last day of Ramadan.
Bolarinwa also chided the media for describing those who take laws into their hands maiming and killing people as Islamist terrorists, querying why the same media has refused to give similar description to deviants in other faith.
Guest lecture at the occasion, Alh Liadi Tella praised the efforts of various leaders and successive leaders in NASFAT for sustaining the dawah, adding that NASFAT was really ordained by Allah.
"At a time that Islam was witnessing a downturn, when our Muslim brethren were being deceived by other religion, Nasfat came like a lightning to change the situation," Tella said.
While encouraging the media particularly Muslim journalists to be courageous in the dissemination of Islamic stories, Alhaji Tella also challenged wealthy Muslims to raise media houses to check the excesses of the anti-Islam media owners.
"The journalists should not to be afraid, but take the footsteps of other great journalists. You should be courageous to expose the anti-Islamic tendencies of some reporters and media executives.
"This days where non-Muslims are mainly the media owners and executives, you can only expect a slanted and anti-Islam stories. That is why Islam is endangered. Why can't we raise a newspaper? Where are the rich Muslims? Why are they not investing in media? Only 30 per cent or less of the media are owned by Muslims.
Full report at:
http://allafrica.com/stories/201706300171.html
-------
Trump does have a plan for Africa and it doesn't look good
5 July 2017
Since assuming the US presidency, Donald Trump has looked to block Muslims and refugees from entering the country; threatened Iran and North Korea and tried to kill the planet by pulling out of the climate deal. The African continent rarely features in his early morning Twitter tirades.
A lot has been said over what is being described as "Trump's indecision over Africa" - he has yet to appoint a head of the African Affairs bureau in the State Department; the only African leader he has received at the White House so far has been Egyptian leader Abdel Fattah el-Sisi; and he is rarely on the phone whispering sweet nothings to African leaders.
But make no mistake, Trump's plan for the continent is already in motion.
That Muslim ban? Three out of the original seven countries were African. Now it is three out of six. The talk about the US reducing funding to peacekeepers? Eight out of 15 peacekeeping missions are on the continent. The proposed 2018 budget that reduces foreign aid? If Congress passes the budget, health, nutrition and security aid to the continent will be cut from $8billion (R106bn) to $5.2bn.
Trump may not be pushing a fully formed African agenda just yet, but many of his plans and policies are set to impact the continent. And it does not augur well.
Think of Trump not as the president of the free world, but an old white man with antiquated, parochial, racist views. He has no interest in democracy, human rights or the rule of law when it comes to partnerships or international diplomacy. Follow the money and you'll likely find a thin cake of batter for a foreign policy.
With China making significant dents in American and European influence on the continent, the Trump administration knows it cannot afford not to be involved. But Trump wants to alter the terms of US engagement. This administration's priority in Africa is now primarily national security and fighting "terror". All the proposed development cuts are to offset a military budget, set to increase by $54bn.
Unlike George W Bush or Barack Obama, who traded influence for development and aid, Trump will look to trade influence in return for "security". Previous presidents looked to use back channels to assert military goals on a continent sensitive to neo-colonial or imperialist agendas, but Trump will have no such qualms bullying and arming whoever is willing to pay his price.
The US has long been concerned that parts of the continent, in particular the Sahel and parts of central and East Africa could fall under the influence of so-called Islamic terror groups. Watch now as the US exploits these concerns to deepen military resolve on the continent with buy-in by many puppet, undemocratic regimes.
Trump will connect with leadership who fawn over him and shower him with gifts, and will promptly alienate those who ask questions. His disdain for process, penchant for nefarious and crass capitalism, and emphasis on securitisation will gift some of our worst African leaders with an opportunity to create or cement their own tyrannical legacies.
Trump's policies, undefined as they are at this point, follow a roadmap laid long before. Since the launch of the US Africa Command (Africom) in 2008, US military influence has quietly expanded across the continent, conducting a shadow war in the Sahel. There are massive drone bases in Djibouti and Niger. It is unlikely there were will be more troops on the ground, but it means a larger military influence through logistics, trainers, special short term operations and consultants.
In May, Trump sent a small contingent of troops on an "advise and assist" mission with the Somali National Army to fight the Somali group al-Shabaab. Meanwhile, and predictably so, he pulled out the troops from Obo in the unfashionable Central African Republic, where they were meant to find LRA leader Joseph Kony. Violence has already broken out in this part of the country as armed groups fill the vacuum left by the US troops.
The move to cut aid and expand its military footprint on the continent will be disastrous. Since 2003, Pepfar (the US President's Emergency Plan for Aids Relief) has committed more than $70bn towards HIV, TB and malaria, helping almost 12million people. Many of the medicines are not comfort drugs: but urgent and life-saving. But humanitarians, aid workers and African governments have long known this dependency was a recipe for disaster. To blame Trump for our own inaction is puerile.
Full report at:
http://www.iol.co.za/news/opinion/trump-does-have-a-plan-for-africa-and-it-doesnt-look-good-10136829
-------
Liberia: National Muslim Heritage Foundation Endorses Joe Boakai Candidacy
4 JULY 2017
By Augustine T. Tweh
Monrovia — With less than 100 days to the presidential and legislative elections of October 2017, a group under the banner, National Muslim Heritage Foundation (NAMHFO) on Sunday, July 2, 2017, endorsed the presidential bid of Ambassador Joseph Boakai under the theme: "Preserving our Heritage".
Reading the endorsement statement, the National Coordinator of NAMHFO, Mohamed Bility said NAMHFO believes that Amb. Boakai would be truthful in the discharge of justice to all Liberians, irrespective of tribes, culture or religious affiliation, adding that his level of religious tolerance will keep Liberia peaceful and stable.
"Having carefully scrutinized all presidential aspirants using our selection criteria, Amb. Joseph N. Boakai proved to be the best option for Liberia, simply because of his outstanding moral character, public service, competence, and his astute leadership ability to lead Liberia to sustainable growth and development, " he said.
According to Bility, NAMHFO decision to endorse Ambassador Boakai is also based on his cultural sensitivity, something he said is in the best interest of the Muslims community.
"During our examination of aspirants, we developed the feeling that Vice President Boakai values peace and unity more than all other aspirants," he noted.
He assures Muslims that NAMHFO will be a torch bearer to champion the cause that affects them as a community.
The National Coordinator of NAMHFO upon presenting the endorsement statement recommended that Reconciliation, Justice, equality, and peace is what NAMHFO requests under his administration.
"Your Excellency, as we have endorsed you today, rest assured that we will campaign for you, vote for you and support your administration to the best of our abilities; at the same time advocating and ensuring that our community is treated justly. "
"We also request that Reconciliation, Justice, equality, and peace is what we ask for- nothing more or less," he noted.
Accepting the endorsement statement, Amb. Joseph Nyuma Boakai thanked the NAMHFO for the decision taken to endorse his presidential bid, adding that Liberia cannot be built until Liberians embrace one another in a spirit of brotherhood.
"Thank you for what you have done, thank you for putting Liberia first, thank you for the decision you have made."
"This country is most respected by people, the only people who do not know are ourselves, but we are respected and to be respected more is to embrace one another, we cannot build this country alone," he said.
He said Liberia belongs to every Liberians and as such under his leadership, every Liberians will be given the opportunity to benefit from the country's resources.
"This greed that people believe that they have a special entitlement, nobody has a special entitlement. We all are Liberians and we are all entitled to the resources of this country. We all should be given the opportunity to benefit from them," he added.
Amb. Boakai said he remains confident of religious tolerance, urging Muslims and Christians to employ their faith to serve humanity.
"I always remain confident in among other things, religious tolerance."
"We all serve God the way we want to do, but there is nothing wrong when people serving God the way they want to do."
"The way we serve God is to demonstrate what you do with the God you serve and how you take that to serve humanity," he averred.
The Political leader of the Unity Party also asserted that under his administration Liberia will serve all Liberians, stressing that his leadership will prioritize a Liberia where Liberians will own the resources and develop their country.
"We are all Liberians, no matter where we are, those people who are living in the villages who have no schools, no clinics, we are under obligation to them."
"We want a Liberia where Liberians will own the resources and develop their country, instead of giving Gold Mines to people. We want Liberians to buy shares and own that gold mine, that's the kind of Liberia we want," he acknowledged.
He affirmed that road construction will be the major priority of his government, declaring that the poverty Liberians are going through is due to the lack of good roads.
"My major priority is the construction of roads because without roads you cannot develop a country, most of the poverty we are going through is because of the lack of roads. Some people do not need a government job, they just need a road, if you just open this country up you will see that more people will leave Monrovia," he avowed.
Full report at:
http://allafrica.com/stories/201707040776.html
-------
Gambia: U.S. Denies Visa to School Robotics Team
3 JULY 2017
Five teenage pupils from The Gambia who built a robot for a prestigious international competition in the United States will not be able to accompany their invention to the event after being denied a visa.
The Gambian pupils become the second team of students refused entry to the US to attend the FIRST Global robotics event in Washington, DC, on July 16-18. On Saturday, it was reported that an all-girls team from Afghanistan were also denied a visa to travel to the US to showcase their creation at the same competition.
Moktar Darboe, director of The Gambia's ministry of higher education, research, science and technology, told Al Jazeera that the team, made up of high school pupils aged 17-18, were "very disappointed".
"They put in so much effort into building this, and now, after all the sacrifice and energy they put in, they have been left disheartened," Darboe, who is also the team's mentor, said on Monday.
The robot, a ball sorting machine, will be shipped off in the next day or two, he added.
The Gambian American Association will represent the team at the event and the students in The Gambia's capital, Banjul, will watch it over Skype.
The FIRST Global Challenge is open to students aged 15 to 18 from across the globe. According to FIRST, around 158 countries will be represented, including 40 African countries. Only the teams from Afghanistan and The Gambia have had their visas rejected so far.
Darboe said that the visa was denied shortly after their interview at the US embassy in Banjul in April. They were not given any explanation.
"We were only told that we did not qualify and that we could try again."
According to Darboe, the students had to pay $170 each for the visa application. "Their parents had to sacrifice a lot to pay this fee."
The students continued building the robot despite being denied the visa, hoping the decision would ultimately change.
They were further buoyed by a visit of US Ambassador C Patricia Alsup to their project site last month.
"She gave us hope not to give up, and she said they would give us all their support to help us go further," 17-year-old Khadijatou Gassam, a science student and spokesperson for the team, said.
The US embassy in Banjul told Al Jazeera that it did not comment on consular affairs. Kevin Brosnahan, a spokesperson for the state department's Bureau of Consular Affairs, said he was unable to discuss individual visa cases.
'Not giving up'
Last week, the US Supreme Court allowed the partial enforcement of President Donald Trump's travel ban on residents, citizens and refugees from six Muslim-majority countries - but both The Gambia and Afghanistan are not on the list.
In March, at least 60 African citizens were denied visas for African Global Economic and Development Summit in the US state of California. Organisers said at the time they were not sure if the rejection was linked to Trump's anti-immigrant policies or if talk of the travel ban was being used to "to blatantly reject everyone".
Darboe said building the robot was difficult. When parts arrived, customs officials took their time in releasing them. "They asked us if were building RoboCop," he said.
Fatoumata Ceesay, the team's programmer, told Al Jazeera that she had come to terms with the fact their creation will be run by other students in the US.
The 17-year-old said they had worked under trying conditions, day and night, and with little guidance over the entire Muslim holy fasting month of Ramadan.
"And we started building it after the [visa] rejection. We built it despite knowing we weren't going," she said.
Full report at:
http://allafrica.com/stories/201707040306.html
-------
North America
US leaves Assad's fate in Russia's hands to focus on Islamic State
July 5, 2017
America is willing to cede influence in Syria and may leave the fate of President Bashar al-Assad in Russia's hands, according to an account of a meeting between the US Secretary of State and the UN Secretary-General.
Rex Tillerson told UN chief Antonio Guterres last week that the US was willing to "take a back seat" over Assad because its priority was defeating Islamic State, Foreign Policy reported.
"What happens to Assad is Russia's issue, not the US government's," one of three sources familiar with the meeting at the State Department in Washington last week told the magazine.
Mr Tillerson indicated US ­action in Syria would focus only on ISIS and tactical strikes.
He insisted that actions taken against Assad's regime, such as the destruction of a regime airfield after the government carried out a gas attack against civilians in April were not a ­demand for the President to be ousted. When he was campaigning for office, US President ­Donald Trump promised to shift support away from backing anti-Assad forces to fighting terror and criticised his predecessor for not doing enough.
However, after the Assad regime's chemical attack in April, which triggered the US cruise missile strike on a Syrian government airbase, Mr Trump said: "My attitude toward Syria and Assad has changed very much."
Mr Tillerson's comments ­appear to represent a further shift in strategy. Asked whether the remarks reflected the White House's position, a spokesman said: "I do not have an answer."
A State Department spokesman said: "We remain committed to the Geneva process and support a credible political process that can resolve the question of Syria's future. Ultimately, this process, in our view, will lead to a resolution of Assad's status."
Anthony Cordesman, of the Centre for Strategic Internat­ional Studies, said: "There are enough divisions in the White House that it's not clear what represents the position of anyone in particular."
Before Mr Tillerson's meeting with Mr Guterres the White House warned the regime against using chemical weapons.
It suggested the government, which has fought a civil war since 2011, was preparing a new chemical attack.
A number of reversals on Syria policy have left observers confused about the administration's plans.
"People are floating a lot of ideas, but in the real world this is a very volatile place where you can't predict what will happen in four months," Mr Cordesman said.
This week Mr Trump faces perhaps the biggest test of his political abilities since he became President in January, when he meets Russian President Vladimir Putin at the G20 summit in Germany. The leaders are expected to discuss Syria. Moscow has firmly supported Assad, and its military assistance has been vital in helping swing the momentum of the war in his favour.
A clear indication from Mr Trump that Russia can determine Assad's fate could help to foster warmer relations between Moscow and Washington.
White House sources said Mr Trump was unlikely to bring up one of the biggest issues between the two nations — Russian meddling in last year's election.
http://www.theaustralian.com.au/news/world/the-times/us-leaves-assads-fate-in-russias-hands-to-focus-on-islamic-state/news-story/491babb65211e2ecc4b3118a80f00010
-------
Canada rewards terrorists; Israel punishes them
BY TAREK FATAH
JULY 04, 2017
Two news stories concerning terrorism should make Canadians realize that not only are we being governed under the doctrine of 'sock and awe', but that our values have turned upside down in a bizarro world, one of our own making.
First to Israel where on Monday, the government revealed it has filed a precedent-setting lawsuit against the family of a terrorist who drove a truck into a group of military personnel killing four Israeli soldiers.
Attacker Fadi al-Qunbar was shot dead shot and killed in January, and the matter would have rested there. But this time Israel has made the landmark decision to sue against any inheritance the terrorist left to his family. The lawsuit, which is expected to be the first of many similar cases, demands a total of more than $2.3 million.
Israel's Minister of the Interior Arye Dery told the Haaretz newspaper, "From now on, anyone who plots, plans or considers carrying out a terrorist attack will know that his family will pay a heavy price for his deed."
Not so in Canada.
On the same day as the terrorist Fadi al-Qumbar was being penalized by Israel, in Canada Prime Minister Justin Trudeau's government announced that convicted terrorist Omar Khadr who in October 2010 had pleaded guilty to "murder in violation of the law of war, attempted murder in violation of the law of war, spying, conspiracy and providing material support for terrorism," was to receive a $10M 'compensation' for his troubles and an official apology from the Government of Canada.
Mr. Khadr, now 30, was 15 in July 2002 when he lived in an Afghan compound with a group of bomb-building Islamic jihadis planting roadside explosives. Afterwards, U.S. troops stormed the house and this is where a grenade thrown by Khadr killed Sergeant Christopher Speer, a medic who was helmetless and dressed in Afghan clothing.
It is true that at the time Omar Khadr committed his act of terror and murder, he was only 15 years old, but in the context of the war against civilization by Islamic terrorists, be they from the Taliban, ISIS, Al-Shabab or Boko Haram, the vast number of volunteers who have taken up arms and carried out war crimes are in their teens.
For bleeding-heart liberals whose guilt-ridden frame of mind cannot comprehend beyond the storybook picture of the child soldiers hired by African war lords, this may be a shock, but the ultimate hero of Muslims in the part of the world Omar Khadr was photographed making IEDs, is the 8th century 17-year old Arab invader of India called Muhammad Bin Qasim, and from Kabul to Karachi every child jihadi wishes to emulate the rape and plunder of this Arab jihadi. We are not dealing with the God's Army in Uganda or the Liberian child soldiers of the 1990s.
The Muslim boys who go to fight jihad do so not under any pressure, but for the lure of entering Paradise and meeting the opposite gender for the first time. This may sound bizarre to the non-Muslim, but trust me, this is not fiction nor propaganda.
But there may still be some poetic justice in the end.
Full report at:
http://www.torontosun.com/2017/07/04/canada-rewards-terrorists-israel-punishes-them
-------
McCain: We are not on a course to success in Afghanistan
Jul 5, 2017
Republican Senator John McCain has censured the 16-year presence of US military in Afghanistan, saying that Washington's efforts to restore peace have failed and the goal has been to not lose rather than to win.
McCain made the remarks at a press briefing in the Afghan capital Kabul on Tuesday, heading a delegation of bipartisan US senators visiting NATO-coalition headquarters in the war-ravaged country.
"Each of us may describe that concern in our own way but none of us would say that we're on a course to success here in Afghanistan," he said. "That needs to change and quickly."
When asked what winning in Afghanistan would look like, the US Republican senator stopped short of demanding a military defeat of the Taliban militant group and only settled for "an advantage on the battlefield."
"Winning is getting major areas of the country under control, and working towards some kind of ceasefire with the Taliban," McCain said. "They will not negotiate unless they think they are losing."
The criticism was made following reports that said US Defense Secretary James Mattis would present Trump with strategic options for Afghanistan by mid-July.
The US president gave Mattis the authority to increase the number of American troops in Afghanistan last month, with McCain complaining that the Trump administration had yet to offer a new strategy different than that of his predecessor Barack Obama.
Trump, who has spoken against the Afghan war, has dubbed the 2001 invasion and following occupation of Afghanistan as former President Barack "Obama's war," but now the Trump administration is planning to deploy thousands of more troops to the war-torn country, signaling a policy shift.
The US and its allies invaded Afghanistan on October 7, 2001 as part of Washington's so-called war on terror.
There are currently over 9,000 US troops in Afghanistan. Washington claims that the massive military presence is only aimed at maintaining security across the country and pushing back Taliban and Daesh (ISIL) militants until Afghan military forces are ready to take over the responsibility.
Full report at:
http://217.218.67.231/Detail/2017/07/05/527454/John-McCain-Afghanistan-US-military
-------
Quebecers demand separation of church and zoo after Parc Safari Muslim prayer video goes viral
Jul 04, 2017
A video posted online of members of the Canadian Muslim Association praying on the grounds of Parc Safari has sparked outrage from zoo visitors and people on social media.
In a Facebook video posted Sunday, a group of Muslims are seen observing one of five daily calls to prayer while on the grounds of Parc Safari, located in Hemmingford, Que., about 60 kilometres south of Montreal.
The caption on the video stated, in French, "I find it inappropriate that at Parc Safari on a Sunday afternoon we hear prayers on the speakers. Can you just do this in your living room and not impose it on me please!"
By Tuesday, it had been shared more than 1,300 times.
'Sorry that freedom of religion offended'
A spokesperson for Parc Safari, Véronique Ranger, said the Canadian Muslim Association followed all the park's rules.
The group brought its own speakers and was not using the park's sound system.
Ranger notes that despite the group not soliciting other visitors, not making enough noise to disrupt other guests or animals, and not blocking any paths, some visitors were nonetheless offended.
"Parc Safari is sorry that freedom of religion has offended some people," Ranger stated.
She added that since the video was posted, the park has fallen victim to racist comments.
On Parc Safari's Facebook page, people posted that they were disappointed with the park's decision to allow prayer on its grounds.
"Prayer sites are one thing and attractions are another," posted Luc Richard.
Another post called for a boycott of the zoo.
"I hope you go bankrupt pure and simple," wrote Patrice Lafond.
Full report at:
http://www.cbc.ca/news/canada/montreal/canadian-muslim-association-parc-safari-zoo-prayer-racism-1.4190262
-------
Pakistan
After ISIS killings in Pakistan, China blames the victims
July 4, 2017
When two young Chinese nationals were abducted in broad daylight and brutally killed earlier in June in Pakistan, the Islamic State claimed responsibility.
The two 20-somethings were first reported to be language teachers working in Pakistan. But then The Global Times, a popular tabloid that's known as the Chinese Communist Party's mouthpiece, People's Daily, offered this explanation for the murders: "They were involved in illegal preaching led by South Korean missionaries".
In a tepid and bizarre response to the killings, China's foreign ministry said that it was investigating the incident and it urged "all Chinese nationals travelling overseas to observe local laws and regulations [and] respect local customs and practices". It has yet to confirm the deaths.
Blaming the victims
The story must have been disappointing for ISIS in Pakistan, too. The group carried out the terrorist attack and claimed full responsibility, only to find that South Korean missionaries were the ones taking the heat for exerting undue influence over young Chinese nationals in atheist China.
The only mention that the Islamic extremists got from Beijing was this standard rhetoric: "China firmly opposes all kinds of terrorism and extreme violence against civilians, and supports Pakistan's efforts to combat terrorism and safeguard domestic security."
The government has been characteristically tight-lipped on all fronts of this case, with no discussion or reports allowed on state-controlled media. Neither criticism nor awkward details have yet entered the mainstream, though on Weibo, China's version of Twitter, outrage over Beijing's victim-blaming and attempts to change the subject quickly began percolating.
The Chinese public still does not even know the names of the dead; in the official narrative, they remain anonymous citizens who were abducted, their whereabouts unknown.
English-speaking readers are more in the know. On June 12, Reuters reported that the abducted Chinese nationals were 24-year-old Lee Zing Yang and 26-year-old Meng Li Si. These slightly errant facts were later corrected by the Hong Kong newspaper, Ming Pao, which confirmed the names of the dead as as Li Xinheng (李欣恒) and Meng Lisi (孟丽斯).
When Ming Pao's reporters visited the family of Li Xinheng, Li's parents said they were not allowed to speak to media.
iFeng.com, a popular online news portal owned by Hong Kong-based Phoenix TV, was the first in China to release photos of the two victims and circulate, on June 9, ISIS' claims of responsibility.
This video is no longer available on iFeng. Days after its posting, and perhaps unrelated to it (but likely not), China's press watchdog ordered the website to shut down its streaming service, saying it carries "many politically-related programs that do not conform with state rules and social commentary programs that propagate negative remarks and opinions".
Unstoppable CPEC
Pakistan, known as China's "all-weather friend", has echoed Beijing in identifying the victims as illegal preachers, and defended itself by saying it "offered security to the pairs but was rejected".
China, in turn, praised Pakistan for its "all-out efforts" to ensure the security of Chinese nationals and institutions in Pakistan, and pledged the friendship and that the China-Pakistan Economic Corridor (CPEC) would not be undermined.
The CPEC is a flagship initiative for China's ambitious economic and geopolitical blueprint One Belt One Road, widely regarded as a game changer for Asia and beyond.
The US$54 billion CPEC, which includes massive infrastructure projects in transportation, energy, and trade, would be the biggest independent foreign investment Pakistan has ever received.
The initiative aims to link China's restive Muslim-majority region of Xinjiang with the strategic Pakistani port of Gwadar, passing through the controversial Kashmir area, which both Pakistan and India claim.
Since it kicked off in 2015, Chinese nationals have been swarming into Pakistan, with around 15,000 Chinese directly working on the projects and many others eyeing related business opportunities.
In theory, this makes the safety of Chinese nationals living and working overseas a real concern for Beijing.
Zhao Gancheng, a Chinese expert on Asia-Pacific studies, noted that as China's global presence and influence is growing, extremists may target Chinese nationals "for ransom or for sensational media impact".
'Going global comes with risks'
China's clear desire was to leave its ambitious project with Pakistan unscathed by this international incident. But the economical and geopolitical bet taken by China with Pakistan is a risky one.
The World Economic Forum ranks extremism-plagued Pakistan as the world's fourth least safe country in the world, and this isn't the first case of Chinese being abducted or attacked.
Beyond the terrorist threat presented by the Taliban, ISIS and other separatist insurgencies, the CPEC project has faced fierce opposition within Pakistan. Many commentators have expressed concern that the economic corridor is heavily skewed in China's favour.
Beijing is particularly unrest-averse right now. It doesn't want to be drawn into direct engagement with overseas counter-terror efforts, nor does it want any social upheaval at home in the lead-up to the 19th National Congress in September 2017, when the Communist Party will pick its new leader.
From this perspective, the victim-blaming, media censorship, together with the comment from China's Foreign Ministry are less surprising . "Going global comes with risks," was the explanation its spokeswoman Hua Chunying gave when asked about the link between the murder and CPEC.
This response suggests that the slain Chinese is the price China has to pay to achieve its grand vision of rejiggering the world order. Should it be?
http://theconversation.com/after-isis-killings-in-pakistan-china-blames-the-victims-79787
-------
Pakistan High Commission seeks release of Hindu family arrested in India
Naveed Siddiqui
Jul 05, 2017
The Pakistan High Commission in India has reached out to the Indian authorities for the release of five Pakistani Hindu citizens after they were reportedly arrested by police in Rajasthan.
The Pakistani High Commission wrote a letter to the Indian foreign ministry seeking consular access to the trapped family. However, upon contact, a high-ranking official at the high commission noted that Indian foreign ministry has yet to respond to its letter.
The official also expressed hope that the family will be released and returned to Pakistan very soon.
"We're constantly trying, but the Indian government has so far refused to cooperate," said the official.
According to the Indian High Commission, the stranded family consists of three adults and two children, all of whom belong to Tharparkar, Sindh. The members include 75-year-old Chando Bhel, his wife 70-year-old Dhai Bai Bhel, 60-year-old Khojo Bhel, 10-year-old Nuresh Bhel and 12-year-old Dharmi Bai.
Full report at:
https://www.dawn.com/news/1343199/pakistan-high-commission-seeks-release-of-hindu-family-arrested-in-india
-------
McCain calls for support of Pakistan to eliminate militancy in Afghanistan
Jul 05, 2017
KABUL: The United States is counting on Pakistan's support to eliminate militancy, in particular the Haqqani network, Senator John McCain said during a visit to the Afghan capital on Tuesday.
"We have made it very clear that we expect they (Pakistan) will cooperate with us, particularly against the Haqqani network and against terrorist organisations," said McCain, chairman of the US Senate Armed Services Committee, in Kabul.
"If they don't change their behaviour, maybe we should change our behaviour towards Pakistan as a nation," he insisted.
The senator's statement came one day after he led a bipartisan Senate delegation to Islamabad, where Pakistani officials said he had reaffirmed the country's role in regional stability.
The senators' visit to Islamabad and Kabul comes at a time when the US is gearing up to send more troops to Afghanistan to support Afghan forces straining to beat back the resurgent Taliban.
McCain called for more than just troops, however, urging "a strategy to win" a war that has dragged on for 16 years and which even US generals concede is at a "stalemate".
"The strongest nation on Earth in this world should be able to win this conflict," he said, calling for diplomatic efforts alongside a military push.
The US currently has 8,400 troops deployed under the Nato banner, and is thought to be mulling sending up to 4,000 more.
Defence Secretary James Mattis has stressed his new approach, due to be presented to President Donald Trump later this month, will have a broader "regional" emphasis, with no set timetable.
Trump has remained remarkably taciturn on Afghanistan, but this month gave Mattis authority to set troop numbers at whatever level he saw fit.
Nato, whose Operation Resolute Support numbers some 13,500, including the Americans, also promised last week to enhance its presence in Afghanistan.
Recent Taliban gains have shaken confidence in Afghanistan's future and talk of sending Nato troops in has stoked fears the alliance could get sucked back into an unwinnable war.
But Mattis refused recently to "put timelines" on the conflict.
Full report at:
https://www.dawn.com/news/1343353/mccain-calls-for-support-of-pakistan-to-eliminate-militancy-in-afghanistan
-------
Pakistan proposes joint border ops with Kabul
by Tahir Khan
Jul 05, 2017
ISLAMABAD: A high-powered delegation of US senators led by led by Armed Services Committee Chairman John McCain on Tuesday told Afghan President Ashraf Ghani that Pakistan has agreed to 'joint operations' against terrorist groups in the border region, a statement from Presidential Palace in Kabul said.
"The Senators said that head of Pakistan's armed forces General Qamar Javed Bajwa has agreed to joint operations against terrorist groups in the border region. They said that the US would provide monitoring and verification of these operations," the statement said.
The delegation has reached Kabul after a two-day trip to Pakistan where the US senators met Prime Minister Nawaz Sharif and Chief of Army Staff General Qamar Javed Bajwa and also travelled to South Waziristan to attend a briefing about Pak-Afghan border security situation, including recent measures to improve security through fencing and enhanced surveillance.
President Ashraf Ghani said Afghanistan 'agrees with the proposal' of joint border operations with Pakistan, monitored by the US.
The statement issued by Pakistan Army after meeting with the visiting dignitaries did not mention any proposal of joint operations with Kabul. "Pakistan has done its best despite constraints and shall continue its efforts for peace and stability," ISPR quoted General Bajwa as having told US senators.
Kabul had long been insisting on a third-party monitoring of operation against terrorists and Prime Minister Nawaz Sharif and President Ghani had agreed last month to use the Quadrilateral Coordination Group mechanism as well as bilateral channels to undertake specific actions against terror groups and to evolve, through mutual consultations, a mechanism to monitor and verify such actions.
McCain warned Pakistan that Washington was counting on its support to eliminate militancy and in particular the Haqqani network, responsible for numerous attacks on Afghan territory.
"We made it very clear that we expect they (Pakistan) will cooperate with us, particularly against the Haqqani network and against terrorist organisations," said McCain in Kabul.
"If they don't change their behaviour maybe we should change our behaviour towards Pakistan as a nation," he insisted.
President Ghani told US senators, "It is not a war in Afghanistan but a war over Afghanistan against transnational terrorist organizations. And there are questions now as to whether the Taliban are a criminal organisation with a political front rather than the other way round."
He said Afghanistan was no longer dependent on Pakistan for trade and transit as they have recently signed several deals with northern neighbours to improve road and rail links, besides a new air bridge to India and access to the sea via Chabahar port in Iran.
The senators said their visit reflects the US support for Afghanistan but maintained they were 'finding it increasingly difficult to explain to the US taxpayers why US was still so heavily committed in Afghanistan'.
McCain called for more than just troops, however, urging 'a strategy to win' the war which has dragged on for nearly 16 years and which even US generals concede is at a 'stalemate'.
"The strongest nation on earth in this world should be able to win this conflict," he said, calling for diplomatic efforts alongside a military push.
Meanwhile Dr Abdullah's office said that Senator McCain shared details of his talks with Pakistani leaders who pledged cooperation with Afghanistan.
"Pakistan should help Afghanistan in fight against terrorism," a statement from Abdullah's office quoted Senator McCain as saying.
Senator Lindsey Graham said Pakistan could be 'punished' if it did not change its policies as the present situation was unacceptable, according to a Pashto-language statement received here. He, however, said Pakistan would be 'rewarded' if it changes its policies.
Full report at:
http://dailytimes.com.pk/pakistan/05-Jul-17/pakistan-proposes-joint-border-ops-with-kabul
-------
Kamal demands action against rulers producing 'terrorists'
July 04, 2017
KARACHI - Pak Sarzameen Party (PSP) Chairman Syed Mustafa Kamal Monday once again reiterated demand to announce amnesty for political workers of Karachi involved in the crime on behest of a political group as similar given by the government in tribal areas of Fata and Balochistan.
Kamal stated that while addressing a press conference at Pakistan House. PSP leaders including Anis Qaimkhani, Anis Advocate, Waseem Aftab, Hafizuddin, Mir Ateeq Talpur were also present on the occasion.
Criticising rulers, PSP chairman said that sovereigns were producing terrorists by carrying out corruption and neglecting the issues of the people. The ongoing army operation will not bring any fruitful results until action is taken against the rulers those had established terrorists producing factories.
"I appeal to Chief of Army Staff (COAS) General Qamar Bajwa to halt ongoing operations as policies of political leadership will continue to produce terrorists across country," said Kamal.
He said that the people of the country were living a very depressed life due to the negligence of the rulers. The Sindh government not even interested in affairs of people and had left the people in a miserable situation. The rulers and bureaucrats were the real terrorists as they were responsible for the death of the hundreds of people. All the corrupt rulers and bureaucrats would perform their duties rightfully if the action is taken against few of them, he added.
He said that PSP after witnessing the worse situation of Karachi came up with the 16 points demands and to address these demands party also staged the protest demonstration but the rulers despite of resolving and accepting our demands used force to suppress our voice.
Grilling MQM founder Altaf Hussain, he said that during the last thirty years Altaf used the workers for his personal gains.
The party remained in the powers and even enjoyed the governorship but failed to benefit the Mohajir Community. He said if Dr Farooq Sattar is not aware with MQM founder links with Indian Spy agency RAW then he should ask Barrister Farogh Naseem who attended many of such meetings.
Kamal further asked the MQM-Pakistan Convener Dr Farooq Sattar to speak up the truth and bring the facts in front of the people instead giving helping hand to London based leadership.
Full report at:
http://nation.com.pk/karachi/04-Jul-2017/kamal-demands-action-against-rulers-producing-terrorists
-------
South Asia
18 Taliban insurgents surrender to Afghan forces after killing their commander
Jul 04 2017
A group of at least eighteen Taliban insurgents surrendered to the Afghan security forces after killing their commander in southern Uruzgan province of Afghanistan.
The Ministry of Interior (MoI) said the incident involving the killing of the Taliban commander by his own fighters has taken place during the recent days in the vicinity of Dehrawood district.
A statement by MoI said the Taliban insurgents were earlier conducting anti-government insurgency activities in the vicinity of Dehrawood, specifically in Tokhi village where the commander of the Taliban group was killed.
In the meantime, MoI said another group of eleven Taliban insurgents also joined peace process in western Farah province of Afghanistan.
The anti-government armed militant groups including the Taliban insurgents have not commented regarding the report so far.
Uruzgan is among the relatively volatile provinces in southern Afghanistan where the Taliban insurgents and militants belonging to the other insurgent groups are actively operating in its various districts.
This is not the first time a report has emerged regarding the infighting among the Taliban insurgents as numerous similar incidents have taken place in the past in other provinces, specifically following the death of the group's founder Mullah Mohammad Omar.
http://www.khaama.com/18-taliban-insurgents-surrender-to-afghan-forces-after-killing-their-commander-03082
-------
Afghanistan optimistic new US strategy will also focus on terrorists sanctuaries
Jul 04 2017
The Afghan defense officials have expressed optimisms that the new US strategy regarding Afghanistan will also focus on efforts to eliminate the sanctuaries of the terrorist groups fighting in Afghanistan.
The acting defense minister Gen. Tariq Shah Bahrami told reporters in Kabul that the Afghan government expects that the new strategy will be announced in the next one or two weeks.
Gen. Bahrami further added that a clear stance against the terrorist safe havens will help the fight against terrorism in Afghanistan besides bring pressures on the State-sponsors of the terrorist groups.
The US defense secretary James Mattis has said the new strategy of Washington about Afghanistan will include 'Regional Approach' as he expects to present his recommendations to President Donald Trump soon.
Speaking to the US lawmakers in the House Armed Services Committee last month, Mattis said the new U.S. strategy will take a "regional approach" rather than addressing the country's long-running war in isolation.
"We are taking a regional approach to this…. We will take that forward to the president for a decision very soon," he said.
This comes as the Afghan officials have long been insisting that the leadership councils of the Taliban group and the notorious Haqqani terrorist network are based in Peshawar, Quetta, and other parts of Pakistan from where they plan and coordinate attacks in Afghanistan.
The Afghan officials earlier said that the deadly explosion near the embassy of Germany in Kabul was plotted by the Haqqani network in Pakistan, although the leaders of the network and the Taliban have rejected their role in the devastating attack that killed over one hundred and fifty people.
"Afghan oriented militant groups, including the Taliban and Haqqani Network, retain freedom of action inside Pakistani territory and benefit from support from elements of the Pakistani Government," Pentagon said in a report last month.
Full report at:
http://www.khaama.com/afghanistan-optimistic-new-us-strategy-will-also-focus-on-terrorists-sanctuaries-03080
-------
Blast in Bangladesh garment factory kills 10
Jul 05, 2017
DHAKA - A boiler explosion at a Bangladeshi garment factory killed 10 people and injured dozens, fire officials said on Tuesday, the latest accident to hit one of the world's biggest garment producers.
The incident late on Monday happened during maintenance work at the factory owned by Multifabs Limited, a Bangladeshi company on the outskirts of the capital, Dhaka, company and fire brigade officials said. "Nine people were killed in the blast and one died in hospital," fire service official Palash Chandra Modak said.
The firm supplies knitted apparel to clients in Sweden, Denmark, Germany, Russia, Spain, Netherlands and Britain, including to Littlewoods, one of Britain's oldest retail brands, according to its website.
Fashion chain Lindex, which is part of Finnish retailer Stockmann, said the Bangladeshi firm was one of its most important suppliers.
Multifabs said the six-year-old boiler, procured from Germany, had just been serviced. The blast happened as the factory was being readied to resume operations following a 10-day shutdown for the Eid holiday marking the end of the Muslim holy month of Ramadan.
"This was an accident. Everything was fine," Mahiuddin Faruqui, the company's chairman and managing director, told Reuters. "The boiler was running well. After servicing when workers were trying to restart it, it went off."
Bangladesh's garment-making industry, the biggest in the world after China's, employs 4 million people and generates 80 percent of the country's export earnings.
For years, activists had criticised retailers for failing to improve working conditions in supply chains characterised by long hours, low pay, poor safety standards and a lack of union representation for workers.
But Bangladesh came under close scrutiny after the collapse of the Rana Plaza factory complex in 2013, which killed more than 1,100 people, and a fire at a garment factory in 2012 that killed 112 workers.
It sparked demands for greater safety and put the onus to act on foreign companies sourcing clothing from Bangladesh.
Two international coalitions were formed to help fund improvements to building and fire safety at thousands of garment factories across Bangladesh.
One of those, the Alliance for Bangladesh Worker Safety, said fire incidents in Bangladeshi factories fell to 30 in 2015 from 250 in 2012. The alliance represents most North American importers of readymade garments, including Canadian Tire Corp, Gap Inc, Sears Holdings Corp, Target Corp and Wal-Mart Stores.
Multifabs, which started operating in 1992, generated exports of $70 million in 2016, mostly from sales to Europe.
Its major buyers were fashion chain Lindex, Aldi of Germany and Rexholm of Denmark, Faruqui said.
Stockmann Communications Manager Anna Bjarland confirmed that the factory supplied garments to both Stockmann and Lindex.
Bjarland said the company was investigating and was waiting for more information from the Bangladeshi authorities and their local sales office.
Full report at:
http://nation.com.pk/international/05-Jul-2017/blast-in-bangladesh-garment-factory-kills-10
-------
4 IS militants killed in US air strike
Jul 05, 2017
A US drone strike killed four fighters of the militant Islamic State (IS) group, including a senior commander, an Afghan official said.
Waheedullah Kalimzai, the governor of the eastern Kunar province, said the strike on Monday killed Hazrat Gul and three other fighters in a mountainous area controlled by the militants.
He said authorities learned of the deaths from intelligence reports.
An IS affiliate drawn largely from disgruntled former Taliban fighters operates in eastern Afghanistan, where it has clashed with Afghan forces as well as the more established Taliban.
Full report at:
http://nation.com.pk/international/04-Jul-2017/4-is-militants-killed-in-us-air-strike
-------
Bangladesh urges Myanmar to repatriate Rohingya refugees
July 4th, 2017
Dhaka –Prime Minister Sheikh Hasina on Tuesday urged leaders in neighbouring Myanmar to repatriate tens of thousands of Rohingya Muslims entered in Bangladesh facing persecution back to their homes.
Hasina made the call when national security advisor of Myanmar U Thaung Tun called on the Prime Minister at her office in Dhaka. She also hoped that Bangladesh and Myanmar would engage in dialogue to resolve the Rohingya crisis.
"We will solve the problem bilaterally," she told Tun, who is now in Dhaka on a three-day official visit to Bangladesh.
The influx of Rohingya refugees began anew in October last year when Myanmar military launched a so-called counterinsurgency drive in Rakhine state as the religious minority group claimed that they were tortured at their homeland and was forced to cross the border.
More than 74,000 Rohingya Muslims arrived in Bangladesh at that time, according to an UN estimate.
Bangladesh has long been asking its neighbour to resolve the problem as the Muslim minority group in the Buddhist-majority Burma started crossing the border in the early 1990s as they were driven out of their homesteads.
Ihsanul Karim, press secretary to the Prime Minister, told reporters after the Tuesday's meeting that Hasina said it was natural to have problems between two neighbouring countries.
"But we are able to resolve the problem through bilateral discussions," she said citing her efforts in the 1990s to end insurgency by the ethnic minority groups in Chittagong Hill Tracts.
The Prime Minister said about 30,000 registered Myanmar Rohingyas have been living in Bangladesh since long time. But she estimated the actual number is more than 400,000.
Hasina was concerned about the intensified sufferings by the Rohingya during the monsoon season and said Bangladesh is ready to extend all cooperation for repatriation of the Rohingyas.
Karim said the prime minister drew attention of the Myanmar national security adviser to the issue of drug smuggling particularly Yaba sedatives to Bangladesh from Myanmar.
Tun, in response, assured Hasina of all sort of cooperation for eradicating drug smuggling.
The prime minister reiterated her government's zero tolerance policy against terrorism saying Bangladesh would never allow any armed groups and insurgents to use its land against any neighbouring country.
Tun said that the current focus of his country was to restore internal peace side by side expediting development.
He said national verification system is going on to control the insurgency problem. Yangon wanted peace and development both in Myanmar and Bangladesh as his country is keen to maintain good relations with its neighbours, Thaung Tun said, according to state-run Bangladesh Sangbad Sangstha news agency.
Full report at:
http://newsnextbd.com/?p=4473
-------
Afghanistan agrees with joint operations along the Durand Line monitored by US
Jul 05 2017
The Afghan government has said it agrees with the proposal for the joint operations with Pakistan along the Durand Line.
The Office of the President, ARG Palace, said the operations will likely be conducted on both sides of the line and will be monitored by the US.
President Ghani informed regarding Afghanistan's consent regarding the proposal during a meeting with the delegation of the US senators led by John McCain.
According to ARG Palace, President Ghani has told the members of the Senate Armed Services Committee that the "US support to Afghanistan is not taken for granted."
The statement by ARG Palace further added that Senators led by Senator John McCaine visited Afghanistan to review progress and all agreed regional solution is needed.
"Pres Ashraf Ghani said Afghanistan agrees with proposal for joint border operations with Pakistan, monitored by US," ARG Palace added.
This comes as the Afghan officials have long been insisting that the leadership councils of the Taliban group and the notorious Haqqani terrorist network are based in Peshawar, Quetta, and other parts of Pakistan from where they plan and coordinate attacks in Afghanistan.
Pentagon in a report also said last month that the "Afghan oriented militant groups, including the Taliban and Haqqani Network, retain freedom of action inside Pakistani territory and benefit from support from elements of the Pakistani Government."
Full report at:
http://www.khaama.com/afghanistan-agrees-with-joint-operations-along-the-durand-line-monitored-by-us-03083
-------
Southeast Asia
Indonesia, Malaysia Muslim groups call for Starbucks boycott over LGBT stance
04 Jul 2017
JAKARTA: Muslims in Indonesia and Malaysia were urged to boycott Starbucks on Tuesday (Jul 4) by major Islamic groups accusing the coffee chain of being pro-gay rights, as concerns grow over rising religious conservatism in both nations.
Leaders from Muhammadiyah, Indonesia's second biggest mass Muslim organisation, also urged the government to revoke the company's business licence for its stance on lesbian, gay, bisexual and transgender (LGBT) issues.
"The ideology, business and view that they support are against our ideology," Anwar Abbas, Muhammadiyah's head of economic affairs, told AFP.
Another Muhammadiyah leader, Yunahar Ilyas, said the group was calling on "Muslims to not drink in Starbucks so that the income is not used to strengthen LGBT campaigns".
Starbucks Indonesia did not immediately respond to AFP requests for comment.
The firm is among a slew of US companies to have spoken up against discrimination in the US, with representatives signing a letter to North Carolina's Republican governor protesting legislation targeting transgender people last year.
Hardliners and Islamic groups have led a growing backlash against Indonesia's LGBT community over the past year, which activists believe was triggered by widespread media coverage of a decision in the United States to legalise same-sex marriage.
The group Pribumi Perkasa Malaysia this week also called on the government to "re-evaluate the trading licence given to companies that support same-sex marriages and LGBT," spokesman Amini Amir Abdullah said in a statement.
The Muslim leaders said concerns about Starbucks arose after reading Starbucks chairman's comment when tackling a shareholder's complaint in 2013 that the company were losing customers due to the firm's stance on LGBT.
At the time, chairman Howard Schultzman, then the chief executive, responded by asking the shareholder to sell the shares.
Homosexuality has long been taboo in Malaysia, where 60 per cent of the population is Muslim, and where sodomy is a crime punishable by up to 20 years in prison.
http://www.channelnewsasia.com/news/asiapacific/indonesia-malaysia-muslim-groups-call-for-starbucks-boycott-over-9003730
-------
Singapore repatriates two 'radicalised' maids to Indonesia: Home Affairs Minister
July 5, 2017
Singapore has repatriated two Indonesian maids who were "radicalised" by Islamists using social media, bringing the total number of such cases to 9 since 2015, the second minister for home affairs has said. Authorities in the city-state said last month they had detained the first Singaporean for suspected Islamist radicalism as concern grows about the spread of the Islamic State group in Southeast Asia.
The government has reiterated over the past year that the small, wealthy island nation is a target for Islamist groups and has urged the public to be alert.
Minister Desmond Lee told parliament on Tuesday the two maids, aged 25 and 28, did not have plans to carry out any violence in Singapore and were not known to have influenced their friends in the country.
"Similar to the earlier cases, both of them were ISIS supporters, radicalised through social media," Lee said after lawmakers asked for an update on the threat posed by radicalised foreigners in Singapore.
Singapore said late last year it had deported nearly 70 foreigners, including five maids, for suspected radicalism over the previous two years.
Authorities in neighbouring Indonesia, which has the world's largest Muslim population, said last year they had arrested six Indonesian suspects with links to Islamic State who were plotting an attack on Singapore.
Full report at:
http://indianexpress.com/article/world/singapore-repatriates-two-radicalised-maids-to-indonesia-home-affairs-minister-4736131/
-------
UM to host tribunal on atrocities against Rohingya
Ho Kit Yen
July 4, 2017
PETALING JAYA: A tribunal that hopes to expose claims of crimes against the Rohingya and other ethnic groups by the Myanmar government, will hold a hearing at the Universiti Malaya in September.
Social activist Dr Chandra Muzaffar, who is the organising committee chairman for the Tribunal on the Rohingyas, Kachins and other ethnic minorities, said that the tribunal wants to expose the alleged inhuman treatment and push to stop the crimes.
"The process will be similar to a hearing, with the Myanmar ethnic groups testifying before a jury.
"From there, the tribunal will make a conclusion based on oral testimonies on the atrocities and present our findings to the United Nation's Fact Finding Mission that was tasked to send its' official to Yangon," he said in a press conference today.
He added that the Myanmar government, led by Nobel Peace Prize winner Aung San Suu Kyi, had publicly rejected the UN's team into the country.
Also present at the press conference was Centre for Human Rights Research and Advocacy (Centhra) chief executive Azril Mohd Amin and International Forum on Buddhist-Muslim Relations' (BMF) secretary KV Soon.
Chandra said previously a similar tribunal was held in London, on March 6 and 7, which concluded that the UN and Asean had to take swift actions against Myanmar to stop the crimes against the minorities groups.
"The Kuala Lumpur tribunal is a continuation of the London tribunal, with more witnesses coming this time.
"We hope to make findings and present it to the public and push the Asean governments, including Myanmar, to stop the genocide," he said.
Full report at:
http://www.freemalaysiatoday.com/category/nation/2017/07/04/um-to-host-tribunal-on-atrocities-against-rohingya/
-------
Police Investigate Islamic State Flag Incident in South Jakarta
Jul 05, 2017
Jakarta. The Jakarta Police said on Tuesday (04/07) they are investigating an incident in which an Islamic State flag was hoisted on the gate of a police station in South Jakarta.
The 100-centimeter high and 50-centimeter wide flag had a letter attached to it, containing threats to police. It was spotted in the early hours of Tuesday.
Two officers heard a motorcycle stopping in front of the gate and saw the driver fleeing before they noticed the flag, Jakarta Police spokesman Sr. Comr. Argo Yuwono said.
Full report at:
http://jakartaglobe.id/news/police-investigate-islamic-state-flag-incident-south-jakarta/
-------
URL: https://www.newageislam.com/islamic-world-news/muslim-man-dons-burqa-escape/d/111788
New Age Islam, Islam Online, Islamic Website, African Muslim News, Arab World News, South Asia News, Indian Muslim News, World Muslim News, Women in Islam, Islamic Feminism, Arab Women, Women In Arab, Islamophobia in America, Muslim Women in West, Islam Women and Feminism