New Age Islam News Bureau
3 Aug 2020
• Ahead of Bhoomi Pujan, Ayodhya DM Hands Over Five-Acre Plot for Mosque
• Pakistan, Bangladesh in 'Quiet' Diplomacy To Ease Decades Of Acrimony
• Pakistan's Uighur Muslims Internal Study Hopes China Takes CBMs; Seeks Better Understanding of Islam
• US Proposes House Arrest For 'Most Dreaded' Taliban Inmates To Break Deadlock In Talks: Report
• Alleged War Crimes by British Special Forces in Afghanistan Set To Have Major Repercussions
---------
India
• Muslim Community Members Offer Bakrid Prayers by Maintaining Social Distancing, Wearing Masks in Mosques
• Ahead of Bhoomi Pujan, Ayodhya DM Hands Over Five-Acre Plot for Mosque
• Farooq Abdullah calls for probe into exodus of Kashmiri Pandits
--------
South Asia
• Pakistan, Bangladesh in 'Quiet' Diplomacy To Ease Decades Of Acrimony
• Pakistan Must Engage in Civilised, Friendly Relationship with Afghanistan: Hamid Karzai
• Attack on prison in Afghanistan continues; at least 11 dead
• Iran arrests pro-Taliban supporters who celebrated Eid by waving Taliban flag in Tehran
• 13 killed, 42 wounded in coordinated attack on Nangarhar prison in East of Afghanistan
• Three dead in attack claimed by ISIS on Afghan jail, scores of prisoners escape
--------
Pakistan
• Pakistan's Uighur Muslims Internal Study Hopes China Takes CBMs; Seeks Better Understanding of Islam
• A Karachi gangster turned Tehran spy highlights complicated Pakistan-Iran ties
• Experts rule out repeat of Eid ul Fitr virus outbreak
• Erdogan assures Pakistan of support on Kashmir in calls to President Alvi, PM Imran
--------
North America
• US Proposes House Arrest For 'Most Dreaded' Taliban Inmates To Break Deadlock In Talks: Report
• US Sanctions Chinese Paramilitary Unit Over Uighurs
• Sudan welcomes Mike Pompeo's remarks on terror designation
--------
Europe
• Alleged War Crimes by British Special Forces in Afghanistan Set To Have Major Repercussions
• Emails implicate elite British SAS in Afghan massacres
• Muslim British lord receives apology for extremism slur
--------
Arab world
• Lebanon Dismantles Israeli Spying Device
• Syria says US oil firm signed deal with Kurdish-led SDF
• Amid tensions in Libya, Turkey's hostile statements about UAE a provocation: Bahrain
• Lebanon's FM Hitti submits resignation over government performance: Local media
• Coronavirus: Egypt detects lowest figure of new COVID-19 cases since May
• American drone operated by Saudi-led coalition shot down by Yemen's army
--------
Mideast
• Iran Strongly Blasts US for Sheltering Terrorists
• Israeli court orders Netanyahu's son to stop 'harassing' protest leaders
• Iran's Speaker: Tehran Ready to Increase Parliamentary Cooperation with Moscow
• Tehran Determined to Promote Ties with Kabul
• Israel's PM Netanyahu rails at media over protests against him
• Taliban supporters celebrate Eid al-Adha in Tehran, photos show
• Israeli warplanes launch fresh air raids in Gaza Strip
• US House passes spending package valued at $500mn for Israel's missile systems
--------
Africa
• Sudan Welcomes Mike Pompeo Comments On Ending Terror Listing
• Tunisia's embattled Islamist parliament speaker narrowly survives confidence vote
• Turkey, UAE clash over Libya conflict, trade accusations of interference
• Haftar warns Erdogan: Stay out of Libya or you face our bullets
• Cameroon: 18 civilians killed in Boko Haram attack
--------
Southeast Asia
• Azmin Meets with Dr Mahathir At Putra Mosque Just to Wish Him 'Selamat Hari Raya'
• A test of perseverance for Muslim migrant workers
Compiled by New Age Islam News Bureau
URL: https://www.newageislam.com/islamic-world-news/muslim-community-members-offer-baqrid/d/122531
--------
Muslim community members offer Baqrid prayers by maintaining social distancing, wearing masks in mosques
Aug 1, 2020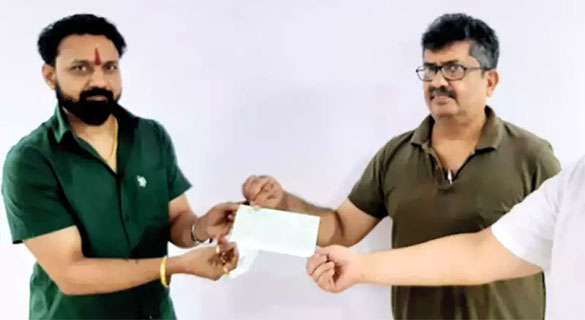 Image of Eid Al adha prayer in Karimnagar used for representation. (Photo | EPS
-----
LUDHIANA: With Covid-19 threat looming large over Ludhiana district, Muslim community members offered Bakrid prayers by maintaining social distancing and wearing masks in mosques of the district including at historic Jama Masjid in Ludhiana on Saturday. However, a sizeable number of community members including Elderly and Children offered Eid prayers at home only.
Addressing the small gathering at Jama Masjid, Shahi Imam Punjab Maulana Habib-ur-Rehman Saani Ludhianvi said that they celebrate the day in the memory of Prophet Ibrahim who taught humans that if time comes one shouldn't be afraid of sacrificing the dearest thing in the name of Allah. He added that taking cue from this teaching, thousands of Muslim community members sacrificed their lives fighting British to get freedom to the motherland.
"Even today if the nation needs, Muslim community members are ready for sacrifice for the motherland," Shahi Imam said. He added that this is the day when Allah blesses people and Almighty had ordered that to help poor and needy people on this day.
Religious head asked the community members to help the poor and needy people living in their neighbourhood irrespective of their religion. He asked the community members to pray to Allah to get humanity rid of the pandemic.
https://timesofindia.indiatimes.com/city/ludhiana/ludhiana-muslim-community-members-offer-bakrid-prayers-by-maintaining-social-distancing-wearing-masks-in-mosques/articleshow/77301607.cms
--------
Ahead Of Bhoomi Pujan, Ayodhya DM Hands Over Five-Acre Plot For Mosque
Aug 3, 2020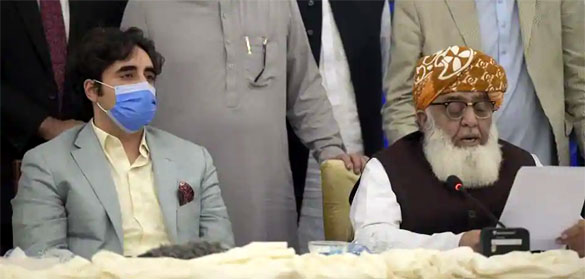 Prepration of 'Bhoomi Pujan' ceremony for Ram Temple, Ayodhya
-----
AYODHYA: Ahead of 'Bhoomi Pujan' ceremony for Ram Temple, Ayodhya district magistrate Anuj Kumar Jha handed over the five-acre land mandated by the Supreme Court in lieu of Babri Masjid to Sunni Waqf Board on Saturday. A delegation of Indo-Islamic Cultural Foundation (IICF) – the trust formed recently by the Sunni Waqf Board for construction of the mosque at Dhannipur village in Faizabad – met the Ayodhya district magistrate at his residence on Saturday.
The delegation was led by Sunni Waqf Board's president Zufar Faruqi and chief executive officer Sayyad Mohammad Shoib.
"The district magistrate formally handed over the possession of land for the mosque to the Trust members by giving the certified copy of revenue record ('khatauni')," Shoib told TOI.
Shoib also said the members of the trust would meet soon to decide on the future course of action.
In its verdict on November 9, 2019, the Supreme Court had mandated handing over of five-acre land to the Sunni Waqf Board at a prominent place in Ayodhya in lieu of the demolished structure in Ayodhya. In February 2020, the UP government announced allotment of land at Dhannipur village in Sadar tehsil of Faizabad in Ayodhya district, about 25 kilometres away from Ram Janambhoomi premises.
On July 29, the Sunni Waqf Board announced the names of nine members of the trust to take up the construction of the mosque.
https://timesofindia.indiatimes.com/india/ahead-of-bhoomi-pujan-ayodhya-dm-hands-over-five-acre-plot-for-mosque/articleshow/77323306.cms
--------
Pakistan, Bangladesh in 'quiet' diplomacy to ease decades of acrimony
August 02, 2020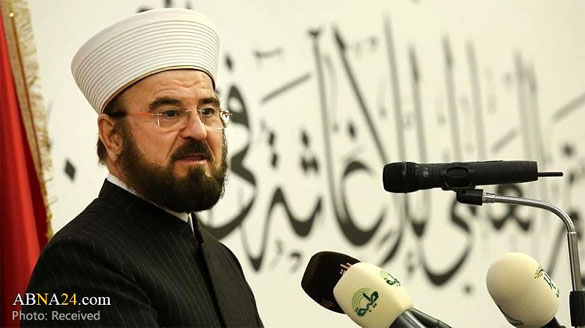 Pakistani Prime Minister Imran Khan and Bangladeshi Prime Minister Sheikh Hasina during a summit of the Organization of Islamic Cooperation (OIC) in Makkah. (Files/AFP)
-----
ISLAMABAD/DHAKA: As India's relations with its neighbors in the South Asian region deteriorate, old foes Pakistan and Bangladesh are making a push to build diplomatic, economic and cultural ties that could upend decades of historic arrangements in the region, officials and experts in Islamabad and Dhaka have said.
Indeed, a number of recent diplomatic developments have hinted at a thaw in a long-troubled Pakistan-Bangladesh equation.
Prime Minister Imran Khan invited his Bangladeshi counterpart, Sheikh Hasina, to visit Islamabad in a rare call earlier this month that came just weeks after a "quiet" meeting between Pakistan's high commissioner to Dhaka, Imran Ahmed Siddiqui, and Bangladeshi Foreign Minister A. K. Abdul Momen.
Relations between the two countries have never recovered from the 1971 war when Bengali nationalists, backed by India, broke away from what was then West Pakistan to form a new country.
Ties reached a new low in 2016 when Bangladesh executed several leaders of its Jamaat-e-Islami party on charges of committing war crimes in 1971. Pakistan called the executions and trials "politically motivated," arguing that they were related to the pro-Pakistan stance of the convicts during the war. But now, officials on both sides say it is time for a reset.
"We look forward to having a sustained dialogue with the government of Bangladesh on how best our bilateral relations can move forward on a positive trajectory," Pakistan's foreign office spokesperson Aisha Farooqui told Arab News on Thursday. "We hope to work and take forward our relations, whether it's trade, culture and all other mutual areas."
Ambassador Siddiqui declined to give details of his meeting with Momen but told Arab News that the aim of the huddle was "to further promote bilateral relations with a forward-looking approach" given a desire from both sides to strengthen ties, particularly through private-sector partnerships.
"The younger generation is especially keen to forge meaningful ties. There is a huge potential in bilateral economic and commercial cooperation," he said. "The two sides may work together to realize this potential with a focus on bringing our respective private sectors closer." Mohammad Ruhul Alam Siddique, Bangladesh's high commissioner-designate to Pakistan, also said that he aimed to improve trade and commercial ties between the two nations during his tenure.
"My only mission will be to better the bilateral relations as much as possible while delivering services in Pakistan," he said, saying his first task in the coming weeks would be to reduce the trade imbalance between the two countries.
According to the State Bank of Pakistan, Pakistan's exports to Bangladesh reached $736 million in 2019, while Bangladesh's exports to Pakistan were only $44 million.
Pakistan and Bangladesh's embrace comes at a time when relations between India and many countries in the region are unraveling.
Last month, the Indian army said that at least 20 of its soldiers were killed after hand-to-hand fighting with Chinese troops at a disputed border site, the deadliest clash
India also has increasingly tense ties with Nepal over disputed land — about 372 square km — strategically located at the tri-junction between Nepal, India and the Tibet region of China. India has kept a security presence in the area since a border war with China in 1962.
Pakistan and India have also warred for decades over the disputed Kashmir region, which both claim in full and rule in part.
"We see there are problems (of India) with China in the border region, problems with Nepal, some problems with Bangladesh as well, and of course, with Pakistan on Jammu and Kashmir," Farooqui said. "These policies do not make India effective for peace and stability in the region."
Explaining the context of a reset in Pakistan-Bangladesh ties, Pakistani prime minister's special adviser on security, Moeed Yusuf, said in a veiled reference to India: "The context is very clear; there is one country that is threatening, annoying and upsetting all its neighbors."
In response to an email from Arab News, the spokesperson for the Indian high commission in Islamabad, Vipul Dev, referred to a statement by the spokesperson for the Indian External Affairs Ministry last week after the Pakistani PM's call to Hasina, saying India's relationship with Bangladesh was "time-tested and historic."
"This year both countries are taking a lot of steps to strengthen this partnership," the ministry spokesperson said.
Despite enduring ties between India and Bangladesh, experts say that Islamabad must continue to push its rapprochement with Dhaka, still in its infancy, forward.
"Now it's Pakistan's responsibility to rebuild the relationship," international relations expert, Prof. Delwar Hossain, said.
For this, said Pakistan's former high commissioner to India, Abdul Basit, the Pakistani prime minister needed to "follow up" on his call to his Bangladeshi counterpart.
"Prime Minister Imran Khan should write a formal invitation to his Bangladeshi counterpart which will help keep the momentum going," Basit said, adding that a special envoy to Dhaka should be appointed, as Pakistan had recently done for Kabul. "We should focus more on working behind-the-scenes to avoid unnecessary hype," Basit said. "It should be a consistent process."
https://www.arabnews.com/node/1713321/world
--------
Pakistan's Uighur Muslims internal study hopes China takes CBMs; seeks better understanding of Islam
Aug 02, 2020
China needs to come up with Confidence Building Measures (CBMs) in Xinjiang and a "better understanding of the religion" will be helpful for Chinese authorities in "understanding the people's aspirations and concerns" are the key findings of the internal assessment carried out by Pakistan to understand the mood of the public on the situation of Uighur Muslims in China.
The internal assessment by Pakistan on public sentiment on the atrocities against Uighurs Muslims carried out by the Chinese government in the restive western province of Xinjiang saw religious Urdu journals being more vocal about it.
The assessment recommended that "reliable and mature religious" leaders need to be kept on frequent communication. And these religious leaders should feel the "closeness" in which they may give a suggestion to Chinese authorities on the issue.
But largely a relook by Chinese authorities of "governance" is what is needed--this includes revisiting approach of compulsory and forcible re-education of Uighur Muslims.
While Pakistani internal assessment has lauded Chinese leadership in the long term strategy of mainstreaming and integration of people of Xinjiang, the report suggests the common population should not be seen as a collective threat. It hopes fasting, prayers, recitation of Quran should be allowed since these are important tenets of Islam and restrictions over them is a cause discomfort.
The internal report has recommended that Muslims should be allowed the freedom to perform their rituals which will give a positive message inside and outside of China.
In fact, the news of curbs and restrictions on the Muslim way of life in other parts of China as well is seen as extremely disturbing for anyone in Pakistan, the report concurs.
It is important to know, Pakistan has banned online publication of extremist journals Hittin. The primary cause has been that it has been very critical of Chinese influence in Pakistan and Beijing should not be seen as a well-wisher to people of the region.
It has talked about the mammoth infrastructure project the China Pakistan economic corridor in the same context and highlighted the "plight of Muslims in East Turkistan". Xinjiang is also referred to as East Turkestan especially by extremist and terror groups -- East Turkestan Islamic Movement.
https://www.wionews.com/south-asia/pakistans-uighur-muslims-internal-study-hopes-china-takes-cbms-seeks-better-understanding-of-islam-317664
--------
US proposes house arrest for 'most dreaded' Taliban inmates to break deadlock in talks: Report
02 August 2020
The United States has reportedly proposed that the Taliban militants deemed dangerous be placed under house arrest following their release from Afghan jails as a solution to the stalemate that has delayed the intra-Afghan peace process.
Citing senior official sources, Reuters reported Friday that Washington proposed that Kabul transfer Taliban prisoners to a facility, which would be under the surveillance of both the Afghan government and the militant group.
The proposal was presented this week to the Afghan warring sides by top US diplomats, the sources said.
The Afghan government is resisting freeing the final batch of some 5,000 prisoners whose release is demanded by the Taliban as a condition to start peace talks.
Of the 400 Taliban prisoners left to be freed, over half stand accused of serious crimes, including killing thousands of civilians and planning attacks against foreign missions and government offices across the country.
Along with Kabul, the US and its Western allies believe a number of the militants are too dangerous to walk free.
"The Americans and their allies agree that it would be insane to let some of the most dreaded Taliban fighters walk out freely...the Afghan forces arrested them for conducting some of the most heinous crimes against humanity," said a senior Western diplomat in Kabul.
President Ashraf Ghani has said the decision on the release of the Taliban prisoners accused of serious crimes should be made by Loya Jirga, a grand assembly of Afghan elders.
Taliban sources and diplomats said the militant group was insistent on the freedom of the 400 militants on the list it has presented to Kabul.
"The Taliban are adamant about their release, the only middle path is to get the Afghan government to hand these militants to the Taliban if they agree to put them in house arrest," Reuters quoted a diplomat in Kabul as saying.
The intra-Afghan peace talks were initially planned to start in March in the Qatari capital, Doha, but the process has repeatedly been delayed amid the spat over the prisoners, with Taliban keeping up their attacks across the country.
US Special Envoy Zalmay Khalilzad paid a visit to Kabul this week and pressed Taliban leaders and the president for "ongoing efforts to resolve the remaining issues ahead of intra-Afghan negotiations," including the prisoner release, the State Department said without elaborating.
President Ghani and the Taliban have, however, both signaled that the negotiations could begin straight after the Muslim religious holiday of Eid al-Adha.
The Taliban announced a three-day ceasefire starting on Friday for Eid holidays.
In response, Ghani ordered the release of another 500 Taliban prisoners on Friday. He said they were not part of those "dangerous" prisoners demanded by the militants.
The truce, which is the third official ceasefire in nearly 19 years of war, has raised hopes for peace talks to be start soon.
Since Friday, there have been no reports of major clashes between the militants and government forces.
In the southern province of Kandahar, where the Taliban control swathes of rural terrains, no fighting was reported.
"There are no enemy movements or attacks by the Taliban," said Baheer Ahmad, spokesperson for the Kandahar governor.
Spokesperson to the governor of the eastern province of Nangarhar also said that there have been "no reports of any terrorist attacks in the past two days since the ceasefire began."
Nangarhar has been the scene of regular clashes between government forces and the Taliban.
Ghani said last week that more than 3,500 Afghan troops and nearly 800 civilians had been killed since a peace deal was signed between the Taliban and the US in late February, in Doha.
https://www.presstv.com/Detail/2020/08/02/630903/US-Afghanistan-Taliban-prisoners-house-arrest
--------
Alleged war crimes by British Special Forces in Afghanistan set to have major repercussions
02 August 2020
New evidence has come to light that British Special Forces in Afghanistan routinely committed war crimes by shooting dead unarmed civilians.
The fresh material follows an investigation by BBC Panorama which focuses on the concerns of the Special Forces top brass that the units under their command were routinely killing unarmed men and women as part of their operations.
At their height, the operations, dubbed the "night raids", occurred on a virtually nightly basis and were ostensibly targeted at senior echelons of the Taliban militant movement.
The new documents – held by the courts – were recently released to the solicitors Leigh Day as part of an active case at the High Court, which is set to rule on whether allegations of unlawful killing by British Special Forces were originally investigated properly.
The original complainant in the case is Afghan national, Saifullah Ghareb Yar, who claims four members of his family were "assassinated" by UK Special Forces in the early hours of February 16, 2011.
The case is of seminal importance especially in the light of the British government's consistent refusal to properly investigate alleged war crimes committed by British troops – both regular and Special Forces – in Iraq and Afghanistan.
The situation has deteriorated to the point that the International Criminal Court (ICC) intervened back in November 2019 by stating its willingness to investigate the British military for the first time.
The ICC's intervention has been widely interpreted as a major embarrassment to the British government and military alike.
https://www.presstv.com/Detail/2020/08/02/630942/UK-Afghanistan-Special-Forces-War-Crimes-ICC-
--------
India
Farooq Abdullah calls for probe into exodus of Kashmiri Pandits
August 2, 2020
Former Jammu and Kashmir chief minister Farooq Abdullah on Sunday demanded a probe by retired Supreme Court judges into the exodus of Kashmiri Pandits from the valley in early 1990s.
Replying to questions during a webinar, Abdullah said he was of the firm belief that Kashmir is incomplete without Kashmiri Pandits and that he would support any mechanism to bring them back honourably.
Nearly 60,000 Kashmiri Pandit families are registered as migrants after the onset of militancy in the Kashmir Valley in early 1990s.
Abdullah, a member of Lok Sabha and president of the National Conference, chose to blame then former Governor Jagmohan for the exodus and said that he "took them away" on the false promise of ensuring their return within three months.
During the webinar hosted by Jammu-based Epilogue News Network on the theme, "Discerning old order delineating new order-a year after neutralization of Article 370 and abrogation of Article 35 A", Abdullah was asked whether he would support a genocide bill being floated by the Panun Kashmir, a Kashmiri Pandit organisation demanding a separate homeland for the migrants. He said he would have to go into the details of the bill first.
Abdullah, a three-time chief minister, said, "A sincere and honest judge of Supreme Court, retired judge of Supreme Court, a team of judges…let them investigate and come out with their report. It will clear many minds around the globe, among the younger Kashmiri Pandits, that it was not Kashmiri Muslims who threw them out. There are still many Kashmiri Pandits who never left and they are living here."
The National Conference leader narrated many instances where Muslims had stood by the Pandit community since 1947 and said "do you think we were happy when they (Kashmiri Pandits) were taken away," he said, adding "we always believe that Kashmir is never going to be complete unless the Hindu brethren come back and live in peace with all of us".
Abdullah said he would continue to uphold his party's ideology of treating all the people, irrespective of their religious belief, equally.
"My father never believed in two-nation theory. He never believed that Muslims, Hindus, Sikhs, Christians, Buddhists and all other religions are different. We believe all are the children of Adam and Eve. Everybody's needs are the same and so he worked hard for unity. We will continue to stand on the same path and to my last breath, I will work for the unity of all," he said.
In December last year, the Panun Kashmir adopted the Panun Kashmir Prevention of Genocide and Atrocities Bill, highlighting its various demands including permanent rehabilitation based on principles of non-refoulement.
Among other things, the bill recommends creation of a Board and a Commission to look into the aspects of cultural genocide and all the criminal aspects which include investigation, procedure of trial, fixing of responsibility for the crime of genocide, punishment to the perpetrators and compensation to the victims.
https://indianexpress.com/article/india/farooq-abdullah-calls-for-probe-into-exodus-of-kashmiri-pandits-6535976/
--------
South Asia
Pakistan must engage in civilised, friendly relationship with Afghanistan: Hamid Karzai
Aug 1, 2020
KABUL: Condemning the recent Afghanistan-Pakistan border clash in which nine people were killed, former Afghan president Hamid Karzai urged Pakistan to "engage in a civilised and friendly relationship with Afghanistan," TOLO news reported.
"I once again call on the govt of Pakistan to engage in a civilised and friendly relationship with Afghanistan," Karzai was quoted as saying.
Citing a Defense Ministry statement, TOLO news had on July 31 reported an overnight artillery attack targeted residential areas in the Spin Boldak district of the Kandahar province on the Afghan border with Pakistan.
The cross-border shelling killed as many as nine Afghan civilians and left 50 others wounded.
https://timesofindia.indiatimes.com/world/pakistan/pakistan-must-engage-in-civilised-friendly-relationship-with-afghanistan-hamid-karzai/articleshow/77305263.cms
--------
Attack on prison in Afghanistan continues; at least 11 dead
Aug 3, 2020
KABUL: A complex attack by the Islamic State group against a prison in eastern Nangarhar province continued Monday and has killed at least 11 people, a local official said.
Another 42 people have been wounded in the gunbattle that began Sunday evening, said Zahir Adil, spokesman for the provincial health department. He said the toll was expected to rise.
The attack began when a suicide car bomb exploded at the entrance gate of the prison in Jalalabad, the capital of Nangarhar province. A number of assailants then opened fire on Afghan security forces. It wasn't clear how many assailants were involved in the firefight.
A number of prisoners have escaped during the attack, said another provincial official, who spoke on condition of anonymity because he was not authorized to speak to the media.
The Islamic State group affiliate in Afghanistan, known as IS in Khorasan province, claimed responsibility for the attack. The affiliate is headquartered in Nangarhar province.
The prison houses about 1,500 inmates, of which several hundred are believed to belong to the Islamic State group affiliate in Afghanistan.
It wasn't immediately clear if there were specific prisoners housed in the prison that the attack was staged to free.
The attack comes a day after the Afghan intelligence agency said a senior Islamic State group commander was killed by Afghan special forces near Jalalabad.
The Taliban's political spokesman Suhail Shaheen told The Associated Press, his group was not inolved.
``We have a cease-fire and are not involved in any of these attacks anywhere in the country,'' he said.
The Taliban declared a three-day cease-fire starting Friday for the major Muslim holiday of Eid al-Adha. The cease-fire expired Monday at 12 a.m. though it wasn't immediately clear if it would be extended as the U.S. pushes for an early start to intra-Afghan negotiations that have repeatedly been delayed since Washington signed a peace deal with the Taliban in February.
The Taliban had also denied involvement in a suicide bombing in the eastern Logar province late Thursday that killed at least nine people and wounded at least 40, authorities said.
Afghanistan has seen a recent spike in violence, with most attacks claimed by the local Islamic State group affiliate.
https://timesofindia.indiatimes.com/world/south-asia/attack-on-prison-in-afghanistan-continues-at-least-11-dead/articleshow/77325959.cms
--------
Iran arrests pro-Taliban supporters who celebrated Eid by waving Taliban flag in Tehran
03 Aug 2020
The Iranian authorities arrested a group of Afghans who celebrated Eid al-Adha by waving the flag of Taliban, Islamic Emirate, in a park in Tehran.
The local intelligence and police officials confirmed to local media outlets that the security forces arrested the group during an operation.
The officials further added that the individuals were arrested in connection with the publication of the pictures of Taliban flag which they had taken in Mellat Park in Tehran during Eid days.
The suspects are police custody and an investigation is underway from the detained individuals, the officials added.
"The three-day Eid ceasefire has also had a positive effect on the Taliban in Tehran, who roam freely carrying their flag and enjoy peace and tranquillity," Aref Ahmadi, a social media user was quoted as saying in a report by Al Arabiya.
The Iranian authorities reportedly acted to detain the Taliban supporters after the images shocked Iranians on social media.
https://www.khaama.com/iran-arrests-pro-taliban-supporters-who-celebrated-eid-by-waving-taliban-flag-in-tehran-08995/
--------
13 killed, 42 wounded in coordinated attack on Nangarhar prison in East of Afghanistan
03 Aug 2020
The local officials confirmed that a coordinated attack on the provincial prison left at least 13 civilians dead and dozens more wounded.
Attaullah Khogyani, a spokesperson for the provincial government, confirmed that the attackers detonated a car packed with explosives, Vehicle-borne Improvised Explosive Device (VBIED), close to Nangarhar province late on Sunday.
Khogyani further added that the remaining assailants launched attack on prison compound following the explosion which lasted for several hours.
He also added that the security forces killed 3 of the assailant militants who were resisting the security forces.
Meanwhile, Khogyani said the attack left at least 13 civilians dead and around 42 others wounded.
According to Khogyani, the security forces also managed to round up around 700 inmates who had seized the opportunity to break the prison and flee.
No individual or group including Taliban has so far claimed responsibility for the attack.
https://www.khaama.com/13-killed-42-wounded-in-coordinated-attack-on-nangarhar-prison-in-east-of-afghanistan-08994/
--------
Three dead in attack claimed by ISIS on Afghan jail, scores of prisoners escape
02 August 2020
An attack claimed by ISIS terrorist group on a jail compound in the Afghan city of Jalalabad killed at least three people and injured dozens, triggering heavy fighting in which scores of prisoners escaped, an official said.
Sohrab Qaderi, a provincial council member, said a huge car bomb explosion was followed by at least two smaller blasts outside the government-run prison, and that police then fought attackers who had taken up positions nearby.
ISIS group's Amaq news agency quoted a military source as saying its fighters had carried out Sunday's attack but gave no further details. There was no independent confirmation that the militant group was responsible.
"At least three people were dead and 25 were injured in the ongoing clashes," Qaderi said. More than 50 prisoner escaped, and the death toll could rise, he added.
For all the latest headlines follow our Google News channel online or via the app.
The assault happened on the third and final day of a ceasefire between the Afghan government and the Taliban, when hundreds of Taliban prisoners were released in an attempt to make a final push for intra-Afghan peace talks.
The Taliban was not responsible for the attack, a spokesman for the militant group said.
President Ashraf Ghani and the Taliban have both indicated that long-delayed negotiations could begin immediately after the Eid al-Adh festival, which took place in Kabul on Thursday.
The Taliban says it has freed all 1,000 Afghan prisoners it had pledged to release in a deal with the United States.
https://english.alarabiya.net/en/News/world/2020/08/02/Three-dead-in-attack-claimed-by-ISIS-on-Afghan-jail-scores-of-prisoners-escape.html
--------
Pakistan
A Karachi gangster turned Tehran spy highlights complicated Pakistan-Iran ties
By Suddaf Chaudry
2 August 2020
Earlier this month, a special investigations team in Pakistan revealed that a much-feared Karachi gangster had confessed to spying for Iran.
Uzair Baloch, the leader of the Peoples' Aman Committee (PAC) group, reportedly fessed up to spying for Iranian intelligence agencies in 2014.
The Sindh province's Home Department released a report on 6 July detailing allegations that Baloch had provided "secret information and sketches regarding army installations and officials to foreign agents".
But why are these revelations coming out now? And what does the case reveal about the complicated relations between Tehran and Islamabad?
Criminal minds
A Joint Interrogation Team (JIT) composed of intelligence officers and law enforcement officials has brought charges against Baloch, who was detained in April 2017, for 55 crimes including extortion, drug trafficking, kidnapping and espionage.
The PAC was in 2008 nominally founded as a support group for the Pakistan Peoples Party (PPP), the centre-left political party that has ruled Pakistan for much of its post-independence history. Notorious gangster Sardar Abdul Baloch aka Rehman Dakait, its principle founder, was killed in a police encounter in 2009. Following Dakait's death, Uzair Baloch took over the
leadership role.
Baloch's violent and illegal activities in Karachi, the biggest metropolis in Pakistan, led to a severe crackdown on organised crime, subsequently pushing the interior ministry to ban the PAC in 2011 under the Anti-Terrorism Act. Amid a military and police crackdown, Baloch fled to Iran in 2013, thanks to Iranian residency documents he obtained in 2006 via a relative, the JIT report read.
According to the same report, once Baloch settled in Iran after leaving Karachi, he was in contact with a man named Hajji Nasir, who arranged to have him move to Tehran.
While Nasir reportedly offered to help Baloch move to the Iranian capital and grant him free accommodation, it was only later that he shared that he was on good terms with Iranian intelligence agencies and could arrange a meeting.
It was then that Baloch "shared information about certain army installations and armed officials," according to the JIT report.
There is much confusion regarding Baloch's arrest. In 2014 Interpol arrested Baloch in Dubai, then the military in Pakistan announced that he was in custody in 2016. As his trial was held at a closed military court, therefore, no details have been shared publicly regarding specific details of the information shared with the Iranian intelligence agencies.
The Inter Services Intelligence (ISI) in Islamabad has not responded to Middle East Eye's repeated requests for comment. The Iranian consul-general in Karachi meanwhile declined to comment on the case.
Philip Smyth, a fellow at The Washington Institute think-tank, told Middle East Eye that the collaboration of Iran's Islamic Revolutionary Guard Corps (IRGC) with Baloch was part of a broader strategy of recruitment of criminal gang leaders.
"They don't simply try to penetrate typical networks that surround singular theological interests, for instance the Shia [Muslim] community. Iranians have historically used criminal networks," Smyth said, pointing to documents made public by WikiLeaks alleging Iran tried to recruit Mexican criminal syndicate Los Zetas to assassinate a Saudi diplomat in the US in 2011.
Baloch is not the only person accused of carrying out espionage activities in Pakistan with Iranian connections. Indian national Kulbhushan Sudhir Jadhav, who was arrested in 2016 on charges of spying for Indian intelligence, was believed to have entered Pakistan's Balochistan province via Iran that year.
"When you have someone as powerful and dangerous as Baloch confessing to formally cooperating with Iranian intelligence agencies, it has some pretty big implications for Pakistan's foreign policy," Michael Kugelman, the deputy director of the Asia Programme at the Washington DC-based Wilson Center, told MEE.
"The Iran-Pakistan border issues are mainly affected by the sectarian rivalry between Iran and Saudi Arabia. For Pakistan, this is a costly and difficult diplomatic situation at this time."
A porous border
Baloch reportedly stated during interrogation that the Iranian government has been providing major support to violent groups in Pakistan, raising troubling questions about Iran's role in the neighbouring country.
The porous 900km border between Iran and Pakistan has been home to several militant hideouts. This area, known as the Pakistan-Iran Barrier, has witnessed a surge in attacks in the last two years, prompting both countries to blame the other for not investing more resources to remove the militant threat.
With Iran's economy badly hit by US-led sanctions, the border has become a crucial avenue for the black market.
"Right now, the shift into broader criminality comes due to a variety of reasons," Smyth said. "Firstly the sanctions' pressure and the need to diversify [Iran's] funding.
"It is also a way to exert pressure on Islamabad if Pakistan has to deal with criminality, potential for violence, and then other political ramifications that can arise from that."
The Pakistani coastal region of Makran next to Iran has been transformed by the illegal smuggling of diesel, a trade that operates with local enforcement approval.
Taftan Mohammed Waris, Assistant Commissioner - a senior civil servant - for Quetta told MEE that "border issues are not part of my remit".
"I've only been posted in this role for two months," he said.
However, Waris was part of a Pakistani delegation who met with Iranian counterparts to discuss illegal border crossings in April. Many analysts have raised doubts regarding Pakistan's denial of complicity in the cross-border smuggling in Makran.
Militia recruitment
The new IRGC Quds Force commander, Esmail Ghaani, who succeeded Qassem Soleimani following the latter's assassination in January, has long focused his career on Afghanistan and Pakistan. He notably played a pivotal role in building Quds Force ties with Shia Muslim militias hailing from Afghanistan and Pakistan.
While Baloch's alleged espionage and arrest predate Ghaani's rise to Quds Force leadership, his appointment to lead the prominent military intelligence unit has drawn attention to Iranian operations in Pakistan, given the country's significant Shia population, with some estimates putting it at up to 20 percent of the country's 220 million people.
Smyth, who produced a project on Shia militias for The Washington Institute, told MEE that "the IRGC has recruited hundreds of Pakistani Shia for direct roles within IRGC-run armed groups like Liwa Zainebiyoun," a Pakistani-majority brigade fighting in Syria in support of President Bashar al-Assad.
Smyth estimates that Liwa Zainebiyoun counts anywhere between 1,500 and 3,500 members.
A recent report by Pakistani news agency Samaa estimated there were more than 250 active Pakistani fighters in Syria.
"A good number of Shia organisations and clerics in Pakistan are open supporters of Iran's transnational Islamist ideology of absolute Wilayat al-Faqih [Guardianship of the Jurist]. Thus, Iran has a more solid base there," Smyth said.
"Based on my research, Iran's focus on Pakistan has not decreased - not one bit. They are still recruiting and seeking ways to operationalise and grow their links in the country."
Alex Vatanka, the director of the Iran programme at the Washington-based Middle East Institute, disagrees.
"Ghaani is not a strategist like Qassem Soleimani, he will only operate once a mandate is given on Pakistan," he said.
However, Vatanka said Pakistan was well aware of Iran's track record in recruiting Shia proxies to help them achieve their goals in the region.
Silence in Tehran, silence in Islamabad
Amid the complicated ties between Iran and Pakistan, why has it taken three years for the revelations made by Baloch during interrogation to be made public?
Between the announcement of Baloch's arrest in 2017 and the recent publication of the JIT report, the Pakistani army had shared no further details on the espionage charges. "Islamabad has been relatively quiet and not been explicit in accusing IRGC of having a hand in helping Pakistani militants," Vatanka said.
Meanwhile, Tehran has yet to issue any comments on the case.
"Timing is important, but the legal situation in Pakistan is often lengthy," Kugelman said.
He nonetheless hypothesised that Baloch's ties to the PPP could be an instrument used by Pakistan Tehreek-e-Insaf (PTI)-led government "to hurt the opposition, to expose their shortcomings by having a connection with a criminal who has been colluding with the Iranians".
However, the question remains whether members of the PPP who were closely affiliated with Baloch ever knew he was spying on behalf of the Iranian government.
The reason why Islamabad hasn't been far more vocal about the Iranian support to armed militias in the region may further be tied to concerns within Pakistan. Internal religious tensions have played a role in convincing some Shia Pakistanis to join Iran-backed militias, according to a recruiter based in Karachi who spoke to MEE on condition of anonymity.
"We recruit from Karachi; it's easier in the upscale neighbourhoods. But otherwise my network extends to KP [Khyber Pakhtunkhwa] and Parachinar," he said, referring to a Khyber Pakhtunkhwa city close to the border with Afghanistan. "We arrange the financials and many are willing. Shias are not treated well in Pakistan, they are ready to take revenge."
For Vatanka, "Islamabad tends to downplay the number of Pakistani Shia fighting in Syria; they are probably greater in number given the fact it has the third-largest Shia community in the world."
"If you are Iran and you are struggling to recruit people for your ideological cause, Pakistan is a natural place to recruit to fight under the Zainebiyoun or IRGC flag," he said.
For Kugelman, these practical political considerations have tempered Pakistan's tone towards its neighbour.
"The sizeable Shia community in Pakistan, which is about 20 percent of the population, is why you don't hear Islamabad commenting on the border issues with Iran," he said.
"This is an acknowledgement that this is a very sensitive issue not just for Pakistan's international relations, but for its internal stability."
https://www.middleeasteye.net/news/pakistan-iran-gangster-uzair-baloch-spy-diplomacy
--------
Experts rule out repeat of Eid ul Fitr virus outbreak
Ashfaq Yusufzai
03 Aug 2020
PESHAWAR: Experts have ruled out the possibility of a large-scale coronavirus outbreak on Eidul Azha like last Eidul Fitr saying a large number of people have recovered from the infection and developed immunity.
Khyber Pakhtunkhwa on Friday recorded five Covid-19 deaths, which took its overall tally of the people killed by the virus to 1,199.
According to a government report, 98 more new people were diagnosed with coronavirus in the province, so the total count of such local cases reached 34,056.
Prof Khalid Mahmood at the Lady Reading Hospital told Dawn that a spike in Covid-19 cases was unlikely to happen after Eidul Azha.
"Eidul Azha is a bit different from Eidul Fitr as socialising, shopping and greeting are not that common," he said.
The expert also said hot and humid weather and immunity in those people, who had recovered from coronavirus, were going to prevent the virus spread in the community.
Say humid weather, immunity in recovered cases to prevent Covid-19 spread
He said as 179 more patients had recovered, making an overall number of recovered people 28,629 (84 per cent).
"It is known that so far, the people who have recovered aren't getting infection again due to the acquired immunity to the virus. The same is the case with many other viral diseases like measles and others.
"How long this immunity will last in recovered patients isn't known, so race is on for vaccine development," he said.
Prof Khalid said no concrete local data was available but as a wild guess, 20-30 per cent of the infection-prone and exposed population had had Covid-19, who were unlikely to contract the infection again due to immunity.
He said the population at risk had decreased, so the outbreak's return may not be that bad.
CEO of Health Net Hospital Professor Mohammad Amjad Taqweem said 'hot, sweaty and smelly' whether won't allow the Eidul Fitr like crowding on Eidul Azha and would provide protection against the virus.
"However, even small parties can prove dangerous. All gatherings, small or big carries risk. Pandemics have done this before. They become quiet, it appears as if they have died out but they come back. This pandemic is behaving exactly like the previous ones. I wish it disappears but the history tells it will come back with vengeance," he said.
Vice-Chancellor of the Khyber Medical University Prof Ziaul Haq said the virus incidence was on the decline.
"We now know much about it, how to prevent, and manage it."
The VC said many vaccine and treatment trials were under process.
"The Almighty Allah is so far very kind to Pakistan. Central and provincial governments, all public and private organisations, armed forces, police, business community, academia, print and electronic media, religious and political leaders from all sects, parties and most importantly the people with limited resources and a fragile health system have made themselves a role model for others," he said.
He said Pakistan's gains in the fight against Covid-19 was commendable but if SOPs were not followed on Eid and afterwards, cases could surge.
"As a public health specialist, I strongly recommend to community and government to not let your guard down, and it will be very unfortunate to loose from here. The same has happened with Spain and Australia where cases are again on rise," he said.
The expert said we must not declare premature victory and continue living with 'new normal', which included respiratory (mask for all, and cough and sneezing into arm or tissues with safe disposal) and hand hygiene (washing frequently with soap for at least 20 seconds).
Prof Zia asked the people to avoid visiting crowded places, shaking of hands and hugging, maintain six feet physical distance and follow all others home and workplace SOPs.
"Remember its not yet over until a vaccine or some tangible treatment is developed or virus lose its potency. We are near to victory line but need more efforts to reach there. The last round is the most difficult and frustrating one but don't forget the golden proverb "all is well that's ends well," he said.
https://www.dawn.com/news/1572217/experts-rule-out-repeat-of-eidul-fitr-virus-outbreak
--------
Erdogan assures Pakistan of support on Kashmir in calls to President Alvi, PM Imran
03 Aug 2020
Turkish President Recep Tayyip Erdogan on Saturday assured his country's support for Pakistan's stance on the Kashmir issue in a conversation with President Arif Alvi.
The Turkish leader also called Prime Minister Imran Khan on the occasion of Eidul Azha and the two leaders shared their views on a range of issues.
"President Dr Arif Alvi and President Erdogan exchanged Eidul Azha greetings in a telephonic conversation. Important matters including Kashmir and Covid-19 were discussed," a tweet by Alvi's office said.
It quoted President Alvi as saying that occupation regimes were continuing their "extreme repression" in Palestine and Indian-occupied Kashmir even during the coronavirus pandemic.
"[The] Turkish President assured that his country would continue to support Pakistan's stance on Kashmir as both brotherly countries have similar goals," according to a second tweet.
Erdogan also invited Alvi to visit Turkey after the end of the Covid-19 pandemic.
While congratulating Erdogan on the reopening of Istanbul's Hagia Sophia as a mosque after nearly nine decades, President Alvi "reiterated Pakistan's steadfast support to Turkey on its legitimate interests and assured that Pakistan will continue its policy to provide Turkey with all possible support".
Prime Minister Imran too felicitated President Erdogan on reopening of the Hagia Sophia for prayers and told him that "millions of Pakistanis watched it live on television", according to a tweet by the Prime Minister's Office.
During their conversation, Prime Minister Imran recalled Erdogan's visit to Pakistan for the sixth session of the High-Level Strategic Cooperation Council (HLSCC) in February and reaffirmed Pakistan's commitment to "further fortify bilateral cooperation" in all areas.
"Pakistan deeply appreciates Turkey's steadfast support for the just cause of Kashmir, which President Erdogan reaffirmed during his address to the joint session of parliament in February 2020," the PM Office said.
Erdogan's contact with the Pakistani leadership comes days before the world marks one year since India revoked the semi-autonomous status of occupied Kashmir and split it into two federal territories, causing further determination in New Delhi's ties with Islamabad.
Earlier this week, the government called for observing the first anniversary of occupied Kashmir's annexation on August 5 as Yaum-i-Istehsal (Day of Exploitation) with full enthusiasm as it rolled out a range of activities planned for the occasion.
PM, Erdogan discuss Covid-19 fight
Prime Minister Imran during the phone call also appreciated Turkey for its role in the fight against Covid-19 and for extending support to a number of countries, including Pakistan.
The premier briefed Erdogan on his government's strategy to contain the spread of the virus in Pakistan and the particular focus on "saving lives, securing livelihoods, and stimulating the economy", according to a PM Office tweet.
The two leaders also discussed the need for Pakistan and Turkey to jointly work for medicine development.
"The Pakistan-Turkey strategic relationship is underpinned by unique mutual trust, understanding and close cooperation," the premier's office noted.
It said that Prime Minister Imran and President Erdogan resolved to "stay in close contact on all issues of common interest".
https://www.dawn.com/news/1572341/erdogan-assures-pakistan-of-support-on-kashmir-in-calls-to-president-alvi-pm-imran
--------
North America
US sanctions Chinese paramilitary unit over Uighurs
Michael Gabriel Hernandez
31.07.2020
WASHINGTON
The US on Friday blacklisted a current and a former Chinese government official, and a paramilitary organization accused of being instrumental in Beijing's crackdown on Turkic-Muslim Uighurs in Xinjiang.
The designations include the Xinjiang Production and Construction Corps (XPCC), Sun Jinlong, a former XPCC operative, and Peng Jiarui, a Chinese government official and XPCC commander, according to the Treasury Department.
"As previously stated, the United States is committed to using the full breadth of its financial powers to hold human rights abusers accountable in Xinjiang and across the world," Treasury Secretary Steven Mnuchin said in a statement.
The XPCC is a Chinese government paramilitary unit that operates in Xinjiang that "enhances internal control over the region by advancing China's vision of economic development in XUAR that emphasizes subordination to central planning and resource extraction," the Treasury said using an acronym that refers to the northwestern autonomous region of Xinjiang.
The Xinjiang region is home to around 10 million Uighurs. The Turkic Muslim group, which makes up around 45% of Xinjiang's population, has long accused China's authorities of cultural, religious and economic discrimination.
Up to 1 million people, or about 7% of the Muslim population in Xinjiang, have been incarcerated in an expanding network of "political re-education" camps, according to US officials and UN experts.
https://www.aa.com.tr/en/americas/us-sanctions-chinese-paramilitary-unit-over-uighurs/1928493
--------
Sudan welcomes Mike Pompeo's remarks on terror designation
August 2, 2020
Khartoum has welcomed remarks last week by the US Secretary of State that it should be removed from a list of state sponsors of terrorism.
Mike Pompeo had previously said the State Department hoped to remove the designation, which severely impedes investment in Sudan, but disputes arose over a compensation package for victims of the bombings of two US embassies.
On Thursday, however, he told the Senate Foreign Relations Committee the country's transition towards civilian rule was an opportunity for change.
Sudan's state-run news agency, Suna, reported on Saturday that Khartoum's transitional Cabinet had affirmed its readiness to work with the US on the delisting.
Mr Pompeo told the Senate Foreign Relations Committee that legislation on a settlement should come before Congress "in the very, very near term".
"I think lifting the state sponsor of terrorism designation there if we can ... take care of the victims of those tragedies would be a good thing for American foreign policy," Mr Pompeo said.
He said the fall of long-time dictator Omar Al Bashir in April 2019 and the subsequent government of civilian prime minister Abdalla Hamdok, in place since last August, was "an opportunity that doesn't come along often".
"There's a chance not only for a democracy to begin to be built out, but perhaps regional opportunities that could flow from that as well," he said.
Al Bashir welcomed Al Qaeda head Osama bin Laden to Sudan and the country was accused of helping militants who blew up the US embassies in Kenya and Tanzania in 1998, killing 224 people and injuring about 5,000 others.
Sudan's new government has agreed to provide compensation but a dispute has arisen over a decision to award higher payments to Americans than to Africans, who comprised most of the casualties.
Senator Chris Coons, a Democrat known for his interest in Africa, urged Mr Pompeo to "do everything you can" to support Mr Hamdok and seize the chance "to build a new democratic partner in the region".
https://www.thenational.ae/world/mena/sudan-welcomes-mike-pompeo-s-remarks-on-terror-designation-1.1057766
--------
Europe
Emails implicate elite British SAS in Afghan massacres
August 2, 2020
British special forces must "uphold the same standards" as other soldiers in wartime, a senior defence figure said after accusations that a rogue unit killed Afghan civilians.
The Special Air Service Regiment has come under the spotlight after emails were released suggesting its troops were involved in the deaths of 33 Afghan people in 11 night raids on homes in 2011.
The Ministry of Defence said it had thoroughly investigated the claims and found no evidence to prosecute any soldiers.
But the level of detail in the emails has raised concerns over the conduct of the troops in Helmand province during the conflict.
Tobias Ellwood, chairman of the Defence Select Committee, told The National that any new evidence should be pursued by investigators.
"The British Armed Forces have one of the most highly respected reputations in the world because of their standards and values on the battlefield," Mr Ellwood said.
"If evidence comes to light that we have fallen beneath those standards, then it's imperative that the military police reopen the investigation."
Afghan war in pictures
The issue is expected to be discussed by Ben Wallace, the British Defence Secretary, and senior officials this week after the High Court ordered the release of the secret emails in a case brought by human rights law firm Leigh Day.
Documents seen by The Sunday Times newspaper reveal one incident in which it was alleged that a British soldier killed four people in Helmand on February 16, 2011.
SAS soldiers arrived by helicopter at night in a village called Gawahargin, in southern Helmand province, looking for a suspect behind a bombing.
Women and children were rounded up and the troops went into a family home where gunshots were heard.
A teenager named Saifullah went back into the house and found his father, brothers and cousin with bullet holes in their heads.
The allegation was passed on to the special investigation branch of the Royal Military Police, who believed the claims were serious enough to launch an investigation in 2014.
They found emails between special forces personnel, which have now been released by the court.
In one document, an SAS sergeant-major said in an email: "Is this about … latest massacre? I've heard a couple of rumours."
In response, a SAS soldier wrote that the men appeared with either AK-47 weapons or hand grenades and were shot.
In one note written on the day of the killings, a British officer said he had had a "very difficult" meeting with an Afghan colonel.
One of his soldiers was a relative of Saifullah and said the dead men were teachers and farmers, not Taliban supporters.
The colonel said his men reported that nobody had fired at the coalition forces but the civilians "were shot anyway".
"He suggests that two men were shot trying to run away, and that the other 2 men were 'assassinated' on target after they had already been detained and searched," he said.
Concerns were also raised after 33 other deaths of which 10 were near-identical, where a captured male family member who was in his empty home to clear the way for a search, picked up a weapon and attacked the soldiers in "clearly impossible odds".
The Ministry of Defence said the case had been independently investigated and subjected to four reviews.
"This is not new evidence," it said. "These documents were considered as part of the independent investigations, which concluded there was insufficient evidence to refer the case for prosecution.
"The Service Police and the Service Prosecuting Authority, of course, remain open to considering allegations should new evidence, intelligence or information come to light."
https://www.thenational.ae/world/asia/emails-implicate-elite-british-sas-in-afghan-massacres-1.1057968
--------
Muslim British lord receives apology for extremism slur
July 30, 2020
A prominent British Muslim politician has received a public apology and substantial damages after a news website accused him of "rubbing shoulders" with extremists.
Mohamed Sheikh, who represents the ruling Conservative Party in the UK parliament's upper house, the House of Lords, said that he had been deeply distressed by an August 2018 article as he had been involved for years in building interfaith understanding.
The article, published by MailOnline, cited his attendance at a conference in Tunisia in 2014 organised by the Centre for Strategic Studies for North Africa and attended by the foreign representative of Hamas, Osama Hamdan.
One of the meeting's key objectives was to reconcile differences between Hamas and Fatah. It was also attended by former British opposition leader Jeremy Corbyn, ex-US attorney general Ramsey Clark and Tunisia's political leadership.
Mr Sheikh spoke at the conference and called for lasting peace and a two-state solution with security for Israel and respect for the rights of the Palestinian people, in line with UK government policy.
But the gathering gained notoriety after Mr Corbyn later attended a wreath-laying ceremony at a cemetery that had memorials for those accused of having links to a terrorist attack at the 1972 Olympic Games.
Mr Corbyn said he was there to honour innocent victims of a 1985 Israeli airstrike. Mr Sheikh, a member of the upper house of parliament since 2006, said he had not visited the cemetery and had been unaware of the event until four years later.
Mr Sheikh said that his reputation had been fully vindicated. "I am not going to be deterred by what happened," he said.
https://www.thenational.ae/world/europe/muslim-british-lord-receives-apology-for-extremism-slur-1.1056853
--------
Arab world
Lebanon dismantles Israeli spying device
02 August 2020
Lebanon has dismantled an Israeli spying device in South Province near the border with the occupied territories.
Lebanon's Arabic-language al-Mayadeen television news network reported on Sunday that the device had been discovered on the outskirts of the town of Kfar Houneh, which lies in Jezzine district.
The small-sized device was equipped with a GPS equipment as well as a high-precision sensor to measure humidity and temperature.
On Saturday, the Israeli military flew a reconnaissance balloon over southern Lebanon.
Lebanon's official National News Agency reported that the device was sent over the small southern village of Hula. It flew for a quarter.
Back on July 26, Israel said one of its drones had come down in Lebanese territory.
Israel's Channel 12 reported at the time that the drone crashed after it experienced a technical failure.
Also on Sunday, Lebanese Defense Minister Zeina Akar said Lebanon reserves the right to resist Israeli occupation and the Lebanese Army is ready to respond to any act of aggression.
Akar, in remarks published by the London-based Arabic-language al-Quds al-Arabi daily newspaper, condemned Israeli forces over firing dozens of shells into and around the occupied Shebaa Farms on July 27.
She added that the attack on Lebanon's sovereignty was dangerous "especially as the [UN] Security Council will soon discuss renewing the tasks of UNIFIL (the United Nations Interim Force in Lebanon)."
The army, she said, is "highly prepared and fully ready to defend Lebanon and its security and stability, and [that] this has been proved more than once."
https://www.presstv.com/Detail/2020/08/02/630934/Israeli-spying-device-Lebanon
--------
Syria says US oil firm signed deal with Kurdish-led SDF
02 August 2020
Syria's foreign ministry said on Sunday that an American oil company had signed an agreement with Kurdish-led Syrian Democratic Forces (SDF) who control northeastern oilfields in what it described as an illegal deal aimed at "stealing" Syria's crude.
A ministry statement, published on state media, did not name the firm involved in the deal with SDF, an alliance that seized swathes of north and east Syria from ISIS with US help.
There was no immediate response from SDF officials to a Reuters' request for comment. There was no immediate comment from US officials on Sunday.
For all the latest headlines follow our Google News channel online or via the app.
A US senator and Secretary of State Mike Pompeo had referred to an oil fields deal between the SDF and a US firm during a Senate Foreign Relations Committee hearing on Thursday.
Republican Senator Lindsey Graham said during the committee hearing that SDF General Commander Mazloum Abdi informed him that a deal had been signed with an American company to "modernize the oil fields in northeastern Syria," and asked Pompeo whether the administration was supportive of it.
"We are," Pompeo responded during the hearing streamed live by PBS. "The deal took a little longer ... than we had hoped, and now we're in implementation."
Damascus "condemns in the strongest terms the agreement signed between al-Qasd militia (SDF) and an American oil company to steal Syria's oil under the sponsorship and support of the American administration," the Syrian statement said. "This agreement is null and void and has no legal basis."
Syria produced around 380,000 barrels of oil per day before civil war erupted following a crackdown on protests in 2011, with Iran and Russia backing President Bashar al-Assad's government and the United States supporting the opposition.
Damascus lost control of most oil producing fields in a stretch east of the Euphrates River in Deir al-Zor. Western sanctions have also hit the energy industry.
US President Donald Trump has said that despite a military pullback from northeast Syria, a small number of American forces would remain "where they have oil". The Pentagon said late last year that oilfield revenues would go to the SDF.
https://english.alarabiya.net/en/business/energy/2020/08/02/Syria-says-US-oil-firm-signed-deal-with-Kurdish-led-SDF.html
--------
Amid tensions in Libya, Turkey's hostile statements about UAE a provocation: Bahrain
02 August 2020
Bahrain denounced Turkey's defense minister's statements about the UAE and described it as "hostile" and an "unacceptable provocation," the Bahraini Ministry of Foreign Affairs said on Sunday.
"Bahrain denounces the hostile statements of the Turkish Defense Minister, Hulusi Akar, regarding the United Arab Emirates, considering it an unacceptable provocation that contradicts diplomatic norms, and a reprehensible threat to a brotherly Arab country that is known for its constructive role in the international community," the ministry said in a statement.
UAE Minister of State for Foreign Affairs, Anwar Gargash, had called Turkey to "stop intervening in Arab affairs" on Saturday.
"The provocative statement of the Turkish Minister of Defense is a new low for his country's diplomacy. The Sublime Porte and colonialist illusions belong to the archives of history. Relations are not conducted with threats and intrusions, and there is no place for colonial illusions at this time. It is more appropriate for Turkey to stop interfering in Arab affairs," Gargash said in his tweet.
The UAE minister's statement came a day after Turkish Defense Minister Hulusi Akar claimed that the UAE was committing "malicious acts" in Libya and Syria, in statements carried by Turkish and Qatari media outlets.
The UAE, along with other Arab allies, have condemned Turkey's interference in the Libyan conflict.
Libya has plunged into chaos since the 2011 toppling of dictator Moammar Gaddafi.
Clashes between the two main warring parties in the country, the Libyan National Army (LNA), commanded by Khalifa Haftar and the Government of National Accord (GNA), led by Fayez al-Serraj, have intensified recently.
Many foreign powers have backed different sides of the conflict with varying degrees of support, with the most prominent countries being Turkey backing the GNA and Egypt backing the LNA.
https://english.alarabiya.net/en/News/gulf/2020/08/02/Amid-tensions-in-Libya-Turkey-s-hostile-statements-about-UAE-a-provocation-Bahrain.html
--------
Lebanon's FM Hitti submits resignation over government performance: Local media
03 August 2020
Lebanese Foreign Minister Nassif Hitti has submitted his resignation to Prime Minister Hassan Diab on Monday over "the government's performance on a number of issues," local media MTV reported. Hitti is set to issue a statement shortly.
Hitti decided to quit over differences with the prime minister and frustration at being sidelined, a ministry official and sources close to him said earlier.
The current foreign minister was appointed foreign minister in Prime Minister Hassan Diab's cabinet that came to power in the wake of nationwide popular protests that broke out in October that called for greater government accountability and an end to corruption.
For all the latest headlines follow our Google News channel online or via the app.
The country is currently in the midst of its worst economic crisis since the end of the 15-year civil war that ended in 1990. After defaulting on its $1.2 eurobond debt in March, the government entered talks with the International Monetary Fund to restructure its $90 billion debt, seeking $10 billion from the fund in financial assistance. However, talks snagged in early June as a dispute broke out between the central bank and the government over the actual size of state losses.
Two members of the IMF negotiating team have already resigned, including the now former director general of Lebanon's Finance Ministry, Alain Bifani.
For years, the government has tried to attract foreign financial assistance to aid its crippled economy, but where aid was dependent on reforms, successive governments have failed to implement key reforms across various sectors to attract aid.
https://english.alarabiya.net/en/News/middle-east/2020/08/03/Lebanon-s-Foreign-Minister-Hitti-to-resign-today-over-government-performance.html
--------
Coronavirus: Egypt detects lowest figure of new COVID-19 cases since May
01 August 2020
Egypt reported 321 new COVID-19 infections on Friday, the health ministry said, the lowest figure since May 3.
For more coronavirus news, visit our dedicated page.
In total, 94,078 COVID-19 cases have been reported in Egypt, of which 39,638 have recovered and 4,188 have died, including 31 on Friday, the ministry said in a statement late on Friday.
Egypt reopened resorts to foreign tourists on July 1 after tourism came to a halt in March under measures to curb the coronavirus outbreak.
But Egypt has not yet made it to a "safe list" of countries for resumption of non-essential travel to the European Union.
Tourism accounts for 5 percent of Egypt's economic output, according to the government. The figure rises to as much as 15 percent if jobs indirectly related to the sector are included, analysts say.
https://english.alarabiya.net/en/coronavirus/2020/08/01/Coronavirus-Egypt-detects-lowest-figure-of-new-COVID-19-cases-since-May.html
--------
American drone operated by Saudi-led coalition shot down by Yemen's army
02 August 2020
An American drone operated by the Saudi-led coalition has been shot down by Yemen's army over the northern province of Hajjah.
The spokesman for Yemeni Armed Forces, Brigadier General Yahya Saree, said on Sunday afternoon that air defense forces had targeted the AeroVironment RQ-20 Puma drone with a proper missile as it was hovering over the Harad district close to the border with Saudi Arabia's Jizan region.
The American aircraft is a small and hand-launched unmanned aerial vehicle. It can be equipped with an electro-optical infrared camera and is primarily used for surveillance and intelligence gathering purposes.
Later in the day, Saudi-led military aircraft launched four airstrikes against several areas in Ajasher desert in Yemen's northern province of Jawf.
The warplanes also pounded Emarat area in the Kitaf wa al-Boqe'e district of the northwestern mountainous province of Sa'ada on three occasions.
No casualties have been reported.
Elsewhere, dozens of militiamen loyal to Yemen's former President Abd Rabbuh Mansur Hadi and patronized by Riyadh were killed or injured in a counteroffensive by Yemeni allies in Najran, southwestern Saudi Arabia.
A Yemeni military source, speaking on condition of anonymity, said mercenaries fighting for Saudi Arabia mounted a multi-pronged attack in Sawh area of the region but were confronted by Yemeni troops in hours-long fierce battles.
In March 2015, Saudi Arabia embarked on a bloody campaign against Yemen with the declared aim of putting Hadi back into the seat of power, and eliminate the Houthi Ansarullah movement.
Riyadh has not been alone in the campaign. It has been flanked by regional allies and enjoys arms supplies from its Western backers.
Over 100,000 people have been killed. That is according to some semi-official figures.
The Saudi regime has failed to fulfill the objective of its deadly campaign.
The war has also destroyed and shut down Yemen's infrastructure. The Yemeni population has been subjected to large-scale hunger and diseases aggravated by the naval blockade imposed on the country by the coalition of aggressors.
https://www.presstv.com/Detail/2020/08/02/630925/Yemen-drone-Hajjah
--------
Mideast
Iran Strongly Blasts US for Sheltering Terrorists
Aug 01, 2020
Iran announced on Saturday that it has captured the ringleader of a US-based Tondar (Thunder) terrorist group, Jamshid Sharmahd.
Iranian Foreign Ministry Spokesman Seyed Abbas Mousavi praised the security forces for arresting Sharmahd, and lashed out at the US for supporting and sheltering notorious terrorists who have claimed responsibility for several terrorist operations on Iranian territories while their hands are stained with the blood of innocent Iranian people.
He strongly protested at the US administration for sheltering and nourishing terrorist groups, and said, "The (US) regime should account for supporting the terrorist grouplet (Tondar) and other grouplets and criminals who guide the sabotage, armed and terrorist operations against the Iranian people from inside the US and shed the blood of the Iranian citizens."
Sharmahd, who guided the armed and sabotage acts against Iran from the US, was arrested in complicated operations by the Iranian security forces and is now in the hands of the country's intelligence ministry, a statement by the ministry said.
Tondar, or the Kingdom Assembly of Iran, also known as Soldiers of the Kingdom Assembly of Iran, is an armed terrorist royalist group seeking to overthrow the ruling government and restore the monarchy in Iran.
Tondar claimed responsiblity for the 2008 Shiraz explosion at the Hosseynieh Seyed al-Shohada in which 14 people, including children, were killed and 215 others were injured.
Mohammad-Reza Ali Zamani and Arash Rahmanipour, accused of being members of the terrorist group, were arrested and tried for the bombing. In January 2010, they were executed for waging war against God and attempting to overthrow the Islamic Republic.
Tondar had also plotted for several other terrorist acts in Iran in recent years, including blowing up Sivand dam in Shiraz, detonating cyanide bombs at Tehran book exhibition and explosion of bombs during general ceremonies at late Imam Khomeini's shrine. All these terrorist plots were foiled by the Iranian security forces.
https://en.farsnews.ir/newstext.aspx?nn=13990511000909
--------
Israeli court orders Netanyahu's son to stop 'harassing' protest leaders
02 August 2020
An Israeli court has ordered the son of prime minister Benjamin Netanyahu to stop "harassing" leaders of unprecedented protest rallies against his father, ordering him to delete a tweet doxing the protest leaders.
On Sunday, the Jerusalem al-Quds Magistrate's Court ordered Yair Netanyahu, who has caused controversy for past social media posts, to remove a tweet, in which he disclosed personal details of the leaders of the protest movement against his father.
In his controversial tweet on Friday, Yair, who is known to be a bombastic defender of his father, encouraged his 88,000-plus social media followers to picket the activists' homes day and night.
Judge Dorit Feinstein ordered the younger Netanyahu to "refrain from harassing" the individuals concerned "in any form" for the next six months, Hebrew-language media reported.
Yair Netanyahu "was indifferent to that possibility when he saw some of his followers calling for violent acts, didn't condemn that and didn't remove the tweet when he saw it was drawing worrying comments," the judge added.
Yair Netanyahu also created controversy in 2018 when he was recorded seemingly drunk outside a strip club talking about a natural gas agreement inked by the Israeli regime.
Sunday's court ruling came a day after Israeli media described as the anti-Netanyahu protests as the largest in a decade, estimating that some 10,000 people participated in the rally over the premier's corruption.
Netanyahu, the first serving Israeli prime minister to go on trial, was indicted last November in at least three corruption cases of bribery, fraud and breach of trust. He is accused of receiving extravagant gifts from his billionaire friends, and granting media tycoons some regulatory favors in return for more agreeable coverage of himself and his family.
On Sunday, Netanyahu, speaking before a weekly cabinet meeting, denounced the media for what he described as "fueling" rather than covering "violent demonstrations."
The right-wing premier also accused the media for purportedly giving unwavering support for "left-wing demonstrators."
In the past recent weeks, thousands of anti-Netanyahu demonstrators, mainly in Tel Aviv and Jerusalem al-Quds, have also rallied against the premier's mishandling of the COVID-19 crisis, calling for his resignation.
Israel is currently witnessing record levels of the coronavirus infections and fatalities amid deepening unemployment rate of more than 20 percent.
It has confirmed 72,218 infection cases and a death toll of 526 so far. Many believe Israel reopened its economy too quickly, leading to a surge in infection cases.
https://www.presstv.com/Detail/2020/08/02/630944/Palestine-Israel-Yair-Netanyahu-court-harassing-protests-coronavirus-corruption
--------
Iran's Speaker: Tehran Ready to Increase Parliamentary Cooperation with Moscow
Aug 02, 2020
In a meeting on Saturday with Chairman of the Russian Committee on International Affairs Leonid Slutsky, Qalibaf voiced Iranian parliament's readiness to accelerate joint cooperation with Russia in different fields including politics, trade, economy and culture.
Referring to the meeting between Russian President Vladimir Putin and Supreme Leader of the Islamic Revolution Ayatollah Seyed Ali Khamenei as a turning point, he emphasized developing all-out cooperation between the two countries.
Qalibaf lauded Iran-Russia cooperation in fighting terrorism in Syria, saying security cooperation can serve as a model for boosting joint cooperation in other fields.
Slutsky, for his part, said that by maintaining cooperation among Iranian and Russian expert parliamentary committees, "we can hold joint meeting on political, energy and economic fields".
Both parliaments can help plan national projects and strategic cooperation, he added.
He stressed promotion of Iran-Russia cooperation in the Caspian Sea.
In relevant remarks in June, Iranian Parliament Speaker Mohammad Baqer Qalibaf and Russian Ambassador to Iran Levan Dzhagaryan in a meeting in Tehran underlined the need to expand mutual cooperation in different fields, specially the trade and business relations.
During the meeting in the Iranian capital on Monday, June 22, Qalibaf and Dzhagaryan explored avenues for bolstering and reinvigorating bilateral fields in economic and trade areas.
During the meeting, Qalibaf appreciated Russia for its principled stance in the Board of Governors of the International Atomic Energy Agency (IAEA).
"The claims made in IAEA resolution are not legal and Russia had firm stance in this regard," he said.
The Iranian parliament speaker said undoubtedly parliamentary cooperation between the Russian State Duma and the Iranian Parliament will continue with more speed and precision.
Elsewhere in his remarks, Qalibaf referred to the importance of focusing on the situation in Syria, and said solving the Syrian issue has merely a political solution and holding a virtual or in person trilateral meeting by Iran, Russia and Turkey will be effective.
He underlined the importance of holding future joint commission meetings of the Iranian Parliament and State Duma and following up on the economic issues.
Dzhagaryan, for his part, congratulated Qalibaf on his election as new parliament speaker.
He added that the Iranian and Russian parliaments play a major role in developing bilateral ties.
Dzhagaryan noted that claims in the IAEA Board of Governors are illegal, saying Russia and China will continue supporting Iran.
Tehran and Moscow have in recent years made efforts to further increase their economic and trade cooperation to confront the US sanctions against both nations.
https://en.farsnews.ir/newstext.aspx?nn=13990512000365
--------
Tehran Determined to Promote Ties with Kabul
Aug 02, 2020
Rouhani made the remarks during a phone call with Afghan President Ashraf Ghani late on Saturday.
Iran's president underlined the need for further expansion of ties with Afghanistan by using of economic, trade and transit capacities of both nations, noting that what is important for Iran is sustainable peace and calm in the war-torn Central Asian country.
He stressed that peace in Afghanistan is tantamount to peace and stability in the entire region.
If the situation caused by coronavirus subsides, we will be able to register the operation of the Khaf-Herat railway, and also sign a comprehensive cooperation document between the two countries, Rouhani stated.
Ghani, for his part, appreciated Iran's supports for the Afghan nation and government, saying that Iran has provided Afghan migrants with proper health and medical services to protect them against coronavirus.
Noting that the Afghan and Iranian private sectors well know the way of bilateral interaction, he continued, "Chabahar port is booming at a good pace and I hope the economic relations between the two countries would further improve by using this capacity."
In relevant remarks on June 1, Iranian President Hassan Rouhani in a phone conversation with his Afghan counterpart Ashraf Ghani stressed his country's readiness to further strengthen relations and cooperation with Kabul.
Rouhani congratulated Ghani on his new term in office, and expressed satisfaction with the agreement reached between the political groups in the country.
He expressed the hope that with the efforts of all elements of the government and the High Council for National Reconciliation greater peace, stability and security would be achieved in Afghanistan.
Referring to the measures and successes of Iran in the fight against coronavirus and providing free medical and health services to Afghan immigrants, Rouhani said, "Health services to the Afghan brothers in the fight against coronavirus will be continued."
He stated that the policy of the Islamic Republic of Iran is to develop fraternal and friendly relations and cooperation with all neighbors, specially Afghanistan, and noted, "We consider the development of stability and security in Afghanistan in line with our own stability and security and believe that disagreements among groups can be resolved within the framework of principles and we are always by the side of the Afghan government and people in doing so."
"We must work to accelerate the implementation of agreements and projects between us, including the Khaf-Herat railway, as one of the most important economic projects between the two countries," said Iranian President, adding, "The bilateral relations between Iran and Afghanistan are on the path to progress."
"Completing and launching the Chabahar-Zahedan railway project in the coming year can create a positive transformation in the development of transportation of goods in the region," he noted.
During the conversation, both sides stressed the need to work for the comprehensive development and strengthening of Tehran-Kabul relations in order to ensure the interests of both nations.
Ghani, for his part, wished good health and success to the government and people of Iran in fighting coronavirus, and praised the assistance and medical services provided to Afghan refugees in Iran.
Referring to the constructive role of the Islamic Republic of Iran in the stability and security of the region, Ghani called on Iran to support the peace and dialogue process in Afghanistan.
He also referred to the developing relations between Iran and Afghanistan in various fields and expressed hope that with the efforts of the officials of the two countries, relations and cooperation between the two countries would develop.
https://en.farsnews.ir/newstext.aspx?nn=13990512000227
--------
Israel's PM Netanyahu rails at media over protests against him
02 August 2020
Israeli Prime Minister Benjamin Netanyahu on Sunday railed at swelling protests against his rule, saying they were egged on by a biased media that distorts facts and cheers on the demonstrators.
Netanyahu has faced a wave of protests in recent weeks, with demonstrators calling for the resignation of the long-serving leader, who is on trial for corruption charges. They've also panned his handling of the coronavirus crisis. Netanyahu has painted the protests as dens of "anarchists" and "leftists" out to topple "a strong right-wing leader."
The protests have largely been peaceful. In some cases they have ended with clashes between demonstrators and police. In others, small gangs of Netanyahu supporters and individuals affiliated with far-right groups have assaulted demonstrators.
For all the latest headlines follow our Google News channel online or via the app.
In a six-minute rant at a meeting of his Cabinet, Netanyahu slammed the media for "inflaming" the protests and for misrepresenting incidents of violence against the protesters.
"There has never been such a distorted mobilization — I wanted to say Soviet but it has already reached North Korean terms — of the media in favor of the protests," he said.
Netanyahu said the media ignored "wild and unfettered incitement, including daily calls — including the day before yesterday — to murder the prime minister and his family."
He said the protests were breeding grounds for the coronavirus that were being allowed to take place with no limits, shutting down streets and neighborhoods. He said right-wing protests have not been given such free rein.
He condemned violence "from all sides" at the start of his remarks before tearing into the media he has long viewed as hostile toward him.
Gantz: Protests must be allowed to take place
Also at the Cabinet meeting, Israeli Defense Minister Benny Gantz, who is the country's "alternate" prime minister under a power-sharing deal, said the protests must be allowed to take place with demonstrators shielded from violence.
"The right to protest is the lifeblood of democracy and violence is the erosion of the foundation of democracy," he said.
Netanyahu's tirade came as a Jerusalem court ruled that his son Yair Netanyahu must remove a tweet that published the names, addresses and phone numbers of prominent protesters and called for his followers to demonstrate outside their homes "day and night."
Protesters said they received threatening calls after the tweet. The court also decided he must "refrain from harassing" the protesters for six months.
"Turns out that in our 'democracy' you aren't allowed to protest outside the homes of anarchists who have called for the prime minister's murder," tweeted Yair Netanyahu after the ruling. The 28-year-old has emerged as a driving force in a counterattack against his father's critics.
Throughout the summer, thousands of Israelis have taken to the streets, calling for Netanyahu to resign, protesting his handling of the country's coronavirus crisis and saying he should not remain in office while on trial. Though Netanyahu has tried to play down the protests, the twice-a-week gatherings show no signs of slowing, and Saturday night's Jerusalem gathering drew more than 10,000 people.
The rallies against Netanyahu are the largest Israel has seen since 2011 protests over the country's high cost of living.
After moving quickly to contain the virus last spring, many believe Israel reopened its economy too quickly, leading to a surge in cases. The country is now coping with record levels of coronavirus, while unemployment has surged to over 20 percent.
Netanyahu faces charges of fraud, breach of trust and accepting bribes in a series of scandals involving wealthy associates and media moguls. He denies wrongdoing.
https://english.alarabiya.net/en/News/middle-east/2020/08/02/Israel-s-PM-Netanyahu-rails-at-media-over-protests-against-him.html
--------
Taliban supporters celebrate Eid al-Adha in Tehran, photos show
01 August 2020
A group of Taliban supporters carrying flags of the group were seen celebrating the Muslim holiday of Eid al-Adha in the Iranian capital Tehran on Friday, according to images shared on social media.
A Facebook post shared by Aref Ahmadi, an Afghan immigrant in Tehran, showed a group of men dressed in Afghan clothing carrying two flags of the Taliban.
For all the latest headlines follow our Google News channel online or via the app.
Ahmadi said he spotted the men in the Mellat Park in northern Tehran on Friday.
"The three-day Eid ceasefire has also had a positive effect on the Taliban in Tehran, who roam freely carrying their flag and enjoy peace and tranquillity," Ahmadi wrote on Facebook, referring to the three-day ceasefire the Taliban said it will observe for Eid al-Adha starting Friday.
The images have shocked Iranians on social media.
"[Qassem] Soleimani went to fight in Syria so that ISIS would not come to Tehran and instead we would have the Taliban in Tehran's parks," one user tweeted sarcastically in reference to Iranian claims that Tehran intervened in Syria in order to prevent extremist groups from reaching Iran.
Some Afghan and US officials have accused Iran of supporting the Taliban.
An Afghan police official said in February that Iran had supplied the Taliban with anti-aircraft missiles.
In January, US Secretary of State Mike Pompeo accused Iran of using militant groups such as the Taliban to undermine Afghanistan peace efforts.
The Taliban had condemned the US killing of Islamic Revolutionary Guard Corps (IRGC) Qassem Soleimani in January, describing him as a "great warrior" in a statement.
Around 2.5 million Afghans live in Iran, according to the UN refugee agency (UNHCR).
Afghans in Iran, the majority of whom come to the Islamic Republic in search of work, face abuse and discrimination from both the authorities and the public.
Iranian border guards allegedly tortured and killed dozens of Afghan refugees by forcing them into a river in early May, sparking anger among Afghans. Iran denied the accusation.
https://english.alarabiya.net/en/News/middle-east/2020/08/01/Taliban-supporters-celebrate-Eid-al-Adha-in-Tehran-photos-show.html
--------
Israeli warplanes launch fresh air raids in Gaza Strip
03 August 2020
Israel warplanes have launched new airstrikes against the positions of the Palestinian resistance movement of Hamas in the central parts of the besieged Gaza strip.
The attacks have targeted west of Deir al-Balah city, a report by RT Arabic said.
A military base belonging to Izz ad-Din al-Qassam Brigades, the military wing of Hamas, has also been hit by three rockets fired from the Israeli warplanes, Israeli media claim.
The sound of several explosions has also been heard from east of Khan Yunis in the south of Gaza Strip, RT reported.
The attacks came shortly after the Israeli military claimed its iron dome air defense system has intercepted a rocket fired from the besieged enclave towards the occupied territories.
The Tel Aviv regime also claimed its forces have clashed with a four-member "terrorist group" laying mines in the occupied territories' borders with Syria in early hours of Monday.
During the clashes, it said, the Israeli military's combat helicopter has opened fire and injured several members of the group.
The Israeli military's northern command center is on standby to counter any scenario, Al Jazeera TV quoted sources in the regime as saying.
Gaza has been under Israeli siege since June 2007, which has caused a decline in living standards.
Israel has also launched three major wars against the enclave since 2008, killing thousands of Gazans each time and shattering the impoverished territory's already poor infrastructure.
The crippling blockade has caused a decline in the standard of living as well as unprecedented levels of unemployment and unrelenting poverty in the Gaza Strip.
https://www.presstv.com/Detail/2020/08/03/630964/Israel-gaza-hamas-position-attack
--------
US House passes spending package valued at $500mn for Israel's missile systems
02 August 2020
The US House of Representatives has passed an aid package valued at hundreds of millions of dollars and designated for assistance to the Israeli regime to develop its surface-to-air missile (SAM) systems.
The lower house of the US Congress made the decision on Friday and the funding will mostly be allocated for Iron Dome, David's Sling as well as Arrow 3 missile systems, Israeli English-language newspaper The Jerusalem Post reported on Sunday.
The appropriations bill specified that "$500,000,000 shall be for the Israeli Cooperative Programs...for the procurement of the Iron Dome … system to counter short-range rocket threats...for the Short Range Ballistic Missile Defense (SRBMD) program... for co-production activities of Arrow 3 Upper Tier systems in the United States and in Israel."
The report asserted that the spending package is in accordance with the 2016 Memorandum of Understanding (MOU) between the United States and the Israeli regime worth $38 billion over a decade.
US military aid to Israel has skyrocketed over the past several years, even as Israeli forces are engaged in blatant human rights violations against Palestinians in the besieged Gaza Strip and across the occupied West Bank.
Back in April, The Jerusalem Post reported that the Pentagon had supplied 1 million surgical masks to the Israeli regime in order to be distributed among soldiers, despite the fact that it had earlier introduced a measure requiring personnel to make their own masks to combat the spread of the new coronavirus.
The report revealed that the masks were procured from China, and a plane carrying the medical stuff intended for Israeli soldiers landed in Ben Gurion Airport on April 7.
The Jerusalem Post had initially published the article headlined "US Department of Defense gives 1 million masks to IDF for coronavirus use."
The newspaper, however, changed the headline shortly afterwards to read, "Israel brings 1 million masks from China for IDF soldiers," in a possible attempt at downplaying the role of Washington in spite of shortages in protective equipment, including face masks, in the United States.
Former US Senate candidate, Mark Dankof, told Press TV last August that Washington's diplomatic, financial and military support for Israel had been detrimental to the US economy and its international reputation, calling on US authorities to immediately discontinue all forms of assistance to the regime.
"The United States is going to have a $40 trillion debt by the end of the decade," partly due to US economic aid to Israel, "But this is just the tip of the iceberg on this thing," Dankof commented.
"The United States ought to pull the plug on Israel right now, pull every cent and foreign aid, pull our diplomatic support and military support for Israel and move in a direction that enables us to regain our standing in the world, a more solid economy and the good-will of many, many people in the Middle East that we have totally alienated by supporting a criminal regime," he pointed out.
https://www.presstv.com/Detail/2020/08/02/630910/US-House-passes-spending-package-valued-at--500m-for-Israel-missile-systems
--------
Africa
Sudan welcomes Mike Pompeo comments on ending terror listing
02 August 2020
Sudan's government has welcomed remarks from US Secretary of State Mike Pompeo this week that he would like to delist Sudan as a state sponsor of terrorism, local media reported.
Pompeo has repeatedly indicated that the State Department hopes to remove the designation, which severely impedes investment to Sudan, but disputes have arisen on a compensation package over the 1998 bombings of two US embassies.
The US top diplomat told the Senate Foreign Relations Committee on Thursday that legislation on a settlement should come before Congress "in the very, very near term."
For all the latest headlines follow our Google News channel online or via the app.
According to an English-language report by official news agency SUNA, the Sudanese transitional government on Saturday welcomed Pompeo's statement and "promised to do its level best to meet the requirements that would help the (American) administration" take "positive action."
Independent online news site Sudan Tribune reported the government had said in a statement that it "is ready to continue working with the US administration to remove Sudan from the list of state sponsors of terrorism and enter into a partnership relationship that benefits both countries."
Pompeo said that the fall of longtime dictator Omar al-Bashir following mass protests and the nearly year-old government of a civilian prime minister, Abdalla Hamdok, marked "an opportunity that doesn't come along often."
"There's a chance not only for a democracy to begin to be built out, but perhaps regional opportunities that could flow from that as well," he said.
"I think lifting the state sponsor of terrorism designation there if we can... take care of the victims of those tragedies would be a good thing for American foreign policy," Pompeo said.
According to SUNA, Hamdok reaffirmed "his commitment to continue exerting efforts with all friends in the United States and abroad" to bring the issue to a close and for Sudan to fully return to "be part of the international community."
Al-Bashir had welcomed al-Qaeda chief Osama bin Laden and Sudan was accused of aiding extremists who blew up the embassies in Kenya and Tanzania, killing 224 people and injuring around 5,000 others.
Sudan's new government has agreed to a compensation package but a dispute has arisen over higher payments to Americans than to Africans, who accounted for the vast majority of the casualties.
https://english.alarabiya.net/en/News/middle-east/2020/08/02/Sudan-welcomes-Mike-Pompeo-comments-on-ending-terror-listing-.html
--------
Tunisia's embattled Islamist parliament speaker narrowly survives confidence vote
31 July 2020
Tunisia's parliament speaker narrowly survived a confidence vote on Thursday, but his slim margin of victory may only deepen the country's political divisions after the resignation of the prime minister.
Some 97 members of parliament voted against Rached Ghannouchi, veteran leader of the Islamist Ennahda party, falling short of the 109 needed to oust him.
However, with Ennahda and the conservative Karama party boycotting the vote to show their opposition to the motion, only 16 MPs gave him formal support.
For all the latest headlines follow our Google News channel online or via the app.
Ghannouchi's narrow margin of victory may indicate that Ennahda will now face fiercer opposition in parliament from parties that voted against him, potentially complicating efforts to agree on a new government.
The vote comes two weeks after Tunisia's government collapsed less than five months into its term following corruption allegations against the prime minister, which he denied.
Both the confidence vote in Ghannouchi and the collapse of the short-lived government stem from an election last year that produced a deeply fragmented parliament in which Ennahda, as the biggest party, won only a quarter of the seats.
President Kais Saied, a political independent who won a separate election in a landslide last year, has nominated a new candidate for prime minister who must now propose a government that can win majority support in the divided parliament.
The political crisis has come at a difficult moment for Tunisia, where the global pandemic has crashed the economy just as the government was seeking to agree on reforms aimed at reducing public debt while boosting growth and creating jobs.
https://english.alarabiya.net/en/News/north-africa/2020/07/31/Tunisia-s-embattled-Islamist-parliament-speaker-narrowly-survives-confidence-vote.html
--------
Turkey, UAE clash over Libya conflict, trade accusations of interference
02 August 2020
A war of words has escalated between Turkey and the United Arab Emirates (UAE) over Libya, where the two states support opposing sides in the African country's long-running conflict.
The Emirati minister of state for foreign affairs, Anwar Gargash, has slammed Turkish defense minister for his recent comments about Abu Dhabi's role in Libya, urging Ankara to sop meddling in the affairs of Arab states.
"Relations are not managed by threats and there is no place for colonialist delusions in this day and age," Gargash wrote on Twitter, referring to the collapse of the Ottoman Empire.
Turkish Defense Minister Hulusi had earlier censured "malicious" actions by the UAE in Libya, where Abu Dhabi — along with Egypt, Russia and others – has been supporting rebel forces led by renegade Khalifah Haftar in an offensive to seize power from the internationally-recognized government in Tripoli.
"Abu Dhabi does what it does in Libya, does what it does in Syria. All of it is being recorded. At the right place and time, the accounts will be settled," Akar said in an interview with Qatar's Al Jazeera Arabic broadcaster.
"It is necessary to ask Abu Dhabi, where this hostility, where these intentions, where this jealousy comes from," he added.
With crucial help from Turkey, the Tripoli government has gained the upper hand in the counter-offensive against the Hafter-led rebels after it reversed many of their gains both around the capital and elsewhere in the country.
The Turkish military has been providing air cover, weapons, and proxy militia from Syria to help the Libyan government.
Egypt has, in recent weeks, threatened to militarily intervene if Libyan government forces act on a pledge to press to recapture the coastal city of Sirte, which fell to Haftar's rebels in January.
Libya has been beset by chaos since the overthrow of ex-dictator Muammar Gaddafi on the back of a NATO military intervention in 2011.
Since 2014, two rival seats of power have emerged, namely the UN-recognized Libyan government, headed by Prime Minister Fayez al-Sarraj, in Tripoli, and another group, which is based in the eastern city of Tobruk and supported militarily by Haftar-led forces.
Libyans fear future as warring sides vie for control: UN envoy
The Libyan conflict has over the past years taken a heavy toll on the lives as well as the economic state of civilians in the oil-rich country.
The acting United Nations (UN) special envoy for Libya said on Saturday that the Libyan people are concerned that external actors could strip them of the right to decide their own future.
"The Libyan people are exhausted and scared in equal measure," Stephanie Williams said on a visit to London. "They are tired of war, and want peace, but they fear this is not in their hands now. They want a solution and a ceasefire. The alternative to a ceasefire and an inclusive political solution is essentially the destruction of their country."
The UN envoy went on to say, "With so many external actors with their own agendas, the risk of miscalculation and a regional confrontation is high."
Williams emphasized that the conflict unfolding in Libya was to the detriment of civilians and said, "This is as much a battle between external rivals, as a civil war now, in which the Libyans are losing their sovereignty."
The UN secretary-general also warned last month that foreign interference in the conflict in Libya had reached "unprecedented" levels.
"The [Libyan] conflict has entered a new phase, with foreign interference reaching unprecedented levels, including in the delivery of sophisticated equipment and the number of mercenaries involved in the fighting," Secretary-General Antonio Guterres said in an address to a high-level virtual meeting of the UN Security Council.
https://www.presstv.com/Detail/2020/08/02/630909/Libya-conflict-Turkey-UAE-Arab-world-affairs
--------
Haftar warns Erdogan: Stay out of Libya or you face our bullets
August 02, 2020
JEDDAH: Turkish President Recep Tayyip Erdogan was warned on Sunday to keep his forces out of Libya or face an armed response.
The warning came from Libya's eastern military strongman Gen. Khalifa Haftar, who leads the Libyan National Army (LNA) in the conflict with the Government of National Accord (GNA) in Tripoli, headed by Fayez Al-Sarraj.
Erdogan has sent Turkish-backed mercenaries from Syria to fight for the GNA, along with artillery and heavy weapons that have turned the tide in its favor. In a speech to troops to mark Eid Al-Adha, Haftar accused the Turkish president of "coming to Libya in search of his ancestors' legacy."
He said: "We tell him that we will translate the legacy of your ancestors with bullets." For any Turkish forces in Libya, there would be "no mercy because they do not deserve mercy."
Libyans would never accept being occupied by Turks, and would never again be colonized, Haftar said.
Samuel Ramani, a researcher at the University of Oxford in the UK, told Arab News that Haftar was escalating his rhetoric against Turkey.
"He is really emphasising that his war in Libya is not just a struggle against extremism or terrorist militias aligned with the GNA, but a struggle for Libya's sovereignty and independence from Turkey's hegemonic agenda."
Haftar's warning to Erdogan follows a verbal spat between Turkey's Defense Minister Hulusi Akar, and Anwar Gargash, Minister of State for Foreign Affairs of the UAE, which supports Haftar.
"Abu Dhabi does what it does in Libya, does what it does in Syria. All of it is being recorded. At the right place and time, the accounts will be settled," Akar said. "It is necessary to ask Abu Dhabi, where this hostility, where these intentions, where this jealousy comes from."
Gargash responded with a warning to Turkey to stop interfering in Arab affairs. "Colonialist illusions belong to the archives of history," Gargash said. "Relations between states are not conducted with threats."
https://www.arabnews.com/node/1713676/middle-east
--------
Cameroon: 18 civilians killed in Boko Haram attack
Fatma Esma Arslan
02.08.2020
At least 18 civilians were killed in an attack attributed to the Boko Haram group, local media reported on Sunday.
The attack took place in the Nguetchewe village on Saturday night which also seriously injured 11 people in the region, according to local L'Oeil du Sahel newspaper.
Boko Haram launched a bloody insurgency in 2009 in northeastern Nigeria but later spread its atrocities to neighboring Niger, Chad and Cameroon, prompting a military response.
More than 30,000 people have been killed and nearly 3 million displaced in a decade of Boko Haram's terrorist activities in Nigeria, according to the UN Office for the Coordination of Humanitarian Affairs.
Violence committed by Boko Haram has affected some 26 million people in the Lake Chad region and displaced 2.6 million others, according to the UN Refugee Agency.
https://www.aa.com.tr/en/africa/cameroon-18-civilians-killed-in-boko-haram-attack/1929680
--------
Southeast Asia
Azmin meets with Dr Mahathir at Putra Mosque just to wish him 'Selamat Hari Raya'
02 Aug 2020
KULIM, Aug 2 — Gombak MP Datuk Seri Mohamed Azmin Ali said he met former Prime Minister Tun Dr Mahathir Mohamad at Putra Mosque in Putrajaya on Friday just to say hello and wish him 'Selamat Hari Raya Aidiladha'.
Mohamed Azmin, who is also Senior Minister cum Minister of International Trade and Industry, said his action should not be politicised.
"Maybe we have different views but when in the mosque during Aidiladha, of course, as a person who is much younger than Tun Dr Mahathir, I have the responsibility to meet with him to wish Selamat Hari Raya Aidiladha and say hello," he said.
He said this after attending Kedah-level Aidiladha sacrificial ceremony in Padang Serai near here today.
Also present was Housing and Local Government Minister Zuraida Kamaruddin. — Bernama
https://www.malaymail.com/news/malaysia/2020/08/02/azmin-meets-with-dr-mahathir-at-putra-mosque-just-to-wish-him-selamat-hari/1890390
--------
A test of perseverance for Muslim migrant workers
August 1, 2020
KUALA LUMPUR: Muslim migrants, who are celebrating Hari Raya Aidiladha thousands of miles away from their homes, were sad that they could not perform prayers in mosques this year.
Mainly from Bangladesh, Pakistan, Indonesia and Myanmar, the migrants said this Hari Raya Aidiladha was nothing like they had experienced before in their lives.
Apart from the Recovery Movement Control Order, they said other measures to combat Covid-19 such as the barring of visits, hugging and foreign congregation dampened the normally joyful day.
Nevertheless, they took the restrictions in good faith, calling them a test of preseverance from Allah.
Muhammad Mokhsin Mia from Bangladesh said his plans to return home to celebrate Aidiladha was dashed due to the Covid-19 pandemic.
The 35-year-old car wash worker said it had been two years since he saw his wife, two children and parents, and was looking forward to seeing them this year.
The joyful reunion, however, never took place, instead he celebrated the auspicious day in a sombre mood surrounded by a handful of friends.
"This Aidiladha is a very sad one for me because I am supposed to be celebrating it with my family.
"I was looking forward to the trip and had even saved up to spend there. But my plans never materialised.
"I am stranded here due to the Covid-19 restrictions, spending Aidiladha on my own," said Mokhsin, who looked visibly moved, in Setiawangsa, near here, yesterday.
Since he could not visit his family, he said he sent them the money he had been saving up for a year.
"That's the best I can do in this situation. I will continue to pray for their safety."
Mokhsin said what he missed the most was performing Aidiladha prayers in the mosque.
"The camaraderie of praying together in a big group and spending a little time with familiar faces mean a lot when you are in a foreign land.
"Every Aidiladha, I would get up early to go to the mosque but this year, it is different because we (he and five other housemates) know we can't pray at the mosque together.
"So we came up with a plan to perform solat at a convenient place," he said, adding that it helped to lift their Aidiladha spirit since all five of them were from the same place.
They performed prayers at a restaurant next to his workplace. Mokhsin said he started his day by calling his family in Bangladesh.
"We had a long video chat before I helped with the food preparation."
Another immigrant celebrating Aidiladha far from his family is Muhamad Habib Chouldri, 38, also from Bangladesh.
He said the hype and excitement surrounding the auspicious day were hardly felt this year.
"We couldn't perform prayers with our friends from other places at mosques. It's a bit disappointing for me."
"The government's restrictions in disallowing foreigners to pray at mosques have dampened the Aidiladha spirit and excitement for many of us residing here."
Habib said at first, he felt the restrictions were unfair when they were first announced but later he understood why such drastic measures had to be enforced.
"I wasn't aware of the severity (of Covid-19) and felt the government was wrong to stop us from fulfilling our religious obligations, but now all that thought has changed and I am grateful to the government for keeping us safe."
As for 52-year-old Muhd Khusaini Samin, not being able to perform Aidiladha prayers at the mosque like he used to do in the past 10 years was disheartening.
The father of two, who is married to a Malaysian, said he came to Malaysia from Palembang, Indonesia, in 2009 to work before he met his wife, Norhayati Khamis, in 2012.
"We have two sons, aged 8 and 12, who I took to the mosque for prayers without fail.
"But since the lockdown, none of us have been able to perform prayers in the mosque. The spirit of Aidiladha that we normally experience is just not there."
Khusaini, who is a permanent resident card holder, said for this Aidiladha, he led the prayers for his family at home.
"It doesn't feel like Aidiladha at all.
Hopefully, the world will be free of this virus soon, so we all can go back to our normal lives."
https://www.nst.com.my/news/nation/2020/08/613181/test-perseverance-muslim-migrant-workers
--------
URL: https://www.newageislam.com/islamic-world-news/muslim-community-members-offer-baqrid/d/122531
New Age Islam, Islam Online, Islamic Website, African Muslim News, Arab World News, South Asia News, Indian Muslim News, World Muslim News, Women in Islam, Islamic Feminism, Arab Women, Women In Arab, Islamophobia in America, Muslim Women in West, Islam Women and Feminism