New Age Islam News Bureau
5 Jul 2012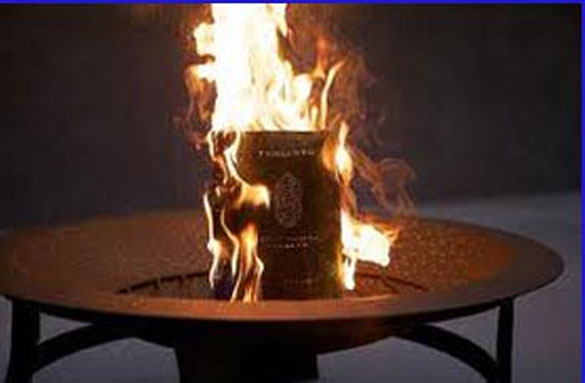 Pakistan
• Mob Kills and Burns Insane Man Suspected of Desecrating the Quran
• Balochistan refuses to provide security to NATO vehicles
• Pak Taliban vows to hit NATO trucks
• Pak Minister Complains After Pill Pops Out Intact In Her Stool
• Pak expected to receive USD 2.5bn from US
• 2,000 Booked For Burning 'Blasphemer' To Death
• NATO Supply Trucks from Pakistan Resume Trek to Afghanistan
• SC suspends two MQM lawmakers over dual nationality
• Parliament mother of all institutions: Raja
• July 5 to be remembered in history as black day: Zardari
• Reopening of Nato supply in favour of Pakistan: Musharraf
• At least two killed in Karachi violence
• Bilawal Bhutto fails to appear for law exams in UK
• First NATO truck crosses Pakistan border after 7 months
• Malik Riaz contempt case: Counsel fails to appear in court
Africa
• Somalia adopts Ethiopia's federal constitution with Sharia Law
• Libya's First Post-Gaddafi Vote to Test Islamists
• World Heritage Condemns Destruction of Mali Sites, Seeks Special Cultural Fund
• Somali soldiers train for urban combat in rural Uganda
• Mali parliament calls for army intervention in north
• IT entrepreneurs find surprise success in Kenya's Dadaab refugee camps
India
• Assam Congress Lawmaker Assaulted For Converting To Islam
• More concern for Indian prisoners of war in Pakistan jails
• Three militants gunned down in encounter in Kashmir
• India, Pak agree to prevent cross-border firing
• Narasimha Rao performed Puja during demolition of Babri Masjid: Book
• NRI activist slams Pak-based rights activists petition for release of Mumbai-based architect
• Lashkar module busted in Sopore; Lakhvi still active
• 12 terrorists were trained to carry out 26/11 Mumbai attacks, Abu Jundal says
• Gujarat high court directs ex-journalist to remain present in Sadiq case
• Abu Jundal, 26/11 dominate Indo-Pak talks; Pak denies state role in Mumbai attacks
• Futile to deny state role, Chidambaram tells Pakistan
South Asia
• Three years after Uighur crackdown, Amnesty slams China
• Human Rights Watch demands halting of BDR trial
• French army hands over key province to Afghan forces
• Can turning Taliban foot soldiers turn the Afghan war?
Mideast Asia
• Iran Nuclear Talks Are to Continue as Their Tone Heats Up
• 'Analysis of Arafat body' if family agrees: Palestinians
• Downed Turkish Plane and Dead Pilots Found With Aid of Titanic Explorer
• Israeli Journalist Reaches Plea Bargain with State
• Oil Backed Up, Iranians Put It on Idled Ships
• Iran state TV accuses BBC of hacking website
• Report bolsters Arafat poisoning claim
Arab World
• Blasphemy Law Proposed In Iraqi Kurdistan after Muslim Protests
• Gulf Facebook users to help improve lives of people in Bhopal
• Student murder stokes fears of Egypt's Islamists
• Arab Envoys Rebuked for Denying Prize Money to Algerian Writer
• Kuwait picks outgoing PM to form Cabinet: KUNA
• Syria gunmen kill three senior officers: NGO
• Al Qaeda inspired group claim Syria attacks
• WikiLeaks publishes two million emails from Syrian officials
• Three killed in Baghdad house bombing: officials
• Iraq Says Al-Qaida Fighters Flowing Into Syria
• Syrian Refugees Face Hostility in Lebanon
North America
• American Muslims are turning to Islamic Private Education
• Hillary discussed language of apology statement with Hina
• U.S. mistrust over Pakistan's terror links persists, say experts
Europe
• Local wars blur al Qaeda's threat to West
• Austria marks centenary law on Islam
• German Muslims call on lawmakers to protect circumcision
• U.N. Commander Says Syria Violence Is 'Unprecedented'
• Fifty years after Algeria's independence, France is still in denial
• More Pakistanis fall below acceptable dietary line: UN
• Six arrested on terror suspicion in Britain
Compiled by New Age Islam News Bureau
Photo: Mob Kills and Burns Insane Man Suspected of Desecrating the Quran
URL: https://www.newageislam.com/islamic-world-news/new-age-islam-news-bureau/mob-kills-and-burns-insane-man-suspected-of-desecrating-the-quran/d/7836
Pakistan
-----------
Mob Kills and Burns Insane Man Suspected of Desecrating the Quran
Jul 5, 2012
Thousands of people dragged a Pakistani man accused of desecrating the Koran from a police station in central Pakistan, beat him to death and then set his body on fire, a police official said Wednesday. The episode highlighted the highly charged nature of Pakistan's blasphemy laws, under which anyone found guilty of insulting the Prophet Muhammad or the Koran can be sentenced to death. A senior police officer, Mohammed Azhar Gujar, said the killing took place Tuesday in Bahawalpur, a city in a deeply conservative part of central Pakistan. Officer Gujar said the victim, who appeared to be mentally unstable, was arrested after residents said he threw pages of the Koran into the street.
http://www.nytimes.com/2012/07/05/world/asia/pakistan-mob-kills-and-burns-man-suspected-of-desecrating-the-koran.html?ref=world&gwh=87C871B84EA55893777AAA8891CD94DA
-------
Balochistan refuses to provide security to Nato vehicles
Jul 5, 2012
QUETTA, July 4: The Balochistan government has expressed its inability to provide security to Nato
supply vehicles because of shortage of law-enforcement personnel.
"We are unable to give full security to Nato supplies along 850km route from Karachi to Chaman with the present available security manpower," Home Secretary Nasibullah Bazai said on Wednesday. The Balochistan government has informed Islamabad about the situation and demanded that the federal government should provide extra resources and manpower for the safe passage of Nato vehicles.
"We need at least 50 new vehicles, latest weapons and communication system for the safety of Nato containers," Mr Bazai said.
The provincial government asked the federal government to send 30 platoons of Frontier Constabulary for deployment along the route between Hub and Chaman.
Balochistan faces a serious law and order problem, attacks on pilgrims' buses and target killings.
"In such a situation it is difficult to provide security to 300 Nato containers from Hub to Chaman," the home secretary said.
It may be mentioned that militants had destroyed 296 Nato containers and oil tankers in 117 attacks launched in different areas of Balochistan during the past four years. About 48 Nato truckers have been killed and 39 others injured.
Meanwhile, orders were sent by the National Crisis Management Cell to Customs officials in the border town of Chaman about the reopening the route for Nato supplies.
Sources said that authorities concerned asked customs officials that Nato containers parked in Chaman should be allowed to cross into Afghanistan.
There were only four containers parked in the customs house in Chaman for the past eight months.
However, these containers could not cross into Afghanistan because drivers of three containers were not present in the town.
Reports reaching Chaman from across the border said that around 50 containers started their journey towards Pakistan carrying Nato forces equipment and other belongings that Nato forces were sending back to their countries.
LANDI KOTAL: The political administration completed its preparations for a smooth flow of heavy vehicles into Afghanistan after the federal government decided to resume Nato supplies.
Officials said that though they had not yet received official notification about the resumption of supplies, they have made all necessary arrangements at the Torkham border.
"We will ensure safe and uninterrupted flow of heavy traffic from our side of the border," the official said.
Local transporters, however, expressed their reservations about the government decision and argued that their concerns were not addressed during the negotiations between American and Pakistani officials.
Shakir Afridi, president of the Khyber Transporters Union, said that they were thinking of boycotting resumption of supplies because the amount they were getting as freight charges was much lower than their demand.
He said that they were also concerned about security and called upon the government to ensure security from Karachi to Khyber.
http://dawn.com/2012/07/05/balochistan-refuses-to-provide-security-to-nato-vehicles/
------------
Pak Taliban vows to hit Nato trucks
Jul 5, 2012
ISLAMABAD: The outlawed Tehrik-e-Taliban Pakistan has threatened to attack Afghanistan-bound Nato vehicles after Islamabad ended a seven-month blockade of supply routes following a US apology for a cross-border attack that killed 24 Pakistani soldiers in November.
After Pakistan's defence committee of the cabinet decided on Tuesday to reopen the supply lines, Taliban spokesman Ehsanullah Ehsan said his group's fighters would attack Nato vehicles passing through the country. The TTP had made all arrangements for attacking Nato trucks and oil tankers in Pakistan, he said.
"They would see how our fighters attack them (Nato vehicles ) while passing through the country. We will not allow Pakistan's routes to be used for the supply of lethal arms that could later be used against the people of Afghanistan ,"Ehsan was quoted as saying by The News daily.
"Afghans are our brothers and we would not allow the US to take their supplies through Pakistan to kill innocent people ," he warned. While announcing the government's decision to reopen the supply routes, information minister Qamar Zaman Kaira said on Tuesday night Pakistan will not allow any lethal cargo to be transported through its territory. An exception will be made only for lethal equipment to be provided to the Afghan national security forces, he said.
Ehsan said the Taliban were "were shocked to hear that Pakistan has opened the Nato supply lines" . He claimed the closure of the routes was "a drama staged by the Pakistani rulers to get maximum benefit from the United States. Pakistani rulers have no love (for) the country and the people" .
"They are US slaves and wanted to enslave the entire Pakistani nation. But we are here to create hurdles for Nato supplies passing through Pakistan," Ehsan said. The Taliban spokesman further said the time had come for religious and political parties to come forward and stop Nato supplies passing through Pakistan. Some religious and political parties had opposed the resumption of Nato supplies through Pakistan just to get public support , he claimed.
In a related development, Mir Mohammad Yousuf Shahwani, head of the largest oil tanker owners association in Pakistan, welcomed the reopening of the supply lines but urged authorities to provide security to vehicles ferrying Nato supplies. The vehicle owners need security because Taliban had killed dozens of drivers and torched their tankers, he said.
Supply vehicles on way to Afghanistan
Pakistan on Wednesday began allowing Nato supplies to move out from a port in Karachi, a day after it lifted a seven-month blockade of vital routes to Afghanistan in the wake of the US apology for the killing of 24 of its soldiers in a cross-border raid. Authorities at Port Qasim, Pakistan's second busiest harbour, told the media that they had received instructions to allow the movement of Nato supplies after the payment of demurrage for the period when the goods were kept at the port.
http://timesofindia.indiatimes.com/world/pakistan/Pak-Taliban-vows-to-hit-Nato-trucks/articleshow/14683762.cms
------------
Pak Minister Complains After Pill Pops Out Intact In Her Stool
Jul 05 2012
Islamabad: A Pakistani federal minister complained to authorities about the quality of medicines and drug regulations when she noticed "a pill she had ingested came out intact in her stool", according to a media report today.
"For this to happen, right under her (the minister's) nose, was unacceptable since drug regulation comes under her own ministry," The Express Tribune quoted its sources as saying. The daily did not identify the minister.
After the minister sent her complaint, the chairman of quality control, Abdul Rashid, sent drug inspectors to pick up samples of the medicine from Karachi and Islamabad.
The tablet is "light brown and film coated, and marked with 'Adalat 30' on one side," according to a copy of a test report accessed by The Express Tribune.
The pill is made by a German company, Bayer Healthcare AG, and is prescribed for high blood pressure and angina. It reached the Central Drug Laboratory in Karachi on June 6.
However, the then federal government analyst, Obaid Ali, was "appalled by the situation and the fuss being created" as the minister had missed an important fact about the medicine -- the pill is manufactured in a way that allows its active ingredient, Nifedipine, to be released from a laser hole in
its shell which is then expelled intact.
According to the test report, "Coming out of the shell via faeces in its original shape is the beauty of formulation and does not mean that the active ingredient responsible for therapeutic effect -- Nifedipine -- is not released in the body."
Ali told the daily the medicine was an innovative formulation that has been available for about 10 years.
"This particular situation was a prime example of the incompetence of the entire system – How else would such a small detail which was even mentioned on the tablet go undetected by the minister concerned, the chairman of quality control, the federal drug inspectors and the top tier of mangers?" he said.
At the same time, Ali said manufacturing practices in Pakistan are "so pathetic" that not a single product, even those made by pharmaceutical giants and multinational companies, are approved in the developed world.
"This is because the manufacturing companies do not comply with the regulations," he explained.
An unnamed pharmaceutical company owner said there are 475 licensed drug manufacturers, of whom about 50 do not follow Good Manufacturing Practices for making medicines.
http://www.indianexpress.com/story-print/970715/
-----------
Pak expected to receive USD 2.5bn from US
Jul 5, 2012
ISLAMABAD: Cash-strapped Pakistan is expected to receive USD 2.5 billion as financial assistance from the US during the current fiscal following the end of a standoff between the two sides on NATO supply routes to Afghanistan.
The disbursements, especially reimbursements from the US Coalition Support Fund (CSF) for Pakistan's expenses on the war on terror, might relieve the government of pressure it is facing because of depleting foreign exchange reserves which necessitated an immediate bailout from the International Monetary Fund.
The US is expected to pay USD 1.5 billion to two billion during the current fiscal year from the CSF, the Dawn newspaper quoted its sources as saying. About USD 700 million to USD one billion is expected under the Kerry-Lugar Berman Act and Foreign Military Financing (FMF).
An unnamed official said Pakistan's claims for about USD 1.3 billion from the CSF had already completed a 10-stage approval and reconciliation process of the US government and only banking instructions are needed for the amount to be transferred into Pakistan's accounts.
Bills worth another USD 800 million to USD one billion had passed the reconciliation process and were awaiting approval because of political issues surrounding the closure of NATO supply routes.
Full report at:
http://timesofindia.indiatimes.com/world/pakistan/Pak-expected-to-receive-USD-2-5bn-from-US/articleshow/14686549.cms
------------
2,000 booked for burning 'blasphemer' to death
Jul 5, 2012
BAHAWALPUR, July 4: Police registered on Wednesday an FIR against about 2,000 men for killing a man, causing injuries to eight police personnel, rioting and torching a police station, four residential quarters and four police vehicles in Channigoth on the outskirts of Bahawalpur.
SHO Ghulam Mohyuddin of Channigoth told Dawn by phone the FIR had been lodged under sections 302, 395 PPC and 7 section of Anti-Terrorism Act (ATA).
He said none of the accused had been named in the FIR and no arrest had been made.
The case is about a Tuesday night incident when hundreds of people attacked the Channigoth police station where a man had been detained for allegedly desecrating the Holy Quran.
The mob set the police station on fire, started beating the man and dragged him to an open place and set him on fire. The crowd watched as the man known as Malang (insane) kept screaming for help.
The fire destroyed parts of the police station and four police vehicles.
Malang had been detained on information about the alleged 'blasphemous' act.
Police used teargas and fired in the air but failed to disperse the charged crowd.
According to sources, a heavy contingent of police and elite force had been sent to the town from Bahawalpur and Liaquatpur to help local police.
But before it reached the place the mob had entered the police station and overpowered the two constables guarding the lock-up.
http://dawn.com/2012/07/05/2000-booked-for-burning-blasphemer-to-death/
-----------
NATO Supply Trucks From Pakistan Resume Trek to Afghanistan
By SALMAN MASOOD
Jul 5, 2012
ISLAMABAD, Pakistan — After a hiatus of seven months, the first trucks carrying supplies for NATO troops in Afghanistan crossed the southwestern border post at Chaman, local officials said.
Pakistan agreed to reopen NATO supply routes on Tuesday after Secretary of State Hillary Rodham Clinton made a telephone call to Pakistan's foreign minister, Hina Rabbani Khar, and said she was sorry about last November's American airstrikes that killed 24 Pakistani soldiers on the Afghanistan border.
By noon on Thursday, border officials had allowed three trucks to cross into Afghanistan, according to media reports that quoted Pakistani customs officials.
Thousands of containers have piled up at the southern port city of Karachi since November, when the closure was imposed.
The NATO supply routes had become a major cause of discord between Pakistan and United States, which have a history of mutual mistrust and acrimony despite being partners for more than a decade in the effort to curb terrorism and militancy.
Pakistanis have been particularly incensed since a shooting in Lahore in January 2011 that involved a C.I.A. employee. Additionally, the American operation that led to the killing of Osama bin Laden in May of last year was taken as an affront to Pakistan's sovereignty.
Pakistan had initially sought an unconditional apology from the United States over the American airstrikes and its Parliament put forward a raft of demands for the reopening of supply lines, including higher transit fees for supply trucks and an end to drone strikes.
But on Tuesday Pakistan said it had not made any financial demands and the political leadership said that it was satisfied with the regrets expressed by American officials.
Full report at:
http://www.nytimes.com/2012/07/06/world/asia/nato-supply-trucks-from-pakistan-resume-trek-to-afghanistan.html?ref=world&gwh=04EF5B100421892B0037E406ACDE9469
------------
SC suspends two MQM lawmakers over dual nationality
Jul 5, 2012
ISLAMABAD: After the suspension of some PPP and PML-N parliamentarians' membership, the Supreme Court on Wednesday also suspended the membership of two parliamentarians belonging to Muttahida Qaumi Movement (MQM) for holding dual nationalities. The affected legislators are Farhat Mehmood Khan and Nadia Gabol, who hold US and UK nationalities, respectively. The court observed that despite being summoned, they did not appear before the court in person or through their counsel to rebut the charges against them that they held dual citizenship. A three-member bench of the apex court, headed by Chief Justice of Pakistan Iftikhar Muhammad Chaudhry, also ordered registration of criminal complaints against director general, deputy director and other officials of the Federal Investigation Agency for misguiding and providing false and fabricated information regarding dual nationality of a PPP MPA of Punjab Assembly, Tariq Mehmood Alloana. The FIA had on the application of a lawyers' leader, Waheed Anjum, provided false and fabricated information about Alloana that he was a US national, despite the latter's denial and affidavit stating that he held Pakistani citizenship and had never travelled to any other country except Saudi Arabia. The court noted that all institutions were bound to assist the apex court under the constitution, and in spite of this the FIA provided wrong information about Alloana. The court directed Islamabad police inspector general to supervise the investigation and submit a report in the Supreme Court on a weekly basis. It also issued notices to the federation and Prime Minister's Adviser on Interior Rehman Malik over a petition filed by Syed Mehmood Akhtar Naqvi, who prayed that Malik should be stopped from working as PM's adviser as the court had suspended his membership as senator and ministership.
http://www.dailytimes.com.pk/default.asp?page=2012\07\05\story_5-7-2012_pg1_3
-----------
Parliament mother of all institutions: Raja
Jul 5, 2012
PESHAWAR: Prime Minister Raja Pervez Ashraf said on Wednesday that parliament was the mother of all institutions as the country's solidarity and destiny lied in accepting its sanctity and supremacy.
He expressed these views while presiding over a meeting of PPP parliamentarians from Khyber Pakhtunkhwa (KP) and Federally Administered Tribal Areas (FATA) at the Governor's House.
KP Governor Barrister Masud Kausar, Information and Broadcasting Minister Qamar Zaman Kaira, Religious Affairs Minister Syed Khurshid Shah, Kashmir and Gilgit- Baltistan Affairs Minister Manzoor Ahmed Wattoo, Regulations and Services Minister Dr Firdous Ashiq Awan, MNA Noor Alam Khan and Akhunzada Chattan were also present on the occasion.
Addressing the parliamentarians, the prime minister said that each state institution had its own limits which should be respected and honoured. It's parliament, he continued, which had set jurisdictions of all institutions through legislation.
"If all institutions work in their constitutional ambit, the system will move forward and democracy will deliver with no possibility of institutional clash," the prime minister said.
He also clarified that the government has no differences with any state institution, including judiciary, "which enjoys its reverence and respect at all levels".
The prime minister said parliament was a forum which gave representation to 180 million population and its respect was mandatory by all state institutions as it legislates and amends constitution.
Full report at:
http://www.dailytimes.com.pk/default.asp?page=2012\07\05\story_5-7-2012_pg1_6
-----------
July 5 to be remembered in history as black day: Zardari
Jul 5, 2012
ISLAMABAD: President Asif Ali Zardari has said that July 5 would be remembered in Pakistan's history as a black day.
On this day, a dictator driven by his self-serving and delusory motives attempted to seal the fate of a progressive and a moderate society by deposing a constitutionally and directly elected prime minister and systematically dismantling legal and constitutional edifice of the country, he said in his message on the occasion of July 5.
The president said that it was on this day when a bigoted vision tried redefining the future course of the country by shaking the foundations of democracy and interrupting the political process.
"Today, there is some consolation in the thought that the constitution has been restored to its original form by the elected representatives of the people."
Zardari said that the constitution that was once disfigured by the dictator was restored by the government of the same party whose founder was executed through a judicial murder. "The struggle of the party and the people of the country to reach at this point was no doubt a long one and many had to shed their blood for democracy," he said.
However, the dream of a genuine democratic order in which the principle of trichotomy of powers is respected and in which no institution of the state trespasses the domain of other institutions is yet to be fully realised, the president said. He said the democratic forces must pledge today to resist the new forms of dictatorships that appear to be raising their ugly heads in different forms and manifestations.
President Zardari said that the era of packing parliament by the dictators was over for all times and no back doors and side doors will be allowed to be reopened for sending the real representatives home.
Full report at:
http://www.dailytimes.com.pk/default.asp?page=2012\07\05\story_5-7-2012_pg7_21
-----------
Reopening of Nato supply in favour of Pakistan: Musharraf
Jul 5, 2012
LAHORE: President of All Pakistan Muslim League (APML) Gen (r) Pervez Musharraf has said that reopening of Nato supply is in favour of Pakistan.
He said this in a press statement issued from the Central Information Secretariat of the party on Wednesday. He said that tension between Pakistan and US relations was not a good omen.
Musharraf appreciated the civilian and military leadership for resolving the matter of Nato supply in a peaceful manner. He said that he would come to Pakistan before general election and take part in the polls.
http://dawn.com/2012/07/04/reopening-of-nato-supply-in-favour-of-pakistan-musharraf/
-----------
At least two killed in Karachi violence
Jul 5, 2012
KARACHI: At least two people lost their lives in firing incidents in Karachi on Thursday, DawnNews reported.
A man was shot dead in the area of New Karachi.
Another man received bullet wounds in the area of Gulbahar.
Police has deployed extra troops in the city and started grand snap checking on the roads with mutual coordination of all the police stations of their respective zones.
LeJ activists' hanging postponed
Hanging of two members of the banned Laskar-i-Jhangvi, Attaullah and Azam, who were sentenced for life by the Supreme Court in the murder of Dr Muhammad Ali Pirani has been postponed until September 30 after a presidential order.
Earlier the court had issued the black warrants for the hanging of the banned outfit killers on June 18.
http://dawn.com/2012/07/05/at-leasttwo-killed-in-karachi-violence/
-----------
Bilawal Bhutto fails to appear for law exams in UK
Jul 5, 2012
ISLAMABAD: Pakistan People's Party chairman Bilawal Bhutto Zardari has been studying at a top London law college but has been unable to appear for examinations due to his hectic schedule and an inability to focus on demanding subjects, according to a media report on Thursday.
The 23-year-old nominal chief of Pakistan's ruling party took admission in BPP University College, a prestigious private institute, in January last year after obtaining a degree from Oxford University.
Bilawal is currently a student of the Graduate Diploma in Law course, which is normally finished in nine months by full time students. The GDL is a law conversion course where graduates study all core subjects of an LLB (Honours).
Bilawal has already paid fees for two terms but missed exams last year and this year due to political commitments, The News daily quoted a source as saying.
An unnamed classmate of Bilawal told the daily: "Bilawal has been studying for his conversion course. He has not been a regular student but it's understood he received many private tutorials."
Bilawal does not mix with other students when he attends classes, the classmate said.
Bilawal has always been accompanied by undercover detectives to the college located near Waterloo. He earlier studied politics and history at Oxford University, the same institution where his grandfather Zulfikar Ali Bhutto, mother Benazir and uncle Murtaza also studied.
Bilawal followed Oxford University rules and stayed away from politics.
Soon after his graduation in 2010, he went to Pakistan for a few months and then applied for admission to the BPP.
Full report at:
http://timesofindia.indiatimes.com/world/pakistan/Bilawal-Bhutto-fails-to-appear-for-law-exams-in-UK/articleshow/14686322.cms
-----------
First NATO truck crosses Pakistan border after 7 months
Jul 5, 2012
CHAMAN, PAKISTAN: A Pakistani official says the first truck carrying supplies to US and NATO troops in neighboring Afghanistan has crossed the border after a 7-month closure of the supply routes by Pakistan ended.
Fazal Bari, a paramilitary official at the Chaman border crossing, said the first truck moved around noon local time on Thursday.
Pakistan shut down the routes in retaliation for an American airstrike in November that killed 24 Pakistani border troops.
After months of back-and-forth negotiation, Pakistan reopened the routes on Tuesday after Secretary of State Hillary Clinton apologized for the border deaths.
http://timesofindia.indiatimes.com/world/pakistan/First-NATO-truck-crosses-Pakistan-border-after-7-months/articleshow/14687647.cms
-----------
Malik Riaz contempt case: Counsel fails to appear in court
Jul 5, 2012
ISLAMABAD: The Supreme Court on Thursday resumed the hearing of the contempt of court case against property tycoon Malik Riaz, DawnNews reported.
A three-member bench of the apex court comprising Justice Mian Shakirullah Jan, Justice Ejaz Afzal and Justice Athar Saeed was hearing the case.
A show-cause notice was issued on June 13 to Riaz for hurling allegations at Chief Justice Iftikhar Mohammad Chaudhry at his press conference of June 12.
Riaz's counsel, Advocate Dr Abdul Basit, failed to appear in court on Thursday on account of ill health.
During the hearing, Advocate-on-Record Raja Abdul Ghafoor told the court that Basit could not appear in court due to ill health on account of his heart condition. The court also rejected a request presented by Ghafoor on behalf of Dr Basit that the hearing be adjourned due to the latter's absence. Upon which, Justice Ejaz said that Dr Basit had concluded his arguments on Wednesday.
The court said Dr Basit only had to listen to the petitioners' arguments which could be done for him by the advocate-on-record or by an assisting counsel. The substituting advocate could take notes and provide them to Dr Basit, the court said.
Justice Jan said an order would only be issued after ample opportunity is provided to the parties involved.
Petitioner Chaudhry Muhammad Ashraf Gujjar requested the court to sentence Riaz under the contempt of court laws.
Gujjar, a former president of the Islamabad High Court Bar Association, had earlier requested the court to include Riaz's name in the Exit Control List (ECL). However, Riaz's name was not added to the ECL as he had been complying with the court's orders.
During today's hearing, Gujjar said Riaz was using delaying tactics in the case and that the real estate tycoon had ridiculed the chief justice and the institution of judiciary.
Full report at:
http://dawn.com/2012/07/05/2864774/
-------
Africa
Somalia adopts Ethiopia's federal constitution with Sharia Law
Jul 5, 2012
Somalia has unveiled a new final draft constitution that was recently approved in Nairobi by Somali leaders in the presence of Special Representative of the Secretary-General (SRSG) for Somalia, Dr. Augustine Mahiga.
The text is somewhat an exact duplicate of Ethiopia's 1994 draft paper and was in the making for eight years. The similarities are very striking apart from the fact that Somalia has declared Sharia Law as its main source of legislation in the new constitution.
The new draft is clearly the work of Puntland region, Islamists including Ahlu Sunna Wal Jamma and President Sheikh Sharif, the former leader of Union of Islamic Courts.
Under Chapter One, article 1 states that "Somalia is a federal state with democratic structure based on the principles of majority rule and justice for all".
Chapter two (State and Religion), article one states that Islam is the state religion and article two prohibits any religion to be preached in Somali soil apart from Islam.
Article two also specifies that any legislation not based on Islamic Sharia Law will not be established or approved. Islam was always the state law but never in the history of Somalia has identified Sharia as the key source of legislation.
Article four stresses that this Constitution is the second supreme law of the land after Sharia and is the foundation for all the federations.
Apart from its strict call for Sharia law, the draft is very much a duplicate of Ethiopia's Federal constitution. Unlike Ethiopia, Somalia has not even defined the States in the Federation and this is most likely to cause a new headache considering Somalia has always been a tribal society with no defined or marked borders.
Full report at:
http://hornofafricanews.blogspot.in/2012/06/africa-somalia-adopts-ethiopias-federal.html
-----------
Libya's First Post-Gaddafi Vote to Test Islamists
Jul 5, 2012
TRIPOLI (Reuters) - In a small hotel in central Tripoli, about 50 first-time political candidates from across the country are learning how to project the Islamic message of their new party ahead of Libya's first election in a generation on Saturday.
"You will be asked about how we view women in the party and what our relationship with Abdul Hakim Belhadj is," says Ismail al-Greitly, a campaign coordinator for al-Watan, referring to a one-time Islamic militant who has swapped his trademark military fatigues for sharp suits and the slick campaigning of democracy.
After the popular uprisings of 2011 ousted dictators in Tunisia and Egypt, democratic elections there ushered in parliaments dominated by long-suppressed Islamist groups. On July 7, Libya, which overthrew Muammar Gaddafi in a bloody NATO-backed rebellion, will determine whether political Islam continues its post-Arab Spring rise.
With political parties banned even before Gaddafi seized power in 1969, Libyans have precious little experience of anything resembling democracy.
"There is no political language in Libya. There is no language for democracy or any level of political sophistication," said Mary Fitzgerald, a journalist who is researching Libyan Islamists for a forthcoming book.
"When a population like this is experiencing elections for the first time, candidates use language that resonates with voters. In this case that means language relating to religion, tradition and culture."
Conservative values already permeate many aspects of life in Libya, including politics. Even under Gaddafi, alcohol was banned though Islamists and other opponents languished in jail.
While many Libyans will vote on the basis of clan ties and personal connections that remain the foundation of business and political dealings, Islamic rhetoric has taken center stage as the first election in half a century looms.
Full report at:
http://www.nytimes.com/reuters/2012/07/05/world/05reuters-libya-election-islamists.html?ref=africa&gwh=337199CC0E644CE22A64E752FD79229B
-----------
World Heritage Condemns Destruction of Mali Sites, Seeks Special Cultural Fund
3 JULY 2012
The World Heritage Committee has condemned the destruction of sites in Mali - including in the fabled city of Timbuktu - and decided on measures to help the country protect its heritage, including the creation of a special fund to help the West African country conserve its cultural heritage.
"The decision strongly condemned the acts of destruction of mausoleums in the World Heritage property of Timbuktu and called for an end to these 'repugnant acts," the United Nations Educational, Scientific and Cultural Organization (UNESCO) said in a news release today. Fighting between Government forces and Tuareg rebels resumed in northern Mali in January. The instability and insecurity resulting from the renewed clashes, as well as the proliferation of armed groups in the region, and a deepening crisis due to a coup d'état in March, have uprooted nearly 320,000 people, with many of them fleeing to neighbouring countries. There had been reports earlier this year of rebel groups looting centres containing thousands of ancient books and documents in Timbuktu. In addition, there have been reports of the destruction of three sacred tombs - the Mausoleums of Sidi Mahmoud, Sidi Moctar and Alpha Moya - that are part of the Timbuktu site, which was an intellectual and spiritual capital and a centre for the propagation of Islam throughout Africa in the 15th and 16th centuries.
Full report at:
http://allafrica.com/stories/201207031085.html
-----------
Somali soldiers train for urban combat in rural Uganda
Jul 5, 2012
Somali soldiers patrol a quiet village as locals sit on the terrace of a cafe, chatting and reading newspapers, when suddenly rebels armed with assault rifles appear and ambush them.
The soldiers evacuate their wounded and take up positions while they wait for reinforcements.
The scene is far from the sandy streets of Somalia's war-torn seaside capital Mogadishu. The Somalis are at the Bihanga military camp, which lies in a region of lush green rolling hills in south-west Uganda.
The fighters are neither battle-hardened soldiers nor Islamist insurgents, but rather new recruits wrapping up their training in a mock urban environment.
About 600 Somalis, including 15 women, from the security forces have spent the past six months being coached by instructors from Uganda and the European Union. Since April 2010 the mission has trained some 1,700 recruits.
The idea of the training came after the overthrow of Somalia's Islamic Courts Union in 2006 by the US-backed invasion of Ethiopian troops. It was followed by the establishment of a weak Western-backed transitional government, protected by an African Union force, AMISOM.
At the time, the international community reckoned it had "the best opportunity of the past 20 years to stabilise Somalia," said EU political advisor Jean-Francois Hasperue.
Full report at:
http://hornofafricanews.blogspot.in/2012/06/somali-soldiers-train-for-urban-combat.html
-----------
Mali parliament calls for army intervention in north
Jul 5, 2012
Mali's national assembly called for army intervention in the north where Islamists have enforced strict sharia law, destroyed ancient shrines and trapped residents with landmines.
In a statement calling for "restoration of territorial integrity," the parliament "calls on the entire Malian people for implacable resistance to the occupation and boosting solidarity by all possible means."
Protesters from northern Mali demonstrated in the capital Wednesday against the Islamist takeover of the immense northern region. Some 2,000 people braved pouring rain to join the sit-in protest at Bamako's Independence Square monument, chanting: "We want weapons to liberate the north."
"If the army doesn't want to go to war, then give us the means to liberate our territory!" said Oumar Maiga, leader of a northern citizens' collective.
Tuareg lawmaker Nock Ag Attia said the tribes present in the north -- the Tuareg, Fulani, Songhai -- did not "share the foolishness" of the Tuareg rebels and Al-Qaeda-linked Islamists.
The protest came as the international community mulled ways to help Mali's embattled interim government save its vast desert north, a territory larger than France or Texas, from the armed Islamists.
The presence of the rebel Ansar Dine (Defenders of Faith), which is openly allied with Al-Qaeda's north African franchise, has sparked concern that the region may become a new haven for terrorism.
Mali is being ruled by a 12-month interim government set up after a March 22 coup and which has proved powerless to deal with the partition of the country since the Islamists and Tuareg rebels captured key northern cities.
Full report at:
http://www.france24.com/en/20120705-mali-parliament-calls-army-intervention-north
-----------
IT entrepreneurs find surprise success in Kenya's Dadaab refugee camps
Dann Okoth
4 July 2012
Two decades on, Dadaab is home to many resourceful refugees who feel unable to return to Somalia
Mohammed Bashir Sheik was four when he arrived at Dadaab refugee camp with his mother and sister 18 years ago. The family, along with tens of thousands of others, had fled the civil war in Somalia, looking for refuge over the border in north-east Kenya. His mother died when he was 14 and he grew up in the care of his sister.
"Survival in the camp was particularly tough after my mother died. The ration of 6kg of maize, 300g of oil and 400g of beans to last each person for 15 days was hardly enough," he recalls.
So far, Sheik's story chimes with the typical picture of a refugee. But that is where it ends. Meet Sheik aged 22. He has never left Dadaab, the world's largest refugee complex, but that has not stopped him learning how to create and host websites, set up a small business and teach others how to use computers.
When he is not out interviewing people for a newspaper produced in the camp, he can usually be found in the Hag youth information and communications technology (ICT) laboratory, in a corner of Ifo2 camp, an extension of Hagadera, one of the three camps that make up the sprawling Dadaab complex.
Two girls clad in buibui (the black shawl Muslim women wear to cover their heads) type on a mobile phone as they engage with friends on Facebook. The scene could be straight from downtown Nairobi, east Africa's ICT hub, except that this camp is 500km from the capital. The nearest town, Garissa, is 120km away – a three-hour journey on off-track roads. Visitors driving to the camp are asked to hire armed security guards for the final leg from Garissa, to ward off possible attacks from the Islamist al-Shabaab insurgency.
But for now worries are banished as three young boys tap happily on the keyboard while Sheik teaches them how to navigate the computer. The lab is the culmination of his passion for technology. He learned how to use computers through mobile clinics brought to the camps' schools by NGOs. Unable to study beyond form four (the final year of secondary school), Sheik found computers offered him access to further education.
Full report at:
http://www.guardian.co.uk/global-development/2012/jul/04/entrepreneurs-kenya-dadaab-refugee-camps
-----------
India
Assam Congress lawmaker assaulted for converting to Islam
30 Jun, 2012
Guwahati, June 30 (IANS) A woman Congress legislator from Assam was thrashed by a mob at a hotel in Karimganj town late Friday night after she converted to Islam and married a Muslim friend, police said Saturday.
Rumi Nath and her husband Jacky Jakir, who were badly injured, were being shifted to the Guwahati Medical College and Hospital Saturday for treatment, police said.
Sources close to the legislator said she was pregnant.
Nath, who had won the Borkhola assembly seat in Assam's Barak Valley on a BJP ticket in 2006, had defected later and joined the Congress. She contested the 2011 assembly elections on a Congress ticket and retained the seat.
She married her friend and long time family acquaintance Jacky Jakir, a Muslim by faith, last month and it angered most of her supporters. She also converted to Islam before the marriage. She, however, did not divorce her first husband, Rakesh Kumar Singh and left the daughter from her first marriage in her parents' house.
After she revealed her second marriage, some of her supporters and social organisations in the Barak Valley warned her not to enter the area. The MLA had been out of the state with her second husband since then.
Full report at:
http://in.news.yahoo.com/assam-congress-lawmaker-assaulted-converting-islam-093902096.html
-----------
More concern for Indian prisoners of war in Pakistan jails
Jul 5, 2012
AMRITSAR: Following news reports of Indian Prisoners of War (POW) in Pakistan captivity and the plights of their relatives back in India and their consistent efforts for their release have also moved politicians to come out in open for their support .
Former cabinet minister of Punjab Luxmikanta Chawla has joined the voices demanding release of POW's. While talkig to TOI on Thursday she said that she had written a letter to Prime Minister Manmohan Singh questioning him why the POW's languishing in Pakistan jails have not been freed till date.
"India should have taken back all of its POW's when it had released nearly 1 lakh Pakistani POW's after 1971 Indo Pak conflict" she said. She said Surjit Singh who was recently released by Pakistan had informed that relics of many Indians who had died in Pakistani jails were still lying there and a few had gone mad also.
"Family members of 71 POW's had been demanding from government for years to bring back their dear ones from Pakistan jails or officially inform them of their status but Indian government had not shown any keen interest so far" blamed she. Chawla said Prime Minister should take personal interest for the release of brave sons of India.
"At least he should issue a statement that how many out of 71 POW's have completed their jail sentences and their status whether they were alive or not" she said.
http://timesofindia.indiatimes.com/india/More-concern-for-Indian-prisoners-of-war-in-Pakistan-jails/articleshow/14687252.cms
------------
Three militants gunned down in encounter in Kashmir
July 05, 2012
Three militants were killed in an encounter with security forces in Bangus valley of Kupwara district in north Kashmir on Thursday, a defence spokesman said.
"Three militants have been killed so far while the operation in still in progress," defence spokesman Lt Col JS Brar told
PTI.
He said contact was established with a group of militants in the wee hours on Thursday at the Bangus valley, 110 kms from Srinagar, triggering off a fierce gunbattle between the security forces and the militants.
http://www.hindustantimes.com/India-news/JAndK/Three-militants-gunned-down-in-encounter-in-Kashmir/Article1-883711.aspx
-----------
India, Pak agree to prevent cross-border firing
PJul 5, 2012
NEW DELHI: India and Pakistan on Thursday agreed to prevent cross-border firing along the international border in Jammu and Kashmir and promised to take all steps to "nip in the bud" such instances.
Both the forces will work to ensure that such ceasefire violations do not take place at all, director general of BSF U K Bansal and chief of Pakistan Rangers Maj Gen Rizwan Akhtar told a joint press conference at the conclusion of their four- day talks here.
"We talked in detail (on the issue of cross border firing)...This should not happen. We will better the mechanism, we will ensure that those parameters that we have discussed here (during the meeting) will be told to every trooper on the border and we believe that we will have better results," Akhtar said after signing a joint record of discussions of the meet here between the two border guarding forces.
Endorsing the Pakistan Rangers DG's statement, Bansal said that every effort will be made to ensure that while first of all no such instance of firing along the border takes place and if at all it (ceasefire violation) happens, such an instance will be "nipped in the bud" so that it does not aggravate.
Full report at:
http://timesofindia.indiatimes.com/india/India-Pak-agree-to-prevent-cross-border-firing/articleshow/14687662.cms
-----------
Narasimha Rao performed puja during demolition of Babri Masjid: Book
Jul 5, 2012
NEW DELHI: Yet another book has levelled an allegation that P V Narasimha Rao had connived at the demolition of Babri Masjid, claiming that the late Prime Minister had sat in a puja when the kar sevaks began pulling it down and rose only when it was over.
The charge relating to the demolition on Dec 6, 1992 has been made by eminent journalist Kuldip Nayar in his soon-to-be released autobiography "Beyond the Lines" being brought out by Roli Books.
"My information was that Rao had connived at the demolition. He sat at puja when the kar sevaks began pulling down the mosque and rose only when the last stone had been removed"
"Madhu Limaye (late socialist leader) later told me that during the puja, Rao's aide whispered in his ears that the masjid had been demolished. Within seconds, the puja was over", he said in a chapter on "Narasimha Rao's Government" in the book.
P V Ranga Rao, son of the late Prime Minister, however strongly dismissed the claim as "unbelievable and untenable".
"It is unbelievable and untenable...There is no way father would have done so. He was in anguish when the Babri structure was demolished, for he loved Muslims for years and was their ardent supporter. He told us many times that it should not have happened", Rao said reacting to the reported claim of the late socialist leader Madhu Limaye.
Regretting that an eminent journalist like Nayar could write such things, Ranga Rao said "vested interests" were trying to spew venom at his father, who is no more to defend himself.
Nayar said that when there were riots in the wake of the demolition, Rao invited some senior journalists to his house.
Full report at:
http://timesofindia.indiatimes.com/india/Narasimha-Rao-performed-puja-during-demolition-of-Babri-Masjid-Book/articleshow/14687884.cms
-----------
NRI activist slams Pak-based rights activist's petition for release of Mumbai-based architect
Jul 5, 2012
AMRITSAR: UK-based lawyer and rights activist, Jas Uppal, who has launched an online "Free Sarabjit Singh" campaign, has objected to filing of a petition in Pakistani court by Pak-based rights activist and advocate Awais Sheikh for release of another hapless 32-year-old Mumbai-based architect Bhavesh Kantilal Parmar, who is currently lodged in Kot Lakhpat jail, Lahore.
Mumbai-resident Bhavesh was arrested in Pakistan in 2005 while his mother Hansa Parmar came to know about his presence in Kot Lakhpat jail in 2008.
Awais Sheikh, who is also a counsel for Indian prisoner on death row in Pakistan, Sarabjit Singh, told TOI on Wednesday that he was preparing to file a writ petition in the high court seeking the release of Bhavesh.
Sharply reacting to Sheikh's move, Jas Uppal, who is currently on a visit to US, told TOI over phone from New York that there was no need of petition for securing release of Bhavesh since all documents verifying Bhavesh's identity had been forwarded to Indian authorities, who had assured that Bhavesh was going to be released shortly and that they were also providing him with consular support.
"Sheikh wants to issue a petition for publicity for himself so that he can say that Bhavesh Parmar was released after he filed a petition," she said. Pak authorities had informed that Bhavesh was an "under trial" and he had not been charged with anything in the last seven years, she added.
"I have reported the case to UN, Amnesty International and Human Rights Watch and to Vile Parle MLA Krishna Hedge, who is also working for the repatriation of Bhavesh," Jas said. Hansa Parmar had given her express authority to represent her as well as documents verifying Bhavesh's identity, which she had passed on to the Indian embassy, she disclosed.
After starting the "Free Sarabjit Singh" campaign, other families of prisoners, who were unlawfully detained in Pakistan prisons, came forward seeking help in the hope of securing the release and return of their loved ones, Jas said. One such case was of Bhavesh Kantilal Parmar. Following the death of his father, Bhavesh had gone into depression in 2005, since he was unable to come to terms with his father's death.
Full report at:
http://timesofindia.indiatimes.com/india/NRI-activist-slams-Awais-Sheikhs-petition-for-release-of-Mumbai-based-architect-Bhavesh-Kantilal-Parmar/articleshow/14684247.cms
-----------
Lashkar module busted in Sopore; Lakhvi still active
Jul 5, 2012
SRINAGAR: The jailed mastermind of 26/11 Mumbai attack, Zaki-ur-Rehman Lakhvi, is still active, commanding the main Lashkar-e-Taiba communication centre from within Adiala jail in Rawalpindi, with one of his five jailed associates, Hanzullah, given the task of reviving terror groups in Jammu & Kashmir through Fahadullah, Pakistani Lashkar commander in Sopore, north Kashmir. This came to light after J&K police busted a recruitment module of LeT and arrested seven local recruits to the terror outfit on Wednesday.
"Local militants were recruited with the aim of building a network of LeT operatives to be tasked with executing various terrorist acts," said Sopore SP, Imtiyaz Hussain. "They were in criminal conspiracy with one Pakistani terrorist, Fahadullah, who operates from Sopore. Fahadullah was receiving directions from one Hanzullah, a LeT commander based in Pakistani jail," he added.
The Jamat-Ud Dawa chief and five of his Lashkar associates are being tried inside the Adiala jail by a judge of the anti-terrorism court in Rawalpindi. However, reliable sources on conditions of anonymity said Lakhvi and his five associates live a life of luxury inside Adiala jail, with the accused in possession of sophisticated communication gadgets which they use for passing on instructions to their men operating in the Valley.
According to SP Husain, Fahadullah is the only surviving LeT terrorist of Pakistani origin in Sopore still active. After being indoctrinated with jihadi ideology, the arrested group of seven local boys had formally joined LeT and were provided with communication gadgets and weaponry. Before joining the organization, the members of the module were assigned various tasks of couriering weapons and money, identifying the targets like security installations and arranging communication devices.
Full report at:
http://timesofindia.indiatimes.com/india/Lashkar-module-busted-in-Sopore-Lakhvi-still-active/articleshow/14682925.cms
-----------
12 terrorists were trained to carry out 26/11 Mumbai attacks, Abu Jundal says
Jul 5, 2012
NEW DELHI: The 26/11 attacks would have featured 12 terrorists had not Lashkar-e-Taiba bosses pulled out two jihadis at the last minute. Sources said two more members - Qasim and Abdullah - were trained and were supposed to enter Mumbai along with Ajmal Kasab and the others.
Syed Zabiuddin Ansari alias Abu Jundal has told his investigators that their training concluded in July-August 2008 but the duo was held back for another attack. "Twelve members were trained by Jundal in speaking Hindi and on understanding the locations of Mumbai," a top official said. Jundal has not disclosed the whereabouts of these two militants.
Giving more details about the control room set up for the 26/11 operation, Jundal has claimed that "call phonics", a US registered software, was used by the handlers to make calls using Voice over Internet Protocol ( VoIP). Sources said Lashkar members had bought the software from a shop in Islamabad and it was installed in four laptops kept in the control room along with two TV sets and a satellite phone. The control room was set up on November 25, 2008, a day before the attack, Jundal said.
Sources said calls were made using laptops while the handlers watched the attack live on the TV sets and gave necessary directions to the 10 terrorists. Jundal further disclosed that he had spoken to Abu Fahdullah, who was present at Oberoi hotel, on November 26 and then he spoke to Abu Akasha, who was present at Chabbad House, on November 27. Jundal had given directions to Abu Akasha to kill Jews at Chabbad House and to Fahdullah to kill foreigners at Oberoi, sources said.
Jundal had trained the Mumbai terrorists Ismail, Ajmal Kasab, Ali, Abdul Rehman (Bada), Umer, Musab, Abdul Rehman (Chota), Abu Fahdullah, Umar and Abu Akasha along with Qasim and Abdullah.
http://timesofindia.indiatimes.com/india/12-terrorists-were-trained-to-carry-out-26/11-Mumbai-attacks-Abu-Jundal-says/articleshow/14682281.cms
-----------
Gujarat high court directs ex-journalist to remain present in Sadiq case
Jul 4, 2012
AHMEDABAD: Gujarat High Court today directed Ketan Tirodkar, a former journalist with a Mumbai-based tabloid, to remain present in the court tomorrow as CBI, which is probing Sadiq Jamal encounter case, wants to question him.
The court was hearing an application filed by the central agency seeking three months' more time to complete the probe.
The CBI lawyer said that it had yet to examine Tirodkar, who was not cooperating. To which, Justice M R Shah said that in that case, the agency should arrest him or start the process of seizing his properties.
Advocate Japan Dave, Tirodkar's lawyer, assured that his client wanted to cooperate, and added that Tirodkar had gone to CBI's Mumbai office after getting a notice from an officer called S K Rathi, but he was told that there was no such officer there.
"He is volunteering to remain present before this court tomorrow," Dave said. Recording the statement, Justice Shah said the investigating officer too should remain present in the court tomorrow.
Full report at:
http://timesofindia.indiatimes.com/india/Gujarat-high-court-directs-ex-journalist-to-remain-present-in-Sadiq-case/articleshow/14676198.cms
-----------
Abu Jundal, 26/11 dominate Indo-Pak talks; Pak denies state role in Mumbai attacks
Jul 5, 2012
NEW DELHI: Armed with evidence gathered from arrested LeT terrorist Abu Jundal, India on Thursday made it clear that taking action against the perpetrators of Mumbai attacks will be the "biggest confidence-building measure of all" by Pakistan, which rejected involvement of its state agencies in the 26/11 carnage.
Pushing Pakistan to take action against the guilty in Mumbai attacks, New Delhi asserted that the ongoing interrogation of Jundal, the LeT handler of the terrorists who carried out Mumbai terror strikes, has added "urgency" to this matter.
"I emphasised that terrorism was the biggest threat to peace and security in the region and bringing the guilty to justice in the Mumbai terror attacks would be the biggest CBM of all....The ongoing interrogation of Abu Jundal has now added urgency to the matter.
"I did take up the matter with (Pakistan) foreign secretary Jalil Abbas Jilani and shared information with him," foreign secretary Ranjan Mathai said at a joint press interaction with Jilani here.
Noting that extensive information on perpetrators of 26/11 has been provided to Pakistan during home secretary-level talks in Islamabad in May, Mathai said, "We will continue to pursue this matter with determination to its logical conclusion."
Asked about home minister P Chidambaram's statement that Jundal's has revealed that Pakistan state actors were involved in the Mumbai attacks, Jilani said, "I would very strongly reject any insinuation of any involvement of any state agency in any acts of terrorism in India."
However, on Jundal's revelations that Pakistan was involved in Mumbai carnage which killed 166 people, Jilani said he has assured Mathai that whatever evidence that India has should be shared with Pakistan and it will investigate the matter. Pakistan is even willing to offer "a joint investigation" in the whole affair, Jilani said.
Full report at:
http://timesofindia.indiatimes.com/india/Abu-Jundal-26/11-dominate-Indo-Pak-talks-Pak-denies-state-role-in-Mumbai-attacks/articleshow/14688648.cms
-----------
Futile to deny state role, Chidambaram tells Pakistan
SANDEEP JOSHI
Jul 5, 2012
Otherwise, control room to coordinate attacks could not have been established in Karachi'
Upping the ante against Pakistan, India on Wednesday reiterated that without the involvement of "state actors," the Karachi control room could not have been established to coordinate the Mumbai terror attacks, even as New Delhi started the process to get another alleged terrorist Fasih Mohammed extradited from Saudi Arabia.
"It is no longer possible to deny that though the incident happened in Mumbai, there was a control room in Pakistan before and during the incident. Without state support, the control room could not have been established," Home Minister P. Chidambaram told journalists here.
After Ajmal Kasab, the lone gunman captured alive who clearly talked about the involvement of "state actors" in the attacks, Syed Zabiuddin Ansari, alias Abu Jundal, now corroborated the claim, Mr. Chidambaram said. "After Abu Jundal's interrogation, it was clear that there were state actors. Dots are increasingly getting joined. Though there were many pseudonyms, it is clear that state actors were there. Pictures are getting clearer and clearer. We have been able to know who were there and where they were."
Mr. Chidambaram said India knew who trained Ajmal Kasab and nine others who carried out the strikes in Mumbai in 2008 and who briefed them from the Karachi control room. Criticising Pakistan for denying that there were no "state actors" involved in the attacks, he said no sovereign state could allow terror activities to emanate from its soil. "I can't allow any non-state actor to carry out any terror activity in a neighbouring country."
Referring to Fasih Mohammed's arrest in Saudi Arabia, Mr. Chidambaram said: "He is in Saudi Arabia…he was detained there. Steps will be taken to extradite him to India. A Red Corner Notice has already been issued [by Interpol]...he was wanted in several cases." The 28-year-old engineer is wanted for his alleged involvement in Bangalore's Chinnaswamy Stadium blast and Delhi's Jama Masjid shooting incident.
Full report at:
http://www.thehindu.com/news/national/article3601936.ece
-----------
South Asia
Three years after Uighur crackdown, Amnesty slams China
Jul 5, 2012
BEIJING: China has detained and intimidated dozens of ethnic Uighurs in the far western region of Xinjiang for speaking out on rights abuses following riots in the regional capital three years ago, Amnesty International said.
In July 2009, the capital city of Urumqi was rocked by violence between majority Han Chinese and minority Uighurs that killed nearly 200 people. Many of the Muslim Uighurs, who speak a Turkic language and call Xinjiang home, chafe at Beijing's rule.
Since then, China has executed nine people it accused of instigating the riots, detained and prosecuted hundreds and ramped up spending on security, according to state media and overseas rights groups.
Amnesty, in a report issued late on Wednesday, said it had new testimony that Beijing continues to "intimidate" families seeking information on missing relatives who have revealed human rights abuses during and after the July 2009 protests.
Catherine Baber, Amnesty's director for the Asia-Pacific, said "the general trend toward repression that we see all over China is particularly pronounced" in Xinjiang.
"Chinese authorities must reveal the whereabouts of those individuals subject to enforced disappearance, and end the persecution of their family members seeking answers," Baber said.
Full report at:
http://timesofindia.indiatimes.com/world/china/Three-years-after-Uighur-crackdown-Amnesty-slams-China/articleshow/14685218.cms
-----------
Human Rights Watch demands halting of BDR trial
HAROON HABIB
Jul 5, 2012
Human Rights Watch (HRW) has asked the Bangladesh government to halt mass trial of the suspected mutineers of Bangladesh Rifles (BDR) (renamed as Border Guard Bangladesh) following the 2009 bloody munity.
The New York-based body has also proposed the formation of a new non-military force after abolishing the elite Rapid Action Battalion (RAB), accusing it of extrajudicial killings and human rights abuses.
It called on the government to establish "an independent investigative and prosecutorial task force with sufficient expertise, authority, and resources" to rigorously investigate and prosecute allegations of human rights abuses after the BDR mutiny.
The 57-page report, released in Dhaka on Wednesday by Brad Adams, Asia director of the HRW, provides a detailed account of the mutiny. It documents serious abuses in its aftermath, including torture by security forces of the 6,000 suspects – in custody on suspicion of planning the mutiny – and the ongoing concerns about them receiving a fair trial .
"Mass trials like these simply cannot provide justice for victims, or real answers about who was responsible for the terrible crimes committed during the mutiny," HRW said claiming that the suspects had been subjected to widespread abuse, torture, and death in custody.
Full report at:
http://www.thehindu.com/news/international/article3602977.ece
------------
French army hands over key province to Afghan forces
Jul 4, 2012
AFGHANISTAN: The French military Wednesday handed over a key Afghan province to local forces, completing an important stage in France's accelerated withdrawal from the war-torn country.
The province of Kapisa was the last area of Afghanistan under the control of French troops, the bulk of whom are due to leave by the end of 2012, two years earlier than the main NATO deadline.
France is the fifth largest contributor to NATO's International Security Assistance Force (ISAF), which is due to pull out the vast majority of its 130,000 forces by the end of 2014.
Kapisa, an extremely unstable province where French troops have suffered numerous deadly attacks from the Taliban, lies to the northeast of Kabul, near the insurgent-infested provinces of Kunar and Nuristan.
In 2011, 24 French soldiers were killed in Afghanistan, all in Kapisa.
The handover, marked on Wednesday by a ceremony in the provincial capital Mahmood-e-Raqi, will have little noticeable effect on the ground, where the French soldiers will continue to help train local forces as preparations for the pullout go ahead.
Wednesday's ceremony "lets everyone see that Afghans are taking over their security. But it is above all a symbol and does not change the transition process", a French security source told AFP.
Before his election in May, Hollande promised to speed up France's withdrawal from Afghanistan so it would be completed by the end of 2012 -- a year earlier than Paris initially planned and two years before the NATO deadline.
France plans to withdraw 2,000 troops fighting with ISAF against the decade-long Taliban insurgency this year, leaving behind around 1,500 soldiers to train local forces and help organise the return of military equipment.
Full report at:
http://timesofindia.indiatimes.com/world/middle-east/French-army-hands-over-key-province-to-Afghan-forces/articleshow/14676443.cms
-----------
Can turning Taliban foot soldiers turn the Afghan war?
Jul 5, 2012
KABUL: Former Taliban fighter Mullah Rassoul is a man with few friends. After he joined a Nato-backed programme to pacify lower-level insurgents this year, he says he was harassed by a government-supported militia in his area of north Afghanistan.
He considered rejoining his former Taliban comrades, but they see him as a traitor. "They said I had to prove my loyalty by killing foreigners or high-ranking Afghans," Rassoul said.
"I used to have respect, money and weapons," the former insurgent, a soft-spoken, bearded 36-year-old, told Reuters.
"Now, I can't even defend myself."
As Western hopes for a peace deal with Taliban leaders fade, questions are mounting about how far a Nato scheme to entice foot soldiers to switch sides, now a mainstay of the West's political strategy in Afghanistan, can go toward ending a long insurgent war.
David Hook, the British major general who heads Nato efforts to sign up local Taliban fighters to a three-step programme that gives them training, community grants and amnesty for some crimes, said the so-called reintegration plan had recruited some 4,700 people since Oct. 2010, mostly in areas of western and northern Afghanistan beyond the Taliban insurgency's core.
Full report at:
http://dawn.com/2012/07/04/can-turning-taliban-foot-soldiers-turn-the-afghan-war/
---------
Mideast Asia
Iran Nuclear Talks Are to Continue as Their Tone Heats Up
By RICK GLADSTONE and THOMAS ERDBRINK
Jul 5, 2012
Low-level talks between Iran and the group of big powers over the disputed Iranian nuclear program ended early Wednesday with both sides saying the deputies of their top negotiators would meet at a later date. Their announcement gave no hint of progress but nonetheless suggested that neither side was ready to declare the effort a failure.
The talks, in Istanbul, were held against a backdrop of increasingly bellicose oratory by Iran and the United States because of the nuclear impasse, which after a lull of more than three months has started to raise tensions again in the Middle East.
Iran has renewed a threat to close the Strait of Hormuz, a vital Persian Gulf oil conduit, in response to the recently intensified American and European sanctions meant to paralyze the Iranian oil industry as a pressure tactic in the nuclear talks. Iran has also said the new sanctions will have no effect on its resolve to prevail in the nuclear dispute.
On Monday, Obama administration officials disclosed the reinforcement of American military strength in bases near the Strait of Hormuz as a signal to Iran not to try to disrupt oil-tanker traffic. At the same time, Iran began a three-day military exercise, test-firing missiles it said were capable of hitting American bases and targets in Israel.
The Iranians raised the shrill tone a notch on Wednesday, when the air force commander of Iran's elite Islamic Revolutionary Guards Corps, which has been conducting the missile tests, said he had contingency plans to hit 35 American bases in the early minutes of any conflict.
"All these bases are within the reach of our missiles," the commander, Brig. Gen. Amir Ali Hajizadeh, was quoted as saying by Iran's semiofficial Fars news agency. He was also quoted as saying Israel had provided "good targets for us as well."
The increasingly hostile tone has mirrored pessimism over the lack of visible progress in the nuclear negotiations.
Full report at:
http://www.nytimes.com/2012/07/05/world/middleeast/iran-nuclear-talks-to-continue-as-tone-heats-up.html?ref=world&gwh=D8848E611C82929E169C8C8E60892B3F
------------
'Analysis of Arafat body' if family agrees: Palestinians
Jul 04 2012
Ramallah : The Palestinians are ready to accept a medical examination of the body of former leader Yasser Arafat if his family agrees, a Palestinian official said today.
The comments from Tawfiq Tirawi, who led a Palestinian probe into Arafat's death, came a day after an Al-Jazeera investigation showed the Palestinian leader might have been poisoned with the radioactive substance polonium.
"After the Al-Jazeera broadcast I met today with president (Mahmud) Abbas and recommended accepting an analysis of the body of the martyr president Arafat, and Abbas for his part agreed on the condition that the family... accepts," he told AFP.
http://www.indianexpress.com/story-print/970300/
-----------
Downed Turkish Plane and Dead Pilots Found With Aid of Titanic Explorer
By SEBNEM ARSU and RICK GLADSTONE
Jul 5, 2012
ISTANBUL — Aided by the American undersea explorer who found the Titanic, rescue teams from Turkey on Wednesday located the wreckage of an unarmed Turkish jet downed in the Mediterranean by Syrian gunners nearly two weeks ago, with the bodies of the two pilots trapped inside.
Turkish military authorities said the wreckage was discovered at an unspecified location on the seabed. It was not made clear whether the pilots were still strapped into their cockpit seats or had made some effort to escape after the plane crashed.
The June 22 downing of the plane, a two-seat F-4 Phantom, worsened the already tense relationship between Turkey and Syria, formerly close neighbors who have fallen out over the Syrian government's harsh repression of an uprising that is now more than 16 months old and by some estimates has left more than 14,000 people dead. Turkey is allowing Syrian insurgents sanctuary along the 550-mile border with Syria, and more than 35,000 Syrian refugees have taken shelter in Turkish camps.
Turkey says the reconnaissance aircraft was conducting a peaceful mission to test the nation's radar system when it was shot down in international airspace after having briefly strayed into Syrian territory in the Mediterranean border region shared by Turkey's Hatay Province and Syria's Latakia Province. Syria says the plane was shot in Syrian airspace by gunners who had mistaken the Turkish plane for an Israeli one.
Turkey, a NATO member, has rejected that explanation as absurd, citing intercepted communications that showed the Syrians knew exactly what they were shooting at. Turkey has won NATO's full support in the dispute, deployed antiaircraft batteries along the Syrian border and warned Syrian aircraft to stay away.
Full report at:
http://www.nytimes.com/2012/07/05/world/middleeast/pilots-of-turkish-plane-downed-by-syria-are-found.html?ref=world&gwh=D05AE7DC265627E8E51D6F638B4B8DEA
-----------
Israeli Journalist Reaches Plea Bargain With State
Jul 5, 2012
JERUSALEM (AP) — An investigative reporter who faced indictment for exposing classified military documents has reached a plea bargain with the government that will allow him to avoid jail time, his newspaper and the justice ministry said Thursday.
The government had announced in May that it would charge Uri Blau from the liberal Haaretz newspaper with unauthorized possession of state secrets, stirring up fears of a crusade to stifle the press. Journalists had said charges against Blau would make reporters hesitate to do their jobs, for fear they might end up in jail.
Blau would have faced up to seven years in prison if convicted. Instead, he will be sentenced to four months in prison that can be commuted to four months community service, the ministry said. He will admit to holding secret intelligence, without intent to harm national security, Haaretz reported.
The newspaper did not immediately issue a statement and Blau did not immediately return a call for comment.
Blau obtained more than 2,000 military documents, including operational plans and lists of potential Palestinian assassination targets, from a former soldier who copied them from army computers during her military service. About 700 were classified.
He published some of the information in investigative articles, including a 2007 story alleging the army had planned to kill wanted Palestinian militants in violation of a court order to arrest them alive if possible.
Full report at:
http://www.nytimes.com/aponline/2012/07/05/world/middleeast/ap-ml-israel-reporter.html?ref=global-home&gwh=7C4460F0512151E140D524576DFF36E8
-----------
Oil Backed Up, Iranians Put It on Idled Ships
By THOMAS ERDBRINK and CLIFFORD KRAUSS
Jul 5, 2012
BANDAR ABBAS, Iran — The hulking tanker Neptune was floating aimlessly this week in the warm waters of the Persian Gulf, a fresh coat of black paint barely concealing its true identity as an Iranian ship loaded with hundreds of thousands of barrels of oil that no one is willing to buy.
The ship's real name was Iran Astaneh, and it was part of a fleet of about 65 Iranian tankers serving as floating storage facilities for Iranian oil, each one given a nautical makeover to conceal its origin and make a buyer easier to find. The Neptune had been floating there for a month, and local fishermen said there were two even larger tankers anchored nearby.
Iran, faced with increasingly stringent economic sanctions imposed by the international community to force it to abandon any ambitions to develop nuclear weapons, has been reluctant to reduce its oil production, fearing that doing so could damage its wells. But Iran has insufficient space to store the crude it cannot sell. So while it furiously works to build storage capacity on shore, it has turned to mothballing at sea.
"We have never seen so many just waiting around," said Rostam, a fisherman and smuggler who regularly works these waters.
Full report at:
http://www.nytimes.com/2012/07/05/world/middleeast/oil-embargo-leads-iran-to-disguise-tankers.html?ref=world&gwh=86FE9570F0B86097A836F407DAA2ED64
-----------
Iran state TV accuses BBC of hacking website
Jul 5, 2012
TEHRAN, IRAN: Iran's state TV charged on Wednesday that the BBC hacked its website to change the results of a poll about Iran's nuclear program. The BBC denied the allegation.
The West suspects Iran may be aiming to produce nuclear weapons. Iran insists its nuclear program is for peaceful purposes like energy production.
The British broadcaster's Farsi language service reported that the poll showed 63 percent of those who took part favored halting uranium enrichment in exchange for an end to Western economic sanctions.
The TV report Wednesday said the actual figure was 24 percent, and the rest favored retaliation against the West with measures like closing the strategic Strait of Hormuz, a key to exporting oil from the Gulf.
In a statement, the BBC said the claims were "both ludicrous and completely false, and the BBC Persian Service stands by its reporting."
"There is a significant audience within Iran which depends on BBC Persian to provide impartial and trusted news, and we are confident they are familiar with the state media's tactics," it said.
The poll was taken off Iran TV's website on Tuesday.
http://timesofindia.indiatimes.com/world/middle-east/Iran-state-TV-accuses-BBC-of-hacking-website/articleshow/14685752.cms
-----------
Report bolsters Arafat poisoning claim
ATUL ANEJA
Jul 5, 2012
Al Jazeera probe suggests high levels of polonium
A nine-month investigation by Al Jazeera suggesting that Yasser Arafat may have died of polonium poisoning and not of natural causes has prompted Palestinians to demand an international investigation into the circumstances of their celebrated leader's death.
Arafat died in a Paris military hospital in 2004 after he was airlifted from his besieged compound in Ramallah, where he had taken seriously ill. Arafat's death triggered a torrent of conspiracy theories, especially because an autopsy was not conducted to establish the cause of death — unusual given Arafat's larger-than-life international stature.
The case now appears set to be reopened after an investigation by Al Jazeera found that Arafat's personal belongings, including his clothes, toothbrush and kaffiyeh — the headdress inseparable from his persona — contained elevated levels of polonium, a highly radioactive element. The Al Jazeera investigation centred on the findings at the Institut de Radiophysique in Lausanne, Switzerland, where scientists analysed Arafat's personal items supplied by Suha Arafat, his wife.
The Swiss facility maintains that Arafat's bones could provide more evidence to substantiate the possibility of poisoning — an inference that has led Ms. Arafat to call for the exhumation of her husband's remains from his grave in Ramallah, the West Bank city.
Full report at:
http://www.thehindu.com/news/international/article3602965.ece
--------
Arab World
Blasphemy Law Proposed In Iraqi Kurdistan after Muslim Protests
July 3, 2012
Editor's note: Several countries have adopted so called "blasphemy laws" which say that any insult against Islam or it's profit, Muhammad is unlawful. These laws are often used to persecute and silence Christians. Until recently, this part of Iraq has been a relatively safe retreat for Christians, many of whom have fled from other countries. The imposition of blasphemy laws is a danger sign to the local Christian community. Please pray for Iraqi Christians.
A "blasphemy law" has been drafted by MPs in the autonomous region of Iraqi Kurdistan following violent protests by Muslims against a magazine article deemed insulting to Islam.
The Draft Law to Protect Sanctities prescribes up to ten years in prison and fines of up to 50,000,000 dinars (£27,390, US$43,029) for vaguely worded offences including "swearing at and mocking God" and "swearing at, mocking, insulting and portraying prophets inappropriately". Any media outlet that publishes or broadcasts material deemed blasphemous could be closed for up to a year and fined.
The move follows the enraged Muslim reaction to a piece in an Erbil-based magazine, Chrpa (Whisper); on 2 May it reprinted a 2010 Facebook post entitled "Me and God", an imaginary dialogue condemned as blasphemous by some local imams and insulting to Islam by government officials.
Chrpa's editor-in-chief was arrested on 7 May for "violating religious sensibilities", but this was not enough to placate local Muslims.
Full report at:
http://nazmissions.wordpress.com/2012/07/03/blasphemy-law-proposed-in-iraqi-kurdistan-after-muslim-protests/
-----------
Gulf Facebook users to help improve lives of people in Bhopal
Jul 04 2012
Dubai : People in the Gulf region will be able to use a Facebook Timeline application to contribute to a programme of providing safe drinking water to needy communities, starting from Bhopal.
Waterworks, a non-for-profit programme to provide safe clean drinking water, will in its initial stage train 75 water-workers who will educate the neediest people in Bhopal about the need for clean water and its opportunity to improve the health and wellness of their community.
Initiated by global health organisation Population Services International (PSI), with the Unilever Foundation, the programme will see trained water-workers distribute life-saving Pureit sachets and purifiers to families.
Waterworks, which operates through a Timeline application developed jointly with Facebook, will connect people with means directly with people and communities in need.
Almost 800 million people do not have access to clean drinking water, with preventable water-borne diseases, such as dysentery and diarrhoea a particular threat.
"We want to leverage the power of the social graph and the ripple effects that each person's actions can create, to inspire and enrol many more to make a difference," Keith Weed, Unilever's Chief Marketing Officer said.
Jonathan Labin, head of Facebook's Middle East operations, said it was a life saving cause.
"By sharing those stories through Facebook, millions of people around the world will be able to learn about Waterworks and lend their support," he said.
Initially launched as a beta pilot project, Waterworks is among the first Timeline applications for charitable giving, connecting Facebook users around the world with real individuals and communities in need.
People will be invited to sign up to Waterworks and connect the application to their Facebook Timeline. They will partner with a PSI-trained Waterworker and choose a small daily donation.
Full report at:
http://www.indianexpress.com/story-print/970223/
-----------
Student murder stokes fears of Egypt's Islamists
HAMZA HENDAWI
July 4, 2012
CAIRO (AP) — Three bearded men approached a university student and his girlfriend during a romantic rendezvous in a park and ordered them to separate because they weren't married, according to security officials. An argument broke out, ending with one of the men fatally stabbing the student.
The June 25 attack has alarmed Egyptians concerned that with an Islamist president in office, vigilante groups are feeling emboldened to enforce strict Islamic mores on the streets.
Islamists, including members of one-time violent groups, were empowered after last year's ouster of Hosni Mubarak's secular regime by a popular uprising. They formed political parties and won about 70 percent of parliament seats in elections held some six months ago, although a court dissolved the legislature.
Moderate Muslims along with liberal and women's groups now worry that Mohammed Morsi's presidency will eradicate what is left of Egypt's secular traditions and change the social fabric of the mainly Muslim nation of 82 million people.
Some activists say Islamists already are flexing their muscles in areas outside Cairo and other main cities, taking advantage of the absence of civil society groups and tenuous security in the areas.
They cite reports of efforts to persuade drivers of communal taxis, mostly minibuses that can seat up to 16, to segregate women and men passengers. In some instances, women's hairdressing salons were told to get rid of male employees or threatened with closure.
Full report at:
http://www.seattlepi.com/news/article/Student-murder-stokes-fears-of-Egypt-s-Islamists-3683761.php#ixzz1zkPSoW26
-----------
Arab Envoys Rebuked for Denying Prize Money to Algerian Writer
By MAÏA de la BAUME
Jul 5, 2012
PARIS — Arab diplomats in France have been sharply criticized for quietly withdrawing the prize money for a literary award because the winner, a famous Algerian novelist, visited Israel, with many here denouncing what they call an unacceptable incursion of politics into art.
The anger has been building in the French press since the award, minus the prize money, was handed out by a publishing company last month instead. The head of the jury resigned temporarily in protest.
The group of 22 diplomats under fire, who are from Arab League nations and have sponsored the prize for three years, said little, except that they were following the policies of their countries, which remain in a formal state of war with Israel.
The winner, Boualem Sansal, 63, a former engineer who began writing novels at 50 and became highly acclaimed, was scheduled to receive the Prix du Roman Arabe (the Arab Novel Prize) for his book "Rue Darwin" ("Darwin Street"). But in May, he spoke at a literary festival in Israel, and afterward Hamas, the Palestinian Islamist group that runs Gaza, said he had committed "an act of treason against the Palestinian people."
Arab ambassadors based in Paris later wrote the jury that they had decided to cancel the ceremony and withdraw the 15,000 euros in prize money, about $19,000, "due to the current events in the Arab world."
Mr. Sansal was incensed. "The Arab ambassadors have no right to behave in such way," he said in a telephone interview on Tuesday from Boumerdès, a city near Algiers where he lives. "Those people don't respect anything, especially the country they live in."
Full report at:
http://www.nytimes.com/2012/07/05/world/europe/arab-envoys-rebuked-for-denying-prize-money-to-algerian-writer.html?ref=world&gwh=60C4A7FBA2ED2C111C4A8E32F45B61D0
-----------
Kuwait picks outgoing PM to form Cabinet: KUNA
July 05, 2012
Kuwait's head of state on Thursday reappointed outgoing Prime Minister Sheikh Jaber al-Mubarak al-Sabah in a move that may help ease renewed political deadlock in the OPEC member, state news agency KUNA said. Sheikh Jaber must now select a 15-member Cabinet, after which analysts expect
Kuwait's ruler to dissolve parliament in order to allow fresh elections, that will probably be held after the Muslim holy month of Ramadan which starts around July 19.
The previous government, including Sheikh Jaber, resigned last month after Kuwait's constitutional court effectively dissolved a parliament dominated by opposition Islamists, reinstating its more government-friendly predecessor instead.
http://www.hindustantimes.com/world-news/RestOfAsia/Kuwait-picks-outgoing-PM-to-form-Cabinet-KUNA/Article1-883677.aspx
-----------
Syria gunmen kill three senior officers: NGO
Jul 5, 2012
BEIRUT: Gunmen have shot dead a Syrian general and two other senior officers in a day of violence that resulted in nearly 100 deaths across the country, the Syrian Observatory for Human Rights said on Thursday.
The general was killed on Wednesday on the road from Damascus to the Druze region of Suweida in the south, and a colonel was murdered in the central province of Hama.
The third officer, a major, was killed in the north near Aleppo, the country's second city.
"All three were in cars when they were targeted by the gunmen," Observatory chief Rami Abdel Rahman said.
At least 99 people, the majority of them civilians, were killed on Wednesday. The Britain-based Observatory said that among the dead were another two generals killed in combat.
It is not possible to independently verify death tolls for the conflict in Syria since the United Nations at the end of 2011 ceased compiling such figures.
However, the Observatory estimates that more than 16,500 people have been killed since the uprising erupted in mid-March last year.
http://dawn.com/2012/07/05/syria-gunmen-kill-three-senior-officers-ngo/
-----------
Al Qaeda inspired group claim Syria attacks
Jul 5, 2012
BEIRUT: An al Qaeda-inspired group claimed responsibility for dozens of attacks across Syria, the latest evidence that extremists are exploiting the chaos to make inroads in another Middle Eastern country.
The Syrian regime has long blamed terrorists for the 16-month-old revolt, and the presence of al Qaeda groups creates new difficulties for Arab and Western countries trying to help force President Bashar Assad from power.
The opposition and the rebel Free Syrian Army deny having any links to terrorism, and say they do not have the desire or the capabilities to carry out massive suicide bombings and other al Qaeda-style attacks.
On Tuesday, the SITE monitoring group, which tracks jihadist chatter on the Internet, said the Al-Nusra Front released statements on extremist websites in late June claiming the attacks were to avenge the killings of Syrians by the government.
One of the attacks targeted a pro-regime television station in the town of Drousha, south of the capital, Damascus, on June 27. Seven people were killed in the attack on Al-Ikhbariya TV.
Full report at:
http://dawn.com/2012/07/05/al-qaeda-inspired-group-claim-syria-attacks/
-----------
WikiLeaks publishes two million emails from Syrian officials
Jul 5, 2012
LONDON: WikiLeaks said Thursday it was publishing over two million emails from Syrian political figures dating back to 2006 amid the bloody crackdown on dissent by Syria's ruling regime.
"Just now…WikiLeaks began publishing the Syria files, more than two million emails from Syrian political figures, ministries and associated companies dating from August 2006 to March 2012," spokeswoman Sarah Harrison told journalists in London.
http://dawn.com/2012/07/05/wikileaks-publishes-two-million-emails-from-syrian-officials/
-----------
Three killed in Baghdad house bombing: officials
Jul 5, 2012
BAGHDAD: Police say the house of an Iraqi government official has been bombed and his wife and two daughters have been killed.
Authorities believe the early Thursday attack targeted the home of Ali Abdul-Amir, a Shia who is a senior official in Baghdad's local government.
Abdul-Amir and his two sons were wounded in the strike on their home in western Baghdad's Sunni-dominated neighbourhood of Ghazaliyah.
Officials at Yarmouk hospital confirmed the deaths. All officials spoke on condition of anonymity because they were not authorized to release the information.
Though violence has dropped across Iraq, government employees and security forces are still regularly targeted by insurgents.
http://dawn.com/2012/07/05/three-killed-in-baghdad-house-bombing-officials/
-----------
Iraq Says Al-Qaida Fighters Flowing Into Syria
Jul 5, 2012
BAGHDAD (AP) — Iraq's foreign minister says the government has "solid information and intelligence" about al-Qaida militants infiltrating Syria from Iraq to carry out attacks.
Hoshyar Zebari told reporters Thursday that authorities are worried about a spillover of violence from Syria to the rest of the Mideast.
He said Baghdad has for years warned Damascus about al-Qaida traffic between Iraq and Syria.
Zebari says a recent increase in violence in Iraq also could hurt foreign investment as the country tries to pull out of years of sectarian violence.
He blames a months-long political crisis in Iraq for the surge of deadly attacks over the last month.
http://www.nytimes.com/aponline/2012/07/05/world/middleeast/ap-ml-iraq.html?ref=middleeast&gwh=2B134CE9958763CA9E4C36C473893704
Syrian Refugees Face Hostility in Lebanon
By JOSH WOOD
Jul 5, 2012
TRIPOLI, LEBANON — The Office of the United Nations High Commissioner for Refugees says that more than 27,000 Syrian refugees are now sheltering in Lebanon after more than a year of conflict in their homeland. Ahmed Moussa, a senior member of the Syrian opposition in Lebanon, puts the number at 60,000.
Whatever the true number, living conditions have become increasingly dire for some, especially in Tripoli, Lebanon's second-largest city, where the Syrian opposition estimates that 20,000 refugees now live.
A former cinema, abandoned two decades ago, now houses some. Clothes hang outside the projection room. Mounds of trash obstruct the aisles, and fleas crawl over the worn red fabric of the seats in the once-grand auditorium. A dog, tied up at the rear, barks half-heartedly at visitors.
Beside the torn screen, two sandbagged firing positions are used by Sunni fighters in increasingly frequent clashes with nearby Alawite militias.
Full report at:
http://www.nytimes.com/2012/07/05/world/middleeast/05iht-m05-lebanon-refugees.html?ref=world&gwh=530815CFC1530B976BBC2F8DB941154E
----------
North America
American Muslims are turning to Islamic Private Education
July 3, 2012
To ensure the sustainability of their values, many American Muslims are turning to Islamic private education in their struggle to maintain their religious heritage despite many generations melting in the US diverse community.
Despite being considered as one of the wealthiest, very well educated, and most diverse Muslim communities in the world, US Muslim families still find difficulties in maintaining their religious values.
Muslims in the US are about 3 million according to the population studies. According to the Allied Media Corp., the family size of American Muslims is 25% larger than the national average of 3.2. Moreover, according to the Arab American Institute the Arab population in New York has grown 50%, to around 150,000, since 1990.
They are remarkably integrated into the US society but they work within the American political process to advance Muslim interests. The previous statistics show that more children are growing up in a land where the public educational system is divided between church and state.
Despite this recognized growth in the Muslim population, financial conditions has made it difficult for Muslim parents to send their children to full-time Islamic private schools due to the high cost. Such full-time schools cost between three and four thousand dollars on average per year.
As a result, some of these Islamic schools have been seeing a drop in enrollment and donations. Still families try to search for creative ways to secure Muslim education for their children.
Full report at:
http://muslim-academy.com/american-muslims-are-turning-to-islamic-private-education/
--------
Hillary discussed language of apology statement with Hina
Jul 5, 2012
NEW YORK: Secretary of state Hillary Clinton had discussed with her Pakistani counterpart Hina Rabbani Khar the "language" of her statement apologizing for the death of 24 Pakistani soldiers in a cross-border Nato air raid while she was working on its draft during the last several weeks.
Ending a bitter seven month row between the two nations, Clinton issued a statement on Tuesday in which she reiterated America's "deepest regrets" and said, "sorry for the losses suffered by the Pakistani military" , in the attack that brought relations US-Pakistan to all time low.
Following the apology, Pakistan agreed to re-open the Nato supply routes into Afghanistan that it had closed in retaliation of the attacks.
The New York Times quoted people with knowledge of the process as saying that Clinton began working on drafts of the statement several weeks ago.
At one point she even began discussing the language of the statement with Khar, a person with knowledge about the process said.
Khar: No secret agreement with US
Foreign minister Hina Rabbani Khar said Pakistan had not concluded any "secret agreement" with the United States to end a seven-month blockade of supply routes for Nato forces in Afghanistan and contended that a superpower had to "backdown" .
http://timesofindia.indiatimes.com/world/us/Hillary-discussed-language-of-apology-statement-with-Hina/articleshow/14683857.cms
-----------
U.S. mistrust over Pakistan's terror links persists, say experts
NARAYAN LAKSHMAN
Jul 5, 2012
Reopening the supply lines "does not address the fundamental problem of continuing Pakistani support for the Taliban and Haqqani network"
Notwithstanding Tuesday's dramatic apology by U.S. Secretary of State Hillary Clinton to her Pakistani counterpart Hina Rabbani Khar, some South Asia specialists in Washington have cautioned that mistrust of Pakistan over its intelligence apparatus' links to various terror groups is likely to persist.
In a readout of her telephone conversation with Ms. Khar, Ms. Clinton said, "I once again reiterated our deepest regrets for the tragic incident in Salala last November. I offered our sincere condolences to the families of the Pakistani soldiers who lost their lives... We are sorry for the losses suffered by the Pakistani military."
However, Ms. Clinton referred to mistakes on both sides that led to the deaths of 24 Pakistani soldiers, an account that her Pakistani interlocutors have rejected in the past. Earlier this year a U.S. military investigation found that the soldiers' deaths were "inadvertent and resulted from a skirmish in which the Pakistanis fired first at U.S. ground forces". Pakistani officials have said their forces were not the first to fire.
Regardless of this difference of opinion on the incident, Ms. Clinton went on to emphasise details of the no-charge transit for NATO trucks via the GLOC, a move that would "help the U.S. and ISAF conduct the planned drawdown at a much lower cost." She also alluded to Ms. Khar's assurance that "no lethal equipment will transit the GLOC into Afghanistan except for equipping the ANSF."
Full report at:
http://www.thehindu.com/news/international/article3602972.ece
-----------
Europe
Local wars blur al Qaeda's threat to West
Jul 5, 2012
LONDON: Spinoff groups from al Qaeda have become increasingly engrossed in insurgencies in Africa and the Middle East, inflicting death and mayhem on local communities. But this emphasis on the pursuit of the enemy nearby has cast doubt on their commitment, in practice, to bin Laden's war on the "far enemy" – the West and the United States in particular.
More than a year after US forces killed bin Laden, some groups such as the Yemeni-based Al Qaeda in the Arabian Peninsula (AQAP) undoubtedly remain a menace to the West.
Turmoil in Syria, Somalia and parts of Libya, Mali, Iraq and Nigeria has also allowed Islamist militias to recruit, train, arm and organize. And yet their targets have been overwhelmingly close at hand, rather than in Europe or the United States.
"Al Qaeda has become a useful label for any group that essentially pursues local aims but wishes to exaggerate its reach and sophistication," said Richard Barrett, Coordinator of the al Qaeda-Taliban Monitoring Team at the United Nations.
"Al Qaeda has lost much of its reputation as the vanguard of a global cause, and as the activities of its affiliates result in more and more death and destruction for local communities, this process will accelerate," he told Reuters.
Boasting newly-acquired weapons, kidnap ransom funds, territorial gains in remote regions and a coterie of radicalized Western volunteers, many groups appear to have the wherewithal for viable plots within Western borders, Western officials say.
AQAP, formed in 2009 when militants driven out of Saudi Arabia joined the Yemeni al Qaeda, is under particularly close watch internationally because of its failed but audacious bombing attempts against US targets.
Full report at:
http://dawn.com/2012/07/05/local-wars-blur-al-qaedas-threat-to-west/
-----------
Austria marks centenary law on Islam
03 July 2012
By AL ARABIYA
Austria's government along with the country's Muslim community celebrated the European nation's 100-year-old Law on Islam.
The law, granted in 1912 in Article 1, recognized Islam "as a religious community" and gave it "the same legal protection as is granted to other legally recognized religious communities". The law was created under the Habsburg Emperor Franz Joseph following Austria's annexation of Bosnia-Hercegovina.
Austria guarantees Muslims the same rights as all religious communities as well as religious education in state schools, administration of internal affairs and public worship.
In a ceremony held in Vienna's town hall, Rathaus, Austrian President Heinz Fischer called for peaceful and respectful relations with the Muslim community.
Senior government officials attended a mosque ceremony to mark the centenary with Austrian Muslims.
Full report at:
http://english.alarabiya.net/articles/2012/07/03/224247.html
-----------
German Muslims call on lawmakers to protect circumcision
Jul 4, 2012
COLOGNE (Germany): German Muslim leaders urged lawmakers Wednesday to pass legislation protecting the right to circumcise boys after a court ruling against the practice when carried out on religious grounds.
Around 20 organisations representing most of Germany's around four million Muslims said parliament must ensure religious freedom by eliminating the legal uncertainty surrounding the rite since the June 26 ruling by a court here.
"We call on the German Bundestag (lower house) and the government to act as quickly as possible to put an end to this legal insecurity and establish legal safeguards allowing the circumcision of boys," said Gurcan Mert of the Turkish Islamic Union, speaking on behalf of the other groups.
In a decision that also sparked outrage among Jewish groups and which could set a legal precedent, the regional court in this western city ruled against a doctor in Cologne who had circumcised a four-year-old Muslim boy on his parents' wishes.
The judges found that the "fundamental right of the child to bodily integrity outweighed the fundamental rights of the parents".
"The religious freedom of the parents and their right to educate their child would not be unacceptably compromised if they were obliged to wait until the child could himself decide to be circumcised," the court added.
Full report at:
http://timesofindia.indiatimes.com/world/europe/German-Muslims-call-on-lawmakers-to-protect-circumcision/articleshow/14676571.cms
-----------
U.N. Commander Says Syria Violence Is 'Unprecedented'
By ALAN COWELL
Jul 5, 2012
LONDON — The officer commanding United Nations monitors in Syria said on Thursday that violence there has reached "unprecedented" levels, making it impossible for his unarmed observers to resume their mission, which was suspended last month.
But President Bashar al-Assad gave no indication that he was planning to ease the 16-month-old crackdown on his country's revolt, saying in a newspaper interview published in Turkey that he would maintain what he called "the fight against terrorism," news reports said.
In mid-June, the United Nations said it was suspending its observer mission in Syria mission because of the escalating violence after its monitors were routinely blocked or attacked as they sought to approach the scenes of fighting.
The suspension was the most severe blow yet to months of international efforts to negotiate a peace plan to forestall a descent into civil war.
At the time, the United Nations said the monitors would not be withdrawn but would be locked down in Syria's most contested cities, unable to conduct patrols.
Speaking to reporters in Damascus, Maj. Gen. Robert Mood of Norway, who commands the United Nations monitors, told reporters on Thursday that "the escalation of violence, allow me to say to an unprecedented level, obstructed our ability to observe, verify, report as well as assist in local dialogue."
It would be impossible to revive his mission without a cease-fire, The Associated Press quoted him as saying. But in the third installment of an interview which Turkey's Cumhuriyet newspaper has published this week, Mr. Assad showed no readiness to heed either cease-fire calls or a plan proposed by Kofi Annan, the special envoy on Syria, for a transitional government.
Full report at:
http://www.nytimes.com/2012/07/06/world/middleeast/syria-violence-is-unprecedented-un-commander-says.html?ref=world&gwh=60B3F4D603AAA4CE31DCA76902C6C500
-----------
Fifty years after Algeria's independence, France is still in denial
Nabila Ramdani
5 July 2012
An exhibition in Paris marking the years of colonial rule in Algeria whitewashes the crimes of France's erstwhile empire
In 1962, Bob Dylan released his first album, Brigitte Bardot was at the height of her fame, and the James Bond film Dr No was made. It was the start of a decade which would forever be associated with creativity and entertainment.
But for Algerians of my parents' generation the swinging 60s mean something entirely different. My father remembers 5 July 1962 – exactly 50 years ago – as the day that France's last major colony became independent.
Freedom for Algeria, the largest country in Africa and the Arab world, called time on a savage period of history in which some 1.5 million Algerians died, most in aerial bombing raids and ratissages – jargon used to describe the way in which army units "combed through" cities and towns slaughtering those they came across. Hundreds of thousands more were tortured as an entire nation was made to pay for resisting the might of an overseas "master" to whom it had been subjugated for 132 years.
Such thoughts were high in my mind on a recent trip to the Château de Vincennes, the castle just outside Paris where King Henry V of England died. What visitors are not guided to is the site of the nearby concentration camp for dissident Algerians. My father told me about compatriots the same age as him who were hanged from trees by police in the Vincennes woods. One of the lynchings made a small item in the then Manchester Guardian in early 1962 under the headline "Strange fruit in the trees", the headline taken from the lyrics most famously performed by Billie Holiday about African American hangings.
Full report at:
http://www.guardian.co.uk/commentisfree/2012/jul/05/50-years-algeria-independence-france-denial
-----------
More Pakistanis fall below acceptable dietary line: UN
Jul 5, 2012
ISLAMABAD, July 4: The food security situation in Pakistan has worsened over the past four years, resulting in a drastic increase in the proportion of population falling below the minimum acceptable level of dietary consumption, according to a United Nations report.
According to the United Nations Millennium Development Goals report for 2012, two-digit inflation and high food inflation significantly decreased the purchasing power of people, especially the poor.
The report expressed fears that Pakistan was lagging behind the target of eradicating extreme poverty and hunger and indicators show that the target would not be achieved by 2015, the deadline for achieving MDGs.
The report expressed concern over a number of factors that have contributed to under-achievement against most of MDGs.
These include the slow economic growth or less than three per cent over the last three to four years.
With a labour force increasing at a rate of 3.2 per cent, the slow economic growth is not creating sufficient jobs for the new entrants to the labour market.
Besides poverty and unemployment issues, the income inequality in the country has always been on the rise. The share of consumption of the lowest quintile is currently 9.6 per cent against 40.3 per cent for the highest quintile. There also exist widespread gender inequalities.
The share of women in wage employment is the slowest in South Asia and Pakistan is not an exception to it.
Additionally, there are regional pockets where status of development is worst than other areas.
Notwithstanding the challenges, the report said, there are a number of opportunities to build on.
The increase in the share of provinces in NFC award and the 18th Amendment for decentralisation of governance at the provincial level will help development partners to work more closely with the end beneficiaries.
Full report at:
http://dawn.com/2012/07/05/more-pakistanis-fall-below-acceptable-dietary-line-un/
-----------
Six arrested on terror suspicion in Britain
Jul 5, 2012
LONDON: In an early morning swoop, British police on Thursday arrested five men and a woman in London as part of a pre-planned intelligence-led operation.
The Metropolitan Police clarified that the operation was not linked to the forthcoming Olympic Games.
The men and woman were all arrested on suspicion of the commission, preparation or instigation of acts of terrorism under the Terrorism Act 2000, and have been taken to a south east London police station where they remain in custody.
According to details released by the police, one man, 29, was arrested in the street in west London, while another man, 21, and the woman, 30, were arrested at separate residential premises in west London.
Three other men, aged, 26, 18 and 24, were arrested at a residential premises in east London.
The 24-year-old man was tasered during his arrest, but did not require hospital treatment, the police added.
Searches under the Terrorism Act 2000 were also being carried out at eight residential premises in east, west and north London and one business premises in east London.
http://timesofindia.indiatimes.com/world/uk/Six-arrested-on-terror-suspicion-in-Britain/articleshow/14688377.cms
URL: https://www.newageislam.com/islamic-world-news/new-age-islam-news-bureau/mob-kills-and-burns-insane-man-suspected-of-desecrating-the-quran/d/7836