New Age Islam News Bureau
04 February 2021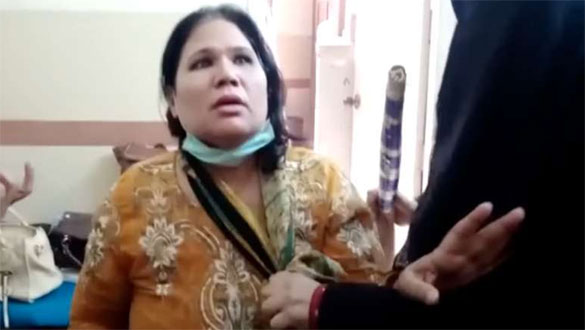 Tabitha Nazir Gill with one of her burqa-clad attackers at Sobhraj Maternity Hospital in Karachi. (Photo supplied)
------
• UK: London Bridge Jihadi's Widow given $27,383 In Legal Aid While Victims' Families Denied
• Delhi Sisters Claim Ownership Of Land Offered For Ayodhya Mosque, Move High Court
• US 'Disappointed' As UN International Court Of Justice Takes Up Iran Sanctions
• International Union For Muslim Scholars Calls On Muslim Scholars Globally To Make Efforts For 'Peace' In Afghanistan
• Selangor Sultan Concerned Over Increased Corruption, Use Of Fake News Among Politicians, Civil Service
• Lebanese Activist, Hezbollah Critic Lokman Slim Found Shot To Death In His Car
• Supreme Leader: Enemies Unable to Do a Damn Thing to Iran
• Tigray Conflict Could Stoke Insecurity Elsewhere In Ethiopia: UN
Pakistan
• Mob Attacks Pakistani Christian Nurse, Tabitha Nazir Gill; Accused Her of Insulting All Prophets Including Prophet Muhammad
• Arabic In Schools: New Requirement Rekindles Identity Debate In Pakistan
• Nothing Wrong With Covid-19 Vaccine: Muslim Scholars, Darul Afta Decree To Use Corona Vaccine, Says Tahir Ashrafi
• Four terrorists killed in North Waziristan
• PML-N concedes receiving funds from Osama, claims PTI leader
• Successful training launch of Ghaznavi missile conducted
--------
Europe
• UK: London Bridge Jihadi's Widow given $27,383 In Legal Aid While Victims' Families Denied
• France says militants in Mali mulling attacks in Europe
• Belgium jails Iranian diplomat for 20 years over bomb plot
• Syrian refugee to stand in German election
• Terror response report 'humbling', police chief tells Manchester Arena inquiry
• Germany: 1,200 right-wing extremists licensed to own weapons
--------
India
• Delhi Sisters Claim Ownership Of Land Offered For Ayodhya Mosque, Move High Court
• World's Smallest Mosque, 110 Sq Feet In Size, Called Jinn Ki Masjid, In Need Of A Healing Touch
• Muslim outfits seek action against BJP leader for insulting Prophet
• Muslims too are giving donations for Ram temple construction, says BJP minority cell chief
• Soldier killed as Pakistan violates ceasefire along LoC
• Hyderabad Nizam's great-granddaughter questions Centre's pact with two male heirs
--------
North America
• US 'Disappointed' As UN International Court Of Justice Takes Up Iran Sanctions
• US, UAE Discuss Ways To Lower Tensions, End Conflicts In The Region: State Department
• Blinken tells US envoy Malley to form Iran team not 'dominated' by one side: Official
• UN chief and peace activist honored with Zayed Award for Human Fraternity
--------
South Asia
• International Union For Muslim Scholars Calls On Muslim Scholars Globally To Make Efforts For 'Peace' In Afghanistan
• Prisoner's rights ignored in detention facilities: Report
• Taliban on diplomatic blitz after Afghan peace talks stall
• Tehran buddies up to the Taliban
• Bangladesh intensifies vigil along its border with Myanmar
• 'Back empty-handed': Bangladeshis cut off from jobs abroad face rising poverty
• Myanmar lodges objections in Rohingya genocide case
• Rohingya fear another crackdown after Myanmar coup
--------
Southeast Asia
• Selangor Sultan Concerned Over Increased Corruption, Use Of Fake News Among Politicians, Civil Service
• Address growing hate speech, says Suhakam commissioner
--------
Arab World
• Lebanese Activist, Hezbollah Critic Lokman Slim Found Shot To Death In His Car
• WHO deploying teams across Syria for COVID-19 vaccination program
• Israel attacks Syrian regime, Iran-backed militias in Quneitra: Reports
• Missiles fired at Israeli drone over Lebanon: Israeli army
• Saudi International set to tee off tomorrow with global broadcast coverage
• Victims ignored amid UN bickering about chemical weapons in Syria
• SDF captures another ISIS suspect in Deir al-Zor countryside
--------
Mideast
• Supreme Leader: Enemies Unable to Do a Damn Thing to Iran
• IRGC Release 2 Border Guards Abducted by Jeish Al-Adl Terrorist Group
• Syrian air defences intercept Israeli missiles coming from occupied Golan Heights
• Ending US military deployment to region best response to Gen. Soleimani's assassination: Zarif
• US terror designation of Houthis: a fresh ordeal in Yemen
--------
Africa
• Tigray Conflict Could Stoke Insecurity Elsewhere In Ethiopia: UN
• Mine blast kills four soldiers in central Tunisia
• Nigerians in Maiduguri without power for a week after jihadist attack
• Explosive device kills four Tunisian soldiers in mountain region near Algerian border
Compiled by New Age Islam News Bureau
URL: https://www.newageislam.com/islamic-world-news/mob-attacks-pakistani-christian-nurse/d/124225
--------
Mob attacks Pakistani Christian Nurse, Tabitha Nazir Gill; Accused Her Of Insulting All Prophets Including Prophet Muhammad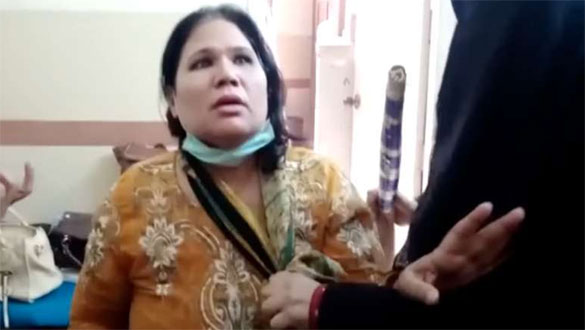 Tabitha Nazir Gill with one of her burqa-clad attackers at Sobhraj Maternity Hospital in Karachi. (Photo supplied)
------
Feb 01, 2021
By Kamran Chaudhry
Tabitha Nazir Gill was slapped and stripped for alleged blasphemy at the Pakistani hospital where she had worked for nine years. Videos showing the assault on the 30-year-old Christian nurse at Sobhraj Maternity Hospital in Karachi spread on social media on Jan. 28, moments after she was accused of insulting all prophets including Prophet Muhammad, Prophet Abraham and Prophet Adam. "She urged others to say 'Jesus' to solve their problems. Don't speak the name. She commits blasphemy. We shall bury her. We will sacrifice our generations for the dignity of the prophets," shouted Muslim nurse Nasreen while beating Gill. "Close the gate. Don't let her escape. Beat her. Why did you speak of our religion? Rub your nose on the ground. Repent from Allah," shouted others. Gill was dragged from the third to the first floor of the hospital where visiting burqa-clad women also attacked her, some with brooms.
"I didn't do anything like this. I am a Christian. We don't swear but still I swear by Jesus and the Bible. This is their plan. Let me call my husband," pleaded Gill amid the mob. She was tied up with ropes, forced to submit an apology and locked in a room before the police were called. The investigating officer initially cleared Gill of blasphemy charges citing a "misunderstanding between colleagues" and allowed her to leave the police station. However, the same afternoon, police registered a blasphemy case against the gospel singer under Section 295-C of the Pakistan Penal Code that mandates the death penalty for blasphemy against Prophet Muhammad. In the first information report, midwifery student Saba accused Gill of stating that Prophet Ishmael was born of adultery. "She stated that Ishmael stomped the Zamzam holy water we drink. Adam committed adultery with Eve. She twisted the name of Muhammad, adding that Muhammad is nothing. Nobody came after Jesus," stated Saba. Blasphemy is a highly sensitive issue in deeply conservative Pakistan where mere allegations have led to extrajudicial killings and mob violence.
Catholic groups and human rights campaigners have long sought the repeal of draconian blasphemy laws, arguing they are used to victimize religious minorities or settle personal scoresAccording to the Centre for Legal Aid Assistance and Settlement (CLAAS) UK, a Christian charity dedicated to helping persecuted Christians in Pakistan, nearly 60 people including nine Christians and 47 Muslims (40 from the Shia community) were charged with blasphemy last year.At least three innocent people were killed — one Christian, one Ahmadi and one Muslim.
Church reaction
Father Abid Habib, former president of the Major Superiors Leadership Conference of Pakistan, described the attackers at Sobhraj Maternity Hospital as ignorant. "They are jealous of this person and are now using the umbrella of the blasphemy law. I dare say that she has neither blasphemed the Prophet nor the Holy Quran," he said."I have said this a thousand times. If Allah Almighty has said that blasphemers must be killed, then I can say that Almighty Allah is not Rahman-e-Rahim [benevolent and merciful]. If his Prophet has commanded to kill blasphemers, then he can never be called Rahmat-e-Alamin [mercy to the world]."There is no use in pleading to the Sindh government, politicians and all the VIPs. They never did anything before and they will do nothing even now. They are afraid of these ignorant people and might face the same death as [slain Punjab governor] Salman Taseer. They don't have any guts."Taseer was assassinated in 2011 for supporting Asia Bibi, the Catholic woman acquitted of blasphemy in 2018 after spending eight years on death row, and demanding reforms to the controversial blasphemy laws. Lahore-based Pastor Irfan James also called for action against the mob who attacked Gill. "Many people are asking to remove the videos, but is there any action against jihadi women who accused her of a serious allegation and tortured her? How long will we tolerate this? Where is the law? RIP interfaith harmony in Pakistan," he said.Nasir Saeed, director of CLAAS-UK, said the Christian nurse has gone into hiding."Police have a basic and important role to determine whether blasphemy has been committed or if the accusations are fabricated just to settle personal scores," he said."It is the need of the times to look into this matter and stop the growing misuse of the blasphemy law against innocent people. The wording of the blasphemy law is so broad and vague that it has allowed a wide range of acts and its continuous misuse."
http://www.heraldmalaysia.com/news/mob-attacks-pakistani-christian-in-hospital-over-blasphemy-claim/57805/2
--------
UK: London Bridge jihadi's widow given $27,383 in legal aid while victims' families denied
FEB 3, 2021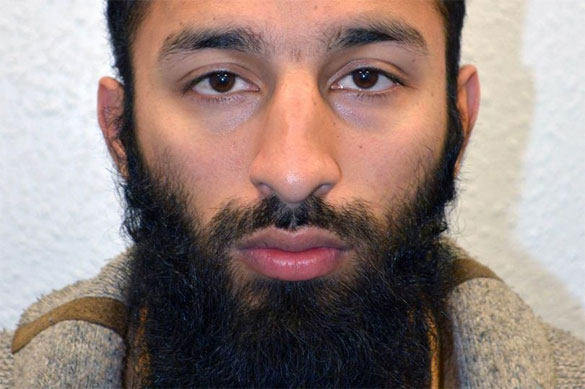 Khuram Butt was one of the London Bridge terror attackers (Image: REX/Shutterstock)
-----
It is the taxpayers who foot her bill. Imagine: British authorities have awarded money to aid an Islamic State bride whose jihadi husband murdered innocent people, while authorities have failed to aid the victims. That is an atrocity, and one more example of how Western leaders continue to force their populations into dhimmitude.
"London Bridge terrorist's widow given £15,000 legal aid while victims' families denied," by Kurt Zindulka, Breitbart, February 1, 2021:
The widow of the London Bridge terror attack ringleader got more than £15,000 in legal aid for his­ inquest while families of victims were denied public funds.
Figures show £15,660 was granted to Zahrah Rehman – whose evidence was criticised by the coroner.
The taxpayers' cash funded a barrister during the inquiry into the deaths of her Islamic State-inspired jihadist husband Khuram Butt and his two accomplices.
All three were shot dead by police and it is normal for relatives of those killed by the state to receive legal aid.
However, there is no automatic right for families of those killed by terrorists to be legally represented at inquests.
Butt and his fellow fanatics murdered eight people and injured 48 others, using a van to run people down and then stab many more in a 10-minute frenzy before police shot them dead in 2017.
One of those killed was Australian nurse Kirsty Boden, 28, who was stabbed to death while helping other victims.
Her boyfriend James Hodder, 33, from Windsor, Berkshire, said: "I would demand a fully transparent justification for why the attackers' families are supported by the state but none of the victims' families were given a single penny.
"I'm sure she [Ms Rehman] needed financial aid quite rightly, but so did we. What's the difference?
"Representation at the inquest was essential. The inquest involves incredibly complex and niche areas of law.
"Without a trained legal team you stand no chance of being able to scrutinise proceedings and ensure lessons can be learnt. You simply can't engage with the inquest without legal support."
Although the families of victims were denied legal aid, lawyers agreed to represent them on a pro bono basis at the inquest, which lasted two months….
https://www.jihadwatch.org/2021/02/uk-london-bridge-jihadis-widow-given-27383-in-legal-aid-while-victims-families-denied?utm_source=newsletter&utm_medium=email&utm_campaign=the_2021_02_04_jihad_watch_daily_digest&utm_term=2021-02-04
--------
Delhi Sisters Claim Ownership Of Land Offered For Ayodhya Mosque, Move High Court
04 February 2021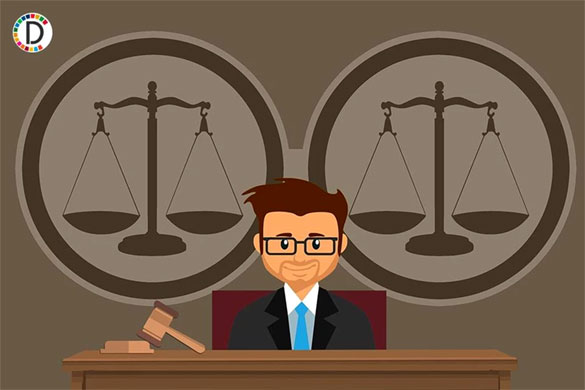 Two Delhi-based sisters have moved the Allahabad High Court
-----
Two Delhi-based sisters have moved the Allahabad High Court claiming the ownership of five-acre land allotted for the construction of a mosque in Uttar Pradesh Ayodhya.
The land was allotted to Uttar Pradesh Sunni Central Waqf Board for the construction of Ayodhya mosque in accordance with the Supreme Court verdict in the Ram Janmabhoomi-Babri Masjid case.
The petition was filed before the Lucknow bench of Allahabad HC and is likely to come up for hearing on February 8.
Rani Kapoor alias Rani Baluja and Rama Rani Punjabi have said in the writ petition that their father Gyan Chandra Punjabi had come to India during partition in 1947 from Punjab and settled in Faizabad (now Ayodhya) district.
They have claimed that their father was allotted 28-acre land in Dhannipur village by the Nazul Department for five years which he continued to possess beyond that period. Later, his name was included in the revenue records, the petitioners have said.
However, his name was struck down from the records against which their father filed an appeal before the Additional Commissioner, Ayodhya, which was allowed, they have claimed.
The petitioners further claimed that the consolidation officer again removed their father's name from the records during consolidation proceedings.
Against the order of the consolidation officer, an appeal was preferred before the Settlement Officer of Consolidation, Sadar, Ayodhya, but without considering the said petition, the authorities have allotted five-acre of their 28-acre land to the Waqf Board for the constructing of mosque, they said.
The petitioners have demanded the authorities be restrained from transferring the land to the Sunni Waqf Board till the pendency of dispute before the settlement officer.
The state government has allotted five-acre land to the Sunni Waqf Board in Dhannipur village for construction of a mosque in compliance with Supreme Court direction on November 7, 2019, in the Ram Janmabhoomi- Babri mosque title suit.
https://www.outlookindia.com/website/story/india-news-delhi-sisters-claim-ownership-of-mosque-land-in-ayodhya/373182
--------
US 'disappointed' as UN International Court of Justice takes up Iran sanctions
04 February 2021
The US on Wednesday said it was "disappointed" by the top UN court's ruling that it can take up Iran's bid to overturn US sanctions reimposed by Donald Trump.
In a sharp shift in tone from Trump's "America First" rhetoric, President Joe Biden's State Department said it had "great respect" for the International Court of Justice.
But State Department spokesman Ned Price said: "We are disappointed that the court did not accept our well-founded legal arguments that the case Iran brought is outside the court's jurisdiction."
For all the latest headlines, follow our Google News channel online or via the app.
He criticized Iran for casting the ruling as a victory, saying that the court had issued "a preliminary ruling, not a decision on the merits."
"In the next phase of this case we'll explain why Iran's claim has no merits," Price said.
"We remain clear-eyed about the dangers posed by Iran's malign activities and that's again why we are undertaking the important diplomacy, that we are at the moment."
Trump in 2018 pulled out of a nuclear deal negotiated by his predecessor Barack Obama and reimposed sweeping sanctions.
In the suit, Iran said that the US breached a 1955 friendship treaty between the two countries -- at a time when Washington was a close ally of the Western-oriented shah.
International Court of Justice President Abdulqawi Ahmed Yusuf rejected US objections by saying that the tribunal in The Hague had jurisdiction to take up the case, but a ruling could be months or even years away.
The case comes as the Biden administration inches toward returning to diplomacy with Iran, a process that could see the president advocating for easing sanctions.
Biden has voiced support for returning to the nuclear accord but his administration says that Iran must first return to compliance -- undoing steps it took to protest Trump's sanctions.
Under Trump, the State Department responded to Iran's suit by revoking the Treaty of Amity.
https://english.alarabiya.net/News/world/2021/02/04/US-disappointed-as-UN-International-Court-of-Justice-takes-up-Iran-sanctions-
--------
International Union for Muslim scholars calls on Muslim Scholars globally to make efforts for 'peace' in Afghanistan
04 Feb 2021
International Union for Muslim scholars calls on Muslim scholars globally to work for ending the war in Afghanistan and ensure the safety of its public.
IUMS called on scholars and "intellectuals to strive for an end to the bloodshed" and demanded stability, safety for the Afghan people.
The union condemned targeted killings of scholars and intellectuals in the country and urged all scholars to work for ending the bloodshed and make efforts for peace, stability, and security.
Target killings and assassinations "has dire consequences for the future of Afghanistan as well as for the region", the Union added, that violence and murdering innocent civilians is forbidden by the Islamic laws.
IUMS "condemns all acts of violence, assassination, and terrorism against religious scholars, intellectuals, opinion-holders, and dissidents.
"The Union considers these assassinations a crime and aggression against the victims,against the Afghan people, and an insult to Islam and Muslims.
"The Union emphasizes the prohibition of aggression and murder,". The statement read.
This comes amidst raged violence in Afghanistan, and every single day people are evident to a violent blast of a bomb, IED, or targeted killings.
https://www.khaama.com/iums-calls-on-muslim-scholars-globally-to-make-efforts-for-peace-in-afghanistan-443443/
--------
Selangor Sultan concerned over increased corruption, use of fake news among politicians, civil service
04 Feb 2021
SHAH ALAM, Feb 4 ― The Sultan of Selangor, Sultan Sharafuddin Idris Shah has expressed deep concern over corruption and the spread of fake news with intent to slander which are on the rise among politicians and civil servants.
The Istana Alam Shah, in a posting on the Selangor Royal Office Facebook page today, reiterated Sultan Sharafuddin's concerns over corruption and slander which are currently prevalent, as the enemies within the community and can destroy the country.
Sultan Sharafuddin also reminded the Malays in particular, that corruption and slander are forbidden and great sins in Islam.
"His Royal Highness is of the view that corruption and slander are the cause of division in the country's political situation, further tarnishing the reputation of country's administration at the international level.
"This is evidenced by the Malaysia's significant drop in the Transparency International Corruption Perception Index (CPI) last year," the statement said.
Sultan Sharafuddin also expressed shock over the Malaysian Anti-Corruption Commission (MACC)'s disclosure that half of the corruption cases in the country involved civil servants.
Therefore, he called on the MACC to continue to work diligently to eliminate the immoral activities and hoped that the perpetrators could be tried immediately in court based on solid evidence, to set an example to the community.
Sultan Sharafuddin also advised every citizen to play a role in fighting corruption that can destroy the nation's civilisation in the long run.
At the same time, he also praised the move of the Sinar Harian, a Malay daily, to come up with reports on various perspectives related to corruption in Malaysia through the 'Rasuah Busters' segment.
He also stressed that the current situation is exacerbated by the spread of fake news to slander that is on increase on social media.
"His Royal Highness does not want the shortcomings and divisions in the political arena to spread to the point of dividing the people.
"He calls on the people of various races to stay united and wise in rejecting bad elements, especially corruption and slander for the well-being of the country and future generation," added the statement.
Sultan Sharafuddin also believed that if the people stay united, devoted and worked hard, the country would definitely continue to progress. ― Bernama
https://www.malaymail.com/news/malaysia/2021/02/04/selangor-sultan-concerned-over-increased-corruption-use-of-fake-news-among/1946877
--------
Lebanese activist, Hezbollah critic Lokman Slim found shot to death in his car
Joanne Serrieh
04 February 2021
Lebanon security forces have found the body of prominent Hezbollah critic Lokman Slim shot to death after he went missing Thursday night in the country's southern region, which is heavily controlled by the Iran-backed extremist group.
"We found him, he was shot in the head apparently and his rental car was found in Nabatiyeh," Slim's friend and American University in Beirut (AUB) Professor Makram Rabah told to Al Arabiya English.
The motive behind the assassination was not immediately clear.
Slim, an activist and publisher who ran a research center, was reported missing by his family late Wednesday night into Thursday morning after he visited a friend's house in a village in Lebanon's southern region.
"My brother Lokman Slim left Niha al-Janoub six hours ago heading back to Beirut and he has not yet returned. He is not answering his phone. There is no trace of him in hospitals," his sister Rasha al-Ameer wrote on Twitter at 3:44 a.m. Beirut time.
Rabah confirmed to Al Arabiya English that Slim's family was able to track his phone to a location where he was last seen in the south, no sign of him or his vehicle were found, however.
"Lokman is an outspoken voice against Hezbollah and he went missing deep in the region and their areas of control and this is the technique they've used before," Rabah said.
Earlier in the day, the AUB professor tweeted saying: "We hold the parties who control the area and the Lebanese state responsible for his safety and his swift return."
After Slim was found killed, Hezbollah leader Hassan Nasrallah's son Jawad shared an Arabic tweet that translates to "Loss of some is in reality an unexpected gain and kindness for others" with the hashtag "no sorrow."
He then deleted the tweet that he said it was personal and was not intended in the way that some understood it as subtweet on the death of the activist.
"The tweet has nothing to do with what is happening. A little awareness," he said.
Lokman Slim and Hezbollah
A journalist, political analyst and activist known as one of the leading Shia voices criticizing Hezbollah, Slim was regularly attacked in media loyal to the terrorist group.
Security sources did not immediately elaborate on the circumstances of his death but Slim's own sister said before his death was even confirmed that his disappearance was inevitably linked to his opinions.
"He had a political stance, why else would he have been kidnapped," Rasha al-Ameer told AFP.
Slim was often criticized by Hezbollah supporters for being instrumentalized by the US.
The secular intellectual and pro-democracy activist had also made several documentary films with his wife Monika Borgmann, who had sounded the alarm on social media when her husband went missing.
https://english.alarabiya.net/News/middle-east/2021/02/04/Lebanon-Hezbollah-critic-Lokman-Slim-found-shot-to-death-in-his-car
--------
Supreme Leader: Enemies Unable to Do a Damn Thing to Iran
2021-February-3
"Do know that enemies cannot do a damn thing against the Islamic Republic and that Islam and the Islamic Republic are moving toward ever-increasing power and might," Ayatollah Khamenei said on Wednesday in a virtual meeting with eulogists.
"Of course, there have been ups and downs; some persons are serving the country while some others lose this opportunity. But, all in all it is a forward-moving march," he added.
In relevant remarks last September, Ayatollah Khamenei said that the current situation in the United States is a completely clear presentation of the nature of liberal democracy, adding that the decline of the US regime is an absolute fact.
The Supreme Leader wrote on his Twitter page on September 7, 2020, that the developments on the ground and what the Americans themselves say about the presidential elections is a manifestation of the real image of liberal democracy.
He reiterated that, apart from the winner of the election, one thing is quite evident and that is the inevitable decline of the US in various aspects.
https://www.farsnews.ir/en/news/13991115000805/Spreme-Leader-Enemies-Unable-D-a-Damn-Thing-Iran
--------
Tigray conflict could stoke insecurity elsewhere in Ethiopia: UN
04 February 2021
The top humanitarian official of the United Nations (UN) has warned that the conflict in Ethiopia's Tigray region could trigger broader destabilization in the country as a result of a security vacuum created by the deployment of Ethiopian troops to the war-torn area.
Mark Lowcock, the UN's head of humanitarian affairs and emergency relief, made the comment in an address to the Security Council on Wednesday, saying there were reports of increasing insecurity in other regions across Ethiopia and that the international body was concerned about the potential for broader national and regional destabilization.
Lowcock said the Ethiopian government controlled between 60 and 80 percent of the territory in Tigray, but does not have a full command of the Amhara militiamen and Eritrean forces operating in the region.
Raising concern about allegations of sexual and gender-based violence in Tigray, the UN aid chief said there had been reports that police were operating at a fraction of their previous capacity, which could increase insecurity and further destabilize the country.
Lowcock also warned about the deteriorating humanitarian situation in Tigray as hundreds of thousands of people in the region have not received aid due to a lack of full and unimpeded access for the UN.
He also expressed hope that there would be concrete progress in the coming days for a boost in aid as several senior UN officials had visited Ethiopia to push for greater access to Tigray.
During the closed-door meeting on Wednesday, the entire 15 members of the UN Security Council called for increased humanitarian aid to Tigray, with UN spokesman Stephane Dujarric saying further access should be provided to the region and that opportunities to deliver aid remained fragile.
"Very little is being allowed in; what we need is to be able to just get in there in an unfettered manner without having to, I guess, negotiate for every truck, for every box," he said.
"We work cooperatively with the government, and it's their country... we have to go through them, and that's the way it should be," Dujarric added. "But there is a grave humanitarian need in Tigray, and at this point, we're not able to reach the people that need to be reached."
Ethiopian federal troops entered Tigray as part of a retaliatory response to alleged attacks on November 4 last year and overthrew the dissident ruling party of TPLF, which had set itself in opposition to Prime Minister Abiy Ahmed since he came to power in April 2018.
Though the government announced victory on November 28, the region's ousted leader has vowed to continue fighting.
Since fighting began, thousands of people have lost their lives and hundreds of thousands of others have been forced from their homes. There are shortages of food, water, and medicine across the region of more than five million people.
According to the UN, an estimated 100,000 people are displaced in Tigray and some 60,000 people have taken refuge in Sudan.
https://www.presstv.com/Detail/2021/02/04/644521/Tigray-conflict-could-stoke-insecurity-elsewhere-in-Ethiopia--UN
--------
Pakistan
Arabic In Schools: New Requirement Rekindles Identity Debate In Pakistan
February 03, 2021
By Abubakar Siddique
A new bill making the study of Arabic compulsory at Islamabad's schools has rekindled a debate over whether the Pakistani capital should mold the country's diverse population into an Islamic nation or embrace being a multicultural state.
The unanimous adoption by the Senate, or upper house of the Pakistani parliament, of a bill mandating the teaching of Arabic at all educational institutions in Islamabad has provoked an emotional response. In a country that struggles to reconcile diversity in its Muslim-majority population, the move highlights questions about Pakistan's true identity that have loomed since its independence more than seven decades ago.
"From day one, the state of Pakistan has been trying to enforce an artificial culture to end diversity within the country by negating its status as a multiethnic, multilinguistic, and multicultural country," Senator Raza Rabbani, a leader of the secular Pakistan Peoples Party (PPP), told lawmakers late on February 1. "But cultures cannot be promoted artificially."
"The state has been trying to impose an Arab culture in Pakistan," he added. "But Arab culture in not my culture. My culture is that of the Indus Valley civilization," he said in reference to a prehistoric civilization that flourished in parts of today's Pakistan between 7,000 and 600 B.C.
While listing off its temporal and spiritual benefits, the proposed law -- formally called the Compulsory Teaching of Arabic Language Bill 2020 -- calls for the mandatory teaching of Arabic at primary and high schools.
"Besides having religious importance for Muslims, Arabic is among the five largest spoken languages of the world," the bill says. "Thus, knowledge of Arabic language will not only enlighten the understanding of Islam and the message of the Holy Koran, it will also broaden the employment and business opportunities for the citizens of Pakistan," the authors added, noting that millions of Pakistanis need Arabic to improve their employment prospects in oil-rich Arab Gulf states.
While defending the bill, Ali Muhammad Khan, the federal minister for parliamentary affairs, linked Arabic to Pakistan's Islamic identity.
"You need Arabic to become a good Muslim because you will need Arabic to understand the message of Allah," he told lawmakers, arguing that it was futile to even debate the issue in a country created on the premise of being the homeland of Muslims of South Asia.
But Rabbani questioned the bill's preference for promoting a language that few Pakistanis speak as their native tongue but are familiar with because of their religion. "Even our constitution does not offer a time frame for promoting our native languages such as Sindhi, Balochi, Pashto, and Punjabi -- all languages that are intrinsic to our identity," he said.
Such arguments mark a recurring struggle in Pakistan's 73-year history wherein military dictators, zealous civilian bureaucrats, populists, and firebrand Islamist politicians have attempted to impose an overarching Islamic identity on a population that speaks dozens of languages and hails from even more ethnicities whose geographical, historical, and cultural roots connect them to both South and Central Asia. The country's 220 million population is religiously diverse, too: Muslims follow most major sects within Sunni and Shi'a Islam while a sizeable non-Muslim minority practices close to a dozen faiths.
An 'Explosive' Debate
The periodic drives to Islamize Pakistanis through legislation, education, and adopting cultural and social practices have sparked opposition from minorities, ethnonationalists, and secularists. The imposition of Urdu in the early 1950s as the singular national language is now seen to have led to the birth of Bengali nationalism, which resulted in the separation of East Pakistan as independent Bangladesh in 1971. Islamization efforts coupled with harsh laws by a military dictator in the 1980s attracted widespread opposition.
"It is an old debate with potentially explosive consequences," Farzana Shaikh, a Pakistan scholar at the Chatham House think tank in London, told Gandhara. "This is related to the question of uncertainty about the relationship between Islam and the state of Pakistan."
In her book Making Sense of Pakistan, Shaikh delves into the question of Pakistan's identity. She says that while the Pakistani state has been inept in dealing with ethnic and linguistic diversity, the country today is highly unlikely to become Arab.
"The idea that Pakistan is going to become some expression of a South Asian Arab polity is really not something people are ready to buy [into] in Pakistan today," she noted. "There is still this question of which particular Islam the state of Pakistan is meant to express or project, and that question will remain regardless of how well we address or settle questions of ethnic and linguistic diversity."
Some scholars see the ongoing debate more as an effort to deflect attention from other issues than a concerted effort to promote Arabization.
"It is yet another [example] of fake religiosity being used to cover up the smell of bad governance," Pervez Hoodboy, a physicist and leading public intellectual, told Naya Daur, a Pakistani news website. "The bill passed by the Senate is a reminder of the abdication of control to men with guns," he added, alluding to Islamabad's murky dealings with the Taliban and allied Islamist militants who controlled large swaths of territories before 2014 in the country's northwest.
The bill is yet to be discussed in the National Assembly, the popularly elected lower house of the parliament. Some members have indicated they are likely to push for a key amendment requiring schools to offer Arabic as an optional subject.
https://gandhara.rferl.org/a/arabic-schools-islamabad-pakistan-national-identity/31084094.html
--------
Nothing wrong with Covid-19 vaccine: Muslim scholars, Darul Afta decree to use corona vaccine, says Tahir Ashrafi
Asim Yasin
February 4, 2021
ISLAMABAD: Strongly rejecting misunderstandings being created against the coronavirus vaccine, the Special Aide to Prime Minister on Religious Harmony and Middle East affairs, Hafiz Muhammad Tahir Mehmood Ashrafi said that there is nothing wrong with the Covid-19 vaccine and declared that renowned scholars of the Muslim world and Darul Afta Pakistan have decreed to administer vaccination against coronavirus as there was nothing wrong with that. He also announced that February 5th will be observed to express support and solidarity with the oppressed Kashmiris and on that day, the Friday congregations all over the country will also offer special prayers for the liberation of the Kashmiris in IIOJK.
Addressing a press conference here on Wednesday in Islamabad, Special Aide to Prime Minister on Religious Harmony and Middle East Affairs, Hafiz Muhammad Tahir Mehmood Ashrafi, declared that renowned scholars of the Muslim world and Darul Afta Pakistan have decreed to administer vaccination against coronavirus as there is nothing wrong with that. He also rejected the misunderstandings being created against the coronavirus vaccine, saying there is nothing wrong with the vaccine.
Responding to a question, Hafiz Tahir Ashrafi said that the misuse of blasphemy law is being contained with the support of the government, Ulema and lawyers. "No one will be allowed to misuse the blasphemy law for their vested interests," he said. Ashrafi categorically said not a single case on misuse of blasphemy law has been reported in the country during the last three months. He said that legal action must be taken against elements responsible for fanning religious extremism, excommunication, and anarchy in the country. "In any civilized society, no one could be allowed to make hateful speeches to stir sectarian violence and chaos in the country," he said.
Ashrafi said that since the inauguration of the PTI government, instances of forceful conversions have reduced in the country. The minorities have full protection in the country and there is religious harmony in the society,he said. He said some elements conspired to fan sectarian differences in the country during Muharramul Haram but the government ensured peace and stability by taking action against such elements. "The PTI government is the protector of Namoos-e-Risalat and belief in the finality of prophethood (SAW)," he said. He said endeavours are being made with support and cooperation of the Islamic world to ensure legislation through the United Nations Organization (UNO) against Islamophobia and to ensure sanctity of Namoos-e-Risalat, holy prophets and all the heavenly scriptures. Hafiz Ashrafi also said that stance of Prime Minister Imran Khan on Namoos-e-Risalat is being considered as stance of the entire Muslim world and PTI's incumbent government is representing Ummah and Islam at every forum in the world. The SAPM also announced that in Friday congregations on the 5th February, we will express our support and solidarity with the oppressed Kashmiris. "Kashmir and Palestine are burning issues of the Ummah and time has come for their resolution," he said.
Hafiz Muhammad Tahir Mahmood Ashrafi said that some political elements are trying to create misunderstandings about Pakistan's relations with the Arab Islamic countries for personal gain.
https://www.thenews.com.pk/print/784832-nothing-wrong-with-covid-19-vaccine-muslim-scholars-darul-afta-decree-to-use-corona-vaccine-says-tahir-ashrafi
--------
Four terrorists killed in North Waziristan
February 4, 2021
NORTH WAZIRISTAN: Four terrorists were killed during an exchange of fire with security forces in the Mir Ali area of North Waziristan tribal district, the Inter-Services Public Relations (ISPR) said on Wednesday.
According to the ISPR, security forces observed presence of terrorists in a compound in Mir Ali. As soon as the troops cordoned off the area, terrorists opened fire. During the intense exchange of fire, four terrorists were killed.
The ISPR said that these terrorists were involved in kidnapping for ransom, extortion, raids on security forces and IED explosions.
During the conduct of the operation, Naib Subedar Amin Ullah, 42, a resident of Chitral, and sepoy Sher Zamin, 24, a resident of Landi Kotal, embraced martyrdom. Four other soldiers were injured, it said.
https://www.dawn.com/news/1605384/four-terrorists-killed-in-north-waziristan
--------
PML-N concedes receiving funds from Osama, claims PTI leader
Iftikhar A. Khan
February 4, 2021
ISLAMABAD: The Pakistan Muslim League-Nawaz (PML-N) has conceded before the scrutiny committee of the Election Commission of Pakistan (ECP) that it had received funds from the Al Qaeda founder, but said the transaction of the 90s is beyond the scope of audit by the panel, claimed Parliamentary Secretary for Railways Farrukh Habib on Wednesday.
Talking to reporters after hearings of foreign funding cases against the PML-N and PPP by the scrutiny committee, he said that former prime minister Nawaz Sharif laid foundation of foreign funding in Pakistan by receiving funds from Osama bin Laden to topple Benazir Bhutto's government.
The Pakistan Tehreek-i-Insaf (PTI) leader said that the PML-N and the Pakistan Peoples Party had failed to provide the details of their donors.
He also criticised the Jamiat Ulema-i-Islam-Fazl and said its chief Maulana Fazlur Rehman had received funds from Libya and Iraq.
The parliamentary secretary said that the opposition parties would not be allowed to escape from the foreign funding cases.
PML-N lawyer rejects claim, saying ECP panel is scrutinising funds received over last five years only
He said that the PTI had collected funds in the most transparent manner and had provided the scrutiny committee details of about 40,000 donors.
He challenged PPP chairman Bilawal Bhutto-Zardari and PML-N vice president Maryam Nawaz to bring records with them and hold a live debate with him.
On the other hand, PML-N secretary general Ahsan Iqbal, while talking to reporters, claimed that the PTI had concealed details of its 18 bank accounts.
The PML-N leader said that the PTI would be made accountable on the foreign funding issue at any cost.
He said that the lawyer of the PTI had suggested to the scrutiny committee to hide all information.
"Dramas of government functionaries have been exposed now," Mr Iqbal said.
PML-N lawyer Jehangir Jadoon criticised the PTI for the talk about PML-N receiving funds from Osama bin Laden. He said the ECP committee was scrutinising funds received over the last five years only, and the mention of a 1990s saga was irrelevant at this stage.
The PTI is also facing scrutiny of its foreign funding which was initiated after one of its founding members Akbar S. Babar filed a petition with the ECP in this regard.
https://www.dawn.com/news/1605364/pml-n-concedes-receiving-funds-from-osama-claims-pti-leader
--------
Successful training launch of Ghaznavi missile conducted
February 4, 2021
ISLAMABAD: The Army Strategic Forces Command (ASFC) on Wednesday cond­ucted the 'training launch' of nuclear-capable ballistic mis­sile Ghaznavi as part of its annual field training exercise.
The Inter-Services Public Relations (ISPR) through a media statement announced the "successful training lau­nch" of the surface-to-surface ballistic missile Ghaz­navi, which is capable of delivering both nuclear and conventional warheads.
Ghaznavi (Hatf-III) is a solid-fuel, road mobile, surface-to-surface ballistic missile that has a range of up to 290km.
The missile is equipped with a proper terminal guidance system. In recent years tro­ops from the ASFC have conducted several training launches to check the handling and operating of the complex weapon system.
Conducting of a training launch means the missile sy­s­tem is operationally ready and the launch was not meant to test its design.
ISPR Director General Maj Gen Babar Iftikhar in a tweet said that it was a night training launch. He also tweeted a video of the training launch.
The Ghaznavi missile has been tested in both day and night modes, which indicates the high reliance of Army Strategic Force on this missile since it brings several Indian cantonments and military bases in areas along the border within its range even if launched from central Punjab.
The night launch, moreover, signals the 24/7 readiness of the missile, which is considered to be the most accurate ballistic missile in Pakistan's arsenal.
ASFC Commander Lt Gen Muhammad Ali "appreciated the operational preparedness and display of excellent standard in handling and operating the weapon system", the ISPR said.
He also expressed full satisfaction on the training standards of participating troops, attained throughout this training activity.
https://www.dawn.com/news/1605363/successful-training-launch-of-ghaznavi-missile-conducted
--------
Europe
France says militants in Mali mulling attacks in Europe
Shweta Desai
03.02.2021
PARIS
The head of France's Directorate General for External Security has warned that extremists in Mali are mulling attacks in Europe.
In a rare speech alongside Defense Minister Florence Parly and Army Chief of Staff Gen. Francois Lecointre, Bernard Emie labelled the Sahel region where the French army is fighting al-Qaeda, Daesh and a host of affiliated militant groups and the Iraq-Syria zone in the Levant as the two main epicenters of international terrorism.
Emie was speaking during a meeting of an executive committee dedicated to counter-terrorism Monday, during which he presented an analysis of the militant threat in external theaters.
He said while the international coalition had succeeded in destroying the proto-caliphate in Syria and Iraq, the beast was still moving.
The group was in an insurrectionary form, and hundreds of its fighters still continued to train and fight and always had plans for an attack, he said.
"Particularly in northern Iraq, in the Syrian desert, in Idlib on the banks of the Tigris, or even on the foothills of the Sinjar," he added.
Emie, who leads the French intelligence service, revealed that according to his services, the Sahel theater could be used to project attacks towards Europe.
"From Mali, they have worked on attacks against us, against our partners. They are thinking about attacks in the region and in Europe," he said.
Until now, France has maintained that it is engaged in the Sahel "to stop the area becoming a long-term hotbed of instability for terrorist groups" and to prevent "trafficking in drugs, weapons or people, or migrant smuggling, which could also threaten its own security."
The view that militants in Mali posed a direct risk to Europe was until now largely considered low risk.
Militarily, France has been present in Mali since the 2012 coup, when it deployed troops to oust Muslim extremists and prevent the takeover of the northern region. Under Operation Barkhane, France is providing military assistance in counter-terrorism to fight the extremist threat and has deployed 5,100 troops in the region.
Emie said that in the Sahel, France was focused on the Islamic State organization in the great Sahara and the local branch of al-Qaeda, the group supporting Islam and Muslims in the Maghreb.
He revealed that the intelligence services found that three senior leaders of al-Qaeda -- noted Tuareg chief Iyad Ag Ghaly; Amadou Koufa, the emir of the Katiba Macina of Jama'a Nusrat ul-Islam wa al-Muslimin (JNIM); and Abdelmalek Droukdel, the leader of al-Qaeda in the Islamic Maghreb (AQIM), who was killed last June -- held a strategic meeting in February 2020 in central Mali.
The leaders decided on the strategy to plan an expansion and to mount large-scale attacks towards the Gulf of Guinea, Côte d'Ivoire and Benin. They also dispatched fighters to the borders of Nigeria, Niger and Chad, where they are working with members of Boko Haram.
https://www.aa.com.tr/en/europe/france-says-militants-in-mali-mulling-attacks-in-europe/2131955
--------
Belgium jails Iranian diplomat for 20 years over bomb plot
February 04, 2021
ANTWERP: An Iranian official on Thursday was convicted of masterminding a thwarted bomb attack against an exiled Iranian opposition group in France in 2018 and sentenced to 20 years in prison by a Belgian court that rejected his claim of diplomatic immunity.
Assadollah Assadi, a Vienna-based diplomat detained in Belgium, refused to testify during his trial last year, invoking his diplomatic status. He did not attend Thursday's hearing at the Antwerp courthouse.
Prosecutors had requested the maximum prison sentence of 20 years on charges of attempted terrorist murder and participation in the activities of a terrorist group. Assadi contested all the charges against him.
Three other defendants also received jail sentences.
During the trial, lawyers for the plaintiffs and representatives of the Mujahedeen-e-Khalq opposition group, or MEK, claimed without offering evidence that the diplomat set up the attack on direct orders from Iran's highest authorities. Tehran has denied having a hand in the plot.
Assadi's conviction comes at a critical time and has the potential to embarrass his country as US President Joe Biden's administration weighs whether to rejoin the 2015 nuclear deal between Tehran and world powers. Iran also said last month it expects Washington to lift economic sanctions that former President Donald Trump imposed on the country after pulling America out of the atomic deal in 2018.
On June 30, 2018, Belgian police officers tipped off by intelligence services about a possible attack against the annual meeting of the MEK, stopped a couple traveling in a Mercedes car. In their luggage, they found 550 grams of the unstable TATP explosive and a detonator.
Belgium's bomb disposal unit said the device was of professional quality. It could have caused a sizable explosion and panic in the crowd, estimated at 25,000 people, that had gathered that day in the French town of Villepinte, north of Paris.
Among dozens of prominent guests at the rally that day were Trump's lawyer, Rudy Giuliani; Newt Gingrich, former conservative speaker of the US House of Representatives; and former Colombian presidential candidate Ingrid Betancourt.
Assadi was arrested a day later in Germany and transferred to Belgium. The court said since Assadi was on vacation at the time of his arrest he was not entitled to immunity.
A note from Belgium's intelligence and security agency seen by The Associated Press identified him as an officer of Iran's intelligence and security ministry who operated under cover at Iran's embassy in Vienna. Belgium's state security officers said he worked for the ministry's so-called Department 312, the directorate for internal security, which is on the European Union's list of organizations regarded as terrorist.
Prosecutors said he was the "operational commander" of the attack and accused him of recruiting the couple – Amir Saadouni and Nasimeh Naami – years before the attack, to obtain information about the opposition. Both were of Iranian heritage.
Saadouni was sentenced to 15 years in jail while Naami was handed an 18-year sentence.
According to the investigation, Assadi carried the explosives to Austria on a commercial flight from Iran and later handed the bomb over to the pair during a meeting at a Pizza Hut restaurant in Luxembourg.
The fourth defendant, Mehrdad Arefani, was sentenced to 17 years in prison.
The MEK, once an armed organization with a base in Iraq, is the most structured among exiled Iranian opposition groups, and is detested by Iranian authorities. It was removed from EU and US terrorism lists several years ago after denouncing violence and getting western politicians to lobby on its behalf. The MEK supports a hard line on Iran and backs US sanctions on the country.
https://www.arabnews.com/node/1803741/world
--------
Syrian refugee to stand in German election
February 04, 2021
LONDON: A Syrian who fled his country's conflict in 2015 is running to become an MP in Germany's general election this September.
Tareq Alaows, 31, is set to run for the Green Party in Oberhausen and Dinslaken, an industrial constituency in the country's west.
"I want to become the first person who escaped from Syria to enter the Bundestag (Parliament) and lend a political voice to the hundreds of thousands of fugitives who are living with us today," he said.
Alaows, who is yet to earn his German citizenship, studied law in Damascus and Aleppo, and protested against Syrian President Bashar Assad's regime during the conflict. He worked for the Red Crescent and documented the regime's litany of rights abuses.
Fearing repercussions from the regime, Alaows fled to Dortmund. He arrived on Sept. 4, 2015, soon after Chancellor Angela Merkel announced that Germany would offer temporary residency to migrants.
He is now a permanent resident and works for a charity in Berlin. Alaows is aiming to receive a German passport in the coming months, which will be required if he is to successfully stand as a candidate in September.
"In the war and during my flight, I had to see for myself what it means to be stripped of your rights," Alaows said in a video shared on Twitter.
"This is why I will stand up especially for upholding human rights. Germany and North Rhine-Westphalia are my homeland. My political work on a national level began right here in my constituency, Oberhausen and Dinslaken, and so it is here that I want to take a step towards the Bundestag."
At the last general election in 2017, the Greens finished in fourth place with just 7 percent of the vote.
But Germany's electoral system of proportional representation means that Alaows could be elected to the Bundestag as one of the Greens' regional slate candidates.
https://www.arabnews.com/node/1803456/world
--------
Terror response report 'humbling', police chief tells Manchester Arena inquiry
Alex Mistlin
Tue 2 Feb 2021
A report on four terror attacks in 2017 made 103 recommendations about how officials could have better performed, the public inquiry into the Manchester Arena bombing has heard.
Its publication was a "humbling moment", the Metropolitan police assistant commissioner, Neil Basu, said in evidence on Tuesday. The inquiry heard that nearly 90% of the review's recommendations had since been delivered.
On day 58, the inquiry heard from just one witness, Basu, who is the National Police Chiefs' Council lead for UK counter-terror policing.
He was senior national coordinator for counter-terrorism policing on the night of the Arena bombing and it was his job to assume national strategic command of the events and the investigative response. He declared the incident a terrorist attack at 12.56am on 23 May 2017 and effectively took responsibility for national strategic command from this point.
Basu told the inquiry that, after the attack, the then prime minister, Theresa May, told him "you need to break the momentum" of terror attacks in the UK.
Although an operational improvement review made 103 recommendations for how UK counter-terror operations could be improved, Basu said he still felt "we have the best counter-terrorism machine in the world in this country".
Basu began by expressing his "deepest sympathies" on behalf of Britain's counter-terrorism network. "This is a network designed to stop there being victims and I have met far too many in my career. I know the terrible burden that not just the event but having to sit through inquests, criminal trials and inquiries has on those people, I know how brutal it is."
The inquiry heard he was not responsible for the immediate policing response to the attack which fell to Greater Manchester police's gold strategic commander, the assistant chief constable Debbie Ford.
Basu told the inquiry that it was only right that the local force is responsible for coordinating the police response, saying: "It would be wrong and idiotic for someone in London to try and make decisions about what was unfolding in Manchester."
The hearing was adjourned until Wednesday.
https://www.theguardian.com/uk-news/2021/feb/02/terror-response-report-humbling-police-chief-tells-manchester-arena-inquiry?utm_source=iterable&utm_medium=email&utm_campaign=1964202_
--------
Germany: 1,200 right-wing extremists licensed to own weapons
02.02.2021
While monitoring known and presumed far-right extremists, Germany's BfV domestic intelligence agency discovered last December that 1,203 of them were licensed to possess firearms.
And, according to December 2019 data also released by the Interior Ministry, 528 license-holders were the so-called Reichsbürger — members of a right-wing organization which rejects Germany's democratic order.
Furthermore, 17 cases of single or multiple-series shooting practices attended by far-right extremists between early 2019 and late 2020 had "become known" to the BfV, three-quarters of them taking place in other parts of Europe.
Shooting range usage was in itself is "not a criminal offense," the ministry added, citing Germany's federal police.
Replying to a set of questions in parliament submitted by the opposition Left party, the ministry said a conclusive BfV count of rightist extremists with gun licenses in 2019 was not yet available.
'Growing threat posed by neo-Nazis and racists'
During gun law debate in the Bundestag parliament in December 2019, the Left's interior affairs specialist Martina Renner gave an estimate that over 700 "neo-Nazis" still had weapons.
In a special report last September, the BfV agency estimated that 13,000 violence-prone right-wing extremists were living in Germany. The agency also cited a "pronounced affinity" for weapons among the so-called "New Right."
Germany has two forms of licensing: one for hunters and sports shooters, and another one for people like bodyguards who need to be specially licensed to carry weapons in public. Recent law changes were intended to tighten ownership control for the previous group.
Renner, who has also been a Left appointee at past parliamentary commissions of inquiry into acts of terrorism, said Tuesday the latest data "proves the growing threat posed by neo-Nazis and racists."
"As expected, the involvement of the [BfV] intelligence service has not proven to be an effective measure against the arming of the right-wing scene," said Renner, who has personally faced far-right threats.
Far-right murders
In their parliamentary question submitted in December, Renner and other Left members had also asked for information on the use of weapons, both legal and illegal, in 2019 and 2020.
Germany's federal police recorded 176 acts of violence in 2019, replied the ministry, noting foremost the murder in 2019 of Kassel district administrator Walter Lübcke. The case resulted in the lifelong prison sentence for neo-Nazi Stephan Ernst — and a far shorter sentence for Markus H.*, for illegally possessing a handgun.
Both men had trained with handguns and long-barreled arms on shooting ranges of two clubs near Kassel, the ministry noted in its reply to parliament.
The perpetrator of last year's racist shooting in Hanau, Tobias R.*, had on three occasions in 2019 visited shooting ranges in Slovakia, the ministry added.
Twice he was refused admittance. On the third occasion he trained on his own, it said.
The 43-year-old German went on to murder nine people in Hanau last February, before killing his mother and himself.
Danger to asylum-seekers?
The authorities also replied to a question regarding the use of weapons in the proximity of hostels for asylum-seekers. The Interior Ministry listed 24 incidents of far-right "politically motivated crime" in 2019 — largely involving the use of air and gas-propelled guns and warning pistols.
Last year, seven such incidents were recorded, it said, in the nationwide LAPOS registry in which the affected category of "asylum-seekers/refugees" was added in 2019.
"A distinction between 'legal' and 'illegal' weapons is not possible on the basis of LAPOS," conceded thr ministry.
https://www.dw.com/en/germany-1200-right-wing-extremists-licensed-to-own-weapons/a-56416420?utm_source=iterable&utm_medium=email&utm_campaign=1964202_
--------
India
World's Smallest Mosque, 110 Sq Feet In Size, Called Jinn Ki Masjid, In Need Of A Healing Touch
04th February 2021
HYDERABAD: Masjid Mir Mahmood Shah or Jinn ki Masjid near Mir Alam Tank, which is considered to be the world's smallest mosque, is in dire need of repairs. The 16th century masjid, which is 110 sq feet in size, is located on a hillock named Mir Mahmood ki Pahadi overlooking the Mir Alam Tank. Within the compound of the mosque is a Dargah which was constructed by Mir Mahmood, a Sufi who migrated from Iraq during the reign of Abdullah Qutb Shah, the seventh ruler of the Golconda kingdom.
This mosque has traditional elements of Qutb Shahi architecture, including turrets and a big arch, under which there is a small clearing for devotees to pray. Various parts of the age-old Qutb Shahi mosque are dilapidated - as highlighted in a report by Vaasamaha Consultants.
"Most of the inscriptions, jali work, and stucco work in the dargah have been erased over the years with layers of paint and repair work (needed). But the few remnants show that the tomb is a work of art. Inside the dome there is a box with some prized relics, which is rarely opened," the report said.
Apart from that, lime plaster is peeling off the ceiling of the masjid. Besides, the way to the mosque is dangerous with loose stones lying everywhere. The stairs leading to the top of the mosque has no railings
This is such a small mosque, that at a time only five people can pray in it. Although a mosque in Bhopal is said to be the smallest mosque, along with another in the city of Naberezhnye Chelny in Russia, when it comes to specific dimensions, the Jinn ki Masjid is the smallest.
https://www.newindianexpress.com/cities/hyderabad/2021/feb/04/worlds-smallest-mosque-in-need-of-a-healing-touch-2259374.html
--------
Muslim outfits seek action against BJP leader for insulting Prophet
04th February 2021
KARUR: Over 100 members of numerous Islamic outfits submitted petitions at the district collectorate and the office of Superintendent of Police here on Wednesday demanding strict action against BJP functionary, Kalyanaraman, for his hate speech at Mettupalayam.
In an event held on Sunday evening, Kalyanaraman had allegedly delivered a hate speech against the Islamic community and the Prophet, which provoked communal tensions between the two groups.
https://www.newindianexpress.com/states/tamil-nadu/2021/feb/04/muslim-outfits-seek-action-against-bjp-leader-for-insulting-prophet-2259291.html
--------
Muslims too are giving donations for Ram temple construction, says BJP minority cell chief
NEELAM PANDEY
3 February, 2021
New Delhi: Muslims are also contributing to the construction of Ram Mandir in Ayodhya as Lord Ram belongs to all, BJP's minority cell national president Haji Jamal Siddiqui has said.
Siddiqui said Lord Ram is an ideal for the entire country and that Urdu poet Allama Iqbal had termed him "Imam-e-Hind" (the prelate of India).
"The fact that Ram Mandir is being constructed is a matter of honour and pride for the country as Lord Ram doesn't belong to Hindus only but the entire country. He is the ideal for the entire country. Iqbal Sahab ne unhein Imam-e-Hind ka darza diya hai (Iqbal has termed him the prelate of India)," he told ThePrint in an interview Monday.
Representation of Muslims in electorate politics
Siddiqui said that he will work towards increasing the number of Muslim candidates in electoral politics. "My mandate is to work keeping elections in mind and prepare Muslim people as potential candidates. The organisation is being strengthened, but at the same time we need to increase the representation of Muslims in politics too," he added.
Citing West Bengal's example, he said booth-level committees have been formed in the state for this. "There are at least 45 seats which are Muslim-dominated and we have already started working in the state … we hope some of the candidates we suggest will get an opportunity," he added.
He further said that to achieve this, the party's minority cell will also have to reach out to the voters not just as BJP workers but also as a representative of the Muslim community. "We are not just BJP workers but representative of the Muslim community too. We need to focus on this identity too. We are the Muslim representatives of the BJP and we need to highlight that. This would help the Muslim community in connecting with us," he said.
To achieve this, Siddiqui said, some strict steps might have to be taken, including "going against some senior leaders" who make offensive comments.
"For this we might have to sometimes take strict action too. For instance, sometimes we might have to go against our leaders who make offensive comments. These leaders are actually against the ideology of the BJP as BJP believes in serving everyone: sabka saath, sabka vishwas," he added.
He said under the Modi government, welfare schemes for the progress of Muslims have been implemented. "This temple which is being built, it is especially a matter of happiness for all. The decision of the court has come, everyone has agreed. I feel happy in saying that on a large scale, many Muslims have also started donating. Whoever the Nirman Samiti (for Ram Mandir donation drive) approached for donation, I'm sure not a single Muslim person would have said no. This is not a new thing but an old tradition.
"I think this is a new step where the difference between the Muslims and Hindu is getting cleared and this Mandir issue has been resolved. Under PM Modi, politics of development has begun and it will benefit Muslims the most," he said.
https://theprint.in/politics/muslims-too-are-giving-donations-for-ram-temple-construction-says-bjp-minority-cell-chief/598064/
--------
Soldier killed as Pakistan violates ceasefire along LoC
Feb 4, 2021
JAMMU: A soldier was killed as Pakistan violated the ceasefire along the Line of Control (LoC) in Sunderbani sector in J&K's Rajouri district on Wednesday. The is the fourth fatality suffered by Indian troops since January 1.
"Pakistan initiated firing of small arms and heavy mortar shelling targeting forward Indian posts and civilian areas along the LoC in Sunderbani, to which own troops effectively retaliated. In the cross-border exchange of fire, Sepoy Laxman from Rajasthan's Jodhpur was critically injured and later succumbed," Jammu-based defence spokesperson Lt Col Devender Anand said.
On January 24, non-commissioned officer Naik Nishant Sharma, who was injured critically in a ceasefire violation on January 18, succumbed at Udhampur Command Hospital during treatment. On January 21, Army Havaldar Nirmal Singh was killed during cross-border shelling in Poonch district. On January 1, junior commissioned officer Naib Subedar Ravinder was killed in another breach of truce by Pakistan along the LoC in Rajouri's Nowshera.
"Sepoy Laxman was a brave, highly motivated and sincere soldier. The nation will forever remain indebted to him for his supreme sacrifice and devotion to duty. His mortal remains will be dispatched to his native place with military honour," the spokesperson added.
On Tuesday, Pakistan had violated ceasefire twice in 24 hours along the LoC in Poonch's Mankote sector.
https://timesofindia.indiatimes.com/india/soldier-killed-as-pakistan-violates-ceasefire-along-loc/articleshow/80680176.cms
--------
Hyderabad Nizam's great-granddaughter questions Centre's pact with two male heirs
Feb 3, 2021
HYDERABAD: Princess Shafiya Sakina, great-granddaughter of Nizam VII of Hyderabad approached the Telangana high court on Wednesday urging the high court to declare as illegal and unconstitutional the way the Union government has given away a major portion of the 35-million pound Nizam's fund that was lying in a London bank from 1948 to two male heirs of Hyderabad Nizam.
Centre gave away 98% of the fund to Prince Mukarram Jah Bahadur and Prince Muffakham Jah Bahadur, two of the male heirs of Nizam.
Sakina charged the Centre of acting in a discriminatory manner towards women. She contended that Nizam had set up as many 28 trusts to look after various assets and welfare measures and named his kin as trustees to those trusts. All these trustees are the legal heirs. In fact, it is Nizam trust, that should inherit the Hyderabad fund and not just two of the male heirs, she said.
She also found fault with the secret way in which the fund of the Nizam trust was appropriated.
"All Trusts of the Nizam were validated by the Nizam's Trust Deeds (Validation) Act, 1950. My mother Princess Fatima Fouzia and her Sister Amina Merzia are the beneficiaries in the Wedding Gifts Trust of the Nizam's two granddaughters. I and my sister Princess Naqiya Zainab are the ultimate beneficiaries of the said Trust," Princess Shafia said in her plea.
She said that the agreement between the Union of India and the two male heirs is shrouded in secrecy and is nontransparent. On this ground alone, the secret settlement has to be invalidated as arbitrary and violative of Article 14 of the Constitution of India, she said.
The Union of India has no authority to appropriate any of the amounts which are the subject matter of the litigation in the British Courts. The money was sent from Hyderabad to London and that this money belonged to Nizam-VII and not to the Union of India, she said. No Court in India has declared the two alleged heirs as the sole successors of the funds lying in the British Bank, Shafiya said. They have not obtained any Succession Certificate in respect of this amount lying in the British Bank, she added.
The Story Behind Hyderabad Fund in London Bank
Nizam VII was the Ruler of Hyderabad State. He did not join India upon its Independence in 1947. Indian government started its aggressive Operation Polo in September 1948. Nizam VII surrendered to the Union of India on 17 September 1948.
On 20th September 1948, Nawab Moin Nawaz Jung, who was a Minister for External Affairs and Finance for the Government of Hyderabad transferred lakhs of British pounds belong to the Hyderabad government lying in a London Bank to another account holder, Habib Ibrahim Rahimtoola, in the same London Bank.
That fund with interest has now grown to Rs 350 crore and beyond.
After six decades of an intense legal battle fought for this Hyderabad fund, claimants being India, Pakistan, and heirs of Nizam, a British Court last year dismissed the claims of Pakistan and allowed the fund to be used in tune with the compromise arrived at between Union of India and the heirs of Nizam.
Who is the Petitioner Princess?
Princess Shafiya is one of the great-granddaughters of Nizam-VII, Mir Osman Ali Khan Bahadur, and grand-daughter of Late Waleshan Prince Moazam Jah Bhadur.
A Beneficiary of the Mozazam Jah Trust, she was recognized as one of the beneficiaries of the Nizam's Trust.
https://timesofindia.indiatimes.com/india/hyderabad-nizams-great-granddaughter-questions-centres-pact-with-two-male-heirs/articleshow/80674735.cms
--------
North America
US, UAE discuss ways to lower tensions, end conflicts in the region: State Department
Joseph Haboush
03 February 2021
The US and UAE discussed Wednesday ways to lower tensions and end conflicts in the region, according to a statement from Secretary of State Antony Blinken's office.
The discussions came during a phone call between Blinken and UAE Minister of Foreign Affairs Sheikh Abdullah bin Zayed Al Nahyan, where the two touched on the signing of the Abraham Accords as well as cooperation to "defend the UAE against regional threats and working together to lower tensions and end conflicts."
Blinken also welcomed the recent progress made between the Arab Quartet and Qatar. Blinken "emphasized the opportunities ahead for the UAE to make additional contributions towards a more peaceful Middle East."
The US diplomat later tweeted about the call.
https://english.alarabiya.net/News/gulf/2021/02/04/US-UAE-discuss-ways-to-lower-tensions-end-conflicts-in-the-region-State-Department
--------
Blinken tells US envoy Malley to form Iran team not 'dominated' by one side: Official
Joseph Haboush
03 February 2021
Newly appointed US Secretary of State Antony Blinken has tasked President Biden's Iran envoy to form a team made up of people with differing points of view on policy toward Iran, a State Department official said Wednesday.
Reports earlier in the day quoted sources close to the Biden administration as saying that Blinken had called on Robert Malley to include individuals with "more hawkish" stances on Iran.
Asked about these reports, State Department Spokesperson Ned Price said Blinken wanted a wide range of views in the State Department, "across the board."
"That is no different" when it comes to the Iran team, Price told reporters in Washington.
Price added that the top US diplomat wanted "to ensure that our thinking is never dominated" by one group.
During the negotiations carried out by the Obama administration with Iranian officials, the US team was led and made up of individuals considered to have taken a soft stance on Iran.
The team, led by then-Secretary of State John Kerry, also did not include regional partners and allies during the talks. The leading powers in the region, such as Saudi Arabia, the United Arab Emirates and Israel, were sidelined during the negotiations that led to the Joint Comprehensive Plan of Action (JCPOA) signed in 2015.
Critics were skeptical that an incoming Biden administration would take a soft stance toward Tehran after former President Donald Trump withdrew from the JCPOA and began an aggressive economic sanctions regime on the Islamic Republic.
However, Biden and other senior US officials have remained adamant that the US will not move toward re-entering the JCPOA until, and if, Iran returns to full compliance first.
Price doubled down on this stance Wednesday, saying that Iran had distanced itself from the JCPOA "in very proficient ways."
At the current stage, the US is discussing potential steps with allies and partners before moving ahead.
But Price was quick to point out that reaching a new deal would not occur soon.
https://english.alarabiya.net/News/middle-east/2021/02/04/Blinken-tells-US-envoy-Malley-to-form-Iran-team-not-dominated-by-one-side-Official
--------
UN chief and peace activist honored with Zayed Award for Human Fraternity
February 04, 2021
NEW YORK: UN Secretary-General Antonio Guterres and French-Moroccan activist Latifa Ibn Ziaten are the co-recipients of the this year's Zayed Award for Human Fraternity, it was announced on Wednesday.
The honor is presented to individuals or entities who are "building bridges, connecting divided peoples and strengthening human relationships to bring about peace, co-existence and inclusivity for all.
Guterres said he considers the award to be recognition of the work of the UN "to advance peace and human dignity every day and everywhere."
He praised fellow recipient Ibn Ziaten for "her dedicated efforts to support young people and promote mutual understanding, arising out of immense personal tragedy, (that has) won admirers at home and beyond."
Ibn Ziaten's son, Imad, was the first person to die at the hands of terrorist Mohamed Merah during a series of shootings in the cities of Toulouse and Montauban in southwestern France between March 11 and 22, 2012.
A French citizen of Algerian origin and a self-proclaimed jihadist, Merah murdered seven people, including three children, and wounded five more before he was killed by police following a siege at his apartment.
When Ibn Ziaten visited Les Izards in Toulouse, where the Merah had lived, to find out more about the man who took her son's life she was shocked to find young people there hailing the killer as a hero of Islam.
"I had the impression they were killing my son all over again," she said at the time.
This motivated her to found the Imad Ibn Ziaten Youth Association for Peace to help young people in deprived areas and promote interreligious dialogue.
Guterres reiterated that discrimination, racism and extremist violence continue to surge around the globe, fueled by the COVID-19 pandemic, an economic recession, a climate emergency and continuing threats to peace and security. Unity is more important now than ever, he added.
"There must be no room for hatred in the future we are striving to build," said the UN chief. "That is also very much the spirit of the pathbreaking efforts of His Holiness Pope Francis and His Eminence the Grand Imam of Al-Azhar Sheikh Ahmed Al-Tayeb, to advance interfaith dialogue and promote our common humanity. This award will inspire us as we continue that vital work."
The presentation ceremony for the 2021 Zayed Award for Human Fraternity will be streamed live on Thursday from the Founder's Memorial in Abu Dhabi, the site that commemorates the life and legacy of the UAE's founder, Sheikh Zayed.
The award was inspired by the Document on Human Fraternity, which was signed by Grand Imam Al-Tayeb and Pope Francis on Feb. 4, 2019 in the UAE's capital. They will present this year's honorees with their awards.
Guterres said he will donate the $500,000 prize that accompanies the award to the Office of the High Commissioner for Refugees to support its work with "the most vulnerable members of the human family: the forcibly displaced."
https://www.arabnews.com/node/1803496/world
--------
South Asia
Prisoner's rights ignored in detention facilities: Report
03 Feb 2021
The UN Assistance Mission in Afghanistan (UNAMA) in a new report released on Wednesday said that allegations of torture made by detainees in Afghan detention facilities continue at a high rate, and the procedural rights of those detained are largely ignored.
UNAMA in a released report on Wednesday said, that allegations of tortures in Afghan detention continue at a higher rate, the procedural rights of detainees were ignored.
"Torture and ill-treatment, prohibited under both Afghan and international law, persist in the facilities of government agencies in Afghanistan," according to the latest bi-annual" UNAMA reported.
UNAMA only recorded a three percent reduction in allegations compared to the previous year.
"Torture can never be justified. It has lasting consequences for victims, their families and society," Deborah Lyons, the Secretary-General's Special Representative for Afghanistan said in the report.
She added, "I recognize the efforts made by some government ministries and institutions, but much more needs to be done to bring this practice to an end. In particular, perpetrators must be held accountable. This would increase confidence in the rule of law and can be a contributing factor towards peace,".
Reports summarize the findings of the UN reports in connection to the treatment of people deprived of their liberty for security or terrorism allegations between January 2019 and March 2020, when jail visits were suspended due to Covid-19.
UNAMA report is based on the interviews with 656 prisoners including 565 men, six women, 82 boys, and three girls, in 63 prisons located in 24 provinces in Afghanistan.
The report shows only figures at government facilities not of the Taliban or anti-government element prisons, due to lack of reach and access.
"The percentage of credible allegations of incidents of torture and ill-treatment committed by the Afghan National Defense and Security Forces (ANDSF) was recorded at 30.3 percent, down from 31.9 percent for 2017-2018", the report added, the allegations in Afghan National Police prisons was 27.2 percent, a decrease from 31.2 percent.
The UNAMA report indicated "a reduction in allegations of torture in National Directorate of Security (NDS) custody from 19.4 to 16 percent was noted".
Despite the progress, prisoner's matter remains a serious concern, more than 30 percent of the interviews provided credible reports of bad treatment and torture.
Considerable improvements remain in the system to be worked on, as in most ANP and NDS arrest cases detainees were not informed of their rights, not allowed to access a lawyer, or have gone through medical tests before questioning by the officials.
Among the concerns are half of the detainees were asked to sign or thumbprint documents without knowing its contents, and much of the concerns were focused on incommunicado and solitary NDS detention procedures.
"Detainees' ability to contact their families in early days after their arrests remained low, with 27.2 percent in ANP custody and 19.7 percent in NDS custody," the report added.
https://www.khaama.com/prisoners-rights-ignored-in-detention-facilities-report-4455445/
--------
Taliban on diplomatic blitz after Afghan peace talks stall
FEB 03, 2021
The Taliban have been on a diplomatic blitz since peace talks with the Afghan government stalled in Qatar last month and the Biden administration said it plans to review a U.S.-Taliban agreement signed last February.
The flurry of activity — including Taliban visits to Iran and Moscow, and a planned trip to Turkey — comes as the Afghan government's negotiating team warned this week that if the Taliban fail to resume the talks, the government could recall its team from Doha.
The peace talks resumed in early January in Qatar, where the Taliban have a political office, but quickly halted, marred by a spike in violence across Afghanistan, with the warring sides blaming one another.
A Taliban official said the talks stalled after the Taliban demanded the government side accept a new "inclusive Islamic system" that includes all "tribes and groups" in Afghanistan — language that indicates the Taliban seek guarantees that Islamic rule would be in place in post-war Afghanistan.
The government instead demanded the Taliban first join the current political system and declare a cease-fire, said the official, who spoke on condition of anonymity because he is not authorized to speak to the media.
However, Nader Nadery, a government negotiator, told The Associated Press on Wednesday that it was the Taliban who have until now refused to return to the negotiating table. He denied any discussions over competing agendas.
In Kabul, deep divisions have emerged between Afghan President Ashraf Ghani and his political opponents over what some see as Ghani's unwillingness to consider a power-sharing deal with the Taliban that could prematurely end his presidency, before 2024.
Ghani's opponents have set up a 21-member parliament committee to possibly meet separately with the Taliban, accusing Ghani of stalling peace talks to remain in power. Ghani's supporters, meanwhile, say the committee us trying to unseat the president.
The Pentagon said last week that the Taliban's refusal to meet commitments to reduce violence in Afghanistan is raising questions about whether all U.S. troops will be able to leave by May as required under the U.S.-Taliban deal.
The deal calls for all international troops to pull out, but only if the Taliban honor a promise to abandon their connection with terrorist groups — such as al-Qaida — and guarantee that their territory would not be used to attack the U.S. or its allies.
"A political settlement needs to happen before the exit of foreign troops because after their exit, chances of agreement among Afghans is slim to none," increasing prospects for a civil war, said Torek Farhadi, a political analyst.
The Taliban have threatened to step up their their war if U.S. and NATO troops remain in Afghanistan after the May deadline.
Since the agreement signed last February under former President Donald Trump, the Taliban have not attacked U.S. and NATO troops but accuse the U.S. of breaking its promise not to carry out preemptive attacks. The U.S. denies the allegations and says it has responded to Taliban attacks against Afghan security forces.
https://www.hindustantimes.com/world-news/taliban-on-diplomatic-blitz-after-afghan-peace-talks-stall-101612352526550.html
--------
Tehran buddies up to the Taliban
February 3, 2021
During talks in Tehran, Ali Shamkhani, secretary of the Supreme National Security Council of Iran, told a Taliban delegation: "The US strategy supports the continuation of violence and war between Afghan groups within the political spectrum," according to Iran's state news agency IRNA.
In turn, Abdul Ghani Baradar, the Taliban's political bureau chief, did not mince his words: "We don't trust the United States and we will fight any group that supplies mercenary services for the US."
He also accused the former Trump administration of failing to act constructively in accordance with its agreement signed with the Taliban after drawn-out negotiations in Doha in February 2020.
Talks between the Taliban and Iran are no longer unusual but they are not a foregone conclusion either. Relations between the two sides have not always been as close as they are now. On the contrary, both parties were deadly enemies not so long ago. In 1998, Iran nearly launched a military offensive against the Taliban after Afghani militants and Pakistani fighters killed 11 Iranian citizens, including several diplomats in the northern Afghan city of Mazar-i-Sharif.
Seeking and finding new partners
And after the terror attacks on New York and Washington on September 11, 2001, Iran supported the United States in its battle against the Taliban. The Americans identified al-Qaeda leader Osama bin Laden as the man responsible for 9/11. At the time he was living in Afghanistan and Taliban leaders refused to hand him over, prompting the US, together with Afghan fighters, to wage a war to topple the Taliban regime.
But the Taliban continued to fight against the new Western-backed government in Kabul and against the Afghan army and its NATO allies. The militant extremists were financed by Saudi Arabia and later, after the US invasion of Iraq in 2003, by private fundamentalist foundations.
Riyadh only cut off funding after Washington put the Saudi kingdom and its close allies in the region under increasing pressure. Subsequently, the Taliban started looking for a new partner, finding it in Iran.
Shia-Sunni marriage of convenience
At first, that new relationship did not look too promising. In terms of faith alone, the two sides — although both Muslim — are as distant from one another as possible.
While Iran regards itself as the protector and leader of the Shiites, the Taliban stand for a radical Sunni interpretation of Islam. But this diametrical opposition no longer plays a role, according to Hamidreza Azizi from the German Institute for Security and International Affairs (SWP) in Berlin.
"On the contrary, it has become apparent that both sides are taking a very pragmatic approach. From an Iranian viewpoint, the Taliban are simply too influential to ignore. Conversely, the Taliban have not dropped their radical convictions but they have also shown themselves willing to play a political role. That is also clear from their talks with the United States about the future of Afghanistan. And that, in turn, is a reason for Iran to retain contact with the Taliban."
And never has this been more evident than over the last two years as tensions with the US have escalated in the wake of the Trump administration's withdrawal from the Iran nuclear deal. "That development is another reason Tehran does not want to lose its contacts with Afghanistan," said Azizi. This, however, has not stopped the Iranian government from maintaining diplomatic relations with the official government in Kabul.
"The Iranian leadership is clearly of the opinion that without contacts to all the various parties and players in Afghanistan their interests could be imperiled if there is a shift of power in the future," Azizi added.
Common front against 'IS'
Iranian and Taliban representatives have met repeatedly for this very reason. And that is not all. Tehran also supplies the Taliban with weapons. According to reports in the web magazine "War on the Rocks," senior Iranian politician Ali Shamkhani admitted this fact to the Afghan government on December 2018. The magazine quoted him as saying that they were "only small arms, not combat weapons."
At the time, Shamkhani said the arms served to increase the safety of the Taliban in the Iranian-Afghan border region. There are numerous smugglers in the region and there are frequent illegal border crossings. Various rival Sunni militant groups, such as the Jundullah, are also active in the area.
Iran and the Taliban share a slew of common interests. Both are striving to achieve the complete withdrawal of the US military from Afghanistan and both are fighting against the so-called Islamic State (IS) terror organization, which has also gained a foothold in Afghanistan.
"Iran is concerned that continuing instability in Afghanistan would give IS and other radical groups more room to maneuver and potentially endanger the security of Iran's eastern borders," says Hamidreza Azizi. He says that is why Tehran sees it as imperative to press the Afghan government and the Taliban to reach a compromise.
Snuggling up to the Taliban not popular at home
The US government, too, is pursuing the same goal. Striving to achieve a national peace solution was part of the US deal reached with the Taliban in February 2020. However, in the light of the ongoing violence, US President Joe Biden's administration has already indicated that it intends to review the agreement reached under Trump. That could postpone the complete pull-out of US troops from Afghanistan indefinitely. The bellicose statements from Iran and the Taliban at their talks in Tehran could be a response to that possibility.
SWP's Azizi is doubtful that Iranian and Afghan citizens are enthusiastic about the buddying up between Tehran and the Taliban. "The approach might serve the security interests of Iran and preserve its influence in Afghanistan but it comes at the cost of grave damage to its image among its own population," says the Iran expert.
And the Taliban's involvement in continuing violence in Afghanistan, he adds, means most Afghans also oppose the militant group's relations with Iran.
https://indianexpress.com/article/world/tehran-buddies-up-to-the-taliban-7173003/
--------
Bangladesh intensifies vigil along its border with Myanmar
03 FEBRUARY 2021
Dhaka, Feb 3 (PTI) Bangladesh said on Wednesday that it has intensified security along its border with Myanmar to prevent a fresh influx of Rohingyas amid speculation that the military takeover of Naypyitaw could push more refugees into the country.
"We have secured our border (with Myanmar)," Foreign Minister A K Abdul Momen told reporters here.
He, however, said that Dhaka did not expect further Rohingya influx, but some friendly Western countries "fear that rest of the Rohingyas would flee to Bangladesh from Rakhine" due to the military coup in Myanmar, he added.
His statement comes as officials in southeastern Cox''s Bazar that borders Myanmar''s Rakhine state said that the paramilitary Border Guard Bangladesh (BGB) has intensified patrols and vigils along the border.
Myanmar military seized the power on Monday detaining the country''s de-facto leader Aung San Suu Kyi. The military coup took place at a time when Bangladesh was spearheading a desperate campaign for safe return of some 1.1 million Rohingyas.
Momen said Dhaka wants to continue talks with Myanmar for "advancing the ongoing process to commence Rohingya repatriation".
"Our discussion will continue with the Myanmar government, not with any individual," he said. "We did the agreement (regarding repatriation) with the Myanmar government, not with any individual… (so) the (repatriation) process should be continued."
Bangladesh is hosting over 1.1 million Rohingya refugees in Cox''s Bazar, who fled Myanmar facing military crackdown, often considered as "ethnic cleansing" by many rights groups.
In an immediate reaction after the military takeover, Dhaka issued a statement saying "as an immediate and friendly neighbour, we would like to see peace and stability in Myanmar."
Bangladesh firmly adheres to and promotes democratic ethos, it added.
Momen said Rohingya repatriation remained to be Dhaka''s top agenda in its relations with Myanmar.
"The border situation remains normal but we have enforced an extra security vigil to prevent any fresh Rohingya influx," BGB''s 34 battalion''s commander Lieutenant Colonel Ali Haidar Azad said in Cox''s Bazar.
Another BGB official at the frontier town said Bangladesh border guards were "kept alert" as "we will not allow any influx from Myanmar".
"We understand the international pressures on Myanmar army. If the pressure mounts, they will be forced to take us back," a Rohingya representative, Nur Hossain of Leda Camp, said.
Rohingya leader at Jutupalang camp Saiful Islam said the "Burmese military forced us to flee our homes, but we are concerned as they took over the total control".
The minister said in previous such influxes repartitions took place in 1978 and 1992 under the Myanmar's military government and "if that time they could do so, why not this time".
On January 19, the secretary level tripartite meeting among Bangladesh, China and Myanmar decided to hold the next joint working group meeting on February 4 for advancing the discussion about commencing repatriation of Rohingyas.
But, the meeting scheduled on Thursday is uncertain as Dhaka did not communicate with Myanmar officially after the coup.
"We were not able to contact with Myanmar as still their (Myanmar''s new authority) communication is shut down," the minster said.
In the last three years, Myanmar did not take back a single Rohingya despite its pledges. PTI AR ZH
https://www.outlookindia.com/newsscroll/bangladesh-intensifies-vigil-along-its-border-with-myanmar/2023149
--------
'Back empty-handed': Bangladeshis cut off from jobs abroad face rising poverty
Kaamil Ahmed and Rafiqul Montu in Noakhali
Thu 4 Feb 2021
When the pandemic forced Firoza Begum back to Bangladesh after six months trapped in her employer's house without pay, her husband was so angry she had returned empty-handed that he would not let her move back in to the family home.
All her savings after 14 years working in the Middle East had been spent escaping her abusive employer.
Begum, 40, had to go to her parents' home, where she took on responsibility for her mother and two disabled sisters.
For years, Bangladeshi migrant workers have supported their families back home and their remittances have been vital to keeping entire communities out of extreme poverty, as the government has tried to meet the UN's 2030 sustainable development goals.
But after hundreds of thousands of migrant workers lost their jobs because of Covid-19's economic impact, government research suggests that they and their families are returning to the poverty they tried to escape.
A year ago, Begum was earning 22,000 Bangladeshi taka (£190) each month working for a Saudi doctor, sending almost all of it to her husband or her parents, to repair houses, buy land and pay medical bills.
"Now there is no income. I am having a hard time meeting our family's monthly expenses," she says. "We're surviving by taking loans from my relatives. I owe them about 150,000 taka. I don't know how this money will be repaid."
The government has encouraged work abroad. Remittances were worth $15bn (£11bn) a year and helped reduce poverty in rural areas, supporting families and financing small business.
By last April however, remittances were at their lowest for a decade, according to the central bank, and the protracted crisis is pushing back Bangladesh's progress on poverty. The World Food Programme has estimated that, globally, the drop in migrant workers' remittances could put an additional 33 million people at risk of hunger.
When the government reported to the UN on its progress against the sustainable development goals in June, it said that the poverty rate had halved from 40% in 2005 to 20.5% in 2019, but that the pandemic risked halting the main strategies of promoting work abroad and increasing employment opportunities for the poorest. By June 2020, the poverty rate had risen back to 29.5%.
A survey by Bangladeshi research company Innovision said on average low-income families had enough to support themselves for eight days without extra income, while most households had grain stores that would last 11 days.
Brac, Bangladesh's largest NGO, created a database of 35,000 returnees to support them with cash grants and counselling. Shariful Islam, head of Brac's migration programme, says there have been more than 400,000 returnees since early 2020 and most had no support.
"People are coming back empty-handed who have lost their jobs. These people don't know what will happen in the future."
Given how many people are supported by each migrant worker, he says, up to a third of the population could be affected by the job losses, and there are still many unemployed people stranded abroad.
A survey in June by the UN's migration agency (IOM) revealed that most of the returnees were now unemployed and half had no income at all.
In Paschim Charbata, a village in the coastal Noakhali district, almost every home had sent a man abroad over the past decade but most are now back. They sit at home worrying about jobs, mounting debt and feeding their families.
"The coronavirus pandemic has stopped my life. My life trajectory was at its peak but now it's rapidly descending. The family was doing quite well. I could spend the money on what my family needed. Now it is very difficult to meet the daily expenses," says Reaz Mahmud, 39.
He has accumulated a debt of 600,000 taka (£5,200) – double the amount he borrowed when he first left Bangladesh in 2010 to work as an electrician in Qatar.
His job as a private driver in Oman ended when the pandemic led to travel restrictions, trapping him in Bangladesh, where he had been taking a holiday for the first time in two years.
Rezaul Karim Chowdhury, head of Bangladeshi NGO Coast, says the organisation will make migrant workers a priority by supporting them to reintegrate into society, or providing training so they can return to work abroad with better skills.
"There are hardships because they are running out of savings, they are not in good condition and sometimes they are suffering trauma. If it continues it will create social unrest, so we are ready to support them," says Chowdhury.
Mahmud had to send his wife to her father's house with their three children and sell most of his land. With so many people searching for jobs, finding work has proved impossible and he now faces selling the plot his family live on unless he can return to Oman.
"Before the pandemic I was able to send money home every month and, from abroad, alleviated many of the crises at home. I thought I could make a living through this job, that I could improve my life," says Mahmud. "Coronavirus shattered all dreams."
https://www.theguardian.com/global-development/2021/feb/04/back-empty-handed-bangladeshis-cut-off-from-jobs-abroad-face-rising-poverty
--------
Myanmar lodges objections in Rohingya genocide case
4 Feb 2021
Myanmar is being accused of attempting to delay court proceedings after it emerged the country last month filed preliminary objections to the International Court of Justice (ICJ) over genocide charges for its treatment of the mostly Muslim Rohingya.
The case was brought by The Gambia in 2019 after a brutal military crackdown in the western state of Rakhine in 2017 forced hundreds of thousands of Rohingya to flee across the border to neighbouring Bangladesh.
"On 20 January 2021, the Republic of the Union of Myanmar filed preliminary objections to the jurisdiction of the Court and the admissibility of the Application," the ICJ said in a filing signed by Court President Abdulqawi Ahmed Yusuf and dated January 28.
The filing did not elaborate on the nature of the objections, but legal experts say they are likely to include whether the court has jurisdiction to hear the case and whether The Gambia has the appropriate standing to bring the suit.
Aung San Suu Kyi, Myanmar's former civilian leader raised similar issues during preliminary hearings in December 2019 when she travelled to The Hague to defend her country's treatment of a minority group that has been described as among the world's most persecuted.
The Gambia has until May 20 to respond and the court will then consider the points raised.
"These objections will fail and are nothing more than delaying tactics," Mark Farmaner, the director of the Burma Campaign UK wrote on Twitter, urging the British government to intervene.
The ICJ has already ordered Myanmar to do more to protect the Rohingya, with about 600,000 thought to remain inside the country and Bangladesh keen for refugees to return.
This week's coup could bring further complications, with the military that orchestrated the crackdown once again in control and the country's elected civilian leaders in detention.
"In principle the coup has no direct impact on the ICJ case," international rights group Global Justice Center said in a statement. "For the ICJ's own purposes, it is the state of Myanmar, however constructed, that is the subject of this case and changes in political leadership have no bearing. The coup does however, raise other questions, including whether a military-led government will continue to engage with and defend the case, as well as how the Court will view compliance with the provisional measures orders."
In January last year, the court told Myanmar to take provisional measures to "protect against further, irreparable harm to the rights of the Rohingya group under the Genocide Convention" and ordered the country to report on the situation every six months.
Those submissions have not been made public, but the last report was filed in November 2020 and the next one is due in May.
During the preliminary hearings, Myanmar questioned whether The Gambia had the right to bring the case because it not been "specifically" affected by the alleged genocide and had brought the case not on its own behalf but as a "proxy" for the Organization of Islamic Cooperation (OIC).
A provision of the Genocide Convention allows states to bring a case against any other party for violations, even if they themselves are not directly affected – a reflection of the extreme gravity of the crime. Only states have standing at the ICJ under the genocide convention.
https://www.aljazeera.com/news/2021/2/4/myanmar-lodges-objections-in-rohingya-genocide-case
--------
Rohingya fear another crackdown after Myanmar coup
MD. Kamruzzaman
04.02.2021
DHAKA, Bangladesh
Rohingya refugees in Bangladesh have opposed the military coup in their home country Myanmar, saying they are worried about the safety of their loved ones.
"We fear that Tatmadaw [Myanmar's army] will launch an operation again," 35-year-old Muhammad Ansar, one of the more than 750,000 Rohingya who fled brutal violence and persecution following an army crackdown in 2017, told Anadolu Agency. "We don't believe that it will ever leave power."
Thousands of Muslim men, women and children were killed, thrown into fires, and raped in the Buddhist majority nation.
Bangladesh is hosting more than a million Rohingya at cramped makeshift camps in Cox's Bazar, which is considered the world's largest refugee settlement. Nearly 600,000 of them, however, still reside in the Southeast Asian country, but without citizenship and voting rights.
Myanmar's military is now in charge and has declared a year-long state of emergency. Leaders including Aung San Suu Kyi, who has been charged for breaching import and export laws and possession of unlawful communication devices, remain under house arrest.
"We are unable to contact our relatives in Rakhine due to frequent disruption of mobile network," said Jumalida Begum, 36. "We are hearing the military may launch a fresh crackdown. I am worried."
Rahmat Karim, who is 57, said all hopes to return to the homeland have been shattered after the Feb. 1 military take over. "It seems totally impossible now."
Myanmar had earlier said it was committed to the repatriation as per a bilateral agreement with Bangladesh.
Amir Ali, a young student, said it was Suu Kyi's mistake to work and collaborate with the military, which is eligible for 25% of seats in parliament. "We have no hope of any good from the military," he said.
Suu Kyi at the International Court of Justice in 2019 denied allegations that the military had committed genocide. She won the Nobel Peace Prize in 1991.
"We do not support the coup. We were, and are always in favor of democracy," Mohammed Ayyub Khan, who heads the Myanmar-based Rohingya Solidarity Organization, told Anadolu Agency.
He, however, added that both civilian and military regimes persecuted the Rohingya equally. "Even Suu Kyi's National League for Democracy failed to stop the genocide in Rakhine," Khan said.
He expressed the resolve to continue the struggle for the rights of the minority community, irrespective of who is in power.
https://www.aa.com.tr/en/asia-pacific/rohingya-fear-another-crackdown-after-myanmar-coup/2133551
--------
Southeast Asia
Address growing hate speech, says Suhakam commissioner
Jason Thomas
February 3, 202
PETALING JAYA: The level of hate speech on social media is reaching new depths and it's time for a frank discussion on the matter, Malaysian Human Rights Commission (Suhakam) commissioner Madeline Berma says.
Speaking at an online webinar organised by Komuniti Muslim Universal (KMU), Berma said it has become increasingly common to see social media users making fun of the Prophet Muhammad and Jesus.
"Besides making fun of religious beliefs, they are using terminology like 'babi' and things like that in reference to specific ethnic groups and beliefs … This is prevalent," she said.
"As much as we do have unity in diversity and we respect the things that unite us, I'm really concerned (about this) …
"I think these are issues we really need to discuss openly."
She also noted that racism in social media was one of the seven observed incidences of racial discrimination as per the Malaysia Racial Discrimination Report 2019 released by NGO Pusat KOMAS last July.
The online seminar titled "Freedom of Religion, Belief and Expression in Malaysia: Where Are We Headed?" was the final programme of KMU's #Kebersamaan campaign which has been going on for the past few months.
Aimed at encouraging positive discourse on freedom of religion, belief and expression in Malaysia, the campaign also works to promote progressive values such as respect, non-discrimination and non-violence in a pluralistic Malaysian society.
In its campaign booklet launched today, KMU noted that hateful and divisive speeches or writings among the public, especially by influential figures, are on the rise and are a real challenge to social progression.
As these political, religious and community leaders possess social legitimacy and authority in the society, hate speech by these influencers have led to the formation of hostile public opinions that risk the progression of human rights and equality of the Malaysian society, said the NGO.
" … The role of divisive and hate speech motivated by political interests and religious fundamentalists, especially on social media, have instigated and exacerbated issues by scapegoating one racial and religious group," it said.
"This has resulted in social divides based on racial and religious lines and led to the government reversing its decision to implement good policies.
https://www.freemalaysiatoday.com/category/nation/2021/02/03/address-growing-hate-speech-says-suhakam-commissioner/
--------
Arab World
WHO deploying teams across Syria for COVID-19 vaccination program
04 February 2021
The World Heath Organization is deploying teams across Syria for a vaccination program that will be rolled out both in government-held areas and territory outside state control, perhaps as soon as April, it said on Wednesday.
Dr Akjemal Magtymova, WHO representative in Damascus, said the body's COVAX program plans to immunize 5 million Syrians -- 20 percent of the population across all parts of the country -- despite the conflict now entering its 11th year.
"We are preparing our vaccine deployment plan with the ministry of health to make sure the program goes well," Magtymova said, adding the priority was first to vaccinate high risk health workers, social workers and the most vulnerable.
Most Syrians live in areas now under government control, but rebels still control areas in the northwest and a Kurdish-led administration controls much of the northeast. Around a quarter of the population inside Syria is displaced, many in camps.
The GAVI alliance, the group that co-leads COVAX with the WHO, said last week it aimed to deliver 2.3 billion vaccines worldwide by the end of 2021, including 1.8 billion free doses to lower-income countries.
"I am really hopeful it will (begin) in April but it might take even longer depending on so many factors," Magtymova told Reuters in a phone interview from Damascus, of the plan to roll out the vaccine program in Syria.
"We have to juggle with so many unknowns."
Like other countries that are awaiting vaccines through COVAX, Syria can also obtain supplies directly from companies. But so far it has yet to announce any such bilateral agreements. Health officials say Damascus has been engaged in talks with Russia and China over vaccine supplies.
Apart from the logistics of arranging vaccinations across combat frontlines, Syria faces the additional hurdle of international financial sanctions.
Medicines are generally exempt from sanctions, but UN sources said the sanctions have left Damascus without much financial clout to negotiate deliveries, and have slowed the process by creating additional legal risks.
Magtymova said any supplies of safe and effective vaccines Syria could obtain would help make vaccines more available. The WHO has no role in such bilateral deals.
https://english.alarabiya.net/coronavirus/2021/02/04/Coronavirus-WHO-deploying-teams-across-Syria-for-COVID-19-vaccination-program-
--------
Israel attacks Syrian regime, Iran-backed militias in Quneitra: Reports
Rawad Taha
04 February 2021
Syrian air defense forces responded late Thursday to an "Israeli aggression" in the south of the country, state news agency SANA reported.
"Our anti-air defenses responded, targeting most of the missiles," the source added.
SANA only reported strikes in the southern region without offering details on the target. It was followed by Syrian air defenses that responded to the attack, the agency said. The sound of the air defenses could be heard in the capital Damascus.
The UK-based Syrian Observatory for Human Rights (SOHR) said that several explosions occurred in the countryside of Quneitra, as a result of Israeli bombing targeting a military site of the regime forces and Iranian militias, coinciding with the regime's ground-based counterattacks attempting to counter the missiles, without information about casualties until this moment.
On January 22, the Syrian Observatory for Human Rights monitored an Israeli air strike on Syrian territory, from over Lebanese territory, targeting at least five locations where members of militias loyal to Iran and the Lebanese Hezbollah were present within the regime's military units in Hama, which led to its complete destruction.
https://english.alarabiya.net/News/middle-east/2021/02/04/Israel-attacks-Syrian-regime-Iranian-militias-sites-in-Quneitra
--------
Missiles fired at Israeli drone over Lebanon: Israeli army
03 February 2021
Anti-aircraft missiles were fired at an Israeli drone flying over south Lebanon on Wednesday but did not hit the target, the Israeli military spokesman said.
Two Lebanese security sources said Lebanon's Hezbollah armed movement fired at the drone. One of the sources said the missile did not hit the aircraft, which then returned across the border.
Witnesses said they heard the sound of an explosion. Local channel NBN had said earlier that a drone blew up.
Iran-backed Hezbollah, which has a dominant presence in the south near the border, has vowed to bring down Israeli drones breaching Lebanese airspace. The two neighboring enemies last fought a month-long war in 2006.
Earlier this week, Hezbollah said it had brought down an Israeli drone, while Israel's military said the aircraft had fallen inside Lebanon.
Lebanon's government regularly files complaints to the United Nations against Israeli drones and jets that often fly into Lebanon.
https://english.alarabiya.net/News/middle-east/2021/02/03/Missiles-fired-toward-Israeli-drone-over-Lebanon-aircraft-not-hit-Israeli-army
--------
Saudi International set to tee off tomorrow with global broadcast coverage
Peter Donnelly
03 February 2021
Teeing off tomorrow, the Saudi International golf tournament will be broadcast across 60 countries.
The Saudi International golf tournament will take place at Saudi Arabia's premier championship course, Royal Greens Golf and Country Club in King Abdullah Economic City (KAEC), which overlooks the Red Sea.
Viewers can watch 12 Major-winning champions, and a field boasting over 350 European Tour and PGA Tour tournament winners, all competing for $3.5m prize money that is one of the largest on the European Tour.
Due to COVID-19 restrictions no spectators are present on the course at the European Tour event in KAEC, but fans will have several ways to witness the event through in addition to TV coverage a range of behind-the-scenes content from the tournament's digital channels.
Majed al-Sorour, the CEO of both Golf Saudi and the Saudi Golf Federation, told Al Arabiya English that he hopes the size of the global audience tuning in matches earlier years.
"Last year, I think we reached close to 100 million audience at one point, which is really amazing," he said.
The timing makes it a little bit more difficult for fans in the United States, he explained but the organizers recognize that replaying matches has served a purpose.
"On the replay, we find out that there's so much more audience in the West, especially in the United States, and UK," he said.
Although the focus was targeting the American audience, the countries to the east could watch live, and Asian viewer numbers are growing, he noted.
Al-Sorour said that in the 2019 tournament television viewing, numbers grew when Li Haotong made four eagles.
"[The audience number] started to increase and increase because everybody's waiting for him to break the record. It was the first time to be done with four eagles," he said, adding that it was a really high peak for the Saudi Tournament, with a global audience tuning in.
Royal Greens Golf & Country Club is an 18-hole championship golf course designed by European Golf Design, attracts amateur and professional golfers from around the world.
https://english.alarabiya.net/News/middle-east/2021/02/03/Saudi-International-set-to-tee-off-tomorrow-with-global-broadcast-coverage
--------
Victims ignored amid UN bickering about chemical weapons in Syria
February 04, 2021
NEW YORK: The victims of chemical-weapon attacks in Syria were barely mentioned during a UN Security Council meeting on Wednesday to discuss the Assad regime's failure to comply with a resolution ordering the destruction of all such weapons.
As those victims were relegated to the sidelines, member states engaged in another, all-too familiar round of in-fighting as they traded accusations and vilified each other.
This was the 88th time the Security Council had gathered to discuss the issue of chemical weapons in Syria. Members were briefed by Izumi Nakamitsu, the UN's under-secretary-general and high representative for disarmament affairs, on the implementation of Resolution 2118.
It was unanimously adopted in September 2013 following a UN investigation that confirmed the use of chemical weapons against civilians in a Damascus suburb the previous month. Images of people, including children, suffocating after breathing in the nerve agent caused outrage worldwide.
The resolution called on the Syrian regime to destroy its stockpiles of chemical weapons by mid-2014, and set out punitive measures in the event of non-compliance. It banned Syria from using, developing, producing, acquiring, stockpiling or retaining chemical weapons, or transferring them to other states or non-state actors.
In October 2013, Syria submitted to the Organization for the Prohibition of Chemical Weapons (OPCW) a formal initial declaration about its chemical-weapons program, including a plan for the destruction of its stockpiles.
Nakamitsu told the Security Council on Wednesday that, more than seven years later, the declaration "cannot be considered accurate and complete in accordance with the Chemical Weapons Convention (CWC)."
"Gaps, inconsistencies and discrepancies" have been identified that cast doubt on the true extent of the elimination of chemical weapons during the Civil War, she added.
While "some progress" has been made, resulting in the closure of three issues relating to the initial declaration, Nakamitsu said 19 issues remain outstanding as investigations continue into allegations of the use of chemical weapons in a "variety of incidents."
One of those issues concerns a facility Syrian authorities said has never been used to produce chemical weapons. However information and evidence gathered by the OPCW since 2014 indicates that the production or weaponization of chemical warfare nerve agents did indeed take place there, Nakamitsu said. The organization ordered the Syrian government to disclose the types and quantities of chemical agents produced or weaponized at the site but it has yet to respond.
"I say this every month because it bears consistent repeating," said Nakamitsu. "There is an urgent need to not only identify but hold accountable all those who have used chemical weapons in violation of international law. Without such an action, we are allowing the use of chemical weapons to take place with impunity."
She also reminded council members of the need to heal geopolitical rifts and find common ground as a matter of priority.
"To address today's roiling peace and security threats, we need to find a bridge back to common sense," she said. "We need a united Security Council."
Despite Nakamitsu's plea, council members immediately displayed anything but unity.
Russia came to the defense of the Assad regime and attempted to discredit the OPCW report and its "unbelievable 19 issues."
"This country is living (under a) Damocles's sword of accusations of CWC noncompliance — this time in the form of outstanding issues of the initial declaration," said Vassily Nebenzya, Russia's permanent representative to the UN.
He warned member states that "squeezing Syria" could demotivate the regime in the country from cooperating with the OPCW, with whom he said it has acted as a "responsible partner … but the more concessions it makes, the more accusations it encounters."
Nebenzya criticized the OPCW and what he called "the illegitimate nature" of its Investigation and Identification Team (IIT), then proceeded to highlight "other facts that our Western colleagues prefer keeping silent about."
He accused Western delegations of blocking proposals by his country to investigate certain sites in Syria. Had these investigations taken place, he said, all of the council's questions would have been answered.
The envoy also blamed "our Western colleagues" for never speaking up when the Syrian regime does something positive, and described their focus on the 19 outstanding issues relating to Syria's initial declaration as "manifest slyness and a shift in emphasis."
He accused the OPCW of bias and urged the Security Council to maintain its objectivity, saying: "We often hear urgent calls on Syria to 'cooperate more.' In response to that may we ask: what do you mean by 'more?' It seems that the only thing to meet these requirements would be Syria 'acknowledging its guilt' and publicly confessing to all deadly sins."
He added: "What will be the point for Damascus to continue cooperating with the organization? After all, what is your goal: to 'crush' Syria as you did with Iraq on far-fetched pretexts, or ensure that Syrian soil is free of chemical weapons?"
Richard Mills, the acting US ambassador to the UN, said: "The Assad regime has repeatedly used chemical weapons against the Syrian people, and then subsequently sought to avoid accountability by obstructing independent investigations and undermining both the responsibility and work of the OPCW."
He accused Russia of shielding the Assad regime by "spreading disinformation, attacking the professional work of the OPCW, and otherwise seeking to undermine efforts by responsible nations to hold the Assad regime accountable for its use of chemical weapons."
The US and 45 co-sponsors have submitted a draft decision to the OPCW's Conference of the States Parties in response to the Syrian regime's failure to comply with measures requested by the OPCW Executive Council, demanding that the regime take action to address the situation.
"Unsurprisingly, Syria failed to complete any of the measures set forth in the decision," said Mills, who called on the Conference of States Parties to take appropriate action when it reconvenes in the spring "so that we send a strong message to the Assad regime and its supporters that the use of chemical weapons in direct contravention of the Chemical Weapons Convention has consequences."
https://www.arabnews.com/node/1803541/middle-east
--------
SDF captures another ISIS suspect in Deir al-Zor countryside
February 2 2021
ERBIL (Kurdistan 24) – The US-backed Syrian Democratic Forces (SDF) on Monday arrested another suspected member of the so-called Islamic State in the rural Deir al-Zor province amid increased attacks in the area.
The SDF's media center said in a statement that its special units, along with forces from the Global Coalition, launched "a joint operation against an ISIS cell in the Albusayrah area in Deir al-Zor."
According to the statement, the special forces arrested a suspect "involved in terrorist activities and confiscated his technical equipment, documents, and weapons."
"Ongoing security operations ensure [the] safety of [the] local population and prevent ISIS networks from organizing in the region," the SDF's Coordination and Military Operations Center added in a tweet.
Although the SDF and the US-led Coalition announced the territorial defeat of the Islamic State in Syria in March 2019, sleeper cell attacks persist, especially in liberated territories, in what appears to be a deliberate campaign to destabilize the area.
Deir al-Zor has consistently been one of the most unstable regions in areas under SDF control, facing regular attacks and assassinations.
On Monday, the UK-based Syrian Observatory for Human Rights (SOHR) reported that two unknown gunmen on a motorcycle opened fire on the Deir al-Zor Civil Council in the town of Al-Busayra, wounding an official who was taken to hospital with severe injuries.
In another attack in Deir al-Zor, local media reported that unknown assailants on two motorcycles fired a rocket-propelled grenade at an SDF checkpoint near Ku' Sa'oud in Al-Shuhayl town, located in the province's eastern countryside.
Elsewhere on Monday, a member of the Internal Security Forces (Asayish) was killed by a suspected Islamic State sleeper cell in the town of Al-Subha, also located in the eastern countryside of Deir al-Zor.
Among the main targets of Islamic State remnants have been Arabs from Deir al-Zor who work with SDF-affiliated civilian and military institutions in the province. In response, the SDF has continued to carry out operations to arrest sleeper cells.
Col. Wayne Marotto, the Spokesman for the US-led Coalition, said in a tweet on Tuesday that the SDF and Coalition "continue to work together" to eliminate Islamic State terrorists "off the battlefield."
https://www.kurdistan24.net/en/story/23876-SDF-captures-another-ISIS-suspect-in-Deir-al-Zor-countryside?utm_source=iterable&utm_medium=email&utm_campaign=1964202_
--------
Mideast
IRGC Release 2 Border Guards Abducted by Jeish Al-Adl Terrorist Group
2021-February-3
The IRGC Ground Force's Qods Base in Southeastern Iran said in the statement that two of the Iranian border guards were freed in a successful intelligence operation on Tuesday night.
It added that the border guards had been abducted two years ago by Jeish al-Adl terrorist group.
Jeish Al-Adl, a Pakistan-based radical Wahhabi terrorist group staging cross border attacks into Southeastern Iran from South-West Pakistan, had also claimed responsibility for the February 2019 attack which martyred and wounded dozens of IRGC members after their bus came under a terrorist attack in the province.
The group has bases in Southwestern Pakistan and started operations after recruiting the remnants of Jundullah notorious terrorist group and reorganizing them. Iran had captured leaders of Jundullah notorious Wahhabi terrorist group and dismantled the terrorist organization years earlier.
In mid-October 2018, the group abducted 14 Iranian Basijis (volunteer forces) and border guards at Mirjaveh border in Southeastern Sistan-Balouchestan province. Five were released a month later on November 15.
The IRGC Ground Force then blamed foreign intelligence services for supporting and assisting the terrorist group.
Another four were released in March 2019.
Jeish al-Adl also abducted five Iranian border guards in Jakigour region of Sistan and Baluchistan Province and took them to Pakistan in 2014. After two months of abduction, four of them were released and the fifth one was killed. His body was returned to Iran months later.
Then early in March, 2015, Pakistani sources told the country's media that authorities in Southwestern Pakistan had arrested the ringleader of Jeish al-Adl terrorist group as he was traveling on a bus from the lawless border area.
Salam Rigi, cousin of the Jundollah terrorist group's ringleader Abdolmalek Rigi, was seized by Pakistani authorities who were tipped off to his movements and intercepted the bus some 50 km from Quetta, the capital of Pakistan's Baluchistan, a security official said on the condition of anonymity.
Salam Rigi was accused of involvement in suicide bombings in Iran and Pakistan, as well as sending terrorists to the conflicts in Iraq and Syria.
Other sources said the terrorist arrested was Abdo-Sattar Rigi (Abdolmalek's brother), explaining that he was carrying his cousin's ID card at the time of arrest, but further investigations revealed his true identity.
Later reports proved that the captured terrorist was Abdo-Sattar Rigi.
Abdo-Sattar (the third of the notorious Rigi brothers) headed the Jeish al-Nasr terrorist group, but his cousin Salam leads Jeish al-Adl.
Abdo-Sattar's two older brothers, Abdolmalek and Abdolhamid Rigi, who led the more powerful terrorist group, Jundollah, were both captured and condemned to death by Iran earlier.
In early 2009, Abdolhamid Rigi, the Jundullah terrorist group's number two man and brother of its ringleader Abdolmalek Rigi, was arrested by Iranian security forces.
Abdolhamid had conducted a number of bombing operations and other violent attacks in Iran resulting in many casualties and was sentenced to death by the court in 2009, but his execution was delayed on several occasions. Officials did not mention any specific reason for the delayed execution of Abdolhamid at the time.
Iran arrested Abdolmalek Rigi, the number one man of the Jundollah terrorist group in late February 2011. Abdolmalek was executed in June 2011.
Iranian military and police officials voice concern over the presence of terrorist groups in Pakistan's territories, criticizing the Pakistani army and border police's lax control over shared borders.
https://www.farsnews.ir/en/news/13991115000420/IRGC-Release-2-Brder-Gards-Abdced-by-Jeish-Al-Adl-Terrris-Grp
--------
Syrian air defences intercept Israeli missiles coming from occupied Golan Heights
04 February 2021
The Syrian Army's air defenses have intercepted Israeli air-to-surface and surface-to-surface missiles coming from the direction of the Israeli-occupied Golan Heights, state media say.
"At 10:42 p.m., the Israeli enemy perpetrated an air aggression from the direction of the occupied Syrian Golan Heights with air-to-surface and surface-to-surface missiles against some targets in the southern region," the official Syrian Arab News Agency quoted a military source as saying on Wednesday night.
The interceptions were carried out over the country's southwestern province of Quneitra, the report added.
Video footage from the attack also showed at least one successful interception of an incoming missile.
The unnamed official said the attack caused only material damage, and the Army's air defenses successfully intercepted most of the missiles.
According to the Associated Press, residents in the capital Damascus reported hearing the sound of explosions, which according to state media were those of the Syrian air defenses responding to the incoming missiles.
Israel frequently targets military positions inside Syria, especially those of the resistance movement Hezbollah which has played a key role in helping the Syrian army in its fight against foreign-backed terrorists since 2011.
The Tel Aviv regime mostly keeps quiet about the attacks on Syrian territories which many view as knee-jerk reaction to the Syrian government's increasing success in confronting terrorism in country.
Early last month, a similar attack was carried out by Israel on the southwestern town of al-Zabadani in the Rif Dimashq governorate, which claimed the life of a Syrian soldier and injured three others.
In mid-January, the city of Dayr al-Zawr and the town of al-Bukamal were targeted by Israeli airstrikes, which were carried out with intelligence provided by the US, according to a US official.
The US official with knowledge of the attack told the Associated Press that then-US Secretary of State Mike Pompeo had discussed the raid with Yossi Cohen, chief of Israel's spy agency Mossad, at a public meeting in a Washington restaurant two days before the attack.
The Syrian government wrote to the UN late last month to protest another attack that killed four members of a family near the western city of Hama.
The letter by the Syrian Foreign Ministry said Damascus reserves the right to defend the country's sovereignty and civilians against such acts of aggression.
https://www.presstv.com/Detail/2021/02/04/644503/Syrian-Army-intercepts-Israeli-missiles
--------
Ending US military deployment to region best response to Gen. Soleimani's assassination: Zarif
03 February 2021
Iranian Foreign Minister Mohammad Javd Zarif has lauded an Iraqi court's decision to order the arrest of former US president Donald Trump for the assassination of top Iranian anti-terror commander Lieutenant General Qassem Soleimani and his Iraqi comrade Abu Mahdi al-Muhandis, saying ending the presence of US forces in the region would be the best response to such a terrorist act.
During a meeting with his visiting Iraqi counterpart Fuad Hussein in Tehran on Wednesday, Zarif thanked the Iraqi government for pursuing the judicial process about the assassination of the two prominent anti-terror commanders, expressing hope for the punishment of the perpetrators and organizers of the criminal act through legal proceedings.
"Putting an end to the presence of US forces in the region would be the best response to this terrorist act," he said.
Trump's arrest warrant, issued by Baghdad's Rusafa investigation court on January 7, applies to the former US president under Article 406 of the Iraqi penal code, which provides for the death penalty in all cases of premeditated murder.
The court said at the time that preliminary inquiry had been completed, but "investigations are continuing in order to unmask the other culprits in this crime, be they Iraqis or foreigners."
Elsewhere in his remarks, Zarif called for the establishment of joint economic commissions between Iran and Iraq, expressing hope that agreements reached between the two neighboring countries in the fields of industrial parks, border markets, trade and pilgrimage, transportation of goods and banking transactions would be implemented as soon as possible.
Hussein, for his part, expressed his country's resolve and determination to further broaden relations with Iran, stressing that Iraqi Prime Minister Mustafa al-Kadhimi attaches paramount significance to Baghdad-Tehran ties.
Iran's security chief lauds arrest warrant for Trump over assassination of Gen. Soleimani
Earlier in the day, the secretary of Iran's Supreme National Security Council (SNSC) hailed the arrest order issued by the Iraqi court for Trump over the assassination drone strike on Lt. Gen. Soleimani and the Popular Mobilization Units deputy chairman, emphasizing that perpetrators of the terrorist crime must be harshly punished.
"We must not allow the blood of the martyrs Abu Mahdi al-Muhandis and Qassem Soleimani to go in vain, and organizers as well as perpetrators of this terrorist crime must be prosecuted and severely punished," Ali Shamkhani said in a meeting with the visiting Iraqi foreign minister in Tehran.
Shamkhani also pointed to a resolution adopted by Iraq's parliament concerning the expulsion of US-led foreign forces from the Arab country, saying its implementation will be a good prelude to their complete withdrawal from the entire region.
Anti-US sentiment has been running high in Iraq since the assassination of Lt. Gen. Soleimani, Muhandis and their companions in a US terror drone strike authorized by Trump near Baghdad International Airport on January 3 last year.
Iraqi lawmakers approved a bill two days later, demanding the expulsion of all foreign military forces led by the United States from the country.
"For the Iraqi government to overcome political, economic and security problems in the country, it is necessary that it boosts and consolidates its authority and sovereignty to establish law and order," Shmakhani also said.
He added, "The main cause of instability and crisis in the region is the evil presence of foreign forces, especially American forces."
The SNSC secretary also stressed the need to revive Iraq's political and historical position in the Muslim world and among Arab states.
During the meeting, Hussein referred to Iran's important role in maintaining stability and security in the Middle East region, saying expansion of all-out ties, particularly implementation of joint economic projects with Iran, is among Iraq's top foreign policy priorities.
"The Iraqi people and government will never forget the vital support and assistance of Iranian brethren in repelling the terrorist sedition of Daesh in Iraq," the Iraqi foreign minister highlighted.
https://www.presstv.com/Detail/2021/02/03/644452/Ending-US-military-deployment-to-region-best-response-to-Gen--Soleimani-assassination-Zarif
--------
US terror designation of Houthis: a fresh ordeal in Yemen
Feb 2, 2021
SANAA, Yemen — Yemen's Houthi group, officially known as Ansar Allah, is presently among the organizations the United States designates as terrorists. One day prior to new US President Joe Biden's inauguration, US Secretary of State Mike Pompeo declared the Houthis a terrorist organization, unleashing conflicting sentiments in Yemen and abroad.
On the local level, Yemenis are divided. Some welcomed the news, deeming it a step in the right direction. Others reacted with fury, calling it an extension of America's war on Yemen. On Jan. 25, thousands of protesters took to the streets in the Houthi-held capital, Sanaa, denouncing the former US administration's resolution listing the Houthi group as terrorists.
Over the last six years, the United Nations has led peace talks between the Houthis and the internationally recognized government in a bid to resolve the Yemen conflict. Now, with the Houthis' new designation as terrorists, peace talks may face additional stumbling blocks. Plus, military victory against the Houthis has been unattainable over the last six years, and it seems a long road before Houthis lose the war.
Houthis have showcased defiance in reaction to the US labeling, saying it will have no political or military influence. Houthi spokesman Mohammed Abdulsalam believes this US move will not hinder peace talks. "We will not stop our efforts to reach peace in Yemen … it is our responsibility to talk, to end the war and the blockade," he said in a statement on Jan. 14.
However, the consequences of their designation as a terrorist organization will be inevitable. It is a new chapter in suffering among Yemen citizens. Abdulsalam, a 45-year-old resident in Sanaa, told Al-Monitor the US designation of the Houthis is a matter of concern because it will add to civilians' suffering. "We have been under blockade since 2015. And now new restrictions will start. I feel worried about the repercussions of the US designation," he said.
Sanaa resident Abdulsalam, who asked that only his first name be published due to security concerns, runs a grocery shop as his source of income. He understands the majority of the commodities in his shop are imported from outside Yemen. Such a reality sparked questions in his mind. "Will imports continue to reach Houthi-controlled provinces smoothly? Will aid and food imports be exempted from restrictions? And who can guarantee that importation of such supplies will not be hindered?"
His worry does not seem to be an unfounded fear of the future. However, it is a concern of aid organizations operating across Yemen. On Jan. 24, 22 humanitarian organizations, including the International Rescue Committee, Save the Children and Oxfam, called on the new US administration to override the former administration's resolution. A joint statement by these organizations said, "This designation comes at a time when famine is a very real threat to a country devastated by six years of conflict, and it must be revoked immediately. Any disruption to lifesaving aid operations and commercial imports of food, fuel, medicine and other essential goods will put millions of lives at risk."
Leila Amri, a schoolteacher in Sanaa, said the US designation of the Houthis is an additional agony to Yemen's people. Speaking to Al-Monitor, she said, "The certain thing is that the warlords in the country will not suffer from this move. It is only the civilian population that will bear the brunt. We have been experiencing constant fuel shortages over the last five years, which has made life worse. And now blacklisting the Houthis will certainly affect the lives of millions of people under their rule."
She added, "I neither support nor protest the US designation. I just do not want to see people drown in further misery."
Though some civilians have shown their worry about the potential consequences of designating the Houthis a terrorist organization, others have said the definition of terrorism applies to the Houthi movement.
A human rights activist residing in Sanaa told Al-Monitor the Houthis are not different from any other terrorist groups such as al-Qaeda or the Islamic State (IS). Declining to be named for fear of reprisal, he said, "It is not hatred to say that Houthis do not differ from other terrorist groups. I live in Yemen, and I know what they have done. If their actions do not mount to terrorism, what else could terrorism be?"
Telling a story of what he describes as "Houthi extremism," the activist said, "Lately, the Houthis have raided restaurants that employ women, claiming that the work of women in such places contradicts our religious identity. But if these women die of hunger or go begging, that would not be a sin in their eyes."
The activist also told another example of the group's radicalism. "They raided women's clothing shops that display mannequins, claiming that displaying such shapes 'is not in compliance with our faith.' They not only want to rule us but also impose on us what to do, how to think and how to live."
Over the last five years, Houthis have heightened their dominance of areas under their control. They have silenced critics and shown no tolerance to dissidents. Living circumstances have been dire due to the war and the blockade imposed by the Saudi-led coalition. The recent US designation is a fresh dose of suffering for the people in Yemen.
Khalil al-Omary, editor-in-chief of the news website Rai Alyemen, argues that the US labeling of Houthis as a terrorist organization will not leave an enormous impact on civilians' lives in Yemen. Omari told Al-Monitor, "The Houthis have been robbing humanitarian aid to fund their war effort. This is not my opinion; it is a fact substantiated by the UN report. Houthis have taken over at least $1.8 billion in 2019, and this amount was supposed to help pay salaries of public employees and provide basic services to the people."
Sanaa's Abdulsalam is not good at politics and cannot predict the future, he admits. But he cannot conceal his pessimism about the situation. "We hope for peace, but we do not expect it soon. This new US designation of Houthis is not good news for Yemen and its people. Our ordeal seems to last long," he said.
https://www.al-monitor.com/pulse/originals/2021/02/yemen-houthi-terrorist-designation-suffering-aid.html?utm_source=iterable&utm_medium=email&utm_campaign=1964202_
--------
Africa
Mine blast kills four soldiers in central Tunisia
03 February 2021
Four Tunisian soldiers have been killed in a landmine explosion while patrolling a mountainous central region.
Defense Ministry spokesman Mohamed Zekri told AFP on Wednesday that the soldiers were part of a military unit tasked with carrying out a combing operation of Mount Mghila "looking for terrorist elements."
The sweep, he said, was "part of the regular anti-terrorist operations carried out by military forces in the region."
Mount Mghila, near the Algerian border, lies next to Mount Chaambi, the hideout of Takfiri militants.
Prime Minister Hichem Mechichi said Wednesday's blast "will not stop us from pursuing our efforts to fight and defeat terrorism."
Since 2011, Tunisia has been hit by a spate of militant attacks claimed by the Daesh and al-Qaeda terrorist groups.
The bloodiest single attack against the military was carried out in July 2014, when 15 soldiers were killed on Mount Chaambi.
The overall security situation has improved in recent years, but Tunisian troops continue to be targeted.
https://www.presstv.com/Detail/2021/02/03/644486/mine-explosion-soldiers-Tunisia
--------
Nigerians in Maiduguri without power for a week after jihadist attack
February 02, 2021
Locals in Nigeria's northeastern city of Maiduguri have been without power for a week after jihadists blew up supply lines from the national electricity grid.
It has caused water shortages disruptions to daily life and businesses.
"The lack of light is seriously affecting our business. Our business is not going smoothly like before. People are coming to buy some things but now the business is not going, the business is so bad," said Jefari Mamuda, an appliances saleswoman.
The city of about two million inhabitants have been plagued by the Boko Haram insurgency for over a decade.
A new faction of the group is also wreaking havoc.
The attack was the third time in a month that the IS-linked Islamic State West Africa Province (ISWAP) group have plunged the entire city of three million into darkness for days by blowing up transmission lines.
"There has been power failure for quite some time, there is total blackout in the city and you know for quite some time we have no light and I have to come and fix my generator," said Joshua Blues, Maiduguri resident.
Reports also say that over the last month the insurgents have carried out a series of attacks on villages leading up to Maiduguri.
Nigeria's President Muhammadu Buhari replaced the heads of the armed forces earlier in January as pressure builds over his response to the security situation.
Large parts of the country are out of government control and an offshoot of Boko Haram - the Islamic State in West Africa Province group- has become even deadlier in the northeast.
Since 2009, at least 36,000 people have been killed in armed conflicts and millions have been displaced.
The violence has spread to neighbouring Niger, Chad and Cameroon.
https://www.africanews.com/2021/02/02/nigerians-in-maiduguri-without-power-for-a-week-after-jihadist-attack/?utm_source=iterable&utm_medium=email&utm_campaign=1964202_
--------
Explosive device kills four Tunisian soldiers in mountain region near Algerian border
03 February 2021
An improvised explosive device killed four Tunisian soldiers patrolling in a mountain region near the Algerian border, Defense Ministry spokesman Mohammed Zekri said on Wednesday.
The mountainous Moghila area, near the impoverished city of Kasserine, is home to a militant group that the Tunisian army has been fighting for years.
Tunisia faces a small but persistent militant threat, foreign diplomats focused on security say.
As well as extremist cells holed up in remote mountain regions, who have not made successful forays beyond their strongholds in recent years, there is also a threat from militants radicalised online.
Last year militants tried to attack the US embassy in Tunis, killing a policeman at a security point with a suicide vest, and months later stabbed two security officers in a knife attack in the city of Sousse.
In October, a young Tunisian migrant arrived in France and immediately killed three people in a church.
https://english.alarabiya.net/News/north-africa/2021/02/03/Explosive-device-kills-four-Tunisian-soldiers-in-mountain-region-near-Algerian-border
--------
URL: https://www.newageislam.com/islamic-world-news/mob-attacks-pakistani-christian-nurse/d/124225
New Age Islam, Islam Online, Islamic Website, African Muslim News, Arab World News, South Asia News, Indian Muslim News, World Muslim News, Women in Islam, Islamic Feminism, Arab Women, Women In Arab, Islamophobia in America, Muslim Women in West, Islam Women and Feminism