New Age Islam News Bureau
17 Apr 2012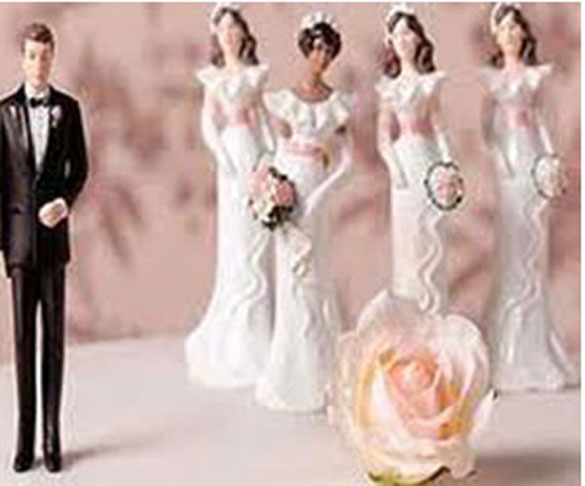 • Afghan Schoolgirls Poisoned in Anti-Education Attack
• Non-Saudis not eligible to own properties won as prizes
• On Witness Stand, Norwegian Killer Says He Would Kill Again
• HRCP concerned over kidnapping of Hindus in Sindh, Balochistan
• Crisis in Mali: fundamentalism, women's rights and cultural resistance
• Radical Cleric Abu Qatada arrested for deportation
• Tunisia still wants sun worshippers, Islamist govt. says
• Jordan nabs Syria-bound jihadists: Salafist leader
• Saudi Princess: Women Have Bigger Problems than Driving
• Hazara women protest against killings in Quetta
• Pulitzer prizes awarded for famine, Muslim spying coverage
• Australian troops to exit earlier from Afghanistan: PM Julia Gillard
• Indian Mujahedeen chief got passport in Shah Rukh Khan's name
• 'We wonder if the Muslim-majority Bhiwandi exists on Indian map'
• Quran Giveaway in Germany Has Some Officials Worried
• Muslim Kids Strive for Somalia Relief
• Mali's Modibo Sidibe: Troops 'arrest ex-prime minister'
• 'US drone strike' kills 5 Qaeda militants in Yemen
• Afghan Assaults Signal Evolution of a Militant Foe
• 'Pak security establishment supports trade ties with India'
• Maldives probe criticised by Commonwealth watchdog
• Malaysia grants amnesty to 10,091 Indian illegal immigrants
• Alleged mastermind, five others arrested for Gilgit-Baltistan unrest
• Syria 'more than 11,000 killed in 13 months'
• NATO ministers to mull Afghan strategy ahead of alliance summit in Chicago
• Egypt is creaking under the weight of revolution, but it will survive
• Uzbekistan moves to calm tensions with Tajikistan
• Terror group Lashkar asks Kashmiri panchayat leaders to quit
• Kashmiri author, Dr Humaria Shah in China con
• US to press Pakistan to 'squeeze' Haqqani network: Hillary Clinton
• Osama bin Laden's family 'to leave Pakistan on Wednesday'
• Pakistan, US to hold talks on new terms of engagement
• Extremist groups reject resolution adopted by Pakistan parliament
• Pakistanis ask who'll foot Zardari's $1m Ajmer grant?
• In Pakistan, welfare scheme shows signs of success
• Pak doctors fight to save life of baby with six legs
• UN monitoring chief 'optimistic' despite shelling of Homs
• Burden of action falls on Iran in nuclear talks: Clinton
• UK party suspends peer over bounty on Obama
• Asian powers anxiously contemplate Afghanistan sans America
• Human rights 'crisis' in Bahrain despite reform pledge
• Syrian rebels choose outlaw life
• Syrian troops widen shelling attacks
• Ahmadinejad warns against aggression on Iran
• The Haqqani connection: 'No intelligence that Kabul attack planned in Pakistan'
• Gaddafi son Saif al-Islam 'may be tried in Libya'
• Footage sheds light on Lord Ahmed bounty allegation
• Afghan Taliban says rehearsed attack for two months
• Palestinian inmates in Israel begin mass hunger strike
• Norway killings: Lay judge dismissed in Breivik case
• Iraq hosts arms expo 9 years after fall of Saddam
• Sudan parliament calls South an "enemy"
• Tribunal to tour across India to record evidence against SIMI
Complied by New Age Islam News Bureau
Photo: Four wives need of the hour: Militant Kashmiri women's group
URL: https://www.newageislam.com/islamic-world-news/new-age-islam-news-bureau/militant-kashmiri-women-group-rejects-deoband-fatwa-saying-four-wives-must-for-a-man/d/7082
---------
Militant Kashmiri Women's Group Rejects Deoband Fatwa saying Four Wives Must for a Man
Apr 17, 2012
By Ishfaq-ul-Hassan
Rejecting the Deoband fatwa against polygamy, the radical Kashmiri women's separatist group Dukhtaran-e-Millat (DeM) has gone a step further saying a Muslim man should marry not only two but four wives.
"Islam permits a man to have four wives. There is no compromise on the tenets of Islam. The fatwa issued by Deoband Mufti is against the spirit of Islam. Therefore I will say a man should have four wives at a time," Aasiya Andrabi, chairperson of DeM told DNA.
Clerics at Deoband issued a decree last week maintaining that though Islam permits two wives at a time, Indian traditions do not allow it. "It is hard to provide justice to two wives in the Indian custom," the fatwa says.
Andrabi noted polygamy is important in Kashmir given the large army of widows and orphans left behind by the people who died in the 21 years of turmoil. "We have 30,000 widows in Kashmir. We have a large army of orphans. If a man keeps more than one wife and marries a widow, it is most desirable and in the spirit of Islam," she said.
The DeM chief said the fatwa is against the holy Quran and Hadees (sayings of Prophet Muhammad). "We reject Deoband cleric's fatwa. Islam is a complete way of life. What has been said in Quran cannot be changed by anyone come what may," she said.
Andrabi noted that there are some women in her organisation who are married to men who already have other wives. Andrabi was the face of the 2010 agitation and was arrested under Public
Safety Act before her release last year. When militancy erupted in 1989, Andrabi's DeM was the only women's separatist group operating in Kashmir. However, given her stance, the DeM was banned by the government.
She married a militant commander of Jamait-ul-Mujadeen Mohammad Qasim Faktoo in early nineties. She and her husband were arrested with her new born baby and sent to jail. Her husband is facing a life sentence for allegedly killing a human rights activist in Kashmir.
After her release, Andrabi started the Purdah campaign asking women to wear veil or Abhaya. Such was her impact that at one time black cloth went out of stock due to heavy demand. Her cadres had even sprinkled colour on women who did not observe Purdah.
http://www.dnaindia.com/india/report_four-wives-need-of-the-hour-womens-group_1676832
--------
Afghan Schoolgirls Poisoned in Anti-Education Attack
Apr 17, 2012
KUNDUZ, Afghanistan (Reuters) - About 150 Afghan schoolgirls were poisoned on Tuesday after drinking contaminated water at a high school in the country's north, officials said, blaming it on conservative radicals opposed to female education.
Since the 2001 toppling of the Taliban, which banned education for women and girls, females have returned to schools, especially in Kabul.
But periodic attacks still occur against girls, teachers and their school buildings, usually in the more conservative south and east of the country, from where the Taliban insurgency draws most support.
"We are 100 percent sure that the water they drunk inside their classes was poisoned. This is either the work of those who are against girls' education or irresponsible armed individuals," said Jan Mohammad Nabizada, a spokesman for education department in northern Takhar province.
Some of the 150 girls, who suffered from headaches and vomiting, were in critical condition, while others were able to go home after treatment in hospital, the officials said.
They said they knew the water had been poisoned because a larger tank used to fill the affected water jugs was not contaminated.
"This is not a natural illness. It's an intentional act to poison schoolgirls," said Haffizullah Safi, head of Takhar's public health department.
None of the officials blamed any particular group for the attack, fearing retribution from anyone named.
The Afghan government said last year that the Taliban, which has been trying to adopt a more moderate face to advance exploratory peace talks, had dropped its opposition to female education.
But the insurgency has never stated that explicitly and in the past acid has been thrown in the faces of women and girls by hardline Islamists while walking to school.
Education for women was outlawed by the Taliban government from 1996-2001 as un-Islamic.
(Reporting by Mohammad Hamid; Writing by Jack Kimball, Editing by Rob Taylor and Sanjeev Miglani)
http://www.nytimes.com/reuters/2012/04/17/world/asia/17reuters-afghanistan-women.html?ref=global-home
------------
Non-Saudis not eligible to own properties won as prizes
Apr 17, 2012
The Ministry of Interior has asked provincial governorates to ensure the distribution of prizes do not violate the country's regulations governing property ownership.
Recently the number of prizes announced by businesses at festivals and souks have increased and some of the rewards are residential apartments. Since the contests are open to all, there is a chance an expatriate could win an apartment, Al-Watan daily reported.
According to an order issued by the Council of Ministers in 2000, non-Saudis can own property for their own use only after obtaining a license from the Ministry of Interior. The order was issued on the basis of the recommendations of the Supreme Economic Council.
"The ministry has asked provincial governorates to instruct chambers of commerce in their regions to check if any expatriate has acquired property as a prize," a source at the ministry said. It ordered commercial establishments to give cash equivalent if a non-Saudi wins such prizes.
However, property ownership regulations are relaxed in the case of non-Saudi investors. They are permitted to purchase buildings or land for development which can be sold or leased later subject to certain conditions.
http://arabnews.com/saudiarabia/article613454.ece
---------
On Witness Stand, Norwegian Killer Says He Would Kill Again
Apr 17, 2012
OSLO, NORWAY: Anders Behring Breivik has defended his massacre of 77 people, calling the rampage the most "spectacular" attack by a nationalist militant since World War II.
The anti-Muslim extremist lashed out at Norwegian and European governments for embracing immigration and multiculturalism.
He claimed in a prepared statement to the court on Tuesday to be speaking as a commander of a Norwegian and European "anti-communist" resistance movement and an anti-Islam militant group, the Knights Templar. Prosecutors have said the group does not exist.
Breivik denies criminal guilt saying he was acting in self-defense.
Breivik described the attacks as "the most spectacular political attack by a nationalist since World War II." He says he acted out of "goodness not evil" to prevent a larger civil war and "would have done it again."
http://timesofindia.indiatimes.com/world/europe/I-would-have-done-it-again-Norway-killer/articleshow/12702311.cms
---------
HRCP concerned over kidnapping of Hindus in Sindh, Balochistan
April 17, 2012
LAHORE: The Human Rights Commission of Pakistan (HRCP) has urged the government to recover Dr Rajesh Kumar who was abducted from Quetta on February 13.
In a meeting on Monday, the commission expressed concern over the kidnapping for ransom of Hindus in Sindh and Balochistan.
The kidnappers have demanded Rs 20 million ransom from his family. Dr Kumar is son of Dr Nand Lal, a member of Quetta Chapter of HRCP and member of the Pak-India People's Forum for Peace and Democracy (PIFPD). A First Information Report (FIR) was registered but he has not been traced so far. It is worth mentioning that many Hindus have been kidnapped for ransom in the recent past from Balochistan and Sindh.
The HRCP office-bearers demanded the government take appropriate steps for the immediate recovery of Dr Kumar. They said that it should be made sure that he was not harmed during captivity. They also urged the government to take appropriate measures to stop the kidnapping of Hindu traders.
http://www.dailytimes.com.pk/default.asp?page=2012\04\17\story_17-4-2012_pg7_24
---------
Crisis in Mali: fundamentalism, women's rights and cultural resistance
Jessica Horn
April 17, 2012
In conversation with Jessica Horn, a leading Malian women's rights activist identifies the roots of the crisis in Mali, and the opportunistic use of the crisis by Malian and international Islamic fundamentalists to gain a popular foothold in the north of the country
Jessica Horn: Were there any early warnings that this crisis would emerge?
Interviewee: This is one of the deepest crisis that this country has faced since colonial times. We have been through the 1968 military coup against President Modibo Keïta, we went through the popular revolutions in the early 1990s, but it has never gotten to this level of instability. The military group that led the coup is from Kati, a military garrison town outside of the capital Bamako which had been used historically as a base for troops from all over West Africa.
At the end of January 2012, a group of women who were wives of soldiers from Kati had held a march and threatened to go to the Palais de Koulouba (presidential palace) in Bamako. These women felt that they needed more information about the government's response to what had happened to their husbands who had been sent by the government to fight the Tuareg rebellion in the north of Mali. There had been a lot of rumour that the Malian military did not have enough arms to fight the Tuareg rebels. The women had also heard that there were many cases of torture and ill treatment of Malian soldiers by the Tuareg rebels, and had also heard rumours that the Malian government was engaged in heavy negotiation with the rebels and not, for example, ordering troops to shoot at the rebels. They felt that their husbands had been sent to the north of Mali to die.
Full report at:
http://www.opendemocracy.net/5050/jessica-horn/crisis-in-mali-fundamentalism-womens-rights-and-cultural-resistance
---------
Radical Cleric Abu Qatada arrested for deportation
17 April 2012
Radical cleric Abu Qatada has been arrested ahead of fresh deportation proceedings, the Home Office has said.
Home Secretary Theresa May will update MPs on his case on Tuesday afternoon, while he appears before the Special Immigration Appeals Commission.
The European Court of Human Rights blocked his deportation to Jordan in January, saying evidence obtained by torture might be used against him.
Ministers have been seeking assurances from Jordan this will not be the case.
The Home Office had previously said it was making "good progress" in obtaining those guarantees from Jordan, where he faces charges of plotting bomb attacks.
'Security threat'
Mrs May travelled to Jordan in March for talks with the king and ministers on the case of the 51-year-old Palestinian-Jordanian, whom ministers have described as "extremely dangerous".
Full report at:
http://www.bbc.co.uk/news/uk-17737454
----------
Tunisia still wants sun lovers, Islamist gov't says
April 17, 2012
Sun worshippers are welcome on Tunisia's beaches even though an Islamist government now runs the Mediterranean country which relies heavily on tourism to fill its coffers, its prime minister said on Monday.
"We will respect the traditions of our visitors in their food, and clothing and lifestyle," Prime Minister Hamadi Jebali said at a conference to promote tourism held on the island of Djerba, known for its white sandy beaches and luxury spas.
As if to reinforce his message, a wide selection of alcoholic beverages was on offer at the opening ceremony of the tourism conference on Sunday night.
Jebali's moderate Islamist Ennahda party took power at the head of a coalition in an election after last year's revolution, which ousted veteran leader Zine al-Abidine Ben Ali and sparked the Arab Spring.
Tunisia, which relies on tourism for almost 7 percent of its gross domestic product, saw visitor numbers and tourist revenues drop by more than a third after the revolution.
Full report at:
http://www.reuters.com/article/2012/04/16/uk-tunisia-tourism-islamists-idUSLNE83F02Z20120416
---------
Jordan nabs Syria-bound jihadists: Salafist leader
April 17, 2012
AMMAN: A top Jordanian Salafist leader said on Tuesday eight Sunni jihadists have been arrested as they tried to cross the border into neighboring Syria to fight President Bashar Assad's forces.
"The Jordanian authorities have recently arrested eight jihadists as they attempted to go to Syria for jihad. They are currently in the Zarqa prison waiting for prosecutors to charge them," Abed Shehadeh, known as Abu Mohammad Tahawi, told AFP.
"They decided to go to Syria on their own. We did not give them any orders. But all Muslims in the world, not only in Jordan, should go for jihad in Syria and defend their brothers there," said Tahawi, whose group espouses an austere form of Sunni Islam.
Tahawi did not say when the men were arrested, and government officials were not available for comment.
Jordan's powerful Muslim Brotherhood has urged support for the Syrian rebels, calling it an "Islamic duty."
Syrian insurgents and analysts have said foreign Sunni jihadists are fighting alongside against Assad's forces but their numbers are hard to assess and almost certainly small.
Damascus has repeatedly claimed that Al-Qaeda was involved in the uprising, in which more than 11,000 people have been killed since March last year, according to monitoring groups.
http://www.dailystar.com.lb/News/Middle-East/2012/Apr-17/170490-jordan-nabs-syria-bound-jihadists-salafist-leader.ashx#ixzz1sIZQSo7d
---------
Saudi Princess: Women Have Bigger Problems than Driving
Meghan Lewis
April 17, 2012
It may be true that Princess Basma Bint Saud Bin Abdulaziz of Saudi Arabia can't drive in her home country, but it hasn't seemed to hold her back. Nor does she seem to resemble what you would think a royal woman in one of the most conservative Muslim countries in the world should be. True, she's the daughter of her country's former leader, King Saud (who apparently founded Saudi Arabia's first university for women) niece of the country's current king and just one of 15,000 royal family members. But she's also divorced. She describes herself not only as a mother (a traditional women's role) but as a businesswoman and journalist (not so traditional in conservative Islam).
She's also not afraid of speaking out about conditions for women in Saudi Arabia. The BBC recently asked Princess Basma what she would most like to see changed in her country. Driving falls nowhere near the top of the list:
1. Men and women should be viewed equally under Saudi Arabia's constitution. Currently, she feels that Saudi law is too vulnerable to each individual judge's interpretation of Sharia, and has strayed away from original mandates laid out in the Koran. She asserts that,
Full report at:
http://www.care2.com/causes/saudi-princess-women-have-bigger-problems-than-driving.html#ixzz1sHNpQpXM
---------
Hazara women protest against killings in Quetta
By Shehzad Baloch
April 17, 2012
QUETTA: Scores of women took to the streets in Quetta to condemn the unending targeted killings of members of the Hazara community on Tuesday.
The procession, organised by Wahdatul Muslimeen, started from Nichari Imam Bargah on Alamdar Road and culminated at the Hazara graveyard where they raised slogans against the government and law enforcement agencies for their failure to curb the incidents of targeted killings in Quettta.
The protesting women of the Hazara community were carrying placards and banners inscribed with slogans like "Stop the genocide of Hazara community", "End target killing."
Full report at:
http://tribune.com.pk/story/365951/sectarian-violence-hazara-women-protest-against-killings/
---------
Pulitzer prizes awarded for famine, Muslim spying coverage
April 17, 2012
Jeffrey Gettleman of The New York Times took the top Pulitzer Prize for international affairs coverage, for his reporting on famine and conflict in East Africa, Columbia University said. The New York Times won two Pulitzers, for explanatory and international reporting.
The prize for investigative reporting went to Matt Apuzzo, Adam Goldman, Eileen Sullivan and Chris Hawley of The Associated Press for spotlighting of the New York Police Department's clandestine spying on Muslim communities in the city. As a result, the U.S. Congress had called for a federal investigation.
The Philadelphia Inquirer won the Pulitzer Prize for public service for its "exploration of pervasive violence in the city's schools." The committee cited the newspaper's "powerful" narratives and videos to illuminate crimes committed by children against children.
Full report at:
http://www.thehindu.com/news/international/article3321664.ece
---------
Australian troops to exit earlier from Afghanistan: PM Julia Gillard
Apr 17, 2012
SYDNEY: Australia expects to pull most of its troops out of Afghanistan nearly a year earlier than planned, the prime minister announced on Tuesday, saying Australian soldiers have nearly completed their mission to transfer security responsibilities to Afghan forces in the decade-long war.
Prime Minister Julia Gillard cited security improvements and the death of Osama bin Laden and many of al-Qaida's senior leaders among the reasons behind the accelerated withdrawal, which will likely see most troops home by the end of 2013. But one opposition lawmaker suggested the strategy was an attempt by Gillard to win over war-weary voters ahead of federal elections.
"This is a war with a purpose. This is a war with an end," Gillard said in a speech to the Australian Strategic Policy Institute in Canberra. "We have a strategy, a mission and a timeframe for achieving it."
Full report at:
http://timesofindia.indiatimes.com/world/rest-of-world/Australian-troops-to-exit-earlier-from-Afghanistan-PM-Julia-Gillard/articleshow/12700768.cms
---------
Indian Mujahideen chief got passport in Shah Rukh Khan's name
Apr 17, 2012
BANGALORE: Riyaz Bhatkal, founder of the terror group Indian Mujahideen (IM), allegedly obtained a passport under the name of Shah Rukh Khan from Ranchi on January 21, 2010, intelligence sources said.
The Ranchi passport of the terror mastermind is believed to have sparked an Interpol red-corner notice, resulting in Bollywood superstar Shah Rukh Khan being subjected to interrogation at a New York airport last week.
"The Intelligence Bureau had flashed an alert to airports across the globe about Riyaz Bhatkal carrying a passport with the alias of Shah Rukh Khan," sources said.
Riyaz is suspected of having several passports bearing different names. He has travelled to Dubai and Pakistan several times from Indian airports as well as from Nepal, sources said. Intelligence officers are checking whether Riyaz had used the Ranchi passport while flying abroad. "Every time Riyaz flies abroad, he uses a different passport," they said.
His close confidant Kamal Hassan, who was arrested from Kolkata, also threw light on the motive behind the blasts at the Chinnaswamy stadium in Bangalore minutes before an IPL match was to begin there on April 17, 2010. "On March 3, 2009, a bus carrying Sri Lankan cricketers was targeted by gunmen in Lahore. Riyaz declared that it was the handiwork of India and wanted to avenge it. The stadium blasts were part of this vengeance mission," Hassan told investigators.
http://timesofindia.indiatimes.com/india/Indian-Mujahideen-chief-got-passport-in-Shah-Rukh-Khans-name/articleshow/12697654.cms
---------
'We wonder if the Muslim-majority Bhiwandi exists on Indian map'
Mohammed Wajihuddin
Mumbai: The new, four lane, concreted road from Thane city ends in a narrow, maniacally jammed arterial road which divides the town into east and west. Electric wires dangle dangerously overhead and stray dogs forage in the heaps of garbage piled on street corners. Manoeuvering open manholes, past rows of rattling power looms and hundreds of humans perspiring near those machines, motorists heave a sigh of relief when they drive out of the town.
This is Bhiwandi, the textile town in Mumbai's backyard. The Muslim-majority Bhiwandi is a metaphor for step motherly treatment to a township. Despite an annual civic budget of Rs 602 crore and a daily turnover of around Rs 40 lakh, the town lacks in almost every parameter that defines a throbbing industrial township.
"We often wonder whether Bhiwandi exists on India's map," says Urdu journalist Akhtar Kazmi, who points out that though the town has the Bhiwandi Road Railway station, where long-route trains halt, it is bereft of the services of a suburban railway.
Full report at:
http://articles.timesofindia.indiatimes.com/2012-04-16/mumbai/31349546_1_suburban-railway-textile-town-kalyan
---------
Quran Giveaway in Germany Has Some Officials Worried
By MELISSA EDDY and NICHOLAS KULISH
April 17, 2012
BERLIN — A drive by a fundamentalist Muslim group to give a copy of the Koran to every German, Swiss and Austrian household has tapped into the widespread anti-Islamic feeling in Germany and created an uproar among politicians and security officials concerned that the group handing out the holy books is using the campaign as a cover to recruit radicals.
There is nothing illegal about distributing religious works in Germany — it is a frequent practice of Scientologists and Hare Krishnas, not to mention Christians — but officials are worried about who is doing the distributing.
The Koran campaign is the brainchild of Ibrahim Abou-Nagie, a Palestinian who preaches a fiery conservative brand of Islam known as Salafism.
Mr. Abou-Nagie, who has lived in Germany for 30 years, has been on the radar of German security officials since 2005, when he set up a Web site that has been suspected of spreading extremist propaganda. An attempt to prosecute Mr. Abou-Nagie on charges of incitement of religious hatred failed this year.
Full report at:
http://www.nytimes.com/2012/04/17/world/europe/germany-koran-giveaway-worries-officials.html?ref=global-home
---------
Muslim Kids Strive for Somalia Relief
By Nur Kose
April 17, 2012
In November 2011, a group of kids, including myself, decided to work together to raise funds for building a well. When we heard that the Zakat Foundation of America would be able to build a well in Somalia if we could raise $2,500, we couldn't wait to get started. It was tremendously exciting to think that we could help out in providing clean water for people halfway across the world.
Despite our excitement and eagerness, however, we had no clue how we would be able to raise so much money. 'After all, we're only kids,' we thought to ourselves. We didn't realize at the time that the fact that we are kids would help us a lot.
Our main team consisted of about seven to eight kids and our parents who helped us get started. We put our brains together and came up with ways to raise money. One tactic we used was to ask our friends, family members, and classmates for money. We had pretty pashminas to give to people who donated. Pretty soon, we had given away most of the pashminas to our friends at the masjid, classmates and teachers at school, and our neighbors. Many wanted more than one color.
Full report at:
http://muslimmatters.org/2012/04/07/muslimkidsmatter-muslim-kids-strive-for-somalia-relief/
---------
Mali's Modibo Sidibe: Troops 'arrest ex-prime minister'
April 17, 2012
Soldiers have arrested Mali's former prime minister and another senior politician days after handing power to a civilian leader following last month's coup, witnesses say.
Modibo Sidibe was picked up by men in military police vehicles, an aide said.
Soumaila Cisse, a frontrunner in elections which are due this month, has also reportedly been detained.
Journalist Martin Vogl says the arrests suggest the interim leader does not have total authority.
Mr Sidibe was first arrested shortly after the coup and later released.
The arrests come as Mali is trying to decide on political institutions to run the country until new elections can be held.
Regional bloc Ecowas, the EU and the United States want to see the junta back in their barracks and out of politics as soon as possible.
After Ecowas imposed sanctions, the coup leaders agreed to step aside and Dioncounda Traore was last week sworn in as president, tasked with organising elections and ending a rebellion in the north.
Since the coup, Tuareg and Islamist militants have taken control of much of the northern desert region.
http://www.bbc.co.uk/news/world-africa-17740829
---------
'US drone strike' kills 5 Qaeda militants in Yemen
April 17, 2012
A suspected US drone strike in Yemen's southeastern Shabwa province has killed five al Qaeda-affiliated militants, a local government official said on Tuesday.
Speaking on condition of anonymity, the official said a "US drone" targeted the five men late on Monday in Shabwa, a mostly
lawless region of Yemen where the extremist group has expanded its presence.
The strike was in the Kharama area between the towns of Ghazzan and Huta, the official said.
The deadly raid comes just days after three local al Qaeda leaders were killed in an air strike on their car in the neighbouring province of Bayda, about 210 kilometres (130 miles) southeast of the capital Sanaa.
The defence ministry said Saturday's raid was conducted by Yemeni warplanes, but a security official told AFP that a US drone was responsible for the attack.
The United States has never formally acknowledged the use of drones against al Qaeda in Yemen, considered by Washington to be the most active and deadly branch of the global terror network and a major focus of its "war on terror."
Al Qaeda has exploited a decline in central government control that accompanied Arab Spring-inspired protests that eventually forced president Ali Abdullah Saleh to cede power.
Since May last year, the extremist group's Yemen branch, known as the Partisans of Sharia (Islamic law), has seized several towns in the lawless south and east, including Zinjibar, capital of the southern Abyan province.
http://www.hindustantimes.com/world-news/RestOfAsia/US-drone-strike-kills-5-Qaeda-militants-in-Yemen/Article1-841830.aspx
---------
Afghan Assaults Signal Evolution of a Militant Foe
By ERIC SCHMITT and ALISSA J. RUBIN
April 17, 2012
WASHINGTON — Western military and intelligence officials acknowledged on Monday that they were surprised by the scale and sophistication of the synchronized attacks in Afghanistan on Sunday, seeing it as a troubling step in the evolution of the Haqqani Taliban network from a crime mob to a leading militant force.
Even as the Western officials praised the Afghan security forces' response and sought to play down the attacks' strategic impact, they privately agreed with the criticism by President Hamid Karzai on Monday. He said the assaults — involving dozens of attackers who crossed hundreds of miles to strike at seven different secured targets, all around 1:45 p.m. on Sunday — represented an "intelligence failure for us, and especially NATO."
The officials said the episode raised two pivotal questions: whether the militants now had the ability to mount such audacious assaults repeatedly, rather than just once every several months, and whether the Afghan government would be able to blunt such plots after 2014, the deadline for Western troop withdrawal, when its access to allied intelligence assistance would be limited.
"It certainly seems there's some kind of gap in intelligence collection or in sifting through the volume of what's collected," said John K. Wood, an associate professor at the National Defense University who was senior director for Afghanistan on the National Security Council in the Bush and Obama administrations, and who just visited Kabul.
Full report at:
http://www.nytimes.com/2012/04/17/world/asia/afghan-assaults-signal-evolution-of-haqqani-network.html?ref=global-home&gwh=952CCF6DFF1F4ADAFED454E27C9EA913
---------
'Pak security establishment supports trade ties with India'
Apr 17 2012
Islamabad : Pakistan's security establishment supports the civilian government's efforts to normalise trade relations with India as it believes the move will boost the country's economy and help create grounds for resolving political disputes between the two nations, security officials said.
The Pakistan army supports trade with India because all stakeholders in the country "have been taken on board and the chambers (of commerce) want it," the security officials said during an interaction with Indian journalists.
"The army fully supports trade because it will boost our economy," one official said.
The security establishment backs the decision to normalise trade relations because it was made by a civilian government that is a coalition of various parties which have all supported the move, said the officials who spoke on the condition of anonymity.
Full report at:
http://www.indianexpress.com/story-print/937912/
---------
Maldives probe criticised by Commonwealth watchdog
April 17, 2012
The Commonwealth's rights watchdog has criticised an inquiry set up by the Maldives to investigate an alleged coup as "neither independent or impartial".
The watchdog, which has already suspended the Maldives, threatened to take further measures if the commission does not change within four weeks.
The inquiry is tasked with investigating events leading to the transfer of power in February.
Former President Mohamed Nasheed claims he was removed from office by force.
Mr Nasheed alleges President Mohamed Waheed Hussein Manik, his former vice-president, conspired with the opposition and military to oust him. Mr Waheed denies the charge.
In its report, the Commonwealth Ministerial Action Group (CMAG), a nine-strong group of foreign ministers which investigates human rights and democracy issues, also reiterated its call for Mr Waheed's government to hold polls before the end of 2012.
Mr Waheed has previously agreed to put his government to a vote, but said that the conditions were not yet right for polls to be held.
But earlier this week, the government said victories in two by-elections gave it a mandate to keep governing until the end of 2013, when the next polls are scheduled.
The by-elections were called after the disqualification of two MPs by the country's highest court in the weeks after Mr Waheed came to power.
The Commonwealth is an association of 54 countries which has its roots in the former British Empire.
http://www.bbc.co.uk/news/world-asia-17735615
---------
Malaysia grants amnesty to 10,091 Indian illegal immigrants
Apr 17 2012
Kuala Lumpur : More than 10,000 Indian illegal immigrants have been granted amnesty by Malaysia and would be allowed to return home.
The Indians were the second biggest group among a total of 132,424 illegal immigrants who have not been charged by the authorities here. Indonesians headed the list with a figure of 82,253 followed by Indians 10,091.
Besides Indians and Indonesians, the bulk of illegal immigrants to Malaysia came from Nepal, Myanmar, Bangladesh, Pakistan, Sri Lanka, China.
In a statement, Home Ministry secretary-general Mahmood Adam said since October 20 last year, 70,259 illegals were screened nationwide in 3,331 operations, adding action was taken against 10,092 of them and 292 employers.
He said 154 illegals were found to be victims of human trafficking.
Malaysia is heavily dependent on foreign workers in sectors like plantations, construction and restaurants.
http://www.indianexpress.com/story-print/937923/
---------
Alleged mastermind, five others arrested for Gilgit-Baltistan unrest
By Shabbir Mir / Farman Ali
April 17, 2012
ISLAMABAD / GILGIT: The alleged mastermind and five others wanted in the Kohistan and Chilas massacres were arrested by law enforcement agencies on Monday; official sources in the Gilgit-Baltistan Police told The Express Tribune.
Over 450 personnel of law enforcement agencies –army, Northern Scouts, Gilgit Scouts, Rangers and FC led by major and captain level officers equipped with mortar guns and sophisticated weapons had besieged the madrasa run by the main accused, Qari Muzamil Shah, in Chilas and warned that if he did not surrender his madrasa will be bombed. The local jirga intervened and persuaded the wanted cleric to surrender. His other accomplices arrested were identified as Sher Ghazi, son of Rustam Khan, Shamsul Haq, son of Shah Alam, Nisar, son of Munawar, the official requesting anonymity said.
Full report at:
http://tribune.com.pk/story/365827/sectarian-tensions-alleged-mastermind-five-others-arrested-for-gb-unrest/
---------
Syria 'more than 11,000 killed in 13 months'
April 17, 2012
More than 11,100 people have been killed in 13 months of unrest in Syria, including 55 since a UN-backed ceasefire took effect four days ago, a human-rights monitoring group has claimed.
The death toll of 11,117 is 7,972 civilians and 3,145 military and gunmen, including fewer than 600 rebel fighters, the Syrian Observatory for Human Rights said.
Among the dead were nine civilians killed by regime forces on Monday, only hours after UN peacekeepers arrived in Syria to oversee a truce aimed at ending a year of bloodshed.
Security forces shot dead the two civilians when they opened fire on a car in the central city of Hama, said the Observatory, adding a third passenger died later of wounds.
Elsewhere, fierce gunfights broke out at dawn between forces loyal to President Bashar al-Assad and rebels in the northwestern city of Idlib, the Britain-based group said.
Full report at:
http://www.telegraph.co.uk/news/worldnews/middleeast/syria/9207098/Syria-more-than-11000-killed-in-13-months.html
---------
NATO ministers to mull Afghan strategy ahead of alliance summit in Chicago
April 17, 2012
BRUSSELS — NATO ministers will discuss strategy for the military withdrawal from Afghanistan at a meeting in Brussels on Wednesday, even as violence inside the country mounts and more allies prepare to head for the exits.
The two-day gathering of defense and foreign ministers is intended to pave the way for a conference of NATO leaders in Chicago on May 20-21. Ministers also will tackle the thorny topic of funding the Afghan army and police after NATO's planned withdrawal at the end of 2014 — one of the top items on the summit agenda.
Other items for discussion include plans for a missile defense system in Europe, and for improving the pooling and sharing of equipment among the European members as military budgets across the continent are being pared down.
"This involves a fundamental rethink of how we design, deploy and use our capabilities in the future," said a senior NATO official who could not be named in line with standing rules. "In that sense, we see Chicago as a stepping stone for the future.
The United States hopes to finalize an agreement with Afghanistan outlining the alliance's future role in the country before the summit occurs. U.S. Secretary of State Hillary Clinton has said that 2013 should be a milestone for NATO, when it transitions from a combat role to a supportive role, only participating in combat when absolutely necessary to back up its Afghan allies.
The Afghan army and police are being expanded rapidly, and are expected to grow to 352,000 by the middle of this year. They face about 25,000 Taliban and other insurgents.
Full report at:
http://www.washingtonpost.com/world/asia_pacific/nato-ministers-to-mull-afghan-strategy-ahead-of-alliance-summit-in-chicago/2012/04/17/gIQA7lpWNT_story.html
---------
Egypt is creaking under the weight of revolution, but it will survive
Magdi Abdelhadi
17 April 2012
Upcoming elections are blighted by paranoia and a national crisis of confidence. It doesn't mean revolution was a bad idea
In Egypt it's sometimes impossible to determine whether chaos is the work of sinister counter-revolutionary forces, or just normality. There's a big fire almost every week – the latest being in an oil depot in Suez. This immediately sparked fears that "enemies of the revolution" were again at it.
Chaos, people say, will convince the average Egyptian that the revolution was a bad idea – with the result that he/she will vote for "stability" in the coming presidential election, or even worse, call on the ruling military junta, the Supreme Council of the Armed Forces (Scaf), to stay in power.
But the man touted to be the "stability candidate", Mubarak's former intelligence chief, General Omar Suleiman, has been disqualified from running by the electoral commission. He failed to gather enough endorsements required by law to run for election, and he's launched an appeal against his disqualification.
But just in case he somehow slips through, shortly before the electoral commission's ruling, parliament fast-tracked a bill designed to bar the likes of Suleiman from contesting the election. Parliament's move has yet to be approved by Scaf, which will most likely refuse it, fearing it would strengthen the Islamists against an old colleague who – like them – used to be a stalwart of the Mubarak regime.
Full report at:
http://www.guardian.co.uk/commentisfree/2012/apr/17/egypt-creaking-weight-revolution-elections
---------
Uzbekistan moves to calm tensions with Tajikistan
April 17, 2012
Uzbekistan on Monday said it had resumed supplies of gas to energy-starved Tajikistan after a two week cut in deliveries heightened simmering tensions between the two ex-Soviet neighbours.
Analysts had warned that Tajikistan — which has few energy resources of its own and imports almost all its gas from Uzbekistan — risked seeing factories shut down if the taps were not turned back on.
Tensions have long been rumbling over Tajikistan's controversial plan to build a hydro-electric power plant which Dushanbe says is the only way to relieve chronic energy shortages, but which Tashkent says will rob Uzbek farmers of water. Uzbekistan halted gas supplies on April 1, citing increased demand from Russia and China.
Full report at:
http://www.dailypioneer.com/world/58191-uzbekistan-moves-to-calm-tensions-with-tajikistan.html
---------
Terror group Lashkar asks Kashmiri panchayat leaders to quit
Apr 16, 2012
SRINAGAR: Villagers of Pulwama district in south Kashmir on Monday found warning posters issued by Lashkar-e-Taiba (LeT), asking panchs and sarpanchs (village leaders) elected last year in panchayat elections to resign from their posts within a week.
The posters were pasted at several places in Pulwama villages and discovered on the day when chief minister Omar Abdullah announced, at chief ministers' meeting in New Delhi, that he intended to remove 26 pickets of security forces from Srinagar district in the coming month.
The Lashkar posters in Urdu language warned: "The responsibility will lie on them (panchs and sarpanchs) if they don't obey and put in their papers."
General Officer Commanding GOC 15 Corps Lt General S A Hasnain said to news reporters at a function in Badamibagh on Monday: "These are new warnings. But at the same time, these cannot be brushed aside as trivial. We are taking security measures in complete coordination with the local police there."
The militants have gunned down nearly one dozen panchs and sarpanchs throughout the state; the largest number killed in south Kashmir over past one year.
The state government is planning to hold municipal elections in May to set up municipal bodies in cities and towns. The latest LeT threat may scare away people interested in contesting the elections.
http://timesofindia.indiatimes.com/india/Terror-group-Lashkar-asks-Kashmiri-panchayat-leaders-to-quit/articleshow/12690849.cms
---------
Kashmiri author, Dr Humaria Shah in China con
By Naseer Ganai
April 17, 2012
ACALIFORNIA- based Kashmiri author of a children's book was caught in a web of deceit when a Chinese "person" hacked her book and duped Apple.
Dr Humaria Shah, the author of Sam and the Sugar Bug that talks about the importance of dental hygiene for children, said she painstakingly turned each word of the book into App, a format for mobile devices, and submitted it to Apple Computer on January 10 this year.
"But Apple rejected the book, citing a company policy that prevents them from accepting books in the App format. They told me to submit it in its iBook format.
So I reworked on the book," she said.
Subsequently, she bought an ISBN number for the digital version. "It took me a month to get everything done and I finally submitted it to Apple in April." However, she got the shock of her life last Monday when she logged in to check the status of the book. To her horror, she found the book being sold as an App in the Apple website for $ 1.99 (` 103).
Full report at: Mail Today
---------
US to press Pakistan to 'squeeze' Haqqani network: Hillary Clinton
Apr 17, 2012
WASHINGTON/ISLAMABAD: The United States has said that it will continue to press Islamabad to "squeeze" the al-Qaida linked Haqqani network, as Afghanistan blamed the Pakistan-based group for the latest brazen attacks in Kabul.
Declaring "there were indications of Haqqani involvement" in the weekend attacks in the Afghan capital, secretary of state Hillary Clinton said that she had pressed Pakistan to "squeeze" the Haqqani network when she visited Islamabad last October.
"I will continue to make that point, and press it hard," Clinton was quoted by Fox News as telling reporters in the Brazilian capital Brasilia, where she described the Pakistan-based outfit as a "determined foe".
Afghan interior minister Bismillah Mohammadi had told newsmen in Kabul that one of the militants arrested during the latest attacks on the Afghan capital and three other cities had told the authorities that al-Qaeda-linked Haqqani network was behind the assaults.
The secretary of state said she had spoken to her Pakistani counterpart Hina Rabbani Khar to urge her for a commitment to work closely for peace and stability in Afghanistan and also discussed the recent terrorist attacks in Kabul.
The telephonic talks between Clinton and Khar come a day ahead of a crucial meeting of Pakistan's top civilian and military leadership, who are expected to take a final decision on re-opening of logistic supply lines to Nato troops in Afghanistan.
http://timesofindia.indiatimes.com/world/pakistan/US-to-press-Pakistan-to-squeeze-Haqqani-network-Hillary-Clinton/articleshow/12702104.cms
---------
Osama bin Laden's family 'to leave Pakistan on Wednesday'
Apr 17, 2012
ISLAMABAD: Osama bin Laden's family is expected to be deported from Pakistan early on Wednesday, their lawyer and an intelligence official said, 11 months after the US raid that killed the al-Qaida kingpin.
The 9/11 mastermind's three widows and their children were detained by the Pakistani authorities after the Saudi was killed in a US Navy SEAL operation in the town of Abbottabad, north of Islamabad, last May.
They are due to complete a short sentence of detention for illegally entering and residing in Pakistan on Tuesday.
"They will go tonight or tomorrow early in the morning. After 12 tonight they can be deported any time," their lawyer Muhammad Aamir said on Tuesday.
Aamir said the family -- who number 12, including bin Laden's three widows, eight children and one grandchild -- would probably initially go to Saudi Arabia.
He said bin Laden's youngest and reportedly favourite wife, Amal Abdulfattah, who is Yemeni, may be sent to Yemen afterwards with her five children.
A Pakistani intelligence official confirmed to AFP that the family was expected to be deported "sometime around midnight" and said "most likely they would be flown to Saudi Arabia."
http://timesofindia.indiatimes.com/world/pakistan/Osama-bin-Ladens-family-to-leave-Pakistan-on-Wednesday/articleshow/12701465.cms
---------
Pakistan, US to hold talks on new terms of engagement
Apr 17, 2012
ISLAMABAD: Pakistan will hold talks with the US on "new terms of engagements", the foreign ministry said on Tuesday.
This follows last week's parliamentary approval of fresh guidelines for the country in its troubled relationship with Washington. The guidelines were framed in the wake of last November's NATO air strike on Pakistani border posts that killed 24 soldiers.
Relationship between the two allies had been at the lowest ebb since the NATO raid, which had also led to suspension of high-level contacts for months. The contacts were revived late last month, reported Xinhua.
US secretary of state Hillary Clinton called Pakistani foreign minister Hina Rabbani Khar on Monday night and "discussed bilateral relations and agreed to broaden engagements for pursuit of agreed objectives", the foreign ministry said.
Foreign minister Khar told Clinton that Pakistan would "welcome a US delegation to continue the dialogue process on new terms of engagement".
No dates have been announced for the talks.
Official sources said that the US special envoy for Afghanistan and Pakistan, Marc Grossman, is likely to visit Pakistan shortly.
"They also discussed the recent terrorist attacks in Kabul and expressed their commitment to closely work for peace and stability in Afghanistan," said a foreign ministry statement.
Full report at:
http://timesofindia.indiatimes.com/world/pakistan/Pakistan-US-to-hold-talks-on-new-terms-of-engagement/articleshow/12701336.cms
---------
Extremist groups reject resolution adopted by Pakistan parliament
April 17, 2012
A grouping of over 40 hardline and extremist groups, including LeT founder Hafiz Saeed's Jamat-ud-Dawah, have rejected a Pakistan parliament resolution that could lead to the reopening of NATO supply routes to Afghanistan, saying it will protests against it.
The leaders of the grouping Defa-e-Pakistan Council announced their stance at a public meeting held in the northwestern city of Peshawar on Sunday. A joint session of parliament last week adopted a resolution that could lead to the resumption of non-lethal supplies to foreign troops in Afghanistan via Pakistani territory. Saeed, for whom the US recently announced a USD 10 million bounty, told the gathering that the reopening of NATO supply routes would be akin to helping the foreign forces prolong their stay in Afghanistan. He said most of the parliamentarians censured the policy of military ruler Pervez Musharraf but followed in his footsteps while framing their policies.
http://www.dailypioneer.com/world/58197-extremist-groups-reject-resolution-adopted-by-pakistan-parliament.html
---------
Pakistanis ask who'll foot Zardari's $1m Ajmer grant?
Apr 17, 2012
ISLAMABAD: More than a week after Pakistan president Asif Ali Zardari landed in Ajmer and declared a $1mn donation to the shrine of Khwaja Moinuddin Chisti, there is no clarity about where is the money is coming from: his personal wealth or the state's coffers.
Asked about the donation, Pakistan's foreign office threw the ball in Zardari's court saying, "Only the president can say who will pay the announced amount." On the other hand Farhatullah Babar, the president's spokesman, evaded all questions regarding the donation.
Independent observers have ruled out the possibility of the promised amount coming from the president's own pocket. "The president has huge discretionary funds at his disposal and the money to the Ajmer shrine will certainly go from his official coffers," said Faisur Rehman, a political analyst.
Full report at:
http://timesofindia.indiatimes.com/world/pakistan/Pakistanis-ask-wholl-foot-Zardaris-1m-Ajmer-grant/articleshow/12696132.cms
---------
In Pakistan, welfare scheme shows signs of success
April 17, 2012
KALLAR KAHAR: Clutching photocopied ID cards in bony fingers, a roomful of Pakistan's poorest women sit on gray plastic chairs and wait in silence for something many have never experienced: a little bit of help from the government.
It comes in the form of a debit card that is topped up with the equivalent of $30 every three months, enough to put an extra daily meal on the table, buy a school uniform or pay for medical treatment in a country where soaring food and fuel costs are hurting millions who already live hand-to-mouth.
The program is something of a success story for a government widely seen as corrupt and inefficient, as well as for international donors that help implement and fund it. But the very need for the scheme highlights the poverty stalking a country whose stability is seen as key to the fight against extremism.
Other cash-transfer programs in Pakistan have been plagued by graft and allegations that only supporters of the party in power received the funds. Many feared this program, named after Benazir Bhutto, the late wife of President Asif Ali Zardari, would go the same way.
Full report at:
http://dawn.com/2012/04/17/in-pakistan-welfare-scheme-shows-signs-of-success/
---------
Pak doctors fight to save life of baby with six legs
Apr 17 2012
Karachi : Doctors in Pakistan are fighting to save the life of a baby boy born with six legs because of a rare genetic condition, hospital officials said.
The infant was born to the wife of an X-ray technician a week ago, Jamal Raza, the director of National Institute of the Child Health in Karachi, told reporters.
"It is not one baby actually. They are two, one of them is premature," he said.
A doctor at the institute who did not wish to be named said the extra limbs were the result of a genetic disease which would affect only one in a million or more babies.
"The doctors are examining the infant to plan for necessary treatment to save the baby's life and ensure he lives a normal life," said a statement from the provincial health department.
Imran Shaikh, the baby's father who lives in Sukkur, said he was grateful his son was being treated.
"We are a poor family. I am thankful to the government for helping us treating my baby," he said.
http://www.indianexpress.com/story-print/937825/
---------
UN monitoring chief 'optimistic' despite shelling of Homs
April 17, 2012
The leader of the UN monitoring mission in Syria declared himself "optimistic" over the chances for peace on Monday despite video evidence showing an intense bombardment of rebellious cities by regime forces.
A separate United Nations report, based on evidence obtained from refugees, accused the regime of shelling civilian areas and at the same time stated the rebels were also breaching the ceasefire.
But UN officials said there was still a lower level of violence overall than before the ceasefire.
"We are going to organise ourselves in order to be ready to do our task as soon as possible," Col Ahmed Himmiche, the Moroccan army officer in charge of the advance team of monitors, said in Damascus as they began their mission with meetings with the Syrian authorities. "All peacekeepers are optimistic."
There was a lull in the fighting immediately after the ceasefire was declared on Thursday, but fighting resumed on Friday with full-scale shelling, particularly in Homs, over the weekend.
On Monday, video posted from the city online showed dramatic billows of smoke and explosions as shellfire hit.
The UN report, compiled for its Human Rights Commission by a team of investigators, said the humanitarian situation was "deteriorating" and reported shelling in Homs, and the use of heavy weaponry and machine guns elsewhere in the country.
Full report at:
http://www.telegraph.co.uk/news/worldnews/middleeast/syria/9207675/Syria-UN-monitoring-chief-optimistic-despite-shelling-of-Homs.html
---------
Burden of action falls on Iran in nuclear talks: Clinton
Apr 17, 2012
BRASILIA: US secretary of state Hillary Clinton has said the "burden of action" falls on Iran to prove it is serious in nuclear talks, dismissing Iranian appeals for world powers to ease sanctions first.
"The burden of action falls on the Iranians to demonstrate their seriousness and we're going to keep the sanctions in place and the pressure on Iran" as they prepare for new talks in Baghdad in May, Clinton said on Monday.
"And we'll respond accordingly," Clinton said at a press conference with Brazilian foreign minister Antonio Patriota.
Iranian foreign minister Ali Akbar Salehi on Monday called on the West to look to lifting its sanctions if it wants to quickly resolve the showdown over Tehran's disputed nuclear activities.
He hinted Iran could make concessions on uranium enrichment in return.
Clinton said the United States is prepared for reciprocal action, but not right now.
"I believe in action for action," the chief US diplomat said.
But she said Iran must first address the concerns of the international community about its nuclear program, which the West suspects masks a drive to build a nuclear bomb. Iran insists its program is entirely peaceful.
"There has to be evidence by Iran that they would be seriously moving for removing a lot of their nuclear ambiguity that exists now," she said.
http://timesofindia.indiatimes.com/world/us/Burden-of-action-falls-on-Iran-in-nuclear-talks-Clinton/articleshow/12698720.cms
---------
UK party suspends peer over bounty on Obama
Apr 17, 2012
LONDON: A British Labour peer of Pakistani origin, Lord Nazir Ahmed, was suspended by the party on Sunday night for offering a £10 million "bounty" for the capture of United States president Barack Obama while visiting Pakistan. The party also announced an inquiry into the peer's alleged offer.
While Lord Ahmed denied that he had announced a "bounty" , he said all that he had called for was the prosecution of former British PM Tony Blair and former US president George W Bush for war crimes.
The Labour party suspended Ahmed on the basis of a report in the Pakistani daily , Express Tribune, which said he made the remarks at a reception in Haripur, Pakistan , on Friday last. He was speaking in response to the cash award announced by the US earlier this month for nabbing Lashkar-e-Taiba chief Hafiz Saeed, whom the Indian government describes as the mastermind of Mumbai attacks in November 2008.
Full report at:
http://timesofindia.indiatimes.com/world/uk/UK-party-suspends-peer-over-bounty-on-Obama/articleshow/12698389.cms
---------
Asian powers anxiously contemplate Afghanistan sans America
PRAVEEN SWAMI
April 17, 2012
Fear Sunday's carnage may become daily occurrence if U.S. reduces its troop presence
Last week, President Vladimir Putin stunned Russia's Parliament with these words for the North Atlantic Treaty Organisation (NATO) soldiers his own army is trained to fight: "God bless them," he said.
"We understand what is happening in Afghanistan — right?" he asked legislators. "We are interested in things there being under control, right? And we do not want our soldiers to fight on the Tajik-Afghan border, right?" "It is in our national interests to help maintain stability in Afghanistan," he continued. "Well, NATO and the Western community are present there. Let them do their work."
For weeks before Sunday's coordinated Taliban terror strikes, Asia's great powers had been anxiously contemplating the prospect of an Afghanistan without America. In 2014, the United States will reduce its troop presence in Afghanistan to 20,000 or less — and, given the unclear road map to the future, many Asian leaders fear Sunday's carnage might become a daily occurrence.
Last month — Indian diplomatic sources have told The Hindu — Chinese and Russian diplomats at the Shanghai Cooperation Organisation (SCO) meeting in Beijing privately said they would welcome a long-term NATO troop presence. Iran and Pakistan — like India, observer-members of the SCO — are bitterly opposed to the prospect. However, NATO has the backing of Tajikistan, Uzbekistan, Kazakhstan, Kyrgyzstan, all of which fear Afghanistan could become a haven for Full report at:
http://www.thehindu.com/news/international/article3321586.ece
---------
Human rights 'crisis' in Bahrain despite reform pledge
April 17, 2012
Human rights are still being violated in Bahrain, despite promises of reform, according to Amnesty International.
Ahead of the Grand Prix in Bahrain this weekend, Amnesty warns "no-one should be under any illusions that the country's human rights crisis is over".
Bahrain insists it is "very much committed to implementing" the recommendations of its own report into the handling of protests in 2011.
More than 40 people died in last year's unrest and 1,600 were arrested.
Amnesty's Hassiba Hadj Sahraoui says Bahrain's reforms have "only scratched the surface".
"The authorities are trying to portray the country as being on the road to reform but we continue to receive reports of torture and use of unnecessary and excessive force against protests," said Ms Sahraoui.
Clashes over Formula 1
Full report at:
, but who remain in their jobs while they are investigated.
http://www.bbc.co.uk/news/world-middle-east-17732168
---------
Syrian rebels choose outlaw life
17 April 2012
Syrian rebels like Said and Ayman lurk in a shady pine grove just minutes from their village, but it has been months since they saw home. They are sticking to a cause that has battered everything but their resolve to battle on.
Frontier fighters in the year-long revolt against President Bashar al-Assad are quietly securing posts on Syria's border with Turkey, where they can pass supplies and also fight Syrian troops who get too close to home.
Underfed and under-armed against a massive army, their biggest comfort - that home is so near - is also their main source of suffering.
"Sometimes we'll be operating right by my house, but I can't go in. Can you imagine standing right outside your own house, and you can't go see your family?" says Said, an unemployed 27-year-old. He patrols his tiny base - two tents leaning on a muddy mountain slope - in white leather dress shoes. Holes are worn through the soles.
Full report at:
http://www.khaleejtimes.com/kt-article-display-1.asp?section=middleeast&xfile=data/middleeast/2012/April/middleeast_April227.xml
---------
Syrian troops widen shelling attacks
April 17, 2012
BEIRUT: The Syrian regime widened shelling attacks on opposition strongholds Tuesday, activists said, targeting a second town in a new sign that a UN-brokered cease-fire is quickly unraveling despite the presence of foreign observers.
The truce is part of an international plan to launch talks between President Bashar Assad's regime and those trying to topple him. An uprising against Assad erupted 13 months ago, but became increasingly violent in response to a regime crackdown.
Regime compliance with the cease-fire has been partial, and the latest escalation further lowered expectations that the key element of special envoy Kofi Annan's plan can stick.
Annan, joint emissary for the UN and the Arab League, was to travel to Doha, Qatar, on Tuesday to brief the Arab League on the situation in Syria.
Diplomats and finance ministry officials from the Arab world, the West and elsewhere also were meeting Tuesday in Paris to coordinate sanctions against the Assad regime. Diplomats say a string of EU, US and other sanctions are affecting Assad by curbing Syria's ability to export oil and the ability of his cronies to do business abroad.
Full report at:
http://dawn.com/2012/04/17/activists-syrian-troops-widen-shelling-attacks/
---------
Ahmadinejad warns against aggression on Iran
April 17, 2012
TEHRAN: Iran's president says the country's armed forces will make the enemy regret any act of aggression against Iran.
Mahmoud Ahmadinejad's remarks came as Iranians on Tuesday marked National Army Day with a military parade.
He did not specify who the enemy is but such language in Iran is a common reference to the West, especially the United States and Israel.
Both the US and Israel have not ruled out a military option against Iran's nuclear facilities, which the West suspects are geared toward making nuclear arms — a charge Tehran denies.
Iran's refusal to halt its uranium enrichment program is its main point of contention with the West.
Ahmadinejad says "foreign interference will bear nothing but destruction, rifts and insecurity" in the region.
http://dawn.com/2012/04/17/ahmadinejad-warns-against-aggression-on-iran/
---------
The Haqqani connection: 'No intelligence that Kabul attack planned in Pakistan'
By Huma Imtiaz
April 17, 2012
WASHINGTON: US Chairman of the Joint Chiefs of Staff General Martin Dempsey says that they do not have any intelligence yet on whether the Kabul attack was planned in Pakistan.
Taliban insurgents mounted spectacular synchronised attacks on government buildings, Western embassies and Nato headquarters in Kabul and elsewhere in Afghanistan on Sunday.
As if in a knee-jerk reaction, US Ambassador Ryan C Crocker said that the attacks carried the signature of the Haqqani network – the deadliest of all Taliban factions.
Speaking at a press briefing at Pentagon with Defence Secretary Leon Panetta on Monday, Gen Dempsey said Haqqani network fighters were present on both sides of the Pakistan-Afghanistan border, and declined to comment on whether the attack was planned in Pakistan until the US had received evidence.
To a question, Secretary Panetta said there was no question that the Haqqanis were based in Pakistan. "They have also moved across the border and operate in enclaves in Afghanistan. There is a concern that they continue to find safe haven in Pakistan. We have made clear to the Pakistanis that this is not tolerable," he added.
Full report at:
http://tribune.com.pk/story/365815/the-haqqani-connection-no-intelligence-that-kabul-attack-planned-in-pakistan/
---------
Gaddafi son Saif al-Islam 'may be tried in Libya'
April 17, 2012
The International Criminal Court could soon drop its demand that Saif al-Islam Gaddafi be transfered to the Hague for trial, officials have told the BBC.
They say the most prominent son of the former Libyan leader Muammar Gaddafi could instead be tried inside Libya but under the supervision of the ICC.
The argument over who should try him has been going on ever since he was captured in November last year.
The ICC has indicted him for crimes against humanity.
Now the Libyan justice ministry says a deal is being finalised where Mr Gaddafi can be tried in Libya but with security and legal supervision by the international court.
The BBC's Jon Donnison, in the Libyan capital Tripoli, has been told by a western official with good knowledge of the case that a deal is close to being agreed.
But the official warned it could be months before any trial might begin.
The ICC's chief prosecutor Luis Moreno Ocampo is due to visit Libya this week.
Human rights groups have argued that the Libyan justice system is not capable of dealing with such a high-profile case.
Saif al-Islam, 39, is currently being held by a militia in the Zintan region of Libya. He was once expected to succeed his father, Libya's late leader, Col Muammar Gaddafi.
The group has given no indication of when they will hand him over to the Libyan government.
If tried in Libya, Mr Gaddafi could face the death penalty.
http://www.bbc.co.uk/news/world-africa-17739076
---------
Footage sheds light on Lord Ahmed bounty allegation
April 17, 2012
The controversial peer was suspended from the Labour Party following reports that he offered cash for the capture of Mr Obama and his White House predecessor President George W Bush, however footage appears to show that he may have been misquoted.
The Express Tribune newspaper in Pakistan reported that he spoke out at a reception last week in direct response to an American reward offered for the capture of a prominent Pakistani radical.
However, footage of his speech, made in Urdu at a conference in Haripur on Friday, indicates that he was misquoted.
Earlier this month, the US issued a $10 million reward for the capture of Pakistani militant leader Hafiz Mohammad Saeed, founder of the Lashkar-e-Taiba group, who it suspects of orchestrating the 2008 Mumbai attacks in which 166 people died as terrorists stormed hotels and a train station.
Lord Ahmed was reported to have said: "'If the US can announce a reward of $10 million for the [capture] of Hafiz Saeed, I can announce a bounty of £10 million [for the capture of] President Obama and his predecessor, George Bush."
However, in footage of the speech obtained by Channel 4 News, Lord Ahmed says: "America has just said that they will give a reward of $10million to anyone who arrests or hands over Hafiz Saeed.
"Even if I have to beg I am willing to raise and offer £10 million so that George W Bush and Tony Blair can be brought to the International Court of Justice on war crimes charges. Even if I have to sell my house I am ready to do it."
http://www.telegraph.co.uk/news/uknews/9208002/Footage-sheds-light-on-Lord-Ahmed-bounty-allegation.html
---------
Afghan Taliban says rehearsed attack for two months
Apr 16, 2012
KABUL: The insurgents who mounted weekend attacks in central Kabul and other parts of Afghanistan carefully rehearsed for months, even building small military-style models and pre-positioning weapons, a Taliban spokesman said on Monday.
Zabihullah Mujahid provided Reuters with a rare insight into how the group plans strategic high-profile attacks designed to deal a psychological blow to US-led Nato forces and their allies in the Afghan security forces.
In the latest, a 30-member suicide squad was dispatched to launch simultaneous assaults on parliament, Nato bases and Western embassies after two months of painstaking discussions on tactics.
"Our military experts sketched maps of the targets and also created a mock-up of them where fighters carried out practice before carrying out the large-scale operations in four provinces," Mujahid said in a phone interview.
"The fighters also learned how to enter their targets and hold them."
His account could not be independently verified.
Full report at:
http://timesofindia.indiatimes.com/world/south-asia/Afghan-Taliban-says-rehearsed-attack-for-two-months/articleshow/12693247.cms
---------
Palestinian inmates in Israel begin mass hunger strike
April 17, 2012
More than 1,200 Palestinian inmates held in Israeli jails have begun a hunger strike to protest against what they say are unfair prison conditions.
Another 2,300 Palestinian detainees are refusing food for a day, the Israel Prisons Service (IPS) says.
They are protesting against so-called "administrative detentions", which allow suspects to be held indefinitely without charge or trial.
More than 300 of some 4,700 Palestinian inmates are currently on those charges.
Administrative detention orders are initially given for up to six months, but they can be repeatedly extended.
Tuesday's action is also to mark Palestinian Prisoners' Day, which is being held across the West Bank and Gaza to show solidarity with the inmates.
The Palestinian inmates have vowed that it will be the most determined hunger strike in decades.
However, the IPS says it will not negotiate with the strikers.
"We have coped with hunger strikes in the past and we are prepared to do so again now," IPS spokeswoman Sivan Weizman told the AFP news agency.
The majority of the Palestinian prisoners have been jailed in Israel for various security offences.
http://www.bbc.co.uk/news/world-middle-east-17740419
---------
Norway killings: Lay judge dismissed in Breivik case
Apr 17 2012
Oslo : A lay judge in the trial of confessed mass killer Anders Behring Breivik was dismissed today for saying online that the anti-Muslim extremist deserves the death penalty for killing 77 people in a bomb-and-shooting massacre.
Lawyers on all sides requested that Thomas Indreboe be dismissed for his comments on a chat forum the day after the July 22 attacks.
Breivik is being tried by a panel of two professional judges and three lay judges. The system is designed to let ordinary citizens have a role in the Norwegian justice system.
Indreboe was replaced by backup lay judge Elisabeth Wisloeff.
As at the start of the trial yesterday, Breivik entered the court smirking before flashing a clenched-fist salute. He will have five days to explain why he set off a bomb in Oslo's government district, killing eight, and then gunned down 69 at a Labor Party youth camp outside the Norwegian capital.
Survivors of the July massacre worry that he will use his testimony as a platform to promote his extremist views. The key issue for the court to decide is whether Breivik is psychotic.
Breivik claimed yesterday he acted in self-defence to protect Norway from Muslims by attacking the left-leaning political party he blamed for the country's liberal immigration policies.
Breivik rejected the authority of the court, calling it a vehicle of the "multiculturalist" political parties in power in Norway. He confessed to the "acts" but pleaded not guilty, saying he was acting in self-defence.
http://www.indianexpress.com/story-print/937892/
---------
Iraq hosts arms expo 9 years after fall of Saddam
April 17, 2012
Baghdad allocated $14.6 billion, or about 15 percent of the budget, to security in 2012, second only to energy which takes up 20 percent as the country seeks to develop its oil sector and fix a chronic electricity shortage
IRAQ is hosting its first arms fair, replete with warplanes, tanks, missiles and telecommunications gear, since the 2003 fall of Saddam Hussein which saw the US completely dismantle the country's military. Iraq is still rebuilding its security forces, which today they number some 900,000 people, including 650,000 employed by the interior ministry.
Baghdad allocated $14.6 billion, or about 15 percent of the budget, to security in 2012, second only to energy which takes up 20 percent as the country seeks to develop its oil sector and fix a chronic electricity shortage.
"This is the first exhibition since the fall of Saddam Hussein, as we need specialised companies to come to Baghdad to show their products to our ministries, so we choose the best," Deputy Interior Minister Adnan al-Assadi told.
Full report at:
http://www.dailytimes.com.pk/default.asp?page=2012\04\17\story_17-4-2012_pg4_7
---------
Sudan parliament calls South an "enemy"
Apr 17, 2012
KHARTOUM/JUBA: Sudan's parliament branded South Sudan an "enemy" on Monday and called for a swift recapture of a disputed oil-producing region, as rising border tensions pushed the old civil war foes closer to another full-blown conflict.
South Sudan, which seceded from Sudan last July, seized the contested Heglig oilfield last Tuesday, prompting its northern neighbor to vow to recapture the area by "all means."
The oilfield is vital to Sudan's economy, producing about half of the 115,000 barrel-per-day output that remained in its control after South Sudan's secession.
Addressing the Khartoum parliament, speaker Ahmed Ibrahim Al-Tahir accused the South's ruling party - the Sudan People's Liberation Movement (SPLM) - of posing a security threat to the north.
"We declare that we will confront the SPLM until we end its rule of the South, and will work to gather our resources to realize this aim," he said. "We are in a battle that does not finish with the recovery of Heglig, but with an end to the danger that comes from South Sudan."
The assembly went on to adopt a resolution describing the SPLM government as "an enemy," but it did not spell out the full implications of the decision.
South Sudanese Information Minister Barnaba Marial Benjamin called the decision "ludicrous." "How can they call us an enemy?" he said.
South Sudan insists Heglig is rightfully part of the South and says it will not withdraw its troops unless the United Nations deploys a neutral force to monitor a cease-fire.
Full report at:
http://arabnews.com/world/article613555.ece
---------
Tribunal to tour across India to record evidence against SIMI
MOHAMMED ALI
April 17, 2012
As per UAPA provisions, ban has to be approved by a HC Judge-headed tribunal
The tribunal hearing evidence against the Students Islamic Movement of India (SIMI) will travel across the country to examine evidence against the banned organisation.
Delhi High Court Judge V.K. Shali will travel to Kerala in May first week, he said at a sitting of the tribunal on Monday
SIMI was declared an unlawful group on February 3, 2012, under Section 3 of the Unlawful Activities (Prevention) Act, 1963. The government claims that the organisation has continued to function as a clandestine movement, though it was banned in 2001. As per the provisions of the Act, the ban has to be approved by a tribunal, which is headed by a sitting High Court judge, within six months of the government notification.
Justice Shali asked Additional Solicitor General A.S. Chandhiok to file affidavits related to evidence against SIMI from Kerala by April 27, 2012.
During the hearing in Thiruvananthapuram, the tribunal will hear witnesses depose on SIMI's activities in the State.
Full report at:
http://www.thehindu.com/news/national/article3321595.ece
---------
URL: https://www.newageislam.com/islamic-world-news/new-age-islam-news-bureau/militant-kashmiri-women-group-rejects-deoband-fatwa-saying-four-wives-must-for-a-man/d/7082