New Age Islam News Bureau
29 October 2022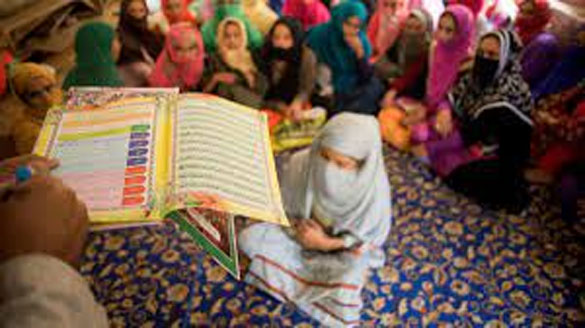 • Imran Khan Begins Long March For 'Real Freedom', Brands ISI Chief 'Dirty Harry'
• Infighting Between Taliban And Haqqanis Have Potential To Ignite Civil War In Afghanistan: Report
• 5 Former European Foreign Ministers Accuse Israel Of Being 'Apartheid State'
• Halloween Revellers Experience Glory And Gore On Riyadh Boulevard
India
• Tamil Nadu 'suicide bomber' planned to hit temple, homes: NIA sleuths
• Rise Above Political Differences To Address Terrorism, 26/11 Will Never Be Forgotten: India At UN Meet
• India plays Pakistani terrorist and 26/11 conspirator Sajid Mir's tape at UNSC CTC meet in Mumbai
• Key conspirators and planners of 26/11 attacks continue to remain protected and unpunished: Jaishankar
• Organisation of Islamic Cooperation reiterates 'self-determination' for J&K
• MP: Bajrang Dal Activists Nab Man From Hotel, Hand Him Over To Cops Citing 'Love Jihad'
• As Hindutva Has Grown, So Have Websites Reporting On India's Embattled Muslims
• Marathi, non-Marathi Muslims back Uddhav's inclusive Hindutva
--------
Pakistan
• Islam A Religion of Peace, Security, Moderation: Pakistani Official
• Speakers call for efforts to promote science studies in Urdu
• Pakistan ex-PM Imran admits he offered extension to army chief Bajwa
• $10bn Saudi investment on the cards, says PM
• Pro-PTI protester held near Nawaz's home in London
• Pakhtun leaders vow not to tolerate terrorists on their soil
• Hazara ATC grants bail to 80 TLP workers
--------
South Asia
• Afghanistan: Taliban Uses Hamas Meeting To Send A Message To The Muslim World
• Christians decry lack of justice in Bangladesh
• Taliban Approves Conservation Work On Historic Afghan Synagogue, Mikveh
• Two senior TTP commanders killed in Afghanistan
--------
Europe
• UK rights group slams broad 'illegality', anti-Muslim trait of govt.'s anti-terror plan
• Russia announces trilateral meeting with Azerbaijan, Armenia on Monday
• Bosnia and Herzegovina has a place in the EU: EU Commission head
• Far-right wants to profit from energy crisis, says German domestic intelligence agency
--------
Arab World
• 'Out Of Question': Lebanon's Aoun Rules Out Peace With Israel
• Saudi Arabia's King, Crown Prince Send Well Wishes ToIraq's New Government
• Saudi Arabia, China foreign affairs ministers discuss expansion of ties
• Lebanon's president hits out as failing nation heads toward political vacuum
• Iraq's new government unlikely to solve crises
• Independent, strong Iraq will promote regional security: President Raeisi
--------
Mideast
• Iran Blasts So-Called Human Rights Advocates for Silence
• Hamas, Islamic Jihad vow Palestinian resistance will continue until Israel defeated
• Türkiye's Diyanet Opens Its First Mosque InHouston
• Iran is an ever more 'relevant' problem, nuclear watchdog chief says
• Election polls predict Israel's Netanyahu just shy of victory
• Demonstrators in Iran's Zahedan chant 'death to Khamenei' as protests persist
• Two killed after police open fire at demonstrators in Iran's Zahedan: Activists
• Iran withholding bodies of protesters from families: UN
• Protests over death of Mahsa Amini continue across Iran
--------
Southeast Asia
• Tackling Religious Discrimination In Indonesian Schools
• Former Malaysian A-G sues govt as his memoir becomes election fodder
• Mossad Presence In Malaysia: Let's Increase Vigilance, Activism
• Shadow puppet enthusiasts hope robotics can save ancient art of wayang kulit
• Divisions persist among coalitions led by Anwar, Muhyiddin and Mahathir as Malaysia election looms
--------
Africa
• Morocco Arrests 32 Migrants Heading To Spain, Jails 80
• Ethiopia condemns atrocities allegations against its gov't
--------
North America
• Catholicism Wanes As More Quebecers Report Being Muslim Or Having No Religious Affiliation
• US to put United Nations focus on Iran protests
• US sanctions Iranian foundation that offered Salman Rushdie bounty
Compiled by New Age Islam News Bureau
URL: https://newageislam.com/islamic-world-news/marriage-muslim-punjab-haryana-high-court/d/128301
--------
Marriage Of Muslim Girl Above 15 Valid: Punjab-Haryana High Court Unites Husband-Wife
October 29, 2022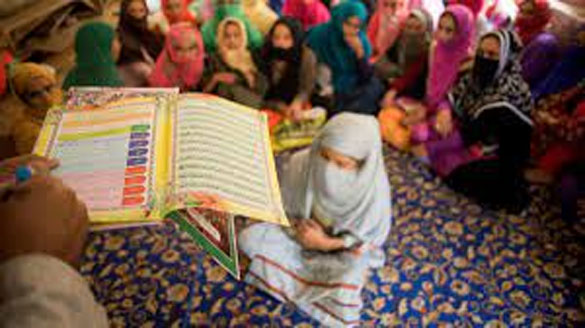 Chandigarh: The Punjab and Haryana High Court has allowed the custody of a 16-year-old girl to her husband while reiterating that a Muslim aged 15 and above can marry a person of her choice and such a marriage will not be void.
A Bench of Justice Vikas Bahl heard a habeas corpus petition of Javed (26), seeking custody of his 16-year-old wife who was kept at a children's home in Haryana's Panchkula.
The petitioner had stated that at the time of their marriage, his wife was more than 16 years of age and the marriage was performed out of their free will and without any pressure.
The petitioner through his counsel had submitted that both were Muslims and they performed 'Nikah' on July 27 at a mosque in Mani Majra here.
The petitioner's counsel, while relying upon the judgment of a coordinate Bench of the High Court in Yunus Khan vs State of Haryana case, argued that the custody of the girl should be handed over to the petitioner.
However, the state's counsel had opposed the petition and submitted that she was a minor, therefore, she was being kept at Ashiana Home.
The state's counsel had prayed for the dismissal of the petition.
While going through the judgment in the Yunus Khan case, the judge in his September 30 order said its perusal "would show that a coordinate Bench of this court in the above said judgment had observed that the marriage of a Muslim girl continues to be governed by the personal law of Muslims." The court said the HC Bench had "relied upon the principles of Mohammedan Law" and after considering the same, it has been observed that "15 years is the age of puberty of a Muslim female and on her own willingness and consent, after attaining puberty can marry a person of her choice".
"Such a marriage would not be void in terms of Section 12 of the Prohibition of Child Marriage Act 2006," the court said.
"The law laid down in the above said judgment would apply to the facts of the present case," said the Judge in his order.
The judge then allowed the handing over the custody of the girl to the petitioner.
"Keeping in view the above said facts and circumstances and law laid down in the above said judgments, the present petition is allowed and the incharge, Ashiana, Sector 16, Panchkula, is directed to hand over the custody of the detenue, as mentioned in the headnote of the present petition, to the petitioner," the order said.
Source:NDTV
Please click the following URL to read the text of the original story:
https://www.ndtv.com/india-news/marriage-of-muslim-girl-above-15-valid-high-court-unites-husband-wife-3470707
--------
Imran Khan begins long march for 'real freedom', brands ISI chief 'Dirty Harry'
Oct 29, 2022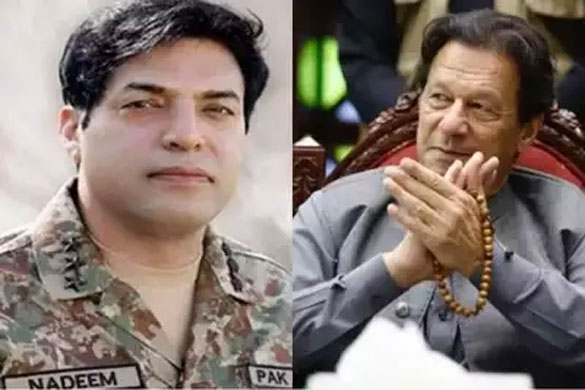 ISI Chief Nadeem Anjum, Imran khan
-----------
ISLAMABAD: Former Pakistan PM Imran Khan Friday kick-started his long march from Lahore to Islamabad with a "Dirty Harry" dig at ISI boss Lt Gen Nadeem Ahmed Anjum, a day after the latter's unprecedented appearance at a presser to accuse him of trying to lure army chief Gen Qamar Javed Bajwa into backing his erstwhile government.
"ISI DG, listen carefully. The things I know, I am silent for the sake of my institutions and the country. I don't want to damage my country," Imran said to cheers from the throng of supporters accompanying him on the 380km trek from the country's political and cultural hub to the capital in a purported quest for "haqeeqi azadi (real freedom)".
Pakistan Tehreek-i-Insaf said the march with Imran leading a tail of thousands of supporters would enter Islamabad on November 4 after passing through a dozen-odd cities along the historical Grand Trunk Road. Rallies starting simultaneously from the north and northwestern parts of the country will meet and merge with Imran's march at a designated point before entering the capital, the party said.
PTI is in government in two of Islamabad's neighbouring provinces of Punjab and Khyber-Pakhtunkhwa, and the nominally self-governing regions of Gilgit-Baltistan and AJK (the local nomenclature for PoK).
There are fears that provincial police personnel assigned to provide security to the marchers could be on a collision course with forces deployed by the Shehbaz Sharif government along the route.
At the start of his journey from Lahore's Liberty Chowk, Imran stood atop a container to recall a presser by his party colleague and senator Azam Swati, in which he named the military officers allegedly responsible for his torture in custody.
"Azam Swati took the names of two people. One is Faheem and one is Faisal. This Dirty Harry (a reference to ISI chief), ever since he has come to Islamabad, he's been torturing people," the cricketer-turned-politician said. "The Dirty Harry first picked up 75-year old Azam illegally, stripped him naked and then tortured him in front of his grandchildren."
Imran claimed his aide Shahbaz Gill was subjected to similar treatment. "These people (ISI officials) are defaming you; we don't," he then said, alluding to Gen Bajwa.
On the ISI chief's allegation that he made unconstitutional demands through "backdoor contact" with Gen Bajwa, the ex-PM said, "I want free and fair elections, and this was discussed with Gen Bajwa. I want the people to decide who will lead the country – not Washington or anyone else."
Before his ouster from office in April, Imran had been looked at as the blue-eyed boy of the military brass. He has lately been accusing the military of supporting his rivals in collaboration with the US.
Source: Times Of India
Please click the following URL to read the text of the original story:
https://timesofindia.indiatimes.com/world/pakistan/imran-khan-begins-long-march-for-real-freedom-brands-isi-chief-dirty-harry/articleshow/95152508.cms
--------
Infighting Between Taliban And Haqqanis Have Potential To Ignite Civil War In Afghanistan: Report
28 October, 2022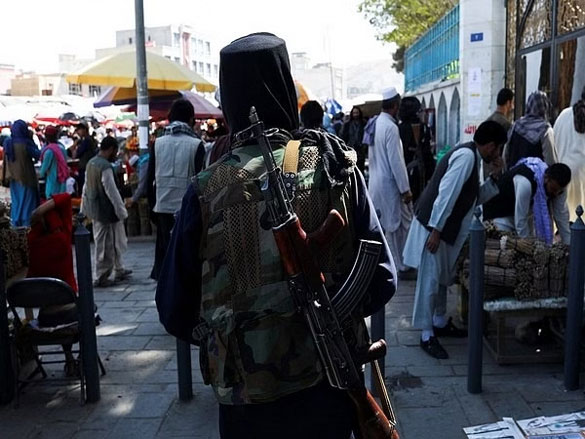 Representative Image
----------
Kabul [Afghanistan], October 28 (ANI): The infighting between the Taliban and Haqqani shows that the Islamic Emirate of Afghanistan is a divided house and it could result in a renewed civil war in Afghanistan.
While this intra-Afghanistan conflict is a reality, the other more significant rationale for targeting Sirajuddin Haqqani in the 5 October attack is his pro-Pakistan and anti-education stance. Essentially, what we are witnessing today is a rift within the Taliban, i.e., between those loyal to Mullah Baradar and those with the Haqqani Network, reported Al Arabiya Post.
The suicide bomber who carried out the attack on the Al-Fatah Mosque within the compound of the Interior Ministry in Kabul on 5 October 2022 knew very well who his target was; Afghanistan's Interior Minister Sirajuddin Haqqani, who had inaugurated (14 August 2022) the Al-Fatah Mosque at the cost of 18 million Afghanis at his personal expense.
Some reports suggest that Sirajuddin Haqqani had come to pray at the site but left ten minutes prior to the blast. According to UK-based media, reports indicate that four people were killed in the suicide blast, carried out by a bomber with a prosthetic leg.
The Haqqani have differed from the top Taliban leadership in the past and it is likely that this could happen again, only this time violently!
The latest attack has come when fissures within the Taliban are growing and its contestation with the Islamic State of Khorasan Province (ISKP) have only intensified, reported Al Arabiya Post.
"The mosque was used by visitors and sometimes by interior ministry employees," said interior ministry spokesman Abdul NafiTakor, who confirmed the casualty toll.
Moreover, an explosion at an education centre in West Kabul killed 53 people, most of them young women, according to the United Nations Mission to Afghanistan.
While no one has claimed responsibility for the suicide attack, initial reports suggest that the ISKP may have been responsible. The ISKP has been at the forefront in the war against the Taliban and carried out a number of suicide attacks on Taliban leaders in the last few months, reported Al Arabiya Post.
The Taliban, made up predominately of Pashtuns, is divided along ethnic, regional, and tribal lines. There are also differences among the militants over policy.
Pertinently, the Taliban is divided on the issue of girls and women's education. In the broader sense, one faction believes that restrictive decrees will make international recognition and sanctions removal harder to achieve.
The other faction believes that compromises will not lead to better ties with the West and the group should instead focus on bolstering its Islamist credentials and consolidate its control, reported Al Arabiya Post.
Earlier in August, a prominent Afghan cleric who supported the Taliban and was in favour of female education was killed. Sheikh Rahimullah Haqqani reportedly died in a suicide bomb blast in Kabul.
Sheikh Haqqani was a supporter of Taliban government and a prominent critic of the jihadist militant group ISKP, an ISIS affiliate that operates in Afghanistan and opposes the Taliban's rule.
He is one of the highest profile figures to have been killed in the country since the Taliban returned to power, reported Al Arabiya Post.
Meanwhile, a bombing (August 18, 2022) at a mosque in the Afghan capital of Kabul during evening prayers killed at least ten people, including a prominent cleric. The slain cleric was Mullah Amir Mohammad Kabuli, a prominent Hanafi cleric.
In July, a top Salafist cleric who had pledged allegiance to the Taliban was mysteriously killed at his home in Kabul. Sardar Wali Saqib was stabbed to death just days after attending a gathering of pro-Taliban clerics.
In November, a little-known ISKP ideologue Abu Mustafa Darveshzadeh was killed. He had written a highly critical book about the Taliban's approach to implementing Islamic Shari'a law.
The incidents suggest that the infighting within the Taliban as well as between the Taliban and ISKP could result in renewed civil war in Afghanistan, reported Al Arabiya Post.
With the economic and humanitarian situation quite out of control, Afghanistan's political masters must get their act together. Across the border, Pakistan awaits such a return to instability so that they can control the sinews of power.
It is well known that the Haqqani Network is a creation of the Pakistani Inter-Services Intelligence and, they will do the bidding of their masters at the appropriate moment, reported Al Arabiya Post. (ANI)
Source: ThePrint
Please click the following URL to read the text of the original story:
https://theprint.in/world/infighting-between-taliban-and-haqqanis-have-potential-to-ignite-civil-war-in-afghanistan-report/1186143/
--------
5 Former European foreign ministers accuse Israel of being 'apartheid state'
Rabia Iclal Turan and Umit Donmez
28.10.2022
PARIS
In an open letter, five former European ministers labeled Israel's policies against Palestinians as "the crime of apartheid."
"We see no alternative but to acknowledge that Israel's policies and practices against the Palestinians amount to the crime of apartheid," they said in a letter published by French daily Le Monde on Thursday.
The letter was signed by former Foreign Minister of Denmark Mogens Lykketoft, former Foreign Minister of Finland Erkki Sakari Tuomioja, former Foreign Minister of Slovenia Ivo Vajgl, former Foreign Minister of France Hubert Vedrine and British Cabinet Minister Sayeeda Warsi.
The ministers criticized the silence of the international community, which "failed to act in the face of serious violations of international law" when it comes to the Israeli-Palestinian conflict.
"As the world is watching in horror events unfolding in Ukraine, conversation around the urgency of protecting a rules-based global order is dominating political and public discourse. The international community has rallied behind multilateralism and the need to adhere to international law and protect human rights. Indeed, it is the only way forward in an increasingly polarized global landscape," they said in the letter.
"At the same time, we are reminded how the international community has too often remained silent and failed to act in the face of grave violations of international law and impunity for serious abuses in other contexts," the letter added, while also stressing the importance of "applying principles uniformly and consistently."
"The same standards and commitment to protecting Ukrainian civilian population and demanding accountability for Russia's international law violations should be applied globally, including to the Israeli-Palestinian conflict," it continued.
The former ministers reminded the EU member states of their two-state solution approach based on sovereignty and equality for both Israelis and Palestinians.
"Yet the reality on the ground in Israel and the Occupied Palestinian Territory is moving in the complete opposite direction. And our inaction could have wide-reaching implications in the region as well as for the validity and efficacy of European diplomacy globally," they added.
Source: Anadolu Agency
Please click the following URL to read the text of the original story:
https://www.aa.com.tr/en/europe/5-former-european-foreign-ministers-accuse-israel-of-being-apartheid-state/2723634
--------
Halloween Revellers Experience Glory And Gore On Riyadh Boulevard
NADA ALTURKI
October 28, 2022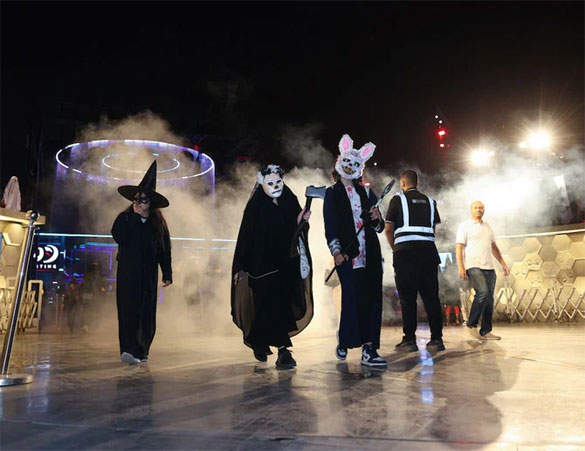 Spooky season festivities began in Riyadh after the Boulevard was transformed into a venue-wide costume party during the "Scary Weekend" event. (AN Photo/Saleh AlGhannam)
------------
RIYADH: Spooky season festivities began in Riyadh after the Boulevard was transformed into a venue-wide costume party during the "Scary Weekend" event, which took place on Thursday and Friday.
Dressed-up visitors were granted free entry to the Boulevard on the condition that they wore scary costumes.
The event was dedicated to showcasing terrifying disguises and parading the creative designs of Saudis and residents. The goal was to create an atmosphere filled with fun, thrills and excitement as people discovered the stories behind various character costumes.
One attendee, Abdulrahman, showcased a costume of the North American mythological creature Wendigo. The legend says that the folkloric creature is a malevolent spirit that possesses human beings, calls on feelings of greed and hunger, and cannibalizes people, feeding on their flesh. This was Abdulrahman's first time celebrating Halloween in the country.
"It's a great celebration, honestly, and there's a spirit of joy… In terms of haram or halal, I don't know about it. We celebrate it just for the fun of it and nothing else. We don't believe in anything," he told Arab News.
While Halloween has long been shunned across the Gulf, attendees at the event described the occasion as a form of harmless entertainment.
One eventgoer, Khaled Alharbi, said: "Actions are based on intentions. I'm just here to have fun."
Alharbi came with his family, with members dressed as a bloodied doctor, nurse and consultant. They created a backstory behind their costumes, arriving at the Boulevard just in time for the city's biggest costume party. Alharbi carried a two-year old family member dressed as witch, who playfully cast an insanity spell on the rest of the family.
This was also the family's first time celebrating Halloween.
Nearby, another witch sat with velvety red hair and a festive hat, accompanied by her friend, dressed as Catwoman. Sitting on a sidewalk, completing their costumes with temporary tattoos, the two told Arab News about their experience.
"I tried to create a mix of jewelry and eyeliner tattoos. I think makeup inspires me as well. This is my first time celebrating Halloween. Last year I missed the date, so I will not miss it this time," the witch, Ameera, said.
The pair added that the event was a great occasion to express their creativity and celebrate with the Saudi public. Both work in a hospital and said that dressing up was a great way to relieve stress and enjoy themselves.
"I support it. There's an energy inside of us — we have to let it out. This celebration is the place to channel this energy. If there's someone really creative and talented, who has a vivid imagination, they can let it out these days. For example, through drawing or cinematic makeup," Ameera said.
Another attendee, Abdulaziz bin Khaled, decided to represent his love for Western movies and zombie gore, combining the two as he dressed as a decayed cowboy carrying a sign that read: "Be Careful It's A Zombie."
Bin Khaled said: "That's my favorite type of movie: Cowboys, American wars, scary movies and Westerns. I love the Denzel Washington movie 'The Magnificent Seven.'
"This is the second costume event they've had at the Boulevard. It's really great and all the young men and women are out in amazing costumes. Everyone's creating cool things inspired by movies and horror, and others. It's so good that we can see this during Riyadh Season," he added.
The event was complete with a fireworks show, enhanced sound effects and spooky decorations. A similar event took place earlier this year at Boulevard Riyadh City and Winter Wonderland on March 17 and 18.
Source: Arab News
Please click the following URL to read the text of the original story:
https://www.arabnews.com/node/2189941/saudi-arabia
--------
India
Tamil Nadu 'suicide bomber' planned to hit temple, homes: NIA sleuths
Oct 29, 2022
COIMBATORE: The 29-year-old engineering graduate killed at the wheel of a car that exploded in front of a temple in Coimbatore last Sunday was possibly a suicide bomber whose relative inexperience in handling explosives spared the locality the damage he might have intended to cause, investigators said Friday as the NIA chased more evidence to connect the dots.
A witness told the police that the car blew up soon after Jameesha Mubin, whom the NIA had interrogated in 2019, stopped in front of the Sangameswara temple at Kottaimedu at 4am on Diwali-eve. He stepped out of the vehicle covered in flames before slumping on the ground a few feet away, a source privy to the probe quoted the witness as saying. The body was charred before anyone in the vicinity, including cops at a nearby checkpoint, could react.
Rows of houses along the road leading to the shrine could have been affected had the explosion, caused by one of two LPG cylinders in the vehicle, occurred in the manner it had been planned, investigators said.
The hypothesis they are going by is that Mubin was radicalised after being exposed to IS literature, but hadn't received training in terrorist tactics. Whatever he knew about handling explosives was by reading material available on the internet about bomb-making.
Based on the interrogation of the six alleged IS sympathisers arrested in the case so far, Mubin thought his suicide bombing mission would devastate an area with a radius of 50 to 100 metres, including the temple and some residential buildings in the vicinity.
Late Saturday, Mubin and two of his alleged accomplices – Mohammed Azarudheen and K Afsar Khan – placed three steel drums stuffed with potassium nitrate, aluminium powder, sulphur, charcoal, nails and ball bearings in the car along with two LPG cylinders. CCTV cameras captured the act, an official said.
Footage from other cameras purportedly shows the movements of Mubin and his alleged accomplices prior to the explosion.
The trio did a recce of Koniamman temple on Big Bazaar Street as well as the Puliyakulam Mundhi Vinayagar shrine, the official said.
Source: Times Of India
Please click the following URL to read the full text of the original story:
https://timesofindia.indiatimes.com/city/coimbatore/tamil-nadu-suicide-bomber-planned-to-hit-temple-homes-nia-sleuths/articleshow/95153678.cms
--------
Rise above political differences to address terrorism, 26/11 will never be forgotten: India at UN meet
Oct 29, 2022
NEW DELHI: The UNSC Counter-Terrorism Committee (CTC) Special Meeting Friday saw India renewing its push to bring the 26/11 perpetrators to justice as foreign minister S Jaishankar said the key conspirators and masterminds remained ``protected and unpunished'' and that the Security Council had been unable to act against some of them because of political considerations.
The 2-day CTC meeting started in Mumbai with all UNSC member-states participating in a wreath-laying ceremony at the 26/11 Memorial at the Taj hotel, one of the main targets of the Mumbai attacks.
Jaishankar specified 5 points before the CTC to block financial resources that allow terrorism to thrive, one of which was to ensure effective and transparent functioning of the UNSC sanctions regime and make sure they are not rendered ineffective for political reasons. This is important in the context of China's repeated forestalling of UN sanctions on Pakistan based terrorists. While highlighting in a presentation Pakistan's links with the attacks that left more than 170 dead, Indian authorities played the recording of one of these terrorists, Sajid Mir, directing the 26/11 perpetrators as they wreaked havoc on the city. China blocked a proposal for a UN ban on Lashkar-e-Taiba (LeT) commander Mir last month.
"Objective and evidence-based proposals for listing of terrorist groups, especially those that curb their access to financial resources must be seen through," said Jaishankar, as he called for rising above political differences to address the scourge of terrorism. He was speaking at the informal briefing on combating terrorism-financing.
His proposal included a call for effective and sustained efforts at countering terror-financing, and also international cooperation and concerted action against terrorists and their sponsors, including through ``dismantlement of terrorist safe havens, sanctuaries, training grounds and financial and ideological as well as political support structures''.
Jaishankar called for strengthening action against terrorism's nexus with transnational organized crime, illicit drugs and arms trafficking. Also among the 5 points he highlighted was the need to address the issue of exploitation by terrorists of the anonymity afforded by new and emerging technologies such as virtual currencies for fundraising and finances.
Jaishankar recalled how the UNSC met and in one voice condemned the act of cross-border terrorism that was 26/11 even while the attacks were still unfolding. As some of the victims recalled their horror stories in the Meeting, the minister said it was incumbent on all, as responsible members of the international community, to persevere in their efforts to bring the perpetrators of terrorism to justice. ``We owe this to every victim of terrorism across the world,'' he said, adding 26/11 will never ever be forgotten.
``We, in India, understand its (terrorism) cost more than others. But with that experience comes the steeling of national resolve. Decades of cross border terror has not and will not weaken our commitment to fight back,'' said Jaishankar.
``Our real tribute to the victims will be to rededicate ourselves to combating and eliminating the menace of terrorism. The battle against terrorism must be fought resolutely at all fronts, all situations, and all places. We cannot be found wanting in our efforts,'' he added.
Jaishankar recalled how it wasn't just an attack on Mumbai, but an attack on the international community as people of specific nationalities were identified before being murdered. As a result, he said, the commitment of each and every member state of the UN to combat terrorism stood publicly challenged.
Source: Times Of India
Please click the following URL to read the full text of the original story:
https://timesofindia.indiatimes.com/india/rise-above-political-differences-to-address-terrorism-26/11-will-never-be-forgotten-india-at-un-meet/articleshow/95152896.cms
--------
India plays Pakistani terrorist and 26/11 conspirator Sajid Mir's tape at UNSC CTC meet in Mumbai
Oct 28, 2022
MUMBAI: In an unprecedented public expose at the Mumbai UN counter-terror meet, India on Friday revealed in detail Pakistan's role in the 26/11 Mumbai terror attack by playing Pakistan-based terrorist Sajid Mir's audiotape.
In the audio clip, he is heard directing the attack on Chabad House during Mumbai 26/11 terror attacks.
Playing the audio clip, India presented undeniable evidence against Pakistan. The clip was played by a senior Intelligence Bureau officer, Pankaj Thakur at the United Nations Security Council (UNSC) Counter-Terrorism Committee (CTC) meeting at Taj Mahal Palace.
It exposed Sajid Mir directing terrorists from Muzaffarabad, Pakistan-occupied Kashmir where he is giving instructions to terrorists who were at Chabad House during Mumbai 26/11 terror attacks.
Thakur made this revelation in the presence of several foreign ministers and diplomats from over 15 countries.
Notably, Sajid Mir, one of India's most wanted terrorists, is wanted for his involvement in the 2008 terrorist attacks in Mumbai, India.
"Beginning on November 26, 2008, and continuing through November 29, 2008, ten attackers trained by the Pakistan-based foreign terrorist organization Lashkar-e-Tayyiba (LeT) carried out a series of coordinated attacks against multiple targets in Mumbai, including hotels, cafes, and a train station, killing approximately 170 people. Six Americans were killed during the three-day attacks," the FBI website reads.
Mir served as the chief planner of the attacks, directing preparations and reconnaissance, and was one of the Pakistan-based controllers during the attacks.
Shortly after the harrowing attack, CIA Station Chief met ISI Analysis Directorate Major General Akhtar and presented him with charts and communication intercepts that proved conclusively that the attack was carried out from Pakistan and had clear support from ISI.
Meanwhile, China, in recent months, has blocked several bids to designate several terrorists based in Pakistan. Beijing this month put on hold a proposal to list Talha Saeed, son of Lashkar-e-Taiba (LeT) chief Hafiz Saeed. This bid was moved by India and co-supported by the US, under the 1267 sanction regime.
It was the fifth time that China has blocked an India-US proposal in recent months, Lashkar-e-Taiba member Shahid Mahmood in October, Lashkar-e-Taiba (LeT) terrorist Sajid Mir in September, LeT and Jamaat-ud-Dawa (JuD) leader Abdul Rehman Makki in June, as well as Abdul Rauf Azhar in August, the brother of Jaish-e Mohammed (JEM) chief Masood Azhar, were protected by Beijing.
Further, many Indian officials raised the issue of delisting Pakistan from the Financial Action Task Force (FATF) grey list and said that Pakistan delisting from FATF can increase terror attacks.
Source: Times Of India
Please click the following URL to read the full text of the original story:
https://timesofindia.indiatimes.com/india/india-plays-pakistani-terrorist-and-26/11-conspirator-sajid-mirs-tape-at-unsc-ctc-meet-in-mumbai/articleshow/95148656.cms
--------
Key conspirators and planners of 26/11 attacks continue to remain protected and unpunished: Jaishankar
Oct 28, 2022
MUMBAI: External affairs minister S Jaishankar on Friday said the key conspirators and planners of the 26/11 Mumbai terror attacks continue to remain protected and unpunished, which undermined the collective credibility.He also said that when it comes to proscribing some terrorists, the United Nations Security Council (UNSC) has "regrettably" been unable to act in some cases because of "political considerations".
The minister was speaking at a special meeting here on 'Countering the Use of New and Emerging Technologies for Terrorist Purposes'. The first leg of the event is being held at the Taj Mahal Palace Hotel in south Mumbai. This hotel was one of the places attacked by the terrorists during the November 2008 attacks.
"The key conspirators and the planners of 26/11 terror attacks continue to remain protected and unpunished," Jaishankar said.
This undermines the collective credibility and collective interest, he added.
Jaishankar said the "shocking" terror attack was an attack not just on Mumbai, but on the international community.
"In fact, this entire city was held hostage by terrorists, who had entered from across the border," he said without naming Pakistan.
As many as 140 Indian nationals and 26 citizens from 23 countries lost their lives in the attacks, he said.
Source: Times Of India
Please click the following URL to read the full text of the original story:
https://timesofindia.indiatimes.com/india/key-conspirators-and-planners-of-26/11-continue-to-remain-protected-and-unpunished-jaishankar/articleshow/95139865.cms
--------
Organisation of Islamic Cooperation reiterates 'self-determination' for J&K
Oct 28, 2022
After a month-long lull, the Organisation of Islamic Cooperation (OIC) has once again issued a statement reiterating its solidarity with the people of Jammu and Kashmir in their "quest for the right to self-determination".
The OIC timed its statement with October 27, which is observed as Infantry Day to commemorate the landing of the Indian Army at Srinagar airport in 1947.
On this occasion, the OIC urged India to halt and reverse the actions taken on August 5, 2019, and subsequent steps to change the internationally recognised disputed status of the territory and alter the demographic structure of the "occupied territory".
The OIC General Secretariat also demanded respect for basic human rights of the inhabitants of Jammu and Kashmir and reiterated its call to the international community to step up its efforts to resolve the matter in accordance with the relevant UN Security Council resolutions.
On September 24, egged on by Pakistan, the OIC had issued a statement in New York on the sidelines of the UN General Assembly, seeking the right to self-determination. Pakistan Foreign Minister Bilawal Bhutto Zardari had chaired the Annual Coordination Meeting (ACM) of the Organisation of Islamic Cooperation Foreign Ministers.
Source: TribuneIndia
Please click the following URL to read the full text of the original story:
https://www.tribuneindia.com/news/nation/oic-reiterates-self-determination-for-jk-445007
--------
MP: Bajrang Dal activists nab man from hotel, hand him over to cops citing 'love jihad'
October 28, 2022
A 24-year-old man was handed over to the police in Indore in Madhya Pradesh on Friday by Bajrang Dal activists who claimed he had booked a hotel suite under a fake identity to spend time with a Hindu woman, an official said.
In a press statement, Bajrang Dal local unit convener Tannu Sharma said the man had booked the hotel in Lasudia area with a fake identity card and had lured the woman to his room with the "intention of love jihad".
Additional Deputy Commissioner of Police Rajesh Vyas said the man has been taken into custody for further probe.
Source:IndianExpress
Please click the following URL to read the full text of the original story:
https://indianexpress.com/article/india/madhya-pradesh-bajrang-dal-love-jihad-8235968/
--------
As Hindutva has grown, so have websites reporting on India's embattled Muslims
Aishwarya Iyer
Oct 29, 2022
Aslah Kayyalakkatth was 18 years old when he started sending out the messages in 2012. The SMSs with news about marginalised groups were meticulously crafted to fit the 140-word limit and sent out to 100 people every day. Kayyalakkatth and three of his friends would take time out after their lectures at Farook College in Kerala's Kozhikode town to type them out.
Within months, they had started to make a name for themselves in colleges across Kozhikode. "We came to be known as the students who would share news," said Kayyalakkatth. "We would sign off with our trademark, Maktoob."
They had got the name from Paulo Coehlo's The Alchemist. In Arabic, Urdu and Persian, the word means "it is written" or "destiny".
After starting out as an SMS service, Maktoob became a blog in 2014 and a website in 2016. "We made the website ourselves on our mobile phones," Kayyalakkatth said. "We did not have laptops or money then."
For Kayyalakkatth, the protests against the Citizenship (Amendment) Act, which spread across the country in December 2019, were a watershed moment. Before that, the website had covered all marginalised groups. The protests cemented Maktoob's identity as a website documenting the condition of Muslims in India.
"The violence across university campuses left a huge mark," said Kayyalakkatth, who is now 28. He is the only one of his college friends still soldiering on with Maktoob Media.
Maktoob is not the only digital publication doing this. As Hindu majoritarianism grew entrenched in Indian politics and news in the mainstream media demonised Muslims, TwoCircles.net, Clarion India and Milli Gazette, as well as a number of YouTube channels, have also devoted themselves to offering Muslim perspectives on developments.
With lakhs of impressions and views, these websites and YouTube channels have built a loyal audience over the years. They report on how Muslim youth are targeted by law-enforcement agencies, on lynchings, hate crimes and communal riots. But that is not all. As many of the journalists involved pointed out, they portray a world where Muslims are not always victims but a part of everyday Indian life.
"The sad reality is that this development is a response to the complete abdication of the mainstream media," said Mohammad Ali who works as a freelance journalist. "Television studios have become peddlers of hate speech and calls for genocide, where else does the average Muslim go?"
He added that the process of watching news channels has itself become traumatic as Muslims are constantly being demonised. "The only job they have done perfectly, especially post-2014, is to alienate Muslims further from the mainstream," Ali said. "They've pushed them on the margins, to the physical and mental ghettos that most of us never wanted to go to."
Shaheen Nazar, who has had over three decades of experience across newsrooms and is now a visiting professor at a media institute in Noida, agreed: "If you want to know the Muslim sentiment, you will not find it in The Times of India or other newspapers. You will only find it here."
'As if the community does not exist'
Ali began his reporting career with TwoCircles.net in 2008. The website had been launched by Boston-based scientist Kashif al-Huda two years earlier, in the charged atmosphere post the suicide attacks on the World Trade Centre in New York on September 11, 2001.
"9/11 had happened and America had started its war on terror," Ali said. "India became its [America's] ally and banned the Students Islamic Movement of India soon after. They started picking up Muslim youth on fabricated charges. Then the Batla House encounter happened, for which queries were raised."
In September 2008, the Delhi Police had tried to storm a house in the national capital's Jamia Nagar area. According to the police, four men accused of unleashing bomb blasts in the city just days earlier were hiding in the building. It had led to a shootout killing two of the men and a police officer as well as lingering allegations that the "encounter" or extra-judicial execution had been staged and at least one of the accused framed.
In the media, Muslims were tagged as terrorists and in the eyes of the Indian middle class, they were associated with words like "Urdu", "hajj", "kabristan" [graveyards], "triple talaq", "fatwa", Ali explained – "as if Muslims continued to live in the mediaeval age".
At TwoCircles.net, reporters tried to fight these stereotypes. "The idea was to not report on religious aspects at all, but on economic and social aspects [of the Muslim community in India]," said Ali.
For instance, in October 2008, Ali wrote an article about Khushboo Mirza, an engineer from Aligarh Muslim Univeristy who was part of the Chandrayaan mission, India's ambitious lunar probe. "This was to show how Muslims are as much part of India's growth story" as any other community, he said.
The website has a section called "TCN Positive" devoted to such stories. It has carried reports on the residents of Okhla and Batla House starting reading spaces because there are no public libraries in the area. It also had a story on how more Muslim girls were enrolling for higher secondary education in West Bengal's Murshidabad.
Over time, TwoCircles.net started documenting stories of young Muslim men who were acquitted by the courts after several years in jail. One of them was Mohammad Aamir, who was charged in 19 terror cases. After he was acquitted in January 2012 in all cases after 14 years in prison, he went on to become an activist and an author.
The website had a powerful effect on young Muslims whose voices were seldom heard in the public sphere, spurring others to do similar work. Irfan Mehraj, the current editorial lead at TwoCircles.net, said it was Ali's work that drew him to work for the website. "Only now do you see a mushrooming of websites covering such issues," he said. "Back in the mid-2000s, TCN was a class apart."
Zafarul Islam Khan, who launched the Milli Gazette in print and online on January 1, 2000, said that websites exclusively covering Muslim issues had emerged out of necessity because the concerns of the 200-million strong Indian Muslim community were seldom portrayed positively and objectively. "It seems the community does not exist or was sleeping the previous day," he said.
The same indignation drove Khushboo Akhtar and her younger brother, Nadeem Akhtar, to start PalPal News, a YouTube channel that reports primarily on violence against Muslims and Dalits. The channel, launched in 2016, has acquired over two million subscribers in six years.
The siblings were born and raised in a family with a Hindu mother and a Muslim father. For Khushboo Akhar, hate along religious lines cut deep. "This is against everything I have learnt since I was a child," she said. "So how can I just see people being killed in the name of religion and be quiet?"
She gave up a job at the national broadcaster, Doordarshan, to start the Youtube channel. "In one month we had a lakh subscribers, we earned Rs 28,000 then," she said. "We thought we had made Rs 28 lakh."
The question of objectivity
As Kayyalakkatth of Maktoob explained, while the media in India is quick to brand Muslims as extremists, Hindu fundamentalism or state excesses are rarely criticised. It is important to write things as they are, he said, "that is why we are here".
Over the past decade, 400 people have written for Maktoob of whom 250 are Muslim, including 150 Muslim women. "About 150-200 people are writing in English for the first time ever," Kayyalakkatth said. "Many others write in vernacular languages and we take the help of our friends to translate their work."
For Meer Faisal, a 21-year-old reporter with Maktoob, working for the website was an act of public service. "I want Maktoob Media to be that place for Muslims where their issues are comprehensively covered," he said. "So that eventually Maktoob [reaches] a level where one knows about them."
Mehraj of TwoCircles.net said that the organisation consciously tried to bring in people from marginalised communities and give them leadership positions. In most media organisations, he pointed out, upper-caste journalists decided what the news should be. "There is an imbalance, then, as it is their perspective that decides how a story must be told," he said. "We want to change that."
But while websites like Maktoob showed a zeal for portraying Muslim perspectives and criticising biases, journalistic objectivity was sometimes a challenge, Kayyalakkatth admitted.
"The reporters know the facts but do not know how to present them," he said. "Many of them are doing this for the first time, so we have to tell them how to report, talk on calls or face to face. Often when they write, they would put a lot of opinion in the story."
Websites such as TwoCircles.net could do with more robust editorial systems, Mehraj admitted, but they were always short on resources. "We have a small team, but we could do better with more reporters, editors and freelancers," he said.
Nazar, who headed Clarion India for a year and a half, through the 2020 communal violence in Delhi and the Covid-19 pandemic, said there was a lack of professionalism in such media houses. "Many of those who are running such websites lack professional training in newsrooms," he said. "However serious, however well-intentioned, they have not had the exposure of working among more experienced people to learn their perspective."
But how relevant is journalistic objectivity – often interpreted as giving all sides and all voices equal weight in a story – when a community that has either been demonised or erased from the public sphere tries to write about itself?
"See, we have other reporting to get the general news out," said Nazar. "However, to get the sentiment of the community cross, such websites play an important role."
For Khan of Milli Gazette, "objectivity is the hallmark of good journalism", but "it is also a luxury".
"It becomes difficult to be objective when lies are spread and a community is unjustly criminalised as part of a well-laid political agenda," he said. "It becomes difficult to be "objective" when issues of life and death are involved, it is difficult to be objective when your people are raped, burnt and killed in riots, it is difficult to be objective when people are lynched for alleged consumption of beef or in fake 'love jihad' cases."
Love jihad – a conspiracy theory popular with the Hindu Right and often peddled in mainstream news channels – implies a so-called plot by Muslim men to lure Hindu women into Islam through marriage.
'They refuse to speak to a Muslim journalist'
Even as they try to highlight developments that are not getting the attention they deserve, it has not been easy for young journalists working with such websites to get all sides of the story in present-day India. Often, they do so at considerable risk, silently bearing heckling and harassment.
Take 21-year-old Faisal, who often dashes to the spot to cover communal clashes. When he tries to speak to Hindu "rightwing extremists", Faisal said, they often refuse to speak to a Muslim journalist. "They ask us our name, then it goes into a tangent," he said. "If they talk then the way they talk is not worth quoting." He added that he often faced the same problem with police officials.
When he tells them he is from Jamia Nagar in Delhi, he is no longer a "mullah" but a "jihadi". "They do not want to see a Muslim reporter," he said. "They do not want to accept we exist."
Kayyalakkatth said he understood these concerns as an editor. "We used to call a lot of the people from RSS [Rashtriya Swayamsevak Sangh] and Bajrang Dal, but we cannot go there directly and meet them," he said. "This is a limitation, our stories don't have all the inputs as we want to have conversations with such people to understand why they do such things. We have to find a way to solve that."
For Khushboo and Nadeem Akhtar, as recognition of their YouTube channel grew, so did the threats. "I was continuously getting rape threats and being trolled on social media," Khushboo Akhtar said. "Then I changed the way I worked… and we decided that Nadeem would front the news."
But making her brother the face of the channel did not help. People still threaten both sibings that will be shot dead. Many of the threat calls they recieve are on WhatsApp, "so they cannot be recorded", she said.
Twice, the threats felt very real – in August and then in September, Hindutva groups surrounded Nadeem Akhtar's car at a CNG pump in Noida. Complaining to the police did not feel like an option. "Muslims do not go to police stations," Khushboo Akhtar said. "Nadeem only steps out selectively to report now."
She remembered the worst call she ever got – sometime in 2020, someone called to say she would be raped and pieces of her body would be put in a bag so no one would even be able to identify her. "I'll be honest, I get scared," she said. "However, I am also aware that if I do not go there then it will not be reported at all."
Brother and sister keep a bag ready in case they need to flee at short notice.
Damned by association?
Tagged as terrorists in the national media and constantly under suspicion, the community and the publications that cover it often assert their Indian identity.
On its website, TwoCircles.net has different sub-heads dedicated to news about different groups – "Dalits", "Adivasis", "Women" and "Indian Muslims." When asked why not just "Muslims", Mehraj said because there was an impression that Muslims were not Indian enough.
Ali, however, felt that Muslims are different across countries and cultures, so to bracket them as one big community would amount to negating crucial cultural and historical differences.
It is perhaps no surprise that websites such as these are perennially short on resources.
Ali held the the community leadership accountable for failing to successfully show that India's Muslims can have media outlets of their own. "Almost no one from the community's elite and leadership funded an independent media venture," he said. "Most initiatives it supported, turned out to be mouthpieces of the organisations which started them."
He added that after the Bharatiya Janata Party came to power in 2014, Muslims began to shy away from donating to such publications or even subscribing to them because they feared being targeted for their sympathies. "All the information is now online and there is a record of it," he said. "You do not know who will be issued a notice when to be asked about contributing to these minority-focussed digital platforms."
Khan said that many avoided being publically associated with the Milli Gazette. "Yes, it is much more difficult today to report and comment on the lines we did before 2014," he said. "Reporters and even letter writers routinely ask us to remove from our website their names, stories and letters because they fear repercussions in areas like Kashmir and Manipur."
It is not only monetary resources that are hard to find. Just finding an office space can be an ordeal. It took Khushboo Akhtar six-and-a-half years to find an office. There were few landowners that would rent to them. "We tried in Noida, but [we were refused] because we were Muslims," she said. "In other places, when they found out my surname is Akhtar, then they would cancel everything."
They finally found an office in Delhi's Shaheen Bagh. "Even now, we do not put up a board recognising ourselves as PalPal News," she said.
Source:Scroll
Please click the following URL to read the full text of the original story:
https://scroll.in/article/1035586/as-hindutva-has-grown-in-india-so-have-websites-reporting-on-the-plight-of-embattled-muslims
--------
Marathi, non-Marathi Muslims back Uddhav's inclusive Hindutva
Oct 29, 2022
By Jyoti Punwani
"Ever since we met Uddhav Thackeray last week, I've been besieged with calls from Muslims from all over Maharashtra welcoming our decision to support the (Uddhav) Shiv Sena,'' said Faqir Thakur, head of the Marathi Muslim Seva Sangh (MMSS). "These include Marathi Muslims belonging to the Congress and NCP," he added.
The MMSS comprises 180 organizations working among Muslims of all sections, from fisherfolk to teachers, across Maharashtra.
Last Friday, a 22-member delegation of the Sangh, representing all the regions of Maharashtra, met former CM Uddhav Thackeray to assure him of their support in the forthcoming municipal elections in the state. They also told him that "As Maharashtrians, we too are hurt at the way you were betrayed. Together, we must teach these traitors a lesson."
The next day, Sena newspaper Saamna reported the meeting on Page 1 with the headline: "Marathi aahot..ekatra kaam karu!" ("We are Marathis...we shall work together!").
The MMSS has always emphasized its Marathi identity and distanced itself from the Urdu-speaking North Indian Muslim bloc that has for decades dominated Muslim politics in Maharashtra. Despite these Muslim leaders knowing nothing about the lives of Muslims in Maharashtra, they have been cultivated by the Congress and NCP, and even the BJP, says the Sangh, that also accuses them of pursuing the UP-Bihar brand of identity politics. Former CM A R Antulay was an exception to this rule.
Yet, said Thakur, after their meeting with Thackeray became news, even non-Marathi Muslims began calling him to welcome this initiative.
"That's because of the personality of Uddhav Thackeray," said Thakur. "Muslims see in him not just someone who broke away from the BJP and took on the powerful ruling party, but also as a genuine individual, whose attitude towards Muslims is open and welcoming."
The meeting with Thackeray, arranged by former Sena MP and Union Minister Anant Geete, lasted half-an-hour, said Thakur. The delegation told Thackeray that having worked with Muslims at the grassroots in the interiors, they knew that their problems were no different from those of Hindus and Dalits: roads, water, electricity.
Thackeray told them that the BJP was sure to make an issue about his meeting Muslims, but he added that "our Hindutva remains steadfast; it does not mean opposing other religions."
Interestingly, the MMSS comes to the Sena after having supported the BJP in the 2014 Assembly elections. "At that time, we decided to give Narendra Modi's 'Sab ka saath Sab ka vikas' a try," said Thakur. "We were tired of the false promises and inaction of the Congress and the NCP."
The Maharashtra BJP had at the time accepted the MMSS' demand of recovery of encroached Wakf lands, and then revenue minister Eknath Khadse had started acting on it. He had also increased the scholarships for Muslim students under the Maulana Azad Financial Corporation. However, after he resigned in 2016, then CM Devendra Fadnavis ignored the Sangh, said Thakur.
In 2018, the Sangh approached Prakash Ambedkar, but his alliance with Asaduddin Owaisi put paid to that relationship. Despite their disappointment with the Congress and NCP, in the 2019 Lok Sabha and Assembly elections, the Sangh campaigned for the two parties.
Source: Hindustan Times
Please click the following URL to read the full text of the original story:
https://www.hindustantimes.com/cities/mumbai-news/marathi-non-marathi-muslims-back-uddhav-s-inclusive-hindutva-101666983533250.html
--------
Pakistan
Islam A Religion of Peace, Security, Moderation: Pakistani Official
October 23, 2022
Pakistani Prime Minister's Special Representative for Interfaith Harmony and Middle East Hafiz Muhammad Tahir Mahmood Ashrafi made the remark while addressing an 'International Tahzeem-e-Harmain Al-Sharifain Conference' in Abuja (Nigeria).
He said to get rid of these social evils, it was necessary to disseminate the message of Islam in its actual context, which we received from the holy lands of Mecca and Medina.
Ashrafi who is also the Chairman of Pakistan Ulema Council and Secretary General of International Tahzeem-e-Harmain Al-Sharifain Council said there was no room for such myths in Islam as it was a religion of peace, security, and moderation.
He said the situation of unrest in some Islamic countries was due to external interference which could be stopped by forging unity in the Muslim Ummah.
He said the union would help contain Islamophobia and resolve the issues confronting the Muslim Ummah on the global level.
Ashrafi said Kashmir and Palestine were the two burning issues of Muslim Ummah, and they should be resolved as per the will of the Kashmiris and Palestinians.
Source:IQNA
Please click the following URL to read the full text of the original story:
https://iqna.ir/en/news/3480962/islam-a-religion-of-peace-security-moderation-pakistani-official
--------
Speakers call for efforts to promote science studies in Urdu
OCTOBER 29, 2022
The speakers at a ceremony held at National Language Promotion Department (NLPD) in connection with the sixty-year celebrations of the Urdu Science Board emphasized on initiating serious efforts for promoting science studies in Urdu language.
The ceremony was presided over by renowned dramatist, poet and columnist and former Director General Urdu Science Board Amjad Islam Amjad while Prof. Oriental College Punjab University Dr. Zia ul Hassan was the chief guest on the occasion.
Amjad Islam Amjad said that translation was an important tool of promoting foreign literature in the country.
The Urdu Science Board has rendered valuable services for the publication of science and technology related studies in Urdu language through translations.
There is a general impression that Urdu language is not capable of becoming the language of science, medicine, engineering and other important sciences despite a fact that all these disciplines were being taught in Jamia Usmania in Urdu Language, a century ago.
Urdu language is the language of communication between people living in different parts and provinces of Pakistan. There is no need to translate the term, names and words of scientific inventions into Urdu language.
Source:DailyTimes Pakistan
Please click the following URL to read the full text of the original story:
https://dailytimes.com.pk/1019528/speakers-call-for-efforts-to-promote-science-studies-in-urdu/
--------
Pakistan ex-PM Imran admits he offered extension to army chief Bajwa
Oct 28, 2022
ISLAMABAD: Pakistan's ousted prime minister Imran Khan has admitted that he offered an extension in the tenure of Army chief General Qamar Javed Bajwa in March amid the opposition's attempt to topple his government.
Khan's remarks came after Pakistan's ISI chief Lt Gen Nadeem Najum revealed at an unprecedented press conference on Thursday that the army chief was given a "lucrative offer" for an indefinite extension in his tenure in March this year.
"It was made in front of me. He (Gen Bajwa) rejected it because he wanted the institution to move forward from a controversial role to a constitutional role," the ISI chief said, without naming former premier Khan.
Khan told 92 News TV in an interview on Thursday that he told the army chief that if the then opposition was offering him an extension, then he could do the same, The Express Tribune newspaper reported.
"I repeatedly warned Gen Bajwa that if this no-confidence motion succeeds, it will have a direct impact on the economy and no one would be able to control it as the economy will go into a tailspin," he said.
Khan said he also asked the top military leaders "as to why did they hold a press conference to discuss political matters if they were apolitical".
Gen Anjum addressed the first-ever media interaction by any ISI chief in Pakistan's history on Thursday.
The press conference came as the country was grappling with different versions about the killing of journalist Arshad Sharif in Kenya and indirect allegations against the armed forces.
Sharif was shot dead at a police checkpoint at an hour's distance from Nairobi on Sunday night, creating a storm in the country. The Kenyan police later said it was a case of "mistaken identity" during a search for a similar car involved in a child abduction case.
Spoke about the killing of Sharif, Khan said the killing of the senior journalist was not an accident and his murder was planned in Pakistan.
"I've made a video and named people... If I'm killed the personalities involved will also be killed in three to five hours," he said.
Separately, Khan reiterated his claim that a foreign conspiracy was hatched to topple his government.
Addressing the PTI social media team and a video statement on the eve of his long march towards the federal capital, Khan urged people to join his movement for real freedom of the country.
"Mir Jafar and Mir Sadiq hatched a foreign conspiracy to topple my government. Through social media, show every citizen what they did with the PTI government," Khan told the party's social media team.
Khan, who came to power in 2018 with promises to create a 'Naya Pakistan', apparently lost support of the powerful Army after he refused to endorse the appointment of the ISI chief last year.
Finally, he agreed but it soured his ties with the army, which has ruled the coup-prone country for more than half of its 75 years of existence and has hitherto wielded considerable power in the matters of security and foreign policy.
Source: Times Of India
Please click the following URL to read the full text of the original story:
https://timesofindia.indiatimes.com/world/pakistan/pakistan-ex-pm-imran-admits-he-offered-extension-to-army-chief-bajwa/articleshow/95147840.cms
--------
$10bn Saudi investment on the cards, says PM
Syed Irfan Raza
October 29, 2022
ISLAMABAD: Prime Minister She­h­­baz Sharif on Friday said Saudi Crown Prince Mohammed bin Salman bin Abdu­laziz Al-Saud would soon be visiting Pakistan during which he would anno­unce a $10 billion investment for est­a­blishing an oil refinery in the country.
While criticising the last Pakistan Tehreek-i-Insaf (PTI) government for not availing an opportunity given by the Saudi government for launch of several projects in the country through grant, soft loans and investment, the pri­me minister said the projects offered by Saudi Arabia had been ignored and put in the doldrums by the last government, but he revived them within 48 hours.
"Saudi Crown Prime Mohammad bin Salman will come to Pakistan soon for $9 to $10 billion investment in oil refinery," Prime Minister Sharif said while addressing the passing-out parade of the Specialised Training Programme (STP) batch of the National Police Academy (NPA).
He said the crown price expressed willingness to support development projects in Pakistan. "He (crown prince) was ready to do anything for [the betterment of] people of Pakistan," he added.
Slams PTI govt for ignoring projects; says efforts being made to mend ties with US
The premier's remarks came days after he concluded a two-day trip to the kingdom during which the two leaders resolved to upgrade bilateral ties and fraternal bonds.
"Earlier this year, a team from the Saudi Development Fund (SDF) visited Pakistan. During a meeting with me, they complained about delays in projects in Pakistan caused by the previous government," he said.
He said one of the projects was about the establishment of a hospital through Saudi grant, but even that was not availed by the PTI government due to the fear of National Accountability Bureau (NAB).
"The hospital was to be completed within six months and some more such projects were to be executed on soft loans but they were kept in cupboards," he said, adding that he requested the SDF team to stay for another two days in Pakistan and he got sanctioned the stalled projects in 48 hours.
"Trust me, it was very embarrassing. But I asked for some time and got approvals for all the delayed projects within 48 hours," the PM said.
Mr Sharif said that during his meeting with Prince Salman, he apologised for the delay in execution of the projects. Prince Salman said the people of Pakistan and Saudi Arabia had close ties, he quoted him as saying. "We are like one family and I am ready to do everything, […] these were his words. The Saudi prince also told us to work on projects and to facilitate them without any worries," PM Sharif said, elaborating that the projects included an oil refinery worth $10bn.
The prime minister said in the last few years, Pakistan's relations with frie­ndly countries had suffered and promised that he was making all-out efforts to mend ties. When Prince Salman visits Pakistan, he said, "I want all of you to welcome him warmly because he comes from a brotherly country".
He added that he was visiting China soon. "China has been an all-weather friend to us and always stood by Pakistan."
PM Shehbaz also briefly said there was no reason to "ruin ties with the US", promising that the government was trying to mend that relationship as well.
At the outset of his address, the prime minister appreciated the sacrifices rendered by the police in protecting the country from terrorism and crime and urged the police force to make the counter-terrorism department of Islamabad an example for other provinces.
About flood survivors, PM Sharif said he was actively working on providing them with relief, and hundreds of billions of rupees were being arranged to fund rehabilitation through international avenues.
Later, Prime Minister Sharif appointed Tariq Mahmood Pasha as Special Assistant to the Prime Minister on Revenue, with the status of a minister of state, while PM's focal person Ahmed Jawad quit and left politics.
Source: Dawn
Please click the following URL to read the full text of the original story:
https://www.dawn.com/news/1717492/10bn-saudi-investment-on-the-cards-says-pm
--------
Pro-PTI protester held near Nawaz's home in London
Atika Rehman
October 29, 2022
LONDON: A young man was detained and later released by Scotland Yard on Friday when Pakistan Tehr­eek-i-Insaf activists protested outside Avenfield House, the residence of PML-N supremo Nawaz Sharif.
PTI supporter Shayan Ali was held down by police officials, who appealed to the activists for calm as they came face to face with PML-N supporters on Dunraven Street.
Dozens of PTI protesters had gathered outside the apartment building on Friday evening, to coincide with the party's long march in Pakistan. As they gathered at the site and chanted slogans, PML-N workers and supporters reacted and chanted counter-slogans.
Protesters on both sides accused the leaders of the two parties of being behind the murder of journalist Arshad Sharif, who was shot dead by the police in Kenya.
At least, three officers were seen holding Mr Ali and handcuffing him as his mother protested his detention. Mr Ali was later released.
The PTI youth is a supporter of Imran Khan and is often seen outside Mr Sharif's residence or Hussain Nawaz's office protesting against the Sharifs.
Source: Dawn
Please click the following URL to read the full text of the original story:
https://www.dawn.com/news/1717475/pro-pti-protester-held-near-nawazs-home-in-london
--------
Pakhtun leaders vow not to tolerate terrorists on their soil
Fazal Khaliq
October 29, 2022
SWAT: Pakhtun leaders from across the country gathered here on Friday to protest the recent incidents of terrorism in the region and said members of their community wouldn't tolerate terrorists on their land.
The rally was organised by Swat Olasi Pasoon and Swat Qaumi Jirga in Barikot tehsil to demand 'durable' peace in Pakhtun areas, especially Malakand division.
People from all walks of life attended it in large numbers. Political parties from across the country were also in attendance.
The speakers included Pashtun Tahafuz Movement chief Manzoor Pashteen, MPA Ahmad Kundi, Senator Mushtaq Ahmad Khan, Qaumi Watan Party provincial president Sikandar Sherpao, Awami National Party leader Salim Khan, Mukhtiar Yousafzai of the Pakhtunkhwa Milli Awami Party, Ayub Khan Asharey, Attaullah Jan, Idrees Bacha, Aftab Khan, Zahid Khan, Khushal Kakar, Dr Khalid Mahmood, Sher Shah Khan, Adalat Khan, Engineer Sharafat Ali and Syed Mohammad Ali Shah.
Another peace rally staged in Swat
They said street protests by Swat residents for their region's peace and prosperity encouraged Pakhtuns all over the world to raise voice for their rights.
Khushal Kakar, a Balochistan resident, said history would remember the ongoing Swat rallies in 'golden words' as they not only shook state institutions but also inspired all oppressed Pakhtuns.
He said it was high time for Pakhtuns to stand united to claim their rights.
The speakers said Pakhtuns had sent out a message to the world that they were peace-loving nation and not terrorists.
Senator Mushtaq said billions of rupees were being spent on the country's defence and law and order, but the life and property of Pakhtuns continued to be unsafe.
"We demand peace and say no to terrorism, targeted killings, extortion, checkpost humiliation and search operations on Pakhtun soil," he said.
The lawmaker said Pakhtuns won't tolerate the disgracing of their elders and values, and killing of their community members.
He said MNA Ali Wazir was an elected representative of Pakhtuns but 'state institutions' treated him unfairly.
Mr Mushtaq said the courts, which opened even on weekends, hadn't heard the detained MNA's lawyers for six months.
ANP leader Salim Khan said all Pakhtuns were grateful to the people of Swat for uniting them to protect their interests.
"The Pakhtun youth have to carry the progressive movement of their great elders forward and stand untied to protect peace and claim their resources," he said.
Mr Khan said the supporters of Taliban militants selected Khyber Pakhtunkhwa to enforce Sharia though the province's residents were true Muslims.
MPA Ahmad Kundi said the entire Pakhtun belt was rich in resources but its people were marginalised, underdeveloped and poor.
He said of the country's total 90,000 barrels oil, Khyber Pakhtunkhwa produces 50,000 barrels, whose value is Rs1 billion daily and Rs365 billion annually. Also, our province produces cheap hydel power than but its supply is controlled from Punjab. We also have vast reserves of minerals, forests and water but the centre doesn't give us our due rights," he said.
The lawmaker said he was happy to see Pakhtuns rise up from Chitral to Gwadar to claim rights.
PTM head Manzoor Pashteen said all Pakhtuns recognised and followed the Constitution of Pakistan, but they're not recognised by the state.
He said Pakhtuns were oppressed but street protests by them had made it clear that they won't allow anyone to take away their lives or resources.
"All Pakhtuns understand that the state wants Pakhtuns to stay underdeveloped, but they are now united and will snatch their rights from those at the helm," he said.
The PTM leader said Pakhtuns would not take up arms for peace and their safety as the state spent billions of rupees for the purpose.
Source: Dawn
Please click the following URL to read the full text of the original story:
https://www.dawn.com/news/1717409/pakhtun-leaders-vow-not-to-tolerate-terrorists-on-their-soil
--------
Hazara ATC grants bail to 80 TLP workers
October 29, 2022
HARIPUR: The Anti-Terrorism Court Hazara here on Friday granted bail to 80 Tehreek-i-Labbaik Pakistan workers arrested for arson attacks, firing, damage to public property, and other acts of terrorism.
ATC judge Sajjad Ahmad Jan accepted the bail petition of TLP workers and ordered their counsel to produce security bonds for their release from the Haripur jail.
Barrister Yousuf Hinjra, legal adviser to the TLP, appeared before the court leading an eight-strong team of lawyers for the detainees. Public prosecutor Arif Khan appeared for the state.
The Havelian police had arrested TLP workers on Oct 16 night and next morning over a clash with their personnel deployed at the Chamba Bridge entrance to Havelian from Haripur.
Thousand of party workers led by their chief Allama Saad Rizvi attempted in vain to cross that bridge to attend a Miladun Nabi procession in Havelian despite a ban on rallies.
The police registered a criminal case against the TLP leadership and workers for carrying weapons, catapults and sticks, and attacking the policemen at the Chamba Bridge.
The police claimed that those attacks injured their 33 personnel, including an inspector, and damaged several public and private vehicles as well as property.
In the FIR, they nominated 90 attackers, including TLP chief Allama Saad Rizvi, local leaders Mufti Umair al Azhari, Shafiq Amini, Saleh Awan, Hanif Jadoon, Shaukat Rizvi and others.
Source: Dawn
Please click the following URL to read the full text of the original story:
https://www.dawn.com/news/1717408/hazara-atc-grants-bail-to-80-tlp-workers
--------
South Asia
Afghanistan: Taliban uses Hamas meeting to send a message to the Muslim world
By Ali M Latifi in Kabul
28 October 2022
Earlier this week, Taliban government spokesman Zabihullah Mujahid tweeted out a picture of him meeting with Hamas leaders in Istanbul. In the tweet, Mujahid said that he discussed issues of Afghanistan and Palestine, including the status of Al-Aqsa Mosque, with a delegation that included Ismail Haniyeh, Hamas's political chief.
Mujahid has been in Turkey for more than one week now, where he has been attending a conference of Islamic scholars and meeting with Afghan businessowners, whom he hopes to convince to invest back in their cash-strapped home country.
Though Ankara does not yet officially recognise the Taliban's Islamic Emirate as the government of Afghanistan, Turkey has maintained ties with the Taliban that date back to when they were an armed opposition movement fighting the former western-backed Islamic Republic administration.
However, the news of Mujahid's meeting with Haniyeh has caught experts in Afghanistan and the Middle East by surprise.
Still, Haniyeh has expressed his apparent support of the Taliban in the past. Shortly after the group returned to power in August 2021, the Hamas leader shared details of a phone call he had with senior Taliban official Abdul Ghani Baradar.
In his congratulatory phone call, Haniyeh said that the end of the western occupation of Afghanistan was "a prelude to the demise of all occupation forces, foremost of which is the Israeli occupation of Palestine".
The following October, Haniyeh had a similar phone call with the Taliban's acting foreign minister, Amir Muttaqi. In that conversation, Haniyeh urged the Islamic Emirate to keep "Palestine present in the speeches of the Afghan foreign ministry, especially Jerusalem and the ongoing [Israeli] violations there".
Haroun Rahimi, an Afghan academic and author currently based in the US, says the most recent in-person meeting could be a part of the Taliban's efforts to secure some sort of international recognition, and that standing with Palestine would send a very specific message.
"The Taliban is trying to tap into the anti-imperialist and anti-western sentiment amongst [some] Muslims as a way to put pressure on other Muslim leaders," Rahimi told Middle East Eye.
Rahimi says Mujahid's face-to-face meeting with Haniyeh is also important for its symbolism: "Being associated with the Palestinian cause, and gaining the endorsement and support of Palestinian leaders, could help improve the Taliban's standing in the Muslim world."
The Taliban may also be seeking to link Afghanistan and Palestine as two occupied countries, as Haniyeh had done.
"The Taliban also saw Afghanistan as being occupied by western powers, and would like to portray themselves as the freedom fighters who have freed the country from American imperialism," Rahimi said, an idea he believes the Taliban could use in an effort to bolster support among other Muslim communities.
Ultimately, though, Rahimi says the Taliban is still very much driven by its desire to be seen as the legitimate government of Afghanistan, which was also likely a factor in Mujahid's decision to meet with the Hamas leaders.
"The Taliban wants to have as much diplomatic activities as possible and having interactions with Palestine also makes ideological sense for [the group]," Rahimi says.
'What problem do we have with Israel?'
Authorities in Afghanistan have repeatedly expressed support for the Palestinian cause over the past 20 years.
In 2019, Afghanistan's then ambassador to Turkey donated $1m in aid to Palestinian refugees, following on from $500,000 given to the people of Gaza five years earlier.
The Afghan senate denounced Israel's war on Gaza in 2014, and the western-backed government also criticised the 2021 Israeli attacks on worshippers and civilians at Al-Aqsa Mosque.
The Taliban, meanwhile, has even had to distance itself from Israel.
In August, Taliban spokesman Muhammad Naeem came under criticism when he refused to rule out ties with Israel during an appearance on Al Jazeera Arabic. When asked if the Islamic Emirate would be willing to engage with Israel, Naeem said the Taliban was open to relations with anyone who was receptive to the idea.
"What problem do we have with Israel? Next thing someone will ask whether we are willing to have a dialogue with Mars," he said during the appearance. However, Naeem soon retracted his statement, saying his words had been misinterpreted.
Source: MiddleEastEye
Please click the following URL to read the full text of the original story:
https://www.middleeasteye.net/news/afghanistan-taliban-hamas-meeting-send-message-muslim-world
--------
Christians decry lack of justice in Bangladesh
October 28, 2022
Bangladesh's failure to deliver justice to religious minorities like Christians for cases of violence and killing amid lack of effort to establish the rule of law continues to tarnish the image of the country, Christian leaders say.
The reactions came as Bangladesh was ranked 127th out of 140 countries in the Rule of Law Index 2022 by Washington DC-based World Justice Project (WJP). The index published on Oct. 26 saw the South Asian country slip two notches from the previous ranking.
Bangladesh was ranked fourth among South Asian nations. Nepal was the top performer in the region, followed by Sri Lanka and India. Afghanistan had the lowest score in South Asia.
Globally, Denmark, Norway, and Finland topped the WJP Rule of Law index. Venezuela, Cambodia, and Afghanistan had the lowest overall scores.
The WJP said Bangladesh's poor show reflects the continued deterioration of the rule of law, weakening in constraints on government powers, erosion in fundamental rights, caused by growing authoritarianism, and the shrinking of civic space.
Father Anthony Sen, a member of the Catholic bishops' Justice and Peace Commission, noted the index shows the state of affairs in terms of justice and rule of law in the country where religious minorities like Christians struggle to get justice for violation of rights.
"Christian community like other religious groups suffer from injustice, denial of fundamental rights, or lack of the rule of law. Our cases of violence and rights abuses are now in deep freeze while Christians struggle for survival amid land grabbing. More than 20 years passed but no justice for the bombing of a church. The demand for justice is still being made on the streets," Father Sen, based in the northern Dinajpur Diocese, told UCA News.
The priest referred to the 2016 violent attacks on ethnic Santal Christians by a Muslim mob over a land dispute in the Gaibandha district that left 3 killed and thousands evicted. The same year, a Catholic grocer, 60-year-old Sunil Gomes was hacked to death allegedly by Islamic extremists. In 2001, a Catholic Church was bombed by terrorists leaving 10 dead and about 50 injured.
"These cases have made no progress. Initially, the government and law enforcement agencies were very active but later there was no result. That is, the government only promises but does not deliver accordingly. The government no longer needs votes from minorities to win elections, so it keeps silent when party men grab the lands of minorities. People are suffering," Father Sen added.
Bangladesh Christian Association (BCA) secretary Hemanta Corraya said that Christians enjoy religious freedom but agreed in cases of legal justice Christians lag behind.
"In many cases, Christians are more deprived than others. There are plenty of cases of the grabbing of the land of ethnic Christians and mostly ruling party men are involved. Justice is delayed and denied, so many people do not go to court even if they face persecution," Corraya told UCA News.
Corraya insisted that Church leaders including bishops and priests need to be vocal about justice for Christians.
The ruling Awami League, in power since 2008, is gripped by an 'autocratic mindset' which denies the party from practicing democracy and empowerment from the top to grassroots level, said a Catholic politician on condition of anonymity.
"I have been in politics for almost 20 years but still at the sub-district level," the politician from Gopalganj district, the home of Prime Minister Hasina, told UCA News. "This is because I am a Christian but the majority are Muslims and the second reason is that I have no money [to please senior leaders], " he said.
Source:UCANews
Please click the following URL to read the full text of the original story:
https://www.ucanews.com/news/christians-decry-lack-of-justice-in-bangladesh/99231
--------
Taliban Approves Conservation Work On Historic Afghan Synagogue, Mikveh
By JACKIE HAJDENBERG
28 October 2022
JTA — Though the Jews of Herat in western Afghanistan haven't lived there in decades, the city's historic synagogue, thought to have been built around the turn of the 20th century, is set to undergo a conservation project with the backing of the Taliban government, according to the Art Newspaper.
The 16-month project, set to start in November, is aimed at preventing the collapse of the Yu Aw synagogue's structure. It is being planned by the Herat municipality and other local organizations, and it is being funded with nearly $500,000 from the Aliph Foundation, a Swiss group aimed at protecting cultural heritage sites in conflict areas. The community mikveh, known as the Hammam-e Mosaie, will also be repaired as part of the project.
The synagogue last underwent a two-year restoration project that was completed in 2009, with funding from another Swiss organization. For a few years, it served as an educational center for women and children, but it was shut down again in 2014 due to seepage from a "poorly constructed, UN-funded municipal drainage channel in the adjoining road," the Art Newspaper reported. It is also not explicitly a Jewish heritage project.
"This is a cultural and historic site, which is not used as a place of worship, and the local government will support its preservation," Zalmay Safa, the head of Herat's monuments department, told the Art Newspaper. "Despite the change in government our historic sites remain protected and they are not in any way connected to religious matters."
By 1948, Herat's Jewish population, that once numbered in the tens of thousands, had dropped to about 280 Jewish families. With the establishment of the State of Israel, many of these families moved to Israel or the United States, and the local Jewish community had completely left by the 1970s.
In the following decades, nearly all of the Jews of Afghanistan left the country, with one notable exception — Zebulon Simantov, who was born in Herat, refused to leave the country despite numerous security risks until September 2021, one month after the Taliban, a radical Islamist regime that the United States considers a terrorist group, returned to power.
Simantov went to Israel, where his ex-wife had been living with their two daughters, waiting for him to grant her a religious divorce document that he had been withholding.
Source:TimesOfIsrael
Please click the following URL to read the full text of the original story:
https://www.timesofisrael.com/taliban-approves-conservation-work-on-historic-afghan-synagogue-mikveh/
--------
Two senior TTP commanders killed in Afghanistan
October 27, 2022
KARACHI:
Two senior commanders of the outlawed Tehreek-e-Taliban Pakistan (TTP) were killed in separate incidents in Afghanistan on Thursday.
Local sources told The Express Tribune that TTP commander Bismillah alias Asadullah Pehelwan has been assassinated by unknown gunmen in Spin Boldak in Kandahar.
The sources said that 35-year-old Pehelwan belonged to the militant wing of the radical group and had moved to Kandahar to avoid target-killing alongside others.
The renowned Taliban commander was killed by unknown gunmen who left them on the spot.
Another militant Mudasir Iqbal, who hails from Sialkot in Punjab province, was picked up by unknown gunmen a few days earlier and his body was found on the roadside today in Nangahar.
Mudasir was the terrorist had released a video after the APS school attack.
Earlier this month, TTP commander Maulvi Abdullah was critically injured in a targeted attack in Afghanistan's Kunar province.
The former chief justice of the Bajaur tribal district was inside a vehicle when an improvised explosive device (IED) attack resulted in him getting critically wounded, sources confirmed to The Express Tribune.
The driver of the vehicle and two aides of Abdullah onboard were also seriously injured, while a passerby was killed in the attack.
Source:Tribune Pakistan
Please click the following URL to read the full text of the original story:
https://tribune.com.pk/story/2383628/two-senior-ttp-commanders-killed-in-afghanistan
--------
Europe
UK rights group slams broad 'illegality', anti-Muslim trait of govt.'s anti-terror plan
29 October 2022
A British rights group has expressed alarm over the UK's controversial Prevent strategy, insisting that the purported anti-terror plan has led to unlawful collection of personal data and facilitated "widespread illegality."
Describing the government policy as "confused, secretive, and illegal," a report published this week by Rights and Security International (RSI) further emphasized, "Prevent, like other aspects of the government's national security strategy, operates largely in secrecy. The handling of people's personal data under Prevent is no exception."
The report also pointed out that the holding of information in Prevent databases, which is accessed by the police, intelligence services and other public bodies, appeared to be in breach of the European Convention on Human Rights (ECHR).
"We conclude that, despite an abundance of general government guidance about Prevent, little information exists about how the government believes agencies such as police, schools, hospitals and local authorities should treat people's personal information under Prevent," it added as cited in a Friday report by the London-based Middle East Eye (MEE).
"To put it bluntly, the government has not established a sufficient evidence base to justify data gathering, storage and sharing under Prevent as effective in – let alone necessary to – stopping acts of terrorism," the report noted.
Muslims, other minorities mostly targeted by Prevent
Meanwhile, RSI's Jacob Smith – who helped compile the alarming report – told MEE that "since Prevent's introduction, the strategy has negatively affected Muslim and other minority communities, activists or individuals who hold different political or religious opinions."
Smith further expressed concerns that the hoarding of Prevent data would disproportionately impact Britain's Muslim community and lead them to be targeted by British police and other security agencies.
"Official government statistics indicate that Muslims are more likely to be referred to Prevent unnecessarily, yet the police and other public authorities still want to hoard this data – putting the person under constant suspicion and impacting their daily life," Smith emphasized.
He then cited an example of a 2020 High Court case in which a mother filed a claim against the London Metropolitan Police, which insisted on retaining her 11-year-old son's data for six years despite admitting that his referral was a mistake.
"While in theory this applies to all individuals referred to Prevent, the fact remains that more Islam-related referrals are classed as mistaken than any other category of extremism that the government identifies," Smith reiterated.
"As such, they are more likely to have their data held unnecessarily – when they have been held, by the government's own reasoning, to not require intervention."
While the RSI report acknowledges that British law allows the collection and retention of data by the intelligence services "potentially on a massive scale" on national security grounds, it also points out that the UK government has not demonstrated that the retention of data gathered through Prevent was a necessary or effective means of stopping terrorism.
Meanwhile, UK's new Prime Minister Rishi Sunak vowed during his campaign for the leadership of the ruling Conservative Party that Prevent should be reformed, suggesting he would treat those who "vilify Britain" as extremists.
"There is no more important duty for a prime minister than keeping our country and our people safe," Sunak insisted. "Whether redoubling our efforts to tackle Islamist extremism or rooting out those who are vocal in their hatred of our country, I will do whatever it takes to fulfill that duty."
Sunak further claimed that Islamist extremism was "the single largest threat to the UK's national security," noting that the Prevent strategy failed to address it.
According to the RSI report, it was also likely that the British government was sharing data gathered through Prevent with other countries.
The Prevent Duty, introduced in 2015, requires all public bodies including universities, schools and hospitals to refer people to the program if they are assessed to be vulnerable to being drawn into terrorism.
Source: Press TV
Please click the following URL to read the full text of the original story:
https://www.presstv.ir/Detail/2022/10/29/691766/UK-rights-group-slams-broad--illegality-,-anti-Muslim-trait-of-govt%E2%80%99s-anti-terror-plan
--------
Russia announces trilateral meeting with Azerbaijan, Armenia on Monday
Elena Teslova
28.10.2022
MOSCOW
The Kremlin on Friday announced a trilateral meeting of Russian, Azerbaijani and Armenian leaders in the resort city of Sochi on Monday.
"On the initiative of the Russian side, trilateral talks between Russian President Vladimir Putin, Azerbaijani President Ilham Aliyev and Armenian Prime Minister Nikol Pashinyan will take place in Sochi on Oct.31," a Kremlin statement said.
Putin, Aliyev and Pashinyan plan to review the implementation of the trilateral agreements on Karabakh signed in 2020 and 2021 and further steps to strengthen stability and security in Southern Caucasus, the statement said.
"Issues of restoration and development of trade, economic and transport ties will also be discussed," it added.
Relations between the two former Soviet republics have been tense since 1991, when the Armenian military occupied Nagorno-Karabakh, a territory internationally recognized as part of Azerbaijan.
Source: Anadolu Agency
Please click the following URL to read the full text of the original story:
https://www.aa.com.tr/en/europe/russia-announces-trilateral-meeting-with-azerbaijan-armenia-on-monday/2723445
--------
Bosnia and Herzegovina has a place in the EU: EU Commission head
Talha Ozturk
28.10.2022
BELGRADE, Serbia
The European Commission president on Friday reaffirmed support for Bosnia and Herzegovina's aspirations for EU membership.
"Bosnia and Herzegovina has a place in the EU. Bosnia and Herzegovina is a part of Europe. The EU's view on candidate country status is also an indicator of Bosnia and Herzegovina's success," Ursula von der Leyen told a press conference at the Army House in the capital Sarajevo.
"The doors of the EU are always open. Take the opportunity given to you now. It is in your hands to act together, and we will always be by your side," said Von der Leyen.
The top EU official announced an emergency grant of €70 million ($69.7 million) to help Bosnia and Herzegovina deal with the spiraling energy crisis in Europe, adding that the disbursement process should be finalized by January.
"Russia is not just waging a war against Ukraine. There is a war in the field of energy as well. Being united is important not only for the EU but also for you. Many people are worried about the war in Ukraine, but united we will be strong," said Von der Leyen.
Von der Leyen then departed for Serbia to continue her tour of the Western Balkans.
Source: Anadolu Agency
Please click the following URL to read the full text of the original story:
https://www.aa.com.tr/en/europe/bosnia-and-herzegovina-has-a-place-in-the-eu-eu-commission-head/2723387
--------
Far-right wants to profit from energy crisis, says German domestic intelligence agency
28.10.2022
BERLIN
Far-right groups are spreading conspiracy theories about an imminent total blackout and a collapse of the state order, a senior German intelligence officer warned on Friday.
Bernhard Witthaut, president of domestic intelligence agency in the German state of Lower Saxony, said particularly the right-wing Querdenker (lateral thinkers) movement is spreading conspiracy theories in connection with the energy crisis.
"These people are concerned with destabilizing society and the political system as a whole. The aim is to deliberately stir up hatred and fear to instrumentalize these emotions for their own purposes," he told the German Press Agency (dpa).
Witthaut believes that "in these times, dealing with disinformation is one of the key challenges for our security authorities."
Witthaut said he was particularly concerned that extremism was becoming "delimited," with the trajectories of extremist radicalization increasingly shifting to the digital world.
"The days when extremists organized themselves into clearly definable groups are long gone," the top official said.
Source: Anadolu Agency
Please click the following URL to read the full text of the original story:
https://www.aa.com.tr/en/europe/far-right-wants-to-profit-from-energy-crisis-says-german-domestic-intelligence-agency/2723384
--------
Arab World
'Out of question': Lebanon's Aoun rules out peace with Israel
28 October 2022
Lebanese President Michel Aoun has ruled out peace with the "Israeli enemy," a day after the sides signed a deal that demarcates their maritime border in the Mediterranean Sea.
Aoun held a meeting with journalists on Friday to say farewell as he is set to leave Baabda Palace on Sunday, at the end of his term.
"The idea of peace with the Israeli enemy is out of the question," he said, noting that the talks with the Israeli regime were indirect and that the deal was brokered by US mediation.
He also said that the regime "cannot withdraw" from the maritime deal.
Lebanon and Israel separately signed the US-brokered deal on Thursday. The final paperwork was submitted to the United Nations in Naqura, South Lebanon, concluding a long path of indirect negotiations of 12 years with the Israeli regime.
Separately on Friday, the outgoing president told LBCI that Lebanon "demarcated the borders to avert war," and that the agreement was "the outcome of national interests and stability."
"There are no papers, signatures, or anything else in the process of signing the demarcation agreement that could indicate a peace agreement [was made]," he said.
Israel and Lebanon have technically been at war for decades. Israel invaded Lebanon in 1982 during the latter's civil war and occupied Lebanese territory until 2000. Israel's last military aggression against Lebanon was in the summer of 2006.
On Thursday evening, the secretary general of Lebanon's Hezbollah resistance movement called the deal a "very big victory for Lebanon and its people and resistance."
"Our mission is complete," Sayyed Hassan Nasrallah said, emphasizing that the deal "is not an international treaty and must not be viewed as recognition of Israel."
"Israel received no security guarantees," the Hezbollah chief asserted.
The remarks came as Amos Hochstein, the US mediator, admitted on Thursday that Washington and Tel Aviv made concessions to Lebanon out of fear of war.
Source: Press TV
Please click the following URL to read the full text of the original story:
https://www.presstv.ir/Detail/2022/10/28/691733/Lebanon-Aoun-rules-out-peace-with-Israel
--------
Saudi Arabia's King, Crown Prince send well wishes to Iraq's new government
28 October, 2022
Saudi Arabia's King Salman bin Abdulaziz and Crown Prince Mohammed bin Salman have sent their well wishes to Iraq on the formation of the country's new government.
The Saudi leaders sent their cables of congratulations to the Prime Minister of Iraq, Mohammed Shia al-Sudani, the Saudi Press Agency reported on Friday.
King Salman and Crown Prince Mohammed bin Salman, in their cables, said: "On the occasion of your government's winning of the confidence votes by the Iraqi parliament, we are pleased to send… our sincere congratulations and best wishes for success and prosperity, and to the people of the fraternal Republic of Iraq further progress and prosperity."
Iraqi lawmakers approved a new government Thursday after a year-long crisis triggered by contested elections, the office of the prime minister said.
"The government of Prime Minister Mohammed Shia al-Sudani has obtained the confidence of the National Assembly," his office said in a statement after the vote.
Source: Al Arabiya
Please click the following URL to read the full text of the original story:
https://english.alarabiya.net/News/gulf/2022/10/28/Saudi-Arabia-s-King-Crown-Prince-send-well-wishes-to-Iraq-s-new-government
--------
Saudi Arabia, China foreign affairs ministers discuss expansion of ties
28 October, 2022
Saudi Arabia and China discussed ways to expand bilateral relations in a meeting between the foreign ministers of the two countries.
Saudi Arabia's Minister of Foreign Affairs Prince Faisal bin Farhan chaired the virtual meeting with his Chinese counterpart Wang Yi, the Kingdom's foreign ministry said in a statement.
The meeting was held as part of the fourth edition of the Political and Foreign Affairs Committee under the China-Saudi High-Level Joint Committee.
The ministers reportedly signed off on the "executive work program of the Political Affairs Committee."
Deputy Foreign Minister Walid al-Khuraji and Undersecretary at the Ministry for Political Affairs Dr. Saud al-Sati were also present during the meeting.
China's state news agency Xinhua reported on Thursday that the country "appreciates Saudi Arabia's pursuing of an independent energy policy and making active efforts to maintain the stability of the international energy market."
The remarks come after OPEC+, the producer group comprising the Organization of the Petroleum Exporting Countries (OPEC) plus allies including Russia, announced oil output cuts after weeks of lobbying by US officials against such a move.
The US accused Saudi Arabia of kowtowing to Moscow, which objects to a Western cap on the price of Russian oil in response to its invasion of Ukraine.
Saudi Arabia maintains that the OPEC+ decision was "purely economic."
"China stands ready to step up communication and coordination with Saudi Arabia on hotspot issues in the Middle East, jointly safeguard regional peace and stability, and strengthen coordination with Saudi Arabia on multilateral platforms such as the United Nations, BRICS, the Shanghai Cooperation Organization and the G20," Xinhua reported after the two foreign ministers spoke.
The latest interaction follows a call between Saudi Arabia's Minister of Energy Prince Abdulaziz bin Salman and China's National Energy Administrator Zhang Jianhua, earlier this month.
The duo discussed global energy security and agreed to work together to support the stability of the international oil market.
They also highlighted the importance of "long-term and reliable" oil supply to stabilize a dynamic global market that is currently facing "complex and changeable international situations," according to a Saudi Press Agency report.
Source: Al Arabiya
Please click the following URL to read the full text of the original story:
https://english.alarabiya.net/News/gulf/2022/10/28/Saudi-Arabia-China-foreign-affairs-ministers-discuss-expansion-of-ties
--------
Lebanon's president hits out as failing nation heads toward political vacuum
NAJIA HOUSSARI
October 29, 2022
BEIRUT: Lebanon's president settled scores with political opponents as he prepared to leave office, criticizing parliament for failing to elect his replacement and stating that the caretaker government was happy to see the country remain paralyzed.
Michel Aoun also railed against a "hostile" media, claimed he was "conspired against" in efforts to tackle corruption, and held Najib Mikati, the caretaker prime minister, responsible for failing to form a government before the end of his presidential term.
"Everyone conspired against me at home and abroad to prevent me from fighting corruption," he told journalists at the presidential palace, 48 hours before he was due to leave.
He criticized parliament for failing to elect his successor, and stated that calls by Speaker Nabih Berri for dialogue between opposing factions to find a candidate would fail.
"Berri's call for the parliamentary blocs to consult each other will fail because Berri does not have the right to call for dialogue," Aoun said.
Lebanon's parliament remains paralyzed after a May election that returned a house with no one commanding a clear majority. Hezbollah and its allies have the largest number of seats, and are leading a caretaker administration. Aoun's Free Patriotic Movement and its allies are the second largest bloc and a third includes non-aligned independents. None of the blocs can agree on a working coalition, and none can command enough votes for a presidential nominee to be elected outright.
Aoun accused Mikati of having no serious intention of forming a government through negotiation.
He demanded that FPM head Gebran Bassil get to choose his ministers like other parties. "Mikati does not adopt the same standards with the Strong Lebanon Bloc and the FPM that he adopts with the Amal Movement, Hezbollah, the Socialist Party, and the rest of the parties. They always blame Bassil."
Aoun hinted at being "on the verge of signing the decree for the resignation of the caretaker government" — contradicting statements by his media office days ago that he had no such intention.
"If a government is not formed, a caretaker government cannot rule, and I cannot accept a caretaker government," he said.
Mikati hit back, saying that "Aoun's memory is betraying him. He is confused between facts, wishes and illusions."
Aoun will leave the presidential palace on Oct. 30, one day before his term officially ends. He will be accompanied by a convoy of his supporters from the FPM to his villa in Rabieh.
The outgoing president lamented the constant crises he faced while in office, stating that not one official in the country helped him fight corruption. "I did not accept any tutelage state, nor did I accept bribes from any state like many officials have," he said.
"I have faced hostile media and major and harmful financial, natural, and health disasters. The Beirut port explosion, the closed borders with Syria with 1.8 million refugees in Lebanon, an empty treasury, and now we are facing a cholera outbreak.
Of the financial crisis, Auon said that those responsible "are responsible for the country's fiscal and monetary policy, all of which must be investigated.
"But those controlling the judicial authority are protecting them."
The president described the relationship with Hezbollah as serious, saying: "We have a problem with the party regarding the fight against corruption. Hezbollah and the Amal Movement are twins, and separating them may lead to bloodshed."
Hezbollah chief Hassan Nasrallah reportedly met Bassil on Wednesday to discuss the potential presidential and government vacuum.
Samir Geagea, the head of the Lebanese Forces party which opposes the Hezbollah parliamentary bloc and is a rival of the FPM, noted: "Violating the laws and the constitution has brought us here."
Geagea accused Hezbollah and the FPM of not wanting to agree on a presidential candidate. "Meanwhile, we have our candidate and we will continue to vote for him. We will respond to Berri's call for dialogue, provided that he calls for a session to elect a president as soon as possible," he said.
As a presidential vacuum looms, legal experts stressed that a Mikati government could indeed continue to operate in caretaker mode.
Michel Qlimous, a lawyer, said: "No one can prevent it from operating because Article 64 of the constitution is clear and explicit — until a new government is formed, following constitutional principles and Article 53."
Should FPM ministers refuse to continue to be part of the caretaker government, its work will not be disrupted and it will still be able to operate within limits if two-thirds of the quorum is secured, he said.
Source: Arab News
Please click the following URL to read the full text of the original story:
https://www.arabnews.com/node/2189951/middle-east
--------
Iraq's new government unlikely to solve crises
October 28, 2022
BAGHDAD: Iraq's parliament has approved the government of Prime Minister Mohammed Shia Al-Sudani after more than a year of political paralysis, but the war-ravaged country is far from reaching safe shores.
Sudani now faces the gargantuan task of delivering on pledges to fight corruption and offer job opportunities to the country's disaffected youth, all while grappling with an unpredictable political opponent.
In a bid to dispel criticism over his pro-Iran political backers in parliament, he has also vowed not to "adopt the polarized politics" of the past that saw Iraq split among fiercely rival camps.
But oil-rich Iraq has for years suffered rampant corruption preventing the adequate distribution of funds, and analysts predict no imminent end to the country's protracted crises.
Sudani and his 21-member cabinet gained the confidence of lawmakers Thursday, in a vote that came more than a year after the country's last legislative election.
The key step was welcomed by UN chief Antonio Guterres, his spokesman Stephane Dujarric said Friday.
The legislature is dominated by the Coordination Framework, a bloc made up mainly of pro-Iran factions including the former paramilitary Hashed Al-Shaabi.
Also part of the Framework is former premier Nuri Al-Maliki, the longtime rival of firebrand Shiite cleric Moqtada Sadr, who has been involved in heated duels with the bloc all year.
Sadr, who has the ability to mobilize tens of thousands of his supporters with a single message, has already refused to join Sudani's government.
Under a power-sharing system adopted in Iraq in the aftermath of the 2003 US-led invasion, cabinet posts are shared between Iraq's ethnic and confessional communities.
As such, 12 ministers are Shiites hailing from the Coordination Framework, six are Sunnis, two are Kurds and one is a Christian, with two other ministries reserved for Kurds yet to be filled.
The new government has come to power "via the same methods as previous governments, with the same blocs and the same parties" that have dominated politics since the 2003 toppling of dictator Saddam Hussein, political analyst Ali Baidar said.
And these parties "view the country's resources and capabilities as spoils that they can divide between themselves."
But the new cabinet lacks the support of a crucial faction — that of Sadr.
Tensions between the Coordination Framework and Sadr came to a head in late August, when more then 30 of the cleric's supporters were killed in clashes with Iran-backed factions and the army.
Sadr has repeatedly demanded early elections, but the Framework sought to ensure that a government was in place before any polls were held.
Sudani has promised to "modify the election law within three months and organize elections within a year," in an apparent response to Sadr's demands.
Granting concessions to the Sadrists could guarantee a "relative stability," according to Ihsan Al-Shammari, a political scientist at the University of Baghdad.
In contrast, Lahib Higel of the Brussels-based International Crisis Group think tank, believes "the parties behind the current government are not interested in holding early elections" and that "a year is unrealistic."
But Shammari pointed to the possibility of an "extreme reaction" if the Sadrists feel "isolated" or that "there is a plan to undermine their political future."
Sudani has said he will urgently work on improvements and developments that "affect the lives of citizens."
Memories are fresh of the nationwide anti-government protests against endemic corruption that erupted in October 2019, and on Friday, hundreds gathered to demonstrate against the new government in the southern city of Nasiriyah.
In terms of foreign policy, Sudani has reiterated vows not to "allow Iraq to be a base for attacks on other countries."
He has added that he would not engage past power struggles between rival camps, and instead pursue a policy of "friendship and cooperation with all."
Higel said she expects that Sudani "will make internal issues such as unemployment, water and electric scarcity his priority rather than focusing on foreign policy."
In an Iraq desperately in need of foreign investment, he "will try to seek a balance between the West and Iran," despite his staunchly pro-Iran support base, the analyst said.
But in a country often caught in the crosshairs of regional conflicts — having recently been the target of both Turkish and Iranian strikes — "balance" may not be enough, Shammari said.
Source: Arab News
Please click the following URL to read the full text of the original story:
https://www.arabnews.com/node/2189871/middle-east
--------
Independent, strong Iraq will promote regional security: President Raeisi
28 October 2022
Iranian President Ebrahim Raeisi says a developed, independent and strong Iraq with a positive and constructive role can help promote security in the region.
In a message on Friday, Raeisi extended his congratulations to Mohammed Shia al-Sudani over his election by Iraqi lawmakers as the country's new prime minister and the establishment of a new government headed by him, ending a year-long stalemate.
The Islamic Republic has always supported the political process in Iraq based on people's votes and would spare no efforts to expand cordial relations with the Arab country, the Iranian chief executive added. He hoped amicable ties between Tehran and Baghdad would be further developed in all fields based on deep-rooted civilizational and cultural commonalities.
Raeisi reiterated Iran's determination to strengthen cooperation with Iraq.
The Iraqi legislatures voted in favor of the premier's 21-member cabinet on Thursday.
The vote was held precisely one week after the parliament elected Abdul Latif Rashid as the Arab nation's new president, who immediately named Sudani as his premier.
Rashid's election took place against the backdrop of three failed attempts by the legislative body to pick a head of state.
The country held general elections last year. Popular Shia cleric Muqtada al-Sadr won the contest, but failed to rally enough support to form a government.
Sudani has pledged to hold early elections "within a year."
The new premier is, meanwhile, expected to tackle the country's deep-rooted corruption.
Source: Press TV
Please click the following URL to read the full text of the original story:
https://www.presstv.ir/Detail/2022/10/28/691732/Iran-Iraq-Raeisi-Mohammed-Shia-al-Sudani-security-relations-
--------
Mideast
Iran Blasts So-Called Human Rights Advocates for Silence
2022-October-28
The statement said that an armed terrorist entered the holy shrine of Shah Cheragh and started shooting at pilgrims and worshippers, which left 15 martyred and more than 30 injured people, including a few women and three children among the victims.
One of the child victims is named Artin Seraydaran, who has lost his father, mother and brother in the atrocious attack, the statement mentioned, adding that the terrorist clashed with security forces and was injured; then, he lost his life despite some surgeries at a hospital in Shiraz; although, Iran's judiciary system continues probing into the terrorist's affiliations and nationality.
Since, the terror attack is an apparent violation of international rights, the perpetrators and those who have been behind the attack should be brought to justice, the statement said.
The silence of the international community, specially those states who claim to be supporters of human rights when it comes to terrorism in Iran shows discrimination in facing the terrorist acts and separating such heinous moves into good and bad ones promotes terrorists to keep on their crimes throughout the world, it warned, adding that the governments and international organizations, who neglect assassination of more than 17k innocent people in Iran and even give them amnesty are considered as promoters of terrorism.
Source: Fars News Agency
Please click the following URL to read the full text of the original story:
https://www.farsnews.ir/en/news/14010806000370/Iran-Blass-S-Called-Hman-Righs-Avcaes-fr-Silence
--------
Hamas, Islamic Jihad vow Palestinian resistance will continue until Israel defeated
28 October 2022
The Gaza-based Hamas and Islamic Jihad resistance movements have slammed the fatal Israeli shooting of two Palestinian men at a military checkpoint south of Nablus, vowing that the resistance of the Palestinian nation will continue until the Israeli regime is defeated and an independent Palestinian state is created.
Hamas on Friday called on all Palestinian security services and resistance fighters to follow the path of the fallen victims, identified as 47-year-old Imad Abu Rasheed and Ramzi Sami Zabara, 35, in defense of Palestinian people and to aim their rifles at Israeli troops, who keep killing Palestinians in cold blood and do not shy away from desecrating sacred places and shrines.
The movement added that the northern West Bank city of Nablus, the Askar refugee camp on the eastern outskirts of Nablus, and elsewhere across the West Bank serve as fields of confrontation with Israeli soldiers.
The Palestinian people are undertaking a campaign of resistance that will never subside unless the occupying regime is defeated and an independent Palestinian state with East al-Quds as its capital is established, Hamas said.
The Islamic Jihad movement also said that Palestinian people will unleash their fury against the occupying Tel Aviv regime and will keep up resistance against Israeli soldiers and settlers.
It pointed out that Israel is going to great lengths in order to maintain its so-called security apparatus, which is going down in the face of valiant resistance fighters carrying out operations across the West Bank.
The Palestinian Health Ministry announced just before 2 a.m. local time on Friday (2300 GMT Thursday) that Abu Rasheed was killed due to bullets that hit his stomach, chest and head.
Palestinian officials later reported that Zabara succumbed to his wounds from a bullet to the heart on Friday morning.
Another man, whose identity was not immediately known, was also wounded. He was reported to be in a stable condition after undergoing surgery at Rafidia Surgical Hospital in Nablus.
Both Zabara and Abu Rasheed worked for the Palestinian Authority's Civil Defense and lived in the Askar refugee camp.
Israeli forces have also recently been conducting overnight raids and killings in the northern occupied West Bank, mainly in the cities of Jenin and Nablus, where new groups of Palestinian resistance fighters have been formed.
Israel has killed at least 183 Palestinians since the start of 2022 in the occupied West Bank and Gaza Strip, including 26 since the start of October, the Palestinian Ministry of Health said in a new report yesterday.
Source: Press TV
Please click the following URL to read the full text of the original story:
https://www.presstv.ir/Detail/2022/10/28/691728/Hamas-Islamic-Jihad-vow-Palestinian-people-resistance-will-continue
--------
Türkiye's Diyanet opens its first mosque in Houston
OCT 28, 2022
Presidency of Religious Affairs (DİB or Diyanet) inaugurated its first mosque in Houston, the biggest city in Texas, United States. Turkish officials attended the opening ceremony on Thursday.
The mosque, built on two-acre land donated by a Turkish citizen, was converted from a house owned by the same donor with the aid collected from the Turkish community in the city. DİB's deputy president, associate professor Selim Argun, Türkiye's Houston consul general Serhad Varlı, consulate's religious affairs attache associate professor Bilal Baş and other guests attended the ceremony.
Baş said at the ceremony that it was the first mosque opened with the support of DİB in southern states of the United States. "This is a modest, small but landmark step," he said.
Leaders of the Turkish community and other Muslim communities in Houston attended the opening, which began with the recitation of the Quran and collective prayers.
Source: DailySabah
Please click the following URL to read the full text of the original story:
https://www.dailysabah.com/turkey/diaspora/turkiyes-diyanet-opens-its-first-mosque-in-houston
--------
Iran is an ever more 'relevant' problem, nuclear watchdog chief says
28 October, 2022
Iran is a problem that is ever more "relevant," the UN nuclear watchdog's chief, Rafael Grossi, said on Friday, in an apparent reference to the growing number of advanced centrifuges the Islamic Republic is using to enrich uranium.
The International Atomic Energy Agency has said in recent confidential reports to member states seen by Reuters that Iran has been installing and enriching with more cascades, or clusters, of advanced centrifuges at its underground enrichment plants at Natanz and Fordow.
At the same time, indirect talks with the United States on reviving a largely hollowed-out 2015 nuclear deal with Iran are stalled, with officials saying one important sticking point has been Iran's demand that the IAEA end an investigation into uranium traces found at undeclared sites.
Asked in an on-stage discussion in Washington how he sees the world today, Grossi started with Iran rather than Ukraine and said it "continues to be a problem."
"I see every day through my inspectors how this problem is getting more and more relevant, and I'm choosing a word which is neutral. It's an even more relevant problem every day," Grossi told the Carnegie International Nuclear Policy Conference, without elaborating.
He added later that he would not cave to political pressure over his investigation of the uranium traces and his efforts to obtain explanations from Iran on how they came to be there.
Source: Al Arabiya
Please click the following URL to read the full text of the original story:
https://english.alarabiya.net/News/middle-east/2022/10/28/Iran-is-an-ever-more-relevant-problem-nuclear-watchdog-chief-says
--------
Election polls predict Israel's Netanyahu just shy of victory
28 October, 2022
Polls on Friday predicted Israel's former Prime Minister Benjamin Netanyahu would come within a single seat of an outright majority in his quest to return to power in next week's election, the fifth in less than four years.
Netanyahu, on trial for corruption charges he denies, has been vying for a comeback, aided by an alliance between his Likud party and far-right party Religious Zionism - a pact that could test Israel's foreign relations if it wins the ballot.
Two polls - one released late Thursday by Israel's Kan public broadcaster and another published on Friday by the Maariv newspaper - both showed the Netanyahu bloc of four parties winning 60 of parliament's 120 seats in Tuesday's vote.
"Netanyahu arrives at election day in good shape, but the battle has not been decided," wrote Haaretz newspaper's political analyst Yossi Verter.
A deadlocked election could mean Israel would go to the polls again within months, with Prime Minister Yair Lapid remaining in office as caretaker.
Israel has been caught in an election cycle since 2019, the year Netanyahu, now 73, was charged with bribery, fraud and breach of trust in three cases which he describes as a "rigged" political witch-hunt meant to keep him out of office.
After four inconclusive votes, Israel's longest-serving leader was ousted in June 2021 by a fragile coalition of liberal, rightist and Arab parties, which included Lapid's centrists.
In Netanyahu's bid for a record sixth term, he has allied with ultranationalist lawmaker Itamar Ben-Gvir, whose inclusion in a Netanyahu cabinet could upset Israel's Western allies, as well as the Palestinians and Arab countries with which Israel has diplomatic relations.
The campaign has largely center around Netanyahu with security and diplomacy issues, including conflicts with the Palestinians and Iran, taking a back seat.
Netanyahu's rivals, left right and center, have vowed to keep him out of office, fearing that if Netanyahu's bloc wins, it will bend Israel's legal system to avoid a conviction.
Source: Al Arabiya
Please click the following URL to read the full text of the original story:
https://english.alarabiya.net/News/middle-east/2022/10/28/Election-polls-predict-Israel-s-Netanyahu-just-shy-of-victory
--------
Demonstrators in Iran's Zahedan chant 'death to Khamenei' as protests persist
28 October, 2022
Anti-government protests resumed in the Iranian city of Zahedan on Friday with demonstrators chanting against Iran's supreme leader as the protests sparked by the death of Mahsa Amini in police custody continued across Iran.
Videos posted on social media by the activist group 1500tasvir showed protesters chanting "death to Khamenei" in reference to Iran's highest authority, Supreme Leader Ali Khamenei.
Security forces opened fire on protesters, killing at least five, 1500tasvir said.
Authorities on Thursday sacked Zahedan's police chief and the head of a police station in the city over deadly clashes last month.
Security forces killed at least 66 people, including children, and injured hundreds of others in a crackdown after Friday prayers in Zahedan on September 30, Amnesty International said earlier this month.
It was the deadliest incident in the unrest that erupted on September 16 after the death in custody of Amini, a 22-year-old Iranian Kurdish woman detained by Tehran's morality police for allegedly not complying with the regime's strict hijab rules.
Zahedan is the provincial capital of Sistan-Baluchestan province. Iran's military has in the past clashed with Sunni militants in Sistan-Baluchestan, which is mostly populated by Sunni ethnic Baluchis, a minority in predominantly Shia Iran.
Source: Al Arabiya
Please click the following URL to read the full text of the original story:
https://english.alarabiya.net/News/middle-east/2022/10/28/Demonstrators-in-Iran-s-Zahedan-chant-death-to-Khamenei-as-protests-persist-
--------
Two killed after police open fire at demonstrators in Iran's Zahedan: Activists
28 October, 2022
Iranian security forces opened fire on Friday on demonstrators in a southeastern city that has seen weeks of unrest amid nationwide demonstrations, activists said.
Activists said the shooting in Zahedan killed at least two people, threatening to ignite further tensions.
Located in Iran's long-restive Sistan and Baluchestan province, Zahedan has seen the deadliest violence so far in the weeks of protests that have gripped Iran.
The demonstrations in the city erupted in part over a rape allegation against a senior police officer there, dovetailing the protests over the September death of 22-year-old Mahsa Amini that have inflamed most of the country.
Activists estimate that in Zahedan alone, nearly 100 people have been killed since a September 30 rally there set off a violent police response.
On Friday, soldiers surrounded a key Sunni mosque in the area where residents rallied against the Iranian government, while also shooting at demonstrators, activists said.
The protests across Iran have become the greatest threat to the country's theocratic government since the 2009 Green Movement demonstrations, evolving from focusing on women's rights and the state-mandated headscarf, or hijab, to calls to oust Shiite clerics who have ruled Iran since the 1979 Islamic Revolution.
Video filmed by HalVash, a group with advocates for the rights of Baluch citizens in Iran, showed demonstrators and security forces gathering on the streets around a mosque with fires burning and gunshots and explosions ringing out.
At one point, someone shows off spent bullet cases from what he claims were live rounds fired by the security forces.
Iran's Sistan and Baluchestan province, bordering Afghanistan and Pakistan on the Gulf of Oman, is a majority Sunni region.
Its Baluch people long have complained about being treated as second-class citizens by Iran's Shiite theocracy.
The state-run IRNA news agency carried a statement by the province's security council earlier on Friday saying that the police chief in Zahedan and another police official have been sacked over their handling of the September 30 protest.
The statement for the first time acknowledged that police shot and killed people praying at the time at a nearby mosque.
Source: Al Arabiya
Please click the following URL to read the full text of the original story:
https://english.alarabiya.net/News/middle-east/2022/10/28/One-killed-14-wounded-in-Zahedan-unrest-Media
--------
Iran withholding bodies of protesters from families: UN
28 October, 2022
The UN human rights office on Friday voiced concern about Iran's treatment of detained protesters and said that authorities were refusing to release some of the bodies of those killed.
The death of 22-year-old Mahsa Amini in police custody last month has ignited protests in one of the boldest challenges to Iran's clerical leadership since the 1979 revolution. Rights groups have said at least 250 protesters have been killed and thousands arrested.
"We've seen a lot of ill treatment ... but also harassment of the families of protesters," Ravina Shamdasani, spokesperson of the Office of the High Commissioner for Human Rights, told a Geneva press briefing, citing multiple sources.
"Of particular concern is information that authorities have been moving injured protesters from hospitals to detention facilities and refusing to release the bodies of those killed to their families," she said.
Source: Al Arabiya
Please click the following URL to read the full text of the original story:
https://english.alarabiya.net/News/middle-east/2022/10/28/Iran-withholding-bodies-of-protesters-from-families-UN-
--------
Protests over death of Mahsa Amini continue across Iran
Haydar Sahin
29.10.2022
TEHRAN, Iran
Mass protests over the death of young Iranian woman Mahsa Amini in police custody continued on Friday across the country, including universities.
A group of people gathered in the Chitger area of the capital Tehran and chanted anti-government slogans, while women danced and clapped in a park, social media footage showed.
Protesters in the western city of Sanandaj, as well as in Urmia and Bukan furthern north, took to streets and lit fires.
More footage reported shot in Merivan city showed protesters setting burning car tires on a road, while gunshots were also heard.
Clashes between demonstrators and security forces were reported in the city of Mahabad, where the situation was tense on Thursday.
A group of protesters marched through the streets in Arak city, chanting anti-government slogans.
Meanwhile, students at Pars University in Tehran staged a protest over the detention of their classmates.
Mahsa Amini, 22, died in mysterious circumstances last month after being detained by the country's morality police for wearing "inappropriate dress."
Angry protests which first broke out in Sanandaj in western Iran later spread across the country.
Wednesday marked 40 days since her death and saw fresh protests in several cities, including the capital Tehran, amid heavy deployments of police on the streets.
Source: Anadolu Agency
Please click the following URL to read the full text of the original story:
https://www.aa.com.tr/en/middle-east/protests-over-death-of-mahsa-amini-continue-across-iran/2723859
--------
Southeast Asia
Tackling religious discrimination in Indonesian schools
October 28, 2022
Aprilia Inka Prasasti made history when she became the first Muslim to be elected chairperson of the Intra-School Student Organization (OSIS) at St. Francis Xavier Senior High School of Ruteng in Indonesia's Catholic-majority Island of Flores.
Inka, 16, is one of only four Muslim students in the church-run school under the Ruteng Diocese founded in 1987. During the student election on Oct. 5, she defeated five candidates, all of them Catholics. She garnered support from students and teachers alike.
The school has 1,147 Catholic, 19 Protestant, 4 Muslim, and 3 Hindu students.
Achmad Nurcholish from the Indonesian Conference on Religion and Peace said the Catholic students who sincerely accepted the victory of a Muslim student had shown a mature attitude.
"This is a good example in the context of our diversity, to be able to live together with different brothers and sisters," he said.
Father Martin William, the school's principal, said Inka's victory was a "rebuke" against the existing practice that "glorifies religion and overrides rationality" while choosing leaders.
He said his school fully supports any students who are elected, because the most important thing is "leadership capability, namely having good intellect and character."
Fransiska Widyawati, a lecturer at the Indonesian Catholic University of St. Paul in Ruteng, said Inka's victory sent an important message to break away from the tendency to "look for one's own religious group."
However, in the education system, she said, "many students from minority groups are victims of bullying," which was a matter of concern.
Inka's election has drawn widespread appreciation, but examples of discrimination against non-Muslim students in various public schools are common in Indonesia.
Discrimination against minority students
In August, the nationalist Indonesian Democratic Party of Struggle in Jakarta, which opened a hotline on acts of discrimination and intolerance in schools, reported at least 10 cases of intolerance in schools in Jakarta.
On Oct. 19, the deputy principal and three other teachers at Public Senior High School 52 in capital Jakarta reportedly blocked a non-Muslim student from running for an election to the student council.
In a recorded conversation with teachers, the deputy principal said "don't let non-Muslim students" be candidates.
A similar case also occurred at Public Senior High School 58 in Jakarta in August. A teacher shared a message via the school's WhatsApp group asking Muslim students to be careful while choosing the two non-Muslim candidates in the fray, "because we have to choose candidates who share our faith."
Last month, Christian students at a public school in Depok, West Java province were barred from using the school's rooms for faith-building activities, leading them to do so in the school hallways.
In 2020, in Depok city, Public Senior High School 6 decided to conduct a re-election after a non-Muslim student won the OSIS chair election, which led the non-Muslim student to resign, claiming it was a form of discrimination.
In the message to the colleagues, the student said, "let this be a lesson... in the future."
Some schools even force non-Muslim students to wear Muslim attire, such as the hijab, behave like Muslims, starting from greeting to reciting the prayers.
In 2021, a non-Muslim female student at Public Vocational School 2 2 Padang, West Sumatra province, was forced to change her school after a teacher allegedly asked her to wear a hijab.
Bonar Tigor Naipospos, deputy chairman of the Setara Institute for Democracy and Peace, said such cases are clear evidence of creeping intolerance in educational institutions.
"This is the result of conservative ideas that are continuously propagated by certain groups who believe school-age children to be an important factor in the future," he said.
These groups not only penetrate existing schools, both public and private, but even establish their own schools, Naipospos added.
Battling the rising wave
In 2020, the Ministry of Education, Culture, Research, and Technology termed intolerance as one of the three major problem areas in educational institutions, besides sexual violence and bullying.
The stance warrants the government to take strong action against cases of intolerance. In proven cases of intolerance, the local Education Office imposes sanctions on teachers and principals in public schools.
Naipospos said, in addition to such measures, what needs to be done in the school is to teach students to reason, and question ideas that are not compatible with diversity.
"Education on Pancasila (state's secular ideology) in classrooms should not only be memorized but complemented by critical discussion and praxis," he said.
Meanwhile, Father William said even though Catholics are the majority at the St. Francis Xavier Senior High School in Ruteng, they provide opportunities for students of other religions to lead prayers according to their beliefs every Monday.
On every Friday, he said, teaching and learning activities end at 12 pm to allow Muslim students the opportunity to worship.
This can ward off the seeds of radicalism and intolerance, the priest believes.
Inka appreciated that the school's open environment gives her confidence.
Source: UCANews
Please click the following URL to read the full text of the original story:
https://www.ucanews.com/news/tackling-religious-discrimination-in-indonesian-schools/99229
--------
Former Malaysian A-G sues govt as his memoir becomes election fodder
Nadirah H. Rodzi
OCT 28, 2022
KUALA LUMPUR - A controversial memoir by Malaysia's former attorney-general Tommy Thomas has become an unlikely election issue, with Umno-led Barisan Nasional (BN) blaming its rival Pakatan Harapan (PH) for appointing someone whose book is being investigated for elements of incitement, sedition and defamation.
Tan Sri Thomas is now suing the government for setting up a task force that recommended investigations into his memoir, alleging that it was unlawful and illegal as the task force members were not appointed under the authority of any written law.
In his originating summons on Thursday, Mr Thomas named the eight members and the Malaysian government as defendants.
"The establishment of this illegal special task force to purportedly enquire into my conduct and make findings and recommendations against me is without legal basis and its conduct ultra vires," Mr Thomas said in a statement.
He added that the task force was unlike a Royal Commission of Inquiry (RCI) whose members would be appointed by the King and its process transparent and open. He also said the task force has no power to order an investigation into possible offences, unlike an RCI.
Mr Thomas was appointed as A-G in June, 2018, shortly after PH came to power after defeating BN in the general election. He was the first non-Malay and non-Muslim A-G and held the position till the PH government collapsed in Feb 2020.
Mr Thomas published his book, My Story: Justice In The Wilderness, on Jan 30, 2021, triggering an uproar particularly from the ruling pact, with at least 244 police reports lodged by various parties against him.
The book recounts how Mr Thomas' appointment, as well as those of former finance minister Lim Guan Eng and Tan Sri Richard Malanjum as the first non-Muslim Chief Justice, drew fire for placing non-Malays and non-Muslims in senior government posts..
He also describes the civil service – more than three-quarters of which comprise Malays – as lacking in commitment and incompetent, on top of questioning the discretionary powers of the King, who is revered as the guardian of Malay and Islamic interests.
The task force was then formed to examine whether the publication had violated any laws or regulations applicable to the office of the A-G, as well as to determine whether it had disclosed potential abuse of power by the author, breach of professional ethics or conduct by him.
Based on its declassified report, which was made public on Oct 21, the task force found that Mr Thomas, as A-G, had wanted then Prime Minister Mahathir Mohamad, who headed the PH at the time, "to do his bidding in a manner contrary to the law", in the appointment of three lawyers as Court of Appeal judges.
Since then, ruling party Umno has been drumming up the issue. It had also questioned PH's initial silence on the matter. In fact, its criticism of Mr Thomas began when he was appointed as A-G and initiated the corruption cases against Umno leaders such as Najib Razak and Ahmad Zahid Hamidi.
In response, the opposition said it does not have to answer for Mr Thomas as he is not a PH leader or a member of any political party.
Analysts saw the move to investigate the book as designed to deepen the perception that PH, the opposition pact led by Datuk Seri Anwar Ibrahim, is anti-Malay, anti-Islam and unpatriotic.
"Umno wants to show to the public that PH practises hypocrisy. One of the things that PH has always played up against Umno is it can't be trusted, it interferes in the judiciary," Professor James Chin of Asian Studies at the University of Tasmania told The Straits Times.
"So if it can point out (to the public) that Tommy, who was supported by PH, was involved in monkey business, it can 'show' PH is not as 'clean' as it claims to be and that all key positions in the government have to be held by Malays or Muslims," he added.
With the population of Malay bumiputeras and Muslims in Malaysia standing at 69.4 per cent and 63.5 per cent, respectively, academic Awang Azman Awang Pawi said it is impossible for the dominant party in the ruling pact to "pass on the opportunity" to play up the issue.
"It's a weapon for Umno. People know his appointment (as A-G) was on the advice of DAP's top gun Lim Kit Siang, it will cost PH support," the Universiti Malaya associate professor of Malay studies told ST. He was referring to the multiracial but Chinese-dominant party Democratic Action Party.
But the Malaysian Bar on Oct 25 questioned the government's move to declassify the report, with Bar president Karen Cheah noting that caretaker Prime Minister Ismail Sabri Yaakob had admitted that he declassified the findings so that they could be used as political "ammunition" to attack the opposition.
Former premier Najib, who is serving a 12-year prison sentence for graft over funds linked to state fund 1Malaysia Development Berhad, has also sued Mr Thomas over allegedly defamatory statements. He claimed that the latter had defamed him as the statements allegedly implicated him in the murder of Mongolian woman Altantuya Shaariibuu.
Ms Altantuya, who was 28, was shot and her body blown up with explosives in a gruesome murder in 2006 by police commandos. Two men have been convicted of the murder. Both officers were then part of Najib's security detail, but he has consistently denied links to the murder.
Timeline of events
June 2018
Tan Sri Tommy Thomas is appointed as the attorney-general by then ruling pact Pakatan Harapan.
February 2020
He resigns after the PH administration collapses due to party defections.
Jan 2021
Mr Thomas publishes My Story: Justice in the Wilderness. It sparks controversy for describing the civil service - more than three-quarters of which comprises Malays - as lacking in commitment and incompetent. It also questions the discretionary powers of the King, who is revered as the guardian of Malay and Islamic interests.
Oct 5
The full report by the taskforce investigating the memoir is leaked online
Oct 21
The report is declassified and made public on the Legal Affairs Division of the Prime Minister's Department website
Oct 25
Caretaker prime minister Ismail Sabri Yaakob said Mr Thomas is believed to have committed four offences, and urged Barisan Nasional's election machinery to capitalise on the report's findings.
Oct 26
The Malaysian Bar questioned if Datuk Seri Ismail's orders to declassify the report to use it as political ammunition is a form of power abuse.
Source:StraitsTimes
Please click the following URL to read the full text of the original story:
https://www.straitstimes.com/asia/se-asia/former-malaysian-a-g-sues-govt-as-his-memoir-becomes-election-fodder
--------
Mossad presence in Malaysia: Let's increase vigilance, activism
By Dr Mohd Nazari Ismail
October 28, 2022
IN late September, a group of men tried to abduct two Palestinians who were visiting Kuala Lumpur.
Fortunately, one escaped and reported the incident to the police, who acted quickly to rescue the abducted man from a chalet in Hulu Langat.
The 'New Straits Times' later reported that the group of men were locals whom Mossad, the Israel spy agency, had allegedly recruited to obtain information from the Palestinians.
The NST also reported that they were in the middle of interrogating and torturing him when policemen broke into the chalet and arrested them.
This incident raises important points. Firstly, Mossad is getting increasingly desperate and willing to jeopardise Israel's image internationally. Even though Israel is trying its hardest to establish diplomatic relationships with Muslim countries, its desperation has made it engage in criminal activities here.
If the police had failed to rescue the Palestinian, there was a real possibility that his abductors would have killed him. That was the fate of Dr Fadi AlBatsh, the Palestinian academic and imam whom Mossad agents assassinated in April 2018.
A point to note is that just like Dr Fadi, an engineering expert, the two Palestinians were technically knowledgeable.
Israel seems to consider such Palestinians a threat to its security.
We can assume that Mossad will continue to hire Malaysian citizens to commit murders, abductions, torture and other heinous crimes here to weaken the Palestinian resistance.
In that regard, we must increase efforts to educate Malaysians on the crimes committed in Palestine by the Israel apartheid regime. Awareness of the gross injustice in Palestine will make it more difficult for Mossad to hire locals.
The Malaysian government should also treat the presence of Mossad in this country very seriously. It is a real threat to security.
Its willingness to murder and kidnap in this country reflects recklessness and utter disregard for the sovereignty of other countries. It's state-sponsored terrorism.
Lastly, NGOs and individuals working in the cause of justice, freedom and equality in Palestine must not be intimidated by the knowledge that Mossad is operating in this country.
Any reduction in activism due to this knowledge helps the Zionist regime to isolate the Palestinians from international support.
Source:NST
Please click the following URL to read the full text of the original story:
https://www.nst.com.my/opinion/columnists/2022/10/844478/mossad-presence-malaysia-lets-increase-vigilance-activism
--------
Shadow puppet enthusiasts hope robotics can save ancient art of wayang kulit
OCT 28, 2022
KUALA LUMPUR – Malaysian college lecturer Ahnaf Hakimi Ahmad hopes to save the ancient tradition of shadow puppetry using 3D-printed figures controlled by robotics instead of people.
"Wayang kulit", a theatrical art form once popular across South-east Asia, particularly in Malaysia and Indonesia, is traditionally performed with figurines crafted from buffalo skin, whose shadows are cast onto a screen.
Mr Ahnaf, 33, hopes his invention, which is funded by a RM20,000 (S$6,000) grant, can allow people to enjoy the rapidly fading art form "whenever and wherever".
"Most of the teens and youth today lean more towards social media and television programmes. So, with this animatronic shadow puppet show, it will be a new phenomenon for these youth," he said at a performance at a mall in Penang.
Wayang usually depicts epic Hindu tales such as the Ramayana in hours-long theatrical and musical performances, but some in Muslim-majority Malaysia consider them un-Islamic.
There are only about eight active wayang troupes in the country today.
Source:StraitsTimes
Please click the following URL to read the full text of the original story:
https://www.straitstimes.com/life/arts/shadow-puppet-enthusiasts-hope-robotics-can-save-ancient-art-of-wayang-kulit
--------
Divisions persist among coalitions led by Anwar, Muhyiddin and Mahathir as Malaysia election looms
Amir Yusof
29 Oct 2022
KUALA LUMPUR: In the months leading up to the 15th General Election (GE15), Malaysian media reported that there might be a "big-tent strategy" adopted by the coalitions of Pakatan Harapan (PH), Perikatan Nasional (PN) and Gerakan Tanah Air (GTA), led by Mr Anwar Ibrahim, Mr Muhyiddin Yassin as well as Dr Mahathir Mohamad respectively.
According to the strategy, the three coalitions would work together to block Barisan Nasional (BN) from clinching victory in the upcoming polls.
Yet, with just a week to go before nomination day on Nov 5, any prospects of PH, PN and GTA adopting a united front to square off against BN appear bleak.
Analysts interviewed by CNA said that the divisions between these three main coalitions are likely to persist going into the campaigning period, and this could benefit BN and its lynchpin party United Malays National Organisation (UMNO).
LITTLE PROGRESS IN TALKS
There has been little progress between the three coalitions to form any electoral pact or agreement.
Last Friday, GTA chief Dr Mahathir posted a video on social media, seemingly extending an olive branch to Mr Anwar.
He said in the video: "Personal views, pride, ego and self-importance have no place in one's struggle, especially when it's linked to religion, race and our country."
"I am prepared to meet Anwar because I believe we have the same objectives. If I have to make the first gesture, I will do it," added the former prime minister.
Subsequently, Mr Anwar told reporters at a fundraising event in Penang that this was not the time to "bring private (political) game plans to the table".
"It is better for us to listen to the problems of the rakyat (people) and see how we can help them," he was quoted as saying by Free Malaysia Today.
Talk of a political alliance between GTA and PN have also been denied by PN secretary-general Hamzah Zainudin.
"Officially, no (discussions) so far but there may be informal discussions between representatives. The party leadership has yet to decide whether discussions can be held officially," Mr Hamzah was quoted as saying by Bernama.
Back in GE14, Mr Anwar, Mr Muhyiddin and Dr Mahathir worked together to capture Putrajaya under the PH umbrella. At that time, Dr Mahathir had promised to hand over power to Mr Anwar.
However, the PH administration collapsed 22 months later, due to infighting.
IRRECONCILABLE DIFFERENCES
Analysts said that the three coalitions have been unable to make any headway in alliances due to irreconcilable differences between them.
Professor Ahmad Martadha Mohamed of Universiti Utara Malaysia told CNA that certain parties within the three coalitions are not ideologically aligned, and this will make it difficult to sign election pacts.
He cited how Parti Islam Se-Malaysia (PAS), a component party of PN, has said that it will not work alongside the Democratic Action Party (DAP) of PH.
Prof Ahmad Martadha added that PAS would also not be willing to work alongside Parti Amanah Negara (Amanah), another PH component party, as the latter comprises former PAS politicians who had defected.
He added that PH and Mr Anwar would also be unwilling to partner Parti Pribumi Bersatu Malaysia (Bersatu), a component party of PN, due to the role played by the latter during the "Sheraton Move" which led to the toppling of the PH government in 2020.
Prof Ahmad Martadha added that the three coalitions will likely want their respective leaders - Mr Anwar, Mr Muhyiddin and Dr Mahathir - as prime minister candidates, and this would be a major stumbling block to forming any "formal alliances".
"Looking ahead to nomination day (on Nov 5), there will be a lot of multi-cornered contests for this election - between BN, PH, PN and GTA. This seems unavoidable at the moment," he added.
James Chin, who is a Professor of Asian Studies at the University of Tasmania, argued that there was "no possibility" of the three coalitions and their leaders working together in time to avoid multi-cornered contests. He said that this is likely to benefit BN which has a strong grassroots presence and voter base.
"Obviously disunity and multi-cornered fights will benefit BN, (as) they have a strong group of core voters. If the opposition is divided into as many segments as possible, they will gain," added the political analyst.
He recalled that these same dynamics happened in the recent Johor and Melaka state polls. In both instances, BN clinched comfortable two-third majorities in the state legislatures.
Ms Nia Astira Taufik, a voter from the Seremban constituency in Negeri Sembilan, told CNA that the divided coalitions have left her confused about who to vote for.
The 27-year-old said she does not support UMNO and BN, but is uncertain about which coalition or candidate she will cast her ballot for.
"There could be 4-5 candidates contesting and it's very confusing who is representing what party," she said.
PKR'S ATTACK ON BERSATU SEATS COULD FURTHER SOUR RELATIONS
A key factor that could further widen the chasm between PH and PN is PKR's aggressive strategy to field big hitters in seats held by its defectors who are now with Bersatu, analysts said.
During a party event in Gombak in September, Mr Anwar, who is also PKR president, said that the party's election strategy was to focus on constituencies held by former PH politicians who defected following the Sheraton Move.
"In our election strategy, the constituencies that we will attack the most are those that have been chosen by the people to look after them but they were betrayed.
"That's the reason why we are focusing on these areas to punish and topple them," Mr Anwar reportedly said.
In the so-called Sheraton Move, Bersatu withdrew from PH while several PKR lawmakers also quit the party. Dr Mahathir then resigned as prime minister, creating a power vacuum.
Subsequently, the king determined that Mr Muhyiddin, the Bersatu leader, likely commanded the support of the majority of lawmakers in the Lower House. Mr Muhyiddin was sworn in as prime minister, leading the PN coalition.
Prof Chin said that PKR's strategy to "go after Bersatu" and PKR members who defected was key for the coalition as it "reinforces the narrative that voters must vote for PH to restore the mandate that was lost after the Sheraton Move.
He added that this was important in principle, even though it might be beneficial for PKR and PH to work alongside PN in a bid to form the next government.
"PKR's argument is that we were not able to do much during the 22 months because we did not have enough time. If you give us a five-year term, we will be able to deliver. Going after Bersatu is consistent with the message they are trying to deliver to the electorate," Prof Chin added.
Mr Anwar himself has announced that he will contest in Tambun, Perak, whose incumbent is Ahmad Faizal Azumu, Bersatu deputy president and caretaker Youth and Sports Minister, a PH defector.
On Friday (Oct 28), it was announced that Selangor chief minister Amirudin Shari will be fielded as a candidate for the Gombak parliamentary seat.
The incumbent for Gombak is Azmin Ali, former PKR deputy president who is reportedly one of the key architects of the Sheraton Move. Mr Azmin has confirmed that he will defend Gombak in the upcoming polls under PN.
Mr Ishak Rasid, a voter in Gombak, Selangor, told CNA that he is looking forward to the contest between the two heavyweights.
However, the PH supporter voiced concerns that the split in votes could eventually benefit BN, who is likely to also name a candidate to contest the constituency.
"I think the battle between Amirudin and Azmin will be fascinating, but we must also not forget BN. They have many supporters in Gombak," he added.
While it seems highly likely that PH, PN and GTA will head into the GE15 campaign with no electoral pacts, Prof Chin did not rule out the possibility of the three coalitions working together after the election results are announced on polling night on Nov 19.
He posited that GE15 may be an avenue for the three coalitions to confirm the level of support they have among the voters, before heading to the negotiation table to perhaps form a new government if they have the numbers.
"There is talk that GTA under Mahathir and Bersatu under Muhyiddin will do badly in the upcoming polls," said Prof Chin.
Source:ChannelNewsAsia
Please click the following URL to read the full text of the original story:
https://www.channelnewsasia.com/asia/malaysia-ge15-anwar-pakatan-muhyiddin-perikatan-mahathir-pejuang-3028561
--------
Africa
Morocco arrests 32 migrants heading to Spain, jails 80
29 October, 2022
Moroccan police on Friday arrested 32 migrants as they tried to set sail for Spain, authorities said, including six Moroccans and 26 from other African nations to the south.
The group were arrested on the coast with an inflatable boat near the southern town of Tantan, which lies some 100 kilometers (60 miles) from Spain's Canary Islands, the DGSN security service said.
At least 11,500 migrants made their way to the Canary Islands this year, according to Spain.
Caminando Fronteras, a Spanish group that helps migrant boats in trouble at sea and families searching for missing relatives, says 978 people have died while trying to reach Spain so far this year.
Moroccan police have arrested dozens of migrants as well as several people smugglers since June, when some 2,000 mostly Sudanese nationals tried to enter the Spanish enclave of Melilla.
At least 23 people died in the attempt, the worst toll in years of such attempted crossings, and rights groups accused both Spanish and Moroccan authorities of using excessive force.
The Spanish enclaves of Melilla and Ceuta have long been a magnet for people fleeing violence and poverty across Africa hoping to find a better life in Europe.
Source: Al Arabiya
Please click the following URL to read the full text of the original story:
https://english.alarabiya.net/News/north-africa/2022/10/29/Morocco-arrests-32-migrants-heading-to-Spain-jails-80-
--------
Ethiopia condemns atrocities allegations against its gov't
Mohammed Dhaysane
28.10.2022
MOGADISHU, Somalia
The Ethiopian government on Friday said it can no longer tolerate the "defamatory falsehood being spread against Ethiopia by some Western entities."
A statement by the Ethiopian Communication Service described the allegations as shameful that they parrot Tigray Peoples Liberation Front's "irresponsible" propaganda.
"It is regrettable that few institutions of repute could not resist joining this orchestrated campaign against Ethiopia," the statement said without naming the institutions.
The intention of the allegations is to force the country into submission, it added.
"The government acknowledges that some venerable organizations and well-meaning actors could be unwitting participants in this campaign. It is very irresponsible and shameful that allegations of the most reprehensible and the gravest of all crimes is being made for political ends," the Ethiopian government said.
It also said Ethiopia is forced to weigh its options and consider its relations with some states and entities that are making unsubstantiated and politically motivated accusations of such gravity against the country.
"It cannot continue to tolerate such extreme slander unanswered," the statement said.
The Tigray conflict has killed thousands and displaced millions more since November 2020. There have been allegations that Ethiopian forces committed atrocities during the conflict, which are denied by Addis Ababa.
There has been intense fighting in the northern Ethiopian region since a months-long truce was shattered in late August, with reports of mass casualties and other rights violations.
A report released by UN rights experts last month accused both sides of committing abuses that border on war crimes and crimes against humanity.
The statement came as peace talks between the Ethiopian government and the Tigray rebels opened in South Africa while fighting continues in Tigray region.
According to Friday's statement, the government is committed to the African Union-convened peace talks because it is determined to end the conflict peacefully in a durable fashion.
Source: Anadolu Agency
Please click the following URL to read the full text of the original story:
https://www.aa.com.tr/en/africa/ethiopia-condemns-atrocities-allegations-against-its-govt/2723586
--------
North America
Catholicism wanes as more Quebecers report being Muslim or having no religious affiliation
Andy Riga
Oct 27, 2022
Quebec is still Canada's most-Catholic province, but people are increasingly stepping away from the faith, with a growing number saying they have no religious affiliation.
At the same time, there has been a big increase in Quebec's Muslim population, who now makes up five per cent of the province's people, two percentage points more than a decade ago.
Those are among the findings of the 2021 census. Statistics Canada released data on religious diversity this week.
Some key numbers:
In 2021, 4.8 million Quebecers (54 per cent of the population) declared themselves Catholic, compared with 5.8 million (75 per cent) in 2011.
There are now 421,710 Muslims in the province, up from 243,430 a decade ago, a 73-per-cent jump.
The number of Hindus and Sikhs also grew. Hindus now number 47,390 (a 41-per-cent increase), and there are now 23,345 Sikhs (an increase of 152 per cent).
The number of Jews in Quebec remained stable, seeing a drop of 570 for a new total of 84,535.
Jack Jedwab, a researcher and president of the Association for Canadian Studies, said the 22-per-cent drop in the number of Catholics between 2011 and 2021 represents "a massive shift."
During part of that period, Quebec was in the grips of a debate over the place of religion in society — from the Parti Québécois' "charter of values" to the Coalition Avenir Québec's secularism law (Bill 21)
The move away from identifying as Catholic may reflect "extensive messaging about secularism — messaging which pounds away at how we're secular, that wearing visible crosses is not something (Quebec society) values," Jedwab said.
"Those types of things will have an impact on people's own perception of where this identification fits into how they define themselves and who they are."
Article content
Quebec has long been a paradox.
In terms of religious institutional expression such as church attendance and marriage, Quebecers have long been one of North America's least religious populations, Jedwab noted.
Yet a majority of Quebecers still identify as Catholic.
Jedwab said many Quebecers "see being Catholic as a cultural marker as opposed to a religious one."
Immigration is fuelling the increase in adherents of Islam, Hinduism and Sikhism, Jedwab said.
The vast majority of Muslims, Jews, Hindus and Sikhs live in Greater Montreal. For example, only 355 Sikhs live in other parts of Quebec.
Speculation that Quebec's drive toward secularism would discourage people from minority religions from coming to the province may be unfounded, he added. Bill 21 forbids the wearing of religious symbols such as the Muslim hijab and the Sikh turban in some government jobs.
Article content
Will the growing number of Muslims boost that community's political clout in Quebec?
"Not necessarily," Jedwab said.
"I don't think we can necessarily align the demographic growth of a particular group with increasing political importance. We risk making assumptions about the priorities of those communities, which are not monolithic."
The 2021 census also found growth in religions with tiny followings. There are now 810 Satanists in Quebec (a 423-per-cent increase) and 1,445 Wiccans (a jump of 158 per cent).
The rest of Canada is also seeing a decline in the number of people who say they are Christian, the census showed.
In 2021, 53 per cent of Canadians reported a Christian religion, down from 67.3 per cent in 2011 and 77.1 per cent in 2001.
Source: Toronto Sun
Please click the following URL to read the full text of the original story:
https://torontosun.com/news/local-news/catholicism-wanes-as-more-quebecers-report-being-muslim-or-having-no-religious-affiliation/wcm/62e09dbf-90d1-4c80-a2e6-6f3ecf8c07a4
--------
US to put United Nations focus on Iran protests
28 October, 2022
The United States will next week put the United Nations spotlight on protests in Iran sparked by the death of a young woman in police custody and look for ways to promote credible, independent investigations into Iranian human rights abuses.
The United States and Albania will hold an informal UN Security Council gathering on Wednesday, according to a note outlining the event, seen by Reuters. Iranian Nobel Peace Prize laureate Shirin Ebadi and Iranian-born actress and activist Nazanin Boniadi are set to brief.
"The meeting will highlight the ongoing repression of women and girls and members of religious and ethnic minority groups in Iran," the note said. "It will identify opportunities to promote credible, independent investigations into the Iranian government's human rights violations and abuses."
Independent UN investigator on human rights in Iran, Javaid Rehman, is also due to address the meeting, which can be attended by other UN member states and rights groups.
Iran has been gripped by protests since the death of 22-year-old Kurdish woman Mahsa Amini in police custody last month. The unrest has turned into a popular revolt by Iranians from all layers of society, posing one of the boldest challenges to the clerical leadership since the 1979 revolution.
Iran has blamed its foreign enemies and their agents for the unrest.
"The meeting will underscore ongoing unlawful use of force against protesters and the Iranian regime's pursuit of human rights defenders and dissidents abroad to abduct or assassinate them in contravention of international law," read the note about the planned meeting.
Rights groups have said at least 250 protesters have been killed and thousands arrested across the country. Women have played a prominent part in the protests, removing and burning veils. The deaths of several teenage girls reportedly killed during protests have fueled more anger.
UN Secretary-General Antonio Guterres has called on Iranian security forces to refrain from unnecessary or disproportionate force against protesters and appealed to all to exercise restraint and avoid further escalation.
Source: Al Arabiya
Please click the following URL to read the full text of the original story:
https://english.alarabiya.net/News/middle-east/2022/10/28/US-to-put-United-Nations-focus-on-Iran-protests
--------
US sanctions Iranian foundation that offered Salman Rushdie bounty
Michael Hernandez
28.10.2022
WASHINGTON
The US sanctioned on Friday the Iran-based foundation that placed a multi-million dollar bounty for the killing of acclaimed author Salman Rushdie.
The 15 Khordad Foundation has been added to the US blacklist after a lone assailant attacked Rushdie in August while he was preparing to deliver an address at the Chautauqua Institution in upstate New York.
"The United States will not waver in its determination to stand up to threats posed by Iranian authorities against the universal rights of freedom of expression, freedom of religion or belief, and freedom of the press," said Brian Nelson, the Treasury Department's top official for financial intelligence said in a statement.
"This act of violence, which has been praised by the Iranian regime, is appalling. We all hope for Salman Rushdie's speedy recovery following the attack on his life," he added.
Rushdie is the author of several novels that won widespread acclaim, including Midnight's Children, which won the Booker Prize in 1981.
But his book, "The Satanic Verses," which was published in 1988, stirred protests across the Muslim world with Ayatollah Khomeini, Iran's former supreme leader, issuing a death fatwa against the author.
Ayatollah Ali Khamenei, Khomeini's successor, said the fatwa was still valid in 2019. Hadi Matar, 24, who is charged of attempted murder, pleaded not guilty at a court hearing in August.
The 15 Khordad Foundation is subordinate to Iran's supreme leader, and was "inspired by Ayatollah Khomeini's order calling for Rushdie's execution," according to the Treasury. The bounty on Rushdie's head sits at roughly $3.3 million, it said.
Rushdie has lost sight in one eye and the use of one hand following a stabbing attack in New York in August, his agent said this month.
"(His wounds) were profound, but he's (also) lost the sight of one eye," Andrew Wylie, a New York-based literary agent, told Spanish newspaper El Pais in an interview published on Saturday. "He had three serious wounds in his neck."
Wylie also said that Rushdie's one hand was incapacitated because the nerves in his arm were cut.
Source: Anadolu Agency
Please click the following URL to read the full text of the original story:
https://www.aa.com.tr/en/americas/us-sanctions-iranian-foundation-that-offered-salman-rushdie-bounty/2723606
--------
URL: https://newageislam.com/islamic-world-news/marriage-muslim-punjab-haryana-high-court/d/128301
New Age Islam, Islam Online, Islamic Website, African Muslim News, Arab World News, South Asia News, Indian Muslim News, World Muslim News, Women in Islam, Islamic Feminism, Arab Women, Women In Arab, Islamophobia in America, Muslim Women in West, Islam Women and Feminism