24 January 2021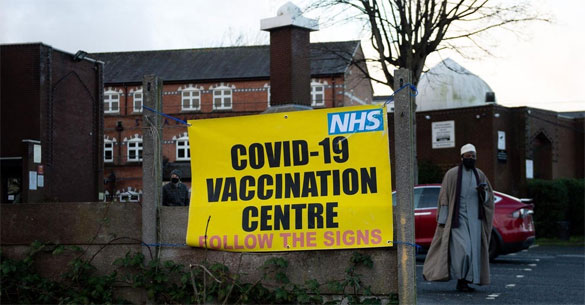 The Al Abbas Mosque, Birmingham, which is being used as a covid vaccination centre (photo: PA Wire/ Jacob King)
-----
• Leeds-Based Imam Qari Asim, Chairman of the Mosques and Imams National Advisory Board, Urges For Places Of Worship To Be Used As Vaccine Hubs To Inspire 'Confidence' In Communities
• Pakistan Govt To Launch Islamic-Denominated Ijara Sukuk Bond For Building Up Reserves And Providing Budgetary Support
• Taliban Indoctrinating 'Minors' To Commit Violent Acts: First Vice President
• Justice For All Wants Prez Biden To Close Guantanamo Bay Prison
• Cutting Through Knee-Deep Snow, Muslim Neighbours Carry Deceased Kashmiri Pandit's Remains For Last Rites
• Bruneian Way Of Life: Greeneries, Iconic Bridge And Mosques Draw Diplomats' Attention
• Muslim World League Welcomes UN Draft Resolution on Promoting Culture of Peace, Tolerance
• Turkish Mosque In Denmark Attacked
Europe
• Leeds-Based Imam Qari Asim, Chairman of the Mosques and Imams National Advisory Board, • Urges For Places Of Worship To Be Used As Vaccine Hubs To Inspire 'Confidence' In Communities
• Special Commission In French National Assembly Approved The 'Charter Of Republican Values' Bill Targeting Muslims
• Five Years Jail For 49-Year-Old Tulkun Astanov for Defending Muslims' Freedom Of Religion And Belief in Uzbekistan
• Mosque Dating Back To Levant Conquest Unearthed In Israel
• UK imams work to dispel vaccine worries among Muslims
• World Interfaith Conference to be held in Russia
----------
Pakistan
• Pakistan Govt To Launch Islamic-Denominated Ijara Sukuk Bond For Building Up Reserves And Providing Budgetary Support
• Taking Pakistan Off FATF Grey List: US Muslim Group Announces Public Campaign
• Pakistan to prepare Covid vaccine locally: Qureshi
• ECP explains its stance on secrecy in foreign funding case
• Militant leader killed in North Waziristan operation
--------
South Asia
• Taliban Indoctrinating 'Minors' To Commit Violent Acts: First Vice President
• Rohingya Crisis: Dhaka Seeks Active Global Support
• Targeted IED Blast Wounds Three in Kabul
• Everyone will have a home, a standard life
• Chattogram City Polls: Internal strife has AL worried
---------
North America
• Justice For All Wants Prez Biden To Close Guantanamo Bay Prison
• Israel, Saudi Arabia Lobbying To Prevent US From Rejoining JCPOA
• Muslim families hope to reunite following Biden's travel ban repeal
• Detroit's legal pot reticence spills over to Muslim-majority neighbour
• US to review designation of Ansarullah as terrorist organization: Spokesperson
• American Muslims welcome the end of Trump's travel ban
----------
India
• Cutting Through Knee-Deep Snow, Muslim Neighbours Carry Deceased Kashmiri Pandit's Remains For Last Rites
• Times of India Apologises for 2007 Article on Aligarh Muslim University
• 'My Boy Is Mentally Unstable Minor': Mother of Muslim Teen Accused of Love Jihad in UP
---------
Southeast Asia
• Bruneian Way Of Life: Greeneries, Iconic Bridge And Mosques Draw Diplomats' Attention
• Putrajaya mulls total economic shutdown after Feb 4 if Covid numbers don't improve,
• Warisan's Shafie appeals to the King to withdraw Emergency
• Anwar claims at least 114 MPs against state of Emergency
• Dr Mahathir 'is healthy and at home', news claiming otherwise is fake, says aide
----------
Arab World
• Muslim World League Welcomes UN Draft Resolution on Promoting Culture of Peace, Tolerance
• Clampdown Launched On Intellectual Rights Violations In Saudi Arabia
• Egypt's Security Services Bust Muslim Brotherhood Network In Capital
• Non-Muslim Communities In UAE Lauded For Helping National Fight Against COVID-19
• 27 inmates accept Islam in UAE prison in 2020
• Foreign Ministry Complains Companies Operating In The Settlements To Arab, Islamic And UN Rights Organization
• Madinah joins world's healthiest cities
• Saudi volunteers join 3,165 community initiatives in 2020
• Saudi air defences thwart new Houthi attack on Riyadh
---------
Mideast
• Turkish Mosque In Denmark Attacked
• UN: Syrians Alone Can't Stop War, Needed International Cooperation
• Ancient Marketplace In Tiberias May Have Been One Of Islam's First Mosques
• Islamic Jihad Says Late Iranian General Soleimani Gave 'Direct Orders' In Gaza
---------
Africa
• No Power Can Remove Us From Ondo Forests – Bodejo, Miyetti Allah Leader
• Miyetti Allah Cautions Oyo Youths, Says Banditry, Kidnapping Are National Problems
----------
Australia
• Driver Rams Mercedes Through The Gates Of An Islamic School In Sydney As Cops Scramble To The Scene
Compiled by New Age Islam News Bureau
URL: https://www.newageislam.com/islamic-world-news/leeds-based-imam-qari-asim/d/124139
------
Leeds-Based Imam Qari Asim, Chairman of the Mosques and Imams National Advisory Board, Urges For Places Of Worship To Be Used As Vaccine Hubs To Inspire 'Confidence' In Communities
By Immy Share
23rd January 2021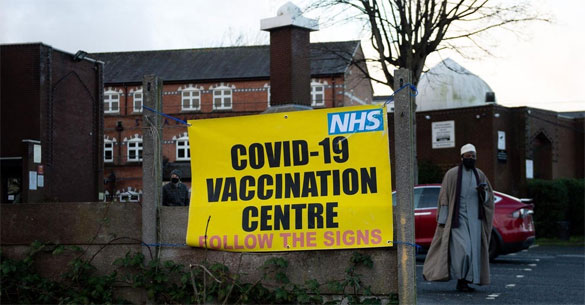 The Al Abbas Mosque, Birmingham, which is being used as a covid vaccination centre (photo: PA Wire/ Jacob King)
-----
Leeds-based Imam Qari Asim, chairman of the Mosques and Imams National Advisory Board, said some people who were initially hesitant about getting a vaccine have decided to get one since the first vaccination site in a Mosque opened at Al-Abbas Islamic Centre in Birmingham.
Mr Asim, who is leading the initiative to get imams and mosques to address challenges posed by so-called anti-vaxxers, said: "We are urging places of worship and community hubs to be used as vaccination centres to inspire confidence in communities.
"Taking the vaccine is currently the only available solution to defeating coronavirus, to save thousands of precious lives and be with our loved ones again."
Communities Secretary Robert Jenrick met with the imam at Al-Abbas Islamic Centre in Balsall Heath, Birmingham, as well as the pharmacists and staff who run the vaccination centre and people who received their first dose of the vaccine on Saturday.
Mr Jenrick said: "It is absolutely brilliant to see faith communities like this stepping up and playing their part in the vaccine programme.
"We have to build trust, ensure that we counter misinformation and ensure that everyone, regardless of their faith, regardless of what community they're from, gets access to the programme."
The mosque is one of dozens of new sites across the UK offering coronavirus vaccinations, with others to open at Stoneleigh Park near Kenilworth in Warwickshire, Salisbury City Hall in Wiltshire and Bath Racecourse in Somerset next week.
Earlier this week, Blackburn Cathedral in Lancashire was fashioned into a vaccination centre which faith leaders said offered "a sign of hope" to the community.
Meanwhile, Lichfield Cathedral – Britain's oldest three-spired cathedral – in Staffordshire, was dubbed "the most glamorous vaccine centre in Britain" by the city's MP.
A total of 5,526,071 Covid-19 vaccinations had taken place in England between December 8 and January 22, according to NHS England.
https://www.yorkshireeveningpost.co.uk/health/coronavirus/leeds-based-imam-urges-places-worship-be-used-vaccine-hubs-inspire-confidence-communities-3110645
---------
Pakistan Govt To Launch Islamic-Denominated Ijara Sukuk Bond For Building Up Reserves And Providing Budgetary Support
Mehtab Haider
January 24, 2021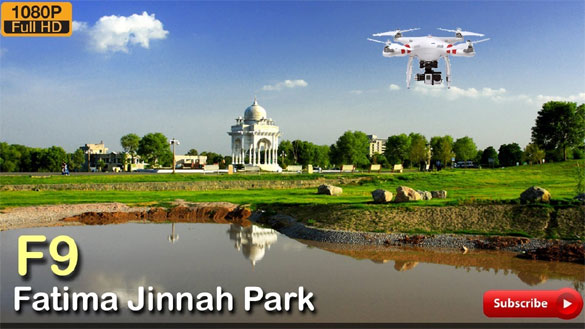 ISLAMABAD: The government has decided to place 750 acres of the F-9 Park Islamabad as a guarantee for launching the Islamic-denominated Ijara Sukuk bond at domestic and international markets to fetch $500 million to $1 billion for building up reserves and providing budgetary support.
A summary to this effect will be placed before the federal cabinet scheduled to be held under the chairmanship of Prime Minister Imran Khan on January 26. It will be the first time under the PTI rule when the government is going to launch an international Sukuk bond.
The PTI government used to oppose issuance of international bonds when it was on opposition benches. The summary of the Finance Division has been forwarded to the Cabinet Division for seeking formal approval. The government had placed the Jinnah
International Airport Karachi and power distribution companies as guarantees for launching domestic Sukuk bonds last year. The government had also kick-started the process for launching Eurobond to fetch another $1 billion. Now the hired advisors recommended the government to launch an international Sukuk bond as well.
There were 10 banks that participated in the bidding for the selection of a financial adviser for launching the Eurobond including JP Morgan, Citibank, Bank of America, Standard Chartered, Deutsche Bank, Credit Suisse, Bank of China, Dubai Islamic Bank, Emirates NBD and Meezan Bank.
https://www.thenews.com.pk/print/779109-govt-to-launch-islamic-denominated-ijara-sukuk-bond
--------
Taliban Indoctrinating 'Minors' To Commit Violent Acts: First Vice President
By Mohammad Haroon Alim
23 Jan 2021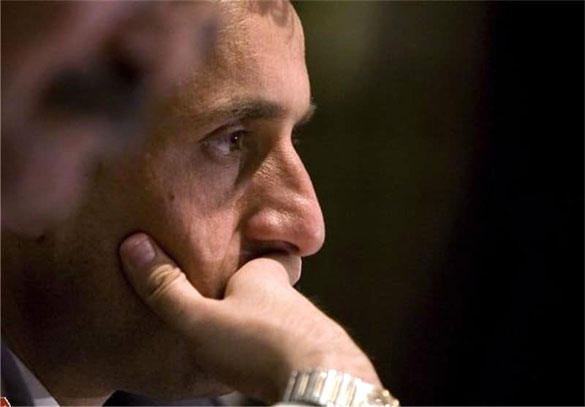 First Vice President Amrullah Saleh
------
First Vice President Amrullah Saleh urges all Afghan families not to hand over their children to anyone or any group under the guise of religious education.
He called on the public on a Facebook post, saying "I urge all families in the country not to give their children to anyone under the guise of religious education".
People who pick your children are later brainwashing and preparing them for committing crimes, such as suicide attacks, Saleh added.
Saleh indicated, that in regions or areas controlled by the Taliban, there is no value to life in total, and the use of minors as suicide bombers are common.
He claims that the Taliban does not care about the lives of the people and continues minor indoctrination to deadly activities, as they want to please their master (Pakistan).
Amrullah Saleh, previously also had said that the Taliban gathers and uses young people and minors, who cannot distinguish between good and bad, to carry out major attacks and be involved in insurgency manoeuvres.
https://www.khaama.com/taliban-indoctrinating-minors-to-commit-violent-acts-saleh-223311/
----------
Justice For All wants Prez Biden to close Guantanamo Bay prison
The Milli Gazette Online
23 Jan 2021
Thanking President Biden for shutting down the Muslim Ban, Justice For All says this is a perfect beginning. They are hoping for a new era of hope for all Americans, end of discrimination against all people and standing up for the human rights at home and abroad.
"Justice For All" has been a part of lawsuits against the Trump administration and for a couple of years have been communicating directly with presidential candidates and their policy staffers, including President Biden. Many of their requests were granted on the first day including restoring DREAMers, and joining the Paris Accord on Climate. They only wish there was a major step regarding criminal justice reform on the first day.
Yesterday, the US government recognized the Uyghur Genocide as a genocide. Dr. Khursheed Mallick, chair of the board of Justice For All, says "I am extremely proud of our Save Uighur team for their commitment and hard work on this issue."
"We have a promise from the New Secretary of State Antony Blinken of the Biden Administration that he will launch an interagency review to determine whether Burma's persecution of its Rohingyas amounts to genocide", he said further
Dr. Mallick says, "The Biden administration should order an audit to discover and rescind within 30 days all the administrative processes and directives initiated by Stephen Miller, the Trump architect of Muslim Ban who has undermined the great American tradition of immigration."
Justice For All hopes that closing the Guantanamo Bay prison within the first 30 days would signal a new era in the US foreign policy.
Justice For All seeks support for their strategic work and all its campaigns. You can click to donate: https://give.justiceforall.org/civicrm/contribute/transact?reset=1&id=2
Justice For All has a diverse board which includes two Indian Americans, two African Americans, a West African-American, a Palestinian American, and a Burmese American. Justice For All team also is equally diverse, reflecting the Ummah with nine different ethnic heritage.
https://www.milligazette.com/news/8-international/33790-justice-all-wants-prez-biden-close-guantanamo-bay-prison/
----------
Cutting through knee-deep snow, Muslim neighbours carry deceased Kashmiri pandit's remains for last rites
Shuja-ul-Haq
January 24, 2021
With Jammu and Kashmir witnessing heavy snowfall, a heart-warming incident has come to light from the UT's Shopian region.
Cutting through thick snow, Muslim neighbours of a Kashmiri Pandit family in J&K's Shopian were seen carrying a deceased neighbour on their shoulders on Saturday.
The deceased, 60-year-old Bhaskar Nath passed away at Srinagar hospital on Saturday. The ambulance carrying Nath's remains could not reach his native village owing to the snow-covered route.
When the ambulance meant to get his body back home to his family had to stop 5 km short, Bhaskar Nath's neighbours decided to help the family. Despite a thick layer of snow in their way, the locals did not deter and managed to carry Nath's remains back to his home in Shopian. They even participated in Bhaskar Nath's final rites.
Locals said that there are only a few Kashmiri pandit families living in the neighbourhood but everyone has been living like a family. They have been an equal part of this society and the news of passing away of Bhaskar has been a shock, they added.
On Saturday, a Yellow Alert avalanche warning was issued by authorities for upper reaches of Poonch, Rajouri, Ramban, Doda, Kishtwar, Anantnag, Kulgam, Baramulla, Kupwara, Bandipora, Ganderbal and Kargil districts.
https://www.indiatoday.in/india/story/cutting-through-knee-deep-snow-muslim-neighbours-carry-deceased-kashmiri-pandit-s-remains-for-last-rites-1762127-2021-01-24
--------
Bruneian Way Of Life: Greeneries, Iconic Bridge And Mosques Draw Diplomats' Attention
Lyna Mohamad
January 24, 2021
The amazing and unique sights, especially the diversity of Bruneian way of life, have attracted the attention of Ambassador of the Republic of Korea to Brunei Darussalam Yoon Hyun-bong and her spouse.
The envoy's husband, Park Shin-ho, had always expressed his fondness for Brunei's sceneries, the ambassador said, during the presentation of a photo of a house by her spouse.
"We cannot see many colours, except green, in Brunei. But this home owner seems to enjoy the colourful life. He maintains the house as a hobby and shares the joy with tourists and neighbours. It is a good way to share the joy of life. It shows how Bruneians share their happiness which is unique," she explained during an interview at the launch of 'Brunei Darussalam from the Eyes of Foreign Diplomats and their Families' exhibition in the Tutong District yesterday.
The couple has been enjoying the beautiful sunset while playing golf at the RBRC Golf Course although the photograph did not capture the perfect beauty of the sunset, it was enough to make them remember how beautiful the moment was.
At Jame' 'Asr Hassanil Bolkiah, the ambassador's husband focussed on the angle from an architectural structure at the mosque's compound as a frame overlooking the mosque while at the Omar 'Ali Saifuddien Mosque, it was a clean and crisp night with no breeze, and the water held a reflection of the mosque.
Meanwhile, Ambassador of the Republic of France to Brunei Darussalam Christian Ramage said one of his photographs depicts the progress of the construction of the Temburong Bridge.
The envoy said the most unique aspect was the lighting up of the bridge at night in various colours, representing the event of the month.
"It is similar to what is done on the New York Empire State Building or the Eiffel Tower in France where the structure of the tower or the bridge is lit in different colours at night to symbolise an event," Ramage said.
"The beauty of Brunei is the jungle and I have a passion for hiking. So I visited remote places such as Bukit Patoi in Temburong and was rewarded with breathtaking views. In many countries, you are unable to hike in a real jungle," he said.
https://borneobulletin.com.bn/greeneries-iconic-bridge-and-mosques-draw-diplomats-attention/
---------
Muslim World League Welcomes UN Draft Resolution on Promoting Culture of Peace, Tolerance
2021/01/22
Makkah, Jan 22, 2021, SPA -- The Muslim World League (MWL) welcomed the pioneering international project promoting a culture of peace and tolerance, which was called for by a number of Arab and Islamic countries of which the Kingdom of Saudi Arabia (with its Arab, Islamic and international weight) was at the forefront.
The Arab, Islamic Countries' draft resolution was supported and approved at the United Nations General Assembly which unanimously adopted it to promote a culture of peace and tolerance to protect religious sites.
The League affirmed in a statement issued by its Secretary-General and Chairman of the Association of Muslim Scholars Sheikh Dr. Muhammad bin Abdul Karim Al-Issa its permanent stance in condemning all forms of extremism, violence and terrorism targeting religious and other sites, with its complete rejection and continuous confrontation of hate speech and racism with all its pretexts in addition to its standing in support of the culture of (Peace and Harmony) and (Dialogue and Tolerance), describing the civilized communication with its "effective" dialogues and initiatives as the most important pillar in consolidating awareness to overcome the threats of clash and the religious, cultural and ethnic conflict.
It reaffirmed its declared stance regarding all international efforts calling for spreading and strengthening the culture of peace and tolerance among followers of religions and cultures.
The MWL Secretary-General also indicated that more than 1,200 muftis and scholars from among the scholars of the Islamic nation and more than 4,500 Islamic thinkers unanimously agreed on the contents of that international vision in their historical document: (Makkah Al-Mukarramah Document) of which its International Conference was organized by the League under the auspices of the Custodian of the Two Holy Mosques King Salman bin Abdulaziz Al Saud"
https://www.spa.gov.sa/viewfullstory.php?lang=en&newsid=2182941
--------
Turkish mosque in Denmark attacked
Davut Colak
24.01.2021
A Turkish mosque near the Denmark-Germany border suffered an Islamophobic attack when someone wrote insulting articles on its walls, an official at the facility said Saturday.
Hursit Tokay, the president of the mosque association, told Anadolu Agency that he left the Aabenraa Mosque on Friday at 6 p.m.
When he arrived around 11 a.m. Saturday, he noticed insulting writings about the holy book of Islam on the wall.
The mosque, which operates under the umbrella of the Danish Turkish Islamic Foundation, was partially closed due to the coronavirus pandemic.
He said mosque officials reported the incident to police and authorities opened an investigation and would examine surveillance cameras in the area.
Tokay condemned the attack and said the writings were erased and no other damage was detected to the mosque.
https://www.aa.com.tr/en/europe/turkish-mosque-in-denmark-attacked/2120816
---------
Europe
Special Commission In French National Assembly Approved The 'Charter Of Republican Values' Bill Targeting Muslims
January 24, 2021
News Service
A special commission in the French National Assembly approved the "charter of republican values" which was announced earlier by the nation's president as the fight against Islamist separatism.
The bill was introduced Oct. 2 by Emmanuel Macron to fight so-called "Islamist separatism."
Interior Minister Gerald Darmanin said on Twitter that the draft law, which advocates consolidating principles of the republic, was widely accepted by the special commission.
Darmanin said that France is making a law for the future, not only to resist today's difficulties but to defend the values of the republic.
Three organizations of the French Council of Muslim Worship (CFCM) unilaterally denounced the "charter of principles" of Islam on Thursday that reaffirms the compatibility of the faith with France.
The bill is expected to be submitted to the National Assembly in February. The draft law is being criticized because it targets the Muslim community and imposes restrictions on almost every aspect of their lives.
It provides for intervening in mosques and the associations responsible for the administration of mosques, as well as controlling the finances of associations and non-governmental organizations belonging to Muslims.
A 2004 law prohibits the wearing or open display of religious symbols in French schools, but it does not apply to universities.
It also restricts education choices of the Muslim community by preventing families from giving children home education.
The bill, which prohibits patients from choosing doctors based on gender for religious or other reasons, paves the way for the evaluation and suppression of dissenting views under the name of "posts that incite hatred" with a new mechanism. The bill also requires "secularism education" for all public officials.
https://www.yenisafak.com/en/news/french-commission-approves-bill-targeting-muslims-3559329
--------
Five Years Jail For 49-Year-Old Tulkun Astanov for Defending Muslims' Freedom Of Religion And Belief in Uzbekistan
January 22, 2021
By Mushfig Bayram
After repeatedly defending the freedom of religion and belief of Muslims, including demonstrating outside President Shavkat Mirziyoyev's residence in the capital Tashkent, a city court has jailed 49-year-old Tulkun Astanov for five years. Tashkent City Criminal Court rejected his appeal on 5 January.
The jail sentence followed an October 2019 five-year suspended prison term for visiting the state-controlled Muslim Board to discuss restrictions on Muslims' freedom of religion and belief. Deputy Chief Mufti Mansur accused Astanov of being a "hooligan", and being disrespectful to the Muftiate's "spiritual leadership". Astanov was then jailed for 15 days but continued defending Muslims' freedom of religion and belief (see below).
In November 2020 Astanov left the boundaries of the city of Tashkent, against the terms of his suspended sentence, to visit Muslims in Yangikurgan in Namangan Region and Chinaz in Tashkent Region "who asked him to represent them as a public defender before the authorities", his lawyer Umid Davvlatov told Forum 18. "He did not agree with his punishment given to him for defending the freedom of religion and belief of Muslims" (see below).
The Agency of Information and Mass Communications under the Presidential Administration (AIMC) on 26 November 2020 produced a report based on social media activity claiming that prisoner of conscience Astanov follows "sources of biased news such as Radio Free Europe", and published "unsubstantiated and exaggerated" information. No official was prepared to discuss the claims with Forum 18 (see below).
Judge Karimov on 21 January 2021 refused to tell Forum 18 why he imposed a jail term instead of a lesser punishment such as a warning. He was at first hesitant, and then told Forum 18: "Please, understand me correctly, I am not authorised to give you comments on the case. You need to write an official letter to us through the Supreme Court" (see below).
On 1 December prisoner of conscience Astanov was transferred to General Regime Prison No. 1, even though this legally can only follow an appeal hearing. "My client was taken to prison in violation of the law without waiting for the result of the appeal," lawyer Davlatov told Forum 18 (see below).
Judge Karimov told Forum 18 that "based on the Law they should have waited for the appeal decision, but I do not know all the regulations for the Interior Ministry's Chief Directorate for the Enforcement of Punishments" (see below).
Prisoner of conscience Astanov is not being allowed to read the Koran or pray the namaz (daily prayers). Such violations of a prisoner's human rights are not permitted under the United Nations Standard Minimum Rules for the Treatment of Prisoners (known as the Mandela Rules), which the regime routinely ignores (see below).
Prison officials refused on 22 January to Forum 18 why they are violating prisoner of conscience Astanov's freedom of religion and belief, and told Forum 18 that the head of the prison Farrukh Ismatov "does not want to talk to you" (see below).
Prisoner of conscience Astanov's wife Mukhayyo Astanova told Forum 18 that "we have several minors in the family with some teenagers. I work as a doctor and take night shifts sometimes in the hospital because of the coronavirus pandemic. It is very difficult for me to deal with all the family problems alone." She added that "this is so unfair to punish us for only trying to be good Muslims" (see below).
In another case, Doctor Alimardon Sultonov has unsuccessfully challenged a 14-month restricted freedom sentence. On 7 January judges refused his appeal, despite the prosecutor being described as "more emotional, yelling and behaving unprofessionally in a disrespectful manner to the Court and defendant" (see below).
During his restricted freedom sentence, Sultonov will live under restrictions, having to report regularly to Ellikala District Police and having to be at home from 10 pm to 6 am every day. He cannot leave the District without police permission. He will also be banned from using "means of communication", including the internet. He also cannot participate in public events or festivities (see below).
Probation Officer Khujanazar told Sultonov on 12 January that among other places he cannot attend mosque. Khujanazar told Sultonov that mosque prayers are a public event, and he cannot attend public events. Dr Sultonov can work on night shifts, as the Supreme Court of Karakalpakstan on 7 January provided him with a special written permit allowing him to do this (see below).
Probation Officer Khujanazar told Forum 18 on 22 January that he had not told Dr Sultonov that he cannot go to a mosque. "I have not said that to him. I told him that he can attend a mosque, but not a mass event on the street" (see below).
https://www.eurasiareview.com/22012021-uzbekistan-five-years-jail-for-defending-muslims-freedom-of-religion-and-belief/
---------
Mosque dating back to Levant conquest unearthed in Israel
ARAB NEWS
January 23, 2021
LONDON: One of the world's oldest mosques has been uncovered by a team of archaeologists on the shores of Israel's Sea of Galilee.
The remains of the mosque were found beneath the ruins of a building originally identified as from the Byzantine period. It might have been constructed as early as A.D. 635 by a companion of the Prophet Muhammad who was a commander of the Muslim armies that conquered the Levant in the seventh century.
The mosque is located on the outskirts of the city of Tiberias in Israel's north, which overlooks the western shore of the Sea of Galilee. The discovery was announced last week in an academic conference after 11 years of excavation by a team led by Katia Cytryn-Silverman of The Hebrew University of Jerusalem.
The site was previously excavated in the 1950s when a colonnaded structure was found and identified as a marketplace from the late Byzantine period. However, later excavations revealed pottery shards and coins from the early Islamic period. Together with the multilevel structure of the building's foundations, archaeologists have pointed to the site having Islamic origins.
Archaeologists had earlier identified the remains of an eighth-century mosque, but further digs revealed that the structure was in fact a century older.
Historians already know the location of older mosques, but they lie hidden beneath existing mosques where archaeologists cannot access them. The oldest known remains of a mosque were uncovered east of Baghdad in the ancient city of Wasit, and have been dated to A.D. 703.
However, the Israeli archaeologist team believes that the mosque uncovered in Tiberias was built decades earlier, and perhaps founded by Shurahbil ibn Hasana, a commander of the army that conquered the area.
"We can't say for certain that this was Shurahbil's," said Dr. Cytryn-Silverman.
"But we do have historic sources that say he established a mosque in Tiberias when he conquered it in 635."
https://www.arabnews.com/node/1797196/middle-east
-------
UK imams work to dispel vaccine worries among Muslims
The Arab Weekly
23/01/2021
LONDON - Imams across Britain are helping a drive to dispel coronavirus disinformation, using Friday sermons and their influential standing within Muslim communities to argue that COVID-19 vaccines are safe.
Qari Asim, chairman of the Mosques and Imams National Advisory Board (MINAB) which is leading a campaign to reassure its faithful, is among those publically advocating that the inoculations are compatible with Islamic practices.
"We are confident that the two vaccines that have been used in the UK, Oxford AstraZeneca and Pfizer, are permissible from an Islamic perspective," he said.
Britain, the hardest-hit country in Europe by the virus after registering nearly 95,000 deaths, is relying on its biggest-ever vaccination effort to end repeated cycles of lockdowns and restrictions.
However, a report from the scientific committee advising the government showed stronger mistrust of vaccines among ethnic minorities than the rest of the UK population.
Imams are pushing back in particular at fears among Britain's estimated 2.8 million Muslims that the vaccines contain pork gelatin or alcohol, which are banned by Islam.
Asim said it was "legitimate" to question whether things were permissible under Islam but without paying attention to unfounded claims.
Among the falsehoods spread about the vaccine are that it can modify DNA, make recipients sterile, or even involve inserting a microchip in the body.
Misinformation around the coronavirus is all the more dangerous given several studies have shown that it can impact minorities disproportionately.
"These are precisely the communities we should be trying to target," said Nighat Arif, a general practitioner based in Chesham, near London.
When she received her vaccination, she posted a video in Urdu on social media aimed at the language's speakers living in Britain.
"I'm hoping that because they see someone who looks like them, who is a practising Muslim, wears a hijab, someone who is Asian who speaks their language, that's more relatable than something that's coming through from the government," she added.
Arif is still surprised by the refusal of certain patients to be inoculated, noting they will often get vaccinated to undertake the Hajj pilgrimage in Saudi Arabia, or to visit Pakistan or India.
Samara Afzal, 34, a general practitioner at Netherton Health Centre in Dudley in the West Midlands, also shared a video in Urdu with her 35,000 Twitter followers to "debunk some myths".
She said some people had asked her to send the video directly to them so they could forward it to sceptical loved ones via social tools like WhatsApp.
At her medical centre, Afzal estimates that around 40 to 50 people out of 1,000 have refused to be vaccinated when she had expected only one or two.
"It's still a fair amount of people that are saying no and obviously we haven't even addressed the younger ones, so this is just the elderly," she added.
Around five million people, almost entirely the elderly and caregivers, have already received a first dose of the vaccine in the UK, the highest rate in Europe.
In a sign of officials' concerns about minority take-up of the jabs, the state-run health service is mobilising "influencers" in communities to convince the sceptics.
"There's a big piece of work happening where we're translating information, we're making sure the look and feel of it reaches the populations that matter," Harpreet Sood, a doctor who is leading the anti-disinformation campaign, told the BBC.
A vaccination centre has even been set up in a mosque in Birmingham, Britain's second biggest city, which has a large south Asian population.
"If there was a lower take-up of vaccines in Muslim communities in comparison to all other communities, then potentially, it could fan the flames of Islamophobia," he noted.
https://thearabweekly.com/uk-imams-work-dispel-vaccine-worries-among-muslims
---------
World Interfaith Conference to be held in Russia
Source : Islam in Russia
January 23, 2021
Federation Council Speaker Valentina Matvienko expects the World Conference on Interreligious and Interethnic Dialogue to be held in Russia next year with the participation of heads of state and religious leaders, RIA Novosti reports.
"In the near future, we are to choose the place for holding the conference (in Russia), as well as to discuss its format and the participants. In many ways, the results of the conference will depend on its participants. We initially assumed that the conference would be attended by heads of state, leaders of world religions and parliamentarians. We hope that the Interparliamentary Union, in cooperation with the UN and its structures, will be able to hold it at a high level", Matvienko said at a meeting with Miguel Angel Moratinos, High Representative of the UN Secretary General for the Alliance of Civilizations.
The speaker recalled that the idea and venue of the conference were approved by the UN resolution.
"We consider it advisable to host it in Russia on May 21, 2022, timed to coincide with the World Day for Cultural Diversity for Dialogue and Development established by the UN General Assembly and at the end of the decade for the rapprochement of cultures proclaimed by UNESCO", she said.
https://en.abna24.com/news//world-interfaith-conference-to-be-held-in-russia_1108261.html
--------
Pakistan
Taking Pakistan off FATF grey list: US Muslim group announces public campaign
Our Correspondent
January 23, 2021
LAHORE: A Muslim organisation based in America has announced a public campaign to take Pakistan off the FATF grey list.
The members of the Muslim Council of America (MCA), which lobbies for Muslim countries in the United States and is currently on a visit to Pakistan, said they are set to launch "Get Pakistan out of FATF Grey List" campaign on their return. MCA Chairman Rana Zaman Saeed, while talking to the media in Lahore on Friday, paid tributes to Pakistan's armed forces for their sacrifices in the war against terrorism in their bid to rid the country of terrorism threats. He wondered why Pakistan was in FATF grey list despite the great sacrifices of its armed forces and civilians, terming it completely unfair. He said it is the reason that the MCA is pushed to raise voices in the US and European countries.
He said that on the contrary, the policies of India in the past left no doubt that India should be blacklisted by the FATF. "We will raise our voice at every forum to expose India's policies against peace and minorities and its conspiracies against other countries," he said and added the MCA would lobby for Pakistan's cause by holding meetings with MPs from the United States and the European Parliament, raising the call for removing Pakistan from the FATF grey list. "We will also run a campaign to let the world know that Pakistan supported the cause of peace whereas India was the biggest facilitator of terrorists. The time is not far when Pakistan will be removed from the grey list," he said.
Zaman thanked US President Joe Biden for lifting travel ban on some Muslim countries. He said he hoped that Biden would also take notice of atrocities against Muslims in Kashmir and Palestine, and support their right to freedom.
https://www.thenews.com.pk/print/778588-taking-pakistan-off-fatf-grey-list-us-muslim-group-announces-public-campaign
---------
Pakistan to prepare Covid vaccine locally: Qureshi
Staff Correspondent
January 24, 2021
MULTAN: Foreign Minister Shah Mahmood Qureshi has said the trials of Chinese Covid-19 vaccine —CanSino — are successfully underway in Pakistan, after which the country intends to prepare the vaccine at the local level with the help of China.
Addressing various ceremonies in his constituency here on Saturday, Mr Qureshi said the government was making efforts for the provision of vaccine to every citizen.
"Till Jan 31, China will donate 500,000 doses of the vaccine to Pakistan, while we have requested the Chinese government that we need 1.1 million doses in near future," he said, adding China had assured Pakistan of the provision of the required quantity of the vaccine till the end of February for which we are grateful.
"For what we did to strengthen the economy, the international community is praising us. Now our next challenge is to arrange vaccine for the doctors, paramedics and elderly citizens on priority," he said.
He said Pakistan was facing multiple challenges at the diplomatic level, adding the country's position was "weakened" because the previous (PML-N) government did not appoint a full-time foreign minister.
"Now we are fighting the case of Pakistan at every diplomatic forum and will not compromise on the Pakistan's interest," he said.
He said Pakistan was hopeful for a "breakthrough" in its relationship with the newly elected Joe Biden administration in the US.
"We intend close ties with the Joe Biden administration. Pakistan made all-out efforts to bring peace in Afghanistan and faced difficult challenges to create favourable environment for peace there. We are also willing to work with the new US administration in this regard, as we believe that we should avail the chance that we got in Afghanistan. The new US administration should also continue the peace process in Afghanistan," he said.
He said for the PTI government it was time to deliver and record development schemes were underway in his constituency.
https://www.dawn.com/news/1603247/pakistan-to-prepare-covid-vaccine-locally-qureshi
---------
ECP explains its stance on secrecy in foreign funding case
Iftikhar A. Khan
January 24, 2021
ISLAMABAD: The Elec­tion Commission of Pakistan (ECP) has once again exp­la­ined its position over the ext­ent of secrecy in the foreign funding case against the ruling Pakistan Tehreek-i-Insaf.
"There seems (to be) confusion about open/closed hearing of the case. It is again clarified that there will be open hearing of the case before the co­mmission once the scrutiny committee submits its report," ECP spokesman Nadeem Qasim said in a statement issued here on Saturday.
He said in-camera proceedings would be conducted before the scrutiny committee though it was being carried out in the presence of both parties.
Reacting to the latest ECP statement that the scrutiny would be conducted in camera while the trial would be open, the petitioner and PTI founding member Akbar S. Babar stated that keeping the scrutiny secret was in violation of ECP's own order of May 30, 2018 that rejected PTI's application to keep scrutiny and record secret.
"So why 23 PTI bank statements acquired on SBP instructions and other PTI financial documents not only were kept secret from the public but also from the petitioner against the law and all norms justice and transparency," he asked.
The petitioner said the first point of the scrutiny committee's terms of reference (TOR) stated that the inquiry would be conducted in the presence of the two parties.
"This is unacceptable and will never be acquiesced," he remarked before reiterating his concerns about the committee that had been validated by the ECP in its order dated August 27, 2020 when it rejected the committee's report of August 17, 2020 by stating "the committee neither scrutinised the record nor evaluated the evidence from the documents".
The petitioner said Prime Minister Imran Khan offered an open trial of PTI foreign funding case and reposed full confidence in the ECP, while his writ petition questioning the ECP jurisdiction had been pending before the Supreme Court since January last year. He asked as to what had changed since January 2017 when Mr Khan accused the same constitutional body of 'bias'..in favour of the petitioner (Akbar S. Babar). He said if PM Khan was serious in his offer, he should have withdrawn his writ petition pending before SC and unfetter the scrutiny committee from keeping PTI records secret from the petitioner and public.
https://www.dawn.com/news/1603275/ecp-explains-its-stance-on-secrecy-in-foreign-funding-case
---------
Militant leader killed in North Waziristan operation
The Newspaper's Correspondent
January 24, 2021
NORTH WAZIRISTAN: A militant leader was killed during an intelligence-based operation in Mirali subdivision of North Waziristan tribal district on Saturday.
Sources said that the security forces launched an operation after receiving information about the presence of a militant commander in Mossaki village. As the militant saw the security forces, he opened fire on them.
The security personnel responded to the attack and killed the militant leader. He was identified as Said Rahim alias Abid.
The sources said that the militant was involved in attacks on security forces in the area, including a recent attack on a Frontier Corps convoy.
https://www.dawn.com/news/1603277/militant-leader-killed-in-north-waziristan-operation
--------
South Asia
Rohingya Crisis: Dhaka seeks active global support
January 24, 2021
Unb, Dhaka
Bangladesh has sought effective and proactive support from the international community to find a solution to the Rohingya crisis apart from management of the huge displacement.
"We need effective and proactive support from the international community to manage this huge displacement," said Foreign Minister AK Abdul Momen.
He said the Global Forum on Migration and Development (GFMD) provides a voluntary, non-binding and government-led process to discuss all possible solutions.
The minister also said they had the firsthand experience as Bangladesh is hosting 1.1 million Rohingyas who were forcibly displaced from their ancestral home and a good number of Bangladesh population was regularly displaced due to erratic climate change every year.
Momen made the remarks during his intervention at the ongoing 13th GFMD Summit -- Future of Human Mobility: Innovative Partnerships for Sustainable Development -- being held virtually from January 18-26.
He thanked the current chair the UAE for its excellent leadership in organising the first-ever virtual GFMD Summit amid the Covid-19 pandemic successfully.
Momen said migration is now a defining issue of their time, a natural global demographic phenomenon and no country can deal with it alone.
"Shared responsibility, cooperation and inclusiveness are critical in addressing challenges to effective migration governance."
The minister said they should take all measures keeping the ultimate interest of the migrants at the centre of all of their activities.
"Of late, we see that migration and displacements are increasingly taking place for reasons beyond the capacity of the migrants like climate change, sudden natural disasters and forced displacement," he observed.
Momen said the responsibility to decide the future of GFMD lies with them, the participating member states.
https://www.thedailystar.net/frontpage/news/rohingya-crisis-dhaka-seeks-active-global-support-2032669
--------
Targeted IED Blast Wounds Three in Kabul
By Mohammad Haroon Alim
24 Jan 2021
At least three people were wounded in an explosion in the Shah Shaheed area of PD8 of Kabul city on Sunday.
According to police, an armored vehicle was targeted by an IED, the incident occurred at around 8:30 am local time.
In another incident in Nangarhar province, three civilians were wounded when a mine was detonated.
According to local officials, the incident is being investigated.
No group or individual has accepted the responsibility for both of the incidents.
https://www.khaama.com/ied-blast-in-kabul-wounds-three-445566/
--------
Everyone will have a home, a standard life
January 24, 2021
Bss, Dhaka
Prime Minister Sheikh Hasina yesterday said her government would manage shelters for all marking the "Mujib Borsho" to enable them to lead a standard life.
"We have set a target in the Mujib Borsho that not a single person will remain without address or home. I will somehow manage an address for everyone,'' she said.
The PM was addressing a programme marking the distribution of homes among 66,189 families alongside rehabilitating 3,715 others in the barracks under the Ashrayan-2 project.
Joining the event virtually from the Gono Bhaban, Hasina asked all concerned, particularly the local administrations, to hand the ownerships of the houses to the beneficiaries.
She said 320,000 families were earlier given homes while work on building one lakh more houses for the landless and homeless would start soon.
The premier said she was very happy yesterday as she managed to give such a large number of houses to landless and homeless people.
Describing the ceremony marking the distribution of a large number of homes as the largest festival, Hasina said, "Today, it is the largest festival. There is no such big festival like giving homes to landless and homeless people on such a large scale."
She, however, thanked all concerned, including the local administrations and public representatives, for managing building such a huge number of houses maintaining due standard in a short period.
The PM said the souls of her father Bangabandhu Sheikh Mujibur Rahman and her mother and lakhs of martyrs who made supreme sacrifice for the country's Liberation War would rest in peace as such a huge number of people have got their own homes.
Referring to giving homes to the backward people such as dalits, horijons, transgender, tea workers and others, the PM said her government was working tirelessly to ensure improved live for cross-section of people in the society.
Hasina said the government has also rehabilitated the climate refugees with giving them homes at Khuruskul of Cox's Bazar and 100 more buildings are being built for them.
She criticised the previous BNP-Jamaat government for stopping the housing projects taken by the then Awami League government in 1997 to rehabilitate the landless and homeless people.
The PM said the AL after forming the government in 2009 had again initiated the Ashrayan project to rehabilitate the landless and homeless people.
Hasina later exchanged views with the beneficiaries, local AL leaders and public representatives who got connected to the programme from Khulna, Nilphamari, Habiganj and Chapainawabganj.
The government has built 66,189 houses at a cost of Tk 1,168 crore. Built on two decimals of land, each of the houses has two rooms, one corridor and one latrine alongside electricity and water connections.
https://www.thedailystar.net/frontpage/news/everyone-will-have-home-standard-life-2032681
--------
Chattogram City Polls: Internal strife has AL worried
January 24, 2021
Rashidul Hasan
The ruling Awami League is likely to face a stiff test in Wednesday's Chattogram city polls due to a division in the local party unit and presence of a good number of rebel councillor candidates.
Party insiders said councillor elections in many wards may turn out to be AL vs AL contests. With rebel candidates in the electoral race, the party's votes may be split which would ultimately benefit the BNP supported contestants.
The long-standing dispute between two AL factions, led by immediate past Chattogram mayor AJM Nasir Uddin and Deputy Minister for Education Mohibul Hasan Chowdhury Nowfel, is getting worse as the election is only two days away. The party high command is yet to bring the rebels under control.
Failing to make the rebels withdraw their nominations, the AL on January 18 published an advertisement in a leading local Bangla daily with names of party-supported councillor hopefuls.
Two supporters of as many councillior hopefuls have been killed and several others injured in campaign violence in the city so far. The candidates are involved in AL politics.
BNP leaders said they were working together to ensure victories for its mayoral candidate Shahadat Hossain and the party supported councillor hopefuls.
Central AL leaders, including Joint General Secretary Mahbubul Alam Hanif, had said they would take stern actions against the rebels. But the party is yet to take such actions fearing further division ahead of the city polls, insiders said.
According to the party's charter, the AL can expel the rebels from the party without issuing any show cause notice, but the party high command was still not taking any such action as it was unsure about the outcome of such a harsh move.
Talking to The Daily Star on condition of anonymity, a top central AL leader admitted that the division in the port city AL has become a headache for them as they fear the party's votes would split in Wednesday's polls which would be of advantage to BNP supported candidates.
He said they were waiting for directives from Prime Minister Sheikh Hasina, also the AL chief, on dealing with the rebel candidates.
Jahirul Alam Jashim, AL's rebel councillor candidate in ward-9, yesterday said he would not quit the electoral race as "voters were rallying behind him".
Enquired whether he faced any pressure from the AL high-ups to quit the race, he told The Daily Star that none from his party asked him to do so.
AL sources said supporters of former mayor Nasir were frustrated that he was not nominated for the mayoral post. They believe that Mohibul is responsible for this.
AL presidium member Engr Mosharraf Hossain, also the party's chief coordinator for the CCC polls, said it was totally unacceptable that rebels would take part in the elections going against their commitment to the party.
"Those who are still in the electoral race defying the party's directive are no longer part of our party. The party will not shoulder the responsibility of their activities," he added.
The BNP is desperately trying to use the AL's intra-party feud as an opportunity to win the city polls. Although several cases were lodged against over 150 activists of the BNP and its associated bodies recently, the party men are active in campaigning for the polls.
BNP sources said standing committee member Amir Khasru Mahmud Chowdhury was coordinating the party's polls campaign. However, senior local leaders, including Mir Nasir and Abdullah Al Noman, were yet to join the polls campaigning.
Speaking to this paper yesterday, Amir Khashru said all BNP leaders and activists were working together to ensure victories for the party's mayoral candidate and the councillor hopefuls.
"But like the common voters, we are also worried whether the city polls will be free and fair as the police have already taken over the electoral process and working in favour of the ruling party's mayoral candidate," he added.
He alleged that police were conducting raids on the BNP men's houses every night to create panic among the party leaders and activists.
https://www.thedailystar.net/frontpage/news/chattogram-city-polls-internal-strife-has-alworried-2032673
--------
North America
Israel, Saudi Arabia lobbying to prevent US from rejoining JCPOA
Source : IRNA
January 24, 2021
Tel Aviv and Riyadh are lobbying to prevent the United States from rejoining the Joint Comprehensive Plan of Action (JCPOA) and will do whatever they can to hamper any effort in this regard, Professor of University of Hawaii Farideh Farahi said.
Farahi made the remarks in an exclusive interview with IRNA Political correspondent on Saturday.
The new US president is scheduled to announce his plans with regard to international relations and national security, she said, adding that whether Biden announces plans for rejoining JCPOA or no depends on the chances Iran and the United States will reach an agreement.
It has to be noted that the US return to international treaties, such as the Paris Agreement, does not rely on reciprocal measures of other countries, while US rejoining the JCPOA will also require Iran to adhere its nuclear commitments under the deal once again, the academic said.
Farahi, however, said that a stronger agreement is unlikely to happen in the short term.
Asked whether it is possible that the new US administration will continue with the Trump's policy of maximum pressure against Iran, she said that it would be much better for Biden to take Obama's path and try to prevent Iran from reaching Atomic weapons thorough JCPOA.
It is clear that the return of the United States is not possible without dialogue and finally an agreement with Iran, the academic said.
https://en.abna24.com/news//israel-saudi-arabia-lobbying-to-prevent-us-from-rejoining-jcpoa_1108523.html
---------
Muslim Families Hope To Reunite Following Biden's Travel Ban Repeal
Oriana Gonzalez
24-01-2021
Muslim Americans across the U.S. are celebrating President Biden's day-1 reversal of former President Trump's travel ban that targeted several Muslim-majority countries.
The big picture: The repeal of what many critics called the "Muslim ban" renews hope for thousands of families separated by Trump's order.
In the San Francisco Bay Area, Mina Mahdavi, a Campbell-based cybersecurity engineer, has renewed hopes that her mother, who lives in Iran, could spend time with her grandson, who was born months after Trump signed the ban, ABC7 reports.
In New York, Nashwan Mozeb, a bodega worker from Queens, hopes to see his wife, who is in war-torn Yemen. He's been trying to bring her to the U.S. since 2016, according to The City.
"Every day I pray to God to get together because it's too hard," Mozeb told The City, saying he hopes his wife's visa application will be approved quickly.
In Chicago, Jihad Al-Nabi, a Syrian refugee who works as a pastry chef, is hopeful he will be able to reunite with his family, he told ABC7 Chicago.
In Los Angeles, Mania Darbani called her mother, who is in Iran, on the night of Biden's inauguration as they remembered his promise to repeal the ban, Reuters writes.
But, but, but: The coronavirus pandemic may prevent some families from gathering as travel and visa restrictions are in place.
There is also an enormous volume of visa and waiver cases that must be resolved.
https://www.axios.com/muslim-ban-repeal-family-reunion-0f8a83f4-d049-4c0b-8138-6f0afb4b18fa.html
--------
Detroit's legal pot reticence spills over to Muslim-majority neighbor
By PAUL DEMKO
01/23/202
Detroit's slow walking of legal marijuana sales is driving the area's pot market to an unlikely place: a Muslim-majority city best known for its hulking General Motors assembly plant.
At first glance, Hamtramck, Mich., is like thousands of other cities across the country debating with whether to allow marijuana businesses to operate within its borders.
"It's a microcosm of the sort of debate that you see happening across the country with cannabis," said Benjamin Sobczak, chief legal officer for Pleasantrees, which opened Hamtramck's first weed shop in November.
But in other ways, there's no marijuana debate in the country quite like the one taking place in the densely populated city of 20,000-plus residents, and that's expected to come to a head at Tuesday's meeting of the Hamtramck City Council.
For starters, Hamtramck is almost entirely surrounded by Detroit — Michigan's largest city, which doesn't yet have any marijuana shops where anyone at least 21 can buy weed.
But perhaps more significantly, over half of the residents of Hamtramck — historically a Polish-American enclave — are Muslim, primarily people of Yemeni and Bangladeshi descent. That Muslim majority extends to the members of the Hamtramck City Council.
Even in the most liberal parts of the country where there's widespread support for marijuana legalization, many cities still ban marijuana shops from doing business. While most Americans now think marijuana should be legal, that doesn't mean they want weed shops or farms operating in their neighborhoods.
Most of the horror was expressed by members of the Muslim community, but their concerns will sound familiar to residents of any municipality that's debated how to handle marijuana businesses. In particular, they cited fears that crime will increase and that kids will have easier access to the drug.
"At the end of the day, we know who the majority of the city is — it's Yemenis and Bengalis," said City Council Member Fadel Al-Marsoumi, during a five-plus-hour meeting in December largely devoted to the marijuana debate. "They don't want it here. We have to respect them."
But the overwhelming majority of white residents who spoke at the meeting voiced support for allowing marijuana businesses to operate, often citing the city's financial struggles as a reason to welcome them.
Ultimately the City Council voted 4-3 to ban marijuana businesses from operating in Hamtramck, with the vote split along Muslim and non-Muslim lines.
But the City Council's action came too late. Quality Roots obtained a license to operate a dispensary prior to the ban taking effect and opened its doors earlier this month. A third shop is expected to open soon.
The blowback, particularly from the Muslim community, was intense. Ultimately, in response to that pressure, the City Council dropped the ordinance.
"They wanted no part of medical marijuana, period, based on the pressure they were getting from people in the local community," said Hamtramck City Attorney James Allen.
Shortly thereafter, Michigan voters overwhelmingly passed a recreational legalization referendum. However, the measure was narrowly rejected by Hamtramck voters.
Under Michigan's law, cities must proactively ban marijuana businesses from operating within their borders. Hundreds of municipalities have taken that step. Many other cities have drafted ordinances to limit how many businesses can obtain licenses and where they can operate, often sparking costly legal fights.
In Hamtramck, an ordinance to ban marijuana businesses came up for a vote in October 2019. However, it ultimately failed, largely because two Muslim council members who were expected to back the ban didn't attend the meeting.
Instead, Hamtramck did nothing. That left the door wide open for Pleasantrees and other businesses to obtain the requisite licenses and open for business.
"They kind of looked at Hamtramck as an ideal place to put their businesses and they started to invest accordingly," Allen said, noting the close proximity to Detroit.
But the blowback once the first pot shop opened was immense. That led the City Council to quickly ban additional businesses from obtaining licenses. Allen cautioned, however, that the outcry from angry residents and the ensuing action by the city council was no different from what's played out all across the country.
The mayor also insists that the issue isn't simply a divide between the Muslim and non-Muslim communities. She points to a recent debate that was held on the issue and the wide range of comments that surfaced from people of various ethnicities.
"It's not a simple matter of saying Muslims are against it, Christians are for it, and that this demonstrates a larger cultural divide in the city," Majewski said. "When you talk to people privately, it's probably a lot more complicated than that."
During the City Council meeting where the ordinance banning pot shops was adopted, a proposal to establish regulations for the existing businesses was offered. However, that measure was rejected by the Council.
Hamtramck resident Linda Ward said she thinks rejecting that ordinance was a big mistake. She worries that the city is opening itself up to litigation by failing to apply a uniform set of rules for potential marijuana businesses.
"I'm a homeowner here in Hamtramck," Ward said. "I don't want to see my property taxes go up for something so silly, when they just could have put in an ordinance to regulate them instead."
Ward is now leading a citizen revolt against the marijuana business ban. Under Hamtramck's city charter, an ordinance must be reconsidered by the City Council if a petition requesting that action receives signatures equivalent to 15 percent of the votes in the last mayoral election.
Ward and her allies say they have secured enough signatures to meet that threshold. That means the City Council will be required to reconsider the ordinance. If it fails to do so, then a referendum will be held in which voters would decide whether to back the ordinance banning marijuana businesses.
The soonest that could happen under state law, however, would be May, according to Allen, the city attorney. In the meantime, the ordinance would be on hold, meaning an unlimited number of marijuana businesses could continue to get licensed and open for business in Hamtramck.
What the City Council will do is difficult to discern. None of the four members who backed the ban in December responded to requests for comment from POLITICO.
But most observers expect the Council to punt when the issue comes up, which is likely to happen at the next council meeting on Jan. 26. That would mean the ordinance is invalidated until voters weigh in.
Pleasantrees' Sobczak said the dispensary is in favor of the effort to override the ban on additional marijuana businesses, even though it would almost undoubtedly result in greater competition for the fledgling pot shop. He said it would be hypocritical to try and keep other businesses out after arguing that Pleasantrees will be a positive influence on the city of Hamtramck.
"That's talking out of both sides of your mouth," Sobczak said. "We try to stay consistent with our messaging here as a company that believes in what we're doing."
https://www.politico.com/news/2021/01/23/hamtramck-detriot-marijuana-licensing-461442
---------
US to review designation of Ansarullah as terrorist organization: Spokesperson
Source : Mehr
January 23, 2021
The US Department of State has initiated a review of the designation of the Houthi movement as a terrorist organization, said the department's spokesperson.
"As noted by Secretary-Designate Blinken, the State Department has initiated a review of Ansarallah's [Houthi] terrorist designations," the spokesperson said on Friday. "We will not publicly discuss or comment on internal deliberations regarding that review; however, with the humanitarian crisis in Yemen we are working as fast as we can to conduct the review and make a determination."
Repeating accusations against the movement, the spokesperson claimed Ansarullah should change behavior without pointing to the major role of the US-backed Saudi-led coalition in the creation and continuation of the Yemeni crisis.
Last week, the US State Department added the Houthi movement to its list of terrorist organizations. The leader of the movement, Abdul-Malik al-Houthi, his brother and military commander Abd al-Khaliq al-Houthi and another Ansar Allah commander Abdullah Yahya al-Hakim were listed as global terrorists.
Following the designation, President-elect Joe Biden's nominee for Secretary of State, Antony Blinken, said the new US administration would seek to reevaluate the step.
The Yemeni crisis is now considered one of the world's biggest humanitarian crises. According to the UN, over 24 million Yemenis, about 80% of the country's population, are in need of humanitarian aid in the midst of the conflict and pandemic, as the number of people forced to leave their homes exceeds 3 million.
https://en.abna24.com/news//us-to-review-designation-of-ansarullah-as-terrorist-organization-spokesperson_1108281.html
---------
American Muslims welcome the end of Trump's travel ban
By Aysha Khan
Jan. 23, 2021
Muslim, African and Arab Americans and civil rights advocates are breathing a sigh of relief after President Biden's long-anticipated reversal of the travel ban, which has separated thousands of families since it was issued in President Donald Trump's first week in office.
Biden's fulfillment of his Day 1 promise to Muslim supporters, which he first announced at a Muslim conference in July, signals "a new direction on immigration law and policy, moving away from the Trump Administration's draconian policies," the American-Arab Anti-Discrimination Committee said in a statement.
For Ramez Alghazzouli, a Syrian immigrant who had been separated from his wife for a year due to the travel ban, the reversal felt like someone had finally removed the boulder sitting on his chest for years.
But he said Biden's executive action cannot undo the damage done by the ban, which critics decried as racist, senseless and inhumane.
"The ban itself will be reversed, but no one can reverse our feelings and emotions and the time we lost while being separated from each other," said Alghazzouli, who hopes his parents will soon be able to come to the United States and meet his baby. He said his mother's immigrant visa is being held up due to the ban.
"It'll still be part of our life and history," he said. "The Muslim ban is the nuke that we survived, but we are still suffering from its collateral damage."
Over the past four years, more than 41,000 visa requests have been denied due to the ban. The policy also prevented lifesaving surgeries for individuals from banned countries while also limiting America's own health-care workforce during a pandemic.
Still, the rollback marks "an unprecedented victory for Muslims and allies, who flocked to airports to protest this ban and never stopped fighting and organizing to bring it to an end," Farhana Khera, executive director of Muslim Advocates, said.
The order also instructs the State Department to restart visa processing for these countries and calls for a review of the Trump administration's "extreme vetting" practices and a plan to "restore fairness and remedy the harms caused by the ban."
The policy, the culmination of Trump's 2015 campaign call for a "total and complete shutdown" of Muslims' entry, initially banned travelers from seven Muslim-majority countries from entering the United States. But amid legal challenges, the order went through several iterations before a narrower version was upheld by the Supreme Court. The court's 2018 ruling required applicants to apply for waivers in a process some lawmakers and immigration rights advocates later described as a "sham."
Zahra Billoo, executive director of the Council on American-Islamic Relations office in the San Francisco Bay area, said Biden's move would "correct the course" of disrupted lives.
"Tens of thousands of impacted individuals will now have the chance to be with their families during cherished and challenging times," she said. "While we know our work is far from over, today we celebrate the heroic efforts undertaken by so many over the last several years in our effort to repeal the Muslim and African bans."
Biden also announced he will send the U.S. Citizenship Act to Congress. The legislation includes the No Ban Act, which passed in the House last July and would prevent future presidents from enacting discriminatory travel bans in the future.
The No Muslim Ban Ever coalition has urged the Biden administration to expand refugee numbers from the countries impacted by the ban, ordering expedited consideration of visas for those who have been denied under the ban and ensuring they have recourse in reversing previous decisions.
"People harmed by the ban will still need to navigate a bureaucratic minefield made even more treacherous by the Trump administration," Khera said. "The Biden administration must take sweeping administrative action to clear away these hurdles and reunite families as soon as humanly possible."
Advocates are urging the government to immediately review all denied cases and allow the requests to proceed under the new order, without any additional fees or interviews for individuals who have already provided them; clear the backlog of cases caught up in administrative systems; process Diversity Visa Lottery winners who were not granted visas due to the ban; and publish all data related to the ban's impact.
But they are also calling for this move to be the beginning of a widespread immigration revision platform that includes raising the refugee resettlement cap and expanding the Deferred Action for Childhood Arrivals program.
"While we welcome this critical move, we know it's not enough," said Linda Sarsour, who heads MPower Change, a member of the coalition. "We don't want to just go back to four years ago — we want to ensure true transformative change for all immigrant communities through immediate actions like a deportation moratorium and freeing our people from ICE prisons."
https://www.washingtonpost.com/religion/muslim-travel-ban-end-trump-biden/2021/01/22/d09b42de-5c10-11eb-b8bd-ee36b1cd18bf_story.html
---------
India
Times of India Apologises for 2007 Article on Aligarh Muslim University
The Wire Staff
New Delhi: Prominent English daily Times of India (TOI) tendered an apology for publishing a 'defamatory' article on Aligarh Muslim University (AMU) in a civil court of Delhi on January 14 – 14 years after the article was published. The case was filed by a former law student of the university, Farrukh Khan, who is now a practicing advocate. Khan was also the general secretary of the students' union in 2005.
The 2007 news story titled 'AMU: Where the Degrees are Sold like Toffees' was written by Akhilesh Kumar Singh. Khan graduated from the university the same year and filed a defamation suit against the publisher, the editor and the reporter of the newspaper. The case was settled on January 14 when the newspaper submitted an apology.
The news story has not been retracted and is still available on the Times of India website. The story introduction says, "The traditional topi-sherwani is passe, so are words like aadaab and huzoor. Hostels have become shelters for goons and education is secondary to politicking and gangsterism. Welcome to AMU, one of India's oldest universities which has been in the news for all the wrong reasons."
"A senior faculty member, preferring anonymity, says, "Thesis and synopsis can be purchased from Shamshad Market, adjacent to AMU campus, and are awarded to passouts. None bothers to crosscheck their authenticity. Degrees are distributed like toffees," claimed the story. Khan says that he was immensely hurt by the story and felt that a case must be filed, he told The Wire. He also said that there is a difference between freedom of expression and a license to insult an institution.
However, he is relieved now that an apology has been tendered. "Justice has been delayed, but has not denied. As a practicing advocate myself, I know that there are huge backlogs in the court. But one must always take a legal recourse for such redressals. And anyway, what ends well, all is well," he said.
He says that it is a myth that only the ruling Bharatiya Janata Party government is responsible for demonising the university. "There has been a malicious campaign against the university, and only the fascists are not responsible for it. AMU has been under attack not just by fascists but also people who claim to be liberal," he added.
When asked whether he wanted a public apology, he said that since he was the aggrieved party, the apology was sent to him and not publicly. "As far as the apology letter is concerned, I am bound by my statement made to court that I won't circulate the apology letter," he said.
Khan has been religiously following mainstream media and has sent notices to several news channels in the past.
https://thewire.in/media/times-of-india-apologises-for-2007-article-on-aligarh-muslim-university
----------
'My Boy Is Mentally Unstable Minor': Mother of Muslim Teen Accused of Love Jihad in UP
Ismat Ara
24-01-2021
Mohammad Sohaib* has been in a district jail in Uttar Pradesh's Bijnor for over a month for allegedly going to a birthday party with a Hindu girl.
On 22 January, more than a month after he was arrested on 14 December, Sohaib's bail plea was rejected. "Na din ka chain hai, na raat ka sukoon," his mother told The Wire over the phone.
The boy was booked under Sections 363 (kidnapping), 366 (kidnapping, abducting or inducing a woman to compel her for mar­riage) of the Indian Penal Code (IPC); Section 18 (punishment for attempt to commit an offence) of the Protection of Children from Sexual Offences Act, 2012 (POCSO); Section 3(2)(v) of the Scheduled Castes and Scheduled Tribes (Prevention of Atrocities) Act, 1989 (any offence punishable under the IPC with imprisonment of 10 years or more against a person on the ground that he is a member of a scheduled caste or a scheduled tribe) and under Sections 3 and 5 of the newly passed law prohibiting 'unlawful conversions' through inter-faith marriage.
The first information report (FIR) states that the boy had "befriended" the Hindu girl under the false pretence of being a Hindu, introducing himself as Sonu. On 14 December, he allegedly tried to elope with the girl, the FIR adds.
The complainant, the Hindu girl's father, Anil, told The Wire that his daughter had managed to "run away before anything happened to her". He adds, "Now the matter is in court. He will be punished for his crime."
However, Sohaib's mother says that the girl's father had previously said that he did not want to pursue a case in this matter. In fact, he had told earlier, according to a report in Indian Express, "Is it unlawful for a boy and a girl to walk together now?"
His mother, Samiya* (name changed to protect the identity of the minor), aged 55, says that her son is only 17-year-old and mentally unstable. She does not know that a minor is dealt with differently in the eyes of the law. "He never went to school, so we anyway don't have his papers to prove his age," she says.
When asked if she showed him to a doctor for his mental condition, she said that they took him to a local government hospital when he was a child but didn't have the money to continue his treatment.
"It has been a long time, how will I have documents? I don't think the hospital even made papers. This is how it works in villages," she informs when asked about the details.
Sohaib belongs to a poor family in a small village in Bijnor, Kiran Khedi, and has never gone to school. "He went to a madrassa (religious school) for a year as a child, but then he was not very religious so he left," says Nafis, Sohaib's cousin, who is now overlooking matters relating to the case. He adds, "We are now struggling to raise money to pay for his legal fees."
His mother adds that they did not have enough money to continue his education. "And then some 5 years back, his father also died. We spent a lot of money on his treatment and didn't have anything left after that," she says. Since then, it has become necessary for the young boy to focus on learning to weld, so he could earn money and sustain his family.
The teen boy has two elder brothers and two elder sisters, who are married. Being the youngest at home, he is his mother's favourite. His eldest brother, Arif, who is a daily wage worker, is married with four kids and cannot take the responsibility of his mother or younger brothers anymore, Samiya told The Wire. Arif now lives separately with his wife and kids in another village nearby.
"I just wished that my boy [Sohaib] would learn welding, so he could earn enough money to sustain the house," she adds. Asif, Sohaib's other brother is a tailor and earns very little.
Sohaib had returned to Kirar Khedi only on 9 December, five days before his arrest. He had been in Dehradun for about two months, where he had gone to learn welding. Her mother questions the possibility of him returning home and hatching a plan to elope with a Hindu girl, completely strange within such a short span.
Before going to Dehradun, the boy had been working with a welder in Punjab. When the nationwide lockdown in the wake of Coronavirus was imposed, he had to walk nearly half of the 400 km from Jalandhar to Bijnor, his mother tells The Wire.
He is now facing charges under the newly passed Uttar Pradesh Prohibition of Unlawful Conversion of Religion Ordinance, popularly known as "love jihad," which assumes that Muslim men have formed a nexus to convert Hindu girls to Islam through love or marriage.
Offences under the Yogi Adityanath-led BJP government's new law are non-bailable, so Sohaib can only be released from custody by a court.
In the first hearing of his bail application on 8 January in the Bijnor district court, the investigating police team said that they could not produce the case diary, Mashroof Kamaluddin, the boy's lawyer tells The Wire. The hearing was then rescheduled for 15 January, which meant that the boy would remain in jail for exactly a month.
According to his family, the boy is only 17 years old, though they have no document to support their claim. The first information report (FIR) does not mention his age. Investigating officers have refused to comment about the procedural lapse that has delayed the youth's bail hearing.
According to the complainant, father of 16-year-old Hindu girl, the boy intended to "convert" the girl to Islam and elope with her. But family members of the accused say that he was not too concerned with religion and that he did not know the girl from before.
"He had gone to a birthday party and didn't return at night. We thought he would reach home the next morning. But then there was a knock on our door. The village head had come to tell me that my son had been arrested for trying to convert a Hindu girl to Islam. I couldn't believe it," Sohaib's mother recalls.
Nafis says that the case is not that of love-jihad and it has been blown out of proportion. "The girl in question had first given a statement to the press that he had not done anything. Under the pressure of her family and the police, she changed her statement," he adds.
But at the hearing of his bail application on 8 January in the Bijnor district court, the investigating police team claimed they could not produce the case diary, according to Mashroof Kamaluddin, one of the teen's lawyers. The case diary is a record of day-to-day updates in the investigation.
"If the accused is minor, they [accused family] will have to produce documents to show that. We have invoked appropriate sections in this case after questioning the girl and on the basis of her father's complaint," Arun Kumar, station house officer, Dhampur tells The Wire. He has not commented on boy's unstable mental condition as alleged by the boy's mother.
https://thewire.in/communalism/my-boy-is-mentally-unstable-minor-mother-of-muslim-teen-accused-of-love-jihad-in-up
----------
Southeast Asia
Putrajaya mulls total economic shutdown after Feb 4 if Covid numbers don't improve, Eurocham Malaysia tells its members
BY YISWAREE PALANSAMY
24 Jan 2021
KUALA LUMPUR, Jan 24 — Putrajaya is set to announce a total economic shutdown after February 4, should the number of Covid-19 cases in the nation continue to not show any improvement, the EU-Malaysia Chamber of Commerce and Industry (Eurocham Malaysia) said in a letter issued to its members.
A source linked to the organisation confirmed the authenticity of the letter with Malay Mail.
The letter detailed a summary of Eurocham Malaysia chief executive Sven Schneider's meeting with the International Trade and Industry Ministry (Miti), which mentioned that the Ministry of Health (MOH) "has made a clear stand on the matter of a complete shutdown of the economy".
"Should the infection rate not decrease, the Malaysian government will announce a shutdown/strict lockdown immediately after February 4, 2021. This is the current situation we are facing and Miti is appealing to all companies, foreign and local, to join the effort of reducing infections, breaking the chain, to keep the economy open for business," the letter further read.
The letter stated that Schneider was invited to attend the "very important and urgent meeting" at Miti, on the evening of January 22, and that the meeting was chaired by the ministry's secretary-general, Datuk Lokman Hakim Ali.
It also stated that the MOH believed it is the manufacturing sector, with 99 Covid-19 clusters, which is the main source of infection.
"Since in particular, dormitories and related activities (transportation, social activities) were identified as problems, while manufacturing sites itself usually demonstrate sufficient compliance, Miti brainstormed together with the present chambers of commerce a few potential measures.
"While we are awaiting more information from the Ministry and since time is of the essence, we share the preliminary outcomes here with you," the letter read, listing several points.
Eurocham Malaysia requested companies to assign at least one human resource supervisor to manage and coordinate foreign workers or workers staying in dormitories, adding that the main goal for this is to minimise community movement, social activities and thereby compliance with the standard operating procedures (SOPs) of the movement control order (MCO).
It said that this was because often, workers in dormitories were found not to practise SOP compliance and engage unnecessarily in extensive social activities in or outside the dormitories.
"Companies are requested to also take responsibility in cases where foreign workers' management or housing have been outsourced to employment agencies. There have been cases where poor housing conditions or transportation compliance by the agent has led to rising infections. Companies sometimes are not aware, but the government encourages to strengthen communication and coordination with employment agencies and outsourcing partners for the benefit of all.
"Companies are requested to establish basic quarantine spaces at their dormitories to ensure that suspected cases, close contacts and confirmed Covid-19 cases can be isolated/quarantined immediately and reduce risk of further spread. Any immediate and short-term measures are welcomed to reduce infections," the organisation said.
It added that workers staying at home with family, may also be offered to stay at company quarantine facilities, should they and close contacts be suspected or tested positive.
"In the context of transportation, companies have to ensure social distancing and thereby reduction to 50 per cent of capacity of each vehicle is suggested. This will also be reflected in official SOPs, since we discovered yesterday an inconsistency in the current SOPs," it said, adding that companies will also have to check with their respective supply chain partners for SOP compliance.
"There was also a discussion regarding testing capacity and contact tracing. There may be updates on this matter during the next few days as well.
"We understand that this must seem as another major challenge and potentially costly changes may have to be made. Nonetheless, Eurocham encourages its members to do whatever you can to reduce infections, break the chain and keep the economy open," it said.
The record for daily new cases of Covid-19 in Malaysia was broken once again, with 4,275 cases reported yesterday.
However, daily recoveries from the disease also reached a new high, with 4,313 people reported to have been given a clean bill of health.
The MOH on its website for Covid-19 updates said active cases of Covid-19 in the country currently number 42,769; while the total number of confirmed cases in Malaysia has hit 180,455.
https://www.malaymail.com/news/malaysia/2021/01/24/putrajaya-mulls-total-economic-shutdown-after-feb-4-if-covid-numbers-dont-i/1943475
----------
Warisan's Shafie appeals to the King to withdraw Emergency
By JULIA CHAN
23 Jan 2021
KOTA KINABALU, Jan 23 — Eight MPs from Parti Warisan Sabah have appealed to the Yang di-Pertuan Agong Al-Sultan Abdullah Ri'ayatuddin Al-Mustafa Billah Shah to lift the state of emergency.
Party president Datuk Seri Shafie Apdal said that they acknowledged the provisions in the Constitution which allows for a state of emergency to be called but said it was "not the time" for such a measure to tackle the Covid 19 pandemic.
"Our concern is not from the legal aspect of the Constitution - an emergency is allowed for the security of the nation, and there is no doubt there is serious concern over public health with the pandemic.
"It's not that we cannot but the current provisions under the Movement Control Order(MCO) is sufficient to battle the pandemic," Shafie said during a press conference here today.
"The pandemic is not uncontrollable at the moment; some areas are still manageable but it's just not time for an emergency yet," he said.
Shafie said that many countries around the world use a form of MCO to tackle the pandemic, and that Malaysia could benefit from stricter guidelines.
Shafie, who has previously made his disagreement to a state of the emergency known, was asked whether Warisan was also considering taking legal action following a statement by Opposition leader Datuk Seri Anwar Ibrahim.
"Our letter is only an appeal, we are not pressuring. We agree with Agong's decision, we are just giving our views on the legal issues pertaining to the laws," he said.
Shafie had earlier distributed assistance to water villagers at Tanjung Aru here whose were severely affected by bad weather this week.
Shafie said that despite the billions of ringgit in allocation that was being tabled by the government, people on the ground had not seen any assistance during this time.
His party had handed food supplies, mattresses, pillows also building materials including zinc pieces for roofing, wooden planks and beams for those whose houses were damaged.
https://www.malaymail.com/news/malaysia/2021/01/23/warisans-shafie-appeals-to-the-king-to-withdraw-emergency/1943316
---------
Anwar claims at least 114 MPs against state of Emergency
23 Jan 2021
BY RADZI RAZAK
KUALA LUMPUR, Jan 23 — Parliamentary Opposition chief Datuk Seri Anwar Ibrahim said at least 114 MPs oppose the nationwide Emergency declaration that is currently in effect until August 1.
He said this exceeded the majority of Dewan Rakyat members and is enough to request that the Yang di-Pertuan Agong Al-Sultan Abdullah Ri'ayatuddin Al-Mustafa Billah Shah reconvene Parliament and nullify the Emergency.
"There are now 114, 115 MPs who reject the Perikatan Nasional (PN) or (Tan Sri) Muhyiddin (Yassin) government's proposal. This cannot be denied. Is that number enough? It is more than enough.
"The most important thing is that the majority of MPs reject the PN government's views on the Emergency," he said during a dialogue session with the National Professors Council (NPC) today.
The session was moderated by NPC's chief executive officer Prof Datuk Raduan Che Rose and NPC's research officer Muhammad Asri Mohd Ali.
Anwar added that there may be only a maximum of 90 MPs who support the Emergency as Gabungan Parti Sarawak (GPS) reportedly opposes the proclamation.
During the dialogue session, Anwar also defended the need to reconvene Parliament and his bid to form a government on the grounds that the PN government has failed to step up during the pandemic.
"Why do we dispute the Emergency? Because this is not a pandemic solution. Why do we dispute the Budget? Because it is not a pandemic Budget.
On January 20, Anwar claimed a majority of MPs had submitted a letter urging the Agong to reconsider the recently declared state of Emergency.
Without stating the number of MPs involved, he said the letter was to seek the kindness and wisdom of the Agong to review the reasons presented by the prime minister to justify the need to proclaim a state of Emergency.
Anwar also said the move was not "treasonous", as claimed by some, because the letter to the Agong did not question the proclamation of Emergency, but rather merely requested that a parliamentary sitting be allowed.
"People are asking why Parliament is banned when kindergartens remain open. Why can't Parliament sit concurrently with the Emergency? It will be more balanced this way.
"When we ask the Agong for a parliamentary sitting, you say it is 'derhaka' (treason). The number of MPs who have written to the Agong are more than the majority that the prime minister says he enjoys.
"We are merely appealing to the Agong to order a parliamentary session. We will accept any decision made in the Agong's wisdom," he said during a press conference.
https://www.malaymail.com/news/malaysia/2021/01/23/anwar-claims-at-least-114-mps-against-state-of-emergency/1943362
--------
Dr Mahathir 'is healthy and at home', news claiming otherwise is fake, says aide
BY KEERTAN AYAMANY
23 Jan 2021
KUALA LUMPUR, Jan 23 — Former prime minister Tun Dr Mahathir Mohamad is in good health and news of him being ill is fake, said his aide today, amid a message to the contrary that is spreading on social media.
"Rumors that Tun Dr Mahathir is in Prince Court are untrue. Tun Dr Mahathir is still healthy and at home today. Alhamdulillah," said Adam Mukhriz Muhayeddin on Twitter today.
News portal Malaysiakini also reported that Dr Mahathir's daughter, Datin Paduka Marina Mahathir, confirmed that he is in good health.
He went on to criticise the current Health Ministry protocol that issues home quarantine orders to those who are infected but do not display symptoms of the coronavirus.
Dr Mahathir said his family member had infected others in his household, as he was kept at home instead of being hospitalised.
https://www.malaymail.com/news/malaysia/2021/01/23/dr-mahathir-is-healthy-and-at-home-news-claiming-otherwise-is-fake-says-aid/1943352
--------
Arab World
Clampdown launched on intellectual rights violations in Saudi Arabia
HEBSHI ALSHAMMARI
January 24, 2021
RIYADH: The Saudi Authority for Intellectual Property (SAIP) has launched a campaign aimed at inspecting websites to verify their compliance with intellectual property systems and ensure they do not violate intellectual rights.
The SAIP's inspection campaigns have been on two fronts, visiting websites that broadcast movies, sports matches and TV series and sell books, and conducting field inspections of stores in the cities of Riyadh, Jeddah and Dammam. The main goal of inspection visits is to increase public awareness about the breach of intellectual properties.
More than 355 websites were visited, of which 77 were proven to violate intellectual property rights, and were later blocked accordingly.
The websites that breach intellectual property rights are located outside the Kingdom, according to Yasser Al-Debassi, the executive director of Intellectual Property Respect and Enforcement at the SAIP.
The SAIP's inspection campaigns have been on two fronts, visiting websites that broadcast movies, sports matches and TV series and sell books, and conducting field inspections of stores in the cities of Riyadh, Jeddah and Dammam. The main goal of inspection visits is to increase public awareness about the breach of intellectual properties.
"These websites not only breach the rights of authors but also pose a great risk on the data and privacy of the devices of receivers as they compromise the data," he noted. "The general public should avoid these suspicious websites and download movies, TV series and matches from reliable websites."
More than 11,620 items violating creative rights were seized in the campaign in January, including electronic goods, computer programs, sound recordings, and printed works.
"We have applied the mystery shopper approach, where our inspectors act as if they are shoppers. We try to gather as much information as possible from markets and identify the types of breaches and the methods used for pirating. Then we design plans and training programs to curb these practices," Al-Debassi explained.
https://www.arabnews.com/node/1796936/saudi-arabia
-------
Egypt's security services bust Muslim Brotherhood network in capital
MOHAMED TAWFEEK
January 23, 2021
CAIRO: Egypt's security services have announced the capture of a Muslim Brotherhood network in downtown Cairo.
The network was led by a Turkish man and prepared negative reports that contained "false and fabricated information about the political, economic, security and human rights situations in Egypt," according to security forces.
The information was aimed at tarnishing the country's image inside and outside the country, with the reports sent to the group's handlers in Turkey.
An official statement said the National Security Sector monitored an apartment in the Bab Al-Luq area that was being used by a Muslim Brotherhood group to prepare negative reports with Turkey's support. The house was being used as a center for their activity, under the cover of SITA Studies Company.
The premises were raided and Helmy Moamen Mustafa Bilji, the Turkish financial director of the group, and three other members were arrested. Legal steps are being taken against them.
https://www.arabnews.com/node/1797246/middle-east
--------
Non-Muslim communities in UAE lauded for helping national fight against COVID-19
January 23, 2021
Staff Report
Abu Dhabi: The Department of Community Development in Abu Dhabi (DCD) recently hosted a virtual meeting with the leaders of non-Muslim places of worship and the representatives of social communities and groups in the emirate.
The online gathering highlighted their key role in supporting the ongoing national recovery campaign associated with the COVID-19 pandemic. The meeting came following the DCD's visits to non-Muslim places of worship to encourage people to take the COVID-19 vaccine under its 'Choose to Vaccinate' campaign, which is being held in cooperation with Abu Dhabi health authorities in accordance with the country's precautionary measures to combat the virus and protect the health and safety of the local communities.
During the online event, DCD chairman Dr Mugheer Khamis Al Khaili thanked the religious leaders and representatives as he pointed out the importance of social integration and cohesion in Abu Dhabi to strengthen its readiness to overcome any challenges. He also said representatives have effectively contributed to making the UAE one of the countries in the world with the best COVID-19 response by complying with the precautionary measures issued by DCD and its government partners since the beginning of the global health crisis.
Al Khaili added: "You are an essential part of our society. As such, we will work with you side by side, collaborate and listen to your needs. The department is committed to helping you and your families have a decent life. We are also happy by the positive response of religious leaders in Abu Dhabi. You have set an example to your parishioners by being among the first to take the vaccine and, afterwards, encouraging them to do the same for their protection. This demonstrates the spirit of unity, cohesion and full confidence in the UAE's efforts to fight COVID-19. It also reflects the willingness of all concerned parties to cooperate and take the advanced steps necessary to efficiently help address the crisis to bring life back to normal."
The DCD chairman said: "Through an integrated recovery plan, the UAE has been tireless in its efforts to be among the first countries to obtain the vaccine. The country's senior officials were also the first to get vaccinated, sending a message to everyone about the vaccine's safety and efficacy."
Since the start of the crisis, the places of worship and social communities have been instrumental in conveying messages of hope and communicating government instructions and guidelines to their members. They have also formed teams of medical volunteers to aid the country's first line of defence.
The DCD has implemented a legal framework regulating the establishment of places of worship, public associations, clubs and sports institutions in Abu Dhabi. It has also set the criteria for licensing, inspection and auditing of the entities to ensure their compliance with the existing regulations, standards and legislations.
https://gulfnews.com/uae/non-muslim-communities-in-uae-lauded-for-helping-national-fight-against-covid-19-1.76690795
----------
27 inmates accept Islam in UAE prison in 2020
Ras Al Khaimah
January 23, 2021
Touched by the teachings of Islam and by the kind and humanitarian treatment they received, 27 inmates of different nationalities, accepted Islam at the Ras Al Khaimah prison in 2020.
"The Muslims' good conduct and introductory courses about Islam made us ponder about Islam, eventually helping us in taking the decision to becoming Muslim."
Sources with the Ras Al Khaimah Police said they spare no effort in rehabilitating all inmates, regardless of their religion, language or ethnic background.
"We give the inmates self-confidence and help them in becoming good members of the society, in line with the vision of the Ministry of Interior, which aims to achieve justice, integrity and positive citizenship."
The Punitive and Correction Institution at the RAK Police said hundreds of inmates have benefited from the rehabilitation and training programmes.
"These programmes include Quran memorisation courses, teaching them about the labour market and equipping them with entrepreneurial and vocational skills, attending schools and libraries among other activities," they elaborated.
"We provide education and vocational training to inmates, including carpentry, sewing, painting and handicrafts, aimed at developing the inmates' skills - in turn helping them to gain the confidence to integrate into society after serving their terms."
"The products and handicraft made by the inmates have been displayed and sold to consumers at various outlets and events."
https://www.khaleejtimes.com/news/27-inmates-accept-islam-in-uae-prison-in-2020
--------
Foreign Ministry complains companies operating in the settlements to Arab, Islamic and UN rights organization
January 23, 2021
RAMALLAH (WAFA) - The Ministry of Foreign Affairs and Expatriates sent letters to the High Commissioner for Human Rights, Michelle Bachelet, the Secretary-General of the League of Arab States, Ahmed Abu Al-Gheit, and the Secretary-General of the Organization of Islamic Cooperation, Yusef Al-Othaimin, complaining about companies operating directly or indirectly with the illegal Israeli settlements in the occupied Palestinian territories, including East Jerusalem.
The Foreign Ministry said in a statement today that the letters talked about the negative and hostile impact of that on the inalienable rights of the Palestinian people, on top of which is the right to self-determination, and other economic, social and cultural rights.
It said that companies and businessmen from member states have concluded trade agreements aimed at importing products from Israeli colonial settlements located on the land of the occupied State of Palestine in violation of international law. The first shipments of olive oil and honey products from the settlement company Torra Winery, located in the illegal settlement of Rehelim built on stolen lands belonging to the Palestinian village of al-Sawiya, and from Paradise Honey Factory in the settlement of Harmash, have arrived at their destinations.
The Foreign Ministry stressed that the settlements violate international law, United Nations resolutions, including Security Council Resolution 2334, contribute to a war crime, and a violation of the resolutions of the Arab League and the Organization of Islamic Cooperation, all of which affirmed the illegality of settlements and their products.
It called on the High Commissioner and other parties to address all institutions and individuals to clarify these legal violations, which affect the Palestinian rights, considered an assault on them, and are consistent with colonial projects, and to call on them to go back on these violations, and also to call on states to take all necessary measures, including legal follow-up, and enact local laws to deter any individual, institution, or company that is proven to be directly or indirectly complicit in any commercial or other business with the colonial settlements, and to hold them accountable as they contribute to a war crime against the Palestinian people, their rights and resources.
The Foreign Ministry explained that it did not submit any complaint against any specific country, but rather called on all parties to follow up with companies and individuals, given that the mission and mandate of the High Commissioner for Human Rights regarding the database of companies cooperating with the settlements are specific to companies, individuals, entities and commercial dealings only.
It called on the High Commissioner to add companies that deal with the settlements to the database issued by the Human Rights Council, as part of its annual update of this list, leading to holding accountable all businessmen who insist on violating human rights and the basic rights of the Palestinian people.
https://english.wafa.ps/Pages/Details/122969
-------
Madinah joins world's healthiest cities
ARAB NEWS
January 24, 2021
JEDDAH: The Saudi city of Madinah has been acknowledged by the World Health Organization (WHO) as among the world's healthiest cities.
The holy city gained the accreditation after a visiting WHO team said that it met all the global standards required to be a healthy city.
Madinah is believed to be the first city with a population of more than 2 million to be recognized under the organization's healthy cities program.
The city's integrated program included a strategic partnership with Taibah University to record government requirements on an electronic platform for the organization's review.
The WHO also recommended that the university provide training to other national city agencies interested in taking part in the healthy cities program.
A committee chaired by the university's president, Dr. Abdul Aziz Assarani, supervised 100 members representing the 22 government, civil, charity and volunteer agencies.
According to WHO, "a healthy city is one that is continually creating and improving those physical and social environments and expanding those community resources which enable people to mutually support each other in performing all the functions of life and developing to their maximum potential."
https://www.arabnews.com/node/1797346/saudi-arabia
--------
Saudi volunteers join 3,165 community initiatives in 2020
SPA
January 24, 2021
RIYADH: Volunteer teams of the Saudi Red Crescent Authority (SRCA) participated in 3,165 initiatives during 2020. This was despite the challenges that the Kingdom and the world faced during the coronavirus pandemic
More than 28,000 volunteers participated, with a total of 32,000 hours volunteered.
Volunteer opportunities ranged between providing emergency services and participating in community awareness programs.
This included providing emergency services to worshippers in the Two Holy Mosques, and participating in the prayer sorting points in mosques on Fridays throughout the Kingdom.
The teams stepped up their efforts during national festivals and events, international days and awareness weeks.
Initiatives included providing administrative, technical and logistical support to emergency centers, central operating rooms and SRCA departments in all regions of the Kingdom. Visual screening points were established in many headquarters and SRCA buildings to increase awareness of the importance of adhering to precautionary measures during the pandemic.
https://www.arabnews.com/node/1797356/saudi-arabia
--------
Saudi air defenses thwart new Houthi attack on Riyadh
ARAB NEWS
January 23, 2021
JEDDAH: Saudi air defenses thwarted an attack on Riyadh on Saturday by Iran-backed Houthi militias in Yemen.
The Saudi-led coalition in Yemen said it had "intercepted and destroyed a hostile air target going toward Riyadh."
Residents in the capital reported an explosion overhead at about 11 a.m. "I heard a loud sound and thought that something had fallen from the sky," said one resident of Al-Sulaimaniyah. "The whole house was shaking."
The Houthis denied launching the strike, but the militants have repeatedly targeted Saudi Arabia with drones and missiles since the Kingdom intervened on behalf of Yemen's internationally recognized government in 2015, and analysts had no doubt that they were responsible for the latest attack.
It came amid suggestions in Washington that the new Biden administration may revoke its predecessor's designation of the Houthis as a terrorist organization. That may not be simple, the Saudi political analyst Hamdan Al-Shehri told Arab News.
"The Houthis will not meet the criteria," he said. "Their actions throughout the years have worked against them and the new administration will not have a sound reason to revoke it.
"Multiple hurdles will face the Biden administration if they go down that path. The Houthis are a terrorist group with backing from Iran, a country that will continue to shuffle its cards to gain momentum and continue to destabilize the region."
Western experts, Saudi Arabia and the US say Iran has supplied arms, including ballistic missiles to the Houthis. Iran denies that, though devices in the weapons link back to Tehran.
Meanwhile the Kingdom expects to have "excellent relations" with the Biden administration, Saudi Foreign Minister Prince Faisal bin Farhan said on Saturday.
"I am optimistic. Saudi Arabia has built solid, historical relations where it worked with different administrations. We will continue to do that as well with President Biden," Prince Faisal said.
He said Riyadh would continue to consult with Washington over the Joint Comprehensive Plan of Action, the 2015 deal to curb Iran's nuclear program in return for an easing of sanctions.
Saudi Arabia and its Gulf allies are concerned about Iran's ballistic missiles and regional meddling through militias it controls in Iraq, Lebanon and Yemen. They supported Donald Trump's maximum pressure campaign on Tehran and welcomed his decision to quit the JCPOA in 2018 and reimpose sanctions. Biden has said that if Tehran resumed compliance with the agreement, Washington would reciprocate.
The Gulf states say they should be included in any negotiations on a new deal to ensure it addresses Iran's missile capabilities and malign activity.
"I believe basically the consultations will be around reaching a solid and strong agreement that takes into account Iran's failure to comply … with strong monitoring factors to ensure the implementation of the agreement," Prince Faisal said.
https://www.arabnews.com/node/1797096/saudi-arabia
-------
Mideast
UN: Syrians alone can't stop war, needed international cooperation
Source : Anadolu
January 24, 2021
The UN Special Envoy on Syria said Friday that issues to be discussed in a new round of political talks could not be sorted out by Syrians alone and that they also needed international cooperation.
At a hybrid Geneva press conference, Geir Pedersen said that the fifth round of talks of the Syrian Constitutional Committee aimed at a final peaceful solution in the war-torn country would start in Geneva on Monday.
The UN envoy noted: "We have seen, of course, a relative calm since March, when we had the agreement between Russia and Turkey for the Northwest [Idlib]. But as I've emphasized, this is a fragile calm.
"All of these issues cannot be sorted out by the Syrians alone. It needs international cooperation," said Pedersen.
He said he had briefed the UN Security Council in New York on Wednesday, describing the coming meetings that start Monday as "very important."
The world had seen violations of Syrian sovereignty and territorial integrity going on for years, said the UN envoy, adding: "We have seen economic hardship as a consequence of 10 years of conflict, and internal factors, but also external factors."
"Although grappling with extreme economic challenges and on top of it, the challenge of COVID-19 for many Syrians, the daily struggle just to survive crowds of most other issues," said the UN envoy.
He said the political process so far has not yet delivered any real changes in Syrians' lives, nor a real vision for the future.
"As I emphasized many times, it is now clear that no one actor or group of actors can impose their will on Syria or settle the conflict alone. They must work together."
Pedersen said he had not yet come in touch with the new US administration sworn in on Wednesday.
The UN envoy said those taking part in Monday's talks would begin arriving in Geneva on Saturday.
Hadi al-Bahra is heading the opposition and Ahmad Kuzbari is representing the Syrian government.
https://en.abna24.com/news//un-syrians-alone-cant-stop-war-needed-international-cooperation_1108533.html
--------
Ancient marketplace in Tiberias may have been one of Islam's first mosques
By SARAH BEN-NUN
JANUARY 24, 2021
An 11-year excavation has potentially branded Tiberias a holy pilgrimage site for Islam. The outer layer of a mosque, dating to the seventh century, has been found.
The structure on the outskirts of Tiberias, on the shores of the Sea of Galilee, was initially dated to the Roman-Byzantine era. Arab News, reporting on Saturday, explained that the building was initially marked as a marketplace back in the 1950s.
Leading the excavations is Dr. Katia Cytryn-Silverman, a senior lecturer of the Hebrew University of Jerusalem. She specializes in Islamic archaeology, and in an academic conference last week with the Hebrew University and the Ben-Zvi institute, presented her findings. The conference was organized in commemoration of the city of Tiberias' 2,000th anniversary, Haaretz noted.
Further excavations stacked evidence that the structure actually dated earlier than previously thought, to the early Islamic period. Cytryn-Silverman's findings last week presented this new pin on the map of early Middle East mosques.
The excavations estimate that what was unearthed underneath the structure — the outer layer of a mosque — might actually date back to 635 AD, constructed by a friend of the Prophet Muhammad — Shurahbil ibn Hasana — when the Levant was conquered by his forces in the seventh century, noted Arab News.
Cytryn-Silverman said that they cannot be sure that ibn Hasana built the structure. "But," she added, "we do have historic sources that say he established a mosque in Tiberias when he conquered it in 635," Arab News reported.
Cytryn-Silverman explained that after the Arab conquest, Tiberias became a center of economic and political growth for the Arab world, Haaretz reported.
Arab News noted further that historians do currently know where a lot of the earliest mosques are, but cannot access them due to current mosques that have been built over them.
For example, Haaretz noted, one of the oldest mosques in the world is in Fustat, Egypt. Fustat was Egypt's first Muslim capital, established in the seventh century. The mosque, Mosque of Amr, was the first to be built in Egypt.
Jewish presence in Fustat is dated to the late seventh century, as they joined the various other groups in the developing city. Maimonidies moved there in 1166, where he gained the title Ra'is al-Umma or al-Millah (Head of the Nation or of the Faith) for writing his Guide for the Perplexed, and was an acclaimed physician.
https://www.jpost.com/archaeology/ancient-marketplace-turned-mosque-uncovered-near-tiberias-656502
--------
Islamic Jihad says late Iranian general Soleimani gave 'direct orders' in Gaza
By TOI STAFF
23 January 2021
A senior figure in the terror group Palestinian Islamic Jihad said the organization received "direct orders" from the late Iranian Quds force commander Qassem Soleimani up until his assassination in a US airstrike last year, and that rockets supplied by the Iranians were used to attack Israel.
Speaking during a December interview with the Iranian al-Alam TV, the secretary-general of Palestinian Islamic Jihad, Ziyad al-Nakhaleh, said "nothing happened [in Gaza] without his direct orders and supervision," according to a translation this week by the Middle East Media Research Institute.
This came in addition to Soleimani's efforts to supply the PIJ with modern missiles, and weapons, including those used to attack Israel's economic and technological hub, Tel Aviv.
"It was almost miraculous. It was very expensive in terms of technology, security, and capabilities" al-Nakhaleh said, adding "I can say that the missiles that [Soleimani] delivered to the Gaza Strip were the ones used to attack Tel Aviv. I can say that Hajj Qassem played a pivotal role in the fact that the Palestinians ventured to attack the capital of the Zionist entity."
The PIJ chief explained that Soleimani personally supervised and managed the transport of missiles in "complex operations" from Syria, to Sudan, to the Gaza Strip, adding that he personally visited Sudan to ensure the shipments were a success.
In 2009, three airstrikes destroyed a convoy of trucks in western Sudan reportedly carrying long-range Iranian missiles to the Gaza Strip. A mysterious explosion in a weapons plant in Khartoum in 2012, which killed four people, was believed to be the result of an Israeli airstrike targeting arms destined for terror groups in Gaza. In 2014 a large explosion occurred in a Sudanese ammunition warehouse, in an alleged Israeli attack targeting weapons intended for Gaza.
The local manufacturing of rockets in the Gaza Strip is also attributed to Soleimani's guidance, according to al-Nakhaleh. "This is a great and important issue, and without a doubt played a role in strengthening the Palestinian resistance." adding that, "[Soleimani] did not train [the Palestinians] himself, obviously, but he gave instructions to the experts who supervised these matters."
The Quds Force, headed by Soleimani until his assassination in January 2020, is one of five branches in Iran's Islamic Revolutionary Guard Corps, designated a terrorist organization by the US.
A Palestinian man carries a poster of Qassem Soleimani, the head of the Iranian Quds Force who was killed in a US drone strike early Friday, in front of a mourning tent set up by Palestinian factions for Soleimani in Gaza City, January 4, 2020. (AP Photo/Khalil Hamra)
Hamas, the PIJ and several smaller terror factions held a joint military drill in December, during which several rockets were fired toward the sea, in an effort to send a "clear message to the Zionist enemy."
Tuesday saw Palestinian terrorists in Gaza fire a rocket at Israel. The Israeli military did not specify where the projectile landed, but Hebrew media reports indicated it struck an open field near Kibbutz Nahal Oz on the Gaza border.
The incident came a day after two rockets were fired from the Strip toward the southern Israeli city of Ashdod, both landing in the sea just off the coast of the city. In response, IDF jets bombed sites where the Hamas terror group was digging underground tunnels in southern Gaza, the IDF said.
Though it was not immediately clear which terror group fired Monday's or Tuesday's rockets, the IDF said Hamas was ultimately responsible as it is the de facto ruler of the Palestinian enclave.
Hamas has ruled the Gaza Strip since 2007, when it expelled its rival Fatah following a bloody struggle for control of the coastal enclave. Israel has fought three wars against terror groups in the Strip since Hamas took control of the area, along with dozens of smaller exchanges of fire.
https://www.timesofisrael.com/islamic-jihad-says-late-iranian-general-soleimani-gave-direct-orders-in-gaza/
--------
Africa
No power can remove us from Ondo forests – Bodejo, Miyetti Allah leader
23rd January 2021
As the seven-day ultimatum Governor Rotimi Akeredolu, SAN, issued herdsmen occupying Ondo state forests expires tomorrow, the National President of Miyetti Allah Kautal Hore, Bello Abdullahi Bodejo has declared that no power remove Fulani herdsmen from the state's forests.In an interview with VINCENT KALU, the Miyetti Allah leader stressed that their people have settled there for over 250 years and so they are not going to obey anybody to leave the place.
He claims the Fulani ethnic group owns all the land in Nigeria. "All the lands in this country belong to the Fulani, but we don't have any business to do with land if it doesn't have areas for grazing; if the land doesn't have cow food, we won't have any business with it. We don't sell land, we don't farm. What we consider is the areas that have cow food. If the place is good for grazing, we don't need anybody's permission to go there", he stated.
Following allegations of kidnapping and robbery carried out by Fulani herdsmen, Ondo State government has given them seven-day ultimatum to leave the forests in the state, what is your reaction?
The Ondo State governor, Rotimi Akeredolu doesn't have any right to give such ultimatum to our people. People, including Fulani voted for him to be the governor; so he should be the governor of everybody in the state.
Fulani have been in the forests he is talking about even before he was born; they have been there for over 250 years. No matter how dangerous a forest may be, Fulani would go and settle there. After staying there for a long time and their cow dung turns the place fertile, people would begin to come there to farm and to settle and from then, they begin to make claims that our cattle were destroying their farms.
We are suing the governor and seeking injunction restraining him and others from carrying out his threat. But even at that, nobody, no power can send the herdsmen out of Ondo State.
We are making consultations with our legal team. But before then, the governor and his people should stop embarrassing our people in the forests and all their businesses.
No any herdsman will obey the governor; the herdsmen will not step an inch out of Ondo forests; they are going nowhere. We won't obey the governor; it is only the constitution of Nigeria that we obey. We have been in that area before he was born, how can he just grow up and ask us to leave; no Fulani will leave that place. What are his reasons for the quit notice?
We are not in support of any form of criminality- armed robbery, kidnapping, gun running etc. These crimes are the reasons we have the Nigeria Police Force, Nigeria Army, DSS, even Civil Defence to nab perpetrators and there are courts everywhere to try them and if found guilty, appropriate punishment meted out to them. The governor is the chief security officer of the state, there is no reason he should single out one ethnic group for the crimes committed in the state. He is supposed to accommodate more Fulani in the state and not to drive them out. Driving them out is not the solution.
I have just concluded a meeting with my fellow Fulani and we have found out that some people will adorn Fulani attire to carry out various crimes. How can Fulani man living in the forest kidnap and ask people to pay ransom ranging from N5 million to N10 million. What would he be doing with that kind of money inside forest; if you pay herdsmen N20 million, N10 million, N5 million in the forest, where would he carry the money to and what will he be doing with such money? Check the leaders of those criminals; let the governors identify who the criminals are. They are not Fulani. He just wants to use that as an excuse to drive our people away from his state. It is just giving a dog a bad name to hang it; the herdsmen are not the kidnappers, let him carry out proper investigations. Let him know this, no any person in this country can push us out of the forests.
The first thing is that nothing will make us take such decision. If you apply force and out of hundred Fulani, you kill 95 of them, the remaining five will go back there and continue with their grazing. They have been there for up to 250 years. They have been there before the state was even created.
All the lands in this country belong to the Fulani, but we don't have any business to do with land if it doesn't have areas for grazing; if the land doesn't have cow food, we won't have any business with it. We don't sell land, we don't farm. What we consider is the areas that have cow food. If the place is good for grazing, we don't need anybody's permission to go there.
Nigerians should know that our association, Miyetti Allah Kautal Hore is not backing anybody who is a kidnapper, armed robber, and we are calling for law enforcement agents to go after all these criminals and deal decisively with them.
The criminality all over the country is the more reason we want to fully implement our vigilante system; we want to enter all the forests in this country to check these bandits in the forests that are causing these problems and denting the good image of Fulani ethnic group. We can't wait any longer; we are sending our vigilantes into the forests to fish out these criminals – those intimidating the herdsmen and stealing their cows and secondly, these bandits causing problems in this country. It is only the Fulani that can enter any forest and chase out these bandits.
We don't need cities or towns. If you dash us FCT Abuja or the city of Lagos, we won't have anything to do with it. We want a place where we continue to practice our age long culture of cattle rearing. We inherited it from our forefathers and it will continue till the end of the world. People are using propaganda to spoil Fulani name, and desperate politicians are in the forefront. Any governor that is drumming up on the Fulani herdsmen issue, watch well, he has issue or problem whether political or otherwise in his state. It is possible that Akeredolu is fighting a political battle, it may be 2023 election and that is why he is playing up this Fulani herdsmen issue. It is the same with Benue State governor, Ortom, when he was not performing; he started to play up Fulani herdsmen and farmers issue to draw support from his people. For almost six years, he hasn't done any work in his state; he is talking about herdsmen and his people.
Fulani can settle in any bush or forest they want the moment they have cows. We agreed that our children will pursue education and other activities other people are doing in town, but even me, I'm not comfortable staying in the city, up till now my house is inside village.
Which forest, who has the forest? Any person who thinks he owns any forest should be taken to psychiatric hospital. Nobody owns any forest; forests are for Nigerians. Fulani herdsmen have the right to move into any forest and settle there for their business. Why do farmers go and cultivate thousands of hectare of land and fence it, who gave them that land? Nobody is born with a land in this country; people were just moving from one place to another for settlement. Fulani are settling in every community, but we are not claiming land, we are only interested on how our cows will have food to eat.
Fulani can't value 100 people's lives like he can value his one cow because since he was born, he doesn't have any business except that cow. The cow is like his own brothers and sisters. If anything happens to his cow, do you think he can leave you? You have two or three storey buildings and you park your cars , do you fold your hands and watch somebody come to that house carry your cars, your clothes, your wife, destroy the buildings? You must fight. The Fulani man values his cow just as you value your brother and sister and you go all out to protect them.
They love their cows beyond description, you can't separate them from their cows to go and stay inside town or city. The cows have names. The way you give your children names when they were born is the same way they name their cows. Even a person who has one thousand cows, those cows have individual names and he knows them by name; the cows have fathers, grandfathers and grandchildren. What you have in human beings – the ways names are given to people, the same way Fulani give names to their cows. We are cow lovers , that is why sometimes if you kill their cows somewhere they go there to look for justice, because they see like somebody has killed their brothers; they must go to see who did that and they won't leave that person.
You said that only the Fulani will drive out the bandits in the forests, why is it that they have not done so in the forests of Zamfara, Katsina, Sokoto and Niger?
Those bandits are not Fulani, but they are damaging the name of Fulani and that is why this our vigilantes will go into all the forests in this country to chase out all the bandits. Whatever atrocity that the bandits commit is hanged on Fulani neck. These bandits are equally killing herdsmen in their numbers in various forests, but many people don't understand this, and the moment they see herdsmen in the bush, they will tag them bandits or see them as kidnappers. This is disturbing us as it is eroding on our credibility; more so, useless people, desperate politicians and social media warriors have latched on this to poison everybody's mind against Fulani ethnic group.
Why not your vigilante clear Sambisa Forest, which is so vast so that your people will settle and halt these conflicts in many states?
Borno State governor Zulum said he will give Fulani people Sambisa forest, we are waiting for him and when the approval is given I will be the first person to go and live there. We are also waiting for the federal government to put infrastructures there, and then we move in.
Herdsmen in this country are suffering too much; as they move their cattle from one place to the other, some people who want to steal their cows will organise and even kill them, especially these people they are giving uniform in the name of vigilantes. These people are causing confusion, you just pack some people, give them uniforms to go and drive out Fulani people in the forests.
Yes, the Amotekun; I'm calling on the federal government to ban it. Since the federal government has left Amotekun, that is the reason we want to implement our own vigilante, whose operation will be all over the country, not only one state; we will operate everywhere you find Fulani people in this country, we can go there, enter the forests and chase the bandits away. We can help the Nigeria Army, the Nigeria Police Force, the federal government and relevant security agencies to end this banditry in the country. The Ondo State governor has a secret agenda for asking our people to leave his state, not the reasons he stated.
https://www.sunnewsonline.com/no-power-can-remove-us-from-ondo-forests-bodejo-miyetti-allah-leader/
---------
Miyetti Allah Cautions Oyo Youths, Says Banditry, Kidnapping Are National Problems
BY SAHARAREPORTERS
JAN 23, 2021
The Miyetti Allah Cattle Breeders Association of Nigeria has said that banditry and kidnapping are national problems, adding that the security agencies must be allowed to deal with them, and not people taking laws into their own hands.
The Miyetti Allah National Secretary, Baba Usman, stated this in an interview with SaharaReporters on Saturday while reacting to the violence against the Fulani community in Igangan, Ibarapa area of Oyo State on Friday evening when the Seriki Fulani's house and property were destroyed.
Usman described the action as "condemnable" saying the regional security outfits should work in tandem with the existing security agencies.
Violence had erupted in Igangan, Ibarapa, on Friday. The Seriki Fulani told SaharaReporters in an interview that he, his wives and children were sent out of the settlement. He added that 11 vehicles and houses were burnt in the process.
A popular Yoruba activist, Chief Sunday Adeyemo, otherwise known as Sunday Igboho, who was widely rumoured to be behind the attack, had dissociated himself and his supporters from the incident, saying some aggrieved indigenes carried out the violence.
Usman said, "We just heard what happened and we are trying to find out what are the causes of all these things. his is an act of taking the law into one's hands. This is what should be allowed for security personnel to handle appropriately.
"Whenever there is an establishment of security outfits, whether in the north or south, we always advise that these outfits work together with the security agencies. The issue of this banditry and kidnaping is everywhere in the country. Didn't you see what is happening in Kaduna, Zamfara and Katsina? We believe the security (forces) are doing their best in trying to stop this.
"What is taking place in Oyo is condemnable. We always say that the law should take its course."
http://saharareporters.com/2021/01/23/miyetti-allah-cautions-oyo-youths-says-banditry-kidnapping-are-national-problems
----------
Australia
Driver rams Mercedes through the gates of an Islamic school in Sydney as cops scramble to the scene
By KYLIE STEVENS
24 January 2021
A Mercedes driver has allegedly rammed through the front gates of a Islamic school in Sydney's south-west.
Police raced to Salamah College in Chester Hill shortly after 4pm on Sunday after reports from security staff that a car allegedly drove through the boom gate at the school's front entrance.
Officers attended the scene and spoke to the male driver, who allegedly became aggressive and resisted arrest when told he was trespassing on the school grounds.
Salamah College is an independent Islamic co-educational primary and secondary school for students from kindergarten right through to year 12.
Thousands of students across New South Wales will return to classrooms later this week for the start of the 2021 school year.
https://www.dailymail.co.uk/news/article-9181013/Driver-races-car-gates-Islamic-school-Sydney-cops-scramble-scene.html
----------
URL: https://www.newageislam.com/islamic-world-news/leeds-based-imam-qari-asim/d/124139
New Age Islam, Islam Online, Islamic Website, African Muslim News, Arab World News, South Asia News, Indian Muslim News, World Muslim News, Women in Islam, Islamic Feminism, Arab Women, Women In Arab, Islamophobia in America, Muslim Women in West, Islam Women and Feminism