New Age Islam News Bureau
1 Jan 2015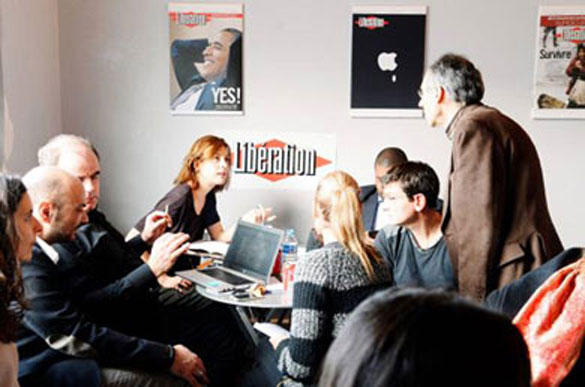 Libyan Army Forces belonging to Libya's rival government are seen on the outskirts of Al Sidra oil port Dec. 14, 2014. (Reuters
------------
Arab World
• Jordan Moves To Ban 'Harmful' Religious Edicts
• Islamic State 'Publicly Executes' Syrian for Planting Tracking Devices
• IS Magazine Takes Aim at 'Misleading' Muslim Scholars
• Sunni tribes: Baghdad handed over its military to Iran
• Village by village, Iraq pushes back against Islamic State
• Child soldiers 'recruited in Syria war'
• Iraqi Forces Kill Saudi Terrorist in Salahuddin
• Egypt cautiously steps into Syria and Libya morass
• Army Repels Terrorists' Attack on Military Bases in Damascus Countryside
Southeast Asia
• Indonesian Wahhabi Authorities Ban New Year Celebrations under Sharia Law
• Malaysia: Muslim Masses Invoke Allah's Blessings for Better 2015
• Syed Azmi proves 'anybody' can drive disaster relief aid despite being a 'nobody'
India
• Fatwa against 'Boisterous' Milad Celebrations
• 'Terrorists' Wearing Skullcaps in Police Drill Creates Controversy
• BSF Says 50-60 Terrorists Waiting To Cross Border
• Ceasefire violation: 5 dead, Pak waves white flag
• Vedanti Plans 'Ghar Wapsi' For 3,000 Muslims
Pakistan
• Pakistani Fighter Jets Kill 23 Suspected Militants in NWA
• Interior Minister Orders Immediate Execution of Death Row Terrorists
• Making Inroads: IS Wall Chalking Surfaces in DI Khan
• Target killings: Documentary highlights plight of Hazaras
• Nawaz calls parliamentary leaders to address concerns on military courts
• Three special courts formed to hear terrorism cases
• Gen Sharif appreciates resolve of national political leadership to fight against terrorism
Africa
• South Sudan Rebels Establish Military Command, Create 21 States
• Deadly Attacks Rock Northern Nigeria
• Many killed in Burundi-DRC border clashes
• Uganda police shut mosque after inter-Muslim tension
• Libya's future in limbo amid violent stalemate
South Asia
• Taliban Ambushed Comrades Joining Peace Process, 5 Killed
• Afghan VP Says 20, 000 Special Force Set To Root Out Taliban
• Afghan Army tests its mettle against TTP, LeT
• Dozens dead as Afghan wedding hit by rocket
• 'Khaleda's demand of early poll is irrational'
Europe
• ECHM Accepts Application for Mosque from Russian Muslims
• France Says Libya Rising As Terrorist 'Sanctuary'
• Man Charged With Recruiting Bosnians to Fight in Syria
• State Treaty signed with German Muslim Organisations
• UK Anti-Terror Laws Hamper Charities
North America
• CAIR Sues U.S. Navy over Right to Have a Beard If You Are a Muslim
• U.S. 'Strongly Opposes' Palestine ICC Membership
• Afghan terrorism victims remembered in US candlelight vigil
• Muslims unite at 13th MAS-ICNA in Chicago
• US aims to quickly train Iraq forces for anti-IS fight
Mideast
• Netanyahu: Democracy Always Wins Over Dictatorship
• Palestinians face new diplomatic battle over ICC move
• Iran says new U.S. sanctions violate spirit of nuclear talks
• Israeli settlers torch Palestinian home in West Bank
• Israel summons French ambassador over UN Palestinian vote
Compiled by New Age Islam News Bureau
URL: https://www.newageislam.com/islamic-world-news/new-age-islam-news-bureau/jordan-moves-to-ban--harmful--religious-edicts/d/100794
----------
Arab World
Jordan Moves To Ban 'Harmful' Religious Edicts
World Bulletin / News Desk
01 Jan, 2014
Jordanian Religious Endowments Minister Hayel Dawoud said that his ministry would take measures to punish anyone who issued fatwas (religious edicts) deemed "harmful to society and the national interests of the Jordanian state."
The minister's remarks came weeks after a Jordanian teacher had called for allocating a section of the Al-Aqsa Mosque complex for Jewish worshippers.
Dawoud said his ministry had lodged a complaint against the teacher with the prosecutor-general's office.
"This edict harms the national interests of the Jordanian state," he told The Anadolu Agency. "It also harms Jordanian efforts to protect the Al-Aqsa Mosque and other religious sites in Jerusalem."
For Muslims, Al-Aqsa represents the world's third holiest site. Jews, for their part, refer to the area as the "Temple Mount," claiming it was the site of two Jewish temples in ancient times.
Israel occupied East Jerusalem during the 1967 Middle East War. It later annexed the holy city in 1980, claiming it as the capital of the self-proclaimed Jewish state in a move never recognized by the international community.
In September 2000, a visit to Al-Aqsa by controversial Israeli politician Ariel Sharon sparked what later became known as the "Second Intifada," a popular uprising against Israel's decades-long occupation in which thousands of Palestinians were killed.
Dawoud, for his part, called for a legal crackdown on anyone who posed threat to the Hashemite Kingdom's interests.
Weeks ago, a Jordanian teacher from the north-western city of Irbid called for allocating a section of the Al-Aqsa Mosque compound for Jewish worshippers.
A video in which the teacher makes the suggestion has since gone viral, becoming fodder for local media.
On Sunday, Jordan's parliament passed a law calling for the punishment of anyone who issues religious edicts deemed harmful to Jordan's national interests.
http://www.worldbulletin.net/world/152023/jordan-moves-to-ban-harmful-religious-edicts
--------
Islamic State 'Publicly Executes' Syrian For Planting Tracking Devices
01 Jan, 2014
The Islamic State terrorist group has publicly executed a Syrian man for allegedly planting tracking devices for deadly regime air strikes before parading his body on a cross.
On Saturday, SITE Intelligence reported that the jihadist group posted footage of the accused being paraded before a crowd. The video then freezes when a fighter pulls his head back and holds a knife to his neck.
The reports that following the execution, which took place in Syria's northern province of Aleppo, the jihadists paraded the dead body on a cross. An estimated 190 insurgents had been killed in the air strikes that the man had aided, reports SITE.
According to the Syrian Observatory for Human Rights, ISIS has executed 1,878 people in Syria over the past six months, including 120 of its own members.
Like Us on Facebook
The Associated Press reports that most of the people killed by the group were civilians, including 930 members of a Sunni Muslim tribe from eastern Syria. Four children and eight women were among those killed, the Observatory added. "They were executed by beheading, shooting or stoning" in the provinces of Deir Ezzor, al- Raqqa, al- Hasakah, Aleppo, Homs and Hama.
ISIS also murdered 120 of its own members for "exceeding the limits in religion." All but four of those killed were executed after being arresting during their attempt to go back to their homes, the group revealed.
The Observatory also reported that the overall number killed by the Islamic State is likely far higher than they have confirmed, as hundreds are missing still missing and detainees are being held inside the jihadist group jails
ISIS, an offshoot of Al-Qaeda, has released graphic videos of violent executions of captured enemy fighters, activists and journalists.
It has also beheaded two American journalists, and one American and two British aid workers this year in an attempt to halt U.S.-led airstrikes, which have killed hundreds of ISIS fighters in Syria since September.
ISIS has overtaken large portions of Syria and Iraq in an attempt to establish a caliphate, or state ruled by Sharia law. The group targets religious minorities, including Christians and Yazidis. The Iraqi city of Mosul has reportedly been emptied from its Christian population, which numbered over 60,000 before 2003. Believers have been faced with the choice of converting to Islam, paying a tax or being killed for their faith.
However, U.S. officials recently said that ISIS has been demoralized by losses it has suffered due to the airstrikes.
"It [ISIS] was presenting itself as an unstoppable movement," The Guardian quoted an anonymous U.S. official as saying. "That kind of unstoppable momentum has been blunted, to say the least. We have killed over 1,000 of their fighters, particularly in Kobani [city in Syria], and that gets to Raqqa [also in Syria] because they wanted to take Kobani and had been making the biggest flag they had ever made and they were going to put it up there because to them this is a war of flags."
http://www.gospelherald.com/articles/53770/20141229/islamic-state-publicly-executes-syrian-in-aleppo-has-murdered-2-000-including-120-foreign-fighters-in-past-6-months.htm#ixzz3NWFZXDbM
----------
IS magazine takes aim at 'misleading' Muslim scholars
01 Jan, 2014
The Islamic State described two scholars, Omar Mahmoud Othamn, more commonly known as Abu Qatada, and Sheikh Abu Mohamed al-Maqdisi, both leaders of the Jordanian Salafist movement, as "misleading scholars" in the latest issue of Dabiq, the militant group's online magazine.
IS dedicated the whole of page 38 of the 63-page magazine to a large picture of the two scholars. Under their photo, a narration by one of the Prophet Muhammad's companions, Abu Dharr was placed.
In the narration, Abu Dharr relays that Prophet Muhammed had said that he fears for his followers from "the misleading imams," referring to the two scholars.
Abu Qatada, considered radical Islamic preacher, was found not guilty of terrorism offences by a court in Jordan in September after being deported from Britain.
He was reportedly involved in secret negotiations to save the life of American hostage Peter Kassig, who was later beheaded by IS militants.
According to the Guardian, Abu Qata had been persuaded by a US lawyer to initiate talks with the militant group in an attempt to release Kassig.
Although IS did not specify the reason behind describing him as a "misleading scholar", Abu Qatada's attempt to negotiate on behalf of the US aid worker, may have been a reason for the animosity.
In a similar fashion, IS dedicated the whole of the following page of Dabiq to a photo of Waddah Khanfar, former head of Aljazeera and Yasser Abu Hilala, current director of the news network along with the title, "Bewitching media."
Two sayings for Prophet Muhammed were also placed under the photo: "Indeed what I fear most for my Ummah (followers) is every articulate munafiq (hypocrite)."
"Indeed some eloquence is sorcery."
Neither Khanfar nor Hilala are known to be affiliated with any extremist groups. On the other hand, Aljazeera and Doha, where the network is based, have been accused of supporting more moderate political Islamist groups, namely the Muslim Brotherhood.
This is the sixth edition of Dabiq Magazine which has been published regularly by the Islamic State as a propaganda tool and as a means to recruit supporters from the West.
The periodic magazine is slick and produced in several languages including English. It focuses on issues of jihad (holy war) and hijra (migration) among others and usually publishes photo reports and articles about the Islamic State from their own perspective.
Dabiq is a place in Syria that is supposed to be the location for one of the final battles according to certain Muslim narratives about the final apocalypse. According to the Calrion Project, choosing such a name for the magazine highlights the group's goals to establish a caliphate or Islamic State reminiscent of the historical empire that stretched across the region.
http://www.middleeasteye.net/news/slams-two-salafist-scholars-misleading-1302464650#sthash.Izx3CLH0.dpuf
-----------
Sunni tribes: Baghdad handed over its military to Iran
01 Jan, 2014
ERBIL, Kurdistan Region – Sunni tribal leaders accuse the Iraqi government of handing over military power to Iranian advisors, referring to the killing of an Iranian commander in the country last week as further proof.
"Since the outbreak of the conflict Iran has wanted to turn Iraq into its own backyard through its agents," said Anbar tribal chief Sheikh Abdul Qadir al-Nael. "Now the military presence of Iran in Iraq has become clear as it has exceeded the Iranian advisers to thousand of other soldiers."
Sepah News, the news agency of the Iranian Revolutionary Guards, said that Hamid Taqawi, commander of Iranian forces in Samarrah, was killed on Saturday by an Islamic State (ISIS) sniper.
Sunni tribes in Anbar saw the death of the Iranian commander as Iran's entrenchment in Iraqi affairs, especially in the fight against ISIS.
"The Iraqi government is a tool in the hands of Iran," said Sheikh al-Nael.
Iranian opposition group Mojahedin-e-Khalgh (MEK) published a statement this week, claiming that 7,000 Iranian paramilitary fighters (Basij) and military advisors have entered Iraq since the war against ISIS started last summer.
Sheikh Nael said that in addition to Tehran's military involvement, Iranian Shiite clerics regularly release fatwas about the war in Iraq.
"We as Sunni Arab tribes will fight the Iranian presence in Iraq," he told Rudaw. "We will not allow them to occupy Iraq."
Sheikh Nael urged neighboring Arab states to stand up to Iran's "sectarian interference of Iraq."
Some Arab tribes in Western Anbar have taken up arms against ISIS, but Sheikh Nael said that they are no match for the radical group and therefore Sunni Arab states should arm the tribes to fight ISIS "and the Iranian aggression."
Sheikh Fihran al-Sadid, another tribal leader in Ramadi, said that the Iraqi army has lost credibility by working with Iranian advisors.
"If Iran admitted the death of its military commander in Iraq by the Islamic State, so how could the Iraqi government still deny it?"
http://rudaw.net/english/middleeast/iraq/01012015
----------
Village by village, Iraq pushes back against Islamic State
01 Jan, 2014
BALAD, Iraq — Everywhere, Iraq is a war front; it's only a matter of choice, a geographical menu. In Baghdad, the south and parts of the east, it's a war of suicide bombings; in Al-Anbar, Saladin, part of Diyala, Kurdistan and of course Mosul, it's a war of liberation. Both are being fought between the same rivals — the Iraqi government and its allies on one side and on the other the Islamic State (IS), which has managed to take control of almost 45% of the country over the last six months.
In Salahuddin province, north of Baghdad, shelling and shooting became the soundtrack. Life here is all about fighting and mourning. There are no more tears to shed for young fighters, soldiers or volunteers, who lose their lives on the front. Black lost its significance as the color women here wear during mourning; it simply became the color of everyday.
"I came from Basra to fight those terrorists, I came before the month of Ramadan [in June 2014]," said Abu Ghazwan, a Shiite commander whom Al-Monitor met at the village of Zor El-Bakr, near Balad air base, known as LSA Anaconda during the US occupation and Bakr air base during Saddam's reign. Abu Ghazwan is commanding a group of 200 volunteers who decided to fight alongside the army and the federal police against IS. "I don't have any intention to go back to my family or town before this battle is over, I've been here for almost six months and I'm ready to die, so another six months here won't mean anything," he said.
Full report at:
http://www.al-monitor.com/pulse/originals/2014/12/iraq-battle-islamic-state-war-forward-inch-time.html#ixzz3NTnhpgpk
----------
Child soldiers 'recruited in Syria war'
01 Jan, 2014
The family of a teenage girl in Syria has accused Kurdish forces of kidnapping her and forcing her to become a child soldier.
The Kurds deny they abducted the 15-year-old and made her fight.
Human Rights Watch has condemned the Kurds and other armed opposition groups in Syria for putting children on the frontlines.
Al Jazeera's Natasha Ghoneim reports.
http://www.aljazeera.com/news/middleeast/2014/12/child-soldiers-recruited-syria-war-20141231204119640271.html
----------
Iraqi Forces Kill Saudi Terrorist in Salahuddin
01 Jan, 2014
The Iraqi security forces killed a Saudi terrorist of the Islamic State of Iraq and the Levant (ISIL) group in Salahuddin province.
"The security forces killed the terrorist sniper, who was hiding inside a water tank above a house, in Baiji district, North of Tikrit city," an informed source said Tuesday.
http://english.farsnews
Egypt cautiously steps into Syria and Libya morass
01 Jan, 2014
Egyptian informed sources say that several leading Syrian opposition figures may be meeting in Cairo in the early weeks of 2015 to "agree amongst themselves with the help of Egyptian mediation" on a set of rules for "what should be a political position of the Syrian opposition that could be offered in any possible talks with the Syrian regime."
"The dates are still flexible and the positions are equally flexible, but what I can say with a considerable deal of certainty is that there is a growing realisation within the Syrian opposition (and I am here specifically not talking about the armed groups) that demanding the immediate departure of Syrian President Bashar Al-Assad, as a pre-requisite to any political settlement, has become unrealistic given the considerable control the forces of Bashar exercise on the ground," said one Egyptian source.
Full report at:
http://english.ahram.org.eg/NewsContent/1/64/119218/Egypt/Politics-/Egypt-cautiously-steps-into-Syria-and-Libya-morass.aspx.com/newstext.aspx?nn=13931010001176
----------
Army Repels Terrorists' Attack on Military Bases in Damascus Countryside
01 Jan, 2014
The Syrian army continued its advances in Khan al-Sheikh region in Damascus countryside and thwarted the terrorists' attacks on several strategic military bases in the surrounding areas of Khan al-Sheikh farms in there.
The army pushed back the Takfiri terrorists from the surrounding areas of Khan al-Sheikh where a number of military bases are located, killing at least 34 terrorists in heavy clashes.
The terrorists with Saudi, Moroccan and Turkish nationalities could be seen among the Takfiri militants killed in Khan al-Sheikh area.
Also in the past 24 hours, the Syrian army helped tens of families in Eastern Ghouta to leave their homes for safe places created by the government in nearby areas.
At least 25 families residing in Zobdin town in Eastern Ghouta were transferred to safe zones in Hatiteh, Al-Jarsh and Al-Mleiha through the safe passages provided by the army.
Meantime, the Syrian Army inflicted massive casualties on the ISIL Takfiri group in Deir Ezzur province, claiming the lives of scores of terrorists.
Full report at:
http://english.farsnews.com/newstext.aspx?nn=13931010000369
---------
Southeast Asia
Indonesian Wahhabi Authorities Ban New Year Celebrations under Sharia Law
01 Jan, 2014
Thousands of fireworks and party favours have been snatched up in the Indonesian city of Banda Aceh after local Wahhabi authorities began enforcing a fatwa banning New Year's Eve celebrations in the country's Sharia-ruled province.
The fatwa was issued by Aceh provinces clerical Ulema Consultative Assembly, which said that wishing someone 'Merry Christmas' or celebrating the New Year were forbidden under Sharia or Islamic law.
"All events related to New Year celebrations are contrary to Islamic culture," Asia News cites Banda Aceh's Deputy Mayor Illiza Saaduddin as saying.
She continued that the celebration of New Year's "is not a religious event, but just a profane and worldly event where people only enjoy the transfer of a new day with hurrahs. Cafés and nightspots are told to stop their operation."
The city's Buddhist, Christian and Hindus minorities "will have to show respect" to the Muslim majority, Illiza added.
Although the ban is technically not legally-binding, the city's Sharia police and personnel from the public order agency have been mobilized to ensure the edict is observed.
Since Monday, the religious police have been conducting raids on street vendors and shops, seizing thousands of firecrackers, noise-makers, and cardboard trumpets.
They will also conduct raids on hotels and cafes, which have been warned not to mark the event.
Full report at:
http://www.abna.ir/english/service/east-asia/archive/2014/12/31/661892/story.html
http://rt.com/news/218927-indonesia-new-year-ban/
----------
Malaysia: Muslim Masses Invoke Allah's Blessings for Better 2015
BY SHAZWAN MUSTAFA KAMAL
JANUARY 1, 2015
KUALA LUMPUR, Jan 1 — Prayers and religious chants replaced the annual New Year's Eve countdown at Dataran Merdeka here last night as thousands of Muslims flooded the historic square in a mass gathering to seek forgiveness and divine blessing in light of the many tragedies that befell Malaysia in 2014.
In groups, pairs and individually, men, women and children trickled into the square as early as 7.30pm; and by 9pm the Sultan Abdul Samad building next to Dataran Merdeka was covered in a sea of songkoks, turbans and Hijabs.
Parents were seen carrying their babies while the older children brought along mats to sit on — all in anticipation of the "Malam Cintakan Rasul 2015" (Love the Prophet Night 2015) featuring Indonesia-born preacher Habib Syech Abdul Qadir as-Seggaf, who professes to be a direct descendant of Prophet Muhammad himself.
Full report at:
http://www.mmail.com.my/malaysia/article/in-new-year-countdown-muslim-masses-invoke-allahs-blessings-for-better-2015#sthash.jbLLAJFG.dpuf
----------
Syed Azmi proves 'anybody' can drive disaster relief aid despite being a 'nobody'
01 Jan, 2014
KUALA LUMPUR, Jan 1 — While armchair critics kept busy by wagging their fingers as floodwaters swamped Malaysia, a little-known pharmacist sought to dispel the popular belief that nothing moves unless commanded by VVIPs.
Syed Azmi Alhabshi who was burnt for organising a pet-a-dog session for Muslims last year has since bounced back to kick off a recent successful donation and delivery drive to aid disaster victims in flood-struck states on the peninsula's east coast that had been deprived of sorely-needed basic supplies of food, clothing and drinking water.
It began with him wondering on Facebook in November on how to get a helicopter to help fly in supplies for those stranded by the floodwaters, prompting a response from a US firm, Solaire which offered to fly Syed Azmi in one of their choppers to deliver aid direct to Marang, Terengganu.
Full report at:
http://www.themalaymailonline.com/malaysia/article/syed-azmi-proves-anybody-can-drive-disaster-relief-aid-despite-being-a-nobo#sthash.pNfwy5xa.dpuf
----------
India
Fatwa against 'Boisterous' Milad Celebrations
01 Jan, 2014
HYDERABAD: While preparations are on in full swing to celebrate Milad-un-Nabi, the birth anniversary of Prophet Muhammad, on January 4 on grand scale, elders have begun issuing calls for low key celebrations and helping the community instead.
According to Anwar Ahmed from the Jamia Nizamia, the Islamic seminary, the institution started circulating its fatwa on various platforms, including the internet and web-based messaging applications. The fatwa discouraged inconveniencing others, irrespective of faith, by playing loud music or obstructing traffic.
"This is vice-chancellor Mufti Khaleel Ahmed's view. The fatwa prescribes that Milad is a time to engage in religious worship," Ahmed said. Others said that the religious decree is being displayed at the entrances of mosques, among other places, so as to create awareness. Observers reiterated that there was a pressing need to return to the quiet celebrations. They said the trend of celebrating festivals on a grand scale would encourage competitive communalism between communities.
Full report at:
http://timesofindia.indiatimes.com/city/hyderabad/Fatwa-against-boisterous-Milad-celebrations-in-city/articleshow/45644819.cms
----------
'Terrorists' Wearing Skullcaps in Police Drill Creates Controversy
January 1, 2015
An anti-terror mock drill by the Surat Police sparked a controversy after one of the person posing as a terrorist wore a skullcap suggesting that the terrorists belonged to a particular community. The incident came under criticism on Wednesday.
The drill was conducted in Dobari coastal region in Olpad town of Surat to check preparedness of the force is case of a terror attack. A video of the drill shows five policemen holding three 'terrorists' who were wearing skullcaps.
The trio were also shown lying down, while policemen keep a watch on them. The video ends with the men being bundled into a police jeep after being "captured" alive.
Responding to the incident, Congress leader Abhishek Manu Singhvi said, "Unfortunately the hallmark, the identity of this government is fast becoming a government which is using symbolic gestures, images, comments to create division... It is marked by intolerance which is another reason why it's a failure. It's a failed administration."
Full report at:
http://www.thehindu.com/news/national/other-states/police-drill-uses-men-with-skullcaps-to-play-as-terrorists/article6744363.ece
----------
BSF says 50-60 terrorists waiting to cross border
January 1, 2015
India will launch a strong protest with Pakistan over fresh ceasefire violations at the International Border here that has left a BSF jawan dead and another injured.
"They (Pakistan) have violated the norms on international border. We are going to lodge strong protest to them (over ceasefire violation)," Inspector General of Border Security Force (BSF) Rakesh Sharma told reporters here.
Home Minister Rajanth Singh said Pakistan should desist from such violations and officials of both the countries have been in touch over the issue. "Pakistan should not do this. Diplomats of both the countries remain in constant touch," Singh said, adding normalcy will return soon.
Sharma said that about 50-60 terrorists are waiting to sneak into the Indian side in Jammu and Kashmir from Pakistan. "There are about 50-60 terrorists at the launch pads on the other side waiting at the international border," he said adding that security measures have been intensified on the Indian side to check any untoward incident.
Full report at:
http://indianexpress.com/article/india/india-others/india-to-lodge-protest-with-pakistan-against-ceasefire-violations/#sthash.QHSPuLX2.dpuf
----------
Ceasefire violation: 5 dead, Pak waves white flag
01 Jan, 2014
Pakistani forces opened fire on BSF troops in Jammu and Kashmir on Wednesday killing one jawan and wounding another, as defence minister Manohar Parrikar asked Indian soldiers to retaliate with "double the force".
BSF chief DK Pathak said his men gunned down four Pakistan Rangers in a counteroffensive, compelling the other side to open all communication channels and raise white flags.
"We put conditions that first they should stop firing for one hour and show white flag, which they eventually did and only after that the BSF stopped its counteroffensive," added Pathak, who briefed home minister Rajnath Singh on the prevailing situation in the evening.
The deceased Indian jawan has been identified as Constable Sri Ram Gowria.
The firing in the Samba sector was the second ceasefire violation by Pakistan in 24 hours and the seventh in a week, sources said.
Full report at:
http://www.hindustantimes.com/india-news/ceasefire-violation-5-dead-pak-waves-white-flag/article1-1302157.aspx
----------
Vedanti plans 'ghar wapsi' for 3,000 Muslims
01 Jan, 2014
At a time when Minister of State, Minority Affairs, Mukhtar Abbas Naqvi has decided to tour minority populated areas for damage control after the 'ghar wapsi' controversy, former BJP MP and senior Vishwa Hindu Parishad (VHP) leader Ram Vilas Vedanti has announced to organise a grand "ghar wapsi' for over 3000 Muslims at Ayodhya in February.
Speaking to The Indian Express, Vedanti claimed that nearly 3000 Muslims, who had converted to Islam from the Hindu religion several years ago, will adopt Hinduism in the 'ghar wapsi' event. He also claimed that these Muslims belong to Faizabad, Ambedkar Nagar, Bahraich, Gonda, Shrawasti, Basti and Siddarth Nagar districts.
Full report at:
http://indianexpress.com/article/india/india-others/vedanti-plans-ghar-wapsi-for-3000-muslims/
----------
Pakistan
Pakistani fighter jets kill 23 suspected militants in NWA
01 Jan, 2014
ISLAMABAD: At least 23 suspected terrorists were killed when Pakistani fighter jets targeted militant hideouts in Shawal area of North Waziristan Agency on Wednesday evening, military officials claim.
A statement, issued by the Inter-Services Public Relations (ISPR) said that four militant hideouts were also destroyed through "effective and precise aerial strikes".
The information, however, could not be independently verified as access for journalists is restricted in the area.
The air strikes are a part of stern actions Pakistan has been taking against Taliban militants following deadly Peshawar school siege earlier in the month as the military intensified operations in the troubled northwestern tribal areas.
After the school attack that killed 150 people, mostly children, Prime Minister Nawaz Sharif ended a six-year moratorium on the death penalty, reinstating its use for terrorism-related cases.
The Tehreek-i-Taliban Pakistan (TTP) said the school attack by a suicide squad was revenge for the killing of militants' families in the military offensives.
The Pakistani military since June has been waging the assault against longstanding TTP and other militant strongholds in the tribal areas bordering Afghanistan.
http://www.dawn.com/news/1154267/pakistani-fighter-jets-kill-23-suspected-militants-in-nwa
----------
Interior Minister Orders Immediate Execution of Death Row Terrorists
01 Jan, 2014
ISLAMABAD: Interior Minister Chaudhry Nisar Ali Khan ordered execution of those terrorists on death row whose mercy pleas have been rejected.
Nisar chaired the executive board meeting of NACTA at the PM House on Wednesday. The meeting was attended by inspector general police of all provinces, home secretaries and representatives of intelligence agencies. The meeting discussed the anti-terrorism national action plan and representatives of the provinces were provided the document pertaining to it. During the meeting, Nisar said NACTA has been made fully operational and directed all concerned departments for coordinated and prompt intelligence sharing with NACTA to foil terrorist and subversive activities across the country.
The minister also assured to provide all resources for hurdle-free working of the authority. Interior Minister Nisar directed that the data of members of banned organisations should be collected. Last week, Prime Minister Nawaz Sharif directed that NACTA be made functional with immediate effect, following which a meeting was summoned today. The anti-terror body has largely remained dormant resulting in an absence of coordination among various intelligence and law-enforcement agencies which is critical to monitoring activities of extremist groups operating in different parts of the country.
Full report at:
http://www.dailytimes.com.pk/islamabad/01-Jan-2015/nisar-orders-immediate-execution-of-death-row-terrorists
----------
Making inroads: IS wall chalking surfaces in DI Khan
January 1, 2015
DI KHAN: Wall chalking in favour of the international terror outfit, the so-called Islamic State (IS), also known as Daish, was spotted in DI Khan city on Wednesday and promptly removed by the police.
According to a police official, messages welcoming IS stating 'Daish Zindabad' were found inscribed on the wall of a government high school for boys in Mohallah Lagharayan Wala. He added police rushed to the site and removed the slogans upon learning of the graffiti.
"This seems to be the work of someone wanting to make mischief because there is no presence of Daish in DI Khan," said the policeman.
Graffiti in support of Daish has previously surfaced in Peshawar and Bannu, alarming law-enforcement agencies and locals.
Meanwhile, unidentified people fired rockets on a sugar mill in the city in the early hours of Wednesday. A policeman said four rockets were fired at Miran Sugar Mill around 4am. One fell on a tractor-trolley, damaging it, while another fell on a boiler. Two more fell inside the building of the mill, damaging the walls.
According to the police, an investigation is under way.
http://tribune.com.pk/story/815125/making-inroads-is-wall-chalking-surfaces-in-di-khan/
----------
Target killings: Documentary highlights plight of Hazaras
January 1, 2015
ISLAMABAD: A documentary highlighting target killings of Hazaras in Quetta was screened at the Sustainable Development Policy Institute (SDPI) on Wednesday.
Titled "Shaheedo tum kahan ho" the documentary profiles mourning families of some of the victims who have been lost to sectarian violence prevalent in the country in general and target killings of the Hazara community in Quetta in particular.
It also depicts how members of the community face regular discrimination, whether they are going to school or shopping in marketplaces.
Directed by Muhammad Waseem, the documentary has been sponsored by Minorities' Rights Group in the UK, which has been working closely with SDPI for many years.
The documentary underlines that Hazaras are targeted because they are easily identifiable by their features which distinguish them as an ethnic group. With a population of around 500,000, Hazaras mainly reside in Quetta.
Full report at:
http://tribune.com.pk/story/815374/target-killings-documentary-highlights-plight-of-hazaras/
----------
Nawaz calls parliamentary leaders to address concerns on military courts
01 Jan, 2014
ISLAMABAD: Prime Minister Nawaz Sharif has called a meeting of parliamentary leaders at the Prime Minister House on Friday (tomorrow) to address concerns that have arisen on the matter of military courts.
The two main opposition parties, Pakistan Tehreek-i-Insaf (PTI) and Pakistan Peoples Party (PPP), which had earlier endorsed the move, have since been having second thoughts to the commitments they had made during the December 24 meeting of parliamentary parties and key stakeholders, including the military's top brass, who were present there.
Earlier, PPP stalwart and Leader of the Opposition in the Senate Aitzaz Ahsan had categorically stated that he had opposed the idea of amending the constitution for establishing military courts which were mentioned in the document made public after the meeting.
Full report at:
http://www.dawn.com/news/1154426/nawaz-calls-parliamentary-leaders-to-address-concerns-on-military-courts
----------
Three special courts formed to hear terrorism cases
01 Jan, 2014
ISLAMABAD: Three special courts were formed on Thursday in accordance with the Protection of Pakistan Act to preside over cases relating to terrorism. Five special courts are to be formed in total.
The three courts have been formed in Peshawar, Lahore and Quetta in accordance with the Protection of Pakistan Act passed by the Parliament in order to curb rising militancy in the country.
Judge Mukarrab Khan will head the special court in Lahore, whereas Judge Zafar Khosa and Judge Anwar Ali Khan will preside over the courts in Quetta and Peshawar respectively.
Sindh is also scheduled to get special courts but these are yet to be established.
The latest measures come days after the country's political leadership agreed to establish military courts in order to try terror suspects in what appeared to be a virtual bypassing of the superior judiciary and the Supreme Court's 1999 verdict which had declared such tribunals as unconstitutional.
Full report at:
http://www.dawn.com/news/1154418/three-special-courts-formed-to-hear-terrorism-cases
----------
Gen Sharif appreciates resolve of national political leadership to fight against terrorism
01 Jan, 2014
RAWALPINDI - Chief of Army Staff General Raheel Sharif has said that entire nation was looking towards political and military leadership of Pakistan to take bold and meaningful decisions leading to stern action against terrorists and their sympathisers.
Addressing the 178th Corps Commanders conference here on Thursday at the General Headquarters, General Sharif appreciated the resolve of the national political leadership shown during the All Parties Conference. Much wanted and precious wider political consensus achieved against terrorism is not lost to smaller issues, the participants hoped. Key lies in all institutions joining hands for an effective and prompt implementation of a comprehensive National Action Plan without having to lose any further time, he emphasised.
Full report at:
http://www.dailytimes.com.pk/national/01-Jan-2015/gen-sharif-appreciates-resolve-of-national-political-leadership-to-fight-against-terrorism
---------
Africa
South Sudan Rebels Establish Military Command, Create 21 States
01 Jan, 2014
Addis Ababa — In a move seen to be in preparation for the next phase in the one-year-old conflict, South Sudan's former vice-president, Riek Machar, who leads the SPLM-In-Opposition has for the first time established a military command for the rebel group.
In an order signed on 21 December, seen by Sudan Tribune, Machar said the "General Staff Command" would now command and control the rebel forces.
"Pursuant to December 6-12, 2014 Pagak conference resolutions, in reorganizing the SPLM/SPLA forces and its command and control, the SPLA Staff Command is hereby established per this order," partly reads the circular issued by the rebel leader.
The new military command is composed of a chief of general staff, with five deputies for administration, operations, logistics, training and moral and orientation.
Names of the senior commanders to be put in charge of the new assignments are yet to be revealed.
Rebel sources however said General Gatwech Dual, from Jonglei state, is likely to take up the assignment as the chief of general staff.
Full report at:
http://allafrica.com/stories/201501010004.html
----------
Deadly attacks rock northern Nigeria
January 1, 2015
Strife-torn northern Nigeria has been hit by two deadly attacks, when a female suicide bomber was killed as she tried to enter a military barracks and seven died in a bus explosion.
Soldiers opened fire on the woman when she refused to be searched as she approached the barracks in Bolari, in Gombe state, detonating the explosives belt she was wearing, according to eyewitness accounts.
The woman, who was wearing a hijab, was killed instantly, witnesses said. "The woman refused to stop and continued to advance towards the military guards at the gates despite repeated orders from them to stop at a distance," said Shuaibu Nasir, who lives near the gates of the barracks.
Full report at:
http://indianexpress.com/article/world/middle-east-africa/deadly-attacks-rock-northern-nigeria/#sthash.4Lryow41.dpuf
-----------
Many killed in Burundi-DRC border clashes
01 Jan, 2014
At least 22 people have been killed in clashes between Burundi's army and members of an unidentified rebel group near the Democratic Republic of Congo border, sources have said.
"The security forces are still combing the area where there was fighting and the valleys where the members of this armed group are hiding," a top Burundian army official told AFP on Wednesday, the day after the rebel group launched the attack on the central African nation.
Burundian officials and witnesses said the group of around 200 rebels crossed into Cibitoke province north of the capital Bujumbura overnight on Monday.
The rebels crossed into the country from Democratic Republic of Congo's eastern Kivu region, an unstable and resource-rich area that is home to dozens of rebel groups.
Full report at:
http://www.aljazeera.com/news/africa/2014/12/dozens-killed-burundi-drc-border-clashes-20141231123140325747.html
----------
Uganda police shut mosque after inter-Muslim tension
World Bulletin/News Desk
01 Jan, 2014
Ugandan police closed a mosque in downtown Kampala after a group of Muslims loyal to a slain scholar attempted to seize control of it.
Witnesses say the tension began at dawn, when followers of Sheikh Mustapha Bahiga, who was gunned down Sunday night, entered Kampala's Noor Mosque.
The mosque is controlled by Sheikh Yunus Kamoga, who they blame for Bahiga's killing.
They remained inside the mosque until a group led by Sheikh Kamoga came to perform dawn prayers and found the mosque closed from inside.
The faithful began calling other Muslims, who surrounded the mosque and unsuccessfully tried to pull down its door.
Armed with teargas, guns and batons, police forces eventually surrounded the mosque, allowing only police negotiators into the place of worship.
Full report at:
http://www.worldbulletin.net/news/151967/uganda-police-shut-mosque-after-inter-muslim-tension
----------
Libya's future in limbo amid violent stalemate
World Bulletin/News Desk
01 Jan, 2014
Throughout 2014, Libya remained embroiled in political infighting that evolved into a violent power struggle between two rival seats of government, throwing the fractious North African country's future into uncertainty.
Oil-rich Libya has been dogged by political instability since the 2011 ouster and death of longstanding strongman Muammar Gaddafi.
In the three years since, the country has witnessed frequent clashes between rival militias that had fought Gaddafi's forces during the 2011 uprising.
A parliamentary election – held this summer amid sharp polarization – left the country with two rival legislative assemblies that currently answer to two rival governments.
The first is the House of Representatives, which was the outcome of a July election. Convening with 188 of 200 members, the secularist-leaning assembly received international recognition and later appointed a government led by Prime Minister Abdullah al-Thinni.
This assembly relocated to the eastern city of Tobruk after Islamist militias took over capital Tripoli, where the Islamist-led General National Congress (GNC) continued to convene despite an expired mandate.
Full report at:
http://www.worldbulletin.net/headlines/152012/libyas-future-in-limbo-amid-violent-stalemate
----------
South Asia
Taliban Ambushed Comrades Joining Peace Process, 5 Killed
Jan 01 2015
Taliban insurgent have attacked a convoy of their comrades who were on their way to announce allegiance with government in Northern Afghanistan.
Faqir Mohammad Jawzjani, police chief of northern Jawzjan province says five persons were killed and nine injured from both sides after a one hour clash between the groups.
He said that the Taliban group who were joining government was also supported by the security forces in the fight.
Jawzjan's police chief says that the group has around 200 fighters under the command of Qari Niamatullah who Wednesday decided to lay down their guns against the government and come to the main city of Shebarghan on Tuesday to announce their decision.
Reports from the area indicate that close aides to Qari Niamatullah by the name of Qari Lutfullah, and a Taliban commander from the other side were among the ones killed.
The tragic incident took place in Toraghli area of Qosh Tapa district of Jawzjan.
This week it was the 2nd ambush that targets Taliban who switch from insurgency to join government in northern Jawzjan province.
Two days ago in a similar ambush another Taliban commander who had joined government was killed.
http://www.khaama.com/taliban-ambushed-comrades-joining-peace-proces-5-killed-2646
----------
Afghan VP Says 20, 000 Special Force Set To Root Out Taliban
Jan 01 2015
Afghanistan's vice president Abdul Rashid Dostum says that he has prepared a Special Force of 20, 000 fighters to eliminate Taliban from Afghanistan.
Abdul Rashid Dostum said he will clear Kundoz from Taliban and then rood out Taliban in Kunar province.
Abdul Rashid Dostum is said to be one of the expert fighters in Afghanistan who never accepts defeat in the fight.
Afghanistan's vice president Abdul Rashid Dostm is on a special mission to northern Afghanistan to convince the armed opponents join peace process.
He has made a call to the Taliban that joining peace process and living in peace is better that being killed.
Only this week after his visit to the north of the country hundreds of Taliban joined peace process.
Dostum says that within 20 days thousands of more Taliban will join government.
http://www.khaama.com/dostum-20-000-special-force-set-to-eliminate-taliban-2649
----------
Afghan Army tests its mettle against TTP, LeT
January 1, 2015
The smoke from mortar and rocket attacks rises from the mountains of Dangam in the remote eastern border region of Afghanistan as Talban insurgents battle government forces in a bid to establish a permanent presence now that the American soldiers who led the fight here for more than a decade have left.
The U.S.-led international effort to rid Afghanistan of the Taliban officially shifts from a combat to a training band support mission on Wednesday, with Afghan forces assuming full responsibility for security nationwide on New Year's Day. A residual force of 10,800 Americans and almost 3,000 NATO soldiers will remain under the banner of a new mission called Resolute Support.
Over the last 18 months, U.S. and NATO forces have been closing their bases across the country, taking their battlefield prowess, air support and medical evacuation assets with them.
Full report at:
http://www.thehindu.com/news/international/south-asia/afghan-army-tests-its-mettle-against-ttp-let/article6742874.ece
----------
Dozens dead as Afghan wedding hit by rocket
01 Jan, 2014
A rocket fired during fighting between Afghan forces and Taliban fighters has killed at least 26 wedding guests in the southern province of Helmand, officials have said.
Most of the victims of the attack late on Wednesday in Helmand's Sangin district were women and children.
NATO's war in Afghanistan formally ended on Sunday, when the International Security Assistance Force (ISAF) was replaced by the US-led follow-up mission "Resolute Support", which will focus on training and assisting Afghan forces.
Helmand is a Taliban stronghold where the US and British troops were involved in years of fierce fighting until the NATO withdrawal.
"The rocket struck in a firefight between Afghan security forces and the Taliban," said Fareed Ahmad Obaid, police spokesman for Helmand province.
Full report at:
http://www.aljazeera.com/news/asia/2014/12/dozens-killed-as-afghan-wedding-hit-rocket-2014123123324221261.html
----------
'Khaleda's demand of early poll is irrational'
01 Jan, 2014
The Awami League has opined that Khaleda Zia's demand over arranging early election under caretaker government system was "irrational and contrary to the constitution."
Hasan Mahmud, publicity and publication secretary of the Awami League, came up with the reaction while addressing a press conference at Prime Minister Sheikh Hasina's political office at Dhanmondi in the capital around 7.45pm on Wednesday.
He said: "Khaleda's claim that the Awami League breaks its promise of early election is not true. Her demand is irrational as holding early poll under caretaker government system is contrary to the constitution of the country."
"The next general election will be held on 2019 as per constitution and there is no option for caretaker government or interim government as per constitution."
The former minister said Khaleda's remarks on the ruling party were "false and exaggerated."
http://www.dhakatribune.com/politics/2014/dec/31/%E2%80%98khaleda%E2%80%99s-demand-early-poll-irrational%E2%80%99#sthash.SLygHqBL.dpuf
-------
Europe
ECHM accepts application for mosque from Russian Muslims
World Bulletin / News Desk
01 Jan, 2014
The European Court of Human Rights has for the first time accepted an application from Russian Muslims to build a mosque in a statement by Dagir Khasavov, a prominent lawyer in Russia regarding "Islam News".
Muslims living in the city of Kaliningrad, whose application was denied by Russian courts, then made an application to the ECHR. Muslims in Kaliningrad have fought for 20 long years in order to build their own mosque. With this in mind, Muslims had purchased and allocated land for this in 2009. Construction of the mosque began in 2010 but was suspected in December 2013. Kaliningrad Court made a decision claiming that the mosque land was located in a recreation area and of regional and cultural importance, and anulled the decision of land allocation.
The Russian Supreme Court rejected the appeal of the Russian Muslims. The local government demanded that the mosque, of which 80% had been built, be demolished. The ECHM accepted the application by the Muslims, with the application decision to be made after an assesment. With a very little number of mosques or lack thereof, has caused serious issues between the Muslims and the government of Russia.
http://www.worldbulletin.net/world/151983/echm-accepts-application-for-mosque-from-russian-muslims
----------
France says Libya rising as terrorist 'sanctuary'
1 January 2015
French Defense Minister Jean-Yves Le Drian on Wednesday called upon the international community to act to prevent Libya from becoming a "sanctuary for terrorists."
Three years after dictator Muammar Qaddafi was toppled and killed in a NATO-backed revolt, Libya is awash with weapons and powerful militias, and run by rival governments and parliaments.
Le Drian warned that the situation in Libya was "no more and no less... the resurgence of a terrorist sanctuary" that was dangerously close to Europe.
"It will be a serious mistake for the international community to remain passive in the face of the growth of such a hotbed of terrorism in the heart of the Mediterranean," he said, addressing soldiers at a French military base in the Chadian capital N'Djamena.
"Everyone has to mobilize," he said, adding that it was "the responsibility of Libya's neighbors and the international community to stand by its side to help it regain stability."
His call came as the U.N. mission to Libya, UNSMIL, plans a new round of peace talks between warring factions aimed at ending months of violence and political deadlock in the North African nation.
http://english.alarabiya.net/en/News/middle-east/2015/01/01/France-Libya-rising-as-terrorist-sanctuary-.html
--------
Man Charged With Recruiting Bosnians to Fight in Syria
01 Jan, 2014
SARAJEVO, Bosnia-Herzegovina — A court says a man has been charged with recruiting Bosnians to fight with Islamic militants in Syria and organizing a terrorist group.
The State Court said Wednesday that Bilal Bosnic — a Bosnia citizen and a member of the nation's so-called Salafi community — allegedly incited others to join terrorist organizations at gatherings and on YouTube.
He was arrested in September.
Bosnic is believed to be the spiritual leader of people following an ultra-conservative interpretation of Islam in Bosnia.
Radical Muslims are a minority in Bosnia, which has a mostly moderate and secular Muslim population.
However, experts claim that about 150 Bosnians have gone to Syria to fight in its war.
http://www.nytimes.com/aponline/2014/12/31/world/europe/ap-eu-bosnia-islamic-militant.html
----------
State Treaty signed with German Muslim Organisations
World Bulletin / News Desk
01 Jan, 2014
Earlier, the German states of Bremen and Hamburg had arranged a 'State Treaty' with Muslim representatives and a similar treaty had been done with the city of Berlin. Currently a similar treaty is being organised with Lower Saxony.
According to information in the German press a coalition between the social democrats and greens will sign a treaty with Muslim representatives of local Muslim organisations as of next year. Muslim religious holidays will be considered as public holidays and female Muslim teachers with the head covering, the hijab, will be permitted to teach with their hijab.
At present, in Lower Saxony, Muslim students are entitled to stay at home on their religious holidays. Once this agreement comes into force however, all citizens will also be entitled to have a public holiday on Islamic religious holidays. After the agreement, three organisations representing |Muslims – the State Religious Affairs committee, Turkish Islamic Union for Religious Affairs, and the Council for Alevi community - will sign the new agreement. However the controversial issue that remains is whether these organisations represent all the Muslims of the State.
Full report at:
http://www.worldbulletin.net/todays-news/151987/state-treaty-signed-with-german-muslim-organisations
----------
UK Anti-Terror Laws Hamper Charities
01 Jan, 2014
CAIRO – The anti-Terror financing laws have been costing UK charities and NGOs millions of pounds in crisis-hit countries after closing their accounts in a bid to control the flow of funds to "terrorists", a report by the Independent said.
"Certain users of the banking system deemed to be 'high risk' have found it ever harder to receive, send and store their money," Tom Keatinge, the author of the report, told The Independent on Tuesday, December 30.
"In the worst cases they have had their bank accounts closed, losing financial access."
The report, issued by the think tank Demos, pointed that charities have been affected by banks decision to close down accounts recently.
While banks are so cautious that funds transfer to extremist groups is being prevented, charities working in conflict zones fail to receive funds aimed at helping thousands of refugees and needy people, a study by the think tank Demos found.
Two months ago, British PM David Cameron awarded extra powers and £8 million to the Charity Commission, the regulatory body for British charities, in an effort to "confront the menace of extremism".
Full report at:
http://www.onislam.net/english/news/europe/481381-uk-anti-terror-laws-hamper-charities.html
----------
North America
CAIR Sues U.S. Navy Over Right To Have A Beard If You Are A Muslim
01 Jan, 2014
The Council on American-Islamic Relations (CAIR) has continued its epic encounter with the First Amendment by suing the United States government on behalf of a former Navy enlistee who says the Navy refused his re-enlistment request because he wanted to grow a beard.
The ex-enlistee, Jonathan Berts, wanted the beard because he is a Muslim.
Berts sought a religious exemption in January 2011, reports the San Francisco Chronicle.
The request was denied because, at the time, Defense Department policy did not tolerate religious exemptions for facial hair and other grooming regulations.
The Navy let Berts have his beard for his first four years in the service for medical reasons. (He originally enlisted in 2002.) Specifically, he suffered from a skin condition, according to Brice Hamack, a CAIR attorney.
When Berts later asked to grow his beard because of his Islamic faith, his request was denied, the lawsuit filed last week in a U.S. District Court in Sacramento, Calif. claims.
Berts, who is black, claims that his superiors prevented him from receiving a recommended promotion because of his beard. In addition, he says, he suffered "a barrage of derogatory terms, anti-Islamic slurs, and inappropriate lines of questions about his religious beliefs and loyalty to the United States."
Full report at:
http://dailycaller.com/2014/12/29/cair-sues-u-s-navy-over-right-to-have-a-beard-if-you-are-a-muslim/
-----------
U.S. 'strongly opposes' Palestine ICC membership
01 Jan, 2014
The United States said it "strongly" opposed Palestine's request to join the International Criminal Court, adding it would hinder peace talks with Israel, Agence France-Presse reported.
"We are deeply troubled by today's Palestinian action regarding the ICC," said Jeffrey Rathke, a State Department spokesman.
"Today's action is entirely counterproductive and does nothing to further the aspirations of the Palestinian people for a sovereign and independent state."
Palestinian President Mahmoud Abbas filed requests Wednesday for his government to join 20 international conventions, including the Rome Statute, which governs the ICC, each a step on the road to statehood.
Washington supports the Palestinians' quest for a state, but sides with its ally Israel insisting that they not take unilateral steps in this direction before reaching a peace deal with their neighbor.
Full report at:
http://english.alarabiya.net/en/News/middle-east/2014/12/31/EU-cites-urgent-need-to-jumpstart-Mideast-peace-talks.html
----------
Afghan terrorism victims remembered in US candlelight vigil
Jan 01 2015
A candlelight vigil was held by Afghans based in United States to remember the victims of terrorist attacks in Afghanistan, who lost their lives in the past 13 years.
The participants who had gathered in Washington DC, called on an immediate end to violence and terrorist attacks.
They also insisted that the innocent Afghan civilians have suffered the most in the region during the past 13 years in war against terrorism.
In a veiled gesture towards Pakistan's role in supporting the terrorism in the region, the participants urged the US government to put pressure on nations supporting the terrorism and using the militant groups as an instrument for political motives.
The Afghan officials have long been accusing Pakistan's military intelligence – Inter-service Intelligence (ISI) for supporting the militant groups in Afghanistan.
Full report at:
http://www.khaama.com/afghan-terrorism-victims-remembered-in-us-candlelight-vigil-9200
----------
Muslims unite at 13th MAS-ICNA in Chicago
World Bulletin / News Desk
01 Jan, 2014
First set up after the September 11 attacks, Muslims in America have come together for the 13. MAS-ICNA meeting in Chicago held at the McCormick Place convention centre, organised by MAS and ICNA and took place between 25-29 December. With Muslims attending from all corners of the globe, the event had activities, artistic performances, exhibitions, business meetings and a Quran reading contest and an exhibition.
The yearly meeting initially started with 500 attendees, with this years numbered at 15,000, and the main sponsor being the Turkish backed American Zakaat Foundation. The Foundation was founded by Halil Ibrahim Demir, and in a short time has achieved a strong backing and appreciation from the Muslim community in America. As them ost attended stand of the exhibition, it collected a sponsorship of 550 orphans in 15 minutes. Attendees collected $600 per child bringing the total sponsorship amount to $330,000. In a statement, Demir said, "After the twin tower attacks in NYC, this pushed Muslims to be more confident and united them to act as one and so at the end of 2001, they came together forming ICNA. After 9/11, even innocent muslims who were targeted just for their belief felt the need to come together".
Full report at:
http://www.worldbulletin.net/muslim-world/151984/muslims-unite-at-13th-mas-icna-in-chicago
-----------
US aims to quickly train Iraq forces for anti-IS fight
01 Jan, 2014
TAJI BASE: American and allied soldiers are aiming to rapidly train thousands of Iraqi security personnel in the "bare minimum basics" needed to join the fight against militants who swept Baghdad's troops aside.
The Islamic State (IS) militant group spearheaded a major June offensive that overran much of Iraq's Sunni Arab heartland, and while pro-government forces have since regained some ground, swathes of territory are still outside Baghdad's control.
The United States, which fought a bloody and costly almost nine-year war in Iraq, is now leading an international coalition carrying out air strikes against IS and training and advising Iraqi forces.
The first round of training is just getting underway at the massive Taji base complex north of Baghdad, one of five planned training sites.
"By mid-February, this first tranche ... will have graduated," Major General Dana Pittard said. "Every six to eight weeks there'll be 5,000 more."
The training will focus on "the bare minimum basics that are needed for counter-attacking" against IS, he said. "What's important is it'll continue to generate combat power ... confident, capable forces."
Full report at:
http://www.dawn.com/news/1154416/us-aims-to-quickly-train-iraq-forces-for-anti-is-fight
----------
Mideast
Netanyahu: Democracy always wins over dictatorship
01 Jan, 2014
Prime Minister Benjamin Netanyahu on Thursday praised the list that Likud voters chose in Wednesday's primary, saying that Likud's democratic primary elections were superior to the "dictatorships" in other parties.
"According to early returns it seems that the Likud has chosen an excellent list," Netanyahu said at the party's Tel Aviv headquarters after about half of the primary votes had been counted.
"Democracy wins over dictatorship," Netanyahu told party activists. The democracy in the Likud is much stronger than other fly by night parties who don't vote for their lists, he said.
Netanyahu called the list a balanced and experienced group that would help lead the state to success.
He said that those on the list had experience and know-how in security, economics and were obligated to the social well-being of Israel's citizens.
Netanyahu said that this Likud list would defeat the Left led by Issac Herzog and Tzipi Livni.
"Our spirit is the true Likud spirit," he said.
Full report at:
http://www.jpost.com/Israel-Elections/Netanyahu-Democracy-always-wins-over-dictatorship-386347
-----------
Palestinians face new diplomatic battle over ICC move
01 Jan, 2014
The Palestinians were facing a fresh diplomatic battle Thursday after taking steps to join the International Criminal Court in a move which was strongly condemned by both Washington and Israel.
The dramatic move to join the Hague-based court, which could pave the way for the Palestinians to sue Israeli officials for war crimes, came less than 24 hours after the UN Security Council rejected a resolution seeking to set a deadline for ending the occupation.
The resolution's failure was hailed by Israel as a success, but Palestinian president Mahmoud Abbas quickly moved to sign a request to join the court, finally making good on a threat which has been in the offing for years.
The Palestinians hope that joining the court will pave the way for them to seek justice against Israel for its actions in the occupied territories.
The move drew a sharp reaction from the US State Department and a derisive response from Israel, setting the stage for a new confrontation over Palestinian diplomatic efforts to end the decades-long occupation.
Full report at:
http://english.ahram.org.eg/NewsContent/2/8/119252/World/Region/Palestinians-face-new-diplomatic-battle-over-ICC-m.aspx
----------
Iran says new U.S. sanctions violate spirit of nuclear talks
01 Jan, 2014
Iran criticized the latest U.S. sanctions on nine targets who Washington says have helped Tehran avoid existing sanctions or commit human rights abuses, saying they contravened the spirit of international talks on Iran's nuclear programme.
The new targets include five individuals and one entity suspected of assisting the Iranian government to buy or acquire U.S. currency, and two companies linked to human rights violations.
Iran said the U.S. move contradicted the spirit of the nuclear talks between Iran and the six powers known as "P5+1" - the United States, France, Germany, Russia, China and Britain.
"At a time negotiations are underway with P5+1, such a move raises doubts about America's intentions and violates the good will principles," foreign ministry spokeswoman Marzieh Afkham was quoted as saying by state news agency IRNA.
"This action is for mere publicity and will have no bearing whatsoever on our commercial policies," she added.
Full report at:
http://english.alarabiya.net/en/News/middle-east/2014/12/31/Iran-says-new-U-S-sanctions-violate-spirit-of-nuclear-talks.html
----------
Israeli settlers torch Palestinian home in West Bank
01 Jan, 2014
Israeli settlers firebombed the home of a Palestinian family in the southern West Bank overnight, causing extensive damage but no casualties, the village mayor and witnesses said.
Five children and two adults were in the house in Yatta, south of the city of Hebron, at the time of the attack, in which several incendiary devices were hurled into the property through a window.
Anti-Arab graffiti written in Hebrew near the property declared the attack had been "revenge".
Yatta mayor Mussa Mhamra condemned the "racist crime committed by settlers who wanted to kill an entire Palestinian family".
Wednesday's attack bore the hallmarks of so-called "price tag" violence -- a euphemism for nationalist-motivated hate crime by Jewish extremists aimed at Arab property.
Such attacks began as a reaction to state moves against the settlements but have since escalated into a much broader expression of xenophobia, often in response to Palestinian violence.
http://english.alarabiya.net/en/News/middle-east/2014/12/31/Israeli-settlers-torch-Palestinian-home-in-West-Bank-.html
----------
Israel summons French ambassador over UN Palestinian vote
01 Jan, 2014
Israel's government summoned the French ambassador on Wednesday over his country's support for a failed Palestinian bid to pass a UN resolution setting an end date for Israeli occupation.
Foreign ministry spokesman Emmanuel Nahshon told AFP that the ambassador, Patrick Maisonnave, was being summoned to the ministry in Jerusalem later in the day.
France along with China and Russia were among the eight countries which voted in favour of the text on Tuesday, but the resolution fell short of winning the nine "yes" votes necessary for adoption within the 15-member Security Council.
http://english.ahram.org.eg/NewsContent/2/8/119239/World/Region/Israel-summons-French-ambassador-over-UN-Palestini.aspx
---------
URL: https://www.newageislam.com/islamic-world-news/new-age-islam-news-bureau/jordan-moves-to-ban--harmful--religious-edicts/d/100794