New Age Islam News Bureau
06 January 2021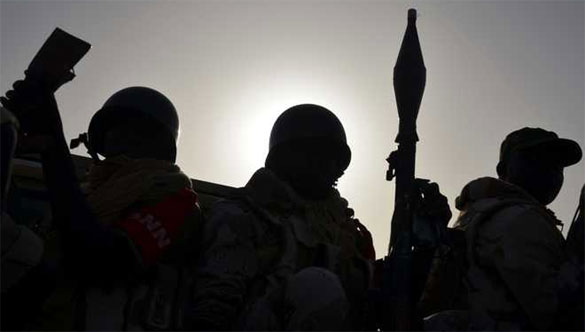 Photo for representation. iStock
-----
• NIA Finds No 'Love Jihad' in the Union of Chennai-Dhaka, Muslim Boy – Hindu Girl Couple Who Studied In London
• Jamaat-e-Islami Hind Says Covid Vaccine Permissible Even If It Has Pork
• Pak SC Order: Start Reconstruction Of Demolished Temple Within Two Weeks
• Afghan Officials Sceptical Of Tehran's Offer to Send Iran-Led Militia to Fight Islamic State
• Indonesia Islamic Council Hopes For Halal Ruling before Mass Vaccination
• Saudi Arabia Says Full Ties Restored Between Qatar and Embargo Nations
• US Welcomes LeT commander Zakiur Rehman Lakhvi's Arrest on Charges of Terror Financing
• Serbian Army Unites Muslims, Orthodox Soldiers
• Iran Vows To Deliver 'Decisive Response' To Any Israeli Move Against It
Africa
• Jihadists in Niger Kill More than 100 100 Civilians in Mounting Violence in Two Villages
• Niger: 3-Day National Mourning For Terror Victims
• US Secretary of State Pompeo signs on Sudan's removal from Sponsors of Terrorism list
• Three Algerian activists on hunger strike hospitalized in prison protest
• Tunisia pushes for UN monitors to support Libya's ceasefire
• Tunisian PM sacks interior minister, baring tensions with President Kais Saied
• Turkey provides commando training to Somali soldiers
• Top Turkish diplomat, Libyan counterpart discuss ties
--------
India
• NIA Finds No 'Love Jihad' in the Union of Chennai-Dhaka, Muslim Boy – Hindu Girl Couple Who Studied In London
• Jamaat-e-Islami Hind Says Covid Vaccine Permissible Even If It Has Pork
• Didn't Sign Letter Supporting Love Jihad Law, Say Former Kerala HC Judges
• SC Refuses to Stay UP, Uttarakhand 'Love Jihad' Laws But Issues Notices to States, Says It is Not a Bad Case
• AR Rahman on Why He Embraced Islam But Wouldn't Want To Impose It on Anyone Else
• Covid-19: Arrangements being made to vaccinate Haj pilgrims, says Union Minister Naqvi
--------
Pakistan
• Pak SC Order: Start Reconstruction Of Demolished Temple Within Two Weeks
• Let Us Live: Hazaras Demand PM, COAS Ensure Their Safety
• Minister hints at foreign hand behind Karak incident
• Hazara Shia Muslims mourn miners, vow to continue sit-in in Pakistan
• Poachers' Paradise: Gulf Hunts Fuel Pakistan Falcon Trafficking
• Govt invites opposition for Kashmir action plan talks
• Pakistan wants unity of Islamic world to address confronting issues: Ashrafi
--------
South Asia
• Afghan Officials Sceptical Of Tehran's Offer to Send Iran-Led Militia to Fight Islamic State
• Rohingya Photojournalist Released on Bail from Bangladesh Prison, Still Faces Charges
• UNAMA Welcomes Second Round of Peace Negotiations
• 6 ANA Soldiers Killed in Insider Attack: Ghazni
• US Blames Taliban for Plotting Afghan Assassinations
--------
Southeast Asia
• Indonesia Islamic Council Hopes For Halal Ruling before Mass Vaccination
• Australia Says Indonesia Must Ensure Cleric Linked To Bali Bombings Is Not A Threat
• Selangor Surau, Mosques Get Nod To Hold Friday, Obligatory Prayers For Stipulated Congregation
• Voters in Malaysia, especially Malays, want Umno to stick with Perikatan Nasional: Survey
------
Arab World
• Saudi Arabia Says Full Ties Restored Between Qatar and Embargo Nations
• Oil hits 11-month high after Saudi Arabia pledges voluntary output cut
• Saudi Arabia deepens cuts as OPEC+ agrees oil output rollover
• Qatari stocks experience sharp rise as Gulf tensions ease, Dubai extends
• Full transcript of AlUla GCC Summit Declaration: Bolstering Gulf unity
• Only hundreds of US troops will remain in Iraq: PM Kadhimi
• Iraq sues US for disastrous uranium bombings
• Riyadh tries to demonize Iran as it restores diplomatic ties with Qatar
--------
North America
• US Welcomes LeT commander Zakiur Rehman Lakhvi's Arrest on Charges of Terror Financing
• Biden vowed to repeal Trump's Muslim ban. That should be just the start.
• Move in US to strip Pakistan of major ally status has little support
• US collects $7 million in Iranian assets for victims of terrorism fund: Justice Dept.
• US hits Iran with fresh sanctions targeting steel sector
• US continues to provoke Iran into war: Analyst
--------
Europe
• Serbian Army Unites Muslims, Orthodox Soldiers
• EU concerned about Iran's breaching nuclear deal
• Russia calls Iran's increased enrichment of Uranium 'a step away from nuclear deal'
• Austria: Victims of 'terror' operation suffer trauma
• EU welcomes Saudi Arabia, Qatar borders reopening
• Turkey rescues nearly 80 irregular migrants in Aegean
• French Imam Will Be Prosecuted for 2017 Antisemitic Sermon at Mosque in Toulouse
--------
Mideast
• Iran Vows To Deliver 'Decisive Response' To Any Israeli Move Against It
• Netanyahu's hopes for re-election hinge on COVID-19 vaccination campaign
• Israeli forces shoot, kill Palestinian over alleged stabbing attack
• Security Source: Iran Done with Tolerating Israel, Punishment Awaiting Netanyahu Now
• AEOI Head: Iran to Boost No. of Centrifuges by 1,000 Soon
• Iran denies seized South Korean ship and crew being used as hostages
• Israeli security official kills Palestinian attacker in West Bank
• Turkish university teachers protest against Erdogan-appointed rector
Compiled by New Age Islam News Bureau
URL: https://www.newageislam.com/islamic-world-news/new-age-islam-news-bureau/jihadists-in-niger-kill-more-than-100-civilians-in-mounting-violence-in-two-villages/d/123997
--------
Jihadists In Niger Kill More than 100 100 Civilians In Mounting Violence in Two Villages
January 5, 2021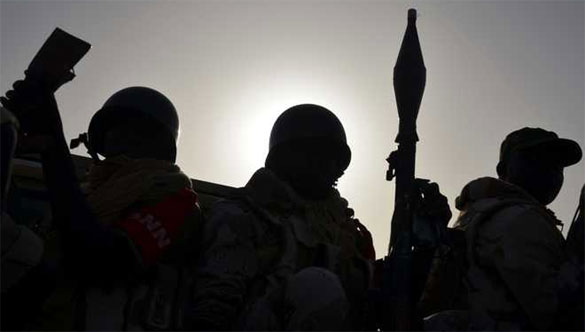 Photo for representation. iStock
-----
More than 100 civilians were killed in Niger over the weekend by extremists who attacked two villages, as insurgent violence mounts in the West African nation.
The attacks on the western villages of Tchombangou and Zaroumdareye took place on the same day that Niger announced that presidential elections would go to a second round on February 21.
Nigers Prime Minister Brigi Rafini visited the two villages Sunday.
We came to provide moral support and present the condolences of the president of the republic, the government and the entire Niger nation, he said.
The villages in the insecure Tillaberi region were attacked Saturday after residents killed two rebel fighters, local officials said.
The attacks are among the deadliest in Niger and come on the heels of several others, including one by the Islamic State West Africa Province in the Diffa region a few weeks ago in which dozens of people were killed.
Niger and neighboring Burkina Faso and Mali are battling the spread of deadly extremist violence which is displacing large numbers of people, despite the presence of thousands of regional and international troops.
A year ago, extremists staged mass attacks on Niger's military in the Tillaberi region, killing more than 70 in December 2019 and more than 89 in January 2020.
The area is also where four U.S. Special Forces soldiers were killed along with five Nigerien colleagues in October 2017.
While no group has claimed responsibility for Saturdays killings, the Islamic State in the Greater Sahara has been mounting attacks there for some time.
Niger is pressed on all sides by extremist groups and must deal with spillover instability from both Mali and Nigeria.
The cross-border conflict has become more deadly as it mixes with local Niger dynamics, according to Judd Devermont, director of the Africa Program at the Center for Strategic and International Studies.
Extremist groups Islamic State in the Greater Sahara and the al-Qaida-linked JNIM have been successful at strategically wiping out local traditional leaders and then inciting attacks between rival ethnic groups or communities, he said.
They create uncertainty, unrest and disequilibrium that allows them to exploit grievances, intercommunal tensions, which they then use to make alliances, he said.
The Niger government has been good in what Devermont called course correction, and it has done a better job with community involvement than neighboring governments of Mali and Burkina Faso.
However, their capacity is limited as extremists from various groups exploit ethnic tensions across the vast country.
Its a wide swath in which different groups are operating in Niger, which means that the government has got a huge challenge on their hands, Devermont said, noting that the incoming government will have a lot to deal with when it eventually takes office.
Niger was largely spared mass atrocities by armed groups and state forces in comparison to Mali and Burkina Faso until 2020, according to research consultancy MENASTREAM which focuses on security and conflict in the Sahel and North Africa.
Niger's upcoming second-round election in February will pave the way for the countrys first democratic handover of power from one elected president to another.
Niger has experienced four coups since it became independent from France in 1960.
President Mahamadou Issoufou, who has served two terms, is stepping down.
Former Foreign Minister Mohamed Bazoum of the ruling party will face off with former President Mahamane Ousmane on February 21.
Bazoum on Sunday posted a video to social media expressing his condolences to the victims.
The U.N. Secretary-General Antonio Guterres condemned the attacks and reaffirmed the solidarity and support of the United Nations to the government and people of Niger in their fight against terrorism, violent extremism and organised crime, according to a statement from spokesman Stephane Dujarric.
The U.N. Refugee Agency also condemned the twin attacks, saying they forced at least 1,000 to flee, many by foot, in a region already hosting 60,000 Malian refugees, 4,000 people who have fled Burkina Faso and more than 138,000 internally displaced Nigeriens.
We express our deepest condolences to the families of the victims of these outrageous attacks on peaceful communities, said the UNHCRs representative in Niger, Alessandra Morelli.
Communities which are now torn apart by brutality and forced to flee in a region where tens of thousands of people displaced by violence are hosted and hoping to rebuild their lives.
Niger, Burkina Faso, and Mali in the Sahel are at the epicenter of one of the worlds fastest-growing displacement and protection crises, the refugee agency said.
Nigerias President Muhammadu Buhari also condemned the killings, saying instability in one part of Africa had implications for the security of others, in a statement from his office in Abuja.
I am profoundly shocked by the large scale death of innocent people at the hands of these callous militants who have no regard for the sanctity of human life, he said.
We are facing grave security challenges on account of the evil campaign of indiscriminate violence by terrorists in the Sahel and only united action can help us defeat these vicious enemies of humanity.
https://www.business-standard.com/article/international/jihadists-in-niger-kill-at-least-100-civilians-in-mounting-violence-121010500534_1.html
--------
NIA Finds No 'Love Jihad' in the Union of Chennai-Dhaka, Muslim Boy – Hindu Girl Couple Who Studied In London
Neeraj Chauhan
Jan 06, 2021

The National Investigation Agency (NIA) recently questioned on WhatsApp an Indian woman from a Chennai business family who converted to Islam to marry the son of a Bangladeshi politician after meeting him in London, where they studied together, to find out if their marital union was a case of what some Hindu groups describe as "love jihad".
The agency did not find any evidence that the interfaith marriage was "love jihad", a term groups use to describe some relationships between Muslim men and Hindu women, but one that the courts and the Union government do not officially recognise. The woman said she was happy with her husband and had willingly converted to Islam, people familiar with the development said on condition of anonymity.
Her father, a Chennai-based businessman, complained in May last year that she was abducted in London by the son of a leader of the Bangladesh National Party (BNP) and a former member of Parliament. He alleged that she had been forcibly taken to Bangladesh after she was radicalised and converted to Islam. The woman studied in London with the Bangladesh politician's son.
Tamil Nadu Police asked the NIA to investigate the matter because it had international ramifications.
After recording her parents' statement, the central anti-terror agency contacted her on WhatsApp. "During the questioning (over WhatsApp), she told us that she married him willingly after converting to Islam and has not been forced at all in the marriage. She said she is happy," said an NIA officer who didn't want to be named.
Officials cited above said their probe in the case was "more or less over" and a closure report will be filed in court after other verifications are completed.
This is not the first time that an NIA probe of a "love jihad" angle has not yielded any evidence of a conspiracy.
An NIA spokesperson said the case is under investigation.
"A complaint of kidnapping was filed last year and we had registered a case," said Chennai commissioner of police, Mahesh Kumar Aggarwal, unable to recall the sections under which the case was registered. "Since we transferred the case to the NIA, we aren't aware of further details or the present status of the investigation."
Another senior official of Tamil Nadu police who did not wish to be named said, "When we get a complaint of such a nature which has international and religious ramifications, we don't investigate."
"Our stand is to transfer it to the appropriate agency and in a case like this it is the NIA." The official, however, could not recall the complaint made last year.
NIA's probe of interfaith marriages in Kerala, including that of Hadiya's marriage to Shafin Jehan that became a cause célèbre, revealed that there had been no coercion to marry the brides and convert them to Islam. It examined several cases in Kerala where it was alleged that the woman had been forced to convert to Islam. The Supreme Court too, in 2018, overruled a Kerala high court order that annulled the marriage of Hadiya to Jehan, saying the right to marry a person of one's choice was integral to Article 21 (right to life and liberty) of the Constitution.
The Central government has said in Parliament that there was no term such as "love jihad" in the law. Union minister of state for home G Kishan Reddy said in the Lok Sabha in February 2020: "Article 25 of the Constitution provides for the freedom to profess, practice and propagate religion subject to public order, morality and health. Various courts have upheld this view including the Kerala high court. The term 'love jihad' is not defined under the extant laws".
However, two stringent recent laws in Uttar Pradesh and Madhya Pradesh appear to want to crack down on interfaith relationships that allegedly use marriage as a lure to force Hindu women to convert to Islam. The stringent laws do not use the words "love jihad", and the UP law has already been challenged in the Supreme Court.
https://www.hindustantimes.com/india-news/nia-probes-union-of-chennai-dhaka-couple-who-studied-in-london-finds-no-love-jihad/story-hkQmEUbQyxBACkC0DXADSL.html
--------
Jamaat-e-Islami Hind Says Covid Vaccine Permissible Even If It Has Pork
Fatima Khan
5 January, 2021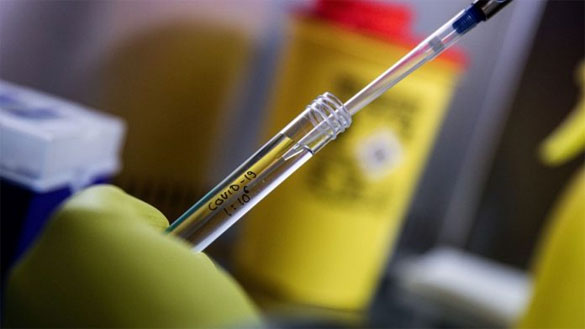 Representational image | Bloomberg File Photo
-----
New Delhi: The Jamaat-e-Islami Hind (JIH) has become the first Muslim body in India to categorically state that Muslims are permitted to use the Coronavirus vaccines, even if they contain pork extracts, as it sought to dispel all rumours suggesting otherwise.
In an advisory issued Saturday, the JIH said, "Islam gives great importance to human life and also emphasizes on its protection."
It added: "If an impermissible object is transformed into another thing, totally different in properties and characters, may be considered as clean and permissible. On this basis, the use of Gelatine derived from the body part of a haram animal has been considered to be permissible by Islamic jurists. Same is the opinion of some jurists about pork Gelatine."
JIH vice-president Salim Engineer said there is no objection in using a vaccine which uses pork, if it is the only option. "If there are other options, then that's great. But if this is the only option available, then there should be no guilty conscience in using the vaccine. This is a matter of life and death," Engineer told ThePrint.
Even as spokespersons of Pfizer, Moderna and AstraZeneca — the three top vaccine makers — have clarified that pork products are not part of the vaccines, pork-derived gelatin is known to be used as stabilisers for safe storage and transportation of the shots.
Last week, Mumbai's Raza Academy wrote to the World Health Organization (WHO) seeking details about all the vaccines being developed and whether they contain pork extract.
"We just wanted to know which vaccines contain what elements. If there are vaccines that don't contain pork then we will use those. This isn't an advisory, but merely a request for transparency," Saeed Noori, general secretary of Raza Academy, told ThePrint.
He added that "other groups in India such as the Hindu Mahasabha have also made similar requests".
Swami Chakrapani, president of the Hindu Mahasabha, had written to President Ram Nath Kovind demanding that the government and pharmaceutical companies clarify whether Covid-19 vaccines contain cow's blood.
'Vaccine can be used by Muslims, ignore rumours'
IAS officer Sanjay Dixit had in December called for "Muslims (to) boycott Covid Vaccine".
"In the name of the pious Shari'a, I appeal to all my Muslim believers to not take the Covid vaccine as it is not Halal certified. Moreover, no Maulana was associated with its development," Dixit had said in a tweet.
His tweet triggered an online debate with many including actor Sushant Singh pointing out that the Pfizer vaccine has been developed by a Muslim couple.
ThePrint spoke to leading Muslim scholars of various Islamic bodies on whether there is any basis to the claim that Muslims cannot use the vaccine if it contains pork.
Kalbe Jawad, prominent Shia cleric and member of the All India Muslim Personal Law Board (AIMPLB), said the vaccine would be permissible and anyone who suggests otherwise "only hates Muslims".
"If the most reputed clerics across the world have said the vaccine can be used by Muslims, then our opinion should be based on that and not on any ignorant, uninformed rumours," Jawad told ThePrint, adding that "we should ignore such baseless rumours".
"I would say anyone who tries to spread such rumours just hates Muslims, and is an enemy of the community, nothing else," he added.
Mahmood Madani, general secretary of the Jamiat Ulema-e-Hind (JUH), said the contents of the vaccine are not in public domain.
"No one knows what the vaccine contains. But if there is only one vaccine and it contains pork extracts, then there is no option but to use it," Madani told ThePrint.
'Part of hateful propaganda'
Experts also cautioned against saying anything that would "cause needless disrepute to the Muslim community".
"Islam prioritises human life, and there is no debate on this. Islam has porhibited pork and alcohol, but only for eating and drinking, not for using as medicines or for saving lives," said Akhtarul Wasey, professor of Islamic studies at Delhi's Jamia Millia Islamia.
Wasey added that it is "hateful propaganda" to suggest that Muslims can't use the vaccine.
"Some people have grown used to seeing Muslims insulted and despondent. This is part of the same propaganda that was seen at the time of the polio vaccine drives. Muslim scholars had to later step in to clarify that there is nothing against vaccines, and the scholars should play the same role now," Wasey added.
https://theprint.in/india/ignore-baseless-rumours-muslim-scholars-say-covid-vaccine-permissible-even-if-it-has-pork/579812/
--------
Pak SC order: Start reconstruction of demolished temple within two weeks
Jan 5, 2021
ISLAMABAD: The Supreme Court of Pakistan ordered authorities on Tuesday to start reconstruction of a century-old samadhi (shrine) of a Hindu saint that was demolished by a mob led by an extremist Islamic cleric on December 30 in Karak district of the country's northwestern Khyber Pakhtunkhwa (KP) province.
Chief Justice of Pakistan Gulzar Ahmed had taken suo motu cognisance of the attack on the shrine and directed the KP's chief secretary, police chief and the head of a commission on minorities' rights to visit the site and submit a comprehensive report by January 4.
During the hearing, a three-member bench headed by the chief justice was irked by the police's failure to protect the Hindu temple and asked the KP police chief, Dr Sanaullah Abbasi, how the incident could have occurred with a police post next to the shrine. "What was your intelligence agency doing when the mob was gathering," the CJP asked.
Abbasi replied that 92 police officials who were on duty, including the area's superintendent and deputy superintendent, have been suspended and at least 109 suspects have been arrested.
He informed the apex court that a local cleric, Maulana Sharif, had incited the mob to attack the Hindu temple.
The top judge remarked that suspending police officials was not enough. "This incident has shown Pakistan in a negative light worldwide," he observed.
The CJP also directed the Evacuee Property Trust Board (EPTB) to clear encroachments from temples across the country and take action against officials involved in the encroachments.
He told EPTB chairman Shoaib Suddle "not sit on the chairman's seat with government mentality". "Your employees are doing business on land meant for shrines. Arrest them and start the reconstruction of the temple," Justice Ahmed ordered.
"Money should be taken from Maulvi Sharif for reconstruction of the shrine," the CJP remarked.
The EPTB chairman told the court that the shrine was run by the Hindu community itself and it was non-functional, which was why EPTB officials were not present there.
However, Pakistan Hindu Council chief Ramesh Kumar contradicted the EPTB chairman's claims and informed the court that fairs were held at the shrine and around 300-400 Hindus visited it every month.
"The shrine was also destroyed in 1997. After the EPTB's refusal, the council gave money for its reconstruction," Kumar informed the court.
The bench directed that details of functional and non-functional shrines, records of disputes on EPTB lands and a report on the performance of the EPTB chairman be submitted to the court within two weeks. It also directed the KP branch of the EPTB to hold discussions with the provincial minorities commission.
The apex court said a detailed judgment would be released later and adjourned the hearing for two weeks.
https://timesofindia.indiatimes.com/world/pakistan/pakistan-sc-orders-authorities-to-start-reconstruction-of-demolished-temple/articleshow/80121761.cms
--------
Afghan Officials Sceptical Of Tehran's Offer to Send Iran-Led Militia to Fight Islamic State
Ali M. Latifi
Jan 5, 2021
KABUL, Afghanistan — The Fatemiyoun Brigade, a militia of Afghan refugees created by Iran to fight in Syria, held a public symposium in the Iranian city of Mashhad in August 2020. According to online promotional material, the conference was held to highlight the group's "ultimate aim" to "expel US forces from the region."
To policymakers and analysts in neighboring Afghanistan, the statement hit far too close to home. The country, which shares a 936-kilometer (582-mile) border with Iran, has been the theater of Washington's longest-ever foreign incursion.
Then, on Dec. 21, Iran's Foreign Minister Mohammad Javad Zarif appeared on Afghan television and put forth a disquieting offer to the Afghan government. "The Afghan government, if willing, can regroup [the Fatemiyoun]. … For the fight against Daesh and for the fight against terrorism and for the protection of Afghanistan security," Zarif told TOLOnews, using the Arabic acronym for the Islamic State (IS).
The offer came after Zarif said the Afghans were in Syria "voluntarily" and that the force numbered no more than 5,000 fighters. Both claims have been heavily reputed by Afghan politicians, families of former fighters and rights groups.
Watching the interview, Abdul Sattar Hussaini, a member of parliament from the western province of Farah, which shares a porous border with Iran, felt both angered and vilified.
"Why are you trying to return our own people back to us. Who are you to return Afghans to Afghanistan?" Hussaini said in response to Zarif's offer, which he noted further proves Tehran's yearslong interference in Afghan matters.
In response to Zarif's comments, the Afghan Foreign Ministry said in a statement, "The Constitution, national interests, and foreign policy of Afghanistan do not permit that Afghan citizens, expect from being under the national flag, enter regional wars and conflicts in different countries."
Hussaini and others speaking to Al-Monitor said Kabul's response was lacking when it came to denouncing the Iranian claims. He pointed to an official visit by Afghanistan's national security adviser Hamdullah Mohib to Iran in the days following Zarif's statements as proof that the Afghan government did not go far enough.
Beyond his resentment at the audacity of the statement, Hussaini sees the proposal as clear evidence of what he has been saying for years, based on both his 13 years working in border security in the western zone and his time in the parliament — that Iran is actively supporting armed groups, including the Taliban, in Afghanistan.
Hussaini said that Iranian spies have been arrested along the western zone of Afghanistan. "One of them was caught after photographing each of our airports," he said.
But he noted that Tehran's efforts in Afghanistan go beyond simple espionage. He said that at least 30%-40% of the Taliban's armaments come from the neighboring Islamic Republic. Hussaini's statement falls in line with years of reports from residents and officials in the provinces of Herat, Farah, Ghazni, Helmand and Kandahar that Tehran is aiding and abetting the Taliban.
Hussaini said he has clear evidence that "the orders for the Taliban to fight in Farah came straight from the Islamic Revolutionary Guard Corps."
He added that Iranian fighters have stood side by side with Taliban forces across Afghanistan's western and southern zones, noting, "They dress like us, talk like us and try very hard to blend in."
Hussaini said these Iranians operate in a very systematized manner and possess pictures, maps and GPS details of Afghanistan.
Abdul Qayyum Rahimi, who served as governor of Herat, home to Afghanistan's largest border with Iran, in 2019-20, agrees with Hussaini's assertions. He told Al-Monitor that though Zarif claimed Iranians "just like officials of other countries met the Taliban delegation either in Doha or in their respective capitals," as part of the US-initiated peace talks, Tehran's connections to the Taliban started well before 2018.
He added, "Their interactions did not start yesterday; it was long before the peace talks."
Hussaini said that Tehran's interference in Afghan affairs date back to the Soviet occupation of the 1980s. "This was long before the United States entered Afghanistan and will continue long after," he added.
Despite Zarif's disavowal of such statements, both Hussaini and Rahimi said there is clear evidence that Taliban officials are residing in various parts of Iran and that their fighters have been treated in Iranian health facilities.
Rahimi, Hussaini and other sources Al-Monitor spoke to all said the Afghan people don't look highly upon foreign-trained militias, including the Fatemiyoun.
Rahimi said if the Fatemiyoun were ever to shift from fighting so-called IS forces in Syria to Afghanistan, it could only create more tensions in the country. "It's a huge risk. It could lead to sectarian, tribal and ethnic disputes in our own country," he noted.
But the complications surrounding the Fatemiyoun in Afghanistan have already led to difficulties within the country. Last February, a new article in the Afghan penal code set out to prosecute "a person who participates in wars or internal armed conflicts of other countries" with a prison sentence of up to seven years. One 23-year-old from Sar-e Pol province has already been detained for at least a year under the law.
This of course raises questions of how Kabul can prosecute its own citizens for committing crimes sources say were prompted by poverty and well-documented ill-treatment in a neighboring country.
Ultimately, Zarif's comments, along with the reports of Iran's role in assembling the Fatemiyoun and their alleged assistance to the Taliban point to a clear fact, according to Hussaini. "Afghanistan has no worse enemy on this Earth than Iran," he concluded.
https://www.al-monitor.com/pulse/originals/2021/01/iran-afghanistan-zarif-fighters-syria-fatemiyoun-mashhad.html
--------
Indonesia Islamic council hopes for halal ruling before mass vaccination
JANUARY 6, 2021
JAKARTA (Reuters) - Indonesia's highest Muslim clerical council hopes to issue a ruling on whether a COVID-19 vaccine is halal, or permissible under Islam, before the country is due to start a mass inoculation programme using a Chinese vaccine next week.The world's largest Muslim-majority country plans to launch vaccinations on Jan. 13 after obtaining 3 million doses from China's Sinovac Biotech.
Controversy over whether vaccines adhere to Islamic principles has stymied public health responses before, including in 2018, when the Indonesian Ulema Council (MUI) issued a fatwa declaring that a measles vaccine was forbidden under Islam.
"Hopefully the edict can be declared before the government starts its vaccination program," said Muti Arintawati, an official at MUI in charge of analysing food and drugs to assess whether they are halal.
She said data was still being gathered before MUI could make a final edict.
Indonesia is struggling with the worst COVID-19 outbreak in Southeast Asia and authorities are relying on a vaccine to help alleviate dual health and economic crises ravaging the country.
Asked about the risk of public resistance, a health ministry official said the government would wait to see how MUI handled the issue.
In a bid to boost acceptance, President Joko Widodo has said he will be the first to receive a vaccine shot next week.
Dicky Budiman, a researcher at Australia's Griffith University, said authorities needed to be transparent on the halal certification to reassure the public.
The New York Times reported that Sinovac told Indonesia's state-owned drugmaker Bio Farma that the vaccines were "manufactured free of porcine materials."
Bambang Heriyanto, Bio Farma's corporate secretary, confirmed receiving the statement, but said the halal status was decided by MUI. Sinovac did not immediately respond to a request for comment.
Ahmad Ishomuddin, an official at Nahdlatul Ulama, Indonesia's biggest mainstream Muslim organisation, said emergency vaccines that were not halal could be used if there were no other options.
Indonesia's food and drug agency (BPOM) needs to issue emergency use approval for vaccinations to start.
In neighbouring Malaysia, religious authorities have declared COVID-19 vaccines were permissible for Muslims, and mandatory for those the government has identified to receive them.
Malaysia does not require vaccines to be certified halal, though authorities are planning to introduce a certification framework this year to allay concerns among some Muslims.
https://www.reuters.com/article/us-health-coronavirus-indonesia-vaccine/indonesia-islamic-council-hopes-for-halal-ruling-before-mass-vaccination-idUSKBN29B121
--------
Saudi Arabia says full ties restored between Qatar and embargo nations
Naveed Siddiqui
06 Jan 2021
Full ties have been restored between Qatar and the four nations that severed relations with Doha in a rift that began over three years ago, Saudi Arabia's foreign minister said on Tuesday.
Saudi Arabia led a coalition of countries in the Gulf and beyond that cut ties and transport links with Qatar in June 2017, charging that it was too close to Iran and backed radical Islamist groups — allegations Doha has always denied.
"What happened today is ... the turning of the page on all points of difference and a full return of diplomatic relations," Prince Faisal bin Farhan told a press conference at the conclusion of a landmark regional summit in Saudi Arabia.
Saudi state media said that de facto leader Crown Prince Mohammed bin Salman met separately with Qatar's ruler Sheikh Tamim bin Hamad al-Thani, after the pair publicly embraced at the airport.
"During the meeting, they reviewed bilateral relations between the two brotherly countries and ways of consolidating the Gulf Cooperation Council (GCC) joint action," the official Saudi Press Agency said.
Leaders of the six-member GCC signed two documents on Tuesday, the Al-Ula Declaration, named after the Saudi city where this year's regional summit was held, and a final communique.
Three GCC members — Saudi Arabia, the United Arab Emirates and Bahrain — took part in the three-and-a-half year blockade, alongside Egypt.
Qatar is also a GCC member state, along with Kuwait and Oman, which remained neutral in the spat.
The documents are general in terms, but Prince Mohammed said earlier that the Gulf states had inked an agreement that affirms "our Gulf, Arab and Islamic solidarity and stability".
He called for unity to confront challenges facing the region, singling out "the threats posed by the Iranian regime's nuclear and ballistic missile programme and its plans for sabotage and destruction."
The summit comes a day after it was announced that Saudi Arabia would reopen its airspace and sea and land border to Qatar under the deal signed today.
Under the agreement, Qatar will suspend lawsuits related to the boycott, a senior US official earlier said.
All of the countries are US allies. Qatar hosts the region's largest US military base, Bahrain is home to the US Navy's Fifth Fleet, and Saudi Arabia and the UAE host US troops.
The development is the latest in a series of Middle East deals sought by Washington — the others involving Israel and Arab states — aimed at building a united front against Iran.
White House senior adviser Jared Kushner, assigned to work on the dispute by US President Donald Trump, also attended the ceremony in the historical city of Al-Ula along with Middle East envoy Avi Berkowitz and Brian Hook, a special State Department adviser.
'Pakistan welcomes positive developments in the Gulf'
Meanwhile, the Foreign Office (FO) on Tuesday issued a statement welcoming the decision by Saudi Arabia and Qatar to reopen land, air and sea borders between the two countries.
"We also appreciate other steps being taken by the countries of the Gulf Cooperation Council (GCC), which will contribute to the resolution of outstanding issues between the countries of the organisation persisting for almost four years.
"Pakistan lauds the positive role played by the Emir of Kuwait towards the resolution of the differences between the countries of the council. His persistent and sincere efforts, and cooperation of the GCC countries, led to this important and amicable outcome," a statement by the FO spokesman said.
"We hope that the GCC Summit, being held today in Riyadh, will further build on these encouraging developments and lead to enhanced confidence and cooperation among the countries of the organisation."
Pakistan continues to accord high importance to its relationship with the council, as well as its bilateral relations with all GCC countries, the FO spokesman said.
https://www.dawn.com/news/1599844/saudi-arabia-says-full-ties-restored-between-qatar-and-embargo-nations
--------
US welcomes LeT commander Zakiur Rehman Lakhvi's arrest on charges of terror financing
Rezaul H Laskar | Edited by Sohini Sarkar
Jan 05, 2021
The United States on Tuesday welcomed the arrest of Lashkar-e-Taiba (LeT) operations commander Zakiur Rehman Lakhvi by Pakistani authorities on charges of terror financing but also called for his prosecution for his role in the 2008 Mumbai attacks.
"We welcome Pakistan's arrest of terrorist leader Zakiur Rehman Lakhvi as an important step in holding him responsible for his role in supporting terrorism and its financing," the US state department's bureau of South and Central Asian affairs said on Twitter.
"We will follow his prosecution & sentencing closely & urge that he be held accountable for his involvement in the Mumbai attacks," it said.
Lakhvi, one of the alleged masterminds of the Mumbai attacks, was arrested by Pakistani authorities on January 2 on charges of involvement in terror financing, almost five years after he was freed on bail.
His whereabouts had not been known since he was released on bail from a jail in Rawalpindi in April 2015. However, it was widely believed he had continued playing a key role in directing the activities of LeT even while he was in prison after being arrested in the aftermath of the Mumbai carnage.
Six US citizens were among the 166 people killed when a 10-member LeT team attacked Mumbai in November 2008.
A spokesperson for the Counter-Terrorism Department (CTD) of Pakistan's Punjab province said in a statement that Lakhvi was arrested on charges of terrorism financing during an intelligence-based operation.
"He is accused of running a dispensary [and] using funds collected for terrorism financing. He [and] others also collected funds from this dispensary and used these funds for further terrorism financing. He also used these funds for personal expenses," the spokesman said.
Lakhvi, who is also a UN-designated terrorist, will face trial in an anti-terrorism court in Lahore, the spokesperson said.
Last year, LeT founder Hafiz Saeed was convicted in five separate cases of terror financing and given a jail term ranging from five years to fifteen-and-half years. These sentences will run concurrently.
Lakhvi's arrest came weeks ahead of the Financial Action Task Force's (FATF) planned reassessment of Pakistan's efforts to counter terror financing. In October last year, the multilateral watchdog retained Pakistan in its "grey list" for failing to fully deliver on an action plan to fight terror financing, and gave the country time till February to address what it said were "very serious deficiencies".
https://www.hindustantimes.com/india-news/us-welcomes-let-commander-zakiur-rehman-lakhvi-s-arrest-on-charges-of-terror-financing/story-PjypeqBZXfkhinxE05lbhM.html
--------
Serbian army unites Muslims, Orthodox soldiers
Talha Ozturk, Aleksandar Nicifirovic?????
05.01.2021
BELGRADE, Serbia
The Serbian Armed Forces have become a symbol of interfaith tolerance in the Western Balkans with Christian and Muslim soldiers equally observing their faiths.
A mosque and church built seven years ago in the Rifat Burdzovic - Trso barracks in Novi Pazar allows Muslims to pray and Orthodox soldiers to worship in a chapel.
Muslim soldier Elvir Smailagic told Anadolu Agency that differences between soldiers working in the same barracks are a great wealth.
"By building these places of worship, Serbia has shown that it does not discriminate between its citizens," said Smailagic, who emphasized that every soldier who enters the mosque to worship exits with spiritual satiety.
"This makes it easier to perform difficult tasks. The gates of the Serbian army are open to all Muslims in the country," he said.
Pastor Vladan Vukovic serving as a priest in the barracks said sheltering places of worship for two different religions under one roof shows that people are equal in God's sight.
"This is a spiritual refuge for all military members. Today, people are struggling with many difficulties and stresses. This is like a spiritual refuge for all members of the Serbian army. Soldiers can find the peace they lost while dealing with the hardships of the world," said Vukovic.
Serbia is the largest state of former Yugoslavia with a population of 7 million with mostly Orthodox Christians. They are followed by Catholics with Muslims rounding out the top three religious groups.
Novi Pazar is a beautiful sample of inter-religious harmony with a population of 82% Muslim.
https://www.aa.com.tr/en/europe/serbian-army-unites-muslims-orthodox-soldiers/2099237
--------
Iran vows to deliver 'decisive response' to any Israeli move against it
05 January 2021
Iran said on Tuesday it would deliver a "decisive response" to any Israeli move against it, after Prime Minister Benjamin Netanyahu said Israel would not allow Tehran to develop nuclear weapons, a news agency close to the Revolutionary Guards said.
On Monday, Iran said it resumed 20 percent uranium enrichment at a nuclear facility, a move that coincides with rising tensions with the United States in the last days of President Donald Trump's term. The decision is the latest of several Iranian breaches of a 2015 nuclear accord with world powers.
Netanyahu said the move was aimed at developing nuclear weapons and Israel would never allow Tehran to build them. Iran says it has never sought nuclear weapons.
Iran's Nour News quoted an unnamed security official as saying: "This regime (Israel) should be aware that any aggression against Iran's interests and security from any side and in any way, whether (Israel) admits or denies responsibility, will face a decisive response from Iran against this regime."
For all the latest headlines follow our Google News channel online or via the app.
The statement was widely carried by Iranian news agencies and state media.
Separately, Iran on Tuesday gave more details about its enrichment decision by saying it had the capacity to produce up to 9 kg of 20 percent enriched uranium per month.
"At present, we produce 17 to 20 grams of 20 percent uranium every hour," Ali Akbar Salehi, head of Iran's Atomic Energy Organization, said according to state media. "We have a monthly production capacity of 8 to 9 kg to reach the 120 kg stipulated by the law."
The decision to enrich to 20 percent purity was one of many moves mentioned in a law passed by Iran's hardline-dominated parliament last month in response to the killing of the country's top nuclear scientist, which Tehran has blamed on Israel.
Tehran started violating the accord in 2019 in a step-by-step response to Trump's withdrawal from the nuclear accord in 2018 and the re-imposition of US sanctions lifted under the deal.
https://english.alarabiya.net/en/News/middle-east/2021/01/05/Iran-vows-to-deliver-decisive-response-to-any-Israeli-move-against-it
--------
Africa
Niger: 3-day national mourning for terror victims
Kané Illa
05.01.2021
The Nigerien government has declared a three-day national mourning starting Tuesday to pay tribute to the victims of attacks on two villages near the Malian border over the weekend.
"A three-day national mourning has been decreed from Tuesday, January 05, 2021," government spokesperson Abdourahamane Zakaria said in a statement late Monday.
"The flags will be half-masted throughout the territory," he added.
Terrorists attacked Tchombangou and Zaroumdareye villages near the Malian border in southwestern Niger on Saturday, Interior Minister Alkache Alhada said.
The official delegation visiting the scene confirmed that 100 people, 70 in Tchombangou and 30 in Zaroumadareye, lost their lives in the attacks. Hundreds of survivors fled the scene on foot.
Local sources said 25 wounded were evacuated to Niamey and Ouallam for treatment.
UN Secretary-General Antonio Guterres strongly condemned Saturday's attack by unidentified gunmen.
Last month, at least 28 people were killed and hundreds more wounded in an attack, later claimed by the Boko Haram terrorist group, in Niger's southeastern Diffa region, according to the UN.
The Tillaberi region, where the recently attacked villages are located, has been frequently targeted by terrorist groups based in Mali since 2017, with a state of emergency declared in the area.
Niger, Burkina Faso, and Mali in the Sahel are at the epicenter of one of the world's fastest-growing displacement and protection crises.
The region is already hosting 851,000 refugees and nearly 2 million displaced people, according to the UN Refugee Agency.
https://www.aa.com.tr/en/africa/niger-3-day-national-mourning-for-terror-victims/2098612
--------
US Secretary of State Pompeo signs on Sudan's removal from Sponsors of Terrorism list
Rawad Taha
05 January 2021
US Secretary of State Pompeo signed on the order to remove Sudan from the list of State Sponsors of Terrorism on Tuesday.
"After months of negotiations, I signed the order to remove Sudan from the list of State Sponsors of Terrorism and ensure compensation for American victims of terrorism and their families. Once in a generation opportunity for freedom -- huge benefits," Pompeo added on Twitter.
Outgoing US President Donald Trump had announced in October that he would take Sudan off the list, which also includes North Korea, Iran, and Syria.
Sudan's new civilian-led government had advocated for the step following its rise to power after the fall of former President Omar al-Bashir and his military regime.
As part of a deal, Sudan agreed to $335 million to compensate survivors and victims' families from the twin 1998 attacks on US embassies in Kenya and Tanzania, carried out when al-Bashir was welcoming al-Qaeda, and a 2000 attack on the USS Cole off Yemen's coast.
Sudan's transitional government, which took over last year following Bashir's overthrow, has also agreed to recognize Israel, a major goal for Trump, although Khartoum has sought to downplay the connection.
Sudan became the third Arab state - after the United Arab Emirates and Bahrain - to move to normalize relations with Israel this year. After Sudan, Morocco also established diplomatic ties with Israel.
https://english.alarabiya.net/en/News/middle-east/2021/01/05/US-Secretary-of-State-Pompeo-signs-on-Sudan-s-removal-from-Sponsors-of-Terrorism-list
--------
Three Algerian activists on hunger strike hospitalized in prison protest
06 January 2021
Three Algerian activists awaiting trial in prison were rushed to hospital Tuesday, 10 days after they began a hunger strike protesting their detention, the CNLD prisoners' rights group said.
Mohamed Tadjadit, Noureddine Khimoud and Abdelhak Ben Rahmani began their hunger strike in a jail in the capital Algiers on December 27 to protest the extension of their pre-trial detention and denial of bail.
Their lawyer, Meriem Kacimi, confirmed the three had been taken to hospital in Algiers.
"They are tired but they are now being monitored," she said. "The doctors are awaiting the results of their tests."
The three men are activists linked to the long-running Hirak mass protest movement.
They face multiple charges, including damaging national unity, insulting the president, inciting protest and spreading false news – with evidence based on messages and videos posted online – the CNLD said.
Tadjadit and Khimoud, 25, have been in detention since August 2020, arrested the day after taking part in a protest in Algiers.
Thirty-eight-year-old Rahmani was arrested in October.
Tadjadit, 26, dubbed the "poet of Hirak" for verses recited during demonstrations or posted on social media, already served a short jail sentence in 2020 for "undermining the national interest."
Algerian authorities have arrested and prosecuted several activists in a bid to stem the Hirak protests.
The Hirak launched vast street demonstrations in early 2019 to oppose then-president Abdelaziz Bouteflika's bid for a fifth term in office.
Following his resignation that April, the Hirak kept up the pressure to demand a full overhaul of the ruling system in place since the North African nation's 1962 independence from France.
https://english.alarabiya.net/en/News/north-africa/2021/01/06/Three-Algerian-activists-on-hunger-strike-hospitalized-in-prison-protest
--------
Tunisia pushes for UN monitors to support Libya's ceasefire
05 January 2021
Tunisia, the current president of the UN Security Council, called Monday for a resolution sending international monitors to support Libya's brittle ceasefire to be adopted as soon as possible.
"We hope that it will be adopted as soon as possible" because "there is a momentum, yet it's a little bit fragile," said Tunisian ambassador to the UN Tarek Ladeb, referring to the negotiations between Libyan parties and the UN mission there.
At the end of last year, UN chief Antonio Guterres proposed using international monitors in Libya amid hopes that foreign fighters will soon leave and the country can turn the page on a decade of war.
The warring sides reached a ceasefire on October 23 in Geneva under which all foreign forces are to leave within three months -- that is, by January 23. The international observers would monitor their departure.
Guterres asked for a group that would include civilians and retired soldiers from regional groups such as the African Union, European Union and Arab League.
He called in particular for all nations to respect the UN arms embargo on Libya, which has been flagrantly violated.
In early December, UN envoy Stephanie Williams estimated that 20,000 foreign troops and mercenaries remained in the country in a "shocking violation of Libyan sovereignty."
Under Guterres' proposal, monitors would initially operate in a triangular section of Libya around Sirte.
The observers would expand to other parts of the country until they can be replaced by a unified Libyan national force.
Tunisia, a non-permanent member of the Security Council, assumed its rotating presidency in early January. Its work program does not at this stage include a meeting on Libya until the end of the month.
https://english.alarabiya.net/en/News/north-africa/2021/01/05/Tunisia-pushes-for-UN-monitors-to-support-Libya-s-ceasefire
--------
Tunisian PM sacks interior minister, baring tensions with President Kais Saied
05 January 2021
Tunisian Prime Minister Hichem Mechichi on Tuesday sacked his interior Minister, who is close to President Kais Saied, a move underscoring tensions between the country's two most powerful leaders.
Saied and Mechichi are at odds over their respective powers and political alliances. With the dismissal of Interior Minister Taoufik Charfeddine, the tensions could mushroom into a crisis threatening a collapse of the technocratic government.
A cabinet statement said Mechichi would supervise the interior ministry on an interim basis pending the appointment of Charfeddine's successor. No reasons were given for his removal.
Mechichi is expected in coming weeks to reshuffle his cabinet amid demands from pro-government parties in parliament to include party figures in the government. Opposition parties and the presidency want a continued technocratic cabinet.
Parliament approved a technocratic government in a confidence vote four months ago, hoping to end months of political instability and focus on tackling worsening economic and social problems.
Though Saied proposed Mechichi as premier in the new government, Tunisian politicians said he subsequently withdrew his support, underlining brewing tensions between the presidency and government.
While previous bouts of political discord in Tunisia focused on the split between secularists and Islamists, or over economic reforms, more recent tensions seem rooted in the division of powers between president and parliament.
Tunisia is the only Arab country to have managed a peaceful transition to democracy after the "Arab Spring" uprisings that swept through the region in 2011.
But the North African nation's economy has been crippled by high debt and deteriorating public services, made worse by the global coronavirus pandemic.
https://english.alarabiya.net/en/News/north-africa/2021/01/05/Tunisian-PM-sacks-interior-minister-baring-tensions-with-President-Kais-Saied
--------
Turkey provides commando training to Somali soldiers
Zafer Fatih Beyaz
05.01.2021
Some 150 Somali army soldiers are receiving special commando training in Turkey under a military cooperation pact between the two countries, the Turkish National Defense Ministry said on Tuesday.
The training of the Somali Armed Forces soldiers is taking place at the Counter-Terrorism Training and Exercise Center in Turkey's southwestern province of Isparta, said a ministry statement.
"We are providing Commando Basic Training to 150 guest military personnel from the Somali Armed Forces," said the statement.
"The training, which began on Dec. 21, 2020, has been continuing as planned."
Last August, Turkey's Ambassador to Mogadishu Mehmet Yilmaz told Anadolu Agency that Turkey is on track to train some one-third of Somali military forces, totaling around 15,000-16,000 personnel.
Relations between Turkey and the Horn of Africa nation are historically strong, and picked up pace after President Recep Tayyip Erdogan's official visit in 2011, making him the only non-African leader to visit Somalia in 20 years.
Turkey has also been continuing its support to Somalia with humanitarian aid in the areas of health, education and security.
As it has extensive experience fighting terrorists, Turkish training of the Somali military is also helpful in countering Somalia's own terrorist threat.
https://www.aa.com.tr/en/africa/turkey-provides-commando-training-to-somali-soldiers/2099383
--------
Top Turkish diplomat, Libyan counterpart discuss ties
Behlul Cetinkaya
05.01.2021
The Turkish foreign minister held a phone talk with his Libyan counterpart on Tuesday, a diplomatic source said.
Mevlut Cavusoglu and Mohamed Taher Siala discussed bilateral relations, the latest situation after a cease-fire in Libya, and the UN initiative to find a solution to the Libyan crisis.
In October last year, the UN announced a permanent cease-fire agreement between Libya's warring rivals during its facilitated 5+5 Libyan Joint Military Commission talks in Geneva.
Libya has been torn by civil war since the ouster of late ruler Muammar Gaddafi in 2011.
Based in the capital Tripoli and currently led by Prime Minister Fayez al-Sarraj, the Government of National Accord was founded in 2015 under a UN-led agreement. But efforts for a long-term political settlement have failed due to a military offensive by militias loyal to Haftar.
Al-Sarraj's government has been battling Haftar's militias since April 2019 in a conflict that has claimed thousands of lives.
https://www.aa.com.tr/en/africa/top-turkish-diplomat-libyan-counterpart-discuss-ties/2099191
--------
India
Didn't sign letter supporting Love Jihad law, say former Kerala HC judges
05th January 2021
KOCHI: Former Kerala High Court judges refuted reports that they were signatories to the campaign extending support to the implementation of the Love Jihad law in Uttar Pradesh.
While a former HC judge said he was told about the campaign but never gave his support, another judge said he is not even aware of the signature campaign.
A statement had claimed that four former HC judges have signed the letter sent to the UP Chief Minister.
As many as 200 retired bureaucrats and judicial officers, including former chief justices of high courts, chief secretaries and DGPs, have sent a letter to CM Yogi Adityanath in support of the new law against religious conversions in UP.
Justice Balakrishnan Nair, former judge of the Kerala HC, whose name appeared in the statement, said that nobody has contacted him in connection with the statement.
"I am not aware of the statement and have not signed or supported any campaign," he said.
Another judge, who sought anonymity, said he did not want his name to be dragged into controversies. Meanwhile, a former Kerala HC judge admitted that he gave a digital signature supporting the law.
https://www.newindianexpress.com/states/kerala/2021/jan/05/didnt-sign-letter-supporting-love-jihad-law-say-former-kerala-hc-judges-2245946.html
--------
SC Refuses To Stay UP, Uttarakhand 'Love Jihad' Laws But Issues Notices to States, Says It is Not a Bad Case
Aneesha Mathur
January 6, 2021
The Supreme Court on Wednesday declined to put a stay on laws against the so-called practice of 'love jihad' brought in by the state governments of Uttar Pradesh and Uttarakhand.
Hearing pleas against the laws, the Supreme Court issued notices to both states on the challenges to their respective laws.
Chief Justice of India SA Bobde issued notices to Uttarakhand and UP, and said similar petitions are pending before the Allahabad High Court and the Uttarakhand High Court.
"We are saying you go to the high court and then come here. We are not saying you have a bad case," the court told the petitioners.
The court has scheduled the next hearing after four weeks.
The PILs were filed in the Supreme Court to challenge the UP government's Prohibition of Unlawful Religious Conversion ordinance, 2020, and the Uttarakhand Freedom of Religion Act, 2018.
The petitions have claimed that UP government's 'love jihad' law and the Uttarakhand law violate the fundamental right to privacy under Article 21 and freedom to practise religion under Article 25.
The pleas also argue that the 'love jihad' ordinance passed by the UP government and the Uttarakhand law violate the provisions of the Special Marriage Act by placing restrictions on inter-religious marriage, and "would create fear" in society.
In addition, the plea claims the law would "be a potent tool in the hands of bad elements of the society to use this ordinance to falsely implicate anyone."
https://www.indiatoday.in/india/story/sc-refuses-to-stay-up-uttarakhand-love-jihad-laws-issues-notices-to-states-1756362-2021-01-06
--------
AR Rahman on why he embraced Islam but wouldn't want to impose it on anyone else
Jan 06, 2021
AR Rahman is one of the many artists who has a painful story of struggle and hs climbed the ladder of success, one step at a time. The Oscar-winner is one of the very few who has actually put India on the global map in the world of music. However, besides his music, his conversion to Islam remains a topic of discussion even today.
AR Rahman was born Dileep Kumar, but embraced Islam, along with his family, some time after the death of his father, music composer RK Shekhar, and some time before the release of his first major project, Roja. His friend Trilok Nair had told Krishna Trilok in his authorised biography, Notes of a Dream, that Rahman's mother Kareema Begum had insisted on changing his name in the film's credits at the last minute. He said, "It was a pretty big request to make so late in the day, but she was particular about it. She said it really, really mattered to her personally. In fact, she would've rather not had his name appear at all, than not have his new name appear on the credits."
Rahman doesn't believe in imposing his religious beliefs on others. He once told Hindustan Times Brunch in an interview, "You can't impose anything. You can't ask your son or daughter to not take history 'coz it's boring, and to take economics instead, or science. It's a personal choice."
Rahman had said that a lot of people ask him if they would become successful on converting to Islam but he prefers to keep quiet. "It's not about converting to Islam, it's about finding the spot and seeing whether it presses the button in you. The spiritual teachers, the Sufi teachers, taught me and my mom things that are very, very special. There are special things in every faith, and this is the one we chose. And we stand by it."
He added, "Prayer has been extremely beneficial. It has saved me from many falls. In between prayers, I think, 'Oh, I have to pray, so I can't do this mischief'. People from other faiths do the same thing and are peaceful too. For me, this works!"
Rahman's daughter, Khatija, had stood her ground without calling for her father's help when she was criticised for wearing a burkha at an event she attended with him.
On being asked to comment on the matter, Rahman said in an interview to The Quint that he'd wear a burqa too, if it were possible. He said, "A male is not supposed to wear a burqa, otherwise I will wear one. It would be so easy to go and shop, find steady life. You know, I think, she finds her freedom. Because she is somebody who will go for a funeral of a maid's mother or maid's relative. And I get awestruck with her simplicity and what she does socially."
https://www.hindustantimes.com/music/ar-rahman-on-why-he-embraced-islam-but-wouldn-t-want-to-impose-it-on-anyone-else/story-rBaJaEn8ODrhVD5Fum1eqJ.html
--------
Covid-19: Arrangements being made to vaccinate Haj pilgrims, says Union Minister Naqvi
Posted by Arpan Rai
Jan 06, 2021
Arrangements are being made to provide coronavirus vaccine to Indian Haj pilgrims, the Union Minister for Minority Affairs Mukhtar Abbas Naqvi said on Tuesday.
He was speaking at a meeting of the Haj Committee of India officials and Haj Group organisers at Haj House here.
"Today discussed various issues concerned to Haj 2021 with Haj Committee of India officials and Haj Group Organisers at Haj House in Mumbai. Arrangements are being made to give Corona vaccine to all the people who will go to perform Haj from India," the Union Minister informed via Twitter.
The last date for submission of forms for Haj 2021 has been extended till January 10, 2021.
Last month, during a meeting with the Haj Committee here to discuss the preparations and registrations for Haj 2021, Naqvi lauded the committee for making the registration process "100 per cent" digital, in turn making India the "first country" to do so.
In another tweet, the Union Minister on Tuesday slammed the Opposition for raising questions on the measure taken by the Centre to combat the coronavirus pandemic.
"Those people who earlier raised questions on welfare measures taken by Narendra Modi government during the corona crisis, are now trying to create confusion on the Corona vaccines which have been developed by hard-working scientists of our country," he said in a subsequent tweet.
"...Some failed and frustrated political players', who are unable to convince the people, are trying to confuse by using Corona vaccine as confusion rexine."
Last week, Drugs Controller General of India (DCGI) announced "restricted emergency use" for two Covid-19 vaccine candidates -- Bharat Biotech's COVAXIN and Serum Institute of India's Covishield.
https://www.hindustantimes.com/india-news/covid-19-arrangements-being-made-to-vaccinate-haj-pilgrims-says-union-minister-naqvi/story-Cb5nIE8PCbSTduN2kuSv0J.html
--------
Pakistan
Let us live: Hazaras demand PM, COAS ensure their safety
Sumaira Jajja
06 Jan 2021
KARACHI: "The zulm that was done to our people, even animals don't do this to their foes. This genocide must stop now," a visibly shaken Hazara woman said at the protest condemning the Mach massacre on Tuesday outside the Karachi Press Club.
The emotionally charged protest was organized by the residents of Hussain Hazara Goth in solidarity with the victims of the Mach coal mine attack where 11 Hazara Shia miners were brutally murdered. The Islamic State group, also known by the Arabic acronym Daesh, claimed responsibility for the killing.
Sit-ins by the members of Hazara community were held at various spots in the city including Abbas Town and Numaish, as well as the emotionally charged protest at KPC. Over 200 men, women and children from the Hazara community demanded that Prime Minister Imran Khan and Chief of Army Staff General Qamar Javed Bajwa ensure the safety of their community.
"Their limbs were tied, their mouths stuffed shut and then they were slaughtered. Is this Madina ki riyasat? This slaughter must stop. We want this genocide to stop," a young woman at the protest said.
Sit-ins held at various spots in city in solidarity with mourners in Quetta
Yet another questioned whether these Hazara men were any lesser Pakistanis. The girls lamented that the media did not give the massacre adequate coverage and their grievances remained unheard.
Holding red and green flags printed with "Ya Hussain", many other youngsters were seen holding placards which urged that "ethnic cleansing" of Hazaras be stopped.
The protest moved many, including many hardened and sceptical journalists at the press club, who stepped outside to show solidarity with the stoically resilient Hazaras. The protesters were also joined by relatives of Baloch missing persons who condemned the Mach massacre strongly.
'Why are we being killed?'
"We have some questions. In the past 20 years we have lost thousands of lives. The only slogan we ever raise is "Pakistan Zindabad", we have never said [anything] anti-Pakistan and this is what we get," questioned a speaker. "Why are we being killed? What is our fault? This ethnic cleansing of Hazara community will continue till when? Are we not Muslims? How is Daesh finding a foothold in Pakistan? We are a peaceful people, please let us remain peaceful. Yesterday a sister of ours said in Quetta that all the men in her family were killed. The way things are, no man from our community will be left," he said.
The protestors said that if the demands of mourners in Quetta are not accepted, they will continue their protests and stage a dharna.
"The Hazaras are peaceful people. We have spent over 20 years picking the bodies of our loved ones. They killed our students, college-going youngsters, we have been held hostage in a small zone in Quetta. We want the government to provide security to us and ensure our safety," they stressed.
The protestors strongly questioned why security institutions were unable to end the "genocide" of the Hazaras.
Dharnas
Meanwhile, protests mainly organised by Majlis-i-Wahdatul Muslimeen (MWM), supported by other parties, were attended by hundreds of people including men, women and children, adds Our Staff Reporter. The sit-ins were held in North Karachi near Powerhouse Chowrangi, Numaish traffic intersection and Abbas Town on main Abul Ispahani Road.
"If someone really is concerned about our security and tragedy we are facing, it must be reflected by their moves," said Maulana Sadiq Jaffery, senior leader of the MWM while addressing the protesters at Numaish. "It's so unfortunate the presence of hundreds of women and children [in] chilling cold in Quetta has not inspired the authorities. These protesters want peace, not violence or bloodshed. So protest is the only option left for us to convey our concerns which would continue."
The sit-in continued for hours and remained peaceful, though it badly affected the traffic flow on respective roads. The first sit-in was staged in North Karachi and in the evening, hundreds of people converged at the Numaish traffic intersection.
Along with the MWM, the Shia Ulema Council, Jafria Alliance, Imamia Students Organisation and Jafria Students Organisation also participated in the protest.
https://www.dawn.com/news/1599963/let-us-live-hazaras-demand-pm-coas-ensure-their-safety
--------
Minister hints at foreign hand behind Karak incident
Amjad Iqbal
06 Jan 2021
TAXILA: A Nagar Kirtan was held on Tuesday at the Gurdwara Punja Sahib in Hassanabdal to mark the 354th birth anniversary of Guru Gobind Singh — the 10th spiritual Sikh master — amid strict observance of Covid-19 standard operating procedures (SOPs).
A Nagar Kirtan is a Sikh custom involving singing of hymns. A large number of Sikhs from across the country, especially Khyber Pakhtunkhwa, participated in the event. Pakistan Sikh Gurdwara Parbandhak Committee (PSGPC) and the Evacuee Trust Property Board (ETPB) made necessary arrangements for the occasion. Adequate measures were put in place by the police department to ensure security.
Punjab Human Rights and Minority Affairs Minister Ijaz Alam Augustine was chief guest at the anniversary celebrations. Speakers from the Sikh community paid tributes to Guru Gobind Singh who was a warrior, poet and philosopher, especially notable for founding the Khalsa - considered to be the highest order in the religion.
Guru Gobind Singh's birth anniversary observed
Pardhan of the committee Sardar Satwant Singh said Jan 5 was a special day in the Sikh faith as it marked the birth anniversary of the 10th guru, adding that Gobind Singh became a guru at the age of nine after the death of his father Guru Tegh Bahadur and was assassinated in 1708 at the age of 41.
Mr Augustine said participation in such events by people from different faiths helped build understanding of traditions and beliefs of minorities.
He said they were happy that under the leadership of Prime Minister Imran Khan, the government had stood by religious minorities, adding that it would fulfill its promise of religious freedom as envisaged by the father of the nation.
The government is providing all possible resources to minorities for their welfare, he said, adding that diversion of water from the temple would be addressed with consultation from relevant departments.
Whilst talking about the incident last week in Karak when an angry mob set a Hindu temple on fire, he said a foreign hand was involved in the incident, adding that elements involved in the case were the ones who had been exposed by the European Union's DisinfoLab.
He said the government had announced that it would rebuild the temple and those involved in the incident would be dealt with an iron hand as per law.
"We will ensure protection of sacred places of minorities at any cost," he said.
Responding to another question, Mr Augustine said the Punjab government was taking special measures to protect the rights of children along with other citizens.
https://www.dawn.com/news/1599900/minister-hints-at-foreign-hand-behind-karak-incident
--------
Hazara Shia Muslims mourn miners, vow to continue sit-in in Pakistan
05 January 2021
Thousands of mourners from the Shia Hazara Muslim community say they will continue their protest sit-in alongside the bodies of the miners recently killed by Daesh terrorists in the troubled southwestern Pakistan.
Shia leaders said on Tuesday that they would not leave the protest site, on the outskirts of Quetta, the capital of Balochistan Province, until Prime Minister Imran Khan meets them and the killers are brought to justice.
"We have become tired of picking up the bodies of our people," said Syed Agha Raza, a Hazara political leader.
Agha Daud, the chief of Balochistan Shia Conference, voiced concern, noting, "The latest wave of killings will spread to other cities, including Quetta, if decisive action is not taken at this stage."
Masooma Yaqoob Ali, a female protester, said her elder brother, along with four other relatives, was among those killed. "Now we have no male member [of our family] to take coffins of our brother and other relatives to the graveyard for burial," she said.
Since Monday, up to 2,500 protesters had gathered with the bodies in coffins and blocked a highway on the outskirts of Quetta, demanding justice.
At least 10 miners were kidnapped before dawn on Sunday near the remote coal mine in the southwestern mountainous Machh area, 60 kilometers southeast of Quetta City. Several of them were beheaded by the militants.
Hours later, the Takfiri Daesh terrorist group claimed responsibility for the massacre.
This was the first major attack targeting the Hazaras since April last year, when a bomb blast killed at least 20 people at a market in Quetta.
The Shia Muslims of the Hazara minority frequently come under attack by the terrorists active in Balochistan.
In 2013, three separate bombings killed more than 200 people in different Hazara neighborhoods.
Quetta, the largest city of Balochistan, has seen several bombings and shooting attacks over the past years.
Pakistan's restive and mineral-rich Balochistan Province was rocked by a series of terrorist attacks in late 2016, raising fears about an increasing presence of armed militants in the area, including terrorists linked to Daesh.
Separatist militants in the province have also been engaged in a decades-long campaign against the central government.
Despite frequent offensives by the Pakistani army, acts of terror by militants continue to target security forces as well as civilians.
Thousands of Pakistanis have lost their lives in bombings and other militant attacks since 2001, when Pakistan entered into an alliance with the United States in Washington's so-called war on terror.
Thousands more have been displaced by the wave of violence sweeping the country.
https://www.presstv.com/Detail/2021/01/05/642344/Hazara-Shia-Muslims-mourn-miners,-vow-to-continue-sit-in-in-Pakistan
--------
Poachers' paradise: Gulf hunts fuel Pakistan falcon trafficking
Jan 6, 2021
KARACHI: Since learning to capture birds as a teen, Muhammad Rafiq has amassed a small fortune in Pakistan trapping and trafficking falcons -- including some endangered species -- for wealthy Gulf Arabs.
A single falcon can fetch up to tens of thousands of dollars on the black market, which allowed Rafiq to renovate his family home.
"Every season, dealers come from Karachi and leave their contacts with us, and we call them back if we catch something," said the 32-year-old, from a nearby coastal village.
He recently trapped a peregrine falcon on a one-week hunting mission.
"I desperately needed money," he told AFP. "And God has listened to me."
For years, Pakistan has stood at the nexus of the falcon trade, both as a source of the birds of prey, and then as a destination to hunt with them.
Falcon poaching is officially banned, but demand for the birds is rising, according to the World Wildlife Fund in Pakistan.
It estimates that up to 700 falcons were illegally smuggled out of the country last year alone, often by organised criminal networks.
Their destination isFnormally Gulf countries, where falconry is a treasured tradition.
Owners treat the birds "like their own children", said Margit Muller, the director of Abu Dhabi's falcon hospital, which treats 11,000 falcons annually, a number that has more than doubled in the past 10 years.
One conservationist told AFP an Arab falconer usually owns around five to six hundred birds, most of which will be captured in the wild in Pakistan or Mongolia.
Wild birds are prized over those bred in captivity because they are believed to be better hunters, though there is no evidence to support those claims.
Every winter, lavish hunting parties from the Gulf flock to Pakistan's sprawling deserts, where they are given permits to use their falcons to hunt houbara bustards, a migratory bird wrongly prized as an aphrodisiac and classified as vulnerable by conservationists.
These excursions have cast a spotlight on the deep ties between Pakistan and its allies in the Gulf.
For decades, the Gulf states have propped up Islamabad's ramshackle finances with generous loans, with one of the expectations being that they can continue to use Pakistan as a hunting playground.
Saudi Crown Prince Mohammed bin Salman and two other royals were granted permission to catch bustards by Prime Minister Imran Khan's government in December last year, a soft diplomacy tactic that Khan had openly disagreed with when he was in the opposition.
The government also presents falcons as gifts to world leaders.
"Our officials are working like pimps for the Arabs," a government official requesting anonymity told AFP.
A brief ban on the bustard hunts was overturned in 2016 by the Supreme Court, but conservationists are now pushing for the export of falcons to be regulated in an ongoing case at the Islamabad High Court.
Every year, falcons escape the harsh Siberian winter and fly thousands of miles to warmer regions, including southern Pakistan.
During the migratory season, wildlife traffickers descend on villages along the Arabian Sea coastline, offering fishermen cash to briefly abandon their boats and try their hand at poaching.
"We pay them in advance, send food to their families and if they catch a bird that is precious, we happily give them motorbikes," said one trafficker who spoke to AFP on the condition of anonymity.
A range of tactics can be employed -- sticky liquids, net traps or, most commonly, using smaller birds as bait.
Poachers especially target the peregrine falcon, whose populations remain stable -- but also the saker, which is endangered.
Bob Dalton, a veteran falcon conservationist, helped oversee the rehabilitation of dozens of falcons seized by Pakistani authorities in October, with officials estimating the cache to be worth well over $1 million.
"The illegal trade is growing, there is more money being spent, more pursuit from the Gulf," he told AFP.
"With the exception of one or two species, most falcon populations are in decline or on the point of being unstable."
With ongoing efforts to curtail rampant poaching failing, some officials in Pakistan have suggested regulating the falcon trapping market, inspired by a scheme involving another rare native species, the markhor -- an elusive mountain goat with striking twisted horns found in Pakistan's mountainous north.
Every year, foreigners shell out tens of thousands of dollars for a handful of trophy hunting permits, providing a financial incentive for communities to prevent poaching.
Naeem Ashraf Raja, the director of biodiversity at the ministry of climate change, said markhor numbers have rebounded as a result of this controversial conservation method.
With hunting parties set to descend on Pakistan again over the next few months, Kamran Khan Yousafzai, the president of Pakistan's Falconry Association, said the country desperately needs to implement a sustainable wildlife programme.
"Arab falconers can't resist coming to Pakistan. They have been coming to these hunting grounds for generations, and unless they face any real problems, they are not going to search for new destinations."
https://timesofindia.indiatimes.com/world/pakistan/poachers-paradise-gulf-hunts-fuel-pakistan-falcon-trafficking/articleshow/80127578.cms
--------
Govt invites opposition for Kashmir action plan talks
Iftikhar A. Khan
06 Jan 2021
ISLAMABAD: Foreign Minister Shah Mehmood Qureshi on Tuesday invited the opposition for talks to hammer out a comprehensive action plan aimed at resolution of the lingering Jammu and Kashmir dispute after the Senate saw the two sides engaging in a blame game over the issue.
"Let us join hands on this issue. This is a continuous battle and we will have to fight it collectively," he said after shaming the lawmakers from three mainstream opposition parties — the Pakistan Peoples Party (PPP), Pakistan Muslim League (PML-N) and Jamiat Ulema-i-Islam (JUI-F) — with a forceful retort to their remarks and accusations over the government's handling of the Kashmir issue.
The foreign minister was winding up a discussion on Kashmir in the house to mark the Kashmiris' right to self-determination day.
On Jan 5, 1949, the United Nations Security Council (UNSC) had passed a resolution supporting the Kashmiris' right to decide their future by themselves through a UN-sponsored plebiscite.
Two sides engaged in blame game over the issue in Senate
PPP parliamentary leader in the Senate Sherry Rehman, while initiating the debate, noted that the Kashmir issue would have been in a different global dimension had Zulfikar Ali Bhutto been alive. Rana Maqbool of the PML-N accused the PTI-led government of putting the Kashmir issue on the back burner. Maulana Abdul Ghafoor Haidri of the JUI-F alleged that Narendra Modi and Imran Khan had been brought into power under a plan for held Kashmir's complete occupation by New Delhi.
In his speech, Foreign Minister Qureshi criticised the opposition for using the Kashmir issue for political point-scoring and having the cheek to ask what the present government had done on the dispute. He said working for the Kashmir cause was an obligation of the government and it would do its best with honesty and sincerity.
He agreed with Ms Rehman's statement about Z.A. Bhutto, but regretted that his successors in the PPP turned their eyes away from Kashmir. The remarks prompted Sherry Rehman to stage a walkout from the house.
"Sorry to see the govt playing politics even on Kashmir in Senate. This is the first time any sitting Govt has stirred poison into what we see as a non-divisive non-partisan issue," she tweeted shortly after the walkout.
In her absence, the foreign minister continued firing salvos, saying he had invited Sherry Rehman, Naveed Qamar and Mushahid Hussain Sayed for a briefing on Kashmir. "I wish they had shown greatness, rising above political expediencies," he added.
The minister's claim was also questioned by Ms Rehman in another tweet. "Shocked to hear FM saying that he invited myself, Naveed Qamar and Mushahid Hussain to his Kashmir briefings and that we did not go, because each time all 3 of us went. Only once I was in Karachi at short notice and I personally regretted but my colleagues went! We've never done such politics," she tweeted.
Mr Qureshi also reminded Ghafoor Haidri that his party chief Maulana Fazlur Rehman had a chance to plead the case as chairman of the Kashmir Committee for a long time, but he could not pay attention to the matter.
In response to the PML-N allegation of putting the Kashmir issue on the back burner, the minister said: "I am aware of your political compulsions, but it is known to all who did it."
He referred to the claim by former Foreign Office spokesperson Tasneem Aslam that ex-prime minister Nawaz Sharif had asked the diplomats not to speak against India and on the subject of Indian spy Kulbhushan Jadhav during the PML-N tenure.
About the change of occupied Kashmir's status, he said it was part of the BJP's manifesto even when Indian Prime Minister Modi was a guest of then premier Sharif at Jati Umra. He regretted that he had written letters to Leader of the Opposition in the National Assembly Shehbaz Sharif and PPP chairman Bilawal Bhutto-Zardari, inviting them for a briefing on Kashmir, but they had not responded to his letters.
Earlier, opening the debate on Kashmir in the house, Sherry Rehman said the right to self-determination was one of the most fundamental rights guaranteed by the UN and all international charters. "What the Modi regime has done is actually unconscionable and unprecedented in the history of any nation. He has brought his violent, colonising rule to an entire valley of people. From the use of pellet guns to blinding and completely crippling young people who come out on the streets to ask for their rights. Can the international community not see this?" she asked.
"We have had important reports from the UN, EU (European Union) and human rights organisations from all over the world, including India, reporting on the level of impunity given freely to Indian occupation forces numbering 800,000 to 900,000. They have made this beautiful valley into a valley of blood and tears. A valley of mass graves and illegal detentions, where you have people disappearing overnight, throttled by the guns and torture of the Indian military and security forces, who are protected by the Armed Forces Special Powers Act and the Jammu and Kashmir Public Safety Act, 1978. Had this been anywhere else, the whole world would have objected," she added.
"Modi sarkar tried to take over the Kashmiris' right to domicile, and not just to self-determination but also to live and breathe freely… The women are raped, their children are under detention… There have been hundreds and thousands of people who have disappeared and the brave Kashmiri people have constantly resisted the guns, tanks and the constant state of being jailed and living in an open jail. While the international community has turned away from it," Ms Rehman regretted.
"As today is Shaheed Zulfikar Ali Bhutto's birth anniversary, I wonder how he would have fought the case of Kashmir both at the UN with the international community and at the OIC. With all global leaders, SZAB would have made his voice heard and would have made Pakistan proud. He would have seen to it that the Kashmiris' voice is heard," she added.
Crackdown on opposition Taking part in a debate on 'unprecedented crackdown' on opposition workers, Sherry Rehman said no democratic government in the country's history had ever victimised the political opponents the way the PTI government was doing.
She said the National Accountability Bureau had conducted inquiries against 18 PTI ministers [for their alleged involvement in corruption], but none of them was ever remanded in NAB custody for 90 days or handcuffed like the opposition leaders facing maltreatment.
The PPP senator said main opposition leaders were in jail, including Syed Khursheed Shah, Shehbaz Sharif, Hamza Shehbaz and Khawaja Asif. "The accountability is only for the opposition," she said, warning the PTI government that it could face the same situation in future.
She said the foreign minister in his policy statement in the house also tried to make the Kashmir issue controversial.
Ms Rehman pointed out that all right-wing governments of the world were busy in providing relief to the masses in this time of pandemic, but the PTI government was least bothered about skyrocketing prices of commodities. As many 60 per cent of the people of Pakistan had become food insecure, but the government was busy only in making arrests, she added.
She said the government would fail in its design to reverse the 18th Amendment and make changes in the NFC Award.
https://www.dawn.com/news/1599945
--------
Pakistan wants unity of Islamic world to address confronting issues: Ashrafi
January 06, 2021
ISLAMABAD - Special Aide to Prime Minister on Religious Harmony and Middle East Hafiz Tahir Ashrafi on Tuesday said, Pakistan wanted unity and stability of Islamic world to address all confronting issues of Muslim world amicably through dialogues. Talking to media, he said that all the prevailing issues and challenges of Muslim world could be settled through unity and stability of Islamic world as it required desperate need for unity and reconciliation to address the issues of Kashmir and Palestine and to make an end to foreign interference in internal issues of Islamic world. He stressed ensuring effective role of Organisation of Islamic Cooperation (OIC) was need of the hour to resolve the issues. Pakistan aims unity and stability of Muslim world and OIC should be made more effective and imperative to address confronting issues of Islamic world. He expressed the hope that all the confronting issues of Islamic world would be addressed amicably through dialogues and peaceful talks. Responding to a question, he said reconciliatory process had been started in Gulf countries with efforts of Ameer-e-Kuwait to address the confronting issues and in this regard, positive response from the leadership of Qatar and Saudi Arabia was very welcoming and encouraging. Pakistan endorses reconciliation process among Gulf countries and role of Ameer-e-Kuwait and Khadim-e-Harmain Al-Sharifain Shah Salman bin Abdul Aziz in this regard was very laudable and welcoming. Hafiz Muhammad Tahir Mehmood Ashrafi, said that Ameer-e-Kuwait and Saudi Crown Prince Ameer Muhammad bin Salman had strengthened Islamic Ummah and Arab world for moving towards reconciliatory process to address issues.
Hafiz Tahir Ashrafi also stated that coordination and consultation should also be made with Khadim-e-Harmain Al-Sharifain Shah Salman bin Abdul Aziz and Ameer-e-Kuwait to resolve confronting issues of Islamic world. Ashrafi said that a forum was being established on informal level between leading personalities of Pakistan and Arab countries to improve and strengthen ties between Pakistan and Arab Islamic Countries.
https://nation.com.pk/06-Jan-2021/pakistan-wants-unity-of-islamic-world-to-address-confronting-issues-ashrafi
--------
South Asia
Rohingya Photojournalist Released on Bail from Bangladesh Prison, Still Faces Charges
January 05, 2021
A Burmese photojournalist has been released on bail from a Bangladeshi prison, but he still faces charges and up to three years in prison.
Bangladeshi authorities arrested Abul Kalam, Dec. 28 as he was photographing buses taking Rohingyas from the Kutupalong camp to a new camp on the island of Bhasan Char.
In an appearance in court Dec. 31, officials charged Kalam, a Rohingya refugee, with assaulting and interfering with public officials, charges that could carry a three-year prison sentence, Reporters Without Borders (RSF) reported.
RSF says the real reason for Kalam's arrest was "the local authorities are annoyed by his coverage of their handling of the Rohingya refugee issue, in particular, the forced transfer of the refugees to Bhasan Char."
The group is calling for all charges against Kalam to be dropped.
In early December the Bangladesh government began sending some Rohingya refugees to Bhasan Char island, despite calls from human rights groups to halt the process.
Government officials say relocating the Rohingya refugees to Bhasan Char will ease overcrowding in the camps, which were set up to accommodate the hundreds of thousands of Rohingya, a Muslim minority that fled violence in neighboring Myanmar in 2017.
https://www.voanews.com/press-freedom/rohingya-photojournalist-released-bail-bangladesh-prison-still-faces-charges
--------
UNAMA Welcomes Second Round of Peace Negotiations
By Mohammad Haroon Alim
05 Jan 2021
UNAMA on Tuesday welcomed the return of negotiators to Doha and the organization looks forward to a speedy resumption of talks between the negotiating teams.
According to the statement, the negotiators are valuable in helping to reach a lasting peace and end the violence, negotiators are facing daunting challenges and more work remains to be done.
Both teams cooperated well in the first round of the talks and made genuine progress as they have agreed on a code of conduct for future negotiations and exchanged draft agenda item, the statement read.
"I urge both sides to use this opportunity to move ahead to create the conditions for a reduction in violence that will end further loss of Afghan lives and reach a political settlement that is acceptable to all segments of Afghan society," said Deborah Lyons, the Secretary-General's Special Representative for Afghanistan.
The statement quoted Debora, "A cessation in fighting would create a better atmosphere for talks, provide hope to the people, and allow humanitarian actors to deliver much-needed winter assistance to Afghans across the whole country."
United Nations will remain in close contact and ready to support negotiating parties as the second round of peace is set to soon begin in Doha, Qatar.
This comes as the Peace negotiating team from the republic side left for Qatar, Sayed Saadat Mansoor Naderi indicated the negotiators held 86 meetings with different layers of Afghan society during the break, and the top demands of the Afghans are nationwide ceasefire and peace.
Mohammad Masoom Stanekzai, the lead body of negotiators expressed his hope that both sides of negotiating teams would reach a result that represents the overall demands of the Afghan people.
Chief negotiator Mohammad Masoom Stanekzai said he hopes that both sides of the negotiations reach a result that represents the demands of the Afghan people.
A permanent end should be put to bloodshed in the country, he added.
As the team left for Doha, US special envoy to Afghan reconciliation, Zalmay Khalilzad met with Jihadi Leader Abdul Rab Rasool Sayaf in Kabul on Tuesday.
https://www.khaama.com/unama-welcomes-second-round-of-peace-negotiations-334422/
--------
6 ANA Soldiers Killed in Insider Attack: Ghazni
By Mohammad Haroon Alim
05 Jan 2021
Local officials in Ghazni province said, six Afghan National Army members were killed in an insider attack by the Taliban infiltrators on Tuesday.
According to the officials, Six ANA personnel were killed in a security outpost in the Tawhid Abad area of Ghazni province on Monday night.
The assailant has reportedly poisoned the soldiers before murdering them, media reported the attacker was a resident of Kandahar province.
On the other hand, 203 Thunder Military Corps stated, that Two ANA soldiers were killed and five others were wounded.
Following the murder of seven of his comrade with the support of Taliban militants, the attacker escaped the area.
Zabiullah Mujahid, a Taliban spokesman confirmed the incident to the media and said that Seven Afghan national army soldiers were killed and one was captured.
Earlier, Security officials in Kandahar province say eight police officers have been killed in an insider attack in Kandahar province.
According to reports the infiltrator was a pro-Taliban and was against the government.
Kandahar police spokesman Jamal Barakzai told the media, that the incident took place last night in the Arghandab district center of the province.
https://www.khaama.com/6-ana-soldiers-killed-in-insider-attack-ghazni-444554445/
--------
US Blames Taliban for Plotting Afghan Assassinations
By Ayaz Gul
January 04, 2021
ISLAMABAD - The United States has directly accused the Taliban of being behind a recent wave of high-profile assassinations in Afghanistan, urging the insurgent group to stop the violence "for peace to succeed."
Monday's charges came hours after the Taliban accused U.S. forces of launching airstrikes against insurgent-held areas in violation of their 2020 bilateral agreement aimed at ending the long-running Afghan war.
The controversy erupts as insurgent leaders and representatives of the U.S.-backed Afghan government are due to reconvene in Qatar Tuesday for a next round of peace negotiations.
A spokesman for U.S. forces in Afghanistan rejected as "false" allegations they violated the agreement with the Taliban.
Col. Sonny Leggett stressed in a statement Monday the U.S. military has been "clear and consistent" in its resolve to defend Afghan security forces against Taliban attacks.
"We renew our call for all sides to reduce violence," Leggett said on Twitter. "The Taliban's campaign of unclaimed attacks & targeted killings of government officials, civil society leaders & journalists must also cease for peace to succeed."
This is the first time Washington has blamed the Taliban for weeks of largely unclaimed attacks in the Afghan capital, Kabul, and elsewhere in the conflict-torn South Asian nation.
The violence has over the past two months claimed the lives of at least five journalists, a provincial deputy governor, civilian society activists and a renowned election observer.
Islamic State militants have claimed responsibility for some of the attacks, though the Afghan government has accused the Taliban of being behind all of them.
For their part, insurgents have denied involvement and instead alleged the violence is the work of so-called "spoilers" within Afghan security institutions to subvert the U.S.-initiated peace process.
Earlier Monday, the Taliban issued a statement accusing U.S. troops of repeatedly carrying out airstrikes on insurgent-held areas in Kandahar, Nangarhar and Helmand provinces "over the past few days" in support of Afghan security forces.
Taliban spokesman Zabihullah Mujahid insisted the airstrikes have hit targets in "non-military zones" in violations of their February 29, 2020, agreement with the U.S.
Mujahid demanded the U.S. military immediately halt the air raids and warned the Taliban "will be forced to respond seriously, and all responsibility shall fall squarely on American shoulders."
The U.S.-Taliban agreement has stopped insurgent attacks against U.S. and NATO-led allied troops in Afghanistan. It has also initiated direct peace talks between the Taliban and Afghan government in September.
The so-called intra-Afghan negotiations will resume Tuesday in the Qatari capital of Doha, where the Taliban maintains its political office.
President Donald Trump's special envoy for Afghanistan reconciliation, Zalmay Khalilzad, on Monday described as "unacceptable" the current level of violence, including targeted killings.
"Those perpetuating the violence seek to undermine the peace process and the country's future. They do not reflect the will of the Afghan people, who yearn for peace," Khalilzad said on Twitter.
The U.S. envoy, who negotiated and signed the February deal with the Taliban, made the remarks on his latest trip to the region, including Doha, to push forward the Afghan peace process.
"I return to Doha and the region with expectations that the parties will make tangible progress in the next round of Afghanistan Peace Negotiations," he said.
Khalilzad reiterated his call for both Afghan rivals to quickly reach an agreement on a political settlement and an "immediate significant" reduction in violence or a cease-fire.
The U.S. has started a "conditions-based" phased withdrawal of U.S. troops from Afghanistan under the deal with the Taliban, which requires all U.S. and NATO-led allied forces to be out of the country by May 2021.
U.S. Secretary of State Mike Pompeo acknowledged last week that since the signing of the deal, U.S. soldiers have suffered no deaths in Afghanistan. He said Trump's peace initiative also has made "incredible progress" toward ending years of Afghan hostilities.
"No U.S. servicemen have been killed in Afghanistan in almost a year, and Afghans are finally discussing peace and reconciliation among themselves. Such incredible progress," Pompeo said in a series of tweets.
The United States had fewer than 13,000 troops in Afghanistan at the start of 2020. But that number has been significantly reduced since the deal with the Taliban, and there will be around 2,500 U.S. forces left in the country by the middle of this month.
https://www.voanews.com/usa/us-blames-taliban-plotting-afghan-assassinations
--------
Southeast Asia
Australia says Indonesia must ensure cleric linked to Bali bombings is not a threat
05 January 2021
Indonesia must ensure a radical cleric and suspected mastermind of the 2002 Bali bombings does not incite more violence when he is released from jail this week, Australian Minister for Foreign Affairs Marise Payne said on Tuesday.
Abu Bakar Bashir was jailed in 2011 for links to militant training camps in the Indonesian province of Aceh. He is considered the spiritual leader of the al Qaeda-linked Jemaah Islamiah (JI) network, which was accused of orchestrating the bombings of nightclubs on the holiday island of Bali.
"Our embassy in Jakarta has made clear our concerns that such individuals be prevented from further inciting others to carry out future attacks against innocent civilians," Payne said in a statement.
Bashir, 82, denied any involvement in the Bali bombings. A lawyer for Bashir did not immediately respond to a request for comment on his release, due on Friday.
The Bali bombings killed more than 200 people, among them scores of Australians. JI operatives were also accused of organizing an attack on the J.W. Marriott hotel in Jakarta that killed 12 people in 2003.
A senior JI operative was believed to have made bombs for both attacks.
Payne said Australia has told Indonesia to ensure he is no longer a danger to others.
https://english.alarabiya.net/en/News/world/2021/01/05/Australia-says-Indonesia-must-ensure-cleric-linked-to-Bali-bombings-is-not-a-threat-
--------
Selangor surau, mosques get nod to hold Friday, obligatory prayers for stipulated congregation
06 Jan 2021
SHAH ALAM, Jan 6 — The Selangor Islamic Religious Department (Jais) has allowed Friday and obligatory prayers in the state to be conducted according to the number of stipulated worshipers on Monday.
Jais director Datuk Mohd Shahzihan Ahmad said the determination of the congregation number was based on the current development of the localised Covid-19 pandemic involving mosques and surau permitted to hold Friday prayers as well as surau in the state.
He said for the state mosque and the Tengku Ampuan Mosque in Bukit Jelutong, a congregation of 500 people is allowed for Friday prayers and 150 for obligatory prayers.
"For 39 management mosques and 17 institutional mosques, a congregation of 300 members are allowed for Friday prayers with 150 people for daily congregation prayers.
"For mosques and surau permitted to hold Friday prayers in Kuala Selangor, Sabak Bernam and Hulu Selangor districts, the number of Friday prayer congregants is according to the actual capacity of the main prayer hall with a physical distancing of 1.5 metres while for obligatory prayers, the number is up to 40 worshipers including the administrators," he said in a statement
He added that for mosques and suraus permitted to hold Friday prayers in the districts of Klang, Petaling, Kuala Langat, Sepang, Hulu Langat and Gombak, only 40 pilgrims including the facility administrator are allowed for Friday prayers and obligatory prayers.
He said all surau, including institutional surau throughout the state, are allowed to have 40 people to perform the obligatory prayers.
Commenting further, Mohd Shahzihan said in his discussion with the Sultan of Selangor, Sultan Sharafuddin Idris Shah on allowing prayers yesterday, His Highness expressed his disappointment that some parties claimed that mosques and suraus in the state had been closed.
He said, he was also saddened by the perception of some people that the decision made earlier was like preventing Muslims from worshiping in mosques and surau.
"In fact, mosques and surau in Selangor continue to be opened in stages based on the current situation of the Covid-19 pandemic. However, this matter was not published by the media because there were changes according to local circumstances.
"Therefore, the Sultan wants the new permitted opening for the prayers to reach the parishioners and to fully comply with the standard operating procedures set so that mosques and suraus do not cause new outbreak of the Covid-19," he said. — Bernama
https://www.malaymail.com/news/malaysia/2021/01/06/jais-friday-obligatory-prayers-allowed-in-selangor-for-stipulated-congregat/1937757
--------
Voters in Malaysia, especially Malays, want Umno to stick with Perikatan Nasional: Survey
Shannon Teoh
JAN 5, 2021
KUALA LUMPUR - Malaysians, especially the Malay majority, want Umno to remain part of the Perikatan Nasional (PN) government, a survey in late December by Merdeka Centre, a top polling firm, showed.
The largest party in the ruling PN pact has intensified calls in recent days to cut ties with Prime Minister Muhyiddin Yassin's Parti Pribumi Bersatu Malaysia and force snap polls less than a year after forming the government together.
The survey found only 31 per cent of voters agreed that Umno should withdraw from PN, with 44 per cent disagreeing. Crucially, only 21 per cent of Malays - who form the majority in more than half of the 222 parliamentary seats - said Umno should pull out from the pact that unites the country's three main Malay-Muslim parties while 62 per cent wanted PN to stay intact. The other main Muslim party is Parti Islam SeMalaysia (PAS).
However, the poll between Dec 23 and 31 also showed the 1,202 respondents were nearly evenly split on whether Umno should head into the next election as part of PN. Among Malays, 36 per cent said Umno should go it alone and just over half wanted the once-dominant party to join forces with Tan Sri Muhyiddin's coalition.
"In our view, PN's dominance among the Malay electorate will be negatively affected should Umno decide to go it alone and, along with it, cast uncertainty as to the outcome if elections were held," the Merdeka Centre said in a press release on Tuesday (Jan 5).
It added that this scenario could create similar conditions to the watershed 2018 election, when Umno's six decades of uninterrupted rule was ended by Pakatan Harapan (PH), as Malay voters were split three ways.
Mr Muhyiddin and his party were part of PH in that poll but defectors in the coalition led by him joined hands with Umno and PAS last February, leading to the Bersatu president being sworn in as Prime Minister in March with a new ruling pact, PN.
But Umno chafed at playing second fiddle to Bersatu in terms of government posts as well as influence over decision-making, culminating in a threat to torpedo the administration's Budget 2021 during the year-end parliamentary sitting.
Umno stayed its hand amid concerns that Malaysia's efforts to mitigate the impact of the Covid-19 pandemic would be jeopardised if government spending was not approved.
The party's annual general meetings last weekend however saw about three quarters of its divisions resolve to ditch Bersatu and force fresh elections by March.
Umno's top leadership is set to decide on Wednesday on whether to ratify these resolutions. The Straits Times understands that party president Ahmad Zahid Hamidi - who has found himself sidelined by PM Muhyiddin - wants Umno's leaders to resign government positions by next month.
On Monday, Kelantan Umno chief Ahmad Jazlan Yaakub resigned as Malaysian Palm Oil Board chairman, while Zahid on Tuesday replaced the Umno-led Barisan Nasional (BN) coalition's secretary general Annuar Musa with his own loyalist Datuk Seri Ahmad Maslan. Tan Sri Annuar is one of several Umno leaders in the Muhyiddin Cabinet who still support cooperation with Bersatu.
https://www.straitstimes.com/asia/se-asia/voters-in-malaysia-especially-malays-want-umno-to-stick-with-perikatan-survey
--------
Arab World
Oil hits 11-month high after Saudi Arabia pledges voluntary output cut
06 Jan 2021
Oil prices rose on Wednesday to their highest since February 2020 after Saudi Arabia agreed to reduce output more than expected in a meeting with allied producers, while industry figures showed United States crude stockpiles were down last week.
Brent crude rose as much as nearly one per cent to $54.09 a barrel, the highest since Feb 26, 2020. It was at $53.87 a barrel at 0536 GMT after jumping 4.9pc on Tuesday.
US West Texas Intermediate (WTI) futures reached $50.24 a barrel, also the highest since Feb 26, before slipping to $50. The contract on Tuesday closed up 4.6pc.
Saudi Arabia, the world's biggest oil exporter, agreed on Tuesday to make additional, voluntary oil output cuts of one million barrels per day (bpd) in February and March, after a meeting with the Organisation of the Petroleum Exporting Countries (Opec) and other major producers that form the group known as Opec+.
The reductions agreed by Saudi Arabia were included in a deal to persuade other producers in the Opec+ group to hold output steady.
With coronavirus infections spreading rapidly in many parts of the world producers are trying to support prices as demand takes a hit from new lockdowns being put in place.
"Despite this bullish supply agreement, we believe Saudi's decision likely reflects signs of weakening demand as lockdowns return," Goldman Sachs said in a note, although the investment bank maintained its year-end 2021 forecast for Brent of $65 a barrel.
Opec member Iran's seizure of a South Korean tanker in the Gulf on Monday also continued to support prices. Tehran denied it was holding the ship and its crew hostage after seizing the tanker while pushing for Seoul to release $7 billion of funds frozen under US sanctions.
Meanwhile, US crude oil inventories dropped by 1.7 million barrels in the week to Jan 1 to 491.3m barrels, data from industry group the American Petroleum Institute showed late on Tuesday.
https://www.dawn.com/news/1600023/oil-hits-11-month-high-after-saudi-arabia-pledges-voluntary-output-cut
--------
Saudi Arabia deepens cuts as OPEC+ agrees oil output rollover
05 January 2021
Saudi Arabia will make additional, voluntary oil output cuts of one million barrels per day (bpd) in February and March as part of a deal under which most OPEC+ producers will hold production steady in the face of new coronavirus lockdowns.
Saudi is going beyond its promised cuts as part of the OPEC+ group of oil producers to support both its own economy and the oil market, Energy Minister Prince Abdulaziz bin Salman said on Tuesday.
The move follows two days of talks among OPEC+ producers that will see most members hold output steady next month.
Two producers - Russia and Kazakhstan - will be allowed to bump up their output by a combined 75,000 bpd in February and a further 75,000 bpd in March, Kazakhstan's energy minister said.
Benchmark Brent oil was trading up about 5 percent at more than $53 per barrel at 1836 GMT.
Russia and Kazakhstan had pushed for the group to raise production by 500,000 barrels per day (bpd) for February, as it had done for January, while others wanted no increase.
An internal OPEC+ document dated Jan. 4 seen by Reuters highlighted bearish risks and stressed that "the reimplementation of COVID-19 containment measures across continents, including full lockdowns, are dampening the oil demand rebound in 2021".
Saudi's energy minister on Monday urged caution, noting still fragile fuel demand and the unpredictable impact of new variants of the coronavirus.
New variants of the coronavirus first reported in Britain and South Africa have since been found in countries across the world.
OPEC+ producers have been curbing output to support prices and reduce oversupply since January 2017.
As COVID-19 hammered demand for gasoline and aviation fuel and slashed Brent oil prices, OPEC+ was forced to boost its output cuts to a record 9.7 million bpd in mid-2020.
This month's 500,000 bpd rise in output narrowed OPEC+ cuts to 7.2 million bpd.
https://english.alarabiya.net/en/business/economy/2021/01/05/Saudi-Arabia-deepens-cuts-as-OPEC-agrees-oil-output-rollover
--------
Qatari stocks experience sharp rise as Gulf tensions ease, Dubai extends
05 January 2021
Qatar's stock market rose sharply in early Tuesday trade, buoyed by an easing in the Gulf's more than three-year diplomatic rift, while Dubai climbed for a third session amid growth in the United Arab Emirates' non-oil private sectors.
Saudi Arabia agreed to reopen its airspace and land and sea border to Qatar in a deal towards resolving a dispute that led Riyadh and its allies to impose a boycott on Qatar in 2017.
For the latest headlines, follow our Google News channel online or via the app.
A Gulf Arab summit will be held later on Tuesday in Saudi Arabia to discuss steps towards ending the diplomatic row. Qatar's ruling Emir Sheikh Tamim bin Hamad al-Thani will attend the summit.
"This is a long awaited outcome, and I see it as positive step towards dispute resolution. We should see significant cost saving for some Qatari companies on the fuel and logistics side," said Joice Mathew, senior research manager at United Securities.
The Qatari index rose 1.8 percent, with all constituents trading in the green.
Industries Qatar led the gains with a 3.3 percent jump, while the Gulf's largest lender, Qatar National Bank, added 2.2 percent.
Among property stocks, Barwa Real Estae was up 1.2 percent.
In Saudi Arabia, the index was up 0.2 percent. Consumer food and beverage company Almarai climbed 3.8 percent, while the country's largest lender, National Commercial Bank, was up 0.6 percent.
The Dubai index was up 0.7 percent, with Emaar Properties advancing 2.7 percent in its third straight rise. Dubai Islamic Bank gained 0.6 percent.
Activity in the United Arab Emirates' non-oil private sector grew in December as its Purchasing Managers' Index (PMI), which covers manufacturing and services, rose to 51.2 in December from 49.5 in November, a survey showed. The 50.0-mark separates growth from contraction
Abu Dhabi's index was down 0.2 percent, with Abu Dhabi Bank shedding 0.2 percent.
https://english.alarabiya.net/en/business/markets/2021/01/05/Qatari-stocks-experience-sharp-rise-as-Gulf-tensions-ease-Dubai-extends
--------
Full transcript of AlUla GCC Summit Declaration: Bolstering Gulf unity
Tuqa Khalid
06 January 2021
The Gulf countries signed the AlUla Declaration at the conclusion of the GCC Summit on Tuesday, ending the dispute with Qatar and calling for unity and strengthening relations.
Saudi Arabia's Crown Prince Mohammed bin Salman said during the summit there was an urgent need for Gulf countries to unite their efforts, especially in the face of the Iranian threat in the region.
For all the latest headlines follow our Google News channel online or via the app.
Find below the full text of the AlUla Declaration:
"The 41st Summit of the Cooperation Council for the Arab States of the Gulf (GCC) affirms the commitment of the Member States to the goals stipulated in the GCC Charter:
To achieve coordination and integration between the Member States in all fields to eventually reach a union of states.
To achieve security, peace, stability, and prosperity in the region by working as a single, unified economic and political group and contribute
The outcomes of the 41st GCC Summit, which was titled "Summit of Sultan Qaboos and Sheikh Sabah", reflects the hopes and aspirations of the region's peoples to restore collaboration among all Member States to its natural path, and further strengthen the bonds of brotherhood among them.
The signature of the Arab Republic of Egypt on the Al-Ula Statement confirms the strengthening of diplomatic relations between Egypt and GCC states. This confirmation extends from the GCC Charter, which stipulates that coordination, cooperation and integration between the GCC states aims to reinforce and serve Arab interests.
The world's answers to the challenges caused by the COVID-19 pandemic have demonstrated what can be achieved when the global community works together.
During the presidential term of the Kingdom of Saudi Arabia, the G20 states managed to accomplish unprecedented achievements in this area. Responding to the pandemic and its effects requires robust GCC coordination, particularly in the following areas:
The full implementation of the vision put forth by the Custodian of the Two Holy Mosques, King Salman bin Abdulaziz, King of the Kingdom of Saudi Arabia, in the 36th GCC Summit in December 2015. This includes abiding by a timetable, the completion of economic integration, the implementation of joint defense and security systems, and a unified foreign policy for the Member States.
Establishing and running the Gulf Center for Disease Prevention and Control, which was approved by the 41st GCC Summit based on the vision of the Custodian of the Two Holy Mosques, King Salman bin Abdulaziz to coordinate efforts in combating COVID-19 and other epidemics.
Completing the requirements for the Customs Union and the Common Gulf Market. This includes achieving full economic citizenship that grants citizens of GCC countries the freedom to work, move and relocate, and invest in the Member States. As well as equal access to education and health care, the construction of the Gulf railway network, the creation of food and water security systems, and continuing to encourage joint projects that localize investment in the Gulf.
Utilizing the advanced cooperation frameworks developed during the Kingdom of Saudi Arabia's G20 presidency in all sectors. This includes economic stimulus and business initiatives, enhancing civil society institutions, empowering women and youth in economic development, and encouraging digital entrepreneurship. In turn, the Supreme Council tasks the General Secretariat to follow up and develop programs to execute the mentioned objectives in collaboration with specialist consultancies.
Developing technical capabilities at government entities, including artificial intelligence to ensure quick and efficient execution of services. Upgrading school curriculums, healthcare, e-commerce, and enhancing relations between the Council and the Digital Cooperation Organization established in 2020 to further advance digitization goals among the Member States.
Strengthening governance, transparency, accountability, integrity, and anti-corruption mechanisms through Joint-Gulf action and in all entities of the GCC, including its specialized bureaus. As well as benefiting from the agreements of the G20 framework and the "Riyadh Initiative" pertaining to cooperation in investigations of cross-border corruption and the prosecution of the perpetrators in order to mitigate the impact corruption has on economic growth, sustainable development, and mutual trust between governments and their peoples.
Stemming from the Joint-Defense Agreement and the principle of collective security for GCC countries: Further military integration among GCC countries under the supervision of the Joint-Defense Council, the Supreme Military Committee, and the unified military leadership of the GCC, to face emerging challenges.
Continuing the actions taken by the GCC countries, and the G20 headed by the Kingdom of Saudi Arabia, to confront the pandemic and mitigate its effects locally, regionally, and internationally, including assisting underdeveloped countries in health and economic fields.
Strengthening the regional and international role of the GCC by unifying policy and developing strategic partnerships between the GCC and other states, groups, regional organizations, and international organizations in the interest of serving common goals.
The "Sultan Qaboos and Sheikh Sabah Summit" reaffirms the keenness of the leaders of the countries of the GCC to reinforce the Council's strengths, realize the aspirations of the citizens of the Gulf, and overcome all obstacles that hinder collaboration among Member States."
https://english.alarabiya.net/en/News/gulf/2021/01/06/Full-transcript-of-AlUla-GCC-Summit-Declaration-Bolstering-Gulf-unity
--------
Only hundreds of US troops will remain in Iraq: PM Kadhimi
06 January 2021
Iraqi Prime Minister Mustafa al-Khadhimi says only hundreds of US troops will remain in the Arab country following the pullout of half of them within the next few days.
"As a result of the ongoing strategic dialogue between Iraq and the United States, batches of American forces have been withdrawn within technical schedules during the past months. The withdrawal of more than half of those forces will be completed within the coming days," Kadhimi said in a televised speech on the eve of the centenary of the Iraqi Army Day.
He added, "Only hundreds of them will remain, for cooperation in the fields of training, rehabilitation, armament and technical support. Their redeployment outside Iraq is scheduled entirely within agreements between the two countries."
Kadhimi highlighted that the withdrawal of the US forces "was based on the readiness of Iraqi armed forces and security forces to protect the land of Iraq and preserve the dignity of people."
The prime minister noted that Iraqi will not allow its territory to be the scene of regional or international conflicts.
"The Iraqi army is ready to fulfill its duty, and on the day of our brave army, we announce that 2021 will be the year of Iraqi accomplishments at all levels," he said.
The comments came days after Iran and Iraq marked the first anniversary of the martyrdom of top Iranian anti-terror commander Lieutenant General Qassem Soleimani and his Iraqi trenchmate Abu Mahdi al-Muhandis, the deputy head of the Popular Mobilization Units, along with their companions in a US terror drone strike authorized by President Donald Trump near Baghdad International Airport on January 3, 2020.
Angered by the assassinations, Iraqi lawmakers approved a bill two days later, demanding the withdrawal of all foreign military forces led by the United States from the country.
The Iraqi government has since been in talks with the American side over a framework for a pullout of foreign troops from the Arab country.
On the weekend, thousands of Iraqi mourners packed the streets leading to Baghdad's Tahrir Square, condemning the American occupiers for the assassinations and renewing the call for them to withdraw from Iraqi soil.
https://www.presstv.com/Detail/2021/01/06/642388/Only-hundreds-of-US-troops-to-stay-in-Iraq-prime-minister-Kadhimi-says
--------
Iraq sues US for disastrous uranium bombings
05 January 2021
Iraq files its first lawsuit against the United States for bombing the Arab country with depleted uranium several times over the course of two decades.
On Tuesday, Iraq's al-Maaloumah news website reported the initiation of the legal proceedings related to the bombing spats that plagued Iraq with rampant and deadly radioactive contamination.
The lawsuit was lodged by Hatif al-Rikabi, the Iraqi parliament's legal advisor, with a Swedish court in Stockholm on December 26.
The suit demands compensation for the repercussions of the bombings that targeted the country's former nuclear installations twice in the 1990s and once in the 2000s, said al-Rikabi, who is also a member of Baghdad's negotiation team with the United Nations.
He said the weapons used in the assaults included bombs and missiles.
The Iraqi legal team is trying to have the United Nations issue a resolution that would oblige Washington to pay the reparations.
Attacks against the former Iraqi regime's nuclear facilities that also include one Israeli aerial assault in 1981 have afflicted the country with such contamination levels that have so far led to thousands of deaths.
The fatalities have been ascribed to the various kinds of cancer, apoplexy, and endless birth defects that have resulted from the fallout of the attacks.
During 2004, the US military also laid two massive military sieges to the city of Fallujah, using large quantities of depleted uranium ammunition.
Officials statistics show that by 2005, cancer rate in Iraq had doubled to at least 1,600 out of 100,000 people. Prior to the First Persian Gulf War in 1991, the rate had stood at 40 out of 100,000 people.
https://www.presstv.com/Detail/2021/01/05/642357/Iraq-sues-United-States-uranium-bombings
--------
Riyadh tries to demonize Iran as it restores diplomatic ties with Qatar
05 January 2021
Saudi Arabia tries to demonize Iran again as it enters a détente with Qatar, more than three years after Riyadh and its allies broke off their ties with Doha, citing its close relations with Tehran, among other things.
On Tuesday, the northwestern Saudi city of al-Ula hosted a meeting of the Persian Gulf Cooperation Council (GCC), which was entitled to resumption of diplomatic relations between the kingdom, the United Arab Emirates, Bahrain, and Egypt on the one side, and Qatar on the other.
The quartet severed their ties with Qatar in 2017, faulting Doha's favorable stance towards Iran, accusing it of supporting "terrorism" due to its backing of Egypt's Muslim Brotherhood and the Palestinian resistance movement of Hamas, and claiming that Doha was sowing regional instability.
They called on Doha to downgrade its ties with Tehran and cease its support for the Islamic groups, among other excessive demands, which Qatar rejected as an attack on its sovereignty.
Chairing the meeting, Saudi Crown Prince Mohammed bin Salman said Persian Gulf states had reached a "solidarity and stability" agreement that had closed up the rifts.
He, meanwhile, went on a barrage of accusations, in which the Islamic Republic took center stage.
"We are in utmost need to unite our efforts to advance our region and confront the challenges that surround us, particularly the threats posed by the Iranian regime," the crown prince alleged.
He urged the regional council to stand against Iran's nuclear and ballistic missile programs as well as what he called "destructive sabotage projects."
Regional powerhouse Iran's steady growth and burgeoning influence has hardly sat well with the kingdom over the past years. Riyadh cut its diplomatic ties with Tehran in early 2016 after angry protests in front of its Iran-based diplomatic missions against its execution of senior Saudi Shia cleric Sheikh Nimr al-Nimr.
Bin Salman's designation in 2017 as the next in line to assume Saudi kingship was followed by an exponential increase in Riyadh's animosity towards Tehran.
Under bin Salman, the kingdom acted as one of the main forces which prompted the United States' 2018 withdrawal from a historic nuclear deal with Iran, after which Washington returned its draconian sanctions against Tehran.
Observers say the Saudi royal tries to regularly demonize Iran in order to deflect attention from his own grave human rights violations, including overseeing a hugely deadly war on Yemen since 2015, his widely-reported ordering of the 2018 assassination of dissident journalist Jamal Khashoggi, and an ongoing crackdown against the kingdom's Shia minority and oppositionists.
They also remind that bin Salman's oft-repeated accusations of destabilization against Iran that Tehran rejects as baseless flies in the face of Riyadh's widely-reported and drawn-out record of supporting regional Takfiri terrorist outfits.
https://www.presstv.com/Detail/2021/01/05/642345/Saudi-Arabia-Qatar-Iran-GCC
--------
North America
Biden vowed to repeal Trump's Muslim ban. That should be just the start.
by Aarti Kohli and Hammad Alam
Jan. 5, 2021
President-elect Joe Biden has pledged to repeal the Trump administration's cruel Muslim and African bans on his first day in office. That is, indeed, an urgent and necessary move. But the work of healing from the damage caused will not simply end with the stroke of a pen. Repealing the discriminatory travel bans is only the first step in what should be a deeper transformation of our nation's policies.
The bans have taken an immeasurable toll since they were enacted. Ramez Alghazzouli, a Syrian American man, was separated from his wife Asmaa for years before she was able to receive a visa and reunite with him in the United States. "This can destroy a human being. I'm not an emotional guy but it distracted and destroyed me," Alghazzouli has said of his family's journey. His story is one of thousands.
A few weeks ago, as part of our nearly four-year-long fight against the bans, our coalition met with members of the Biden transition team to reiterate the urgent need for repeal, make specific recommendations to address the harms suffered by those impacted, and underscore the need to undo the bigotry the bans are premised on. These are critical steps as we continue to work for a more just and inclusive America.
First, the Biden administration should work to reunite families separated by the bans by expediting consideration of visas for those who have been refused or held in administrative limbo. More than 41,000 people have been refused visas based on the bans. The stories of those affected include Yassin Terou, a recently naturalized Syrian American restaurant owner who has been indefinitely separated from his ailing and nearly 70-year-old father. Or Mohammed Salem Ali, a 64-year-old Somali man living in Malaysia whose wife and children were admitted as refugees 10 years ago, and who dreams of attending his daughter's college graduation next spring. Reuniting families is not only a policy imperative; it is core to our country's social and moral fabric. The Biden administration must make amends for the immense harm sustained by individuals and families, including Americans.
Second, the next administration should increase refugee numbers from the countries impacted by the bans. The number of refugee admissions has decreased dramatically after the initial admission of more than 207,000 refugees in 1980, when the Refugee Act was passed. For 2020, President Trump set the number at just 18,000, having already severely restricted refugee resettlement from nearly a dozen Muslim-majority nations through his so-called refugee ban. Meanwhile, Syrians who have suffered from a nearly decade-long civil war continue to be barred indefinitely, and Yemenis who have witnessed a near-total health-care and economic collapse are denied refuge. Biden's intent to increase refugee admissions to 125,000 is welcome, but to truly heal the wounds from the incalculable harm inflicted by the bans, including Trump's refugee ban, the incoming administration must prioritize admissions from impacted countries. Doing so will help restore the United States' promise as a haven; failing to do so risks repeating the tragic mistakes of our past.
Finally, the Biden administration must take steps to address the deeper context from which such prejudiced policies arose in the first place. The bans are premised on the false and bigoted claim that African, Muslim and other communities constitute an inherent threat to our country's national security. Other policies pre-dating the bans have long been justified on the same premise. Biden's administration should consult with these communities, their leaders, and grass-roots organizations serving them to ensure they are no longer treated as suspect. It must end discriminatory policing and surveillance programs, such as the Department of Homeland Security's Countering Violent Extremism and the targeting of Black, Arab, South Asian, and other communities under policing partnerships such as the Joint Terrorism Task Force. These programs treat Black and brown people as suspect and inherently violent, criminalizing our communities and eroding trust while failing to achieve their own stated goals. Our communities deserve safety and dignity, not suspicion and bigotry.
Repealing the bans is a promising start, and we welcome the steps being taken by Biden's transition team to deliver that long-awaited relief. But repeals must go hand in hand with deliberate steps that reflect the promise we all seek from this nation: building an inclusive vision of what the United States can be, valuing immigrants and refugees based on our shared humanity, and providing true sanctuary to all.
A repeal of the bans does not finish the work. It only begins it.
https://www.washingtonpost.com/opinions/2021/01/05/biden-trump-muslim-africa-ban-immigration-next-steps/
--------
Move in US to strip Pakistan of major ally status has little support
Anwar Iqbal
06 Jan 2021
WASHINGTON: A Republican lawmaker has moved a bill in the 117th Congress, seeking to strip Pakistan of its status as a major non-Nato ally of the United States.
The US media, however, pointed out that "the legislation comes at a moment of uncertainty over the incoming Biden administration's posture towards Pakistan after four years of tumultuous relations in the Trump era."
"There was no indication the bill will have momentum before the House Foreign Affairs Committee," noted The Washington Times newspaper while commenting on the move.
The mover, Congressman Andy Biggs, although a prominent Republican from Arizona, is not a member of the committee.
But the relations did show some signs of improvement during the last two years of the outgoing administration when it initiated a peace process with the Afghan Taliban with Pakistan's help. The process led to a peace agreement between the United States and the Taliban but could not achieve the desired results of a complete troop-withdrawal from Afghanistan.
The incoming Biden administration, although not as keen on a military withdrawal as President Trump has been, also wants to reduce America's military footprints in Afghanistan. And foreign policy experts in Washington say that the new administration may not want to start its tenure with a major rupture with Pakistan, as it could further complicate peace efforts in Afghanistan.
The bill will need support from President-elect Joe Biden's Democratic Party to pass as Democrats are a majority in the House of Representatives.
The Washington Times also pointed out that the bill, introduced on Sunday — the first day of the 117th Congress — "drew little US media notice but triggered headlines in India, which … has long been critical of US-Pakistan relations."
https://www.dawn.com/news/1599981/move-in-us-to-strip-pakistan-of-major-ally-status-has-little-support
--------
US collects $7 million in Iranian assets for victims of terrorism fund: Justice Dept.
Tuqa Khalid
05 January 2021
The United States government collected $7 million in Iranian funds to be allocated to compensation to American victims of state-sponsored terrorism, the Justice Department said on Tuesday.
The funds were the US share of a civil forfeiture that targeted attempts to violate sanctions on the Iranian regime and Iranian nationals with fraudulent transfers of approximately $1 billion of Iranian-owned funds to accounts around the globe, the department said in a statement.
"The funds subject to today's stipulation had been destined to benefit criminal actors who engaged in an elaborate scheme to violate US sanctions against Iran, one of the world's leading state sponsors of terrorism," said Acting Assistant Attorney General David Burns of the Justice Department's Criminal Division.
The Justice Department said that between 2011 and 2014 three Iranian nationals and one US citizen defrauded South Korean banks by submitting false documents showing that Iranian companies were doing legitimate business with Korean companies.
"Based on these false documents, the conspirators succeeded in unlawfully transferring approximately $1 billion worth of Iranian-owned funds out of South Korea and into the world's financial markets," the statement read.
The $7 million will be allocated to the US Victims of State Sponsored Terrorism Fund, which Congress set up to provide compensation to certain individuals who were injured in acts of international state-sponsored terrorism, including victims of the 1979 US embassy hostage situation in Iran, among others.
https://english.alarabiya.net/en/News/middle-east/2021/01/05/US-collects-7-million-in-Iranian-assets-for-victims-of-terrorism-fund-Justice-Dept-
--------
US hits Iran with fresh sanctions targeting steel sector
05 January 2021
The US imposed fresh Iran-related sanctions targeting the steel sector on Tuesday, according to the Treasury Department's website, continuing to increase pressure on Tehran in the final weeks of Donald Trump's presidency.
Washington blacklisted more than a dozen entities and one person, according to the website.
For all the latest headlines follow our Google News channel online or via the app.
"The US Department of the Treasury's Office of Foreign Assets Control (OFAC) designated a China-based supplier of graphite electrodes, a key element in steel production, as well as twelve Iranian producers of steel and other metals products, and three foreign-based sales agents of a major Iranian metals and mining holding company," a statement released by the US Treasury added.
The statement added that the Iranian metals sector is an important revenue source for the Iranian regime, generating wealth for its corrupt leaders and financing a range of nefarious activities, including the proliferation of weapons of mass destruction and their means of delivery, support for foreign terrorist groups, and a variety of human rights abuses, at home and abroad.
"The Trump Administration remains committed to denying revenue flowing to the Iranian regime as it continues to sponsor terrorist groups, support oppressive regimes, and seek weapons of mass destruction," said Secretary Steven T. Mnuchin.
The sanctions were placed according to Executive Order 13871, which imposes sanctions on several sectors of the Iranian economy, including Iran's steel sector, that according to the Treasury's website continue to generate significant revenue for the Iranian regime.
https://english.alarabiya.net/en/News/world/2021/01/05/US-hits-Iran-with-fresh-sanctions-targeting-steel-sector
--------
US continues to provoke Iran into war: Analyst
05 January 2021
The United States continues to provoke Iran into a war, and that is the goal of Washington and Israel, an American author and political analyst says.
Daniel Kovalik, an academic at the University of Pittsburgh, made the remarks in a phone interview with Press TV on Tuesday after the United States reversed a decision to bring an aircraft carrier home from the Persian Gulf, claiming the decision was due to "recent threats" from Iranian officials.
On December 31, acting US defense secretary Christopher C. Miller ordered the USS Nimitz, which has been patrolling Persian Gulf waters since late November, to "transit directly home to complete a nearly 10-month deployment."
Citing US officials then, The New York Times said the move was part of a "de-escalatory" signal to Iran in efforts to avert stumbling into a crisis in the final days of Donald Trump's presidency.
Iran has slammed the new psychological war waged by the outgoing US administration against Tehran, warning that the country will strongly defend its interests in case of any miscalculations by the United States in the region.
Speaking at a press conference on Tuesday, Ali Rabiei, the Iranian administration's spokesman, said Tehran has evidence that some in the US are seeking to trigger a new conflict in West Asia.
"It is very unlikely that the US administration will miscalculate Iran's resolute intentions as well as its deterrence and retaliation capability. We have made it clear to them that we will not start any war directly or indirectly, but if a blatant mistake is made by the United States, we will defend our security and vital interests with full force," Rabiei added.
Read more
US aggression against Iran could ignite global catastrophe
"Well, I'm very concerned by this decision to keep this carrier in the Persian Gulf. I think it shows that the US continues to want to provoke Iran into a war. I'm pretty convinced that that is the goal of both the US and Israel Kovalik told Press TV.
"And I think this decision confirms that for me. I think the goal in the Middle East and West Asia for the United States and Israel, the main goal is to neutralize Iran as a regional power. How that is done? I think it's not clear how that will happen," he added.
"I think the US will continue massive economic sanctions, and again some sort of military assault. I think, we see some antecedents for this in Iraq and Syria, and Libya. We know that the US is willing to sow chaos and destruction in order to undermine a power such as Iran," he stated.
https://www.presstv.com/Detail/2021/01/05/642335/US-continues-to-provoke-Iran-into-war
--------
Europe
EU concerned about Iran's breaching nuclear deal
Agnes Szucs
05.01.2021
BRUSSELS
The European Union on Tuesday reminded Iran of the severe consequences of breaching the 2015 nuclear deal.
The EU spokesperson called Iran's renewed nuclear enrichment activities "regrettable".
"This action is in breach of Iran's nuclear commitments and will have serious implications," Peter Stano warned.
"We are highly concerned by the measures taken by Iran", he added.
However, Stano also stressed the importance of the international agreement and the bloc's commitment to maintaining it.
Late last week, Iran confirmed a plan to increase uranium enrichment up to 20% as a counter-measure against the US sanctions.
The nuclear deal was signed in 2015 by Iran, the US, China, Russia, France, the UK, Germany, and the EU.
The US unilaterally withdrew from the agreement in 2018. Following the confrontations with the US, Iran announced to stop complying with the 2015 nuclear deal last year.
Under the nuclear agreement, Tehran was allowed to enrich uranium up to 3.67%. Iran, later on, breached the threshold in response to the US withdrawal from the deal and raised the level to 4.5%.
Since the beginning of the conflict, the EU diplomacy along with the UK, Germany, and France have been trying to reassure Iran's return to the pact by various diplomatic means, including triggering the dispute mechanism solution under the treaty.
https://www.aa.com.tr/en/europe/eu-concerned-about-iran-s-breaching-nuclear-deal/2099067
--------
Russia calls Iran's increased enrichment of Uranium 'a step away from nuclear deal'
Rawad Taha
05 January 2021
Moscow called Iran's decision to enrich Uranium to 20 percent a step away from nuclear deal, reported Russian state-owned Sputnik news agency on Tuesday.
"Tehran's moves to enrich uranium fuel to 20 percent are a deviation from the provisions of the Joint Comprehensive Plan of Action (JCPOA), also known as the Iran nuclear deal" the Russian Foreign Ministry said in a statement released by Sputnik.
Iran has started producing 20 percent enriched uranium, the country's nuclear organization said, confirming an announcement by the UN atomic watchdog that it was now exceeding the threshold set by a 2015 nuclear deal. The decision has sparked a series of statements condemning the increase in enrichment from multiple countries including the European Union, US, Israel, Japan, China, and others.
Russian Foreign Ministry added that these actions cannot be considered a violation of the Treaty on the Non-Proliferation of Nuclear Weapons, since Iran maintained transparency in everything related to its nuclear program and has allowed inspectors from the International Atomic Energy Agency (IAEA) to monitor the increase of enrichment.
China's Foreign Ministry urged calm and restraint on Tuesday after Iran said it had resumed 20 percent uranium enrichment, breaching a 2015 nuclear pact with major powers, including China.
Chinese Foreign Ministry spokeswoman, Hua Chunying, speaking to reporters, said all parties should avoid taking steps that could exacerbate tensions.
Japan's top government spokesman on Tuesday said the country was deeply concerned about Iran's latest announcement of a resumption of 20 percent uranium enrichment.
"The government has strong concerns about this move, which is a breach of a nuclear agreement," Chief Cabinet Secretary Katsunobu Kato told reporters.
The US also criticized Iran's statement that it had begun the process of enriching uranium to 20 percent, well above the limit set in the 2015 nuclear deal that Washington abandoned, as a form of "nuclear extortion."
The European Union said Tuesday it would redouble its efforts to save the Iran nuclear agreement despite what it calls Tehran's "important breach" of commitments made in the 2015 deal by starting to enrich uranium to new levels.
EU spokesman Peter Stano said that Iran's actions "will have serious implications when it comes to nuclear nonproliferation." Stano said it was in everyone's interest to rescue the deal and said the 27-nation bloc "will strengthen" its attempts to make sure all adhere to the commitments made in the landmark deal.
Israeli Prime Minister Benjamin Netanyahu said Monday that arch foe Iran's renewal of uranium enrichment proves that it is seeking to build nuclear arms despite its denials.
Netanyahu said in a statement that the move "cannot be explained in any way except as the continued realization of its intention to develop a military nuclear program".
https://english.alarabiya.net/en/News/world/2021/01/05/Russia-calls-Iran-s-increased-enrichment-of-Uranium-a-step-away-from-nuclear-deal-
--------
Austria: Victims of 'terror' operation suffer trauma
Askin Kiyagan and Mehmet Nur Ucar
05.01.2021
An imam and his family in Vienna have continued to suffer from the psychological and physical effects of police violence after their home was raided under the pretext of a "terror operation."
Vienna police on Nov. 9 raided 60 addresses and detained 30 Muslim activists and academics in an operation dubbed "Operation Luxor" on charges of "establishing a terrorist organization, financial support for terrorism, organized crime formation, and money laundering."
The police using disproportionate force against people well-known to the public and treating them as terrorists led to reactions from various groups. Many non-governmental, journalists and writers called for the issue to be urgently clarified.
Excessive police force during the raids has left its mark on the members of a family that were subjected to violence by the security forces.
Among them, an imam whose home was raided spoke to Anadolu Agency about what they experienced during and after the police operation.
The imam, who has asked not to be named and so will be referred to as I.M.E., has resided in Austria since 1998 and said he has been working as a manager at a non-governmental organization alongside his services as an imam for the local Muslim community.
An Austrian national, I.M.E. said he thought a thief had entered their dwelling or that a fire had broken out when he first heard the noise and commotion until coming face-to-face with the police officers at their door.
"They laid me on the ground without any warning. I didn't resist at all and remained very calm. Even though I was calm and didn't resist, one of them got on my back with his knee," he recounted.
He said he yelled in pain as the bulky police officer exerted pressure on his back where he suffered from a condition in his chest and ribcage. "As if that wasn't enough, while I was facedown on the ground, they forcefully and erratically turned my head to the right and left to take my photo."
The police would only later show him their warrant by which they conducted a meticulous search of his home, said the imam, adding that he thought he would die throughout the ordeal.
'Losing confidence in my country'
I.M.E. still wonders why he was subjected to this kind of treatment.
"I've always stressed the importance of adapting to this country, as well as respecting and obeying the laws in my khutbahs [public sermons]. I opposed all forms of extremism and terror, from whichever source, and [urged] working towards strengthening peace," he said.
Adding that the experience had been a blow to his confidence in his country, he said the Austrian officials should have spent more time finding the actual terrorists who committed terror attacks instead of monitoring Muslim civilians.
The government could have sent normal police to his door instead of the special forces, he said, voicing his disappointment.
He recounted that was subsequently questioned for 12 hours before being allowed to return home, where he had to learn what the other members of his family had experienced during the raid.
After witnessing the police barge in with long-barreled firearms, his wife fainted and remained unconscious for 10 minutes, while their 8-year-old daughter screamed when she heard his father's voice but was prevented by the police from reaching his side.
"After this incident, my wife and daughter didn't want to encounter any police officer in any way. My wife and daughter couldn't sleep for the first three days after the incident. They suffered from hallucinations about the incident like the police's clamor," he said.
With his own chest pain having worsened after the raid, he added that he had been deemed unable to work by medical professionals.
https://www.aa.com.tr/en/europe/austria-victims-of-terror-operation-suffer-trauma/2099064
--------
EU welcomes Saudi Arabia, Qatar borders reopening
Busra Nur Bilgic Cakmak
05.01.2021
The EU on Tuesday welcomed the opening of borders and airspace between Saudi Arabia and Qatar ahead of the Gulf Cooperation Council (GCC) summit.
Speaking in the daily press briefing, EU spokesperson Peter Stano said "this will hopefully lead to restoring the unity of the GCC and towards the resumption of the full cooperation within this regional grouping."
The crisis in the past three years had impacts beyond the Gulf region, Stano said and added that the EU has been supporting a negotiated inter-Gulf solution.
Saudi Arabia and Qatar agreed to reopen airspace and sea and land borders as of Monday night, a move signaling an end to a feud of more than three years between Doha and its neighbors.
The developments mark a breakthrough in efforts to end a diplomatic crisis that has seen Qatar facing a blockade by Saudi Arabia, the United Arab Emirates, Bahrain, and Egypt since June 2017.
Accusing Qatar of supporting terrorism and meddling in their internal affairs, the four countries cut ties with Doha and imposed a land, sea, and air blockade on the country.
Doha has vehemently denied the allegations, accusing its neighbors of attacking its sovereignty, and voiced readiness for dialogue to end the impasse.
The GCC summit is set to kick off in the Saudi capital Riyadh today.
https://www.aa.com.tr/en/europe/eu-welcomes-saudi-arabia-qatar-borders-reopening/2099047
--------
Turkey rescues nearly 80 irregular migrants in Aegean
Sabri Kesen, Ali Balli, Mehmet Yavas
05.01.2021
Turkey rescued nearly 80 asylum seekers, including a group pushed back by the Greek Coast Guard into Turkish territorial waters in the Aegean Sea, a security source said Monday.
Nineteen asylum seekers were stranded on a dinghy due to an engine breakdown and were rescued off the coast of Marmaris district in Turkey's southwestern Mugla province, said the source, who asked not to be named due to restrictions on speaking to the media.
Another group of 34 asylum seekers were rescued by the Turkish Coast Guard, who were conducting a routine patrol off the coast of Bodrum district in Mugla province.
Separately, another Turkish Coast Guard team was dispatched off the coast of Ayvacik in northwestern Canakkale province to rescue 26 asylum seekers.
The asylum seekers were trying to reach Greece's Lesbos (Midilli) Island on a dinghy and a life boat.
Security sources said the asylum seekers were pushed back to Turkish territorial waters by the Greek Coast Guard.
After routine checks, all of the asylum seekers were taken to the provincial migration authority.
Turkey has been a key transit point for asylum seekers aiming to cross into Europe to start new lives, especially those fleeing war and persecution.
Earlier this year, the country opened its gates to irregular migrants seeking to reach Europe, accusing the EU of failing to keep its promises under a 2016 migrant deal.
Turkey has repeatedly condemned Greece's illegal practice of pushing back asylum seekers, saying it violates humanitarian values and international law by endangering the lives of vulnerable migrants, including women and children.
https://www.aa.com.tr/en/europe/turkey-rescues-nearly-80-irregular-migrants-in-aegean/2098370
--------
French Imam Will Be Prosecuted for 2017 Antisemitic Sermon at Mosque in Toulouse
JANUARY 5, 2021
A French imam is to be prosecuted for racial hatred over a sermon he delivered in 2017 calling for Muslims to "fight the Jews."
Algerian-born Mohamed Tatai was indicted at the end of 2018 for "public verbal provocation to hatred or violence" following an investigation into the sermon, which he gave at the En Nourr mosque in the Empalot district of the city of Toulouse in December 2017.
Tatai allegedly cited a hadith — a saying attributed to the Prophet Muhammad — that "on Judgment Day the Muslims will fight and kill the Jews." Video of his remarks was obtained by the Middle East Media Research Institute (MEMRI), which then posted Tatai's sermon online.
Shimon Cohen — a lawyer for CRIF, the representative organization of the French Jewish community — confirmed on Tuesday that Tatai was being prosecuted for "inciting discrimination, hatred or violence […] because of the origin or membership of a specific ethnic group, nation, race or religion." A date for the 57-year-old imam's trial has not been set.
Lawyers for Tatai expressed confidence that the charges against him would not pass muster in court. In a statement, his legal team claimed that Tatai had "always been on good terms with the representatives of the Jewish community," and that he had "largely explained the meaning of his preaching and the total exclusion of any incitement to hatred."
Toulouse is remembered as the location of one of the worst atrocities committed against French Jews by violent Islamists. In March 2012, Mohamed Merah shot dead three young children and a teacher at the Ozar Hatorah Jewish school during a 10-day terror spree.
https://www.algemeiner.com/2021/01/05/french-imam-will-be-prosecuted-for-antisemitic-sermon-at-mosque-in-toulouse/
--------
Mideast
Netanyahu's hopes for re-election hinge on COVID-19 vaccination campaign
06 January 2021
For media-obsessed Prime Minister Benjamin Netanyahu, the coronavirus vaccine has arrived just in time.
With elections approaching in March, Netanyahu has placed his world-leading vaccination drive at the center of his reelection campaign — launching an aggressive media blitz portraying him as almost singlehandedly leading the country out of the pandemic. He appears to be betting that a successful vaccination effort can persuade voters to forget about his corruption trial and the economic damage caused by the coronavirus crisis.
Netanyahu, like his good friend Donald Trump and other world leaders, frequently tries to use social media and tightly controlled press conferences to bypass the traditional media — and the scrutiny that has come along with it. While this strategy has often served Netanyahu well, his obsession with controlling the message also threatens to backfire.
It lies at the heart of a corruption case in which he is accused of granting favors to powerful media figures in exchange for positive coverage of him and his family. An expanded indictment released this week outlined 150 incidents showing detailed control he allegedly tried to exert over the media. This included pressure on a news site to drop critical coverage about a lacy dress worn by his wife, and pushing the site to publish photos of her meeting actor Leonardo DiCaprio.
Netanyahu's tactics have also contributed to a nascent uprising in his own party.
Two prominent defectors accused him of creating a "personality cult" in their resignation speeches.
Since he became the first Israeli to be vaccinated two weeks ago in a festive event broadcast live on national television, Netanyahu's office has pumped out a constant stream of statements, tweets and videos showing the prime minister extolling the virtues of the vaccine and claiming credit for making it available to the broader public.
"I have brought the vaccines and you are giving the vaccines," he recently told health workers at a clinic in an Arab town in northern Israel as he implored residents to get the shot. "The whole world is amazed at Israel. They are writing that Israel is a wonder."
By many counts, Israel has pulled off a significant achievement so far. In just over two weeks, the country has given nearly 1.4 million people the Pfizer/BioNtech vaccine, roughly 15 percent of its population. That is the highest level in the world on a per capita basis, according to "Our World in Data," an open source research site that compares official government statistics. Israel aims to vaccinate most of the population by the end of March — just around election time.
Netanyahu has made the campaign deeply personal.
He welcomed the first shipment of vaccines at the airport. He got vaccinated on national TV, and he made sure to be at health clinics to greet the 500,000th and 1 millionth people to be vaccinated — with both events streamed live on YouTube.
Netanyahu boasts of his relationships with the chief executives of Pfizer and Moderna, implying his connections helped acquire millions of hard-to-get doses of vaccines. "I speak to them all the time," he recently quipped.
Netanyahu rose to prominence in the 1990s in great part thanks to his mastery of the media. He is at ease on camera and capable of speaking in clear sound bites in both Hebrew and American-accented English. Despite his skill as a communicator, he has had a rocky relationship with the Israeli media.
Sounding much like Trump, he accuses the media of having a liberal bias and leading a "witch hunt" against him. He has embraced social media and brags about circumventing the traditional media to spread his messages. When he invites reporters to his press conferences, he rarely takes questions.
Last week, Netanyahu welcomed the convicted US spy Jonathan Pollard to Israel, capping a 35-year saga. "What a moment," Netanyahu declared on the airport tarmac in the middle of the night. Only no media were invited to witness the moment. Netanyahu's office later released smartphone photos and video taken by an aide.
Materials distributed by his political party, Likud, go even further. In November, it released a video of Netanyahu getting a haircut and going to a vegetable store — a message that he was doing his part to help struggling businesses hurt by the country's economic crisis.
"We thank you for the 24 hours every day that you give to the people of Israel," the barber told him. "Prime Minister No. 1!" a supporter shouted as he exited the minimarket.
Gideon Saar, a Netanyahu stalwart, broke away from Likud last month to form his own party, accusing Netanyahu of turning Likud into a tool for personal survival as he goes on trial.
Zeev Elkin, a longtime confidant of Netanyahu, later joined Saar. "Mr. Prime Minister, you've destroyed the Likud and brought an atmosphere of a cult of personality, sycophancy, fear of expressing criticism, and a Byzantine court," he said.
Saar's new party, courting other right-wing voters disenchanted with Netanyahu's rule, has emerged as a formidable force. Opinion polls forecast Saar's party finishing second, behind the Likud, but at the head of a mix of anti-Netanyahu parties that together could end Netanyahu's 12-year reign.
Netanyahu accuses his rivals of being motivated by little more than sour grapes and shared animosity toward him. He says they are focused on petty politics while he is carrying out "a giant vaccination operation" that will make Israel the first country to exit the coronavirus crisis.
It remains unclear whether Israel will procure enough vaccines to keep up the torrid pace of inoculations. It also is unclear whether Netanyahu's message will resonate with the legions of voters who have lost their jobs — especially with the country in its third lockdown as it faces a new outbreak.
Meanwhile, Netanyahu's corruption trial, set to resume in the coming weeks, looms. He has been charged with fraud, breach of trust and accepting bribes. The most serious charges claim he promoted lucrative regulations that benefited the Bezeq telecom company in exchange for favorable coverage about him on the company's popular Walla news site.
"He wants to be loved by the media, but he hates the media at the same time," said Tehilla Shwartz Altshuller, a senior fellow at the Israel Democracy Institute.
https://english.alarabiya.net/en/coronavirus/2021/01/06/Netanyahu-s-hopes-for-re-election-hinge-on-COVID-19-vaccination-campaign-
--------
Israeli forces shoot, kill Palestinian over alleged stabbing attack
05 January 2021
Israeli forces have shot and killed a young Palestinian over an alleged stabbing attack in the occupied West Bank city of Bethlehem.
The Palestinian Health Ministry confirmed the deadly shooting on Tuesday and said Ahed Abd al-Rahman Ikhlil, a 25-year-old man from the nearby town of Beit Ummar, had been shot and killed by Israeli fire in Bethlehem.
Images from the scene showed the 25-year-old lying immobilized on the ground and an Israeli soldier inspecting him.
The Israeli military claimed that the young Palestinian had attempted to carry out a stabbing attack against the occupying forces near the Gush Etzion settlement junction, north of the West Bank city of al-Khalil (Hebron).
Israeli media said the forces closed the permanent military checkpoint at the entrance of Beit Ummar in the aftermath of the shooting, preventing residents from leaving or entering the town.
Moreover, Yusef Abu Maria, a rights activist in the town of Beit Ummar, told the Arabic-language Palestinian Safa news agency that the occupation forces had "stormed the house of the martyr's family and summoned them for investigation at the Etzion center."
Many Palestinians have sustained injuries or lost their lives in similar incidents due to allegations that they attempted stabbing or car-ramming attacks.
The Tel Aviv regime has been criticized for its extensive use of lethal force and extrajudicial killings against Palestinians who do not pose an immediate threat to the occupation forces or to the Israeli settlers.
More than 600,000 Israelis live in over 230 settlements built since the 1967 Israeli occupation of the Palestinian territories of the West Bank and East Jerusalem al-Quds.
All Israeli settlements are illegal under international law. The UN Security Council has condemned Israel's settlement activities in the occupied territories in several resolutions.
Palestinians want the West Bank as part of a future independent Palestinian state with East Jerusalem al-Quds as its capital.
https://www.presstv.com/Detail/2021/01/05/642349/Israeli-forces-shoot,-kill-Palestinian-over-alleged-stabbing-attack
--------
Security Source: Iran Done with Tolerating Israel, Punishment Awaiting Netanyahu Now
2021-January-5
The news outlet pointed to the Tuesday threat by Israeli premier Benjamin Netanyahu that he would block Iran's acquisition of the nuclear weapons, and quoted "an informed security source" as saying while the Israeli regime has been seeking to thrive on growing instability in the region, "the Islamic Republic's policy entailed avoiding escalating trends in dealing with these devilish acts".
"Yet, this approach has caused misunderstanding for the Zionist regime leaders who intensified tensions in the region," he said, and added, "Hence, the situation has given rise to a national demand for inconsiderate and decisive confrontation against the Zionists' devilish acts."
The unnamed security source said Netanyahu's reaction implied an acknowledgement of the Zionist regime's role in the hostile actions against Iran in recent months.
"Under these circumstances, the Zionist regime should wait for the outcomes of incidents whose responsibility falls on the regime's leaders," he said.
"The regime should realize that any kind of aggression against Iran's interests and security, no matter it claims or denies the responsibility, will face the Islamic Republic's crusing and decisive response," he warned.
Iran on Monday started the process for enriching uranium to the 20-percent purity level. The product is used to fuel the Tehran Research Reactor that produces radioisotopes for cancer diagnosis. The operation had ceased under the nuclear deal between Iran and the six world powers, but after five years of compliance with the agreement and receiving no merit, Tehran started a trend last year to row back on its undertakings to stimulate the EU - and the US that exited the deal in May 2018 - to stop defying their committments.
A day later, the Israeli prime minister escalated tensions and accused Iran of plans to develop nuclear weapons.
"Israel will not allow Iran to develop nuclear weapons," Netanyahu claimed.
Also, when asked during an interview with Israel's Ynet if there is a chance the situation with Iran will "erupt," Defense Minister Benny Gantz said he sees a possibility of "events" happening in the Iranian front.
"I don't know if the situation will erupt," he said. "An eruption of the situation is a function of what will happen in these events. I must add that the IDF and the rest of the Israeli security forces are on alert and are well aware of what is happening in this front."
This current period of time is a sensitive one, especially due to the coming changes in the US administration, Gantz said.
Iran has accused Israel of the November assassination of its highly renowned nuclear scientist Mohsen Fakhrizadeh and an earlier sabotage attack on its nuclear facility in Natanz. Even US officials have accused Israel for the two incidents and former CIA Chief John Brennan called the assassination a crime that risked inflaming conflict in the region.
"This was a criminal act & highly reckless. It risks lethal retaliation & a new round of regional conflict," Brennan said in a series of tweets.
"Such an act of state-sponsored terrorism would be a flagrant violation of international law & encourage more governments to carry out lethal attacks against foreign officials."
https://www.farsnews.ir/en/news/13991016001061/Secriy-Srce-Iran-Dne-wih-Tleraing-Israel-Pnishmen-Awaiing-Neanyah-Nw
--------
AEOI Head: Iran to Boost No. of Centrifuges by 1,000 Soon
2021-January-5
"One thousand centrifuges are being installed inside the country," Salehi said on Tuesday, adding, "Until three or four years ago, we used to produce an average of 4 to 5 tons of yellowcake, but for the past two years, we have increased the production of yellowcake to 30 tons."
Stressing that Iran can produce about 8 to 9 kg per month to reach 120 kg in line with the implementation of the Parliament's strategic action to lift sanctions, he noted, "Iran has produced 20% enriched uranium in 24 hours."
"This year, the production of yellowcake will be between 35 and 40 tons, which means that we have 8-folded the production of yellowcake," the AEOI chief went on to say.
"We can produce about 17 to 20 grams of enrichment per hour," he added.
"We are currently installing one thousand IR-2m centrifuges, but 2 cascades are installed and working," Salehi elaborated.
Iranian Deputy Foreign Minister Abbas Araqchi said that resumption of 20% uranium enrichment operation in the country is totally based on the Non-proliferation Treaty and Joint Comprehensive Plan of Action, stressing that Tehran will not be excited by Washington's likely return to the JCPOA.
Araqchi said in a televised program on Monday that the recent restarting of uranium enrichment up to 20% purity is in full compliance with the NPT, JCPOA and the safeguards, stressing that if the US returns to its JCPOA commitments the move will not make Iran happy.
"Westerners are suffering from a delusion and think that due to pressures imposed on the country by US sanction in the past years, the Islamic Republic is ready and will quickly embrace America's return to the deal and so they can set conditions for the lifting of the sanctions. This is a completely wrong and delusional understanding," He added.
"Steps in reducing JCPOA-related commitments come in response to other parties' failure to fulfill their obligations under the deal after the unilateral withdrawal of the United States," the diplomat reiterated.
Referring to the 20% uranium enrichment, Araqchi noted, "The IAEA had been fully informed about the decision and all the required legal steps had been taken in presence of IAEA inspectors."
"The steps are a right for Iran according to article 36 of the JCPOA," he said.
The diplomat stressed that the enriched uranium is for the use of a research reactor.
"We adhere to our principle on nuclear weapons being religiously forbidden. Nukes have no place either in our religious principles or in our defensive and security calculations," he said.
https://www.farsnews.ir/en/news/13991016000862/AEOI-Head-Iran-Bs-N-f-Cenrifges-by-000-Sn
--------
Iran denies seized South Korean ship and crew being used as hostages
06 January 2021
Iran denied on Tuesday it was using a South Korean ship and its crew as hostages, a day after it seized the tanker in the Gulf while pressing a demand for Seoul to release $7 billion in funds frozen under US sanctions.
For the latest headlines, follow our Google News channel online or via the app.
The seizure of the MT Hankuk Chemi and its 20-member crew near the strategic Strait of Hormuz has been seen as an attempt by Tehran to assert its demands, just two weeks before President-elect Joe Biden takes office in the US.
Iran wants Biden to lift sanctions imposed by outgoing President Donald Trump. Tehran's critics have long accused it of capturing ships and foreigners as a method of gaining leverage in negotiations.
"We've become used to such allegations," Iranian government spokesman Ali Rabiei told a news conference. "But if there is any hostage-taking, it is Korea's government that is holding $7 billion, which belongs to us, hostage on baseless grounds."
South Korea summoned the Iranian ambassador, called for the ship to be released and said it was dispatching a delegation to Iran to discuss it. Iran says the ship was held over environmental violations.
Iran's ability to challenge shipping in the Gulf is one of its main points of leverage in what is expected to be a difficult negotiation when the Biden administration takes office on January 20. In 2019, Iran held a British tanker for two months.
South Korea, like other countries, is required to limit Iran's access to its financial system under the US sanctions, which were imposed by Trump after he abandoned a nuclear agreement reached with Iran under predecessor Barack Obama.
Iran says the sanctions are illegal and have hurt its economy, including its ability to respond to the worst outbreak of COVID-19 in the Middle East.
Biden aims to revive the nuclear agreement, but any thaw is likely to pose a diplomatic challenge. Since Trump abandoned the deal, Iran has taken steps that violate it; Biden says Iran must be fully compliant before the deal can be restored, while Iran says Washington must first lift the sanctions.
On Monday, Tehran announced it had stepped up uranium enrichment at an underground facility, its latest move in violation of the nuclear deal's terms.
Crew 'safe'
South Korean Foreign Minister Kang Kyung-wha said on Tuesday she was making diplomatic efforts to secure the release of the tanker and had made contact with her counterpart in Tehran.
Iran's ambassador in Seoul, Saeed Badamchi Shabestari, asked about the status of the ship's crew before his meeting at the foreign ministry, told reporters "all of them are safe".
In addition to a South Korean delegation expected to go to Iran as soon as possible to try to free the ship, South Korea's vice foreign minister, Choi Jong-kun, is scheduled to visit Iran on Sunday. Iranian state TV cited a Tehran government official as saying the visit had been scheduled earlier, to discuss the frozen funds.
Iran's foreign ministry also said the visit was not linked to the tanker. "This matter is moving along ... its legal path and does not require a diplomatic trip," the state news agency IRNA quoted ministry spokesman Saeed Khatibzadeh as saying.
"The Korean government's behavior in this regard is incomprehensible. ... We urge (them) to approach this technical issue rationally and responsibly," Khatibzadeh said.
'Armed soldiers'
The ship's Busan-based operator, Taikun Shipping Co Ltd, told Reuters there had been nothing to indicate before the vessel was seized that Iranian authorities were probing possible violations of environmental rules.
"If it really was marine pollution, as they say, the coastguard was supposed to approach the ship first," Taikun's management director, Lee Chun-hee, said by telephone. "But, instead, armed soldiers approached the crew and said they needed to be investigated."
Last Sunday, the Tehran Times newspaper reported Iran was hoping to negotiate an agreement to use the frozen funds to trade for commodities, including coronavirus vaccine doses.
According to South Korean news agency Yonhap, a foreign ministry official said the Iranian government had tried to secure vaccines through the global COVAX initiative, backed by the World Health Organization. Tehran had been in talks with the ministry and the US Treasury to pay for the doses with South Korean won.
https://english.alarabiya.net/en/News/middle-east/2021/01/06/Iran-denies-seized-South-Korean-ship-and-crew-being-used-as-hostages
--------
Israeli security official kills Palestinian attacker in West Bank
05 January 2021
An Israeli security official on Tuesday shot dead a Palestinian man as he attempted to carry out a stabbing attack in the occupied West Bank, the army and Palestinian authorities said.
An Israeli military statement said there had been "an attempted stabbing attack at the Gush Etzion Junction," which is southwest of Bethlehem.
A second statement later clarified that the alleged assailant was not shot by a soldier but by a "security coordinator," an official responsible for security in the Gush Etzion settler community, employed by the Israeli state.
"A security coordinator and a soldier operated to stop the suspect by firing into the air. The suspect threw a knife at the coordinator, who responded with fire and neutralized the suspect," the statement added.
Gush Etzion is a bloc of two dozen Israeli settlements and outposts near Bethlehem.
There is frequent friction at the nearby junction, which has been the site of numerous so-called lone wolf Palestinian attacks.
All Jewish settlements in the West Bank are regarded as illegal by most of the international community.
The Palestinian health ministry said it had been informed that the dead man was a Palestinian.
Official Palestinian News Agency WAFA named him as Ahed Abdelrahman Qawqas Alkhalil, 25, from the town of Beit Ummar near Hebron.
https://english.alarabiya.net/en/News/middle-east/2021/01/06/Israeli-security-official-kills-Palestinian-attacker-in-West-Bank
--------
Turkish university teachers protest against Erdogan-appointed rector
05 January 2021
Teachers at Istanbul's Bogazici University protested on Tuesday against the swearing-in of a new rector appointed by President Tayyip Erdogan, extending demonstrations started by students.
Hundreds of students and about two dozen faculty members say the appointment of Melih Bulu at the leading Turkish school was undemocratic. Such demonstrations are rare and little tolerated in Turkey, especially since a failed coup in 2016.
For all the latest headlines follow our Google News channel online or via the app.
Students clashed with police on Monday at the entrance to the university and officers used tear gas to disperse the crowd. Police on Tuesday raided 24 homes and detained 17 people including two Bogazici students, the Istanbul governor's office said.
Faculty members gathered on campus later on Tuesday during the swearing-in of Bulu, who has a doctorate in business management, and turned their backs on the rector's building.
They said in a statement Bulu was the first rector appointed from outside a university since a 1980 military coup and part of increasing anti-democratic practices since 2016, when the failed coup prompted Erdogan's government to launch a crackdown against perceived opponents.
In an interview on Haberturk TV, Bulu said he would not resign because his appointment met global standards, and that police stopped non-students from entering campus.
"Bogazici students can protest wherever and however they want," he said.
Bulu added he joined Erdogan's ruling AK Party when it was founded about two decades ago and later applied to run for parliamentary election.
Several hundred police officers and a handful of trucks with water canons were sent to the school on Tuesday.
More than a hundred students gathered on campus for a second day and chanted: "Melih Bulu is not our rector" and "Students and teachers are in solidarity".
Turkish Deputy Interior Minister Ismail Catakli criticized the slogans.
"We cannot accept or remain silent to our police being called murderers," he said, adding some of those detained had links to an outlawed leftist organization.
Authorities have arrested thousands of academics, lawyers, journalists, civil servants and military members as part of the post-2016 crackdown, which the government says was necessary given threats to the country.
Critics say Erdogan has used the coup attempt as a pretext to quash dissent.
https://english.alarabiya.net/en/News/middle-east/2021/01/05/Turkish-university-teachers-protest-against-Erdogan-appointed-rector
--------
URL: https://www.newageislam.com/islamic-world-news/new-age-islam-news-bureau/jihadists-in-niger-kill-more-than-100-civilians-in-mounting-violence-in-two-villages/d/123997
New Age Islam, Islam Online, Islamic Website, African Muslim News, Arab World News, South Asia News, Indian Muslim News, World Muslim News, Women in Islam, Islamic Feminism, Arab Women, Women In Arab, Islamophobia in America, Muslim Women in West, Islam Women and Feminism