New Age Islam News Bureau
24 Aug 2018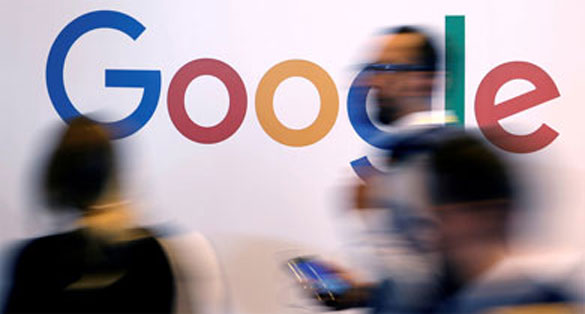 Google has engaged cyber-security firm FireEye to provide it with intelligence (Reuters)
-----
Pakistan
• Jaish men seeking money for jihad in India caught on tape
• PM Imran Khan offers humanitarian assistance for people in India's flood-hit Kerala state
• Pakistan hits back at US over 'factually incorrect' statement
• Cabinet likely to ban discretionary funds of PM Imran, ministers
• People are happy with PM Khan's direction, says foreign minister
• Pakistan Information minister grieves death of Indian journalist Kuldip Nayar
----
India
• How some Muslims won't sacrifice goats to help Kerala
• Forest department official shot dead in J-K's Baramulla by suspect LeT militants
-----
Mideast
• Sunnis barred from holding Eid al-Adha prayers in Tehran
• Google shuts down dozens of Iranian government-affiliated accounts
• Iranians 'imprisoned in their own country' as more airlines axe flights
• Inside Iran's fake-news machine
• Houthis: Saudi-UAE air raids kill dozens, including 22 children
• Egypt detains former diplomat after call for referendum on Sisi
• Yemen government forces move to 'cut the head off the snake' in Houthi hideout
-----
Arab World
• Counting Islamic State members, an impossible task
• Makkah governor thanks everyone who helped make Hajj 2018 a success
• Arab coalition foils Houthi boat attack in Red Sea
• Makkah, holy sites to witness technology-based massive development
----
Africa
• At Ojude-Oba festival, Nigeria's Senate President preaches unity among Nigerians
• Russian Ship 'carrying weapons to Nigeria detained in South Africa'
• S.Africa lashes Trump over land 'seizures' tweet
-----
South Asia
• U.S. mulling to appoint Zalmay Khalilzad as special envoy for Afghanistan
• Ghani hold talks with Ghazni officials regarding recent security developments
• NDS Special Forces storm key ISIS hideout in Nangarhar province
----
Southeast Asia
• Nine-year-old boy dies after beating by Buddhist monk
• Indonesian earthquake death toll reaches 555
-----
North America
• US State Dept sticks by contentious readout, hails Imran-Pompeo call as a good one
-----
Europe
• UN official: Palestinian refugee issue can't be wished away
-----
Compiled by New Age Islam News Bureau
URL: https://www.newageislam.com/islamic-world-news/jaish-men-seeking-money-jihad/d/116189
----
Jaish men seeking money for jihad in India caught on tape
Aug 23, 2018 23:25 IST
HT Correspondent
Less than two months after Pakistan was put a global watch list for failing to do enough to counter terror financing, videos have emerged of Jaish-e-Mohammed operatives collecting funds after Eid-ul-Azha prayers in Khyber-Pakhtunkhwa province.
The videos, shot at a venue for Eid prayers at Domel sub-district of Bannu district on Tuesday, show members of the banned JeM and Al Rahmat Trust, a banned front organisation of the terror group led by Masood Azhar, openly soliciting for funds for jihad against the US and India.
The videos, shared widely on social media since Wednesday, show the JeM and Al Rahmat Trust operatives collecting funds while standing a short distance from policemen from the Anti-Terrorist Squad (ATS) of Khyber-Pakhtunkhwa Police.
Khyber-Pakhtunkhwa has been ruled by Pakistan Tehreek-e-Insaf, the party of new Prime Minister Imran Khan, since 2013. The party recently returned to power in provincial elections.
In one video, two men are holding up a sheet of cloth containing a sizeable amount of cash as a third man, speaking in a mix of Urdu and Pashto, asks people attending the Eid prayers to contribute for the "jihad by Muslims" against the "kafir" forces in America and India.
The man seeking funds repeatedly states he is collecting funds for the JeM, which was banned by Pakistan in 2002, and tries to stop filming by the man who shot the video. He states that harm is being done to Muslims under the "leadership of kafirs" and that the JeM is action to protect the brotherhood of Muslims.
The second video features a man dressed in black exhorting people to join the jihad and support it. He says he belongs to the JeM and Al Rahmat Trust, which has been listed by the US and the UN as a front for the JeM. In 2010, the US said the trust has provided support for militant activities in Afghanistan and Pakistan and was involved in fund-raising for JeM, including for militant training and indoctrination.
In June, Pakistan was placed in the Financial Action Task Force's grey list for failing to curb terror financing. It has framed an action plan to curb fund-raising by groups such as Lashkar-e-Taiba and JeM in order to be removed from the list.
Source: hindustantimes.com/world-news/pak-terror-group-seen-asking-for-money-during-eid-prayers/story-DwnrVUgDa5rAAa3ElDv0XM.html
-----
How some Muslims won't sacrifice goats to help Kerala
August 22, 2018 11:13 IST
'The Quran says that saving one life is like saving humanity. So by donating for Kerala, you are following what Allah told you.'
'This gesture would create goodwill for Muslims and work as a counter to the hostility they face.'
Jyoti Punwani reports how some Muslims won't sacrifice goats this Bakri Eid, instead donating the money towards relief efforts in Kerala.
Two of them have always performed the ritual sacrifice for Bakri Eid. The third stopped doing so 15 years ago.
But this year, these three Muslims will observe Bakri Eid differently.
Arfa Khanum Sherwani, senior editor at The Wire, has donated half her salary to Kerala's Chief Minister's Relief Fund in lieu of the ritual sacrifice on Bakri Eid that has been her practice till today.
Talha bin Mohsin, advertising executive, will do what he always has done: The regular qurbani. This time, though, he has chosen to curtail its scale so that he can donate for Kerala's flood-affected.
Rana Safvi, Delhi historian and founder of shair#, a Twitter forum on Urdu poetry, has kept aside one-third of the money she always spends on charity on Bakri Eid, for Kerala. The other 2/3rds will go to two different charities.
The suggestions of these three Muslims on social media to make the Kerala floods, not animal sacrifice, the focus of this Eid, has drawn praise from some and flak from many of their own community.
The main allegation being made against them is that they are 'RSS agents'. But Arfa Khanum has had an additional barb thrown at her: A 'bepurdah' woman like her anyway can't know anything about Islam.
How about sacrificing her expenses on make-up and sending that amount to Kerala, she has been asked.
Source: rediff.com/news/special/how-some-muslims-wont-sacrifice-goats-to-help-kerala/20180822.htm
-----
Sunnis barred from holding Eid al-Adha prayers in Tehran
Al-Monitor Staff August 22, 2018
REUTERS
News reports are saying that Sunni worshipers who had gathered outside a prayer hall in Tehran's eastern Resalat neighborhood were dispersed by the police and barred from entering the venue to hold communal prayers on the occasion of Eid al-Adha, the Feast of Sacrifice, commemorating Abraham's willingness to sacrifice his son as God had commanded. Sources affiliated with Sunni activists say an official permit for the gathering had been obtained from Interior Ministry officials and the Tehran governorate's political deputy.
Eyewitnesses who had planned to participate confirmed the accuracy of the reports to Al-Monitor, adding that there had been no use of force by the security forces and that the crowd had left the area peacefully. Iran, including the capital, is predominantly Shiite, and the Sunni minority has long complained of marginalization and state control.
The Sunni residents of the capital, mainly from the border provinces of Sistan-Baluchistan, Kurdistan and Golestan, say they have struggled for years to be able to conduct prayers in their own mosques. According to state media, there are at least nine "mosques" used by Tehran's Sunni population, but Sunni activists say that they are not allowed to build houses of worship incorporating conventional Islamic architecture featuring two minarets and a dome.
The lack of official permits has, therefore, left them with no option but prayer halls, usually spacious apartments, parking lots and other large spaces. Worshippers gather there for communal Friday prayers as well as for Islamic holidays, such as Eid al-Fitr and Eid al-Adha.
In one controversial case, one such venue was raided and partially demolished three years ago. Municipal officials cited the lack of authorization for "construction expansion." Reports on state media claimed that the footage of the incident "broadcast" on "hostile Wahhabi" outlets was really video of Israeli forces razing a Palestinian mosque in 1991.
Whether the nine Sunni venues are actually mosques is disputed even among Sunnis, but one thing certain is their unfulfilled demand for a grand mosque in Tehran. In the Sunni Islamic tradition, grand mosques differ from local mosques. In the former, residents from all the neighbourhoods of a city gather for Friday prayers and prayers on important religious occasions.
Some extremist Shiite activists insist that even small Sunni prayer halls should be prohibited in the capital, claiming that they could become hotbeds for nurturing terrorism, Wahhabism and Saudi and Emirati influence. Yet, the leaders of the Sunni mosques say they are in close contact with Iranian authorities and have never pursued any goal beyond practicing their religion.
Molawi Abdulhamid, a popular Sunni cleric from Sistan-Blauchistan, has long campaigned to obtain a permit for the construction of a Sunni grand mosque in Tehran. In past presidential elections, Abdolhamid and other Sunni leaders have endorsed pro-reform candidates, pinning their hopes on promises of more space and Sunni integration. In the 2013 presidential election, the Sunni-majority provinces recorded the highest percentage of votes in favor of the moderate candidate, and the ultimate victor, Hassan Rouhani.
At a recent function hosted by Rouhani, however, Abdulhamid openly stated that he was there to complain about the "serious discrimination" against his fellow Sunnis that still lingers 40 years after the Islamic Revolution. He urged the president, as well as the supreme leader, Ayatollah Ali Khamenei, to personally address Sunni grievances, taking the matter into their own hands for the sake of national unity.
Source: al-monitor.com/pulse/originals/2018/08/iran-sunni-tehran-mosque-prayer-halls-eid-prayer-barred.html#ixzz5P4CHhe8l
-----
Pakistan
PM Imran Khan Offers Humanitarian Assistance for People In India's Flood-Hit Kerala State
August 23, 2018
Prime Minister Imran Khan, on behalf of people of Pakistan, on Thursday offered to provide humanitarian assistance in the wake of devastating floods in the Indian state of Kerala.
The premier said this as he extended "prayers and best wishes to those who have been devastated by the floods in Kerala, India".
Meanwhile, more than 1.3 million people have now been packed into temporary camps in Kerala as more people entered relief camps to escape the devastation carried out by the floods, which have left at least 420 dead and missing so far, are fast receding.
Earlier in the day, the leaders of flood-stricken Kerala state angrily hit out at India's national government for rejecting a $100 million aid offer from the United Arab Emirates.
The New Delhi government infuriated the Kerala administration by rejecting the cash offer from the wealthy Gulf state.
About 50,000 homes have been destroyed, according to one Kerala legislator, and people are flocking to the camps as the scale of the desolation is revealed by receding waters.
A total of 1,028,000 people were now recorded in about 3,200 relief camps across the state.
Source: dawn.com/news/1428634/pm-imran-khan-offers-humanitarian-assistance-for-people-in-indias-flood-hit-kerala-state
-----
Pakistan hits back at US over 'factually incorrect' statement
August 24, 2018
ISLAMABAD: A new controversy hit the already fractured Pak-US ties after State Department said it stands by readout of Imran Khan- Mike Pompeo discussion which Pakistan has termed 'factually incorrect'.
When questioned about the rebuttal Pakistan has issued on the telephonic discussion, State Department's spokesperson Heather Nauert said: "They had a good call. That may surprise some of you, but they had a good call. Pakistan is an important partner to the United States. We hope to forge a good, productive working relationship with the new civilian government."
When pressed to issue clarification whether the US going to correct itself or the Pakistani government is wrong, she replied, 'We stand by our readout.'
The FO in a statement had demanded an 'immediate correction' from the US on the 'factually incorrect' readout after the phone call between Prime Minister Imran Khan and Secretary of State Mike Pompeo.
"….There was no mention at all in the conversation about terrorists operating in Pakistan. This should be immediately corrected," said Foreign Office Spokesperson Dr. Mohammad Faisal.
According to US, Pompeo pressed new Pak PM to take "decisive action" against "terrorists" operating in Pakistanin their first conversation.
Pompeo wished Khan success in the wake of his being sworn in as prime minister in Islamabad Saturday following victory in July 25´s elections, said Nauert in a staement.
"Secretary Pompeo expressed his willingness to work with the new government towards a productive bilateral relationship," she added.
He also "raised the importance of Pakistan taking decisive action against all terrorists operating in Pakistan and its vital role in promoting the Afghan peace process."
Ties with the US cooled in January when President Donald Trump accused Pakistan of "lies" and "duplicity" in the war on terror, suspending military assistance worth hundreds of millions of dollars.
Washington has also suspended the coveted military training progamme for Islamabad which, according to experts, will affect the US more.
Source: thenews.com.pk/latest/358767-pakistan-hits-back-at-us-over-factually-incorrect-statement
-----
Cabinet likely to ban discretionary funds of PM Imran, ministers
August 24, 2018
ISLAMABAD: Prime Minister Imran Khan will chair a meeting of the federal cabinet on Friday (today), Geo News reported.
The cabinet meeting is expected to take significant measures to set the tone for new government.
A summary regarding six-day working week would be presented for approval before the cabinet. The summary has been prepared by the Establishment Division.
According to the TV channel, the decision has also been made to ban the discretionary funds of the prime minister, members of parliament and ministers as part of austerity measures .
A report seeking a ban on foreign tours of ministers, advisers and secretaries would also be presented, Geo News reported.
Source: thenews.com.pk/latest/358773-imran-khan-cabinet-likely-to-ban-discretionary-funds-of-pm-ministerssecretaries
----
People are happy with PM Khan's direction, says foreign minister
August 23, 2018
The newly appointed foreign minister Shah Mahmood Qureshi, while speaking to the media in Multan on Thursday, expressed confidence that the country will be able to pull itself out from the quagmire of challenges it faces but urged the people to continue supporting the Pakistan Tehreek-i-Insaf-led government as "bitter decisions are made".
Qureshi said that in the first 100 days, the PTI will chart out a clear path for the direction the government will take, based on its manifesto.
"It has only been 2-3 days since we have come into power and there has only been one working day so far," said Qureshi. "In the first cabinet meeting, [Prime Minister] Imran Khan sahab has made some major decisions. He has given directions and you should see how happy the people are with those directions."
"They [the people] believe that their leader has understood their difficulties and taken on the mantle to adopt austerity," he said while addressing a query regarding how the PM plans on meeting the nation's expectations.
When asked if these "bitter decisions" that the foreign minister had referred to earlier, will translate into the burden being shifted onto the people, Qureshi said: "No, not at all. The burden will be shared by all."
Commenting on the Indian spy Kulbhushan Jadhav's case — which according to reports will be taken up by the International Court of Justice (ICJ) in February next year — Qureshi said: "We have concrete evidence against Kulbhushan Jadhav and are hopeful we will emerge victorious in ICJ."
He said he was thankful to the Indian prime minister who had extended Eid wishes to Pakistanis and wished the millions of Muslims in India the same.
Regarding the creation of a South Punjab province, he said that efforts are underway towards making that a reality.
"We will be requiring the support of various political parties for this purpose. We will be requiring two-thirds majority which the [Pakistan] Tehreek-i-Insaf does not hold. However, we stand resolute in our intentions to take this matter forward. This area which has long been neglected will get what it is owed."
Answering a query regarding the possible formation of an international platform other than the United Nations (UN) which is seen by many as biased towards Muslims, Qureshi highlighted the importance of the forum and said that "consensus building takes time". He said he will be going to New York in the third week of September and will put forth Pakistan's concerns before the UN.
Source: dawn.com/news/1428619/people-are-happy-with-pm-khans-direction-says-foreign-minister
-----
Pakistan Information minister grieves death of Indian journalist Kuldip Nayar
August 23, 2018
Federal Minister for Information and Broadcasting Fawad Chaudhry on Thursday expressed grief and sorrow over the sad demise of renowned Indian journalist, author and rights activist Kuldip Nayar, who breathed his last in New Delhi at the age of 95.
Nayar was honoured with 'Lifetime Achievement Award' for his contribution to journalism at the eighth edition of the Ramnath Goenka Excellence awards.
The information minister, in a statement, said the deceased was a shining star of lofty journalistic traditions.
Kuldip Nayar: 'Partition was not inevitable'
"Nayar used the power of his pen for ending hatred and promotion of peace in the region. His services as a pro-peace journalist and activist would be remembered for a long time," Chaudhry was quoted as saying.
The information minister also expressed sympathies with the family of the late journalist.
PPP Chairman Bilawal Bhutto Zardari also condoled the death of Kuldip Nayar, paying tributes to him as "a peace activist and a strong supporter of peace initiatives between India and Pakistan".
In a condolence message, Bilawal said Nayar's death had left a void in the peace movement in South Asia and will be mourned by all peace loving people for a long time.
Bilawal offered condolences to the bereaved family members and to the peace activists in the two countries.
PML-N President Shahbaz Sharif also expressed grief over the death of Nayar, saying "with the passing away of Kuldeep Nayyar, an era of journalism for peace is over".
"He was a committed democrat, a relentless voice for peace and normalcy of relations between Pakistan and India. He has left behind a glorious legacy that all of us should uphold and celebrate," the former Punjab chief minister said.
Source: dawn.com/news/1428631/information-minister-grieves-death-of-indian-journalist-kuldip-nayar
-----
India
Forest department official shot dead in J-K's Baramulla by suspect LeT militants
Aug 24, 2018
Srinagar
Suspected Lashkar-e-Taiba militants shot dead a Forest Department official tonight in Jammu and Kashmir's Baramulla, police said.
"Terrorists this evening barged inside Tariq Ahmad Malik's house in Zandpal area in Tangmarg and fired upon him," a police spokesman said.
Malik sustained critical injuries and later succumbed, he said.
Police have registered a case and initial investigation establishes the involvement of LeT militant Yousuf Dar alias Kantroo, the spokesman said.
Source: hindustantimes.com/india-news/forest-department-official-shot-dead-in-j-k-s-baramulla-by-suspect-let-militants/story
-----
Mideast
Google shuts down dozens of Iranian government-affiliated accounts
MEE and agencies
24 August 2018
Alphabet's Google said on Thursday it had identified and terminated 39 YouTube channels linked to state-run Islamic Republic of Iran Broadcasting.
Google also removed six blogs on Blogger and 13 Google+ accounts.
"In recent months, we've detected and blocked attempts by state-sponsored actors in various countries to target political campaigns, journalists, activists, and academics located around the world," Google said in a blog post.
"Our technical research has identified evidence that these actors are associated with the IRIB, the Islamic Republic of Iran Broadcasting," Google added.
On Tuesday, Facebook, Twitter and Alphabet collectively removed hundreds of accounts tied to an alleged Iranian propaganda operation.
Facebook founder Mark Zuckerberg said: "We believe these pages, groups and accounts were part of two sets of campaigns."
"First a set of activity from Iran, including some with ties to state-owned media, and second a set of activity that the US government and others have publicly linked to Russian military intelligence services," he added.
Google, which has engaged cyber-security firm FireEye to provide it with intelligence, said it has detected and blocked attempts by "state-sponsored actors" in recent months.
FireEye said it suspected an "influence operation" that appears to originate from Iran, aimed at audiences in the United States, the UK, Latin America, and the Middle East.
Shares of FireEye rose as much as 10 percent to $16.38 after Google identified the company as a consultant.
Source: middleeasteye.net/news/google-shuts-down-dozens-iranian-sites-2039200963
-----
Houthis: Saudi-UAE air raids kill dozens, including 22 children
24 August 2018
According to the Houthi movement's Al Masirah TV, 22 children and four women died on Thursday as fighter jets targeted a camp for internally displaced people in Ad Durayhimi, which lies about 20km from the Red Sea city of Hodeidah.
Backed by the United States, Saudi Arabia and the United Arab Emirates (UAE) have carried out attacks in Yemen since March 2015 as part of a military campaign to reinstate the internationally recognised government of President Abu-Rabbu Mansour Hadi.
In 2014, Hadi and his forces were overrun by the Houthi rebels who currently control much of northern Yemen, including the capital, Sanaa.
Yemeni government forces - backed by Saudi Arabia and the UAE - launched a major operation to retake Hodeidah and its strategic seaport from Houthi rebels in June.
Hussein al-Bukhaiti, a pro-Houthi activist based in Sanaa, said the death toll in Thursday's air raids stood at 31, citing a medical source.
"The Saudi strikes at first targeted a village in the Ad Durayhimi area south of Hodeidah, killing five people and injuring another two," he told Al Jazeera.
Al-Bukhaiti said that 26 women and children had come under attack before boarding a bus in an attempt to flee, but a "second Saudi-UAE strike targeted that bus, killing everyone".
Earlier on Thursday, the UAE state news agency WAM said that the Houthis had launched a ballistic missile in the same district, which resulted in the death of one child.
WAM said the attack in the recently recaptured village of al-Ghalifqa in Ad Durayhimi also wounded dozens of people, three of them seriously.
Ruinous war
Last year, the United Nations added the Saudi-UAE military coalition to a blacklist of child rights violators for causing the deaths and injuries of hundreds of children in Yemen.
On August 9, an air attack by the Saudi-UAE coalition hit a school bus in the Houthi-controlled province of Saada, killing 51 people, including 40 children.
According to munitions experts, a US-made bomb was used in the attack on the school bus, leading to further criticism over Washington's role in the war in Yemen - described by the UN as the world's worst humanitarian crisis.
"If it's proved again that in this instance it was a missile from the US fired by the Saudi-led coalition, that will lead to greater calls and questioning of the US' intervention and involvement in Yemen," said Al Jazeera's Alan Fisher, reporting from neighbouring Djibouti.
According to the UN, at least 10,000 people have been killed in the three-year war - a death toll that has not been updated in years and is certain to be far higher.
In retaliation, the Houthis have launched dozens of missiles at the kingdom. Saudi authorities say over the past three years 90 ballistic missiles were fired by the rebels.
Multiple rounds of United Nations-brokered peace talks have failed to achieve any breakthrough.
Source: aljazeera.com/news/middleeast/2018/08/houthis-saudi-uae-air-raids-kill-dozens-including-22-children-180823181946517.html
-----
Iranians 'imprisoned in their own country' as more airlines axe flights
August 24, 2018
JEDDAH: Ordinary Iranians faced being effectively imprisoned in their own country on Thursday after two more airlines halted flights to Tehran because they can no longer make a profit on the route.
Air France, which had operated flights to the Iranian capital with its low-cost operator Joon, will axe the route on Sept. 18 because of what it said was "poor commercial viability."
Already this month the French airline had reduced its Paris-Tehran connection from three flights a week to only one.
Just before the Air France announcement, British Airways axed its London to Tehran service because it was "currently not commercially viable."
The last outbound flight to Tehran will be on Sept. 22, and the last inbound flight from Tehran will be the following day. The Dutch airline KLM also suspended Tehran flights last month because of "negative results and financial outlook."
The airlines are the latest in a raft of international businesses to pull out of Iran in the wake of US economic sanctions reimposed this month by President Donald Trump, after the withdrawal of the US from the 2015 Iran nuclear deal with world powers.
The screw will tighten further in November, when the sanctions are extended to Iran's crucial energy sector, including its oil industry.
Restrictions on Iran's access to the global finance system, dominated by the US dollar, are already isolating ordinary Iranians. The cost of flights to their favorite destinations, such as Dubai, Istanbul and major European capital cities, has tripled, and such trips are now beyond most people's budgets.
In addition, after Trump banned Iranians from traveling to the US, other countries in Europe and the Middle East have unofficially followed suit. Many visa restrictions, lifted as a benefit of the nuclear deal, have been reimposed, and Iranians find travel increasingly difficult as well as expensive.
Bookings by Iranians to overseas destinations have slumped by half, Majid Nejad, the founder of one of Iran's largest travel agencies, told the Washington Post newspaper on Thursday.
Most airlines charge for seats in US dollars, and the fall in the value of the rial has made dollars unaffordable for most Iranians, Nejad said.
Iran's Civil Aviation Organization said last week that airlines would have to use market rates for foreign exchange, which has also increased airfares.
"There is disappointment inside the country," said Nejad, and many Iranians were frustrated with their government for mismanaging the economy.
"People are more free to travel outside the country, but no one has the money to go. People are seeing their spending power decrease by half," he said. One Tehran resident in his thirties had intended to visit Turkey in September, but canceled the trip when the cost of the flight soared, he told the newspaper.
"We are in crisis because of the government and people don't trust the government," he said, and the continuing problems would lead to Iran's middle class feeling "imprisoned in the country."
Source: arabnews.com/node/1361091/middle-east
-----
Inside Iran's fake-news machine
August 24, 2018
DUBAI: The battle against fake news — a concept more readily associated with the US — has taken a Middle Eastern flavor after social media giants Facebook and Twitter removed hundreds of accounts tied to an alleged Iranian propaganda operation.
Experts claim that the ultimate aim of the social media move was to promote political narratives in line with Iranian interests — including anti-Saudi, anti-Israeli, and pro-Palestinian themes.
The response from Facebook has been swift, with the company revealing it has taken down 652 pages, accounts and groups identified as being part of coordinated disinformation campaigns that originated in Iran and targeted countries around the world, including the US, UK, and nations in Latin America and the Middle East. It also found a number of new pages connected to Russia, with some purporting to be from a group called "Liberty Front Press."
This week has also seen Twitter pinpoint many "inauthentic" accounts originating in Iran, and taking action to remove them. It said: "Working with our industry peers, we have suspended 284 accounts from Twitter for engaging in coordinated manipulation. Based on our existing analysis, it appears many of these accounts originated from Iran."
Writing in Arab News today, Dr. Majid Rafizadeh, an Iranian-American scholar, author and US foreign policy specialist, said that through deliberate generating and disseminating of fabricated headlines and videos, propagating fake news and inaccurate pictures, Tehran is trying to shape the political discourse of other countries and intentionally misleading people to advance the ruling mullah's revolutionary, ideological and geopolitical interests.
He said that he has long suggested that "the giant social media outlets ought to look into the Iranian regime's major role in disinformation and dissemination of fake news."
"The most recent revelations have brought to light that it is not only Russia engaged in such activities, but also Tehran following in the same footsteps as their close ally," he said.
Facebook said that the coordinated campaigns originating in Iran included 254 Facebook pages and 116 Instagram accounts that amassed more than a million followers across the two services. One part of the Liberty Front Press network claimed to be an independent Iranian media organization but was in fact linked to Press TV, a news network affiliated with Iranian state media, Facebook said.
A statement from Facebook's CEO Mark Zuckerberg, released to Arab News, said: "We removed more than 650 pages, groups and accounts for coordinated inauthentic behavior on Facebook and Instagram. These were networks of accounts that were misleading people about who they were and what they were doing. We ban this kind of behavior because authenticity matters. People need to be able to trust the connections they make on Facebook."
Facebook said that the Russian accounts, groups and pages it took down were not related to the ones originating in Iran, and that they did not appear to have targeted the US.
Fighting "bad actors" is an ongoing challenge because the people responsible are determined and well funded, he said, but the social media company was working with law enforcement, security experts and other companies as part of their investigation. The latest alleged Iranian activity was exposed by cybersecurity firm FireEye.
Lee Foster, an information operations analyst for the cyber company, told Arab News: "This influence operation linked to Iran aims to promote political narratives in line with Iranian interests, including anti-Saudi, anti-Israeli, and pro-Palestinian themes.
"The activity we have uncovered is significant and demonstrates that actors beyond Russia continue to engage in online, social media-driven influence operations as a means of shaping political discourse.
"It also illustrates how the threat posed by such influence operations continues to evolve, and how similar influence tactics can be deployed irrespective of the particular political or ideological goals being pursued."
This assessment is based on a combination of indicators, including site registration data and the linking of social media accounts to Iranian phone numbers, as well as the promotion of content consistent with Iranian political interests. For example, registrant emails for the sites "Liberty Front Press" and "Instituto Manquehue" are associated with advertisements for website designers in Tehran and with the Iran-based site gahvare.com, respectively. FireEye also observed inauthentic social media personas, masquerading as American liberals supportive of US Senator Bernie Sanders, heavily promoting Quds Day, a holiday established by Iran in 1979 to express support for Palestinians and opposition to Israel.
Harris Breslow, an associate professor with the Department of Mass Communication at the UAE's American University of Sharjah, said that he wasn't "at all surprised" about the latest development.
"Facebook has 2 billion accounts, I think it would be safe to say that all state actors are on and using Facebook," he said. "Today, it is Iran, in the last it has been Russia, next — who knows?"
"It has been widely circulated that fake news articles spread on Facebook swayed the results of the 2016 presidential election in the US, and Breslow said that he thinks "this is generally widely accepted."
"It doesn't come to any surprise at all to me that now Iran has been found out. But I would say every state actor is utilizing Facebook. Why not? It is massive. So am I surprised? No. Is it going to continue? Most certainly. Are they are only actors? Not at all."
There are two benefits for state actors to use social media, Breslow said, the first being the sheer quantity of the posts that are uploaded to Facebook every day.
"Billions of posts are made daily; it is impossible to go through them all," he said. '"The sheer volume of information prevents them from examining all the information — hence they have to look at patterns of dissemination and that is probably the problem, you can't see everything coming down the pipe because the pipe is far too wide."
In a technological age, where the world is online, social media provides the most easily available port of call for state actors wanting to spread false information, unfiltered, to a global audience, he said.
"If you want to propaganda another states' citizens, then the easiest and most direct way is social media," he said. "One advantage that social media has over traditional or broadcast media is you can target individuals fairly directly — you circumvent the distributing networks — the propaganda doesn't move though an actual point of access. On broadcasting channels, for example, you have to pass several layers of scrutiny, if not surveillance. This is not the case of social media and it becomes extremely difficulty to examine or surveil every bit of information that has been posted."
In an effort to prevent a repeat of the widespread disinformation ahead of the US midterm elections in November, social media firms including Facebook and Twitter have publicly announced that they are strengthening their platforms to guard against political interference.
Zuckerberg said: "We've been investing heavily to improve safety, security and privacy — and to defend against these coordinated and inauthentic campaigns. This has been a lot of hard work, and while still early, we're starting to see it pay off and we're identifying more of it before the elections."
Dr. Johannes Ullrich, Dean of Research at SANS Institute, said that there "is little that can be done proactively to prevent nation-state actors from attempting influence operations."
"But the earlier these operations are discovered, the easier it is to limit their impact," he said. "Social networks like Facebook and Twitter are investing heavily in systems that recognize suspicious accounts and flag them for further review.
"For targets of influence operations, like political parties and other organizations, it is important to be prepared and to have a game plan to quickly respond. Part of this consists of fostering collaborations with social networks that are commonly used to propagate these messages."
Tehran recently shut down the messaging app Telegram because it was popular and used by many Iranians to inform the world about the nationwide protests against the regime, while Twitter and Facebook have remained banned in Iran since millions of protesters took to the streets of Iranian cities in 2009 — organized thanks to the way that they used social media to organize and disseminate information.
Breslow said that with a technologically-savvy generation, state actors will "always find a way" to circumvent specific anti-filtering software or uses proxies and VPNs to bypass the restrictions.
Source: arabnews.com/node/1361096/media
-----
Egypt detains former diplomat after call for referendum on Sisi
MEE staff
23 August 2018
Egyptian security forces arrested former diplomat Maasoum Marzouk and two others in Cairo on Thursday ahead of planned protests calling for a referendum on President Abdel-Fattah el-Sisi's government.
Marzouk has been subject to widespread criticism by pro-government media and public figures for an initiative he proposed on 5 August calling for a popular referendum on the Sisi government.
The initiative also called for the release of all political prisoners, the formation of a transitional governing council to replace Sisi, and a ten-year ban on political candidacy for anyone who served in government or parliament in the past ten years.
If Egyptian authorities did not accept the initiative, he said, he would hold a "popular congress" in Tahrir Square on 31 August to "discuss next steps".
Following the announcement of his initiative, a complaint was filed against Marzouk, with charges including "insulting the state" and "promoting chaos".
Marzouk served as assistant foreign minister in the era of ousted president Hosni Mubarak, and as Egypt's ambassador to Uganda, Finland and Estonia.
Most recently, he served as an adviser and spokesperson of the presidential campaign of Hamdeen Sabbahi, a leftist candidate who ran against Sisi in the 2014 elections.
He has been known for his opposition to the Sisi government. He was one of many public figures who opposed the transfer of two Egyptian Red Sea islands, Tiran and Sanafir, to Saudi Arabia.
Marzouk's lawyer Khalid Ali said that a large group of police besieged the Marzouk family home in 6th of October City in western Cairo early on Thursday morning, arrested Marzouk and led him to an unknown location.
Ali also confirmed the arrest of economist Raed Salama and geology professor Yahia Kazzaz in a Thursday raid.
He said their whereabouts were still unknown.
"The minimum rights for a defendant is to have access to a lawyer, and to allow the lawyer to attend investigations… That is the difference between a defendant and a hostage," Ali said on Twitter.
The arrest has sparked accusations in social media that the government was silencing the opposition.
The Egyptian government has yet to comment on the arrests.
Source: middleeasteye.net/news/egypt-arrests-former-diplomat-maasoum-marzouk-who-called-referendum-sisi-439315666
-----
Yemen government forces move to 'cut the head off the snake' in Houthi hideout
MEE correspondent
Thursday 23 August 2018
TAIZ, Yemen - Under the cover of Saudi-led coalition air strikes, pro-Yemeni government forces were advancing on a Houthi stronghold in northwest Yemen near the Saudi border on Thursday after recapturing "dozens of kilometres" of territory from the group.
Successfully retaking the Marran district in the Saada governorate - where Houthi leader Abdul Malik al-Houthi and other prominent members have lived in hard-to-reach mountain hideouts for decades – would be a major symbolic victory for pro-Hadi forces.
On Tuesday, as Yemenis celebrated Eid, Al-Oroobah forces, a pro-Hadi brigade, led attacks on the district from four different directions, according to the state-run Saba News Agency and 26 September, the Yemeni army website. The operation, nicknamed 'Cut the head of the snake', was only publicly announced on Wednesday.
An Al-Oroobah fighter told Middle East Eye on Thursday that after fierce fighting with the Houthis, the brigade have retaken a significant amount of territory in the area including a key valley and several hills.
He said they are now poised to advance on the Marran mountains, where the Houthis are based, but have not started the approach yet.
The territory has proved to be challenging for pro-government forces in the past: from 2004 to 2010, they launched six wars against the Houthis but could never fully defeat the group, unable to get control of the mountainous area.
"It is not easy to mount up Marran mountains, where thousands of the bravest fighters are protecting the stronghold of the Houthis," the fighter said.
Over the past three days, the Houthis have been digging in their heels and fighting hard to recapture the territory they have lost, the fighter said, but they have not made headway against the pro-Hadi forces, who are armed with state-of-the-art weaponry and under the cover of Saudi-led air strikes.
He said: "The air strikes have been playing a main role and we cannot advance without them."
The strikes have heavily targeted several districts in Saada province, including Marran, with pro-Hadi sources reporting that Houthi leaders had been singled out. But over the past three days, no credible reports have emerged in Saada suggesting any Houthi leaders have been killed.
The Houthi TV channel Al-Masirah said on Wednesday that the air strikes focused on the houses and farms of civilians in Saada, not military targets.
Houthi-affiliated political analyst Mohammed al-Dailami said the extent of the pro-Hadi forces' advance had been exaggerated in media reports and said they had not, in fact, reached the key mountains in Marran.
There were also reports on Thursday that the Houthis had declared a state of emergency in the province as as result of the operation, but he denied the reports and said life continued in Saada as normal, even with the threat of air strikes to civilians.
'Moral victory'
Rammah al-Jubari, a Yemeni journalist based in Saudi Arabia who was in Saada last month, said even just the arrival of the pro-Hadi forces in the Marran mountains is a significant development.
A month ago, Jubari said he witnessed the army advance 14 kilometres from the Saudi border to the he was in al-Mallaheadh district, next to Marran, during a military operation to recapture that district.
"I saw the Houthi military vehicles were burnt and some of the Houthi corpses were left in the lands," he said.
"The arrival of the national army in Marran mountains has a strategic importance... It is a moral defeat for the leader of the Houthis and his supporters," Jubari said. "Marran is a historical symbol for the Houthis and the centre of their starting point."
Hadi, he pointed out, has repeatedly promised that one day the Yemeni flag would be raised over the mountains.
But Dailami, the Houthi-affiliated analyst, questioned whether the forces would be able to succeed in their operation.
The Saudi-led coalition and pro-Hadi forces "have been saying that they will attack Marran for three years, but they did not do it and they cannot do it as Marran is in a well-fortified area".
"It is stupid of [the Saudi-led coalition] to say they can enter Marran at once because they are not aware of the fortifications in Marran, which is a mountainous area," he said.
Source: middleeasteye.net/news/pro-hadi-forces-saada-houthi-stronghold-advance-saudi-led-coalition-247709354
-----
Arab World
Counting Islamic State Members, An Impossible Task
By AFP
23 August 2018
Dramatically weakened on the ground, the Islamic State group faces military defeat in its one-time "caliphate" — but experts say it is almost impossible to know how many members it still has.
Online, IS propaganda claims it is undefeated in what's left of its territory — a small patch of eastern Syria — which is a fraction of the land it once controlled spanning the war-wracked country and neighbouring Iraq.
Claims of responsibility for deadly attacks in Syria as well as disparate acts of violence, such as Thursday's stabbings near Paris, are intended to keep the organisation in the news.
But experts tracking the jihadist group's every move cannot agree on how many active members it still has, not least because much of its former territory remains an inaccessible warzone.
The Soufan Group, a security consultancy, noted that in December the US-led coalition had estimated the number of IS fighters across Iraq and Syria at 1,000.
Last week, in contrast, the US Defense Department estimated there could be up to 17,000 left in Iraq and 14,000 in Syria.
United Nations observers gave yet another estimate in a recent report — somewhere between 20,000 and 30,000 between Iraq and Syria.
"The wild swings in estimates have been a hallmark of the anti-IS campaign since its inception in 2014," the Soufan Group said.
Spawned from Islamist movements present in Iraq for years, IS' ranks were quickly swelled by volunteer fighters, arriving first from around the Middle East and then the world.
Since the foreign fighters arrived via clandestine border crossings, international intelligence agencies have always had to make do with estimates.
Bodies under the rubble
"Today, the main pitfall in reaching a trustworthy figure is that we do not know how many among their ranks have been killed in coalition operations, Russian operations, Iraqi or Turkish operations," said French terror expert Jean-Charles Brisard.
"The bodies of jihadists killed in these air raids are in many cases still under the rubble — no one will find them," said Brisard, head of the Center for the Analysis of Terrorism (CAT).
"So, until we know for sure that they have been killed, they're considered to be still alive. Some are even still taken to court in absentia."
Tore Hamming, an expert on Islamic extremism at the European University Institute, an academic centre in Italy, believes the UN estimate is much too generous to the jihadists.
"I don't believe the numbers, but I also think it is impossible to assess," he said.
"First you need to define what an IS fighter or member is…. back in 2015 some spoke of IS being a 200,000-strong force because they included people working in the IS administration," he added.
"The new number, does that only cover people with a gun, or everybody working for the cause of IS? Nobody knows."
Another factor in the uncertainty, Brisard said, is that the border between Turkey and Syria remains porous.
Turkey has reinforced its borders since the Syrian war began in 2011, but IS continues to use local smugglers to help fighters to cross it.
"Many jihadists have crossed illegally into Turkey and are still there, waiting to be able to go to another area where (IS) is operating," Brisard said.
"The precise numbers will remain uncertain. All that we know is that there are redeployments towards other places — Pakistan, Afghanistan, the Philippines."
As IS shifts towards a strategy of encouraging lone-wolf attacks, the Soufan Group said it had "slipped from a proto-state back to an insurgent group".
Yet it added: "It remains among the most powerful terrorist groups in history, with no shortage of weapons or willing recruits."
Source: guardian.ng/news/counting-islamic-state-members-an-impossible-task/
-----
Makkah governor thanks everyone who helped make Hajj 2018 a success
August 24, 2018
JEDDAH: Makkah Gov. Prince Khaled Al-Faisal thanked King Salman, Crown Prince Mohammed bin Salman and Interior Minister Prince Abdul Aziz bin Saud bin Naif for supervising this year's Hajj season.
During the concluding press conference for this year's Hajj, which was held in Mina on Thursday, Prince Khaled also thanked the media who covered the season, as well as those who contributed to serving the pilgrims.
He said that the number of workers providing services to the pilgrims exceeded 250,000 people.
Prince Khaled said that the holy sites' train transported 360,000 pilgrims, while 18,000 buses transported 1,800,000 pilgrims.
He said that the health sector deployed 32,000 health practitioners. As many as 25 hospitals and 135 health centers with a capacity of 5,000 beds were available in Makkah and the holy sites to serve pilgrims.
He also said that the electric load capacity reached 17,791MW, while 40,000,000 cubic meters of water were pumped in Makkah and the holy sites. The Ministry of Municipal and Rural Affairs provided its services through 32,000 engineers, supervisors and cleaners.
With regard to women's rights in the Kingdom of Saudi Arabia, Prince Khaled said Islam always urged Muslims to appreciate women and that their rights guaranteed by Islam should be given to them.
He also affirmed that moderation is an Islamic vision emerging from Islam and its teachings and that the leader of moderation in the Kingdom was King Salman.
Regarding some media reports claiming that Saudi Arabia banned Qatari nationals from performing Hajj rituals, Prince Khaled said that Saudi Arabia had announced its willingness to receive pilgrims from any country.
Qatar was called upon to allow its citizens to perform Hajj rituals. The king said that planes could be sent to transport Qatari pilgrims but Qatar prevented its citizens from performing Hajj rituals. However, those who managed to arrive in the Kingdom were welcomed and were now performing Hajj rituals.
He said that the number of Iranian pilgrims in this year's Hajj season reached 86,000.
Source:arabnews.com/node/1361126/saudi-arabia
----
Arab coalition foils Houthi boat attack in Red Sea
August 24, 2018
RIYADH —The Arab Coalition Forces on Thursday foiled a booby-trapped boat attack targeting commercial vessels by Iran-backed Houthi militants in the Red Sea.
Col. Turki Al-Maliki, spokesman for the Coalition Forces, said, "the terrorist attack by a booby-trapped boat was launched from the shores of Hodeida."
Al-Maliki said the Houthi militants and the Iranian Revolutionary Guards continue to threaten international navigation routes and world trade and protecting Bab Al-Mandeb waterway is an international responsibility.
Bab Al-Mandab is a crucial shipping lane between the Arabian Peninsula and the Horn of Africa, linking the Red Sea to the Gulf of Aden.
Houthi-fired missile intercepted
Meanwhile in another development, the Saudi Royal Air Defense Forces on Thursday intercepted a ballistic missile launched by Iran-backed Houthi militias targeting the southern city of Jazan. Col. Turki Al-Maliki, spokesman of the Coalition Forces to restore legitimacy in Yemen, said that the missile was launched from Amran governorate of Yemen to target civilian areas. "At 9.05 p.m. the Royal Saudi Air Defense Forces spotted the launch of the missile heading toward Jazan and successfully intercepted and destroyed it. There were no casualties in the attack," Al-Maliki said.
He said that this hostile action by the Houthi militia proves the Iranian regime's continued involvement in supporting the armed group in clear and explicit defiance of the UN resolutions with the aim of threatening the security of not only Saudi Arabia but also the region and the world. — SG/SPA
Source: saudigazette.com.sa/article/541809/SAUDI-ARABIA/Arab-coalition-foils-Houthi-boat-attack-in-Red-Sea
-----
Makkah, holy sites to witness technology-based massive development
August 24, 2018
Saudi Gazette report
MINA — Prince Khaled Al-Faisal, emir of Makkah, advisor to Custodian of the Two Holy Mosques and chairman of the Central Haj Committee, said that the Saudi officials had used new technologies effectively to run the massive annual pilgrimage of Haj.
"We aspire to (have) a smart Haj by using technology in all future activities. The preliminary study of an integrated project for the development of Makkah and the holy sites, in accordance with Saudi Arabia's Vision 2030, has been completed and will be implemented as soon it got approval from the Royal Commission for Makkah and the Holy Sites," he said while addressing the last press conference for this year's Haj at his office in Mina on Thursday.
"The development of Makkah and the holy sites, which will be implemented in phases, would depend entirely on technology and rapid communication," he said, adding that the Vision 2030 targets the arrival of five million Haj pilgrims and 30 million Umrah pilgrims in future.
Prince Khaled denied some media reports saying that Saudi Arabia banned Qatari nationals from performing Haj. "Such reports do not affect us as the Kingdom of Saudi Arabia announced more than one time its willingness to receive pilgrims from any country in the world. Qatar was called to allow its citizens to perform Haj rituals," he said.
Prince Khaled drew attention to the call made by Custodian of the Two Holy Mosques King Salman that the Kingdom can send planes to transport Qatari pilgrims if Doha allows its citizens to perform Haj rituals. "But unfortunately, Qatar prevented its citizens from performing Haj. However, we welcomed those who managed to arrive in the Kingdom, and they are now with us performing Haj rituals," he said, adding that the number of Iranian pilgrims for this year's Haj season reached 86,000.
The emir said that as many as 250,000 civilian and armed personnel have participated in making this year's Haj a resounding success. More than 110,000 members of the security forces and 32,000 health workers were on hand this week to maintain safety and provide first aid.
He thanked Custodian of the Two Holy Mosques King Salman, Crown Prince Muhammad Bin Salman, deputy premier and minister of defense, and Prince Abdul Aziz Bin Saud Bin Naif, minister of interior and chairman of the Supreme Haj Committee, for overseeing the Kingdom's Haj operation.
He noted that the number of violators of Haj regulations does not exceed 110,000 this year compared to 1,400,000 in 2012 (1433H).
He said that the Mashair Train transported 360,000 pilgrims, while 18,000 buses transported 1,800,000 pilgrims. Prince Al-Faisal said that the electric load capacity reached 17,791MW, while 40,000,000 cubic meters of water were pumped into Makkah and the holy sites.
The Ministry of Municipal and Rural Affairs provided its services through 32,000 engineers, supervisors and cleaners, he added.
In a related development, Minister of Interior Prince Abdul Aziz Bin Saud Bin Naif visited on Thursday the Civil Defense Command facility in Mina to review its implementation of the Haj operation plan. He was briefed on the activities and services provided by the Civil Defense personnel for the pilgrims.
Meanwhile, Minister of Health Tawfiq Al-Rabiah said the pilgrimage had passed without any outbreak of disease. He said in a press conference in Mina that the health sector deployed 32,000 health practitioners, including doctors and paramedics.
As many as 25 hospitals and 135 health centers with a capacity of 5,000 beds were available in Makkah and the holy sites to serve pilgrims. The ministry also readied an integrated hospital on Makkah–Madinah Expressway, to provide emergency services for the returning pilgrims.
Source: saudigazette.com.sa/article/541801/SAUDI-ARABIA/Makkah-holy-sites-to-witness-technology-based-massive-development
-----
Africa
At Ojude-Oba festival, Nigeria's Senate President preaches unity among Nigerians
By Charles Coffie Gyamfi, Abeokuta
24 August 2018
Eminent Nigerians yesterday joined the Ijebu in Ogun State to celebrate their annual Ojude-Oba festival.The Senate President, Bukola Saraki, who was the special guest of honour, praised the Awujale of Ijebuland, Oba Sikiru Kayode Adetona, and his chiefs for organising a festival that fosters unity among the people.
Saraki, whose entourage include Senators Dino Melaye, Ben Bruce, Abiodun Olujimi, Duro Faseyi, Buruji Kashamu, Shaba Lafiaji and Sam Anyanwu, urged Nigerians to emulate the Ijebu people, whom he said, despite their diversity in faith, lived and interacted harmoniously with one another.
The Senate president described the over 100 years old festival as a "noble culture" that has continued to serve as a veritable rallying point for all sons and daughters of Ijebuland. According to him, whenever the issue of "resilience and dynamism of culture" is being discussed, Ojude-Oba readily comes to mind.
Saraki, who noted that the festival has continued to grow from strength to strength under Oba Adetona, said it had also become obvious that only quality leadership could engender progress and development such as the type witnessed in Ijebuland. He advised that Nigeria should draw strength from her diversity like the Ijebu people and not use her diversity to create barrier or wedge to national unity and progress.
"In over a century of Ojude Oba, Ijebu citizens have shown us that unity will always lead to progress, and that there is strength in unity. This is a shining
example for us all. When we talk about the resilience and dynamism of culture, Ojude Oba is a case in point. It is always wonderful to see this proud display of culture that you have consistently showcased for over a hundred years," he said.
Also in attendance at the event were the state's deputy governor who was represented by Mrs. Yetunde Onanuga; former governor, Gbenga Daniel; Senator Gbenga Kaka; Oloori Omooba Subomi Balogun; Ladi Adebutu; Dr. Doyin Okupe; and Suraju Adekunbi.
Source: guardian.ng/news/at-ojude-oba-festival-bukola-saraki-preaches-unity-among-nigerians/
----
Russian Ship 'carrying weapons to Nigeria detained in South Africa'
By Terhemba Daka, Abuja
24 August 2018
South Africa yesterday detained a Russian ship laden with weapons and allegedly bound for Lagos, Nigeria. The vessel said to have left Madagascar was stopped near Port Elizabeth in South Africa's Eastern Cape Province."We are aware that she has dangerous cargoes – explosives and weapons – on board," Olwethu Mdabula, spokeswoman for the Transnet state transport company told AFP, declining to give further details.
"This is a very, very sensitive matter. It is receiving attention," spokesman for the Hawks police investigative unit, Brigadier Hangwani Mulaudzi, told the news agency, confirming the vessel was carrying weapons. The discovery of the ship said to have been stacked with "weapons and explosives worth about $3.5m in 20 containers" followed an anonymous tip-off.
The Minister of Information and Culture, Lai Mohammed told The Guardian he did not have any information on the issue, as at press time.The polity, meanwhile, is getting increasingly charged as the 2019 elections approach. The number of parties contesting for space this time around is unprecedented. Analysts have actually warned that having 91 political parties in a developing country like Nigeria is unhelpful to the nation's democracy and a call to disorder. They made the assertion in Lagos while speaking with the News Agency of Nigeria (NAN) on political developments in the country.The Independent National Electoral Commission (INEC) on August 16 issued certificates to 23 newly registered political parties, raising the number of registered parties to 91.
A professor of political science at the National Open University of Nigeria, Femi Otubanjo, said: "Registering more parties is awkward and unnecessary, though we cannot rule out the fact that these minor parties that are registering can transform into major political parties."The ideological space does not allow for so many parties. People can always stick to two or three political parties. INEC is not the one creating this problem; the problem is already embedded in our constitution and I do not think any good will come out of reviewing the constitution in this regard," he said.He noted: "What this means is that INEC has to do more work by producing a more acceptable and understandable documentation, particularly the voters' list or ballot list for voting and have more materials on the day of election.
"INEC will have to do more voter education, which is where the challenge is right now. They need to educate voters to know the different symbols of political parties. It will be more difficult work for INEC because it will not be easy to conduct an election with huge longish ballot paper in a largely illiterate country."
Contributing, a professor of jurisprudence and international law, Akin Oyebode, said the registration of too many parties is abysmal and calls for a review of the Electoral Act to de-register or exclude political parties that have little or no following.He said: "In other systems that we know of, you may put a minimum that a party should score in an election to continue to be relevant as a political party. May be five or two per cent. Now, it is an all-comers game. And when or where is it going to stop? We have to review our electoral laws to exclude parties that have little or no following.
"Even in the U.S., it is not just the Democrats and the Republicans. There are what we call fringe parties. What we need to do in Nigeria is to separate the wheat from the chaff. Let us know parties that have good followership and prescribe minimum or certain criterion to them for recognition."The second vice-president of the Nigeria Bar Association, Monday Ubani, said: "As far as we know, the two major political parties that will make impact in the 2019 general elections remain APC and PDP. All others are appendages. The political parties are too many. I think INEC has an agenda for allowing such. Too many cooks spoil the broth."
On his part, a professor of political science, Sunny Akpotor, said opposition would be weakened due to the registration of too many parties. Also, President Muhammadu Buhari has said the combined efforts of defectors and their backers in the opposition would not distract his administration from the good work it is doing for the development of Nigeria.
According to him, the ruling All Progressives Congress (APC) has a full understanding of the nation's challenges and is encouraged by the support of Nigerians towards addressing them.A statement by the Senior Special Assistant on Media and Publicity Garba Shehu said the president spoke in Daura, Katsina State, with some APC governors and some members of the national and state assemblies, and commissioners.
"In terms of security, economy and the fight against corruption, we have maintained focus. Even the opposition, with all their resources cannot fault our identification of Nigeria's priorities and the efforts being made to better them."We will continue to do what we ought to do in the leadership position God has placed us and we thank the constituents for the support," he said.
Source: guardian.ng/news/ship-carrying-weapons-to-nigeria-detained-in-south-africa/
-----
S. Africa lashes Trump over land 'seizures' tweet
August 24, 2018
Johannesburg: South Africa accused US President Donald Trump of fuelling racial tensions on Thursday after he said farmers were being forced off their land and many of them killed.
Trump's tweet touched on the overwhelmingly white ownership of farmland in South Africa -- one of the most sensitive issues in the country's post-apartheid history.
"South Africa totally rejects this narrow perception which only seeks to divide our nation and reminds us of our colonial past," said the government on an official Twitter account.
The foreign ministry said in a statement it had met US embassy officials and warned them over the "alarmist, false, inaccurate and misinformed, as well as - in some cases - politically-motivated statements," on the issue.
Foreign Minister Lindiwe Sisulu will also speak directly with her American opposite number, Secretary of State Mike Pompeo, it said earlier.
Trump wrote overnight: "I have asked Secretary of State... Pompeo to closely study the South Africa land and farm seizures and expropriations and the large scale killing of farmers."
His tweet apparently followed a segment on conservative Fox News about Pretoria's plan to change the constitution to speed up expropriation of land without compensation to redress racial imbalances in land ownership.
"'South African Government is now seizing land from white farmers'," said Trump's post, which tagged the show's host, Tucker Carlson, as well as the channel.
In the clip, Carlson painted an apocalyptic picture of the situation accompanied by on-screen graphics warning of the "threat of violence and economic collapse".
President Cyril Ramaphosa, who faces elections in 2019, has claimed expropriating farms without compensating their owners would "undo a grave historical injustice" against the black majority during colonialism and the apartheid era.
- 'Fear mongering by international leaders' -
Even though apartheid ended in 1994, the white community that makes up eight percent of the population "possess 72 percent of farms" compared to "only four percent" in the hands of black people who make up four-fifths of the population, Ramaphosa said.
The stark inequality stems from purchases and seizures during the colonial era that were then enshrined in law during apartheid.
But plans to change the constitution have yet to be approved by parliament, and there is a vigorous debate in South Africa about how land redistribution would work -- and whether seizures could be economically damaging as they were in post-independence Zimbabwe.
Mmusi Maimane, the leader of the main opposition Democratic Alliance party which opposes forced expropriation but backs land reform, said "fear mongering by international leaders adds no value".
"The injustices of land dispossession in South Africa can be addressed by our constitution in its current form. We must ensure ownership of land for all South Africans," he tweeted.
Later on Thursday, US State Department spokeswoman Heather Nauert called for "a peaceful and transparent public debate".
However she added that on "the expropriation of land without compensation, our position is that that would risk sending South Africa down the wrong path".
Earlier this year, Australian immigration minister Peter Dutton sparked a diplomatic row after he said that Canberra should give "special attention" to white South African farmers seeking asylum.
The level of violence against farmers and farm workers is hotly contested but the police's latest figures show there were 74 farm murders in 2016-17, according to the Africa Check fact-checking site.
South Africa's leading farming lobby group AgriSA on Thursday praised the government's "commitment to agriculture".
"As a country it's important that we find solutions together -- we did this pre-1994 and we can do it again," AgriSA chief executive Omri van Zyl told the SABC broadcaster.
- 'The US has a lot of power' -
Van Zyl was speaking at a conference on the land issue also attended by Deputy President David Mabuza who warned against "spreading falsehoods".
"We would like to discourage those who are using this sensitive and emotive issue of land to divide us," he said.
But Kallie Kriel, chief executive of AfriForum -- a group that advocates for its largely white membership -- welcomed Trump's intervention and attacked Ramaphosa for pressing ahead with the policy.
"We need to get international support to put pressure on the South African government to hopefully make them re-visit their stance," he told AFP.
Kriel added that Trump could suspend South Africa from the African Growth and Opportunity Act trade programme if property rights were not respected.
"The US has a lot of power," he said.
South Africa's rand currency dropped as much as 1.9 percent against the US dollar following Trump's tweet, according to the Bloomberg news agency, ending four days of gains against the greenback.
Julius Malema, the leader of the radical opposition Economic Freedom Fighters party, called Trump a "pathological liar" and told him to "stay out of South Africa's domestic affairs".
Source: thenews.com.pk/latest/358763-safrica-lashes-trump-over-land-seizures-tweet
-----
South Asia
U.S. mulling to appoint Zalmay Khalilzad as special envoy for Afghanistan
By KHAAMA PRESS - Thu Aug 23 2018
The United States State Department is mulling to appoint Zalmay Khalilzad as the special envoy for Afghanistan in a bid to help revive the Afghan peace process, it has been reported.
Two U.S. officials privy of the development have told Reuters that the Secretary of State Mike Pompeo is expected to tap Zalmay Khalilzad, an Afghan-born former U.S. ambassador to Kabul and Iraq, as his special envoy on Afghanistan.
The White House and the State Department have not formally confirmed the reports regarding the likely appointment of Zalmay Khalilzad so far.
The two U.S. officials, speaking on condition of anonymity, said they were unsure when the announcement would be made.
This comes as efforts are underway to revive the Afghan-led peace talks between the Afghan government and the Taliban group.
Reports regarding the likely appointment of Zalmay Khalilzad as the U.S. Special Envoy for Afghanistan emerge nearly a month after a senior U.S. diplomat with the Taliban political representatives to seek ways for the revival of peace talks.
Source: khaama.com/u-s-mulling-to-appoint-zalmay-khalilzad-as-special-envoy-for-afghanistan-05810/?utm
-----
Ghani hold talks with Ghazni officials regarding recent security developments
By KHAAMA PRESS - Thu Aug 23 2018
President Mohammad Ashraf Ghani discussed the recent security developments in Ghazni province during a video teleconference attended by senior military and civilian officials.
The Office of the President, ARG Palace, in a statement said the governor of Ghazni, commander o 203rd Thunder Corps, Police Commander of the 303rd Spinghar Zone, Ghazni Police Chief, and the National Directorate of Security Chief had also participated in the video teleconference and shared their reports regarding the security and social situation of Ghazni to the President.
The provincial governor of Ghazni shared information regarding the resumption of the activities of administrative institutions as well as the process of delivering aid to the needy people.
He said all telecom companies have started their operations and the health clinics and water distribution network are active and fully operational.
According to ARG Palace, the senior deputy interior minister for security, Afghan army chief of staff, the Afghan intelligence chief, and the director of the independent directorate of local governance also shared information regarding their activities, developments, and challenges they face in Ghazni province.
In his turn, President Ghani hailed the Afghan forces for their bravery and instructed the relevant authorities to step up efforts to respond to the issues of the residents of the province.
He also added that the national defense and security forces have always defended from the territorial integrity and people in difficult situations as he emphasized that the armed forces are thwarting the enemies' plots with high morale and have support from all sects of the country.
Source: .khaama.com/ghani-hold-talks-with-ghazni-officials-regarding-recent-security-developments-05811/?utm
-------
NDS Special Forces storm key ISIS hideout in Nangarhar province
By KHAAMA PRESS - Fri Aug 24 2018
The Special Forces of the Afghan Intelligence, National Directorate of Security (NDS), stormed a key hideout of the ISIS terrorist group in eastern Nangarhar province.
The provincial government media office in a statement said the hideout was used by the militants of the group as a launch pad for the attacks in Jalalabad city.
The statement further added that the operation was conducted late on Wednesday night in the vicinity of Kandi Bagha area of Chaparhar district.
At least one ISIS group member was killed during the operation and two others were arrested alive while six other suspects were also rounded up on charges of having links with the terror group, the statement added.
In the meantime, the National Directorate of Security (NDS), says the Special Forces have also confiscated and destroyed some explosives while three Ak-47 rifles were seized.
The source further added that the local residents and the security personnel have not sustained casualties during the operation.
Nangarhar has been among the relatively calm provinces since the fall of the Taliban regime in 2001 but the anti-government armed militants have been attempting to expand their foothold in this province during the recent years.
However, the Afghan armed forces are busy conducting counter-terrorism operations to suppress the militant groups.
Source: khaama.com/nds-special-forces-storm-key-isis-hideout-in-nangarhar-province-05813/
-----
Southeast Asia
Nine-year-old boy dies after beating by Buddhist monk
Agence France-Presse, August 24, 2018
Bangkok, Thailand |A nine-year-old Buddhist novice has died after a beating by a Thai monk who allegedly battered him with a stick and slammed his head against a pillar, officials said Friday.
Monk Suphachai Suthiyano, 64, flew into a rage during a prayer session last weekend when the young disciple disrupted the ceremony with his "playful" behaviour.
The monk allegedly assaulted Wattanapol Sisawad with a bamboo stick at the temple in Kanchanaburi, two hours west of Bangkok, striking him on his back several times before bashing his head into a pillar.
The child fell into a coma and passed away late Thursday, a hospital worker at Kanchanaburi provincial hospital told AFP on Friday, requesting anonymity.
The incident comes as Thailand, a majority-Buddhist country, grapples with multiple other scandals among its clergy, including cases of extortion, sex and drug use.
The suspect, who was defrocked on Sunday following his arrest, was charged earlier this week with assault.
Police Captain Amnaj Chunbult said the charge will be revised to "assault resulting in death" once he receives official confirmation.
The boy's mother Sukunya Tunhim told Thai media in a taped phone call she "will not forgive him (the monk)".
An official from the Institute of Forensic Medicine at the National Police Office in Bangkok confirmed an autopsy had already taken place, and that the boy's relatives have reclaimed his body.
The Buddhist faith is bound with everyday life in Thailand, making it commonplace for most men, even children, to spend some time in a monastery as a novice.
Monks are virtually beyond reproach in the country's villages, but the ruling junta has taken a strong line against clergy who break the law.
Earlier this month, Thailand's infamous "jet-set monk" -- so-called after footage emerged of him carrying a Louis Vuitton bag on a private jet -- was sentenced to 114 years in prison for money-laundering and fraud.
In May the abbot of the popular "Golden Mount" temple in Bangkok surrendered to police after $4 million was found in bank accounts in his name.
The case came on the heels of an ongoing investigation into whether the National Office of Buddhism had misused millions of dollars under its control.
Authorities last year floated the idea of introducing digitised ID cards to better track monks with criminal convictions.
Source: thejakartapost.com/news/2018/08/24/nine-year-old-boy-dies-after-beating-by-buddhist-monk.html
----
Indonesian earthquake death toll reaches 555
August 24, 2018
JAKARTA: A string of deadly earthquakes that rocked Indonesia's Lombok island this summer killed 555 people and injured nearly 1,500, the disaster agency said Friday, with hundreds of thousands left homeless.
The picturesque island next to holiday hotspot Bali was hit by two deadly quakes on July 29 and August 5. On Sunday it was shaken by a string of fresh tremors and aftershocks, with the strongest measuring 6.9 magnitude.
Indonesia's disaster agency said Friday most of the deaths occurred in the northern part of Lombok, with several also killed in neighboring Sumbawa island.
Many victims were killed by falling debris as the tremors rippled across the island, causing widespread devastation.
Whole communities were flattened, leaving cracked streets lined with rubble, caved-in roofs and collapsed buildings.
Some 390,000 people remain displaced after the quakes, the disaster agency said.
Aid organizations have vowed to step up humanitarian assistance on the island as devastated residents struggle in makeshift displacement camps.
They warned that access to food, shelter and clean water has been insufficient for some residents displaced by the disasters.
"We've deployed troops to isolated villages that are difficult to reach," disaster agency spokesman Sutopo Purwo Nugroho said in a statement.
"There are many villages... that are hard to access with motorbikes. Some aid has to be delivered on foot."
Rebuilding costs are estimated to top seven trillion rupiah ($478 million).
Indonesia sits on the so-called Pacific "Ring of Fire," where tectonic plates collide and many of the world's volcanic eruptions and earthquakes occur.
In 2004, a massive 9.1 magnitude quake struck off the coast of Sumatra and triggered a tsunami that killed 220,000 throughout the region, including 168,000 in Indonesia alone.
http://www.arabnews.com/node/1361186/world
------
North America
US State Dept sticks by contentious readout, hails Imran-Pompeo call as a good one
August 24, 2018
US State Department's spokesperson Heather Nauert, during Thursday's press briefing, stood by the department's readout on the phone call between Prime Minister Imran Khan and US Secretary of State Michael Pompeo earlier in the day.
A readout issued by the US State Department had said: "Secretary Pompeo raised the importance of Pakistan taking decisive action against all terrorists operating in Pakistan and its vital role in promoting the Afghan peace process."
Soon after, the Foreign Office had taken exception to the "factually incorrect statement issued by the US State Department" regarding the discussion during the phone call, saying there was "no mention at all in the conversation about terrorists operating in Pakistan".
During the press briefing, when asked about Pakistan's call for immediate correction to the readout, Nauert answered that both sides had a "good call".
"In the readout, the secretary notes that he spoke with the new prime minister and expressed his willingness to work with the new government toward a productive bilateral relationship. They had a good call," she said. "That may surprise some of you, but they had a good call. Pakistan is an important partner to the United States. We hope to forge a good, productive working relationship with the new civilian government."
She went on to say that based on her understanding, "the beginning of the call or the call itself was a good call, and a good discussion toward our working with the new government and the new administration".
When asked again by a reporter if the US government continues to stand by the readout, she said: "We stand by our readout."
Imran-Pompeo talk
Earlier on Thursday, Secretary Pompeo had telephoned PM Khan and congratulated him on forming the government.
Pompeo had wished PM Khan well for "implementation of his commitment for the welfare of the people of Pakistan", read a statement.
PM Khan emphasised the importance of strengthening bilateral relations on the basis of mutual trust and benefit. He also underscored the importance of peace and stability in the region.
With reference to Afghanistan, both the leaders agreed that peace was a priority for their countries.
"Secretary Pompeo expressed his willingness to work with the new government towards a productive bilateral relationship," said the US State Department.
It is pertinent to mention that Pompeo is likely to visit Islamabad in the first week of September for consultations with PM Imran Khan and his team on issues of mutual interests, Dawn has reported.
Pompeo, who is expected in Islamabad on Sept 5, will likely be the first foreign dignitary to meet the newly elected prime minister.
During his talks with Pakistani officials, Secretary Pompeo is expected to focus on two major issues: efforts to revive once close ties between the two states and Pakistan's support for a US-led move to jump-starting the Afghan peace process.
—With additional input by Sanaullah Khan in Islamabad.
Source: dawn.com/news/1428633/us-state-dept-sticks-by-contentious-readout-hails-imran-pompeo-call-as-a-good-one
-----
Europe
UN official: Palestinian refugee issue can't be wished away
August 24, 2018
JERUSALEM: The head of the UN agency for Palestinian refugees suggested that the US slashed his budget early this year to punish the Palestinians for their criticism of the American recognition of Jerusalem as Israel's capital, but he warned that the Palestinian refugee issue will not go away.
The comments by Pierre Kraehenbuehl came amid signs that the US, with Israeli support, is aiming to abolish UNRWA in an apparent attempt to remove one of the most contentious issues in the Israeli-Palestinian conflict from the negotiating agenda.
"One cannot simply wish 5 million people away," Kraehenbuehl, commissioner of the UN Relief and Works Agency, said in an interview with The Associated Press.
In January, the US, the largest donor to the agency, slashed some $300 million from its annual contribution to UNRWA, prompting what Kraehenbuehl called an unprecedented financial crisis.
Although he has made up some of the deficit by raising money from other countries, the agency still lacks over $200 million. It recently laid off over 100 people in the Gaza Strip and cut back the hours of 500 other employees. The upcoming school year for hundreds of thousands of Palestinian children across the Middle East has been threatened.
Kraehenbuehl said he was caught off guard by the American decision, which came just weeks after he had held what he described as a successful meeting with Jared Kushner, President Donald Trump's son-in-law and chief Mideast adviser.
He said he still has not gotten a straight answer from the Americans about why they made their decision.
But he said he believes it is connected to the uproar over the US recognition of Jerusalem as Israel's capital in December. The Palestinians, who seek east Jerusalem as their capital, condemned the decision and severed nearly all ties with the Americans.
"I can say with a great degree of confidence that the decision was not related to UNRWA's performance, because in November I had received very constructive and openly positive feedback on those issues," he said.
"A few weeks later, tensions increased around the question of Jerusalem," he added. "It appears that the humanitarian funding to UNRWA got caught up in the deep polarization around that question."
The State Department said it is reviewing funding to UNRWA and has not decided whether to restore support in the future. It repeated its position that the agency's repeated financial crises are "unsustainable" and called on it to find other countries to share the funding burden and to undertake "fundamental reforms."
But privately, there are signs that the American agenda runs deeper and that the Trump administration seeks to abolish UNRWA altogether.
In an internal email recently published by Foreign Policy magazine, Kushner called for a "sincere effort to disrupt UNRWA."
"This (agency) perpetuates a status quo, is corrupt, inefficient and doesn't help peace," he reportedly wrote.
The Palestinians fear the US is putting pressure on host countries to absorb their refugee populations and eliminate the issue from future peace negotiations. The White House says it is working on a regional peace plan, though it has not said when it will be released.
UNRWA was established in the wake of the 1948 Mideast war surrounding Israel's creation. An estimated 700,000 Palestinians fled or were forced from their homes in the fighting.
In the absence of a solution, the UN General Assembly has repeatedly renewed UNRWA's mandate. The agency now provides education, health care and social services to more than 5 million refugees and their descendants. It serves populations in Gaza and the West Bank, as well as Jordan, Lebanon and Syria.
Seen by the Palestinians and most of the international community as providing a valuable safety net, UNRWA is viewed far differently by Israel.
Prime Minister Benjamin Netanyahu accuses the agency of perpetuating the conflict by helping promote an unrealistic Palestinian demand that refugees have the "right of return" to long-lost homes in what is now Israel. He has said UNRWA should be abolished and its responsibilities taken over by the main UN refugee agency.
Some in Israel have even tougher criticism, accusing UNRWA of teaching hatred of Israel in its classrooms and tolerating or assisting Hamas militants in Gaza.
Kraehenbuehl said Israel has raised similar concerns for years, but that there has been a "strong intensification" of the criticism now that the Trump administration appears to be in agreement.
He rejected the Israeli claim that his agency is perpetuating the conflict, saying that it is carrying out a UN-mandated mission that reflects the will of the international community.
Kraehenbuehl said that Israeli claims that the Palestinians are the only people to pass down refugee status to their children also are unfounded, saying that Afghan refugees displaced decades ago have the same status.
He also noted that UNRWA has a committee to monitor the content of its classrooms and has condemned attempts by Gaza militants to use UNRWA facilities for cover.
Kraehenbuehl said the best way to solve these matters is to find a "political solution" to the Israeli-Palestinian conflict that addresses the fate of the refugees.
In the meantime, he said UNRWA's focus is for its schools to open on schedule in early September. For now, he said there are enough funds to keep the schools running only until the end of the month. An aggressive fund-raising effort is under way to ensure the schools operate for the entire academic year.
"I see the courage displayed by our students in the face of so much adversity," he said. "I really find it very difficult to imagine that I have to go back to them and tell them that I have failed and we have failed to mobilize the needed resources, to keep the one thing that gives them a certain prospect in life ... which is their education. So, we will knock on every door, we will leave no stone unturned until we have good news on this front."
Source: arabnews.com/node/1361206/middle-east
-----
URL: https://www.newageislam.com/islamic-world-news/jaish-men-seeking-money-jihad/d/116189
New Age Islam, Islam Online, Islamic Website, African Muslim News, Arab World News, South Asia News, Indian Muslim News, World Muslim News, Women in Islam, Islamic Feminism, Arab Women, Women In Arab, Islamophobia in America, Muslim Women in West, Islam Women and Feminism