New Age Islam News Bureau
25 August 2020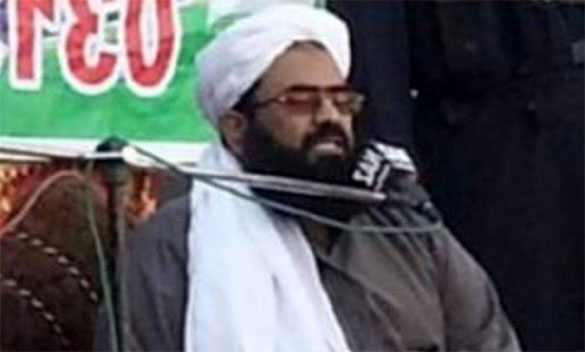 JeM's Maulana Abdul RaufAsghar and two top ISI officials reposrtedly met at Rawalpindi on august 20/ File Photo
-----
• Desperate ISI and Pakistan Terror Groups Turn to Local Indian Gangsters To Execute Attacks In India
• Delhi Court Frames Charges Against 36 Foreigners From 14 Countries for Attending Tablighi Jamaat Congregation In Delhi
• Taliban Delegation Arrives in Pakistan To Discuss Afghan Peace
• S. Arabia Denies Visa to Iranian Envoy on Mina Incident
• Bangladesh To Restore Phone, Internet at Rohingya Camps
• Survivors Of The Christchurch Mosques Massacre Rebuke 'Loser' Gunman Brenton Tarrant
• Indonesian Archbishop Joins Mosque Groundbreaking Ceremony
• Iran-Made RDSS System Able to Detect Coronavirus in 30 Min
India
• Jaish-e-Mohammed-ISI Meeting Puts Indian Intel on High Alert
• Desperate ISI and Pakistan Terror Groups Turn To Local Indian Gangsters To Execute Attacks In India
• Delhi Court Frames Charges Against 36 Foreigners From 14 Countries for Attending Tablighi Jamaat Congregation In Delhi
• Bloomsbury India Pulls Delhi Riots Book After Anti-Muslim Controversy
• Telangana: Muslim Volunteers Cremate Hindu Man After Family Refuses To Perform Last Rites
• Pulwama attack: NIA to file chargesheet today; name Masood Azhar and Pakistan
• Tablighi Jamaat: Culpable homicide charges against 12 Indonesians dropped
--------
Pakistan
• Taliban Delegation Arrives in Pakistan To Discuss Afghan Peace
• Imran Khan declared the Man of the Year by 'The Muslim 500'
• Rohingya Muslims in Pakistan denounce global silence
• 'People are yearning for old Pakistan': PML-N presents white paper on govt's 2-year 'incompetence'
• Imran asks Chinese entrepreneurs to establish offices in Pakistan
• FM rejects impression of rift in Pak-Saudi relations
• NA passes two more FATF-related bills
• Provinces told to take ulema on board to ensure SOPs' implementation
--------
Arab World
• S. Arabia Denies Visa to Iranian Envoy on Mina Incident
• Food, Water Security Among UAE's Priorities Post-COVID-19 Period: Dubai Ruler
• Despite Iraq minister catching COVID-19, Jordan summit still on
• Four Jewish attractions to see in the UAE
• Gunmen kill, wound several US-backed SDF militants across northern Syria
• Weeks after blast, Lebanon patronage system immune to reform
--------
South Asia
• Bangladesh To Restore Phone, Internet at Rohingya Camps
• Saleh warns Panjshir officials over Forces failed attempt in the arrest of Keramuddin Karim
• Rohingya refugees in Bangladesh mark Myanmar crackdown anniv.
• Iran official: US planes transporting illicit drugs in Afghanistan
--------
New Zealand
• Survivors Of The Christchurch Mosques Massacre Rebuke 'Loser' Gunman Brenton Tarrant
• Christchurch mosque shooter unmoved as survivors recount ordeal
• Christchurch shooter could be first in New Zealand to get life sentence w/out parole
--------
Southeast Asia
• Indonesian Archbishop Joins Mosque Groundbreaking Ceremony
• Why Aceh is a rare place of welcome for Rohingya refugees
• Ismail Sabri: Foreigners Can Pray At Mosques Across Malaysia Starting Sept 1
• Saifuddin welcomes Muhyiddin's proposal to admit non-Bumiputera members into Bersatu
--------
Mideast
• Iran-Made RDSS System Able to Detect Coronavirus in 30 Min
• Anti-Revolutionary Terrorist Team Disbanded by IRGC in Northwestern Iran
• Iran Warns to Take UAE Accountable for Any Israeli Threat to Persian Gulf Region
• UN nuclear watchdog chief arrives in Iran, expected to urge access to nuclear sites
• Early Islamic gold coins unearthed in Israeli dig
• Houthi commanders killed during Arab coalition airstrike in north Yemen
• Gaza reports first COVID-19 cases outside quarantine areas, declares lockdown
--------
Africa
• Tunisia's Prime Minister-Designate Announces A Technocratic Government: State TV
• Talks Between Regional Bloc, Mali's New Junta On Return To Civilian Rule End Without Result
• Libya's Red Crescent retrieves 22 bodies off coastal town of Zwara
• Over 1,100 villagers killed in Nigeria in 1st half of 2020: Amnesty
• Morocco rejects normalization with Israel ahead of Kushner's visit
• Tunisia's caretaker premier sacks anti-graft chief
--------
North America
• Mike Pompeo Hopeful Other Arab States to Forge Ties with Israel
• Pompeo says US will preserve Israel's military edge
• US Secretary of State Pompeo flies to Sudan on first non-stop flight from Israel
• Venezuela marks Yasser Arafat's 91st birth anniversary
• US-led coalition hands over military base to Iraq
--------
Europe
• Turkey, Greece Plan Rival Exercises In Tense East Mediterranean
• German foreign minister set to visit Turkey
Compiled by New Age Islam News Bureau
URL: https://www.newageislam.com/islamic-world-news/jaish-e-mohammed-isi-meeting/d/122716
--------
Jaish-e-Mohammed-ISI Meeting Puts Indian Intel On High Alert
Aug 25, 2020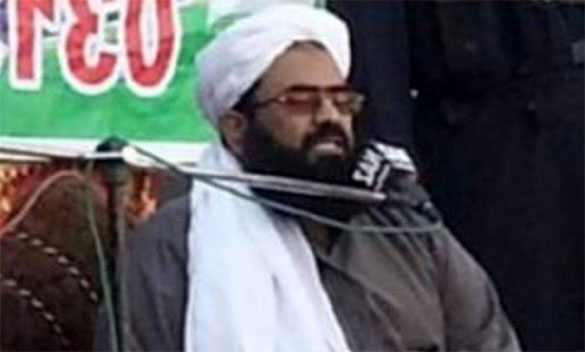 JeM's Maulana Abdul RaufAsghar and two top ISI officials reposrtedly met at Rawalpindi on august 20/ File Photo
-----
NEW DELHI: The Indian intelligence establishment is on high alert after being tipped about a meeting between Jaish-e-Mohammed's de-facto 'emir' Maulana Abdul Rauf Ashgar and two top rank ISI officials at Rawalpindi on August 20. Ashgar's brother Maulana Ammar was also present at that meeting, says a confidential intelligence note.
After the Balakot strikes, Ammar had released an audio criticizing Pakistani prime minister Imran Khan for releasing IAF braveheart Abhinandan Varthmaan and vowing revenge for IAF targeting Jaish's Taaleem-Ul-Quran Madrassa.
A senior intelligence officer said the Rawalpindi meeting was preceded by a congregation at the JeM Markaz in Islamabad where Jaish's operational commander Mufti Ashgar Khan Kashmiri and Qari Zarrar met to discuss endstage intricacies of their plan to intensify attacks on India. This is significant because a similar meeting of the same set of people was held a month before Pulwama happened last year, a security establishment source said.
Asghar Kashmiri, a former Guerrilla commander, is an ex-member of Majlis-e-Shura, Harkatul Mujahideen, who later joined JeM along with his team of Mujahideens. Zarrar, a launching commander, was behind the Nagrota army cantonment attack of 2016.
Maulana Abdul Rauf Ashgar, aka MARA, has been at the forefront of handling Mujahideens since his brother Maulana Masood Azhar has been diagnosed with a life threatening ailment. MARA has also been on the top five list of terror outfit leadership which Indian agencies are keeping their eyes on.
The intelligence officials TOI spoke to confirmed that JeM had been making desperate attempts to carry out a big strike as the outfit has been furious and rattled with the intensified action against its terrorists in the valley. Two weeks ago, the intelligence establishment was alerted about an impending strike by a three-member death squad of JeM.
https://timesofindia.indiatimes.com/india/jaish-isi-meeting-puts-indian-intel-on-high-alert/articleshow/77729590.cms
--------
Desperate ISI and Pakistan Terror Groups Turn To Local Indian Gangsters To Execute Attacks In India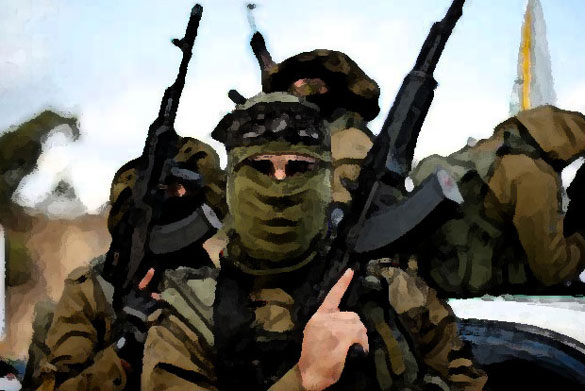 Representative Image
-----
Aug 24, 2020
NEW DELHI: There has been a recent trend which has attracted the attention of Intelligence Agencies as well as security agencies in India. Pakistan' ISI and its terror outfits who are unable to execute any attacks in the country to disturb law and order situation due to the alertness of forces and intelligence agencies are now giving the task to local gangsters.
Recently, Chandigarh intelligence unit alerted all intelligence agency units regarding such tie-up between terrorists and gangsters who have clout and local connections.
While giving names of some gangsters, the intelligence wing alerted other units that ISI and terrorist organisations are in touch with these gangsters and giving them tasks to execute attacks in India. Some of the gangsters are absconding while some are locked up in jails.
A senior government official claimed that there is a possibility that the ISI might try to contact or is already in touch with these local but highly influential gangsters.
In an alert issued a few days back, the Punjab unit of the Central intelligence agency had alerted that the ISI and other terror organisations had tasked five gangsters to target few leaders. Two of five gangsters are absconding and cops are looking for them while three others are lodged in different jails in Punjab.
These gangsters are involved in dozens of murders, robbery, narcotics cases and running racket from the jails. Local police have been asked to keep a track of such local gangsters and keep an eye on their movement even if they are in jail.
According to an official, reasons behind this latest strategy are that ISI's backbone which is local sleeper cells have been almost eliminated or refusing to work as they fear being killed by security forces.
Also, there is hardly any top-level commander to control local sleeper cells. As local gangsters can easily collect material and execute attacks in states, terror organisations are turning to them to execute their mischievous tasks.
https://timesofindia.indiatimes.com/world/pakistan/desperate-isi-and-pakistan-terror-groups-turn-to-local-indian-gangsters-to-execute-attacks-in-india/articleshow/77718334.cms
--------
Delhi Court Frames Charges Against 36 Foreigners From 14 Countries For Attending Tablighi Jamaat Congregation In Delhi
August 25, 2020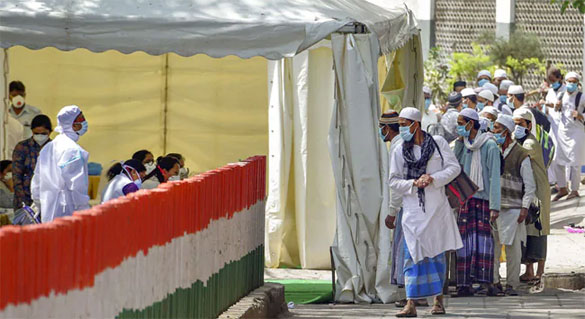 The court said statements showed that no social distancing was followed at the event. (File)
----
New Delhi: A Delhi court on Monday framed charges against 36 foreigners from 14 countries for attending Tablighi Jamaat congregation in Delhi by allegedly being negligent and disobeying the government guidelines issued in wake of COVID-19 pandemic in the country.
The court, however, said there was no iota of evidence to suggest that the present accused had in any manner professed or propagated the principles and doctrines of the Tablighi Jamaat or had indulged in tablighi work as alleged and discharged eight foreigners of all charges.
While framing charges to start trial against 36 foreigners, the court said the statements of the witnesses, especially the health officials prima facie, showed that there was no social distancing being followed.
"It has been further been mentioned in the chargesheet that around 1,300 devotees from various states and foreign countries were found residing at the Markaz premises without maintaining any social distancing or using facial mask, hand sanitizers etc, even though there was invocation of order under Section 144 (power to issue order in urgent cases of nuisance of apprehended danger) of the Code of Criminal Procedure (CrPc) in that area whereby, a curfew had been imposed and of the nationwide lockdown commencing from March 25," the court said in its order.
It, however, said prima facie no act can be imputed on them to show that they had malignantly done anything which was likely to spread the coronavirus disease and discharged them for the offences of malignant act likely to spread infection of disease dangerous to life and disobedience to quarantine rule.
The court said that documents placed before it merely signified their presence at the Nizamuddin Markaz.
"The statements of the witnesses relied upon by the prosecution are
either on the basis of the alleged disclosures purportedly made by the accused during investigation or are general conjunctures not specifically providing as to the tabligh work done by accused. In the present case, beyond the above discussed bald statements there is no other credible material brought forth on record to prima facie suggest the profession and propagation of Tablighi work by the accused. Merely attending or participating in Tablighi Jamaat Markaz is not restricted as per the Visa Manual, 2019."
Chief Metropolitan Magistrate Gurmohina Kaur framed charges against 36 foreigners under sections 188 (disobedience to order duly promulgated by public servant), 269 (negligent act likely to spread infection of disease dangerous to life) of the Indian Penal Code and Section 3 (disobeying regulation) of Epidemic Act, 1897.
The charges were also framed under section 51 (obstruction) Disaster Management Act, 2005.
However, they were discharged for the offences under section 14 (1) (b) (violation of visa norms) of Foreigners Act, sections 270 (Malignant act likely to spread infection of disease dangerous to life) and 271 (Disobedience to quarantine rule) of IPC.
The punishment for the offences for which they have been charged ranges from six months to eight years of imprisonment.
The court discharged eight foreign nationals from six countries of all charges under which they were charge sheeted in the absence of any record or any credible material against them.
The foreigners were chargesheeted for attending Tablighi Jamaat congregation here allegedly in violation of visa norms, indulging in missionary activities illegally and violating government guidelines issued in the wake of Covid-19 outbreak.
"Perusal of documents and statements prima facie reflect that the accused and other persons including foreign nationals were negligent and did not take due care precautions by not following the directions and guidelines of the authorities, thereby leading to the spread of Coronavirus disease amongst themselves and others," the court said.
While discharging two foreigners from Indonesia, one from Kyrgyzstan, two from Thailand, one from Nigeria, one from Kazakhstan and one from Jordan, the court said perusal of the entire chargesheet and other documents placed on record showed that they were not present or participated at the Makaz during the period.
Special Public Prosecutor Atul Srivastava, appearing for the state, argued that the accused persons who were foreign nationals had arrived in India on the strength of tourist visa and were allegedly involved in Tablighi work which was not permitted under Visa rules unless they were granted special permission by the concerned authorities.
The public prosecutor further said that a large gathering was held without following social distancing and other guidelines, which was specifically directed by the Assistant Commissioner of Police Lajpat Nagar under Section 144 of CrPc.
Senior Counsel Rebecca John, appearing for the foreigners, argued the chargesheet was silent as to the role of any of the accused persons and also does not provide any specific act done by them to invoke provisions of any of the sections alleged against them.
Advocates Ashima Mandla, Mandakini Singh, also the accused said as per the visa guidelines available on the Ministry of Home Affairs website, the accused were not barred from visiting and attending any religious place including the Tablighi jamaat.
PromotedListen to the latest songs, only on JioSaavn.com
Advocates Megha Bahl, Fahim Khan and Ahmed Khan, said there was no evidence to show that any of the accused persons had preached or professed or was involved in any Tablighi work.
https://www.ndtv.com/india-news/delhi-court-frames-charges-against-36-foreigners-in-delhi-mosque-event-case-2284662
--------
Taliban delegation arrives in Pakistan to discuss Afghan peace
Aug 24, 2020
ISLAMABAD: A six-member delegation of Taliban political office in Qatar arrived in Pakistan on Monday to discuss the ongoing peace process in Afghanistan.
The delegation was led by Mullah Abdul Ghani Baradar, deputy political chief.
"The delegation has been invited to Pakistan to discuss the way forward in the Afghan peace process," foreign office spokesperson, Zahid Hafeez Chaudhri, said.
The delegation will hold talks with senior Pakistani officials "about recent developments in Afghanistan's peace process, relaxation and facilitation of peoples' movement and trade between the two neighbouring countries, issues related to the Afghan refugees in Pakistan and other related topics," Taliban spokesman Suhail Shaheen posted on Twitter.
According to Shaheen, the visit is part of Taliban's policy to "pay visits to regional and world's countries from time to time for furthering positive relations and conveying its views and stance to the world about the peace process." He said the visits had been postponed due to the Covid-19 but had now resumed and the trip to Pakistan would be followed by "more visits to other countries in the near future as well".
Foreign minister Shah Mehmood Qureshi said that a discussion will be held with Taliban on Tuesday which will focus on the intra-Afghan peace talks. "You remember that last time ahead of the Doha agreement, Taliban came to Islamabad and we held a long and constructive meeting. You saw that after that, Taliban came to the negotiations table," Qureshi told reporters on Monday. "It was not an easy task," he remarked.
Qureshi said the next step after the agreement should be the start of the intra-Afghan negotiations, if the goal is to reach stability and reconciliation.
Referring to the possible instability in Afghanistan, Qureshi said "There is a group in Afghanistan that is causing a rift to develop and hinder peace talks."
The visit comes ahead of the much delayed intra-Afghan peace talks that were part of the accord signed between the insurgents and the US in February. Initially delayed over Kabul's refusal to do a prisoner swap, the barrier was removed after the government released 400 Taliban prisoners earlier this month followed by 80 others.
The Taliban chief, Mullah Haibatullah Akhunzada, according to sources, has finalised a 20-member negotiating team that will have decision-making powers in the upcoming intra-Afghan negotiations.
https://timesofindia.indiatimes.com/world/pakistan/taliban-delegation-arrives-in-pakistan-to-discuss-afghan-peace/articleshow/77728530.cms
--------
S. Arabia Denies Visa to Iranian Envoy on Mina Incident
Aug 24, 2020
Iran's representative who has pursued the legal aspects of the incident has for a long time been banned from traveling to Saudi Arabia and been left with no other choice but to discuss issues with Saudi officials through phone.
The envoy's serious probe into the case and serious debates with Saudi officials seems to be underlying cause of Riyadh's denial of visa. Sources are now confirming that Saudi officials had threatened him with a travel ban after his serious puruist into the case.
Iran announced in July that it still continued efforts to restore the rights of the victims killed during the Mina disaster and the Mecca crane collapse in 2015.
Iran's Hajj and Pilgrimage Organization and the Representative of Supreme Leader of the Islamic Revolution Ayatollah Seyed Ali Khamenei in Hajj Affairs in a joint statement on the threshold of the 5th anniversary of the Mina disaster and the Mecca crane collapse underlined that Tehran was seriously pursuing the rights of victims.
It added that Eid al-Adha (Feast of Sacrifice) reminds Muslims and the Iranian nation of a "bitter memory".
The statement criticized the silence of international rights bodies and media on the deadly incidents, saying it was only Iran that spoke in defense of the victims' rights.
"Although the Mina tragedy and the crane collapse incident at Mecca's Grand Mosque happened before the eyes of the Islamic Ummah, the silence of international organizations and media added to the pain of the families of the two disasters' martyrs," it said.
Iranian officials in charge of the Hajj affairs have always underlined the need for clarifying the dimensions of the Mina tragedy through the formation of a fact-finding committee including the representatives from the countries that lost their pilgrims in the incident, it added.
It further complained that the Saudi government has not published an official report on how the tragedy occurred and has not taken responsibility for it.
"On the fifth anniversary of the Mina tragedy, the Representative of the Leader of the Islamic Revolution Ayatollah Seyed Ali Khamenei in Hajj Affairs and Iran's Hajj and Pilgrimage Organization … emphasize that they have diligently followed up on the rights of the martyrs of Mina and Grand Mosque and will keep doing so until the desired results are achieved," the statement read.
A stampede during one of the last rituals of the Hajj season on September 24, 2015, killed at least 7,477 people and left thousands wounded.
The stampede occurred during the ritual known as "stoning the devil" in the tent city of Mina, about two miles from Mecca.
At least 465 Iranians lost their lives in the incident, while hundreds of others were wounded.
Earlier that month, a massive construction crane operated by the Saudi Binladin Group conglomerate collapsed onto Mecca's Grand Mosque, killing more than 100 pilgrims, including 11 Iranians, and injuring over 200 others, 32 of them from Iran.
On September 30, 2015, Ayatollah Khamenei warned Saudi Arabia that the slightest disrespect for the Iranian pilgrims who were in Mecca for the Hajj ceremony would be reciprocated with Tehran's harsh and crushing response.
Ayatollah Khamenei called for setting up a fact-finding committee of Iranian and other Islamic countries' authorities to probe the death of Hajj pilgrims in Mina and missing of hundreds of them, and said, "The Saudi government is not complying with its responsibilities to transfer the bodies of those who have been killed (in Mina stampede) and the Islamic Republic of Iran has so far, respected the brotherhood in the Muslim world by exercising self-restraint and Islamic politeness but they should know that the slightest disrespect for tens of thousands of Iranian Hajj pilgrims in Mecca and Medina and any lack of responsibility to transfer the bodies will result in Iran's crushing and violent reaction."
Ayatollah Khamenei underlined that Iran did not want to have an early judgment of the cause of the incident "but we believe that the Saudi government hasn't acted upon its responsibilities with regard to the injured pilgrims in the Mina incident and has left them desperate and thirsty".
He said Iran had so far practiced self-restraint over the death of its citizens in Saudi Arabia, "but they should know that Iran's hand is above many others and it enjoys more possibilities too and if it wants to show reaction to annoying and insidious actors, they will not have a good situation and they won't be able to gain victory on any scene of rivalry."
"The Islamic Republic of Iran doesn't practice cruelty but it also doesn't accept anyone's oppression and cruelty; therefore, it doesn't trample on the rights of any human beings and nations, either Muslim or non-Muslim, but if anyone wants to trample Iran and its nation's rights, he/she will receive a strong response; and thanks God, there is a capability for such a confrontation and the Iranian nation is powerful and resistant," Ayatollah Khamenei underscored.
https://en.farsnews.ir/newstext.aspx?nn=13990603001013
--------
Bangladesh to restore phone, internet at Rohingya camps
Md. Kamruzzaman
25.08.2020
DHAKA, Bangladesh
Bangladesh has decided to restore mobile networks and internet services in Rohingya refugee camps to ensure better services amid the coronavirus pandemic, according to official sources.
"We have received unofficial confirmation of the decision and are awaiting official confirmation," Bangladesh's refugee commissioner Md. Mahbub Alam Talukder told Anadolu Agency.
He said that some days back, they had recommended to the government that digital communications be restored for the 1.2 million Rohingya refugees.
Bangladesh imposed a ban in early September last year on the use of mobile phone SIM cards by Rohingya refugees and authorities confiscated hundreds of SIMs from Rohingya camps following the decision.
The government also ordered the country's telecommunications regulatory body to shut down internet services in the camps, citing security grounds.
Despite the embargo, some Rohingya have reportedly been using mobile SIM cards secretly, while many others have managed to use SIM cards from Myanmar to maintain communications with their relatives in Rakhine state or other countries.
"It's more alarming for us that Rohingya are using our SIMs without records along with Myanmar's SIM," said Talukder, adding that now Bangladeshi authorities will be able to monitor Rohingya more closely.
"Even very often, we are amid a communications blackout during our duty inside Rohingya camps, and it creates problems to continue services amid this COVID-19 pandemic."
Regarding the decision as very positive, Talukder said he is expecting that the Home Ministry will immediately direct the Bangladesh Telecommunication Regulatory Commission (BTRC) to restore mobile and internet services at the camps.
He said the government in collaboration with the United Nations has already registered nearly one million Rohingya at the camps, and "on the basis of the records, Rohingya can apply for SIMs."
"Based on the prevailing reality, we are considering the restoration of mobile networks at Rohingya camps," the local Samakal newspaper quoted Home Minister Asaduzzaman Khan as saying.
International rights bodies have also been demanding the restoration of communication services in Rohingya camps for the last couple of months, especially after the outbreak of the coronavirus in Bangladesh in early March.
To date, six Rohingya have reportedly died from the virus while 83 have been infected in the cramped camps.
The South Asian country of around 165 million people recorded 42 more deaths Monday, raising the death toll to 3,983, with a total of 297,083 cases, according to the Health Ministry.
Meanwhile, Foreign Minister AK Abdul Momen in a webinar titled "Bangladesh's Approach Towards Hosting Rohingya" on Monday accused Myanmar of "doing nothing to restore normalcy in Rakhine" state for the peaceful and dignified repatriation of Rohingya.
"With the recent clearance operations by Tatmadaw against the Arakan Army in Rakhine and the election in November, we have actually hit an impasse in terms of the repatriation process," Momen added.
The minister also assured of the safety of more than 300 Rohingya who had been relocated to a remote islet a few months ago after being rescued at sea.
Alluding to proposals by different quarters on improving amenities and facilities at the camps, he said: "I must clarify here that we would certainly not prefer investments which will directly or indirectly prolong the refugee situation and create greater and newer pull factors for remaining Rohingyas inside Rakhine."
Persecuted people
The Rohingya, described by the UN as the world's most persecuted people, have faced heightened fears of attack since dozens were killed in communal violence in 2012.
According to Amnesty International, more than 750,000 Rohingya refugees, mostly women and children, fled Myanmar and crossed into Bangladesh after Myanmar forces launched a crackdown on the minority Muslim community in August 2017, pushing the number of persecuted people in Bangladesh above 1.2 million.
Since Aug. 25, 2017, nearly 24,000 Rohingya Muslims have been killed by Myanmar's state forces, according to a report by the Ontario International Development Agency (OIDA).
More than 34,000 Rohingya were also thrown into fires while over 114,000 others were beaten, said the OIDA report, entitled Forced Migration of Rohingya: The Untold Experience.
As many as 18,000 Rohingya women and girls were raped by Myanmar's army and police and over 115,000 Rohingya homes burned down, while 113,000 others vandalized, it added.
https://www.aa.com.tr/en/asia-pacific/bangladesh-to-restore-phone-internet-at-rohingya-camps/1952124
--------
Survivors of the Christchurch mosques massacre rebuke 'loser' gunman Brenton Tarrant
August 25, 2020
CHRISTCHURCH, NEW ZEALAND: The irony of a homicidal zealot travelling to new land in order to "remove invaders" from its shores was scornfully highlighted by locally born testifiers at the sentencing hearing of Brenton Harrison Tarrant.
The second full day of victim-impact statements here in New Zealand's second-largest city started out not unlike the morning of March 15, 2019, all sky-blue skies and a sun hanging like a lemon above the rolling parklands that serve as the visual centrepiece of the Garden City.
Such would have been the decorous scene that greeted the Australian-born Tarrant that Friday morning 17 months ago when he drove into town in a Subaru bristling with the weaponry and high-tech gadgets he had accumulated for the purpose of killing as many Muslims as he could at the Linwood Islamic Centre and Al Noor Mosque.
The 29-year-old has pleaded guilty to 51 charges of murder, 40 of attempted murder and one charge of engaging in a terrorist act in relation to the massacre that he livestreamed on Facebook.
According to the summary of facts presented at the High Court in Christchurch the previous day by Crown prosecutor Barnaby Hawes, the self-confessed white supremacist first came to the country in 2017.
He had arrived determined to reduce New Zealand-bound immigration trends "by intimidating and physically removing" non-Caucasians from the demographic mix.
Survivors and relatives of those killed on that fateful day have told the court of the anxiety and sleepless nights they continue to suffer – others have spoken of the financial hardships imposed through the loss of a main bread winner.
Among those who perished at his hand was Linda Armstrong, 64, a third-generation New Zealander who converted to Islam in 2011.
The late Ms. Armstrong later said her conversion had been spurred by a decade-long friendship she had forged with a Syrian refugee — and an acquired enthusiasm for the Levantine cuisines.
In a jarring address, the deceased woman's nephew, Kyron Gosse, described the defendant as a "loser" who brutally betrayed his status as a guest in the country.
"He entered into our home with ill intentions and hate in his heart only to repay our hospitality by murdering our family and our guests, people we welcome into our country with the promise of a better life," the t-shirt clad Gosse, a seventh-generation New Zealander himself, told the court.
He also spoke of his horror at first learning about the carnage after logging on to Facebook and seeing the live stream of Tarrant slaughtering worshippers.
The late Armstrong's daughter, Angela, an only child, struck a similar blistering note — and a possibly baffling note for the defendant, too, by prefacing her tearful comments with a lyrical introduction offered in Maori, the native vernacular of New Zealand.
"You are nothing," Anderson added, looking at the defendant seated with hand on chin while surrounded by officers.
Another local Muslim convert, Rosemary Omar, emphasized her deep family roots in the land here in the South Seas that welcomed the man she also described as a "monster."
The court has allowed time for around 70 victim impact statements, including a number not originally scheduled to be delivered. Among the other addresses were ones given by speakers from Britain, Fiji, the Indian subcontinent, South Africa, Syria, and the United States.
Tarrant faces the possibility of life in prison without the chance of parole.
If Tarrant is given an opportunity to address the court, it is expected to happen on Wednesday.
Justice Cameron Mander has said he will not pass judgment until this Thursday morning at the earliest. The hearing continues.
https://www.arabnews.com/node/1724251/world
--------
Indonesian Archbishop Joins Mosque Groundbreaking Ceremony
Katharina Reny Lestari
August 24, 2020
A Catholic archbishop has taken part in a groundbreaking ceremony for the construction of a Muslim mosque in Indonesia's West Kalimantan province, calling it "a 'groundbreaking' symbol of interreligious harmony."
Archbishop Agustinus Agus of Pontianak was among five local officials and religious leaders to attend the event on Aug. 21 in Landak district.
West Kalimantan police chief Remigius Sigid Tri Hardjanto laid the first stone for the Nur Aman Mosque located on the grounds of the district police headquarters.
The ceremony took place before the inauguration of St. Ignatius of Loyola Chapel, also located at the police headquarters.
"I've been invited to groundbreaking ceremonies for places of worship several times, but this was the first time for me to go to one for a mosque," Archbishop Agus told UCA News.
"I did not expect it, though. I think they regarded me as a leader of society, someone who embraces people regardless of their religious, ethnic and racial backgrounds."
Archbishop Agus believed his participation in the mosque ceremony would improve interreligious harmony, particularly in his archdiocesan area.
"Clearly, it symbolized interreligious harmony. It was a good example as we live in a diverse society," he said.
Indonesia has six recognized religions — Buddhism, Catholicism, Confucianism, Hinduism, Islam and Protestantism — and more than 1,300 ethnic groups.
The prelate said he has encouraged interfaith harmony among Catholics since he became archbishop in 2016.
"Catholics must be positive with others," Archbishop Agus said. "And as an archbishop, I must embrace all people and unite them in brotherhood."
"Our challenge now is overcoming division as many still disrespect others. Everyone wants to be dominant over others. This is not good."
In her speech at the ceremony, Landak district chief Karolin Natasa said she hoped that the two places of worship, located next to each other, would be symbols of diversity in the area.
"It is hoped they will strengthen faith and brotherhood among religious followers in this district as well as in the police headquarters. It is hoped that they will be a symbol of diversity here," news portal Tribun Pontianak quoted her as saying.
https://www.ucanews.com/news/indonesian-archbishop-joins-mosque-groundbreaking-ceremony/89249#
--------
Iran-Made RDSS System Able to Detect Coronavirus in 30 Min
Aug 24, 2020
"The reactive oxygen species (ROS) detector in the sputum sample (RDSS) has been judged by the world science centers and institutes for identifying people suspicious of infection to coronavirus," Sarkar said on Monday.
He added that the system has received license from Iran's national coronavirus campaign headquarters, noting that its mass-production has started.
"The system can detect symptoms of the disease in 30 minutes and can diagnose virus by testing the sputum of the infected person," Sarkar said, explaining that the RDSS device is not able to find coronavirus directly in the sputum of a patient but it can diagnose ROS which is one of the definite symptoms of infection to COVID-19 virus.
In a relevant development in May, Iranian scientists at the Islamic Azad University's Semnan branch produced a thermometer that could identify coronavirus-infected patients through blood oxygen measurement.
"The system measures body temperature and blood oxygen concurrently; its main feature comes with its fixed position which means that the user does not need to have any contact with the system," Head of the Energy Optimization and Sustainable Development Center of Islamic Azad University in Semnan Hadi Kargar Sharifabad said, addressing the unveiling ceremony of the system.
He added that the system is also able to show information about the suspected coronavirus patients in different formats.
Sharifabad said that the new thermometer system has the advantage of single-stage combined body temperature and blood oxygen measurement to diagnose coronavirus infection to reduce medical margin of error.
https://en.farsnews.ir/newstext.aspx?nn=13990603000804
--------
India
Bloomsbury India pulls Delhi riots book after anti-Muslim controversy
Hannah Ellis-Petersen South Asia correspondent
24 Aug 2020
Bloomsbury India has pulled a controversial book claiming to tell the untold story of February's Delhi riots, after the publisher was accused of giving a platform to unsubstantiated allegations and strengthening an anti-Muslim agenda.
The book, titled Delhi Riots 2020: The Untold Story, claims that the riots were the result of a conspiracy by Muslim jihadists and so-called "urban naxals", a derogatory term used to describe left-wing activists, who had a role to play in the riots. The claim contravenes reports by organisations such as Amnesty International and the Delhi Minorities Commission that Muslims bore the brunt of the violence.
The decision to withdraw the book has prompted many in India to accuse Bloomsbury India of censorship and the book's author, Monika Arora, denounced the publisher for allegedly falling prey to "leftist fascists". Delhi Riots 2020 will now be published by the Indian publishing house Garuda Prakashan.
The book began to draw controversy after it emerged that Kapil Mishra, a leader from the ruling Hindu nationalist Bharatiya Janata party (BJP), would be the guest of honour at an online launch event this weekend. The BJP's national general secretary, Bhupendra Yadav, was to be the host.
Mishra is accused of instigating the riots that ripped violently through the north-east of Delhi in February and left more than 50 people dead, after he made a fiery public speech calling on his followers to clear away Muslim protestors.
What followed was three days of the worst religious violence in the capital in decades, where Hindu mobs roamed the streets attacking Muslims and burning their homes. Muslims retaliated but three quarters of those who were killed were Muslims, and thousands of Muslims lost their homes in their violence.
The decision to have Mishra as a guest of honour at the launch provoked an outcry in India. Bloomsbury quickly issued a statement denying any involvement in the event but a backlash began to grow against the book.
Among those who voiced concerns was the prominent British writer and historian William Dalrymple, who is published by Bloomsbury.
"I alerted Bloomsbury to the growing online controversy over Delhi Riots 2020, as did several other Bloomsbury authors," Dalrymple said. "I did not call for its banning or pulping and have never supported the banning of any book. It is now being published by another press."
Writing on Twitter, the poet Meena Kandasamy said "the literary world must take a stand" to stop Bloomsbury publishing the book. "This is not about cancel culture," she said. "This is about defending literature from fascism. This is about standing up against religious divide, hate speech, islamophobia and false history."
Sudhanva Deshpande, a celebrated theatre director and author, was among those who condemned Bloomsbury and accused them of failing to carry out "elementary fact checking".
"Make no mistake about it, this book has nothing to do with the pursuit of knowledge … this book is part of a multi-pronged attack on India's secular fabric, on the idea of natural justice, on ethics, on rationality, on humanity," said Deshpande, adding: "The book has blood on its hands."
On Saturday, Bloomsbury India released a statement confirming that it was withdrawing publication of the book. "Bloomsbury India strongly supports freedom of speech but also has a deep sense of responsibility towards society," said the publisher.
However, Bloomsbury's announcement was met with derision and accusations of censorship from some quarters.
Arora, the book's main author, claimed that Bloomsbury India had previously had no issues with the book, that it had been cleared by their legal team, and that the publisher had been well aware of the launch event with Mishra, despite its public denials. She accused Bloomsbury of bowing down to "digital fatwas by international leftist lobbies".
The writer and economist Sanjeev Sanyal said he would never publish with Bloomsbury again. Sanyal described the withdrawal of the book as an act of "ideological censorship", which demonstrated "how a tiny cabal controls Indian publishing and constantly imposes ideological censorship. We have just witnessed one example of how this insidious control is wielded."
Another Indian Bloomsbury author Anand Ranganathan said: "This decision by Bloomsbury should be condemned by ALL writers and readers. If Bloomsbury does not retract its decision, my co-author and I have decided that we will return the substantial advance paid to us by Bloomsbury for our forthcoming book."
On Sunday, the Indian publisher Garuda Prakashan announced it would step in and publish Delhi Riots 2020 this week. The controversy around the book has proved lucrative: on Monday, Garuda Prakashan confirmed it had received more than 15,000 orders for the book in less than 24 hours.
https://www.theguardian.com/world/2020/aug/24/bloomsbury-india-pulls-delhi-riots-2020-book-after-anti-muslim-controversy
--------
Telangana: Muslim volunteers cremate Hindu man after family refuses to perform last rites
Ashish Pandey
August 25, 2020
In a display of communal harmony, a group of six Muslim men carried out the last rites of a Hindu man after his own family refused to cremate him over Covid-19 fears.
The family of the 65-year-old, who died on Monday, allegedly refused to cremate him over fears that he could have succumbed to novel coronavirus.
As social stigma shrouds the bodies of Covid-19 patients, many such incidents have come to the fore.
Though the local police and councilors tried convincing the family, but their efforts failed. It is then that seven men, identified as Abdul Rabh, Munir, Ishaq, Nasir Ali, Shoaib, Imran, came forward and cremated the man.
"India is known for its Ganga-Jamuni tehzeeb. When we learnt about this, we decided to hold the cremation of the old man," said Abdul Rabh.
They hired an ambulance and following due Covid-19 protocol, they performed the last rites of the 65-year-old.
Meanwhile, Union Minister G Kishan Reddy said on Sunday that Telangana needs to ramp up its Covid-19 testing though the recovery rate in the state has improved.
Speaking to reporters, Union Minister G Kishan Reddy said, "Recovery rate is
good in Telangana also. But, I feel the number of tests need to increase."
https://www.indiatoday.in/india/story/telangana-muslim-volunteers-cremate-hindu-man-after-family-refuses-to-perform-last-rites-1714792-2020-08-25
--------
Pulwama attack: NIA to file chargesheet today; name Masood Azhar and Pakistan
Neeraj Chauhan
Aug 25, 2020
The National Investigation Agency (NIA) will file a chargesheet on Tuesday afternoon in the February 2019 Pulwama terror attack case, naming Jaish-e-Mohammad (JeM) chief Maulana Masood Azhar, his brother Abdul Rauf Asghar, several other commanders of the terror outfit and seven arrested person accused for their involvement in the bombing at Pakistan's behest, officials familiar with the matter said. Forty Central Reserve Police Force (CRPF) personnel were killed in the attack that brought India and Pakistan to the brink of war.
The over 5,000-page charge sheet has been completed after an investigation by a team of deputy inspector general Sonia Narang and police superintendent Rakesh Balwal. It will be filed before a special NIA court in Jammu.
The officials cited above said the charge sheet has irrefutable evidence--technical, material and circumstantial evidence--on Pakistan's role in the attack. It cites the roles of the JeM leadership and the arrested accused in the attack and has details like chats, calls details of terrorists.
HT reported first this month that NIA will name Pakistan and its spy agency, Inter-Services Intelligence (ISI), for planning and executing the state-sponsored attack, for which highly-trained terrorists were sent to India.
NIA probe has revealed that Pakistan used Adil Ahmad Dar, a local resident who rammed an explosive-laden car into a CRPF convoy in Pulwama, as a suicide bomber to project the attack as a result of a home-grown militancy against "India's occupation of Kashmir", one of the officers cited above said.
Azhar, who founded JeM in 2000 after he was freed from an Indian prison in exchange for 155 passengers of a hijacked aircraft, and Asghar have been named as the primary accused in the charge sheet.
Seven alleged JeM operatives arrested from Kashmir since February, Shakir Bashir Magrey, Mohammad Abbas Rather, Mohammad Iqbal Rather, Waiz-ul-Islam, Insha Jan, Tariq Ahmad Shah, and Bilal Ahmed Kuchey, have been named for "conducting reconnaissance, providing logistics and assisting in planning the attack".
The names of Pakistani terrorist Mohammad Umar Farooq, who was sent to India to execute the attack, Kamran, JeM's area commander, Mudassir Khan, and Adil Ahmad Dar also figure in charge sheet but not as accused as they have been killed. Farooq, Kamran, and Mudassir Khan were killed in March 2019 in separate exchanges of fire with security forces.
Azhar was among those India designated as individual terrorists in 2019. The move came following an amendment to the Unlawful Activities (Prevention) Act, which allows the government to designate individuals as terrorists. The US has similar laws for such designations and the 2019 move opened an added avenue for joint action against terrorists.
Pakistani Prime Minister Imran Khan has denied his country's role in the Pulwama attack and even offered to prosecute the culprits if India provided evidence. Islamabad has not, however, taken any substantive action against global terrorists operating from its soil, including Azhar even as it has been under pressure from the international community.
NIA's probe has concluded the explosive material for the attack was collected over a period of time from mining blocks and locations used by cement factories for blasting rocks in Khrew (Pulwama), Khunmoh (Srinagar), Tral, Awantipora, and Lethpora.
The NIA charge sheet also details the email, text, and social media communications of key players in the bombing, including Azhar's brother.
The Pulwama attack threatened to spark a full-blown conflict between India and Pakistan. JeM claimed responsibility for the attack and prompted India to carry out an airstrike on a terror camp in Pakistan's Balakot. Pakistan retaliated a day later and triggered a brief dogfight involving warplanes of the two countries.
https://www.hindustantimes.com/india-news/pulwama-attack-nia-to-file-charge-sheet-today-name-masood-azhar-pakistan/story-8u6QpknoF619Gr8jRzNISI.html
--------
Tablighi Jamaat: Culpable homicide charges against 12 Indonesians dropped
by Sadaf Modak
August 25, 2020
The Bandra police in Mumbai has dropped charges of culpable homicide not amounting to murder and attempt to murder filed against 12 Indonesian nationals in connection to the Tablighi Jamaat gathering held in Delhi's Nizamuddin in March.
The 12 men, who had tested negative for Covid-19, were initially booked under the two charges under IPC — one of which attracts the maximum punishment of life imprisonment — following allegations that they were responsible for spreading the virus by attending the gathering.
In the chargesheet likely to be filed on Tuesday before the metropolitan magistrate's court in Bandra, the 12 men will continue to face other charges in connection to the violation of lockdown norms, visa conditions and sections of the Epidemic Diseases Act.
A senior police officer told The Indian Express that since no evidence was found to substantiate the charges of culpable homicide not amounting to murder and attempt to murder, they were dropped.
The Bandra police had booked the men claiming that they came to Delhi separately on February 29 and March 2 from Indonesia and thereafter to the city on March 8, as part of a Tablighi Jamaat group.
Following this, they were quarantined in Bandra and tested for Covid-19. Their tests returned negative in March.
The police, claiming that they had violated lockdown rules and put the lives of others at risk, had arrested 10 of them.
The court, while granting them bail, had stated that there is "no propriety" in contending that they are responsible for spreading Covid-19, as they had tested negative for the infection.
Following this, two others in the group were granted anticipatory bail by the sessions court.
The 12 men are currently residing in Mumbai, awaiting completion of the trial.
https://indianexpress.com/article/india/tablighi-jamaat-culpable-homicide-charges-against-12-indonesians-dropped-6568429/
--------
Pakistan
Imran Khan declared the Man of the Year by 'The Muslim 500'
Aug 24, 2020
Imran Khan has received an award from the Muslim 500, an annual publication which ranks the most influential Muslims in the world.
It is compiled by the Jordan-based Royal Islamic Strategic Studies Centre.
According to them, Imran Khan is currently the 16th most influential Muslim in the world and they have named him the 'Man of the Year'.
Social media is filled with congratulatory messages for Imran Khan.
Pakistan's media is celebrating, they're calling it a moment of pride. News channels are running special broadcasts and the print media has fancy headlines about the prime minister.
There were few accomplishments mentioned by Pakistan's media:
Number one, the report says that Imran Khan deserves this honour for his efforts for long-lasting peace with India. Imran Khan issued a nuclear threat at the un general assembly session last year.
Now his ministers are issuing threats about nuclear warheads.
Number two, fighting corruption. According to Pak media, "having the money returned to the nation is proving to be more difficult, although some progress has been made."
Recently, the Supreme Court of Pakistan ordered the government's anti-corruption agency to end abuses.
Last month, a Pakistani journalist who accused Islamabad of corruption in Balochistan --- was shot dead.
Meanwhile, a minister who engaged in money laundering & smuggling still roams free. Dr Zafar Mirza, the health minister of Pakistan who smuggled 20 million masks to China.
He has now been acquitted and he is not the only one. There's a coterie of corrupt ministers in the Imran Khan government.
Last month, WION reported that six advisors to Imran Khan had dual citizenship. They had assets worth millions of dollars abroad and how they had forged the price of their assets in their financial declarations.
Number three, the report praises Imran Khan for transforming Pakistan's economy. GDP growth rate is down to zero point five per cent. Inflation is in double digits. The currency has depreciated by 35 per cent. Pakistan is still surviving on international loans.
Number four, the report says that Imran Khan has improved Pakistan's international relations and that except for India.
Pakistan's tiff with the gulf states-- is growing. Saudi Arabia is demanding loan repayment and won't give any more free oil. The UAE isn't pleased with Pakistan over its statements on the Israel deal.
The Organisation of Islamic Countries (OIC) has refused to back Pakistan on Kashmir.
As for the ties with the United States, the aid cut is a matter of record and Pakistan's closeness with China won't win it any brownie points with the US.
Number five, the Muslim 500 says that Imran Khan is the man of the year because he is a sporting legend. He led Pakistan to victory in the 1992 cricket World Cup.
He was quite a star, back in the day. Even in that world cup, he scored a duck against the Indian team.
https://www.wionews.com/south-asia/imran-khan-declared-the-man-of-the-year-by-the-muslim-500-322839
--------
Rohingya Muslims in Pakistan denounce global silence
August 23, 2020
As the world prepares to observe the third anniversary of a brutal military crackdown against Myanmar's Rohingya Muslims, hundreds of them living in Pakistan are still looking for their loved ones who went missing.
Ibrahim Hussein, 56 is one of the Rohingya living in the southern port city of Karachi who still mourns the death of his dozen family members, including infants.
They were killed in a crackdown by Myanmar military on Aug. 25, 2017 – which is called the textbook example of genocide by the UN – forcing around 860,000 people to flee Bangladesh.
Hussein is also missing his young niece and cousin, who went missing since then.
"We have tried our best to locate them. We, during the last three years, have contacted several human rights groups, including the Red Cross to know about them but of no avail, " Hussein, who runs a small grocery in Burma Colony, a middle-income neighborhood of the eastern district of Karachi, Pakistan's largest city and the commercial capital, told Anadolu Agency.
Conflicting reports about the missing duo have further added to his misery.
"They [family members] were trying to flee together but they soon got separated due to a stampede-like situation. Several got killed, some managed to cross into Bangladesh, while the two went missing," he said.
"Some of our village mates said they [niece and cousin] were also killed along with other family members. Others said they made their way into Bangladesh with some other group," said Hussein, who has made Karachi his home since 1982, when some displaced Rohingya arrived in Pakistan.
Communication blockades
Internet blockade and phone restrictions at Rohingya refugee camps in Bangladesh's southern district of Cox's Bazar – home to over 1.2 million Rohingya refugees – since September last, has further hampered Hussein's efforts to locate the missing relatives.
"It has been now three years since we have been approaching every available source to look for them. Only Allah knows whether they are alive or dead," he said while trying to hold back his tears.
Mohammad Taha, another Rohingya, who was born and raised in Karachi, has a similar story to share.
At least five of his family members, including two maternal cousins have been missing after the crackdown.
"Our relatives who managed to reach Bangladesh, have also been trying to locate them but still we have no news," he said.
He said it was becoming very difficult to even get in touch with relatives living in Bangladesh due to telephone restrictions.
"We have very limited contact with them. They rarely contact us whenever they get a chance to get out of the camp and call from a public call office," Taha added.
The port city of Karachi is home to more than 400,000 Rohingya Muslims, the highest number after Myanmar and Bangladesh, according to unofficial estimates.
They had started to trickle into the region in the early 1940s – before the creation of Pakistan.
The first exodus took place in 1942 following the first army operation that killed over 100,000 Rohingya Muslims.
A majority of Rohingya refugees, however, made Pakistan their home from 1970-1980 after a long and grueling journey via Bangladesh to India and then Pakistan.
Since then, there have been no mass migrations as India closed its borders with Bangladesh and put restrictions on the travel further to borders with Pakistan.
Former Pakistani President Ayub Khan, who ruled the country from 1958-1969 had allocated land to Rohingya refugees in 1962, paving the way for two settlements – Burma Colony and Arkanabad, which was named after the former Rakhine state – in Karachi's eastern neighborhoods.
Global silence is killing
But what is hurting Rohingya most is the silence of the international community, even when the UN dubbed them world's most persecuted people.
"It's been three years, and nothing concrete has been done to hold Myanmar government responsible for the genocide, and the safe resettlement of Rohingya Muslims. Instead, the [Myanmar] government is more vigorously persecuting them," said Noor Hussein Arakani, a Rohingya community leader.
In November 2019, the International Criminal Court (ICC) approved the launch of an inquiry over crimes against the Rohingya community, a move rejected by Myanmar, which is not a party to the Rome Statute.
The Rome Statute is the founding treaty of the ICC that seeks to protect communities from genocide, crimes against humanity, war crimes, and the crime of aggression.
"It's only Turkey, Gambia, and a few other Muslim countries, which consistently fight our case on the international forums. But, generally, there is a criminal silence over Myanmar's widespread human rights abuses on the part of so-called superpowers," he said.
He added that there was no other leader like Turkish President Recep Tayyip Erdogan, who has been standing beside Rohingya Muslims.
"The entire Rohingya community prays for him," he said.
Arakani, who heads Karachi-based Rohingya Solidarity Forum, argued that the key to the solution of the Rohingya issue is with China.
"It's China's veto power that has been allowing Myanmar to perpetrate crimes against Rohingya with impunity. If China today decides, the issue can be resolved within weeks," he said, adding that Myanmar cannot say "no" to China.
China was one of the few countries that did not condemn the 2017 brutal crackdown against Rohingya Muslims, terming it an "internal matter" of Myanmar.
"We appeal to the Chinese government not to view this [issue] through a political prism. It is a human issue. China has been a great friend and supporter of Pakistan. We are thankful to the country for that," he said.
Arakani said China will win hearts of the entire community if it helps Rohingya to get their citizenship and other rights.
Myanmar crackdown
According to international rights groups, more than a million Rohingya refugees, mostly women, and children have fled Myanmar and crossed into Bangladesh after Myanmar forces launched a crackdown on the minority Muslim community in August 2017.
Since Aug. 25, 2017, nearly 24,000 Rohingya Muslims have been killed by Myanmar's state forces, according to a report by the Ontario International Development Agency (OIDA).
More than 34,000 Rohingya were also thrown into fires, while over 114,000 others were beaten, said the OIDA report, titled "Forced Migration of Rohingya: The Untold Experience."
Some 18,000 Rohingya women and girls were raped by Myanmar's army and police and over 115,000 Rohingya homes were burned down and 113,000 others vandalized, it added.
The UN has also documented mass gang rapes, killings – including infants and young children – brutal beatings and disappearances committed by Myanmar state forces.
They are now facing a threat of forced repatriation by the Bangladeshi government despite no citizenship rights and safety guarantees from a defiant Myanmar government.
https://nation.com.pk/23-Aug-2020/rohingya-muslims-in-pakistan-denounce-global-silence
--------
'People are yearning for old Pakistan': PML-N presents white paper on govt's 2-year 'incompetence'
25 Aug 2020
The top leadership of the PML-N on Monday accused the government of having ruined the country's economy through its incompetence and pro-elite policies, saying the ruling PTI had promised a new Pakistan but the people today were yearning for the "old Pakistan".
At a press conference in Islamabad, PML-N leaders took turns to criticise the government's performance in different areas as they presented a white paper titled "Destruction of National Power" on the government's two-year rule.
The criticism began with PML-N president and opposition leader Shehbaz Sharif lashing out at Prime Minister Imran Khan's government, saying it did not know the basics of governance and did not care for the people's issues.
Taking stock: First two years of PPP, PML-N and PTI in power
"When we talk about the tabdeeli sarkar (regime of change), we don't find anything to acknowledge but sadness and pain in the past two years," he said, adding that inflation caused due to the government's policies had brought the common man "to the brink of destruction".
In contrast, he claimed, the PML-N during its tenure under Nawaz Sharif's leadership carried out "historic development" and completed projects at a fast pace that resulted in prosperity.
He said the incumbent government had "ridiculed" the China-Pakistan Economic Corridor (CPEC) and levelled allegations against the PML-N. But "not a penny's worth of corruption could be proven. Their plans backfired," Shehbaz added.
He said the PTI had failed to prove corruption in any of the projects started by Nawaz despite its "incessant propaganda".
Today, he said, sugar was being sold at above Rs100 per kilogramme and was being imported, even though previously the government had allowed its exports to benefit certain persons.
He noted that it was the "first time in the country's 72-year history" that there was a shortage of wheat even though the harvesting season had not yet ended, while a minister was wondering where the millions of tonnes of wheat collected by the government went. "Who is he asking? They should know where it went [and was] smuggled to," Shehbaz said.
He also said the government had given the public the "biggest shock" by raising petroleum prices even though international prices were very low, and it raised electricity prices to control circular debt but the prices were "touching the sky", beyond the reach of the common man.
"Enough electricity exists in the country but load-shedding is still ongoing due to this government's worst incompetence," the PML-N president alleged.
Shehbaz said the government had devalued the rupee by 40 per cent but in spite of this, no substantial rise in exports was seen. He further said it was the second time in Pakistan's history that GDP growth had gone negative, to -0.4pc.
He claimed that the borrowing done by the PTI government in its two years was equal to all the loans taken during Nawaz's three tenures.
"The NAB-Niazi nexus has scared away the whole investment community from Peshawar to Karachi with its allegations," he said.
Shehbaz also accused the government of having ended the provision of free medicines to critically ill patients in Punjab. "They (the government) are surrounded by the elite, they're present in the cabinet. Nobody can question them," he said.
He added that while nobody opposed accountability, "the whole nation is watching the witch-hunting being done in the name of accountability and pushing the opposition to the wall. People are yearning for old Pakistan."
Listing what he termed the government's "faux pas" on the foreign policy front, Shehbaz said the government had disappointed China through its comments on CPEC. Also, Foreign Minister Shah Mehmood Qureshi gave remarks regarding Saudi Arabia's role to raise the issue of occupied Kashmir which were "so inappropriate they left the mind in shock", he added.
"The country is nosediving despite the unprecedented support the selected government received," the PML-N leader said. "Was that Pakistan better or this?"
He said the opposition had extended a hand of cooperation to the government but the latter had readily spurned it. "Now they need to show results. Saying 'I will not give NRO' won't feed people," Shehbaz concluded.
'Kashmir biggest foreign policy failure'
In his remarks, senior PML-N leader Khawaja Asif sought to highlight the government's alleged failures in the foreign policy domain.
He said the annexation of occupied Kashmir by India and the genocide of Muslims being carried out in India was Pakistan's "biggest foreign policy failure" in the last two years.
"They (government) have done treason with the blood of the martyrs. Kashmiris are praying for Pakistan's help. This is an abject failure," he alleged.
Asif said the government through its "contradictions" had dismayed both Malaysia and Saudi Arabia and it "gave statements against CPEC", which he termed as Pakistan's biggest foreign policy success
"They called us friend of [Indian Prime Minister Narendra] Modi during our last two years [and] they themselves became a facilitator of [Indian spy] Khulbushan Jadhav," he added.
The former foreign minister said the government could have taken its grievances to the Organisation of Islamic Cooperation, but noted that the body has become "dysfunctional".
"They (OIC) don't even call a ministerial-level meeting on your request," Asif said, accusing the government of having failed to further the foreign policy in the region.
"Pakistan [today] stands alone; its friends are not ready to hold its hands due to these unreliable people and because of the foreign policy flip-flop."
'Thousands of billions of losses in energy sector'
Former prime minister Shahid Khaqan Abbasi, meanwhile, spoke about the government's inadequacies in the energy sector.
He said the country's circular debt stood at Rs1,026 billion at the end of the PML-N tenure in 2018 while it had now reached Rs2,200bn. It meant the PTI added nearly Rs1200bn to the debt in two years while the PML-N added Rs462bn in five years, Abbasi added.
He said the government was bent on "lying" even though Pakistan's circular debt and liabilities were increasing by Rs1.2bn on a daily basis.
Abbasi said bills collection which the PML-N government had taken to 94pc had now fallen back to 80pc while transmission losses were up from 18pc to 19pc.
Noting that gas prices had been raised by "141pc", the former premier said the country's two main gas companies had both "gone bankrupt" despite rising prices.
"This government's incompetence in the energy sector has caused losses of thousands of billions," he said, suggesting corruption in government ministries.
In his comments, former finance minister Miftah Ismail said the PTI government had added Rs12,000bn to the national debt in its two years while the PML-N had increased the debt by Rs10,000bn in its five-year tenure during which it installed power projects, LNG terminals and developed Gwadar.
He said inflation in the country had risen from 3.9pc to 12pc. "There has been rural inflation because production has fallen," he claimed, adding that the poor did not have the money to plant for the next season.
Regarding the government's claims of current account deficit (CAD) falling in the country, Ismail said the government by reducing the CAD today while increasing the budget deficit was in fact "booking future's CAD and raising debt in capital accounts".
"There are few winners in this economy and the rest of us are losers," he added.
Govt says opposition responsible for issues
Shortly after the PML-N leaders wrapped up their press conference, Information Minister Shibli Faraz and Minister for Industries and Productions Hammad Azhar held their own presser in Islamabad to respond to the claims made by the opposition.
Addressing the media, the information minister said that the PML-N's comments seemed "hollow" and lacked "substance" for the government to give a detailed response. However, it is our responsibility to address some of the things they said so that the reality can be presented to the people, he said.
"Shehbaz Sharif has spoken as though he has come from another country. The reality is that they are responsible for all the things that they mentioned."
The issues found in the country, including problems with education, health and the country's overall system, they are the ones responsible for it, he said, adding that these were the same people who were now trying to sympathise with the citizens.
"All of these issues, including inflation, don't just happen overnight. They patronised groups taking advantage of the country during their tenures and sucked the blood of the people.
"They had a one-point agenda, which was to make as much money they could. And they used every department to facilitate this [agenda]."
He added that the opposition's claims of the government working for the "elite" were laughable. "All the projects that the premier has launched are for the welfare of the poor and the middle class," he said, quoting the example of the health cards distributed in KP and the launch of the Peshawar Bus Rapid Transit project.
Commenting on the energy crisis, the minister added that the PML-N was responsible for making agreements with independent power producers and then taking commissions and kickbacks.
"They did all these things for their own benefit," he said, adding that the things said by the PML-N were not of much importance.
"We were thinking to cancel the press conference because they said nothing that would merit giving an answer."
https://www.dawn.com/news/1576226
--------
Imran asks Chinese entrepreneurs to establish offices in Pakistan
25 Aug 2020
ISLAMABAD: Emphasising the need for more cooperation between China and Pakistan in all fields, Prime Minister Imran Khan on Monday asked Chinese entrepreneurs to establish their regional offices in Pakistan.
"Chinese business houses should establish their regional offices in Pakistan," the prime minister said while chairing a meeting with a delegation of 10 leading Chinese companies undertaking business ventures in critical sectors, including energy, communication, agriculture, science and technology, financial sector and industry.
The prime minister, while welcoming the representatives of leading Chinese companies, stated that Pakistan accorded great importance to strengthening its relations with China.
He reiterated that Pakistan and China have shared destiny. "Strengthening of business-to-business ties of the people of the two countries is a foremost priority," he added.
China's ambassador calls Pakistan emerging hub of trade
Prime Minister Khan assured the Chinese investors that his government would accord highest priority to provision of every possible facilitation to Chinese investors.
The delegation comprised representatives of Power Construction Corporation of China (Power China), China Road and Bridge Corporation (CRBC), China Gezhouba (Group) Pakistan, China Three Gorges South Asia Investment Company Ltd, China Railway Group Limited, Industrial and Commercial Bank of China, China Machinery Engineering Corporation and China Mobile Pakistan Limited.
Chinese Ambassador to Pakistan Mr Yao Jing and Haier CEO Javed Afridi were also present.
Minister for Communication Murad Saeed, Minister for Industries Hammad Azhar, Planning Minister Asad Umar, Finance Adviser Dr Abdul Hafeez Sheikh, Commerce Adviser Abdul Razak Dawood, chairman of the Board of Investment Atif R. Bokhari, Chairman of the CPEC Authority retired Lt Gen Asim Saleem Bajwa also attended the meeting.
The Chinese investors thanked the prime minister for his personal interest in facilitating Chinese investors and business community in Pakistan. The participants expressed satisfaction over business friendly policies of the present government, especially in improving the ease of doing business. They reaffirmed commitment to further expand their investments and explore more business opportunities in various sectors of the economy. "Various reforms introduced at policy and implementation level have enhanced confidence of the Chinese business community and Pakistan is being looked as a major partner in development in the post Covid-19 environment", stated the Chinese ambassador.
Later, while launching a tree plantation drive, Chinese Ambassador Jing said Prime Minister Khan's vision was to make Pakistan a "hub of trade".
He said China also saw Pakistan as an emerging hub of trade.
Talking about the China-Pakistan Economic Corridor, the ambassador said the prime minister had categorically announced that the CPEC would strengthen ties between the two brotherly countries.
Media reports said the prime minister had also stressed the need for boosting tourism in Pakistan and talked about scenic beauty of Swat.
Mr Jing appreciated Pakistan's strategy to deal with the Covid-19 pandemic.
https://www.dawn.com/news/1576246/imran-asks-chinese-entrepreneurs-to-establish-offices-in-pakistan
--------
FM rejects impression of rift in Pak-Saudi relations
25 Aug 2020
ISLAMABAD: Foreign Minister Shah Mehmood Qureshi on Monday rejected the impression of a breakdown in Pak-Saudi ties, saying they were "long-standing" and "people-centric".
Speaking at a media conference at the Foreign Office, Mr Qureshi said the relationship between the two countries was strong and would continue to remain so. He specially recalled the commonality of the positions of the two countries on Kashmir and Palestine disputes.
This was Mr Qureshi's first media conference since his remarks on a television talk show earlier this month about the Organisation of Islamic Cooperation (OIC) set off speculations about a possible rift in relations with the kingdom because of its perceived reluctance in allowing a meeting of the 'Council of Foreign Ministers' of the 57-member bloc of Muslim countries on Kashmir.
Army Chief Gen Qamar Bajwa visited Riyadh on a day-long trip on Aug 17. The visit, the ISPR had said, was for a military dialogue, but it is believed that the two sides also discussed the controversy caused by Mr Qureshi's remarks.
Says ties between Islamabad and Riyadh are long-standing, people-centric
There has been a visible change in the tone of the Foreign Office since Gen Bajwa's visit. Praise for OIC's role on Kashmir, especially its resolutions and meetings of the contact group on Kashmir, is quite pronounced. There is no more mention of Pakistan's desire for a meeting of the foreign ministers of OIC member states.
"We are discussing various proposals about how to take the Kashmir issue forward [at OIC]," Mr Qureshi, who had on Aug 5 threatened in his TV comments to convene a meeting of Muslim countries outside the OIC, said while emphasising that neither the OIC's position on Kashmir had any ambiguity nor had the Saudi position on the dispute changed.
The minister did not make any direct reference to his earlier comments, but at one point clarified that it was normal to have expectations in relationships. "Since Pak-Saudi ties are strong, people have expectations from them on Kashmir, which they keep expressing," he maintained.
Talking about the United Arab Emirates' accord with the United States and Israel for normalisation of ties with the Zionist state, he said that every country was entitled to take its own decisions, but the dominant view in the Muslim world on relations with Israel and the Palestine dispute remained unchanged. In this regard, he referred to the position taken by Saudi Arabia, which too has linked creation of a viable Palestinian state to normalisation of ties with Israel.
'Peaceful resistance'
The foreign minister said "a peaceful resistance" had begun in occupied Kashmir against Indian government's Aug 5, 2019 move to end the valley's autonomy and special status, with the formation of an alliance between pro-India Kashmiri parties for challenging the Indian actions.
Representatives of six political parties in occupied Jammu and Kashmir had on Saturday reaffirmed their commitment to working for restoration of Articles 370 and 35A.
Mr Qureshi said it was a big thing that the pro-India parties were no more looking towards Delhi, adding that a joint statement by the Kashmiri parties was the first manifestation of an emerging political resistance movement and that people had rebelled. "This would strengthen our diplomatic outreach on Kashmir," he maintained.
https://www.dawn.com/news/1576243/fm-rejects-impression-of-rift-in-pak-saudi-relations
--------
NA passes two more FATF-related bills
Amir Wasim
25 Aug 2020
ISLAMABAD: Through a well-planned strategy and with covert support of opposition parties, the government on Monday managed to get two more FATF-related bills, including the Anti-Money Laundering (Second Amendment) Bill, passed from the National Assembly after a heated debate on the role of the National Accountability Bureau (NAB).
The assembly also passed the Islamabad Capital Territory (ICT) Waqf Properties Bill, besides approving the Companies (Amendment) Bill and the Limited Liability Partnership Bill which had already been passed by it last month, but the Senate later approved them with some changes.
The government had come to the house with full preparations which was evident from the attendance of the treasury members and a rare presence of almost all members of the federal cabinet, thus leaving no room for the opposition to create any difficulty for it during the passage of the bills.
On the other hand, des­pite having crucial legislations on the agenda, most of the Opposition members, including Opposition Leader Shahbaz Sharif and Pakistan Peoples Party (PPP) Chairman Bilawal Bhutto Zardari, skipped the proceedings.
Mr Sharif preferred to address a news conference at his nearby official residence at the Ministers Enclave exactly at the time when the National Assembly was in the process of the passage of the bills.
PML-N's parliamentary leader Khawaja Asif and party's senior vice-president Shahid Khaqan Abbasi came to the house when the assembly had already passed three bills, and Adviser to the Prime Minister on Parliamentary Affairs Babar Awan had moved the motion to take up the Anti-Money Laundering Bill, which had been deferred by the government last month on the Opposition's request.
Speaker Asad Qaiser allowed the Opposition members only to speak on the bills at the time of moving their amendments which were all rejected by the government.
In their speeches, Opposition members mostly raised objections over inclusion of NAB among the investigation agencies mentioned in the anti-money laundering bill.
PML-N's Khawaja Asif also protested over the recent allegations by some of the ministers that the Opposition was trying to seek a deal with the government as a bargain for their support to the bills which were required to be passed by the parliament to fulfill conditions of the Financial Action Task Force (FATF) to steer the country out of the grey list of the countries in terms of terror financing.
Khawaja Asif said they only wanted to improve NAB laws and make it a balanced one, saying that at present the NAB laws were applicable only against Opposition.
"We are neither blackmailing you nor seeking any NRO. We have already faced NAB for two years and are ready to face it further," he said.
The PML-N leader regretted that the Opposition wanted to see the legislations passed from the parliament with a consensus, but these were becoming "controversial due to the government's immaturity."
Another PML-N MNA Mohsin Shahnawaz Ranjha said they were together with the government on the issues of the national security, but "the government ministers are doing politics on it". He said under the NAB laws, the burden of proof lied with the accused which should not be there in the money-laundering cases.
Raja Pervez Ashraf of the Pakistan Peoples Party (PPP) expressed his concern over making the money laundering a cognisable offence and for giving powers to investigation agencies to arrest an accused person without a warrant.
Adviser to the Prime Minister on Accountability Shahzad Akbar hit out at the Opposition, alleging that the parties were only interested in saving their leadership. In his speech, he also named PML-N president Shahbaz Sharif and indirectly referred to former president Asif Zardari, saying that everybody knew as to who were those people currently facing money-laundering cases in NAB.
Mr Akbar alleged that the Opposition was not interested in defending the fundamental rights, but wanted only "personal protection". He said the original Anti-Money Laundering Act passed in 2010 by the then PPP government already had a mention of NAB as one of the investigation agencies.
The house witnessed a rumpus when the speaker refused to give floor to PML-N's Shahid Khaqan Abbasi to respond to Mr Akbar's speech. The PML-N members gathered in front the dais of the speaker seeking floor for Mr Abbasi. On the other hand, some treasury members raised slogans against the opposition's leadership and asked the speaker not to succumb to the opposition's pressure.
The speaker later gave floor to Mr Abbasi on the condition that he would first move his amendments and then speak on them.
Mr Abbasi in his speech lashed out at Mr Akbar for taking name of Mr Sharif, saying that "a non-elected person has insulted the whole parliament". He also opposed the NAB's role in the money laundering cases.
Besides Mr Akbar, Law Minister Farogh Naseem defended the bill and rejected the Opposition's objections regarding the NAB's role, saying that it was not the present Pakistan Tehreek-i-Insaf (PTI) government which had given this role to NAB. Moreover, he said that money laundering was already a scheduled offence under NAB laws.
Earlier, members of the Muttahida Majlis-i-Amal (MMA) opposed the ICT Waqf Properties Bill, aimed at improving and streamlining the "management, supervision and administration of Waqf properties. The bill after its passage from the Senate will put all the Waqf properties, including mosques, Khanqahs, shrines and dargahs, and contributions and donations of all kinds to these places under the control of the government.
The anti-money laundering bill gives more powers to investigating agencies in the fight against money laundering and terror financing and suggests increase in sentences and fines.
The speaker read out the prorogation order of the president soon after the passage of the bills without taking up other items on the agenda.
https://www.dawn.com/news/1576242/na-passes-two-more-fatf-related-bills
--------
Provinces told to take ulema on board to ensure SOPs' implementation
Ikram Junaidi
25 Aug 2020
ISLAMABAD: The National Command and Operation Centre (NCOC) on Monday directed the provinces to take religious scholars and other stakeholders on board to ensure implementation of the standard operating procedures (SOPs) during Muharram processions and majalis.
Minister for Planning, Development and Special Initiatives Asad Umar also warned that the virus could re-emerge if violations were committed. Moreover, he said SOPs could only be enforced through public cooperation.
Meanwhile, according to a United Nations (UN) tweet, shared by an NCOC representative, about 40pc of the transmission could occur through droplets emitted by people while speaking.
UN says about 40pc of transmission can occur through spittle by people while speaking
"Facemasks are really important because they catch the spittle that you are emitting while you speak. Everyone does it. It is nothing to be afraid of. About 40pc of transmission could be happening because of droplets of spit that you emit while you are talking. It is really a good idea to wear a mask," a video shared in the tweet claims.
The NCOC also discussed the violations of SOPs throughout the country and directed the provinces to ensure their implementation during majalis and processions by taking religious scholars and stakeholders on board.
According to a statement issued by the NCOC, Asad Umar appreciated the arrangements made for implementing the SOPs in Islamabad, Lahore and Quetta's Hazara Town during Muharram processions and majalis.
The minister also directed the provinces, Gilgit-Baltistan and Azad Kashmir to take necessary steps to check the spread of the virus.
The meeting was informed that distribution of masks, provision of sanitisers and temperature check of every procession participant had been made mandatory.
Mr Umar warned that in case of negligence the situation could aggravate and said cooperation of people was vital.
https://www.dawn.com/news/1576254/provinces-told-to-take-ulema-on-board-to-ensure-sops-implementation
--------
Arab World
Food, water security among UAE's priorities post-COVID-19 period: Dubai ruler
Ismaeel Naar
24 August 2020
Food and water security are among the top priorities of the UAE Government for the post-COVID-19 coronavirus period, according to the country's Prime Minister Sheikh Mohammed bin Rashid.
"Food and water security are among the priorities of the UAE Government for the post-coronavirus, COVID-19, period, and the objective is to launch specialist initiatives that will ensure our readiness to confront all types of crises," said Sheikh Mohammed bin Rashid al-Maktoum, who is also UAE's Vice President and Ruler of Dubai.
For all the latest headlines follow our Google News channel online or via the app.
"The global coronavirus crisis has enabled us to adopt a comprehensive vision aimed at handling challenges, and we should capitalize on this moment to strengthen our food and water security," he added.
Sheikh Mohammed made his statement during a meeting on Sunday held to review the country's efforts to reinforce its food and water security, following the announcement of the new structure of the UAE Cabinet for the post- COVID-19 period.
The UAE reported on Sunday three new coronavirus-related deaths and 390 new infections, bringing the death toll to 375 and the total registered cases to 67,007.
https://english.alarabiya.net/en/News/gulf/2020/08/24/Food-water-security-among-UAE-s-priorities-post-COVID-19-period-Dubai-ruler.html
--------
Despite Iraq minister catching COVID-19, Jordan summit still on
24 August 2020
An Amman summit between Jordan, Iraq and Egypt will go ahead Tuesday, officials said, with extra precautions after Iraq's telecommunications minister tested positive for COVID-19.
Minister Arkan al-Shaybani and fellow Iraqi officials were tested upon landing in Amman on Friday and were put under confinement following the positive result, according to a statement by Jordan's information minister Amjad al-Adayla.
"This required implementing medical procedures put in place to protect the health of our guest while he is in the kingdom," Adayla said in comments carried Monday by Jordan's official Petra news agency.
Shaybani was traveling to Amman for a tripartite summit on Tuesday between the leaders of Iraq, Jordan and Egypt to discuss trade, telecommunications and oil.
The one-day meeting will bring King Abdullah II of Jordan and Egyptian President Abdel Fattah al-Sisi together with Iraqi Prime Minister Mustafa al-Kadhemi for the first time.
Iraq's oil and trade ministers will also travel to Jordan.
The gathering comes just days after Kadhemi's return from Washington, which has long urged its allies in the region to band together against Iranian influence.
Jordan, Egypt and Iraq have held similar meetings in the past two years, mostly focused on infrastructure and coordinating the fight against extremists.
"The summit will still take place on Tuesday but the size of the delegations and the meeting times will be limited as a precautionary measure," Kadhemi's spokesman, Ahmad Mullal Talal, told AFP.
Iraq's coronavirus caseload has topped 205,000, with deaths at nearly 6,500.
The World Health organization has warned that Iraq's cases are "exponentially rising to an alarming and worrying level, suggesting a major health crisis soon."
Shaybani is the first Iraqi minister to contract the novel coronavirus. Around two dozen members of parliament have been tested positive in recent months.
The virus claimed the life of one Iraqi parliamentarian last month and a presidential adviser last week.
https://english.alarabiya.net/en/News/middle-east/2020/08/24/Despite-Iraq-minister-catching-COVID-19-Jordan-summit-still-on.html
--------
Four Jewish attractions to see in the UAE
24 August 2020
While the UAE has no shortage of attractions - the world's tallest building the Burj Khalifa, Sheikh Zayed Grand Mosque, the artificial archipelago the Palm Jumeriah, and Dubai Frame, just to name a few – tourists may also be interested to see the country's Jewish artifacts and sacred spaces.
Here are four stops for tourists interested in exploring the UAE's Jewish history and future:
Louvre Abu Dhabi
The Louvre Abu Dhabi museum is home to a Yemenite Torah, circa 1498 from the capital city of Sana'a; a Hebrew Bible, circa 1232 from Spain, and copied by Israel ben Casares; and an oil painting of the biblical Tower of Babel, circa 1595 by Abel Grimmer.
The Louvre Abu Dhabi also has an interactive virtual exhibit called "Religions of the Book," where visitors can explore Jewish, Christian, and Islamic sacred texts.
Ras al-Khaimah's National Museum
The emirate of Ras al-Khaimah's National Museum holds a rare Judaic archaeological piece from the Arabian Gulf: a Jewish gravestone of a man named David, which is dated between 1507 and 1650.
The limestone headstone has a Hebrew inscription that begins with: "This is the grave of the deceased David of blessed memory, son of Moses."
The tombstone was first discovered in 1998 in the Shamal area of Ras al-Khaimah, according to The National.
Elli's Kosher Kitchen
Observant Jewish people need not worry about keeping kosher in the UAE. Dubai resident Elli Kriel's kosher kitchen provides foods permissible under Jewish dietary law for tourists and residents alike.
Kriel opened her business Elli's Kosher Kitchen last year, making history as the first certified kosher service in the Gulf.
In addition to religious considerations, Kriel's food also crosses cultures, adopting local flavors in some of her recipes such as her "Emirati style" borekas, a puff pastry of Sephardic Jewish origin.
"I want to experiment and develop a new genre of Jewish cooking that reflects the UAE environment. I refer to it as Kosherati," Kriel told Al Arabiya English in May.
Abrahamic Family House
Currently under construction on Abu Dhabi's Saadiyat Island, the Abrahamic Family House will house an Islamic mosque, a Jewish synagogue, and a Christian church.
It is named after Abraham, regarded as the father of the three monotheistic faiths: Judaism, Christianity, and Islam.
The complex is set to be completed in 2022 and will host a variety of programming including daily religious services and international summits.
https://english.alarabiya.net/en/features/2020/08/24/Four-Jewish-attractions-to-see-in-the-UAE.html
--------
Gunmen kill, wound several US-backed SDF militants across northern Syria
23 August 2020
Unidentified armed men have shot dead and wounded several US-sponsored militants affiliated with the so-called Syrian Democratic Forces (SDF) across the northern sector of Syria as public outrage boils in areas held by the Takfiris amid worsening security conditions.
Local sources, speaking on condition of anonymity, told Syria's official news agency SANA on Sunday that four SDF militants were killed after unknown gunmen fired multiple machine gun shots at them close to the flagstones factories in the al-Jazara neighborhood, the National Hospital in al-Tabqah city, located approximately 55 kilometers (34 miles) west of Raqqah, as well as Abu Quba'i village.
Elsewhere in the northeastern countryside of Syria' Dayr al-Zawr province, an SDF militant was killed by a group of unknown people in the village of al-Ezba, which has been the scene of demonstrations demanding the expulsion of the US-backed Kurdish-led militants.
This came after on Saturday, a number of SDF militants were injured when unidentified armed men attacked their checkpoints in the towns of al-Hawaij and Jadeed Ekedat.
Security conditions are reportedly deteriorating in SDF-controlled areas in Hasakah and Dayr al-Zawr provinces amid ongoing raids and arrests of civilians by the militants.
Local Syrians complain that the SDF's constant raids and arrest campaigns have generated a state of frustration and instability, severely affecting their businesses and livelihood.
Residents accuse the US-sponsored militants of stealing crude oil and refusing to spend money on service sectors.
Local councils affiliated with the SDF have also been accused of financial corruption.
Syrians rally in protest against US military presence in Hasakah
Also on Saturday, dozens of people staged a rally in Syria's northeastern province of Hasakah to denounce a recent US airstrike against government forces, which killed a soldier and wounded several others, and demand the withdrawal of American troops.
The demonstrators took to the streets in the village of al-Bajaria, hoisting the national Syrian flag and carrying banners calling for resistance against US occupation.
The participants emphasized that support for government forces is a patriotic duty for all Syrians, chanting slogans in condemnation of US military deployment to Syria.
The protesters also condemned the deadly US air raid on a Syrian army checkpoint in Tal Dhahab area on August 17.
US military brings in new convoy to Hasakah
In another development, the United States has dispatched truckloads of military and logistical equipment to Syria's northeastern province of Hasakah.
Local sources in al-Swaidiyah village, requesting anonymity, told SANA that a convoy of 50 trucks and tankers accompanied by a number of armored vehicles crossed into the Syrian territory through the al-Walid border crossing on Saturday, and headed toward US positions in the province.
Since late October 2019, the United States has been redeploying troops to the oil fields controlled by Kurdish forces in eastern Syria, in a reversal of President Donald Trump's earlier order to withdraw all troops from the Arab country.
The Pentagon claims the move aims to "protect" the fields and facilities from possible attacks by Daesh. That claim came although Trump had earlier suggested that Washington sought economic interests in controlling the oil fields.
The presence of US forces in eastern Syria has particularly irked the civilians, and local residents have on several occasions stopped American military convoys entering the region.
Syria, which has not authorized the presence of the US military in its territory, says Washington is "plundering" the country's oil.
https://www.presstv.com/Detail/2020/08/23/632427/Gunmen-kill,-wound-several-US-backed-SDF-militants-across-northern-Syria
--------
Weeks after blast, Lebanon patronage system immune to reform
August 25, 2020
Three weeks after a catastrophic explosion ripped through Beirut, killing nearly 200 people and rendering thousands homeless, the change many hoped for is nowhere in sight. Instead, activists said they are back to square one.
The same politicians whose corruption and negligence the public blames for the disaster are negotiating among themselves over forming a new government. Calls for early elections have petered out. To devastated Beirutis, still sweeping shards of glass and fixing broken homes, the blast revealed the extent to which an entrenched system of patronage remains impervious to reform.
In fact, the tools that the ruling elite have used to ensure a lock on power the past 30 years are only more powerful.
Rising poverty amid a severe economic crisis gives them greater leverage, with more people desperate for the income their patronage provides. Their grip on electoral politics was made tighter by an election law they passed in 2017, making it harder for independents to win seats. And there are armed groups affiliated with political parties.
"Basically, we have no way to force them out," said Nizar Hassan, a civil activist and an organizer with LiHaqqi, a political movement active in the October mass anti-government protests.
Lebanon's political parties are strictly sectarian, each rooted in one of the country's multiple religious or ethnic communities. Most are headed by sectarian warlords from Lebanon's 1975-1990 civil war — or their families — who stand at the top of powerful local business holdings. The factions pass out positions in government ministries and public institutions to their followers or carve out business sectors for them, ensuring their backing.
Opposition parties that cross sectarian lines with a reform agenda struggle to break that barrier. They are divided and lack grassroots support. They have also increasingly been met with brute force by security agencies.
Street protests have been dramatic. But the array of anti-government movements were not sizable enough to push for sea-change reforms, Hassan said.
"To seize the moment, you need people on grassroots level that are ready to announce they support it, and this doesn't really exist in Lebanon," he said.
Civic movements like LiHaqqi are not well-financed, face intimidation and can hardly afford to book airtime on mainstream channels, where elites are regular talking heads.
A sliver of hope is found in growing support from businessmen who once financed elites but have become increasingly frustrated, Hassan and other activists said.
Business owners began having a change of heart around the beginning of the year, as the economy deteriorated, hyperinflation flared and many people fell into poverty, said Paul Abi Nasr, a member of the Association of Lebanese Industrialists.
"The business community used to stay out of this from fear of retribution on their businesses," he said. "But with the situation so dire already, a lot are now much more forthcoming."
That has translated into a small stream of money to civil groups, though limited to covering organization and lobbying.
Industrialists and businessmen have helped prop up the patronage system, but most "were forced to play along," Abi Nasr said. Politicians helped businesses in return for kickbacks and political support when needed.
Those in government who have witnessed the system from the inside maintain it cannot reform itself.
"People like me, after years in the world of government, basically feel that the system is immune to reform," said Khalil Gebara, who left his job as an adviser to the Interior Ministry.
"But at the same point, the total collapse of the system will unleash a Pandora's box of all kinds of sectarian conflicts," said Gebara, now a consultant to the World Bank. "I don't know what I should hope for."
The wake-up call for Lebanon's activists came not during the October uprising, when tens of thousands took to the streets in protest against the corrupt political class, but four years ago when Beirut held municipal elections.
It was the first time that a candidate slate emerging from a protest movement, Beirut Madinati, won in an electoral district. The small victory emboldened activists to look to polls to bring change.
It also spooked elites. The following year, they passed a new electoral law. It created a proportional representation system that ostensibly aimed to address demands of civil society and improve representation for minority sects.
But they "gerrymandered every aspect of the law in order to ensure that all political parties in power will be re-elected and none of the voices in the opposition could be," said elections expert Amal Hamdan.
Under the law, a special formula determines the minimum threshold of votes for candidates to win seats. The factions worked to ensure those thresholds were high — ranging from 8% to 20% — and difficult for independents to gain, lawmakers and advisers with knowledge of the drafting of the law said.
In the south, for example. Shiite Hezbollah rejected proposals for a 5% threshold and arranged one as high as 20%, said Chantal Sarkis, an expert in political affairs and former adviser to Samir Geagea's Lebanese Forces throughout negotiations over the law.
Activists like Hassan said the core problem lies with lack of grassroots support to initiate real political change. "When it comes to actual political dominance over the social fabric — everything is really manifest on local level."
In his home district in the Chouf, where former warlord and Druze leader Walid Jumblatt is dominant, LiHaqqi supporters faced intimidation on the ground during the 2018 general election, Hassan said.
The father of one activist was sacked from his government job; mothers begged their activist children to stop canvassing in case powerful politicians got wind; others said they would vote for establishment parties because they wanted jobs. Not a single village allowed them to hold public events.
In the wake of the Aug. 4 explosion, when nearly 3,000 tons of improperly stored ammonium nitrate ignited at the Beirut port, political parties have set up field offices offering humanitarian and other assistance to victims.
Now with the falling Lebanese lira, Hassan fears establishment parties have more clout than before.
"It's even cheaper for them to buy people."
https://www.arabnews.com/node/1724256/middle-east
--------
South Asia
Saleh warns Panjshir officials over Forces failed attempt in the arrest of Keramuddin Karim
24 Aug 2020
Afghanistan Vice-President Amrullah Saleh has summoned Panjshir officials to provide clarifications about the failed attempt of Afghan Security Forces in the arrest of former Afghan Football Federation head, Kiramuddin Karim.
In a statement published on Amrullah Saleh's official Facebook page, Saleh said that the Minister of Interior Affairs have been ordered to summon the governor of Panjshir and the police chief to provide clear details about last nights operation which was launched to arrest Keramuddin Karim, the former Football Federation head for Afghanistan.
The statement has also said that those hands behind sending Special Forces in last night's operation should be unveiled.
Saleh has called on Panjshir residents not to back criminals such as Kiramuddin Karim.
This comes as, Afghan Security Forces launched an operation on Sangana village of Panjshir province for the purpose of arresting Keramuddin Karim, the ex Football Federation official who is accused of sexual harassment.
Panjshir residents blame the government for playing a double standard game in fighting corruptions and dealing with criminals. They did not allow the Forces to arrest Keramuddin.
The Ministry of Interior later announced on Monday that the operation ended with no results, the forces could not find Mr. Karim at his resident.
This comes as Keramuddin's photos later appeared on social media showing him in Panjshir.
https://www.khaama.com/saleh-warns-panjshir-officials-over-forces-failed-attempt-in-the-arrest-of-keramuddin-karim-979876/
--------
Rohingya refugees in Bangladesh mark Myanmar crackdown anniv.
25 August 2020
Rohingya Muslim refugees in Bangladesh have held a silent protest on the third anniversary of a crackdown on the Muslim minority by Myanmar that killed thousands of them.
The refugees decided not to hold a mass gathering to mark what they called "Remembrance Day" due to the coronavirus pandemic.
According to Bangladeshi authorities, 88 COVID-19 cases have been reported in the camps and six people have died of the respiratory disease.
More than 730,000 Rohingya Muslims fled Myanmar's Rakhine State to neighboring Bangladesh — joining more than 200,000 already there — following a military-led crackdown in 2017 that the UN has said was perpetrated with "genocidal intent."
Thousands were killed, and many others were raped, tortured, or arrested in the crackdown.
"We were forcibly driven out from our motherland to the world's largest refugee camp," Rohingya groups said in a statement on Tuesday.
They further said the Rohingya had faced "hidden genocide" in Myanmar for decades and called on the United Nations and other organizations to declare what happened in 2017 a genocide.
"Please stand with innocent Rohingya, and then hopefully we can return to our home," the refugees said in the statement.
The Rohingya are denied citizenship in Myanmar and are considered illegal immigrants despite their ancestral roots dating back centuries.
Last January, the International Court of Justice (ICJ) ordered Myanmar to do everything in its power to prevent the genocide of Rohingya Muslims in Rakhine.
https://www.presstv.com/Detail/2020/08/25/632556/Rohingya-silent-protest-Bangladehs-Myanmar-crackdown-anniversary
--------
Iran official: US planes transporting illicit drugs in Afghanistan
24 August 2020
A high-ranking Iranian official says the production of narcotic drugs has seen a fifty-fold increase over a span of 17 years in Afghanistan, adding that American planes as well as those belonging to the US-led military alliance and NATO are engaged in transporting illicit drugs in the war-torn country.
Eskandar Momeni, director general of Iran Drug Control Headquarters, made the announcement during a video conference attended by the deputies, general secretaries and secretaries of the provincial anti-drug coordination councils in the capital, Tehran, on Monday.
"In the year 2000, the total production of narcotics in Afghanistan stood at about 200 tons, which rose to over 9,000 tons in 2017, an increase of about 50 times," Momeni was quoted by ISNA news agency as saying.
"Based on reliable information, planes operated by the NATO and the United States transport these illicit drugs in our neighboring country," the official added.
The Iranian official said necessary measures have been taken to fight drug smuggling over the past four decades, but it seems we have further miles to go in this regard.
"While efforts in the areas of countering, treatment and harm reduction are being vigorously pursued, the first priority of Iran Drug Control Headquarters is in the field of preventing an outbreak and addiction," Momeni underlined.
Last month, Russia's TASS News Agency also quoted the Russian presidential envoy to Afghanistan as saying that the US intelligence has been involved in "drug trafficking" in the war-ravaged country.
"US intelligence officers... are involved in drug trafficking. Their planes from Kandahar, from Bagram [airfield near Kabul] are flying wherever they want to - to Germany, to Romania - without any inspections," Zamir Kabulov said.
Kabulov stressed that US involvement in drug trafficking to Europe through uncharted planes is an open secret in Afghanistan, saying, "Every citizen of Kabul will tell you that, everyone is ready to talk about that."
The United Nations says more than 80 percent of the world's opium is produced in Afghanistan and the bulk of narcotics produced in the country are destined for European states.
The United States and its allies invaded Afghanistan in October 2001 shortly after the September 11 attacks. While the invasion ended the Taliban's rule in the country, it has failed to eliminate the militant group.
American forces have since remained bogged down in Afghanistan through the presidencies of George W. Bush, Barack Obama, and now, Donald Trump.
About 2,400 US soldiers have been killed, along with unknown numbers of Afghan troops and Taliban militants. Over 100,000 Afghans have been killed or injured since 2009 when the UN Assistance Mission in Afghanistan began documenting casualties.
https://www.presstv.com/Detail/2020/08/24/632505/Iran-US-planes-narcotics-Afghanistan
--------
New Zealand
Christchurch mosque shooter unmoved as survivors recount ordeal
August 24, 2020
CHRISTCHURCH: The Australian white supremacist who murdered 51 Muslims in last year's New Zealand mosques shooting showed no emotion as his sentencing hearing opened Monday with horrific details of an atrocity prosecutors said was meticulously planned to inflict maximum casualties.
Brenton Tarrant wanted "to have shot more people than he did", the court was told at the start of the four-day sentencing, held amid tight security and in front of bereaved families and wounded survivors.
The court heard how the heavily-armed Tarrant opened fire on men, women and children as he live-streamed the attack on social media, ignoring pleas for help, and driving over one body as he moved from one mosque to the next.
When he saw a three-year-old clinging to his father's leg, Tarrant shot him "with two precisely aimed shots," prosecutor Barnaby Hawes told the court.
Tarrant has pleaded guilty to 51 charges of murder, 40 of attempted murder and one of terrorism over the attacks on two mosques in Christchurch in March last year.
Lawyers expect the 29-year-old to be the first person jailed for life without parole in New Zealand.
Tarrant was arrested as he drove to attack a third mosque in Ashburton, about an hour south of Christchurch.
Wearing grey prison clothing and surrounded in the dock by three police officers, the Australian remained silent, occasionally looking around the room, as Hawes delivered a chilling summary of facts, and members of the Muslim community recounted the impact on their lives.
"He admitted (to police) going into both mosques intending to kill as many people as he could," Hawes said.
"He stated that he wanted to have shot more people than he did and was on the way to another mosque in Ashburton to carry out another attack when he was stopped," he said.
"In his interview, the defendant referred to his attacks as 'terror attacks'.
"He further stated the attacks were motivated by his ideological beliefs and he intended to instil fear into those he described as 'invaders' including the Muslim population or more generally non-European immigrants."
'Brainwashed terrorist'
Abdiaziz Ali Jama, a 44-year-old Somali refugee, saw her brother-in-law Muse Awale shot dead, and said she continued to suffer mental trauma.
"I see the images and I hear the constant sound rata-rata-rata – the sound of the gun shooting – in my head," said Jama, echoing the words of several speakers.
"I have flashbacks, seeing dead bodies all around me. Blood everywhere," added a son of Ashraf Ali.
Gamal Fouda, the Al Noor mosque Imam, said he was standing in the pulpit "and saw the hate in the eyes of a brainwashed terrorist" before telling Tarrant: "Your hatred is unnecessary."
The court was told Tarrant arrived in New Zealand in 2017 and based himself in Dunedin, 360km south of Christchurch, where he built up a collection of high-powered firearms and purchased more than 7,000 rounds of ammunition.
He also bought military-style ballistic armour and tactical vests.
Two months before the attack, he drove to Christchurch and flew a drone over the al Noor mosque, filming the grounds and buildings, including entries and exits and made detailed notes about travelling between mosques.
On Friday, March 15, 2019 he left his Dunedin address and drove to Christchurch armed with a range of high-powered weapons on which he had written references to historic battles, figures of the Crusades and more recent terror attacks and symbols.
He had ammunition pre-loaded into magazines, as well as modified petrol containers "to burn down the mosques and said he wished he had done so," Hawes said.
Dressed in military-style camouflage clothing including a full tactical vest with the front pockets containing at least seven fully loaded magazines and a scabbard holding a bayonet-style knife, he mounted a camera on his helmet to record the attacks.
In the minutes leading up to the storming of the al Noor mosque, he sent his radical 74-page manifesto to an extremist website, alerted his family to what he was about to do and sent emails containing threats to attack the mosques to numerous media agencies.
Tarrant is representing himself at the hearing.
Judge Cameron Mander has imposed reporting restrictions to prevent his using the court as a platform for extremist views.
Mander is expected to hand down a sentence on Thursday.
https://www.freemalaysiatoday.com/category/world/2020/08/24/christchurch-mosque-shooter-unmoved-as-survivors-recount-ordeal/
--------
Christchurch shooter could be first in New Zealand to get life sentence w/out parole
24 August 2020
A white supremacist who killed 51 people at two mosques in New Zealand last year watched without emotion on Monday as relatives of his victims recounted the horror of a massacre which prosecutors said he carefully planned to cause maximum carnage.
Australian national Brenton Tarrant, 29, has pleaded guilty to 51 murders, 40 attempted murders and one charge of committing a terrorist act during the shooting rampage in the city of Christchurch which he livestreamed on Facebook.
He could be the first person in New Zealand to receive a term of life in prison without parole, when a High Court judge sentences him later this week for carrying out the deadliest shooting in the country's history on March 15 last year.
For all the latest headlines follow our Google News channel online or via the app.
Dressed in grey prison clothes, Tarrant looked at those delivering victim impact statements including the mother of Ata Elayyan, the 33-year-old goalkeeper for the New Zealand futsal team who was slain in the Al Noor mosque.
Maysoon Salama said she constantly wondered what her son was thinking in his last moments "armed only with his courage."
"I can't forgive you ... you gave yourself the authority to take the souls of 51 people. Our only crime in your eyes is that we are Muslims," she said.
"You killed your own humanity and I don't think the world will forgive you for your horrible crime. May you get the severest punishment for your evil act in this life, and hereafter."
Elayyan was near the back of the mosque while his father, near the front, survived the attack despite being shot in the head and shoulder.
Gamal Fouda, imam of Al Noor mosque, told Tarrant that he was "misguided and misled."
"I can say to the family of the terrorist that they have lost a son and we have lost many from our community too," Fouda said.
"I respect them because they are suffering as we are."
Tarrant will be allowed to speak at some point during the hearings, although Justice Cameron Mander has powers to ensure the High Court is not used as a platform for extremist ideology.
Meticulous planning
The attacks prompted a global outpouring of grief as well as scrutiny of social media platforms after the then 28-year-old live-streamed the shootings shortly after uploading a manifesto.
Crown prosecutor Barnaby Hawes said Tarrant told police that he wanted to create fear among the small Muslim minority in New Zealand.
Tarrant had also expressed regret for not taking more lives and revealed that he had intended to burn down the Al Noor mosque after the shootings, Hawes said.
"He intended to instil fear into those he described as invaders, including the Muslim population or more generally non-European immigrants," Hawes said.
Tarrant fired "two precisely aimed shots" at three-year-old Mucaad Ibrahim who was clinging to his father's leg, Hawes said. Ibrahim was the youngest victim of the shootings.
The shooter spent years purchasing high-powered firearms, researched mosque layouts by flying a drone over his primary target, and timed his attacks to maximize casualties, the prosecutor said.
While most of Tarrant's victims were at Al Noor mosque, he killed seven people at a second mosque before being detained en route to a third.
Security was tight outside the court, with police dogs pacing the streets and snipers on rooftops, television footage showed.
With social distancing measures in place due to the coronavirus pandemic, some survivors and victims' relatives had to view the proceedings in overflow court rooms.
Live reporting from the courtroom was banned, and other restrictions were put in place on what the media could report.
Justice Mander said he would not sentence Tarrant before Thursday so that survivors and family members of victims had an opportunity to address the court.
A murder conviction carries a mandatory sentence of life in prison. The judge can impose a life term without parole, a sentence that has never been used in New Zealand.
The hearings were adjourned until Tuesday morning.
https://english.alarabiya.net/en/features/2020/08/24/Christchurch-shooter-could-be-first-in-New-Zealand-to-get-life-sentence-without-parol.html
--------
Southeast Asia
Why Aceh is a rare place of welcome for Rohingya refugees
8/25/2020
(MENAFN - The Conversation) In late June 2020, 99 Rohingya asylum seekers arrived by boat on the coast of the Indonesian province of Aceh, having been stranded at sea for more than 120 days.
As authorities deliberated about whether to allow the asylum seekers to disembark, locals from nearby fishing villages took the initiative. They helped the Rohingya – mostly women and children – to safety .
'Everywhere they reject us, only in Aceh do they accept us', one Rohingya man said once on land.
A United Nations (UN) spokesperson said in 2009 that the Rohingya were 'probably the most friendless people in the world'.
Even Malaysia, which previously tolerated the arrival of tens of thousands of Rohingya asylum seekers and criticised Myanmar's persecution of the mostly Muslim minority, now claims it is 'unfairly expected' to assist Rohingya refugees amid a climate of xenophobia fuelled by the COVID-19 pandemic .
Other Southeast Asian neighbours are equally reluctant to help.
Indonesia's foreign ministry confirmed as of late July that all the asylum seekers had been registered with the UN refugee agency (UNHCR) and were receiving humanitarian assistance. They were moved from an abandoned immigration facility to a long-term shelter .
There the Rohingya have continued to enjoy warm hospitality from locals. They even participated in festivities to mark the 75th anniversary of Indonesia's independence.
There are several explanations for why Acehnese people continue to accept refugees when others reject them.
Read more: Myanmar's election, the Rohingya crisis and the road to democracy
Explaining Acehnese exceptionalism
First, the most common explanation is Islamic solidarity .
In Aceh, 98% of people identify as Muslim. Being Acehnese is virtually synonymous with being Muslim.
Although the motivation for Acehnese people to help other Muslims may appear a persuasive explanation, it does not account for their generosity towards non-Muslim refugees.
For example, in 2016, locals in Aceh assisted Hindu Tamil asylum seekers from Sri Lanka.
Second, Aceh's system of customary maritime law, known as Panglima Laot, obliges all fishermen in Aceh to help people in distress at sea.
The Panglima Laot system has existed since at least the 17th century .
As with other customary law in Aceh, Panglima Laot is based upon Islamic Sharia. It governs all aspects of fisheries as well as village life in coastal communities.
Aceh's strong cultural tradition of honouring guests, known as Peumulia Jamee, may explain the kindness to refugees once on land.
Some researchers have argued this is an important element of Acehnese hospitality to Rohingya, particularly children.
Third, Aceh's experience of conflict and natural disaster informs the way Acehnese perceive themselves and others.
Between 1976 and 2005, the Free Aceh Movement (Gerakan Aceh Merdeka or GAM) fought the Indonesian government in an extended civil conflict for independence.
During this conflict many Acehnese were internally displaced. Some even sought asylum in neighbouring countries such as Malaysia and Australia.
The conflict continued under the leadership of five different Indonesian presidents until, on December 25 2004, a tsunami struck Aceh, causing unprecedented destruction and loss of life . More than 130,000 people died, over 37,000 were reported missing and half a million people were displaced.
It led to an influx of thousands of foreign aid workers to assist in reconstruction efforts. The tsunami was also a catalyst for peace, with the Helsinki Peace Agreement finalised on August 15 2005.
Acehnese people vividly remember, and continue to be impacted by, the civil conflict and the tsunami.
The director of Acehnese non-profit Geutanyoe Foundation, Rima Shah Putra, said the memories of suffering were fresh in the minds of the Acehnese , as are the memories of receiving international assistance after the tsunami.
These experiences of civil conflict and natural disaster within the current generation's lifetime create empathy for refugees who are forced to flee their homes.
The influence of Islamic identity, post-conflict and post-disaster experiences and local customary law explain why Acehnese people continue to accept refugees.
But the question remains: what will happen to these Rohingya in the long term?
Indonesia's policy on refugees
Indonesia has not ratified the UN Refugee Convention .
However, in 2016, a presidential regulation was passed concerning the handling of refugees.
The regulation is the most recent statement of Indonesia's legal position on refugees and asylum seekers.
Indonesia sees itself as a transit country for refugees and asylum seekers, as opposed to a destination or resettlement country.
Under the provisions of the presidential regulation, any refugees processed by the UNHCR in Indonesia will be resettled in a third country or returned to their country of origin.
There is no provision for long-term resettlement. However, the regulation does provide for interception and rescue of refugees within Indonesian territorial waters.
There is a presumption in the drafting of the presidential regulation that people seeking asylum will not be refouled (involuntarily returned to a place where they may face persecution).
The governments of Australia and Indonesia, as chairs of the regional anti-people-smuggling Bali Process, have been urged to assist the Rohingya now fleeing amidst the COVID-19 pandemic and to prevent a repeat of the so-called Andaman Sea crisis of 2015 .
Not least because it is one of Indonesia's poorest provinces, Aceh's hospitality towards Rohingya refugees is likely unsustainable without a more coordinated approach and support from the central government.
As Antje Missbach , a senior researcher at the Arnold Bergstraesser Institute in Germany, has observed of previous cohorts of Rohingya in Aceh, Acehnese hospitality has not led to 'permanent stay or integration, as this would require very different measures'.
It remains to be seen whether Indonesia, or indeed neighbouring countries, will show greater hospitality, let alone grant rights, to refugees in the future.
https://menafn.com/1100690284/Why-Aceh-is-a-rare-place-of-welcome-for-Rohingya-refugees
--------
Ismail Sabri: Foreigners can pray at mosques across Malaysia starting Sept 1
BY AZRIL ANNUAR
25 Aug 2020
KUALA LUMPUR, Aug 25 — The authorities will allow foreigners to perform congregational prayers at mosques nationwide from September 1 as long as they observe physical distancing and the standard operating procedures (SOP) stipulated by the Health Ministry.
Senior Minister (Security) Datuk Seri Ismail Sabri Yaakob told his bi-weekly Covid-19 press conference today that the government has received many appeals and requests to allow foreign Muslims to fulfill their religious obligations.
"We have agreed to allow foreigners working here to perform congregational prayers starting September 1. However, they must still register and the mosque committee has the final say in allowing them onto the premises based on the mosque's capacity.
"If it is already full, the mosque has the right to deny entry. But generally, we will allow them to perform their prayers there, but they must still observe the SOP and wear face masks," said Ismail Sabri.
Furthermore, Muslim faithful are no longer required to bring their own prayer mats (sejadah) to the mosque.
The defence minister said that after discussions with Minister in the Prime Minister's Department (Islamic Religious Affairs) Datuk Seri Zulkifli Mohamad Al-Bakri and the Health Ministry, the government has decided to ease SOP rules.
However, Ismail Sabri still encouraged the Muslim congregation to bring their own prayer mats as it is more hygienic in light of the ongoing Covid-19 pandemic.
"There will be no compromise on face masks since we have compromised on prayer mats. Mosques can sell face masks for RM1 each at the entrance in case anyone forgets to bring their own.
"They can also sell paper to act as disposable prayer mats if they wish," said Ismail Sabri.
https://www.malaymail.com/news/malaysia/2020/08/25/ismail-sabri-foreigners-can-pray-at-mosques-across-malaysia-starting-sept-1/1896936
--------
Saifuddin welcomes Muhyiddin's proposal to admit non-Bumiputera members into Bersatu
25 Aug 2020
BY JERRY CHOONG
CYBERJAYA, Aug 25 — Datuk Saifuddin Abdullah has expressed his gratitude to Parti Pribumi Bersatu Malaysia president Tan Sri Muhyiddin Yassin after the latter said consideration will be made to see if non-Bumiputeras can join the party.
Saifuddin said this is especially important as several of the MPs who followed Datuk Seri Azmin Ali's lead and splintered off from PKR are not Bumiputera.
"So when we from Azmin's group wanted to join Bersatu, this was brought up; hence, this is why I am thankful for Tan Sri Muhyiddin's announcement," he said after attending the Oryctes high precision agriculture spraying drone launch and 'live' demonstration.
The Indera Mahkota MP said this is a matter of some urgency, as he felt diversity within the Perikatan Nasional government ought to be "celebrated".
"We must celebrate our non-Bumiputera supporters. If it happens that Bersatu opens up to non-Bumiputeras, then this could encourage the other PN component party members to consider mixed membership," Saifuddin said.
On Sunday when attending an event organised by pro-Azmin NGOs, Muhyiddin said a committee has been formed to study the feasibility of establishing a new chapter to allow non-Bumiputera associate members to hold positions in the party.
The committee is to be headed by Bersatu supreme council member Tan Sri Rais Yatim, who will bring it to the party leadership for consideration once the study has concluded.
Muhyiddin added that should the supreme council agree to the idea, it will require an extraordinary general meeting to be held during which Bersatu's constitution will be amended for the formation of the chapter.
https://www.malaymail.com/news/malaysia/2020/08/25/saifuddin-welcomes-muhyiddins-proposal-to-admit-non-bumiputera-members-into/1896867
--------
Mideast
Anti-Revolutionary Terrorist Team Disbanded by IRGC in Northwestern Iran
Aug 24, 2020
The IRGC's Hamzeh Seyed al-Shohada base's public relations department announced in a statement on Monday that 3 outlaws and members of anti-revolutionary grouplets who had crossed the Iranian borders on Sunday night were killed in clashes with the IRGC forces.
It added that a large number of weapons, ammunition and military equipment were seized from them.
"None of the Iranian forces were wounded in the clashes," the statement said, warning that any threat and mischief against the country will receive a crushing response.
In a relevant development on Sunday, Commander of Iran's Border Guards Brigadier-General Ahmad Ali Goudarzi said that his forces in Saravan region in the Southeastern province of Sistan and Balouchestan have killed a notorious terrorist and wounded several outlaws in armed clashes.
"The border guards were informed of the presence of the outlaws in Saravan region, discovered their hideout and took control of the region by dispatching several operational teams," General Goudarzi said.
He added that the outlaws fired at the border guards and were attempting to flee to the heights of the region, but one of the terrorists who had earlier this year injured one of the border guards in Saravan was killed after proper operational tactics and high volume of fire by the Iranian forces.
"Several weapons, ammunition and telecommunication equipment were taken from the terrorist," General Goudarzi said.
He added that a number of armed outlaws were also heavily wounded in the clashes and fled to the heights of a neighboring state, noting that their identification and detention is on the border guards' agenda.
https://en.farsnews.ir/newstext.aspx?nn=13990603000885
--------
Iran Warns to Take UAE Accountable for Any Israeli Threat to Persian Gulf Region
Aug 24, 2020
"The agreement between the UAE and the Zionist regime is a scar on the Muslim world's body and the UAE has made a big mistake and we hope that it makes up for this mistake as soon as possible. The Muslim world will never forget betrayal of the holy Quds," Foreign Ministry Spokesman Saeed Khatibzadeh told reporters in Tehran on Monday.
He further downsized Israel as a serious threat to Iran, and said it is seen as too small and too weak as a threat, but warned that although Israel is not among the threats perceived by Iran's defense and security doctrine in the Persian Gulf region, the UAE will be held to account if the regime poses any threat to the region.
Khatibzadeh stressed Iran's seriousness about defending its security and national interests.
US President Donald Trump on August 13 announced a deal brokered by his government between Israel and the UAE which he said would lead to full normalization of ties between the two.
Critics see the deal as the latest attempt by Trump to save his presidential campaign against the Democrat Joe Biden.
Iranian President Hassan Rouhani decried the recent normalization deal between the UAE and Israel, describing it as a gift to Trump before elections.
"These days we have faced a neighboring country which has approached the enemy of the Islamic world and the region and the murderer of the Palestinian nation in a decision to get close to the Zionist regime," Rouhani said, addressing a meeting of the national coronavirus campaign headquarters in Tehran last week.
He added that the UAE rulers are wrongly thinking that their security and economy will improve through relations with Israel, noting that the measure is aimed at helping Trump win the November elections.
"(The UAE's) measure is one hundred percent wrong and condemned," Rouhani said.
He warned the regional states not to pave the way for Israel to have a foothold in the region.
In a relevant statement on August 14, the Iranian foreign ministry strongly condemned the UAE's decision to set up diplomatic relations with "the Zionist regime of Israel" and termed it as a strategic act of idiocy by Abu Dhabi and Tel Aviv which will undoubtedly result in the further reinvigoration of the axis of resistance in the region.
The statement further stressed that "the oppressed nation of Palestine as well as other freedom-seeking peoples worldwide will never forgive the sin of normalization of the ties with the occupier and bloodthirsty regime of Israel and also the act of those who approve and cooperate with its crimes".
Undoubtedly the innocent bloods shed during the past seven decades of resistance to free the sacred land of Palestine which is Muslims' first Qibla will sooner or later take those that betrayed the Palestinian cause by the throat, it added.
The statement also stressed that the Islamic Republic of Iran considers as dangerous Abu Dhabi's act of normalizing ties with the fabricated, illegitimate and anti-human regime of Israel, and warns the Zionist regime against any kind of meddling in the Persian Gulf region's equations.
The UAE administration and all other governments which approve of this move should be ready to take the responsibility of all the consequences of such a measure, it further said.
The Iranian foreign ministry's statement also noted that the history will definitely demonstrate how this strategic mistake by the Zionist regime and the dagger which stabbed both the Palestinian nation and the Muslim peoples in the back will backfire and further strengthen the resistance axis by enhancing unity and solidarity against the Zionist regime and the backward governments in the region.
The foreign ministry advised those rulers who, from inside their "glass castles", hatch plots against the Palestinians and other regional oppressed nations, including Yemen, to regain consciousness and stop erring in distinguishing between friends and foes.
https://en.farsnews.ir/newstext.aspx?nn=13990603000511
--------
UN nuclear watchdog chief arrives in Iran, expected to urge access to nuclear sites
24 August 2020
The head of the UN's atomic watchdog arrived in Iran on Monday, state media reported, for a visit aimed at improving cooperation on the Islamic republic's nuclear activities.
Rafael Mariano Grossi, on his first trip to Iran since taking the helm of the International Atomic Energy Agency last year, is to meet with senior officials on Tuesday.
He is expected to press for IAEA access to two nuclear sites in the talks with Foreign Minister Mohammad Javad Zarif and the head of the country's atomic agency, Ali Akbar Salehi.
"My objective is that my meetings in Tehran will lead to concrete progress in addressing the outstanding questions that the agency has related to safeguards in Iran and, in particular, to resolve the issue of access," Grossi said in a statement on Saturday.
The visit comes amid tensions between the US and its European allies over Washington's bid to maintain an arms embargo on Iran and reimpose UN sanctions dating back to 2006.
His visit also takes place shortly before a September 1 meeting of the joint commission on the 2015 deal between Iran and global powers, which aims to prevent Tehran from developing a nuclear bomb.
Tehran has always denied its nuclear program has any military dimension.
https://english.alarabiya.net/en/News/middle-east/2020/08/24/UN-nuclear-watchdog-chief-arrives-in-Iran-expected-to-urge-access-to-nuclear-sites.html
--------
Early Islamic gold coins unearthed in Israeli dig
24 August 2020
Israeli archaeologists announced Monday the discovery of a trove of early Islamic gold coins found during recent salvage excavations near the central city of Yavne.
The collection of 425 complete gold coins, most dating to the Abbasid period around 1,100 years ago, was a "extremely rare" find, Israel Antiquities Authorities archaeologists Liat Nadav-Ziv and Elie Haddad said in a joint statement.
The trove, which was unearthed by youth volunteers, also included hundreds of smaller clippings from gold coins that would have served as smaller denominations.
Robert Kool, a coin expert with the antiquities authority, said an initial analysis indicates the coins date from the late 9th century, considered the golden age of the Abbasid Caliphate that controlled most of the Near East and North Africa.
The discovery was among the largest caches of ancient coins found in Israel. In 2015, amateur divers found around 2,000 gold coins off the coast of the ancient port city of Caesarea dating to the Fatimid period in the 10th and 11th centuries.
"Hopefully the study of the hoard will tell us more about a period of which we still know very little," Kool said.
https://english.alarabiya.net/en/variety/2020/08/24/Early-Islamic-gold-coins-unearthed-in-Israeli-dig.html
--------
Houthi commanders killed during Arab coalition airstrike in north Yemen
August 24, 2020
AL-MUKALLA: Several high-ranking Houthi military commanders were killed and numerous others injured when Arab coalition forces bombed a convoy in northern Yemen, military officials said on Monday.
Rabia Al-Qurashi, Yemeni army spokesman in Jouf province, told Arab News that militia chiefs, including Houthi minister of defense Mohammed Al-Atefi, were visiting Al-Khanjer military camp in Khab and Al-Sha'af district on Saturday when coalition warplanes struck, leaving a number of commanders dead, dozens wounded, and six vehicles destroyed.
"The fate of Houthi minister of defense is unknown. But the warplanes caused carnage among Houthi fighters," Al-Qurashi said.
Houthi official media on Monday mourned the death of Gen. Azi Salah Mutleq Dahwa, a senior officer at the 6th Military Region, and Gen. Ruhallah Zaid Ali Musleh, a Houthi military ideologue and the son of a founding member of the Houthi movement.
Al-Qurashi said that the two commanders were killed in Jouf on Saturday and the Houthis had delayed mourning them in order to avoid undermining their fighters' morale, predicting that the group would announce the death of other senior commanders in the coming days.
Hundreds of Houthis have been killed since early last week in fierce clashes with government forces and as a result of Saudi-led airstrikes in the provinces of Jouf, Marib, and Al-Bayda.
Despite denying suffering heavy losses, the Iran-backed Houthis have recently buried dozens of their fighters in different areas under their control in northern Yemen.
Also, in Jouf province, army troops and allied tribesmen, backed by coalition airpower, attacked Houthis in different locations east of Hazem, the capital of Jouf province.
Al-Qurashi added that loyalists liberated several areas in Al-Sabagh after killing and wounding a large number of Houthis. Local commanders said the aim of the current ground assault on the edges of Hazem was to pile military pressure on Houthis who had seized control of the strategic town.
Meanwhile, Yemen's prime minister designate, Maeen Abdulmalik Saeed, said that all Yemeni parties had constructively engaged in continuing discussions toward the formation of a new government under the terms of the Riyadh Agreement.
According to the official Saba news agency, Saeed briefed lawmakers in Riyadh about progress on announcing a new government, stressing that the talks were also targeted at lobbying all Yemeni parties behind quick implementation of the Riyadh Agreement and supporting the return of peace and stability to Aden and other Yemeni provinces.
Also, in Riyadh, the premier on Sunday instructed the new governor of Aden, Ahmed Hamid Lamlis, and the city's chief of security, Ahmed Mohammed Al-Hamedi, to make the revival of state bodies and the restoration of peace their top priorities, pledging his government's full support to them.
Under the Riyadh Agreement, Aden's governor and security chief would return to Aden as a military committee began moving military units and heavy weapons from Aden. Within a month, the PM designate will name his government and will also return to Aden.
The agreement defused tensions between the internationally recognized government and the separatist Southern Transitional Council.
https://www.arabnews.com/node/1724056/middle-east
--------
Gaza reports first COVID-19 cases outside quarantine areas, declares lockdown
August 24, 2020
GAZA: Gaza reported its first cases of COVID-19 in the general population on Monday, as authorities confirmed four infections at a refugee camp and security forces declared a full lockdown for 48 hours.
The four cases were from a single family, according to a government statement.
The closure would affect the entire Gaza Strip, according to an official from Hamas, the Islamist group that rules the territory.
Until Monday the 360 sq. km. coastal strip, which is home to two million Palestinians living in densely packed cities, towns and refugee camps, had reported no infections outside quarantine centers set up for people returning home from abroad.
https://www.arabnews.com/node/1724061/middle-east
--------
Africa
Tunisia's prime minister-designate announces a technocratic government: State TV
24 August 2020
Tunisia's prime minister-designate Hichem Mechichi has announced on Monday a cabinet of independent technocrats without parties, seeking to distance the government from political conflicts and focus on reviving the ailing economy.
Mechichi, 46, is an independent, and he was an interior minister in the government of Elyes Fakhfakh who resigned in July over allegations of a conflict of interest.
Premier named the liberal economist Ali Kooli as minister of Economy, Finance and Investment. Kooli is CEO of Arab Banking Corporation (ABC Bank) in Tunisia.
https://english.alarabiya.net/en/News/north-africa/2020/08/25/Tunisia-s-prime-minister-designate-announces-a-technocratic-government-State-TV.html
--------
Talks between regional bloc, Mali's new junta on return to civilian rule end without result
25 August 2020
Negotiations between West African mediators and Mali's new military junta have concluded without an agreement on how the country should return to civilian rule.
The two sides released separate statements on Monday after three days of talks saying that Mali's ousted president Ibrahim Boubacar Keita — whose return to office had been initially demanded by the regional Economic Community of West African States (ECOWAS) — no longer wished to return to power and certain issues had remained unresolved.
The 15-member ECOWAS on Saturday dispatched a high-level delegation led by former Nigerian president Goodluck Jonathan to Mali's capital of Bamako to push its demands for "immediate return to constitutional order" following a coup in the country on August 18.
"There were discussions on both sides, given that at this stage nothing has been set down, nothing has been decided, and that as far as we are concerned, the final architecture of the transition will be discussed and defined by us," said a spokesman for the new junta, Colonel Ismael Wague.
Meanwhile, Jonathan, who said he requested and was granted access to Keita, emphasized, "President Ibrahim Boubacar Keita told us that he has resigned. That he was not forced to do so. That he does not want to return to politics and that he wants a quick transition to allow the country to return to civilian rule."
He said ECOWAS and the junta "have agreed on a number of issues, but there are some issues that we have not agreed [on]."
"So on those issues, we told the military officers the thinking of ECOWAS and we asked them to go and review," Jonathan added.
The military staged a coup last Wednesday, detaining the president and Prime Minister Boubou Cisse, as well as other ranking government officials.
The military rulers say they "completed the work" of the protesters who had been calling for the president's resignation for months over alleged corruption and deteriorating security in areas where affiliates of al-Qaeda and Daesh terrorist groups are active.
The new junta, calling itself the National Committee for the Salvation of the People (CNSP), has promised to oversee a transition to elections within a "reasonable" amount of time.
The coup has, however, been condemned abroad, with regional countries calling for a return to civilian rule and threatening to impose sanctions if that does not happen.
https://www.presstv.com/Detail/2020/08/25/632551/Mali-military-junta-West-African-talks-without-result
--------
Libya's Red Crescent retrieves 22 bodies off coastal town of Zwara
24 August 2020
The Libyan Red Crescent retrieved the bodies of 22 migrants off the coastal town of Zwara on Sunday, the International Organization for Migration (IOM) said.
"Today, 22 bodies were retrieved by the Libyan Red Crescent in Zwara," the IOM's chief of mission in Libya, Federico Soda, wrote on Twitter, sharing a photo of body bags lined up on a beach.
For all the latest headlines, follow our Google News channel online or via the app.
On Wednesday, the IOM and the UN refugee agency said dozens of migrants and refugees had perished off Libya in the deadliest shipwreck so far this year.
The agencies said that survivors from Monday's sinking, 37 of whom were rescued by fishermen, said at least 45 others, including five children, had died when the engine of the vessel they were aboard exploded off Zwara.
The latest tragedy, west of Tripoli, brings to 302 the number of migrants and refugees known to have perished on the route so far this year, the IOM and the UNHCR said, stressing that the actual figure was likely much higher.
Safa Msehli, spokeswoman for the IOM in Geneva, told AFP on Sunday it was possible the 22 bodies were from that same sinking, "given the reported location of the shipwreck."
"The bodies retrieved today were all African males. We still don't have information on the nationalities," she added.
Libya, which descended into chaos following the 2011 uprising that toppled and killed longtime dictator Moammar Gaddafi, has emerged as a major transit point for African and Arab migrants fleeing war and poverty to Europe.
Migrant departures from Libya's coast increased by nearly 300 percent this year between January and the end of April, compared to the same period in 2019, according to the UN.
"These painful deaths are the result of the increasingly hardening policy towards people fleeing conflict and extreme poverty, and a failure to humanely manage migration flows," Soda added Sunday.
More than 100,000 migrants tried to cross the Mediterranean last year with more than 1,200 dying in the attempt, according to the IOM.
https://english.alarabiya.net/en/News/north-africa/2020/08/24/Libya-s-Red-Crescent-retrieves-22-bodies-off-coastal-town-of-Zwara.html
--------
Over 1,100 villagers killed in Nigeria in 1st half of 2020: Amnesty
24 August 2020
Over 1,100 people have been killed in rural areas across several states of central and northwestern Nigeria amid an alarming escalation in raids and kidnappings by armed bandits in the first half of the year, Amnesty International says.
"The Nigerian authorities have left rural communities at the mercy of rampaging gunmen who have killed at least 1,126 people in the north of the country since January," the London-based rights group said in a new report on Monday.
Osai Ojigho, the director of Amnesty Nigeria, said the group had interviewed civilians in the states of Kaduna, Katsina, Niger, Plateau, Sokoto, Taraba and Zamfara, who reported living in fear of attacks and abductions.
"Terrifying attacks on rural communities in the north of Nigeria have been going on for years."
"The ongoing failure of security forces to take sufficient steps to protect villagers from these predictable attacks is utterly shameful."
Ojigho decried reported abuse of civilians who asked for more official help and protection.
"In their response to these attacks, the Nigerian authorities have displayed gross incompetence and a total disregard for people's lives," he said. "Arresting people who dare to ask for help is a further blow."
The killings in clashes between herders and farming communities for access to land have been recurrent for several years.
In Katsina, at least 33,130 people were living in displacement camps, while others have headed to urban areas to stay with relatives.
Amnesty blamed both state authorities and the federal government for failing to protect the population.
The escalating violence has forced many farmers and their families from their homes while thousands could not cultivate their farms during the rainy season of 2020 because of fear of attacks or abduction, according to Amnesty.
Northwestern Nigeria has been wracked by years of violence involving clashes between rival communities over land, attacks by heavily-armed criminal gangs and reprisal killings by vigilante groups.
Cattle rustling and kidnapping for ransom have also flourished in the security vacuum.
The government has so far failed in halting unrest that has killed an estimated 8,000 people since 2011 and displaced 200,000.
Nigeria is already struggling to contain insurgencies by Boko Haram Takfiri terrorists in the northeast, conflicts in central states, and militant groups in the Niger Delta to the southeast.
https://www.presstv.com/Detail/2020/08/24/632523/Nigeria-Amnesty-Boko-Haram-President-Muhammadu-Buhari--
--------
Morocco rejects normalization with Israel ahead of Kushner's visit
24 August 2020
Morocco's prime minister has stressed his country's opposition to any normalization of relations with Israel ahead of a visit by the US president's senior advisor Jared Kushner to the Arab country.
"We refuse any normalization with the Zionist entity because this emboldens it to go further in breaching the rights of the Palestinian people," Saad Dine El Otmani told his Islamist PJD party on Sunday.
His remarks come as US President Donald Trump's senior adviser and son-in law is expected to fly to Morocco in the coming days as part of a his "multiple-nation visit" to the Middle East that aims to "push Arab-Israeli rapprochement" after Israel and the UAE reached a much-condemned normalization deal.
Morocco has categorically rejected any rumors of normalization, insisting that it will not accept any compromise that undermines the "just Palestinian cause."
Morocco and Israel began low-level ties in 1993 after an accord that purportedly sought to enable "peace" between Israelis and Palestinians was reached. But Rabat suspended ties with the Israeli regime after the outbreak of a Palestinian uprising in 2000.
The Associated Press quoted three diplomats as saying that Kushner will also visit Bahrain, Oman, Saudi Arabia and Israel.
According to the diplomats, who spoke on condition of anonymity, US Secretary of State Mike Pompeo will make a separate regional tour.
The diplomats said they were not expecting "announcements of immediate breakthrough." Rather, the visits aim to "finalize at least one, and potentially more, normalization deals with Israel in the near future."
Abu Dhabi and Tel Aviv announced on August 13 that they had reached a deal that would lead to a full normalization of diplomatic relations between the two sides.
The highly controversial deal, which has since been widely condemned across the occupied Palestinian territories and the Muslim world, was brokered by Trump, who has attempted to paint it as a big breakthrough.
The UAE-Israel deal marks the third such normalization agreement the occupying regime has struck with an Arab country after Egypt (1979) and Jordan (1994). Abu Dhabi was already believed to have clandestine relations with Tel Aviv.
Tunisian journalist tears apart photos of bin Zayed, Netanyahu
The Israeli-UAE deal has sparked protests in support of Palestine in various countries, including Tunisia.
Protesters took to the streets of the Tunisian capital on Saturday, carrying banners reading "normalization is high treason".
Pictures of a Tunisian journalist (seen below) tearing down pictures of Abu Dhabi Crown Prince Mohammed bin Zayed and Israeli prime minister Benjamin Netanyahu in protest at the normalization deal went viral on social media.
The global campaign launched on August 15 was initiated by the "International Women's Coalition in Support of al-Quds and Palestine" in Tunisia, and the al-Baraka Association for Charitable and Humanitarian Action in Algeria.
https://www.presstv.com/Detail/2020/08/24/632471/Morocco-rejects-normalization-Israel
--------
Tunisia's caretaker premier sacks anti-graft chief
Adel Elthabti
25.08.2020
TUNIS, Tunisia
Tunisia's Cabinet on Monday dismissed the head of the country's anti-corruption body.
A Cabinet meeting headed by caretaker Prime Minister Elyes Fakhfakh, decided to relieve Chawki Tabib of his duties as head of the National Anti-Corruption Commission and named judge Imad Boukhreis to replace him.
The Cabinet mentioned no reason for the removal of Tabib, who took the post in January 2016.
On July 13, the anti-corruption commission announced it was sending to both the judiciary and Parliament Speaker Rached Ghannouchi documents on suspicions the premier had conflicts of interest.
The prime minister resigned after more than 100 lawmakers pushed him to face a confidence vote amid suspicions of corruption and conflicts of interest.
On July 15, President Kais Saied approved Fakhfakh's resignation and later assigned him as caretaker prime minister until former Interior Minister Hichem Mechichi forms a new government.
https://www.aa.com.tr/en/africa/tunisias-caretaker-premier-sacks-anti-graft-chief/1952066
--------
North America
Mike Pompeo hopeful other Arab states to forge ties with Israel
Aug 24, 2020
JERUSALEM: US Secretary of State Mike Pompeo said he hoped other Arab countries would also establish diplomatic relations with Israel as he kicked off a Mideast tour on Monday to press the momentum of the Trump administration's Arab-Israeli peace push.
Pompeo spoke during a joint statement with Israeli Prime Minister Benjamin Netanyahu in Jerusalem, the first stop on a multi-country tour of the region following the Aug. 13 announcement of the historic agreement between Israel and the United Arab Emirates, brokered by Washington, to establish diplomatic ties.
"I am hopeful that we will see other Arab nations join in this," Pompeo said. "The opportunity for them to work alongside, to recognize the state of Israel and to work alongside them will not only increase Middle East stability, but it will improve the lives for the people of their own countries as well."
The Israel-UAE agreement delivered a key foreign policy victory to President Donald Trump as he seeks reelection and reflected a changing Middle East in which shared concerns about archenemy Iran have largely overtaken traditional Arab support for the Palestinians.
Both Pompeo and Netanyahu criticized the lack of international support for the US demand for the restoration of U.N. sanctions against Iran. The Trump administration has been pushing at the Security Council to have so-called "snapback" sanctions imposed on Iran over what Washington says is Iran's violation of the 2015 nuclear deal with world powers.
"We are determined to use every tool that we have to ensure they can't get access to high-end weapon systems," Pompeo said. "The rest of the world should join us."
Earlier this month, the US, Israel and the UAE announced the deal to establish full diplomatic relations, which also requires Israel to freeze its plans to annex parts of the occupied West Bank sought by the Palestinians as part of their future state.
Netanyahu called the agreement "a boon to peace and regional stability" that "heralds a new era where we could have other nations join." He restated that the agreement does not include Israel's acceptance of the sale of sophisticated weaponry to the Emirates.
Pompeo said the US was committed to maintaining Israel's "qualitative military edge" and would be reviewing arms deals with the UAE.
Later in the trip, Pompeo was to meet with Netanyahu's partner in the government and Defense Minister Benny Gantz, as well as Foreign Minister Gabi Ashkenazi.
After his Israel stop Pompeo was also slated to visit Sudan, the UAE and Bahrain, with additional stops in the Gulf possible, the State Department had said. In Sudan, the secretary of state said he would push for "deepening the Sudan-Israel relationship."
British Foreign Secretary Dominic Raab was also arriving in Jerusalem on Monday for meetings with Israeli and Palestinian officials in an effort "to press for renewed dialogue" and a negotiated two-state solution to the conflict.
Ahead of Pompeo's arrival, the Israeli military said it struck militant targets in the Gaza Strip early on Monday, in response to incendiary balloons launched into Israel the day before. It was the latest exchange as tensions between the two sides intensified in recent weeks.
The army said it bombed "military posts and an underground infrastructure" belonging to Hamas, the Palestinian militant group that rules Gaza. There were no immediate reports of any casualties.
Militants affiliated with Hamas have launched scores of incendiary balloons into southern Israel in recent weeks in a bid to pressure Israel to ease the blockade imposed since Hamas took control of the territory in 2007. On Friday, Palestinian militants launched 12 rockets at Israel, nine of which were intercepted, in the largest outbreak of violence in recent months.
Israel has responded to the balloons and sporadic rocket fire with airstrikes targeting militant positions.
Israel and Hamas have fought three wars and numerous smaller skirmishes in the past 13 years. Last week Egyptian mediators tried to ease tensions and bolster the informal truce between Israel and Hamas that has largely held since the 2014 war in Gaza.
https://timesofindia.indiatimes.com/world/middle-east/mike-pompeo-hopeful-other-arab-states-to-forge-ties-with-israel/articleshow/77723205.cms
--------
Pompeo says US will preserve Israel's military edge
24 August 2020
US Secretary of State Mike Pompeo said on Monday the United States would continue to ensure Israel enjoyed a military edge in the Middle East under any future US arms deals with the United Arab Emirates.
"The United States has a legal requirement with respect to qualitative military edge. We will continue to honor that," Pompeo told reporters after a meeting in Jerusalem with Prime Minister Benjamin Netanyahu.
A US-brokered deal on normalizing relations between Israel and the UAE was announced on August 13.
https://english.alarabiya.net/en/News/middle-east/2020/08/24/Pompeo-says-US-will-preserve-Israel-s-military-edge.html
--------
US Secretary of State Pompeo flies to Sudan on first non-stop flight from Israel
25 August 2020
United States Secretary of State Mike Pompeo was due to land in Sudan from Israel on Tuesday, on what he said was the first official non-stop flight between the two countries, as the United States promotes stronger Sudan-Israel ties.
For all the latest headlines follow our Google News channel online or via the app.
His visit is part of a regional tour following an accord between Israel and the UAE this month to forge full relations and comes as Israel and the United States push more Arab countries to follow.
"Happy to announce that we are on the FIRST official NONSTOP flight from Israel to Sudan!" Pompeo said on Twitter.
Pompeo will meet Sudan's prime minister and the head of its ruling council during a brief stopover in Khartoum to discuss US support for the civilian-led government and for "deepening the Sudan-Israel relationship," according to the State Department.
Sudan has been restoring its own ties with the United States following the ouster of former Islamist leader Omar al-Bashir in April 2019 and is pushing to be removed from the list of countries that Washington considers state sponsors of terrorism.
Asked if Pompeo would announce a breakthrough in Sudan like normalization of ties with Israel or a removal of US sanctions, a US official on board Pompeo's flight said: "It's possible that more history will be made."
The official said Sudan had offered the direct flight, dropping the requirement "that such a flight make a cosmetic stop en route."
Ties with Israel are a sensitive issue in Sudan, which was among the hardline Muslim foes of Israel under Bashir.
In February, ruling council head Gen. Abdel Fattah al-Burhan met Israeli Prime Minister Benjamin Netanyahu in Uganda but cast doubt on any rapid normalization of relations.
Sudan announced on Aug. 19 it had sacked its foreign ministry spokesman after he called the UAE decision to become the third Arab country to normalize relations with Israel "a brave and bold step."
https://english.alarabiya.net/en/News/world/2020/08/25/US-Secretary-of-State-Pompeo-flies-to-Sudan-on-first-non-stop-flight-from-Israel.html
--------
Venezuela marks Yasser Arafat's 91st birth anniversary
Laura Gamba
24.08.2020
BOGOTA, Colombia
Venezuelan President Nicolas Maduro conmemorated on Monday late Palestinian leader Yasser Arafat on his 91st birth anniversary.
"In Venezuela, we are celebrating the 91st anniversary of the birth of our friend, Yasser Arafat. Eternal leader who left us a legacy of firmness and dignity for the cause of freedom and peace. Today, we continue with his people raising our voices for a free and independent Palestine!" said Maduro on his Twitter account.
Yasser Arafat participated in the Palestinian movement, which aspired to build an independent Arab state, clashing with Jewish aspirations on the same territory.
He founded the Fatah movement in the late 1950 and in 1969 he took over the Palestine Liberation Organization, created by the Arab League five years earlier to declare Palestinian independence from the region's powerful players.
The 1993 Oslo Accords that gave the Palestinians limited territorial sovereignty and partial control over civil affairs in the West Bank and Gaza, won Arafat the Nobel Peace Prize in 1994.
Arafat returned to Palestine in 1994 following decades of struggle against the Israeli occupation from abroad. During the second Palestinian Intifada, which erupted in 2001 against then Israeli Prime Minister Ariel Sharon's incursion in the Al-Aqsa Mosque, the Israeli occupation forces imposed a blockade on Arafat's residence in the West Bank's city of Ramallah.
Cuban Foreign Minister Bruno Rodriguez also remembered Arafat through his Twitter account on Monday.
https://www.aa.com.tr/en/americas/venezuela-marks-yasser-arafats-91st-birth-anniversary/1951888
--------
US-led coalition hands over military base to Iraq
23.08.2020
The US-led coalition against Daesh/ISIS on Sunday withdrew from the Taji military base in Iraq and handed it over to the Iraqi army, according to the coalition.
"The movement of coalition military personnel is part of a long-range plan coordinated with the government of Iraq," the coalition said in a statement.
It said the Taji base, 85 km north of Baghdad, was a prime location for the training of the Iraqi forces.
Maj. Gen. Tahsin al-Khafaji, a spokesman for the joint operations of the Iraqi army, said the troop withdrawal comes under an agreed timetable to hand over other military bases across Iraq.
This is the seventh military base to be handed over to the Iraqi army this year.
The pullout comes amid rising attacks by Iranian-backed militias on bases housing US troops and diplomats in Iraq.
US officials have repeatedly accused the Iraqi Hezbollah Brigades, which operates under the umbrella of the Popular Mobilization Forces (Hashd al-Shaabi), of launching rocket attacks on military bases that host US troops and other facilities in Iraq.
Such attacks have increased since the US assassinated Iranian General Qasem Soleimani in a drone attack in Baghdad in early January.
Currently, there are around 5,000 US forces along with other 2,500 troops in Iraq under the US-led coalition.
Following his talks with US President Donald Trump in Washington this week, Iraqi Prime Minister Mustafa al-Kadhimi said the American president has vowed to withdraw all US troops from Iraq within three years.
https://www.aa.com.tr/en/americas/us-led-coalition-hands-over-military-base-to-iraq/1950735
--------
Europe
Turkey, Greece plan rival exercises in tense east Mediterranean
August 24, 2020
ISTANBUL: Turkey and Greece announced rival military exercises in the eastern Mediterranean for Tuesday as Germany prepared to take another crack at defusing the NATO allies' escalating row over natural gas.
The discovery of major deposits in waters surrounding Cyprus and the Greek island of Crete has triggered a scramble for energy riches and revived old regional rivalries.
Tensions ratched up another notch when Turkey sent the Oruc Reis research vessel accompanied by warships to disputed waters on August 10.
Greece and its EU ally France both dispatched their own naval assets to the area to monitor Turkey's work.
EU foreign ministers convened an emergency videoconference on the emerging crisis when a Turkish frigate collided with a Greek one in disputed circumstances days into the Oruc Reis mission.
Germany has taken the lead in trying to calm a dispute that threatens to complicate EU nations' efforts to tap new sources of energy that can reduce their dependence on countries such as Russia.
Its foreign minister, Heiko Maas, will visit Athens and Ankara on Tuesday to try to put talks between the two rivals back on track.
But the difficulties became even more apparent when Athens and Ankara announced plans to stage sea exercises in the same region south of Crete on Tuesday.
The Greek exercises appeared to have been announced in response to Turkey's decision to extend the Oruc Reis mission by an extra four days to Thursday.
Turkey's defense ministry responded by planning its own "maritime trainings... to promote coordination and interoperability" south of Crete at the same time.
Neither side appeared ready to defuse the tension.
Turkish President Recep Tayyip Erdogan said he might decide to keep the Oruc Reis out at sea even longer and accused Greece of behaving "in an unauthorized and spoilt manner."
"Turkey will not take even the smallest step back from the activities of either Oruc Reis or our naval elements escorting it," Erdogan said after chairing a weekly cabinet meeting.
"With its stance that goes against international law, goodwill and neighborly relations, Greece has thrown itself into a chaos from which it cannot find a way out," he added.
Maas plans to meet Greek Prime Minister Kyriakos Mitsotakis before flying to Ankara for talks with his Turkish counterpart.
It was not clear from the official statements whether Maas would also be received by Erdogan.
"We take the tensions there very seriously," a German foreign ministry spokesman told reporters.
"We are worried that the tensions could further weigh on the relationship between Turkey and the EU and that further escalation could have grave consequences."
Germany currently holds the rotating presidency of the European Union, and a spokesman for Chancellor Angela Merkel said it was "essential" to remain in dialogue with both sides.
"The aim is for Greece and Turkey to resolve their problems with each other directly," the spokesman said.
https://www.arabnews.com/node/1724036/world
--------
German foreign minister set to visit Turkey
Merve Gül Aydoğan Ağlarcı
24.08.2020
Top German diplomat Heiko Maas will pay a working visit to Turkey on Tuesday and hold meetings with his Turkish counterpart Mevlut Cavusoglu.
According to the Turkish Foreign Ministry, the German and Turkish foreign ministers will meet in the capital Ankara to discuss "bilateral relations, Turkey-EU relations, Eastern Mediterranean and regional issues."
https://www.aa.com.tr/en/europe/german-foreign-minister-set-to-visit-turkey/1951320
--------
URL: https://www.newageislam.com/islamic-world-news/jaish-e-mohammed-isi-meeting/d/122716
New Age Islam, Islam Online, Islamic Website, African Muslim News, Arab World News, South Asia News, Indian Muslim News, World Muslim News, Women in Islam, Islamic Feminism, Arab Women, Women In Arab, Islamophobia in America, Muslim Women in West, Islam Women and Feminism