New Age Islam News Bureau
29 May 2017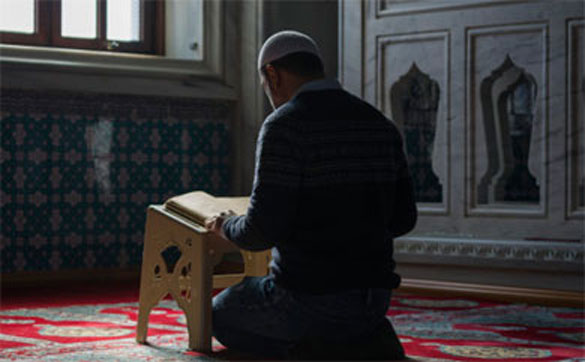 Saudi-funded mosques spread Wahhabi Islam, MUSTAFAGULL VIA GETTY IMAGES
----
• 'Isn't This Our Country?' Why Indian Muslims Feel Shaken and 'Harassed'
• Hefazat-e-Islam Chief Dumbfounded By Reinstallation of Lady Justice
• Penang Exco: Un-Islamic To Forbid Non-Muslims from Breaking Fast With Muslims
• Family of Saudi Wahhabism Founder Disowns Qatar Emir amid Tensions
• Are Saudi-Funded Mosques Really A Problem In The UK?
India
• 'Isn't This Our Country?' Why Indian Muslims Feel Shaken and 'Harassed'
• Tech-Savvy Terrorist Is New Hizbul Commander in Kashmir
• Yasin Malik in custody; people's protest against Hizb chief's killing draws tepid response
• Hizbul terrorist killing: Kashmir still tense, but situation under control
• J&K: Pakistan resorts to unprovoked firing, 1 civilian killed another injured
• The new hard-line in the Valley: South Kashmir their roots, new militants tap into local anger
--------
South Asia
• Hefazat-e-Islam Chief Dumbfounded By Reinstallation of Lady Justice
• ISIS Militants among 50 Killed In Joint Operations of Afghan Forces: MoD
• Bangladesh and UN Peacekeeping challenges & prospects
• Islami Andolan demands removal of all idols, culture minister
• US drone strike kills ISIS leader and his 2 fighters in East of Afghanistan
• Afghan forces foil deadly explosion plot in Herat province
--------
Southeast Asia
• Penang Exco: Un-Islamic To Forbid Non-Muslims from Breaking Fast With Muslims
• Moderate Islam Practiced in Indonesia Strengthen Democracy: Kalla
• Philippine Leader Asks Separatists, Maoists to Join Fight against Islamic State
• Isis-Backed Militants Struggle for Control in the Southern Philippines
• Groups in Malaysia Raising Funds to Aid Hungry Muslims in Palestine and Syria
• Perlis bars Muslim traders from selling cooked food before 2pm
--------
Arab World
• Family of Saudi Wahhabism Founder Disowns Qatar Emir amid Tensions
• Egypt Cites 'Self-Defense' For Libya Strikes To UN Security Council
• Over 35 Civilians Killed, Wounded in US-Led Coalition Airstrike in Northeastern Syria
• Syria: Rival Terrorists Restart Infighting in Idlib Province
• ISIL Dispatches Fresh Terrorists to Aleppo to Slow down Syrian Army's Rapid Advances
• Infighting Erupts among ISIL Terrorists in Northeastern Syria
• UAE pardons 53 inmates on occasion of Ramzan
• ISIL's Arms, Ammunition Destroyed in Syrian Army Attack in Hama
• Egypt launches fresh airstrikes on militia sites in Libya's Derna
• New clashes as fate of Bahrain cleric remains unknown
• UN warns Daesh directly targeting civilians in Iraq's Mosul
• Families of slain Bahrainis slam burial of loved ones without consent
--------
Europe
• Are Saudi-Funded Mosques Really A Problem In The UK?
• Britain's Muslims 'Should Issue Fatwa against Terror' Says Former Police Chief
• Photos of Manchester Bomber Salman Abedi On Night Of Attack Revealed
• Time to confront local Islamists: this is war
• Muslim Community Members Mobilize After Manchester Attack
--------
Mideast
• Saudi Regime Believes In Quran Only In Appearance: Ayatollah Khamenei
• Senior Palestine Official Slams Israeli Cabinet Meeting Held Under Al-Aqsa
• Turkish jets bomb northern Iraq, kill PKK militants
• Pakistani Commander of Saudi-Led Anti-Yemen Coalition Mulling Resignation
• Israeli govt meeting near Jerusalem site angers Palestinians
• Arab coalition air force targets Houthi posts in east Sanaa
• Top Iranian security official: Trump's anti-Tehran remarks false and baseless
• Israeli commander orders new settlement in West Bank
--------
Pakistan
• Use of Force In The Name Of Shariah Forbidden In Islam, Pak President Hails Religious Scholars' Decree
• Pakistan Fears Indian Influence In Afghanistan, Say US Spy Chiefs
• Panama case: Hussain Nawaz expresses anger following statement to JIT
• Pakistani man killed as Iranian border guards fire mortar shell into Balochistan
• PTI prepares 'Panama vans' to spread 'awareness' about the scandal
• Pir, disciples remanded for harassing SC judge
--------
Africa
• Libyan Militant Group Ansar Al-Sharia Says It Has Dissolved
• Egypt says Christian massacre attackers trained in Libya
• Takaful insurance not for Muslims alone – Adeniran
• No unconditional amnesty for ex-Boko Haram, urges NGO
--------
North America
• Civilian Deaths a 'Fact Of Life' In War on ISIS: Pentagon Head
• CNN's W. Kamau Bell: Islam Part of America's Founding
• Canadian envoy praises inter-faith amity in Qatar
Compiled by New Age Islam News Bureau
URL: https://www.newageislam.com/islamic-world-news/isnt-this-our-country-/d/111329
--------
'Isn't This Our Country?' Why Indian Muslims Feel Shaken and 'Harassed'
May 29, 2017
Anam Nisha is a first-year student in the department of chemical engineering at the Rohilkhand University in Bareilly. The daughter of a mechanic, her parents battled hostile relatives, uncomfortable with sending a girl to college, and decided to educate her— she will become the first engineer in her family.
Nisha has made friends with her classmates, a majority of Hindus. But something changed during the 2017 elections in UP.
"I did not feel this earlier. But in this election, among our friends, this feeling of being Hindu and Muslim sharpened. In discussions, our friends made us feel we were different." She says the BJP had created this 'division'.
Mohammed Tanweer, a final year student from Gorakhpur, nods. "When the PM came and said Qabristan and Shamshanghat, we felt uncomfortable. Look at issues being raised everyday. It makes us sometimes ask — do we have the wrong name?"
No generalisation about a community as large and diverse as Indian Muslims can be entirely accurate. Yet, in the course of meeting dozens of young Muslims, from west UP to the eastern most edge of Bihar, it became clear that Nisha and Tanweer are not exceptions. Muslims are shaken, disturbed, and worried.
Living as 'anti-nationals'
Firoze Ahmad is an assistant professor in the Aligarh Muslim University's campus in Kishanganj, in Bihar's Seemanchal. "Muslims have begun avoiding public gatherings because anything you say can be misconstrued. On social media, as soon as you say something, you are immediately branded anti-national, terrorist, and of course Pakistani," he says.
A survey conducted by the well-regarded Centre for the Study of Developing Societies in four states — Gujarat, Haryana, Odisha and Karnataka — gives a clue into the mindset that leads to these labels. Only 13% of Hindus saw Muslims as 'highly patriotic', even though 77% Muslims saw themselves as 'highly patriotic'.
When asked what, specifically, was bothering him, Firoze Ahmad says, "Look at the hate campaigns. When they say love jehad, raise triple talaq, talk of gau raksha, want ghar wapsi, who are they targeting? There is a common pattern. They want to ignite new debates with Muslims as the target group."
He then clarifies. "It is not the PM. He is for Sabka saath, sabka vikaas. It is those acting in his name. They need to be punished."
Shadab Khan is pursuing an MBA in the campus.
"This nationalism discourse has created a gulf. If I say I love Barcelona, I am a nationalist. But if I say I love Pakistani player Shahid Afridi, I become an anti-national. This has percolated down to every college, every street, every social media conversation."
Across age groups and regions, most Muslims blamed BJP and the Sangh parivar, but they were as critical of the media.
Back in Bareilly, Heeba Roshan, a second year student of chemical engineering, noted, with a laugh, "There would have been far more peace, and so much less insecurity, if we all stopped TV news."
Media penetration had increased, every household was watching news, this was shaping mindsets, and the content usually reinforced the views that Hindus held of the community, and alienated Muslims, pointed Ahmad.
Sense of discrimination
All of this points to a degree of psychological alienation. But is this merely perceptional or is it rooted in facts?
In Kishanganj, Raashid Nehaal is the director of the AMU campus — which operates out of two temporary buildings, one of which also doubles up as both the academic block and the girls hostel. There are only two courses being offered; he has not been able to appoint faculty, expand courses, or even build boundary walls. Work on a new campus building is halted.
Why?
"Since the BJP government has come to power, they have not released a single paisa to us. The approved funds for this campus — meant to serve the backward region — is ₹136 crore; all we have got so far is ₹10 crore, which was released before the BJP won."
Nehaal does not mince words. "What should we understand from this? They have become prejudiced." He pins it on politics, and the difference in nature of regimes is palpable here. The 'secular government' of Nitish Kumar — which relied on Muslim votes — has extended all support to the campus, but the Union government, Nehaal claims, has been hostile.
At the other end of the Hindi heartland lies the small town of Deoband, famous for its influential Islamic seminary.
At a cloth shop in the bazaar, a group of young men look back at 2017 polls. Shah Alam tells his friends, "We were unnecessarily living with a myth that at 18%, Muslims can decide elections. The majority decides elections. And BJP has shown they don't need us at all."
What has been the impact of this?
"Secular parties treated us as just a vote-bank, but we at least had leaders to go to. There is no one here to listen to us. Sunwai khatam ho gayi," replies Alam.
Adnan owns the cloth shop, and says, "Under the Mudra scheme, I applied for a loan of ₹5 lakh. I have gone to the bank repeatedly. But my application got rejected."
But maybe his loan got rejected because it did not meet the criteria? Would it be correct to pin it to religion? He replies, "It is the mindset. The bank official told me — you will not get it. Don't waste your time."
Whether it is indeed, factually, their religious identity which is leading to Adnan's loan being rejected, Alam's voice not being heard, Ahmad or Khan being called anti-national, Nisha and Tanweer feeling a sense of distance from their friends, Roshan getting uncomfortable watching television, or Nehaal struggling to get funds for his campus is one part of the story, open to debate. The more important part is that all of them feel that this is discrimination that stems from their religious identity.
And all of this is leading to a question that Khan — the Kishanganj student — asks bluntly, "I have always felt Indian. But today, I am being forced to ask myself — is this my country?"
http://www.hindustantimes.com/india-news/isn-t-this-our-country-why-muslims-in-uttar-pradesh-feel-shaken-harassed/story-JuOWUrpN8uMPcvJ13GzoVI.html
--------
Hefazat-E-Islam Chief Dumbfounded By Reinstallation of Lady Justice
May 29, 2017
'Do not play with our religious beliefs, national spirit and heritage. Do not push the country towards the curse of Allah through such anti-Islamic activities'
Terming the re-installation of the statue of Lady Justice a matter of grave concern and disappointment, Hefazat-e-Islam chief Shah Ahmed Shafi has said they along with the masses were taken aback by the move.
"Despite my long illness, I became happy and expressed gratitude when the statue of the Greek goddess was removed [from the Supreme Court premises]. However, only two days after we have now regrettably come to know that the idol was reinstalled in front of the Supreme Court's annex building. We are flabbergasted by the re-erection of it," the chief of the radical Islamist platform said in a press statement on Sunday.
He also said: "Earlier, we placed our demand for removing the idol forever. But, it was reinstalled against the people's will.
"The re-installation has made it sufficiently clear that the government is not paying attention to our calls and peaceful movement. Installing the idol or cloaking it in black during the time of prayers was never an issue. In fact, the issue was whether it will exist or not, and there was no middle way."
Shafi added: "We have repeatedly said that justice is a fundamental concept in Islam. Even, establishing justice in the society was a goal of our Liberation War in 1971. So, when we borrow any symbol of justice from the Greek tradition, it means that we have no concept of justice in our history, tradition and religion."
He urged the government to remove the statute for good, saying: "Do not play with our religious beliefs, national spirit and heritage. Do not push the country towards the curse of Allah through such anti-Islamic activities."
Meanwhile, describing the reinstallation as a hide and seek game of the government, Jamaat-e-Islami Secretary General Shafiqur Rahman in a separate press statement said they were enraged by the move. He also demanded the statute be permanently removed from the court area.
Islami Andolon Bangladesh's Ameer and Charmonai Pir Mufti Syed Muhammad Rezaul Karim said the reinstallation slandered Islam as a religion and the Muslims as a population.
Alleging that the government is showing disregard for feelings of the Muslims, who constitute 92% of the country's total population, he said: "In the next general election, people will boycott the ruling party as it is siding with idols."
Mufti Faizullah, secretary general of a faction of Islami Oikya Jote, too demanded removal of the statue.
http://www.dhakatribune.com/bangladesh/2017/05/29/shafi-dumbfounded-reinstallation-lady-justice/
--------
Penang exco: Un-Islamic to forbid non-Muslims from breaking fast with Muslims
BY OPALYN MOK
May 29, 2017
GEORGE TOWN, May 29 — It is un-Islamic to forbid non-Muslims from joining Muslims in breaking their fast, Penang state executive councillor Datuk Abdul Malik Abul Kassim said today.
The state Islamic religious affairs, domestic trade and consumer affairs committee chairman assured both Muslims and non-Muslims that it is not wrong for non-Muslims to join in with Muslims in buka puasa (breaking of fast) events.
"It is un-Islamic to forbid non-Muslims from joining Muslims to break fast," he said in a press conference here.
He was responding to statements by Jaringan Muslimin Pulau Pinang chairman Mohamed Hafiz Mohamed Nordin that non-Muslims, like Penang Chief Minister Lim Guan Eng, should not be allowed to break fast together with Muslims.
Mohamed Hafiz, who is the former Penang PAS Youth chief, held a demonstration outside the Simpang Enam Mosque here last Friday to demand that Lim be forbidden from attending any buka puasa events for the entire Ramadan fasting month.
"All Muslims and non-Muslims must not be confused by his statement which was against Islamic teachings," Abdul Malik said.
He also condemned the Friday incident in which Lim's information chief, Zaidi Ahmad was slapped by one of a group of demonstrators led by Mohamed Hafiz.
"What they did gave a bad image to Islam as they had acted violently against Zaidi for no apparent reason," he said.
Abdul Malik said Zaidi had only approached the demonstrators to talk to them.
The group was holding a protest outside the mosque after Friday prayers over allegations of the state government's interference on the state fatwa matters.
PKR secretary-general Datuk Saifuddin Nasution Ismail, who was also present at the press conference in Komtar, said what happened last Friday was against Islamic teachings.
"While puasa is wajib only for Muslims, when the Muslims are joined by non-Muslims in buka puasa, it is harus," he said.
He stressed that there was nothing wrong with non-Muslims joining Muslims in breaking fast.
"We need to put this open a right perspective as having Muslims and non-Muslims together in breaking fast can promote unity and harmony amongst the races," he said.
In Islam, the term wajib means an obligatory action while harus refers to an act that is allowed.
http://www.themalaymailonline.com/malaysia/article/penang-exco-un-islamic-to-forbid-non-muslims-from-breaking-fast-with-muslim
--------
Family of Saudi Wahhabism founder disowns Qatar emir amid tensions
May 29, 2017
Descendants of the founder of Saudi Arabia's Wahhabi ideology have disowned Qatar's ruling family amid heightened tension between the two Persian Gulf neighbors.
According to Saudi Arabia's Okaz newspaper, 200 descendants of Ibn Abd al-Wahhab have denied in a statement claims that the the 18th-century cleric was the Qatari emir's great grandfather.
The statement has not mentioned the Qatari emir by name but has referred to his construction of a mosque named after Ibn Abd al-Wahhab, demanding that Qatar rename the mosque.
Qatar's state mosque, opened in 2011, is known as the Sheikh Mohammed ibn Abd al-Wahhab mosque.
"We, therefore, demand that the name of the mosque be changed for it does not carry its true Salafi path," the statement added.
Wahhabism is the radical ideology dominating Saudi Arabia, freely preached by government-backed clerics there, and inspiring terrorists worldwide. Daesh and other Takfiri terror groups use the ideology to declare people of other faiths as "infidels" and then kill them.
The development comes in the wake of escalating tensions between Riyadh and Doha since Qatar's state-run news agency released comments attributed to Emir Sheikh Tamim bin Hamad Al Thani on sensitive issues last week.
The Qatari emir was quoted as describing Iran as an "Islamic power" and "big power in the stabilization of the region."
He was also cited as questioning US President Donald Trump's hostility towards Tehran, speaking of "tensions" between Doha and Washington, praising Hamas resistance movement as "the legitimate representative of the Palestinian people," and threatening to withdraw ambassadors from a range of Middle Eastern countries.
The Qatari government communications office was quick to claim that hackers had broken into the QNA website and published the fake news. However, the Qatari state television's nightly newscast had showed clips of the monarch at an official military ceremony with a scrolling ticker at the bottom of the screen showing the same remarks.
Afterwards, Saudi Arabia and the United Arab Emirates blocked access to the Qatari media, including Al Jazeera, and Egypt accused the international news channel of "inciting terrorism" and "fabricating news."
Qatari Foreign Minister Mohammed bin Abdulrahman Al Thani then said his country was being targeted in a "hostile media campaign."
Qatar's ties with with its Arab neighbors suffered a breakdown in 2014 over its support for Egypt's Muslim Brotherhood.
Back in 2014, Saudi Arabia, Bahrain and the UAE withdrew their ambassadors from Qatar in protest at what they called Doha's "interference in their internal affairs."
http://www.presstv.ir/Detail/2017/05/29/523530/Saudi-Wahhabism-founder-disowns-Qatar-Emir
--------
Are Saudi-Funded Mosques Really A Problem In The UK?
Adam Deen
28/05/2017
The Muslim woman who spoke of Saudi-funded mosques and the spread of Wahhabi Islam in Thursday's Question Time was spot on.
What makes Wahhabism so damaging? We don't have to look further than its ideologues, such as its founder Muhammad ibn Abd al-Wahhab who is refered to in ISIS publications. His preaching was vehemently intolerant and violent. Anyone who disagreed with his narrow understating of Islam was considered an apostate and would be punishable by death. His preaching brought bloodshed to the Arabian Peninsula in the form of beheadings, executions, and amputations, much like what we have witnessed from ISIS.
Bernard Haykel, a scholar at Princeton describes the ISIS' ideology as "a kind of untamed Wahhabism," and says that "Wahhabism is the closest religious cognate." Personally, I would not describe ISIS' ideology as an untamed form of Wahhabism. For me, this overshadows the fundamental problem with Wahhabism's Islamic theology and implies that Saudi Arabia's Wahhabism is "tamed."
A former imam of the Grand Mosque in Mecca, Sheikh Aadel Al-Kalbani, Al-Kalbani, criticised aspects within the Salafi stream for permitting the killing of opponents. He announced that ISIS was the result of the Salafi version of Islam, and therefore the Salafi sect needed to change. It could be argued that the difference between Saudi Arabia and ISIS, is that Saudi Arabia merely has nicer buildings. There is no taming a theology, which consists of noxious principles. What makes it worse is that this ideology has spread far and wide in the UK.
In 2007, Dr Denis MacEoin, an Islamic studies expert at Newcastle who previously taught at the University of Fez, led a team of researchers over a two-year project, uncovering a hoard of malignant literature inside as many as a quarter of Britain's mosques. All of it had been published and distributed by agencies linked to the government of Saudi Arabia.
Among some of the content found in the material were recommendations to burn, stone, and throw homosexuals from mountains or tall buildings, and inflict the same on those who commit adultery or dare to leave or change their religion.
Almost half of the literature, which was openly available in many mosques including the East London Mosque in Whitechapel which had been visited by Prince Charles, was written in English, suggesting that its target audience was that of young British Muslims who would have no formal training in Arabic or Urdu.
It us estimated that Saudi spending on religious causes abroad are between $2bn [£960m] and $3bn per year since 1975 (comparing favourably with what was the annual Soviet propaganda budget of $1bn during the cold war), which has been spent on 1,500 mosques, 210 Islamic centres and dozens of Muslim academies and schools.
It is no exaggeration then to say that these mosques are little more than propaganda factories producing Wahhabi ideologues to populate the streets of Britain. In 2002, Jamaican convert Sheikh Abdullah el-Faisal who had trained at a Saudi university, was caught on tape saying "You can use chemical weapons to exterminate the unbelievers. Is that clear? If you have cockroaches in your house, you spray them with chemicals." Germaine Lindsay, one of the 7/7 bombers, was among his followers.
This was in 2002, and though the Saudis began to cut back on their international funding after they came into the spotlight following 9/11, imagine how deep the roots of Salafist thought have embedded themselves in British mosques today.
In addition to funding their propaganda in Britain, at home in Saudi Arabia, the Islamic University of Medina reserves 85% of its places for foreign students, resulting in hundreds of British graduates who have returned to the UK with their newly found hard-line Salafist views.
When discussing extremism and radicalisation in the UK, the elephant in the room, without a doubt, is Wahhabism. ISIS, Al Qaeda, Boko Haram, and other terrorist groups all subscribe to this hostile intolerant reading of Islam. If we are serious about challenging extremism, surely we should start by stopping the mass export of intolerance and hatred of Wahhabism from Saudi Arabia to the UK.
http://www.huffingtonpost.co.uk/adam-deen/saudi-funded-mosques_b_16825640.html
--------
India
Tech-savvy terrorist is new Hizbul commander in Kashmir
M Saleem Pandit
May 29, 2017
SRINAGAR: A day after the killing of Sabzar Bhat+ , Hizbul Mujahideen identified Riyaz Naikoo, at 29 the oldest surviving terrorist of the outfit, as its new commander in Kashmir, sources said on Sunday.
Tech-savvy Naikoo is considered a moderate among the hardline Hizbul terrorists, and speaks contrary to the deposed Hizb commander Zakir Musa. He favours a secular society in the valley.
A few months ago, Naikoo had invited Kashmiri Pandits to return to the valley. In an 11-minute video address, Naikoo, alias Zubair, had said, "We will welcome them (Kashmiri Pandits) warmly and there is always place for them in our hearts. They are part of our nation. We are their protectors and not their enemies."
Intelligence sources said Hizbul is likely to nominate Naikoo as its new chief to counter the narrative of deposed commander Zakir Musa that terrorists in Kashmir were fighting for an Islamic Caliphate and imposition of Shariat.
Pakistan-based Hizbul leadership, according to intelligence agencies, is under tremendous pressure from ISI after deposed Hizb commander Zakir Musa last week spoke about establishing a Caliphate in the Valley, besides threatening separatists against terming Kashmir's struggle as political fight.
"By appointing moderate Naikoo as new chief, Hizb may overshadow Zakir, who gained prominence among hardliners in Kashmir due to ISIS ideology. Also, Hizbul would prove to the world that it was not fighting for Islamic rule in Kashmir," an intelligence source said.
Indeed, after Zakir's statement, PoK-based Hizbul spokesman Salim Hashmi had distanced the outfit from his statement.
Unlike the school dropout Sabzar+ , who was killed in an encounter with security forces in south Kashmir's terrorist-infested Tral area on Saturday, Naikoo is tech-savvy and may attract impressionable minds towards terrorism through social network.
Naikoo, along with Saddam Padder and Altaf Kachroo, is rated 'A++' category terrorist carrying a Rs 12 lakh bounty on information leading to his arrest.
A native of Durbug in Awantipora in Pulwama district, Naikoo is said to have escaped from trap laid down by security forces several times in the past three years.
Police records state that Naikoo, after his release from detention under public safety (PSA), got drawn into terrorism. He is wanted in several killings including of police officers, and was a close associate of Burhan Wani, and was seen in some photographs with him last year.
http://timesofindia.indiatimes.com/india/tech-savvy-militant-is-new-hizb-commander/articleshow/58886450.cms
--------
Yasin Malik in custody; people's protest against Hizb chief's killing draws tepid response
M Saleem Pandit
May 29, 2017
SRINAGAR: Top separatist Yasin Malik was arrested on Sunday and taken to Central jail here in five-day judicial remand, a day after he visited the home of Sabzar Bhat, the Hizbul Mujahidden commander killed in an encounter by security forces on Saturday.
While Malik, who is the chief of Jammu Kashmir Liberation Front, said his arrest shows "the criminal mindset of so-called rulers who have declared ban even on mourning", hundreds of people turned out for Sabzar's funeral, which coincided with the first day of Ramzan.
The valley had witnessed bigger mass gathering in July last year for Burhan Wani's funeral after he was killed in an encounter. Sources said on Sunday that Sabzar's funeral wasn't in the same league as Burhan's, with a visible lack of enthusiasm among the participants.
Analysts attributed the lack of fervour among the folk to statements of former deposed Hizb commander Zakir Musa, who quit the terror outfit over serious ideological differences.
Nevertheless, many Kashmiris did disobey the curfew orders and converged at North Kashmir's Tral. The procession, led by a militant, witnessed people shout pro-freedom slogans.
According to sources, strict imposition of curfew in several parts of the valley could be another reason behind the relatively low turnout.
The J&K administration, as a precautionary measure, intensified security forces' deployment to prevent clashes following Sabzar's encounter. On Saturday, it had also restricted internet services to thwart further violence.
Some areas of the valley showed signs of normalcy, including Srinagar. The summer capital did not report any clashes between civilians and security forces. Some minor incidents were reported from Pulwama, Kulgam, Shopian and Sopore.
The only area that saw violent protests was North Kashmir's Kupwara district, where miscreants resorted to stone pelting against security forces.
Full report at:
http://timesofindia.indiatimes.com/india/yasin-malik-in-custody-peoples-protest-against-hizb-chiefs-killing-draws-tepid-response/articleshow/58887543.cms
--------
Hizbul terrorist killing: Kashmir still tense, but situation under control
May 28, 2017
SRINAGAR: The situation in Kashmir remained tense but under control with authorities imposing curfew-like restrictions in most parts of the valley on Sunday, fearing that the killing of Hizbul Mujahideen terrorist Sabzar Bhat would spark trouble in the state.
Barring a few incidents of stone-pelting in Pulwama, Kulgam, Shopian and Sopore, the situation across the Valley remained peaceful, a police spokesman said.
In Pulwama, the spokesman said a group of miscreants threw stones at a CRPF camp in Tahab.
Police and security forces used "maximum restraint" while dealing with the situation at these places and stone pelters were dispersed, he said.
He said restrictions were imposed to maintain law and order in view of protests following the killing of Bhat and another terrorist in an encounter with security forces in Soimoh area of Tral in south Kashmir's Pulwama district yesterday.
In Srinagar, restrictions were imposed in seven police station areas - Khanyar, Nowhatta, Safakadal, M R Gunj, Rainawari, Kralkhud and Maisuma - as a precautionary measure.
Restrictions were also been imposed in Anantnag, Pulwama and Shopian districts in south Kashmir and in Sopore town in north Kashmir, officials said.
They said restrictions on the assembly and movement of more than four people, under CrPC Section 144, were imposed in Budgam and Ganderbal districts in central Kashmir.
At least 30 people were injured in violent clashes between protesters and security forces in various parts of the valley following the killing of the two Hizbul Mujahideen terrorists.
A civilian was also killed allegedly in cross-firing between terrorists and security forces during the encounter yesterday.
Bhat was buried this morning at his native Ratsuna area in Tral where hundreds of people had gathered.
Full report at:
http://timesofindia.indiatimes.com/india/hizbul-terrorist-killing-kashmir-still-tense-but-situation-under-control/articleshow/58882257.cms
--------
J&K: Pakistan resorts to unprovoked firing, 1 civilian killed another injured
May 28, 2017
NEW DELHI: In yet another unprovoked ceasefire violation, Pakistan army on Sunday shot dead a youth and injured another, who were working as porters with the army, in Keran area of Kupwara district near the Line of Control in Kashmir, an Army official said.
"In a cowardly act, Pakistan forces today violated ceasefire and opened fire on a group of local civilians engaged in daily labour in Keran sector, north Kashmir resulting in the death of one local civilian while injuring another," the official said.
Earlier in the day, Army shot dead an intruder along the LoC in Nangi Tekri area in Poonch district's Krishna Ghati sector.
"The intruder was killed in ambush around 2.30 am. His identity is yet to be ascertained," Jammu-based Army spokesperson said.
RESTRICTIONS IMPOSED IN KASHMIR
Meanwhile, authorities in Kashmir have imposed curfew-like restrictions in many parts of the valley to maintain law and order in view of the protests following the killing of Hizbul Mujahideen commander Sabzar Bhat in an encounter with security forces.
The restrictions have been imposed in seven police station areas of Srinagar, officials said.
Restrictions have been imposed in Khanyar, Nowhatta, Safakadal, M R Gunj, Rainawari, Kralkhud and Maisuma police station areas of the city till further orders as a precautionary measure in view of the prevailing law and order situation.
However, the district administration has said that the admit cards of students appearing in competitive examinations today would be treated as curfew passes, while the staff posted as invigilators can use their identity cards as curfew passes.
The district administration has also ordered closure of all colleges and higher secondary schools in Srinagar for tomorrow.
Restrictions have also been imposed in Anantnag, Pulwama and Shopian districts in south Kashmir and in the township of Sopore in north Kashmir, the officials said.
Full report at:
http://timesofindia.indiatimes.com/india/jk-pakistan-resorts-to-unprovoked-firing-1-civilian-killed-another-injured/articleshow/58879483.cms
--------
The new hardline in the Valley: South Kashmir their roots, new militants tap into local anger
by Muzamil Jaleel
May 29, 2017
Most parts of the Valley wore a deserted look Sunday as authorities imposed restrictions while a large crowd turned up in Tral in south Kashmir for the funeral of Hizbul Mujahideen commander Sabzar Bhat, killed in a gunbattle Saturday. It is here in south Kashmir where the seeds of the new local crop of militancy that has been spreading across the Valley lie scattered across a cluster of villages. J&K Police records reveal that among the 282 militants active in the Valley, 112 are from south Kashmir. And 99 of these 112 militants here are "local". Local estimates say there are at least 20 more in the "local" count, with some yet to declare their affiliation and new recruitment reported almost every week.
These local militants fall into three broad categories: young protesters who take up arms after being jailed; militants before the 2008 summer unrest who returned to the fold after prison terms; and, those motivated by religion who see Kashmir as part of the global jihad. For the first two groups, the goal is political, the motivation is to "make Kashmir part of Pakistan". It's the third group, whose numbers are not known, which has emerged as a shadow force since the killing of Burhan Wani last July — the 22-year-old was from Tral in Pulwama.
Following the lead of Zakir Rashid alias Moosa, the Hizbul Mujahideen commander who replaced Wani after his killing before renouncing the outfit recently, the third group has taken positions contrary to those of the United Jihad Council (UJC), the militant leadership in Pakistan, and the separatist Hurriyat in Srinagar.
On April 7, more than a month before Moosa threatened separatists with death, a follower of this ideology asked villagers near the grave of a militant in Pulwama not to wave "un-Islamic" Pakistani flags. He described the "struggle" in Kashmir as "a fight for Islam" and asked villagers to raise slogans in favour of Taliban. Official sources say he was one of two new recruits from Srinagar not affiliated to the Hizb or Lashkar-e-Taiba.
There are, however, several common links that connect this new band of militants:
* They operate jointly across outfits without ideological differences coming in the way.
* They do not possess formal arms training, and arrange weapons and finances locally.
* Their actions are driven by local issues, they are prepared to die.
* They announce their entry into militancy by posing for a picture with gun and make it public.
And, as The Indian Express found while visiting their homes and speaking to their families, many of them were "picked up" regularly by police before they decided to pack their bags. Many are those whose close family members were involved in militancy or separatist politics, and were jailed or killed. At Reshipora in Qaimoh, a large concrete house stands at the edge of the mohalla. Sheikh Dawood lived here with his three brothers and two sisters. One of the pioneers of the new militancy, Dawood was first arrested when he was in Class 9. "They (police) said they arrested him for stone throwing in Anantnag,'' says his elder brother, Sheikh Mehraj. "After that, police kept picking him up regularly. In 2013, they raided our home at night. This time, they said he was involved with militants and took him to Srinagar. Once he was released, he joined the militancy," says Mehraj.
In 2015, Dawood was among those who appeared on social media in a photo with Wani. In March 2016, he was shot dead near Buchroo, an adjoining village. "Our father Gul Mohammad Sheikh, a tailor, died in a road accident in Punjab in 1994. He left home to avoid arrest… police were looking for him because he was a Jamat activist," says Mehraj. Dawood was buried next to his father in the village. Mehraj says "consistent harassment by police" led Dawood to go underground. "Once he became a militant, he was driven by religion alone, ready for death. He would rarely come home and spoke about life after (death). He knew that a few hundred militants could change little on the ground but he thought they would give a new direction to the movement," says Mehraj.
"(Dawood) was critical of the movement run by the (militant) commanders and (political) leadership. He would talk of a movement where those on ground would determine the course. He would say they may not live long enough but will popularise this new movement,'' says Mehraj, who runs a shop in the village.
On the other edge of the mohalla, the family of Fayaz Ahmad had erected a tent for mourners. Ahmad, a truck driver, was killed in a shootout when a group of militants tried to snatch weapons from a police team. Four local militants appeared at his funeral, firing in the air to pay homage. Ahmad went underground after he was linked to an attack on a BSF convoy in Udhampur in 2015. He was accused of transporting militants and arms. "There is nothing more painful than losing a son,'' says his father. Ahmad left behind a wife and a little son. According to a police officer, Ahmad was a "reluctant militant". "He may have ferried militants in his truck but he didn't want to join. Eventually, he didn't have a choice,'' he says.
Majid Zargar (20), from the neighbouring Gobal village, was a contemporary of Dawood. Villagers say he became a militant while in Class 10 at St Lukes School, Anantnag, in 2012. "He was working with Hizb as an overground worker, but joined the Lashkar once he became a militant. He was driven by religious beliefs but was focused on freedom for Kashmir," says a resident. Security officials say Zargar was behind several major attacks, including the one in Nagrota last year, and a key recruiter. On December 10, 2016, he was among two militants charred to death in Arwani after a 42-hour gunbattle. Zargar's elder brother, a former militant, was released after a jail term. His two uncles were militants in the mid-1990s but were killed. Zargar belonged to a family that was once prosperous. "They had to sell their brick kiln since. After Majid joined (militancy), they went through a tough time,'' says a resident.
In Redwani, a militant hotspot since Wani's killing, residents recall a speech by Yasin Itoo alias Gaznavi, a top Hizb commander, last year. "Unlike the new militants, he had his face masked. He asked us to follow the Hurriyat calendar and insisted that the struggle was political. He was older (than the new militants). Militants like him are rare now and perhaps the only link to the past for the new boys," says a resident.
A few kilometres ahead, lies Howurah village. Here, a retired government official who is part of a gathering at the market, Mohammad Jamal, describes the situation as "volatile".
"Five young men joined the militancy here recently. One of them is Raju (alias Owais) who was hit on the eye by a pellet in 2014. He was 20 then, a second-year BA student. My nephew Altaf, also a militant, was arrested. But after he was released, they (police and security forces) consistently harassed him. Six years ago, he rejoined the militants,'' says Jamal, a former Jamaat member who switched to the PDP but left after Wani's killing. Altaf's father, Ghulam Mohammad Dar was killed "at the border" in 1993, he says. Unlike the new militants, residents say, Altaf isn't "visible at all".
But the defining story here is that of Younis Lone (25), a post-graduate in Sociology and Islamic Studies and one among six children from a poor family. "In 2011, the sarpanch was murdered. Three youngsters, Younis, Ramees and Dawood Khan, were arrested. They were acquitted after four years but police didn't stop harassing him after he was released," says his mother Haleema.
"He was religious and that's why they were suspicious of him. He was called to the Army and STF (police) camps routinely. He was frustrated and angry. They forced him to become a militant," says Younis's sister Shaista.
On February 12, when Younis was killed, he had been a militant for 23 days. "Ramees and Khan, too, are militants. Their stories are similar to that of Younis,'' says a resident.
Rampur is called the "village of martyrs" after two sons and a grandson of Ghulam Hassan Sheikh, a resident, were killed by security forces and police. Five other relatives of the family were also killed. All of them were militants. Today, Sheikh's son Abbas and a grandson Tauseef are active militants. "Abbas was active and was arrested in 2004. He was released after a year. We had children and he wanted to stay home. But the police didn't let him,'' says his wife Rasheeda.
"He was arrested again in 2007 and released three years later. Three years ago, police raided our home at night. They found nothing but wanted to take Abbas away. He ran, they opened fire, he escaped. Later, we came to know he got injured and has lost use of one arm," she says.
Full report at:
http://indianexpress.com/article/india/the-new-hardline-in-the-valley-part-i-south-kashmir-their-roots-new-militants-tap-into-local-anger-4678482/
--------
South Asia
ISIS militants among 50 killed in joint operations of Afghan forces: MoD
May 28 2017
At least fifty insurgents including four loyalists of the Islamic State of Iraq and Syria (ISIS) terrorist group were killed during the joint operations of the Afghan National Defense and Security Forces (ANDSF) personnel, the Ministry of Defense (MoD) said Sunday.
According to a statement by MoD, at least 21 insurgents were also wounded during the operations.
The statement further added at least 16 of the insurgents were killed during the operations conducted in the outskirts of Tarinkot city, the provincial capital of Uruzgan province and at least three others were wounded while 2 of their hideouts were destroyed.
At least 12 insurgents were killed in a separate operation conducted in Kunduz province and 4 of them were wounded and 10 hideouts of them were destroyed, MoD said.
The Afghan forces also conducted operations in Adraskan district of Herat resulting into the elimination of 7 militants while 6 others were wounded, MoD said, adding that 4 ISIS militants were killed in Nazian and Achin districts of Nangarhar.
MoD also added that 4 militants were killed in a separate operation conducted in Waghez district of Ghazni, 2 were wounded, and three motorcycles belonging to the militants were destroyed.
At least 7 militants were killed and 6 others were wounded during an operation in Sangin district of Helmand, MoD added.
http://www.khaama.com/isis-militants-among-50-killed-in-joint-operations-of-afghan-forces-mod-02813
--------
Bangladesh and UN Peacekeeping challenges & prospects
May 29, 2017
MAHFUZ ANAM, EDITOR & PUBLISHER, THE DAILY STAR
We have felt over a long time that Bangladesh's contribution to the peacekeeping in the world is one of the untold stories to the people Bangladesh. We have heard about it from international media, we have written about it occasionally, but nothing comprehensive has been done. We haven't told the story of our peacekeeping in a comprehensive manner, neither to the people of Bangladesh and definitely not to the people of the world. With whatever shortcomings there are, I think this is one of the substantial ways in which Bangladesh has contributed to world peace.
BRIG GEN SHAHEDUL ANAM KHAN (RETD.), ASSOCIATE EDITOR, THE DAILY STAR
I thank all of you for being here this morning. For some of you it was very short notice
One of the achievements that has brought our country to international limelight is our achievements in UN Peacekeeping operations. While it has brought laurels to us it has also added increasing responsibilities to keep our performance level high. Despite many constraints at home, Bangladesh has always fulfilled UN requests to contribute to UN missions. The performance of our officers, as far as my experience as a Chief Military Observer go, wherein I had officers from Bangladesh too, was extremely gratifying. Even under the most adverse circumstances, like in Cambodia or Bihac we held firm against the most severe physical assault of some recalcitrant elements.
For this morning, to start things off, we will start by three brief presentations on the Contributions of the three services and the Police. Not to forget the exemplary role our diplomats played in the UN in propagating our case for induction in the realm of peacekeepers, Ambassador Hemayet Uddin will give his experience as diplomat and former foreign secretary in this regard. We shall then ask some mission commanders to give us their experience and lessons leant. We will end with an open session.
The first to go will be Major Geeneral Ashfaq.
MAJOR GENERAL KAZI ASHFAQ AHMED (RETD.), FORMER MISSION COMMANDER IN GEORGIA
The Concept of peacekeeping was never considered as an option of the UN when the charter was drawn up in 1945. It subsequently emerged when the need was felt to provide the diplomatic space to the belligerents to sort matters out by interposing UN blue berets between them.
At present we have 16 missions deployed in various parts of the world: Western Sahara, Central African Republic, Mali, Haiti, Congo, Darfur, Golan Height, Cyprus, Lebanon, Abbey in Africa, Kosovo, Liberia, South Sudan, India, Pakistan, Ivory Coast and the Middle East.
Bangabandhu reiterated firm commitment to world peace in his speech at the UN General Assembly in 1974. Bangladesh sent a medical team of 28 members to Syria in the aftermath of Arab-Israeli war in 1973. Our formal participation in peacekeeping missions started in 1988 with 15 observers in UNIMOG (Iraq-Iran). Till now, Bangladesh has participated in 54 of the total 70 UN Peacekeeping missions.
Bangladesh Army participated in 46 missions. Total number of peacekeepers from Bangladesh Army is 1,41,726.
We have so far lost 122 personnel in our quest to establish peace in various parts of the world
Sierra Leone has declared Bangla as their country's 2nd language. Liberia has named their capital's major street after Bangladesh. And a few African countries have set up schools naming Bangladesh ie. Sierra Leone – Bangladesh Friendship School.
COMMODORE M N ABSAR (LPR), FORMER UN OBSERVER IN RWANDA
Article 25 of the Constitution mentions that Bangladesh will work for promoting international peace, security and solidarity. Bangladesh has been committed to this constitutional pledge, and now it is one of the biggest contributors of personnel in UN peacekeeping operations. As of March 31, 2017, Bangladesh Navy has contributed 6904 personnel in 29 UN peacekeeping missions. Bangladesh is now the fourth largest contributor.
The first independent Bangladesh Navy contingent was deployed in UNIKOM in 1997 to patrol the water ways, demarcating the Iraq-Kuwait border as a part of the demilitarized zone enforcement. Following that, Bangladesh Navy deployed its independent four units in Sudan and boat detachment unit in Ivory Coast in 2005. It continued there for 12 years. Subsequently, Bangladesh Navy ventured into more enterprising undertaking with pioneer deployment of two ships as part of maritime task forces in Lebanon in 2010. Such deployment in the Mediterranean Sea, almost 8000 km away from home, is a testimony to the operational and sustenance capability of Bangladesh Navy.
AIR CDRE ANISUR RAHMAN (RETD.), FORMER BAF CONTINGENT COMMANDER MALI
Bangladesh Air Force (BAF) started its UN peacekeeping operations with only 26 members in Bosnia-Herzegovina in 1993 and till today we have contributed more than five thousand personnel in 17 countries. At present we are operating in 4 different countries with 6 helicopters and one transport aircraft. Our present contribution of personnel is more than 1000.
Bangladesh is now known to the world for the professionalism of its troops deployed in various UN missions. This contribution of Bangladesh has been recognised in the Security Council several times.
The UN engagement has increased our knowledge of working in different operational environment, even in warlike situation. It has increased flying-hour experience and maintenance capacity of BAF personnel. So far BAF has flown about 42,000 hours in the mission area.
There are also some challenges that need to be addressed to carry forward our effort.
Due to the increasing cost of aviation materials and maintenance, flying in support of peacekeeping operation under current arrangement is becoming difficult. Again, the ongoing global recession has also affected financial contributions to peacekeeping missions.
BARRISTER MAHBUBUR RAHMAN, DIG, (POLICE HQ OPS DTE)
Bangladesh Police started sending personnel to the UN mission in 1989. Our first mission was in Namibia. In 2005 we send police unit which was a major progress in our activities. At present we have 1152 officers serving in different missions among whom 164 are female police officers.
HEMAYET UDDIN, FORMER AMBASSADOR & FOREIGN SECRETARY
Diplomacy and peacekeeping are intimately interlinked. A proactive role calls for astute diplomacy in the part of the professionals on the ground and the foreign ministry. The link between diplomacy and peacekeeping begins from the conceptual stage and continues to the very end. During this entire period, it becomes incumbent to remain fully engrossed in monitoring the developments, both in the crisis area and elsewhere in international relations. Peacekeeping operation has two essential ingredients - diplomacy in the policy formulation and decision making and peacekeeping implementation with military and police commanders and other stakeholders on ground. As a troop contributing country it is our responsibility that we negotiate the best terms to meet our objectives before we commit our peacekeepers to any particular mission.
MAJOR GENERAL FAZLE ELAHI AKBAR, (RETD.), FORMER FORCE COMMANDER IN SUDAN
When Bangladesh was requested to contribute to the UN peacekeeping mission we were not sure about our responsibility because we had no formal training on it. Frankly speaking we did not have any understanding about the difference between peacekeeping force and observer mission. There was also reservation from various quarters of the army about the decision of sending troops to foreign mission. But it was the Army leadership that gave the go ahead.
Bangladeshi contingent is excellent in their behavior. They build friendly relations with locals. That's why you see Bangla as a second language in some countries. There are many schools that have been built by Bangladesh peacekeepers.
We are highly disciplined. This is one aspect we must say and of course, to be frank, the money the soldiers get has something to do with it because soldiers don't want to be thrown away from the mission. On the whole, we are disciplined compared to many other troops
Our engineering core is very active. Wherever they go, be it mine clearing or construction, they do their job efficiently. However, there is a scope of improving our intelligence capability in mission area. We should invest in this sector to improve our overall performance.
BRIG GEN ABDUL HAKIM AZIZ (RETD.), FORMER UNMO AT UNIMOG & CONTINGENT COMMANDER IN IVORY COAST
My first UN mission was UNIIMOG. Then I served in Ivory Coast as a commander. Now I am a proud father of a peacekeeper. In the missions our main task was peacekeeping.
In the first mission I had seven tasks, and when I went to Ivory Coast the UN mandate gave us 18 tasks to perform; now I find the number of tasks to be performed has risen to 30. Now as far as Mali is concerned the mission has been named as Multidimensional Integrated Stabilization Mission. The New York Times says UN mission in Mali is the organizations deadliest deployment in the world.
The challenges for our peacekeepers from mission to mission varies because of the different tasks, different scenario, different conflicting parties and different stakeholders' interests especially superpowers. Many of our seniors know how the role of superpowers have changed the rule of the game. The same report on Mali in the Washington Post says, "In New York headquarter the diplomats are debating, should UN forces be engaged in counter terrorism tasks at all?" And please note this is not the end this is just the beginning. All the future missions will be like this, like the environment in Syria, Libya, and Afghanistan. These are the likely situation our boys might find them in in future UN missions.
BRIG GENERAL SALIM AKHTAR (RETD.), FORMER CONTINGENT COMMANDER IN BOSNIA
Our battalion was deployed in Bosnia where we didn't have the luxury of what the UN missions enjoy today. It was a great thing that we committed a mechanized battalion in 45 days something that even the British admittedly would be very wary of committing
At that time we saw a lot of politics by big power in deciding deployment of troops. We were told there were serious objections by some of the European nations in deploying a Muslim battalion in a Muslim country. Our actual mission was cancelled. As the Serb forces were approaching us we were told to move out of our base to be replaced by a battalion from another country. I replied them to take permission from my government through the UN Headquarter. "Unless I get order from my government to leave the city, I'm not moving on, I'm staying here" was my answer. I followed the advice of a French commander that you work first for your country's interest, United Nations comes later. We survived in the snow of Bosnia.
BRIG GEN KHONDOKAR KAMALUZZAMAN (RETD.), FORMER CONTINGENT COMMANDER IN CAMBODIA
UN operations in Cambodia from 1992-93 was at that time the most ambitious and expensive undertaking. Bangladesh's contribution to that mission included an infantry contingent. I served as the commanding officer of that contingent.
Our main task was to demobilize all the belligerent groups and provide security support to unarmed UNTAC and UN components. Bangladesh also contributed a company to the reconstructing effort of damaged infrastructure of Cambodia. We prepared a comprehensive civic action programme where we taught people about basic health services such preparation of oral saline.
During that tenure of our operation we had to encounter major attacks from Khmer Rouge (KR) fighters. In one instance, our camp was attacked by 300 KR troops. The locals warned the camp commander about the impending attack and we took adequate preparation. The battle continued for four hours and we successfully resisted them. Our efforts were greatly praised by international media.
MAJOR GENERAL REZANUR RAHMAN KHAN (RETD.), FORMER COMMANDANT OF BIPSOT
Bangladesh Institute of Peace Support Operation Training (BIPSOT) is a globally recognized peacekeeping training institution. It conducts deployment and other thematic training such as disarmament, protection of civilians, prevention of conflict induced sexual harassment and so on. It has partnership with national and international bodies. It is well equipped in terms of both infrastructure and technical expertise. BIPSOT courses have been recognized by the US Department of State.
SHAMSHER M CHOWDHURY BB , FORMER FOREIGN SECRETARY
As an UN international civil servant I visited Liberia to see the condition of the peacekeepers. There I went to a small area called Fish Town. I met a team from Bangladesh battalion. They informed me that they grow vegetables and help locals in doing that. It earned them popularity among the locals. Later the Pakistani battalion deployed in the same area was withdrawn and the additional responsibility was given to BanBat. This is a reflection of the credibility and success that Bangladesh achieved in foreign lands.
LT GEN ABDUL HAFIZ (RETD.), FORMER FORCE COMMANDER IN IVORY COAST
I was fortunate to be in the group of pioneers of UNIKOM that arrived in the mission area in April 1991. It was a challenging task because at that time we did not have adequate infrastructure and amenities. But it was a great experience. We had to quickly adapt ourselves in a multinational environment. It was the first time that all the permanent members of the Security Council contributed to a peacekeeping mission. We were excited to prove that we know how to do patrols, how to prepare reports, how to brief and arrange briefings and above all we know how to deal with emergencies. We had to live in the tents under scorching heat. As Bangladeshis we proved that we can survive in the desert without any sort of modern amenities. It was a successful mission. Soon after completion of the UNIKOM the UN requested Bangladesh for an infantry security battalion to protect and provide security to the 300 observers.
I want to share some experiences of Ivory Coast. The mission was named UNOCI. It was essentially a political mission. Our challenge was to maintain contact with the belligerent groups and establish liaison with the military forces. We were trying to build confidence and trust among various groups. Unfortunately there was very little progress in the implementation of peace process because of trust deficit. We saw sporadic violence throughout the country. It has to be underlined that, peacekeeping is extensively a political affair. Everything the peacekeepers do is designed to push forward a political process. Since the process was stalled, as liaison officers our task was to simply maintain contact with various groups on the ground to show presence of the UN flag. But the situation started worsening and it was felt necessary to deploy a full-fledged peacekeeping mission. Finally it was done in April 2004.
I learnt great lessons from my mission experience. First there has to be credible progress on the political road map that has been agreed upon by the parties to continue peacekeeping operations. Peacekeepers must foresee the consequence of fast evolving situation on the ground and be prepared to face it.
LT GEN MD MAINUL ISLAM (RETD.) FORMER CGS AND UNMO
I was a part of the first observer contingent from Bangladesh to UNIIMOG deployed in Iraq. We were inducted in the mission area with very little preparation but it was our military training that helped us to adjust to the new environment.
In Iraq we had to regularly report to UN about the situation of the border area upto 10 km. One day we received a message to give information about deployment of missiles upto 25 km of the border. We were ready to do the patrolling and send the report. But one of our observers from a Scandinavian country told us not to give the message because the request was made by CIA. So we did not send the report.
As far as the matter of debriefing goes it is done three level nowadays. the contingent commander with his officers, brief the Army Headquarter Then they brief the ministry of foreign affairs. After that they go to the BIPSOT and they are debriefed for two days. So these three tier debriefing is done at that all level.
AMBASSADOR RASHED AHMED, FORMER REGIONAL ADMINISTRATOR IN KOSOVO
I served in Kosovo for five years. It was a magnificent experience for me and my colleagues. I believe that our peacekeepers are the strongest arm of our diplomacy and we should recognize their outstanding contribution.
ABM BAZLUR RAHMAN, FORMER ADDITIONAL IG, BANGLADESH POLICE
I worked in Bosnia with the local police. I also served in East Timur during 2001-02. Bangladesh police personnel carried out all the regular activities of law enforcement in that country. I was there as a technical adviser. One day the army attacked the police headquarter. There was firing from all sides. I ran to my car through the hell of bullets and drove to UN headquarter. If I stayed in the office I would have been dead. I will never forget the tremendous amount of risk the army and police have to carry while serving in the mission.
NILOY RANJAN BISWAS, ASSISTANT PROFESSOR, DEPARTMENT OF INTERNATIONAL RELATIONS, UNIVERSITY OF DHAKA
I urge the government and the forces to do infographic research about the peacekeeping missions and collect the stories of the first generation peacekeepers. Today we have heard fascinating tales of dedication and professionalism. These need to be recorded systematically.
The Ministry of Foreign Affairs is preparing a national peacekeeping strategy in collaboration with forces and police. This needs to be taken seriously. We should recognize the changing nature of peacekeeping operations and offer our packages accordingly. Besides peacekeeping there are important task of peace building which starts after enforcement of peacekeeping. We should prepare our troops for these services. Our civil service, professional and private sector can also join in the effort. We should include these aspects in our national peacekeeping strategy.
REAR ADMIRAL SHAH IQBAL MUJTABA, FORMER CNS, BANGLADESH NAVY
When Shamsher Mubin Chowdhury was foreign secretary we contacted him for finding scopes of sending our troops including ships to the UN mission. Our joint effort proved successful. We got an offer from the UN and successfully send our naval force there. In 2010 we sent ship to the mission. We are equally contributing as our colleagues from Army and Air Force.
ADMIRAL M. FARID HABIB ( RTD.), FORMER CNS, BANGLADESH NAVY
It was in 1991, when I was a staff officer at Naval Headquarter in Operations Directorate. A letter came from AFD asking how many offices we could spare for the UN mission. And the reply from the Navy was -- none. Our mindset was that we were facing difficulty in maintaining our ships, how we could spare personnel for the UN mission. Now we have 509 navy personnel deployed in UN mission.
The breakthrough came in 2010 when we first deployed two ships in the UN full-fledged naval mission in Lebanon. Till now we have been maintaining our support with two ships while big countries like Germany, Indonesia and Turkey have contributed only one ship there. This kind of deployment provides us tremendous benefit in terms of training of our personnel. They participate in border patrolling and joint exercises. Besides that, Bangladesh government is also earning huge foreign currency through this deployment. Bangladesh get Tk110 crore for these two ships. And for other 14 high speed boats deployed in south Sudan, Bangladesh government is getting Tk 60 crore per year. Bangladesh Navy is now prepared to provide more ships. We should continue our effort.
REAR ADMIRAL ASMA AWAL (RETD.), FORMER AMBASSADOR AND ASSISTANT CHIEF OF NAVAL STAFF, BANGLADESH NAVY
We need to share the stories of peacekeepers to inform our people about Bangladesh's contribution to the maintenance of world peace. The contributions and sacrifices made by our forces should not be forgotten. Finally, Bangladesh deserves better position in the UN for its contribution to the peacekeeping mission. We should strengthen our diplomacy regarding peacekeeping.
Full report at:
http://www.thedailystar.net/round-tables/bangladesh-and-un-peacekeeping-challenges-prospects-1412455
--------
Islami Andolan demands removal of all idols, culture minister
May 28, 2017
The next national election will be contested between Muslims and atheists, said IAB Dhaka South city unit president
Islami Andolan Bangladesh (IAB) has demanded the removal of all the idols across Bangladesh along with the statue of Lady Justice that was reinstalled before the annex building of the Supreme Court on late Saturday night, a day after being removed from in front of the apex court.
IAB Dhaka South City Unit President Imtiaz Alam made the demand at a protest programme held in front of Baitul Mukarram National Mosque Sunday.
They also called for the removal of Cultural Affairs Minister Asaduzzaman Nur during the programme.
Imtiaz claimed that the number of idols in public places has significantly increased across the country after Nur took office.
Pointing to some recently published media reports about the definition of idol and statue, Imtiaz said: "We know the difference between statue and idol. So, don't try to be over-smart.
"Every Muslim should raise their voice against the idols and we are pledged to remove each and every idol from this country."
The next national election will be contested between Muslims and atheists and the government has to choose which side they want beside them, the IAB president added.
GM Nurul Amin, the president of Islami Shasantantra Chhatra Andolan (ISCA), the student wing of IAB, said the Chief Justice has been playing political games with the Themis sculpture.
"It should be stopped right now," he said.
Full report at:
http://www.dhakatribune.com/bangladesh/2017/05/28/islami-andolan-removal-idols/
--------
US drone strike kills ISIS leader and his 2 fighters in East of Afghanistan
May 29 2017
A local leader of the Islamic State of Iraq and Syria (ISIS) terrorist group was killed with his two fighters in an airstrike conducted by the US forces in eastern Nangarhar province.
The provincial police commandment in a statement said the US forces carried out an airstrike using Unmanned Aerial Vehicle in Spina Zhai area of Nazian district late on Sunday afternoon.
The statement further added that the local ISIS leader identified as Asadullah was killed with his two fighters in the airstrike.
The local residents and security personnel did not suffer any casualties during the airstrike, the statement added.
Nangarhar is among the relatively calm provinces in eastern Afghanistan but the anti-government armed militant groups have recently increased their insurgency activities in some parts of the province during the recent years.
This comes as the Afghan forces are busy conducting counter-terrorism operations to eliminate the militants affiliated with the ISIS terrorist group in Nangarhar province.
Full report at:
http://www.khaama.com/us-drone-strike-kills-isis-leader-and-his-2-fighters-in-east-of-afghanistan-02814
--------
Afghan forces foil deadly explosion plot in Herat province
May 28 2017
The Afghan National Defense and Security Forces (ANDSF) foiled a plot by the militant groups to carry out a deadly explosion in Herat province.
The provincial police commandment in a statement said the Afghan security forces discovered and defused three Improvised Explosive Devices (IEDs) planted on a roadside in Obe district.
The statement further added that the militants were looking to target the vehicles of the security personnel and the ordinary civilians by planting the IEDS in Murghcha area.
The anti-government armed militant groups including the Taliban insurgents have not commented regarding the report so far.
The Taliban insurgents frequently use IEDs as the weapon of their choice to target the security forces and government officials but in majority of such incidents the ordinary civilians are targeted.
The United Nations Assistance Mission in Afghanistan (UANAMA) released its latest civilian casualties report last month, covering a period of three months since the start of 2017.
According to the report, the Anti-Government Elements caused 62 per cent of civilian casualties – 1,353 civilian casualties (447 dead and 906 injured), reflecting a five per cent increase compared to the same period in 2016.
Full report at:
http://www.khaama.com/afghan-forces-foil-deadly-explosion-plot-in-heart-province-02811
--------
Southeast Asia
Moderate Islam Practiced in Indonesia Strengthen Democracy: Kalla
28 MAY, 2017
TEMPO.CO, Jakarta - As leaders of the worlds most populous Muslim country, President Joko Widodo (Jokowi) and Vice President M. Jusuf Kalla were recently invited to speak at separate international meetings on Islam.
The head of state attended an Arab Islamic American Summit organized by the Saudi Arabian Government in Riyadh on May 20, while the vice president delivered a general lecture themed "Islam Middle Path: Indonesias Experience" at the Oxford Center for Islamic Studies of Oxford University in Oxford City, England, on May 18.
The Riyadh Summit was also attended by leaders from Muslim-majority countries, Saudi Arabian King Salman Abdulaziz Al-Saud, and US President Donald Trump to outline new commitments to combating global terrorism.
While speaking for five minutes before the Saudi King and other leaders, Jokowi urged western nations, including the US, to not associate Islam with terrorism.
Indonesia is optimistic of decoupling the image of Islam from terrorism to counter Islamophobia in the West.
Jokowi believed that the summit held significance in terms of spreading the message of partnership between Islamic countries and the US as well as eliminating the perception that the US views Islam as an enemy.
More importantly, the summit must be able to increase cooperation in combating terrorism and at the same time spread the message of peace across the world.
In the fight against radicalism, Indonesia has suggested to adopt religious and cultural approaches, as history has proven that weapons and military forces are inadequate to cope with terrorism.
The nation believes in the importance of balancing hard and soft power approaches that can be applied through religion and culture.
According to Jokowi, the two approaches will help to change the erroneous thought process for the better.
"For the de-radicalization program, for instance, Indonesian authorities involve communities and families, including the kin of former terror convicts as well as community organizations," he noted.
In a bid to counter radicalization, the authorities are also inviting young citizens who have several followers on social media to spread the message of peace.
"We also involve two largest Islamic organizations in our country -- Muhammadiyah and Nahdlatul Ulama -- that continue to promote a peaceful and tolerant Islam," Jokowi noted.
The messages of peace must be promoted instead of those of violence, since every violent act will lead to other similar deeds.
"The world is angry and grieving to see the victims of terrorist attacks in various parts of the world, such as France, Belgium, the US, Australia, and other countries," Jokowi remarked.
The world should also be highly concerned about the rise in more casualties due to conflict and terrorist acts in some countries, such as Iraq, Yemen, Syria, and Libya.
With Muslims not only being the most-affected victims, terrorism and radicalism are also causing millions of people to flee their countries in search of a better life, and millions of young people are losing hope of a better future.
"This condition makes young people frustrated and angry. Such emotions can later emerge as new seeds of extremism and radicalism," the president said.
At the conclusion of his speech, President Jokowi outlined some strategies. Firstly, all Muslims in the world must unite to enhance Islamic brotherhood, considering it is the key to successfully combating terrorism.
Secondly, cooperation on combating terrorism and radicalism must be increased, including through the exchange of intelligence information, strategies to handle foreign terrorist fighters, and capacity building programs.
"All sources of funding and its flows must be stopped. We all know how much funding goes to the grassroots in several countries in the context of spreading extremist and radical ideologies," President Jokowi emphasized.
Thirdly, efforts to tackle the root cause of the problem must be prioritized by ending inequality and injustice and strengthening economic empowerment.
"Lastly, I hope that each of us has the courage to be part of the solution instead of being part of the problem in the efforts to counter terrorism. Each of us must be part of the global peace-making efforts," President Jokowi noted.
In the meantime, Trump in a major speech in Saudi Arabia urged Islamic nations to take the lead in combating radicalization.
"Drive them out of this earth," he said.
Meanwhile, Vice President Kalla shed light on tolerant and moderate Islam practiced in Indonesia while addressing some 150 students and academicians in Oxford.
He explained that Islam came to Indonesia with peace and was spread through trade and not through coercion and war.
Hence, Islam in Indonesia has developed peacefully. In the eighth and ninth century, the spread of Islam was integrated with the local culture and wisdom.
"Thus, moderate Islam is practiced in Indonesia," he explained.
Moderate Islam in Indonesia has become a strong foundation for the harmonious growth of democracy and Islam to serve as references for the international community to understand that they can coexist.
Despite the fact that 88 percent of Indonesias population of over 250 million people are Muslims, it does not make it an Islamic nation, but a democratic country that upholds Pancasila as its state ideology.
"The foundation of our country (Indonesia) is Pancasila, which places the One Supreme God as the first principle. Although 88 percent of the countrys population is Muslim, Indonesia is not an Islamic nation," he emphasized.
In line with the principle of its motto, Bhinneka Tunggal Ika, or Unity in Diversity, Indonesia has promoted diversity that upholds tolerance and peace among several groups in the country.
He emphasized that social inequality and misunderstanding of true Islamic teachings were two main causes of the growth of radicalism and intolerance.
Touching on the issue of the Jakarta gubernatorial election and the detention of Basuki Tjahaja Purnama (Ahok), Kalla emphasized that discrimination played no part in the dynamics of the situation, instead it demonstrated a form of democracy and a proof that the legal process was rolling without the intervention of any party.
https://en.tempo.co/read/news/2017/05/28/055879403/Moderate-Islam-Practiced-in-Indonesia-Strengthen-Democracy-Kalla
--------
Philippine Leader Asks Separatists, Maoists to Join Fight Against Islamic State
May 29, 2017
Manila. Philippine President Rodrigo Duterte has appealed to Muslim separatists and Maoist-led rebels to join his government's fight against Islamic State-linked militants.
With fears growing that Islamic State is seeking a presence in the country, Duterte offered to pay and even house fighters from groups that have long opposed the Philippine state if they would work to defeat a common enemy, the Maute group.
Duterte said the idea of militias and soldiers fighting together had come from the leader of one of the separatist groups.
Maute militants have pledged allegiance to Islamic State and have been battling government troops since laying siege to a southern city six days ago.
During a visit on Saturday (27/05) to an army base on Jolo island, where Philippine forces are fighting another Islamist group, the Abu Sayyaf, Duterte said he would treat communist and separatist guerrillas the same as government troops if they join his fight.
"I will hire you as soldiers – same pay, same privileges, and I will build houses for you in some areas," Duterte said, according to a video of his speech made available on Sunday.
He made the unconventional offer to the Moro Islamic Liberation Front and the Moro National Liberation Front. He also asked the communist New People's Army (NPA) to abandon its protracted guerrilla war and work with his government.
The military was using attack helicopters, artillery and ground troops on Sunday to try to take back Marawi City on Mindanao island, where Maute militants are putting up heavy resistance.
Sixty one rebels, 15 security forces and nine civilians have been killed in the violence, while tens of thousands of people have been displaced.
The MILF and MNLF have waged a separatist rebellion since the late 1960s and have signed separate peace deals with the government, but those agreements have yet to be fully implemented.
Duterte's offer to the Maoists comes after his government cancelled the latest round of peace talks with the NPA's political arm, accusing the rebels of planning more attacks.
"If this drags on, and you want to join, take your chance with the Republic," Duterte said.
There were no immediate reaction from leaders of the groups to Duterte's offer.
Duterte said the founder and leader of the MNLF, Nur Misuari, had sent him a letter volunteering his men to join the battle in Marawi and other parts of Lanao del Sur province.
Full report at:
http://jakartaglobe.id/international/philippine-leader-asks-separatists-maoists-join-fight-islamic-state/
--------
Isis-backed militants struggle for control in the southern Philippines
Simon Tisdall
29 May 2017
Fears are growing that a violent attempt by local militants to seize a city in the island of Mindanao, in the southern Philippines, marks the beginning of a wider attempt by Islamic State to open a new south-east Asian front in its campaign of global jihad.
Latest reports on Sunday from Marawi city, capital of the majority Muslim Lanao del Sur province, said 19 civilians had been killed by Islamist militants locked in street battles with security forces. The dead included three women and a child, officials said.
In one incident, police discovered the bodies of eight workmen on the outskirts of the city. Some of the men's hands were tied and most had been shot in the head. A sign saying "munafik" (traitor) was attached to one of the bodies.
A police spokesman said the men were targeted during an attempted evacuation of Marawi because they were unable to recite verses from the Qur'an. The official death toll after nearly a week of fighting stands at 85, but may be much higher. Many residents of Marawi, a city of about 200,000 people, have fled. Although the army has poured in ground troops, helicopter gunships and rocket batteries, fierce fighting continues.
The militant force is known as the Maute after two brothers, Omar and Abdullah Maute, who reputedly ran a criminal gang in nearby Butig before turning to armed insurrection. The trigger for the uprising was a failed attempt to arrest Isnilon Hapilon, the Maute's leader.
Hapilon was previously second-in-command of the al-Qaida linked Abu Sayyaf terrorist group based in Basilan in the Sulu archipelago. It is notorious for bomb attacks, beheadings of western hostages, and its connections to Jemaah Islamiyah, which carried out the 2002 Bali bombings.
Like Abu Sayyaf, other militant Islamist groups in Mindanao such as the Bangsamoro Islamic Freedom Fighters (Biff) and Ansar Khalifa Philippines have recently joined forces with the Maute and its shadowy Isis backers.
The shift partly reflects frustration that long-running, internationally sponsored peace negotiations between the government and the main Mindanao rebel organisation, the Moro Islamic Liberation Front, have failed to produce concrete results. The militants' aim is supposedly greater autonomy or independence from the "Christian" government in Manila, including increased control over impoverished Mindanao's vast, mostly untapped natural resources.
But the Marawi siege and in particular, the hostage-taking and execution of civilians, have raised fears the Maute are deliberately emulating Isis tactics and doing its bidding to win recognition as its main south-east Asian affiliate. If so, it may be working. Isis's Amaq news agency last week claimed responsibility for the siege.
Fears of an expanding Isis front in Mindanao have been stoked by government claims that Islamist militants from Malaysia, Indonesia and Singapore are flocking to the Maute banner. In a report to congress last week, Rodrigo Duterte, the president of the Philippines, blamed foreign jihadis for bolstering the rebellion and imposed martial law in the south of the country.
"Isis is already here," Duterte said, adding that its aim was to create a new caliphate or "wilayat" (province). "Considering the network and alliance-building activities among terrorist groups, local criminals and lawless armed men, the siege of Marawi city is a vital cog in attaining their long-standing goal: absolute control over the entirety of Mindanao."
Duterte's unabashed support for violent methods, including torture, rape and extrajudicial killings since his election in 2016, may be partly to blame for the escalating Mindanao crisis.
His neglect of the Bangsamoro peace process promoted by his predecessor, Benigno Aquino, has also strengthened the hands of extremists who say the island will never get a fair deal from Manila.
Full report at:
https://www.theguardian.com/world/2017/may/28/isis-backed-militants-struggle-for-control-southern-philippines-marawi
--------
Groups in Malaysia Raising Funds to Aid Hungry Muslims in Palestine and Syria
BY AKIL YUNUS
May 29, 2017
PETALING JAYA: Humanitarian groups in Malaysia are rallying to help raise funds and aid for Muslims in Palestine and Syria this Ramadan.
Viva Palestina Malaysia (VPM) has launched its Ramadan Food Baskets campaign to feed impoverished families in Gaza during the fasting month.
This year, the group aims to collect RM400,000 from donations to help some 2,000 Palestinian families. The funds will be sent to Gaza and converted into coupons to allow families to buy essential food items.
"Each coupon can buy about US$50 (RM200) worth of food that can last a family of five about two weeks. They would normally buy cooking oil, rice, lentils, dates, tea, and sugar," said its treasurer Norma Hashim.
"We have an arrangement to allow the families to buy the goods themselves from shops in their vicinity. We cover about five areas in Gaza, each with a mini market where they can go with their coupons.
"But of course, non-essential items like cigarettes are not allowed," said Norma, adding that VPM decided to go with the coupon system as it was not practical to prepare the food baskets here and ship them there.
Having a coupon system, said Norma, would also allow local traders to get business.
VPM has already sent some funds to support about 500 families but is seeking more individual contributions.
Another group, Malaysia Life Line For Syria (MLLFS), is holding a similar campaign to send iftar aid to 50,000 Syrians affected by the civil war in the country.
The Ramadan al-Habeeb campaign aims to raise RM1mil to help people displaced by the war in Aleppo and Idlib.
Other items such as kitchen appliances, educational assistance, medicine and baby milk would also be distributed, said its chief executive officer Syahrir Azfar Saleh.
The mission, which is organised in collaboration with Muslim Volunteers Malaysia and Tangisan Syria di Bumi Jordan, will also be sending volunteers to deliver the contributions to the affected areas in the third week of Ramadan, he added.
For online donations, go to www.billplz.com/ramadhanalhabeeb or make a deposit into the MLLFS bank account at 564810513971 (Maybank) or 14210010009882 (Bank Islam).
Full report at:
http://www.thestar.com.my/news/nation/2017/05/29/extending-ramadan-goodwill-groups-raising-funds-to-aid-hungry-muslims-in-palestine-and-syria/
--------
Perlis bars Muslim traders from selling cooked food before 2pm
May 28, 2017
KANGAR: The Perlis Islamic Religious Department (JAIP) has barred Muslim traders in the state from selling cooked food before 2pm, during the fasting month of Ramadan.
In a statement yesterday, the department's enforcement division spokesman said action would be taken against traders who do not adhere to the ruling under Section 25(1)(a) of the Islamic Syariah Enactment 1991 (Amendment 2012).
It said the enactment provided a maximum fine of RM3,000 or imprisonment not exceeding two years or both for the first offence.
Full report at:
http://www.freemalaysiatoday.com/category/nation/2017/05/28/perlis-bars-muslim-traders-from-selling-cooked-food-before-2pm/
--------
Arab World
Egypt cites 'self-defense' for Libya strikes to UN Security Council
28 May 2017
Egypt officially notified the UN Security Council of its air strikes on extremist strongholds in Libya on Saturday, citing Article 51 of the UN charter – the right to self-defense after armed attacks occur.
The official spokesman of the Egyptian foreign ministry, Ahmed Abu Zeid, told the Security Council that the permanent mission of Egypt to the United Nations delivered a letter to the president of the Security Council on Saturday informing the Council of the air strikes targeting the sites of the terrorist organizations in the town of Darna in eastern Libya.
In a related context, Abu Zeid said that Foreign Minister Sameh Shoukry received a call from US Secretary of State Rex Tillerson expressing condolences to the victims of the Minya attack.
He added that the US Secretary of State expressed his sincere condolences and solidarity with the Egyptian government and people and families of victims in the face of terrorism. He relayed the support of the United States for Egyptian efforts in the fight against terrorism, as well as its readiness to cooperate in the field of counter-terrorism in information, intelligence and military.
Shoukry briefed his US counterpart on the air strikes carried out by the Egyptian air force on terrorist strongholds in the east of Libya within the framework of self-defense.
He also confirmed the availability of all information and evidence pointing towards the training of terrorist elements involved in the Minya attack within those camps, in addition to their involvement in other incidents.
https://english.alarabiya.net/en/News/middle-east/2017/05/28/Egypt-cites-self-defense-for-Libya-strikes-to-UN-Security-Council.html
--------
Over 35 Civilians Killed, Wounded in US-Led Coalition Airstrike in Northeastern Syria
May 28, 2017
The sources said that the coalition fighter jets bombed heavily a convoy of buses in al-Kasarat region and near the villages of Ratleh, killing 17 and wounding 20 more.
In relevant development in the province on Friday, the coalition fighter jets bombed heavily an oil refinery near the town of al-Mansoureh West of the ISIL-city of Raqqa, setting fire at one f the oil tanks.
Full report at:
http://en.farsnews.com/newstext.aspx?nn=13960307001016
--------
Syria: Rival Terrorists Restart Infighting in Idlib Province
May 28, 2017
The sources said that Tahrir al-Sham Hay'at (the Levant Liberation Board) stormed one of the positions of Faylaq al-Sham in the town of Ma'ara Shourin on the pretext that the targeted region was an unflaged land between the territories ruled by the two sides.
The sources said that all forces of Faylaq al-Sham and Tahrir al-Sham in the region have gone on alert after the clashes.
A commander of Faylaq al-Sham also warned that his forces will give a crushing response to any aggression by Tahrir al-Sham.
Local sources reported last week that simultaneous with intensifying clashes among rival terrorist groups in Northwestern Syria tens of Ahrar al-Sham militants, including a field commander, were killed in a suicide attack on one of their command posts in Idlib.
The sources said that tens of terrorists were killed in a suicide attack on Ahrar al-Sham's command post in Tal (hill) al-Touqan region in Eastern Idlib near Abu al-Dhuhour airport that is under Ahrar's control.
The sources added that Mahrous Abu Ahmad, who was in charge of appointing Ahrar al-Sham's commanders, was among the killed terrorists in the attack.
In the meantime, websites affiliated to terrorist groups reported that almost 200 militants were present in and outside the command post of Ahrar al-Sham during the suicide attack.
The sources said that one of the raiders detonated himself inside Ahrar al-Sham's command post, while another one reached outside the command post on his bomb-laden motorbike and detonated it.
Full report at:
http://en.farsnews.com/newstext.aspx?nn=13960307001432
--------
ISIL Dispatches Fresh Terrorists to Aleppo to Slow down Syrian Army's Rapid Advances
May 28, 2017
The sources said that as the Syrian soldiers are now only 3km away from the town of Maskana, the last main stronghold of ISIL in Aleppo province, the terrorist group has started to send a large number of forces and a large volume of weapons and military equipment to Eastern Aleppo to save Maskana.
The sources went on to say that the army soldiers are advancing against ISIL in different fronts to cut off terrorists' supply lines, adding that the ISIL has no way out but to retreat from South towards Badiyeh (desert).
They added that the army men that have taken control over vast regions in Eastern Aleppo have now reached the positions of the predominately Kurdish Syrian Democratic Forces (SDF) in Southwestern Raqqa and are just 10 km away from the administrative border of Raqqa province.
Military sources said earlier today that the army troops continued their advances against ISIL terrorists in Eastern Aleppo, and deployed at the gates of the strategic militant-held town of Maskana.
Full report at:
Reports said ISIL has lost tens of fighters in the army advances near Maskana.
http://en.farsnews.com/newstext.aspx?nn=13960307001239
--------
Infighting Erupts among ISIL Terrorists in Northeastern Syria
May 28, 2017
The sources said that foreign members of the ISIL called Mohajereen have engaged in clashes with the terrorist group's security forces.
The sources added that the infighting happened after a sum of ISIL commanders fled the city and Mohajereen blocked the roads out of Raqqa city to prevent other commanders from running away.
A number of militants from both sides have been killed in the clashes.
Sources in the Russian Defense Ministry disclosed on Saturday that the SDF and ISIL terrorist group came to an agreement for withdrawing gunmen from Raqqa towards Palmyra (Tadmur) in Homs province .
"Based on reliable information from independent sources in Raqqa, the SDF and ISIL commanders have agree on establishing a safe corridor in the Southern direction of Raqqa to move the gunmen in the city towards Palmyra in Eastern Homs," the Arabic-language desk of RT quoted the sources in Russian ministry as saying.
Full report at:
http://en.farsnews.com/newstext.aspx?nn=13960307001409
--------
UAE pardons 53 inmates on occasion of Ramzan
May 29, 2017
The Ruler of the Emirate of Fujairah, one of the seven emirates of United Arab Emirates (UAE) has ordered on Sunday, the second day of the Islamic month of fasting Ramzan, the release of 53 inmates held in the emirate, UAE state news agency WAM reported.
By pardoning the 53 inmates, Sheikh Hamad bin Mohammed Al-Sharqi, Supreme Council Member and Ruler of the UAE's north-eastern emirate of Fujairah, said "This move aims to grant them a new lease of life, and ease the suffering of their families," said the report.
"The released inmates are of different nationalities and had a proven track of good behavior," it added. Ruling Sheikhs in the UAE traditionally release scores of inmates in the Islamic month of Ramzan.
Full report at:
http://nation.com.pk/international/28-May-2017/uae-pardons-53-inmates-on-occasion-of-ramzan
--------
ISIL's Arms, Ammunition Destroyed in Syrian Army Attack in Hama
May 28, 2017
The artillery and missile units pounded ISIL's concentration centers in Wadi al-Azib region near the town of al-Salamiyah, destroying a vehicle with a large volume of arms and ammunition.
Several motorbikes of the ISIL were destroyed and a number of its members were killed in the attack.
The army also seized a large volume of ISIL's arms and ammunition.
Military sources reported that the army forces are to cut off ISIL's vital route connecting Wadi al-Azib to the villages in Idlib province to block their supply path in the region.
In relevant developments in the province on Wednesday, the army troops, backed up by the country's Air Force, launched a fresh round of attacks on ISIL's gathering centers and defense liens in Eastern Hama, inflicting heavy casualties on the terrorists.
The army aircraft targeted ISIL's concentration centers several times in Aqayrabat region.
Field sources said that the warplanes bombed ISIL's positons in the villages of Abu Habilat, Qalib al-Thowr and around the village of Aqarib, killing a number of terrorists and destroying their military hardware.
The army's missile units, meantime, carried out monitoring operation and then shelled ISIL's defense lines in Salem 7 position South of the village of Aqarib, killing several terrorists and destroying two of their vehicles.
Full report at:
http://en.farsnews.com/newstext.aspx?nn=13960307001064
--------
Egypt launches fresh airstrikes on militia sites in Libya's Derna
29 May 2017
Egypt and Libya launched renewed raids, at dawn on Monday, targeting sites at al-Qaeda's Shura Council of Mujahideen in the Libyan city of Derna and its suburbs, Al Arabiya sources reported.
The head of Libya's national army, Khalifa Hafter, called on Sunday all military units in western and southern Libya to prepare to support what he called the national forces, which fight extremism in Tripoli.
The Libyan army confirmed on Sunday that the Egyptian air raids in Libya were coordinated with the Libyan forces in order to hit the headquarters of al-Qaeda's Shura Council of Mujahideen and Bishr camp which is linked to Al Shura Council of Mujahideen.
The Egyptian fighter jets launched a number of air raids on the sites of extremists in Libya since Friday in response to an attack on a bus carrying Copts in the city of Minya and killing 29 people including children.
This followed the televised address by Egyptian President Abdel-Fattah al-Sisi on Friday said that Cairo will not "hesitate" to strike "terrorism" anywhere whether it is inside or outside his country after masked gunmen killed 29 Coptic Christians, mostly children.
"Egypt will not hesitate at all to strike terrorist camps anywhere," Sisi said during the TV address, adding that Cairo does not "conspire" against any country, and is keen to full protect its national security.
Full report at:
https://english.alarabiya.net/en/News/middle-east/2017/05/29/Egypt-launches-fresh-airstrikes-on-militia-sites-in-Libya-s-Derna-.html
--------
New clashes as fate of Bahrain cleric remains unknown
May 29, 2017
Bahraini regime forces have clashed with demonstrators rallying in solidarity with a prominent Shia cleric and his slain supporters in several areas across the kingdom.
Troops attacked peaceful protesters who took to the streets of Sitra Island and chanted slogans against King Hamad bin Isa Al Khalifah on Sunday night.
The protesters held the monarch responsible for recent crimes committed by his forces in the northwestern village of Diraz where several protesters were killed during a raid of Sheikh Isa Qassim's home.
On May 23, police raided Diraz, which has been under a military siege for almost a year, and stormed the home of the spiritual leader of Bahrain's Shia majority.
At least five demonstrators were killed and dozens more injured during the crackdown which also saw more than 280 people arrested.
The fresh wave of anti-regime protests broke out on May 21, when a Bahraini court sentenced Sheikh Qassim to one year in jail and ordered him to pay $265,266 in fines.
Last year, the cleric was also stripped of his citizenship, which sparked repeated sit-ins outside his residence in Diraz.
Also on Sunday, demonstrators staged a protest in support of Sheikh Qassem in Saar residential area, west of Manama, calling for the punishment of those behind the killing of activists.
Al Khalifah regime forces rushed to attack the peaceful protesters, firing toxic gases to disperse them.
Similar protests were also held in Bilad Al Qadeem town and the villages of Shahrkan, Samaheej, Bani Jamra, Musalla, Karranah, Karzakan, Karbabad, Daih and Sanabis late on Sunday.
The developments come as the fate of Sheikh Qassem remains unknown amid reports that the regime wanted to send him to exile either in Turkey or the United Arab Emirates after Iraqi Prime Minister Haider al-Abadi rejected such a request in a show of support for the Shia leader.
Bahrainis also held a symbolic funeral for the slain activists in the villages of Abu Saiba and Shakhora, calling for those responsible for the crimes to be held accountable.
The five victims were buried on Friday without their families' permission in a move denounced by the victim's relatives as a crime.
"The martyrs' families announce that depriving them from burying their sons in accordance with their wish can be construed as a crime which will be added to the first crime of liquidating them in the field," the families said in a statement.
Thousands of anti-regime protesters have held numerous demonstrations in Bahrain on an almost daily basis ever since a popular uprising began in the kingdom in early February 2011. They are demanding that the Al Khalifah dynasty relinquish power and a just system representing all Bahrainis be established.
The Manama regime has spared no effort to clamp down on dissent and rights activists. On March 14, 2011, troops from Saudi Arabia and the United Arab Emirates were deployed to Bahrain to assist Manama in its crackdown.
Full report at:
http://www.presstv.ir/Detail/2017/05/29/523520/Bahrain-attack-antiregime-protesters
--------
UN warns Daesh directly targeting civilians in Iraq's Mosul
May 28, 2017
The United Nations has warned that Daesh terrorists are directly targeting civilians trying to flee from Iraq's west Mosul.
On Sunday, the UN's humanitarian relief coordinator, Lise Grande, stressed that the Takfiri terrorists were killing families as Iraqi forces entered the final stages of their operations to liberate the city.
"We know that Daesh is directly targeting families as they try to escape, we know that there are very limited stocks of food and medicines, we know that there are severe shortages of water and electricity," she said.
"Civilians are going to be at the most extreme risk they have been during the entire campaign…All of the evidence points to the fact that the civilians who are trapped in these neighborhoods and districts are in grave danger," she added.
Meanwhile, at least 20 Iraqi civilians were killed in airstrikes conducted by the so-called US-led coalition in the northern parts of Mosul's Old City.
During a Sunday interview, US Defense Secretary Jim Mattis said that they were doing "everything humanly possible" to avoid civilian casualties, but in this kind of asymmetrical conflict civilian deaths are "a fact of life."
"We have not changed the rules of engagement…There is no relaxation of our intention to protect the innocent," he said.
He noted that the US was not directly responsible for the latest deaths as Daesh had placed explosives in a structure full of civilians, a move which he said showed their "callous disregard that is characterized by every operation they have run."
Other reports coming out of Mosul also said that Daesh terrorists had executed at least 12 civilians at a hospital in the war-wracked city. According to army officials, Daesh then torched the medical center after it was besieged by Iraqi troops.
On Saturday, Iraqi forces launched an offensive to retake the last enclave controlled by Daesh in the northern city of Mosul.
The operation was announced one day after the air force dropped leaflets urging residents in Mosul's Old City center to flee through safe corridors.
Reports say almost 760,000 people have already escaped the embattled Iraqi city over the past months.
Mosul fell to Daesh in 2014, when the terror outfit began its campaign of death and destruction in Iraq.
Full report at:
http://www.presstv.ir/Detail/2017/05/28/523504/un-iraq-mosul-civilians-daesh
--------
Families of slain Bahrainis slam burial of loved ones without consent
May 28, 2017
The families of five Bahraini activists recently killed by the country's security forces have slammed as a "crime" the burial of their loved ones without being allowed to bid farewell to them.
The families on Saturday called on the Al Khalifah regime to return the bodies of the activists killed during a security attack last week, but authorities buried them without any permission.
A Bahraini Interior Ministry official said the five were buried on Friday after having contacted the families to attend funeral services, only to change their minds later, the Arabic-language al-Wasat newspaper reported on Sunday.
The bereaved families said in a statement on Sunday that they had received a call on Friday to send two male members to a local police station.
However, they refused to go because they knew that the summoning of male relatives meant a burial ceremony was planned. They called for the returning of the bodies instead for proper funeral services.
"The martyrs' families announce that depriving them of burying their sons in accordance with their wish can be construed as a crime which will be added to the first crime of liquidating them in the field," the families said.
On May 23, Bahraini forces raided the village of Diraz, which has been under a military siege for almost a year, and stormed the home of Sheikh Isa Qassim, the spiritual leader of Bahrain's Shia majority.
Regime forces killed at least five demonstrators, wounded dozens and arrested over 280 people during the crackdown.
The raid, which came a few days after US President Donald Trump said Washington sought to improve ties with Manama, stoked tensions in the tiny Persian Gulf state where the US Fifth Fleet is based.
Bahrain was rocked by mass protests in 2011, but the fresh wave of anti-regime protests broke out on May 21, when a Bahraini court convicted Sheikh Qassim of illegal collection of funds and money laundering. The cleric was sentenced to one year in jail and ordered to pay $265,266 in fines.
The Diraz raid has drawn angry reactions from prominent human rights groups, with Amnesty International calling for an independent investigation into Manama's use of "excessive force."
Full report at:
http://www.presstv.ir/Detail/2017/05/28/523482/Bahrain-activists-interior-ministry-slain-bodies
--------
Europe
Britain's Muslims 'should issue fatwa against terror' says former police chief
May 28th 2017
Islamic organisations in Britain should issue a fatwa against terrorists while internment centres should be set up across the country to combat extremism, according to the highest-ranking Muslim to have served in Britain's police forces. Tarique Ghaffur said he was "surprised" there had not been stronger "collective condemnation" of the Manchester Arena bombing from the UK's Muslim organisations – despite several groups speaking out against the "horrific" attack this week. He called for radicals to be locked up so they could not "contaminate" more people in their communities. Mr Ghaffur, who calls himself a "moderate Muslim," began his career in the Greater Manchester Police and rose through the ranks, becoming Assistant Commissioner of the Metropolitan Police and leading security at the London 2012 Olympics. Speaking to the BBC's World This Weekend on Radio 4, he said that "individual Muslim community members go on media and condemn exactly what has happened, constantly condemn that this is not Islam" after a terrorist attack, but that more needed to be done by their organisations. "I'm calling for those collective groups to give a fatwa in relation to the safety and the harm that is being created to the communities collectively," he said. A fatwa can be defined as an "authoritative legal opinion given by a mufti (legal scholar) in response to a question posed by an individual or a court of law". Is internment the answer? Mr Ghaffur, who wrote in the Mail on Sunday why internment centres should be opened to contain the risk of extremism, told the BBC: "The figures of the number of people who have been contaminated or are on the fringes of contamination are quite astounding." He said existing remedies such as house arrest or surveillance are "not workable" when there are 3,000 top potential terror and extremist suspects with another 20,000 on the radar of MI5. Mr Ghaffur said regional "community protection centres" should therefore be set up. "Information and intelligence will be fed in" about people "who are radicalised or on the tip of being radicalised," he said. These extremists would be detained in the centres where they would undergo a "risk assessment" along with "a theological assessment of their warped views". Regarding the "people who pose the greatest danger," he said: "Of course they would have to be interned. You can't just leave many people who potentially could create the kind of atrocities that are being created in Manchester just free to roam about in their communities and potentially contaminate further people." Questioned by BBC presenter Mark Mardell on whether this meant people would be locked up without trial for re-education, Mr Ghaffur said radicals whose views could be changed would be released but "there is no other option" than indefinite containment for those who refuse. Criticisms of internment The idea of internment, which was used during the Troubles in Northern Ireland, is opposed by former Scotland Yard Commissioner Lord Blair, saying it would anger Muslim communities and fuel hatred. He and other critics have pointed to the way internment led to hunger strikes in Northern Ireland, saying it was "not effective" Mr Ghaffur said: "Of course internment has been done before, when we had the IRA problems – but here, this is more a community based approach." He added: "People should be thinking not why not to do it but should be thinking how it could be developed." But a spokesperson for the Muslim Council of Britain told i: "We would have thought internment camps would resonate more with authoritarian regimes than in our free British society. While the temptation to go for knee-jerk reactions may be alluring, we risk doing the terrorist bidding by reducing our freedoms and having Britons turn on one another. "Clearly there needs to be serious soul searching on extremism after the Manchester attacks. As British Muslims we should proactively look again at what we can do in our communities. But we need to do this together with government and as equal partners. We all want an end to this murderous death cult and it requires a global response with all of us involved."
https://inews.co.uk/essentials/news/uk/islamic-extremists-internment-fatwa-british-muslims-tarique-ghaffur-police/
--------
Photos of Manchester bomber Salman Abedi on night of attack revealed
28 May 2017
Police on Saturday released security camera images of Manchester suicide bomber Salman Abedi on the night he massacred 22 people at a pop concert.
Investigators also gave details of the 22-year-old's last hours as they appealed to the public for any information about his movements in the days running up to Monday night's attack.
The photographs taken from CCTV footage show a bespectacled Abedi, who has a small mustache, in trainers, jeans, black sleeves, a black cap and a black puffer waistcoat, over which the straps of his backpack can be seen.
The accompanying police statement said one of the last places he went to was a "city centre flat and from there he left to make his way to the Manchester Arena", where the attack took place.
"The flat is highly relevant as a location which we believe may be the final assembly place for the device."
Eleven people are currently in custody in the UK in connection with the attack by Abedi, who was of Libyan origin but born in Manchester.
His father and brother have been detained in Libya.
The police said the probe had made "good progress" and they "now need people to tell us if they have any information about his movements from 18 May when he returned to the UK through to Monday night".
The statement did not say where Abedi had come from, but a relative in Libya earlier told AFP that the bomber had traveled from the North African country to Manchester.
Turkish and German officials also said he passed through Istanbul and Duesseldorf airports.
The statement from Greater Manchester Police and UK counter-terrorism police said they had a 1,000-strong team working "around the clock" on the probe.
Fourteen locations are still being searched.
"In the past five days we have gathered significant information about Abedi, his associates, his finances, the places he had been, how the device was built and the wider conspiracy," the statement said.
Britain on Saturday lowered the terror threat level from critical -- its highest level -- to severe, but British Prime Minister Theresa May said the country should remain "vigilant".
Full report at:
https://english.alarabiya.net/en/News/world/2017/05/28/Photos-of-Manchester-bomber-on-night-of-attack-revealed-.html
--------
Time to confront local Islamists: this is war
JENNIFER ORIEL
May 29, 2017
Britain has been invaded. Whitehall has revealed that there are 23,000 suspected terrorists inside the UK. What it didn't say is that the British army reserve has just 29,940 active personnel. The ­implications are clear, but no politician will admit them. When the number of enemies inside a nation nears the number of its active army reserve, the nation cannot hold. Britain and the Commonwealth states should be on a war footing. That means closing borders, strengthening treason laws and bolstering defence. Islamists are engaged in total war against the West. The latest figures on jihadis in Britain prove their success in penetrating the heart of Western democracy without our knowledge. Intelligence agencies in Britain, the US and Australia appear to be concealing the immensity of the jihadist threat within. We must question why British intelligence did not ­reveal the staggering number of potential jihadis in the country ­before now. We can ill afford intelligence services that tell us half-truths and lies by omission that protect an enemy within committed to our destruction.
Islamists are engaged in total war against free world people. In the 21st century, total war is commonly conducted by non-state ­actors that aim to destroy legitimate states by any means necessary. The chief enemy of the modern West is a coalition of non-state actors whose militant front is Islamic jihad. Its combatants aim to overthrow liberal democracies by subverting the central organs of the state and replacing the gov­erning principles of free society with sharia. However, Western leaders are conducting the war against 21st century jihad with a 20th century mindset. They focus on foreign wars and militant acts while the enemy subverts our ­nations from within.
The best Western leaders ­protect our borders, the worst ­appease or collaborate with the enemy, but few openly state the alpha and omega of the jihadis' total war: a global empire under Islam that requires the death of the West.
Following the Manchester bomb­ing, the British government finally told the truth about what decades of multiculturalism have produced in Britain: 23,000 terrorists. The Times reported that the initial figure of 3000 jihadists was a function of MI5 operational limits, not reality. The intelligence agency can keep eyes on about 3000 individuals at any one time, so it creates a priority classification list with categories such as active and residual risk. But the three major jihadist attacks on Britain in recent years were conducted by men who had been ­investigated and subsequently ­removed from the active terror watch list. These residual jihadis number about 20,000.
The revelation that there is a potential jihadist army inside ­Britain about 7000 personnel short of Britain's army reserve raises the question of war. But Britons must surely question also why the state withheld such critical information during the Brexit debate when ­issues of national security, border and immigration policy determined the outcome. The concealment of such information begs the question of how many other intelligence services are concealing the true state of the jihadist threat within the West.
ASIO director-general Duncan Lewis's recent denial of the ­relationship between the refugee ­intake and terrorism does not ­inspire confidence. In response to Pauline Hanson's question about it, he responded that there is no evidence of such a link. Perhaps Senator Hanson should revive her "please explain" on these names: Man Haron Monis, Farhad ­Jabour and Mohammad Ali Baryalei, as well as the dozens of asylum-seekers who have ­received adverse security assessments from ASIO.
It is not the first time that Lewis has seemed more critical of those who defend the West than our ­jihadi foes. In 2015 he allegedly told some MPs who spoke out about the link between Islam and terrorism that their comments could threaten national security.
Minimising the link between porous borders, refugee programs and the development of jihad as a Western phenomenon is a common Islamist tactic. In the information age, intelligence services would be better to admit the threat of jihad while repeating the obvious truth that not all ­Muslims are jihadis.
I warned in 2015 that the West would win the battle against ­Islamic State but lose the war against Islamism unless Western leaders recognised jihad as a substantive ideology. Jihad is an ideology first and last. Its militant expression is Islamic terrorism whose primary purpose is not to instil terror but to destabilise and exhaust the protective capacity of legitimate governments. In that sense, jihad is akin to militant socialism. The end of revolutionary socialism is the communist state. The end of revolutionary jihad is the Islamic state.
The comprehensive ideology of jihad is set out in Management of Savagery, the Islamic State ­playbook reportedly written by former al-Qa'ida official Mohammad Hasan Khalil al-Hakim. In it, Hakim clarifies that gradual, subversive jihad is a total war strategy. He states that jihadis are: "Progressing until it is possible to expand and attack the ­enemies in order to repel them, plunder their money, and place them in a constant state of apprehension and (make them) desire reconciliation."
The Coalition has done much to counter what I would call hard jihad, namely the advocacy, ­financing and enactment of ­Islamic terrorism. But few Western governments have tackled soft jihad: the teaching, preparation and promotion of jihadist ideology including gradual subversion of the state, liberal institutions and the fundamental values of Western society. To counter jihadists' total war against the West, the government should consider the powers ­created to protect Australia's freedom during the total wars of the 20th century.
Full report at:
http://www.theaustralian.com.au/opinion/columnists/jennifer-oriel/time-to-confront-local-islamists-this-is-war/news-story/1131e3dad57694ee82e861e9475dd322
--------
Muslim Community Members Mobilize After Manchester Attack
May 28, 2017
It's been said that tragedy brings out the best in human nature and the worst. Monday night's bombing at the Manchester Arena was certainly caused by the worst in human potential. Suicide bomber, Salman Abedi, sought to trike terror in the heart of his own city by launching an attack that resulted in the deaths of 22 people, children among them. 64 others suffered horrific wounds.
And yet, on that night, and in the hours that followed, the light of humanity shone, perhaps most notably from Manchester's Muslim community. Some, in the case of a vascular surgeon, simply did what they do everyday, save lives. Others reacted instinctively, jumping in the heat of the moment to do what they could. A restaurant mobilized to feed first responders and still another organized a fundraising effort to help victims and their families. All of them did it because Manchester is their home. This was family.
Tawqeer Rashid
Tawqeer Rashid, vascular surgeon with the Manchester Royal
Infirmary, answered the call Monday night. It was "chaos" and he was needed, but not there. Instead he was sent to the Salford Royal Hospital where they were in desperate need for someone with his specialty. Not knowing the cause of the panic Rashid arrived at the unfamiliar hospital to a horrific scene:
"The injuries we saw were horrific," Rashid says. "It hit home when I was removing the bolts from people. They were bigger than a 50p piece, not little bolts you use in your home — enormous ones. This is a level of depravity I cannot understand: how a human being would be capable of planning this if they knew what it would do to another human being. These bolts ripped through bodies, into the stomach, the legs, severing arteries, severing nerves, smashing bones and damaging spinal cords."
Finding himself in unfamiliar hospital territory, Rashid was struck by the sight of everyone rushing around to help. Somehow, everything got done, somehow it all got done right. "We operated through the night and staff brought us hot food and tea. Everyone was pulling together — every shade of religion, or none at all."
When asked about the terrible twisting of ideology that brings about such carnage, Rashid spoke with passion but remained philosophical:
"These people claim to be my co-religionists," he said. "But if they want to make it a battle of them and us, the 'them' is them and the 'us' is all the rest of us. I know there's the English Defence League and the Katie Hopkinses of this world who will never warm to people like me but this is a time when we stand together as one. It's been the same thing throughout the ages — if people have a political agenda they will slap religion on it to justify their ends."
Sam Arshad
On a normal day, taxi service owner, Sam Arshad, finishes his
work and heads home for dinner and an evening with family. Monday, however, turned out to be no normal night. The owner of Street Cars was headed home when he drove passed the Manchester Arena and the obvious signs of the aftermath of something horrible. When a police officer explained what had happened, Arshad's instincts took over and he headed straight back to work. There, he mobilized his fleet of drivers to begin shuttling stranded concert goers to their homes, free of charge.
"I had a bad feeling, span my car around and went back to the office. The phones were going crazy, with panicked parents and children who wanted to get out of there… The news had started coming in that there had been fatalities, so we got the gist of what was happening. We said we needed to pull together for the people of Manchester."
Arshad was quick to not that people of all stripes were chipping in to do what they could that night. "It wasn't just us. People left their houses to come and help. It was hotels giving free rooms, restaurants giving free food. I saw people carrying crates of water bottles down the street."
Gilbran Awan
Gilbran Awan's sisters had tickets to the Ariana Grande show that
night. When their chaperon had to back out of the event, he stepped in to shepherd his sisters in her place. Just as the lights came up after Grande's final song, the blast occurred. Awan had never heard such a noise so, at first, he wasn't sure what was happening. From their high vantage point in the arena, however, it soon dawned on him that a mass panic was ensuing.
"Parents were handing their children to strangers who were closer to an exit. It was like a scene from the Titanic. They were trying to save their children in case there was an attacker there still, or perhaps something was going to collapse. That's how a lot of children became separated from their parents. Some other people were pushing people out of the way, clambering over them. I don't think it was their fault — an instinct kicks in to save yourself."
Awan's instinct told him to remain calm if he didn't want to be separated from his sisters. Holding tightly to their hands he found a quieter exit where he managed to get them out safely. There are sights and sounds, however, he will never forget. "There were lots of young children there. You could hear a 10-year-old girl saying, 'I don't want to die today'."
Asked for his perspective on the incident and the fact that the perpetrator was a fellow Muslim, Awan had this to say:
"If you look at the perpetrator, he fits a similar description to me — a Muslim male in his twenties. I could have been killed — he wouldn't have known I was a Muslim and spared me. There may be people out there who are ignorant — they think all Muslims are terrorists — so I think it's important they know Muslims could have died too."
Zaffer Khan
Zaffer Khan is the marketing executive for the Burkhara Restaurant, about a half mile away from the Manchester Arena. That night two women appeared at the door, obviously distressed but unable to articulate what was wrong. They offered them water but it wasn't until the next morning that they realized what had taken place. After a quick staff meeting they devised a plan and proceeded to deliver food and refreshments to the emergency service workers.
Full report at:
https://www.moroccoworldnews.com/2017/05/217906/muslim-community-members-mobilize-after-manchester-attack/
--------
Mideast
Saudi regime believes in Quran only in appearance: Ayatollah Khamenei
May 27, 2017
Leader of the Islamic Revolution Ayatollah Seyyed Ali Khamenei says "incompetent" Saudi rulers believe in the Quran only in appearance but act in contravention of its teachings.
"Unfortunately today, the Islamic society, like other societies, has faced problems and the fate of some Islamic societies is in the hands of incompetent individuals like [those] in the Saudi government," Ayatollah Khamenei said in a Quranic meeting on Saturday.
"These individuals believe in the Quran in appearance and even print millions of copies of the Quran but they are in practice intimate with infidels contrary to Quran's stipulations," Ayatollah Khamenei added.
The Leader slammed the ongoing anti-religious acts in Yemen and Bahrain and said those who are carrying out such measures against Muslims are "illegitimate" and will certainly face failure and doom.
The time of their collapse depends on the actions of Muslims, the Leader said, adding that if the Muslim world acts correctly, their collapse would be accelerated.
Ayatollah Khamenei stated that some reactionary countries falsely assume that they can establish cordial relationship with enemies of Islam but "the fact is that there is no [such] intimacy."
http://www.presstv.ir/Detail/2017/05/27/523414/Iran-Saudi-Arabia-Muslims-Qauran-Leader-Ayatollah-Seyyed-Ali-Khamenei
--------
Senior Palestine official slams Israeli cabinet meeting held under al-Aqsa
May 28, 2017
A senior Palestinian official has said Israel's convening a cabinet meeting in the tunnels under the al-Aqsa compound is a "provocation."
"We condemn in the strongest terms the latest provocation by Israel, holding its weekly [cabinet meeting] in the tunnels beneath al-Aqsa Mosque Compound in occupied East Jerusalem al-Quds," said Saeb Erekat on Sunday.
Al-Aqsa Mosque is the third holiest site for Muslims after Masjid al-Haram in Mecca and Masjid al-Nabawi in Medina.
The Tel Aviv regime held its cabinet meeting at the Western Wall tunnels to mark the 50th anniversary of Israel's occupation of East al-Quds.
In a war in 1967, Israel captured the West Bank and East Jerusalem al-Quds, where the al-Aqsa Mosque compound is located. Since then, Tel Aviv has continued to expand its illegal settlements and other projects in the area.
Erekat added that by deciding "to mark 50 years of occupation, and the beginning of the Holy Month of Ramadan" in the tunnels, Israeli Prime Minister Benjamin Netanyahu was "sending a clear message to the Palestinian people that the systematic violations of their inalienable rights are going to continue."
"Today's meeting in occupied East Jerusalem is an attempt by Israel to normalize occupation, oppression and colonization over the land and people of Palestine," he stressed.
Full report at:
http://www.presstv.ir/Detail/2017/05/28/523510/Palestine-alaqsa-cabinet-erekat
--------
Turkish jets bomb northern Iraq, kill PKK militants
May 28, 2017
Turkish warplanes have bombed northern Iraq in the latest attack inside the Arab country without coordination with the government in Baghdad.
The Turkish military said the warplanes struck seven targets in the Avasin-Basyan region of northern Iraq, and killed 13 militants of the outlawed Kurdistan Workers' Party (PKK) on Sunday.
Those killed were believed to be preparing for an attack against Turkey, the military said in a statement.
In a separate airstrike in Turkey's southeastern province of Van late on Saturday, the military said warplanes had killed another 10 PKK militants.
PKK militants have been waging a bloody campaign in southeastern Turkey for decades, which has left more than 40,000 people dead.
Turkey regularly bombs the mountainous border area between Iraq and Turkey where PKK militants are based. Ankara has also deployed troops into the Iraqi soil, triggering a diplomatic crisis with Baghdad which brought them to the brink of a war at one point.
The troops are based in a town near the northern Iraqi city of Mosul, which is currently the focus of a massive operation to recapture it from Daesh terrorists.
Baghdad has repeatedly called on Ankara to withdraw its forces, describing the military presence as a violation of its sovereignty, and warned that the troops stood to complicate the Mosul battle.
Turkey deployed its troops to Iraq in December 2015, claiming that it was part of a mission to train Iraqi Kurdish forces in the fight against Daesh. Some 500 Turkish forces are said to be present at the Bashiqa military camp on the outskirts of Mosul.
In April, Turkey's pro-government Yeni Safak daily said Ankara planned to launch a military incursion into northern Iraq.
Dubbed Tigris Shield, the mission would involve thousands of tanks, vehicles and artillery pieces used in Turkey's Operation Euphrates Shield in Syria, which ended in March after seven months, the report added.
Full report at:
http://www.presstv.ir/Detail/2017/05/28/523448/Turkey-Iraq-PKK
--------
Pakistani Commander of Saudi-Led Anti-Yemen Coalition Mulling Resignation
May 28, 2017
According to the Pakistani newspaper Daily Osaf, Sharif is dissatisfied with the US strong influence on Saudi Arabia and thinks that the coalition cannot move in the direction he had planned.
According to the report, Riyadh is attempting to limit Sharif's role and make him obedient, but the Pakistani General cannot accept such a situation and is thinking to tender his resignation.
The appointment of a popular Pakistani general to head the Saudi-led coalition against another Muslim state set off a furor in Pakistan, amid fears that the move could exacerbate sectarian tensions at home.
The Pakistan Tehreek-e-Insaf party, led by Imran Khan, was at the forefront of opposing the decision, saying it could widen the Sunni-Shiite divide in Pakistan and upset Iran, its majority-Shiite neighbor to the West.
"We strongly advocate the policy of impartiality as far as conflicts in the Middle East and Muslim world are concerned," Khan said. "We under no circumstances should fall into any conflict and hence be watchful of the impacts of every decision or choice we make."
Saudi Arabia is a major donor to Pakistan and maintains close ties with its civil and military elite. It appealed to Pakistan for military help with its campaign in Yemen.
Full report at:
http://en.farsnews.com/newstext.aspx?nn=13960307001297
--------
Israeli govt meeting near Jerusalem site angers Palestinians
29 May 2017
JERUSALEM: A senior Palestinian official sharply condemned Israel for holding a government meeting near a sensitive Jerusalem site.
Prime Minister Benjamin Netanyahu's Cabinet met Sunday in tunnels that run near one of the holiest sites in Jerusalem for a special session marking the anniversary of Israel's capture of the city's eastern sector, in the 1967 war. Saeb Erekat called the meeting a "provocation" that sent a "clear message to the Palestinian people."
The fate of the site, sacred to Jews as the Temple Mount and to Muslims as the Noble Sanctuary, is at the heart of the conflict between Israel and the Palestinians.
A tunnel opening in 1996 sparked Palestinian protests that led to deadly clashes.
Full report at:
http://nation.com.pk/international/29-May-2017/israeli-govt-meeting-near-jerusalem-site-angers-palestinians
--------
Arab coalition air force targets Houthi posts in east Sanaa
28 May 2017
The Arab coalition air force targeted separate posts where Houthi militias and forces loyal to ousted President Ali Abdullah Saleh are stationed in the district of Nahm, east of Sanaa.
Meanwhile, violent battles continue to rage at the front, Al-Arabiya television reported on Sunday.
The coalition's air force targeted posts in the area of al-Hawl while battles are ongoing in several areas in Nahm.
The national army, supported by the coalition forces, restored two strategic posts near the Arhab district near Nahm.
Full report at:
https://english.alarabiya.net/en/News/gulf/2017/05/28/Arab-coalition-air-force-targets-rebel-posts-in-east-Sanaa.html
--------
Top Iranian security official: Trump's anti-Tehran remarks false and baseless
May 27, 2017
Secretary of Iran's Supreme National Security Council Ali Shamkhani says that US President Donald Trump's recent anti-Tehran remarks are absolutely false and baseless.
"These claims are completely baseless and are by no means true. The global community will not believe these claims," said Shamkhani on Saturday during an interview with a Russian newspaper.
During a last week visit to Saudi Arabia, Trump called on all nations to work towards isolating Iran. He further accused Tehran of stoking the fires of sectarian conflict and terror.
Noting that Trump made his first trip to a foreign country as president to a nation which is known for supporting terrorism, Shamkhani stressed that Iran itself is a victim of terrorism.
"Iran has been battling with terrorism for around 40 years. Thousands of people have been killed during the battle. The Americans only found out what terrorism is after September 11," he added.
The September 11 attacks were a series of strikes in the US which killed nearly 3,000 people and caused about $10 billion worth of property and infrastructure damage. Of the 19 hijackers who allegedly carried out the 9/11 attacks, 15 were Saudi nationals and available evidence suggests some of them were linked to high-ranking Saudi officials.
Underlining Iran and Russia's efforts to solve the crisis in Syria, Shamkhani stressed that Saudi Arabia and Wahhabism are the main sources of terrorism.
Full report at:
http://www.presstv.ir/Detail/2017/05/27/523416/iran-shamkhani-trump-terrorism
--------
Israeli commander orders new settlement in West Bank
May 29, 2017
An Israeli commander has ordered the construction of a new settlement north of the occupied West Bank for settlers of a former "unauthorized" outpost.
The chief of the Israeli military's central command, Maj. Gen. Roni Numa, issued the order for the residents of the Amona outpost on Sunday, Israeli paper Ha'aretz reported.
The settlers had rejected a number of alternatives, including their absorption into existing settlements. Amona spokesman Avihai Boaron welcomed the decision, saying, "It is sadly too early to celebrate."
Israel occupied West Bank and East Jerusalem al-Quds, another Palestinian territory, in 1967. It has since built over 230 settlements in the lands in what is seen as a precursor to a possible annexation.
Western Wall projects
Also on Sunday, the Israeli cabinet held a meeting in the tunnel adjacent to Western Wall, a site of worship in Jerusalem al-Quds' Old City.
Palestinians denounced the meeting as provocative because the tunnel runs beneath the al-Aqsa Mosque, which is of huge religious significance to Muslims.
The cabinet approved two massive projects to facilitate easier access to the site; a cable car reaching the place, and an elevator facilitating access to it. The latter project has been in the works for the last 13 years but has only been approved recently.
The announcements come after US President Donald Trump visited the region where he reiterated Washington's commitment to Israel's security. Encouraged by Trump's election, Israel unveiled plans in April to build 25,000 settler units in Jerusalem al-Quds.
Israeli Construction Minister Yoav Gallant said Tel Aviv "has said today, with a clear and clarion voice 'the eyes of the Jewish people have been directed toward Jerusalem and the Western Wall for 2,000 years."
Israel, he said, "is not only declaring that the Western Wall belongs to it, but it is also investing its resources in it.'"
Tel Aviv lays claim to Jerusalem al-Quds in its entirety, including the eastern occupied section which Palestinians want for their capital.
Targeting Arab education
Separately, Israel's Education Ministry approved a plan to encourage Arab schools in East Jerusalem al-Quds to switch to the Israeli curriculum.
The ministry said, "The purpose of this five-year plan is to improve the quality of education in East Jerusalem, with an emphasis on encouraging the study of the Israeli curriculum in the schools."
Full report at:
http://www.presstv.ir/Detail/2017/05/29/523521/Israel-Amona-Western-Wall-West-Bank-East-Jerusalem
--------
Pakistan
Use of Force In The Name Of Shariah Forbidden In Islam, Pak President Hails Religious Scholars' Decree
May 29, 2017
Mamnoon hails religious scholars' decree against terrorism, extremism
Islamabad
President Mamnoon Hussain has hailed the narrative and decree against terrorism and extremism by renowned Muftis and religious scholars of all schools of thought in which it was unanimously declared that suicide attacks, armed insurgency against the state and the use of force in the name of enforcing Shariah was 'Haram' or forbidden in Islam.
The decree, and communiqué signed by 31 famous religious scholars were presented at the concluding ceremony (which was chaired by President, Mamnoon Hussain) of a seminar on "Reconstruction of Pakistani society in the light of Madina Charter" and announcement of 'Paigham-e-Pakistan' (Message of Pakistan), organized by Islamic Research Institute (IRI) of the International Islamic University, Islamabad (IIUI) at Faisal Masjid campus.
In the decree, scholars appreciated the armed forces for efforts against the enemies of nation and supported the operations initiated by the military leaderships against the evil elements. They also rejected the use of religion for self projection.
The seminar participant including Muslim scholars, experts, researchers and intellectuals agreed on 22-point communiqué in pursuit of a national narrative to address the challenges being faced by Pakistan. It was agreed in the communiqué that universities are meant to teaching and nurturing of youths and have nothing to do with hatred, militancy, violence and extremism.
It called for administrative steps and intellectual efforts against the extremism and violence. It was agreed that universities would discourage negative mindset and any sort of activity related to extremism should not be tolerated. The participants agreed that no organization or sect would be allowed to incite hatred or violence against the other.
In his address, President Mamnoon Hussain said that political instability and imbalanced economic policies and contemporary challenges have caused intolerance, racism, sectarianism and extremism in the societies which can be countered through a well devised narrative, an agreed strategy and with positive role of Ulema. He called for provision of equal opportunities to the youths and termed the youths as a precious asset of nation.
President Mamnoon Hussain stressed the need for reviving the spirit and principles embodied in the Charter of Madina for a welfare state.
The President said the Madina Charter laid down universal principles of justice and equality for all mankind. He said state is the pivot around which revolve the aspirations of people. Mamnoon Hussain said it was this aspiration and the light of those guiding principles for welfare state in the Madina Charter that led to successful culmination of struggle for Pakistan.
He said Quaid-e-Azam Muhammad Ali Jinnah and Allama Iqbal followed the very principles as were propounded by the Holy Prophet (PBUH). Mamnoon Hussain said the secret behind our future development and prosperity lies in practicing these principles.
Terming the declaration as historic step taken by scholars, the president said he had also been trying to persuade Ulema to give the people a narrative against terrorism and extremism but the IRI took lead in this regard.
The seminar was also addressed by Chairman, Higher Education Commission, Dr. Mukhtar Ahmed who opined that extremism; lack of attitude of co-existence and lack of capacity building measures for youths were the leading challenges of hour. He added that universities have started to play role in the Pakistan society as numbers of PhDs have commenced to increase and inductions of students on campuses have doubled. He said that such seminars are pr-requisite to build a narrative against extremism.
Dr. Masoonm Yasin zai, Rector IIUI presented the communiqué of the seminar and said that the participants have agreed that practical steps against killings, brutalities, terrorism, militancy and hatred be taken. He hoped that the narrative achieved by the seminar would help in reconstruction of Pakistani society.
President, Dr. Ahmed Yousif Al-Draiweesh said that IIUI was committed to build Pakistani society on the lines of the society built by PBUH in madinah. He maintained that university was keen to disseminate brotherhood, peaceful coexistence, through seminar, moots and dialogue sessions and this seminar was a part of an effort to build a counter narrative against extremism as per directions of President of Pakistan and Chancellor of the university.
Later, The IRI council conferred an award upon Mamnoon Hussain in recognition of his political and social services, the IRI council hailed his untiring efforts for the betterment of society.
The seminar was also attended by Mufti Muneeb ur Rehman, Mufti Rafi Usmani, Maulana Hanif Jalandhari, Mufti Muhammad Naeem, Maulana Abdul Razzak Sikandar, Allama Riaz Hussain Najafi, Maulana Muhammad Yasin Zafar, Maulana Ghulam Muhammad Sialvi, Maulana Zahid Mahmood Qasmi Mufti Mahmoodul Hassan Mahmood, Maulana Hamidul Haq Haqqani and others.—SABAH
http://pakobserver.net/use-force-name-shariah-forbidden-islam/
--------
Pakistan fears Indian influence in Afghanistan, say US spy chiefs
Anwar Iqbal
May 29, 2017
WASHINGTON: The US intelligence community, in a rare acknowledgement of Pakistan's concerns, has informed Congress that Islama­bad does not want heavy Indian influence in Afghanistan and will likely turn to China to offset New Delhi's sway on its western borders.
The discussion on Pakistan's interests in Afghanistan was part of a recent congressional hearing on the Afghan war and is linked to a general debate in Washington on the issue. The Trump administration is finalising a new policy for Afghanistan and the ongoing consultations in the White House have generated much interest in the US media and think tanks.
Earlier this week, a Republican congressman, Adam Kinzinger, suggested resuming air strikes on alleged terrorist targets in Pakistan, and observers in Washington said the Trump administration might do so if terrorists targeted US military personnel and installations in Afghanistan.
During a recent hearing on Afghanistan at the Senate Armed Services Committee, US intelligence chiefs gave a candid assessment of the situation in the war-torn country. And a transcript, released this weekend, showed that much of the debate focused on Pakistan.
"Pakistan is concerned about international isolation and sees its position through the prism of India's rising international status, including India's expanded foreign outreach and deepening ties to the United States," said Dan Coats, who, as National Intelligence director, leads a team of more than a dozen spy agencies, including the CIA and FBI. "Pakistan will likely turn to China to offset its isolation, empowering a relationship that will help Beijing to project influence in the Indian Ocean," he added.
Director Coats claimed that Islamabad had failed to curb militants and terrorists in Pakistan and because of this failure, "these groups will present a sustained threat to the US interests in the region and continue to plan and conduct attacks in India and Afghanistan".
"Pakistan views Afghanistan — or desires for Afghanistan some of the same things we want: a safe, secure, stable Afghanistan. One addition — one that does not have heavy Indian influence in Afghanis­tan," said Defence Intelligence director Lt Gen Vincent Stewart.
"They view all of the challenges through the lens of an Indian threat to the state of Pakistan. So they hold in reserve terrorist organisations… so that — if Afghanistan leans towards India, they will no longer be supportive of an idea of a stable and secure Afghanistan that could undermine Pakistan interests," the general added.
Director Coats also told the Senate committee that despite increased military efforts to defeat them, the Taliban militants had and would continue to make gains, especially in rural areas.
"Afghan security forces' performance will probably worsen due to a combination of Taliban operations, combat casualties, desertions, poor logistics support and weak leadership," he warned.
Senator Joni Kay Ernst, an Illinois Republican, asked the intelligence chiefs to spell out the measures that the United States would like Afghanistan's neighbours to take to help stabilise the region.
"I think certainly an evaluation of how we work with Pakistan to address the situation of the harbouring of terrorist groups would be essential to a strategy that affects Afghanistan," Mr Coats replied.
"Because that is potentially a very disrupting situation, putting our own troops at risk and undermining the strategy of dealing with the Taliban and local groups that are trying to undermine the (Afghan) government. So it's a very clear link that I think would have to be addressed in conjunction with whatever's done in Afghanistan."
"Besides more troops, which I anticipate might be part of the plan that we see, do we need to implement a different strategy on the ground in Afghanistan?" Senator Ernst asked Gen Stewart.
"We've got to get a couple of things. One, very clear that Afghanistan's security and stability is in the interest of all of the parties in the region and does not pose a risk to Pakistan," the general replied.
"We've got to convince Pakistan that if they're harbouring any of the Haqqani network members that it is not in their interest to continue to host Haqqani network."
The general also urged the Trump administration to work with Afghanis­tan's neighbours to go after the 20 terrorist organisations that were still active in the region. "They undermine not just Afghanistan, not just Pakistan, but all of the region," he added.
Gen Stewart also suggested "pushing" Pakistan to do more against the Haqqani network and urged US policymakers to "separate the Taliban from the Pashtun", because Pakistan wanted a Pashtun-dominated Afghanistan.
"So we've got to get the conversation going again with Pakistan about their role in not harbouring any of these terrorists, helping to stabilise Afghanistan and I think maybe we'll have some progress," he said.
Gen Stewart said he believed Pakistan still had some influence in bringing Taliban to the table. "So we've got to get them to think about reconciliation, that the status quo is not in their best interest," he said.
Full report at:
https://www.dawn.com/news/1335988/pakistan-fears-indian-influence-in-afghanistan-say-us-spy-chiefs
--------
Panama case: Hussain Nawaz expresses anger following statement to JIT
May 29, 2017
ISLAMABAD: Prime Minister Nawaz Sharif's son Hussain Nawaz on Sunday appeared before the Joint Investigation Team (JIT) probing the premier's assets for nearly two hours.
The JIT — probing the prime minister's family's business dealings abroad in light of the Supreme Court's April 20 order — had summoned the premier's son to record his statement with them on Sunday.
The premier's son left the venue without talking to the media. Talking to Geo News, Islamabad Mayor Ansar Sheikh confirmed that Hussain has recorded his statement before the JIT.
Earlier, talking to the media after arriving at the Federal Judicial Academy to record his statement, Hussain lamented that he was only given a day to respond to the JIT's notice.
However, Hussain said he would record his statement with the probe team as it has a legal value till the Supreme Court decides on his petition [regarding partiality of two JIT members]. Answering a question, he identified his lawyer as Advocate Abdul Ghani.
Prevented from taking lawyers alongside
According to sources, JIT members initially did not permit lawyers to enter alongside Hussain.
The premier's son was ordered to sit alone, while he protested.
At the end of the two-hour session, Hussain expressed anger and his reservations towards the treatment from the JIT members.
While JIT members did not take it well and resented the decision of Hussain registering his objection in the Supreme Court.
A special bench of the apex court has fixed May 29 for hearing a plea by Hussain Nawaz, who has expressed reservations over two members of the JIT.
The three-judge special bench will take up his plea, objecting to Amer Aziz and Bilal Rasool, who respectively represent the State Bank of Pakistan (SBP) and the Securities and Exchange Commission of Pakistan (SECP) in the six-member JIT.
While Hussain was before the JIT, Pakistan Muslim League-Nawaz (PML-N) leader Danyal Aziz, flanked by other party leaders including MNA Tariq Fazal Chaudhry, spoke in his favour in front of the media. Danyal Aziz, flanked by other party leaders including MNA Tariq Fazal Chaudhry, spoke in his favour in front of the media.
Hussain, in a petition filed to the Supreme Court that is set to be heard today, has objected to two JIT members, questioning their partiality
Hussain has claimed that the JIT member from the Security and Exchange Commission of Pakistan, Bilal Rasool, is the nephew of PTI leader Mian Azhar. He added that despite being a public servant, Bilal frequently speaks against the ruling federal government, while his wife is also a PTI supporter.
Regarding the JIT member from the State Bank of Pakistan, Amir Aziz, Hussain says he was part of the investigation team in the Hudaibiya Paper Mills case during the regime of former president Gen (retd) Pervez Musharraf. Aziz also threatened the premier's cousin, Tariq Shafi, while investigating him in the Panama case, Hussain has alleged. Aziz also allegedly directed Shafi to take back his sworn statement, according to Hussain's petition.
The probe team, headed by Federal Investigation Agency Additional Director Wajid Zia, is working out of the Federal Judicial Academy.
Before the premier's son's arrival, the capital's mayor, PML-N leader Hanif Abbasi and other party workers had reached the venue in a show of support.
Talking to Geo News before Hussain's arrival on Sunday, PML-N Senator Pervaiz Rasheed said Hussain's objections are legitimate and should be taken into consideration. "JIT should have decided not to go forward with today's summoning till the Supreme Court decides on his petition," said Rasheed — who was recently serving as the federal information minister till he was removed over the Dawn Leaks issue.
Similar views were expressed by State Information Minister Marriyum Aurangzeb while talking to Geo News. She said the JIT could have waited for a day to let the Supreme Court bench adjudicate on the matter.
Earlier, reports stated that as the premier's son is not in the country, he may send a legal representative.
Full report at:
https://www.geo.tv/latest/143641-panama-case-hussain-nawaz-expresses-anger-following-statement-to-jit
--------
Pakistani man killed as Iranian border guards fire mortar shell into Balochistan
Syed Ali Shah
May 29, 2017
A man was killed as Iranian border guards fired a mortar shell into Pakistani territory near the border with Iran on Saturday, a government official said.
The mortar shell hit a vehicle in Balochistan's Panjgur district, killing Kam Jan, a resident of Washuk who was travelling in the vehicle, Commissioner Makran Division Bashir Bangulzai told DawnNews.
The vehicle was also destroyed in the mortar attack that took place at around 6:30am, Bangulzai said.
Levies and Frontier Corps personnel reached the site of the attack and started an investigation into the incident. The deceased man's body was shifted to a basic health unit.
Security was tightened at the border following the Iranian attack.
This incident has come a week after Iranian border guards fired five mortar shells into Pakistani territory.
Pakistan has accused Iranian border forces of repeatedly violating Pakistani territory and targeting civilians at the border.
"We have informed provincial and federal governments about the Iranian violation," Bangulzai said.
Border coordination
Pakistani and Iranian officials, in a meeting in Taftan on May 12, had decided to ensure border coordination to prevent any untoward incident.
The meeting was held in the wake of April 26 killing of 10 Iranian border guards in a militant attack in the Iranian border area.
The incident had strained relations between the two countries as Iran held the Pakistani government responsible for the attack and warned of potential military strikes against alleged "terrorist safe havens" on this side of the border.
Full report at:
https://www.dawn.com/news/1335754/pakistani-man-killed-as-iranian-border-guards-fire-mortar-shell-into-balochistan
--------
PTI prepares 'Panama vans' to spread 'awareness' about the scandal
May 29, 2017
To spread 'awareness' regarding Panama Leaks scandal and corruption of Prime Minister Nawaz Sharif and his family, Pakistan Tehreek-e-Insaf (PTI) has prepared special 'Panama Vans'
According to PTI sources, the vans with television screens on three sides will show special documentaries on Panama Leaks, London flats of Sharif family and verdict of Supreme Court.
The van will also show the struggle and protests of PTI on this scandal, sources stated.
PTI senior leader Jahgir Tareen showed first van to chairman Imran Khan who liked the idea and asked to prepare more vans.
Full report at:
http://nation.com.pk/national/29-May-2017/pti-prepares-panama-vans-to-spread-awareness-about-the-scandal
--------
Pir, disciples remanded for harassing SC judge
May 29, 2017
HAFIZABAD-An Anti-Terrorism court remanded Pir Hassan Haseebur Rehman and his five disciples into the police custody for 20 days for harassing a Supreme Court judge here the other day.
According to the prosecution, Supreme Court judge Sardar Masood Khan along with his family was on the way to Islamabad in an official vehicle the other night. As he reached near Chauntra on Motorway, Pir Hassan Haseebur Rehman, son of Pir Naqeebur Rehman, Sajjada Nasheen Eidgah Sharif Rawalpindi, and his disciples in two vehicles attempted to hit the vehicle of judge while overtaking. They also intercepted his vehicle, allegedly harassed the family and hurled abuses on them. The judge and his family, however, remained unhurt.
On the complaint of Mr Masood, the Motorway Police arrested the suspects and impounded their vehicles. Later on, a case was registered against them with the Kaleke Mandi Police. The police produced them in Gujranwala Anti-Terrorism court from where they were remanded into the police custody.
Full report at:
Rescue operation was underway to recover his body till filing of the report.
http://nation.com.pk/national/29-May-2017/pir-disciples-remanded-for-harassing-sc-judge
--------
Africa
Libyan militant group Ansar al-Sharia says it has dissolved
28 May 2017
The Libyan militant group Ansar al-Sharia, which is linked to al-Qaeda and deemed a terrorist organization by the UN and United States, announced its "dissolution" in a communique published online on Saturday.
Washington accuses the group of being behind the September 11, 2012 attack on the US consulate in the eastern city of Benghazi in which ambassador Christopher Stevens and three other Americans were killed.
Ansar al-Sharia is one of the militant groups that sprung up in Benghazi, Libya's second largest city, in the chaos following the death of dictator Muammar Qaddafi in 2011. They overran the city in 2014.
East Libyan military strongman Khalifa Haftar earlier this month launched an offensive to oust militant fighters from their two remaining strongholds in Benghazi.
In its communique Ansar al-Sharia said it had been "weakened" by the fighting.
The group lost its leader, Mohammed Azahawi, in clashes with Haftar's forces in Benghazi at the end of 2014.
Most of its members then defected to ISIS. Ansar al-Sharia later joined the Revolutionary Shura Council of Benghazi, a local alliance of Islamist militias.
At its zenith, Ansar al-Sharia was present in Benghazi and Derna in eastern Syria, with offshoots in Sirte and Sabratha, western Libya.
The organization took over barracks and other sites abandoned by the ousted Qaddafi forces and transformed them into training grounds for hundreds of militants seeking to head to Iraq or Syria.
https://english.alarabiya.net/en/News/middle-east/2017/05/28/Libyan-militant-group-Ansar-al-Sharia-linked-to-al-Qaeda-says-it-has-dissolved.html
--------
Egypt says Christian massacre attackers trained in Libya
27 May 2017
Egypt said Saturday attackers who massacred Christians near a monastery had trained in militant camps in Libya which it targeted with air strikes, after the Islamic State group claimed responsibility.
The air force loyal to Egypt-backed Libyan strongman Khalifa Haftar said it had joined the Egyptian air strikes on Friday following the attack on Copts that killed 29 people.
But the only confirmed strikes appear to have hit a pro-Al-Qaeda group in the Libyan city of Derna that has fought against ISIS.
ISIS said on Saturday that its fighters had ambushed the Christians as they were travelling to the Saint Samuel monastery in Egypt's southern province of Minya.
The shooting was the latest in a series of attacks by ISIS that have killed more than 100 Copts since December.
Egypt's Foreign Minister Sameh Shoukry told his US counterpart Rex Tillerson that the extremists who attacked the Christian convoy had trained in Libyan militant camps.
Full report at:
https://english.alarabiya.net/en/News/middle-east/2017/05/27/Egypt-says-Christian-massacre-attackers-trained-in-Libya.html
--------
Takaful insurance not for Muslims alone – Adeniran
MAY 29, 2017
Halal Takaful Nigeria, HTN, the Islamic insurance window of Cornerstone Insurance Plc, last week gave out cheques to some of its customers at the public distribution of its 2015 surplus bonus in Lagos. Group Head of HTN, Hajia Taibat Adeniran spoke with Vanguard on the benefits of the Takaful insurance scheme. By Rosemary Onuoha HOW does Takaful insurance work? We are the first Takaful operator window in Nigeria approved by the National Insurance Commission, NAICOM. We have done a lot since we started in 2010 and God has been supporting us. Takaful insurance is based on two principles which are the principle of Islamic investment which give opportunity for surplus, and also the general business which is based on welfare or give away. We have various products under the scheme. We have the family products either for individual or group. The family product is a savings scheme towards the welfare of one's family and equally in the case of any eventualities, something will be paid as benefit to the dependants. But if one is alive to the end of the tenure, one can earn what was saved plus profit that might have generated. In Nigeria, people believe that when you take up insurance you just have to die to benefit and if nobody dies then you can't benefit anything. But if you take up Takaful, whether you are alive, you gain and if one is no more, the beneficiaries will have something to sustain them. We also have educational plan that one can use to build fund for the future education of a child. Equally it helps the parents whenever they want to pay school fees. If the parents are no more the plan will sustain the child till he or she is out of tertiary institution based on what the parents had planned towards. •Hajia Taibat Adeniran, Group Head, Cornerstine HTN. Then under the general business, we have motor insurance comprising of third party and comprehensive. We also have property insurance that people can get to cover their property in the case of any eventuality. It is good for individuals to have property or fire cover if they own a business. If you own a house, you should get your house and the content which is your asset in the house covered. If you are a landlord and you rent out the house, let it be covered and also encourage your tenants to equally cover their assets. We also offer marine insurance for those that import and export goods into or outside the country. We deal with individuals, corporate organisations, tertiary institutions and so on. We deal with everybody, both Muslims and non-Muslims. So our Takaful products are for everybody and there is no discrepancy between Muslim and non-Muslim. It benefits Muslims and non-Muslims alike. What is the Key difference between Takaful and conventional insurance? Under the conventional insurance, you can invest anywhere. However, under Takaful, you can invest only in halal products, that is, products that do not have any bearing with interest. Such investment must not be interest based because there is difference between interest and profit. If it is a profit based product you can invest the fund. Secondly, a proportion of the Takaful fund will be taken out as Tabaru or Sadaka, which is just like tithe paying in Christianity. Also, you equally have trust that no matter what happens, the fund will not be invested in interest based ventures but only on halal.
Full report at:
http://www.vanguardngr.com/2017/05/takaful-insurance-not-muslims-alone-adeniran-2/
--------
No unconditional amnesty for ex-Boko Haram, urges NGO
27 May 2017
Repentant Boko Haram members must not be granted "unconditional amnesty" under whatever guise, a report on post-insurgency in Nigeria's northeast said Friday, warning that doing so could precipitate bigger violence in the future.
Titled "Prospect for transitional justice initiative in the Northeast," the report was prepared by West Africa-based Center for Democracy and Development (CDD) following interviews with victims of the seven-year insurgency, former militants, and officials across the violence-ridden region.
"The need for accountability cannot be overemphasized in the post-insurgency period, bearing in mind that deadly atrocities that took place at the height of the insurgency. The fact that some sporadic attacks are still taking place in some communities indicates that blanket amnesty is not a viable option for perpetrators," according to the 16-page report.
The report said while reintegrating former militants is an important step in building peace in the region, various actors must account for their roles "through a mechanism that emphasizes genuine repentance, atonement, and forgiveness".
It said perpetrators of rights abuses, such as rape, abduction, and arbitrary killings, include Boko Haram militants as well as members of government security agencies and public-funded militias.
The research findings come as authorities continue to urge militants to drop their arms in exchange for the government opening "safe corridors" for fighters willing to renounce violence and return to normal life.
The report found that up to 50 percent of interviewed victims of Boko Haram violence object to any settlement of "repentant" militants in their communities until probably after 25 years and amid stringent conditions.
The report added, however, that 80 percent of the victims are lenient towards former wives and children of former militants and teenagers forcefully conscripted into the insurgency.
Full report at:
http://www.worldbulletin.net/africa/190097/no-unconditional-amnesty-for-ex-boko-haram-urges-ngo
--------
North America
Civilian deaths a 'fact of life' in war on ISIS: Pentagon head
28 May 2017
Civilian casualties are inevitable in the war against ISIS but the United states is doing "everything humanly possible" to avoid them, US Defense Secretary Jim Mattis said in an interview aired Sunday.
A US-led international coalition has been carrying out air strikes against the ISIS in Iraq and Syria since 2014, and nongovernmental organizations say the attacks are claiming ever more civilian lives.
Interviewed on CBS's "Face the Nation" program, Mattis said that "civilian casualties are a fact of life in this sort of situation."
But he quickly added that "we do everything humanly possible, consistent with military necessity, taking many chances to avoid civilian casualties -- at all costs."
Some NGOs have blamed the rising civilian death toll on a push by President Donald Trump's administration to accelerate the pace of combat in an effort to "annihilate" the extremists.
But the Pentagon contests both the NGOs' death counts and the charge that a new sense of urgency under Trump is to blame.
"We have not changed the rules of engagement," Mattis said. "There is no relaxation of our intention to protect the innocent."
The coalition has officially acknowledged responsibility for more than 450 civilian deaths since its bombing campaign began in 2014, including 105 in the Iraqi city of Mosul on March 17.
However, Airwars - a London-based collective of journalists and researchers that tracks civilian deaths in Iraq and Syria - reports that coalition strikes have killed at least 3,681 people.
Although the Pentagon on Thursday acknowledged that an American bombing attack in Mosul on March 17 claimed at least 105 civilian lives, it blamed munitions stored by the militants in the houses targeted.
That, Mattis said Sunday, showed "once again the callous disregard that is characterized by every operation they have run."
https://english.alarabiya.net/en/News/middle-east/2017/05/28/Civilian-deaths-a-fact-of-life-in-war-on-ISIS-Pentagon-head.html
--------
CNN's W. Kamau Bell: Islam Part of America's Founding
29 May 2017
CNN's W. Kamau Bell devoted a recent episode of his series United Shades of America to exploring Muslim and Arab communities.
Aside from some interesting vignettes, the program is left-wing, anti-Trump propaganda that firmly establishes the network's political bias. Bell also serves up some historical distortions of the sort spoonfed to undergraduates on politically-correct campuses, such as the claim that Islam has always been present in the U.S.
"Islam has always been part of the American fabric," one Muslim man in Detroit tells Bell at an anti-Trump event. "A lot of people think that Islam is from a foreign country, or is a foreign religion. It's not — it's very American." He goes on to criticize "those more violent voices in our society" — and he does not mean radical Islamists. Bell is so impressed that he asks the man, "When are you running for mayor?", comparing him to a "young Barack Obama."
It was Obama who told the Muslim world in his Cairo speech in 2009: "Islam has always been a part of America's story." He offered a dubious proof: "The first nation to recognize my country was Morocco." He also cited the Treaty of Tripoli, which was essentially an agreement to pay a bribe to Muslim pirates who had made a practice of kidnapping Americans.
For CNN, the argument that Islam has "always" been present in the U.S. rests largely on the claim that a significant minority of black slaves were Muslim. On Saturday, CNN correspondent Dean Obeidallah claimed that "Islam has been here since the time of slavery, because ten to fifteen percent of the African slaves brought were Muslim. So Islam was here before the creation of the United States. It was actually part of the creation of the United States of America." Bell's interviewee raises the estimate, claiming that "during the slave trade, up to about 25 to 30% of the slaves came from areas where there were predominantly Muslim populations."(Note that these claims leave out the role of Muslims in the slave trade itself, casting Muslims purely as victims.)
There is some basis for some of the claims CNN cites. As Daniel Pipes noted in 2000, "Muslims constituted a significant percentage of the Africans brought to the Americas in servitude; and that, as the most educated and resistant of the captive peoples, they exerted a disproportionate influence on slave life in the Americas." But the faith did not survive among these populations; few of their descendants knew their forefathers' Muslim origins.
While Muslims were present at America's founding, Islam — as a coherent, self-conscious religious and political civilization — was not. Had it been present, one would have expected the Founding Fathers to be more aware of it, and one would have expected to see an American version of the faith emerge, one more comfortable with ideas of tolerance and individual liberty, much as different reformist versions of Judaism flourished in the United States.
To the extent that Islam was a part of early American history, it was a negative force, an external enemy. The predations of the Barbary pirates prompted the U.S. to build a world-class navy and deploy the fledgling Marines. As Brian Kilmeade and Don Yaeger recall in Thomas Jefferson and the Tripoli Pirates: The Forgotten War That Changed American History, Jefferson was shocked when, at a meeting in London with the Tripolitan ambassador and John Adams in 1786, the Muslim envoy declared that American Christians were fair game for piracy: "… all nations which had not acknowledged the Prophet were sinners, whom it was the right and duty of faithful persons to plunder and enslave."
There are echoes of that Islamic supremacism in the public statements of the Council on American-Islamic Relations (CAIR), whom Bell interviews jovially on CNN. After the San Bernardino terror attack in December 2015, CAIR not only ensured an Islamic burial for the terrorists and represented their family in court, but blamed the murder of 14 Americans and the wounding of 22 more at a Christmas party on U.S. foreign policy.
(CAIR has been declared a terrorist organization by the United Arab Emirates, and was named by federal prosecutors as an unindicted co-conspirator in a Hamas terror-funding operation — none of which Bell mentions.)
Bell offers one additional argument to defend the idea that Islam is intrinsically American: "America has always had heroes who were Muslims." He cites Muhammad Ali, Kareem Abdul-Jabbar, and Malcolm X — none of whom were active in public life before the 1960s. Amazingly, he also praises the Nation of Islam and its leader, Louis Farrakhan. Bell cites Farrakhan's "Million Man March" — and ignores his vicious racism and antisemitism.
CNN's effort at historical revisionism is not just aimed at encouraging Americans to adopt more tolerant attitudes toward Muslims, but to discourage awareness or criticism of aspects of contemporary Islamic political thought that clash with liberal democratic principles and that, in extremis, pose an active terrorist threat.
Islam need not be seen as a foreign presence. But to claim that it predates, or was part of, the Founding, is fake history and "fake news."
Americans are certainly tolerant enough to accept law-abiding and tolerant Muslim communities into the fabric of American social and political life without being taught lies about the role Islam played in our history, or being made to feel that Islam's claims on this country precede almost anyone else's.
Full report at:
http://www.breitbart.com/big-journalism/2017/05/29/cnns-crusade-declare-islam-part-americas-founding/
--------
Canadian envoy praises inter-faith amity in Qatar
29 May 2017
The Peninsula
Ambassador of Canada to Qatar, Adrian Norfolk, has extended Ramadan greetings saying he is fortunate to be in Qatar where people of all faiths live in dignity and respect.
"We as Canadians are so fortunate to live in a country where people of all faith live in dignity and respect and where our diversity is celebrated as a source of our shared prosperity," he says.
"I look forward to joining Muslim communities in Qatar in the weeks to come in observance of this holy month. On behalf of all Canadians, and the Embassy staff, Ruth and I wish all those observing Ramadan peace and blessings," he added.
Having his first Ramadan experience in Malaysia in 1995, Qatar is the second Muslim country where he is experiencing the holy month.
Norfolk says that the coming together of people and their generosity towards those less fortunate is the remarkable observation he has made during the month of Ramadan.
"In addition to charity, I believe Ramadan is a time for spiritual reflection, self-improvement and forgiveness – above all, it is a time of community," he added.
Norfolk also says that the month of Ramadan may dispel the misconception about Islam, "As vibrant Muslim communities across the world come together during this holy month of Ramadan, they are demonstrating the spirit of Islam."
Islam is the second largest and fastest growing religion in Canada with over 1 million Muslim-Canadians. Muslims have been in Canada almost as long as Canada has been a country - the first census in 1871 reported 13 Muslims living in Canada.
"Muslim communities throughout Canada have made invaluable contributions that enrich our national fabric each and every day. Canadians across faiths practise their religion freely — free from interference and discrimination, and in a spirit of mutual respect. Canada's cultural diversity is one of our greatest strengths and sources of pride," said Norfolk.
Full report at:
http://www.thepeninsulaqatar.com/article/29/05/2017/Canadian-envoy-praises-inter-faith-amity-in-Qatar
--------
URL: https://www.newageislam.com/islamic-world-news/isnt-this-our-country-/d/111329
New Age Islam, Islam Online, Islamic Website, African Muslim News, Arab World News, South Asia News, Indian Muslim News, World Muslim News, Women in Islam, Islamic Feminism, Arab Women, Women In Arab, Islamophobia in America, Muslim Women in West, Islam Women and Feminism