New Age Islam News Bureau
08 November 2021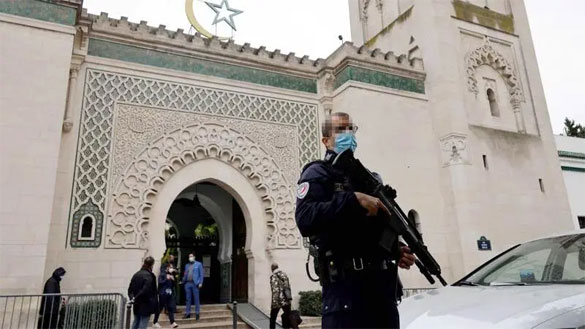 Paris Mosque (AFP File Photo)
-----
• Pakistan Cabinet Removes Ban on Tehreek-e-Labbaik Pakistan
• Islamic Emirate of Afghanistan Retitles All Military Corps in Afghanistan
• All India Muslim Development Council Launched the 'Masjid One' Initiative to Protect Mosques against Islamophobia
• Supreme Court Of America to Hear Muslim Monitoring Case; Lawsuit Claims the FBI Spied On Them Following 9/11
Europe
• New Zealand mosque shooter considers appealing life sentence
• Turkey criticizes categorization of countries at climate talks
--------
Pakistan
• Pakistan Hindu Council to organise grand Diwali function at temple that was vandalised
• TV channels directed to flash political map of Pakistan before 9pm bulletins
• Taliban promise military action if TTP talks fail
• IMF Has Asked Pakistan to Further Hike Levy on Petroleum Products, Says Imran Khan's Adviser
--------
South Asia
• At least 3 killed in two consecutive explosions in Jalalabad, Afghanistan
• Three million Afghans on the brink of starvation: WFP
• WHO's fresh shipment carrying medical aid arrives in Kabul
• Taliban welcomes Germany's decision over reassessing relations
--------
India
• Sixteen of Jamia Millia Islamia Researchers Are In the Stanford University List of Top Two Percent Most Cited Scientists in the World
• Hyderabad Mosque Clinic Treats 569 Dengue, Typhoid-Hit Children of 20 Slums in 30 Days
• Mira Nair Gets Notice from Shia Personal Law Board over 'A Suitable Boy'
• In a first, 2 Bangladeshis to be honoured with Padmas today
• Namaz row: Muslim group says ready to rent space in Gurugram for prayers, seek admin help
• UP Police Arrest Maulana Mohammed Umar Gautam's Son Under the 'Love Jihad' Law
--------
North America
• Prohibitive cost of war contributed to US withdrawal from Afghanistan, shows report
• Palestinians, Israel spar over US mission in Jerusalem
• US condemns attack on Iraq PM as 'apparent act of terrorism'
--------
Arab World
• Iraq Military: PM Targeted In Failed 'Assassination' Attempt, Drone Struck His House
• Iraqi militia Asaib Ahl al-Haq says Kadhimi assassination attempt 'fabricated'
• Abu Dhabi Sets Up Dual English-Arabic Language Family Court For Non-Muslims
• 'Crazy Love:' Lebanon Slogan Promotes Tourism On Back Of Crisis
• Tension rises in Iraq after failed bid to assassinate PM
• Iraqi PM Al-Kadhimi Says He Knows Those Behind Assassination Bid, Will Pursue Them
• Three drones used in attack on Iraq PM, two shot down: Sources
• Arab Coalition says 138 Houthis killed in target operations
--------
Mideast
• Imam of Al-Aqsa Condemns World's Silence about Zionists' Attacks On Muslim Cemeteries
• Iranian FM Warns of Ill-Wishers' Plot to Foment Insecurity in Iraq
• Senior Commander Warns Enemies Not to Test Iran's Power
• Chinese FM Blames US for Problems in Implementation of N. Deal
• Iran begins annual war games ahead of nuke talks with West
--------
Africa
• Algeria President Tebboune Says Will Not Offer To Make Up With France
• Libya's PM Dbeibah to run for president, as election turmoil grows
• Libya FM Minister Najla al-Mangoush suspended days before intl. conference
--------
Southeast Asia
• PAS Muktamar: Give Women Candidates Opportunity To Contest In GE15
• Under PAS rule, Kelantan needs to focus on bigger issues
• PAS chief says party will act as kingmaker in Malaysian politics
• Govt fails court bid to forfeit luxury items belonging to Najib, Rosmah and family
Compiled by New Age Islam News Bureau
URL: https://www.newageislam.com/islamic-world-news/islamophobic-france-islamic-slogans-mosques/d/125731
--------
Islamophobic Incident in France: A Cross and Anti-Islamic Slogans Inscribed On the Walls of Three Mosques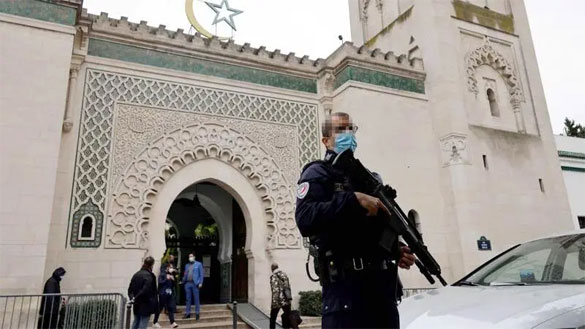 Paris Mosque (AFP File Photo)
-----
Yusuf Özcan
07.11.2021
PARIS
In another Islamophobic incident in France, a cross and anti-Islamic slogans were inscribed on the walls of three mosques.
The walls of the mosques, affiliated to the Turkish-Islamic Union for Religious Affairs (DITIB), the largest Turkish-Muslim association in the country, were defaced in Montlebon, Pontarlier, and Roubaix provinces of France late Saturday.
"We condemn the ugly attack on our mosques and wish our community well," DITIB said in a statement. "We thank the security forces and the French authorities for their cooperation and the French people for their support."
It added: "We call for unity against actions that aim at harming peace in the country. We request you to be discreet about such provocative events."
Source: Anadolu Agency
Please click the following URL to read the text of the original story:
https://www.aa.com.tr/en/europe/3-mosques-in-france-face-islamophobic-attack/2414458
--------
Pakistan Cabinet Removes Ban on Tehreek-e-Labbaik Pakistan
Nov 7, 2021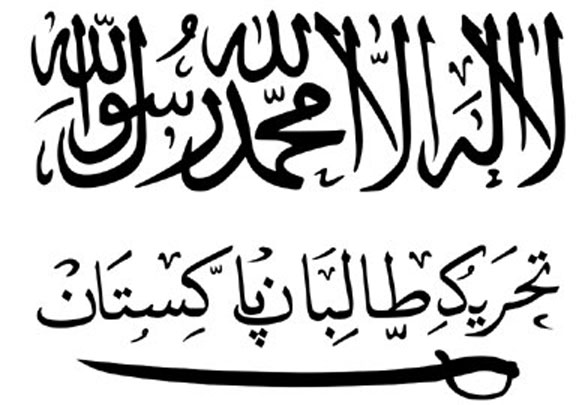 (File Photo: TLP)
-----
NEW DELHI: The Pakistan federal cabinet has approved the de-proscription of the Tehreek-e-Labbaik Pakistan (TLP), after the political party and the government had struck a secretive deal, Geo News reported.
The federal cabinet approved the removal of the party's proscribed status through a circulation summary sent by the Interior Ministry, sources said, which mentioned that TLP has assured the government it will not organise violent protests in the future.
Two days ago, Chief Minister of Punjab Usman Buzdar granted the initial approval to the summary sent to him by the Punjab home department for the revocation of the TLP's proscribed status, the Geo News report said.
After granting preliminary approval to the summary, Buzdar had sent it to the Ministry of Interior to take a final decision regarding the matter through circulation.
In line with the deal struck with the TLP, the Punjab government has already removed the names of 48 party workers among 90 from the fourth schedule.
The provincial government also decided to release 100 other activists of the proscribed organisation from different jails in the province, the report said.
On November 2, the government began implementing the accord with TLP, with reports suggesting that it had released more than 800 supporters of the party arrested across Punjab.
The government signed an accord with the proscribed outfit on October 31, under which workers of the organisation who are not facing any formal criminal charges were to be released.
The amnesty will also extend to the party's top leader, Saad Rizvi, the report said.
Source: Times of India
Please click the following URL to read the text of the original story:
https://timesofindia.indiatimes.com/world/pakistan/pakistan-cabinet-removes-ban-on-tehreek-e-labbaik/articleshow/87567796.cms
--------
Islamic Emirate of Afghanistan Retitles All Military Corps in Afghanistan
08 Nov 2021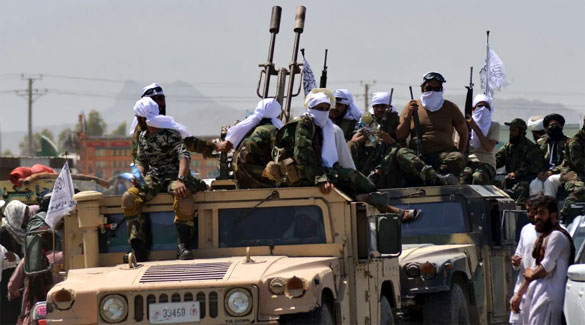 Photo: Khaama Press
-----
The defence ministry of the Islamic Emirate of Afghanistan has changed the names but the codes of all military corps in Afghanistan.
The defence ministry in an official directive said that the names of military corps of the Islamic army are as follow,
313 Central Corps (Kabul)
209 Al-Fatha corps (Mazar-e-Sharif)
217 Omari corps (Kunduz)
205 Al-Badr corps (Kandahar)
201 Khalid Bin Walid corps (Laghman)
203 Mansoori corps (Gardez)
207 Al-Farooq corps (Herat)
215 Azm crops (Helmand)
Earlier, acting minister of defence Muhammad Yaqoob Mujahid had said that they will be building an Islamic army that will be equipped with the latest weapons and will be protecting the national interests, values and borders of Afghanistan.
The Taliban has not officially started training army members for their new army but tens of the Taliban affiliates are busy getting trained in various provinces of Afghanistan.
They are learning new technics and are given uniforms too.
Source: Khaama Press
Please click the following URL to read the text of the original story:
https://www.khaama.com/taliban-retitles-all-military-corps-in-afghanistan-45747/
--------
All India Muslim Development Council Launched the 'Masjid One' Initiative to Protect Mosques against Islamophobia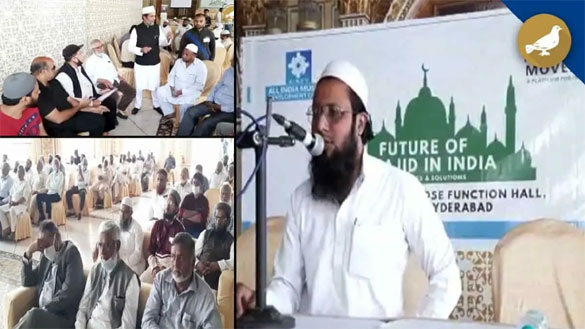 The All India Muslim Development council is a national organisation, (Photo: Siasat Daily)
------
7th November 2021
Hyderabad: The All India Muslim Development Council on Saturday launched the "Masjid One" initiative, aimed at the protection of mosques against communal violence.
The first session of the program was held at the Red Rose function hall located in Nampally. The Imams and presidents of various mosques across the city were invited to the session wherein the presidents of various mosques put forth their ideas with regards to taking the initiative forward.
The mosques have pledged to provide educational, health, and employment opportunities to the people. Speaking about the program, Aijaz Ahmed a member of the All India Muslim Development Council, said "The program was organised by the AIMDC Hyderabad chapter, and was attended by the representatives of 150 mosques, Maulana Mufti Umar- ul -Abideen, the national secretary of the AIMDC addressed the gathering along with Mohammed Imtiaz, the general secretary of the organisation."
The program aimed at bringing the mosques on the same page, which could help them to work for community development, actionable plans are being charted to take the program forward, and the upcoming sessions will be held at the mosque, where the emphasis will be laid on how mosques can effectively contribute towards community development apart from the regular prayers and other religious activities.
Apart from the aforementioned activities, the Masjid One movement also focuses on the economic development of the community, for which each of the participating mosques will have to come up with actionable ideas. There were breakout sessions conducted during the program, each cluster consisted of 10 mosques that would focus on one mega project , such as constructing a hospital, there were 200 attendees at the function hall.
The All India Muslim Development council is a national organisation, which has its branches in different states, Mysuru emerged as an example to reflect the dedicated work done by the organisation, which was evident during the peak of the COVID-19 pandemic, when they were clinics being operated in the mosques. Presently a 400-bed hospital is being set up through contribution from 10 Mosques, the hospital is set to be named Masjid Association Hospital.
Source: Daily Siasat
Please click the following URL to read the text of the original story:
https://www.siasat.com/aimdc-starts-initiative-to-protect-mosques-against-islamophobia-2221503/
--------
Supreme Court Of America to Hear Muslim Monitoring Case; Lawsuit Claims the FBI Spied On Them Following 9/11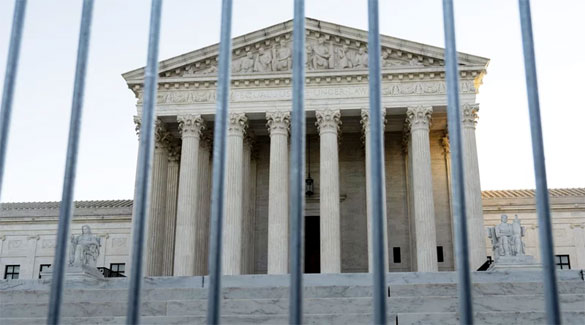 The U.S. Supreme Court will hear arguments in a case centered on the FBI's surveillance of mosques after 9/11.
Jose Luis Magana/AP
----
November 8, 2021
The Supreme Court is preparing to hear a case about the government's ability to get lawsuits thrown out of court by claiming they would reveal secrets that threaten national security.
The case before the high court Monday involves a group of Muslim men from Southern California. They filed a class-action lawsuit claiming that the FBI spied on them and hundreds of others in a surveillance operation following 9/11. The group, represented by lawyers from the American Civil Liberties Union and others, claimed religious discrimination and violations of other rights, saying they were spied on solely because of their faith.
A lower court dismissed almost all their claims after the government said allowing the case to go forward could reveal "state secrets" — whom the government was investigating and why. But an appeals court reversed that decision, saying the lower court first should have privately examined the evidence the government said was state secrets to see if the alleged surveillance was unlawful.
The Biden administration, like the Trump administration before it, is telling the justices that decision is wrong.
The case involves a confidential informant, Craig Monteilh, the FBI used from 2006 to 2007. Monteilh pretended to be a new convert to Islam as a way to become part of Southern California's Muslim community.
Monteilh told people he was a fitness consultant, but he was really working as part of a surveillance program known as Operation Flex. Monteilh regularly attended the Islamic Center of Irvine in Orange County and has said that he was told to collect as much information on as many people as possible. He gathered names and phone numbers and secretly recorded thousands of hours of conversations and hundreds of hours of video using a camera concealed in a shirt button.
Ultimately Monteilh's handlers told him to ask about jihad and express a willingness to engage in violence. Those questions caused members of the community to report him to the FBI and other authorities and seek a restraining order against him.
The FBI has acknowledged Monteilh was an informant, and the story was covered in the news media including on the National Public Radio show "This American Life."
Three of the men Monteilh allegedly recorded sued seeking damages and asking the government to destroy or return the information it had gathered.
This is the second case the court has heard involving the state secrets privilege since beginning its new term in October. Last month the court heard a case involving a Guantanamo Bay detainee that also involved the states secrets privilege.
Source: ABNA24
Please click the following URL to read the text of the original story:
https://en.abna24.com/news//washington-high-court-to-hear-secrets-case-over-fbi-spying-on-muslim_1196563.html
--------
Europe
New Zealand mosque shooter considers appealing life sentence
November 8, 2021
WELLINGTON, Nov 8 (Reuters) - The man who killed 51 Muslim worshippers at mosques in Christchurch is considering appealing against his life sentence, saying his guilty plea after the 2019 attack was obtained under duress, his lawyer told state radio on Monday.
White supremacist Brenton Tarrant, 31, was sentenced to jail for life without parole last year for the murder of 51 people and attempted murder of 40 others at two mosques in Christchurch on 15 March 2019, the worst mass shooting in the country's history.
It was the first time a court in New Zealand had sentenced a person to prison for the rest of their life.
Tarrant's lawyer, Tony Ellis, told Radio New Zealand he was advised by his client that he pleaded guilty last year because of "inhumane and degrading treatment" he experienced while awaiting trial.
Ellis, who only took over as Tarrant's lawyer recently, has made the claim on his client's behalf in a memo to the coroner's court that has launched an investigation into all aspects of the Christchurch attack and whether due processes were followed.
"He said because of how he was treated while he was awaiting trial and afterwards, (that affected) his will to carry on and he decided that the simplest way out was to plead guilty," Ellis said.
"By this, he means he was subject to inhuman or degrading treatment whilst on remand, which prevented a fair trial."
Source: Reuters
Please click the following URL to read the full text of the original story:
https://www.reuters.com/world/asia-pacific/new-zealand-mosque-shooter-considers-appealing-life-sentence-2021-11-08/?rpc=401&
--------
Turkey criticizes categorization of countries at climate talks
Aysu Biçer
08.11.2021
GLASGOW, Scotland
Turkey said Sunday that it is not possible to adopt any decisions at the UN Climate Change Summit, or COP26 in Glasgow, Scotland based on annexes or any kind of new categorization.
"We do not believe that annexes of the Convention reflect the current situation as regards to the development levels of countries," Mehmet Emin Birpinar, Turkey's chief negotiator for climate change talks, said on Twitter, referring to the United Nations Framework Convention on Climate Change (UNFCCC), which lists Turkey in the Annex I group described as industrialized or developed countries.
Turkey ratified the 2015 Paris Climate Agreement as a developing country, and implementing it must not "harm its right to economic and social development," said a statement approved by parliament.
The country previously sent a proposal to the UNFCCC to have its name removed from the Annex 1 list, which is on the provisional agenda for the COP26 Climate Change Conference.
"We see a constant attempt to include the language reference to Annex 1 of the Convention," said Birpinar.
Two groups are at the negotiation table in Glasgow.
Source: Anadolu Agency
Please click the following URL to read the full text of the original story:
https://www.aa.com.tr/en/environment/turkey-criticizes-categorization-of-countries-at-climate-talks/2414607
--------
Pakistan
Pakistan Hindu Council to organise grand Diwali function at temple that was vandalised
7 November, 2021
Islamabad: The Pakistan Hindu Council will organise a grand function on Monday to celebrate Diwali at a century-old temple in Khyber Pakhtunkhwa province which was vandalised and set on fire by a mob led by a radical Islamist party last year, a media report said on Sunday.
Pakistan's Chief Justice Gulzar Ahmad has been invited by the Council to celebrate the festival of lights at the Teri Temple in Karak, the Dawn newspaper reported.
The grand function to celebrate Diwali is being organised by the Pakistan Hindu Council (PHC), which will also host a large number of pilgrims from the Sindh and Balochistan provinces.
PHC patron-in-chief and member of the National Assembly Dr Ramesh Kumar Vankwani said that the presence of senior officials during the celebration would give a strong message to the miscreants that their nefarious designs would be foiled, the report said.
To provide facilities to those arriving from Sindh and Balochistan to participate in the annual fair at Teri, the Council has requested the Evacuee Trust Property Board (ETPB) to provide boarding and lodging facilities to around 1,500 pilgrims at Hassanabdal.
The pilgrims have started arriving at Hassanabdal from where they will proceed to the Teri area of Karak on Monday and return the same day.
The shrine is associated with a saint, Shri Param Hans Ji Maharaj, in Karak district of Khyber Pakhtunkhwa province where the temple was established in 1920.
However, it was vandalised by a mob led by a local cleric belonging to the Jamiat Ulema Islam-Fazl last year.
On the orders of the Chief Justice of Pakistan, the temple was restored. The apex court also ordered the Khyber Pakhtunkhwa provincial government in October 2021 to recover Rs 33 million (USD 1,94,161) from the culprits involved in vandalising the century-old shrine.
In December last year, over 1,000 people led by some local clerics belonging to the Jamiat Ulema-e-Islam Fazl (JUI-F) instigated the villagers to demolish the temple and as a result, people led by local seminary students attacked the temple.
The Supreme Court was informed that 109 people involved in the incident had been arrested.
Earlier in 1997, the shrine was first attacked and severely damaged, and the PHC head Vankwani had approached the apex court in 2015 seeking help to restore the holy place and restart the annual pilgrimage to the place.
At that time, local clerics were creating hurdles to holding a religious congregation for the Hindus, while the followers of Shri Paramhans Ji tried to build the temple at the place but it was not allowed, Vankwani had told Dawn.
After the Supreme Court issued directives to the provincial government to restore and preserve the Teri temple, the Pakistan Hindu Council started holding the annual fair in 2015.
Source: The Print
Please click the following URL to read the full text of the original story:
https://theprint.in/world/pakistan-hindu-council-to-organise-grand-diwali-function-at-temple-that-was-vandalised/762524/
--------
TV channels directed to flash political map of Pakistan before 9pm bulletins
Amir Wasim
November 8, 2021
ISLAMABAD: The Pakistan Electronic Media Regulatory Authority (Pemra) has directed all public and private TV channels to flash the political map of Pakistan before airing news bulletins at 9pm.
"All the news channels (both public and private) have to flash the political map of Pakistan for two seconds before airing the news bulletin at 9pm on a regular basis," says the Pemra directive issued on November 3 that became public on Sunday.
"All the satellite TV channel licensees (news and current affairs/regional language) are, therefore, directed to comply with the above-mentioned recommendation in letter and spirit without fail," it says.
Pemra says it has issued the directives to TV channels on the basis of a September 16 letter of the Ministry of Information and Broadcasting.
When contacted, Minister for Information and Broadcasting Fawad Chaudhry justified the act of his ministry to issue the directive to Pemra, saying the government could do so under Section 5 of the Pemra Ordinance 2002.
The section reads: "The federal government may as and when it considers necessary, issue directive to the Authority (Pemra) on matters of policy, and such directives shall be binding on the Authority, and if a question arises whether any matter is a matter of policy or not, the decision of the federal government shall be final."
The PTI government had on August 4 last year unveiled the country's new political map, essentially asserting its longstanding position on Kashmir and Sir Creek disputes. Prime Minister Imran Khan, while introducing the map at a ceremony, had said the map reflected the national aspiration and supported principled stance on the Kashmir dispute.
The new map was made public a day before Pakistan observed the first anniversary of annexation of occupied Kashmir. India annexed the held territory on August 5, 2019, by revoking articles 370 and 35A of its constitution, which had provided special status to occupied Kashmir and rights and privileges to the Kashmiris.
Prime Minister Khan had said that it would now be the "official map" after being approved by the federal cabinet and would be the one used in schools and colleges.
Source: Dawn
Please click the following URL to read the full text of the original story:
https://www.dawn.com/news/1656696/tv-channels-directed-to-flash-political-map-of-pakistan-before-9pm-bulletins
--------
Taliban promise military action if TTP talks fail
November 8, 2021
ISLAMABAD: Days before the Afghan Taliban were at the gates of Kabul, Pakistan was already in talks with the government in-waiting to deal with terrorist outfits such as banned Tehreek-e-Taliban Pakistan (TTP) and Baloch groups which have been for years operating out of the neighbouring country.
Pakistani officials in their interactions with the Taliban leadership made a clear demand that all these groups must not only be denied space to operate but also sought military action against them.
After Taliban captured Kabul on August 15, Pakistan shared a list of most-wanted terrorists seeking their extradition.
The Taliban leadership came up with a proposal, offering Pakistan their good offices to initiate talks with the TTP and its affiliates. But at the same time the interim Taliban government promised military action against those groups, which were not willing to reconcile, according to sources familiar with the development.
It was because of this reason that Pakistan initiated talks with the TTP. The two sides reportedly held at least three face-to-face meetings. One was held in Kabul while the other two took place in Khost.
The chief of Haqqani network, Sirajuddin Haqqani, is thought to have played a role of mediator. Although there was no official confirmation, reports suggested that the TTP agreed to announce a month-long ceasefire in return for Pakistan releasing dozens of terrorist group's prisoners.
"I can neither confirm nor deny the reports of talks between Pakistan and the TTP," Pakistan's Ambassador to Afghanistan Mansoor Ahmed Khan told The Express Tribune.
He, however, said engagement with the TTP or its affiliates should be seen in the context of counter-terrorism efforts and a strategy agreed between Pakistan and the Taliban government.
"When we go for the solution of any problem, there are ways to deal with it," the envoy said, adding that there were elements within terrorist groups who might be willing to reconcile and others who might be dealt with military action.
It is believed that Pakistan is trying to woo reconcilable elements within the TTP and its affiliates. The aim of this strategy is particularly focused on the foot soldiers. If Pakistan succeeds in wooing reconcilable elements, it would weaken the terrorist outfit, according to officials familiar with the government strategy.
When asked whether Pakistan initiated talks with the TTP because of the Taliban government's refusal to take military action against it, Ambassador Mansoor said this was not the case.
"The Taliban government has not said at any stage it would protect the TTP or give them sanctuary. At every stage they have assured us that no group would be allowed to use Afghan soil against Pakistan," the ambassador said.
He referred to the October 21 visit of Foreign Minister Shah Mahmood Qureshi to Kabul where according to the ambassador, the Taliban gave a very "positive response" to Pakistan's demand for tackling TTP and other anti-Pakistan groups.
Qureshi was accompanied by DG ISI Lt General Faiz Hameed and other officials.
Source: Pakistan Today
Please click the following URL to read the full text of the original story:
https://www.pakistantoday.com.pk/2021/11/08/taliban-promise-military-action-if-ttp-talks-fail/
--------
IMF has asked Pakistan to further hike levy on petroleum products, says Imran Khan's adviser
Nov 7, 2021
ISLAMABAD: Pakistan government is likely to increase the levy on petroleum products in the near future after it recently increased petrol prices amid continued protests by the opposition, reported local media.
"The International Monetary Fund [IMF] has also asked to increase the petroleum development levy [PDL] but it will depend on the global prices of petroleum products," The News International quoted Pakistan's adviser to the prime minister on finance Shaukat Tarin as saying.
Tarin hinted at a possible increase in the levy on oil products.
He stated that if the global price of oil goes down, "it will be easy for the government to increase the PDL".
Source: Times of India
Please click the following URL to read the full text of the original story:
https://timesofindia.indiatimes.com/world/pakistan/imf-has-asked-pakistan-to-further-hike-levy-on-petroleum-products-says-imran-khans-adviser/articleshow/87568232.cms
--------
South Asia
At least 3 killed in two consecutive explosions in Jalalabad, Afghanistan
November 8, 2021
At least three civilians have been killed and several others wounded in two consecutive explosions in Jalalabad city in Afghanistan's eastern Nangarhar province, Afghan local media reported.
Source: ABNA24
Please click the following URL to read the full text of the original story:
https://en.abna24.com/news//at-least-3-killed-in-two-consecutive-explosions-in-jalalabad-afghanistan_1196552.html
--------
Three million Afghans on the brink of starvation: WFP
08 Nov 2021
World Food Program has recently said that three million people in Afghanistan are starving and pledged to be helping those in need of food.
Director of WFP David Beasley has said that 45 million people are starving in 43 countries of the world among them 3 million people are living only in Afghanistan.
David Beasley in his recent visit to Afghanistan promised that they will be providing food for 23 million people in the country.
The Director of WFP has named COVID-19 and climate change as the two biggest factors for starvation around the world.
He has also added that people are selling their children in Afghanistan to survive.
Earlier, the program has warned that over 22 million people will be facing starvation and had called on the international community to provide humanitarian aids to Afghan people.
Source: Khaama Press
Please click the following URL to read the full text of the original story:
https://www.khaama.com/three-million-afghans-on-the-brink-of-starvation-wfp-65856856/
--------
WHO's fresh shipment carrying medical aid arrives in Kabul
08 Nov 2021
World Health Organization confirmed on Monday, November 8 that an aircraft carrying nearly seven metric tons of medicines and medical supplies had landed in Kabul last week.
The supplies include medicines for the treatment of 5,000 Afghan children suffering from acute malnutrition and other diseases.
It is WHO the fourth consignment of medical supplies is since August 30 that it arrived in Afghanistan in collaboration with logistic teams of Qatar Airways and the Qatari government.
The organization's Regional Director for the Eastern Mediterranean Ahmad Al-Mandhari said that health needs in Afghanistan are greater than ever before and added that they are moving faster to address the shortages in medical supplies to keep life-saving health services running.
Source: Khaama Press
Please click the following URL to read the full text of the original story:
https://www.khaama.com/whos-fresh-shipment-carrying-medical-aid-arrives-in-kabul-567568/
--------
Taliban welcomes Germany's decision over reassessing relations
08 Nov 2021
A spokesperson of the Islamic Emirate of Afghanistan Ahamdullah Wasiq has welcomed Germany's decision over reassessing relations with the Taliban and was hopeful about bilateral ties.
Ahmadullah Wasiq has said that the German embassy will be reopened in Kabul and added that they will soon be recognized by the international community.
Germany intends to send ambassador-designate Marcus Potzel to Afghanistan that will also be followed by diplomats.
Marcus Potzel has been settled in the Qatari capital Doha after the Taliban took over Afghanistan on August 15 and is observing the situation of Afghanistan from there.
Source: Khaama Press
Please click the following URL to read the full text of the original story:
https://www.khaama.com/taliban-welcomes-germanys-decision-over-reassessing-relations-68568/
--------
India
Sixteen of Jamia Millia Islamia Researchers Are In the Stanford University List of Top Two Percent Most Cited Scientists in the World
Nov 8, 2021
New Delhi: Sixteen of Jamia Millia Islamia University's researchers are in the Stanford University list of top 2% most cited scientists in the world.
In the first list, based on career-long data, eight JMI professors feature. In the second list for the year 2020's performance, there are 16 scientists from JMI, the institution has claimed in a press release.
Both the lists feature the following researchers: Imran Ali, Atiqur Rehman, Anjan A. Sen, Haseeb Ahsan, Sushant G. Ghosh, S. Ahmad, Tokeer Ahmad and Mohd. Imtaiyaz.
The second list additionally features Abid Haleem, Rafiq Ahmad, Tabrez Alam Khan, Mohd. Javaid, Arshad Noor Siddique, Musheer Ahmad, Faizan Ahmad and Tarikul Islam.
The list has 1, 59,683 people and nearly 1,500 Indians in it, Indian Express has reported.
The university also ranked first in the list of central universities released by the Ministry of Education in 2020. Jamia beat JNU and Aligarh Muslim University to top the list of 40 central varsities.
The varsity also improved its position from 19 to 12 in 2020 among Indian institutions in the Times Higher Education (THE) World University Rankings.
As The Wire has analysed earlier, "Ultimately, a better-ranked university tends to be a better-perceived university, and has the potential to draw foreign students, and also serves as a form of 'soft diplomacy' between the origin and destination countries."
Jamia has, in the past two decades, battled a communal narrative against it that has lent itself to violent action as well.
The Bharatiya Janata Party government and its supporters have frequently called the university and its students "anti-national."
Despite having a higher overall ranking amongst universities vis-a-vis parameters like graduate outcomes, teaching, learning and resources, outreach and inclusivity, Jamia has scored lower when it comes to the parameter of "perception" in comparison with Delhi University, Mahtab Alam has noted on The Wire, in a piece that analysis the numbers.
A Scroll.in report from 2015 points to how as chief minister of Gujarat, Prime Minister Narendra Modi had publicly called for the university authorities to "drown" themselves in the aftermath of the Batla house encounter of 2008 and then Vice-Chancellor Mushirul Hassan's comment that the university would foot the legal bill of the two arrested students.
"There is a university in Delhi called Jamia Millia Islamia. It has publicly announced that it will foot the legal fee of terrorists involved in the act. Go drown yourself," Modi had said.
In an analysis for Article 14, Alishan Jafri has noted that sustained attempts were made by the Modi government between 2017 and 2018 to take away Jamia's minority status. No lawyer represented the university at this time.
The piece also notes that as recently as May 2021, an "anti-terrorism" pledge ceremony organised at the behest of the Union home ministry had rankled students who criticised the government's supposition that students required such a pledge. Similar pledges were taken in JNU and Delhi University too.
In between Modi's comment in 2008 and the pledge event, was December 15, 2019. On the day, during what was allegedly a peaceful protest near the university area against the Citizenship (Amendment) Act, police officials barged into the university premises causing destruction of university property, firing tear gas shells, injuring university security guards and students, and conducting widespread Lathi charge. Police claim this was done while attempting to quell a protest that had become violent.
Source: The Wire
Please click the following URL to read the full text of the original story:
https://thewire.in/education/jamia-millia-islamia-stanford-list
--------
Hyderabad Mosque Clinic Treats 569 Dengue, Typhoid-Hit Children of 20 Slums in 30 Days
Nov 8, 2021
Hyderabad: With dengue, typhoid and malaria becoming endemic to Shaheen Nagar in Old City, scores of cases are reported from the area daily. The mosque clinic in Shaheen Nagar has in the last 30 days treated 569 children suffering from vector-borne ailments from 20 slums.
A survey by the mosque clinic has shown that 51% of total typhoid cases, 22% of dengue cases and 2% of malaria cases were reported in a cluster of 20 slums in Shaheen Nagar catchment while 15% of typhoid cases and 11% of dengue cases were reported in slums of Rajendra Nagar and Hasanagar catchment area in Old Hyderabad.
Of the 569 children, who received free treatment including medicines and blood tests in the past one month, 421 cases related to typhoid, 133 cases to dengue and 15 cases to malaria? The mosque clinic is managed by Helping Hand Foundation in collaboration with SEED, an NGO based in the USA, and American Muslim Physicians of Indian Origin (AMPI). The mosque clinic caters to the health needs of people living in about 20 slums spread over Shaheen Nagar, Hasanagar, Rajendranagar and Achi Reddy Nagar.
The survey revealed that 72% of the cases of typhoid were children between five and 15 years while 85% of dengue cases were children between 10 and 18 years of age. "Poor sanitation, overflowing drains, uncleared garbage, and frequent inundation due to heavy rains are the primary cause of high incidence of vector-borne diseases. All cases of typhoid were treated in outpatient mode. However, almost all the cases required IV injections for a period of 5 to 7 days. Additional beds were laid in the available space in the mosque for treatment of typhoid cases," said HHP managing trustee Mujtaba Hasan Askari.
Tests for typhoid and dengue were done free of cost. Owing to the in-house lab facility the tests were done in shorter window and treatment could be initiated on timely basis, he said.
Source: Times of India
Please click the following URL to read the full text of the original story:
https://timesofindia.indiatimes.com/city/hyderabad/mosque-clinic-treats-569-dengue-typhoid-hit-children-in-30-days/articleshow/87573330.cms
--------
Mira Nair Gets Notice From Shia Personal Law Board Over 'A Suitable Boy'
08 Nov 2021
The All India Shia Personal Law Board has issued a legal notice to filmmaker Mira Nair, Netflix and others over their portrayal of a 'tazia' in the web series 'A Suitable Boy'. The notice claims that millions of people's religious sentiments have been hurt badly, and their religious beliefs have been disrespected.
The notice was written by Syed Mohammed Haider Rizvi, the president of the Board's legal cell.
The objection which has been mentioned in the notice is to episode 4 of Season 1. "…at 43:30 minutes…you have desecrated a "Tazia" when you have shown it falling to the ground. This particular scene has not just hurt the sentiments of lakhs of people (belonging to different religions, faiths, beliefs and walks of life) who consider a " Tazia" to be the most sacrosanct and keep it at the highest pedestal, but has also invoked religious fervour of sorts amongst them," reads the notice.
"Tazia is a replica of the mausoleum of Imam Hussain … who stared into the eyes of imminent annihilation but refused to bow down to evil and an oppressive ruler Yazid, who in consequence killed him and almost his entire family on the sands of Karbala in Iraq. Imam Hussain, though martyred centuries ago, but his message of peace and humanity still resonates in the hearts and minds of people at large and has been a source of solace and courage during their testing times…," the notice further stated.
The notice further says that the 'tazia' is not just any religious relic, but something so sacred that the whole Taziadar community keeps and guards it with their life until it is laid to rest on the 10th of Moharram or the Chehallum or other days throughout the Muharram mourning period.
While the notice states that the makers of the show do enjoy the Freedom of Speech and Expression, but it also draws attention to Section 295 of the Indian Penal Code. That section of the IPC reads as, "Deliberate and malicious acts, intended to outrage religious feelings… Whoever, with the deliberate and malicious intention of outraging the religious feelings of any class of citizens of India, by words, either spoken or written, or by signs or by visible representations or otherwise, insults or attempts to insult the religion or the religious beliefs of that class, shall be punished with imprisonment of either description for a term which may extend to three years, or with fine, or with both."
The notice finally calls for deleting the offensive scene from the web series. Not just that, it also demands the issuing of a public apology for depicting the same. "It is needless to say that any act of yours which is contrary to what has been instructed above would invite initiation of criminal proceedings against you inter-alia under section 295 A Indian Penal Code, besides initiating further suitable action against you, at your risks, costs and consequences throughout," concludes the notice.
Source: Outlook India
Please click the following URL to read the full text of the original story:
https://www.outlookindia.com/website/story/entertainment-news-legal-notice-sent-to-mira-nair-and-netflix-by-shia-personal-law-board-for-a-suitable-boy/400154
--------
In a first, 2 Bangladeshis to be honoured with Padmas today
Indrani Bagchi
Nov 8, 2021
NEW DELHI: Former high commissioner to India Muazzem Ali and 1971 war hero Colonel Quazi Sajjad Ali Zahir will be the first Bangladeshi citizens to be honoured with one of India's highest civilian awards, the Padma Shri, on Monday.
Muazzem Ali will be honoured posthumously at a function here where other awardees named in January too will receive their awards. India and Bangladesh are celebrating the 50th anniversary of Bangladesh's liberation and the 50th year of diplomatic ties with India as well as the centenary of Sheikh Mujibur Rehman. The Vijay Diwas celebrations of December 16 may see a high level visit from India. Bangladeshi media reports suggested that President Ram Nath Kovind may be travelling to Bangladesh for the occasion. Indian government sources said there was no clarity yet on the President's schedule.
Source: Times of India
Please click the following URL to read the full text of the original story:
https://timesofindia.indiatimes.com/india/in-a-first-2-bangladeshis-to-be-honoured-with-padmas-today/articleshow/87576584.cms
--------
Namaz row: Muslim group says ready to rent space in Gurugram for prayers, seek admin help
By Leena Dhankhar
Nov 06, 2021
Gurugram: A day after right-wing Hindu groups organised Govardhan Puja at a designated namaz site in Gurugram Sector 12 to protest against Friday prayers in public spaces, members of the Muslim community, which formed a 21-member committee on Saturday to resolve the ongoing issue, said that they are ready to take up spaces on rent for their prayers and sought the help of the district authorities for the same.
Members of the committee said five of their representatives will meet the Gurugram deputy commissioner on Monday to discuss their action plan.
"We are ready to take up places on rent to offer namaz but then the residents of the area should not have any problems. We need the support of the government and administration to offer namaz peacefully," said president of the Jamiat Ulama, Gurugram, Mufti Mohammad Saleem, who is also part of the 21-member committee under the leadership of former Rajya Sabha member Mohammad Adeeb.
He said the committee held several meetings with community members and will share their plan of action on Monday after the meeting with the administration. A meeting was held at Idgah and Sushant Lok-1 on Saturday where a large number of Muslim community members participated and discussed the issue.
"We have taken representation from Muslims staying across various sectors of Gurugram and Manesar so that we can work on finding solutions wherever they are facing challenges in offering Juma Namaz," said Altaf Ahmad, a member of Gurgaon Nagrik Ekta Manch and a member of the committee.
Ahmad further said that there are two major issues that need to be addressed: "Firstly, the district administration should get all the Waqf Board properties cleared of encroachers so that namaz can be offered there. Secondly, until we are given designated sites, we should be allowed to offer namaz in the open as we are only offering prayers and do not want to hurt anyone's sentiments."
Members said that they will also seek an appointment with Haryana chief minister and appeal to him to grant them land for building mosques in Gurgaon as per town planning guidelines. "We will also request for stern action against those who are working towards disturbing the communal harmony of Gurugram." said Ahmad, adding that they are also seeking appointments with deputy chief minister Dushyant Chautala and leader of opposition Bhupinder Singh Hooda.
Ahmad pointed out that they were forced to offer namaz in the open because the city lacked mosques, particularly in newer parts of the city. "We have requested the administration to provide us land in different parts of the city so that we can build mosques. But till that happens, the authorities must ensure that namaz is offered peacefully and no one is allowed to create a disturbance," he said.
Yash Garg, deputy commissioner of Gururgam, said that the administration will hold meetings with both communities before coming up with a solution this month. "We do not want to take any decision in haste, so we are working on all possible solutions to resolve the problem. The members of the Muslim community are meeting me on Monday and they want to discuss some plans to offer namaz at some sites," he said.
Muslim members said they did not visit the Sector 12 site on Friday to avoid confrontation with right-wing Hindu groups who participated in Govardhan puja at the namaz site on Friday.
Meanwhile, Kulbhushan Bhardwaj, the legal advisor for Sanyukt Hindu Sangarsh Samiti, a Hindu group which organised the Govardhan puja at Sector 12 on Friday, said that they will not disrupt namaz at any location for a month. "They have 30 days to make arrangements but once the deadline is over we will not let anyone offer namaz in open.," he said.
Source: Hindustan Times
Please click the following URL to read the full text of the original story:
https://www.hindustantimes.com/cities/gurugram-news/namaz-row-muslim-group-says-ready-to-rent-space-in-gurugram-for-prayers-seek-admin-help-101636214490233.html
--------
UP Police Arrest Maulana Mohammed Umar Gautam's Son Under the 'Love Jihad' Law
7th November 2021
Hyderabad: Abdullah, the son of prominent Muslim scholar Maulana Mohammed Umar Gautam, was arrested by the Uttar Pradesh Anti-Terrorist Squad (ATS) under the states' anti-conversion (or as it is popularly known) love jihad law on Sunday.
Abdullah was arrested from Gautam Buddha Nagar and is currently being interrogated about funding sources and links with other accused including his father in the case. The state police have accused Muslim scholars and institutions of running religious conversion syndicates across India.
At least 17 Muslims have been arrested by the ATS in connection with the case so far, including Maulana Umar Gautam, Abdullah, Maulana Kaleem Siddiqui, Adam, Arslaan Mustafa, Kaushar Alam, and Mohammad Hafiz Idris.
Abdullah's father and prominent Islamic scholar Umar Gautam was arrested on 20 June this year.
Source: Daily Siasat
Please click the following URL to read the full text of the original story:
https://www.siasat.com/up-police-arrest-maulanas-son-under-the-love-jihad-law-2221604/
--------
North America
Prohibitive cost of war contributed to US withdrawal from Afghanistan, shows report
Anwar Iqbal
November 8, 2021
WASHINGTON: A nongovernmental estimate of US costs for the 20-year war in Afghanistan is more than double the calculation made by the US Department of Defence (DOD), says an official report.
The Special Inspector General for Afgh­anistan Reconstruction (SIG­AR), an official agency that reports directly to Congress, released its latest findings this week, focusing on how the ever-soaring costs of war forced Washington to reconsider its Afghan strategy.
The report notes that the Brown University's Costs of War Project in its latest estimates put total costs of the 20-year (2001-2021) at $2.26 trillion. The university's prestigious Watson Institute for International Public Affairs sponsored the project.
The Watson report builds on DOD's $933 billion Overseas Contingency Operations (OCO) budgets and State's $59 billion OCO budgets for Afghanistan and Pakistan. Unlike the DOD Cost of War Report, the Watson report adds what it considers to be Afghanistan-related costs of $433 billion above DOD baseline costs, $296 billion in medical and disability costs for veterans, and $530 billion in interest costs on related Treasury borrowing.
DOD's latest Cost of War Report, dated June 30, 2021, said its cumulative obligations for Afghanistan, including US war fighting and reconstruction, had reached $839.8 billion. Cumulative reconstruction and related obligations reported by State, USAID, and other civilian agencies reached $49.7 billion.
The SIGAR report notes that since 2002, Congress has appropriated more than $145.96 billion for reconstruction and related activities in Afghanistan, of which nearly $110.26 billion was for six of the seven largest active reconstruction accounts.
The International Narcotics Control and Law Enforcement (INCLE) reported cumulative appropriations of $5.50 billion and $0.57 billion in funds remaining for possible disbursement on June 30, 2021. As of September 30, 2021, approximately $3.59 billion of the amount appropriated to these six reconstruction accounts remained for possible disbursement. The fall of Kabul in August this year, delayed both disbursements.Congress created the Afghanistan Security Forces Fund (ASFF) to provide the Afghan National Defence Forces (ANDSF) with equipment, supplies, services, training, and funding for salaries, as well as facility and infrastructure repair, renovation, and construction.
Former US president Donald Trump signed the Consolidated Appropriations Act, 2021, into law on December 27, 2020, which provided an appropriation of $3.05 billion for ASFF for fiscal year 2021 and a rescission of $1.10 billion for ASFF for fiscal year 2020, reducing the original appropriation from $4.20 billion to an adjusted appropriation of $3.10 billion.
This quarter, DOD reprogrammed nearly $1.46 billion from its ASFF FY 2020 and FY 2021 accounts to its Overseas Humanitarian, Disaster, and Civic Aid (OHDACA) and Transportation Working Capital Fund (TWCF) accounts, providing funds for evacuation from Afghanistan, and reducing ASFF FY 2020 and ASFF FY 2021 balances to more than $2.95 billion and nearly $1.74 billion, respectively.
As of September 30, 2021, cumulative appropriations for ASFF stood at more than $81.44 billion, with nearly $76.39 billion having been obligated, and nearly $75.72 billion disbursed.
DOD reported that cumulative obligations increased by $193.06 million during the quarter ending September 30, 2021, and cumulative disbursements increased by more than $514.60 million.
The SIGAR report also includes a joint statement issued after a Sept. 8, 2021, virtual meeting of the foreign ministers of Pakistan, China, Iran, Tajikistan, Turkmenistan, and Uzbekistan. The statement affirms "the importance of sustained international engagement on Afghanistan, especially in supporting its humanitarian and development needs."
Afghanistan's six neighboring states further expressed their "readiness to keep ports open for Afghanistan and ensure the smooth cross-border flow of goods to facilitate Afghanistan's access to external support, in particular the transport of humanitarian supplies, as well as to help Afghanistan strengthen economic and trade connectivity with the regional countries."
Source: Dawn
Please click the following URL to read the full text of the original story:
https://www.dawn.com/news/1656723/prohibitive-cost-of-war-contributed-to-us-withdrawal-from-afghanistan-shows-report
--------
Palestinians, Israel spar over US mission in Jerusalem
November 8, 2021
TEL AVIV: The Palestinians on Sunday slammed Israel for rejecting the promised reopening of the US consulate in Jerusalem, a move that would restore Washington's main diplomatic mission for the Palestinians in the contested city.
Israeli Prime Minister Naftali Bennett said late on Saturday there was no room in Jerusalem for another American mission.
The Trump administration shuttered the US Jerusalem consulate, an office that for years served as the de facto embassy to the Palestinians. Secretary of State Antony Blinken has pledged to reopen it, a move that Israel says would challenge its sovereignty over the city. The reopening could help mend US ties with the Palestinians ruptured under Trump.
In a statement, the Palestinian Foreign Ministry said it views the reopening of the consulate as part of the international community's commitments to ending Israel's decades-long occupation of territories the Palestinians seek for their future state.
East Jerusalem is an inseparable part of the occupied Palestinian territory and is the capital of the state of Palestine. Israel, as the occupying power, does not have the right to veto the US administrations decision, the statement said.
Asked about the consulate at a press conference, Bennett repeated Israel's position on Jerusalem.
There's no room for another American consulate in Jerusalem, he said. Jerusalem is the capital of one state and that's the state of Israel. Israeli Foreign Minister Yair Lapid suggested the consulate could instead be opened in the Palestinian administrative center in Ramallah, West Bank. The Palestinians reject the idea because it would undermine their claims to Jerusalem.
Israel views Jerusalem as its eternal, undivided capital. The Palestinians seek the eastern part of the city, which Israel occupied in 1967 and later annexed, as capital of their hoped-for state.
The consulate is emerging as another test between Bennett's government and the Biden administration, which has moved to restore traditional US foreign policy towards Israel and the Palestinians after the Trump White House largely sided with Israel on issues related to the conflict.
Source: Dawn
Please click the following URL to read the full text of the original story:
https://www.dawn.com/news/1656726/palestinians-israel-spar-over-us-mission-in-jerusalem
--------
US condemns attack on Iraq PM as 'apparent act of terrorism'
07 November ,2021
The US condemned on Sunday the attack on Iraq's Prime Minister Mustafa al-Kadhimi and labeled it an "apparent act of terrorism", State Department spokesman Ned Price said.
"This apparent act of terrorism, which we strongly condemn, was directed at the heart of the Iraqi state," Price said in a statement.
"We are in close touch with the Iraqi security forces charged with upholding Iraq's sovereignty and independence and have offered our assistance as they investigate this attack," he added.
Iraq's military said Kadhimi's residence in Baghdad's Green Zone was targeted by an explosive-laden drone in a "failed assassination attempt", but the PM was unharmed.
Kadhimi took to Twitter to say he was fine and call for restraint from the public.
Source: Al Arabiya
Please click the following URL to read the full text of the original story:
https://english.alarabiya.net/News/middle-east/2021/11/07/US-condemns-attack-on-Iraq-PM-as-apparent-act-of-terrorism-
--------
Arab World
Iraq military: PM targeted in failed 'assassination' attempt, drone struck his house
07 November ,2021
Iraq's Prime Minister Mustafa al-Kadhimi was targeted in a "failed assassination attempt" after an explosive-laden drone struck his residence in Baghdad, Iraqi military said early Sunday.
Kadhimi was unharmed in the attack and is in good health, the military said, adding that it was taking the necessary measures in connection with the failed attempt.
Kadhimi took to Twitter soon after the attack and said he was fine and called for calm and restraint from the public.
"The rockets of treachery will not discourage the believers… The steadfastness and insistence of our heroic security forces will not falter as they work to preserve the security of the people, achieve justice and enforce the law," he said.
"I am fine, praise be to God, among my people, and I call for calm and restraint from everyone, for the sake of Iraq," Kadhimi added.
No group immediately claimed responsibility for the attack.
Source: Al Arabiya
Please click the following URL to read the full text of the original story:
https://english.alarabiya.net/News/middle-east/2021/11/07/Iraq-s-PM-injured-moved-to-hospital-after-drone-rocket-attack-on-his-house
--------
Iraqi militia Asaib Ahl al-Haq says Kadhimi assassination attempt 'fabricated'
07 November ,2021
The assassination attempt on Iraq's Prime Minister Mustafa al-Kadhimi was "fabricated", Iran-backed Iraqi Shia militia Asaib Ahl al-Haq spokesperson Mahmod al-Rubaeay said on Sunday.
"My expectation is [that] it is a fabricated explosion… with the aim of covering up yesterday's crimes and preoccupying public opinion," Rubaeay said on Twitter.
For the latest headlines, follow our Google News channel online or via the app.
Iraq's military said Kadhimi's residence in Baghdad's Green Zone was targeted by an explosive-laden drone, but the PM was unharmed.
Kadhimi took to Twitter to say he was fine and call for restraint from the public.
"I am fine, praise be to God, among my people, and I call for calm and restraint from everyone, for the sake of Iraq," Kadhimi said.
Source: Al Arabiya
Please click the following URL to read the full text of the original story:
https://english.alarabiya.net/News/middle-east/2021/11/07/Iraqi-militia-Asaib-Ahl-al-Haq-says-Kadhimi-assassination-attempt-fabricated-
--------
Abu Dhabi sets up dual English-Arabic language family court for non-Muslims
07 November ,2021
A dual language court has been set up in emirate of Abu Dhabi to deal with family matters for non-Muslims, the country's President announced in a statement carried by the official WAM news agency Sunday.
A new law was passed to regulate personal status matters for non-Muslims in the emirate – allowing divorced parents to share joint custody of their children.
Non-Muslims will also be able to enter civil marriages in Abu Dhabi, the statement said. Inheritance and alimony laws have also been amended.
The new court will provide "a modern judicial umbrella for foreigners residing in the Emirate of Abu Dhabi to resolve family disputes in a flexible manner in line with international best practices," the statement added.
Source: Al Arabiya
Please click the following URL to read the full text of the original story:
https://english.alarabiya.net/News/gulf/2021/11/07/Abu-Dhabi-sets-up-dual-English-Arabic-language-family-court-for-non-Muslims
--------
'Crazy love:' Lebanon slogan promotes tourism on back of crisis
07 November ,2021
Lebanon's tourism minister has announced a new slogan for the crisis-swept country that aimed to portray the precarity of life there as a point of pride, roughly translating to "I love you in your madness."
Lebanon is suffering a financial and economic meltdown which the World Bank has labeled as one of the deepest depressions of modern history, compounded by the COVID-19 pandemic and a massive explosion at Beirut's port that destroyed large parts of the city and killed more than 215 people.
"This will be our touristic identity that the world will see," tourism minister Walid Nassar said at a news conference on Thursday with other senior ministers in Beirut.
The slogan was developed cost-free for Lebanon by Dubai-based advertising company TBWA, he said.
TBWA chief creative officer Walid Kanaan said it was "near-impossible" to find ways to market a country in the grip of multi-layered economic and political crises, but that he had found inspiration in Lebanon's people.
"This is our country, a crazy country, crazy in its nightlife, crazy in its food and generosity. And no matter how crazy the situation in Lebanon is, we can only say, 'we love you in your madness'," Kanaan said, unveiling the slogan.
Originally a lyric in a song by Lebanese star singer Fairuz released before the outbreak of Lebanon's 1975-90 civil war, the new catchphrase will be displayed on planes of Lebanon's national carrier Middle East Airlines and used in social media campaigns, Kanaan said.
The official English translation will be "A crazy love." Tourism, historically a major component of Lebanon's economy, has dramatically declined since late 2019.
Some 2 million tourists visited the country in 2018, according to the former tourism minister, while media reports citing official figures suggest that numbers fell to a few hundred thousand in 2020.
Source: Al Arabiya
Please click the following URL to read the full text of the original story:
https://english.alarabiya.net/News/middle-east/2021/11/07/-Crazy-love-Lebanon-slogan-promotes-tourism-on-back-of-crisis
--------
Tension rises in Iraq after failed bid to assassinate PM
08 November ,2021
The failed assassination attempt against Iraq's prime minister at his residence on Sunday has ratcheted up tensions following last month's parliamentary elections, in which the Iran-backed militias were the biggest losers.
For the latest headlines, follow our Google News channel online or via the app.
Helicopters circled in the Baghdad skies throughout the day, while troops and patrols deployed around Baghdad and near the capital's fortified Green Zone, where the overnight attack occurred.
Supporters of the Iran-backed militias held their ground in a protest camp outside the Green Zone to demand a vote recount. Leaders of the Iran-backed factions converged for the second day on a funeral tent to mourn a protester killed Friday in clashes with security. Many of the faction leaders blame the prime minister for the violence.
Prime Minister Mustafa al-Kadhimi suffered a light cut and appeared in a televised speech soon after the attack by armed drones on his residence. He appeared calm and composed, seated behind a desk in a white shirt and what appeared to be a bandage around his left wrist.
Seven of his security guards were wounded in the attack by at least two armed drones, according to two Iraqi officials. They spoke on condition of anonymity because they were not authorized to give official statements.
Al-Khadimi called for calm dialog. "Cowardly rocket and drone attacks don't build homelands and don't build a future," he said in the televised speech.
Condemnation of the attack poured in from world leaders, with several calling Al-Khadimi with words of support. They included French President Emmanuel Macron, Jordan's King Abdullah II and British Prime Minister Boris Johnson. Saudi Arabia called the attack an apparent act of "terrorism." Egypt's President Abdel Fattah el-Sissi on Facebook urged all sides in Iraq to "join forces to preserve the country's stability."
Secretary of State Antony Blinken talked with al-Kadhimi on Sunday to relay US condemnation of the attack and to underscore that the US partnership with the Iraqi government "is steadfast," State Department spokesman Ned Price said.
Also on Sunday, al-Khadimi met with Iraqi President Barham Salih and headed security and Cabinet meetings.
A security video showed the damage to his residence: A van parked outside the residence badly mangled, a shallow crater near the stairs, cracks in the ceiling and walls of a balcony and broken parts of the building's roof. Two unexploded rockets were filmed at the scene.
There was no claim of responsibility, but suspicion immediately fell on Iran-backed militias. They had been blamed for previous attacks on the Green Zone, which also houses foreign embassies.
The militia leaders condemned the attack, but most sought to downplay it.
It was a dramatic escalation in the already tense situation following the Oct. 10 vote and the surprising results in which Iran-backed militias lost about two-thirds of their seats.
Despite a low turnout, the results confirmed a rising wave of discontent against the militias that had been praised years before as heroes for fighting ISIS militants.
But the militias lost popularity since 2018, when they made big election gains. Many hold them responsible for suppressing the 2019 youth-led anti-government protests, and for undermining state authority.
The attack "is to cut off the road that could lead to a second al-Kadhimi term by those who lost in the recent elections," said Bassam al-Qizwini, a Baghdad political analyst. "They started escalating first in the street, then clashed with Iraqi Security Forces, and now this."
On Friday, protests by supporters of the pro-Iran Shia militias turned deadly when the demonstrators tried to enter the Green Zone where they had been camped out, demanding a recount.
Security forces used tear gas and live ammunition. There was an exchange of fire in which one protester affiliated with the militias was killed. Dozens of security forces were injured. Al-Khadimi ordered an investigation.
"The blood of martyrs is to hold you accountable," said Qais al-Khazali, leader of the Asaib Ahl al-Haq militia, addressing al-Kadhimi in recorded comments to supporters. He blamed him for election fraud.
In the strongest criticism of the prime minister, Abu Ali al-Askari, a senior leader with one of the hardline pro-Iran militias, Kataib Hezbollah, questioned whether the assassination attempt was really al-Kadhimi's effort to "play the role of the victim."
"According to our confirmed information no one in Iraq has the desire to lose a drone on the residence" of al-Kadhimi, al-Askari wrote in a Twitter post. "If anyone wants to harm this Facebook creature there are many ways that are less costly and more effective to realize that."
Iran's Foreign Ministry spokesman Saeed Khatibzadeh condemned the assassination attempt on al-Khadimi and indirectly blamed the US.
The escalation also reveals a level of nervousness among Iran and its allies as they realize that political results don't always translate into control, said Joseph Bahout, a director of research at the American University of Beirut.
"This is an act depicting fear of loss of control. Al-Khadimi is being now perceived as a Trojan horse for more erosion of Iran's grip on the country," Bahout said.
Al-Kadhimi, 54, was Iraq's former intelligence chief before becoming prime minister in May last year. He is considered by the militias to be close to the US, and has tried to balance between Iraq's alliances with both the US and Iran.
Prior to the elections, he hosted several rounds of talks between regional foes Iran and Saudi Arabia in Baghdad in a bid to ease regional tensions.
Marsin Alshamary, an Iraqi-American research fellow with the Harvard Kennedy School's Belfer Center, said the attack resurfaced the long-term challenge of how to curb the powers of the militias without triggering a civil war.
Source: Al Arabiya
Please click the following URL to read the full text of the original story:
https://english.alarabiya.net/News/middle-east/2021/11/08/Tension-rises-in-Iraq-after-failed-bid-to-assassinate-PM
--------
Iraqi PM al-Kadhimi says he knows those behind assassination bid, will pursue them
07 November ,2021
Iraqi Prime Minister Mustafa al-Kadhimi said after chairing a security meeting on Sunday that those behind an attempt on his life were well known and would be exposed.
"We will pursue those who committed yesterday's crime, we know them well and we will expose them," he said according to a statement from the prime minister's office.
Three drones were used in the attack, including two that were downed by security forces while a third drone hit the residence, state news agency INA quoted an interior ministry spokesman as saying.
Six members of al-Kadhimi's personal protection force stationed outside his residence in the Green Zone were wounded, security sources told Reuters.
The attack came two days after clashes in Baghdad between government forces and supporters of Iran-backed political parties that lost dozens of parliamentary seats after an Oct. 10general election. Most of the parties have armed wings.
President Barham Salih condemned the attack as a heinous crime against Iraq. "We cannot accept that Iraq will be dragged into chaos and a coup against its constitutional system," he said in a tweet.
Source: Al Arabiya
Please click the following URL to read the full text of the original story:
https://english.alarabiya.net/News/middle-east/2021/11/08/Iraqi-PM-al-Kadhimi-says-he-knows-those-behind-assassination-bid-will-pursue-them
--------
Three drones used in attack on Iraq PM, two shot down: Sources
07 November ,2021
The attack on the residence of Iraqi Prime Minister Mustafa al-Kadhimi early Sunday was carried out using three drones, two of which were shot down, security sources said.
They were "launched from a site near Republic Bridge" which crosses the Tigris River in Baghdad, before flying towards the Green Zone where Kadhimi lives, one source said, confirming that "two drones were shot down".
Kadhimi later said in a video he was unhurt and appealed for "calm and restraint" after a drone attack on his residence in Baghdad's Green Zone early Sunday as political tensions mount in the country.
"I'm doing fine, praise be to God, and I call for calm and restraint on the part of everyone for the good of Iraq," Kadhemi wrote on Twitter, after what his office called a "failed assassination attempt".
Two security sources earlier confirmed the attack in the heavily-guarded Green Zone, which also hosts the US embassy and is frequently targeted by rocket attacks.
A large number of security forces were deployed in and around the Zone following the attack, according to a security source.
Source: Al Arabiya
Please click the following URL to read the full text of the original story:
https://english.alarabiya.net/News/middle-east/2021/11/07/Three-drones-used-in-attack-on-Iraq-PM-two-shot-down-Sources-
--------
Arab Coalition says 138 Houthis killed in target operations
07 November ,2021
The Arab Coalition on Sunday said 138 Iran-backed Houthi militia members were killed in 29 target operations in 24 hours, the official Saudi Press Agency (SPA) reported.
"We carried out 29 target operations of militia mechanisms and elements in al-Juba and al-Kasara during the past 24 hours," the coalition said in a statement.
Source: Al Arabiya
Please click the following URL to read the full text of the original story:
https://english.alarabiya.net/News/gulf/2021/11/07/Arab-Coalition-says-138-Houthis-killed-in-target-operations
--------
Mideast
Imam of Al-Aqsa Condemns World's Silence about Zionists' Attacks on Muslim Cemeteries
November 7, 2021
Sheikh Akrama Sabri said that Zionist forces have attacked some 500 cemeteries in occupied territories, slamming the international community's silence about the issue.
The Imam and preacher of Al-Aqsa Mosque made the remarks while addressing a symposium about the Israeli regime's measures aimed to demolish Muslim graves and Judaisation. The event was organized by Popular Conference for Palestinians Abroad, the Palestine Information Center reported.
Sheikh Sabri noted that the Israeli regime, in its latest aggression, is now attacking the Yusufiya cemetery located east of the Al-Aqsa Mosque Compound. The regime is planning to build a biblical garden there and destroy the traces of Muslims and scatter the bones of their dead.
The demolition of the mosques, he continued, is an irrefutable document against occupation and proves the historical presence of Palestinians in this land.
The Israeli measures are blatant aggression against Muslim cemeteries because the cemeteries host the body of Muslim figures, scholars, leaders, and officials who have been laid to rest here throughout history.
"If a single Muslim had attacked a Jewish cemetery, the whole world would have protested; however, the Jews are now destroying our cemeteries."
Israeli authorities have been desecrating Muslim cemeteries for decades, including through exhumations, excavation works that have uncovered bones, and construction projects where graves once stood.
Source: ABNA24
Please click the following URL to read the full text of the original story:
https://en.abna24.com/news//imam-of-al-aqsa-condemns-world%e2%80%99s-silence-about-zionists%e2%80%99-attacks-on-muslim-cemeteries_1196239.html
--------
Iranian FM Warns of Ill-Wishers' Plot to Foment Insecurity in Iraq
2021-November-7
Amir Abdollahian described the failed assassination attempt against al-Kadhimi as a plot against the stability and security of the friendly country of Iraq, saying that the drone attack was carried out by the ill-wishers in order to interrupt the peace in Iraq.
Hussein, for his part, voiced appreciation to his Iranian counterpart for the phone call, and elaborated on the latest developments related to the incident to him.
He also appreciated the Iranian President on behalf of al-Kadhimi for asking about his health.
"No one was hurt in the attack, and Iraqi officials are investigating the issue," Hussein said.
Earlier today, the Iranian foreign ministry had condemned the assassination attempt against al-Kadhimi, stressing that it benefits those who have violated the country's security and territorial integrity since 2003.
Iranian Foreign Ministry Spokesman Saeed Khatibzadeh in a statement on Sunday stressed the firm and continuous stance of Iran in supporting stability and security in this country.
He called on the Iraqi citizens to be aware of the conspiracies that have targeted Iraq's security and development, describing such incidents in the interests of the parties that have violated the country's stability, security, independence and territorial integrity over the past 18 years and by creating terrorist groups have sought to achieve their sinister goals in the region.
Khatibzadeh expressed satisfaction with the released news about Mustafa al-Kadhimi's health after the assassination attempt, voicing hope that the Iraqi people, government and political movements would contribute to the development and prosperity of Iraq through unity and solidarity.
Also, Secretary of Iran's Supreme National Security Council (SNSC) Ali Shamkhani had also said that the Sunday attempt to assassinate Iraqi Prime Minister Mustafa al-Kadhimi has been the product of foreign plotters.
"The attempt to assassinate al-Kadhimi is a new plot that must be traced back to foreign think tanks, which have brought nothing but insecurity, discord and instability to the oppressed Iraqi people through creation and support of terrorist groups and occupation of that country for years," Shamkhani wrote on his twitter page on Sunday.
Al-Kadhimi survived an assassination attempt after a drone laden with explosives targeted his residence in the capital, Baghdad.
Source: Fars News Agency
Please click the following URL to read the full text of the original story:
https://www.farsnews.ir/en/news/14000816000637/Iranian-FM-Warns-f-Ill-Wishers'-Pl-Fmen-Insecriy-in-Ira
--------
Senior Commander Warns Enemies Not to Test Iran's Power
2021-November-7
The enemies should refrain from testing the power of the Army and IRGC, General Rashid said, addressing the Army commanders during the 'Zolfaqar 1400' military drills on Sunday.
He stressed the capabilities and combat readiness of the Iranian, and said, "The Iranian Army and Armed Forces are always ready for a strategic, operational and tactical confrontation with the aim of maintaining the security, stability and territorial integrity of Iran against the coalition of enemies (specifically the US-Zionist coalition)."
Iranian Armed Forces, including IRGC and Army forces, will respond decisively to any threats by any arrogant and aggressor power at any level and from the origin of any country, General Rashid underlined.
He stated that the Iranian Armed Forces have got familiar with the components of power and the ways how to use them during the Iran-Iraq war, warning the enemies to refrain from testing the strength of the will and power of the Army and IRGC.
Iranian Army's Deputy Commander for Coordination Rear Admiral Habibollah Sayyari announced that the main phase of the Army's Zolfaqar 1400 drills would start on Sunday with the participation of four units.
"The main and operational phase of the Zolfaqar 1400 joint exercises of the Army of the Islamic Republic of Iran will start on Sunday with the participation of the Army's Ground, Air, Air Defense and Naval forces in an area of one million square kilometers East of the Strait of Hormuz, the Sea of Oman and the North Indian Ocean (up to 10 degrees orbit)," Rear Admiral Sayyari, also the commander of the drills, said on Saturday.
He added that the Army's infantry, armored and mechanized units, Air Defense, air force defense systems, Navy's surface vessels and submarines, Army's Air Force's fighters and drones have been deployed in the general zone of the drills since days ago and have staged different exercises and the units will carry out the main phases of the joint Zolfaqar 1400 wargames on Sunday," he added.
Source: Fars News Agency
Please click the following URL to read the full text of the original story:
https://www.farsnews.ir/en/news/14000816000316/Senir-Cmmander-Warns-Enemies-N-Tes-Iran's-Pwer
--------
Chinese FM Blames US for Problems in Implementation of N. Deal
2021-November-7
The US is the root cause of problems in the JCPOA implementation, Wang said on Saturday, expressing the hope that Washington would remove all sanctions it has re-imposed on Tehran to make up for its past mistakes so that the upcoming Vienna talks would lead to good outcomes amid Iran's positive approaches.
He added that his country welcomes the continuation of talks on sanctions removal.
Amir Abdollahian, for his part, expressed the hope that the US and European parties to a 2015 nuclear deal would pursue a realistic approach to the scheduled talks later this month in Vienna so that the talks would culminate in results quickly.
He added that the US cannot claim to be interested in the talks while it is still persisting on its failed 'maximum pressure' policy and economic terrorism against Iran.
Elsewhere in his remarks, the top Iranian diplomat also expressed confidence that Iran and the International Atomic Energy Agency (IAEA) would continue cooperation within the framework of regulations and their agreements.
The Iranian foreign minister thanked the Chinese government for sending 120 million doses of coronavirus vaccine to Iran and said the two countries have growing relations.
He said Iran supports China's Global Development Initiative, proposed by President Xi Jinping at the General Debate of the 76th Session of the United Nations General Assembly, and pledged cooperation with Beijing in this regard.
Amir Abdollahian and Wang also discussed Tehran-Beijing relations and the latest regional and international developments.
Iran and six world powers, namely the US, Britain, France, Germany, Russia, and China, inked the JCPOA in July 2015. The agreement removed international sanctions on Iran in exchange for certain limits on Tehran's nuclear activities.
The deal, however, was unilaterally abandoned by the US in 2018 despite Iran's full compliance with its nuclear undertakings, as repeatedly certified by the UN nuclear agency. The US then unleashed a "maximum pressure" campaign against Iran, which practically deprived the country of all of the deal's economic benefits.
Iran fully honored its nuclear obligations for an entire year, after which it decided to ramp up its nuclear work as a legal "remedial measure" against the US violation of the deal and the abject failure on the part of the other signatories, the E3 in particular, to safeguard its benefits.
Source: Fars News Agency
Please click the following URL to read the full text of the original story:
https://www.farsnews.ir/en/news/14000816000191/Chinese-FM-Blames-US-fr-Prblems-in-Implemenain-f-N-Deal
--------
Iran begins annual war games ahead of nuke talks with West
07 November ,2021
Iran's military began its annual war games in a coastal area of the Gulf of Oman, state TV reported Sunday, less than a month before upcoming nuclear talks with the West.
The report said navy and air force units as well as ground forces were participating in a more than 1 million square-kilometer (386,100 square-mile) area east of the strategic Strait of Hormuz.
Nearly 20 percent of all oil shipping passes through the strait to the Gulf of Oman and Indian Ocean.
The drill comes amid heightened tensions between Iran and the US in the wake of former President Donald Trump's unilateral withdrawal of America from Iran's 2015 nuclear deal with world powers.
State TV said brigades including commandos and airborne infantry deployed for the annual exercise. Fighter jets, helicopters, military transport aircraft, submarines and drones were also expected to take part in the drill. It wasn't immediately clear how long the exercise would last.
Dubbed "Zolfaghar-1400," the war games are aimed at "improving readiness in confronting foreign threats and any possible invasion," state TV said.
US officials said last week that Iran had seized a Vietnamese-flagged oil tanker in the Gulf of Oman last month and was still holding the vessel in its port.
Iran offered conflicting accounts of what happened, claiming that elite Revolutionary Guard commandos had thwarted a US seizure of a tanker carrying Iranian oil in the Gulf of Oman and freed the vessel. It aired dramatic footage on state television but did not further explain the incident.
The nuclear deal, known as the Joint Comprehensive Plan of Action, or JCPOA, promises Iran economic incentives in exchange for limits on its nuclear program, and is meant to prevent Tehran from developing a nuclear bomb.
After the US withdrew from the deal in 2018 and restored sanctions on Iran, the Islamic Republic gradually — and publicly — abandoned the deal's limits on its nuclear development.
Source: Al Arabiya
Please click the following URL to read the full text of the original story:
https://english.alarabiya.net/News/middle-east/2021/11/07/Iran-begins-annual-war-games-ahead-of-nuke-talks-with-West
--------
Africa
Algeria President Tebboune says will not offer to make up with France
06 November ,2021
Algeria's President Abdelmadjid Tebboune said on Saturday he would not make the "first move" towards easing tensions with former colonial power France after critical comments from Paris about his country.
The diplomatic spat has been fueled by a visa row and media reports that President Emmanuel Macron told descendants of fighters in Algeria's 1954-1962 war of independence that the North African country was ruled by a "political-military system" that had "totally re-written" its history.
"Macron completely pointlessly revived an old conflict," Tebboune told German magazine Der Spiegel.
"I won't be the one to make the first move" to ease tensions, he added.
"No Algerian will accept it if I get in touch with those who insulted us."
French daily Le Monde in early October quoted Macron as saying: "Was there an Algerian nation before French colonization? That's the question."
The comments reflected "the old hatred of colonial masters, and I know that Macron is far from thinking like this," Tebboune said.
Algeria has recalled its ambassador from Paris and banned French military planes from its airspace over the tensions.
Asked by Der Spiegel if the fallout was likely to be resolved any time soon, Tebboune was defiant.
Source: Al Arabiya
Please click the following URL to read the full text of the original story:
https://english.alarabiya.net/News/world/2021/11/06/Algeria-President-Tebboune-says-will-not-offer-to-make-up-with-France
--------
Libya's PM Dbeibah to run for president, as election turmoil grows
07 November ,2021
The head of Libya's national unity government plans to run for president next month, according to a senior official, an apparent breach of a pledge to remain neutral when he took office in March under a UN-backed peace process.
Abdulhamid al-Dbeibah has become popular with big public spending programs after years of civil war, and could be a frontrunner to win office as Libya's first directly elected head of state since Muammar Gaddafi was overthrown a decade ago.
But his decision could also add to political disputes over the election, which have overshadowed the peace process. Dbeibah and other cabinet members had pledged not to run for president when they were appointed to the Government of National Unity, which replaced two rival administrations after years of war between factions based in the east and west.
Dbeibah "announced his intention to run for the upcoming presidential election," the senior official told Reuters, a day before registration for candidates officially opens.
Other potential candidates include Khalifa Haftar, the Eastern commander, and Saif al-Islam Gaddafi, the former dictator's son. Parliament head Aguila Saleh could stand, as could powerful former Interior Minister Fathi
Bashagha. A prominent comedian is among others who have already declared they will run.
Libya's rival political institutions remain divided over the election's legal basis, the rules governing candidacy and even the date.
The electoral commission said that candidates for Libya's presidential and legislative elections slated for December 24 can start registering from Monday.
"This is the real start of the electoral process," aimed at turning the page on a decade of violence in the North African country, the head of the commission Imad al-Sayeh told reporters on Sunday.
"Candidate registration for the presidential election will be open from November 8 to 22, and from November 8 to December 7 for the legislative polls," he added.
Rivals
As premier, Dbeibah has won popularity through populist programs including financial support for young people seeking marriage and investment across Libya's regions.
Those moves have also drawn him into competition with other major players in Libyan politics, including some of his potential rivals in the election.
Parliament speaker Saleh orchestrated a vote of no confidence in Dbeibah's government in September, citing its spending plans.
Days later Saleh signed an election law that was rejected by an advisory body called the High State Council, after opponents said the law was passed improperly and tailored to allow Saleh to run.
While the law set Dec. 24 for the presidential vote, as envisaged by a UN-backed roadmap, it said parliamentary elections would take place at a later date. The UN Libya mission has said it is important for the president and
parliament to be elected on the same day.
The Presidency Council, a three-person body serving since March as Libya's transitional head of state, has said there must be consensus on the election rules.
The parliament's election law also said candidates for president who already held official posts must step down from them three months before the voting date. Haftar and Saleh have both done so.
Source: Al Arabiya
Please click the following URL to read the full text of the original story:
https://english.alarabiya.net/News/north-africa/2021/11/07/Libya-s-PM-Dbeibah-to-run-for-president-senior-unity-govt-official-says
--------
Libya FM Minister Najla al-Mangoush suspended days before intl. conference
07 November ,2021
Libya's presidential council has suspended Foreign Minister Najla al-Mangoush from her duties and barred her from travel, a spokeswoman said Saturday, days before a major international conference.
The council opened an inquiry into alleged "administrative breaches" by Mangoush, spokeswoman Najla Weheba told the Libya Panorama television channel, while El-Marsad news website close to eastern-based Khalifa Haftar said she took foreign policy decisions without consulting the council.
Source: Al Arabiya
Please click the following URL to read the full text of the original story:
https://english.alarabiya.net/News/north-africa/2021/11/07/Libya-FM-Minister-Najla-al-Mangoush-suspended-days-before-intl-conference
--------
Southeast Asia
PAS Muktamar: Give women candidates opportunity to contest in GE15
07 Nov 2021
KUALA TERENGGANU, Nov 7 — PAS needs to give the opportunity for more women candidates to contest in the 15th General Election (GE15), said PAS Muslimat deputy chief Dr Rosni Adam.
She said this was not only to gain the attention and support of women voters who made up almost 50 per cent of the total number of voters but also to enable the group to fight in their own way.
"For the Melaka state election, there is only one woman candidate out of the total eight candidates, only 12.5 per cent.
"I am confident, insya Allah, in GE15 the percentage will increase. Give us the chance to fight for the religion of Allah through the women's wing because we know almost 50 per cent of voters out there are women of all ages," she said during the winding-up session of the 67th PAS Muktamar (general assembly) here today.
Dr Rosni said if PAS wanted to field young women candidates, the wing is ready to cooperate and fulfil the set criteria.
"If (the party) wants young women candidates, we can accommodate. We can give way if the party wants fresh faces because the hand that rocks the cradle is also able to defend Malaysia," said Dr Rosni to thunderous applause from the delegates present.
The two-day PAS Muktamar themed 'Islam Menyatukan Ummah' was held in a hybrid format that involves the physical attendance of 694 delegates while 852 delegates attended the assembly virtually.
Meanwhile, during the same session, PAS Youth chief Ahmad Fadhli Shaari said all quarters should not question the direction of the party's relationship with Muafakat Nasional and Perikatan Nasional which had been decided by PAS president Datuk Seri Abdul Hadi Awang.
"This is not the time question over the direction. Give the mandate to the president. Put your trust in one master to steer (the ship) because he knows where the sharks and hurricanes are.
"If everyone wants to be a negotiator, it is feared that there will be some quarters who will sell the party's name to others," he said.
Ahmad Fadhli added that when the country was facing political turmoil, PAS was the only party that showed a high level of integrity by not jumping to other parties.
As such, he suggested that PAS delegates and leaders continue to defend the party by going down to the ground especially in reaching out to the young people.
"We have to accept the fact that in GE15, (the voters) will start from 18 years old. We have to have a suitable agenda for them and we must plan a clear programme to gain their support," he said.
Source: Malay Mail
Please click the following URL to read the full text of the original story:
https://www.malaymail.com/news/malaysia/2021/11/07/pas-muktamar-give-women-candidates-opportunity-to-contest-in-ge15/2019056
--------
Under PAS rule, Kelantan needs to focus on bigger issues
November 8, 2021
Despite facing socio-economic woes, Kelantan is a relatively tolerant and peaceful state to live in. It is a predominantly Malay-Muslim state. About 95% of its population are ethnic Malays, and under the Malaysian Constitution, all Malays are Muslims. Therefore, Islam is the most influential religion in the state.
The minority ethnic Thai inhabitants of Kelantan are mostly Buddhists. There are over two hundred Buddhist temples in Kelantan, mainly concentrated in Tumpat. Buddhism is evidently a visible religion. Hundreds of Thai wats can be found and despite their large number, no Muslims in the state have thus far desecrated any of these temples or harassed the Buddhist worshippers.
Much of Chinese culture is preserved and practised, such as lion and dragon dances, temple celebrations, eating bak chang, mooncake, pulut kuning and telur merah, and praying to Datuk Gong.
Famous Chinese villages have not been erased from the state map and this includes Kampung Tok'kong (with a 300- year-old temple), Batu Jong and Kampung Jelatok.
Seng Choon Keong temple, 25km from Kota Bharu, is approximately 300 years old. The temple's lion dance association tours the state every Chinese New Year to conduct rituals aimed at driving away evil spirits and bad luck. No Muslims have stopped, harassed or destroyed any of these Chinese celebrations and historical relics.
The Hindu temple in Tumpat (Sri Maha Muthu Mariamman Temple) still remains despite there being only one or two Hindu families left in Tumpat. The Hindus, too, perform their rites without being harassed.
The Presbyterian and Roman Catholic Churches, built during the British era, are among the few churches found in Kota Bharu.
The Temiar Orang Asli, who have lived in the forests of Kelantan for thousands of years maintain their traditional beliefs in their natural surroundings and other forms of animist elements.
Kelantan in effect shows an example of a Malaysian state in which different people can live in peace and harmony.
When the May 13 1969 incident saw bloodshed in Kuala Lumpur and some minor skirmishes in other parts of the country, there was not even a single ugly incident of the same in Kelantan.
Kelantan has seen no stomping of cow heads in protest of a temple being built. No churches were splashed with paint, desecrated or set on fire. No dead animals were thrown or placed into a mosque.
The people have lived harmoniously in the state for decades, some for many centuries, without harping on trivial religious issues. As such, they want to preserve the harmonious multiracial and multi-religious Kelantan.
Lagging economically
However, after more than three decades of being governed by PAS the state still lags behind other states economically. Kelantan is the second poorest state in Malaysia. Kelantan has also long failed to supply clean water to the people compared to other states.
The state also has a relatively high rate of rape cases as well as substance abuse and drug peddling, and relatively high cases of divorce that end up with many single parents, desertion of children and illiteracy among them.
The Kelantan PAS government has now enforced 24 new provisions of the Syariah Criminal Code for offences such as those that involve intercourse with corpses, witchcraft, false allegations, attempts to leave Islam, distorting Islamic teachings, and sexual intercourse with non-humans.
Will this move resolve the people's socio-economic problems?
The incidents of unnatural sex are in all likelihood a rare thing. What more, the shariah court has no jurisdiction as criminal offences are already under federal law, including the crime of rape.
Setting priorities
PAS needs to know what to prioritise. To police the social lives of the people will not resolve the state's social and economic issues. Sentencing those who go against their dress code will not make the people stay away from social aberrances.
People want clean tap water, employment and business prospects as well as decent infrastructure facilities. These are areas that the PAS government should focus on through proper economic planning as well as through progressive education that could create better social awareness in society.
An obsession with too many religious laws on the social milieu will not uplift living standards.
Source: Free Malaysia Today
Please click the following URL to read the full text of the original story:
https://www.freemalaysiatoday.com/category/opinion/2021/11/08/under-pas-rule-kelantan-needs-to-focus-on-bigger-issues/?__cf_chl_jschl_tk__=OufeaZAmyQxzSgnyGcIA9EGhBByeCAqye__ExC9Are8-1636359929-0-gaNycGzNC9E
--------
PAS chief says party will act as kingmaker in Malaysian politics
Hazlin Hassan
NOV 6, 2021
KUALA LUMPUR - Malaysia's Islamist party became a member of the country's ruling coalition for the first time in its history just last year and today has three full Cabinet ministers, five deputy ministers and three chief ministers.
The president of Parti Islam SeMalaysia (PAS), Abdul Hadi Awang, on Saturday (Nov 6) recounted at his party's annual congress how the 70-year-old party had "created history" under his leadership, and that it will act as kingmaker by uniting the Malay-Muslim parties.
"PAS created history and returned an Islam-led government at the federal-level via peaceful and democratic means from the Pakatan Harapan government, which won the 14th general election (2018) through lies that were spread to the people.
"PAS successfully returned the government's leadership to one which is led by Islam... It was brought about by the changes made through an approach to unite Muslim-based parties that were awakened and repentant," Datuk Seri Hadi said in his president's policy speech at the congress in the state capital of Terengganu state.
Though PAS has just 18 Members of Parliament - just 8.1 per cent in the 222-strong Lower House - both key Malay-Muslim parties Umno and Parti Pribumi Bersatu Malaysia (Bersatu) are constantly wooing PAS, which has strong grassroots support among rural Malays.
Its three menteri besars (chief ministers) are in the rural states of Kelantan, Terengganu and Kedah.
With campaigning for the Melaka state election starting next week (Nov 8) and general election expected next year, the suitors have been constantly knocking at the party's doors.
To be sure, Malaysian politics in the last three years is easily confusing to outsiders, with three prime ministers in the last three years.
Adding to the mess, the votes of the Malay-Muslims, who form some 60 per cent of the country's 32 million population, are broken up among not just Umno, Bersatu and PAS, but also other Malay-led factions.
These include Parti Keadilan Rakyat (PKR) led by opposition leader Anwar Ibrahim, Pejuang led by ex-premier Mahathir Mohamad and Parti Amanah Negara led by ex-PAS No. 2 Mohamad Sabu. Both PKR and Amanah are members of the federal opposition alliance Pakatan Harapan (PH).
PAS itself is often torn between siding with Umno, the established Malay nationalist party but one led by leaders facing multiple corruption charges in court, or with Bersatu, which is led by ex-premier Muhyiddin Yassin.
PAS is a member of both the Umno-PAS grouping called Muafakat Nasional (MN) and Tan Sri Muhyiddin's Perikatan Nasional (PN).
"These two parties (Umno and Bersatu) have been united thanks to PAS' role in Muafakat Nasional and PN, with PAS playing the role of peacemaker," Mr Hadi said. "We must face the next general election with the unity that we are building today. There should not be any conflict due to greed, selfishness or resentment, that could lead to a repeat of the last election results."
Mr Hadi, 74, on Saturday declared that for the Melaka state polls and the next general election, PAS will team up with PN. But, at the same time, he is not ruling out cooperating with MN.
Source: Straits Times
Please click the following URL to read the full text of the original story:
https://www.straitstimes.com/asia/se-asia/pas-chief-says-party-will-act-as-kingmaker-in-malaysian-politics
--------
Govt fails court bid to forfeit luxury items belonging to Najib, Rosmah and family
08 Nov 2021
BY KENNETH TEE
KUALA LUMPUR, Nov 8 — The Malaysian government today failed to forfeit assets it believes were bought with 1Malaysia Development Berhad (1MDB) money that had been seized in 2018 from former prime minister Datuk Seri Najib Razak, his wife Datin Seri Rosmah Mansor and their children.
High Court judge Mohamed Zaini Mazlan said he found serious gaps in the elaboration of events and the documents tendered in support of the allegations after considering the numerous affidavits filed by the Attorney-General's Chambers (AGC).
"The applicant had through various affidavits merely disclosed the movements of monies deposited into and transferred out of the first respondent's bank accounts and other entities concerned," the judge said in his ruling.
The first respondent refers to Najib.
"It is insufficient to just set out the movement of monies to prove the offence.
"No doubt the huge amount of monies that went into the first respondent's bank account and monies taken out raises a big question mark but the courts do not find guilt based on perceptions or suspicions.
"The applicant have therefore failed to satisfy the necessary ingredients of Section 409 and Section 411 of the Penal Code in this application.
"There would not be any proceeds of unlawful activities if the predicate offences have not been proven," he added.
However, the judge also said his ruling is strictly confined to this application and no other. He noted that the 1MDB trial is ongoing.
"The failure of the applicant to prove the predicate offence allegely commited by the first respondent and the other entities concerned should not be construed to mean the first respondent and the other entities are not culpable for the alleged shenanigans of 1MDB," the judge said.
On May 8, 2019, the AGC filed a notice of motion to forfeit hundreds of items, allegedly linked to 1MDB scandal, including handbags of various brands and 27 vehicles seized from Najib, Rosmah, their three children, as well as 13 individuals and companies.
Source: Malay Mail
Please click the following URL to read the full text of the original story:
https://www.malaymail.com/news/malaysia/2021/11/08/govt-fails-court-bid-to-forfeit-luxury-items-belonging-to-najib-rosmah-and/2019238
--------
URL: https://www.newageislam.com/islamic-world-news/islamophobic-france-islamic-slogans-mosques/d/125731
New Age Islam, Islam Online, Islamic Website, African Muslim News, Arab World News, South Asia News, Indian Muslim News, World Muslim News, Women in Islam, Islamic Feminism, Arab Women, Women In Arab, Islamophobia in America, Muslim Women in West, Islam Women and Feminism