New Age Islam News Bureau
11 November 2020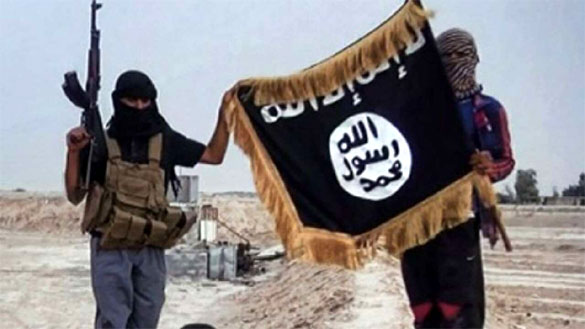 Representational image
-----
• Muslims, Hindus, Christians And Buddhists Are Laid To Rest Side By Side In The Country's Only Interfaith Cemetery
• To Ensure Peace Of Mind Among Muslims, Ensure Covid-19 Vaccines Are Halal, Says Pahang Mufti
• Muslim Brotherhood Is A Terrorist Group: Saudi Arabia's Council Of Senior Scholars
• Lahore High Court Reserves Judgement In Plea Against Two-Finger Test Of Sexual Assault Survivors
• Minors Arrested For Planning Terror Attacks In The West Bank For Hamas
• Bengal BJP Takes First Step To Win Over Muslims, Inducts '5,000 Into Party'
• Biden Will Have A Cozy Relationship With Saudi Arabia: Analyst
Africa
• Islamist Militants Of Islamic State Chanted 'Allah u Akbar' And Turn Football Pitch In Mozambique Into 'Execution Ground', Behead Over 50 People
• Israel To Send First Delegation To Sudan To 'Firm Up' Normalization Deal: Report
• Libyan torture victims file US federal lawsuit against Haftar, target assets
• US urged to shelve $2.9bn drone sale to UAE over civilian deaths in Yemen, Libya
• Nigeria: 6 Nigerians Convicted in UAE Over 'Boko Haram Funding'
• Nigeria: Boko Haram Launches Fresh Attack in Gwoza Town - Residents
• ADF Militia Kill More Than a Dozen in Attacks Near DR Congo's Beni
--------
South Asia
• Muslims, Hindus, Christians And Buddhists Are Laid To Rest Side By Side In The Country's Only Interfaith Cemetery
• Myanmar's First Muslim MP-Elect In 5 Years Vows To Champion Rights
• Unfortunately 'Comprehensive' Ceasefire Has Not Been Realized: Ghani
• ANA Defused 3 IEDs in Western Province of Heart
• Taliban Offensive Claims 4 ANP in Logar Province
• Key 'Alqaeda Commander' Killed in Farah Province
--------
Southeast Asia
• To Ensure Peace Of Mind Among Muslims, Ensure Covid-19 Vaccines Are Halal, Says Pahang Mufti
• Thousands Welcome Back Rizieq Shihab, A Firebrand Cleric And Islamist Indonesian Cleric In Jakarta
• Thailand: Yellow-Clad Muslims Express Support for Monarchy
--------
Arab world
• Muslim Brotherhood Is A Terrorist Group: Saudi Arabia's Council Of Senior Scholars
• Iraqi Army, Int'l Coalition Launch Anti-ISIS Operation
• Iran, Syria Discuss Repatriation of Refugees, Bilateral Ties
• Hariri prosecutors seek life sentence for Hezbollah member Salim Ayyash
• Turkey withdraws from another base in northwest Syria: Report
--------
Pakistan
• Lahore High Court Reserves Judgement In Plea Against Two-Finger Test Of Sexual Assault Survivors
• PM Imran Continues Fight Against Islamophobia At SCO-CHS Conference
• Sarina Isa, wife of Justice Qazi Faez Isa of SC Against Exclusion Of Three Judges From Review Bench
• Jang Group chief asked to furnish Rs10m bond, surrender passport
• PM should hold talks with opposition to take country forward, says Kamal
• Pakistan, Russia joint 'friendship' exercise underway: ISPR
• Counter-terror court sends PML-N leader to jail on judicial remand
--------
Mideast
• Minors Arrested For Planning Terror Attacks In The West Bank For Hamas
• OIC: Israel Demolition Of Palestinian Village Act Of Ethnic Cleansing
• Erdogan congratulates Joe Biden, urges closer US-Turkish relations
• Iran Welcomes Russian-Mediated Agreement between Azerbaijan, Armenia
• Thousands of Yemenis Develop Cancer Due to Saudi Coalition's Use of Banned Weapons
• Iran frees 157 detained during protests as more US sanctions loom under Trump admin.
• Israeli parliament approves deal establishing ties with Bahrain
• Ankara says it expects issues poisoning ties with Washington to be addressed
• World leaders remember Saeb Erakat as passionate representative of Palestinian cause
--------
India
• Bengal BJP Takes First Step To Win Over Muslims, Inducts '5,000 Into Party'
• Gujarat High Court Has Lifted The Stay On Offering Prayers At A Newly Constructed Mosque On A Graveyard
• Failure To Protect Muslim Graveyards: Telangana HC Summons Waqf Board CEO
• Pakistan shells 3 sectors along LoC in Poonch
• Two terrorists killed in Shopian encounter
• Indian Army gifts 20 fully-trained military horses, 10 mine-detection dogs to Bangladesh
• PM Modi takes dig at Pakistan during virtual SCO meeting
--------
North America
• Biden will have a cozy relationship with Saudi Arabia: Analyst
• Prosecutors: Man's hatred was behind Minnesota mosque attack
• Top US diplomat Pompeo says he will travel to UAE, Saudi Arabia, Israel this week
• Outgoing Trump administration imposes new Iran-related sanctions
--------
Europe
• France's Macron Says Terrorism Threat Requires Re-Think Of Open-Border Schengen
• Armenia-Azerbaijan conflict: Nagorno-Karabakh deal is right step, Erdogan tells Putin
• Germany's Merkel urges European Schengen area border reform after terrorist attacks
• EU refuses to attend international conference on Syrian refugees
• Russia deploys peacekeepers to Nagorno-Karabakh as war draws to close
• Macron to host Austria's Kurz ahead of EU talks on terror response
• Austria stopped trailing Vienna attacker in summer, report says
Compiled by New Age Islam News Bureau
URL: https://www.newageislam.com/islamic-world-news/islamist-militants-islamic-state-chanted/d/123441
--------
Islamist Militants Of Islamic State Chanted 'Allah U Akbar' And Turn Football Pitch In Mozambique Into 'Execution Ground', Behead Over 50 People
November 10, 2020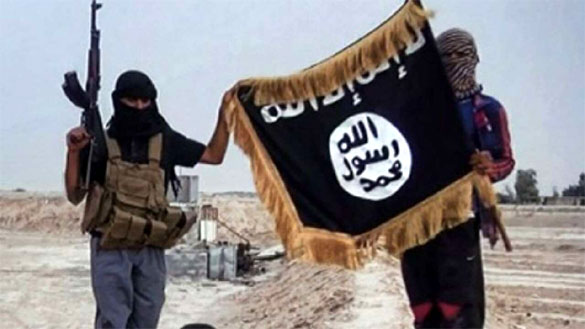 Representational image
-----
Islamist militants beheaded more than 50 people in northern Mozambique's Cabo Delgado province, state media reported. A football pitch in a village was reportedly turned into an "execution ground", where they decapitated and chopped bodies.
Several people were also beheaded in another village.
Gunmen chanting "Allahu Akbar [God is greatest]" fired shots and set homes on fire when they raided Nanjaba village on Friday night, the state-owned Mozambique News Agency quoted survivors as saying.
Two people were beheaded in the village and several women abducted, the news agency added.
A separate group of militants carried out another attack on Muatide village, where they beheaded more than 50 people, the news agency reported.
Villagers who tried to flee were caught and taken to the local football ground where they were beheaded and chopped to pieces. The atrocity was carried out from Friday night to Sunday, another news report said.
The gas-rich Cabo Delgado province has been witnessing a series of gruesome attacks since 2017 in which up to 2,000 people have been killed and over 4 lakh have been left homeless.
According to reports, the militants were linked to the Islamic State (IS) group.
The group has exploited poverty and unemployment to recruit youth in their fight to establish Islamic rule in the area. Many locals complain that they have benefited little from the province's ruby and gas industries.
The latest attack is probably the worst carried out by the militants, said a BBC report.
https://www.indiatoday.in/world/story/mozambique-islamist-militants-beheading-footbal-pitch-execution-ground-1739792-2020-11-10
--------
Muslims, Hindus, Christians And Buddhists Are Laid To Rest Side By Side In The Country's Only Interfaith Cemetery
November 04, 2020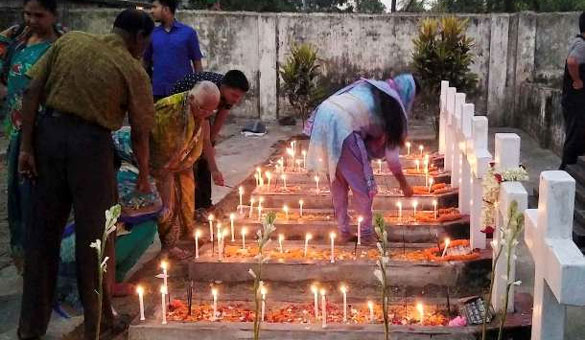 Christians light candles at the interfaith cemetery in Masdair of Bangladesh's Narayanganj district on All Souls' Day on Nov. 2. (Photo courtesy of Pintoo Purification)
-----
In an industrial hub on the banks of the River Shitalakshya, about 30 kilometers from Bangladesh's capital Dhaka, stands a cemetery on about 8,100 square meters of land.
It is the only cemetery in this Muslim-majority country where followers of four major religions — Muslims, Hindus, Christians and Buddhists — have been buried for decades.
Administered by Narayanganj City Corporation since 1972, the history of this unique final resting place in the Masdair area of Narayanganj district is largely undocumented. Local sources say it developed as a Hindu cremation site during the British colonial era before it slowly developed into a melting pot for other faiths.
Holy Cross Father Elias Hembrom, the parish priest, noted that the interfaith cemetery has played a unique role in sustaining harmony among religions for years.
https://www.ucanews.com/news/four-faiths-united-in-death-in-bangladesh/90158#
--------
To Ensure Peace Of Mind Among Muslims, Ensure Covid-19 Vaccines Are Halal, Says Pahang Mufti
Adam Abu Bakar
November 11, 2020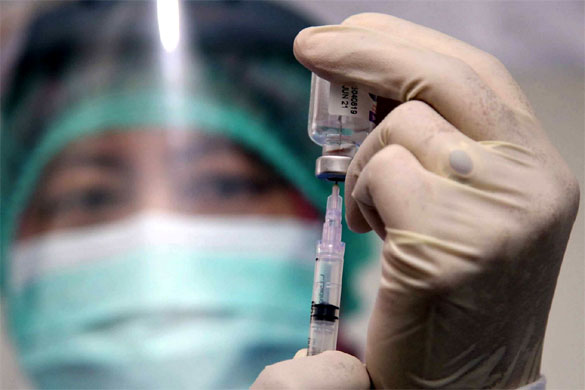 Mufti Abdul Rahman Osman says no Muslim will object if the Covid-19 vaccine is halal and has no forbidden items as per shariah law. (AP pic)
-----
PETALING JAYA: Pahang mufti Abdul Rahman Osman hopes the much spoken about Covid-19 vaccine will be halal to ensure peace of mind among Muslims.
He said while the utmost importance in Islamic law was to save lives, health authorities must ensure the vaccine was free from items deemed to be forbidden by the religion.
"We must ensure that it is halal. If there are no forbidden items in the vaccines, as per shariah laws, it should not harm anyone. If this is fulfilled, there will be no objections," he told FMT.
Rahman was responding to comments by netizens on Science, Technology and Innovation Minister Khairy Jamaluddin's social media account where they raised questions regarding the vaccine's halal status.
Former deputy health minister Dr Lee Boon Chye said the halal concerns would be addressed by the health ministry, with advice from the National Fatwa Council.
"The ministry would first and foremost evaluate the vaccine in terms of efficacy and safety. It must be said in order to return to normal life, vaccines are the best way forward."
Putrajaya had recently said it would make advance bookings for the vaccine through its participation in the Covid-19 Vaccine Global Access (Covax) initiative, with an estimated cost of over RM3 billion.
Khairy, who is co-chair of the government's vaccine supplies committee, said the allocation would be able to immunise 70% of the country's population next year.
He had said vaccines would come as early as the first quarter of next year, with medical workers the priority to receive them.
As for the halal issue, Khairy had urged for more explanatory sessions for the people and assured that the vaccines would be vetted and approved by the Malaysian Islamic Development Department or Jakim.
https://www.freemalaysiatoday.com/category/nation/2020/11/11/ensure-covid-19-vaccines-are-halal-says-pahang-mufti/
--------
Muslim Brotherhood is a terrorist group: Saudi Arabia's Council of Senior Scholars
Tamara Abueish
11 November 2020
The Muslim Brotherhood is a terrorist organization and does not represent Islam, Saudi Press Agency cited Saudi Arabia's Council of Senior Scholars as saying on Tuesday.
"The Muslim Brothers' Group is a terrorist group and [does not] represent the method of Islam, rather it blindly follows its partisan objectives that are running contrary to the guidance of our graceful religion, while taking religion as a mask to disguise its purposes in order to practice the opposite such as sedition, wreaking havoc, committing violence and terrorism," the council said.
For all the latest headlines follow our Google News channel online or via the app.
In 2014, Saudi Arabia and the United Arab Emirates officially designated the group as a terrorist organization "to keep sedition at bay." Bahrain and Egypt soon followed suit.
The countries have urged the public to stay away from the organization and not sympathize with its actions.
According to the council, the Muslim Brotherhood's mission is "calling for rebellion against the rulers, wreaking havoc in the states, [and] destabilizing co-existence in the country."
The group's only goal is "to grab the reins of power" rather than show "any care of Islamic creed," SPA cited the council as saying.
https://english.alarabiya.net/en/News/gulf/2020/11/11/Muslim-Brotherhood-is-a-terrorist-group-Saudi-Arabia-s-Council-of-Senior-Scholars
--------
Lahore High Court Reserves Judgement In Plea Against Two-Finger Test Of Sexual Assault Survivors
11 Nov 2020
LAHORE: The Lahore High Court on Tuesday reserved judgment in two public interest petitions challenging an old practice called two-finger test (TFT) for examination of sexual assault survivors for being disrespectful, inhuman and violative of fundamental rights of the women.
Before closing the hearing, Justice Ayesha A. Malik expressed her displeasure over the Punjab government's slackness towards legislation to abolish the test. The judge noted that the government, despite an undertaking, failed to present a proposed draft of the legislation.
Additional Advocate General Jawad Yaqoob told the court that a meeting of a sub-committee of the provincial cabinet was held on the issue. However, Justice Malik declared the provincial government's response unsatisfactory. She observed that the federal government had also undertaken to bring legislation on the issue.
The petitioners' counsel argued that the court had the jurisdiction to order the legislature for a legislation on a particular issue. Justice Malik concluded the proceedings and reserved the verdict.
In this case, the provincial health authorities had previously told the court that the TFT had limited evidential value and would be abolished from the protocol of medico-legal certificate (MLC) unless necessitated. The government maintained that the TFT should not be performed unless where it deems necessary to be performed in good faith for determination of injuries and disease.
The petitions were filed by PML-N MNA Shaista Pervez Malik and women rights activists, academics, journalists and advocates. They include Sadaf Aziz, Farida Shaheed, Farieha Aziz, Farah Zia, Sarah Zaman, Maliha Zia Lari, Dr Aisha Babar and Zainab Husain.
Advocate Sahar Zareen Bandial and Barrister Sameer Khosa represented the petitioners.
https://www.dawn.com/news/1589777/lhc-reserves-judgement-in-plea-against-test-of-sexual-assault-survivors
--------
Minors arrested for planning terror attacks in the West Bank for Hamas
By ANNA AHRONHEIM
NOVEMBER 9, 2020
Hamas has been recruiting minors in the West Bank to carry out terrorist attacks against Israeli citizens and soldiers, the Shin Bet (Israel Security Agency) said Monday.
Two Palestinian minors, including a 16-year-old, were arrested by the Shin Bet last month. During their investigation, it was found that they had been recruited by Hamas over the Internet to carry out terrorist attacks, the Shin Bet said in a press release.
Their contact with Hamas in the Gaza Strip took place "frequently and over several months" on various social-networking sites, the Shin Bet said, adding that they were recruited by Bilal Kardi from Hamas's cyber unit.
The two minors were expecting to receive weapons, ammunition, uniforms and money to carry out shooting attacks and kidnappings in the West Bank for Hamas. They tried unsuccessfully to manufacture pipe bombs, the Shin Bet said.
They were asked to carry out various tasks for the group, such as collecting information on settlements, including photographing Bat Ayin and Kfar Etzion, and providing maps and gathering points of soldiers in the area.
In return for their attacks, Hamas promised that they would be paid and that it would take responsibility for their actions.
They were indicted in the Juvenile Military Court earlier this month.
"The investigation illustrates the extent of Hamas's borderless efforts to promote terrorist attacks and terrorist infrastructure in the West Bank while exploiting minors and harming their families," the Shin Bet said, adding that it would "continue to work to thwart Hamas's efforts in the Gaza Strip to establish a terrorist infrastructure in the West Bank to promote terrorist attacks in Israeli territory and undermine regional stability."
The Gaza periphery has been somewhat calmer than in past years, but there has been an increase in terrorist attacks in the West Bank from 70 in July to 82 in October, with the majority being firebombs thrown at Israelis.
Fewer threats in the West Bank and Gaza Strip allow the IDF to focus on those in the North from Iran and Hezbollah, but it continues to monitor the two areas with concern, senior IDF officers have said.
https://www.jpost.com/breaking-news/shin-bet-hamas-recruiting-minors-to-carry-out-terror-attacks-in-west-bank-648503?utm_source=iterable&utm_medium=email&utm_campaign=1703038_
--------
Bengal BJP Takes First Step To Win Over Muslims, Inducts '5,000 Into Party'
by Santanu Chowdhury
November 11, 2020
Eyeing a share in the Muslim vote bank ahead of the 2021 Assembly polls, the state BJP's minority Morcha has begun a campaign to reach out to the community in South Bengal districts and, according to a leader, inducted more than 5,000 Muslims into the party in the last 10 days.
State minority morcha president Ali Hossain on Tuesday told The Indian Express that another 5,000 Muslims will become BJP members during a "massive" BJP rally at Amta in Howrah district on Thursday.
"This is going to be the biggest rally we have organised for people belonging to the minority community. Over 25,000 people will take part in the rally. Our stat party president Dilip Ghosh will address the participants," Hossain said.
Giving the break-up of the 5,000 members who have joined the BJP since October 31, he said they are from North 24 Parganas, Burdwan, Purulia and Howrah districts. Hossain revealed that 300 joined the party in Burdwan district on October 31; 340 from Bankura district's Bishnupur on November 1; 800 from Purulia the following day; 800 from Howrah's Uluberia area on November 4; 700 from Baruipur on November 7; and 1,000 from Bongaon the next day.
"This shows how Muslims are aligning with the BJP," the BJP leader stressed, adding that a large number of of the new members are educated and intellectuals.
The BJP is learnt to have received a good response from Muslims at Uluberia in Howrah, Bongaon in North 24 Parganas and Burdwan Town in East Midnapore. BJP sources said the campaign will brighten its chances of putting up a better electoral performance in minority-dominated areas in the 2021 Assembly polls.
In the 2019 Lok Sabha polls, the ruling TMC had a lead in 93 out of the 125 minority-dominated Assembly segments while the BJP was ahead in 23 and the Congress in nine seats. In 70 of the 93 Assembly seats, the margin of votes between the TMC and the BJP was fewer than 40,000.
https://indianexpress.com/article/cities/kolkata/bjp-takes-first-step-to-win-over-muslims-inducts-5000-into-party-7047038/
--------
Biden will have a cozy relationship with Saudi Arabia: Analyst
10 November 2020
Saudis feel confident that "the Biden administration will continue to have a cozy relationship with Saudi Arabia," an American human rights and peace activist says.
Saudi Arabia on Monday congratulated Biden on his reported election victory over the kingdom's "personal" friend Donald Trump.
Riyadh was conspicuously silent for long after Biden surpassed the 270 electoral votes he needed to become the 46th US president on Saturday.
"Well, I think that it certainly signifies that Saudi Arabia thinks of Biden as a friend which I think is correct. I mean, if we look at the Obama administration in which Biden served, I mean, Obama was very friendly to Saudi Arabia, sold billions of dollars of military hardware, including for its genocidal war in Yemen," said Daniel Kovalik, who teaches international human rights at the University of Pittsburgh School of Law.
"So I think the Saudis feel confident that the Biden administration will continue to have a cozy relationship with Saudi Arabia," he stated.
"In some ways, there are some differences between Biden and Trump. I think in some areas, Biden will be less aggressive but in some areas may be more aggressive than Trump," he noted.
"The one thing Biden did say was that he would stop or was at least inclined to stop supporting Saudi Arabia's war in Yemen, which would be great," he said.
"I mean that would be a huge step forward. I mean that has to happen so if that was the one change that he made that would be great," he concluded.
Trump traveled to Saudi Arabia in 2017 in his first official foreign visit, signing a $110-billion arms deal with the kingdom. The US arms support, an update on its already lavish supply of weapons to Saudi Arabia, came although the kingdom was at the height of a war he had orchestrated against Yemen. The United Nations has said the military aggression is responsible for turning the already impoverished country into the scene of the world's worst humanitarian crisis.
A year later, Trump refused to admonish Saudi over the grisly murder and dismemberment of dual US-Saudi citizen and bin Salman critic, Jamal Khashoggi at the Saudi Consulate in Istanbul. Riyadh also avoided international legal action and scrutiny under US protection, although, the CIA considered bin Salman to have played a role in the assassination.
https://www.presstv.com/Detail/2020/11/10/638333/Biden-will-have-a-cozy-relationship-with-Saudi-Arabia
--------
Africa
Israel to send first delegation to Sudan to 'firm up' normalization deal: Report
10 November 2020
Israel reportedly plans to send a first delegation to Sudan in the coming days to "firm up" a declared normalization deal between Tel Aviv and Khartoum.
The delegation would visit Sudan on Sunday, Reuters reported on Tuesday, citing an anonymous source whom it said had been briefed on the "provisional itinerary."
Neither Israeli nor Sudanese officials made any immediate comment on the report.
In October, US President Donald Trump announced at the White House that Sudan and Israel had agreed to normalize relations.
Sudan thus became the third Arab country — after the United Arab Emirates (UAE) and Bahrain — to agree to a normalization deal with Israel since August.
But no signing ceremony has been held between Sudan and Israel so far.
The development came after an agreement between Sudan and the US under which Washington agreed to remove Sudan from a list of countries it calls "state sponsors of terrorism," unblocking economic aid to and investment in the African country.
Palestinian factions and people have roundly condemned the normalization deals between the Arab governments and Israel, calling out the UAE, Bahrain, and Sudan for betraying their cause. The deals have been met with popular resentment on the Arab street as well.
Meanwhile, Sudan's official news agency SUNA said US special envoy Donald Booth arrived in Sudan on Monday to hold discussions with senior officials of the African state on the outcome of removing Sudan from the US list of "state sponsors of terrorism."
SUNA said that Booth had held separate meetings with Sudan's Minister of Industry and Trade Madani Abbas Mdani and Undersecretary of the Labor and Social Development Mohammed al-Shabek.
The US envoy is scheduled to hold a meeting with Sudanese Prime Minister Abdalla Hamdok and Sovereign Council Chief General Abdel Fattah al-Burhan on Thursday.
https://www.presstv.com/Detail/2020/11/10/638318/Israel-to-send-first-delegation-to-Sudan-to-firm-up-normalization-deal-Report
--------
Libyan torture victims file US federal lawsuit against Haftar, target assets
10 November 2020
The families of the victims of torture and extrajudicial killings in Libya have reportedly filed US federal lawsuits against the self-styled commander of Libyan rebel forces, renegade General Khalifa Haftar, over charges of war crimes.
The Wall Street Journal (WSJ) reported on Monday that the lawsuits had been filed in multiple jurisdictions.
Haftar owns millions of dollars' worth of US real estate. He was backed by the CIA at one time.
The American daily said the plaintiffs were targeting the assets in the US as compensation for Haftar's involvement in war crimes in Libya.
"Most of the 17 Haftar-linked properties targeted are owned by limited liability companies (LLC) controlled by his son Okba Haftar," the WSJ said, adding, "The LLC with the largest number of properties is Eastfield Holdings, with around 10 properties worth about $4.5m."
One property, a 5,600-square-foot house in Great Falls, Fairfax County of Virginia, is valued at nearly $2.5 million, according to the newspaper, while public records also list a condo in Falls Church, in the southeastern US state, as well as a three-bedroom ranch.
The WSJ also said that as recently as July, Haftar's son reportedly purchased a $700,000 horse farm in the small town of Boyce, Virginia, which has a population of 589 people.
The prosecutors argued that Haftar's long-time residency in the US and ownership of assets there are two facts that are sufficient grounds for granting Virginia state jurisdiction over his alleged war crimes in Libya and confiscating his assets.
Over the past couple of years, multiple Libyan families have filed lawsuits against Haftar, including two filed in Virginia and one in Washington, for his war crimes, accusing the US national of murder, starvation and torture, among other charges.
After Haftar failed in a coup attempt against Libyan dictator Muammar Gaddafi in 1987, he moved to the US with his family – including his sons Khalid and Saddam – and eventually became an American citizen.
After more than two decades in the US, Haftar returned to Libya when Gaddafi was ousted and killed in a NATO-backed uprising.
Since 2014, two rival seats of power have emerged in Libya, namely the internationally-recognized government of Prime Minister Fayez al-Sarraj, and another group based in the east of the country that is militarily backed by rebels under the command of a military strongman Haftar.
The rebels, supported by the United Arab Emirates, Egypt, and Jordan, launched a deadly offensive to capture the capital Tripoli last April. But the government forces repelled that offensive and gained the upper hand against the rebels elsewhere in the country with crucial help from Turkey.
Libyan government forces have discovered scores of mass graves since Haftar's rebels retreated from areas under their control, particularly in Tarhuna region, some 80 kilometers southeast of the capital Tripoli, which served as the main staging point for Haftar's failed offensive.
The renegade general has so far violated previous ceasefire agreements with the government, but the two rival sides eventually agreed in Geneva last month to sign a "permanent ceasefire" agreement in all areas.
https://www.presstv.com/Detail/2020/11/10/638327/Libya-victims-torture-lawsuits-Haftar
--------
US urged to shelve $2.9bn drone sale to UAE over civilian deaths in Yemen, Libya
10 November 2020
Amnesty International has called on the United States to drop plans to sell sophisticated armed MQ-9B aerial drones to the United Arab Emirates (UAE), saying that there is evidence of civilian deaths as a result Abu Dhabi's involvement in war-torn Yemen and Libya.
Philippe Nassif, advocacy director for the Middle East and North Africa at Amnesty International USA, said on Monday that Washington must resolutely refrain from supplying the UAE with arms that could kill civilians in Yemen and Libya.
"The startling fact that the United States government continues its unflinching support of providing weapons that risk adding to the devastating toll of Yemeni civilians unlawfully killed and injured by US-made weapons should shake to the core every person living in this country," Nassif said.
Last week, the US State Department gave Congress notification of the planned sale of more than a dozen state-of-the-art armed MQ-9B unmanned aerial vehicles to the UAE under a deal worth approximately $2.9bn, less than two months after the Persian Gulf country signed a US-brokered deal to normalize with Israel.
The move comes on the heels of a previous notification of a potential sale of 50 Lockheed Martin F-35 stealth fighter jets to the UAE, in a sale that could amount to $10 billion.
"These US drones could be responsible for UAE attacks that violate international humanitarian law and kill, as well as injure, thousands of Yemeni civilians already bearing the brunt of the one of the world's most devastating humanitarian catastrophes," Nassif pointed out.
The UAE is a key party to a Saudi-led coalition of countries waging a devastating military campaign against Yemen since March 2015, with the goal of bringing a former Riyadh-friendly government back to power there.
The US-based Armed Conflict Location and Event Data Project (ACLED), a nonprofit conflict-research organization, estimates that the war has claimed more than 100,000 lives for over the past five years.
Amnesty International further warned against the worrying consequences of US armed drones sale to the UAE, pointing to the extensive evidence that Abu Dhabi used armed drones in Libya in violation of a 2011 UN Security Council arms embargo by operating the aircraft on behalf of renegade military commander General Khalifa Haftar's rebel forces.
Two rival seats of power have emerged in the country since 2014, namely the internationally-recognized government run by Prime Minister Fayez al-Sarraj, and the parliament based in the eastern city of Tobruk, supported militarily by Haftar's rebels.
The Libyan rebels are supported by the UAE, Egypt, and Jordan. They are controlling large swaths of Eastern Libya, in the conflict against the internationally backed Government of National Accord (GNA).
https://www.presstv.com/Detail/2020/11/10/638302/US-urged-to-shelve-drone-sales-to-UAE-over-civilian-deaths-in-Yemen-Libya
--------
Nigeria: 6 Nigerians Convicted in UAE Over 'Boko Haram Funding'
9 NOVEMBER 2020
Dubai, Abuja, Kano — Six Nigerians have been convicted by an Abu Dhabi Federal Court of Appeal in the United Arab Emirates (UAE) over alleged funding of Boko Haram, investigations by Daily Trust reveals.
Two of the convicts, Surajo Abubakar Muhammad and Saleh Yusuf Adamu were sentenced to life imprisonment while the remaining four, Ibrahim Ali Alhassan, AbdurRahman Ado Musa, Bashir Ali Yusuf and Muhammad Ibrahim Isa were handed ten-year imprisonment respectively.
The convicts, according to a court judgment exclusively obtained by Daily Trust were tried and convicted in 2019.
The court judgment also showed that between 2015 and 2016, the convicts were involved in different cash transfers allegedly in favour of Boko Haram to the tune of USD782, 000.00 even as those close to them said the transactions were for legitimate purposes.
Our correspondents report that for the past 11 years, the issue of Boko Haram funding had remained mysterious and different theories advanced by prominent personalities and groups.
This was probably the first time certain individuals were identified albeit outside the shores of Nigeria. A senior government official confirmed that they were aware of the case.
"They were framed up"
However, families of those affected told the Daily Trust that the victims were "framed up" considering that they had been doing legitimate bureau de change business in the UAE before their arrest.
The conviction of the six suspects was said to have been upheld by the appellate court in the UAE after they lost an appeal earlier filed at a lower court.
According to the judgment, all the accused were charged with funding a terror group (Boko Haram) by facilitating transfers of money from Dubai to Nigeria for alleged terror operations.
Engaging in such an activity is a crime under Article 29, Clause 3 of UAE's Federal Law No 7 of 2017 with regards to anti-terrorism law, documents seen by this paper showed.
How they were arrested, tried
Court documents seen by Daily Trust indicate that arrest warrants from the office of the National Security Bureau were issued against the accused after investigations "confirmed their involvement and membership of the Boko Haram" terror group in Nigeria, and transferring money for that group.
The accused were said to have been apprehended between April 16 and 17, 2017, and their homes searched according to the search warrant issued by the National Security Prosecution office dated April 16, 2017.
Thereafter, interrogation files were prepared for each of them.
The first and second accused were said to have been charged for joining the Boko Haram group in Nigeria knowingly, which is a crime punishable under Article 22/2 of the Federal Law No 7 of 2017 with regards to anti-terrorism punishable by death or life imprisonment.
The third, fourth, fifth and sixth accused were charged with assisting the terror group knowingly, which is a crime under Article 31, Clause 1 of the same law, and is punishable by life imprisonment or jail for not less than five years under the UAE law.
Undercover agents at large
It was gathered that almost all the transactions that landed the six Nigerians now in jail in the UAE were initiated by two undercover Boko Haram agents who are based in Nigeria from where they were facilitating the funding transactions.
One of them, Alhaji Sa'idu who is allegedly based in Nigeria, is said to be a senior undercover Boko Haram member responsible for facilitating the group's access to funds from its sponsors.
Also fingered in some of the transitions is one Alhaji Ashiru, who is said to be "a Nigerian government official" and yet a senior undercover Boko Haram member who facilitated the transfer of misappropriated public funds to the group.
How indicted Nigerians got involved
Families of those affected told our correspondents that their relatives were most likely deceived in the course of their routine bureau de change transactions to the extent that some of the transactions they facilitated turned out to be for proceeds meant for Boko Haram activities.
It was gathered that one of the Boko Haram couriers, Alhaji Sa'idu, would arrange an unidentified or vaguely identified Arab person on a visit to Dubai from Turkey to hand over an amount of money in US Dollars to one of the convicts who would, in turn, advise his Nigerian-based business partners to hand over the Naira equivalent of the amount to him (Alhaji Sa'idu).
A source familiar with the case said, "I think Alhaji Sa'idu is just Nom de guerre who used the gullibility of the victims to achieve his aim. They were into bureau de change business, receiving and sending monies on behalf of others.
"From what I understand, they have been doing the business for long and along the line, they fell into a trap. I am not siding with them or trying to indict them but generally, there is ignorance on their side," he said.
'No fair hearing'
Auwalu Ali Alhassan, an elder brother to two of the convicts; Ibrahim Ali and Bashir Ali said his siblings were not given a fair hearing during the trial, adding that efforts to get the Nigerian government to intervene proved abortive.
According to him, "There was no fair hearing during the court case; no witnesses and they were just convicted to ten years in prison (Ibrahim and Bashir) and those that provided them with the monies were sentenced to 25 years each. They were earlier accused of money laundering and nothing more but along the line, the charge changed to financing terrorism".
On how they responded to the alleged funding of terrorism by their brothers, Alhassan said, "The case was appealed and still the ruling was upheld. We reported back to foreign affairs (here in Nigeria) and they advised us to wait till after the appeal."
He said following his brothers' arrest, he went to the Ministry of Foreign Affairs and reported to the then Minister of State, Khadija Bukar Abba Ibrahim and also spoke with the UAE Ambassador to Nigeria and it was agreed that they would be released and send out of the country (UAE).
"This wasn't to be. After they were taken to court they were later charged with terrorism, that those monies they collected were from people linked with a terrorist.
"Our brothers were not accused of terrorism. The ministry requested inquiries trying to use diplomatic relations to secure their release since they were not convicted of terrorism and to seek an explanation from the UAE of what really happened. It was at that point when the COVID pandemic sets in. Till date, the government of the UAE has not provided the information and court proceedings being sought by the Nigerian government.
"We have been to relevant places including the Ministry of Justice and the Diaspora Commission; they keep telling us no response (from the UAE). We even wrote an open letter to the president, which was published in some national dailies but no positive development. The boys are still being held in prison. We are seeing lack of interest from the Nigerian government to secure their release," he said.
How the convicts moved to Dubai
Alhassan explained how his brothers started money exchange business in Kano and later moved to Dubai where they were eventually arrested.
"We realised that the business was booming as more people visit Dubai from Kano and other parts of the world so we decided to ask Ibrahim to move to Dubai as part of our business expansion strategies.
He said on arrival, "Ibrahim started buying things for other businessmen based here at the Kantin Kwari Market, Kofar Wambai and others.
Sometimes, he settled school fees of children studying abroad and also transferred monies to people to Hong Kong or China where they intended to buy commodities. This was all possible because he had a residence permit of the United Arab Emirate," he said.
According to him, Ibrahim later set up a company called Kofar Ruwa General Enterprises that was duly registered in Dubai and which enabled him to transact business and money transfers in Dubai.
"We do send gold and dollars as well for him to sell but later dollar was stopped by the government; so we sent him gold to convert to Dirham (Dubai local currency) for people and because of the status of Dubai being the hub of international business he was doing well.
"He went there in 2015 with his family and they were all having their residence permits as well. He became a trusted ally and respected by many to the point people started keeping their monies with him and it was at this point that his younger brother, Ibrahim Ali, later joined him. He too got papers and was living there peacefully," he said.
He said after two years his brothers were arrested by authorities in Dubai in 2017 and all their belongings got confiscated.
"For three months we didn't know their whereabouts; it was later that we got to know they were moved to Abu Dhabi. The authorities took away about 800,000 USD, equivalents to 3 million Dirham, which was peoples' money brought for safe keep.
"They accused them of collecting stolen monies from people," he said adding: "If you accuse them of wrongdoing they should be arraigned before a court but that wasn't to be till after two years before they were charged to court."
Justice ministry reacts
Contacted, the Attorney - General and Minister of Justice, Abubakar Malami said the Nigerian government was aware of the matter and had written the UAE seeking records of proceedings but was yet to get feedback.
Commenting on claims by families of some of the convicts that different government agencies including the ministry of justice failed to come to their aid, Malami said it was not true that the Nigerian government did not do anything on the matter.
"Nigerian government has written firstly for copies of the proceedings, which will give us the opportunity to see whether justice was done or not. And on whether they have committed the crime, we requested to know who and who are involved so that the Nigerian government will know what to do next.
"Nigerian government is working but it doesn't have the exclusive control, it has to rely on the information provided by UAE. So, it is not in control of the speed of response or action.
"We are working on both the issues that they did not receive a fair hearing and that they were alleged to have supported Boko Haram activities," he said.
On the alleged undercover agents who are said to be at large, Malami said the Nigerian government has instructed all the associated agencies including the financial intelligence unit to profile the allegation.
"Since the relationship involves issues of money between Nigeria and UAE, the Nigerian government has equally instructed the existing agencies of government to embark on an investigation on that and we have gone far.
"We await further intelligence from the UAE, which has relevance to the conviction and trial in order to do what we can as a follow-up to take the next line of action," he said.
The Embassy of the United Arab Emirates (UAE) in Nigeria did not respond to Daily Trust's request to comment on the matter at the time of filing this report. A text message seeking a reaction from the embassy was not responded to.
Lawyers react
A legal practitioner based in Kano, Barrister Yusuf Muhammed Ahmed said the only option available is for the families of the convicts to approach a Supreme Court in the UAE if there is one.
"Sometimes a case will move from a magistrate court to high court and then to appeal court... All of them would stand on the same judgment only for the Supreme Court to do away with the judgment and order a fresh case," he said.
However, Barrister Ahmed Sani in Abuja said the case could be resolved through diplomatic ways. "If the appeal court in UAE is the final place, Nigeria can use its diplomatic link to save the convicts especially if there is evidence that they did not deliberately make themselves available to ship the proceeds of crime.
"I see some elements of ignorance and greed on the side of the convicts... They should have established the record of the people they were dealing with because ignorance is not an excuse in the eye of law and you know that the Arab countries are not taking it lightly in dealing with monies meant for terrorism funding," he said.
https://allafrica.com/stories/202011090939.html?utm_source=iterable&utm_medium=email&utm_campaign=1703038_
--------
Nigeria: Boko Haram Launches Fresh Attack in Gwoza Town - Residents
8 NOVEMBER 2020
Maiduguri — Fleeing residents of Gwoza Local Government Area of Borno state have revealed that armed Boko Haram sect have on Sunday night launched an attack on the town with fear of severe casualties.
Gwoza is one of the Council areas declared as Boko Haram caliphate until it was liberated.
The incident according to sources started at about 10pm with heavy sounds of gunshots and explosions from the side of the terrorists and security operatives.
https://allafrica.com/stories/202011090498.html?utm_source=iterable&utm_medium=email&utm_campaign=1703038_
--------
ADF Militia Kill More Than a Dozen in Attacks Near DR Congo's Beni
NOVEMBER 9, 2020
More than a dozen people have been killed in two attacks near Beni in eastern Democratic Republic of Congo that were blamed on the Islamist ADF group, local sources said Sunday.
Late Saturday, an initial assault killed seven people, territorial administrator Donat Kibwana told an AFP correspondent, adding that "the attack took place at 11 pm and it was the ADF," which originated in the 1990s as a Ugandan Muslim rebel group.
Kibwana said the toll was still provisional and that the attack occurred at a town called Kisima.
A second assault took place early Sunday near Oicha, which is in the same region as Beni, where the local authority and other sources said six people had died.
The ADF is one of more than 100 militias that plague the eastern provinces of the vast DR Congo.
The group has killed more than 640 civilians since the army launched a crackdown on it last November, according to an unofficial count.
The ADF has never claimed responsibility for attacks. But since April 2019, several of its assaults have been claimed by the so-called Islamic State's Central Africa Province, which has sometimes made factual errors in its statements.
A total of 2,127 people have died in eastern DRC since President Felix Tshisekedi's inauguration in January 2019, according to an estimate in late October by experts at the Kivu Security Tracker (KST).
That is more than during the 20 years his predecessor Joseph Kabila was in power, during which 1,553 civilians are believed to have been killed, the KST says.
https://www.thedefensepost.com/2020/11/09/adf-kill-dozen-dr-congo/?utm_source=iterable&utm_medium=email&utm_campaign=1703038_
--------
South Asia
Myanmar's first Muslim MP-elect in 5 years vows to champion rights
November 10, 2020
YANGON: After five years without a single Muslim MP, Myanmar is in need of someone to help fight for the rights of oppressed minorities, says Sithu Maung as he celebrates his election to parliament.
The 33-year-old was one of just two Muslims out of more than 1,100 candidates for Aung San Suu Kyi's ruling National League for Democracy (NLD) party – up from zero in the last election in 2015.
Muslims number about 4% of the national population and suffer particularly high levels of discrimination.
Sithu Maung sensed victory was on the cards after seeing voters' reactions to him at the polling station, but was overwhelmed to scoop up a decisive 80% of the vote in his downtown Yangon constituency.
"People applauded me, shouting my name from their apartments when I passed," the 33-year-old told AFP at his modest studio flat in a crumbling colonial-era building.
Official overall results are not expected until later in the week, but the NLD is confident it has won by a landslide, prompting street celebrations from thousands of supporters despite coronavirus fears.
Sithu Maung's constituency is one of the most ethnically diverse in the country with around 30,000 residents almost evenly divided between Buddhists and Muslims as well as Rakhine, Chinese and Indian-origin minorities.
"I'll work for people of all religions, particularly those who are discriminated against and oppressed or deprived of human rights," he promised.
'Mixed blood'
But Sithu Maung refused to be drawn publicly on the issue of the stateless Rohingya, whose persecution in Myanmar has cast a pall over his party leader Suu Kyi in the international community's eyes.
Military operations forced out hundreds of thousands of Rohingya Muslims in 2017 in violence that now sees the country facing genocide charges; 600,000 more remain inside Myanmar living in what rights groups brand as apartheid conditions.
But Muslims of other ethnic heritage, officially accepted as citizens, also commonly face discrimination.
Like many, Sithu Maung had to wait years to obtain an ID card that labelled him as "mixed blood" ethnicity, demoting him to different queues in government offices that make people particularly vulnerable to corruption.
"People who haven't experienced it just can't understand what it's like," he said.
With hardline Buddhist nationalist sentiment running high, he was then passed over as a potential NLD candidate for the 2015 election.
No Muslims at all were elected to parliament then.
Thick skin
Even in this year's election, 23% of Muslim candidates were rejected, compared with just 0.3% for other religious groups, according to International Crisis Group watchdog.
Sithu Maung described how he was attacked from all sides when his nomination was announced.
"People spread disinformation, calling me a terrorist and saying I wanted Arabic to be taught in schools," the MP-elect added.
"Even some Muslims criticised me, accusing me of not praying enough and of being atheist, or non-conformist."
He said years of building up thick skin has prepared him well for his time as an MP — and he will not be the only Muslim in parliament.
NLD party stalwart Win Mya Mya, 71, comfortably won her seat in Mandalay too.
Yangon-based analyst David Mathieson said he was encouraged to see the pair's victory but said the NLD needed to address "deeply rooted discrimination against Muslims and other scapegoated minorities".
He predicted, however, that the party's fear this would "dilute the NLD's support" would likely deter any attempts.
Sithu Maung is determined not just to be seen to be representing Muslims.
"If any of my constituents are ever degraded or face injustice, I'll defend them."
https://www.freemalaysiatoday.com/category/world/2020/11/10/myanmars-first-muslim-mp-elect-in-5-years-vows-to-champion-rights/
--------
Unfortunately 'Comprehensive' Ceasefire Has Not Been Realized: Ghani
By Mohammad Haroon Alim
10 Nov 2020
At the Shanghai Cooperation Organization summit through a virtual conference on Tuesday, President Ashraf Ghani highlighted Afghanistan's peace and stressed high violence by the Taliban.
"Unfortunately, not only the promised reduction of violence and comprehensive ceasefire has not been realized, but the violence by the Taliban has increased substantially," Ghani said.
He added, state to state cooperation with the global and regional framework is the key to deal with all the terrorist networks, that disrupts peace, development, and cooperation.
"As respect for sovereignty is a cardinal principle of SCO, we ask all of you to support a sustainable peace process within the framework of the Islamic Republic of Afghanistan," The Afghan president said, Afghanistan is faced with numerous forms of turmoil, as peace becomes the most important and urgent priority. The President referred to the released prisoners and hinted, "As a state and society, we have demonstrated the commitment, compassion, and courage to make hard decisions to start direct peace negotiations with the Taliban,".
Kabul university attack that killed more than 22 people was marked inhumane by the president, the attack on students "is a symptom of cult of violence and reliance on drug production and smuggling of our natural capital and cultural heritage as sources of funding that requires a reality check." He said.
He indicated that Afghanistan is located in the center of untapped potential, Afghanistan provides a platform for regional and global cooperation, by connecting "Central, South and West Asia to and from East Asia by land".
According to Ghani, Afghanistan signed an MoU with the Australian Fortescue Metal Group to transform the country into a center of green industry through the production of 20,000 megawatts of electrical energy from hydro, with zero-emission steel and other products from an estimated $1 trillion mineral resources.
President Ghani remarked, "We are in a truly open historic moment. Our four decades of suffering, particularly for our women and children, can end. Please harness the Shanghai spirit to overcome the tragic past and create the future of cooperation together".
https://www.khaama.com/unfortunately-comprehensive-ceasefire-has-not-been-realized-ghani-87987987/
--------
ANA Defused 3 IEDs in Western Province of Herat
By Mohammad Arif Sheva
10 Nov 2020
HERAT, Afghanistan – Afghan National Army defused at least three Improvised Explosive Devices (IED) following a search in western province of Herat, the Ministry of Defense said in a statement Tuesday.
According to the statement, the explosive devices were planted by the Taliban militant in Chesht district of the province.
"3 IEDs which were placed by Taliban in Chesht district of Herat were discovered and defused by #ANA, yesterday," said MoD in a tweet.
Authorities did not provide further details but said by defusing these IEDs the national police saved "Lives of tens of civilians" in the province.
https://www.khaama.com/ana-defused-3-ieds-in-western-province-of-herat-34333/
--------
Taliban Offensive Claims 4 ANP in Logar Province
By Mohammad Haroon Alim
10 Nov 2020
Local officials in Logar province say four local policemen have been killed in a Taliban attack against security checkpoint in the provincial capital Pul-e-Alam.
Deedar Lawang, a spokesman for the Logar governor, told media that the Taliban had launched an offensive attack on Monday night in the village of Alozay in the Pul-e-Alam.
Lawang reported that another local policeman was wounded during the clashes in the Taliban's attack.
He emphasized that five Taliban fighters had been killed and three others wounded in the clashes.
Meanwhile, Taliban spokesman Zabihullah Mujahid tweeted that 15 government forces had been killed and wounded in the attack.
Logar province in south Kabul is one of the most insecure provinces where the Taliban are active in various parts of the province, including Pul-e-Alam.
https://www.khaama.com/taliban-offensive-claims-4-anp-in-logar-province-987987/
--------
Key 'Alqaeda Commander' Killed in Farah Province
By Mohammad Haroon Alim
11 Nov 2020
Mohammad Hanif Alias Abdullah, a leader of Al-Qaeda for the Indian sub-continent was killed in a special operation by the National Directorate of Security (NDS).
According to the released statement, the militant leader was killed in the Bakwa district of Farah province.
Hanif was a Pakistani national and a very close aide to Asim Omer, He was reportedly given shelter and protection by the Taliban.
The statement noted, Hanif had also remained a deputy to so-called Amir AQIS for a period of time, he had a membership of the Taliban group after 2010 Hanif joined the Al-Qaeda network.He had entered Helmand province with the direct support of the Taliban, furthermore, he was moved with the 'group's cooperation to Farah province', the statement reads.
As he had close ties with the Taliban, it is reported that he trained and assisted the Taliban militants in creating explosives, car bombs, and IEDs.
Two female Pakistani nationals were also detained during the operation.
https://www.khaama.com/key-alqaeda-commander-killed-in-farah-province-8979879/
--------
Southeast Asia
Thousands Welcome Back Rizieq Shihab, A Firebrand Cleric And Islamist Indonesian Cleric In Jakarta
November 10, 2020
JAKARTA: Thousands of supporters gathered at Jakarta's airport on Tuesday to welcome back Rizieq Shihab, a firebrand cleric and Islamist leader, who went into exile in Saudi Arabia after facing charges over sending pornographic messages and insulting state ideology.
There were chaotic scenes at the airport as his supporters, dressed in white, paralysed the toll road, scrambling to get a glimpse of the cleric and trying to kiss his hand.
Some airlines were forced to reschedule flights.
"We really miss him because we know he really fights for Islam and the Indonesian nation," said Abdul Sobur, 42, who was among the crowd.
"I hope Muslims can unite."
Rizieq, who was jailed in 2008 on charges of inciting violence and who is head of the hardline Islamic Defenders Front (FPI), became a figurehead for conservative Islam and a politically influential movement that helped bring down Jakarta's former Christian governor, Basuki Tjahaja Purnama, popularly known as "Ahok", who in 2017 was jailed for insulting Islam.
That year, police filed a case against Rizieq over insulting Indonesia's secular state ideology, Pancasila, and breaching pornography laws, after a purported steamy exchange with a supporter that included naked images of a woman was circulated online.
The cleric left Indonesia in 2017 and police dropped both cases a year later, but he had remained in self-exile in Saudi Arabia until Tuesday.
Another supporter, Ima Sari Kartika, 39, said she was jubilant the cleric had returned home to the world's largest Muslim-majority nation.
"I have been waiting for his presence among Indonesian Muslims for a long time because Indonesia is the largest Islamic country, so there should be an imam who leads the people here," she said.
https://www.freemalaysiatoday.com/category/world/2020/11/10/thousands-welcome-back-hothead-indonesian-cleric-in-jakarta/
--------
Thailand: Yellow-Clad Muslims Express Support for Monarchy
2020-11-10
About 6,000 members of Thailand's Muslim minority – many clad in royalist yellow – turned out in Bangkok on Tuesday to show their support for and loyalty to the monarchy at an event hosted by the kingdom's top Islamic leader.
Critics on social media had blasted the assembly organized by the office of the Sheikhul Islam, saying it was mixing religion with politics. But organizers insisted it was not about politics, even though a student-led pro-democracy protest movement has been calling in recent months for a change in government and reforms of the royal institution.
"Event organizers see that there are disagreements in democracy. Religious organizations must maintain political neutrality," the Sheikhul Islam said in a statement issued on Nov. 8 about the "Muslim Power to Protect the Nation, Religion and Monarchy" assembly. "Muslims have a duty to protect the nation, religion and the monarchy."
On Tuesday, Sheikhul Islam director Aziz Pitakkumpol told attendees that the royals were a pillar of the nation.
"This institution has helped Thais of all ethnicities and religions to live in harmony," said Aziz, the leader of the nation's top Islamic organization. "Anyone can practice their religion, especially Muslims who have benefited from the monarchy."
While Buddhism is not the official religion of Thailand, King Maha Vajiralongkorn and all royals are Buddhist as are about 64 million of the nation's 69.4 million people. Muslims, by comparison, number 2.9 million and many live in a border region known as the Deep South, which has been gripped for decades by an armed separatist insurgency.
Police Maj. Gen. Surin Palarae, the secretary-general of the Central Islamic Council of Thailand, said Tuesday's assembly was not political – but he and other Muslims were indebted to the royals because they had ensured fairness.
"All Thai kings have performed the role of faith defender. Islam is about showing gratitude, especially to religious supporters," Surin said. "Muslims should pray for peace, for society and the country."
Anan Wanaeloh, the Central Islamic Council's deputy secretary, compared Muslims in Thailand, who live freely despite being a minority group, to Rohingya Muslims who have been forced from their homes in Myanmar and have ended up in refugee camps in Bangladesh.
"If not for the monarchy, we might not have a place to live," Anan said.
Prasan Sricharoen, a deputy director of the Sheikhul Islam's senior staff, noted that King Vajiralongkorn's father, the late King Bhumibol Adulyadej, had strongly supported Thai Muslims by appointing directors to Islamic organizations and judges to Islamic courts.
"He also initiated the translation of the Quran into the Thai language. He was the first king in the world who saw the importance of the Quran," Prasan said.
Open letter
The assembly occurred a few days after more than 100 Muslims released an open letter to Sheikhul Islam calling for the organization to cancel the event and stay free from politics.
"We should not use the name of the Sheikhul Islam," said the letter posted Friday on Facebook. "The plan to hold this event should be reviewed to protect Islam."
After the assembly, Saromon Rondin, a Muslim researcher who lives in Bangkok, questioned the Sheikhul Islam's effort to protect the monarchy.
"One of the missions of the Sheikhul Islam is to be a representative of Muslims in Thailand and to be responsible for something intangible such as faith. Therefore, the work of sustaining the Muslim faith must be made clear," he told BenarNews. "They should not act as a leader to dishonor the faith."
Imron Sarowat, a Muslim who lives in Bangkok, had similar concerns about the assembly.
"Political views of Muslims are as diverse as Muslims in Thailand. If the leader is doing this, it means that he is taking a side and abandoning a group with a different view," he told BenarNews.
Also on Tuesday, King Vajiralongkorn wrote messages of national unity and love during a visit to the northeast of the country, according to Reuters news service.
"We all love and care for each other. Take care of the country, help each other protect our country with goodness for prosperity and protect Thainess," the monarch wrote in a message to the governor of Udon Thani province.
https://www.benarnews.org/english/news/thai/muslims-monarch-11102020163508.html
--------
Arab world
Iraqi Army, Int'l Coalition Launch Anti-ISIS Operation
9 November, 2020
The Iraqi army, backed by the international coalition air force, launched a major offensive to pursue ISIS militants in Makhoul Mountains, ISIS's most dangerous hideout in the northern regions.
The Deputy Commander of Joint Operations, Lieutenant General Abdul Amir al-Shammari, said in a statement Sunday, that the operation was launched following directives of Prime Minister and Commander in chief, Mustafa al-Kadhimi.
Shammari stated that the wide-range offensive will cover Khanuka and Makhoul mountain ranges and will continue for several days.
He named the units participating in the operation, including the 9th division of the army, the Special Forces Command, Nineveh Operations Command, the leadership of the Federal Police forces, rapid response brigade, units of the Popular Mobilization Forces (PMF), and units of the Counter-Terrorism Service, with the support of the army and international coalition air forces.
For his part, the Joint Operations Command spokesman Tahsin al-Khafaji confirmed that the operation was launched, indicating that the Iraqi forces "pursued a new tactic."
The Security Media Cell announced that the operation achieved its first objectives, uncovering 14 explosive devices, two tunnels, a missile platform, and various kinds of weapons and missiles.
The Popular Mobilization Forces announced that its units found and destroyed a number of tunnels used by ISIS terrorists in the mountains, adding that the forces will continue to cleanse the area in the north of Saladin governorate.
Meanwhile, the Director of the Center of the Republic for Strategic Studies, Moataz Mohiuddin, told Asharq al-Awsat that the operation was launched after Iraqi forces discovered important confidential ISIS documents in Kanous island, south of Mosul.
He explained that the units found very important names and locations of bases that were the focus of the previous operations, noting that there was a shift in the nature of the attacks, especially with ISIS officially announcing that the attacks were in response to the assassination of Abu Bakr al-Baghdadi.
Mohiuddin confirmed that a number of Iraqi military teams that participated in the operations against the terrorist organization had cleansed these areas, noting that the documents found on Kanous island revealed the presence of numbers of ISIS terrorists, especially in the Hamrin and Makhoul mountains.
He explained that the Iraqi and international coalition forces were unable to cleanse the island for about six years, but the Iraqi forces recently achieved victory in Kanous.
Mohiuddin cautioned that Makhoul Mountains are still important locations for the terrorists as they contain caves that were used by the former regime.
https://english.aawsat.com/home/article/2614336/iraqi-army-int%E2%80%99l-coalition-launch-anti-isis-operation?utm_source=iterable&utm_medium=email&utm_campaign=1703038_
--------
Iran, Syria Discuss Repatriation of Refugees, Bilateral Ties
2020-November-10
During the meeting on Tuesday, Khaji and Mikdad discussed the latest developments in Syria, specially the conference for the repatriation of refugees and the constitution committee's activities, as well as bilateral ties between Tehran and Damascus.
They also underlined support for the activities of the constitution committee to resolve the political crisis in Syria and strengthen peace and stability in the country.
Khaji has traveled to Syria to participate in the international conference on the return of refugees and hold talks with the high-ranking Syrian officials.
In relevant remarks early November, Khaji said various parties should converge to tackle the challenges facing Syria, insisting the dire need for international participation to this end.
Khaji made the remarks in a phone call with UN Special Envoy for Syria Geir Otto Pedersen.
The Iranian diplomat underlined the need for collective efforts to help resolve Syria's challenges as a humanitarian and positive move.
Pedersen, for his part, elaborated on the results of his negotiations with the representatives of several regional countries over the Syrian issue.
The two sides also exchanged views on the political process and activities of the Syrian Constitutional Committee.
They also addressed the issue of the Syrian refugees which will be discussed during a conference in Damascus in the coming weeks.
Back in late September, also, Khaji and Pedersen had underlined political means as the way to reach a final solution to the Syrian crisis.
Khaji and Pederson discussed the latest Syrian developments during a phone call on September 26.
They emphasized on achieving a final solution through respecting Syria's national sovereignty and territorial integrity.
Both diplomats voiced their support for strengthening of the political trend and the continuation of cooperation with the Syrian Constitutional Committee.
Pederson and Khaji urged the international community to help the Syrian people given the tough humanitarian conditions in the country.
https://www.farsnews.ir/en/news/13990820000305/Iran-Syria-Discss-Repariain-f-Refgees-Bilaeral-Ties
--------
Hariri prosecutors seek life sentence for Hezbollah member Salim Ayyash
10 November 2020
The Hezbollah member convicted of the 2005 assassination of former Lebanese premier Rafic Hariri should receive a life sentence, even though he remains at large, prosecutors said Tuesday.
Salim Ayyash was found guilty in absentia of murder by a UN-backed Special Tribunal for Lebanon in the Netherlands on August 18, but three other alleged members of the Shiite movement were acquitted.
Hezbollah chief Hassan Nasrallah has refused to hand over the defendants in the trial over the suicide bombing that killed the Sunni billionaire politician and 21 other people.
For all the latest headlines follow our Google News channel online or via the app.
Judges were on Tuesday hearing evidence from the prosecution, victims and the defense about what sentence 56-year-old Ayyash should receive. The sentencing itself will happen at a later date.
"The severest penalty available to the tribunal for the offences is life imprisonment, and in the submission of the prosecution that is the only just and proportionate sentence," prosecutor Nigel Povoas told the court.
"Why life imprisonment? These were offences of extreme gravity, it's hard to imagine offences of this type more serious than this. This is considered to be the most serious terrorist attack that has occurred on Lebanese soil."
Prosecutors are also arguing for a seizure of Ayyash's assets.
In their long-awaited ruling in August, judges said there was sufficient evidence to show that Ayyash was at the center of a network of mobile phone users who scoped out Hariri's movements for months before his assassination.
But there was not enough evidence to convict Ayyash's co-defendants Assad Sabra, Hussein Oneissi and Hassan Habib Merhi, they said.
The judges added that there was no proof to tie Hezbollah's leadership or its allies in Damascus to the attack.
https://english.alarabiya.net/en/News/middle-east/2020/11/10/Hariri-prosecutors-seek-life-sentence-for-Hezbollah-member-Salim-Ayyash
--------
Turkey withdraws from another base in northwest Syria: Report
10 November 2020
Turkish troops have reportedly withdrawn from a second military base in northwestern Syria, as territory held by Turkish-backed militants further shrinks in the Arab country.
The Associated Press reported on Tuesday that Turkish soldiers had completed a pullout from an observation post in Sher Mogher in northern Hama region.
Syrian military forces had surrounded the area before the Turkish withdrawal.
A Turkish official, speaking on the condition of anonymity, said the evacuation had not been a "withdrawal" but a "redeployment in line with necessities on the ground."
The reported pullout comes nearly a month after Turkey evacuated its largest military base in the area. Turkish troops withdrew from the military post in Morek in Hama back in mid-October. The area had previously been held by anti-government militants, who are backed by Turkey. But the Syrian military gradually retook control of the region.
AP cited anti-government media outlets as saying that Turkish troops had also begun evacuating a third post in rural Aleppo.
Turkey manned 12 observation posts in Syria's Idlib Province built as part of a September 2018 agreement with Russia in a bid to stop fighting between Syrian army troops and Turkish-backed militants controlling northern Syria.
Under the deal, all militants in a demilitarized zone that surrounds Idlib and also parts of the provinces of Aleppo and Hama were supposed to pull out heavy arms by October 17, 2018, and Takfiri groups had to withdraw two days earlier. Foreign-sponsored terrorists, however, refused to comply.
Ankara has been providing support to militants operating to topple the Damascus government since early 2011.
Last year, Turkey seized control of the border town of Ra's al-Ayn after it launched a cross-border invasion of northeastern Syria with the help of its allied armed groups to push Kurdish militants affiliated with the so-called People's Protection Units (YPG) away from Syrian territory bordering Turkey.
Ankara views the YPG as a terrorist organization tied to the homegrown Kurdistan Workers' Party (PKK).
https://www.presstv.com/Detail/2020/11/10/638330/Turkey-withdraws-from-another-base-in-northwest-Syria-Report
--------
Pakistan
PM Imran continues fight against Islamophobia at SCO-CHS conference
BY MIAN ABRAR
11 Nov 2020
ISLAMABAD: Prime Minister Imran Khan, during his address at the 20th Shanghai Cooperation Organisation – Council of Heads of State (SCO-CHS), spoke against the rise of Islamophobia in the world.
"It is critical to address terrorism in all its forms," the premier said. "We must also continue to steadfastly oppose extremist and xenophobic tendencies — including racist ideologies inspired by neo-Nazis — and Islamophobia."
In his remarks during the Summit meeting, Prime Minister Imran Khan shared Pakistan's perspective on a range of global and regional issues – including Covid-19, multilateralism and United Nations' (UN) role, need for implementation of United Nations Security Council (UNSC) resolutions for peaceful settlement of outstanding disputes, Afghan peace process, countering terrorism, combating Islamophobia, stemming illicit financial flows, addressing climate change, poverty alleviation and role of youth.
PM Imran, while stressing on the need for "mutual respect for all religions and beliefs", urged the SCO member countries to work together to put an end to the discriminatory policies and to improve inter-faith relations across the globe.
The premier spoke on Pakistan's efforts against terrorism while highlighting its role in the organisation's multi-sectoral agenda for regional peace and security.
Last month, PM Imran had posted a letter on Twitter against the French President Macron's actions in the face of blasphemous caricatures of Holy Prophet (Peace Be Upon Him) being shared.
"In Europe, mosques are being closed, Muslim women are being denied their right to wear clothing of their choice in the public domain even as nuns and priests continue to display their religious clothing, and covert and overt discrimination is widespread against Muslims living in those countries," he had written while urging leaders of Muslim states to "collectively take the lead in breaking this cycle of hate and extremism".
In September, PM Imran called on the UN to declare an international day to combat Islamophobia in his United Nations General Assembly (UNGA) address.
He stressed the importance of providing relief to the poor segments of society. In this context, he thanked all members for supporting Pakistan's initiative for the establishment of an SCO Special Working Group on Poverty Alleviation.
"We are thankful to all the SCO members for helping us in this regard," he said.
PM Imran also highlighted that Pakistan stands with the SCO's commitment towards climate change, noting that the South-Asian country has been "mitigating the adverse effects of climate change" through different initiatives.
"We have launched an ecosystem restoration initiative under which we plan to plant 10 billion trees in the country," he said.
Furthermore, the premier highlighted the importance of China-Pakistan Economic Corridor (CPEC) in SCO's vision of regional connectivity and economic integration, saying that CPEC is complementing SCO's pivotal role in the emerging confluence between the Belt and Road Initiative (BRI) and the Eurasian Economic Union.
The prime minister underscored the imperative of common approaches to limit the spread of infectious diseases, ameliorate their effects, and develop potential remedies.
He emphasised the central role of WHO in addressing the Covid-19 pandemic and offered to share Pakistan's experience in combating the pandemic in an effective manner.
He appreciated China's effective handling of the pandemic and thanked China for extending material and technical support to other countries, including Pakistan, in their efforts to contain the virus. The prime minister also highlighted China-Pakistan collaboration in vaccine development.
He highlighted his "Global Initiative for Debt Relief" for developing countries to mitigate adverse economic effects of the pandemic. Welcoming measures taken by G20, the prime minister stressed the need for further steps to help improve liquidity in developing countries and restore growth.
PM Imran reiterated Pakistan's commitment to the central role of the UN in maintaining international peace and security and advancing global sustainable development.
He particularly stressed the importance of faithful implementation of the UNSC resolutions as a pre-requisite for creating an environment of stability and cooperation. PM Imran called for strong condemnation and resolute opposition of unilateral and illegal measures to change the status of disputed territories in violation of UNSC resolutions.
On the occasion, he reaffirmed Pakistan's steadfast support for an Afghan-led and Afghan-owned peace process and warned against the role of "spoilers" both within and outside Afghanistan. He stressed that the return of Afghan refugees to their homeland with dignity and honour should be an essential part of the peace negotiations.
PM Imran had been invited to attend the conference via video link by Russian President Vladimir Putin. The other countries in attendance included China, Russia, India, Kazakhstan, Kyrgyzstan, Tajikistan and Uzbekistan.
The SCO's major objectives include promoting mutual confidence and strong, neighbourly relations among member states, strengthening regional peace, security and stability, and creating a framework for effective cooperation in political, cultural, trade and economy, science and technology, education, energy, transportation, tourism, environmental protection and other fields.
https://www.pakistantoday.com.pk/2020/11/10/pm-imran-continues-fight-against-islamophobia-at-sco-chs-conference/
--------
Sarina Isa, wife of Justice Qazi Faez Isa of SC Against Exclusion Of Three Judges From Review Bench
Nasir Iqbal
11 Nov 2020
ISLAMABAD: Sarina Isa, the wife of Justice Qazi Faez Isa of the Supreme Court, on Tuesday personally submitted an application to the SC registrar with a request to include all the judges in the full court who had earlier decided her husband's petition against the filing of a presidential reference and issued a short order on June 19.
"I am confident when this injustice is brought to the attention of the Honourable Chief Justice, for whom I have great respect and regard, he will direct you [registrar] not to exclude Justice Maqbool Baqar, Justice Syed Mansoor Ali Shah and Justice Yahya Afridi [who wrote dissenting notes in the judgement] from the bench hearing my review," she said in the one-page application.
Ms Isa, who was walking with a stick when she entered the court premises from the public entrance, however, avoided talking to the media.
Justices Maqbool Baqar, Syed Mansoor Ali Shah and Yahya Afridi dissented from SC judgement in Isa reference
"My children and I were not parties in any of the cases [constitution petitions against the filing of the presidential reference], yet are mentioned a total of 194 times in the judgements authored by Justice Umar Ata Bandial (81 times), Justice Maqbool Baqar (39 times), Justice Faisal Arab (seven times), Justice Syed Mansoor Ali Shah (54 times) and Justice Yahya Afridi (13 times)," she said in the application.
On Oct 28, a seven-judge full court consisting of Justice Umar Ata Bandial, Justice Manzoor Ahmed Malik, Justice Faisal Arab, Justice Mazhar Alam Miankhel, Justice Sajjad Ali Shah, Justice Muneeb Akhtar and Justice Qazi Muhammad Amin had postponed the hearing to Nov 16 after accepting a joint one-page application moved on behalf of the Supreme Court Bar Association, Quetta Bar Association president Muhammad Asif Reki, Punjab Bar Council vice chairman Shahnawaz Ismail and the Balochistan Bar Council vice chairman.
They had requested the bench to postpone the Oct 28 proceedings and place the matter before Chief Justice of Pakistan Gulzar Ahmed to form a larger bench consisting of all the judges who had earlier heard and decided the constitutional petitions against the filing of the presidential reference against Justice Isa.
In her application, Ms Isa highlighted that she was not heard by the judges [bench] which made it all the more necessary that her review petition was heard by all of them. "I believe this right the Constitution grants to me (Article 188) and the Supreme Court rules confirm it," she said.
The application said that if three judges were excluded, her rights would be violated, adding that the chief justice, through the Supreme Judicial Council (SJC), was a party and oath of office and the code of conduct required complete impartiality.
The application recalled that the SJC was a respondent in the petitions in which review application by her had been filed, adding that the chief justice was a member of the SJC and now by virtue of his office was its chairman.
The review petitions, including of Justice Isa and his wife, sought to revisit paragraphs 3 to 11, arguing that the directives/observations or contents of these paragraphs in the June 19 short order were unnecessary, superfluous, contradictory, excessive and unlawful and thus liable to be reviewed and deleted since they constituted mistake and error apparent on the face of the record.
The seven judges through paragraphs 3 to 11 in the short order had quashed the reference but ordered the Federal Board of Revenue (FBR) chairman to furnish a report to the SJC secretary containing details of the proceedings conducted by the Inland Revenue commissioner after seeking explanation from the wife and children of Justice Isa about the nature and source of the funds for the three properties in the United Kingdom.
On the receipt of the report, the SJC may determine to initiate any action/proceedings for the purposes of Article 209 of the Constitution in its suo motu jurisdiction, the judgement had explained.
In her review petition, Ms Isa had contended that her tax affairs or of any private citizen were confidential, adding that the tax affairs of a private citizen neither impinged on the fundamental rights of other citizens nor were a matter of public importance. The order essentially directed investigation into the tax liability of private citizens under the garb of public importance, the petition argued, adding that this did not satisfy the requisite preconditions of breach of the fundamental rights and public importance that triggered Article 184(3) powers vested in the Supreme Court.
The review petition argued that the terms offshore assets and offshore evader were introduced for the first time by the Finance Act, 2019, published on June 30, 2019.
The petitioner said she had declared the three offshore properties in her tax returns for the years 2018 and 2019 after the change of law requiring them to be so declared and had till date not received a single notice in respect of either tax year or in respect of her returns, let alone that she did not declare or under-declare or provided inaccurate particulars.
https://www.dawn.com/news/1589732/sarina-isa-against-exclusion-of-three-judges-from-review-bench
--------
Jang Group chief asked to furnish Rs10m bond, surrender passport
11 Nov 2020
ISLAMABAD: The Supreme Court on Tuesday issued the bail granting order for Editor-in-Chief of Jang Group of Newspapers Mir Shakil-ur-Rehman in a 34-year-old plots reference with certain conditions.
A three-page order authored by Justice Mushir Alam, who headed the SC bench which heard Mr Rehman's post-arrest bail application, directed him to furnish a bond of Rs10 million with two sureties.
Mr Rehman will also have to surrender his passport to the trial court and the competent authority may place his name on the Exit Control List (ECL) to ensure he regularly attends the proceedings and face the trial in the reference.
Supreme Court issues bail order
The order stated that Mr Rehman was arrested on March 12 — almost three months before initiation of the reference. It is the case of the petitioner that the reference was filed against four persons, including the then chief minister of Punjab Nawaz Sharif who was a co-accused, against whom proceedings under Sections 87 and 88 of the Criminal Procedure Code are in progress. Two other co-accused — then director general of the Lahore Development Authority (LDA) Humayun Faiz Rasool and then director land development of the LDA Mian Bashir Ahmed — are still at large and no action has been taken against them.
The order said the petitioner's counsel Mohammad Amjad Pervez argued that Mr Rehman had not conceded any concession against the law as many other persons were given similar treatment and the amount of excess land was already recovered in 1987 and no dues were outstanding.
The claim that was being pressed was based on a subsequent change in the policy effected in 1992, the order said.
Additional Prosecutor General of the National Accountability Bureau Haider Ali stated that Mr Rehman should be asked to surrender his passport and his name might be placed on the ECL to ensure that he continued to face the trial.
https://www.dawn.com/news/1589739/jang-group-chief-asked-to-furnish-rs10m-bond-surrender-passport
--------
PM should hold talks with opposition to take country forward, says Kamal
Azfar-ul-Ashfaque
11 Nov 2020
KARACHI: Pak Sarzameen Party chairman Syed Mustafa Kamal on Tuesday asked state institutions to convince Prime Minister Imran Khan to hold a "grand national dialogue" with the opposition parties so that the country could move forward.
He also appealed to Chief of the Army Staff General Qamar Javed Bajwa that people of Karachi had pinned great hopes on him and that despite his visit to the city after recent rains, the situation of the metropolis had not improved.
Mr Kamal said this while speaking at a press conference held at the PSP's Pakistan House headquarters to announce former Karachi administrator Rauf Akhtar Farooqi and some others joining the PSP.
He repeated that the country could not move forward under the prevailing conditions and there was a dire need that "politicians and institutions" sit together and take principled decisions for making a plan for the next 20 years.
He claimed that the 11-party opposition alliance Pakistan Democratic Movement had held a public meeting in Karachi on Oct 18 in which the host Pakistan Peoples Party "misused" state resources and brought people from the interior of Sindh to increase the number of participants in the rally.
"Whereas we organised a historic public meeting on Nov 8 without any government resources at the same place.
"The PSP cannot leave Karachi like this. We will prefer to die for the sake of the city. We will soon announce our future course of action," he said, warning the government to pay immediate attention to the people's plight or get ready to face people's wrath in their own neighbourhoods.
About the prime minister's Rs1.1 trillion development plan for the metropolis, he said that Karachi did not need any package but its rights.
He said that the PPP got Rs8.3tr as part of the National Finance Commission (NFC) Award during the past decade, but the situation of Sindh, including Karachi, was in front of everyone. "PPP is responsible for the problems from Karachi to Kashmore," he added.
He once again reiterated that the solution of the problems of Karachi lay in a transparent and correct population census, devolution of powers at the grassroots level in accordance with the 18th Amendment, formation of a provincial finance commission on the pattern of the National Finance Commission and restoration of Karachi as one district.
He said that due to the prevailing situation people belonging to the ruling parties got disappointed with them. "The PSP has emerged as the best and only political alternative for the people. For those who want to have reforms and improve the situation of the country, PSP is the only option," he claimed.
PSP president Anis Kaimkhani and other leaders, as well as those that had joined the party, including Mr Farooqi, were also present.
https://www.dawn.com/news/1589747/pm-should-hold-talks-with-opposition-to-take-country-forward-says-kamal
--------
Pakistan, Russia joint 'friendship' exercise underway: ISPR
11 Nov 2020
RAWALPINDI: Pakistani and Russian troops, around 70 from each country, were engaged in a joint military exercise codenamed Dhruzba (friendship) 5 in Tarbela, the Inter-Services Public Relations (ISPR) said on Tuesday.
Pakistan and Russia, in an effort to improve bilateral military cooperation, inked an agreement in 2018 that allows for the training of Pakistan troops at Russian military institutes.
"The participating troops busy in practicing Counter Terrorism drills and procedures, rappelling and preparations for sky diving," the military's media wing said.
"Sports activities are also part of [the] exercise," it added.
The Russian defense ministry had earlier said the exercise was aimed at strengthening military cooperation between the two countries.
"Opening ceremony of DRUZHBA — V held at Tarbela today. Pak-Russian Federation Special Forces are participating in two weeks long counter terrorism exercise," the ISPR had said last week.
"The ceremony was attended by Russian ambassador to Pakistan, Mr. Danila Ganich. Senior officials from both the armies were present on the occasion," it had said.
https://www.pakistantoday.com.pk/2020/11/10/pakistan-russia-joint-friendship-exercise-underway-ispr/
--------
Counter-terror court sends PML-N leader to jail on judicial remand
11 Nov 2020
LAHORE: An anti-terrorism court (ATC) in Lahore on Tuesday sent Pakistan Muslim League-Nawaz (PML-N) leader Khawaja Imran Nazir to jail on judicial remand in the case related to the violence at the National Accountability Bureau's (NAB) Lahore office during party's Vice President Maryam Nawaz's arrival there in August.
The investigation officer in the case said the custody of the MPA was required for a photogrammetric test.
In August, violence had erupted outside the agency's office as heavy police contingents and workers of the PML-N confronted each other shortly after the arrival of Maryam there in a land acquisition investigation.
Many people, including some officials, were injured and around 50 men were rounded up after police fired tear gas besides hurling stones at the activists, with each side blaming the other for triggering the clash.
Nazir was arrested by police on November 7 when authorities stopped his vehicle on Model Town Link Road and told him that the car was wanted by police in the case.
https://www.pakistantoday.com.pk/2020/11/10/counter-terror-court-sends-pml-n-leader-to-jail-on-judicial-remand/
--------
Mideast
OIC: Israel demolition of Palestinian village act of ethnic cleansing
10 November 2020
The Organization of Islamic Cooperation (OIC) has condemned Israel's demolition of dozens of homes and buildings at a Palestinian village in the occupied West Bank, which displaced about 80 people, including children.
"The action falls within the framework of the policies of ethnic cleansing, annexation and colonial settlement plans implemented by the Israeli occupation in the Palestinian territories," the OIC said in a statement.
The 57-member international organization noted that the move constitutes a violation of international law and relevant UN resolutions.
The OIC then called on the international community to shoulder its responsibilities and exert more pressure on the Israeli regime to stop its violations and crimes throughout the occupied Palestinian territory, and to provide international protection for Palestinians in accordance with the Geneva Conventions.
"What happened does not serve the comprehensive and just peace process, called for by the Arab initiative based on the [so-called] two-state solution and the establishment of a Palestinian state with East Jerusalem al-Quds as its capital, and runs counter to the relevant UN resolutions," it pointed out.
Last week, Israeli bulldozers razed Humsa al-Baqai'a village near the city of Tubas in the strategic Jordan Valley.
The United Nations has censured the Israeli regime for carrying out what it described as the biggest demolition of Palestinian homes in the West Bank for a decade.
According to the UN Office for the Coordination of Humanitarian Affairs (OCHA), 76 structures - including homes, animal shelters, toilets and solar panels - were destroyed when Israeli bulldozers rolled into Humsa al-Baqai'a.
OCHA said the Bedouin village is one of 38 communities fully or partially located within Israeli-designated "firing zones" and which constitute "some of the most vulnerable communities in the West Bank."
Israeli authorities demolish Palestinian homes in the occupied West Bank, usually claiming that the structures have been built without permits.
They also sometimes order Palestinians to tear down their own homes or pay demolition costs to the municipality.
OCHA recently warned that there has been a sharp increase in the number of Palestinian houses being demolished by Israel in the occupied West Bank during the coronavirus pandemic.
UN Humanitarian Coordinator for the Palestinian territories Jamie McGoldrick has also said that the trend would make the Palestinians more susceptible to health risks.
https://www.presstv.com/Detail/2020/11/10/638311/OIC-rebukes-Israel-for-demolition-of-Palestinian-homes-in-occupied-West-Bank
--------
Erdogan congratulates Joe Biden, urges closer US-Turkish relations
10 November 2020
Turkish President Recep Tayyip Erdogan on Tuesday congratulated Joe Biden on his victory over Donald Trump in the US presidential election, urging closer ties between the two NATO allies.
"I congratulate you on your election success and convey my sincere wishes for the peace and welfare of the US people," Erdogan said in a statement published by his office, urging "strong cooperation" between the sides.
Earlier on Monday, a senior Turkish official said that Turkey is waiting for the "final results" of the US presidential election before congratulating Joe Biden for winning, out of respect for "the US people and democracy."
https://english.alarabiya.net/en/News/world/2020/11/10/Erdogan-congratulates-Joe-Biden-urges-closer-US-Turkish-relations
--------
Iran Welcomes Russian-Mediated Agreement between Azerbaijan, Armenia
2020-November-10
"The Islamic Republic of Iran welcomes the agreement between the Republic of Azerbaijan, the Republic of Armenia and the Russian Federation, which led to a ceasefire and a cessation of hostilities, and hopes that this agreement, the principles of which were set out in the proposed plan of the Islamic Republic of Iran, will lead to final arrangements to establish sustainable peace in the Caucasus region in a way that it contains peace and prosperity for the people in all countries of the region and remove the existing concerns," the statement said.
"The Islamic Republic of Iran emphasizes the need for respect for sovereignty and territorial integrity, no change to the official international borders, liberation of occupied territories, return of the refugees, respect for the security and rights of minorities, and withdrawal of all Takfiri forces and foreign fighters from the region," it added.
The statement again underlined its preparedness to help to the materialization of sustainable peace and security in the region and partnership in the regional initiatives.
"The Islamic Republic of Iran also declares its readiness to help to the establishment of the Russian Federation's peacekeeping forces along with the contact lines based on the paragraphs 3 and 4 of the ceasefire agreement," it added.
Armenia, Azerbaijan and Russia signed an agreement on Tuesday to end six weeks of fierce fighting in Nagorno-Karabakh in a deal Armenian Prime Minister Nikol Pashinyan described as "unspeakably painful" in an emotional Facebook post.
The post was the first indication of a deal, with Pashinyan saying the agreement would take effect from 1am on Tuesday (21:00 GMT on Monday) to end a conflict that has left at least 1,000 people dead.
The deal was later confirmed by Azerbaijan and the Kremlin.
"The signed trilateral statement will become a (crucial) point in the settlement of the conflict," Azerbaijan's President Ilham Aliyev said in a televised online meeting with Russian President Vladimir Putin.
The agreement came hours after ethnic Armenian officials in the disputed region confirmed that the key city of Shusha (known as Shushi in Armenia), the second-biggest city in the enclave, had been taken by Azeri forces. Azerbaijan also said on Monday it had taken dozens more settlements.
Describing the decision as "unspeakably painful for me personally and for our people", Pashinyan said the agreement followed "an in-depth analysis of the military situation" that has seen Azeri forces closing in on Stepanakert, the region's main city.
He said the agreement was "the best possible solution to the current situation".
In Azerbaijan, meanwhile, Aliyev said the agreement was "historic" and that Armenia had been forced to negotiate because of Azerbaijan's military successes.
https://www.farsnews.ir/en/news/13990820000923/Iran-Welcmes-Rssian-Mediaed-Agreemen-beween-Azerbaijan-Armenia
--------
Thousands of Yemenis Develop Cancer Due to Saudi Coalition's Use of Banned Weapons
2020-November-10
"The medical centers in Yemen have witnessed 100% increase in the number of cancer patients since the start of the Saudi coalition's aggression," al-Mutawakel was quoted by the Arabic-language al-Masirah news channel on Tuesday.
He criticized the WHO for weak performance in supplying Yemen with necessary medicine to treat cancer patients, and said medical centers receive 7,000 cancer patients in different provinces annually.
Al-Mutawakel said that the number of patients with cancer and other dangerous diseases in regions which have been bombed by the Saudi coalition's fighter jets is more than other areas.
Earlier reports said that the Saudi-led coalition warplanes used phosphorus bombs and banned weapons during their air strikes in the capital city of Sana'a.
Saudi regime and a number of its regional allies launched the war on Yemen in March 2015, with the goal of bringing the government of former fugitive president Abd Rabbuh Mansur Hadi back to power and crush the popular Ansarullah movement.
The US-based Armed Conflict Location and Event Data Project (ACLED), a nonprofit conflict-research organization, estimates that the war has claimed more than 100,000 lives for over the past five years; although the facts on the ground and eye witness accounts put the number of the dead far more than this figure.
Ansarullah movement, backed by armed forces, has been defending Yemen against the Saudi-led alliance, preventing the aggressors from fulfilling the objectives of the devastating war.
https://www.farsnews.ir/en/news/13990820000858/Thsands-f-Yemenis-Develp-Cancer-De-Sadi-Caliin's-Use-f-Banned-Weapns
--------
Iran frees 157 detained during protests as more US sanctions loom under Trump admin.
10 November 2020
Iran has freed 157 people arrested during anti-government demonstrations, the country's judiciary said on Tuesday, as the United States appeared poised to impose sanctions on Iranians involved in a violent crackdown on the protesters.
Three sources familiar with the matter told Reuters on Monday the United States was expected to launch the sanctions as early as next week, coinciding with the one-year anniversary of what may have been the bloodiest repression of protesters in Iran since the 1979 Islamic Revolution.
For all the latest headlines follow our Google News channel online or via the app.
Iranian judiciary spokesman Gholamhossein Esmaili said the 157 "security detainees" were among 2,301 people freed under a pardon by Supreme Leader Ali Khamenei as part of events marking the anniversary of the birth of the Prophet Mohammad, state media reported.
The 157 detainees had been convicted of "propaganda against the system, (illegal) assembly and collusion, and taking part in riots" after being arrested in anti-government protests in recent years, the judiciary spokesman said.
Human rights groups estimate that thousands were arrested in the 2019 protests, which broke out over gasoline price hikes and quickly turned political, with protesters demanding that top officials step down.
Meanwhile, government spokesman Ali Rabiei said Iranians would stand firm against any sanctions by US President Donald Trump and expressed hope President-elect Joe Biden would change US foreign policy.
"We closely follow the future US administration's activities and know that Mr. Biden has promised the American people that he will restore multilateralism and legitimacy," state media quoted Rabiei as saying.
The sources said the new US sanctions had been in the works for months and were the latest in a long series of penalties imposed on Tehran by Trump after he pulled Washington out of Iran's 2015 nuclear deal with world powers in 2018.
https://english.alarabiya.net/en/News/middle-east/2020/11/10/Iran-frees-157-detained-during-protests-as-more-US-sanctions-loom-under-Trump-admin-
--------
Israeli parliament approves deal establishing ties with Bahrain
10 November 2020
Israel's parliament on Tuesday approved a US-brokered deal establishing formal relations with Bahrain, by a vote of 62 lawmakers in favor and 14 opposed.
The Middle East countries signed a joint communique on Oct. 18 to formalize their nascent ties. Bahrain is one of three Arab countries - along with the United Arab Emirates and Sudan - to set aside hostilities with Israel in recent months.
For all the latest headlines follow our Google News channel online or via the app.
Israel's deals with Gulf Arab states Bahrain and the UAE were forged in part over shared fears of Iran. But they angered the Palestinians, who have long demanded statehood before any such regional rapprochement.
"The Knesset (parliament) plenum approved the joint announcement regarding the establishment of diplomatic relations, peace and friendship between the State of Israel and the Kingdom of Bahrain," a Knesset spokesman said in a statement.
Speaking at parliament ahead of the vote, Prime Minister Benjamin Netanyahu predicted more regional countries would move to open relations with Israel.
"(The) buds of normalization are already out there, waiting to blossom. If we pursue the policy I crafted, I am convinced that the flowering will be witnessed in the open," Netanyahu said.
https://english.alarabiya.net/en/News/middle-east/2020/11/10/Israeli-parliament-approves-deal-establishing-ties-with-Bahrain
--------
Ankara says it expects issues poisoning ties with Washington to be addressed
10 November 2020
Turkey expects issues poisoning ties with the United States to be addressed, Foreign Minister Mevlut Cavusoglu said on Tuesday, adding the search for solutions to conflicts in Syria and Libya were presenting new opportunities to improve ties.
Ankara has been at odds with its NATO ally Washington over issues including policy differences in Syria and its purchase of Russian missile defenses. As a result, the United States removed Turkey from its F-35 fighter jet program, saying the Russian systems put the jets in jeopardy.
Speaking to Turkish ambassadors in Ankara, Cavusoglu said the purchase of the Russian S-400 systems was "done," adding that Turkey's removal from the F-35 program would negatively impact NATO's defense strategy.
https://english.alarabiya.net/en/News/middle-east/2020/11/10/Ankara-says-it-expects-issues-poisoning-ties-with-Washington-to-be-addressed
--------
World leaders remember Saeb Erakat as passionate representative of Palestinian cause
Emily Judd
10 November 2020
Officials around the world paid tribute to Palestinian diplomat Saeb Erakat on Tuesday, after Erakat lost his battle with coronavirus disease at age 65.
Jordan's King Abdullah II expressed his condolences over the passing of Erakat in a phone call to Palestinian President Mahmoud Abbas, according to the Royal Hashemite Court.
Former Lebanese prime minister Saad Hariri called the passing of Erakat "a big loss for the Palestinian presence in Arab and international forums," in a post on Twitter.
European Union foreign affairs chief Josep Borrell said the passing of the Palestine Liberation Organization (PLO)'s Secretary General was a "great loss for the Palestinian people and for the Middle East Peace Process."
"During his life Saeb Erakat tirelessly sought to fulfill the legitimate aspirations of his people… he always advocated a just and lasting negotiated two state solution to the Israeli-Palestinian conflict," Borrell said in a statement.
Former US ambassador Dennis Ross said he was "saddened" to hear the news about Erakat, whom he first met in 1989.
"He was a devoted husband, father and passionate representative of the Palestinian cause. We might disagree, but I always knew Saeb believed in peace, non-violence, and coexistence with Israel," Ross said in a tweet.
Erakat's PLO colleague, Dr. Hanan Ashrawi, said that his passing marked "a significant transition in Palestinian history & reality," in a post on Twitter.
"He was firmly committed to his people's rights, unwavering in his pursuit of a just peace, & totally undaunted in his quest for freedom & rights. Rest in peace & power my friend," she said.
Former US Ambassador to Israel Martin Indyk said Erakat's "commitment to pursuing freedom" for Palestinians through peaceful means "will shine forever as a beacon."
"Rest In Peace my peace brother," Indyk said in a post on Twitter.
UK Foreign Secretary Dominic Raab lauded Erakat as a "champion of dialogue and Palestinian rights."
"I am saddened to hear the news of his tragic passing," Raab said in a post on Twitter.
https://english.alarabiya.net/en/News/middle-east/2020/11/10/World-leaders-remember-Saeb-Erakat-as-passionate-representative-of-Palestinian-cause
--------
India
Gujarat High Court Has Lifted The Stay On Offering Prayers At A Newly Constructed Mosque On A Graveyard
Nov 11, 2020
Ahmedabad: The Gujarat high court has lifted the stay on offering prayers at a newly constructed mosque on a graveyard. The Gujarat State Waqf Tribunal had earlier stopped religious activities on the objection raised by a Muslim group against the construction of the mosque by erasing old graves.
On Monday, Justice Vaibhavi Nanavati stayed the tribunal's order passed last month by which it had restrained further construction at the mosque and offering of namaz in it. The place is a graveyard in Badarpur village near Palanpur town of north Gujarat. The dispute is regarding the control over the graveyard land between the members of Tablighi Jamaat and those following the Sufi school of ideology. The petitioner, Masjid Madrasa Kabrastan Balapir Waqf Trust, went to the HC against the tribunal's order with an argument that the tribunal's decision to stop prayers in the mosque amounted to denying religious rights to the villagers.
While staying the tribunal's order, the HC has asked the parties to maintain the status quo, but permitted religious activity with strict observation of social distancing.
As the other group was anxious about the status of a shrine, Balapir Dargah, in the graveyard and their rights of practising rituals, the petitioner assured the high court that they would not be restrained from any religious observances.
As the dispute about the property and the construction of a mosque was pending in a civil court in Palanpur, the trust has alleged that approaching the Waqf tribunal by the other side was forum shopping.
The high court has ordered the tribunal to take the final decision on the dispute within six months and posted further hearing on the trust's petition on December 8.
https://timesofindia.indiatimes.com/city/ahmedabad/graveyard-mosque-stay-on-namaz-lifted/articleshow/79158464.cms
--------
Failure To Protect Muslim Graveyards: Telangana HC Summons Waqf Board CEO
Nov 10, 2020
HYDERABAD: Wondering why the Waqf Board is failing to protect its properties and even its burial grounds, the Telangana high court on Tuesday directed its chief executive officer to appear before the court on November 16 to explain the reasons for his failure.
The bench of chief justice Raghvendra Singh Chauhan and justice B Vijaysen Reddy gave this interim direction while hearing pleas that challenged the inaction of the authorities in protecting the Muslim graveyards and other Wakf properties.
The bench earlier sought report from the Wakf board on the status of graveyards. The report furnished by the board says that scores of graveyards of Muslims were encroached. However the board could ensure FIRs in only five cases despite the fact that nearly 86 graveyards were encroached.
The action initiated by the board is also not being properly recorded and hence no records were available to show how many notices were issued to the encroachers. There are as many as 723 graveyards in GHMC area, the report says.
https://timesofindia.indiatimes.com/city/hyderabad/failure-to-protect-muslim-graveyards-telangana-hc-summons-wakf-board-ceo/articleshow/79155712.cms
--------
Pakistan shells 3 sectors along LoC in Poonch
Nov 11, 2020
JAMMU: The Pakistan Army heavily shelled forward posts and hamlets on Wednesday in three sectors along the LoC in Poonch districts of Jammu and Kashmir, officials said.
The Indian Army effectively retaliated.
"At about 0915 hours, Pakistan Army initiated unprovoked ceasefire violation by firing with small arms & shelling with mortars along LoC in Kirni, Shahpur and Qasba sectors in district Poonch", a defence spokesman said.
The Pakistan Army has violated the ceasefire 13 times this month.
On October 1, an Army jawan was killed and another injured, when Pakistan shelled areas along the LoC in Krishnagati area of Poonch district, officials said
https://timesofindia.indiatimes.com/india/pakistan-shells-3-sectors-along-loc-in-poonch/articleshow/79165227.cms
--------
Two terrorists killed in Shopian encounter
Nov 10, 2020
SRINAGAR: Two local terrorists were killed in an anti-terror operation in Katpura area of south Kashmir's Shopian district on Tuesday. Their identities and affiliation were yet to be ascertained while the fire exchange continued intermittently till the time of going to press.
Based on intelligence inputs about the presence of terrorists in Katpura, a joint team of Army's 34RR, CRPF's 178Bn and J&K Police launched a cordon-and-search operation in the morning. The holed-up ultras were given a chance to surrender but they opened fire at the search party instead, triggering an encounter in which the two terrorists were slain, an official said.
https://timesofindia.indiatimes.com/india/two-terrorists-killed-in-shopian-encounter/articleshow/79157070.cms
--------
Indian Army gifts 20 fully-trained military horses, 10 mine-detection dogs to Bangladesh
Nov 10, 2020
DHAKA: The Indian Army on Tuesday gifted 20 fully-trained military horses and 10 mine-detection dogs to Bangladesh as part of the country's efforts to further strengthen bilateral ties.
The equines and canines were trained by the Remount and Veterinary Corps of the Indian Army, according to a statement.
The Bangladesh Army personnel were trained by the Indian Army for handling these specialist dogs and horses.
The Indian Army delegation was led by Major General Narinder Singh Khroud, Chief of Staff of Brahmastra Corps whereas the Bangladesh Army delegation was led by Major General Mohammad Humayun Kabir, who is Commanding the Jessore based Division.
The presentation ceremony was held at Petrapole-Benapole Integrated Check Post (ICP) on the India-Bangladesh border. Brigadier JS Cheema from the Indian High Commission in Dhaka was also present at the event.
"The performance of military dogs in the Indian Army has been commendable. We are always ready to extend our assistance to a friendly country like Bangladesh in issues concerning security. When it comes to security, the dogs have proven their mettle. The dogs which have been handed over, are extremely effective in mine detection and contraband items," a senior Army officer said.
India's partnership with Peoples Republic of Bangladesh stands out as a role model in the region for good neighbourly relations. With this gesture, the bond which two countries share is expected to grow even stronger, the officer said.
https://timesofindia.indiatimes.com/india/indian-army-gifts-20-fully-trained-military-horses-10-mine-detection-dogs-to-bangladesh/articleshow/79155259.cms
--------
PM Modi takes dig at Pakistan during virtual SCO meeting
Nov 11, 2020
Prime Minister Narendra Modi took a swipe at Pakistan at the virtual summit of the Shanghai Cooperation Organisation (SCO) on Tuesday, saying it is unfortunate that repeated attempts were being made to violate the grouping's charter by raising bilateral issues.
Modi also said connectivity initiatives should be built around respect for sovereignty and territorial integrity of countries, and reiterated that India stood ready to help all nations fight the Covid-19 crisis with its vaccine production and distribution capabilities.
The SCO heads of state summit, chaired by Russian President Vladimir Putin, was held virtually owing to the pandemic. It was the first time that Modi and President Xi Jinping shared the same platform since the India-China standoff along the Line of Actual Control (LAC) emerged in the open in May.
Modi, who spoke in Hindi, said India believes in peace, security and prosperity, and has always opposed terrorism, illegal arms smuggling, drug trafficking and money laundering, he added. Without naming Pakistan, he said: "It is unfortunate that repeated attempts are being made to unnecessarily bring bilateral issues to the SCO agenda, which violate the SCO Charter and Shanghai Spirit. Such efforts are contrary to the spirit of consensus and cooperation that defines SCO."
India has reacted sharply to Pakistan's repeated efforts, often with support from its traditional ally China, to raise the Kashmir issue at multilateral bodies such as SCO and the UN Security Council since the special status of Jammu and Kashmir was scrapped in August last year.
In September, India walked out of a virtual meeting of national security advisers of SCO after the Pakistani representative projected a map that inaccurately depicted the borders of the two countries. Russia, which chaired that meeting, subsequently informed India that the Pakistani representative had gone ahead with the action despite being asked not to do so.
Pakistan Prime Minister Imran Khan, who spoke after Modi, criticised India without naming the country. Khan praised China, including for its assistance for tackling the pandemic and its support for the China-Pakistan Economic Corridor, which is opposed by India as it passes through Pakistan-occupied Kashmir.
Noting that SCO was established to ensure security across Eurasia, Khan said, in an apparent reference to Kashmir: "SCO stands for strict observance of this principle and the principles of the UN charter such as equality and sovereignty of states, respect for territory integrity, sanctity of borders, non-aggression, non-use of threat of force and people's right for self-determination."
Khan further said "unilateral and illegal measures to change the status of disputed territories in violation of the UN Security Council resolutions run counter" to SCO's objectives, and such steps must be opposed.
Modi said the International North South Transport Corridor and Iran's Chabahar port reflect "India's strong resolve towards connectivity". He added, "India believes that to further deepen connectivity, it is necessary to move forward with the core principles of respecting each other's sovereignty and territorial integrity."
https://www.hindustantimes.com/india-news/pm-modi-takes-dig-at-pakistan-during-virtual-sco-meeting/story-zlgfG0WUup4DkKwu736cpM.html
--------
North America
Prosecutors: Man's hatred was behind Minnesota mosque attack
By Mohamed Ibrahim 
November 10, 2020
ST. PAUL, Minn. — The leader of an anti-government group in Illinois and alleged mastermind behind a 2017 attack on a Minnesota mosque was acting on his hatred of Muslims when he came up with a plan to pipe bomb the building during morning prayers, prosecutors said Monday.
Follow the latest on Election 2020
But defense attorneys for Michael Hari, 49, said during opening statements in his trial that there is no forensic evidence showing Hari was even at the mosque during the early morning bombing, which didn't cause any injuries but frightened community members.
"This case is about hatred. It's about prejudice," Assistant U.S. Attorney Allison Ethen said. "It's about how Michael Hari used his hatred to justify physical violence against his victims."
Hari has pleaded not guilty to multiple civil rights and hate crimes, including damaging property because of its religious character, forcibly obstructing the free exercise of religious beliefs, conspiracy to commit felonies with fire and explosives, using a destructive device in a crime of violence, and possessing an unregistered destructive device.
Several men were gathered at Dar al-Farooq Islamic Center for early morning prayers on Aug. 5, 2017, when a pipe bomb was thrown through the window of an imam's office. A seven-month investigation led authorities to Clarence, Illinois, a rural community about 120 miles (190 kilometers) south of Chicago, where Hari and his co-defendants lived.
Prosecutors said Hari — the leader of an anti-government group called the White Rabbits — came up with the plan for the attack. It's not clear how the White Rabbits became aware of Dar al-Farooq, but the mosque in the Minneapolis suburb of Bloomington was in headlines in the years before the attack: Some young people from Minnesota who traveled to Syria to join the Islamic State group had worshipped there. Mosque leaders were never accused of any wrongdoing.
Hari allegedly picked Dar al-Farooq because it was far enough away from the White Rabbits' central Illinois hometown that he thought they wouldn't be suspected.
Mohamed Omar, executive director of the mosque, was in the building during the explosion. He testified Monday through an interpreter that he felt a heavy feeling on his skin, before realizing what had occurred.
"I thought I was having a nightmare," Omar said.
Hari's attorney, James Becker, told jurors that prosecutors have no meaningful forensic evidence that points to Hari's involvement in the attack. He also said there are inconsistencies in the testimony of his co-defendants, Joe Morris and Michael McWhorter, who are cooperating with investigators. Becker urged the jury to keep an "open ear and independent mind" as the government attempts to prove Hari's guilt without a reasonable doubt.
"Your solemn duty, as I believe you understand, is to put them to the test," he said to the jury.
Ethen, the prosecutor, told jurors how FBI investigators tracked Hari back to Illinois. Ethen also described the fear that permeated the community that worships at the mosque, and said the attack led many to stop worshipping there.
"The detonation of that bomb shattered the Dar Al-Farooq community," Ethen said. "That bomb forever and irrevocably changed their right to freely exercise their religion in America."
Hari, McWhorter and Morris were also charged in a failed November 2017 attack on an abortion clinic in Champaign, Illinois; and plea agreements for McWhorter and Morris say the men participated in an armed home invasion in Indiana and the armed robberies or attempted armed robberies of two Walmart stores in Illinois.
Hari, a former sheriff's deputy and self-described entrepreneur and watermelon farmer, gained attention on the "Dr. Phil" talk show after he fled to the Central American nation of Belize in the early 2000s during a custody dispute. He was convicted of child abduction and sentenced to probation.
Before his 2018 arrest in the mosque bombing, he used the screen name "Illinois Patriot" to post more than a dozen videos to YouTube, most of them anti-government monologues. In one video just days before his arrest, Hari said FBI and local law enforcement were terrorizing Clarence, and he asked "freedom-loving people everywhere to come and help us."
Jaylani Hussein, executive director of the Minnesota chapter of the Council on American-Islamic Relations, called on law enforcement and elected officials to do more to combat white supremacy and acts of terrorism against Muslims, saying they are ongoing threats.
"We believe that this situation and this case has opened the door for these types of acts to continue to happen," he told reporters at the courthouse. He said more work must be done to address the threat, particularly in creating legislation that would define these groups as terrorists.
Hussein said the bombers' attempt to make the mosque's worshippers flee the U.S. did the opposite and instead galvanized the community to come together.
___
Mohamed Ibrahim is a corps member for the Associated Press/Report for America Statehouse News Initiative. Report for America is a nonprofit national service program that places journalists in local newsrooms to report on undercovered issues.
https://www.washingtonpost.com/national/religion/prosecutors-mans-hatred-was-behind-minnesota-mosque-attack/2020/11/09/a4c5b5f8-22be-11eb-9c4a-0dc6242c4814_story.html?utm_source=iterable&utm_medium=email&utm_campaign=1703038_
--------
Top US diplomat Pompeo says he will travel to UAE, Saudi Arabia, Israel this week
Joseph Haboush
10 November 2020
US Secretary of State Mike Pompeo will make what may be one of his last overseas trips this week when he visits France, Turkey, Israel and three Gulf countries, he announced Tuesday.
"I'll be heading out again on Friday of this week, this time to France, to Turkey, to Georgia, Israel, Qatar, the UAE, and to Saudi Arabia," Pompeo said during a press briefing.
For all the latest headlines, follow our Google News channel online or via the app.
Although he said there would be "many different things to cover," the top US diplomat was "sure many [talks] will focus on this administration's historic efforts to forge peace and cooperation throughout the Middle East."
The Trump administration will be remembered - among other policies - its success in brokering peace deals between the United Arab Emirates, Bahrain, Sudan and Israel. Pompeo and Trump administration officials have repeatedly said that several other Arab countries will follow suit.
Pompeo's remarks came shortly after he announced a deal to sell more than $20 billion worth of advanced defense equipment to the UAE, including F-35 fighter jets.
He voiced confidence that such a deal would ensure the UAE's security and to work "collectively to counter the threat from the Islamic Republic of Iran."
Pompeo on his trip is expected to discuss raising further pressure on Iran in the remaining two months of the Trump administration, which in 2018 bolted from a multinational denuclearization accord with Tehran and imposed punishing unilateral sanctions.
Pompeo's visit to the Middle East will be the second by a senior US official over the last week.
Special Representative for Iran Elliott Abrams is currently on travel to Israel, Saudi Arabia and the UAE.
A statement from the State Department said his trip was "for consultations on Iran."
Asked for further details on the trip, a State Department official referred Al Arabiya to the statement, which only specified the line mentioned above.
https://english.alarabiya.net/en/News/gulf/2020/11/11/Top-US-diplomat-Pompeo-says-he-will-travel-to-UAE-Saudi-Arabia-Israel-this-week
--------
Outgoing Trump administration imposes new Iran-related sanctions
10 November 2020
The outgoing administration of US President Donald Trump has imposed Iran-related sanctions on several individuals and entities.
The US Treasury Department said in a statement on Tuesday that the new sanctions had been slapped on a network of six companies and four individuals.
The Treasury's Office of Foreign Assets Control (OFAC) accused the network of facilitating the procurement of sensitive goods for an Iranian
military firm.
Iran-based Hoda Trading and Artin Sana'at Tabaan Company, as well as China-based Naz Technology Company, Hong Kong-based Proma Industry Company, UAE-based DES International Company and Brunei-based Soltech Industry Company were the six companies, and Mohammad Soltanmohammadi, Shih Mei Sun, Chin-Hua Huang and Mohammad Banihashemi were the four individuals subjected to the new US sanctions.
As a result of the US Treasury's sanctions, all property and interests in the property of these targets that were in the United States or in the possession or control of US citizens, who are prohibited from engaging in transactions with the targets, must be blocked and reported to OFAC.
US Treasury Secretary Steven Mnuchin accused the above-mentioned network of international companies run by individuals from different countries of facilitating efforts by the Iranian government to advance its communication systems, avionics and missile launchers.
"The Iranian regime utilizes a global network of companies ... who help to support the regime's militarization and proliferation efforts," he said.
Last month, the US Treasury slapped sanctions on a number of Iranian individuals and entities affiliated with the Islamic Republic's oil sector.
US President Donald Trump unleashed his so-called maximum pressure campaign against Iran in 2018, after he unilaterally left the 2015 multilateral nuclear agreement, officially known as the Joint Comprehensive Plan of Action (JCPOA), reached between Iran and major world powers.
The "toughest ever" sanctions against the Islamic Republic targeted the Iranian nation with draconian restrictive measures in order to bring it to its knees.
However, Iran's economy remains resilient despite US hostilities.
Iran's Minister of Petroleum, Bijan Zangeneh, is one of the individuals targeted by the US sanctions.
Zanganeh has assured "Iran's oil industry will not be hamstrung" by US sanctions.
https://www.presstv.com/Detail/2020/11/10/638341/US-Treasury-Sanctions-Mnuchin-
--------
Europe
France's Macron says terrorism threat requires re-think of open-border Schengen
10 November 2020
The threat of terrorism is a European reality that needs a coordinated and quick answer, French President Emmanuel Macron said on Tuesday.
For all the latest headlines follow our Google News channel online or via the app.
Macron also told reporters that Europe must work on a re-think of its open-border Schengen area.
https://english.alarabiya.net/en/News/world/2020/11/10/France-s-Macron-says-terrorism-threat-requires-re-think-of-open-border-Schengen
--------
Armenia-Azerbaijan conflict: Nagorno-Karabakh deal is right step, Erdogan tells Putin
10 November 2020
Turkish President Tayyip Erdogan told Russian President Vladimir Putin in a phone call that the Nagorno-Karabakh ceasefire agreement was the right step towards a lasting solution, the Turkish presidency said on Tuesday.
Russian peacekeeping troops deployed to Nagorno-Karabakh on Tuesday under a deal that halted six weeks of fighting between Azeri and ethnic Armenian forces and froze territorial gains by Azerbaijan.
For all the latest headlines follow our Google News channel online or via the app.
Turkey is a close ally of Azerbaijan.
Erdogan told Putin that Turkey would set up a center to observe the ceasefire along with Russia, in a location "in the lands liberated from Armenian occupation", determined by Azerbaijan.
He also expressed the importance of opening a corridor between Azerbaijan and Azeri exclave of Nakhchivan for Azeris to return to Karabakh. Nakhchivan is separated from the rest of Azerbaijan by Armenia.
Azerbaijan, which had been trying to regain land lost during a war in the 1990s, hailed the deal as a victory.
Turkish arms supplies and diplomatic support helped give Azerbaijan the upper hand in the conflict. Russia, which has a defense pact with Armenia and a military base there, is likely to hail the deal as a sign it is still the main arbiter in the energy-producing South Caucasus.
https://english.alarabiya.net/en/News/world/2020/11/10/Armenia-Azerbaijan-conflict-Nagorno-Karabakh-deal-is-right-step-Erdogan-tells-Putin
--------
Germany's Merkel urges European Schengen area border reform after terrorist attacks
10 November 2020
German Chancellor Angela Merkel said it was urgently necessary for Europe to reform the open-border Schengen area in light of recent terrorist attacks.
"I want to mention the entry-exit system in the Schengen area, which should be ready in 2022," she said after a meeting with other European leaders on Tuesday.
"It is vitally necessary to know who comes in and who leaves the Schengen area."
https://english.alarabiya.net/en/News/world/2020/11/10/Germany-s-Merkel-urges-European-Schengen-area-border-reform-after-terrorist-attacks
--------
EU refuses to attend international conference on Syrian refugees
10 November 2020
The European Union (EU) has refused to attend an international conference aimed at putting an end to the suffering of Syrian refugees and facilitating their return to their homeland.
EU foreign policy chief Josep Borrell announced on Tuesday that the EU representatives would not take part in the International Conference on the Return of Syrian Refugees, which is set to commence with the participation of several countries in the Syrian capital of Damascus on Wednesday.
"A number of EU member states' foreign ministers and the High Representative have received an invitation to a conference on the theme of refugee returns, on 11-12 November, in Damascus. The EU and its member states will not attend this conference," Borrell said in a statement.
Syria's official news agency SANA reported that the two-day conference is to address the current situation in Syria, review conditions for the return of refugees and the obstacles hindering their return, and also aims to set the appropriate conditions for their return.
The conference will also discuss the humanitarian aid, rebuilding the infrastructure, and the cooperation between the scientific and educational organizations in Syria in the post-war stage.
In his statement, Borrell censured the conference as "premature" and said the first priority should be to make it safe for the Syrian refugees to go back to the conflict-ravaged country.
The EU official said the 27-member bloc believes that "the priority at present is real action to create conditions for safe, voluntary, dignified and sustainable return of refugees and internally displaced persons to their areas of origin."
Insisting that no Syrian refugee should be forced to go back, Borrell said, "Conditions inside Syria at present do not lend themselves to the promotion of large-scale voluntary return."
China, Russia, Iran, Lebanon, the United Arab Emirates, Pakistan and Oman are among the countries that will participate. The United Nations will participate as an observer.
Syrian President Bashar al-Assad said in a video conference with his Russian counterpart Vladimir Putin on Monday that the return of Syrian refugees is a priority.
Assad underlined that "the largest part of the refugees" is willing to return to their homeland after the Syrian government set things right for their return.
The Syrian leader also stated that the biggest obstacle facing the return of refugees is the Western sanctions imposed on Syria, both on its government and people.
Putin, for his part, said Moscow would continue efforts to encourage a political solution to the crisis in Syria and that it preserves the sovereignty and territorial integrity of the Arab country.
Some 5.6 million Syrians have been forced to flee abroad as refugees, mostly to the neighboring countries of Turkey, Lebanon, Jordan, Egypt and Iraq.
Moreover, one million Syrian children have been born as refugees ever since the foreign-backed militancy began in their country back in March 2011.
https://www.presstv.com/Detail/2020/11/10/638343/EU-conference-Syrian-refugees
--------
Russia deploys peacekeepers to Nagorno-Karabakh as war draws to close
10 November 2020
Russia's President Vladimir Putin says Russian peacekeepers are being deployed to the disputed region of Nagorno-Karabakh, following a new ceasefire agreement between Azerbaijan and Armenia.
"A Russian peacekeeping contingent is being deployed along the contact line in Nagorno-Karabakh and along the corridor connecting Nagorno-Karabakh with the Republic of Armenia," Putin said in a televised statement on Tuesday.
The Russian Defense Ministry said it had begun dispatching 1,960 servicemen, along with their equipment and vehicles.
"The fifth Il-76 military transport aircraft with Russian peacekeepers on board took off from the Ulyanovsk-Vostochny airfield. Personnel from the peacekeeping unit, armored personnel carriers, and materiel are on board," the ministry said in a statement.
Earlier in the day, the leaders of Azerbaijan, Armenia, and Russia signed a statement on ending the war in the disputed Nagorno-Karabakh. The ceasefire agreement came into effect overnight.
Azerbaijan and Armenia had been fighting over Nagorno-Karabakh since September. Russia was attempting to mediate an end to the war.
Karabakh is internationally recognized as part of Azerbaijan, but it is held by ethnic Armenian separatists backed by Armenia since 1992, when they broke from Azerbaijan in a war that killed some 30,000 people.
According to Putin, the two warring sides would exchange prisoners of war and the war dead, and all economic and transport links in the area would be reopened.
Under the deal, Azerbaijan will reportedly get to keep all of its territorial gains, and ethnic Armenian forces must hand over control of a number of other territories between now and December 1.
Putin expressed hope that the deal would pave the way for a lasting political settlement of the conflict in the region.
"We are operating on the premise that the agreements will create the necessary conditions for a long-term and fully-fledged settlement of the crisis around Nagorno-Karabakh on a fair basis and in the interests of the Armenian and Azeri peoples," the Russian president said.
Azerbaijan, Turkey discuss Russo-Turkish peacekeeping force
Azerbaijan's President Ilham Aliyev said Turkey — which is an ally of Azerbaijan — would also be involved in the peacekeeping efforts.
Earlier on Tuesday, Aliyev and his Turkish counterpart, Tayyip Erdogan, discussed creating a joint Russian-Turkish peacekeeping center to monitor the truce.
Turkey's Foreign Minister Mevlut Cavusoglu said Ankara was continuing discussions on how to observe and monitor the ceasefire.
Cavusoglu told reporters that the deal would ensure that the seven regions around Karabakh are handed to Azerbaijan.
Russia denies agreement on Turkish peacekeepers
Separately, the Kremlin said on Tuesday that there was no agreement about the deployment of Turkish peacekeepers in Nagorno-Karabakh.
"I will comment on it like this: there is not a [single] word about it in the text of the joint statement, the three sides never negotiated it, and the presence of Turkish troops in Karabakh was not coordinated," Kremlin spokesman Dmitry Peskov told reporters.
Peskov said that a center to monitor the ceasefire, located outside Nagorno-Karabakh, was subject to a separate agreement.
'Ceasefire was unavoidable'
Nagorno-Karabakh's leader Arayik Harutyunyan said the ceasefire was unavoidable.
"We lost Fizuli, Dzhabrail, Qubadli, Zangilan, and the Hadrut district, parts of the Martuni and Askeran districts, and, most importantly, Shushi. The fighting was already on the outskirts of Stepanakert, at a distance of 2-3 kilometers. At this pace, within days, we would have lost all Artsakh [Nagorno-Karabakh]," Harutyunyan wrote on Facebook.
The deal followed three failed ceasefire attempts and relentless advances by Azeri troops.
'The army said it was necessary to stop'
Armenian Prime Minister Nikol Pashinyan said, "The decision was made based on a deep analysis of the combat situation and in conjunction with the best experts."
"This is not a victory, but there is no defeat until you consider yourself defeated. We will never consider ourselves defeated, and this shall become a new start of an era of our national unity and rebirth," Pashinyan wrote on social media.
He said that Yerevan had agreed to the deal after "the army, in fact, insisted on doing it."
"You can imagine the situation when the army says that it is necessary to stop, " he said.
"Military resources were not completely efficient," he added, noting that some fighters on the front-line had not taken any rest in a month.
The defense ministry of the disputed region said on Tuesday its total military death toll had risen to 1,302 since the latest wave of fighting erupted.
Military actions in Nagorno-Karabakh ceased
Armenia's Defense Ministry confirmed that military actions in Nagorno-Karabakh had ceased completely.
Ministry spokeswoman Shushan Stepanyan said the situation in the conflict zone had been calm since early morning.
Protesters storm Armenia parliament
Following Pashinyan's statement, hundreds of protesters angry at the deal stormed Armenia's parliament in the early hours of Tuesday and seized control of its chamber to decry the country's leadership.
Taking the seats of parliamentarians, the protesters shouted "Resign!" or "Out!"
Earlier, thousands of protesters had gathered outside the government headquarters in Yerevan and stormed the building to protest against the deal, shouting "We will not give it up." They also vandalized offices.
According to local media outlets, Parliament Speaker Ararat Mirzoyan was physically assaulted.
Pashinyan said Mirzoyan had suffered injuries after being beaten up by protesters, adding that his wounds were not life-threatening.
As the night wore on, the number of protesters got smaller, but some of them remained inside the parliament.
Pashinyan urged demonstrators to go home. "At this difficult time, we must stand shoulder to shoulder," he wrote on Facebook.
In a joint statement on Tuesday, Armenia's Defense Ministry and General Staff urged the people to refrain from taking actions that could undermine the statehood, stressing the significance of strengthening the army.
Armenian opposition also began gathering signatures to call a parliament meeting on the deal.
"We are collecting signatures to convene an extraordinary meeting in order to cancel this decision," Iveta Tonoyan, a member of the National Assembly for Prosperous Armenia, told Sputnik.
Amid the mounting anger in Armenia, President Armen Sarkissian said he had learned about the deal from the press.
"From the press I also learned about the conditions. I did not take part in any negotiations," the Armenian president said.
Sarkissian added that he had started consultations to address people's concerns.
Meanwhile, the agreement was welcomed by Azerbaijanis, who took to the streets of the capital, Baku, to celebrate in the early hours of Tuesday. They carried flags of Azerbaijan and Turkey, Baku's main military ally.
'30 years of pain coming to end'
The Turkish Defense Ministry said in a statement on Twitter, "The pain experienced 30 years ago is coming to an end today."
"Our heroic brothers showed their strength in the battlefield and won a victory by fighting bravely. The bad days are over. Today is victory day," the ministry said.
In a post on Twitter, Cavusoglu also hailed the "significant gains" achieved by Azerbaijan in the field and at the negotiating table. "I wholeheartedly congratulate this blessed success," he said.
Senior Nagorno-Karabakh official quits
The secretary of Nagorno-Karabakh's security council quit in protest at the ceasefire agreement.
https://www.presstv.com/Detail/2020/11/10/638297/Russia-deploying-peacekeepers-to-Nagorno-Karabakh-after-truce-deal
--------
Macron to host Austria's Kurz ahead of EU talks on terror response
09/11/2020
French President Emmanuel Macron will host the Austrian chancellor for talks on Tuesday before a video summit with other EU leaders to discuss a joint response to recent terrorist attacks carried out by radical Islamists.
Macron and Chancellor Sebastian Kurz will be joined in a phone call by the leaders of Germany and the European Commission among others, the French presidency said.
The meeting comes a week after a gunman killed four people in a shooting rampage in the heart of Vienna, an attack claimed by the Islamic State (IS) group.
The bloodshed in the Austrian capital followed last month's attack on a church in Nice and the beheading of a teacher near Paris.
Some of the participants in Tuesday's video call will take questions during an online news conference afterwards, Macron's office said.
Last week, the French president called for a rethink of Europe's open-border Schengen area, including a more robust protection of the zone's external frontiers.
https://www.france24.com/en/europe/20201109-macron-to-host-austria-s-kurz-ahead-of-eu-talks-on-terror-response?utm_source=iterable&utm_medium=email&utm_campaign=1703038_
--------
Austria stopped trailing Vienna attacker in summer, report says
NOVEMBER 9, 2020
VIENNA (Reuters) - Austrian authorities watched a meeting in Vienna this summer between foreign Islamists and the jihadist who killed four people last week, and trailed him for days but then stopped, news agency APA reported on Monday.
Austria has acknowledged that "intolerable mistakes were made" in the handling of intelligence on the attacker, a convicted jihadist, who killed four people in a shooting rampage in the centre of Vienna last Monday. He was shot dead by police.
First Vienna said it had mishandled information from Slovakia that the gunman had tried to buy ammunition there in July. Then it admitted he had met people from Germany who were under observation there and who travelled to Austria, and that could have led it to see him as a greater threat.
On Monday it confirmed a report by Swiss newspaper NZZ am Sonntag that he had also met two Islamists arrested in Switzerland in connection with the attack who had travelled to Vienna between July 16 and July 20.
"A meeting took place in Vienna among the people (you) addressed from Germany and Switzerland but there were also people present at the meeting with the later assailant who were arrested in the context of the investigation," Director General for Public Security Franz Ruf told a news conference when asked about the reported July meeting.
"It was a larger circle of people that met. Some spent the night, the rest then left," he added.
Austrian domestic intelligence monitored the meeting and the attacker for days, observing how he and acquaintances picked up the four visitors from Germany and Switzerland at Vienna airport and showed them around the city. But it broke off the tailing operation just as he travelled to Slovakia, APA reported.
Why that operation was halted is unclear, APA said. The Interior Ministry was not immediately available for comment.
"New disturbing failures come in almost by the hour," Stephanie Krisper, a senior lawmaker from the liberal Neos opposition party said on Twitter, referring to the tail.
The head of Austria's main domestic intelligence agency for Vienna has stepped down temporarily pending an investigation into what went wrong.
https://www.reuters.com/article/us-austria-attack-idUSKBN27P1KG?utm_source=iterable&utm_medium=email&utm_campaign=1703038_
--------
URL: https://www.newageislam.com/islamic-world-news/islamist-militants-islamic-state-chanted/d/123441
New Age Islam, Islam Online, Islamic Website, African Muslim News, Arab World News, South Asia News, Indian Muslim News, World Muslim News, Women in Islam, Islamic Feminism, Arab Women, Women In Arab, Islamophobia in America, Muslim Women in West, Islam Women and Feminism