New Age Islam News Bureau
2 Dec 2015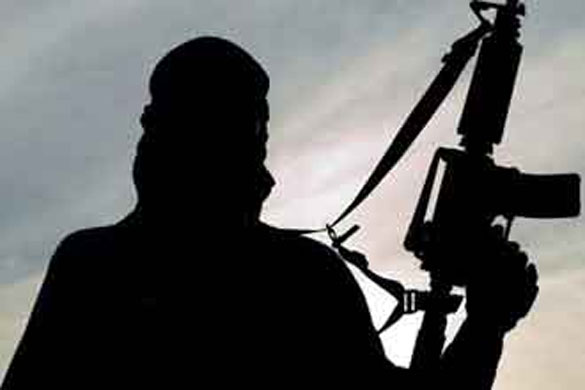 India
• Islamic State manifesto vows to expand war to India
• ISI blackmailed security officials into sharing info
• Modi can't promote Make in India abroad, Hate in India at home: Shashi Tharoor
• Indian PM Narendra Modi to soon visit Kabul
---------
Arab World
• Declare war on deviant thoughts 'to defeat foes of Islam'
• 80 books promoting Brotherhood banned
• Over 170 Wanted Militants Give up Fight in Homs
• ISIL Uses Poisonous Gases against Iraqi Soldiers in Ramadi Front
• S. Arabia invites 65 Syrian opposition figures to Riyadh
• We are all fighting the outlaws of Islam
• Qaeda warns Saudis against executing militants
• Egypt arrests journalist on return from Berlin
• Qatar's Arms Aid Found in Terrorists' Positions in Syria's Lattakia
• Syria: Terrorists Acknowledge Casualties in Dara'a
• Gov't Forces Win Back New Territories North of Syria's Lattakia Province
• Al Arabiya series to show never-seen-before footage of al-Qaeda
• Saudi King Salman holds talks with KRG's Barzani
• 65 anti-Assad figures invited to Dec. 11-14 Riyadh meet
• Firms not helping with Jubail mosques' upkeep: Residents
---------
Pakistan
• Pakistan hangs 4 over Peshawar school attack
• Rangers kill two suspected terrorists in Karachi shootout
• Shahbaz calls for joint efforts against terrorism
• HRCP calls for recognising human rights champions
• Efforts to revive Afghan talks will be renewed: PM
• Paris climate summit: An opportunity missed for Pakistan
• Govt working on bill to curb forced conversion: Farooq
• Dr Imran murder case FIR to be lodged in Pakistan: Nisar
• Don't externalise your internal problems, Maleeha urges Kabul
---------
South Asia
• ISIS not yet viewed as a serious challenge to Afghan authorities: US envoy
• NDS detains 11 members of Jundullah terrorist group in Kundoz
• NATO confirms 12,000 troops in Afghanistan through 2016
• Afghans face daunting task in rebuilding war-battered city
• Ghani too eying talks with Taliban
• 'Commute Nizami's death sentence if found guilty'
---------
Southeast Asia
• Selangor fatwa outlaws Hizbut Tahrir, declares group 'deviant'
• ISIS antidote? New York Times examines moderate Indonesian Muslim group
• You calling us extremists or pro-Umno? PAS asks Amanah
• Malaysia unveils tourism guidelines to be more Muslim-friendly
• How are 'armed foreign bandits' behind Lahad Datu invasion not terrorists? MCA veep asks Tian Chua
• How to Challenge ISIS Propaganda? Indonesia Shows the Way
---------
North America
• Bush should be investigated for torture conspiracy, says HRW
• US support for ISIS 'unprecedented'
• Obama urges Turkey to reduce tensions with Russia
• U.S. and Russia aim to choke off ISIS finances
• Giuliani debunks Trump's remarks about Muslims cheering after 9/11 attacks
• US expanding ISIL fight
---------
Mideast
• Al Qaeda militants take over two south Yemen towns, residents say
• FSA Says Has Proof of ISIL's Oil Deal with Turkey
• Israel admits forces operating in war-hit Syria
• Yemen leader reshuffles cabinet to smooth differences
• U.S. says Turkey must do more to control its border with Syria
• Israeli settlers once again storm al-Aqsa Mosque
---------
Africa
• Libyan warplanes target Daesh Takfiris
• U.N. experts: Up to 3,000 ISIS fighters in Libya
• Libya's unrecognized govt reshuffles cabinet
---------
Europe
• Germany: Assad regime buys oil from ISIL
• British parliament set to vote on whether to bomb ISIS in Syria
• Liberal Muslim group slams Saudi centre
• UK set to vote on striking ISIS in Syria
• EU considers flying in refugees from Turkey
• France give Hollande best ratings since 2012
• Sweden calls on EU to keep pledge to Turkey on refugees
Compiled by New Age Islam News Bureau
URL: https://www.newageislam.com/islamic-world-news/new-age-islam-news-bureau/islamic-state-manifesto-vows-expand-war-india/d/105487
---------
India
Islamic State manifesto vows to expand war to India
December 2, 2015
by Praveen Swami
The Islamic State has vowed to expand the jihadist organisation's war against India, citing apocalyptic religious prophecies which talks of a global war that will precede the return of the Mahdi, or redeemer, who will rid the world of evil and pave the way for the day of judgment. The threat is made in a new, Black Flags from the Islamic State, a manifesto released online on jihadist platforms on Tuesday.
"The Islamic State would now expand beyond Iraq and Syria", Black Flags states. "It would now expand into… India, Pakistan, Bangladesh, Afghanistan [and several other countries]".
For the first time in an Islamic State publication, the organisation offers an analysis of the political situation in India. It notes that "a movement of Hindus is growing who kill Muslims who eat beef. The people who fund these organisations want to grow a huge following of Islam-haters who can turn into potential recruits for future wars in their countries".
It states that "President Narender Modi [sic.] is a right wing Hindu nationalist who worships weapons and is preparing his people for a future war against Muslims."
"They have a political wing for the propaganda to get more recruits, and armed militias who can start a terror campaign against their number 1 enemy—the Muslims," the book states.
Future Islamic State battles, the book claims, "will rage in every country, and this is why there is over one and a half billion Muslims in the world. They will fight the New World Order in every land and every place. The peak of this war against the New World Order will be the battle against al-Dajjal (the Antichrist)".
"You will be sucked into the New World Order if you stay in your comfort zone and accept submission to the oppressors, or you can emigrate and fight to defend your religion and your life."
In the book, the Islamic State describes its theory of how insurgencies against regimes can be developed, and gives supporters detailed instructions on how to build covert cells, build explosives, and maintain operational secrecy to defeat security service surveillance.
The Islamic State's strategy, the book states, is to "do hit-and-run tactics and then go into hiding so [the world] can waste millions or billions of Euros on 100,000+police, investigators, and it can shut down its major cities and lose its money".
It notes that the recent terror shutdown cost Belgium Euros 53 million per day. "For what", the book goes on? "To hunt 20 people who have basic AK-47 rifles which cost a few thousand dollars maximum."
Future attacks, it states, "will make groups in the West attack Islam and the Muslims in Europe forcing Muslims in the West to pick up weapons and start to fight back to defend themselves too. Then a jihad will begin in Europe like it did in Iraq, and this book gives guidance."
Key to building successful covert cells, the book states, is recruiting only individuals whose commitment can be vouched for, and not using electronic devices.
Paris massacre perpetrator Abdelhamid Abaaoud, it states, did not use phones or e-mail to communicate with other members of the cell which carried out the plot.
The book, interestingly, contains several miracle stories, purported to have been witnessed by Islamic State members, promising paradise to those killed while waging jihad.
Islamist State fighter Abu Abd ar Rahman at-Turki, it states, charged at the enemy, saying "I am seeing the hoor! I am seeing the hoor!" He was shot by a tank shell, "yet he was still reassuring the brothers and would always raise his vision upwards telling them that he is seeing the hoor coming, and that they should keep firm because this is the path of jannah (paradise)."
"We smelled musk coming out of him and saw peace on his face. This smell of musk from the mujahidin would be something that was smelt regularly."
http://indianexpress.com/article/india/india-news-india/islamic-state-manifesto-vows-to-expand-war-to-india/
---------
ISI blackmailed security officials into sharing info
Rajshekhar Jha
Dec 2, 2015
NEW DELHI: Pakistan's inter services intelligence (ISI) was blackmailing the arrested BSF cop, his associate in the Army, who is at large, and several other security wing officials, who had chosen to be on their pay rolls, by taping their conversations and chats, sources say. They were then coerced into sharing information about troop movements which was used to ?facilitate militants from across the border.
The revelation has been made after the crime branch recovered an audio CD from Kafaitullah Khan, the handler of these agents.
Khan has revealed that a mid-level officer in ISI had asked him to record all conversations he had with the agents so that they can be pressured into giving information and helping ISI even if they wanted to get out.
On one occasion, the BSF cop was not keen on supplying them with ORBAT, Army's war plan, but was blackmailed into doing so.
When contacted, joint CP (crime) Ravindra Yadav refused comment saying the facts were still being examined.
However, sources confirmed that such a CD was recovered during the raid at Khan's house and chief investigator of the case, ACP KPS Malhotra, has sent it for forensic examination.
A mirror image of the CD's content has been provided to the crime branch for investigation.
The blackmail ring has exposed loopholes in the system and shows how vulnerable these agents were as they could be forced into revealing any detail they could get their hands on.
The CD is going to open a can of worms as several names are surfacing in the conversations. It is also a strong piece of evidence for cops.
Meanwhile, a crime branch team led by unit's veteran ACP Malhotra has gone to Jammu to arrest Khan and Rasheed's colleagues and associate/s who are involved but at large.
Rasheed in his interrogation has said that in the G wing of BSF, he had an area of around 70 kilometres under his surveillance.
The info he passed on to his ISI handlers about BSF and RR movements was used to facilitate infiltration of militants from across the border.
The IB has begun joint interrogation of the two men after reports of ORBAT (order of battle) along with IAF fighter jet's locations and key RR unit locations were found to have been leaked.
The Centre has asked for a report from Delhi Police commissioner B S Bassi in this connection.
DCP (crime) Bhisham Singh is preparing the report which will be shared with ministry and other agencies, sources said.
http://timesofindia.indiatimes.com/india/ISI-blackmailed-security-officials-into-sharing-info/articleshow/50005361.cms
---------
Modi can't promote Make in India abroad, Hate in India at home: Shashi Tharoor
Dec 1, 2015
NEW DELHI: Congress parliamentarian Shashi Tharoor on Tuesday tore through the Narendra Modi government, saying it cannot promote its ambitious Make in India programme abroad while a 'Hate in India' campaign is on in the country.
Speaking during a charged debate on intolerance in Lok Sabha, Tharoor said the "bomb of communalism" was dividing India. "It's safer to be a cow than a Muslim in India today," the MP from Thiruvananthapuram said, inviting a loud protest by the BJP members.
Tharoor quoted a Bangladeshi friend as telling him that fundamentalists in his country were attacking India after incidents of intolerance and communal polarisation grew in the country. "We are shamed with the reputation we are gaining abroad," he said.
The Congress leader said India was built on the premise of respecting diversity, and it is the responsibility of the government to uphold that promise.
Attacking Modi and reminding of his election promises, Tharoor said, "Has the Prime Minister forgotten that he is a leader and he is supposed to walk with people belonging to all caste, class and religion?"
"Where is the Modi who refused to politicise the bomb blasts that took place while he was addressing an election rally at Patna's Gandhi Maidan?" he asked in Hindi.
Tharoor also demanded the abolition of death penalty, describing it as an "aberration in a healthy democracy". Raising the issue during Zero Hour, he said hanging people does not deter crime and there is a lot of subjectivity in application of death penalty.
"It (death penalty) is an aberration in a healthy democracy," Tharoor said, adding that instead preventive and reformative measures should be strengthened to prevent crimes.
Contending that death penalty has mostly affected the marginalised people, the Congress leader said the state should not become killer. "We should abolish death penalty to uphold the ideals of Mahatma Gandhi," he said.
According to him, around 70 per cent of the United Nations members have abolished death penalty.
(With agency inputs)
http://timesofindia.indiatimes.com/india/Modi-cant-promote-Make-in-India-abroad-Hate-in-India-at-home-Shashi-Tharoor/articleshow/50000667.cms
---------
Indian PM Narendra Modi to soon visit Kabul
Dec 02 2015
Leading a high-level government delegation, Indian Prime Minister Narendra Modi will soon visit Afghanistan.
According to reports published by Indian media, New Delhi and Kabul are discussing a suitable date for the visit which would be announced days before PM Modi commences his tour.
This would be PM Modi's first official visit to Afghanistan after taking office in 2014.
India and Afghanistan have friendly relationship from decades and after Afghanistan was struck by the deadly earthquake in October, MP Narendra Modi expressed his condolences over the loss of lives and damages and offered assistance to the victims.
India has played a crucial role by participating in the rebuilding of Afghanistan following the fall of the Taliban regime in 2001.
Since 2002, the Government of India has committed USD 2 billion dollars to the socio-economic rebuilding of the Afghan state and society in accordance with the development priorities of the Government and the people of Afghanistan.
The ongoing infrastructure projects ongoing by India include Salma dam, renamed to "Afghan-India Friendship Dam", in western Herat province which will incur a cost of around $300 million by the time of its completion.
Besides India's assistance in construction sector, the country is also helping Afghanistan militarily in its war on terror.
http://www.khaama.com/indian-pm-narendra-modi-to-visit-afghanistan-4377
---------
Arab World
Declare war on deviant thoughts 'to defeat foes of Islam'
2 December 2015
RODOLFO C. ESTIMO JR.
RIYADH: Grand Mufti Sheikh Abdul Aziz Al-Asheikh has called on preachers in the Kingdom to fight deviant thoughts and values that are not Islamic.
"This is in keeping with the significant role you play in contemporary Saudi society in view of various attempts to destabilize security and Islamic teachings and values," Al-Asheikh said. He made the call during a meeting with preachers and workers in Badiah district.
Al-Asheikh said that guiding Muslims along the right path in accordance with correct teachings and values is part and parcel of their Islamic duties and responsibilities.
Full report at:
http://www.arabnews.com/featured/news/844236
---------
80 books promoting Brotherhood banned
2 December 2015
JEDDAH: The Ministry of Education has banned all schools, libraries and resource centers from using 80 books of writers linked to the outlawed Muslim Brotherhood organization.
The writers include Hassan Al-Banna, Sayyid Qutb and Yousuf Al-Qaradawi, reported an online publication on Tuesday, quoting a circular issued by the ministry.
The circular stated that these books should be handed to the ministry within two weeks. The ministry has also warned education departments and schools not to accept any gifts other than those given by the ministry.
Full report at:
http://www.arabnews.com/featured/news/844241
---------
Over 170 Wanted Militants Give up Fight in Homs
Dec 01, 2015
Government sources said the militants laid down arms ad surrendered to the competent authorities in Homs.
On Sunday, some 94 wanted militants from Damascus and its countryside and in Idlib province turned themselves in to the competent authorities.
A sum of 159 militants also surrendered to the Syrian authorities in Lattakia on Friday.
On Nov 11, some 69 wanted militants turned themselves in to the Syrian authorities in the Northern Province of Aleppo as the army defeated the ISIL terrorists who had laid siege on Kuweires Airbase for 2.5 years and still continues to gain more territories in the province.
Some 119 wanted terrorists from Homs province also surrendered to the government on the same day.
Four days earlier on November 7, some 60 others from the provinces of Damascus, Quneitra and Homs also laid down arms.
Full report at:
http://en.farsnews.com/newstext.aspx?nn=13940910001089
---------
ISIL Uses Poisonous Gases against Iraqi Soldiers in Ramadi Front
Dec 01, 2015
"The ISIL has used toxic gases in its attacks against the Iraqi forces in Western Iraq, specially Ramadi, on November 23," the Arabic-language service of Sputnik news agency quoted an unnamed Iraqi security source as saying on Tuesday.
This is not the first time the Takfiri terrorists use poisonous gases, including mustard gas, against the Iraqi soldiers in Ramadi city.
In August, an Iraqi official disclosed that the ISIL used the poisonous mustard gas during withdrawal from Al-Anbar University.
"The Iraqi troops were exposed to mustard gas in the munitions fired by the ISIL as they were winning back the Anbar University," Samir al-Shavili, a media advisor of Iraq's Counter-Terrorism, told FNA.
He said after a thorough physical examination of the Iraqi soldiers who had taken part in Anbar university operation it came to be known that the ISIL had used mustard gas against the Iraqi forces.
Meantime, Iraqi security expert Abdulkarim al-Jabouri, told FNA that the ISIL has used mustard gas several times against the Iraqi troops so far.
Earlier today, the Iraqi officials and local residents disclosed that the Iraqi forces backed by popular forces have made significant progress in isolating Ramadi, the capital of Anbar province that the ISIL overran in May.
But there's no certainty that that means the city will soon be retaken.
"We have now cut the last supply line of Daash connecting Ramadi to Syria," said an Iraqi officer who works in the Anbar command center but lacks authorization to brief journalists publicly. "Iraqi forces can now strangle the terrorists inside the city and we should see victory in a few days."
Full report at:
http://en.farsnews.com/newstext.aspx?nn=13940910001094
---------
S. Arabia invites 65 Syrian opposition figures to Riyadh
Dec 2, 2015
DUBAI: Saudi Arabia has issued invitations to 65 Syrian opposition figures to attend a conference in Riyadh to try to unify their positions ahead of proposed Syrian peace talks, Saudi newspapers reported on Tuesday.
Asharq al-Awsat and al-Hayat said no date has yet been set for the Riyadh meeting, but quoted unnamed sources as saying it could take place next week.
Asharq al-Awsat quoted Ahmed Ramadan, a member of the Syrian National Coalition (SNC) opposition group, as saying that the Saudi foreign ministry had "invited 65 figures to attend the conference in Riyadh".
Full report at:
http://www.dawn.com/news/1223613/s-arabia-invites-65-syrian-opposition-figures-to-riyadh
---------
We are all fighting the outlaws of Islam
01 Dec 2015
Events taking place in the Middle East today will shape the security and stability of Europe and the world for decades to come. This is why I call the war on terrorism a Third World War, by other means. It is also why it is imperative for all of us to be united in this existential war. This is not a war that should divide us, but a war that should unite us in shared interests, common principles and fundamental human values.
I have said before that we are fighting a war within Islam against the outlaws of Islam, the Khawarej. Yet, as we have painfully seen, these terrorists and outlaws threaten the entire world. They target all of us, innocent men and women regardless of race or faith. It is a war we all have to fight, and win, as a united global community. It is a war that knows no boundaries, no geography or demography. One that is not limited to Syria and Iraq, but extends to Africa, Asia, with its flames reaching Europe and the rest of the world.
Jordan considers the United Kingdom a close and historic friend, and a key ally. The United Kingdom certainly appreciates that these criminals are as much a threat to its own population as they are to us and the rest of the world. We have witnessed with shock and sadness the brutal murder of British hostages. We have seen many failed plots against the UK, and the campaign to lure youngsters from Britain and across Europe to commit the most atrocious crimes, everywhere. And you have seen how they have also brutally murdered Muslims in Syria, Iraq and elsewhere. The horrific images of the burning of our brave young pilot, Moaz al-Kasasbeh, remain forever in the collective conscience of the civilised world today.
Both our countries are working side by side in fighting the Khawarej in Iraq, and we see the capabilities of your Royal Air Force and its determined pilots. But again, while we respect borders, terrorists do not recognise them. Therefore, we need to look at the bigger picture. It is not enough to focus just on Iraq because they also control large areas in Syria and are establishing footholds in other areas in Asia and Africa.
I do not believe our countries, or our world, can afford to wait much longer. While we pursue the political solution in Syria, we must work together on fighting them in that country, and everywhere. And this is what we have been doing. We need to work with Syrian opposition forces, who are on the ground in Syria, to defeat the Khawarej, while working with equal determination on advancing the political process. The Syrian opposition, especially in the south, is both capable and willing to fight and they deserve our support.
Of course, military action is only part of the answer in delivering a secure future for all of us. We need to coordinate our efforts on a strategy that includes humanitarian support, as well as diplomatic and political progress.
Full report at:
http://www.telegraph.co.uk/news/worldnews/islamic-state/12027918/We-are-all-fighting-the-outlaws-of-Islam.html
---------
Qaeda warns Saudis against executing militants
December 02, 2015
DUBAI - Al-Qaeda warned Saudi authorities on Tuesday against executing militants on death row in the kingdom following reports that dozens of executions are imminent.
"We have heard of executions that the government of Al-Saud intends to implement against mujahedeen brothers held captive.
We vow to sacrifice our own blood to save theirs," Al-Qaeda in the Arabian Peninsula said in a statement posted online.
"Their blood will not dry up before the blood of Al-Saud soldiers is shed," warned the statement.
"We shall not rest until we slit the throats of Al-Saud rulers.
Amnesty International last week cited Saudi newspapers as reporting that up to 55 people, including Al-Qaeda militants, were to be executed "in the next few days.
AQAP was formed in 2009 through the merger of the militant network's Saudi and Yemeni branches, as militants fled the kingdom for its lawless neighbour following a crackdown by Saudi authorities.
Full report at:
http://nation.com.pk/international/02-Dec-2015/qaeda-warns-saudis-against-executing-militants
---------
Egypt arrests journalist on return from Berlin
December 02, 2015
CAIRO - Egyptian authorities arrested a prominent journalist and expert on jihadist movements in Sinai, Ismail Alexandrani, as he arrived in the country from Berlin, his wife said Tuesday.
Thousands of activists, as well as several journalists, have been detained since former army chief and now President Abdel Fattah al-Sisi overthrew his Islamist predecessor Mohamed Morsi in 2013. Alexandrani, 32, was arrested on Sunday at the Red Sea resort of Hurghada where he arrived from Berlin, his wife Khadija Gaafar told AFP.
"They then took him for interrogation to Cairo," Gaafar said. "I don't know what accusations have been made against him. I didn't meet him, nor have I spoken to him since his arrest. His lawyers are with him." A security official confirmed Alexandrani's arrest but refused to comment on potential charges.
Full report at:
http://nation.com.pk/international/02-Dec-2015/egypt-arrests-journalist-on-return-from-berlin
---------
Qatar's Arms Aid Found in Terrorists' Positions in Syria's Lattakia
Dec 01, 2015
Syrian army sources said that a large volume of ammunition, including tens of mortar shells, that had been supplied by Qatar to the terrorist groups in the region were founded in the positions of the militant groups after the Syrian army pushed them back from their strongholds in the Northern part of Lattakia province.
The government troops have also found food parcels along with the weapons and munitions supplied to the terrorist groups that carry labels reading: "A Gift of Qatar's Government" in Arabic and "State of Qatar" in English.
Ukrainian hackers announced that they achieved documents showing that Qatar signed a contract with Ukraine to purchase anti-aircraft missiles for the ISIL terrorist group to hit and destroy Russian fighter jets in Syria.
CyberBerkut said that it's in possession of documents showing that employees of the Ukrainian state-owned defense conglomerate Ukroboronprom had discussions with Qatari government officials over the possible sale of surface-to-air missiles in September.
Back in September 2015, being aware of Russia's plans to launch anti-terrorist air campaign, a Qatari delegation from the Ministry of Defense traveled to Kiev to take part in the Arms and Security Expo, September 22-27, 2015.
Full report at:
http://en.farsnews.com/newstext.aspx?nn=13940910000624
---------
Syria: Terrorists Acknowledge Casualties in Dara'a
Dec 01, 2015
The terrorist groups said on their social media pages that a large number of their members have been killed in Dara'a.
They said they have identified notorious terrorists Adnan Mustafa al-Hilal and Mohammad Abdel-Rahman al-Saadi among the dead.
Earlier reports said the Syrian army destroyed a command post of the al-Nusra Front in the province of Dara'a on Tuesday as the army continues to encircle the terrorists.
The army destroyed the al-Nusra position in al-Bado neighborhood in Dara'a al-Balad neighborhood.
Full report at:
http://en.farsnews.com/newstext.aspx?nn=13940910001167
---------
Gov't Forces Win Back New Territories North of Syria's Lattakia Province
Dec 01, 2015
The pro-government forces pushed back the militants from the villages of Arafat al-Tahta and Arafat al-Fawqa in the Jub al-Ahmar of the Prophet Jonah Mountains and restored full security to the village and its surroundings.
Meantime, the Syrian army troops and the NDF fighters took back the villages of Raweesat Sheikhou and Katf Al-Salat in the Prophet Jonah Mountains, after killing several militants in their raid.
Full report at:
http://en.farsnews.com/newstext.aspx?nn=13940910001043
---------
Al Arabiya series to show never-seen-before footage of al-Qaeda
1 December 2015
A documentary series set to debut on Dec. 2 on the Al Arabiya News Channel reveals never-seen-before footage of al-Qaeda's operations in Saudi Arabia and the subsequent raids and crackdowns on the group by authorities.
Over a decade ago al-Qaeda shocked the Gulf peninsula and wider world when it attempted to launch a "bloody revolution" in Saudi Arabia by rigging a series of car bomb attacks.
In 2003 the then security chief Prince Mohammed bin Nayef launched a counter attack that would see a three-year security crackdown on the group, with thousands of its members thrown into prison.
promising an inside look into al-Qaeda after hours of footage from cameras and mobile phones were recovered. (Photo courtesy: OR Media)
At least 39 foreigners and Saudi nationals were killed and over 160 wounded during the attacks.
More than ten years on, a TV series on the attack is set to be aired by the Al Arabiya News Channel, promising an inside look into al-Qaeda after hours of footage from cameras and mobile phones were recovered and released by Saudi security officials.
Unlimited access
"What makes this series unique is the level of access we had after Saudi security forces helped us. We got footage that was confiscated after the raids that took place," Saudi War on Terror executive producer Adel AbdulKarim told Al Arabiya News.
"It also helped because these terrorists were obsessed with filming themselves. They filmed their plannings, when they were in their safe houses and when they were on their way to operations. You see everything on tape," he added.
According to the series' executive producer, al-Qaeda extremists in Saudi Arabia were obssessed with filming themselves. (Photo courtesy: OR Media)
The Saudi executive producer told the Al Arabiya News Channel that the film was nearly three years in the making, after they gathered more than 1,300 hours of footage, many coming from personal video records, mobile phones and even 8mm films recorded by al-Qaeda members.
Full report at:
https://english.alarabiya.net/en/media/inside-the-newsroom/2015/12/01/Al-Arabiya-documentary-to-show-never-seen-before-footage-of-Al-Qaeda.html
---------
Saudi King Salman holds talks with KRG's Barzani
2 December 2015
Saudi Arabia's King Salman received Kurdistan Region of Iraq (KRG)'s President Massoud Barzani in Riyadh for talks on enhancing bilateral ties.
Both leaders discussed different strategies for further cooperation between Saudi Arabia and Iraq, in addition to issues of mutual concern.
Full report at:
https://english.alarabiya.net/en/News/middle-east/2015/12/02/Saudi-King-Salman-holds-talks-with-KRG-s-Barzani.html
---------
65 anti-Assad figures invited to Dec. 11-14 Riyadh meet
2 December 2015
JEDDAH: Saudi Arabia has invited 65 leading members of the Syrian opposition to attend a meeting in Riyadh from Dec. 11 to 14 to discuss developing a united front against the Bashar Assad regime ahead of possible peace negotiations, according to media reports Tuesday.
Ahmed Ramadan, a member of the Syrian National Coalition (SNC), confirmed the Saudi Foreign Ministry had "invited 65 figures to attend the conference in Riyadh," one report stated.
He said no names were listed but it is expected participants would include 20 members from the SNC, seven from the National Coordination Body, 10 to 15 military leaders from various groups, and 20 to 25 independents. There would reportedly also be business leaders and religious figures attending.
Ramadan said the SNC would soon name those who would attend. He said the SNC had hoped that it would have more representatives because it represents several "large" groups, including the Kurdish National Council and parties that signed the Damascus Declaration in 2005.
He said the SNC had already formed a committee to handle all matters related to the conference, including producing discussion documents, which would be based on the Cairo Document approved in July 2013 and the Geneva 1 resolutions.
Full report at:
http://www.arabnews.com/featured/news/844246
---------
Firms not helping with Jubail mosques' upkeep: Residents
2 December 2015
JUBAIL: Several residents and visitors to Jubail have urged the authorities and companies to help maintain and clean certain mosques in the city, which they say are unsuitable for prayers.
Ahmed Al-Qahtani, a citizen living in Jubail, said there should be some way for worshipers to express their concern about the state of mosques.
Another citizen, Abdulrahman Al-Shahrani, said that Omar bin Abdul Aziz Mosque needs to be expanded to accommodate the growing number of worshipers. He said most mosques in Jubail are not equipped for people with special needs.
On women's mosques, one citizen said that small women's mosques on the Jubail-Dammam Highway require more care and attention through regular maintenance.
Ahmed Marzouk said that some worshipers do not care about the state of mosques and leave their waste behind. There should be more awareness campaigns held to educate people, he said.
Full report at:
http://www.arabnews.com/saudi-arabia/news/844201
---------
Pakistan
Pakistan hangs 4 over Peshawar school attack
December 02, 2015
Pakistan has hanged four men linked to last December's massacre at an army school which killed more than 150 people, mostly children.
The men were sentenced to death by a military court and are the first to be hanged in relation to the attack.
Taliban militants stormed the Army Public School in the north-western city of Peshawar on 16 December 2014.
The hangings come just two weeks ahead of the anniversary of the attack, which shocked the nation.
Full report at:
http://www.thedailystar.net/world/pakistan-hangs-4-over-peshawar-school-attack-181213
---------
Rangers kill two suspected terrorists in Karachi shootout
Dec 2, 2015
KARACHI: At least two suspected terrorists were killed in a shootout with Rangers personnel in Karachi's Mai Gari Northern Bypass area, said a press release issued by the paramilitary force Wednesday.
Acting on a tip-off, the Rangers conducted a surgical operation targeting the hideouts of suspected terrorists. Upon seeing the Rangers personnel, the suspected terrorists opened fire at the paramilitary force, reads the statement.
Rangers personnel responded with retaliatory firing as a result of which two suspected terrorists were killed.
The targeted terrorists, whose identities were being ascertained, were involved in recent killings of law-enforcement agencies (LEAs) personnel, the paramilitary force said.
The Rangers personnel also arrested at least 10 suspects during raids in different areas of the city within the last 24 hours, DawnNews reported.
The raids come just a day after two masked men on a motorbike shot dead two army personnel as they targeted a Military Police jeep on MA Jinnah Road, one of the city's busiest arteries, sowing fear and panic in the neighbourhood.
The incident set alarm bells ringing in the security and political administration as Sindh Chief Minister Syed Qaim Ali Shah called Corps Commander, Karachi, Lt Gen Naveed Mukhtar, to convene a meeting on Wednesday to discuss progress on implementation of the National Action Plan.
Full report at:
http://www.dawn.com/news/1223737/rangers-kill-two-suspected-terrorists-in-karachi-shootout
---------
Shahbaz calls for joint efforts against terrorism
December 02, 2015
LAHORE - Punjab Chief Minister Shahbaz Sharif has said terrorism is a common issue of all nations and requires collective efforts for its solution.
"Pakistan is making sincere efforts for durable peace in the region and has assured Afghanistan that its enemies cannot be our friends," the chief minister told British Foreign Secretary Philip Hammond in London yesterday.
The two leaders discussed the security situation in the region of South Asia besides matters relating to education, health, energy and other sectors. Provincial Minister for Finance Ayesha Ghaus Pasha, MNA, Khusro Bakhtiar and Adviser to CM Azmul Haq also jointed them.
Shahbaz Sharif is on a four-day visit to United Kingdom.
The CM highlighted the strong relations between Pakistan and Britain, saying bilateral cooperation in various sectors as well as volume of trade has increased between the two countries during the PML-N government. "Efforts are on to increase trade volume between the two countries to billion dollars annually."
Condemning the terror attacks in Paris, Shahbaz Sharif called upon all the terrorism affected nations to join hands against this scourge. "This act of barbarism has shocked the entire world."
He recalled, in the so-called war between Communism and Islam during 80s, Pakistan was made a frontline state and when Soviet Union withdrew its forces from Afghanistan, Pakistan was left alone. "As a result, Pakistan received nothing except kalashnikov and heroin culture and terrorism," and a burden of three million Afghan refugees."
Lauding the sacrifices of the Pak Armies and the Pakistani people in the war against terrorsim, the CM said the incidents of terrorism in Pakistan were coming to an end.
The British foreign secretary also commended the sacrifices and efforts of Pakistan towards eliminating terrorism and extremism.
Later, agreements were signed between Technical Education and Vocational Training Authority (TEVTA) and two institutions of Britain. TEVTA Chairperson Irfan Qaiser Sheikh signed the document on behalf of Punjab government.
Separately while addressing a session held under the aegis of Royal Institute of International Affairs, Shahbaz Sharif said Pak-Army in operation Zarb-e-Azab has weakened the terrorists. "Winning this war against terror is not easy. But Pakistan is fully aware of the difficulties and the nation is in high morale."
Full report at:
http://nation.com.pk/national/02-Dec-2015/shahbaz-calls-for-joint-efforts-against-terrorism
---------
HRCP calls for recognising human rights champions
December 02, 2015
LAHORE - The Human Rights Commission of Pakistan (HRCP) has expressed alarm and dismay over Pakistan voting last week against a United Nations General Assembly resolution that called for recognising the role of human rights defenders (HRDs) and the need for their protection.
In a statement issued yesterday, the Commission said: "HRCP welcomes the passing of the UN General Assembly resolution, titled 'Recognizing the role of human rights defenders and the need for their protection', by 117 votes on November 25. It is unfortunate that the resolution had to be put to vote this year and could not be adopted by consensus as had been the norm in the past. "At the same time, HRCP must express alarm and great disappointment that Pakistan chose to be one of the 14 nations that voted against the resolution. "It is ominous that all 14 countries opposing the resolution are from the Afro-Asian region, as are the predominant majority of the 40 states that abstained from voting.
The HRDs in the region work in such perilous circumstances that the hope was for the states to be more enthusiastic about protecting them and facilitating their work. It seems that the rights defenders are going to have a rough time in Asia and Africa in the coming days."
Full report at:
http://nation.com.pk/lahore/02-Dec-2015/hrcp-calls-for-recognising-human-rights-champions
---------
Efforts to revive Afghan talks will be renewed: PM
Dec 2, 2015
ISLAMABAD: Pakistan announced on Tuesday that it was making a renewed effort, in collaboration with the United States and China, to revive the stalled Afghan reconciliation process.
"Pakistan... would like to make renewed efforts to resurrect the peace and reconciliation process. Since it has to be an Afghan-led process, we are confident that the Afghan government and the Taliban would step forward with concrete ideas and proposals and engage in meaningful reconciliation talks."
Know more: PM Nawaz urges stakeholders to remain committed to Afghan peace process
"Pakistan is prepared to extend its full support and assistance in promoting any such initiative," said a statement issued by the Foreign Office and attributed to Prime Minister Nawaz Sharif.
Afghan govt, Taliban urged to come up with concrete proposals
Although the statement called for "a quadrilateral initiative to restart the reconciliation process", it emphasised the role of the US and China as "vital partners".
It has long been known that Pakistan has been working with the international community for the resumption of the dialogue for peace in Afghanistan, but this is the first formal statement that Pakistan is about to launch a fresh effort for salvaging the dialogue that was stalled after the disclosure about Mullah Omar's death in July.
The US and Pakistan had agreed last month to expedite the resumption of the reconciliation process during Army Chief Gen Raheel Sharif's visit to Washington.
The government is expecting that "a common roadmap" for the resumption of the dialogue would be agreed during President Ashraf Ghani's trip to Islamabad on December 9 for attending the Heart of Asia ministerial meeting being jointly hosted by Pakistan and Afghanistan.
According to sources, confirmation of President Ghani's visit came following meetings between Prime Minister Sharif and Mr Ghani on Monday on the sidelines of the Paris Climate Change Summit. The trip was earlier in doubt because of the strains in bilateral ties caused by events following the disruption in the reconciliation process.
Mr Ghani was encouraged by Britain and the US to accept the invitation for the Heart of Asia Conference.
The government also used the good offices of Pakhtun leaders to ease some of the bilateral tensions. A delegation of Pakhtun leaders led by ANP leader Asfandyar Wali Khan had visited Kabul before Mr Sharif left for Paris.
The Pak-Afghan rapprochement following a brief breakdown is predicated on the understanding that both countries would deny sanctuaries on their soil to terrorists, improve border coordination and coordinate closely at the political, diplomatic, military and intelligence levels.
A source described President Ghani's coming visit as very important, which would help improve ties after the recent strains. "The improvement is essential for all other things to happen including reconciliation," he said.
The source said that some confidence-building measures were expected to be announced during President Ghani's visit. He, however, would not elaborate on what measures were expected.
Full report at:
http://www.dawn.com/news/1223703/efforts-to-revive-afghan-talks-will-be-renewed-pm
---------
Paris climate summit: An opportunity missed for Pakistan
KASHMALA KAKAKHEL
Dec 2, 2015
The Paris Conference on Climate Change is a big deal. If successful, it will result in a global deal on combating climate change that may actually make a difference; resulting in real commitments to drastically reduce greenhouse gas emissions globally that are the real cause of climate change.
The event is clearly important as it is not every day that 150 global leaders congregate in one city, and that too outside of the UN General Assembly.
Over the last couple of days, the conference has even made news in Pakistan, with a spate of articles and opinion pieces appearing in the English press; a pleasant surprise in a country that despite being one of the most vulnerable globally to climate change, hardly ever gives the topic the attention it merits.
It can be safely said that Pakistan is unlikely to contribute much, or gain anything substantial from Paris. It's finest hour may already have happened, in the form of the informal 120 second dialogue that occurred between Prime Minister Nawaz Sharif and his Indian counterpart Narendra Modi where they just exchanged pleasantries; but that has very little to do with climate change so let's not digress.
Take a look: Nawaz, Modi meet on sidelines of Paris climate summit
The backstory
Given Pakistan's preparation though, if that is a word that can be used, this is hardly a surprise. Consider the following series of events:
Our ex-climate change minister was removed due to some unsubstantiated theories about the armed forces machinating against the elected government, and a replacement was only appointed two weeks before the conference. As honorable a man as he is, Zahid Hamid cannot be expected to lead a well-prepared delegation, and deliver here in Paris.
Know more: Zahid Hamid inducted to federal cabinet as climate change minister
As part of the preparations for Paris, over 170 countries submitted their proposed climate change plans (known as the Intended Nationally Determined Contributions or INDC) to the UN, outlining actions they intend to take to reduce greenhouse gas emissions, and proposing associated emission reduction targets.
After a year of inclusive deliberations on the topic, the government first failed to submit its plan on time. When it did submit it, it watered down an already feeble 20-page draft document (committing to a 5 per cent reduction in emissions by 2030) to one page; seven points, 350 words, and no commitment to any targets of any kind at all. The plan did say that despite its development needs, Pakistan is "committed to reducing its emissions after reaching peak levels to the extent possible subject to affordability, provision of international climate finance, transfer of technology and capacity building. As such Pakistan will only be able to make specific commitments once reliable data on our peak emission levels is available."
Examine: Is Pakistan ready for the Paris summit?
It is hard to imagine a more bureaucratic statement. Needless to say, the final submission was universally criticised.
Full report at:
http://www.dawn.com/news/1223734/paris-climate-summit-an-opportunity-missed-for-pakistan
---------
Govt working on bill to curb forced conversion: Farooq
Dec 2, 2015
QUETTA: Chairman of Evacuee Trust Property Board Siddiq al-Farooq said here on Tuesday that the government was preparing a bill aimed at curbing the practice of forced conversion.
He said at a press conference that Prime Minister Nawaz Sharif was aware of the matter and he was trying to come up with a legislation to end the practice and protect the rights of minorities.
During a meeting with Balochistan Chief Minister Dr Abdul Malik Baloch, Mr Farooq exchanged views with him on problems faced by people belonging to minority communities in Balochistan. "The chief minister has assured me to resolve issues of minority communities," he said.
Full report at:
http://www.dawn.com/news/1223706/govt-working-on-bill-to-curb-forced-conversion-farooq
---------
Dr Imran murder case FIR to be lodged in Pakistan: Nisar
December 02, 2015
ISLAMABAD: The federal government has decided to register a case into murder of MQM leader Dr Imran Farooq in Pakistan against three accused already in the custody of the Federal Investigation Agency (FIA). "In the light of the investigations conducted so far in Dr Imran Farooq murder case, it has been decided that FIA would register an FIR (first information report) in Islamabad in this case against the three accused," Interior Minister Chaudhry Nisar Ali Khan said yesterday while addressing a press conference at Punjab House.
Nisar said the decision had been taken after British authorities did not seek the extradition of all three to UK for their onward trial there. "After this development, either all these will have to be set free or a case should have been registered against them here," he said. About the question of nomination of any MQM leader in the FIR, Nisar said that only investigations in the case would ascertain the inclusion of any person in the case. "This is a high profile murder case that had international implications," he added. Some weeks back, the Ministry of Interior had given powers to FIA to register and investigate case of terrorism under Protection of Pakistan Act (PoPA) and the Counter-Terrorism Wing (CTW) of the agency would register this case on charges of initiating conspiracy and committing murder of renowned MQM leader.
The three accused are Moazzam Ali Khan, Mohsin Ali and Khalid Shamim who are on a 90-day remand with the FIA. A team of Scotland Yard and FIA jointly had already investigated all three in the last some months following the government had decided to give their access to the former to investigate them. Mohsin and Khalid had travelled to London before murder of Dr Imran while Mozzam Ali is stated to be their alleged facilitator. Dr Imran was stabbed to death in London on Sept 16, 2010.
Former president Supreme Court Bar Association Kamran Murtaza said the case was weak in the sense that the incident happened outside the jurisdiction of Pakistan. It has to be stretched that the conspiracy was initiated here, he said adding, that it was always very difficult to prove conspiracy "The government will be knocked out in this case," he said. Reacting to attack on Military Police personnel in Karachi, Nisar said Karachi operation would be intensified. "We will fight the strategy and war of terrorists and nothing can weaken our resolve in this regard," he said. There was much progress on National Action Plan on Counter Terrorism and we are in a decisive phase to make Pakistan a peaceful country, he claimed.
Nisar told reporters that 129 international non-governmental organisations (INGOs) had so far applied for fresh registration with the Ministry of Interior till November 30 deadline. Announcing to extend the deadline for a month till December 31, he said the INGOs which would not apply for fresh registration, would be asked to pack up from the country after the expiry of deadline. He said that this was the show of confidence of the international community on the government' new policy on INGOs that so many international organisations had applied for fresh registration. Earlier, only 19 INGOs were working in Pakistan with the permission of the government, he said.
Full report at:
http://nation.com.pk/national/02-Dec-2015/dr-imran-murder-case-fir-to-be-lodged-in-pakistan-nisar
---------
Don't externalise your internal problems, Maleeha urges Kabul
December 02, 2015
UNITED NATIONS - A top Pakistani diplomat has called on Afghanistan not to externalise its internal problems after an Afghan envoy blamed Pakistan for some of his country's troubles during a debate in the UN General Assembly.
"Pakistan remains committed to the principles of 'peace for development' and a 'peaceful neighbourhood'," Ambassador Maleeha Lodhi, permanent representative of Pakistan to the UN, said in the discussion on the situation in Afghanistan.
Afghan Ambassador Mahmoud Saikal, in his remarks, spoke of a sharp increase in civilian and military casualties in Afghanistan. The foreign orchestrators of such attacks had taken advantage of the withdrawal of international forces, lack of coordination of Pakistan's "untimely" counter-terrorism operations with Afghanistan, and Afghanistan's preoccupation with its 2014 political transition, which slowed development of good governance.
This year, he claimed, Pakistani security forces continued regular attacks across the Durand Line in clear violation of Afghan sovereignty and territorial integrity. The Afghan government discussed the issue with its Pakistani counterpart pursuant to Article 33 of the United Nations Charter but no action had been taken to rectify the situation, the Afghan envoy asserted.
Ambassador Lodhi countered that assertion by pointing out that it was Pakistan and its people who had suffered the most from the 35 years of wars, violence and terrorism in Afghanistan. Pakistan, she said, was mounting Zarb-e-Azb, the largest and most effective anti-terrorism campaign in the world, to root out the "scourge of terrorism" from its territory. That process would be complete only after the sanctuaries and safe havens of terrorists who had fled Pakistan's operation had been eliminated.
Voicing concern over the deteriorating security situation in Afghanistan, the Pakistani envoy said that recent military developments in Kunduz had illustrated the vulnerabilities of the Afghan security forces and their continued reliance on the international military presence. "It would be best for the Afghan government to resolutely tackle these weaknesses rather than externalise its internal problems," Ambassador Lodhi added.
Full report at:
http://nation.com.pk/national/02-Dec-2015/don-t-externalise-your-internal-problems-maleeha-urges-kabul
---------
South Asia
ISIS not yet viewed as a serious challenge to Afghan authorities: US envoy
Dec 01 2015
Amid growing concerns that the Islamic State of Iraq and Syria (ISIS) terrorist group is gaining foothold in Afghanistan ,a top US envoy said Tuesday that the group is not yet viewed as a serious challenge to Afghan authorities.
Speaking to reporters during a press briefing ahead of the NATO Foreign Ministerial, the US ambassador to NATO, Douglas Lute said "This is not yet viewed as a serious challenge to the Afghan authorities, but any place that Da'esh raises its flag has international attention."
Ambassador Lute further added that the commander of the NATO-led Resolute Support mission General John Campbell and the NATO forces in Afghanistan alongside Afghan authorities will be watching the emergence of the terror group in the country very carefully.
He said "There have been some reports that there are some small elements of Da'esh that may be emerging not only in Afghanistan but in South and Central Asia."
However, he insisted that there many antibodies between Da'esh and the Afghan culture, the Afghan people. "But we've seen before where Da'esh can impose itself on a population. So we'll have to watch this very carefully," ambassador Lute added.
The remarks by ambassador comes as the terror group is busy in expanding its activities in parts of the country in a bid to gain further foothold.
According to a United Nations report released late in the month of September, the terror group is making inroads in Afghanistan with the number of sympathizers and followers growing across the country.
Full report at:
http://www.khaama.com/isis-not-yet-viewed-as-a-serious-challenge-to-afghan-authorities-us-envoy-1757
---------
NDS detains 11 members of Jundullah terrorist group in Kundoz
Dec 02 2015
The National Directorate of Security (NDS) – Afghanistan's intelligence agency has arrested 11 militants belonging to Jundullah, a terrorist group affiliated with Tehreek-e-Taliban Pakistan (TTP) the primary militant group in Pakistan.
A statement released by NDS on Wednesday states that the group was arrested during a raid in Dara-e-Sof area of Khan Abad Distruct of northern Kundoz province while they were collecting almsgiving.
The terrorists wearing green army jackets and possessed different types of weapons including PK machinegun, Kalashnikov and Rocket launcher were arrested after a brief gun battle with NDS personnel.
Full report at:
http://www.khaama.com/nds-detains-11-terrorists-belonging-to-jundullah-group-in-kundoz-4378
---------
NATO confirms 12,000 troops in Afghanistan through 2016
Dec 02 2015
The NATO member countries on Tuesday renewed their commitment of staying in Afghanistan and continuing their Resolute Support mission to train, advise and assist the Afghan National Defense and Security Forces (ANDSF) and institutions.
After the meeting of foreign ministers of NATO member countries and partners, the organization's Secretary General Jens Stoltenberg told reporters that NATO will keep 12,000 troops, to include 7,000 from the United States, in Afghanistan through the end of 2016.
Stoltenberg said that the 12,000 troops would be stationed out of Kabul and some provinces to support the Resolute Support mission.
He added that NATO will stay in Afghanistan until there is a need and won't allow the country become safe heavens for terrorists.
"During 2016 we will continue to keep the mission under review; and adjust it as necessary," he said.
Full report at:
http://www.khaama.com/nato-confirms-12000-troops-in-afghanistan-through-2016-4376
---------
Afghans face daunting task in rebuilding war-battered city
Dec 2, 2015
KUNDUZ: Two months after the Taliban rampaged through the northern Afghan city of Kunduz, residents are still sifting through the rubble, wondering how they will ever rebuild and worrying that the insurgents will return.
The Taliban swept into the strategic northern city in late September, holding it for three days before being driven out by a massive counter offensive backed by United States (US) air strikes.
The street by street fighting devastated wide swaths of Kunduz at a time when Afghanistan's finances are stretched thin by a seemingly never-ending war.
International aid is being scaled down alongside the withdrawal of most foreign troops, who officially concluded their combat mission last year.
The Taliban are meanwhile dug in on the city's outskirts, and many fear they could return.
"I lost everything I had — my house, my business and my property," said Ahmad Jan, who sold TVs and DVDs in Kunduz. The Taliban torched his shop, and then his home was demolished during the battle to drive them out, he said. He moved his family to a neighbouring province for safety.
"I can't trust the government anymore, I have lost my hope in them," he said. During a visit to Kunduz last week, Afghan President Ashraf Ghani said the government would protect the city and help residents rebuild.
"We won't allow a repeat of what happened to Kunduz," he said, as rocket-fire rumbled off in the distance, where near-daily battles have erupted just outside the city.
Ghani has ordered the dismissal and military trial of an undisclosed number of intelligence officials, including the provincial intelligence chief, over the failure to anticipate September's attack, which was the latest in a series of attacks on the city. He has also ordered a security review by the newly appointed army division commander. But many residents said they remain fearful, especially after seeing the Taliban make off with armoured vehicles and tanks.
As winter sets in, local officials and residents are taking stock of the devastation wrought by the fighting. The damage to public infrastructure alone has been estimated at around $82 million, according to Hamdullah Danishi, the acting governor of Kunduz province.
He said the damage to private property is still being assessed. "It could be that the cost of rebuilding privately owned properties will be several times that of the public infrastructure because they took the brunt of the fighting over several days," he added.
Zabihullah Majidi, a civil society activist in Kunduz, said the fighting destroyed hundreds of shops and homes, including high-rise apartment buildings.
Much of the city is still without water or electricity. Half the city's 300,000 residents fled during the fighting, and it's unclear how many have returned.
"The cost of reconstruction will probably be less than it was after the last war with the Taliban, but substantial nevertheless," he said, referring to the 2001 US-led invasion that toppled the Taliban.
Among the facilities destroyed in the fighting was a trauma hospital operated by Doctors Without Borders, which was the target of a sustained US air assault that killed at least 30 people and sparked an international outcry. US President Barack Obama apologized for the attack, which came at the request of Afghan forces.
Just next door to the hospital was the warehouse where Abdul Maroof stored electronic goods for his trading company.
The attack on the hospital destroyed the building and everything inside, causing hundreds of thousands of dollars in losses and leaving him unable to pay back loans, he said.
"From an economic point of view, I can assure you that for the next five years our Kunduz cannot be the same as it was in the past," he said, adding that many businessmen have quit the town, fearing another attack.
Shopkeeper Sardar Agha said at least 10 shops on his street were destroyed during heavy fighting, estimating that the owners lost hundreds of thousands of dollars.
"There's nothing left. Many shops and homes in my neighborhood have been destroyed or hugely damaged," he said.
Full report at:
http://www.dawn.com/news/1223742/afghans-face-daunting-task-in-rebuilding-war-battered-city
---------
Ghani too eying talks with Taliban
Dec 2, 2015
KABUL: Afghanistan is hoping to improve its relations with Pakistan over the next few months as a prelude to a possible revival of peace talks with Taliban militants, President Ashraf Ghani has told a French television station.
Ghani was cautious about prospects for any quick breakthrough after years of what he called "an undeclared state of hostilities" between the two countries.
But he said he was considering an invitation to visit Pakistan next week.
Take a look: Pak-Afghan relations: Hanging by a thread
He said that with fighting normally slackening in the winter months, Pakistan could play a role in brokering contacts with Taliban fighters.
"The focus is to have a serious choreography where we can move in tandem and focus on resolution of the issues between now and the end of winter," Ghani told France 24 television.
"Pakistan can be a broker. The trust needs to be earned." The Taliban are currently split by fighting between rival factions but Ghani said elements might be willing to return to the peace table.
"There is no such thing as the Taliban after the death of Mullah Omar," he said. "There are groups of Taliban and we will engage in talking with some of them and if some of them would like to come through the mediation of Pakistan, that's something that we need to talk about," he said.
Full report at:
http://www.dawn.com/news/1223699/ghani-too-eying-talks-with-taliban
---------
'Commute Nizami's death sentence if found guilty'
December 02, 2015
A lawyer of war criminal Motiur Rahman Nizami appealed to the Supreme Court to commute his client's death sentence to life term imprisonment if he is found guilty for committing crimes during the country's Liberation War in 1971.
Nizami' counsel Khandaker Mahbub Hossain made the urge to the Appellate Division after the court concluded hearing defence's arguments on appeal filed by Nizami challenging his death penalty awarded to him for wartime offences.
Earlier, he prayed to the apex court to acquit Nizami of all the charges saying that he was not directly involved in any charge brought against him.
The four-member bench of the Appellate Division headed by Chief Justice Surendra Kumar Sinha fixed December 7 for resuming hearing on the appeal. Attorney General Mahbubey Alam will place arguments on that day.
Nizami was a student in 1971 war and he had no capacity of showing the roads and ways to the Pakistani army for committing the offences, Khandaker Mahbub told the court during today's hearing.
Full report at:
http://www.thedailystar.net/country/commute-nizamis-death-sentence-if-found-guilty-181222
---------
Southeast Asia
Selangor fatwa outlaws Hizbut Tahrir, declares group 'deviant'
December 2, 2015
KUALA LUMPUR, Dec 2 — The Selangor Fatwa Committee has declared Hizbut Tahrir a deviant group and said followers of the pro-Caliphate movement who continue to spread their ideologies and teachings in the state will face legal action.
In the edict published in the Selangor Gazette on September 17 this year, the committee listed several reasons for declaring the group deviant, including its labelling of MPs, rulers and Islamic scholars here as infidels for accepting and following a government system that it claims to be against God's will.
Other examples are Hizbut Tahrir's claim that other existing Islamic countries are all "negara kafir" (infidel countries) for accepting contemporary government systems, as well as their rejection of hadiths sourced from the Quran, known as "hadith Ahad".
The edict said that all Muslims, whether as individuals or as a group, are prohibited from partaking in and accepting the teachings of Hizbut Tahrir, including celebrating festivities that are linked to the movement, practising and spreading Hizbut Tahrir ideologies in Selangor, as well joining groups that aim to invigorate the movement.
It also said that Muslims are prohibited from spreading the group's teachings and the like in printed materials as well as on social media platforms like blogs, Facebook, Twitter and others.
Full report at:
http://www.themalaymailonline.com/malaysia/article/selangor-fatwa-outlaws-hizbut-tahrir-declares-group-deviant
---------
ISIS antidote? New York Times examines moderate Indonesian Muslim group
December 1, 2015
The faith-based hate of Islamic State has been lacking a counter-narrative, and an Indonesia-based movement may be developing one, says an
absorbing report in the New York Times.
The Nahdlatul Ulama movement holds nothing back in the counter-attack, as the Times tells it. N.U. says the extremists are shallow, savage, unfaithful to God, even "mired in filth." And it challenges the ISIS claim that there is only one way to be Muslim. This 1,300-word Times article is laudably ghost-free, providing a (mostly) thorough understanding of the issues, including religious ones. It offers background on the violence that has often plagued the world's largest Islamic nation. And it directly quotes several leaders of N.U., even its top man:
"The spread of a shallow understanding of Islam renders this situation critical, as highly vocal elements within the Muslim population at large — extremist groups — justify their harsh and often savage behavior by claiming to act in accord with God's commands, although they are grievously mistaken," said A. Mustofa Bisri, the spiritual leader of the group, Nahdlatul Ulama, an Indonesian Muslim organization that claims more than 50 million members.
"According to the Sunni view of Islam," he said, "every aspect and expression of religion should be imbued with love and compassion, and foster the perfection of human nature."
N.U.'s main weapon thus far is Rahmat Islam Nusantara (The Divine Grace of East Indies Islam), a 90-minute documentary that blends music, poetry, history and interviews with Indonesian Islamic scholars. They "challenge and denounce the Islamic State's interpretations of the Quran and Hadith," the story says. And it links to a colorful, two-and-a-half-minute trailer for the film.
We also read some background on ISIS theology and its roots in the Wahhabi movement. (However, the Times missteps in calling Wahhabis "fundamentalist," without defining that subjective term.) The story says ISIS "takes its cues from medieval Islamic jurisprudence, where slavery and execution of prisoners was accepted." Interestingly, N.U. leaders accept the medieval statements "but argue that Islamic law needs to be updated to 21st-century norms."
At times, the story verges on p.r. and marketing in praising Indonesia and moderate Islam:
In a way, it should not be surprising that this message comes from Indonesia, the home of Islam Nusantara, widely seen as one of the most progressive Islamic movements in the world. The movement — its name is Indonesian for "East Indies Islam" — dates back more than 500 years and promotes a spiritual interpretation of Islam that stresses nonviolence, inclusiveness and acceptance of other religions.
Full report at:
http://www.getreligion.org/getreligion/2015/11/30/isis-antidote-new-york-times-examines-moderate-indonesian-muslim-group
---------
You calling us extremists or pro-Umno? PAS asks Amanah
December 2, 2015
KUALA LUMPUR, Dec 2 — PAS has dismissed Parti Amanah Negara's (Amanah) claim that some of its members believe in religious extremism, saying that the new opposition party cannot even decide on whether to brand it pro-Islamic State (IS) or proponents of a unity government with Umno.
PAS central committee member Dr Zuhdi Marzuki said Amanah's accusations were merely aimed at trying to convince PAS members to quit the party.
"Looking at the accusations, PAS research centre feels that there is a clear paradox between claims (of) ties to IS and claims that we are for UG (unity government).
"Those who are influenced by IS are extreme towards Muslim rulers who do not share the same views as them, and in this instance IS will take up arms to attain their goal without any room for peace," Zuhdi said in a statement.
The PAS research centre director pointed out that this contrasted with claims that the Islamist party wanted to work together with Umno.
"If PAS has been infiltrated by IS thinking, why then accuse PAS of wanting to cooperate with the ruling party because this approach contradicts IS's ideology.
"Actually, it is PAN (Amanah) who is becoming more confused as they do not which bullets to use to attack PAS," Zuhdi added.
Full report at:
http://www.themalaymailonline.com/malaysia/article/you-calling-us-extremists-or-pro-umno-pas-asks-amanah
---------
How are 'armed foreign bandits' behind Lahad Datu invasion not terrorists? MCA veep asks Tian Chua
December 2, 2015
KUALA LUMPUR, Dec 2 — MCA vice-president Datin Paduka Chew Mei Fun today questioned PKR's defence of the Kiram family, saying that the invasion of Lahad Datu by the late Sulu "sultan" Jamalul Kiram III in 2013 was a clear terrorist act perpetrated by "armed foreign bandits."
In a statement, Chew pointed out that the Kiram clan has yet to drop their claims on Sabah or offer any form of compensation for the families of Malaysians killed during the invasion.
"If armed foreign bandits encroaching into our sovereign soil by the manifolds in separate locations miles apart, demanding that Sabah be seceded to an unrecognised Sulu 'sultanate', whereby our federal government's peaceful negotiations to them to depart without further skirmishes prior to their ambushing, eviscerating and murdering our security forces, are not considered terrorism, then we certainly do not know how else terrorism may even be categorised," she said in a statement.
PKR vice-president Chua Tian Chang said yesterday it was unfair to immediately link the Kiram family to a "revenge" attack allegedly planned against Sabah, and that Putrajaya must ascertain which group in the Philippines' restive south is reportedly planning an assault on Sabah.
"On what grounds does PKR Batu MP Tian Chua hold to declare that the Kiram clan 'are not terrorists' but 'are part of the Filipino government There is no justification whatsoever.
"PKR should focus on fixing problems ailing its already divided party rather than tarnishing Malaysia abroad or further slapping kidnap and murder-victims of terrorism to distract attention from its own internal conflicts," Chew added.
Full report at:
http://www.themalaymailonline.com/malaysia/article/how-are-armed-foreign-bandits-behind-lahad-datu-invasion-not-terrorists-mca
---------
How to Challenge ISIS Propaganda? Indonesia Shows the Way
Aakash Joshi
Dec 2, 2015
There is a spectre haunting the world. The spectre of ISIS. And the ideological challenge to the so-called 'Islamic' State is coming from within Islam itself.
The US, Europe, Russia and Syria along with an assortment of Arab countries continue to bomb parts of Syria and Iraq in the hope of decimating the world's most dangerous terror organisation. Despite the efforts of the world's best armies, ISIS was able to carry out the devastating attacks in Paris.
The terror organisation has also been able to recruit Muslim youth, through effective use of the internet and social media as propaganda tools. Western attempts to combat their propaganda machinery have met with mixed results at best.
Now, a powerful ideological challenge is being posed to the ISIS by the Nahdlatul Ulama, a Muslim organisation from Indonesia. Indonesia has the largest Muslim population in the world, and it's fighting ISIS' horrifying interpretation of Islam.
A Religious Attack on Islamic Fundamentalism
Indian Muslim organisations have condemned the ISIS as un-Islamic and even issued fatwas against them. In Indonesia though, a different strategy is being tried out.
The Nahdlatul Ulama (NU) is an organisation of Muslims in Indonesia that has over 50 million members. According to a report in the New York Times, the Nahdlatul Ulama has released a 90 minute film, much of it using ISIS' own footage.
But the visuals are not used to glorify the Islamic State, but rather point out how it is intolerant, anti-Islamic and, not to put too fine a point on it, evil.
The spread of a shallow understanding of Islam renders this situation critical, as highly vocal elements within the Muslim population at large – extremist groups – justify their harsh and often savage behaviour by claiming to act in accord with God's commands, although they are grievously mistaken. According to the Sunni view of Islam, every aspect and expression of religion should be imbued with love and compassion, and foster the perfection of human nature.
Full report at:
http://www.thequint.com/world/2015/12/01/how-to-challenge-isis-propaganda-indonesia-shows-the-way
---------
North America
Bush should be investigated for torture conspiracy, says HRW
Dec 2, 2015
WASHINGTON: Former president George W. Bush and a raft of senior US officials from his administration should be investigated for conspiracy to torture and for other crimes, Human Rights Watch said on Tuesday.
In a scathing report, the international rights group decries the lack of prosecutions of those involved in the Central Intelligence Agency's secret programme to torture detainees in the wake of the Sept 11, 2001 attacks.
It said there is enough evidence for the attorney general to order criminal probes.
The 153-page report outlines evidence to support the main criminal charges that could be brought against those behind what is referred to so-called "enhanced interrogation" techniques, and challenges claims that prosecutions are impossible.
"US officials who created, authorised and implemented the CIA program should be among those investigated for conspiracy to torture as well as other crimes," the report summary states.
Full report at:
http://www.dawn.com/news/1223659/bush-should-be-investigated-for-torture-conspiracy-says-hrw
---------
US support for ISIS 'unprecedented'
By Julian Hattem
Dec 2, 2015
Academic experts fear that American support for radical Islamism has reached "unprecedented" levels, even while it stays well below the support for the extremists seen in other countries.
Academics at George Washington University's program on extremism found that the types of Americans drawn to the Islamic State in Iraq and Syria (ISIS) vary widely in terms of race, age, education and family background. Yet they are largely all united by their use of social media, which ISIS has been able to master as its reach has grown.
"What we do see in the United States is an unprecedented mobilization" that is "bigger than any other mobilization we have seen since 9/11," said Lorenzo Vidino, the director of the university's program, said during an event releasing the report on Tuesday.
"It is not as big as some of the European countries that have been affected by the phenomenon," he added. "But it is, in a historical sense, unprecedented."
The findings are likely to add new urgency to officials' concerns about ISIS, which have peaked in the weeks following attacks in Paris that killed 130 people. The Paris violence came on the heels of bombings in Beirut and the downing of a Russian airliner over the Sinai Peninsula, a troubling sign of ISIS's expansion beyond its self-proclaimed caliphate.
Intelligence and law enforcement officials have repeatedly warned that ISIS's fluency on the Internet has made it attractive to disaffected Americans who grow radicalized online.
Critics of the Obama administration's increasing focus on extremists online say that federal officials arrest people who would be unable to carry out plots on their own.
FBI Director James Comey has previously said that federal officials have launched ISIS-related investigations in all 50 states.
Full report at:
http://thehill.com/policy/national-security/261597-unprecedented-support-for-isis-in-us-analysis-claims
---------
Obama urges Turkey to reduce tensions with Russia
Dec 2, 2015
PARIS: US President Barack Obama urged Turkey on Tuesday to reduce tensions with Moscow after the downing of a Russian warplane and to seal its border with Syria to choke off the supply of money and fighters to the militant Islamic State (IS) group.
He also raised the spectre of Afghanistan in warning Russia against getting bogged down in its military campaign to prop up Syrian President Bashar al-Assad.
But hopes of the de-escalation called for by Obama suffered a setback when Russia officially announced a list of sanctions to be imposed on Turkey and sources said Moscow may also freeze work on a major gas pipeline project.
Obama met Turkish President Tayyip Erdogan in Paris, where they have been attending a climate summit, a week after Turkish jets shot down a Russian warplane along the Syrian border.
Obama stressed that US support for its Nato ally's security remained steadfast.
"The United States supports Turkey's right to defend itself and its airspace and its territory," Obama said. "We discussed how Turkey and Russia can work together to de-escalate tensions and find a diplomatic path to resolve this issue." Obama told Erdogan that the IS must be pursued by all sides, echoing a message he delivered to Russian President Vladimir Putin on Monday. "We all have a common enemy, and that is ISIL, and I want to make sure that we focus on that threat," Obama said.
Tensions between Russia and Turkey have complicated US efforts to prod Moscow into steering its military might towards IS rather than Western-backed Syrian opposition groups. Putin supports Assad, while Obama and Erdogan want him to go.
Obama said he did not expect a quick reversal of Putin's strategy in Syria, but Moscow may eventually align itself with the US-led coalition fighting IS.
"I think Mr Putin understands that with Afghanistan fresh in the memory for him to simply get bogged down in an inconclusive and paralysing civil conflict is not the outcome that he's looking for," Obama told a news conference.
The Soviet Union invaded Afghanistan in 1979 to prop up a pro-Moscow government but withdrew a decade later after failing to beat Afghan guerrillas.
With Putin committed to keeping Assad in power in Damascus, Obama did not expect Russian warplanes to shift their focus soon to hitting IS rather than other opposition groups. "I don't expect that you're going to see a 180 turn on their strategy over the next several weeks," Obama said.
Turkish Prime Minister Ahmet Davutoglu called for the opening of communication channels between Ankara and Moscow to prevent further incidents like the downing of the warplane.
Putin has said Turkey shot down the jet to protect supplies of oil from IS, a claim that Erdogan dismisses as "slander".
Full report at:
http://www.dawn.com/news/1223614/obama-urges-turkey-to-reduce-tensions-with-russia
---------
U.S. and Russia aim to choke off ISIS finances
2 December 2015
The United States and Russia are drafting U.N. resolutions aimed at ramping up global efforts to choke off ISIS' sources of financing, both country's envoys said.
The proposed new Security Council measure would build on a resolution adopted in February that sought to cut off millions of dollars in earnings from ISIS smuggling of oil and antiquities.
U.S. Ambassador Samantha Power told reporters that the draft resolution "will consolidate and streamline the council's recent efforts on ISIL financing" and introduce "new steps to make the sanctions more effective."
The measure could be adopted around Dec. 17 during this month's U.S. presidency of the Security Council.
Full report at:
https://english.alarabiya.net/en/News/middle-east/2015/12/02/Russia-and-U-S-aim-to-choke-off-ISIS-finances.html
---------
Giuliani debunks Trump's remarks about Muslims cheering after 9/11 attacks
Dec 2, 2015
NEW YORK: Former New York City Mayor Rudy Giuliani said on Wednesday that he never witnessed Muslim Americans revelling over the 9/11 terrorist attacks.
"I was, as you know, deeply involved in it," he said on MSNBC about the Sept 11, 2001, attacks.
In TV interviews Giuliani, a Republican who was praised for handling the aftermath of World Trade Centre towers, said there were no demonstrations anywhere in New York or New Jersey. There were reports of five or ten people revelling but they were beaten up and they stopped, he said on CNN.
"The reality is, the night of Sept 11, I said to the people of New York, 'you should not assign blame here,", he said.
"Otherwise we're going to be like them and I want us to be a model". "But I didn't just rest on that," Giuliani continued. "Thank God we didn't have a serious incident."
Republican presidential front-runner Donald Trump claimed last weekend that he recalls thousands of Muslim Americans in New Jersey celebrating the fall of the World Trade Centre.
His remarks have since drawn scepticism from media and several of his rivals for the Republican nomination next year.
Full report at:
http://www.dawn.com/news/1223657/giuliani-debunks-trumps-remarks-about-muslims-cheering-after-911-attacks
---------
US expanding ISIL fight
02 December 2015
The U.S. is sending more special operation forces to Iraq to help Kurdish peshmerga forces and conduct raids in Syria, the head of American defense said Tuesday.
"These special operators will over time be able to conduct raids, free hostages, gather intelligence, and capture ISIL leaders," defense chief Ashton Carter told a House Armed Services Committee.
"The raids in Iraq will be done at the invitation of the Iraqi government and focused on defending its borders and building the ISF's own capacity," he said referring to the Iraqi Security Forces. "This force will also be in a position to conduct unilateral operations into Syria."
Carter did not provide a timetable for the deployment.
U.S. special operation forces in October conducted a raid on a ISIL prison in Iraq to free 70 hostages, including Iraqi forces. A U.S. soldier was killed during the operation.
The White House also ordered the deployment of about 50 special operation forces to Syria to assist and advise local forces there, including the Kurdish People's Union Party (PYD).
"We're at war," Carter said. "Tens of thousands of U.S. personnel are operating in the broader Middle East region, and more are on the way."
He noted that about 3,500 U.S. troops are operating at six locations in Iraq in support of the ISF.
Full report at:
http://www.worldbulletin.net/america-canada/166930/us-expanding-isil-fight
---------
Mideast
Al Qaeda militants take over two south Yemen towns, residents say
Dec 2, 2015
ADEN: Al Qaeda have retaken the two major southern Yemeni towns of Zinjibar and Jaar that had fallen briefly to militants four years ago, residents and local fighters said on Wednesday.
Residents said the militants launched a surprise attack and clashed with the local forces, known as popular committees.
The militants then set up checkpoints at the entries to the towns and announced over loudspeakers after dawn prayers their takeover of both towns.
Jaar and Zinjibar, the capital of Abyan province, are about 50 km east of the main port city of Aden.
They had fallen previously to militants from Al Qaeda in the Arabian Peninsula in 2011.
At the time, the militants were emboldened by waning government control over the impoverished country during Arab Spring protests that eventually ousted former President Ali Abdullah Saleh.
Full report at:
http://www.dawn.com/news/1223738/al-qaeda-militants-take-over-two-south-yemen-towns-residents-say
---------
FSA Says Has Proof of ISIL's Oil Deal with Turkey
Dec 01, 2015
A senior FSA member responsible for information affairs told the Russian media that the group has received images of the contracts signed by Turkey to purchase Iraq and Syria's oil resources from the ISIL.
German media had reported earlier this month that Russian airstrikes on the ISIL's oil infrastructure caused natural dissatisfaction of Turkey that appears to be the main consumer of ISIL's oil.
In the wake of the downing of the Russian Su-24 bomber jet by Turkish air force, President Vladimir Putin said that Ankara appears to be an accomplice of terrorists, as it is purchasing oil in regions of Syria captured by extremists, and he is on solid ground in saying so, the German newspaper Bild reported.
Turkey has turned into a major consumer of oil from the ISIL, the author of the article continued. Turkish businessmen sign deals on oil purchases with the ISIL, allowing them to get revenues of $10 million weekly.
The Kremlin long time ago obtained information that oil from ISIL-seized territories in Syria is being transferred to Turkey. And the fact that Russian Aerospace Forces started to conduct more attacks against ISIL infrastructure couldn't be overlooked by Ankara, Sputnik said.
According to Bild, Turkish policies regarding the ISIL are not quite transparent: although Ankara provided Americans with opportunities to use the country's airbase for launching attacks against ISIL positions, Erdogan allows terrorists sneaking into Syria to go through Turkey without hindrance.
Full report at:
http://en.farsnews.com/newstext.aspx?nn=13940910001083
---------
Israel admits forces operating in war-hit Syria
1 December 2015
Prime Minister Benjamin Netanyahu admitted for the first time Tuesday that Israeli forces have been operating in Syria, where the Iran-backed regime is battling rebels including ISIS.
"We occasionally carry out operations in Syria to prevent that country from becoming a front against us," Netanyahu told reporters during a visit to northern Israel.
"We also do everything to prevent weapons, particularly lethal ones, being moved from Syria to Lebanon," he added.
Netanyahu did not provide further details and his comments were the first public recognition that Israel has been active in conflict-riddled Syria.
Several purported strikes have occurred in recent months, targeting alleged Iranian arms transfers from Syria to Lebanon and destined for Israel's arch-foe, the Lebanese Shiite movement Hezbollah.
But these strikes were not officially acknowledged by Israeli authorities.
Israel opposes the regime of Syrian President Bashar al-Assad, which has been battling an armed rebellion since March 2011, but has sought to avoid being dragged into the war in neighboring Syria.
Full report at:
https://english.alarabiya.net/en/News/middle-east/2015/12/01/Israel-admits-forces-operating-in-war-hit-Syria.html
---------
Yemen leader reshuffles cabinet to smooth differences
1 December 2015
Yemeni President Abedrabbo Mansour Hadi reshuffled his cabinet Tuesday, naming new foreign and interior ministers after signs of discord within the government of the war-torn country.
The shake-up comes as anti-militia forces struggle to push Iran-backed Houthi militia group out of the southwestern province of Taez, which could facilitate retaking the capital Sanaa.
Abdulmalek al-Mikhlafi, who leads a team of government peace negotiators, was sworn in as foreign minister, replacing Riad Yassin, the Saba state news agency reported.
The replacement of Yassin, who is said to have good relations with Hadi but not with Prime Minister Khaled Bahah, is understood to be aimed at smoothing relations between the president and the premier.
"The reshuffle is mainly to replace Yassin who had differences with Bahah," a source close to the prime minister said.
Among other changes, General Hussein Arab was appointed interior minister, replacing General Abdo al-Huzeifi who will lead the country's intelligence services, Saba said citing presidential decrees.
Hadi also named a new minister of transport, Salah al-Shanfara, who told AFP that he had rejected the nomination.
"I am head of the Supreme Council of the Southern Movement and we are in revolution and will not accept positions," he said, referring to the secessionist movement that wants independence for Yemen's south.
The south was independent between the end of British colonial rule in 1967 and its union with the north in 1990.
A secession attempt four years later sparked a brief but bloody civil war that ended with northern forces occupying the region.
The separatists have played a key role in a government-led offensive that has recaptured five southern provinces, including Aden, since July from rebels who overran them earlier this year.
Full report at:
https://english.alarabiya.net/en/News/middle-east/2015/12/01/Yemen-leader-reshuffles-cabinet-to-smooth-differences-.html
---------
U.S. says Turkey must do more to control its border with Syria
2 December 2015
U.S. Defense Secretary Ash Carter on Tuesday named Turkey as one of the countries that needed to do more in the fight against Islamic State of Iraq and Syria (ISIS), including tightening control of its border with Syria.
"We all must do more. Turkey must do more to control its often porous border," Carter told a congressional panel, noting that Saudi Arabia and Gulf states had been "preoccupied by the conflict in Yemen."
Full report at:
https://english.alarabiya.net/en/News/middle-east/2015/12/02/U-S-says-Turkey-must-do-more-to-control-its-border-with-Syria.html
---------
Israeli settlers once again storm al-Aqsa Mosque
Dec 2, 2015
Israeli settlers, protected by Israeli forces, have once again stormed the al-Aqsa Mosque in the occupied East al-Quds (Jerusalem).
According to reports on Wednesday, the settlers entered the holy site while escorted by a group of Israeli troops.
The development came after a large number of Israeli military forces arrested at least 23 Palestinians in the occupied West Bank during their overnight raid on a refugee camp.
The Palestinians were detained when more than 1,500 Israeli forces, backed by a helicopter and several snipers, stormed the Shu'afat refugee camp in northeast of the occupied city of al-Quds (Jerusalem), reports said on Wednesday.
According to the reports, Israeli forces blocked entries to the refugee camp, fired tear gas at Palestinians and set off stun grenades. Local residents told the al-Aqsa TV that Israeli forces also prevented ambulances from entering the camp.
The Israeli soldiers were deployed in the refugee camp ahead of the planned demolition of a home of a Palestinian who allegedly carried out an attack against Israeli forces last year.
The home set to be demolished was the residence of Ibrahim al-Akari who, Israel alleges, carried out a car-ramming attack on November 5, 2014, which killed two people, including a border police officer. He was shot dead in the incident.
The reports come as tensions continue between Palestinian protesters and Israeli forces in the occupied West Bank and the Gaza Strip.
Full report at:
http://www.presstv.ir/Detail/2015/12/02/440006/Israel-settlers-Palestine-AlAqsa-Mosque-West-Bank-
---------
Africa
Libyan warplanes target Daesh Takfiris
Dec 2, 2015
Libyan warplanes have bombarded positions belonging to the Daesh Takfiri terrorist group, which has been trying to expand its territories towards oilfields in the eastern parts of country.
On Tuesday, fighter jets of Libya's internationally recognized government hit a "house in an industrial area south of Ajdabiya" city, where the terrorists were holding a meeting, AFP reported, citing an unnamed senior officer.
The airborne attack, preceded by other such raids last week, was part of a anti-terror campaign aimed at preventing militants from taking the city, which is currently in the hands of fighters loyal to the government, the officer added.
Daesh terrorists, who currently control the northern city of Sirte, are fighting both government forces and other rival factions that control the embattled city of Benghazi, located in the east of the country.
Meanwhile, a United Nations report said that the terror group was eager to reach and capture oil installations in Libya, but it lacked the capacity to take, hold and manage oilfields or refineries in the country.
The report added that Daesh "is only one player among multiple warring factions in Libya and faces strong resistance from the population as well as difficulties in building and maintaining local alliances."
Full report at:
http://www.presstv.ir/Detail/2015/12/02/439950/Libya-Daesh-UN-Ajdabiya-Sirte-Tripoli-Tobruk
---------
U.N. experts: Up to 3,000 ISIS fighters in Libya
2 December 2015
ISIS has between 2,000 and 3,000 fighters in Libya and has demonstrated its intention to control more territory in the strategically located North African country — but it is only one player among multiple warring factions, United Nations experts has said in a report.
The experts monitoring U.N. sanctions against al-Qaida and spinoff groups said in the report to the U.N. Security Council that the Islamic State group is benefiting from its "appeal" and notoriety in Iraq and Syria and poses "an evident short and long-term threat in Libya."
The group's central command views Libya "as the 'best' opportunity to expand its so-called caliphate" from Syria and Iraq, the experts said.
The 24-page report cautioned, however, that the group "faces strong resistance from the population, as well as difficulties in building and maintaining local alliances" — and stressed that its threat "needs to be realistically assessed."
Nonetheless, the experts said there is concern at the spread of the ISIS in Libya, given the country's strategic location on the Mediterranean Sea and its use as a transit point in North Africa.
Full report at:
https://english.alarabiya.net/en/News/middle-east/2015/12/02/U-N-experts-Up-to-3-000-ISIS-fighters-in-Libya.html
---------
Libya's unrecognized govt reshuffles cabinet
2 December 2015
Libya's unrecognized government on Tuesday announced a cabinet reshuffle that drastically reduces the number of portfolios but retains Khalifa Ghweil as prime minister.
"The General National Congress voted today in favor of a government reshuffle to reduce the number of ministers" from 24 to 12, in addition to the post of prime minister, a GNC source told AFP.
Full report at:
https://english.alarabiya.net/en/News/middle-east/2015/12/02/Libya-s-unrecognized-government-gets-reshuffle.html
---------
Europe
Germany: Assad regime buys oil from ISIL
02 December 2015
The German government has accused the Bashar al-Assad regime of buying oil from the ISIL organization, which Damascus had previously designated as its enemy.
German Foreign Ministry deputy spokeswoman Sawsan Chebli told a news conference in Berlin on Tuesday that there was evidence of oil transactions between the Assad regime and ISIL.
Asked about Russian President Vladimir Putin's claim that Turkey was buying oil from ISIL, Chebli said that German authorities have no information supporting these particular claims.
"But what we know for example is that the Assad regime has received large amounts of oil from ISIL. We have evidence; we have indications showing that this is the case," she added.
German government spokesman Steffen Seibert also criticized accusations directed at Turkey, saying there was no serious evidence indicating Turkey was tolerating or actively supporting such oil purchases with ISIL.
Full report at:
http://www.worldbulletin.net/europe/166932/russian-pm-approves-sanctions-on-turkish-trade
---------
British parliament set to vote on whether to bomb ISIS in Syria
December 02, 2015
After the November 13 terror attacks in Paris, France asked its allies to bump up their military offensive against ISIS. It's time for Britain and Germany's turn to decide if they will.
In both countries, parliamentarians will vote to approve their leaders' requests to do so. And the measures are expected to pass.
British airstrikes
British MPs will debate for 10 and a half hours Wednesday and then vote on whether to expand UK airstrikes to include ISIS strongholds in Syria.
Britain is already part of a U.S.-led coalition fighting ISIS from the air, but has until now limited strikes to targets in Iraq.
Prime Minister David Cameron, who visited French President Francois Hollande after the attacks that killed 130 people, has pushed for the expansion.
It is needed to counter "the very direct threat that (ISIS) poses to our country and our way of life," he told a gathering of Parliament.
Britain needs "to take action now, to help protect us against the terrorism seen on the streets of Paris and elsewhere," Cameron said.
Cameron, a conservative, faces some opposition from the Labour Party, which has said that there is a lack of a coherent plan to fight ISIS. But dozens of its members support the move and will not vote en bloc as a party against it. Approval is expected to pass.
German reconnaissance
German parliamentarians will also vote Wednesday on an expanded commitment, deploying high-tech intelligence jets over Syria and Northern Iraq to help other countries's forces pinpoint targets.
Full report at:
http://nation.com.pk/international/02-Dec-2015/british-parliament-set-to-vote-on-whether-to-bomb-isis-in-syria
---------
Liberal Muslim group slams Saudi centre
01 Dec 2015
A liberal Muslim group in Austria has called on the Austrian authorities to keep a watchful eye on what is going on at a Saudi-financed religious dialogue centre in Vienna, which it alleges is being infiltrated by radical Salafists and Muslim Brotherhood members.
Amer Albayati, president of the Initiative Liberaler Muslime Österreich (ILMÖ), said that up to 100 people at the controversial King Abdullah Bin Abdulaziz International Centre for Interreligious and Intercultural Dialogue (KAICIID) are operating under the "protective mantle of diplomatic immunity" and that the organization has become "a new entry point for radical Islamists."
Albayati said that Ibrahim El-Zayat, the co-founder of the Muslim-Jewish Leadership Council (launched by KAICIID), has been linked in media reports to the controversial Muslim Brotherhood organization.
He went on to say that "interreligious dialogue is only a platitude, and that is why we are calling for this unacceptable and dubious centre to be closed down".
KAICIID rejected the allegations, calling them "absurd and wrong". In a statement, spokesman Peter Kaiser said that the centre's mission is "to promote dialogue between different religions" and that all its board members are appointed according to international and Austrian law and that none of them have diplomatic immunity. He added that the centre "in no way supports religious ideologies".
Full report at:
http://www.thelocal.at/20151201/liberal-muslim-group-slams-saudi-centre
---------
UK set to vote on striking ISIS in Syria
2 December 2015
Britain's parliament is set to vote on Wednesday to approve air strikes against ISIS militants in Syria after months of wrangling over whether enough opposition Labor lawmakers would back military action.
Prime Minister David Cameron has said he believes British warplanes, which have been bombing ISIS targets in Iraq for more than a year, should also be tackling the group in Syria rather than "sub-contract" UK security to other countries.
The election of veteran anti-war campaigner Jeremy Corbyn as Labor leader in September complicated his plans. Corbyn has accused the British leader of rushing to war and has appealed to Labor lawmakers who favor military action to think again.
Keen to avoid a repeat of a damaging 2013 parliamentary defeat over plans to bomb the forces of Syrian President Bashar al-Assad, Cameron had made it clear he would not bring a vote to parliament if he did not think he could win it.
He is now all but assured of winning parliamentary backing after Corbyn said he would allow his lawmakers to vote according to their conscience -- breaking with a tradition for leaders to instruct lawmakers how to vote on big decisions.
Full report at:
https://english.alarabiya.net/en/News/world/2015/12/02/UK-set-to-vote-for-Syria-air-strikes.html
---------
EU considers flying in refugees from Turkey
2 December 2015
The European Union executive is drafting a plan to fly limited numbers of refugees from Turkey direct to Europe, EU officials have said following a weekend deal under which Ankara promised to help cut chaotic mass inflows.
So far, 886,662 people seeking safety have reached European shores this year, about four times the total in 2014, and mostly through Turkey, according to U.N. data. That has set EU governments against each other and strained to breaking point their system of passport-free travel across most national borders.
To stem the influx, EU leaders reached an agreement with Turkey on Sunday offering cash, easier visas for Turkish travellers to Europe and renewed talks to join the EU, in exchange for Turkey's engagement to better patrol its borders and improve the conditions of the refugees it hosts.
Full report at:
https://english.alarabiya.net/en/News/world/2015/12/02/EU-considers-flying-in-refugees-from-Turkey.html
---------
France give Hollande best ratings since 2012
2 December 2015
French President Francois Hollande's ratings zoomed up to 50 percent, the best since 2012, following his hardline response against extremists after the Paris attacks, a poll has revealed.
It was the best score for Hollande since July 2012, according to a poll by Ifop/Fiducial for Paris Match and Sud Radio. The French leader's popularity had reached extremely low levels in the past three years.
Hollande's approval ratings, which have been hit by his failure to stop unemployment, had earlier shot up by 21 points in the aftermath of the January attacks on the Charlie Hebdo satirical magazine and a Jewish supermarket in Paris.
"For the second time this year, we have witnessed a tremendous surge in the president's popularity," Ifop's deupty director Frederic Dabi said.
The latest poll results were published just five days before the first round in a regional vote that is widely seen as a litmus test of the 2017 general election. For the first time, the far-right National Front appears set to win at least two regions.
Full report at:
https://english.alarabiya.net/en/News/world/2015/12/02/Hollande-sees-surge-in-approval-ratings-after-Paris-attacks.html
---------
Sweden calls on EU to keep pledge to Turkey on refugees
02 December 2015
Sweden on Tuesday called on the EU to honor its promises to Turkey on the refugee crisis.
Migration Minister Morgan Johansson said: "We expect that the refugee flow will be normalized after the agreement between EU and Turkey. The EU should keep their promises to Turkey."
Only Germany hosts more refugees than Sweden in the EU but Johansson said the Swedish asylum system had become blocked due to the high numbers seeking shelter over the last three months.
Full report at:
http://www.worldbulletin.net/europe/166928/russian-pm-approves-sanctions-on-turkish-trade
URL: https://www.newageislam.com/islamic-world-news/new-age-islam-news-bureau/islamic-state-manifesto-vows-expand-war-india/d/105487
New Age Islam, Middle East, ISIL, ISIS, Syria, Iraq, Islamic World News, African Muslim News, Arab World News, South Asia News, Indian Muslim News, World Muslim News, Islamic Website, Online Islam