New Age Islam News Bureau
11 Sept 2015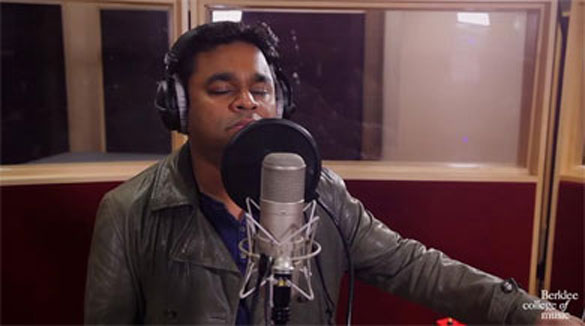 A Mumbai-based Sunni Muslim group has issued a fatwa against celebrated Iranian filmmaker Majid Majidi and Indian music composer A R Rahman
-------
Arab World
• Islamic State Magazine Dabiq Labels Muslims Fleeing To Europe as 'Sinners'
• 56 Soldiers Killed In Insurgent Attack on Syrian Air Base
• 26 Takfiris Killed in Syria's Hama
• Syrian Forces Kill ISIL Terrorists in Sweida
• Explosives smuggled from Iran were sufficient to destroy Manama: Bahrain
• FM: Russia to take further steps on Syria if needed
• Saudi MERS cases continue to rise
• Militants Suffer Heavy Losses in Aleppo
• Iraqi Troops Regain Control of Areas in Anbar
• Israel Conducts Airstrikes at Syrian Artillery near Damascus
• KSA businessman gives $10m for Islamic law centre at Yale
• 134 Sinai militants killed in 4 days of Egypt operations
--------
Europe
• Russian Orthodox Church Stands Up For Muslim Book Ruled 'Extremist' By Court
• Amid Muslim Refugee Crisis, Saudi Arabia Vows To Build 200 Mosques in Germany
• Video shows Hungary police feeding refugees 'like animals'
• Islamic extremists 'trying to recruit Syrian refugees in Germany'
• Europe's Refugee Crisis: Violence, Demands, and Muslim Conquest
• No Mecca pilgrimage for Russia's Muslims
----------
Pakistan
• Military Asks Govt to Choke Terror Financing
• Taliban 'Hurl Threats' At PTI Leaders
• Four Suspected Terrorists Killed In Encounter with Rangers
• Terror bid foiled: Three 'militants' arrested near Pak-Afghan border
• Now is the turn of religious hate-mongers, corrupt: Nisar
• Only tribals can decide Fata's future, says Fazl
• Increasing exports only way out for heavily indebted Pakistan: PM
• Bin Laden doctor languishes in Pakistan prison as appeal lingers
---------
South Asia
• ISIS Loyalists Kill Mullah Imam in Nangarhar Province
• Karzai Doubts Al-Qaeda Ever Operated In Afghanistan
• Snowden killed spy programme in Afghanistan: US spy chief
• Suicide car bomb attack on Kandahar intelligence compound thwarted
• Kidnapped Dutch aid worker freed in Afghanistan after 3 months
• Afghan forces to receive 2,293 MTVs under the US Army contract worth $369m
• Bangkok Bomb Plotter Flew to China From Bangladesh; Malaysia Lead Unsuccessful
---------
India
• Keeping Islamic State Out of India
• Fatwa against Rahman and Iranian Filmmaker for Film on Prophet by Raza Academy
• Rajasthan: Muslims irked by blood donation drive on Eid
• Sena on meat ban: Muslims have Pak to go to, where will Jains go?
• 9 things to know about 7/11 train blasts
• Pakistan violates ceasefire in J&K amidst India-Pak border talks
• India, Pak agree to evolve new border protocols
• India court convicts 12 in Mumbai train bombings
---------
North America
• 9/11 in the Age of ISIS: Facing Continued Anti-Islam Sentiment, American • Muslims Are Determined To Reclaim the Narrative
• September 11, Islam and 'the beauty of America'
'• There is no God but Allah'? School accused of Islamic indoctrination
---------
Mideast
• Drone Kills Four Qaeda Suspects In Yemen
• PKK Targets in Northern Iraq Attacked By Turkish Warplanes
• Yemen's govt says it will attend peace talks
• Turkey bombs PKK targets in northern Iraq
• U.N. announces new peace talks on Yemen next week
• U.S. beefing up protection for Sinai peacekeepers
• U.S. hits Hamas officials, company with sanctions
• Iran Worried about IAEA Leak of Sensitive Information
• Basij Forces Start Massive Drills in North-western Iran
• One civilian killed, 3 cops injured in Turkey 'PKK attack'
---------
Africa
• Islamic Body Canvasses Total School Enrolment for Muslim Children
• Leaders Outline Program to Fight Terrorism in Minnesota
• Libya at 'moment of truth' as talks deadline looms
• Burundi army chief survives assassination attempt
• Ugandan Muslims denied visas for travel to Hajj
---------
Southeast Asia
• LGBT community will never have equal rights in Malaysia, tourism minister says
• Political accountability: An Islamic viewpoint
• Count us out of Pakatan 2.0 if Amanah's in, PAS leaders say
• Anina sues Ku Nan, Rauf, after sacking from Umno over suit against Najib
• Healing the wounds between Islam and Christianity
• Al Jazeera journalist deported, gov't rebuts claims on Altantuya
• Attack unites Muslims and Christians in rural Indonesia
Compiled by New Age Islam News Bureau
URL: https://www.newageislam.com/islamic-world-news/new-age-islam-news-bureau/islamic-state-magazine-dabiq-labels-muslims-fleeing-to-europe-as-'sinners'/d/104550
---------
Arab World
Islamic State Magazine Dabiq Labels Muslims Fleeing To Europe as 'Sinners'
Sep 10, 2015
Syrians and Libyans fleeing to Europe are committing sin by exposing their children to atheism, drugs, alcohol and sexual permissiveness, according to a magazine published by Islamic State insurgents. Hundreds of thousands of people have fled wars in the Middle East this year, often from areas seized or threatened by Islamic State militants. They have crossed the Mediterranean to Europe on flimsy boats that have sometimes capsized, killing hundreds, in one of the biggest waves of migration since World War Two. Most of the refugees come from Syria, Iraq and Libya – states ravaged by conflict frequently involving Islamic State. "Sadly, some Syrians and Libyans are willing to risk the lives and souls of … their children, sacrificing many of them during the dangerous trip to the lands of the war-waging crusaders ruled by the laws of atheism and indecency," Islamic State's Dabiq magazine said.
It said that most families fleeing to Europe come from areas under Syrian President Bashar al-Assad's control or from Kurdish areas that had been fighting Islamic State. But the magazine of Islamic State, which controls territory in Iraq and Syria where some 10 million people live, said those who leave its domain were committing a "major sin". "It should be known that voluntarily leaving Drul-Islm (lands of Islam) for drul-kufr (land of unbelievers) is a dangerous major sin, as it is a passage towards kufr (disbelief) and a gate towards one's children and grandchildren abandoning Islam for Christianity, atheism, or liberalism," it said. Dabiq magazine added that migrating to Christian lands exposed children or grandchildren to "the constant threat of fornication, sodomy, drugs, and alcohol". "If they don't fall into sin, they will forget the language of the Koran – Arabic – which they were surrounded by in Syria, Iraq, Libya, and elsewhere, making the return to the religion and its teachings more difficult."
http://indianexpress.com/article/world/middle-east-africa/islamic-state-magazine-dabiq-labels-muslims-fleeing-to-europe-as-sinners/
----------
56 soldiers killed in insurgent attack on Syrian air base
September 11, 2015
BEIRUT - Syrian insurgents killed 56 government soldiers during an assault that led to their capture of an air base in the northwest of the country, the Syrian Observatory for Human Rights monitoring group said on Thursday.
An alliance of insurgents including al Qaeda's Syria wing Nusra Front seized the Abu al-Duhur military airport on Wednesday as Syrian troops withdrew from their last major stronghold in Idlib province.
The Observatory's director Rami Abdulrahman said the 56 soldiers were either killed in fighting or killed afterwards.
Dozens of soldiers were also reported missing and insurgents took around 40 others captive, he said, citing sources on the ground in Syria.
Asked about the report, a Syrian military official said the army was not commenting on the situation and reiterated a previous statement that the base had been evacuated on Wednesday.
Meanwhile, a defiant Russia on Thursday said it was ready to increase military support to Syria's Bashar al-Assad if needed, dismissing suggestions it could hamper Western efforts to fight Islamic State militants.
Washington has accused Moscow of solidifying its foothold in Syria, raising concerns it could throw a wrench in plans by the US-led coalition to step up operations against jihadists in the war-torn country.
The fresh tension erupted just weeks before the UN General Assembly in New York at which Russian President Vladimir Putin is scheduled to speak.
Speaking to reporters, Foreign Minister Sergei Lavrov said Moscow wanted to avoid a repeat of the "Libyan scenario" in Syria and would therefore provide greater military assistance to the Syrian president if requested.
"We helped, are continuing to help and will help the Syrian government when it comes to supplying the Syrian army with everything it needs," he said.
But he denied that Moscow was ramping up its military presence in Syria, saying Russia was merely supplying its ally with humanitarian aid and military equipment in accordance with existing contracts.
"Russian is sending planes to Syria with both military equipment in accordance with current contracts and humanitarian aid," he said.
"We have never made our military presence (in Syria) a secret," he said.
"Russia is not taking any additional steps.
"
US officials said this week that Russia had been sending ships, armoured personnel carriers and naval infantry to Syria in an apparent effort to prop up the besieged regime.
And he rubbished suggestions any greater Russian involvement in Syria could complicate Western plans to fight Islamic State, which has taken control over swathes of Syrian territory.
"This logic is uncomprehensible to me," Russia's top diplomat said.
"The Syrian army is the most effective force that can stand up to the terror threat on the ground.
"
On Wednesday, US officials said two tank-landing ships had arrived at Russia's Soviet-era naval facility at the Syrian port of Tartus along with naval infantry.
The White House warned this week that a Russian military buildup in Syria could spark a "confrontation" with US-led forces carrying out an air campaign against the Islamic State group.
Lavrov said he had discussed Washington's concerns with US Secretary of State John Kerry who had phoned him twice over the past few days.
He said Kerry was concerned that Russia's support for Assad would ultimately strengthen the Islamic State group because its sponsors would be forced to ramp up their military and financial support.
"Well, that logic has been turned upside down," Lavrov said.
"Once again, this is an attempt to appease those who are using terrorists in their fight against unwanted regimes.
"
"I believe this is a colossal mistake.
" Putin has called for the establishment of a wider coalition to combat IS in Syria and his spokesman said he would raise the issue in his UN address.
Russia "sees as its goal giving support to the Syrian authorities in fighting the dangerous phenomenon that is the so-called Islamic State," spokesman Dmitry Peskov said.
Some analysts have suggested Russia is keen to deflect attention from the Ukraine crisis and may use its greater role in Syria as a bargaining chip to ease Western sanctions.
Syria was a close ally of Moscow's during the Soviet era, receiving military backing at a time when Russia supported the Arab world in its confrontation with Israel.
http://nation.com.pk/international/11-Sep-2015/56-soldiers-killed-in-insurgent-attack-on-syrian-air-base
----------
26 Takfiris Killed in Syria's Hama
Sep 10, 2015
Field sources said that 11 terrorists, including their leader nicknamed "al-Sheikh Sa'ad", were killed during an operation in Kafar Zeta town in the Northern countryside of Hama. A vehicle equipped with a 14.5 mm machine gun was also destroyed.
Six terrorists from "al-Islam Brigade" terrorist group were also killed in Kasheemeh farm in the outskirts of the town.
The Syrian forces killed nine terrorists, and destroyed their arms and ammunition to the East of al-Qadour gas station in al-Lattamneh town, 35 kilometers to the North of Hama city.
http://english.farsnews.com/newstext.aspx?nn=13940619000460
----------
Syrian Forces Kill ISIL Terrorists in Sweida
Sep 10, 2015
The army bombed a hideout of ISIL terrorists with their vehicles in the vicinity of Tal Sa'ad in the Northeastern countryside of Sweida, killing and injuring a large group of terrorists.
The ISIL Takfiri terrorists currently control shrinking swathes of Syria and Iraq. They have threatened all communities, including Shiites, Sunnis, Kurds, Christians, Ezadi Kurds and others, as they continue their atrocities in Iraq.
Senior Iraqi and Syrian officials have blamed Saudi Arabia, Qatar, and some Persian Gulf Arab states for the growing terrorism in their country.
The ISIL has links with Saudi intelligence and is believed to be indirectly supported by the Israeli regime.
http://english.farsnews.com/newstext.aspx?nn=13940619000550
----------
Explosives smuggled from Iran were sufficient to destroy Manama: Bahrain
September 11, 2015
JEDDAH/MANAMA: Explosives smuggled on boats from Iran seized by authorities in July were enough to destroy Manama, Bahrain's foreign minister said on Thursday.
Sheikh Khaled bin Ahmed Al-Khalifa urged Iran to refrain from interfering in the internal affairs of other countries and said Tehran should stop what he described as "dualism" between its language and actions, BNA reported.
He also called on Iran to revise its foreign policy.
Separately, in an interview with France's Le Figaro newspaper, he called for a ground offensive "to eliminate the Iranian influence" in Yemen.
"We need to be present on the ground to obtain the application of UN Resolution 2216 and the return of the legitimate authority to power," he said. "We must be sure that we completely eliminate the Iranian influence and that of their Houthi allies."
Bahrain is part of an Arab coalition that since March has been attacking the Shiite Houthi rebels in a bid to prevent them from taking full control of Yemen and to restore the rule of President Abed Rabbo Mansour Hadi.
The minister said it was necessary to send in ground troops because "we cannot continue to come under attack from missiles." He also conceded that the coalition's airstrikes were causing "collateral victims," so a new approach was needed.
Meanwhile, a border guard was shot dead Thursday when his post came under fire from Yemen, said the Interior Ministry.
Fahd bin Humaid Al-Harbi was killed when an outpost came under heavy fire at 7 a.m. from positions in a mountainous area inside Yemen, Maj. Gen. Mansour Al-Turki, spokesman of the Interior Ministry, said on Thursday.
This prompted the Saudi-led forces to open fire on those positions. However, Al-Harbi was injured in the attack and died on his way to hospital. Al-Turki said there was an exchange of fire with Houthi militia trying to enter Saudi territory.
However, Saudi land forces killed all the Houthi infiltrators and wiped out several positions used by them as hideouts inside Yemen. Apache helicopters from the alliance forces carried out successful attacks inside Yemen, military sources said.
http://nation.com.pk/international/11-Sep-2015/explosives-smuggled-from-iran-were-sufficient-to-destroy-manama-bahrain
----------
FM: Russia to take further steps on Syria if needed
10 September 2015
Foreign Minister Sergei Lavrov said on Thursday that Russia will take further steps on Syria if needed after admitting that his country's "humanitarian" flights to Syria carry military equipment as well as humanitarian aid.
Lavrov also said Russian military servicemen have been present in Syria for many years.
His statements come after the United States and some European countries expressed growing concern over the cargo on the flights.
Moscow has previously insisted in public that its flights to Syria are only humanitarian. Washington has put pressure on Greece and Bulgaria in recent days to deny Russia's requests to use their airspace for its Syria flights.
Full report at:
http://english.alarabiya.net/en/News/middle-east/2015/09/10/Lavrov-Russia-will-take-further-steps-on-Syria-if-needed.html
----------
Saudi MERS cases continue to rise
10 September 2015
Saudi Arabia has reported 18 more Middle East Respiratory Syndrome Coronavirus (MERS-CoV) cases since last week, 15 of them in Riyadh, and the numbers of patients infected with the virus in hospitals in Saudi Arabia continue to grow, the World Health Organization (WHO) said in its latest updates.
The 15 latest MERS-CoV cases in Riyadh appear to have links to an ongoing hospital outbreak at King Abdulaziz Medical City, according to separate updates from the Saudi Ministry of Health (MOH). It's not known how many cases are related to the hospital event, but 158 illnesses have been reported in Riyadh since July 21.
Five of the patients are healthcare workers who had contact with a suspected or confirmed case. Four of them are from foreign countries — two women, 29 and 38, and two men, 30 and 31. All are in stable condition. The fifth is a 27-year-old Saudi man from Riyadh who is also listed as stable.
Of the other 10 cases in Riyadh, one had contact with an earlier case, the exposure status was under review for five, and no known exposure to earlier cases has been found for four.
The other three cases were reported in Al-Kharj, which has registered three cases so far this month, and in Madinah and Al-Quway'iyah.
The patient from Madinah — an 80-year-old Saudi woman — had contact with a suspected or confirmed MERS case. No exposure source has yet been identified for the other two patients.
All of the 18 new cases involve adults, ranging in age from 27 to 85. Twelve patients are men and six are women. Fourteen are hospitalized in stable condition, and four are listed as critical.
Full report at:
http://english.alarabiya.net/en/News/middle-east/2015/09/10/Saudi-MERS-cases-continue-to-rise.html
----------
Militants Suffer Heavy Losses in Aleppo
Sep 10, 2015
A military source said the army destroyed a number of terrorists' positions, and killed and injured scores of them in the neighborhoods of al-Jdaida, al-Ramousa, al-Ashrafyia, al-Rashidin 4, al-Sheikh Lutfi, al-Layramoun, Bani Zaid, al-Amiryia, al-Sheikh Ahmed, al-Ridwanyia, al-Halabyia, al-Sheikh Khudir and Ekthar al-Bizar in Aleppo.
A group of terrorists were also killed in military operations in Arbid village, and in the vicinity of the Air Force Academy, 40 km to the East of Aleppo city. Terrorists' positions and equipment were also destroyed.
Full report at:
http://english.farsnews.com/newstext.aspx?nn=13940619000491
----------
Iraqi Troops Regain Control of Areas in Anbar
Sep 10, 2015
"The 16th division of the Rapid Intervention Forces carried out a tactical operation in al-Naimiyah and managed to liberate it and arrive at a distance of 700 meters from Shuhada neighborhood South of Fallujah," Deputy President of the Anbar provincial council Faleh al-Issawi said on Wednesday.
He further said that both cities would soon be fully liberated by security forces, local police and residents, while stressing that "the recent progress has tightened the siege on ISIL".
The ISIL Takfiri terrorists currently control shrinking swathes of Syria and Iraq. They have threatened all communities, including Shiites, Sunnis, Kurds, Christians, Ezadi Kurds and others, as they continue their atrocities in Iraq.
Full report at:
http://english.farsnews.com/newstext.aspx?nn=13940619000281
----------
Israel Conducts Airstrikes at Syrian Artillery near Damascus
Sep 10, 2015
The Israeli Air Force has carried out airstrikes against an artillery position of the Syrian Army near the town of Zabadani, around 45 km (28 miles) from Syria's capital Damascus, a military source told Sputnik on Thursday.
"Israeli Air Force planes carried out airstrikes at an artillery position belonging to the Syrian Army," the source said. "The artillery was used by the army to repel attacks from militants in the eastern part of Zabadani."
The source added that terrorists attacked Syrian army positions on the east side of Zabadani in the early hours of Thursday. The Syrian military, supported by the artillery shelling, managed to repel the attack after a three-hour battle.
After the Israeli Air Force carried out the airstrike, militants reportedly launched a second assault attempt, also repelled by the government's forces, according to the source.
The Syrian army and Hezbollah troops on Wednesday completed their mop-up operations in the city of Zabadani that was seized back from the terrorists last week.
"The resistance forces have purged terrorists from Zabadani in a two-day operation," an informed source told FNA on Wednesday.
The sources added that the terrorists had dug tunnels underneath the buildings in Zabadani to get to other parts of the city.
The Syrian army and popular forces seized the city of Zabadani on September 1.
On Sunday, military sources said that the Syrian Army and the Hezbollah, in their mop-up operations in Zabadani, uncovered one of the largest supply tunnels of rebel groups in Zabadani area.
Full report at:
http://english.farsnews.com/newstext.aspx?nn=13940619000808
----------
KSA businessman gives $10m for Islamic law centre at Yale
11 September 2015
JEDDAH: A Saudi businessman has donated $10 million to Yale Law School to establish what school officials hope will become the country's top center for the study of Islamic law.
Abdullah Kamel, son of renowned Saudi businessman and philanthropist Saleh Kamel, made the announcement after meetings with university representatives including Yale President Peter Salovey. Kamel, chief executive of the Dallah Albaraka Group banking and real estate enterprise in Saudi Arabia, has sponsored a lecture series on Islamic law for the last three years.
Yale officials say the Abdallah S. Kamel Center for the Study of Islamic Law and Civilization reflects a growing interest at Yale and other institutions in Islamic law, history and culture.
"The contemporary challenges of Islamic law are broadly relevant to political events throughout the entire Islamic world and those are developments that are watched by a much larger audience of people who in many cases have not much knowledge at all of the history and traditions if Islamic law," said Professor Anthony Kronman, a codirector of the center who was first introduced to Kamel by a Yale Law graduate who works as an attorney for the Saudi businessman.
For two decades, Harvard Law School has had its own Islamic legal studies program, established with support from the Saudi king.
Abdullahi An-Na'im, who teaches Islamic law at Emory Law School, said he considers the Islamic legal studies program at Harvard a disappointment because few faculty members took an interest and it has been treated as an isolated entity at the law school. He said it remains to be seen how seriously the Yale faculty will take Islamic law as a field of human jurisprudence.
Full report at:
http://www.arabnews.com/featured/news/804741
----------
134 Sinai militants killed in 4 days of Egypt operations
Sep 11, 2015
The death toll from an ongoing large-scale security operation by the Egyptian army against Daesh-linked Takfiri militants in the country's violence-wracked Sinai Peninsula has risen to at least 134, Press TV reports.
The army said in a statement that 48 militants were killed on Thursday when government forces continued their offensive against militants in the Sinai town of Sheikh Zuweid, the city of el-Arish and the border town of Rafah.
Military sources had already announced the killing of at least 86 terrorists since the Egyptian troops launched the major offensive against militant positions across the volatile peninsula on Monday.
This brings the total to 134 militants killed during the ongoing massive operation over the past four days.
Full report at:
http://www.presstv.ir/Detail/2015/09/11/428679/Egypt-Sinai-Daesh-Zuweid-elArish-Rafah
----------
Europe
Russian Orthodox Church stands up for Muslim book ruled 'extremist' by court
11 Sep, 2015
Probes into allegations of extremism in ancient sacred writings should be banned, the Russian Orthodox Church said after a controversial court ruling over a Muslim book was announced in the Russian city of Yuzhno-Sakhalinsk.
Ancient religious texts written hundreds of years ago should be immune from any form of legal process, Russian Orthodox Church spokesman Vsevolod Chaplin said in an interview with Interfax on Thursday.
A book containing direct quotes from the Quran was ruled extremist on August 12 in the city of Yuzhno-Sakhalinsk in Russia's Far East. The verdict was announced to the public on September 7. The ruling stated that the book, 'Plea to God: Its meaning and place in Islam,' which explains chapters of the Quran, contains fragments that discriminate against other religions.
The judge took the decision based solely on an analysis of the text conducted by Interior Ministry experts, and not by experts on religion. The fragments in question included the most famous verses from the Quran.
"Ancient sacred texts belong to the times when no one would dare to question the supremacy of religious norms for an individual and the society. Perhaps we should come up with a kind of moratorium on declaring texts that were created 300-500 years ago and earlier extremist," Chaplin explained.The Quran as well as the Torah and the Bible carry a whole lot of statements that may be regarded as quite radical by today's standards, the churchman said.
Head of the Central Muslim Spiritual Directorate, Chief Mufti of Russia, Sheikh-ul-Islam Talgat Tadzhuddin, left, and chairman of the Moscow Patriarchate's Synodal Department for the Cooperation of Church and Society Vsevolod Chaplin. © Maksim Blinov
Head of the Central Muslim Spiritual Directorate, Chief Mufti of Russia, Sheikh-ul-Islam Talgat Tadzhuddin, left, and chairman of the Moscow Patriarchate's Synodal Department for the Cooperation of Church and Society Vsevolod Chaplin. © Maksim Blinov / RIA Novosti
A prominent Orthodox theologian, Andrey Kuraev, condemned the ruling as "horrible." "What verses were picked? They just say that there is one God and that you should only pray to Him. What is extremist about it? The same messages can be found in the Bible – that's what the Christians and the Jews preach. Every religion says that their way of worshiping God is the right one," he told LifeNews.
Full report at:
http://www.rt.com/news/315002-orthodox-church-support-kadyrov/
----------
Amid Muslim Refugee Crisis, Saudi Arabia Vows To Build 200 Mosques In Germany
By Elizabeth Whitman
Sep 11, 2015
Saudi Arabia has offered to build 200 mosques in Germany to accommodate the wave of Muslim refugees there if German authorities permit, according to media reports Thursday. Hundreds of thousands of Syrians, Iraqis, Afghans and other asylum seekers from countries in North Africa and the Middle East have sought refuge in Europe in recent months.
The Lebanese newspaper Ad-Diyar first reported the offer last week, citing a request by a committee of sheikhs. Saudi Arabia also vowed to donate at least $200 million, according to the Lebanese paper, although whether that was to support the refugees or to build the suggested mosques was unclear.
The proposal comes amid growing accusations of hypocrisy directed toward the wealthy gulf nation and its neighbors for taking in few, if any, refugees from the ongoing four-year civil war in Syria, even as they funnel support to groups fighting there. In 2014, Saudi Arabia accepted just 561 refugees and 100 asylum seekers, according to the United Nations, the Wall Street Journal reported. Fewer still found refuge in Qatar and Bahrain. Germany, by contrast, has said it will accept 800,000 refugees, and countries bordering Syria--Jordan, Lebanon and Turkey--have officially taken in hundreds of thousands of refugees each.
Full report at:
http://www.ibtimes.com/amid-muslim-refugee-crisis-saudi-arabia-vows-build-200-mosques-germany-2090905
----------
Video shows Hungary police feeding refugees 'like animals'
Sep 11, 2015
A newly released video shows Hungarian police forces distributing food among refugees in a humiliating manner, causing outrage among rights groups all over the world.
Uploaded on YouTube late on Thursday, the video depicted Hungarian police forces throwing food packages, sandwiches and bread at the asylum seekers who were forced behind fences in the notorious Roszke refugee camp.
"It was inhumane and it really speaks for these people that they didn't fight over the food despite being clearly very hungry," said Michaela Spritzendorfer, an Austrian volunteer who filmed the debasing incident on Wednesday.
Spritzendorfer and her fellow activist Klaus Kufner had visited the camp to provide food, clothes and medication for the refugees.
"It was like animals being fed in a pen, like Guantanamo in Europe," Kufner went on to say.
Earlier in the week, the United Nations' refugee agency (UNHCR) voiced concern over the dire conditions of asylum seekers in Roszke camp.
Iraqi refugees Ahmad (R), 27, Alia ,26, and their four-month old baby Adam walk on a railway line at the Serbian - Hungarian border on September 1, 2015. (AFP)
Hungary's harsh policies against refugees have infuriated the international community and rights groups.
In late August, the right-wing government in Budapest announced that the construction of a razor-wire barrier along its southern border with Serbia to curb the influx of asylum seekers was completed. Hungarian Prime Minister Viktor Orban also set a deadline of October 31 for the building of another four-meter-high fence along the country's borders.
The European country has further ratified a law which allows police forces to arrest and jail the refugees on charges of illegal border crossing. The UNHCR warned that the law, due to go into effect on Tuesday, could exacerbate the refugee crisis.
"It is important that the implementation of that legislation is well thought through ... Otherwise, that could lead to chaos after September 15 at the border," the UNHCR's Europe director Vincent Cochotel stated.
Full report at:
http://www.presstv.ir/Detail/2015/09/11/428709/Hungary-UNHCR-Roszke-Serbia-Greece-Michaela-Spritzendorfer-Klaus-Kufner-Viktor-Orban
----------
Islamic extremists 'trying to recruit Syrian refugees in Germany'
10 Sep 2015
Islamic extremists in Germany are trying to recruit Syrian refugees to their cause, the country's domestic security service has said.
The warning came as one of Germany's best known Islamist preachers published a list of suggestions for his followers on how best to approach refugees.
Pierre Vogel, a former boxer and convert to Islam who has been described as "Germany's most influential Salafist preacher", a puritan branch of Sunni Islam, called on his followers to seek out new recruits at government refugee shelters.
German Salafist preacher Pierre Vogel (File)
German Salafist preacher Pierre Vogel (File) Photo: EPA/BORIS ROESSLER
The preacher told his followers to take gifts and donations with them, and to volunteer to help staff with the influx. If the offer was refused, they should seek out newly arrived refugees at nearby mosques where they would go to pray, he said.
Mr Vogel has publicly denounced violence and terrorism as contrary to Islam, and denies any links to jihadist groups such as Islamic State in Iraq and the Levant (Isil).
But in June German police stormed a house where the preacher had been living until recently and arrested a suspected jihadist who was hiding inside. There are also claims Mr Vogel may have met with another alleged jihadist now on trial in Germany shortly before he travelled to Syria to join Isil.
The preacher's public speeches have repeatedly been banned by the German authorities. In 2011 he tried to hold public funeral prayers for Osama bin Laden.
Germany's domestic security service fears the extremists may be trying to prevent refugees from integrating into German society.
Full report at:
http://www.telegraph.co.uk/news/worldnews/europe/germany/11856326/Islamic-extremists-trying-to-recruit-Syrian-refugees-in-Germany.html
----------
Europe's Refugee Crisis: Violence, Demands, and Muslim Conquest
By Carol Brown
September 11, 2015
As Muslims swarm into Europe, the long-term implications are clear as violence erupts and demands are made.
For example, the tiny Greek island of Lesbos, situated 6 miles from the Turkish shore, has a population of 85,000. But life for Greeks who live there has changed in hideously threatening ways, as they have been overwhelmed with 25,000 Muslim invaders. With no end in sight. The invaders arrive on inflatable boats, which they slash once they reach the shore. Breitbart reports on German news coverage (RTL):
…they are being held on the Island while the police issue emigration documents, a delay which can take days. The wait is causing tension between groups as Afghans accuse Syrians of getting preferential treatment by the authorities, leading to vicious violent clashes.
As rocks, bottles and municipal bins fly, one tearful local woman told RTL "We are in danger, every day, every minute. We need someone to protect us. They come into our houses. I want to go to work, but I can't. Our children want to go to school, but they can't. They have stolen our lives!" (snip)
The main town of Lesbos, Mytilene, now resembles a war zone as the migrants rip apart the infrastructure and use the town as a urinal. Mayor Galinos helpless in the face of such an onslaught is out of ideas, and is calling on the European Union to do something.
"This is a ticking time bomb that will go off soon," he said. "We have managed to avert some catastrophes, but we need help, more ferries. This island is so small, we can't solve a worldwide humanitarian crisis by ourselves. The European Union needs to act." (snip)
Junior interior minister Yiannis Mouzalas told local radio "the situation is on the verge of explosion." It is a scene being replicated on islands all along Greece's coastline.
Video of the explosive scene described in the excerpt above can be found, here. It is emblematic of Europe's Muslim problem – a problem growing exponentially with each passing hour.
The report noting tensions between Afghans and Syrians reveals one among many truths that is frequently overlooked, which is that the Muslim invaders are not just Syrians. As can be seen on this map from a UN Refugee Report, only half are from Syria. The rest come from nine other Middle Eastern or North African countries, including 14% from Afghanistan.
If you think the map looks like part of an ISIS battle plan, you would be correct. This is exactly what ISIS promised earlier this year: to flood Europe with 500,000 African Muslims, sent by boat across the Mediterranean Sea. What is now unfolding is at a level far and beyond ISIS's wildest dreams. Hijrah in action.
Full report at:
http://www.americanthinker.com/articles/2015/09/europes_refugee_crisis_violence_demands_and_muslim_conquest.html
----------
No Mecca pilgrimage for Russia's muslims
Sep 11, 2015
The plunge in the rouble currency is making Russians' travels abroad hugely more expensive.
For thousands of the country's Muslims, that means more than just cancelling a beach vacation, but putting on hold a once-in-a-lifetime religious experience - the pilgrimage to the holy city of Mecca.
Islam's hajj pilgrimage, which all Muslims are obliged to carry out at least once, begins on September 21 and due to the rouble's slump in currency markets now costs almost as much as the average annual salary in some of Russia's often poor Muslim regions.
The result is that this year little more than 12,000 pilgrims from Russia will go to Mecca, Saudi Arabia, compared to more than 20,000 in recent years, says Rushan Abbyasov, the deputy chairman of the Council of Muftis, Russia's top Islamic authority.
"After the (US) dollar rate started to rise, for many people it clearly became problematic to go on hajj," says Abbyasov.
Amid a drop in the price for oil, the lifeblood of the Russian economy, the rouble has fallen by about 50 per cent this year against the US dollar.
"The payment for all the flights, accommodation and much else has to be paid in dollars," Abbyasov says.
The number of pilgrims is strictly controlled by Saudi Arabian authorities and many countries with large Muslim populations typically request extra places, especially now that quotas are reduced due to construction work in Mecca. Russia usually has to turn applicants away due to high demand. This year, it has failed to meet its quota of 16,400.
Pilgrims from Russia will typically pay around $US3,000 ($A4,332.76) for a travel package including flights and accommodation. Some cheaper packages are in place for those willing to brave a 30-hour bus ride across the Saudi desert to save on flight costs.
The poor North Caucasus region of Dagestan, which has an Islamist insurgency, is traditionally the largest source of Russian pilgrims. Average wages there totalled 234,000 roubles ($A4,891) over the 12 months to June, according to Russia's state statistics agency. Devotees often save for years.
Control over the pilgrimage quotas is one of the main powers of Russia's state-backed Islamic establishment, the main voice of moderation in a country where violence involving extremist groups often flares.
In a sign of support for moderate Islam, Russian President Vladimir Putin is expected to attend the opening this month of a new mosque in central Moscow capable of holding 10,000 worshippers, hopefully putting an end to scenes of worshippers forced to pray on the street outside due to a lack of capacity.
Abbyasov says that the Russian government, charities and Muslim businessmen are helping to fund pilgrimages.
Full report at:
https://au.finance.yahoo.com/news/no-mecca-pilgrimage-russias-muslims-010127598.html
----------
Pakistan
Military asks govt to choke terror financing
BAQIR SAJJAD SYED | KHAWAR GHUMMAN
Sep 11, 2015
ISLAMABAD: The military leadership asked the federal and provincial governments on Thursday to share their burden under the ongoing National Action Plan (NAP) by activating special courts set up under the Protection of Pakistan Act (PPA), 2014, and putting in place measures necessary to stop money falling into the hands of terrorists.
Held at the Prime Minister's Office, the five-hour, two-session apex committee huddle saw the military side pushing the chief ministers of the four provinces and Gilgit-Baltistan and the prime minister of AJK to take a hard line on errant madressahs, those guilty of hate speech and religious scholars known for fanning sectarianism, sources privy to the meeting told Dawn.
Also read: Those challenging govt's writ will be crushed: Chaudhry Nisar
This was the first time since NAP was formulated in December last year that the civilian and military leadership sat together at the federal level to figure out how the plan was progressing.
The chief areas of concern include terror financing, madressah reforms, illegal arms and persecution of religious and sectarian minorities.
The decline in terrorist attacks because of action against militant sanctuaries in North Waziristan and Khyber Agency has generated an impression that NAP is performing well. But, beneath the surface there are grey areas, which were the focus of the apex committee meeting at the centre.
Call to revive special courts under PPA; chief ministers urged to take a hard line against sectarian elements
"The deliberations were serious and extensive," a participant told Dawn after the meeting.
A source said that a high-ranking official, sharing his candid assessment, said that kinetic operations – military actions involving the use of lethal force – should complement the government's broader fight against extremism and terrorism, but this was not happening and while the operations had earned the country some respite, NAP implementation left a lot to be desired.
The top official, according to the source, warned the meeting that gains achieved by military operations would be lost if NAP implementation does not improve immediately and deny space to terrorists and militants.
Full report at:
http://www.dawn.com/news/1206209/military-asks-govt-to-choke-terror-financing
----------
Taliban 'hurl threats' at PTI leaders
MANSOOR MALIK
Sep 11, 2015
LAHORE: The banned Tehreek-i-Taliban Pakistan (TTP) has hurled life threats at Pakistan Tehreek-i-Insaf's six senior leaders after making two attempts on the life of party MPA Mian Aslam Iqbal.
The timing of the attacks and the threat is crucial as the PTI has launched by-election campaign in NA-122 and PP-147.
Claiming responsibility for the attacks, a TTP spokesperson through an email on Sept 7 threatened fatal attacks on PTI national organiser Shah Mahmood Qureshi, Punjab organiser Chaudhry Sarwar, NA-122 candidate Abdul Aleem Khan, opposition leader in Punjab Assembly Mian Mahmoodur Rasheed, MPAs Mian Aslam Iqbal and Malik Taimoor.
The Punjab government has directed the PTI leaders to restrict their movement for a few days, till the government hunts down perpetrators of the attack on Aslam Iqbal's residence and trace origin of the email.
Sarwar says TTP made two attempts on the life of MPA
It is learnt that some PML-N top leaders are also under threat.
Punjab PTI organiser Mr Sarwar has written a letter to Chief Minister Shahbaz Sharif telling him that the attacks and the threat had come at a time when the party had launched a full-fledged electioneering in NA-122 and PP-147. He complained that the Punjab police had not taken any action till date.
Responding to the situation, sources in the Punjab government told Dawn that a meeting of the District Intelligence Committee (DIC) held on Thursday asked the PTI leaders to restrict their movement and directed the Federal Investigation Agency (FIA) to hunt down the culprits.
Full report at:
http://www.dawn.com/news/1206263/taliban-hurl-threats-at-pti-leaders
----------
Four suspected terrorists killed in encounter with Rangers
Sep 11, 2015
KARACHI: Four suspected terrorists were killed in an encounter with Sindh Rangers in Karachi's Sohrab Goth area on Thursday, said a statement issued by the paramilitary force.
According to the details shared by Rangers spokesperson, an operation was carried out on receiving a tip off about the presence of alleged target killers of lawyer Husnain Bukhari, who was gunned down on March 4 this year.
Soon as the Rangers reached the area, the suspected terrorists opened indiscriminate fire on them after which an exchange of fire took place. One Rangers personnel sustained injuries while four miscreants were killed during the encounter, read the statement.
The director general of Rangers has already said that the paramilitary force would take steps to provide protection to lawyers and bring the perpetrators to justice.
Full report at:
http://www.dawn.com/news/1206132/four-suspected-terrorists-killed-in-encounter-with-rangers
----------
Terror bid foiled: Three 'militants' arrested near Pak-Afghan border
SYED ALI SHAH
Sep 11, 2015
QUETTA: Security forces foiled a major terror bid, seizing a huge cache of explosive material and weapons from the custody of suspected militants near the Pak-Afghan border on Wednesday.
Three suspected militants were arrested during the raid and 3,800 kilogrammes of explosive material, ten mortar shells and hundreds of sub-machine gun rounds were recovered, security sources told DawnNews.
Security forces also seized two vehicles in the operation conducted in the Loi Bund area of Qila Saifullah near the Pak-Afghan border.
The suspected terrorists had entered Pakistan from Afghanistan and were trying to smuggle these weapons into Quetta and other areas of the province in order to carry out terrorist attacks, security sources said.
Full report at:
http://www.dawn.com/news/1205885/terror-bid-foiled-three-militants-arrested-near-pak-afghan-border
----------
Now is the turn of religious hate-mongers, corrupt: Nisar
September 11, 2015
ISLAMABAD - Pakistan has decided to crush those challenging the state writ and launch a countrywide crackdown against sectarianism and corruption.
Country's top civil-military leadership has given a go ahead against the corrupt, the religious hate mongers and the rebels of all sorts, Interior Minister Chaudhry Nisar Ali Khan announced on Thursday following a meeting of the national apex committee held at the PM House.
"It was unanimously decided during the today's meeting… that elements challenging the writ of the state would be eliminated," Nisar told a press conference after the apex committee reviewed the progress on implementation the National Action Plan against terrorism.
It has also been decided that there will be zero tolerance for hate speech and hate literature, the interior minister said.
"There will be no tolerance for calling each other infidel or liable to be killed… There is a very thin line between sectarianism and terrorism.
They both go hand-in-hand.
"
Expressing government intention to expedite on-going anti-corruption campaign the minister said, "Complete dissatisfaction over the performance of NAB was shown in the meeting.
"
Endorsing earlier remarks of Army Chief General Raheel Sharif that corruption and terrorism go hand in hand, he said, "We want to check funding of conventional and unconventional terrorism and I will soon hold a meeting with finance minister (in this regard).
"
Many key terrorist leaders were willing to lay down arms but more time was required to completely eliminate terrorism and extremism from the country, Nisar revealed.
About seminaries, the minister said the process of their registration would continue with consultation of their leadership.
"They (reps of seminaries) will first meet with federal interior secretary and then the provincial leadership," he said, adding ulemas should portray the narrative of Islam and Pakistan rather of those who kill the innocent.
He said a joint strategy would adopted by the federal and the provincial governments to deal with several issues, including NGOs, arms licences, security companies and sectarianism.
The minister also emphasised bringing various non-government organisations (NGOs) under a uniform system.
He said thousands of NGOs were operating in the country but there is no available information regarding who is doing what and how these NGOs are funded.
He proposed the formation of a database of NGOs with cooperation of the National Database and Registration Authority (Nadra).
"It is the duty of the federal government to keep an eye on international NGOs, and regulate them while at the same time, the provincial governments are also required to regulate the local NGOs, the interior minister maintained.
Nisar said the interior ministry had prepared a regulatory policy for the NGOs in just two and half months.
Full report at:
http://nation.com.pk/national/11-Sep-2015/now-is-the-turn-of-religious-hatemongers-corrupt-nisar
----------
Only tribals can decide Fata's future, says Fazl
September 11, 2015
PESHAWAR - Jamiat Ulema-e-Islam-F will not accept any decision regarding FATA without taking tribesmen on board.
JUI-F Chief Maulana Fazlur Rahman said this while addressing a meeting of the JUI-F FATA chapter regarding the repatriation and miseries confronting the internally dislocated persons from FATA.
Maulana Gul Nasib, Maulana Shujaul Mulk members of the provincial executive council, party responsible from all seven tribal agencies and six Frontier Regions (FR) and party affiliated religious clerics, attended the two-day meeting.
In the meeting the miseries confronting the displaced families at makeshift camps, repatriation of IDPs to their respective hometowns and matters about the future of FATA were discussed in detail.
Besides, a seven-member committee in patronage of Mufti Abdul Shakur was also constituted to prepare recommendations about the future of FATA.
The other members of the committee included Senator Saleh Shah, Maulana Ataur Rahman, Maulana Abdur Rashid, Mufti Ijaz Shenwari, Jalil Jan and Jalaludin Advocate.
The committee after finalising its recommendations about the future of FATA and will handover it to party central leadership aimed to make it acceptable for other political parties as well.
Full report at:
http://nation.com.pk/national/11-Sep-2015/only-tribals-can-decide-fata-s-future-says-fazl
----------
Increasing exports only way out for heavily indebted Pakistan: PM
Sep 11, 2015
ISLAMABAD: Prime Minister Nawaz Sharif on Friday stressed upon the need for enhancing Pakistan's exports to bring it at par with other countries of the region and world in the field in order to overcome the ever increasing financial woes of the country.
Speaking at a high-level meeting, attended by heads of chambers of commerce, representatives of All Pakistan Textile Mills Association (Aptma) and exporter groups, the premier said that increasing exports is the only way traders can bring revenue to the ' heavily indebted' country.
He assured the business community that the government is ready to help it in whatever way possible to increase the exports and can even subsidise some export commodities.
"But we cannot provide subsidy until and unless we do not get equal returns. Providing subsidies is no permanent cure for increasing exports and it sometimes causes heavy losses to the national kitty," maintained Nawaz.
Federal Finance Minister Ishaq Dar, Federal Commerce Minister Khurram Dastgir Khan and Federal Minister for Petroleum and Natural Resources Shahid Khaqan Abbasi are attending the meeting.
Traders viewpoint
While apprising the prime minister about their problem, traders cited the increasing production cost as the biggest hurdle in the increase of country's exports.
The community leaders stated that impositions of a number of surcharges on electricity prices is the biggest factor in ever increasing production cost thereby leaving the country's industrial products noncompetitive in the global market. They added that the continuous shortfall and resulting loadshedding has made the matter worse.
The Industrialist community was of the view that if their grievances are not addressed timely, more and more production houses will move to neighbouring Bangladesh and China, who offer more favourable work conditions.
After listening to the traders' viewpoint, Nawaz Sharif announced that he has already directed the National Electric Power Regulatory Authority (Nepra) to reduce power tariff by 2.19 rupees adding that a number of energy projects are under construction to overcome the energy crisis.
Full report at:
http://www.dawn.com/news/1206314/increasing-exports-only-way-out-for-heavily-indebted-pakistan-pm
----------
Bin Laden doctor languishes in Pakistan prison as appeal lingers
11 September 2015
PESHAWAR: The lawyer for a Pakistani doctor who was jailed after helping the CIA find Osama Bin Laden accused the government Thursday of deliberately delaying his appeal after the case was adjourned for the sixteenth time.
Shakeel Afridi, who ran a fake hepatitis vaccination program as cover for an operation to find the 9/11 mastermind, was in 2012 found guilty by a tribal court of having ties to militants and jailed for 33 years.
The conviction was widely seen as politically motivated.
Last year a tribunal cut 10 years off his sentence, but he filed an appeal in March seeking bail and a fresh trial.
But Afridi's lawyer, Qamar Nadeem Afridi, said that since March, 16 sessions had passed without any proceedings because the administration of Khyber tribal district had failed to submit documents for the case to the tribunal.
"Yesterday (Wednesday) the judge again asked for the record and the Khyber administration did not submit it," Qamar Afridi, adding that a new hearing had now been set for Oct. 16.
In his appeal Shakeel Afridi had asked the tribunal to review the entire case and acquit him or grant him bail until it was heard.
"We are of the view that either Khyber administration is using delaying tactics so that Dr. Afridi continues to languish in prison or they have lost the record," his lawyer said.
An official of the Khyber administration told AFP on condition of anonymity that for some "legal complications" they could not submit the case file, but now it would be done as soon as possible.
Full report at:
http://www.arabnews.com/world/news/804441
---------
South Asia
ISIS loyalists kill Mullah Imam in Nangarhar province
By KHAAMA PRESS - Fri Sep 11 2015
The loyalists of the Islamic State of Iraq and Syria (ISIS) terrorist group executed a Mullah Imam in eastern Nangarhar province of Afghanistan.
According to the local government officials, the incident took place in Achin district and the victim was teaching a Madrasa and originally hailed from Pakistan's Swat valley.
The main motive behind the killing of the Mullah Imam has not been ascertained so far which comes the loyalists of the terror group have executed numerous people besides dozens of others are kept in their private prisons.
In the meantime, the district administrative chief for Achin Haji Ghalib Mujahid said the family members of the victim were forced to leave their home after he was shot dead.
He said a gun battle also broke out after the ISIS loyalists attacked the house of the Mullah Imam and preliminary reports suggest at least one ISIS fighter was killed adn three others were wounded.
Full report at:
http://www.khaama.com/isis-loyalists-kill-mullah-imam-in-nangarhar-province-1501
----------
Karzai doubts Al-Qaeda ever operated in Afghanistan
By KHAAMA PRESS - Thu Sep 10 2015
The former Afghan President Hamid Karzai has dismissed the presence of al-Qaeda terrorist network in Afghanistan by calling it a "myth".
In an excerpt of an interview with Al Jazeera English's "UpFront", Karzai said "I don't know if Al Qaeda existed and I don't know if they exist [in Afghanistan]."
The interview will be aired on Friday the 14th anniversary of the 9/11 attacks in New York, Virginia and Pennsylvania that claimed the lives of nearly 3,000.
In response to a question regarding the former president's opinion on whether the former Al Qaeda leader Osama bin Laden plotted the attacks from Afghanistan, Karzai said, "That is what I have heard from our Western friends. That is what the Western media says."
He also added "I have not seen them and I've not had any report about them, any report that would indicate that Al Qaeda is operating in Afghanistan."
Full report at:
http://www.khaama.com/karzai-doubts-al-qaeda-ever-operated-in-afghanistan-1498
----------
Snowden killed spy programme in Afghanistan: US spy chief
September 11, 2015
WASHINGTON - Edward Snowden's disclosures about American spy powers directly led to the end of a critical programme in Afghanistan, the nation's top spy said on Wednesday.
By forcing the end of the programme that recorded practically every cellphone call in the country - as well as scuttling other efforts - Snowden "has done untold damage" to US intelligence, Director of National Intelligence James Clapper said.
"Terrorists, particularly, have gone to school on the revelations caused by Snowden," Clapper said at the Intelligence and National Security Summit. "Particularly a programme in Afghanistan, which he exposed and Glenn Greenwald wrote about, and the day after he wrote about it, the programme was shut down by the government of Afghanistan," Clapper said.
The spy chief appeared to be referring to a May 2014 story on The Intercept - the online news outlet spearheaded by Greenwald - outlining how the National Security Agency (NSA) was "secretly intercepting, recording and archiving the audio of virtually every cellphone conversation" in two nations.
The Intercept said that the programme was taking place in the Bahamas and another country, which it declined to name because of concerns that doing so could lead to violence. The Washington Post reported a similar story based on Snowden's leaks outlining the depths of the NSA's phone spying ability in a foreign country, which it also declined to name. Days later, WikiLeaks publicly identified the country as Afghanistan.
The programme "was the single most important source of force protection warning for our people in Afghanistan," Clapper said.
Full report at:
http://nation.com.pk/international/11-Sep-2015/snowden-killed-spy-programme-in-afghanistan-us-spy-chief
----------
Suicide car bomb attack on Kandahar intelligence compound thwarted
By KHAAMA PRESS - Fri Sep 11 2015
The Afghan national security forces thwarted a plot to carry out coordinated suicide attack involving a Vehicle-borne Improvised Explosive Device (VBIED) in Kandahar province.
The Afghan Intelligence – National Directorate of Security (NDS) said a Taliban commander was arrested in connection to the attack plot.
A statement by NDS said the detained Taliban commander was identified as Saifullah who had appointed three suicide bombers to carry out an attack on the provincial intelligence compound.
Full report at:
http://www.khaama.com/suicide-car-bomb-attack-on-kandahar-intelligence-compound-thwarted-1500
----------
Kidnapped Dutch aid worker freed in Afghanistan after 3 months
By KHAAMA PRESS - Fri Sep 11 2015
A female Dutch aid worker who was kidnapped in Afghanistan nearly three months ago has been released, it has been reported.
Anja de Beer was abducted by unknown gunmen on 22nd June from the vicinity of Taimani area in broad daylight and was kept in an unknown location for almost three months.
The Ministry of Foreign Affairs of Netherlands confirmed the release of Ms. De Beer by issuing a statement on Thursday.
She was serving with the Swiss non-governmental organization helvetas when she was kidnapped and has been described as an experienced aid worker who spent more than 15 years working for the United Nations agencies.
Full report at:
http://www.khaama.com/kidnapped-ducth-aid-worker-freed-in-afghanistan-after-3-months-1499
----------
Afghan forces to receive 2,293 MTVs under the US Army contract worth $369m
By KHAAMA PRESS - Thu Sep 10 2015,
The Afghan National Security Forces (ANSF) are expected to receive 2,293 Medium Tactical Vehicles (MTVs) under a contract by the US Army, it has been reported.
The contract worth $369 million has been awarded to the Navistar International Corporation (NYSE: NAV) – a holding company whose subsidiaries and affiliates produce International® brand commercial and military trucks, proprietary diesel engines, and IC Bus™ brand school and commercial buses.
The Navistar Defense said production will commence immediately, with deliveries starting in January 2016 and concluding in 2019.
We are honored to continue supporting the efforts of the Afghanistan National Security Force's missions to provide security and rebuilding in their country," said Kevin Thomas, president, Navistar Defense.
Full report at:
http://www.khaama.com/afghan-forces-to-receive-2293-mtvs-under-the-us-army-contract-worth-369m-1497
----------
Bangkok Bomb Plotter Flew to China From Bangladesh; Malaysia Lead Unsuccessful
Sep 11, 2015
The suspected mastermind behind the devastating bomb attack in Bangkok which killed 20 people has reportedly left for China from Bangladesh 12 days ago. Meanwhile, efforts in Malaysia to apprehend the person responsible for planting the explosives have yielded no results, Thai police said on Friday.
So far, no group has claimed responsibility for carrying out the August 17 attack at the Erawan Shrine in central Bangkok which saw the deaths of 14 foreign tourists, most of whom were from Hong Kong and China.
According to Bangladeshi police, the man suspected of planning the attack left Bangkok on the eve of the blast and spent two weeks in Dhaka. He then took a flight to Beijing on August 30.
Inspector general of Bangladesh police A K M Shahidul Hoque told news agency Reuters: "wechecked his name, arrival date and passport number with the immigration department … we found that it was correct and he left from the same airport (to Beijing)."
Hoque added that the name on the passport was Abu Dustar Abdulrahman and that the police are searching for his hotel.
China's Foreign Ministry has yet to comment.
Thai police have ruled out international militants carrying out the attackbut did not disclose what they suspect the motive was.
On Friday, Thai police said the investigation had expanded to Malaysia. Police Inspector general Suchart Teerasawat, who was in Malaysia last week, followed a lead that the man wearing a yellow shirt suspected of planting the explosives crossed Thailand's southern border.
Full report at:
http://gazettereview.com/2015/09/bangkok-bomb-plotter-flew-to-china-from-bangladesh-malaysia-lead-unsuccessful/
----------
India
Keeping Islamic State Out of India
Sept. 10, 2015
Islamic State suffered a setback far from the battlefields of Iraq and Syria last week, as more than 1,000 Muslim leaders in India issued a fatwa condemning the terror group as "un-Islamic and inhuman." This welcome salvo against Jihadism is also a reminder of the threat of radicalization in populous South Asia.
Organizers say the edict's signatories include clerics, scholars and other authorities from hundreds of mosques, schools and civic organizations across India, with endorsements now being sought from leaders in 50 other countries. "It's a strong message that we, as a large and influential community of Muslims, reject this kind of torture, killings, violence," one Mumbai-based organizer told the Journal.
India is home to more than 170 million Muslims, giving it the second-largest Muslim population in the world, behind Indonesia. Unlike neighboring Pakistan, an "Islamic republic" with a slightly smaller Muslim population, secular India hasn't historically provided many recruits for the likes of al Qaeda. Explanations include the social integration of Indian Muslims and their long reconciliation with minority status in a majority Hindu country.
But today's ascendant jihadists want to change that. As Islamic State marched through Iraq last year, it published recruiting materials in Hindi, Urdu, Tamil and other languages spoken in India. When at least four Indians went to Iraq as fighters, officials in New Delhi sounded alarms.
Then a photo of more than 20 men wearing Islamic State shirts outside a mosque in the southern state of Tamil Nadu went viral, leading to the arrest of a local cleric. Investigators discovered that the propagandist behind the pro-Islamic State Twitter feed "ShamiWitness" was an Indian engineer in Bangalore.
Full report at:
http://www.wsj.com/articles/keeping-islamic-state-out-of-india-1441931550
----------
Fatwa against Rahman and Iranian Filmmaker for Film on Prophet by Raza Academy
Sep 11, 2015
A Mumbai-based Sunni Muslim group has issued a fatwa against celebrated Iranian filmmaker Majid Majidi and Indian music composer A R Rahman. The fatwa, issued by Raza Academy, demands that Muslims reject Majidi's film titled 'Muhammad: Messenger of God' — first of the trilogy on the life of Prophet Mohammad. Last week, the group had written to Home Minister Rajnath Singh and Maharashtra Chief Minister Devendra Fadnavis, seeking a ban on Majidi's film. In the fatwa, they cite as the reason the Prophet's word that no visual or picture of him be created or kept. The fatwa claims the film makes a mockery of Islam, and professional actors, including some non-Muslims, have been cast in the key roles. The fatwa adds that the Muslims working on the film, especially Majidi and Rahman have thus committed sacrilege and will have to read the kalma again and also solemnise their marriage again. Despite repeated attempts, Rahman remained unavailable for comment. mumbai.newsline@expressindia.com
http://indianexpress.com/article/entertainment/entertainment-others/fatwa-against-a-r-rahman-majid-majidi-for-film-on-prophet/
----------
Rajasthan orders blood donation camps on ideologue's anniversary; Muslims say it cancels Eid holiday
By Mahim Pratap Singh
Sep 9, 2015
Muslim groups in Rajasthan have threatened to move the High Court against a Rajasthan government order for organising blood donation camps in all government and private colleges on 25th September, the birth anniversary of Jan Sangh ideologue Deen Dayal Upadhyay, saying the dates were likely to coincide with Eid and would mean cancellation of a national holiday for thousands of Muslim employees. The government order dated 2nd September – a copy of which is with The Indian Express – directs principals of all government as well as private colleges to not grant leave to any staff member on 24th September. The order, which has drawn sharp reactions from the opposition, also restrains college staff from leaving the college headquarters around the time. The move has irked Muslim groups who say the dates were likely to coincide with Eid-ul-Zuha or Bakr Eid, which could fall on 24th or 25th September, based on the sighting of the crescent moon. "This is a clear violation of human rights of Muslim employees. Eid-ul-Zuha is the biggest festival for Muslims and an official event that day would deny people from celebrating it," says Salim Engineer, national secretary, Jamaat-e-Islami Hind. "They are saying it is vountary but how can that be when there are clear orders to not grant leave. We will meet the chief secretary about this and also file a writ petition in the High Court," he said.
Full report at:
http://indianexpress.com/article/india/india-others/rajasthan-govt-orders-blood-donation-camps-on-ideologues-anniversary-muslims-say-it-cancels-eid-holiday/
----------
Sena's Politics is About Spreading Hatred of Muslims: NCP
10th September 2015
MUMBAI: NCP today hit out at Shiv Sena over its "anti-Muslim rant" amid the controversy regarding the ban on sale of meat during the Jain fasting period of Paryushan, and alleged that the saffron party's politics was based on the hatred of the community.
"Muslims have never demanded that their religion and lifestyle be imposed on others. Shiv Sena's anti-Muslim rant in the editorial in its mouthpiece 'Saamana' proves that spreading hatred of Muslims is the base of its politics," NCP spokesperson Nawab Malik said here.
Since 2004 the slaughterhouses were shut down for two days during the Paryushan, he said.
Malik also clarified that the NCP-controlled civic body in Navi Mumbai had only said that those who wanted to keep slaughterhouses closed during the period could do so.
Full report at:
http://www.newindianexpress.com/nation/Senas-Politics-is-About-Spreading-Hatred-of-Muslims-NCP/2015/09/10/article3020838.ece
----------
9 things to know about 7/11 train blasts
TNN | Sep 11, 2015,
NEW DELHI: Here are important things you should know about July 11, 2006 blasts in Mumbai suburban trains.
1. A special MCOCA court on Friday convicted 12 out of the 13 accused in the case.
2. Kamal Ahamed Ansari (37), Tanvir Ahmed Ansari (37), Mohd Faisal Shaikh (36), Ehtesham Siddiqui (30), Mohammad Majid Shafi (32), Shaikh Alam Shaikh (41), Mohd Sajid Ansari (34), Muzzammil Shaikh (27), Soheil Mehmood Shaikh (43), Zamir Ahmad Shaikh (36), Naveed Hussain Khan (30) and Asif Khan (38) were convicted for these blasts.
3. One accused, Abdul Wahid Shaikh, was acquitted.
4. Seven RDX bombs were kept in Mumbai suburban trains on July 11, 2006.
5. As many as 187 people were killed and 817 injured in the seven blasts in first class compartments of suburban locals on July 11, 2006.
Full report at:
http://timesofindia.indiatimes.com/india/9-things-to-know-about-7/11-train-blasts/articleshow/48911151.cms
----------
Pakistan violates ceasefire in J&K amidst India-Pak border talks
PTI | Sep 11, 2015
JAMMU: In the midst of India-Pak border guard talks, Pakistan on Friday resorted to unprovoked firing across the Line of Control (LoC) in Rajouri district of Jammu and Kashmir, forcing Indian troops to retaliate.
"Pakistani troops resorted to unprovoked ceasefire violations in Hamirpur sector of Rajouri district in wee hours today," Jammu-based defence spokesperson Lt colonel Manish Mehta said, adding that "no casualty or damage was reported".
"The area witnessed ceasefire violations by Pakistan army between 0400 hours and 0500 hours today," he said.
Full report at:
http://timesofindia.indiatimes.com/india/Pakistan-violates-ceasefire-in-JK-amidst-India-Pak-border-talks/articleshow/48910090.cms
----------
India, Pak agree to evolve new border protocols
Neeraj Chauhan
Sep 11, 2015
NEW DELHI: After the aborted NSA-level talks, India and Pakistan on Thursday decided to evolve new border protocols to put an end to ceasefire violations as the DG-level border dialogue got under way here. In a positive sign, the talks were extended by a day to "discuss and finalise' these protocols and strategies.
During the three-hour long discussions, the two sides agreed to have in a place a mechanism of coordinated patrolling and hold sector, battalion and post-level talks on border issues and monitoring ceasefire violations. A joint accord is expected on Friday.
"The most significant takeaway of the talks has been that the two sides agreed that maintenance of peace and tranquility on this border is the most important issue and this needs to be implemented on the ground," said a source.
Earlier, India though raised ceasefire violations, infiltration and smuggling of drugs and fake currency besides construction of unauthorized structures by Pakistan along the J&K and Rajasthan border. However, the Indian delegation, led by BSF DG Devendra Kumar Pathak, didn't bring up the issue of arrest of Lashkar-e-Toiba terrorist Mohammad Naveed Yakub involved in Udhampur attack and Gurdaspur attack.
"We won't gain anything from the past. Let's forget about it and work towards peace at the border. Let's talk about the future," a government source quoted Pathak as having said at the beginning of the talks with the Pakistani delegation, led by DG (Punjab) Umar Farooq Burki.
Burki asked BSF to initiate joint patrolling along some mutually identified areas, which was agreed by India, sources said.
Full report at:
http://timesofindia.indiatimes.com/india/India-Pak-agree-to-evolve-new-border-protocols/articleshow/48907353.cms
----------
India court convicts 12 in Mumbai train bombings
Sep 11, 2015
An Indian court has convicted 12 of 13 suspects over the bombings of seven Mumbai commuter trains in July 2006, which killed more than 180 people and wounded hundreds more.
On Friday, Judge Yatin D. Shinde found the suspects guilty of murder and criminal conspiracy charges.
On July 11, 2006, seven bombs exploded within less than 20 minutes on the packed commuter trains during the evening rush hour in Mumbai.
The suspects, who are accused of planning the blasts that ripped through the trains, face the death penalty. One of the 13 accused was, however, acquitted of all charges.
The judge added that he would announce the final sentences on Monday after hearing arguments from the prosecutors and defense attorneys.
Full report at:
http://www.presstv.ir/Detail/2015/09/11/428706/India-Mumbai-train-blasts-Pakistan-InterServices-Intelligence-
---------
North America
9/11 In The Age Of ISIS: Facing Continued Anti-Islam Sentiment, American Muslims Are Determined To Reclaim The Narrative
By Ismat Sarah Mangla
September 11 2015
"Terrorist! Go back to your country, Bin Laden!" Those were the words Inderjit Singh Mukker heard as an assailant brutally attacked him in his car in a Chicago suburb on Tuesday night, according to reports from the Sikh Coalition, an advocacy group. While the victim, who wore a turban as a marker of his Sikh faith, wasn't Muslim, it's doubtful his attacker understood the difference between Sikhs and those who practice Islam.
The incident happened just three days before the 14th anniversary of the September 11 attacks, and experts say it's another troubling example of a country that is still grappling with pockets of prejudice and violence against Muslim Americans, or even those who are assumed to be Muslim. And while Muslim advocates say the community has come a long way in educating the public and working to dismantle the stigma and prejudices against it, events of the last year -- including the rise of ISIS and graphic media stories of its brutality -- have stoked the very flames of Islamophobia that the community has worked so hard to quell over the last 14 years.
"The shadow of 9/11 looms large on the discourse, on domestic and foreign policy, on the narrative," said Wajahat Ali, co-author of "Fear Inc: The Roots of the Islamophobia Network in America" and an Al Jazeera America journalist who writes frequently about Muslims in America. "The usual stereotypes were transformed into a civilizational conflict: Islam vs. the West. And that's been invigorated by the sensationalistic acts of ISIS and the very deliberate manipulation of fear against Muslims by politicians trying to raise money."
GettyImages-455285376
As the nation continues to heal on the 14th anniversary of the Sept. 11, 2001, attacks, the American Muslim community grapples with how to deal with prejudice and violence against Muslims. Eric Thayer/Getty Images
A Most Violent Year
Indeed, since the last anniversary of 9/11, the American Muslim community has faced a tumultuous 12 months. In February, when three young Muslims were shot and killed in their home in Chapel Hill, North Carolina, over what police said was a "parking dispute," it unleashed a media firestorm. Critics called for an investigation of the incident as a hate crime. The FBI still hasn't ruled out religious bias as a motive.
In May, demonstrators protested outside a Phoenix mosque, claiming that Islam was a religion of violence. Several gun store owners across the South have declared their shops "Muslim-free zones" -- moves that have been challenged by the American Muslim groups on grounds of civil liberty violations. It's no coincidence, experts say, that such events have occurred during a year when the violent acts of ISIS abroad have been a constantly in the news.
"ISIS has been a really interesting inflection point for Islamophobes as a bargaining chip for people who might not otherwise agree with them," said Samar Kaukab, executive director of a program that focuses on complex research initiatives at the University of Chicago and a frequent writer and speaker on Islam and feminism. "When we see the brutality of ISIS, beheadings, aid workers being killed, I think some Americans who don't know how to make sense of that starting to buy into the Islamophobes' arguments."
GettyImages-463603104 (1)
Women and men stand for a moment of silence during a press conference at the Muslim Community Center in Silver Spring, Maryland, on Feb. 16, 2015, reacting to the Chapel Hill shooting and urging rejection of Islamophobia. Deah Shaddy Barakat, 23, his wife Yusor Mohammad, 21, and her sister Razan, 19, were shot dead on February in the peaceful North Carolina university town of Chapel Hill. A 46-year-old neighbor, Craig Stephen Hicks, has been charged with three counts of murder over the killings, which sparked outrage among Muslims worldwide. Police said they have not ruled out that it was a hate-based crime. JIM WATSON/AFP/Getty Images
The regime's rise has been a clarion call for American Muslims to go beyond the interfaith work that has been so common in the years since Sept. 11, 2001. For many Muslims, that was exemplified by the debate over the religious bona fides of ISIS in intellectual and media circles earlier this year. While President Obama declared the group to be "not Islamic," a lengthy article in the Atlantic countered that "the reality is that the Islamic State is Islamic. Very Islamic." What ensued was a heated debate in the media over whether ISIS represented an accurate interpretation of Islam.
Full report at:
http://www.ibtimes.com/911-age-isis-facing-continued-anti-islam-sentiment-american-muslims-are-determined-2092037
----------
September 11, Islam and 'the beauty of America'
Sep 11, 2015
Fourteen years ago this week, on Sept. 11, 2001, the world changed in ways that few of us could have imagined. Among other things, the terror attacks in New York and Washington destroyed a false sense of security and helped to launch the United States into two long and bloody wars, the outcomes of which are still to be determined.
For Muhammed al-Ninowy, a physician and university professor living in Lawrenceville, Sept. 11 created a crisis of another sort. A brutal attack on his adopted country, the United States, had left thousands dead, and had been perpetrated by terrorists in the name of Islam, a faith that he held dear and had studied intensively as a young man. The experience left him shattered. He abandoned his medical career and returned to the study of Islam.
Today, al-Ninowy is an Islamic theologian, an imam at a mosque in Duluth and founder of the Madina Institute, with branches in South Africa, the United Kingdom, Malaysia and Canada that teach Islam as a religion of peace. It also houses a small seminary that attracts Islamic theology students from around the globe, and flying above the mosque is a large American flag.
Earlier this month, I interviewed al-Ninowy at his mosque, an austere, plain facility in Duluth that in an earlier life had served as a bar. The following is a transcript of that interview, lightly edited for clarity, length and continuity:
BOOKMAN: That's quite a change to make midstream in your life, abandoning a career in the medical profession to study and teach Islam. How did that come about?
AL-NINOWY: So 9/11 was a wakeup call for me, in a sense. I'm a physician by training and education. Nine-eleven really just shook me so much that I didn't know what to make of it, and from that point on I began looking into things on a much deeper level: What's going on? And I understand that 9/11 was (perpetrated by just) a few people while the Muslim faith is 1.6 billion people, so that it was in no way a representation (of Islam.) But still it bothered me, it bothered me that someone would go and kill in the name of God. Though as we've all studied in theology, going all the way back to the children of Adam, to Cain and Abel, violence in the name of religion was always there.
I'm part of this country. Obviously, I'm an immigrant, but I've been here 30 years. So I'm an American and I have lived most of my life in this country. My children have been born in this country. I was educated in this country; I came when I was 19 years old. So this country has the better part of my life.
BOOKMAN: Where did you come from? And where were you on 9/11?
AL-NINOWY: I was born in Syria and raised in Syria, and on 9/11 I was right here in Lawrenceville, Ga. I was teaching for the University System of Georgia, medical physiology.
BOOKMAN: And what part of Syria are you from?
AL-NINOWY: Aleppo. What is now the bad part of Syria. I mean, I wish I could tell you what it was 20 years ago, but I can't show you that anymore. It's not there.
BOOKMAN: Do you have family still there?
ap806930984113-1
A civilian is wounded by sniper fire in the streets of Aleppo, the largest city in Syria and also one of the world's oldest cities. (AP)
AL-NINOWY: I sure do.
BOOKMAN: Are you still in touch with them?
AL-NINOWY: Some, but unfortunately under the circumstances it is very difficult. And what I see in Syria now, it's just an amplification of hundreds of times of what happened here with 9/11. I see how religion is being turned into a tool for violence, for attaining a political change.
Now, I am ALL for political reform in the Middle East. I think it is all run by dictatorships and tyrannies with no exceptions. Out of the Arab countries, maybe Lebanon is semi-democratic, but the rest are all tyrannies and dictatorships. So there is a need for political change.
But my fear is about using religion to actually cause or lead a political change — and using religion in a very bad way, not in a good way. In my view, religion ought to reform the human being within themselves to be better people . Violence is the language of the inarticulate. And if you're going to start telling people that you have to steal, you have to kill, you need to be violent to have a political, economic even religious change, that is defying the very core of the religion itself.
BOOKMAN: Tell me a little more about how all this happened. On 9/11, you're working as a physician here in Lawrenceville, and today you have an international Islamic operation. How did that happen?
AL-NINOWY: After 9/11, I felt we had to hit the ground running. I quit everything, I quit teaching medicine. And I went straight to figuring out what the problem is. I was educated before I came to the United States, with a four-year theology degree. But I did not follow up on it and studied medicine instead. I figured that you could still be a spiritual person doing whatever you might do.
But when 9/11 happened it really hit home. Islam always tells you to be thankful, to be thankful to people, so I'm thankful that I live in this country. That's why this mosque has an American flag flying. that's a statement that I want to make, because we are part of this place. If my neighborhood goes down, I go down with it. I don't care if you are Jew, Christian, agnostic, I don't really care who you are, that's what my religion tells me. You gotta be good to those who are good to you, it's an Abrahamic faith principle. The New Testament talks about that. It's a basic principle.
So if religion is not making someone a better human being, there's a problem with that. And that's the problem with dogma.
BOOKMAN: Is your message at all controversial within Islam?
AL-NINOWY: I wouldn't say it's controversial, I would say it goes back to basics. But will some people feel a bit awkard? Yes. Sure.
When I travel overseas, I hear a lot about America, the negative role that America plays. As a Muslim theologian, I've had to sit many times and say about America, 'Have you been there? Have you lived with the average American people?' 'No, I haven't,' they say. 'But I see the news.' So I've had to tell them: 'Why don't you come over, why don't you experience people?' People are people. There are good bad and ugly everywhere, it doesn't matter who you are.
BOOKMAN: A lot of Americans would say the same in reverse: 'No, I don't know any Muslims, but I see them on the news!"
AL-NINOWY: That's right. And that's scary enough. And so our job in the field of spirituality and religion is to build bridges between people…. In my experience, to be honest with you, America is just as misinformed about Islam as Muslims are misinformed about America. And if both get to see each other….
Like I said, I've been here 30 years, I was pretty much raised here and educated here. And I only have good things to say. Obviously in any society, you'll have the good, the bad and the ugly. But we have a decent society. The American people, if they're told the truth, they seek justice. They want to be just. They don't want to do wrong in general, and I tell people that.
Most the time I get asked about American foreign policy. I tell them, look, agree or disagree with politics all you want. But America is a decent place. I'm here. I'm right here in Atlanta Georgia, in the South, and we have a place that's international, that has branches everywhere, and we are free to spread and talk about our religion.
BOOKMAN: Is there distrust of you and your message in Islamic audiences overseas, because you come from America?
AL-NINOWY: Sometimes, yes. Especially when I talk of love and unconditional compassion. Unconditional. To me, that is the very first thing in Islam: Unconditional compassion. Some — a minute minority — think this is a sellout. They think, 'OK, you're coming from the States and you're telling us that we need to be compassionate toward people who we view as hostile toward us. They say, 'That's a sellout.' I say, 'That's being true to the scripture itself, why don't you read it? Instead of hijacking it based on a political principle.' So that's a challenge, sure.
BOOKMAN: So you have that debate, that discussion?
AL-NINOWY: Yes, of course. That's asked, that's raised oftentimes. My credibility is sometimes knocked because of that. The mainstream Muslims, the message appeals to them. But you have always the ideologues, and the ideologues usually hijack the agenda. To me, really, politics with religion is the problem. Obviously we live in a country that separates church from state. But I believe it as an Islamic principle.
BOOKMAN: I would think it would be difficult to publicly identify as Muslim in a post-9/11 America. You're risking reactions that you may not be prepared to deal with.
AL-NINOWY: There's lots of hostility, but again from a spiritual point of view it is innocent hostility, misinformed hostility. Hostility based on misinformation. So you can't judge people on the basis of that. You have to do the best you can — what else can we do? Be out there and work with people.
BOOKMAN: Have you found an acceptance in Gwinnett County?
AL-NINOWY: I think yes. People are great, I like the South, it's home. My three children, one was born in Chicago, the other two were born right here in Atlanta. So it's home. I travel all over the world. And then I come home.
BOOKMAN: As somebody who has a foot in both worlds, so to speak, someone raised in Aleppo, in Syria, who knows that world intimately but who is now an American, are there things that we Americans can do better in dealing with ISIS and the whole issue of Islamic extremism? Can you explain it to the rest of us?
54193140990100640360no
AL-NINOWY: ISIS to me is a political ideology more than a religious ideology. With all due respect — I'm not a politician so I'm not an expert on this — but here's my two cents.
While I believe that the Assad regime is a tyrant regime and a dictatorship — there's no doubt about that, I have experienced that myself as has my family in Syria — I don't agree with using violence as a means of political change, and ESPECIALLY if you're using violence in the name of religion. To me, it's contradicting the core of the faith itself. You can't kill people to change a political system. You know what? Change people, and they'll change the political system.
Full report at:
http://jaybookman.blog.ajc.com/2015/09/10/september-11-islam-and-the-beauty-of-america/
----------
'There is no God but Allah'? School accused of Islamic indoctrination
Todd Starnes
By Todd Starnes
September 10, 2015
Maury County, Tennessee is in the heart of the Bible Belt. So it's understandable why the local church ladies got all shook up when they discovered that school children had been forced to declare, "There is no God but Allah."
Seventh graders at Spring Hill Middle School spent three weeks covering Islam in a Social Studies class – enraging some parents who say the lessons crossed the line into indoctrination and proselytization.
Click here to join Todd's American Dispatch – a must-read for Conservatives.
"I am not pleased that my 12-year-old was taught the Islamic conversion prayer," parent Brandee Porterfield told me.
Could you imagine the outcry from liberal activists if the students had been forced to write "Jesus is Lord'?
Joy Ellis was a bit fired up, too. She discovered the Islamic lessons after examining her daughter's class work.
Related Image
starnes creed schools2Expand / Contract
"I was very angry that my child, my Christian child, was made to profess that Allah was the only God," she told me.
According to the lessons, students were instructed to write the "Shahada" – "There is no God but Allah; Muhammad is the Messenger of Allah." Students also learned the five pillars of Islam.
"That was crossing the line between teaching the culture and teaching them the Islamic faith," Porterfield told me. "This is not teaching. This is indoctrination."
Could you imagine the outcry from liberal activists if the students had been forced to write "Jesus is Lord'?
Porterfield said she does not have a problem with the school teaching Islam – so long as they give other major religions equal time. But that did not happen.
"They told me they would not be teaching Christianity," she said. "Because they only taught this one faith – to me that is state-sponsored prayer in schools."
Ellis said it appears the school is advancing a pro-Muslim agenda.
"It tells me they are trying to convert my children to being Muslim," she said.
School officials defended the lessons and disputed some of the allegations from the irate moms and dads.
"We are not trying to convert," Dr. Jan Hanvey, the district's middle school supervisor, told the Columbia Daily Herald.
Hanvey said the curriculum has been in place for more than 30 years. She also disputed the allegations that the Islamic religion was taught for three weeks, telling the newspaper they spent three weeks talking about the geography, culture, economics and government surrounding the religion.
Full report at:
http://www.foxnews.com/opinion/2015/09/10/there-is-no-god-but-allah-school-accused-islamic-indoctrination.html
---------
Mideast
Drone kills four Qaeda suspects in Yemen
September 11, 2015
ADEN:- Four suspected Al-Qaeda members were killed in an apparent US drone strike on the jihadists' stronghold in southeastern Yemen, a local official said Thursday.
The raid late on Wednesday targeted a 4x4 transporting the four suspects near Mukalla, capital of Hadramawt province, with a missile leaving the vehicle charred, the official said.
Al-Qaeda in the Arabian Peninsula (AQAP), viewed by Washington as the most dangerous affiliate of the jihadist network, has controlled Mukalla since its militants overran the coastal city in April.
Full report at:
http://nation.com.pk/international/11-Sep-2015/drone-kills-four-qaeda-suspects-in-yemen
----------
PKK targets in northern Iraq attacked by Turkish warplanes
September 11, 2015
Turkish warplanes bombed Kurdistan Workers Party (PKK) targets in northern Iraq overnight, a security source told Reuters on Friday, the latest in a series of daily air strikes on the militants as conflict surges in southeast Turkey.
Hundreds of militants and security force members have died since the PKK and the Turkish state resumed hostilities after the collapse of a ceasefire in July, shattering a peace process launched in 2012 to end a three-decades-old conflict.
More than 15 warplanes struck sites where the PKK are located at Qandil, Zap and Avashin in the mountains of northern Iraq in attacks launched shortly before midnight that continued until 5 a.m. (0200 GMT), the source said.
In Diyarbakir, the largest city in the mainly Kurdish southeast, suspected PKK militants opened fire on a restaurant frequented by police in the main commercial district on Friday morning, wounding three police officers and one civilian, security sources said. One of the officers was seriously hurt.
Full report at:
http://nation.com.pk/international/11-Sep-2015/pkk-targets-in-northern-iraq-attacked-by-turkish-warplanes
----------
Yemen's govt says it will attend peace talks
11 September 2015
Yemen's government in exile has confirmed it will attend U.N.-mediated peace talks next week aimed at reaching a ceasefire with Iranian-backed militias who took control over swathes of the country.
In a statement late on Thursday, the internationally recognized government of President Abdrabbu Mansour Hadi said that a rebel pullback from areas seized since last year - as outlined by a U.N. resolution - remained a precondition to negotiations.
At a meeting in Riyadh, Yemeni government officials "approved their participation in talks aimed at implementing Resolution 2216," the statement said.
The U.N.'s special envoy for Yemen, Ismail Ould Cheikh Ahmed, said on Thursday that both the exiled government and the Houthi Shiite militias had agreed to take part in negotiations that "will convene in the region next week."
Full report at:
http://english.alarabiya.net/en/News/middle-east/2015/09/11/Yemen-s-government-says-it-will-attend-peace-talks.html
----------
Turkey bombs PKK targets in northern Iraq
11 September 2015
Turkish warplanes have bombed Kurdistan Workers Party (PKK) targets in northern Iraq overnight, a security source told Reuters on Friday, the latest in a series of daily air strikes on the militants as conflict surges in southeast Turkey.
The source said more than 15 warplanes struck sites where the PKK are located at Qandil, Zap and Avashin in the mountains of northern Iraq in attacks launched shortly before midnight that continued until 02:00 GMT.
Full report at:
http://english.alarabiya.net/en/News/middle-east/2015/09/11/Turkish-warplanes-strike-PKK-targets-in-northern-Iraq.html
----------
U.N. announces new peace talks on Yemen next week
11 September 2015
The United Nations envoy for Yemen said Thursday that the warring parties in Yemen have agreed to take part in peace talks next week.
Special envoy Ismail Ould Cheikh Ahmed welcomed the commitment of the government of internationally-recognized President Abdrabbu Mansour Hadi, the Iranian-backed Houthis and the General People's Congress political party - led by deposed leader Ali Abdullah Saleh - to attend the talks.
Full report at:
http://english.alarabiya.net/en/News/middle-east/2015/09/11/U-N-announces-new-peace-talks-on-Yemen-next-week.html
----------
U.S. beefing up protection for Sinai peacekeepers
10 September 2015
The U.S. is sending dozens of additional troops and support equipment to improve protection for U.S. peacekeepers in the northern Sinai Peninsula in the aftermath of a roadside bomb attack last week that wounded four U.S. soldiers, defense officials said Wednesday.
The officials said at least 75 additional troops are being deployed, including a light-infantry platoon and a surgical team, as well as surveillance equipment and other assets designed to beef up the peacekeepers' self-protection.
The officials were not authorized to discuss the details publicly and so spoke on condition of anonymity. They said plans for additional security measures were in the works before last week's attack, reflecting growing U.S. concern about security for U.S. members of what is formally known as the Multinational Force and Observers.
The U.S. has about 720 soldiers in the Sinai as part of the multinational force that has continually monitored compliance with the 1979 peace treaty between Egypt and Israel. The centerpiece of the U.S. group is the 1st Squadron, 112th Cavalry Regiment of the Texas Army National Guard, which has been operating there since early this year.
Four U.S. soldiers and two Fijians with the Multinational Force and Observers' peacekeeping mission were injured last Thursday when their vehicles were hit by a roadside bomb during a routine patrol near their base in the town of el-Gorah.
Egypt has been battling a long-running insurgency in the region that has grown since the 2011 popular uprising against longtime autocrat Hosni Mubarak. After the army overthrew his successor, Mohammed Morsi, in July 2013, attacks surged. A local jihadi group pledged allegiance to the Islamic State group last year, renaming itself Sinai Province and killing scores of soldiers.
Full report at:
http://english.alarabiya.net/en/2015/09/10/U-S-sending-more-troops-to-Sinai-to-boost-peacekeepers-security.html
----------
U.S. hits Hamas officials, company with sanctions
10 September 2015
The U.S. Treasury Department on Thursday sanctioned four Hamas officials and financiers and a Saudi Arabia-based company controlled by one of them for providing financial support to the Palestinian militant group.
Among those named by the Treasury Department were Salih al-Aruri, a Hamas political bureau member who it said was responsible for Hamas money transfers, and Mahir Salah, a Hamas financier based in Saudi Arabia and dual British and Jordanian citizen who Treasury said leads the Hamas Finance Committee in Saudi Arabia.
Full report at:
http://english.alarabiya.net/en/News/middle-east/2015/09/10/U-S-hits-Hamas-officials-company-with-sanctions.html
----------
Iran Worried about IAEA Leak of Sensitive Information
Sep 10, 2015
"Iran doesn't accept any heedlessness that would lead to the revelation of classified information," Najafi said, addressing an IAEA Board of Governors meeting in Vienna on Thursday.
"The demand by certain Board of Governors members to receive such information runs counter to the Agency's standard procedures," he added.
Najafi underlined the necessity for the IAEA to double efforts to keep the information of Iran's nuclear program confidential and hidden to the foreign spy agencies that attempt to sabotage Iran's nuclear program and assassinate its nuclear scientists.
His remarks came after the UN nuclear watchdog agency announced on Wednesday that it "submitted on 8 September questions to Iran on ambiguities regarding the information Iran provided to the IAEA on 15 August 2015, as agreed between the IAEA and Iran in the 'Road-map for the clarification of past and present outstanding issues regarding Iran's nuclear programme'".
Full report at:
http://english.farsnews.com/newstext.aspx?nn=13940619000709
----------
Basij Forces Start Massive Drills in North-western Iran
Sep 10, 2015
"We are trying to stage in the best possible way these 'towards Beit al-Moqaddas' drills codenamed Ya Rasoulallah that started in Ardebil province today," Commander of Brigade 37 of Hazrat Abbas (AS) of Ardebil province Brigadier General Farhang Mostae'ed said on Thursday.
He announced that during the wargames, the Basij forces' combat and defensive preparedness as well as their relief and rescue skills will be tested.
Commander of the Islamic Revolution Guards Corps (IRGC) Major General Mohammad Ali Jafari announced earlier this month the Armed Forces' plan to stage 20 wargames in the current Iranian year (started on March 21).
"20 drills will be staged this year by the Armed Forces based on the schedule," Jafari told reporters in a press conference in Tehran.
He also announced that 250,000 Iranian Basiji (volunteer) forces in the form of 250 battalions will hold massive drills this month to practice fighting against security threats.
The Iranian Armed Forces have recently test-fired different types of newly-developed missiles and torpedoes and tested a large number of home-made weapons, tools and equipment, including submarines, military ships, artillery, choppers, aircrafts, UAVs and air defense and electronic systems, during massive military drills.
Defense analysts and military observers say that Iran's wargames and its advancements in weapons production have proved as a deterrent factor.
In a recent development, the IRGC Navy ended the massive wargames, codenamed Payambar-e Azam (The Great Prophet) 9, in the Persian Gulf and the Strait of Hormuz late February.
Speaking to reporters in the Southern Iranian port city of Bandar Abbas, Rear Admiral Fadavi said that the IRGC's massive wargames ended after three days in Southern Iran after testing a strategic weapon.
"This new weapon plays a determining role in increasing Iran's naval power to confront the threats, specially by the US, against the Islamic Revolution," he said.
Different IRGC Navy vessels were used in the exercises.
On the first day of the drills, a mock aircraft carrier was destroyed by the Islamic Revolution Guards Corps missiles.
The model was built in real size and came under attack and was destroyed by missiles and rockets fired from tens of IRGC speedboats.
Also a number of the IRGC cruise and two ballistic missiles were fired at the mock US aircraft carrier.
Full report at:
http://english.farsnews.com/newstext.aspx?nn=13940619000483
----------
One civilian killed, 3 cops injured in Turkey 'PKK attack'
Sep 11, 2015
A Turkish civilian was killed and three police officers wounded when suspected militants with the outlawed Kurdistan Workers' Party (PKK) opened fire on a cafe in the southeastern city of Diyarbakir, security sources said.
The incident happened on Friday when a small group of police were in a cafe in the center of the city, the provincial capital of Diyarbakir Province.
According to security sources, three police were wounded and a young male civilian, who was working as a waiter in the café, was also killed.
An operation to nab the militants involved in the incident is now underway in the area.
A wounded Turkish police officer is evacuated to a waiting ambulance after being shot by a Kurdistan Workers' Party (PKK) militant in the center of Diyarbakir, on September 11, 2015. © AFP
Also on Thursday, two policemen were injured when PKK terrorists opened fire on an armored police vehicle in the same province.
Security sources said the attack happened in front of the provincial headquarters of Prime Minister Ahmet Davutoglu's Justice and Development Party (AKP).
The terrorists ran away after the incident.
Over the last weeks, Diyarbakir has seen a spate of deadly attacks against the Turkish security forces.
Full report at:
http://www.presstv.ir/Detail/2015/09/11/428715/Turkey-Diyarbakir-Daesh-PKK-militants
---------
Africa
Islamic body canvasses total school enrolment for muslim children
September 10, 2015
The Muslim Ummah of South-West of Nigeria, (MUSWEN) has canvassed 100 per cent enrolment of Muslim children in schools.
The President of MUSWEN, Sakariyyahu Babalola who made the call in Ado-Ekiti, the Ekiti State capital, spoke when he led a delegation of the organisation to the newly-elected President-General of the League of Imams and Alfas in the South-West, Edo and Delta States, Kewulere Bello
.
He said the call became necessary in view of the enormous importance of education to human development and the society.
"It is our belief that access to quality and balanced education for Muslim children is an area that the Muslim Ummah must pursue with unmatched vigour.
"The Ummah cannot afford to remain behind and watch while the rest of the world makes rapid progress by virtue of good education," he said.
Babalola said the team was in Ado-Ekiti to congratulate the new President-General, saying it was a way of showing solidarity and support for his term.
Full report at:
http://newmail-ng.com/islamic-body-canvasses-total-school-enrolment-for-muslim-children/
----------
Leaders outline program to fight terrorism in Minnesota
09/09/15
MINNEAPOLIS (AP) — A federal pilot program designed to combat terror recruiting among Somali youth in Minnesota was touted Wednesday as a new beginning for the immigrant community, and will include a mentorship program, youth leadership opportunities and other initiatives.
U.S. Attorney Andy Luger joined imams, local officials, private partners and members of the Somali community to announce the progress they've made since the Justice Department unveiled the pilot project a year ago. Similar programs are underway in Boston and Los Angeles.
The programs have rolled out slowly in part due to suspicion and resistance in the pilot cities, with some saying they would amount to government surveillance of Muslims. Luger signed a document promising that would not be the case in Minnesota, but critics still voiced concerns Wednesday. Meanwhile, supporters said the effort will help some of the community's most vulnerable.
"The terrorists will not stop trying to recruit our youth," Luger said. "We have to prevent them from being successful. ... This is exactly what Somali community leaders asked us to do a year ago. We promised we would do it, and we are now delivering on that promise."
Minnesota's large Somali community has been a target for terror recruiters; roughly 22 men have left the state since 2007 to join al-Shabab in Somalia, and roughly a dozen people have left in recent years to join jihadist groups in Syria. Al-Shabab has led an Islamic insurgency in Somalia for the last eight years, and has stepped up attacks in recent months targeting African Union forces, government officials and foreigners.
The Minnesota program includes several elements. Among them, Big Brothers Big Sisters Twin Cities is launching a mentorship program for Somali youth. In addition, an "Opportunity Hub" is being built in a Minneapolis Somali neighborhood where young people can go for job resources, and Cargill Inc. is setting up a youth leadership program.
So far, more than $850,000 in public and private funding has been secured for countering terror recruiting in Minnesota. That includes $216,000 in federal funds for the pilot, and $250,000 in state money that's been allocated for similar efforts. The private funding includes money from the Mall of America.
A nonprofit group will accept grant proposals and allocate funds, leaving Luger's office out of the financial process.
Jibril Afyare, a member of the Somali American Task force leading Minnesota's project, said he hopes it will be an example nationwide.
Full report at:
http://www.santacruzsentinel.com/general-news/20150909/leaders-outline-program-to-fight-terrorism-in-minnesota
---------
Libya at 'moment of truth' as talks deadline looms
11 September 2015
The U.N. peace envoy for Libya, Bernardino Leon, has said that the latest round of peace talks launched in Morocco on Thursday could prove to be the "moment of truth".
"We are starting a new round of talks in the Libya process, which we hope will be the final round, the moment of truth for the parties," he said in Skhirat near the Moroccan capital.
"We are very hopeful that they will understand that this deadline of 20th of September must be the last one, must be the one that will allow Libya to get out of this crisis."
Libya, torn apart since dictator Muammar Qaddafi's ouster in 2011, has two rival administrations - a body in Tripoli known as the General National Congress (GNC) and an internationally recognized one based in Tobruk in the far east.
"We are very hopeful that they (the parties) will understand that the deadline of Sept. 20 must be the last one, must be the one that will allow Libya to get out of the crisis," Leon told reporters in Skhirat in Morocco.
Leon did not say what would happen if his Sept. 20 deadline was not met. The target date for an agreement has been repeatedly pushed back. The mandate of the House of Representatives, seat of Libya's internationally recognized government, expires in October, adding pressure for a deal.
Full report at:
http://english.alarabiya.net/en/News/middle-east/2015/09/11/Libya-factions-restart-peace-talks-deadline-draws-near.html
----------
Burundi army chief survives assassination attempt
Sep 11, 2015
At least seven people have been killed in a life attempt on Burundi's army chief, who has survived the attack.
The incident took place in the capital Bujumbura on Friday. "There was an attack against the armed forces chief, General Prime Niyongabo, but happily he was unharmed," Burundi's deputy police chief, General Godefroid Bizimana, said.
The fatalities included two of the assailants, four bodyguards, and a female police officer. A third attacker was arrested.
The death is the latest in a series of killings in the violence-wracked country, where tensions remain high following the controversial bid for re-election by President Pierre Nkurunziza.
Burundi's President Pierre Nkurunziza (AFP photo)
On Monday, gunmen shot dead the spokesman of the Union for Peace and Democracy (UPD), a small opposition political party.
Full report at:
http://www.presstv.ir/Detail/2015/09/11/428702/Burundi-Bujumbura-Niyongabo-Nkurunziza
----------
Ugandan Muslims denied visas for travel to Hajj
10 September 2015
350 Ugandan Muslims out of 750 planned travelers have been denied visa's to travel to the cities of Mecca and Medina in Saudi Arabia for the annual hajj pilgrimage, according to the Daily Monitor in Uganda's capital of Kampala. Wednesday was the deadline to depart for the holy visit for the Hajj according to a report in the International Business Times.
"We have managed to get visas for 400 pilgrims, but we are doing all what is in our means to secure visas for [the] other 350 Ugandans but worried of failing to beat the deadline," Sheikh Ahmada Lubega, a member on the Uganda Bureau of Hajj Association, told the Ugandan newspaper Tuesday. "It is really a very hard time for us."
Full report at:
http://www.worldbulletin.net/africa/164103/ugandan-muslims-denied-visas-for-travel-to-hajj
----------
Southeast Asia
LGBT community will never have equal rights in Malaysia, tourism minister says
BY SHAZWAN MUSTAFA KAMAL
September 11, 2015
KUALA LUMPUR, Sept 11 ― The Federal Constitution accords equal protection to all citizens under the law but Malaysia's lesbians, gays, bisexuals and transgenders (LGBT) will never be able to lead the life they want, Datuk Seri Nazri Aziz has said.
The former de facto law minister claimed that this was because the "lifestyles" the LGBT community ostensibly leads goes against the teachings of Islam, adding that Islamic principles supersedes the the rights protected even by the country's highest law.
"LGBT people, I am sorry but even though you argue that it your human right to lead your [life] but it will not be allowed here because it is not allowed in Islam," Nazri told Malay Mail Online in a recent interview.
"The Federal Constitution expressly mentions Islam as the religion of the federation, so there is no way for the LGBT to be given equal rights even though they may argue that human rights should be the rights of everyone," the tourism and culture minister explained.
Malaysia's LBGT community has been hopeful that change may come one day, inspired by the US Supreme Court decision in June this year to allow gay couples to get married across the country.
Full report at:
http://www.themalaymailonline.com/malaysia/article/lgbt-community-will-never-have-equal-rights-in-malaysia-tourism-minister-sa
----------
Political accountability: An Islamic viewpoint
September 11, 2015
By Maszlee Malik and Musa Mohd Nordin
Accountability is the hallmark of good governance. It embraces the enforcement of free and fair elections and the executive's answerability to the public in a political ambience of openness and transparency. The malfunction of any of these critical operating systems will retard national development and progress. However, an accountability system can be efficient only with the existence and support of related concepts of governance such as rule of law, people participation and a high degree of civil liberty.
If political accountability is unheeded, neglected or dysfunctional, citizens may resort to civil disobedience, street protests, rebellions or violent revolutions.
Accountability in Islam derives from the concept of amanah (often translated as "trust"). As a political concept, it suggests that God has given the trust to human beings to deliver and promote His guidance through justice and fairness in their lives. Everyone becomes a recipient of such a trust and consequently has to stand in reverence before his people for whose sake he will be called upon to exercise his duty. This concept is enshrined in the Qur'an:
"Let there arise out of you a band of people inviting to all that is good, enjoining what is right, and forbidding what is wrong: They are the ones to attain felicity." (Qur'an, 3:104).
This and similar verses illustrate that Islam promotes active citizenship through participation in governance. The spirit of al-amr bi al-ma'ruf wa nahy 'an al-munkar (enjoinment of good and forbidding of evil) must be expanded from the spiritual-ritual dimension towards a broader and holistic horizon of moral, ethical, social and political responsibilities.
In harmony with the Quranic spirit, the Prophet was reported as saying:
"Whoever amongst you sees anything objectionable, let him change it with his hand; if he is not able, then with his tongue; and if he is not able even to do so, then with his heart; and the latter is the weakest form of faith" (Narrated by Muslim).
There are other analogous records which denote the Prophet's position on the political life of the believers. For example, he recognised and praised those who would stand against tyranny with the words of justice:
"The master of the martyrs is Hamza (one of the Prophet's uncles), and whoever is killed speaking truth in the court of a tyrannical ruler." (Narrated by al-Hakim).
On another occasion, he associated an act of accountability with jihad:
"The best jihad is the word of truth to an unjust ruler." (Narrated by al-Tarmidhi, Abu Daud, and Ibn Majah).
These evidences from authentic texts demonstrate that accountability is pivotal in articulating the purity of the spirit of amanah in political life. The high sense of accountability empowers individuals, hence crystallising the true meaning of equality and allowing individuals to act as benchmarks for the community of believers.
Full report at:
http://www.freemalaysiatoday.com/category/opinion/2015/09/11/political-accountability-an-islamic-viewpoint/
----------
Count us out of Pakatan 2.0 if Amanah's in, PAS leaders say
BY SHAZWAN MUSTAFA KAMAL AND JAMILAH KAMARUDIN
September 11, 2015
PAS leaders who spoke to Malay Mail Online also said neither PKR or any other opposition party have made attempts to reach out and include them in the proposed new coalition alliance that has been tentatively dubbed Pakatan Rakyat 2.0.
"For now, we will not join because we will not work with the Worker's Party. I am not using the name Amanah to describe the new political party formed by ex-PAS leaders, because they have not even officially registered that name," PAS vice-president Datuk Mohd Amar Nik Abdullah said when contacted.
"We will not work with them because they left PAS," Mohd Amar added, referring to Amanah leaders.
Amanah recently announced that they will take over the dormant Malaysian Workers' Party and secure at least 35,000 members by the end of the month.
The PAS leader pointed out that no one from PKR has even approached PAS to discuss the formation of a new opposition alliance.
"We have not even discussed anything. But I can affirm that PAS will not be affected by this new worker's party," he said.
PAS information chief Nasrudin Hassan Tantawi told Malay Mail Online that as far as he was concerned, the old PR pact was still functioning as his party still maintained a working relationship with PKR.
"No discussions about Pakatan 2.0 because it's not been formed, we don't see who, what or how the PR 2.0 is going to be like.
"So it is business as usual for us," he said.
Earlier today, top PKR leaders said that PAS was needed in the new alliance in order to defeat the ruling Barisan Nasional in the next general election.
They urged all opposition parties to put aside their differences and to work towards forming a strong, viable federal coalition before the 14th general election.
"No party can decide unilaterally. We must put aside our differences, we are facing a major crisis," PKR deputy president Azmin Ali told reporters when met after a press conference at the party's headquarters here.
Azmin said PKR is adopting an "open" approach on the matter and will do its best to keep a healthy working relationship with PAS.
"We are open to all individuals, we are very consistent in PKR.
"We are meeting all parties, DAP, Amanah and president says she will meet PAS… it is a process," he added, referring to PKR president Datuk Seri Dr Wan Azizah Wan Ismail.
Earlier at a press conference here, Dr Wan Azizah said that Malaysians should give opposition parties "time" to sort out their differences.
"Give us time to work it out. we want them to come [onboard the new PR] including the members of PAS… anybody not only PAS, also Sabah and Sarawak people to come [join us]," she explained.
Full report at:
http://www.themalaymailonline.com/malaysia/article/count-us-out-of-pakatan-2.0-if-amanahs-in-pas-leaders-say
----------
Anina sues Ku Nan, Rauf, after sacking from Umno over suit against Najib
BY IDA LIM
September 11, 2015
KUKUALA LUMPUR, Sept 11 — Anina Saadudin sued today two senior Umno leaders to get the courts to declare as invalid her sacking from the party, after she took Prime Minister Datuk Seri Najib Razak to court over a RM2.6 billion donation.
Anina's lawyer Mohamed Haniff Khatri Abdullah confirmed the suit was filed against Umno secretary-general Datuk Seri Tengku Adnan Tengku Mansor, as he had signed off on the purported membership termination letters, and against Umno executive secretary Datuk Ab Rauf Yusoh.
"It's basically a suit to get the necessary declarations to nullify the purported termination of her membership in Umno by Tengku Adnan through the letters of September 2 and September 1," he told Malay Mail Online when contacted today over the lawsuit that was filed at around 12.25 pm at the Kuala Lumpur High Court.
Last week, Ab Rauf said that Anina was booted from Umno automatically for breaching party regulation that prohibits bringing internal issues to the court, in reference to the then Langkawi Umno Wanita division chief's lawsuit last month against party president Najib over a RM2.6 billion donation to the prime minister.
On August 28, Anina filed a lawsuit, which she said was done on behalf of Umno, against Najib at the High Court in Kuala Lumpur, seeking to claim a US$650 million portion of the US$681 million (RM2.6 billion) said to have been donated to Najib by a friendly Middle Eastern nation to help the Malay ruling party in its 2013 election campaign.
It is understood that Ab Rauf was also mentioned as a respondent in the lawsuit filed on August 28, while Anina had previously said that Umno supreme council members including Tengku Adnan had been named as alleged accomplices to Najib.
Anina first gained prominence following widespread circulation of a 2.52-minute video clip last month in which she harshly criticised Najib as "urinating" on Umno's three million members over the RM2.6 billion deposited in the prime minister's personal bank accounts, which the Malaysian Anti-Corruption Commission had said was a donation from a Middle Eastern donor.
In her statement of claim today, Anina claimed that Tengku Adnan had issued two letters to terminate her membership, with one dated September 2 issued on September 1, and another dated September 1 issued on September 2.
She said the issuing of both letters to the media and the public even before personal delivery to her, as well as the allegedly unclear and contradictory content of the letters made them "defective and invalid".
Full report at:
http://www.themalaymailonline.com/malaysia/article/anina-sues-ku-nan-rauf-after-sacking-from-umno-over-suit-against-najib
----------
Healing the wounds between Islam and Christianity
PAUL KLARIC
11 SEPTEMBER 2015
One of Indonesia's most prominent liberal Muslim intellectuals says politics and economics are major factors in conflicts between Christianity and Islam – and that people of both faiths must work together to heal the wounds.
Azyumardi Azra, who is Rector and Professor of History at Univeritas Islam Negeri in Jakarta, was speaking in Adelaide recently at the first of an Australian-wide series of public discourses on whether Christianity and Islam can co-exist.
Azra described Islam, Christianity and Judaism as "siblings" because they are all "Abrahamic faiths". Abraham, Moses, Noah and Jesus are, with Mohammed, Islam's five Major Prophets, he said.
"So that's why Islam is the youngest among the three siblings."
As such, Azra said Muslims believe in the Old Testament and the New Testament, as well as in the Quran.
"Of course, all religions preach, teach you, peace," he said.
"But there are sometimes certain passages of the holy books' content, statements or doctrines that can be used to justify violence within one single, particular religion or against other religions."
Azra said this "ambiguous nature of religion" meant such passages led to "extremist or violent acts" when taken "in a very literal way, a very ad hoc way and not in a very comprehensive way".
"This, of course, becomes complicated when it comes to politics," he said.
"Most of the so-called violence with religious chaos in our time is mostly related to economy and politics.
"I would argue that economics and politics are very important factors that in the end create a lot of resentment among different religious groups that can explode."
Azra is considered one of Indonesia's most prominent and distinguished intellectuals. He was a Fulbright Scholar who studied and taught at New York's Columbia University, a Visiting Fellow at the Oxford Centre of Islamic Studies and in 2010 became the first person outside the Commonwealth to receive the title of Commander of the Order of the British Empire.
Azra said "strong words" from Australia had created criticism and resentment in Indonesia among members of Parliament and political leaders, some of whom used them for their own political purposes.
However, he noted that former Indonesian President Yudhoyono and current President Jokowi refrained "from criticising, from responding to statements made by your friend Mr Tony Abbott".
Despite these controversies Azra believes "there is no problem" among the people of both countries. Indonesian student numbers in Australia are at a record high and there had been no violence against them.
To keep this continuing he said "what we need is mutual sensitivity at the level of political leaders, because this creates a lot of problems".
"We should strengthen good relations, productive relations, between Indonesia and Australia because what happens in Indonesia affects Australia, that's for sure."
Azra mentioned trade, international education and Indonesia's establishment of a centre to combat terrorism as examples of existing good relations.
Azra said that "Muslims, in general, are against water-tight secularism" but that Indonesia is "very happy" being a secular state which celebrated Muslim, Christian, Buddhist, Hindu and Confucian holidays… even though Confucianism is not regarded as a religion in China.
"We celebrate differences. That's another principle of the Indonesian State… like the American principle of pluralism," he said.
Azra believes that for Christianity and Islam to co-exist there needs to be greater dialogue between the two. This was echoed by fellow speaker James Haire, professor of theology at Charles Sturt University and director of the Public and Contextual Theology Research Centre in Canberra.
With respect to Australian and Indonesian relations, Haire quoted former President Yudhoyono, who once said that "in recent years our relations have been controlled by preposterous caricatures of each other".
"He said the simple truth is very boring: we are both inhabited by people who want a number of very straightforward things… a decent income, security, and as far as possible, democracy," Haire said.
Full report at:
http://indaily.com.au/news/2015/09/11/healing-the-wounds-between-islam-and-christianity/
----------
Al Jazeera journalist deported, gov't rebuts claims on Altantuya
September 11, 2015
PETALING JAYA: An Australian journalist investigating the 2006 murder of Mongolian Altantuya Shaariibuu has been deported by the Malaysian government because her "activity" could likely tarnish the country's image, news outfit Al Jazeera said in an official statement today.
"I'm being deported from Malaysia. I'm being escorted by about five customs agents and a man in a military outfit, so I'm about to board my flight to Sydney. … Clearly I hit a raw nerve," said Mary Ann Jolley, the investigative journalist doing a report for 101 East, Al Jazeera's award-winning Asia-Pacific current affairs programme.
Jolley was deported on June 14.
The documentary details the events leading up to the murder of Altantuya, from her threats to former lover Razak Baginda, an advisor and close confidant of Malaysia's then Deputy Prime Minister Najib Razak, to her eventual abduction and gruesome murder that saw her body being blown up using military-grade explosives in a jungle.
Two officers from the government's elite protection squad were charged with her murder while Razak Baginda was charged with abetting her murder.
"As the legal cases went on, rumours swirled about why she was killed, and if others were involved and being protected at the highest levels of government", the statement read.
In the documentary, Ram Karpal, the lawyer behind the case told Al Jazeera: "The number one question on everyone's mind is motive. Everyone wants to know who ordered it because these two officers who have been found guilty … they had no reason to have hurt her in any way."
Another individual, a private investigator P. Balasubramaniam involved in the case, then made a statutory declaration alleging Altantuya and Najib had an affair and that she was involved in a controversial billion dollar submarine deal.
However 24 hours later, Bala retracted his statement before suddenly leaving the country.
Jolley, now back in Australia has tracked down one of the two officers convicted for Altantuya's murder and sentenced to death. Sirul Azhar Umar is now in detention in Australia, having fled there just before his sentence was read in court in Malaysia.
According to the Al Jazeera statement, "A relative of Sirul Azhar Umar whom we shall call 'Frank', recollects his conversation with Sirul about the night of Altantyuya's murder.
"I said, 'Did you pull the trigger, like did you?"
"I said to him… you had a choice, you had a choice of walking away from the situation and leaving it alone. He said, 'I would have been dead', cause of what he knew."
Jolley also uncovered evidence that Sirul is attempting to bargain with what he knows.
Reacting to these latest developments, the office of Prime Minister Najib Razak issued an official statement refuting the many false allegations regarding the Altantuya murder.
"The Prime Minister did not know, has never met, has never had any communication with and has no link whatsoever with the deceased," the statement read, addressing allegations of an affair between the two.
Full report at:
http://www.freemalaysiatoday.com/category/nation/2015/09/11/journalist-deported-msian-govt-rebuts-claims-on-altantuya/
----------
Attack unites Muslims and Christians in rural Indonesia
11 SEPTEMBER, 2015
Indonesia (MNN) — Muslims and Christians aren't known for working together. But in rural Indonesia, Muslims and Christians in a small village are going "against the grain."
Four radical Muslims brutally attacked Pastor Yuda, an indigenous church planter in Borneo supported by Forgotten Missionaries International (FMI).
"Pastor Yuda, even as we speak, was being transported to another hospital where there's imaging equipment so that they could take some brain scans and see if there's any bleeding in the brain, bone chips of skull–anything that would need to be removed," reports FMI's Bruce Allen.
"The local people [Muslims] are coming together with the church members to try and find out who the person [was] who hit and attacked Pastor Yuda, and bring that person to the police."
Muslims and Christians: the clash
It's been said time and time again: not all Muslims are terrorists. While this is most certainly true, there is a small percentage of Muslims in Muslim-majority Indonesia bent toward acts of terror and violence.
In the middle of the night, four radically-aligned Muslims from the Melayu tribe began their attack by hurling large rocks at the church building, trying to destroy it.
When Pastor Yuda awoke and took in the scene, "they started to run," Allen shares.
"He ran after them, simply to ask what they were doing and why they were doing it…. One turned on him, produced a metal hammer, and began to pound Pastor Yuda's head with it, causing severe injury."
A neighbor, who was also awakened by the noise, came to Pastor Yuda's aid and was able to "rush" him to a hospital. But, in rural Borneo, any type of transportation isn't fast, and it isn't smooth.
"It's tough going when you're trying to ride a motorcycle, ride a van, do anything in that area because it's all 'off-road' type of transportation," says Allen.
When Pastor Yuda and his neighbor finally arrived at the nearest medical clinic, all the doctors could do was stitch up his wounds and give him pain-killers. In the following days, Pastor Yuda was transported to another island where he could receive brain scans and further treatment.
Though vicious, the attack is having some positive unintended side effects.
Pastor Yuda's village is 98% Muslim, and "the leader of that village, although he's Muslim, does not want any conflict between Muslims and Christians or the church members in that area," Allen shares.
Attacks like these also have the potential to pit tribal members against Christians. Fortunately, "many of the people in his congregation are from the very tribe of these attackers," says Allen.
Typically, Pastor Yuda's village hums with the quiet activity of farmers belonging to either the Melayu or Dayak tribe. The unusual facts surrounding this attack leads FMI's leadership team to suspect outsiders.
Full report at:
https://www.mnnonline.org/news/attack-unites-muslims-and-christians-in-rural-indonesia/
---------
URL: https://www.newageislam.com/islamic-world-news/new-age-islam-news-bureau/islamic-state-magazine-dabiq-labels-muslims-fleeing-to-europe-as-'sinners'/d/104550