New Age Islam News Bureau
20 September 2021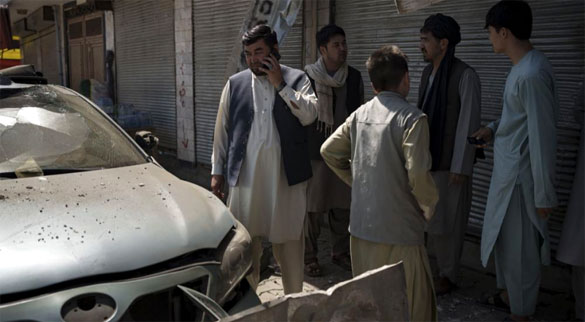 Afghans gather at the site of an explosion in Kabul, Afghanistan. | AP
-----
• Hindu Family 'Tortured' For Getting Water from Mosque in Pakistan, Later Some Muslims Got the Bheel Family Released
• Hindu Woman Forced To Hit Muslim Boyfriend with Slippers on Face, Video Shot To Humiliate Them
• Muslim Woman and Hindu Man Assaulted for Travelling Together in India
• Islamist Opposition Politician Says Turkey Should Guide Taliban
South Asia
• Islamic State Claims Eight People Including Taliban Fighters Killed In Attacks In Jalalabad Of Afghanistan
• Taliban Will Establish Potent and Effective Administration for Women: Dy Minister and Spokesperson of the Taliban
• China to provide unconditional aid to Afghanistan by winter
• International Union Of Muslim Scholars Calls On Taliban To Establish Fair Rule
• Will bring perspective of most impacted by Afghanistan crises to UNGA, says UN refugee chief
• Taliban have responsibility towards Afghan people to deliver stability: Saudi Arabia foreign minister
• Taliban have not met their commitments: former Afghan president
--------
Pakistan
• Hindu Family 'Tortured' For Getting Water from Mosque in Pakistan, Later Some Muslims Got the Bheel Family Released
• Pakistan Must Recognise Taliban Govt, Insists Pakistan Democratic Movement Chief
• Sri Lankans annoyed over destruction of Buddhist heritage in Pakistan
• Ulema-Mashaikh Convention: 'India Hatching Conspiracies to Dent Pak-Afghan Ties'
• Moot asks world to recognise Taliban rule
• US TV host Glenn Beck heaps praise on PM Imran, Pakistan for help with Afghan evacuations
• Security forces kill TTP commander involved in murders of NGO workers, FWO engineers: ISPR
--------
India
• Hindu Woman Forced To Hit Muslim Boyfriend with Slippers on Face, Video Shot To Humiliate Them
• Muslim Woman and Hindu Man Assaulted for Travelling Together in India
• 'Narcotic Jihad': Samastha upset with Kerala govt for not clearing the air
• Deliberate attempts to drive Christians against Muslims, says CPI (M) amid Kerala bishop row
• Kerala can become Afghanistan in 10 years, says former minister Alphons
• India to take up issues like terrorism, vaccines, climate change at UNGA: Tirumurti
• Hindu Jagran Manch leader booked for 'abetting assault' on Muslim youth
• From communal harmony to terror infamy: How Bhatkal became a constant on intel agencies' radar
• Saudi Foreign Minister in India: Riyadh As Concerned As New Delhi about Stabilising Afghanistan
--------
Mideast
• Islamist Opposition Politician Says Turkey Should Guide Taliban
• Turkey taking leading role against Islamophobia: Erdogan
• Iran Asks Int'l Community to Hold US Accountable for Killing Afghan Civilians
• Iranian President: SCO States Agree on Necessity for All-Inclusive Gov't in Afghanistan
• Israel used 'killer robot' machine gun to assassinate Iran nuclear scientist: Report
• Iran won't allow ISIS presence on Afghan border: President
• Islamic Jihad leader hails escaped Palestinian prisoners
• IRGC Commander: US No More Dangerous, But A Failed, Fugitive, Depressed State
• Iran's Top Commander Stresses Closure of US Al-Harir Base in Iraq
• Iran's new hardline FM to make first official trip to US for nuclear deal talks
• Israel recaptures last two Palestinians who escaped from high-security prison
--------
Southeast Asia
• No Laughing Matter – Perlis Issues Fatwa Against 'Improper Jokes'
• Indonesian G20 Presidency Promises To Put a 'Battle for the Soul of Islam' On the Front Burner
--------
Arab World
• Saudi Arabia Expresses Concern over Iran's Lack of Transparency on Nuclear Program
• Islamic State leader in Sinai surrenders to Egyptian authorities
• Syria's defence minister meets Jordan's army commander in Amman
• Iran says it's ready to sell fuel to Lebanon if Beirut asks
• Third Iranian tanker with fuel for Lebanon on the way: Vessel tracker website
• UAE economy minister to visit Britain to further bilateral trade
--------
Africa
• Morocco Islamist Party Decries 'Violations' At Polls
• Tunisians protest against President Saied's seizure of powers
• Al-Shabaab terror blast hits airport in Somalia, killing one
• Sudan seizes smuggled weapons from Libya
--------
North America
• Wisconsin Muslim Americans Promoting New Narrative Since 911
• Turkey's president arrives in New York to attend 76th UN General Assembly
--------
Europe
• Chechnya strongman and Putin ally Ramzan Kadyrov wins 99% of vote
• UN condemns executions by Yemen's Iran-backed Houthis
• Refugee influx from Afghanistan concerns Europe, West: Italian expert
Compiled by New Age Islam News Bureau
URL: https://www.newageislam.com/islamic-world-news/afghanistan-islamic-state-taliban-attack/d/125399
--------
Islamic State Claims Eight People Including Taliban Fighters Killed In Attacks In Jalalabad Of Afghanistan
20 Sep 2021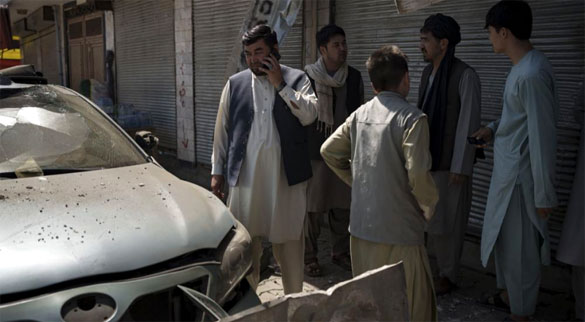 Afghans gather at the site of an explosion in Kabul, Afghanistan. | AP
-----
The extremist Islamic State group has claimed responsibility for a series of deadly bombings targeting Taliban vehicles in eastern Afghanistan.
The claim, published late Sunday on the militant group's media arm, the Aamaq news agency, signals a growing threat to the Taliban by their long-time rivals.
At least eight people, including several Taliban fighters, were killed in the attacks on Sunday and Saturday in the provincial city of Jalalabad, an IS stronghold.
The Taliban seized control of Afghanistan in a blitz campaign last month, overrunning the capital of Kabul while U.S. and NATO were in the final phase of withdrawing their troops. The last foreign soldiers left Aug. 30.
The Taliban now face major economic and security challenges in trying to govern Afghanistan, and an accelerated campaign of IS attacks will further complicate those efforts. The Taliban and IS extremists were enemies before foreign troops left Afghanistan.
Both groups subscribe to a harsh interpretation of Islam, but the Taliban have focused on taking control of Afghanistan, while IS affiliates in Afghanistan and elsewhere call for global jihad.
Source: Outlook India
https://www.outlookindia.com/website/story/world-news-islamic-state-claims-responsibility-for-attacks-on-taliban/395163
--------
Hindu Family 'Tortured' For Getting Water from Mosque in Pakistan, Later Some Muslims Got the Bheel Family Released
Irfanul Haq
September 20, 2021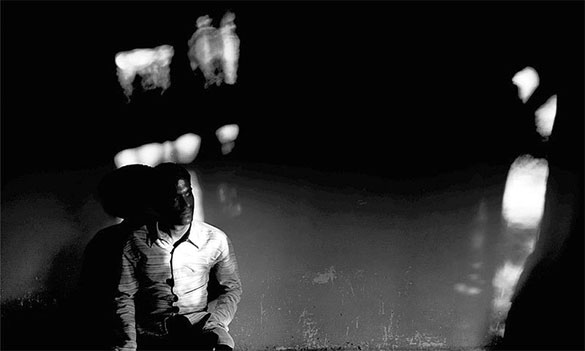 Deputy Commissioner Dr Khuram Shehzad said he would meet Hindu minority elders on Monday (today) before taking any action. — Creative Commons/File
-----
RAHIM YAR KHAN: Obtaining water from a mosque tap landed a farm workers family from the Hindu community in trouble as some village landlords allegedly tortured and held them hostage for "violating the sanctity" of the place.
The incident took place a few days back when Alam Ram Bheel, a resident of Basti Kahoor Khan in the city suburbs, was picking raw cotton (phutti) along with his other family members, including his wife, in a field of Chak 106-P. Ram said when the family went outside a nearby mosque to fetch drinking water from a tap, some local landlords and their men beat them. When the family was returning home after unloading the picked cotton, the landlords held them hostage at their Dera (outhouse) and tortured them again.
Later, some Muslim residents of Basti Kahoor Khan got the Bheel family released.
Ram Bheel said the Airport police station did not register the case as the attackers were related to a local PTI parliamentarian.
Ram said he held a sit-in outside the police station, along with another clan member Peter Jhon Bheel to protest the highhandedness.
Also a member of the district peace committee, Peter Jhon Bheel told Dawn that they approached PTI MNA Javed Warriach who helped them lodge the FIR under sections 506, 154, 379, 148 and 149 of the Pakistan Penal Code on Friday last.
Jhon said he requested other members of the district peace committee to call an emergency meeting over the issue but they did not take him seriously.
PTI's south Punjab minority wing secretary general Yodhister Chohan told Dawn the incident was in his knowledge but due to the influence of a ruling party MP he preferred to stay away.
District Police Officer Asad Sarfraz said that he was looking into the matter.
Deputy Commissioner Dr Khuram Shehzad said he would meet Hindu minority elders on Monday (today) before taking any action.
He said after the Bhong temple issue, the district administration had received some complaints from the minority community which proved fake when investigated.
Answering a question about the 'inactive' peace committee, the DC claimed it was "fully functional".
Confirming the happening, Farooq Rind, a senior lawyer and former district bar president, said he also belonged to Basti Kahoor where the Bheels had been living for more than a century. He said most the clan members were farm workers and extremely poor.
Rind said the accused landlords were notorious for picking up fights with other villagers over petty issues. He promised free legal aid for the complainant family.
Source: Dawn
https://www.dawn.com/news/1647262/hindu-family-tortured-for-getting-water-from-mosque-in-rahim-yar-khan
--------
Hindu Woman Forced To Hit Muslim Boyfriend With Slippers On Face, Video Shot To Humiliate Them
Sep 20, 2021
MEERUT: An interfaith couple was accosted, the Muslim man beaten up and the Hindu woman forced to hit him in the face with slippers in public as a video was shot to humiliate them.
Members of the Hindu Jagran Manch, a right-wing outfit, then tried to get the Muslim man arrested for "forced conversion" but were later booked for rioting.
It was on Friday at a busy market in Meerut that the couple was sitting under a tree.
"A shopkeeper saw them and passed on the message," said district president of Hindu Jagran Manch, Sachin Sirohi.
He landed there with 11 other men and confronted the couple. What were their names, they asked.
The woman was Hindu and the man Muslim. They launched an attack on the man. After beating him up, they turned their attention to the woman.
"Remove your slippers and hit him hard in the face," one of them is heard saying in the 56-second video they shot which was shared widely. When she hit him lightly, the men ordered, "Is that all? Hit him with more force."
She slapped him with her slippers twice, after which the men said, "We are your brothers. We are standing here. Slap him with all you have." One of them screams at the man, "How dare you smoke standing next to her?" while another says, "There are photos of women on his phone." At this point, the video ends.
The right-wing outfit members then made the man hold his ears through his legs and beat him up again. This went on for about 30 minutes, after which the men dragged the man to the police station — they wanted to get him booked for "forced conversion".
The woman, however, stood her ground. The man had not misbehaved with her, she told the police, and she was with him of her own accord. The Hindu Jagran Manch men then tried to get another person to complain, tracking down the mother of a female friend of the woman — who gave a written complaint to the police saying that the man had dragged her minor daughter onto the streets of the market against her will.
"We found that the complaint was wrong and filed under pressure," Devesh Singh, circle officer, Civil Lines, told TOI.
"The woman said she had willingly accompanied the man. We have initiated an investigation against Sirohi and several other unidentified members of his organisation."
An FIR was lodged on Saturday night against them for rioting, causing hurt and abetment of offence. No arrest has been made yet.
Sirohi said he was not in the wrong: "We only want to ensure anti-social elements do not malign our society."
Source: Times of India
https://timesofindia.indiatimes.com/city/meerut/hindu-woman-forced-to-hit-muslim-boyfriend-with-slippers-on-face/articleshow/86349853.cms
--------
Muslim Woman and Hindu Man Assaulted for Travelling Together in India
Sep 20, 2021
New Delhi: A Muslim woman and a Hindu man, who were travelling together in the Dairy Circle area of Bengaluru, were allegedly harassed and assaulted by two men on Friday, news reports said. The man was dropping his Muslim woman colleague home, when they were stopped by the duo and asked why the woman was travelling with a non-Muslim, especially in the "kind of times we live in".
The duo was arrested on Saturday, a day after the after the video of the incident which was allegedly shot by the assaulters themselves, went viral on social media.
The video shows the two persons stopping the Hindu man and his Muslim woman colleague and questioning the reason they were travelling together. One of the men asks the woman in Urdu: "What's your name? Aren't you ashamed…? Don't you know the kind of times we live in? Why do you behave like dogs and cats?"
The duo threatened and assaulted the man, and even called the woman's husband and questioned why he "allows his wife to travel with a non-Muslim".
The assaulters then forced the woman to get off her colleague's bike and ride home in an autorickshaw.
According to NDTV, a case was registered at the SG Palya police station after the video went viral. "We arrested both the accused within 12 hours, acting swiftly," said Shrinath Mahadev Joshi, deputy commissioner of police of Southeast Bengaluru told the news website.
Karnataka chief minister Basavaraj Bommai tweeted about the incident, applauding the police for nabbing the accused without delay.
Source: The Wire
https://thewire.in/communalism/bengaluru-muslim-woman-and-hindu-man-assaulted-by-two-men-for-travelling-together-duo-arrested
--------
Islamist opposition politician says Turkey should guide Taliban
September 20 2021
Islamist Felicity Party leader Temel Karamollaoğlu has said that Turkey should provide support to the Taliban in Afghanistan.
Addressing members of his party in the Black Sea province of Samsun on Sept. 19, Karamollaoğlu, currently an opposition politician, said that the militant group knows nothing but fighting and hence needs guidance.
"We would approve of Turkey's guidance in Afghanistan," Karamollaoğlu said, as he commented on the Taliban's takeover of the country.
"The Taliban don't know how to govern a country. They've been waging a war for 40 years. First against the Russians and then Americans. Afghanistan fell into pieces as a result. Now the Taliban need others to guide them," the politician added.
Saying that Pakistan is trying to provide assistance, Karamollaoğlu noted that Turkey's aid depends on the Islamist militants' stance.
"They can't be successful if they wish to pursue their own policies without any support. That's what I'm sad about. May God help us all and grant them common sense," he said.
Karamollaoğlu, who has been in politics for decades, is known for his Islamist fundamentalist stance. He previously cheered the Taliban's victory, saying that "Afghans won."
The Taliban, meanwhile, have been sending warm messages to Turkey since their takeover. The group's spokespeople have been saying that they expect Ankara to aid Afghanistan with rebuilding efforts.
Source: duvaR.english
https://www.duvarenglish.com/islamist-opposition-politician-says-turkey-should-guide-taliban-news-58874
--------
South Asia
Taliban Will Establish Potent and Effective Administration for Women: Dy Minister and Spokesperson of the Taliban
19 Sep 2021
After the exclusion and closure of women's ministry prompted reactions in Afghanistan, the deputy minister of information and culture and the spokesperson of the Taliban Zabiullah Mujahid said that they will establish for women a potent and effective administration under the Sharia law.
Zabiullah Mujahid said that the administration will be created in the framework of Islamic principles and there is no need of giving it the name of a ministry or sub-division of the ministry.
The prominent spokesperson of the Taliban in his recent interview said that the women's ministry of the previous government was the so-called administration of women and has done nothing for the betterment of the lives of Afghan women.
Source: Khaama Press
Please click the following url to read the full text of the original story:
https://www.khaama.com/taliban-to-establish-potent-amp-effective-administration-for-women-457457457/
--------
China to provide unconditional aid to Afghanistan by winter
20 Sep 2021
Chinese ambassador to Kabul Wang yu said that his country is prepared to continue his country's unconditional humanitarian aid to the people of Afghanistan.
The Chinese ambassador has met the acting minister of refugees and repatriates Khaliluranman Haqqani on Sunday, September 19, and has pledged the Chinese assistance relief to arrive by winter this year.
As per the statement of the ministry, China will provide the people of Afghanistan with $15 million in humanitarian aid and one million doses of the Corona vaccine.
Earlier, Yu along with the Pakistani ambassador to Kabul Mansoor Ahmad Khan was the first foreign envoys who met acting foreign minister after the Taliban declared their interim cabinet.
Pakistan has also sent its first consignment through the Torkham crossing point on Sunday, September 19 which contained 278 tonnes of food ingredients.
Source: Khaama Press
Please click the following url to read the full text of the original story:
https://www.khaama.com/china-to-provide-unconditional-aid-to-afghanistan-by-winter-346346/
--------
International Union Of Muslim Scholars Calls On Taliban To Establish Fair Rule
Gulsen Topcu
20.09.2021
DOHA, Qatar
The Qatar-based International Union of Muslim Scholars (IUMS) urged the Taliban on Sunday to establish fair rule in Afghanistan.
IUMS said in a statement that its president, Ahmad al-Raysuni, and Secretary-General Ali al-Qaradagi received a delegation from the Taliban's political office in the Qatari capital Doha.
During the meeting, Al-Qaradagi called on the Taliban to establish a fair administration.
Source: Anadolu Agency
Please click the following url to read the full text of the original story:
https://www.aa.com.tr/en/asia-pacific/muslim-union-calls-on-taliban-to-establish-fair-rule/2369183
--------
Will bring perspective of most impacted by Afghanistan crises to UNGA, says UN refugee chief
Sep 20, 2021
GENEVA: In the upcoming UN General Assembly (UNGA) meet slated for this week, United Nations High Commissioner for Refugees Filippo Grandi is set to present a report on a recent field visit in Afghanistan. During his visit to Kabul last week, Grandi met with the Taliban's interim government, as well as other UN and NGO staff that have stayed on the ground and maintained operations.
Taking to Twitter, Grandi said that he will bring to the UN debate the perspective of those most impacted by the crises in the troubled country.
"I am in New York to attend UNGA week, meet leaders and participate in discussions on world crises. I will report on recent field visits, including to Afghanistan, and will bring to the debate the perspective of those most impacted by the crises: refugees, displaced, stateless," Grandi tweeted.
The 76th UN UNGA opened on September 14 and the high-level week will start on September 21 and will last until the 27th.
Last week, Grandi has said that the humanitarian situation in Afghanistan is pretty desperate and called for urgent aid to the country.
Speaking at a presser in Islamabad last week, Grandi described the situation in Afghanistan as "pretty desperate" and stressed that food, medicines, shelter and other necessities are needed urgently. When asked about the Taliban's rule, Grandi said that humanitarian assistance is "not subjected to any political considerations and should not be".
Source: Times of India
Please click the following url to read the full text of the original story:
https://timesofindia.indiatimes.com/world/south-asia/will-bring-perspective-of-most-impacted-by-afghanistan-crises-to-unga-says-un-refugee-chief/articleshow/86360113.cms
--------
Taliban have responsibility towards Afghan people to deliver stability: Saudi Arabia foreign minister
Sep 19, 2021
NEW DELHI: The Taliban have a responsibility to deliver stable inclusive, governance in Afghanistan, said Prince Faisal bin Farhan al Saud, foreign minister of Saudi Arabia, on his first visit to India.They have to fulfill the commitments they have made to the international community and not allow transnational terror groups to take root, he added.
Speaking to TOI after holding discussions with foreign minister S Jaishankar on Sunday, Prince Faisal said, "The Taliban are now in charge in Kabul. They have a responsibility towards the Afghan people to deliver stability, to deliver a government that can provide the necessary security for the people of Afghanistan, also the necessary economic, social and other structures. And the only way that can be achieved, I believe, is through inclusiveness and through including all sectors of their society.
"Beyond that, they have made commitments to the international community as regards security and as regards not allowing any transnational terrorist groups to take root. And, of course, we need to find a way to hold them accountable to those commitments. And that will take a coordinated approach among the international community."
This is the first clear articulation of the Saudi position on the Taliban takeover in Afghanistan, which takes a very different position from where they were during the first rule by the Taliban in the 1990s. Saudi Arabia's perceptible change in position comes as the Taliban 2.0 has shown closer ties with Qatar, Turkey and Iran, Saudi Arabia's geopolitical rivals in the region. It was glaring that the Taliban had invited Turkey, Qatar, Iran, Pakistan, Russia and China to their inauguration, but left out Saudi Arabia and the UAE, their principal backers in the 1990s.
Jaishankar tweeted after his meeting with Prince Faisal, "A cordial and productive meeting with Saudi FM HH @Faisalbinfarhan. Discussed our cooperation in the political, security and socio-cultural pillars of our strategic partnership. Very useful exchange of views on Afghanistan, the Gulf and the Indo-Pacific." An MEA readout of the meeting said the two leaders "exchanged views on the developments in Afghanistan and other regional issues. They also discussed bilateral cooperation in multilateral forums such as UN, G-20 and GCC."
Speaking to TOI, Prince Faisal said, "the relationship between the kingdom and India is critically important for us, a major priority" adding his visit was intended to "make sure … the momentum in the relationship keeps going." Saudi Arabia and India, he said, are broadly aligned "certainly in the bilateral relationship, but even in our outlook towards regional and international affairs."
"The depth and breadth of the relationship have expanded exponentially over the past four years, driven to a great extent by the attention given by the leadership, Prime Minister Modi and the King and the Crown Prince … politically, of course, also in the security field, counterterrorism, counter-extremism areas is where we work closely together."
Source: Times of India
Please click the following url to read the full text of the original story:
https://timesofindia.indiatimes.com/world/south-asia/taliban-have-responsibility-towards-afghan-people-to-deliver-stability-saudi-arabia-foreign-minister/articleshow/86348578.cms
--------
Taliban have not met their commitments: former Afghan president
19 Sep 2021
The former Afghan president Hamid Karzai in his recent interview said that the Taliban have pledged education of girls, women's rights, the national flag, and other national values but no implementation of the promises has been seen yet.
Hamid Karzai said that during his interactions with the Taliban, he has focused mainly on three things which are girls' education, women's prestige in the Afghan society, and an all-inclusive government.
The former president has added that the people of Afghanistan need a government in which they can live without intimidation, fear, have good relations with the world, work for development, and let people live in joy.
"We need a cabinet that represents the entire Afghanistan, women and people from all ethnicities are seen in that, but what the Taliban has declared does not meet the definition." Said Karzai.
On the closure of girls' schools, the former president said that there is no way for the development of the country except for the education of girls.
Source: Khaama Press
Please click the following url to read the full text of the original story:
https://www.khaama.com/taliban-have-not-met-their-commitments-former-afghan-president-5474574/
--------
Pakistan
Pakistan Must Recognise Taliban Govt, Insists Pakistan Democratic Movement Chief
Sep 20, 2021
ISLAMABAD: Pakistan should recognise the Taliban government at the earliest to help ensure a stable country in the neighbourhood, said country's opposition leader and Pakistan Democratic Movement (PDM) chief Maulana Fazlur Rehman.
"We should recognise the Taliban government at the earliest to cooperate in efforts being made for ensuring a peaceful country and a stable (governance) system in Afghanistan," Dawn quoted Fazlur Rehman as saying while citing Geo News TV.
This comment comes as the international community and UN agencies are keeping a close eye on the Taliban and its conduct in the troubled country. Some are even slamming the initial policy decisions taken by the outfit that goes against the rights of the minority and women.
The opposition leader argued in favour of recognising the Taliban government, saying when China and Russia were taking interest in establishing ties with the new Afghan rulers, then they should also maintain its contacts with the outfit.
"We have historic relations with the Afghan people and we should help them in introducing peace and a stable system there." He added that recognising the Taliban government is like recognising Afghanistan.
Source: Times of India
Please click the following url to read the full text of the original story:
https://timesofindia.indiatimes.com/world/pakistan/pakistan-must-recognise-taliban-govt-insists-pdm-chief-fazlur-rehman/articleshow/86359664.cms
--------
Sri Lankans annoyed over destruction of Buddhist heritage in Pakistan
20 September 2021
Islamabad [Pakistan], September 20 (ANI): The destruction of Buddhist heritage sites in Pakistan has annoyed the Sri Lankans that may impact the bilateral relations between the two nations.
The heritage sites in Pakistan has seen widespread demolition of Buddhist carvings and stupas and statues of Buddha, especially in Swat valley, reported Islam Khabar.
Moreover, Chinese -funded Diamer-Bhasha dam project - cum hydropower plant is going to cause the destruction of a whopping 30,000 raw carvings and scriptures of Buddhist origin in the Gilgit-Baltistan area of Pakistan-occupied Kashmir (PoK).
In 2020, a 1,700-year-old statue was demolished by a few Pakistani people in Khyber Pakhtunkhwa, the north-western province of Pakistan.
The desecration of the statue filmed the whole incident on a mobile phone. The video of the demolition went viral on social media, reported Islam Khabar.
While civil activists and human rights activists expressed concerns, many Pakistani nationals supported the unfortunate act. Rawalpindi resident Umer Usmani hailed the desecration act by linking it with the teachings of Islam.
"As a Muslim, it is very necessary to smash and ruin all the idols in order to keep the Muslim separate identity from other nations. Pakistan was made on the basis of Islam, so Islam requires to eradicate the idolatry as our grandfather Ibrahim and the holy Prophet did," Usmani said on Twitter.
A few months ago, Pakistani President Dr Arif Alvi had sought to seek closeness with Sri Lankans when he met a delegation of Sri Lankan Buddhist monks in Islamabad and spoke about religious tourism as an excellent platform to strengthen ties.
However, the Pakistan government has even failed to protect heritage Buddhist sites from radical, religious fanatics in the country.
All this has revived the horrific memories of the destruction of two giant and 2000-year-old statues of Buddha carved into the hillside in Afghanistan's Bamiyan valley.
This certainly does not forebode good signs for the Pakistan government's plans to expand relations with Sri Lanka using religious tourism as a peg, reported Islam Khabar.
Ancient Buddhist rock carvings, paintings and sculptures are often damaged in Pakistan. Sometimes paintings are blackened and repainted with Pakistan's national flag. Pakistan is home to the world's earliest civilisation.
But the heritage asset has fall victim to discretion, vandalism, illegal excavation and smuggling. While there are global calls to preserve Buddhist history and heritage, the Pakistan government has failed to do so, reported Islam Khabar.
Source: Yahoo News
Please click the following url to read the full text of the original story:
https://sg.news.yahoo.com/sri-lankans-annoyed-over-destruction-233040552.html
--------
Ulema-Mashaikh Convention: 'India hatching conspiracies to dent Pak-Afghan ties'
September 20, 2021
LAHORE: Ulema-Mashaikh and leading religious scholars of different schools of thought said India has been accomplice in hatching conspiracies to dent Pakistan and Afghanistan relationship.
While addressing the Ulema-Mashaikh Convention here Sunday, Pakistan Ulema Council Chairman Hafiz Tahir Mehmood Ashrafi assured the Afghan Taliban and clerics of all possible cooperation and also urged them to be aware of the enemy's conspiracies.
He said conspiracies are being hatched to spread extremism and terrorism in the country through sentimental slogans. Pakistan does not need a new constitution as Pakistan's Constitution is subject to the Quran and Sunnah.
Prime Minister Imran Khan has vowed to legalise the recommendations of the Council of Islamic Ideology. Pakistan came into being on the basis of 'Kalima Tayyaba' and one day Pakistan will become a state in the style of Madinah, Ulema-Mashaikh stated.
The Muslims have only one model and that model is the state on the pattern of Madinah Munawara, which the caliphs made in accordance with the teachings of Holy Prophet (PBUH). The world benefited from the reforms that took place during the time of the four caliphs. The speakers praised the incumbent government for seminaries; said after 70 years of independence, the government has linked the registration system of Madaris-e-Arabia to the education ministry.
A Single National Curriculum (SNC) will make a nation modern and conventional education is being imparted in the seminaries. Ever since the United Nations was formed, on the platform of the United Nations Organisation, the case of Namoos-e-Risalat has not been fought in the same way as Prime Minister Imran Khan has fought. Those who criticise the State of Madinah had their very own slogan: God's system on God's earth. Clerics said those who have been in power for the last 30 years have done nothing for Islam. Ulema-Mashaikh should support Prime Minister Imran Khan unconditionally to make Pakistan on the pattern of the State of Madina. Issuing decrees to accomplish one's vested interests is the biggest crime, forced conversion is a crime but embracing Islam with one's willingness cannot be restrained and no such law is being enacted, said the clerics.
The religious scholars and representatives of different religious schools of thought from across the country calling the government's policy on Afghanistan in line with national aspirations demanded the world leadership not to leave Afghanistan alone in the current situation.
The declarations made by the Afghan Taliban and the patience with which they are resolving issues should be supported so that there is peace in Afghanistan and in the entire region. India should be stopped from spreading instability in the region. The convention also stated that under the aegis of Pakistan Ulema Council, "Pakistan Stability - Ulema and Mashaikh Conventions" will be held across the country and Seerat-un-Nabi conferences will also be held in the month of Rabiul Awwal and in February 2022, the 5th World Message of Islam Conference will be held, which will be attended by leadership of Muslim world.
A series of consultations with scholars and Ulema-Mashaikh has been set on the current situation in the region, and in this regard, a virtual consultative meeting of scholars and leading religious scholars of Muslim world will be held in first week of October 2021. The convention was chaired by Hafiz Tahir Mahmood Ashrafi, chairman and Special Representative of the PM for Interfaith Harmony and Middle East.
The joint declaration and resolutions adopted at Ulema-Mashaikh Convention state:
1. India's conspiracies and ill intentions against Pakistan are clear. Following the failure of India's ambitions in Afghanistan, India is now waging sectarian violence and other conspiracies to create chaos and anarchy in Pakistan, which will be thwarted with unity. The religious scholars and leaders of all schools of thought and religious and political organisations assured the government, armed forces and security agencies its full cooperation to the institutions and announced full compliance with the Paigham-e-Pakistan Code of Conduct and also appealed to the ulema, preachers to fully comply with the Paigham-e-Pakistan Code of Conduct in maintaining religious harmony in the country. 2) Continued attempts to attack Pakistan's border checkpoints from Afghan side and suicide bombing at Afghanistan airport are reprehensible and condemnable.
Afghan Taliban and the world leadership should keep in mind the relationship between India and international terrorist organisations. As per past traditions, India is once again engaged in conspiracies to create instability and chaos in the region, so the world and the regional countries must pay attention in this connection. 3) Pakistan's Ulema-Mashaikh and people welcome declarations of general amnesty by the Afghan Taliban, and resolve that the Afghan soil not to be used against any country in the world, including Pakistan, and the announcement of the establishment of a strong and stable national government.
Peace in Afghanistan is the peace of Pakistan and peace in Afghanistan will strengthen all the countries of the region in trade, economy and politics. Therefore all the countries should cooperate with Amarat-e-Islamia Afghanistan for restoration of law and order and stability in Afghanistan. Afghanistan should not be left alone in the current situation.
Source: The News Pakistan
Please click the following url to read the full text of the original story:
https://www.thenews.com.pk/print/893914-ulema-mashaikh-convention-india-hatching-conspiracies-to-dent-pak-afghan-ties
--------
Moot asks world to recognise Taliban rule
September 20, 2021
PESHAWAR: The leaders of religio-political parties and social figures on Sunday urged the international community, including the United Nations and the Organisation of Islamic Cooperation to recognize the Taliban set-up in Afghanistan and work for the reconstruction and development of the neighbouring country.
"Every possible diplomatic relation should be made with them. The defeated occupational forces are conspiring to get imposed various sanctions and economic curbs on Pakistan. The government should take the national political and religious leadership into confidence and take bold decisions instead of succumbing to the pressure of foreign institutions," said a communique issued after the Paigham-e- Pakistan Conference.
The conference was arranged on the main road near FC Chowk in the Cantt area.
Saifullah Khalid, President of Allah-o-Akbar Tehreek, Maulana Abdul Aziz Nuristani, a religious scholar from KP, Muhammad Yaqub Sheikh, Chairman of Nazaria Pakistan Rabita Council and Maulana Yousuf Shah, a leader of Jamiat Ulema-e-Islam (JUI-S) addressed the conference at the FC Chowk Saddar Road. PTI leader Arif Yousuf and others attended the gathering.
Source: The News Pakistan
Please click the following url to read the full text of the original story:
https://www.thenews.com.pk/print/893835-moot-asks-world-to-recognise-taliban-rule
--------
US TV host Glenn Beck heaps praise on PM Imran, Pakistan for help with Afghan evacuations
September 20, 2021
Right-wing radio host and television presenter Glenn Beck, whose charity organisation has been assisting with evacuations from Afghanistan after the Taliban takeover, lauded Prime Minister Imran Khan on Monday for his support to the cause and help in getting people — including Afghan female footballers — out of the war-torn country.
In a statement on Twitter, Beck said that he would share the details of the correspondence between him and PM Imran on the radio the next day, and thanked the premier as well as the people of Pakistan.
"We reached out and asked numerous leaders and civil societies around the world for help and Prime Minister Imran Khan of Pakistan responded with determination and without hesitation," Beck said.
Earlier this month, Newsweek, an American weekly magazine, had reported that six planes chartered by Beck's charity, Mercury One, "seeking to evacuate at least 1,000 people—including more than 100 Americans ... have been grounded by the Taliban" in the Mazar-i-Sharif city.
Beck's statement today said that the support from PM Imran and Pakistan's military and civilian resources under his leadership and "their ability to cooperate with the Taliban, has enabled the first two flights to depart Mazar-i-Sharif with FIFA (International Federation of Association Football) female athletes and their families on board."
In a separate tweet, he said that Pakistan's leadership helped with the release and departure of three flights overall.
Appreciating the prime minister, Beck said that Prime Minister Imran's "leadership of placing humanity before politics is a great example of inter-faith cooperation between the faiths, bridged by the shared value of human compassion".
"Pakistan has once again proven to be a valued partner in all seasons for the United States, despite recent criticisms from some sections of US media," he said. "We look forward to the ongoing continued cooperation in the coming weeks as we continue our common goal of protecting the innocent during this humanitarian effort."
He added that the US should recognise Pakistan's assistance at this juncture: "We will not forget this support that has enabled America and its allies to make good on their promises to those who helped them without pause or reflection."
Beck said "no other global leader that we have seen, took such an initiative to leverage his/her position to save the innocent putting humanity before politics."
"He (PM Imran) has been gracious with his time and never once questioned our motives," he added.
Beck said that "media outlets may have their own agenda for criticising him (PM Imran) over the last few days, but he should be recognised for the lives he helped save this weekend."
Since the US withdrawal of Afghanistan, Pakistan has been playing an active role in facilitating evacuation efforts.
In a recent development in this connection, Afghan footballers belonging to the national junior girls' team and their families were allowed to cross the Torkham border to reach Pakistan after the government issued emergency humanitarian visas to evacuate them from their country.
Prior to this, the Foreign Office (FO) had said in a statement that Pakistan remained deeply engaged with the international community since the Taliban took over of Afghanistan, with much of this engagement focused on the evacuation of foreigners and vulnerable Afghans.
Source: Dawn
Please click the following url to read the full text of the original story:
https://www.dawn.com/news/1647406/us-tv-host-glenn-beck-heaps-praise-on-pm-imran-pakistan-for-help-with-afghan-evacuations
--------
Security forces kill TTP commander involved in murders of NGO workers, FWO engineers: ISPR
September 20, 2021
A terrorist commander affiliated with the banned Tehreek-i-Taliban Pakistan (TTP) was killed during an operation conducted by security forces in Mir Ali area of North Waziristan, Radio Pakistan reported, quoting the military's media wing on Monday.
According to the Inter Services Public Relations, the TTP commander — identified as Safiullah — was involved in the killings of four female representatives of an NGO and engineers belonging to the Frontier Works Organisation.
The slain terrorist was also involved in the planning and execution of improvised explosive device attacks targeting security forces, besides cases of extortion and kidnapping for ransom, the ISPR said.
Read more: Govt open to pardon for TTP members if they give up terror activities, surrender: FM Qureshi
During the operation, the security forces also recovered a huge cache of weapons and ammunition.
In June this year, a Pakistan Army soldier had embraced martyrdom and two TTP terrorists were killed in a gunfight during an intelligence-based operation (IBO) in Spinwam area of North Waziristan.
The ISPR had said the terrorists killed in the operation were involved in terror plots against the security forces.
Source: Dawn
Please click the following url to read the full text of the original story:
https://www.dawn.com/news/1647407/security-forces-kill-ttp-commander-involved-in-murders-of-ngo-workers-fwo-engineers-ispr
--------
India
'Narcotic Jihad': Samastha upset with Kerala govt for not clearing the air
Sep 20, 2021
KOZHIKODE: Samastha Kerala Jem Iyyathul Ulama, the influential body of Sunni religious scholars belonging to the EK faction, has expressed displeasure at the state government stand on the "narcotic jihad" controversy triggered by Pala bishop Mar Joseph Kallarangatt's recent remarks by saying that it should not encourage such remarks.
Samastha president Syed Jiffri Muthukoya Thangal told a news conference that the developments after the bishop's statement have brought up a suspicion whether people in responsible positions are encouraging such remarks as some ministers were seen visiting them and exalting them as revered and righteous.
Govt should not encourage such remarks: Thangal
There is nothing wrong in that as bishops are very important people and they can be considered as revered. But the government should not act as if encouraging such remarks. That would amount to hurting the other section," he said.
Thangal was referring to cooperatives minister V N Vasavan calling on Pala bishop on Friday. The minister had told reporters after the meeting that the bishop was a "scholarly person" and "terrorists" were trying to stir up a controversy over his narcotic jihad remark.
Sunni leader Kanthapuram A P Aboobacker Musaliyar, who heads the AP faction of Sunni scholars, meanwhile, said the bishop should withdraw the controversial statement.
Thangal said if anyone felt that there was a narcotic jihad, they should have informed about it to the government rather than making a public statement. "Such remarks are not expected from religious leaders who should foster religious amity.
Also, when such a statement comes from a bishop, the government should not justify it," he said. Responding to a question, he said it is not clear if Vasavan had visited the bishop as a representative of the government. It is up to the chief minister to spell out the stand on the matter, he said.
Thangal said there is nothing called "love jihad" or "narcotic jihad" in Islam and there is no jihad in Islam religious conversion. "Love is a natural thing to happen for humans. It does not have any religion. Muslims don't have any such agenda (of love jihad). Islam does not have a jihad to convert people. Samastha runs over 10,000 madrasas and there is no mention about any such jihad in any of our textbooks," he said.
Source: Times of India
Please click the following url to read the full text of the original story:
https://timesofindia.indiatimes.com/city/kozhikode/narcotic-jihad-samastha-upset-with-kerala-govt-for-not-clearing-the-air/articleshow/86356422.cms
--------
Deliberate attempts to drive Christians against Muslims, says CPI (M) amid Kerala bishop row
Akshaya Nath
September 19, 2021
After a Catholic priest's polarizing church address triggered controversy in Kerala, the ruling Communist Party of India (Marxist) has issued a pamphlet which states, "There are deliberate attempts to drive the Christian segment against the Muslims."
The pamphlet further says, "Normally, Christians are not found succumbing to communal thought. However, the recent trend of communal influence among a small section of Christians should be viewed seriously. Such approaches will ultimately benefit majoritarian fundamentalism."
Earlier this month, Pala Bishop Mar Joseph Kallarangatt, of the Syro Malabar Church, had said that extremists were trying to "end non-Muslims" by using tactics like 'love jihad' and 'narcotic jihad'.
This caused a political furore, in which the Congress and ruling CPI(M) criticised the bishop's statement and called it 'communal' while the BJP came out in support of the same.
The CPI(M)'s pamphlet, however, also alleged that there are "deliberate bids to distract educated young women to extremism and fundamentalism" on college campuses. The party urged student fronts to pay attention to the issue.
The pamphlet was distributed at the CPI(M)'s branch and local-level committee meetings.
CPI(M)'S STANCE
On the issue, CPI(M) state secretary A Vijayaraghavan said, "Several attempts have been made recently by some antisocial groups to create disharmony between different religious groups and also to gain political momentum from it. For BJP, it is very clear that their party's presence can be shown in the state only by creating religious disharmony."
He added, "We don't believe the bishop had any ulterior motive. But there were some who tried to create disharmony among religious groups. We are very clear that the act of some individual or group cannot be blamed on any particular religion. Pointing fingers at a religion and creating disharmony is not what the CPI(M) stands for."
CPI(M) leader and state cooperation minister V N Vasavan was the first party leader to visit the bishop. After the meeting on Friday, Vasavan said, "The CM has already given the government's stand on the terms used by the bishop. Who is trying to create an issue out of this now? They are the antisocial elements, they are the terrorists. The government is not ready to allow terrorism in any form. We are against terrorism and we are not into religious bias as well. This will be the government's stand always."
Source: India Today
Please click the following url to read the full text of the original story:
https://www.indiatoday.in/india/story/christians-muslims-cpim-pamphlet-kerala-bishop-row-1854518-2021-09-19
--------
Kerala can become Afghanistan in 10 years, says former minister Alphons
By Ramesh Babu
SEP 20, 2021
The politics of appeasement has spoiled Kerala and if the situation continues like this the state will be another Afghanistan in 10 years, said former union minister K J Alphons.
Speaking to this reporter over the phone from Delhi, Alphons said his observation is nothing to do with the Pala Bishop's latest statement.
"Appeasement politics is at its high in Kerala. Both fronts, ruling Left Democratic Front and opposition Congress-led UDF, turn a blind eye to growing Wahabism and Salafism in Kerala. All are after vote bank. If the situation continues like this little Kerala will be another Afghanistan in a decade or so," said the bureaucrat-turned politician. He said radicalization of a section of a particular community is sowing seeds of such tendency in other communities also, and it is really dangerous.
"Kerala always remained a global example of communal harmony. Different religions lived together for centuries without any rift or tension. But things are not rosy now. 'We are right others are wrong' tendency is fast catching up. What is disturbing is that saner elements are being silenced by extremist ideologies in the Muslim community," he said.
"I have many Muslim friends, and my two sons got married from different communities. Marriage is an individual choice. But if you marry girls from other communities feigning love and to push them to war-torn areas, it can't be called brotherhood or amity, it is terror," he said adding, he agreed that it is wrong to blame a community for the wrongdoings of a minuscule section. But he said, feigning ignorance and whitewash all such sinister activities are more dangerous.
"It is true, Talibanization is taking place in certain pockets of Kerala. Even they changed the dress code of women in north Malabar. I was shocked to hear the way some leaders justified the Taliban takeover in Afghanistan. Nobody is talking about the plight of women and children there. Millions of people are on the verge of starvation," he said adding major parties are silent over radicalization fearing vote bank.
He said when Pala Bishop Mar Joseph Kallaranghatt said about "narcotic jihad" all were busy attacking him and nobody asked him what prompted him to say this. "It is a fact radicalization assumed a dangerous proportion in Kerala. You can't turn a blind eye towards it. Instead of addressing this, all are busy shooting the messenger," he said.
Source: Hindustan Times
Please click the following url to read the full text of the original story:
https://www.hindustantimes.com/cities/others/kerala-can-become-afghanistan-in-10-years-says-former-minister-alphons-101632078483512.html
--------
India to take up issues like terrorism, vaccines, climate change at UNGA: Tirumurti
Sep 20, 2021
NEW YORK: India will use its voice at the high-level United Nations General Assembly to forcefully take up global issues such as terrorism, climate change, equitable and affordable access to vaccines, Indo-Pacific and UN reforms, the country's envoy to the world organisation has said.
The Covid-19 pandemic and developments in Afghanistan are expected to dominate the 76th UNGA session, India's Permanent Representative to the UN Ambassador T S Tirumurti told PTI in an exclusive interview.
Apart from the Covid-19 pandemic and its humanitarian impact, other issues likely to dominate the high-level segment of the session include the global economic slowdown, terrorism and related issues, climate change, ongoing conflicts in the Middle East and Africa, recent developments in Afghanistan and UN Security Council reforms, he said.
This year's UNGA session commenced from September 14 under the Presidency of Abdulla Shahid. The high-level week - the General Debate - will run from September 21, with US President Joe Biden addressing world leaders on Tuesday.
Prime Minister Narendra Modi will address the General Debate on September 25.
The "76th UNGA is an important occasion for India for many reasons. There is an expectation that India, as the leading voice of the developing world as well as the current member of the UN Security Council, will use its voice to take up global issues forcefully.
"They include climate change, Sustainable Development Goals, equitable and affordable access to vaccines, poverty eradication and economic recovery, women's empowerment and participation in governance structures, terrorism, peacekeeping/peacebuilding, Indo-Pacific and UN reforms. We will certainly do so, as we have indeed done so before as well," Tirumurti said.
He said India has the ability to bring the discussions in the General Assembly to a more cooperative and constructive framework so that "we can, together with partners, oppose any divisive agenda which may be pushed or stop existing agenda being weakened".
"This is a role India can play so that we continue to keep the focus on the major issues confronting the world and not let the discourse be hijacked to suit narrow interests," he said.
The theme for this year's General Debate is 'Building Resilience through hope to recover from Covid-19, rebuild sustainably, respond to the needs of the planet, respect the rights of people and revitalise the United Nations'.
Tirumurti said Prime Minister Modi's speech at the General Assembly "is one of the most awaited among the world leaders. While what he decides to say is entirely his prerogative and I don't want to second guess, the Prime Minister has always addressed some of the core issues confronting the world, and those of importance and concerns to us, including some of the achievements on the domestic front."
India will participate in three high-level meetings organised by UN Secretary General Antonio Guterres on Climate, Energy and Food Systems. Guterres and UK Prime Minister Boris Johnson will hold a closed door Informal Climate Leaders Roundtable on Climate Action on Monday with a small and representative group of Heads of State and Government.
The roundtable "will be a chance for national leaders to demonstrate solidarity and ambition to keep the world's 1.5C temperature goal within reach," the UN has said.
The UN Food Systems Summit on September 23 will set the stage for global food systems transformation to achieve the Sustainable Development Goals by 2030.
The high-level Dialogue on Energy on September 24 aims to advance action on the Sustainable Development Goal 7 of affordable and clean energy and towards net-zero emissions and universal access to energy.
External Affairs Minister S Jaishankar and senior officials will be in New York starting Monday onwards, Tirumurti said.
Jaishankar will meet his counterparts from several member states and participate in the G-20 meeting that will focus on Afghanistan and the G-4 Foreign Ministers meeting with a focus on Security Council reforms, he said.
The BRICS meeting, which also traditionally takes place on the sidelines of the UNGA session, is not taking place since not all BRICS Foreign Ministers will be present during the high-level week.
Tirumurti said the ongoing Covid-19 pandemic continues to cast a shadow on this important annual gathering of world leaders.
"The slight improvement in the pandemic situation in the United States of America, and vaccination measures, has allowed the United Nations to organise the 76 UNGA General Debate in a hybrid format. However, it is far from a normal UNGA session," he said.
Given that Afghanistan, climate change and Covid-19 are some of the key issues expected to be a centerstage during the UNGA, Tirumurti -- asked what India's focus will be in these areas -- said that on Afghanistan, Modi has already made India's stand clear in his address to the Shanghai Cooperation Organisation Summit last week.
Source: Times of India
Please click the following url to read the full text of the original story:
https://timesofindia.indiatimes.com/india/india-to-take-up-issues-like-terrorism-vaccines-climate-change-at-unga-tirumurti/articleshow/86359738.cms
--------
Hindu Jagran Manch leader booked for 'abetting assault' on Muslim youth
September 20, 2021
A Hindu Jagran Manch leader was booked in Meerut for allegedly abetting assault against a Muslim man.
In a video of the alleged incident that went viral on social media, a woman could be seen slapping a man with a slipper as a group of men encourages her. In the video, the group of men can be heard saying "we are your brothers, do not worry" as the woman slaps him.
According to police, they received a complaint from the woman against Sachin Sirohi, the local chief of Hindu Jagran Manch, and unknown accused of allegedly making her slap her friend Salman in the Gole Market area on Friday afternoon.
While the Hindu Jagran Manch alleged that Salman was "eve-teasing the woman", the woman in her complaint to the police maintained that Salman was a friend of her.
As per her complaint, she had come to the market with her friend on Friday where she bumped into another friend, Salman. The three were having a cold drink when a group of people came and said they were from Bajrang Dal, the complaint read. The men then asked the names of the three and began assaulting Salman, as per the FIR registered by the police based on the woman's complaint.
"They forced us to beat him (Salman) and told me to get an FIR registered against him or else there will be bad consequences. I have come to the police station. Please lodge an FIR," the woman's complaint lodged at Civil Lines Police Station read.
Circle Officer (Civil Lines) Devesh Singh said: "We were informed that a woman and her friend had come to visit Gole Market when they were being harassed by a man. A crowd had gathered and a challan was issued against Salman. Following the incident, we received a complaint against a group of people for inciting violence against the woman's friend. We are ascertaining the facts and an investigation is being carried out."
Notably, 10 minutes before the woman had lodged the complaint, another complaint was filed at the police station alleged by the woman's mother in which she accused Salman of grabbing her. "The mother later withdrew the complaint, saying that it was not written by her but by the members of the Hindu Jagran Manch. She told us that she did not know what was written in her complaint," said Gajendra Singh, the Investigating Officer. "The mother and the daughter have given different versions to the police. The incident is directly related to the woman student and therefore her statement is important.We will also scrutinise CCTV footage to know the truth,"SSP (Meerut) Prabhakar Chaudhary said.
Source: Indian Express
Please click the following url to read the full text of the original story:
https://indianexpress.com/article/cities/lucknow/hindu-jagran-manch-leader-booked-for-abetting-assault-on-muslim-youth-7520439/
--------
From communal harmony to terror infamy: How Bhatkal became a constant on intel agencies' radar
By Arun Dev
SEP 19, 2021
Central intelligence agencies issued an alert to the Karnataka police on Thursday after intercepting 'conversations of interest' on satellite phones recently. While the districts in the state's coastal belt have been notified, one town is of particular interest again.
Even though Bhatkal in the Uttara Kannada district has a population of fewer than 150,000 people, every intelligence agency, state or central, has its units deployed in the town. The reason is the name itself. Outside of Karnataka, more than the town, the word Bhatkal triggers memories of Yasin and Riyaz Bhatkal, two masterminds behind multiple terror attacks in the country.
Decades before these men emerged and the town came under the radar of the intelligence agencies, Bhatkal was an inconspicuous fishermen's town, which remained peaceful following the demolition of Babri Masjid in 1992.
GU Bhat, a senior journalist from Uttara Kannada district remembers the events of April 10, 1996, which he believes was a turning point in the town's history. On that day, Dr DU Chittaranjan, a popular doctor in the town and an RSS activist was assassinated by unknown men inside his house.
"He reached home around 8 pm that night. Before having dinner, he watched the news. Just as he got up from his seat after his wife called him for dinner, someone shot him from behind through the window. He died on the spot. It was this murder that divided the Muslim and Hindu communities in the town," said Bhat, who had covered the story.
Chittaranjan was sent to Bhatkal to build an RSS base in the town. He was popular in the town for charging his patients just ₹5 or less.
His popularity laid the foundation of the party in Bhatkal, which had elected only Muslim candidates from the constituency until the late 1990s. Under Chittaranjan, leaders like Anant Kumar Hegde, a former minister in the state government and Uttara Kannada MP, started their political careers.
Despite his popularity, Chittaranjan lost two elections. But the situation changed in 1993 when stones were pelted at the chariot procession of the famous Hanuman temple in the heart of Bhatkal.
As a result, in 1993, the town saw communal violence for over nine months. Around 19 people were killed in riots – ten Muslims and nine Hindus. Many residential areas were attacked during these riots, and religious were formed on lines of religion as a result.
A Muslim community leader and doctor practising in Bhatkal said even during this time, Chittaranjan stood for harmony between both communities together. "I remember he came to us and said there was a need to end the violence. Even the community trusted him, and he played a huge part in bringing the situation under control," said the leader, who didn't want to be named.
However, with his murder in 1996, communal disharmony in Bhatkal rose to new heights. Hegde emerged as the new face of the RSS-BJP in the town, and two months later, elected Member of Parliament from Uttara Kannada. Unlike his guru, Hegde believed in political polarization, said the community leader.
As the Hindutva wave got momentum across the Uttara Kannada district, resistance grew within the Muslim community. "Since the mid-1980s, there were many Muslim men from the Bhatkal who moved to Gulf countries, and over the years, the community became rich," said a senior state intelligence officer.
While the Hindutva movement gained traction and power in Bhatkal, youth employed in Gulf countries became the backbone of resistance against the movement.
The Hindu-Muslim conflict in Bhatkal soon witnessed an influence of international players, who tried to support the resistance against the rise of Hindutva.
From this resistance emerged Riyaz Ismail Shahbandri and Mohammed Ahmed Siddibappa, popularly known as Riyaz Bhatkal and Yasin Bhatkal. "When their name started getting associated with terrorism, Bhatkal town itself became a place of interest for the intelligence agencies," said the officer.
As the terror suspicion associated with the name Bhatkal became a liability for its residents, an old tradition in the town made their lives even harder. Decades before the partition, Muslim families of the Nawayath community had business links with Karachi and other parts of Pakistan. Over the years, marriage alliances between Karachi and Bhatkal became common. Even after the partition, this practice continued, and many women who married men from Bhatkal got Indian citizenship.
Soon as the town's name started getting associated with terror, the approval for citizenship of many Pakistani brides became difficult. A decade ago, the government even began deporting some of the 'Karachi wives in Bhatkal', said an official of the Karnataka police.
Source: Hindustan Times
Please click the following url to read the full text of the original story:
https://www.hindustantimes.com/india-news/from-communal-harmony-to-terror-infamy-how-bhatkal-became-a-constant-on-intel-agencies-radar-101631991815771.html
--------
Saudi Foreign Minister In India: Riyadh As Concerned As New Delhi About Stabilising Afghanistan
Seema Guha
19 Sep 2021
India's foreign minister Subramanyam Jaishankar held talks with his Saudi counterpart, Prince Faisal bin Farhan al Saud on Sunday, the first in- person visit since the Covid-19 pandemic.
Soon afterward, Jaishankar tweeted, "A cordial and productive meeting with Saudi FM HH@Faisalbinfarhan Discussed our cooperation in the political, security and socio-cultural pillars of our strategic partnership. Very useful exchange of views on Afghanistan, the Gulf and the Indo-Pacific.''
Though India and most of the Gulf kingdoms have had centuries of traditional trading ties, political relations were never warm. Successive governments in India felt that Saudi Arabia was an ally of arch-foe Pakistan and did not invest time and energy in cultivating Riyadh. Yes India bought oil from the region and its people went to the Gulf and sent back precious dollars.
But in the last two decades with the winds of change blowing across the world, both New Delhi and the Gulf kingdoms broke out of the mould and began exploring new engagements. It began during former prime minister Vajpayee's time and continued through the two terms of the UPA government. But when Narendra Modi came to power in 2014, he began to aggressively court the Gulf kingdoms. He made several visits to each of the Gulf countries and built solid political ties with Saudi Arabia and the UAE.
The move paid off handsomely. When India scrapped Kashmir's special status in August 2019, Saudi Arabia and the UAE did not join Pakistan, Turkey or Malaysia to publicly denouncing the move and attack India's human rights record. So much so that Pakistan's ties with Saudis became strained as Riyadh refused to back Islamabad's call for convening a special session of the Organisation of Islamic Cooperation foreign ministers to discuss Kashmir. This was also because of the rivalry between Turkey and Saudi Arabia. Riyadh see's itself as the rightful voice of Sunni Muslims across the world as the custodian of Islam's holiest shrines in Mecca and Medina. It will not tolerate Turkey or Malaysia usurping its premier position in the Muslim world.
India's ties have grown substantially after 2014 with a regular flow of high-level visits. In today's meeting between the two foreign minister's developments in neighbouring Afghanistan was discussed at length. They also reviewed growing economic co-operation between the two countries. During the visit of the Saudi Crown Prince Mohammed bin Salman, commonly referred to as MBS, in February 2019, he spoke of investing a $100 billion in India over two years. The pandemic has naturally slowed the process.
Source: Outlook India
Please click the following url to read the full text of the original story:
https://www.outlookindia.com/website/story/world-news-saudi-foreign-minister-in-india-near-convergence-of-views-on-taliban/395107
--------
Mideast
Turkey taking leading role against Islamophobia: Erdogan
Servet Günerigök
20.09.2021
New York
Turkey is taking a leading role in the fight against Islamophobia in international platforms, President Recep Tayyip Erdogan said Sunday.
"We are fighting against a more deadly and sneaky virus. This virus, which is as dangerous as the coronavirus, is called Islamophobia," Erdogan said at a gathering organized by the Turkish American National Steering Committee in New York City.
"This virus is spreading very quickly in countries that have been portrayed as cradles of democracy and freedom for years," he said.
He noted that Islamophobia has turned into a trend that disrupts Muslims' daily lives and threatens social peace.
The president cited the Organization of Islamic Cooperation and the UN, among others, where Turkey has been working on efforts against Islamophobia.
"We are [also] backing every kind of effort to eliminate all threats to our religion and our Muslim brothers," the president added.
He also called for support from American Muslims in Turkey's fight.
Erdogan has arrived in New York to attend the UN General Assembly's 76th session Tuesday, where world leaders will give their annual speeches.
Before his address, the president briefly visited the soon-to-open Turkevi Center located at 821 First Avenue in Manhattan across from UN headquarters.
He said the 36-story skyscraper is a "monument of pride" that will function not only as a home for Turks but also for the Muslim American community.
The building, which uses traditional Turkish architectural motifs, especially from the Seljuk Empire, rises to the sky in the shape of a tulip and can be seen from downtown Manhattan, the East River and Long Island.
It was designed as a symbolic skyscraper that will add to the skyline of New York, one of the world's most iconic cities, and reflect Turkish culture, history and diversity.
'True face' of terror groups
In his remarks, Erdogan also touched on terror groups -- the PKK, YPG and Fetullah Terrorist Organization (FETO) -- whose supporters are finding a base in the US.
He called on members of the Turkish American community to continue to inform their American counterparts about the true face of these terror organizations.
"No matter how big it is, no lie can stand against the sun of truth," said Erdogan, and highlighted unity against such groups.
Source: Anadolu Agency
Please click the following url to read the full text of the original story:
https://www.aa.com.tr/en/americas/turkey-taking-leading-role-against-islamophobia-erdogan/2369165
--------
Iran Asks Int'l Community to Hold US Accountable for Killing Afghan Civilians
2021-September-19
"On the way out, US military kills 10 more Afghan civilians, including 7 kids. By describing such frequent atrocities as mistakes and the victims as collateral damage, the US can't acquit itself," the ministry wrote on its official twitter page on Saturday.
The ministry urged the international community to hold the US "accountable for years of occupation and violence" in the war-ravaged Afghanistan.
The tweet came a day after US military admitted killing 10 Afghan civilians, including seven children, in a drone strike on August 29. Washington previously claimed those who were killed were terrorists.
The Pentagon had maintained that the strike targeted an ISIL-K terrorist who posed an imminent threat to American troops at the Kabul airport, with Chairman of the US Joint Chiefs Gen. Mark Milley calling it a "righteous strike".
But on Friday, Top General of US Central Command Frank McKenzie announced at the Pentagon that the military investigation has found it killed 10 civilians and the driver and that the vehicle targeted was not a threat associated with the ISIL-K, a shadowy terrorist group that emerged following the last month bomb blast at the Kabul airport. The attack killed scores of Afghans and over a dozen Americans.
McKenzie told reporters that the US military drone strike was a "mistake" and offered an apology.
Source: Fars News Agency
Please click the following url to read the full text of the original story:
https://www.farsnews.ir/en/news/14000628000201/Iran-Asks-In%E2%80%99l-Cmmniy-Hld-US-Accnable-fr-Killing-Afghan-Civilians
--------
Iranian President: SCO States Agree on Necessity for All-Inclusive Gov't in Afghanistan
2021-September-19
During a security meeting on Afghanistan, which was held on the sidelines of the SCO Summit, Iran's stances were explained and the participants reached a consensus on the situation in the war-ravaged country, Rayeesi said on Saturday upon returning from a three-day visit to Tajikistan, where he attended the 21st SCO summit.
"They agreed that they should pursue the formation of an inclusive government in Afghanistan with the participation of all ethnic groups that can represent the noble and dear people of Afghanistan," he added.
Elsewhere, Rayeesi said that approval of the Islamic Republic's permanent membership in the Shanghai Cooperation Organization is a "diplomatic achievement," calling on the Foreign Ministry and other relevant ministries to take this new opportunity to connect to major Asian economic resources.
"Iran's permanent membership in the Shanghai Cooperation Organization, which took place at the Tajikistan summit, was a diplomatic success," he said.
He added that Iran's presence in the SCO as a member state would create a "strong economic connection" for the country, through which it would be linked to Asia's sustainable resources.
"Connecting to the economic resources of Asia is a valuable opportunity for the Islamic Republic of Iran," he said.
Elsewhere in his remarks, Rayeesi said his visit to Tajikistan had different aspects, including the implementation of Iran's foreign policy in the fields of "economic diplomacy and neighborhood policy," which would open a new chapter in relations with Tajikistan.
Pointing to his meetings with senior officials of regional countries, he said that in talks with Tajikistan's president and authorities, the sides agreed to open a new chapter in economic, political and cultural relations.
He expressed hope that the achievements of the visit would lead to "effective practical steps" toward the country's economic growth and that Iranian economic actors, investors and the people would take advantage of this opportunity and its benefits.
The Shanghai Cooperation Organization (SCO) officially admitted Iran as a new member of the Eurasian political, economic, and security alliance at its 21st summit in Dushanbe, Tajikistan, on Friday.
Source: Fars News Agency
Please click the following url to read the full text of the original story:
https://www.farsnews.ir/en/news/14000628000176/Iranian-Presiden-SCO-Saes-Agree-n-Necessiy-fr-All-Inclsive-Gv%E2%80%99-in
--------
Israel used 'killer robot' machine gun to assassinate Iran nuclear scientist: Report
19 September ,2021
The working theory that Israel had assassinated Iran's top nuclear scientist last November using a "killer robot" has now been confirmed by American, Israeli, and Iranian officials who spoke to the New York Times.
Prominent Iranian nuclear scientist Mohsen Fakhrizadeh was assassinated east of the capital Tehran on November 27, 2020, while driving with his wife from their vacation home on the Caspian Sea to their country house in Absard.
Initially, Iranian officials had said Fakhrizadeh died in hospital due to injuries sustained during a shoot-out between his bodyguards and "armed terrorists." Later, authorities changed tune and said a machine gun operated by "remote satellite" was the main method of assassination.
"The souped-up, remote-controlled machine gun now joins the combat drone in the arsenal of high-tech weapons for remote targeted killing. But unlike a drone, the robotic machine gun draws no attention in the sky, where a drone could be shot down, and can be situated anywhere, qualities likely to reshape the worlds of security and espionage," the New York Times reported.
Intelligence officials who spoke to the New York Times said that Iranian agents working for the Israeli Mossad had parked a blue Nissan Zamyad pickup truck on the side of the road connecting Absard to the main highway. Hidden beneath tarpaulins and decoy construction material in the truck bed was a 7.62-mm sniper machine gun. That gun would then be used to assassinate Fakhrizadeh remotely from a sniper 1,000 miles away.
Source: Al Arabiya
Please click the following url to read the full text of the original story:
https://english.alarabiya.net/features/2021/09/19/Israel-used-killer-robot-machine-gun-to-assassinate-Iran-nuclear-scientist-Report
--------
Iran won't allow ISIS presence on Afghan border: President
18 September ,2021
Iran will not allow ISIS to establish a presence on the country's border with Afghanistan, President Ebrahim Raisi warned on Saturday
"We will not allow terrorist organizations and IS to set up next to our border and strike other countries and the region," Raisi said as he wound up a visit to Tajikistan.
"The presence of IS in Afghanistan is dangerous not only for Afghanistan but also for the region," he told state television.
The Taliban took Afghanistan's capital on August 15, exploiting a vacuum caused by the withdrawal of US troops from the country and a collapse by the Afghan army.
Iran, which shares a 900-kilometre (560-mile) border with Afghanistan, did not recognize the Taliban during their 1996 to 2001 stint in power. But Tehran has appeared to soften its tough stance towards the Sunni militia in recent times in the name of pragmatism.
Iran has stressed that the Taliban must be "part of a future solution" in Afghanistan.
Source: Al Arabiya
Please click the following url to read the full text of the original story:
https://english.alarabiya.net/News/middle-east/2021/09/18/Iran-won-t-allow-ISIS-presence-on-Afghan-border-President
--------
Islamic Jihad leader hails escaped Palestinian prisoners
September 20, 2021
Secretary-General of Islamic Jihad in Palestine, Ziyad Al-Nakhala, hailed the six Palestinian prisoners who escaped from Israel's high-security Gilboa Prison three weeks ago.
In a message released by Islamic Jihad on Saturday, Al-Nakhala said the men were "Heroes of the Jenin Brigade … who triggered a strong Palestinian intifada."
Al-Nakhala said that Palestinians, as well as all the free people across the world, were worried about them.
"You have summarised the will of the whole people of Palestine in a very short period between your escape from prison and your return to it," he said, according to Sama news agency.
"Six men have united all Palestinians and the free people of the world. You have done what was impossible and became freedom symbols for Palestine."
Source: Middle East Monitor
Please click the following url to read the full text of the original story:
https://www.middleeastmonitor.com/20210920-islamic-jihad-leader-hails-escaped-palestinian-prisoners/
--------
IRGC Commander: US No More Dangerous, But A Failed, Fugitive, Depressed State
2021-September-20
"Today we no longer see a dangerous US, but we witness a failed, fleeing and depressed US," General Salami said on Sunday.
General Salami also expressed delight that the Iranian nation's resistance too had helped them weather all pressures.
"Inside our own country, despite all natural or imposed pressures, the Iranian nation has been engaged in resistance [too]. And now, these obstacles are being removed, the adversities are giving way to easier times, and the roads are being paved," he said.
The entire world is now envying this nation that has been successfully standing up to great powers for more than four decades, the commander said.
"Iran's name is identified with grandeur, compassion, advancement, integrity, and unity," he stated, and also hailed the Iranian people's strong emotional bond with Supreme Leader of the Islamic Revolution Ayatollah Seyed Ali Khamenei.
Elsewhere, he referred to the Yemeni people's successful resistance and defense of their country in the face invaders and their supporters, most prominently the US and Saudi Arabia.
"Today, what we can see is no longer a dangerous America, but a defeated, fleeing, and depressed America," General Salami said.
"Neither can the Saudi regime be no longer seen as a regime that is still capable of attacking a defenseless nation such as Yemen in all possible ways," he added.
"The voices of these powers are dying," General Salami said.
The IRGC chief was speaking of the way the Yemeni nation and their defenders have been neutralizing a now-seven-year-old invasion by Saudi Arabia and its allies.
Source: Fars News Agency
Please click the following url to read the full text of the original story:
https://www.farsnews.ir/en/news/14000629000167/IRGC-Cmmander-US-N-Mre-Dangers-B-A-Failed-Fgiive-Depressed-Sae
--------
Iran's Top Commander Stresses Closure of US Al-Harir Base in Iraq
2021-September-20
"We will not tolerate the Al-Harir base in our borders where meetings are held against Iran," General Baqeri said, addressing a ceremony honoring and introducing the former and new deputy chief of staff of the Armed Forces.
He added that the US must leave the base, and this has just begun.
General Baqeri also referred to Iran's membership in the Shanghai Cooperation Organization, noting that Iran would develop its defense relations with the SCO.
Al-Harir airbase is located at Erbil Airport in Iraqi Kurdistan region and recently the US troops have been reported as expanding the base.
Iraqi defense intelligence sources said that the expansion of the base includes the construction of underground shelters and several warehouses.
The move is despite the decision of the Iraqi parliament to withdraw foreign troops from the country.
General Baqeri had on Sunday warned of the country's continued attacks against the hideouts of anti-revolutionary groups in the region, specially the Iraqi Kurdistan region.
General Baqeri made the remarks, referring to the recent operations of the IRGC against the terrorist and anti-revolutionary groups in the Iraqi Kurdistan region,
"The officials of this region and the Iraqi government should take action to confront these groups," he added.
General Baqeri warned the Americans that their bases in the region should also be abolished and not be used as an anti-revolutionary center, and said, "We will continue our operations against the anti-revolutionary groups and we will not tolerate any mischiefs at these borders."
"Confronting these groups is our right based on the UN Charter," he stressed.
General Baqeri said that the Iraqi Kurdistan region officials should not allow the armed anti-revolutionary groups which are affiliated to the US and Israel to have military bases and TV and radio stations and attack the Iranian borders, and warned, "The (Iranian) Armed Forces will annihilate these groups."
Earlier this month, the IRGC attacked the positions of terrorists in the Iraqi Kurdistan region with artillery fire, missiles and drones.
The missile units of the IRGC Aerospace, with the participation of the IRGC Ground Forces' UAV unit carried out successful operations, and pounded the headquarters of terrorists in Northern Erbil, a meeting of one of the evil and criminal groups and a training center belonging to the foreign-backed terrorists with 7 short-range missiles, the IRGC said in a statement on Thursday.
It added that the operations came after a warning to the Kurdish authorities in Northern Iraq and in response to the infiltration attempts by terrorist teams belonging to the foreign-sponsored terrorist groups stationed in Northern Iraq, which endangered the security of the Western provinces of Iran.
The statement said based on concrete evidence and reports, dozens of the terrorist "chieftains" and their elements were killed or wounded in the attack.
The operation against KRG-based terrorists came few days after IRGC Ground Force Commander Brigadier General Mohammad Pakpour cautioned the local residents of the Kurdistan Region in Northern Iraq to stay away from the strongholds of terrorists, because Iran is planning crushing military attacks against terrorist groups which foment insecurity at the bordering areas.
During a visit to the IRGC military bases in Iran's Northwestern border areas, General Pakpour gave a warning to the armed terrorist groups which take advantage of the Northern parts of Iraq in the Kurdistan Region to upset the security of Iran's bordering areas.
Source: Fars News Agency
Please click the following url to read the full text of the original story:
https://www.farsnews.ir/en/news/14000629000197/Iran%E2%80%99s-Tp-Cmmander-Sresses-Clsre-f-US-Al-Harir-Base-in-Ira
--------
Iran's new hardline FM to make first official trip to US for nuclear deal talks
19 September ,2021
Iran's new foreign minister will make his first official trip to the US on Monday where he will meet with his counterparts from countries which are part of the abandoned 2015 nuclear deal, but will not meet US officials.
Hossein Amir-Abdollahian, Tehran's new hardline FM, will travel to New York for the UN General Assembly that begins Tuesday, Iranian foreign ministry spokesman Saeed Khatibzadeh said in a press conference on Sunday.
For the latest headlines, follow our Google News channel online or via the app.
Amir-Abdollahian "will have separate and bilateral meetings" with the foreign ministers of UK, France, Germany, Russia and China. However, a meeting with US officials is "not on the agenda", Khatibzadeh said.
Talks between Iran and the US to revive the abandoned 2015 nuclear deal have stalled under new Iranian President Ebrahim Raisi.
Experts also believe that Raisi is stacking his cabinet with hardliners to pressure the US into making concessions in the nuclear talks.
Source: Al Arabiya
Please click the following url to read the full text of the original story:
https://english.alarabiya.net/News/middle-east/2021/09/19/Iran-s-new-hardline-FM-to-make-first-official-trip-to-US-for-nuclear-deal-talks
--------
Israel recaptures last two Palestinians who escaped from high-security prison
19 September ,2021
The Israeli army has recaptured the last two Palestinians involved in a spectacular jail break earlier this month, it announced Sunday.
At the beginning of September, six Palestinian inmates escaped Gilboa prison in Israel's north, through a tunnel dug under a sink in a cell, reportedly using tools including a spoon.
Israel launched a massive manhunt, deploying drones, road checkpoints and pouring troops into the occupied West Bank.
Authorities had already arrested four of the six, and in a tweet on Sunday the Israel Defense Forces said the last two had surrendered "after being surrounded by security forces that acted precisely based on accurate intelligence."
The men, 35-year-old Ayham Kamamji and 26-year-old Munadel Infeiat, are both members of the extremist group Islamic Jihad.
They were arrested in a joint operation with counterterrorism forces in Jenin, in the West Bank, the army said in a short statement to the press, adding that they were "currently being interrogated."
Originally from Kafr Dan, near Jenin, Kamamji was arrested in 2006 and jailed for life for the kidnap and murder of a young Israeli settler, Eliahu Asheri.
Islamic Jihad said Kamamji suffered abdominal and intestinal illness in jail and was subject to "medical negligence" by prison authorities.
Source: Al Arabiya
Please click the following url to read the full text of the original story:
https://english.alarabiya.net/News/middle-east/2021/09/19/Israel-recaptures-last-two-Palestinians-who-escaped-from-high-security-prison
--------
Southeast Asia
No laughing matter – Perlis issues fatwa against 'improper jokes'
September 20, 2021
PETALING JAYA: Perlis has introduced a new fatwa banning jokes – those that make fun of Islam or "can lead to immorality, sin and wickedness".
In an edict released by mufti Mohd Asri Zainul Abidin today, the state fatwa committee said jokes are allowed in Islam, but not at the expense of the religion and bringing harm to others.
Besides making jokes related to Islam or its practice, the committee also banned jokes that disparage or demean others unfairly, and also outlawed ones that are fictitious that could possibly lead to harm.
The fatwa also decreed that one should not make jokes that could inflict harm on others physically and emotionally, including causing damage to property or disturbing the peace of a person or the community.
The use of improper language and behaviour that is considered unfair to local customs is also outlawed.
In explaining what could be considered a joke, the state fatwa committee said it includes pranks, caricatures, parodies, satire, comedy and others.
"Jokes are acceptable but fall back to the original rule where such jokes are allowed unless it goes against the syariat (Islamic law).
Source: Free Malaysia Today
Please click the following url to read the full text of the original story:
https://www.freemalaysiatoday.com/category/nation/2021/09/20/no-laughing-matter-perlis-issues-fatwa-against-improper-jokes/?__cf_chl_jschl_tk__=pmd_qFHoJRvFmT7qfvdcbcsTxuXnDlGFoSZWIq.CBunnyCE-1632135684-0-gqNtZGzNAnujcnBszQu9
--------
Indonesian G20 Presidency Promises To Put A 'Battle For The Soul Of Islam' On The Front Burner
September 20, 2021
By James M. Dorsey
Indonesian religious affairs minister Yaqut Cholil Qoumas set the bar high for President Joko Widodo as well as Nahdlatul Ulama, the religious backbone of Mr. Widodo's government when he laid out the agenda for his country's presidency of the Group of 20. The G20 groups the world's largest economies.
Speaking to the G20 Interfaith Forum in Bologna as Italy prepared to handover its presidency to Indonesia, Mr. Qoumas also threw down a gauntlet for Indonesia's Middle Eastern competitors in a battle to define the degree to which Islam incorporates principles of tolerance, pluralism, gender equality, secularism and human rights as defined in the Universal Declaration of Human Rights.
The battle, which is likely to likewise determine which Muslim-majority country or countries will be recognized as leaders of the Islamic world, takes on added significance with the Taliban takeover of Afghanistan and concerns about Taliban policy towards militants on Afghan soil.
Meanwhile, uncertainty about US reliability as a security guarantor in the Gulf is prompting regional foes to contain their differences to ensure that they don't spin out of control, increasing their emphasis on the projection of soft power.
Turkey's 2022 budget appears to signal the shift and the importance President Recep Tayyip Erdogan attributes to this particular challenge.
The budget of the powerful Directorate of Religious Affairs or Diyanet is expected to increase by 20 per cent for fiscal 2022, giving it greater financial flexibility than the ministries of interior, foreign affairs, trade, industry and technology, environment and urbanization, energy and natural resources and culture and tourism.
These ministries are key for enabling Turkey to resolve its economic problems, compensate for the fallout of the pandemic and enhance its appeal as a potential leader of the Muslim world.
The Diyanet, in another sign of Mr. Erdogan's emphasis on religious rather than national identity, recently urged Turks to use the religiously framed greeting Peace Be Upon (Selamün aleyküm) You rather than phrases like Good Morning (Gunaydin), prevalent in Turkey since its founding as a republic almost a century ago.
Diyanet president Ali Erbas argued in a recently published Turkish-language book, Human Religion and Religion in the Information Age, that the greeting 'Good Morning' traced its origins to the pre-Islamic era.
These latest moves suggest that Mr. Erdogan is taking his country, also a member of the G20, down a path diametrically opposed to what Mr. Qoumas was arguing in Bologna.
The minister contended in contrast to Mr. Erdogan's policies that religion "has the potential to help block the political weaponization of identity; curtail the spread of communal hatred; promote solidarity and respect among the diverse people, cultures and nations of the world; and foster the emergence of a truly just and harmonious world order, founded upon respect for the equal rights and dignity of every human being. Yet to realize this potential, we must wisely manage the inevitable struggle between competing values, as globalization brings highly diverse peoples, cultures, and traditions into ever closer contact."
Mr. Qoumas made his remarks as an Islamist journalist called on Mr. Erdogan to avoid the weaponization of religion.
Writing in Karar, a Turkish publication believed to be close to Mr. Erdogan's erstwhile prime and foreign minister, Ahmet Davutoglu, who left the ruling Justice and Development Party (AKP) to found a party of his own, journalist Ahmet Tasgetiren, warned that the president appeared to be politicizing the Diyanet.
Drawing a comparison to Mr. Erdogan' politicization of Turkey's judiciary, Mr. Tasgetiren noted that it "weakens people's confidence in it." Pleading with Mr. Erdogan, Mr. Tasgetiren cautioned that "the politicization of the religion and the Diyanet ruins people's relationship with religion… I think you would never want this for the religion. For the religion's sake, please."
Mr. Qoumas, the scion of an influential Nahdlatul Ulama family and the former head of the group's powerful youth wing, GP Ansor, went on to say in his speech that "one major task that lies before us is to identify, and conscientiously observe, those universal values that a majority of the world's inhabitants already acknowledge, such as the virtues of honesty, truth-seeking, compassion and justice. Another parallel task is to develop a global consensus regarding shared values that the world's diverse cultures will need to embrace if we are to co-exist peacefully."
Implicitly, the minister noted that in contrast to its competitors – Saudi Arabia, the United Arab Emirates, Turkey, and Iran – in the battle to reshape mainstream Islam, Nahdlatul Ulama, one of, if not the world's largest Muslim civil society organization, has put its money where its mouth is.
Mr. Qoumas noted that a gathering in 2019 of more than 20,000 Muslim religious scholars associated with Nahdlatul Ulama ruled that the legal category of infidel was "neither relevant to nor applicable within, the context of a modern nation-state." In doing so, Nahdlatul Ulama became the world's first major contemporary Sunni Muslim religious entity to seek to update and modernize Islamic jurisprudence.
Mr. Qoumas stopped short of laying out an agenda for dealing with other concepts in Islamic law that Nahdlatul Ulama clerics have identified as either problematic or obsolete such as blasphemy. Nahdlatul Ulama has argued that concepts like the dhimmi or people of the book who are recognized in classical Islamic jurisprudence but not granted equal status before the law, and apostasy, had been invalidated by the ruling on infidels.
To be sure, countries like Saudi Arabia and the UAE, where Islamic law is at the least recognized constitutionally as a main source of legislation if it does not constitute the main fountain of legislation, have significantly liberalized social rights.
Saudi Arabia has significantly enhanced women's rights in recent years by lifting a ban on women's driving, liberalizing gender segregation, reducing men's control over women's lives, and expanding professional opportunities.
Source: Eurasia Review
Please click the following url to read the full text of the original story:
https://www.eurasiareview.com/20092021-indonesian-g20-presidency-promises-to-put-a-battle-for-the-soul-of-islam-on-the-front-burner-analysis/
--------
Arab World
Saudi Arabia expresses concern over Iran's lack of transparency on nuclear program
20 September ,2021
Saudi Arabia is concerned over Iran's lack of transparency in regards to its nuclear program, the Kingdom's Minister of Energy Prince Abdulaziz bin Salman said on Monday during an International Atomic Energy Agency (IAEA) meeting with other member states.
Saudi Arabia reiterates the importance of countries around the world abiding by the Treaty on the Non-Proliferation of Nuclear Weapons (NPT), he added.
For all the latest headlines, follow our Google News channel online or via the app.
The NPT is an international treaty that aims to prevent the spread of nuclear weapons and weapons technology, to promote cooperation in the peaceful uses of nuclear energy, and to further the goal of achieving nuclear disarmament around the world.
There is a need to address the spread of nuclear weapons in the Middle East, Prince Abdulaziz said, adding that the Kingdom is committed to its policy on the peaceful use of nuclear energy.
Saudi Arabia renews its support for the IAEA to establish the peaceful use of nuclear energy, according to the minister.
Source: Al Arabiya
Please click the following url to read the full text of the original story:
https://english.alarabiya.net/business/energy/2021/09/20/Saudi-Arabia-reiterates-importance-of-peaceful-use-of-nuclear-energy-Minister
--------
Islamic State leader in Sinai surrenders to Egyptian authorities
September 19, 2021
CAIRO — A high-profile Islamic State commander in Sinai has given himself up to a tribal union loyal to the Egyptian military, exposing possible cracks within the organization and potentially putting valuable information at the disposal of Cairo.
Mohamed Saad Kamel, also known as Abu Hamza al-Qadi, turned himself in to the Association of Sinai Tribes on Sept. 10 after contacting association leaders. He got pledges from the association for his safety and that of his wife and three children.
Qadi is the highest-ranking IS Sinai commander to turn himself in to the authorities to date, suggesting the noose is tightening around the terrorist organization in the Egyptian territory, which shares borders with Israel and the Gaza Strip.
"There is close coordination between the army and Sinai tribes," Sinai tribal leader Sami Kamel told Al-Monitor. "This advances the crackdown on the terrorist organization noticeably."
The military has been running a massive operation in northern and central Sinai since February 2018. Codenamed Sinai 2018, the operation involves all divisions of the military, including the air force and the navy. Ground troops comb every inch of northern and central Sinai for IS militants, tracking down dozens of militants and arresting or killing them.
On Aug. 1, Cairo said it had killed 89 extremists and seized machine guns, ammunitions and explosive devices in their possession during operations in northern Sinai. On Aug. 13, the military said it had killed 13 extremists in northern and central areas of the peninsula.
The tightening grip of the military and Sinai tribes loyal to it appears to be stopping IS militants from attacking military checkpoints and camps and forcing the terrorist organization to resort to untraditional tactics, including the planting of roadside bombs.
On Aug. 13, nine police officers were killed and six others wounded when a roadside bomb strick their armored vehicle in New Rafah, near the border with the Gaza Strip. The attack came only 13 days after IS militants attacked a security checkpoint in the northern Sinai town of Sheikh Zuweid, killing five troops and injuring six others.
These attacks and others show that IS is still alive, even as military troops and civilian police fight tooth and nail to defang the terrorist group.
The changing strategy of IS, including through increasing dependence on the planting of bombs, shows that the group is much weaker than it was a few years ago. "There are some sleeper cells that are always ready to launch attacks," security analyst Nasr Salem told Al-Monitor. "Nevertheless, IS' attacks bespeak marked deterioration in its capabilities and its gradual collapse."
Security analysts like Salem attribute the weakening of the organization to the success of the Egyptian counterterrorism strategy in Sinai as well as convincing Sinai tribes to join the anti campaign.
When terrorism emerged as a threat to Egyptian security in Sinai in 2013, the Sinai tribes remained on the sidelines, partially out of fear and partially because some of the terrorists were tribesmen venting their anger against the Egyptian government for failing to develop Sinai and help its residents. However, the tribes started turning against the terrorists after they intimidated and killed tribe members.
"Attacks by IS militants against the tribes — among other things — caused the tribes to start viewing them as an enemy," analyst Muneer Adeeb told Al-Monitor. "The coming together of the military and the tribes will surely speed up the eradication of IS."
The Association of Sinai Tribes brings together many of the tribes of northern and central Sinai. Its members have gone beyond providing the military with intelligence, including information about the hideouts of the terrorists and potential attacks, to participating in counterterrorism operations and fighting IS militants themselves.
Source: Al Monitor
Please click the following url to read the full text of the original story:
https://www.al-monitor.com/originals/2021/09/islamic-state-leader-sinai-surrenders-egyptian-authorities
--------
Syria's defence minister meets Jordan's army commander in Amman
19 September ,2021
Syria's defense minister met Sunday with Jordan's army chief in Amman after Syrian troops captured several rebel-held areas near Jordan's border, state media reported.
The Hala Akhbar news site, which is linked to Jordan's military, reported that the meeting between Jordanian Gen. Yousef Huneiti and Syrian Gen. Ali Habib was "to increase coordination in the field of border security to serve the interests of the two brotherly countries."
The recent push by Syrian troops in the country's south is the biggest since government forces captured wide areas along the border in 2018, including the Nassib border crossing.
The crossing with Jordan was reopened in 2018, months after it fell under Syrian government control. Syrian rebels had seized the site in 2015, severing a lifeline for the government in Damascus and disrupting a major trade route linking Syria, Jordan, Lebanon and the oil-rich Gulf countries.
Habib's visit came nearly two weeks after Syrian forces entered the rebel-held district of the volatile southern city of Daraa as part of a truce negotiated by Russia to end weeks of fighting. In the days that followed, Syrian troops captured rebel-held parts of several villages near Daraa.
The latest push by Syrian troops brings all parts of southern Syria under full government control.
Source: Al Arabiya
Please click the following url to read the full text of the original story:
https://english.alarabiya.net/News/middle-east/2021/09/19/Syria-s-defense-minister-meets-Jordan-s-army-commander-in-Amman
--------
Iran says it's ready to sell fuel to Lebanon if Beirut asks
19 September ,2021
Iran said Sunday it is willing to sell fuel to Lebanon's government to help ease shortages, days after a first delivery of Iranian fuel arranged by Hezbollah entered the country.
"If the Lebanese government wants to buy fuel from us to resolve the problems faced by its population, we will supply it," foreign ministry spokesman Saeed Khatibzadeh said.
He told a news conference that Iran had already sold fuel to a "Lebanese businessman", without naming Hezbollah.
Tehran-backed Hezbollah promised in August to bring fuel from Iran to alleviate the shortages sowing chaos in Lebanon, in defiance of US sanctions.
On Thursday, dozens of tanker trucks carrying Iranian fuel arranged by Hezbollah arrived in Lebanon and were due to fill the tanks of fuel distribution firm owned by Hezbollah, which has been under US sanctions.
Lebanon's new Prime Minister Najib Mikati had told CNN the shipment "was not approved by the Lebanese government".
He was "saddened" by "the violation of Lebanese sovereignty".
Hezbollah is a major political force in Lebanon and the only group to have kept its arsenal of weapons following the end of the country's 1975-1990 civil war.
Source: Al Arabiya
Please click the following url to read the full text of the original story:
https://english.alarabiya.net/News/middle-east/2021/09/19/Iran-says-it-s-ready-to-sell-fuel-to-Lebanon-if-Beirut-asks
--------
Third Iranian tanker with fuel for Lebanon on the way: Vessel tracker website
19 September ,2021
A third tanker has sailed from Iran carrying Iranian fuel for distribution in Lebanon, TankerTrackers.com reported on Twitter on Sunday.
Lebanese Prime Minister Najib Mikati said on Friday the Iranian fuel shipments, imported by the Hezbollah group, constitute a breach of Lebanon's sovereignty.
Source: Al Arabiya
Please click the following url to read the full text of the original story:
https://english.alarabiya.net/News/middle-east/2021/09/19/Third-Iranian-tanker-with-fuel-for-Lebanon-on-the-way-Vessel-tracker-website
--------
UAE economy minister to visit Britain to further bilateral trade
19 September ,2021
The UAE's economy minister will lead a high-level delegation to Britain this week to discuss deepening trade ties between the two countries, the Gulf country's ministry said on Sunday.
Abdulla Bin Touq al-Marri and the delegation "will hold meetings with senior government officials and British private sector representatives to discuss ways to facilitate trade and double non-oil trade exchanges," the ministry added.
The delegation will focus on enhancing cooperation in the fields of trade, investment, and small and medium enterprises, health care, renewable energy, food security, the financial and banking sector, transportation and logistics, education, innovation and technology, and intellectual property, state news agency WAM reported.
Britain is the UAE's third largest European trading partner with the volume of non-oil trade amounting to nearly $8.1 billion in 2020.
The announcement of the visit comes days after the UK Office of Investment and Abu Dhabi's wealth fund Mubadala Investment Company signed an agreement for the UAE to invest 10 billion pounds ($13.7 billion) in the UK over the next five years.
Source: Al Arabiya
Please click the following url to read the full text of the original story:
https://english.alarabiya.net/News/gulf/2021/09/19/UAE-economy-minister-to-visit-Britain-to-further-bilateral-trade
--------
Africa
Morocco Islamist party decries 'violations' at polls
19 September, 2021
Morocco's moderate Islamist Justice and Development Party (PJD), which was thrashed at last week's elections, on Sunday denounced "violations and irregularities" at the polls.
The PJD had headed Morocco's governing coalition for a decade but saw its support collapse at the September 8 vote, dropping from 125 of parliament's 395 seats to just 13.
Local elections held the same day confirmed the party's crushing defeat.
The party "denounces the violations and irregularities" at the polls, including "massive use of money", "manipulation of reports" and "names crossed off the electoral lists or appearing twice", it said in a statement following Saturday's extraordinary session of the party's national council.
These "forms of electoral corruption... led to the announcement of results that do not reflect the substance of the political map and the free will of the voters", the statement added.
Interior Minister Abdelouafi Laftit has said the voting process took "under normal circumstances" apart from isolated incidents.
Morocco's King Mohammed VI has named businessman Aziz Akhannouch to lead a new government after his National Rally of Independents (RNI), considered close to the palace, thrashed the PJD, winning 102 seats.
Source: The New Arab
Please click the following url to read the full text of the original story:
https://english.alaraby.co.uk/news/morocco-islamist-party-decries-violations-polls
--------
Tunisians protest against President Saied's seizure of powers
18 September ,2021
Several hundred demonstrators gathered in Tunis on Saturday to protest against Tunisian President Kais Saied's seizure of governing powers in July, which triggered a constitutional crisis and prompted accusations of a coup.
The protesters gathered in the center of the capital chanting "shut down the coup" and "we want a return to legitimacy", while a few dozen Saied supporters held a counter demonstration chanting "the people want to dissolve parliament".
The protest, accompanied by a heavy police presence, was the first since Saied declared on July 25 he was sacking the prime minister, suspending parliament and assuming executive authority.
Saturday's protests may provide an indication of how the security services, many of whose leadership are newly appointed by Saied, will handle public opposition to him.
Police appeared to be treating both sets of protesters equally, standing between the two camps outside the ornate belle epoque theatre on Habib Bourguiba avenue.
Saied's moves were broadly popular in a country chafing from years of economic stagnation and political paralysis, but they have raised fears for the new rights and the democratic system won in the 2011 revolution that sparked the "Arab spring".
Though the biggest party in parliament, the Islamist Ennahda, initially decried his move as a coup, it quickly backed down and the period since Saied's intervention has been calm.
However eight weeks on, Saied is still to appoint a prime minister or declare his longer-term intentions.
A Saied adviser told Reuters this month the president was considering suspending the 2014 constitution and putting a new version to a referendum, a possibility that unleashed the broadest and most vocal opposition to him since July 25.
Source: Al Arabiya
Please click the following url to read the full text of the original story:
https://english.alarabiya.net/News/north-africa/2021/09/18/Tunisians-protest-against-President-Saied-s-seizure-of-powers
--------
Al-Shabaab terror blast hits airport in Somalia, killing one
Magdalene Mukami
19.09.2021
MOGADISHU, Somalia
Al-Qaeda-affiliated al-Shabaab terrorists on Sunday set off a large blast at an airport in central Somalia, flattening buildings and killing one person and injuring three, officials confirmed.
Hiiraan Area MP Mohamud Benebenne confirmed the attack on Bula Burte airport, saying that this was the second time that the terrorists have struck the recently reconstructed airport, which is strategically located.
Benebenne shared pictures of the airport showing buildings flattened and others on the brink of crumbling.
Source: Anadolu Agency
Please click the following url to read the full text of the original story:
https://www.aa.com.tr/en/africa/al-shabaab-terror-blast-hits-airport-in-somalia-killing-one/2368826
--------
Sudan seizes smuggled weapons from Libya
Talal Ismail
18.09.2021
Sudanese forces on Saturday seized a shipment of weapons from war-torn Libya, according to the country's Rapid Support Forces (RSF).
Our forces "deployed on the border strip between Sudan, Egypt, and Libya, managed to seize a shipment of weapons, ammunition, and explosives coming from the State of Libya," the RSF said in a statement.
According to the statement, four people, including two Libyans, have been arrested.
RSF commander, Lieutenant-Colonel Ali Ahmed Mahmoud Awajeh, said RSF units were dispatched to the Saif al-Barli area on the border triangle after receiving intelligence information about the presence of arms-trading gangs in the area.
The statement said after clashes between RSF and gangs at an area three kilometers from Saif al-Barli, the RSF managed to seize "two GMC cars carrying 36 Kalashnikov rifles and two boxes of grenades in addition to the DShK cannon, an RPG-7 launcher, and a large number of ammunitions of various kinds."
Source: Anadolu Agency
Please click the following url to read the full text of the original story:
https://www.aa.com.tr/en/africa/sudan-seizes-smuggled-weapons-from-libya/2368300
--------
North America
Wisconsin Muslim Americans promoting new narrative since 911
Sep 20, 2021
GREEN BAY, Wis. (AP) — Twenty years ago, as Muslim Americans joined others mourning the victims of the 9/11 attacks, they also faced the increased threat of Islamophobia.
The sentiment ranged from personal attacks on Muslims, and anyone who could be mistaken as Muslim, to words of bigotry. Harmful stereotyping and rhetoric alienated people as they lived and served in their communities.
Muslim Americans in Wisconsin say they've had to increase community conversations and political involvement, and advocate against Islamophobic policies and rhetoric. That extra civic engagement has emerged over the two decades since members of al-Qaida hijacked airliners and crashed them into the World Trade Center towers, the Pentagon and a field in Pennsylvania.
"I think that as a Muslim community we definitely have become much more aware and much more politically active and politically involved," Janan Najeeb, president of Milwaukee Muslim Women's Coalition and founder of the Wisconsin Muslim Civic Alliance, said. "Because we realize if we don't present our narratives, there are enough people out there that don't like us that would prefer to create the narrative that they want."
Fear became a dominant emotion in the immediate aftermath of the attacks of Sept. 11, 2001. Americans everywhere worried about where and when the next strike might happen, whether their community could be a target. On top of those concerns, Muslim Americans worried about being scapegoated individually because of their faith and their appearance.
"Immediately post-9/11 was an incredibly scary time for Muslims," Najeeb said. "Not only did we mourn for our country because we're Americans, as well, but we found ourselves also a target. There was this broad-brush generalization."
Islamic Society of Milwaukee Imam Ameer Hamza recalled many people being afraid, including in his own immigrant Muslim community, the Green Bay Press-Gazette reported.
"Right after 9/11, there were a lot of stories of people for instance cutting their beards, taking off their hijabs, shortening their names to Mo or Sal. ... So those stories were hard and heavy," Hamza recounted.
"There was sentiment among our Desi (South Asian) community just lay low and don't put yourself out there too much. This was a constant, constant fear. For example, I was giving talks at the masjid (mosque) at that time as well. And my dad would tell me multiple times 'No political (sermons) ... ' Very, very risk averse."
The sentiment was especially strong for those in the older generation who had immigrated to America for prosperity and education and didn't want to risk being mistaken and in trouble.
"There's a large group of immigrants that thought that way: The storm will pass, let's just lay low and bide our time and just suffer whatever persecutions are coming our way," Hamza recalled.
However, other Muslims took a different approach. They set out to communicate who they were as neighbors and community members.
Ali Hamadeh, an engineer in Waukesha County who had immigrated in 2000, recalled engaging in conversations just to address any concerns or fears.
"I think it was more on a personal level, so just trying to talk to coworkers, neighbors, trying just to avoid stereotyping and trying to explain this is a fringe group. It is not representative of the wide, wide majority of people of the Islamic faith," Hamadeh said.
Conversations happened at formal events, too, such as the annual Interfaith Gatherings in Oshkosh for nearly two decades, said Mamadou Coulibaly, president of the Fox Valley Islamic Society.
For many Muslim Americans, this increase in community outreach came with the recognition that they did not have to apologize for tragedy and violence they had nothing to do with, Najeeb said.
This increase in engagement has been especially strong in the last five years, not just among Muslim Americans but across many demographics, Najeeb said. She noted increased community involvement and political representation on school boards, common councils, as well as state- and national-level governments.
Muslim Americans are channeling a political voice, said Brother Will Perry, director of the Milwaukee Islamic Dawah Center and president of the Wisconsin Muslim Civic Alliance.
"The main thing is to raise the awareness for the Muslim community that we have a voice and we have some political power," Perry said. "We have within our organization the potential to do a lot, have a significantly positive impact on the way politics is run and managed. And we bring that ethical component to the political arena."
He noted that the children and grandchildren of immigrants are learning more about the Civil Rights Movement and aligning themselves with African American Muslims' struggle during that period.
Source: Lacrosse Tribune
Please click the following url to read the full text of the original story:
https://lacrossetribune.com/news/state-and-regional/wi/wisconsin-muslim-americans-promoting-new-narrative-since-911/article_ef016842-4729-5f50-a620-af201cf56180.html
--------
Turkey's president arrives in New York to attend 76th UN General Assembly
20.09.2021
By Mehmet Tosun
NEW YORK
Turkish President Recep Tayyip Erdogan arrived in New York on Sunday, where he will attend and speak at this year's UN General Assembly.
Erdogan was welcomed by Turkish Foreign Minister Mevlut Cavusoglu, Turkey's Ambassador to the US Hasan Murat Mercan and other officials at John F. Kennedy International Airport.
Turkish first lady Emine Erdogan, National Defense Minister Hulusi Akar, Trade Minister Mehmet Mus, Culture and Tourism Minister Mehmet Nuri Ersoy and AK Party Deputy Chairman Binali Yildirim are accompanying the president on the visit.
Earlier on Sunday before heading for New York, Erdogan said that in his speech to the UN body, "I will emphasize Turkey's strong support for multilateralism and the goal of establishing a fairer world order."
Turkey has long championed a more representative UN Security Council – one bigger than its five current permanent members – using the slogan, "The world is bigger than five."
Source: Anadolu Agency
Please click the following url to read the full text of the original story:
https://www.aa.com.tr/en/americas/turkeys-president-arrives-in-new-york-to-attend-76th-un-general-assembly/2369145
--------
Europe
Chechnya strongman and Putin ally Ramzan Kadyrov wins 99% of vote
SEP 20, 2021
The strongman leader of Russia's Chechnya republic, Kadyrov, won over 99 percent of the region's votes in this weekend's parliamentary elections, state media said Monday.
Kadyrov, a former warlord and ally of President Vladimir Putin, has ruled the predominantly Muslim region for more than a decade and has formed a cult around his family name.
With just over half of the votes counted, Kadyrov won 99.6 percent in the polls, according to the RIA Novosti news agency.
Russian opposition figures accused authorities of mass voter fraud as election results on Monday showed the ruling United Russia party winning a sweeping majority in the Duma election.
Kadyrov traditionally wins a sky-high percentage of votes in the volatile North Caucasus region, gaining 97.9 percent of the vote in 2016 parliamentary polls.
His regime has been accused of rights violations like extrajudicial killings and of persecuting activists and sexual minorities.
This month Chechen officials announced that the region will offer thousands of dollars to the artist that completes the best portrait of Kadyrov, who is seen as an important player in Russia's political landscape.
Source: Hindustan Times
Please click the following url to read the full text of the original story:
https://www.hindustantimes.com/world-news/chechnya-strongman-and-putin-ally-ramzan-kadyrov-wins-99-percent-of-vote-101632129589447.html
--------
UN condemns executions by Yemen's Iran-backed Houthis
19 September ,2021
The UN on Sunday condemned Yemen's Iran-backed Houthi militants' execution of nine people for their alleged involvement in the killing of a top Houthi leader.
The Iran-backed Houthis are battling the Yemeni government for control of the impoverished country.
The militia group said they executed the nine individuals on Saturday for their involvement in the killing of Saleh al-Sammad, who was head of the Houthis' supreme political council, in a 2018 airstrike.
They were among 16 people convicted by a Houthi court.
United Nations Secretary-General Antonio Guterres "deeply regrets" the executions, spokesman Stephane Dujarric said in a statement, adding that one of the people was reportedly a minor at time of detention.
Guterres "strongly condemns these actions which are a result of judicial proceedings that do not appear to have fulfilled the requirements of fair trial and due process under international law," the statement added.
Source: Al Arabiya
Please click the following url to read the full text of the original story:
https://english.alarabiya.net/News/gulf/2021/09/19/UN-condemns-executions-by-Yemen-s-Iran-backed-Houthis
--------
Refugee influx from Afghanistan concerns Europe, West: Italian expert
Baris Seckin
19.09.2021
ROME
The possible refugee influx due to the situation in Afghanistan is an issue that passes beyond the borders of Turkey and concerns Europe and the West, according to an Italian expert.
Fabio L. Grassi, a history professor at Sapienza University, told Anadolu Agency that there may be a mass refugee influx due to the situation in Afghanistan.
"This is an issue that goes beyond Turkey's borders and concerns Europe and the West a lot. Once again, Turkey has a very sensitive role and a duty in its magnificent and troubled geography," Grassi said.
He said Europe should take more responsibility at this point.
Regarding the US invasion in Afghanistan, the professor said: "The results of this occupation are clear: There was a great failure, a great disaster. For this, of course, the US, Europe and the West should bear responsibility."
The Taliban took over Afghanistan in mid-August, and have announced a 33-member interim government.
Noting that Anatolia is like a pool that embraces all kinds of people, Grassi said: "This is the destiny of Anatolia. For this reason, it became the cradle of civilizations."
Source: Anadolu Agency
Please click the following url to read the full text of the original story:
https://www.aa.com.tr/en/europe/refugee-influx-from-afghanistan-concerns-europe-west-italian-expert/2369060
--------
URL: https://www.newageislam.com/islamic-world-news/afghanistan-islamic-state-taliban-attack/d/125399
New Age Islam, Islam Online, Islamic Website, African Muslim News, Arab World News, South Asia News, Indian Muslim News, World Muslim News, Women in Islam, Islamic Feminism, Arab Women, Women In Arab, Islamophobia in America, Muslim Women in West, Islam Women and Feminism